Aloo Baigan (Spiced Potato Aubergine)
Aloo Baigan (Spiced Potato Aubergine) is a flavourful and hearty vegetarian Indian recipe of aubergine and potatoes cooked in a spiced onion tomato gravy.
'Aloo' is potatoes in Hindi and 'baigan' is aubergine/eggplant. Aubergine and potatoes are both versatile vegetables which soaks up all the flavours you put in them. Growing up, I wasn't always a fan of eating aubergine and my mother usually only made 'baigan bharta' at home. The first time I tried aloo baigan was at a small home run restaurant in London. It really converted me, and instantly became one of my favourite dishes! Whenever I make this dish, I am always teleported to that era of my life. Believe me when I say that this recipe can convert someone who does not like aubergine to someone who loves them just like me!
There are numerous versions of aloo baigan including regional and family variations. Trust me when I say that it's the combination of aloo and baigan which makes this dish so delicious. This recipe features in most Indian restaurants world over but you will only find this in small eateries or dhaba's in India as it is a home cooked everyday food. I just love the simplicity of this dish as it is super simple and easy to follow.
Just pair it with a side of some roti, paratha, naan or steamed rice and your delicious meal will be ready.
Ingredients
1-2 boiled potatoes diced
2 cups aubergine diced in 1-inch pieces
1 teaspoon mustard oil
½ teaspoon cumin seeds
1-2 bay leaf
1 inch cinnamon stick
Pinch of asafoetida
1 finely sliced onion
2 teaspoons minced ginger, green chillies and garlic
2 finely chopped tomatoes
½ teaspoon turmeric powder
Salt to taste
½ teaspoon red chilli powder
½ teaspoon Kashmiri Red Chilli
1 teaspoon coriander powder
½ teaspoon garam masala
½ teaspoon raw mango powder
1 tablespoon finely chopped coriander
Directions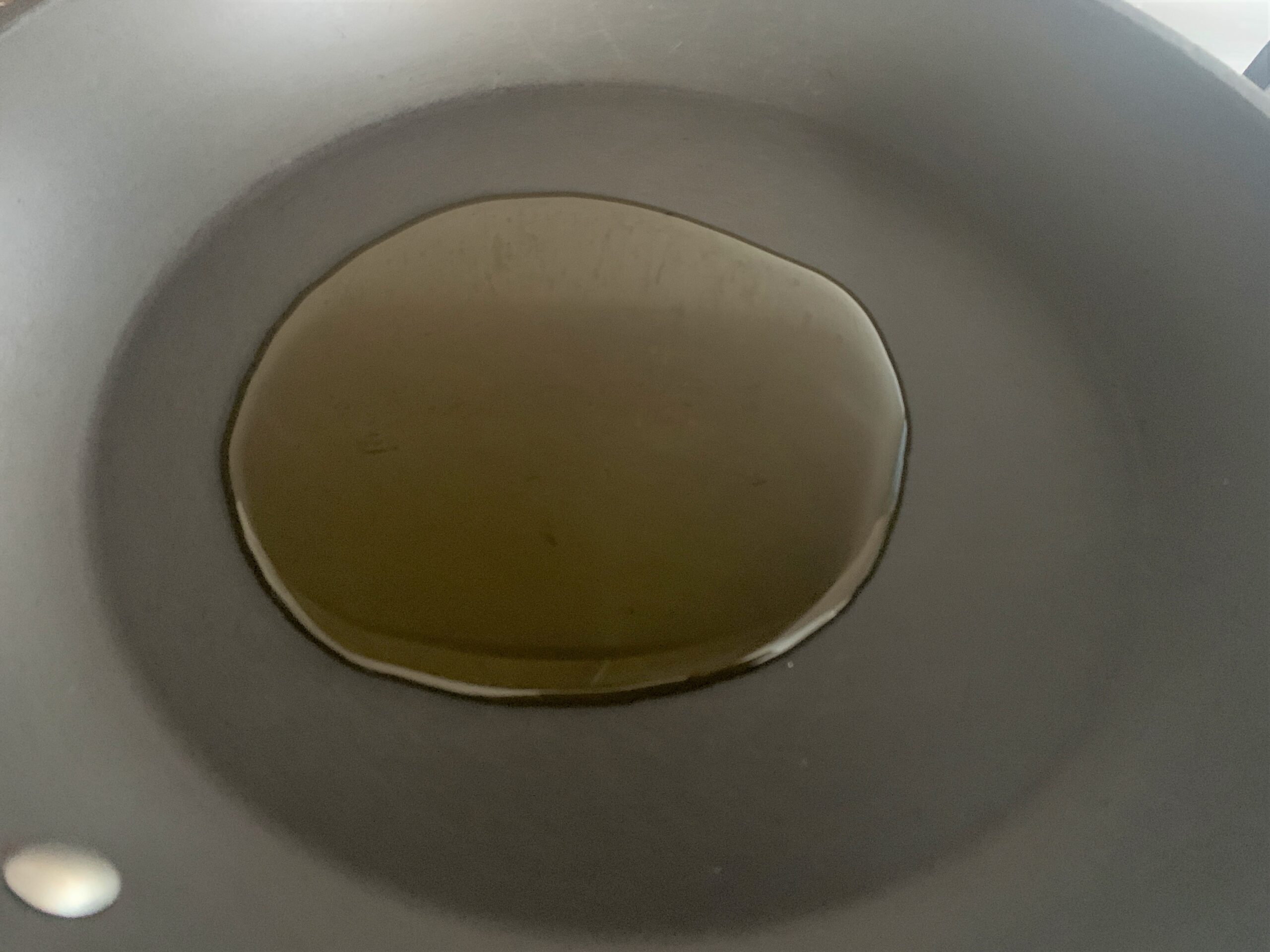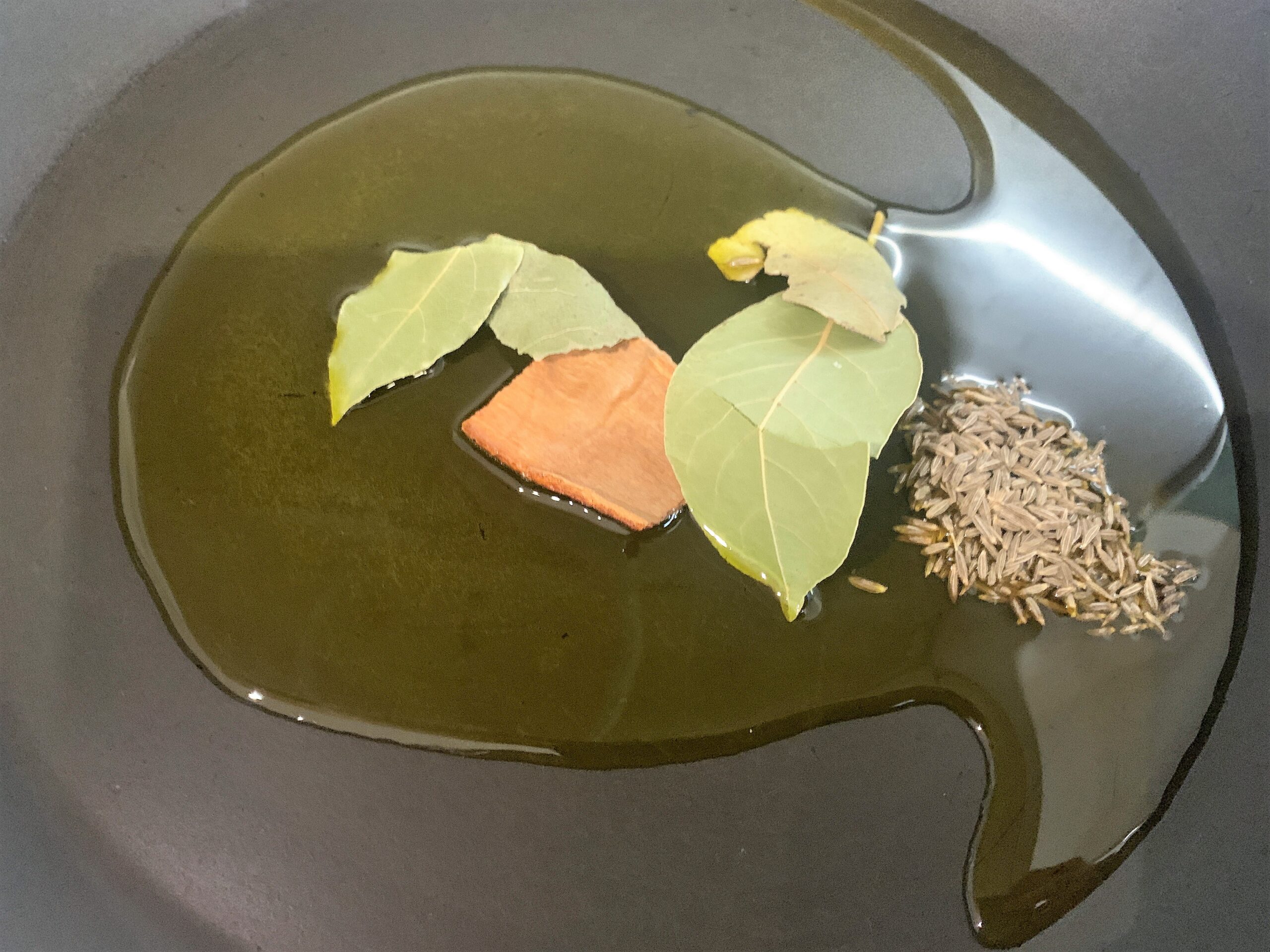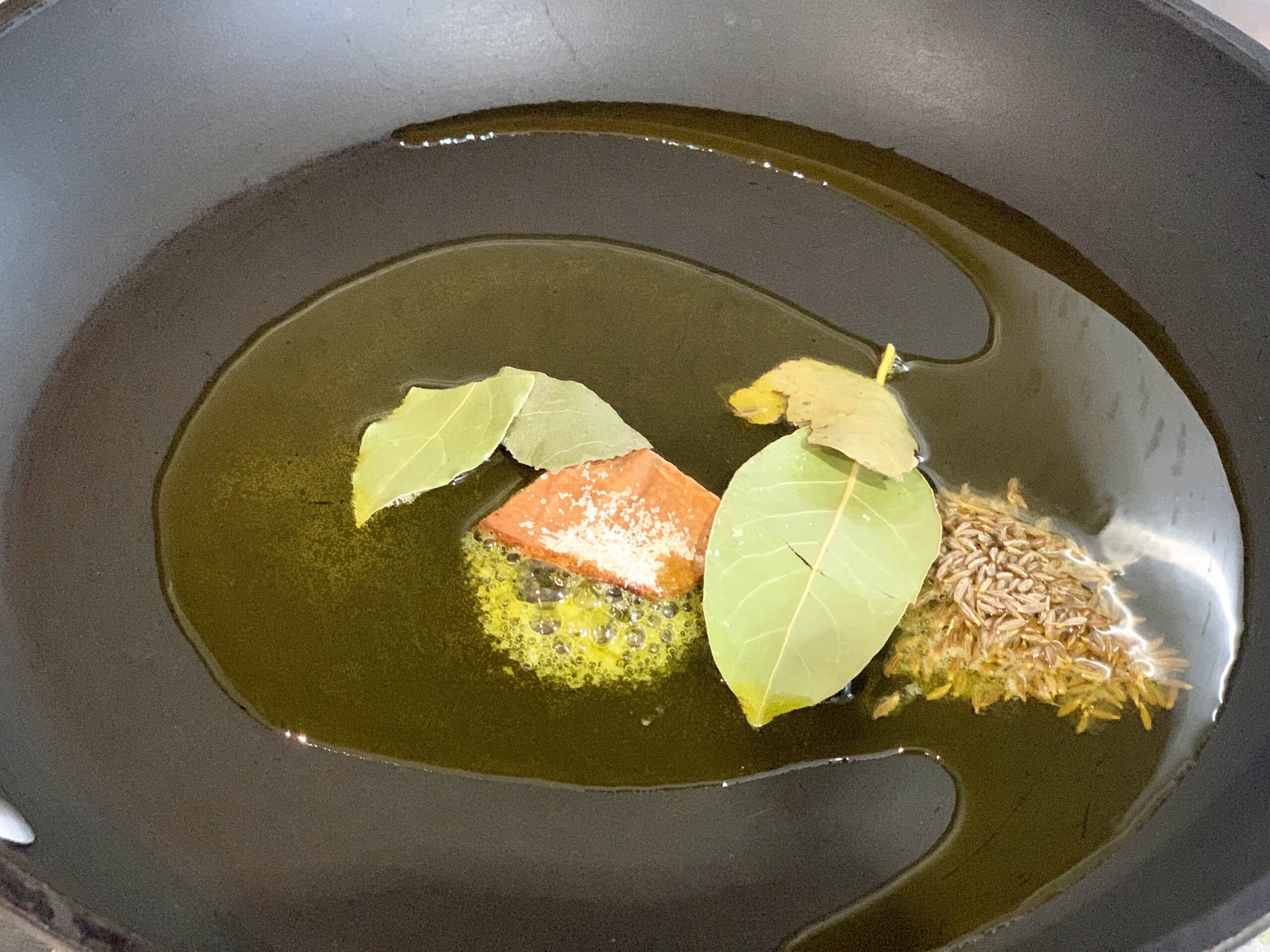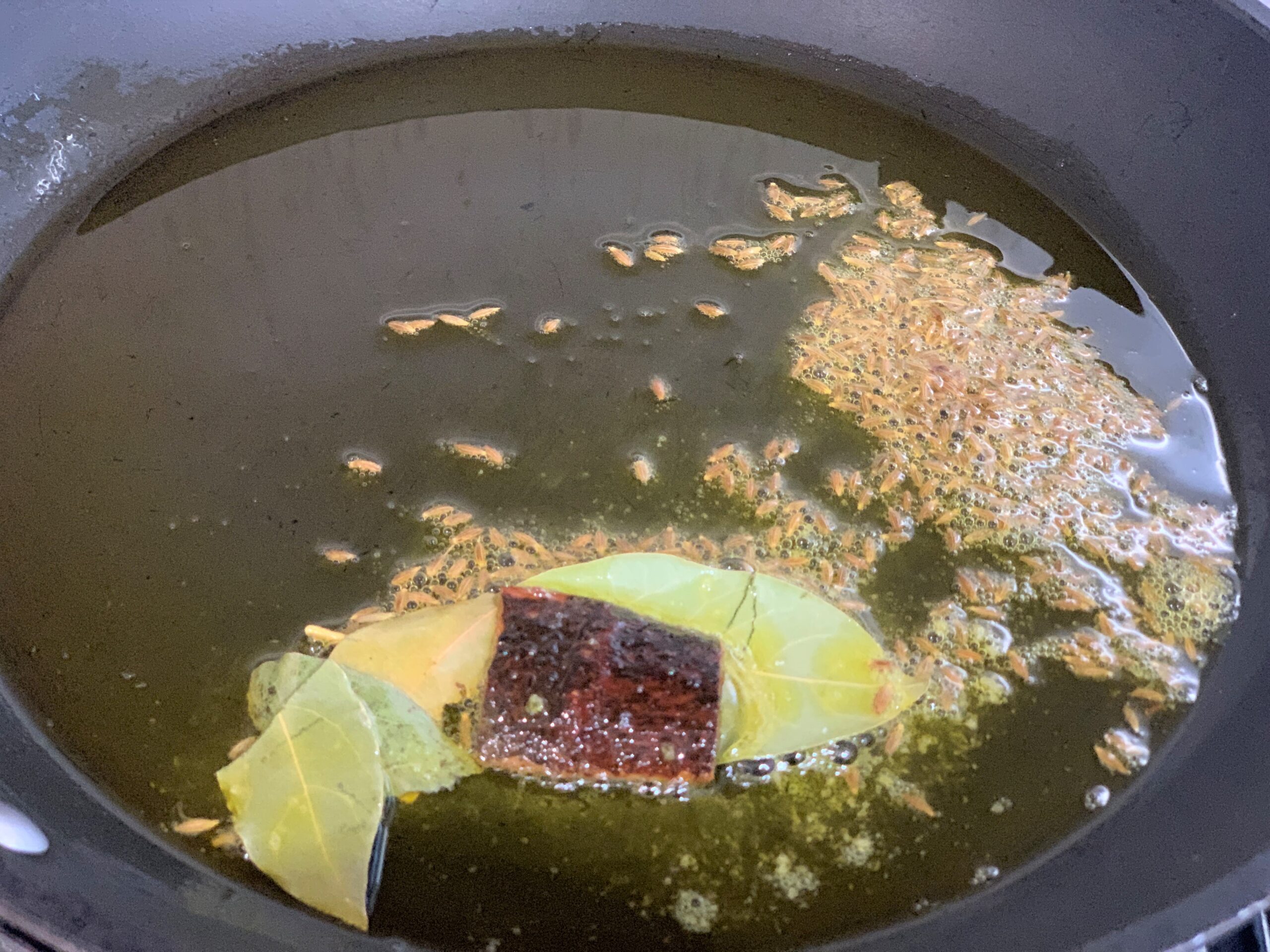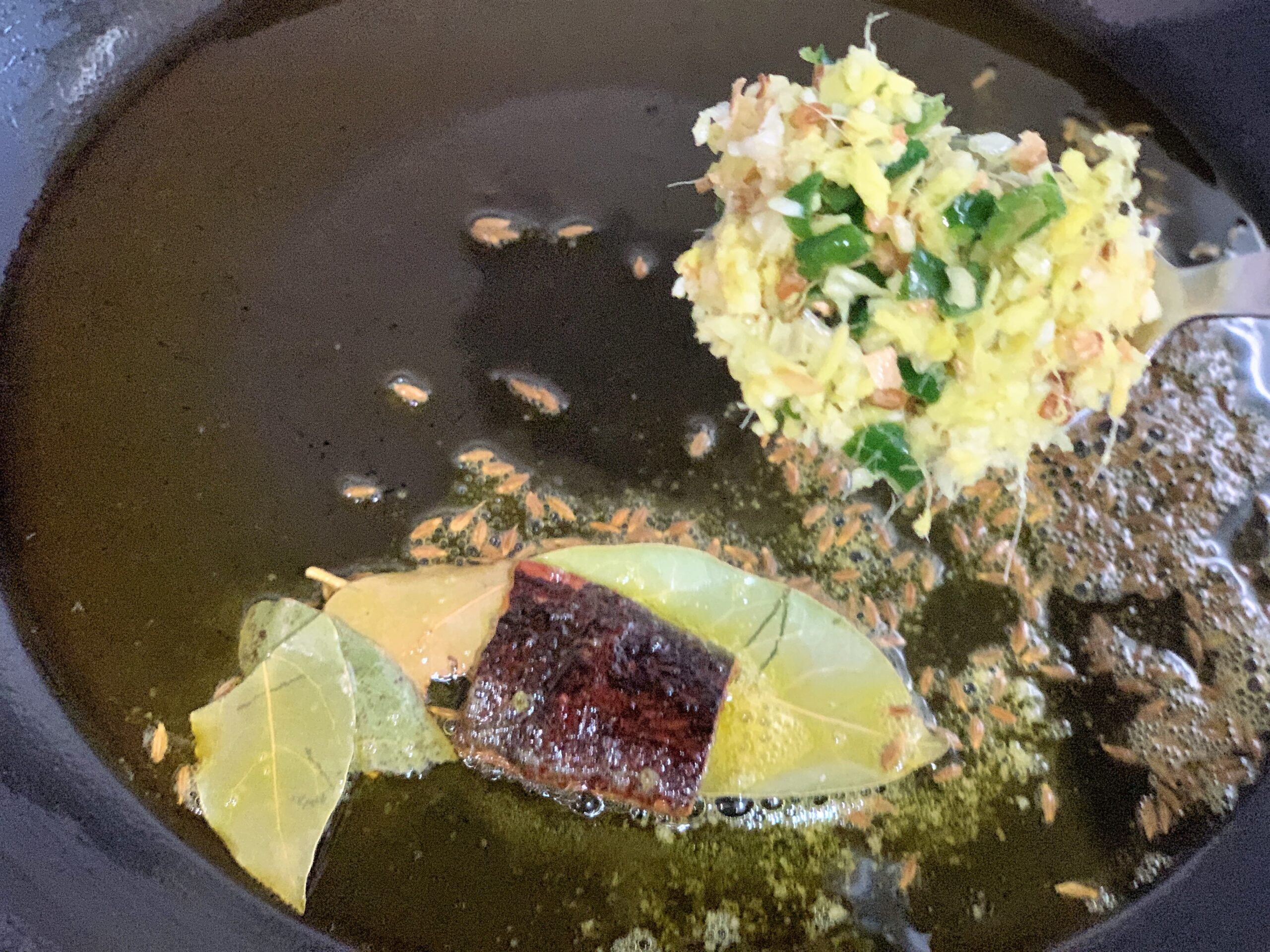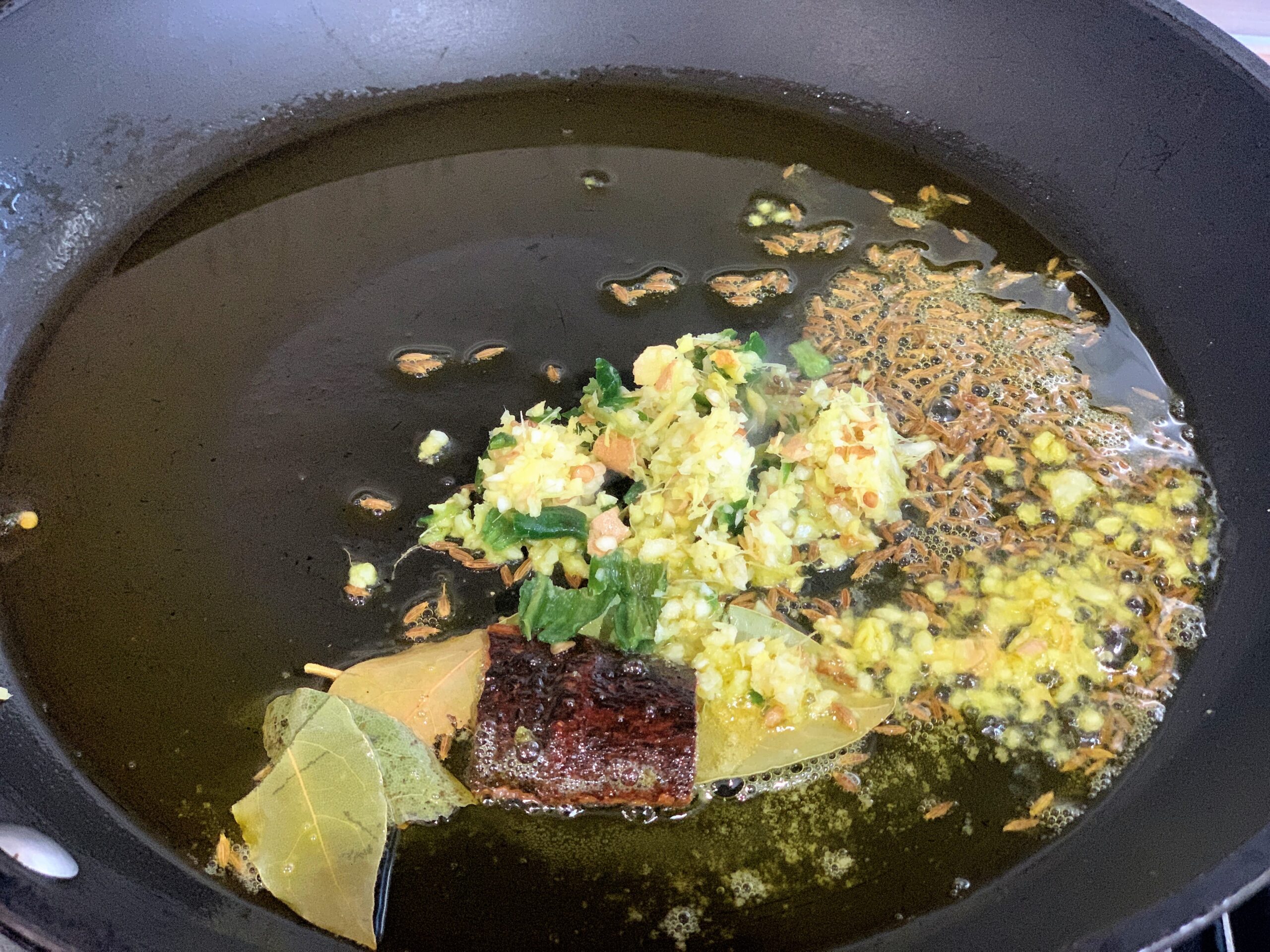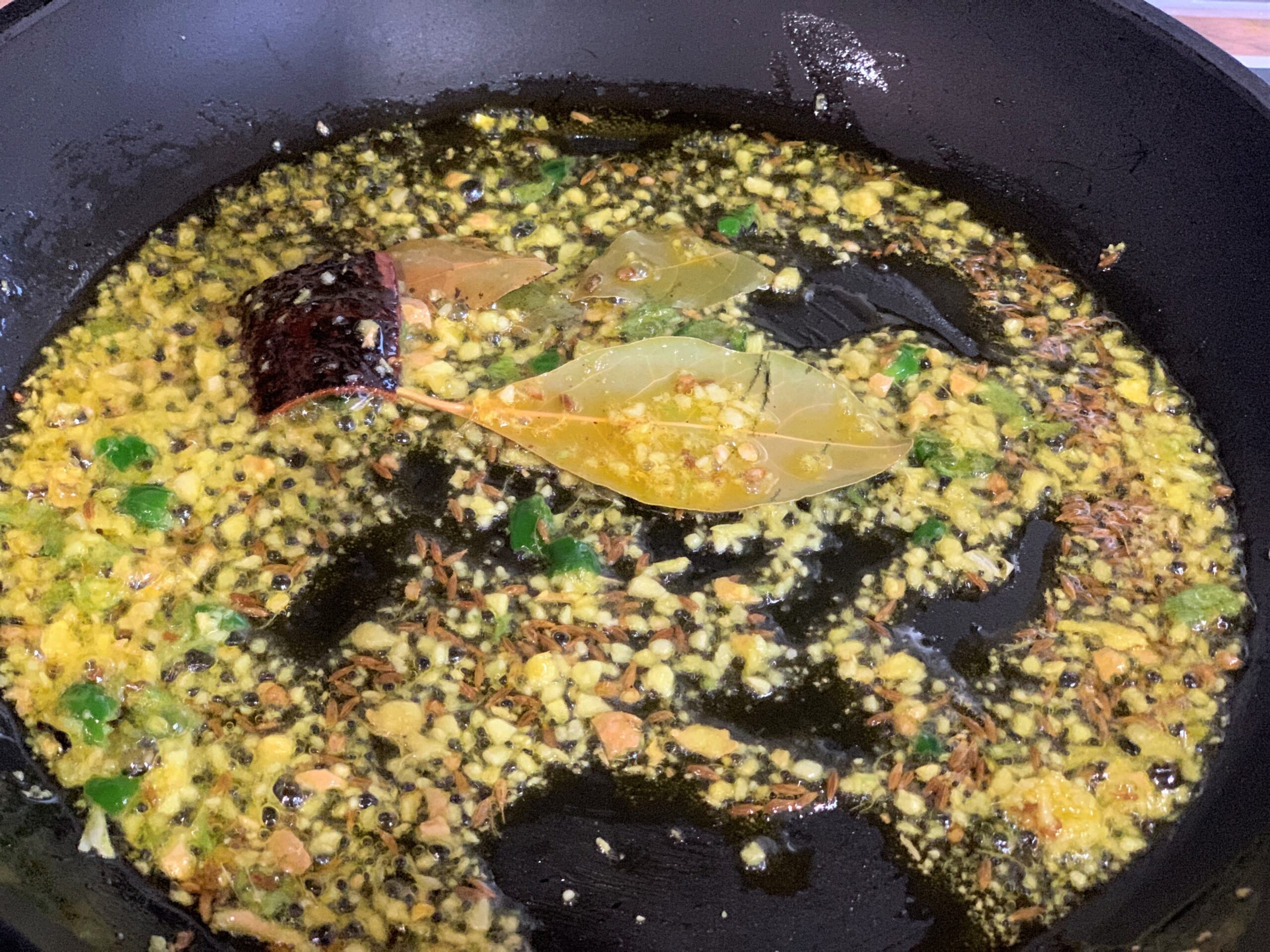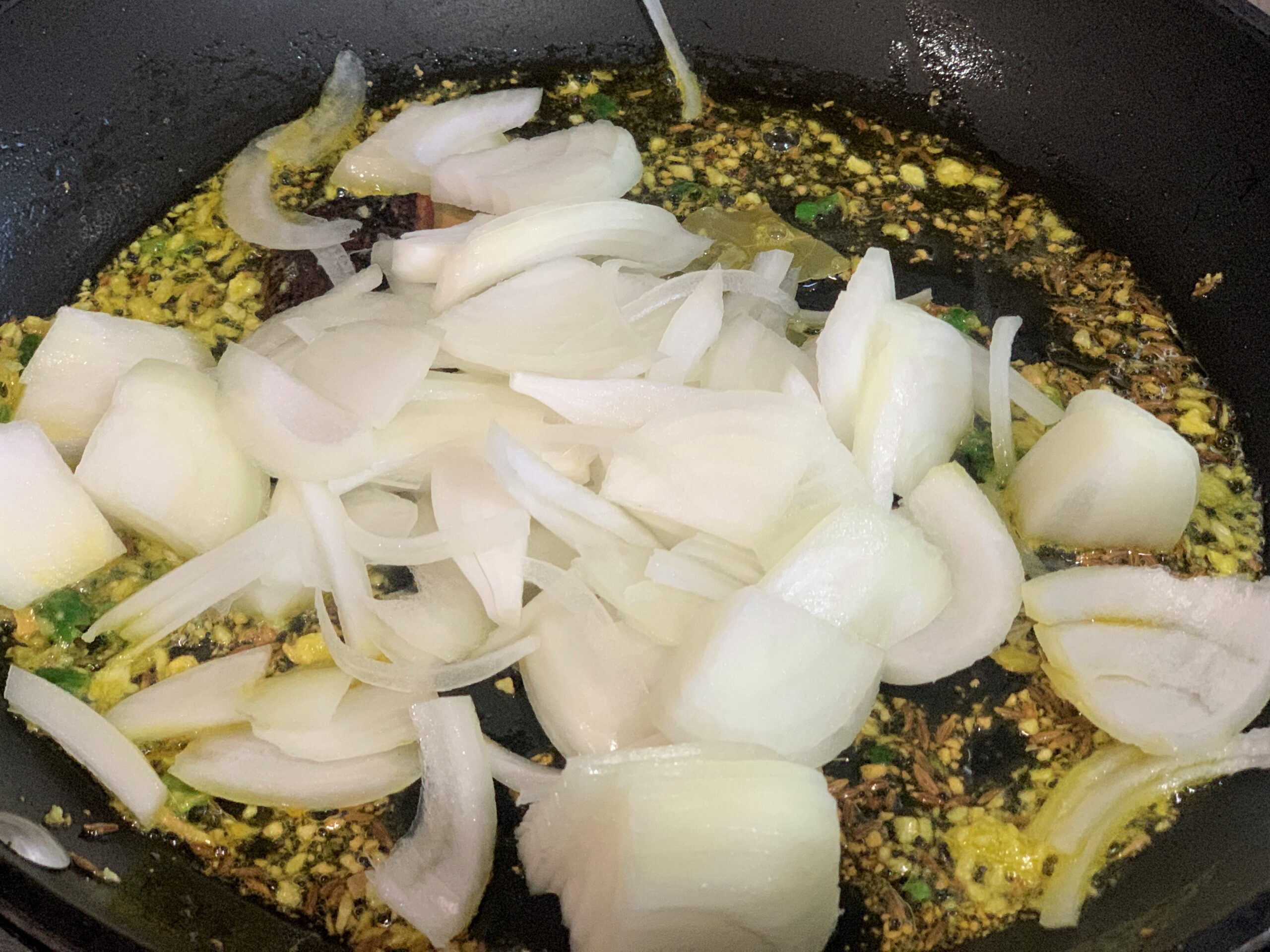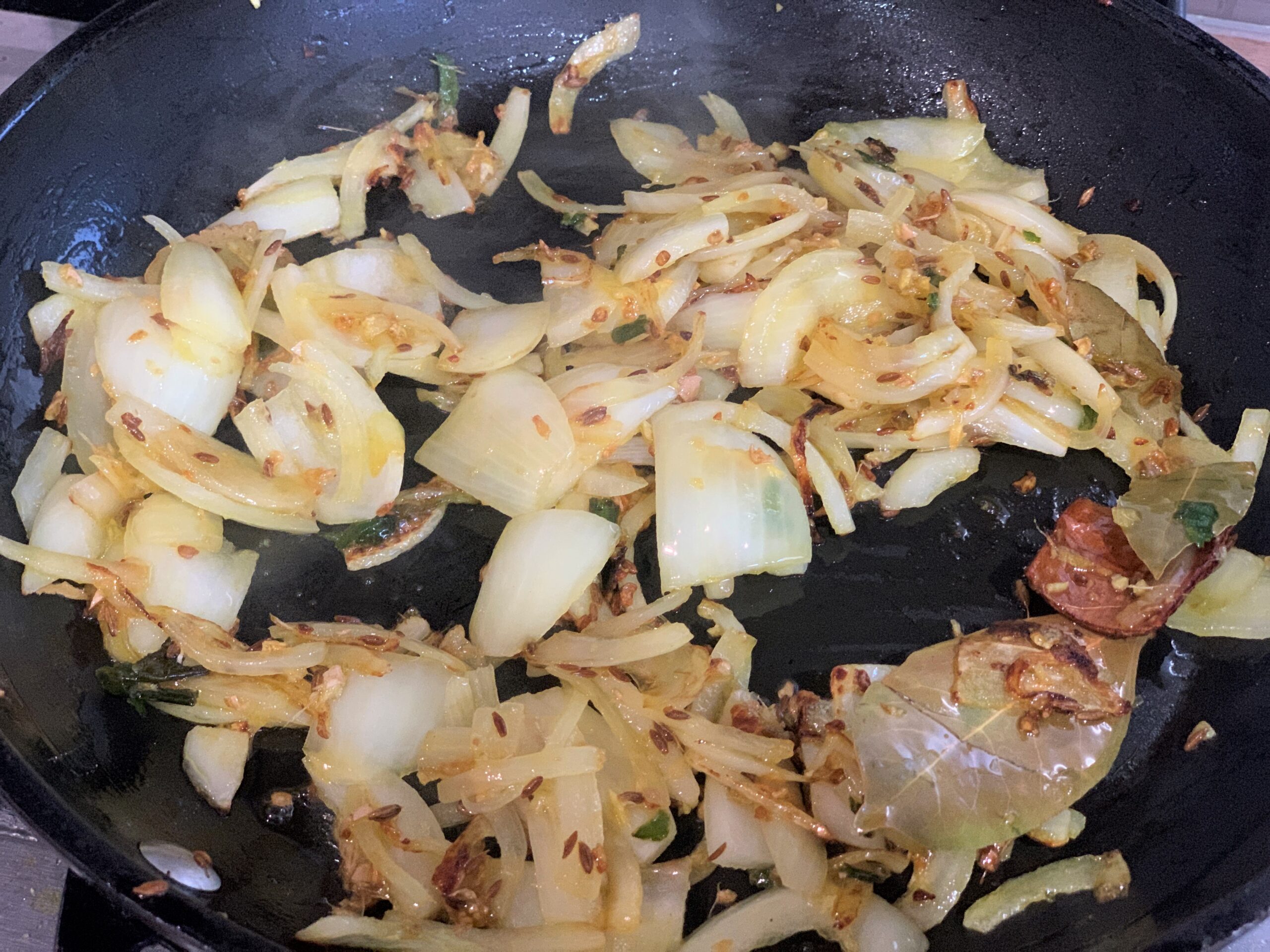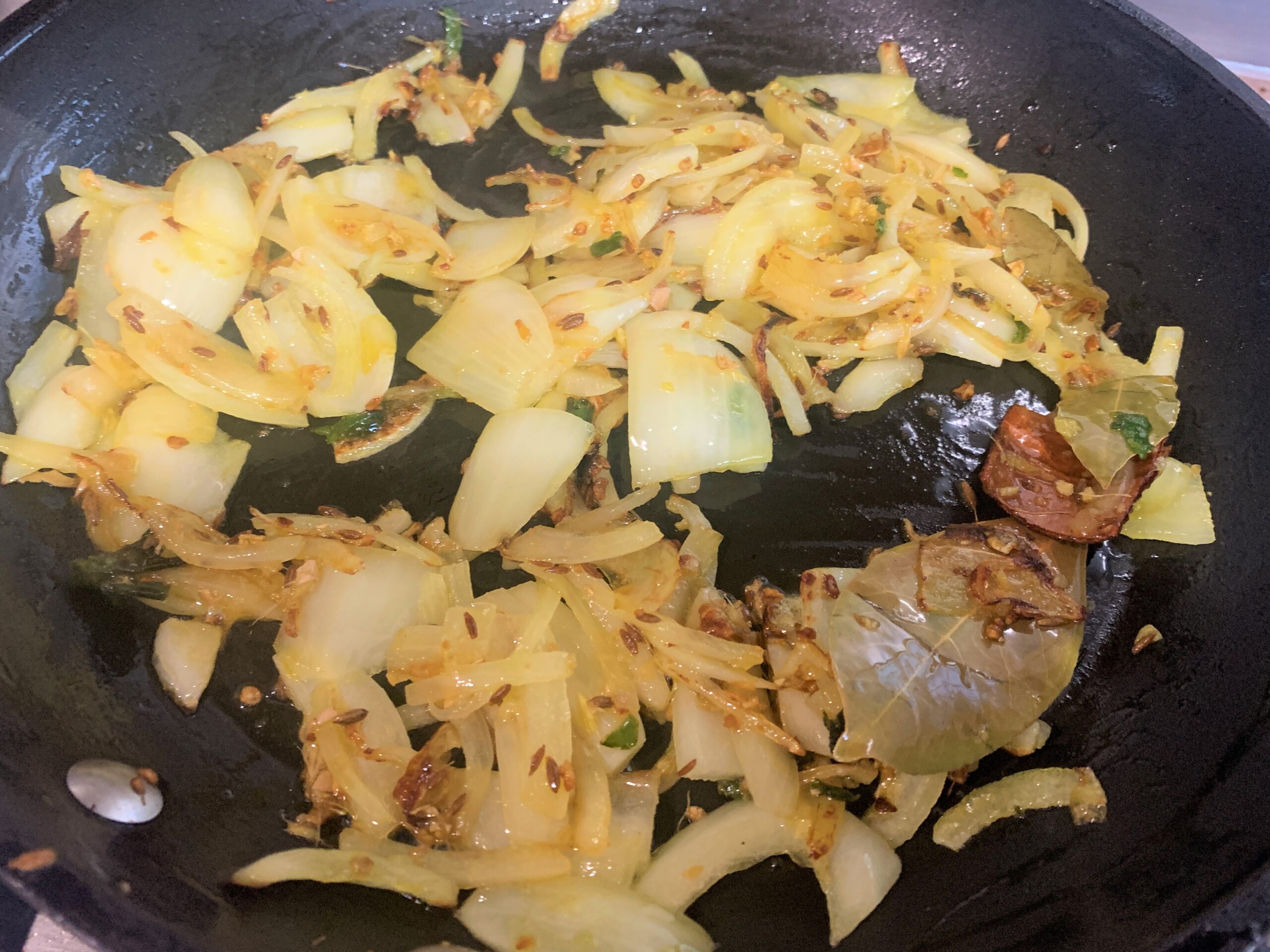 Heat oil in a pan and add the cumin seeds, bay leaf, cinnamon stick and the asafoetida. Once the cumin seeds begin to splutter add the minced ginger, green chillies and garlic and sauté for a minute before adding the onions. Cook the onions for 5-6 minutes or until they are slightly golden.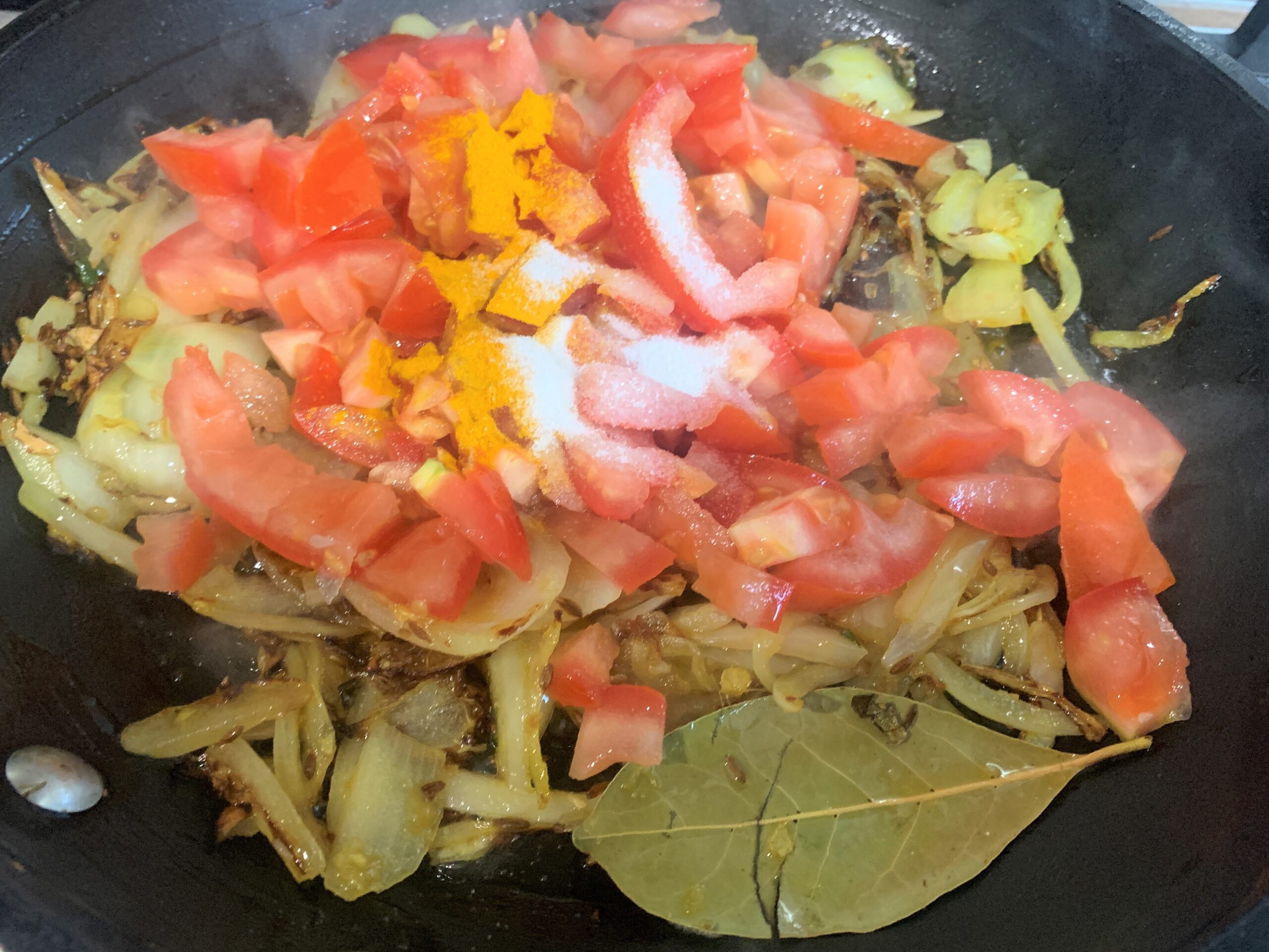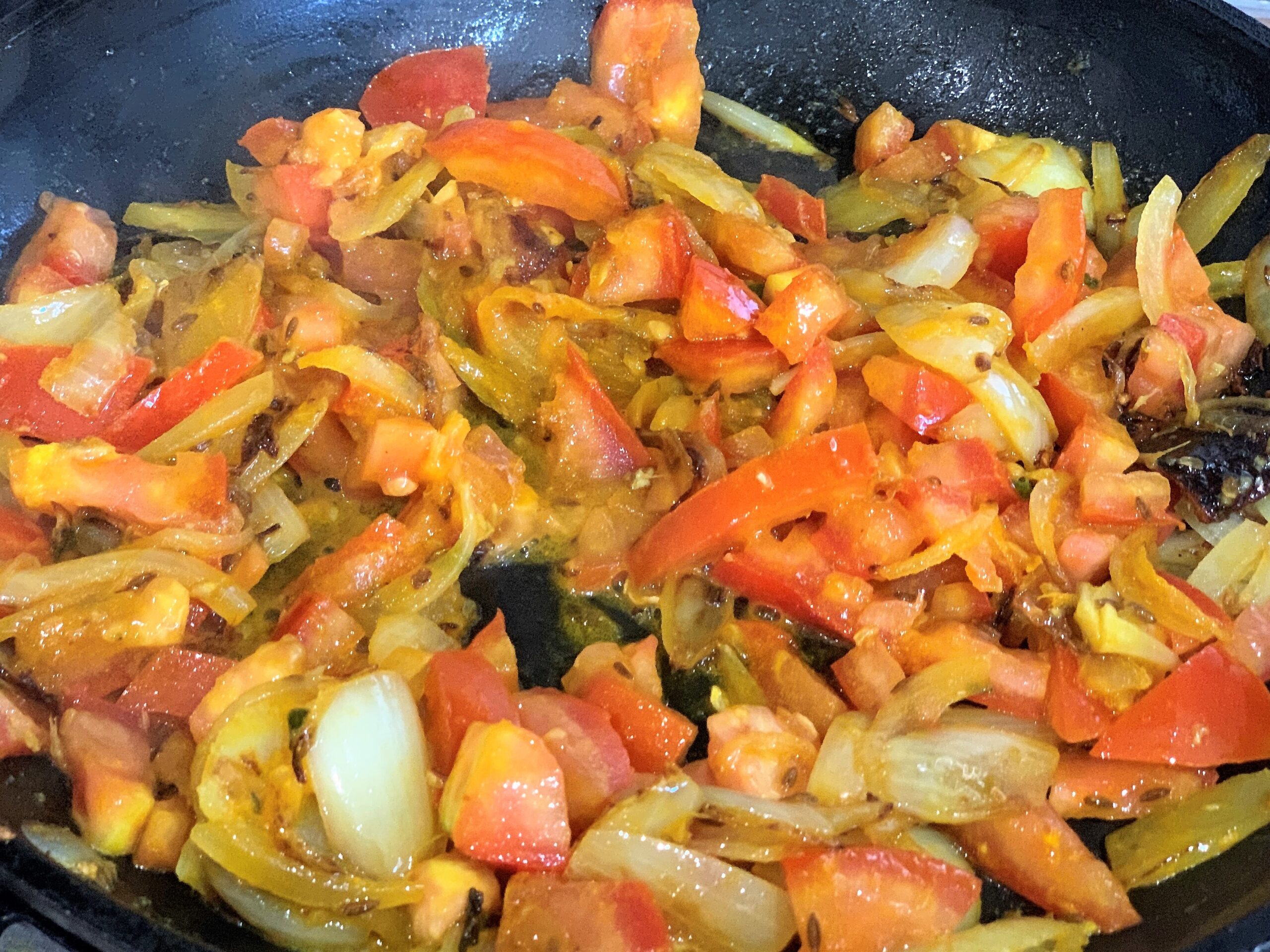 Next add the tomatoes, salt and turmeric powder and cook for 2-3 minutes to slightly soften the tomatoes.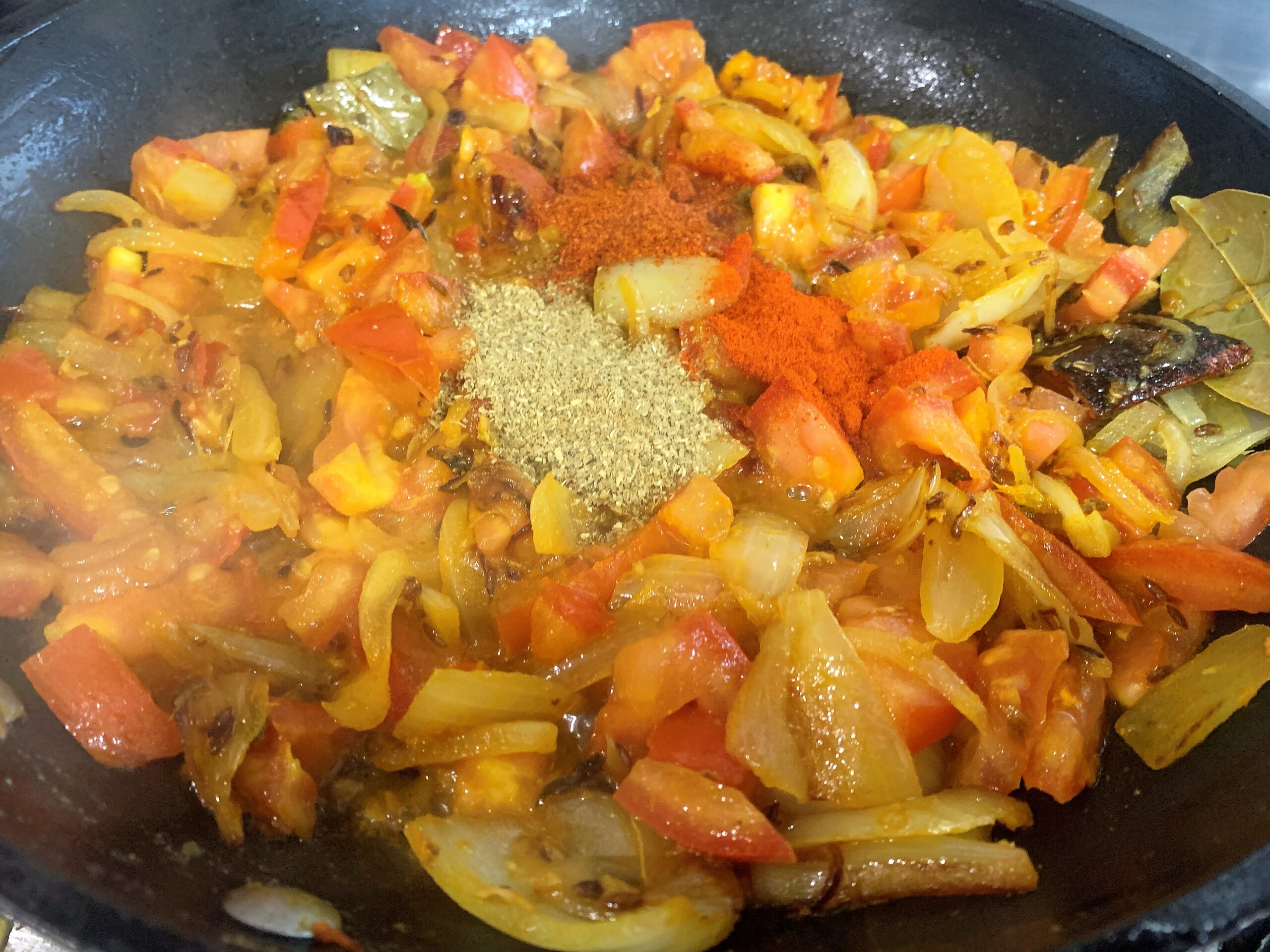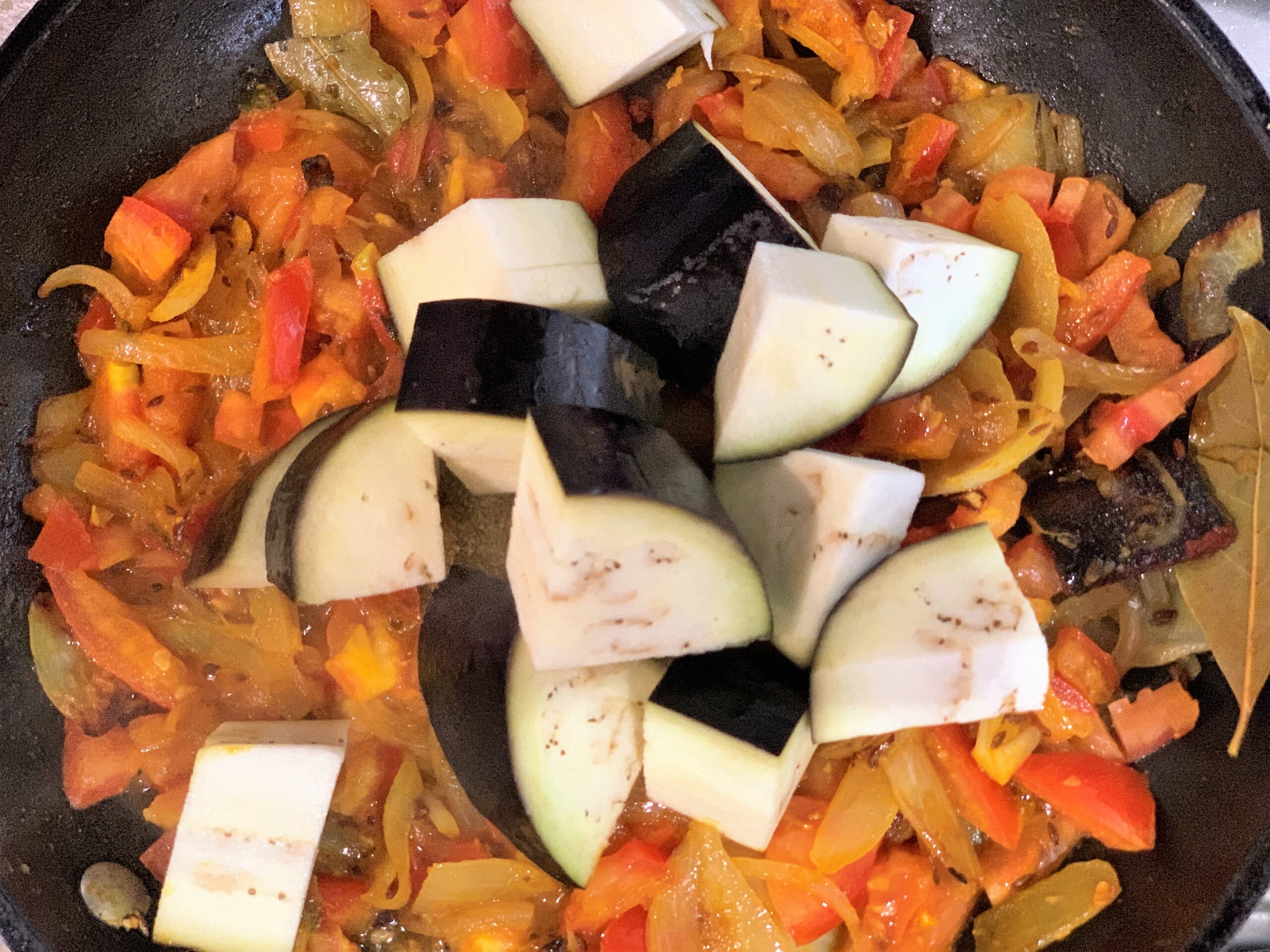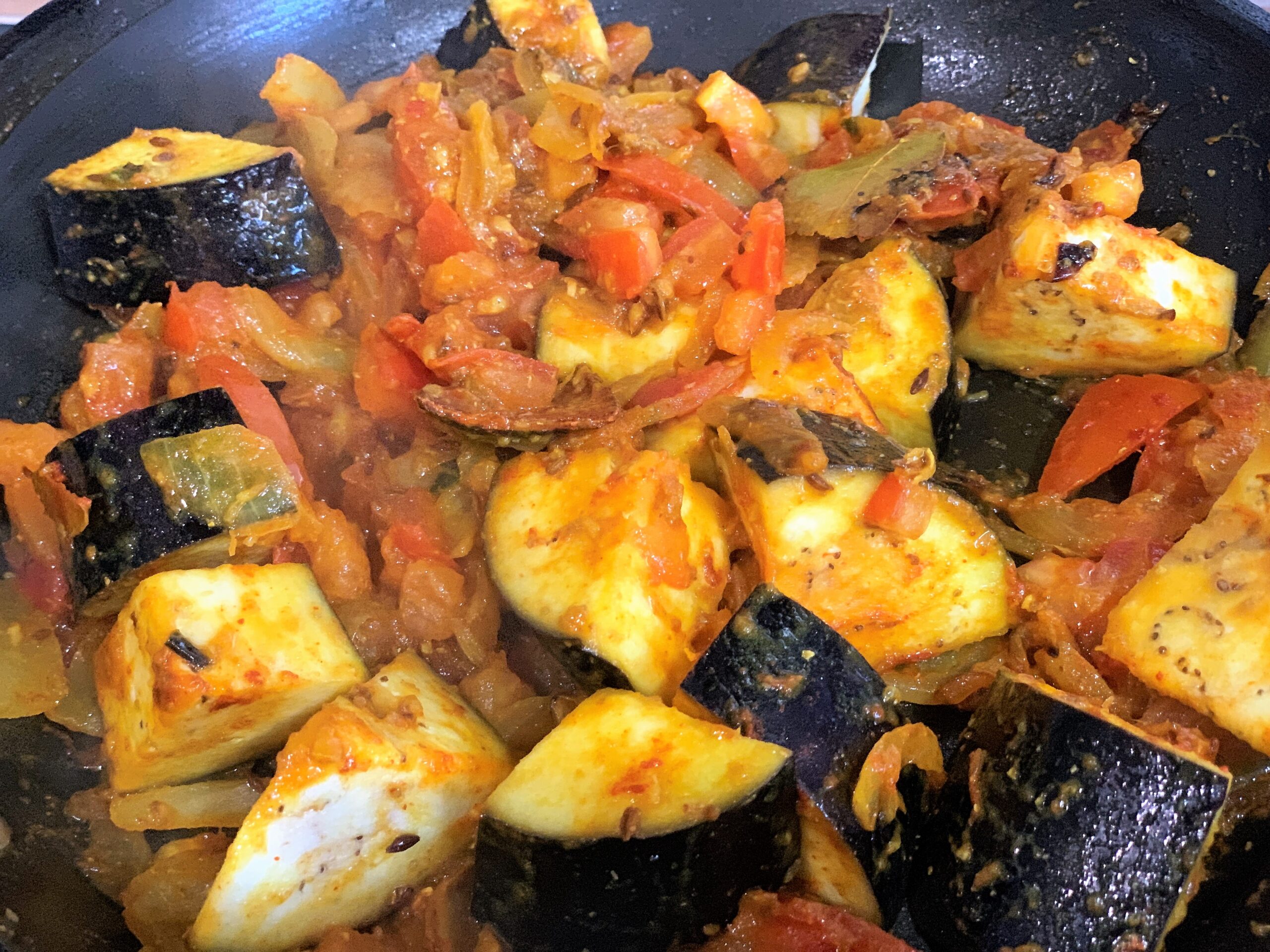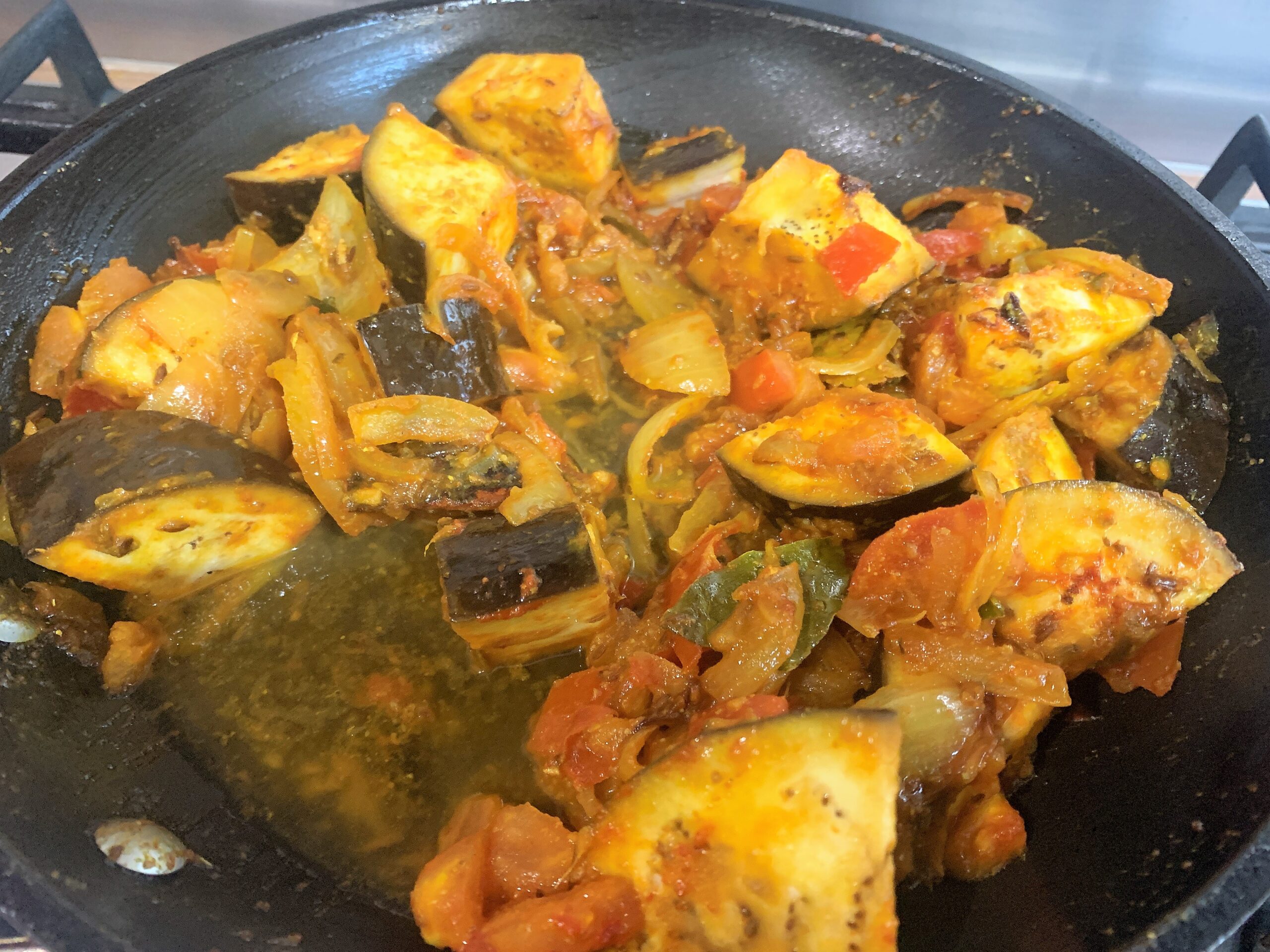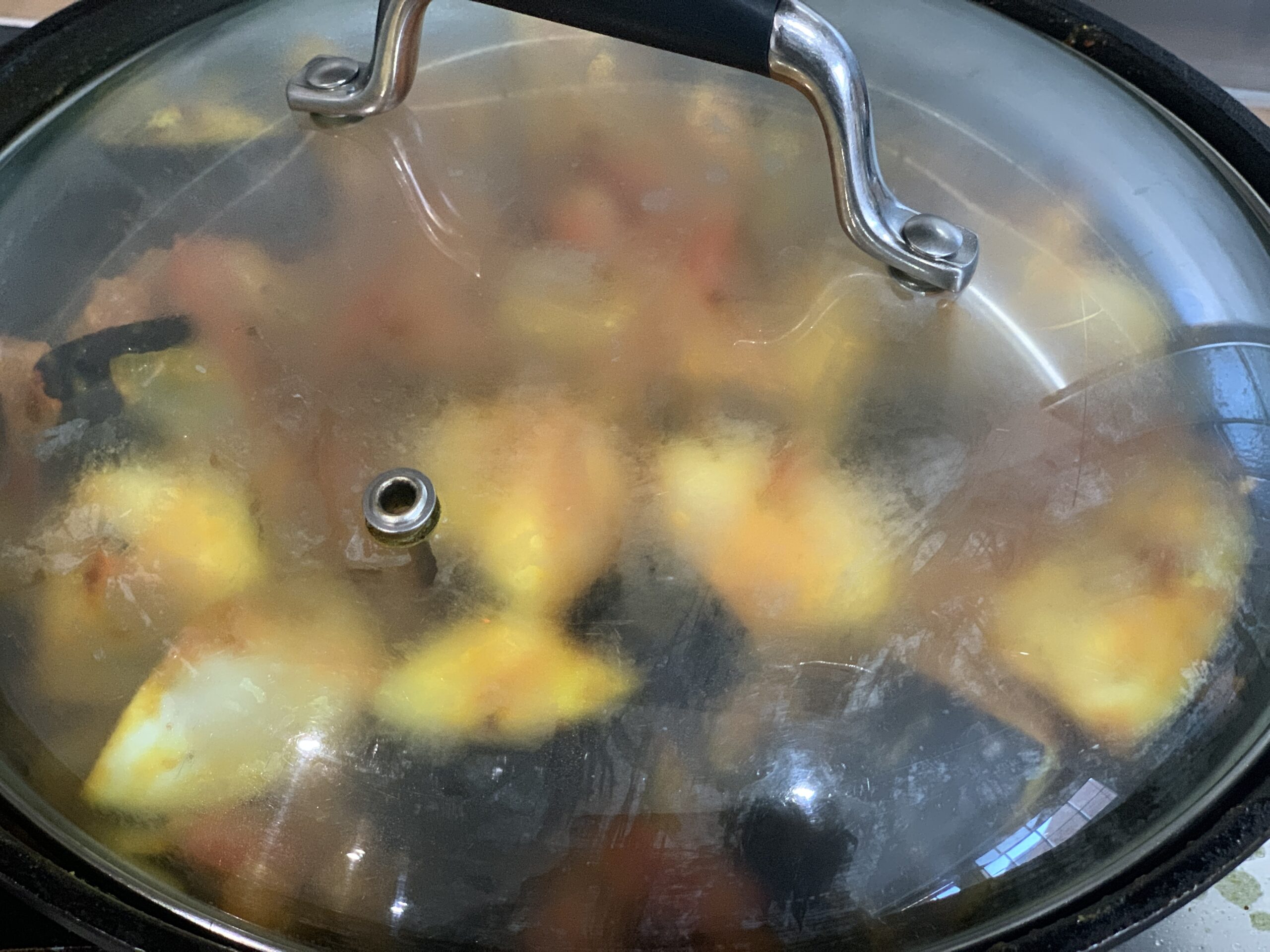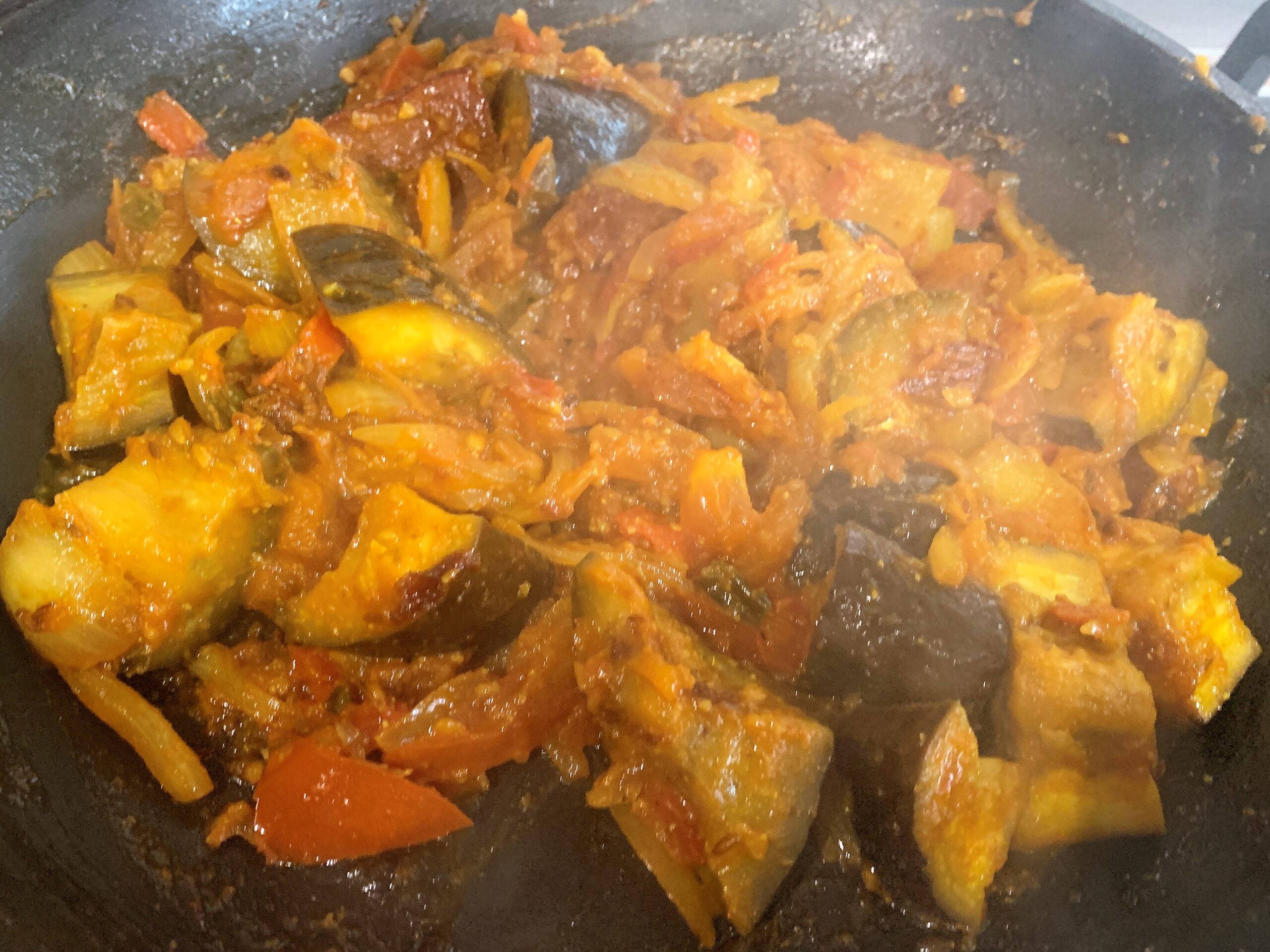 Once the tomatoes have slightly softened add the coriander powder, red chilli powder. Kashmiri red chilli, aubergine and ½ cup water and cover and cook for 7-8 minutes or until the aubergine begins to soften.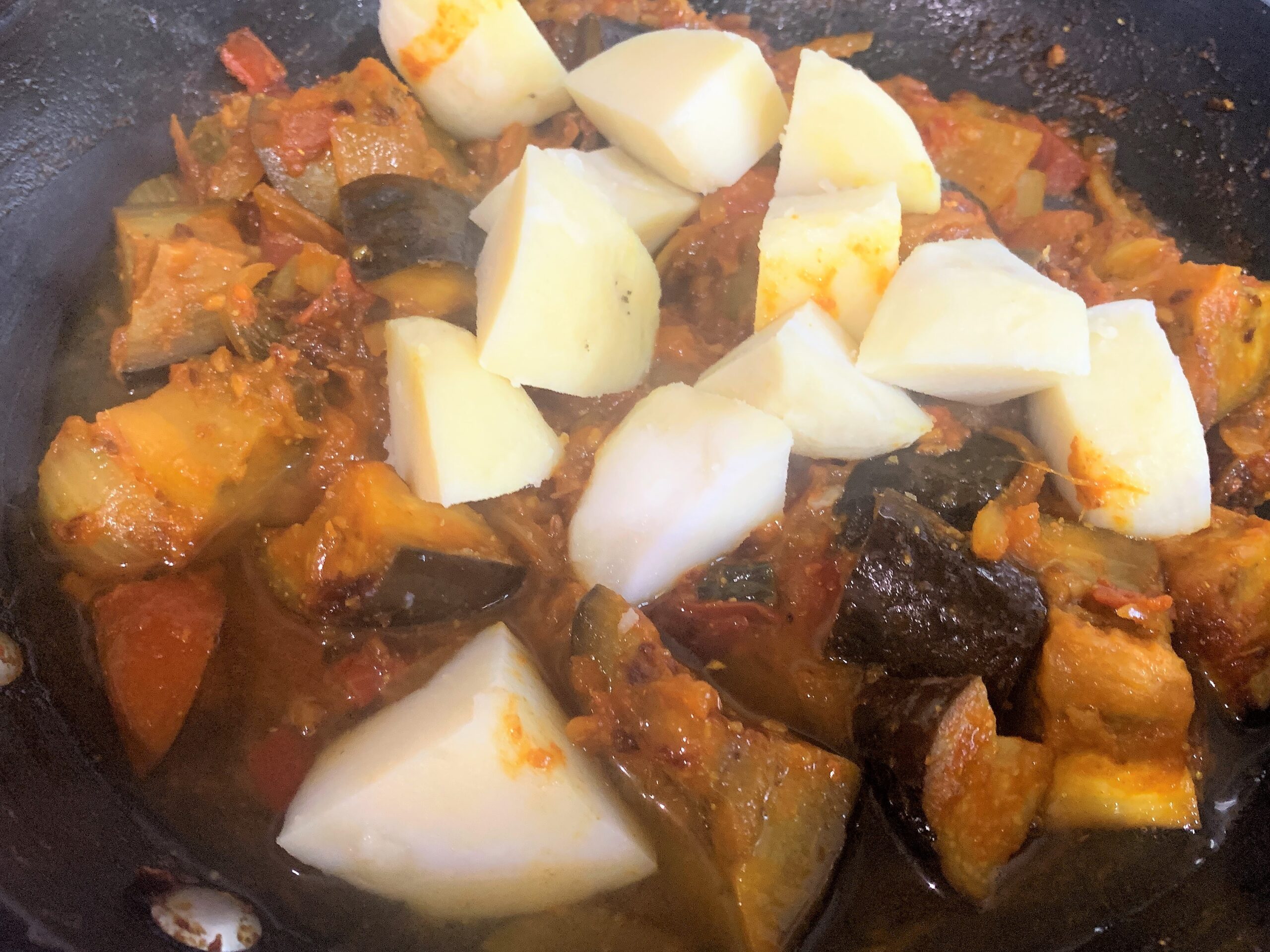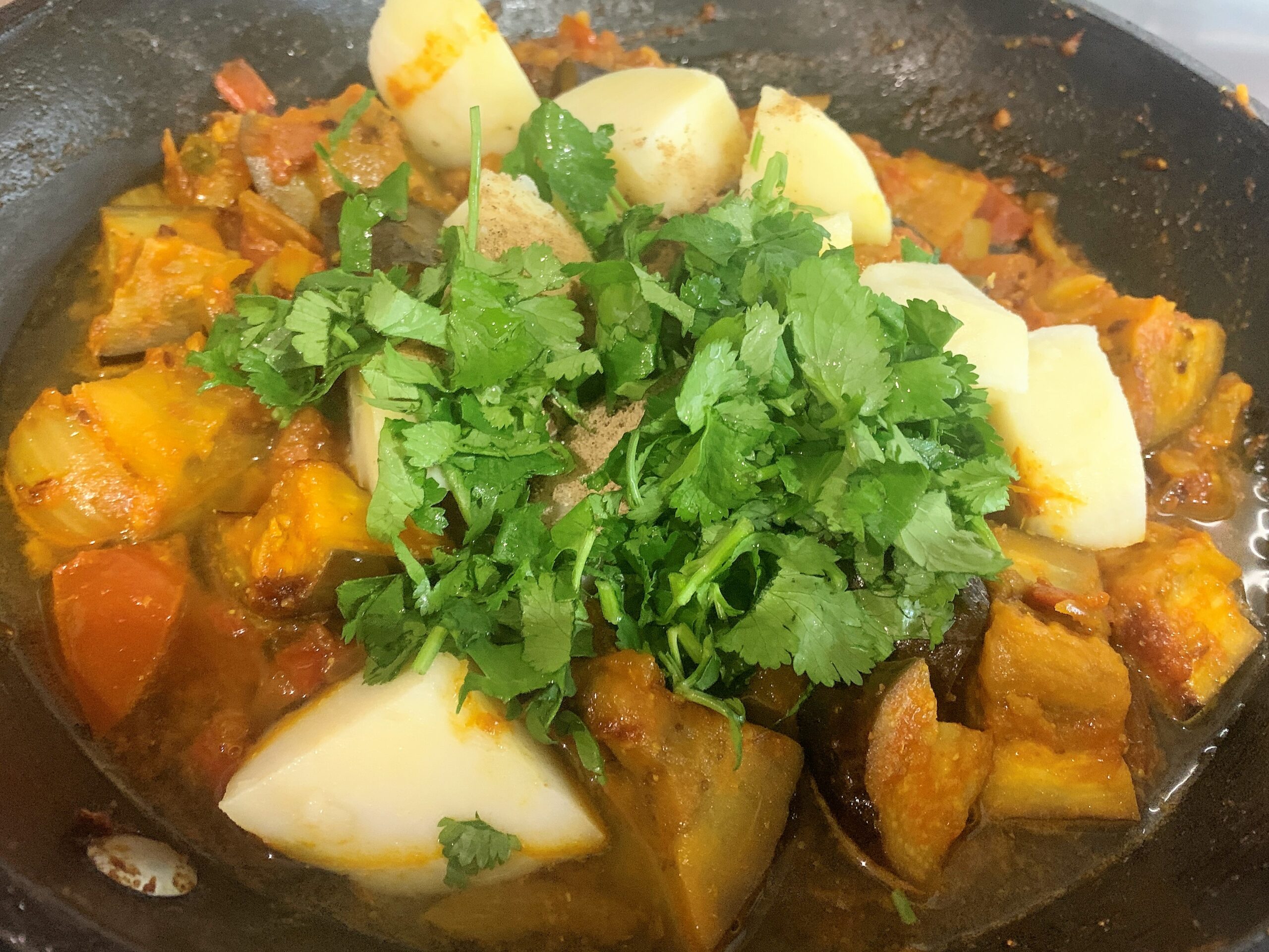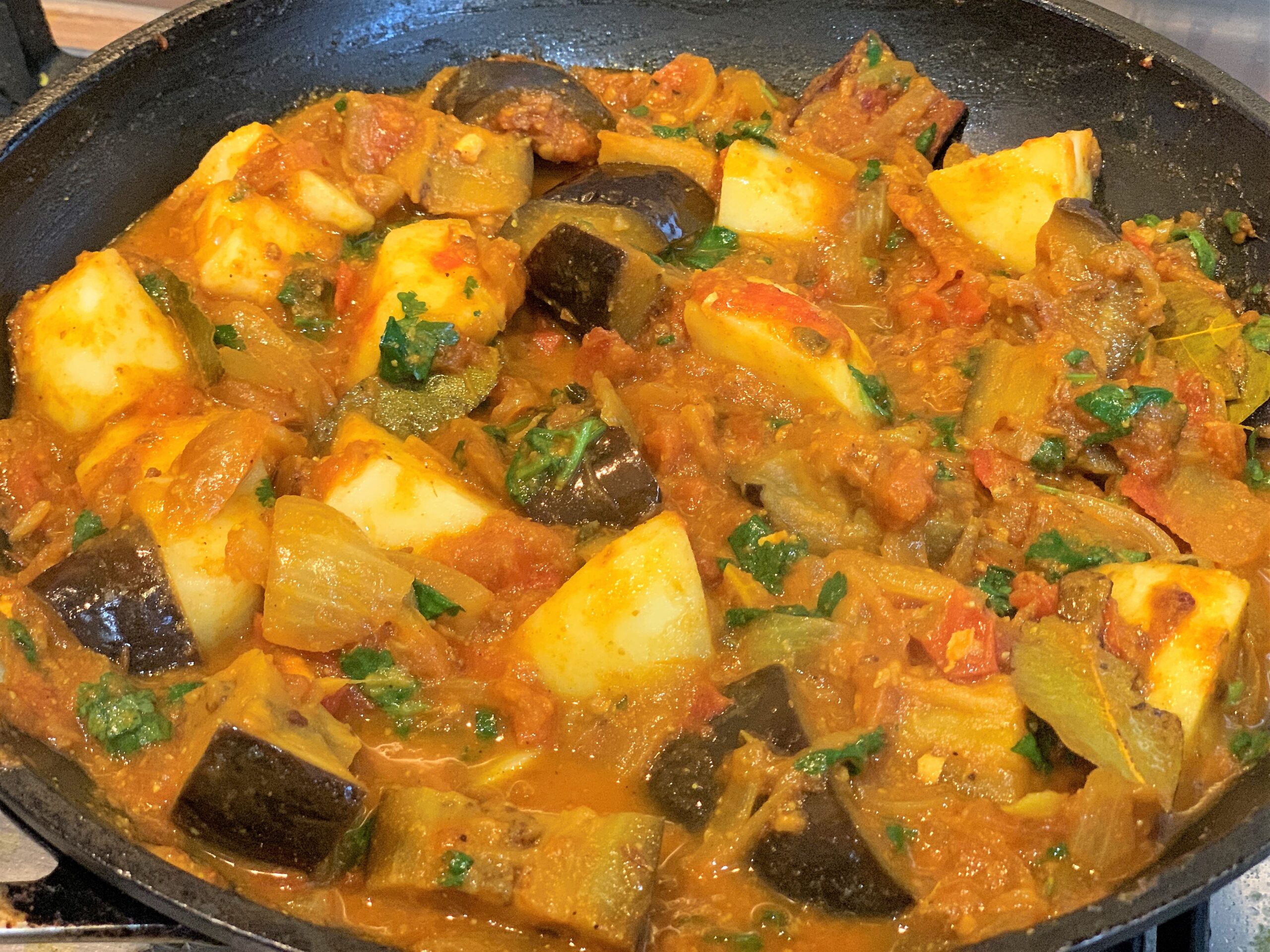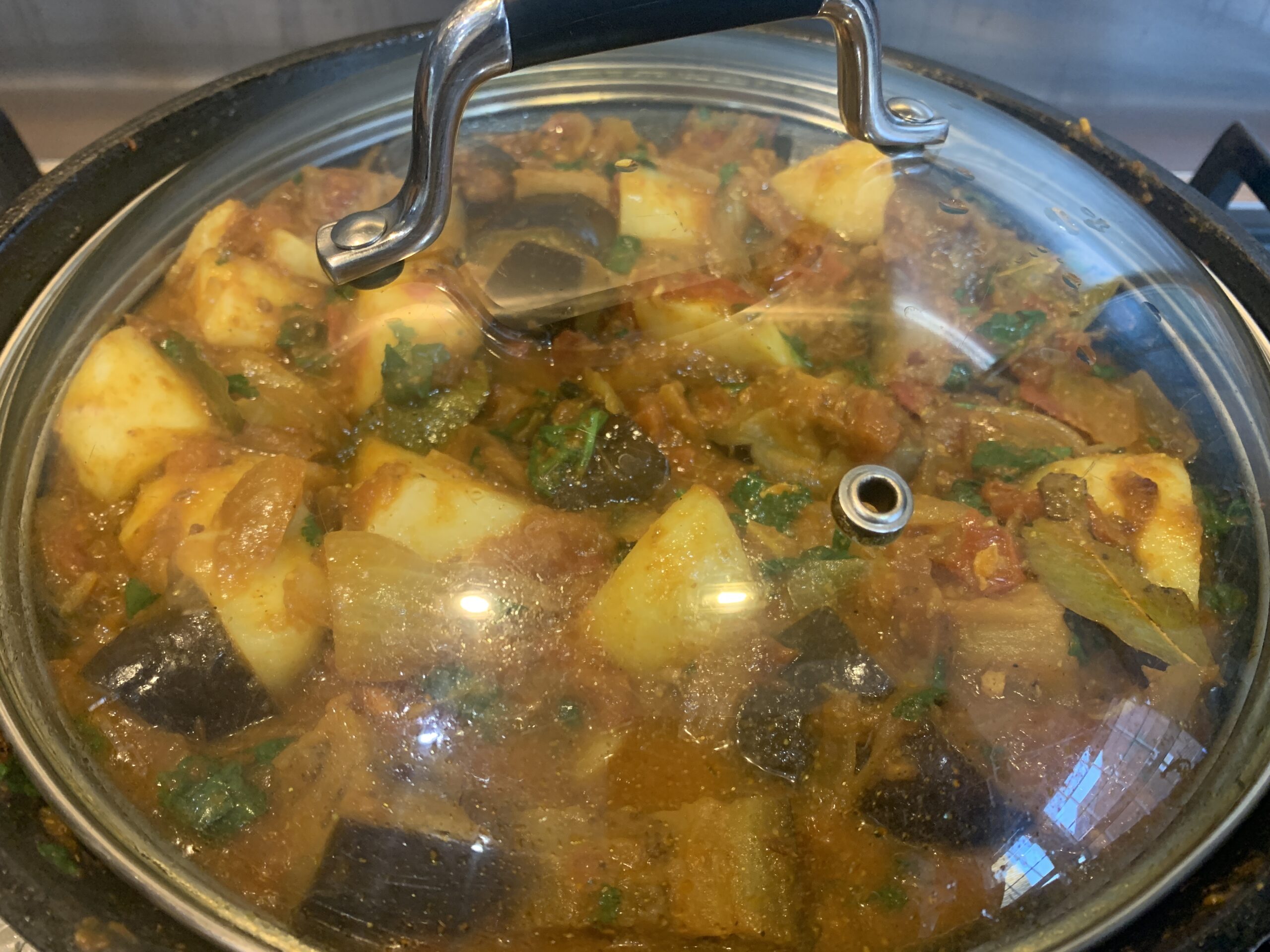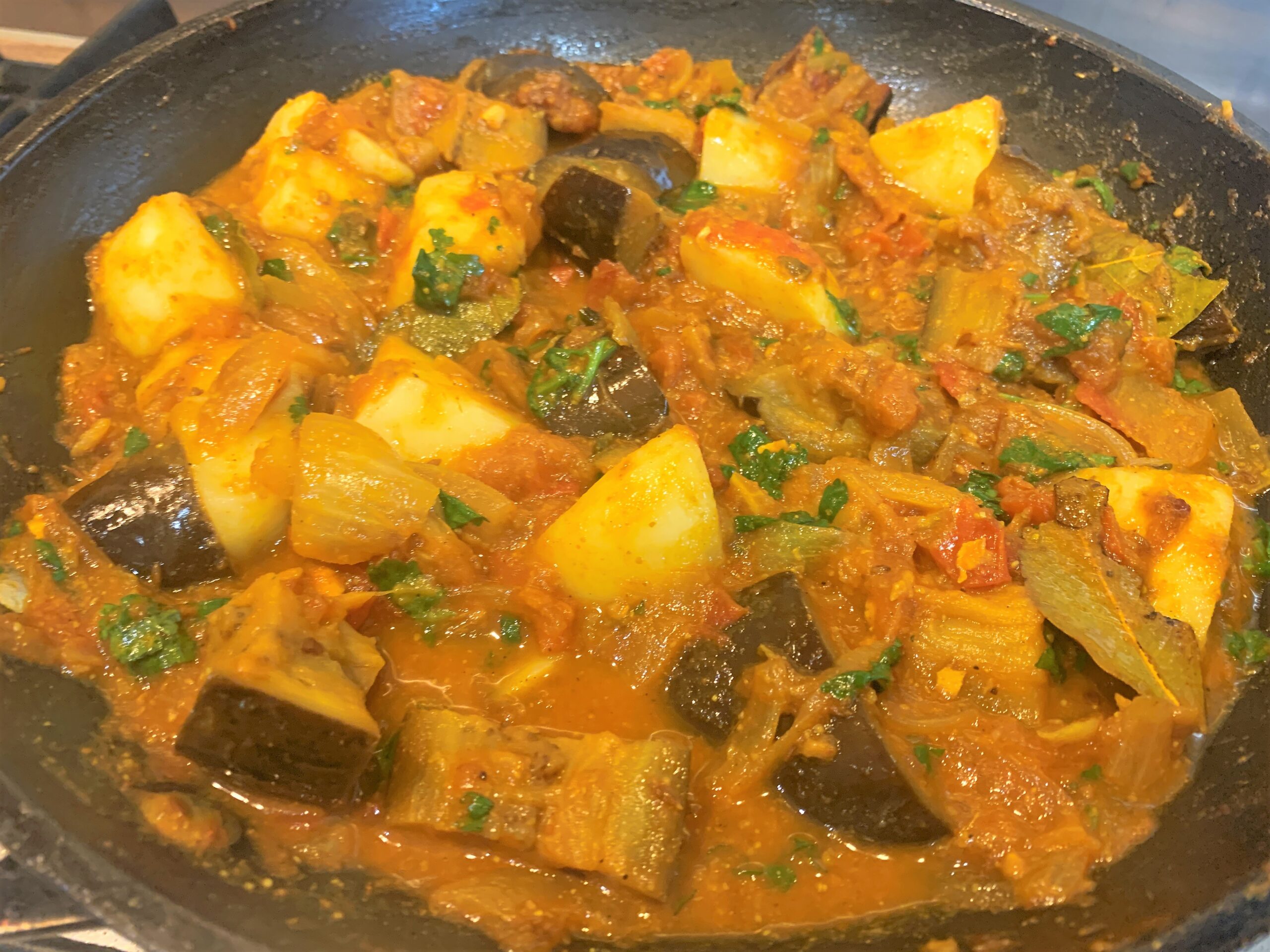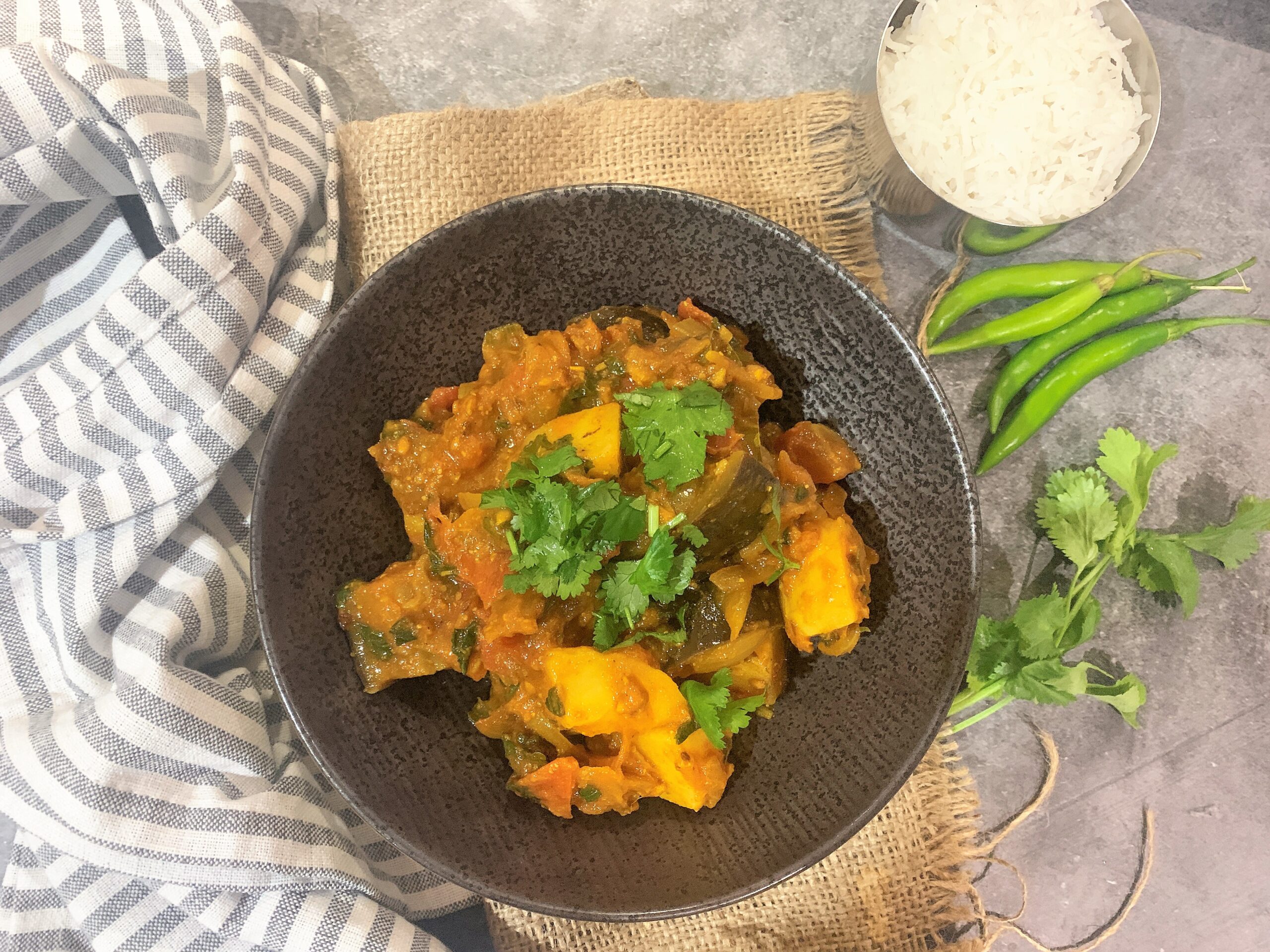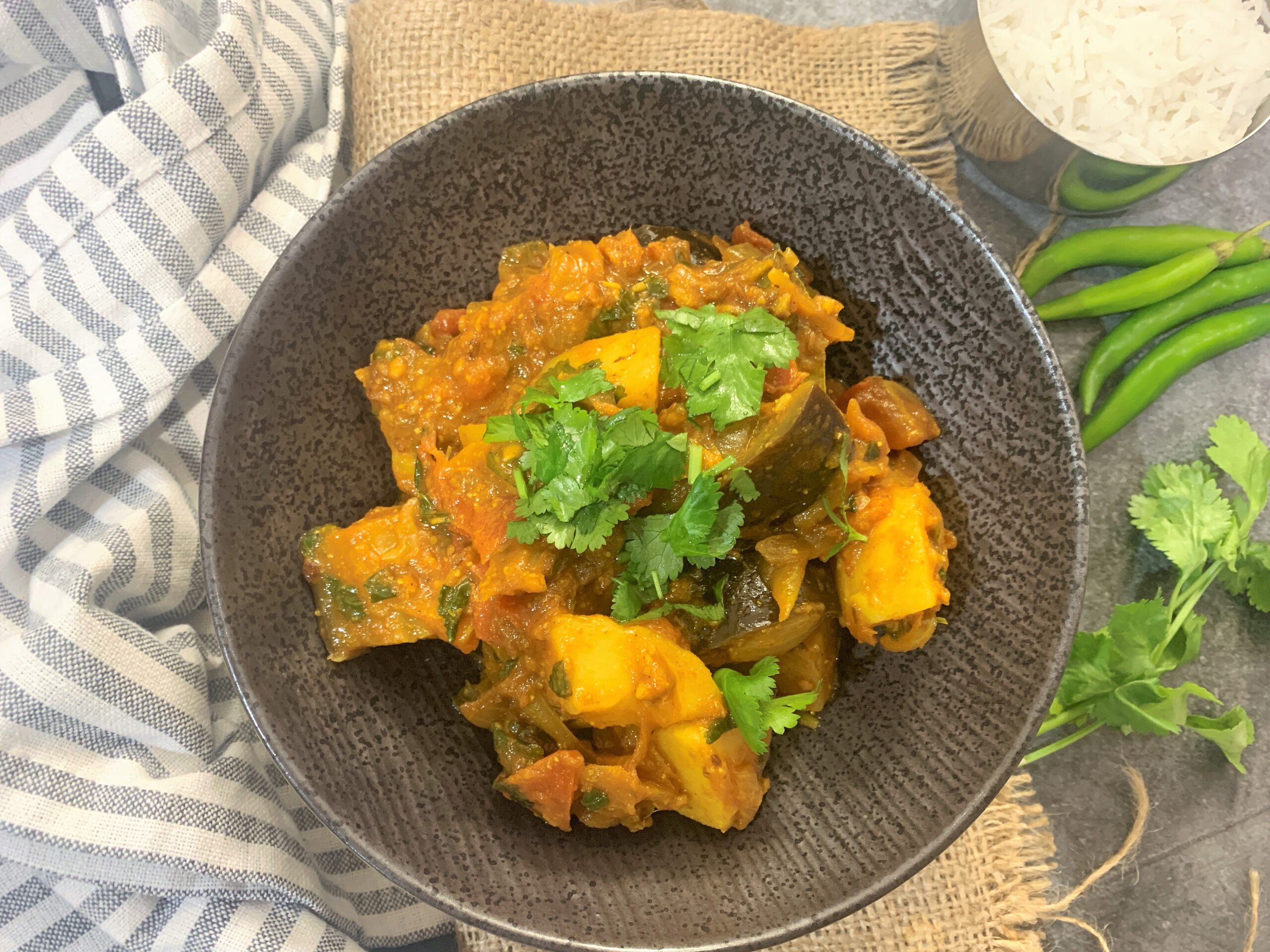 Add the potatoes, garam masala, raw mango powder, coriander leaves and 2-3 tablespoons water and cover and cook for 3-4 minutes on medium heat.
Serve with roti, paratha, naan bread or steamed rice.