Niramish Alur Dom
Niramish Alur Dum is a Bengali Dum Aloo recipe. Crispy potatoes are slow cooked or dum cooked in a rich, velvety spiced gravy tomato yogurt gravy. It is a delicious well-seasoned recipe and traditionally paired with 'luchis' (Bengali fried bread) but it can be enjoyed with any Indian flatbread. Any reputed Bengali restaurant's menu card is incomplete without Luchi-Aloor Dum.
In India, there is a special place for Aloo Dum/Dum Aloo in the Indian cuisine. There are many different variations of Aloo Dum/Dum Aloo depending on the different regions of India. The most popular being the Kashmiri and Punjabi versions however this Bengali version trails very close behind.
In Bengali cuisine, food is categorized into two main categories – 'niramish' which means vegetarian and 'amish' which means non-vegetarian. Nirmaish food is cooked without any onions and garlic and often part of religious ceremonies and celebrations. This recipe is especially popular during the winter months when newly harvested potatoes are in season.
My is not a strictly traditional version of the Bengali Niramish alur dom, as I have used big, boiled potatoes and halved them up whereas traditionally it is cooked with baby potatoes (called 'notun aloo' in Bengali). I do not think it compromises on the taste but if you can get your hands on baby potatoes then can substitute those.
Other potato recipes you might like to try are Kashmiri Dum Aloo, Dhaba Style Aloo Palak Gravy, Achari Aloo/Indian Spiced Potatoes, Methi wale Khatte Meethe Aloo/ Sweet and Spicy Fenugreek Potatoes and Hasselback Potatoes.
Ingredients
For Sauteed Potatoes
250 grams boiled potatoes
Salt to taste
1 teaspoon red chilli powder
1 teaspoon cumin powder
2 teaspoons barbeque masala
2 teaspoons mustard oil
For The Gravy
2 tablespoons oil
2 cloves
1 black cardamom
5-6 black peppers
1 cinnamon stick
1 piece mace
2 bayleaf
1 teaspoon asafoetida
2 teaspoons ginger green chilli paste
1 cup tomato puree
1 cup plain yoghurt (room temperature)
Salt to taste
1 teaspoon turmeric powder
2 teaspoons coriander powder
1 teaspoon roasted cumin powder
2 teaspoons red chilli powder
1 teaspoon garam masala
2 teaspoons kasuri methi
2 teaspoons finely chopped coriander leaves
Directions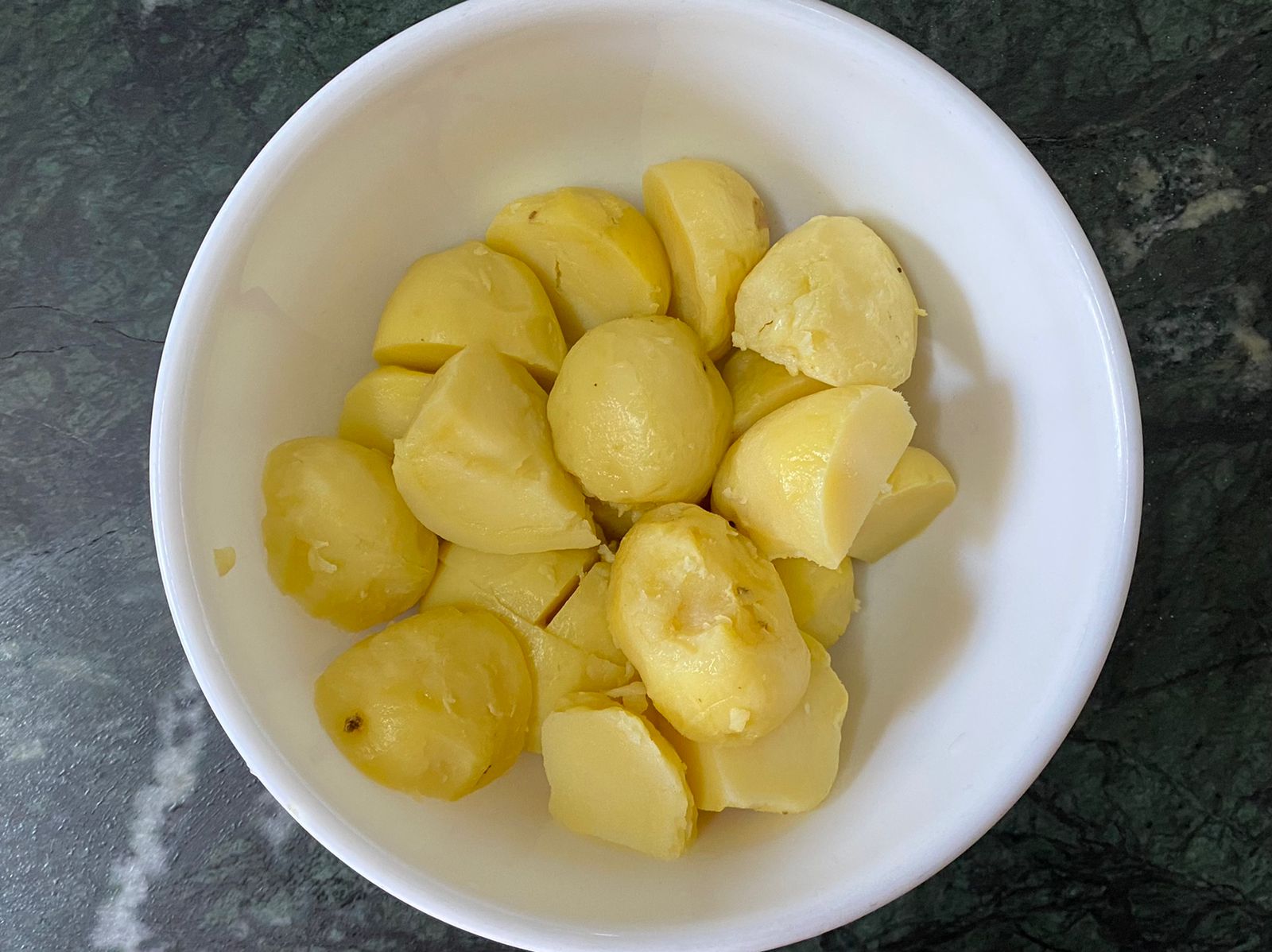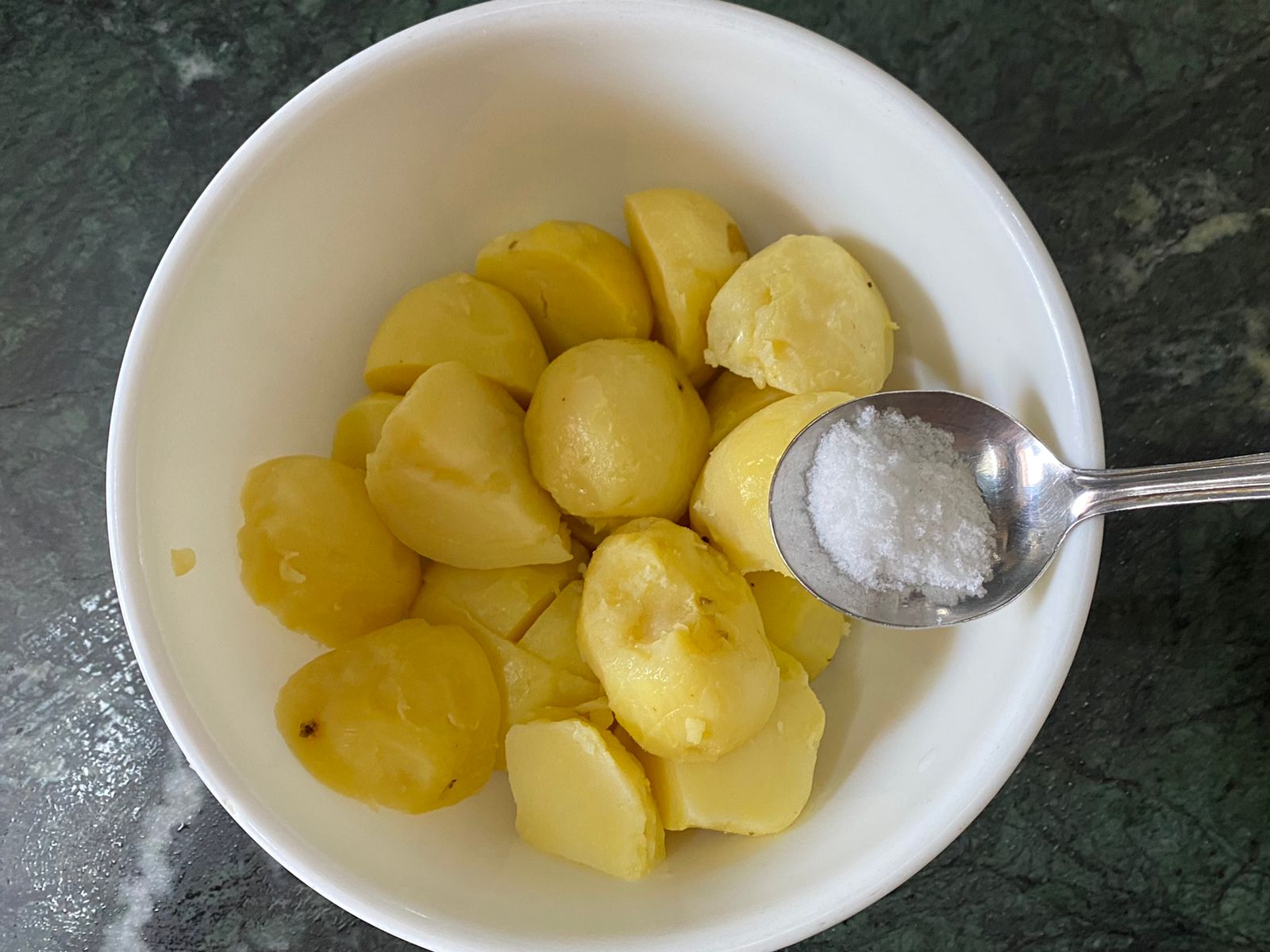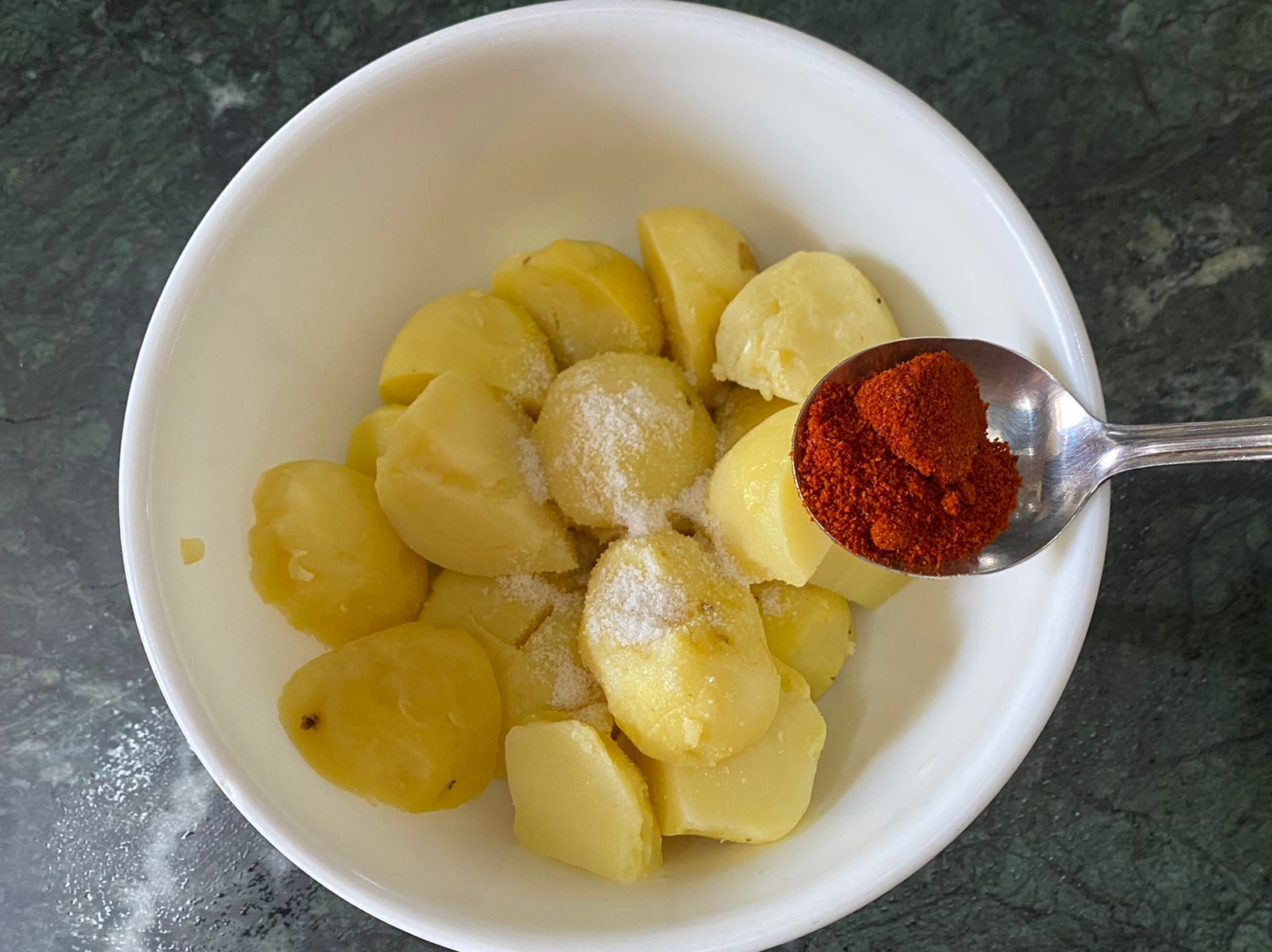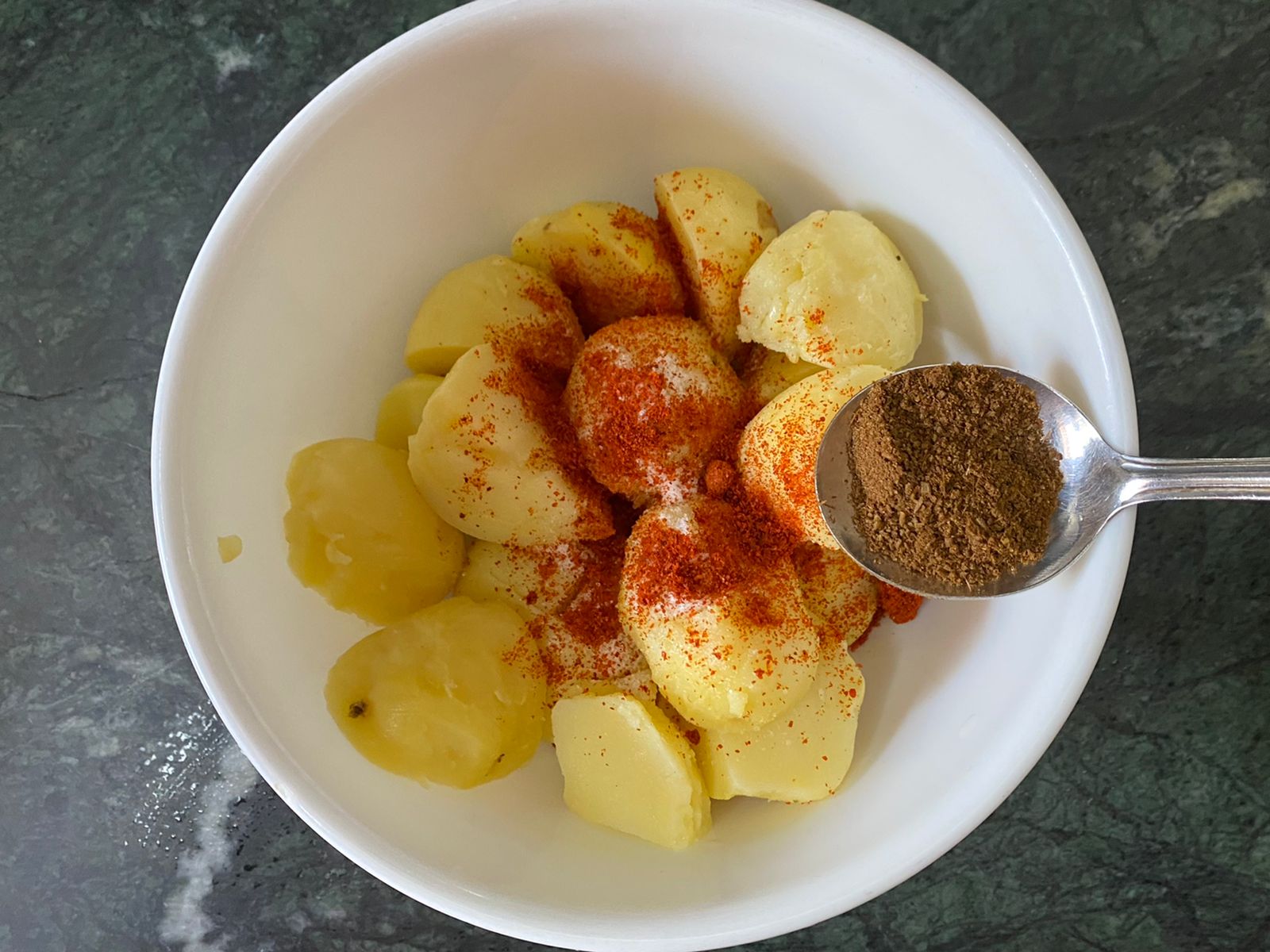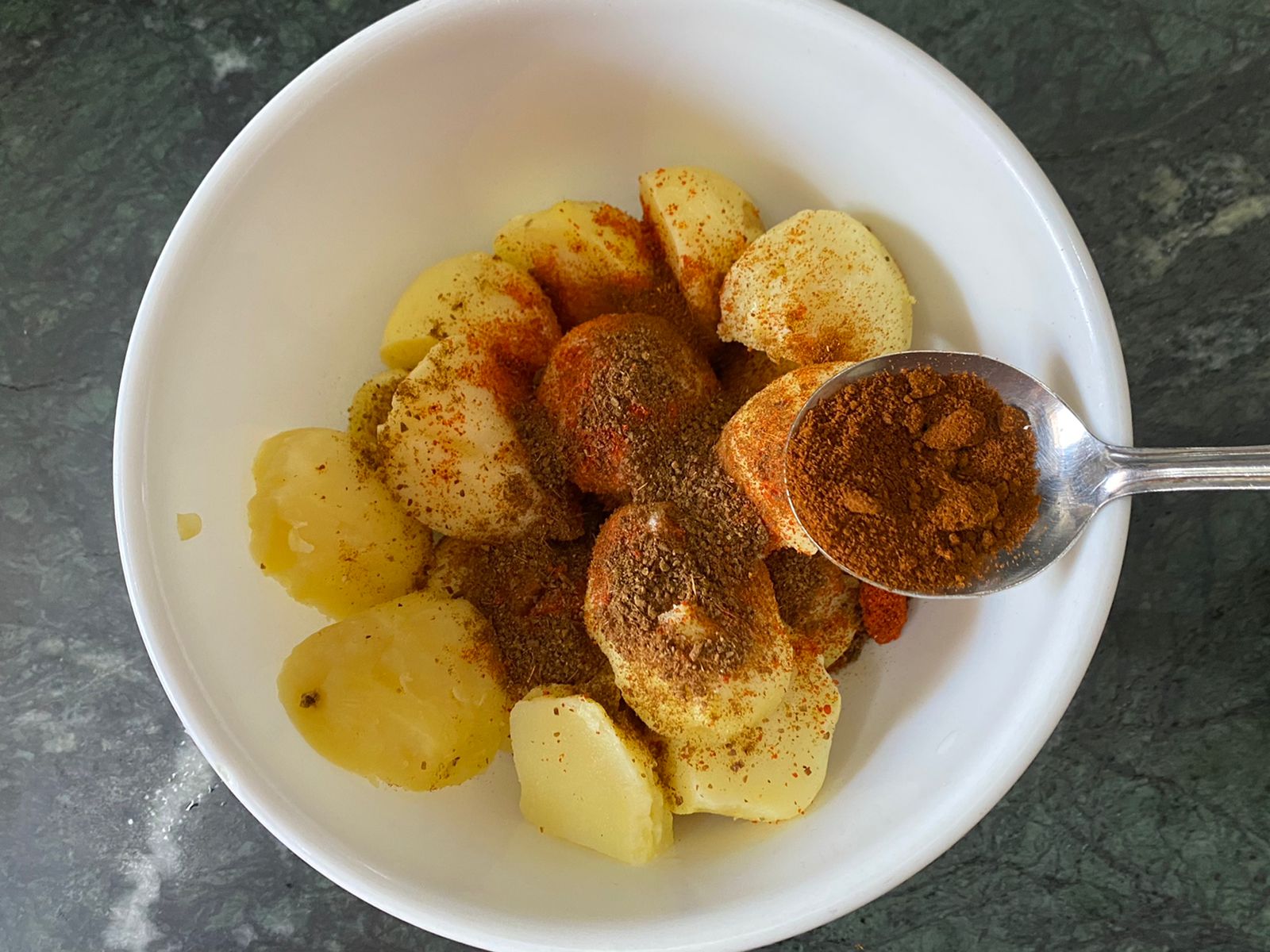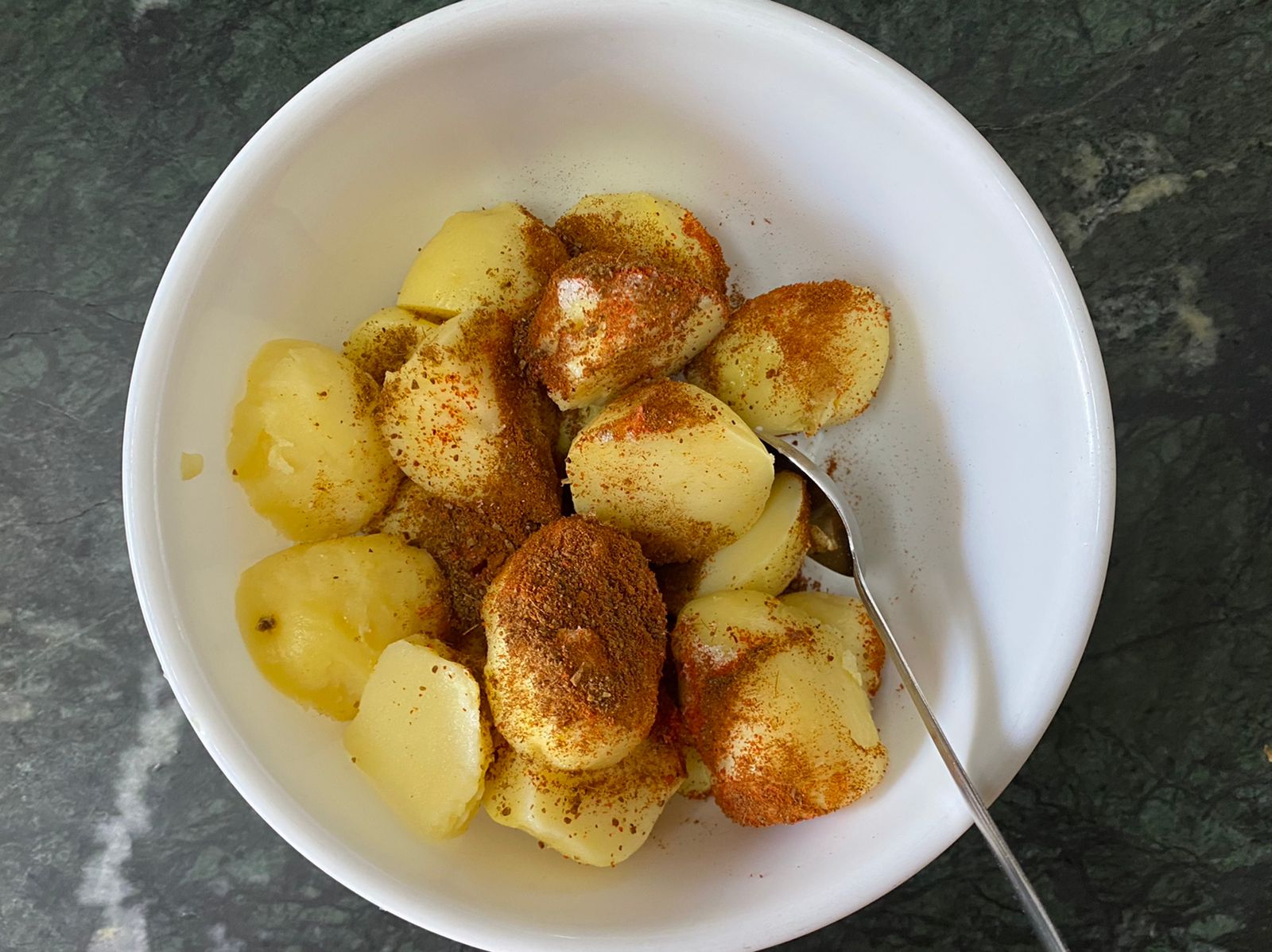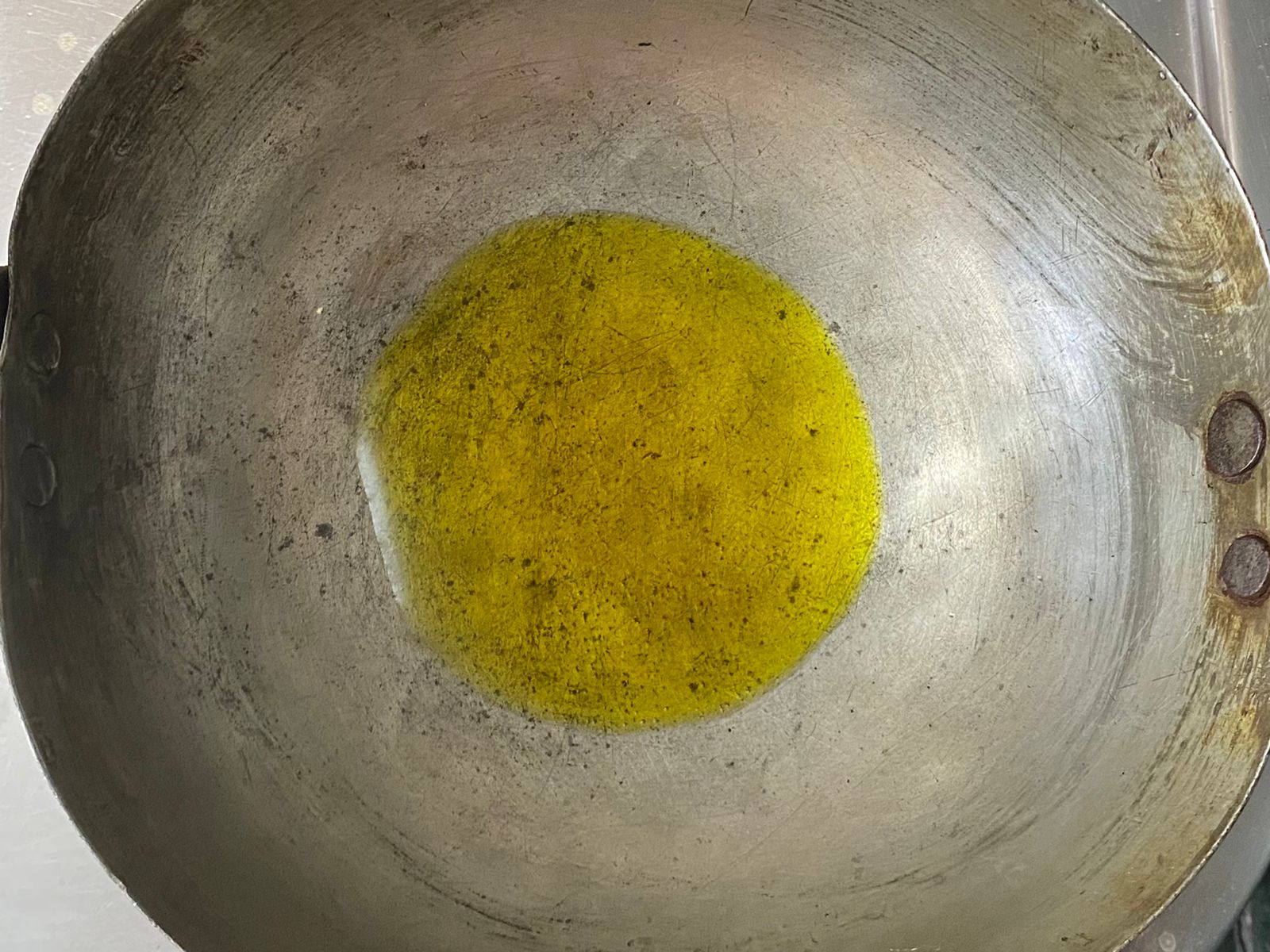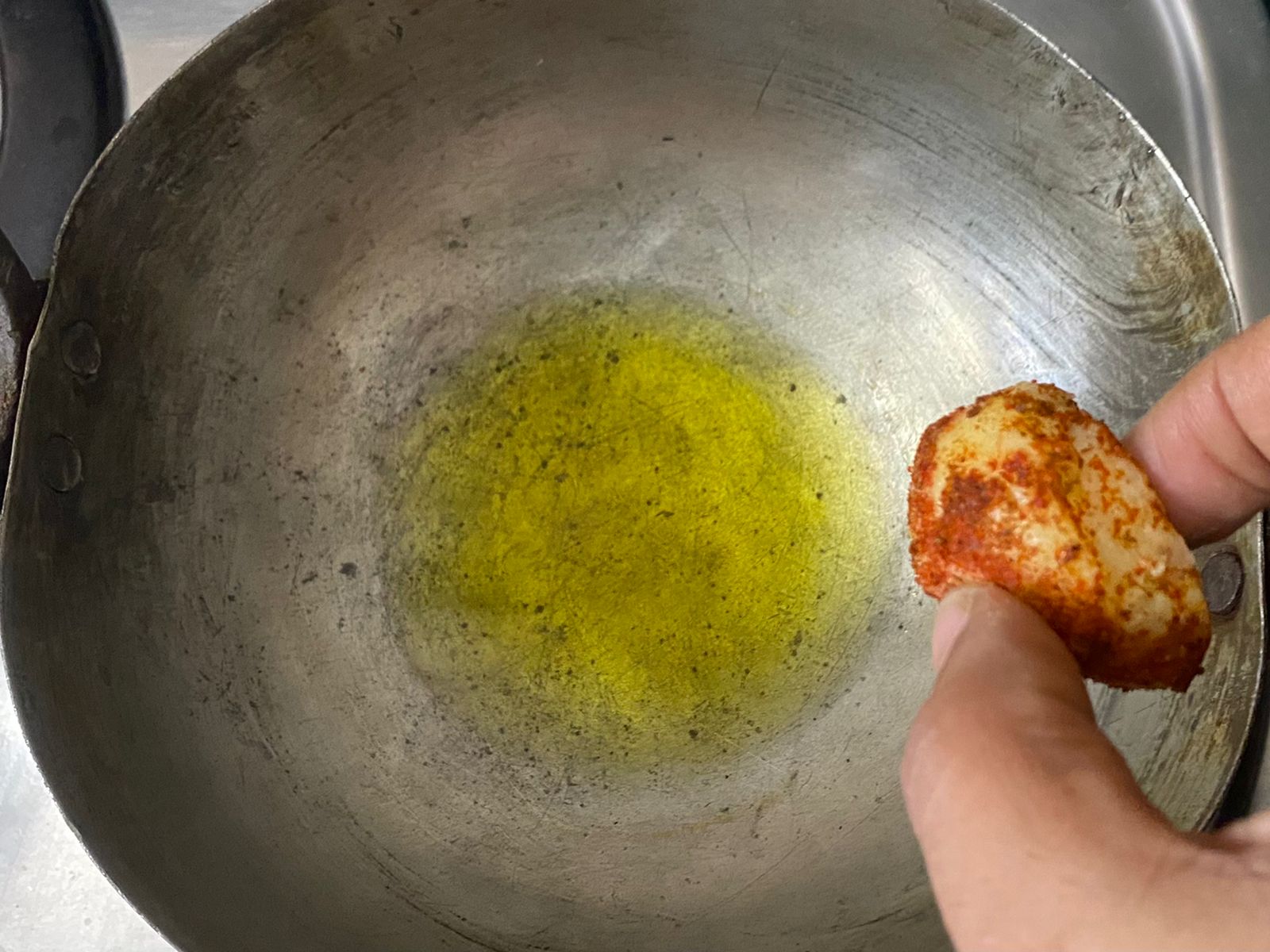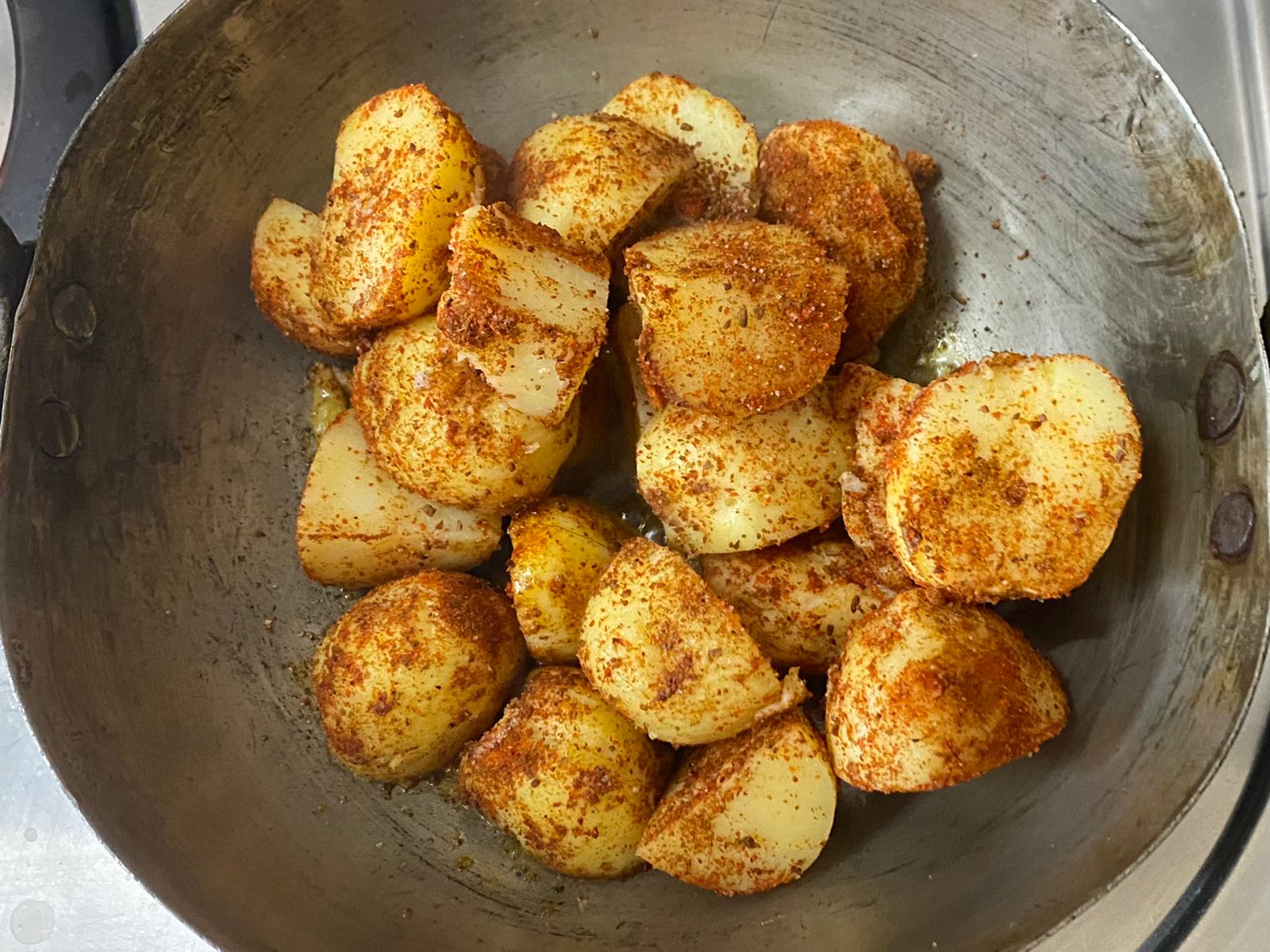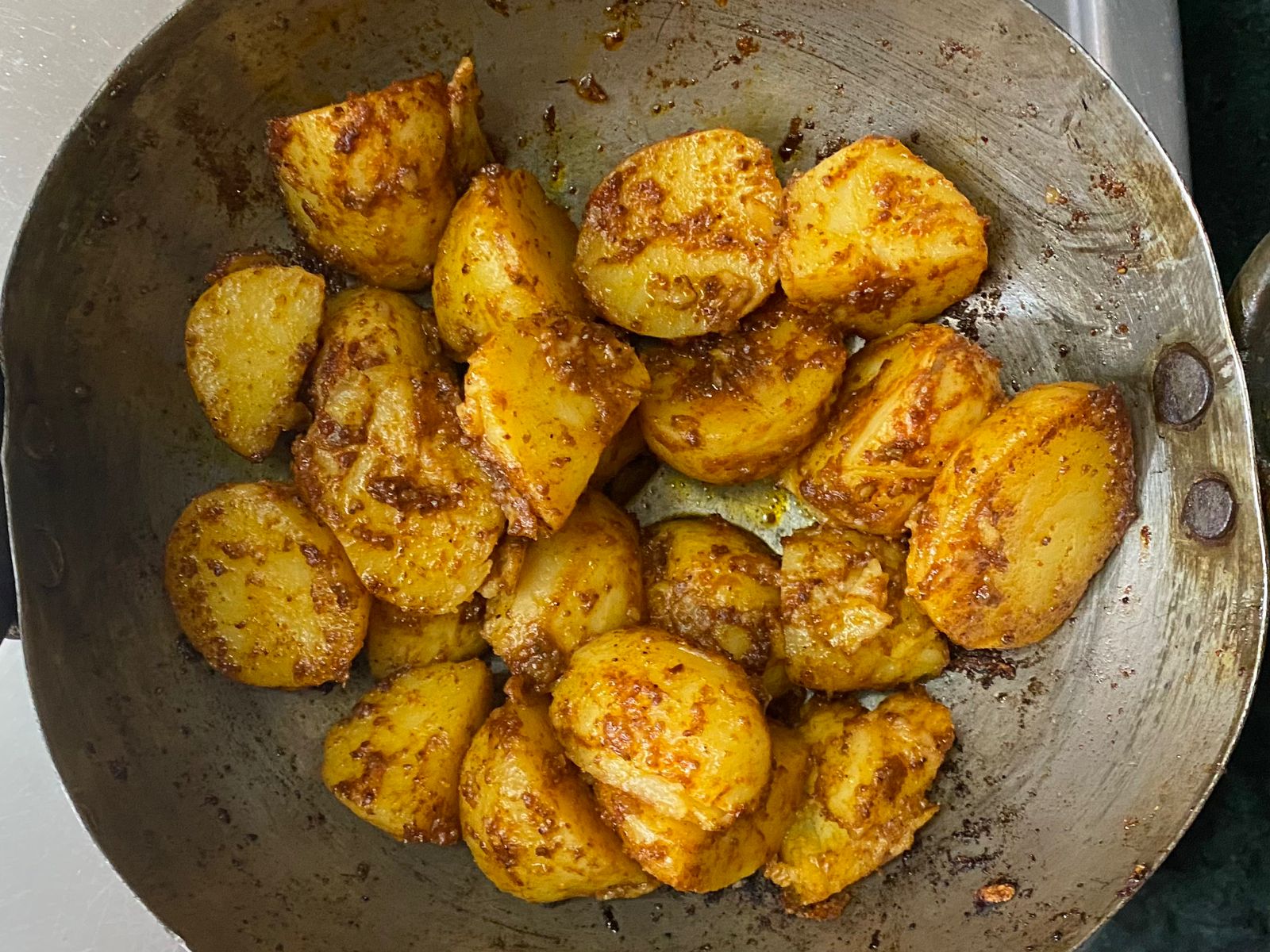 In a bowl mix together potatoes, salt, red chilli powder, cumin powder and barbeque masala. Cover and leave aside for 30-40 minutes.
Heat mustard oil in a pan and add the seasoned potatoes. Sauté them on medium heat for 6-7 minutes or until they are crisp and golden.  Keep them aside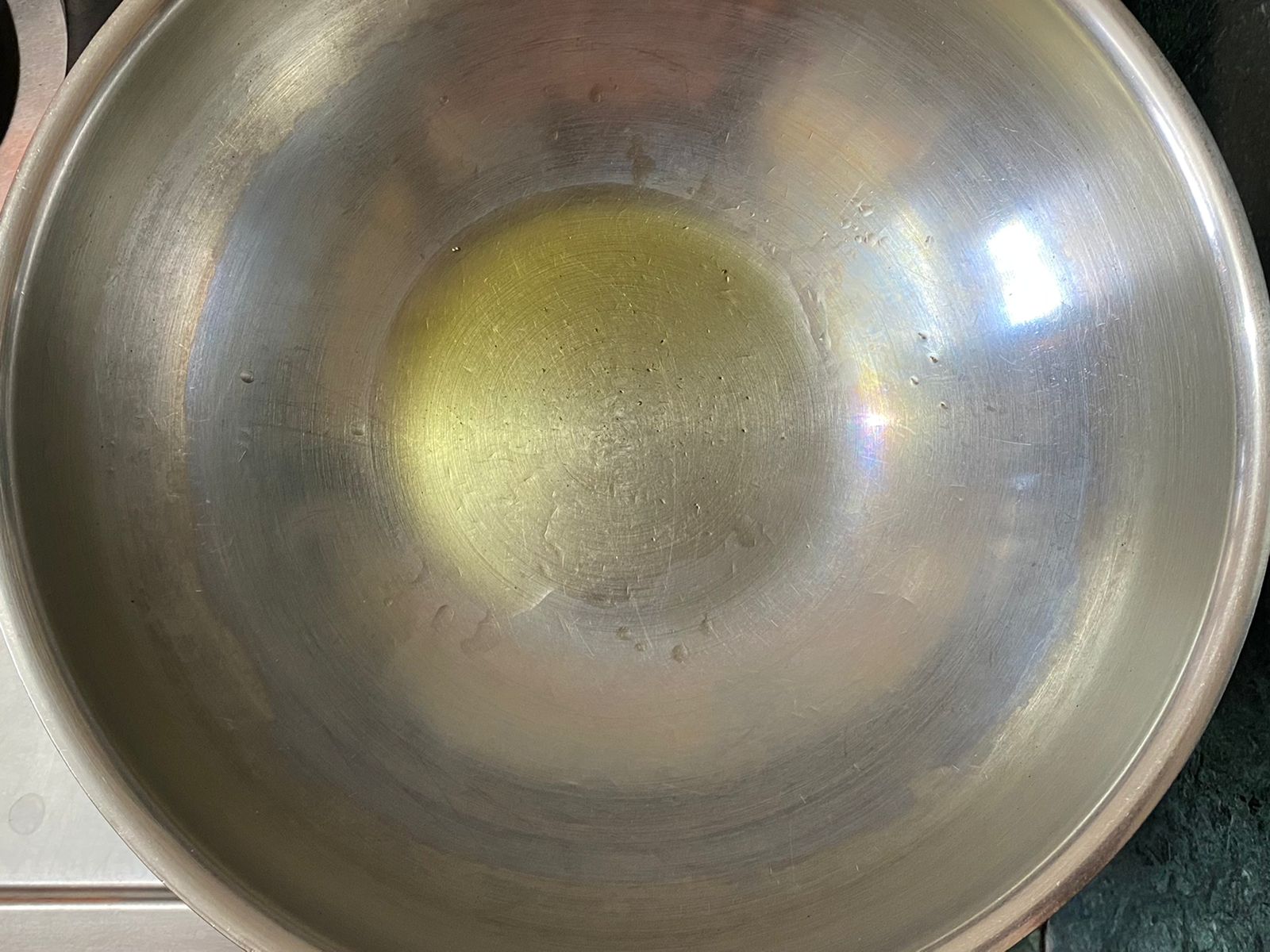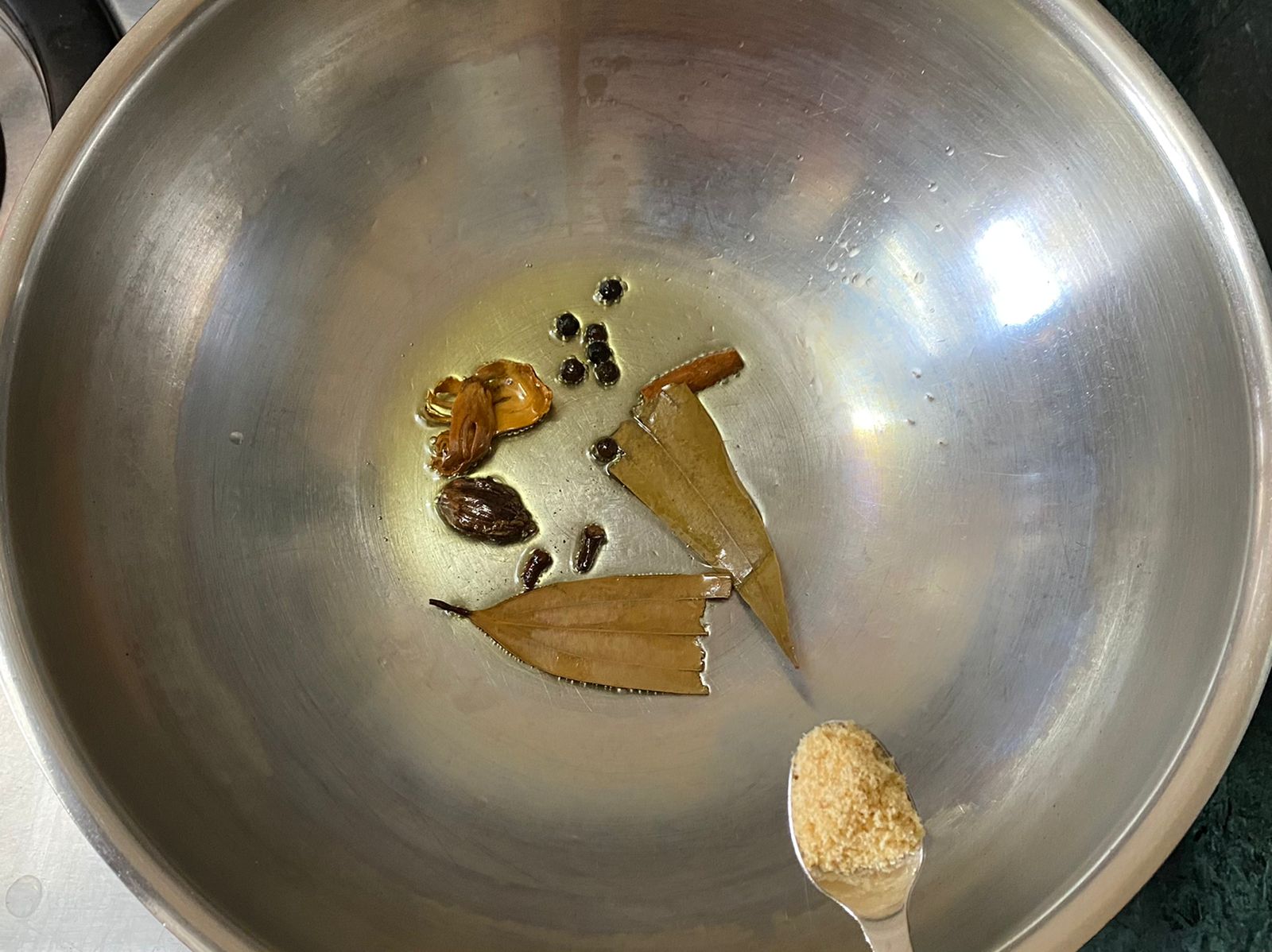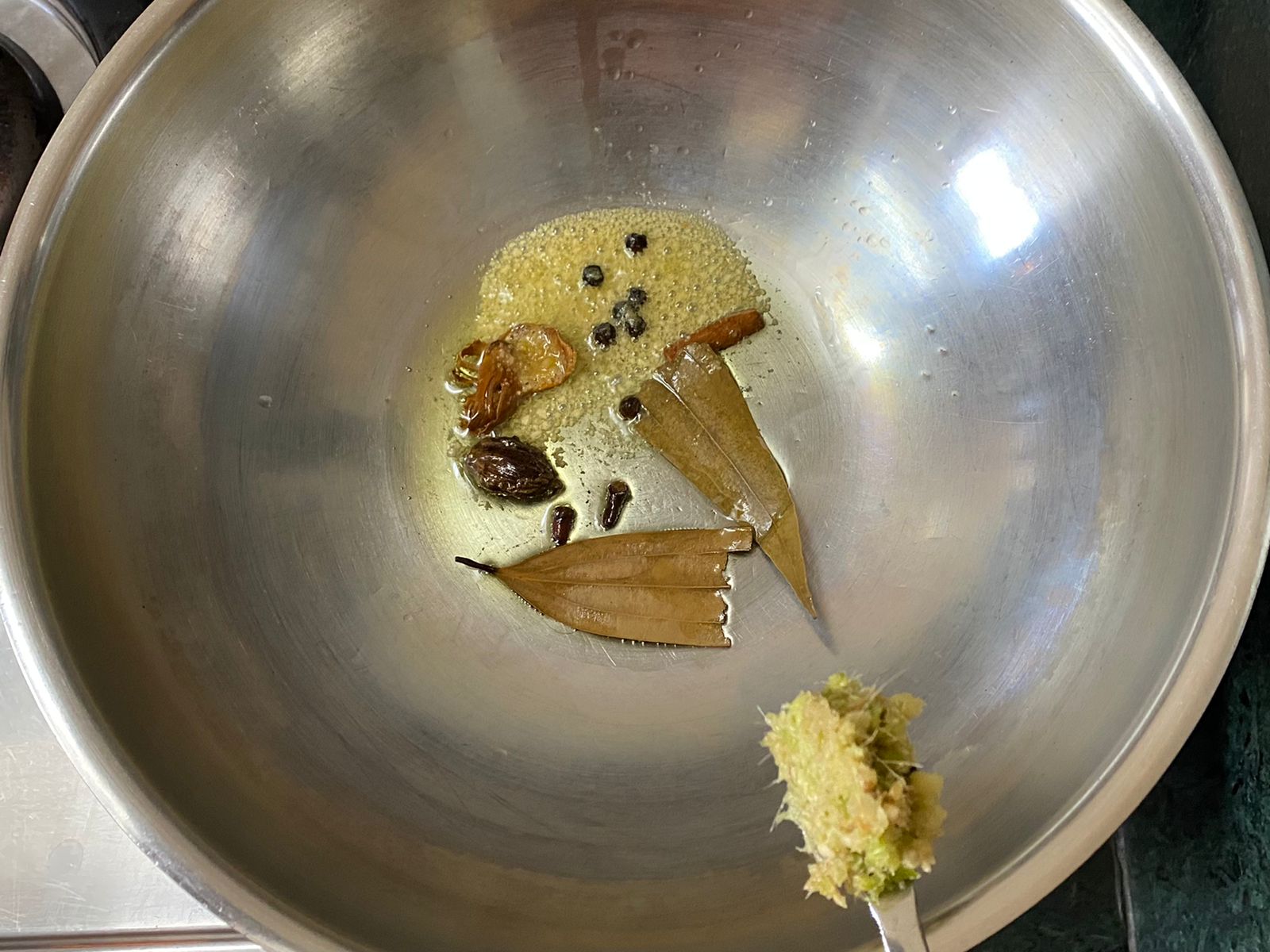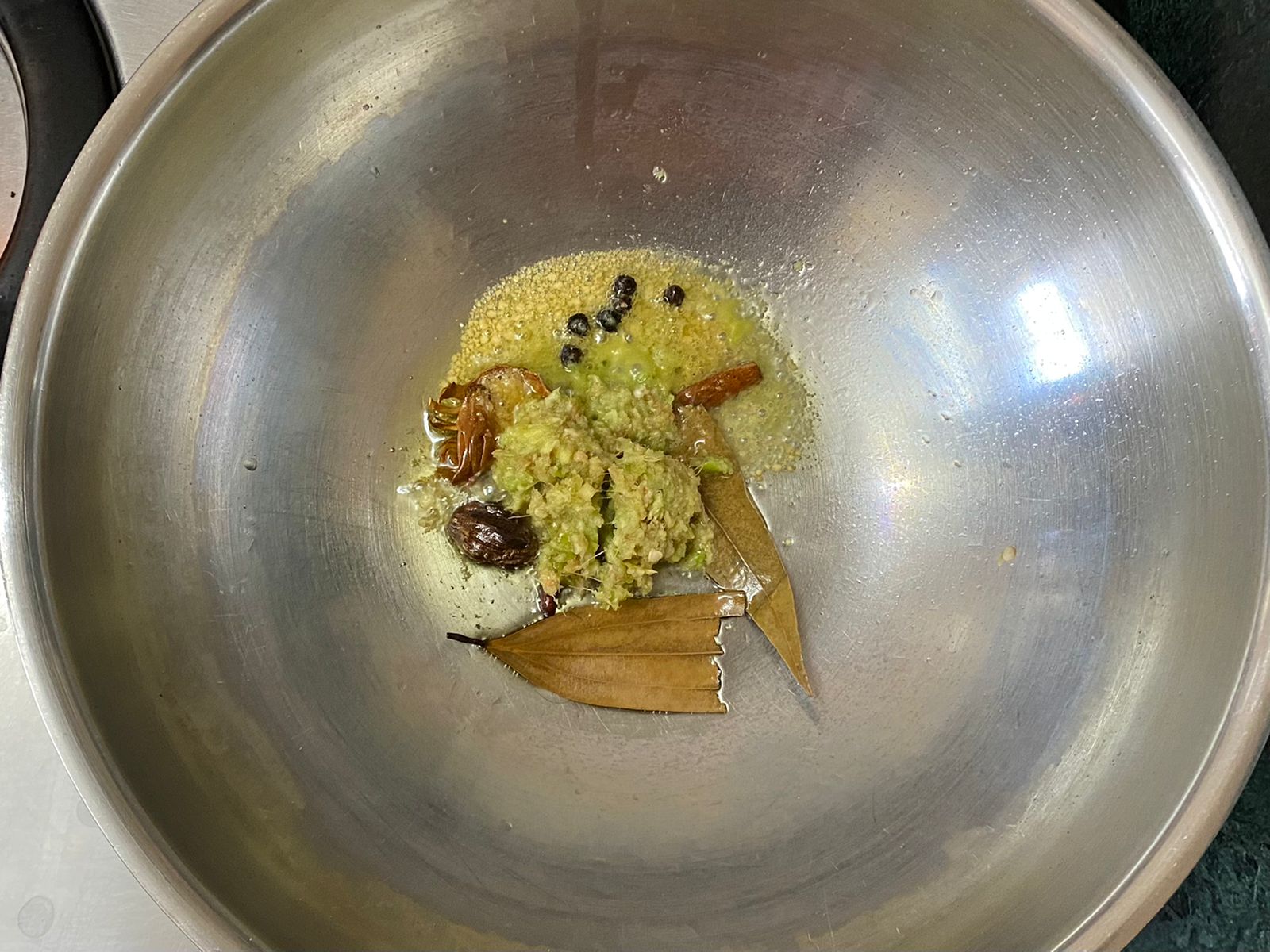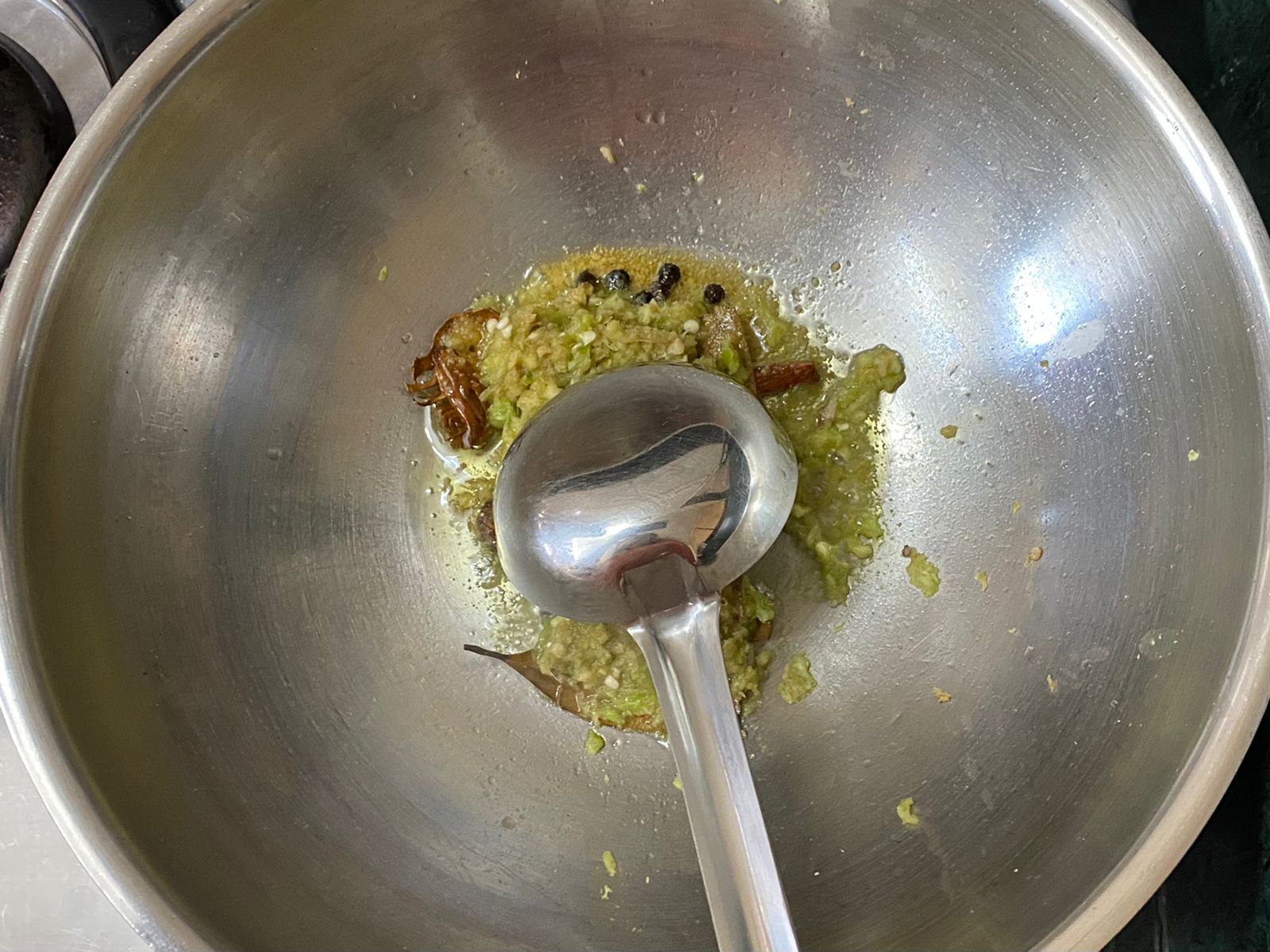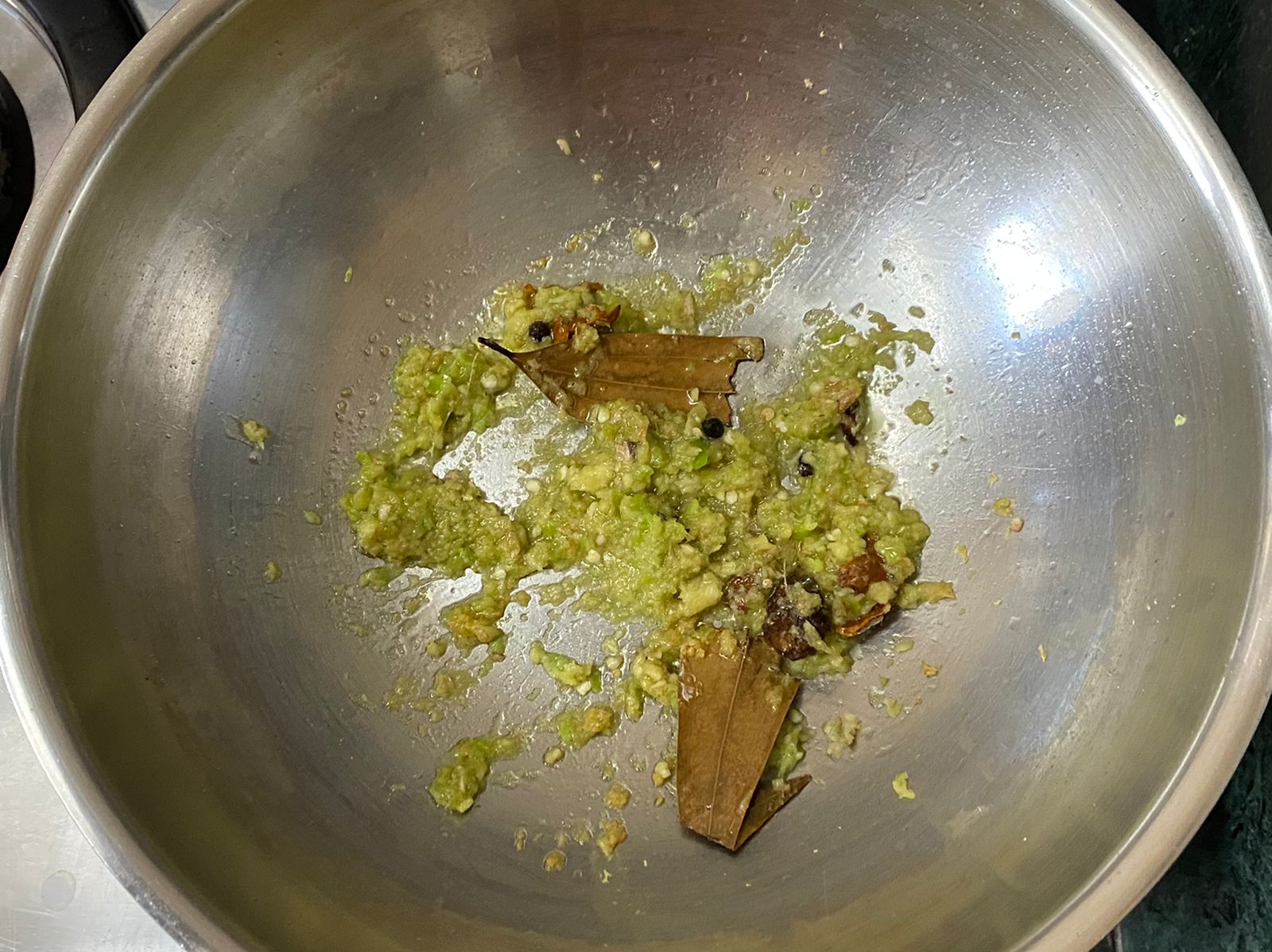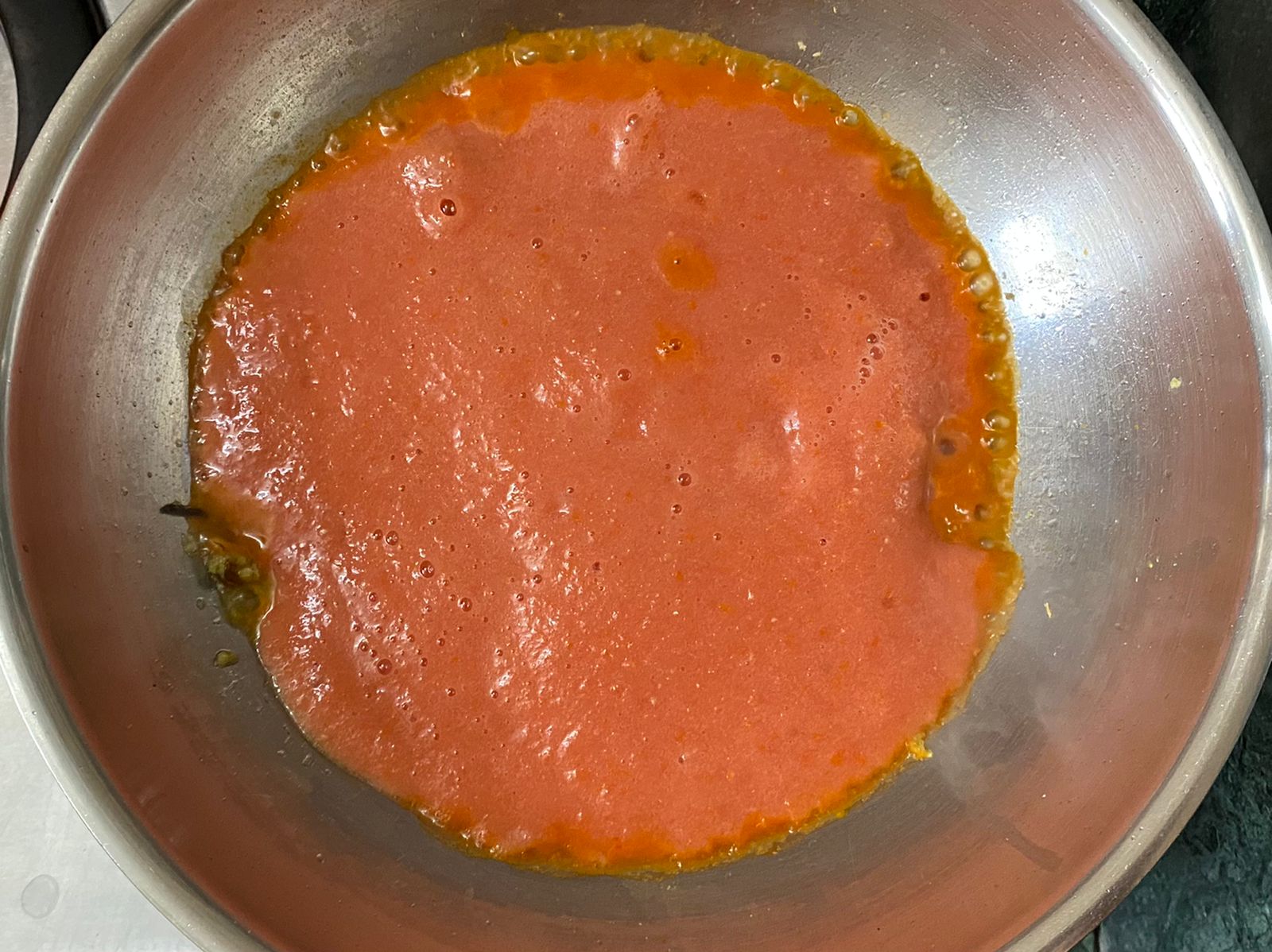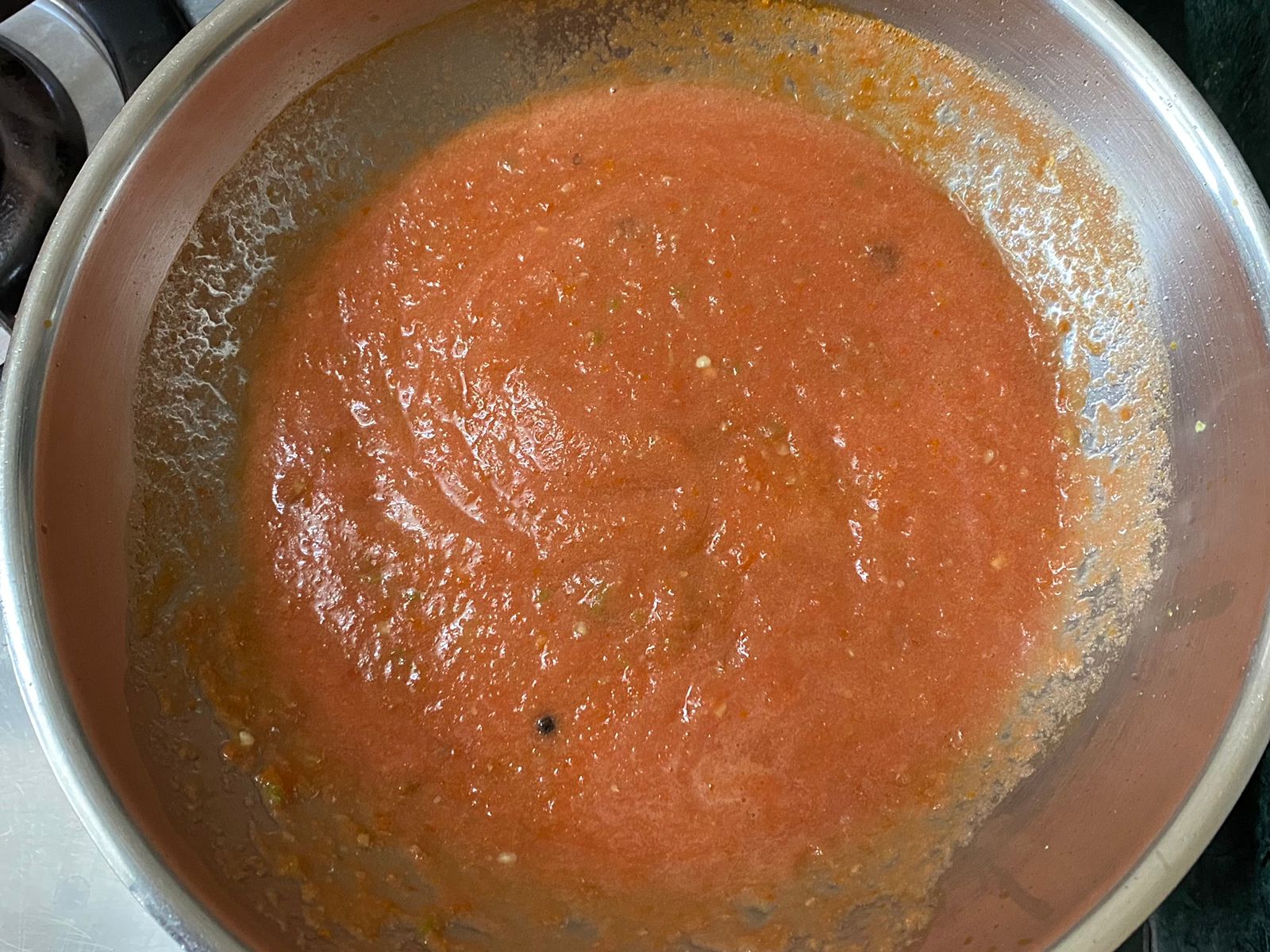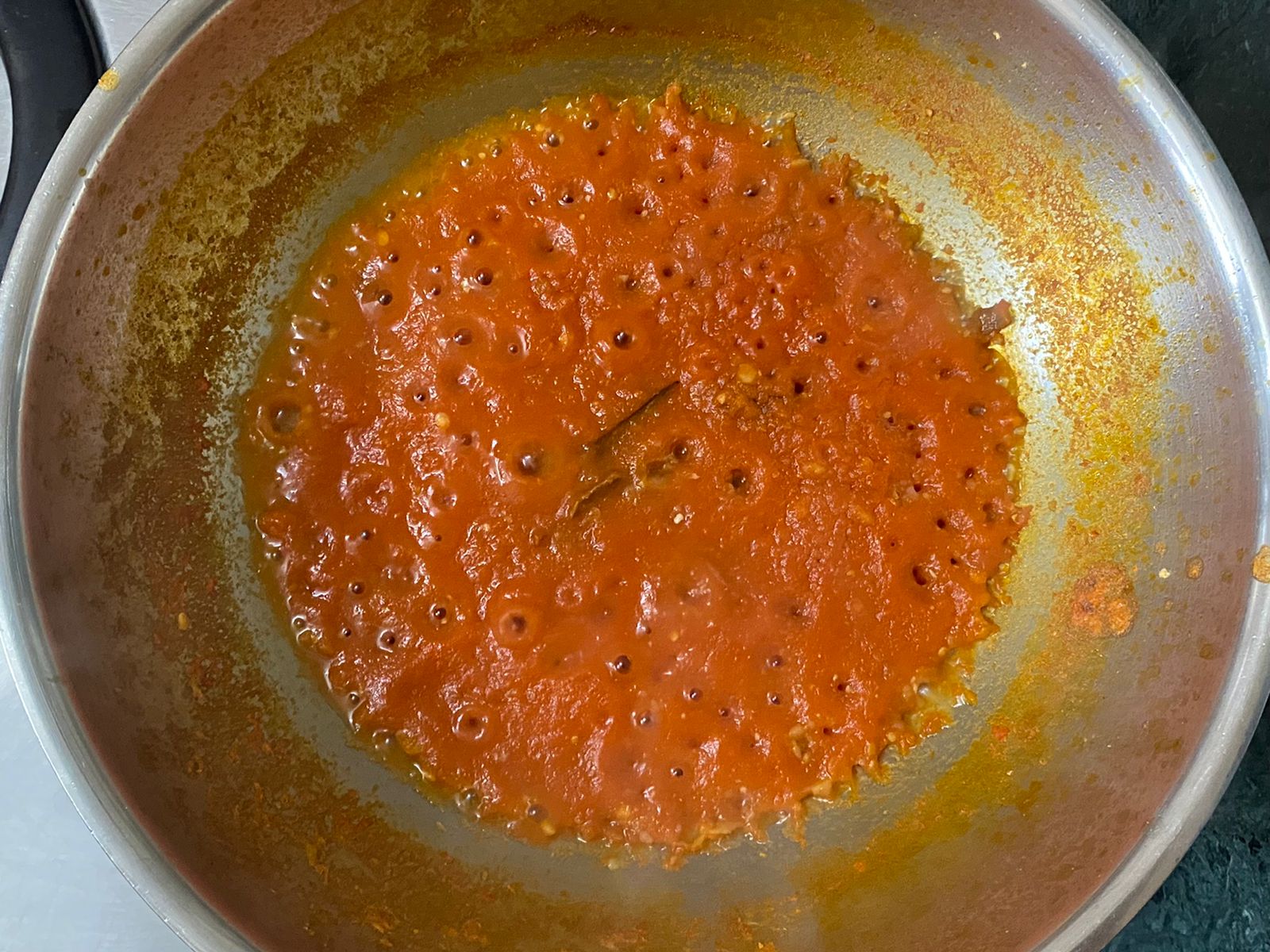 Heat oil in another pan and add cloves, black cardamom, black peppers, cinnamon stick, mace, bayleaf, asafoetida and ginger green chilli paste and sauté for a minute on low heat.
Then add the tomato puree and cook on low- medium heat for 5-6 minutes or until the water has absorbed and it has slightly thickened.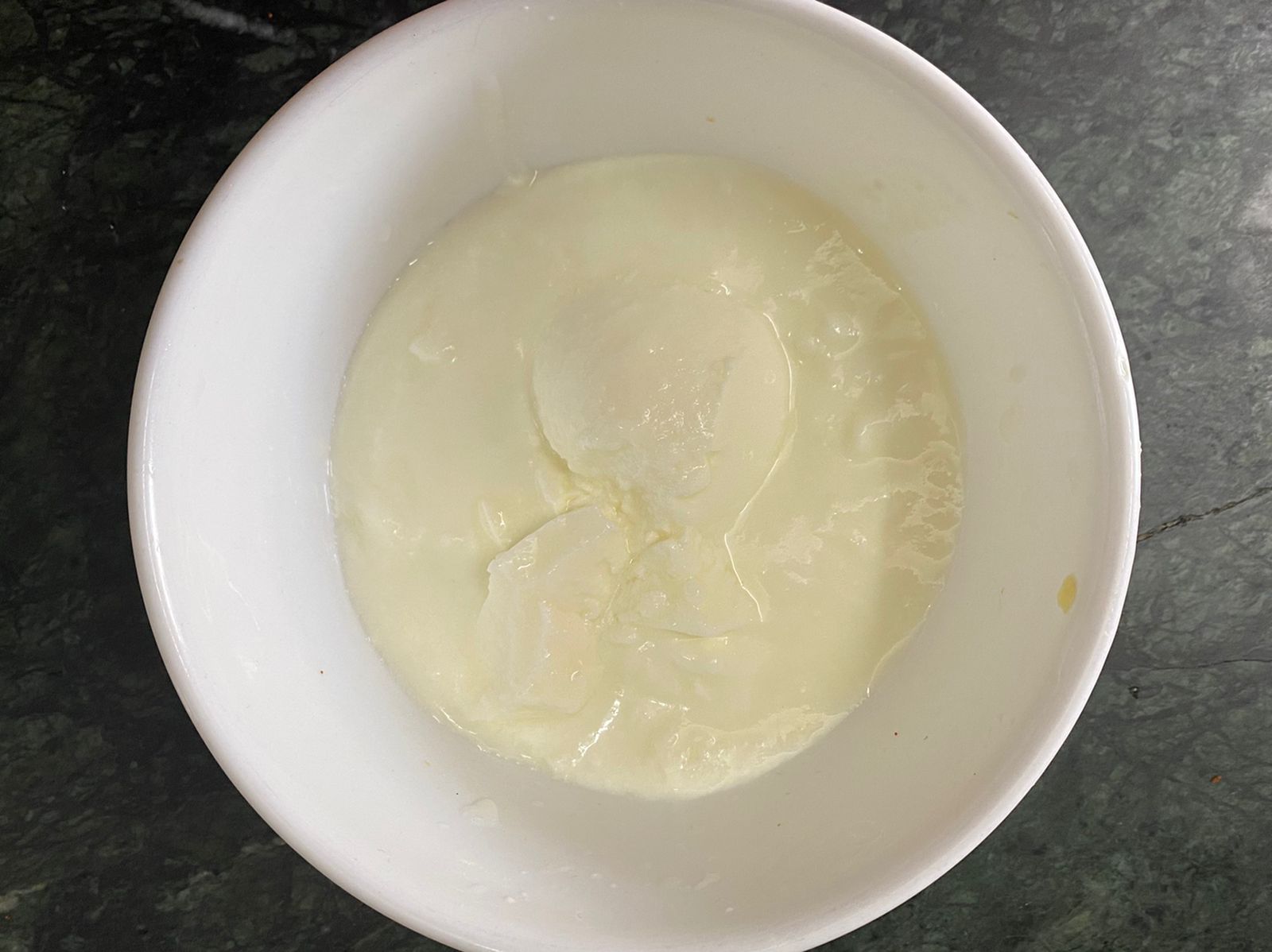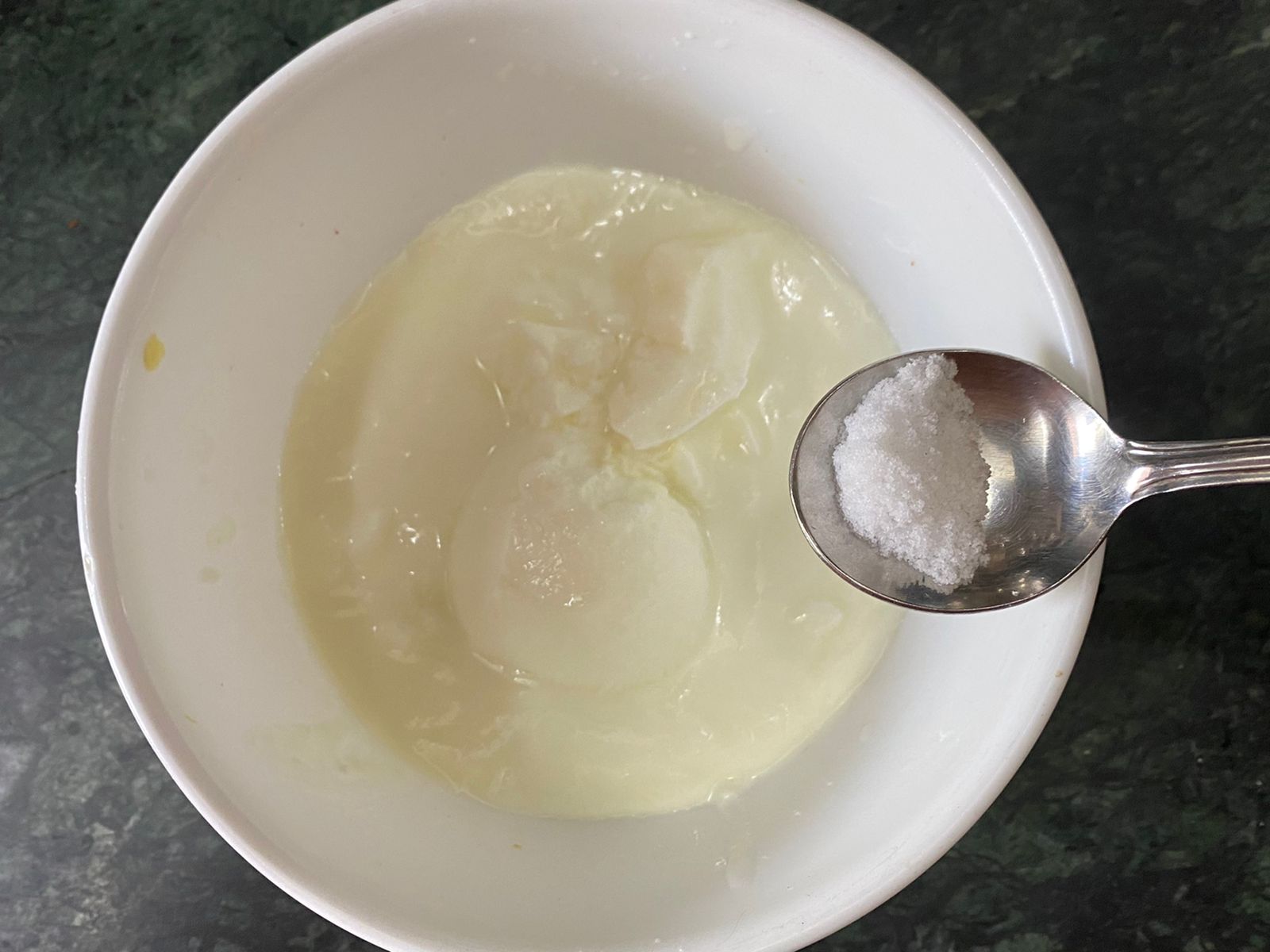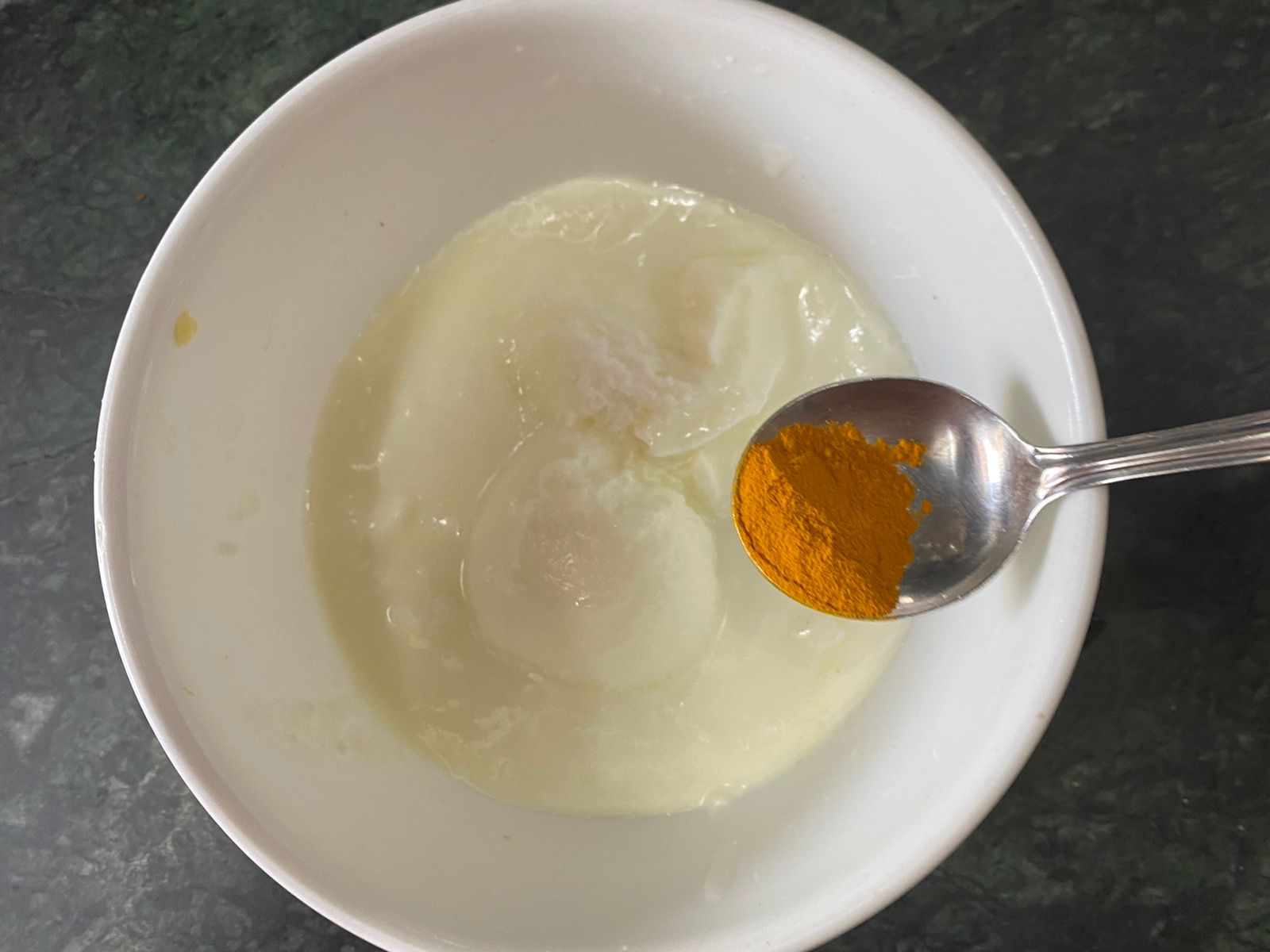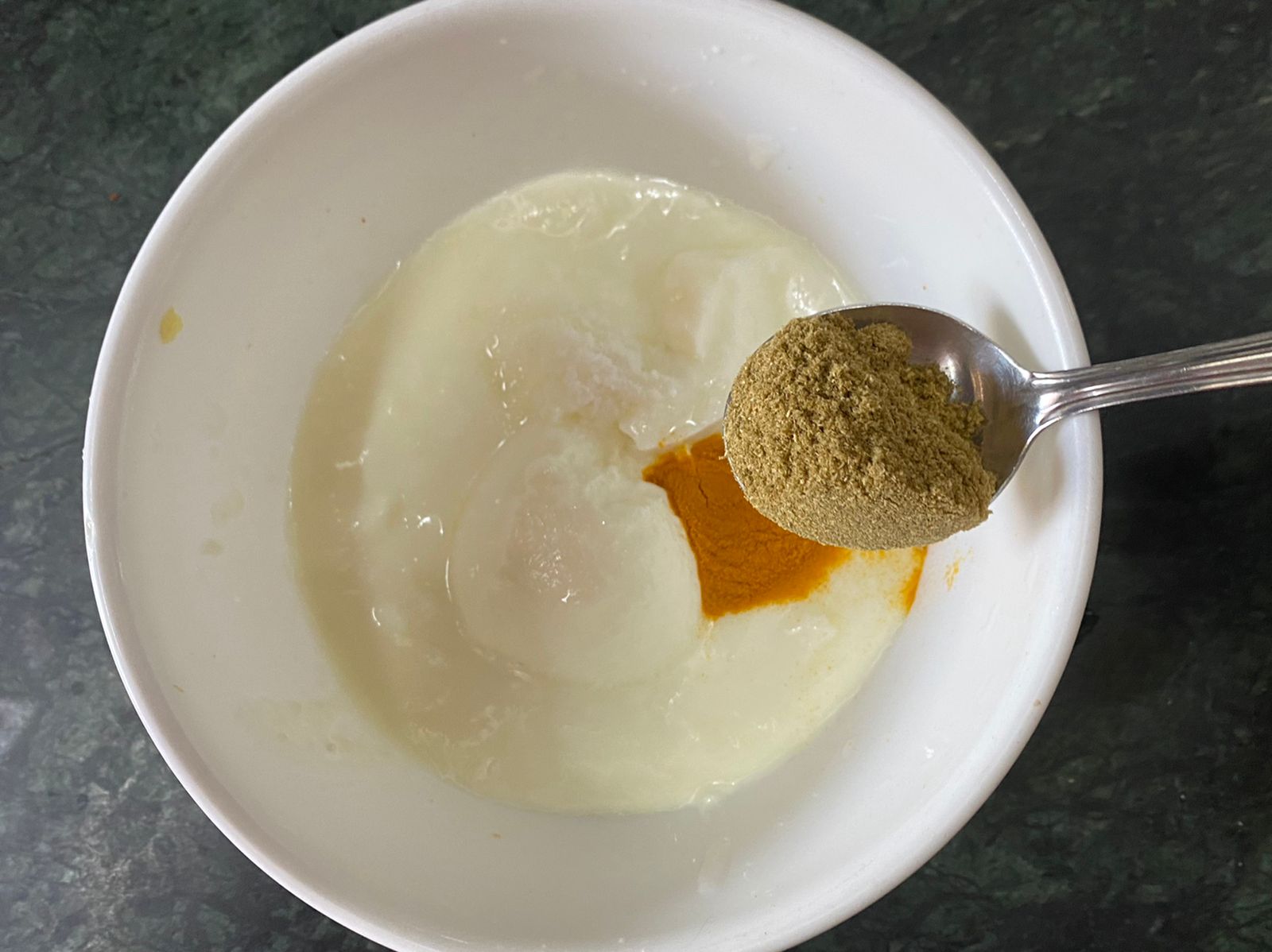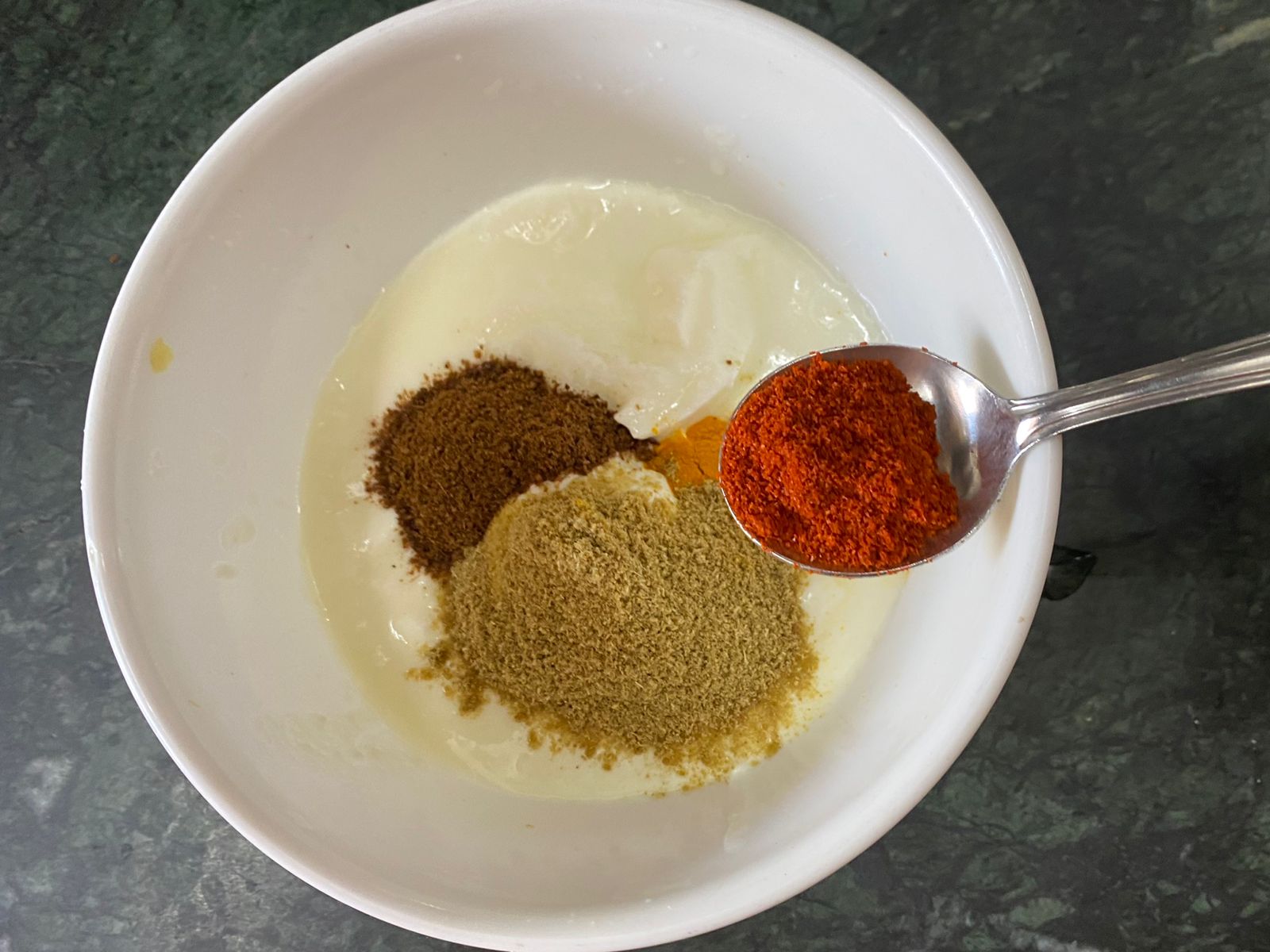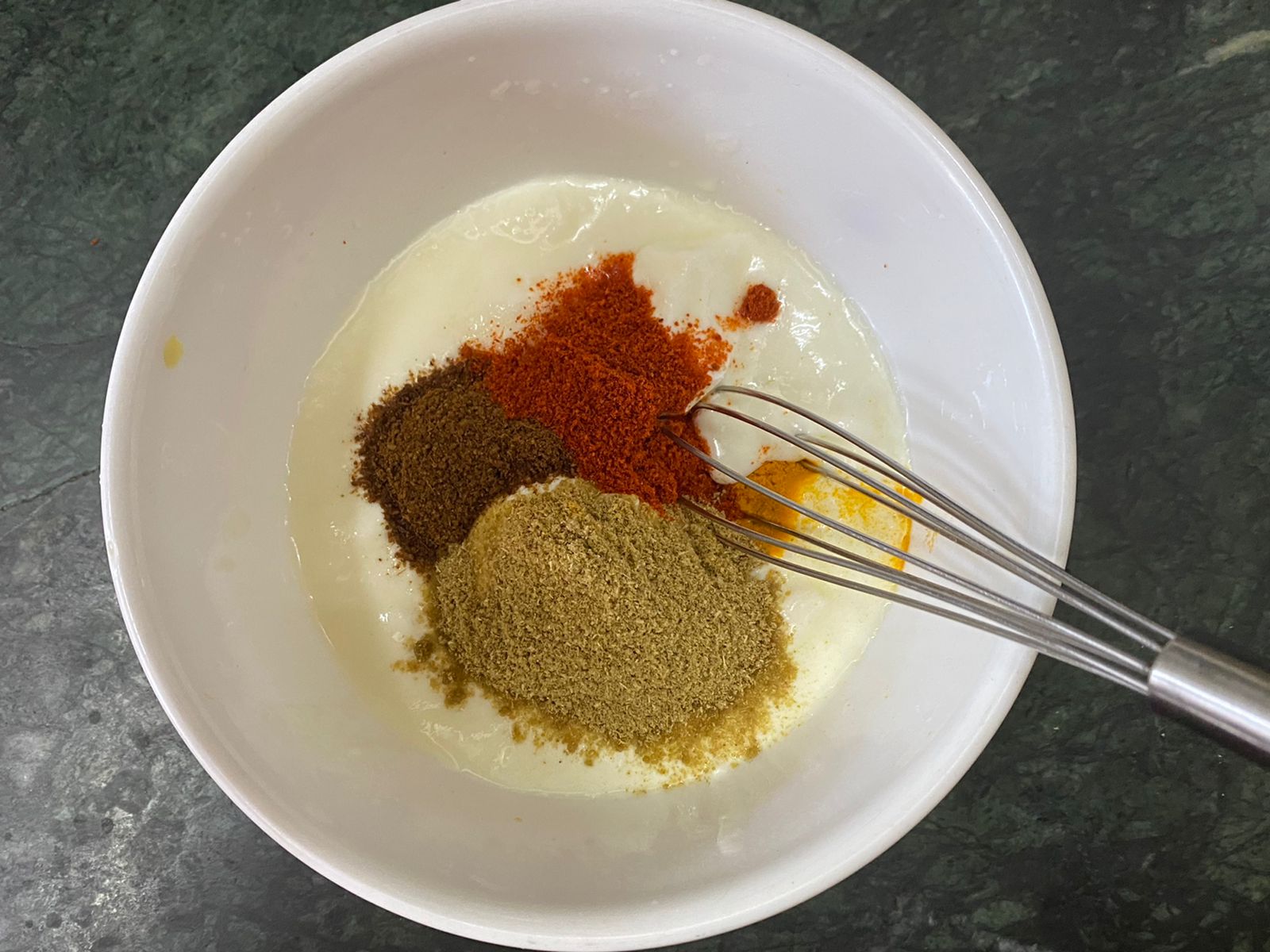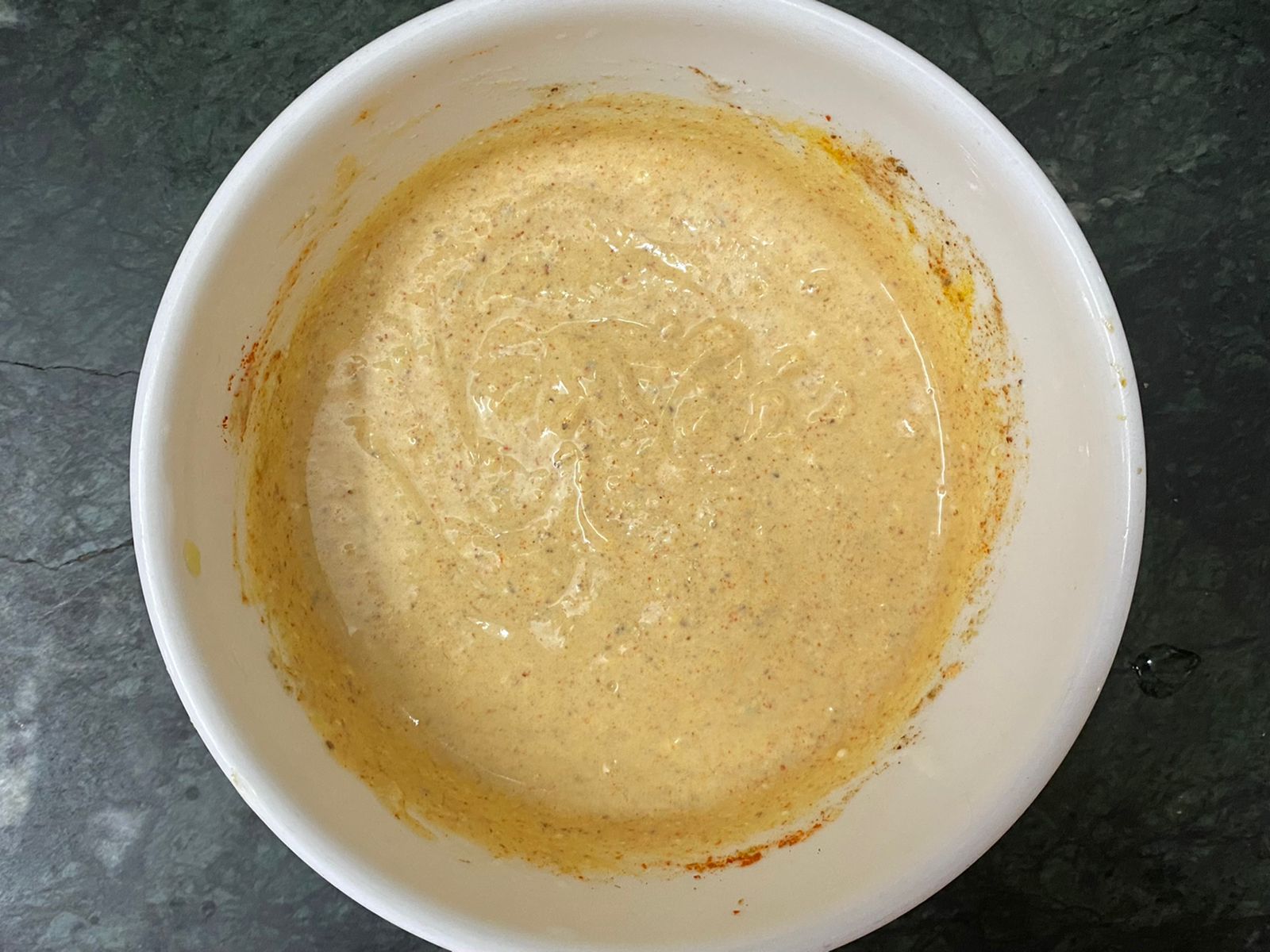 While the tomato puree is cooking, take a bowl and whisk together yoghurt, salt, turmeric powder, coriander powder, cumin powder and red chilli powder. Whisk it to form a lump free smooth consistency.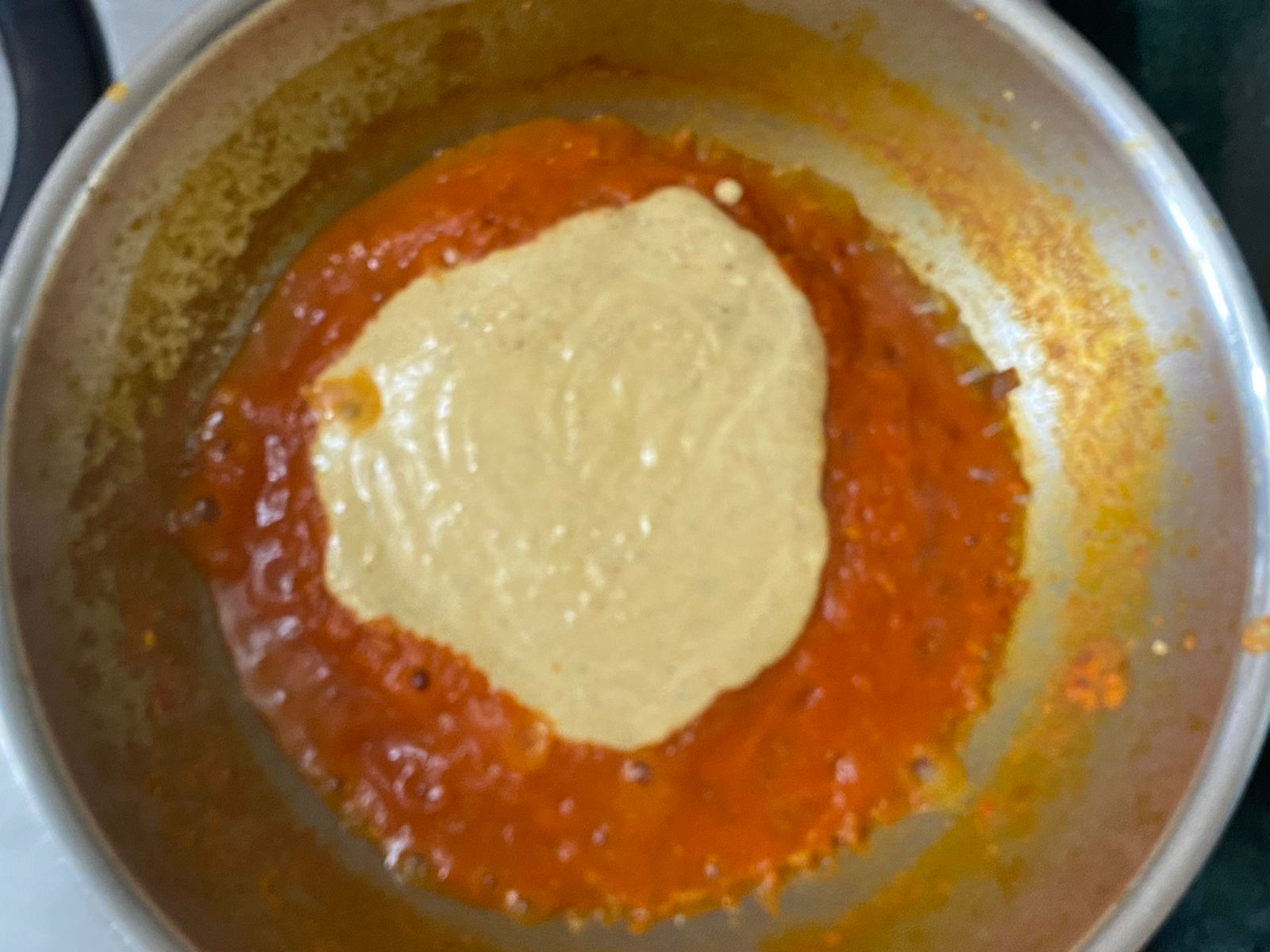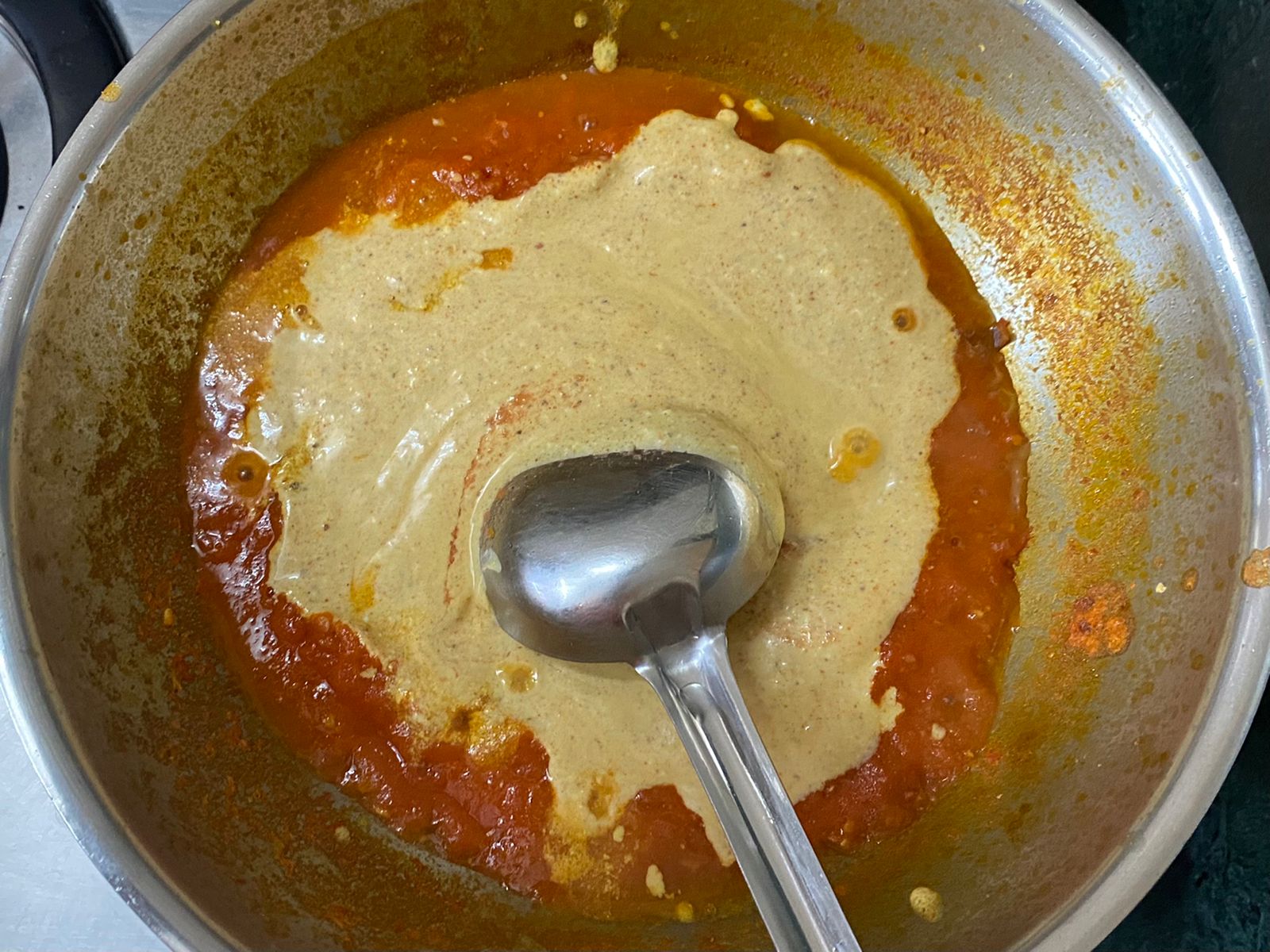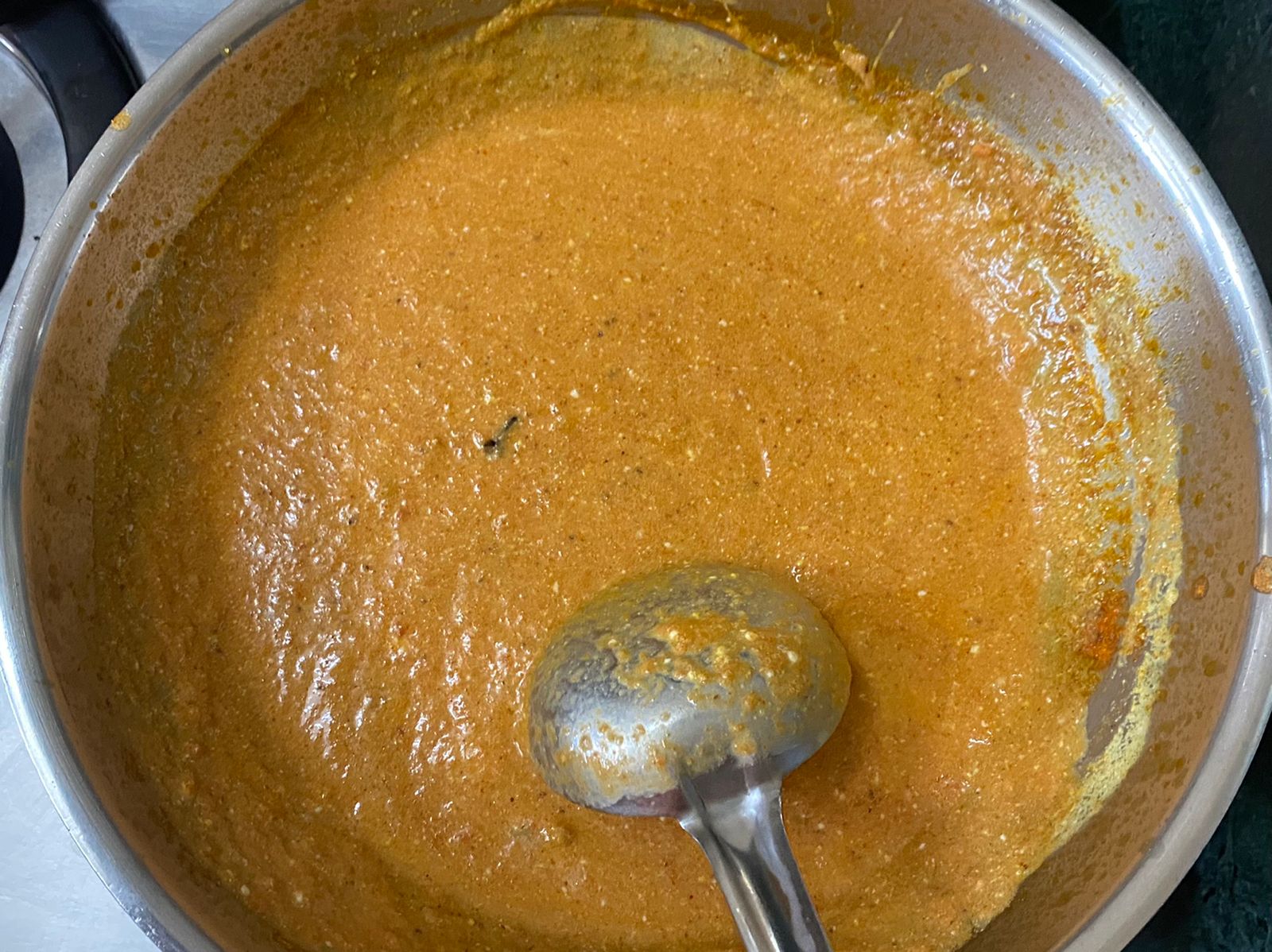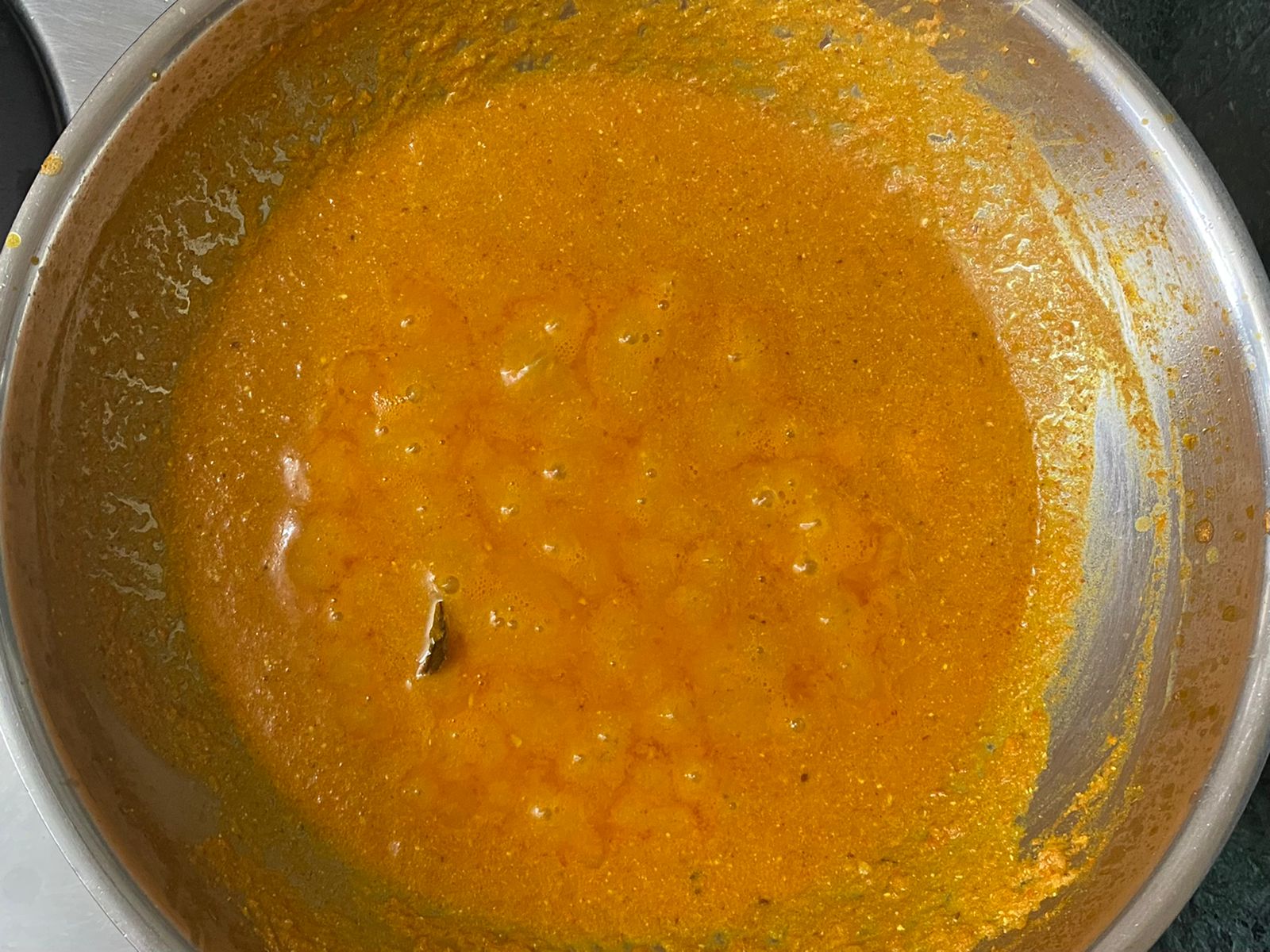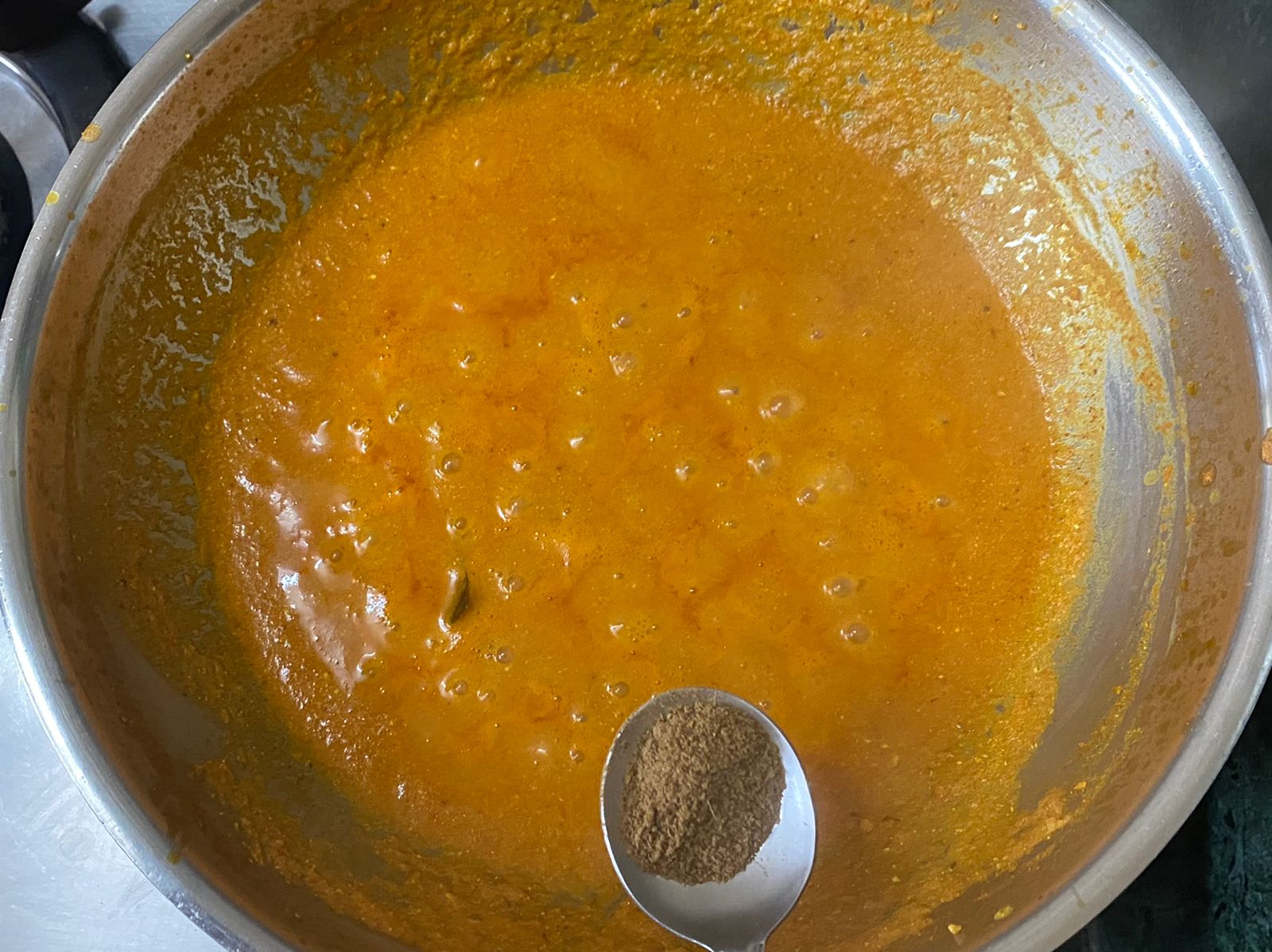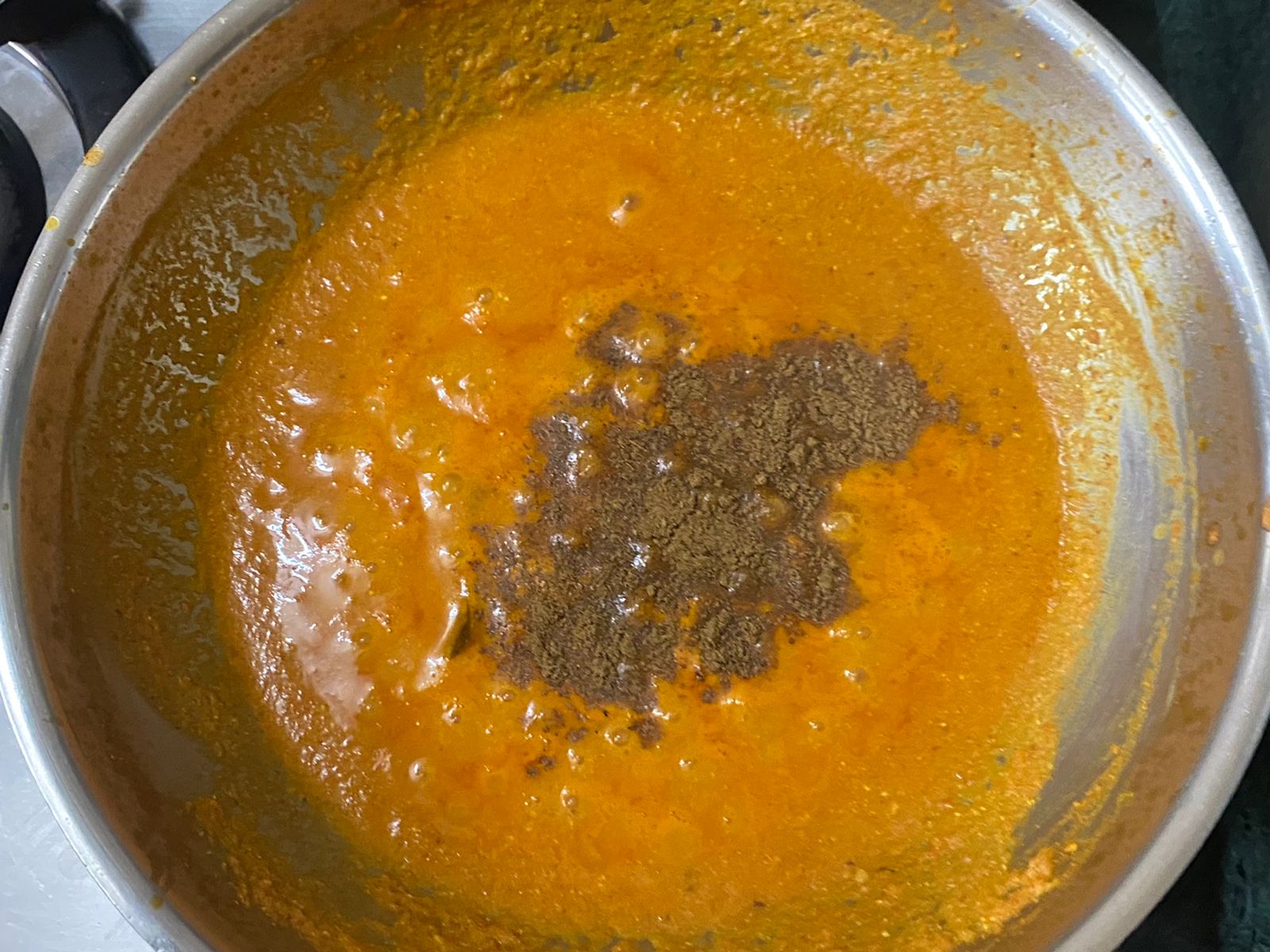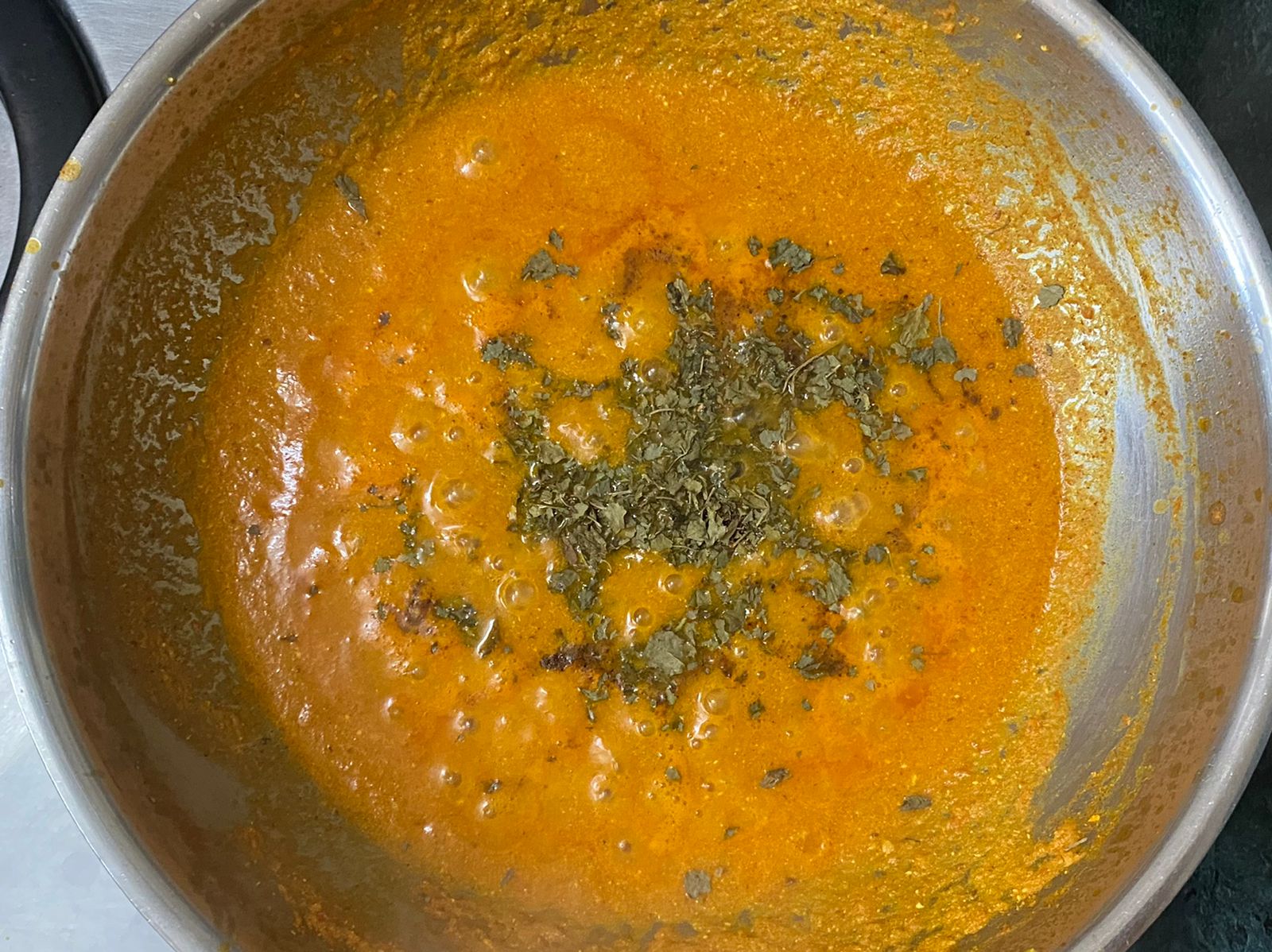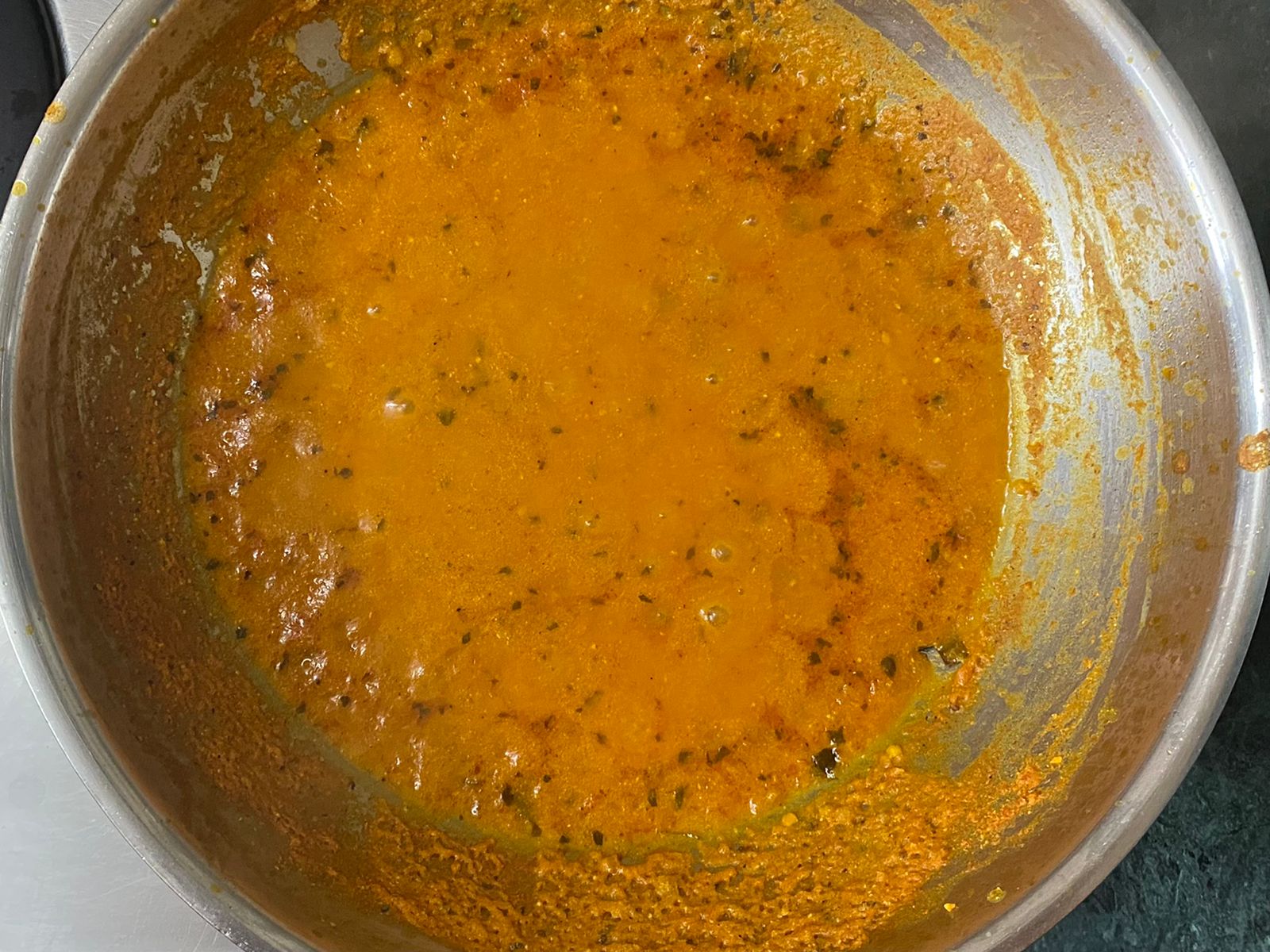 Once the puree has cooked and thickened, add the seasoned yoghurt and stir it continuously until it comes to a rolling boil. Next add garam masala and kasuri methi and mix.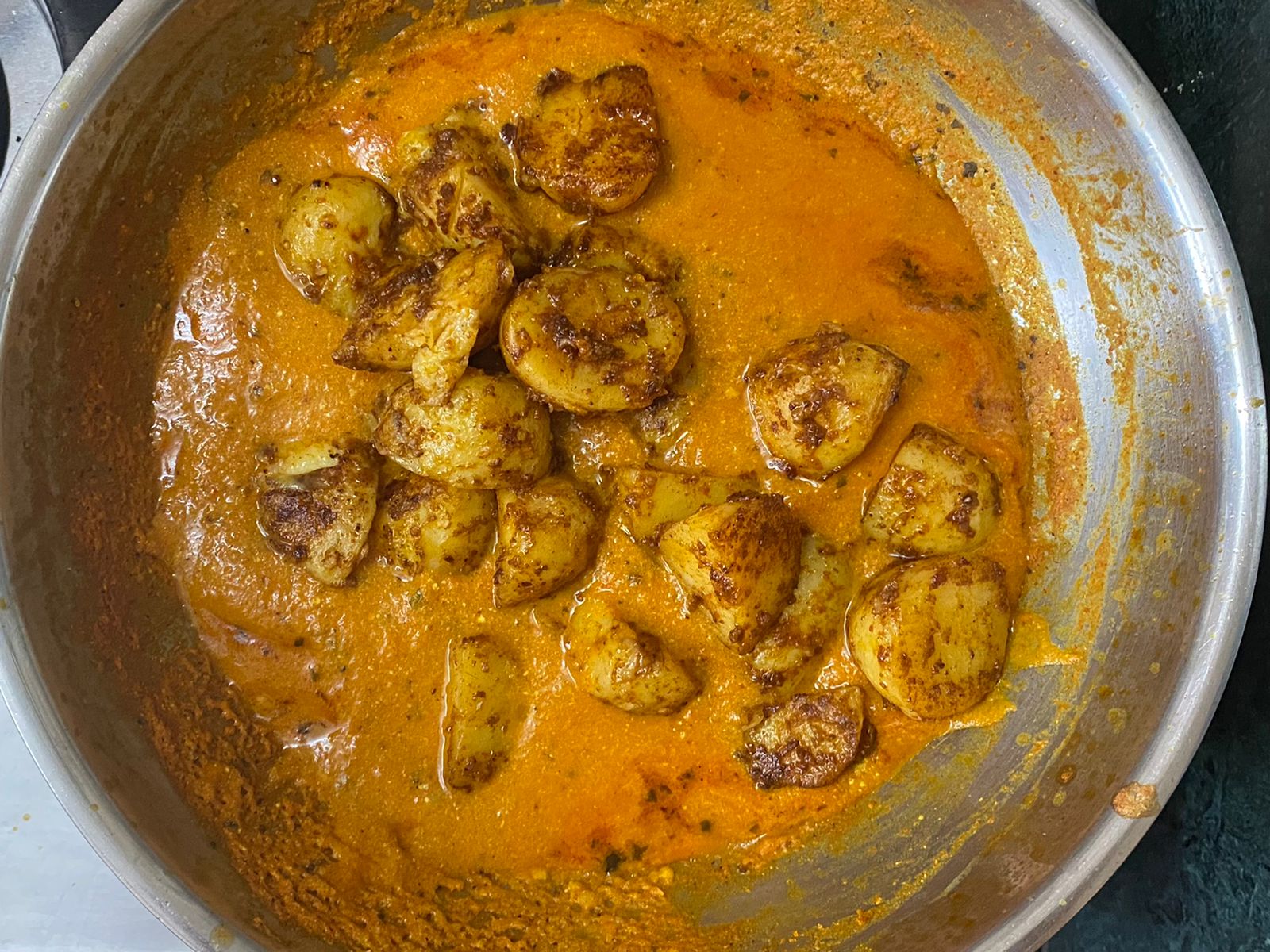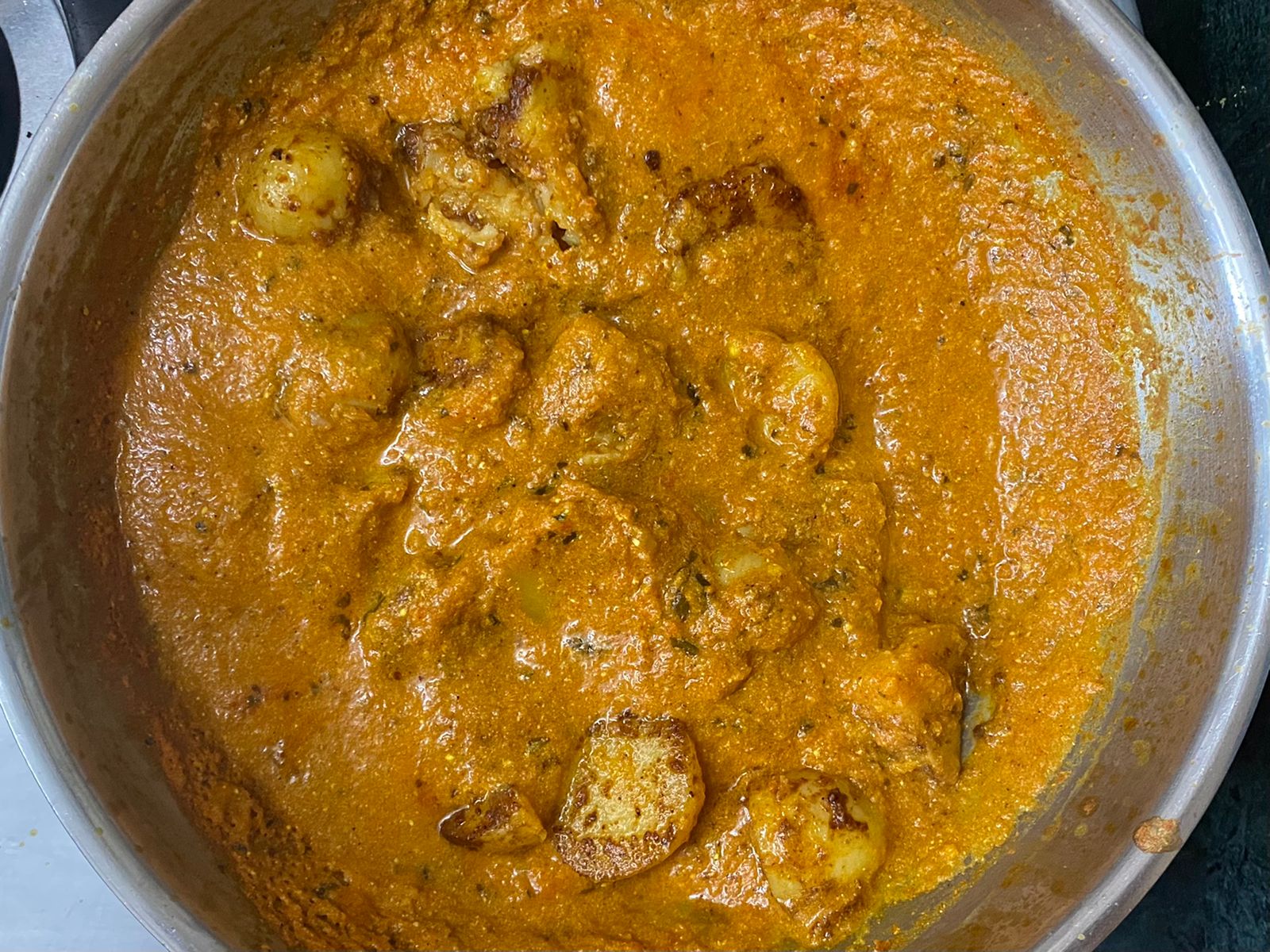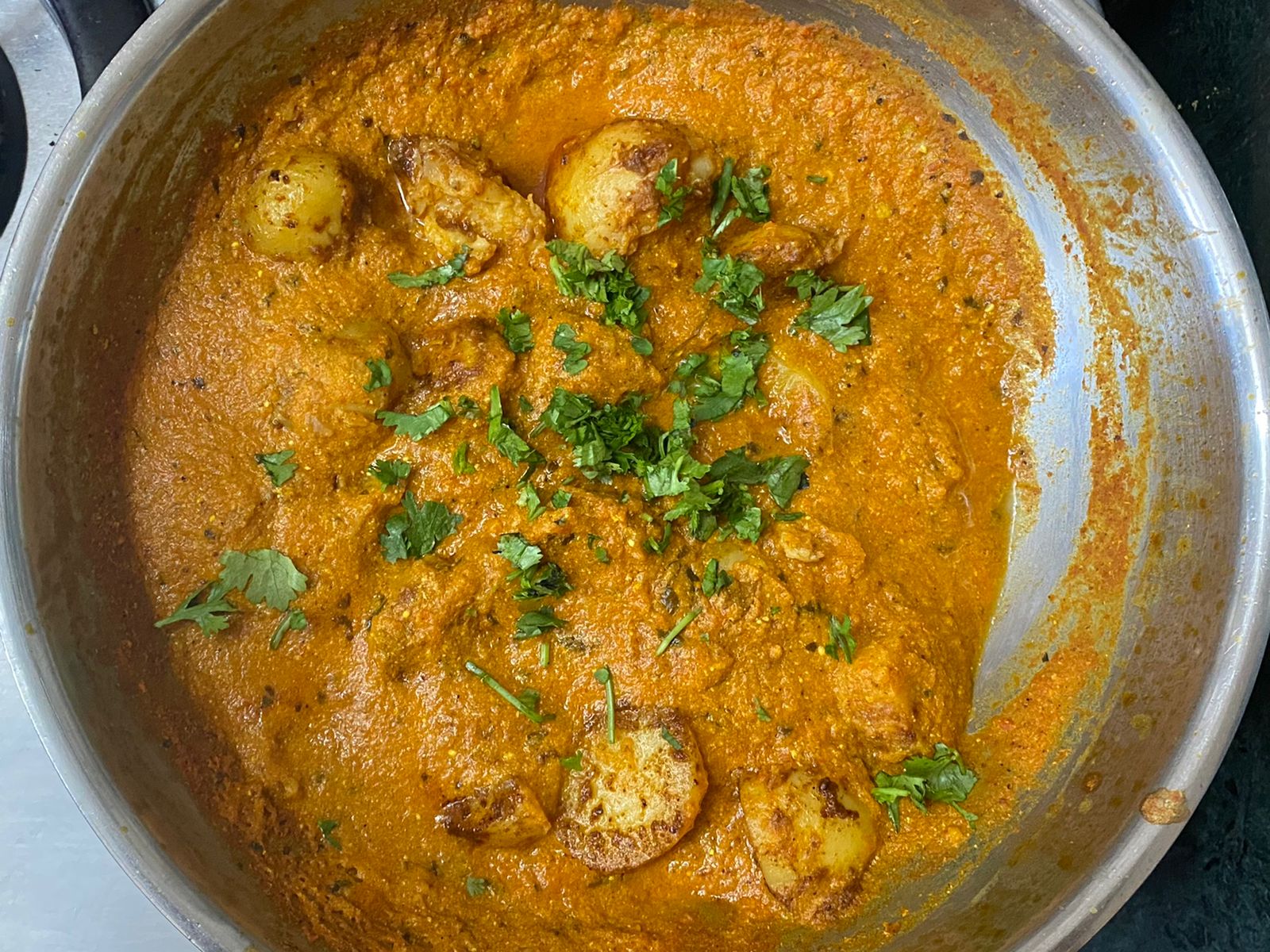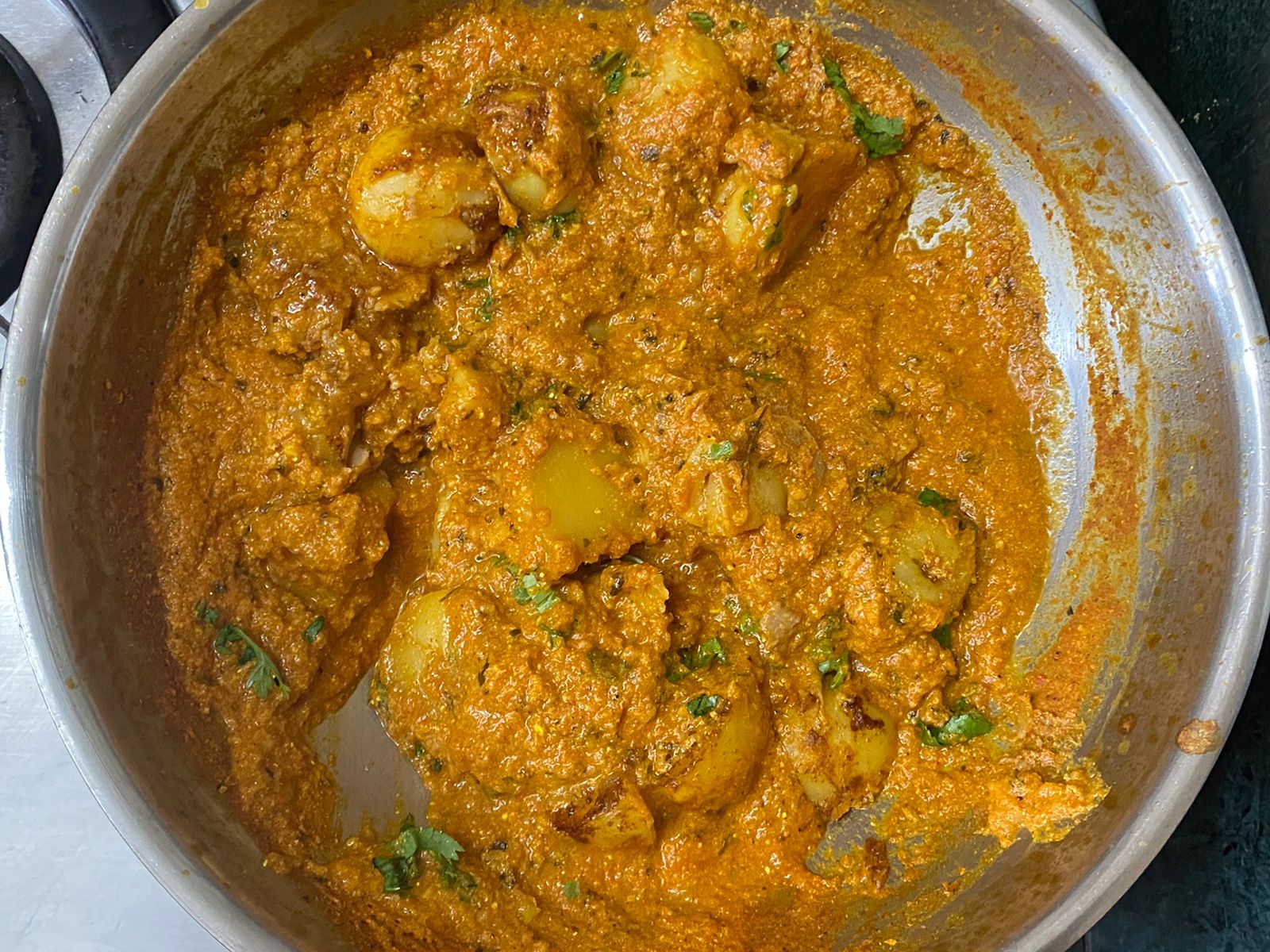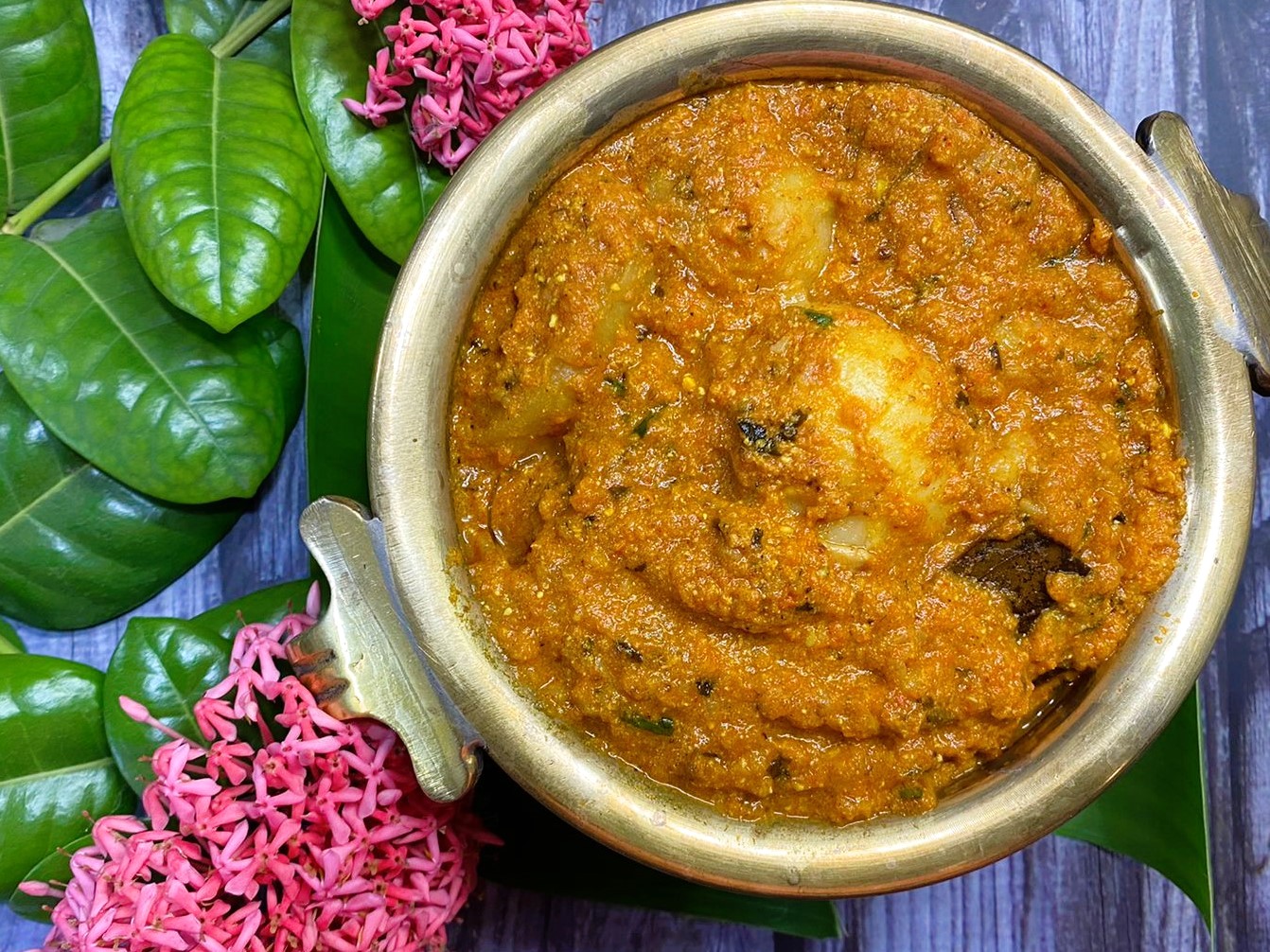 Add sauteed potatoes and coriander leaves. Mix and cook on low-medium heat for 4-5 minutes.
Serve hot with any Indian flatbread or rice.