Roasted Aubergine Houmous
Houmous is a delicious vegan dip made from chickpeas, tahini, lemon, garlic, and spices. It is originally from the Middle East and is now popular around the world. Houmous is lusciously creamy, yet somehow light and fluffy. It is beautifully smooth and swirled, and begging to be scooped up onto a wedge of pita bread or crackers.
It is one of those versatile dips that is available in all superstores! However, I do feel that there is nothing like good, healthy, homemade houmous. Making houmous at home is easy and satisfying, and I would highly recommend that you try to make it at home atleast once (after that you will never buy it readymade).
I make houmous quite often at home and love to experiment with flavourings although I am quite a 'traditionalist' hence my tried and tested houmous recipe remains the same but I add different layers of flavouring as a topping. So, this recipe is my spin on the traditional houmous recipe with another layer of flavour. My love for aubergine and houmous in one dish!
Ingredients
1 cup dried chickpeas
1/4 teaspoon baking soda (optional – to help skin the chickpeas)
3 tablespoons tahini paste
2-3 garlic cloves
2 tablespoons fresh lemon juice
3/4 teaspoon cumin seeds
salt to taste
1 ½ cups diced aubergine ( approximately 1 cm size)
1 teaspoon olive oil
1 teaspoon finely chopped parsley
1 tablespoon extra-virgin olive oil (for garnishing)
Pinch of Paprika (optional)
Directions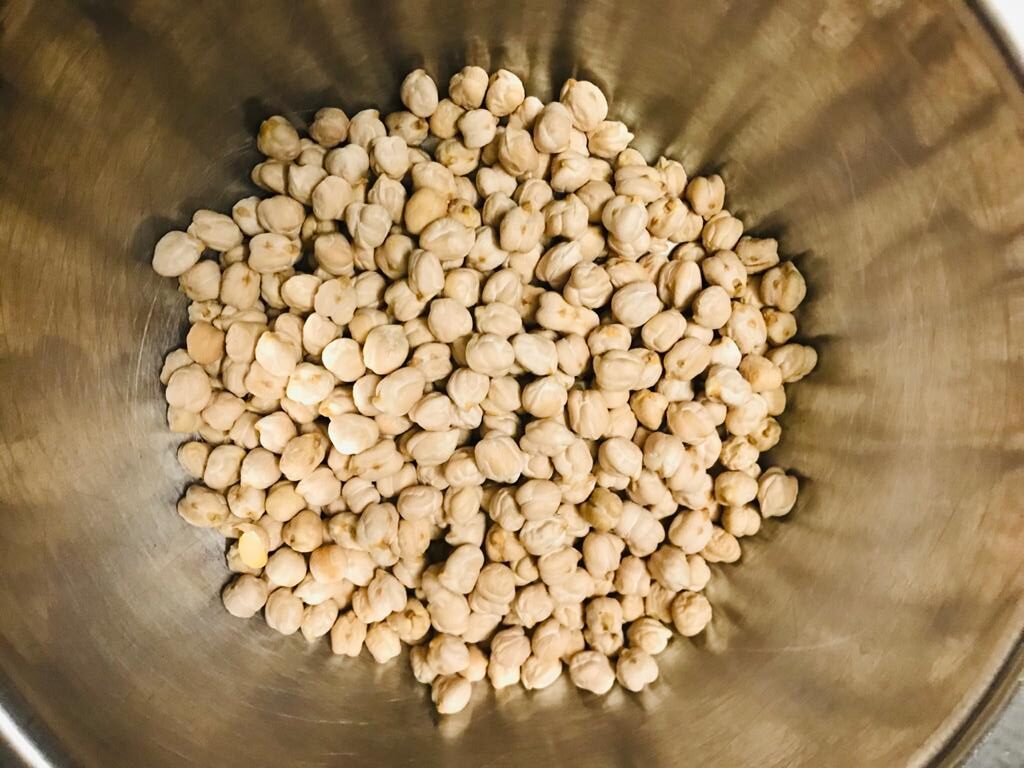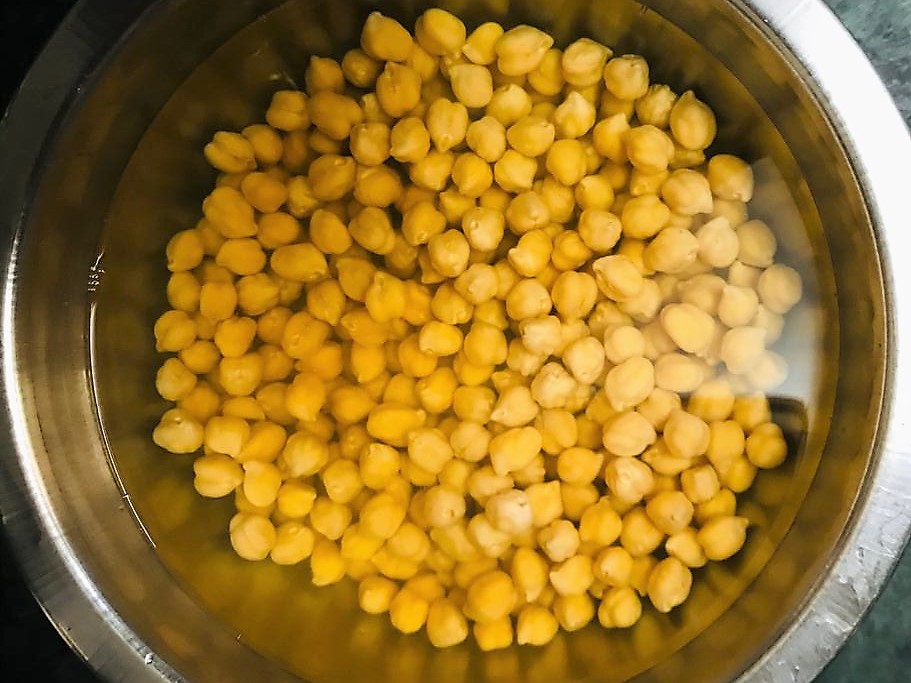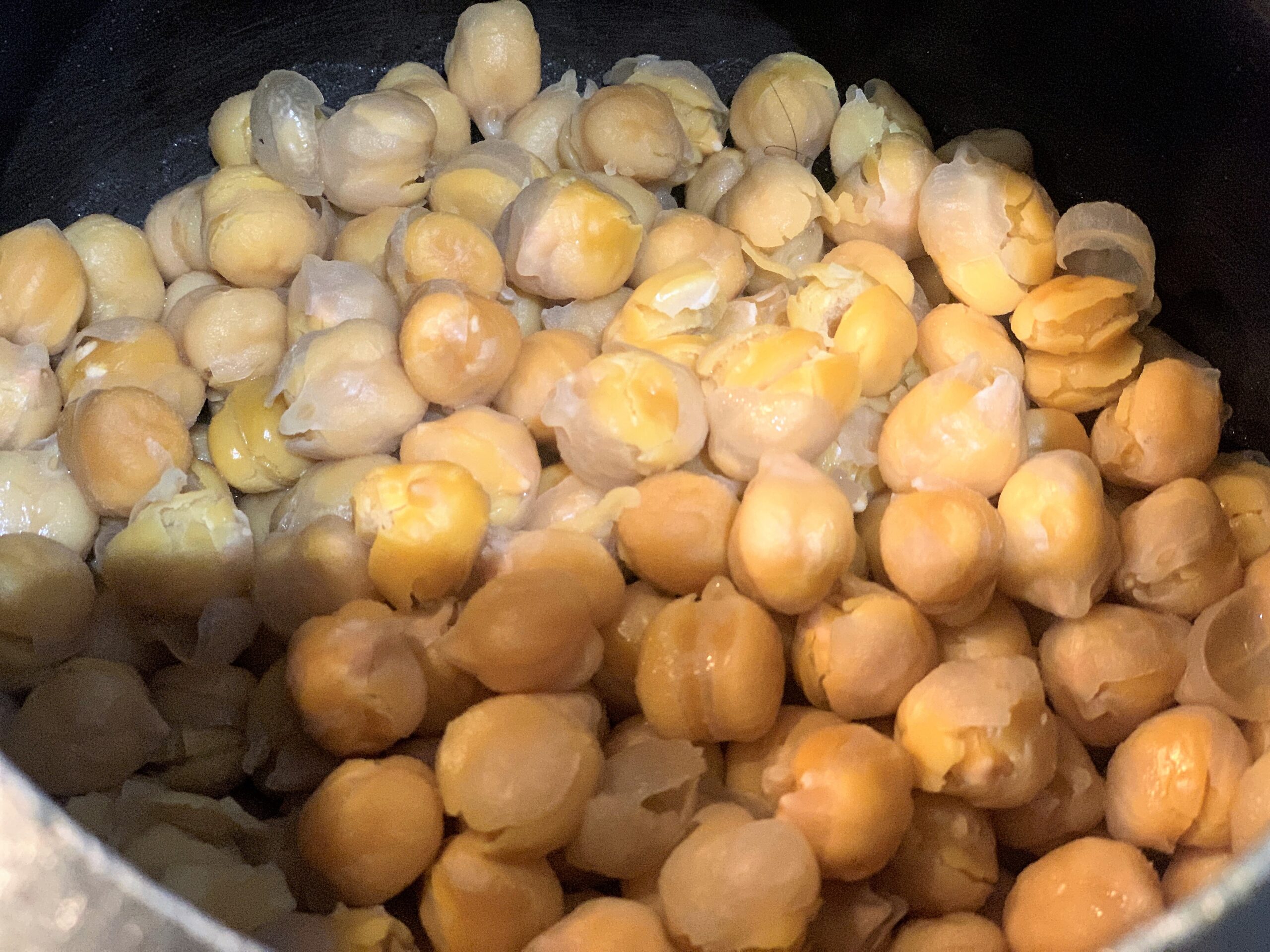 You can cook chickpeas in different ways. My preferred method is pressure cooker as I am used to cooking in it. Feel free to use any method you find comfortable for you.
Canned Chickpea- If using canned chickpeas, drain and rinse them first and cook them in a pan with water for 10 min to make them softer.
Pressure cook- Soak the chickpeas overnight in water and pressure cook them with the baking soda till soft (25min) or 5-6 whistles. Baking soda creates an alkaline solution, which softens the proteins in the chickpeas so they can absorb more water, shortening the cooking time and making cooked chickpeas creamier when you puree them.
In a pan– Bring 4 cups water to boil and add the baking soda and chickpeas. Reduce the heat to a simmer and cover the pan with a lid. Stir the chickpeas occasionally. If foam forms on the water as they cook; spoon it off if you wish. It should take around 30-40 minutes. Drain the chickpeas after cooking and let them return to room temperature.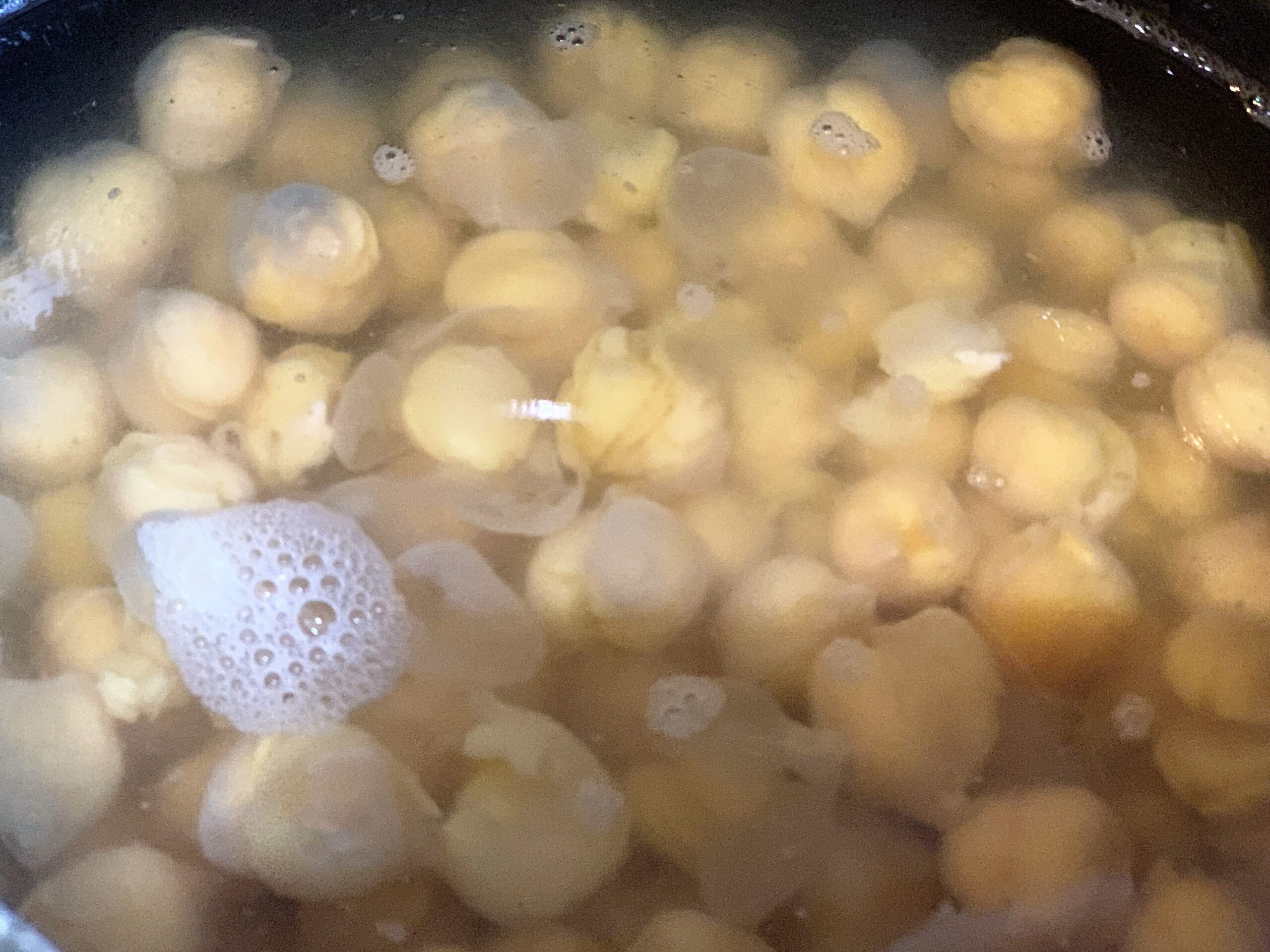 To make the houmous creamy you should peel the cooked chickpeas. While this step is optional, I highly recommend it for creamy results.
To peel and remove the chickpea skins easily, pour the hot chickpeas into a large mixing bowl, then immerse them in 3-4 changes of cold water, agitating the chickpeas with your hands to release the skins. Loose skins should float to the surface where they can easily be discarded with each batch of cold water. When most of the skin is gone, proceed with the recipe.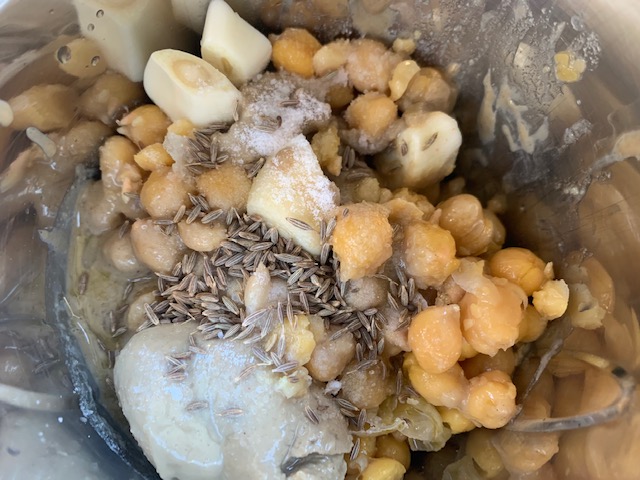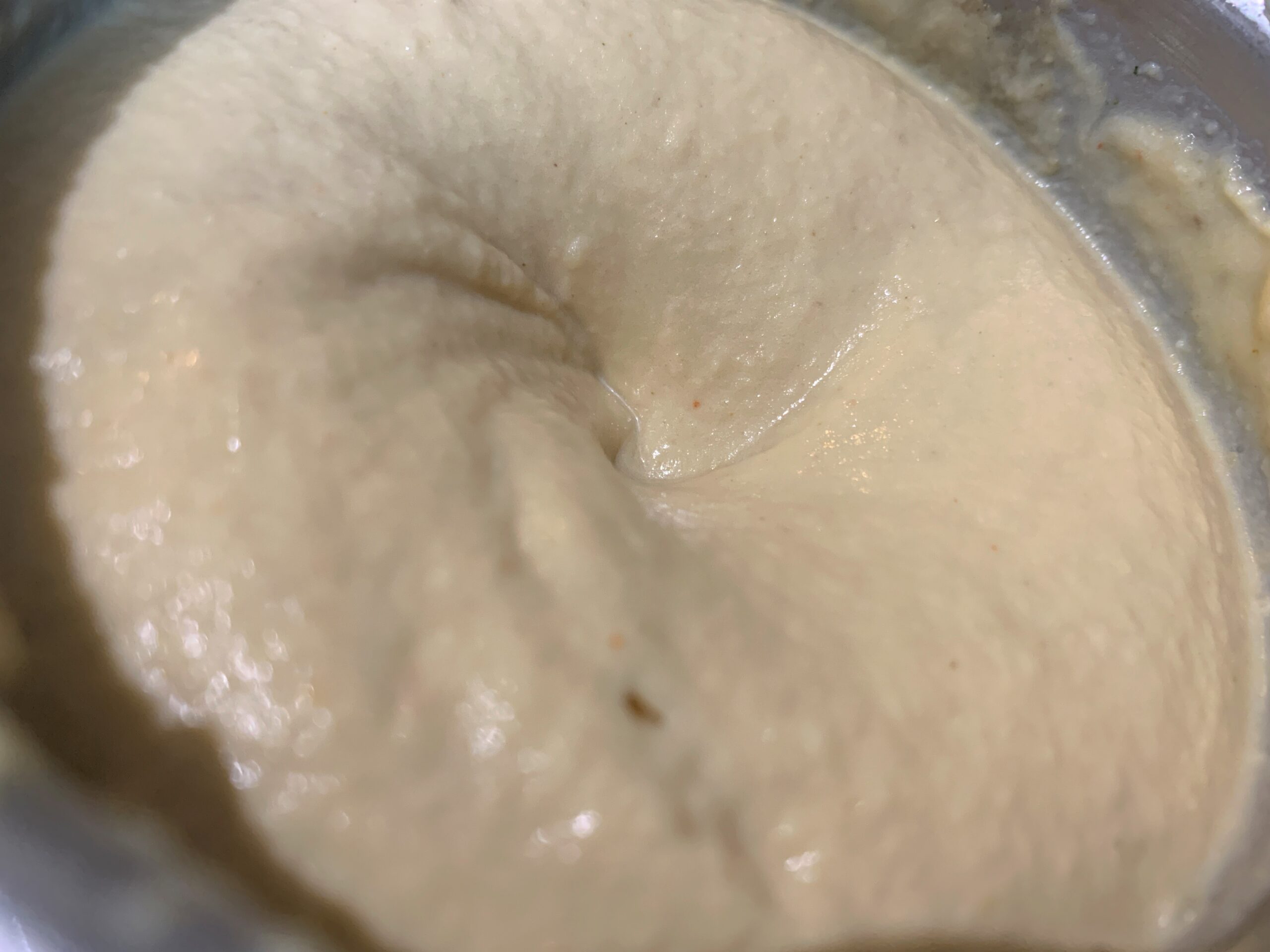 Place the chickpeas, tahini paste, garlic, lemon juice, salt and cumin into a food processor. Process the mixture until it becomes smooth and creamy.
Taste the mixture and add more salt, lemon juice, or garlic according to your taste. Process again to blend any additional ingredients. If the texture seems too thick, add ice cold water and continue to process until it is smooth.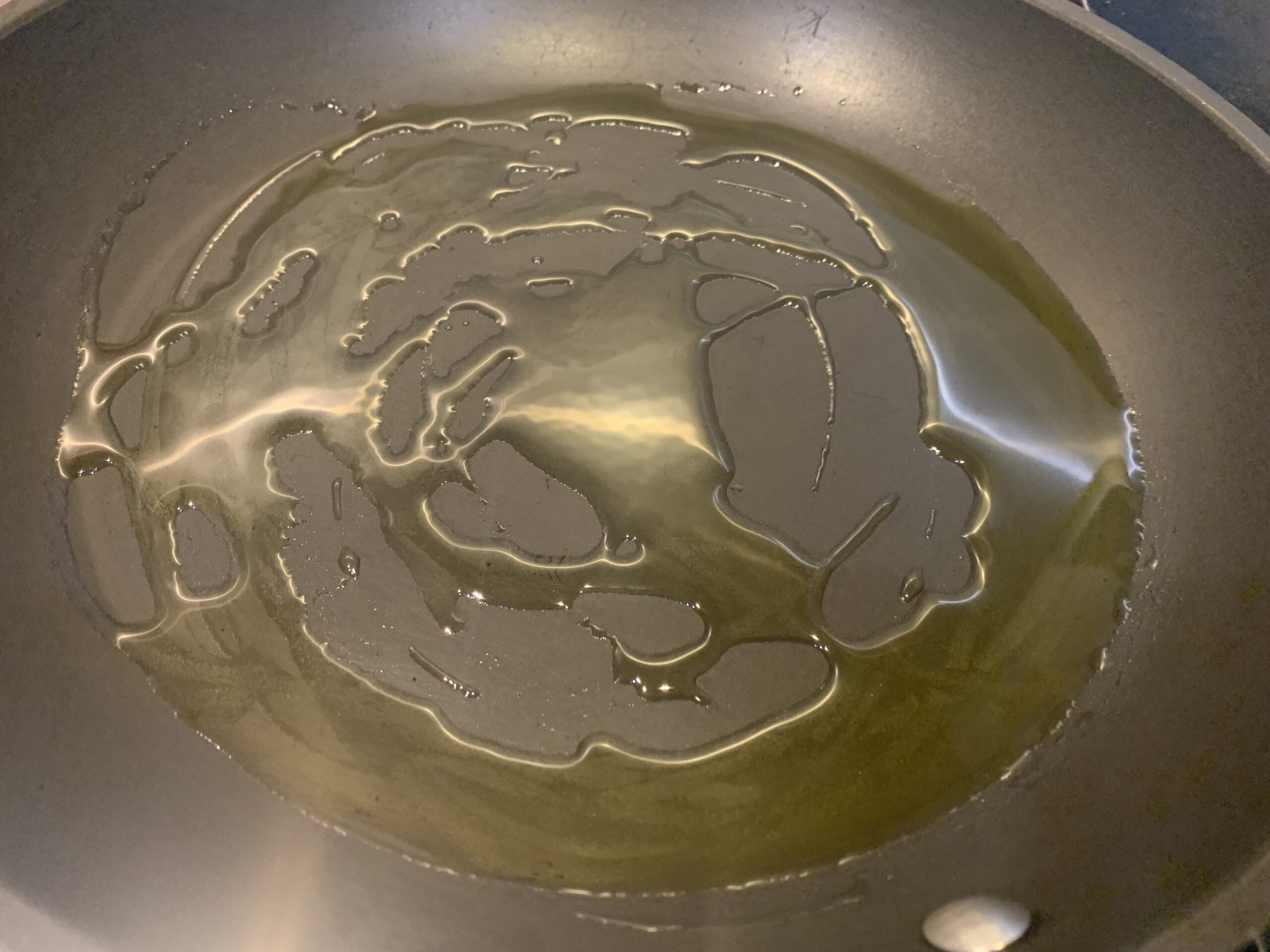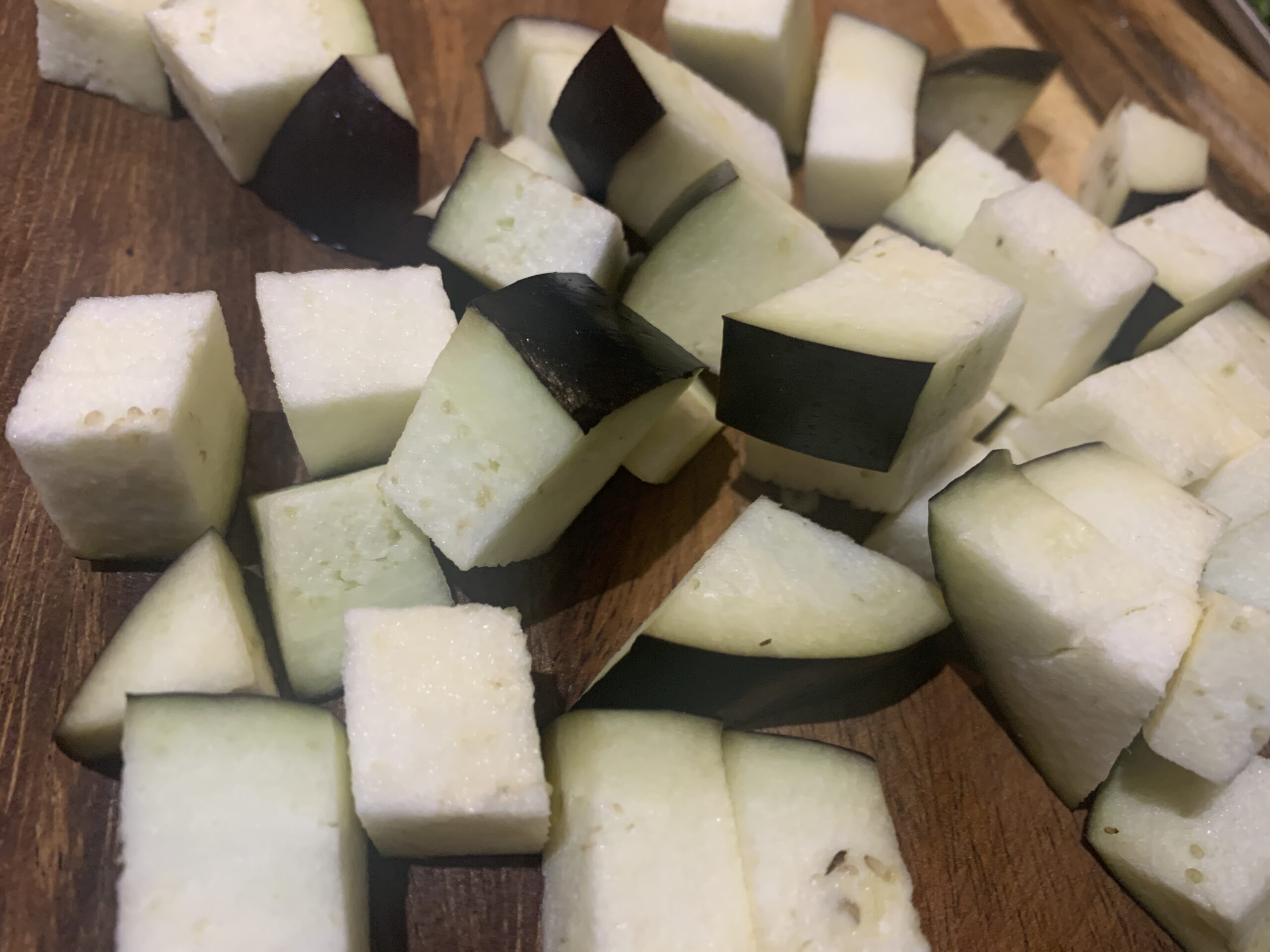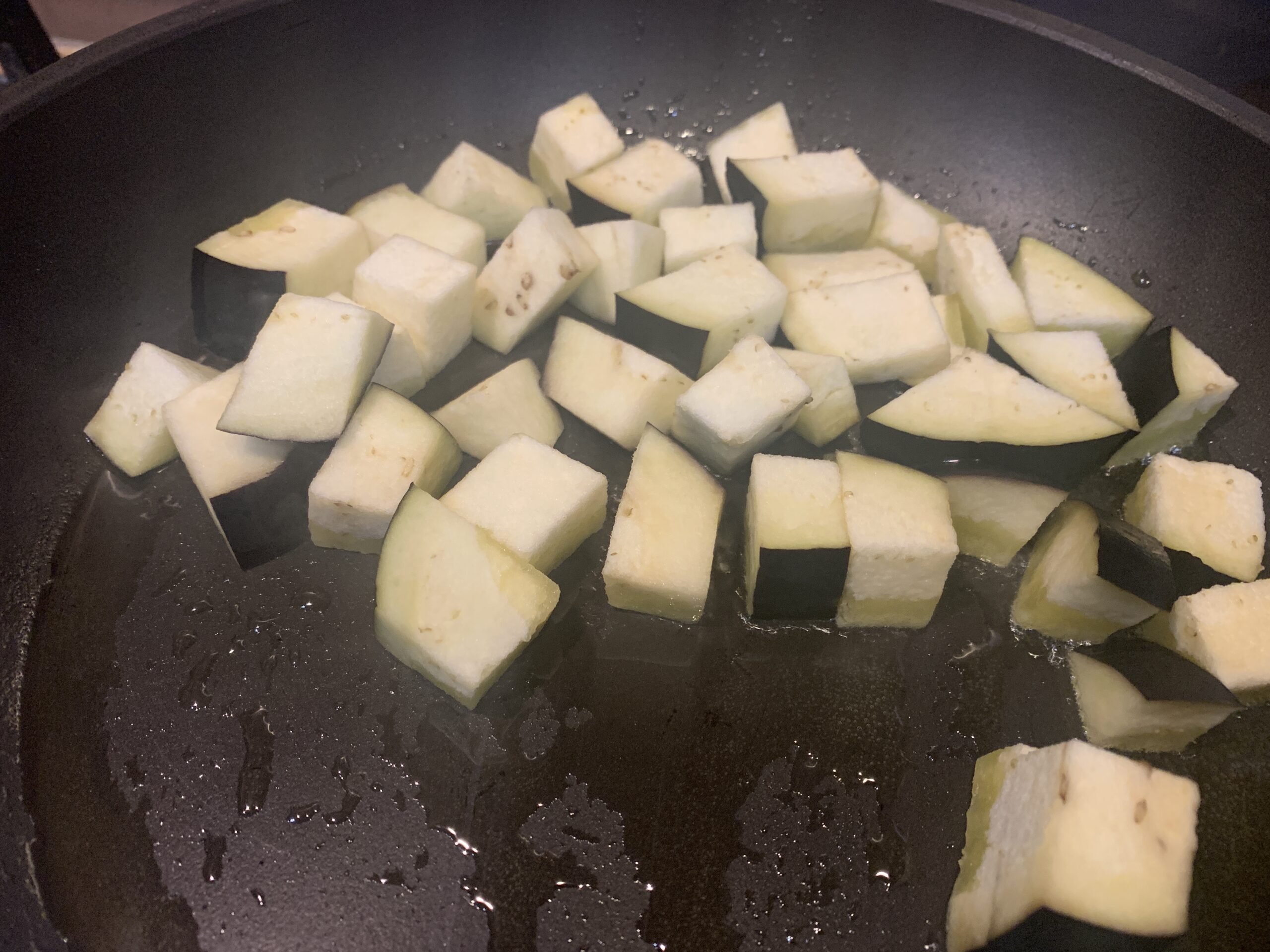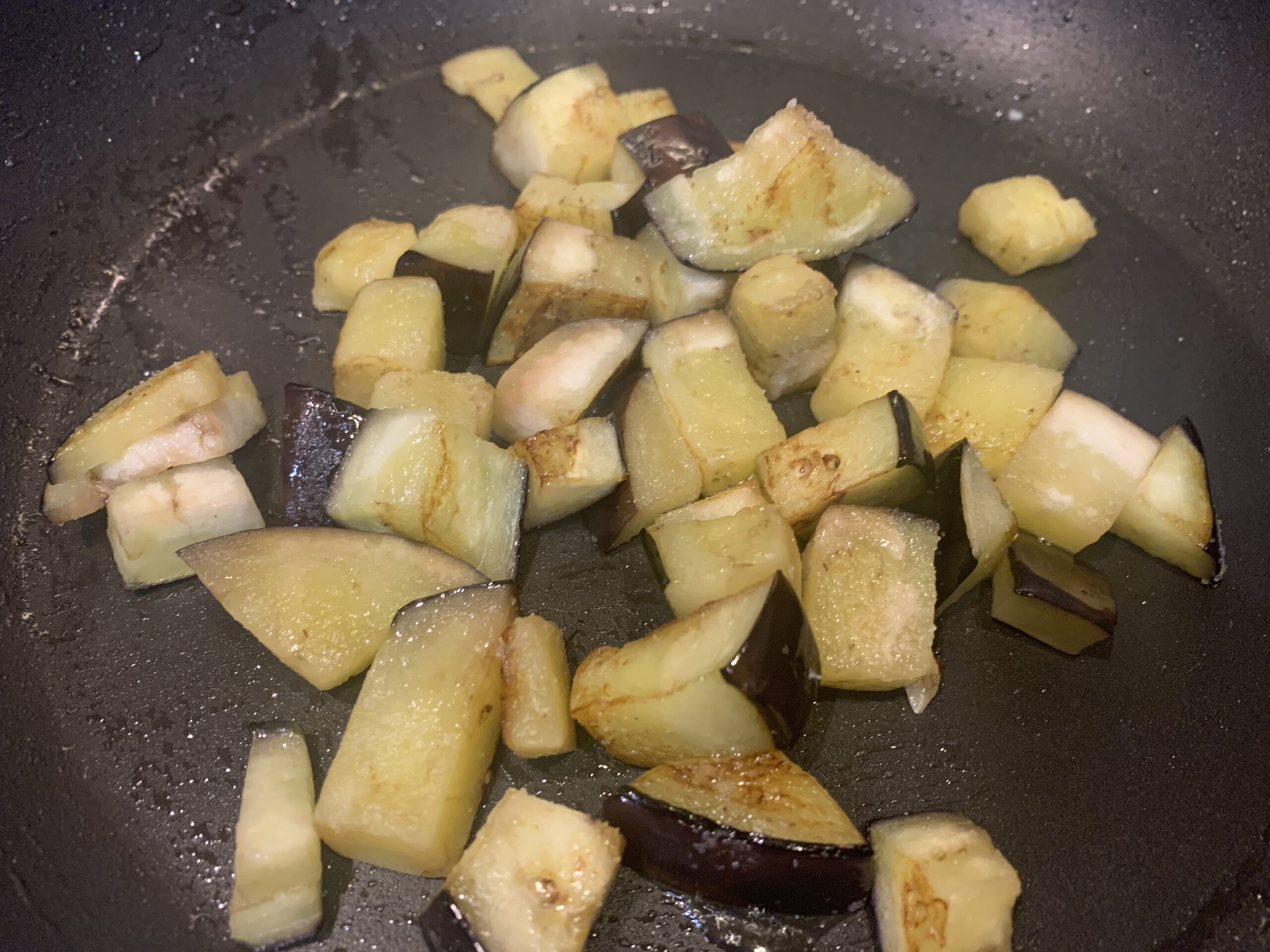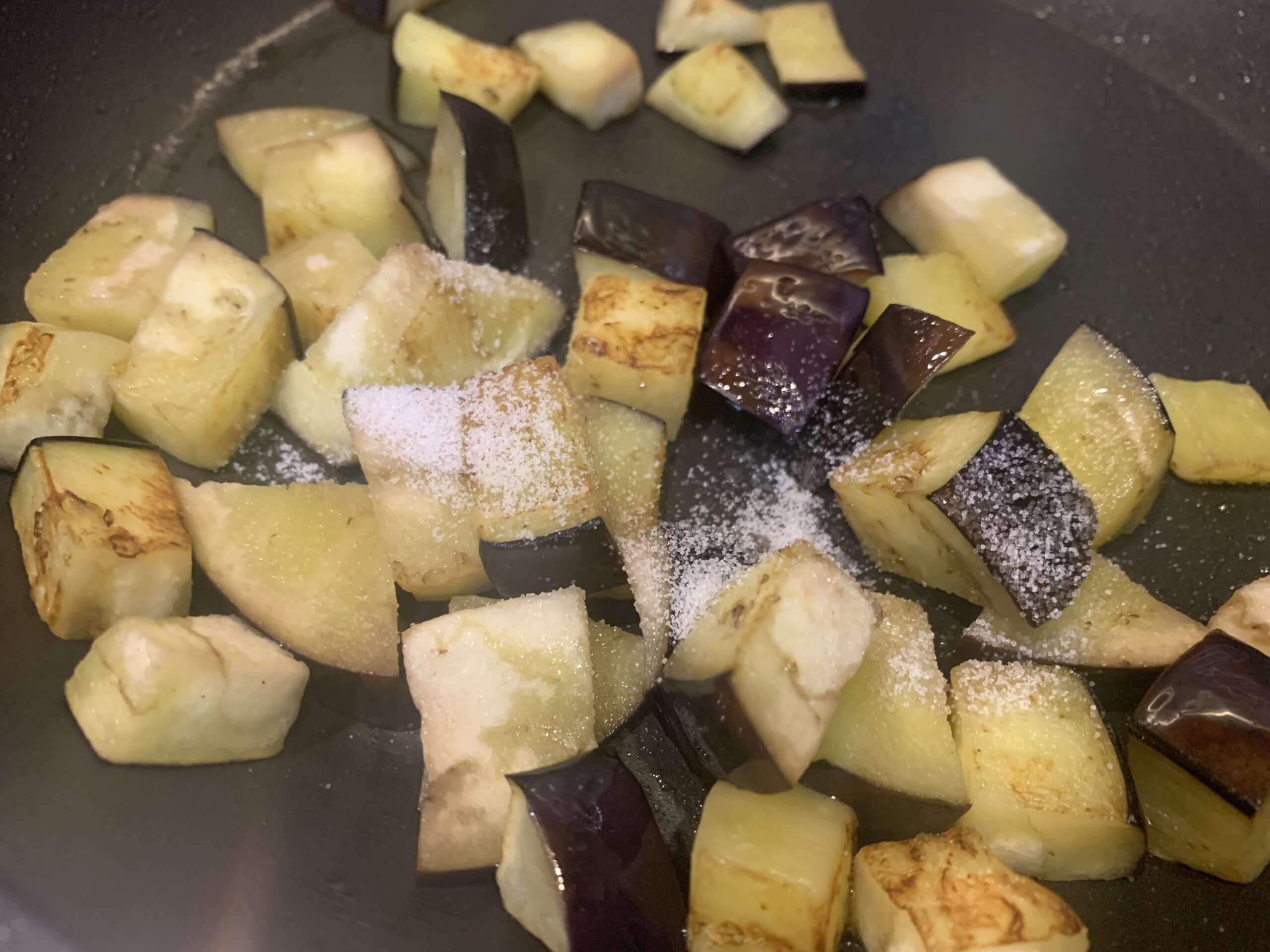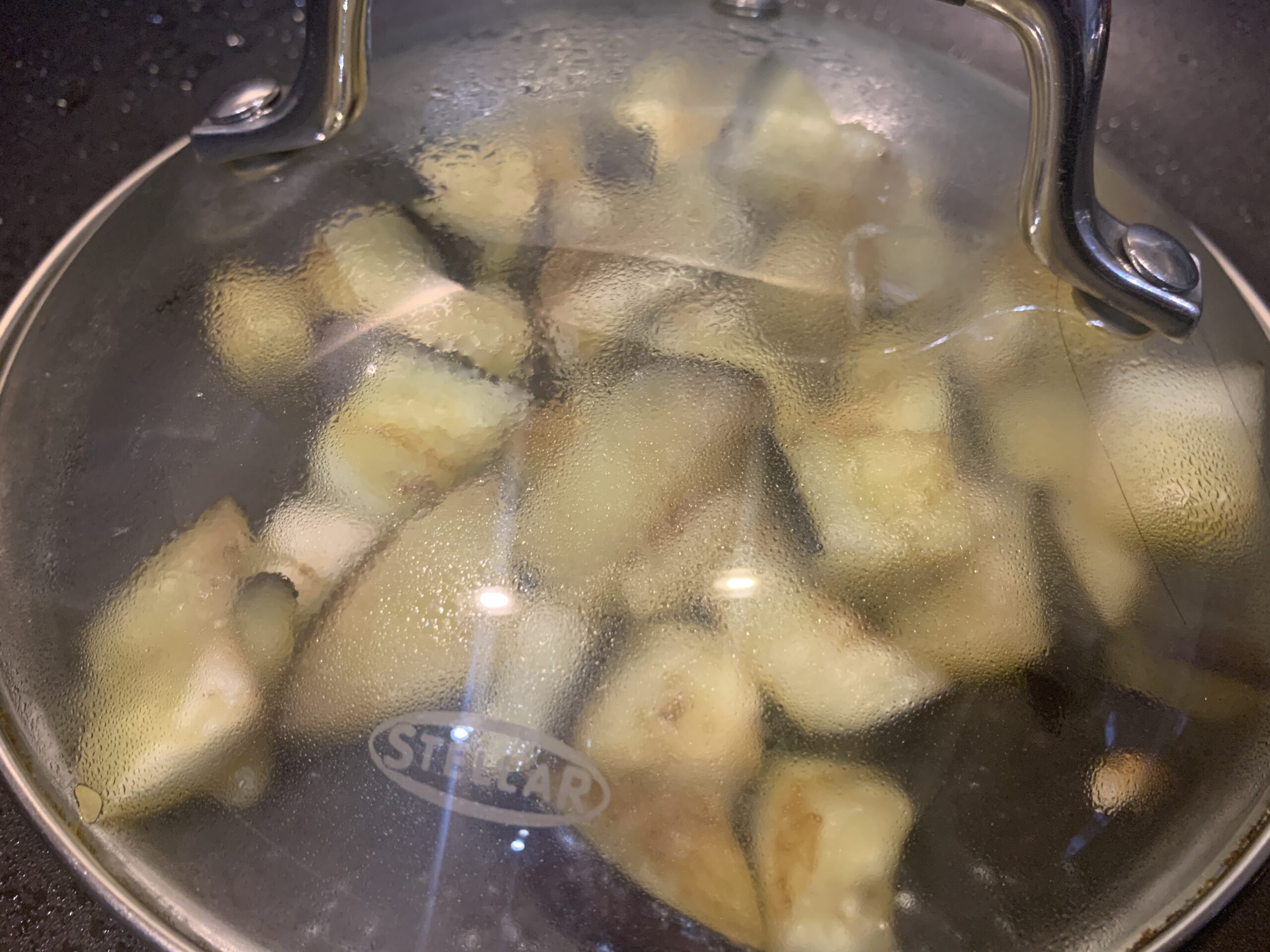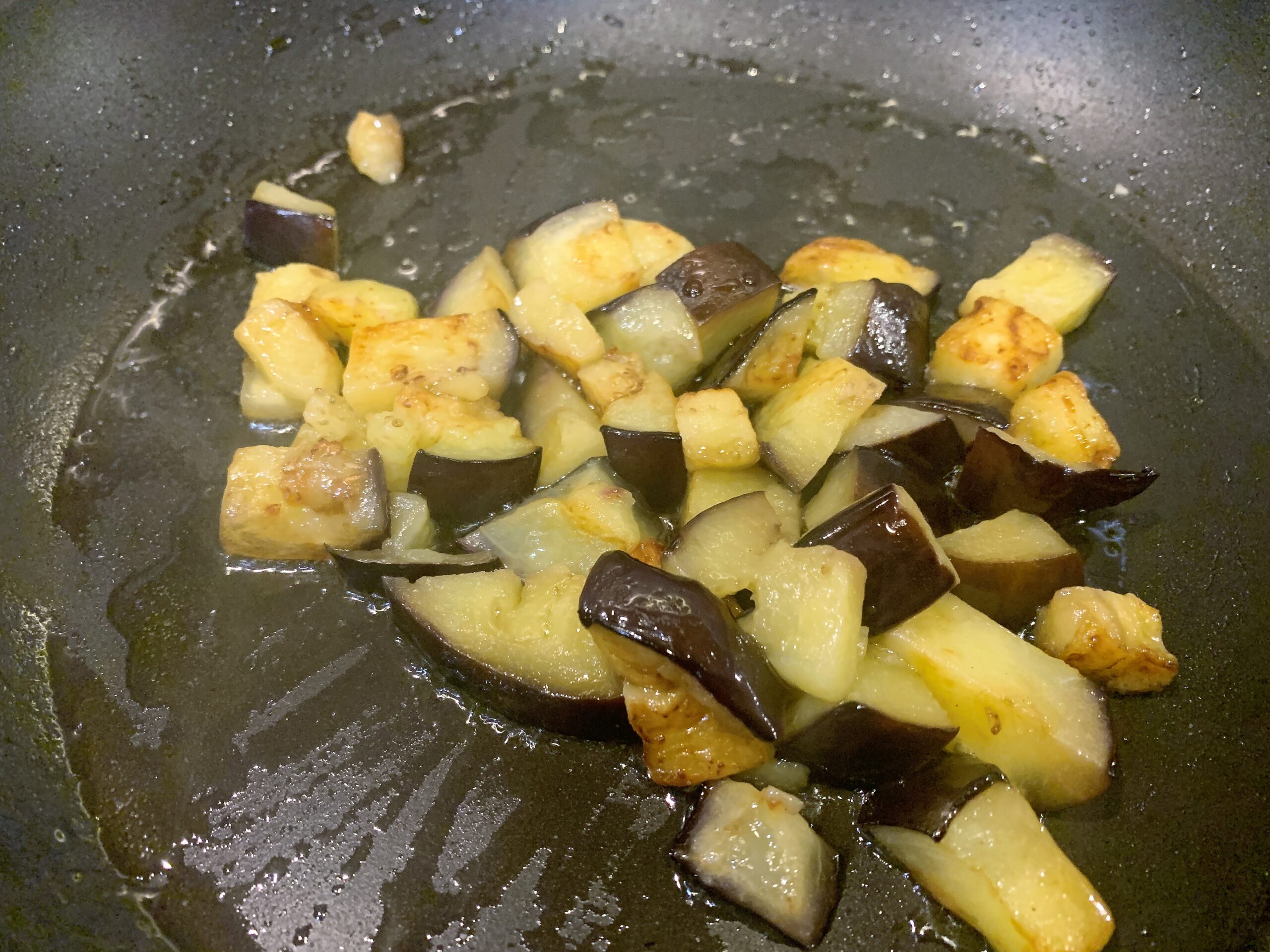 Heat the oil in a pan. Add the diced aubergine and sauté on high heat stirring occasionally for 2-3 minutes. Then lower the heat, add a pinch of salt and cover the pan with a lid. Cook on low heat for 2 minutes. Take the lid off and cook the aubergine on high heat for 1-2 minutes to give a nice brown colour.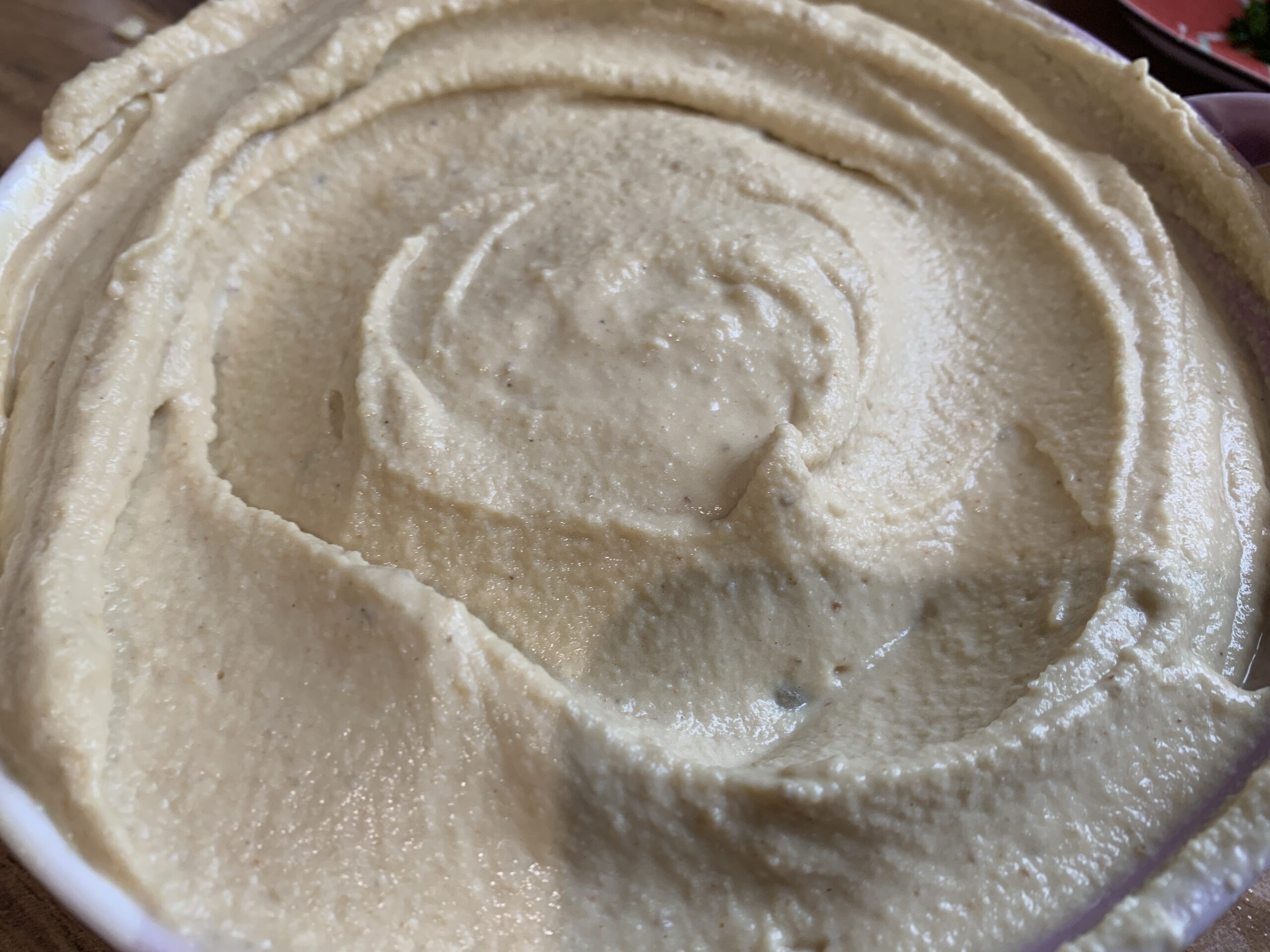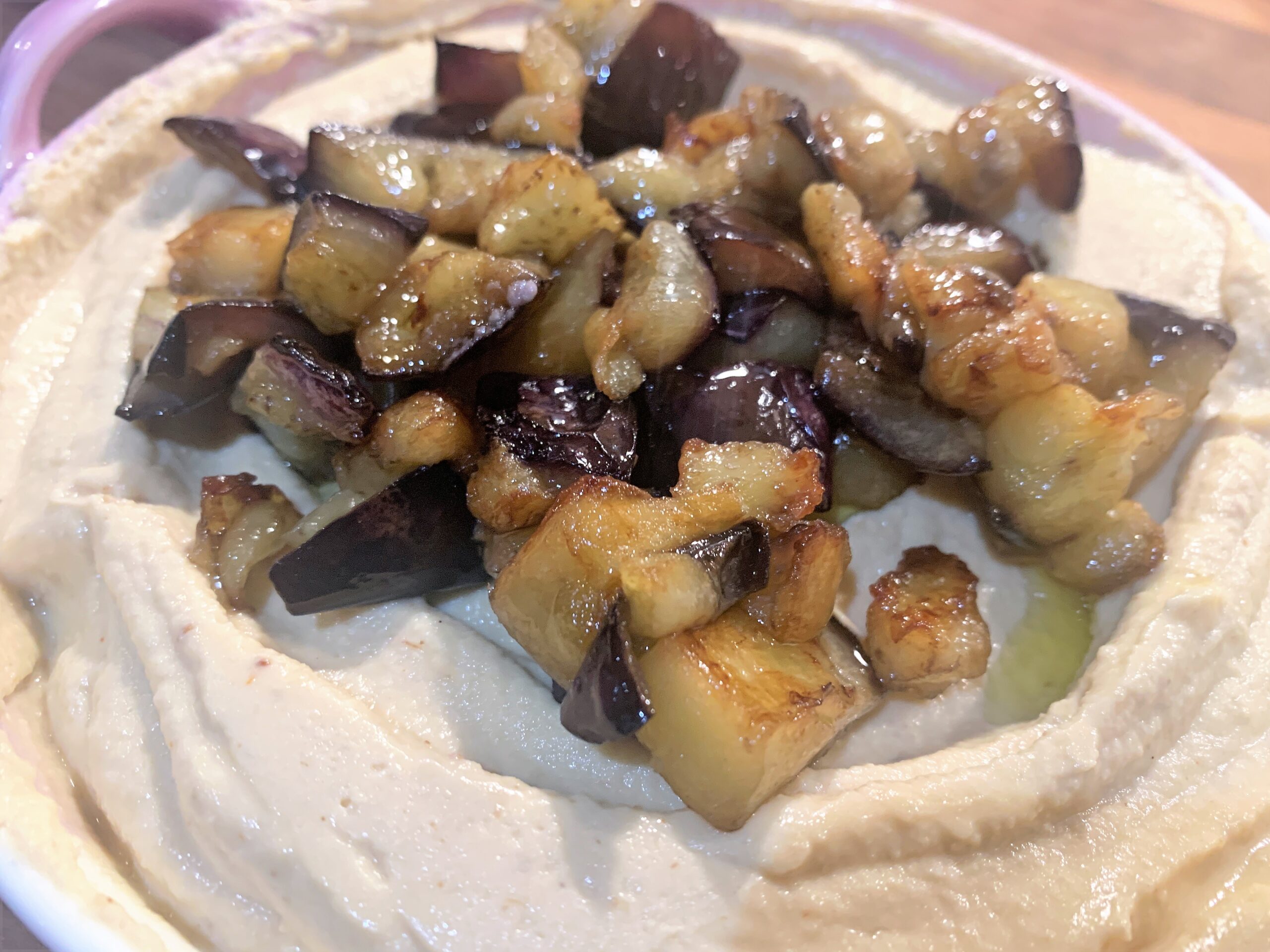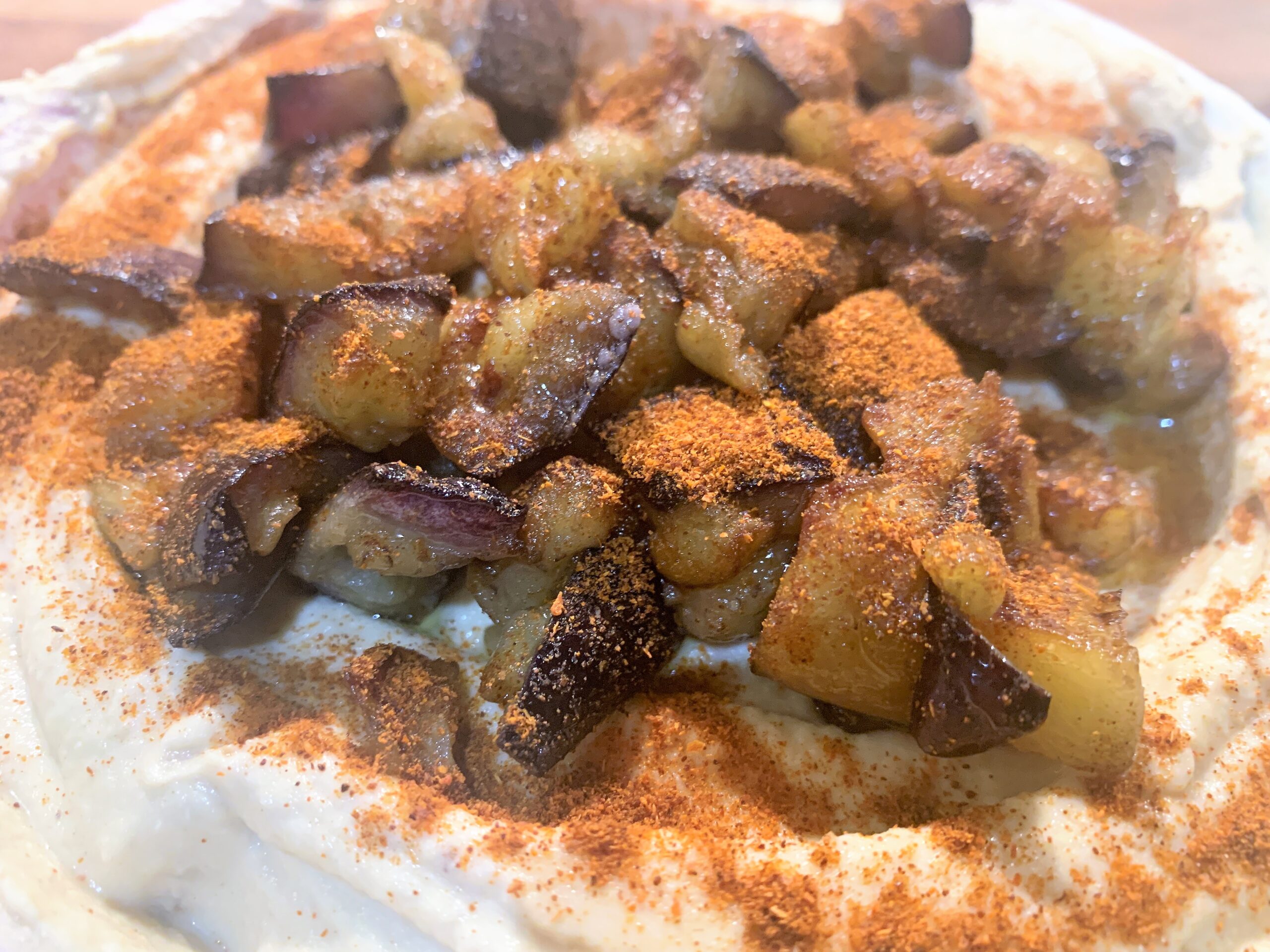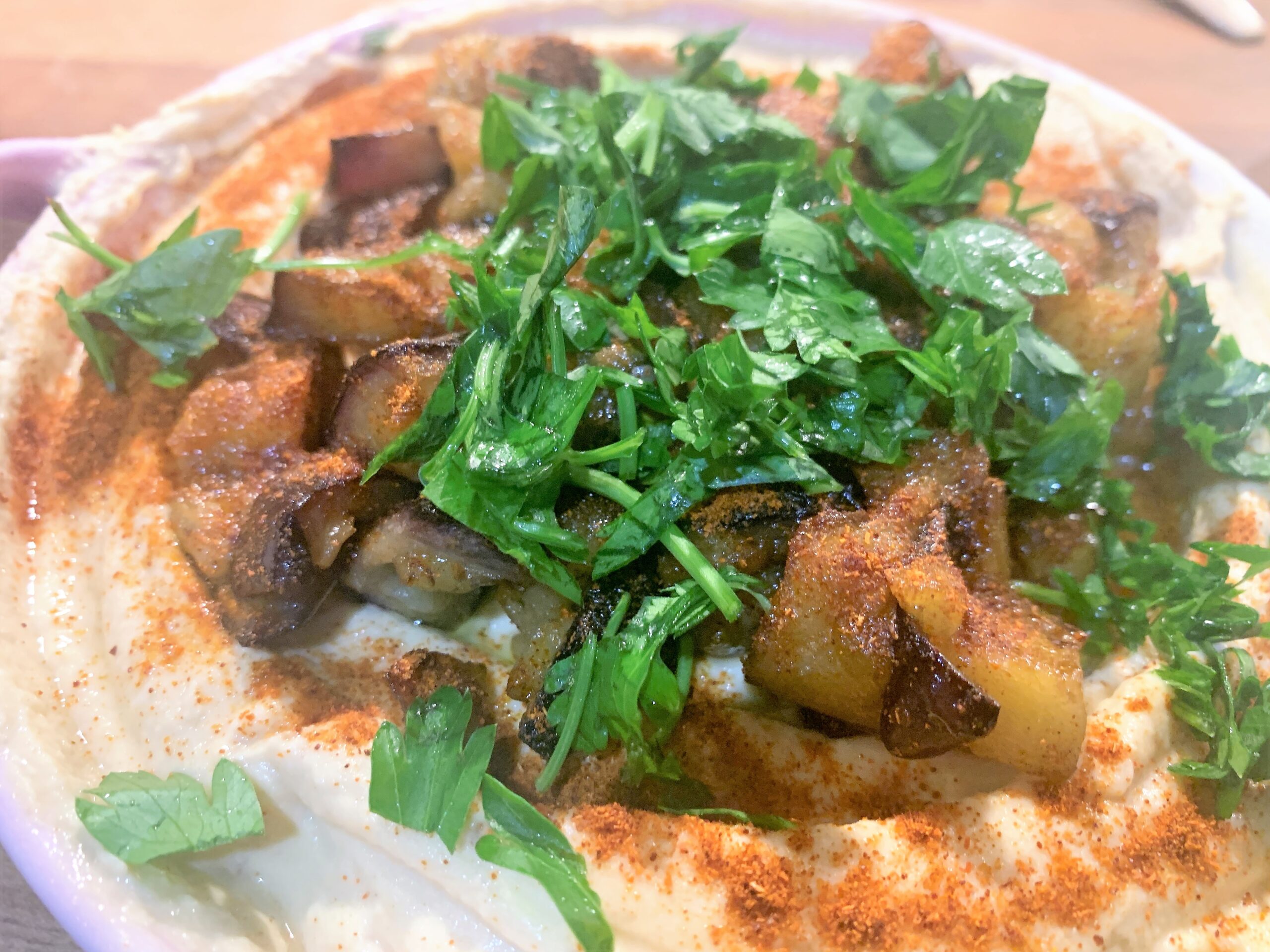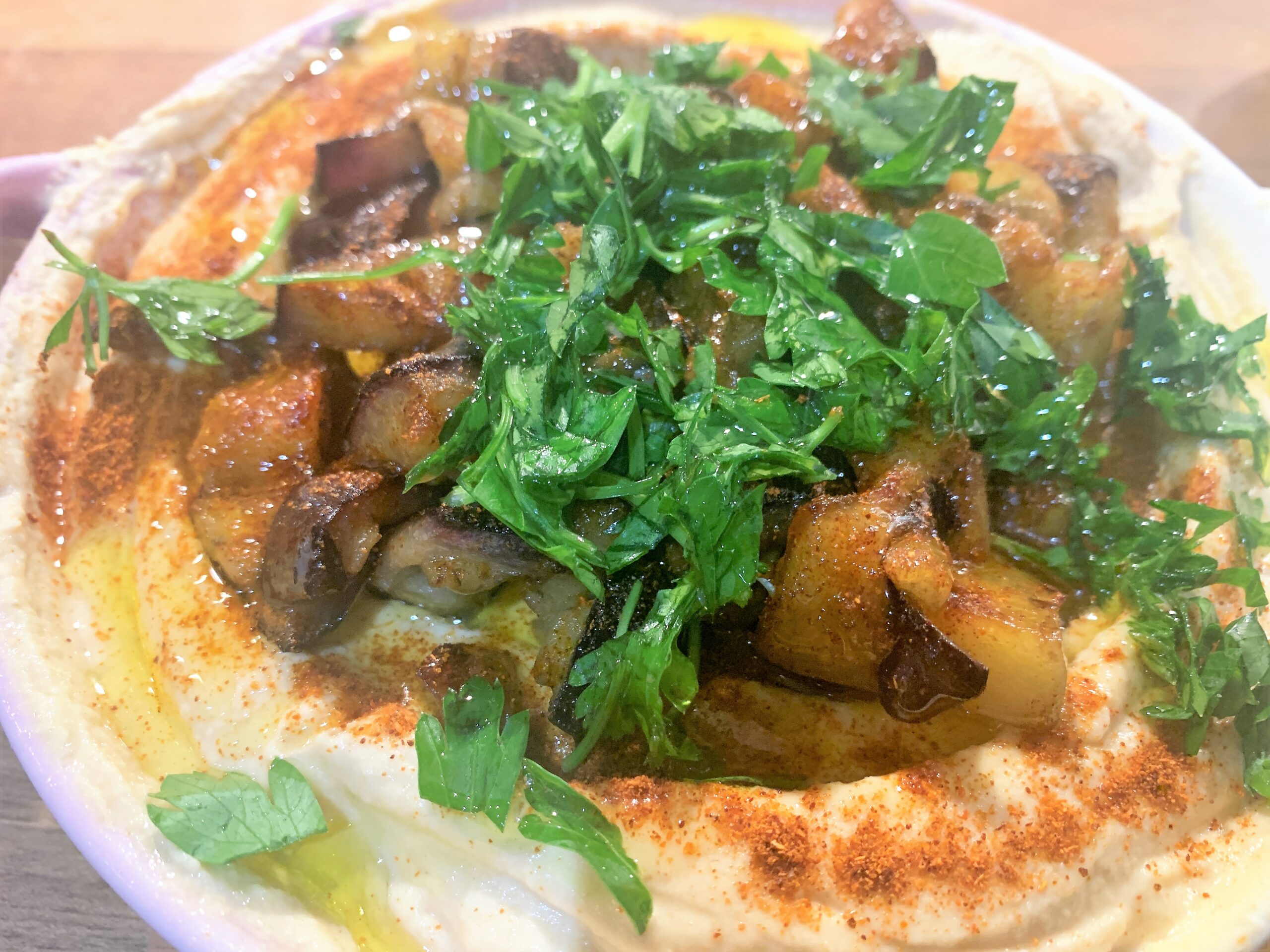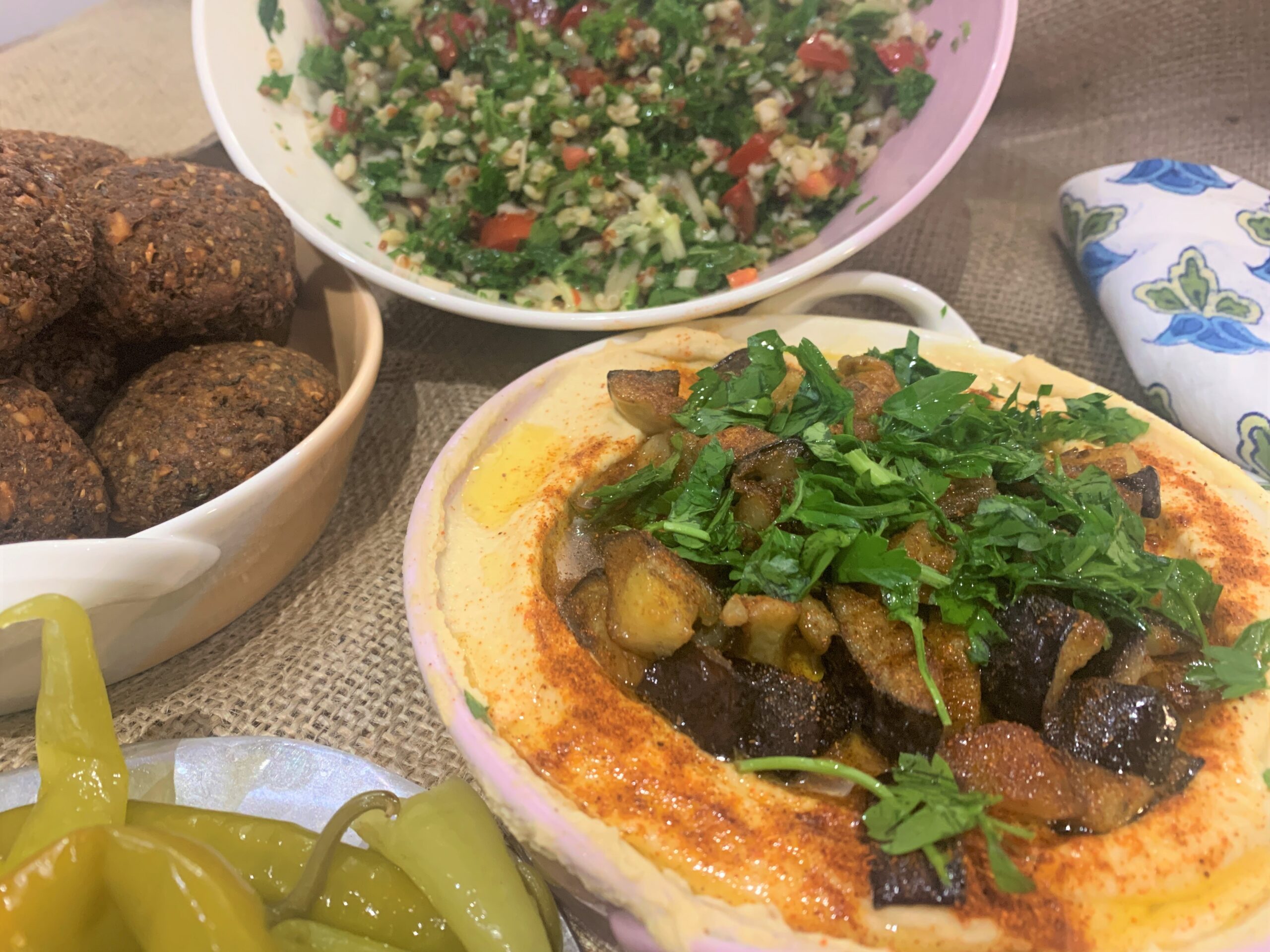 Transfer houmous to a shallow bowl and create a well in the center with a spoon. Garnish with roasted aubergine, paprika, chopped parsley and a drizzle of olive oil.
Serve with pita, crackers, or fresh vegetables for dipping.