Garam Masala
Garam Masala is a blend of ground spices that is popular in Indian cuisine. It is an essential spice blend, that varies greatly across India, depending on the region, household and personal preference. Each household's version is slightly varied – and that's what makes Garam Masala so special.
The word 'garam' means 'hot' or 'heat' and 'masala' means 'mixed spices'. My garam masala recipe incorporates the spices you will find in many traditional blends. You may be wondering what is the difference between yellow curry powder and Garam Masala? You might be surprised to hear that you won't find any traditional authentic Indian cookbooks list 'curry powder' as an ingredient. Instead they will list individual spices and garam masala.
There are distinctive differences between the two spice blend. 'Curry powder' is heavily turmeric-based, hence the golden, yellowish colour of the powder. In contrast 'garam masala' uses no turmeric and is deeper in colour relying heavily on cinnamon, cloves, star anise, nutmeg and/or mace.
Whereas garam masala is meant to be used more as a "finishing spice" added towards or at the end, curry powder is added at or near the beginning as part of the cooking process. I would highly recommend that please do not use the two interchangeably. You will not find curry powder in any of our recipes however garam masala features a lot in our Indian dishes.
I remember my mother making her own mix of whole spices a little bit of this and a little bit of that and grinding it all to a fine powder at home. The whole house would smell aromatic with the lingering sweet smell of spices.
Garam Masala is used in most of the Indian recipes like Palak Paneer, Vegetable Dum Biryani, Lasooni Palak, Dal Makhani, Samosa, Paneer Kali Mirch, Paneer Butter Masala to name a few.
Ingredients
150 gm whole black pepper (kali mirch)
100 gm cumin seed (jeera)
1 nutmeg (jaiphal)
75 gm cinnamon stick (dalchini)
75 gm ginger powder (sauth)
5 gm cloves (laung)
5 gm mace (javitri)
50 gm bay leaf (tejpatta)
50 gm black cardamom (badi elaichi)
Directions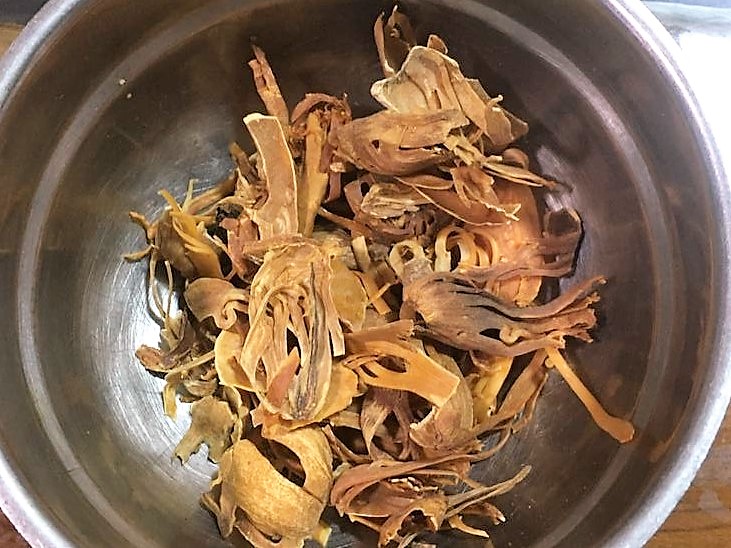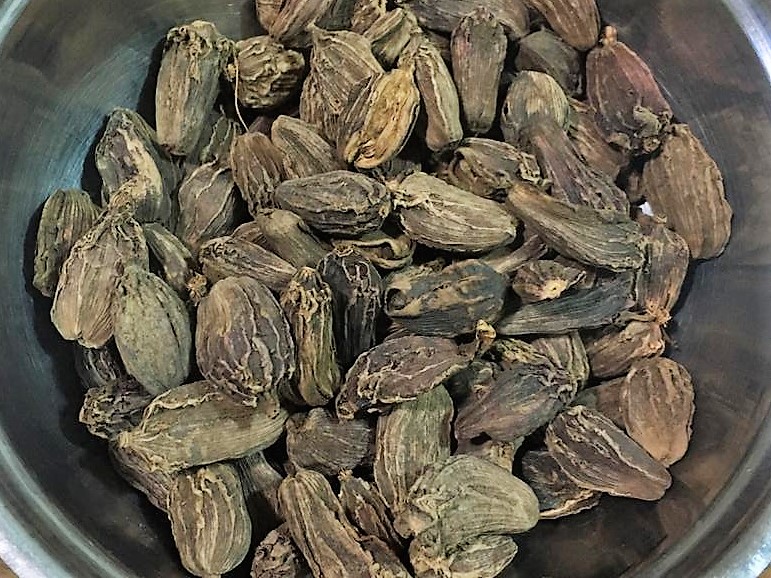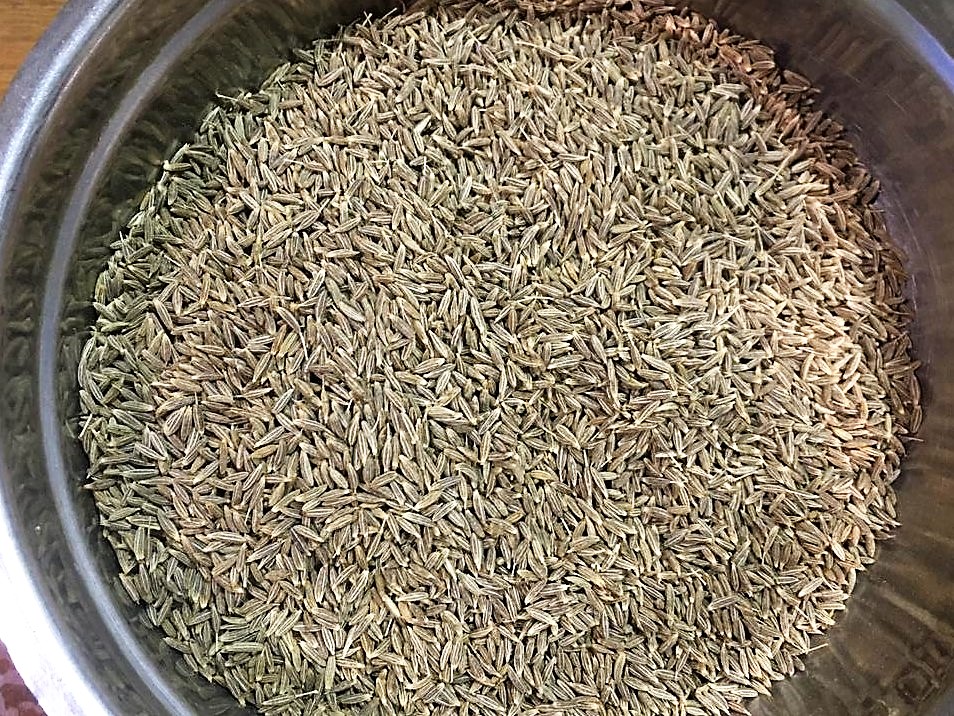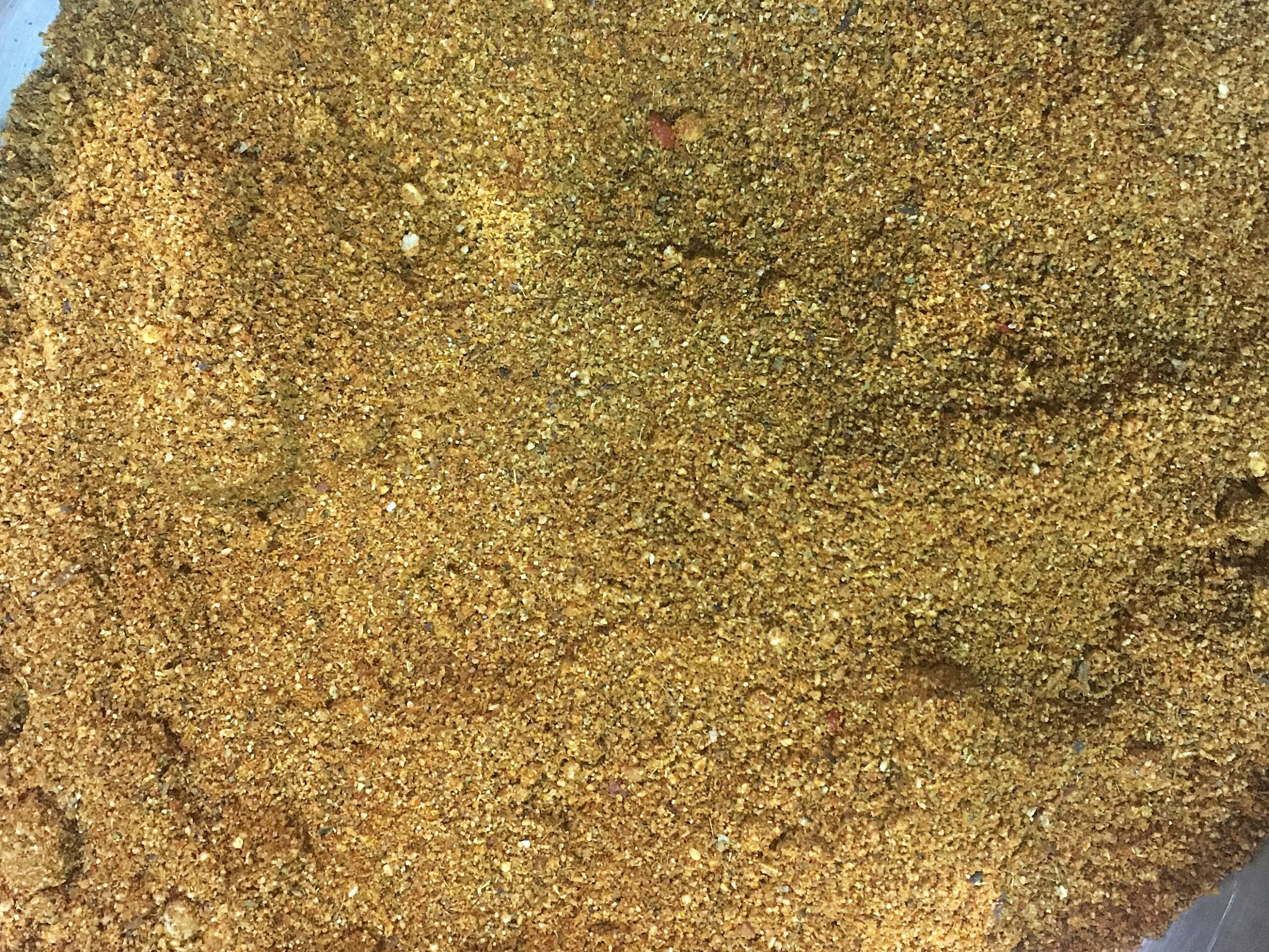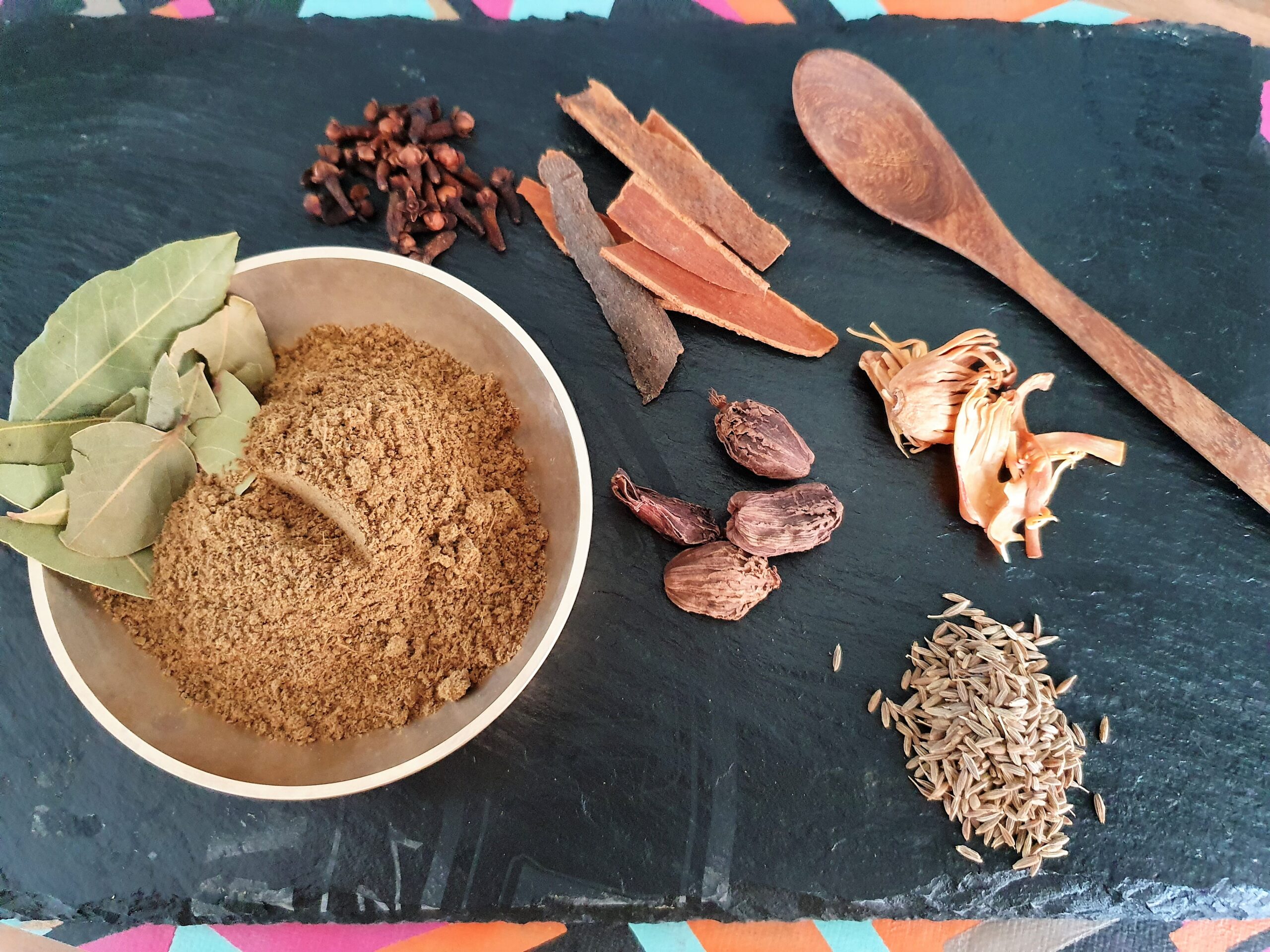 Toast the whole spices in a small pan until they are aromatic and have turned a shade or two darker. Don't be tempted to skip this stage, as it really enhances the flavours of all the spices.
Tip into a spice grinder (or use a pestle and mortar), and crush to a fine powder. Store in a sealed jar for up to six months.