Boondi Raita
Boondi Raita is a popular Indian recipe prepared using plain yogurt, spices and boondi. Boondi is tiny, crunchy, round fried balls made of chickpea flour.
Raita is one of the main accompaniments with any Indian meal especially during hot Indian summers or when eating something spicy. In India during summers any meal is usually considered incomplete without a yogurt recipe like raita or buttermilk as it helps in cooling the body and also aids in digestion of food. In India, fresh yogurt/curd is set almost daily in all the households. Every night the milk is warmed, and yogurt starter is added the milk and kept in a warm place overnight. In the morning it is transferred to the fridge for chilling. Voila- fresh yogurt/curd is ready!
To those uninitiated to raita, the base of the raita is always plain yogurt and then different combinations of vegetables (spinach, cucumber, tomatoes, onions), fruits (pomegranate, apples, pineapple), herbs (mint, coriander leaves) and spices is added to flavour the raita.
Boondi Raita is one of the most common raitas in India. I love boondi raita and not a week goes by when I don't make it at home. It is one of those recipes which I never thought of writing for the website until my daughter commented that not everyone would know how to make raita (boondi raita is her favourite too).
There are two ways of making boondi raita – soaking the boondi in warm water for a few minutes and then squeezing out the water before adding it to the seasoned raita or adding the boondi directly to the seasoned raita. I prefer to make the boondi by adding it directly to the raita as I love the slight crunch and also because the boondi softens once added to the raita in no time. For the recipe, I have shown the soaking method for clarity.
Boondi Raita will make any simple meal delicious and perfect accompaniment to Biryani or pulao. Ready in 5 minutes!
Ingredients
1 cup plain yogurt (full or low fat)
½ cup chilled water
Salt to taste
½ teaspoon roasted cumin powder
¼ teaspoon black pepper powder
¼ teaspoon mint powder (optional)
1 finely chopped green chillies (optional)
½ cup boondi (masala or plain)
Pinch of red chilli powder (optional)
Directions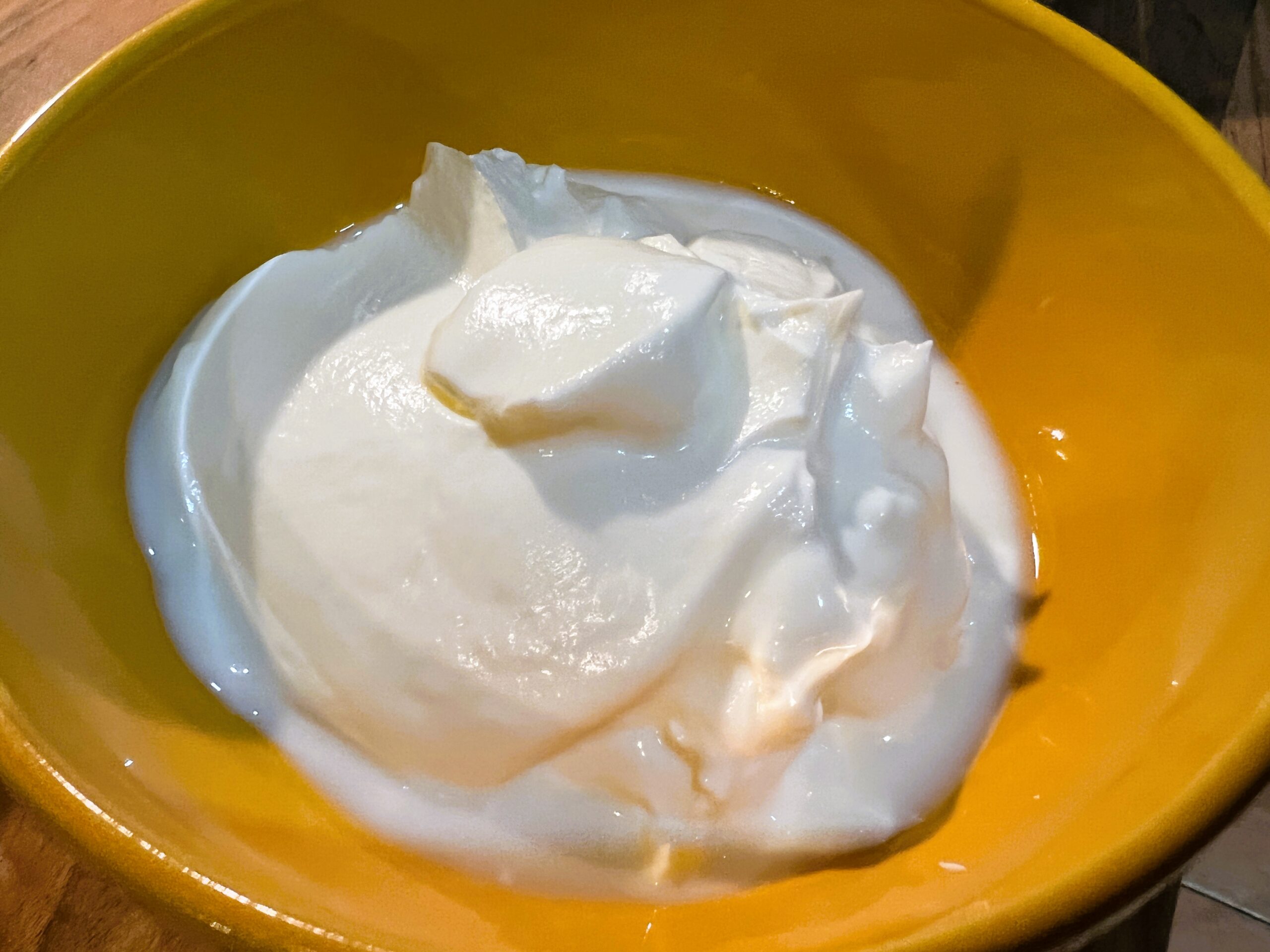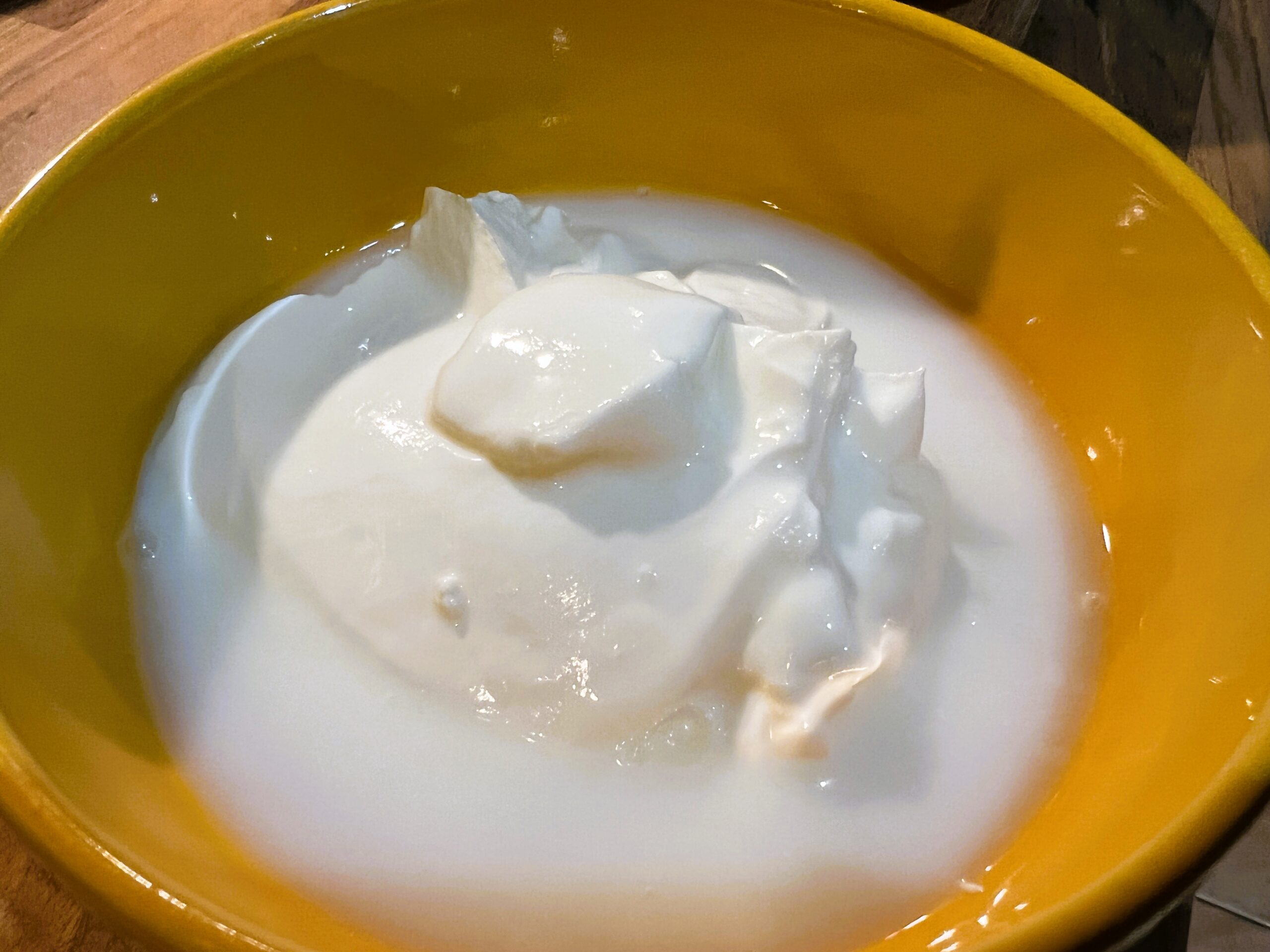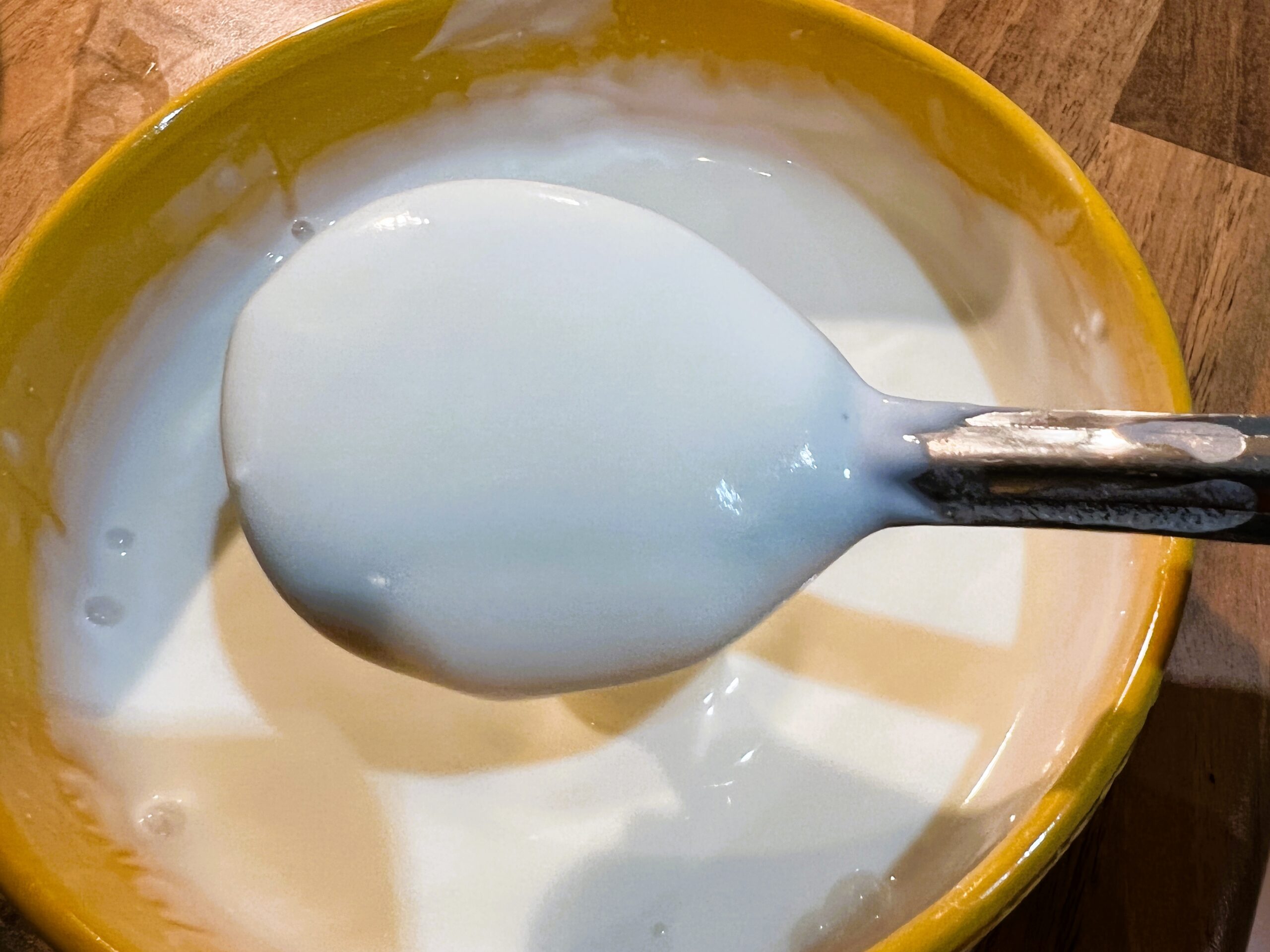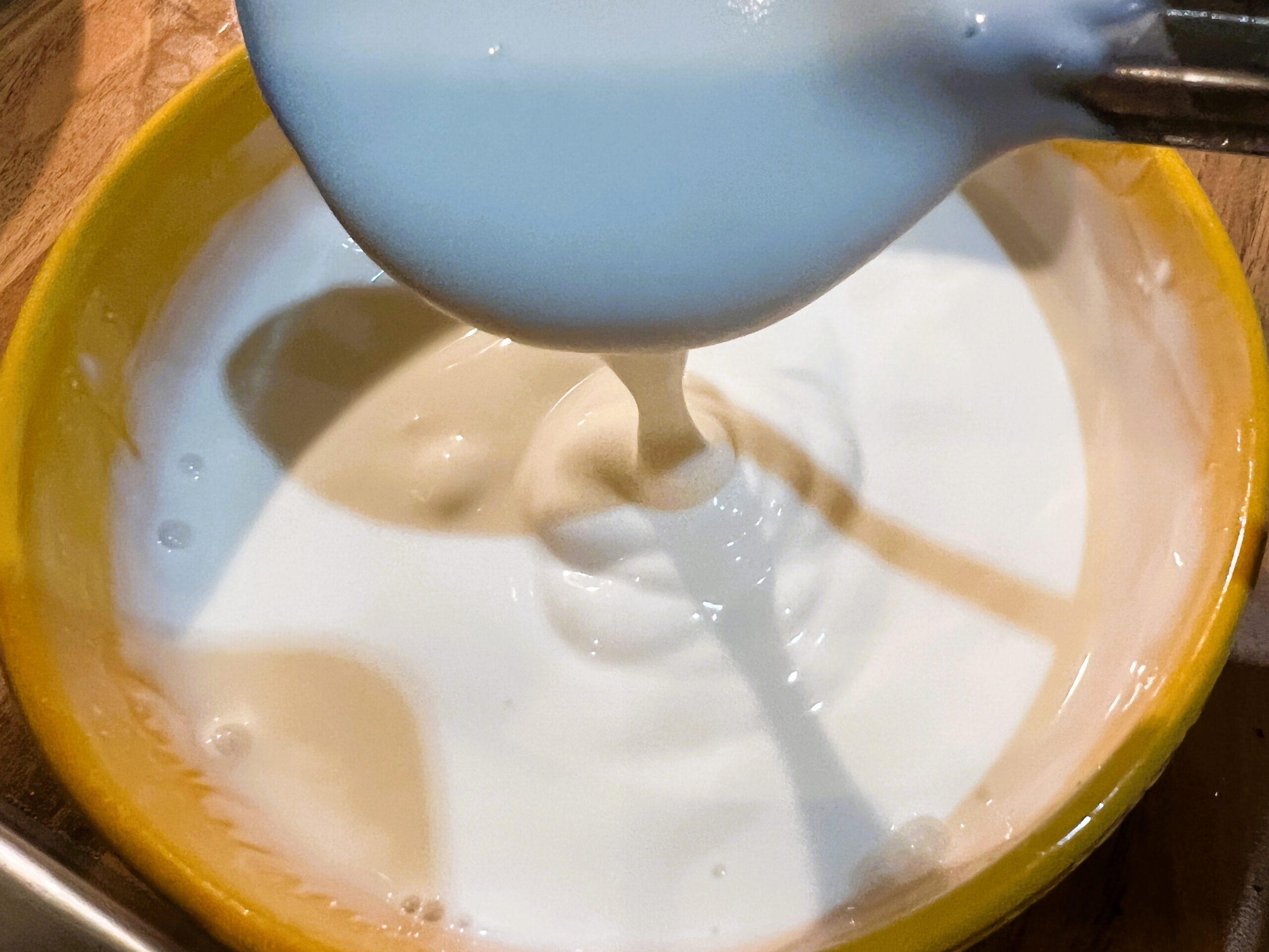 Whisk the plain yogurt in a bowl until smooth and creamy. Add the water to adjust the consistency- some people prefer raita to be very thin and some prefer it thicker in consistency so add water according to your preference.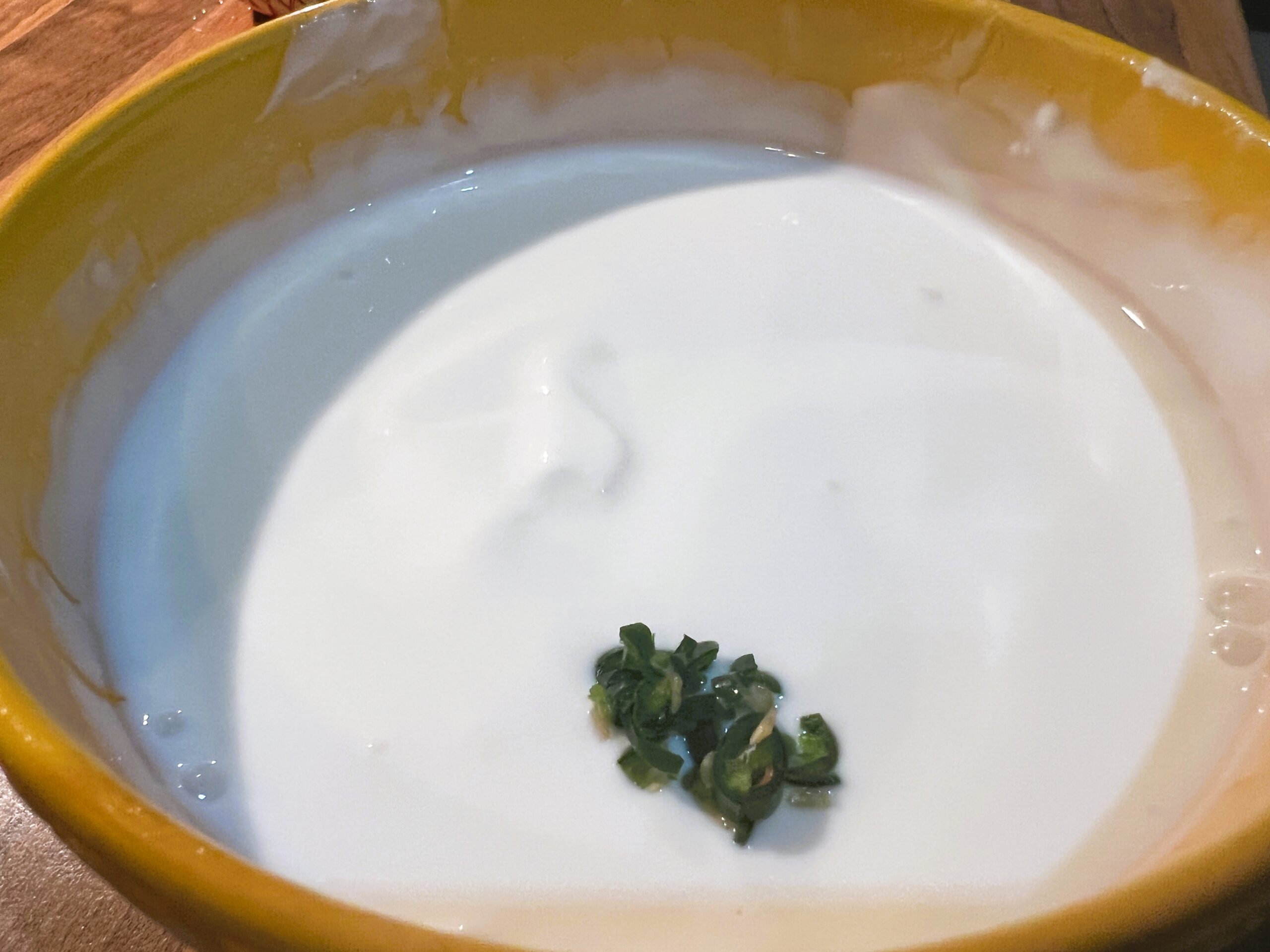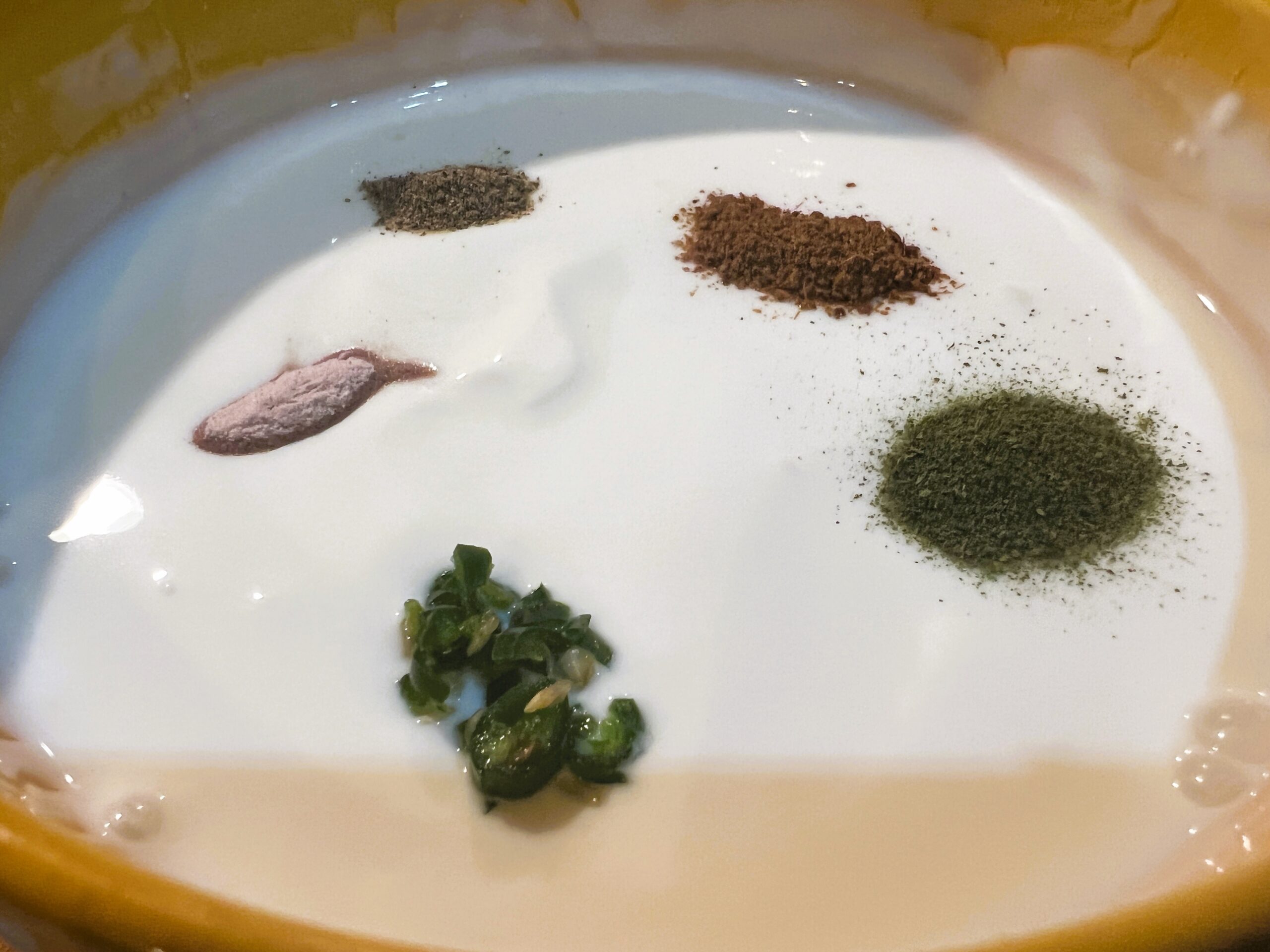 Add the green chillies, salt, black pepper, cumin powder, mint powder and mix. Taste to adjust the seasoning.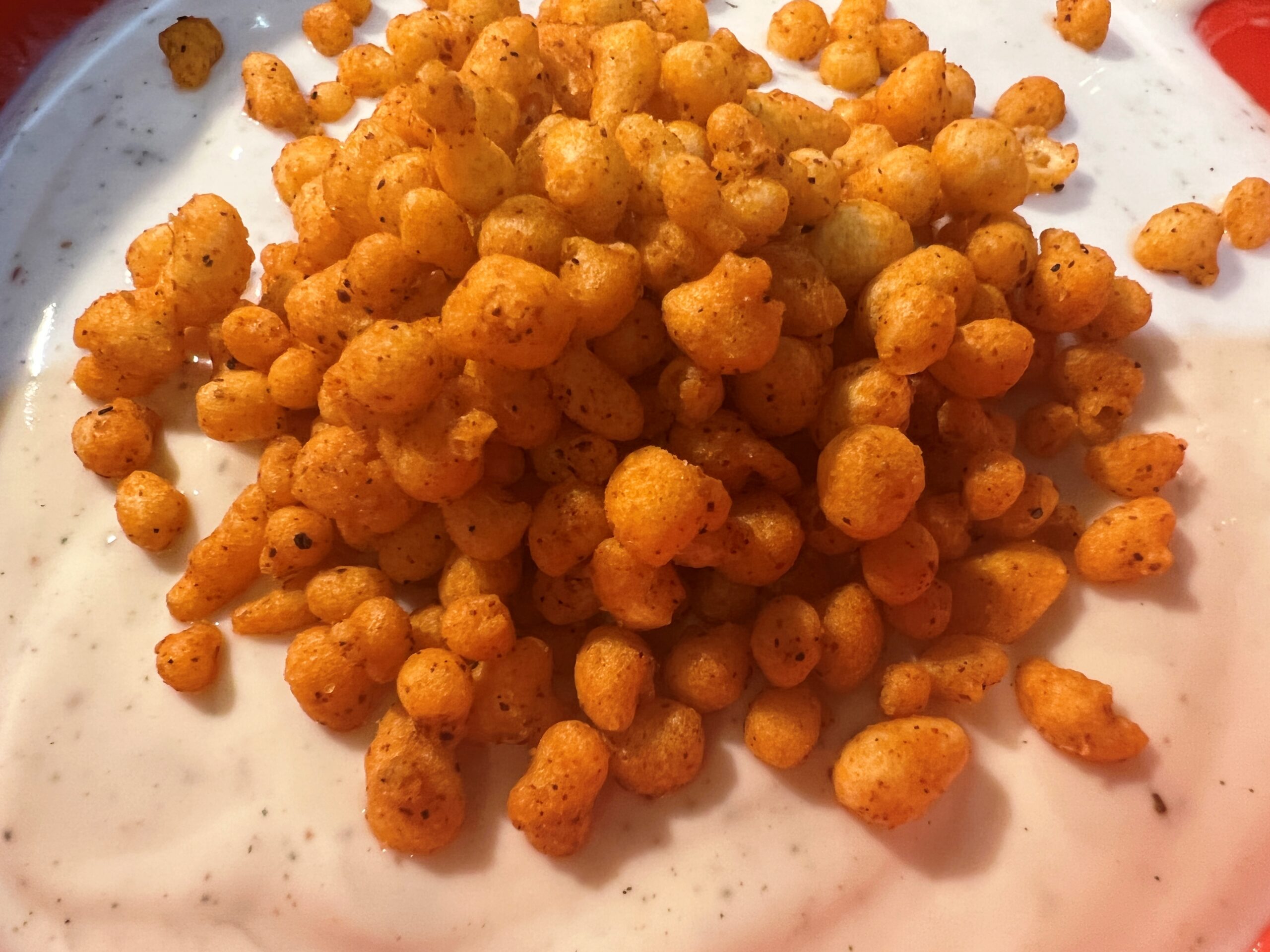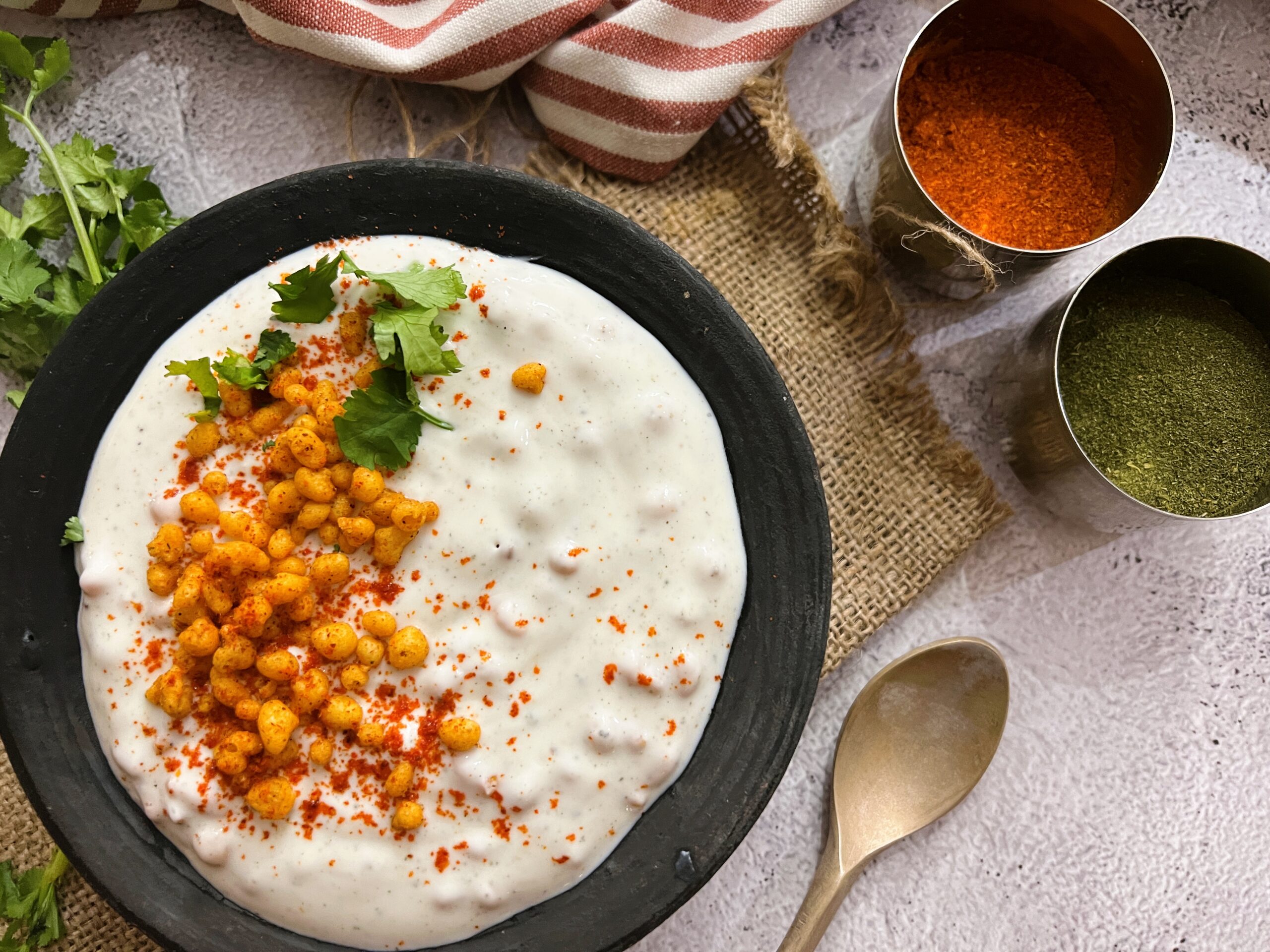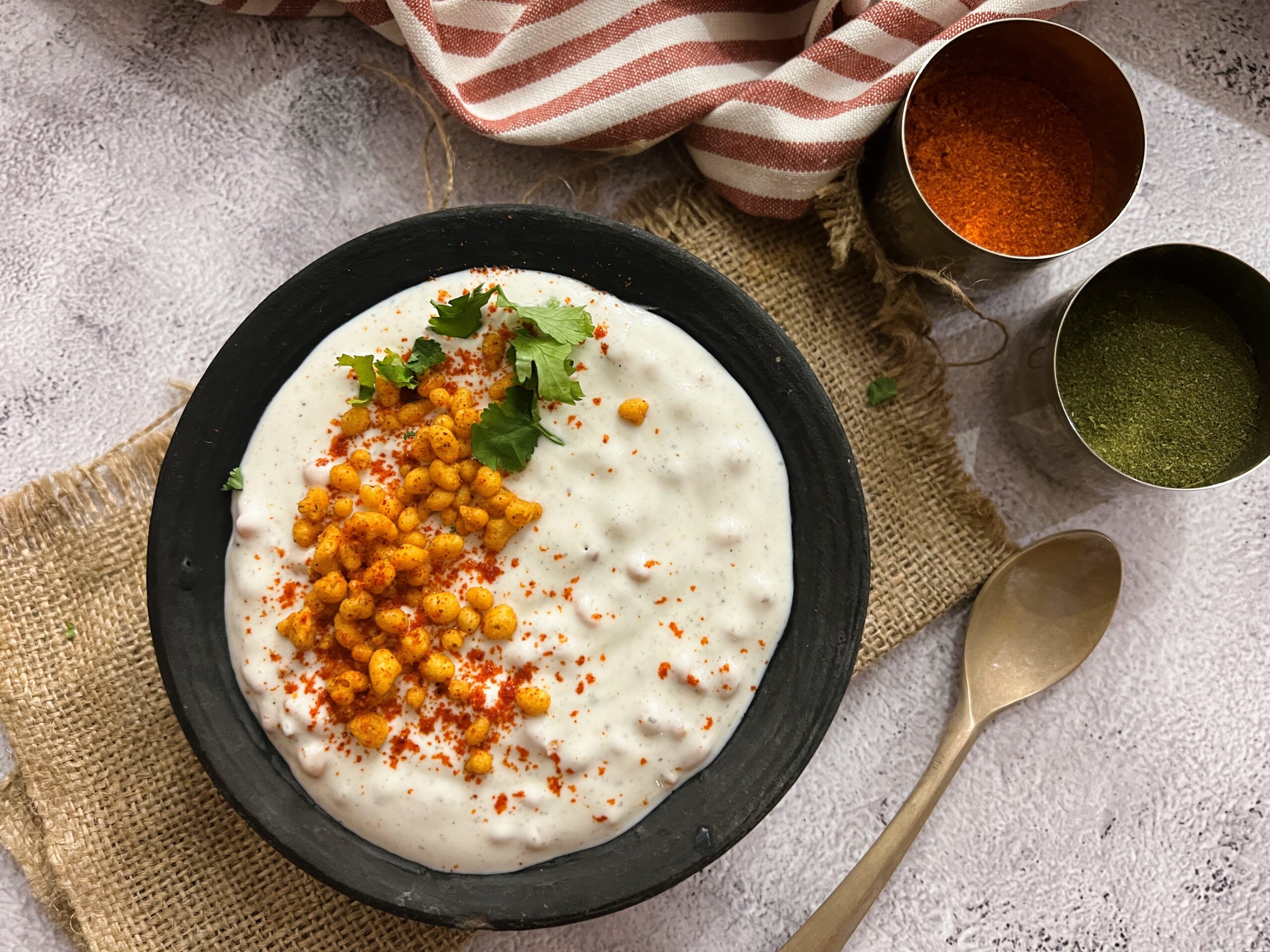 There are two ways of adding boondi to the raita. Either by soaking- soaking them helps to get rid of the excess oil and also removes the smell of stale oil if any this way or adding directly for a crispier taste.
Soaking Method- For making them soft, soak the boondi in slightly warm water for 30-40 seconds. You will notice that once soaked the boondi swell in size and become slightly soft. It is important not to oversoak the boondi otherwise they will become mushy and crumble in the raita. Squeeze the boondi lightly between your palms and remove any extra water from them. Add the boondi to the seasoned raita.
Non-Soaking Method- If you prefer crispy boondi in the raita, then add the boondi directly to the seasoned raita.
Sprinkle some red chilli powder and serve chilled.