Bhindi Do Pyaza
Bhindi Do Pyaza is a popular vegetarian dish prepared with 'Bhindi' and 'pyaz' in a delicious, spiced gravy. Bhindi also known as ladyfinger or okra is one of the most common vegetable in Indian households. The literal translation for "do pyaza" means 'double onions' so this recipe is prepared with twice the amount of onions than what you would normally use. This dish is prepared with bhindi, onions, tomatoes & mélange of Indian spices. What makes this recipe finger-licking delicious is the stir fried bhindi tossed in a semi-dry onion-tomato masala and seasoned with kasuri methi giving it unique flavour.
There are many variations of making 'Bhindi Do Pyaza' and prepared with gravy or dry. I find it rather surprising that bhindi isn't very popular worldwide as it is in the Asian countries. Not only is bhindi delicious and versatile to cook with, it is also full of nutritional value and definitely worthy of being more popular. It is low in calories and rich in vitamin A, C & K, iron, calcium and antioxidants. This healthy vegetable is also known to ease constipation & bowel function. Maybe just like kale and turmeric, I hope that the bhindi will find noteworthy place in the food industry.
For those uninitiated with bhindi/okra, it is a slimy vegetable and can give a lot of trouble while chopping and cooking. The best way to prevent this is to always wash and rinse okra properly, wipe it dry using a kitchen cloth and then cut them into pieces. I highly recommend washing it and leaving it to air dry on a paper towel. I often plan ahead when I am making bhindi just so that I can minimize the slimy mess! Don't judge this vegetable with the sliminess as it is super tasty and absorbs all the different flavours and spices making it worth the while.
Try this Bhindi Do Pyaza recipe for a vegan and gluten-free side dish that's sure to please the entire family. This is the kind of subzi I would reach out for a second and sometimes a third helping too. Simple, healthy and delicious!
Ingredients
250 grams okra (chopped in 1-inch pieces)
2 tablespoons oil
For The Gravy
2 tablespoons oil
1 teaspoon cumin seeds
¼ teaspoon asafoetida
1-2 green chillies slit lengthwise
1 tablespoon minced garlic
1 teaspoon finely chopped ginger
½ cup finely chopped onions
1 cup tomato puree
1 teaspoon turmeric powder
Salt to taste
2 teaspoons coriander powder
1 teaspoon red chilli powder
1 tablespoon Kashmiri red chilli powder
1 teaspoon garam masala
2 teaspoons dried fenugreek leaves (kasuri methi)
1 cup diced onions
1 sliced tomato
Directions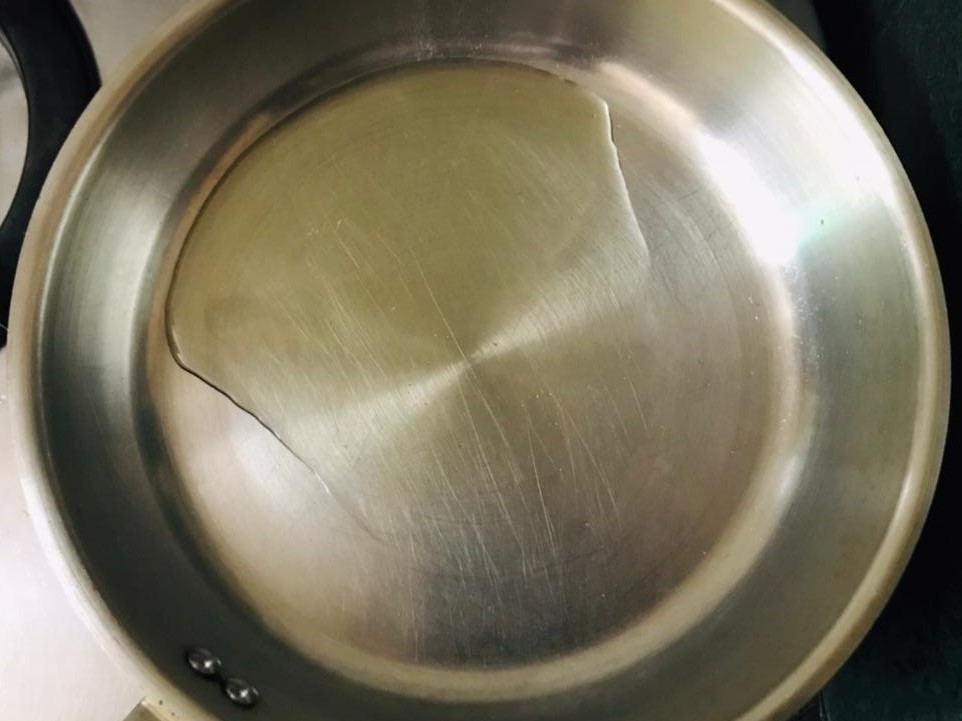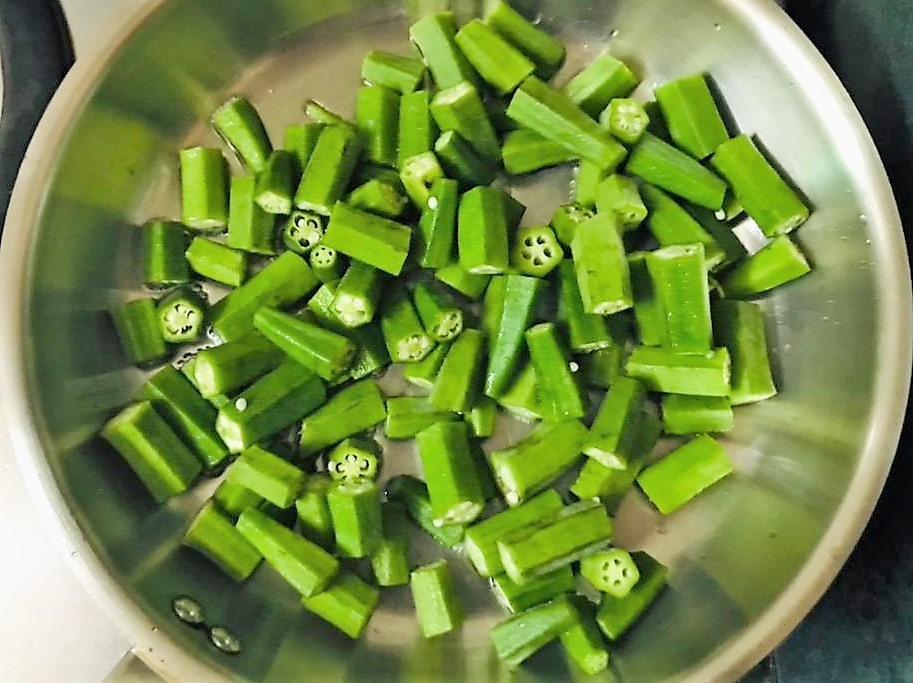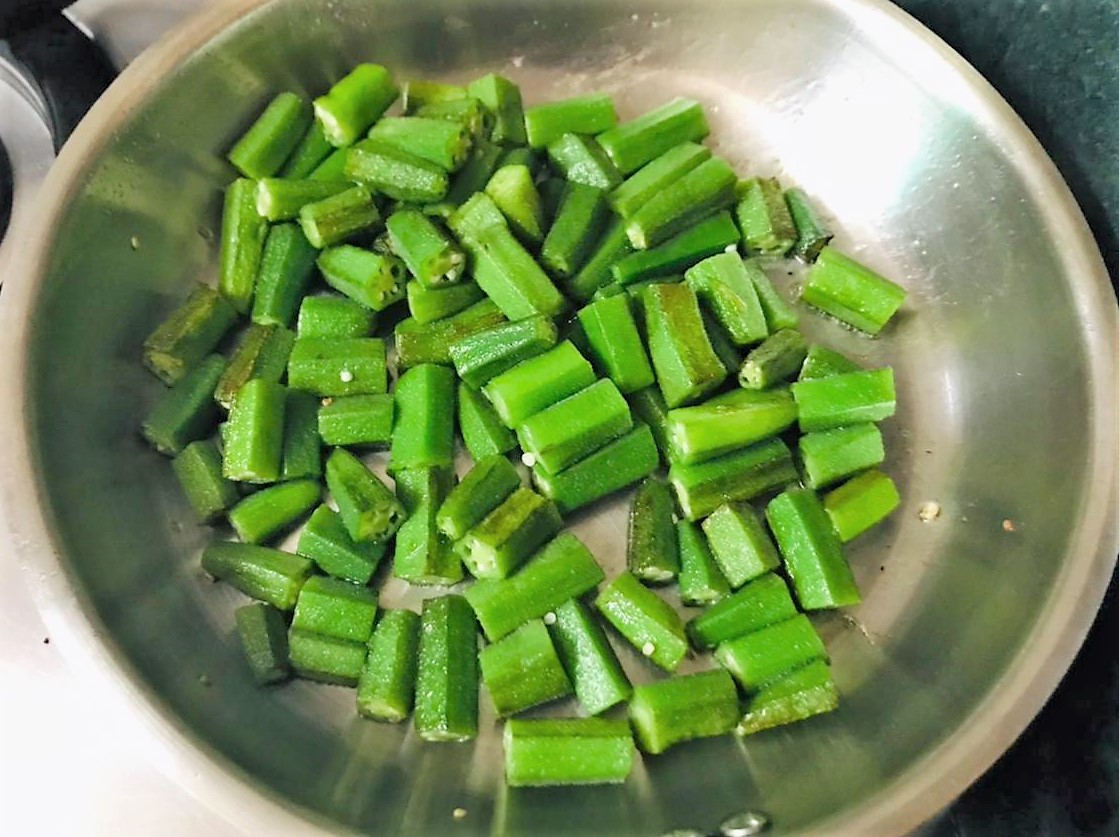 Heat oil in a pan and sauté the chopped okra on a low to medium heat for 3-4 minutes. Make sure to stir often and sauté until the okra become slightly tender and partially cooked but not browned. They should be 70% cooked by the end. Once done keep it aside.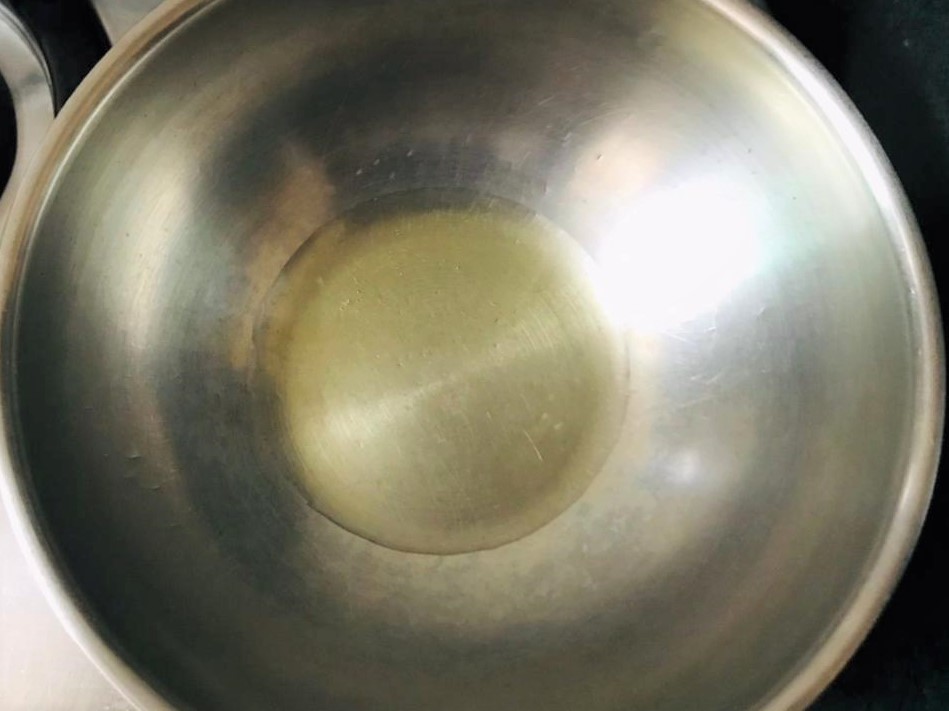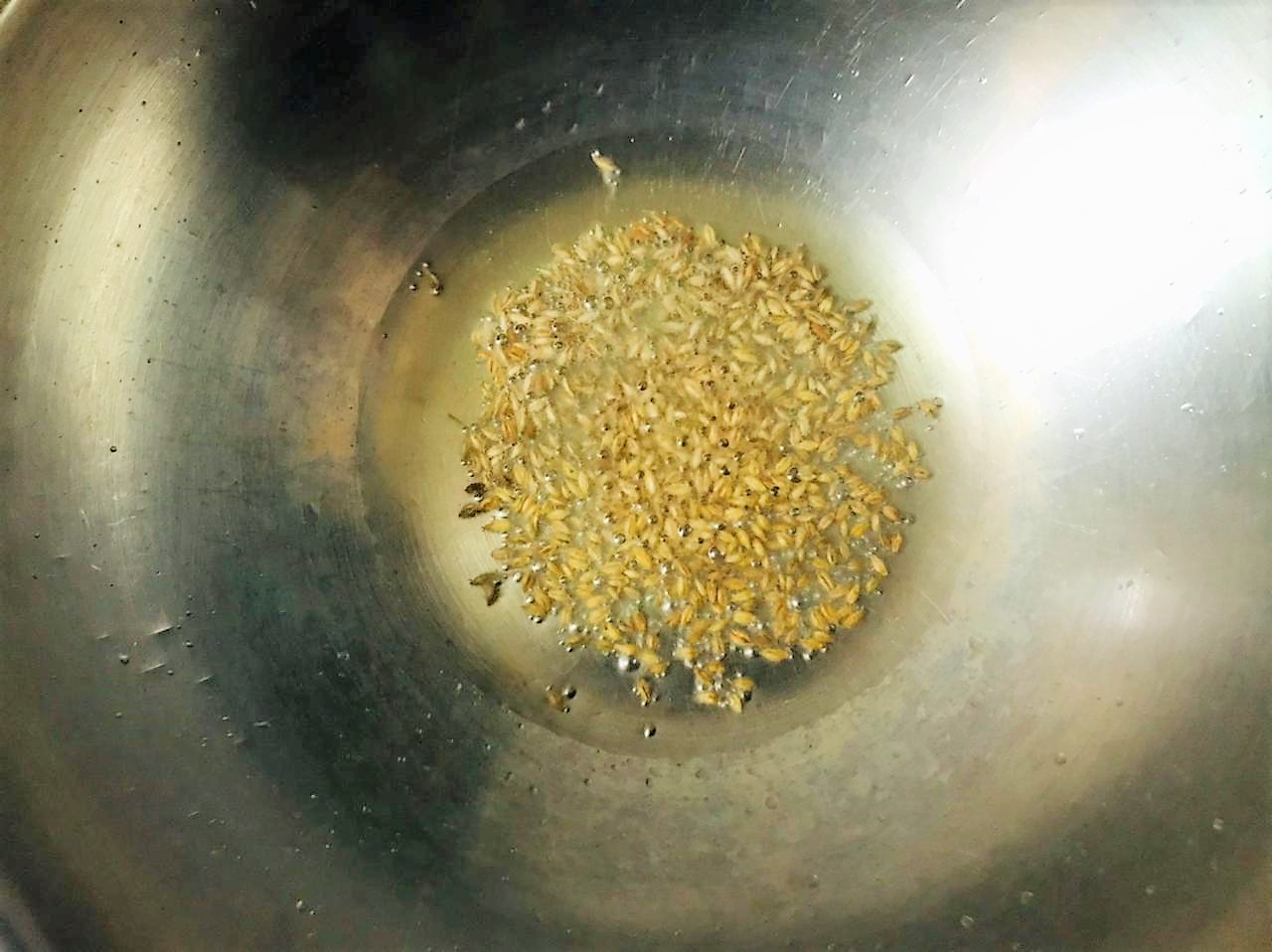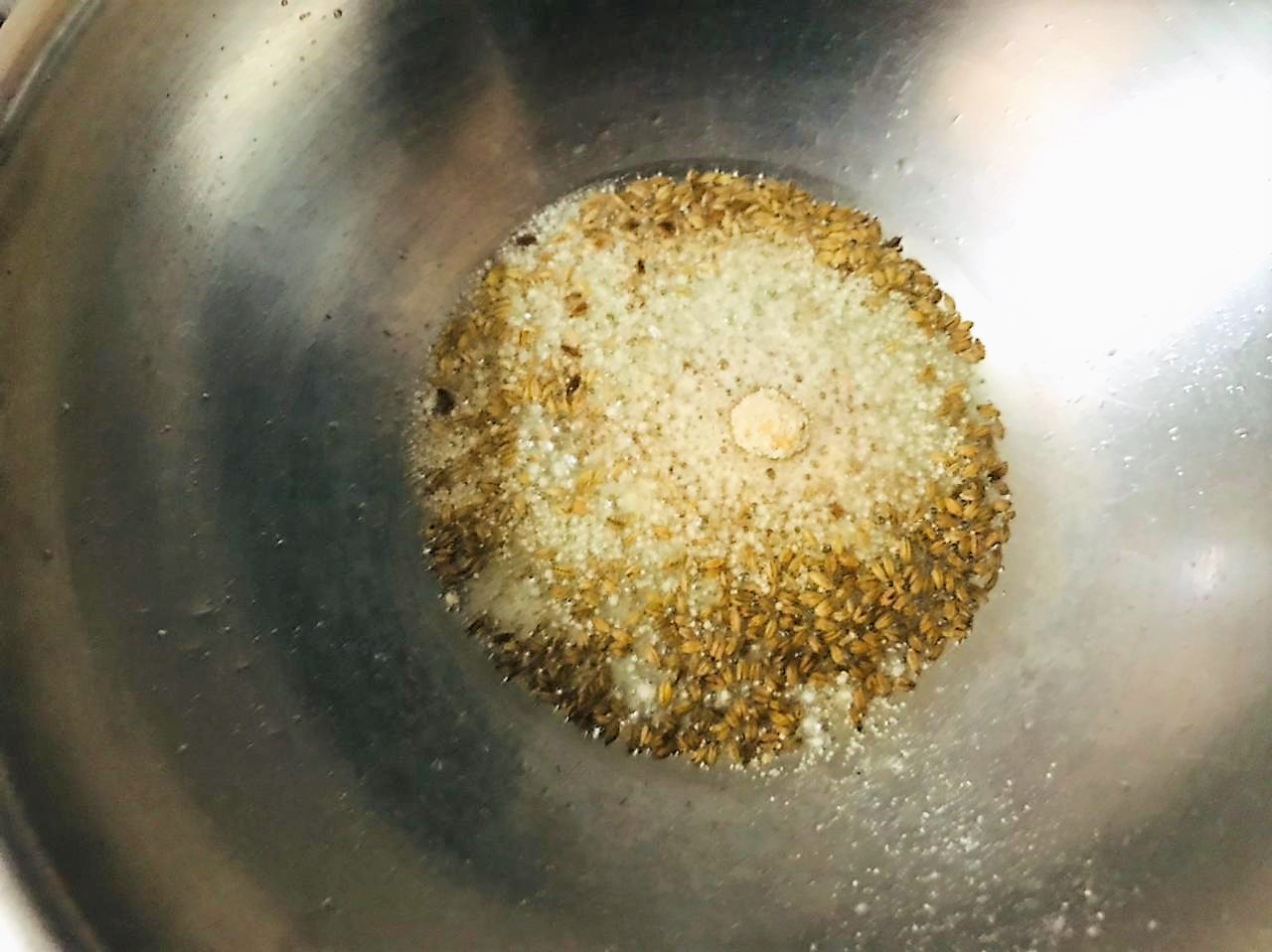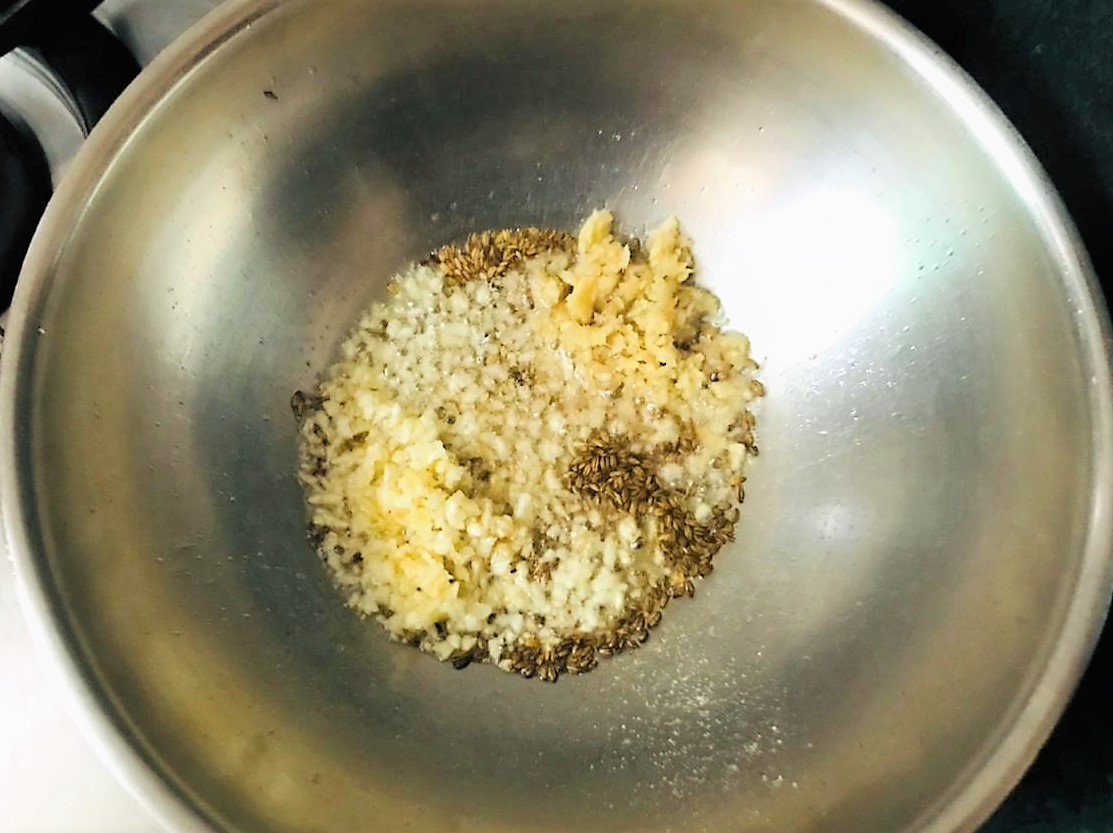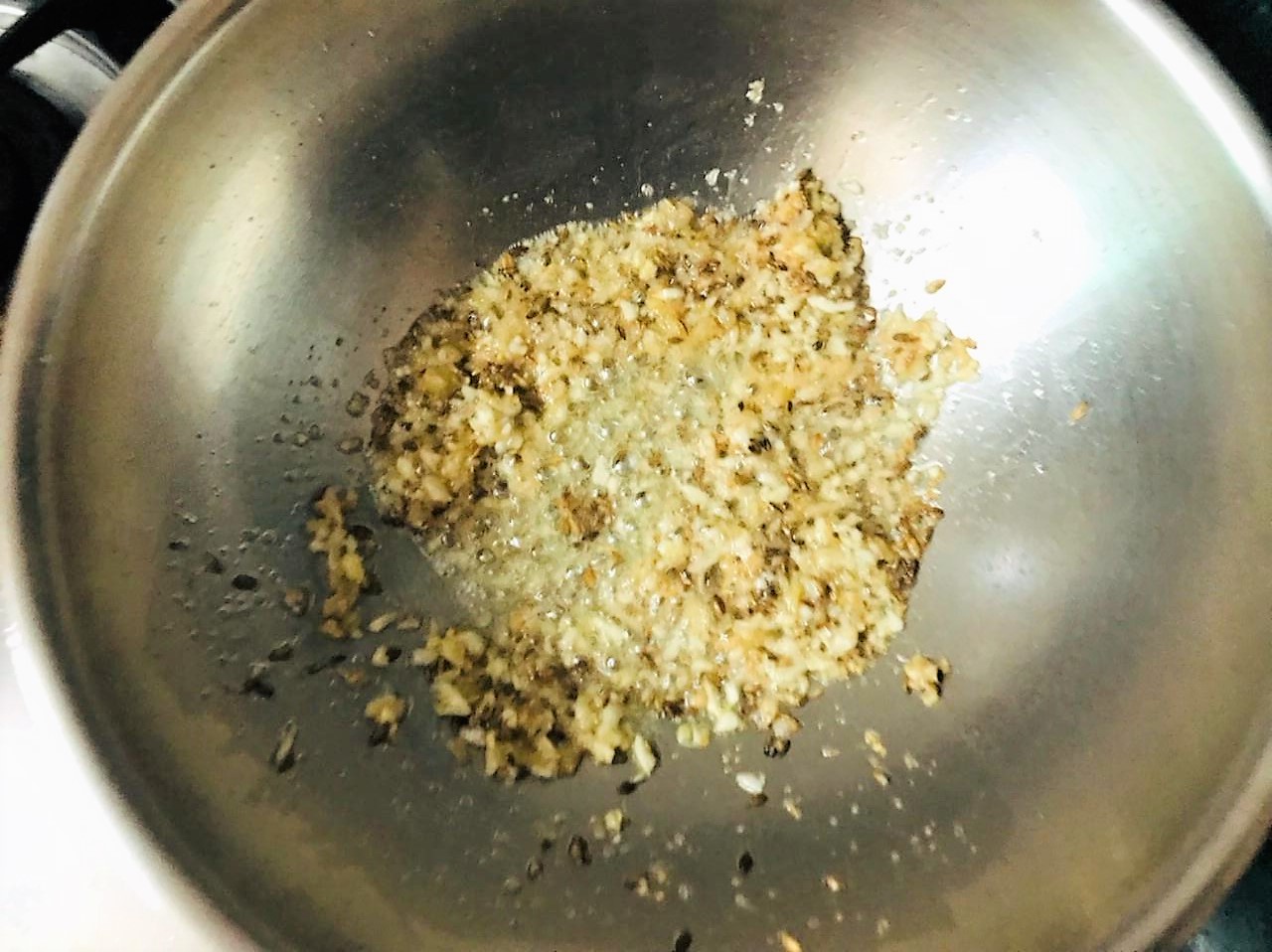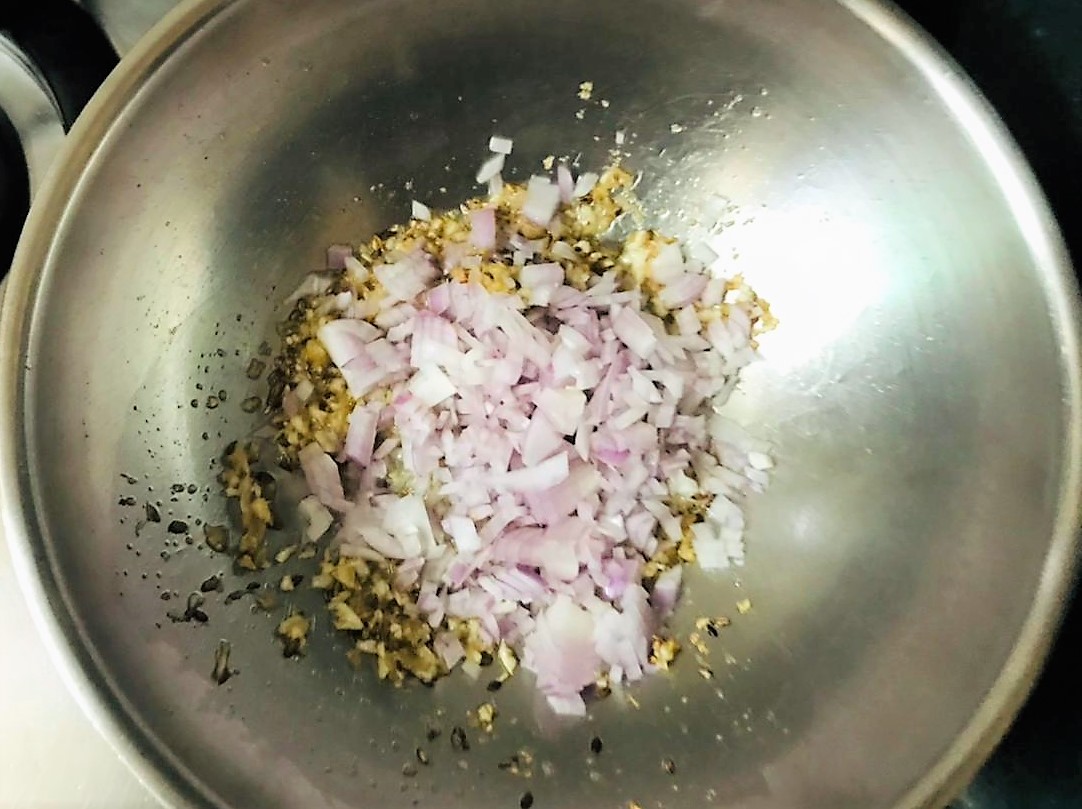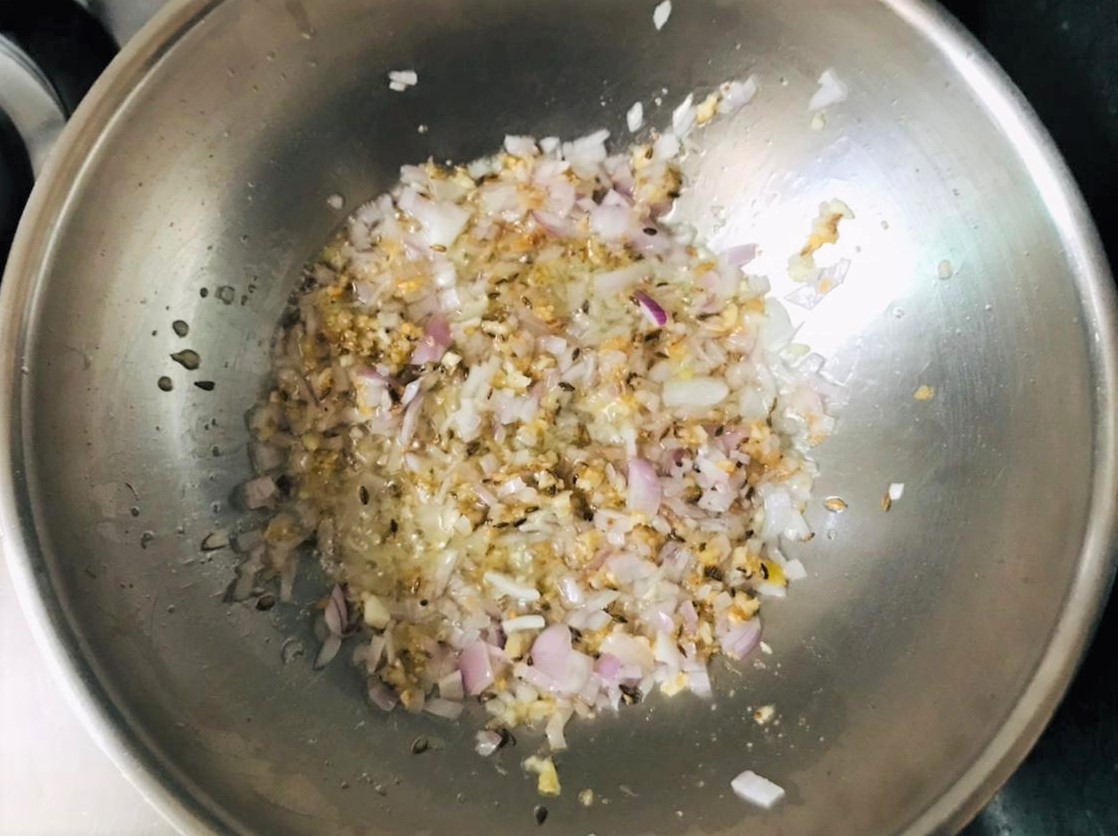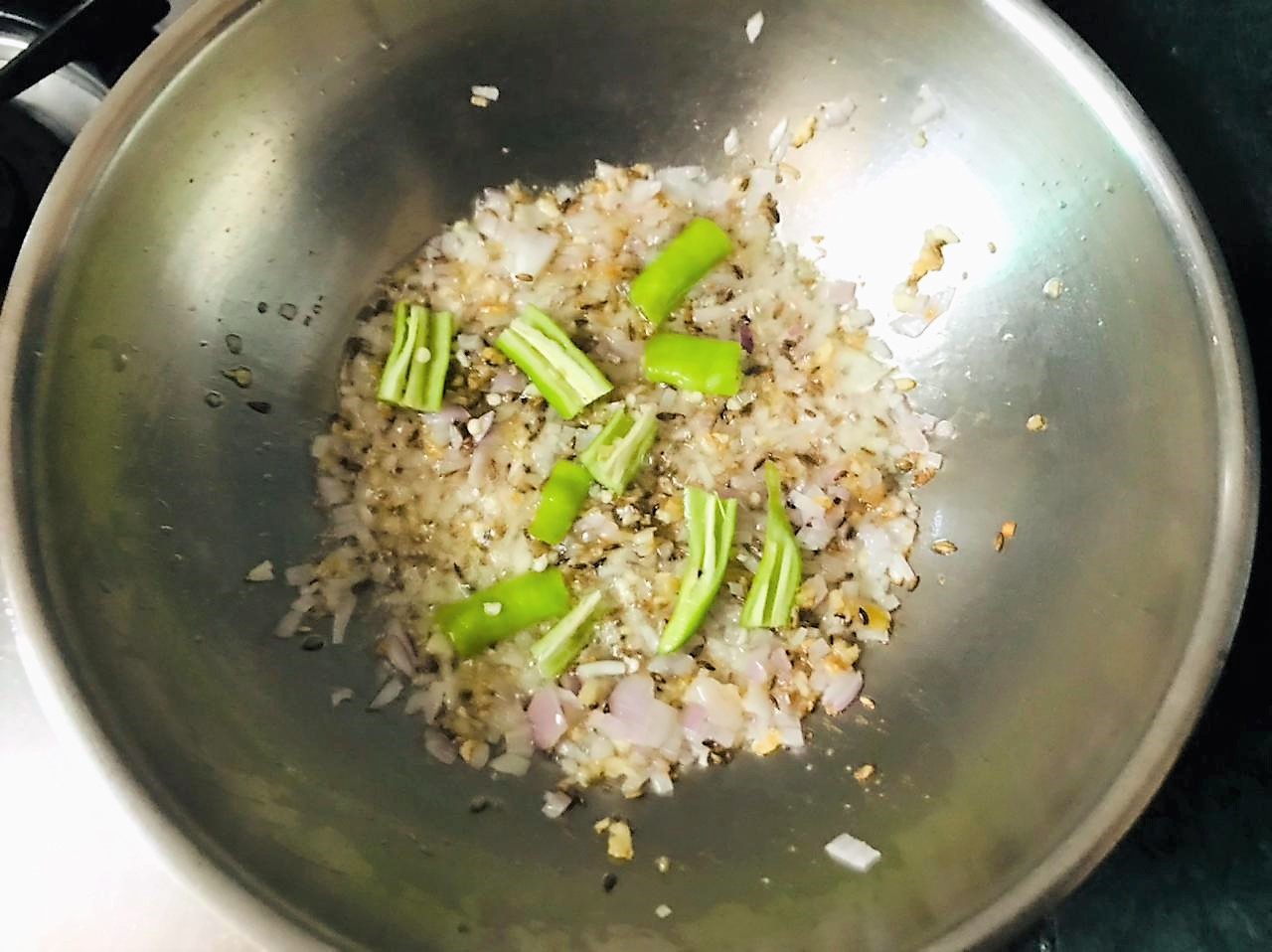 Heat oil in a pan and add the cumin seeds. Once the cumin seeds begin to splutter add the asafoetida, garlic, ginger, onions and green chillies.
Sauté on medium heat for 3-4 minutes or until the onions are slightly golden and translucent.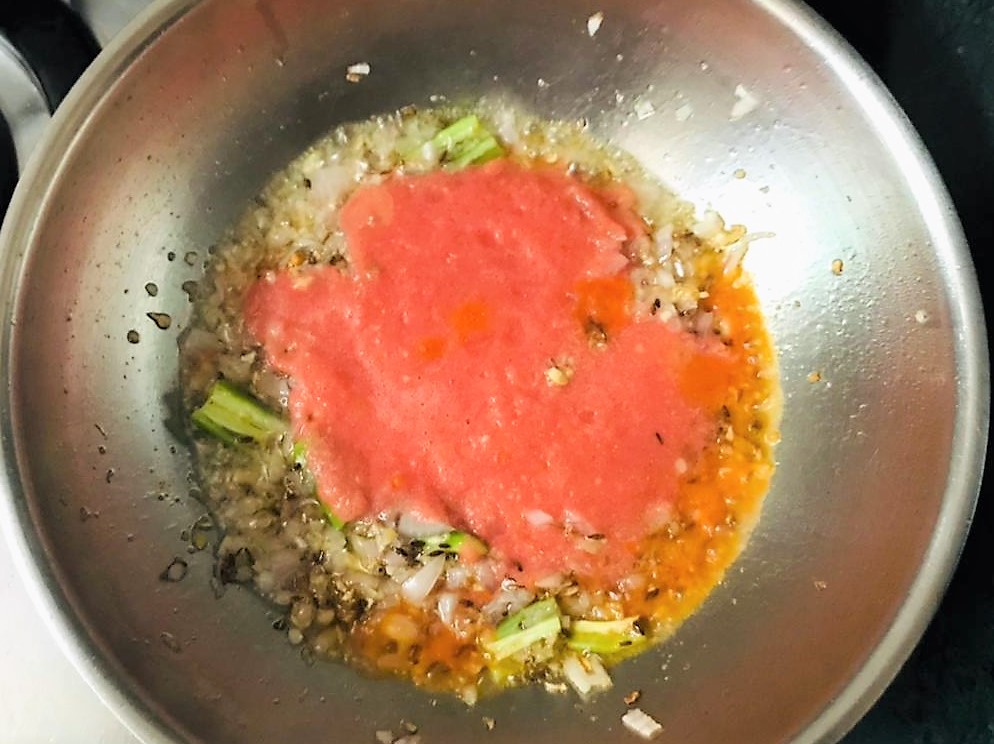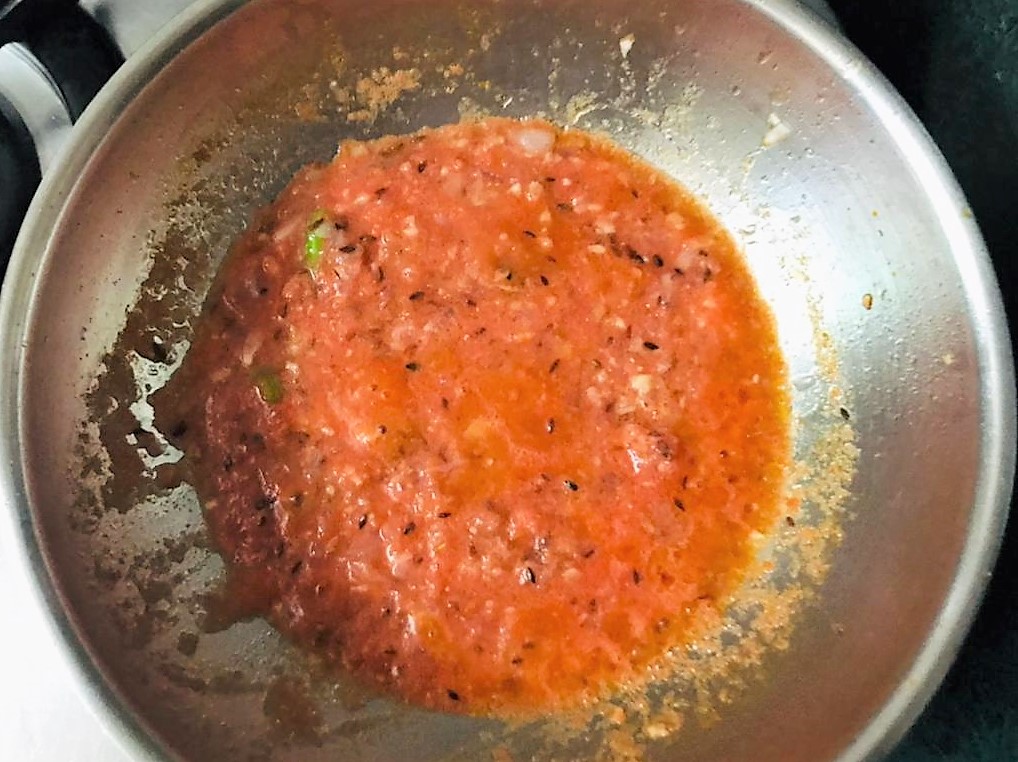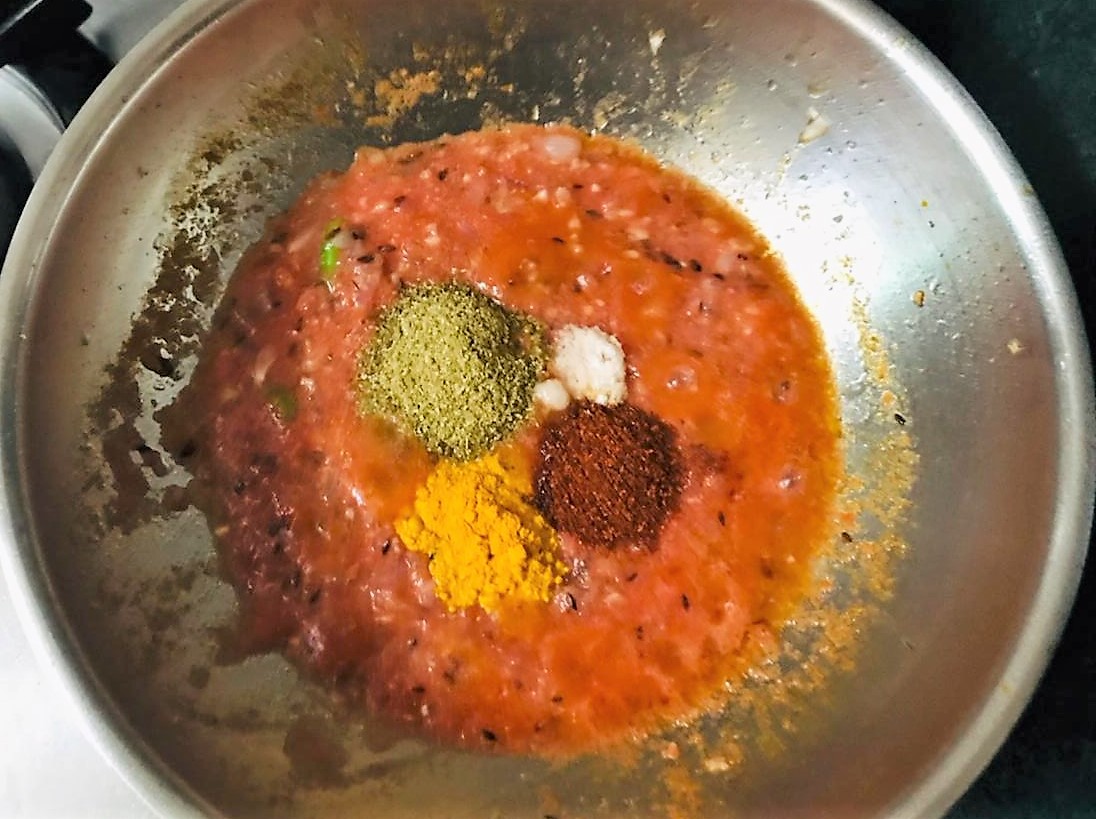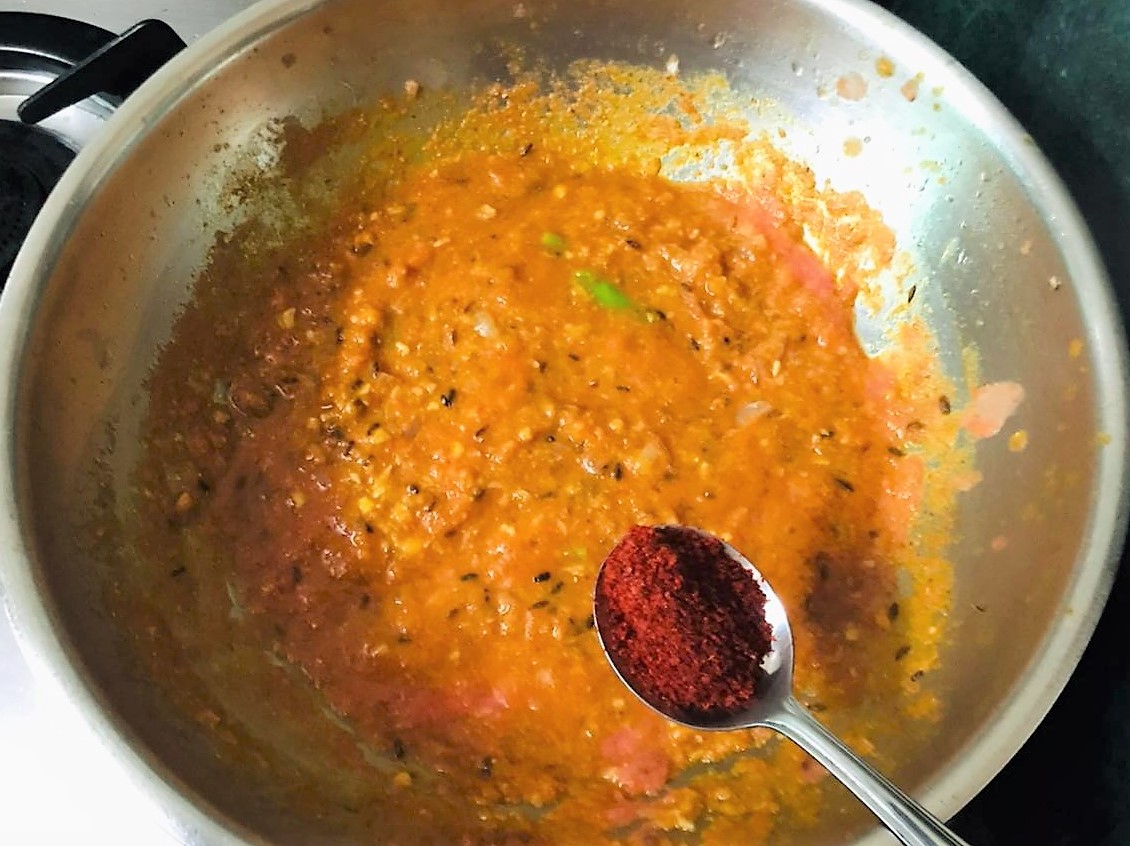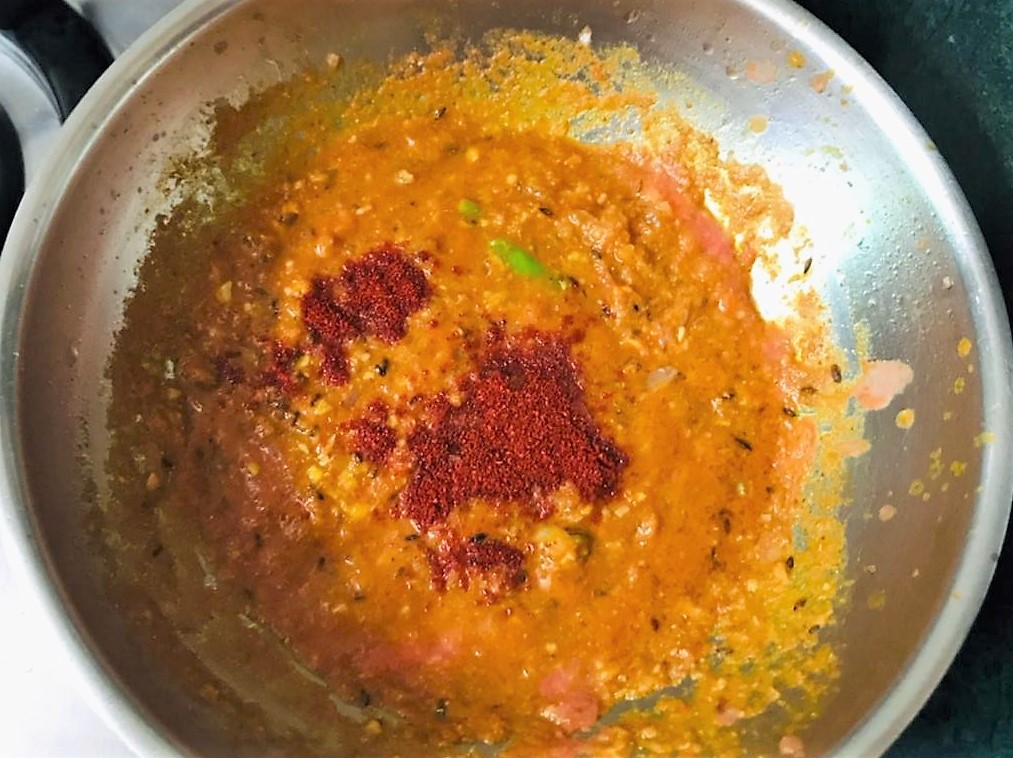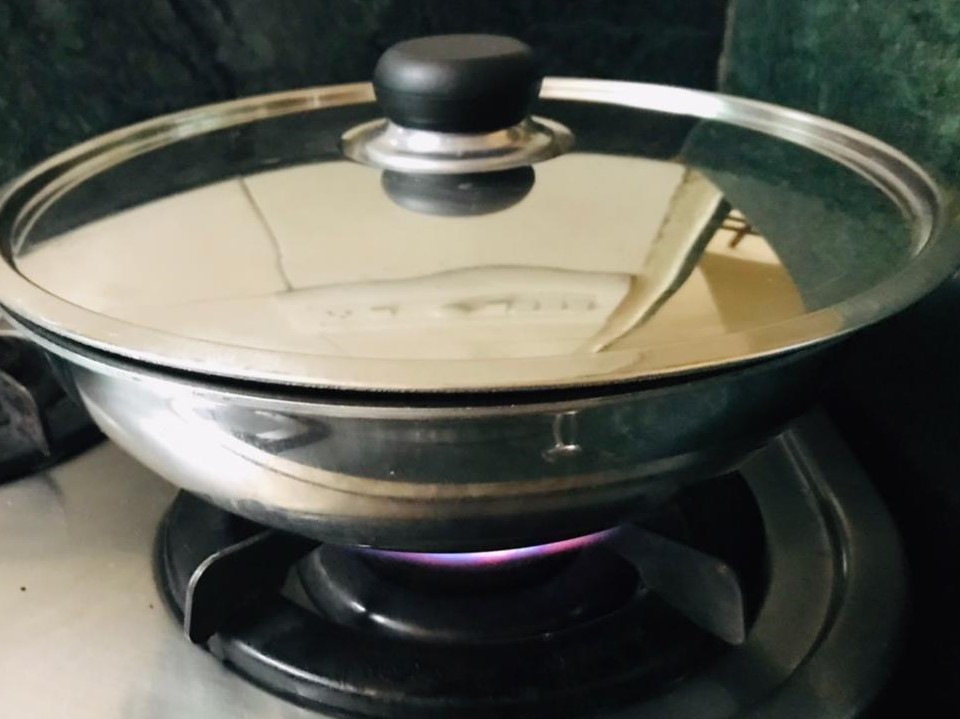 Add the tomato puree and cook on medium heat for 1-2 minutes. Next, add salt, turmeric powder, red chilli powder, coriander powder and Kashmiri red chilli powder and cover and cook for 5-6 minutes.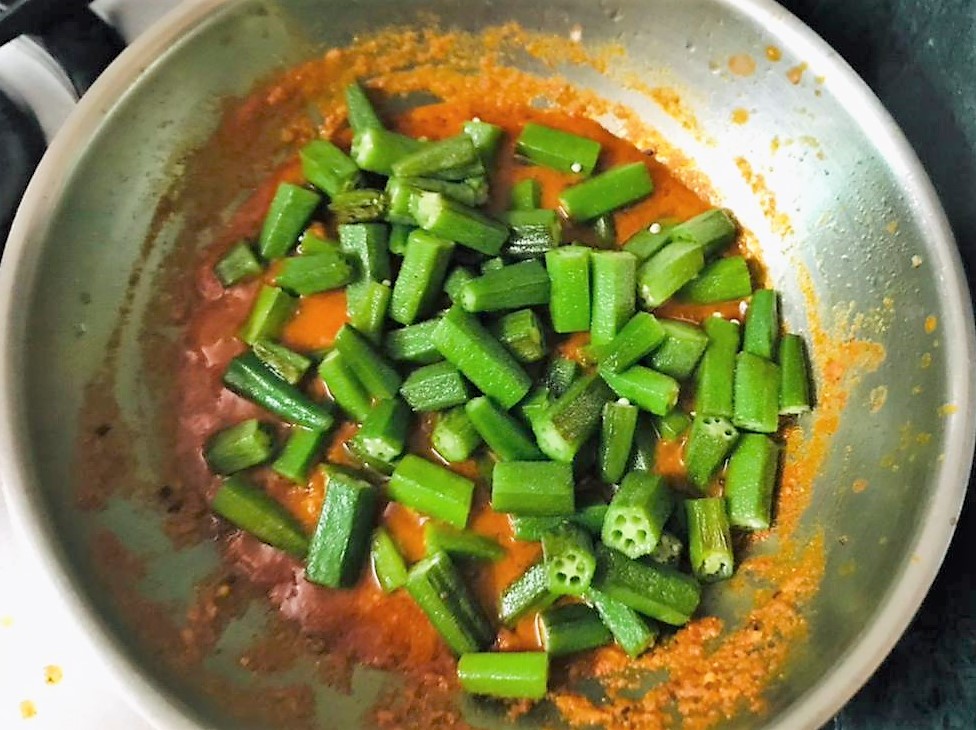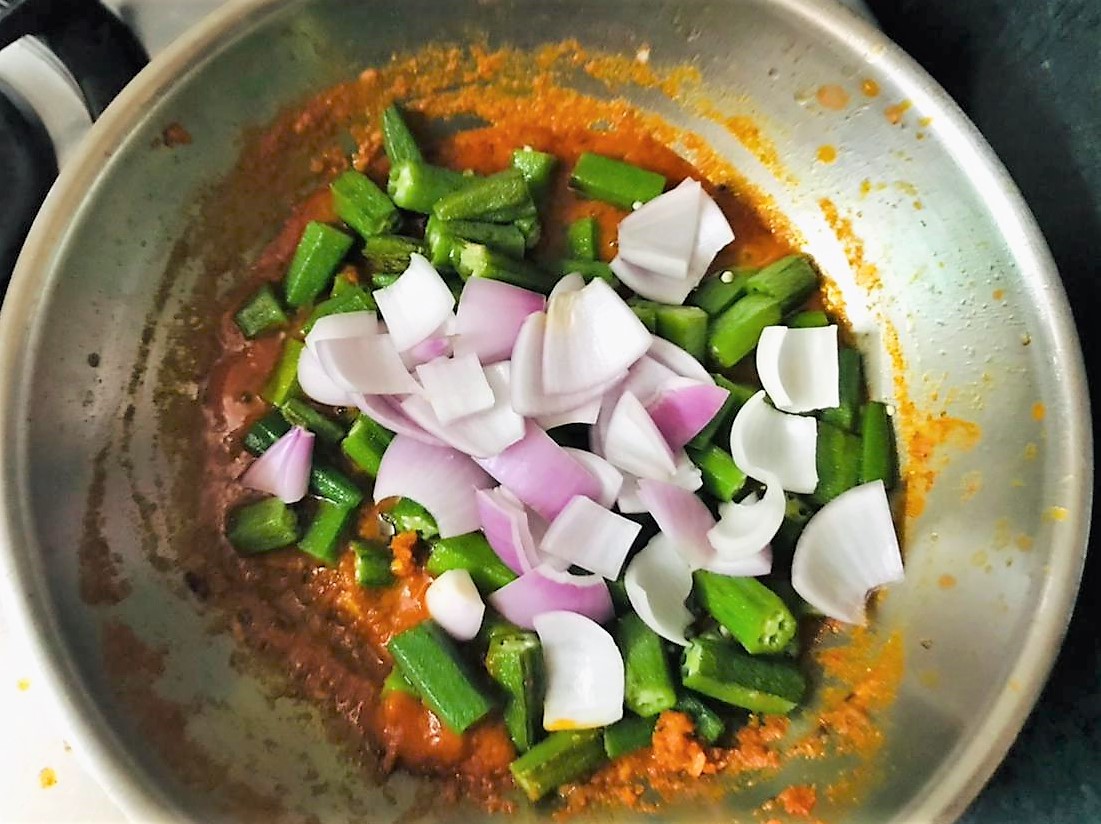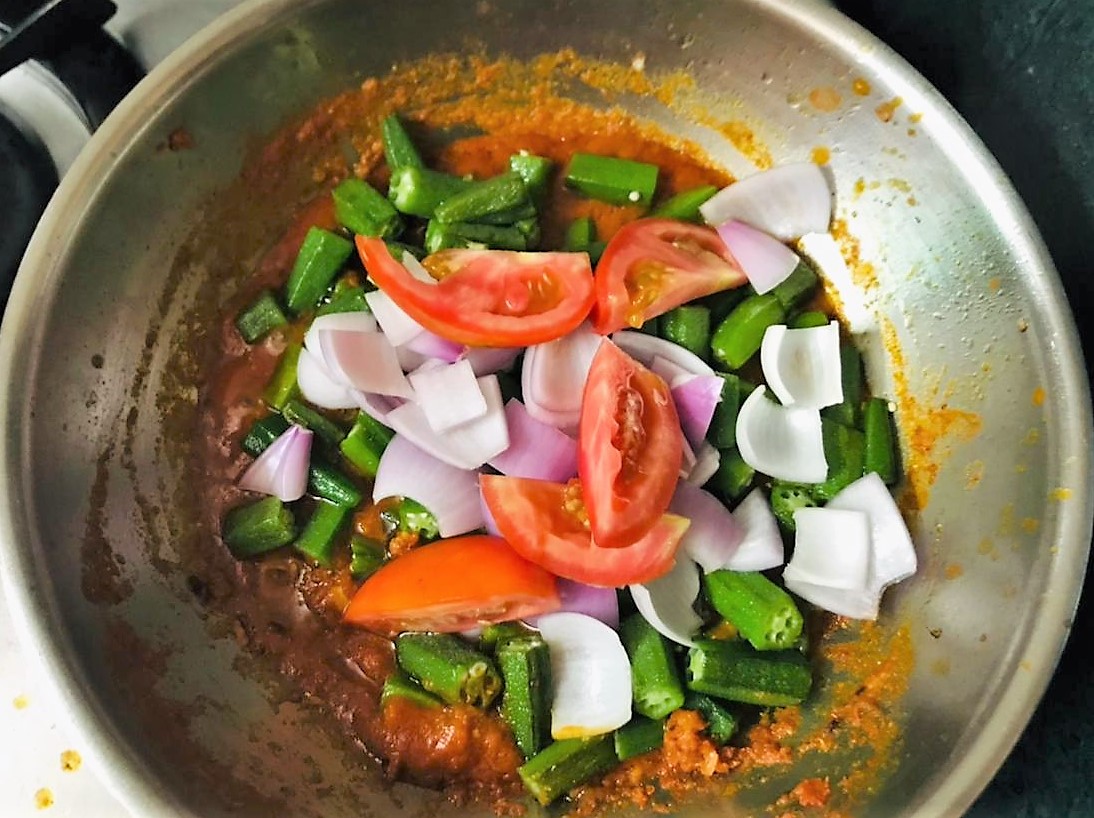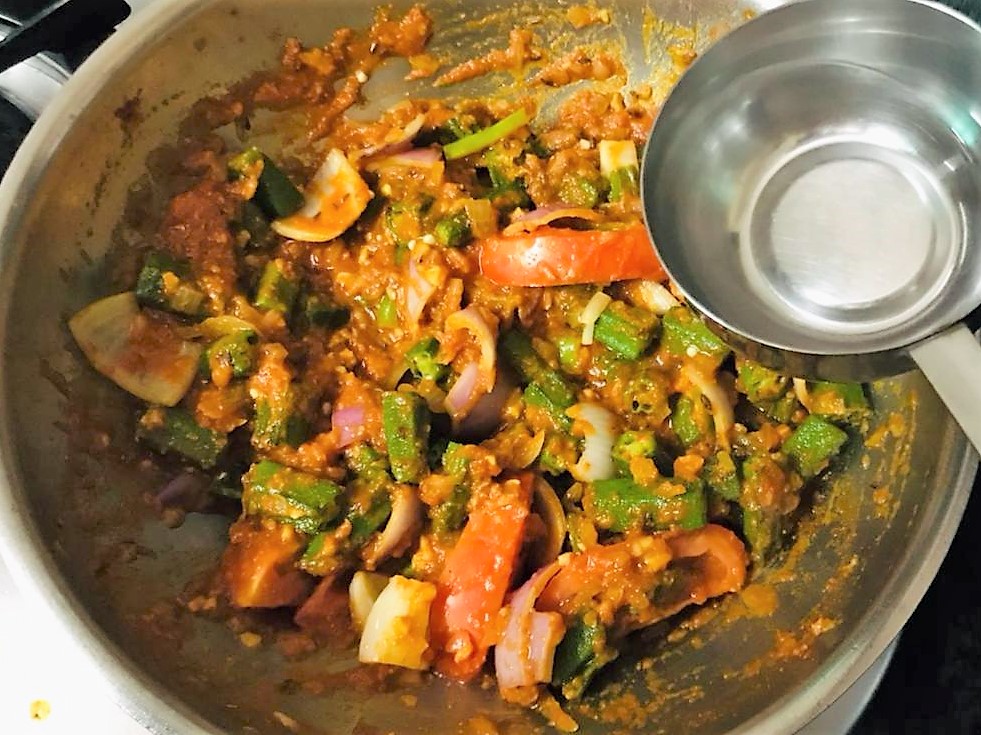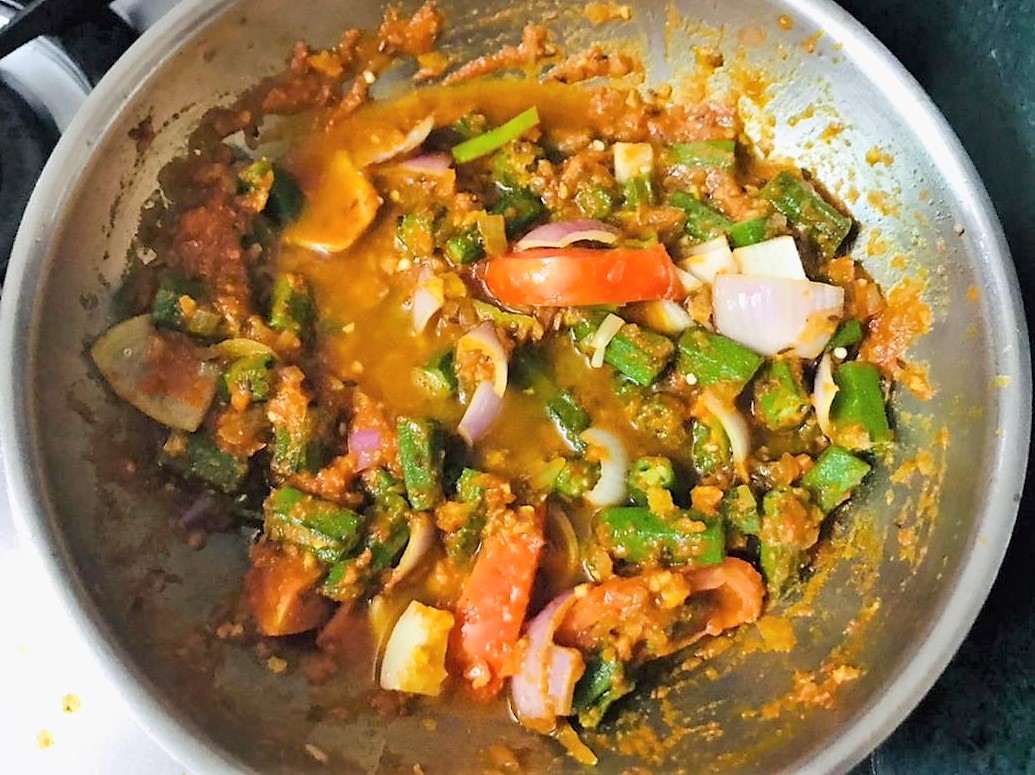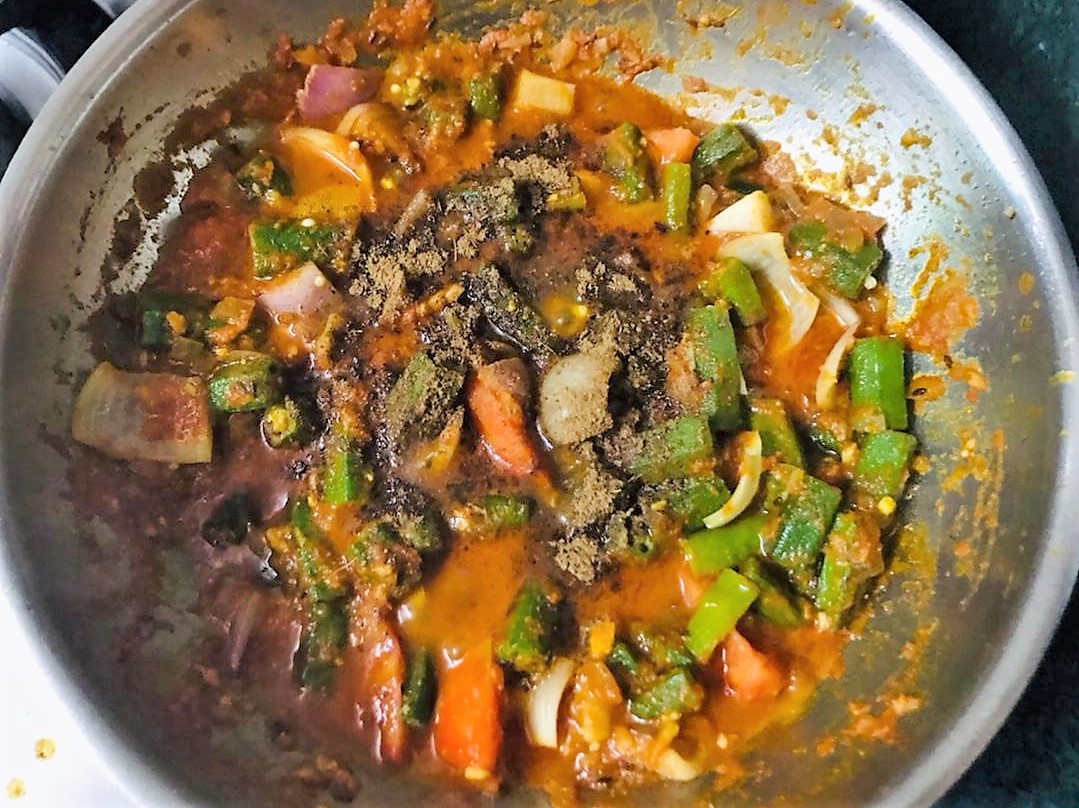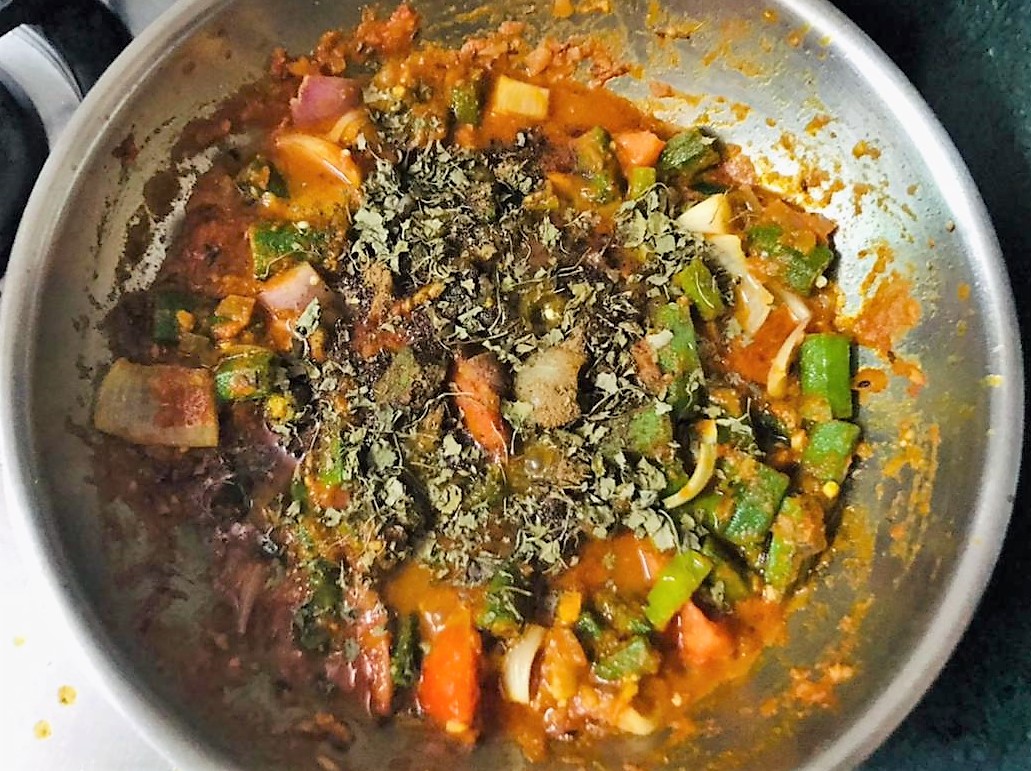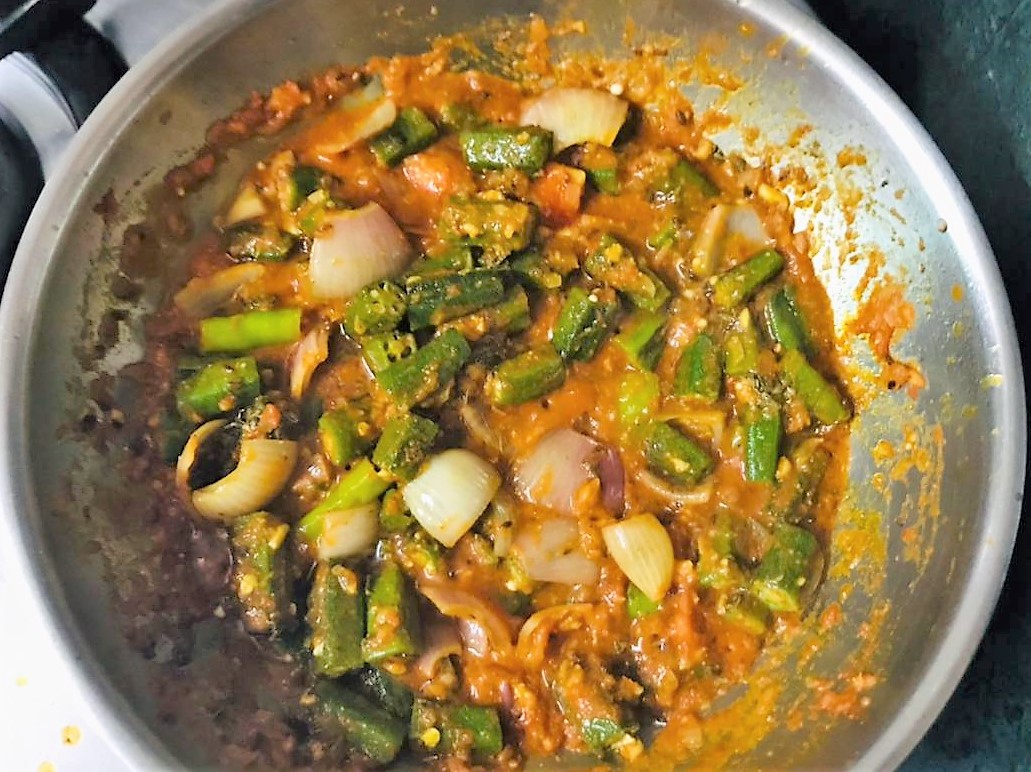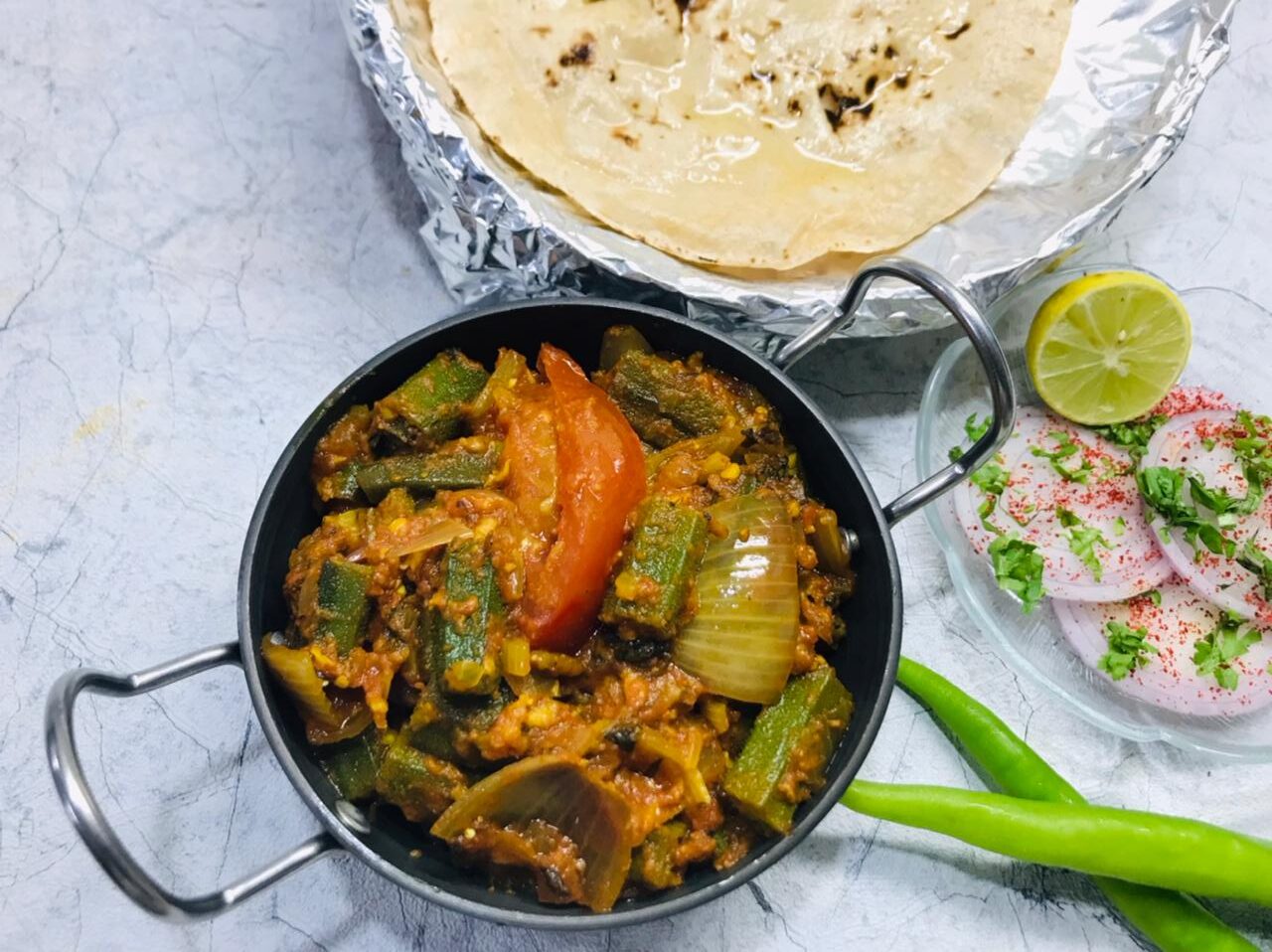 Add the sauteed okra, onions, tomatoes and 2-3 tablespoons of water and cook on medium heat for 4-5 minutes or until the okra is cooked. Be careful to not overcook the okra, otherwise it might get mushy. Stir frequently.
Finally, add the garam masala and dried fenugreek leaves and mix.
Serve the Bhindi do Pyaza with rice, roti or naan.