Chai Masala
Chai or tea is one of those drinks that evokes strong memories of childhood for me.
To clear a few things up we often see 'Chai latte' or 'Chai tea' in lots of upmarket shops and restaurants. 'Chai' is a Hindi word for 'tea' and 'masala' means 'spice'. So, when you see café's selling 'chai tea' they are essentially saying 'tea tea' and 'chai latte' means 'milky tea'.
My maternal Grandfather owned tea plantations in Assam, India. While growing up chai was always an integral part of everyday normal routine. Chai is for all occasions! For morning bedtime tea, breakfast, evening tea. You go anywhere in India and people will always offer you a garma garam chai. It is almost part of the hospitality package that we grow up with. I must clarify that 'chai' is not the kettle tea. Chai is made with chai masala and tea leaves boiled with milk and water and sweetened with sugar or jaggery. A hot steaming cup of chai can take all the tiredness away in a jiffy!
With age, I have changed in lots of ways, but I still make chai the traditional way. It is like imprinted in my memory! My mother is still very fussy about her chai. We get brownie points if her chai is perfect! Although it is quite an easy recipe, but everyone has their own preferences to how dark, light they want their tea. The essential to chai is 'chai masala'. This is an easy recipe and can be stored in an airtight container for almost a year.
What makes masala chai authentic is the use of spices in the chai. Every family has their unique combination of spices they prefer in their masala chai and there is no 'right way'. Its down to the personal choices. I always keep 'chai masala' ready at home to make 'masala chai'.
Serve Garam Garam chai with Samosa, Easy Paneer Pakora, Onion Bhajia, Khasta Moong Dal Kachori, Dubki Wale Aloo, Poha and Sabudana Vada or Gujarati Dal Vada for a perfect comforting snack.
Ingredients
125 gram green cardamom (elaichi)
½ cup whole black pepper (kali mirch)
125 gram ginger powder (sauth)
½ cup cloves (laung)
50-gram cinnamon sticks (dalchini)
2 nutmeg (jaiphal)
Directions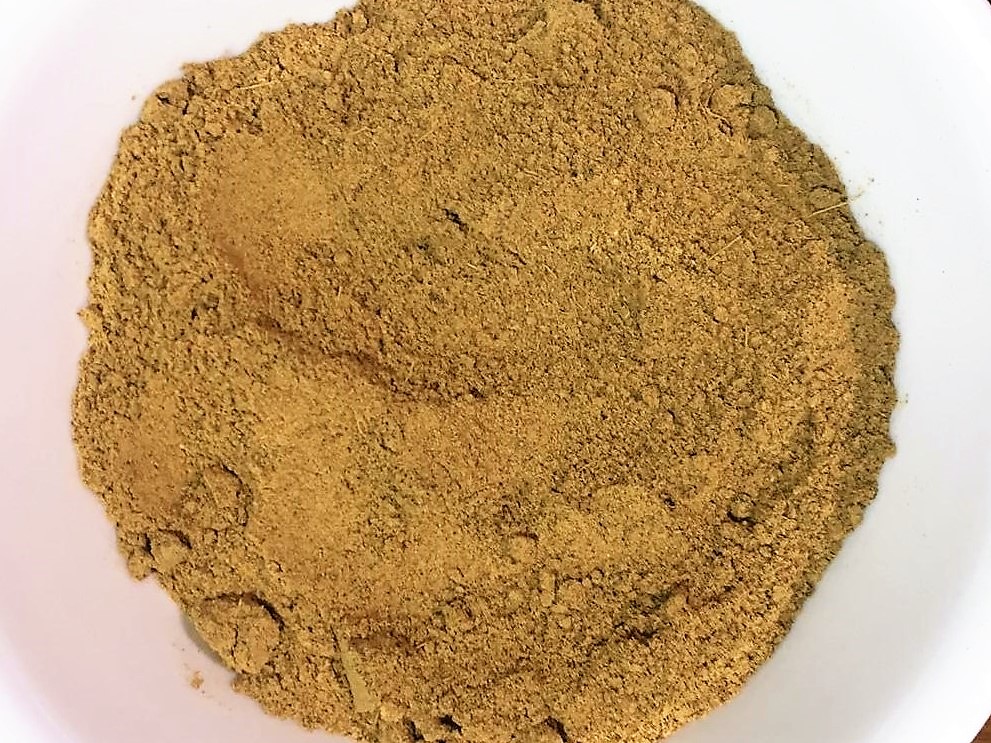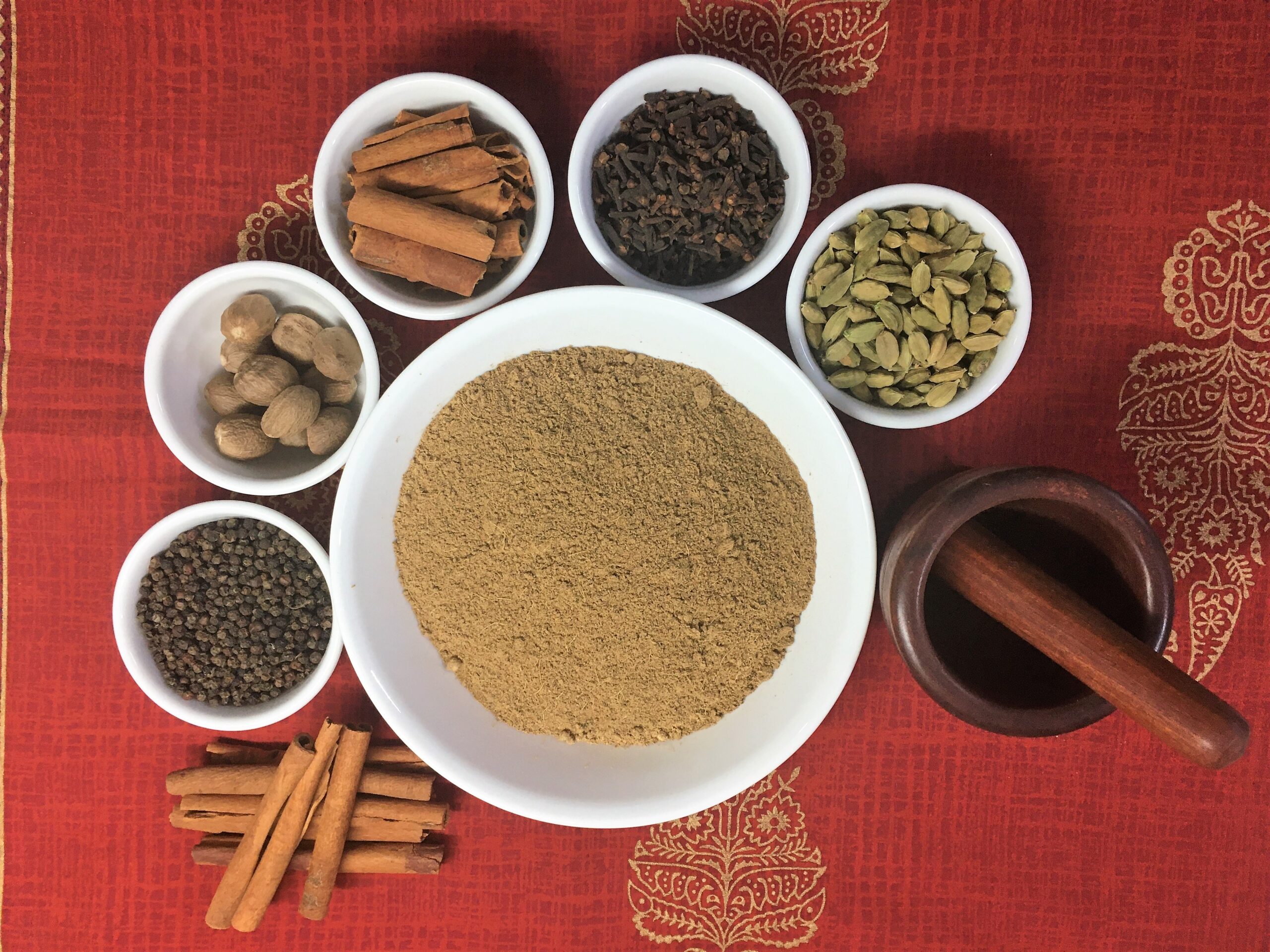 Dry roast all the whole spices in a pan on low to medium heat until they have turned a little darker.
Tip into a spice grinder (or use a pestle and mortar). And crush to a fine powder.
Store in a sealed jar.