Dahi Wali Mirchi
Dahi Wali Mirchi is a popular dish from Rajasthan wherein green chillies are simmered in yogurt and spicy. Simple, delicious and super easy to make. This is a perfect recipe for preparing as a side dish.
Rajasthan along with its rich heritage and culture, magnificent forts and palaces, is also known for its mouth-watering cuisines. Rajasthani food is usually spicy, and chillies play a dominant role in cooking. There is a huge variety of chillies available in Rajasthan and many recipes like Mirchi ki Tipore and Bharwa mirchi, and Mirchi Vada are epitome of Rajasthani food.
Typically, if made in Rajasthan, Dahi Wali Mirchi would be prepared using super-hot thin long green chilies that are super-hot. It is typically used as an accompaniment to the main meal and eaten sparingly. But my heat tolerance is quite low, so I have used mild chillies. Saying that, you can use any chillies you prefer or is locally available.
You can enjoy this recipe with Indian breads like Gujarati Methi Thepla, Dal Poori, Aloo Paratha, Palak Poori, Sindhi Doda Roti, Gujarati Biscuit Bhakri and Chawal ka Tikda.
Ingredients
2 teaspoons oil
5-6 slit green chillies
1 teaspoon turmeric powder
½ teaspoon red chilli powder
1 teaspoon fennel seeds
2 teaspoons coriander powder
Salt to taste
1 teaspoon roasted cumin powder
1 teaspoon mango powder
2 tablespoons yoghurt
Directions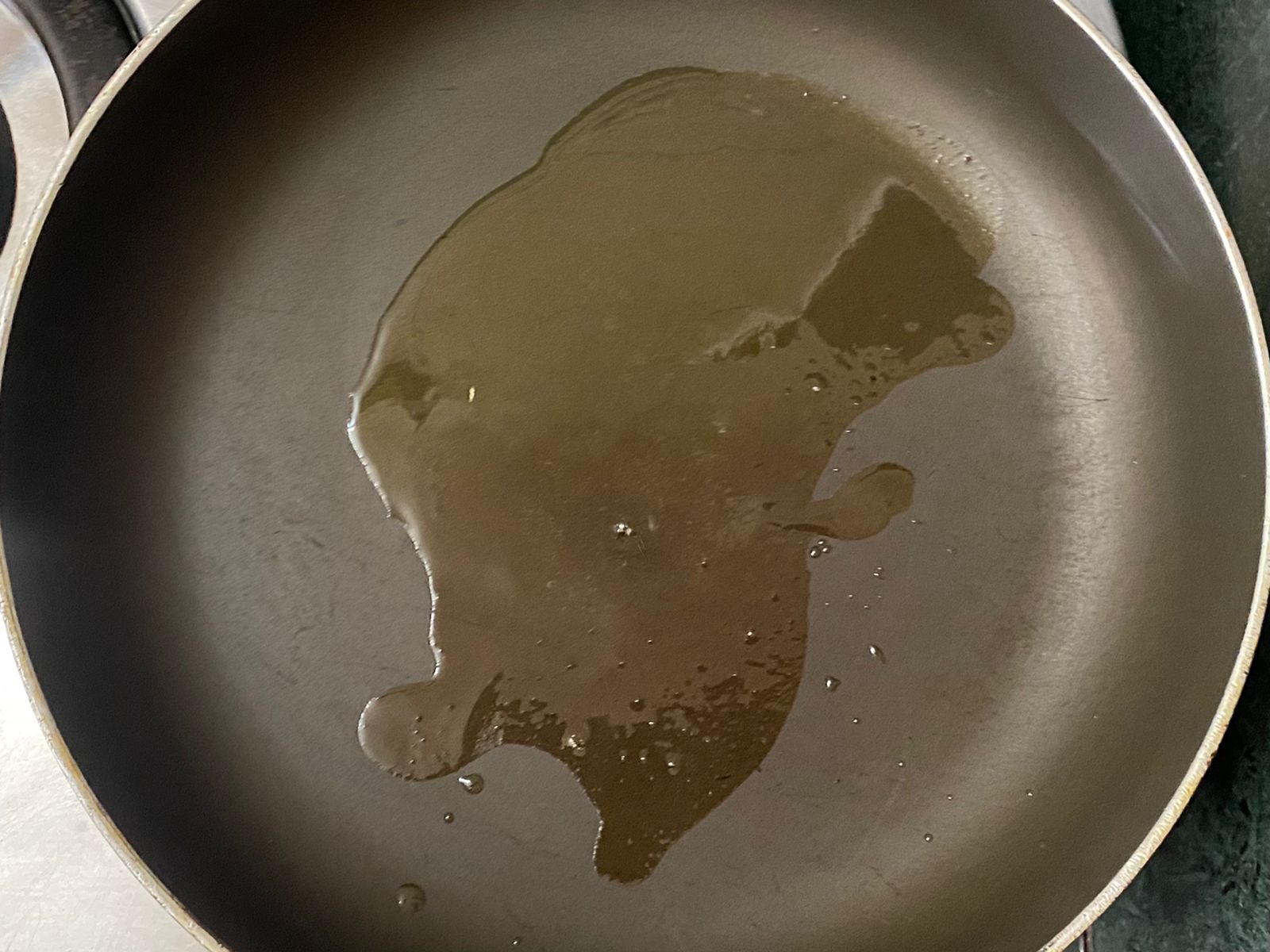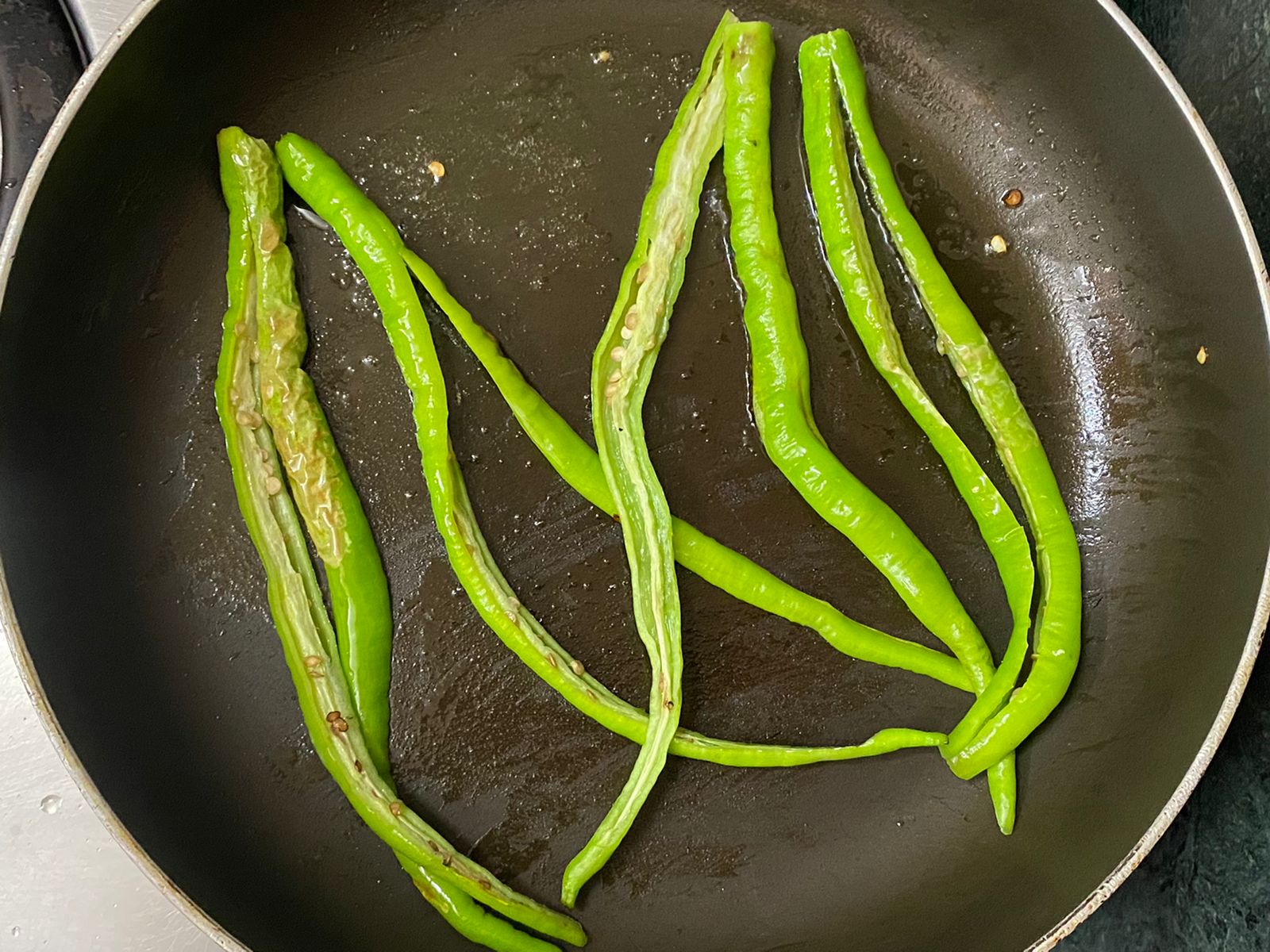 Heat oil in a pan and add the slit green chillies and sauté on medium heat for 2-3 minutes or until they are slightly golden in colour.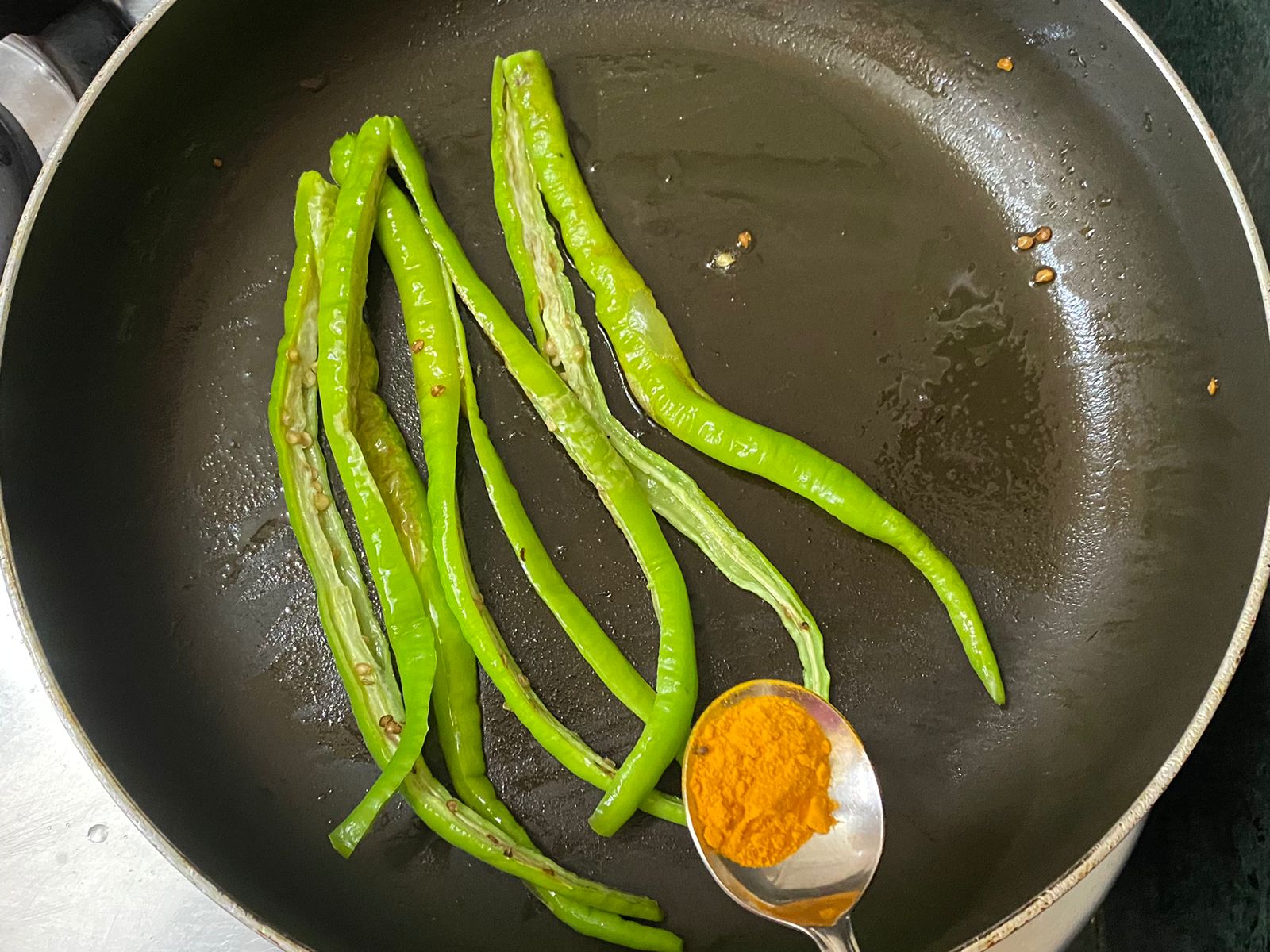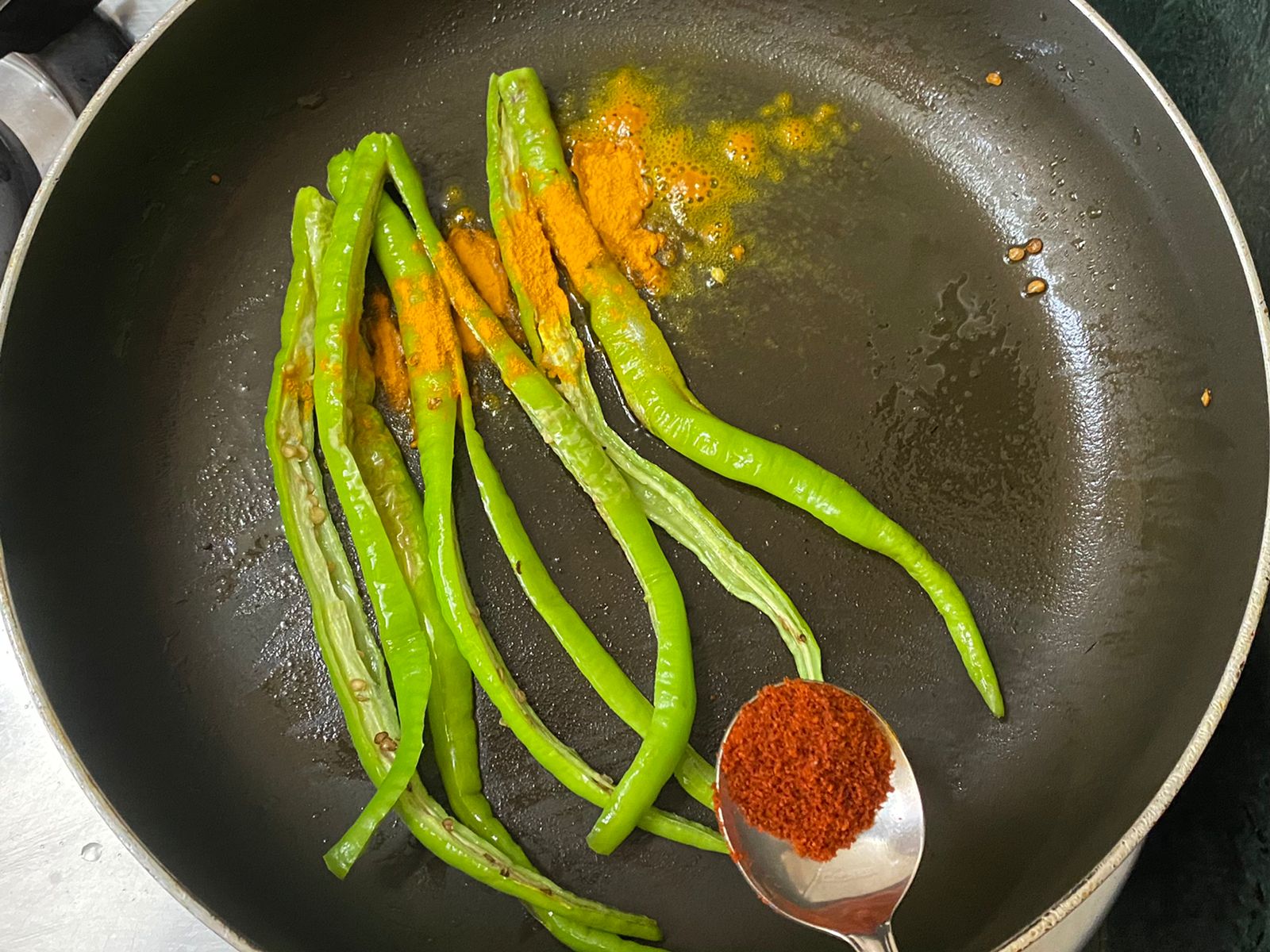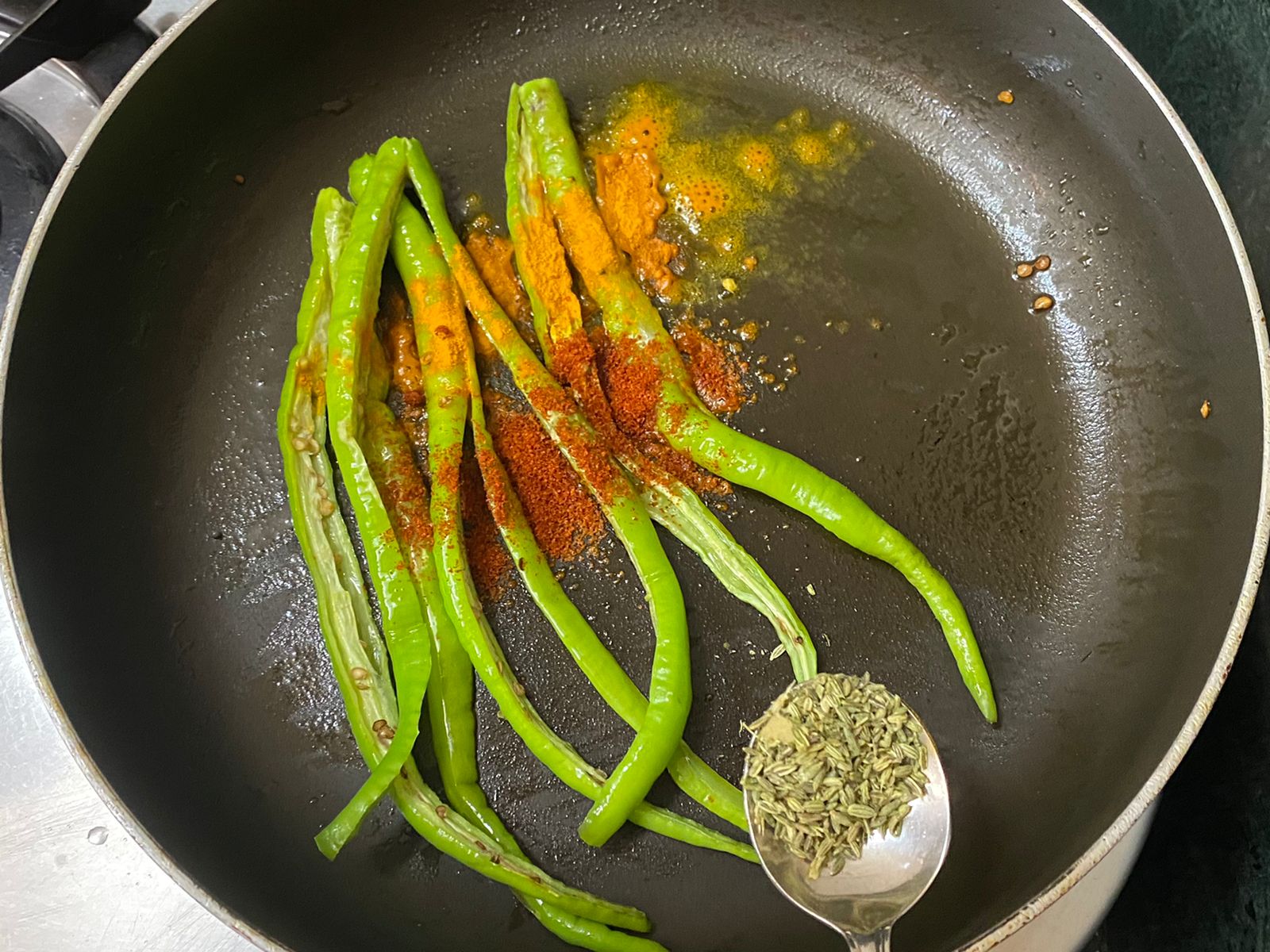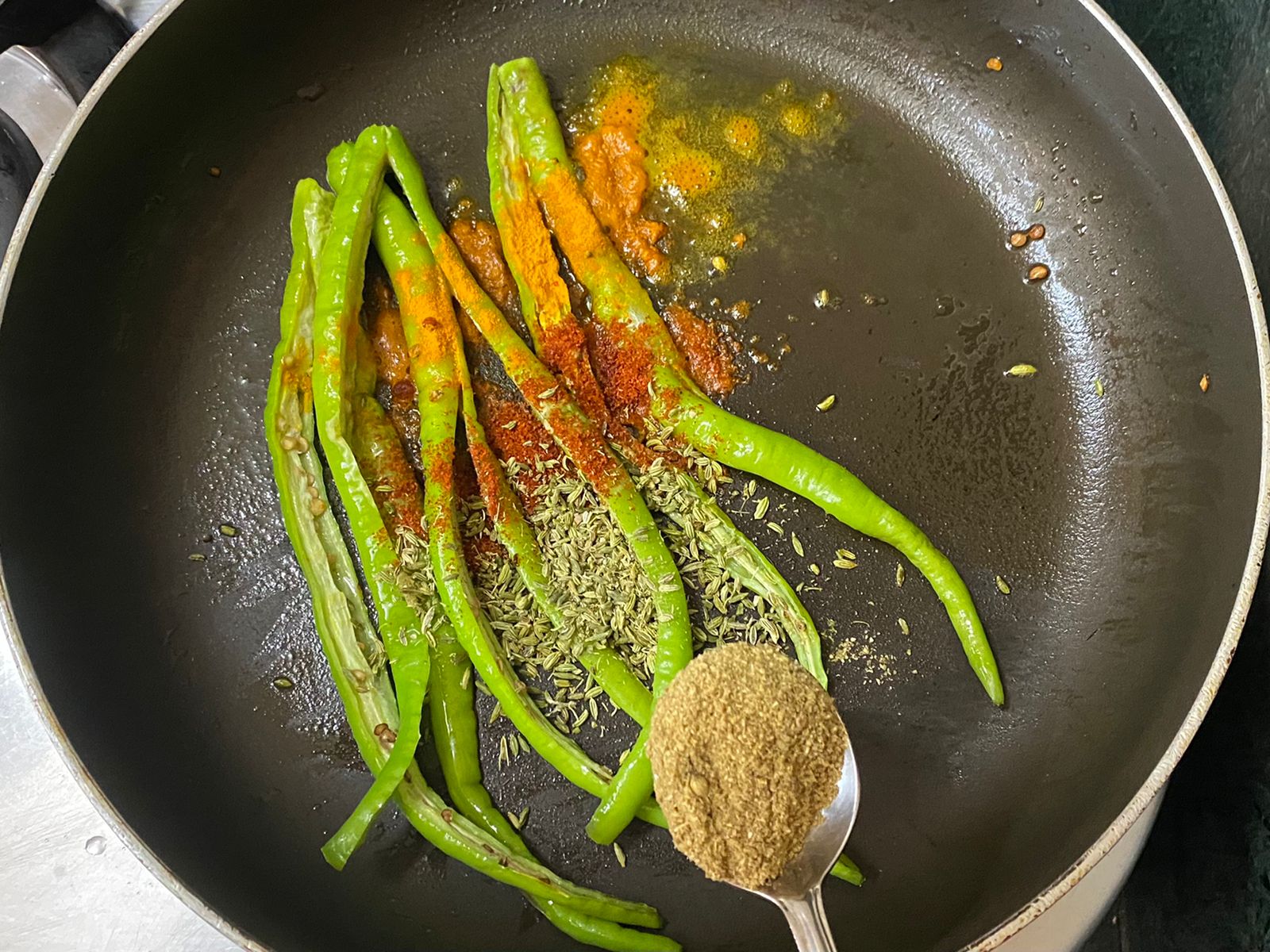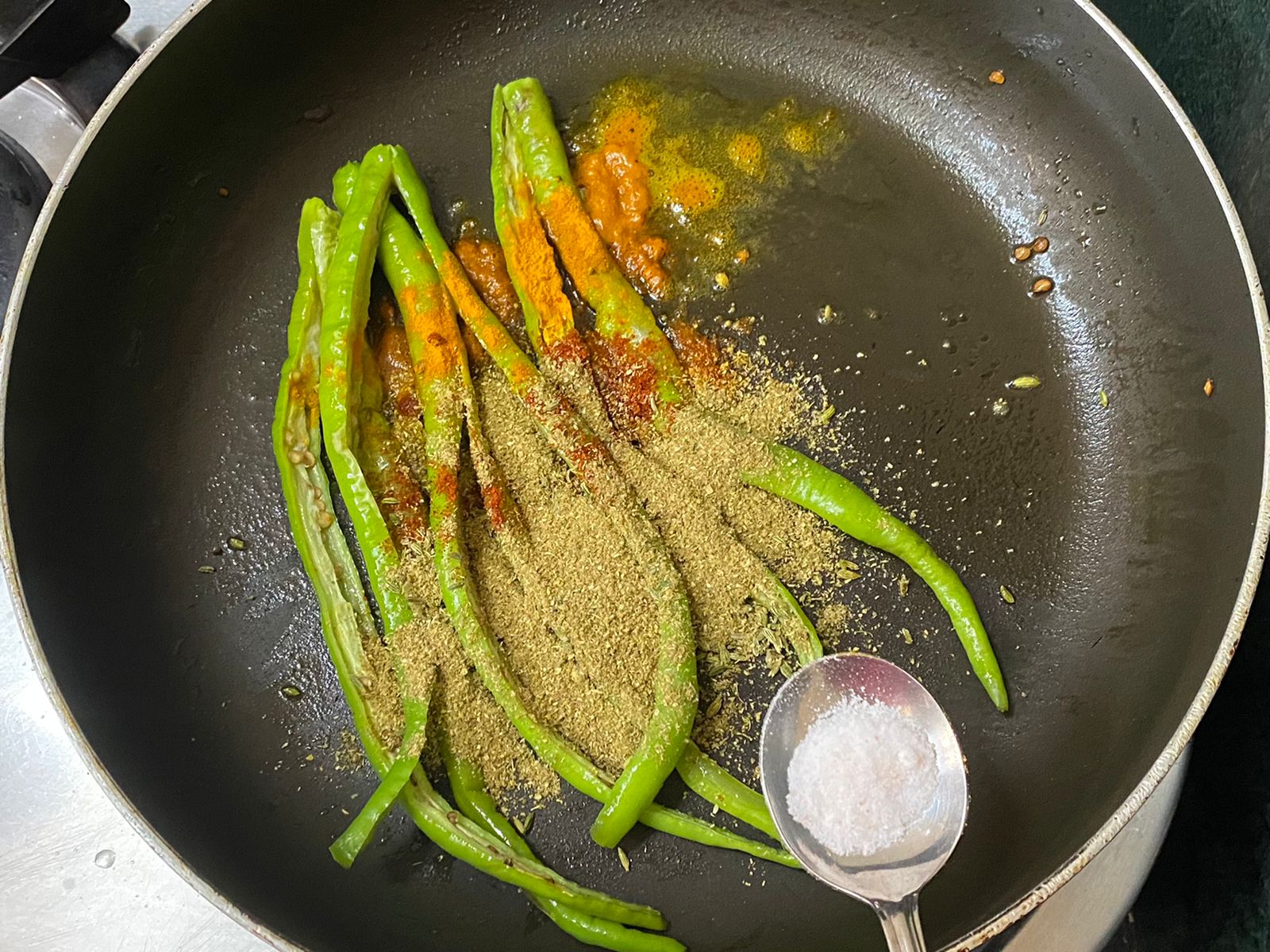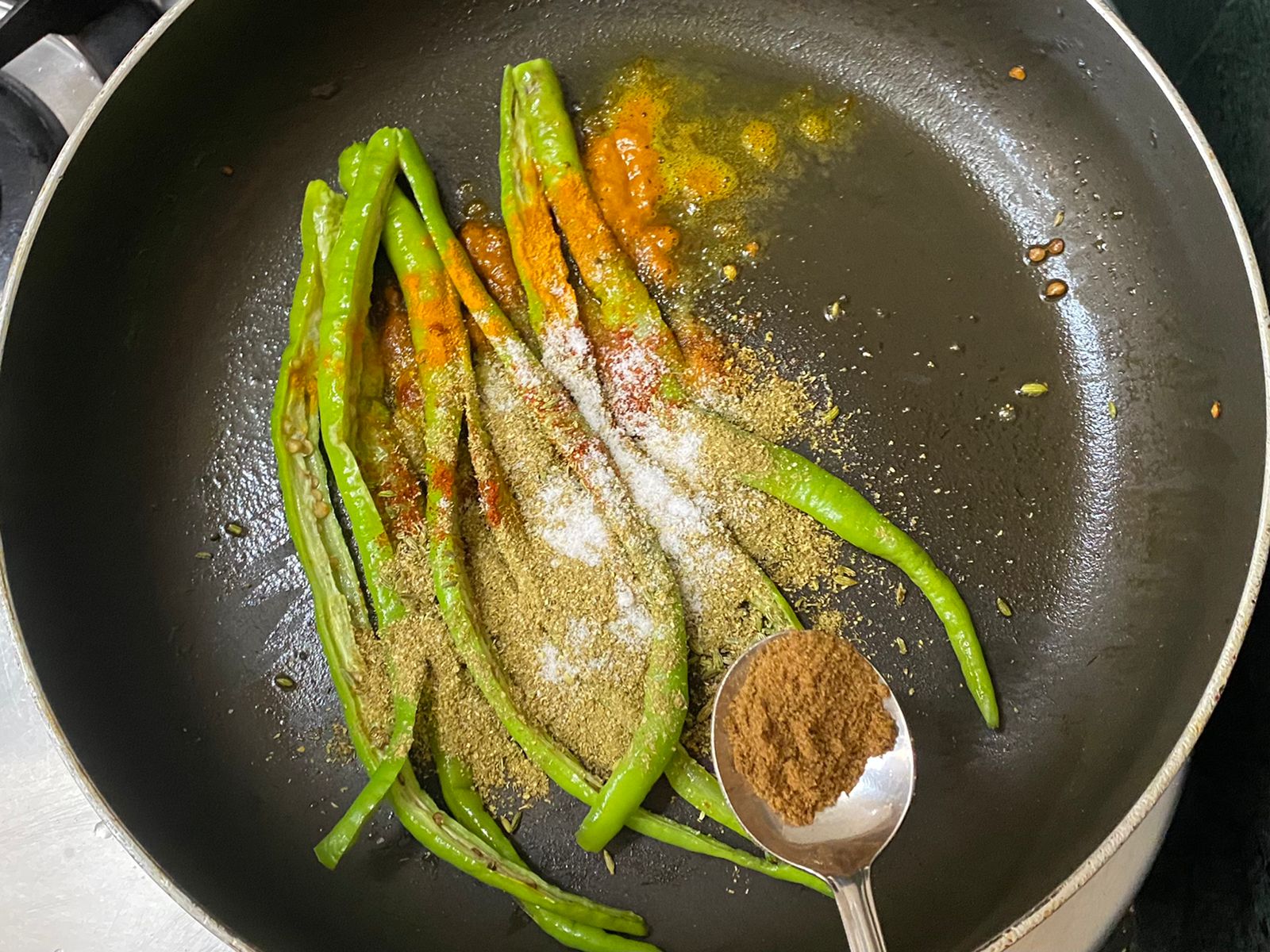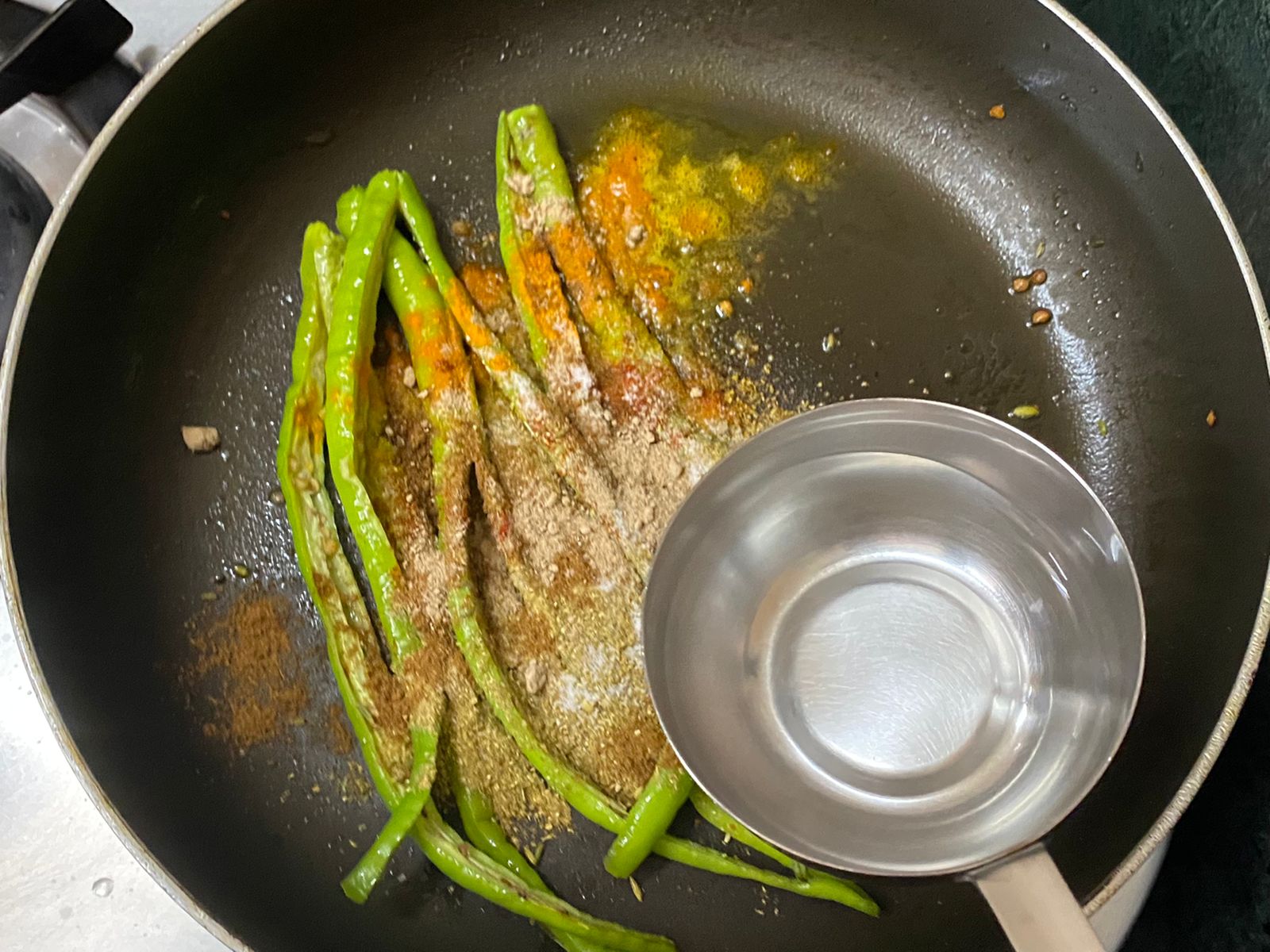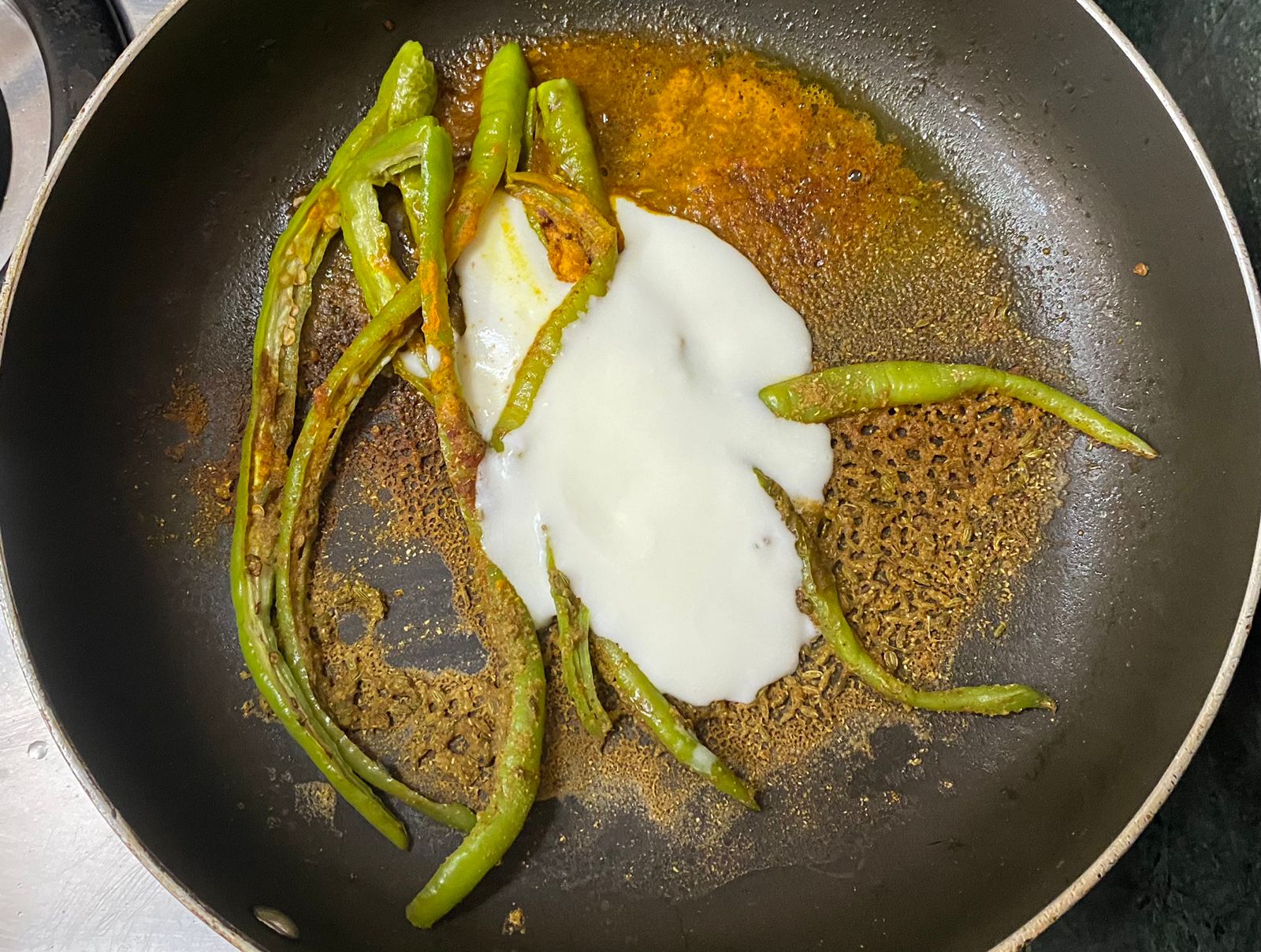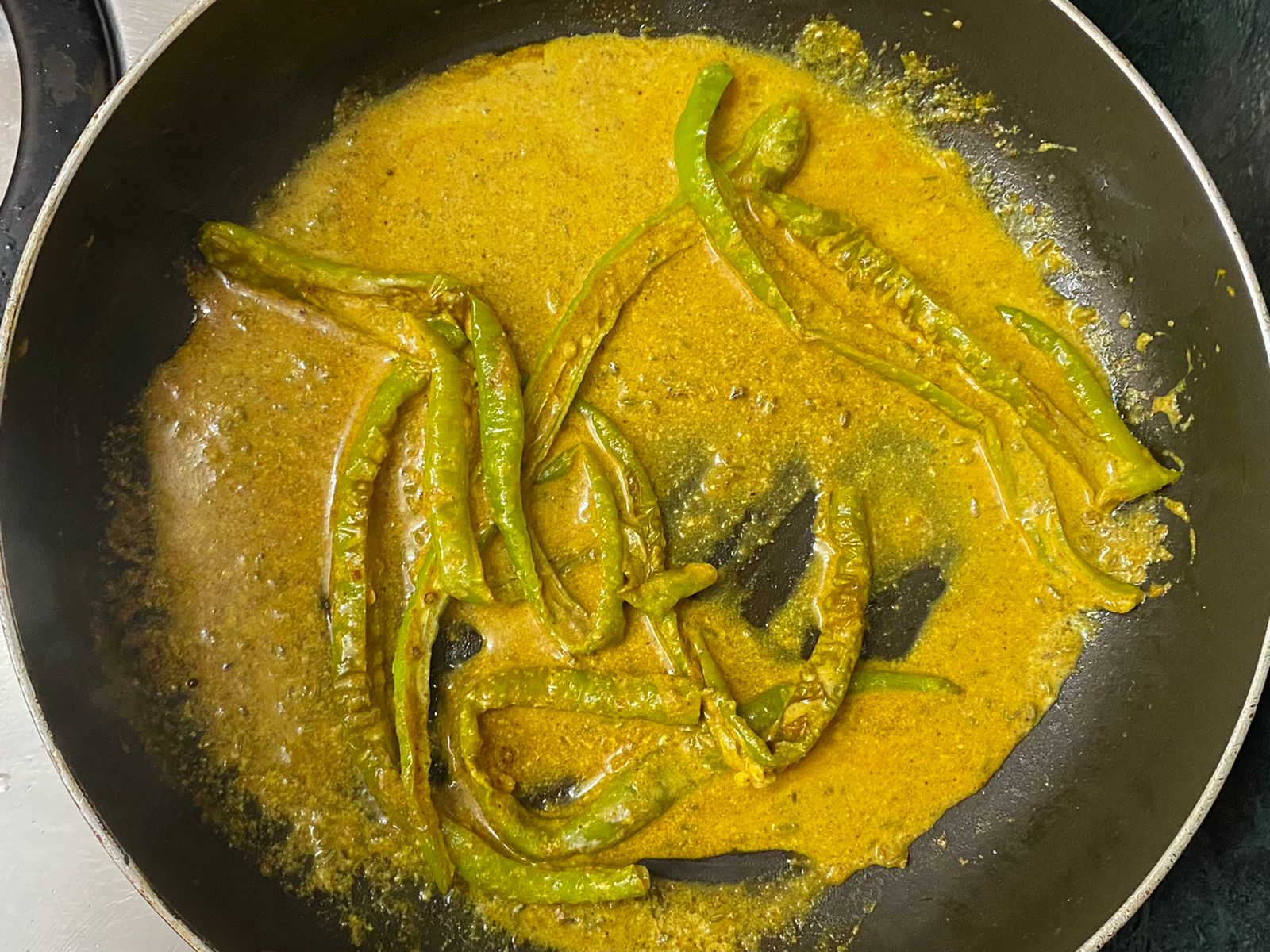 Next add the turmeric powder, red chilli powder, fennel seeds, coriander powder, salt, cumin powder, mango powder, 2 tablespoons water, plain yogurt and cook on medium heat for 2-3 minutes.
Enjoy it hot/room temperature with Lachha Paratha, Palak Poori or any Indian bread.