Chawal ka Tikda
Chawal ka Tikda is a traditional flatbread made using rice flour and lentil flour. 'Chawal' in Hindi means 'rice' and 'Tikda' in Marwari (a dialect in Rajasthan, India) means flatbread.
Chawal ka Tikda should not be confused with 'Chawal ki Roti' as although both are made with rice flour, lentil flour is added while making tikda and it is slightly thick.
There is a big Marwari community in Assam, and this is a popular dish amongst the community. Marwaris, who originally hail from Rajasthan have made Assam their second home since decades. The community has over the years maintained their own identity, culture and tradition. Chawal ka tikda is one of those dishes which is hugely popular in the community.
My mother in law is a Marwari from Assam and she grew up eating chawal ka tikda. It holds some special, vivid memories for her while growing up in rural Assam on lush tea estates. The love for the dish has been passed on to my husband who relishes this dish with the same enthusiasm. Chawal ka Tikda is like a comfort food for my mum in law. This tikda is the way to her heart when she is upset, tired or her mood needs lifting.
Sadly, this delicious gluten free, traditional dish is slowly disappearing from menus and losing its battle with new fusion dishes. I decided to write this recipe so that it can be enjoyed by other people and not get lost amongst the new recipes.
Chawal ka tikda is a healthy gluten free dish which is super delicious and quick to make.
Ingredients
For Flour
1 kg jasmine rice
100 gm chana dal (Split Bengal gram lentil)
100 gm whole moong dal (mung beans)
For Tikda
2 cups flour
1 teaspoon salt
2 teaspoons oil (in flour)
½ cup water
1 cup ghee
Directions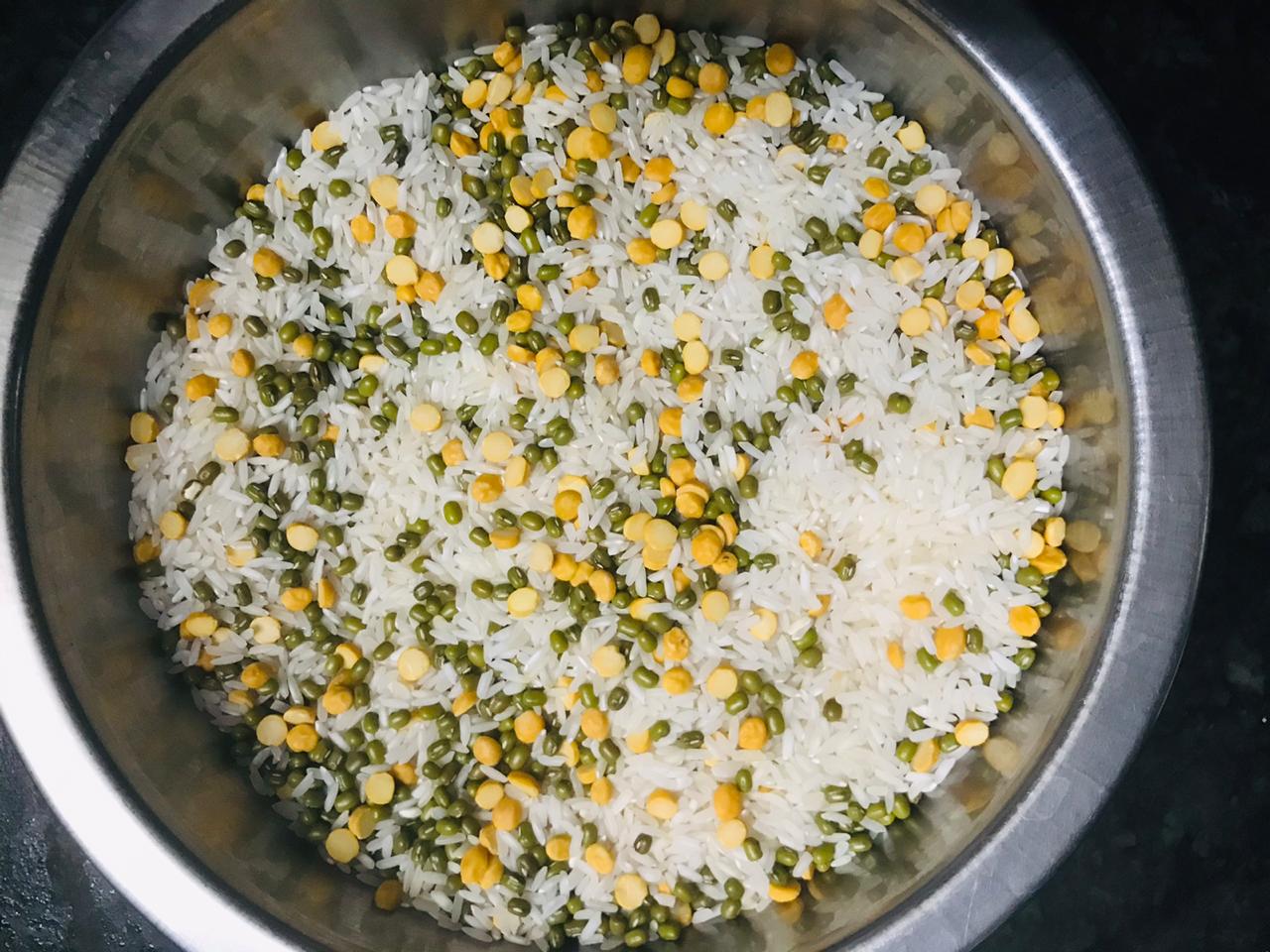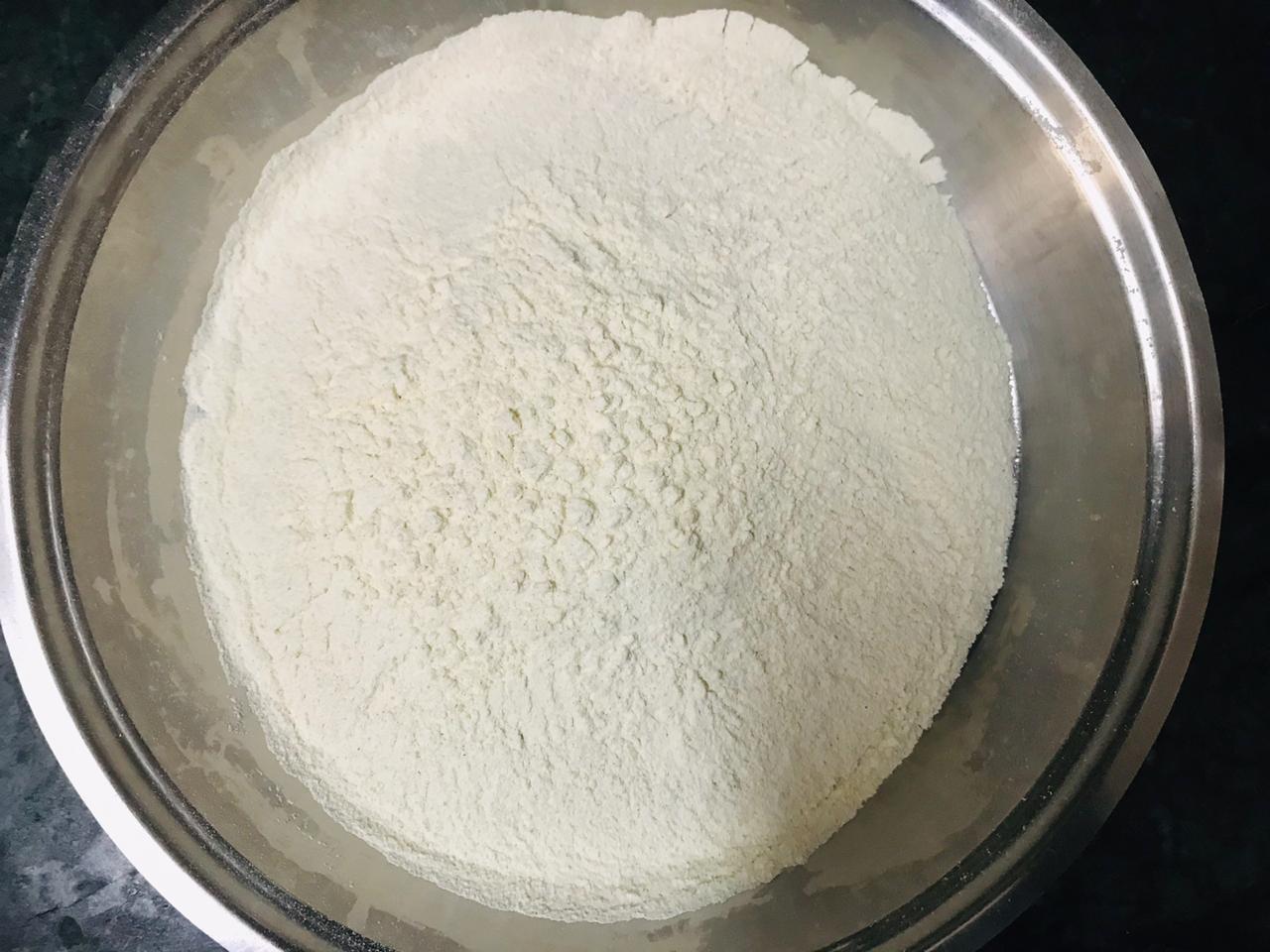 Grind rice, chana dal and moong in a grinder to a fine flour.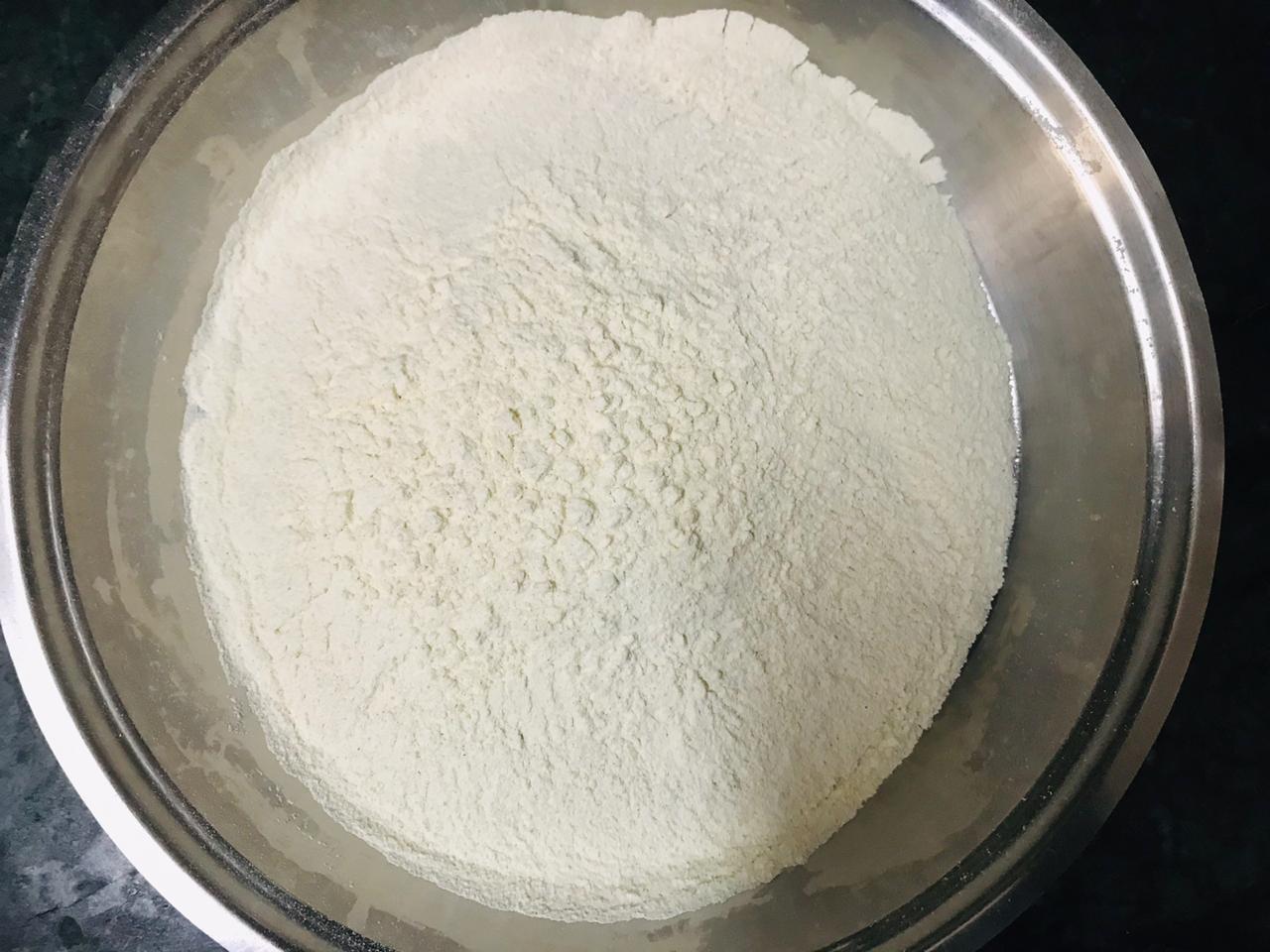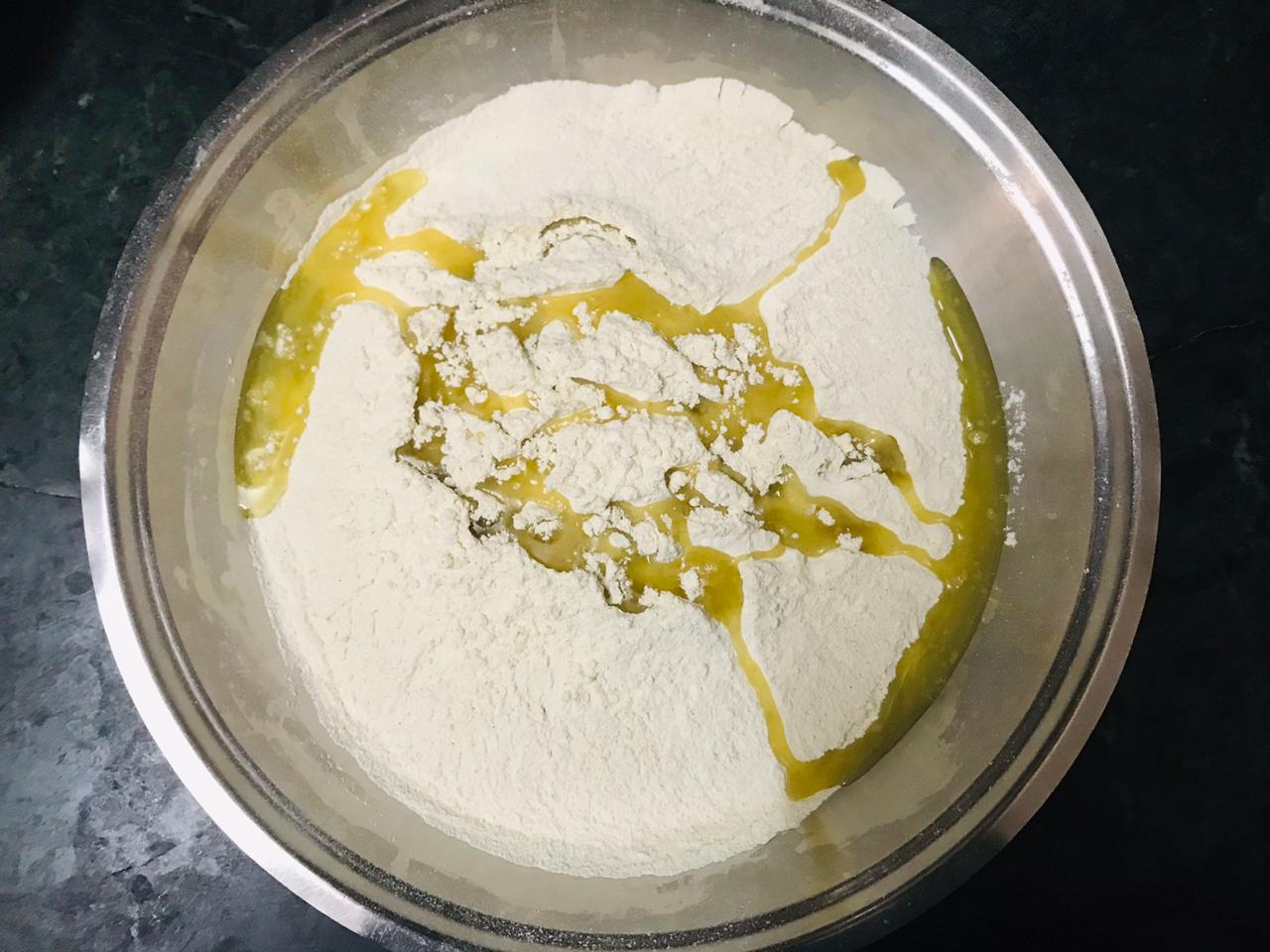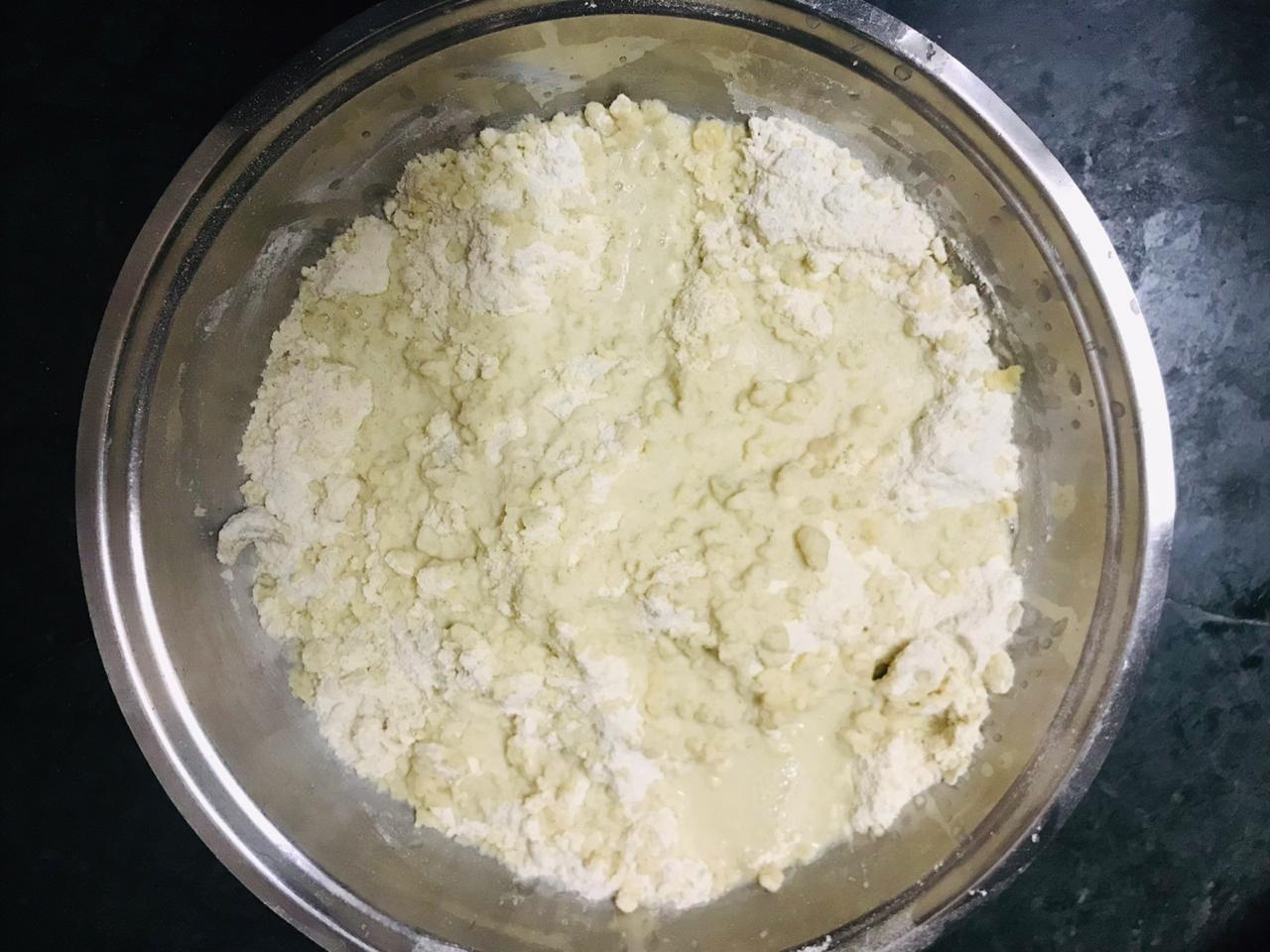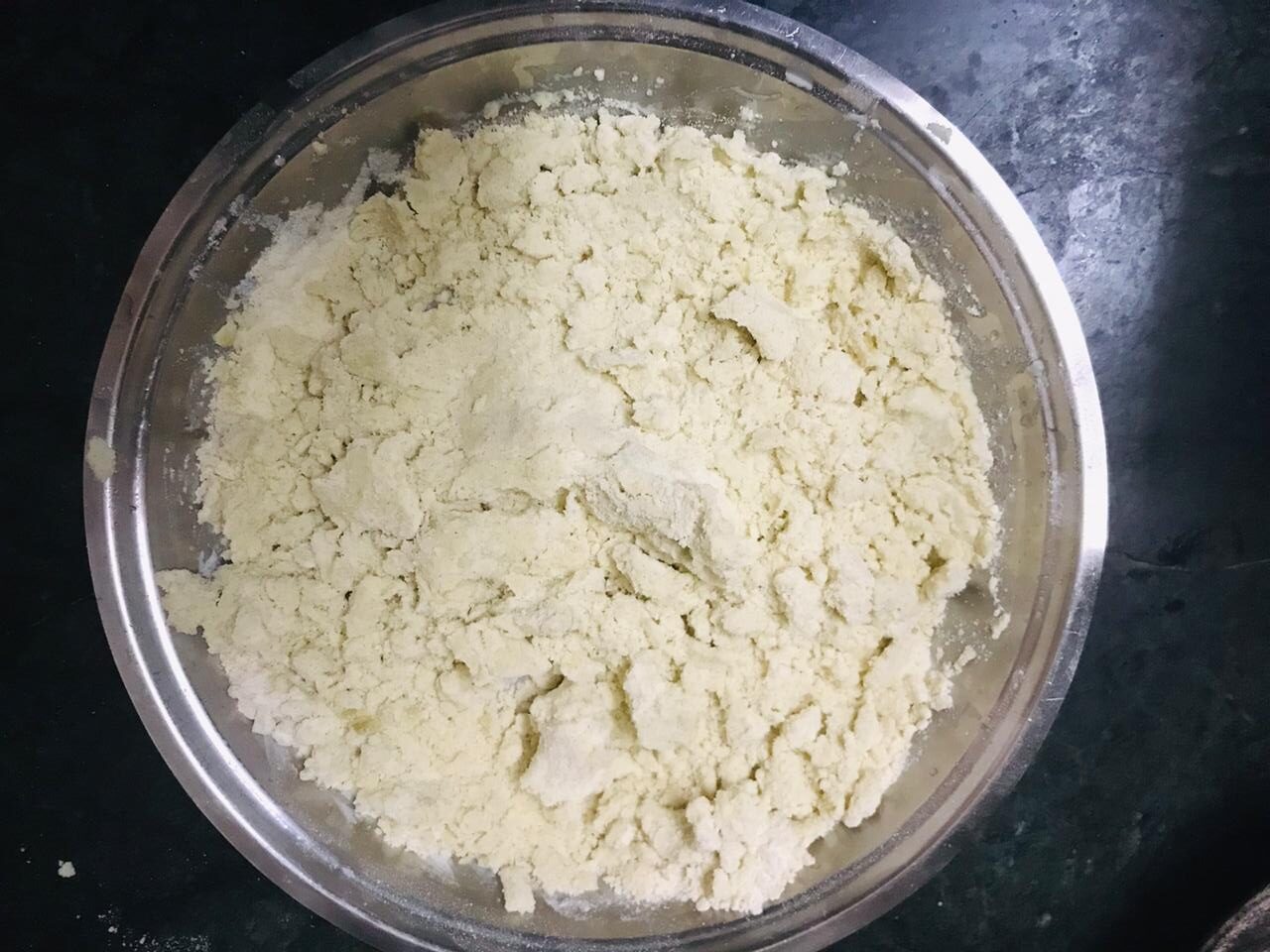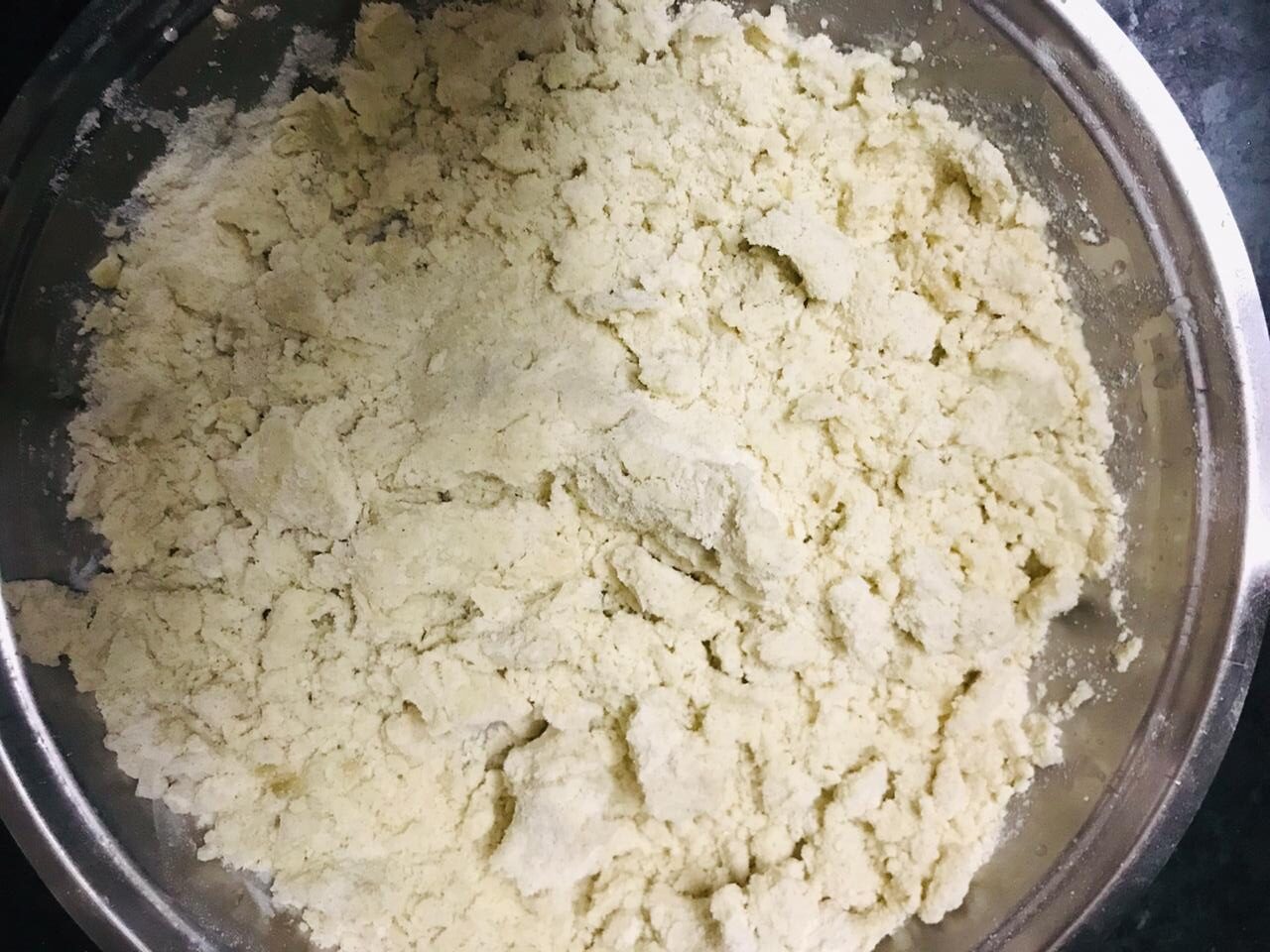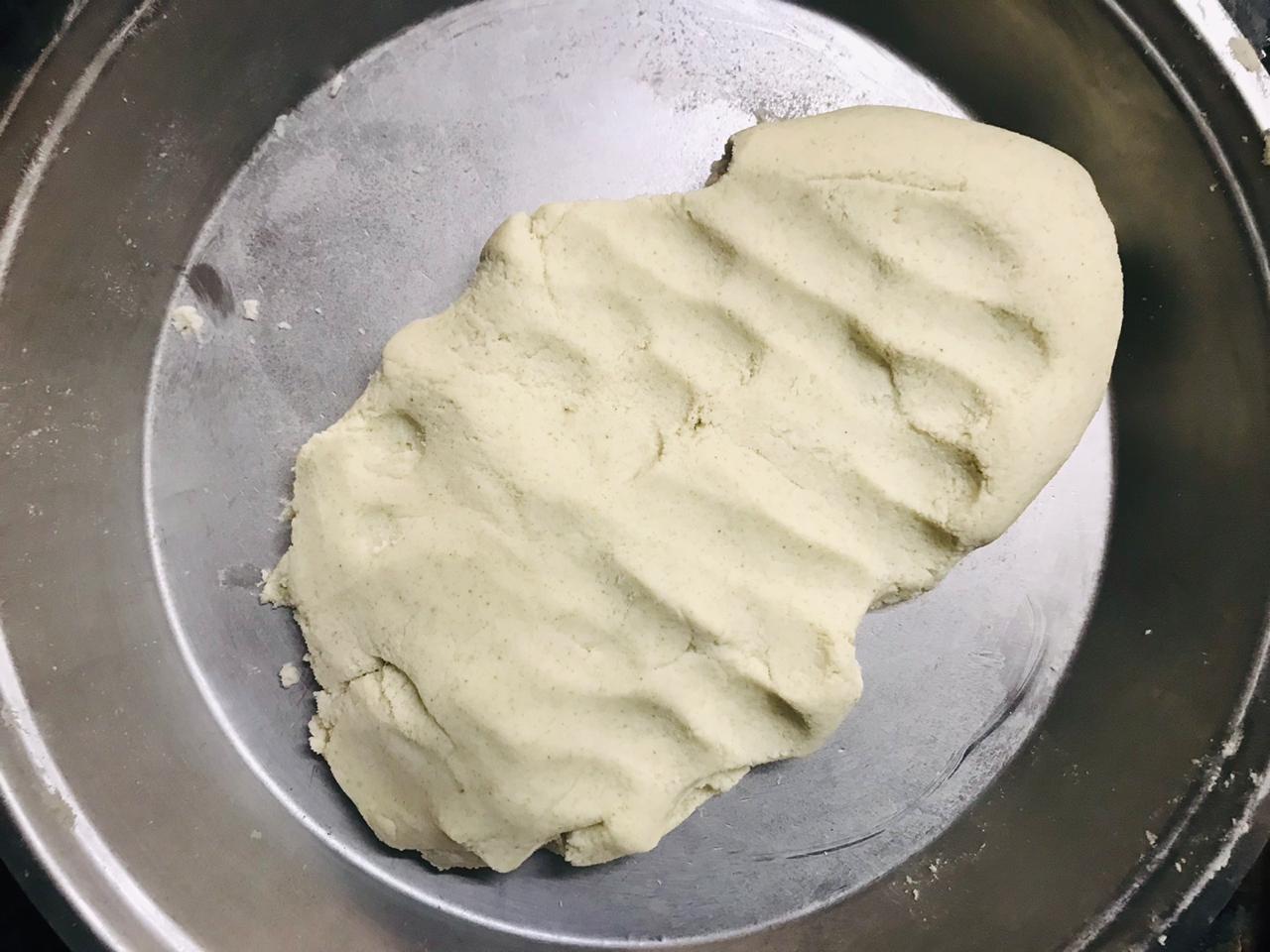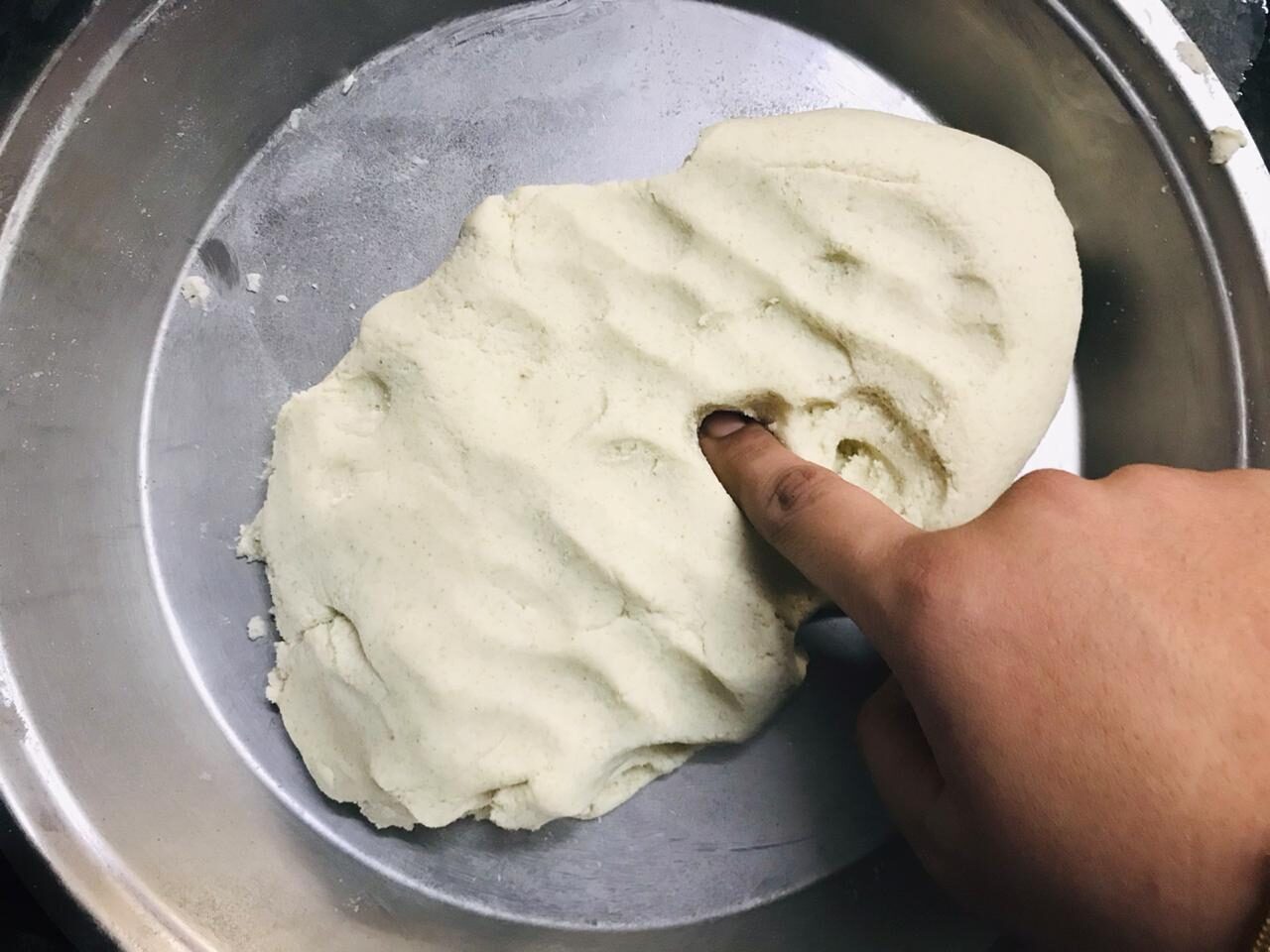 In a bowl mix flour, salt and oil with gentle hands. Add water slowly in batches. Knead the dough to form a soft smooth dough.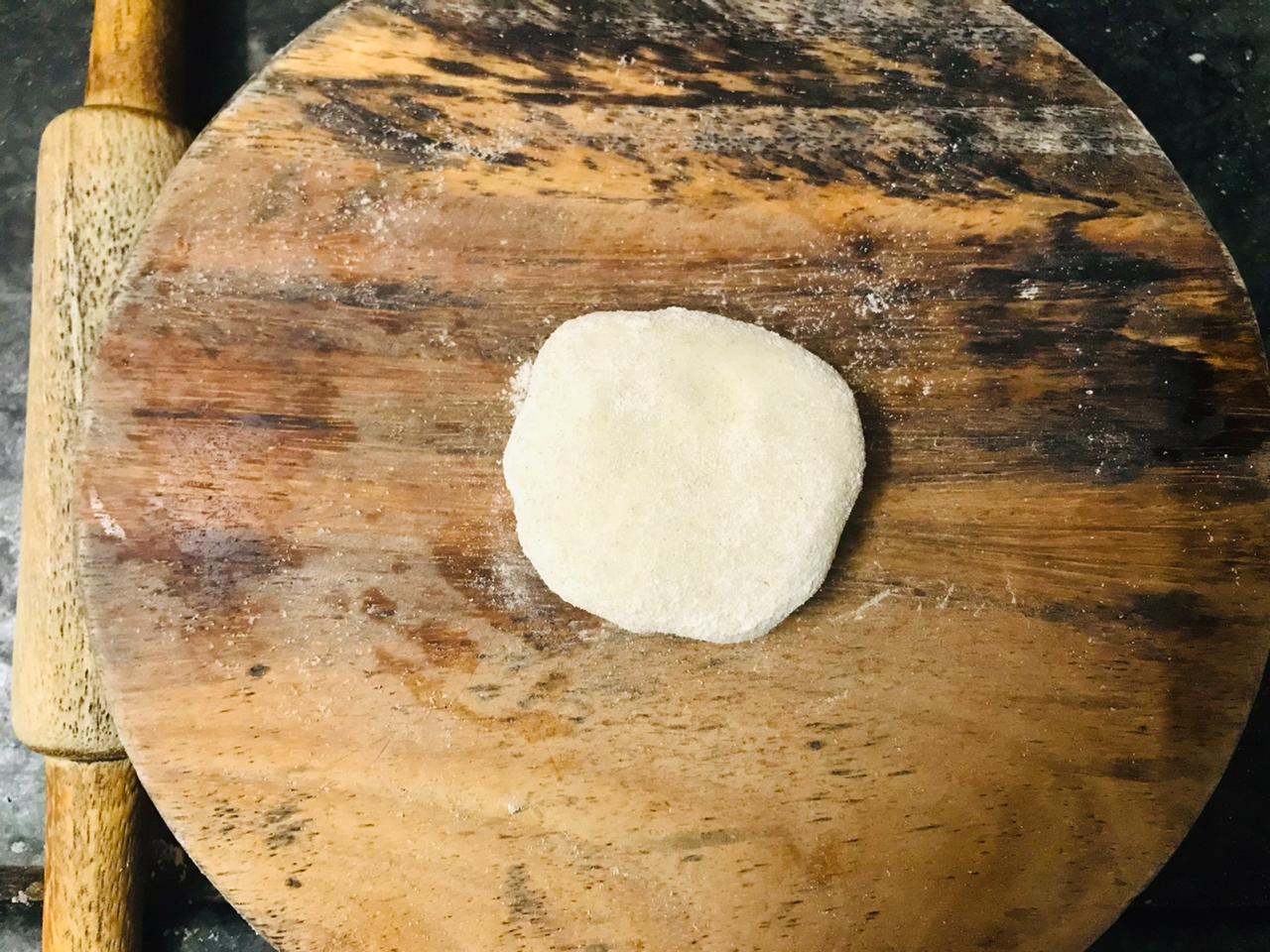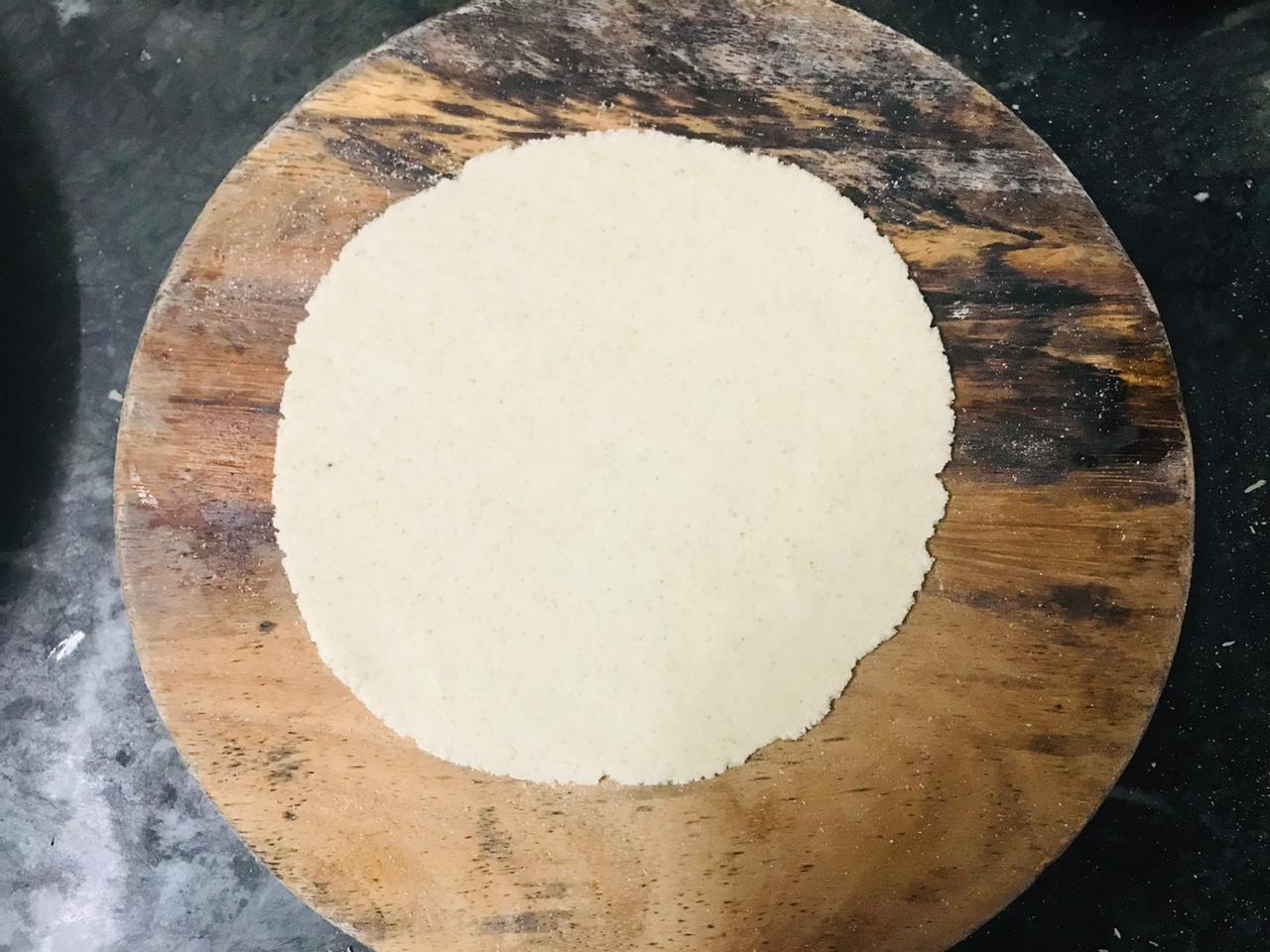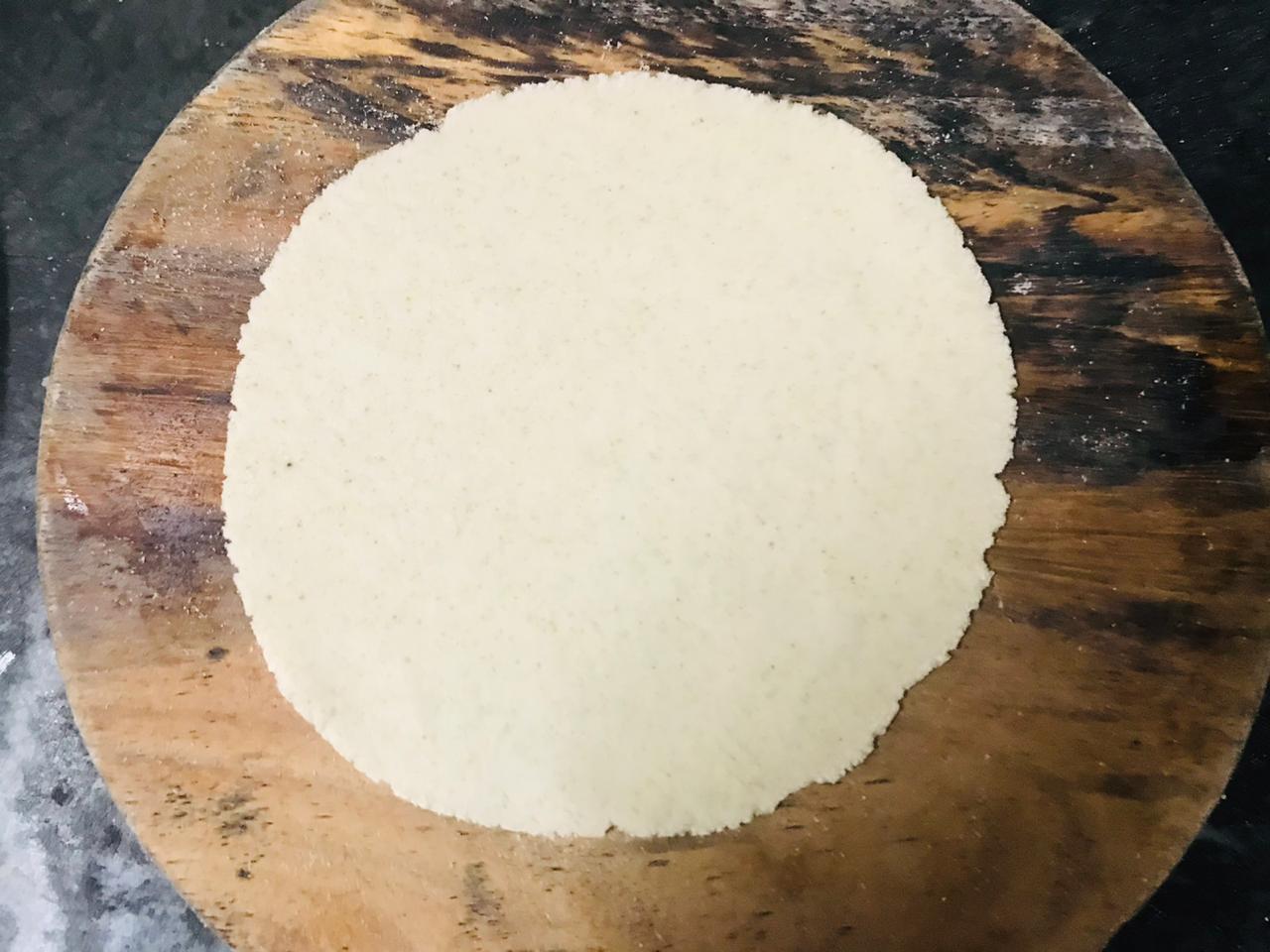 Make 5-6 medium size balls out of the dough.
Sprinkle some flour on the rolling board. Roll the ball into 4-5-inch diameter circle and 3-4 mm thickness.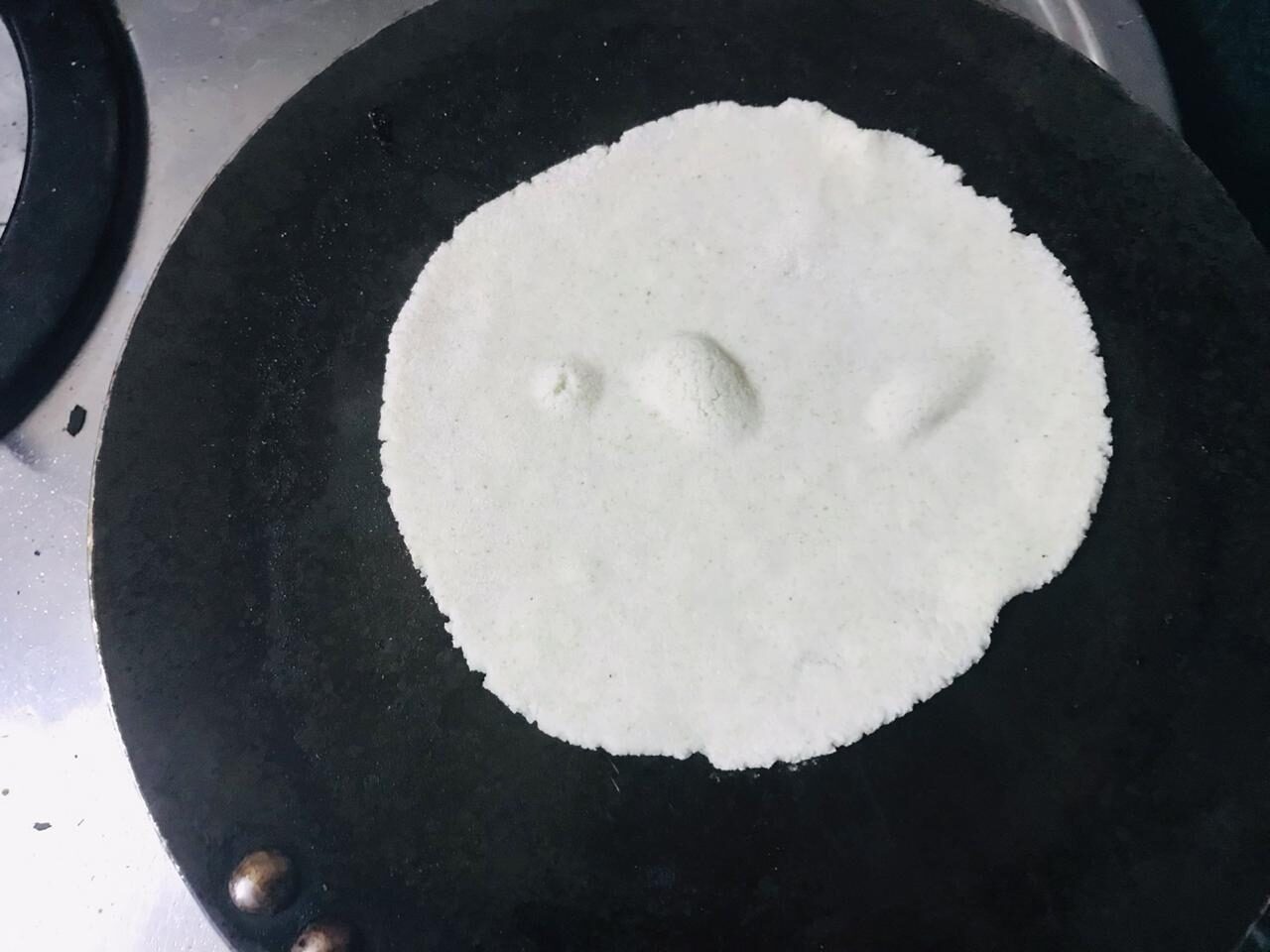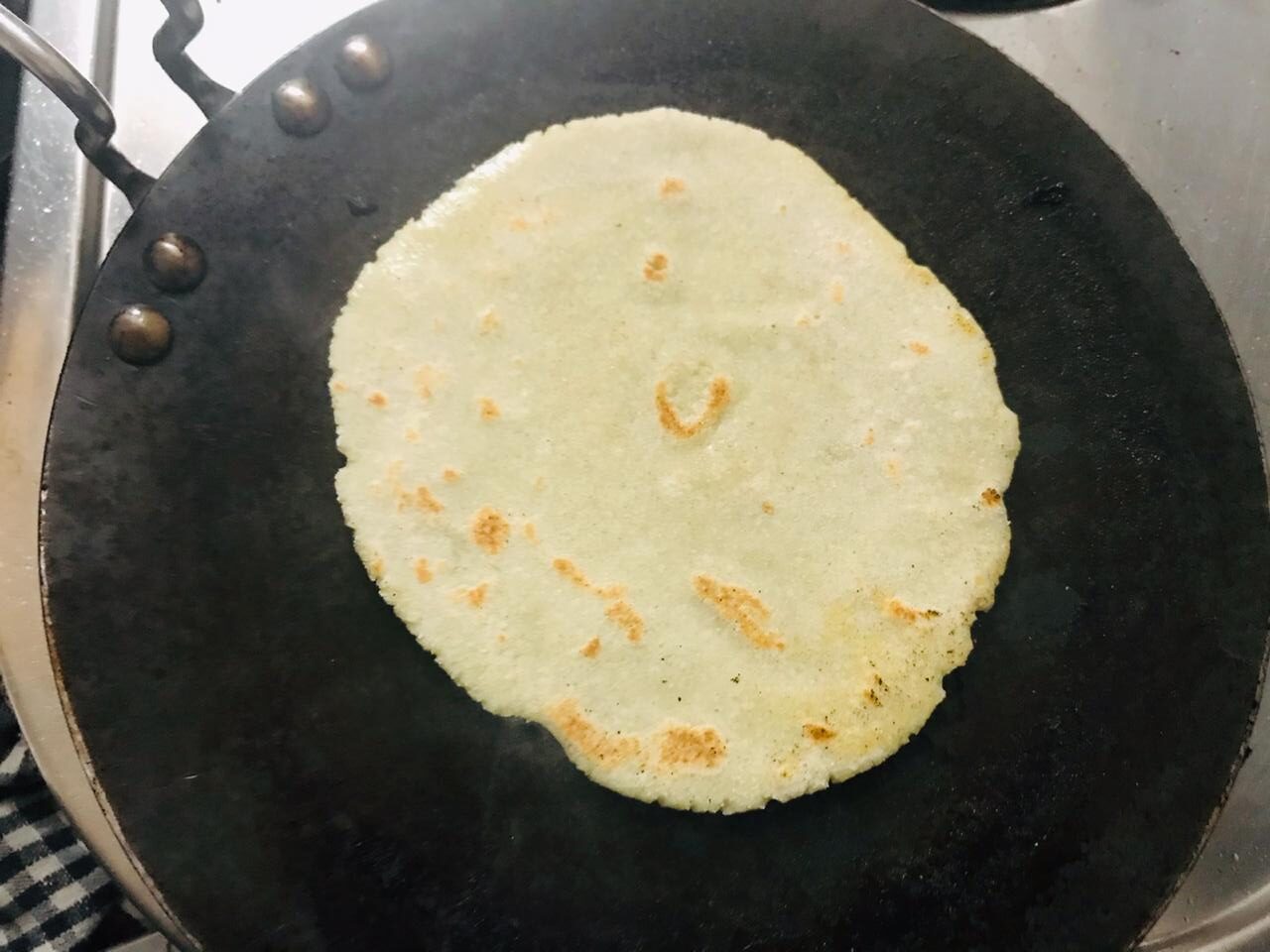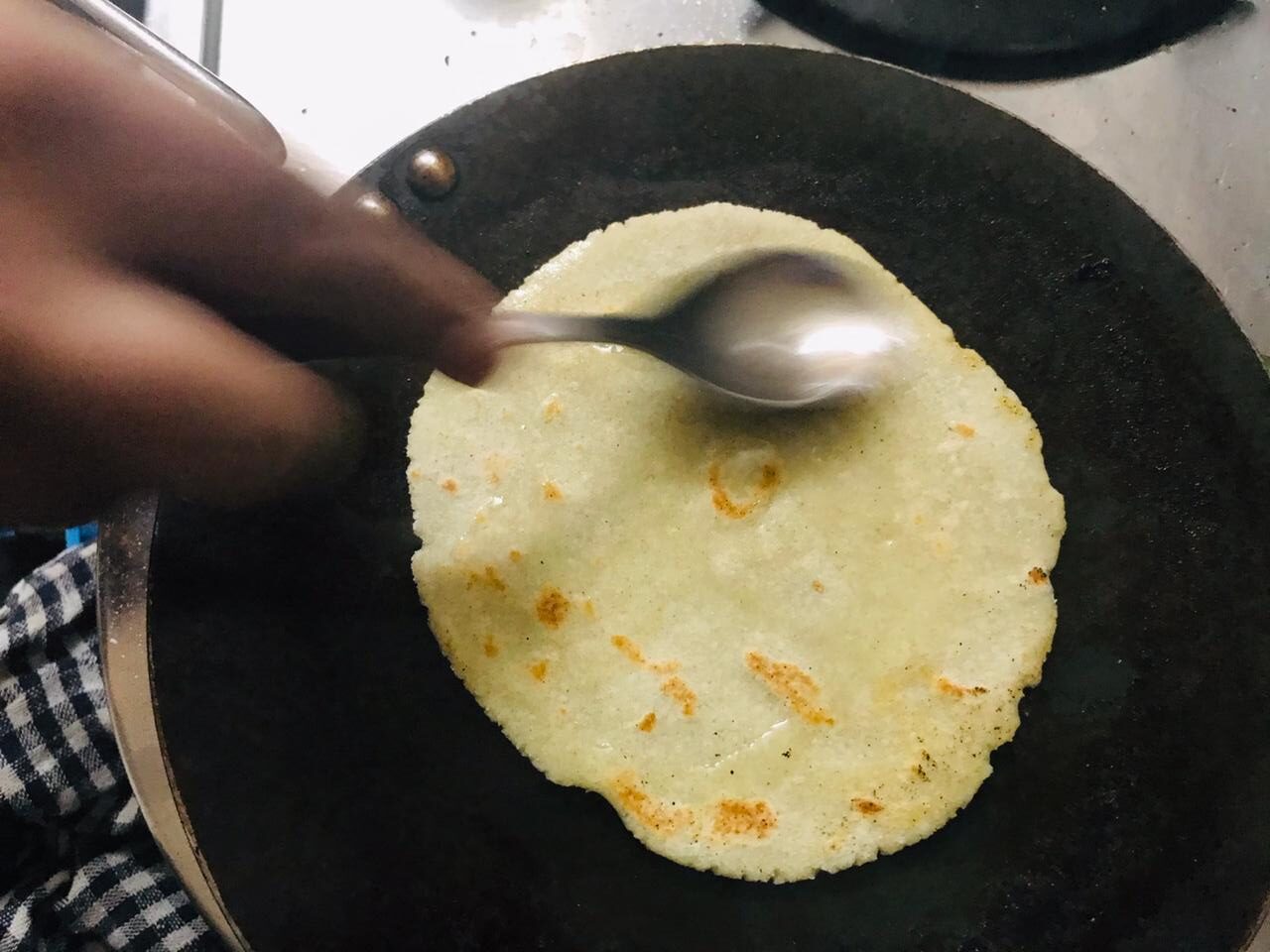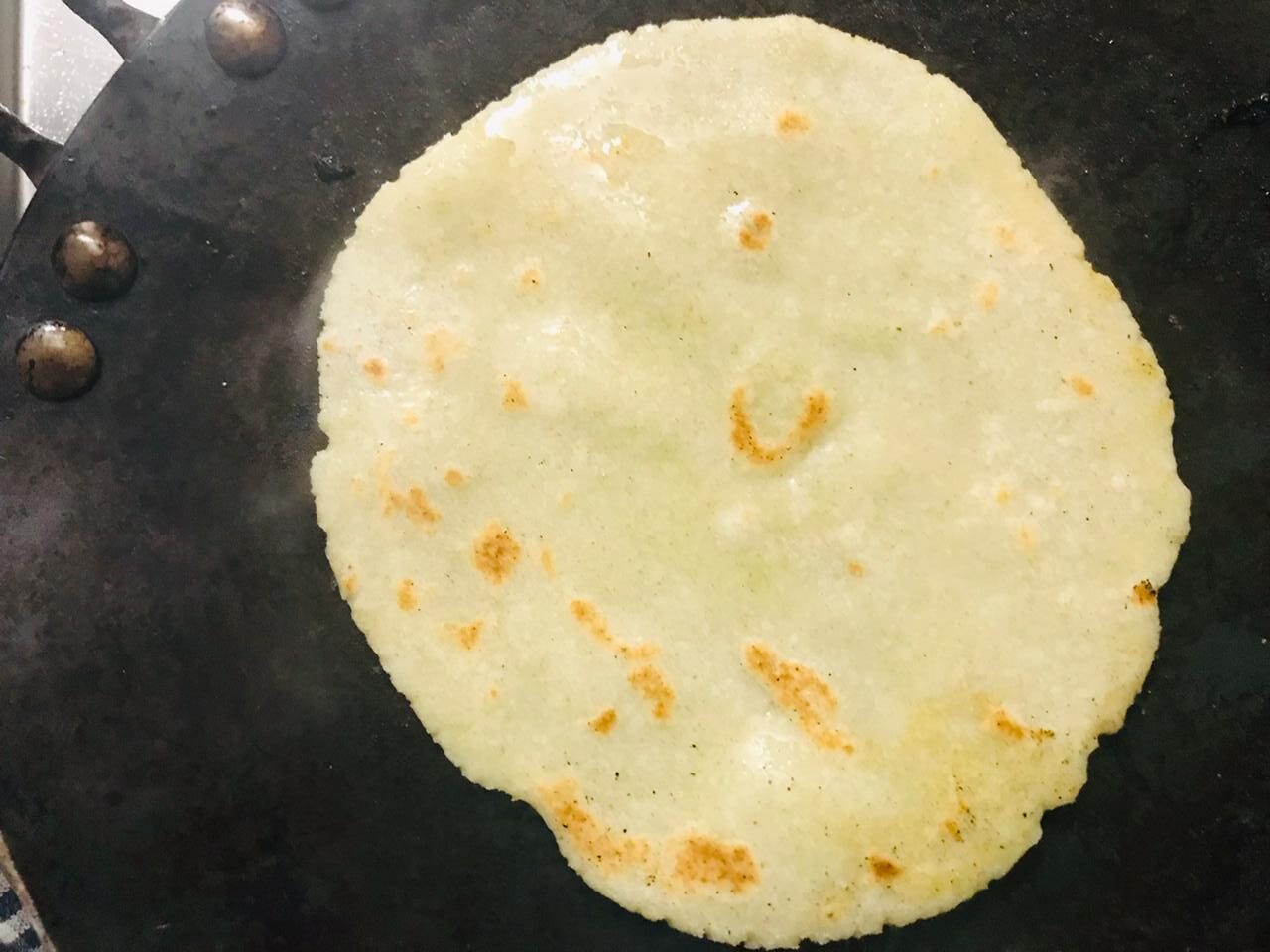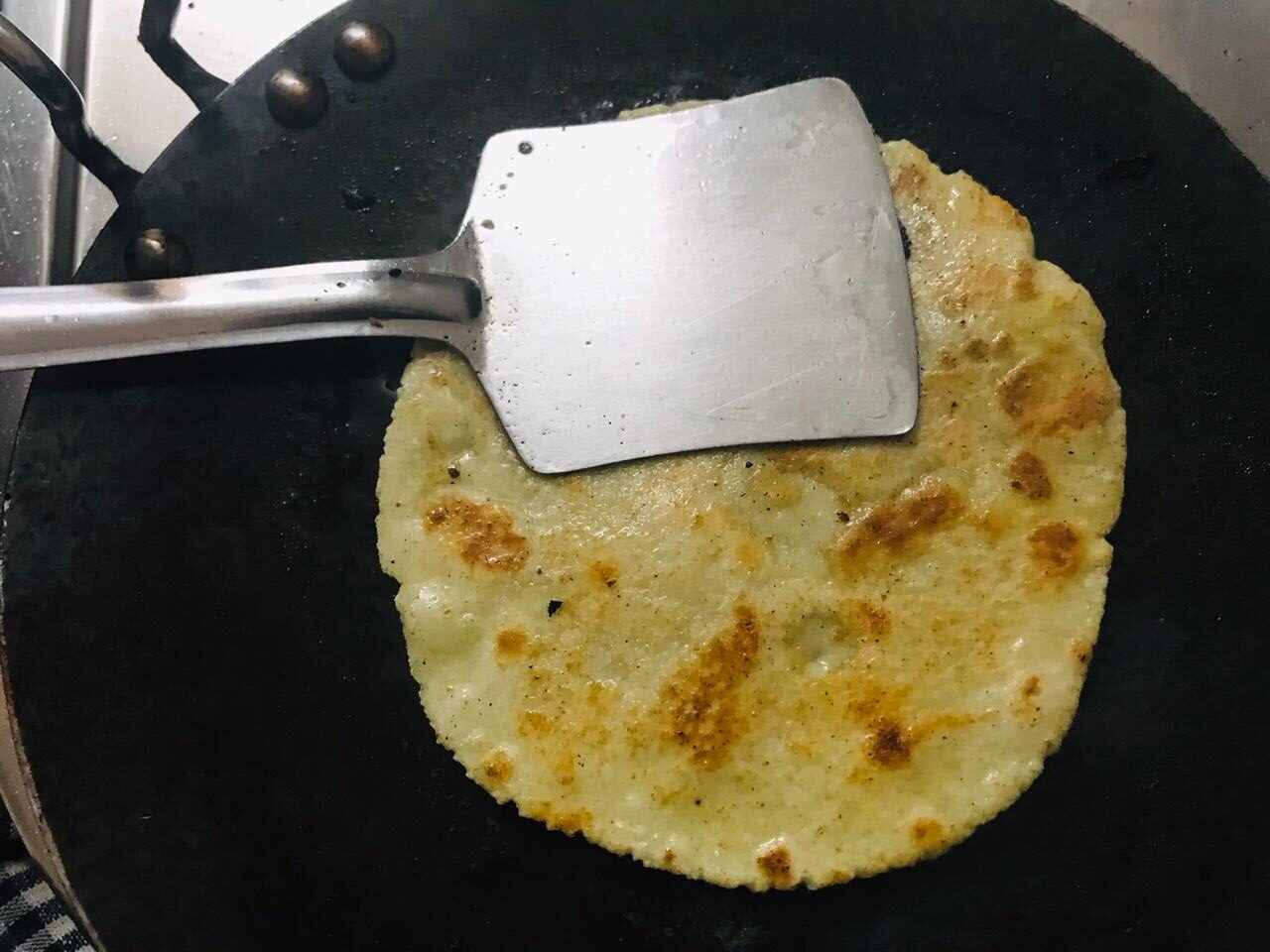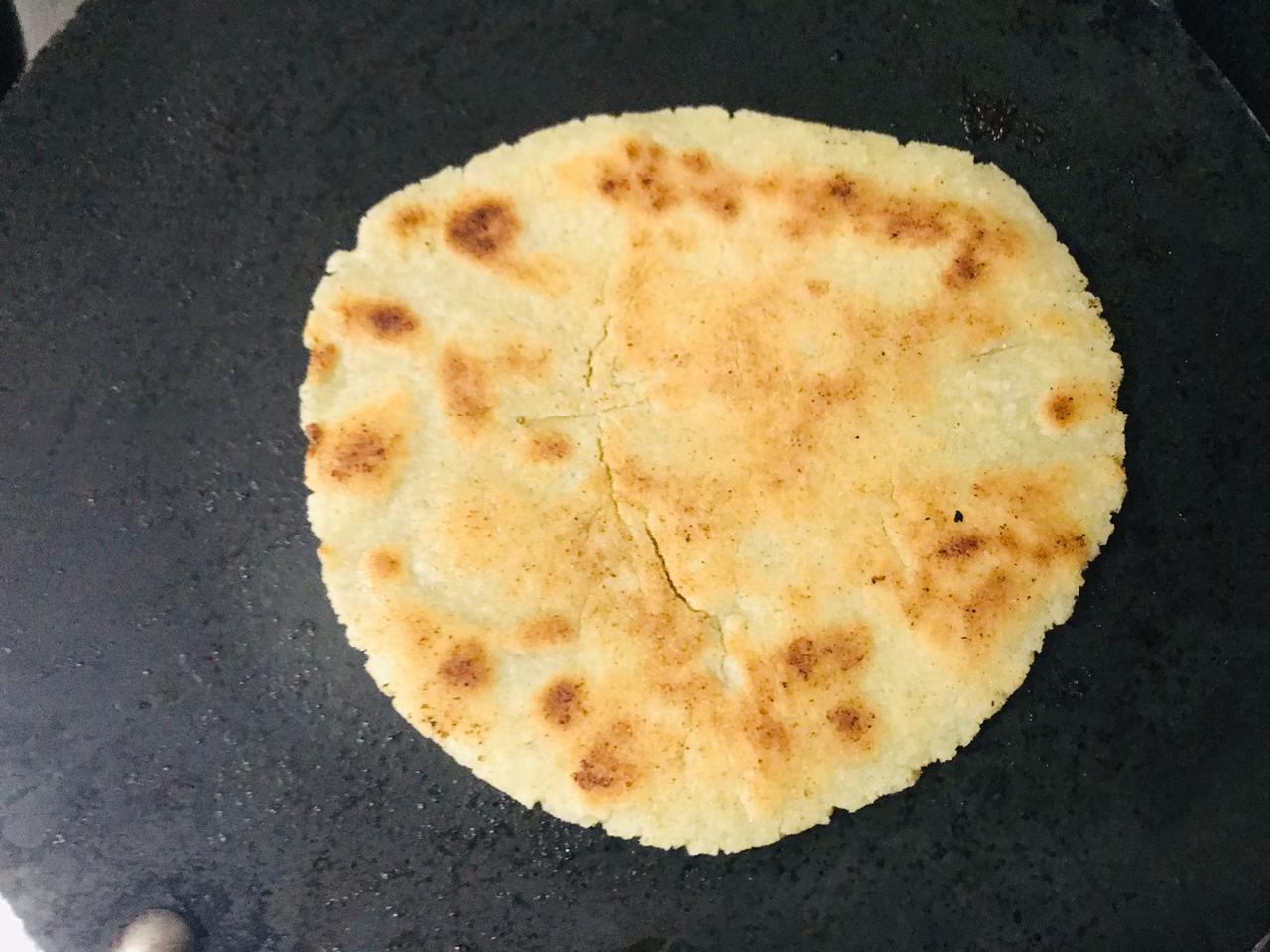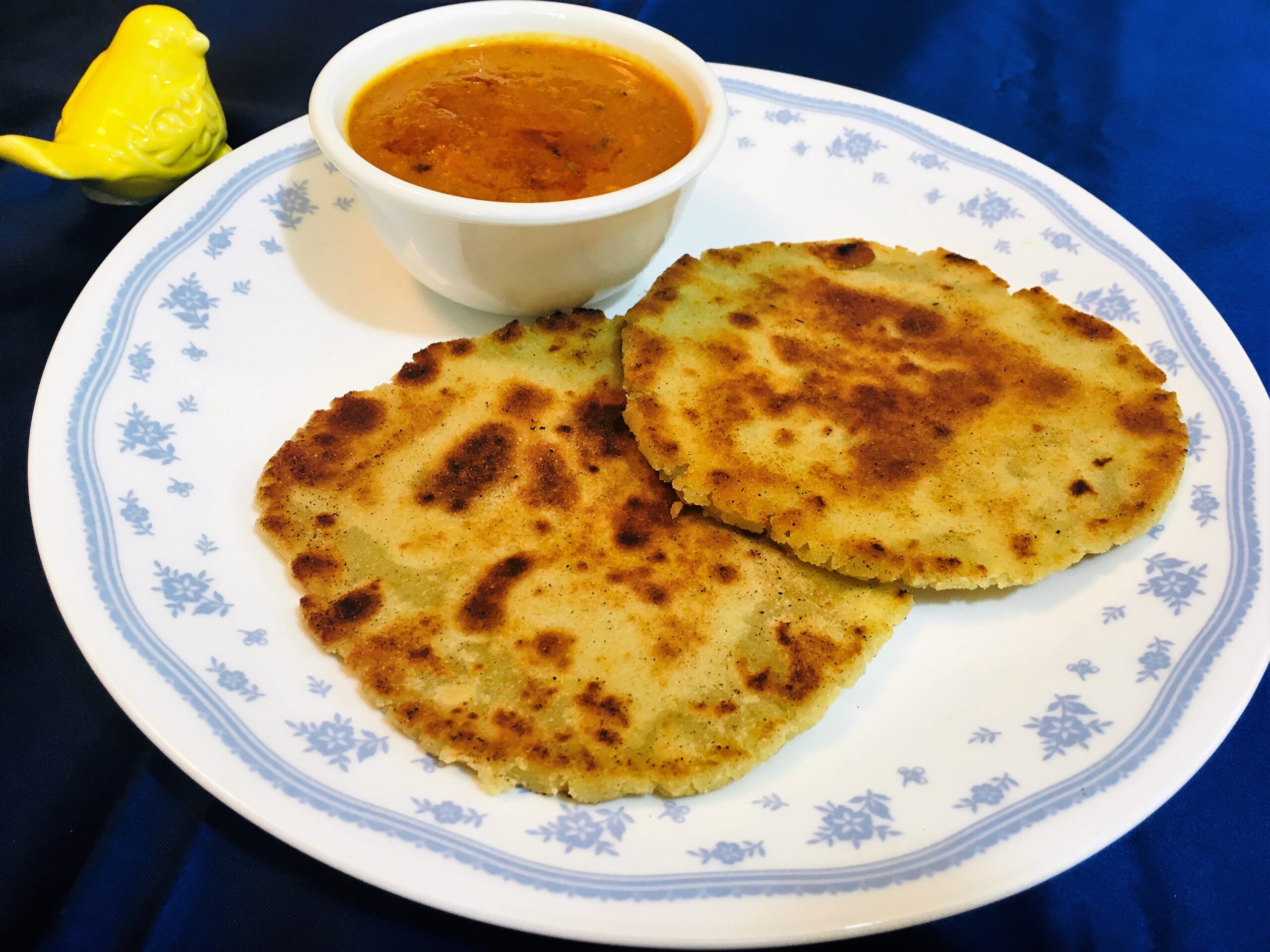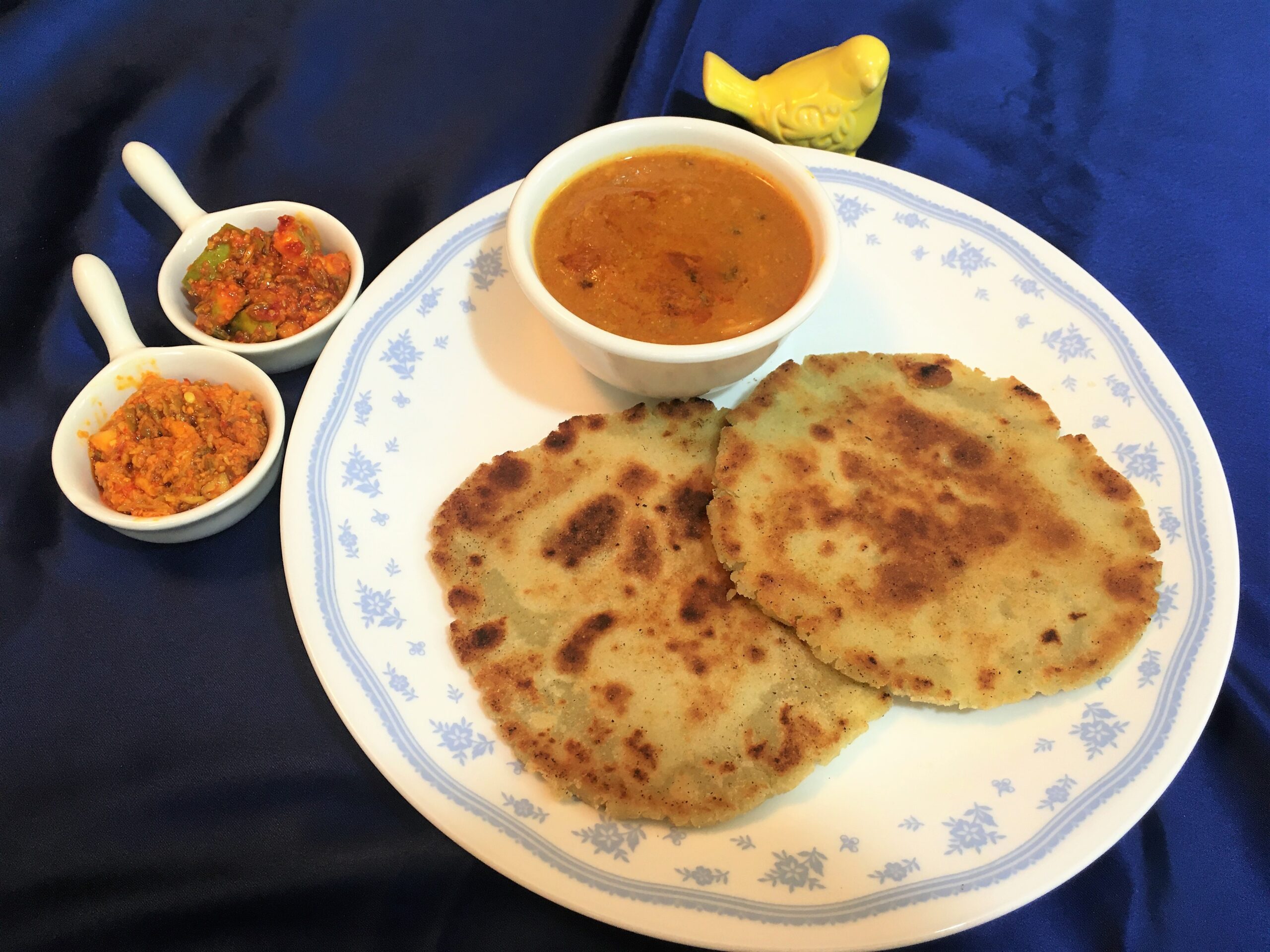 Heat a pan/tawa. Slide the rolled dough on the hot pan/tawa for 30 seconds on medium heat.
Flip the tikda and apply ½ teaspoon ghee on the upper side. Flip it again and apply ½ teaspoon ghee on the other side.  Press the tikda with a slotted spoon until it turns golden and crispy.
When the tikda turns golden brown in colour take it off the heat.
Serve hot with Kachri Chutney or any curry.