Gujarati Biscuit Bhakri
Bhakri also known as biscuit roti is an extremely popular bread in Maharashtra and Gujarat. It is called biscuit roti due to its thick crisp texture.
Bhakri is made using various flours such as jowar flour (sorghum flour), wheat flour, rice flour, ragi flour and even combinations of flours to make a multi-grain bhakri.
I really love the crisp texture of this biscuit roti. Making bhakri can sometimes be very tricky but I learnt the tricks from my sister. Making the right consistency dough is particularly important in making good bhakris. The dough should neither be too soft nor too tight and cooking them on medium heat to get cooked through since these are quite thick as compared to the rotis.
This is one of my favourite breads! The crispy bread with natural sweetness of the flour is simple and quick to make. It compliments very nicely with the Khatta Meetha Bataka nu Shaak or even yogurt.
Ingredients
2 cups coarse whole wheat flour
2 tablespoons oil
1 teaspoon salt
½ cup water
½ cup ghee
Directions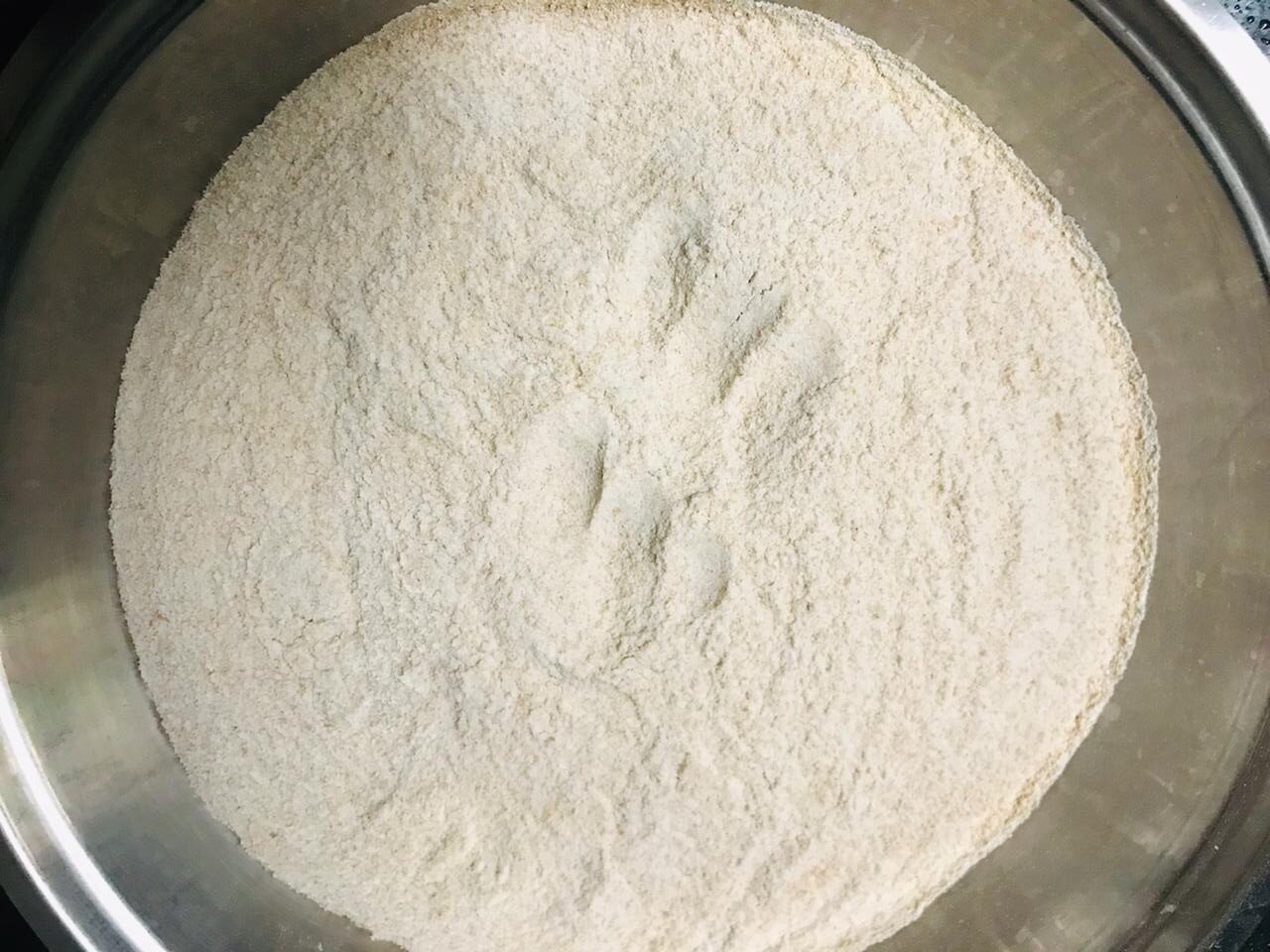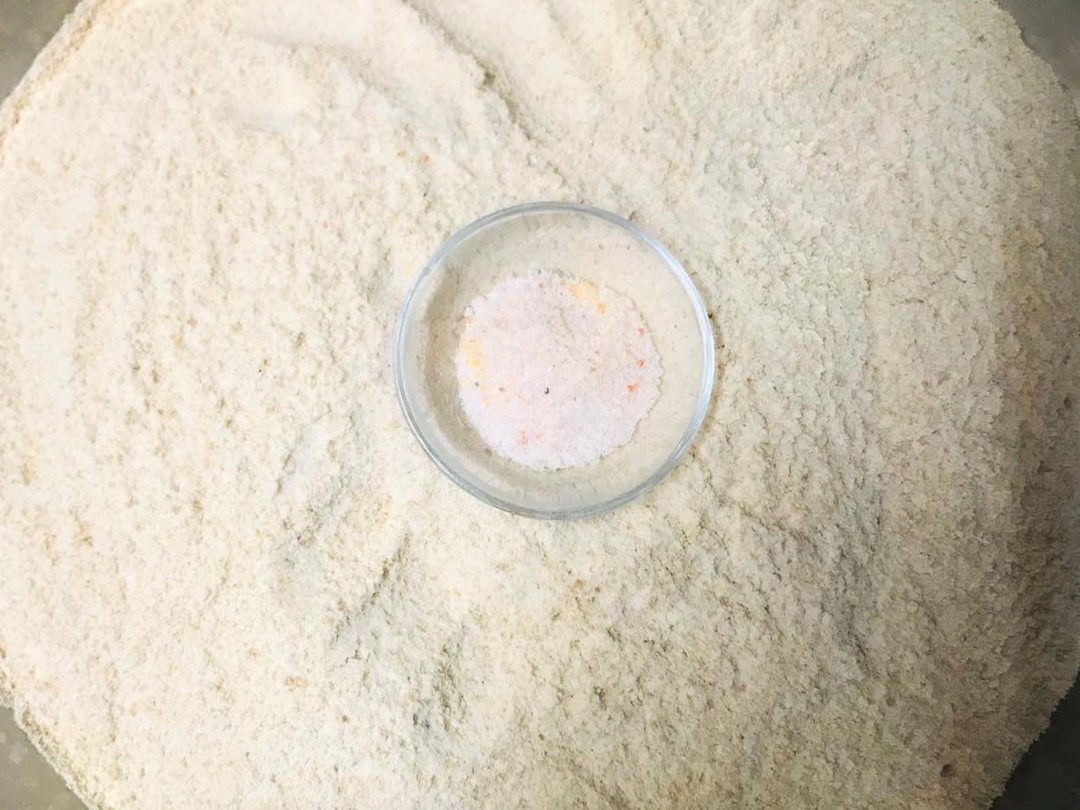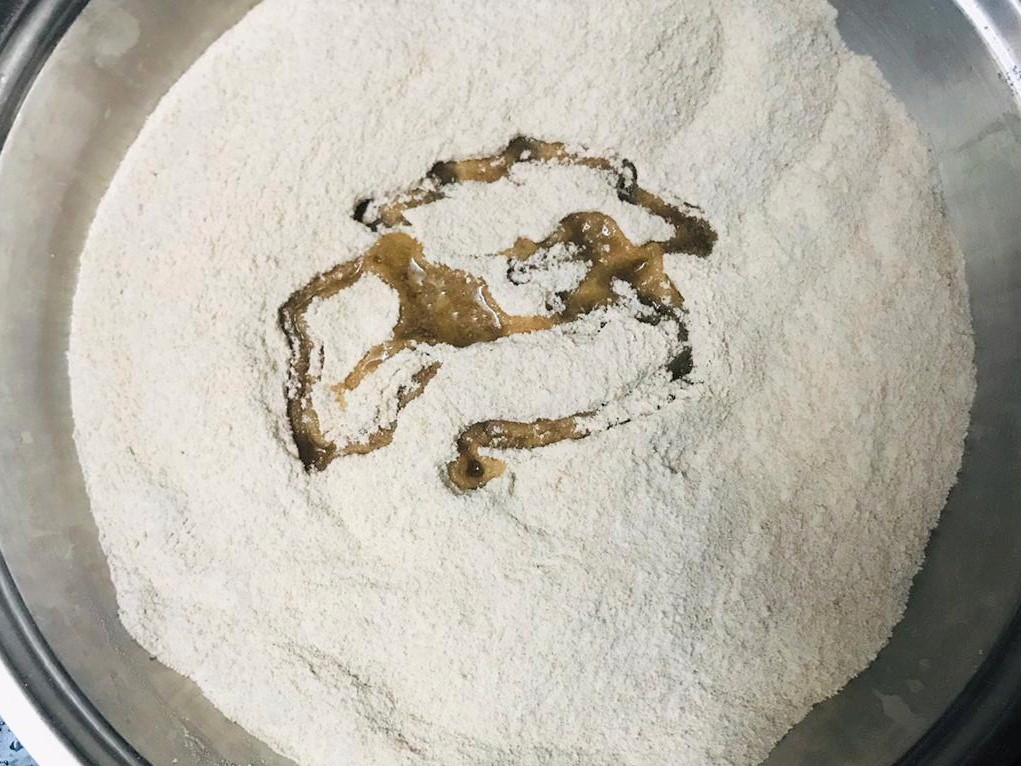 In a bowl mix flour, salt and oil with gentle hands so that the oil is evenly mixed in the flour.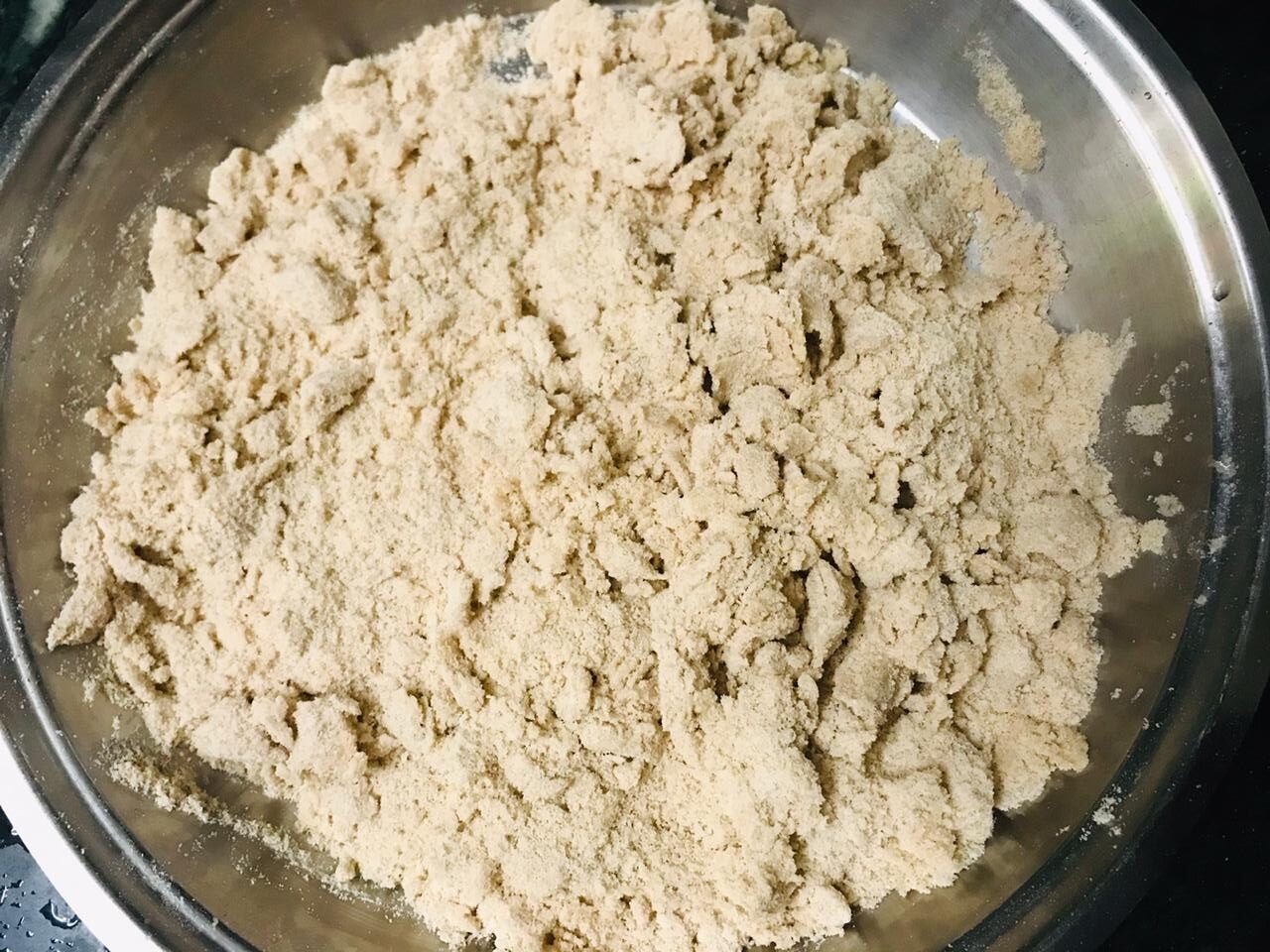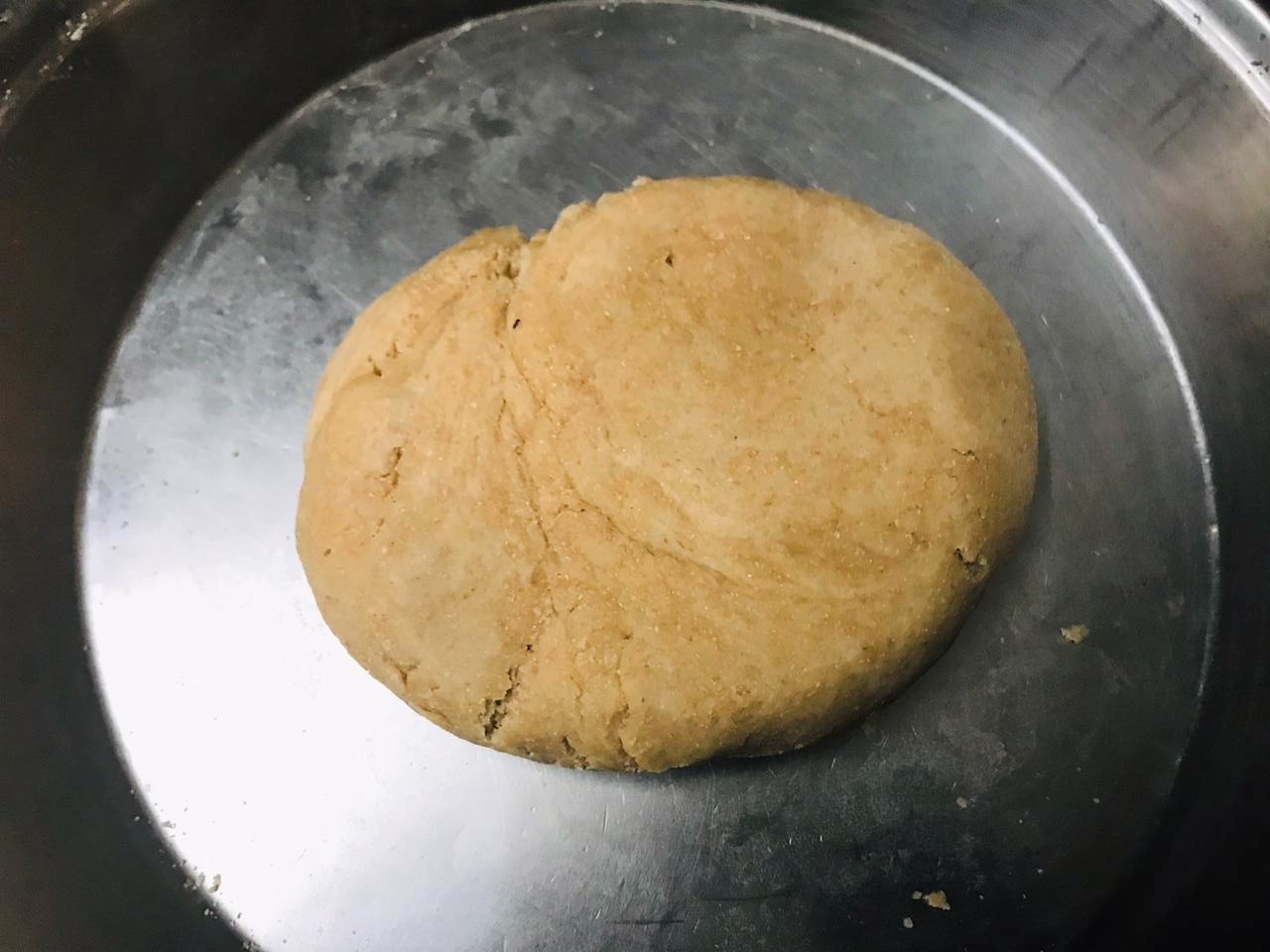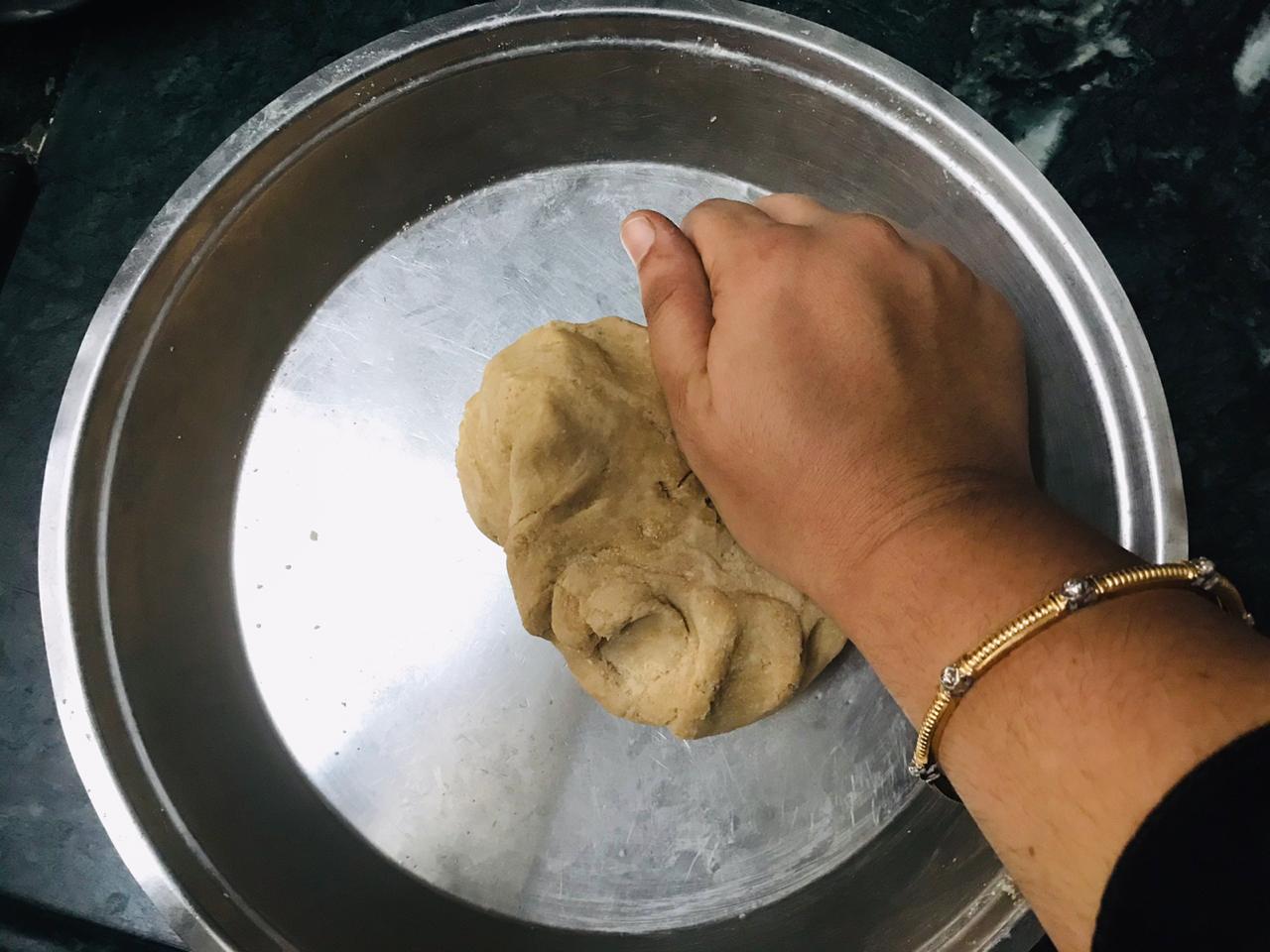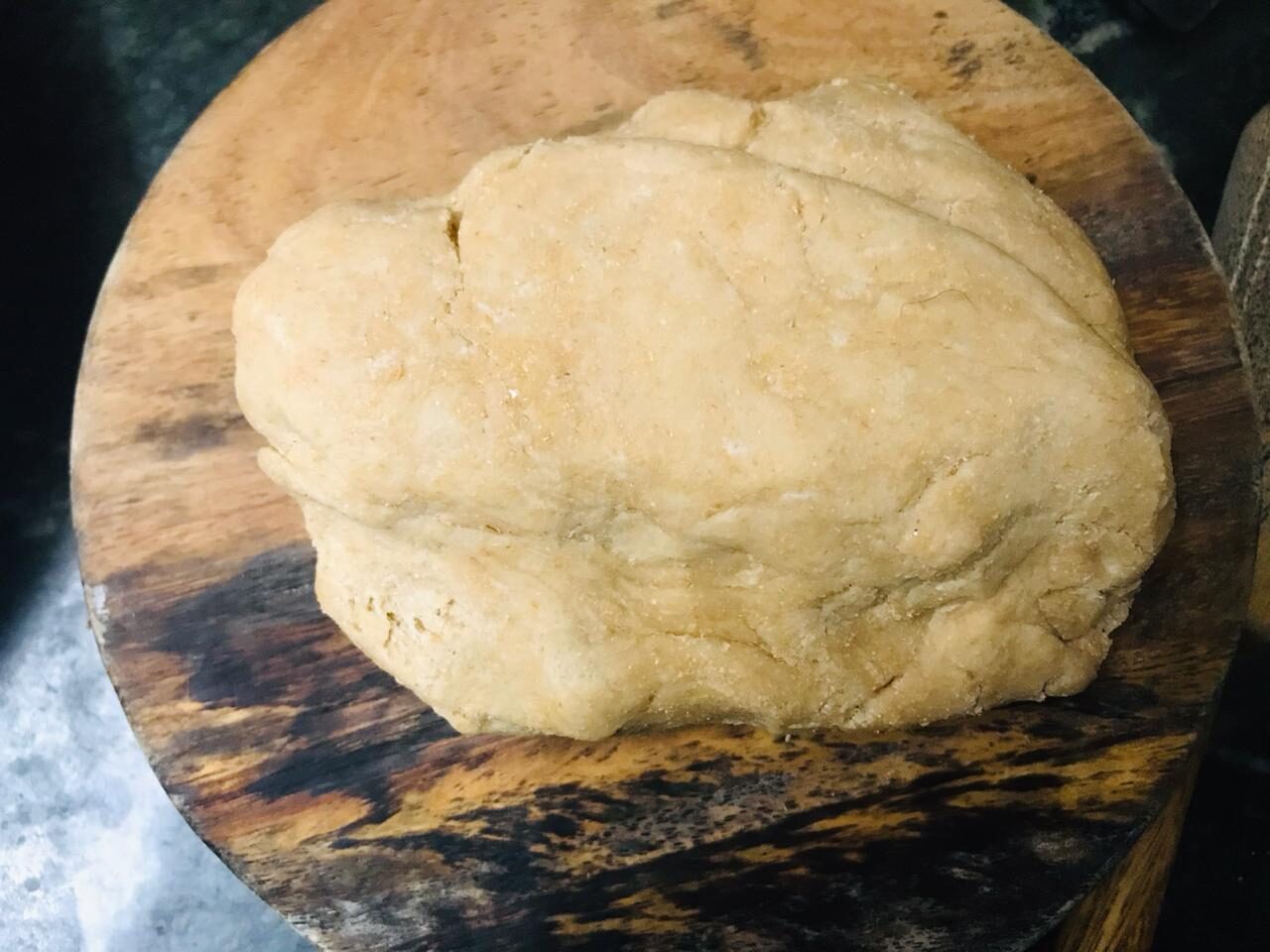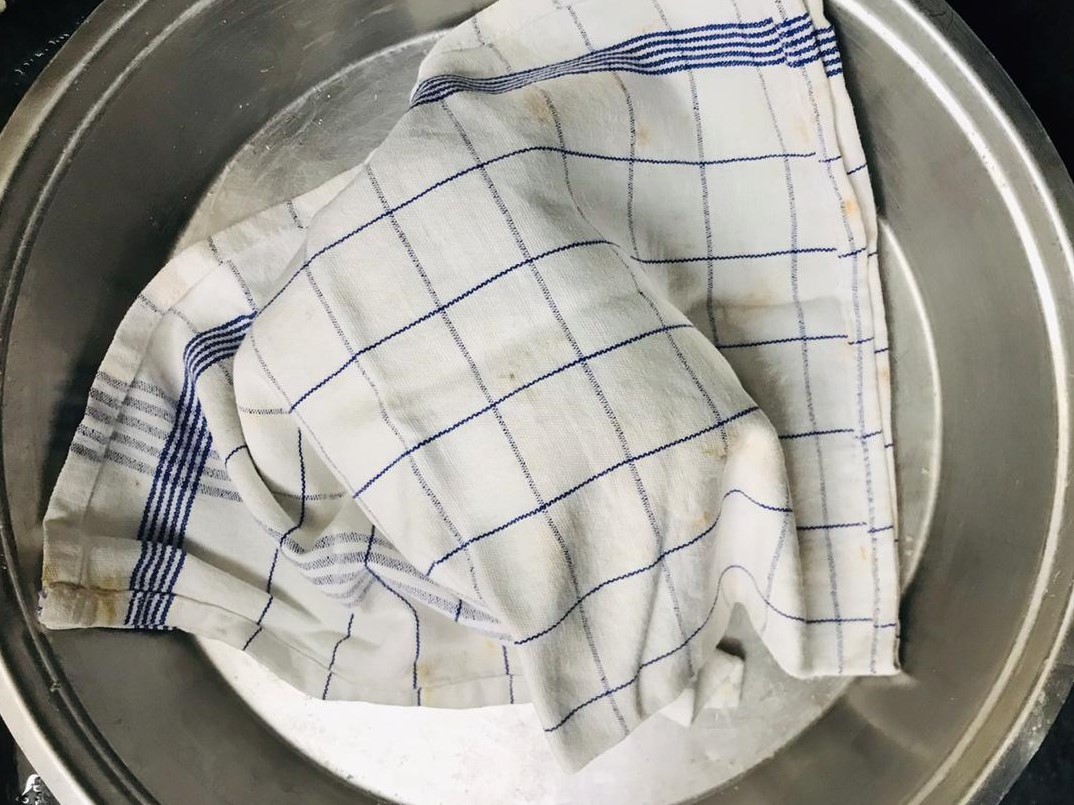 Slowly add water to the flour and knead it to form a hard dough. Let it rest for about 10-20 minutes covered with a wet cloth.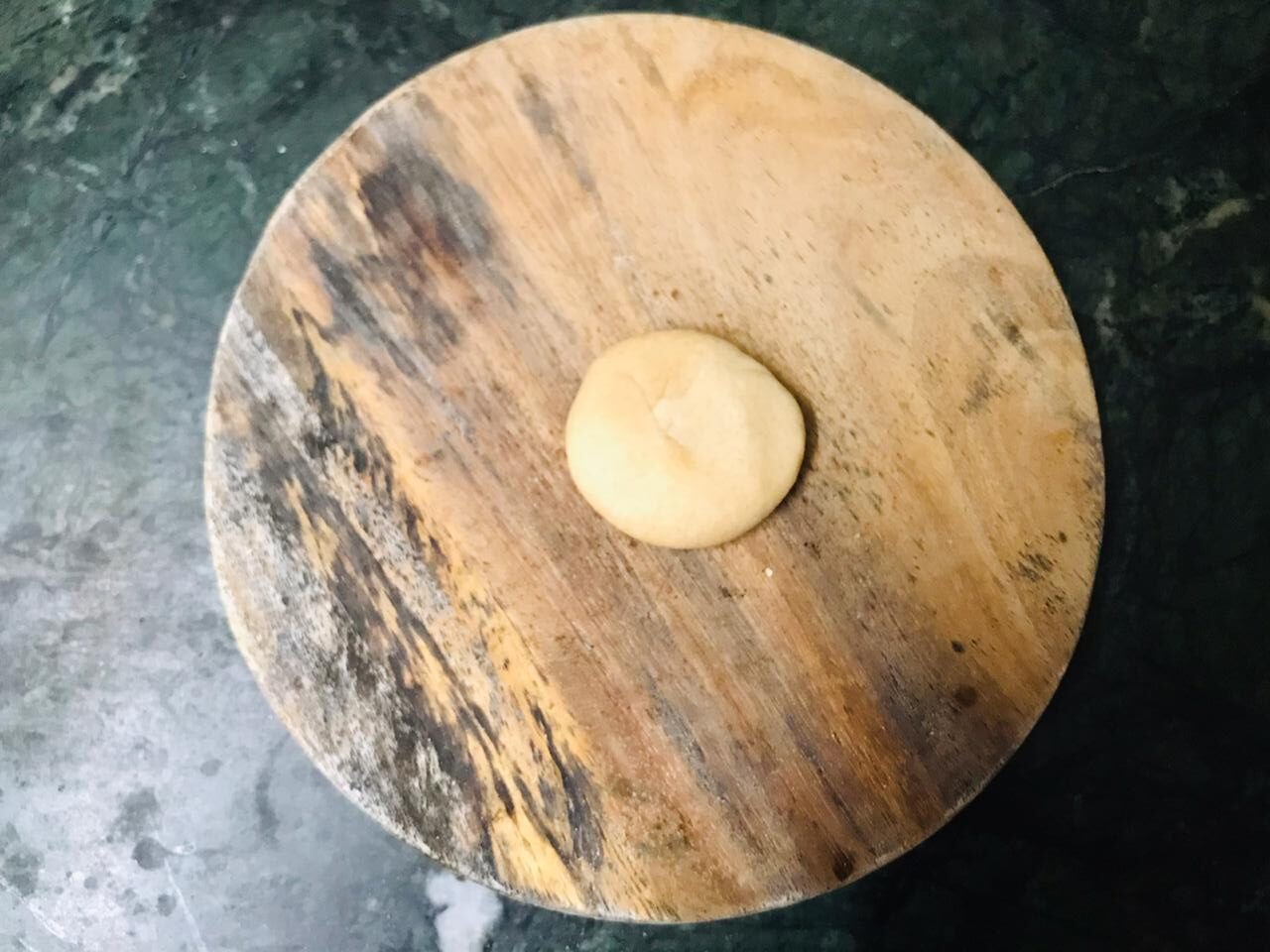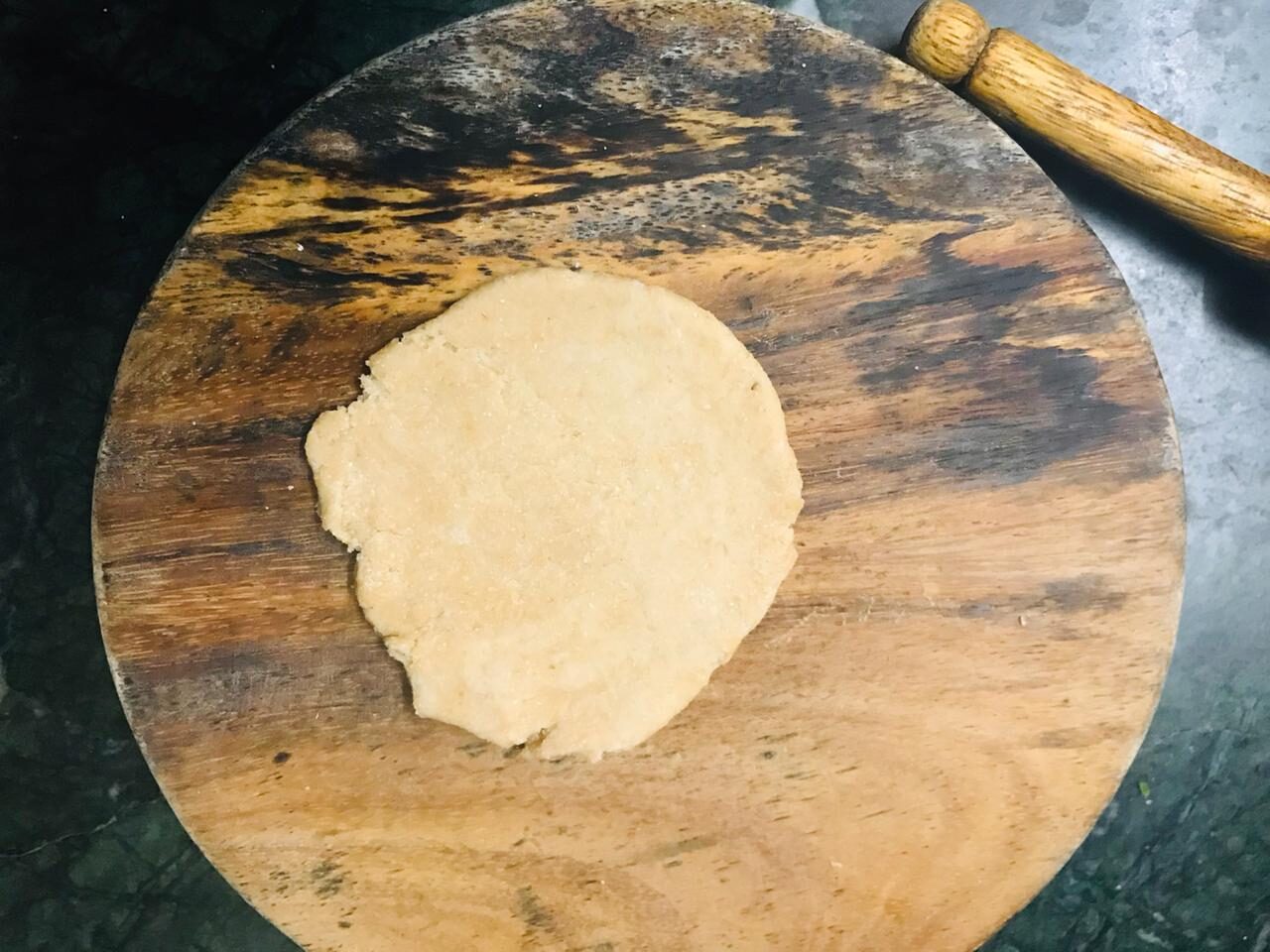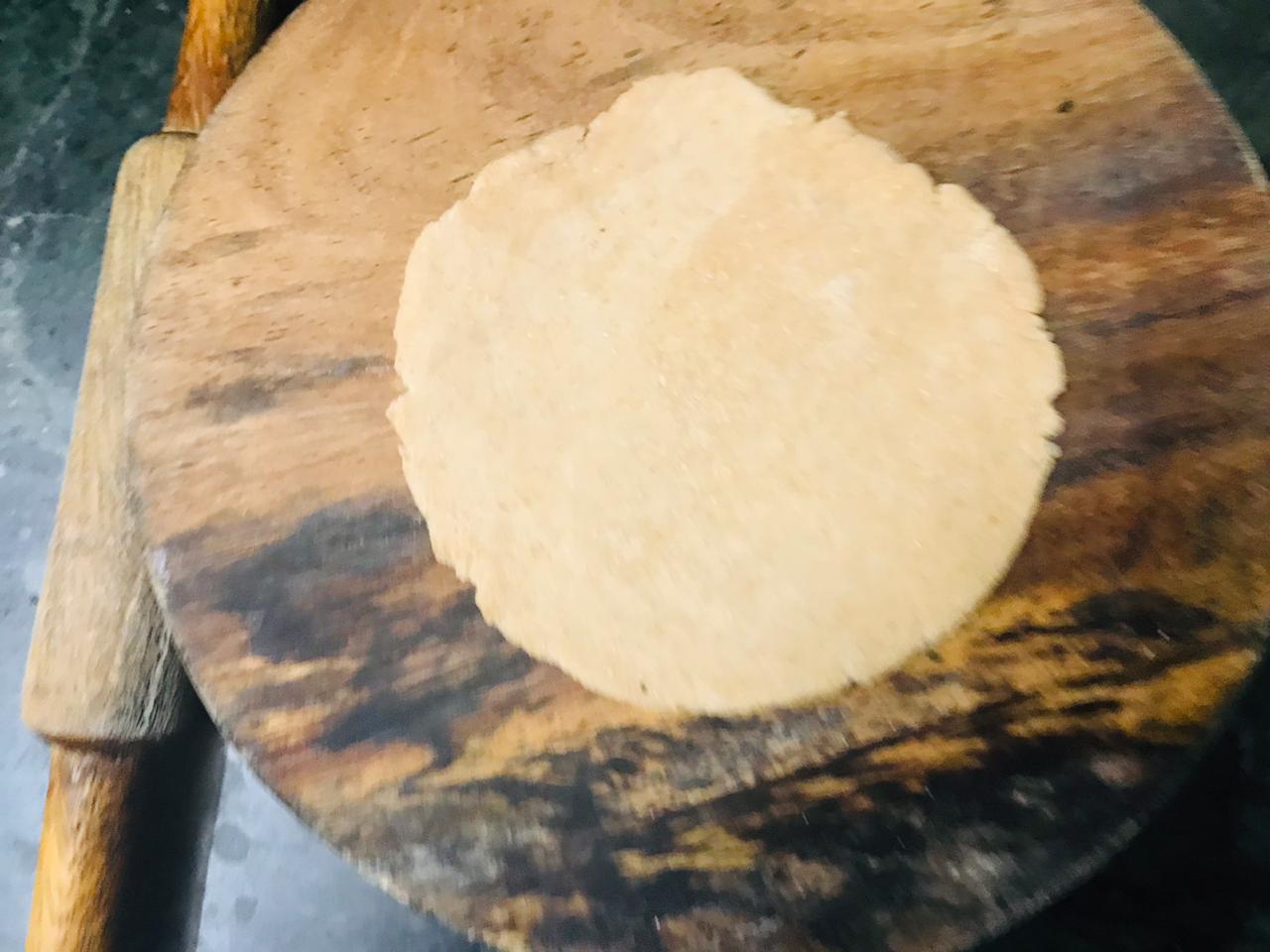 Knead the dough again and pinch out 8 balls out of the dough. Place the balls on the working surface and roll the balls with the rolling pin into 3-4" diameter circle. The bhakri's should be around 3-4 mm thickness.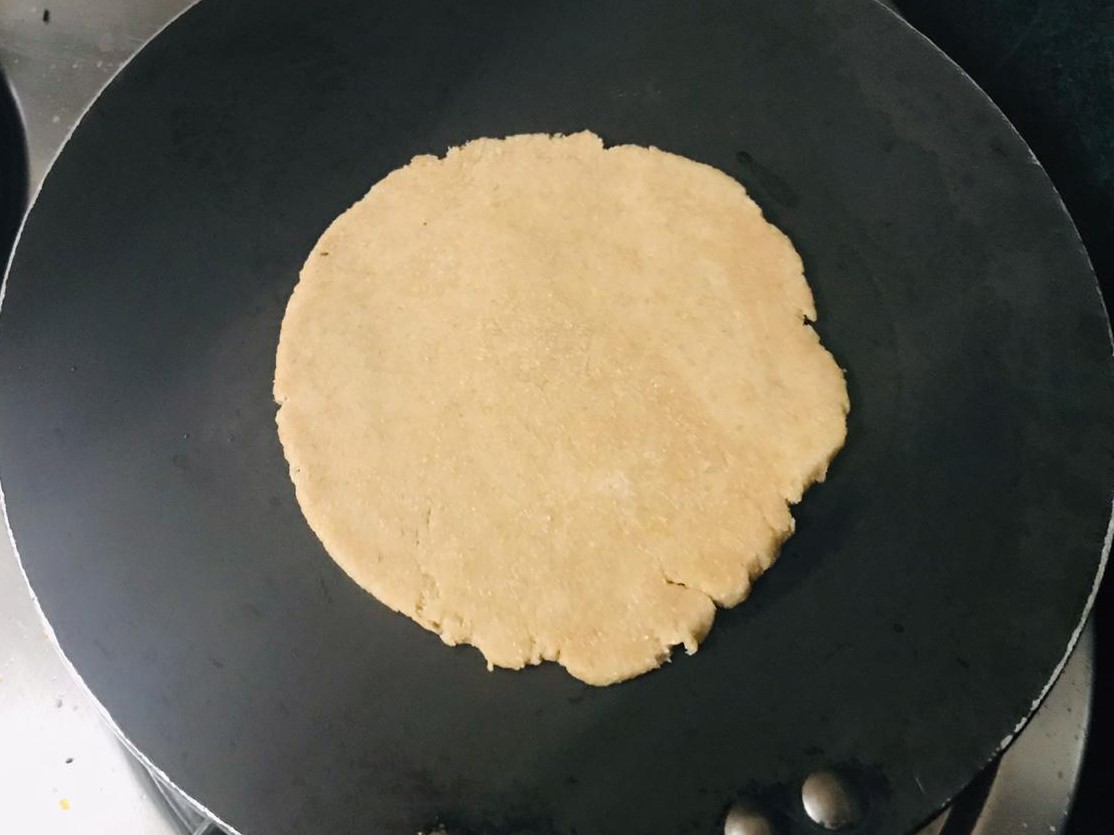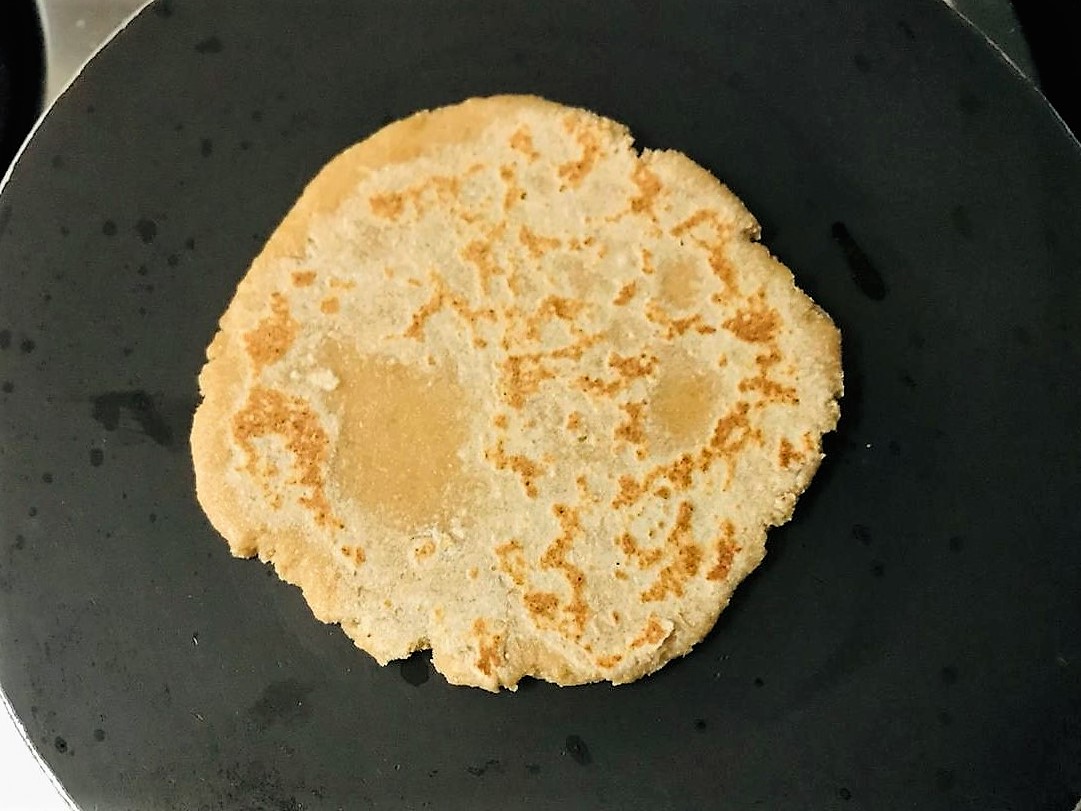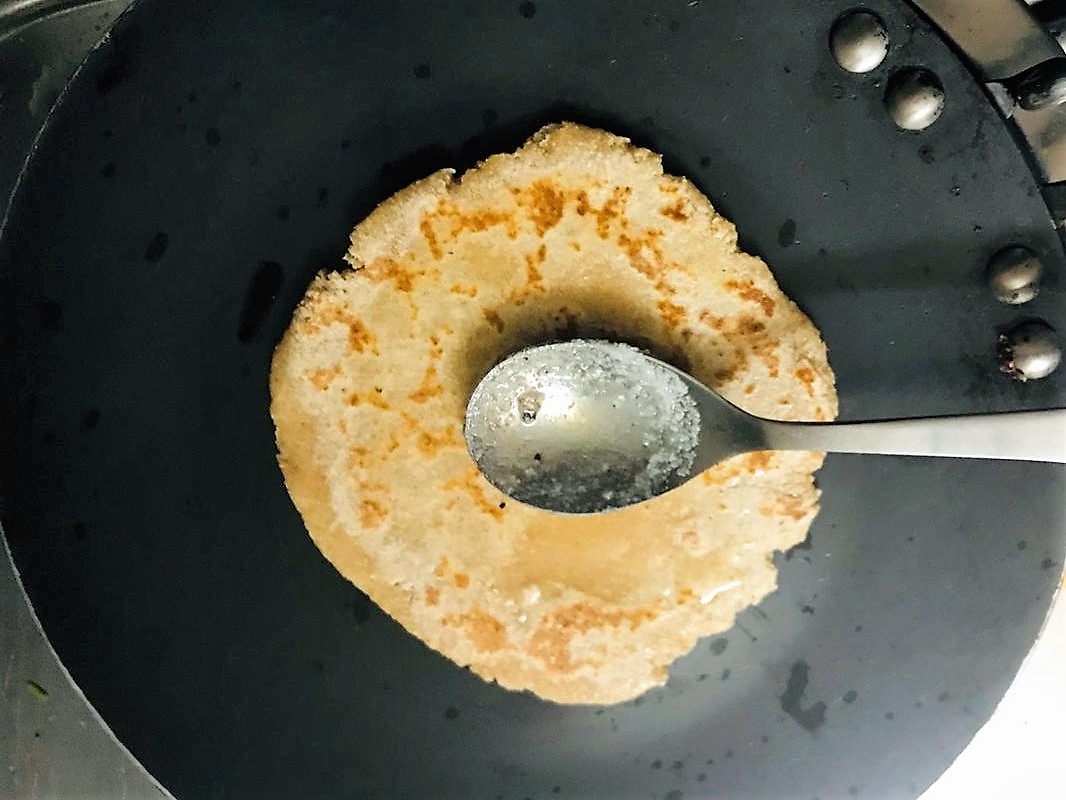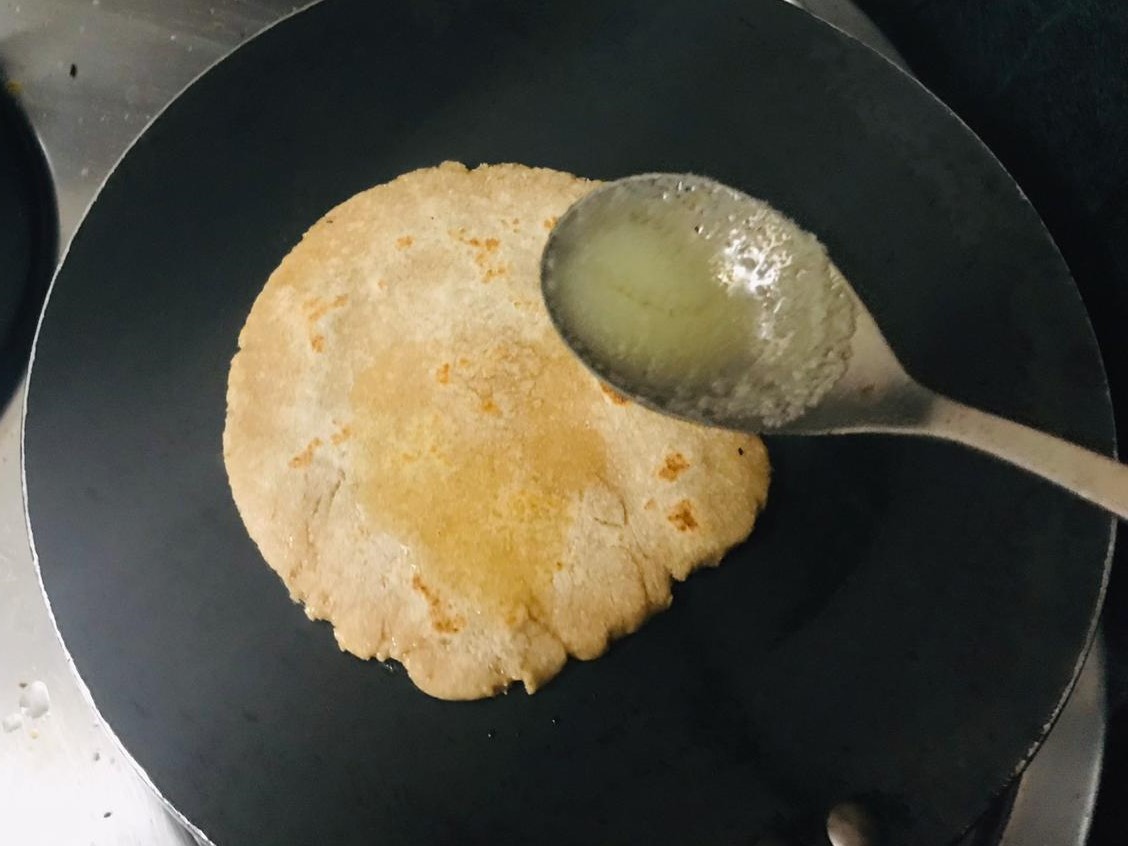 Preheat a tawa/flat pan. Slide the rolled bhakri on the tawa/pan on low heat. Flip the bhakri after a minute to cook the other side.
Spread ¼ teaspoon ghee on the bhakri and flip it to the other side and spread ¼ teaspoon on this side.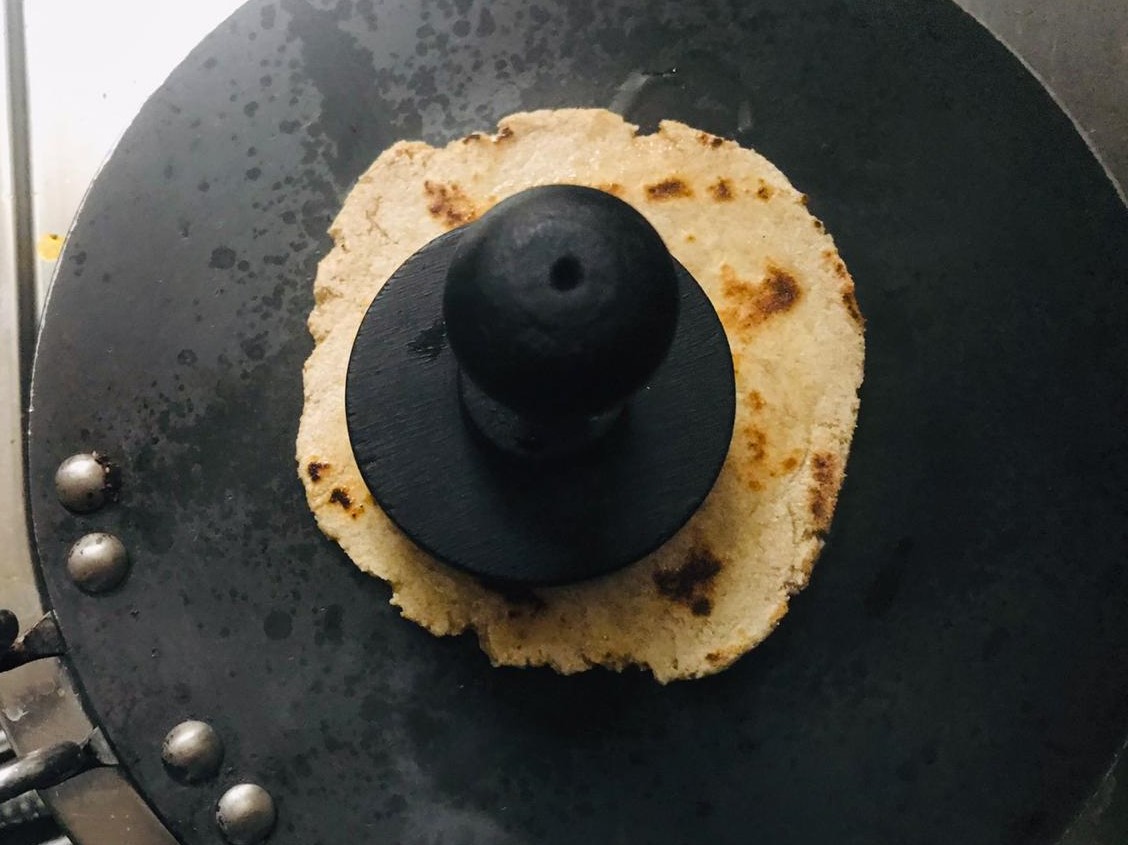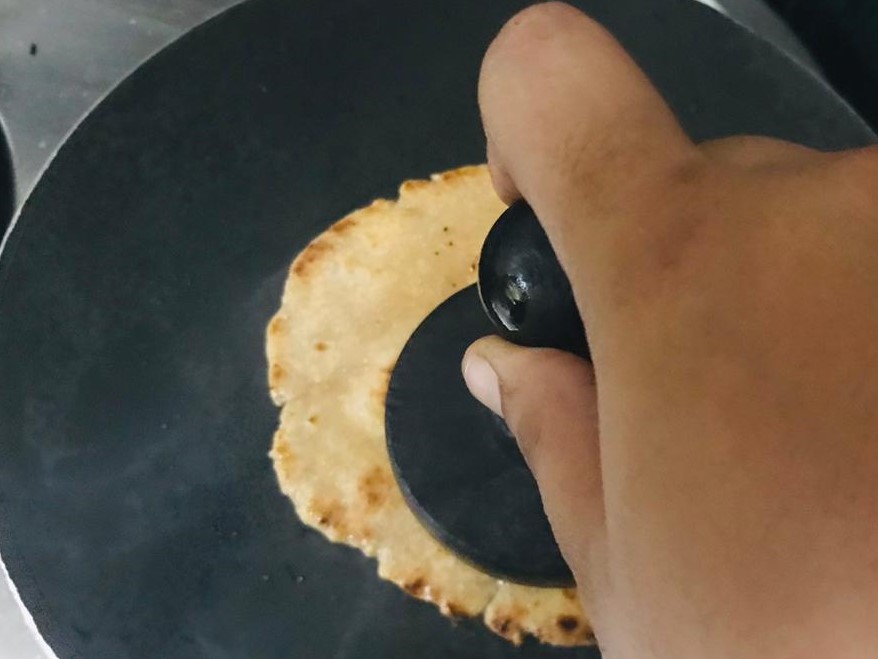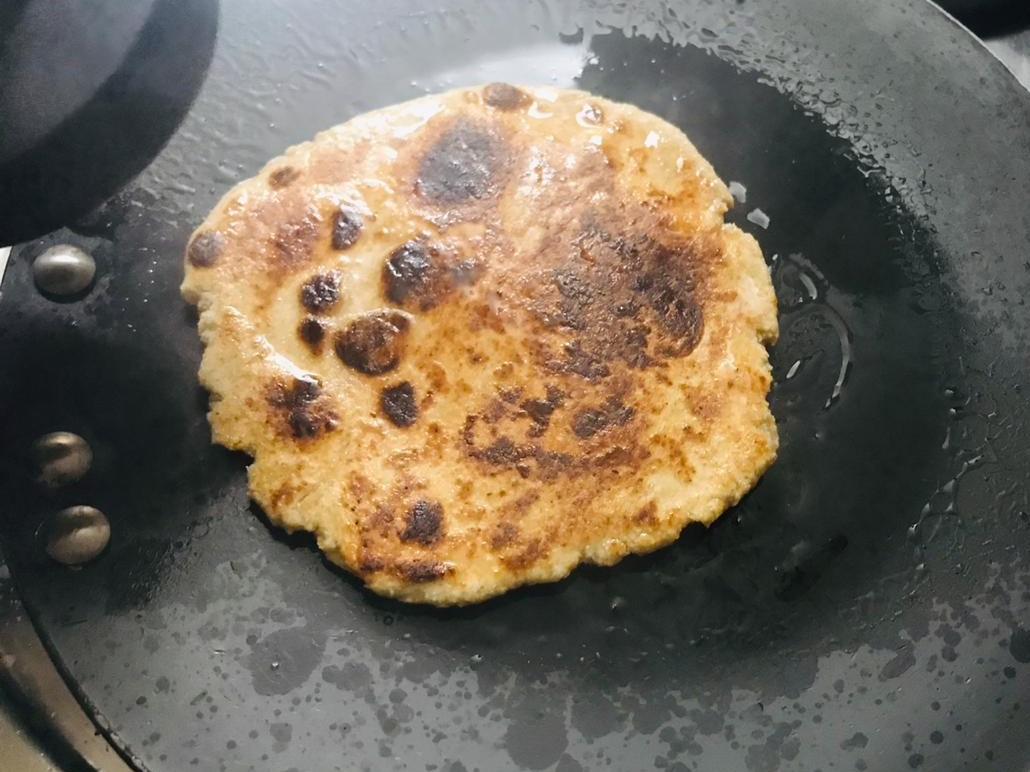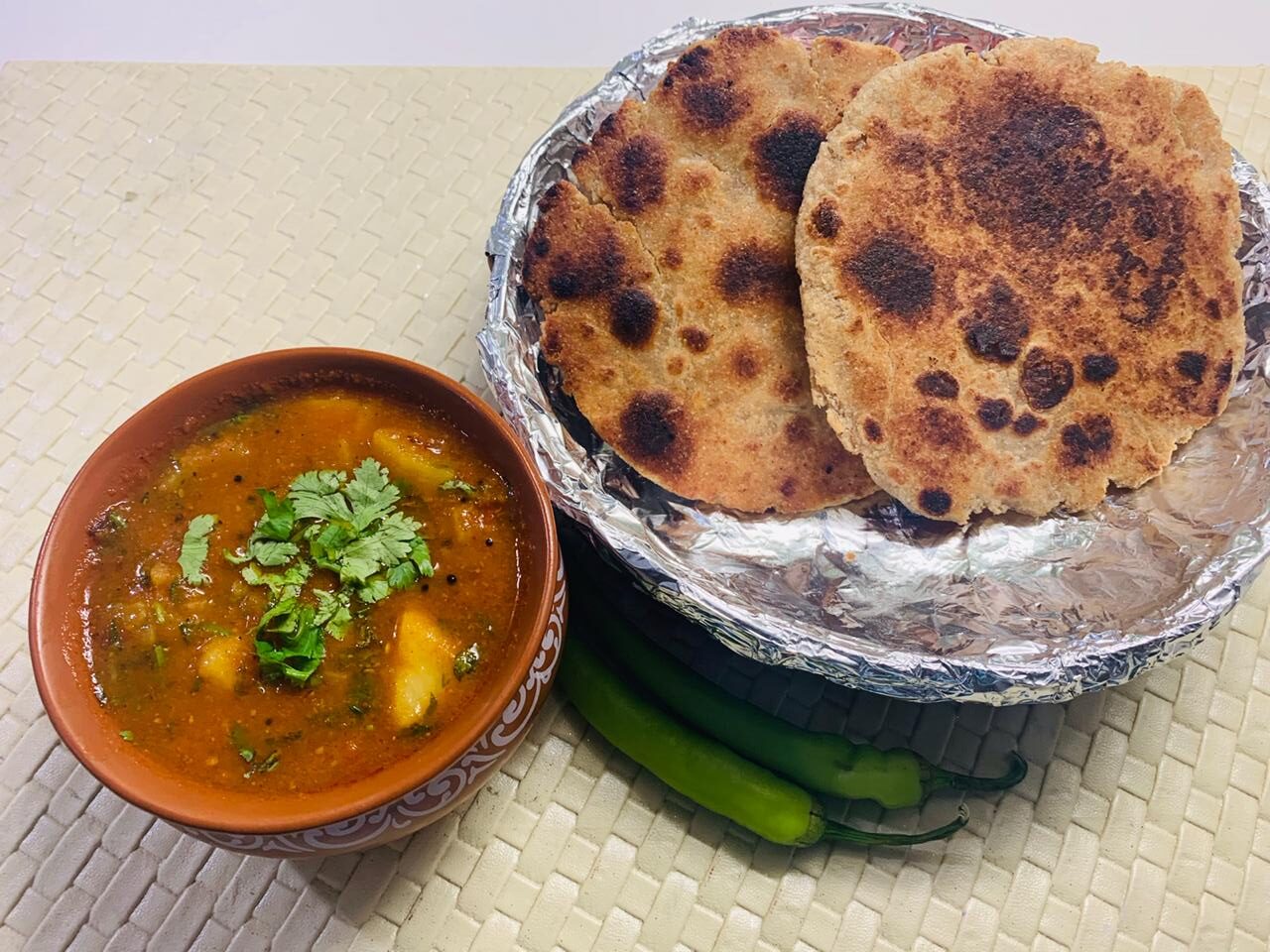 Keep flipping the bhakri every 15-20 seconds to cook on both sides by pressing it until it is golden brown and crisp. It should take around 3-4 minutes.
Serve it hot.