Lal Mirch Ka Achar
Lal Mirch ka Achar or Red Chilli Pickle is a very popular and traditional Indian Pickle made with thick red chillies. Red chillies are called 'Lal Mirch' in Hindi and 'achar' means pickle hence the name Lal Mirch ka Achar. This pickle is made in North India, especially in the states of Uttar Pradesh and Rajasthan and most popular from the city of Banaras hence is also called 'Banarasi Lal Mirchi ka Char'.
I love this Red Chili Pickle as it is a 'no cooking' recipe. Pickling in the India has a long history, and no Indian meal is complete without of the pickles. Different varieties of pickles are available across India and taste and ingredients differs from region to region. There are many varieties of chill pickles and recipes differ across the country. This particular pickle is prepared using fresh red chillies that are only available during the winters (between November and March) in India. These chillies are typically not very hot, making them perfect choice for pickling.
Depending on the region there are two types of fresh red chillies that are available in India – one which is small and bit plump in shape and the other variety which is long and relatively less plump. Both chillies are fine for this recipe.
This is my mother-in-law's recipe and it always come out perfect. Although traditionally it is made with whole chillies- I prefer to chop them as I find more convenient while eating and also there is no wastage of pickle if someone wants smaller portion.
This recipe is enjoyed with recipes like Palak Poori, Aloo Paratha, Moong Dal Kachori, Besan Kachori and Matar Kachori.
Ingredients
500 grams red chillies
75 grams fennel seeds
100 grams mustard seeds
25 grams fenugreek seeds
100 grams salt
2 tablespoons red chilli powder
2 teaspoons turmeric powder
2 teaspoons garam masala
Juice of 4 lemons
2 teaspoons cumin powder
1 cup mustard oil
1 teaspoon asafoetida
Directions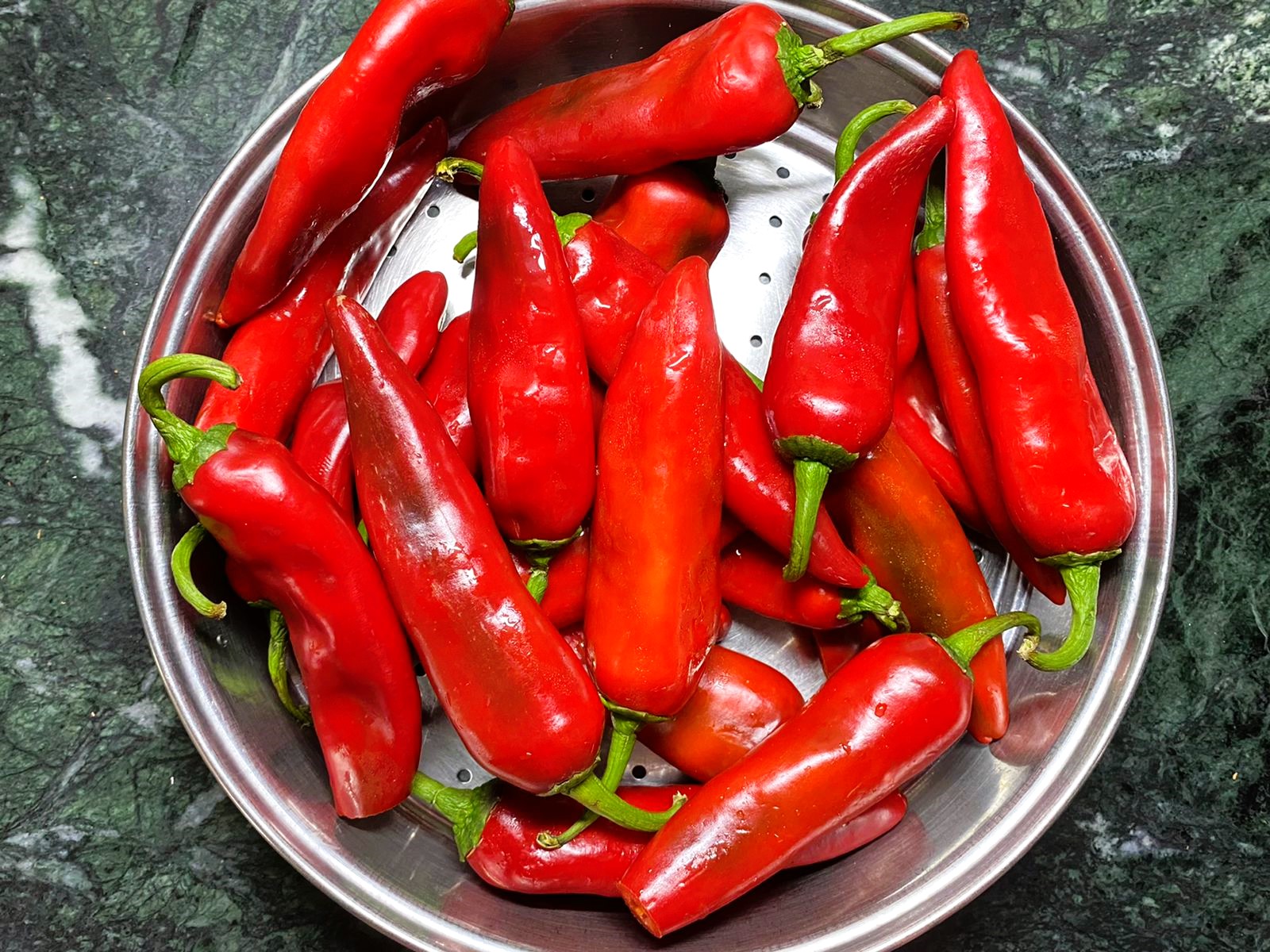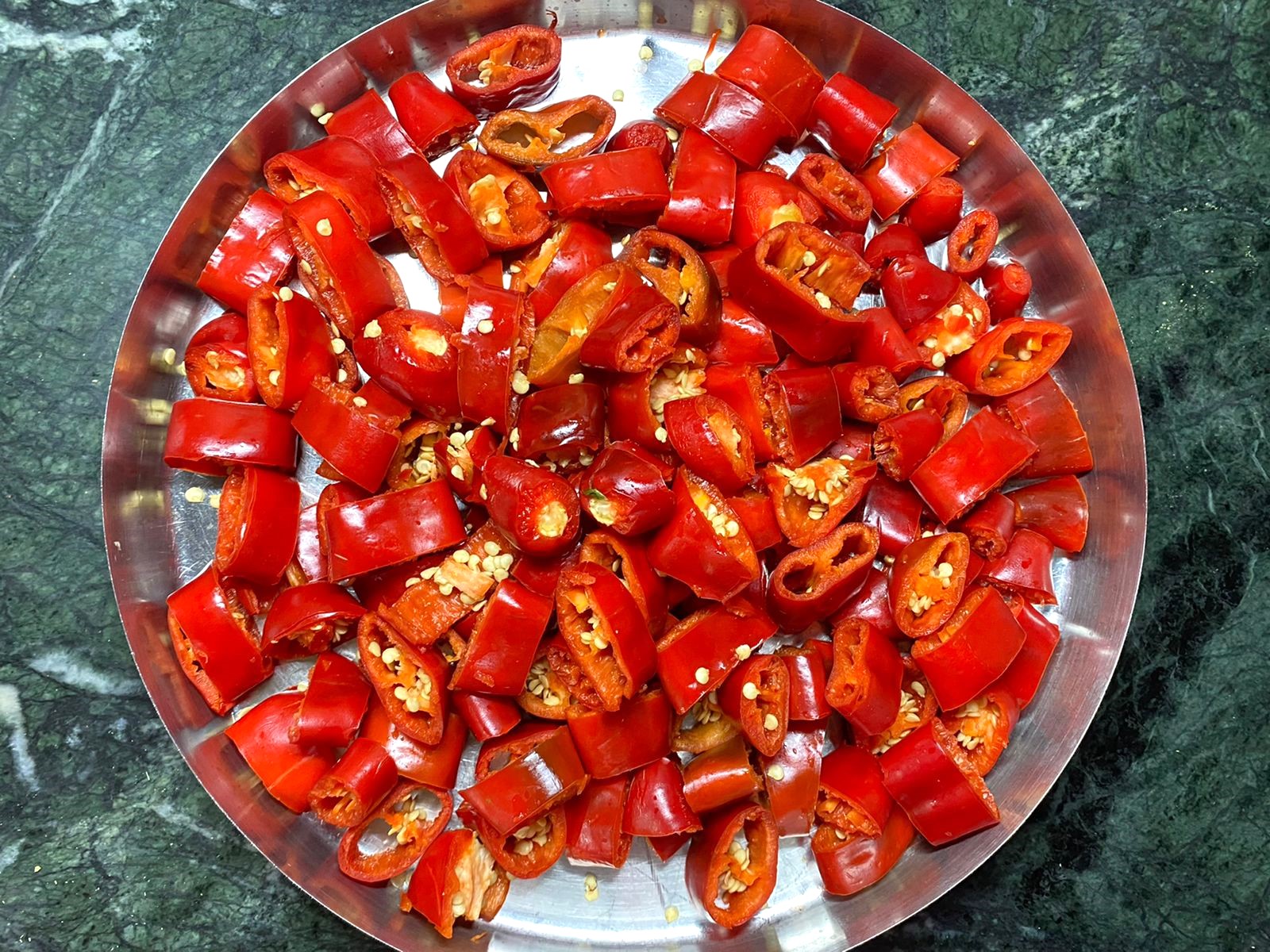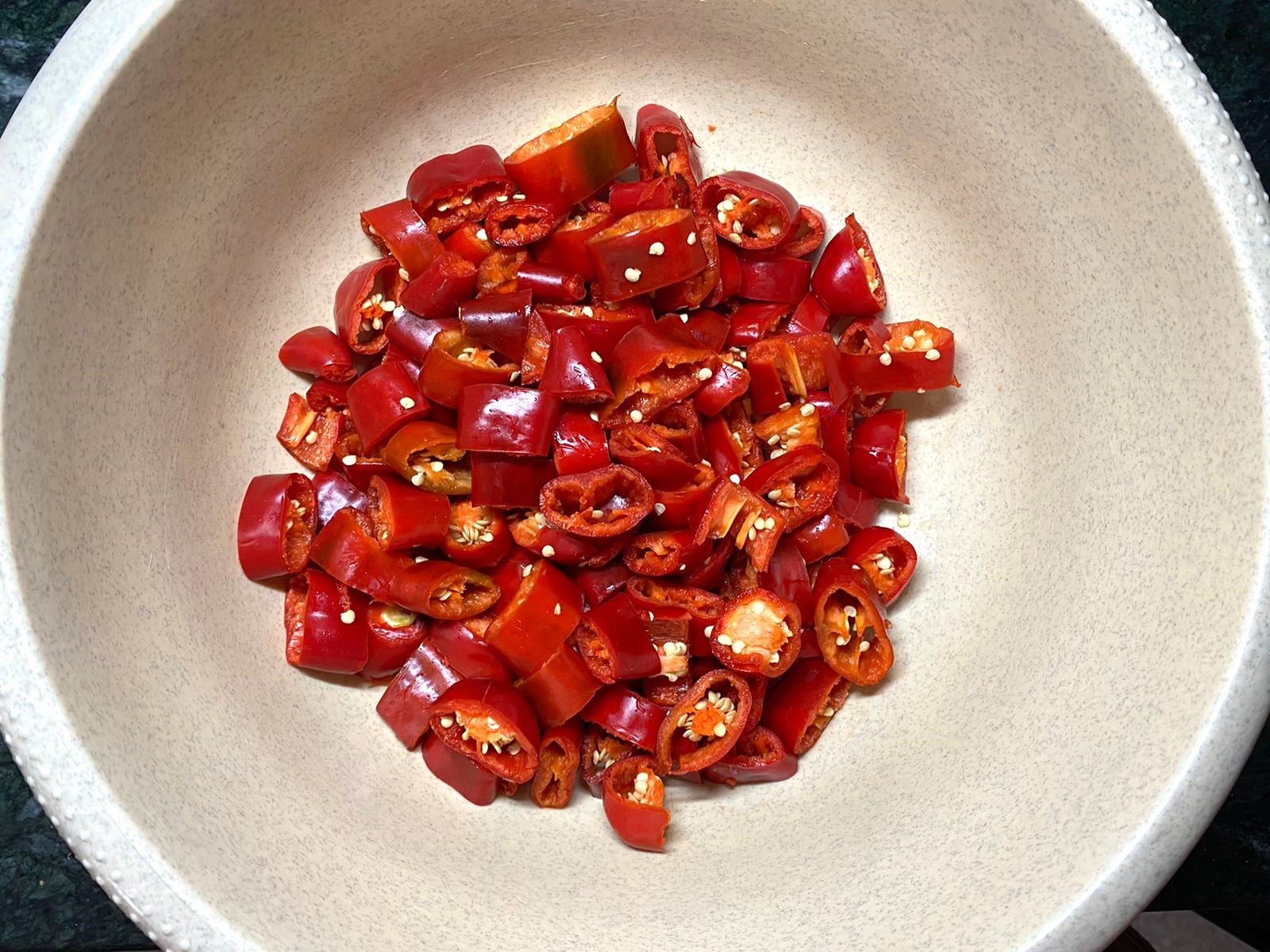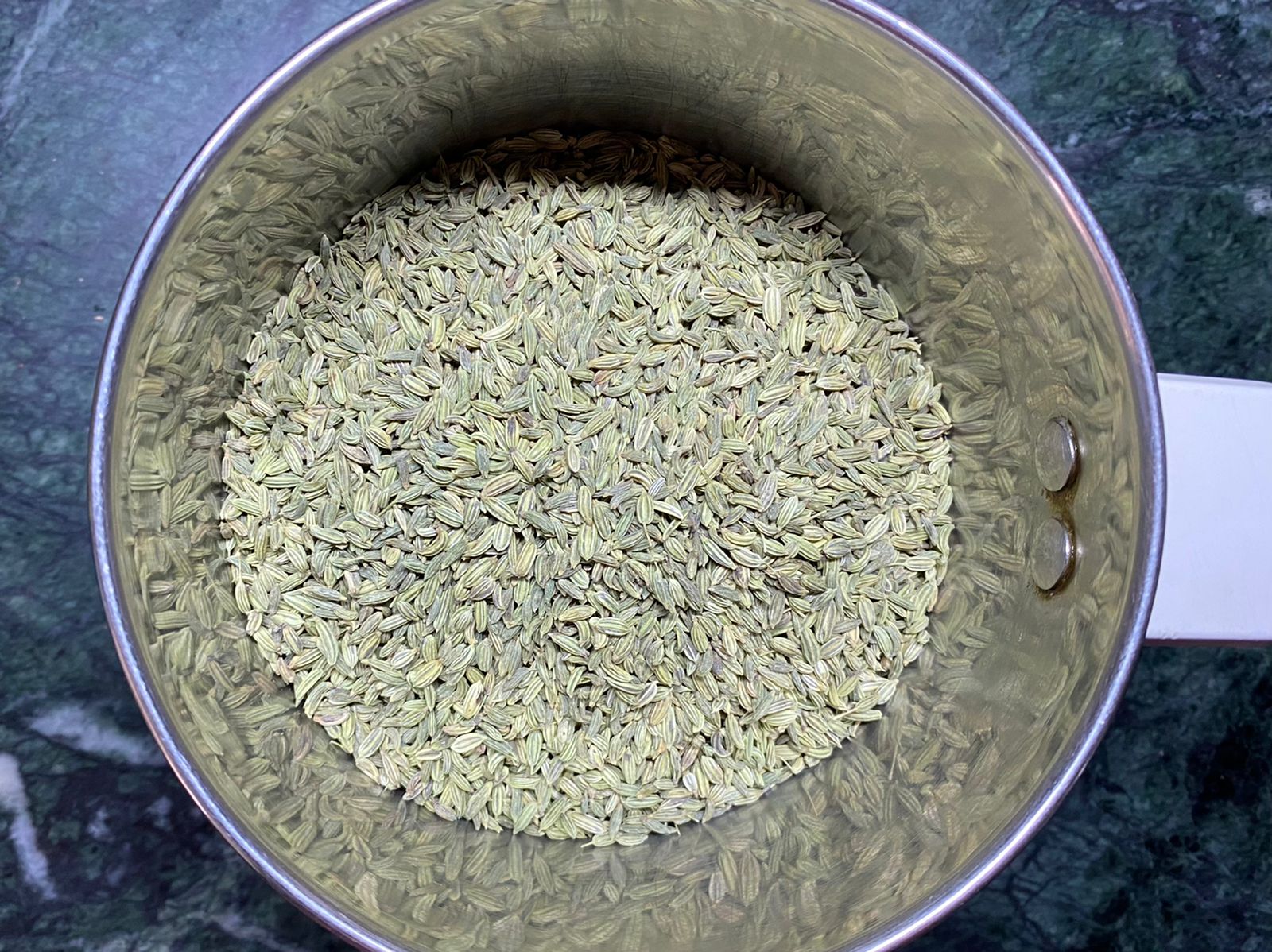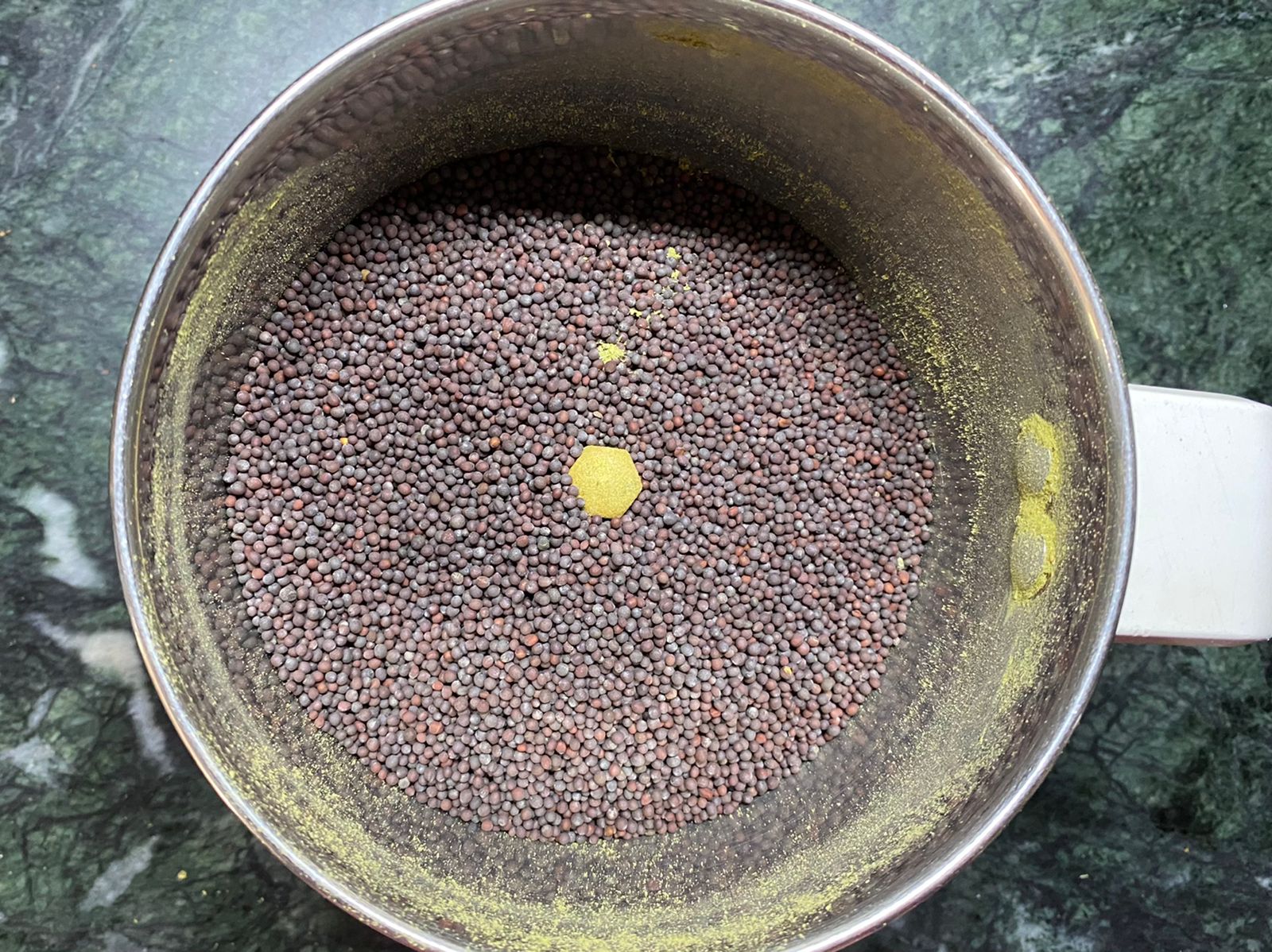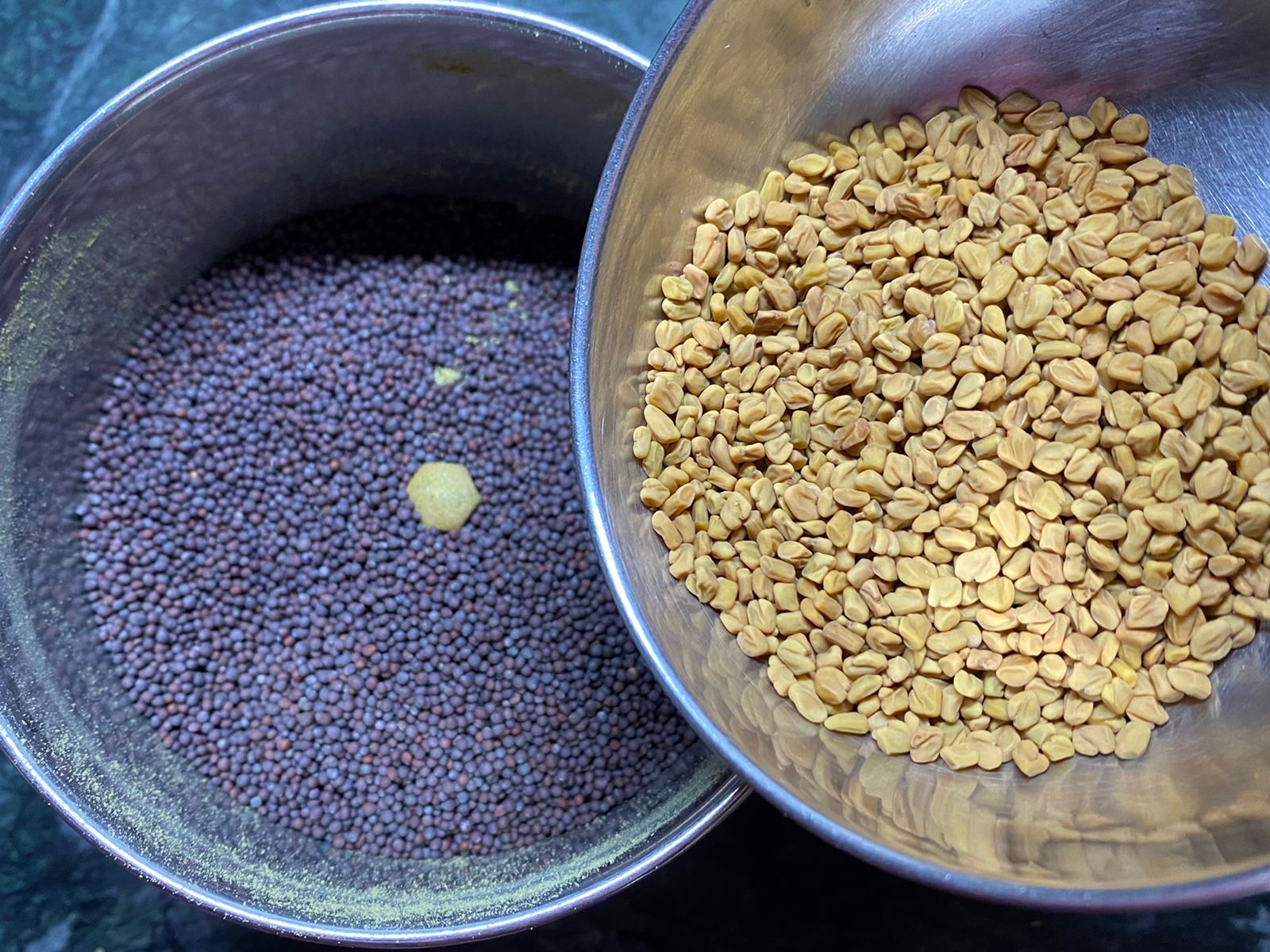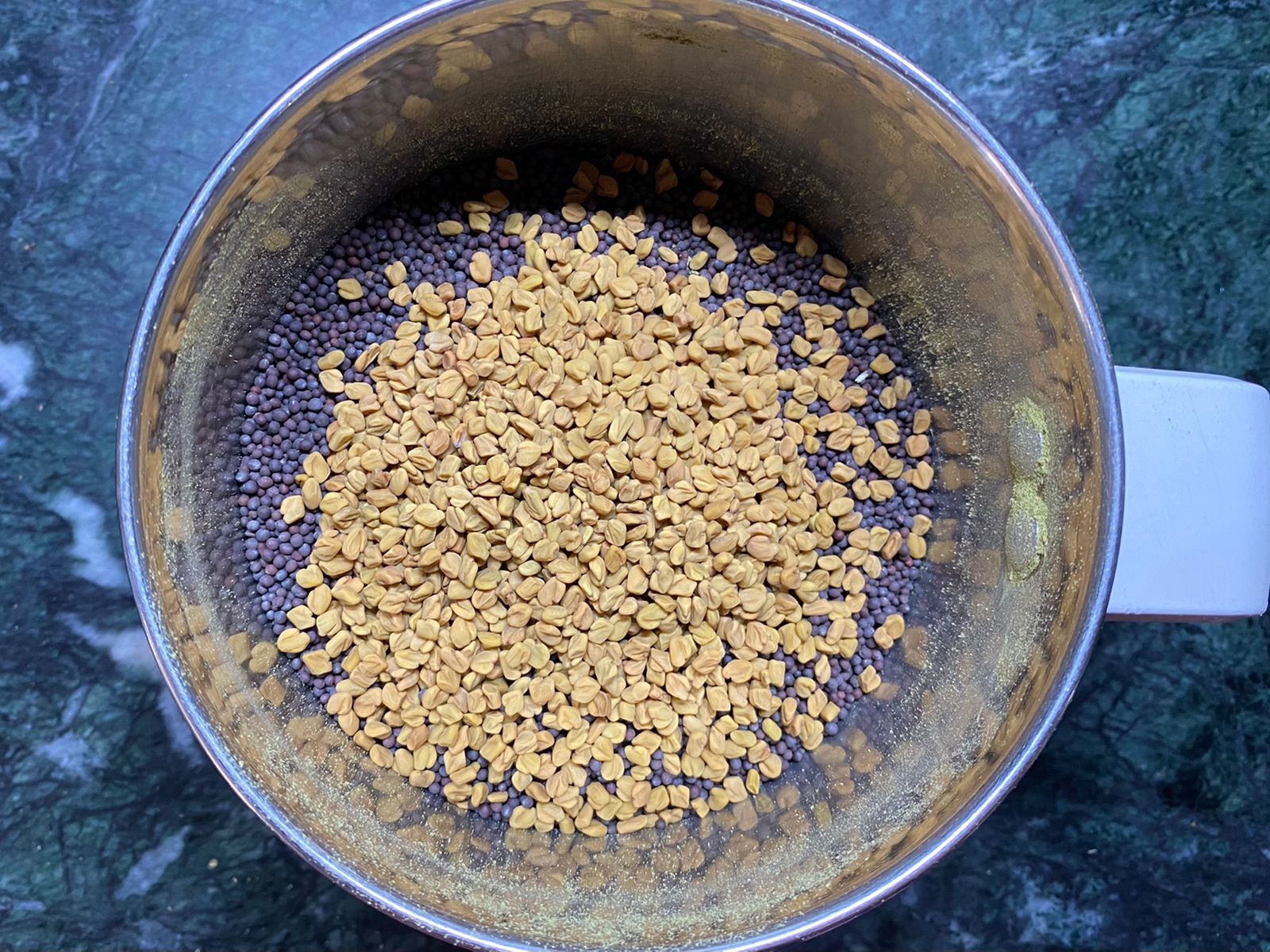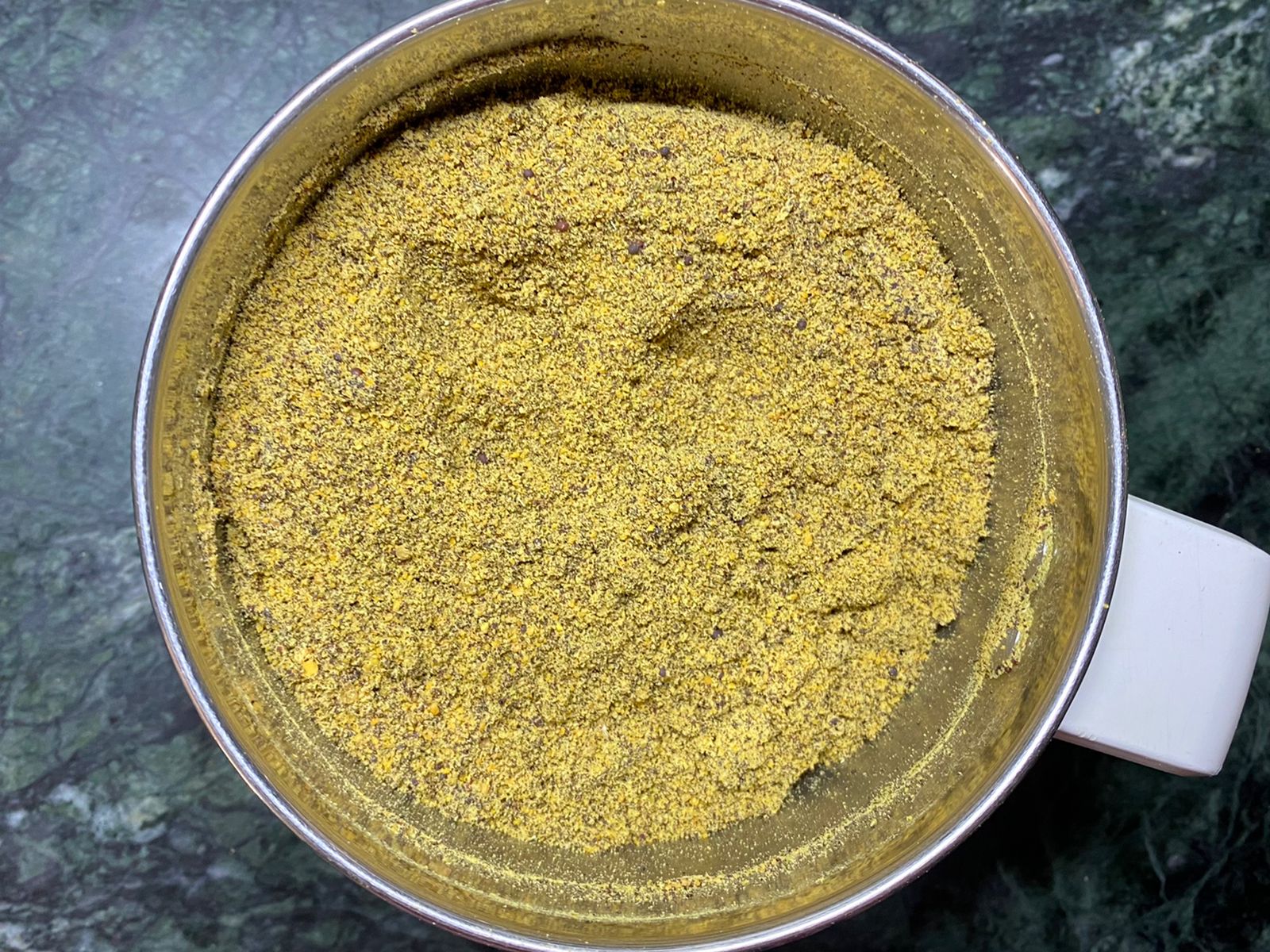 Wash and dry the red chillies with a cloth. Remove the crowns of the chillies and chop them in 1 cm or bite size pieces. I prefer to keep the seeds and pith of the chillies as it adds on to the flavour.
Empty it in a container and keep it aside.
Grind the fennel seeds, mustard seeds and fenugreek seeds to a fine powder.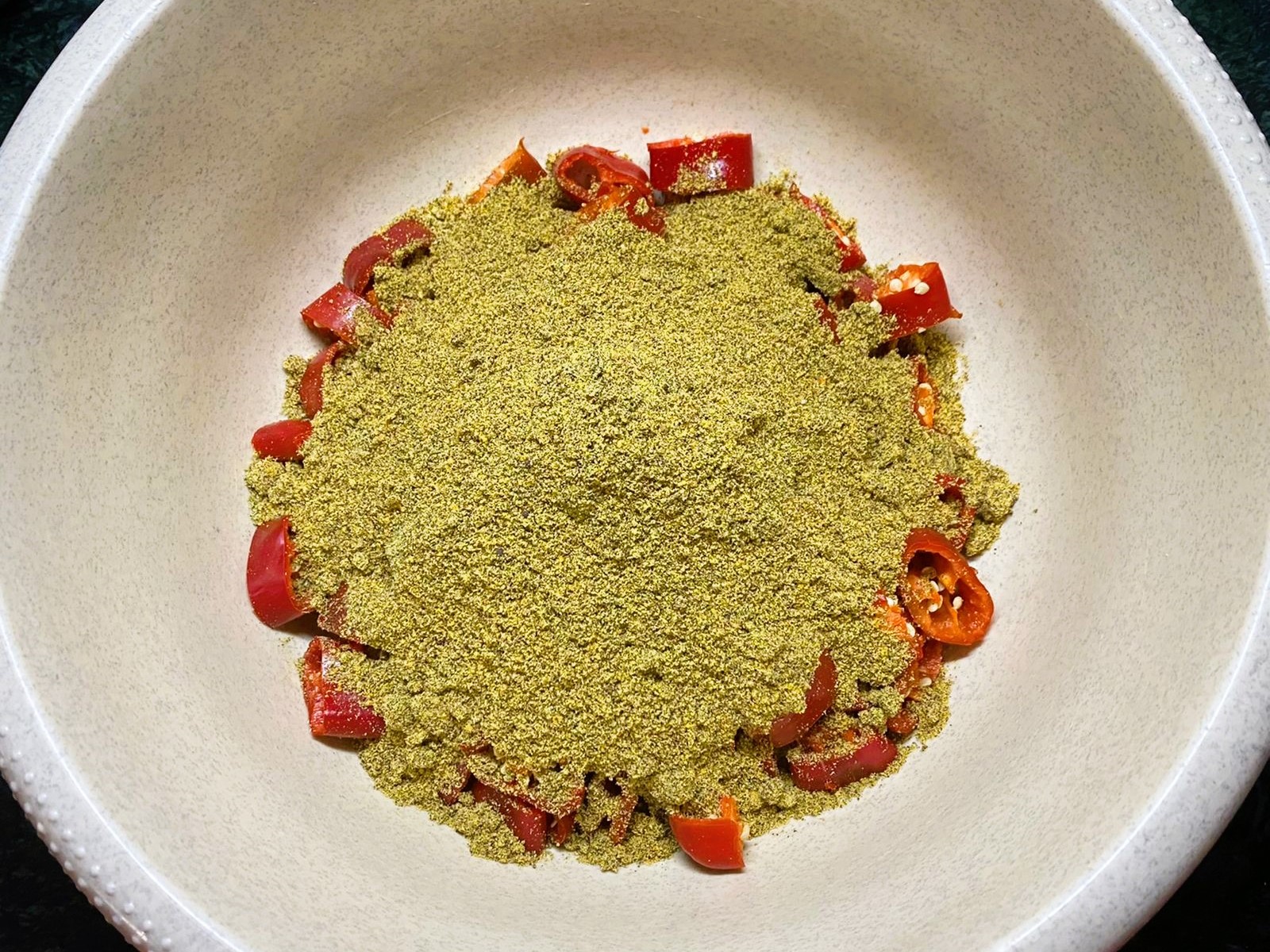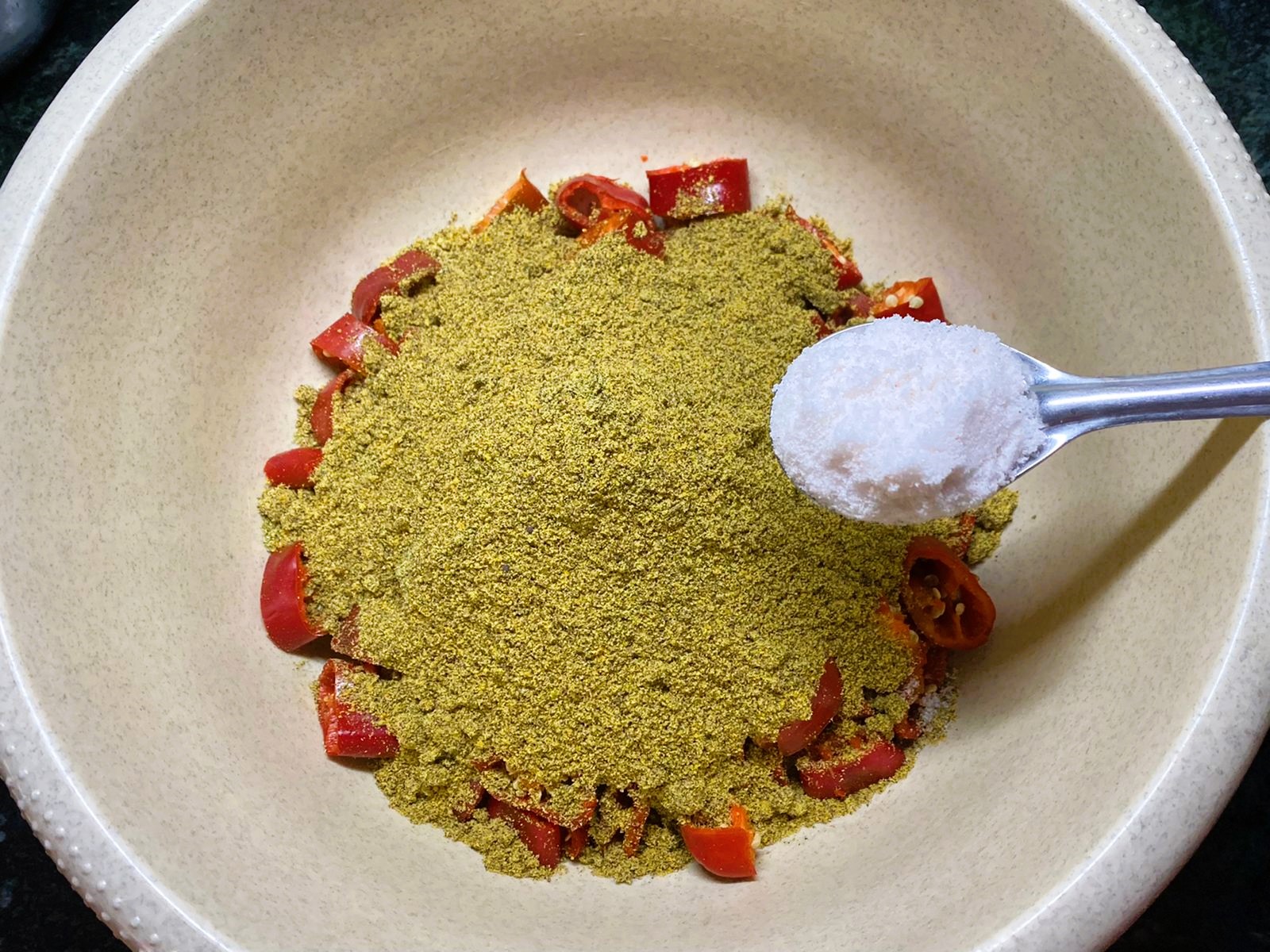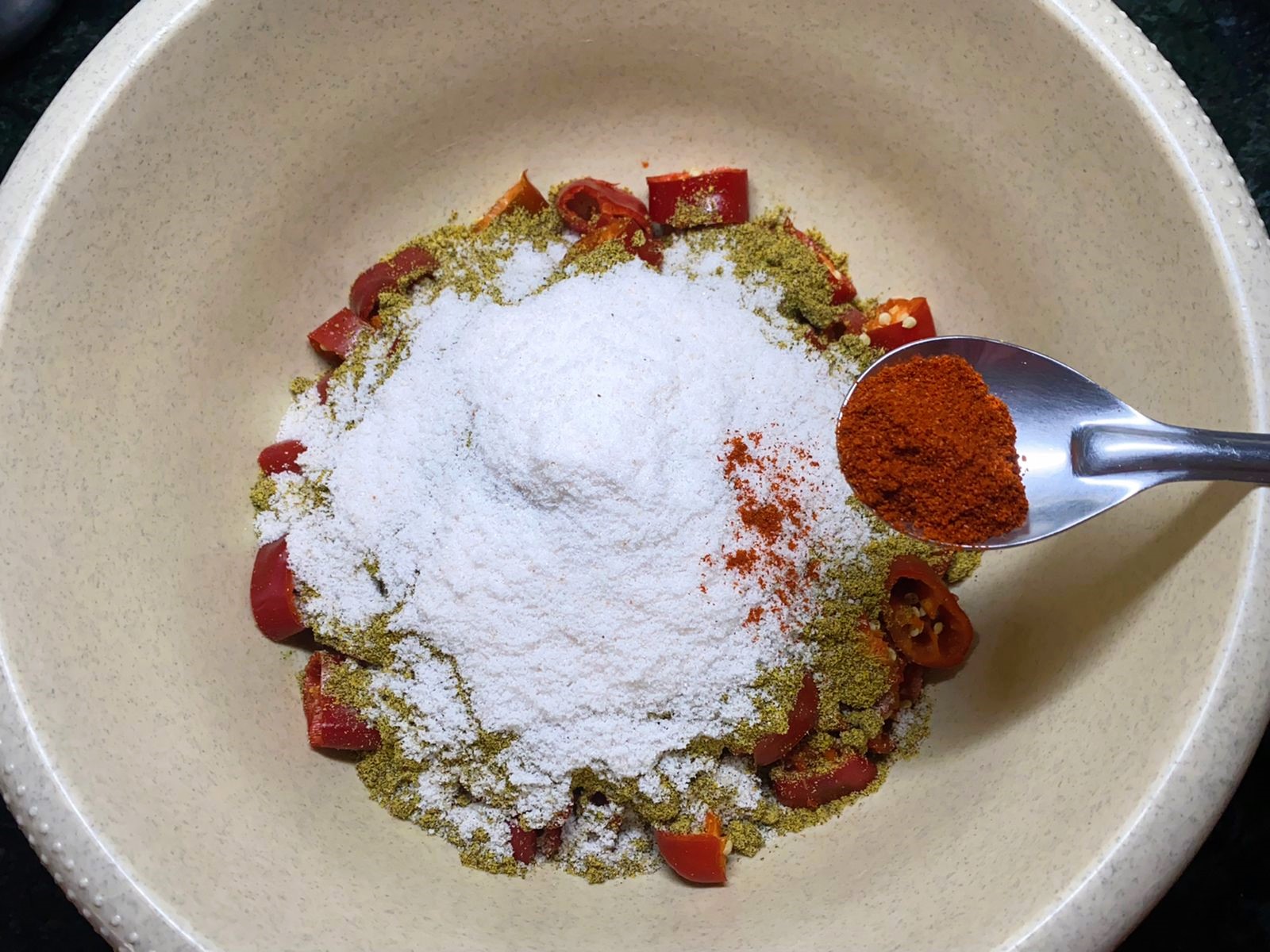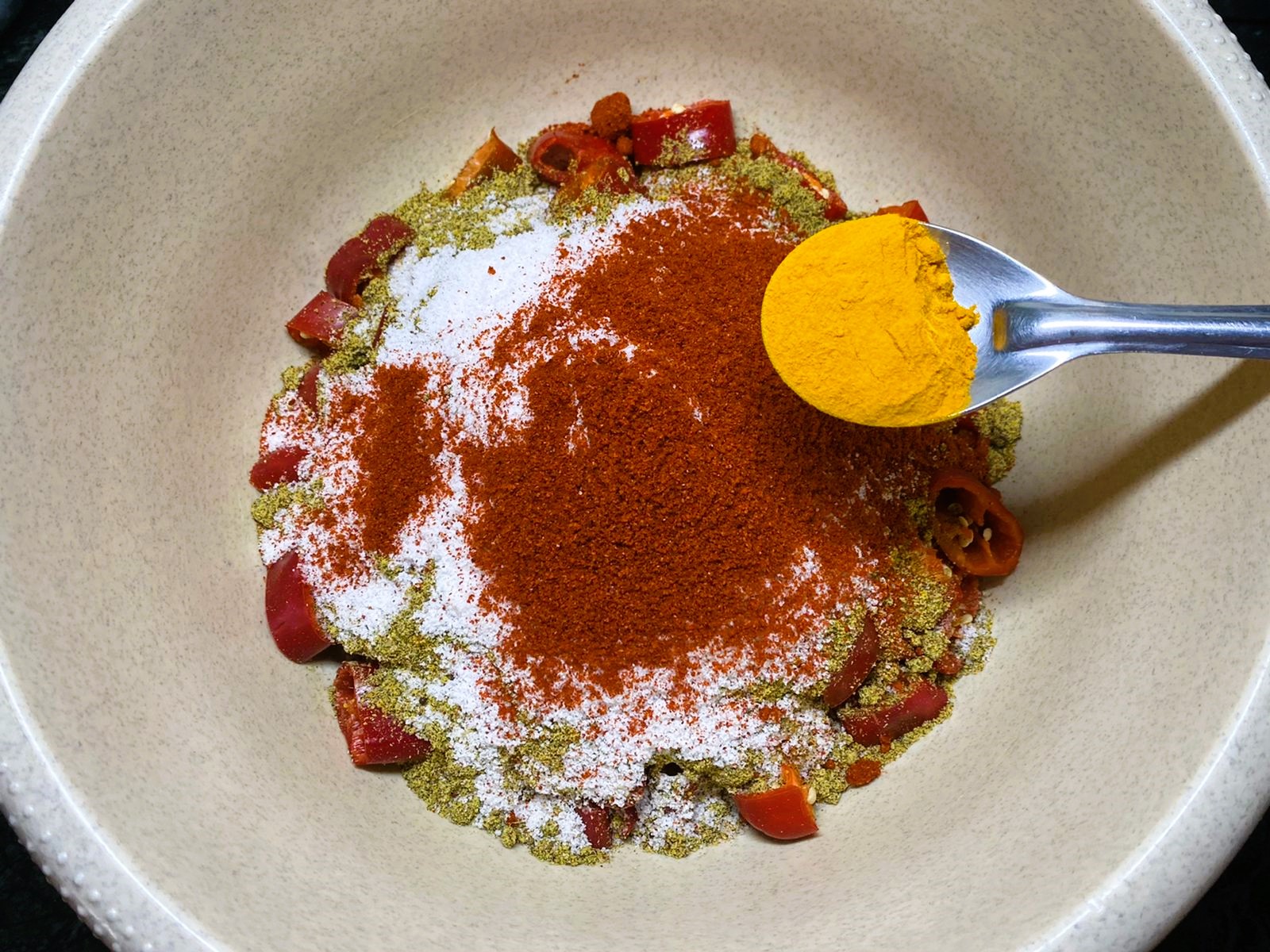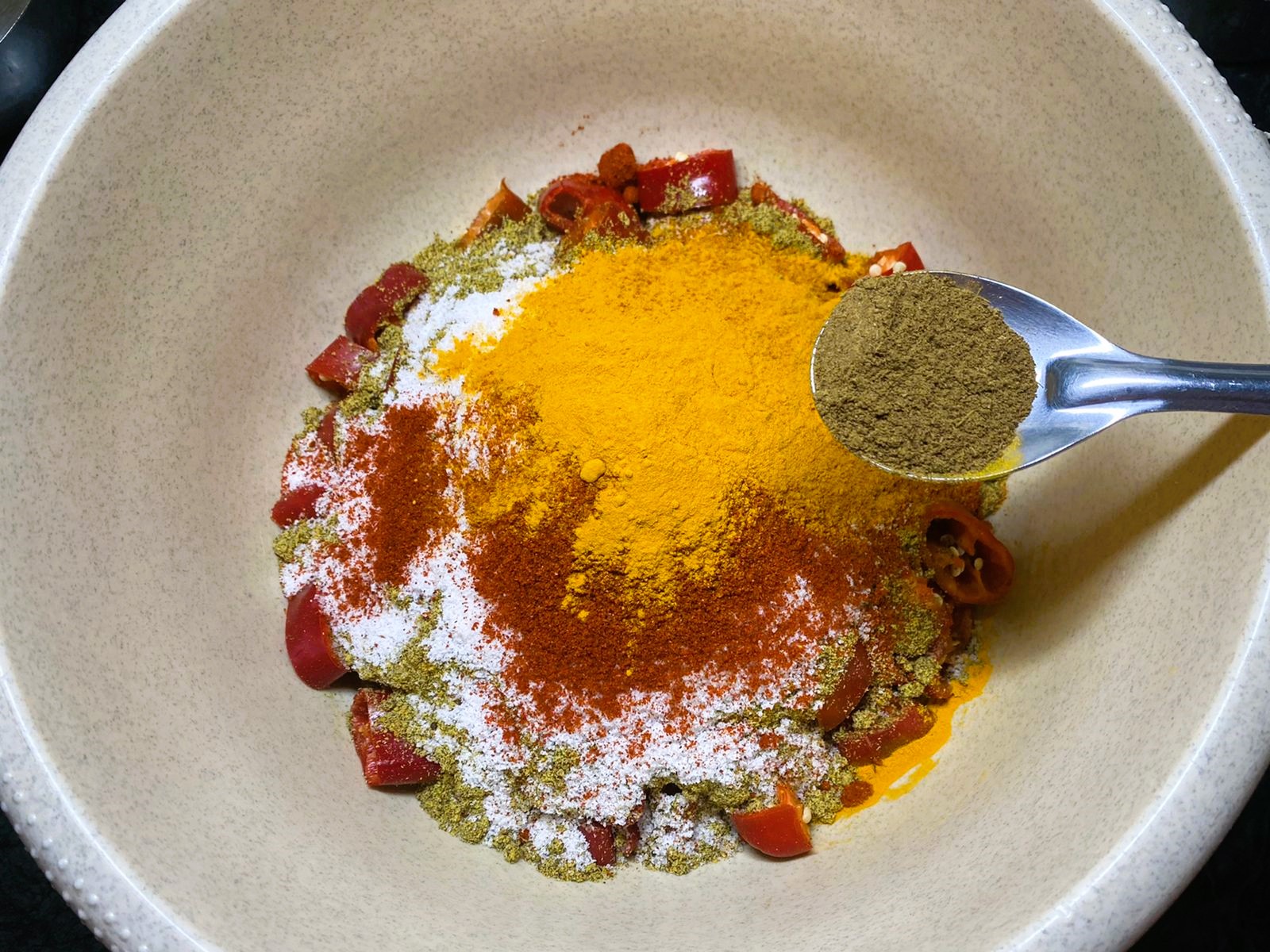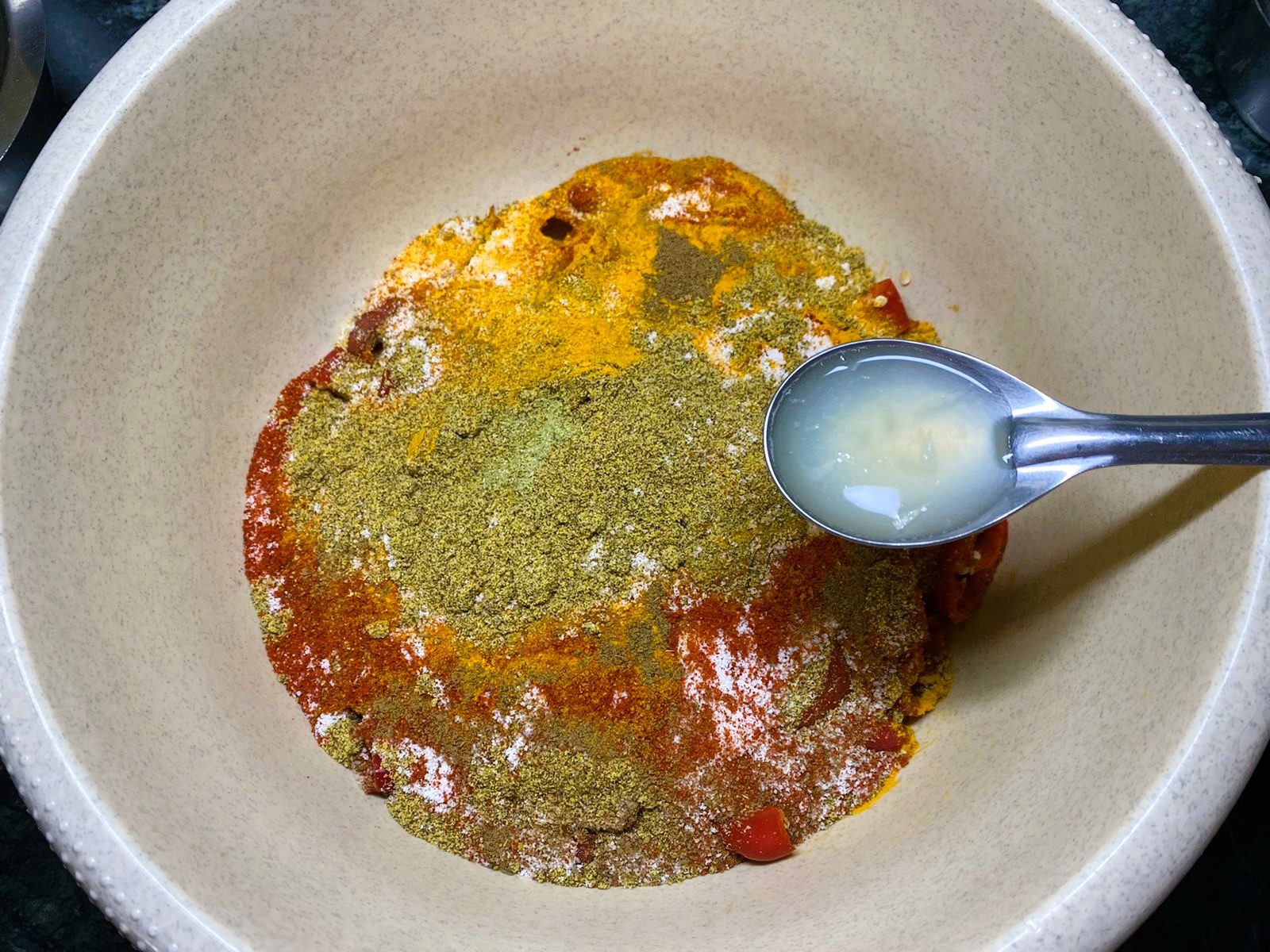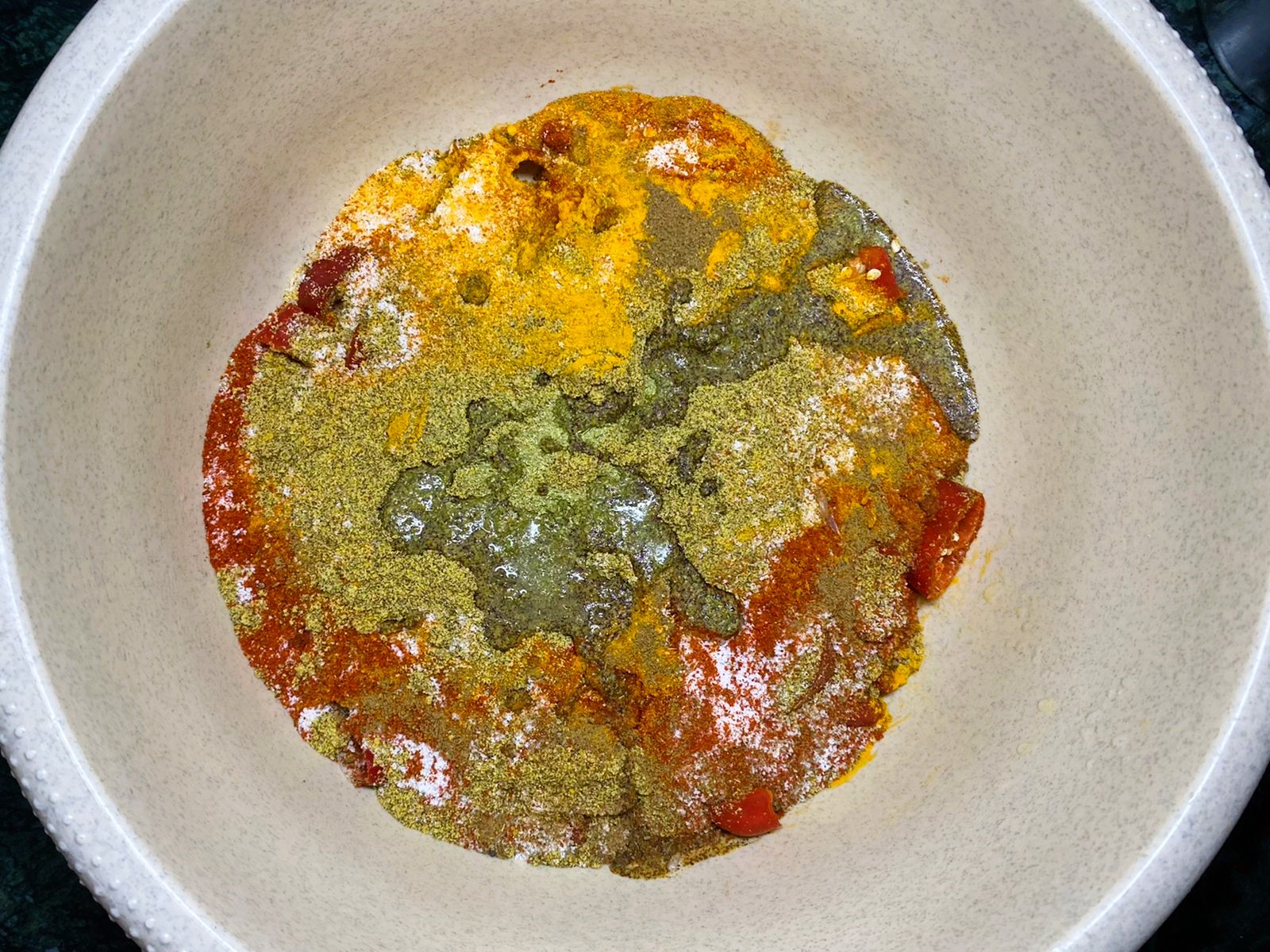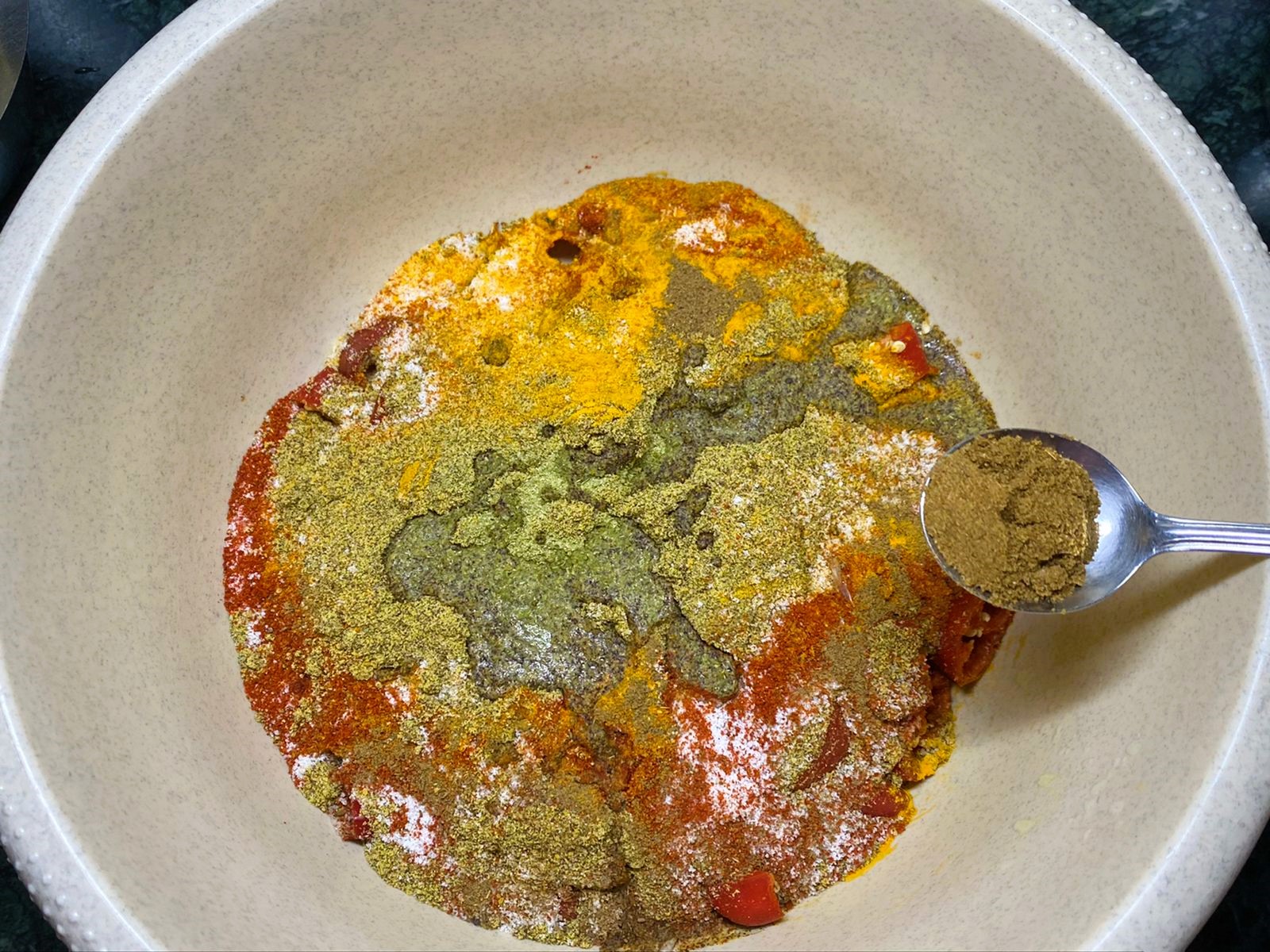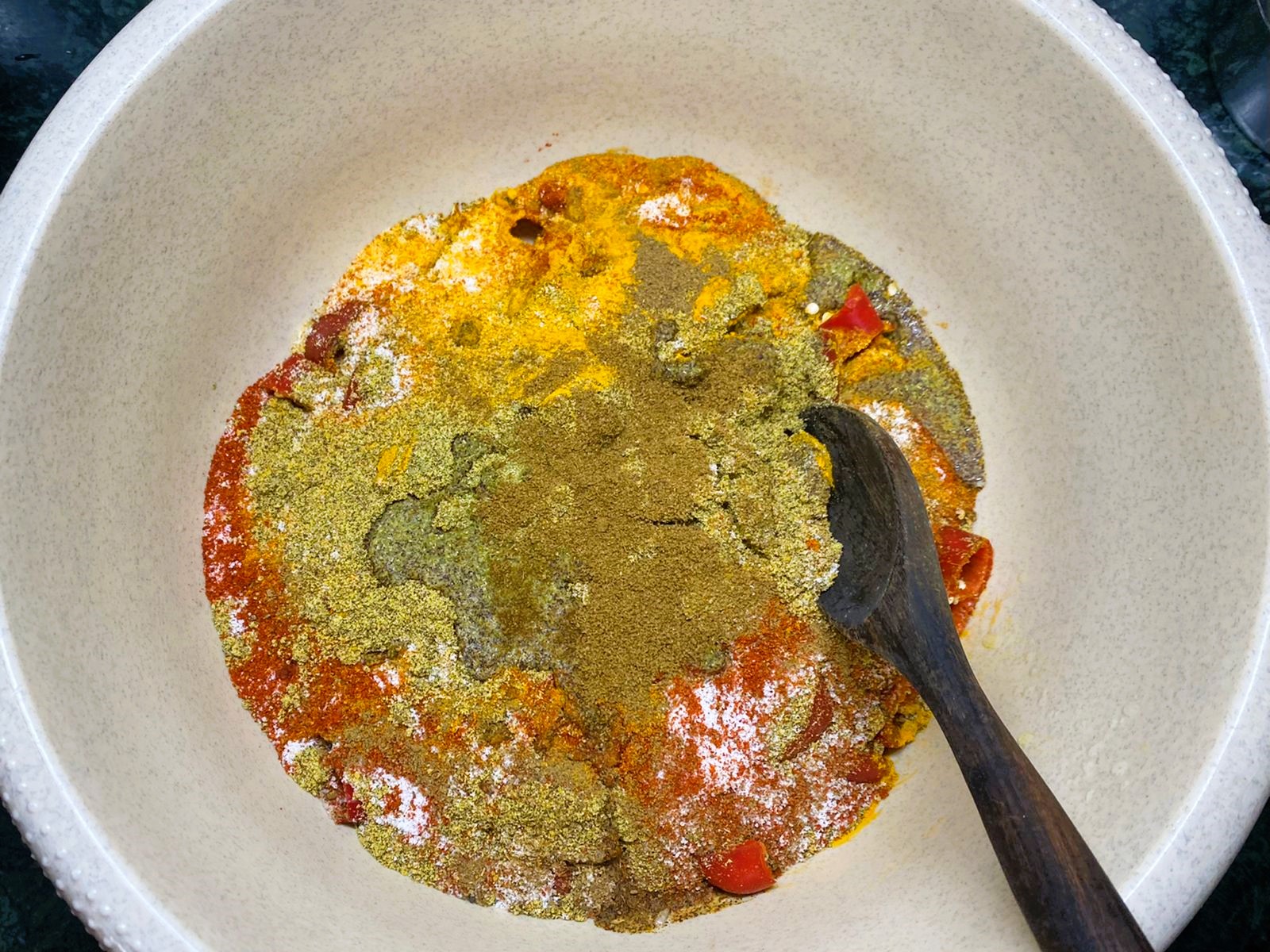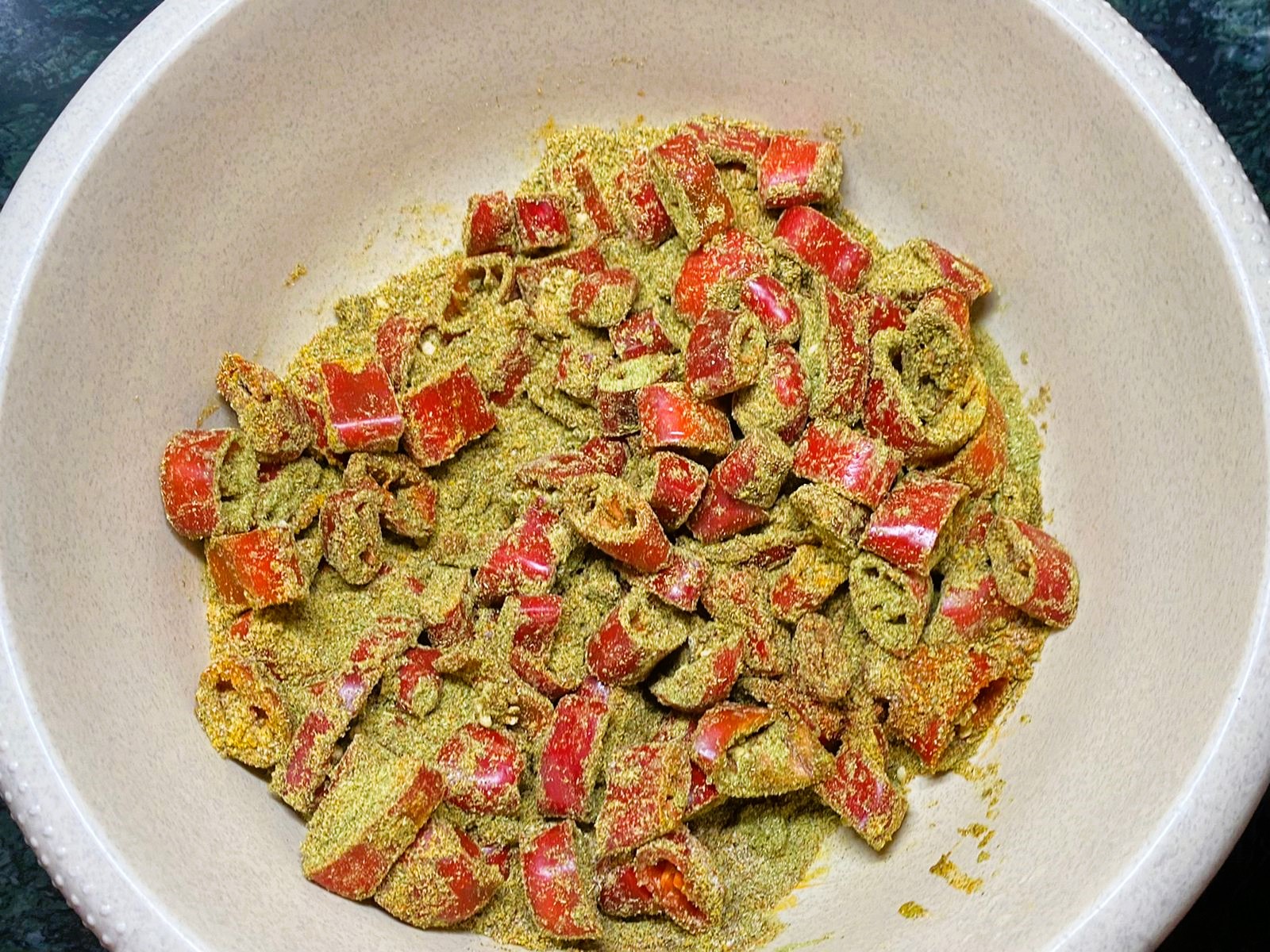 Add the fennel seeds powder, mustard seeds and fenugreek seeds powder, salt, red chilli powder, turmeric powder and garam masala, lime juice and cumin powder to the chillies and mix.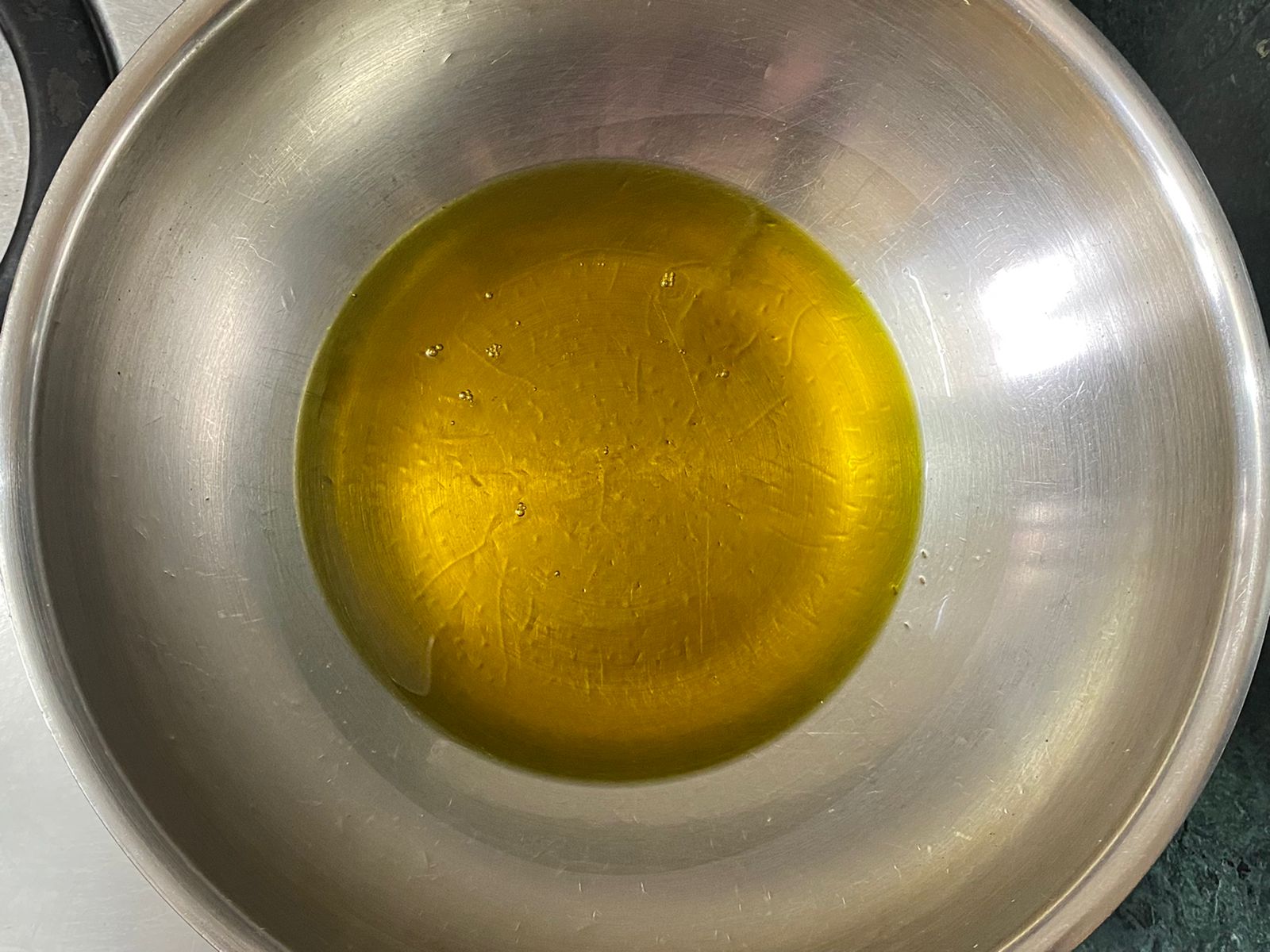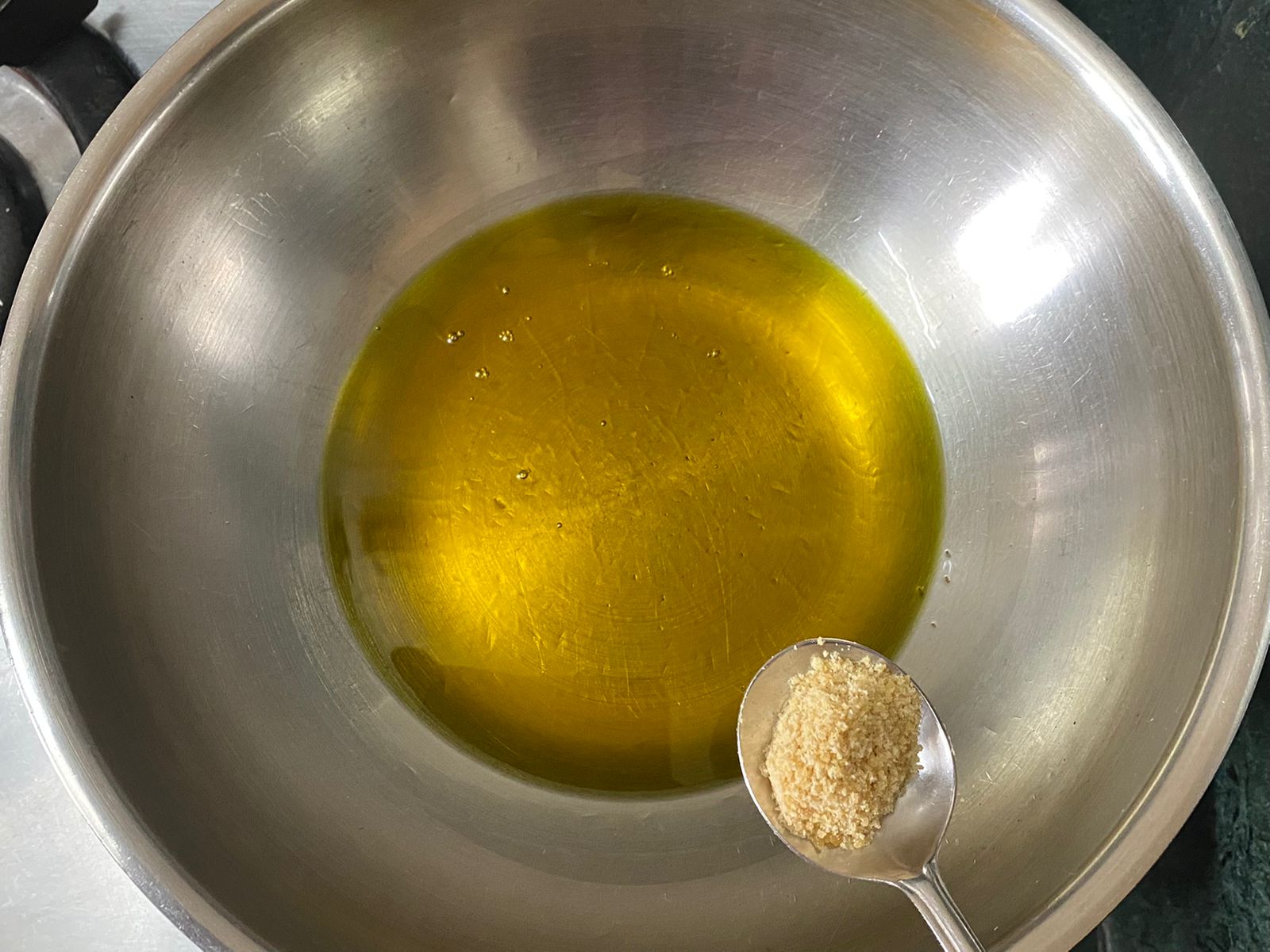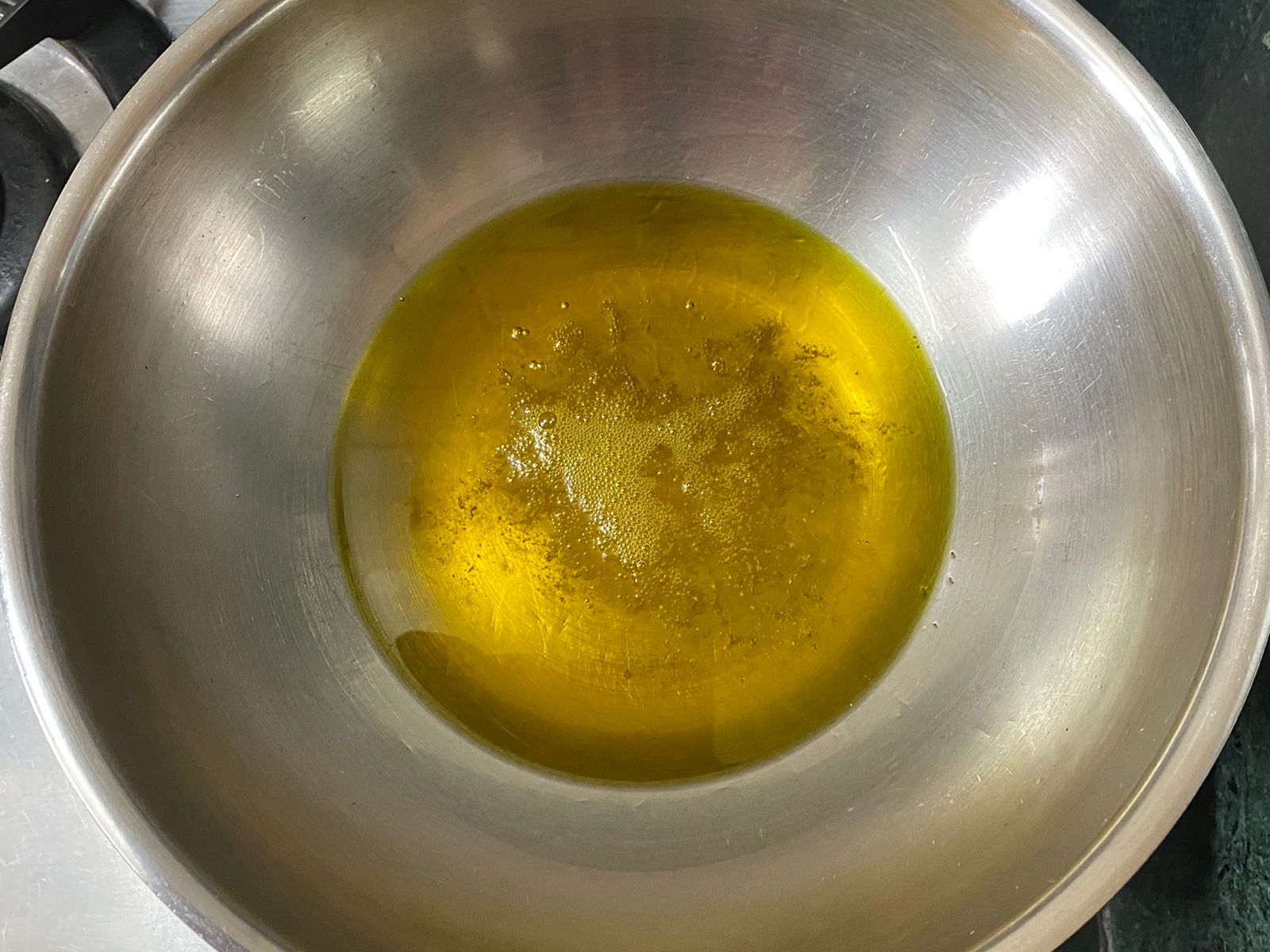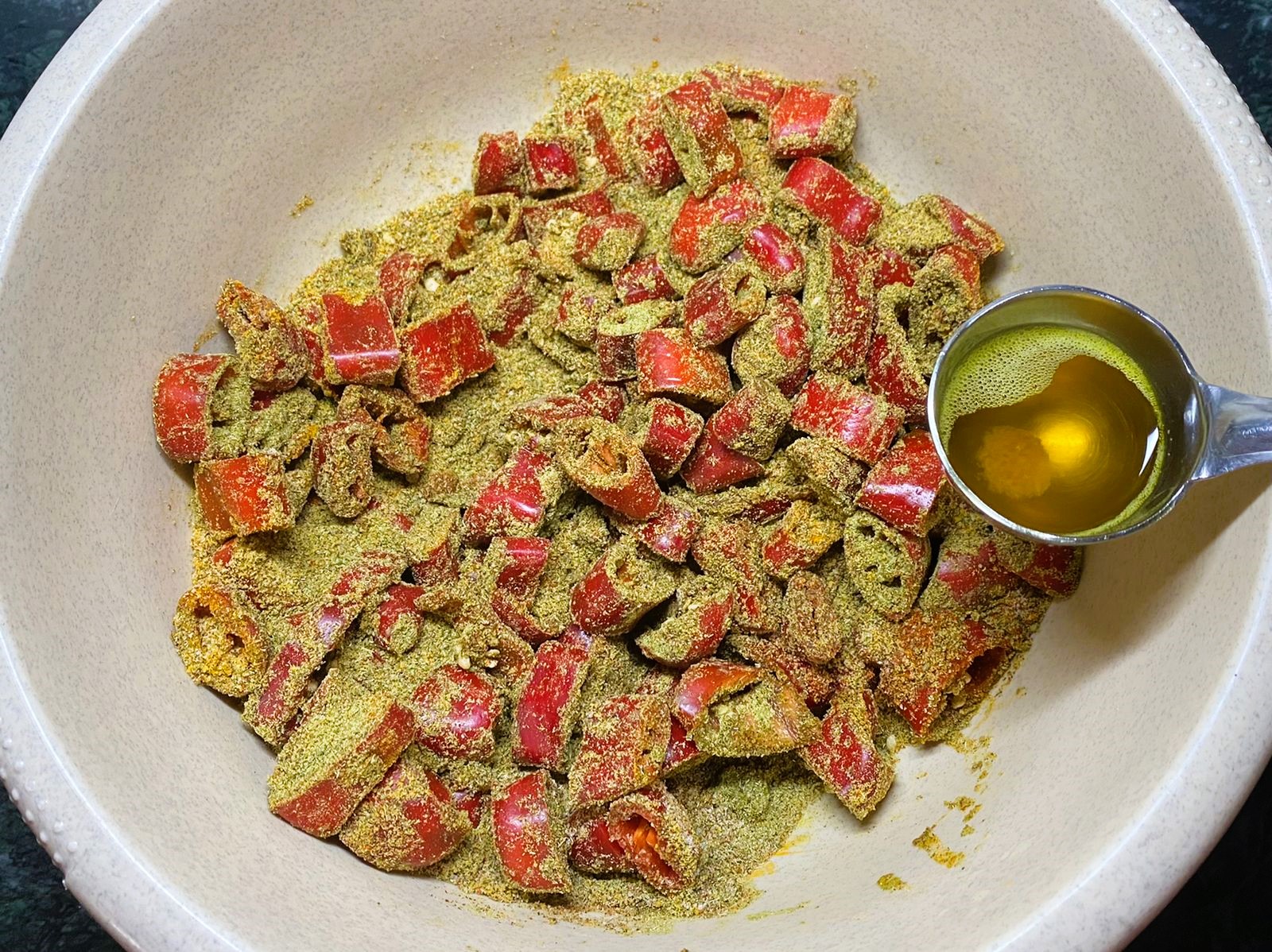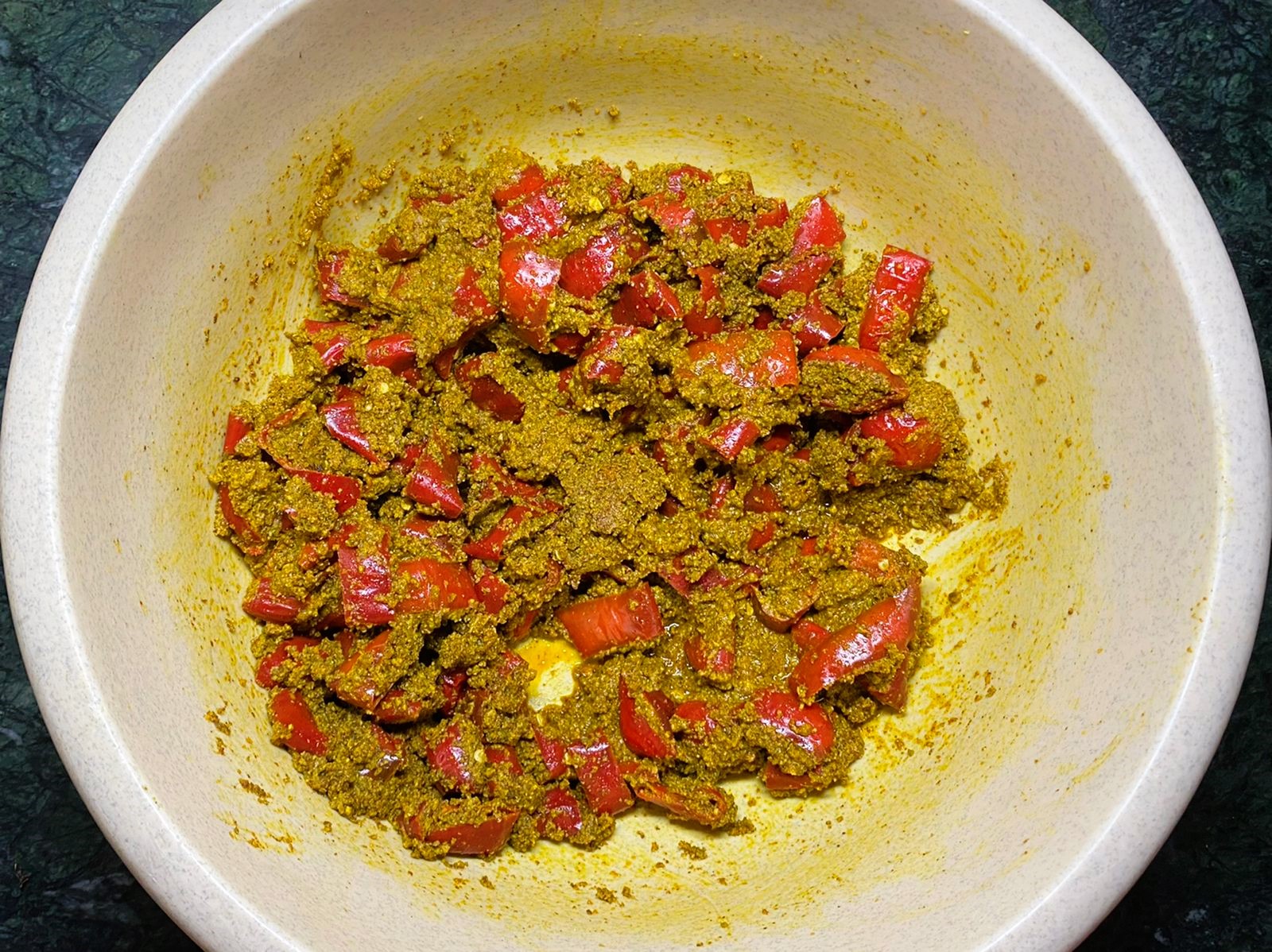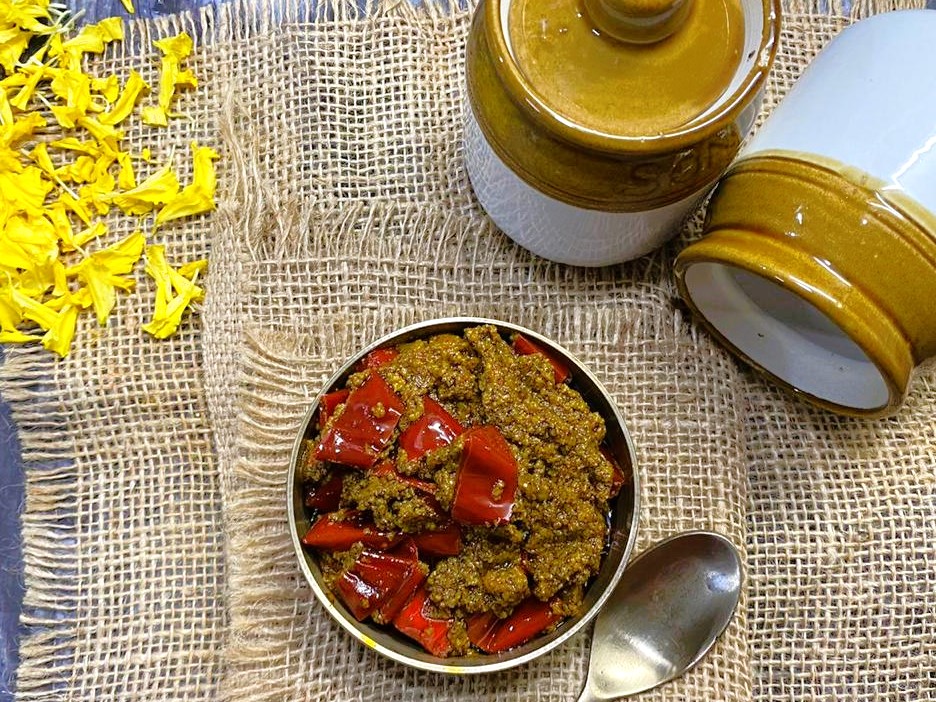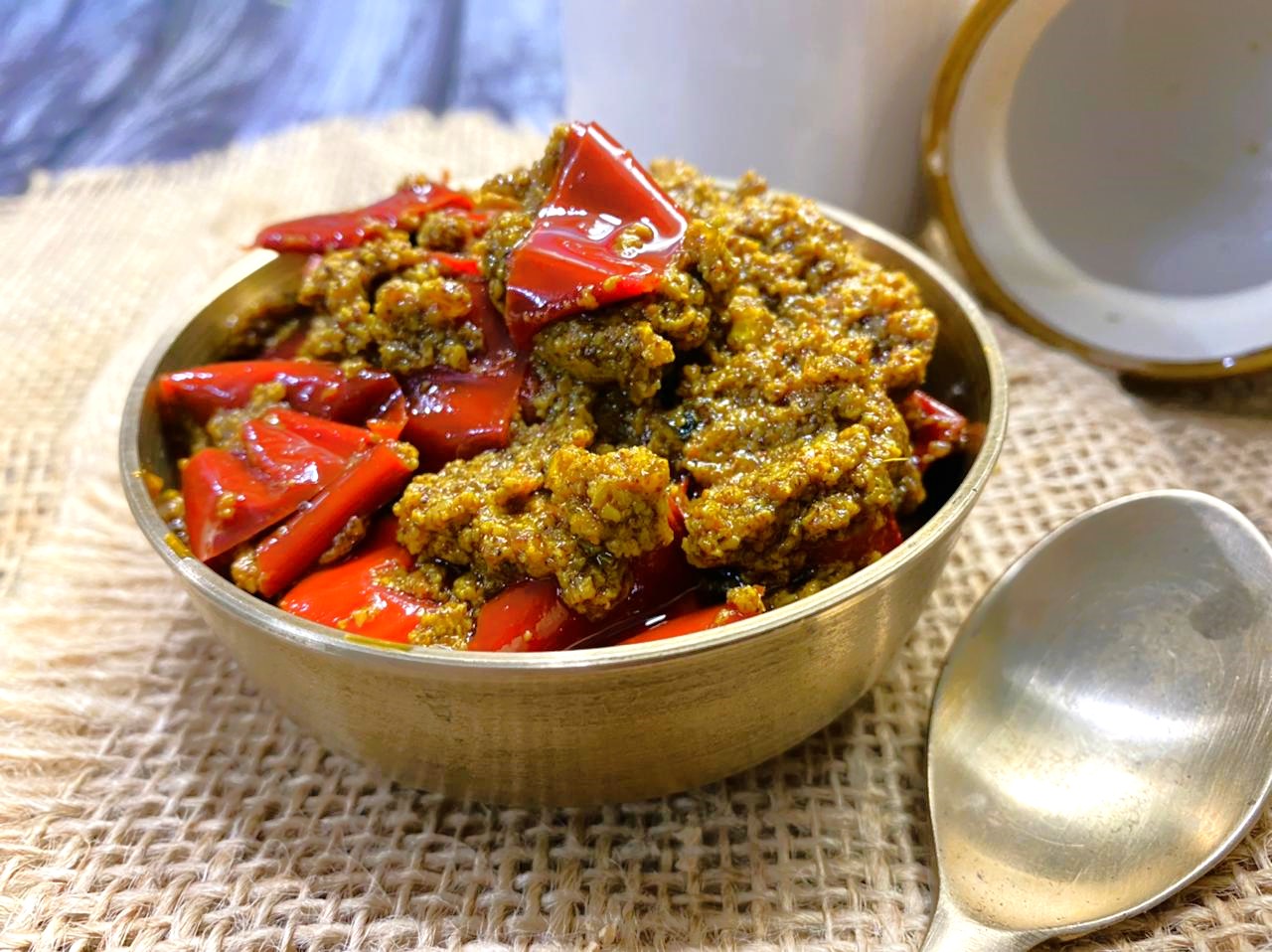 Heat oil in a pan and once it is hot, add the asafoetida. Turn the heat off and keep it aside to slightly cool it down for 4-5 minutes.
Once the oil has cooled down slightly, add it to the chillies and mix until well combined. Cover the red chillies pickle for around 10-12 hours.
Store them in airtight containers and enjoy.