Sindhi Doda Roti
Sindhi Doda/Dodo Roti is a traditional gluten free flatbread of the Sindhi community. Flavoured with green chillies, coriander leaves, green garlic and spices these dodas are cooked with ghee until crispy.
Indians often boast of an extensive and far from exhaustive list of flatbreads. Every community, area, region and state have their own flatbreads that form an integral part of their cuisine.
Often naan, paratha, roomali roti, poori, chapati feature in lots of restaurant's menu and most people have eaten one or the other at some point in their life. However, there are some breads that people eat in their everyday meal which deserves more recognition. Sindhi Doda Roti is one of those nutritious flat bread that deserves a mention. Every Sindhi has a love-hate relationship with three flatbreads — Doda, Lola and Koki.
Doda is a thick flatbread made by mixing millet flour with green chillies, onion, coriander and water to knead it into a dough. The dough balls, when flattened, are quite thick so when cooked, the Doda/Dodo has a crispy exterior and soft on the inside. Koki is a thinner Sindhi flat bread almost like a paratha and Lola is a sweet flatbread made using jaggery.
Bajra atta deserves a place in superfoods as not only is it gluten free, but it is also considered the best plant-based protein source. Bajra atta is rich in protein, fatty acids, minerals, vitamins, and dietary fiber. Bajra atta also facilitates in reducing blood glucose levels, stabilizing cholesterol, treating iron deficiency, and also aids in weight loss.
My bhabhi (sister-in-law) introduced me to this delicious flatbread and since then it's one of my breakfast favourites. Serve it with yogurt, garlic chutney and/or pickle and you will be set for day.
Ingredients
2 cups bajra atta (pearl millet flour)
1 cup finely chopped coriander leaves
1 cup finely chopped spring onions
1 cup finely chopped green garlic
1/2 cup finely chopped radish leaves
4-5 finely chopped green chillies
1 1/2 teaspoons salt
2 teaspoons red chili powder
1 teaspoon carom seeds (ajwain)
1 cup ghee
Directions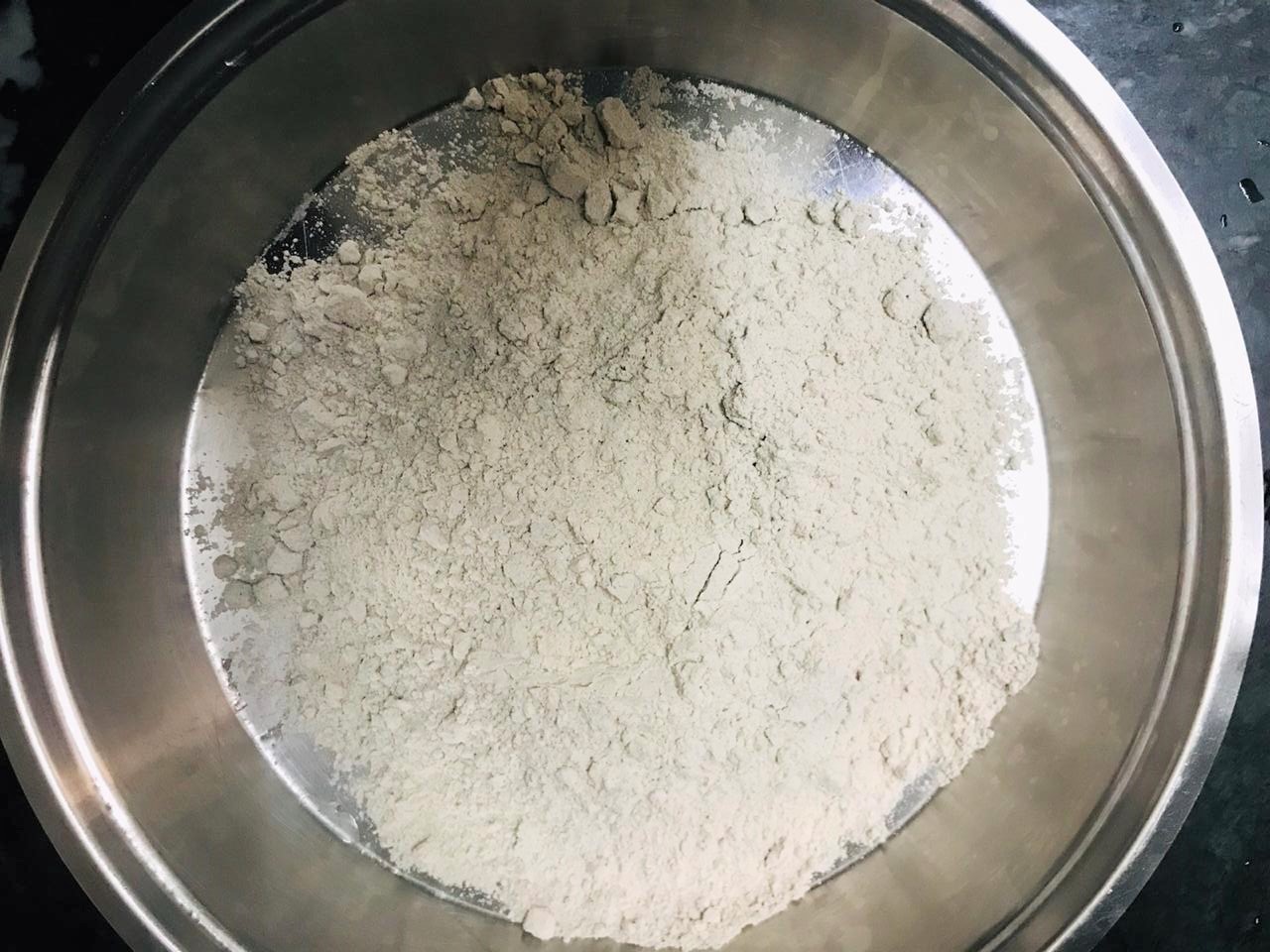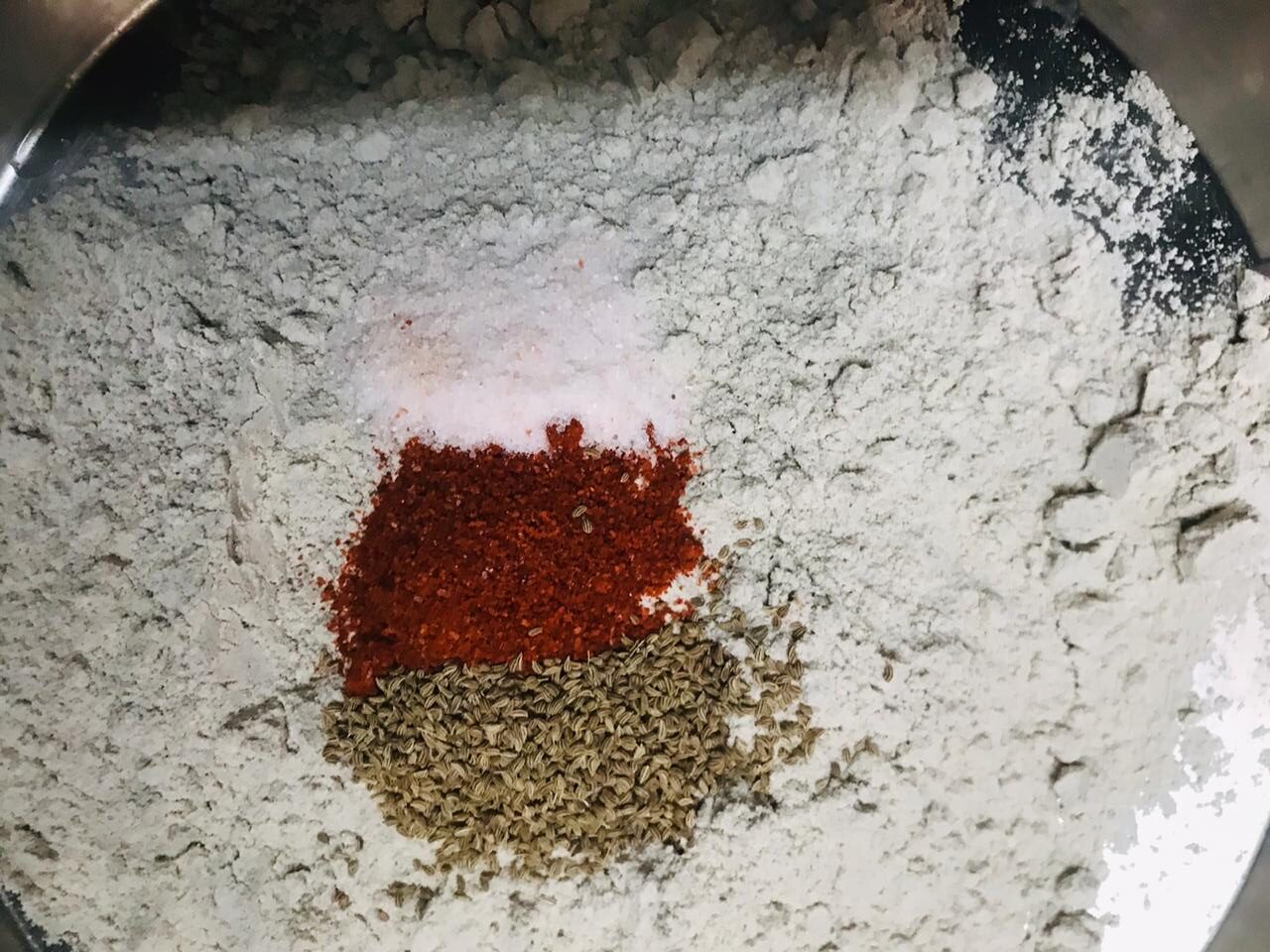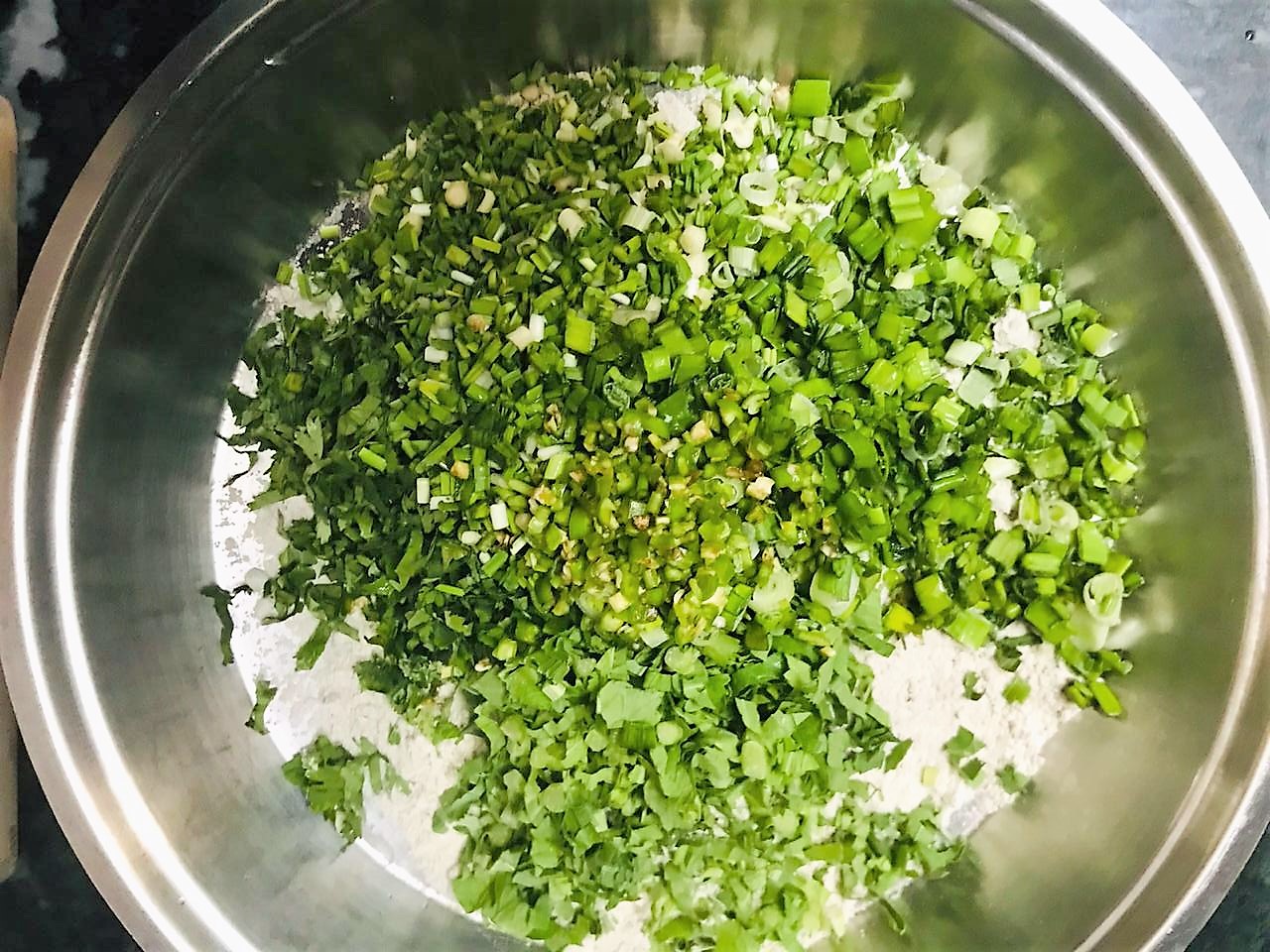 In a bowl add bajra atta, salt, red chilli powder., carom seeds, spring onions, coriander leaves, radish leaves, green garlic and green chillies.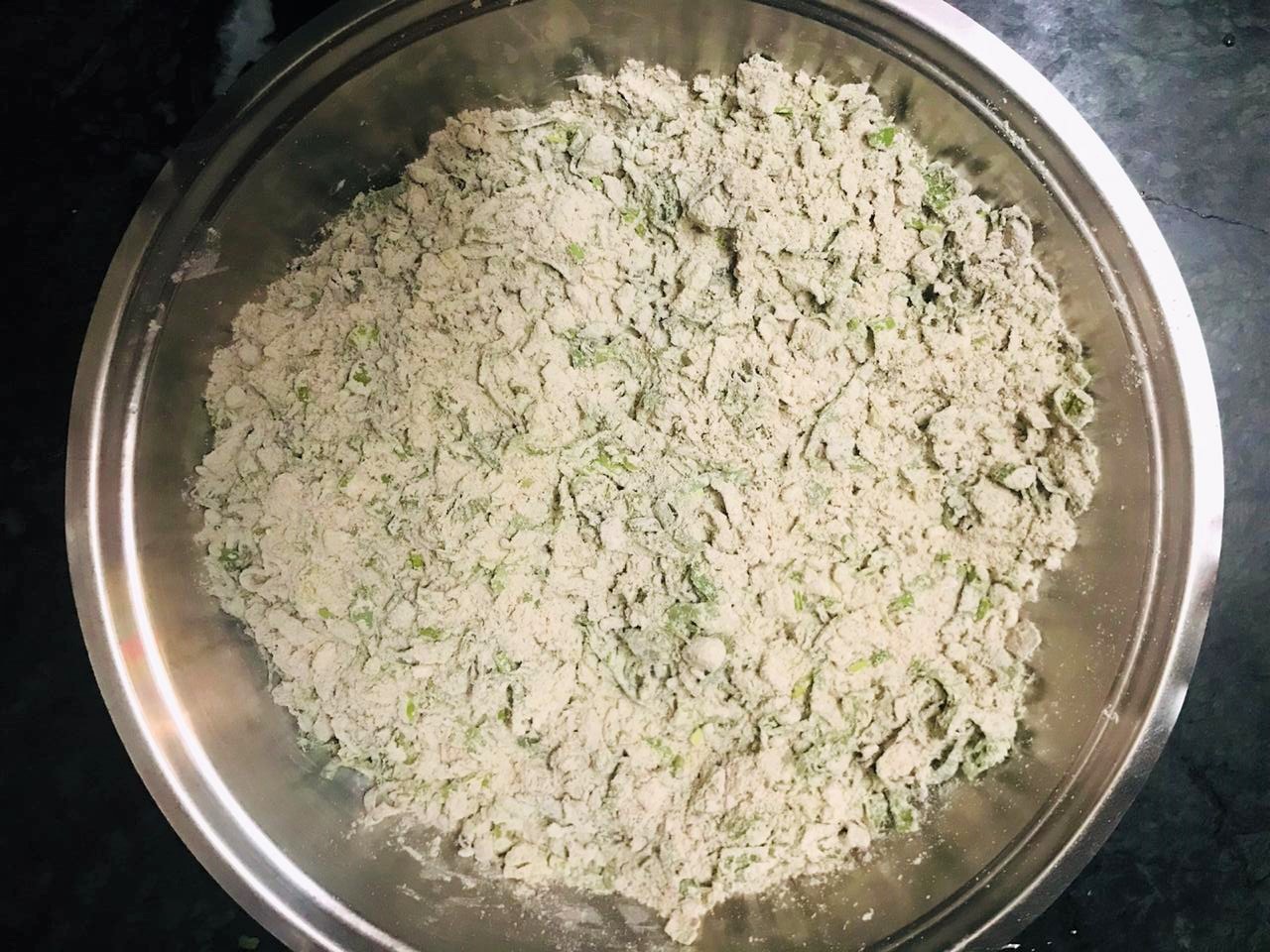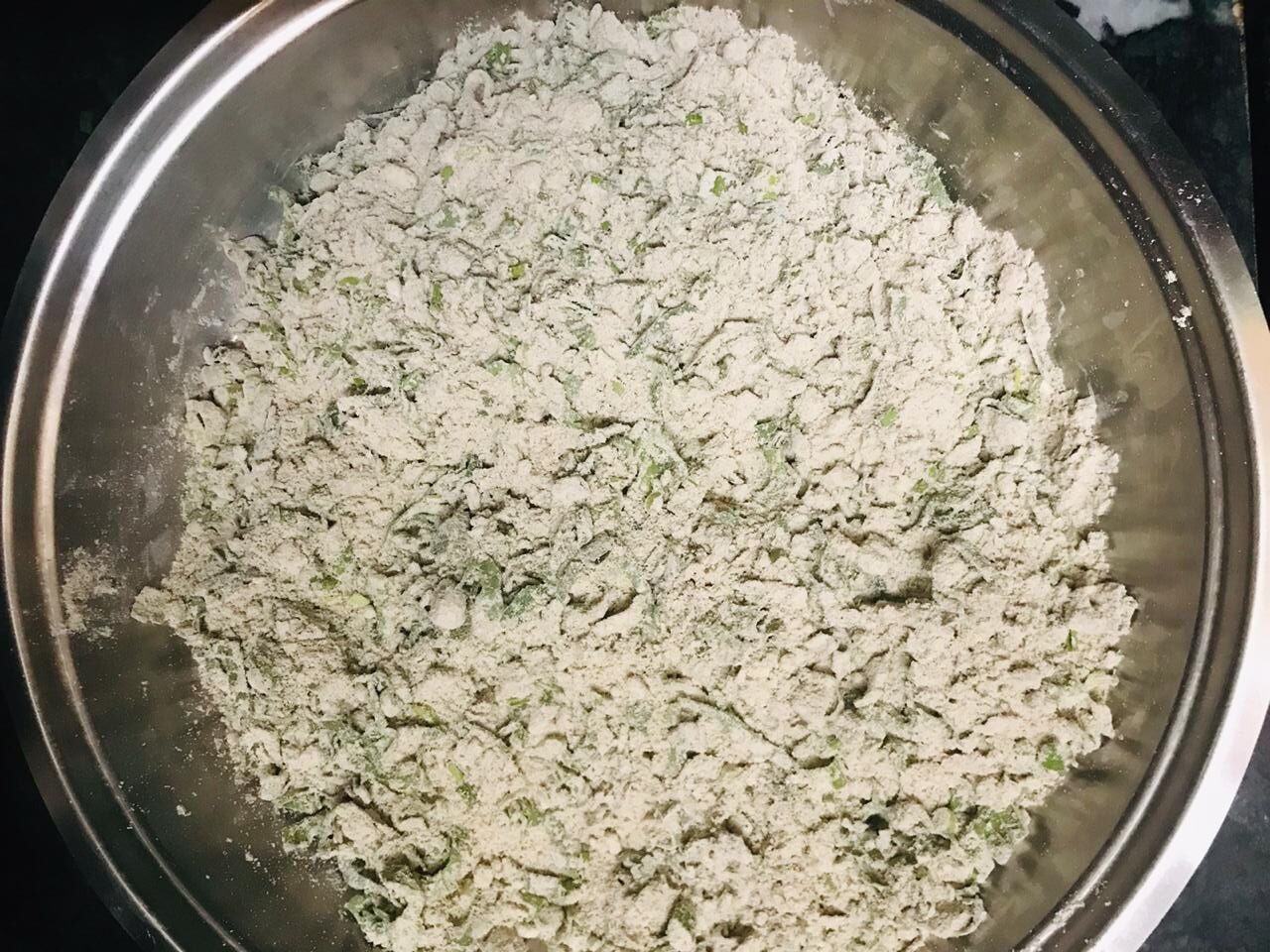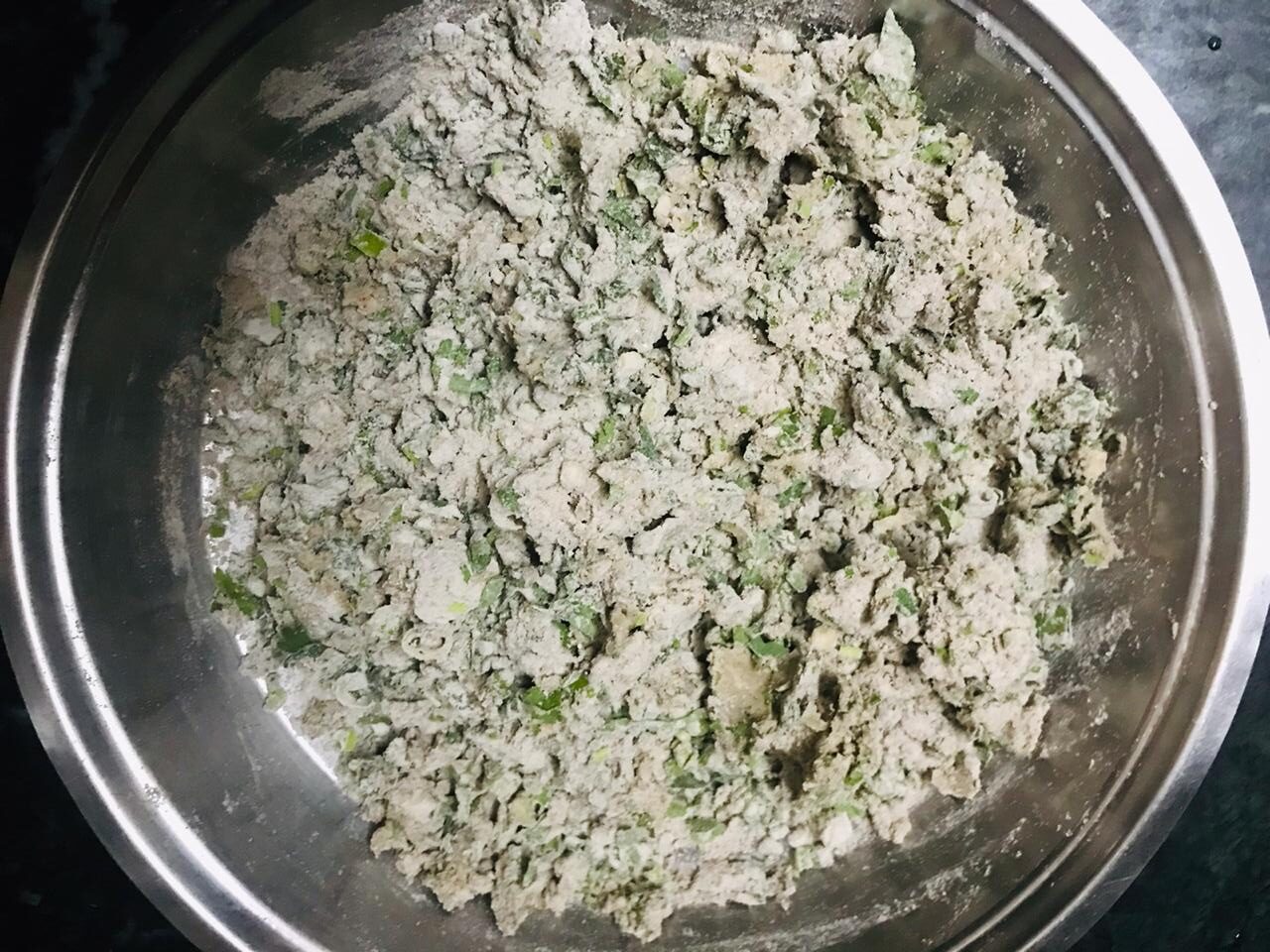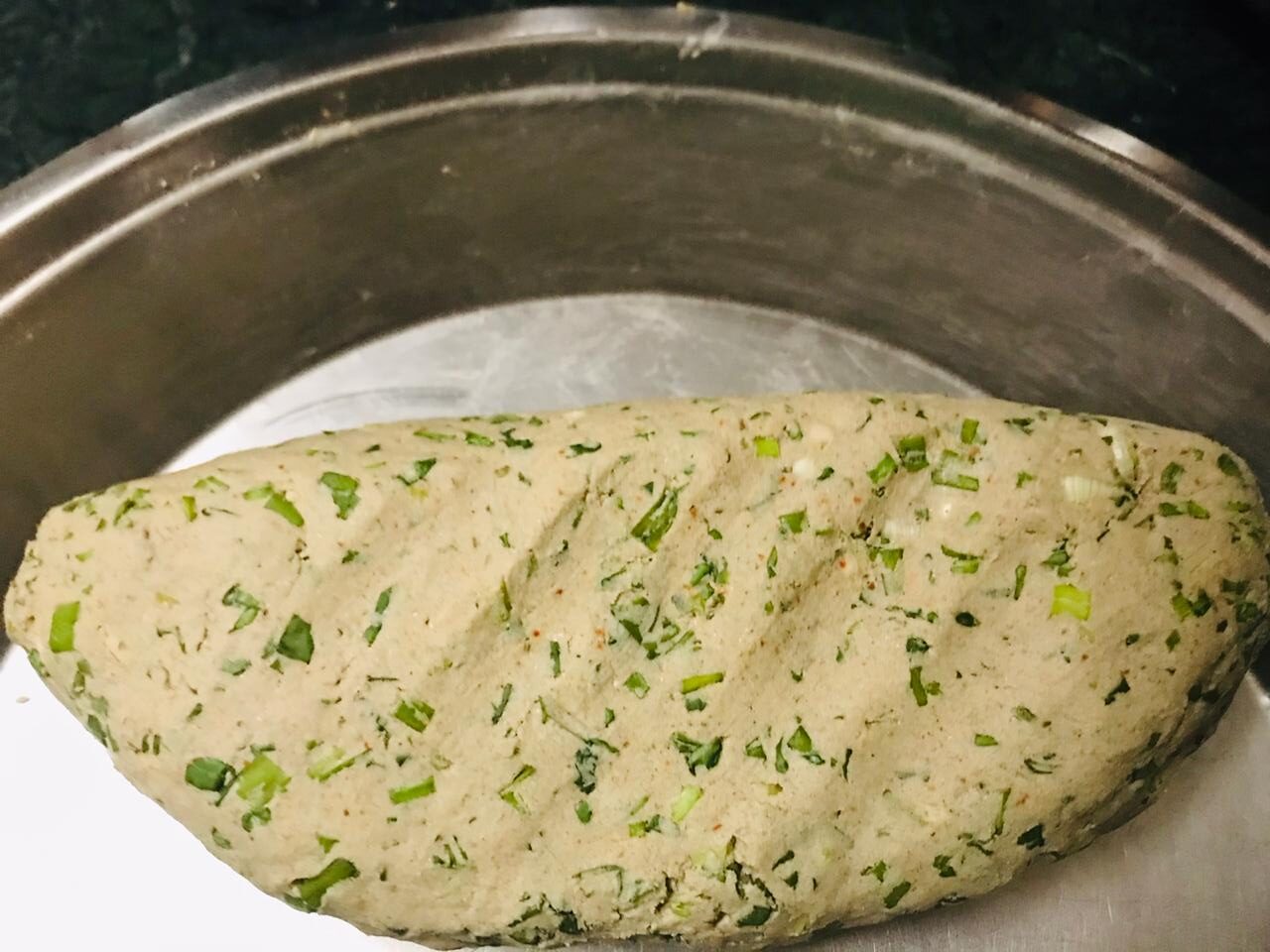 Mix everything gently with your fingertips to combine all the ingredients.
Gradually add approximately 1 cup water and knead a soft dough. Adjust the quantity of water if needed to make a soft dough.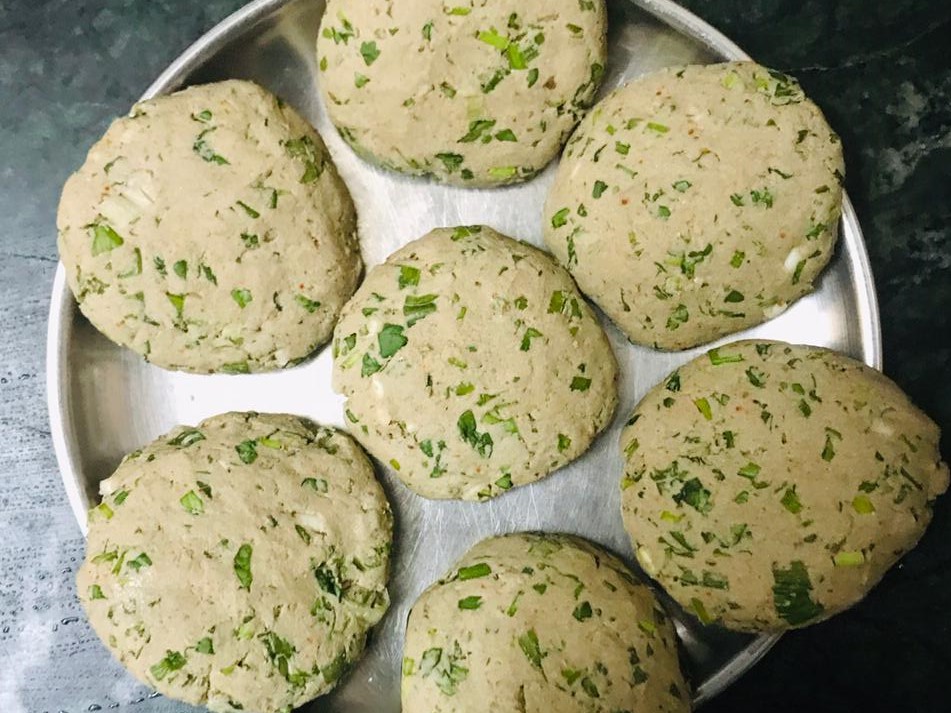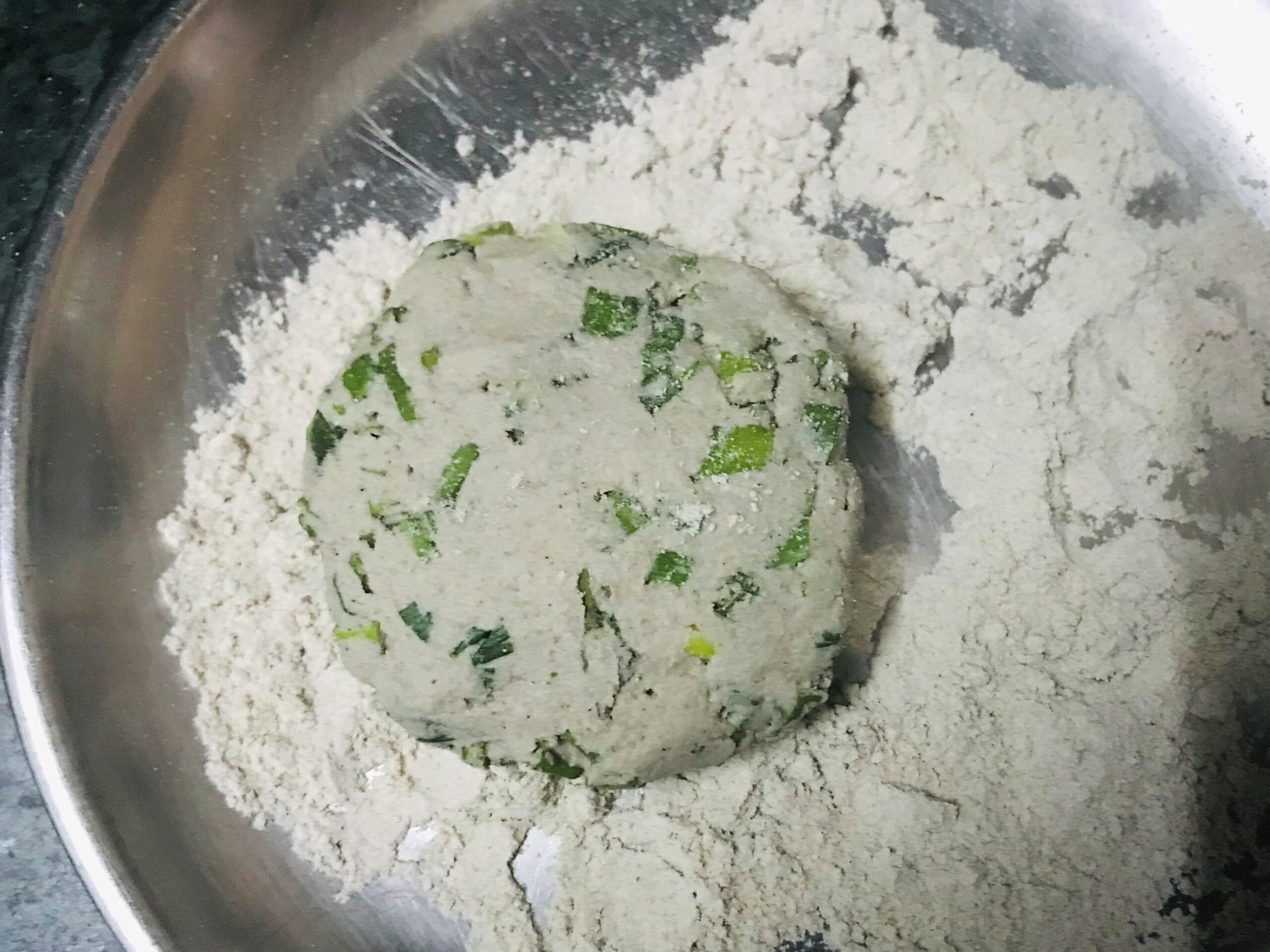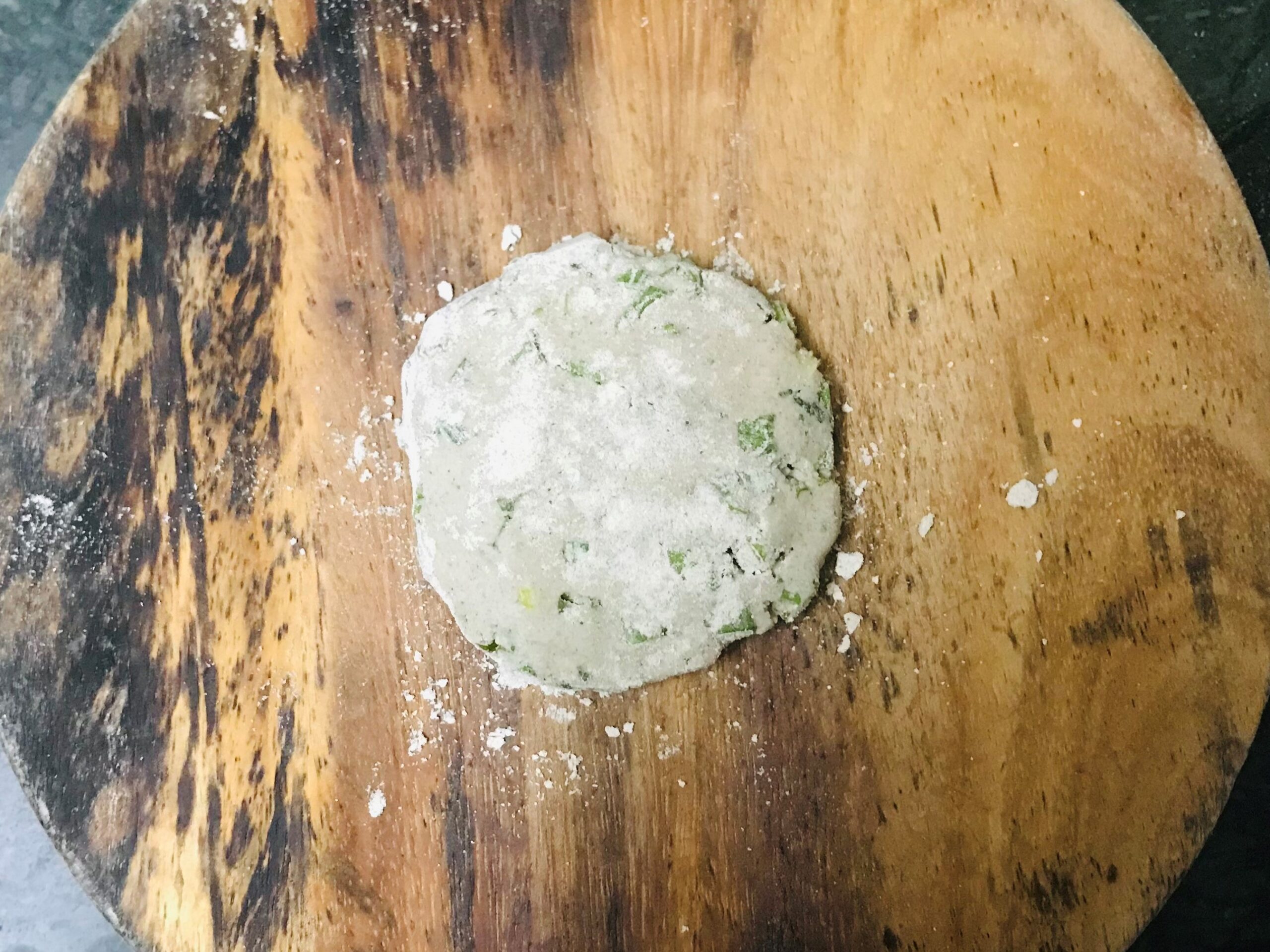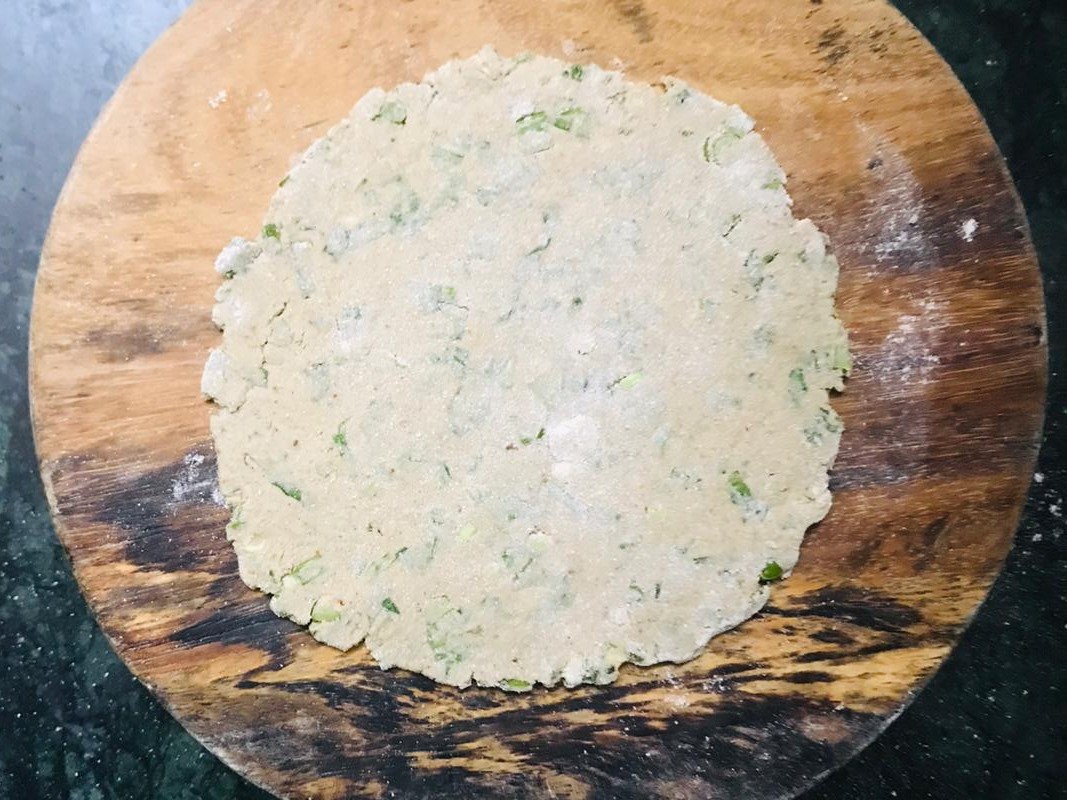 Divide the dough in 8-10 equal parts and roll into a ball. Roll the dough ball in some flour to give an even coating of flour.
Gently roll out the dough ball into 4-5-inch diameter circle. The roti should be around 3-4 mm thick.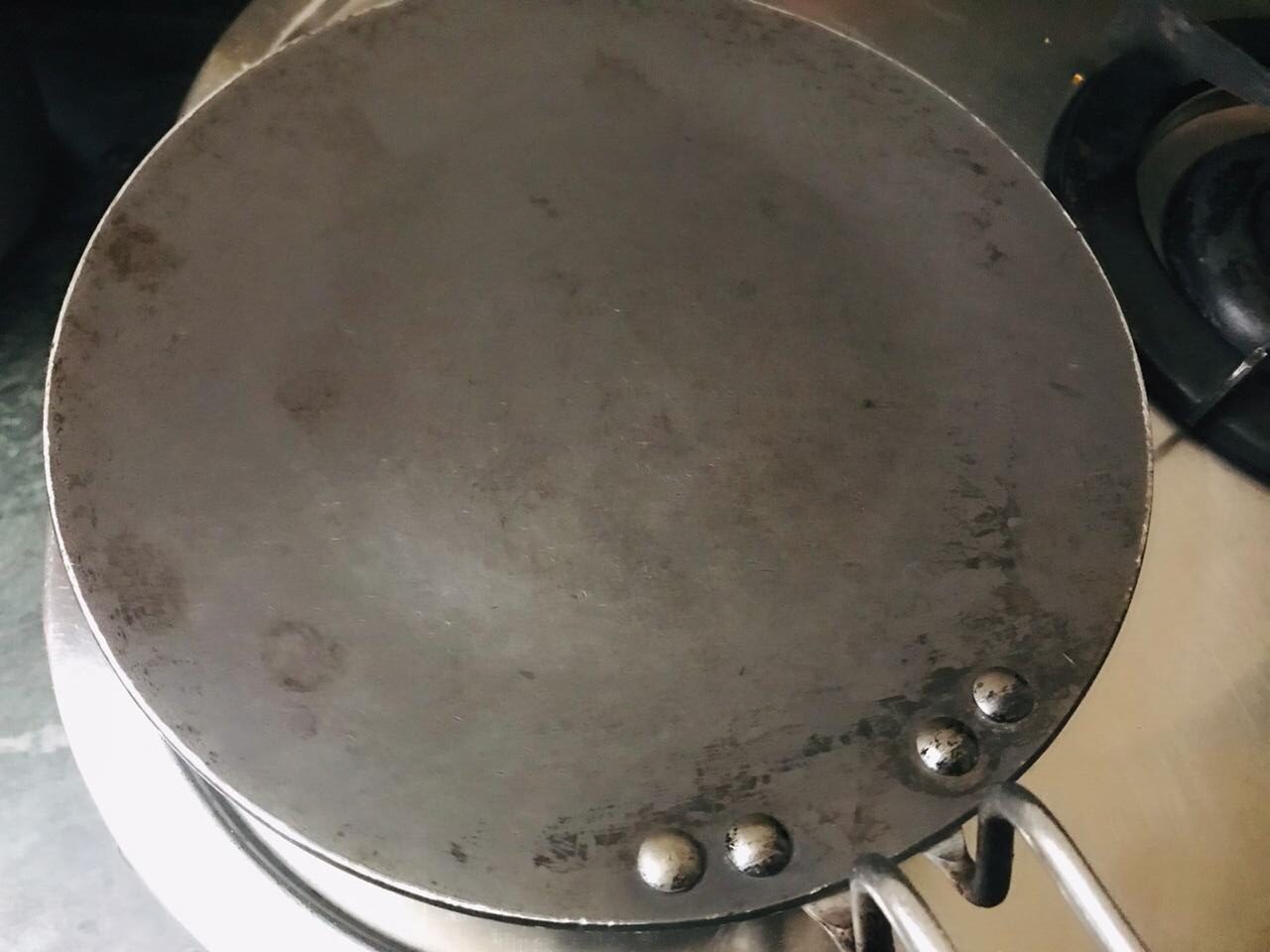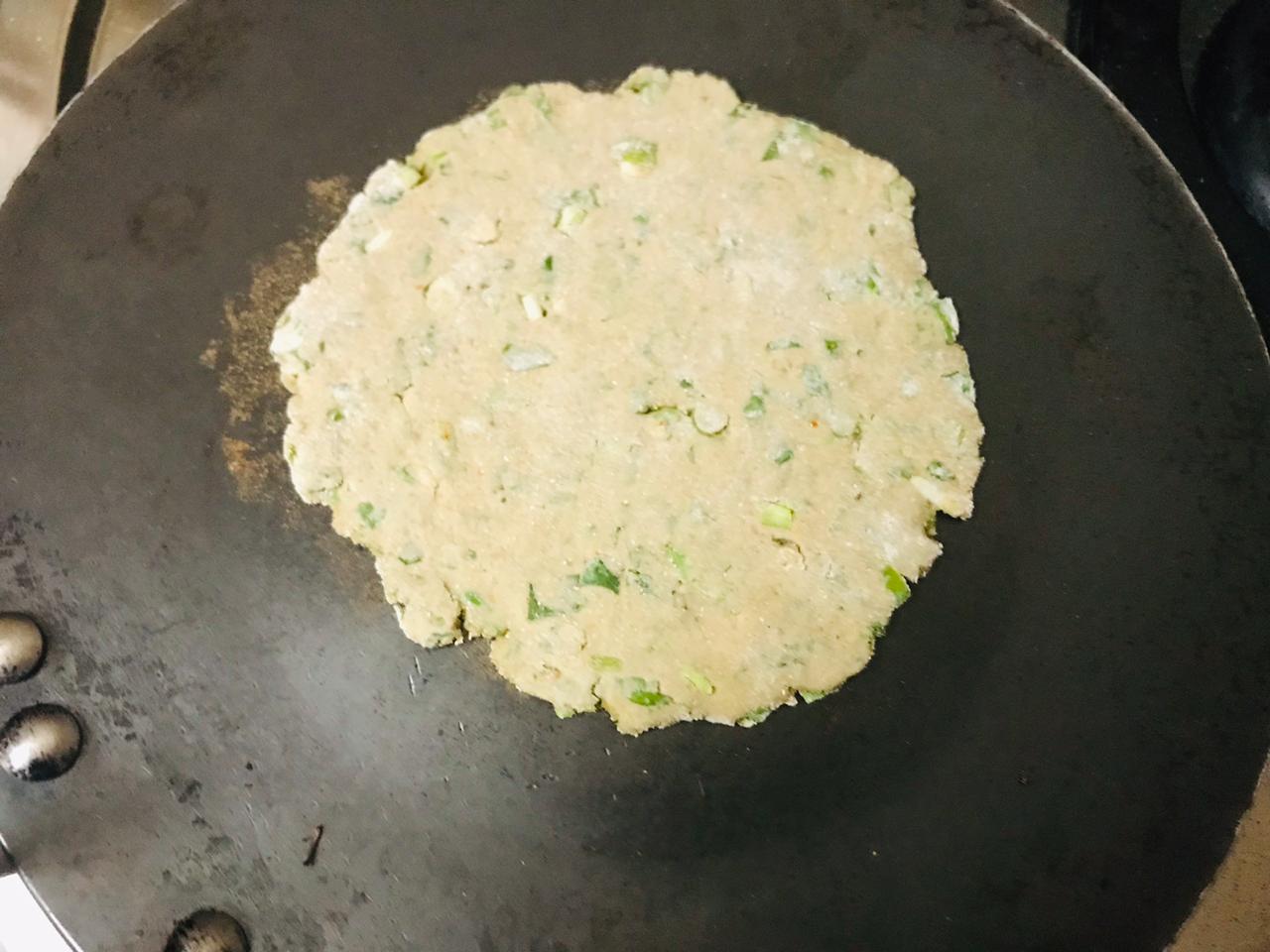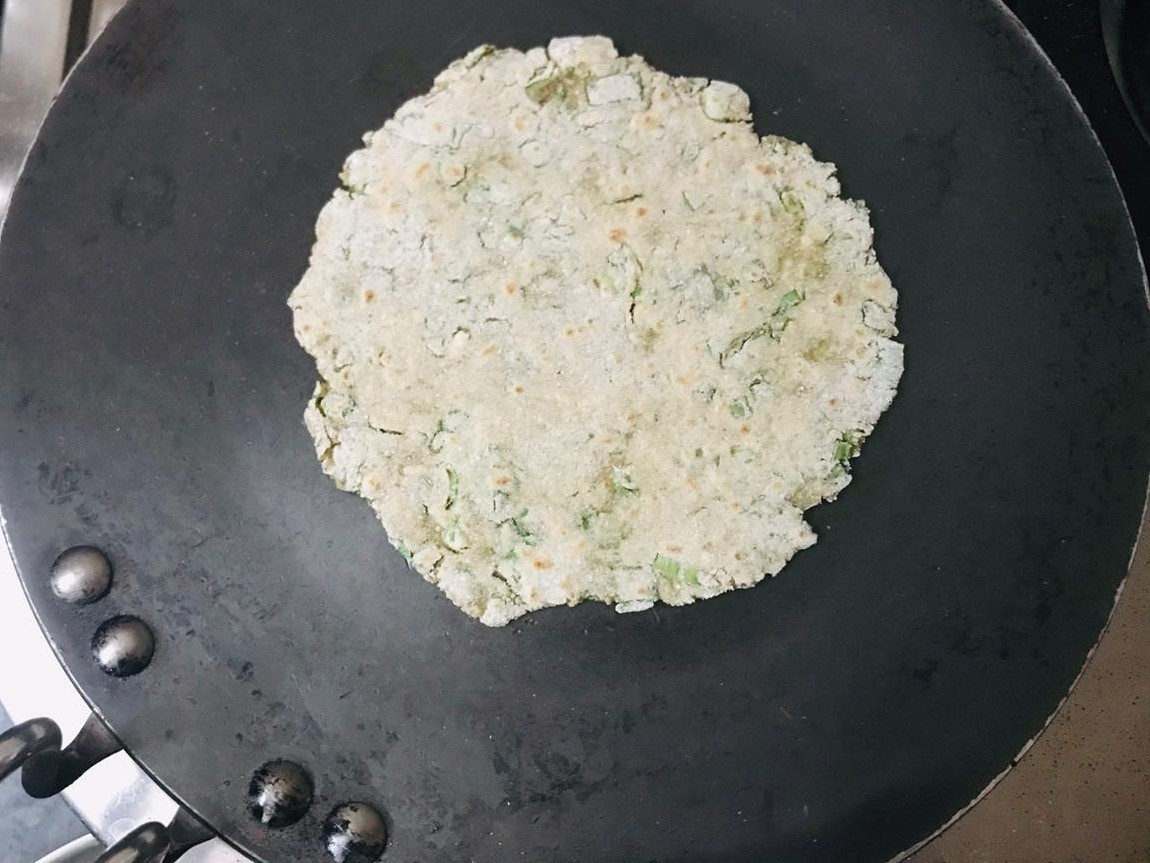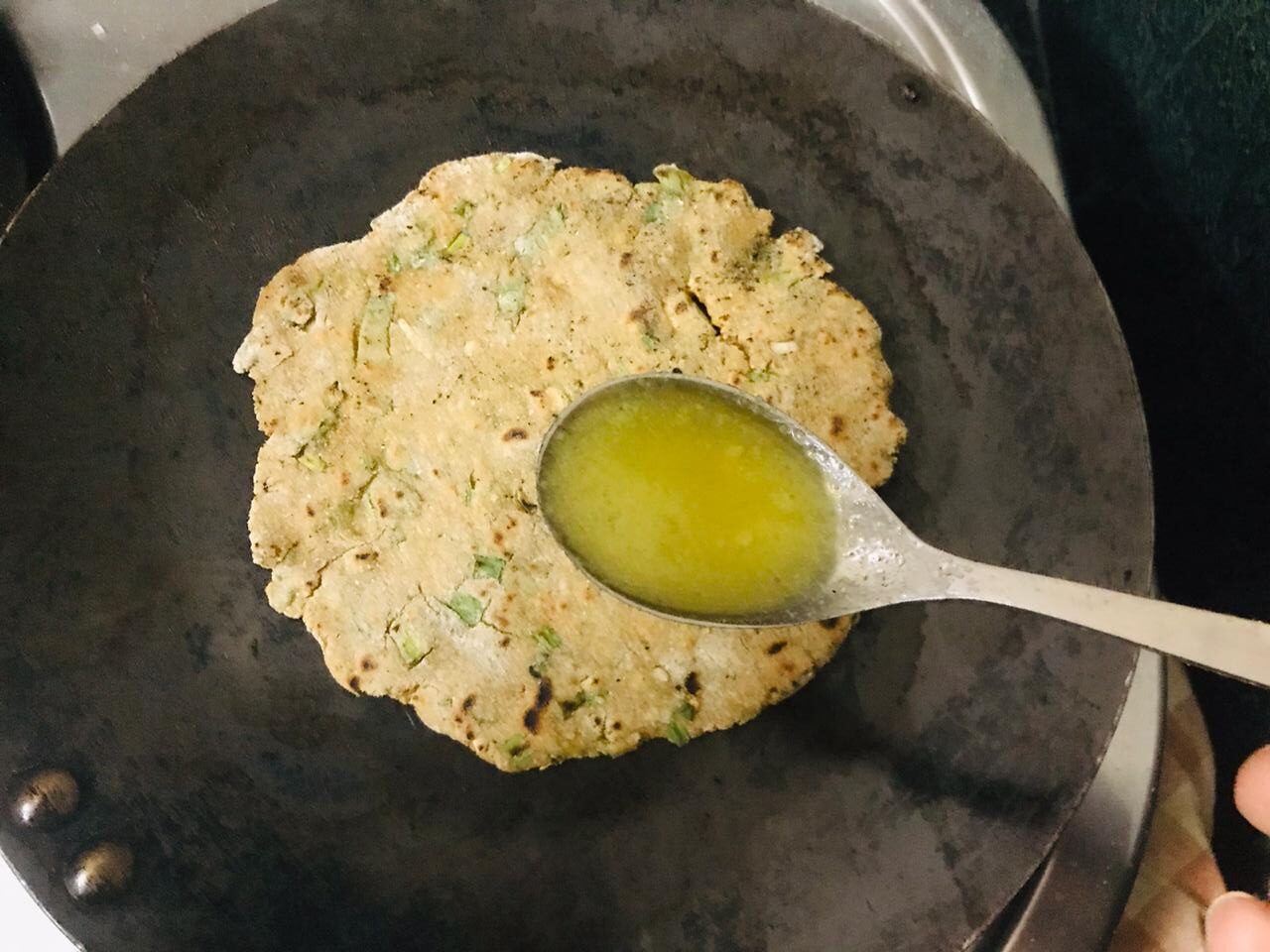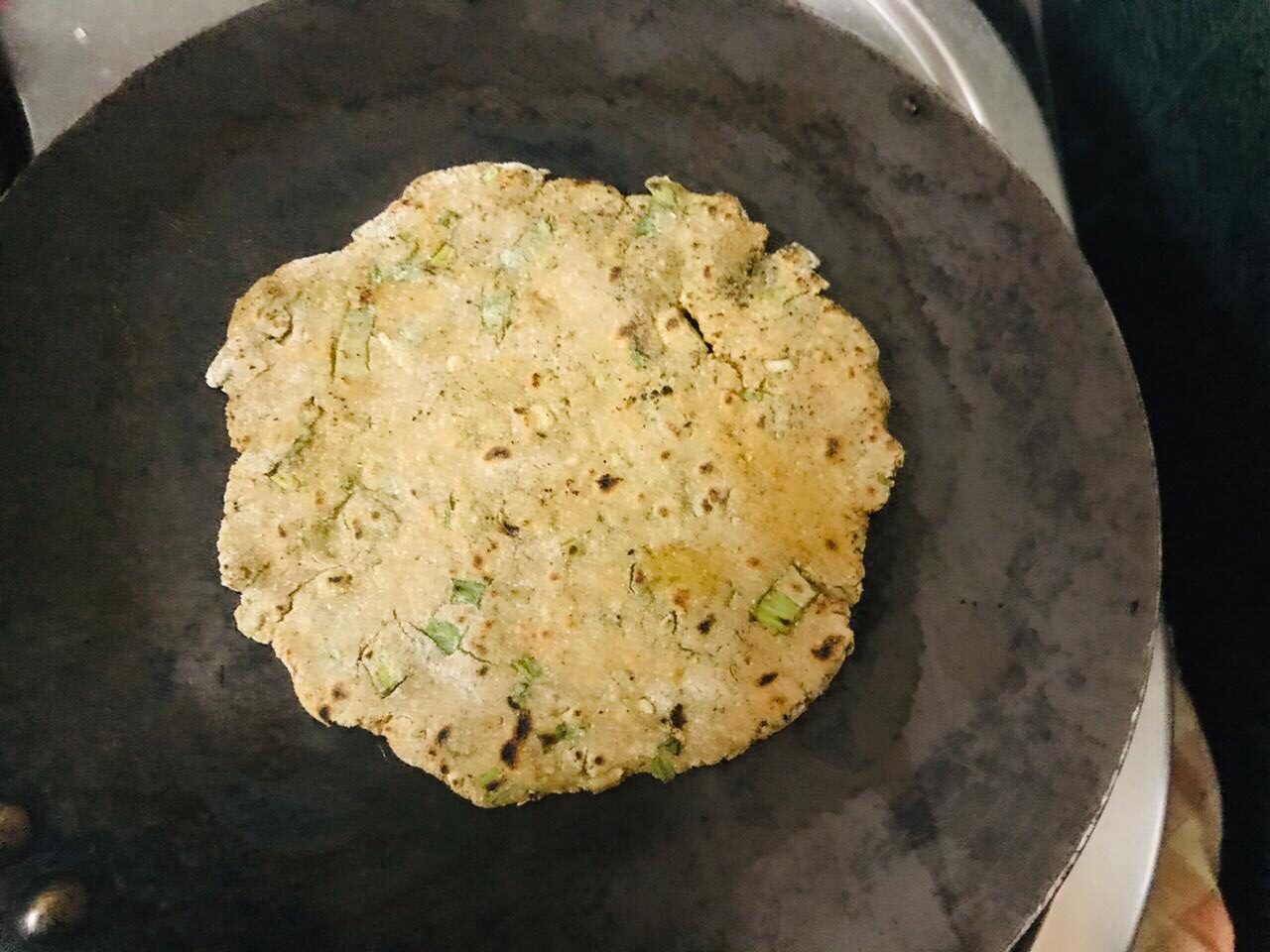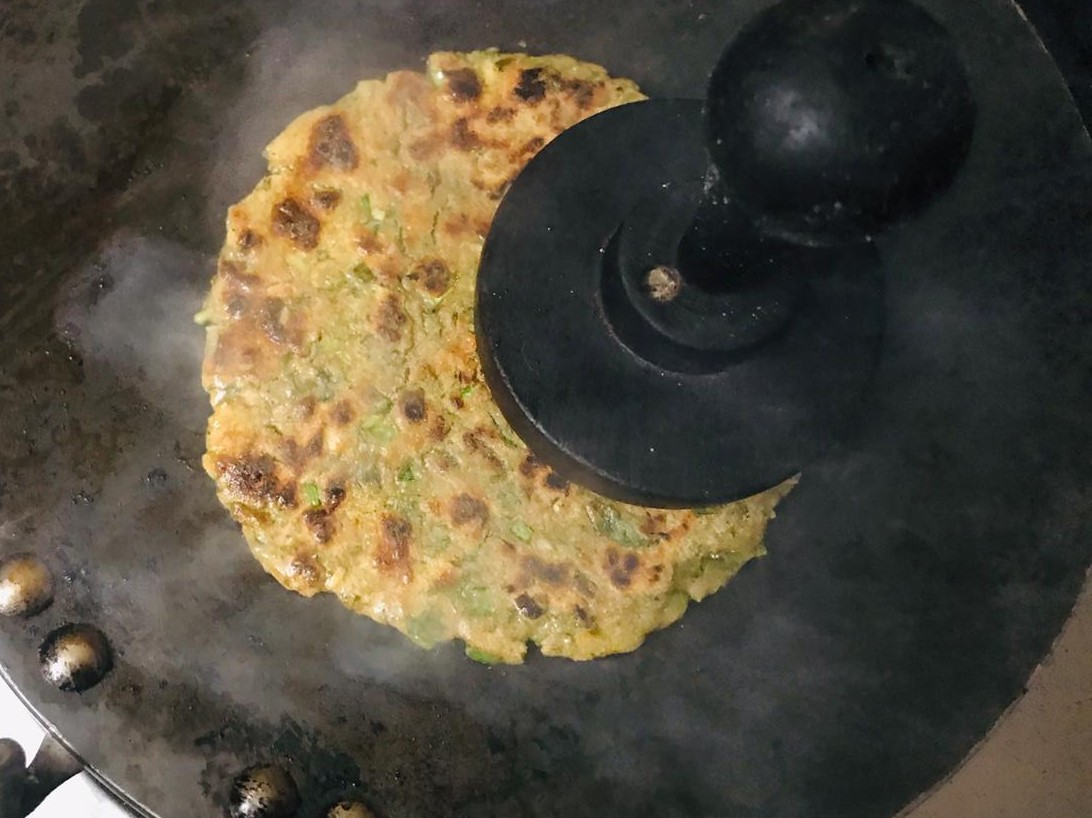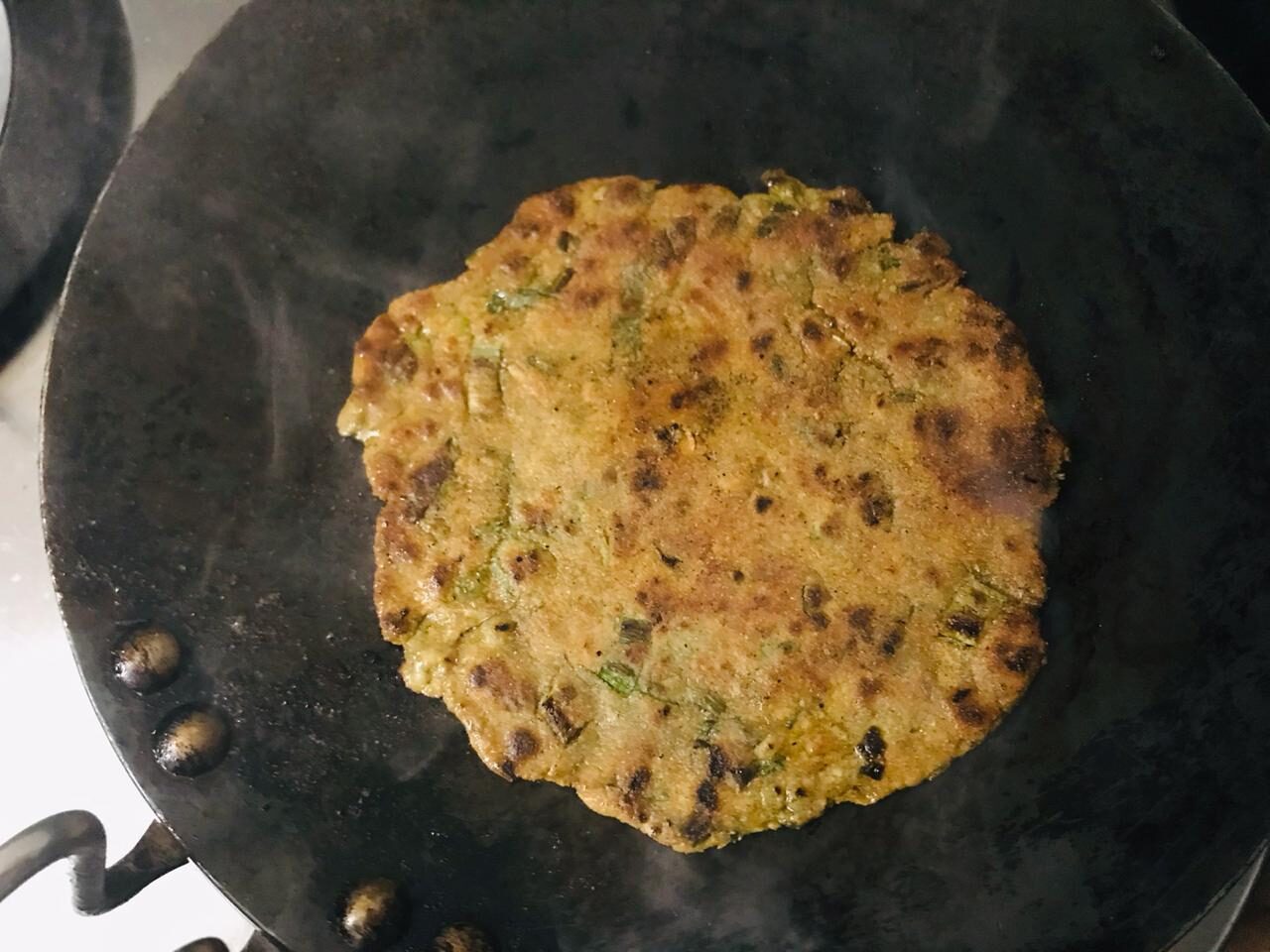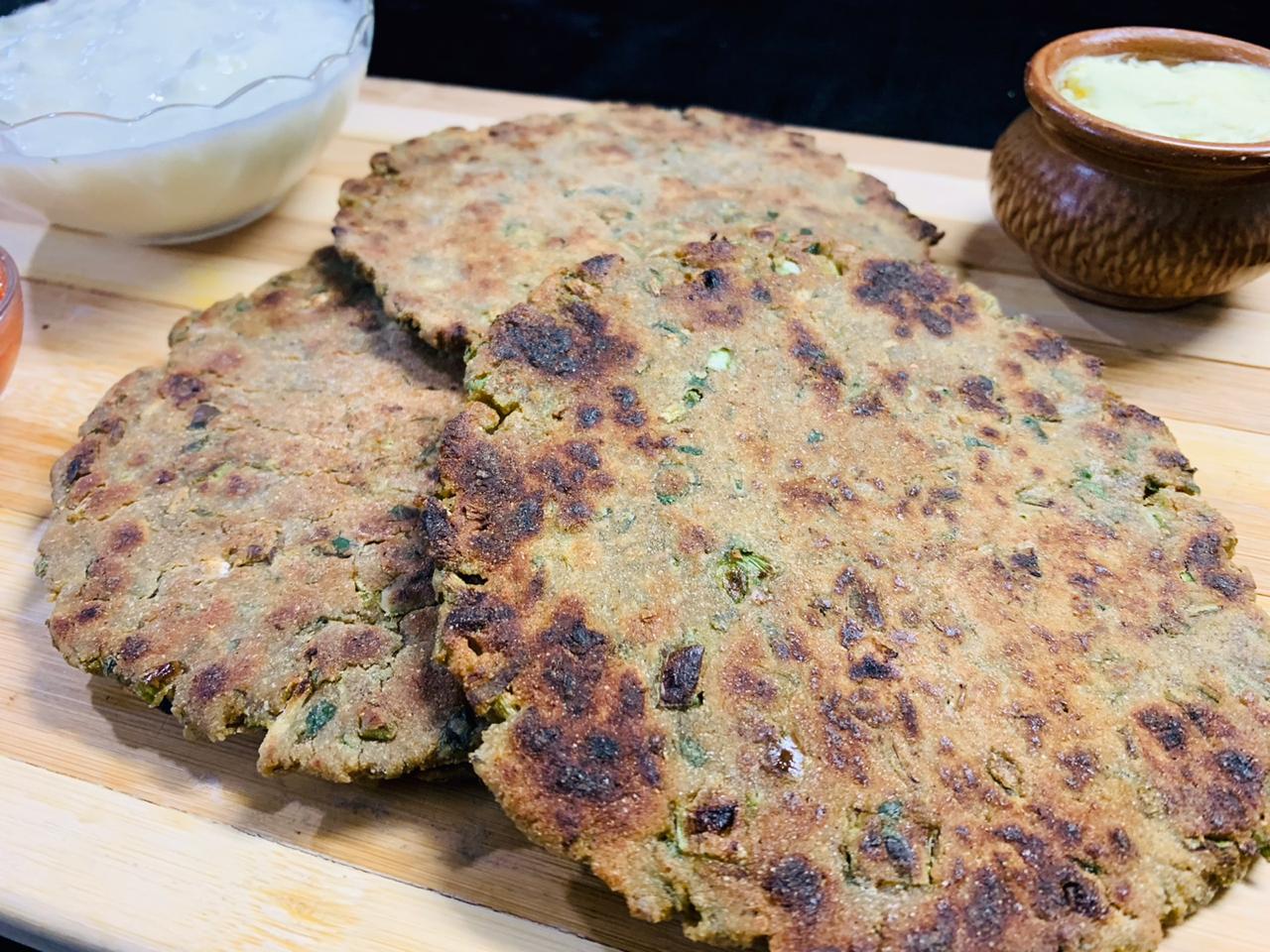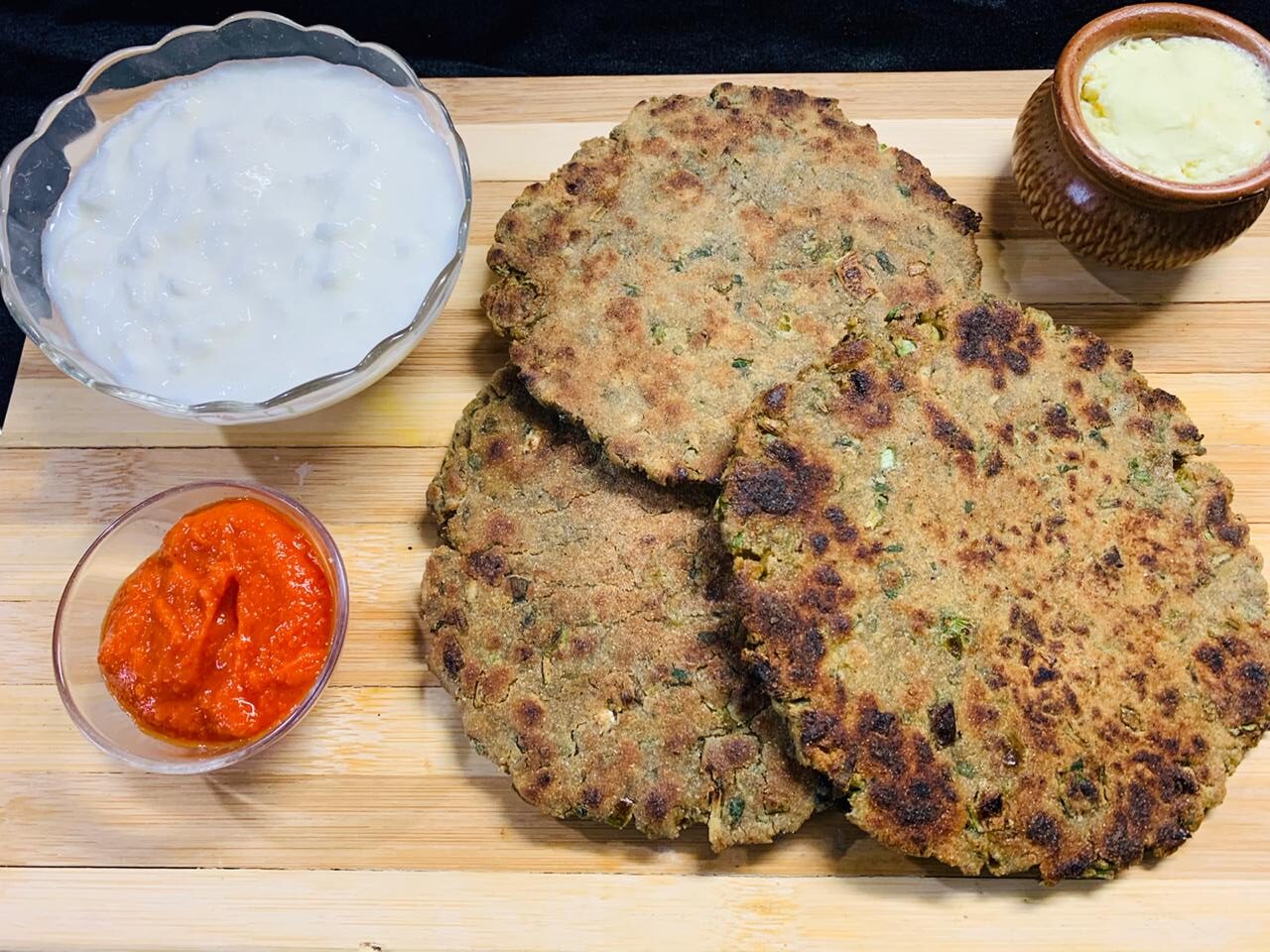 Heat a tawa/flat pan. When the tawa/pan is heated, slide the roti to the tawa. Cook it for around 2 minutes on medium-low heat and flip the roti to the other side.
Slather a teaspoon of ghee and cook on both sides on medium heat. Press with a slotted spoon/presser and cook until golden brown spots appear on the roti.
Serve hot with raita or pickle!