Gujarati Methi Thepla
Methi Thepla is an Indian bread flavoured with fresh fenugreek leaves and spices which is popular from Gujarat. Methi /fenugreek leaves are super nutritious and healthy as it is rich in vitamins and minerals and are also known for its antioxidant properties.
Packed with amazing flavour and nutrition, this is one dish I can eat for breakfast, lunch, dinner and as in between snack :). You can serve it on its own or accompanied with pickle and/or yogurt and hence without any doubt it serves as an excellent travel food. I learnt this recipe from my mother who makes super delicious theplas and often packs it for us whenever we are travelling.
This is a simple, healthy and nutritious dish for packed lunch for children.
Ingredients
2 cups whole wheat flour
1 teaspoon red chili powder
1 teaspoon Kashmiri red chili powder
2 teaspoons salt
2 teaspoons sugar
1 teaspoon carom seeds (ajwain)
2 teaspoons sesame seeds
½ teaspoon turmeric powder
2 tablespoons oil
2 teaspoons yoghurt
1 cup finely chopped fresh fenugreek leaves
3/4 cup water
Directions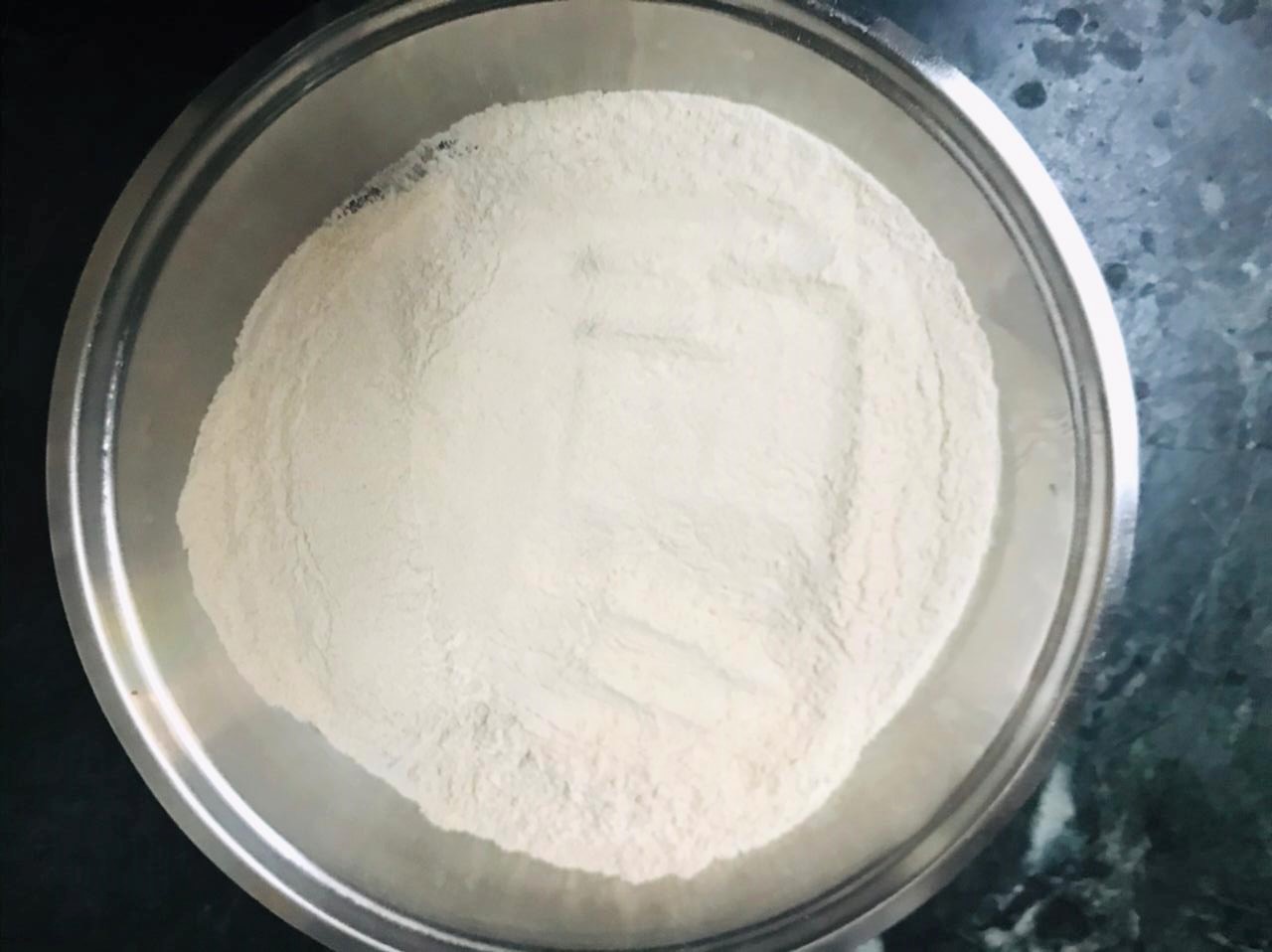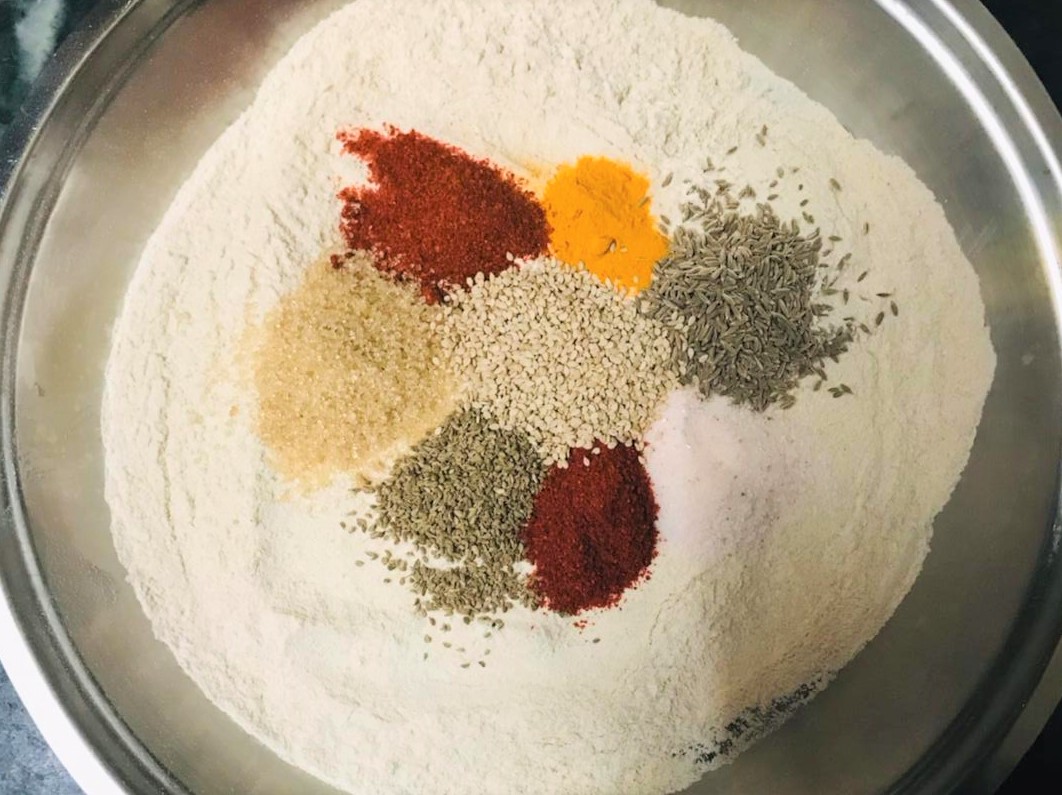 In a bowl, mix the wheat flour, salt, sugar, carom seeds, sesame seeds, turmeric powder, red chilli powder and Kashmiri red chili powder.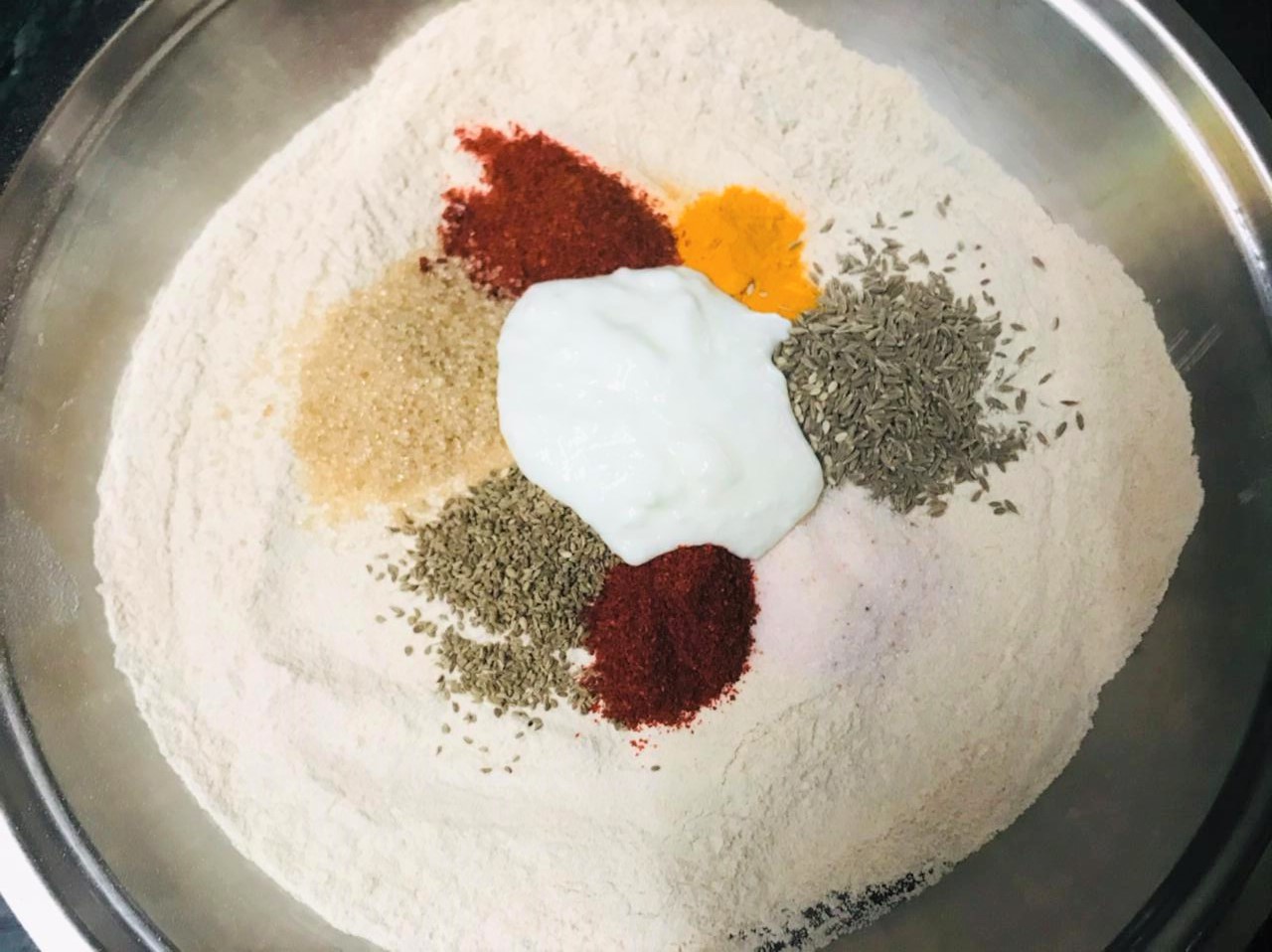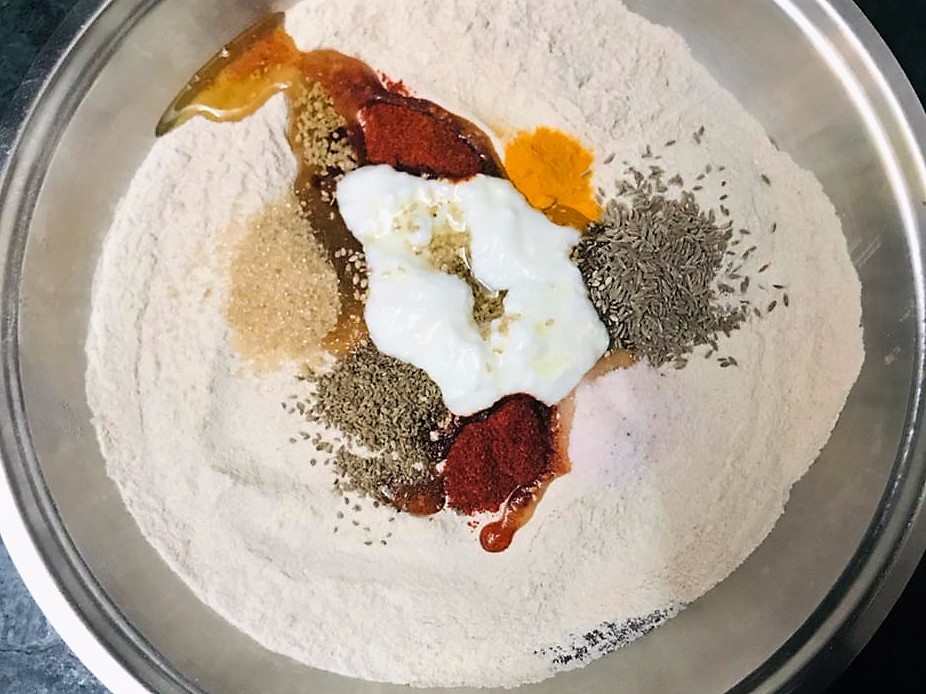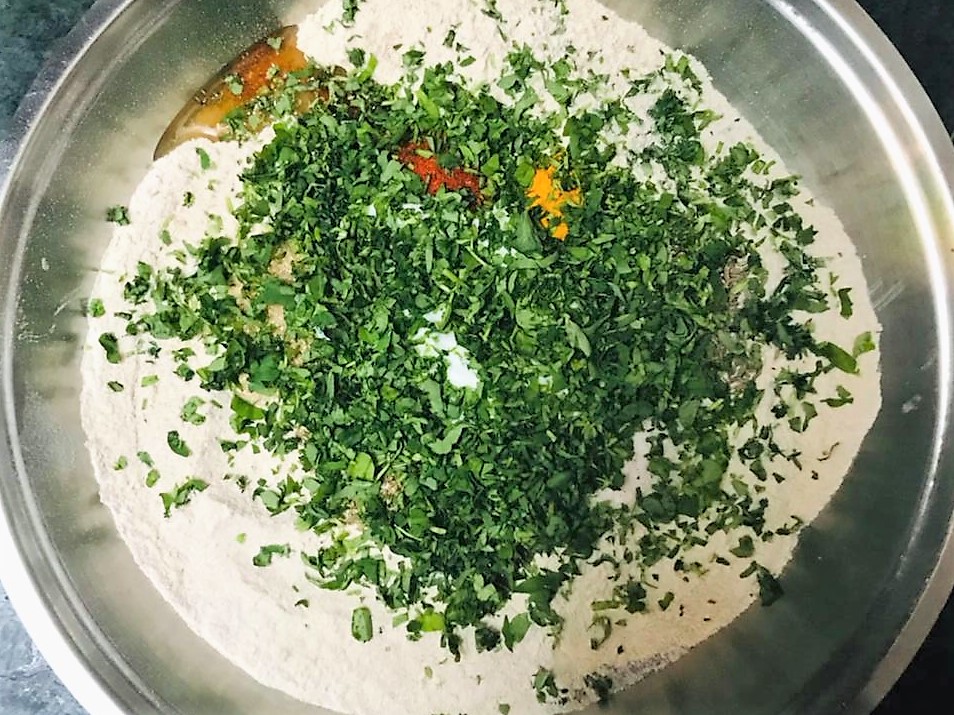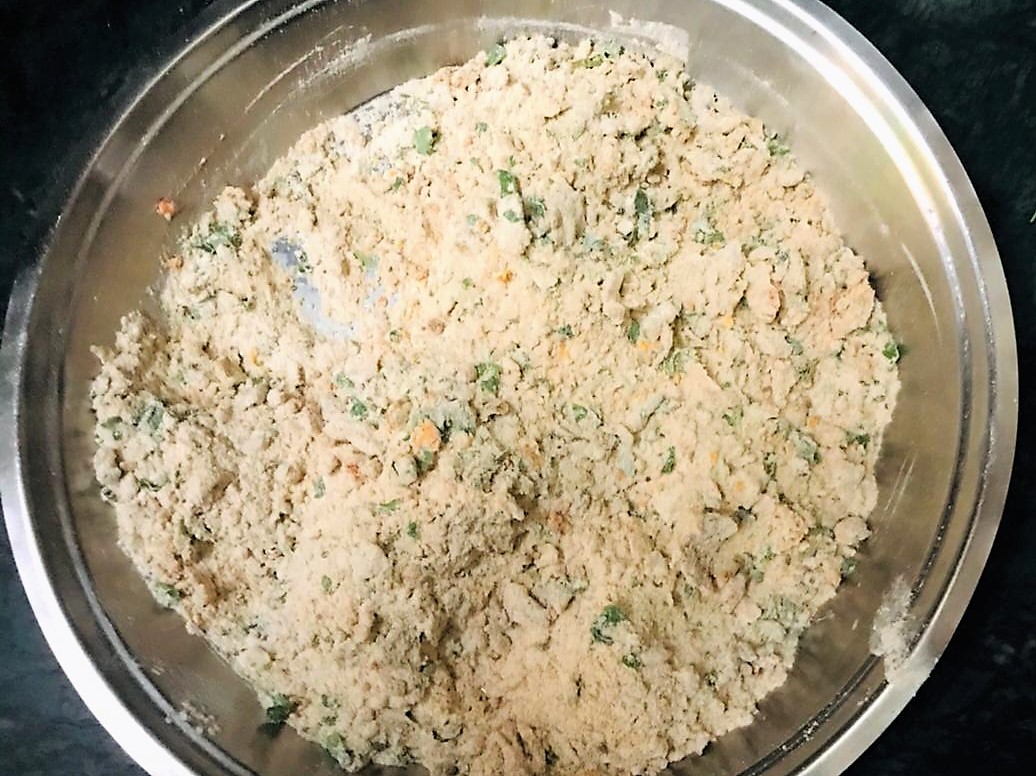 Next add the yogurt, oil and fenugreek leaves and mix all the ingredients and spices together.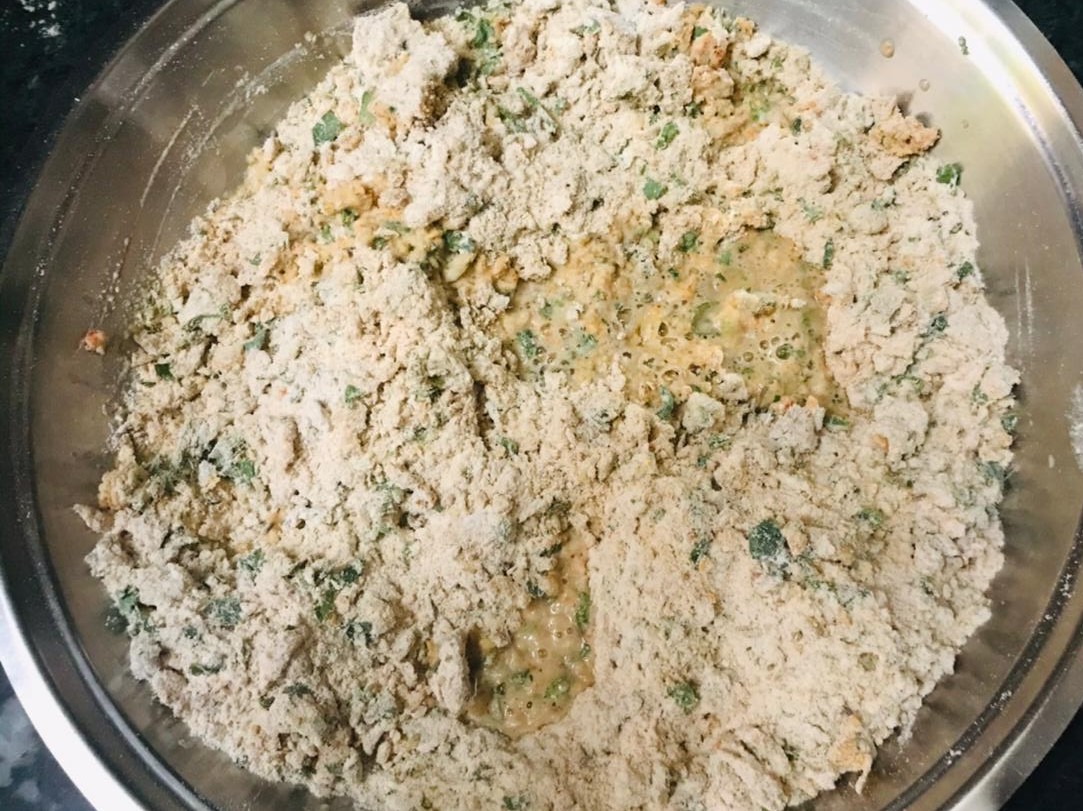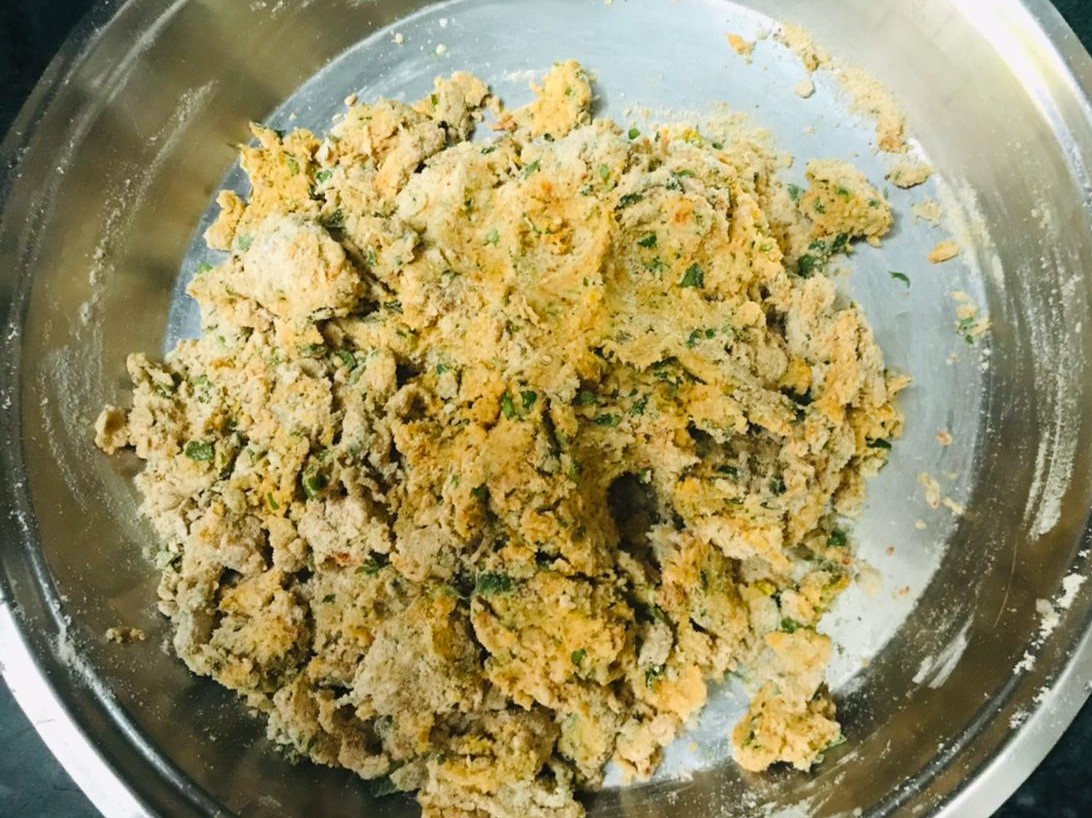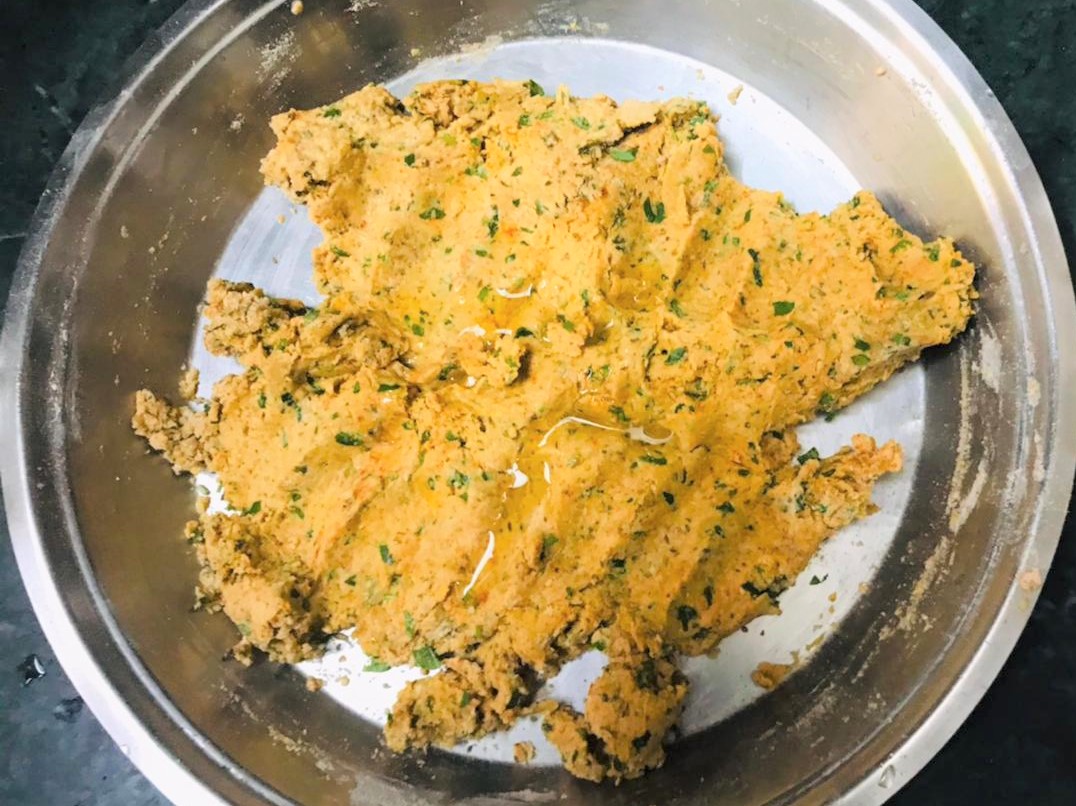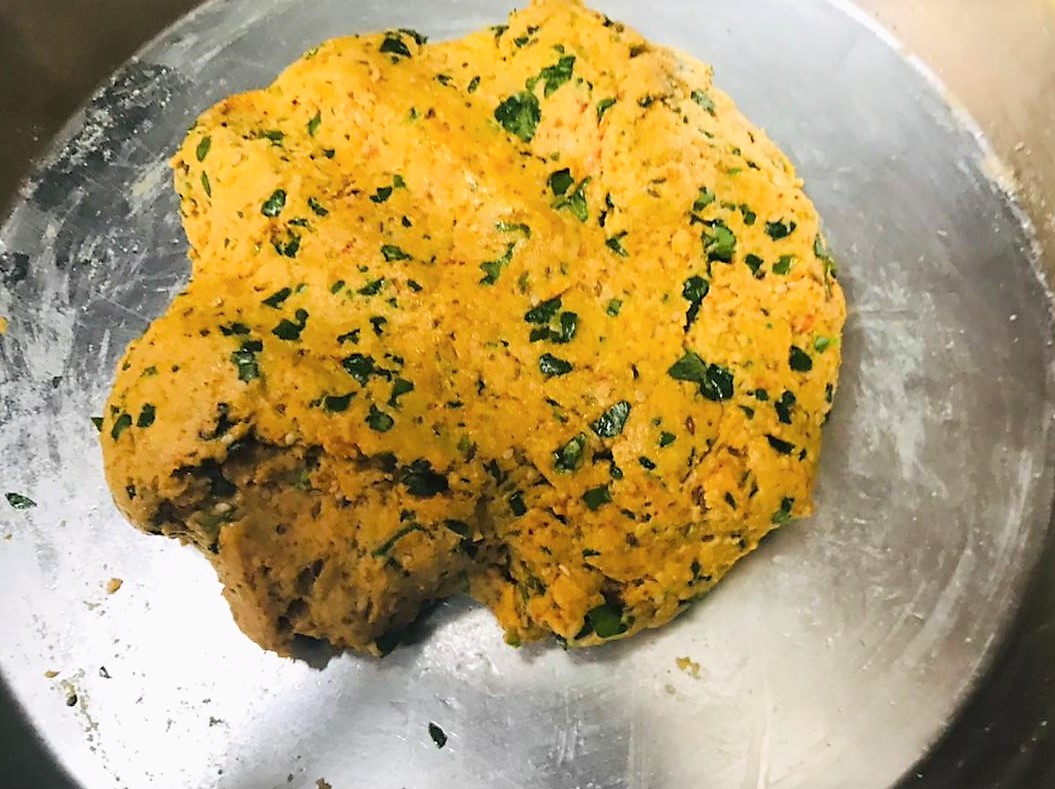 Slowly add water and knead into a soft dough. Adjust the water as needed while making the dough. Sprinkle little oil and knead for a few minutes and allow the dough to rest for at least 30 minutes.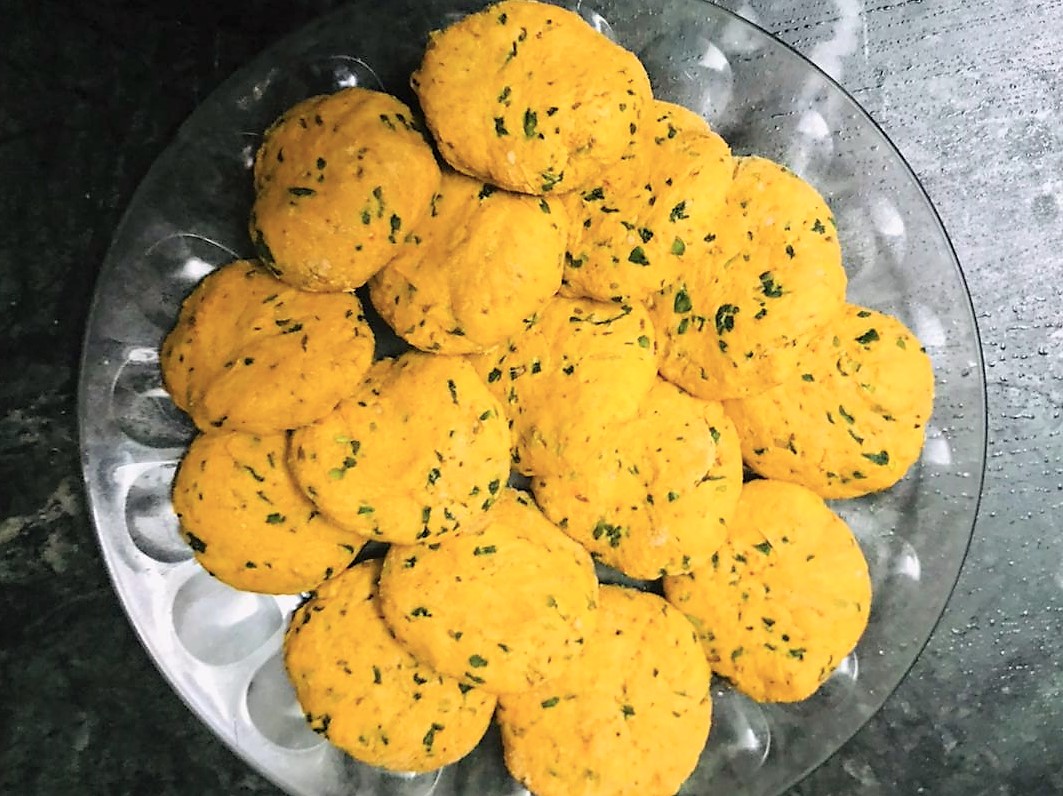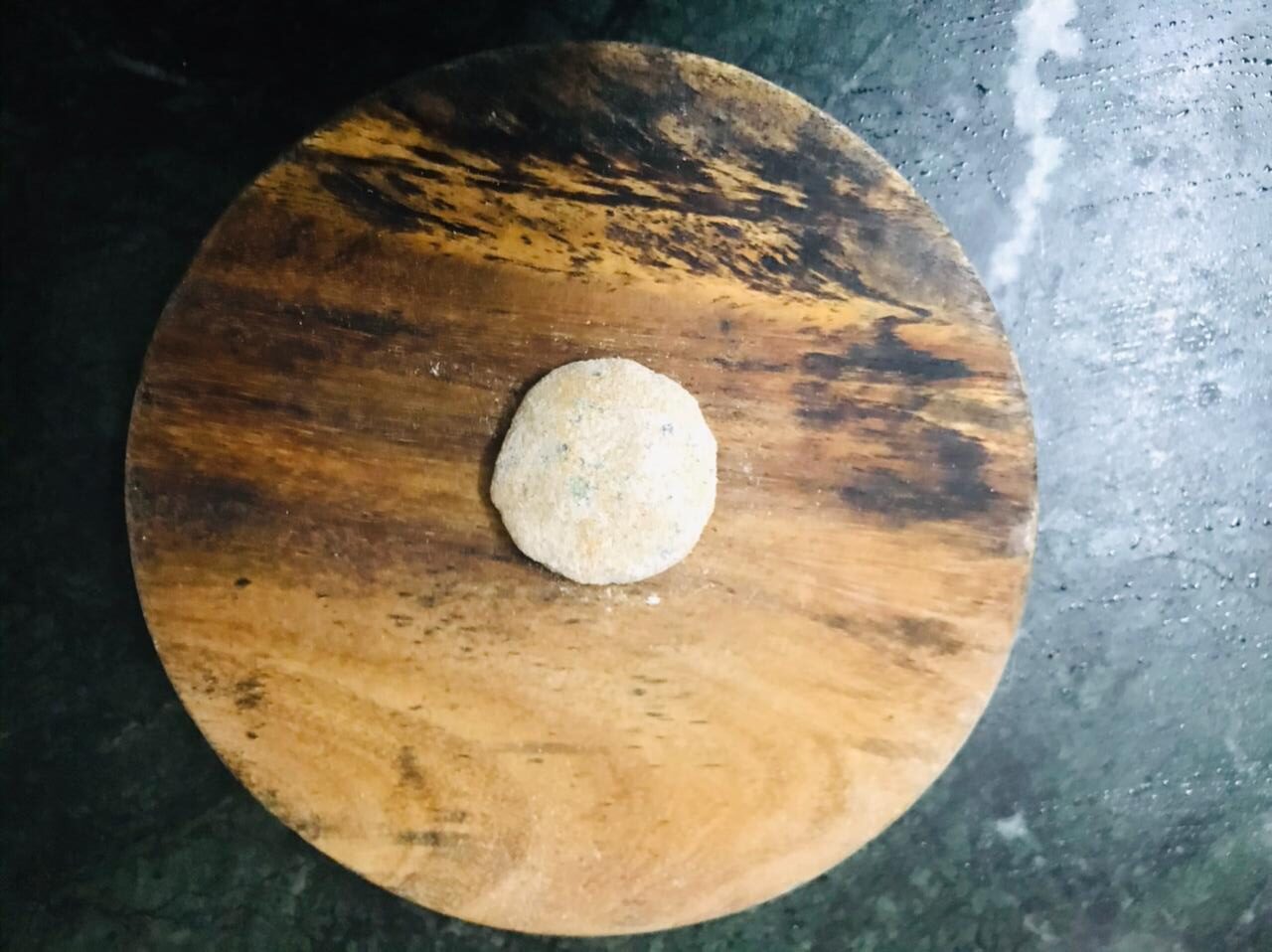 Pinch out 15-16 lime sized balls off the dough and roll them into a smooth ball. Place one ball of dough and dust the ball with flour on the rolling surface.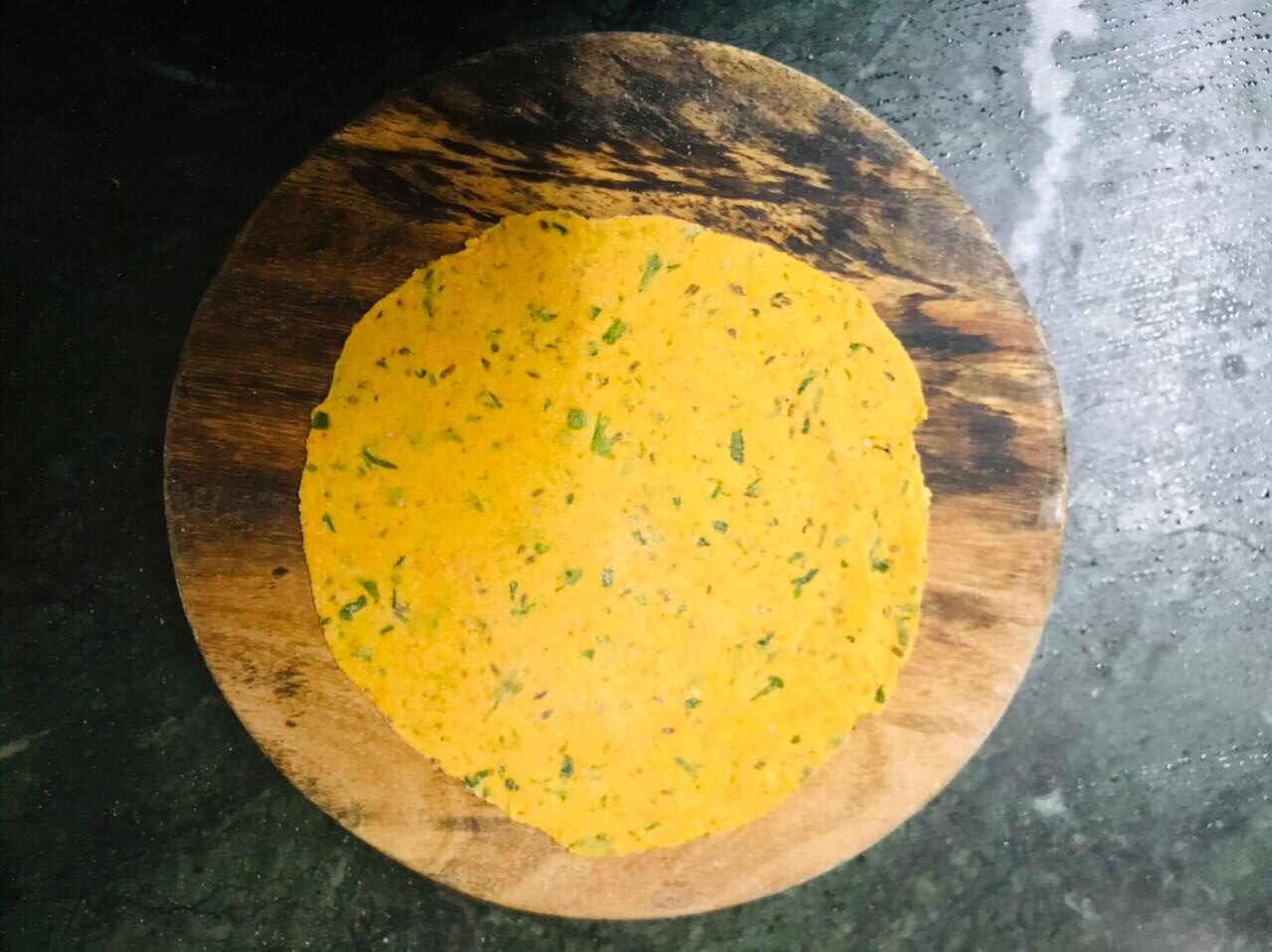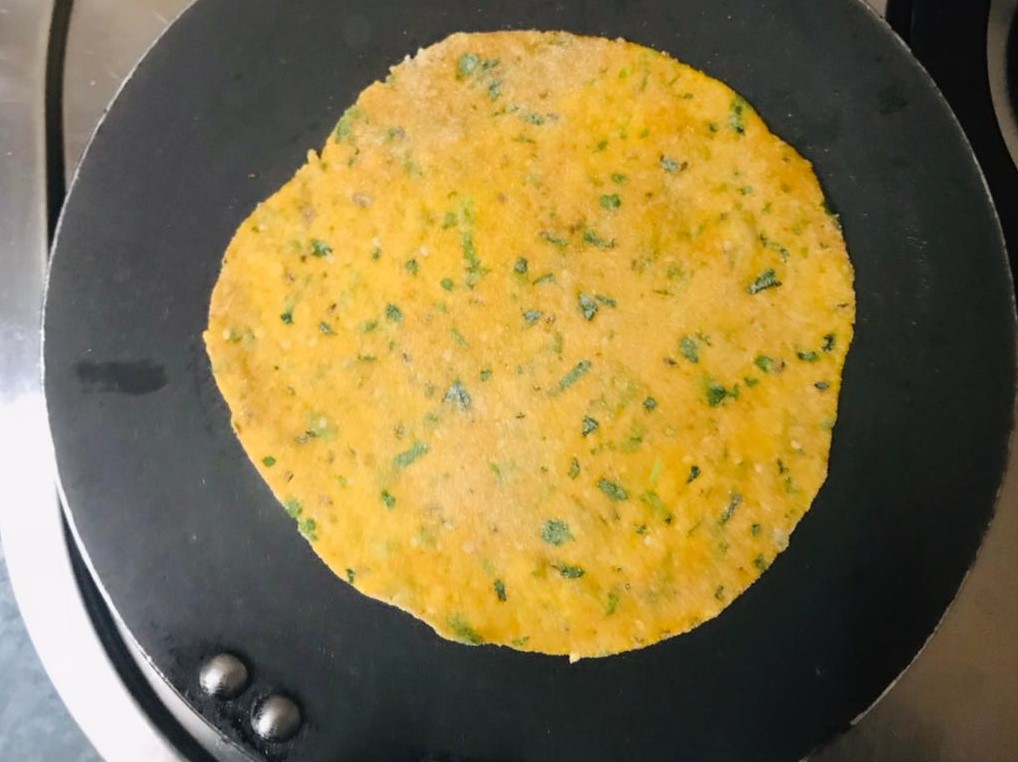 Roll the balls into thin circles of 5-6 inch with a thickness of 1 mm.
Heat the tawa or griddle on medium heat. Transfer the rolled thepla on to the tawa/griddle and cook on one side for 30 seconds.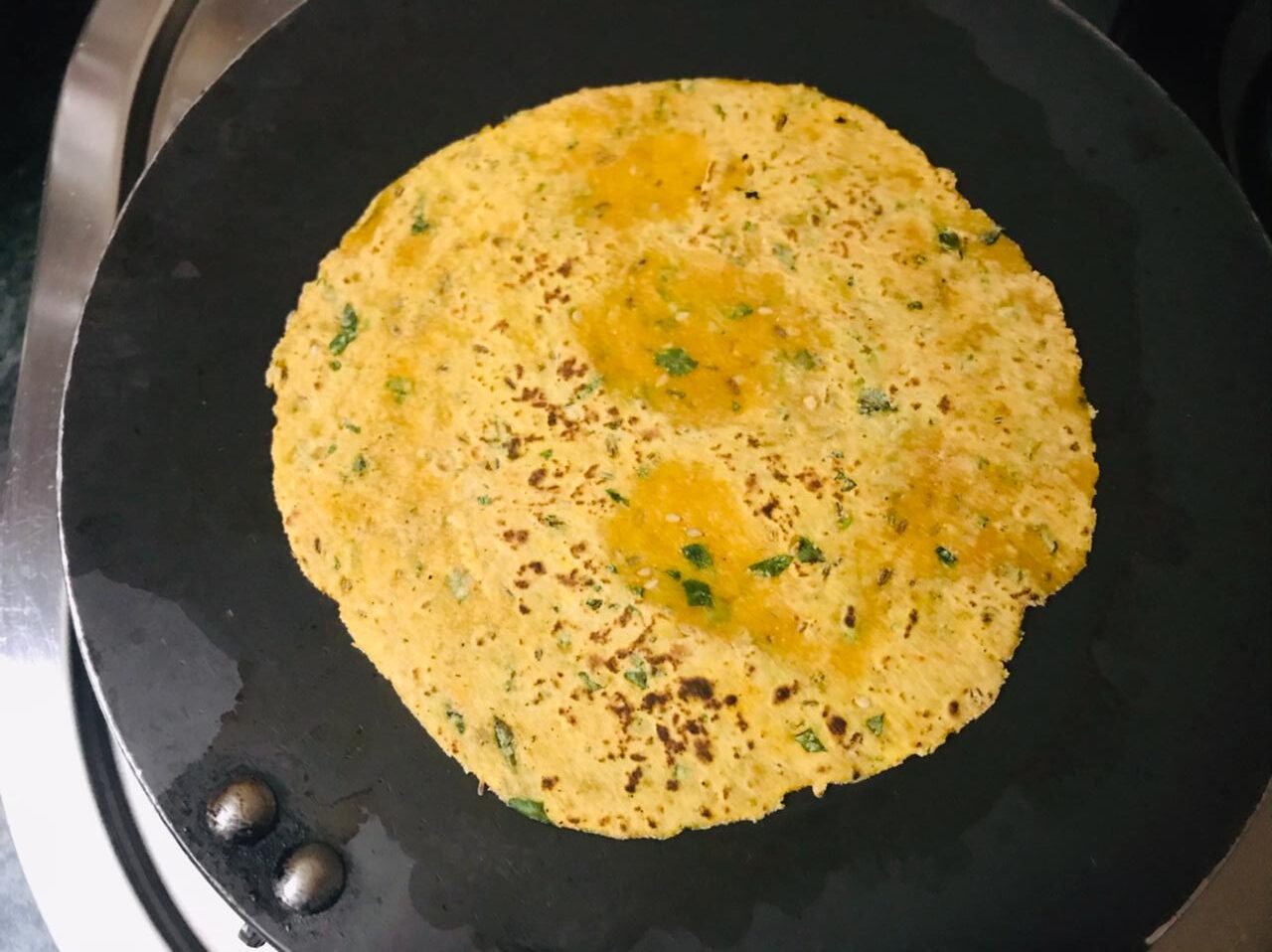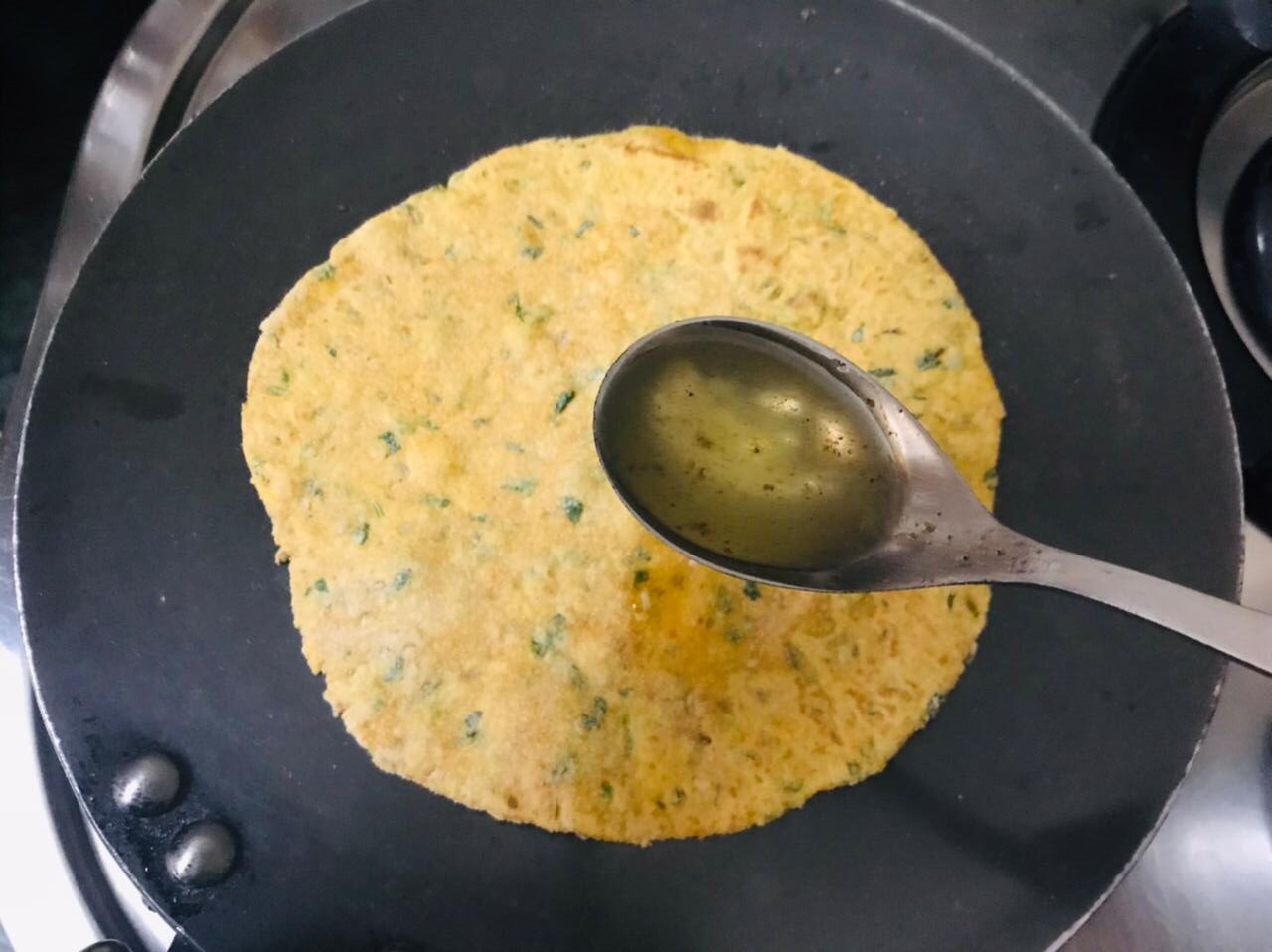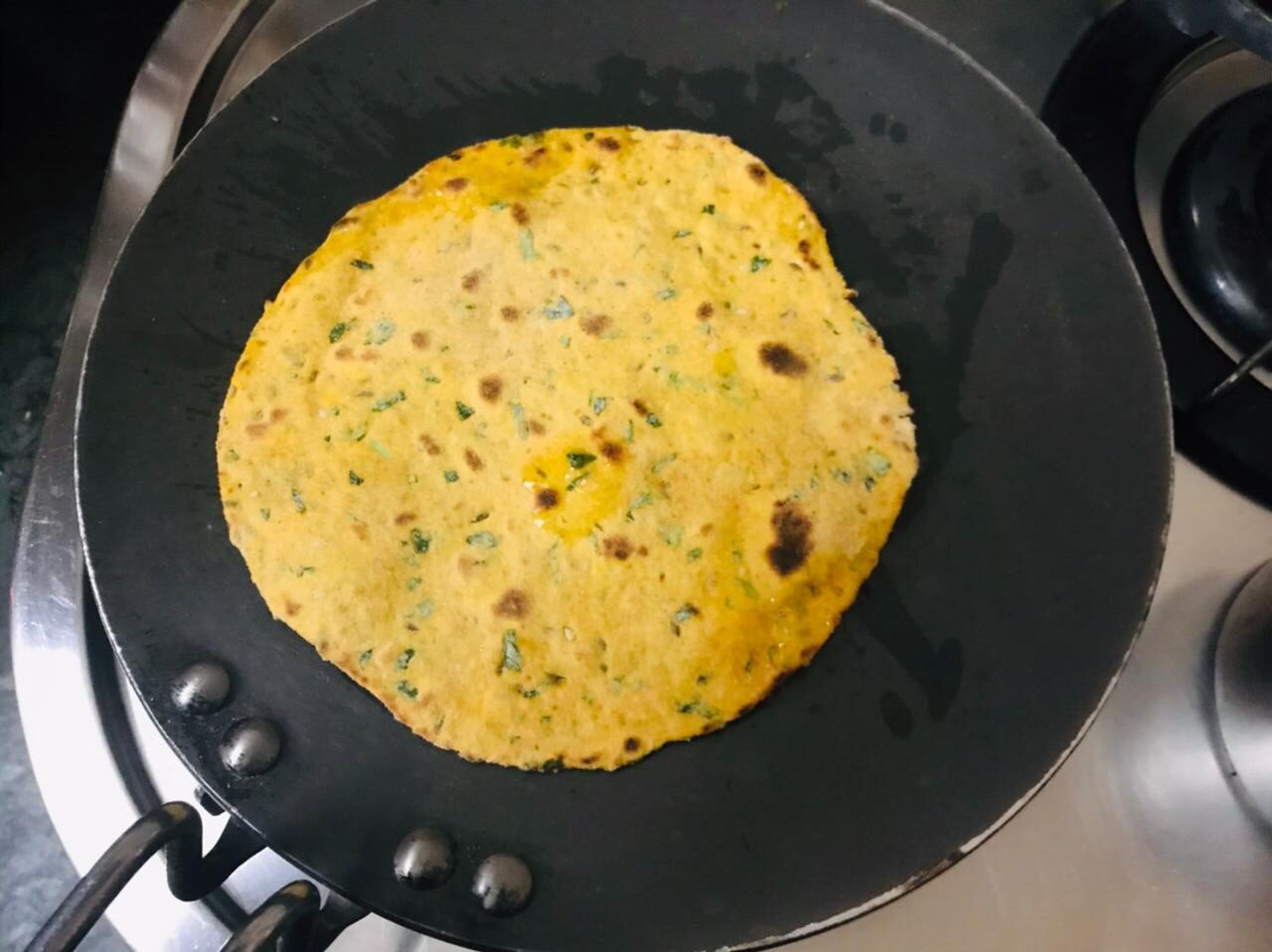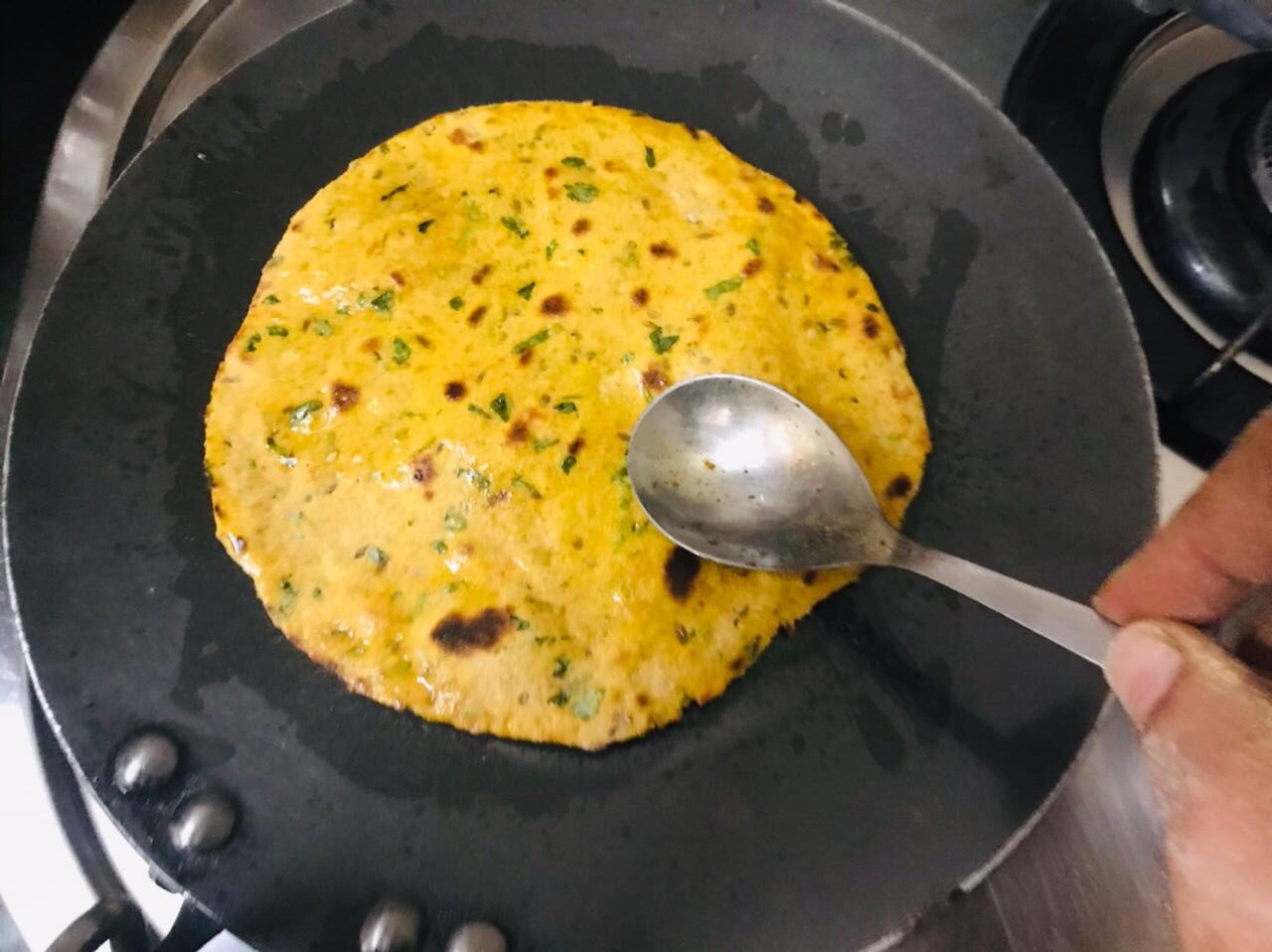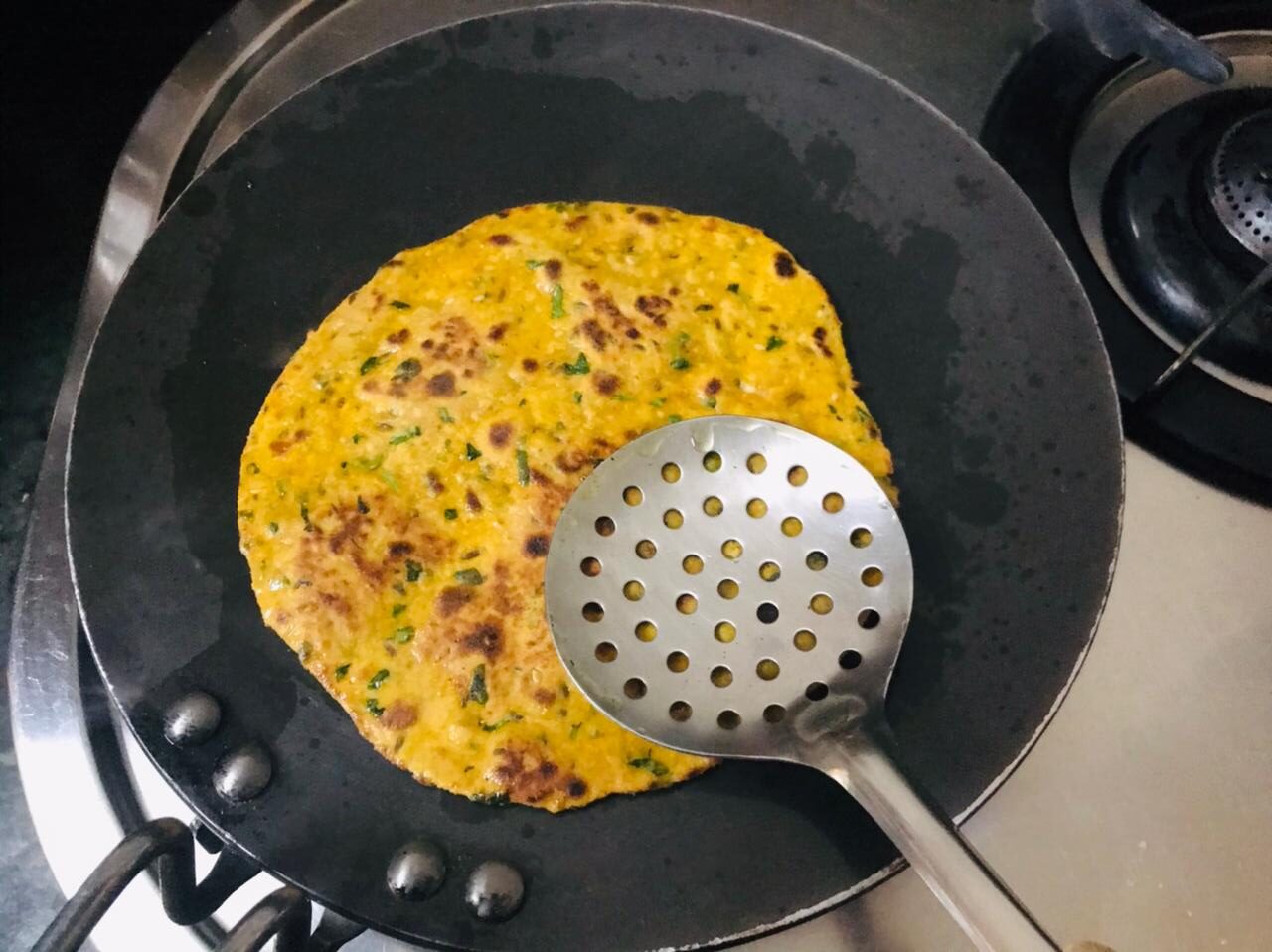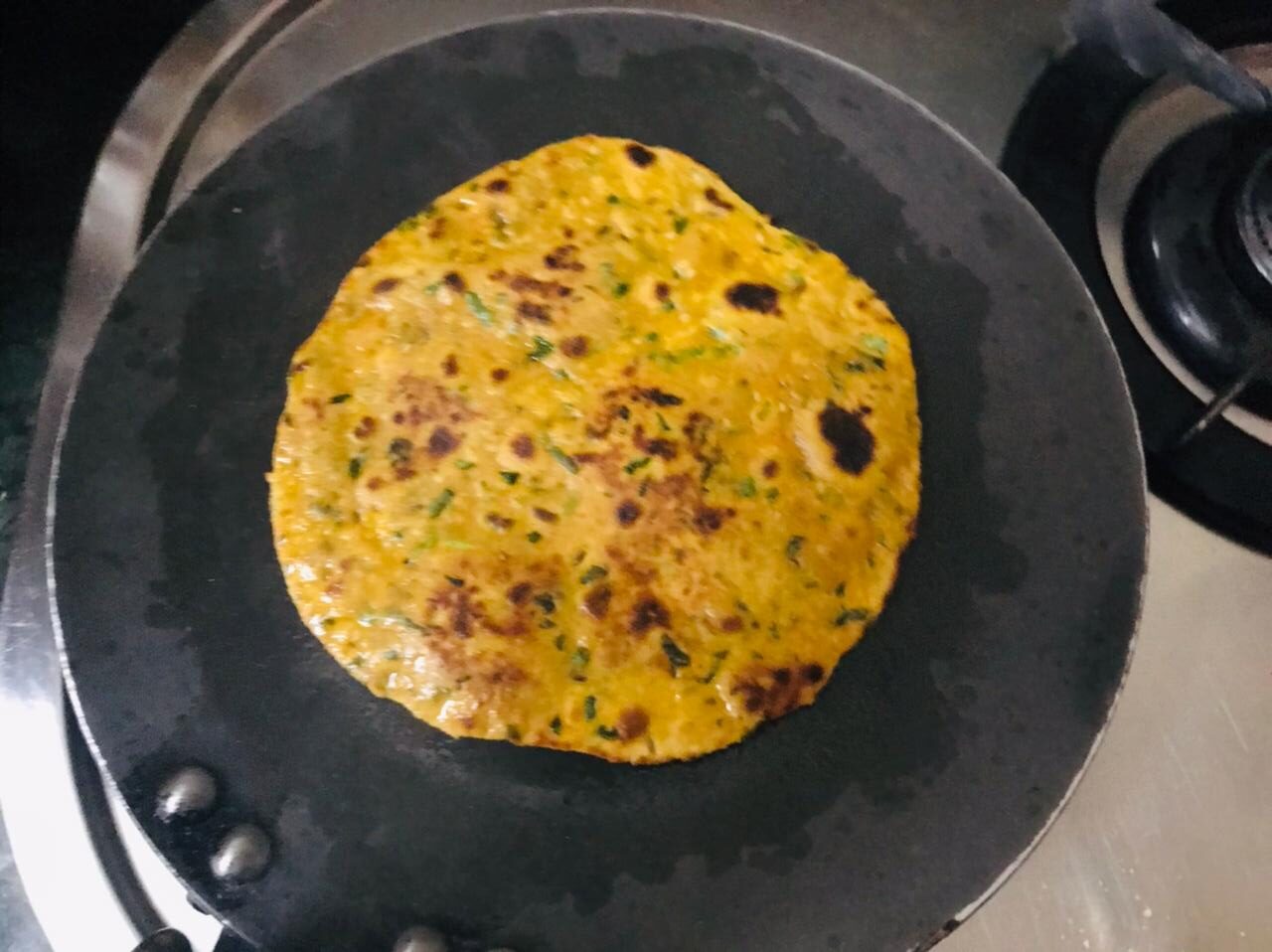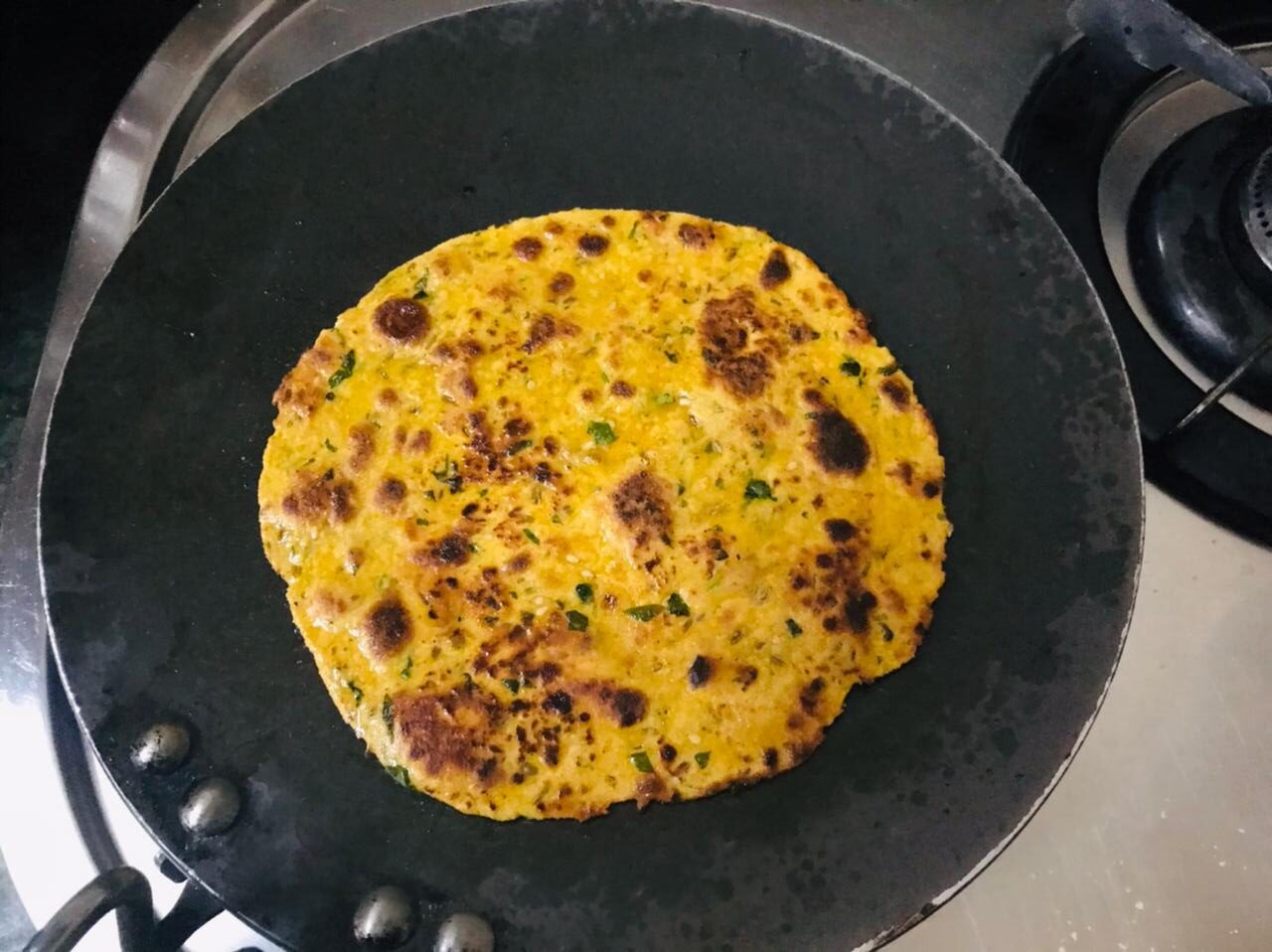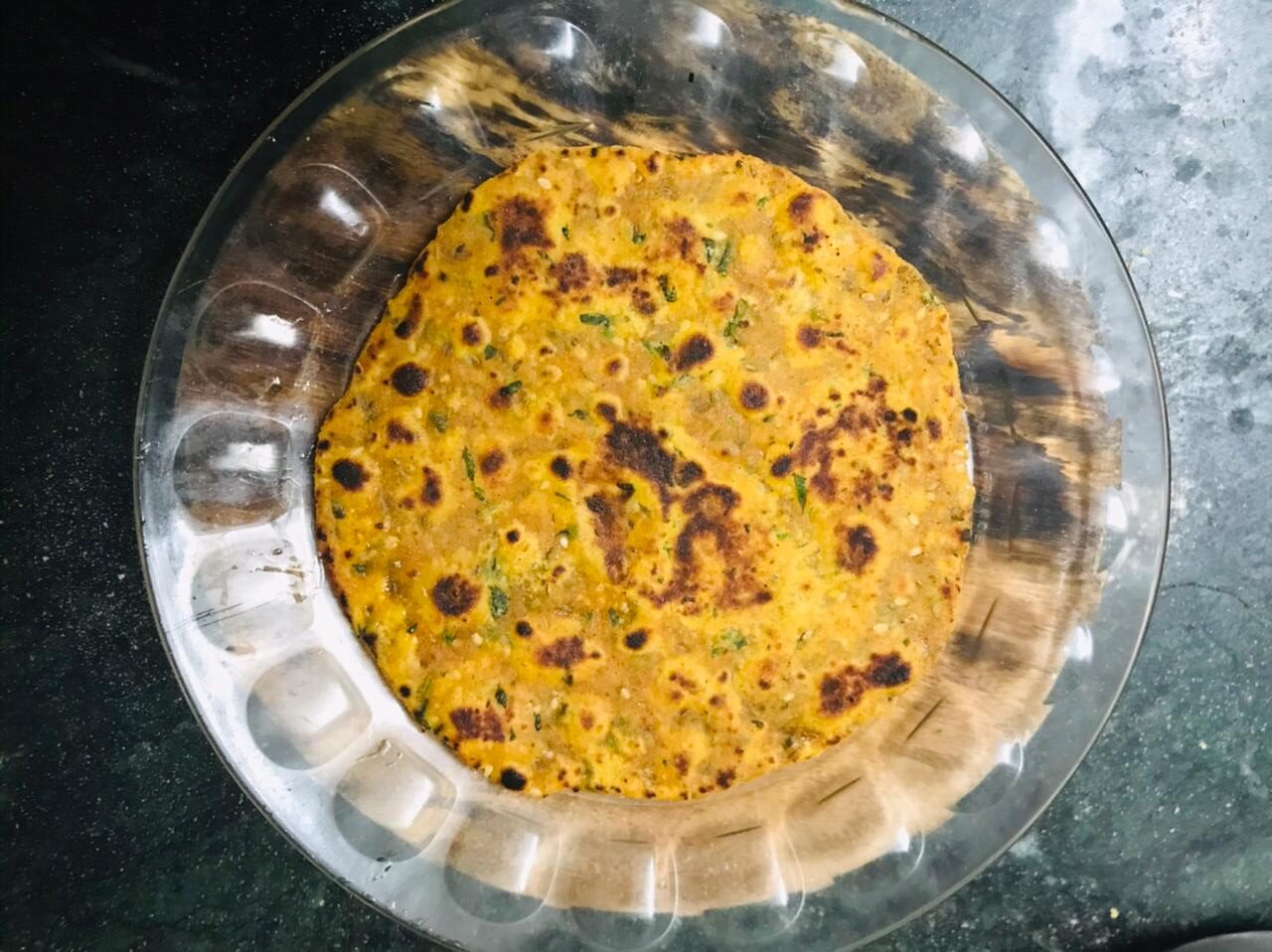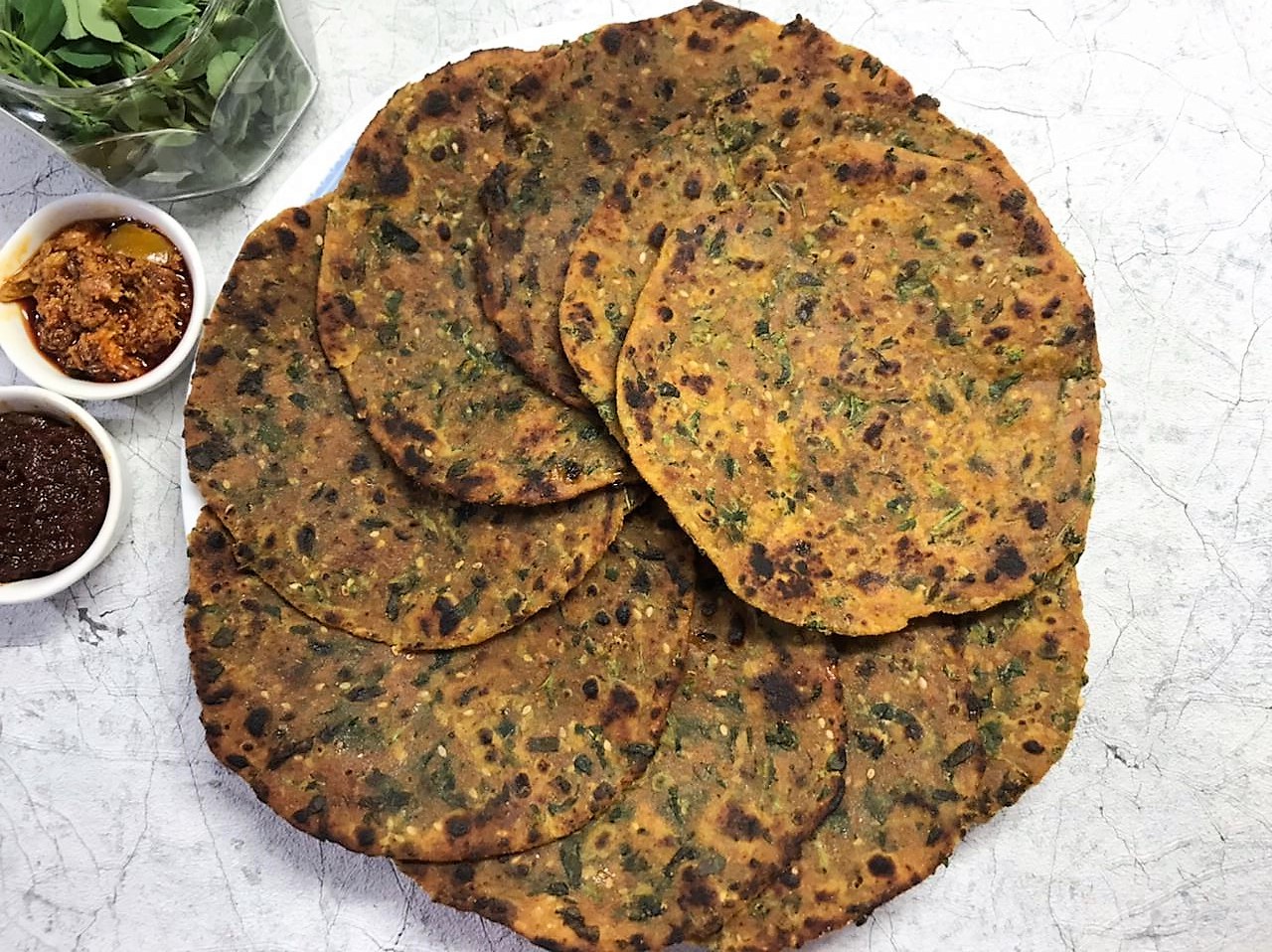 Flip the thepla on to other side. Apply oil on the side facing up and flip it again. Apply oil on the other side also.
Press the slotted spoon over the roti and cook it until it turns golden in colour.
Serve hot/cold with yogurt, chutney or pickles.