Smoked Paneer
Smoked Paneer is a dish made with paneer in a tomato and cashew gravy and smoked to elevate the flavours of the rich gravy. This dish has layers of flavour and makes it an ultra-luxurious dish. The tomatoes give this dish the sweetness and tang, cashews give the sauce a velvety smooth glossy texture and the smoke adds the BBQ flavour to the dish.
My family loves food with a smoky flavour. I often cook dishes which are smoked like 'Aloo pyaz ki bhurji' which is a popular Assamese dish and my mother taught me to cook or 'papad bhurji' which lifts the simple papad/poppadum to a different flavour level. My children love paneer and hence I experimented and added the smokey flavour to the dish.
Smoking gives food an extra dimension of flavour. There are many techniques used, ranging from hot smoking to cold smoking, warm smoking and liquid smoking, and there is a huge range of sophisticated gear available today to do the job. Having said that, it is surprisingly easy to smoke the food at home using basic equipment in the kitchen.
Smoked paneer is popular like other recipes like Palak Paneer, Paneer Do Pyaza, Indo-Chinese Chilli Paneer, Methi Paneer, Paneer Butter Masala, Paneer Jalfrezi, Paneer Hara Pyaaz and Paneer Kali Mirch to name a few.
Ingredients
For Paste
3 sliced onions
4 sliced tomatoes
4-5 dry red chillies
½ cup unsalted cashew nuts
1 inch piece of ginger
2-3 garlic cloves
1 green chilli
2 tablespoons oil
1 teaspoon salt
For Gravy
1 cup diced paneer (1cm cubes)
2 tablespoons oil
1 cup milk
1 teaspoon red chilli powder
1 teaspoon kashmiri red chilli powder
½ teaspoon turmeric powder
1 teaspoon garam masala
1 teaspoon roasted cumin powder
1 teaspoon kasuri methi (dry fenugreek leaves)
Salt to taste
2 tablespoons single cream
To smoke
1-2 pieces of charcoal
1 teaspoon ghee/oil
aluminium foil
Directions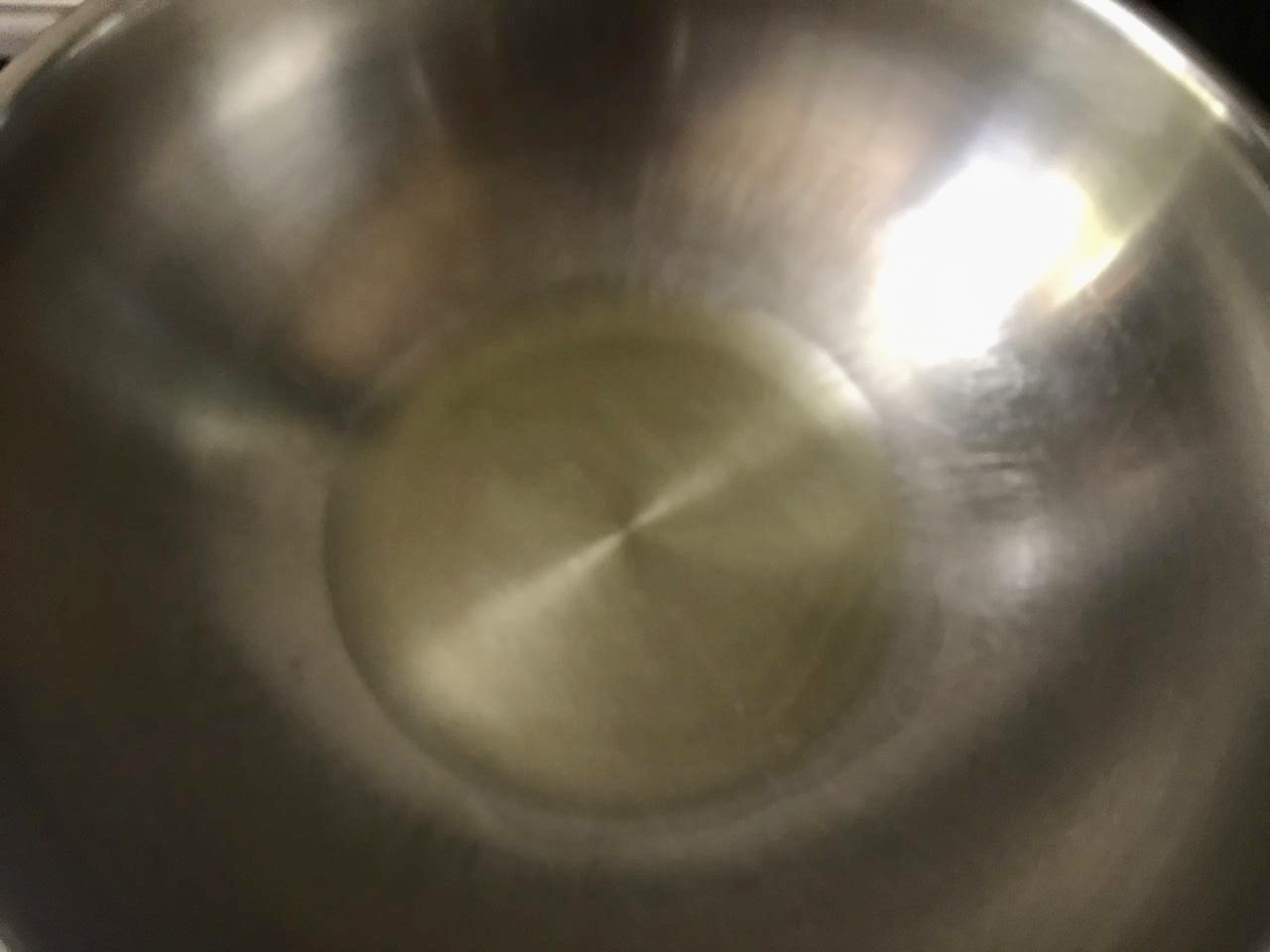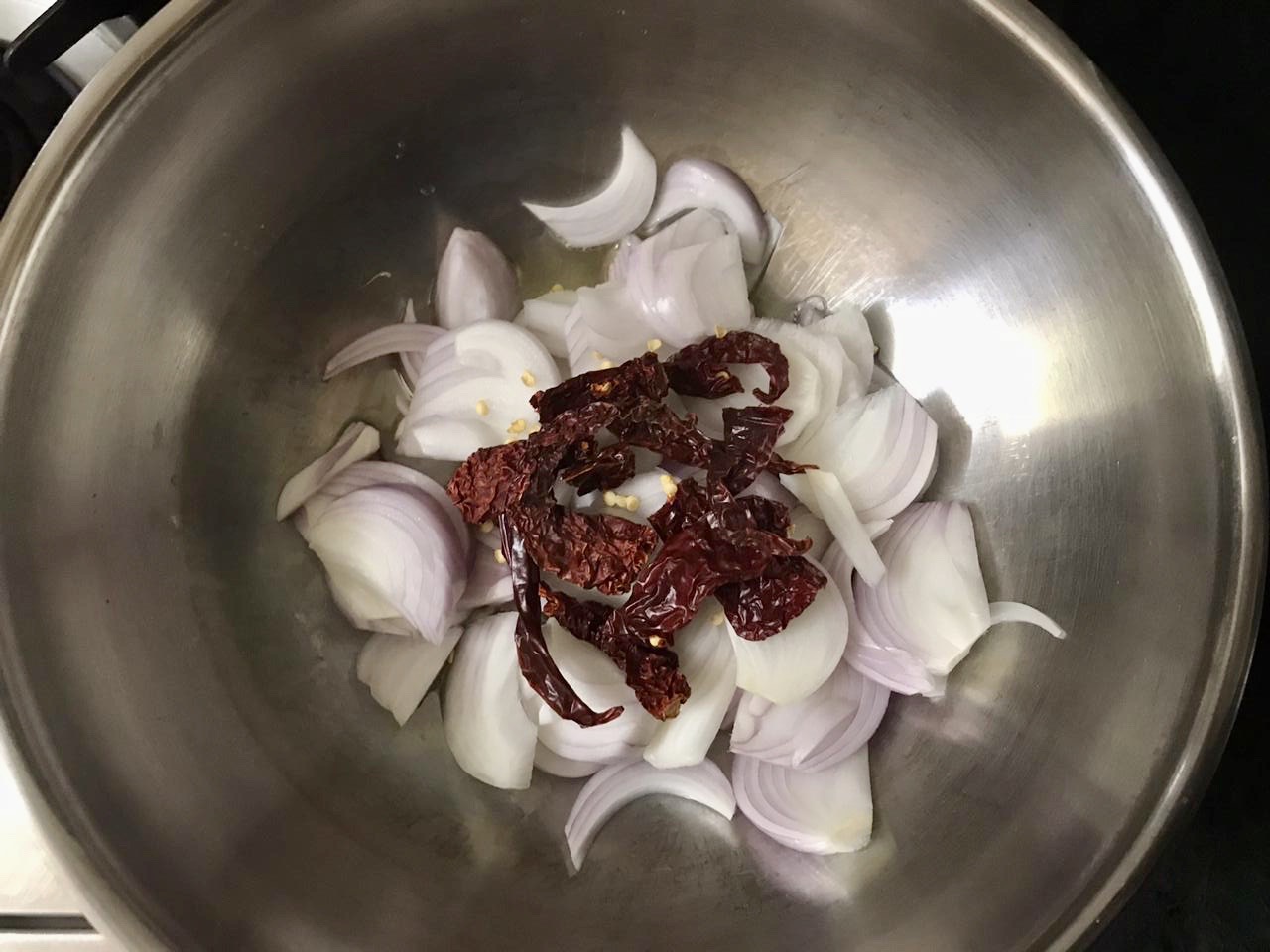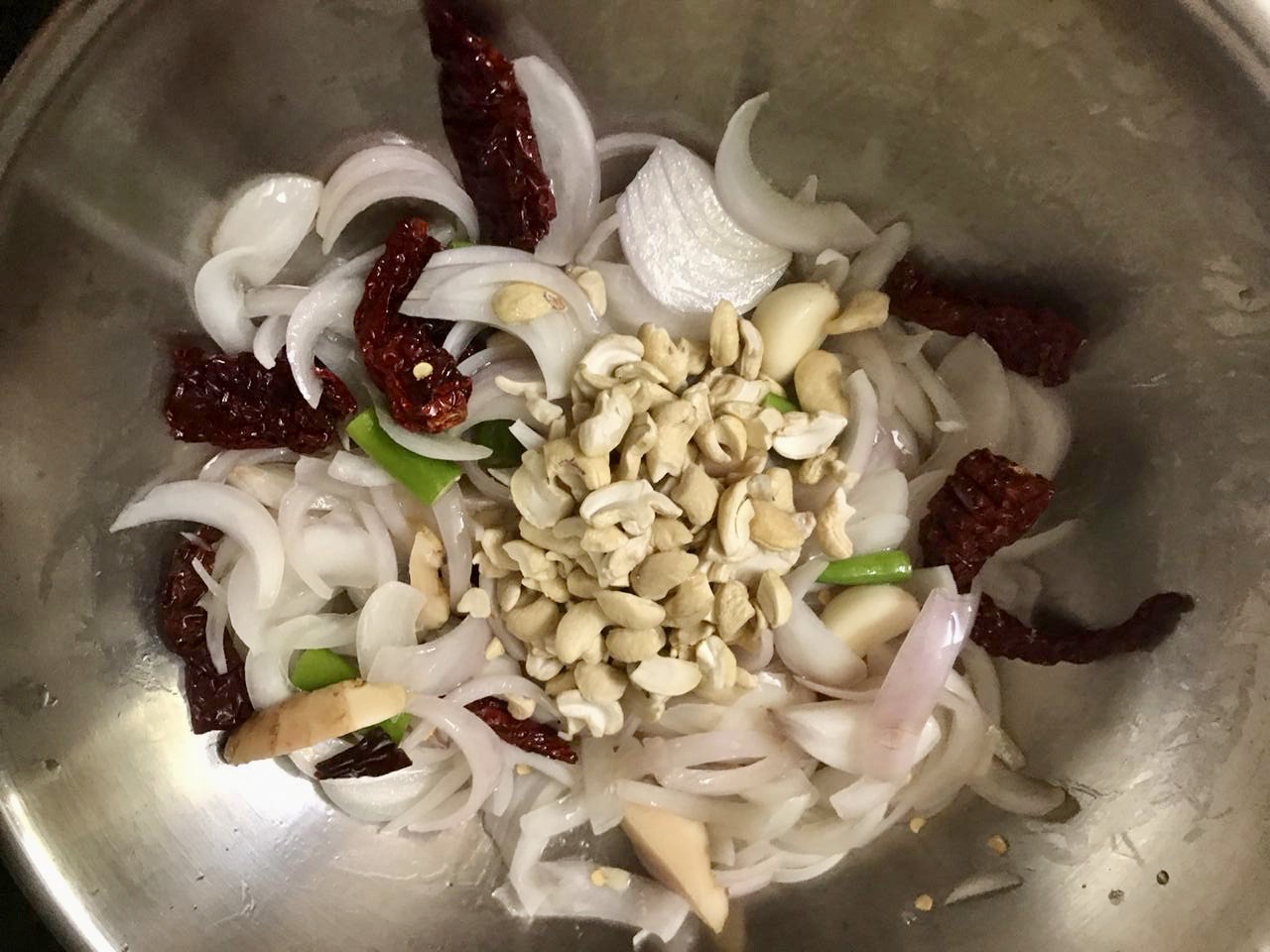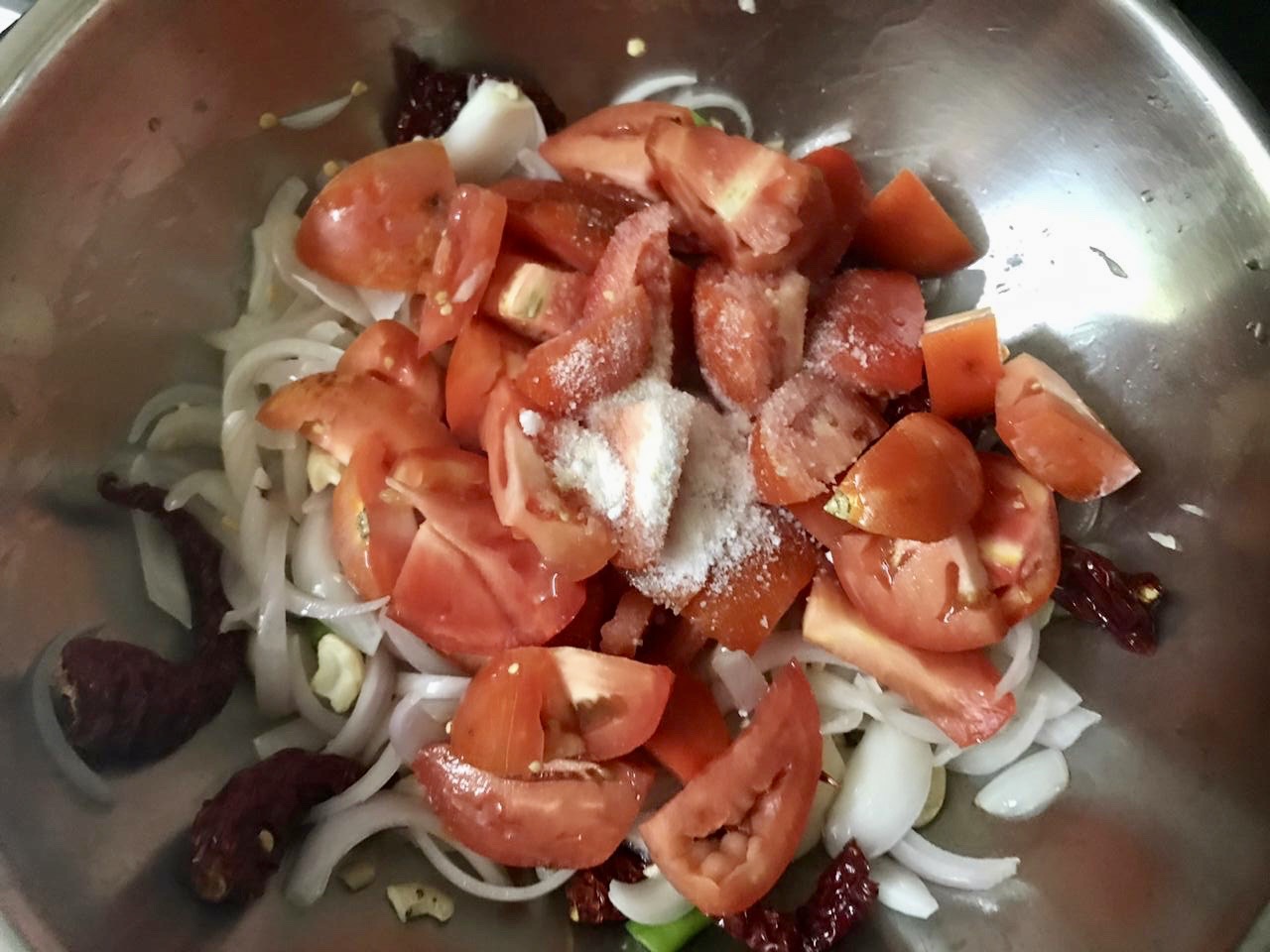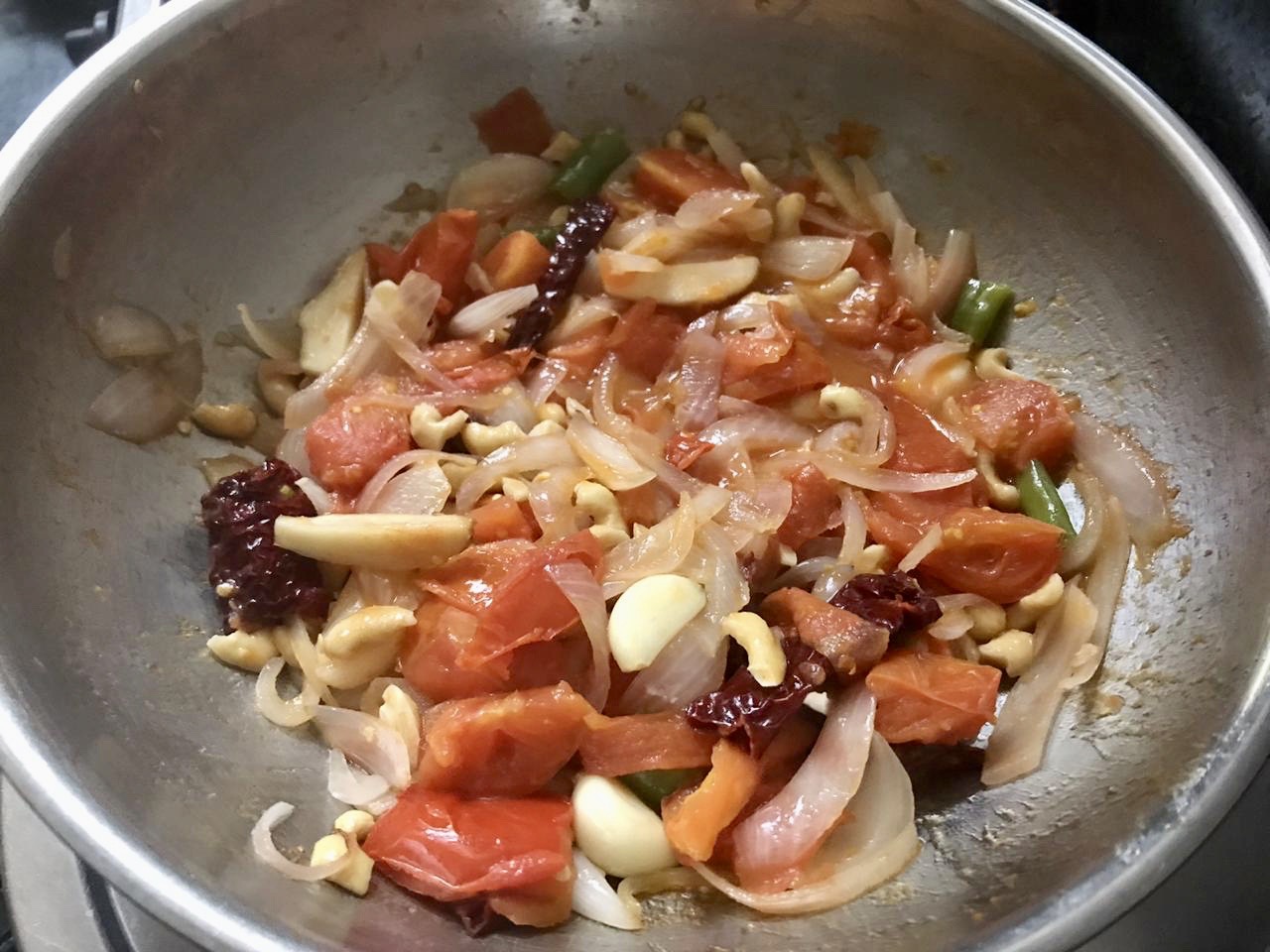 Heat the oil in a pan and add the sliced onions and sauté for a minute. Add the dry red chillies, garlic, ginger, green chilli, cashew nuts, salt and sliced tomatoes and mix.
Cook for 4-5 minutes on medium heat until the tomatoes and onion are soft and mushy. Once soft turn the heat off and leave it aside to cool.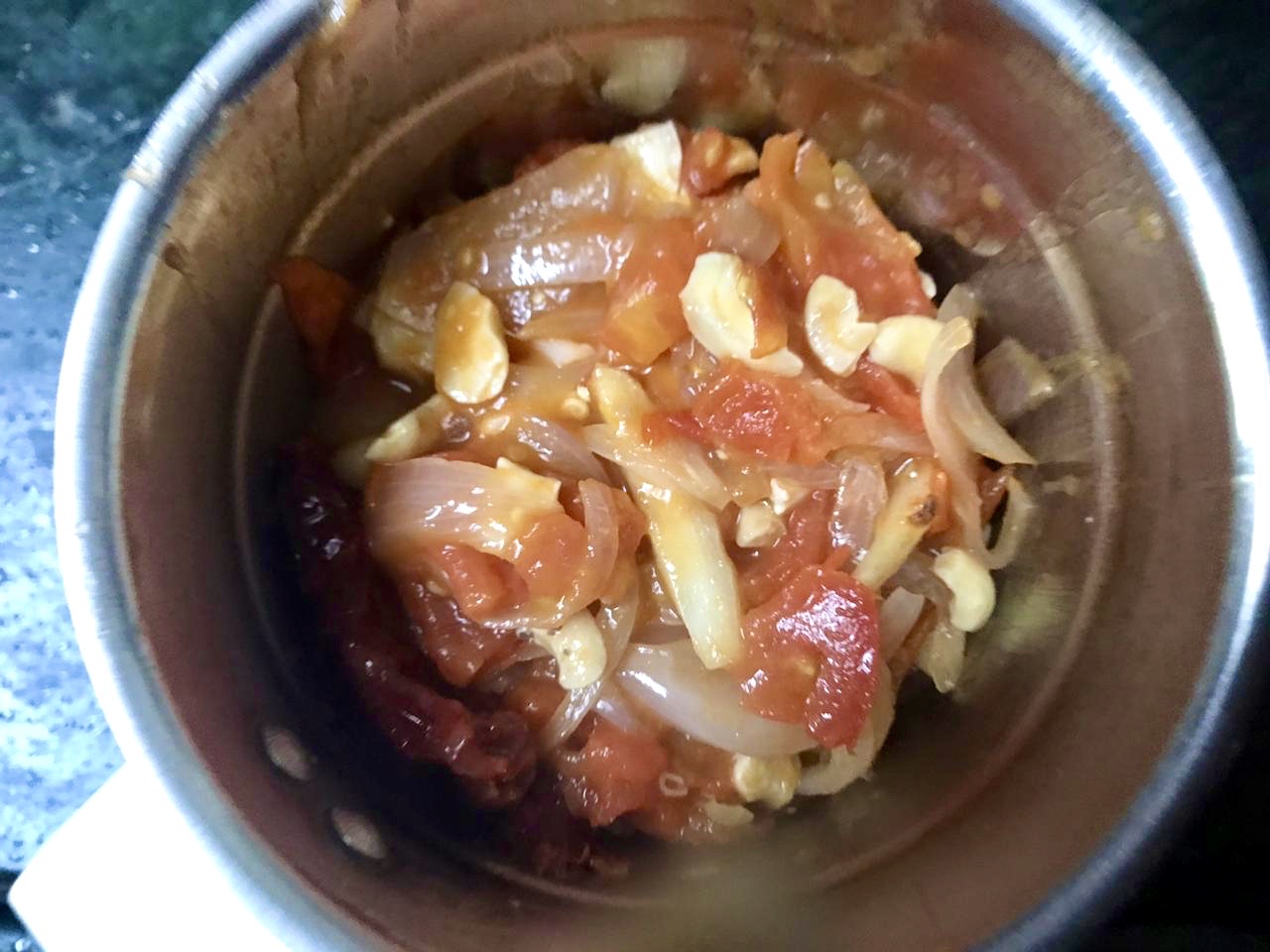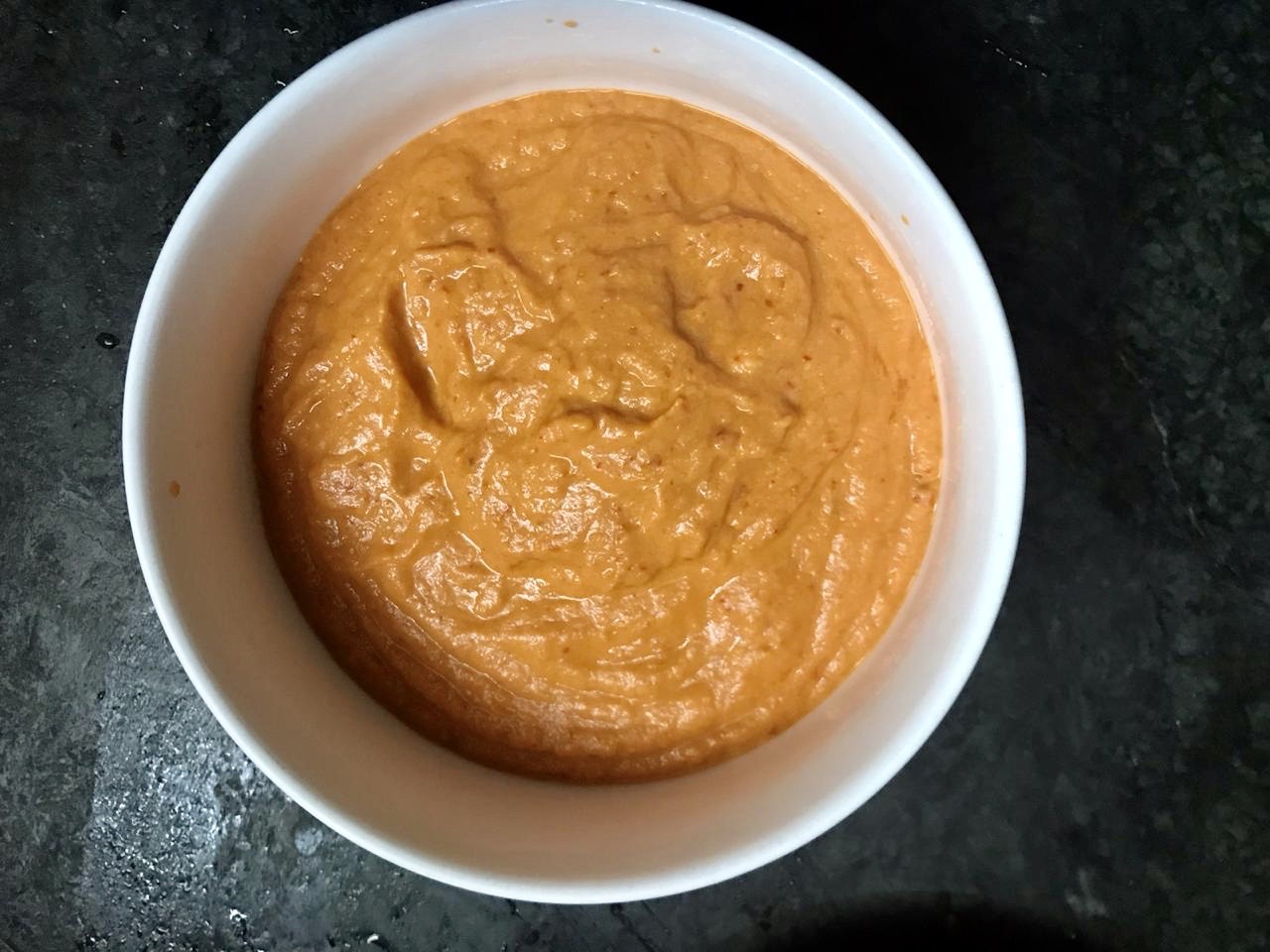 When the paste is cooled to room temperature, blend the paste into a fine puree and keep aside.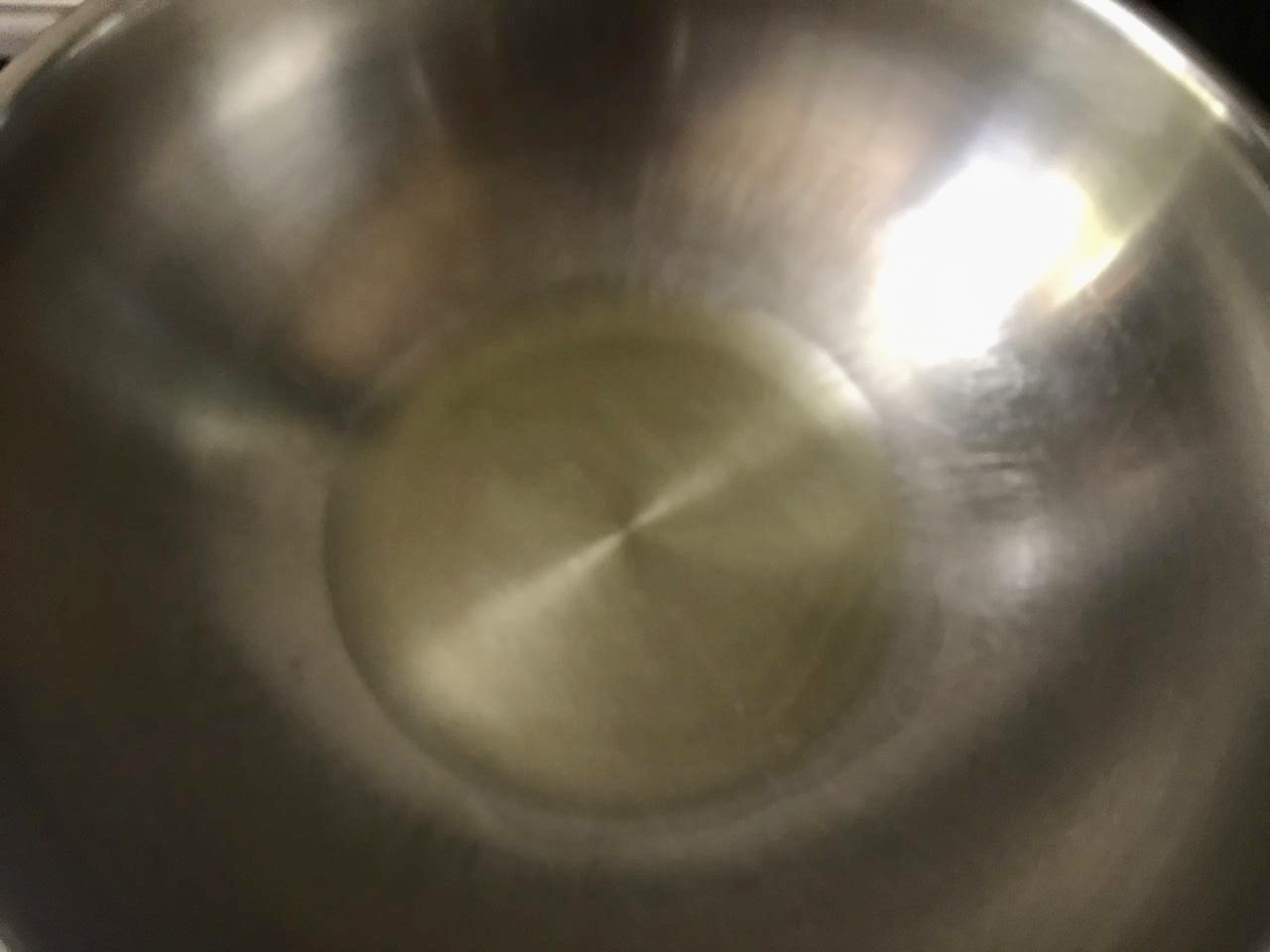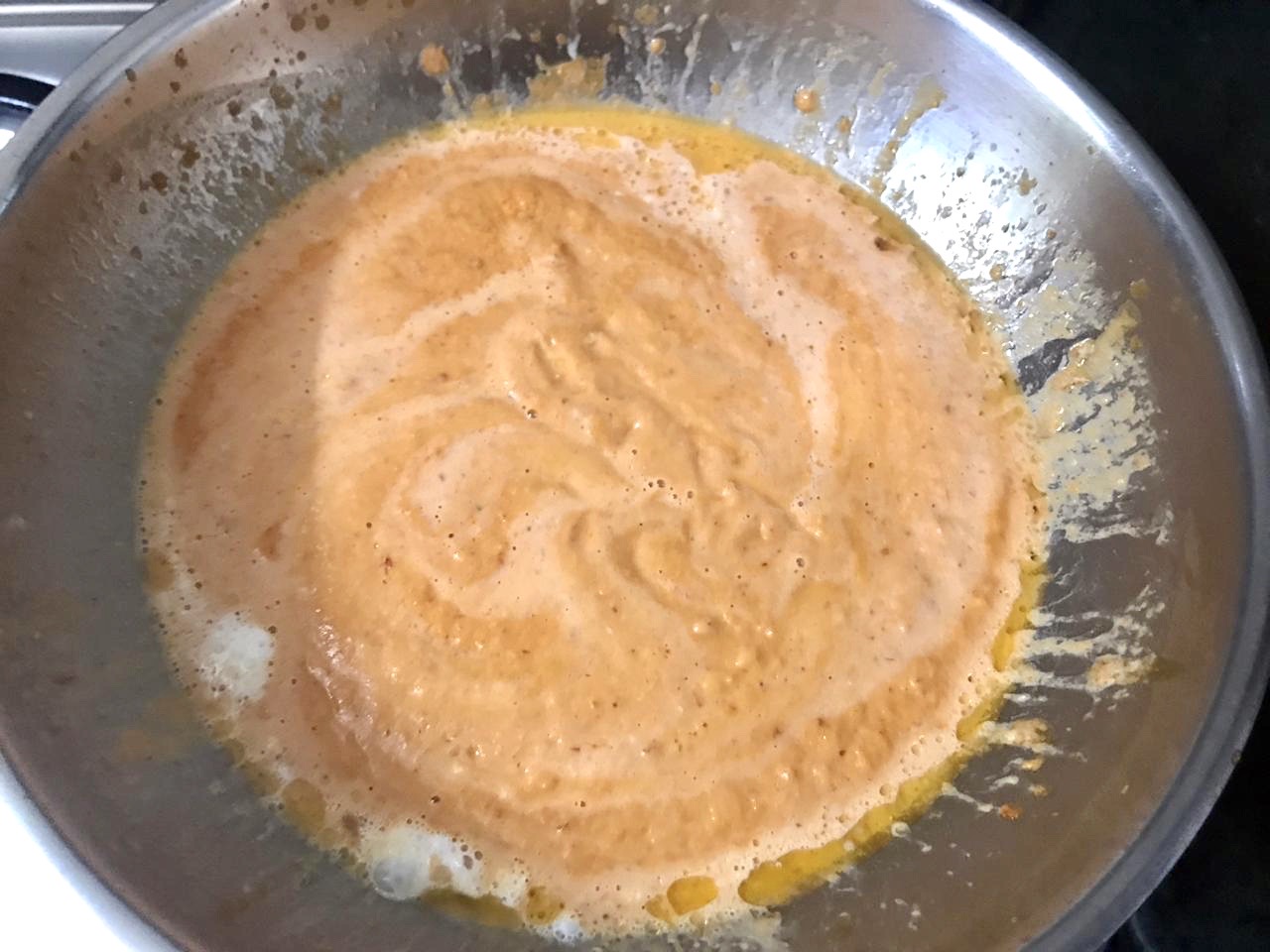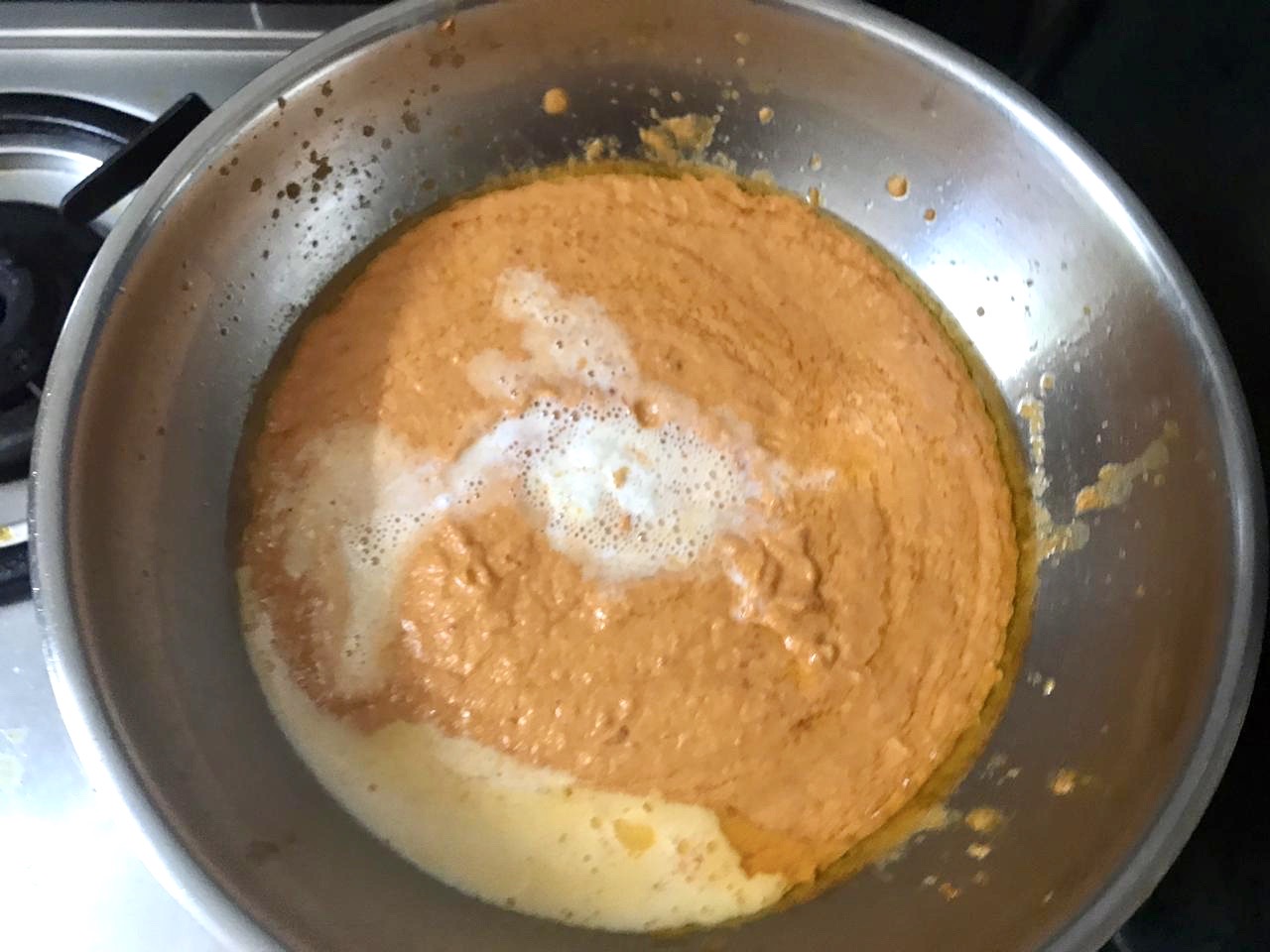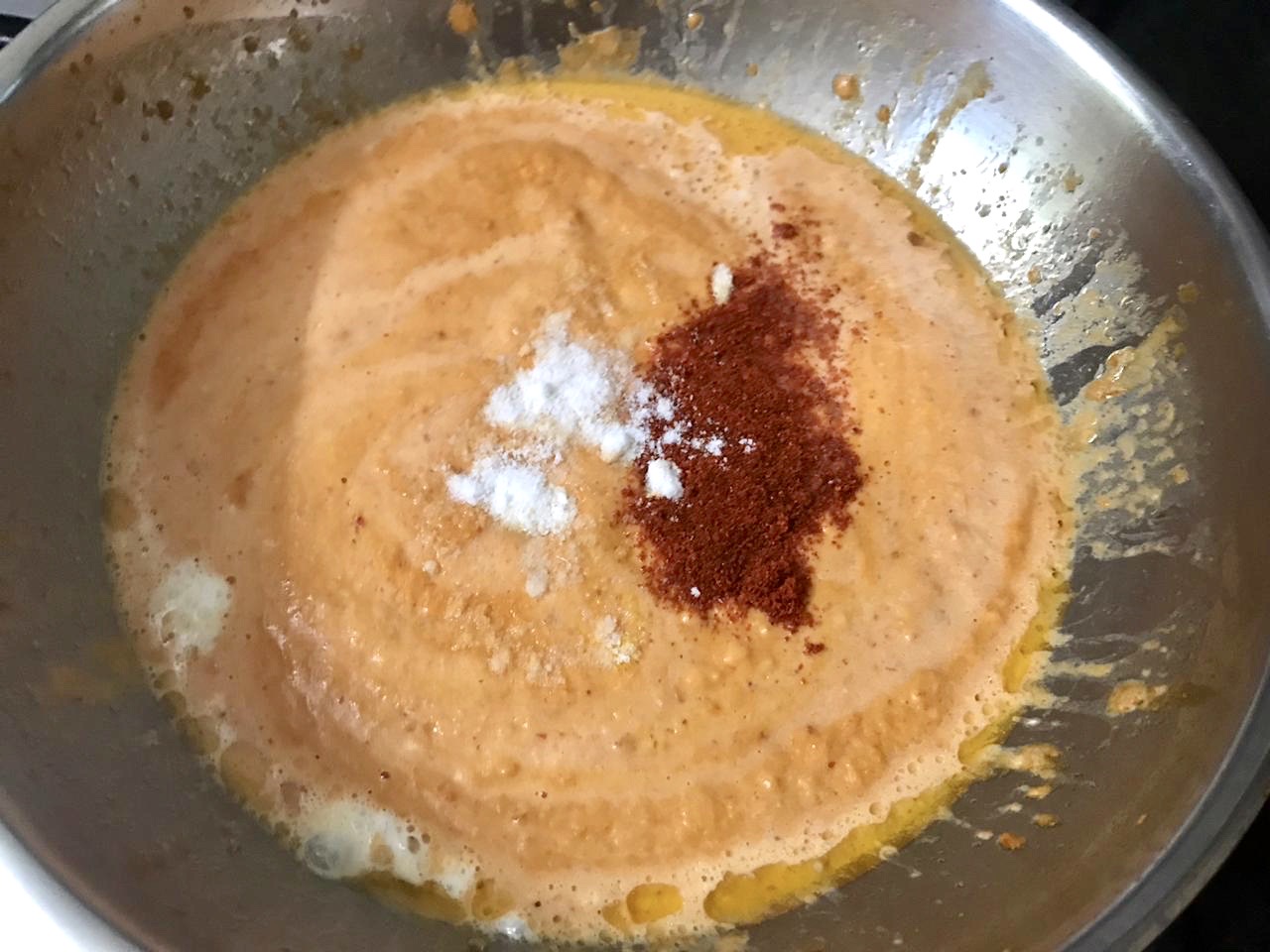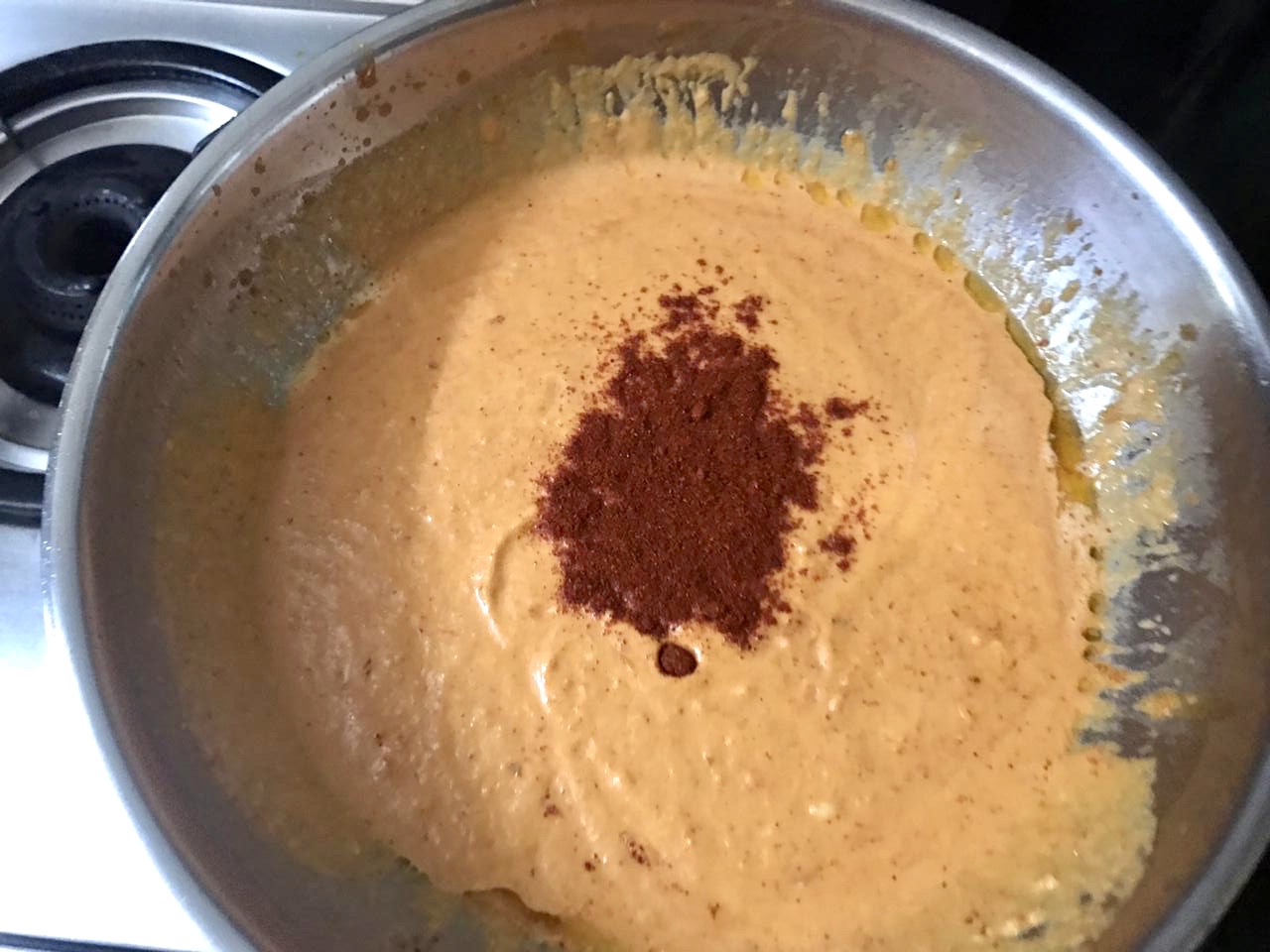 Heat oil in a pan and add the puree and milk in it. Stir it continuously so the milk does not split.
Next add salt, red chilli powder, kashmiri red chilli powder and mix. Cover and cook the gravy for about 10 minutes on low to medium heat.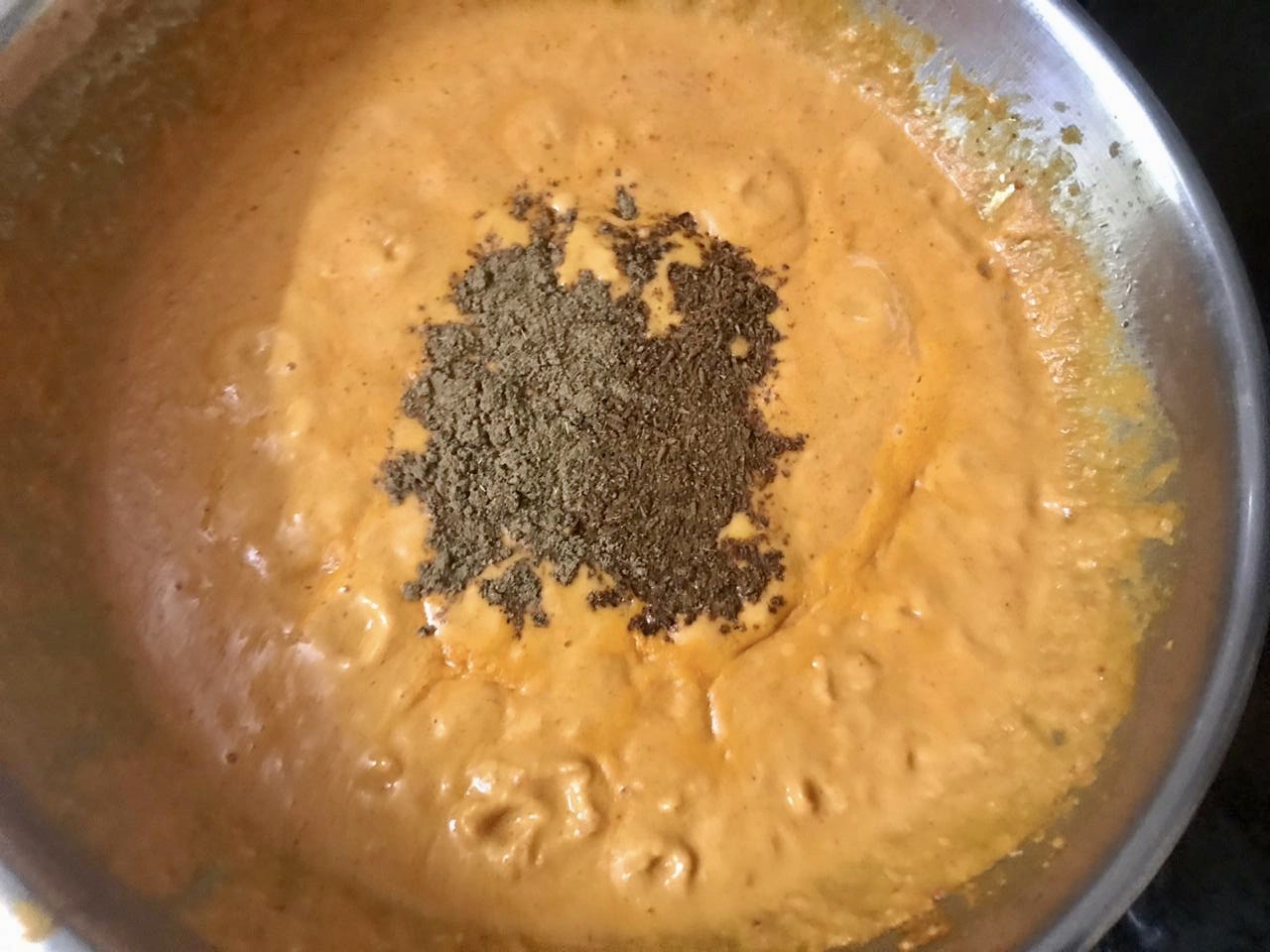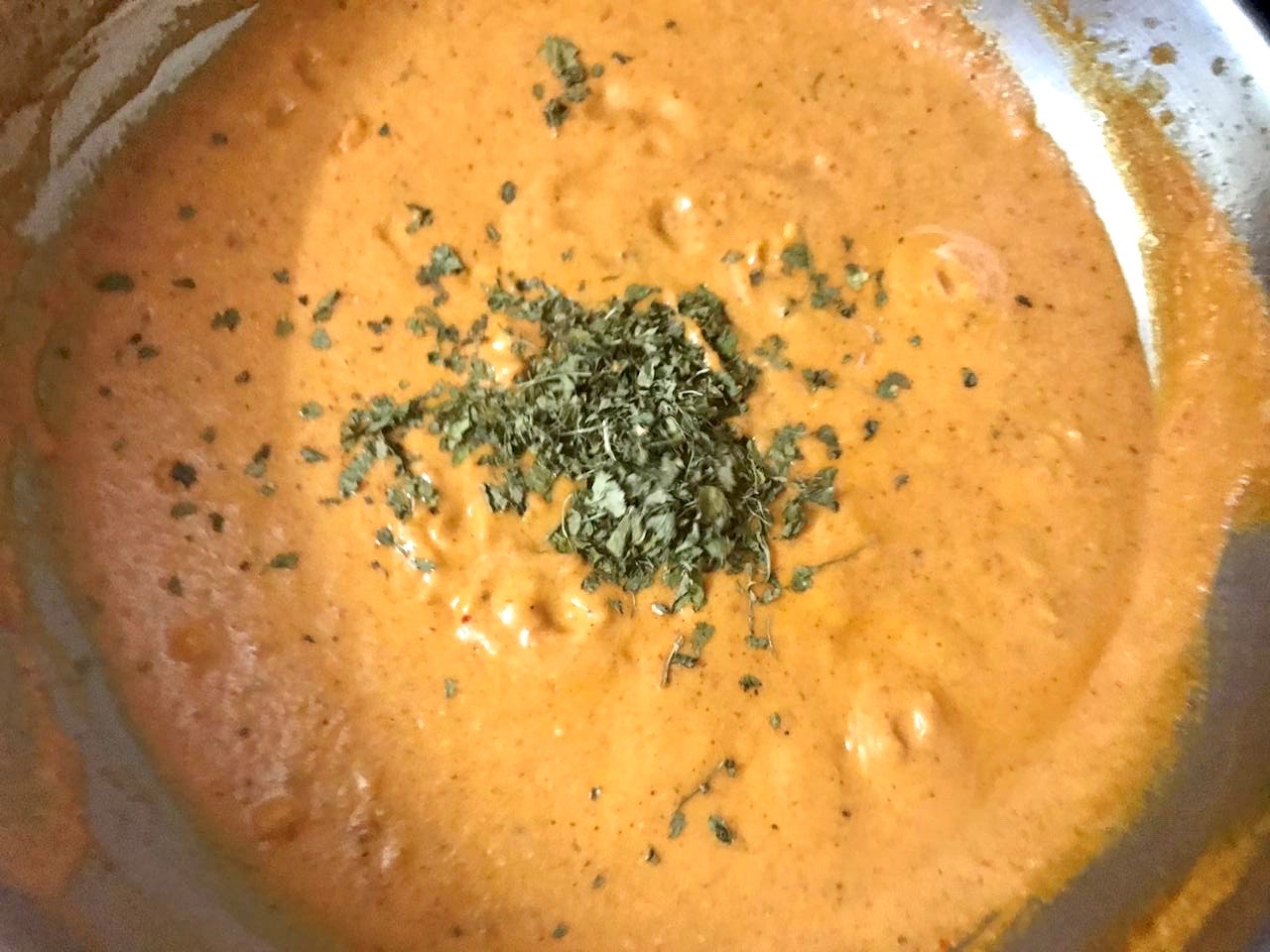 After 10 minutes, add cumin powder, garam masala and crushed kasuri methi. Stir the gravy and cook covered for another 10 minutes on low heat.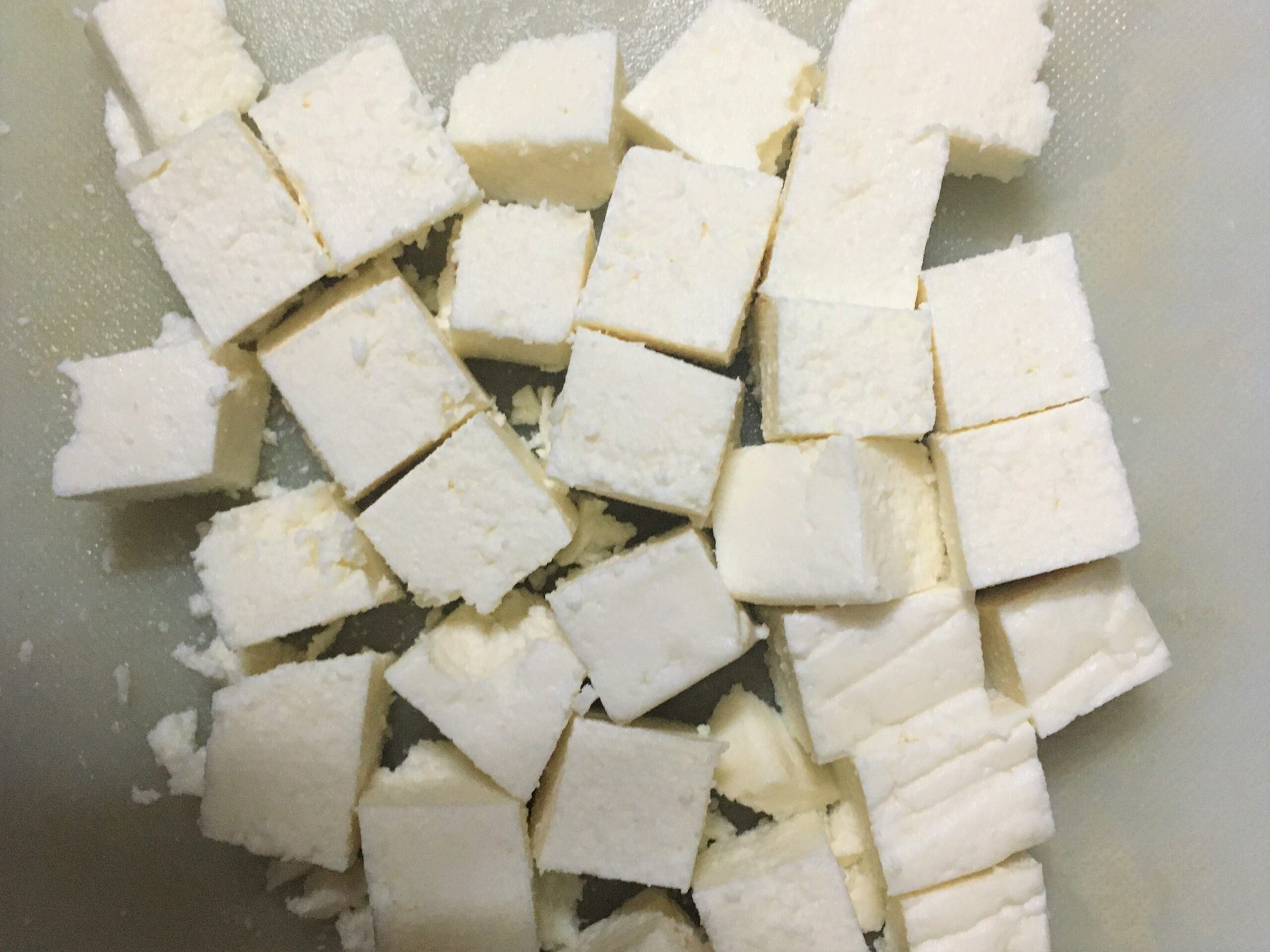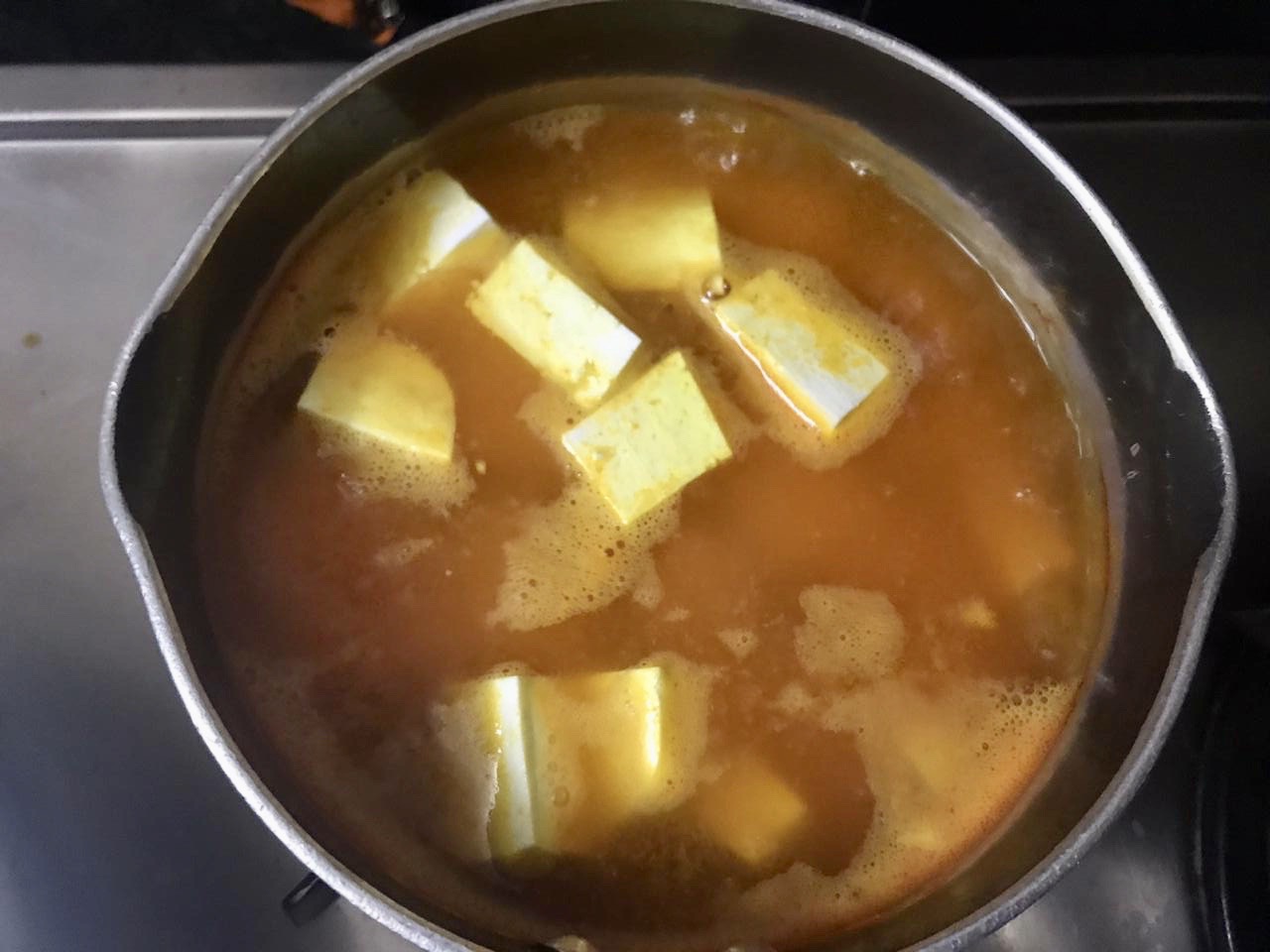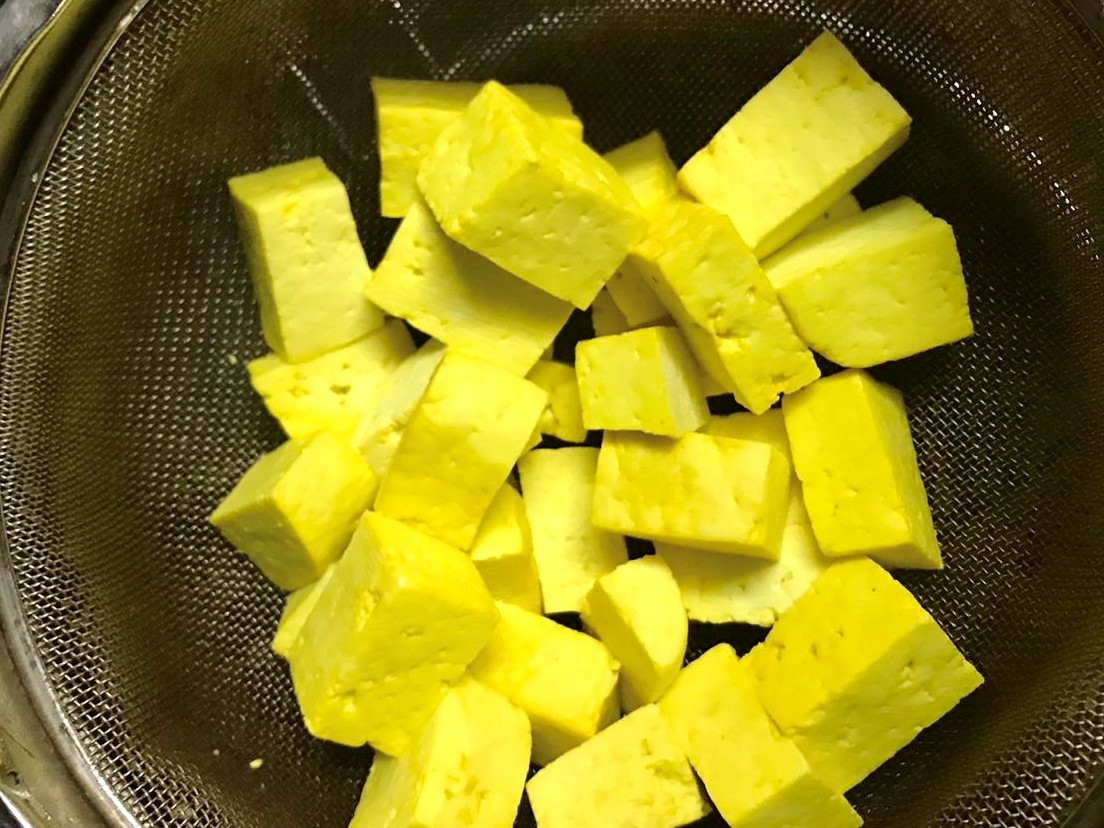 Boil water with turmeric powder. Add diced paneer pieces to the boiling water and boil for 2 minutes. Switch off the heat and drain the paneer using a colander.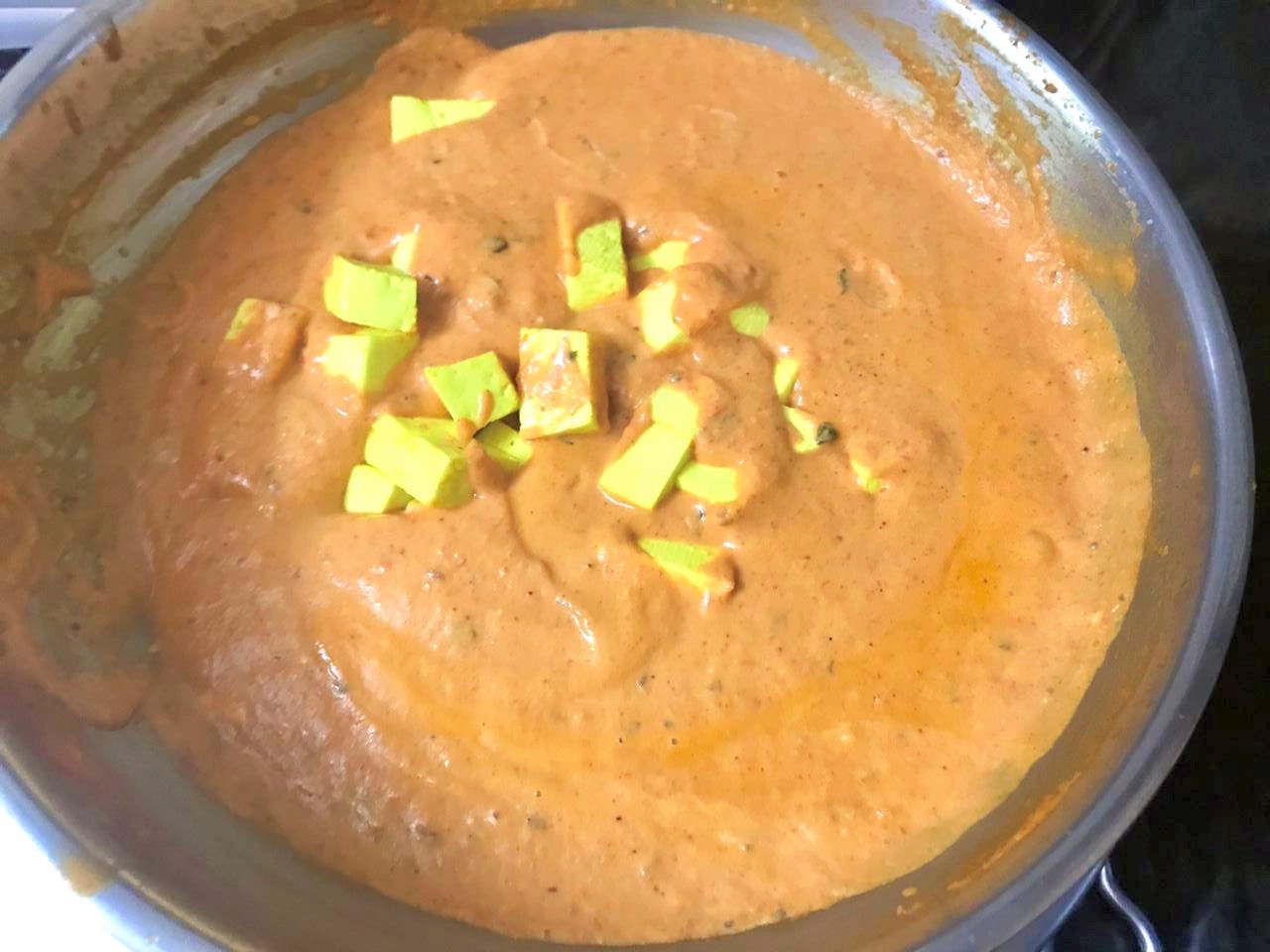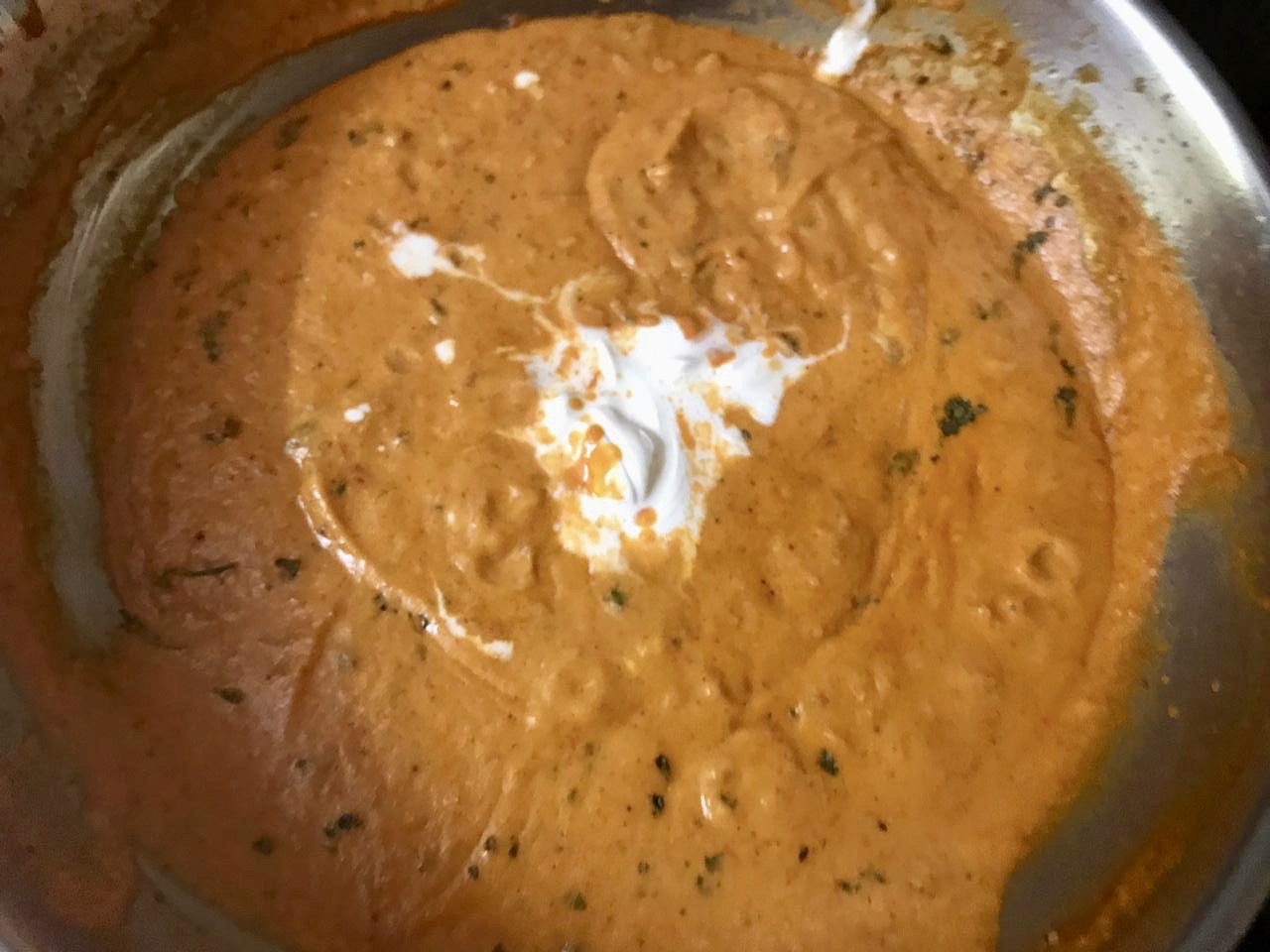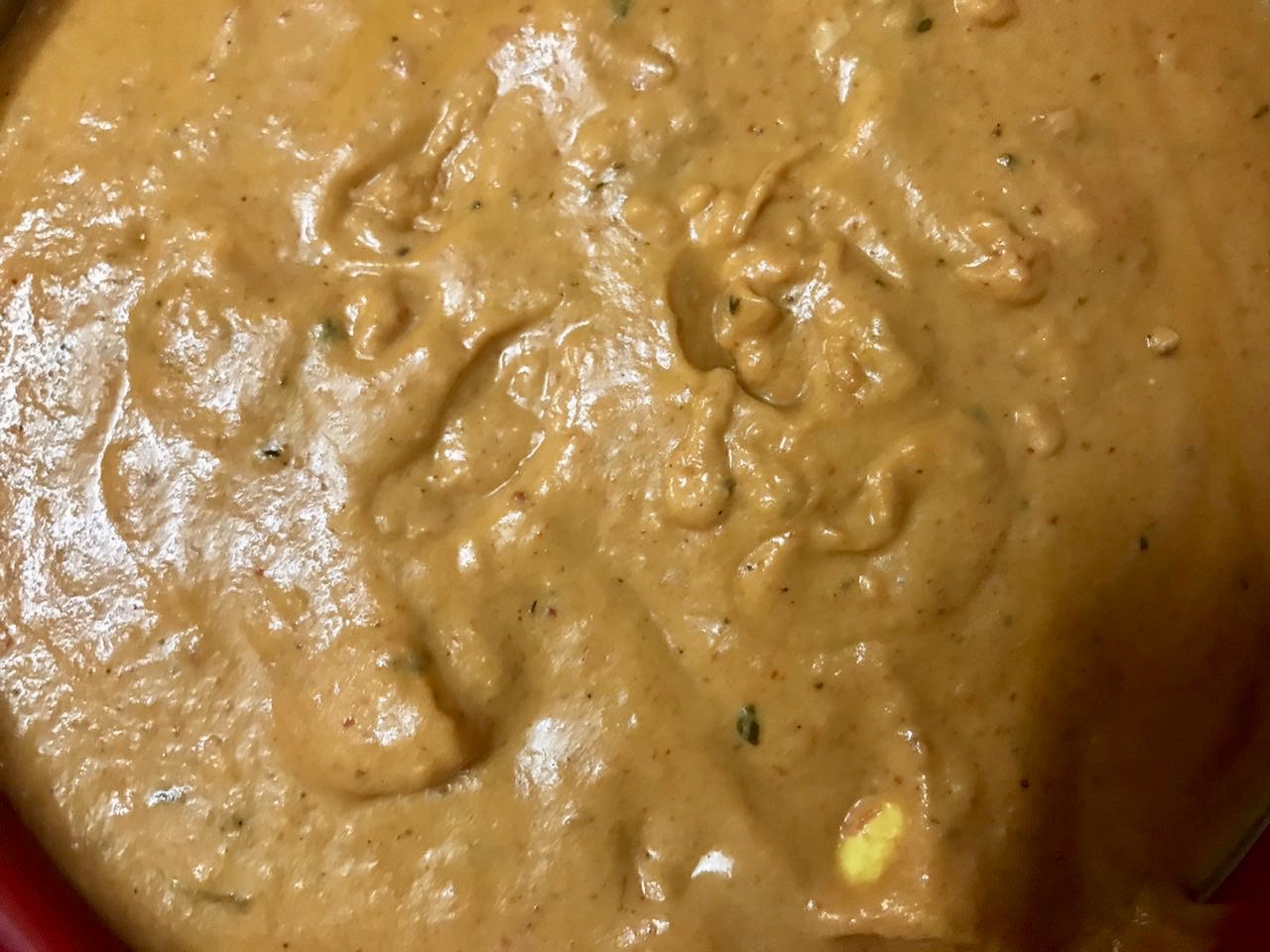 Add the paneer to the gravy and mix.
Next add the cream and cook for further 2 minutes. Empty it in a bowl.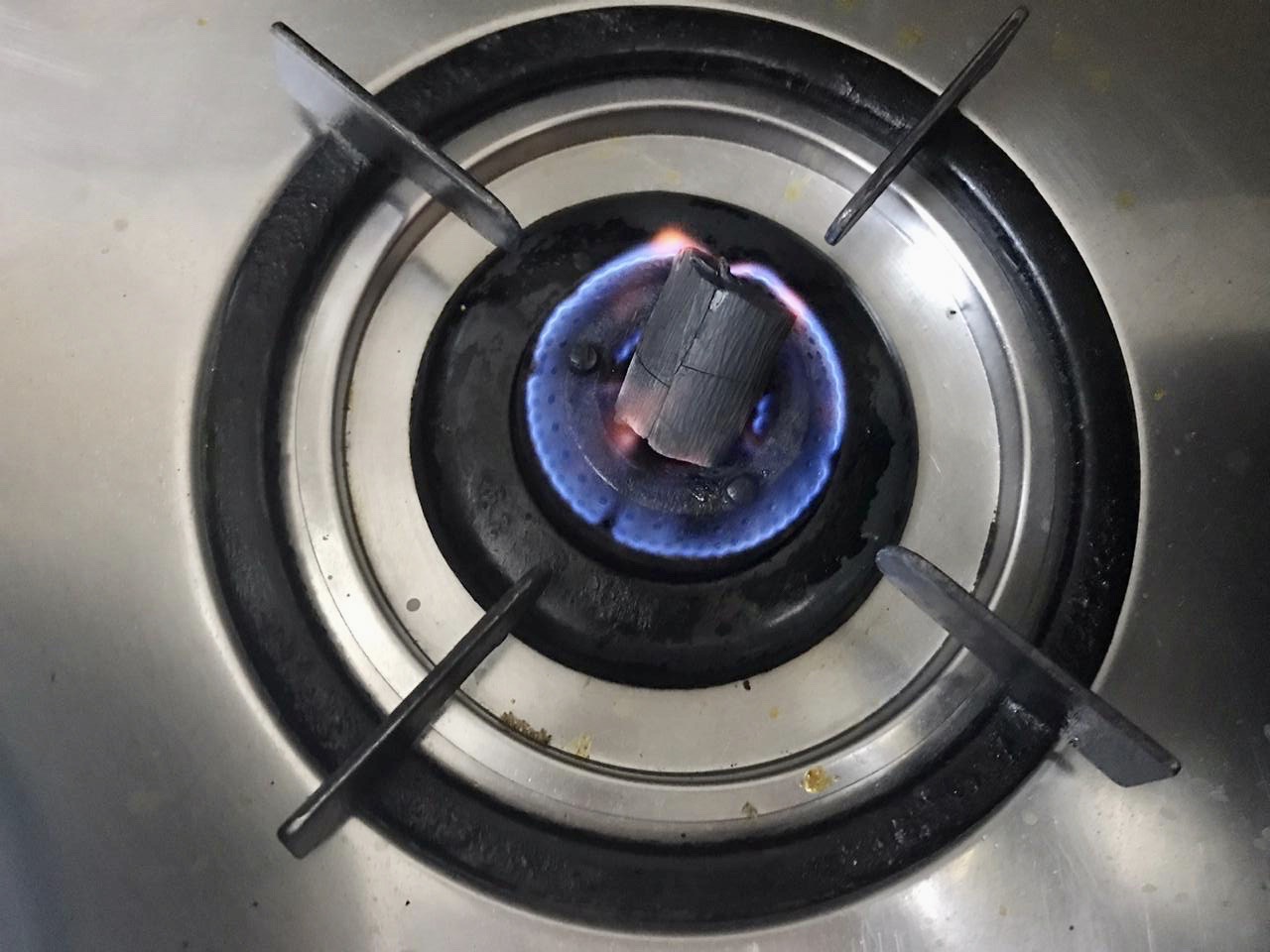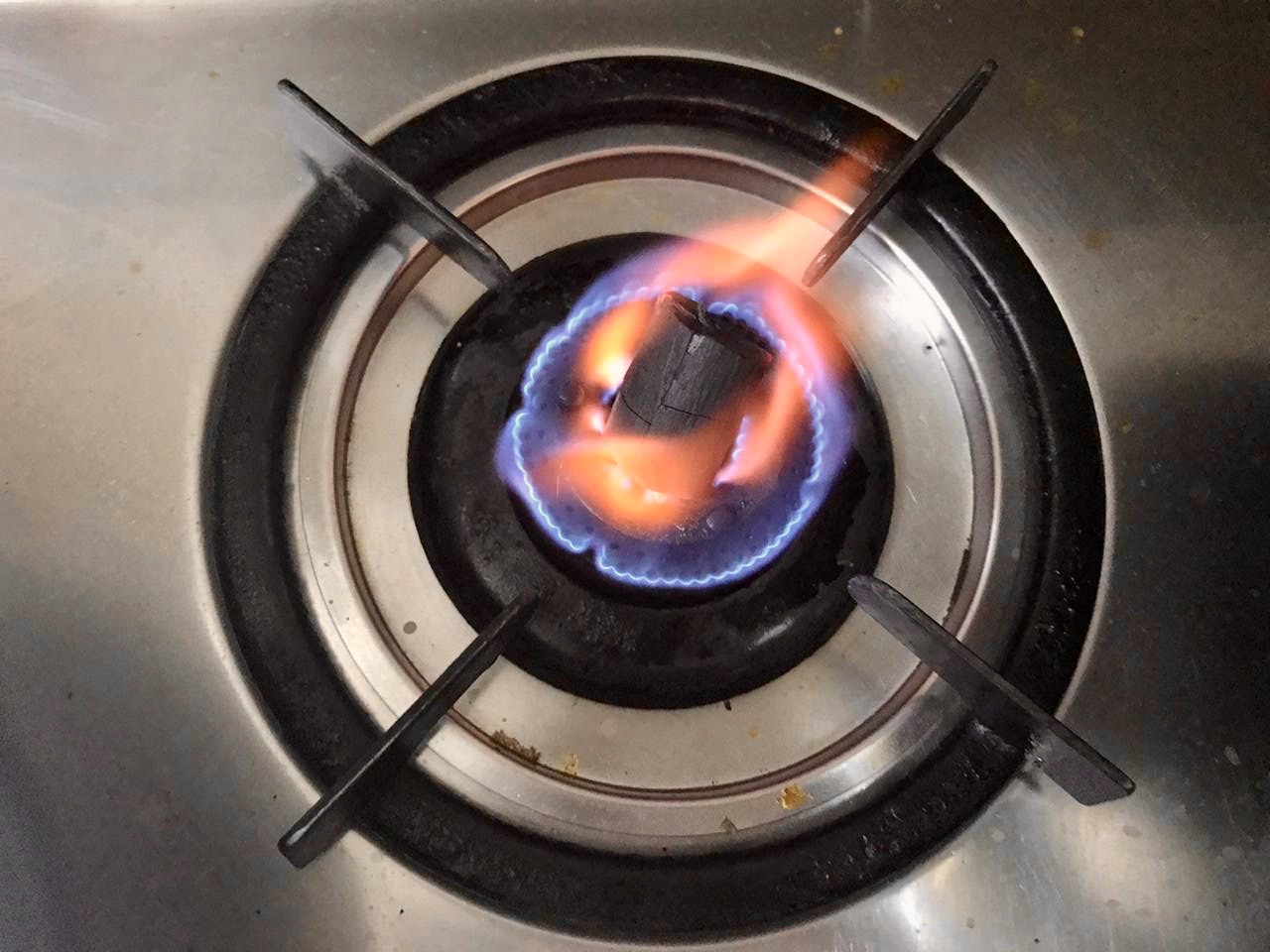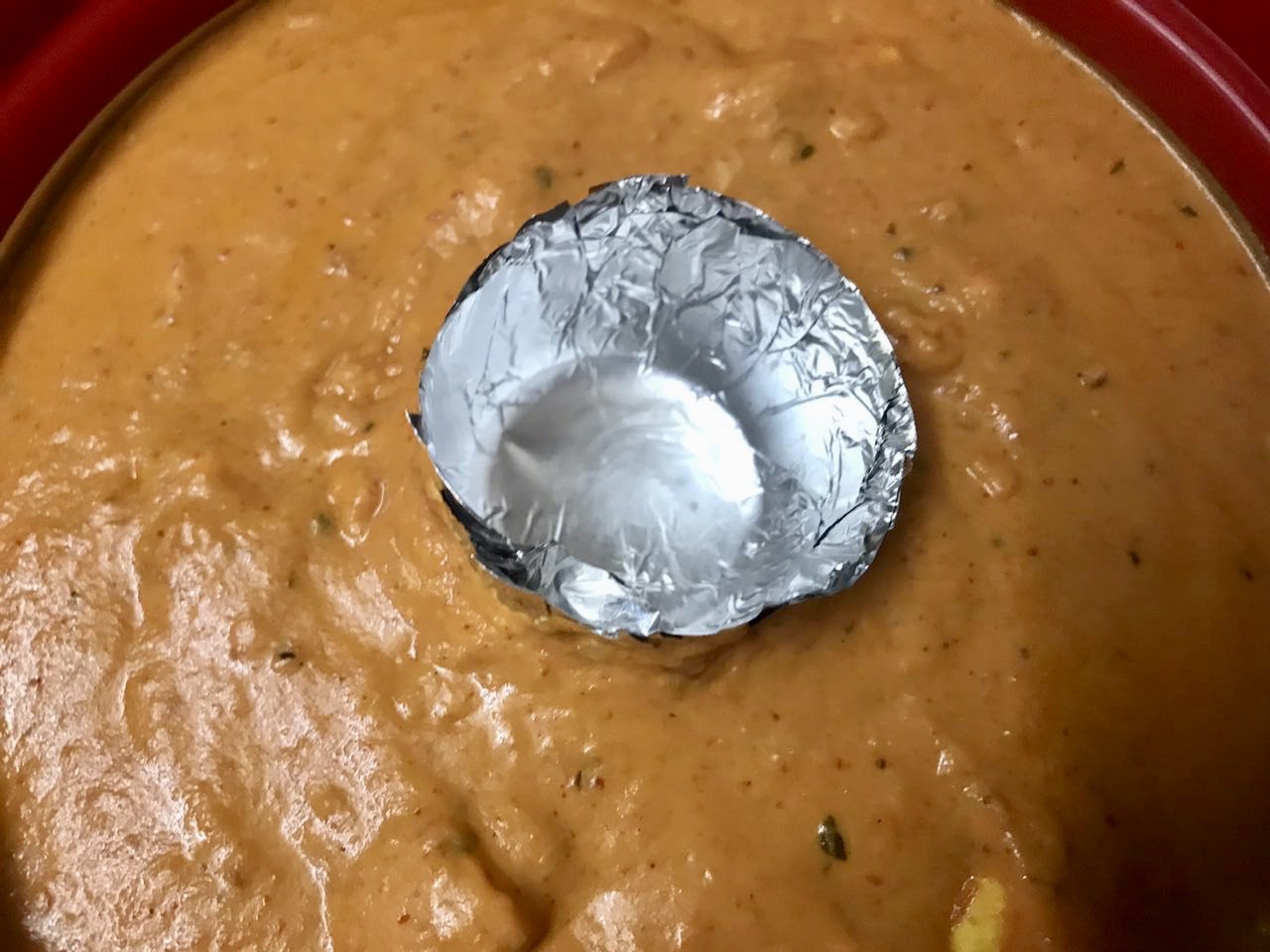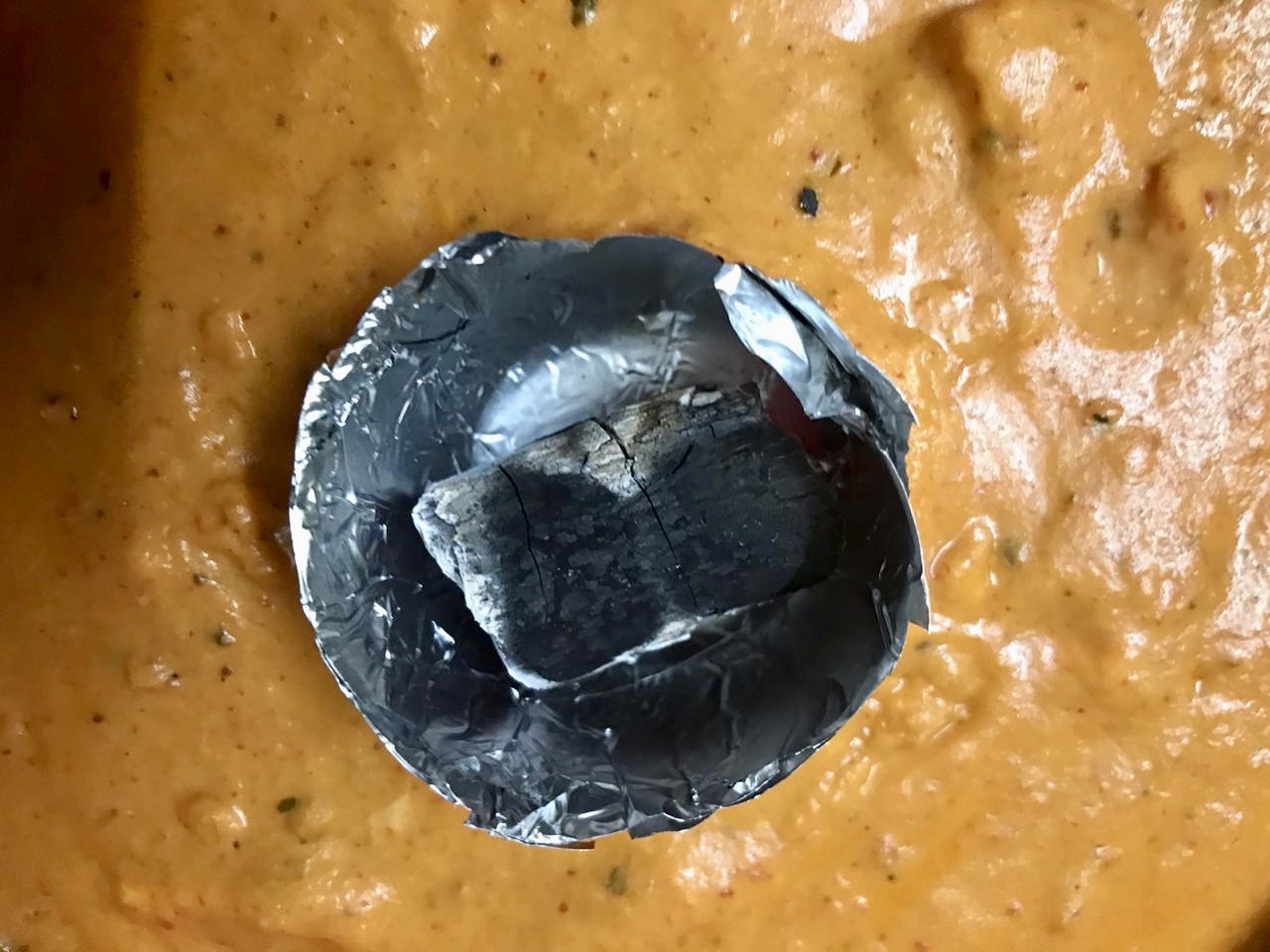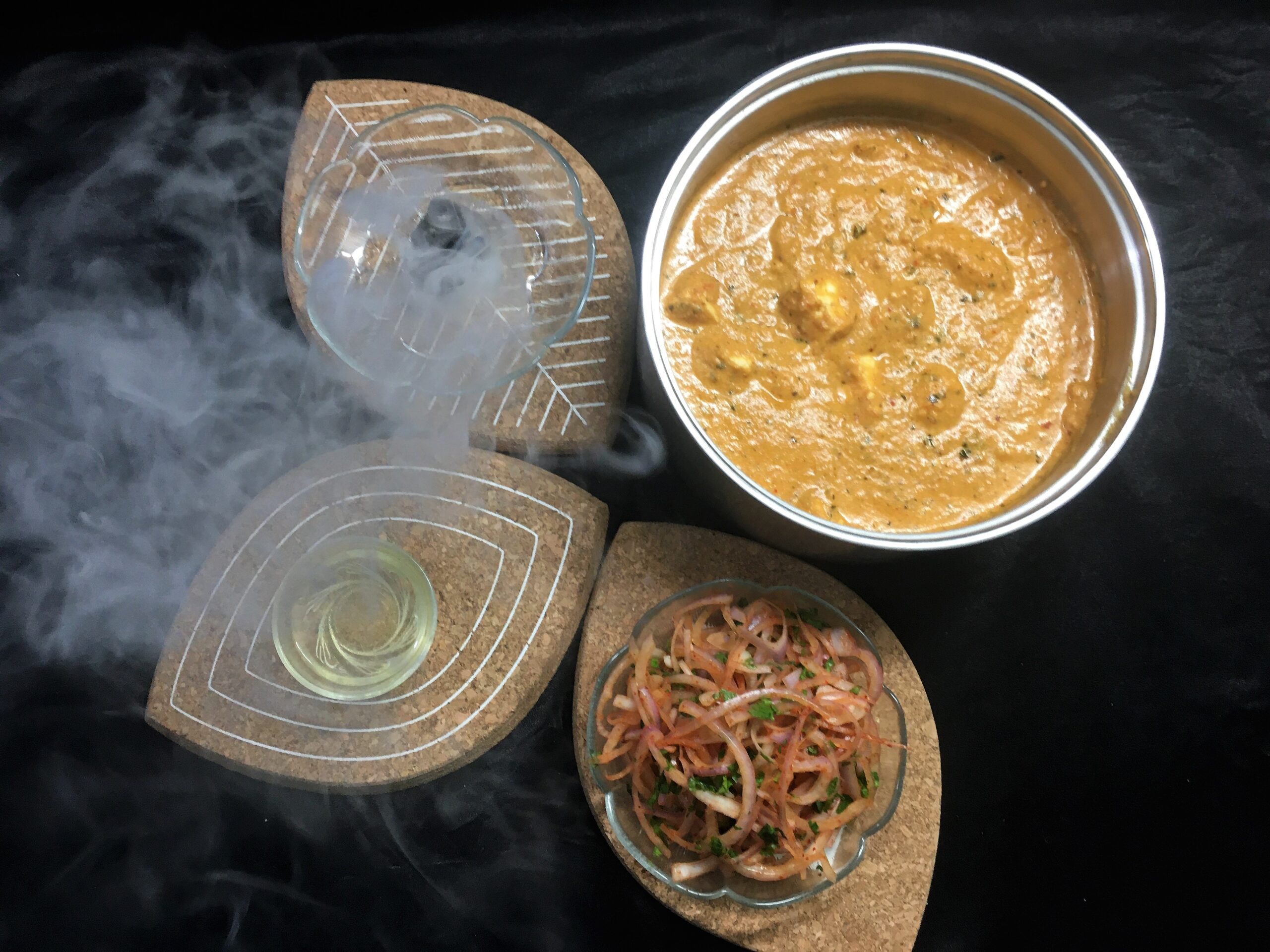 Heat a piece of charcoal over direct heat until it is red hot. With the help of tongs, keep on turning the charcoal piece so that it burns evenly. Make a small bowl using aluminium foil and place it on the paneer. Place the hot charcoal in the bowl-shaped foil and pour melted ghee/oil on top of the hot charcoal. You will see smoke coming out of charcoal.
Immediately close the bowl with a lid/ aluminium foil and let it remain like this for 2-3 minutes. After 2-3 minutes, remove the charcoal bowl. The longer you keep the lid closed, the smokier the paneer will infuse. Usually 2 minutes is enough, but you can experiment with it based on your taste.
Serve hot with white rice or roti!