Burani Raita
Burani Raita or Garlic Raita is a delicious Indian recipe of fresh yogurt, tempered with garlic and spices. A bowl of raita goes well with almost all North Indian dishes and is not only pleasing to the palate but also makes the digestion process a whole lot easier. Burani Raita is served traditionally with biryanis in Hyderabad.
It is known by lots of names like 'Burani' or 'Bhurani' or 'Boorani' or 'Burhani' or 'Hyderabadi Raita' amongst others. The star ingredient in this recipe is garlic, so if you love garlic then this raita is definitely for you! The raita taste different depending on how the garlic is added. Raw grated garlic, raw finely chopped garlic, fried garlic, tempered and sauteed garlic are just some of the examples.
I make it in all different ways depending on what I am serving it with as raita it helps to balance the flavour. If I am serving it along garlic heavy dish then, I tend to sauté the garlic whereas if I am complimenting it with a dish which is not garlic heavy then I add raw garlic. For this recipe, I have sautéed the garlic as I love the mellow garlicky flavour it adds to the raita.
Most meals in India are accompanied by some variety of Raita. Not only is it a delicious dish but also adds to the nutrition too as the yogurt facilitates in digestion and addition of spices like cumin, black salt complements its digestive properties. There is a number of varieties of raita in India with the most popular flavours being Vegetable Raita, Aloo Raita, Boondi Raita and pineapple raita to name a few.
Ingredients
1 cup plain yogurt (full or low fat)
½ cup chilled water
Salt to taste
½ teaspoon roasted cumin powder
¼ teaspoon black pepper powder
For The Tempering
1 teaspoon oil/ghee
1 teaspoon cumin seeds
1 finely chopped green chilli
2-3 teaspoons finely chopped garlic
1 sprig of curry leaves
1 teaspoon finely chopped coriander
A pinch of red chilli powder
Directions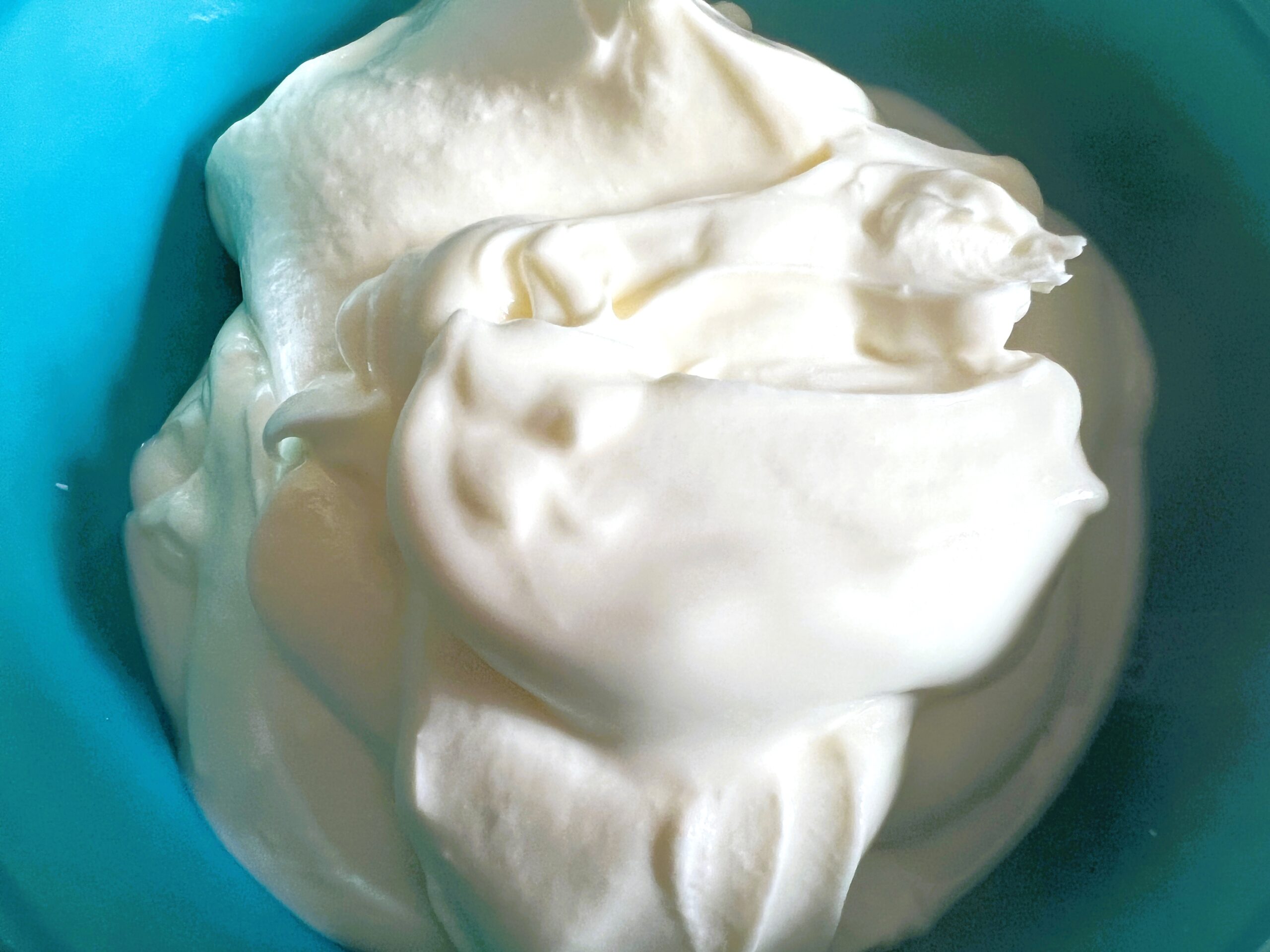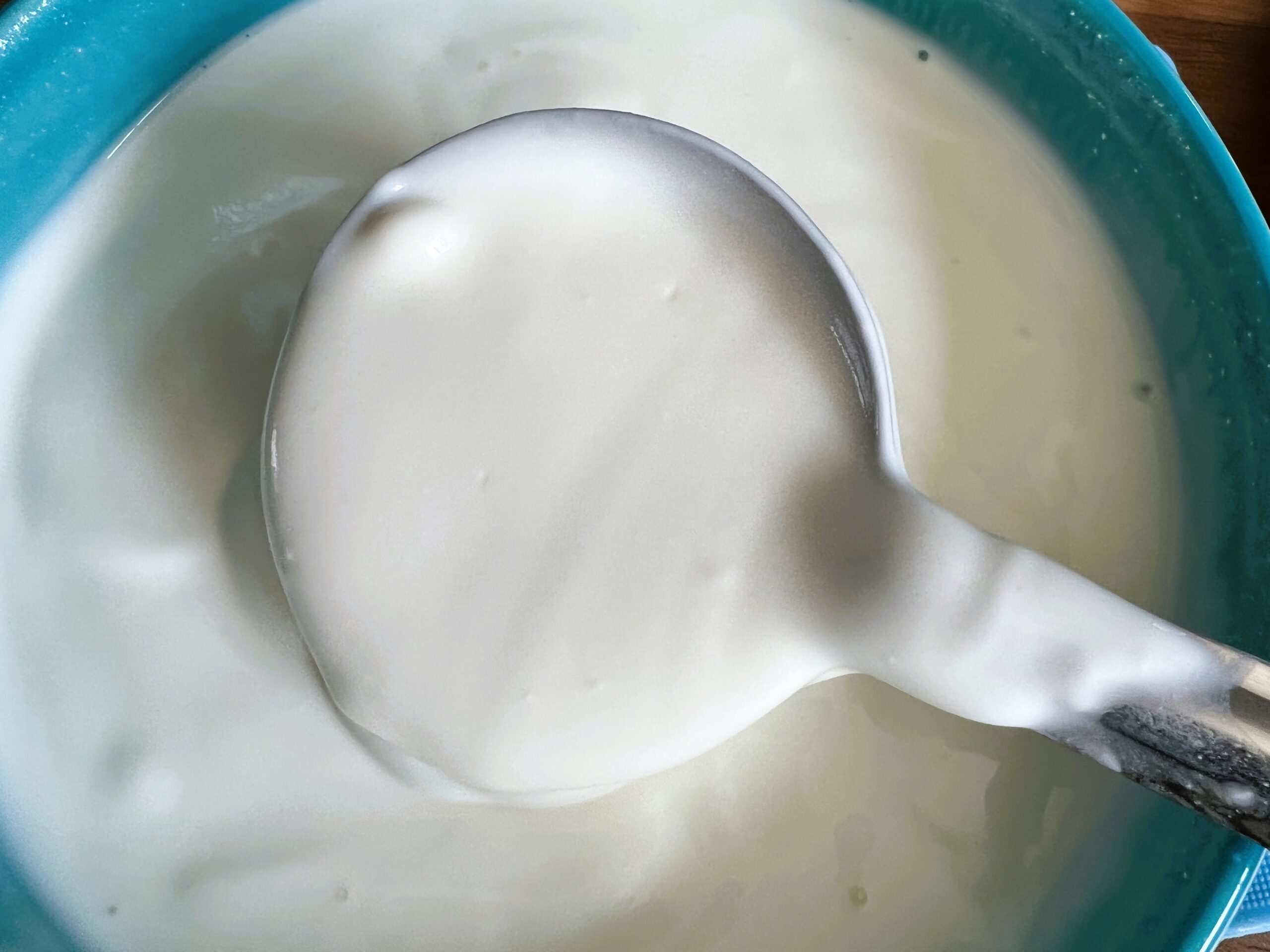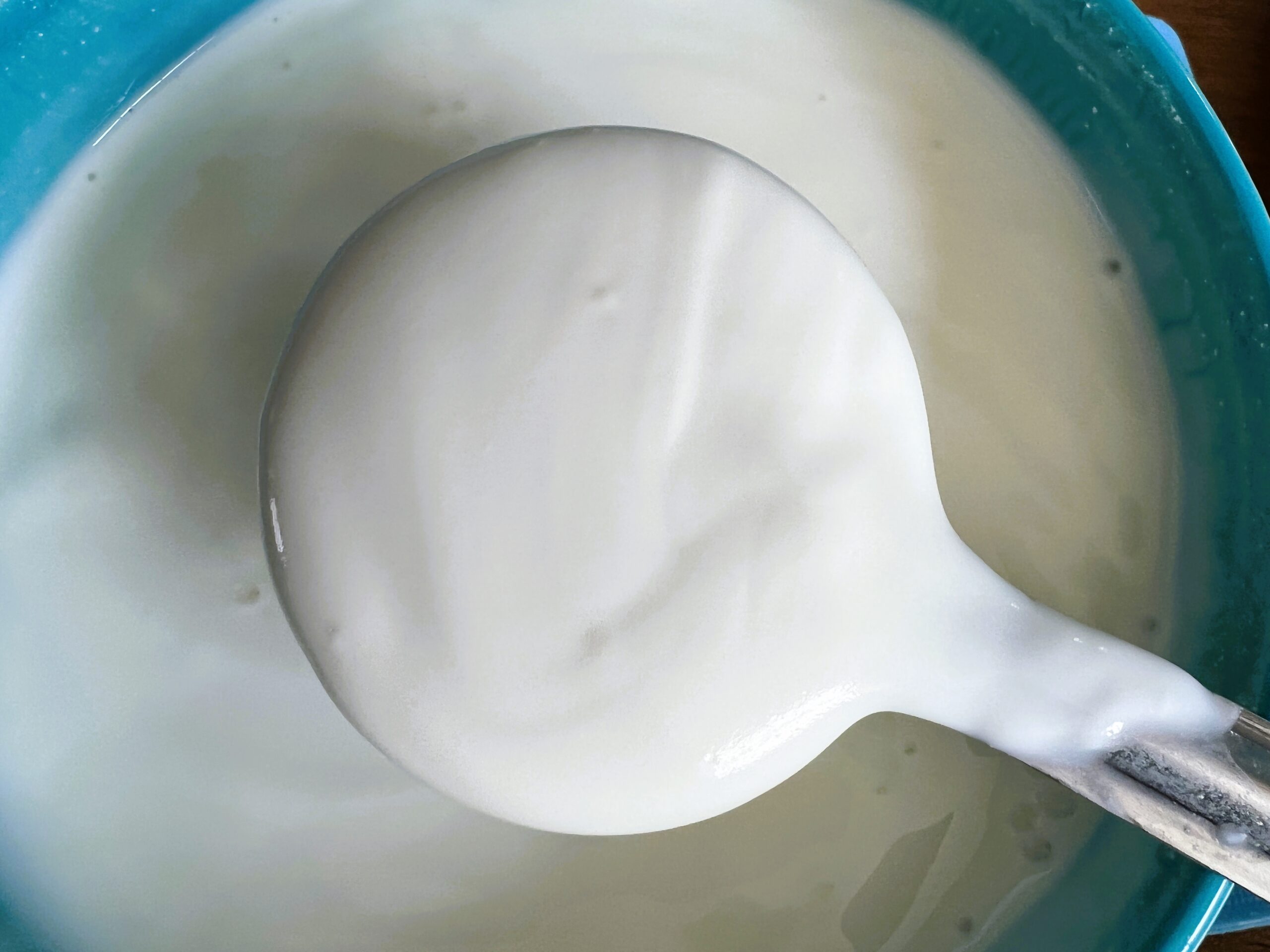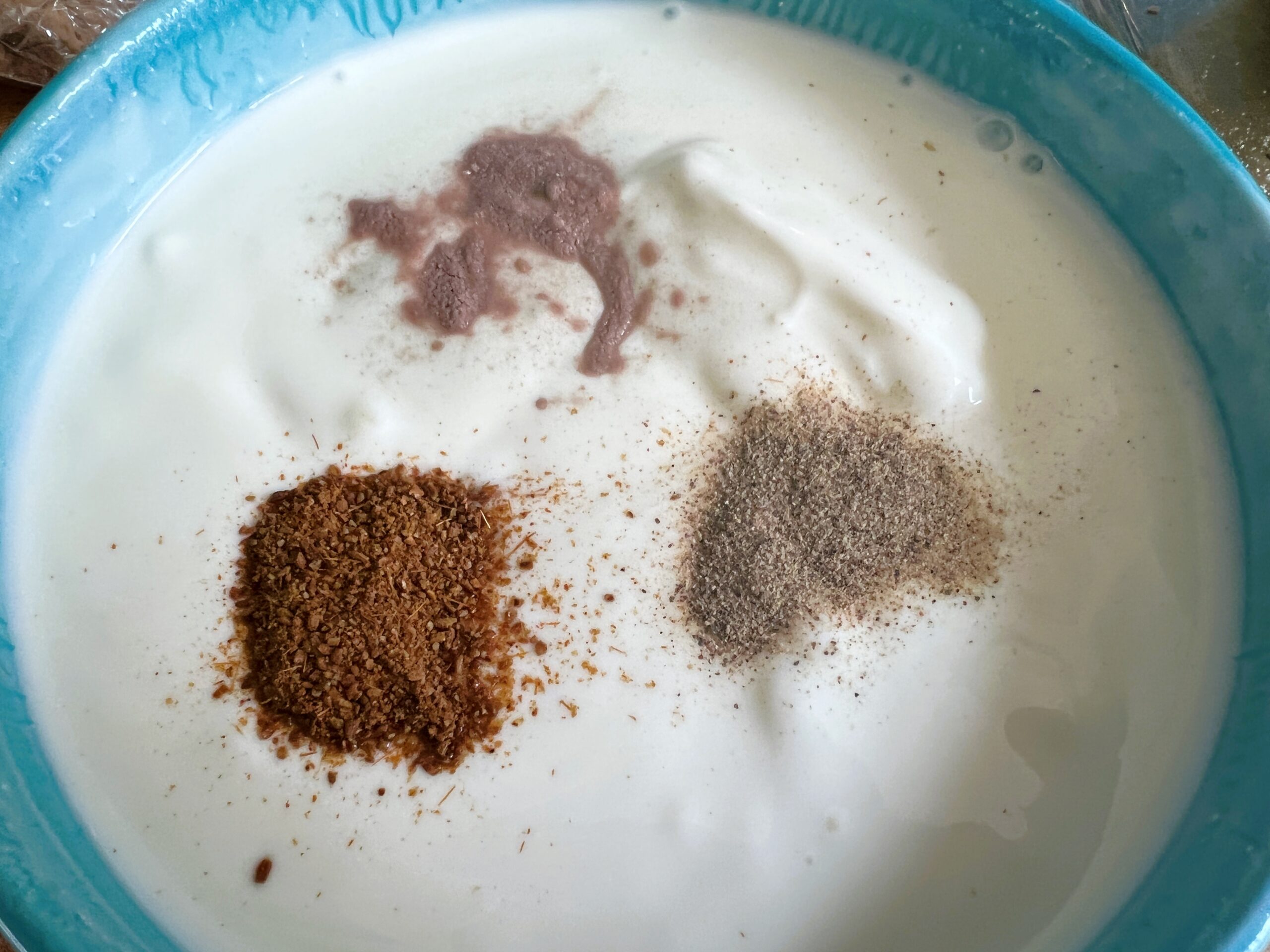 Whisk the plain yogurt in a bowl until smooth and creamy. Add the water to adjust the consistency- some people prefer raita to be very thin and some prefer it thicker in consistency so add water according to your preference.
Add the salt, black pepper, cumin powder and mix. Taste to adjust the seasoning.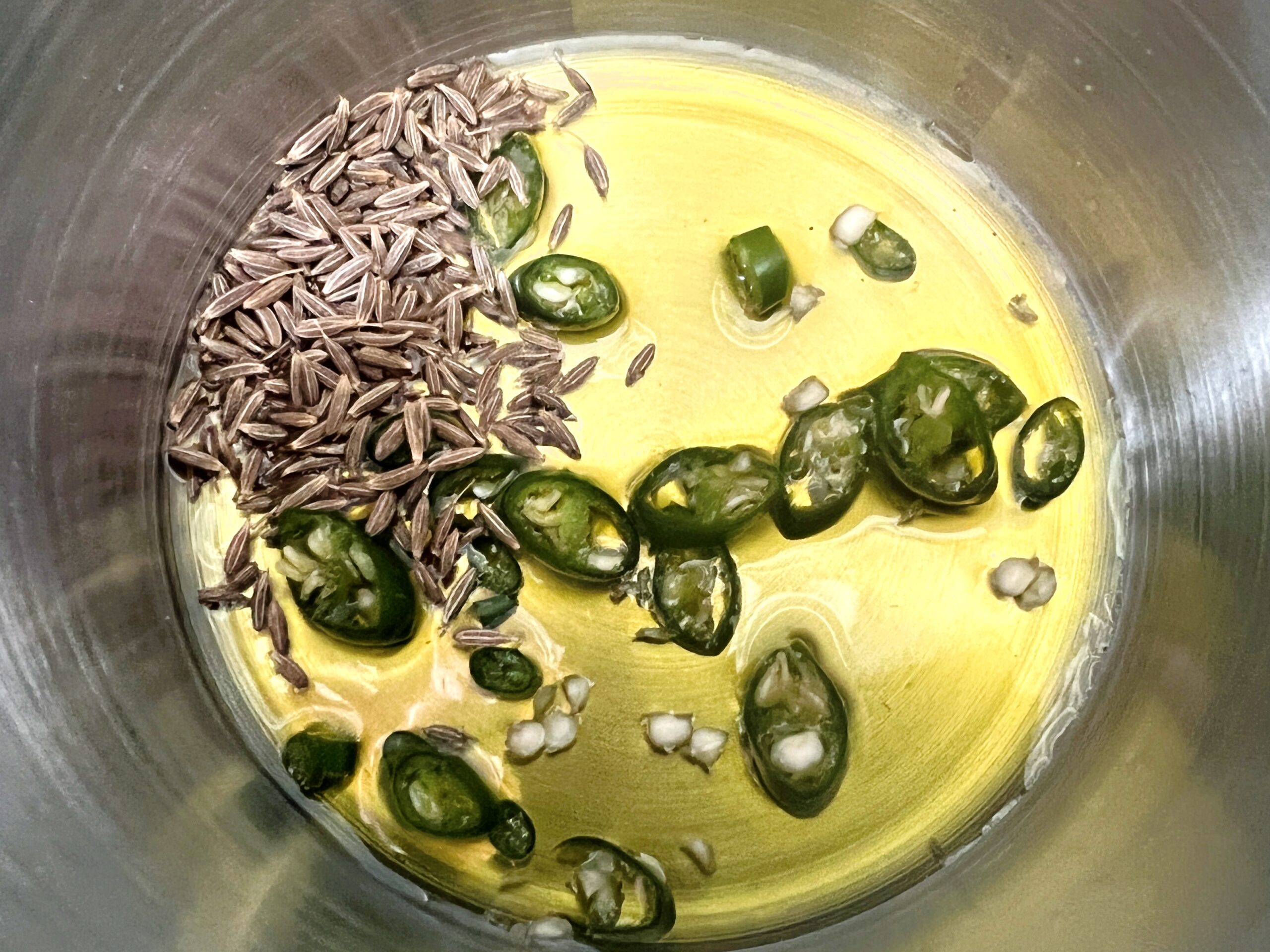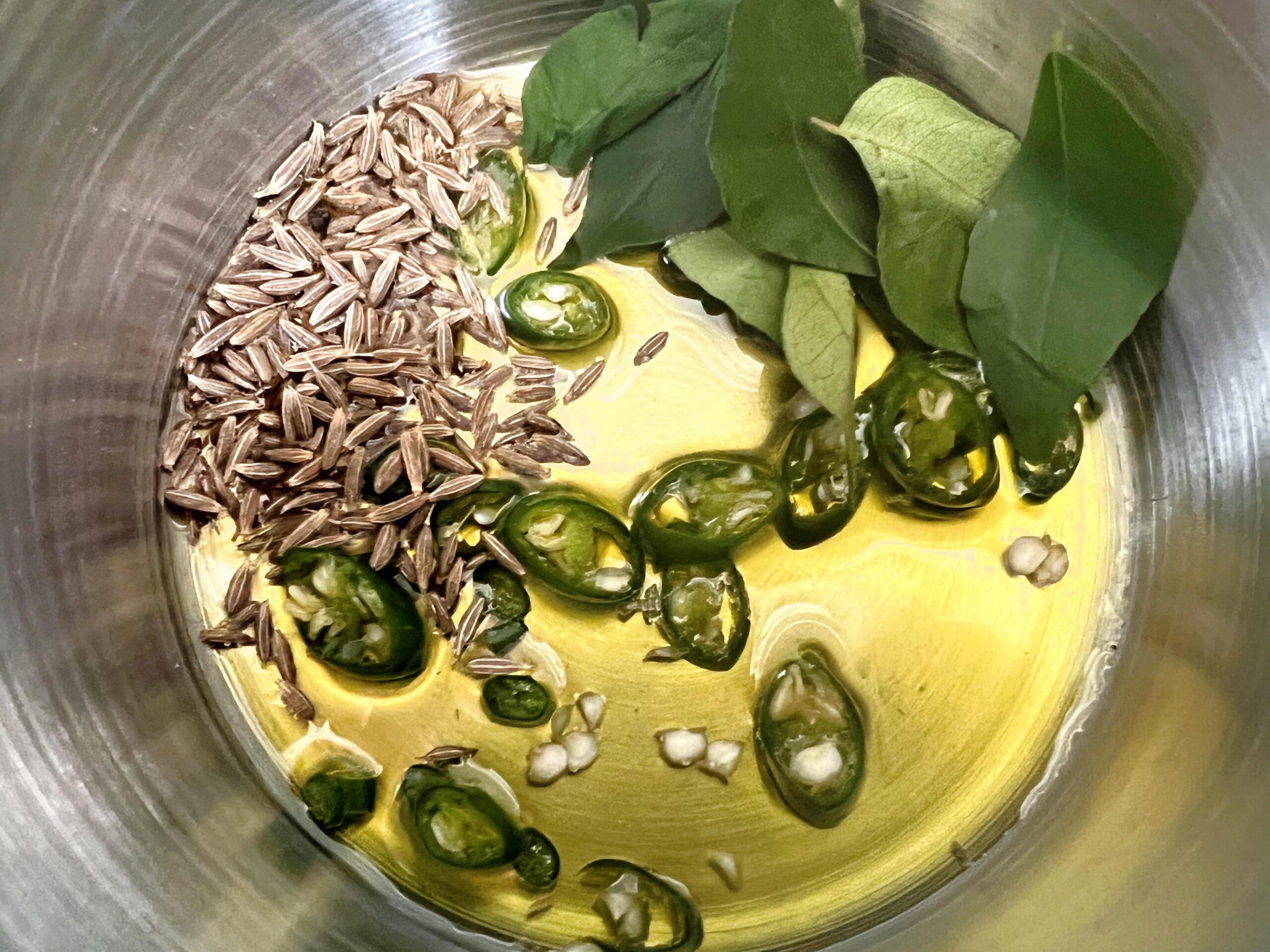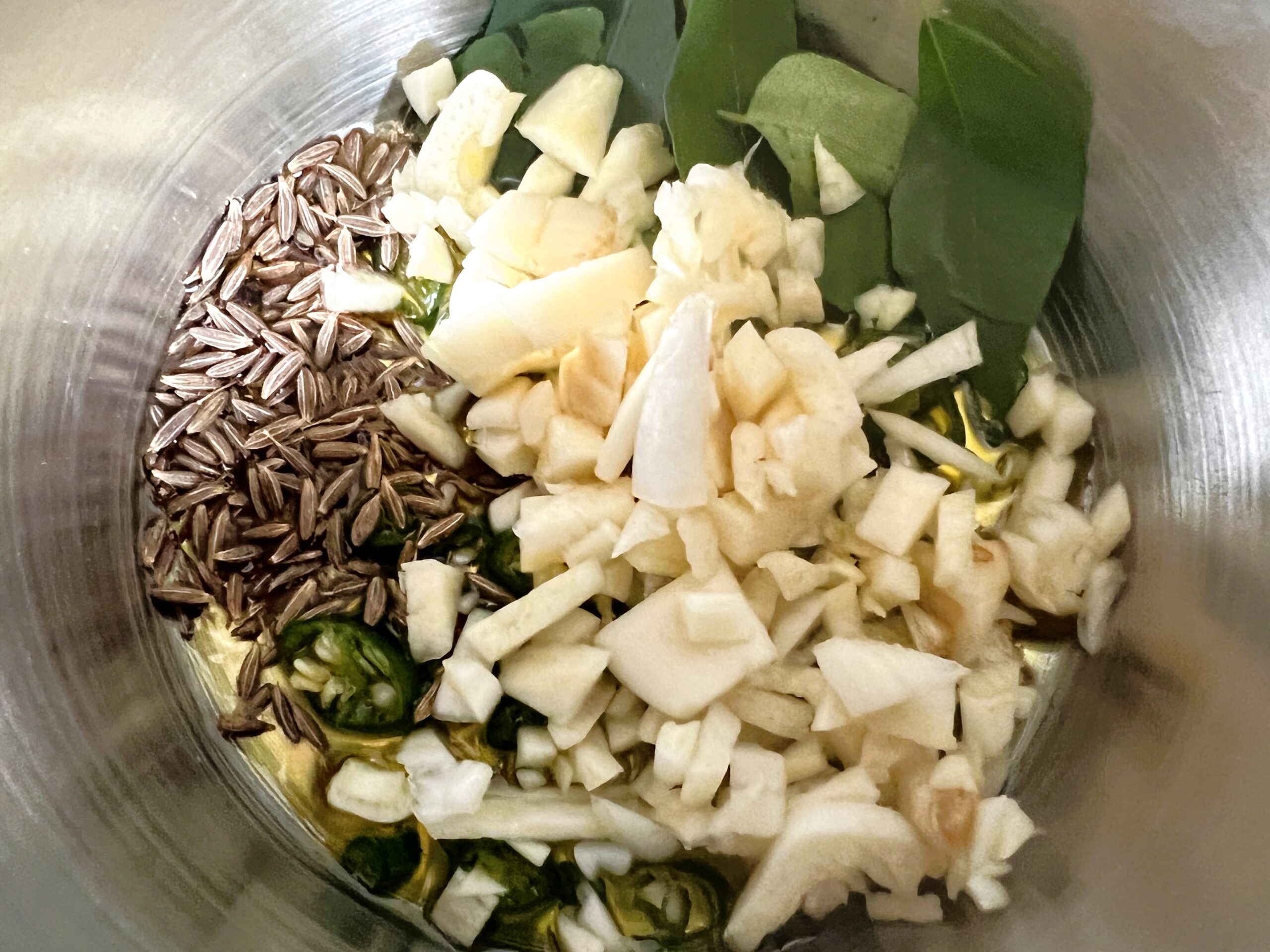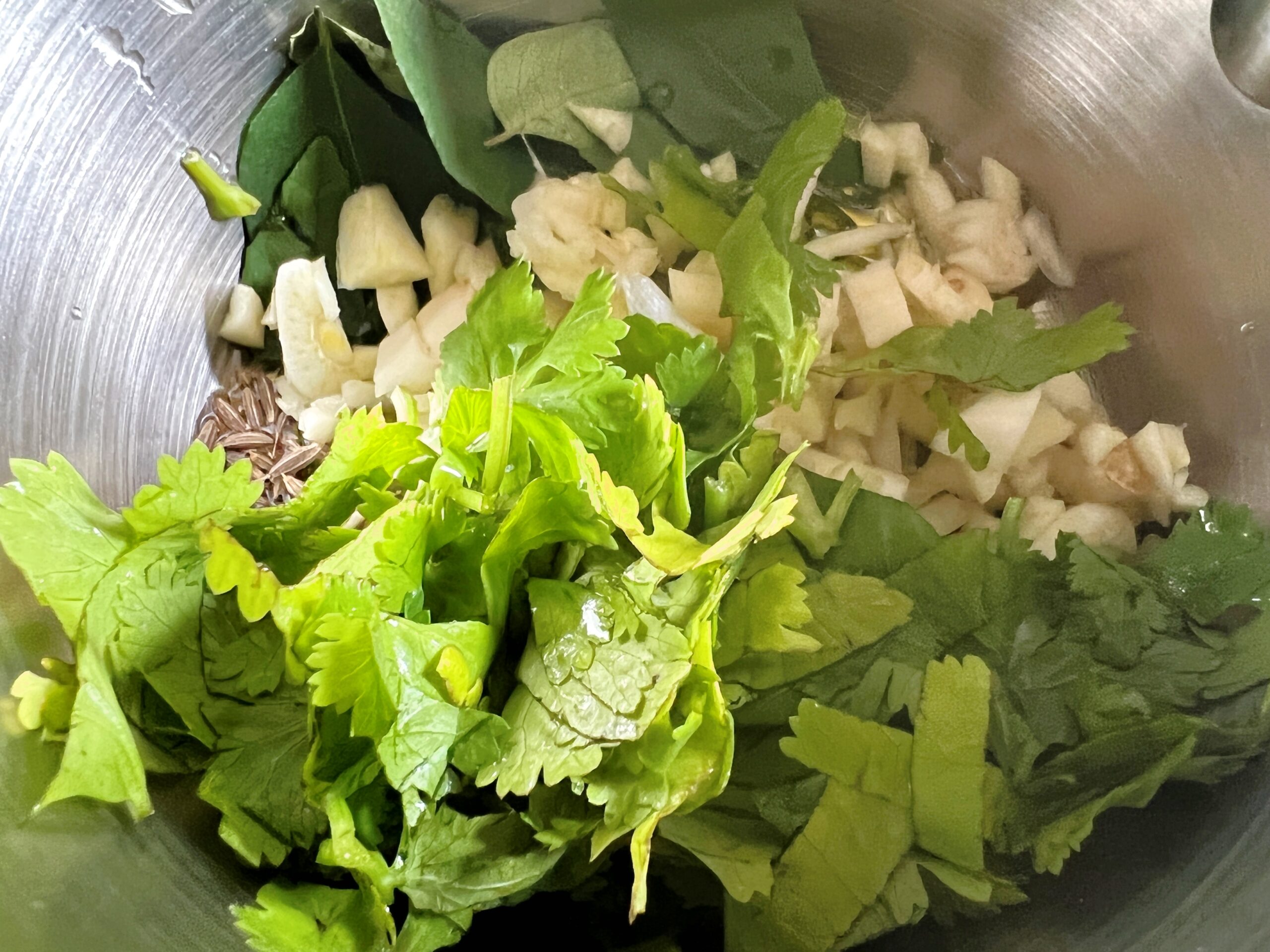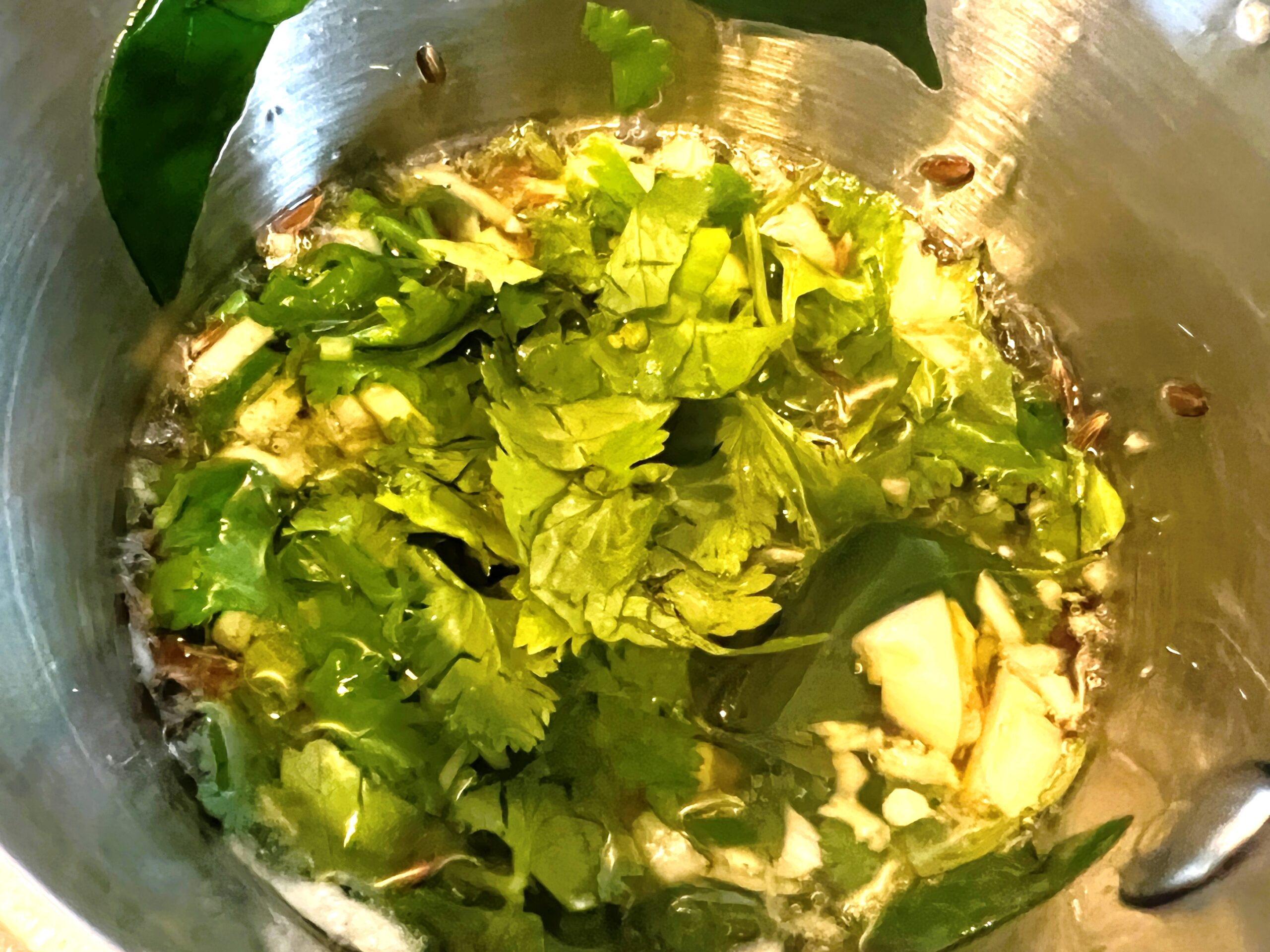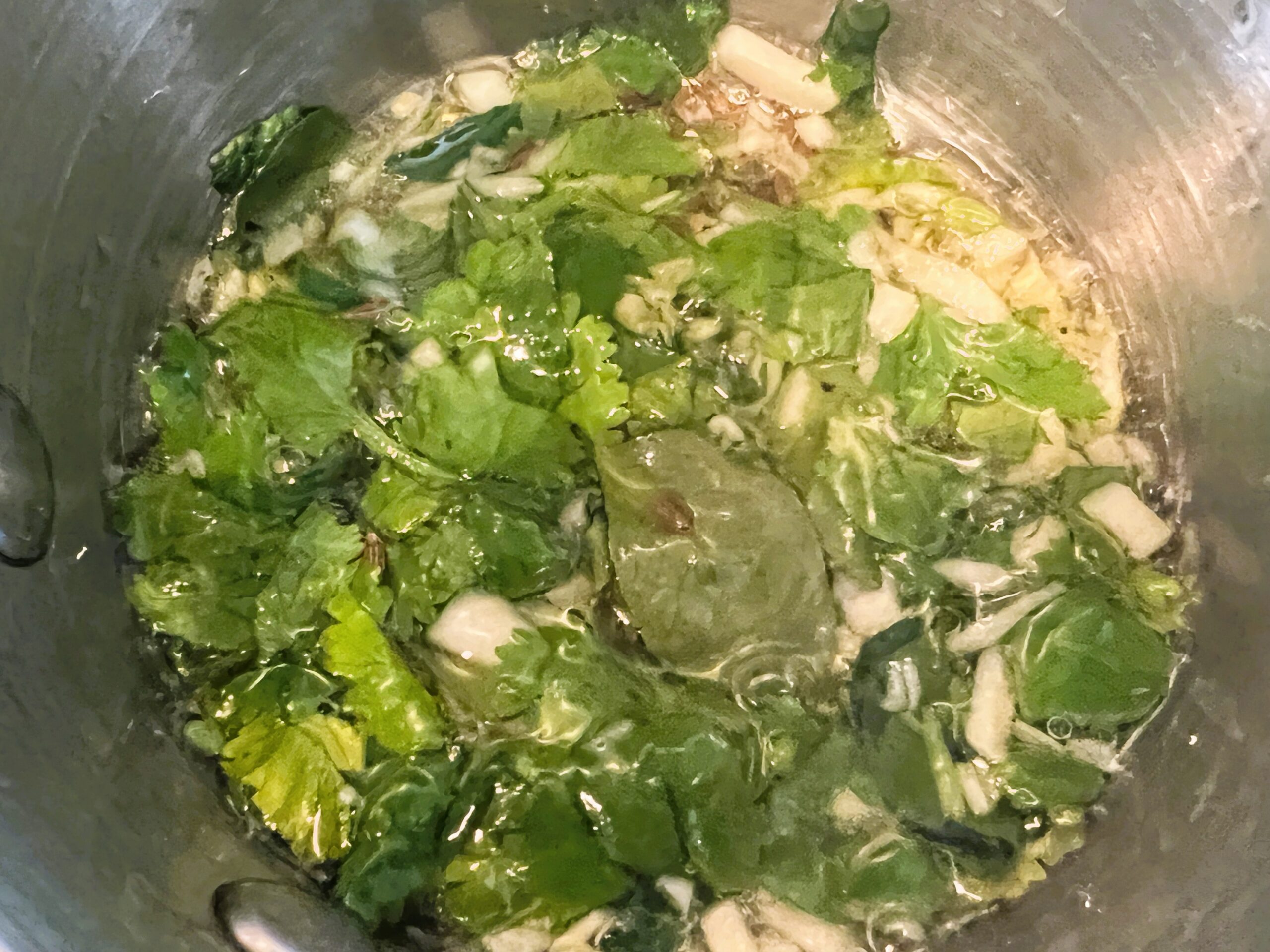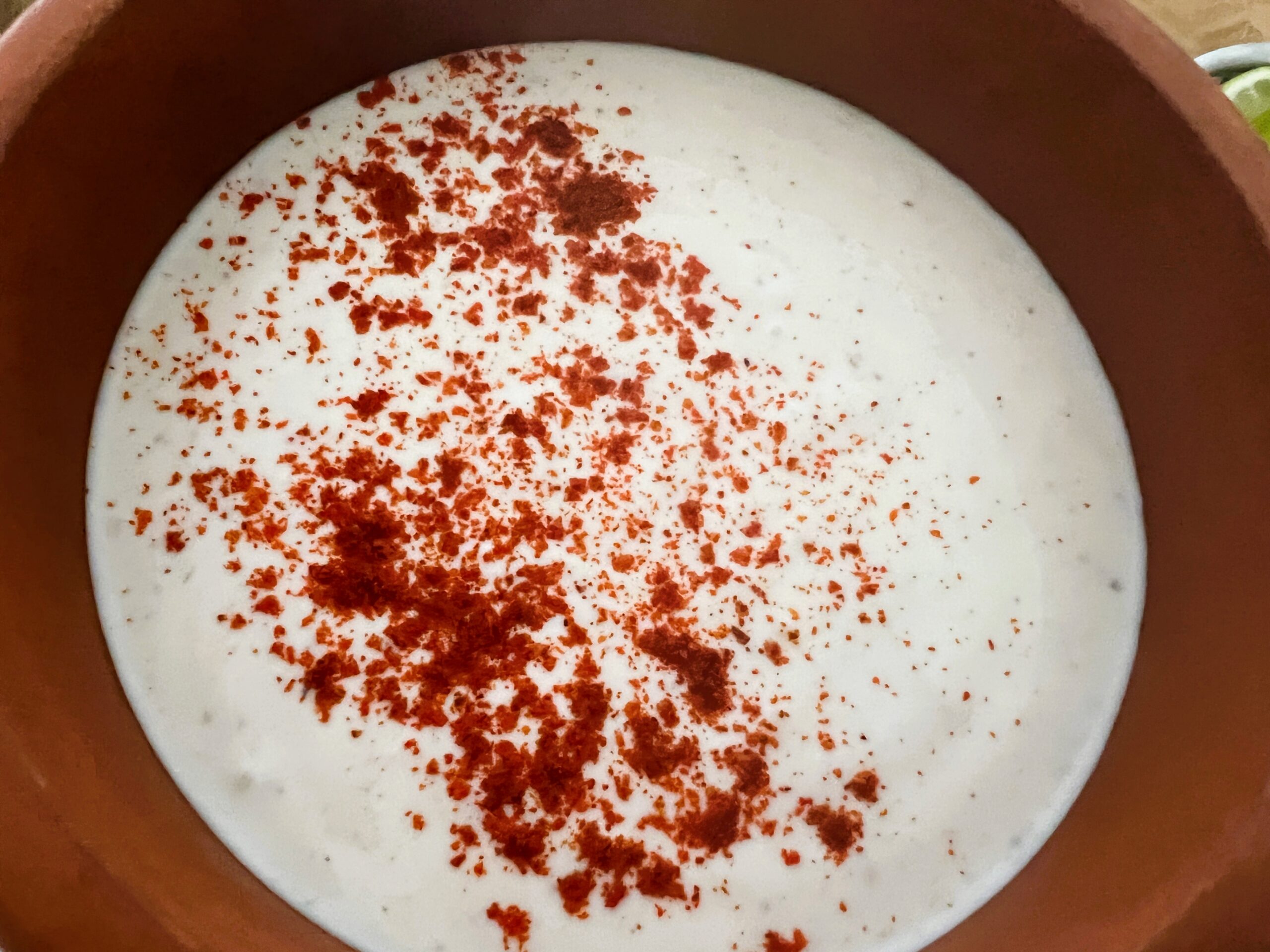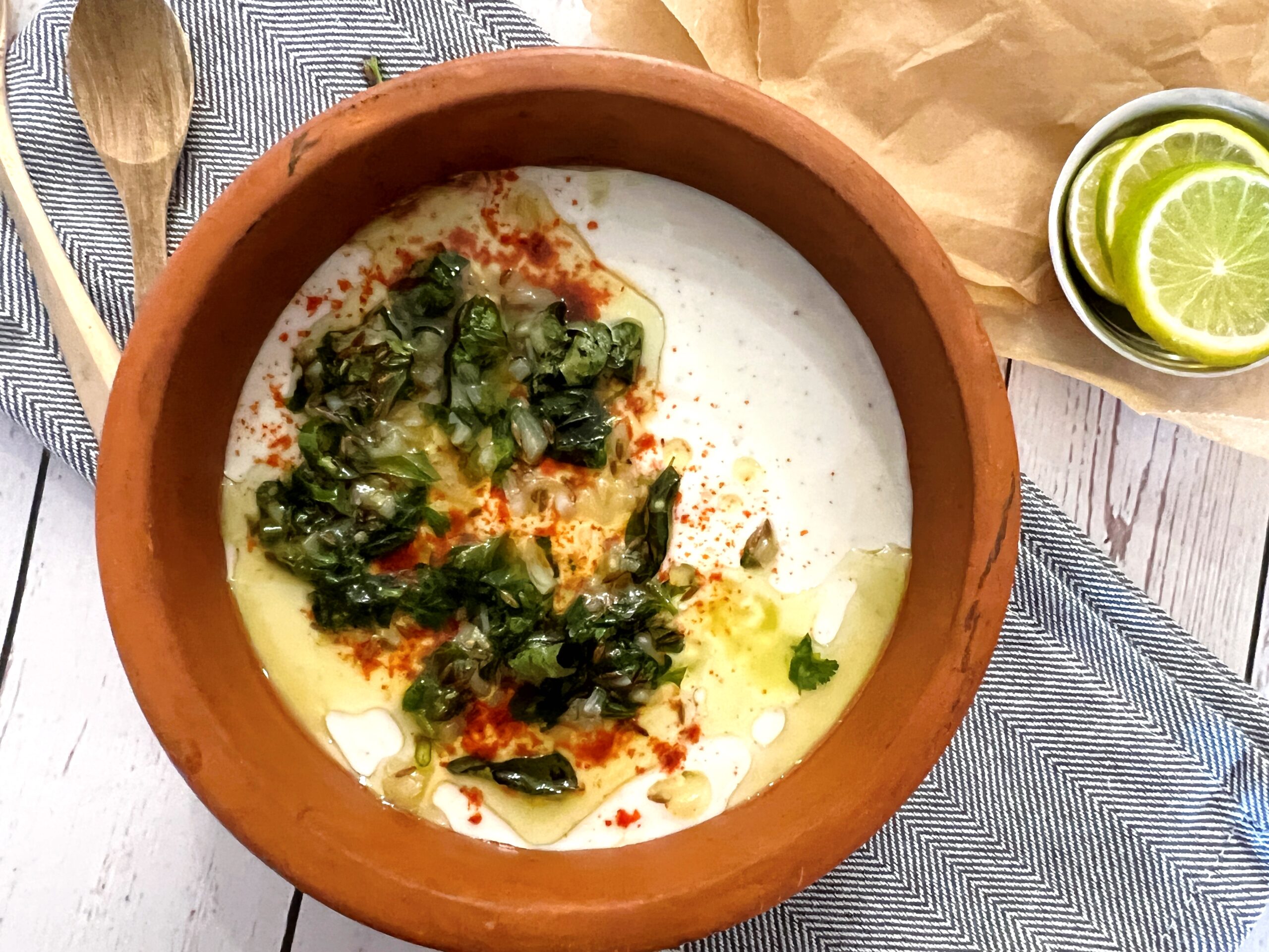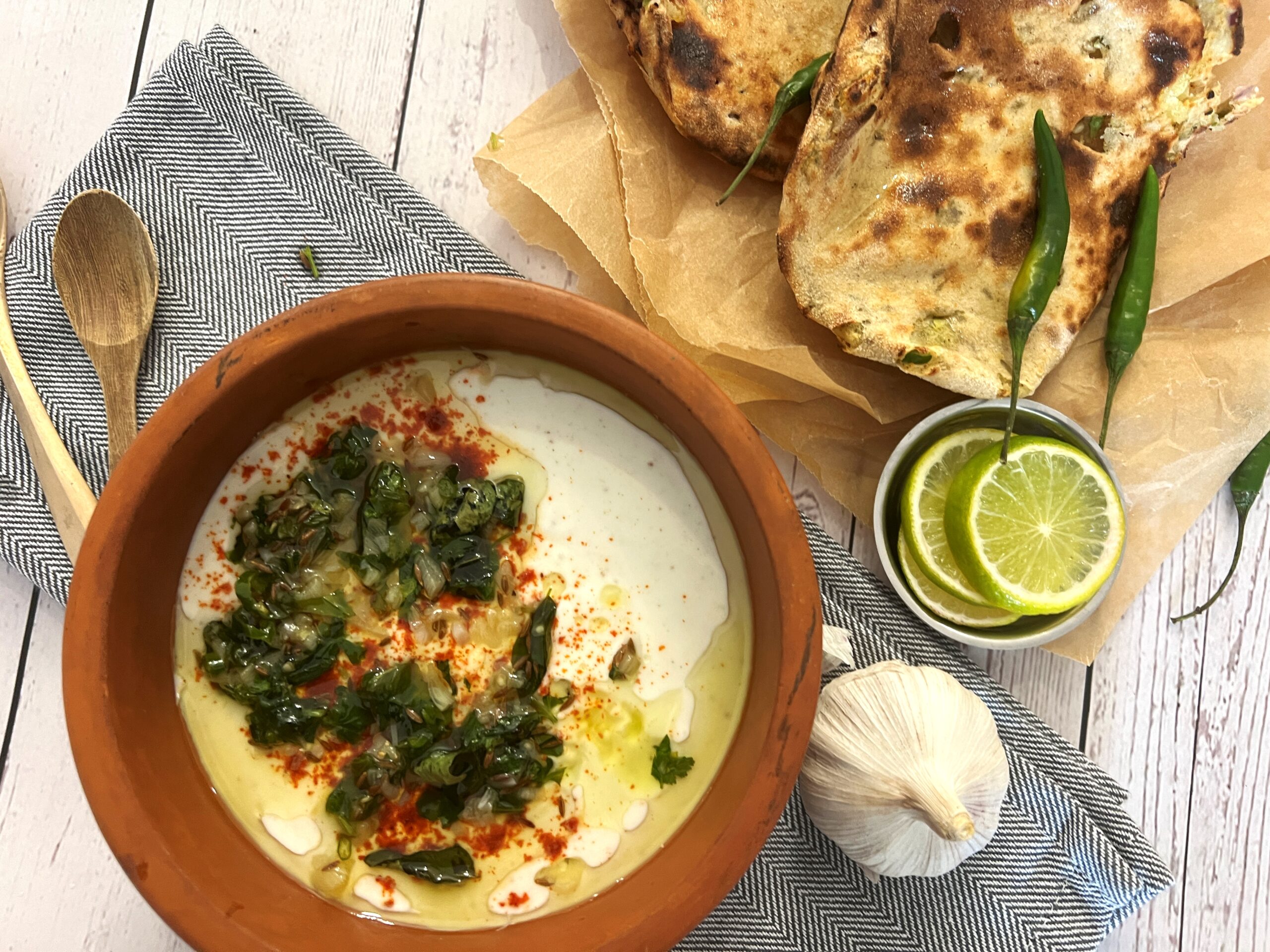 Heat oil in a pan for tempering. Add the cumin seeds, green chillies, garlic, curry leaves and coriander and sauté on low heat for 2-3 minutes. The idea is to cook the garlic, so it doesn't have any raw smell or taste.
Sprinkle a pinch of red chilli powder on raita and pour the tempering over the raita.
Mix and serve!