Sandwich Dhokla
Sandwich Dhokla is a popular Gujarati snack. Light, fluffy and flavoured with mild green chutney, this is a scrumptious treat.
There are so many types and versions of dhoklas and a perfect teatime or breakfast recipe. Dhokla can be prepared with gram flour, semolina, lentils and rice with different textures and flavours. The one thing in common in all the variations is that they are light, fluffy and simply irresistible. Dhokla is one of the favourite snacks of my family, so I often make different versions at home.
Sandwich Dhokla is delicious, light and flavoursome. It is also low in oil and calories.
Other recipes you might like are Sev Khamani, Khaman Dhokla, Green Semolina Dhokla, Gujarati Dal Vada, Gujarati Dudhi Muthiya and Gujarati Handvo Recipe and Sweetcorn Dhokla/Makai Dhokla.
Ingredients
For Dhokla Batter
4 cups coarse semolina
2 cups plain yoghurt (room temperature)
Salt to taste
2 teaspoons baking soda
Oil for greasing
For Green Chutney
1 cup coriander leaves
2 green chillies
1 inch ginger piece
2 teaspoons cumin seeds
Salt to taste
Juice of 1 lemon
4-5 ice cubes
For Tempering
2 teaspoons oil
1 teaspoon mustard seeds
1 teaspoon sesame seeds
7-8 curry leaves
1 slit green chilli
Directions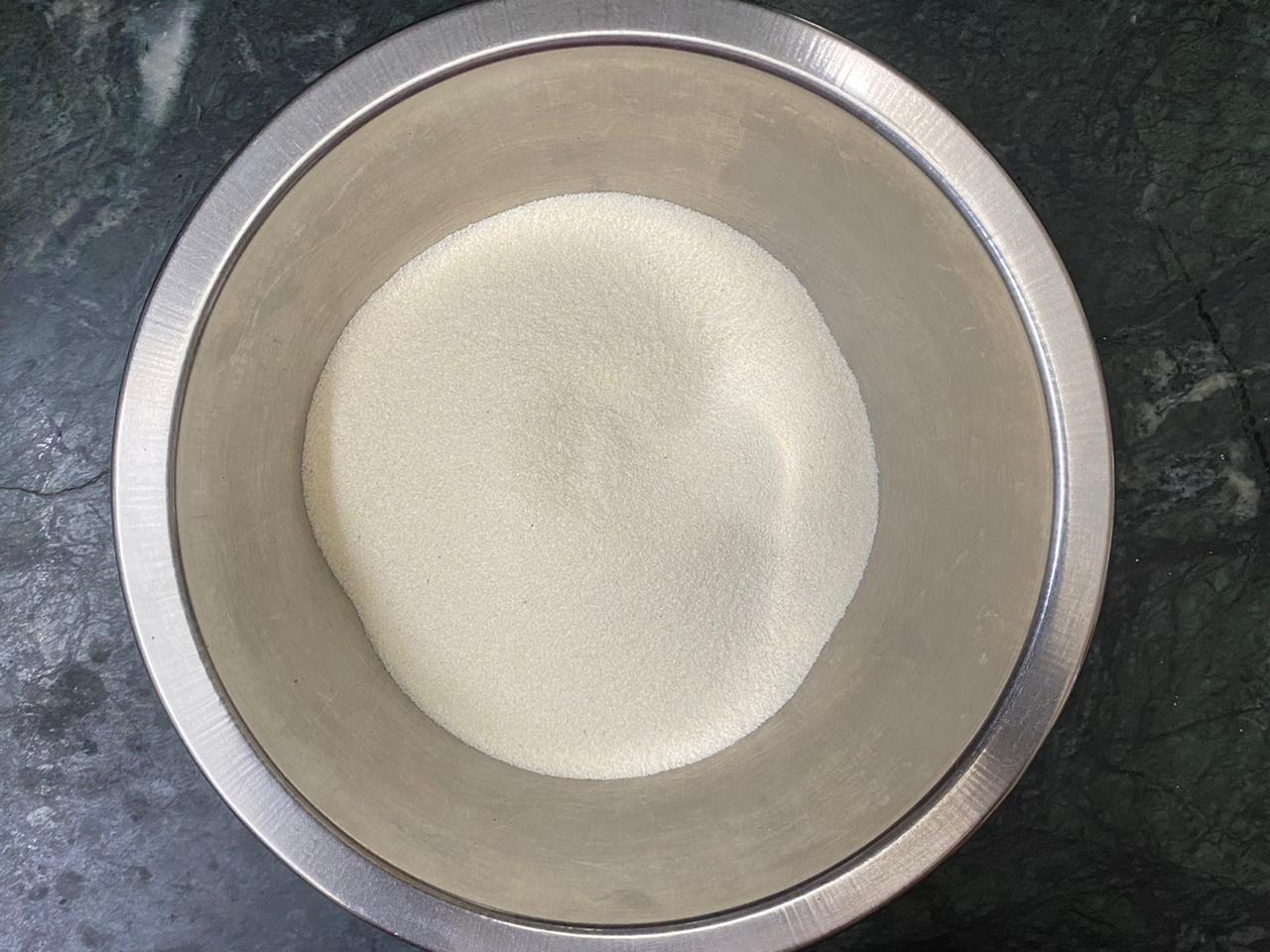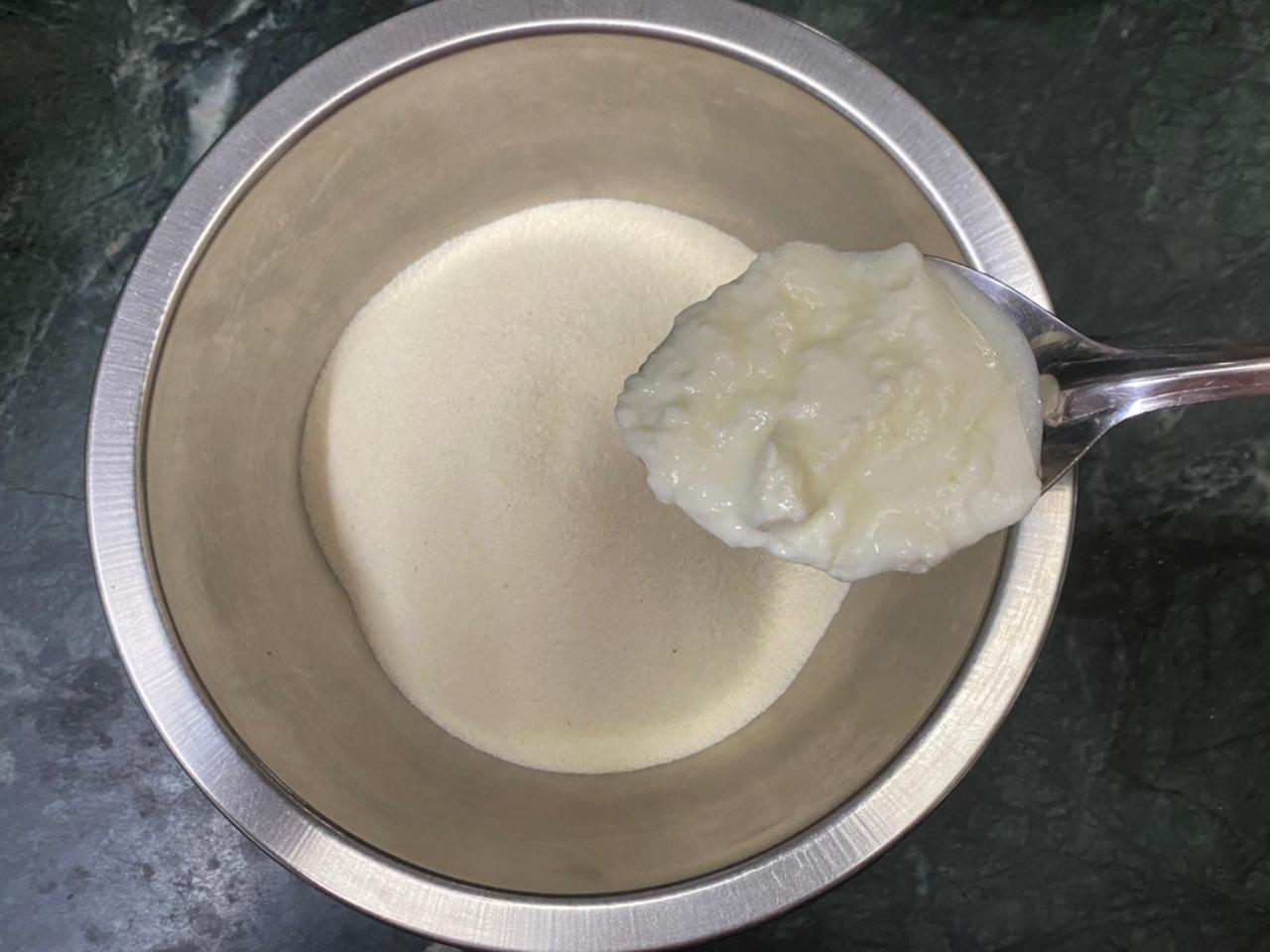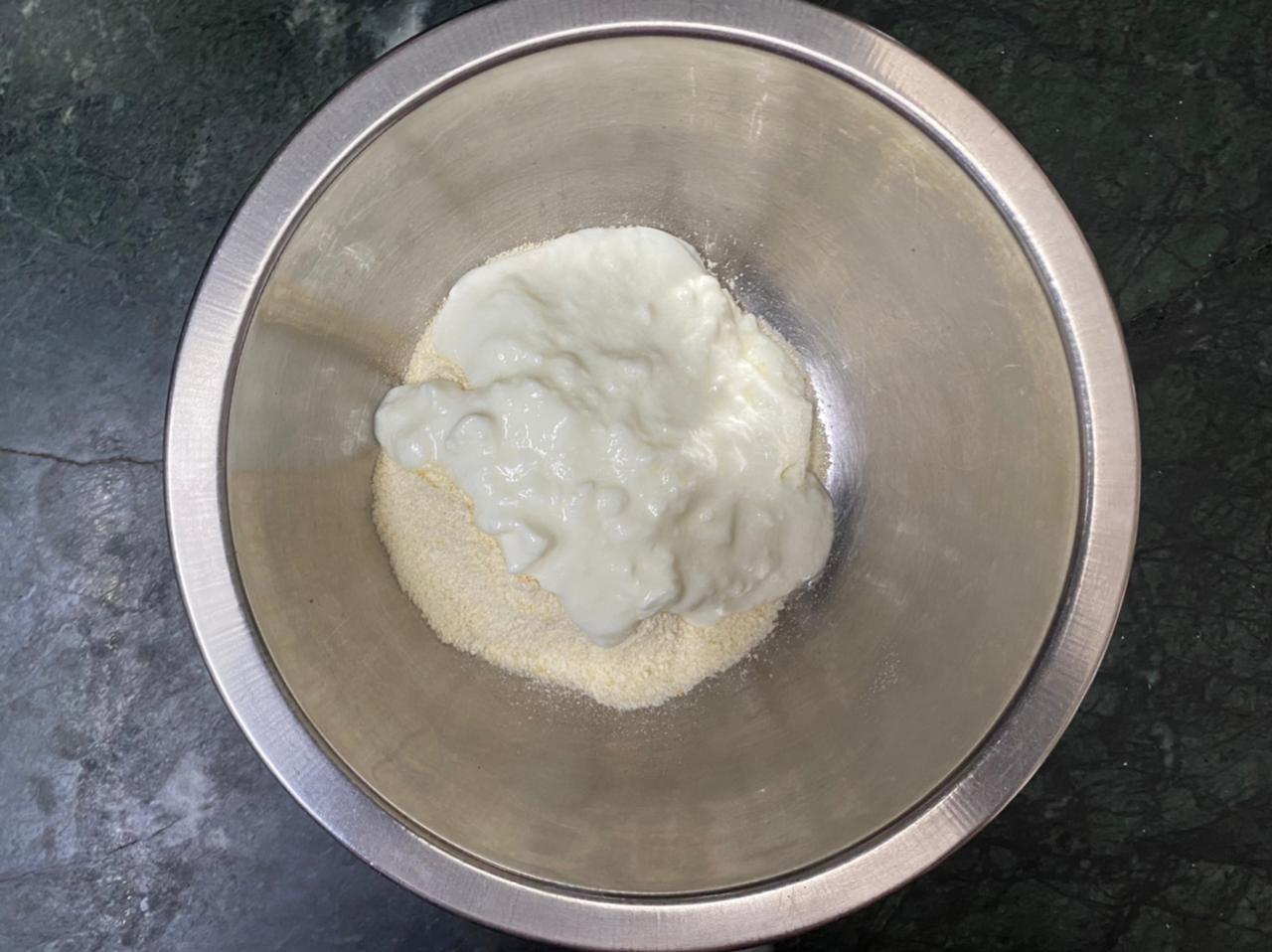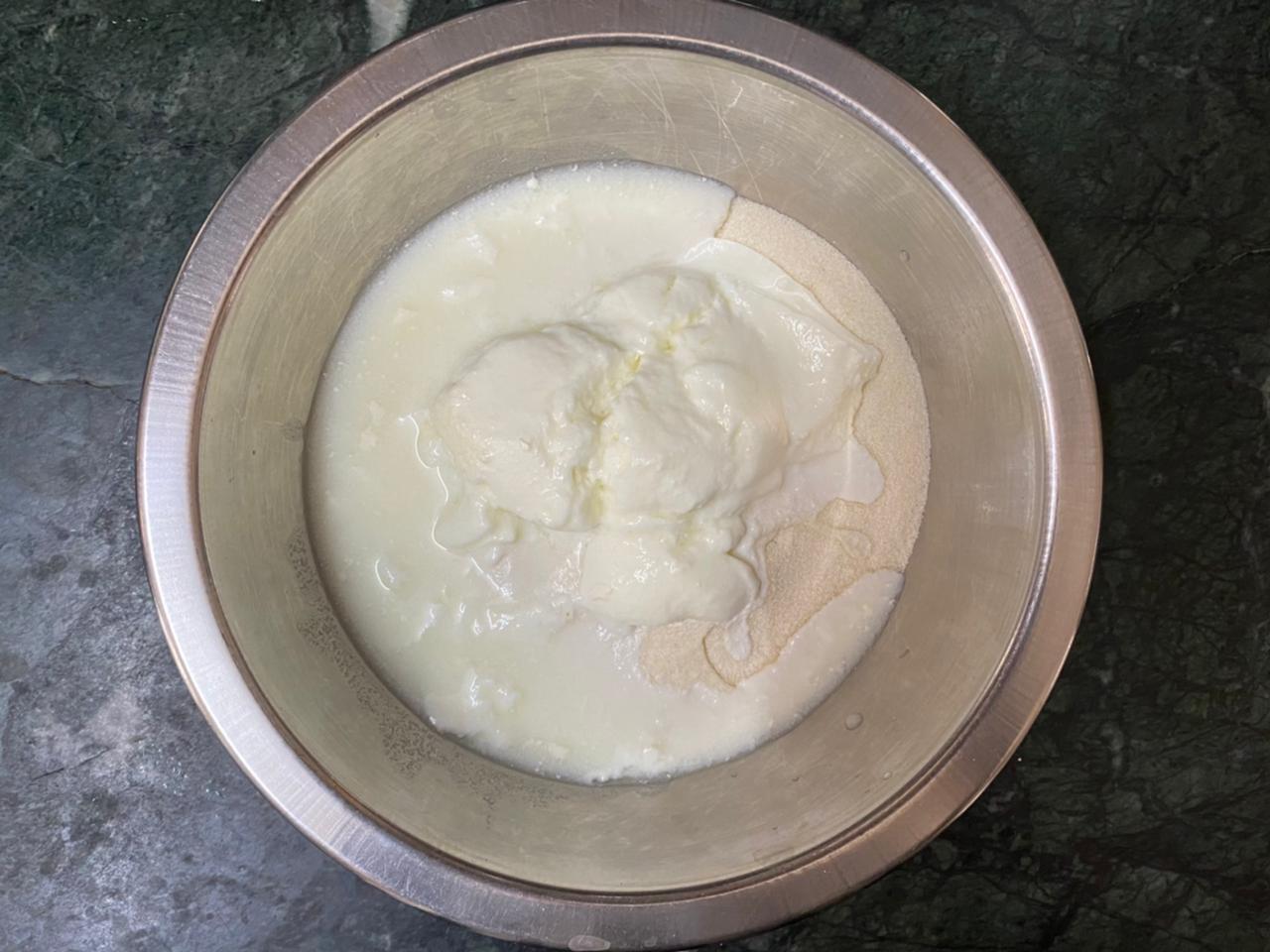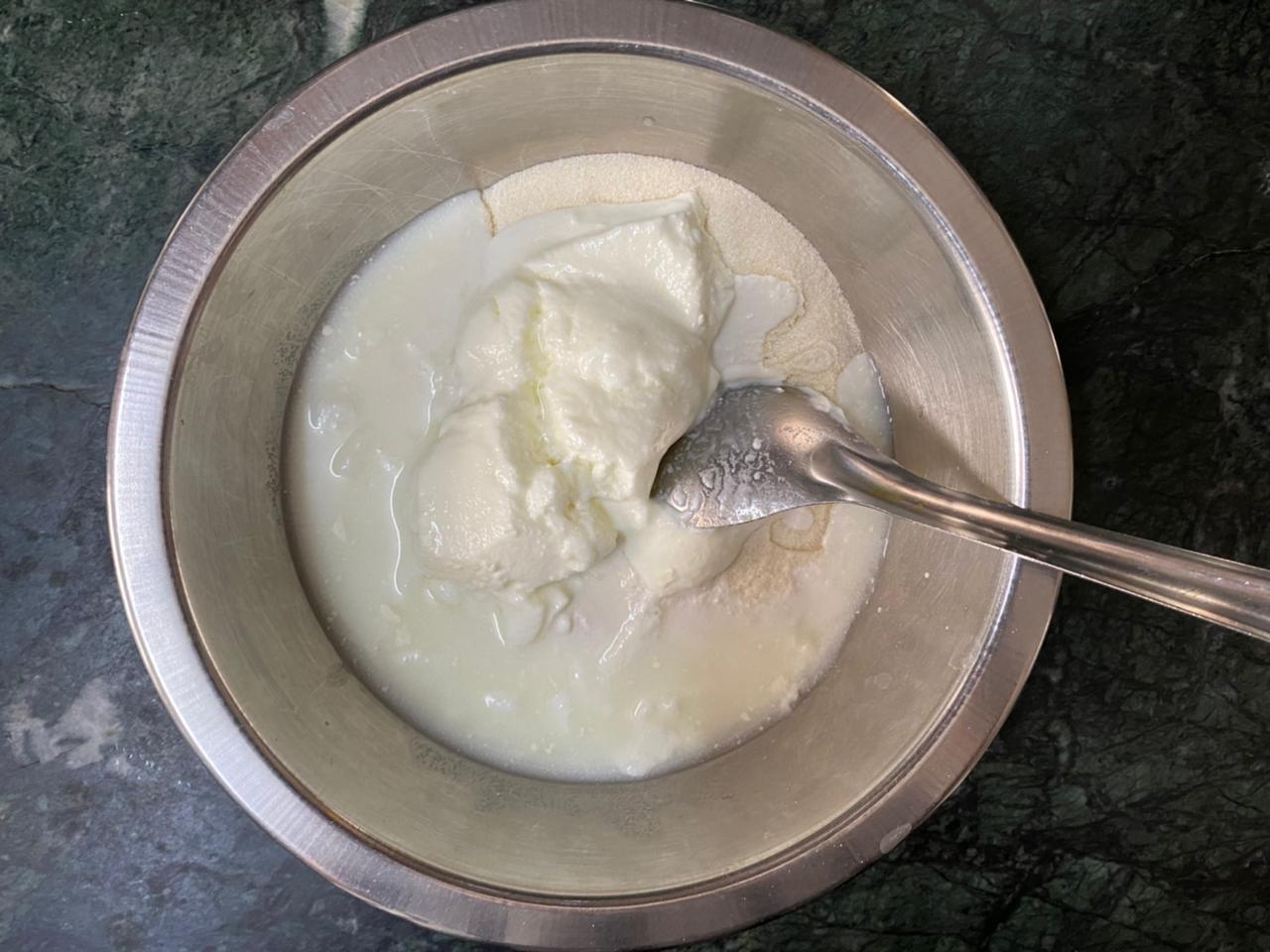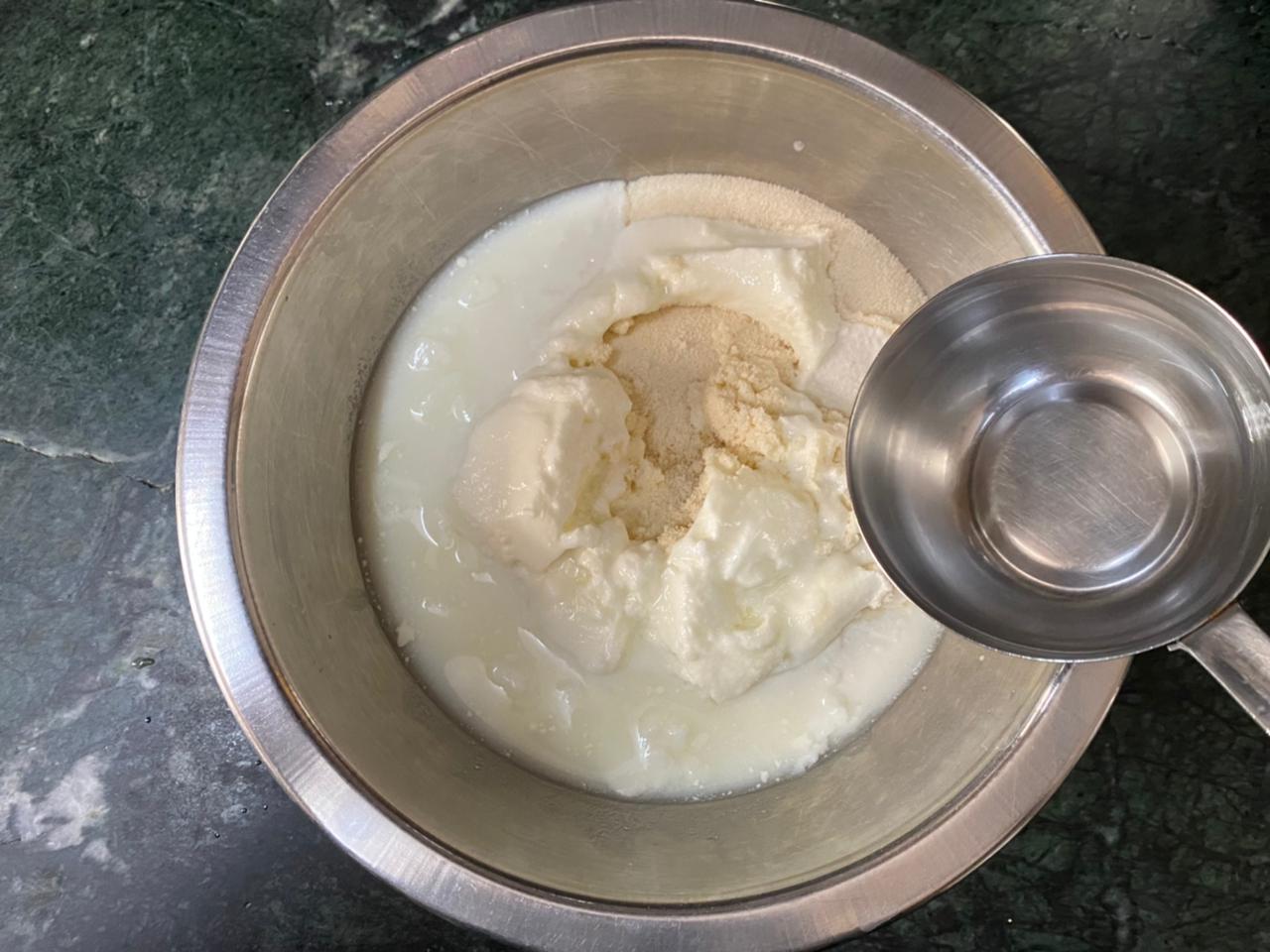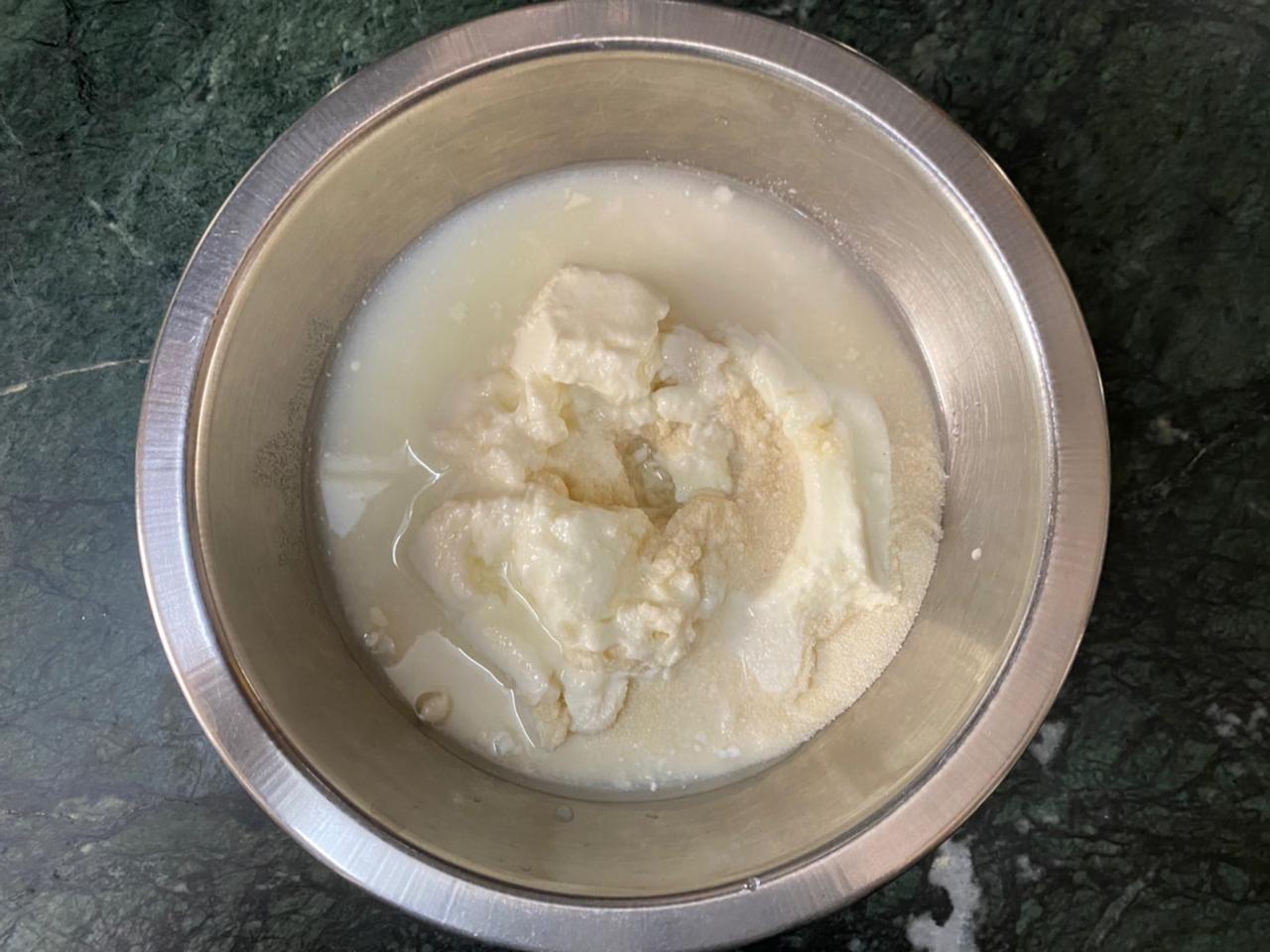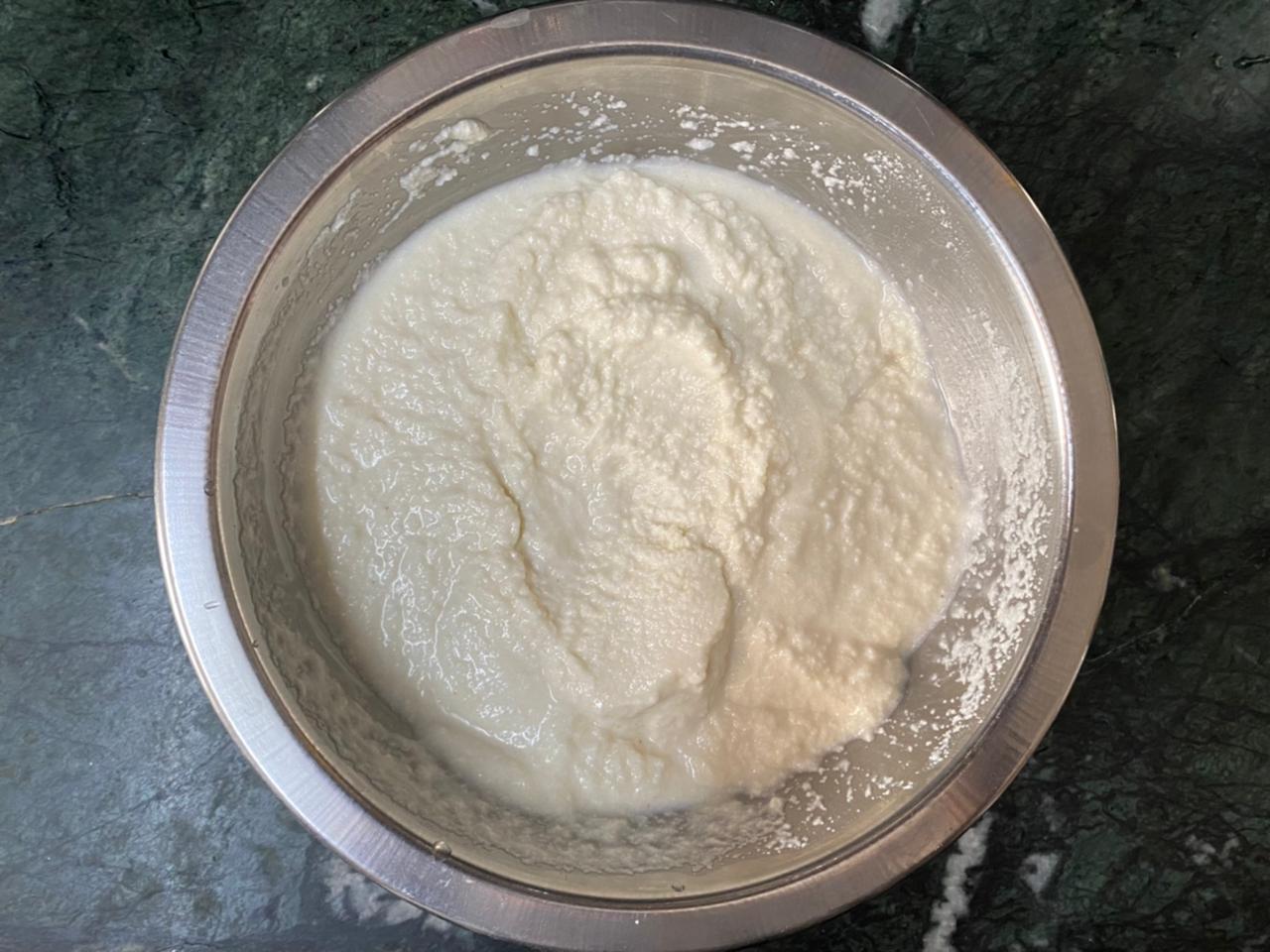 In a bowl, add semolina, yoghurt and 1 cup water. Mix it until well combined to form a smooth batter. Keep it undisturbed for about an hour.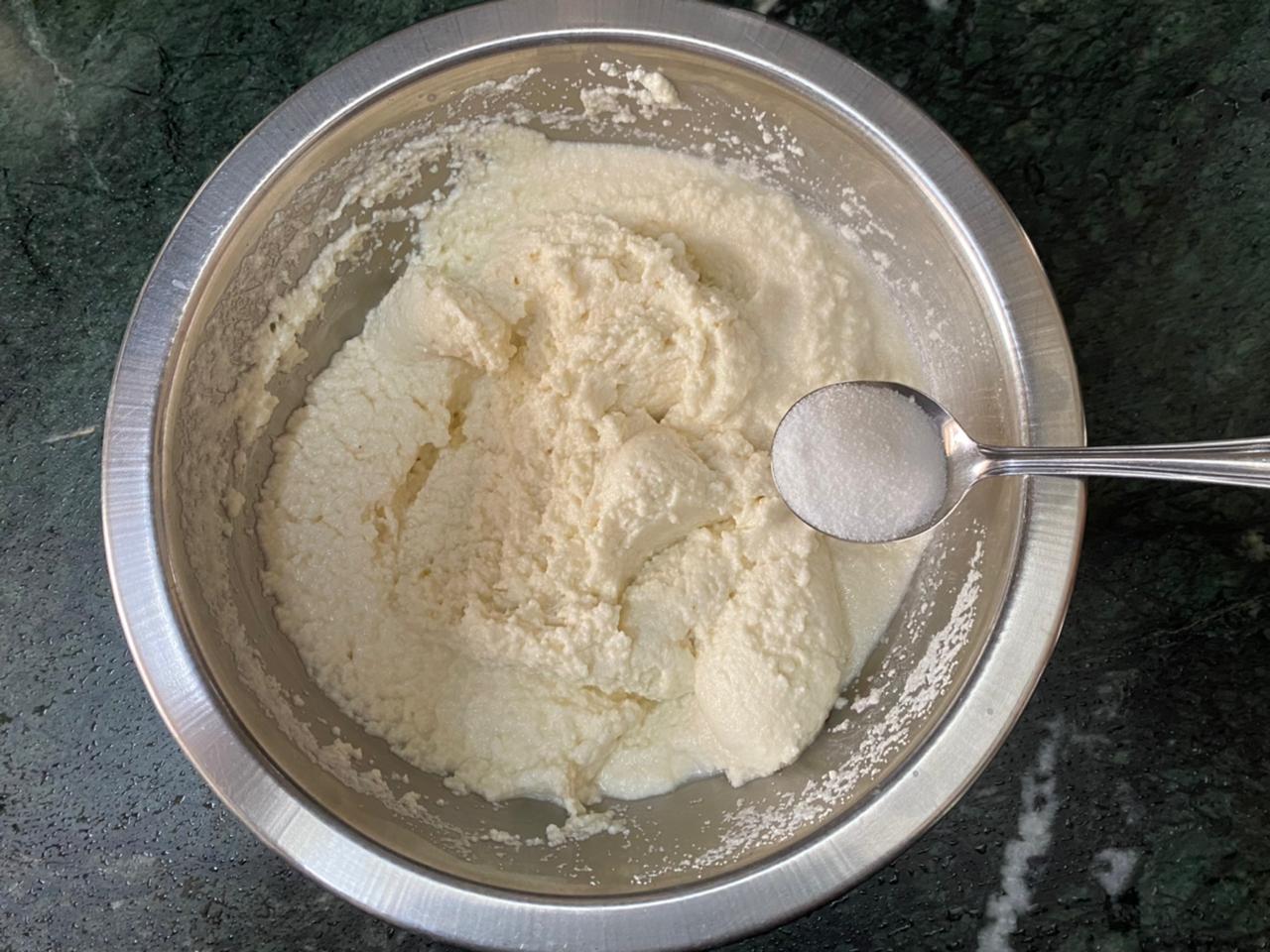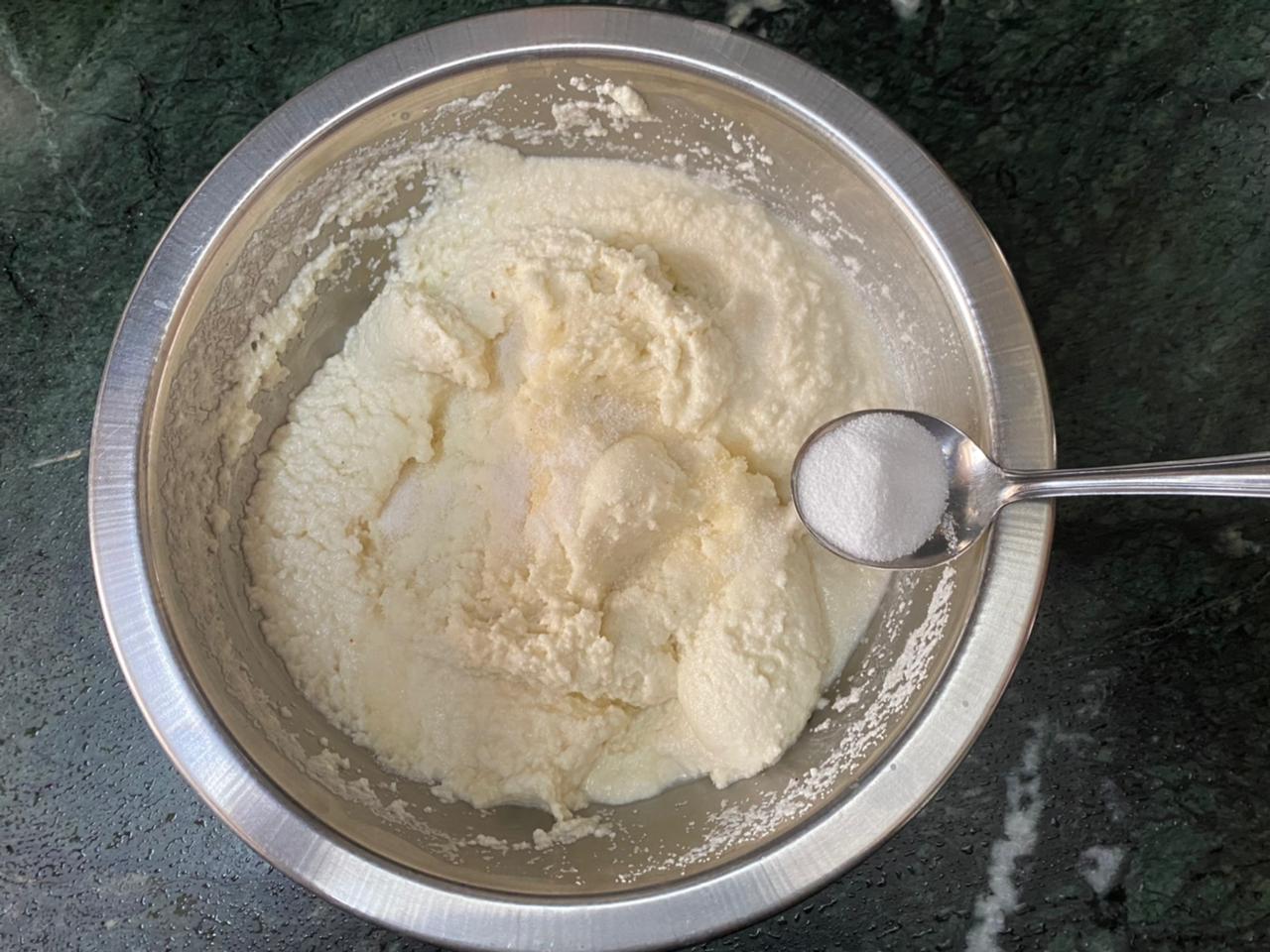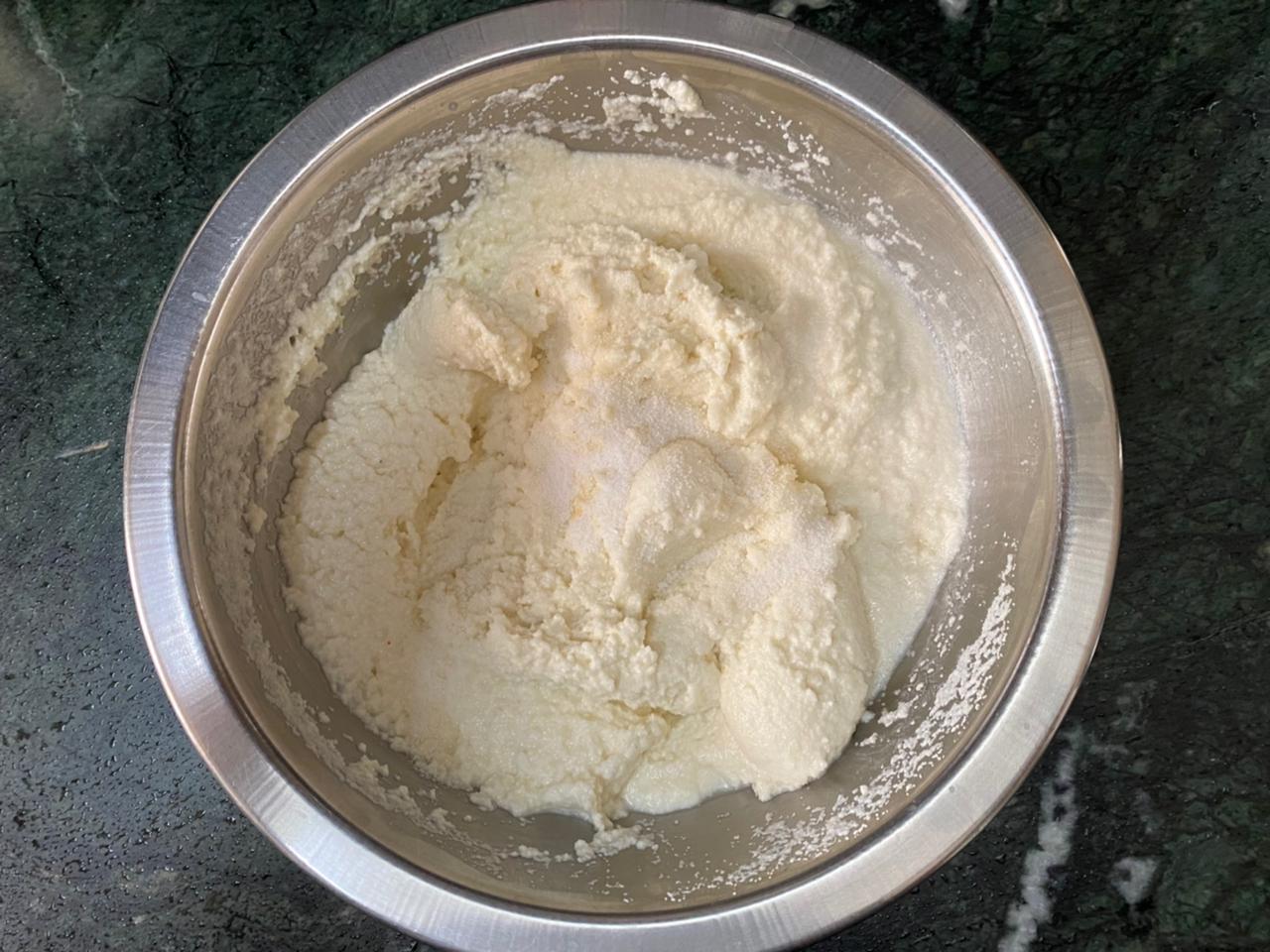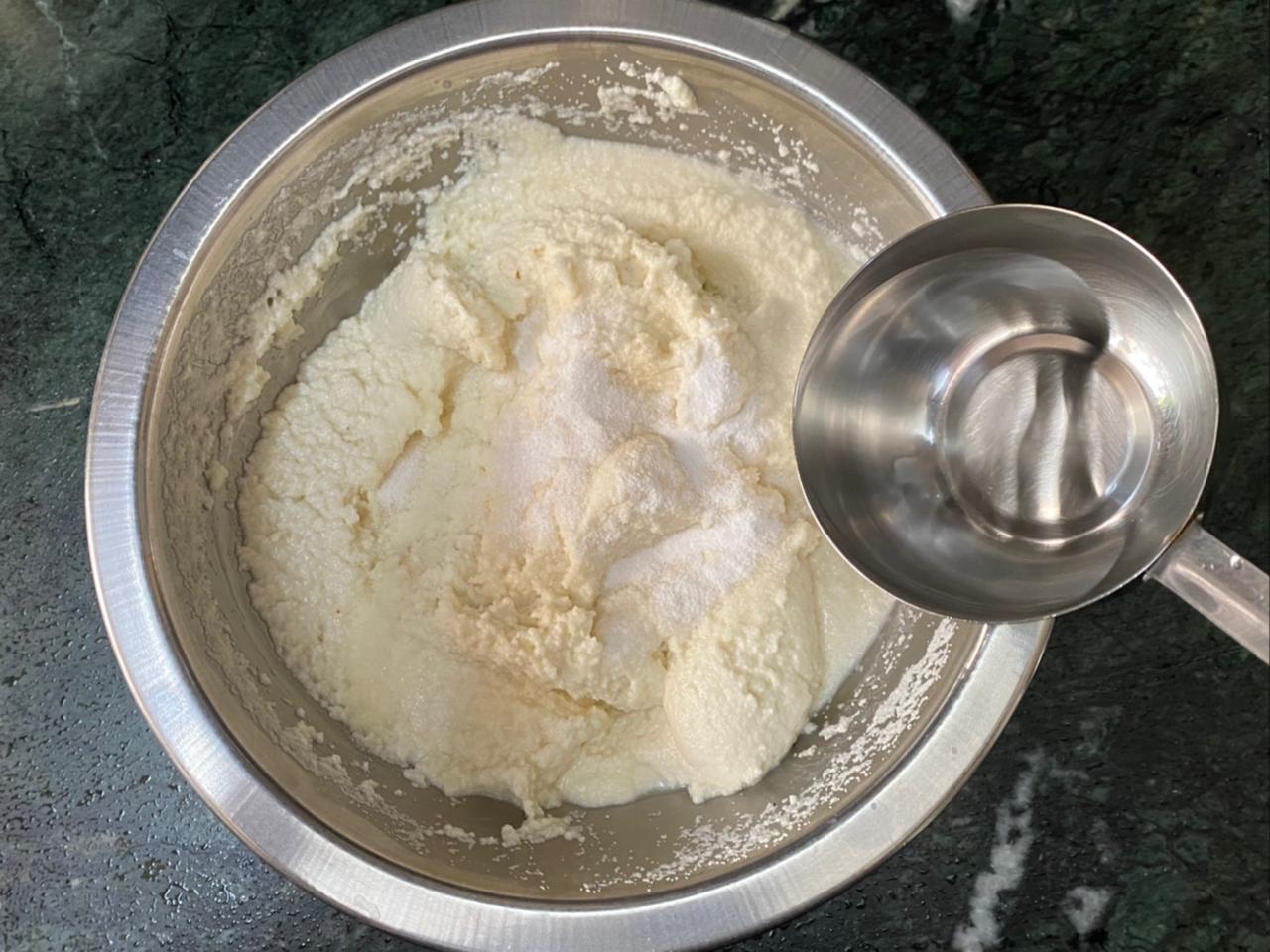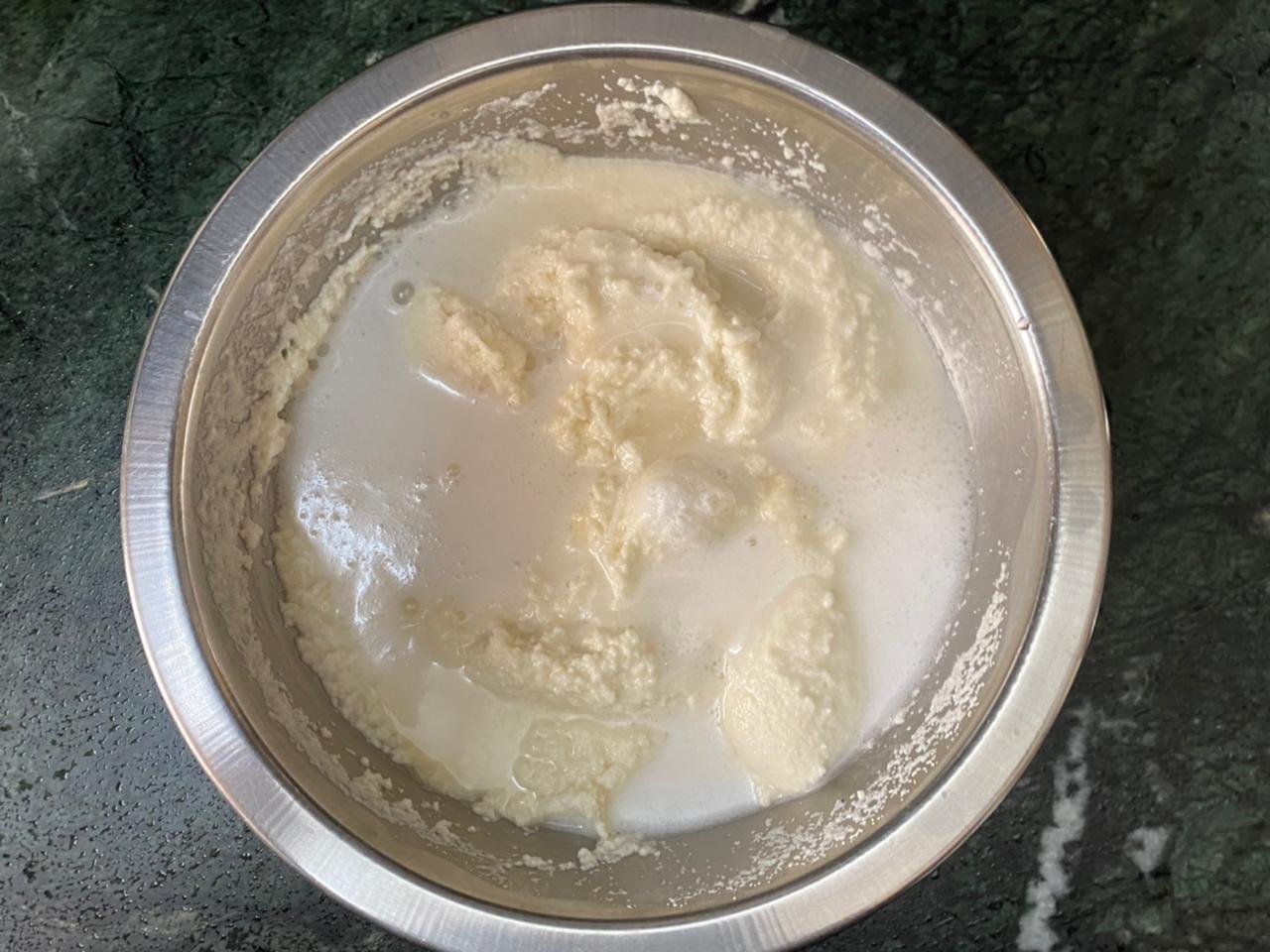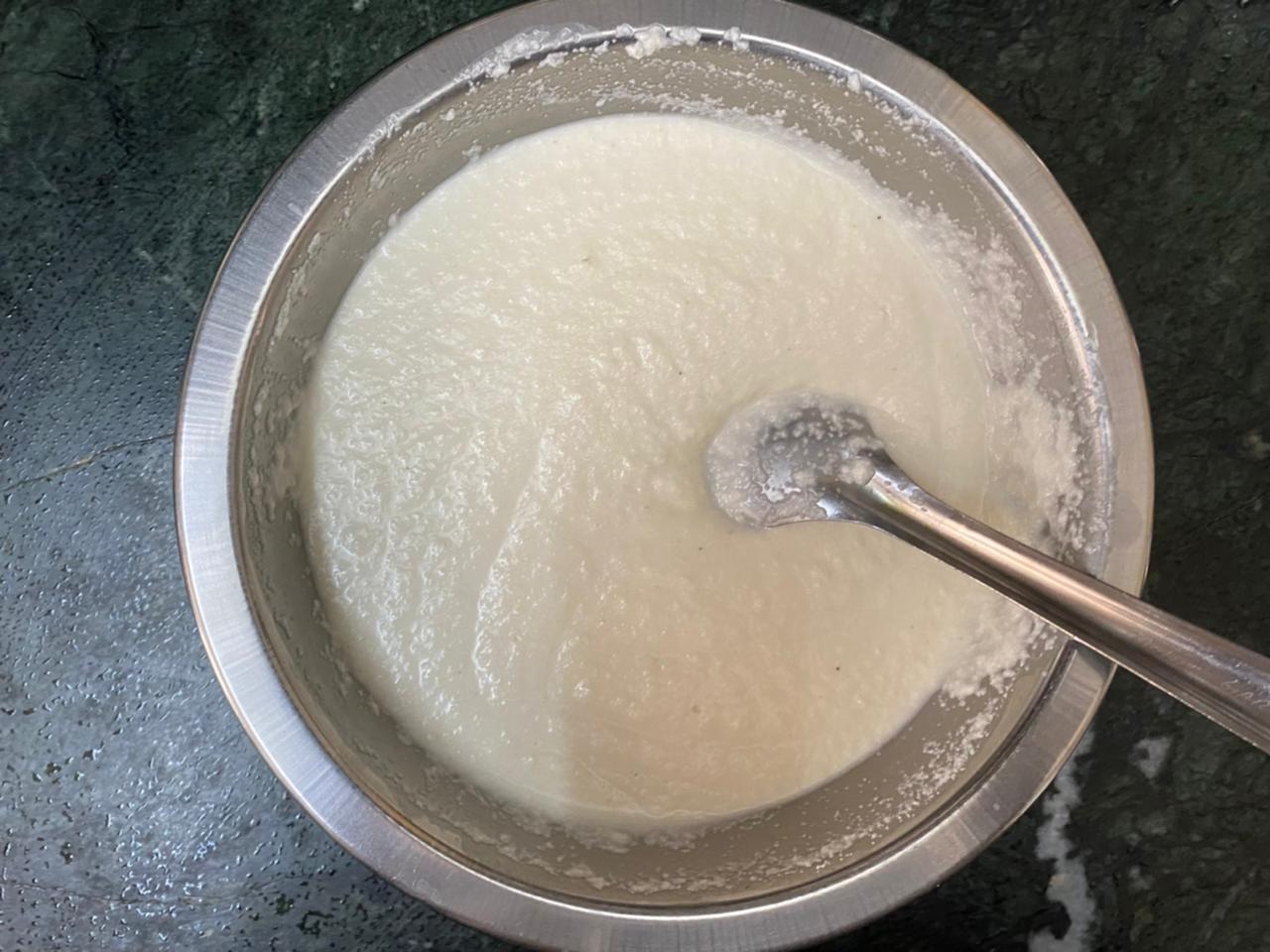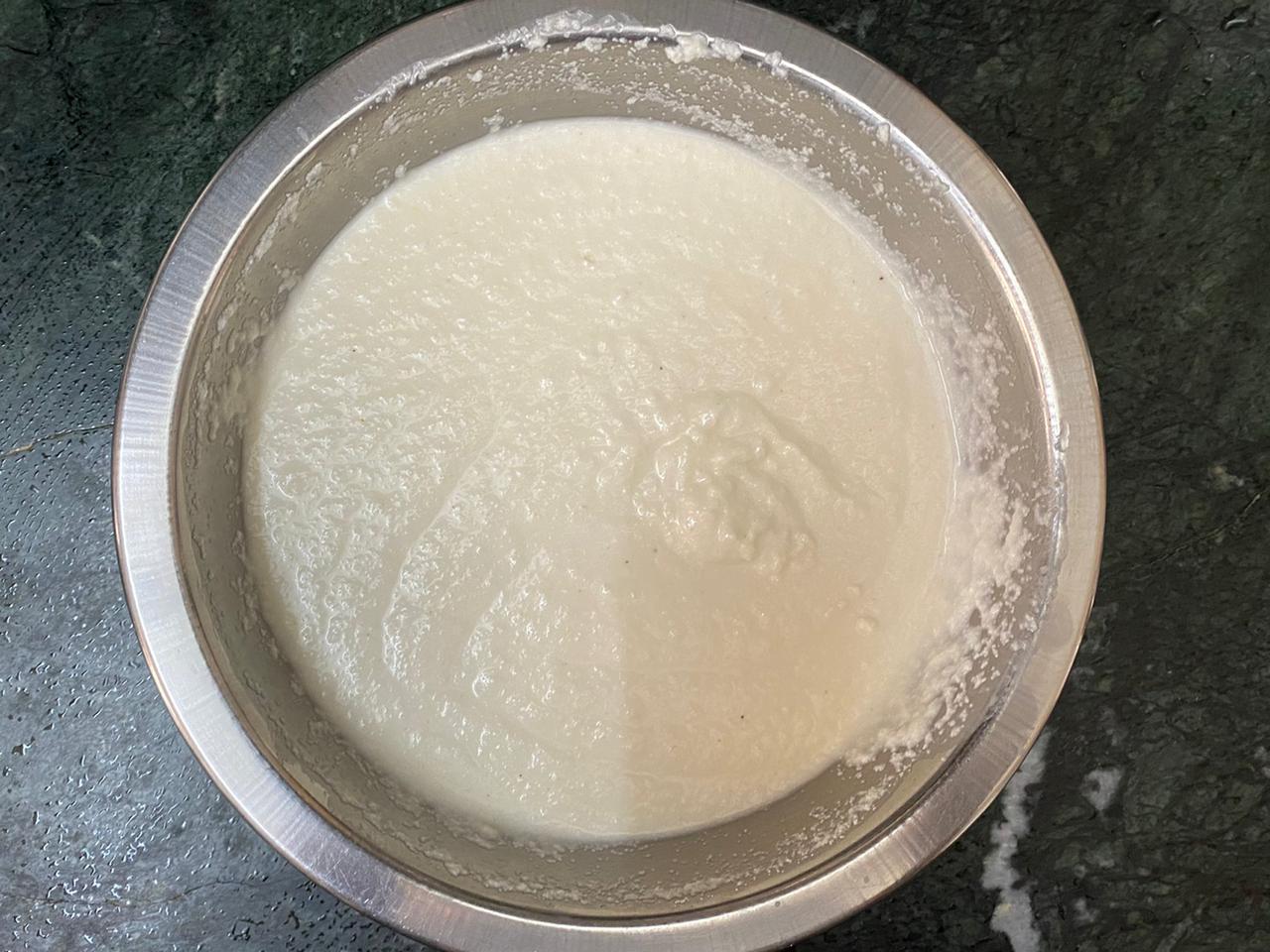 Next add salt, baking soda and ¼ cup water to the semolina batter and whisk for 2-3 minutes to incorporate some air in the batter. Divide the batter into 3 portions – 2 cups, ½ cup and 2 cups.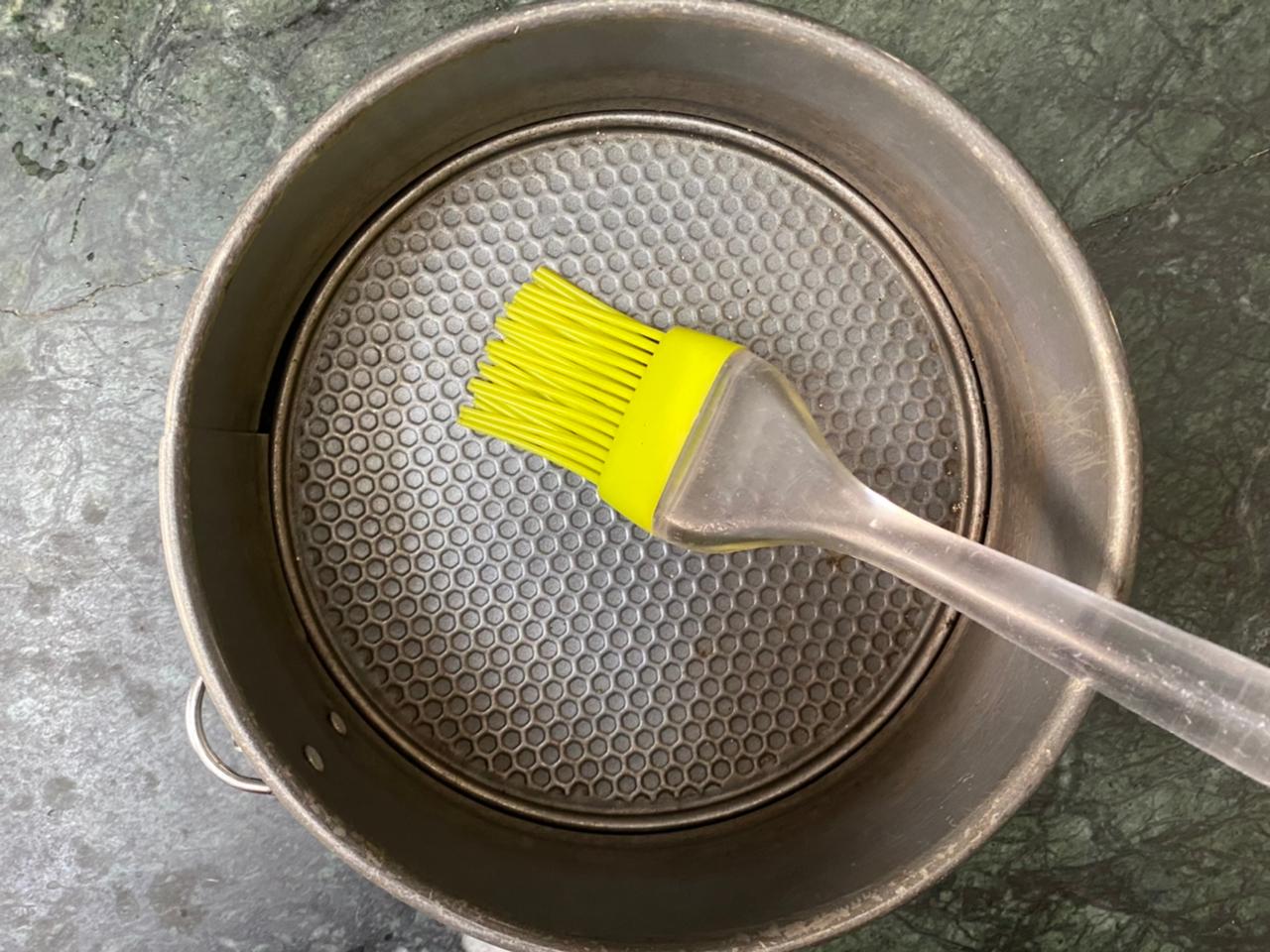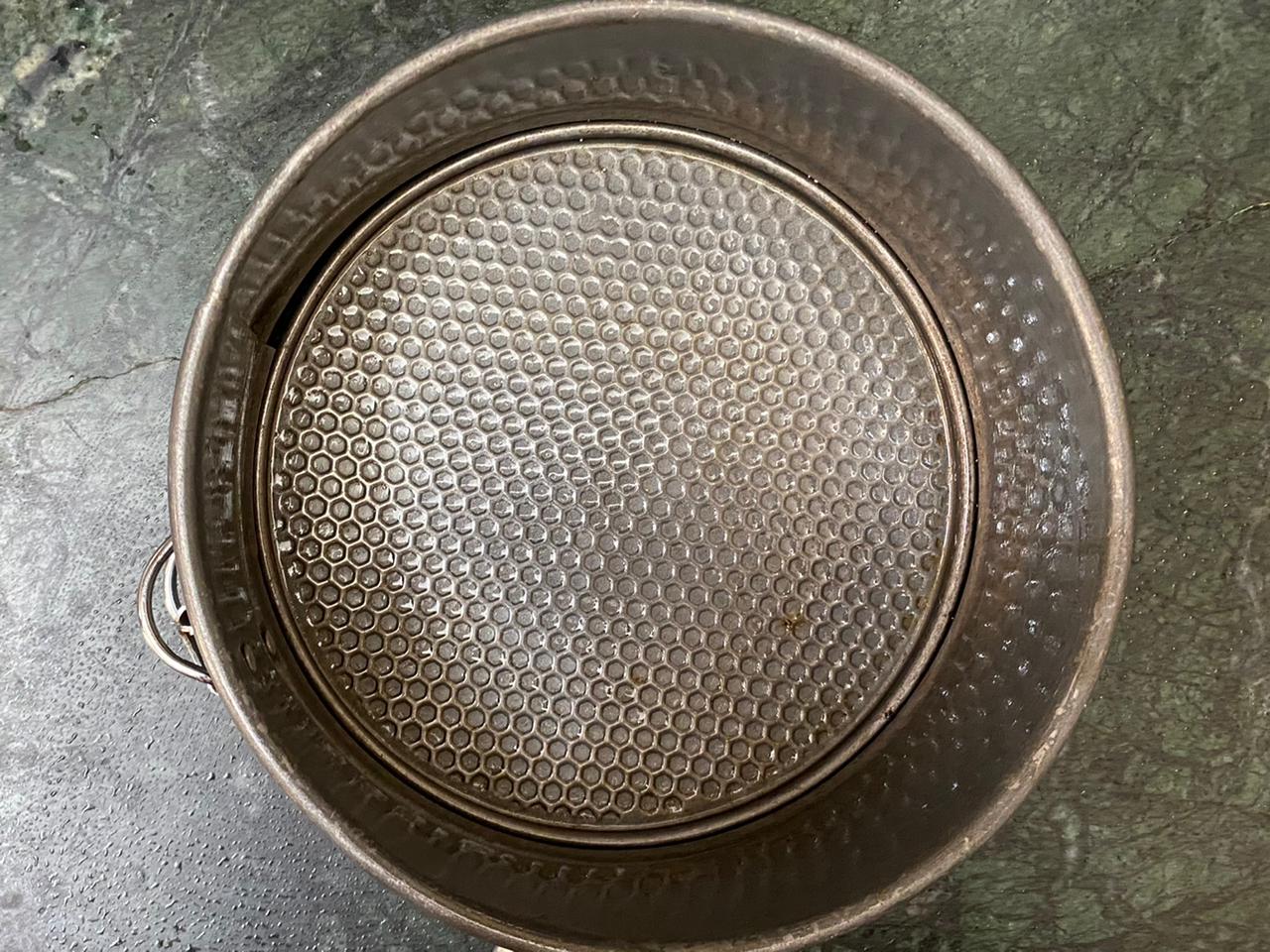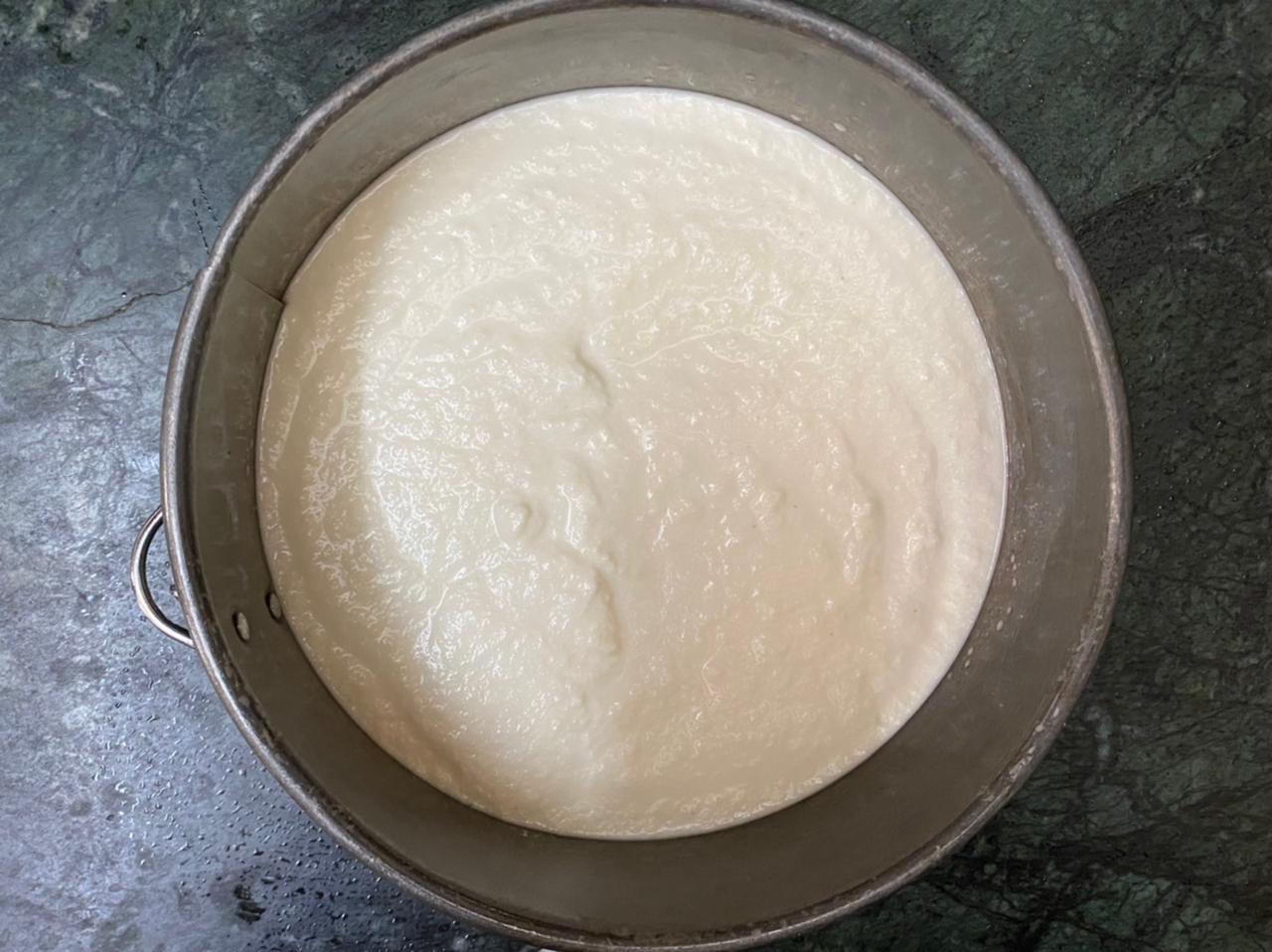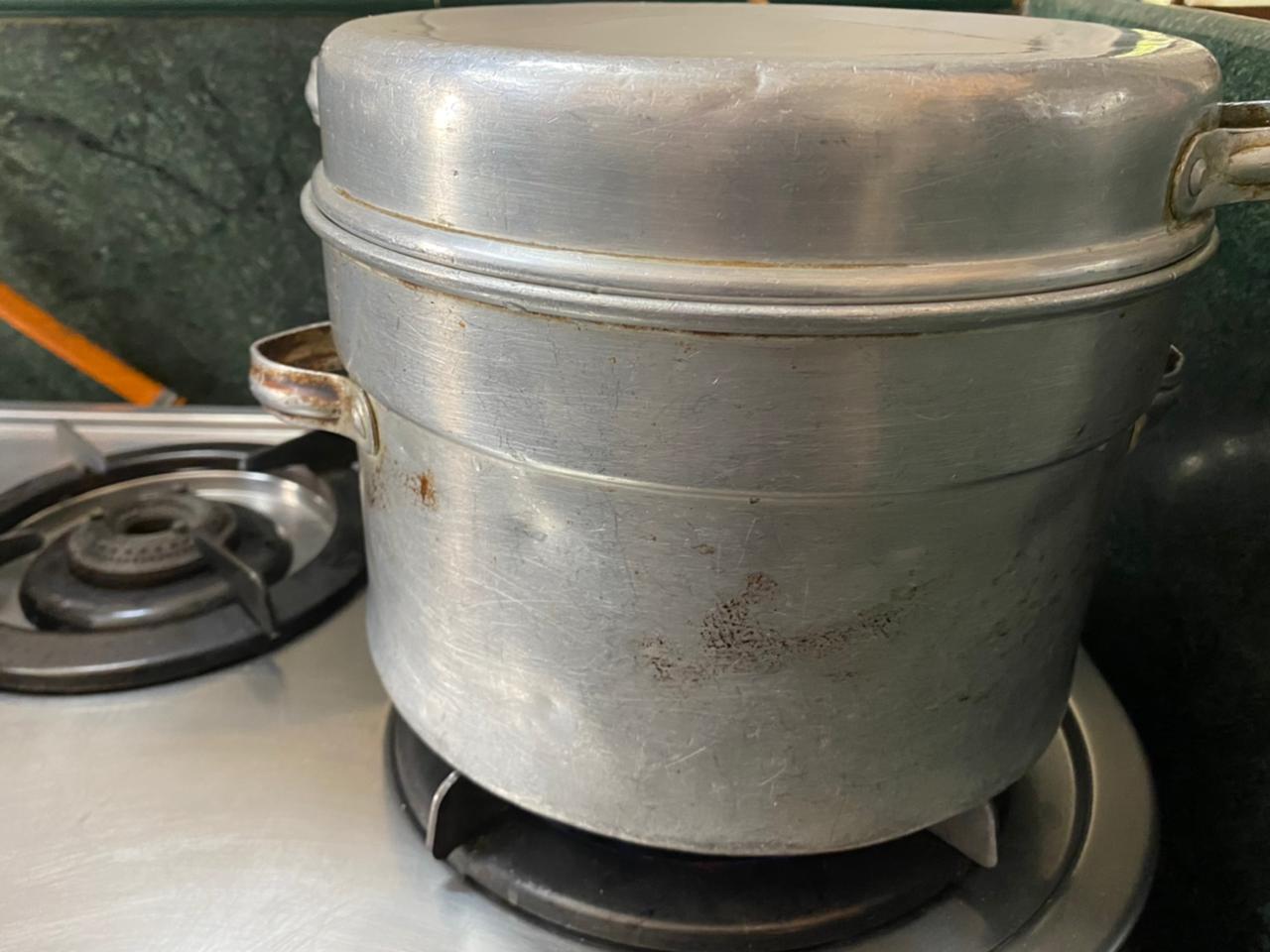 Fill a large pan with water and place a trivet at the base. Grease a dhokla plate using oil and pour 2 cups of batter and set this container over the trivet. Cover and steam for about 7-8 minutes on medium heat.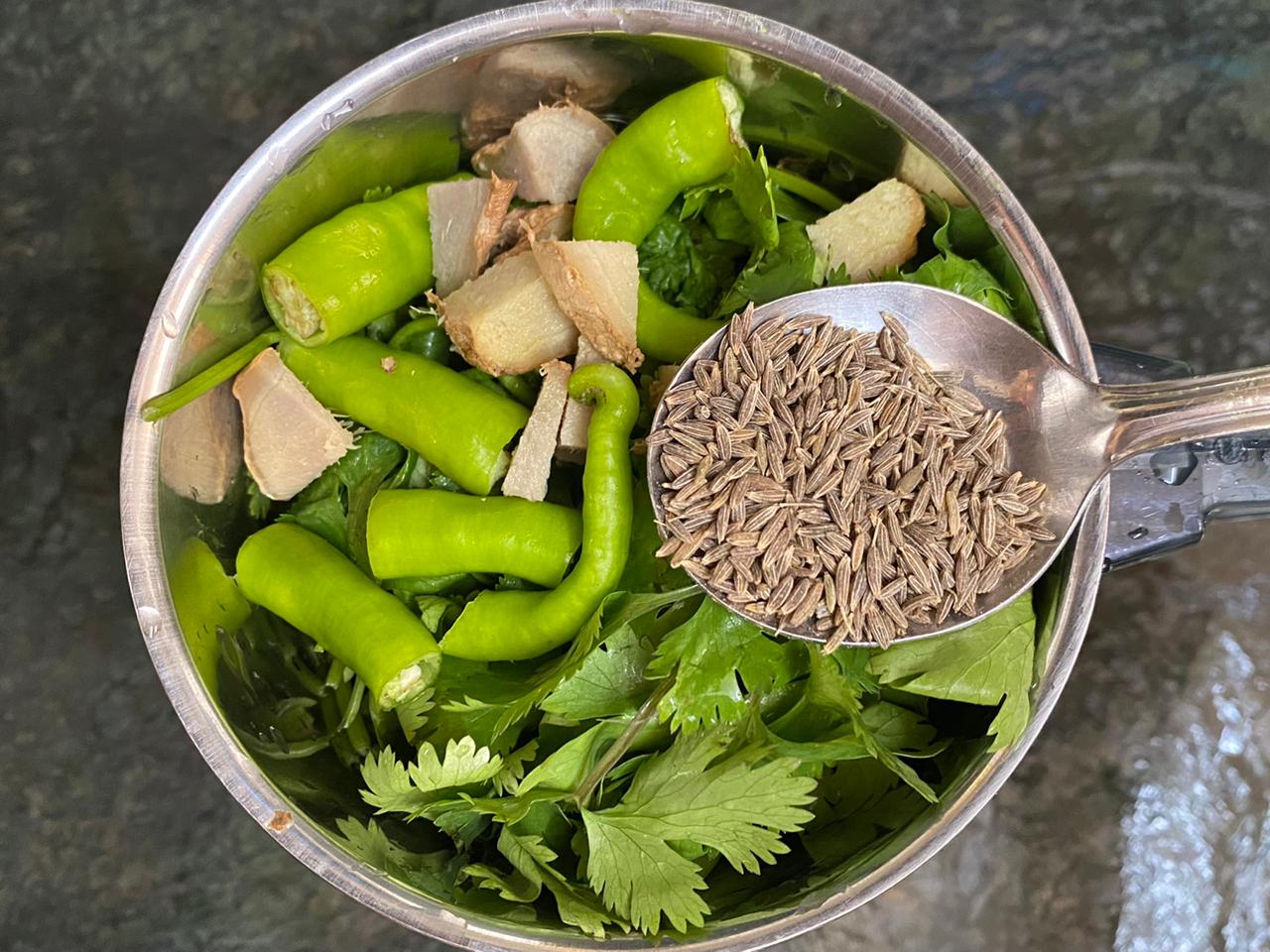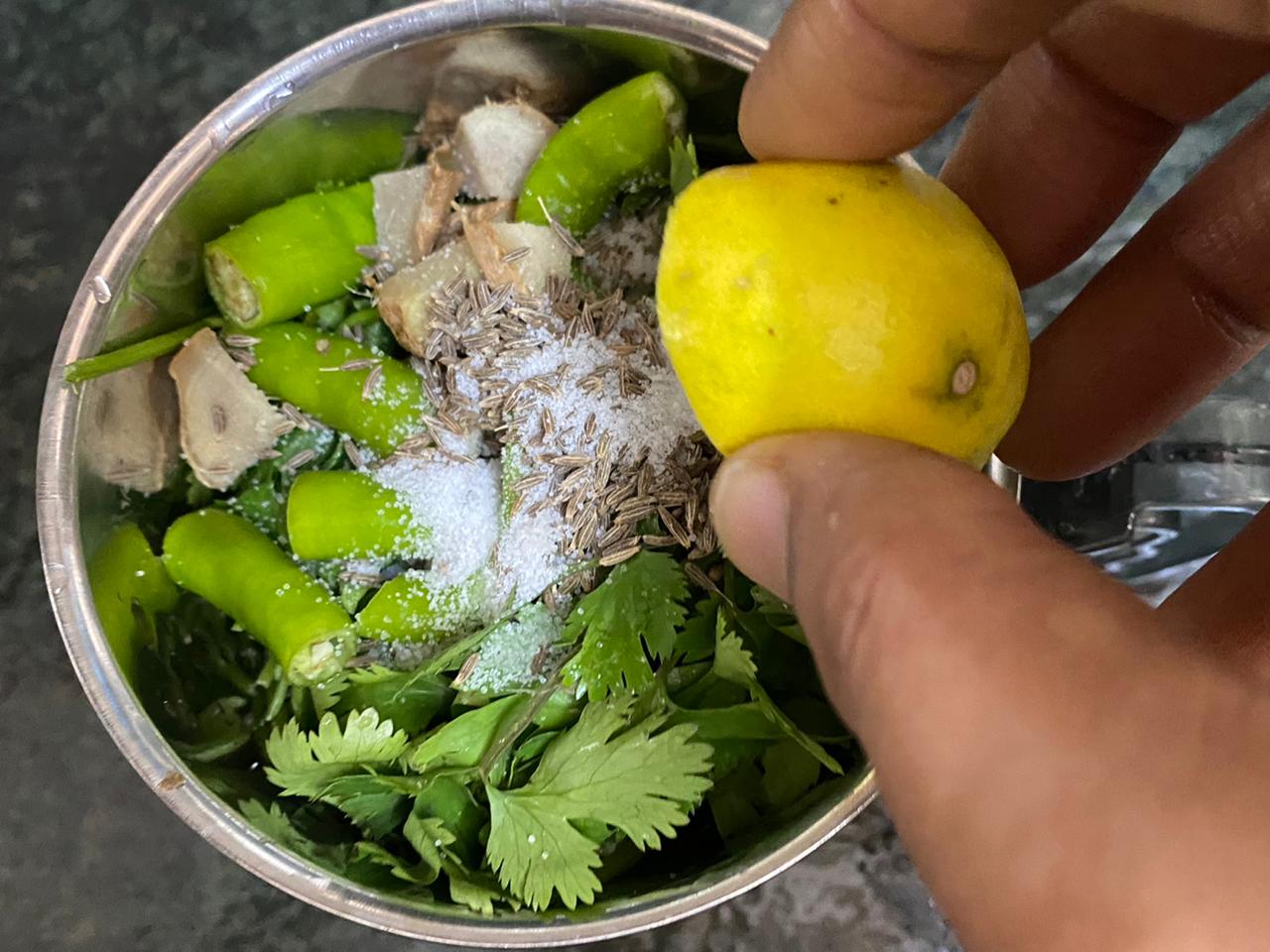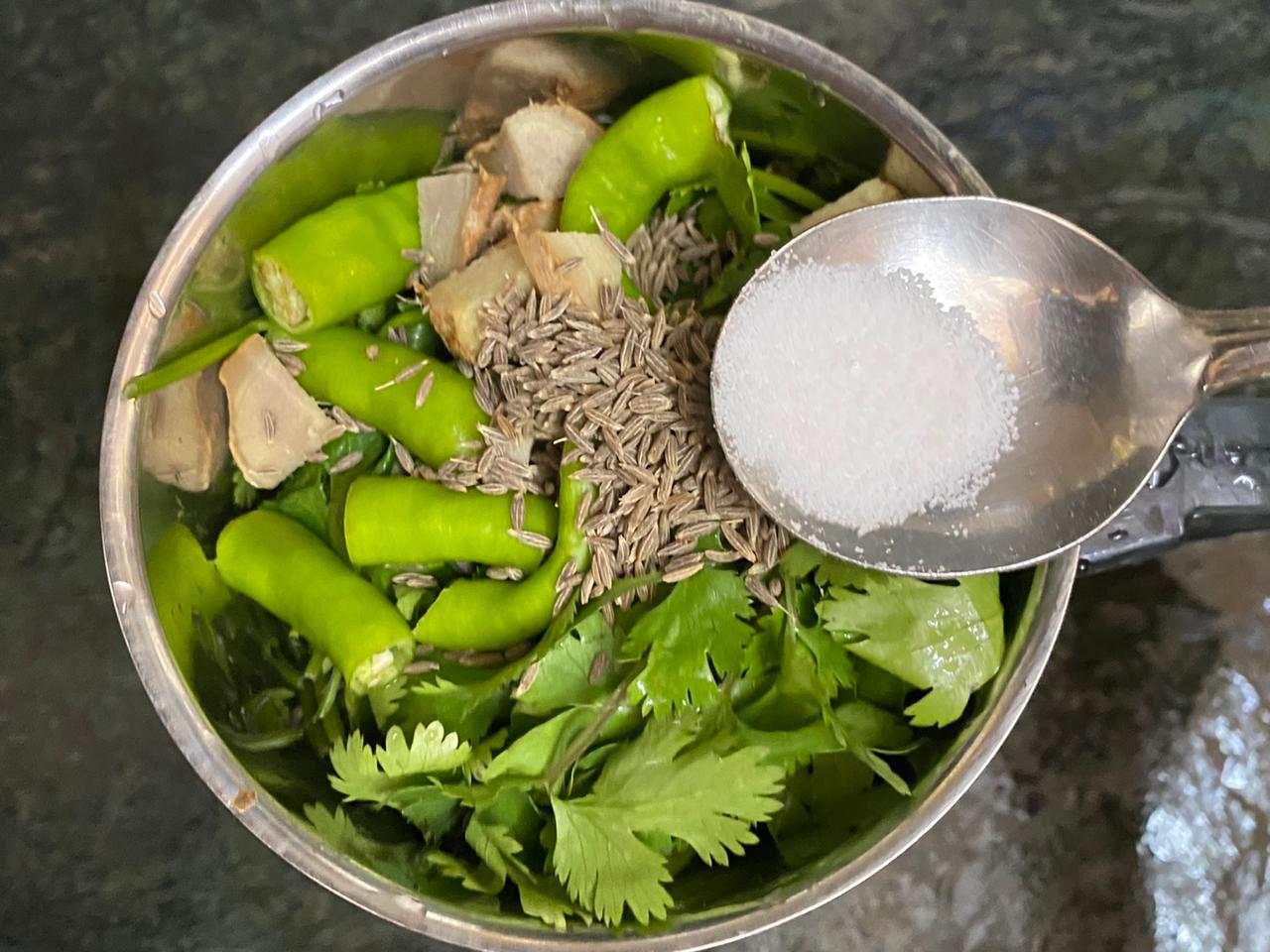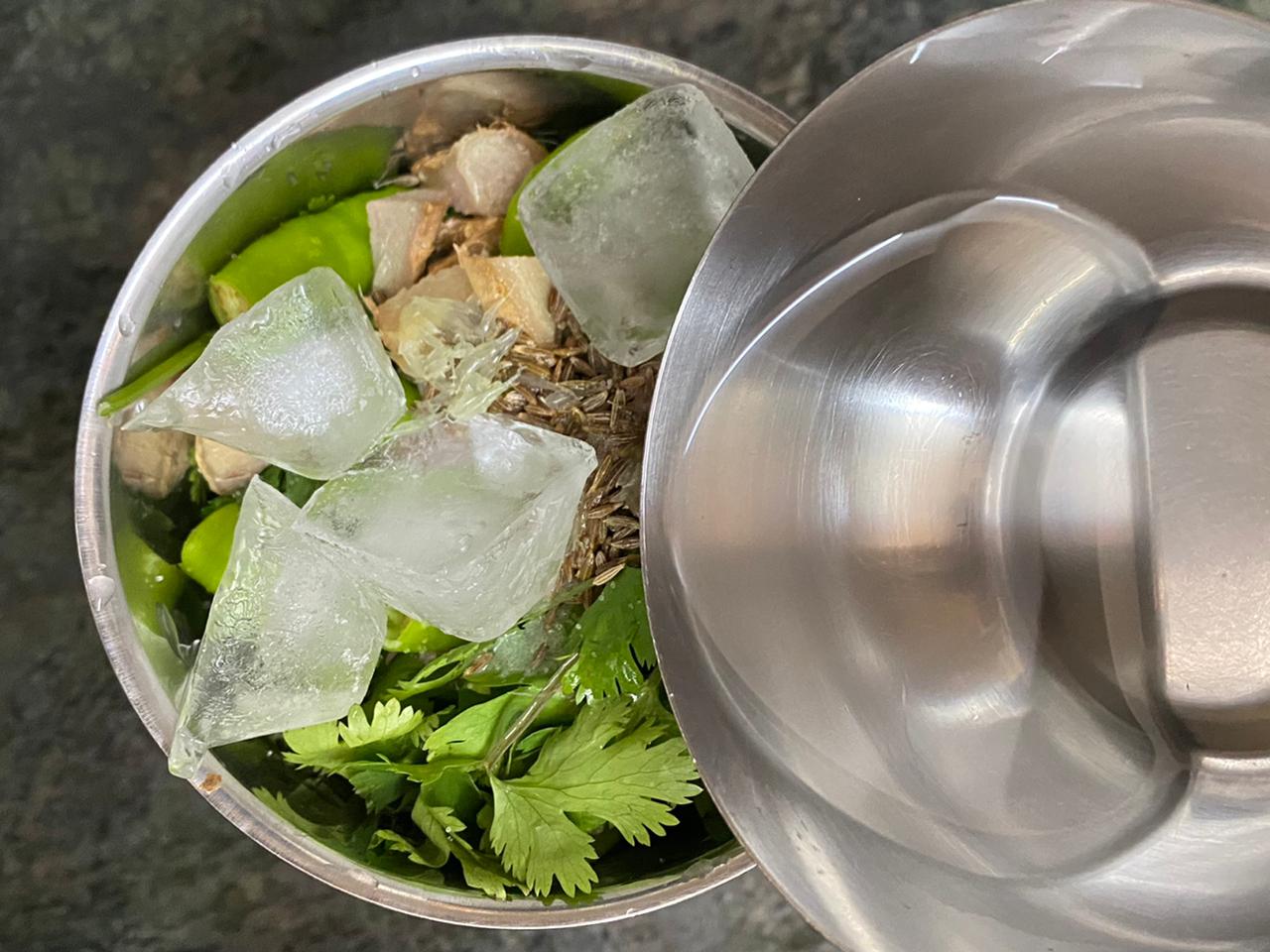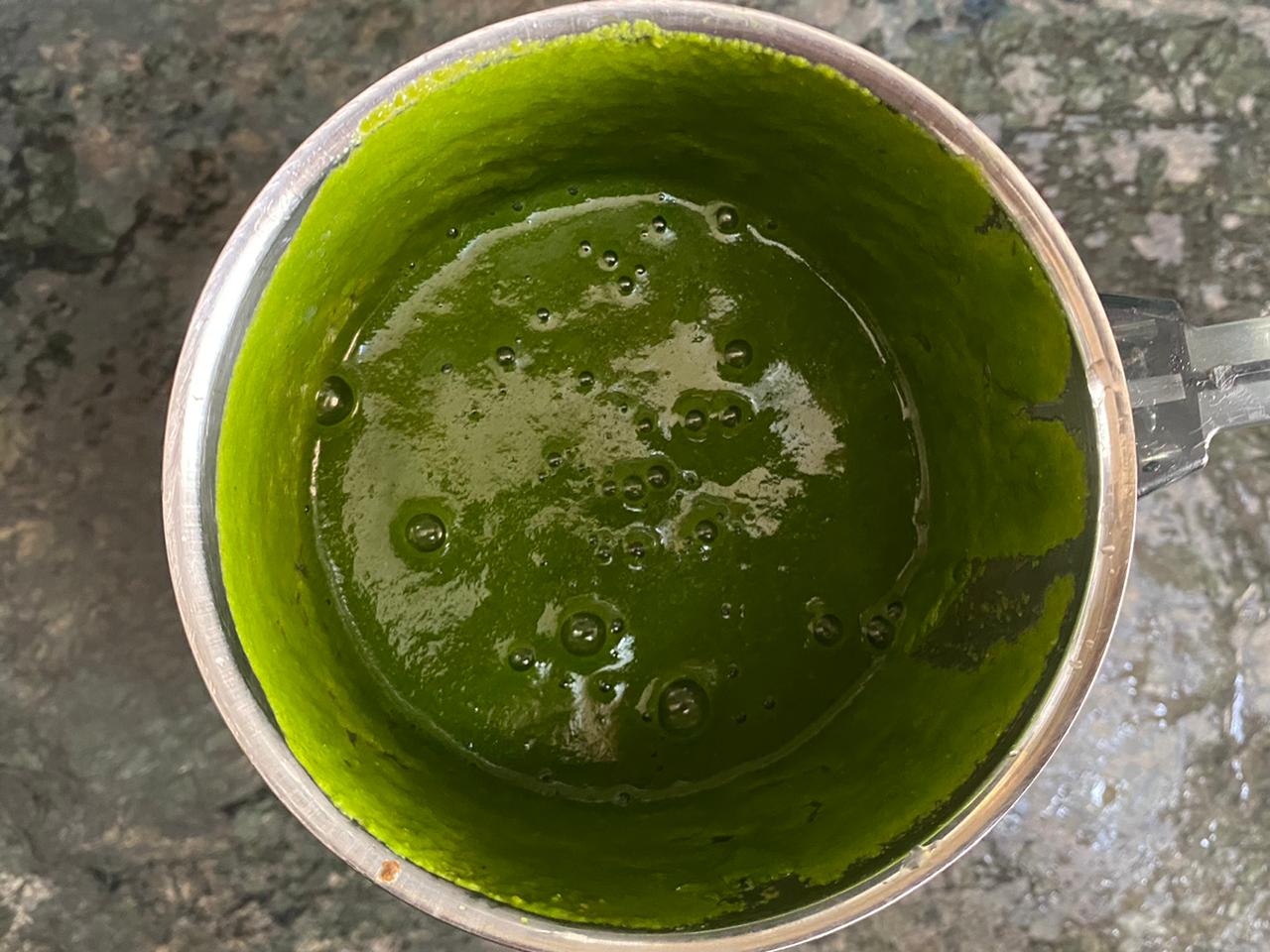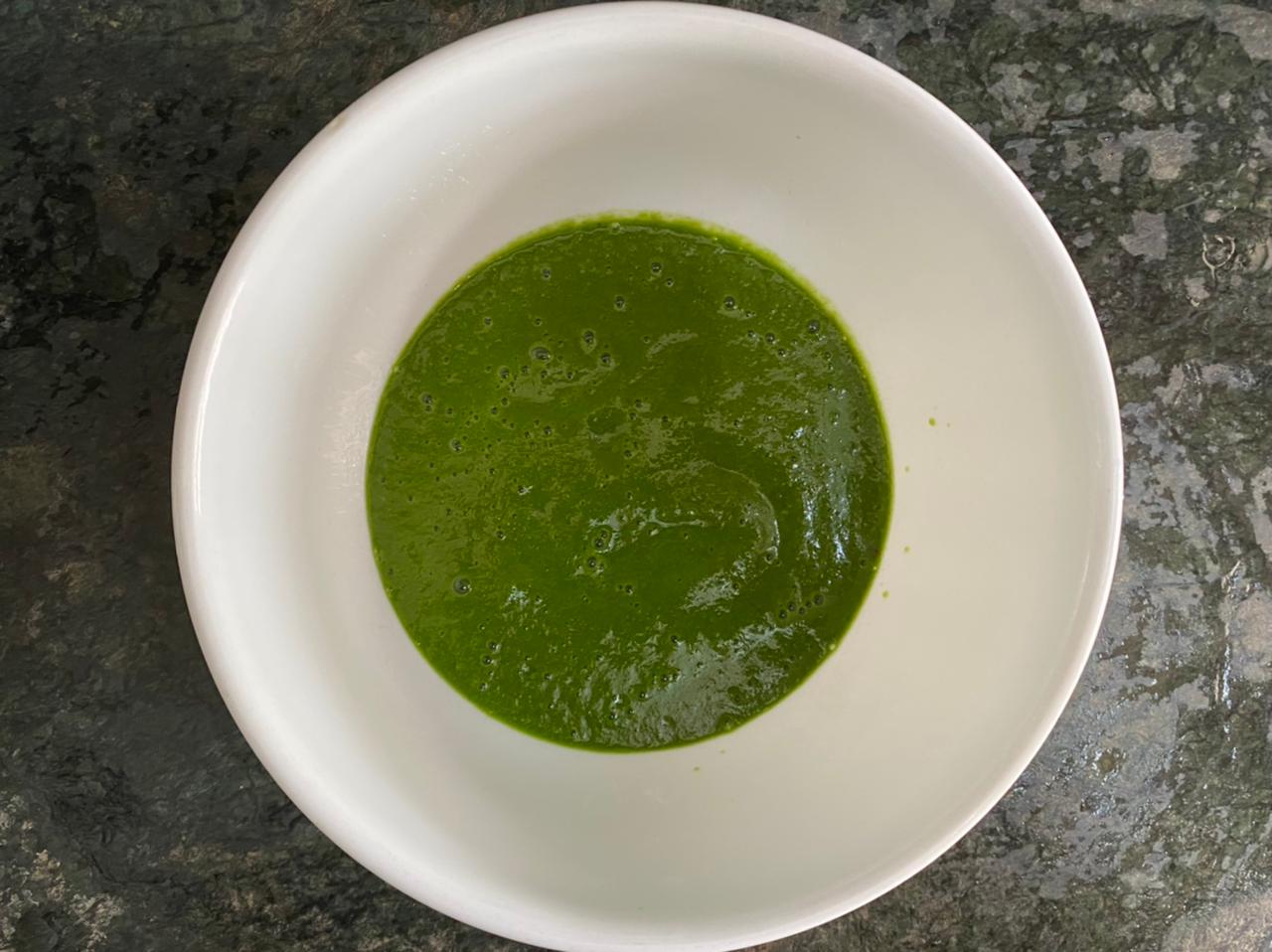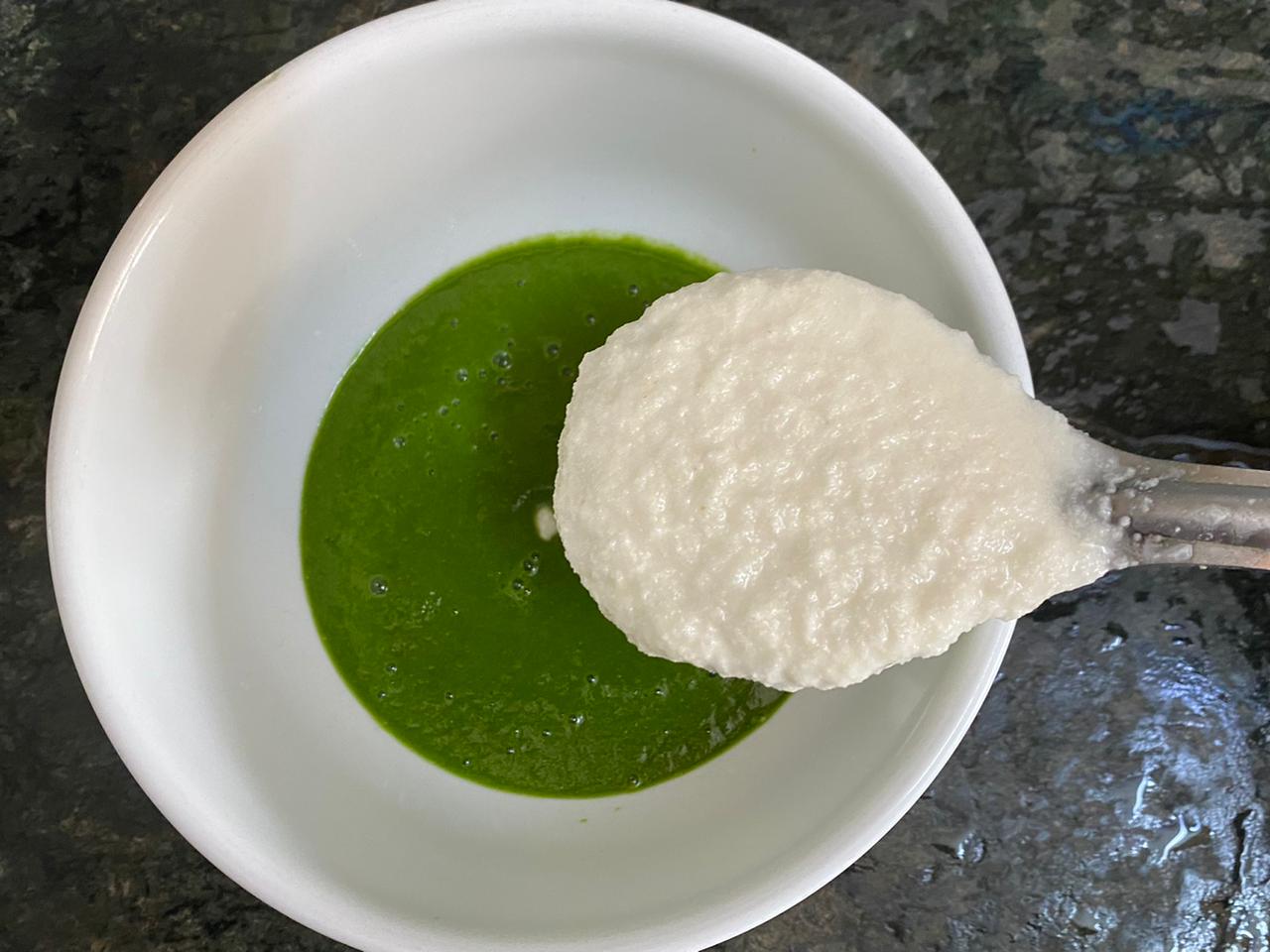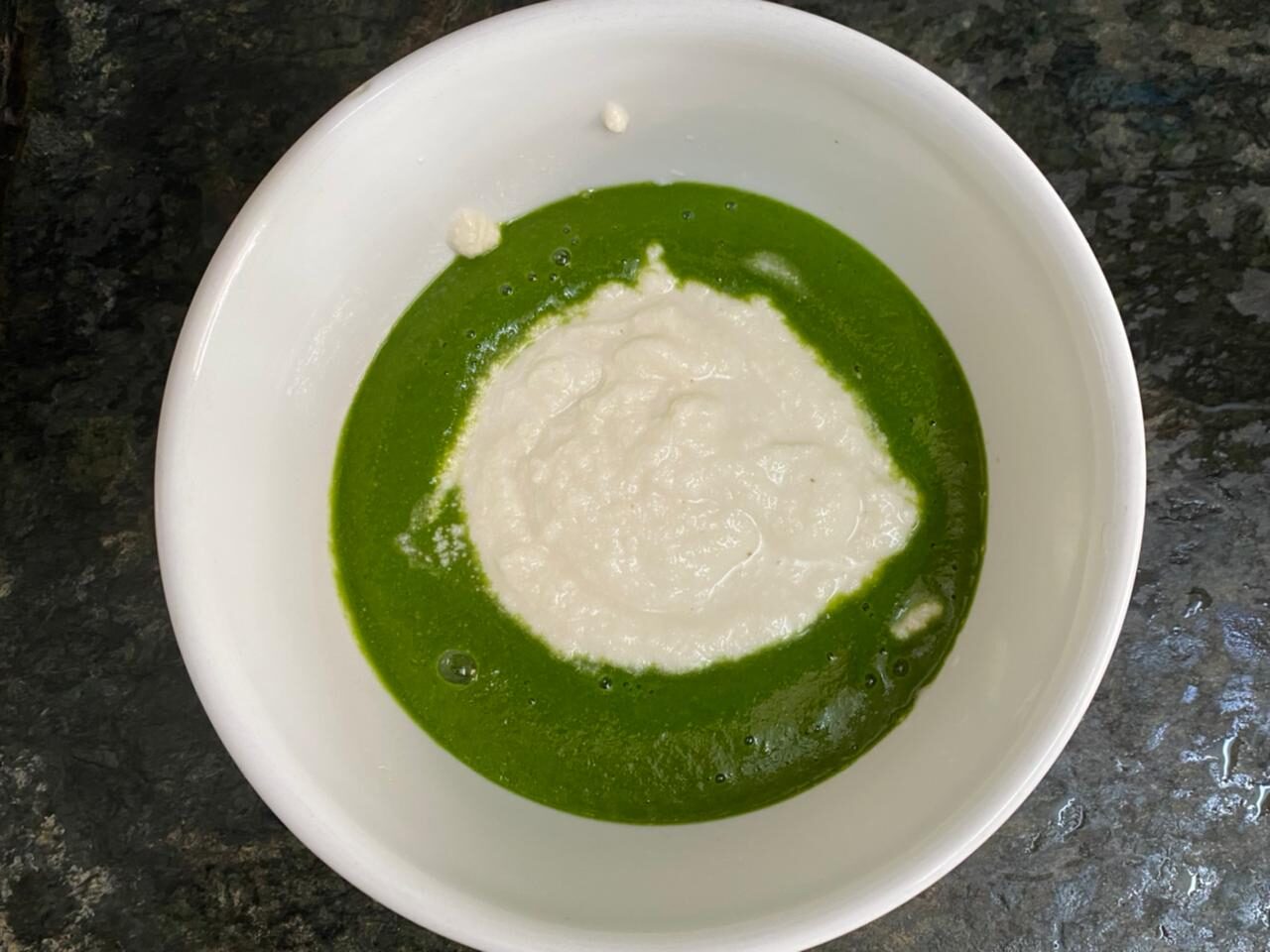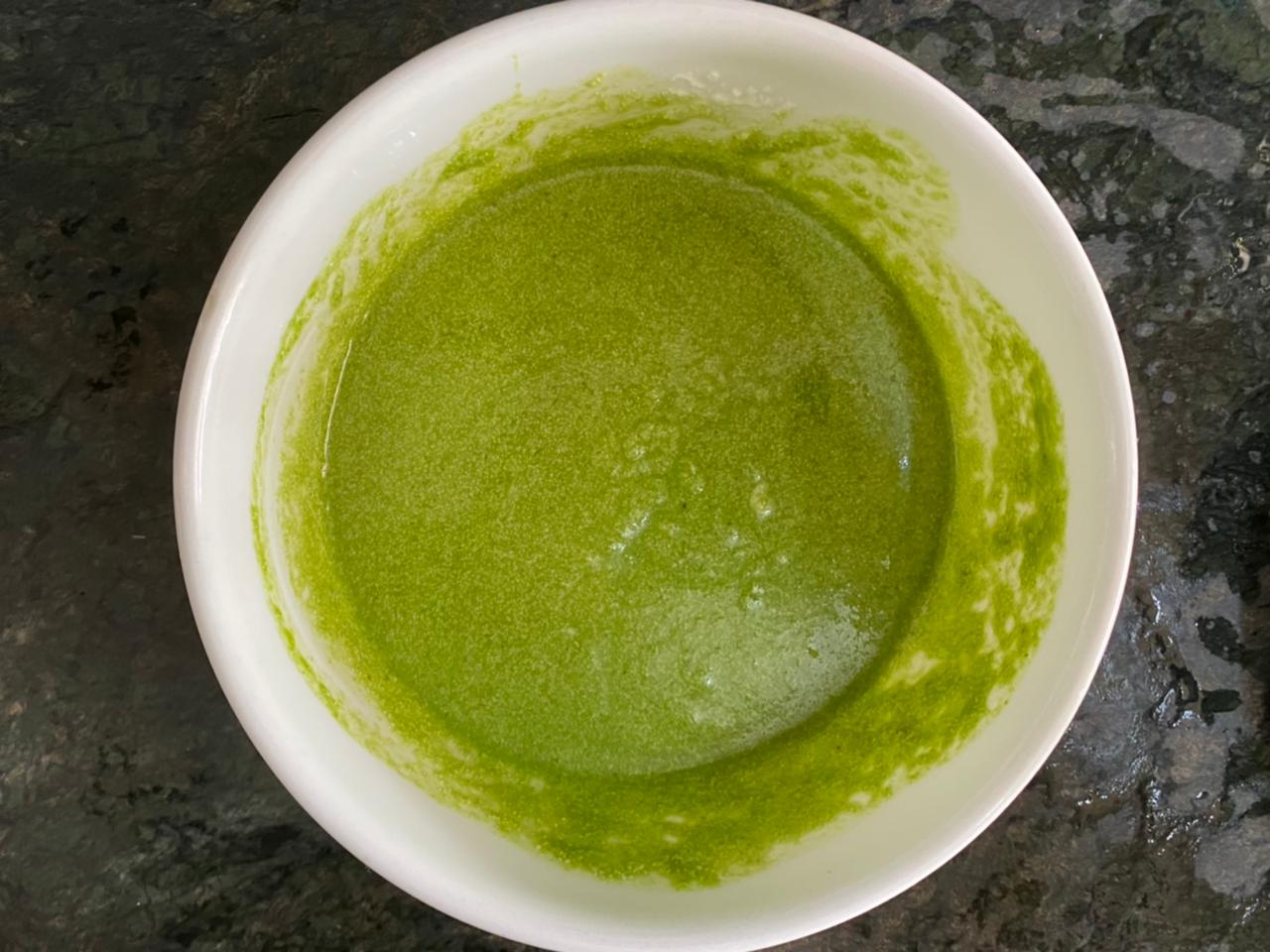 Meanwhile, grind the coriander, green chillies, ginger, cumin seeds, salt, lemon juice, ice cubes with 2 teaspoons of water to a smooth consistency paste.
Empty it in a bowl and add ½ cup of semolina batter and mix it to make green chutney batter.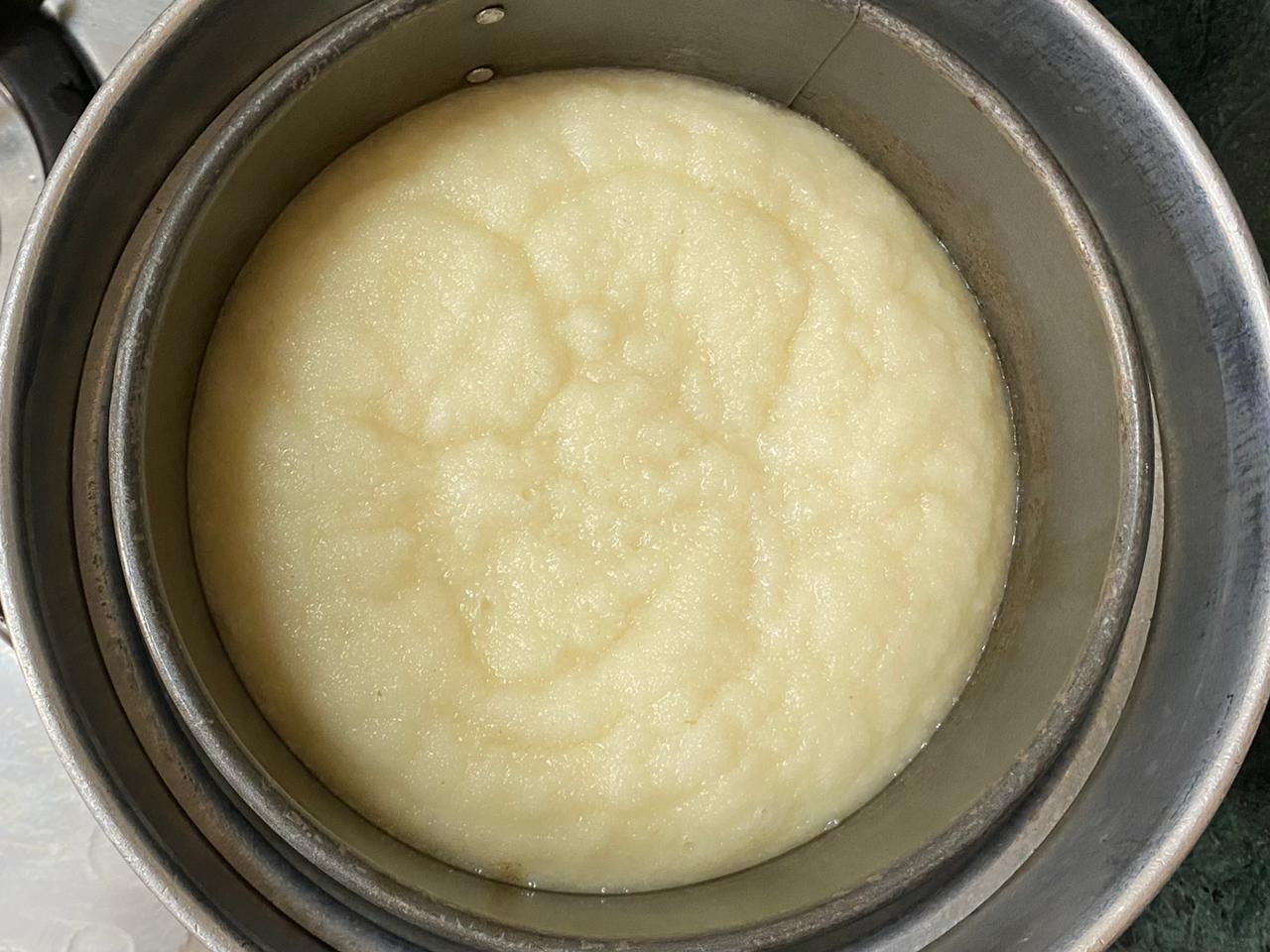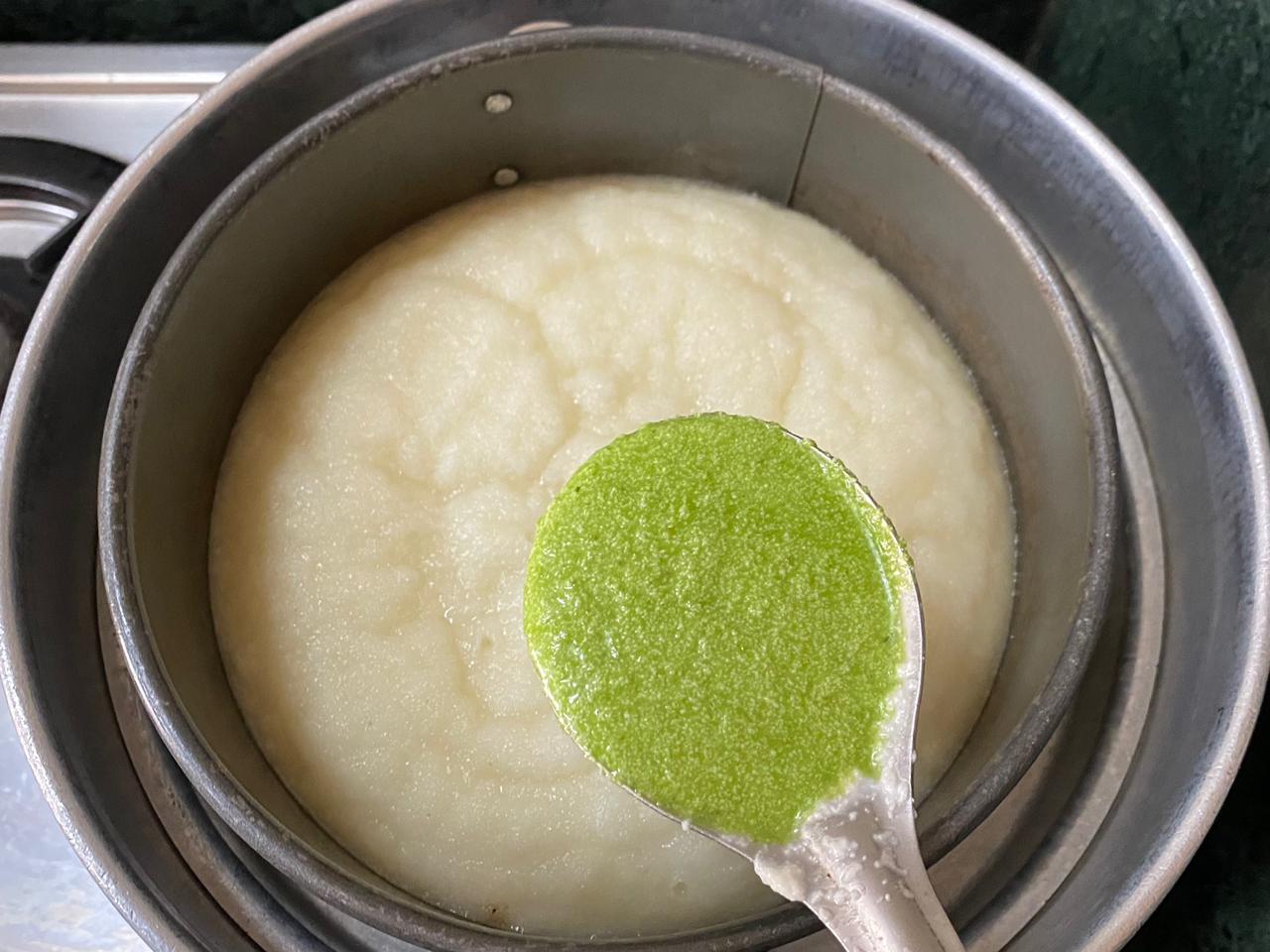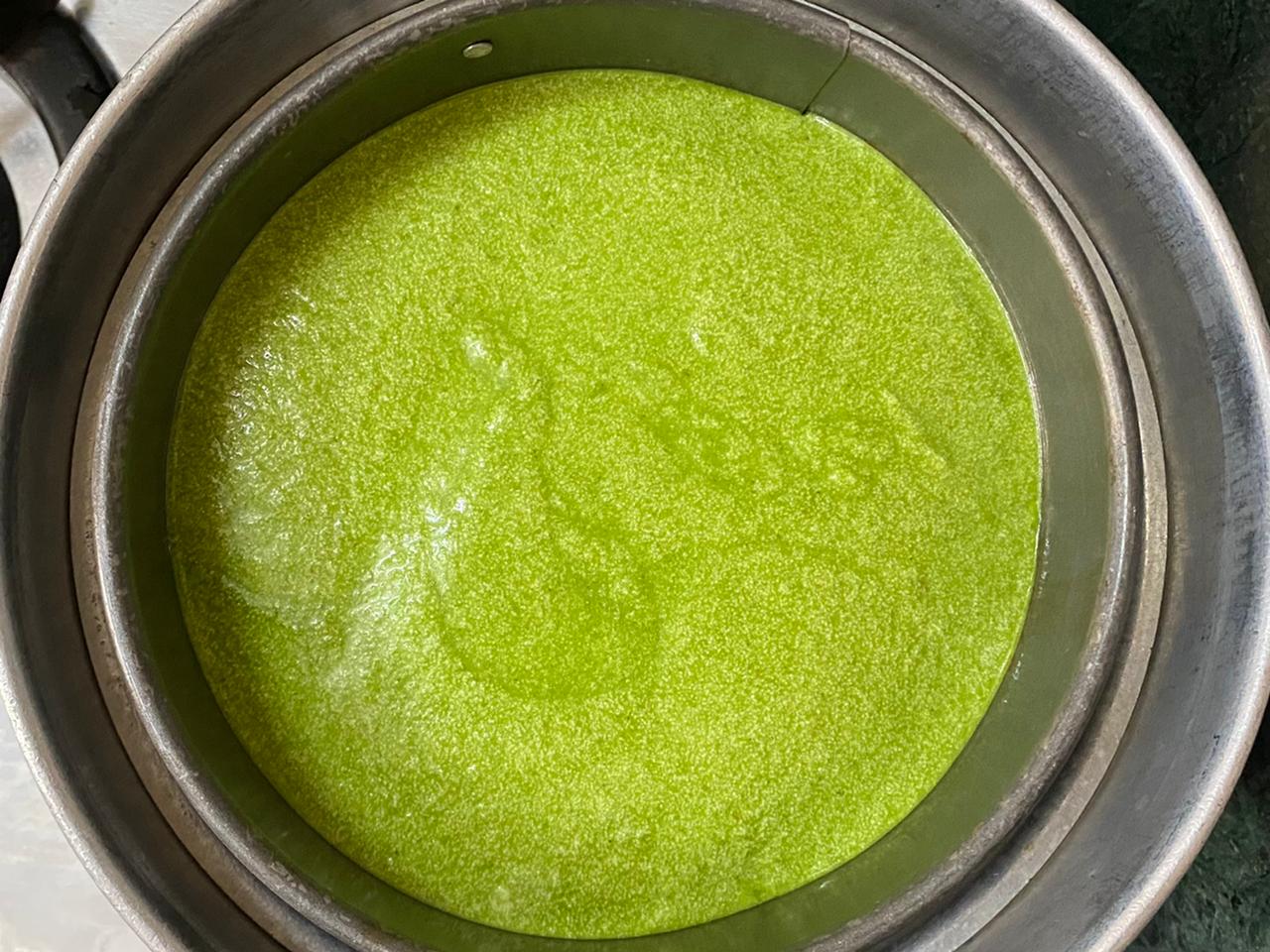 Once the dhokla has cooked for 7 minutes, spread the green chutney batter on top and cover and steam for 3-4 minutes on medium heat.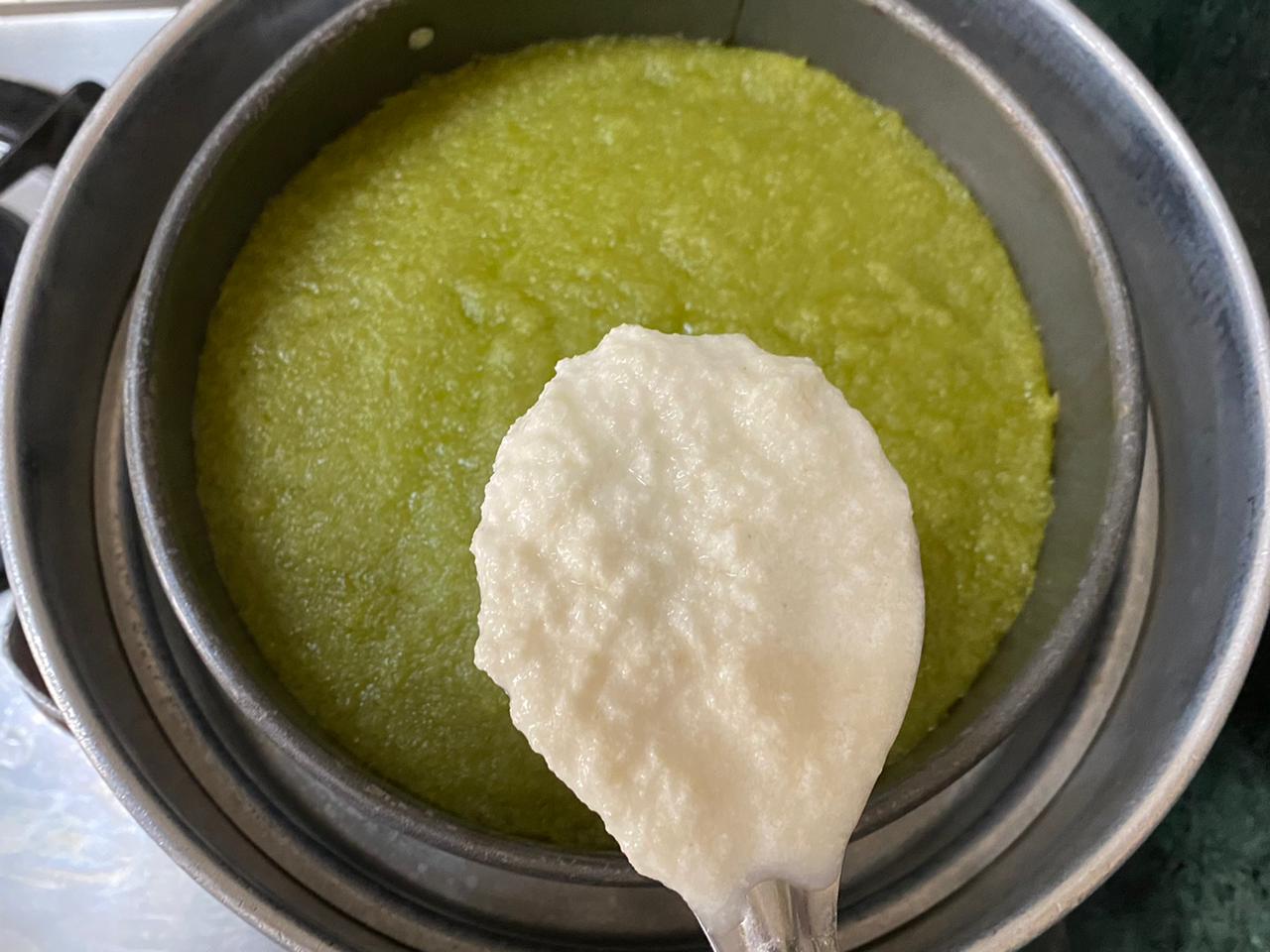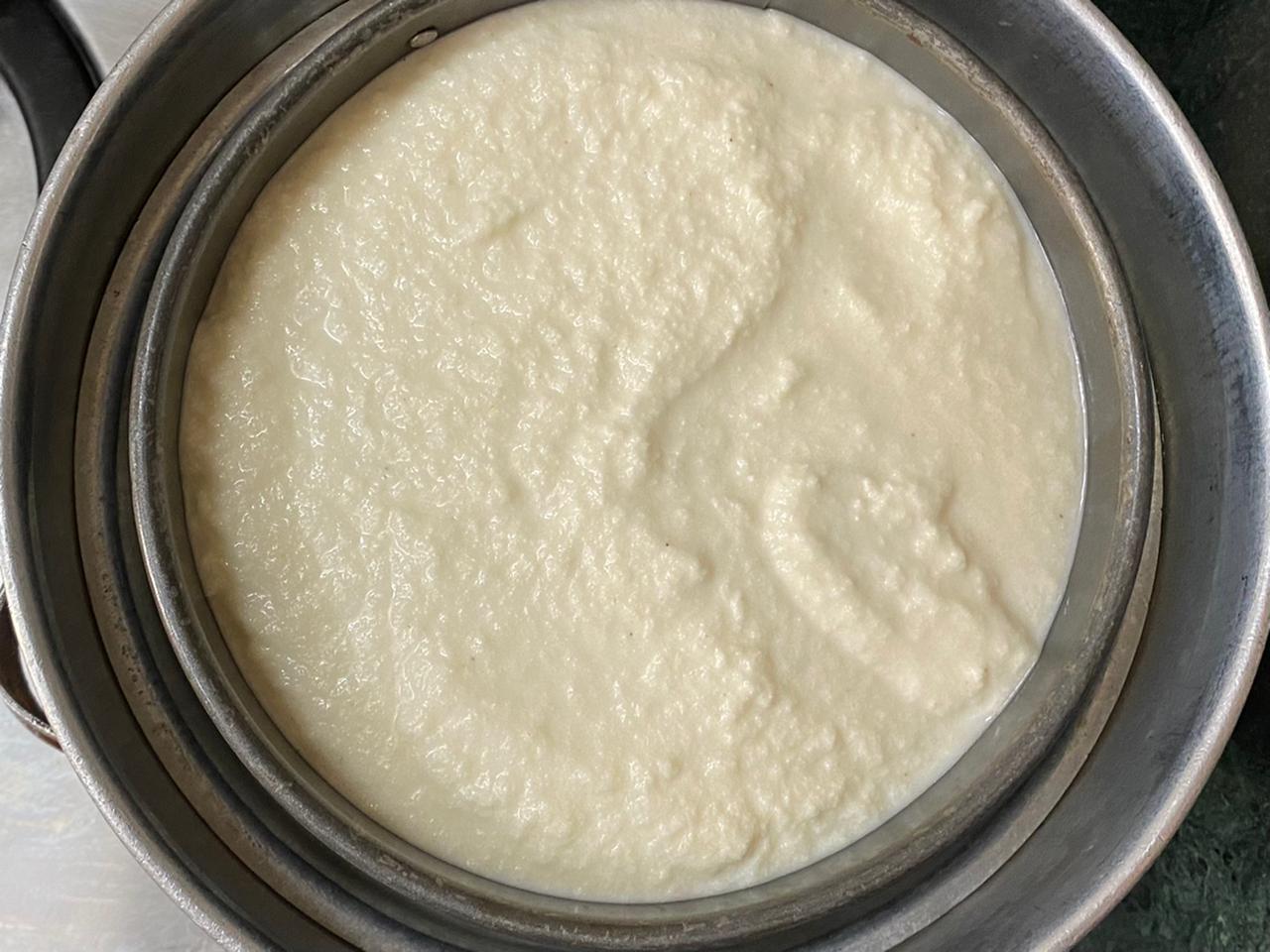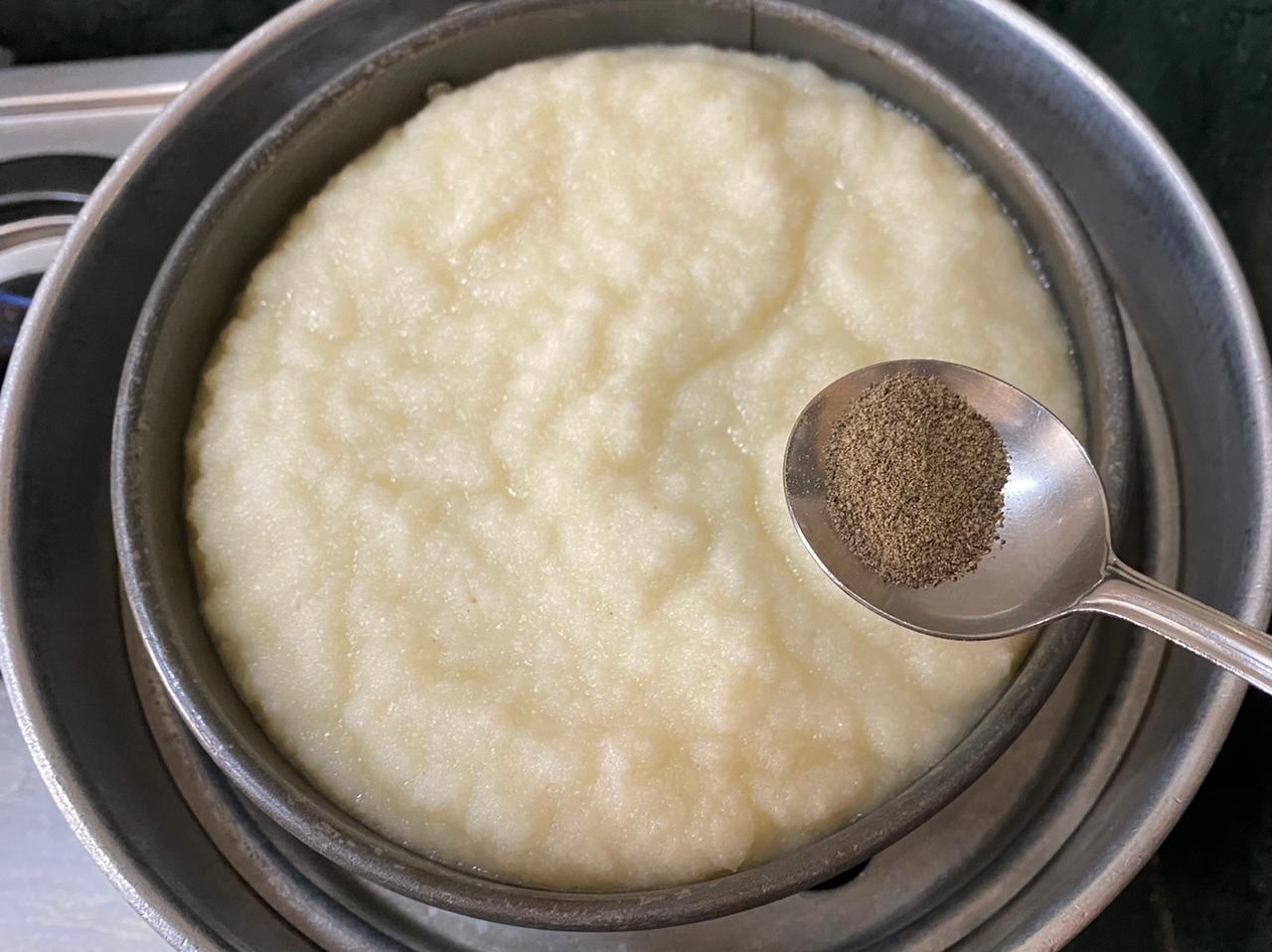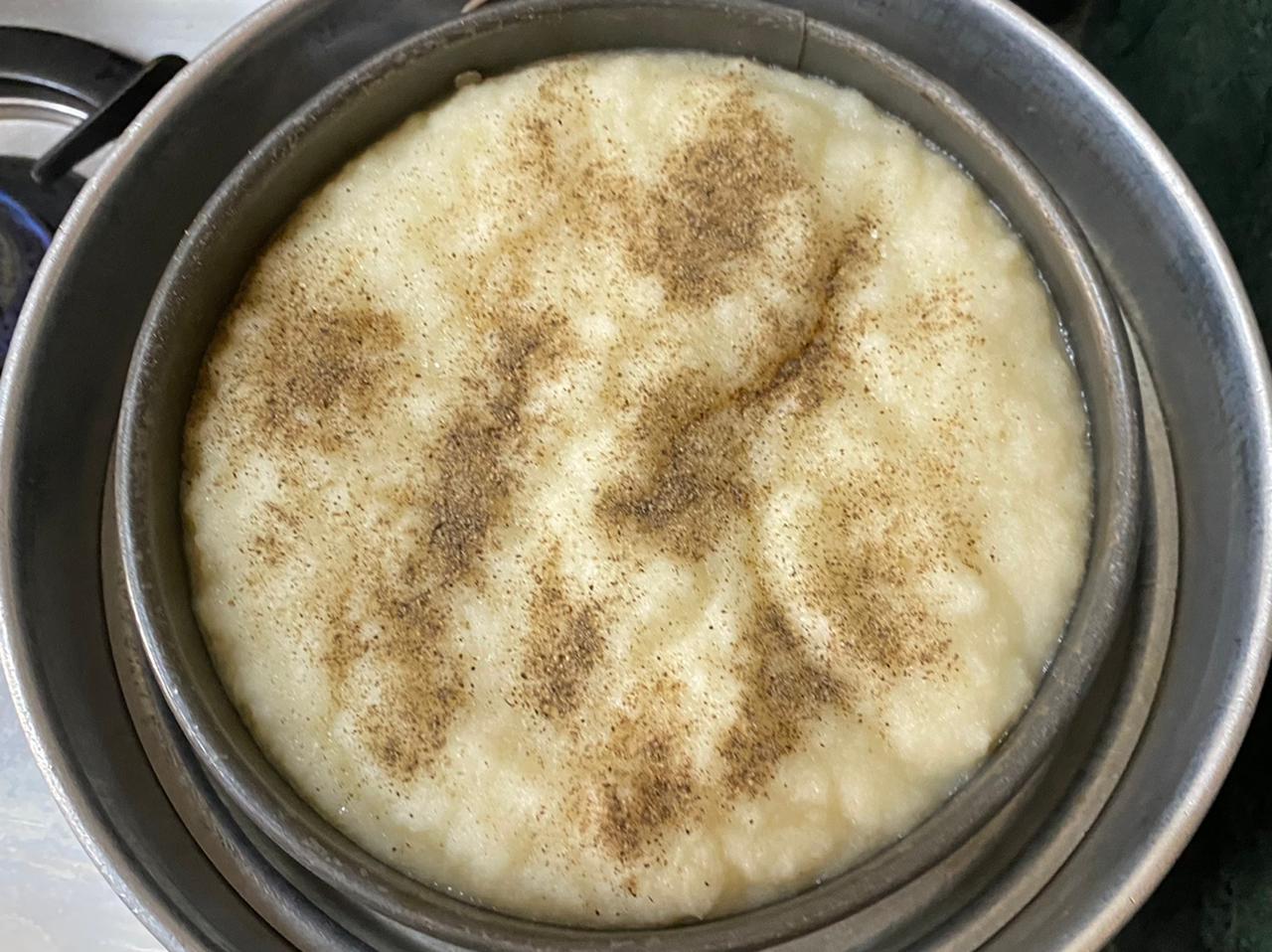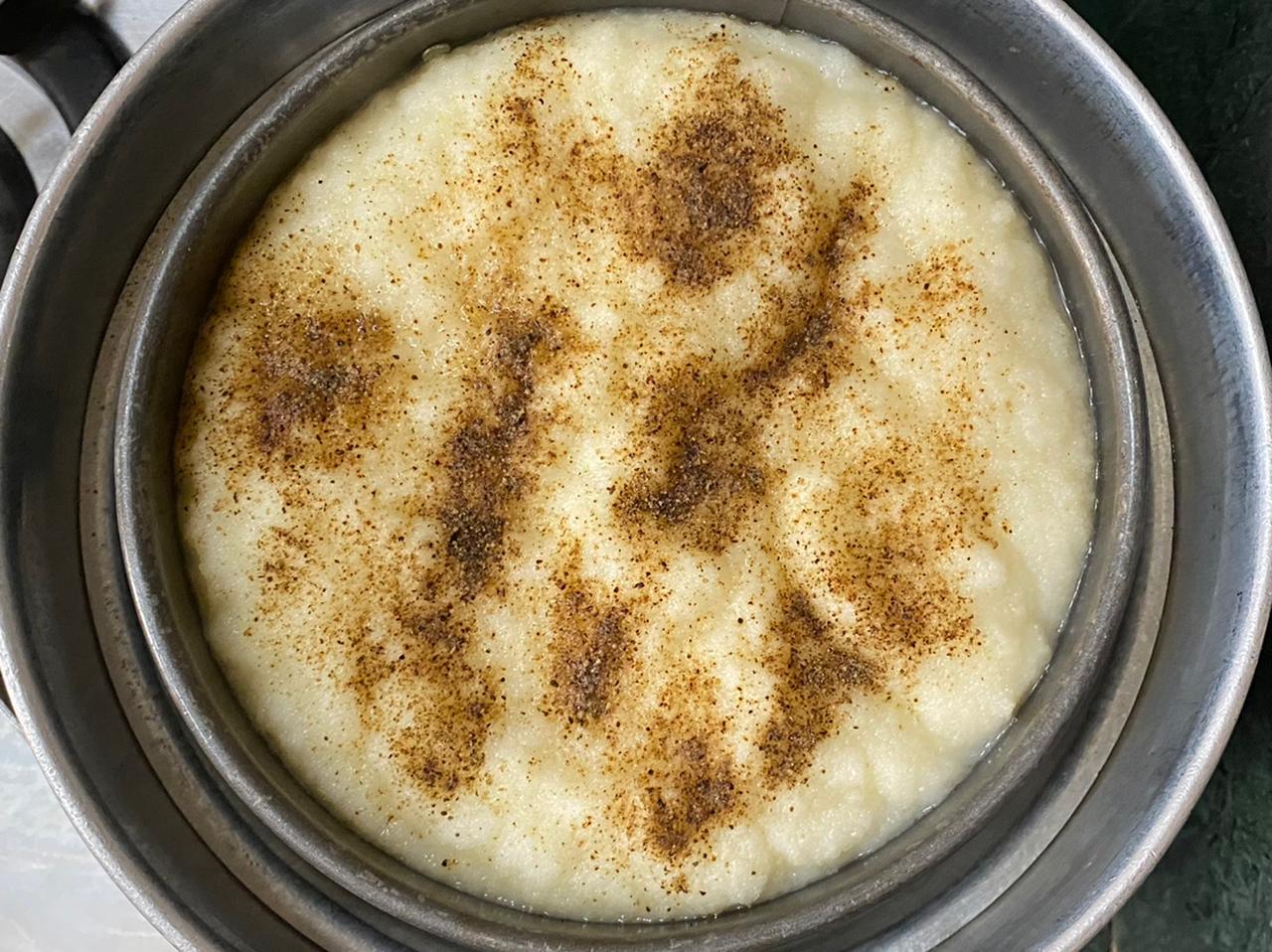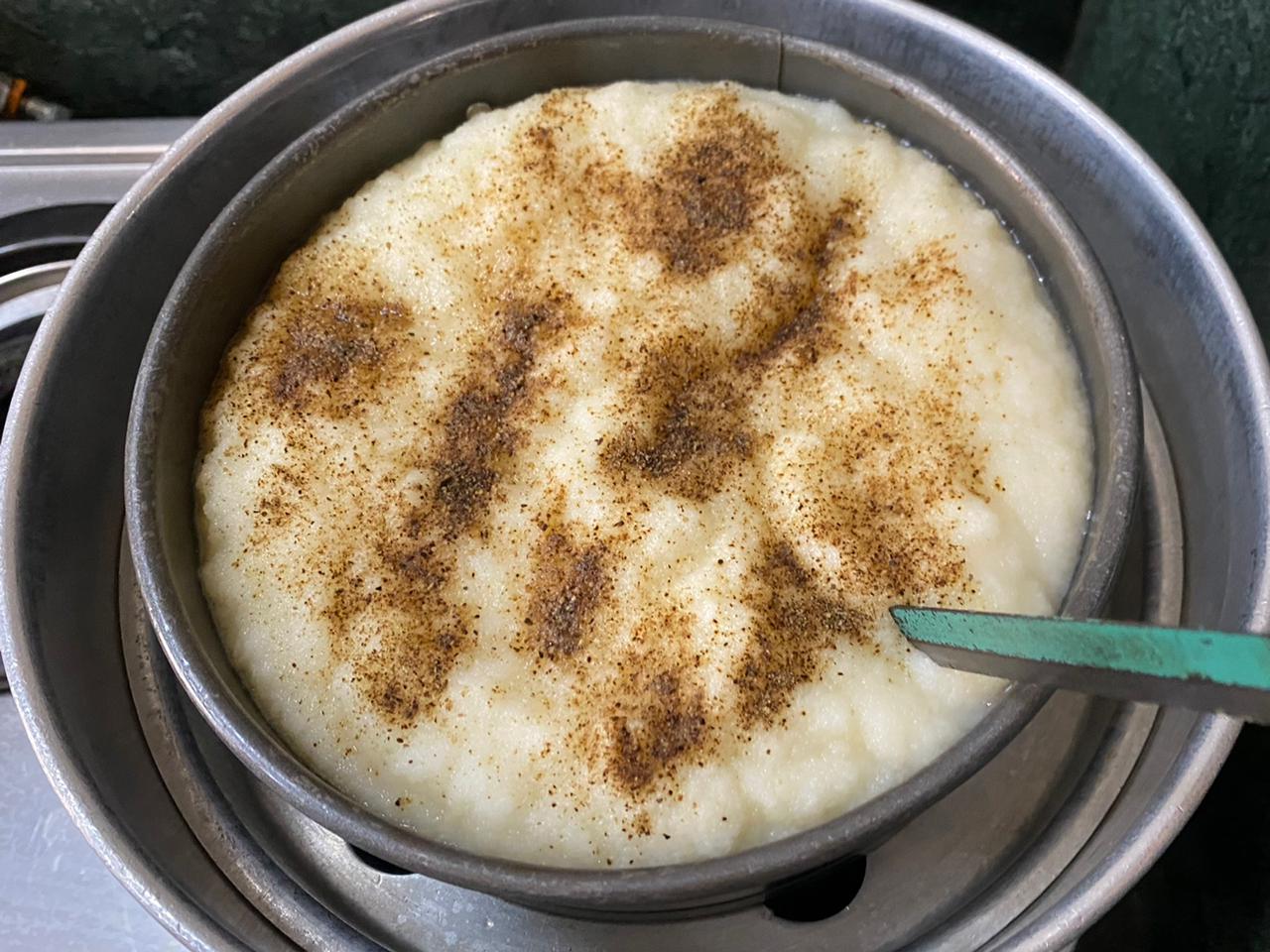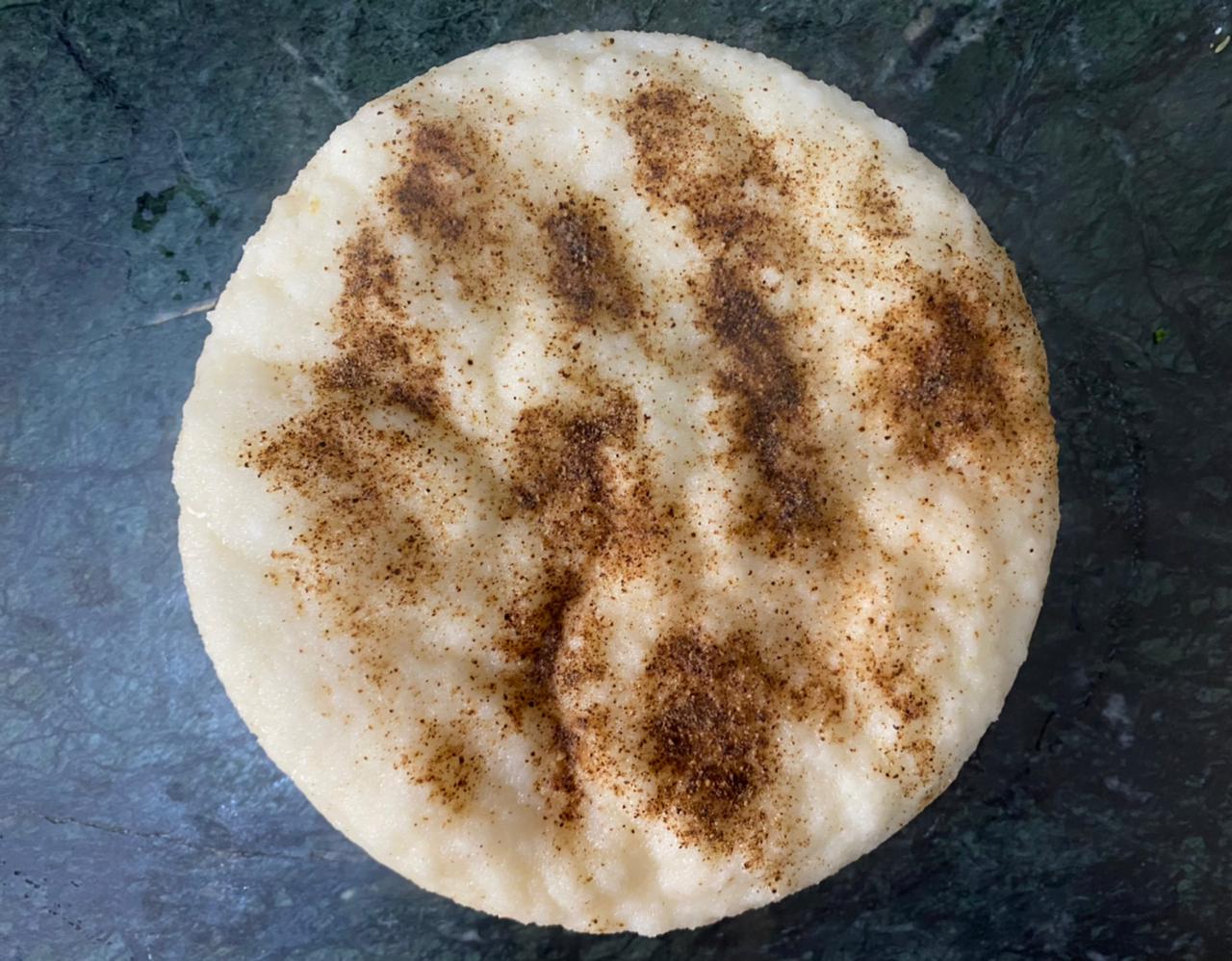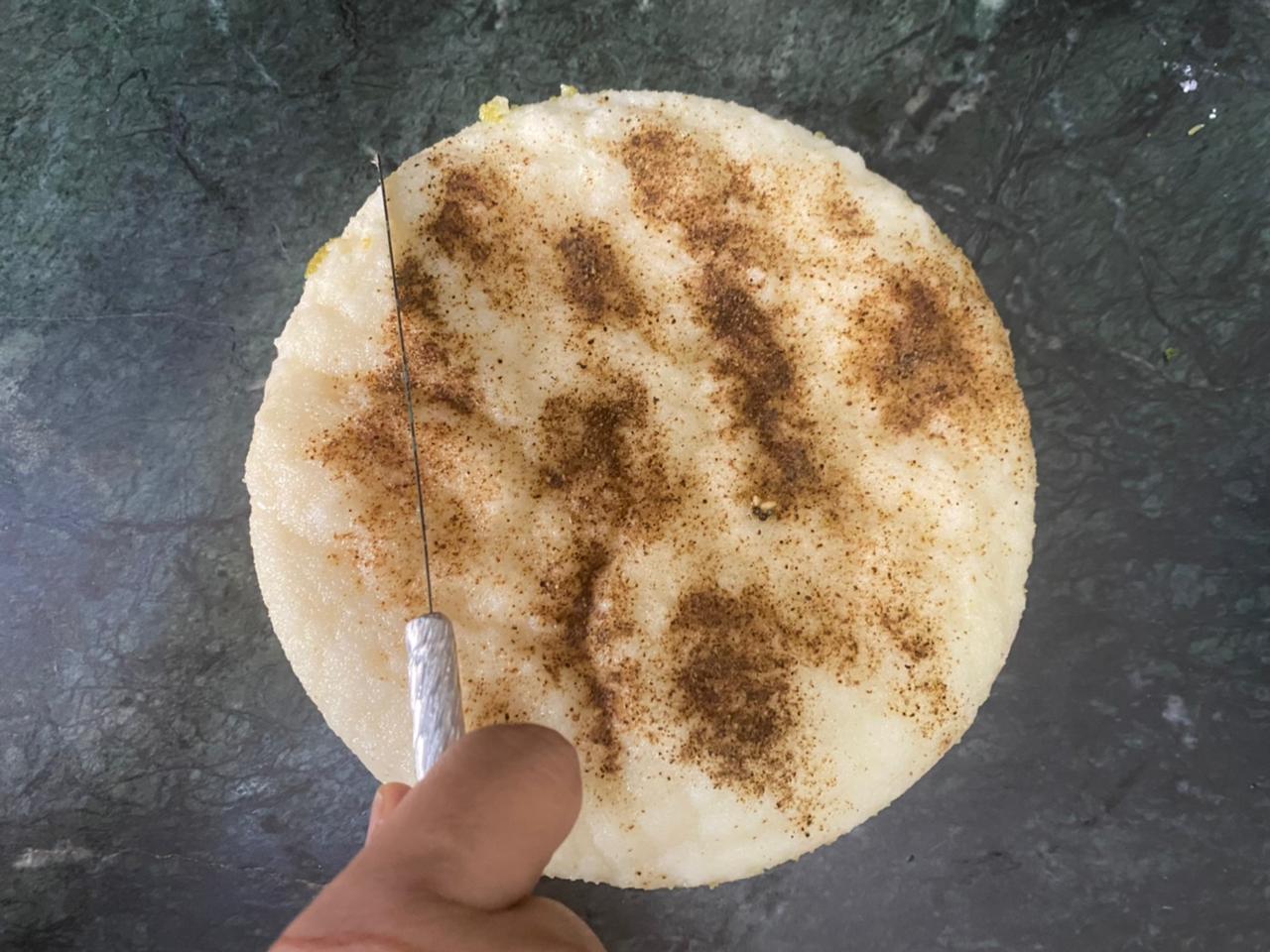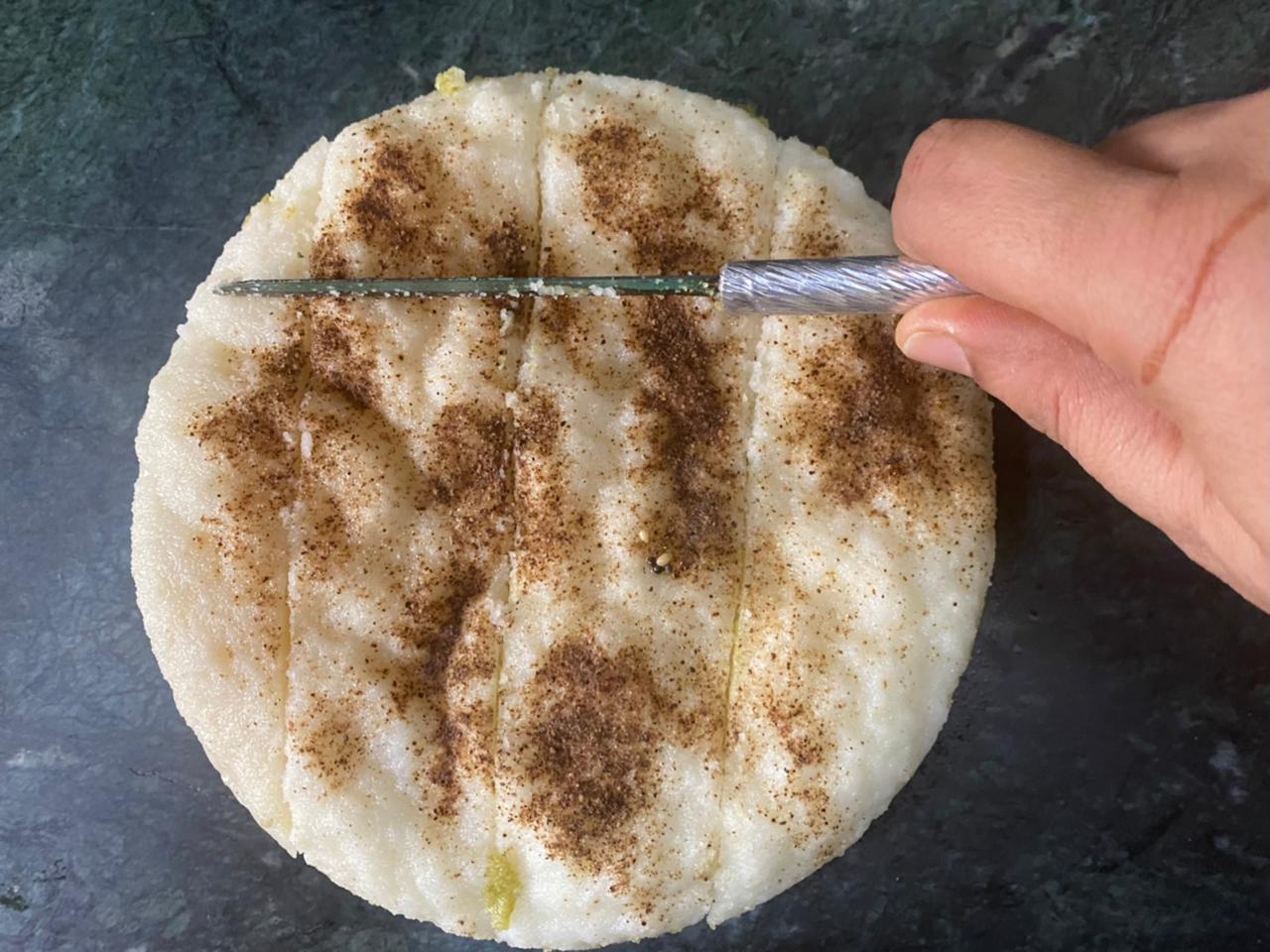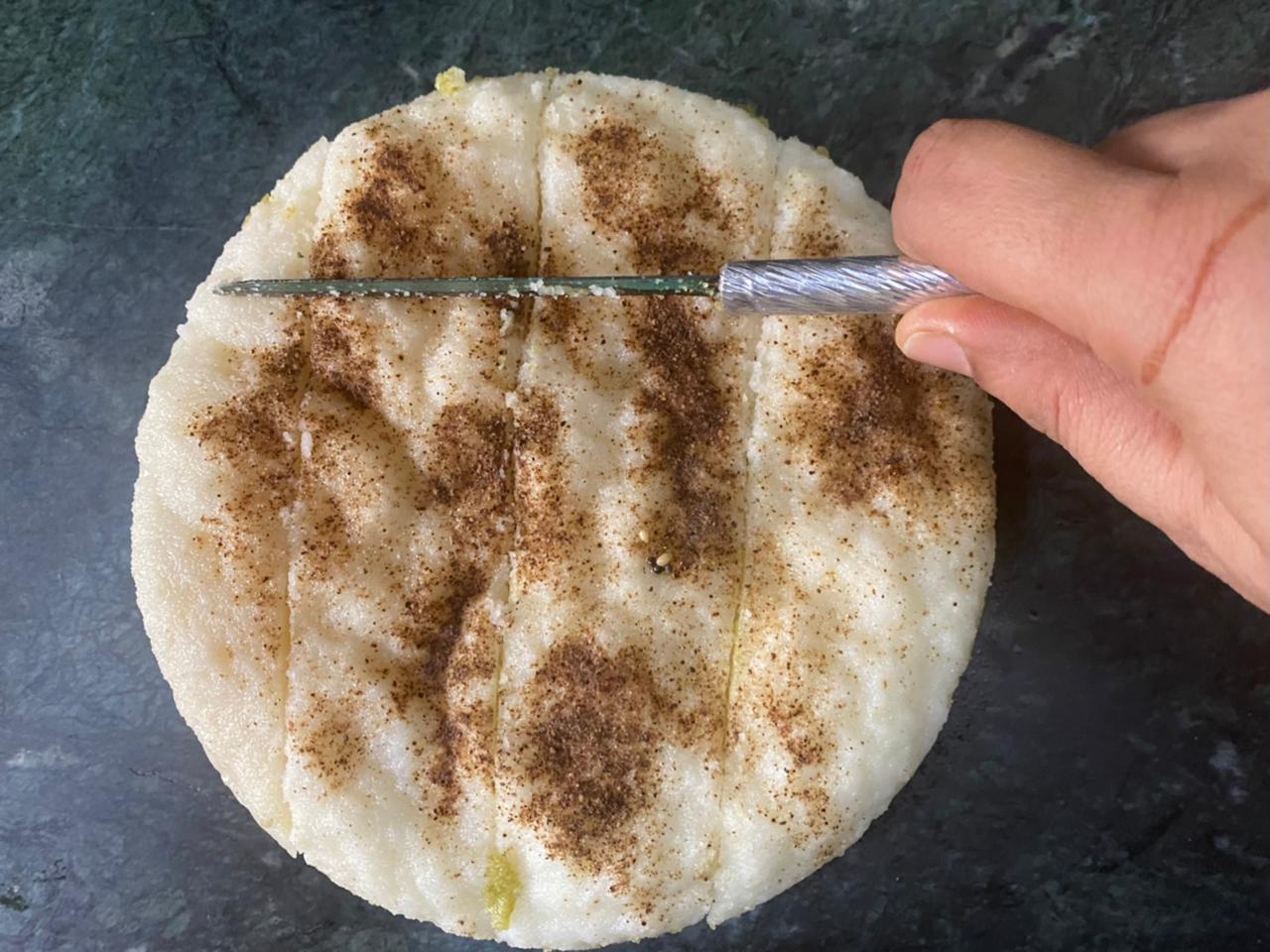 Once the dhokla has cooked for 3-4 minutes add the remaining dhokla batter and sprinkle black pepper to make the third layer and steam for 8-10 minutes on medium heat.
Once steamed for 8-10 minutes, insert a toothpick to check if dhokla is properly cooked. The toothpick should come out clean to indicate it is cooked.
Allow it to cool for 10 minutes and then insert a knife around the edges to loosen up the dhokla. Flip it over onto a plate.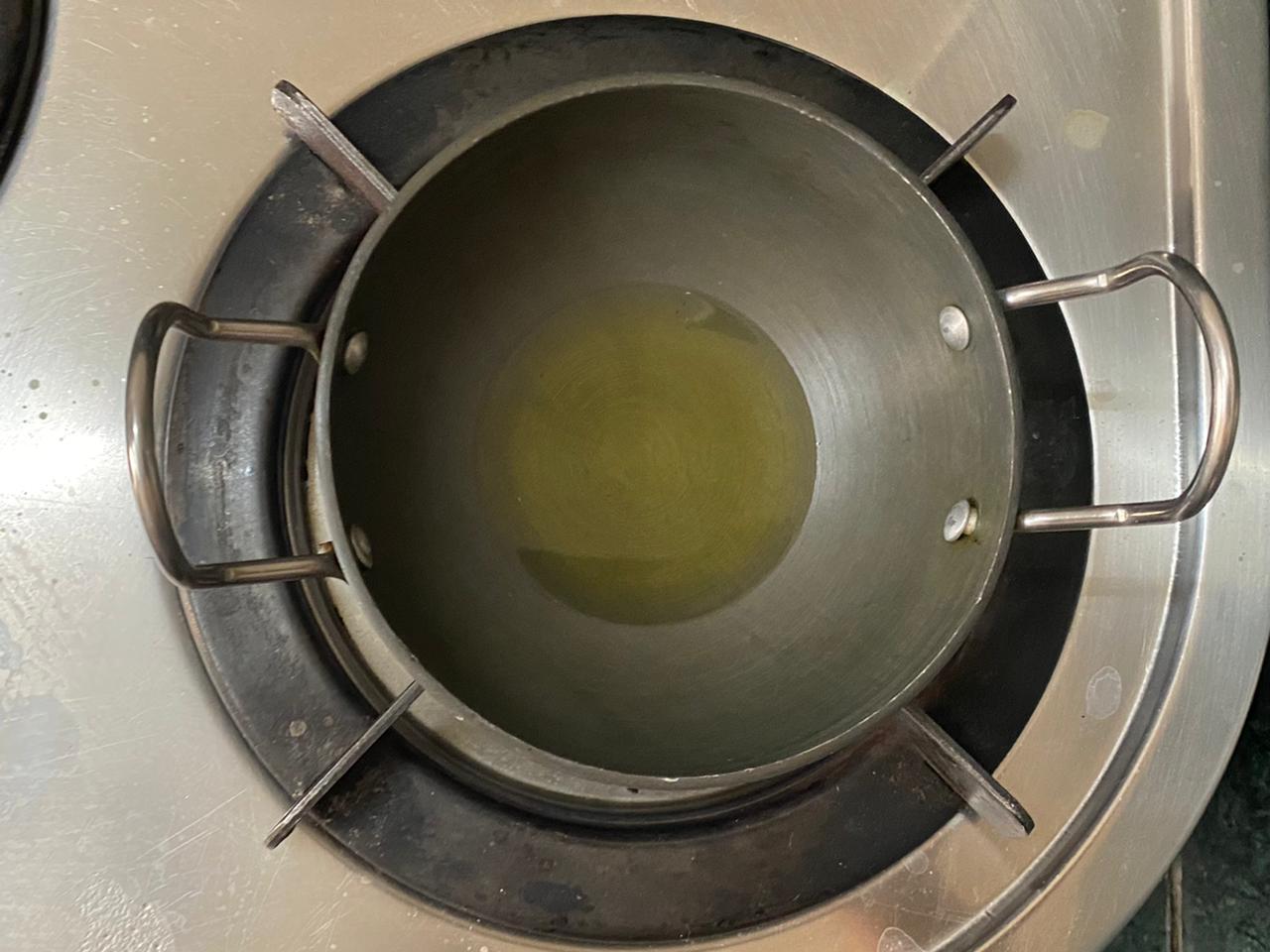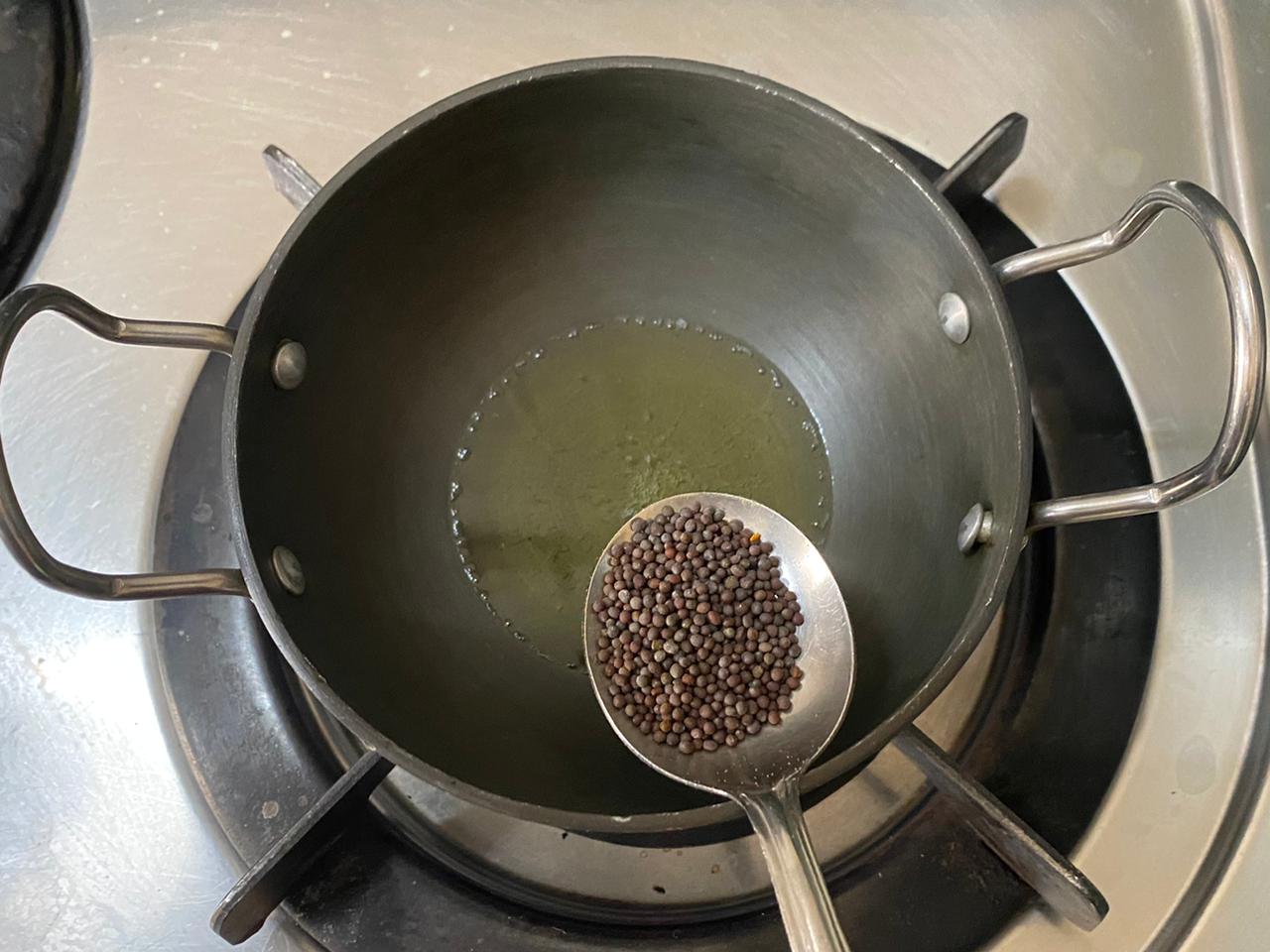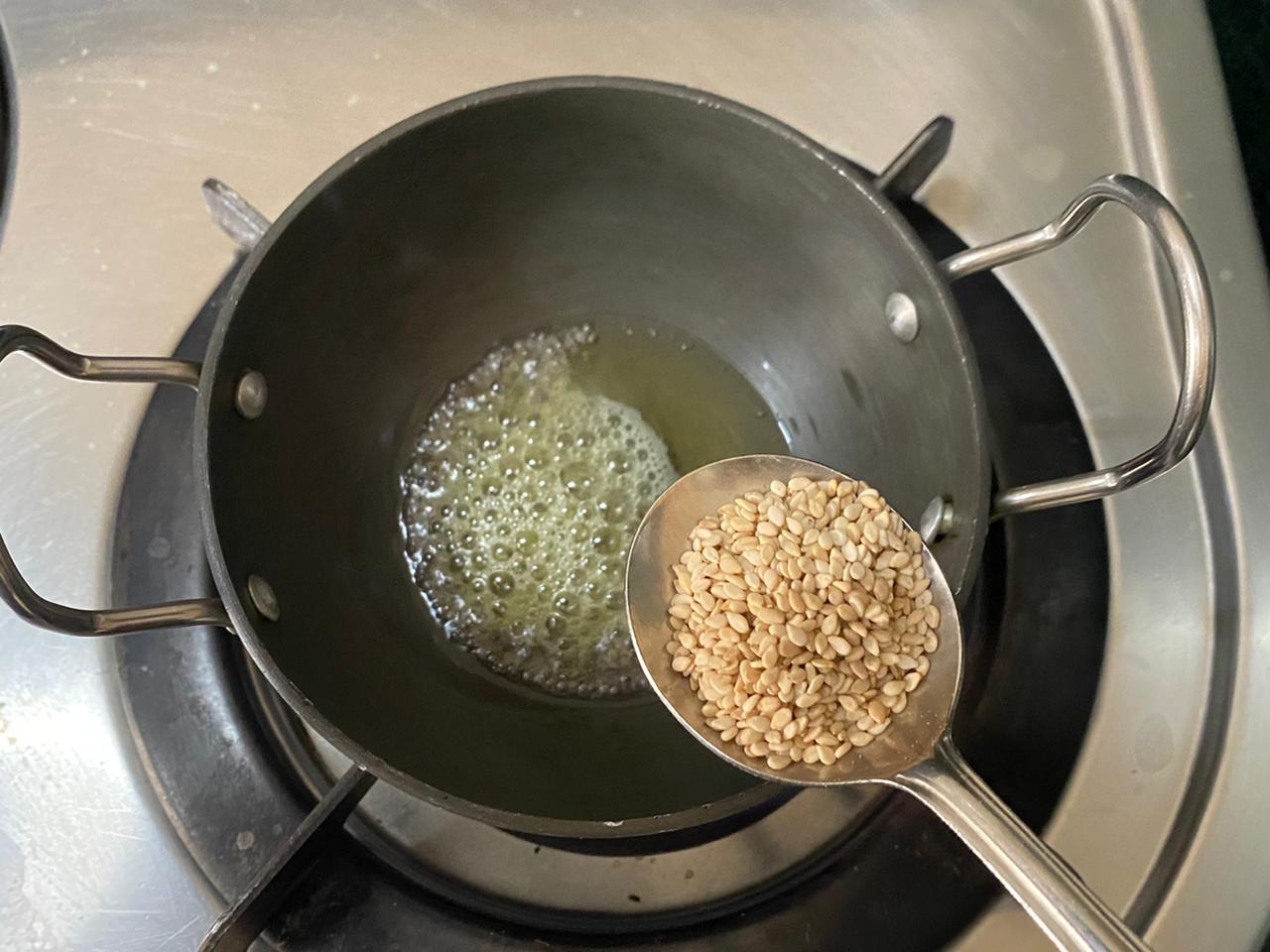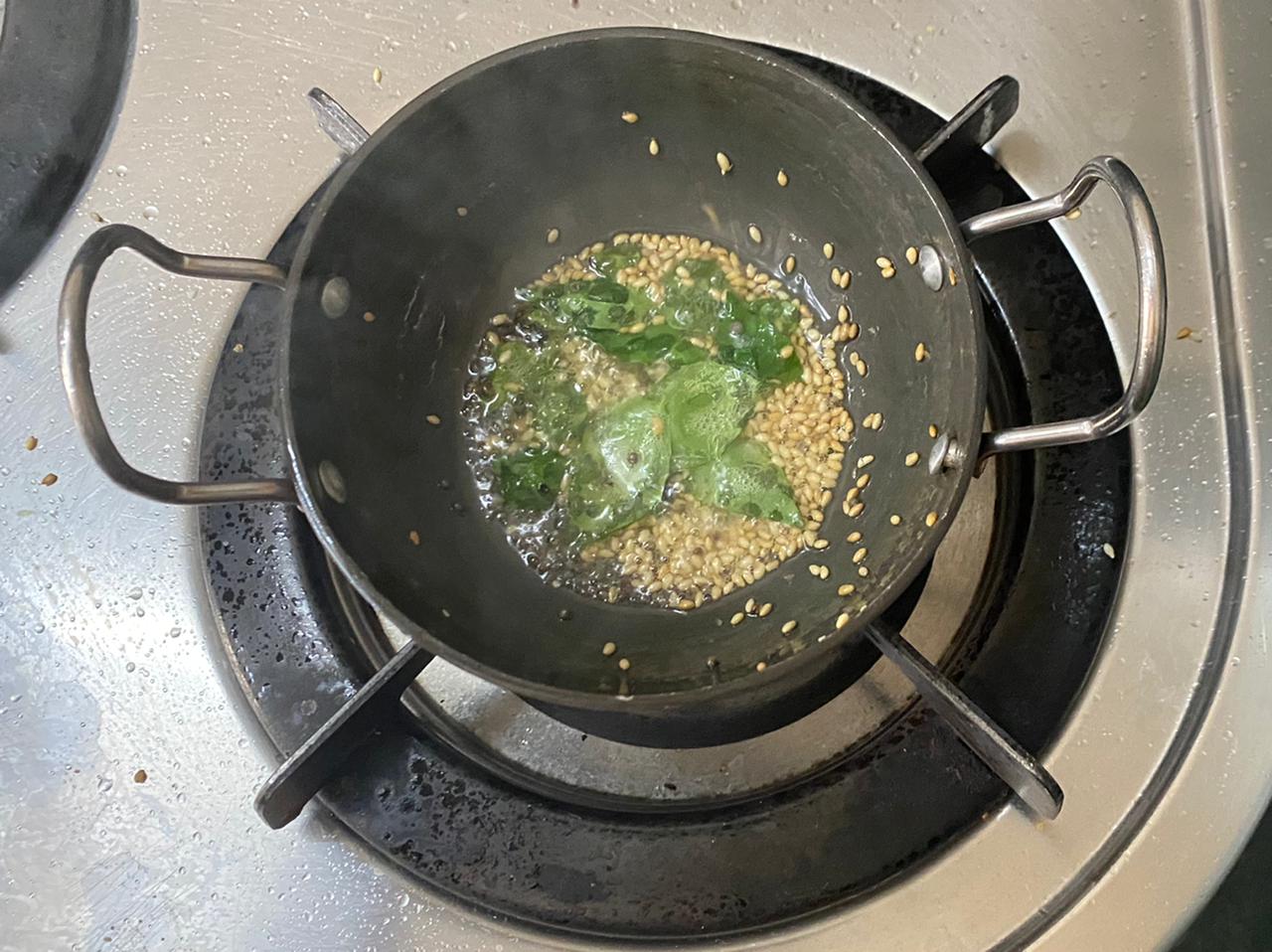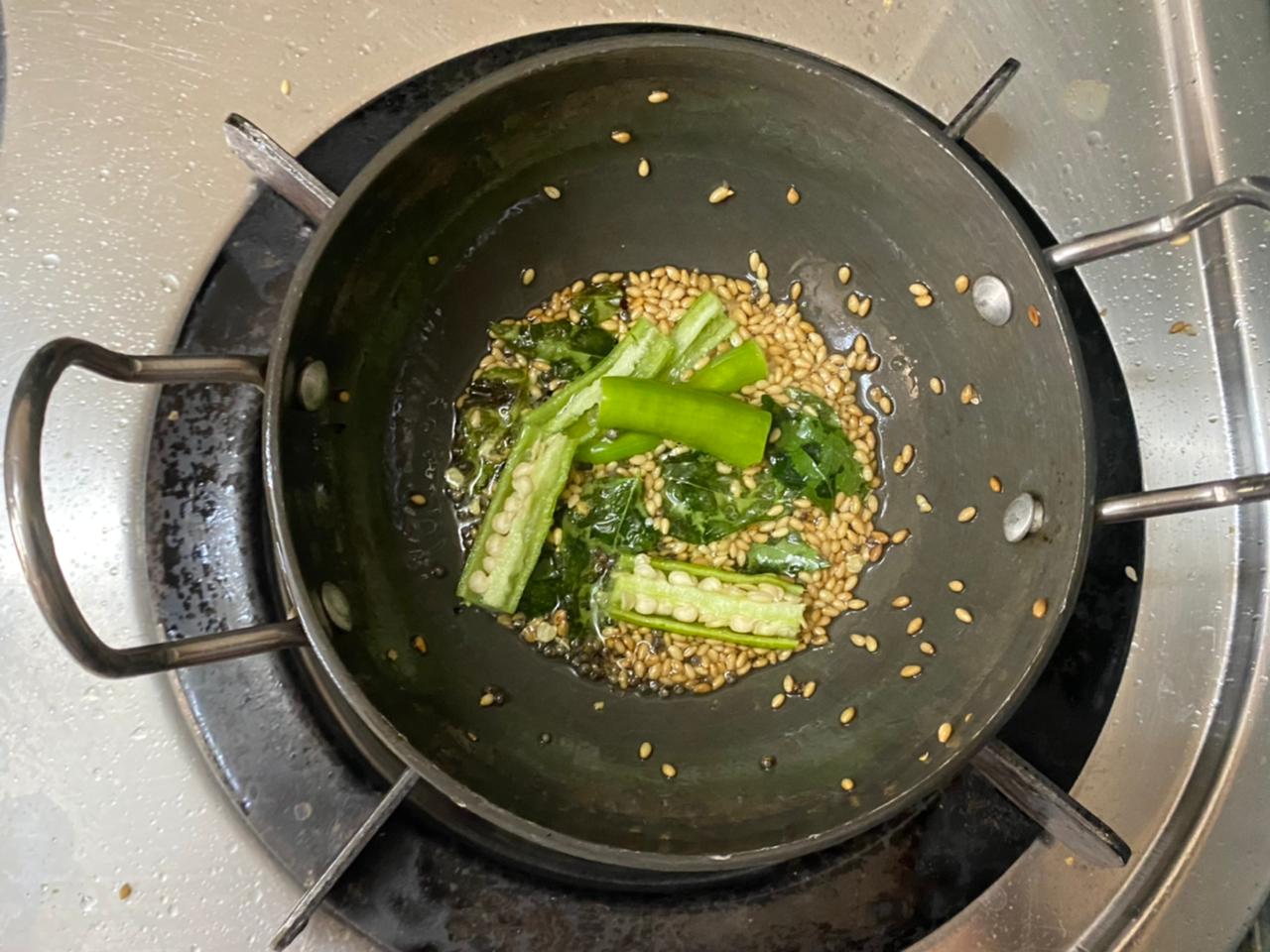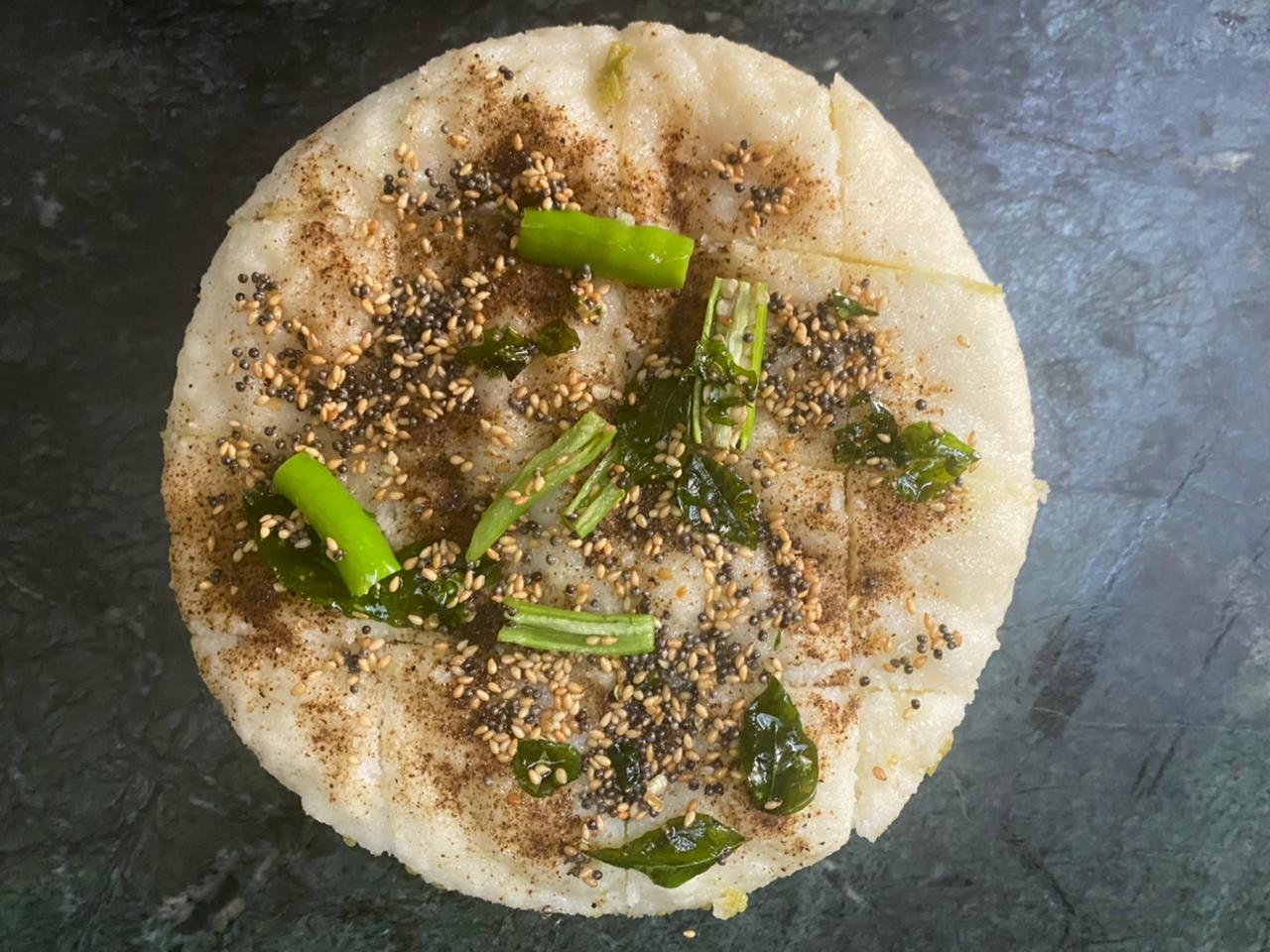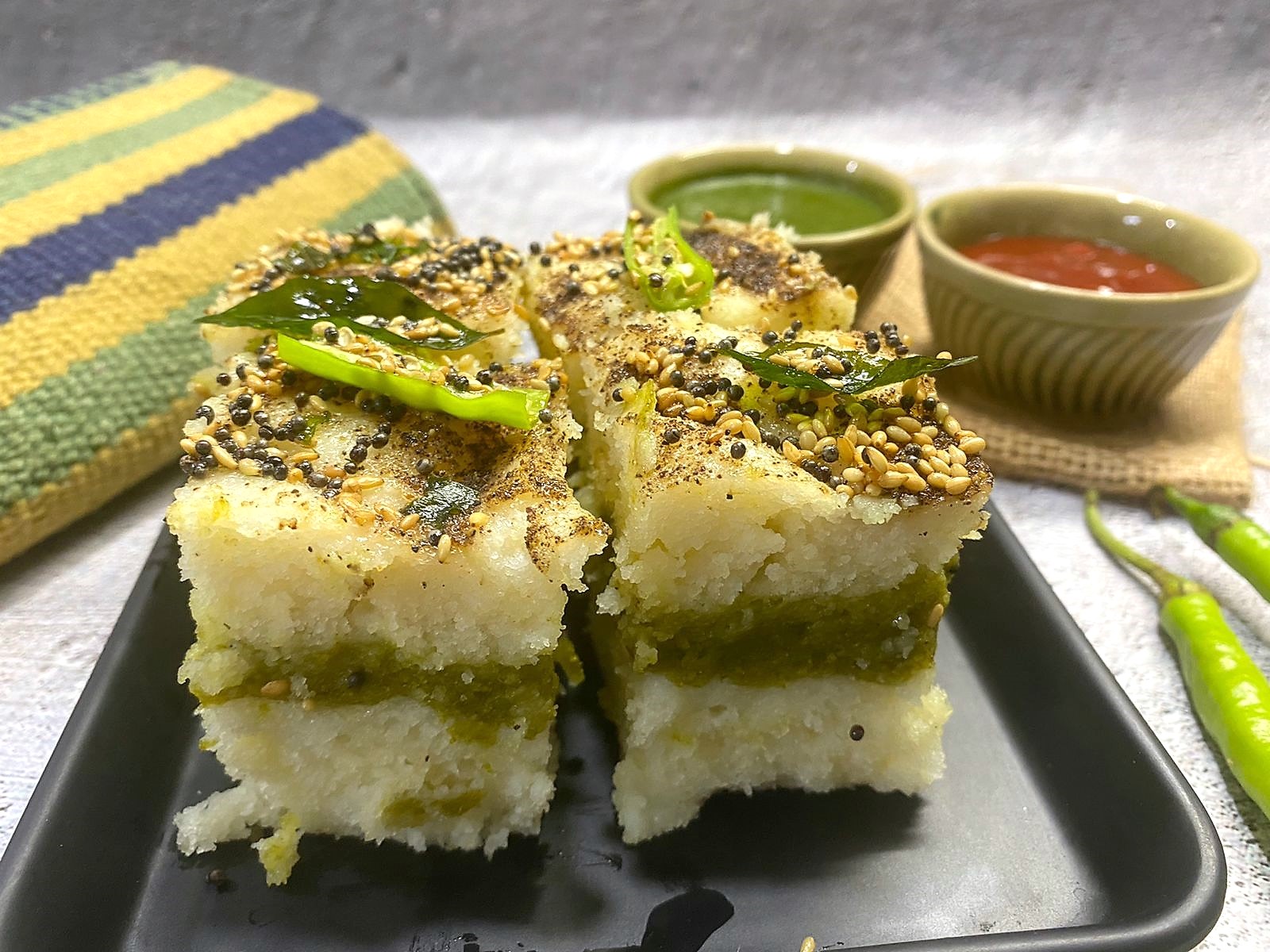 For the tempering, heat the oil and add mustard seeds, sesame seeds, curry leaves and green chillies. Once the seeds begin to splutter, drizzle the tempering on the dhokla.
Your sandwich dhokla is ready to serve and you can serve it with green chutney.