Kathiyawadi Lasaniya Batata
Lasaniya Batata is a popular dish of Kathiyawad. Kathiyawadi cuisine hails from Kathiawar in Saurashtra and other areas in Southern Gujarat. Lasaniya Batata means 'Garlic Potatoes'.
In the last couple of years, the number of restaurants serving authentic Kathiyawadi food is on the rise. Highways from Ahmedabad to Mumbai boast of a row of open-air 'dhaba' style joints dishing out Kathiyawadi food. Like most cuisines, Kathiyawadi food is created to suit the weather of the Saurashtra region. Many areas in Kathiawad have dry and harsh weather which results in low vegetation zone. Hence most dishes are made with potato, millets, tomatoes and brinjal. Kathiyawadi food is distinctive with the considerable lack of sweetness and characteristic use of spices with generous use of onion, garlic and green chillies resulting in a fiery dish. In winters, the region has to battle severe dip in temperature and the spicy food helps people keep up with inhospitable weather conditions.
Lasaniya Batata has the hotness of garlic, red chili, and a few spices which balance well with the subtle and mild sweetness of potatoes. This recipe is spicy, but if you cannot take spiciness, you can try medium spicy using lesser chillies. A single bite of this dish will give you a burst of flavours.
We often drive to the highway 'dhaba' to enjoy the Kathiyawadi food and Lasaniya Batata is one of my favorites. Traditionally, the potatoes are not stuffed with the garlic stuffing, but my husband loves to create his own version of different dishes, so we always stuff the potatoes giving it an extra boost of garlic. Enjoy this curry with roti, rice or bajra rotla!
Ingredients
For Potato Stuffing
3 medium size boiled potatoes
1 tablespoon finely chopped garlic
1 teaspoon oil
1 teaspoon finely chopped ginger
1 teaspoon finely chopped green chili
½ teaspoon salt
½ teaspoon turmeric powder
For Gravy
1 tablespoon oil
1 tablespoon finely chopped garlic
1 teaspoon finely chopped ginger
1 teaspoon finely chopped green chili
1 cup finely chopped onion
1 cup finely chopped tomatoes
1 teaspoon salt
1 teaspoon turmeric powder
1 teaspoon red chili powder
1 teaspoon Kashmiri red chili powder
2 teaspoons coriander powder
1 teaspoon garam masala
1 tablespoon finely chopped coriander
Directions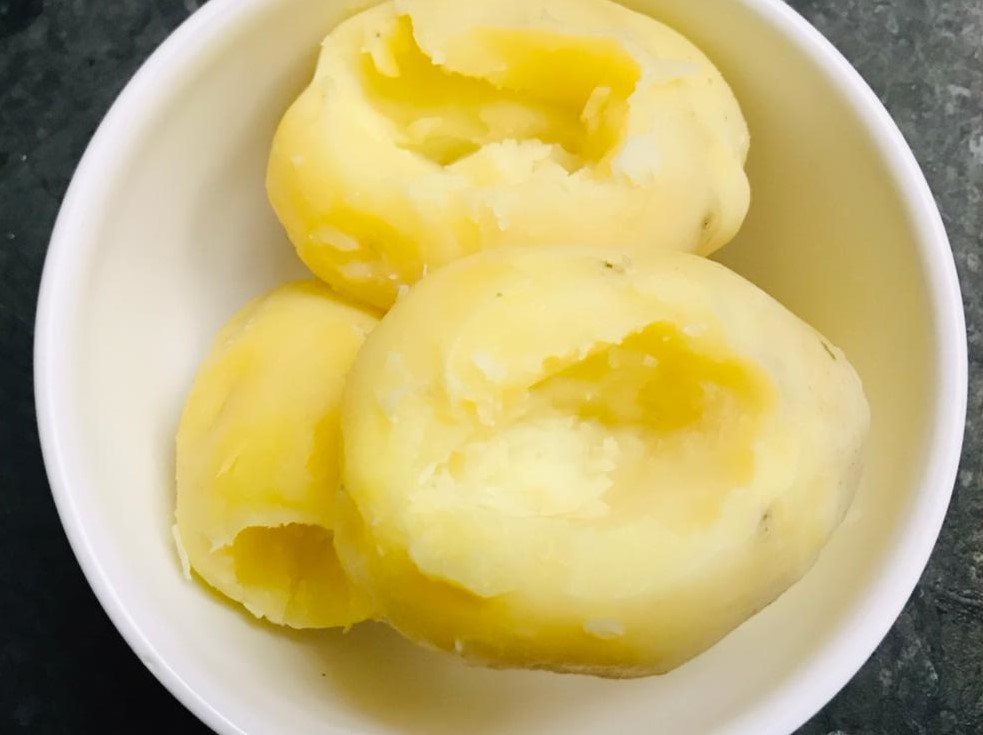 Peel the boiled potatoes and scoop out a 1-inch diameter circle in the center of the potato.
Mash the potato that you have scooped out.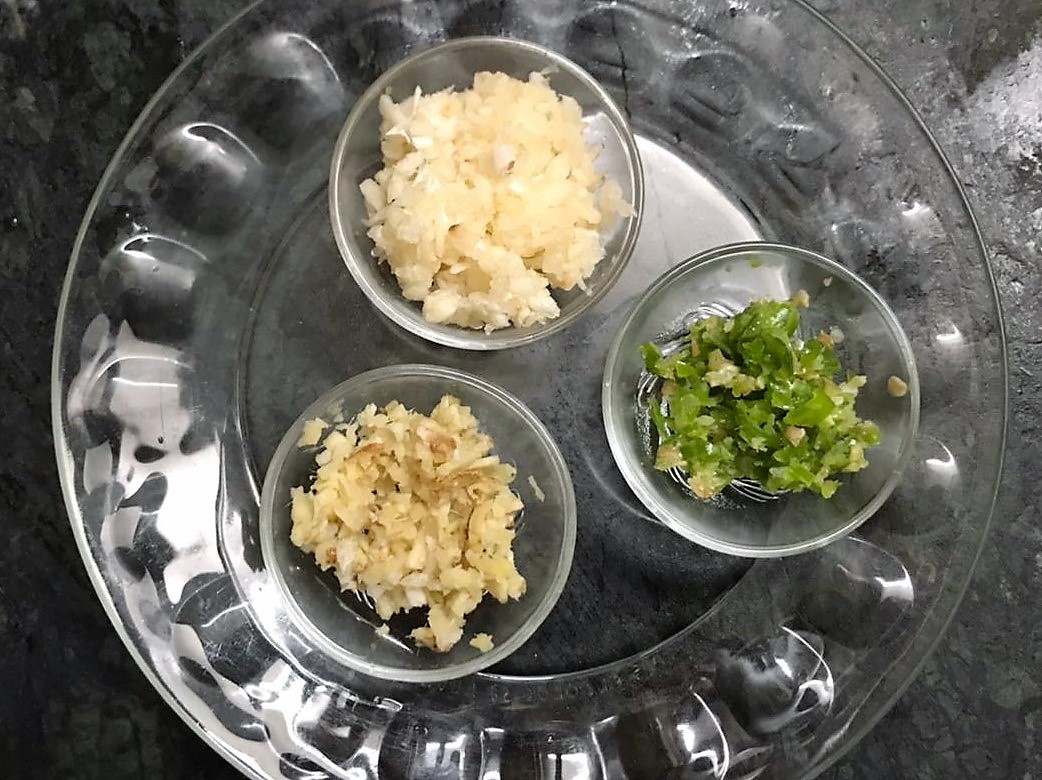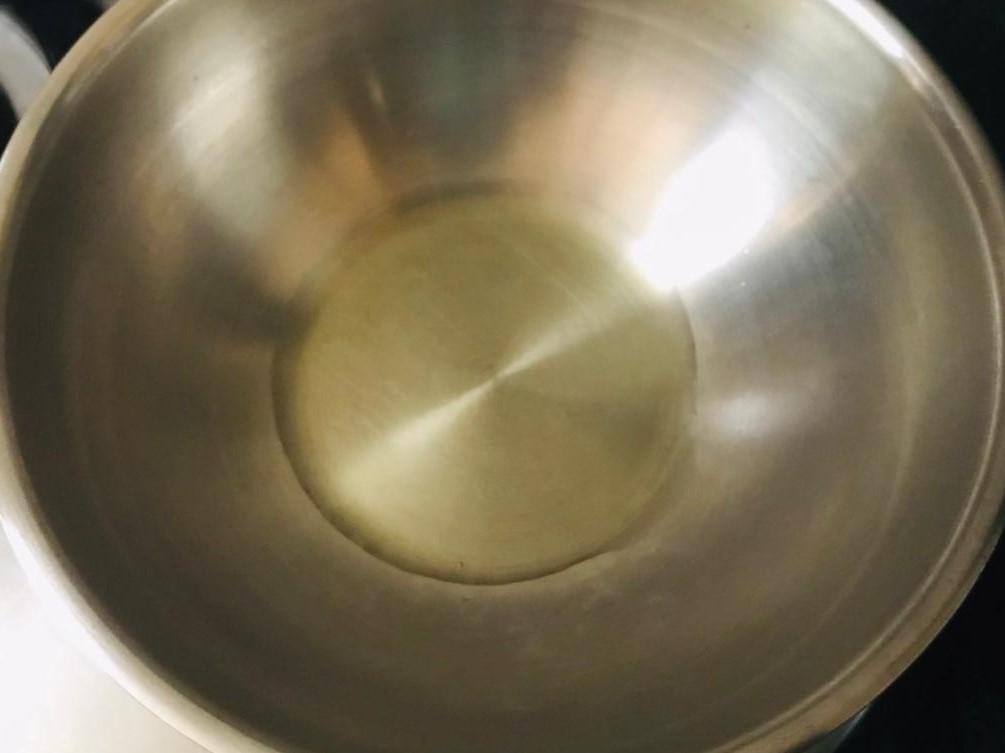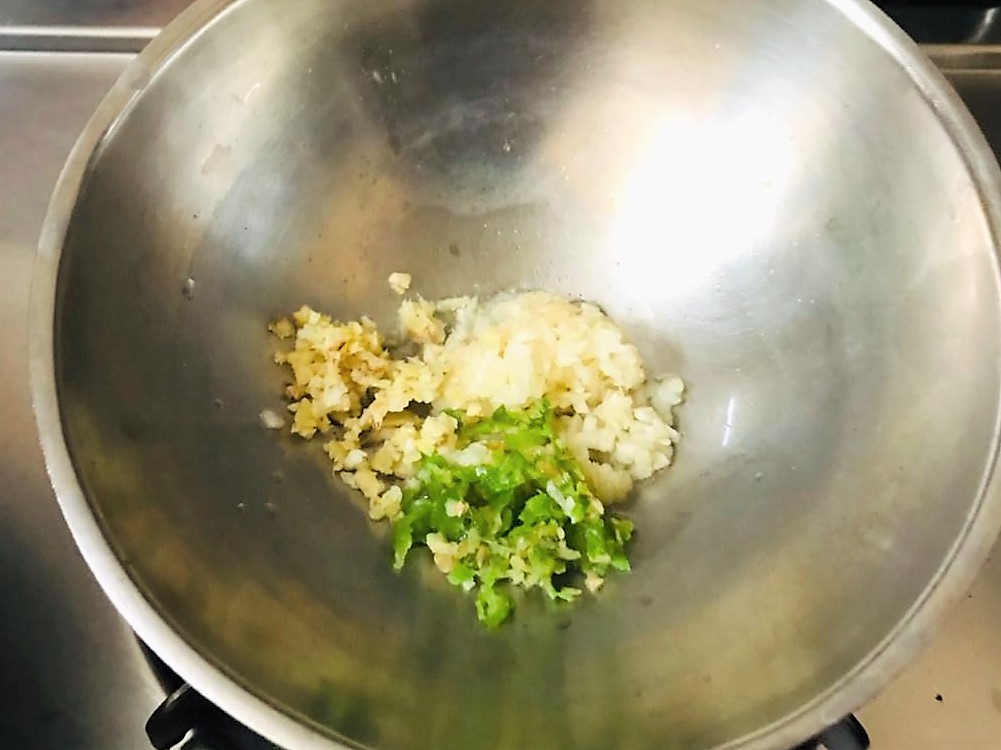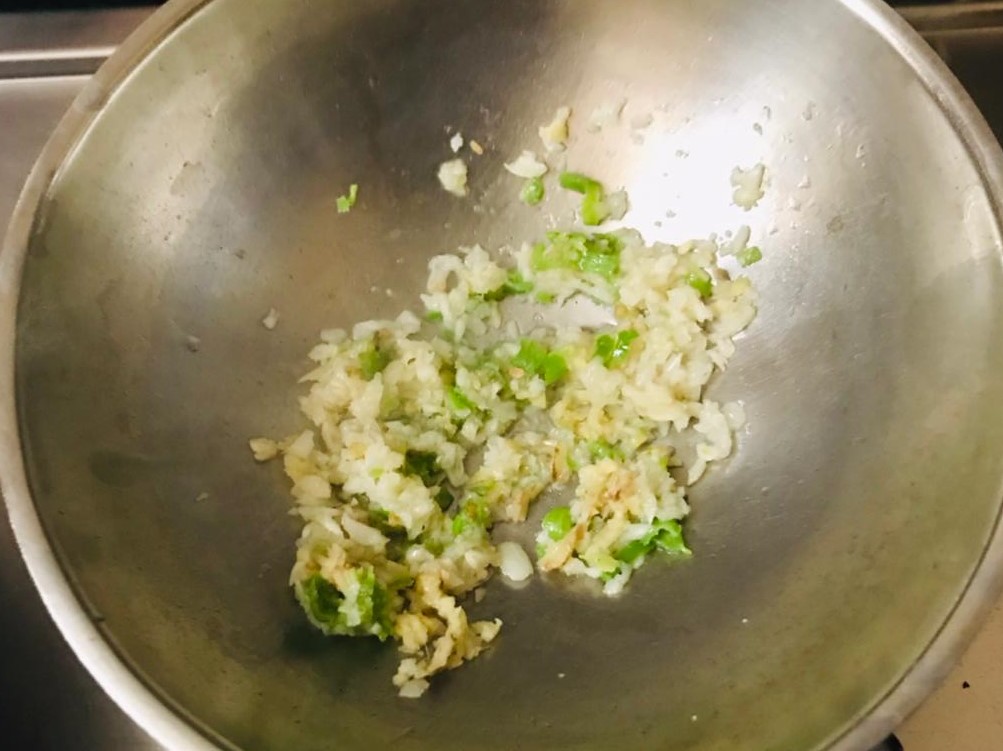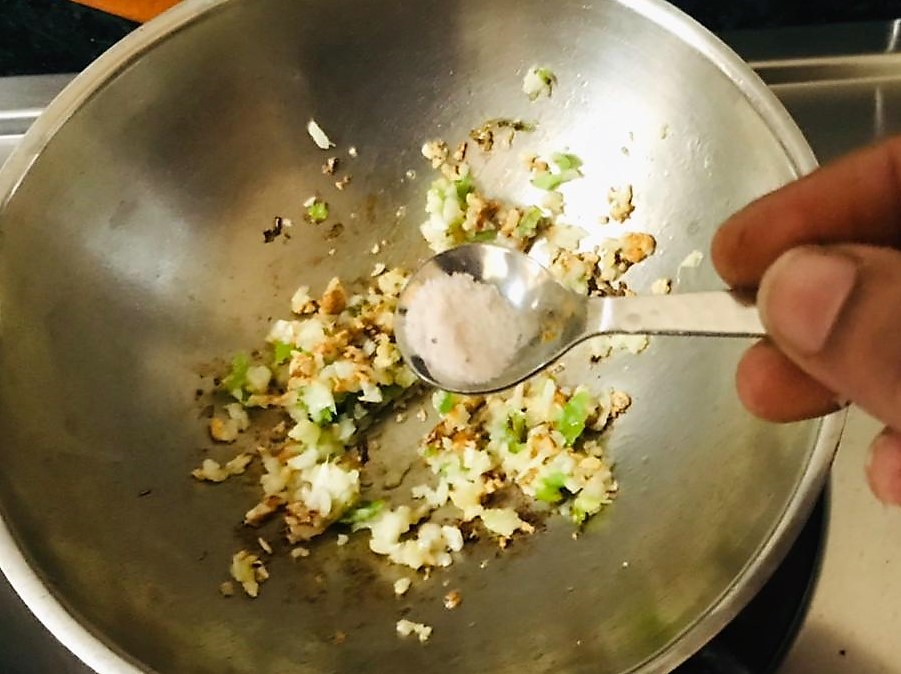 Heat oil in a pan and sauté garlic, ginger and green chili for a minute. Next, add the salt and turmeric powder and mix.
Switch off the heat and keep the stuffing aside to cool.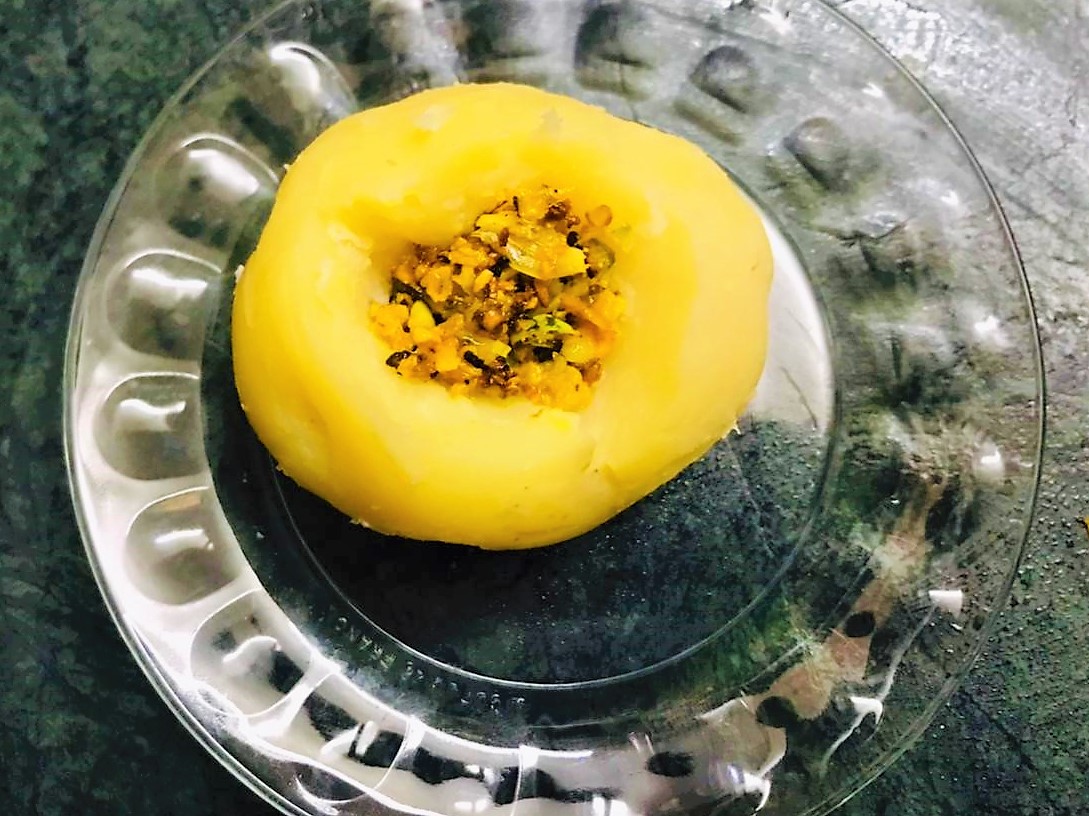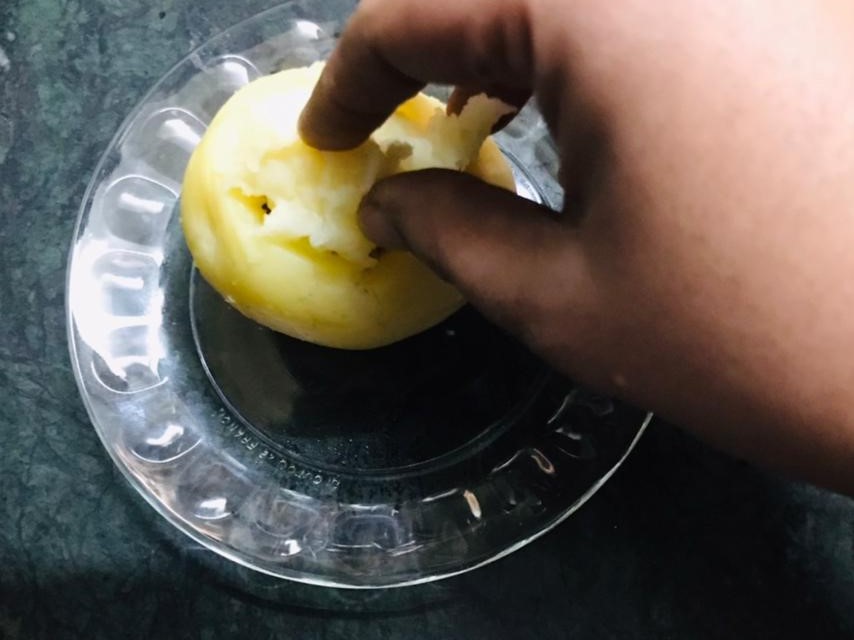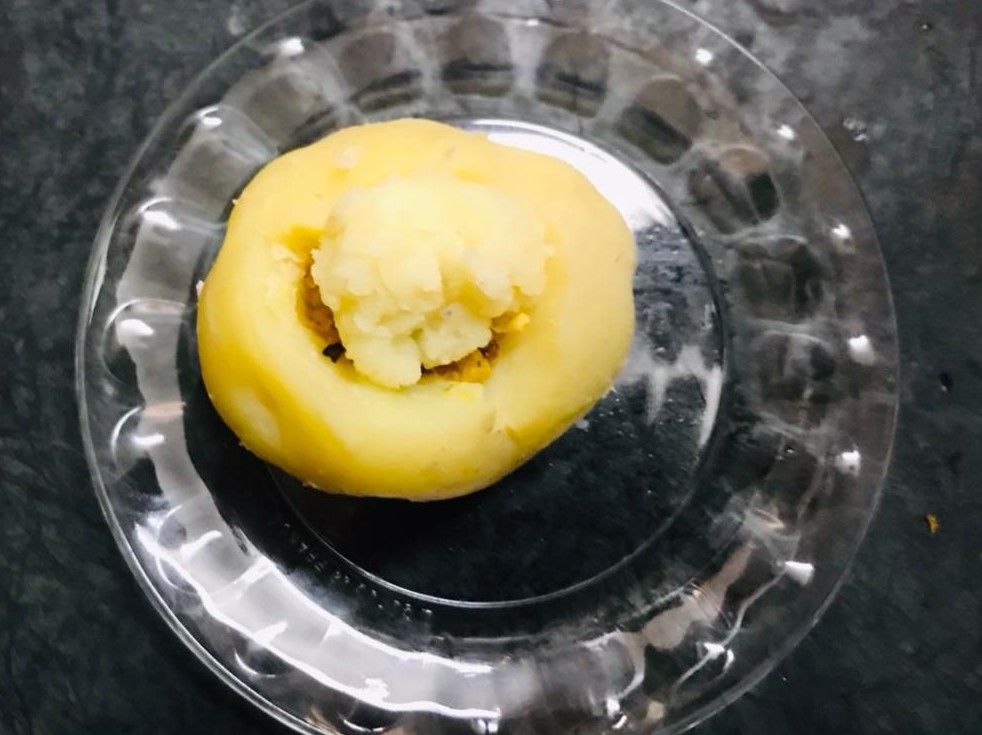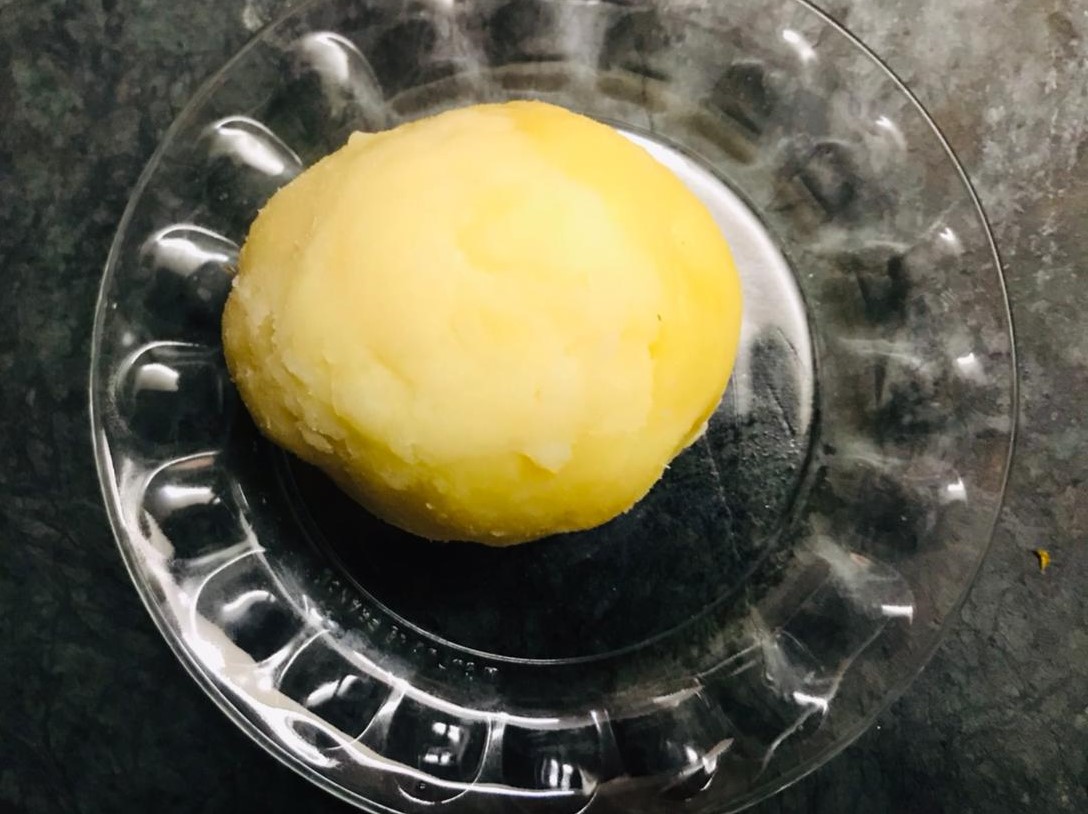 Fill the stuffing in the potato and cover it with the mashed potato.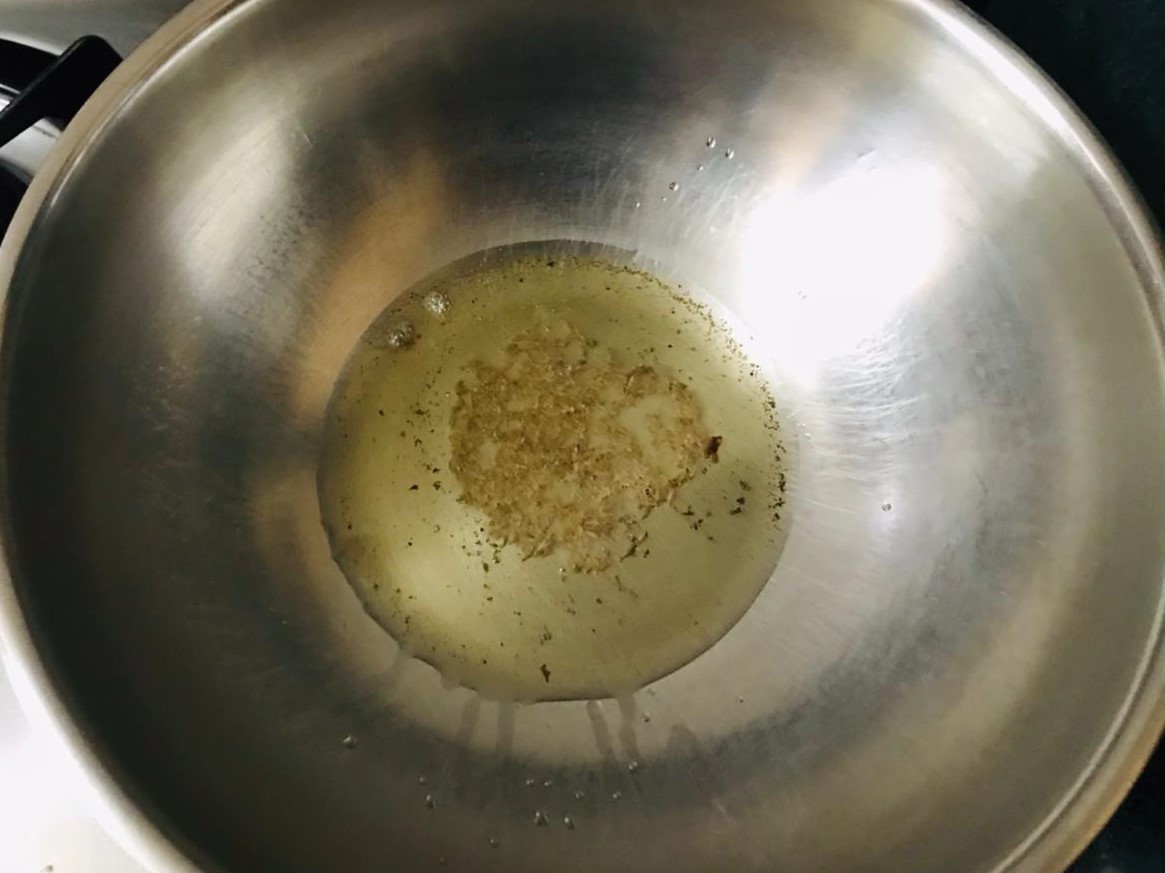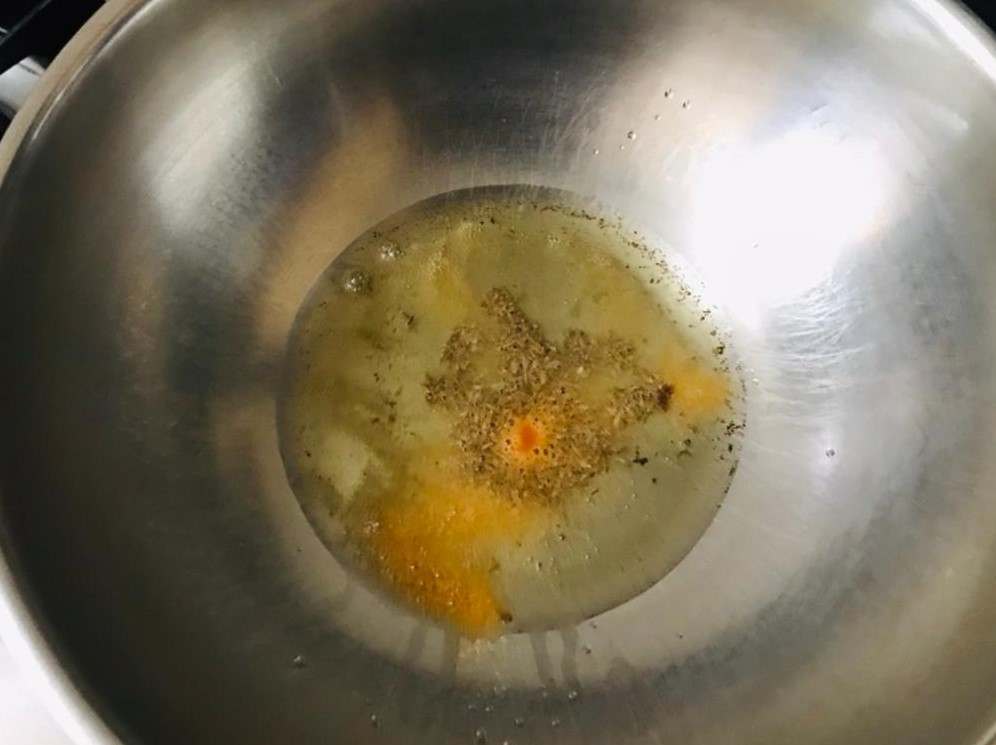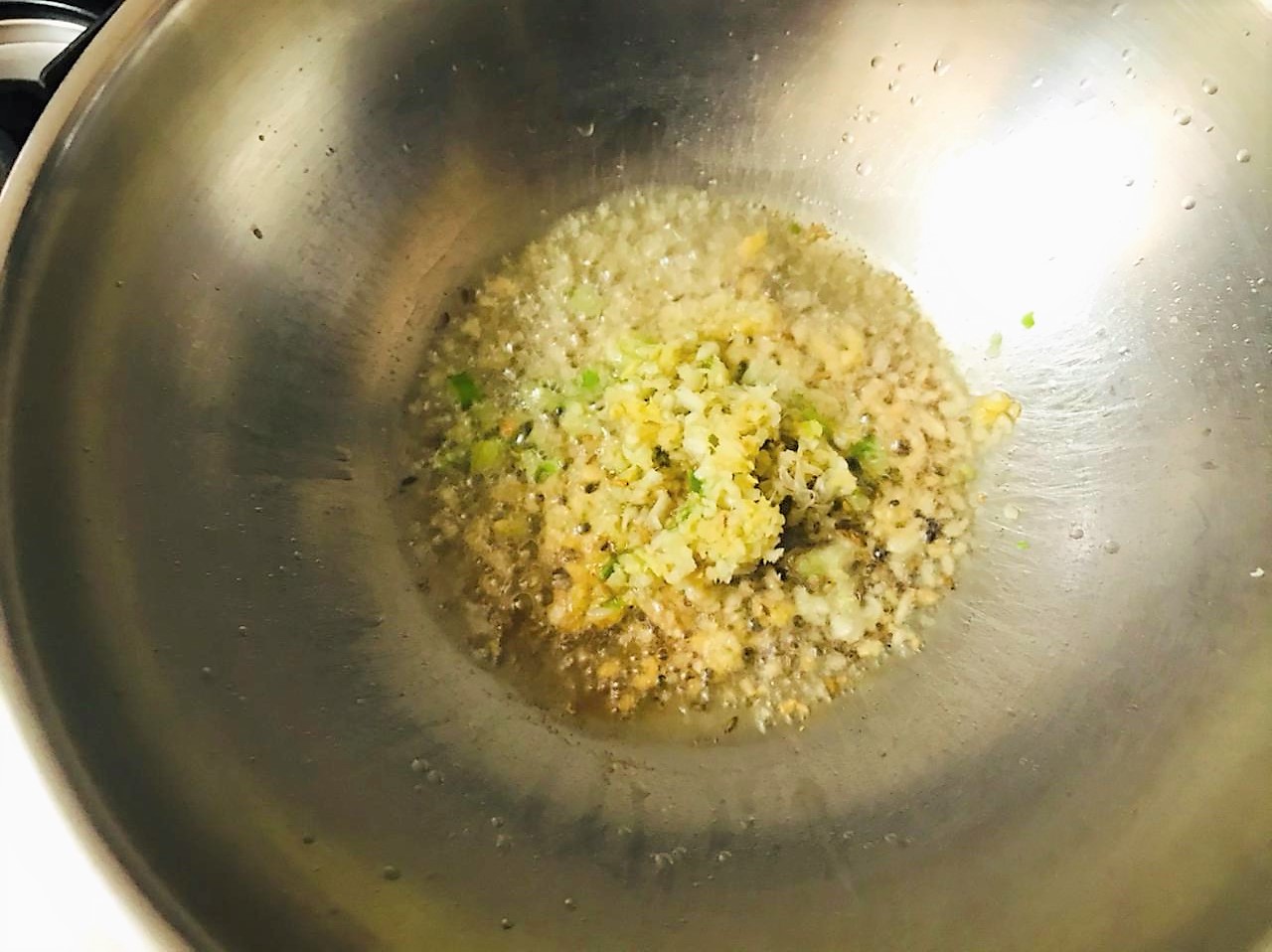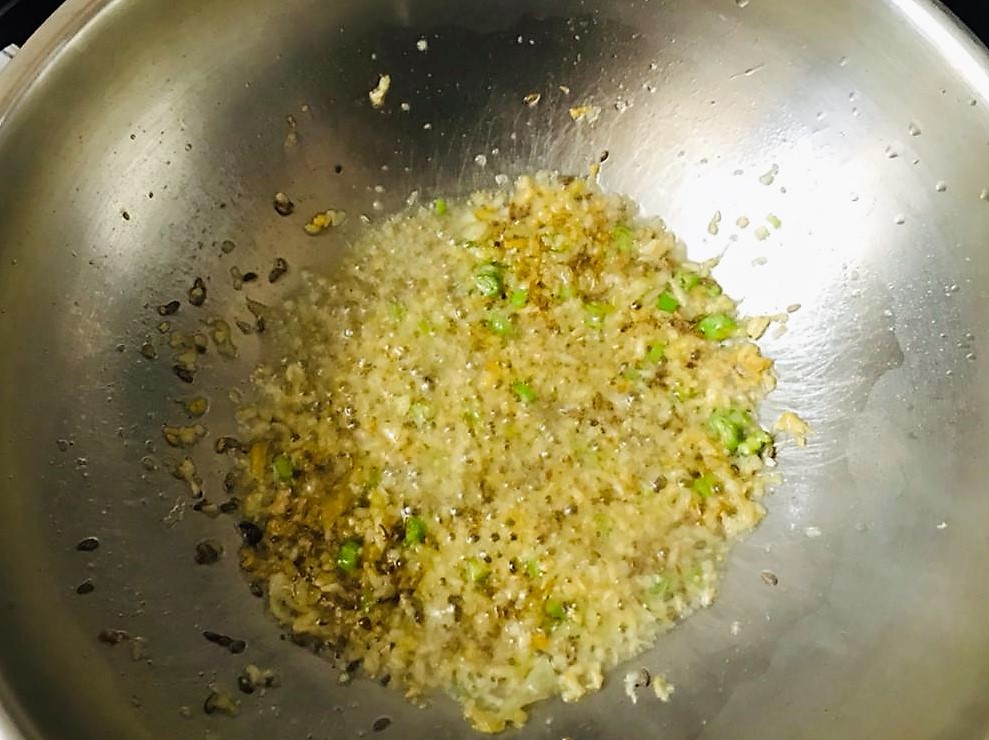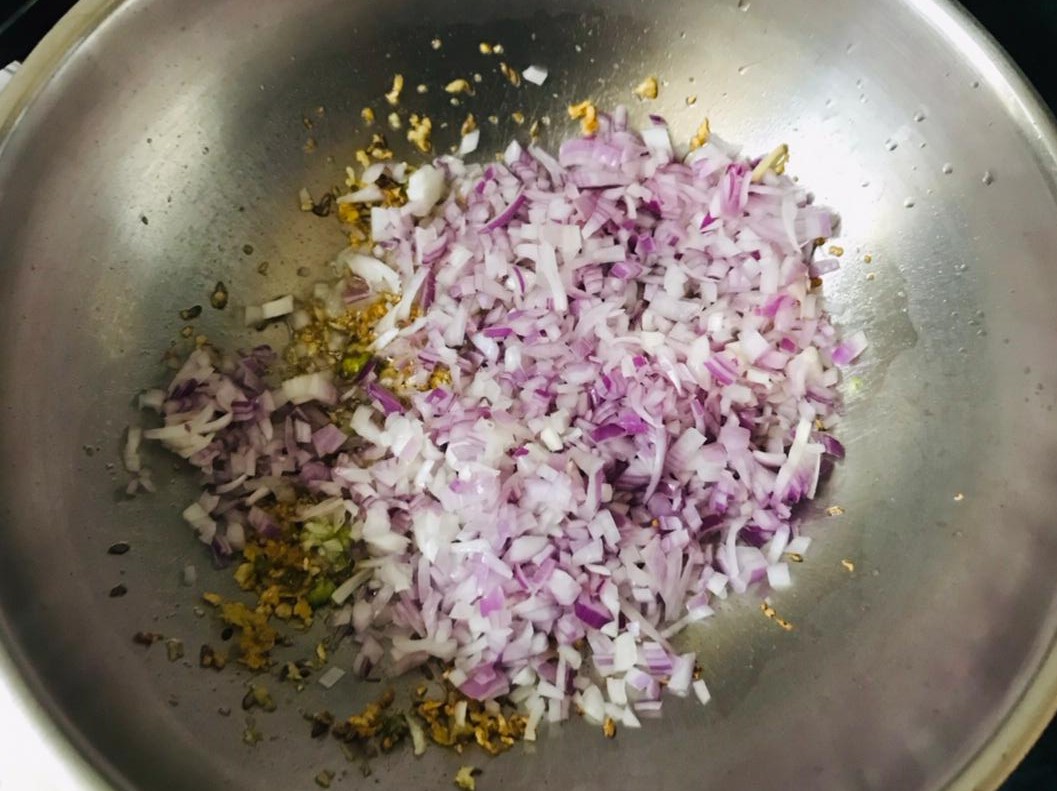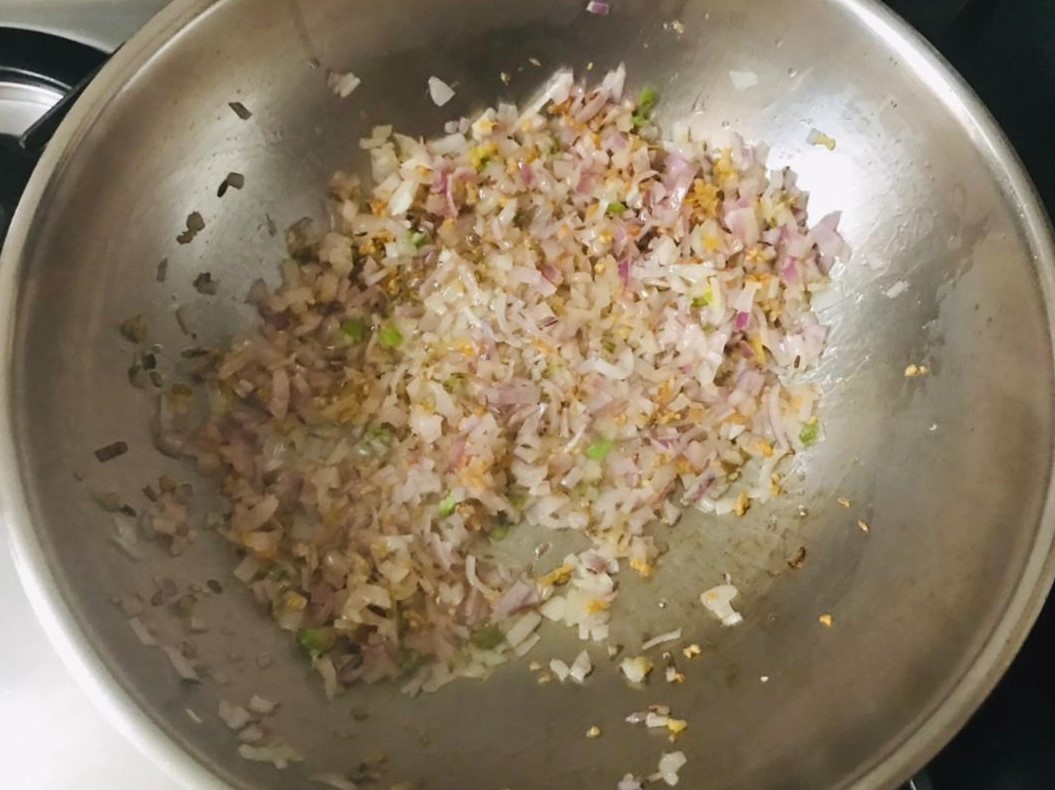 Heat oil in a pan and add the cumin seeds and asafoetida. Next add the garlic, ginger and green chili and sauté for a minute on medium heat.
Add the onions and sauté until the onions turn translucent.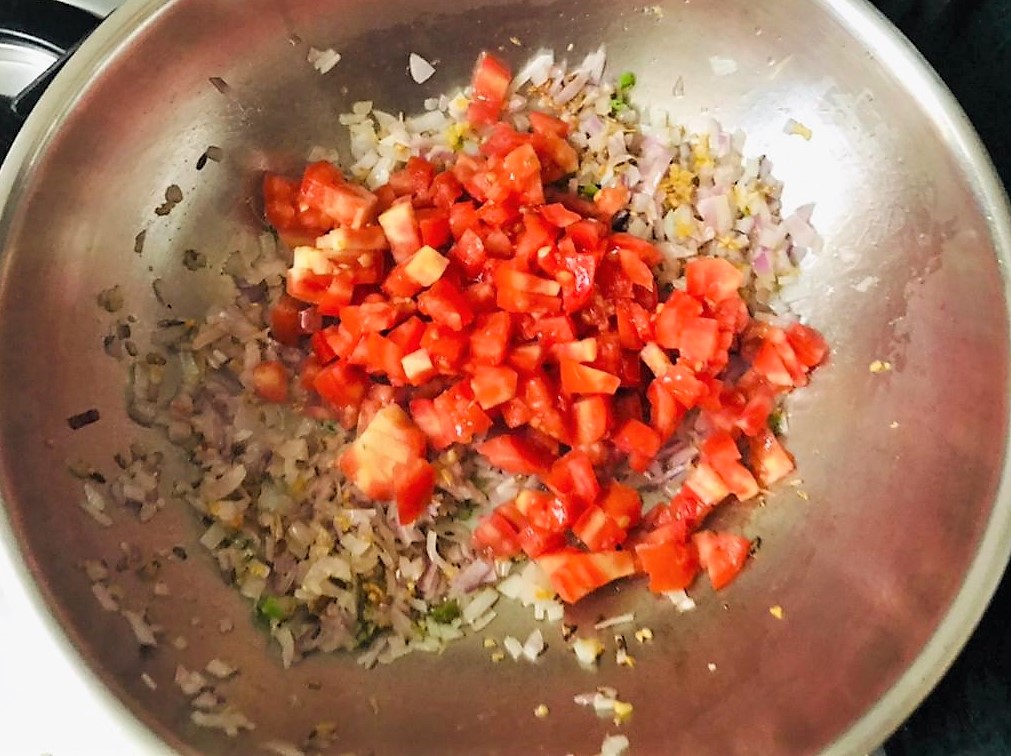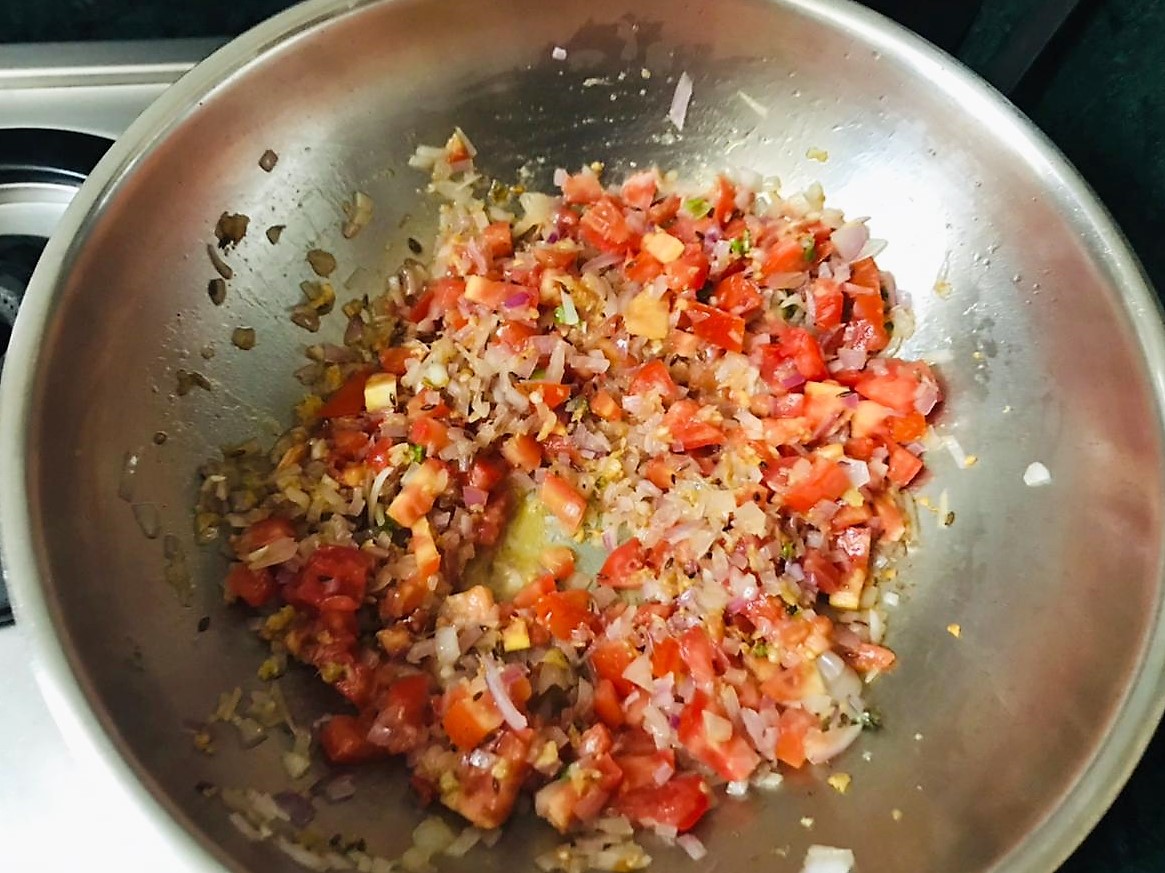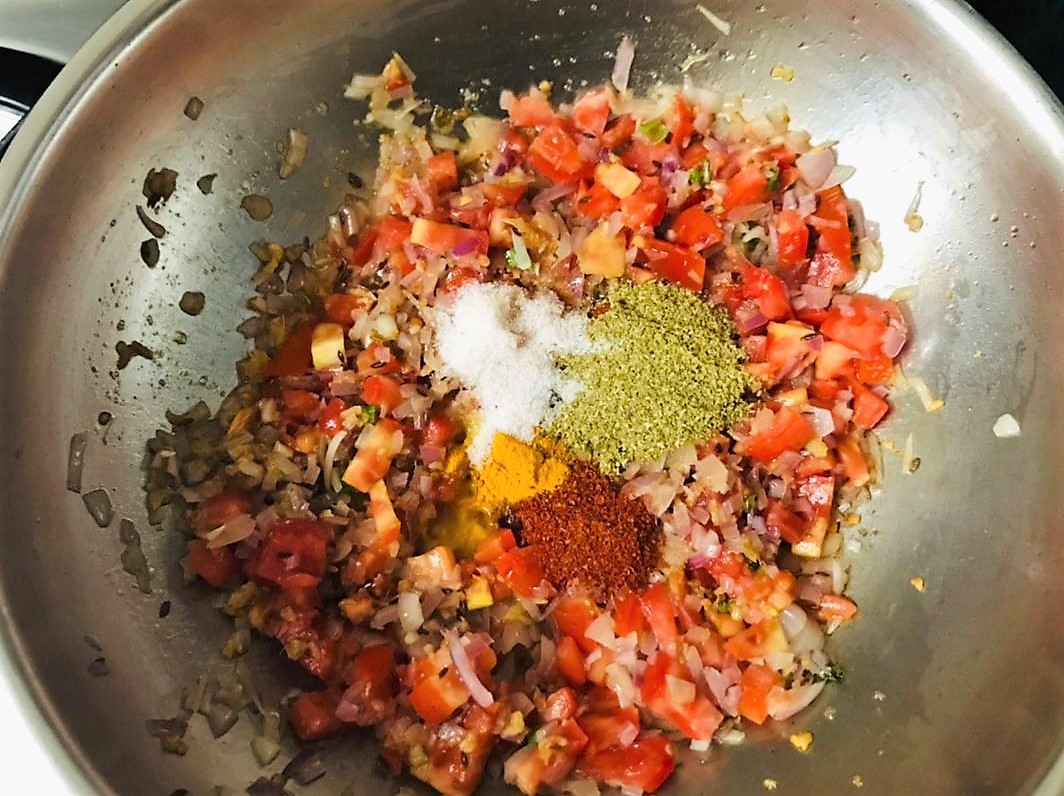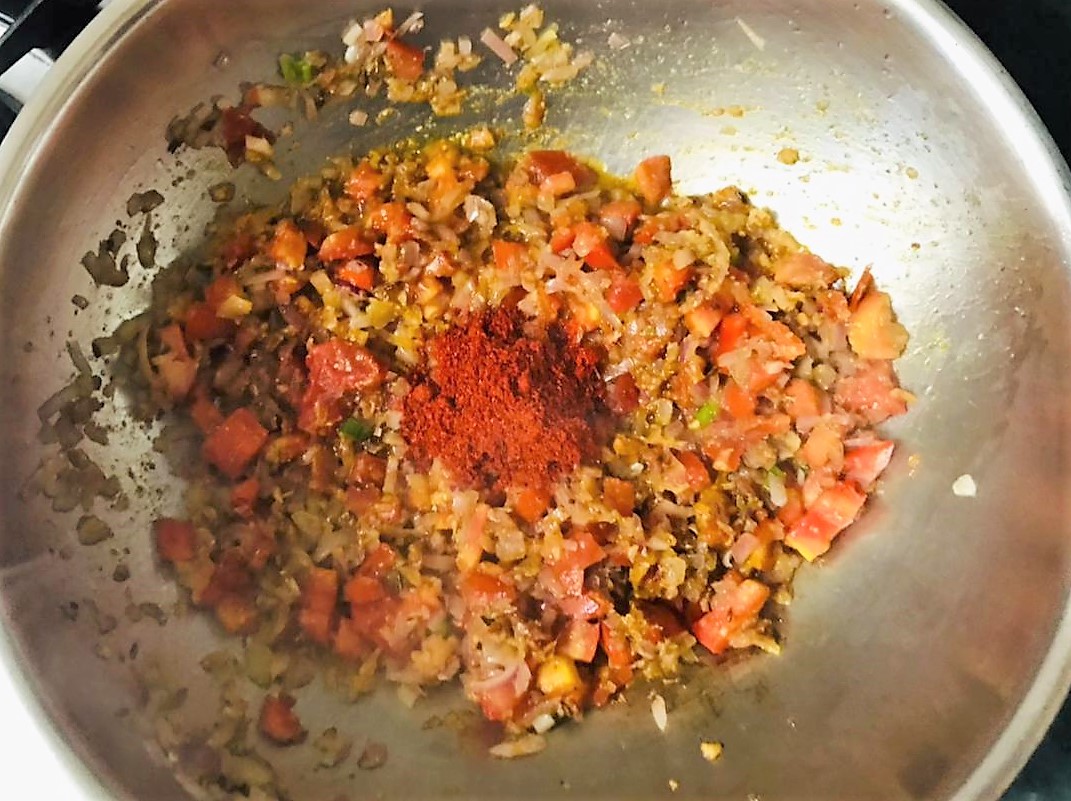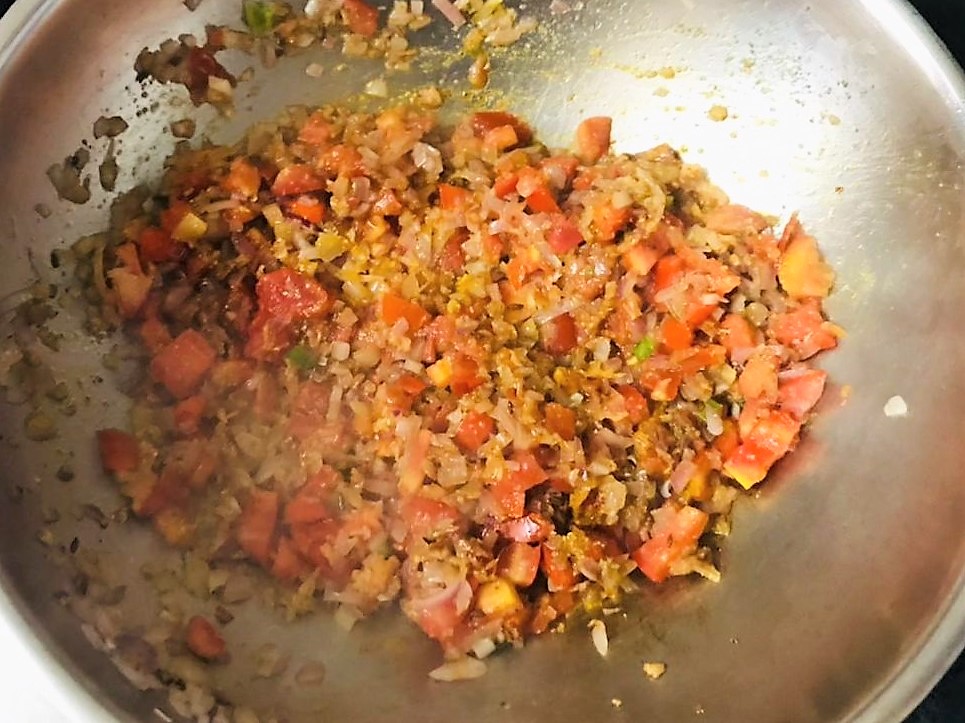 After that, add the tomatoes and cook until the tomatoes turn mushy.
Next add the salt, turmeric powder, red chili powder, Kashmiri red chili powder and coriander powder.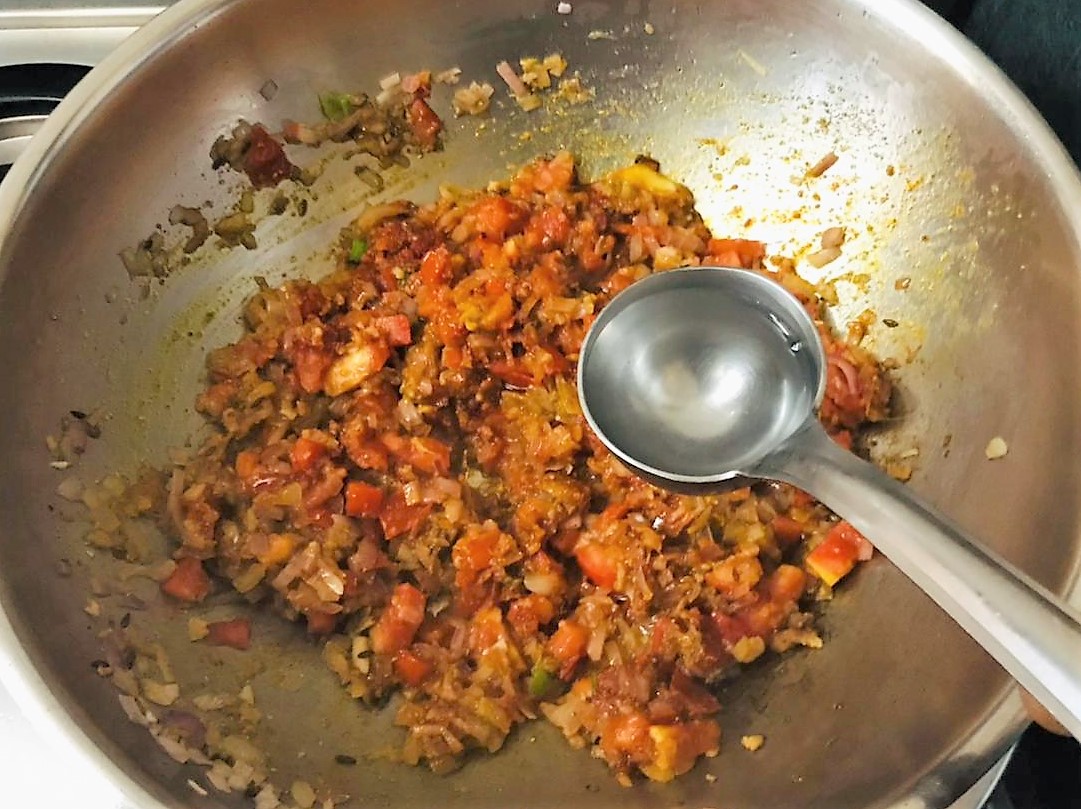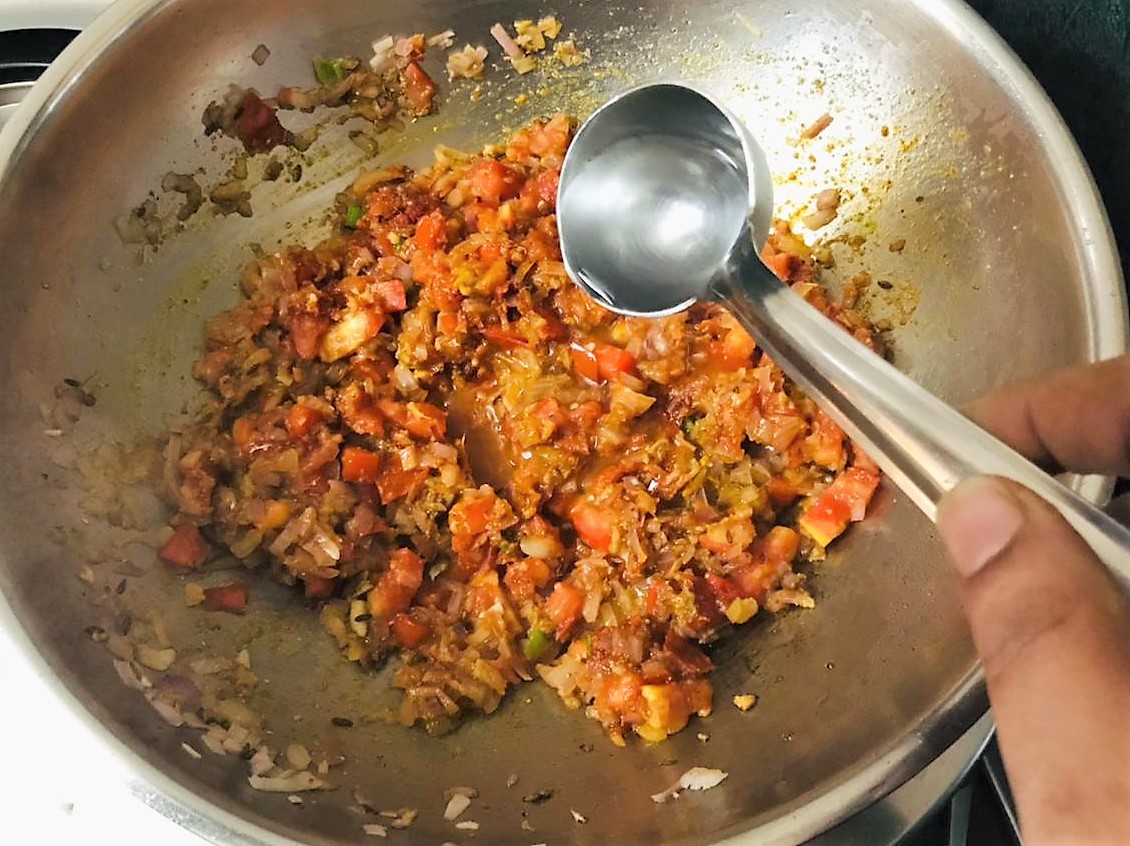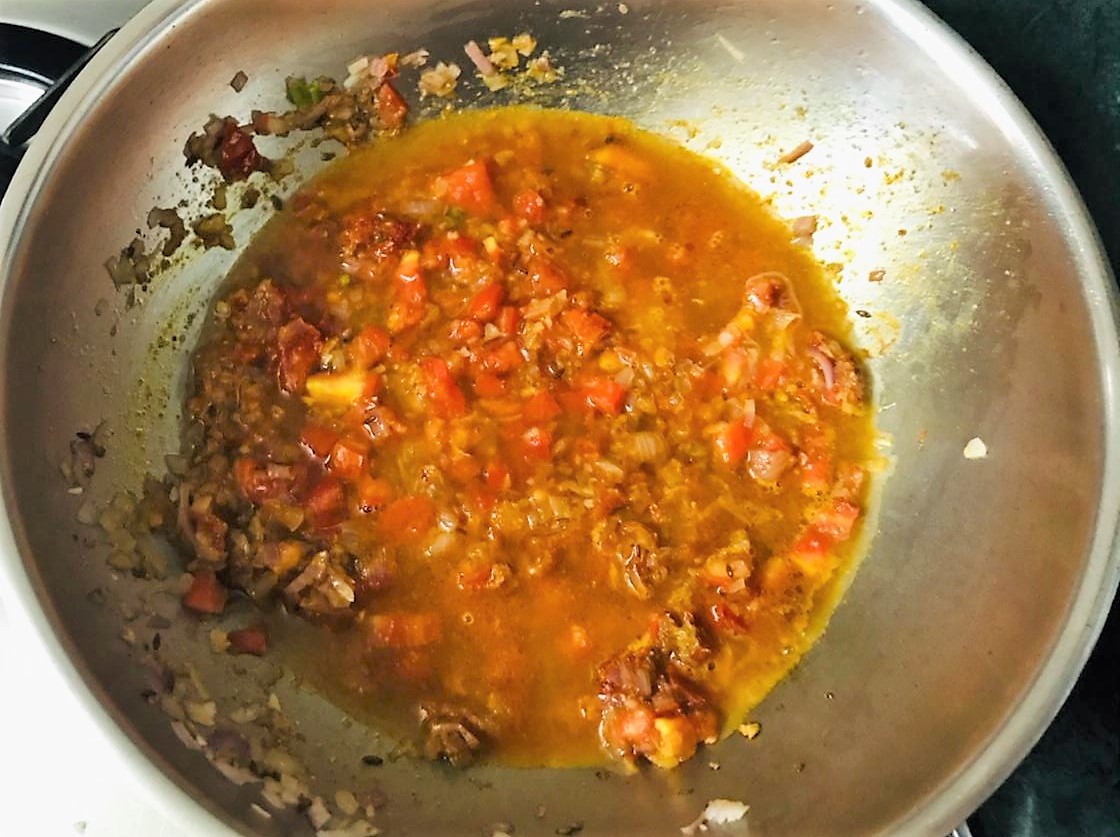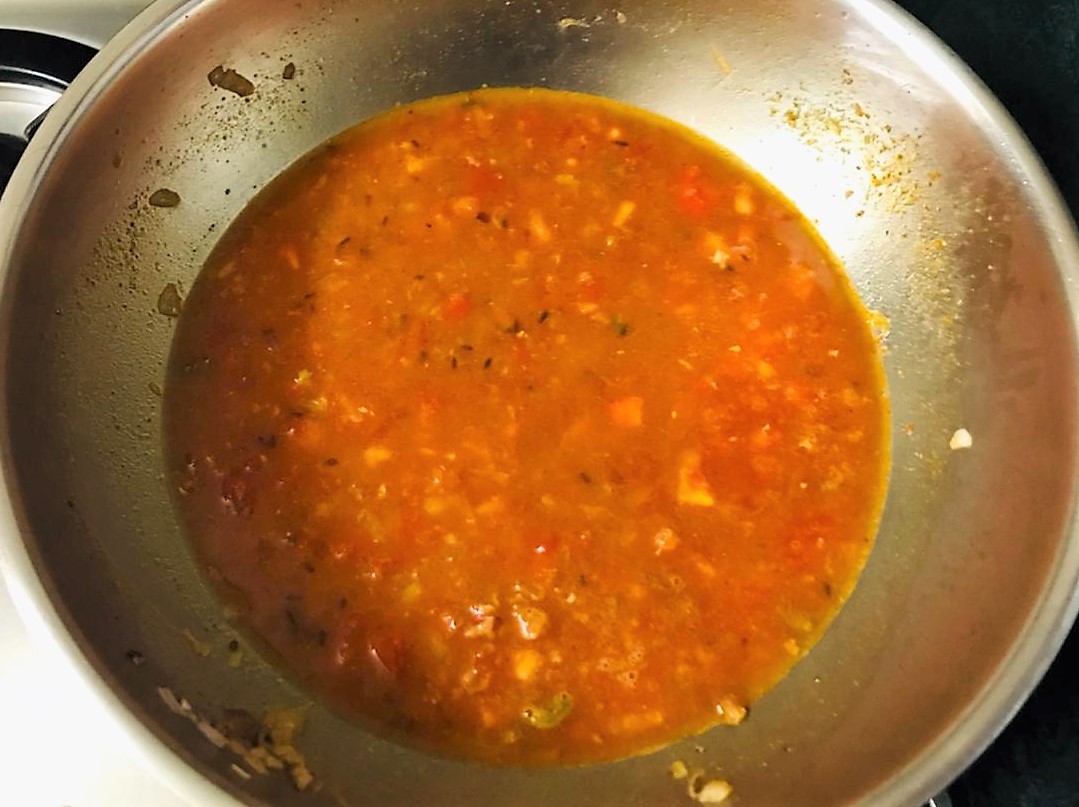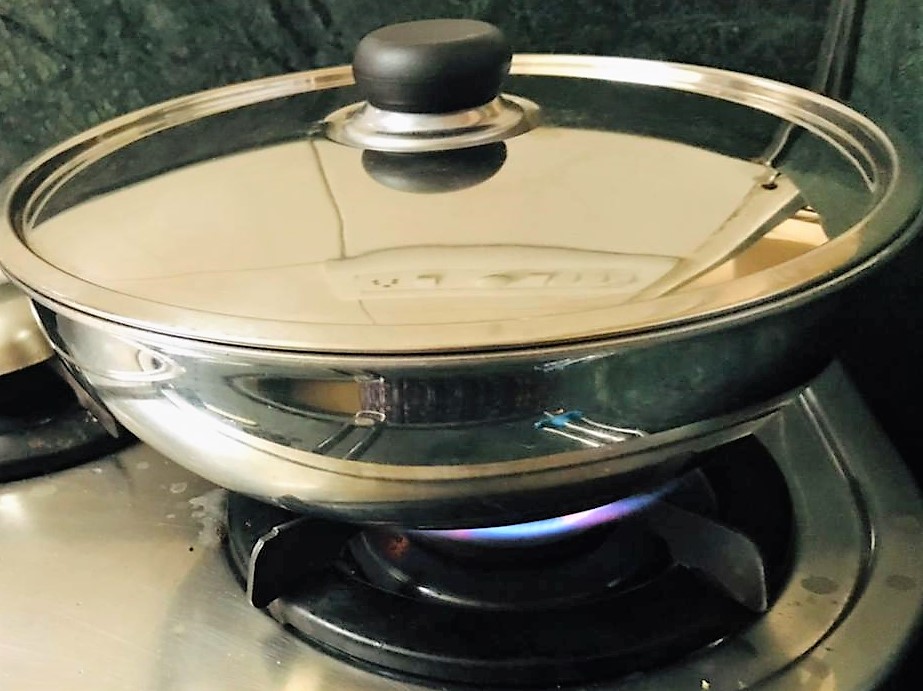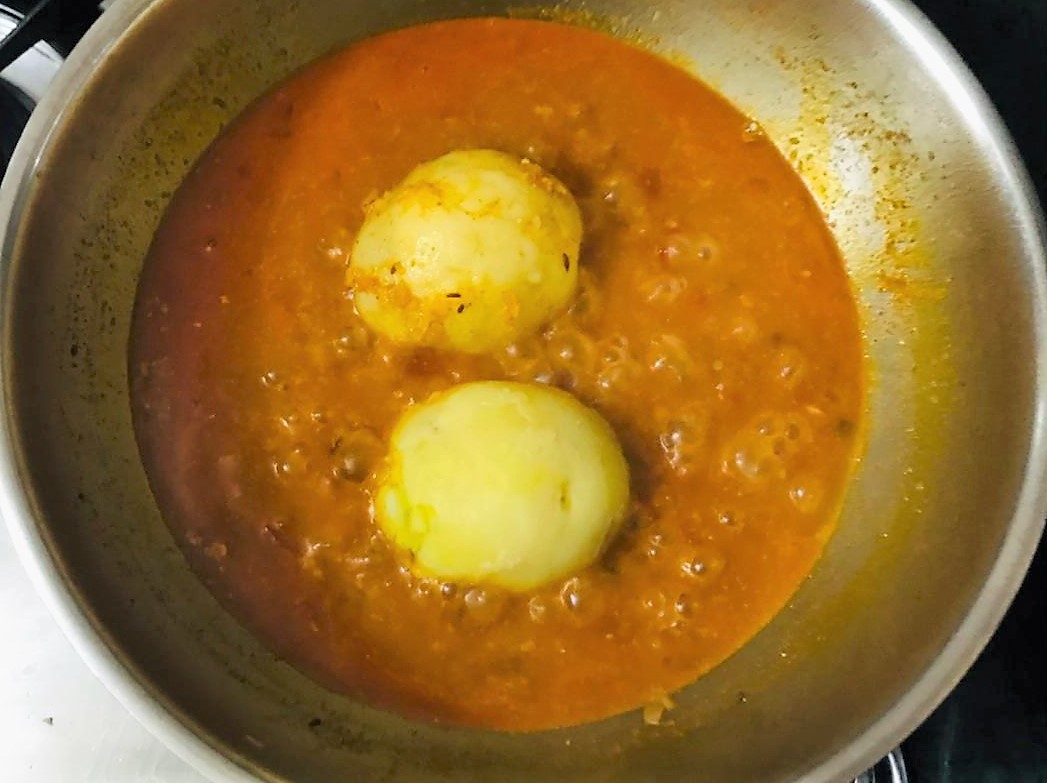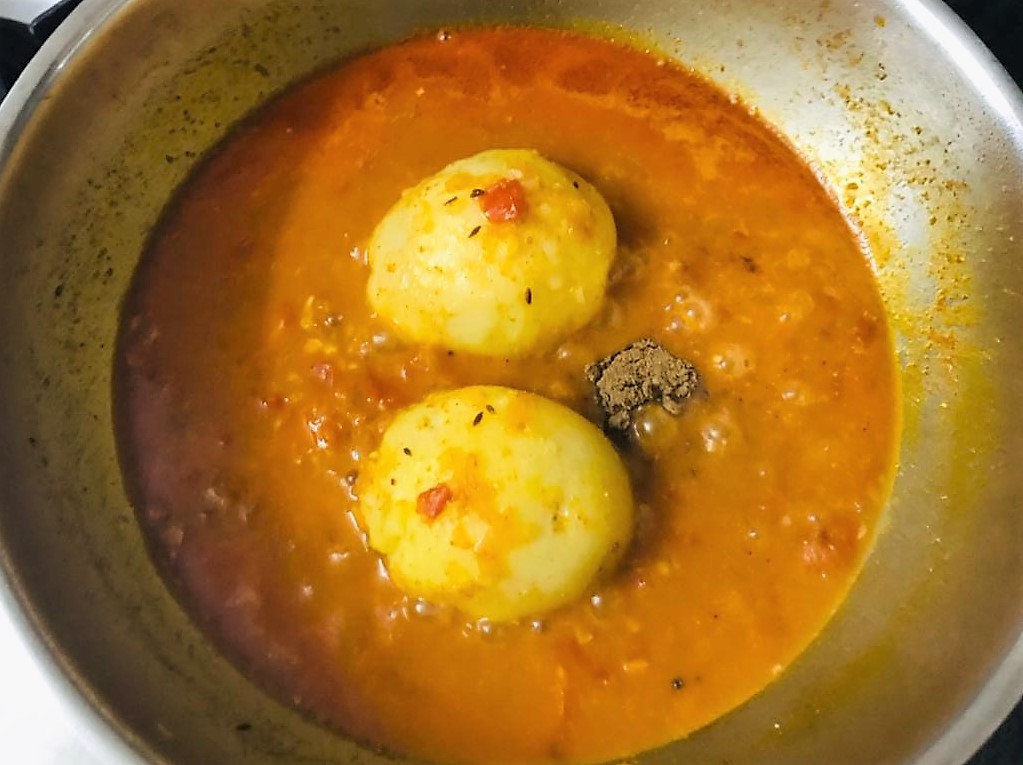 Add 2 cups water and cover and cook for 10 minutes.
Add the potatoes, garam masala and coriander and cook for 5 more minutes.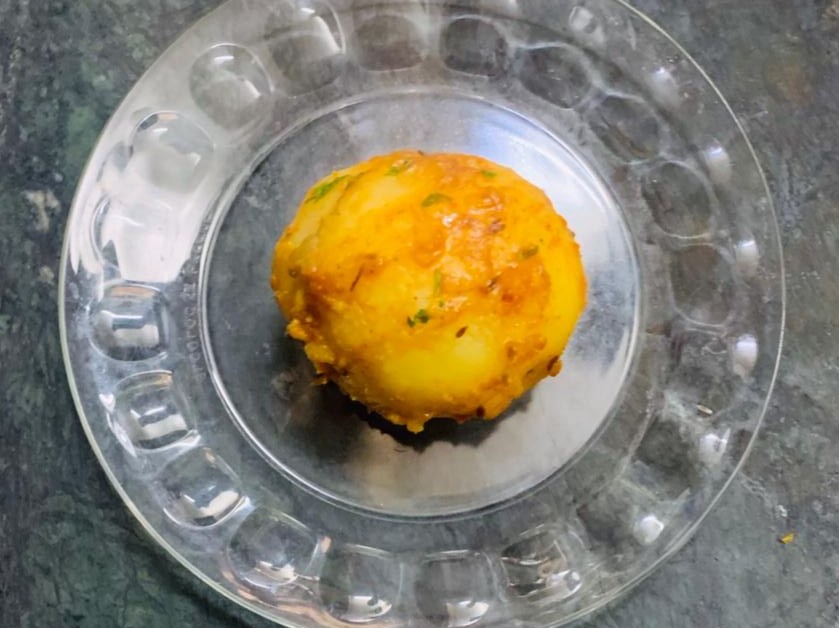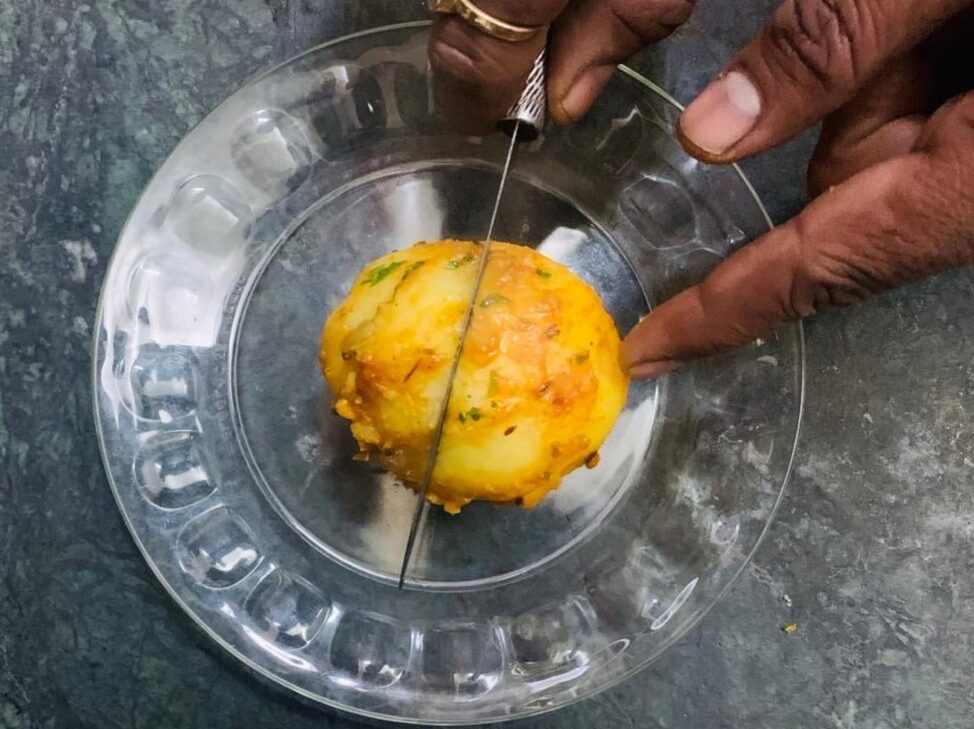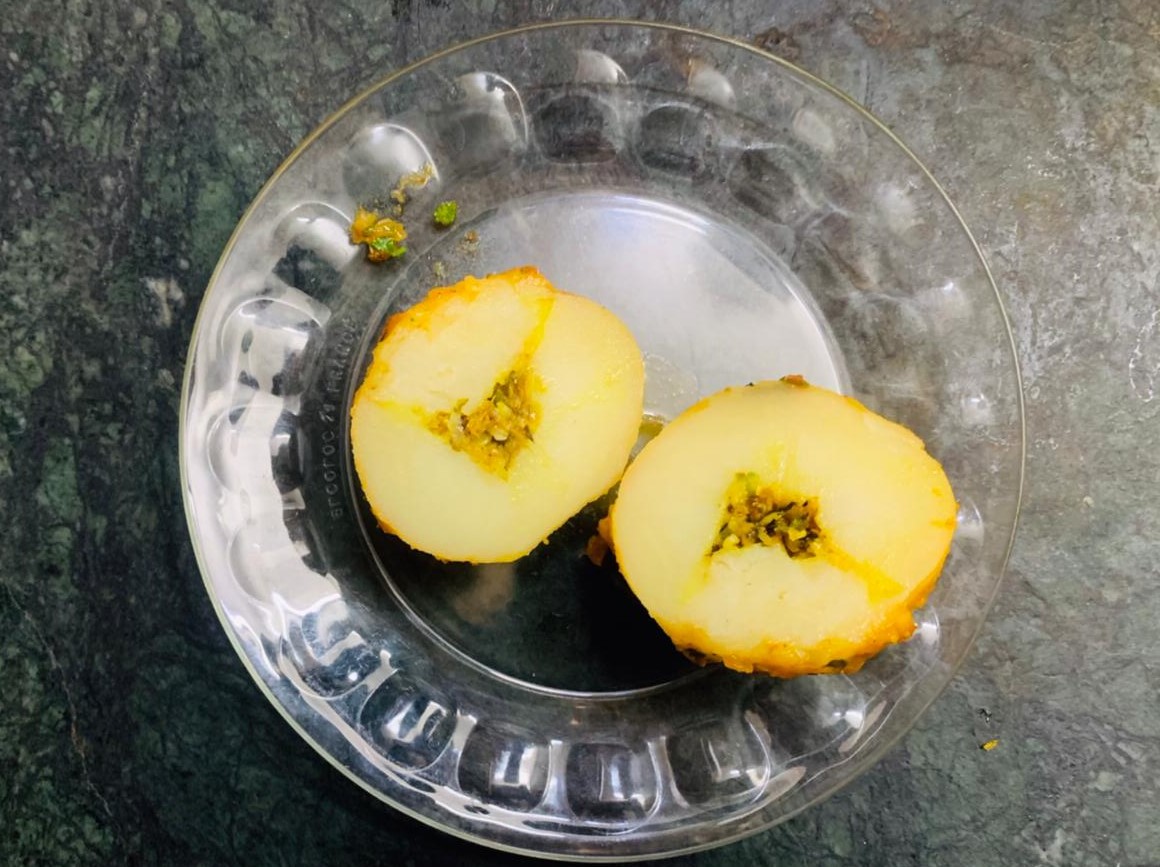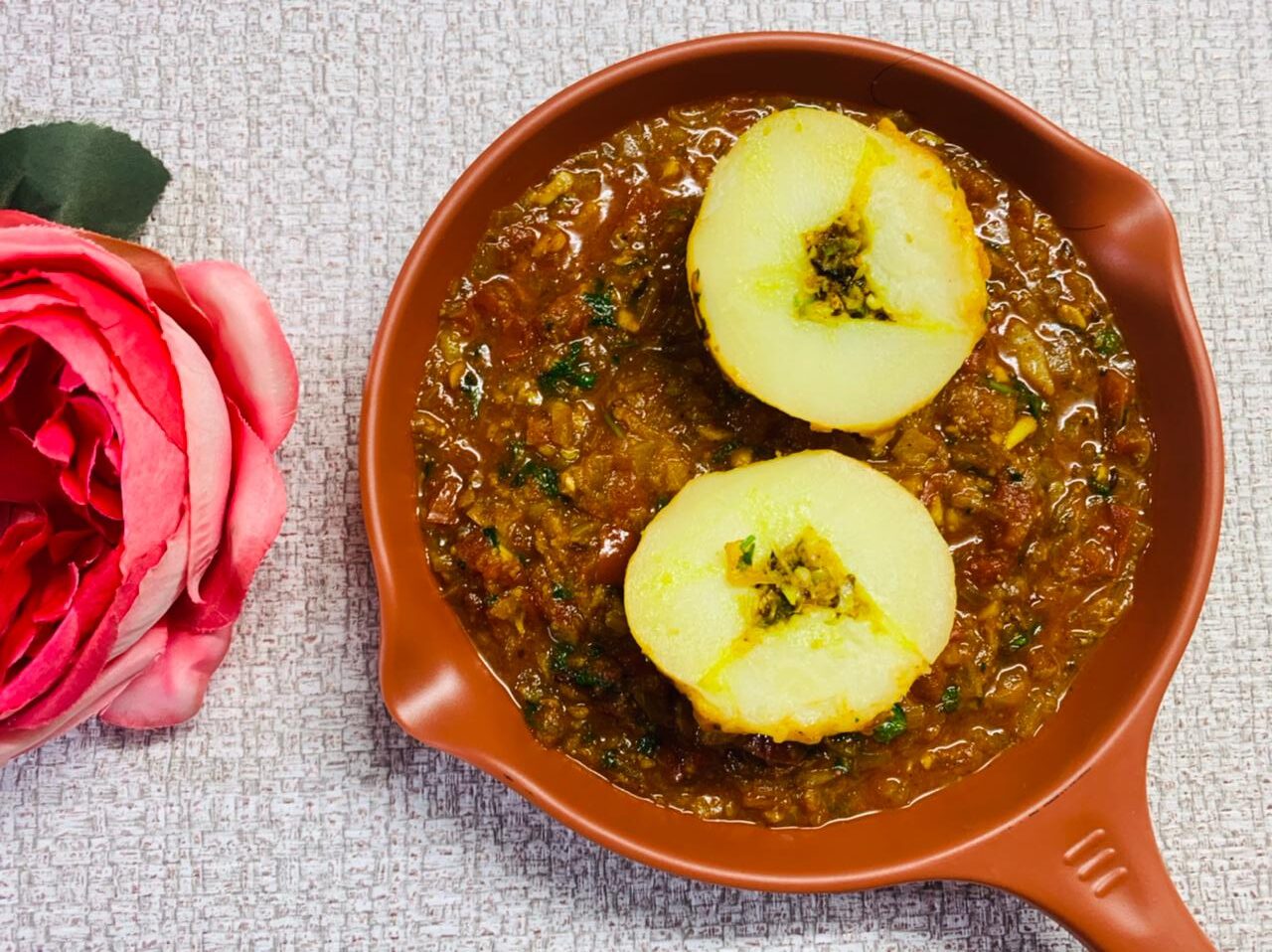 Remove the potatoes and cut it into two halves.
Serve the potato with the gravy with roti, rice and/or Bajra Roti.