Gujarati Dudhi Muthiya
Muthiya is a popular Gujarati dish made with bottle gourd, fenugreek leaves and spiced with green chilies, ginger and a medley of other spices.
These irresistible spiced steamed dumplings have a perfect balance of spicy, tangy, and sweet with pan-fried crunchy texture from the tempering.
There are many variations of muthiyas that uses an assortment of vegetables and flours. Traditionally the muthiyas are formed into log-shapes and gently steamed to cook them. Once steamed, the muthiyas are quickly sautéed with sesame seeds and curry leaves to add that final dimension of flavour and a gorgeously crisp, golden texture.
My favourite variation of muthiya is using fresh bottle gourd (also known as dudhi, lauki or calabash) and fenugreek leaves. Bottle Gourd is a delicately flavoured, low-calorie vegetable that is an exceptionally good source of vitamin C, K and calcium.
My daughter loves these dudhi muthiyas. She loves these spicy delicious dumplings at any time of the day- breakfast, lunch, or a tea-time snack. I know a handful of people who prefer them straight from the steamer without sautéing them first – perhaps a result of impatience over preference. I would highly recommend sautéing them to give a lovely crunch and flavour.
Ingredients
2 cups wheat flour
1 cup finely chopped fenugreek leaves
1 cup grated bottle gourd (dudhi/lauki)
1 tablespoon finely chopped green chili
1 tablespoon finely chopped ginger
1 teaspoon salt
1 teaspoon red chili powder
1 teaspoon Kashmiri red chili powder
2 teaspoons sugar
1 teaspoon carom seeds
1 teaspoon cumin seeds
½ teaspoon turmeric powder
2 tablespoons plain yoghurt
2 tablespoons oil
1 teaspoon fruit salt
For Tempering
2 tablespoons oil
1 teaspoon mustard seeds
1 teaspoon sesame seeds
8-10 curry leaves
Directions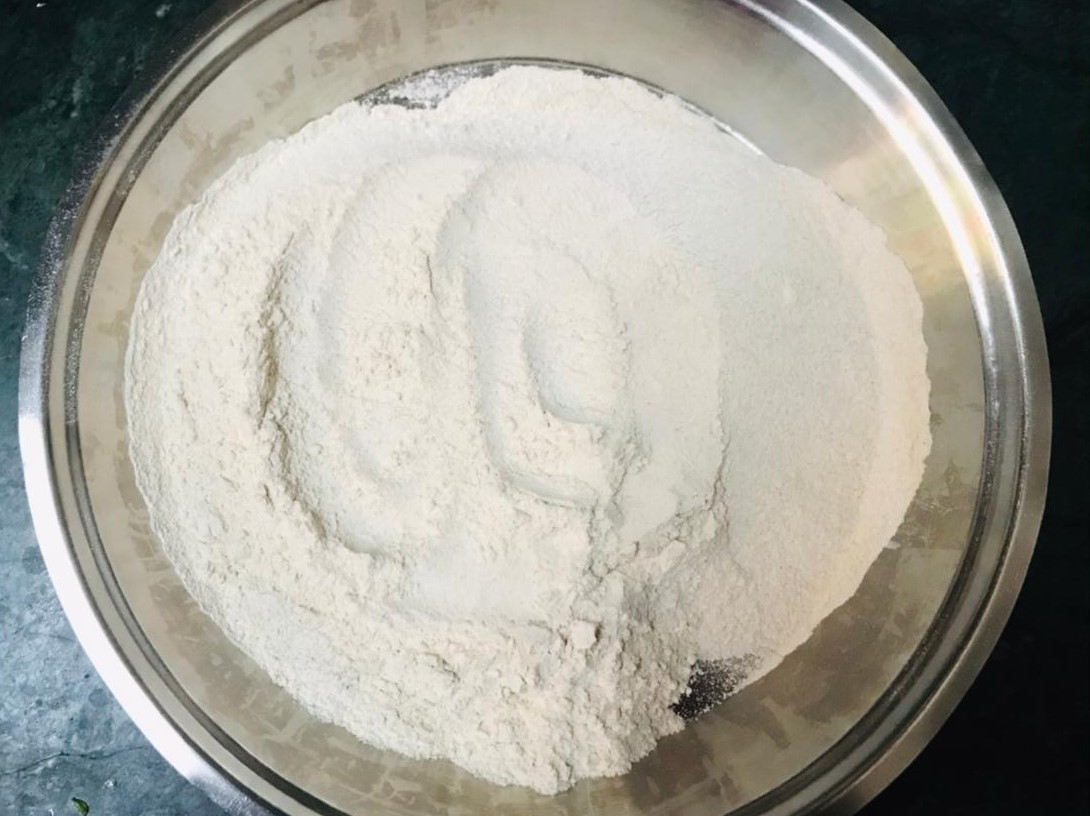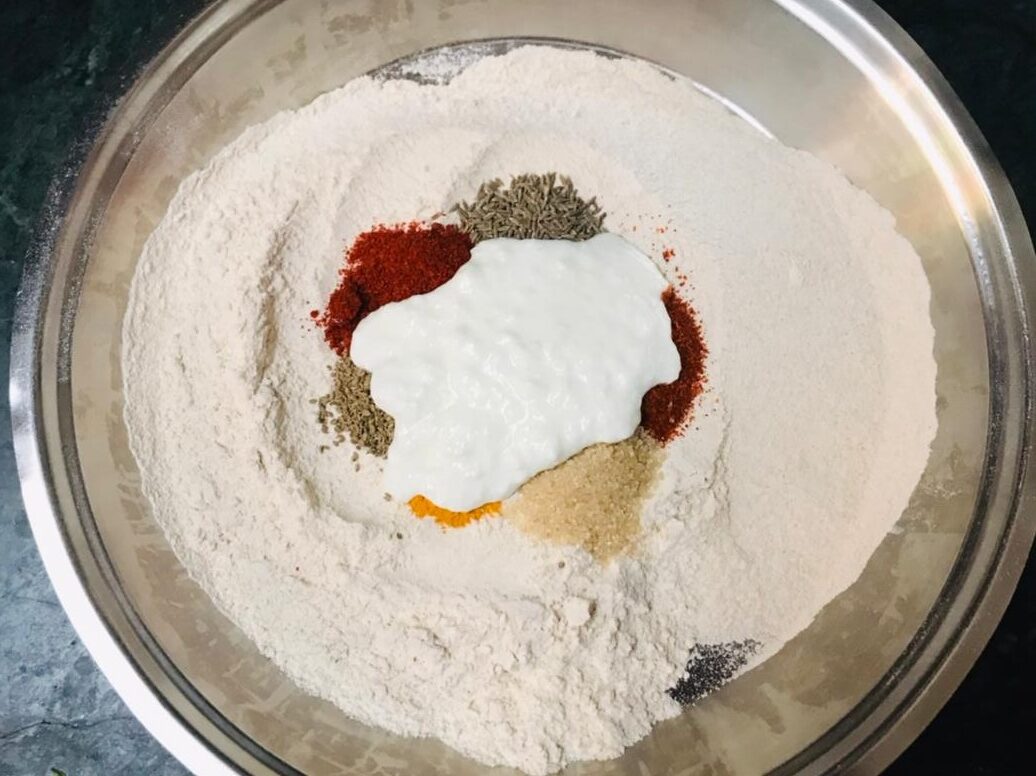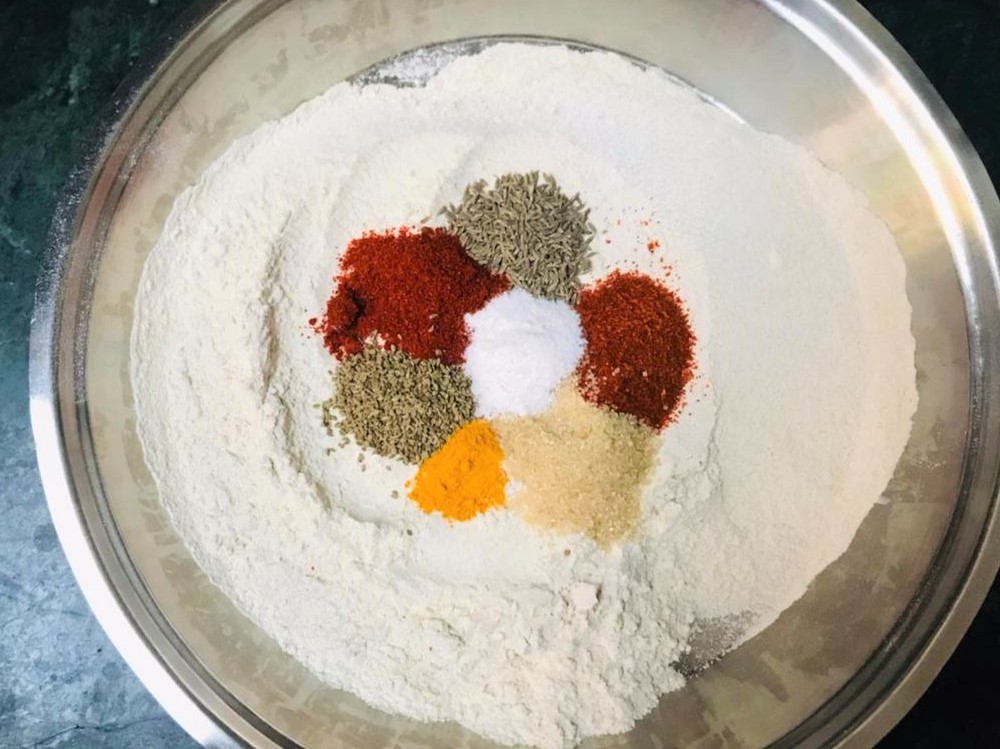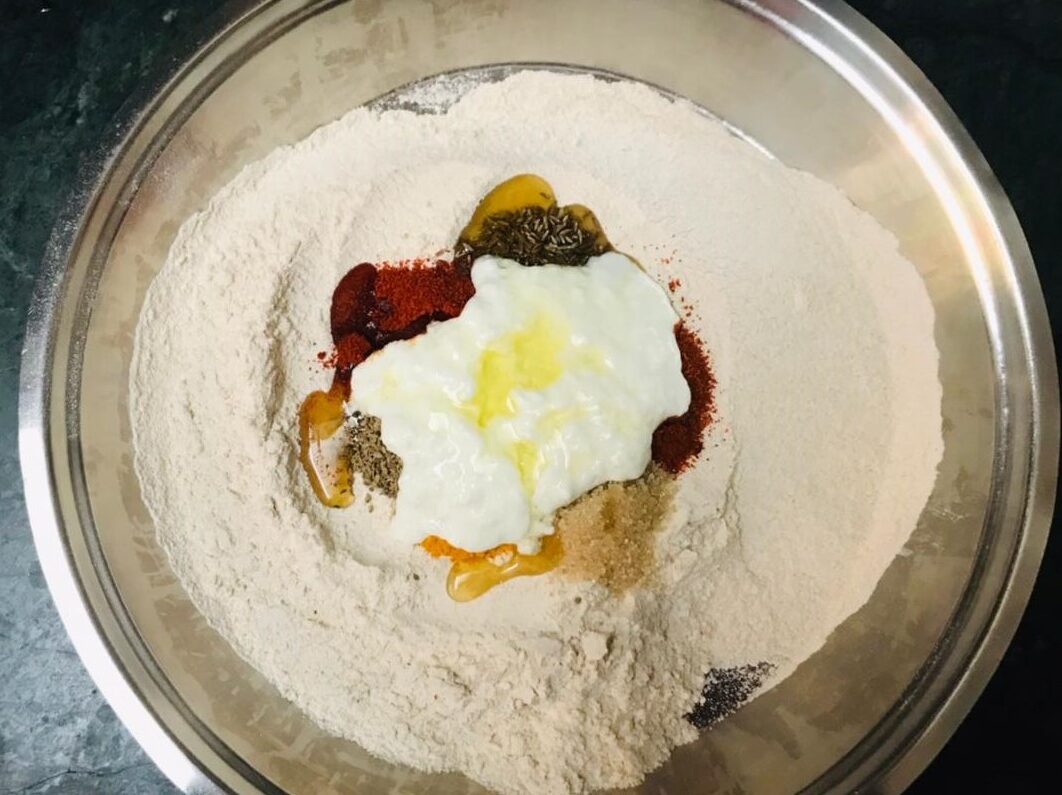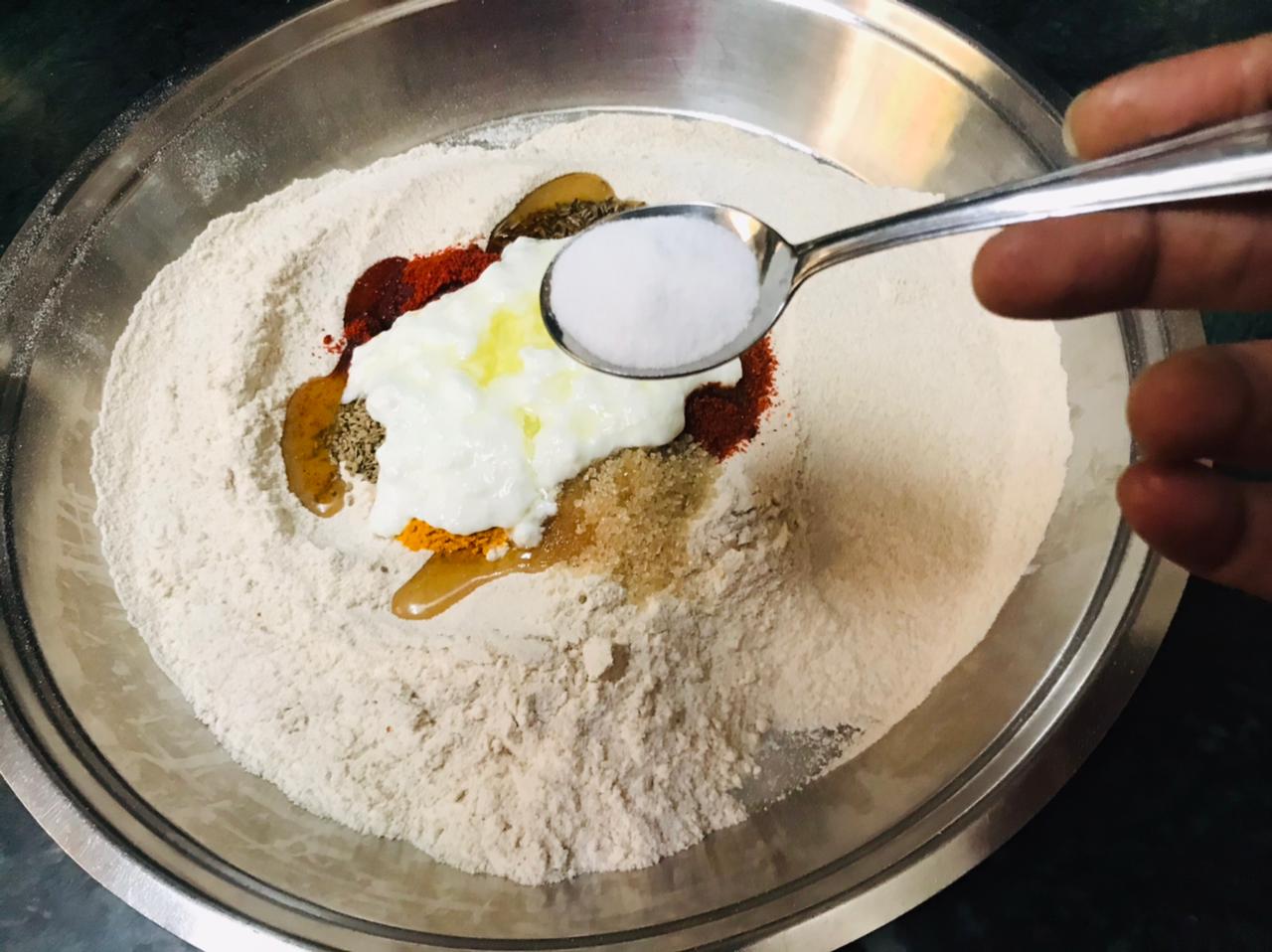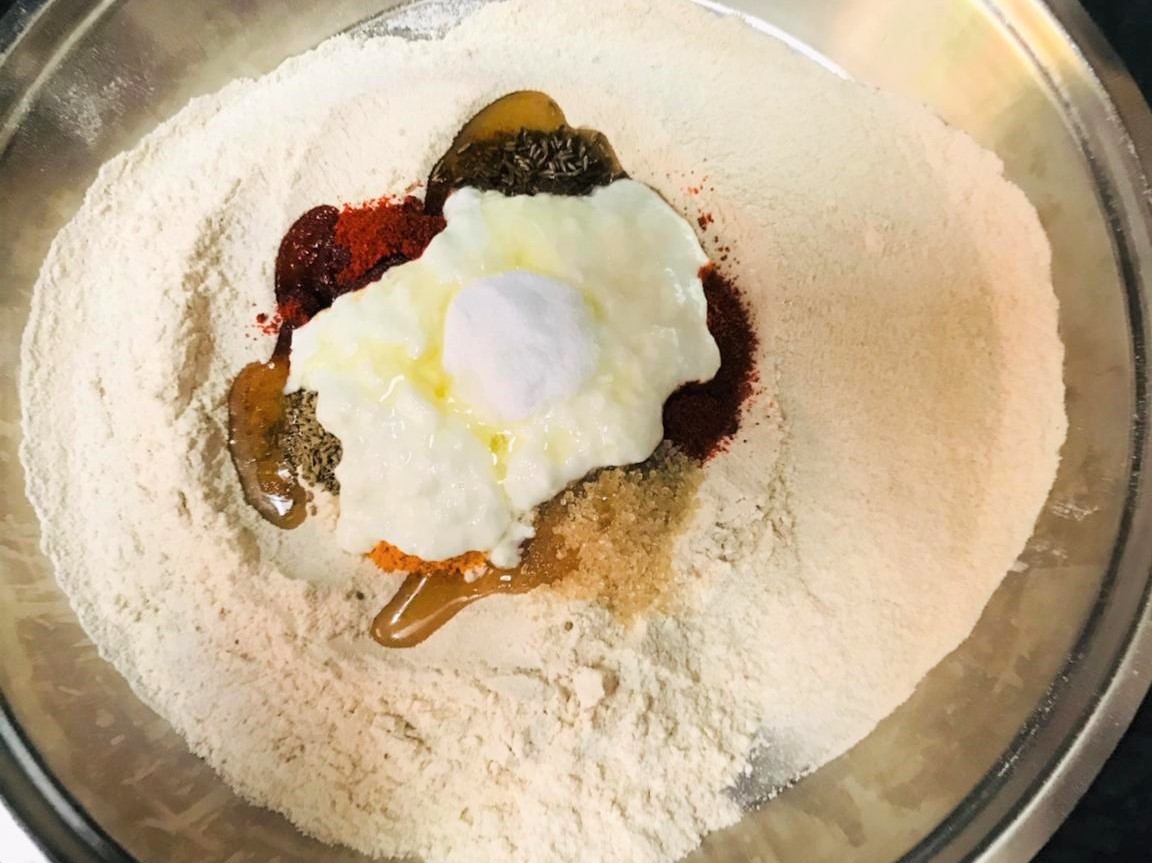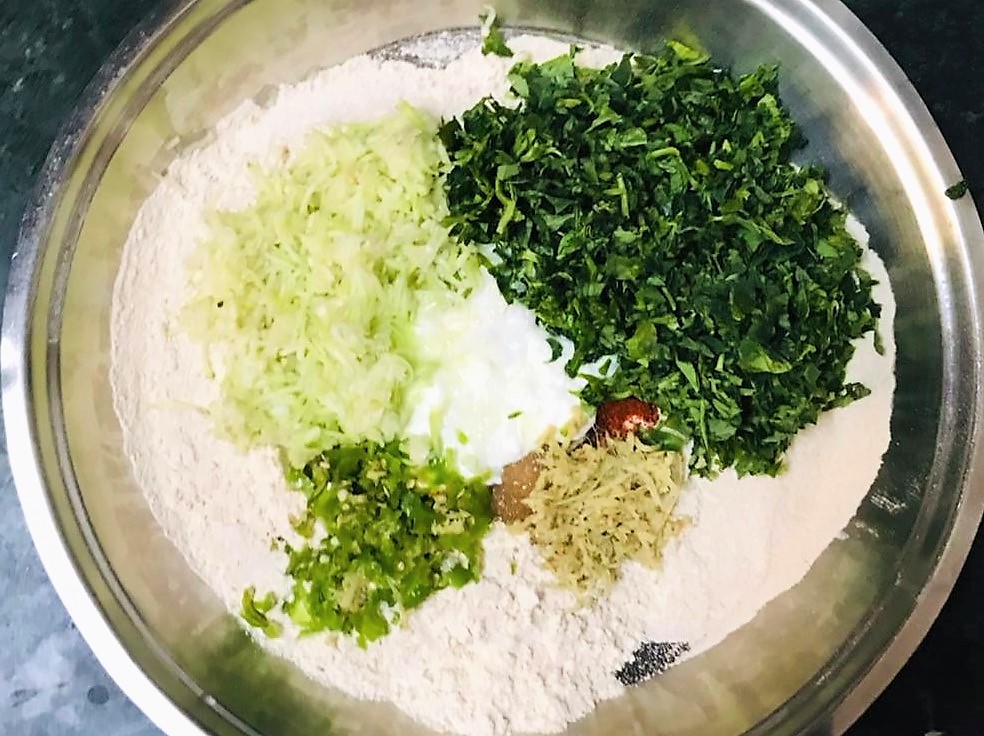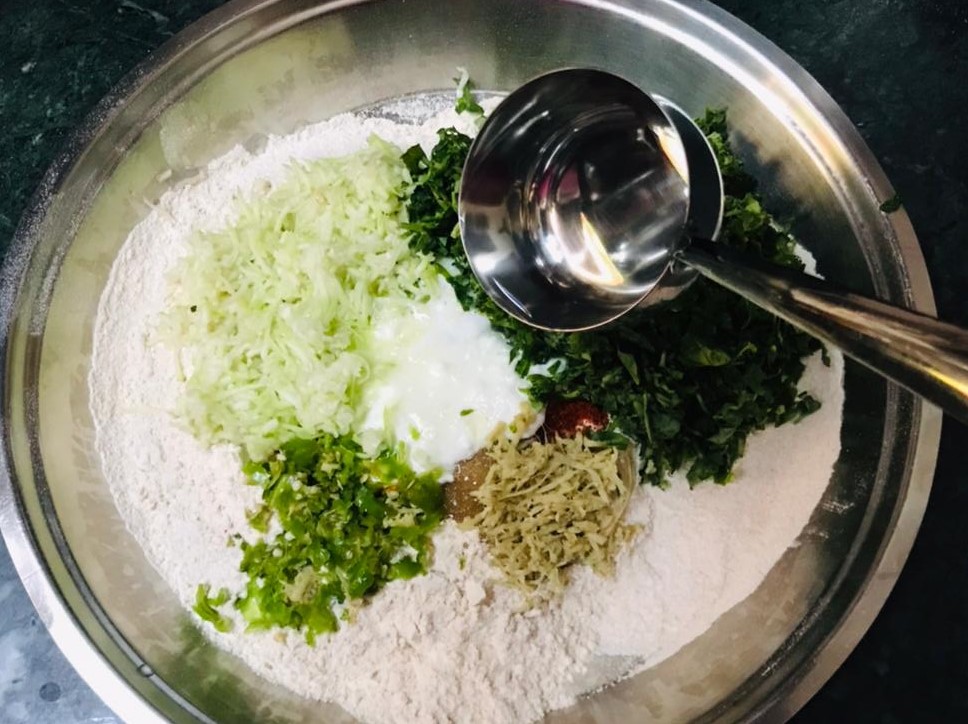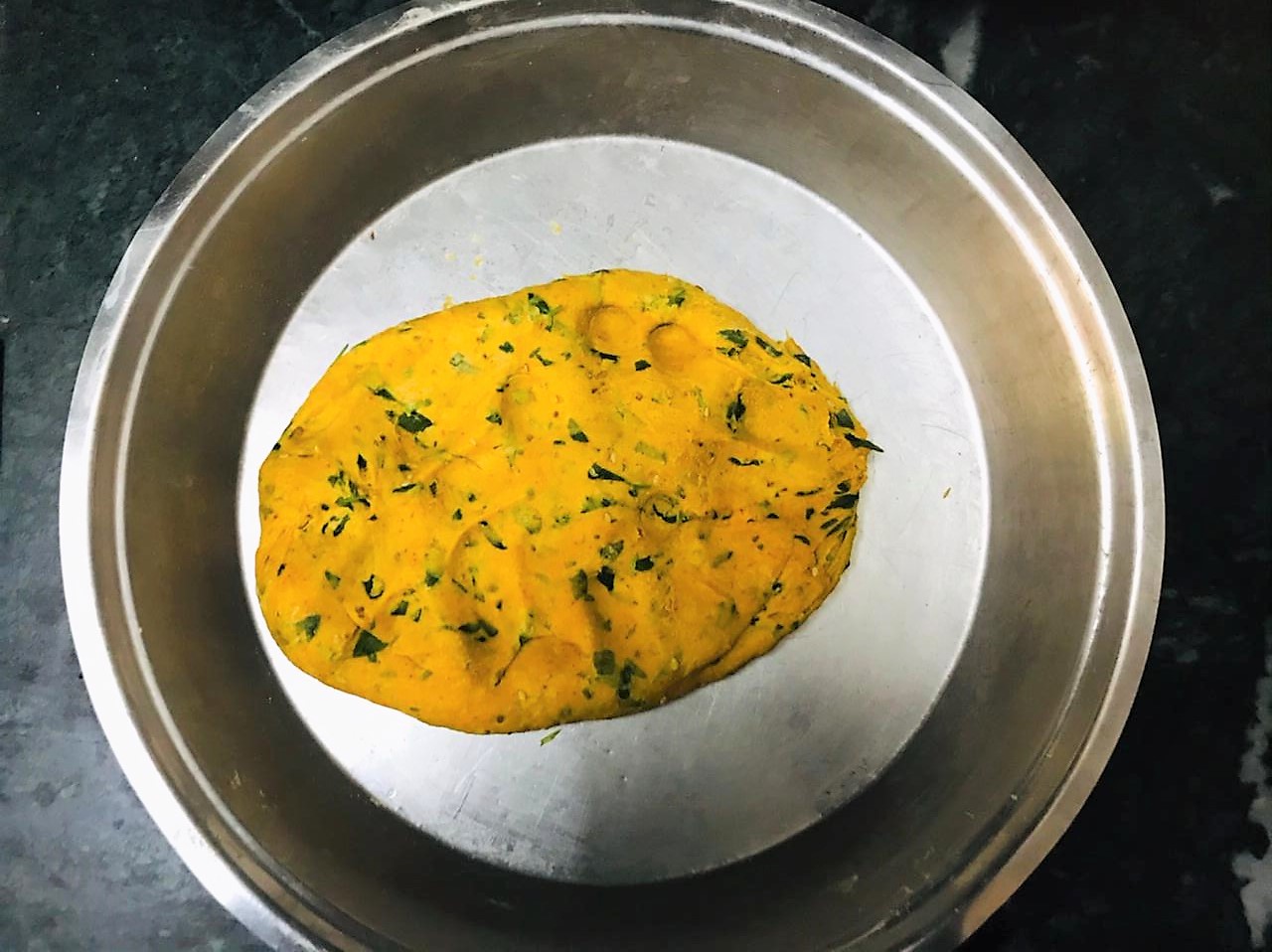 In a bowl combine wheat flour, salt, sugar, turmeric powder, red chilli powder, Kashmiri red chilli powder, carom seeds, cumin seeds, oil, yogurt, fruit salt, fenugreek leaves, bottle guard, green chilies and ginger.
Use clean hands to squeeze the mixture to release the water from the vegetables. Keep squeezing and mixing until the mixture becomes dough-like in consistency. Do not immediately add water as the vegetables will release plenty as you mix. If the mixture doesn't come together even after mixing, then you can sprinkle some water to make the dough.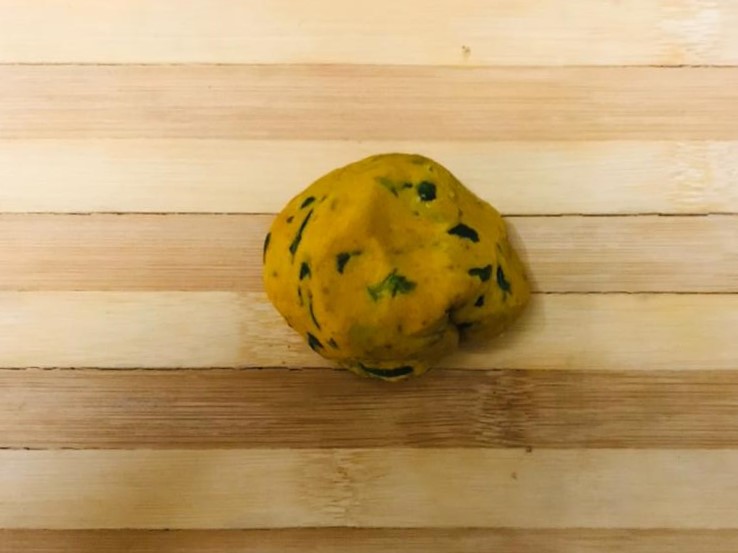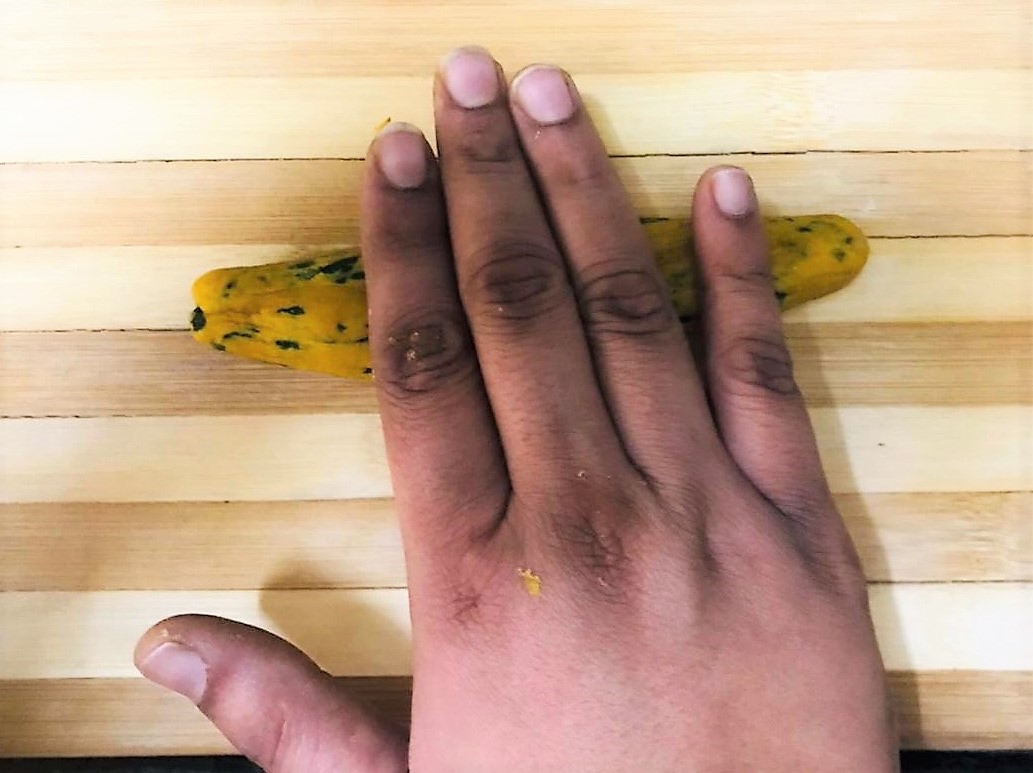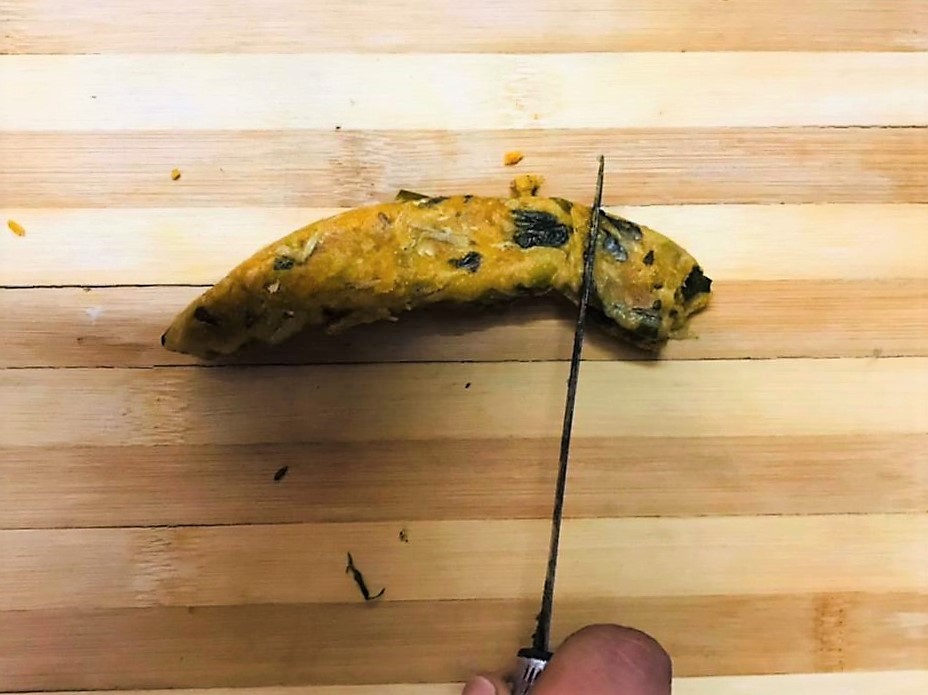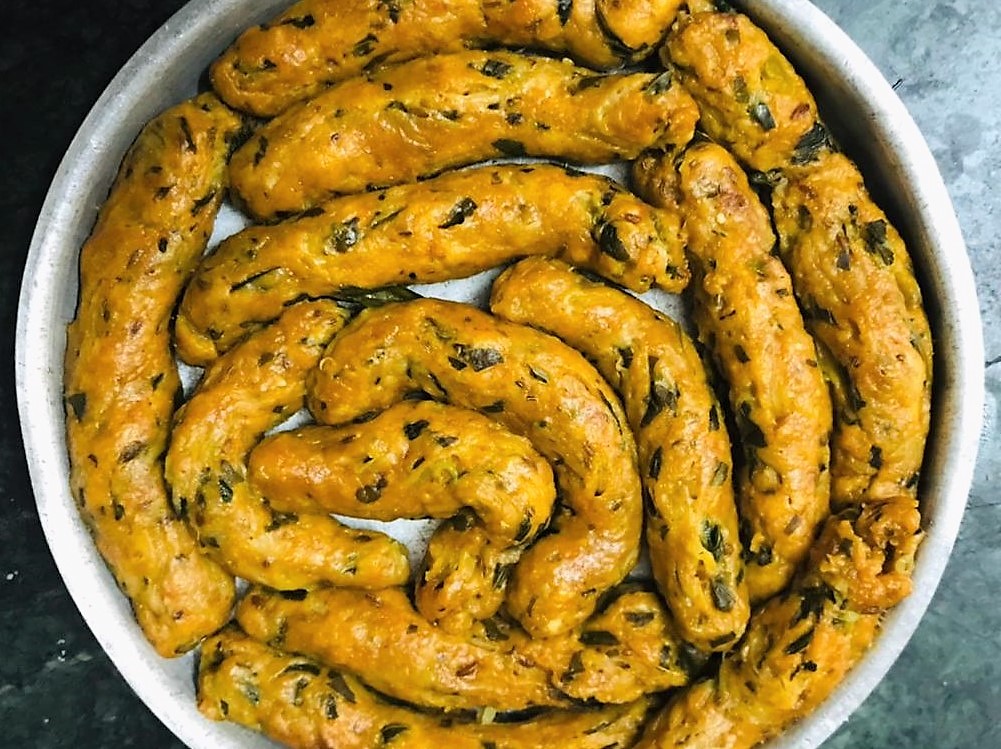 Grease your hands with oil and make 13-14 small balls out of the dough. One by one, roll into 6-7 inches long logs (you may want to grease your hands with oil first). Place the rolled muthiya in the steam plate.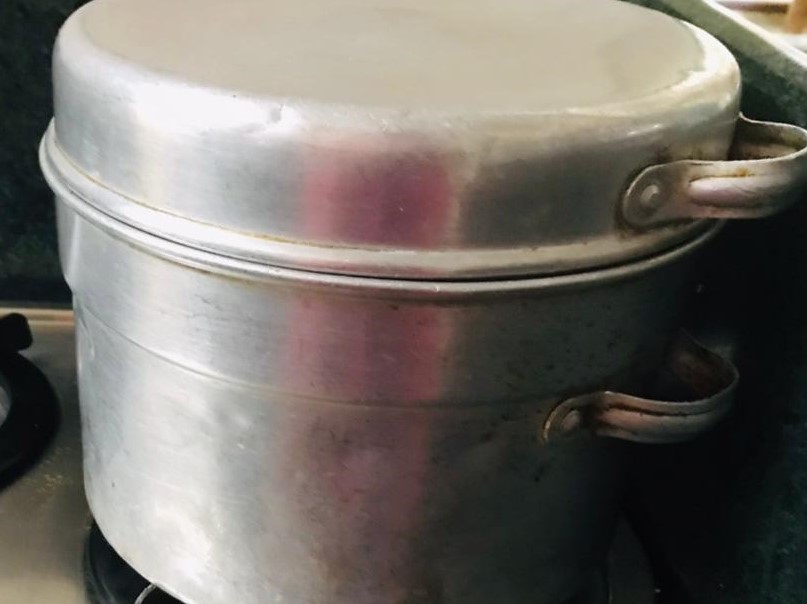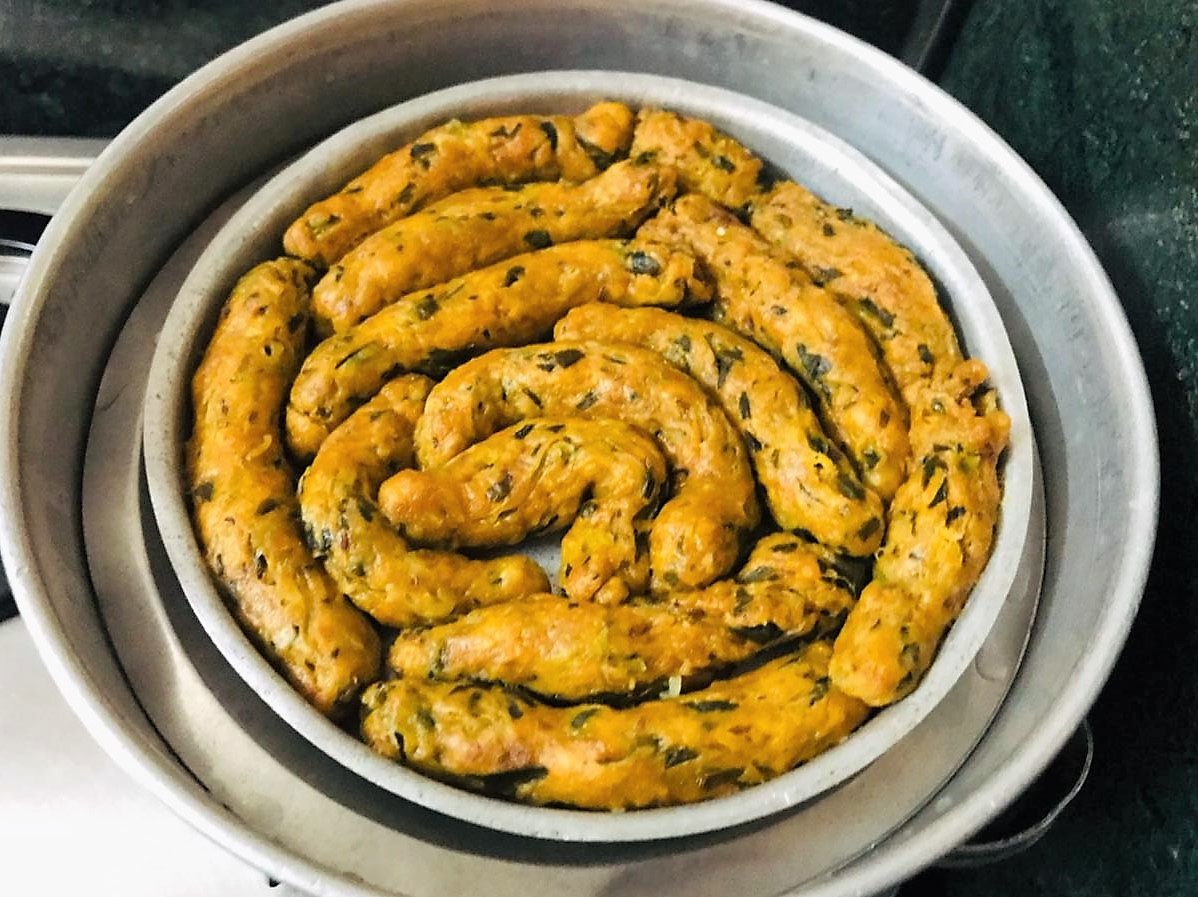 Steam the muthiyas for about 15- 20 minutes on medium heat.
To check if it is cooked – insert a toothpick and it should come out clean. Allow it to cool for 10 minutes and cut them into small 1-inch pieces.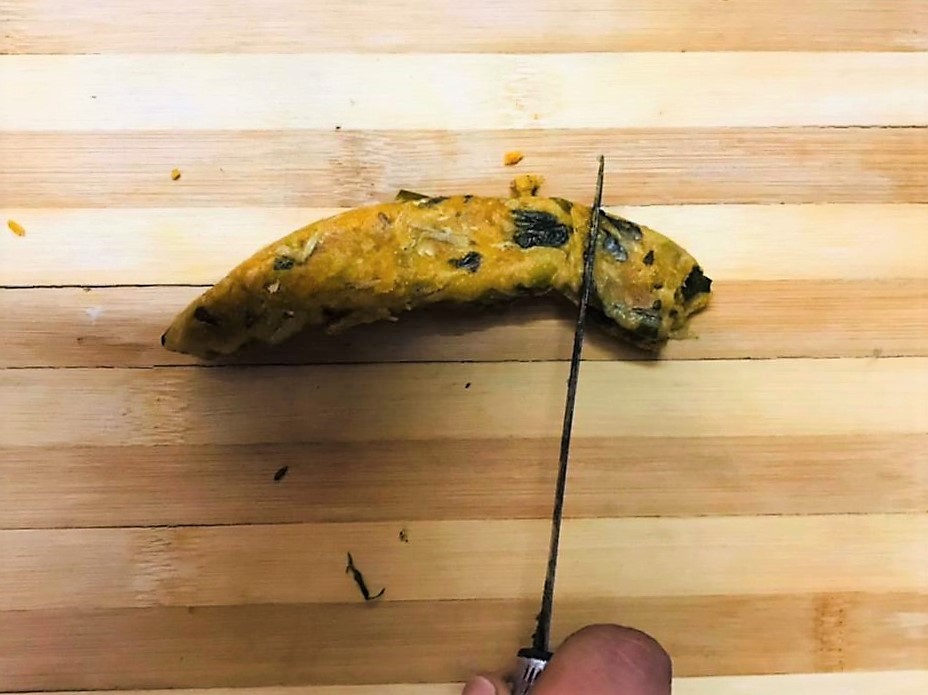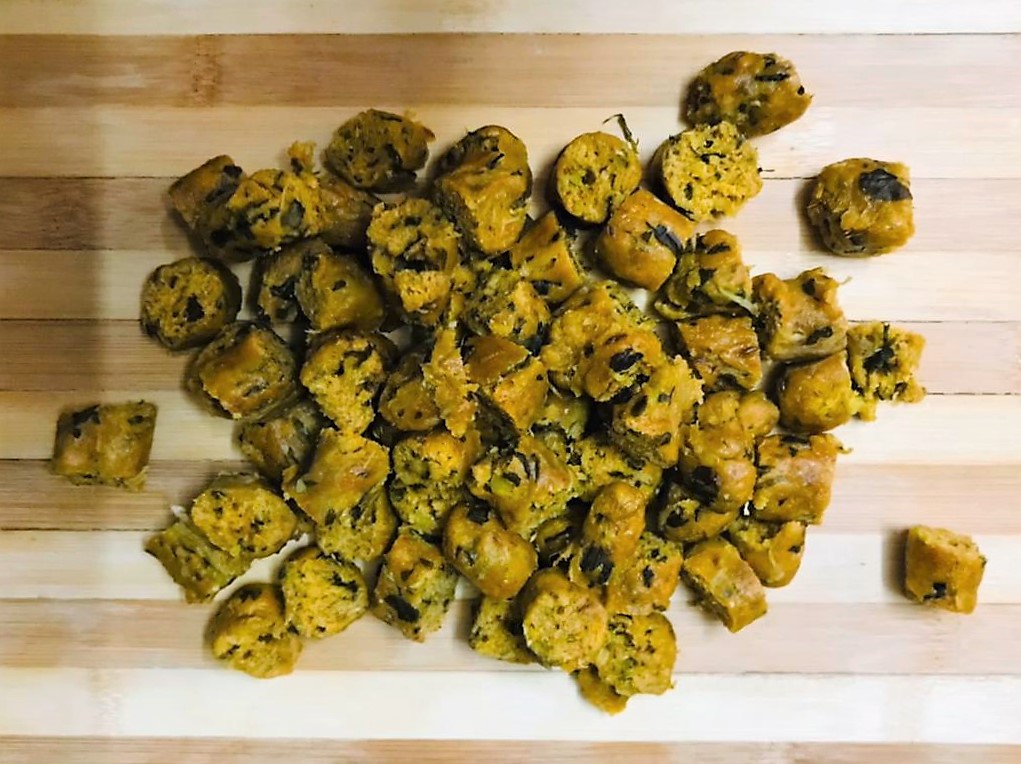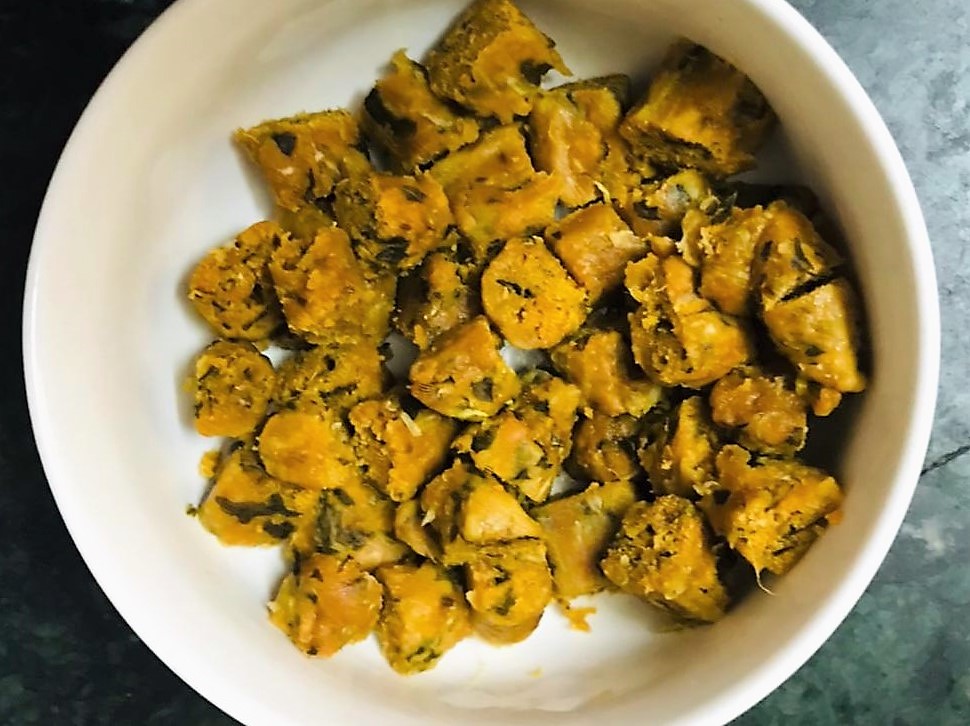 Cut the muthiyas in small pieces around 1 inch.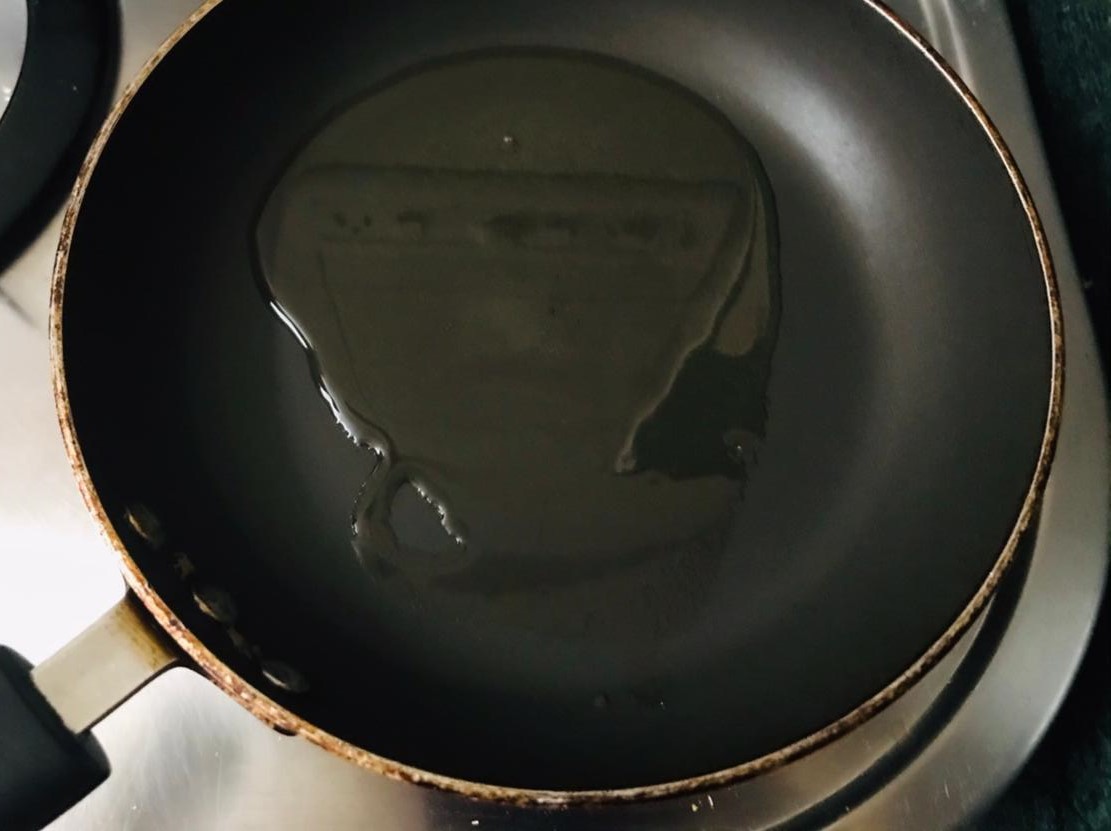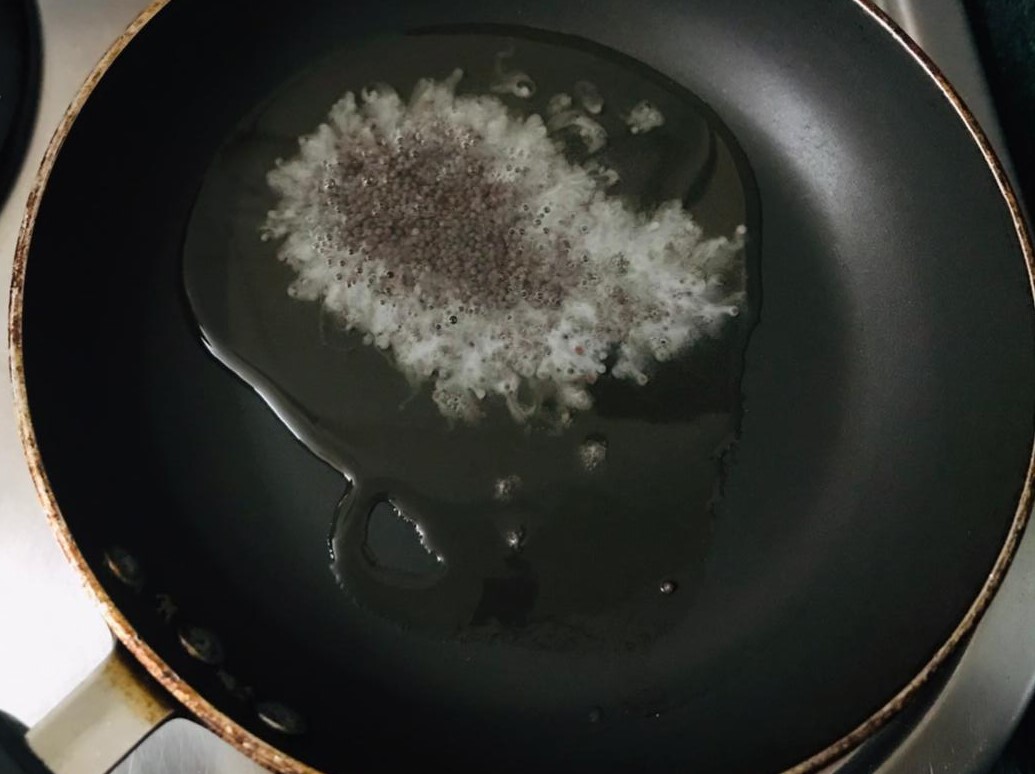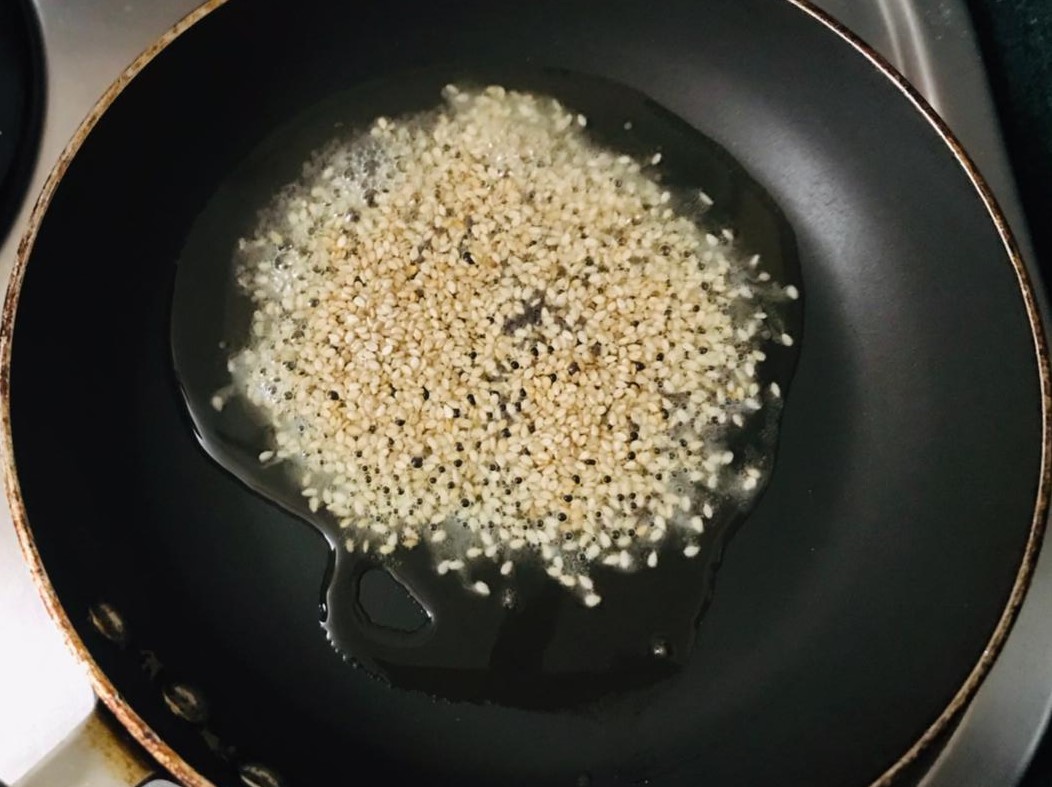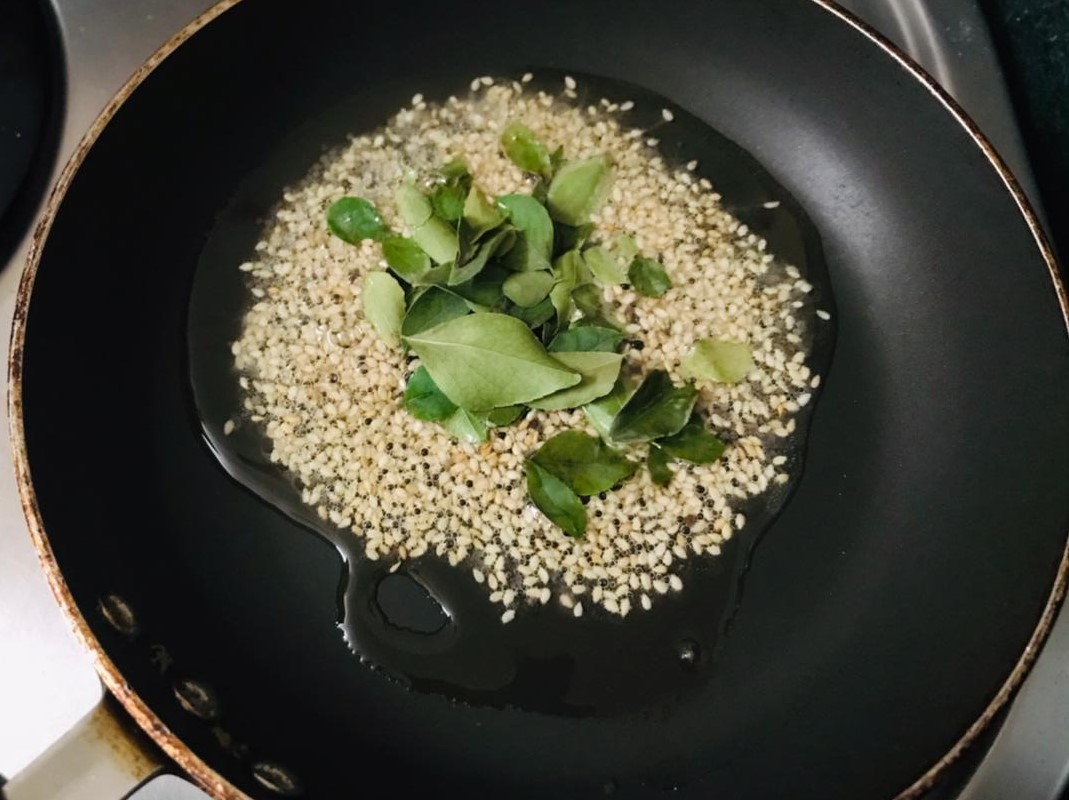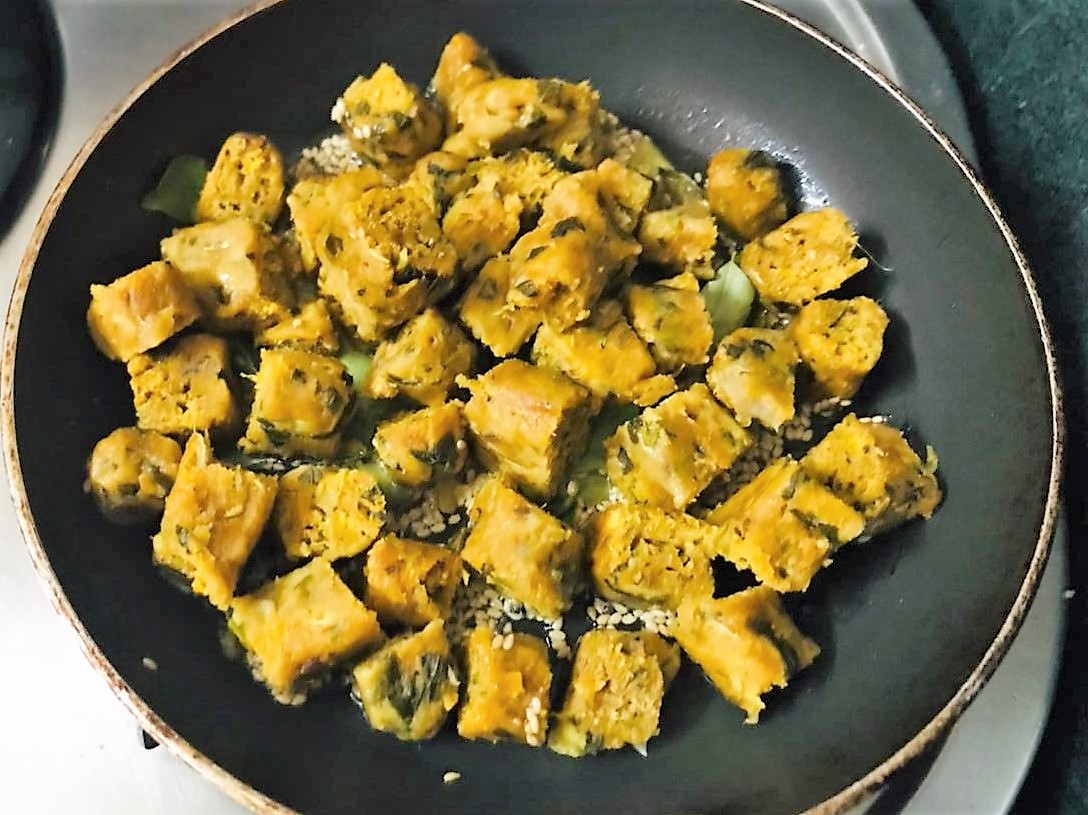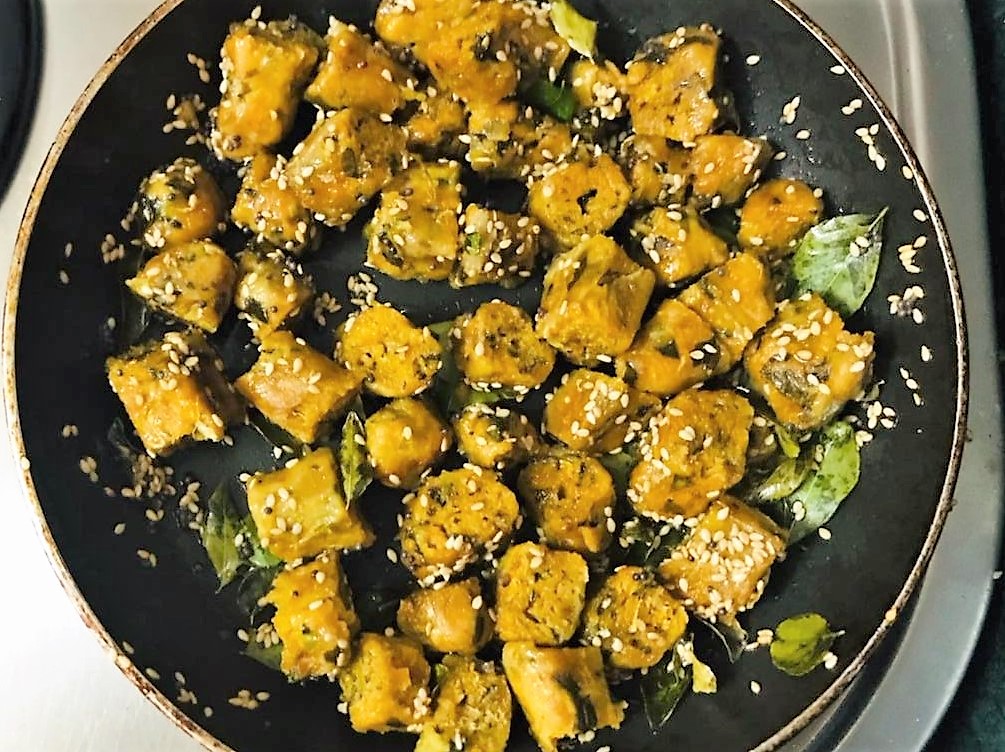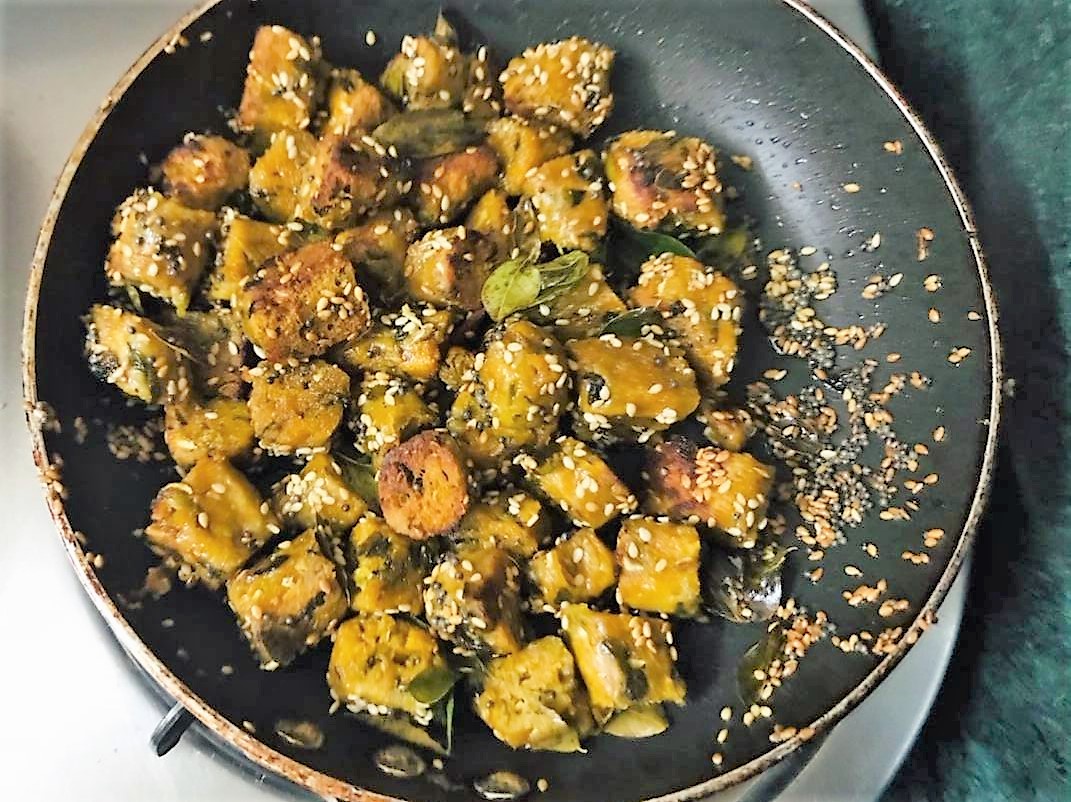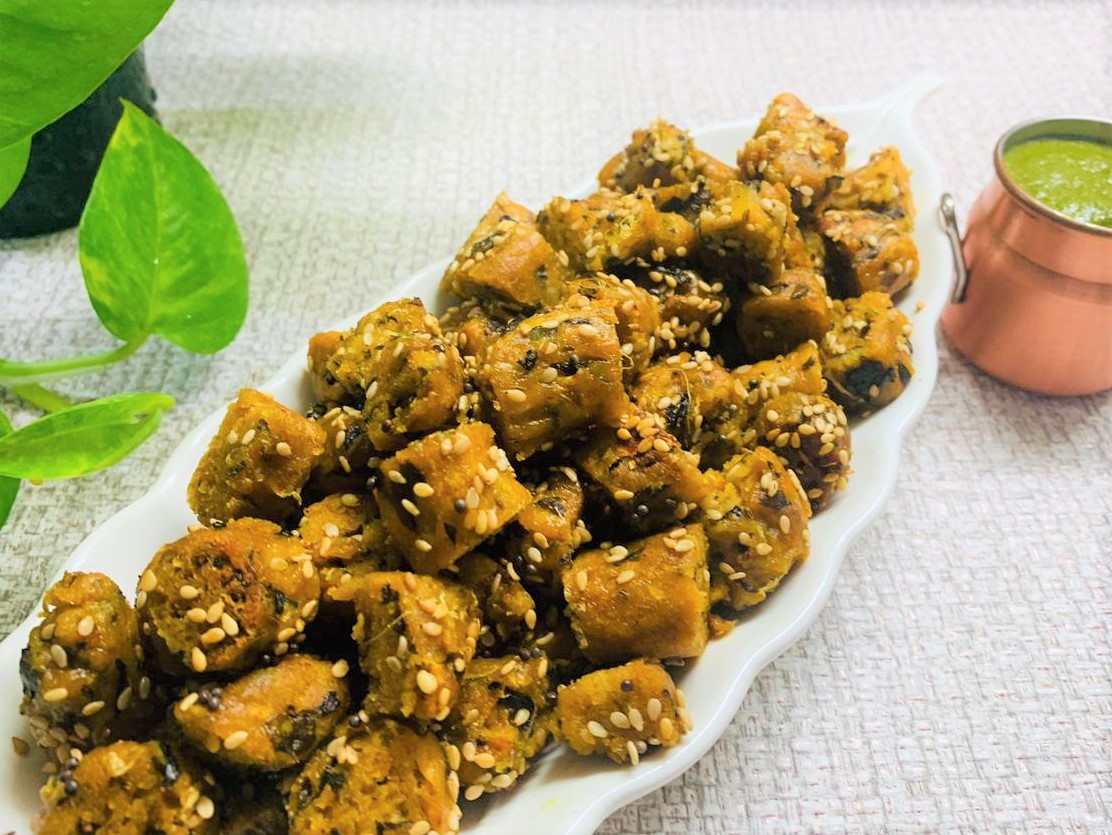 Tempering
Heat oil in a pan and add the mustard seeds and sesame seeds. When the mustard seeds and sesame seeds splutter, add the curry leaves and steamed muthiya pieces and sauté on medium heat for about 5-6 minutes.
Serve hot with green chutney.