Gujarati Kadhi
Kadhi refers to a spiced yogurt and gram flour dish which is quite popular in Northern and Western India. It is quintessentially a comfort food for many people served alongside steamed rice.
Kadhi has several variations in India based on region, spices and vegetables while preparing it. I grew up on Rajasthani, Punjabi and Gujarati Kadhi primarily. Rajasthani Kadhi is spicier made with besan pakode (gram flour fritters), while Punjabi Kadhi is thicker in consistency with its signature pyaz ke pakode (like onion bhajia) and Gujarati Kadhi is thin, pale and distinctly sweet and spicy at the same time.
My mother usually made Rajasthani and Punjabi Kadhi at home with numerable variations of flavouring like pyaaz ke kadhi, chane ke kadhi, baadi ke kadhi, matar ke kadhi, palak ke kadhi and many many more. Now, I realise she loved her kadhi's as she made them atleast 3-4 times in a week! I was introduced to Gujarati Kadhi when I lived in Baroda, Gujarat. The thin, pale delicately spiced Kadhi was served most lunch times at my hostels student canteen. I absolutely fell in love! It was served with khichdi and rice.
Gujarati Kadhi is sweet, spicy and tangy at the same time! My husband loves the melange of flavours and often asks me to make it. Not only is Kadhi delicious and satisfying to eat, but it also has its own health benefits. A bowl of kadhi consumed regularly can be beneficial for skin and hair, as gram flour boosts collagen formation and has anti-inflammatory properties. It is also rich in folate, vitamin B6 and iron. As kadhi is made using yogurt it is loaded with good bacteria, which is healthy for the gut.
Ingredients
2 cups plain yogurt
4 teaspoons gram flour
4 cups water
2 teaspoons ghee
1 teaspoon cumin seeds
1 teaspoon mustard seeds
Pinch of asafoetida
10-12 curry leaves (dried or fresh)
2-3 roughly chopped green chillies
1-inch grated ginger
Salt to taste
2 teaspoons sugar
2 teaspoons finely chopped coriander
Directions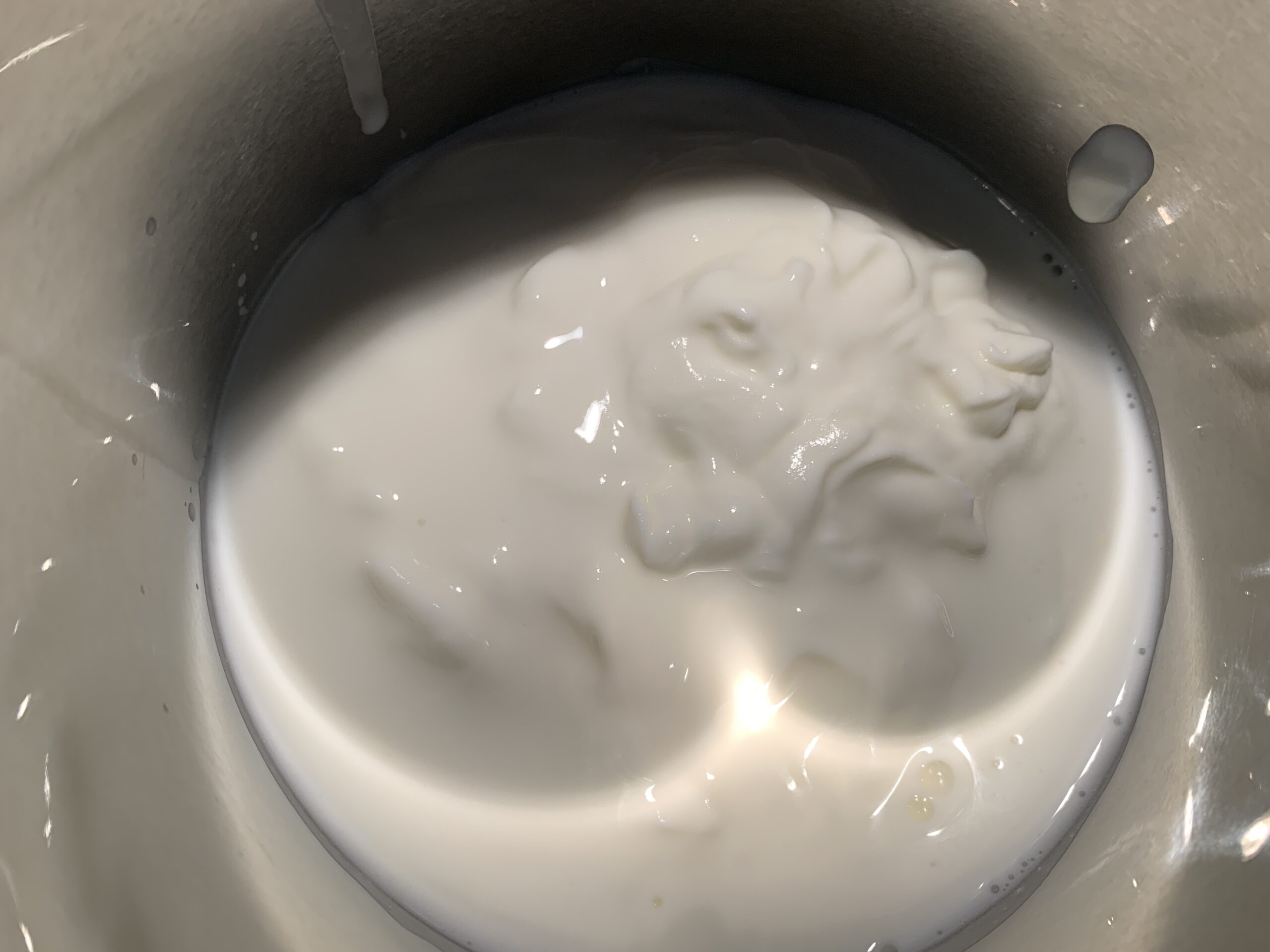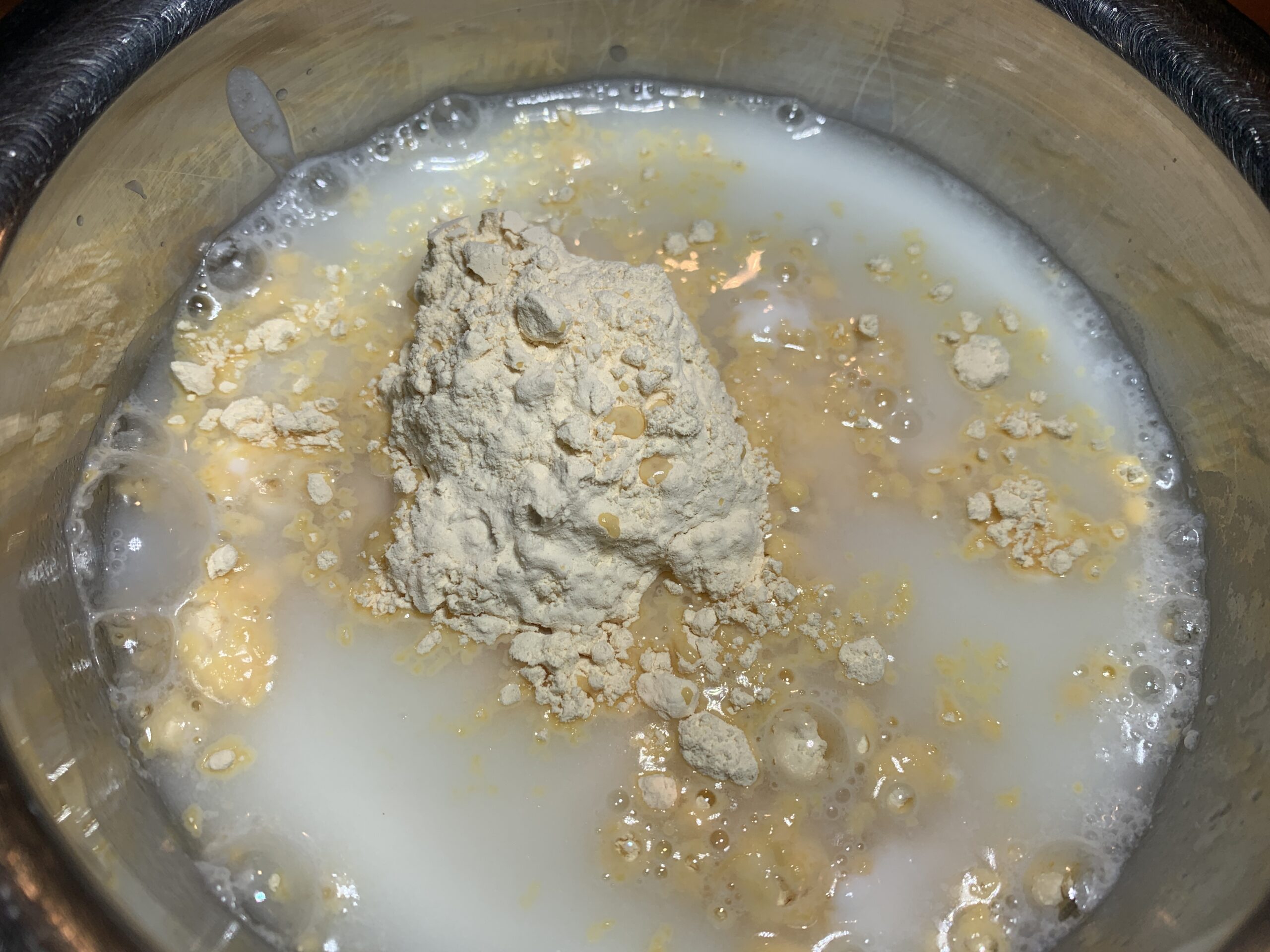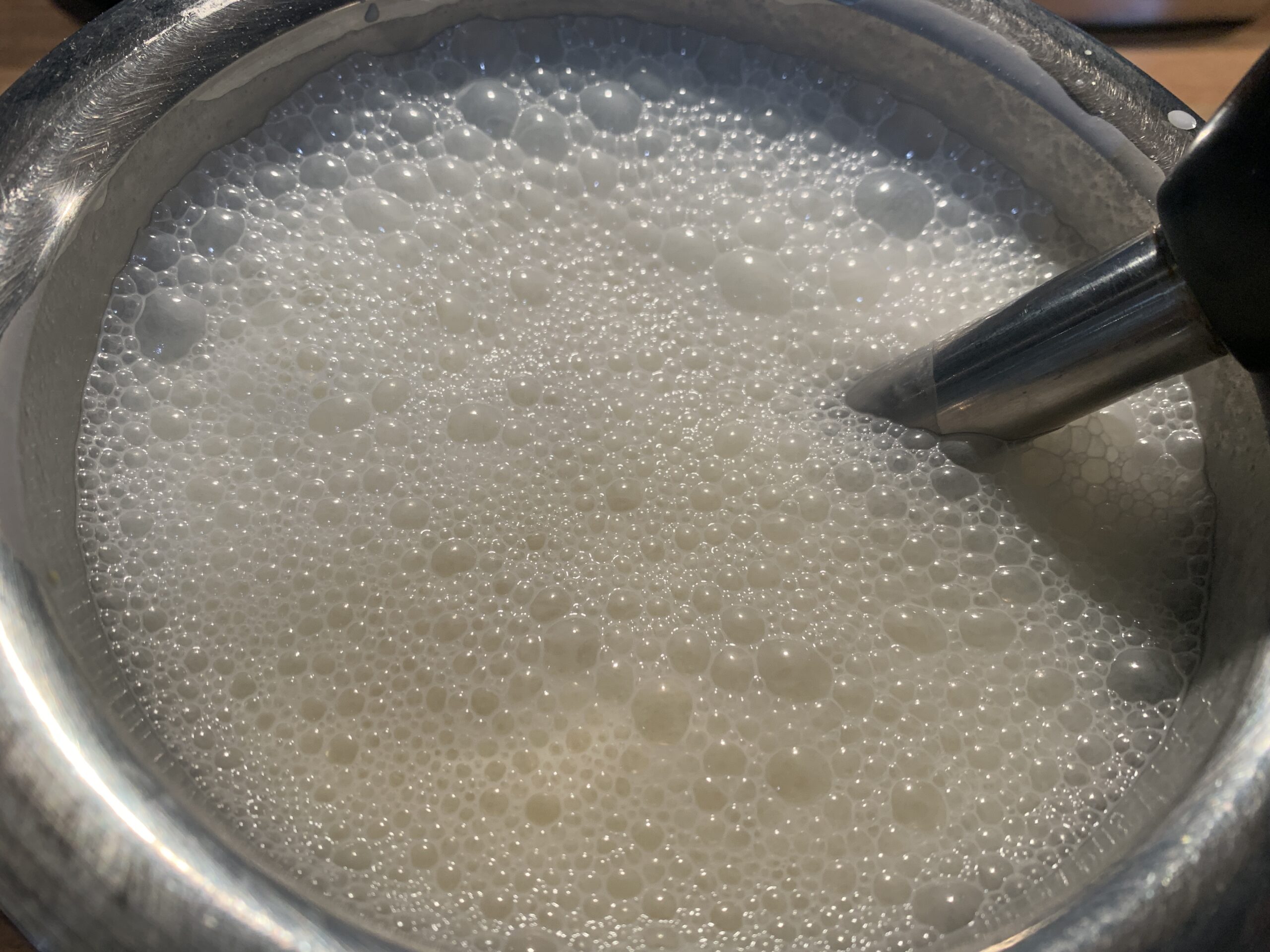 Take yogurt in a bowl and add gram flour and water and whisk it well so there are no lumps using a whisk or hand blender.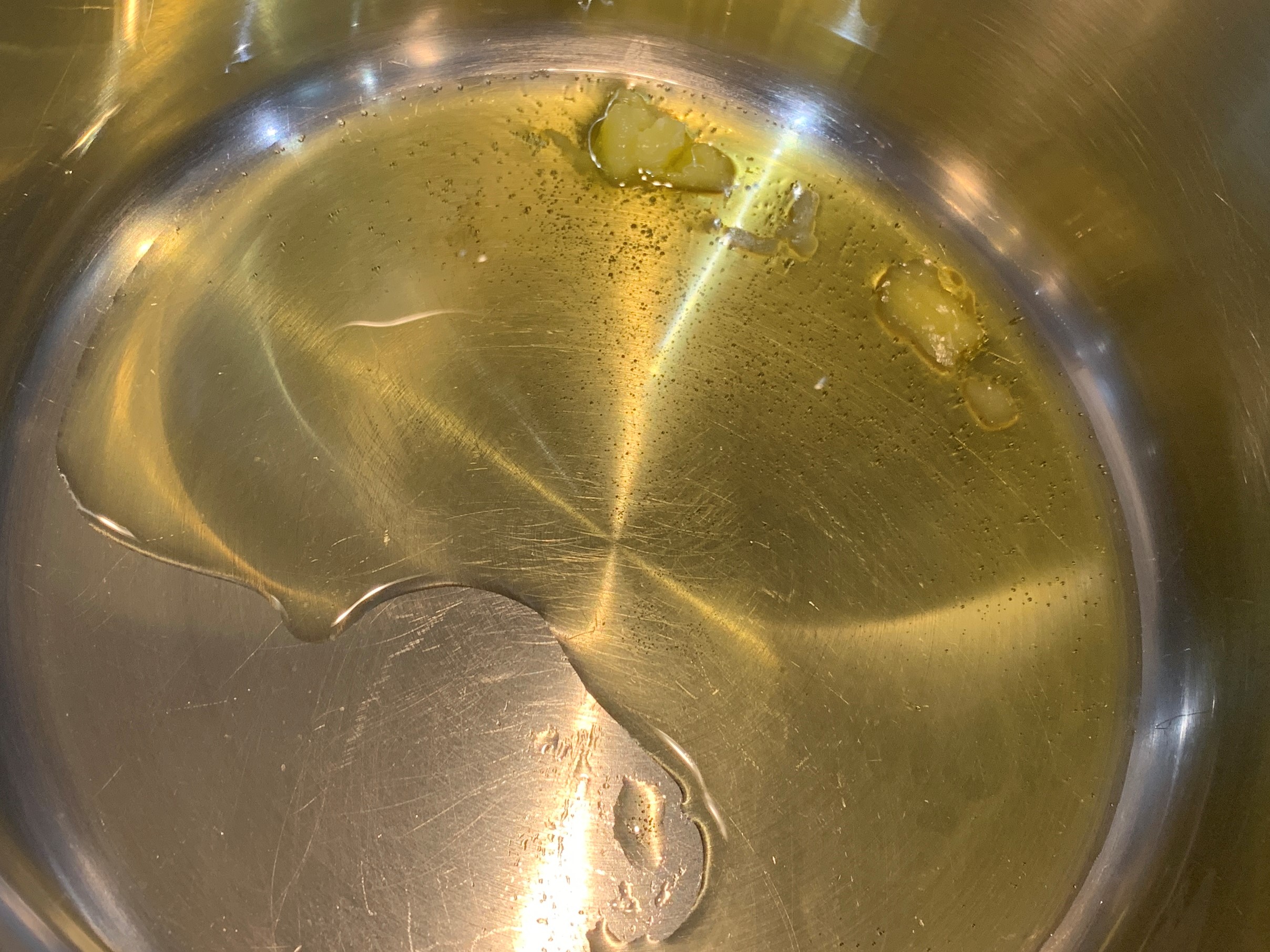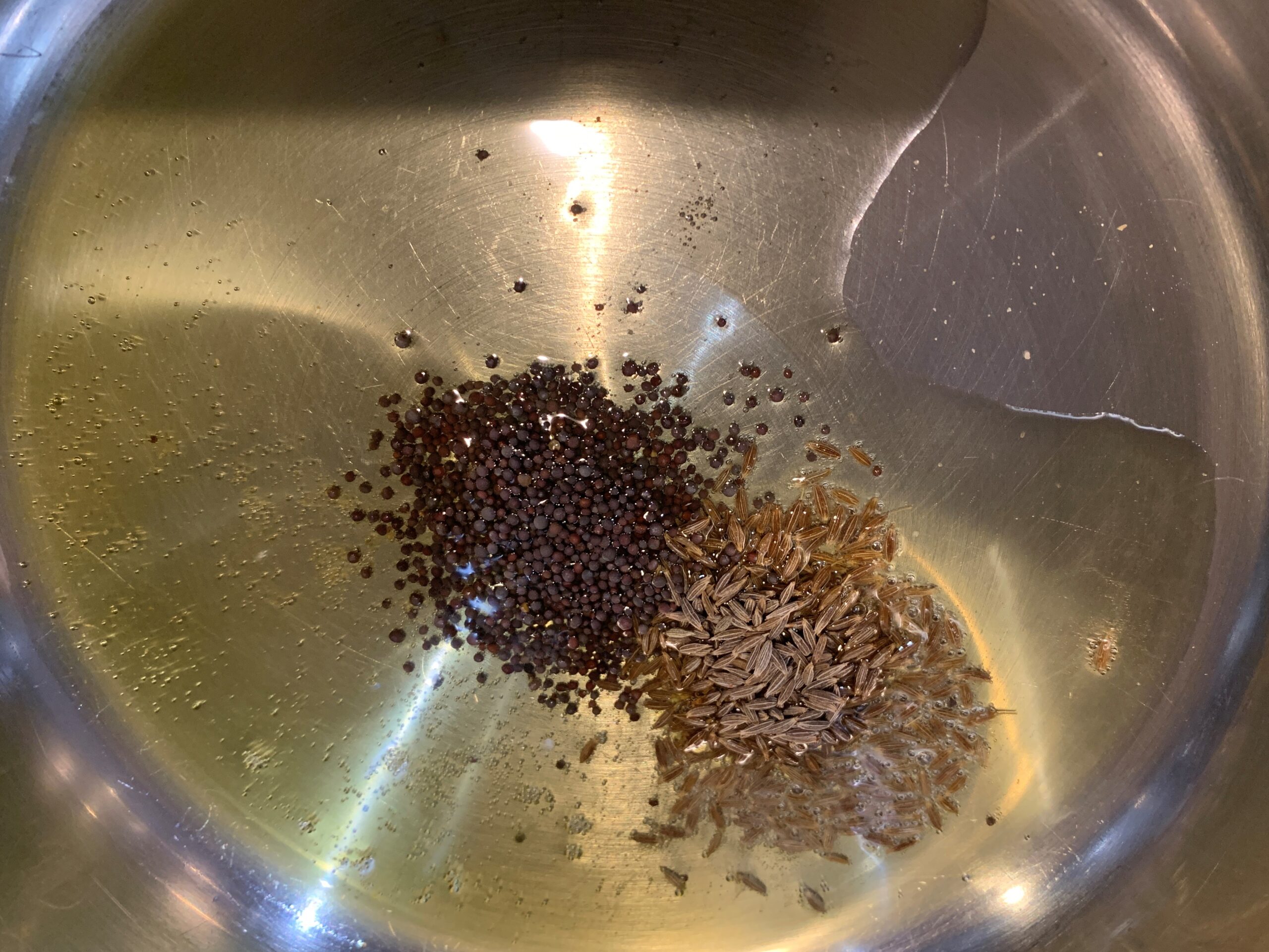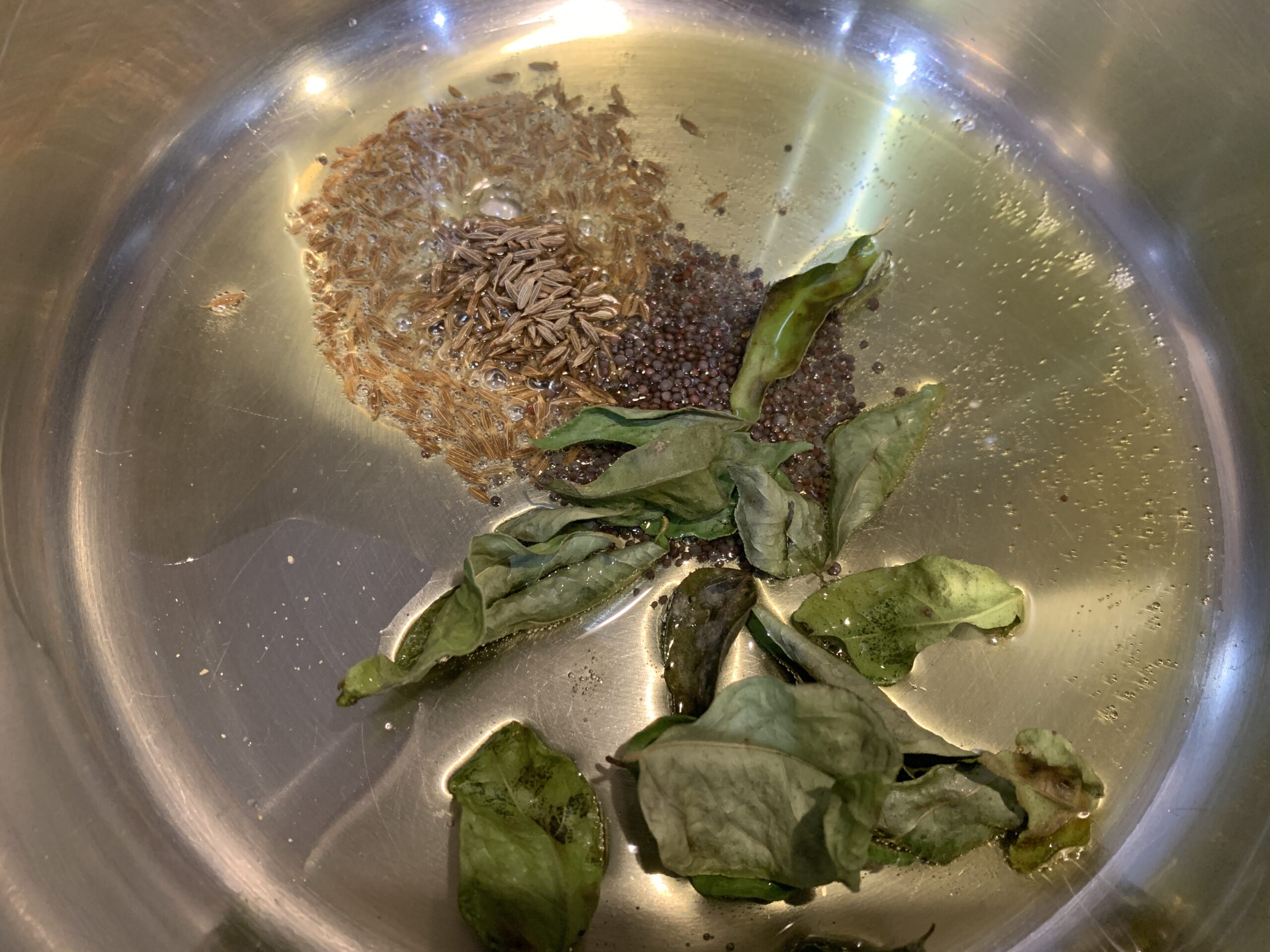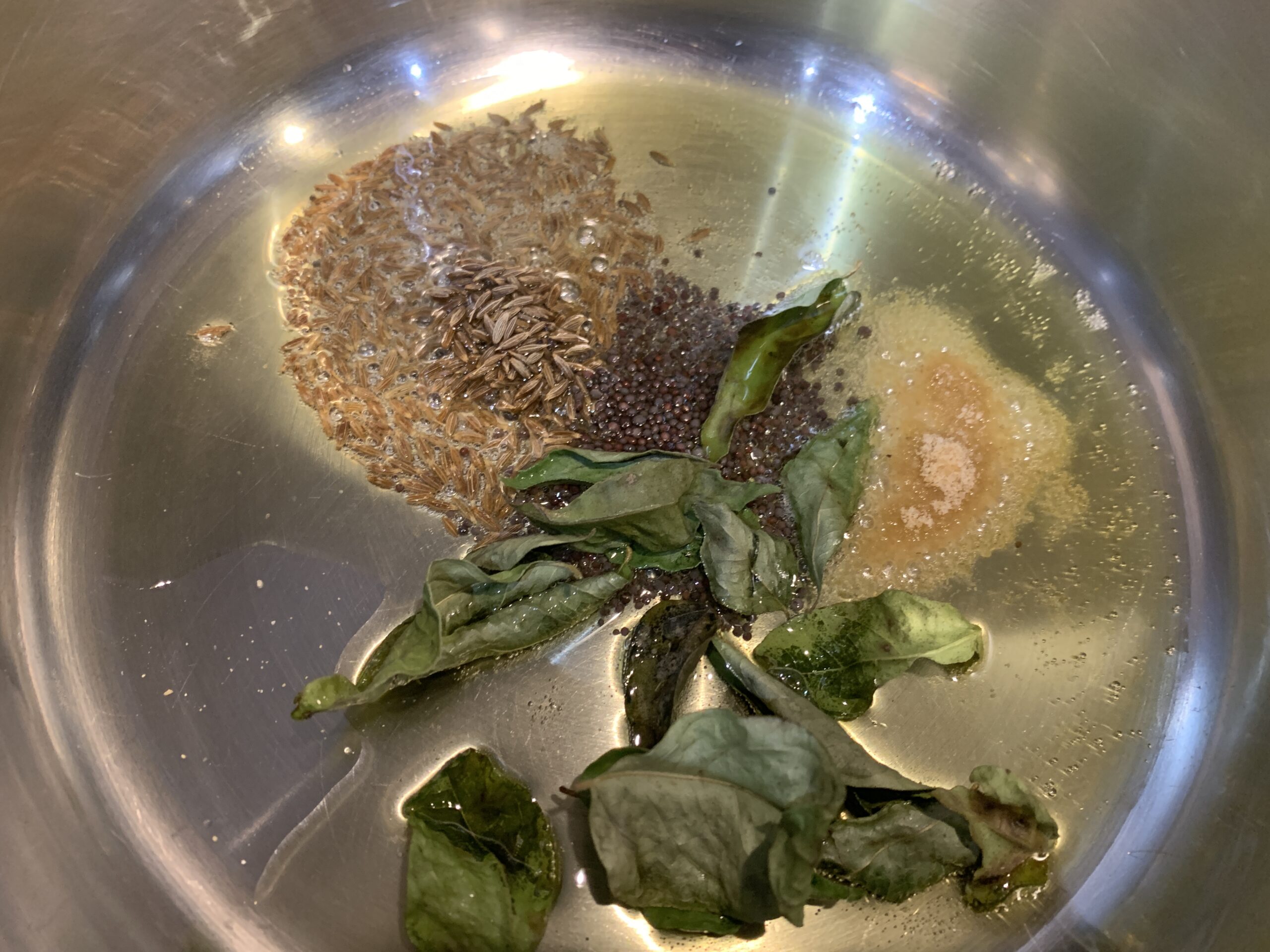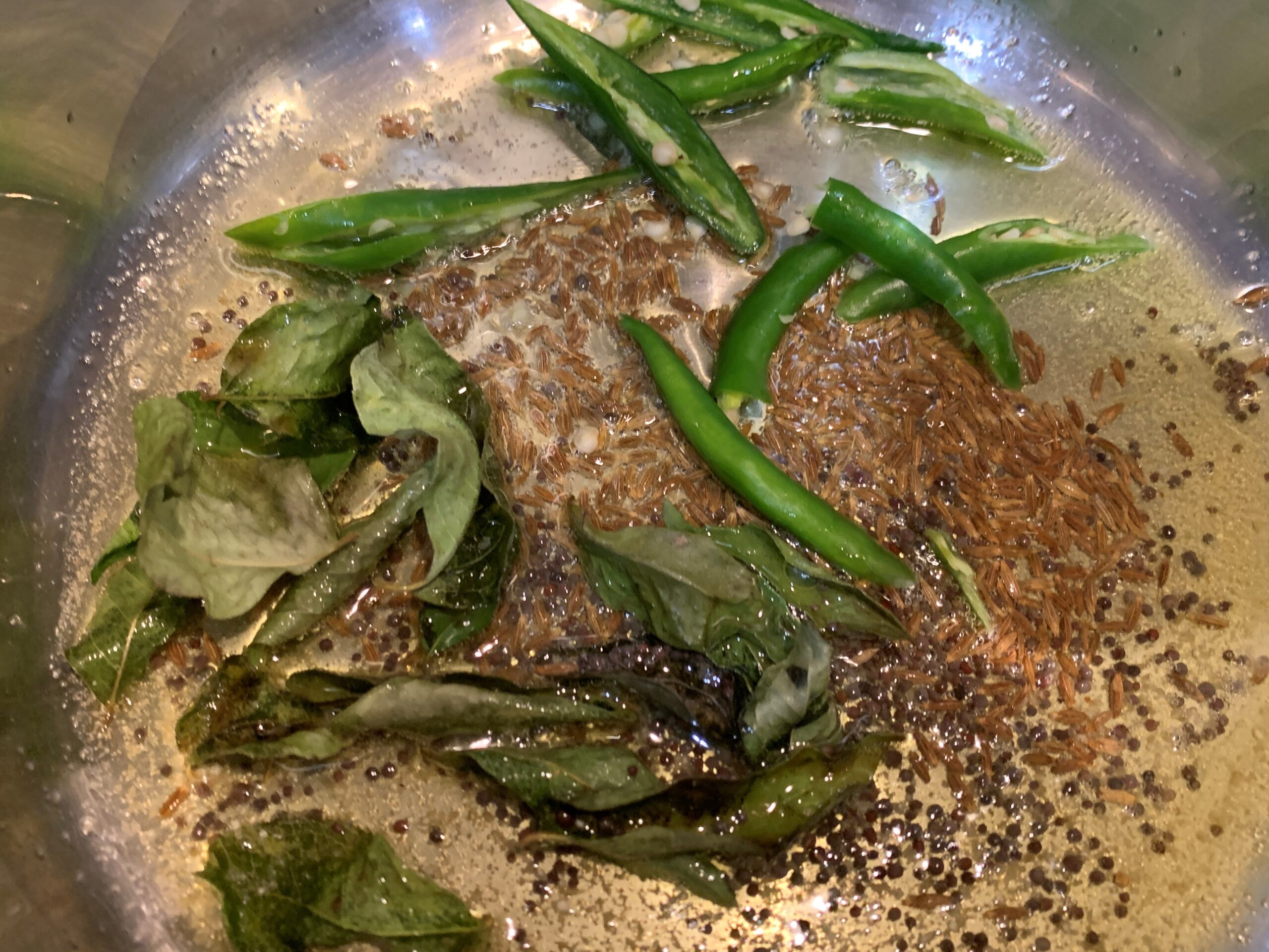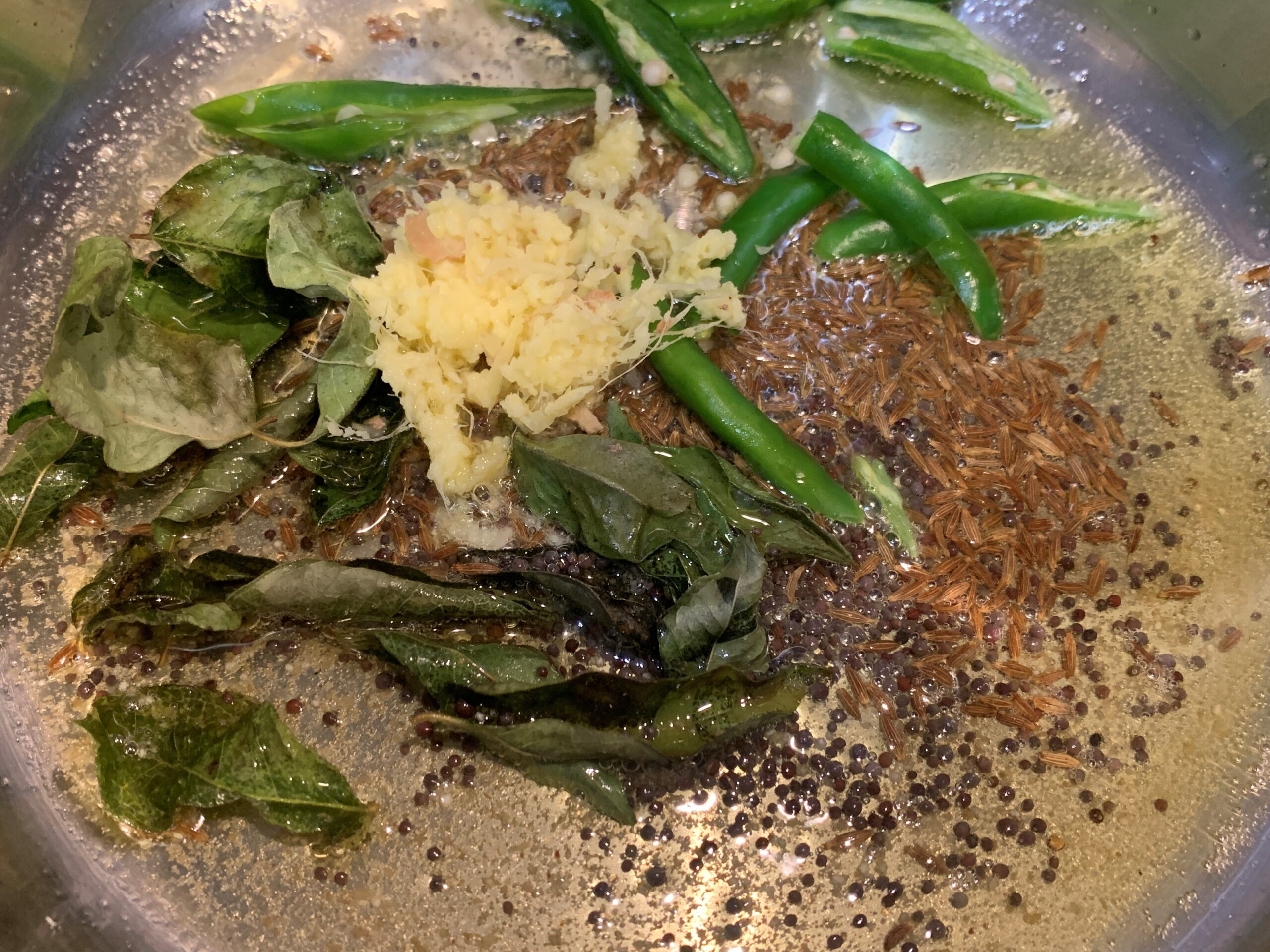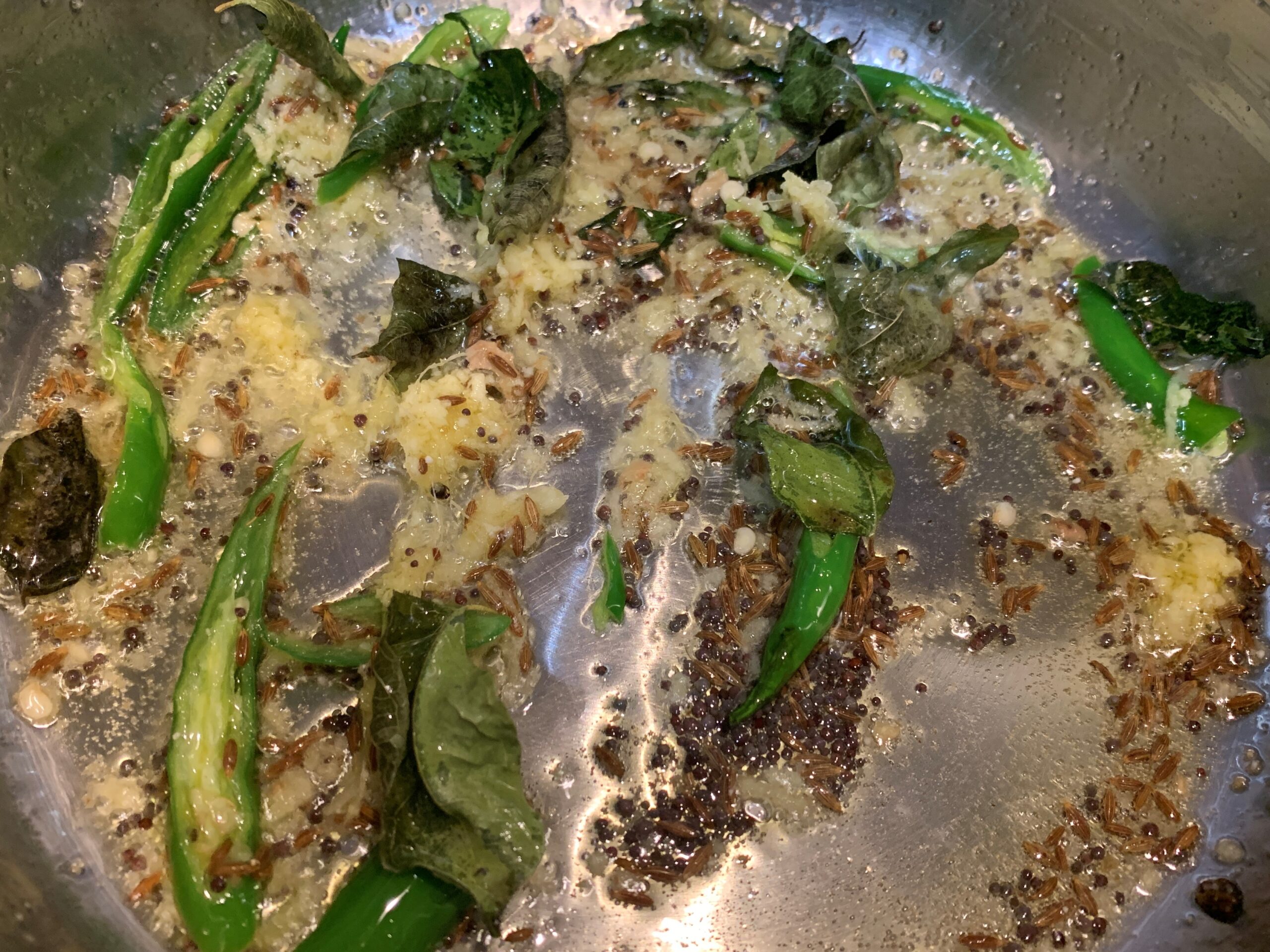 Heat ghee in a pan and add the cumin seeds, mustard seeds, curry leaves and asafoetida. Let the seeds crackle for 30 seconds and add the ginger and chillies. Sauté for a minute.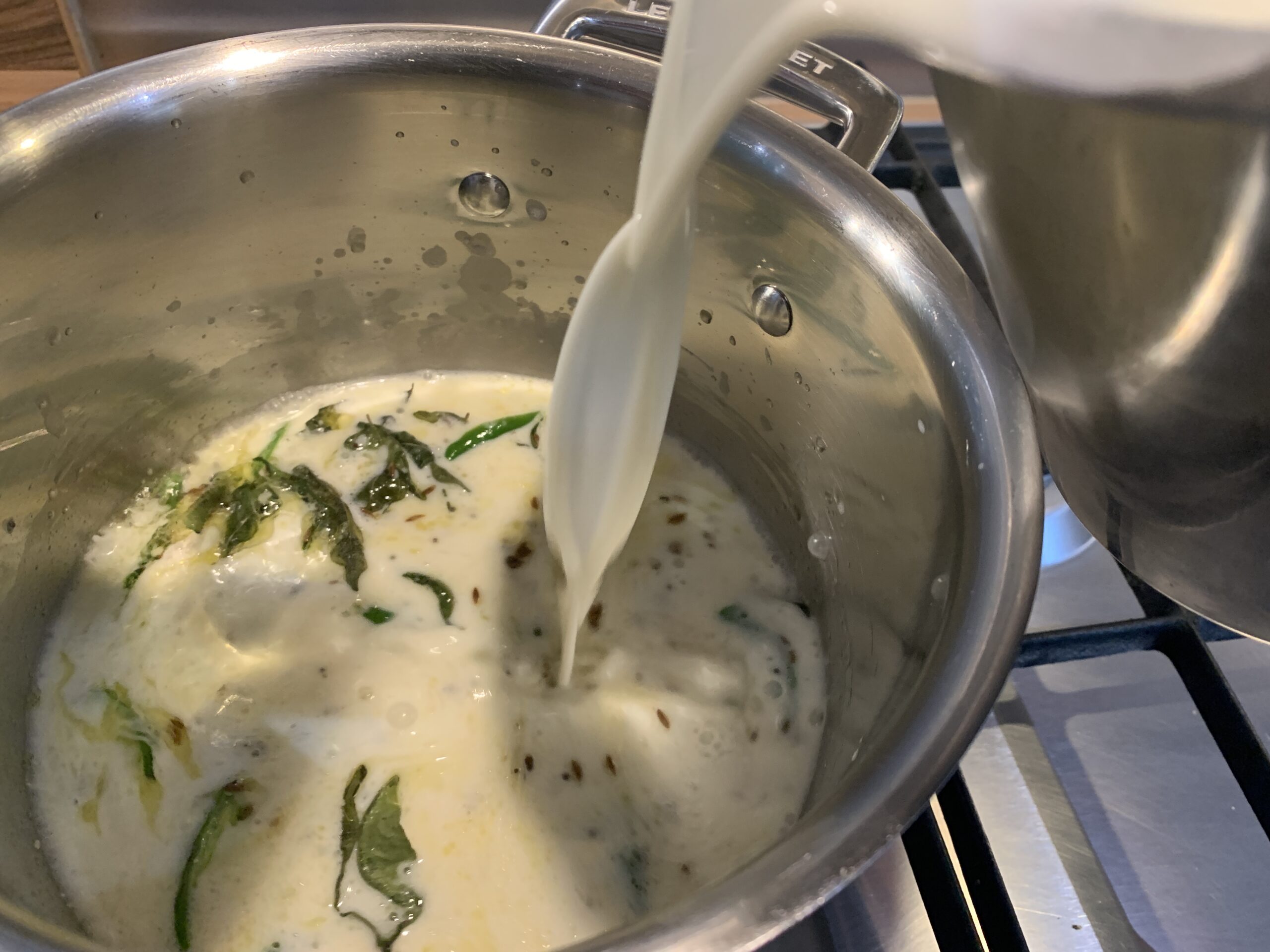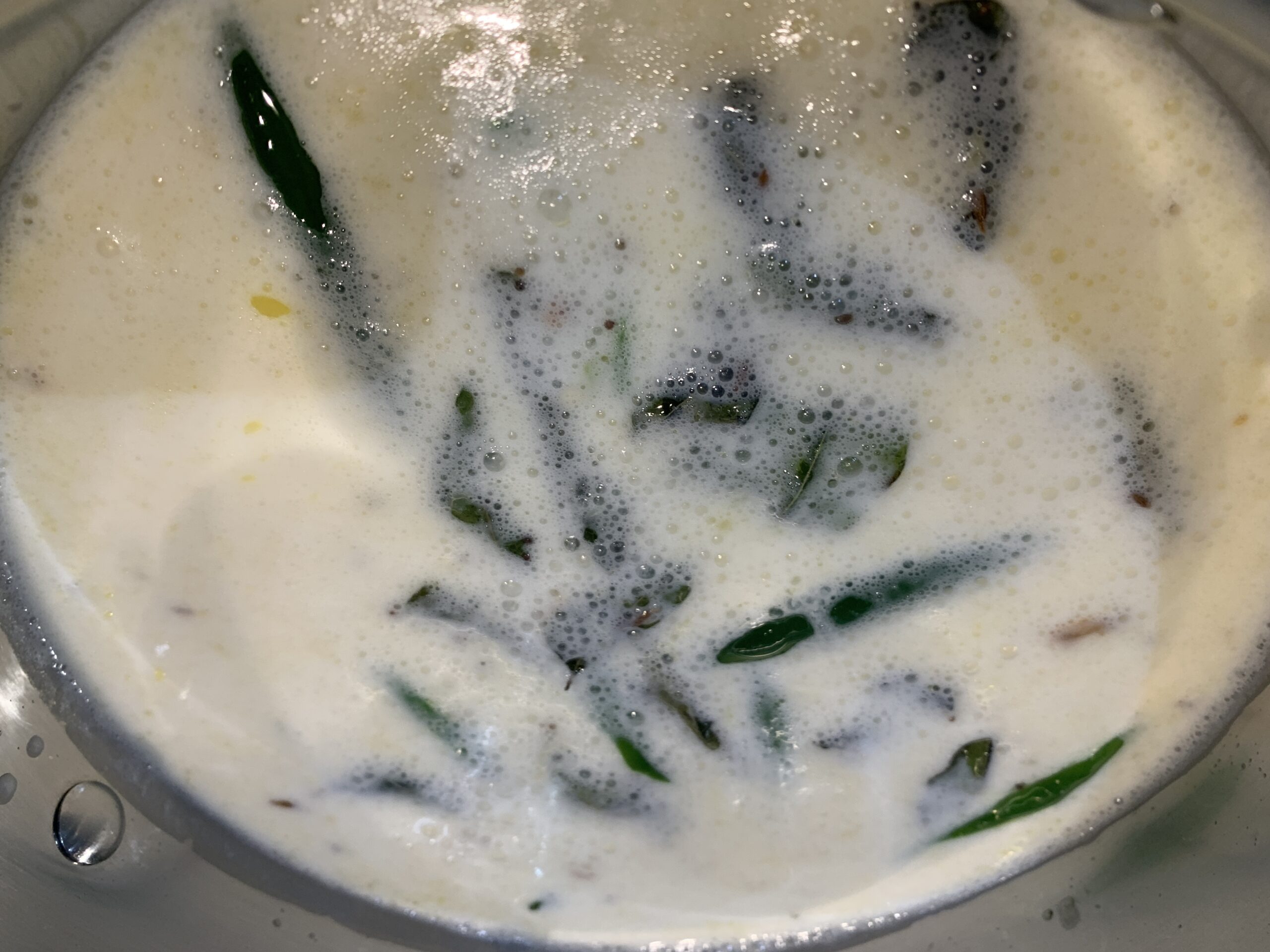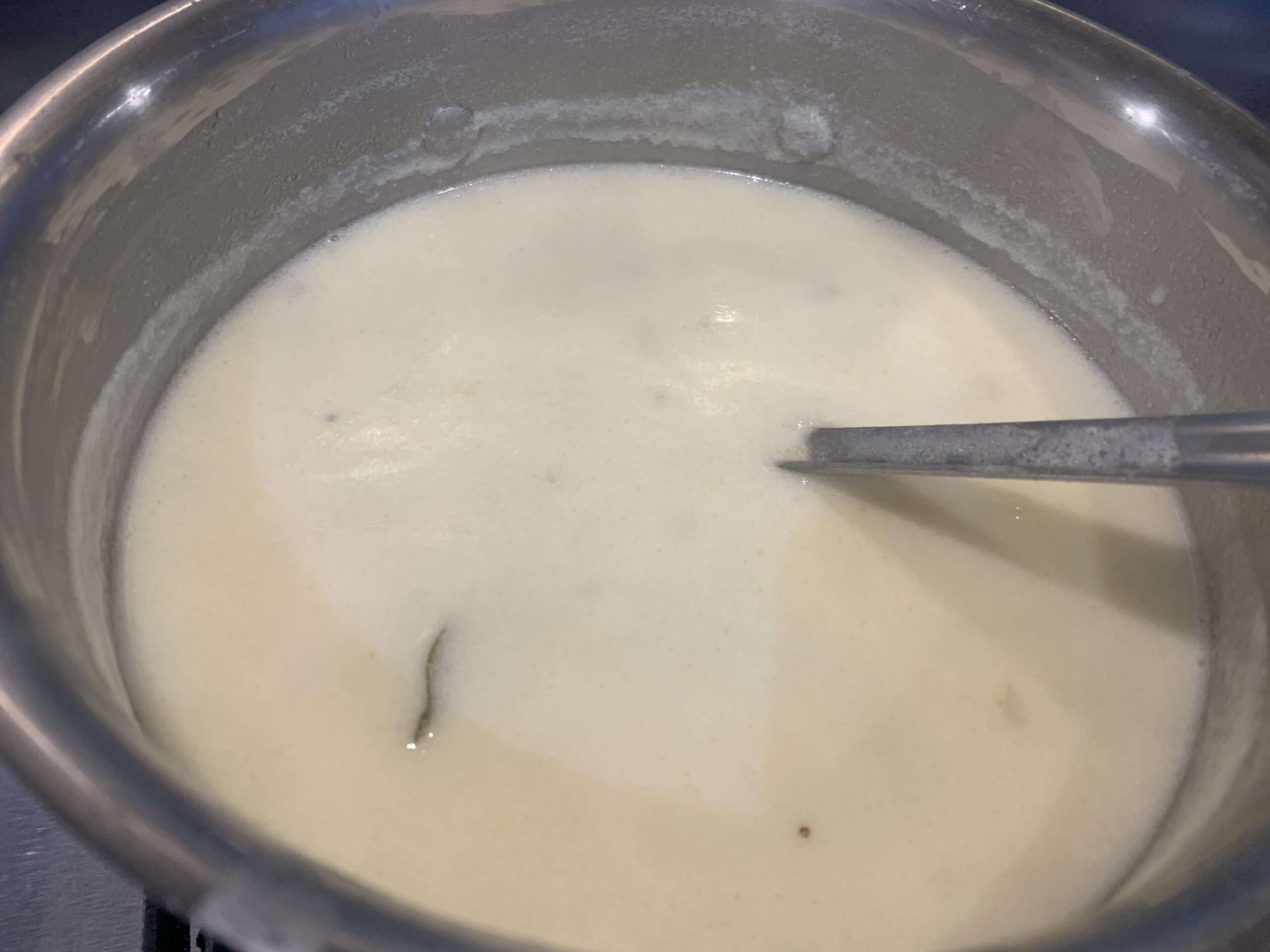 Add the yogurt and gram flour mix and bring to boil. Make sure to stir continuously till it boils to avoid yogurt curdling. Once the kadhi boils, lower the heat and let it cook for 10-15 minutes stirring every few minutes.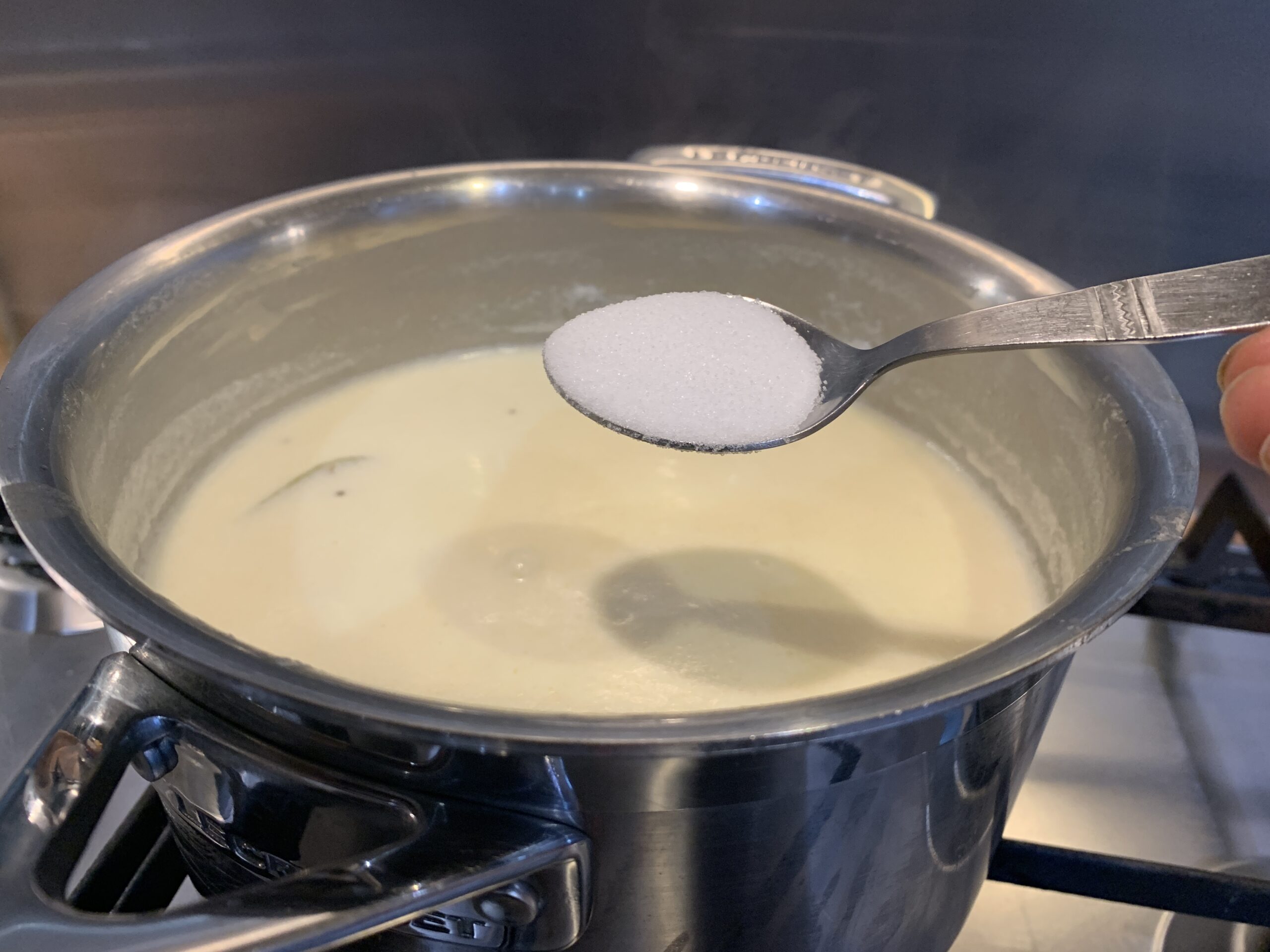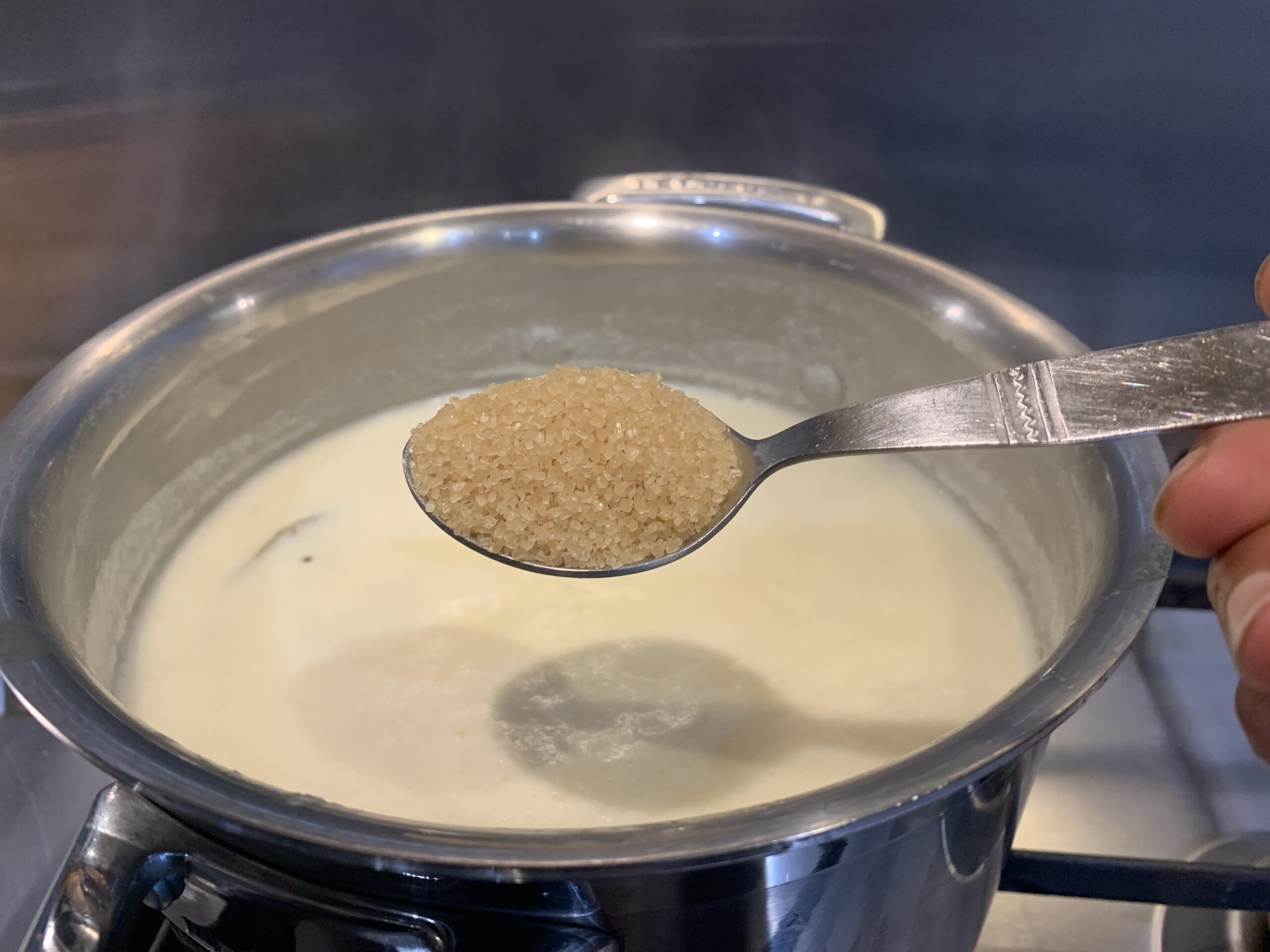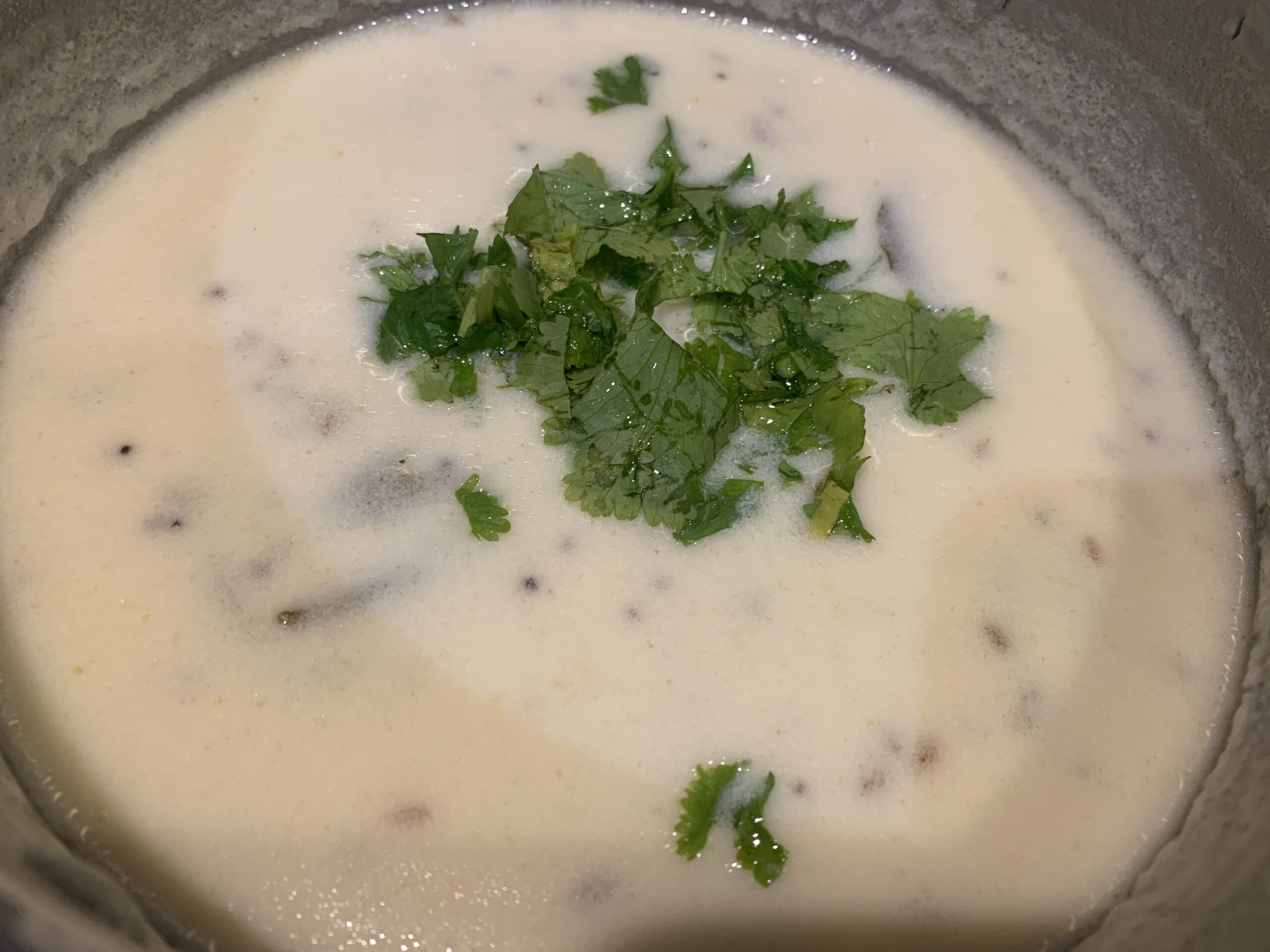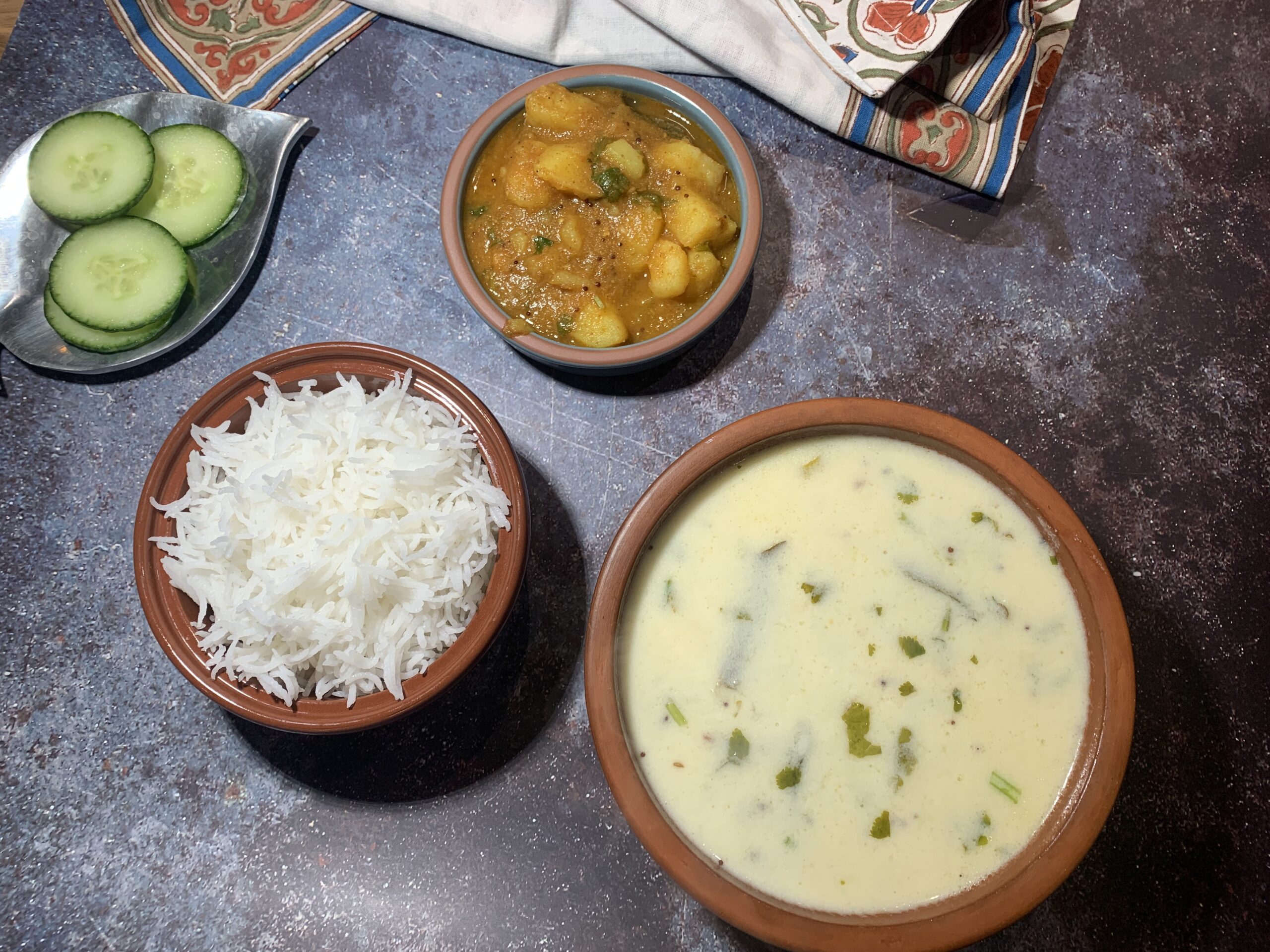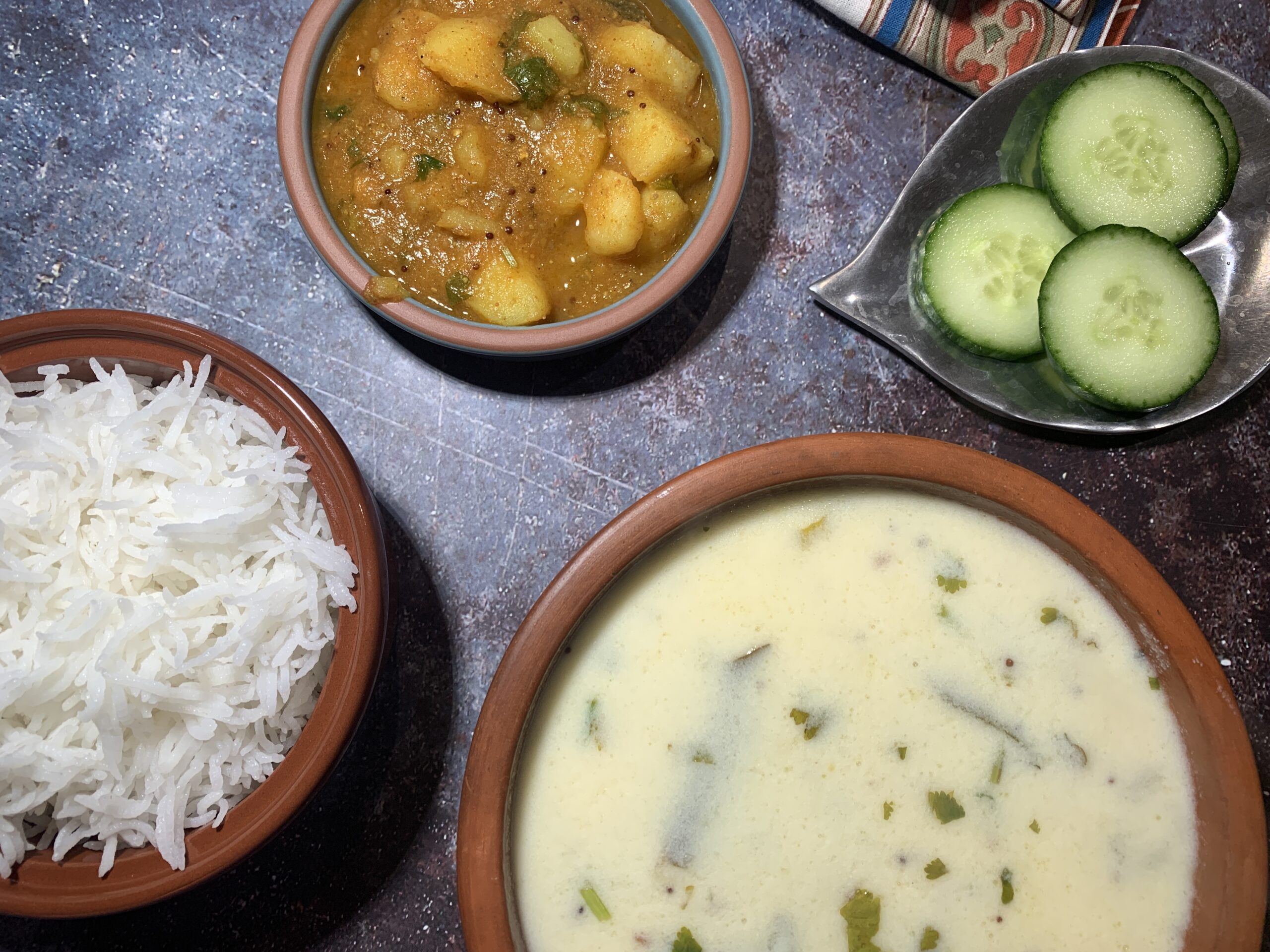 Add salt, sugar and chopped coriander and mix.
Serve hot with rice or khichdi!