Sweetcorn Dhokla / Makai Dhokla
Sweetcorn Dhokla or Makai Dhokla is a light and healthy snack, made using fresh corn kernels, rice and lentils. Dhokla, Dhokra is a famous snack from the state of Gujarat. Usually, a flavoured batter of rice and lentils is fermented and then steamed to make a healthy snack.
Sweetcorn dhokla is soft, spongy with gentle sweetness from the corn and ginger and chillies add delicious flavouring to the dhokla. This is a healthy, nutritious and delicious recipe that can be enjoyed any time of the day.
My mother used to prepare sweetcorn dhokla for me, and now I love to make it for my family especially when fresh corn is available. Seasonal food is definitely the yummiest thing to eat!!
If you are bored with the classic dhokla recipe, then here is a dish that will give your taste buds a unique experience. The secret behind this recipe is preparing a perfectly fermented batter which makes very fluffy and mouth-watering steamed dhokla at home.
Sweetcorn Dhokla is a perfectly balanced dish that is loaded with full of nutrients, protein, and minerals. Enjoy it for breakfast, main meal or snacks. I like to serve it with green chutney!
Ingredients
1½ cups long grain rice (jasmine)
½ cup split black gram skinned (dhuli urad dal)
½ cup split green gram skinned (dhuli moong dal)
2 tablespoons split Bengal gram skinned (chana dal)
1 tablespoon split pigeon peas skinned (tuwar dal)
½ cup corn kernels
2 teaspoons salt
1 teaspoons carom seed
2 tablespoons  green chilies
2 tablespoons ginger
2 tablespoons coriander leaves
2 teaspoons bicarbonate soda/Fruit salt
1 teaspoon red chilli powder
For The Tempering
1 teaspoon oil
1 teaspoon mustard seeds
7-8 curry leaves
Directions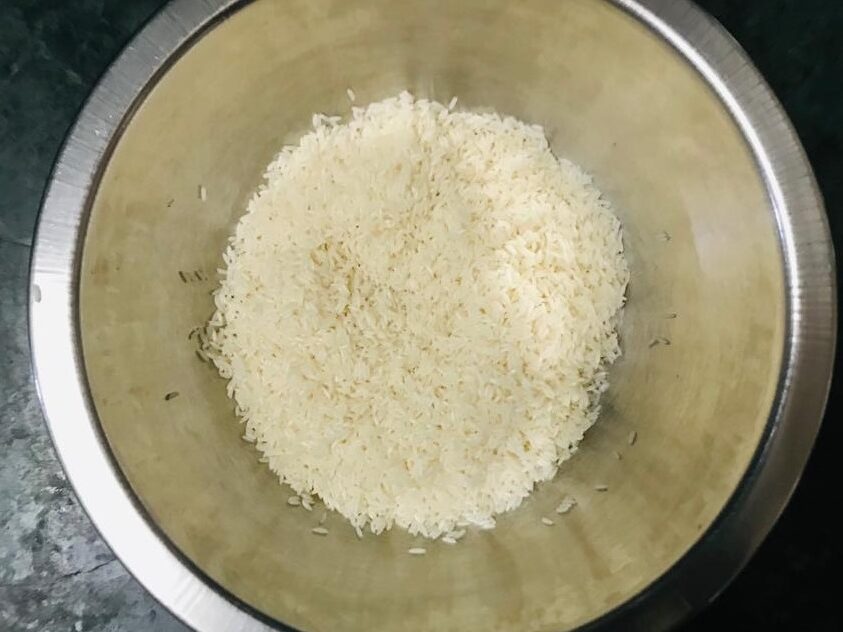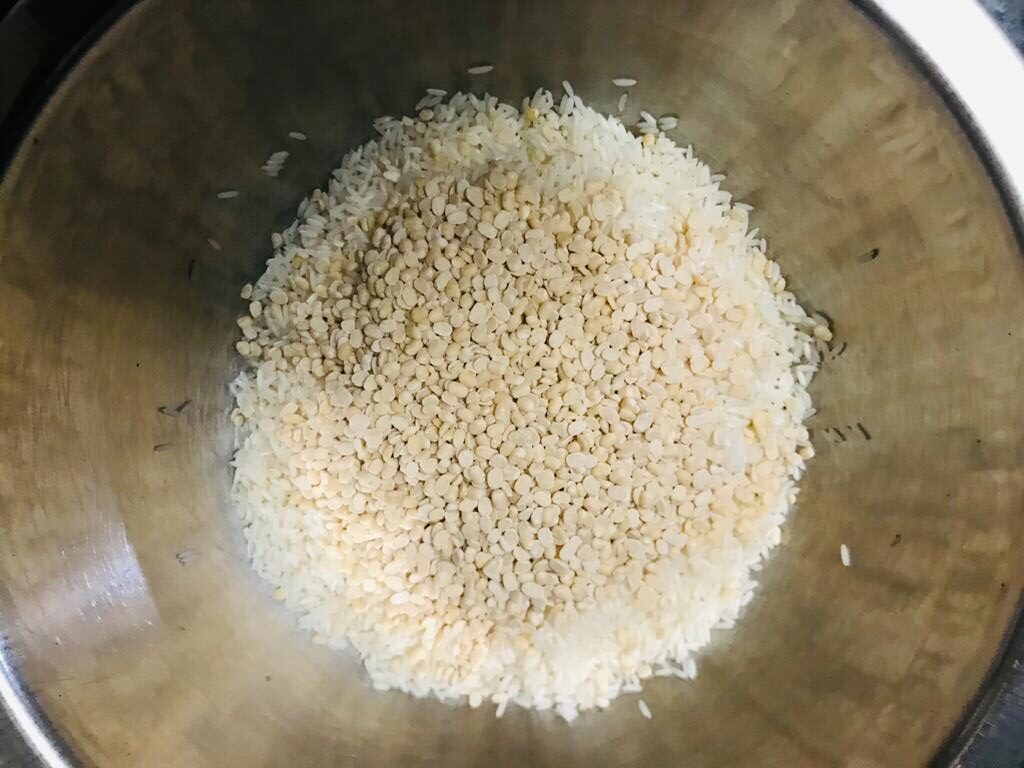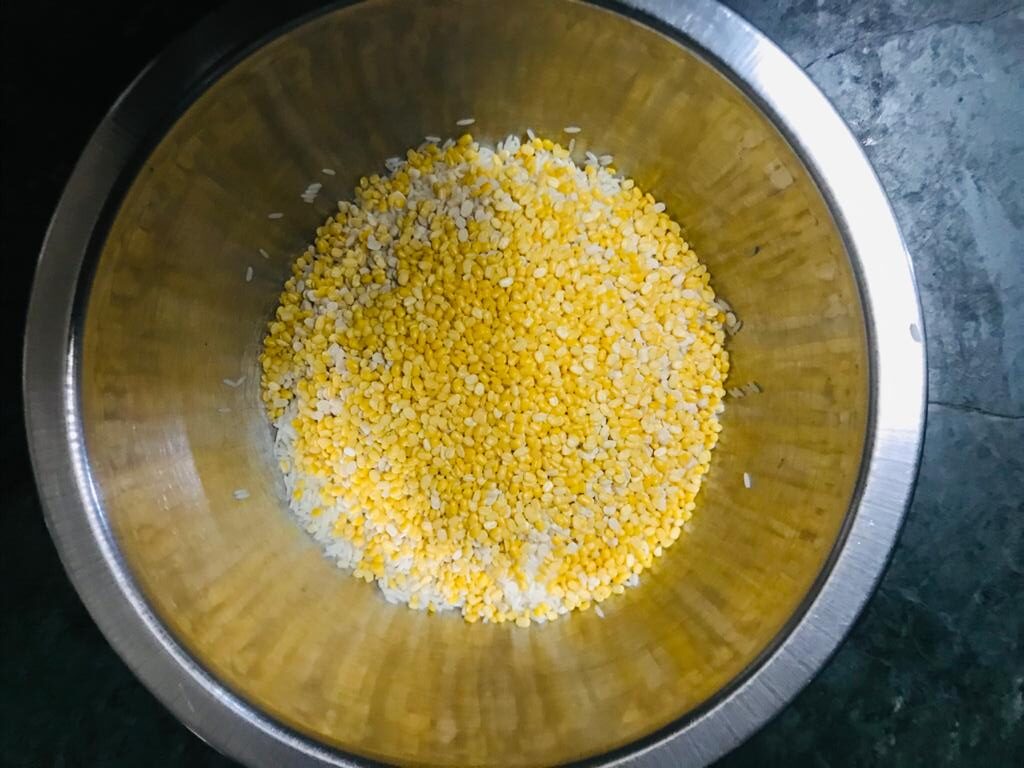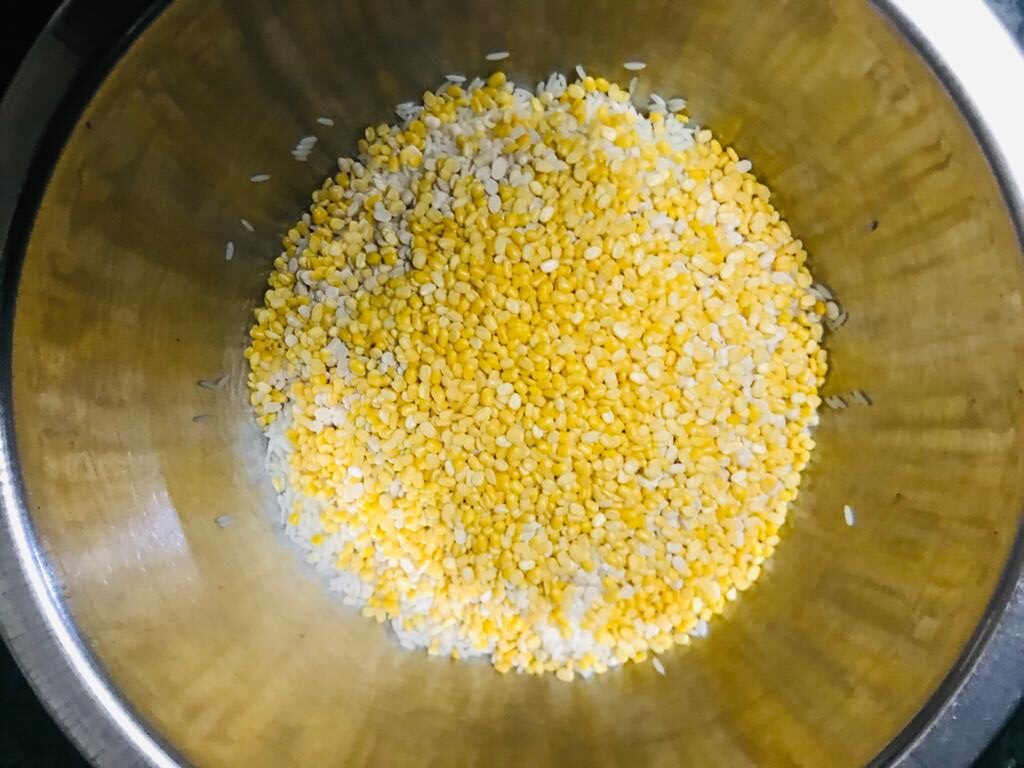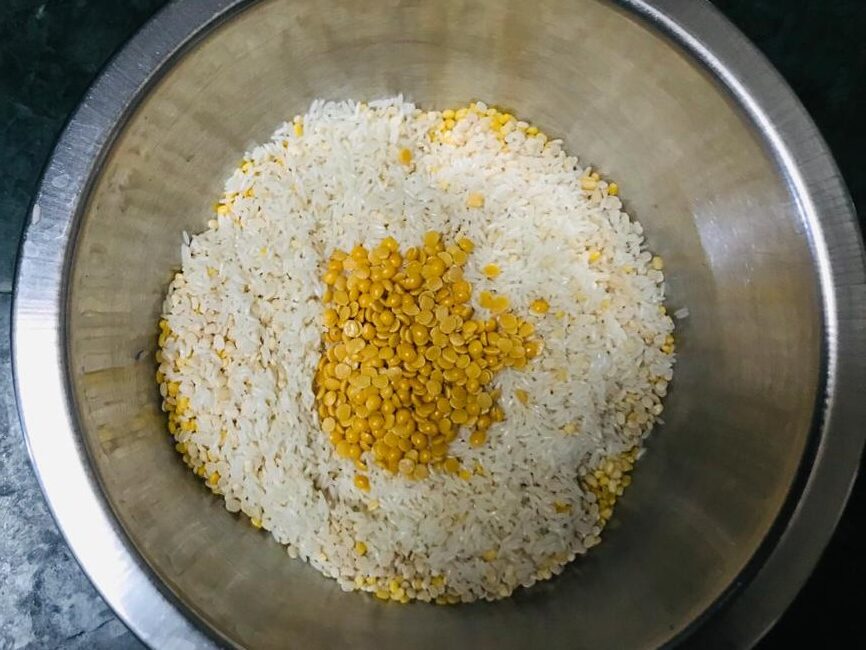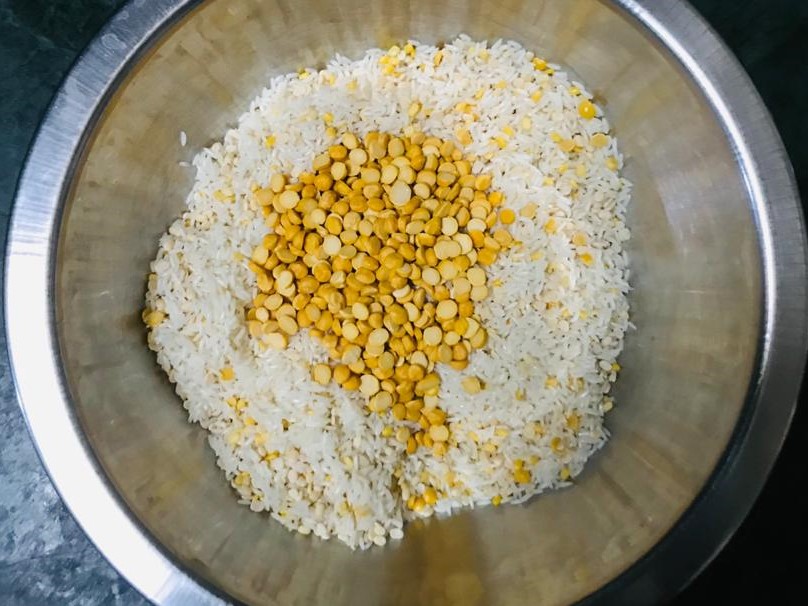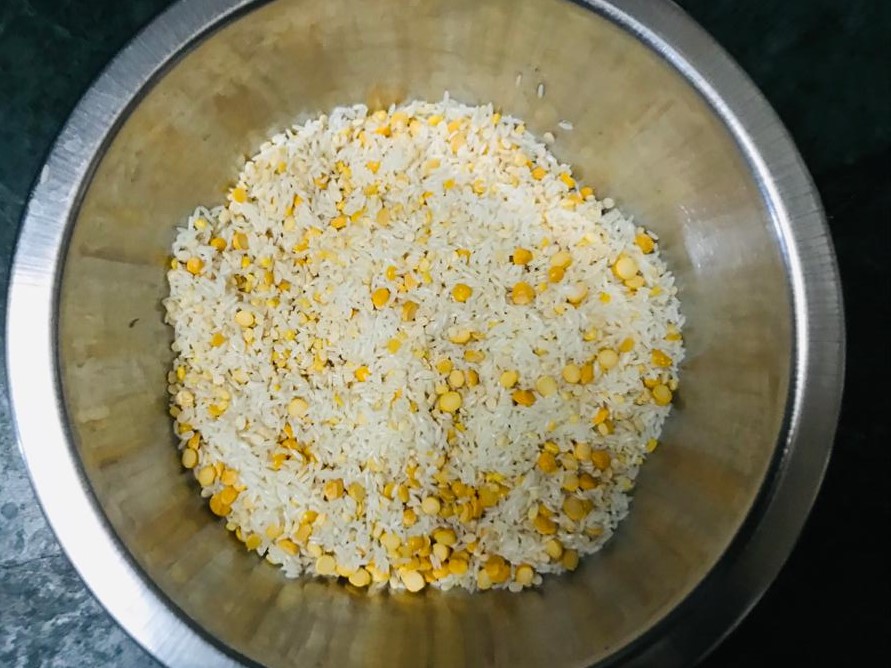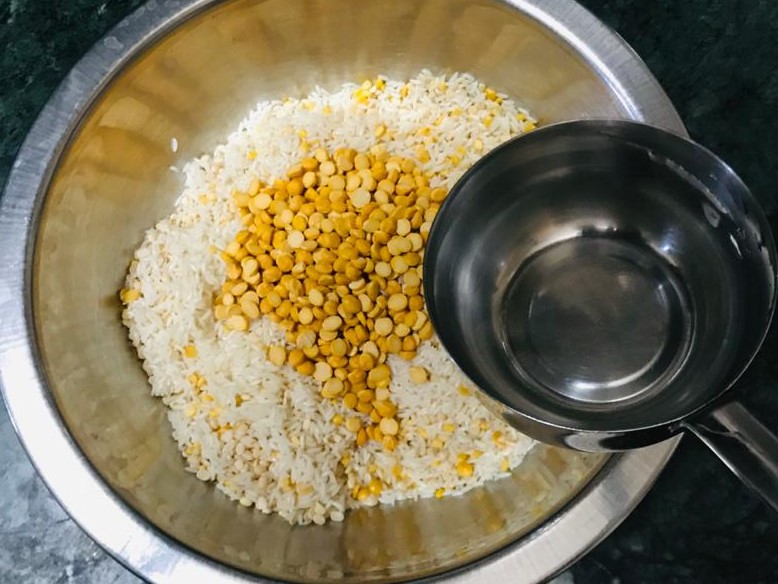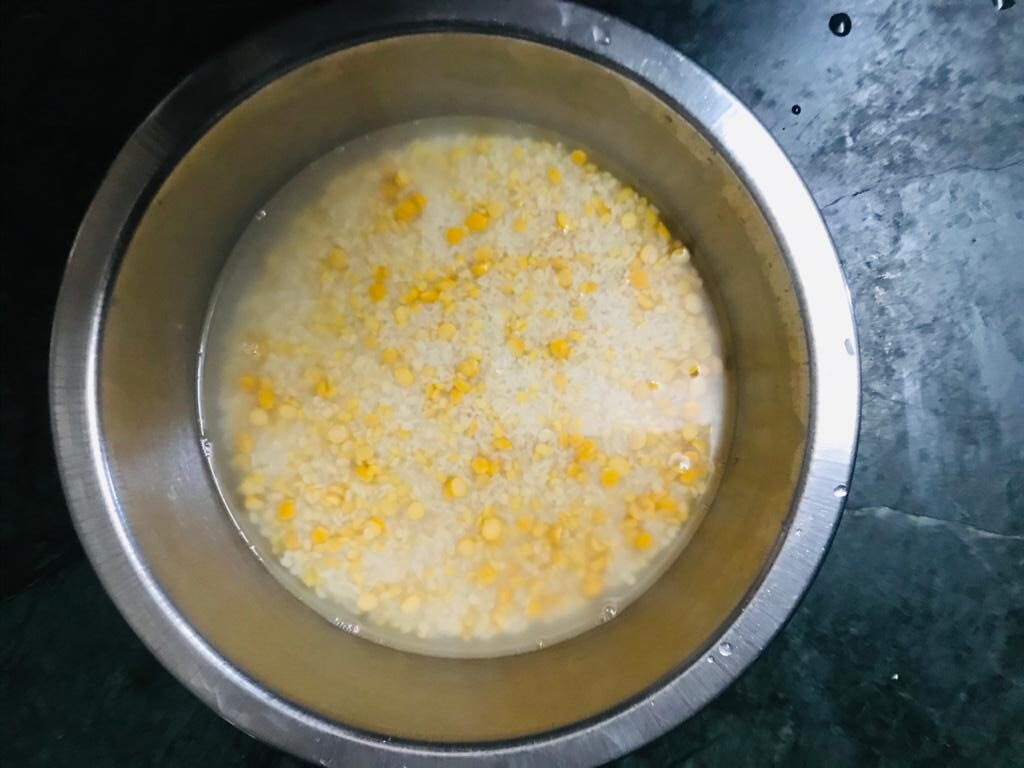 In a bowl add the rice and all the lentils (black gram, green gram, bengal gram and pigeon peas) and wash them 2-3 times under running water and soak for 5-6 hours or overnight.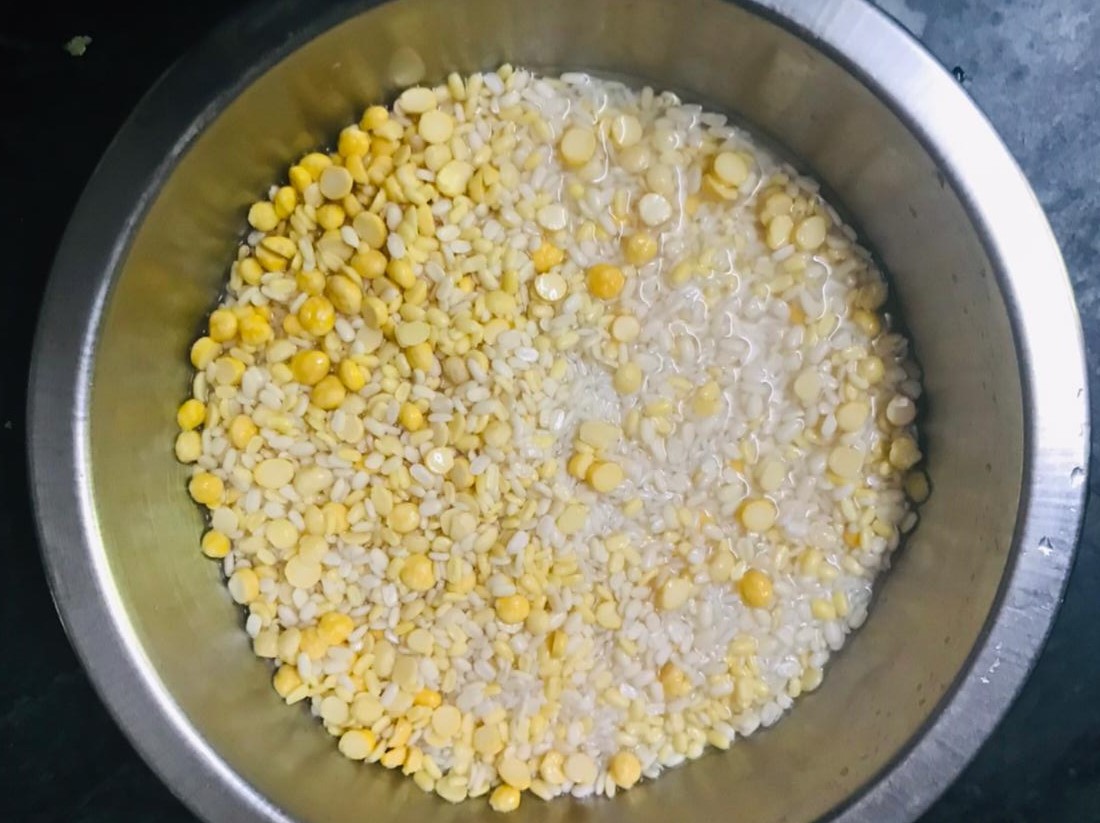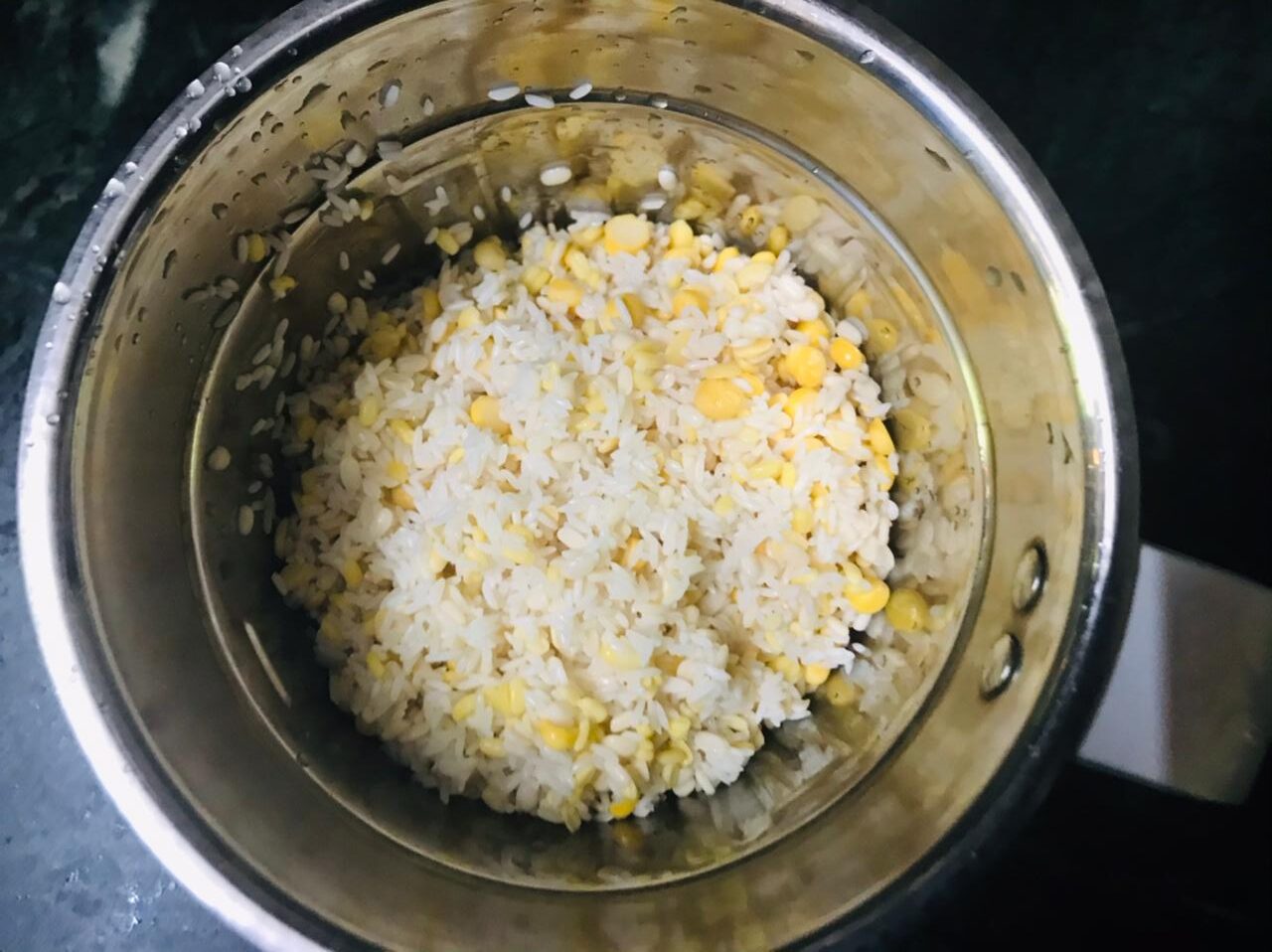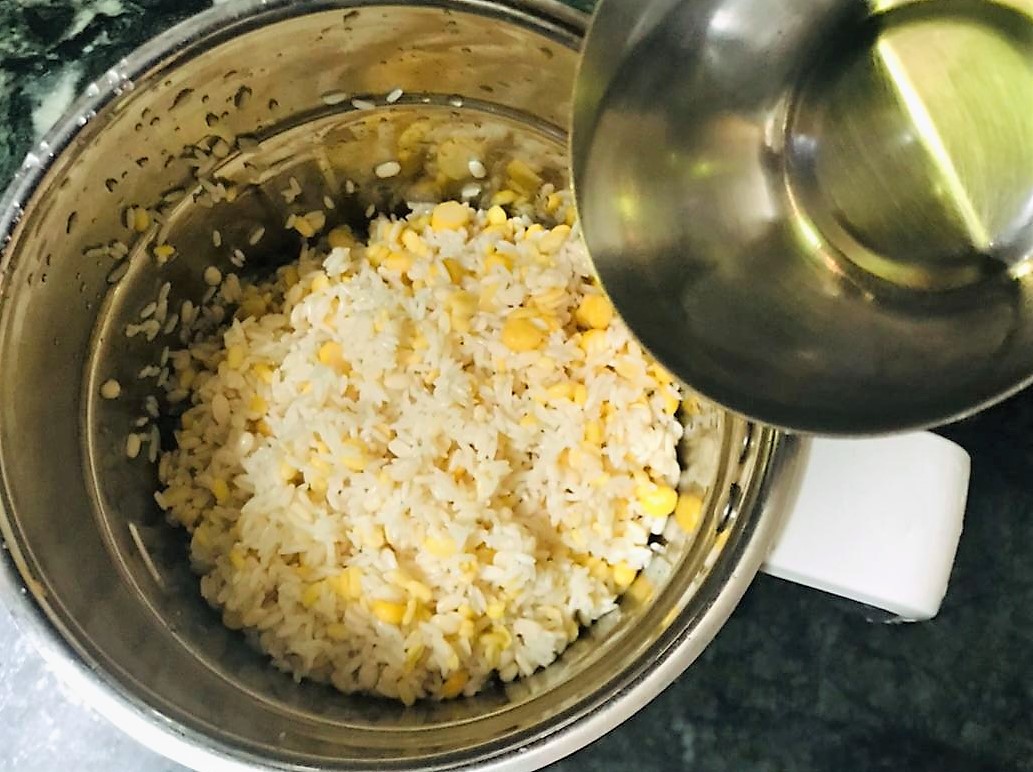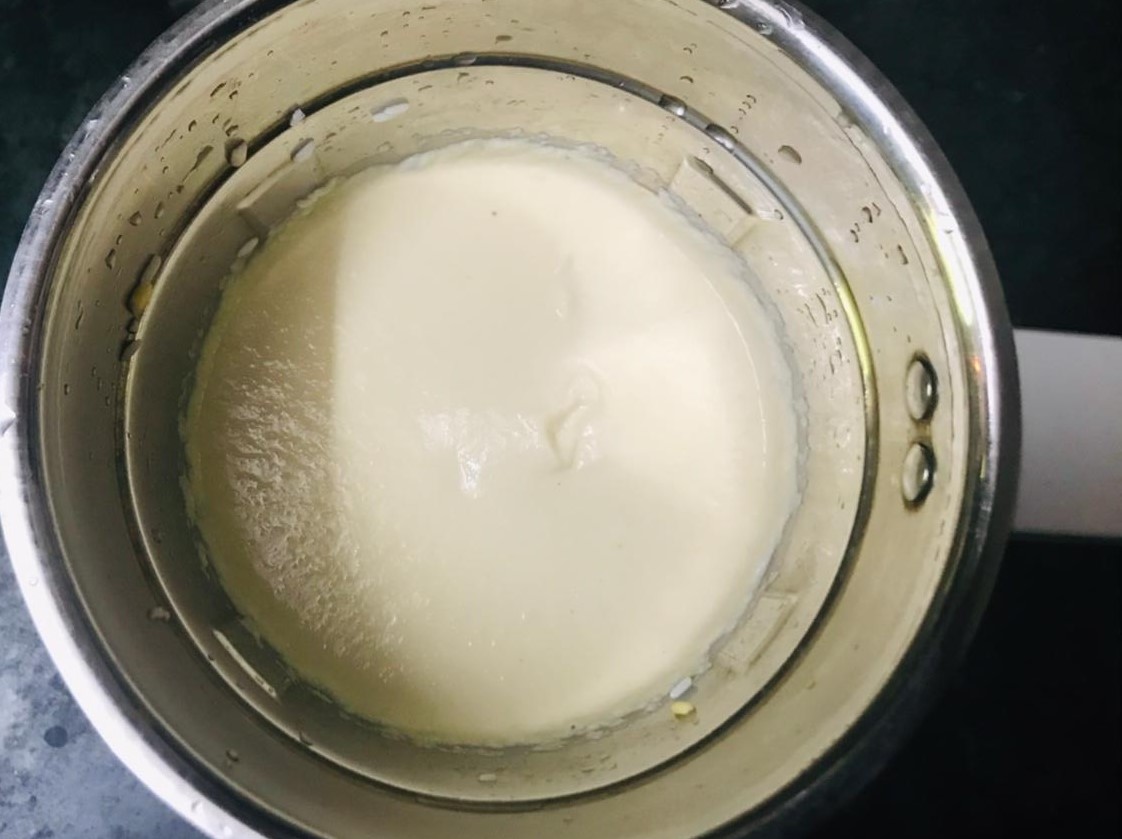 After the rice and lentils have soaked, drain off the excess water and grind it to a smooth fine batter. You can add 2-3 tablespoons of water if needed while grinding the rice and lentils.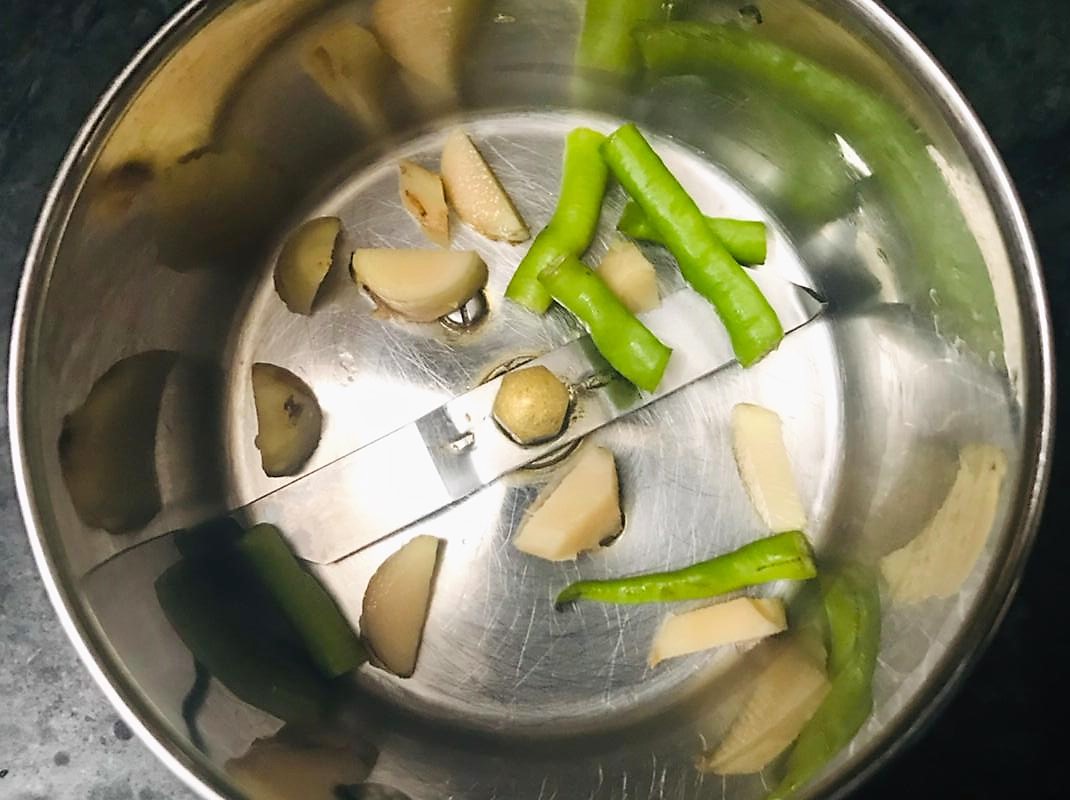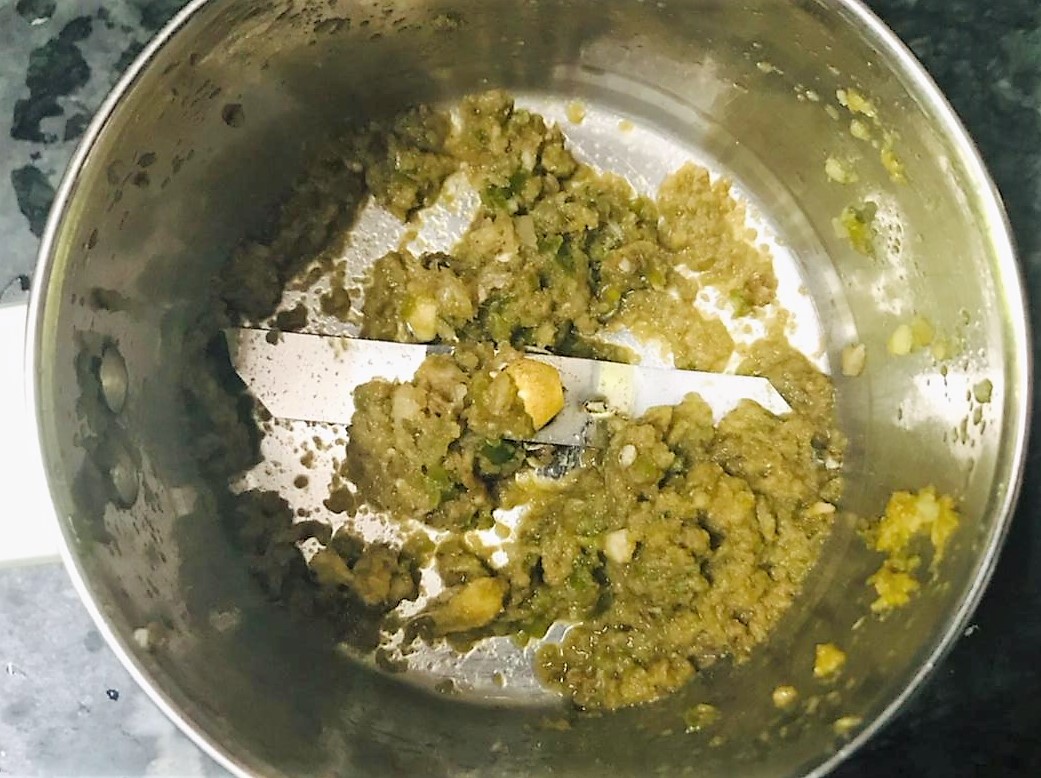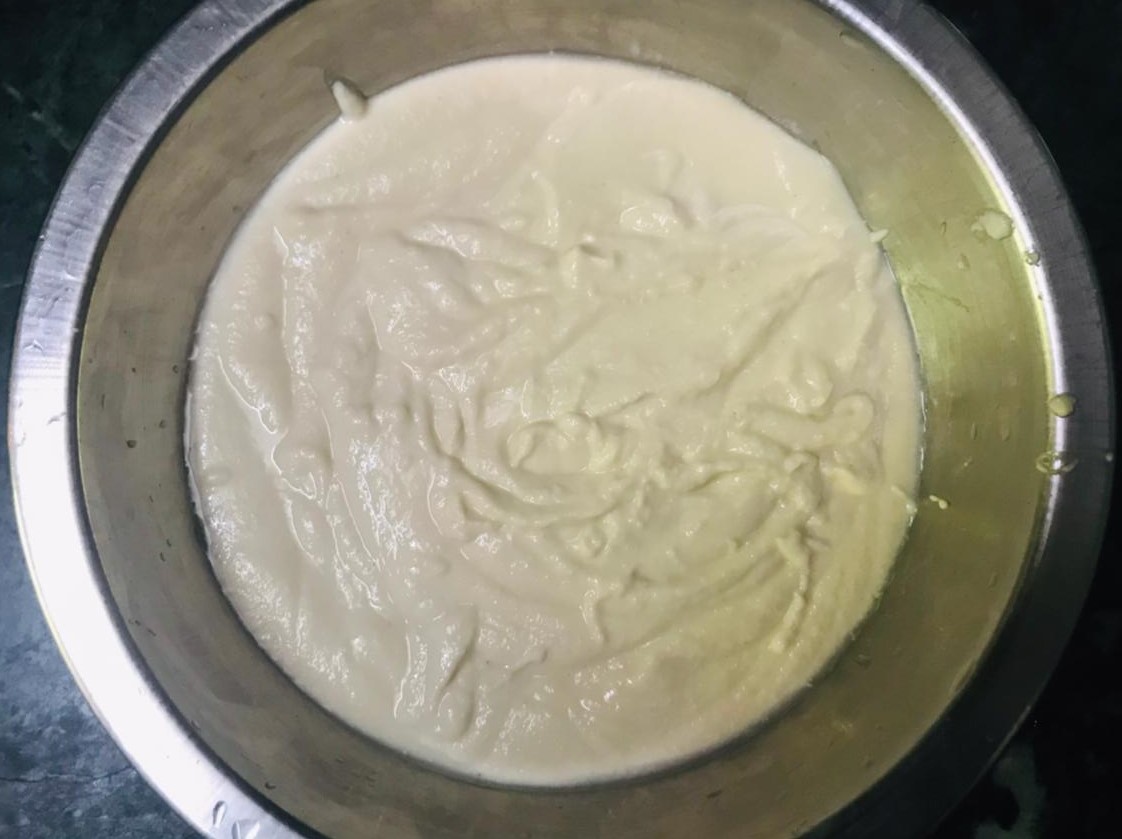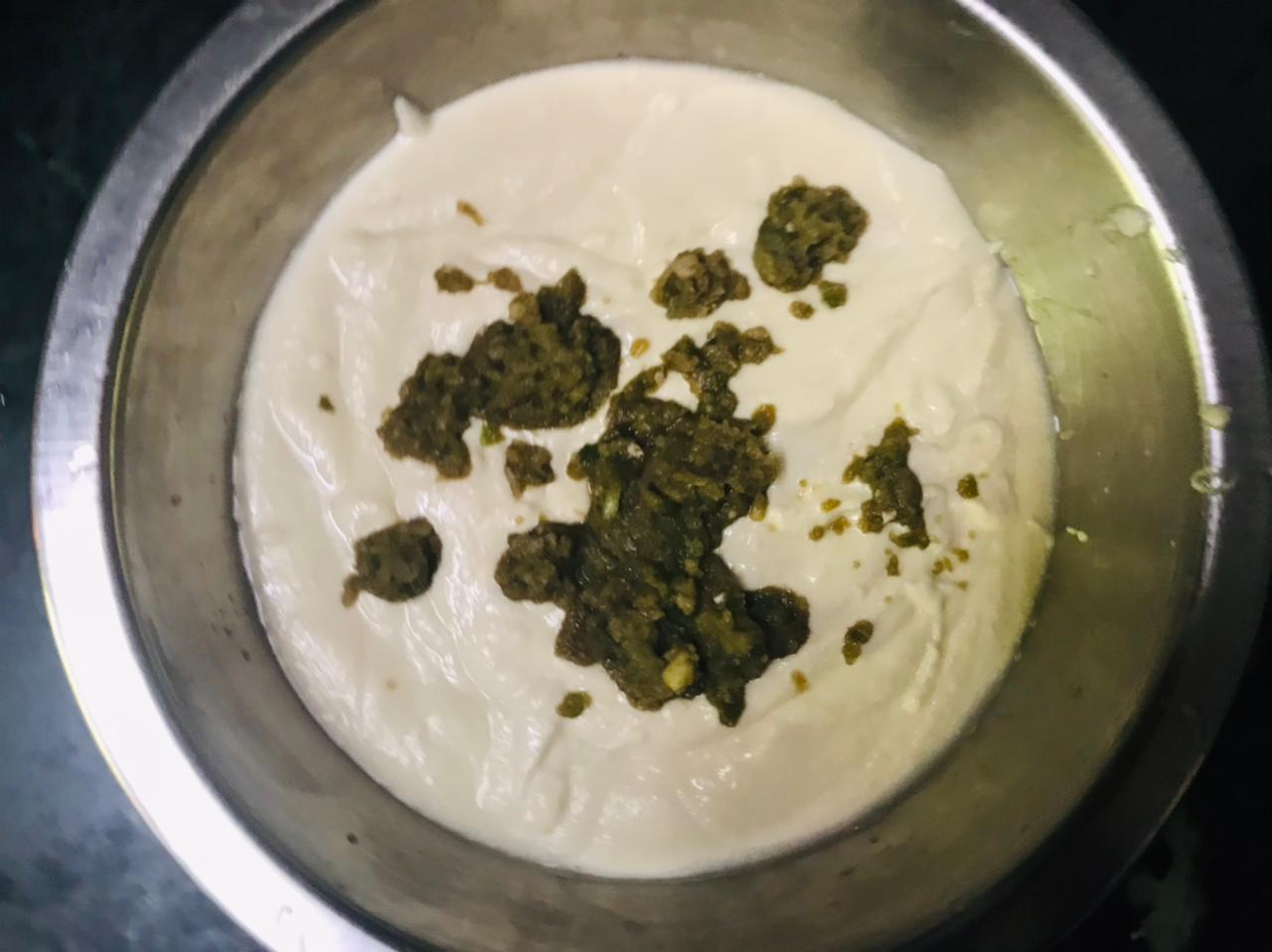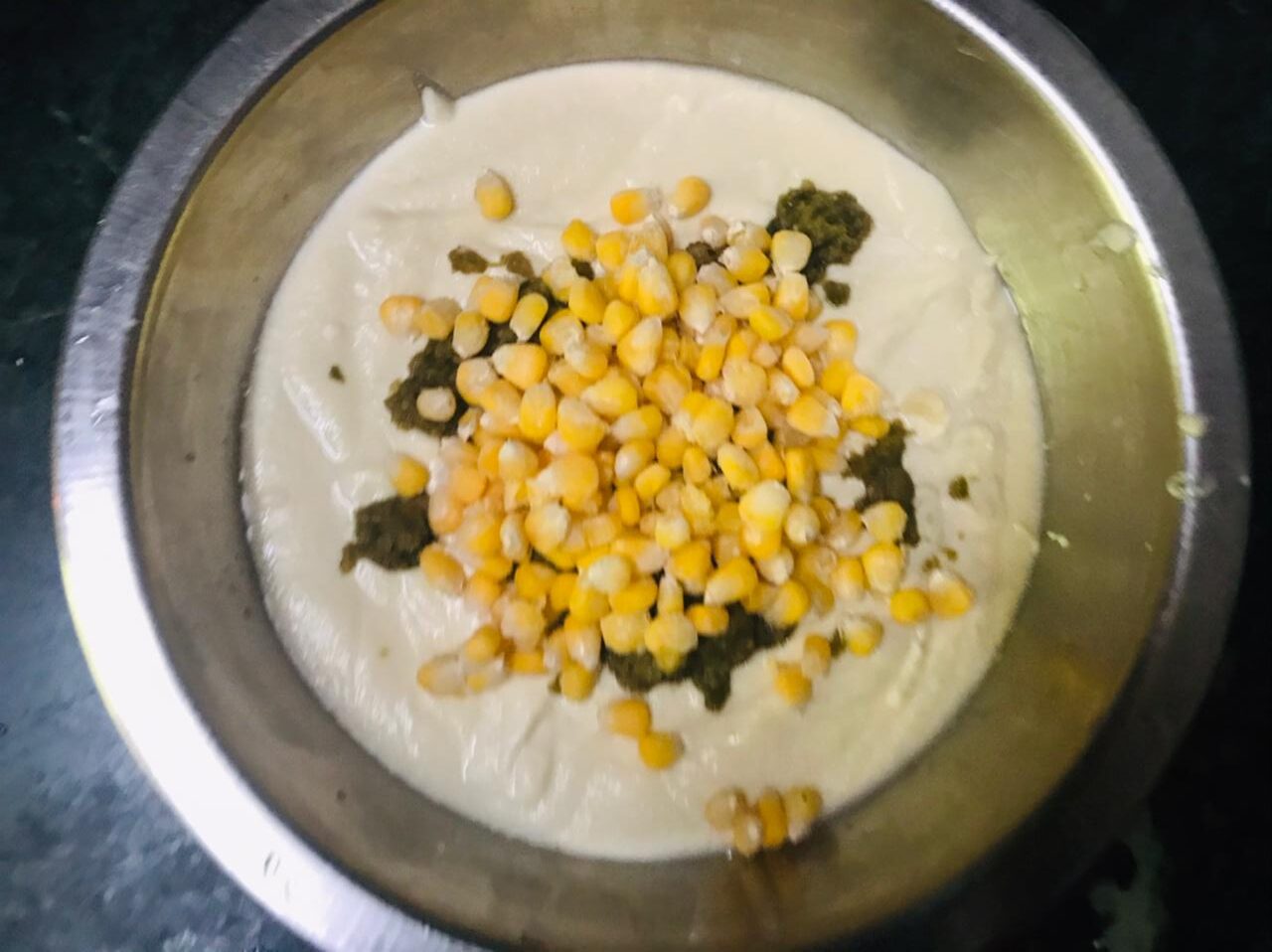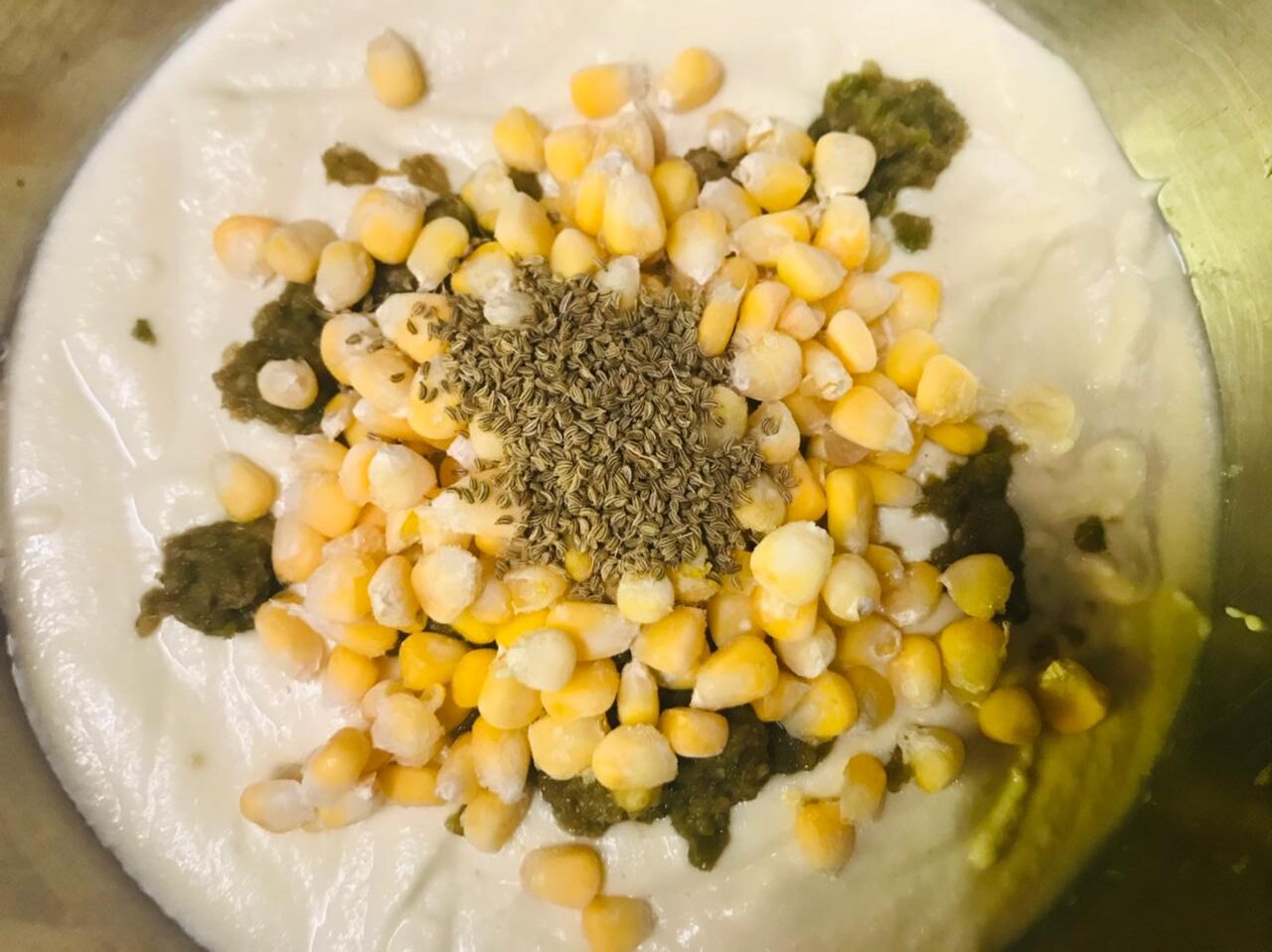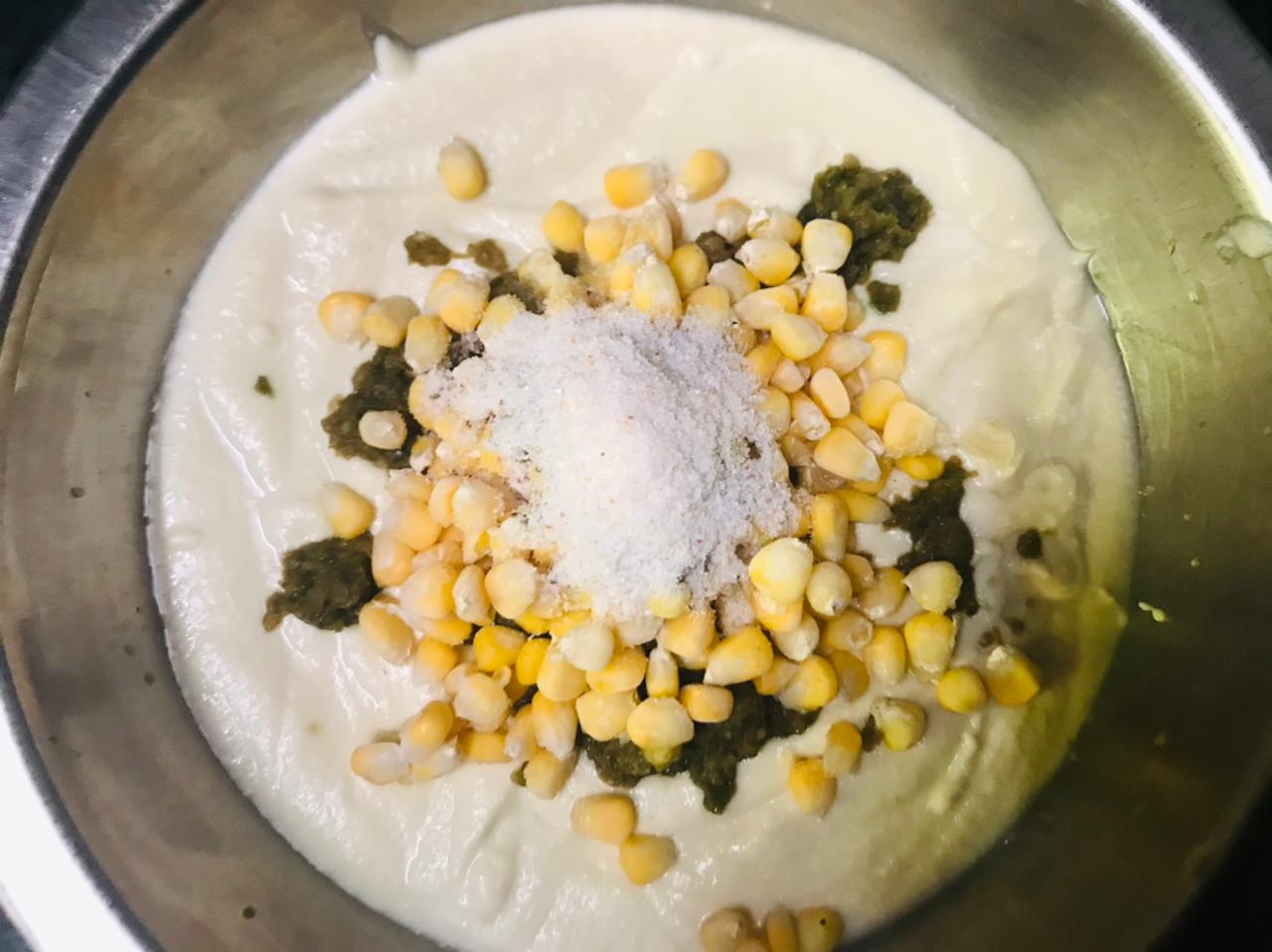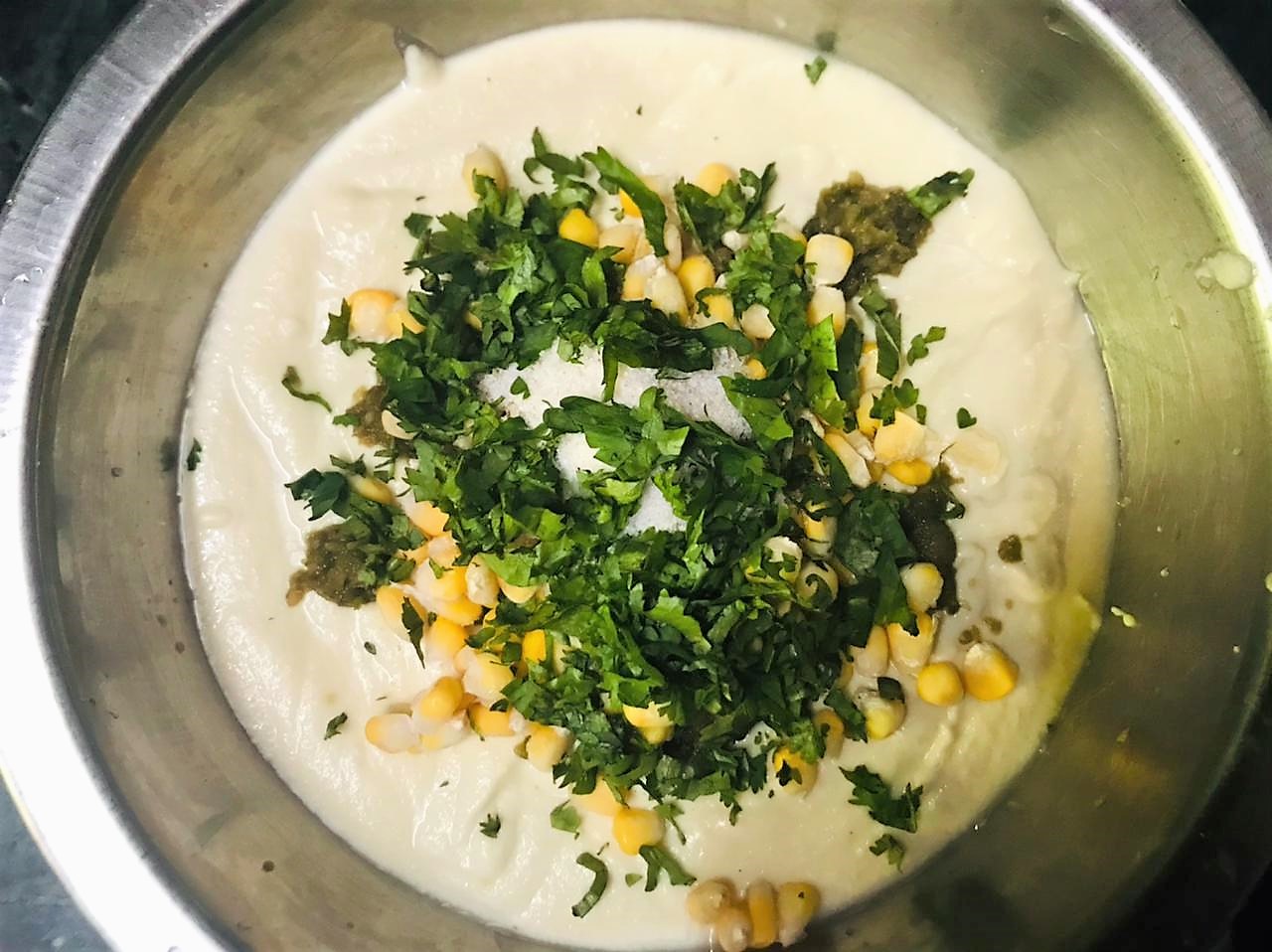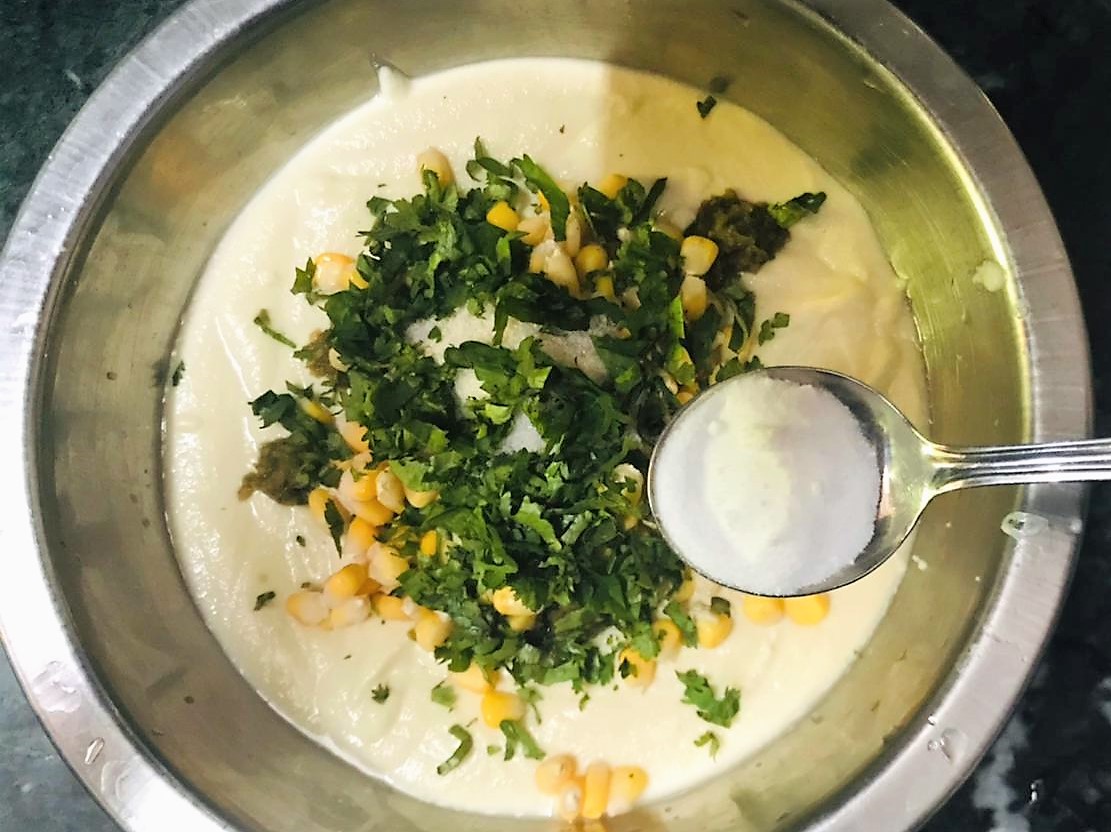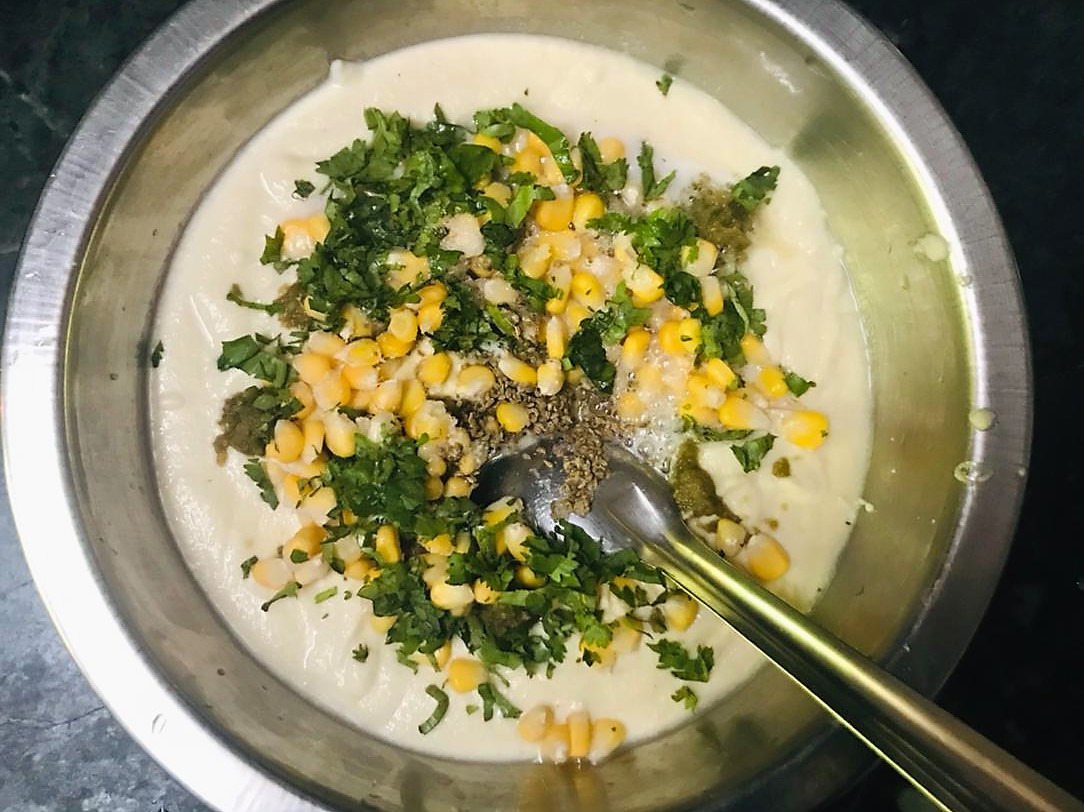 Grind green chillies and ginger into a fine paste.
Empty the batter in a mixing bowl and add the green chillies and ginger paste sweetcorn, carom seeds, salt, coriander and bicarbonate of soda/fruit salt. Whisk the mixture together to form a smooth batter. Whisking will make the batter light by incorporating air and hence the result will be lighter too.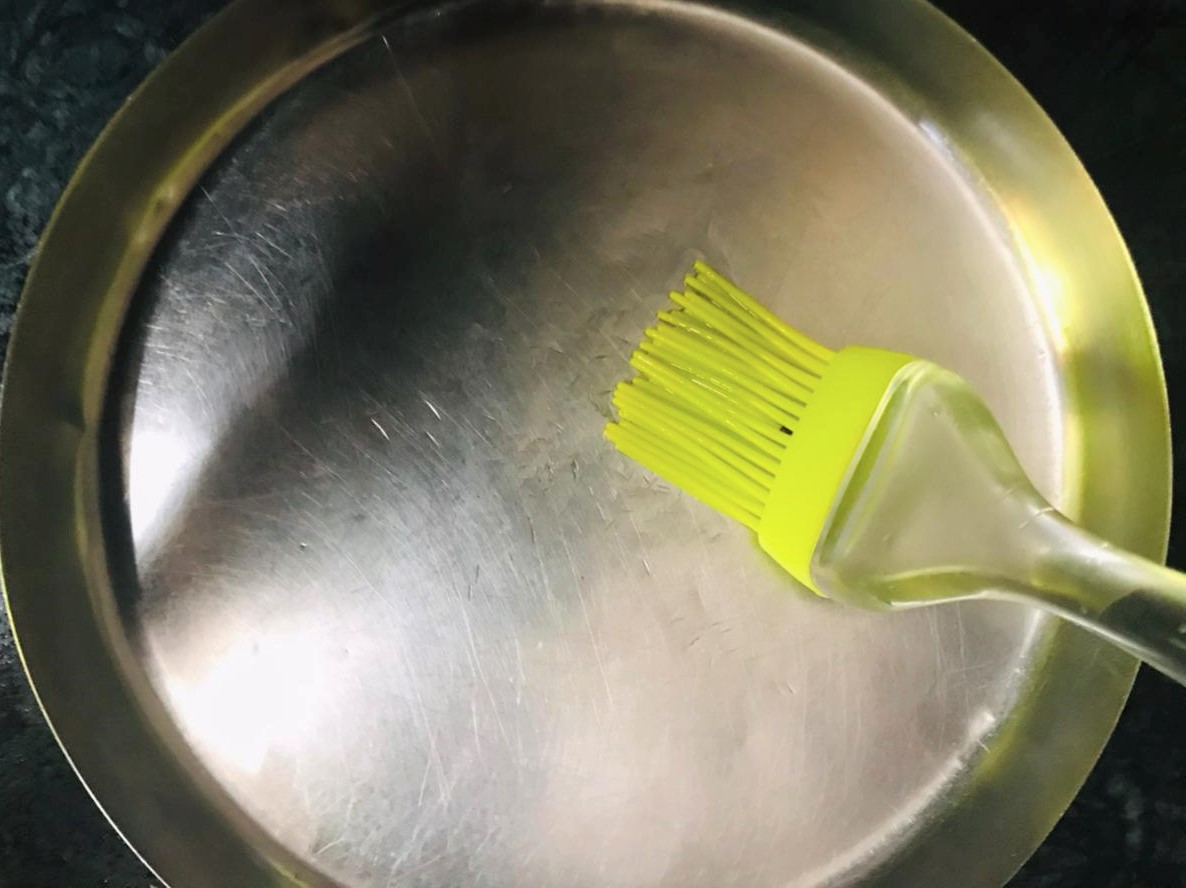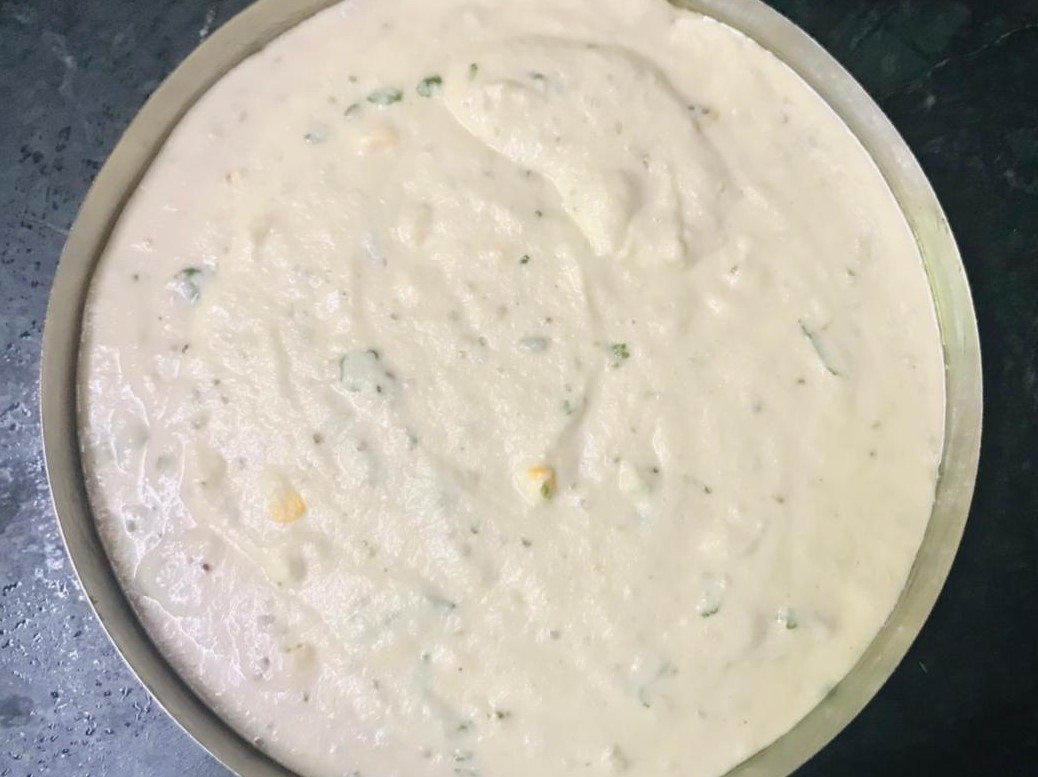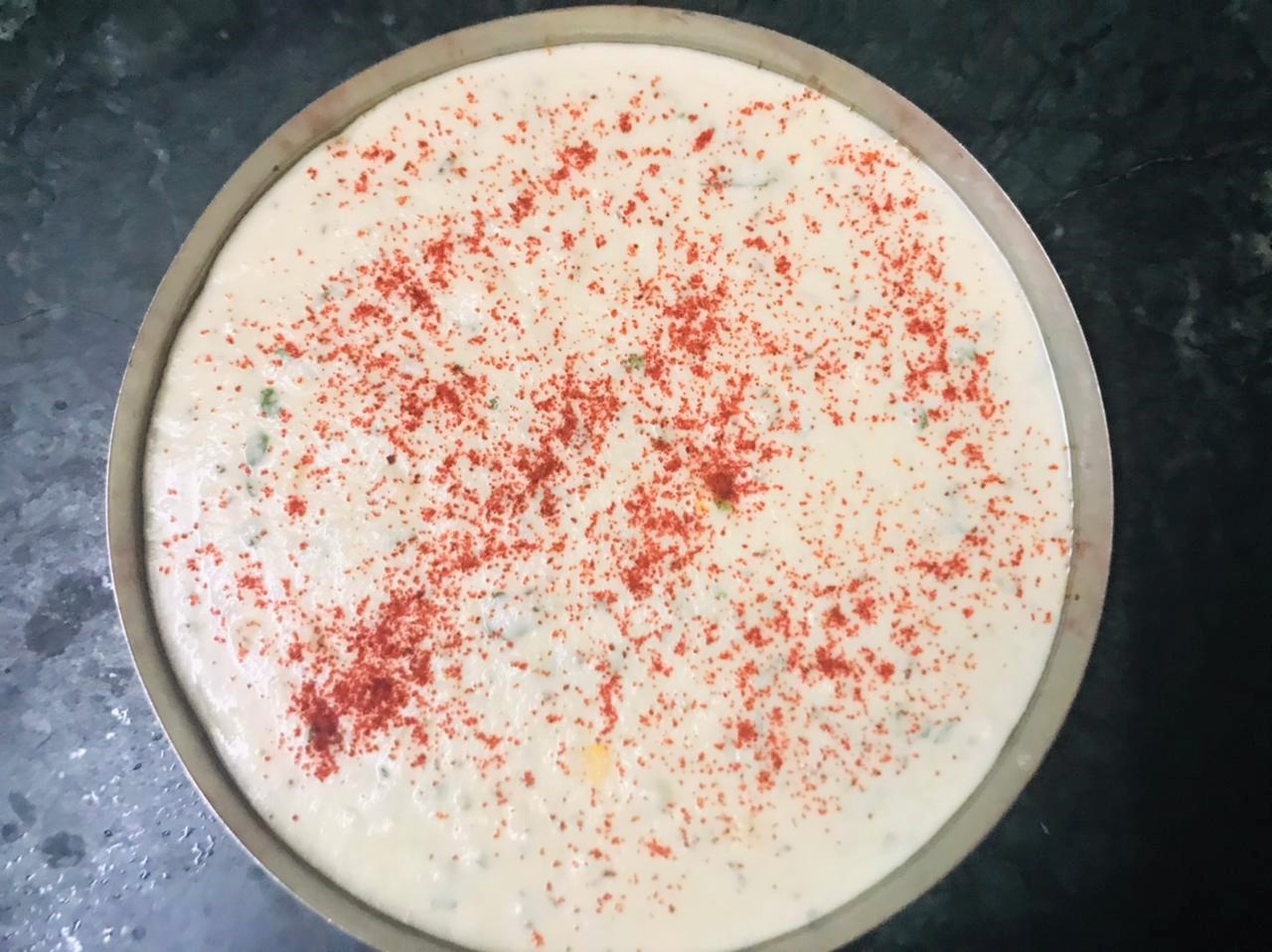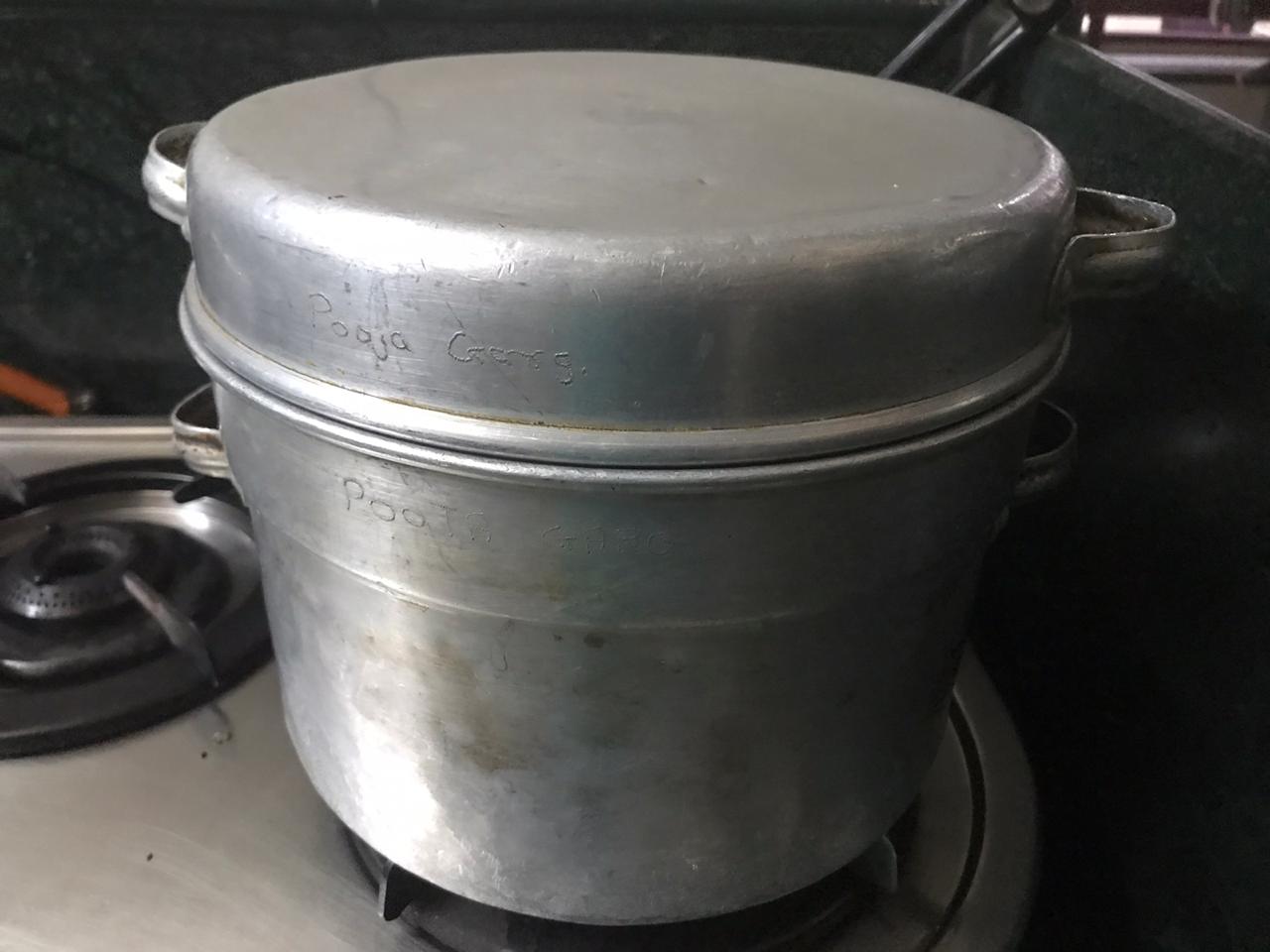 Grease a dhokla plate/round 8-inch baking pan with oil. Pour the batter into the greased pan and sprinkle the red chilli powder.
Fill a large pan with water and place a trivet at the base. Set this container over the trivet. Cover it with a lid and steam for about 15-20 minutes.
To check if the dhokla is cooked. Insert a toothpick and if dhokla is cooked the toothpick will come out clean. If not, then allow to cook for another 5 minutes. Once cooked allow it to cool for 2-3 minutes. Insert a knife around the edges to loosen up the dhokla. Transfer it over onto a plate.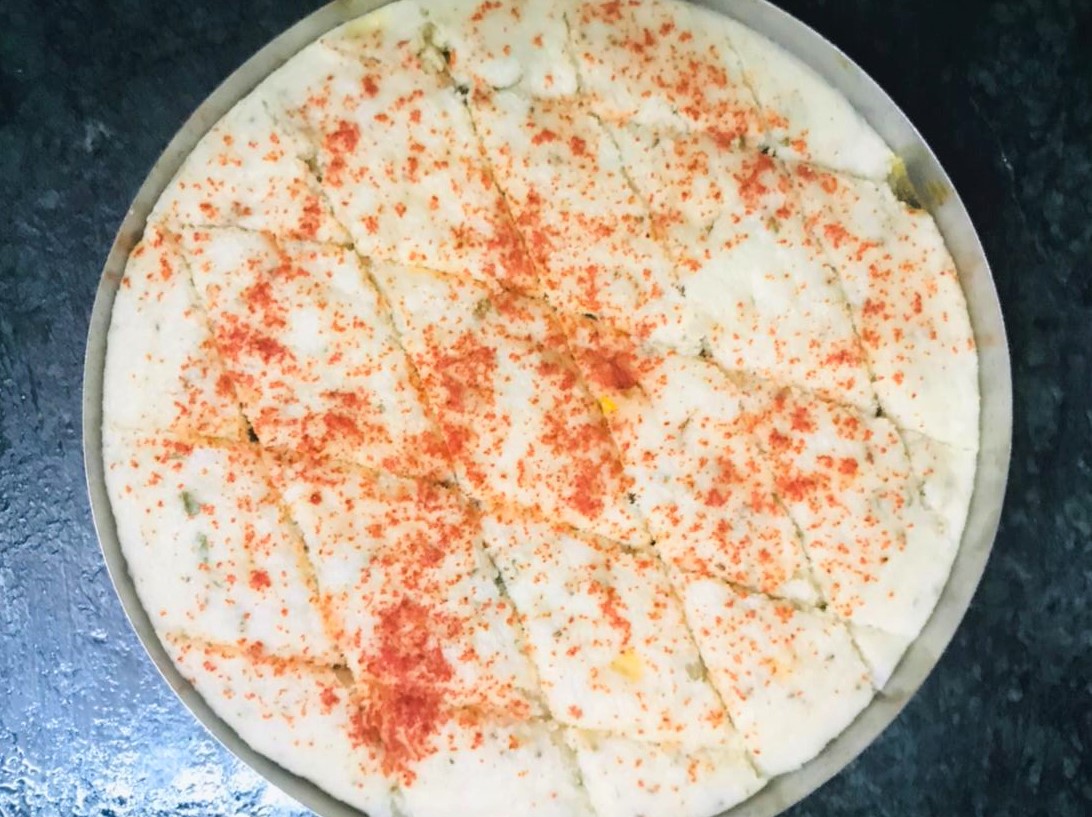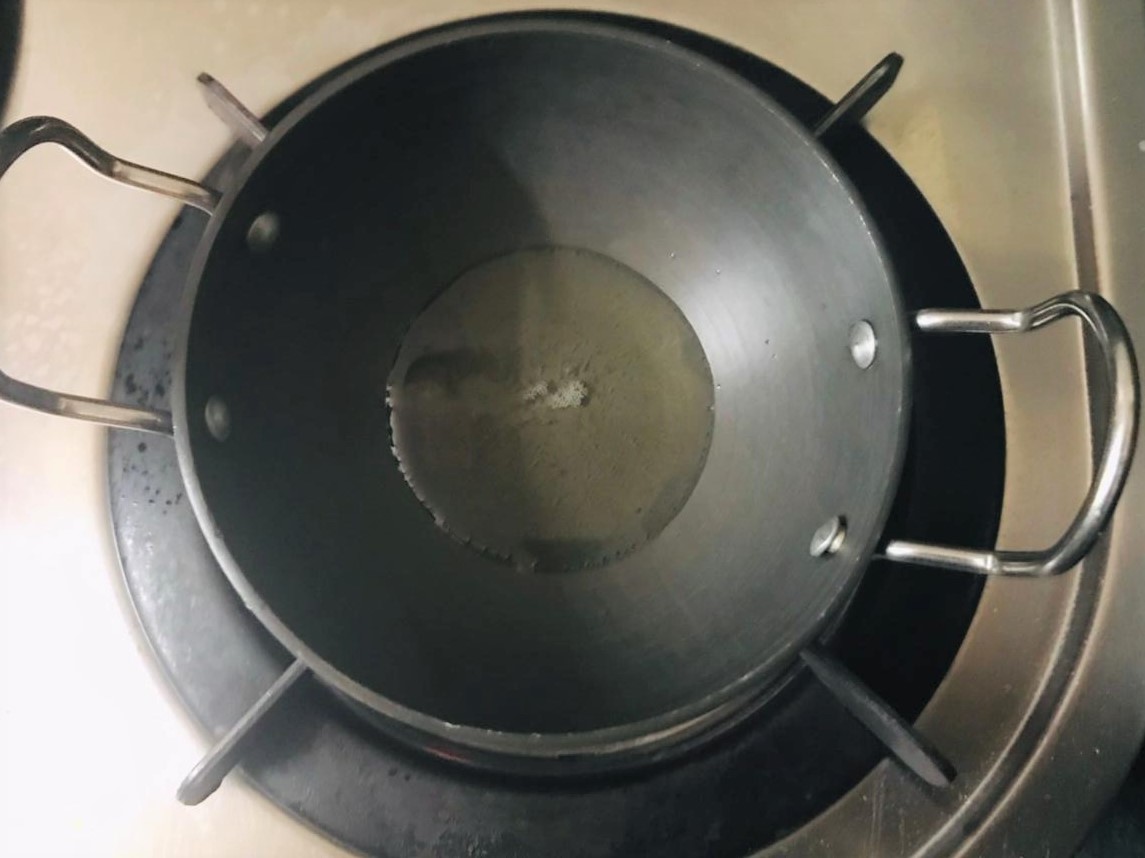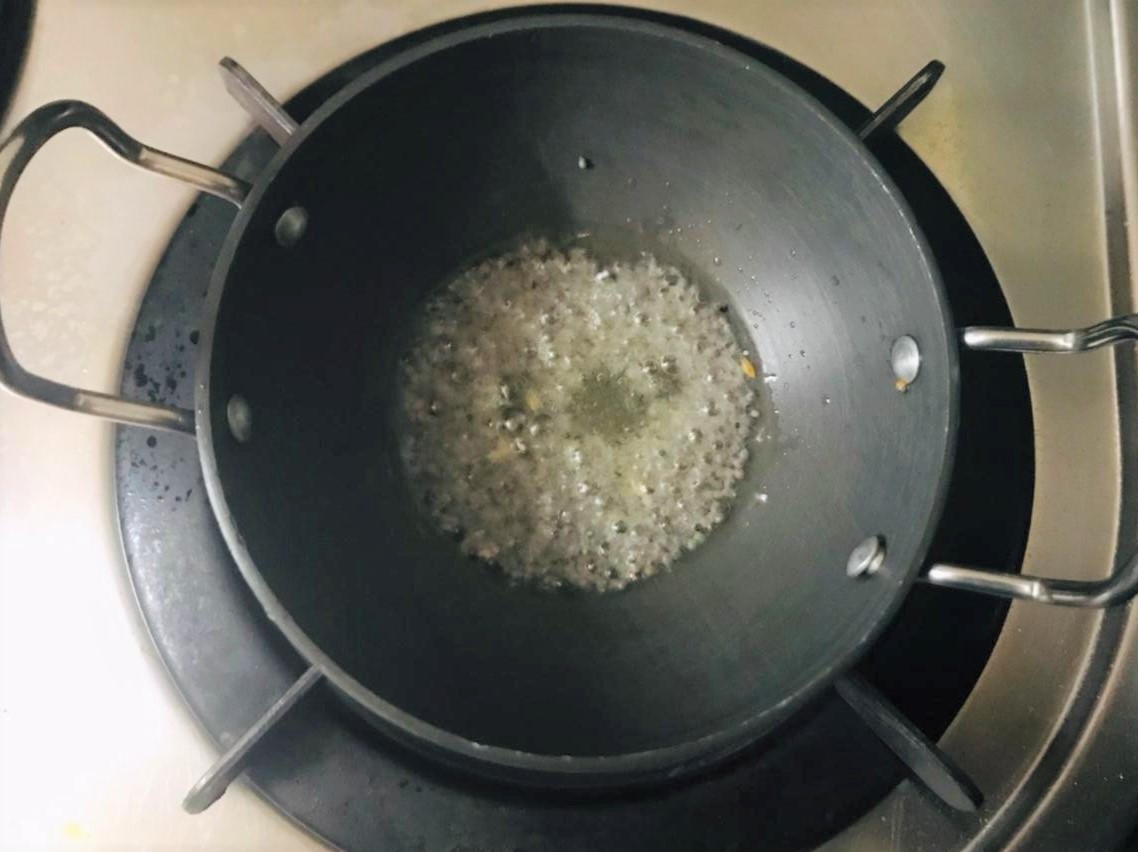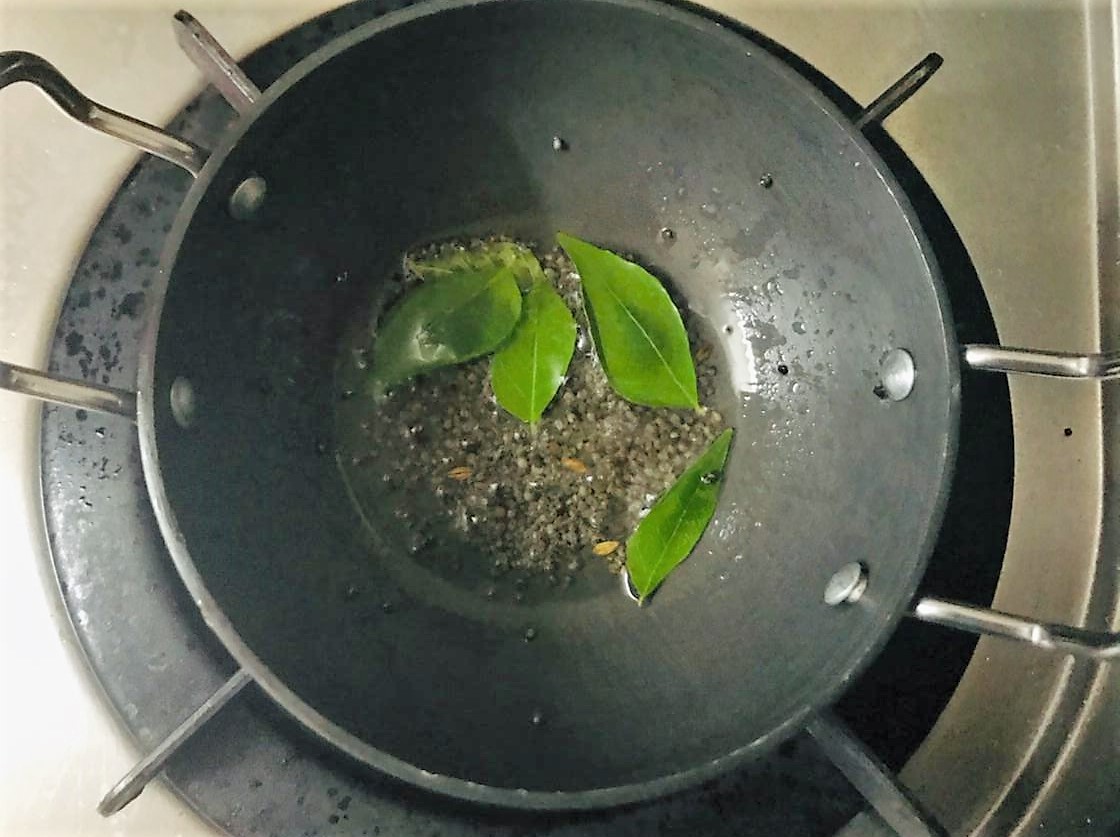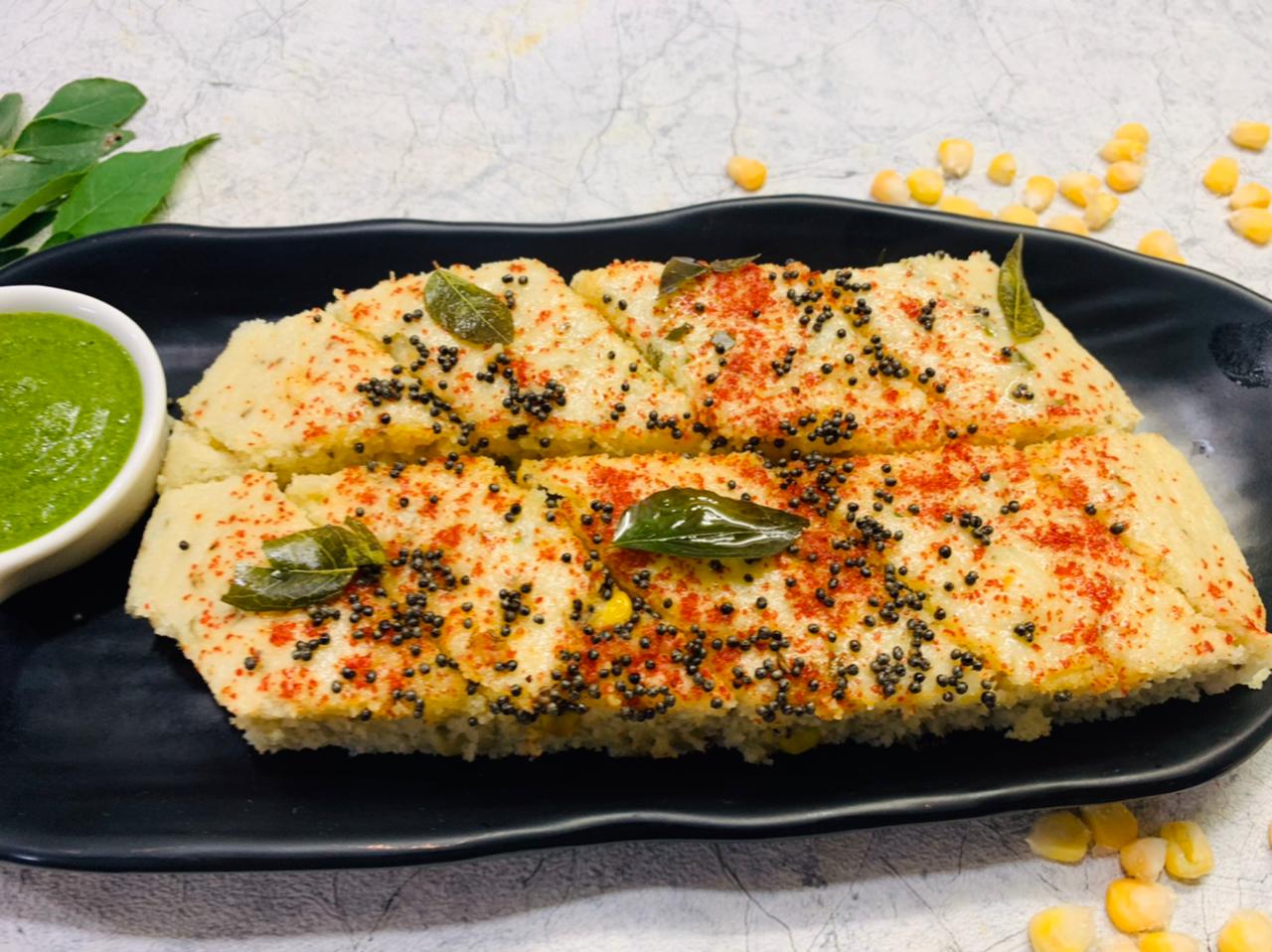 For the Tempering
In a small warm up 1 teaspoon oil, add the mustard seeds and curry leaves. Add these tempering ingredients to the dhokla.
While cutting the dhokla into slices use a sharp knife cut. Do not press the knife down rather cut it the way we cut a cake.
Corn dhokla is ready! Serve with green chutney.