Pyaz wale Gatte ki Subji
Pyaz wale Gatte ki Subji is a popular and delicious recipe from Rajasthan. 'Gatte' is gram flour dumplings that are boiled and simmered in an onion tomato yoghurt gravy with the aromatic flavours of spices.
Rajasthan is an Indian state with large stretches of desert. Due to the scarcity of vegetables, Rajasthani cuisine has a huge reliance on dishes made from pulses, dried vegetables, and other non-perishable food items making it not only mouth wateringly delicious but packed with nutrition. Rajasthani gatte ki subji also known as 'besan ke gatte' is one such authentic dish from Rajasthani cuisine.
There are many variations of making gatte ki sabzi and the main difference is the gravy – with onion, without onion, with yogurt or without yogurt and also in the preparation of the gate as sometimes they are fried, or sauteed after boiling. Being a total Gatte ki subji lover, I make all versions and variations depending on my mood. For this particular recipe, I have added onion, tomato and yogurt and just boiled the gatte.
The main point to remember while making this recipe is to make sure the gravy doesn't split and also the gate should be soft and not hard and dense. It is a recipe which needs some time and it might seem like a lots of steps but believe me when I say that once you have made it a couple of times, it will be super quick for you.
Other Rajasthani recipes you might like are Jodhpuri Kacchi Haldi ki Sabzi, Kacche Tamatar ki Launji, Methi ki Launji, Rajasthani Besan Bharwa Mirch, Jodhpuri Corn Subzi, Rajasthani Kachhi Haldi Matar Sabji, Rajasthani Kalmi Vada and Rajasthani Panchemali Dal.
Ingredients
For The Dough
1 cup gram flour
2 tablespoons yoghurt
1 teaspoon carom seeds
1 teaspoon turmeric powder
Salt to taste
1 teaspoon red chilli powder
1 teaspoon cumin seeds
1 teaspoon grated ginger
½ teaspoon asafoetida
1 teaspoon finely chopped green chillies
1 teaspoon fennel seeds
½ teaspoon baking soda
2 teaspoons oil
2-3 tablespoons water
For Boiling Gatte
4 cups water
For The Gravy
2 tablespoons oil
1 teaspoon cumin seeds
1 teaspoon fennel seeds
½ teaspoon asafoetida
2-3 dry red chillies
1 cup onion paste
1 teaspoon grated ginger
1 teaspoon finely chopped green chillies
1 cup tomato puree
1 teaspoon turmeric powder
2 teaspoons coriander powder
1-2 teaspoons red chilli powder
2 cups whisked plain yoghurt
1 teaspoon garam masala
1 teaspoon kasuri methi
2 teaspoons finely chopped coriander leaves
Salt to taste
Directions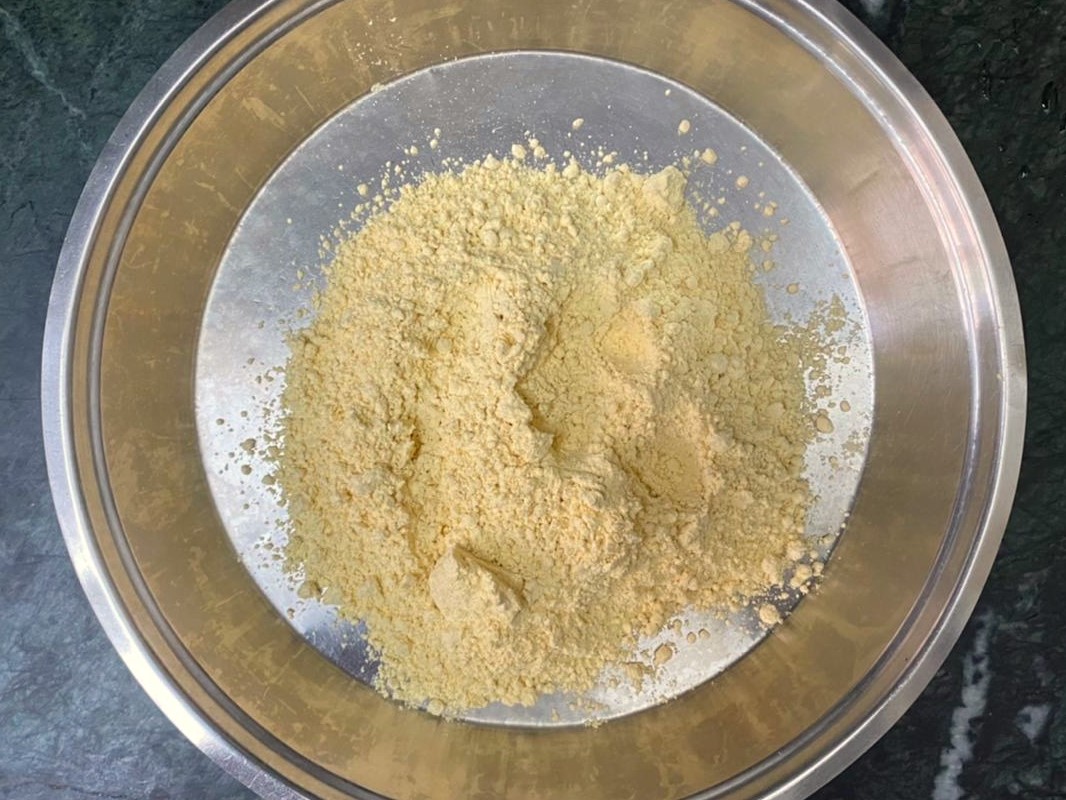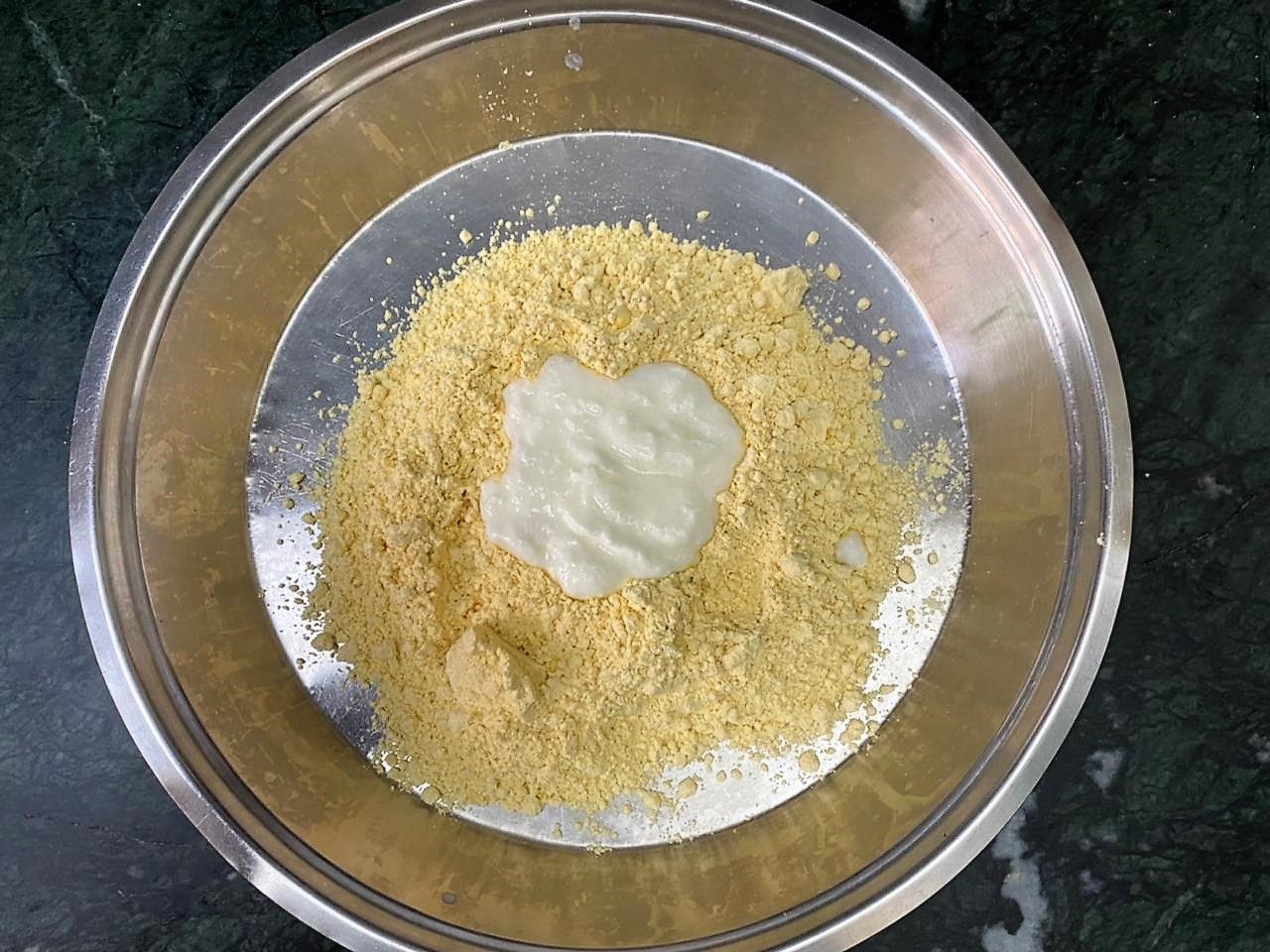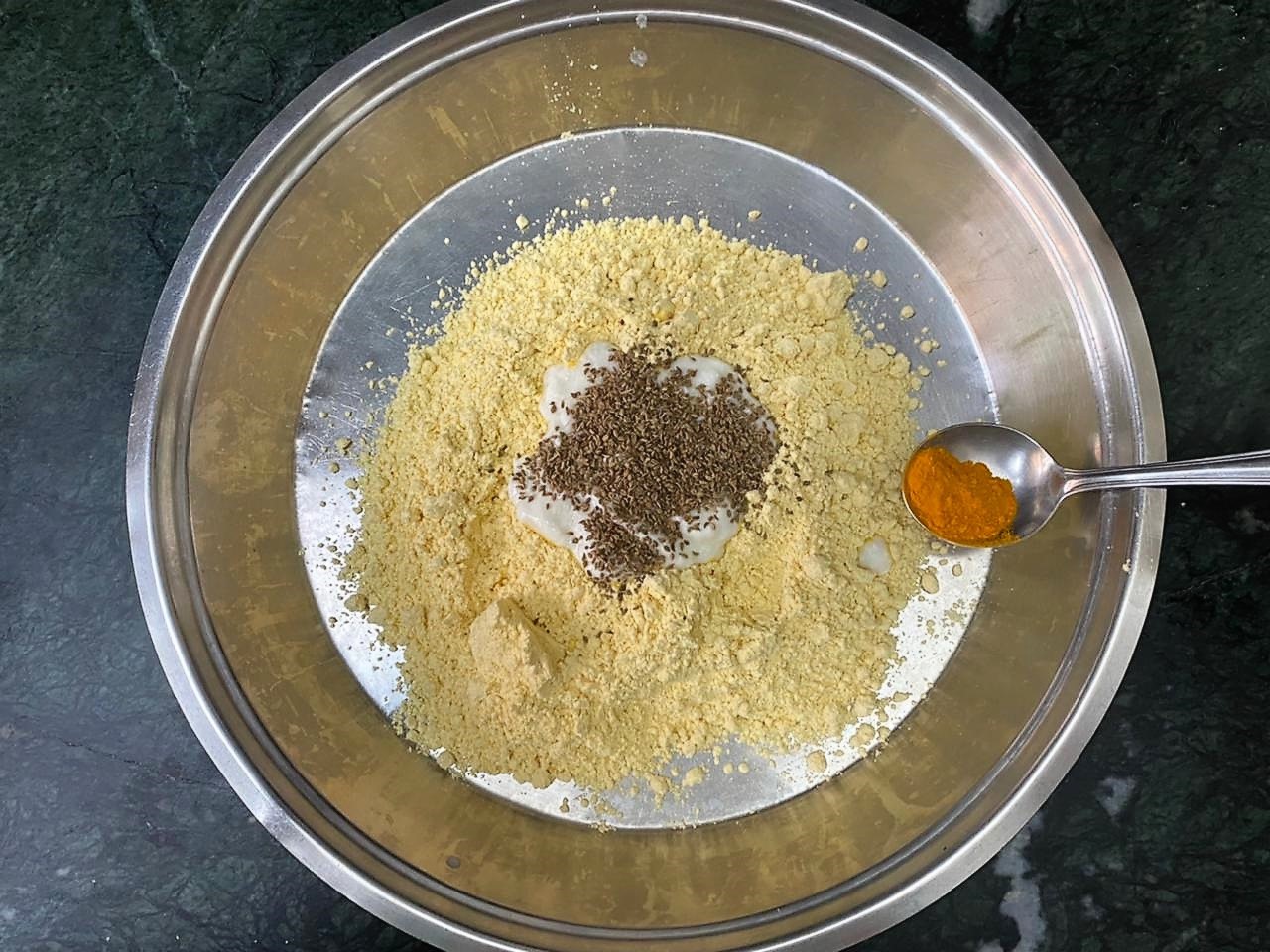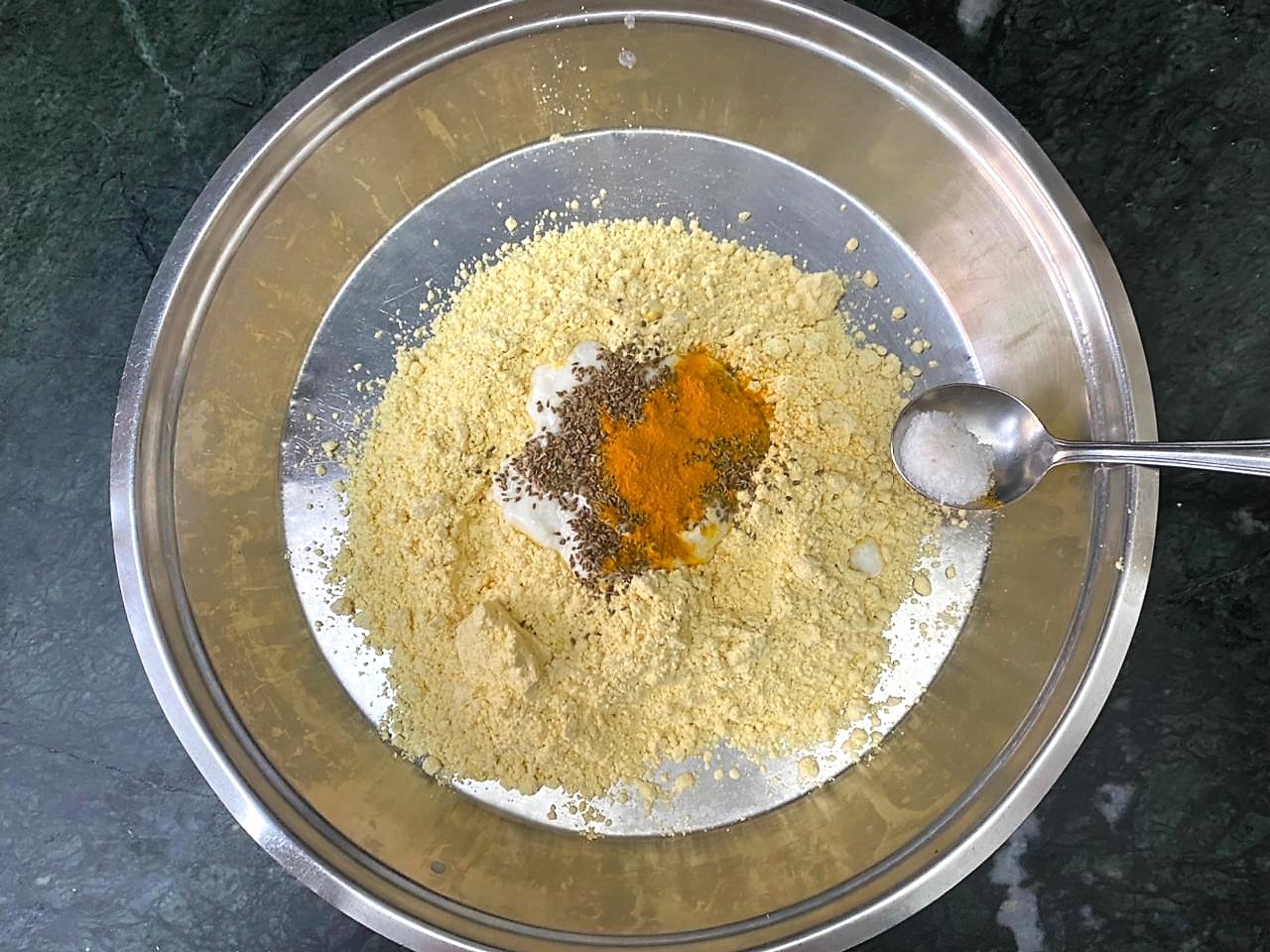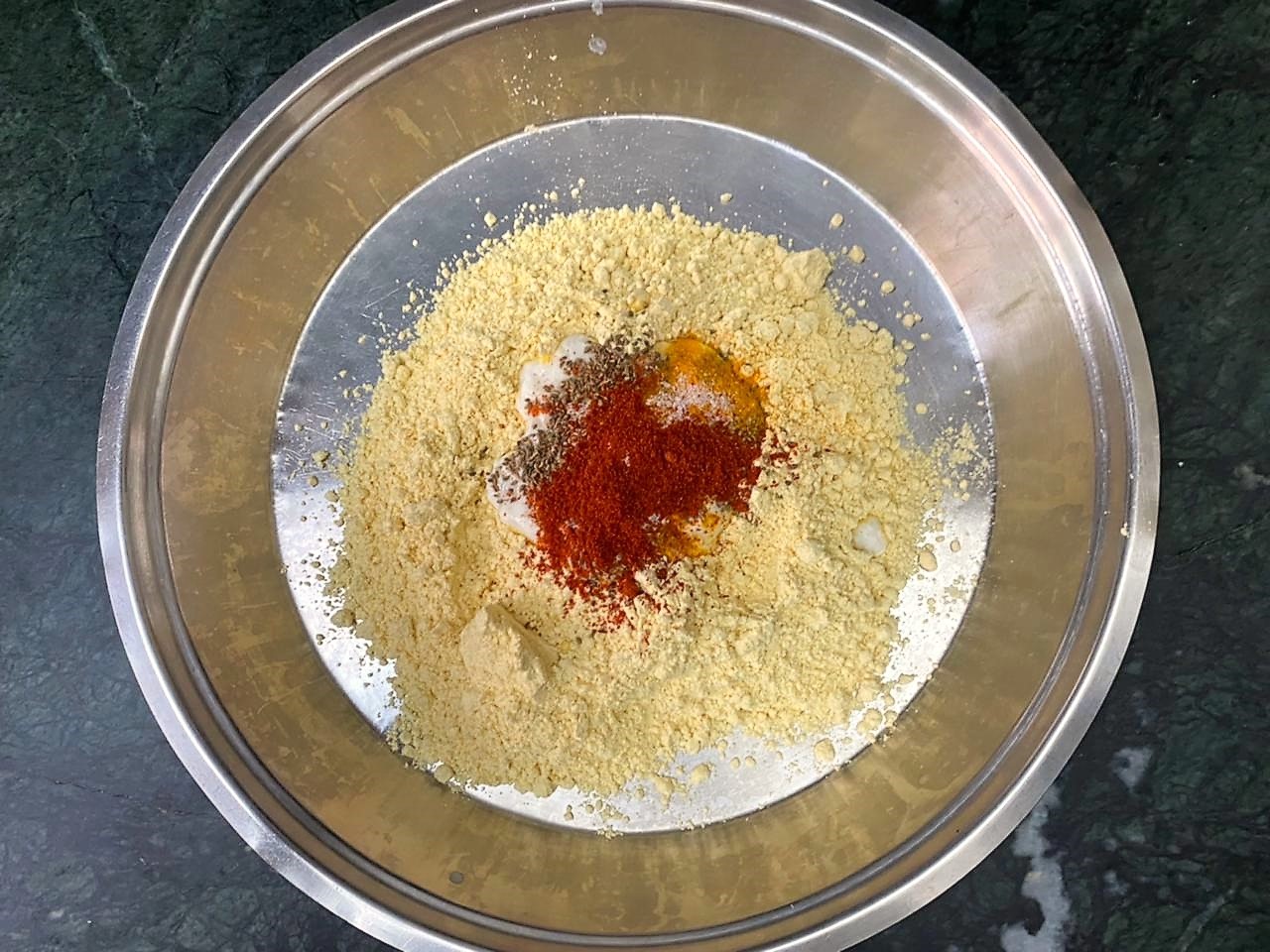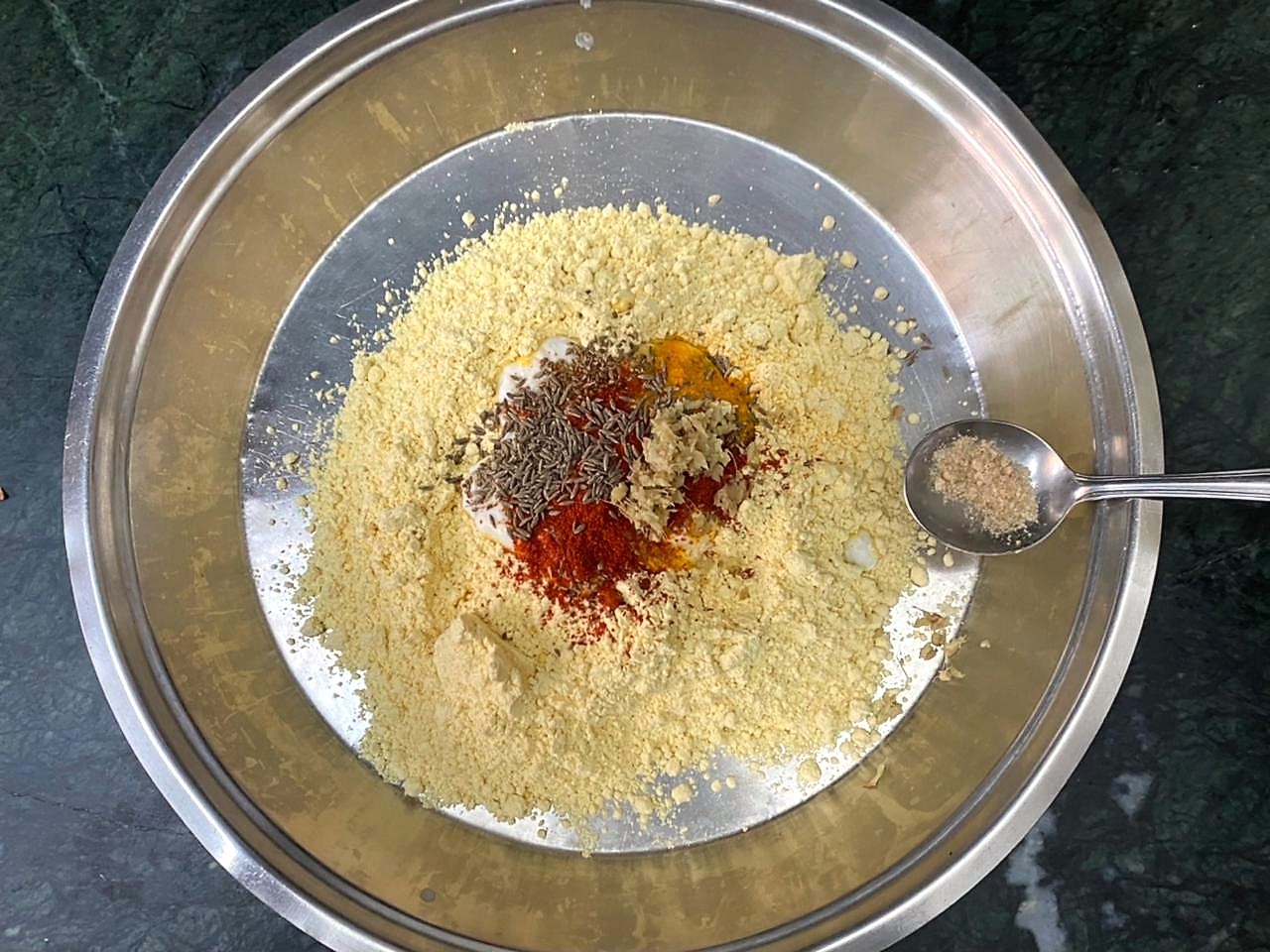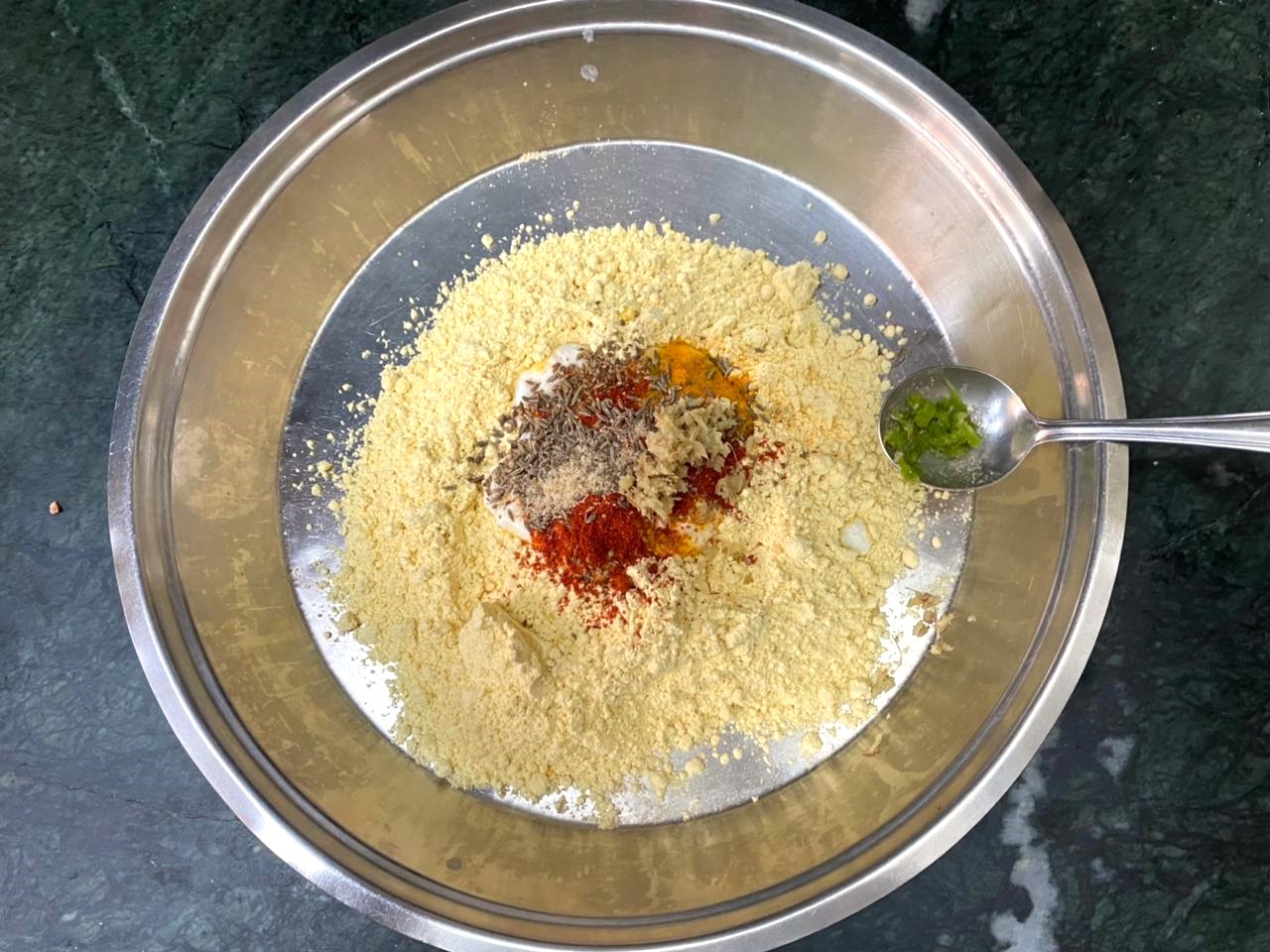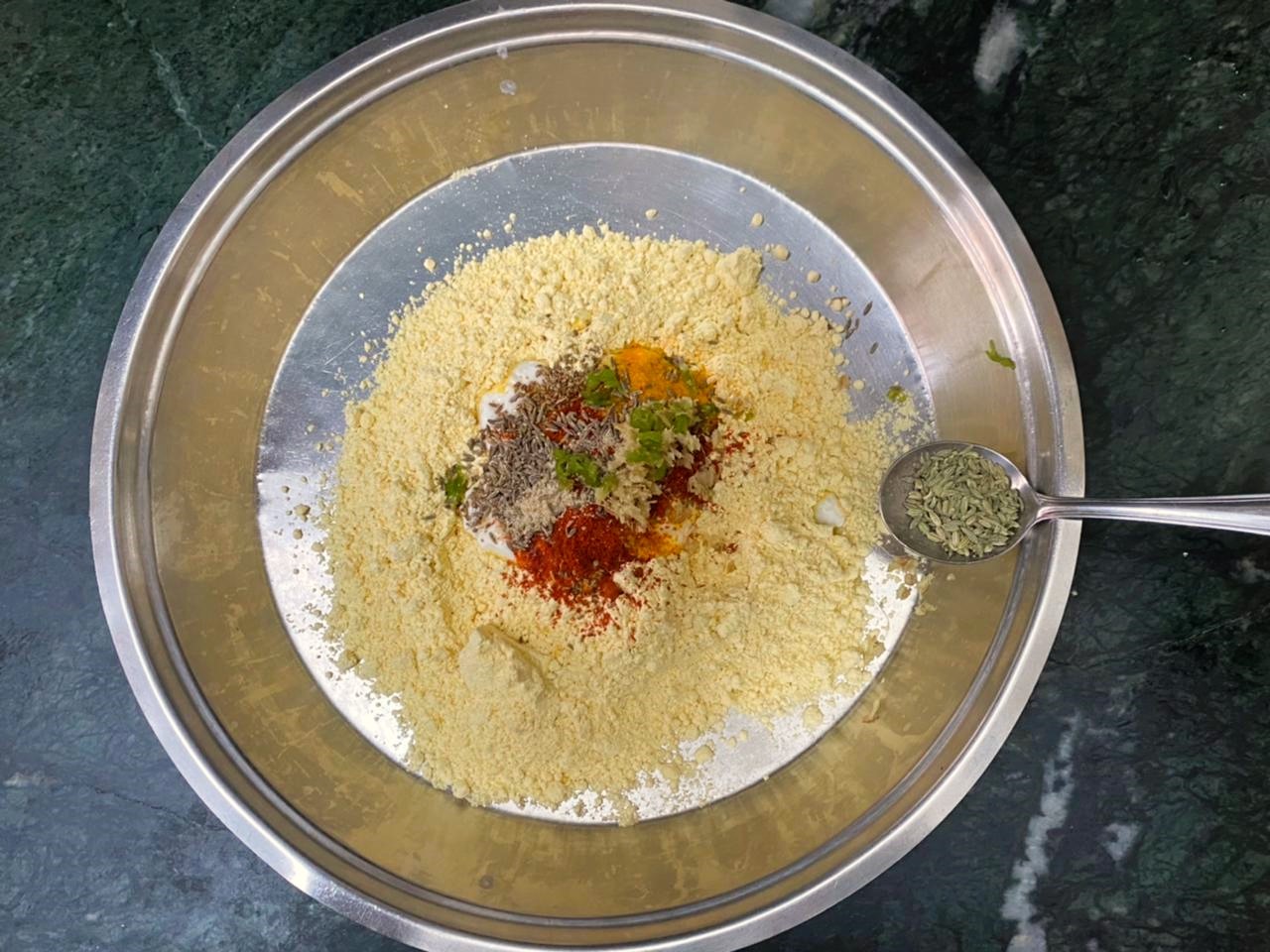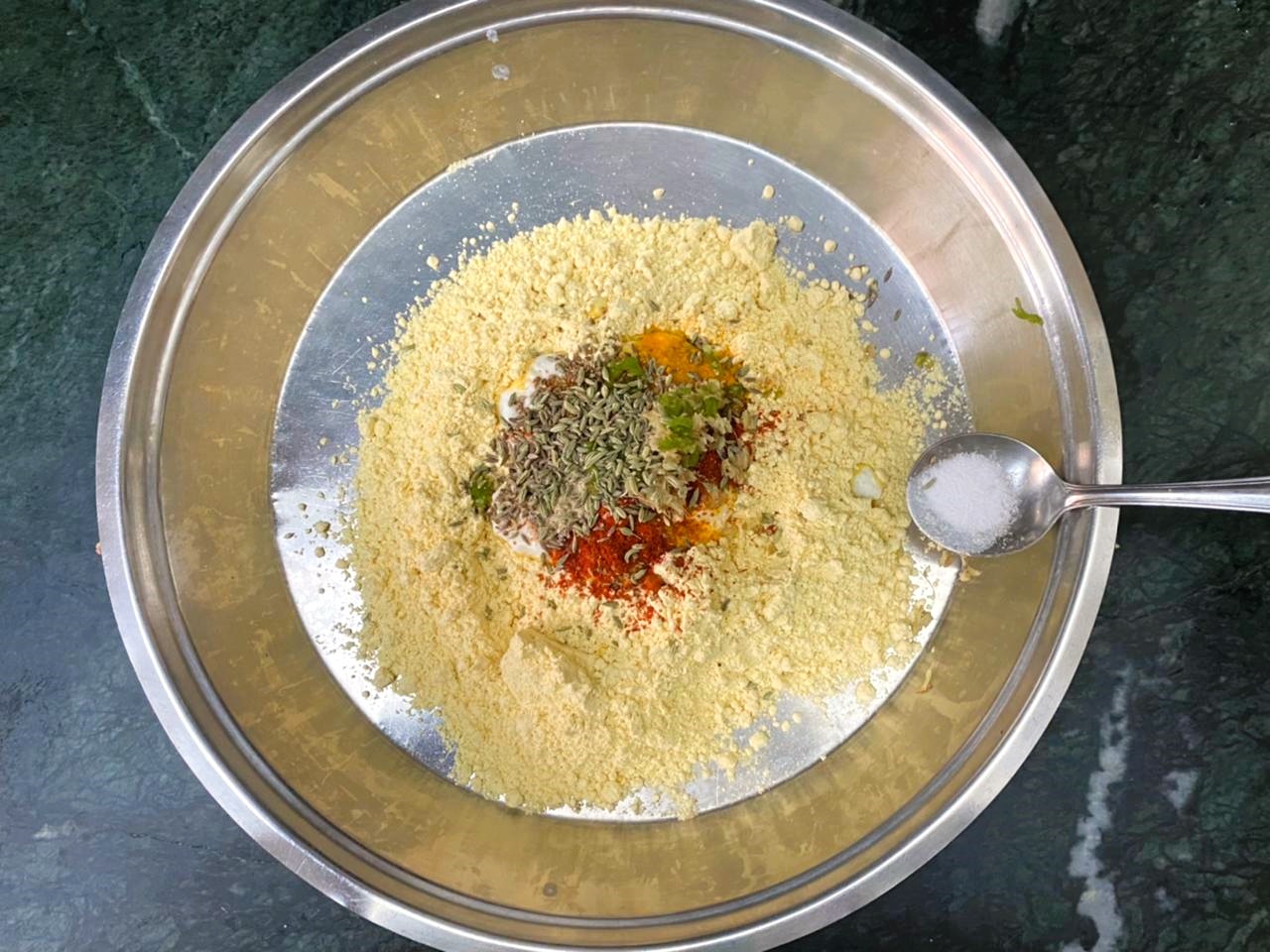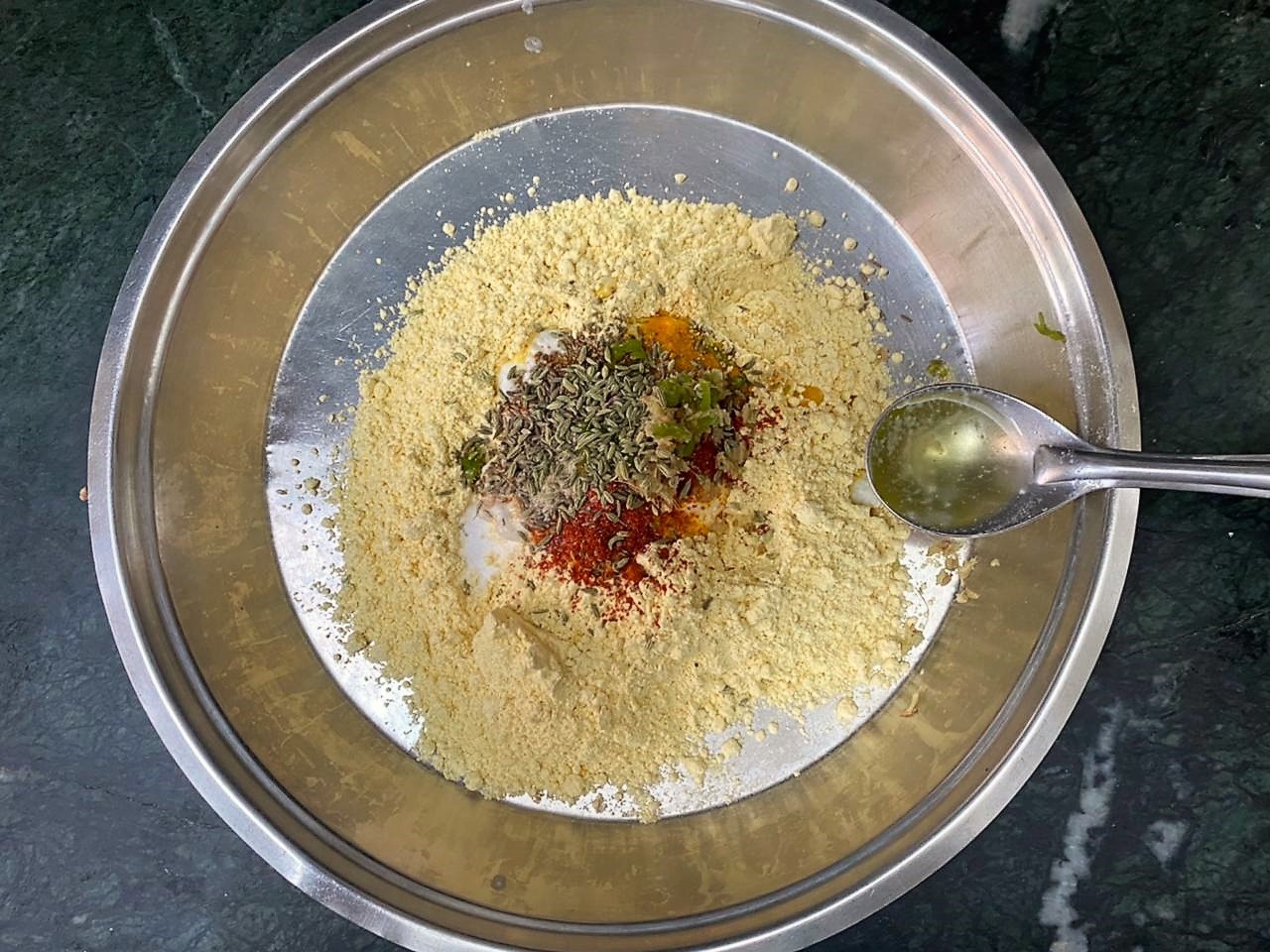 In a bowl, add the gram flour, yoghurt, carom seeds, turmeric powder, salt, red chilli powder, cumin seeds, grated ginger, asafoetida, green chillies, fennel seeds, baking soda and oil.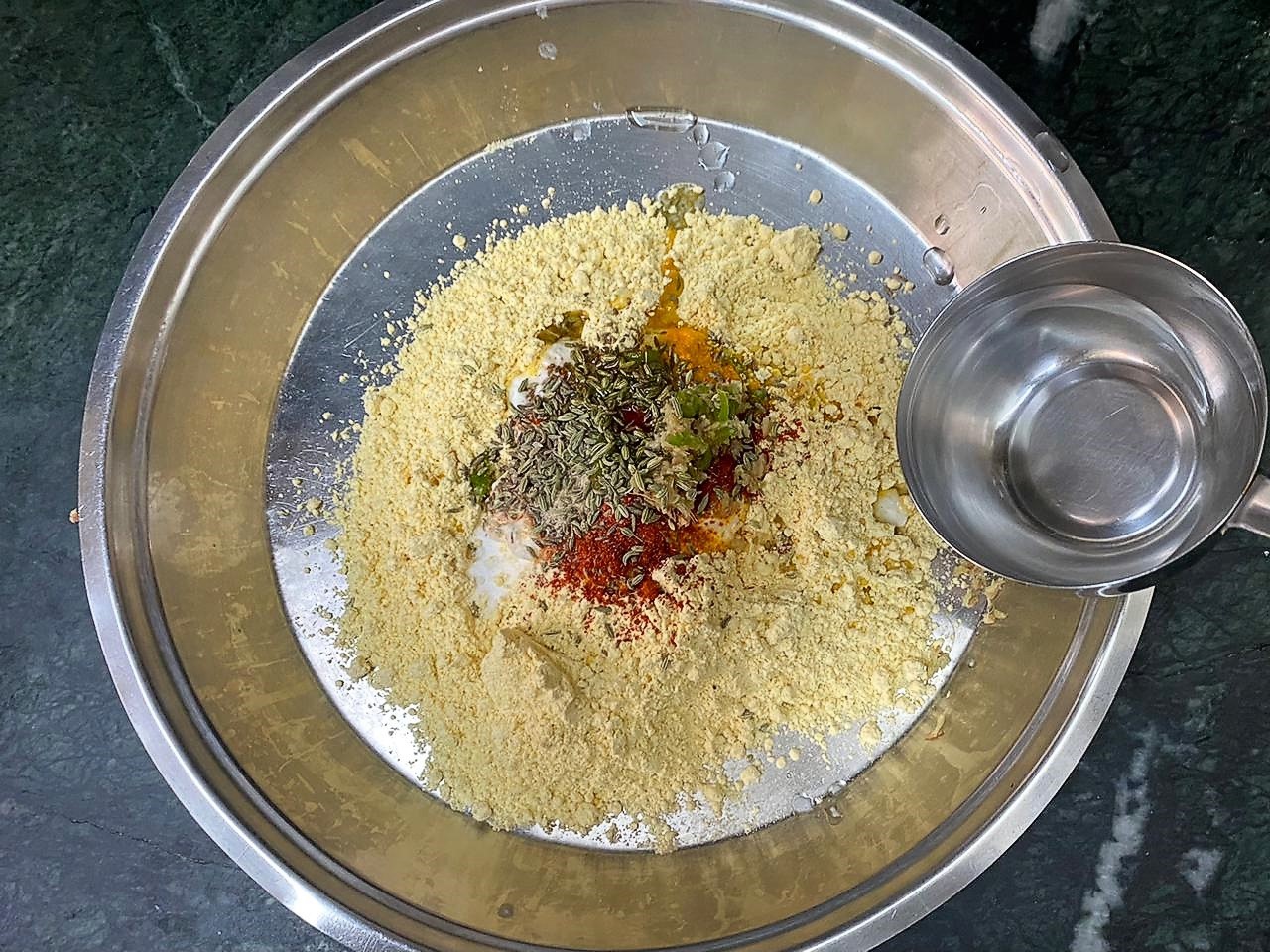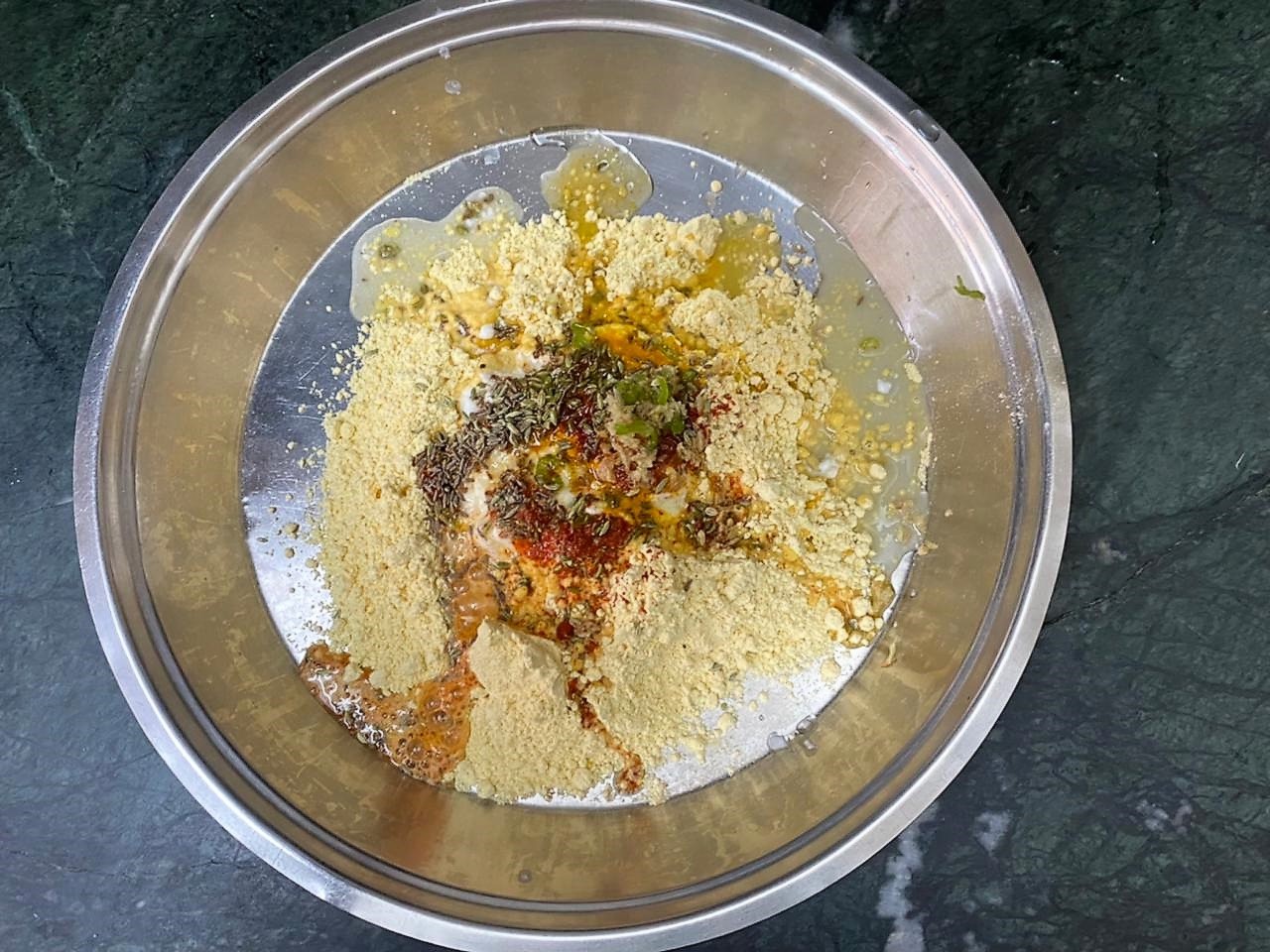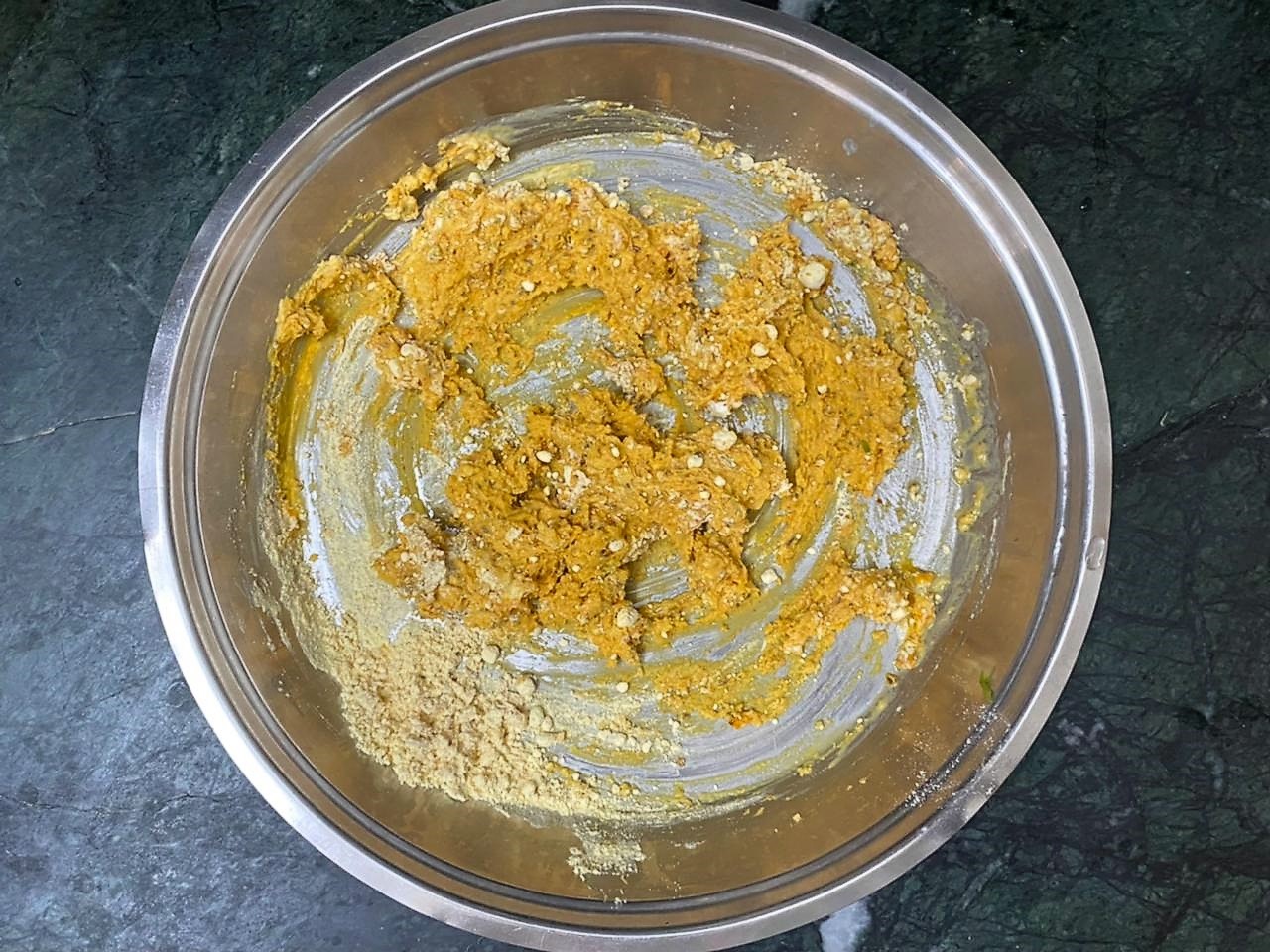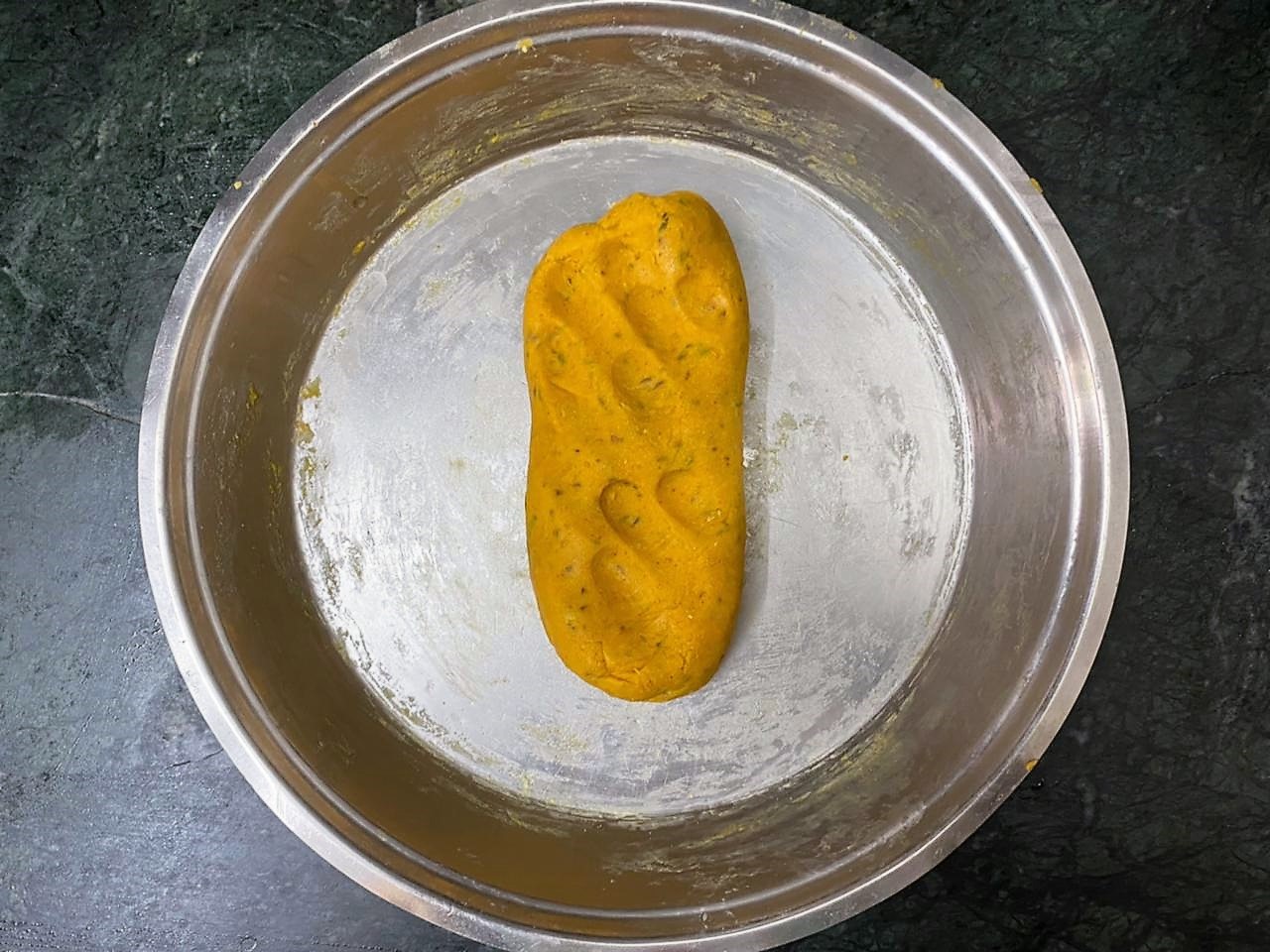 Slowly add water and knead into a soft dough. Adjust the water as needed while making the dough. Sprinkle a few drops of oil and knead for a few minutes and allow the dough to rest for 15-20 minutes.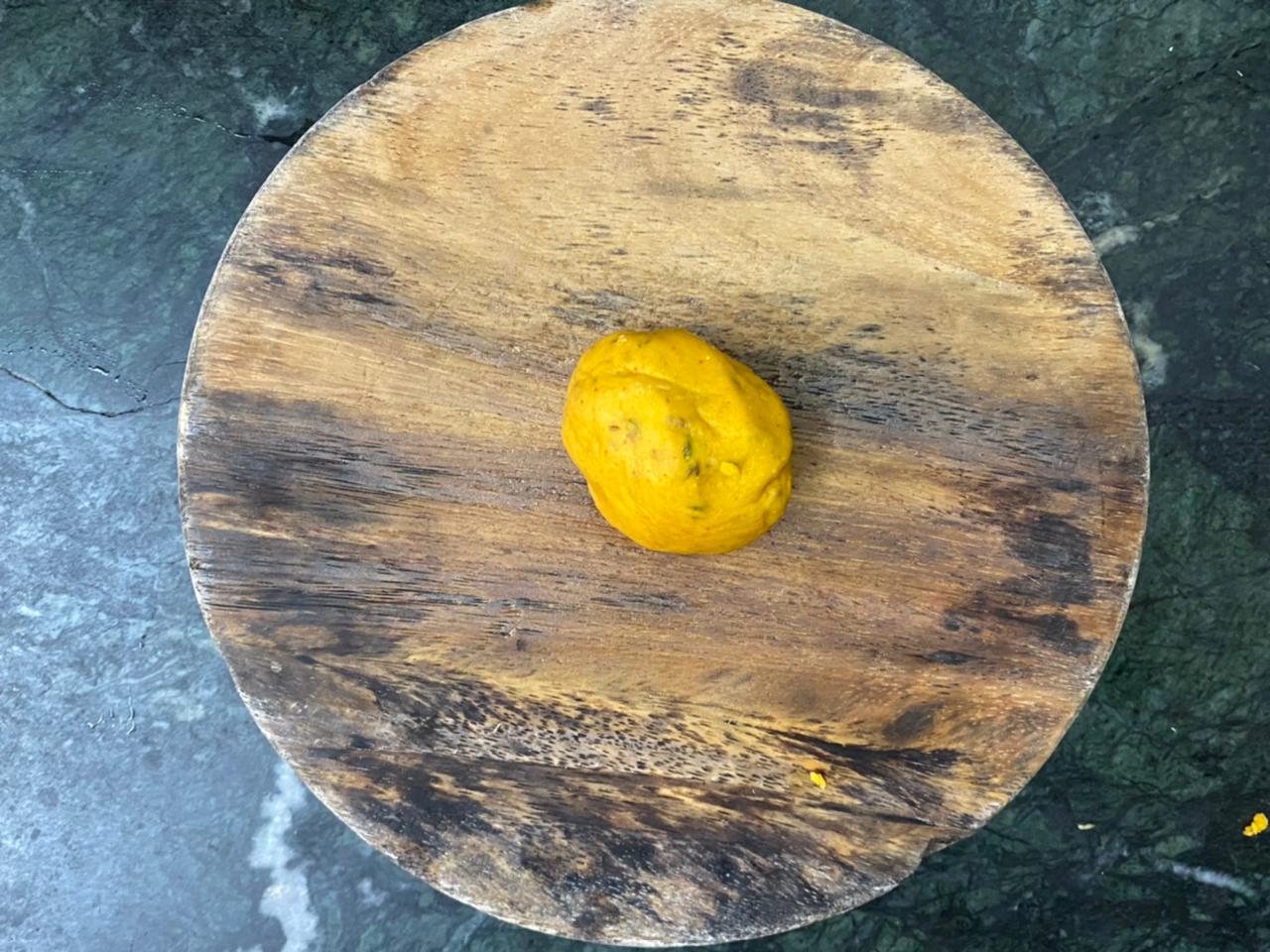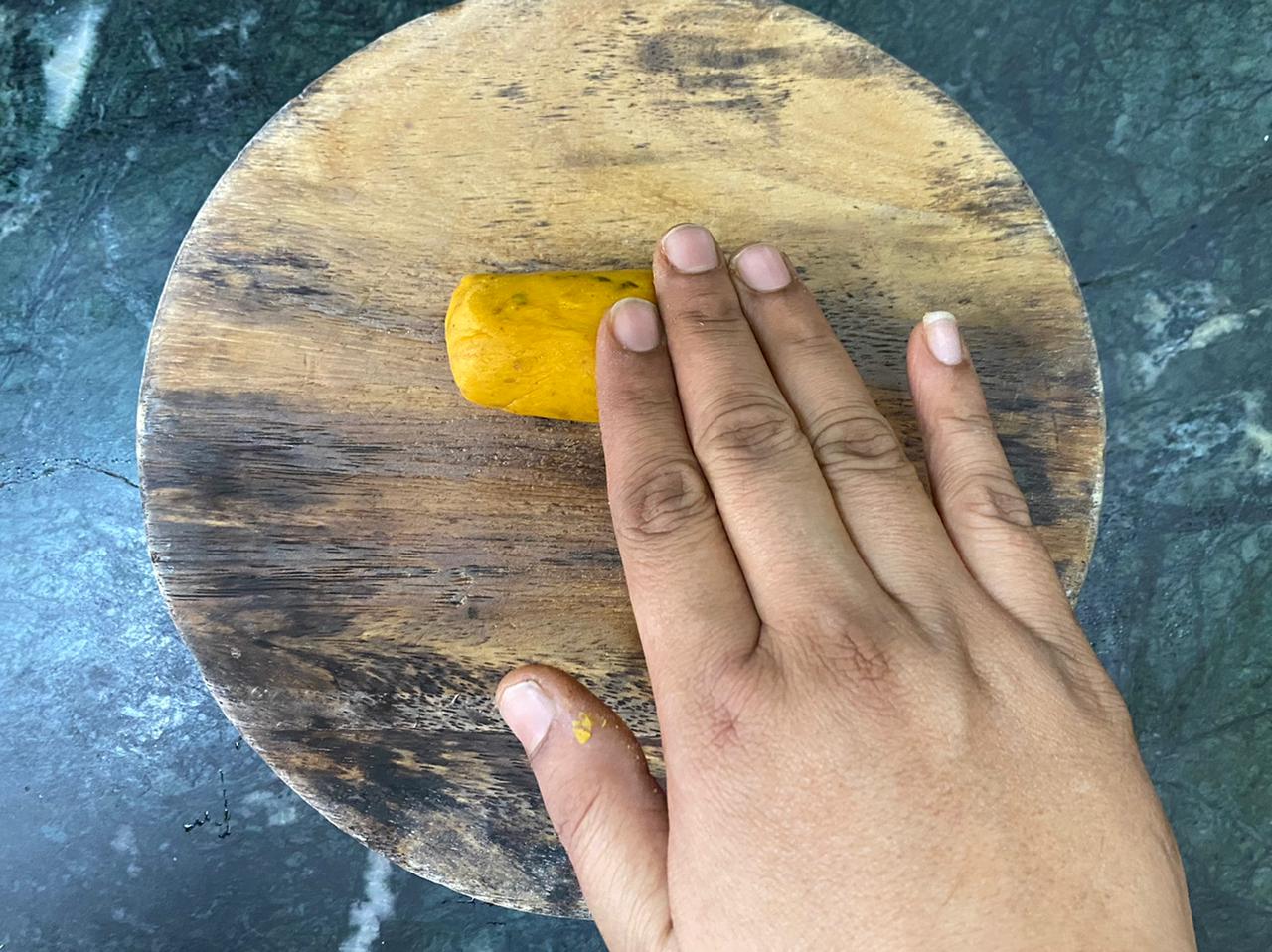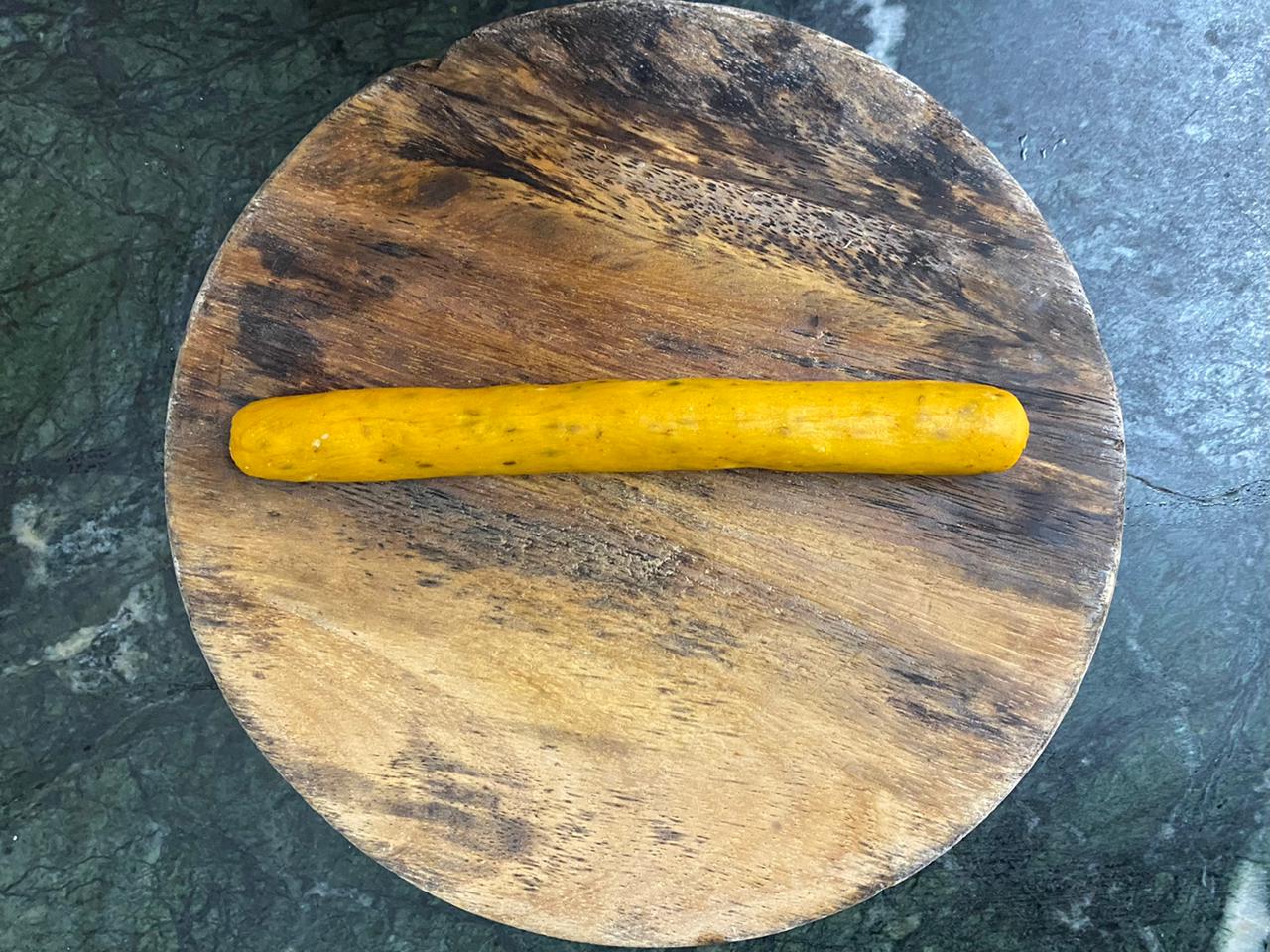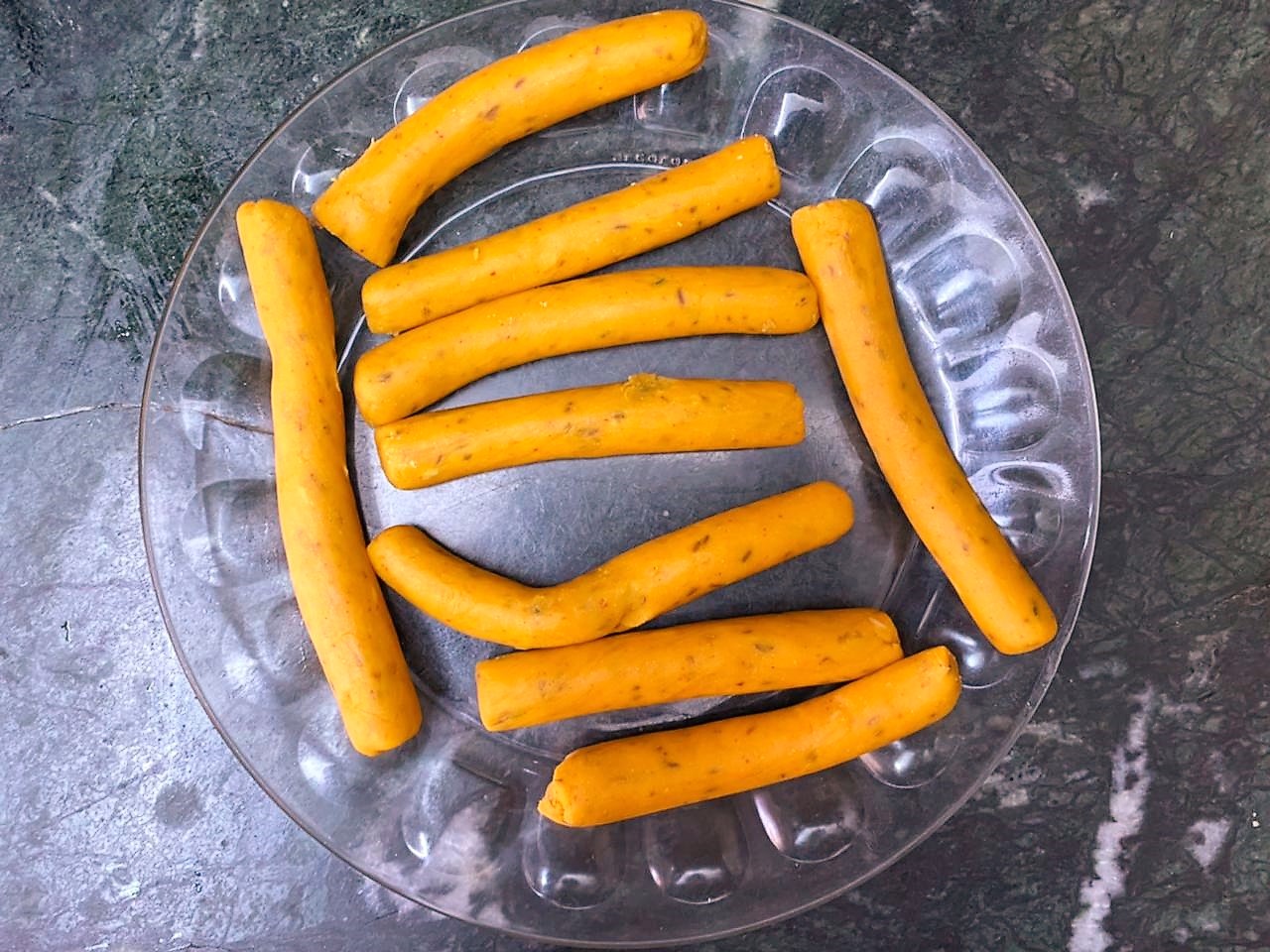 Pinch out 15-16 lime sized balls off the dough and roll them into a smooth ball.
One by one, roll into 6-7 inches long logs (you may want to grease your hands with oil first) to make gatte.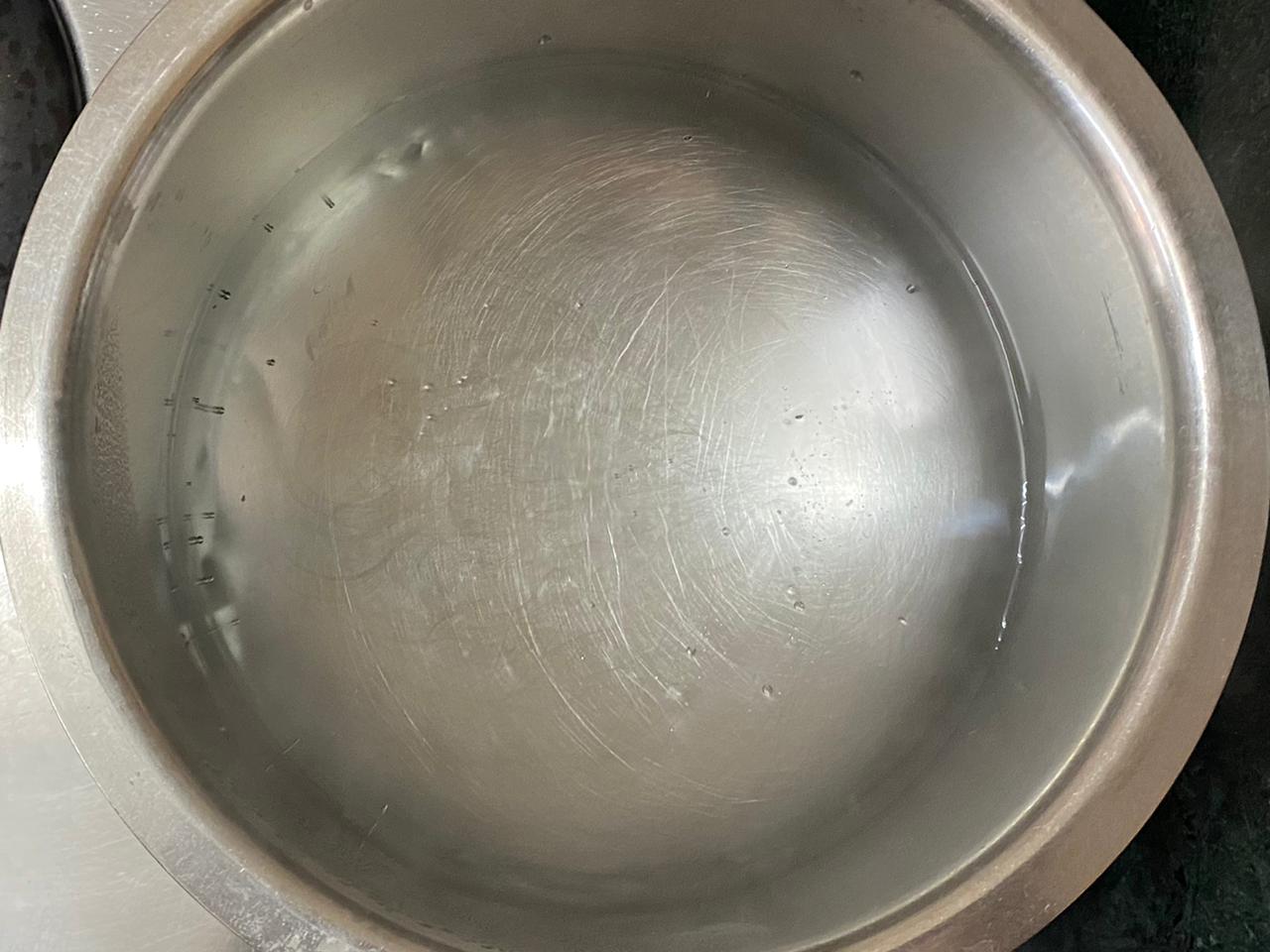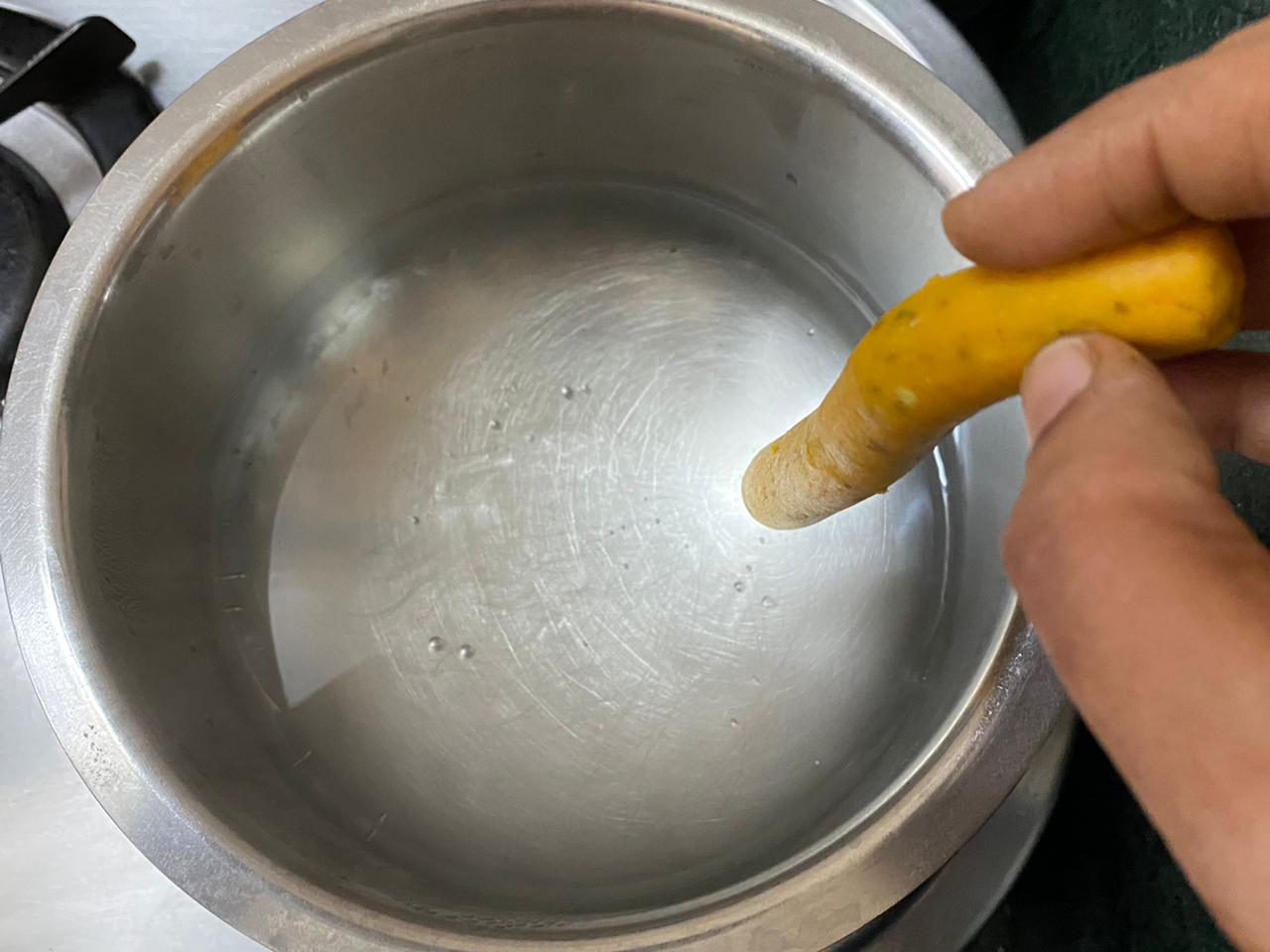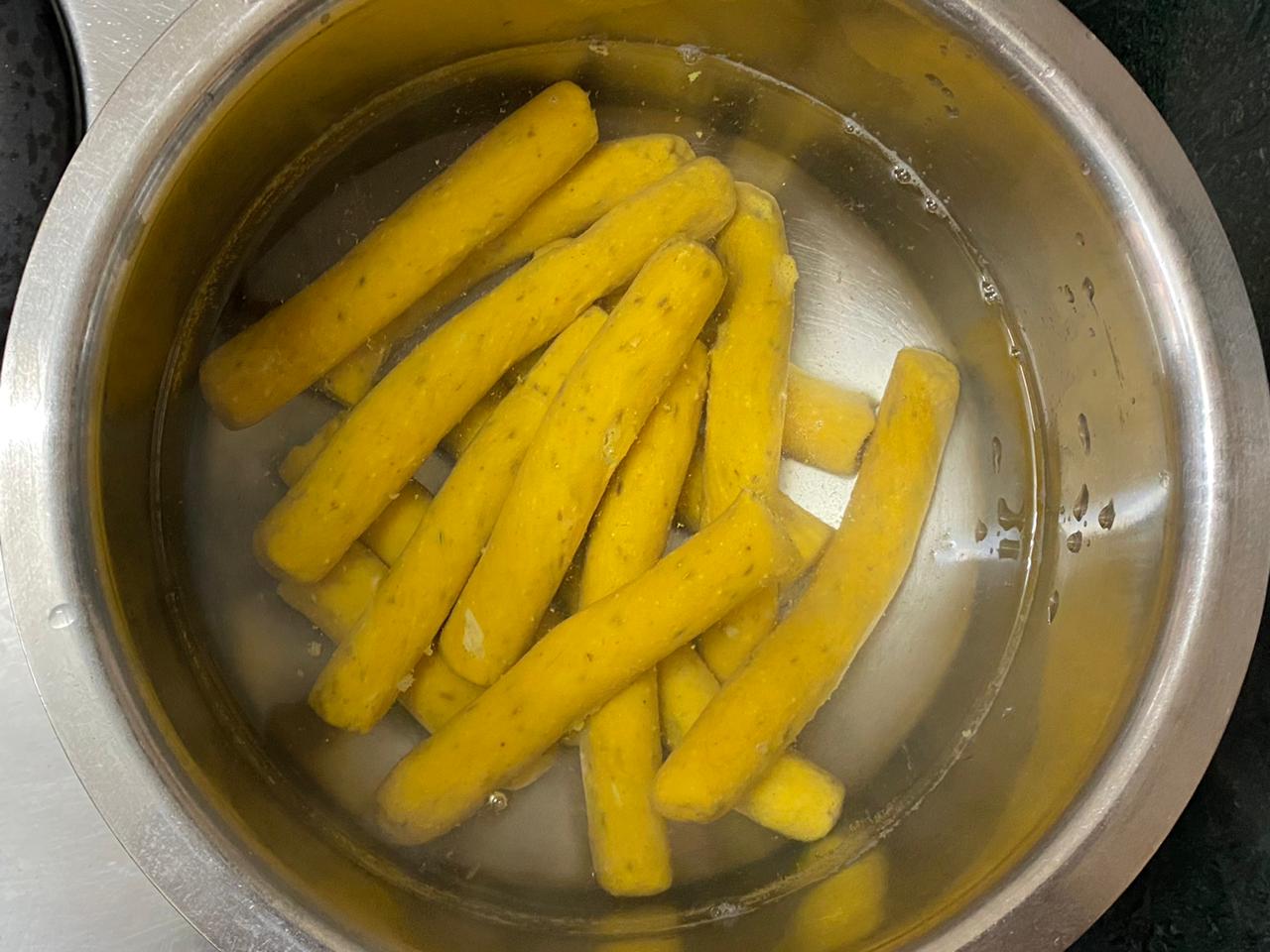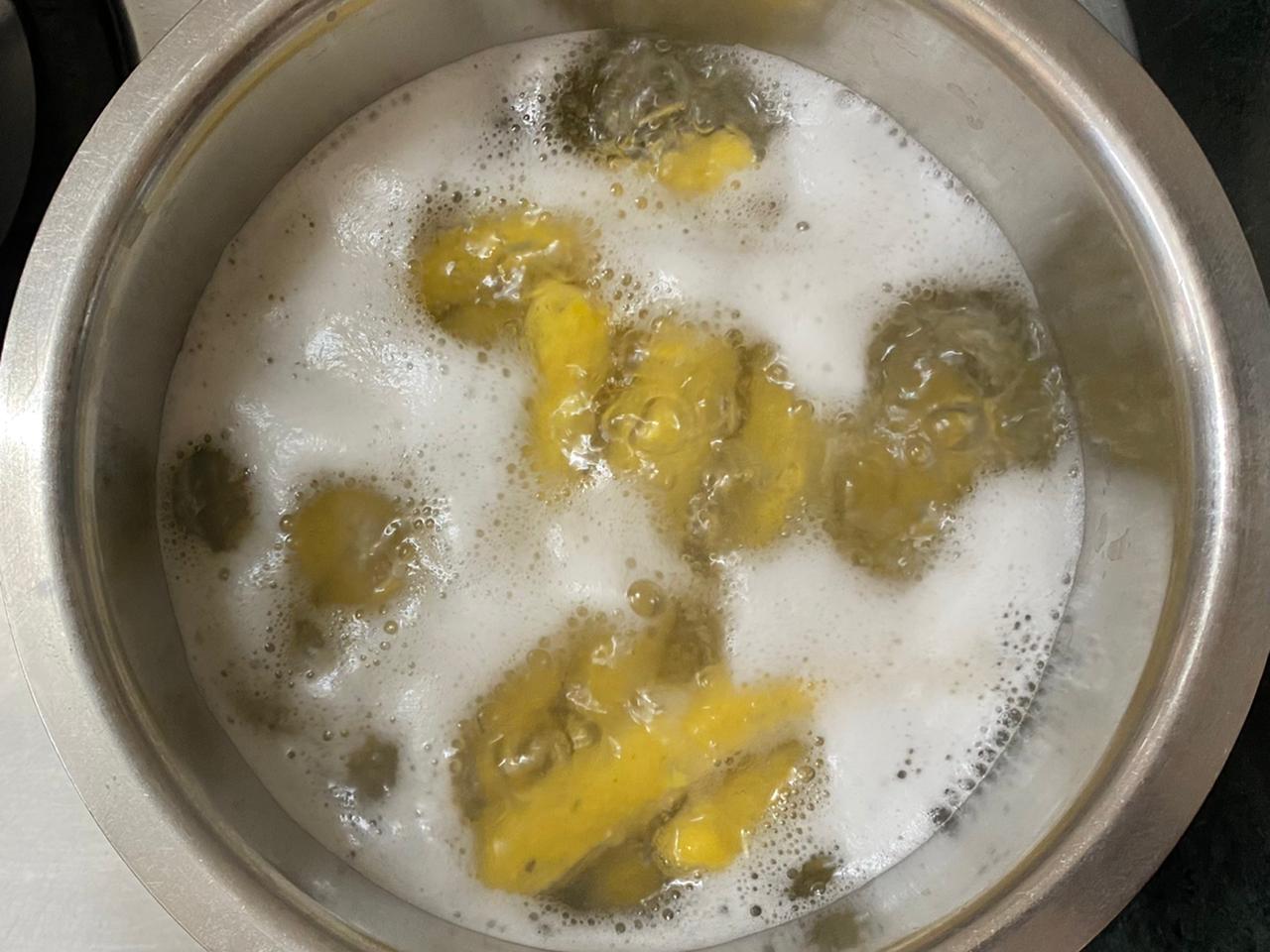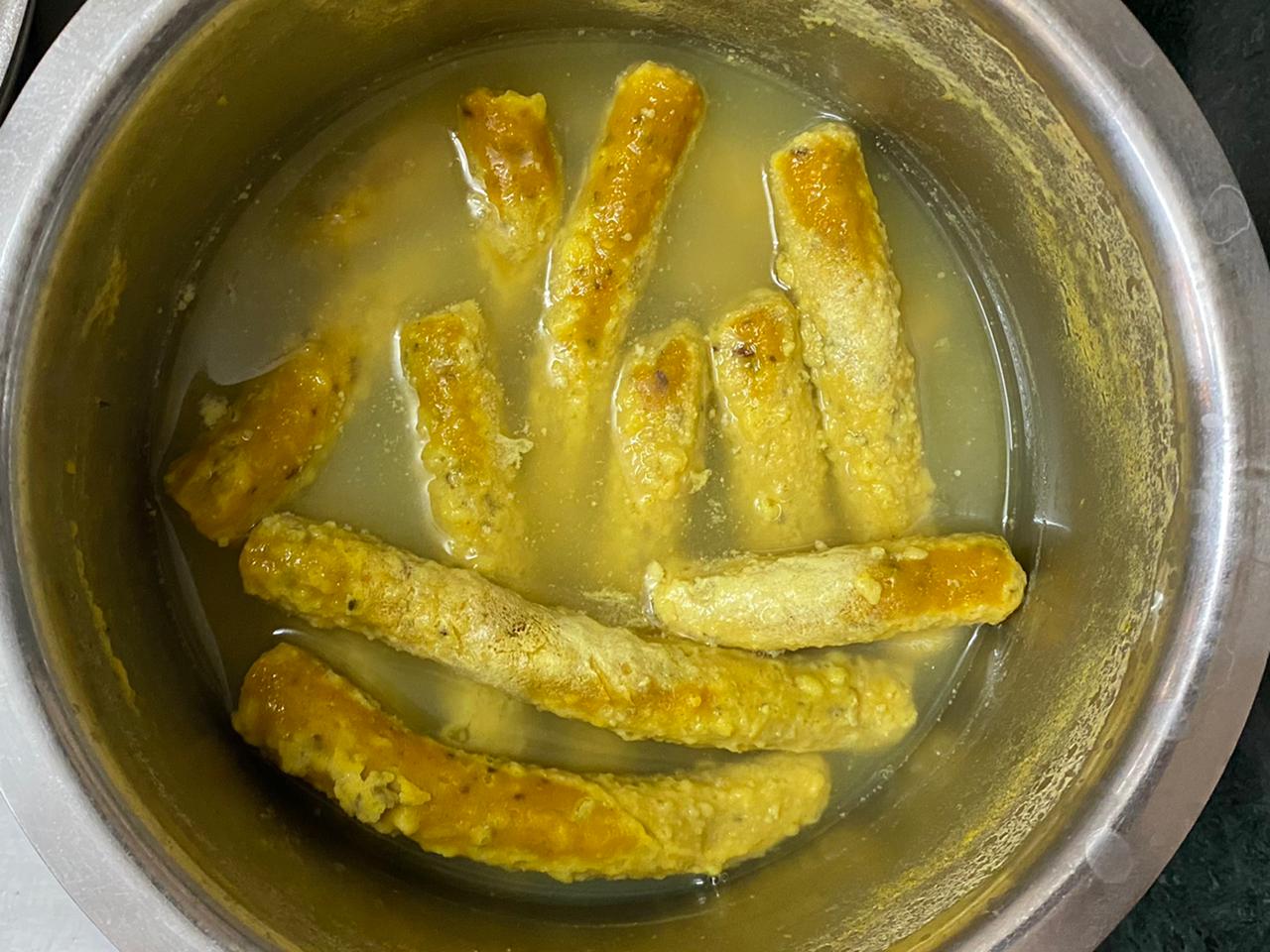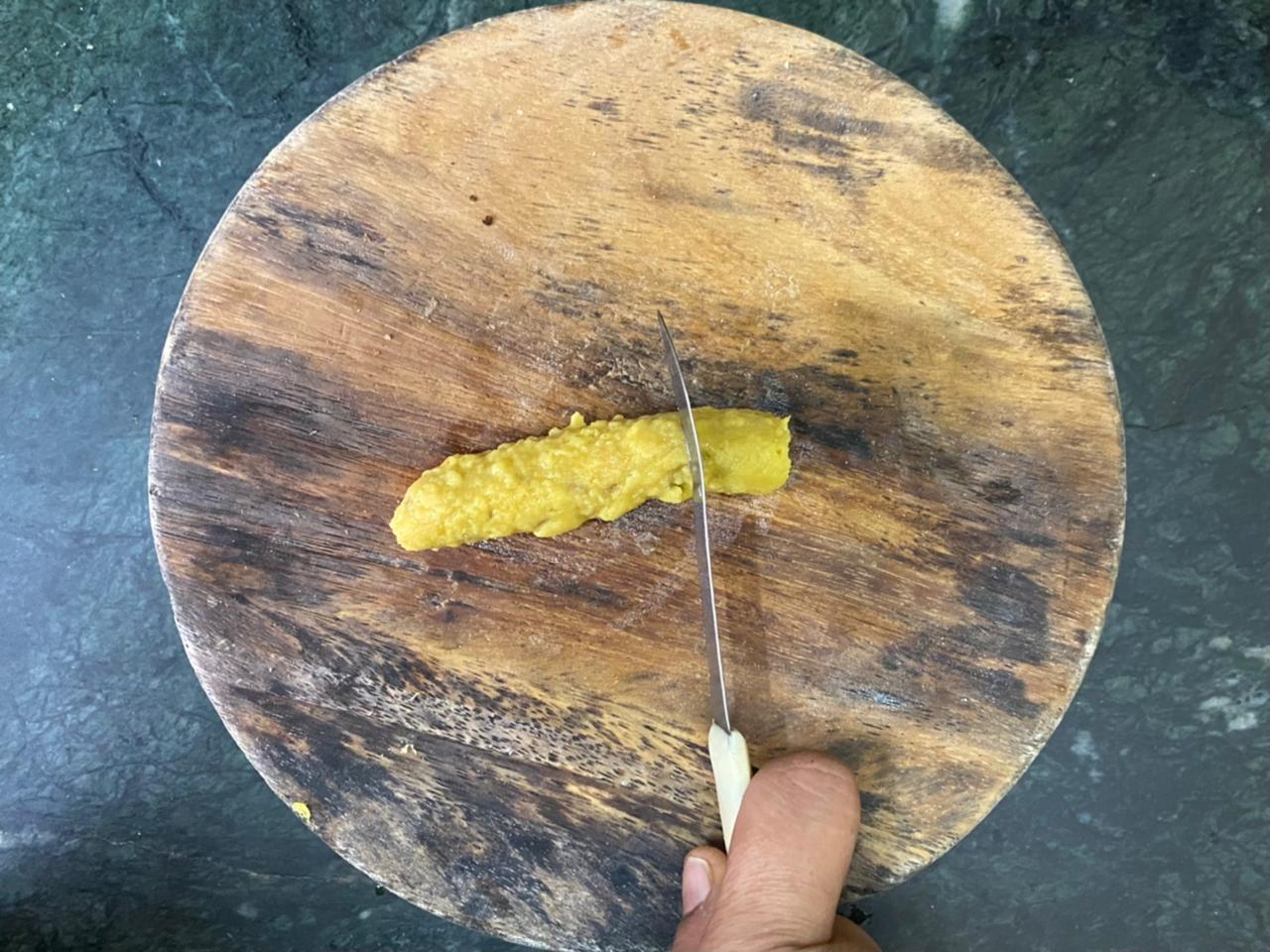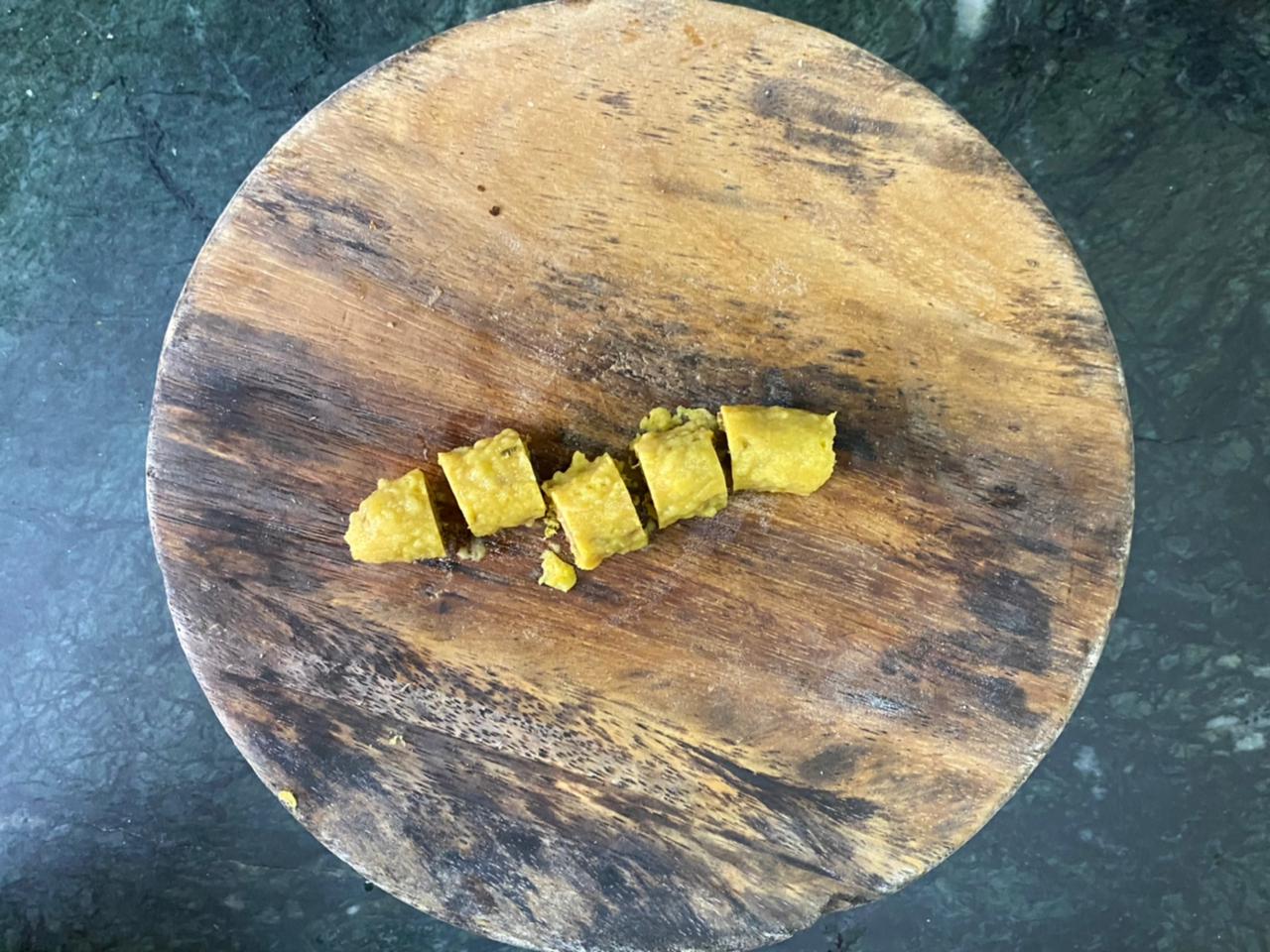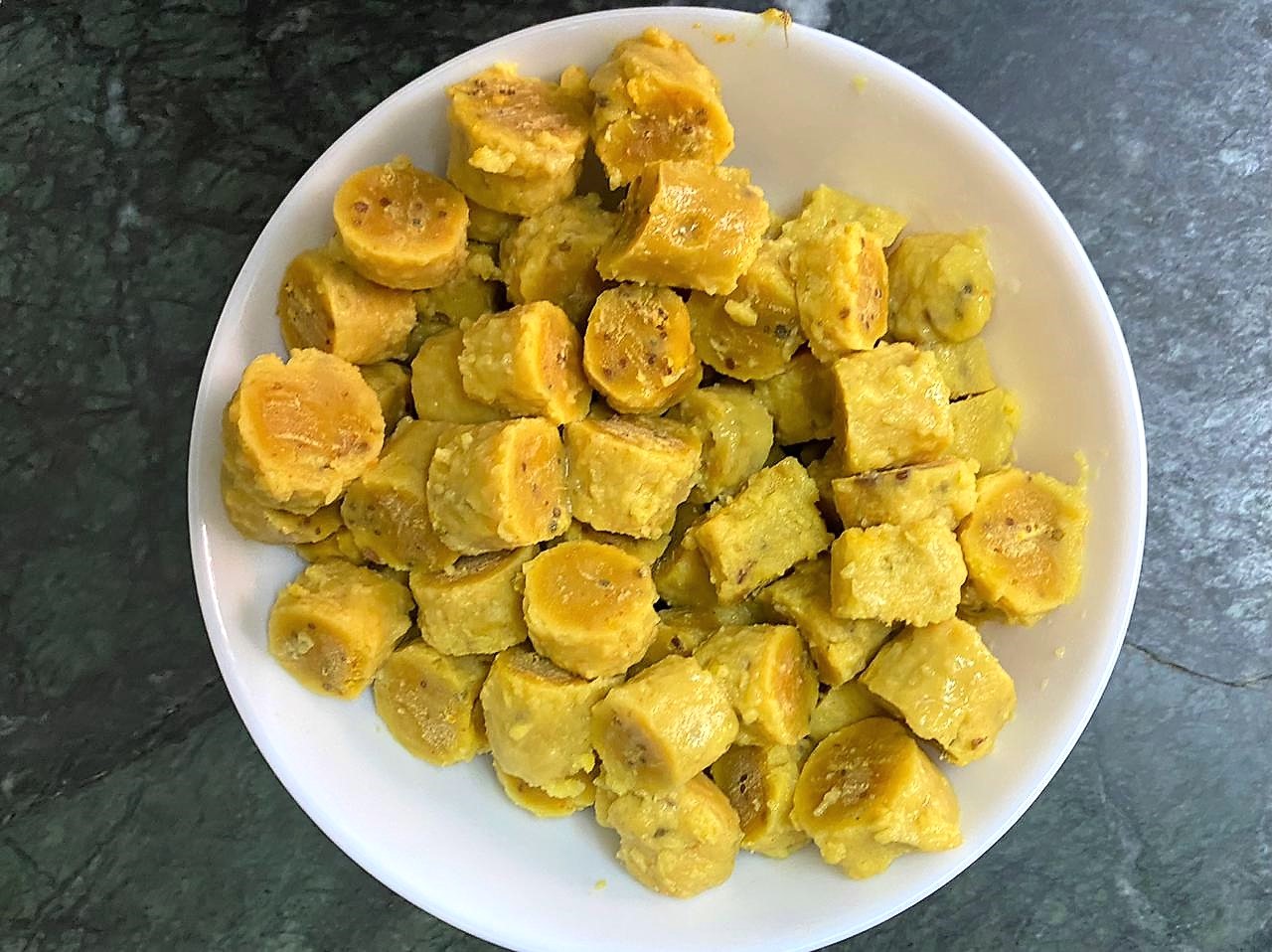 Heat water in a pan. Gently boil the rolled gatte for 8-10 minutes on medium heat. To check if it is cooked – insert a toothpick or fork and it should come out clean.
Once cooked, strain and keep the gatte aside to cool down. Once cool enough to handle, cut into 1-inch pieces.
Reserve the water in which the gatte were cooked.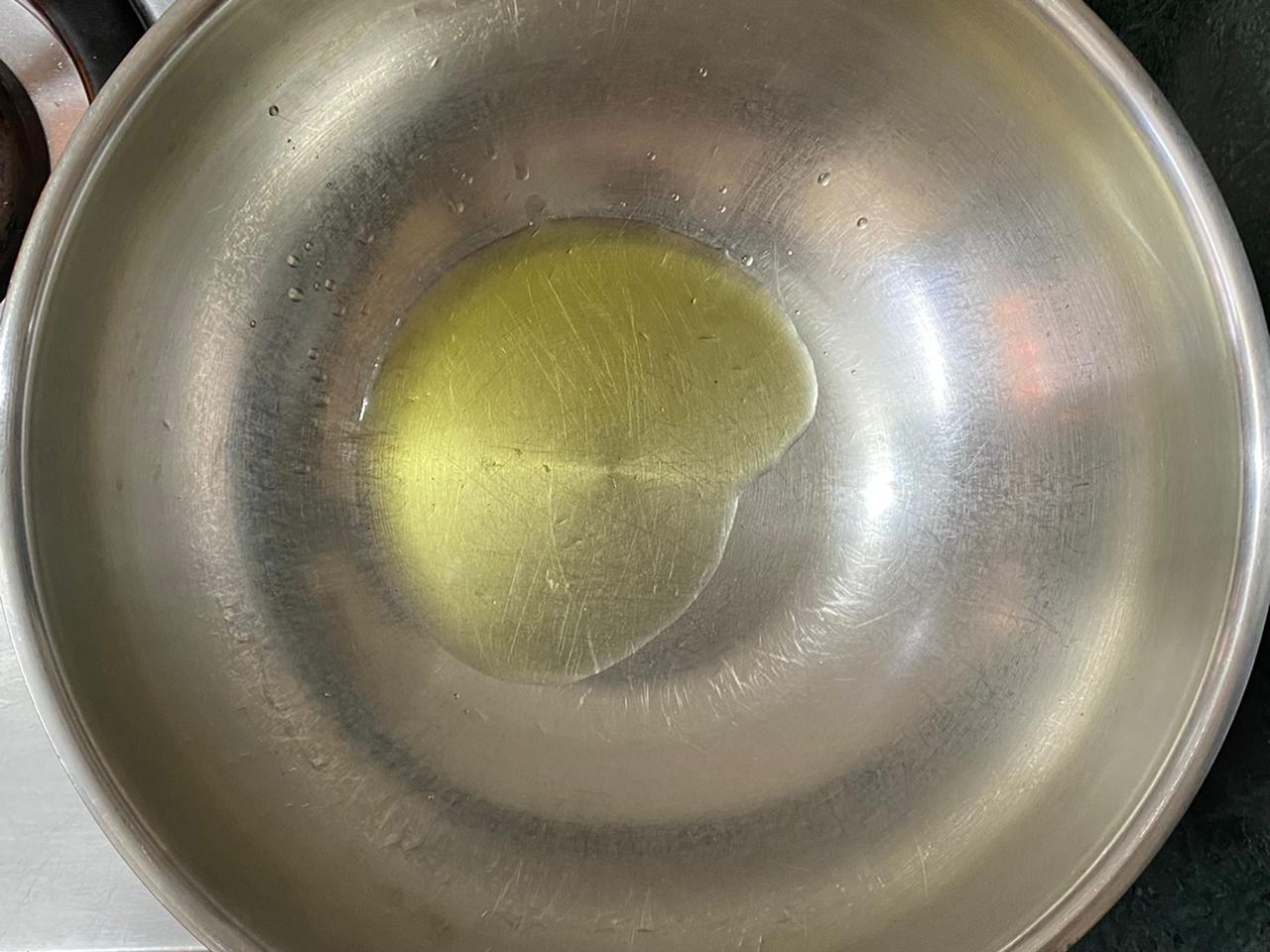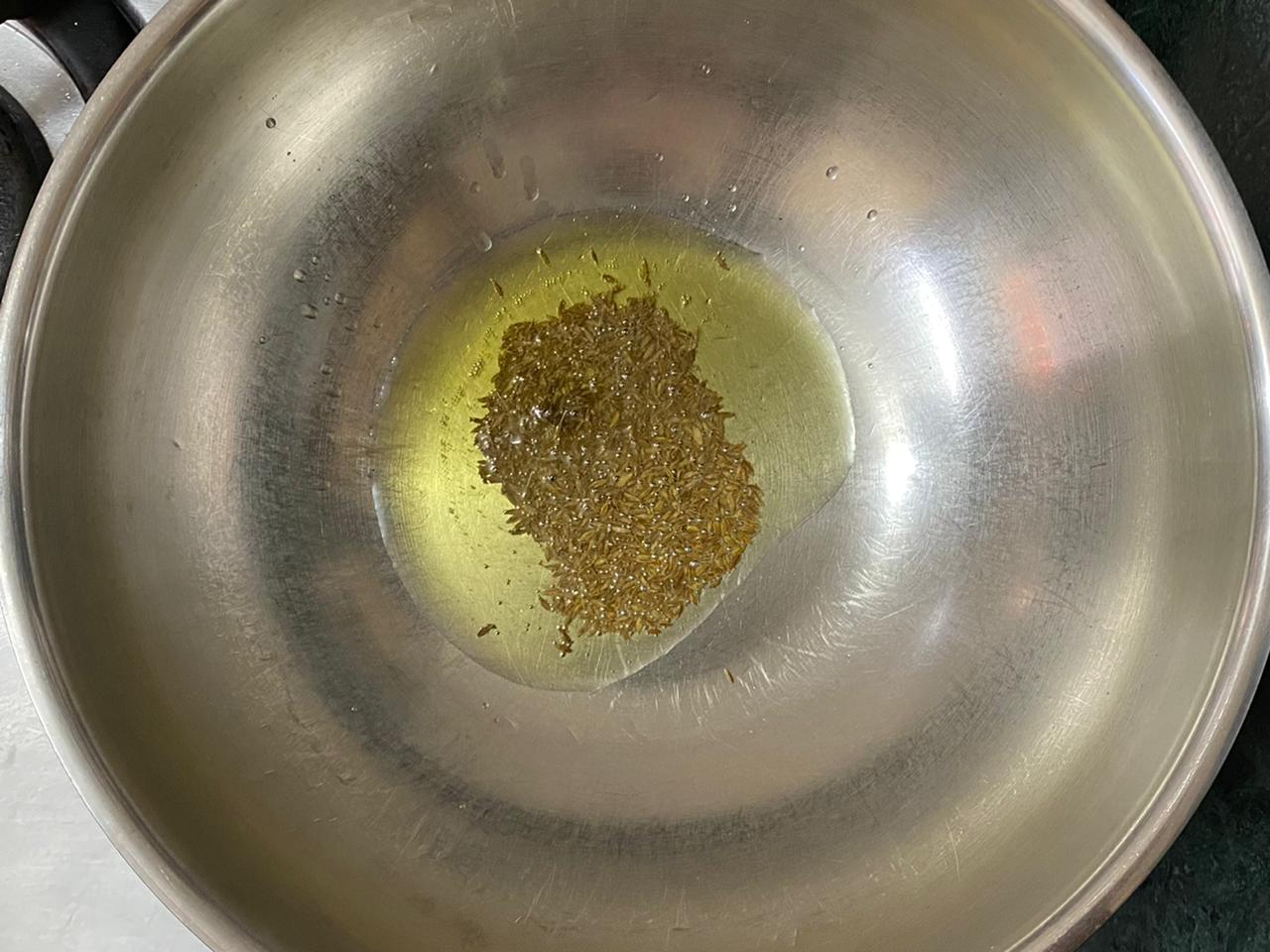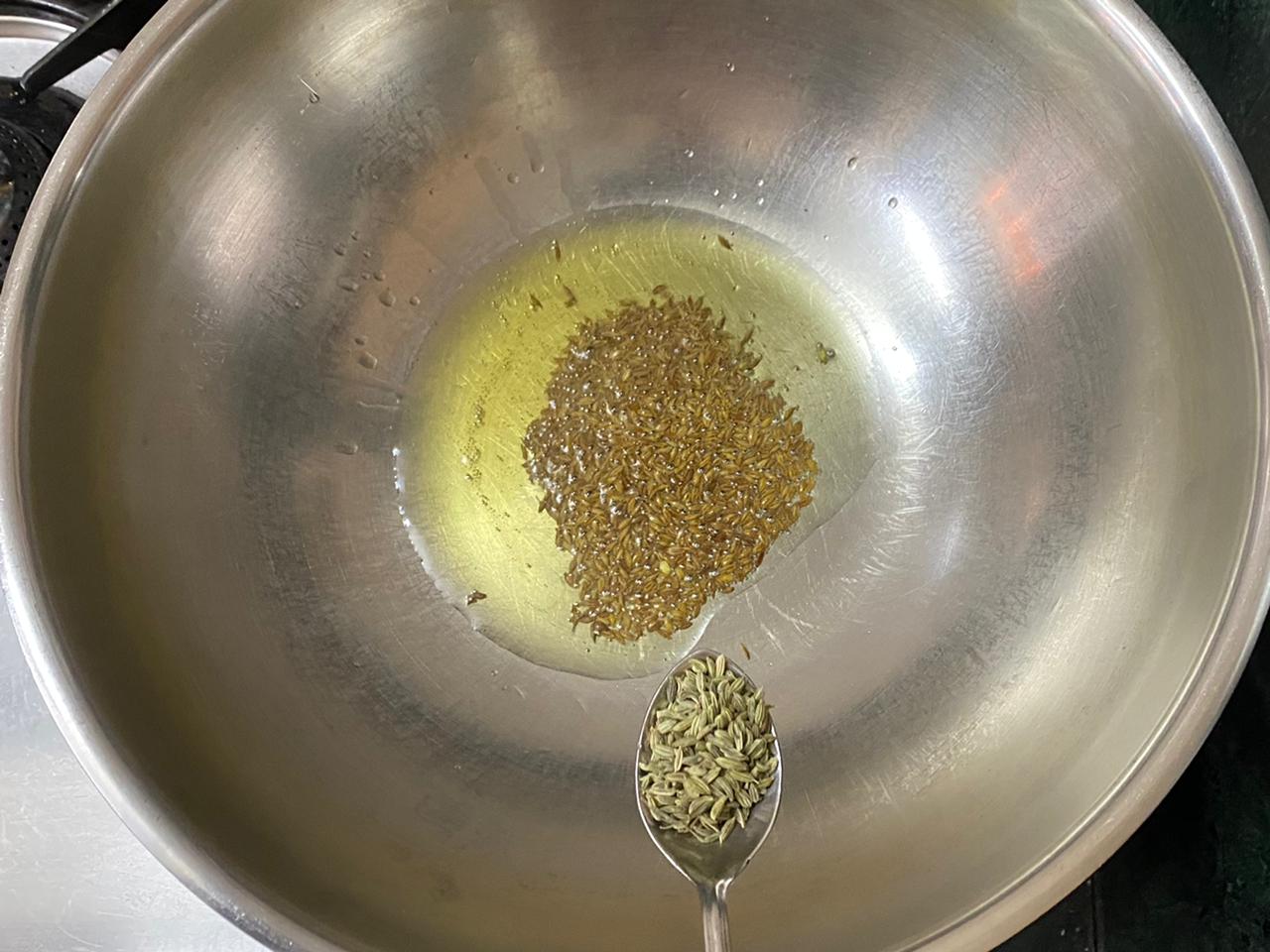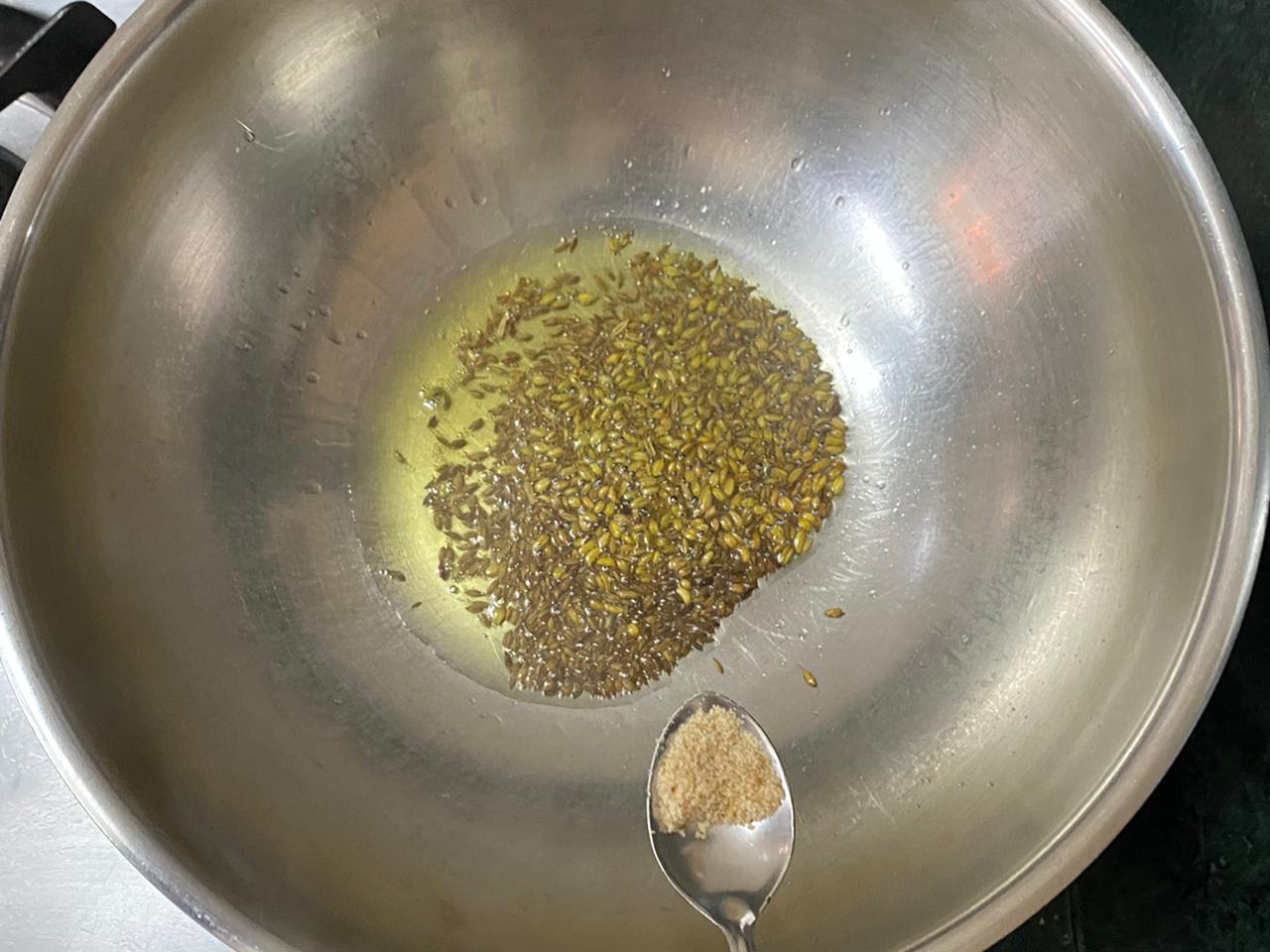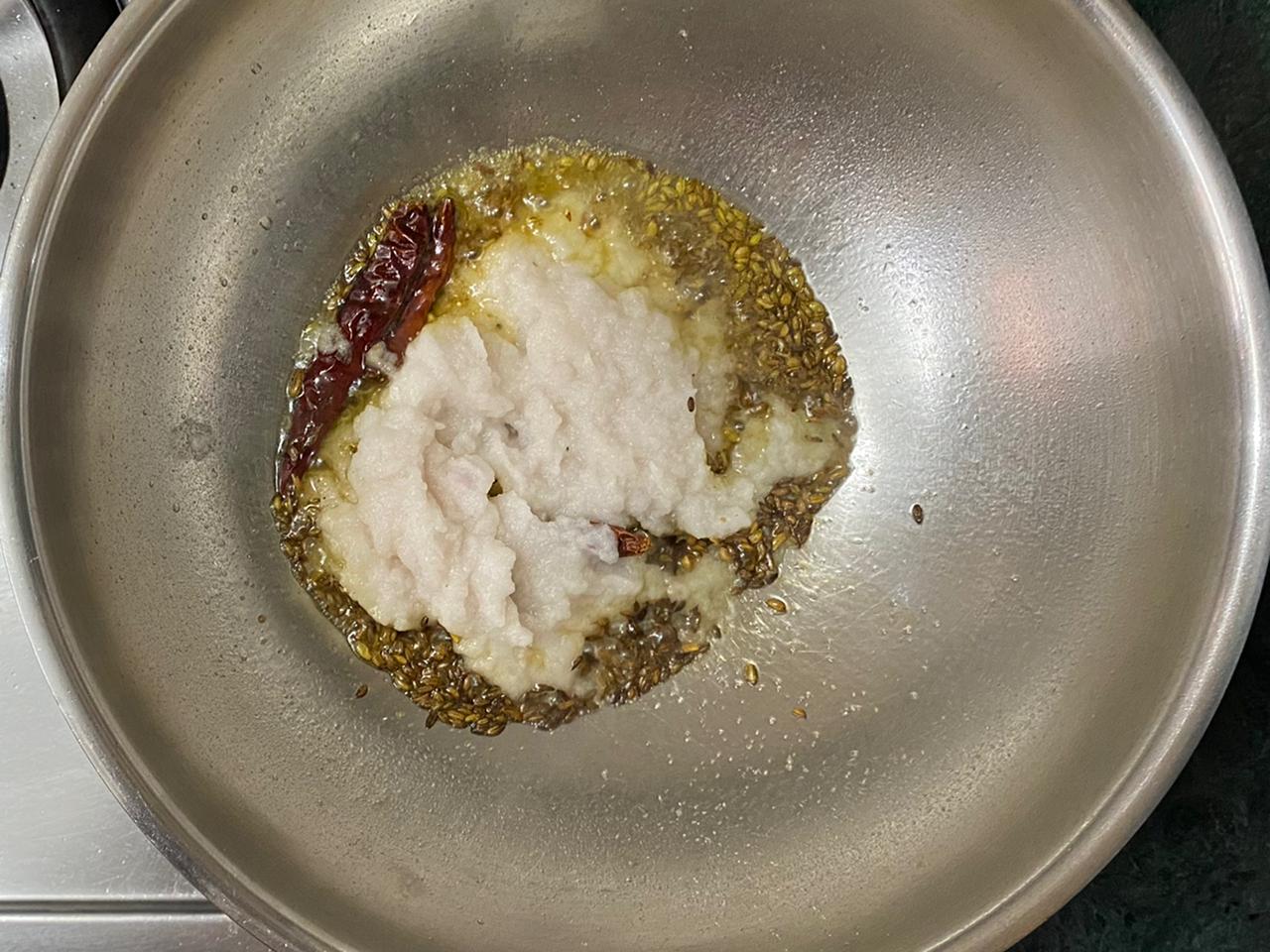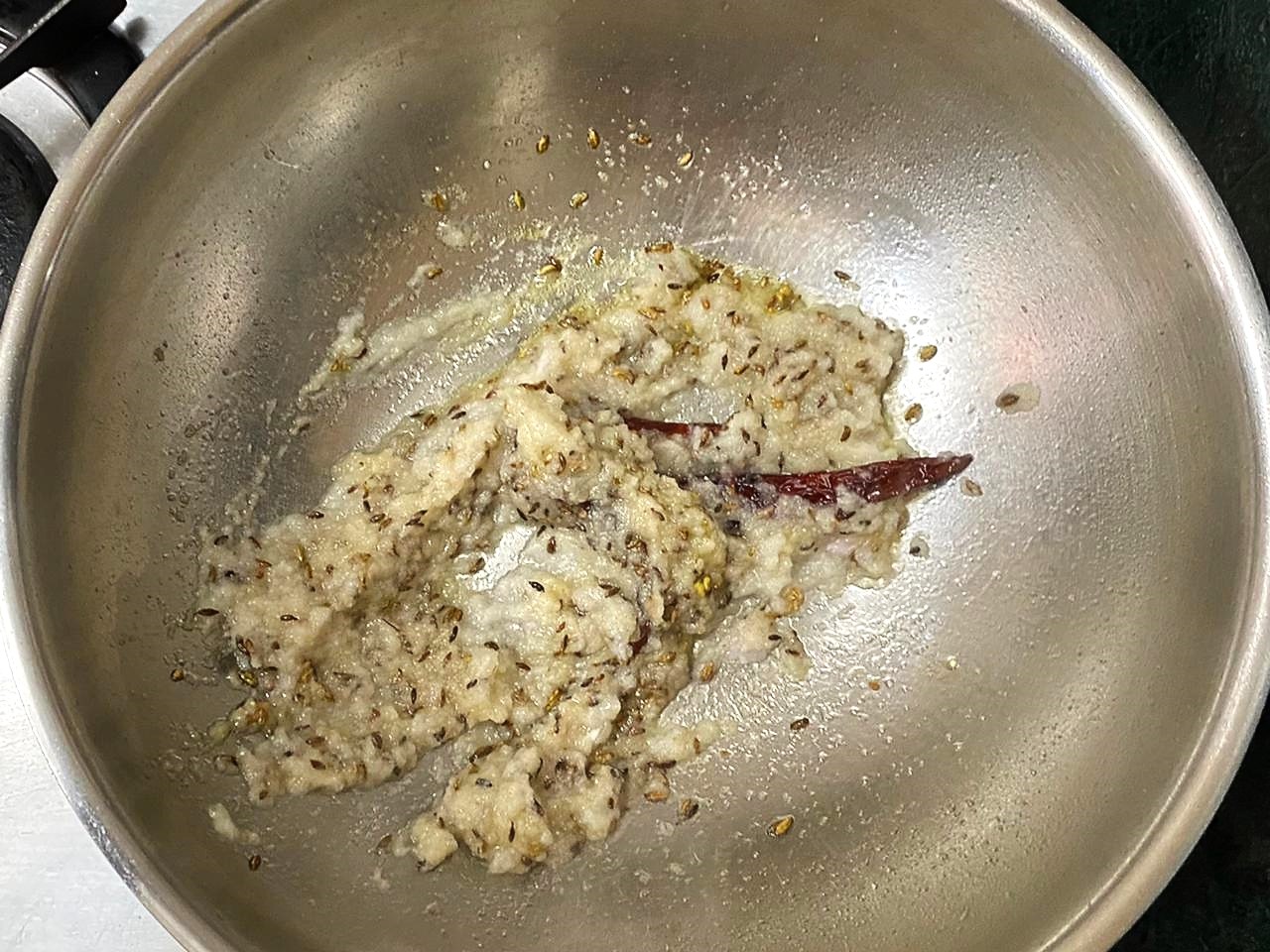 Heat ghee in a pan and add cumin seeds, fennel seeds, asafoetida and dry red chillies. Once the seeds begin to splutter, add the onion paste and sauté on medium heat for 4-5 minutes.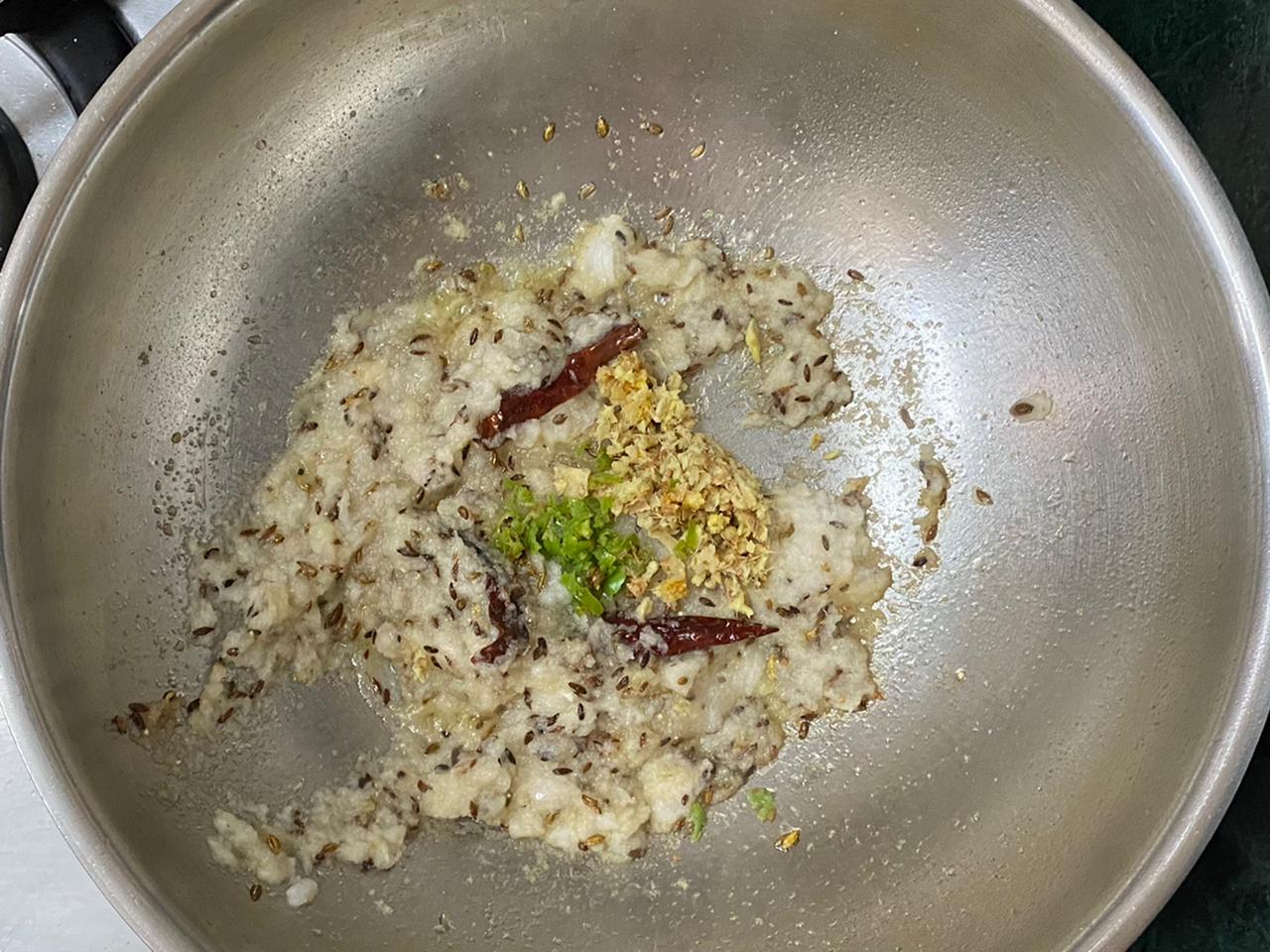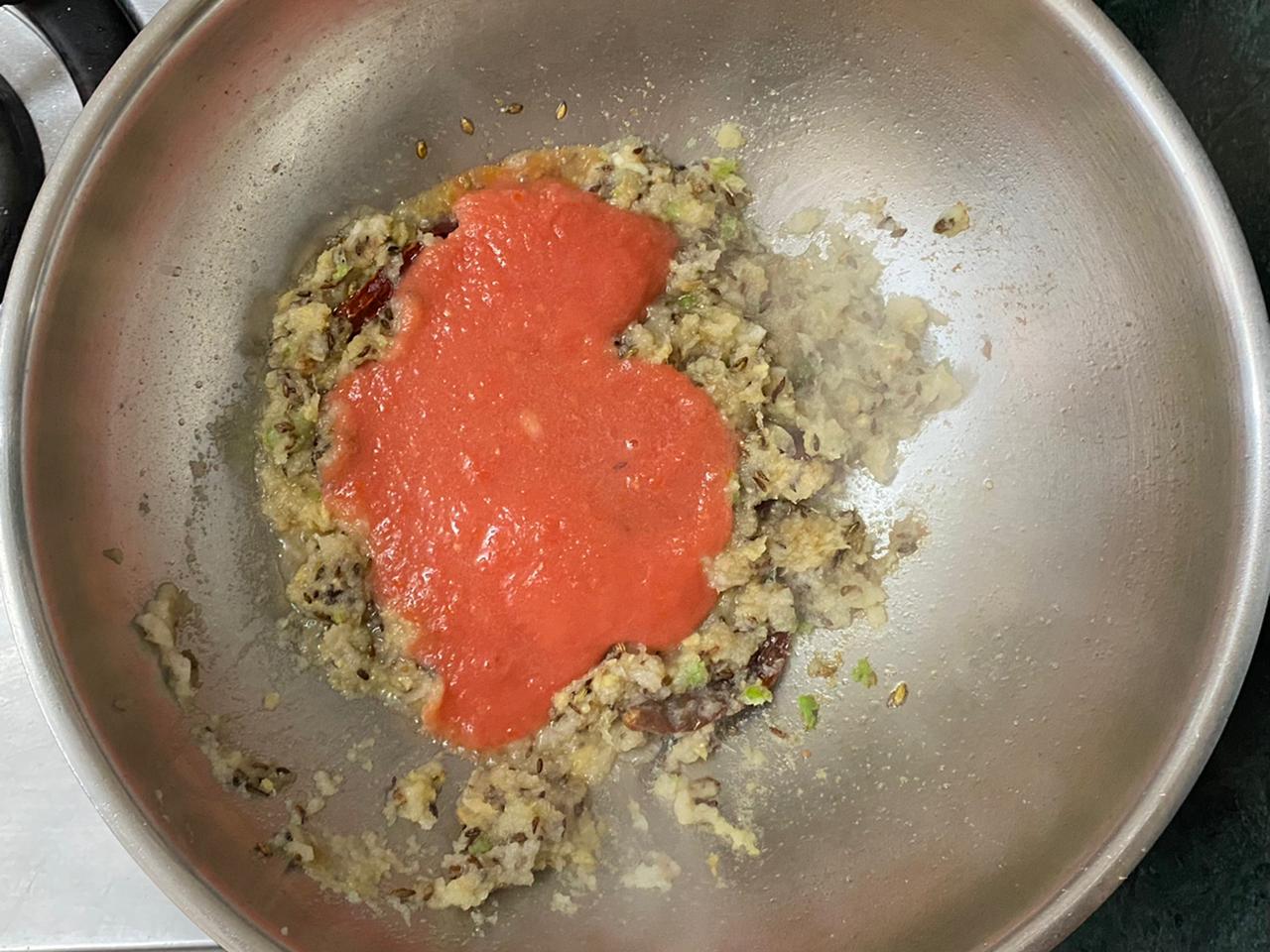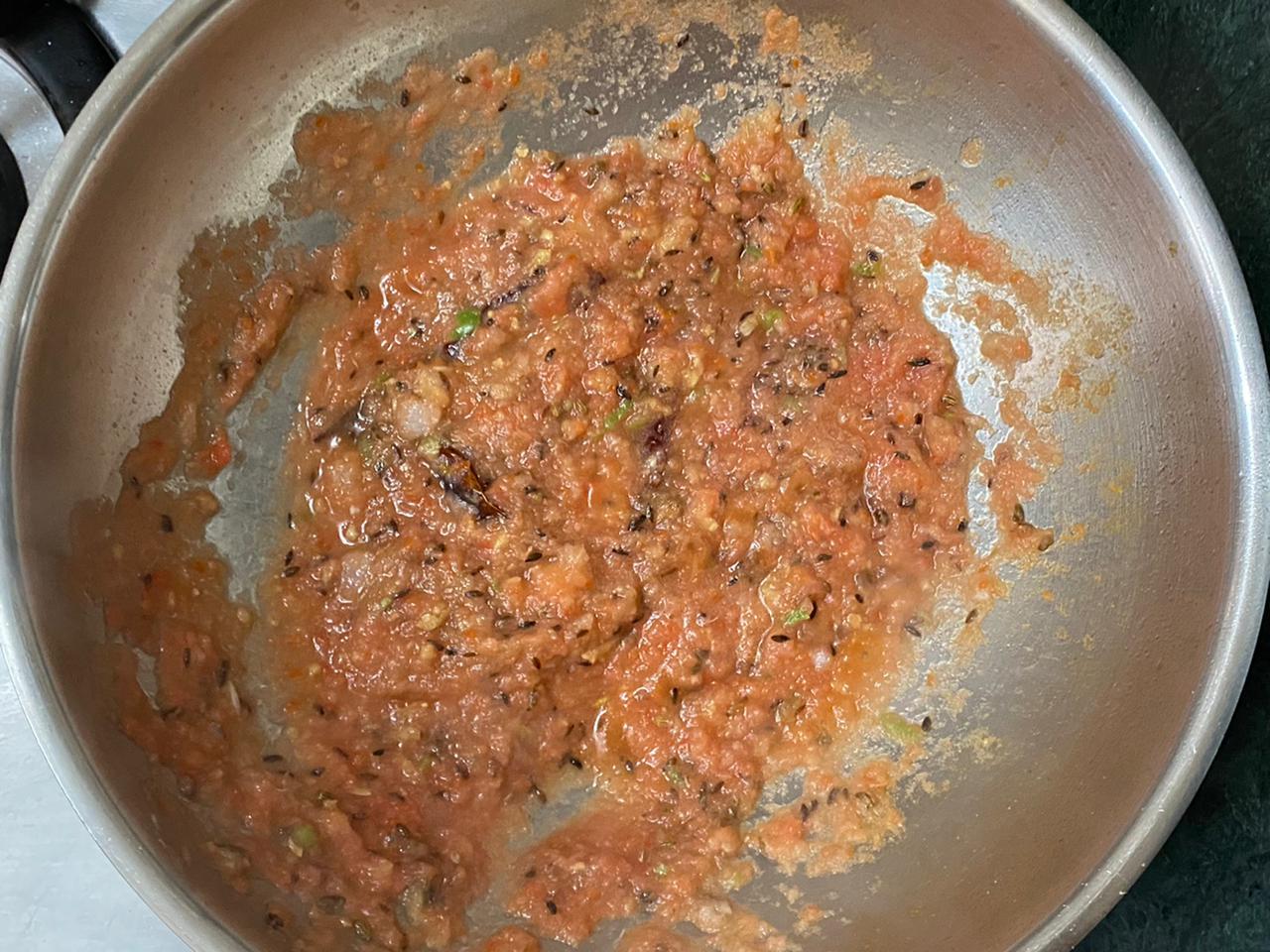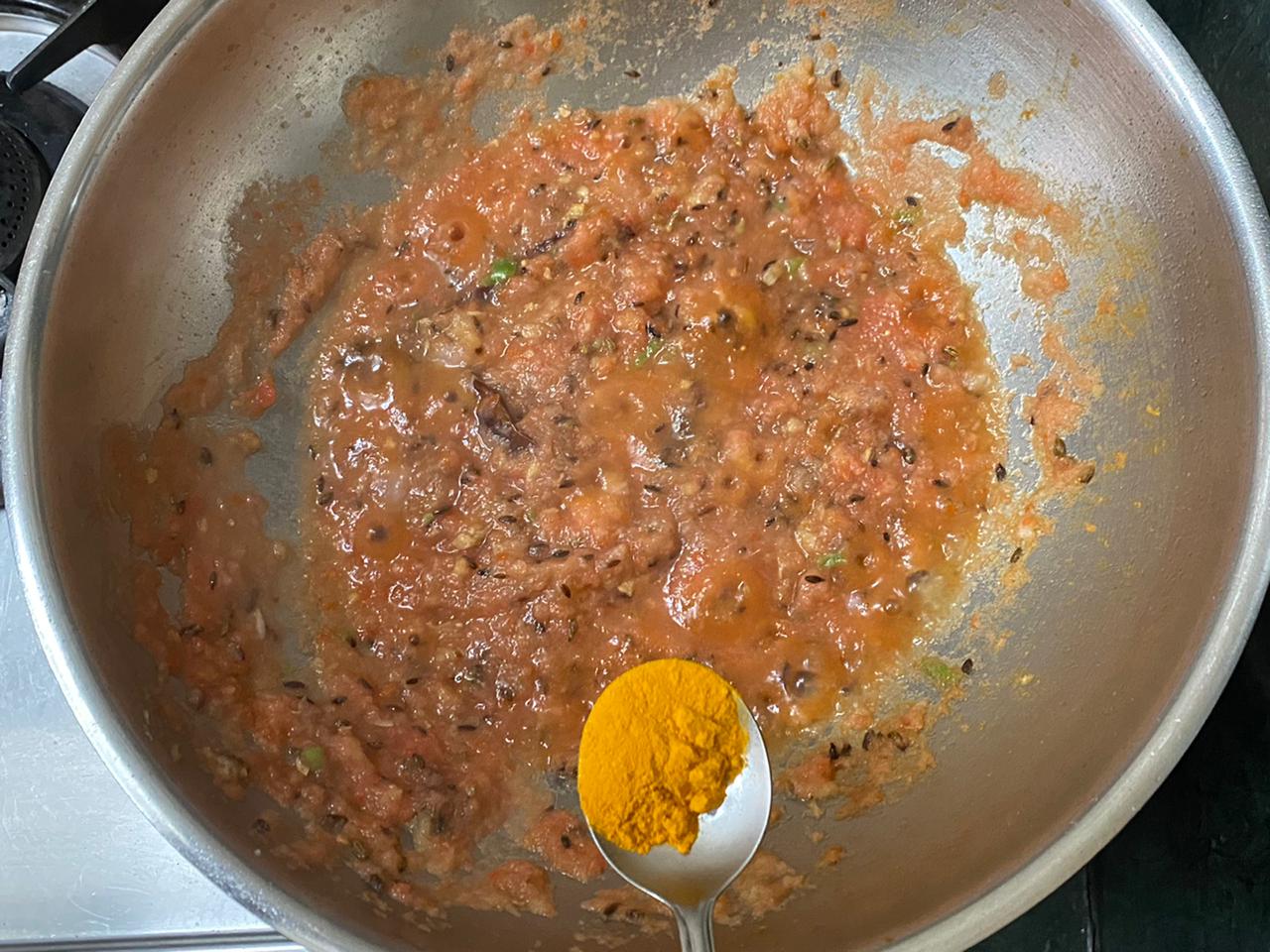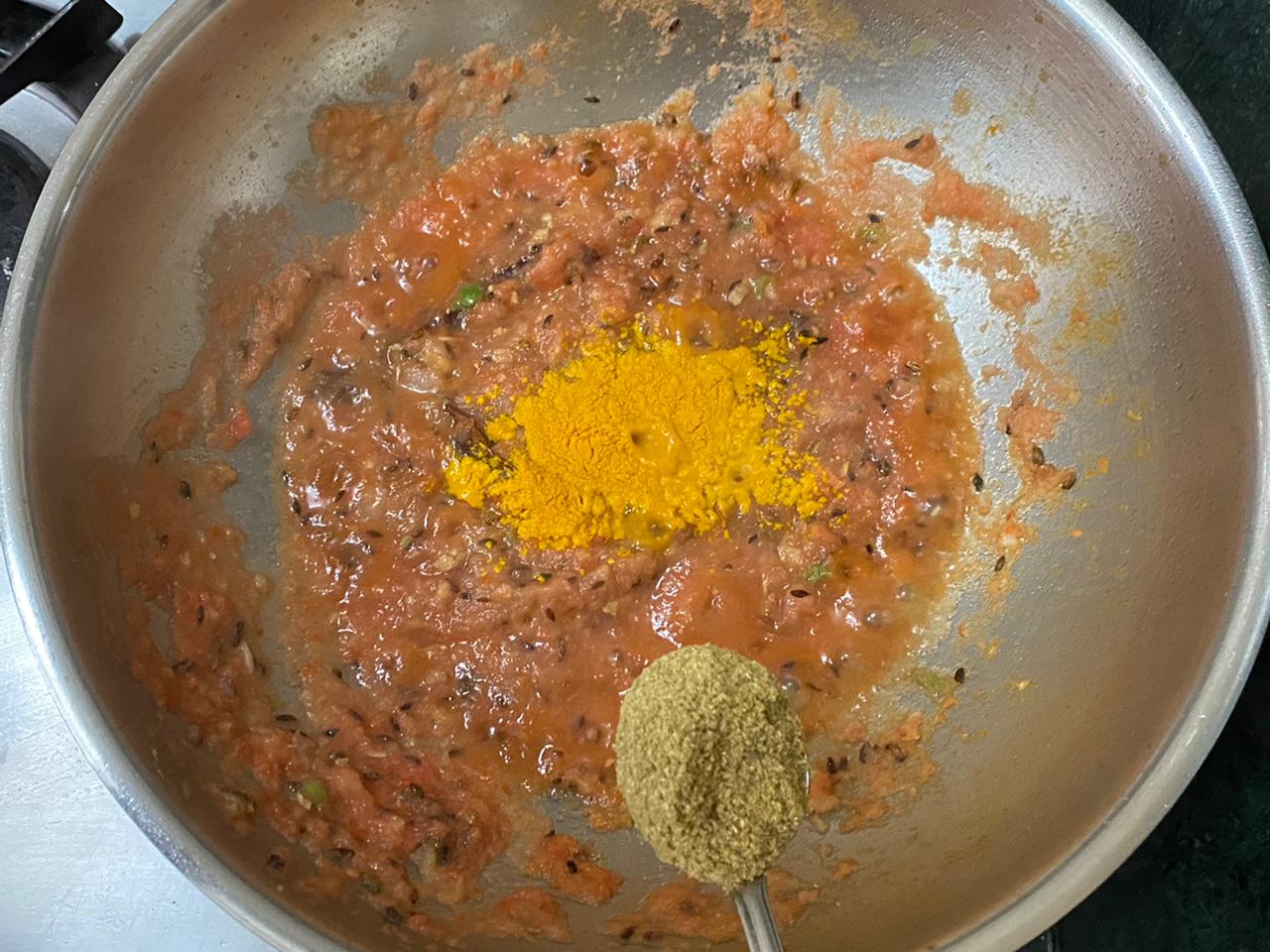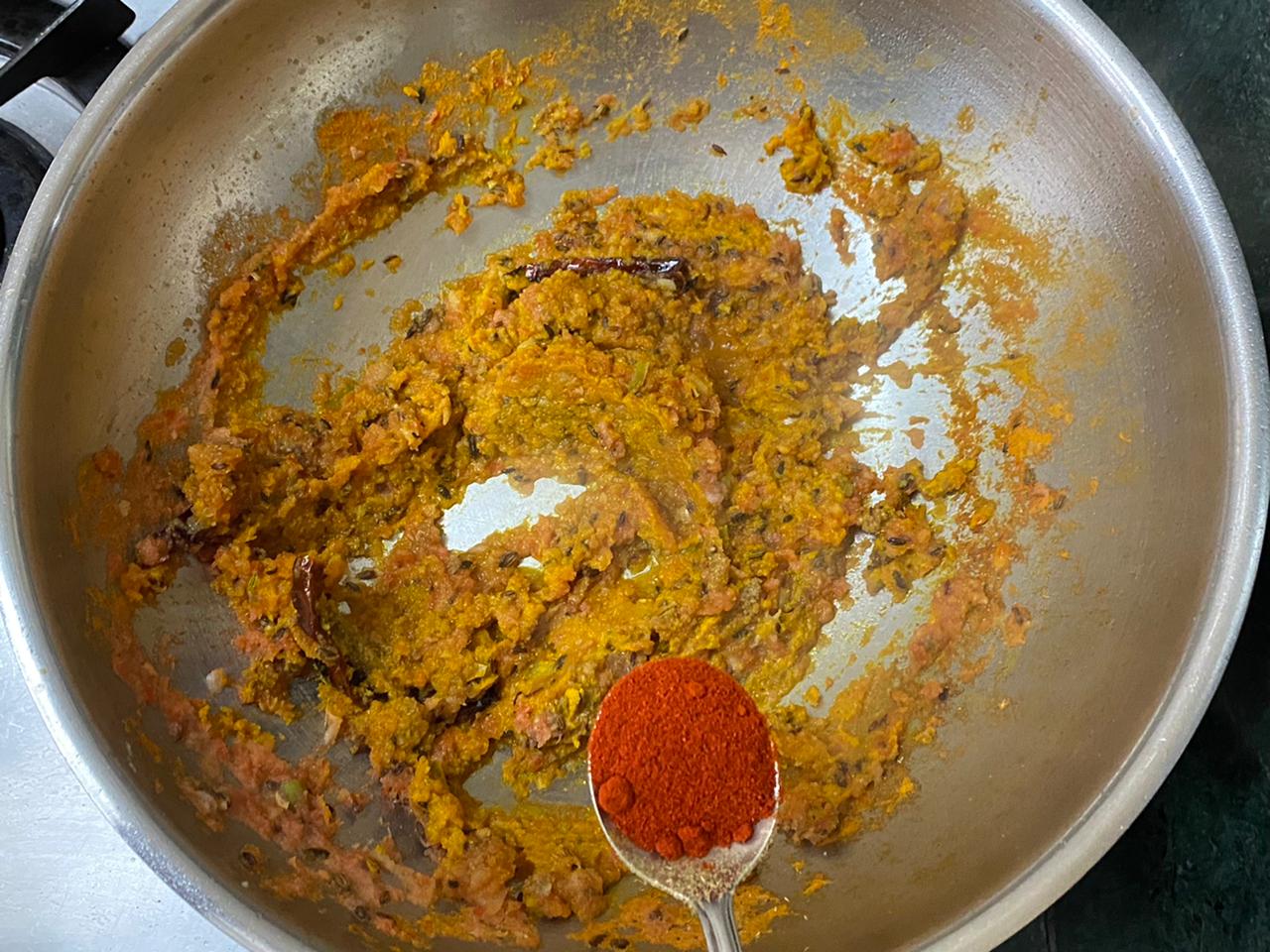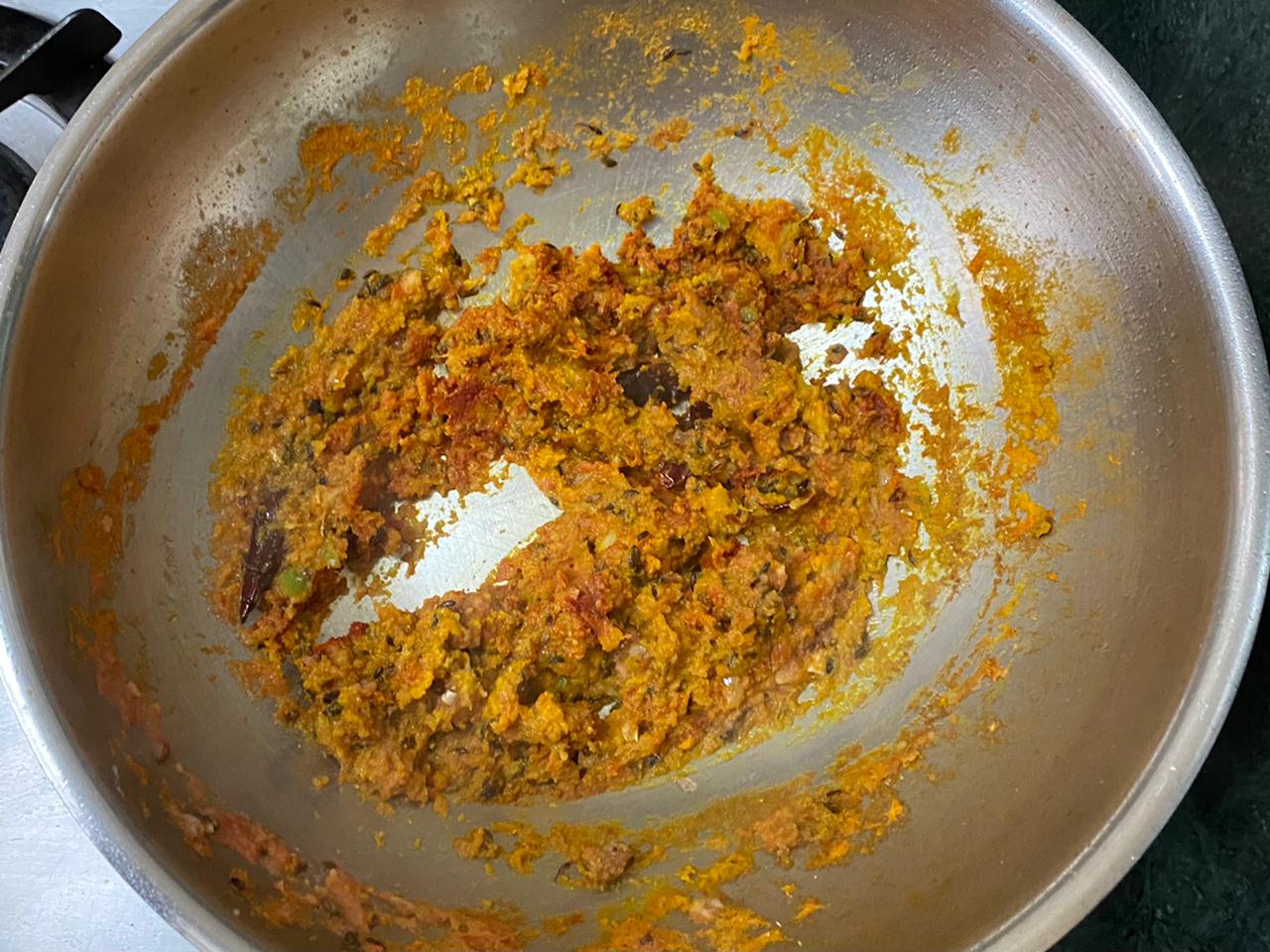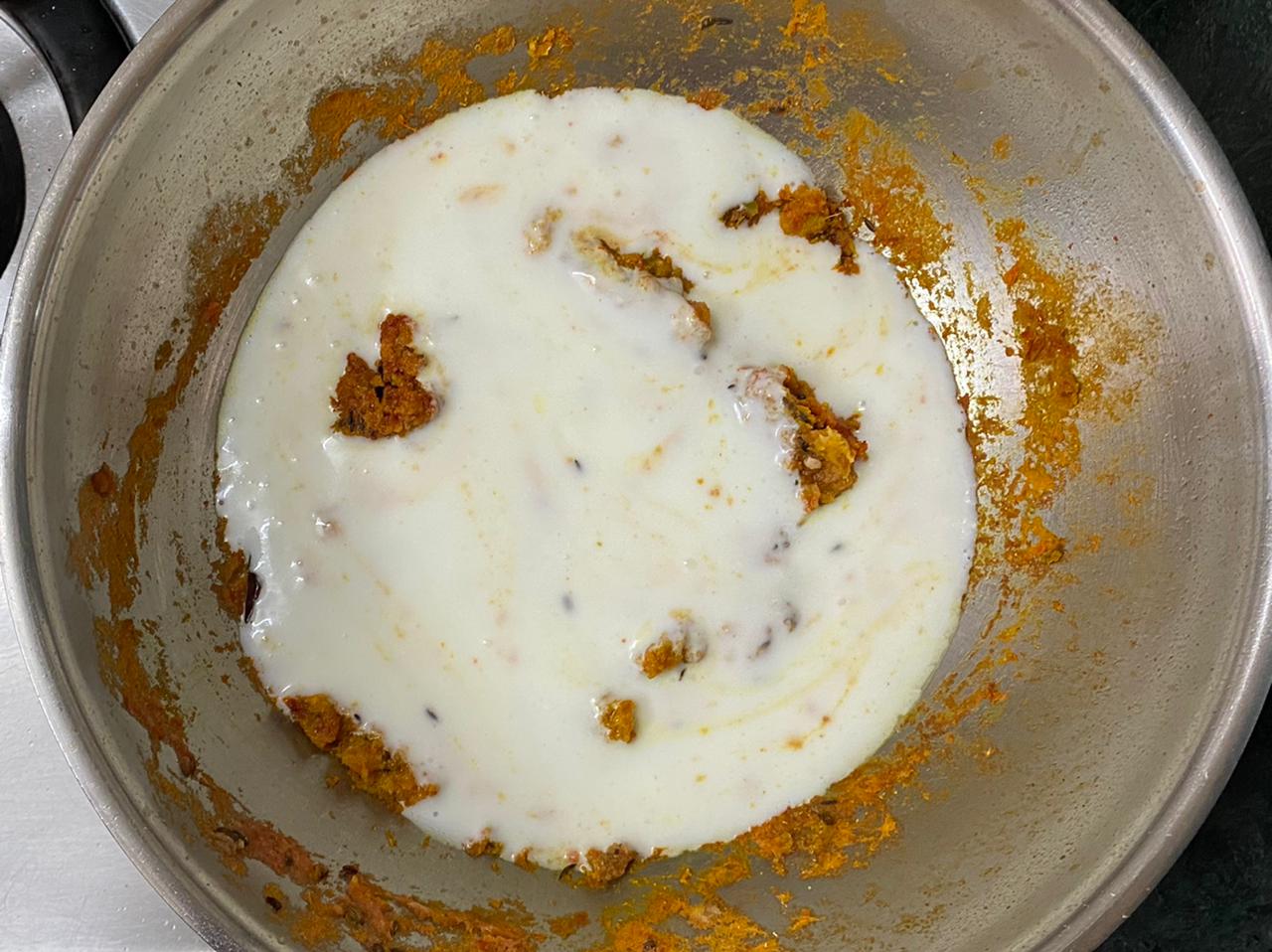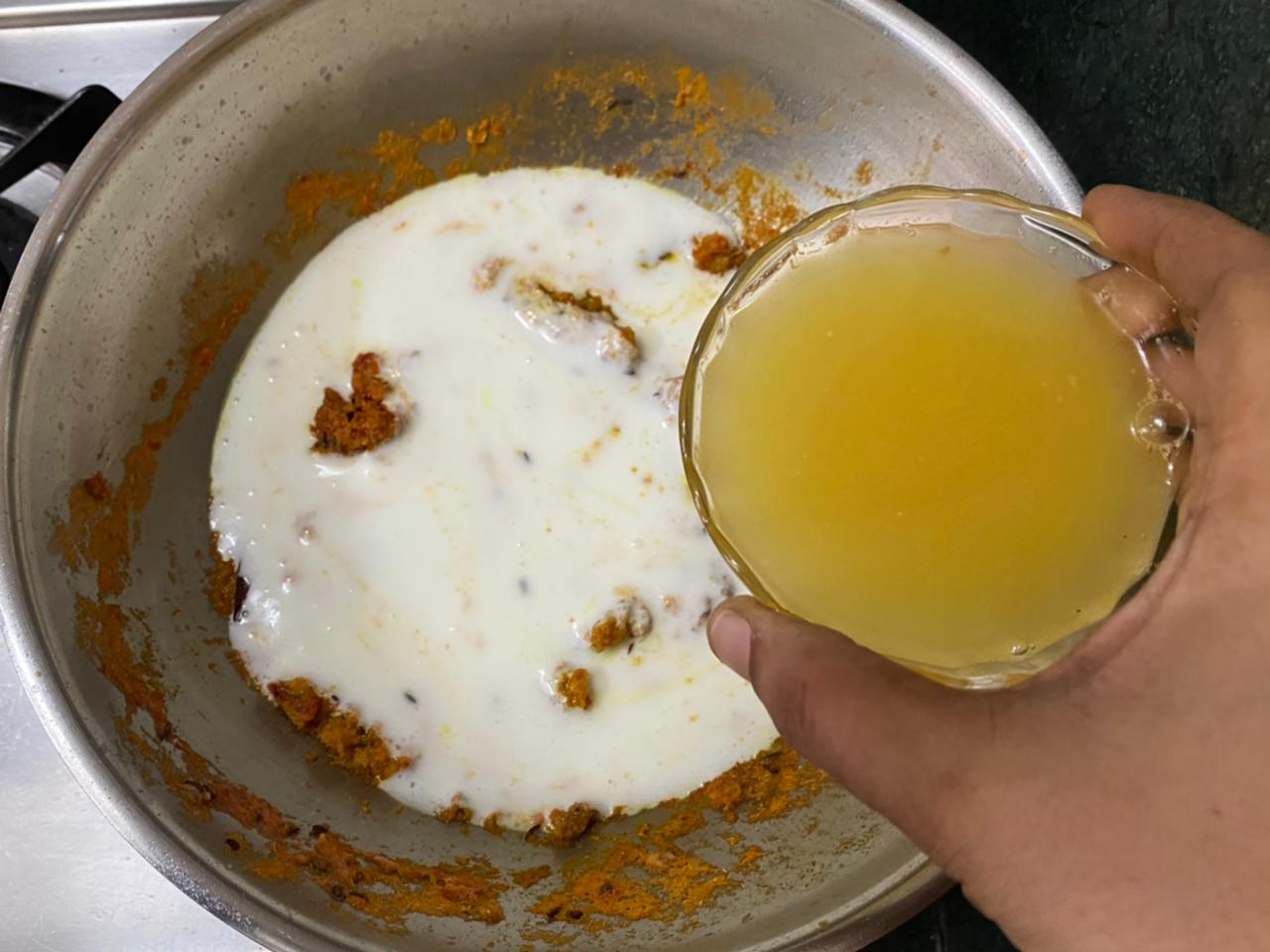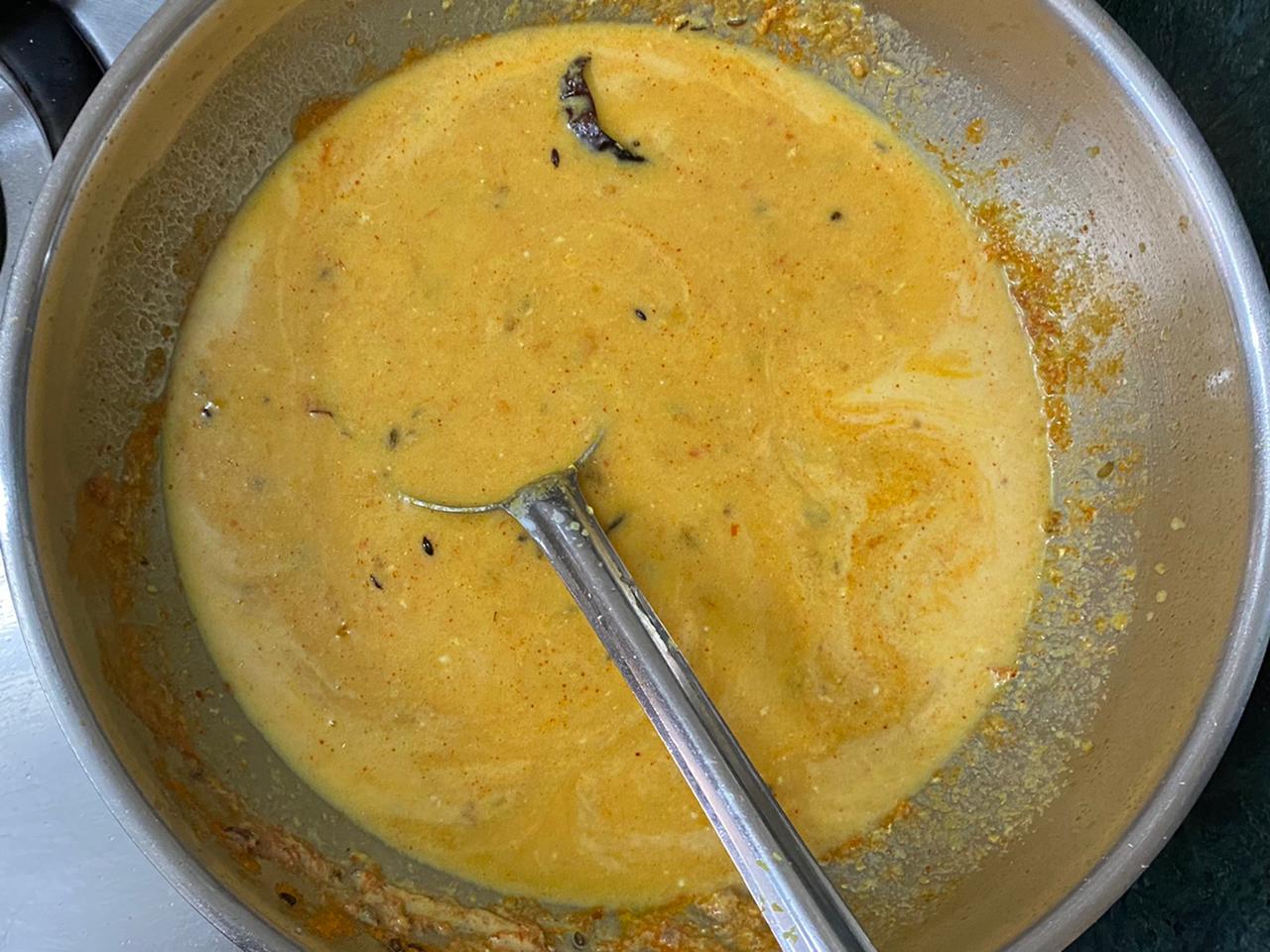 Next, add green chillies, ginger and tomato puree and mix.
Add turmeric powder, coriander powder, red chilli powder, yoghurt and the boiled gatte water and stir it continuously until the gravy comes to a boil.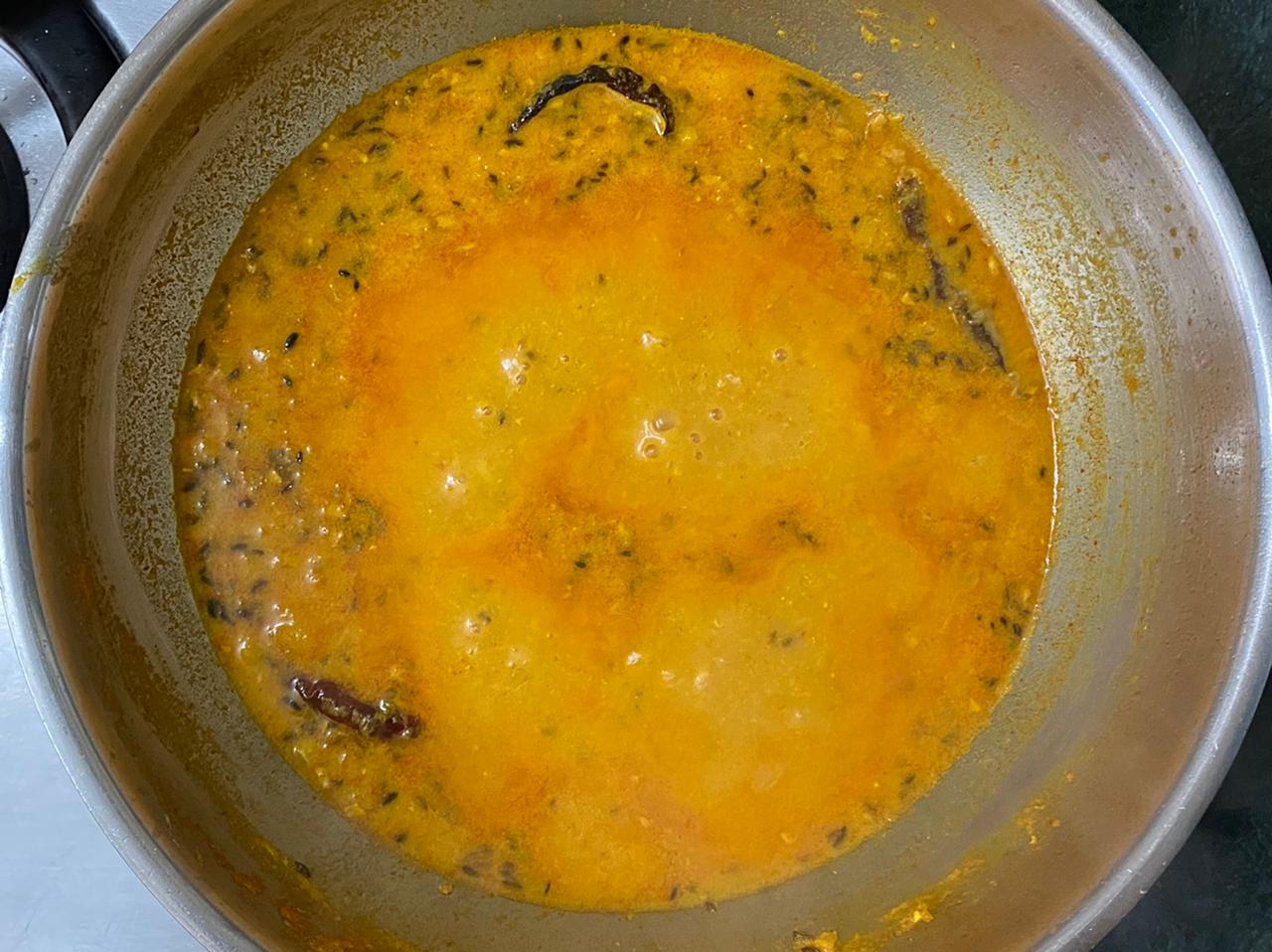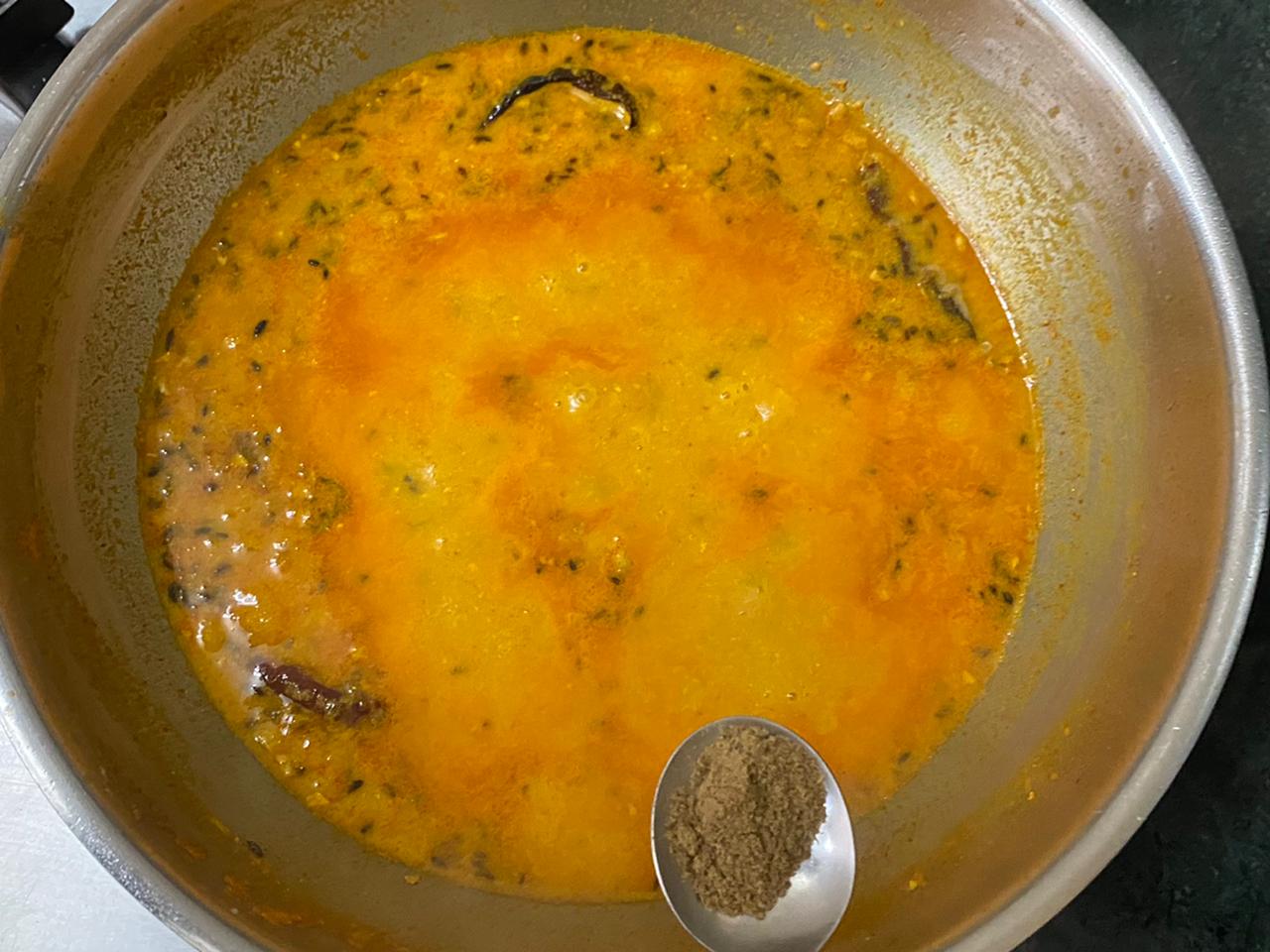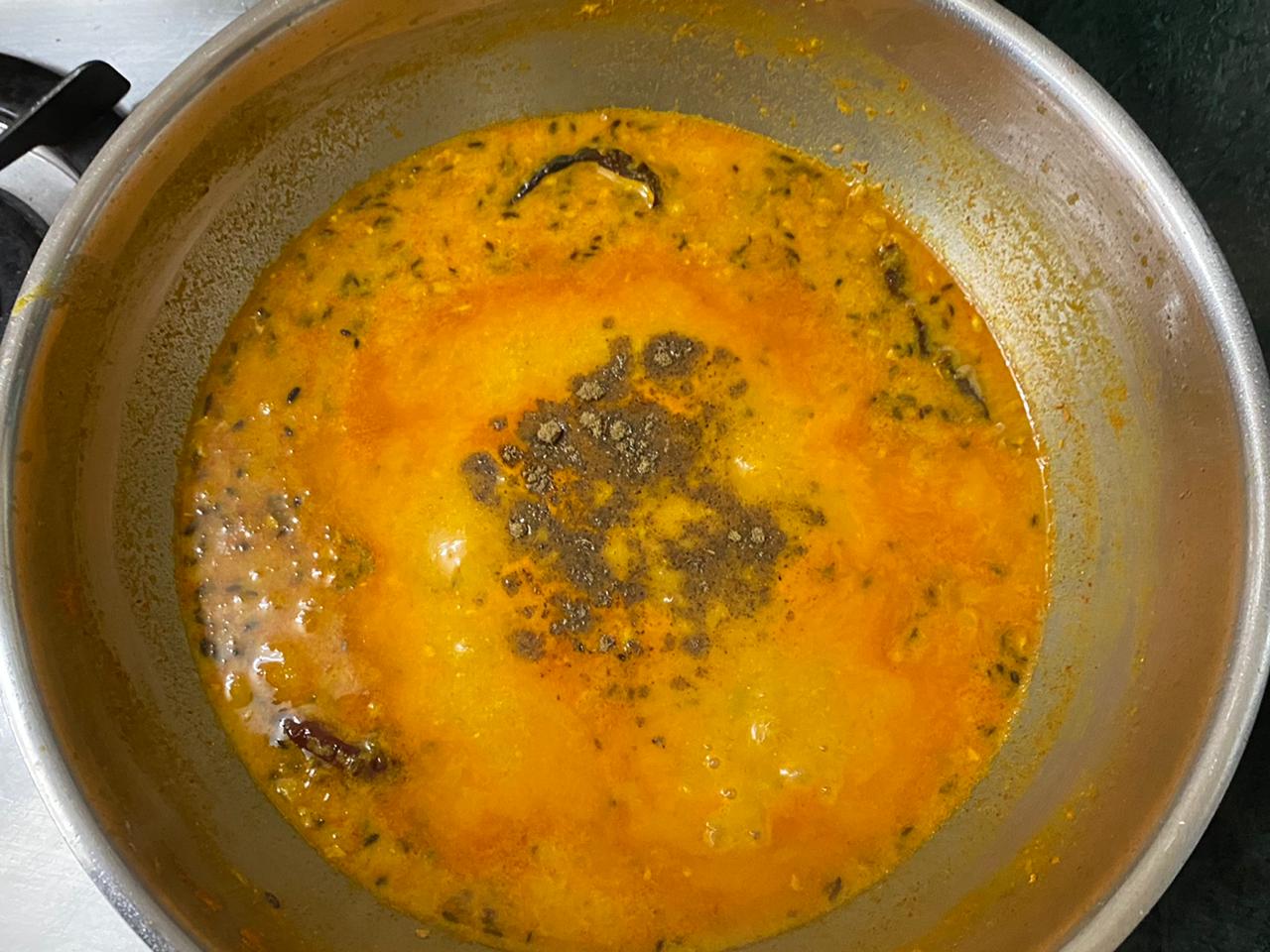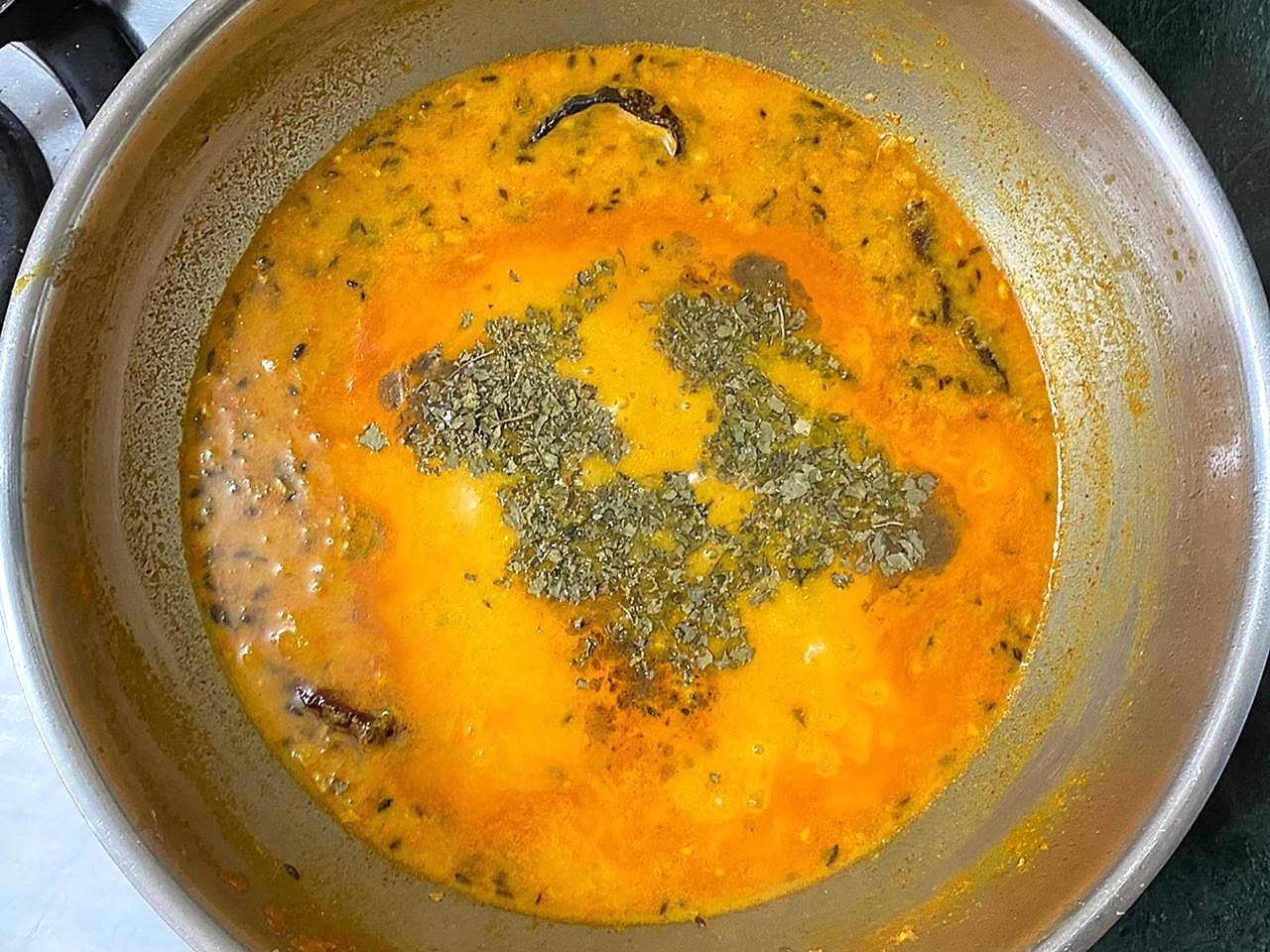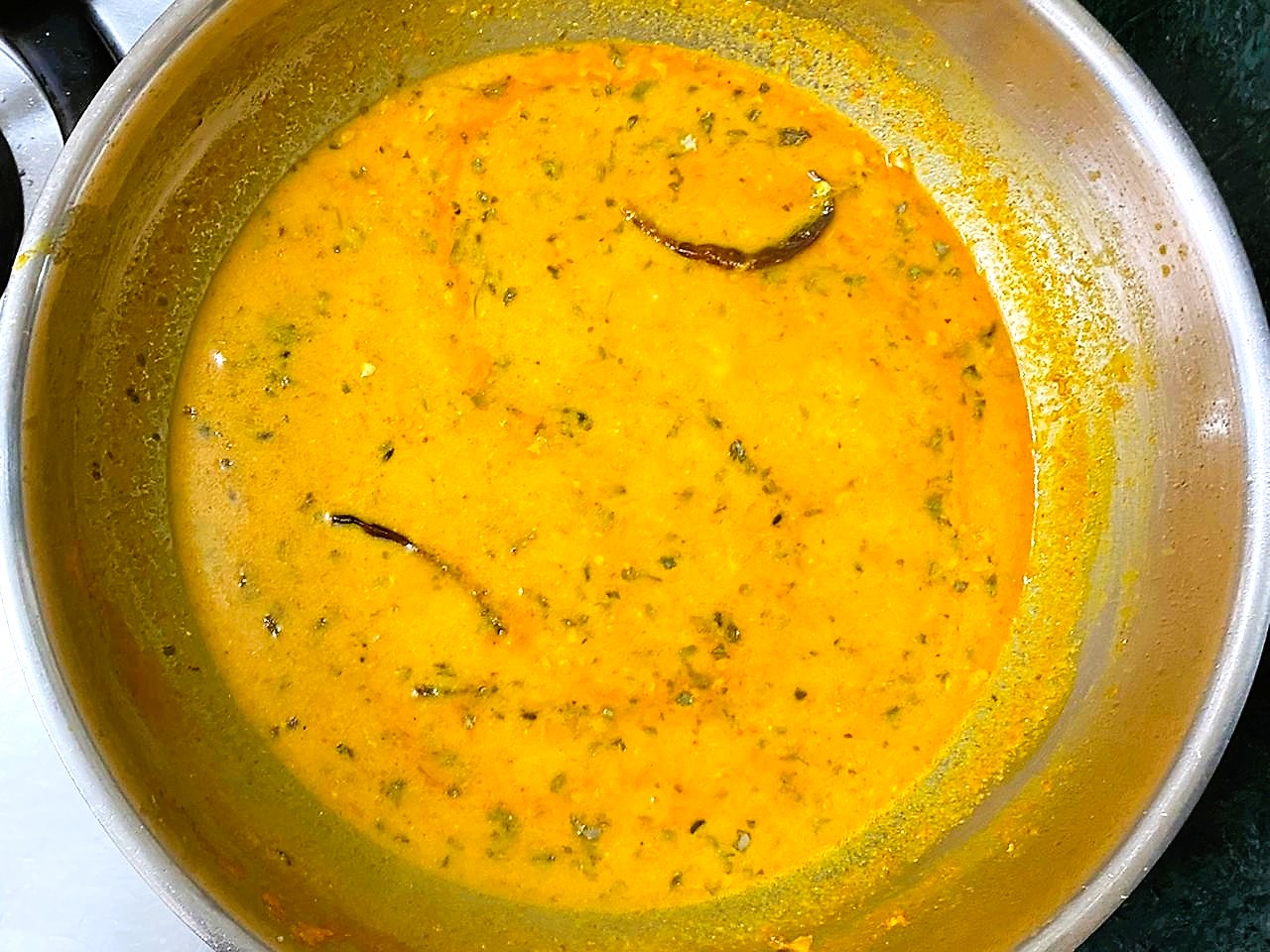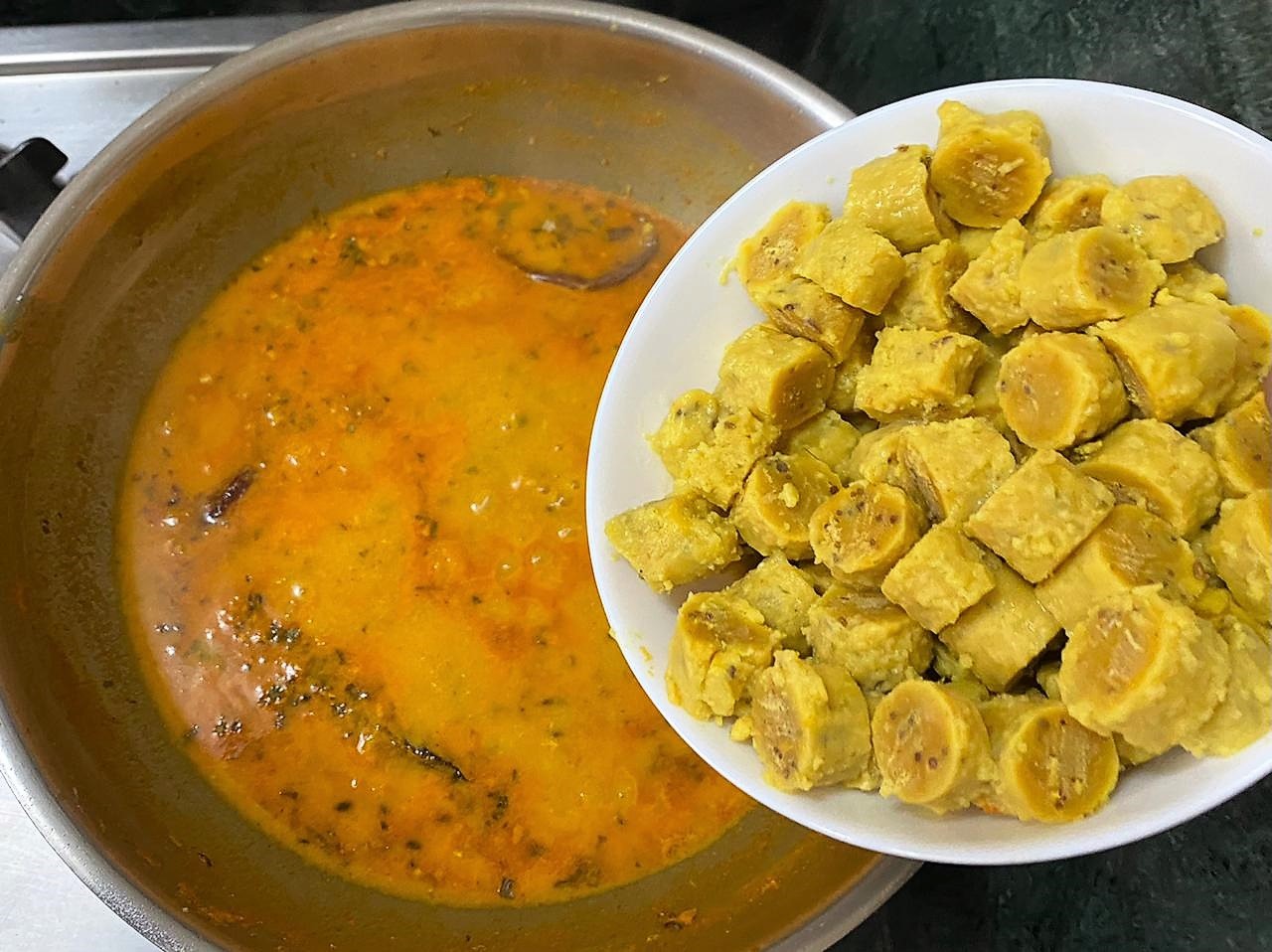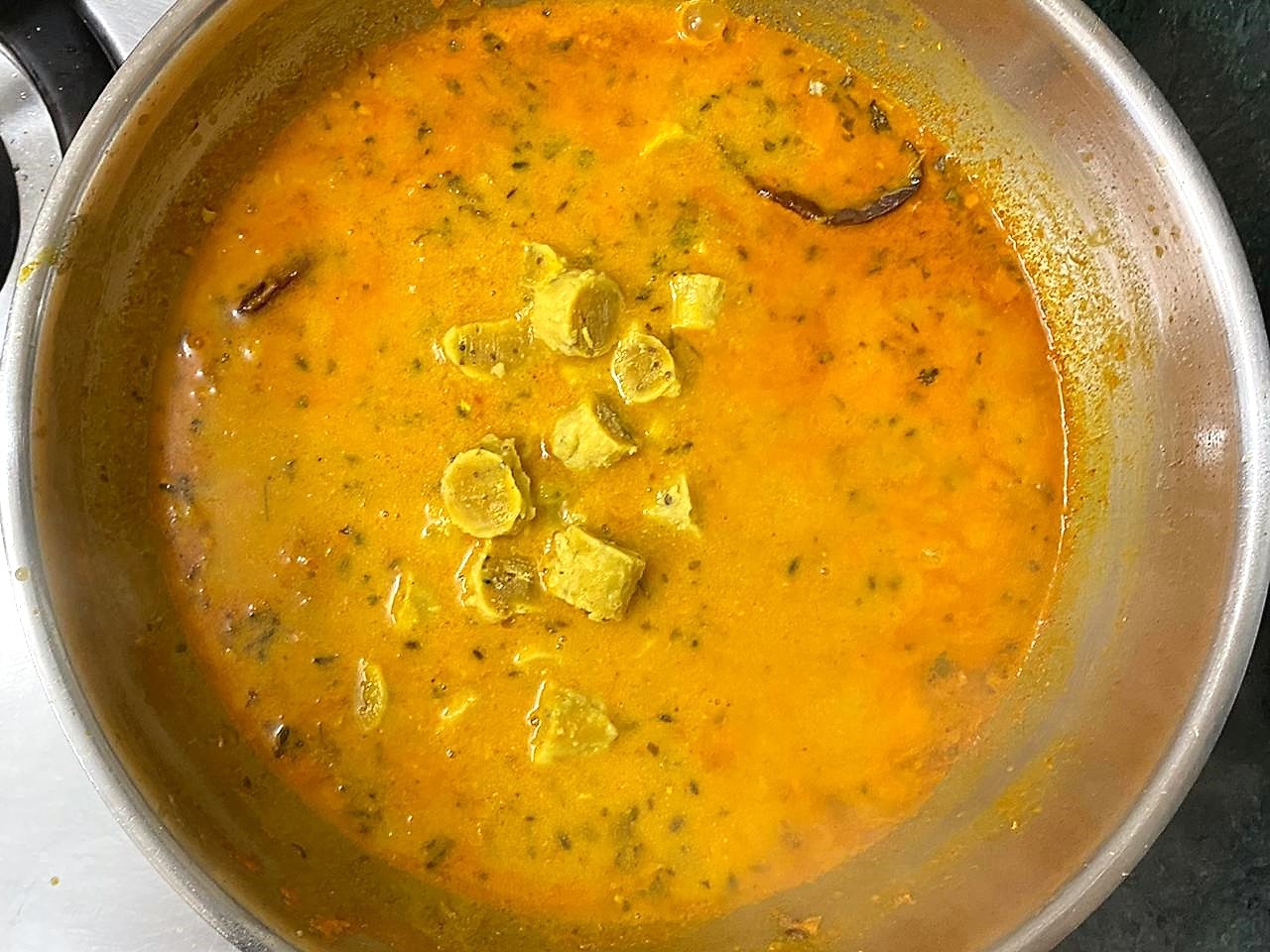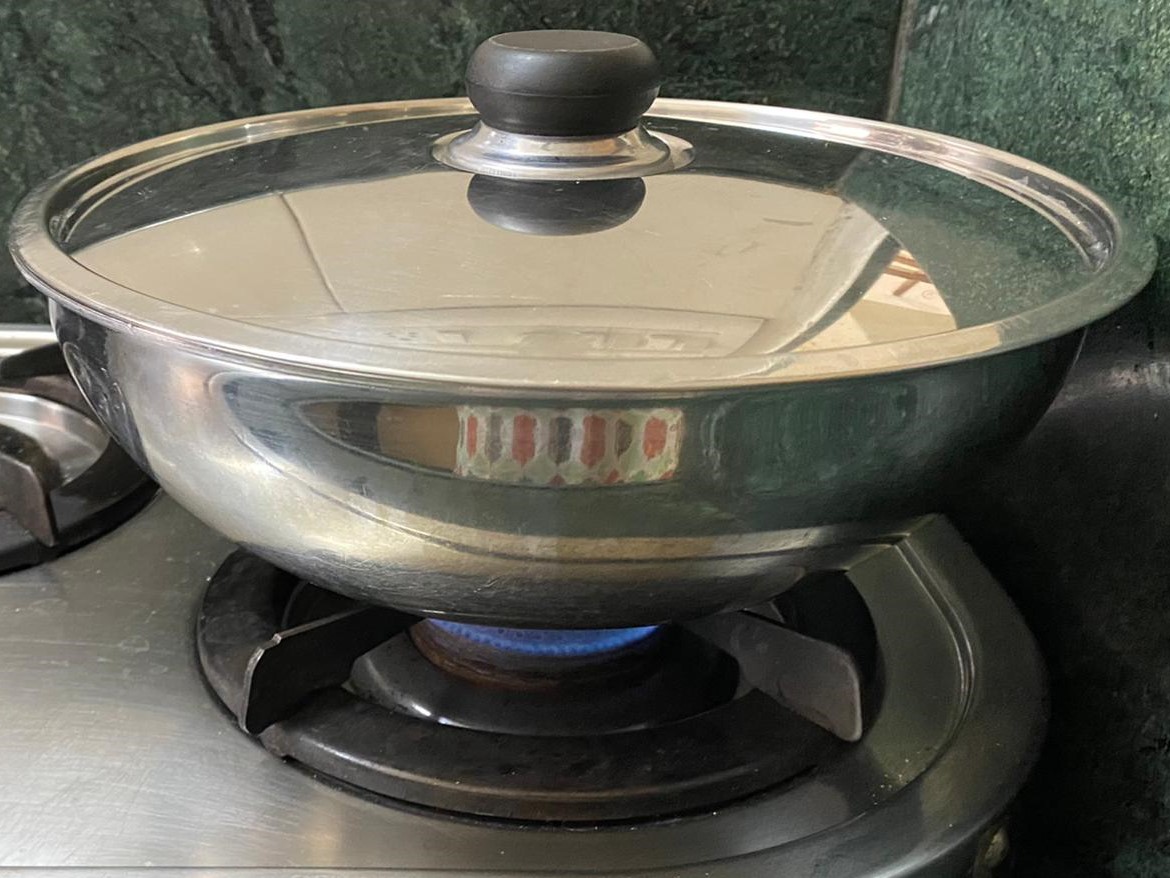 Once the gravy comes to a boil, add garam masala, kasuri methi and gatte.  Cover and cook on medium heat for 5-7 minutes.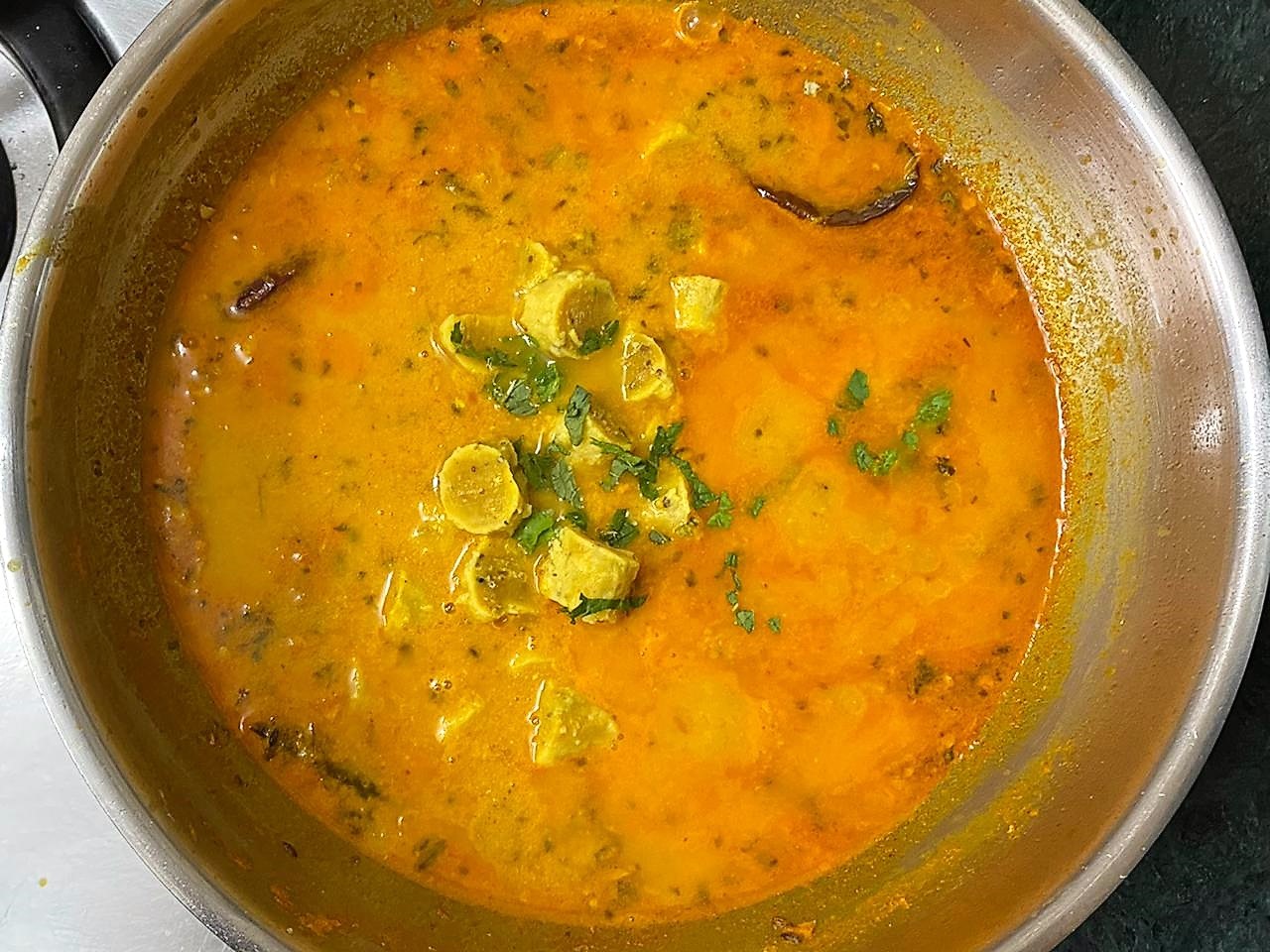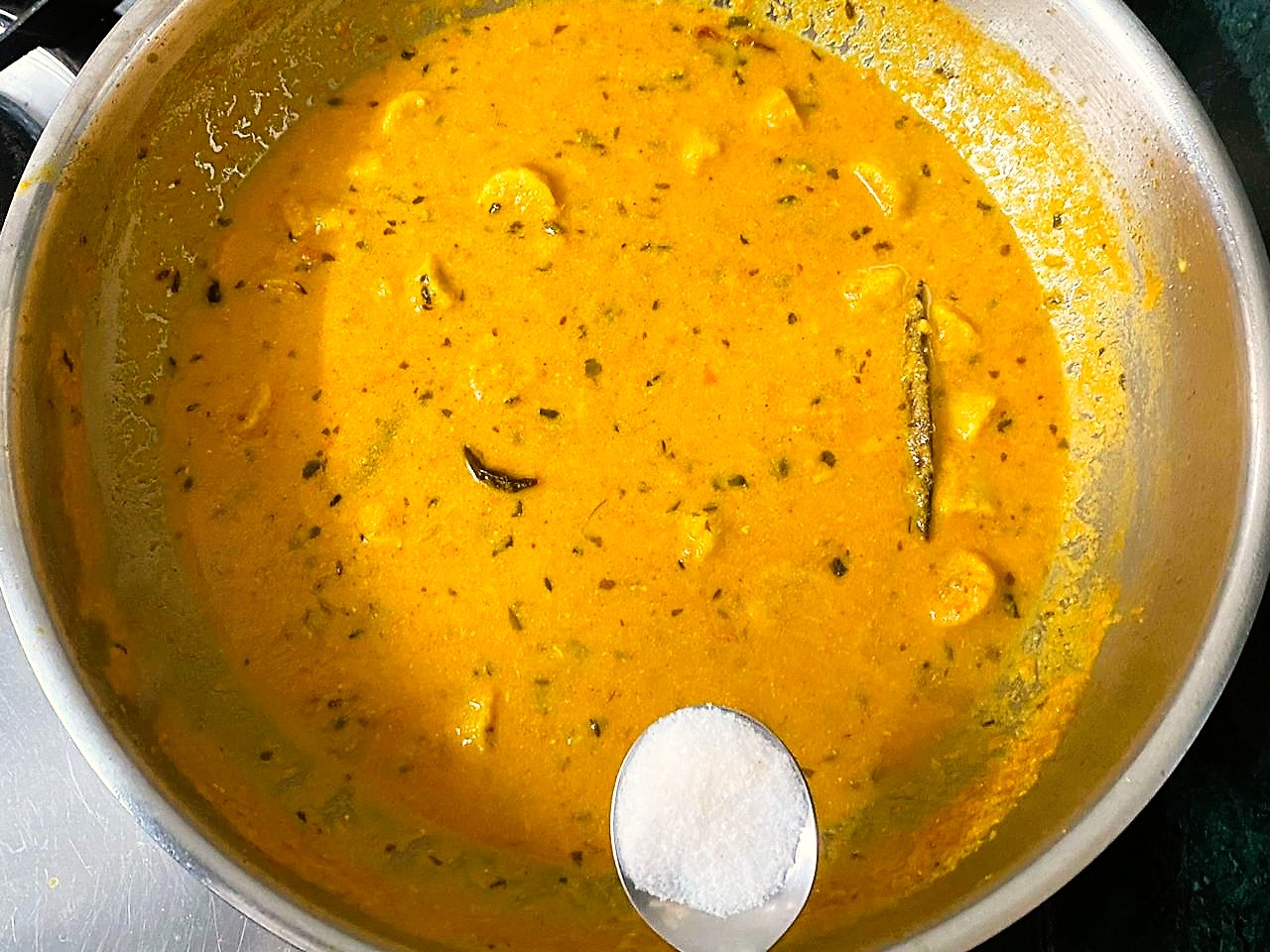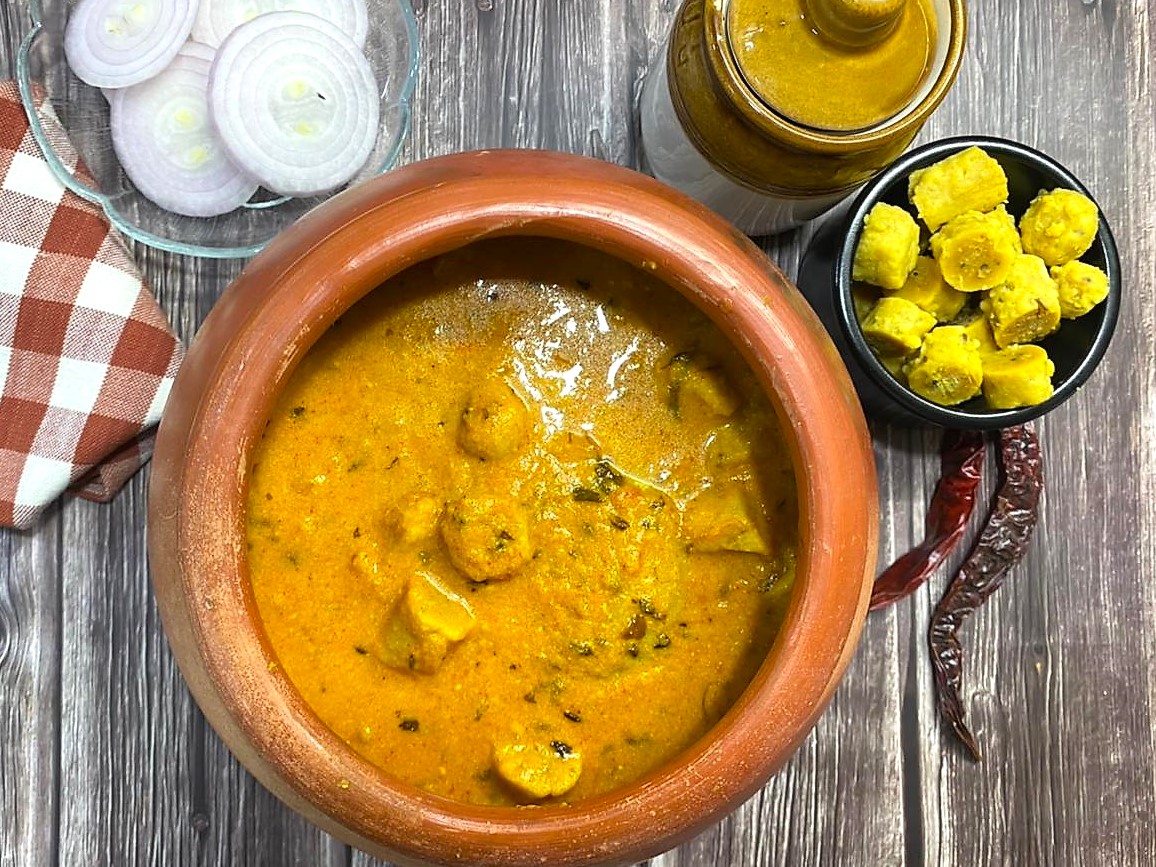 Finally, add coriander leaves and salt and cook for 1-2 minutes.
Serve hot with roti, spinach poori or rice.