Kacche Tamatar ki Launji
Kacche Tamatar ki Launji is a popular Rajasthani recipe prepared with raw green tomatoes and simple spices.
'Kacche Tamatar' in Hindi means 'Raw green Tomatoes' and 'Launji' is a generic term for sweet, spicy and tangy chutneys or relish. In India, there are many types of 'launji' or 'chutneys' prepared depending on the season and weather- the most popular being Kacche Aam ki Launji (Raw Mango chutney), Methi ki Launji (Fenugreek seeds Launji), and Tamatar ki Launji (Tomato Launji) to name a few. Traditionally, it is sweet with hints of chilli and pairs perfectly with Indian flatbreads like Moong Dal Paratha, Palak Poori, Tandoori Laccha Paratha , Mint and Sesame Lachha Paratha and Methi Thepla.
My mother- in- law loves launji and we often make atleast one variety every week. We are always on the lookout for green tomatoes and once they are in season this launji becomes part of everyday meals. Not many people use green tomatoes in cooking although they are rich in vitamins, fiber and minerals. Green tomatoes not only boost our immune system but also help in improving our digestion.
Kacche Tamatar ki Launji is an easy and quick recipe that will surely become your family favourite.
Ingredients
1 cup green tomatoes diced into ½ inch pieces
2 teaspoons oil
1 teaspoon cumin seeds
1 teaspoon fennel seeds
1 teaspoon black onion seeds (kalonji)
1 teaspoon asafoetida
Salt to taste
1 teaspoon turmeric powder
2 teaspoons red chilli powder
2 teaspoons coriander powder
2 tablespoons sugar
Directions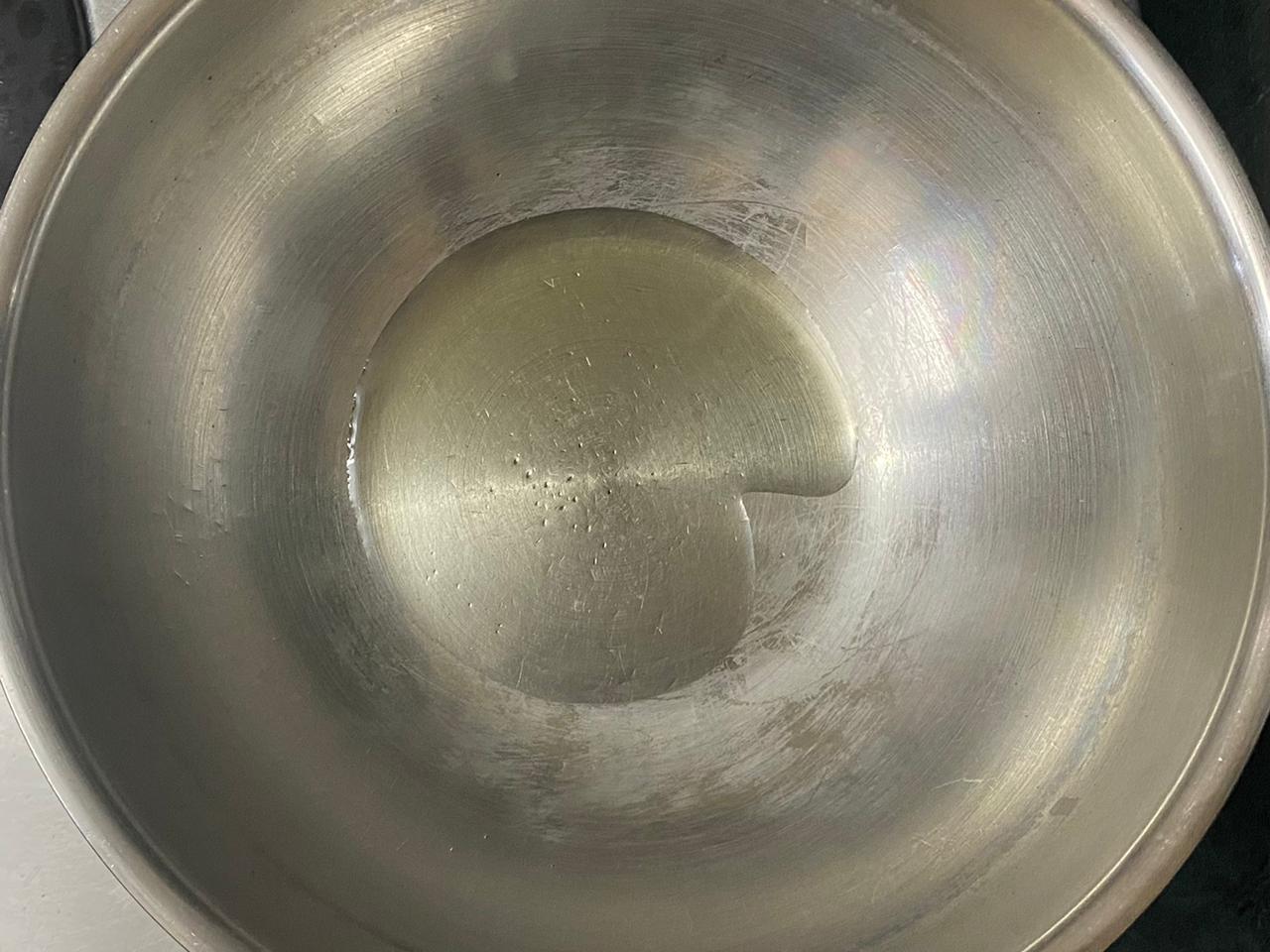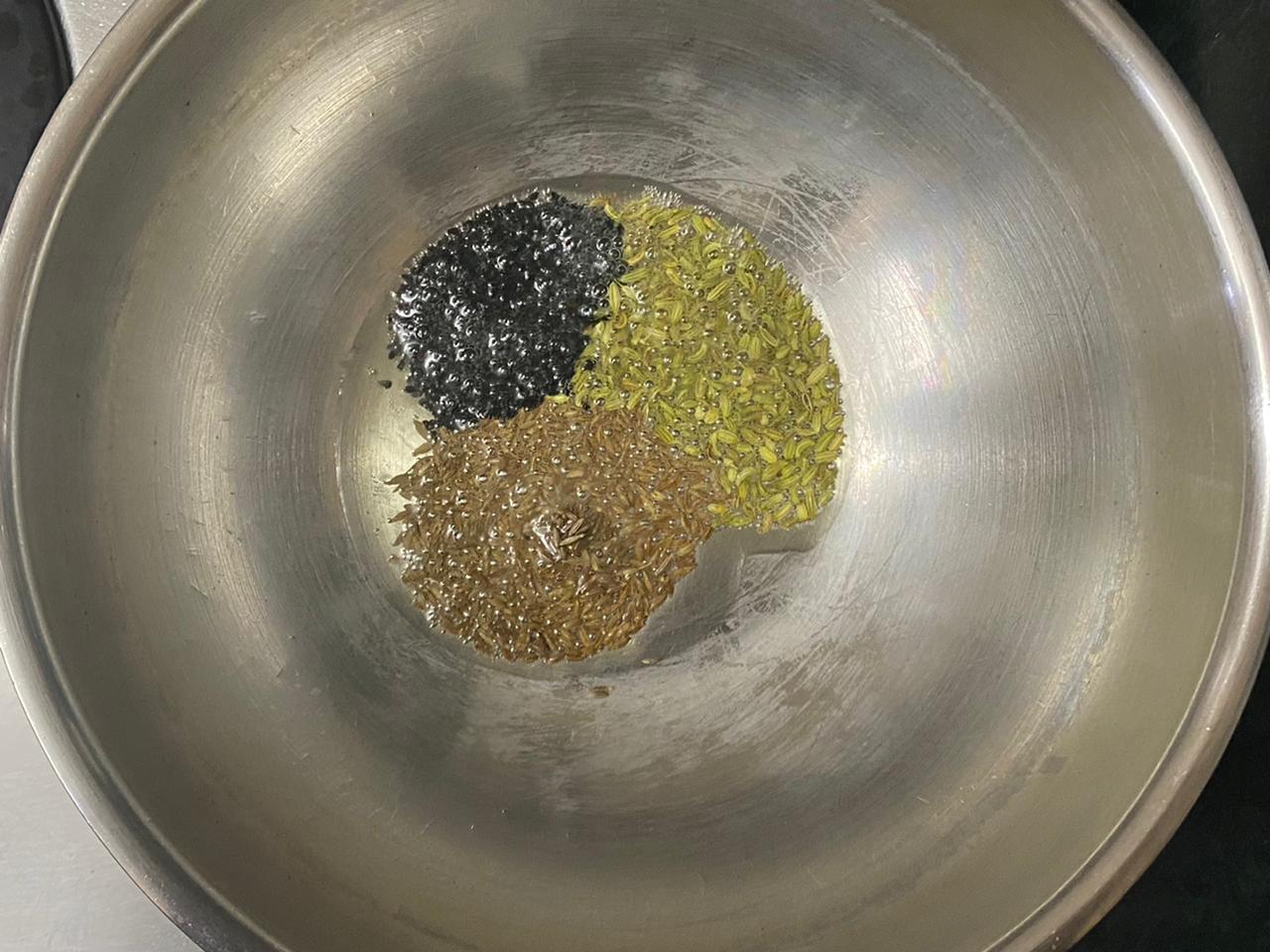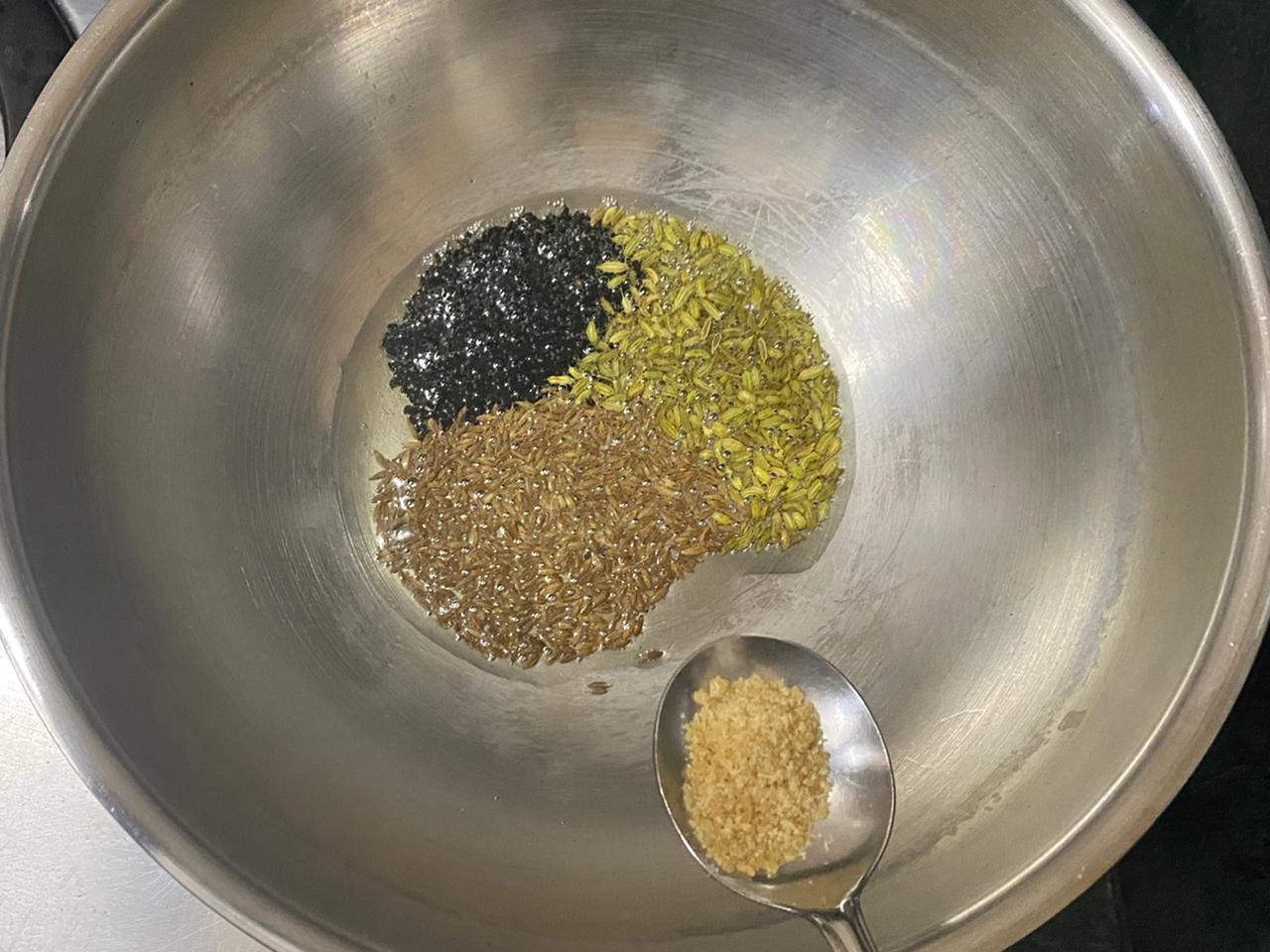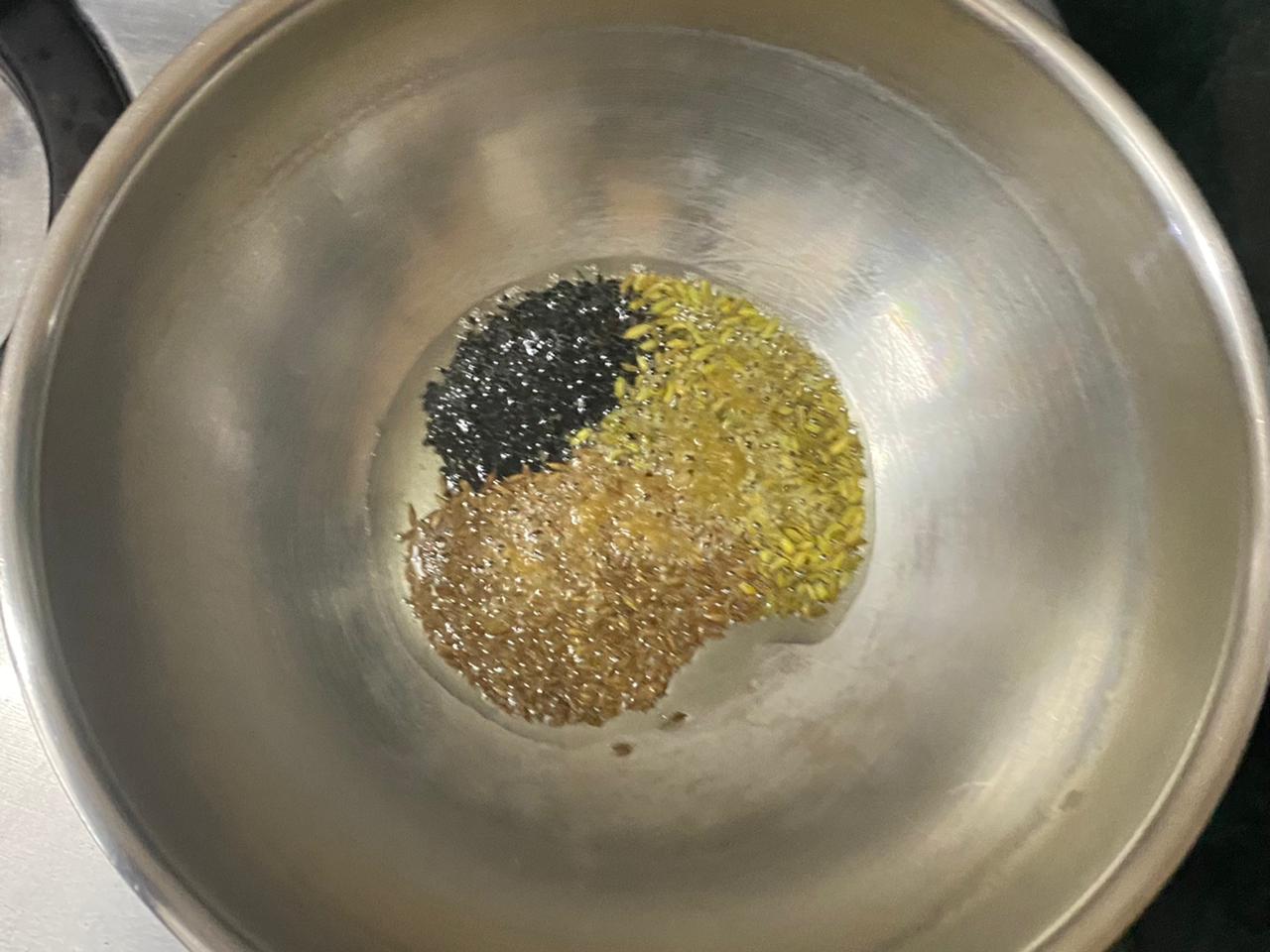 Heat oil in a pan and add cumin seeds, fennel seeds, onion seeds and asafoetida.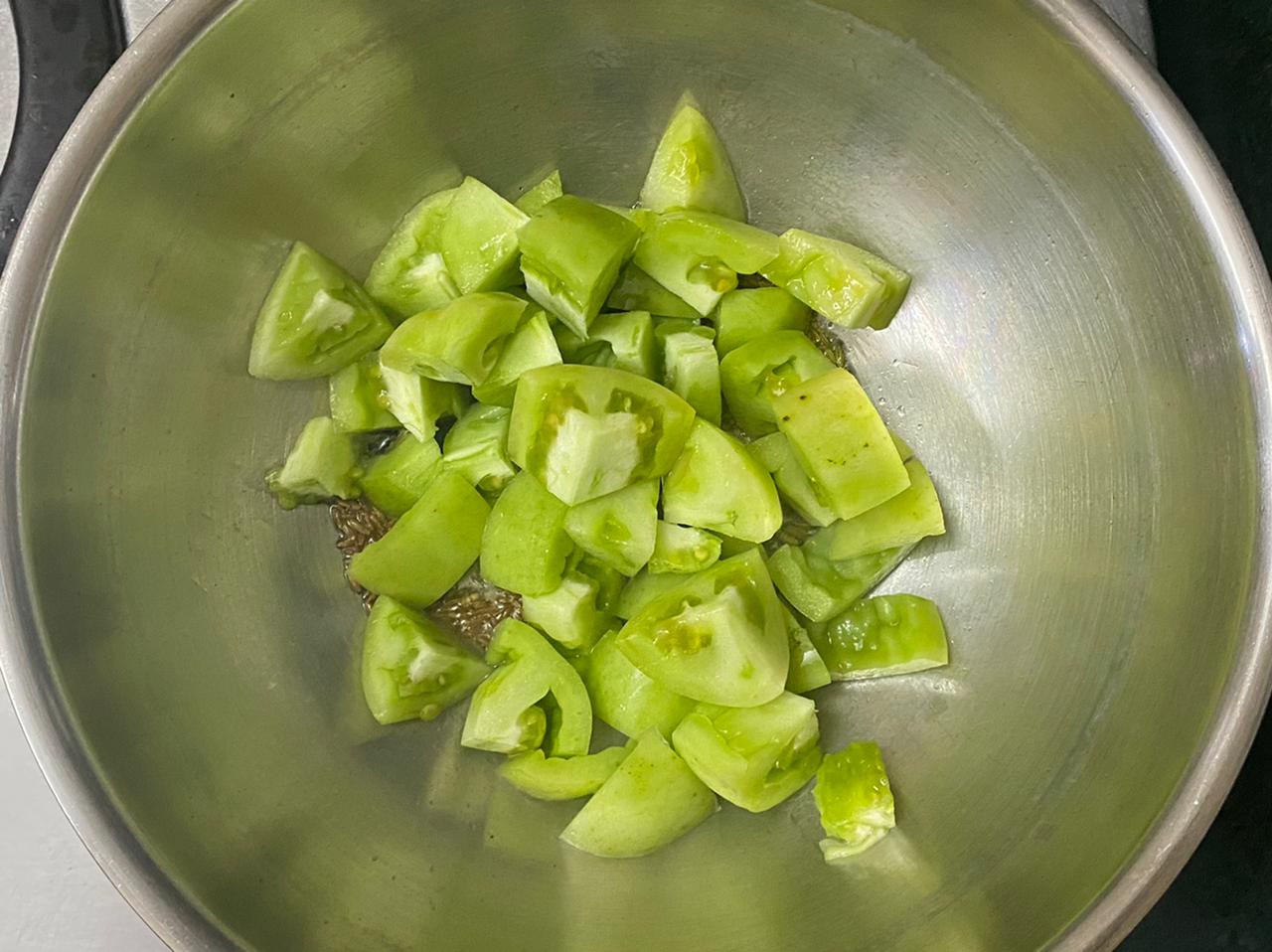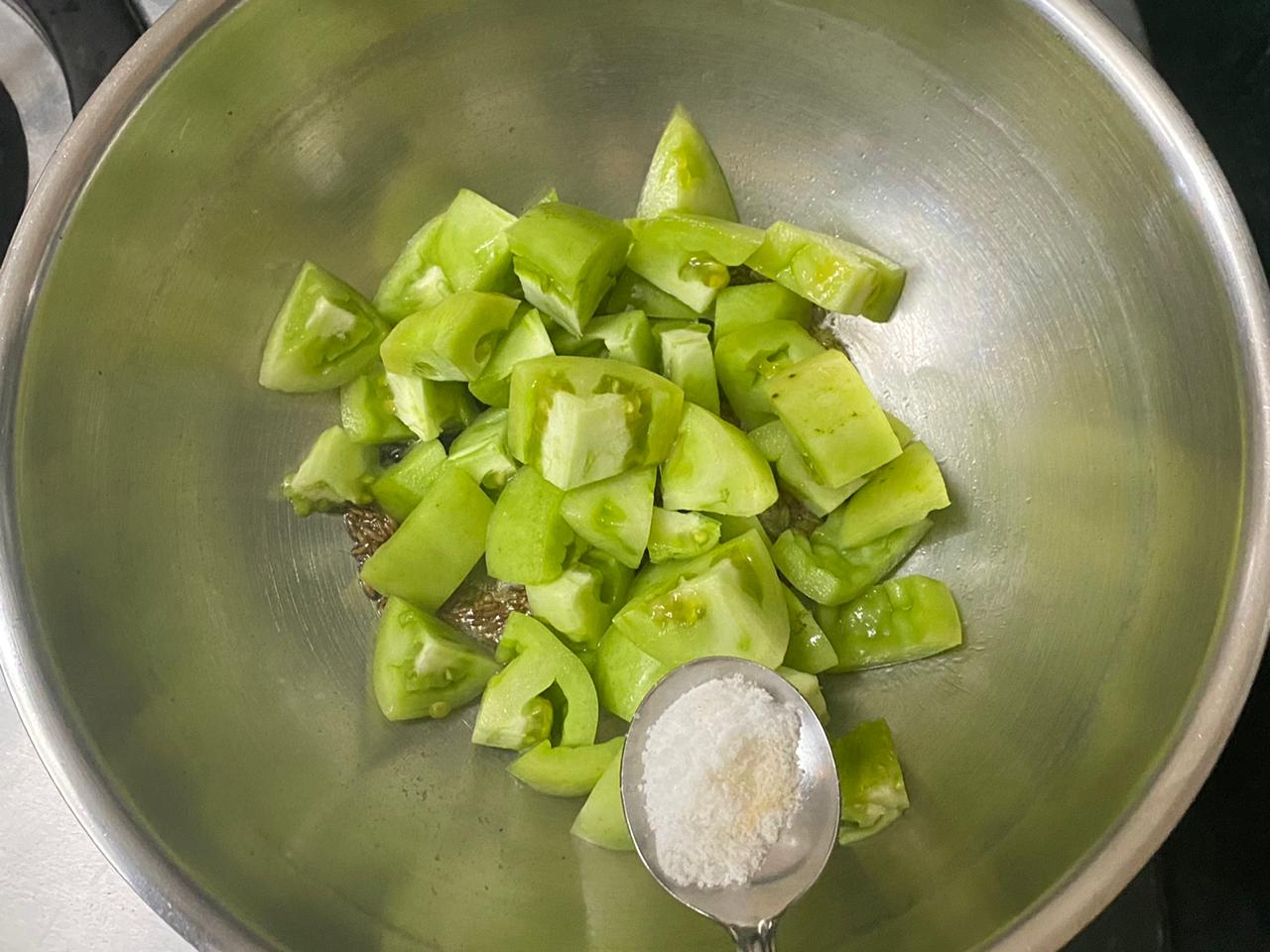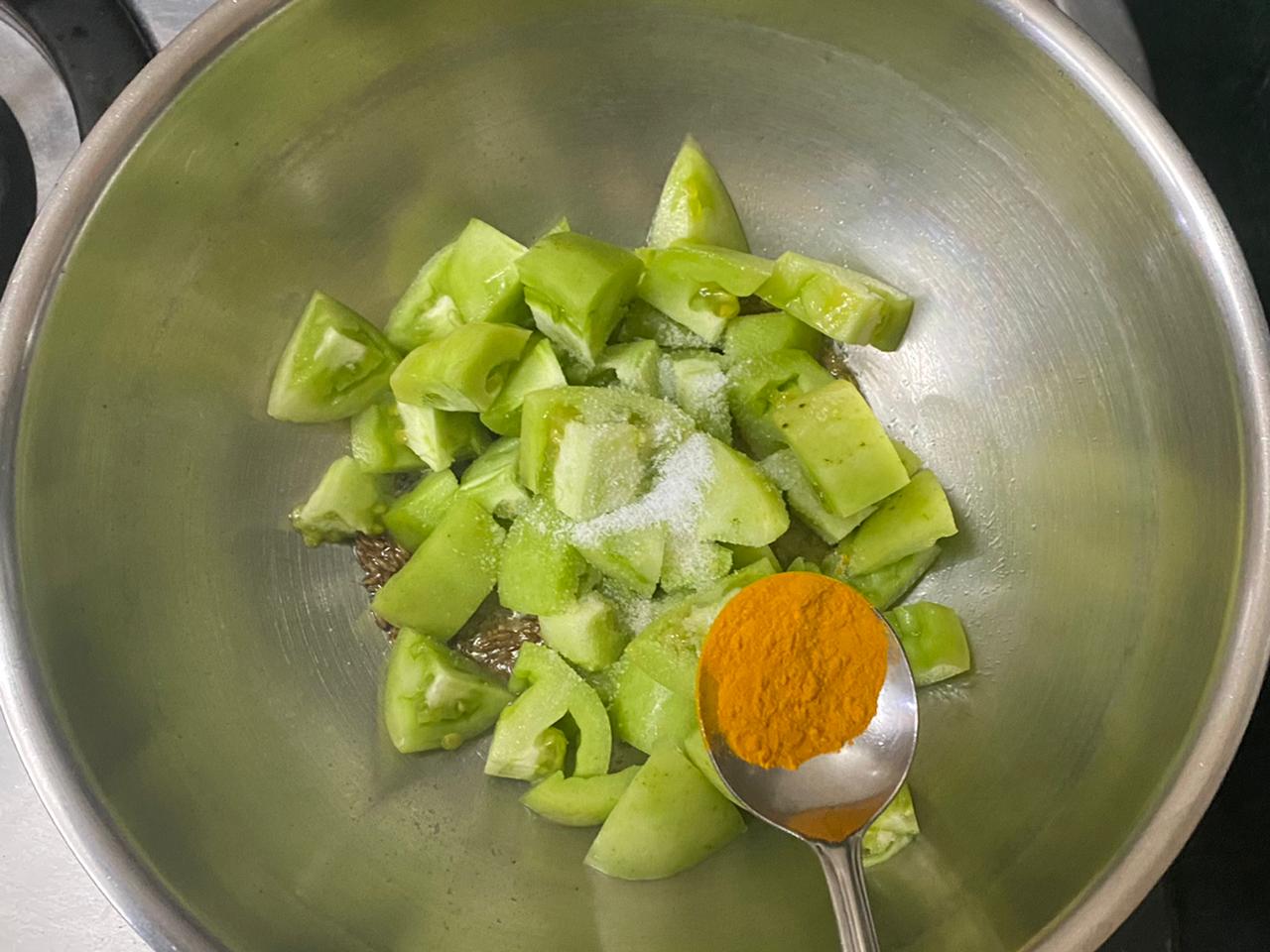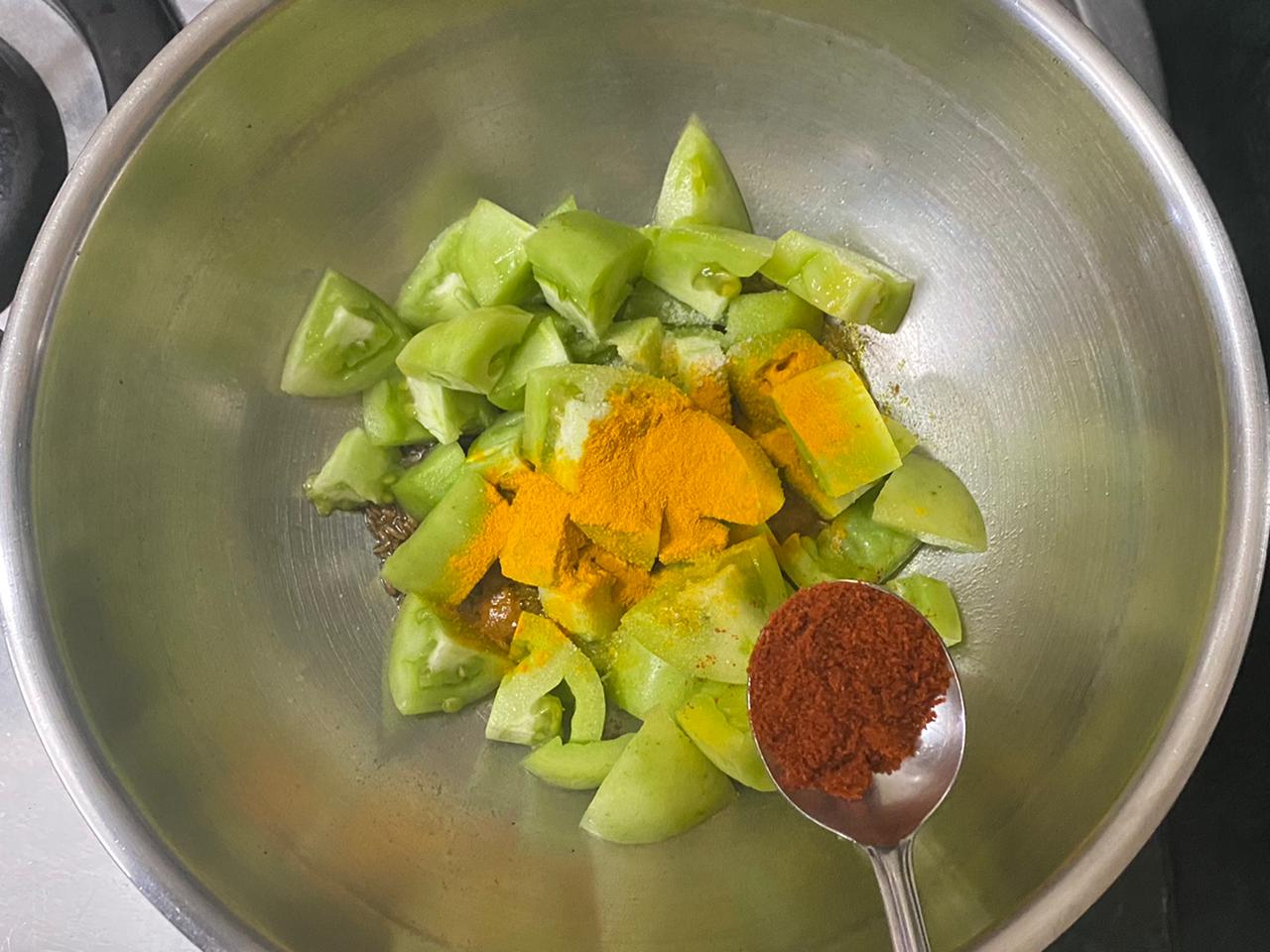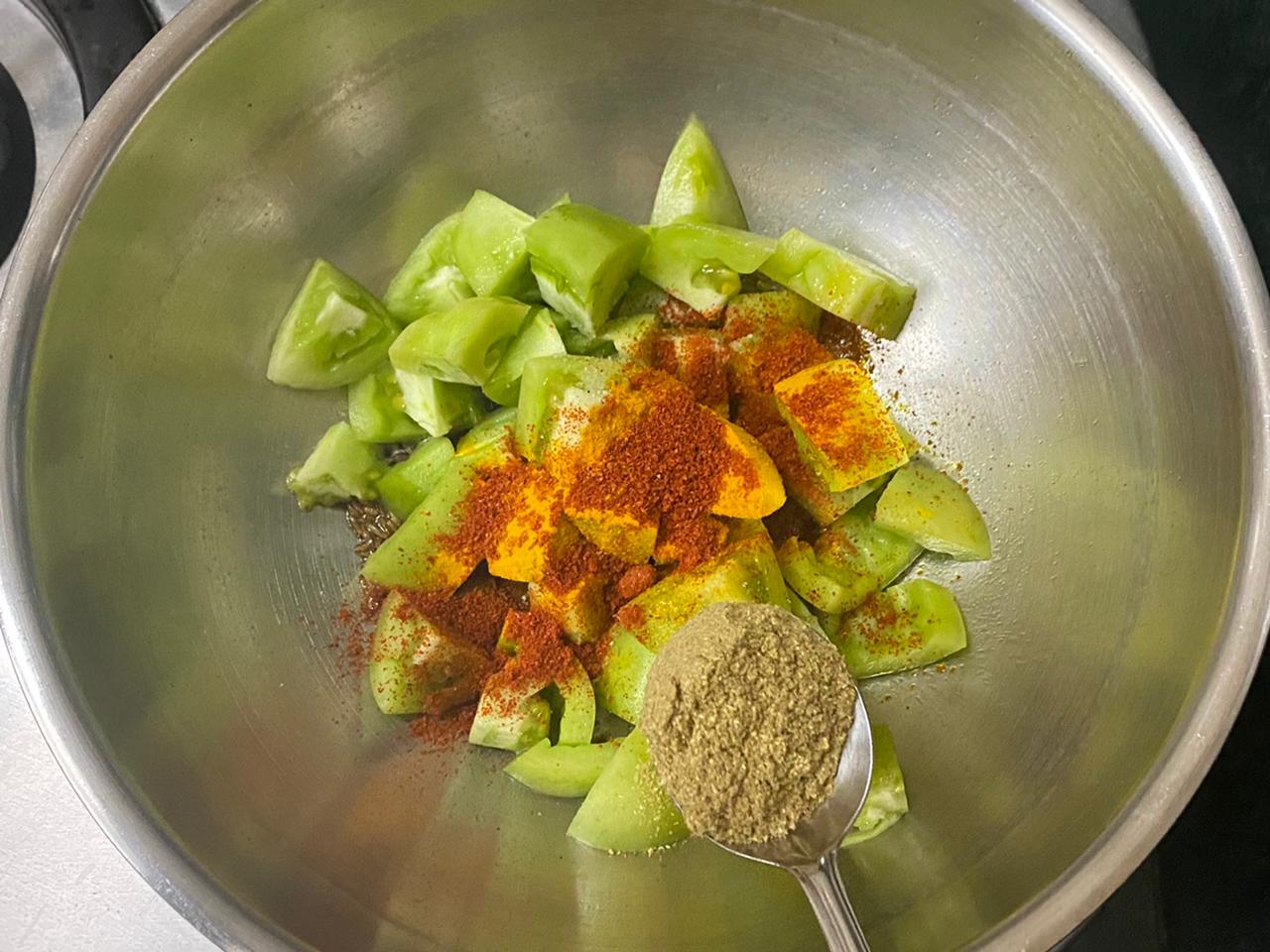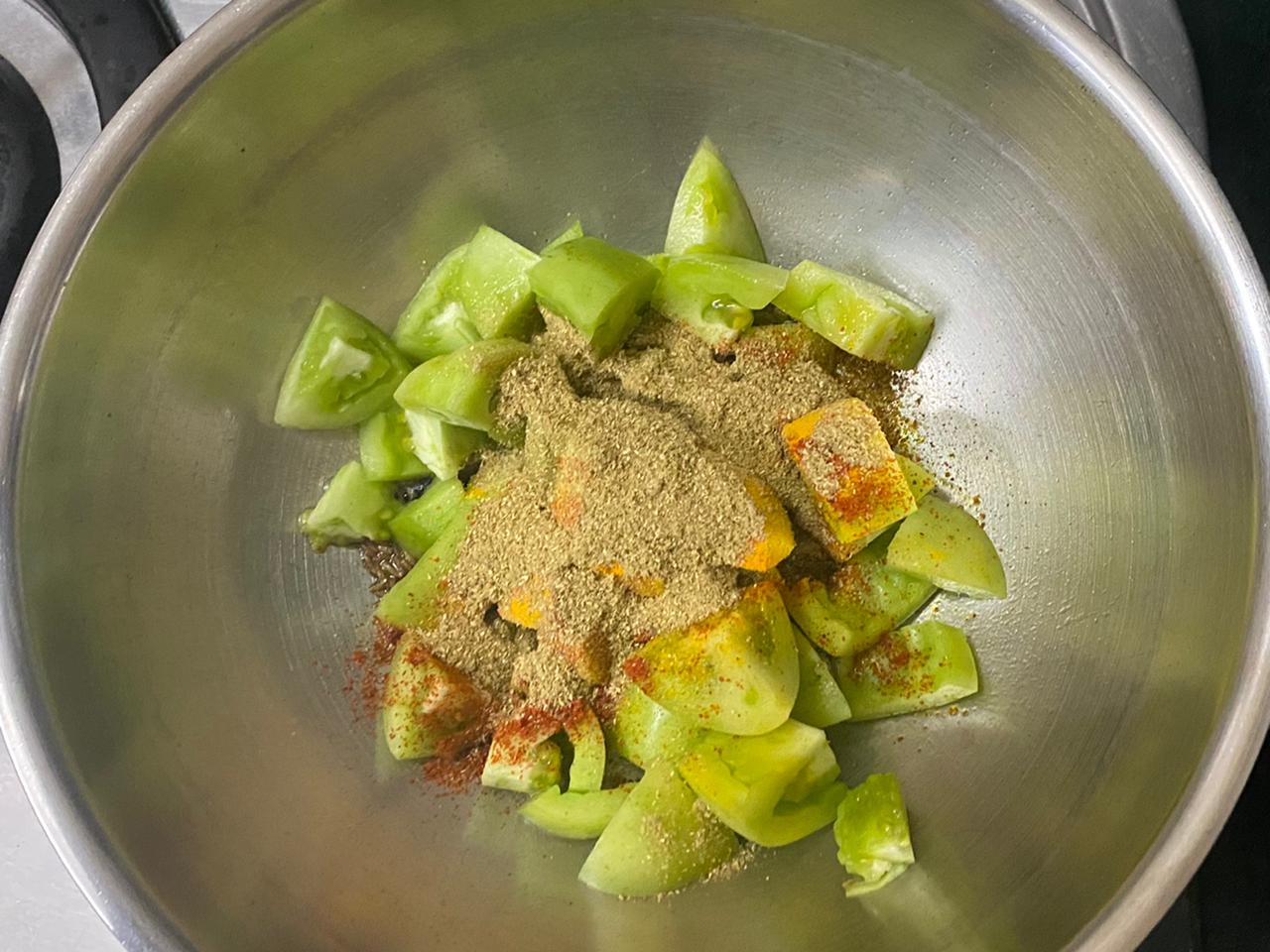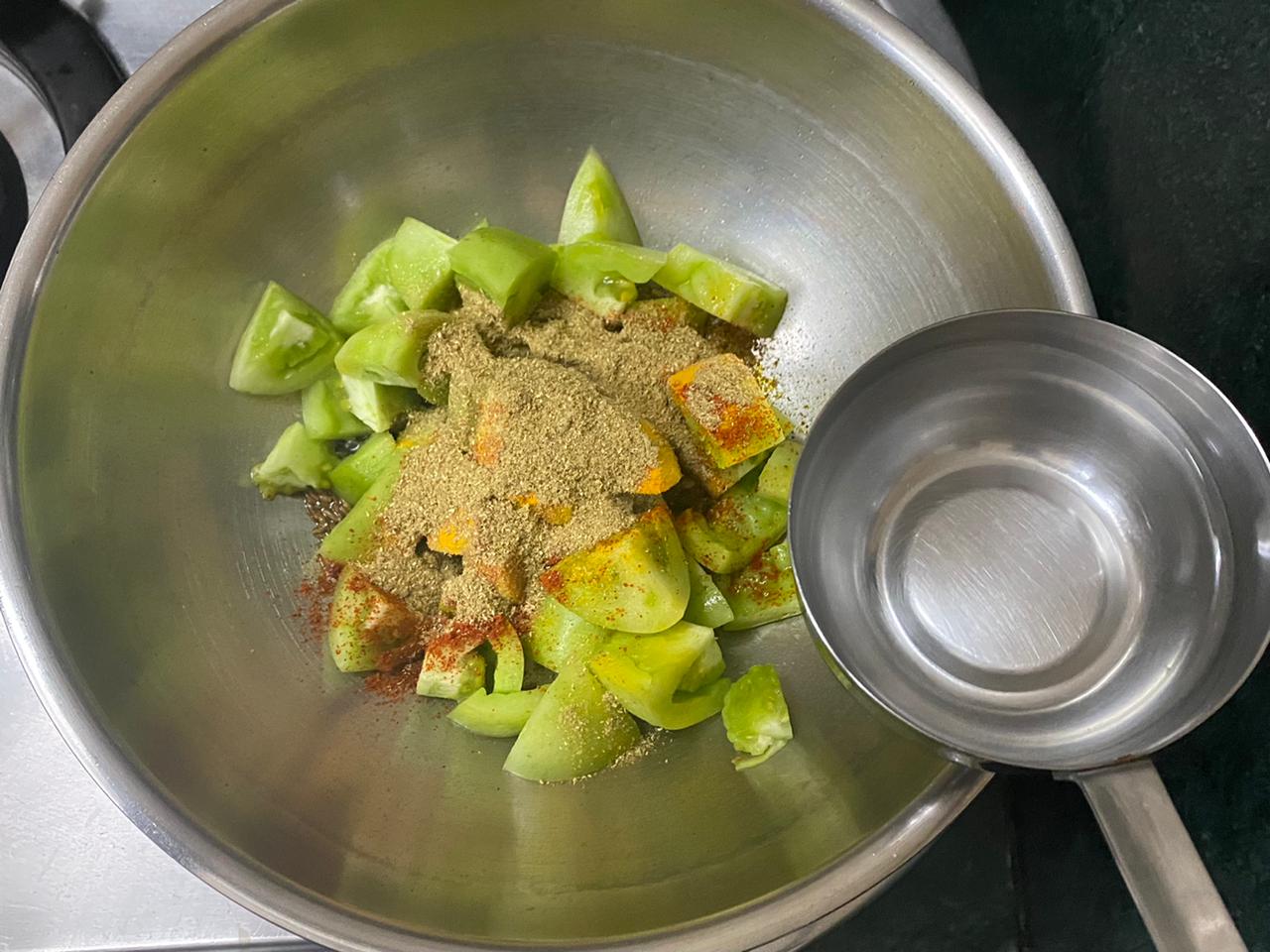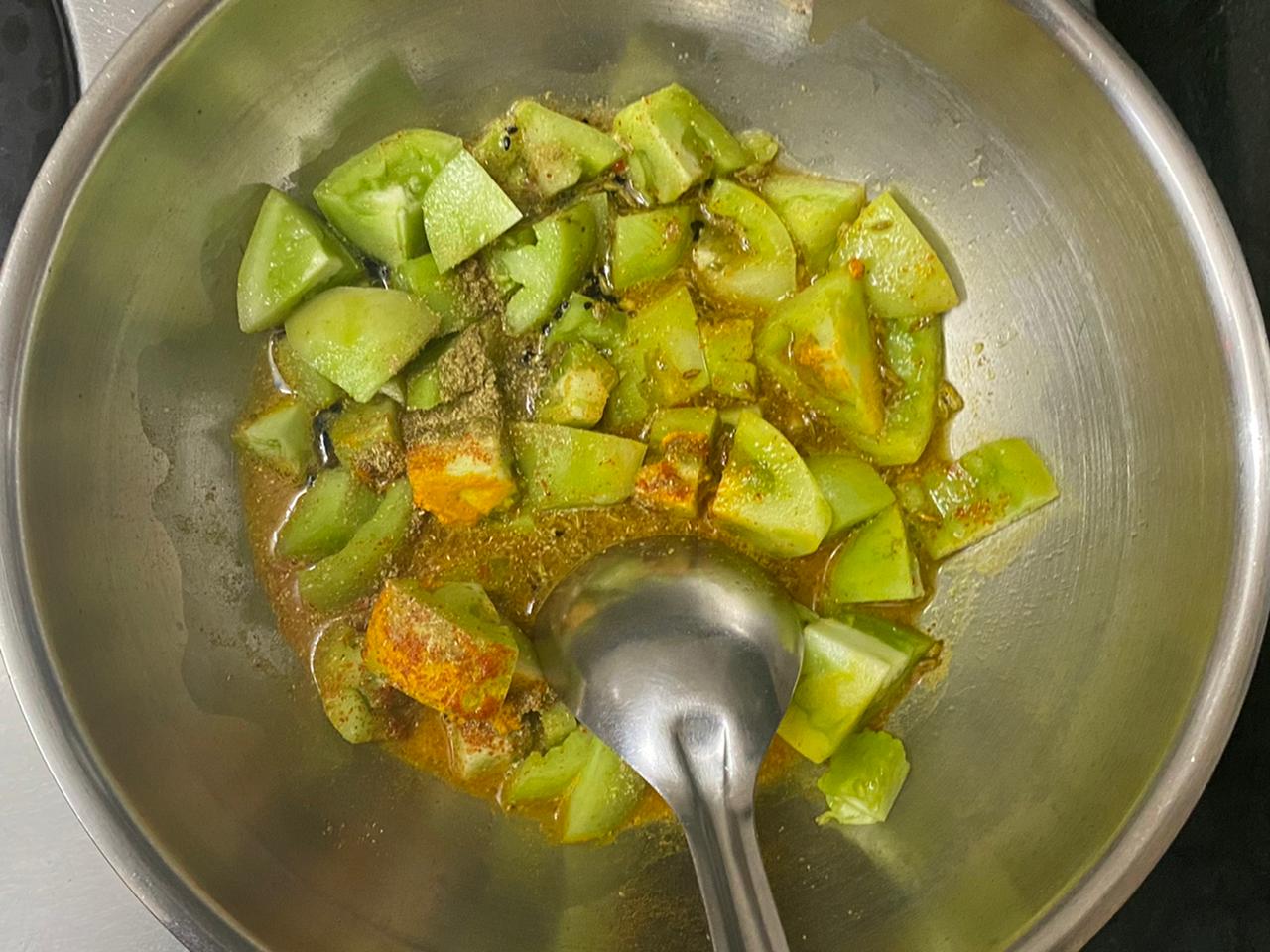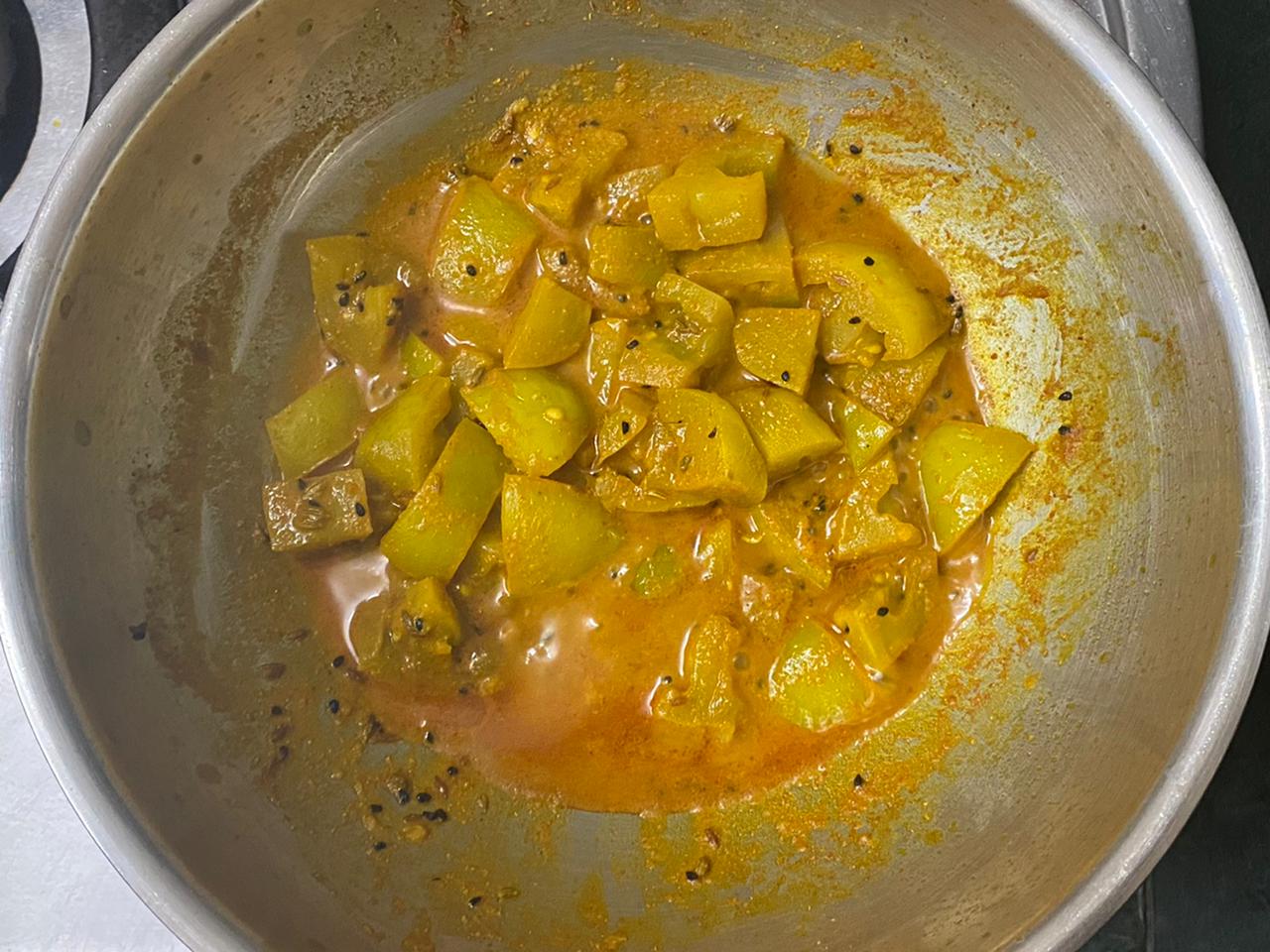 Once the seeds begin to splutter add the tomatoes, salt, turmeric powder, red chilli powder, coriander powder and 1 cup water. Cover and cook on medium heat for 4-5 minutes or until the tomatoes are slightly soft and mushy.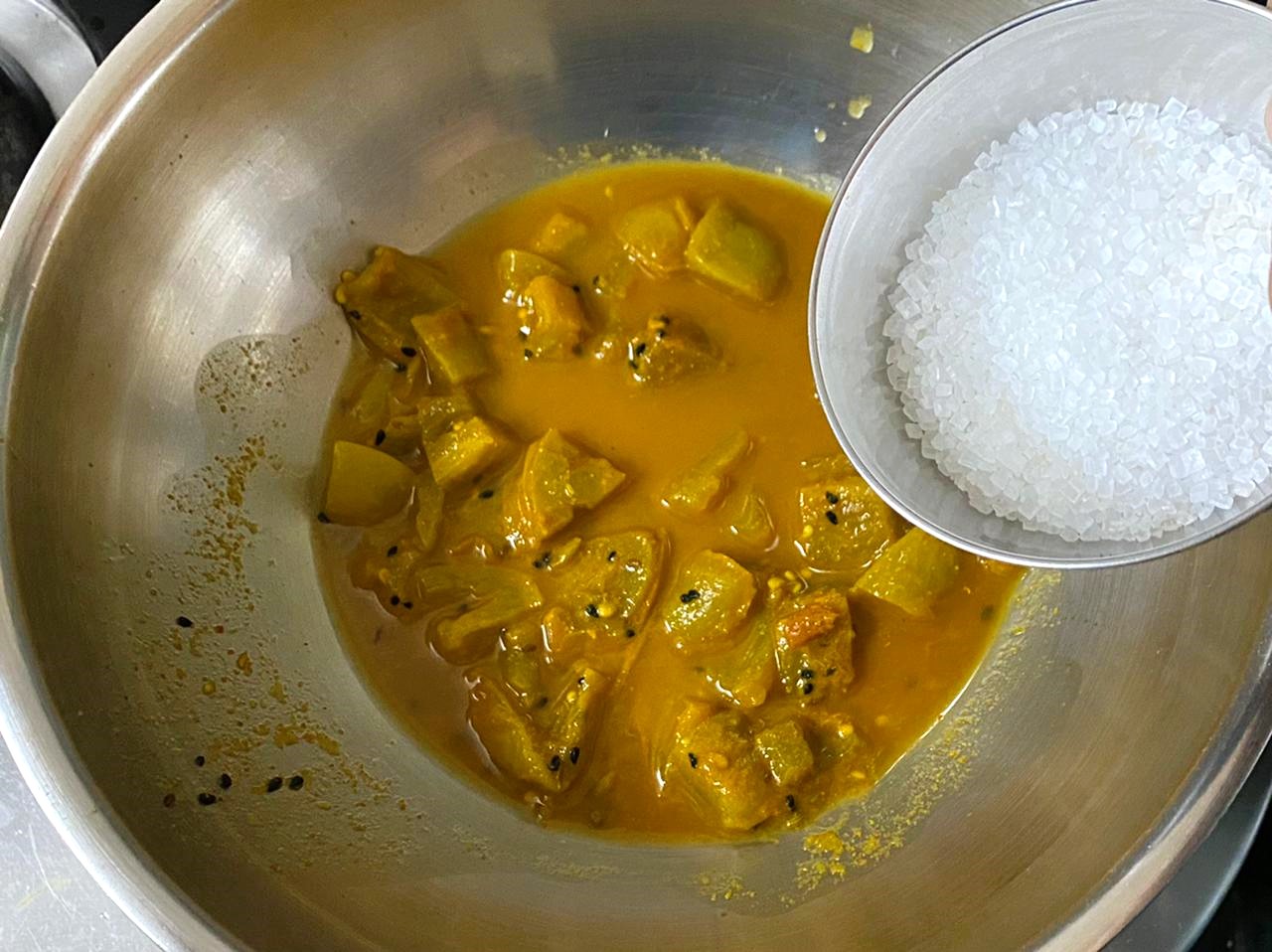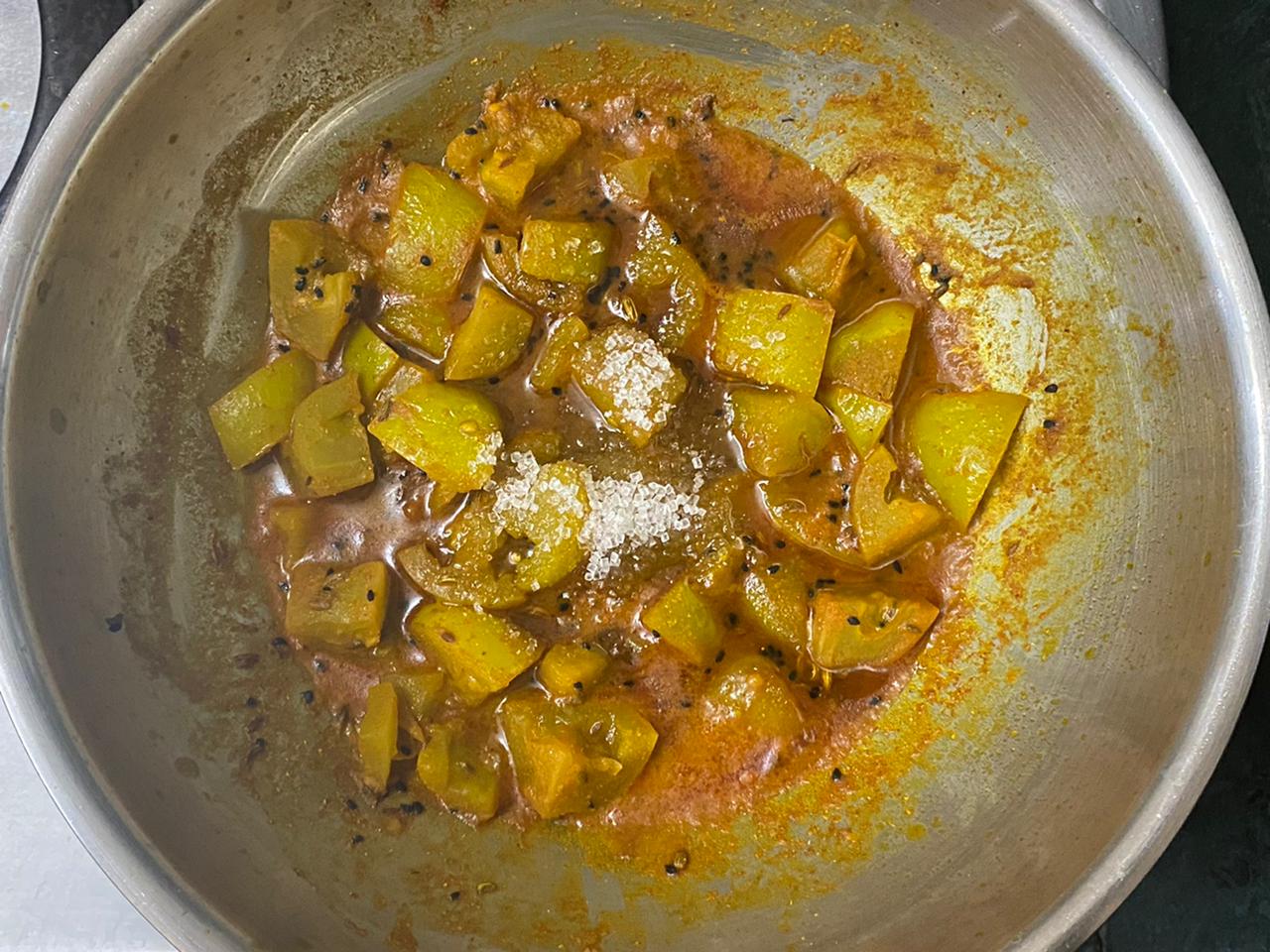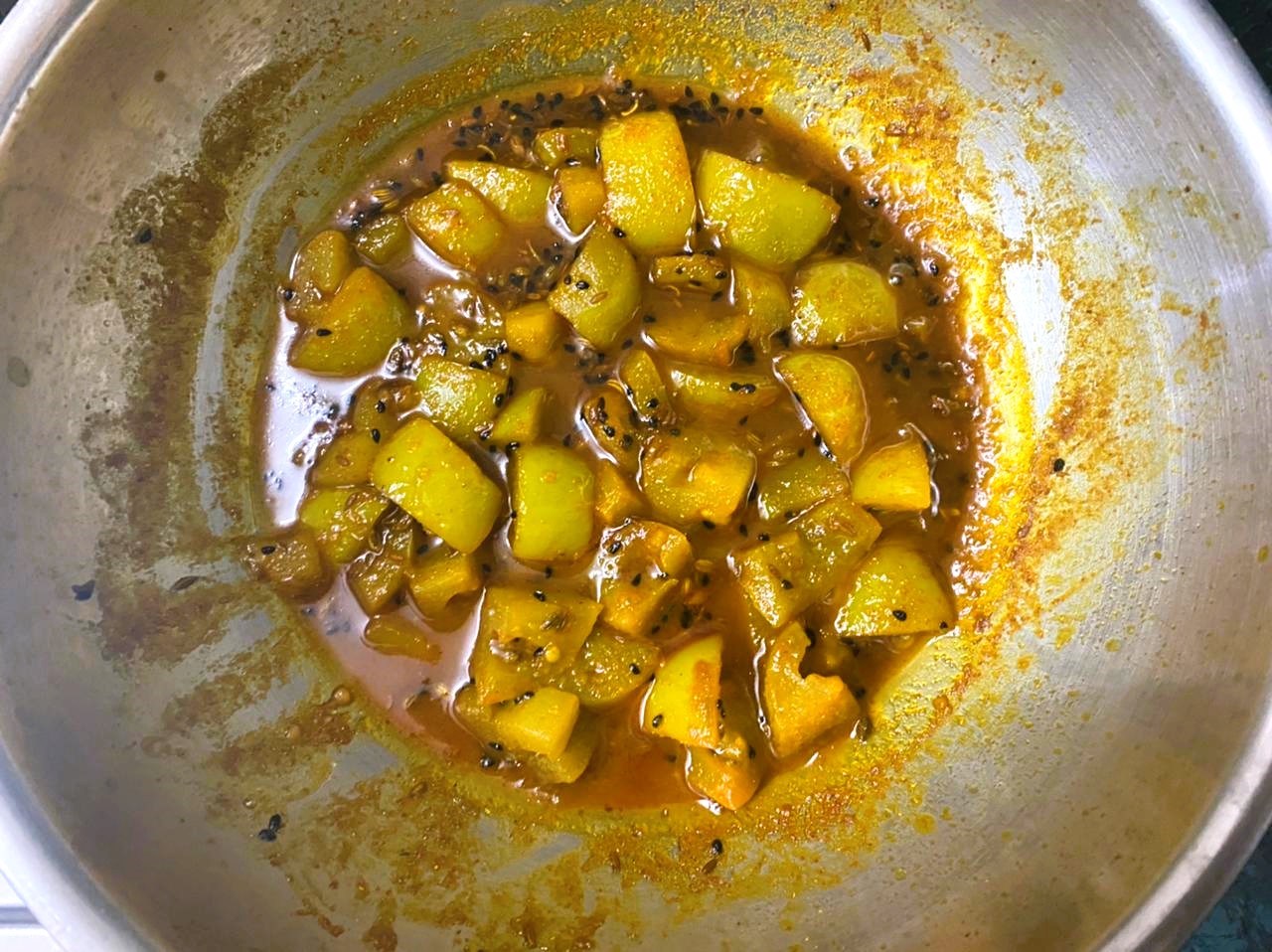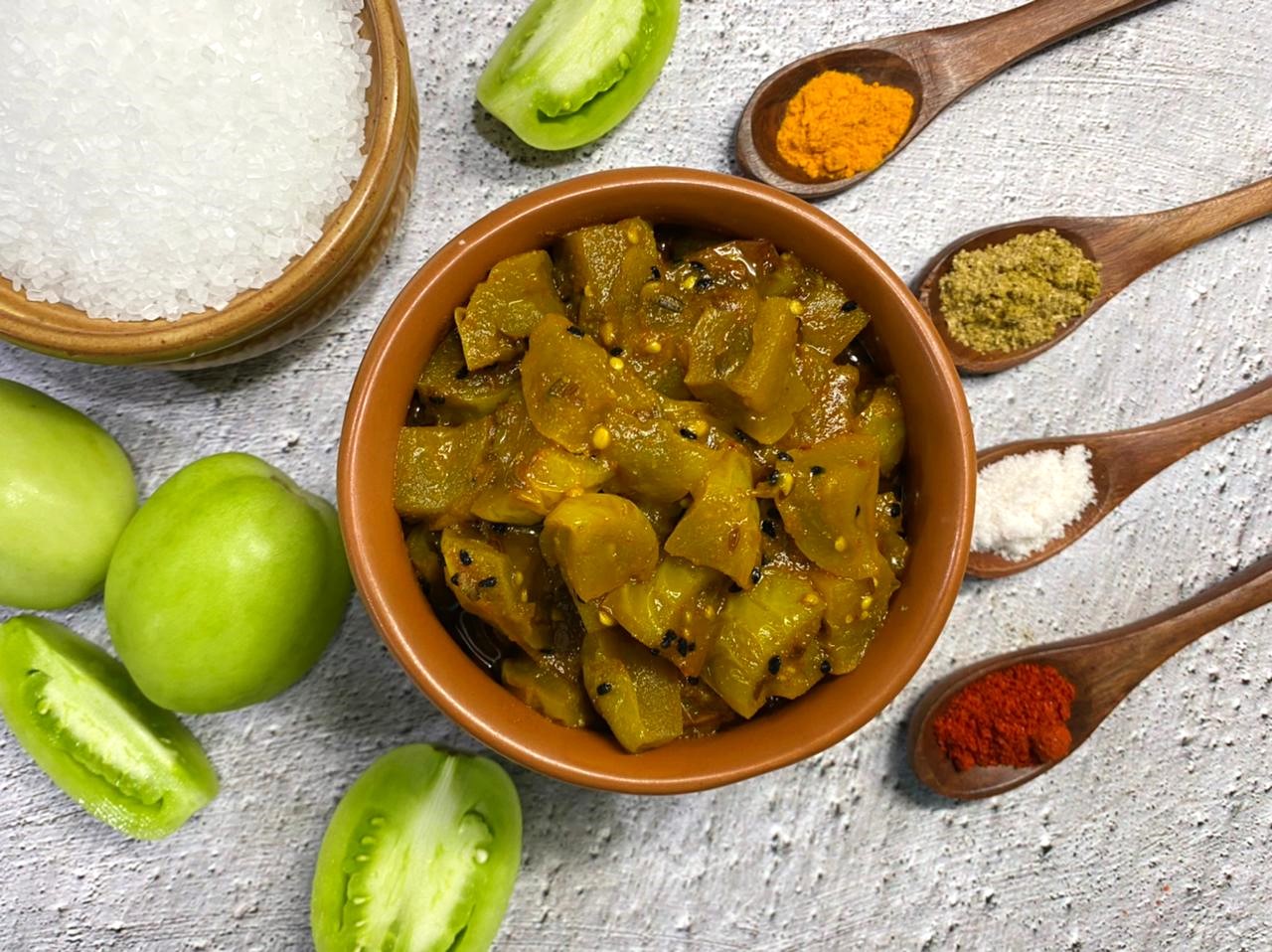 Finally add the sugar and cook on medium heat for 1-2 minutes or until the sugar is dissolved.
Serve the Kacche Tamatar ki Launji with roti, rice or poori.