Jodhpuri Kacchi Haldi ki Subzi – Fresh Turmeric Root Curry
Jodhpuri Kacchi Haldi ki Subzi is a delicious Rajasthani recipe which is very popular in the city of Jodhpur. 'Haldi' or 'Turmeric' has well documented health benefits. This recipe is enjoyed during winters as fresh turmeric is in abundance and due to the body warming properties of this dish.

This subzi is called a health booster as it is full of turmeric and other spices, which have some very impressive healing properties. Haldi fights infections, aids digestion, and is used to cure arthritis and other chronic diseases and is also an antiseptic. According to Ayurveda, Haldi has warming properties. Fresh turmeric generates a lot of body heat and so it is a great way to counter the bitter cold in the winters.

I learnt this dish from Manita bhabie (sister-in-law) who very kindly taught me how to make this dish. Manita bhabie grew up in Jodhpur and this dish holds a special place in her heart as it revokes lots of childhood memories for her.
It might seem that it has lots of ghee, but this dish needs it and makes all the difference. Usually, I do give a variation to the ingredients however to give this dish full justice I have not written an alternative for ghee.
Ingredients
250 gram grated fresh turmeric (haldi)
8-10 garlic cloves
1 piece of ginger
4 green chillies
1 cup onion
1 cup tomato
2 tablespoons cashew nuts
1½ cups ghee
1 tablespoon cumin seeds
1 teaspoon asafoetida
1 teaspoon red chilli powder
2 teaspoons coriander powder
1 teaspoon Kashmiri red chilli powder
1 teaspoon salt
1 cup plain yoghurt
2 tablespoons cream
1 teaspoon garam masala
Directions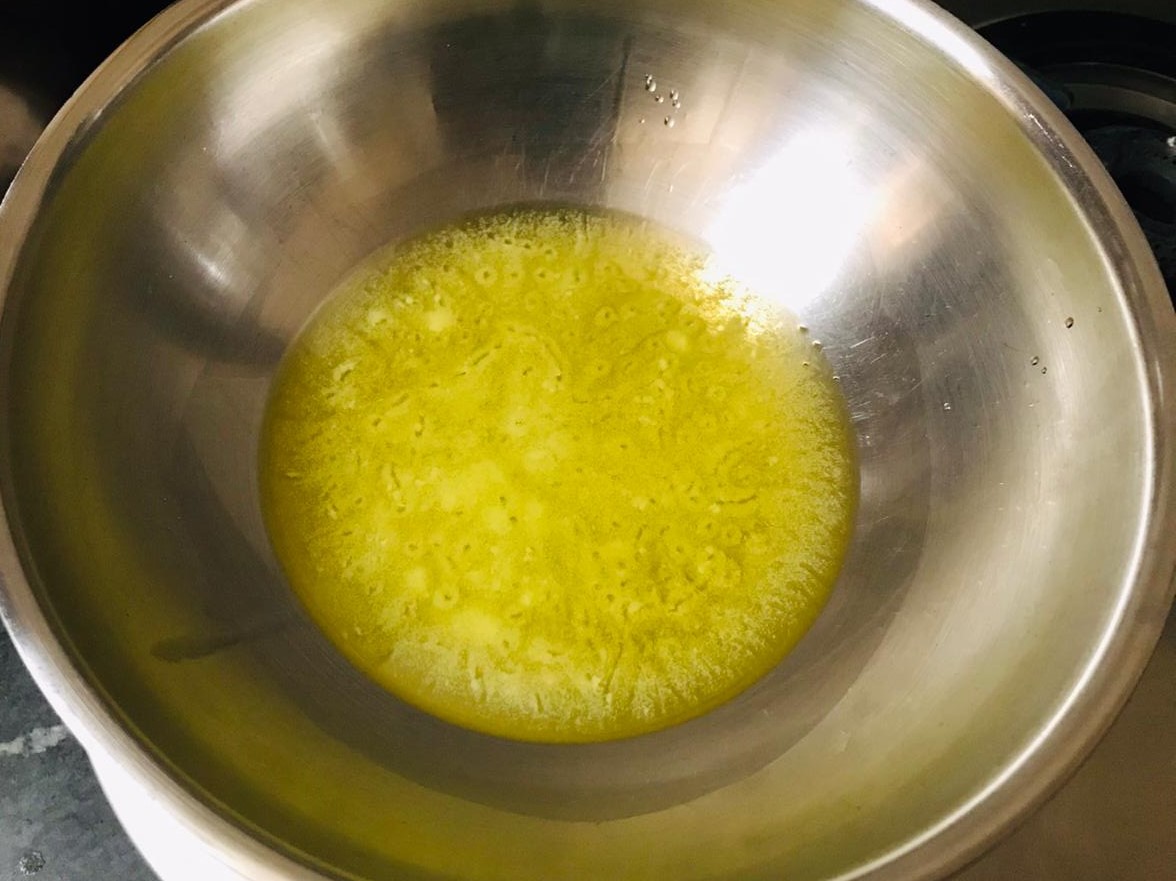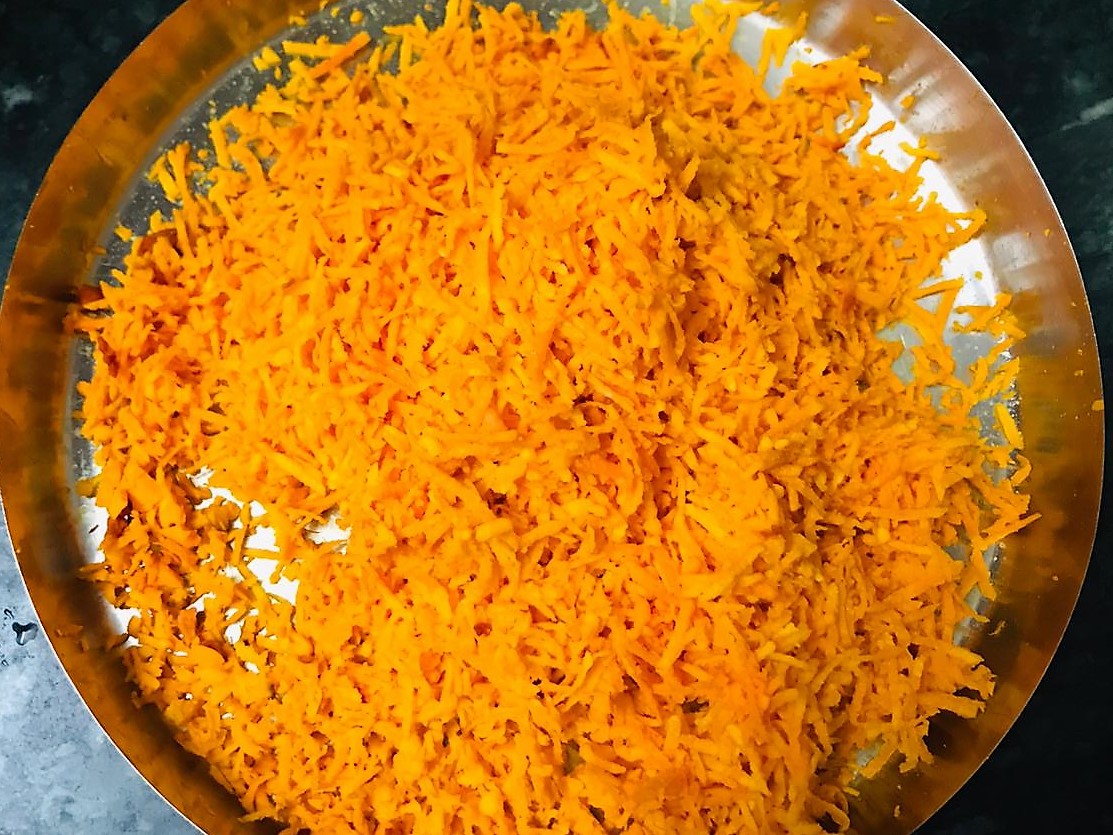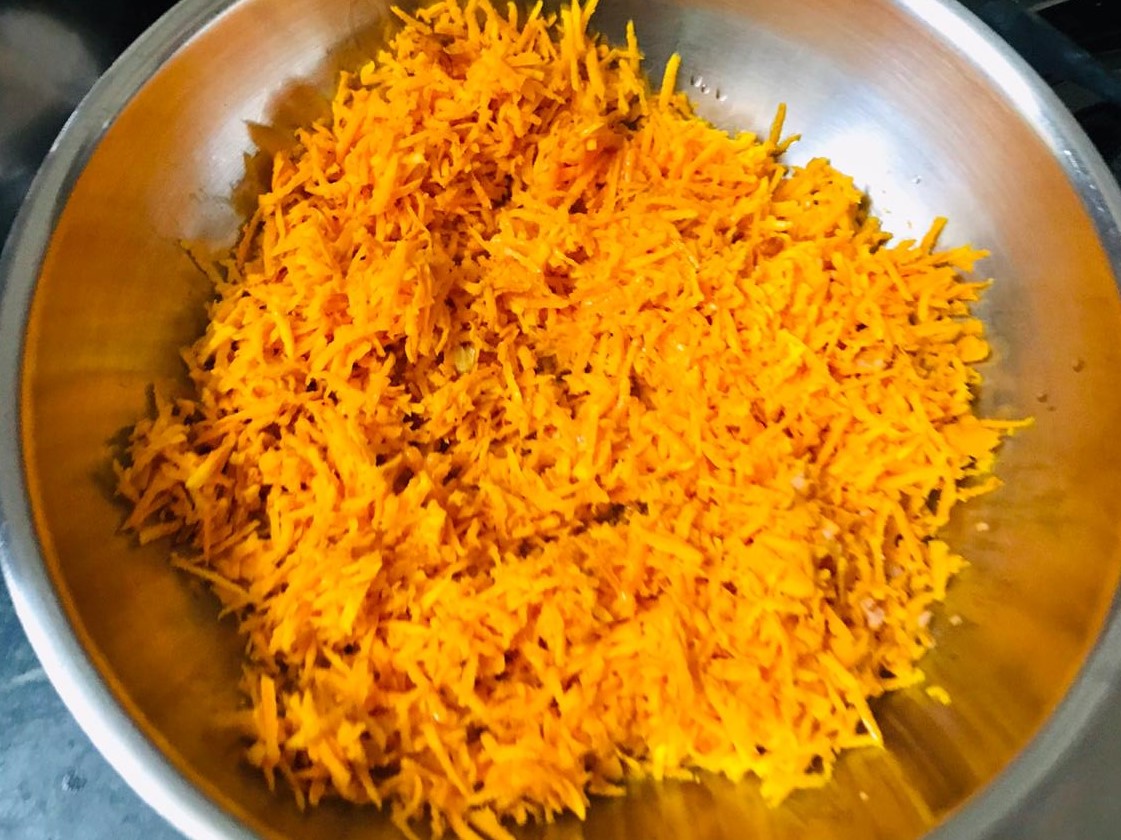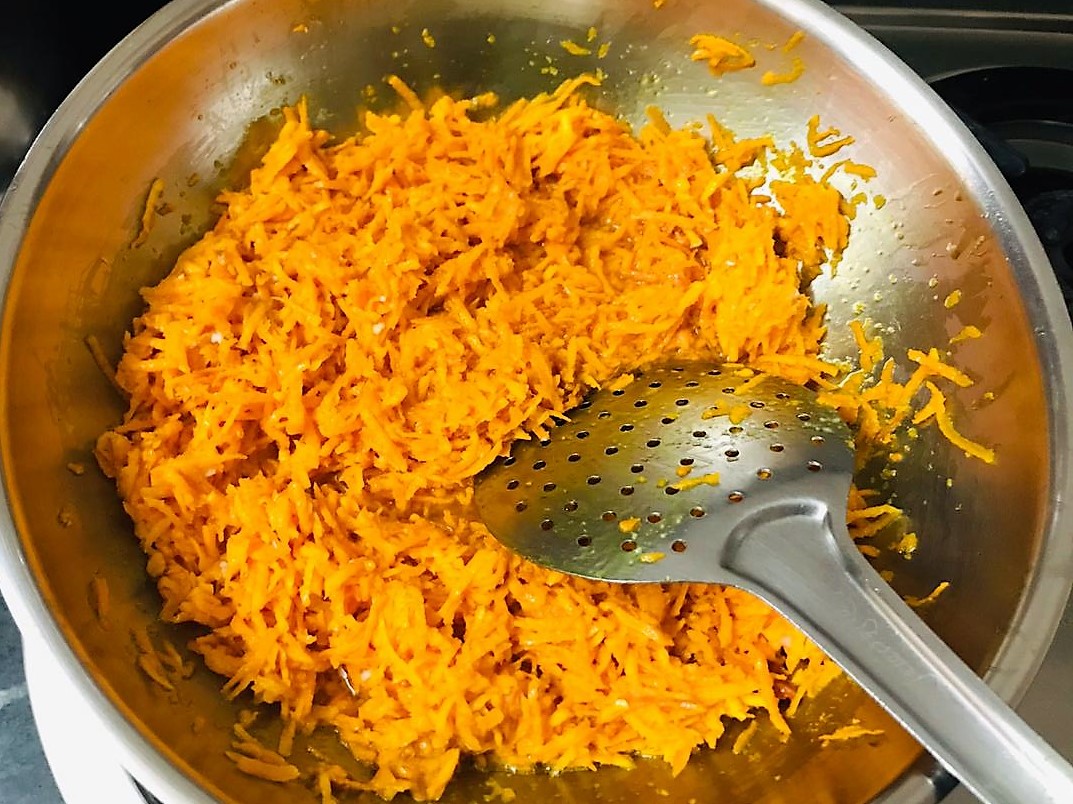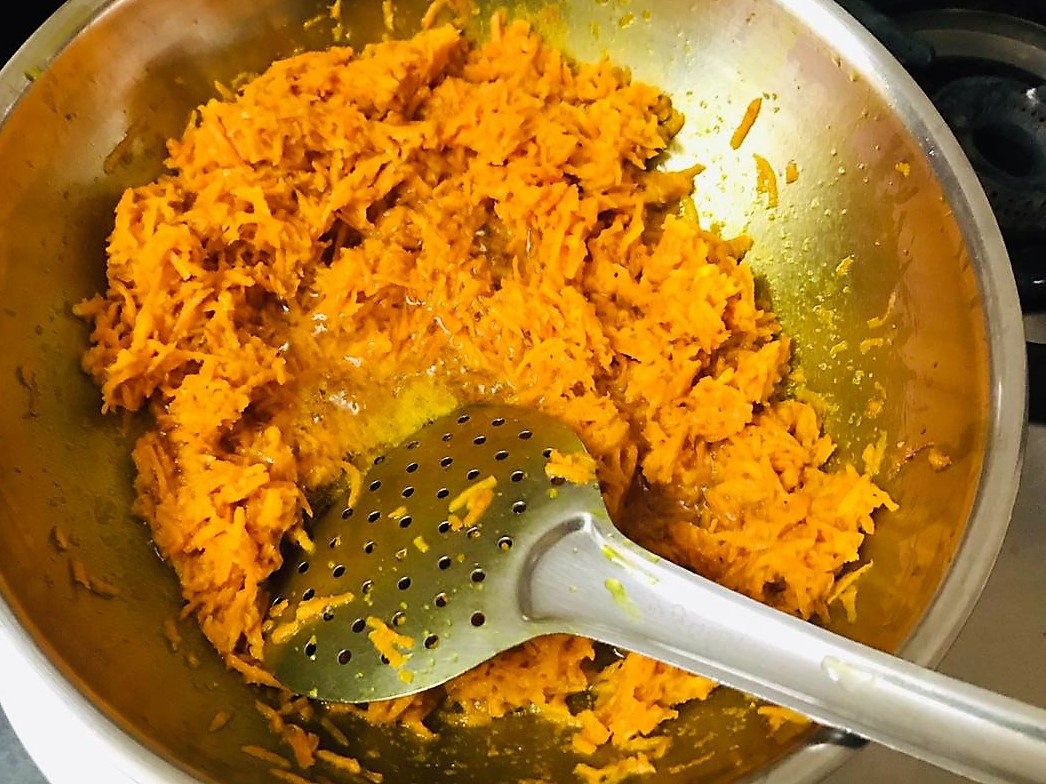 Heat 1 cup ghee and add the grated haldi and sauté by stirring for around 8-10 minutes.
Switch off the heat and keep it aside.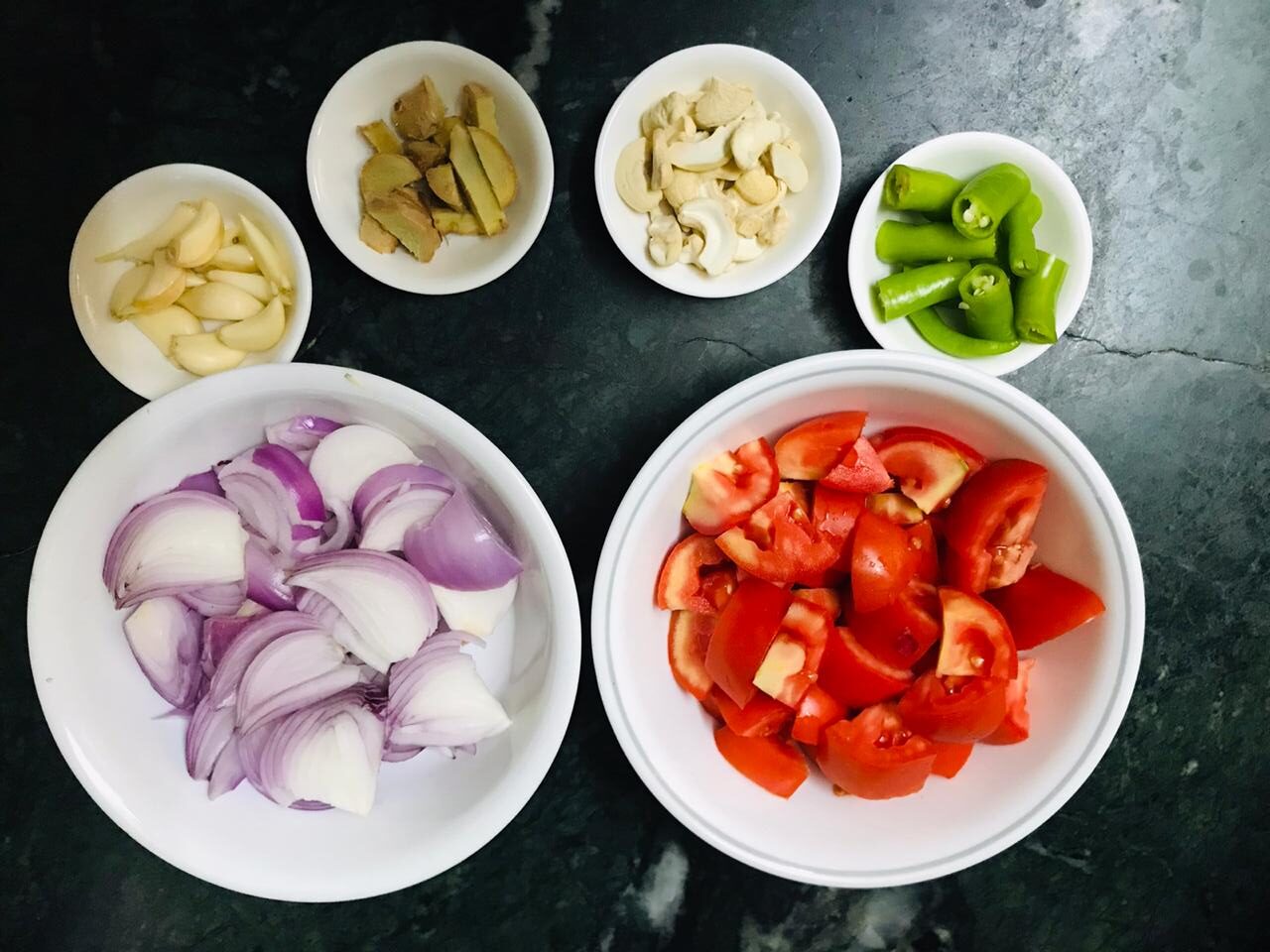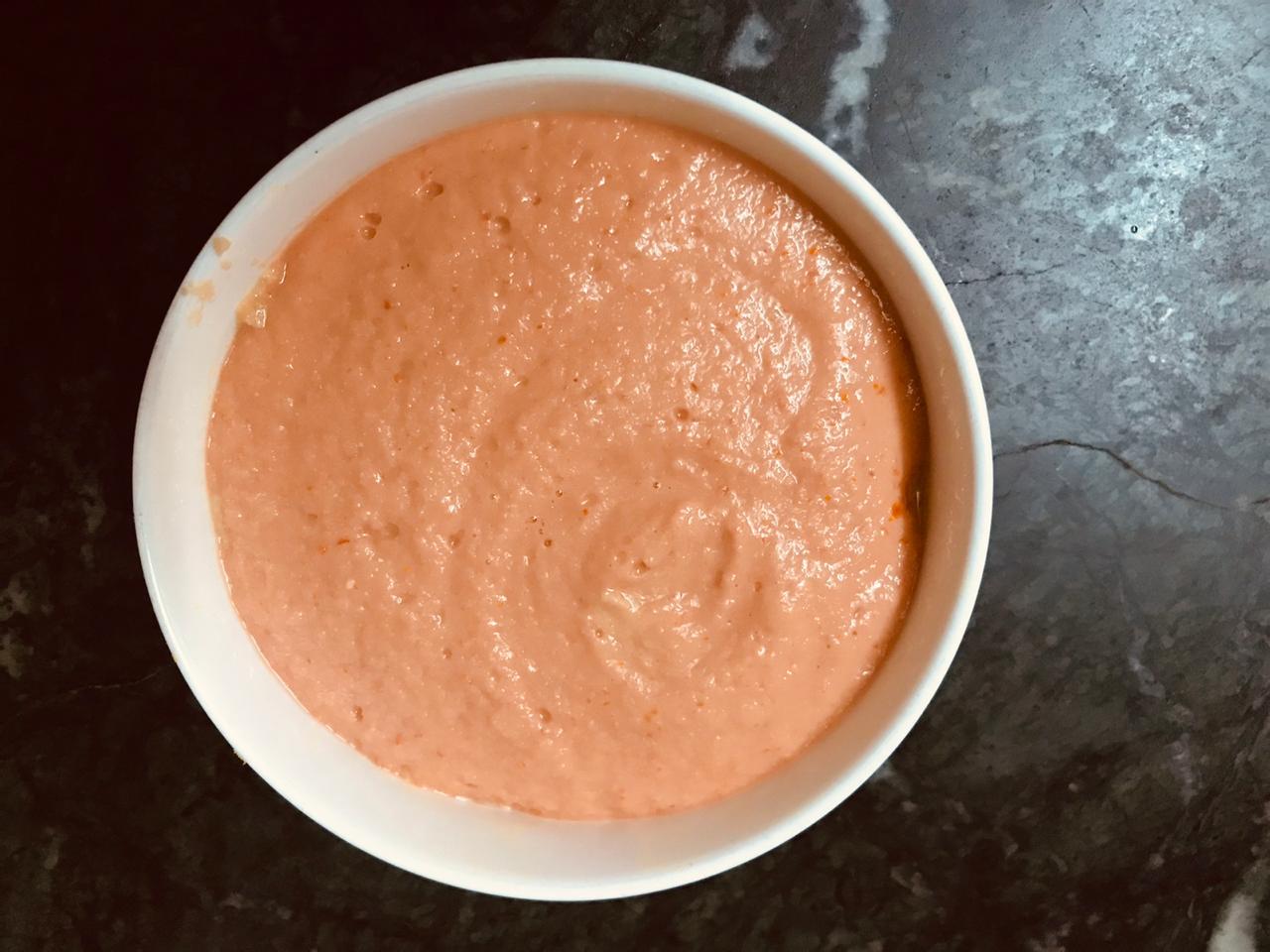 Grind garlic, onion, tomatoes, green chillies, cashew nuts and ginger into a fine paste.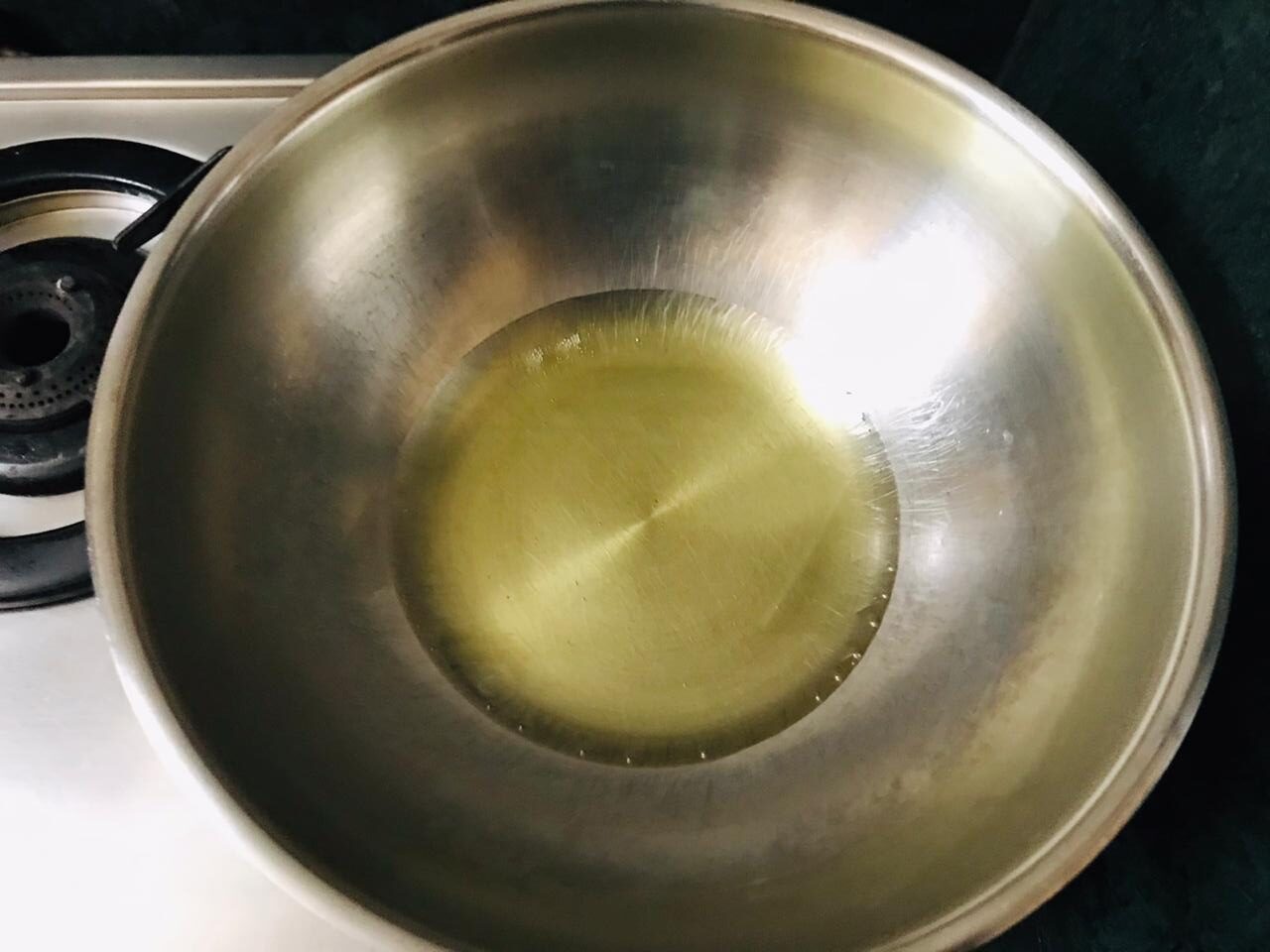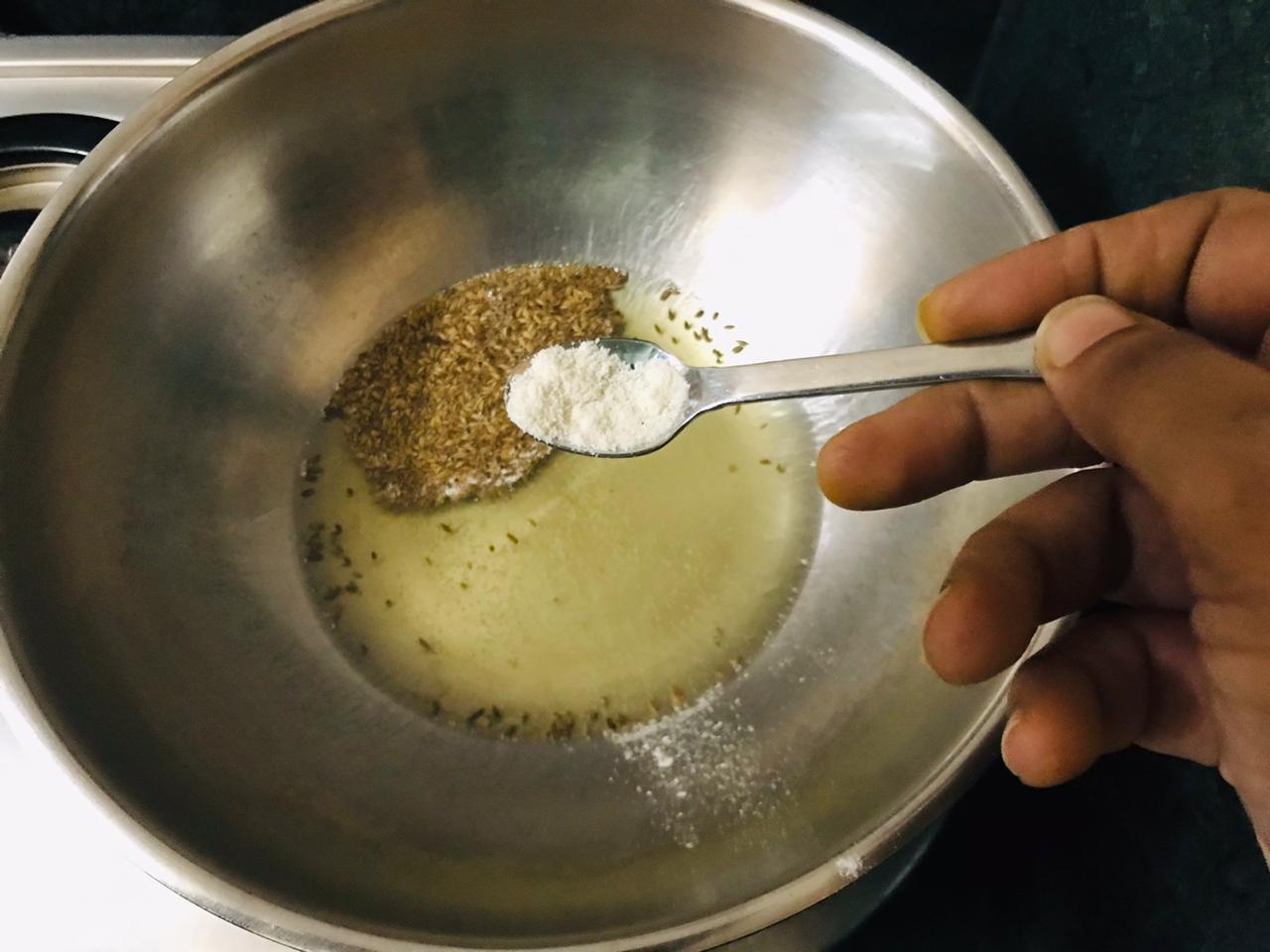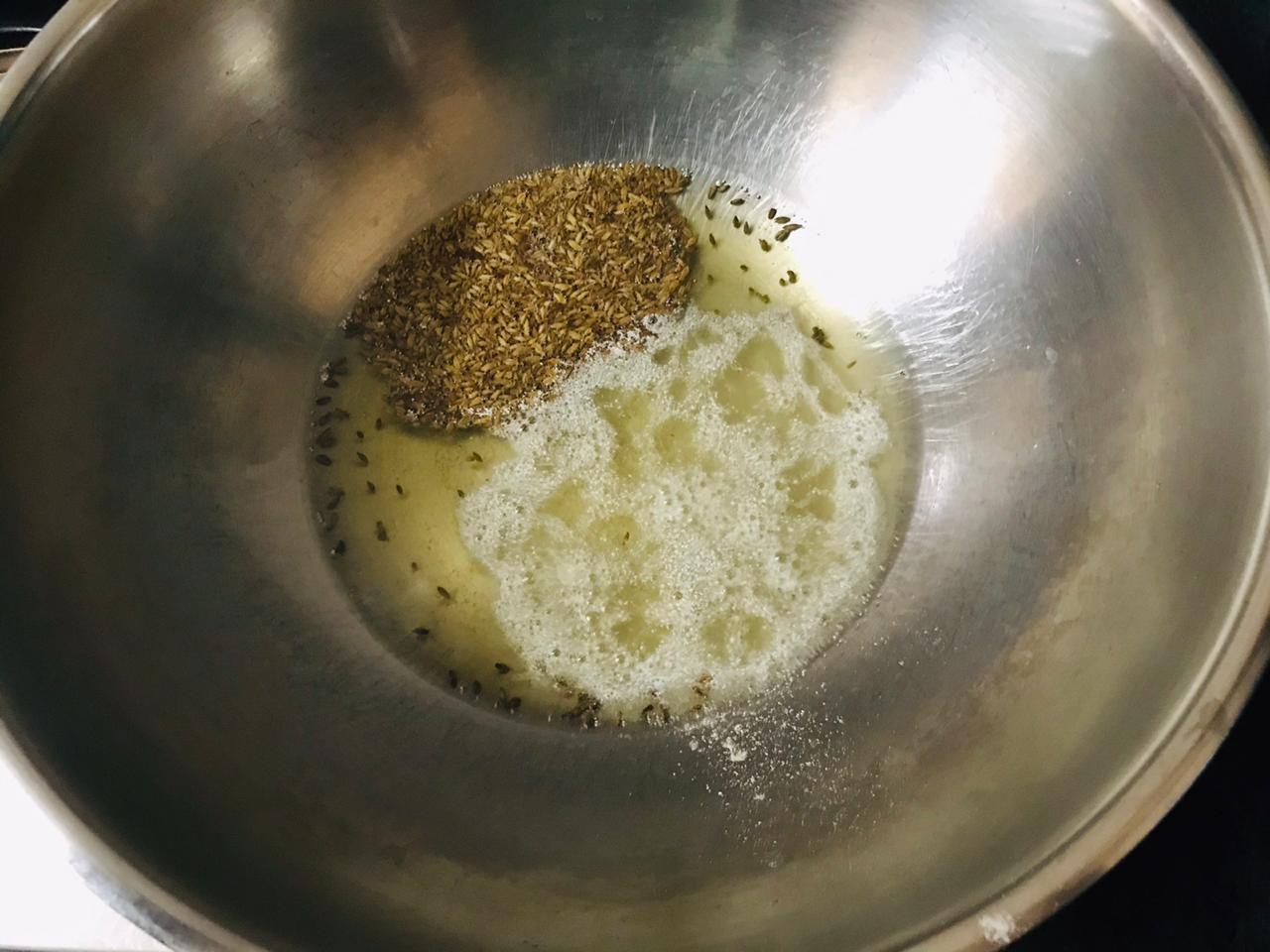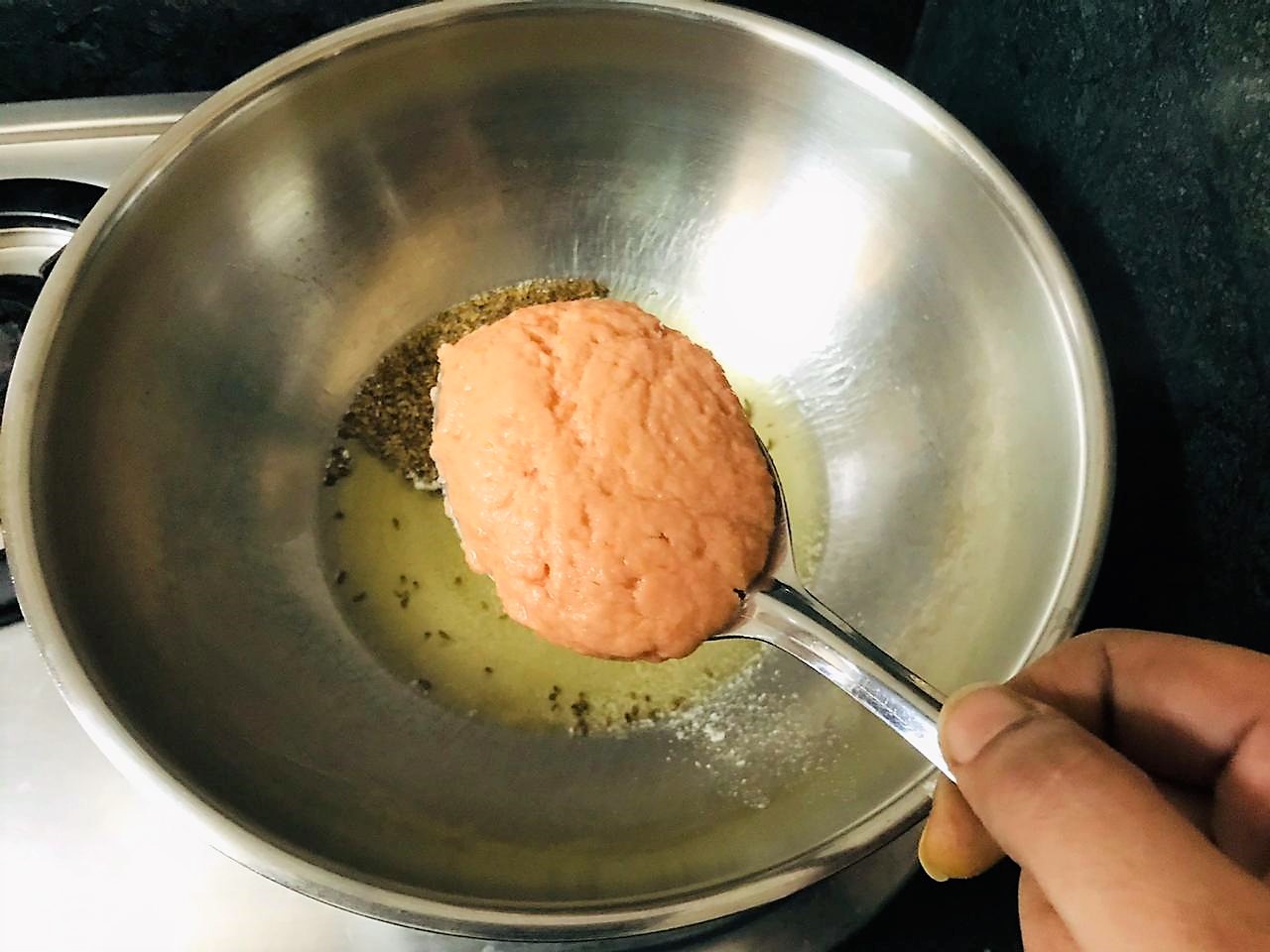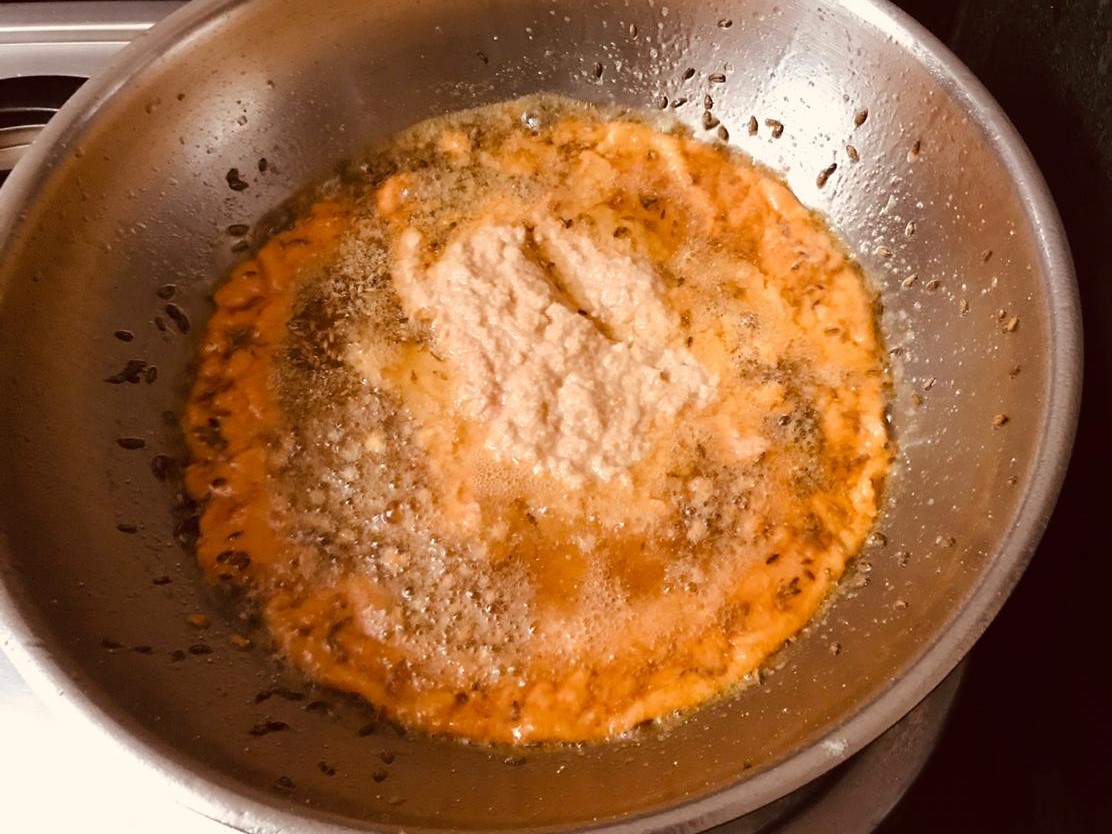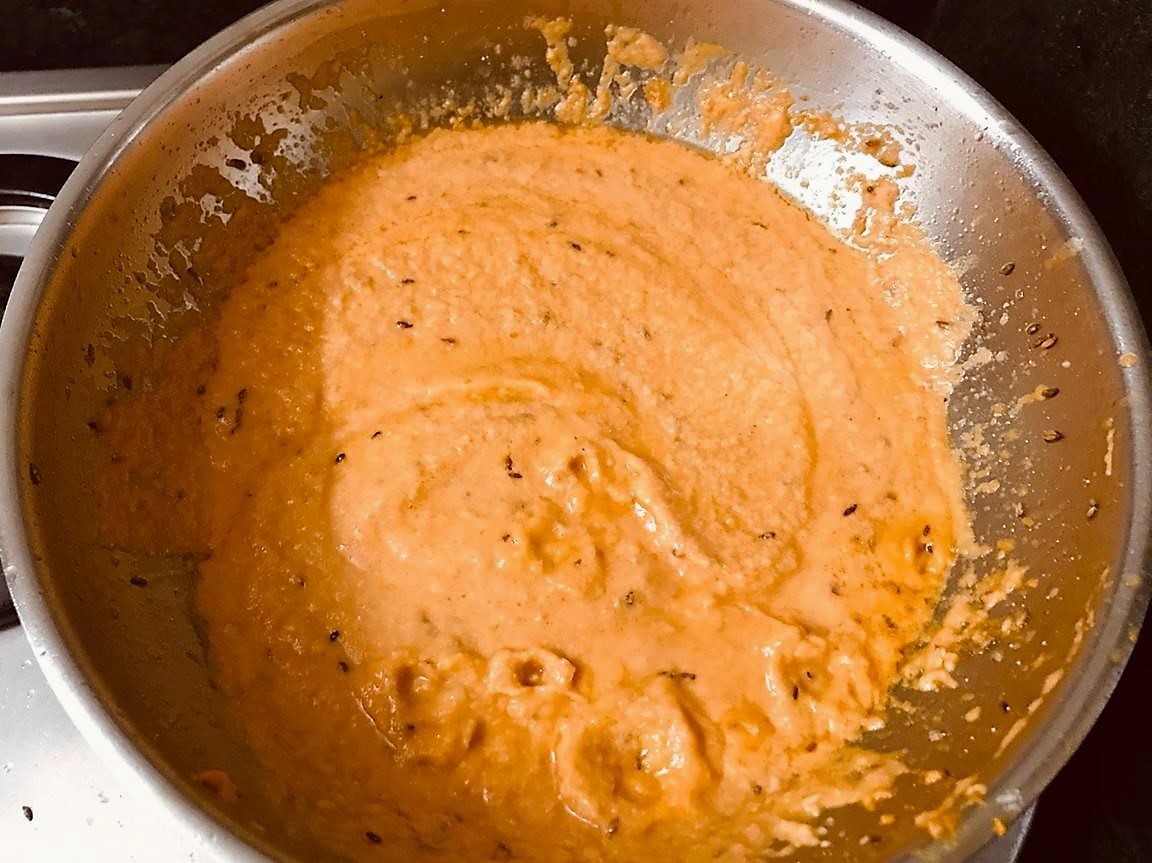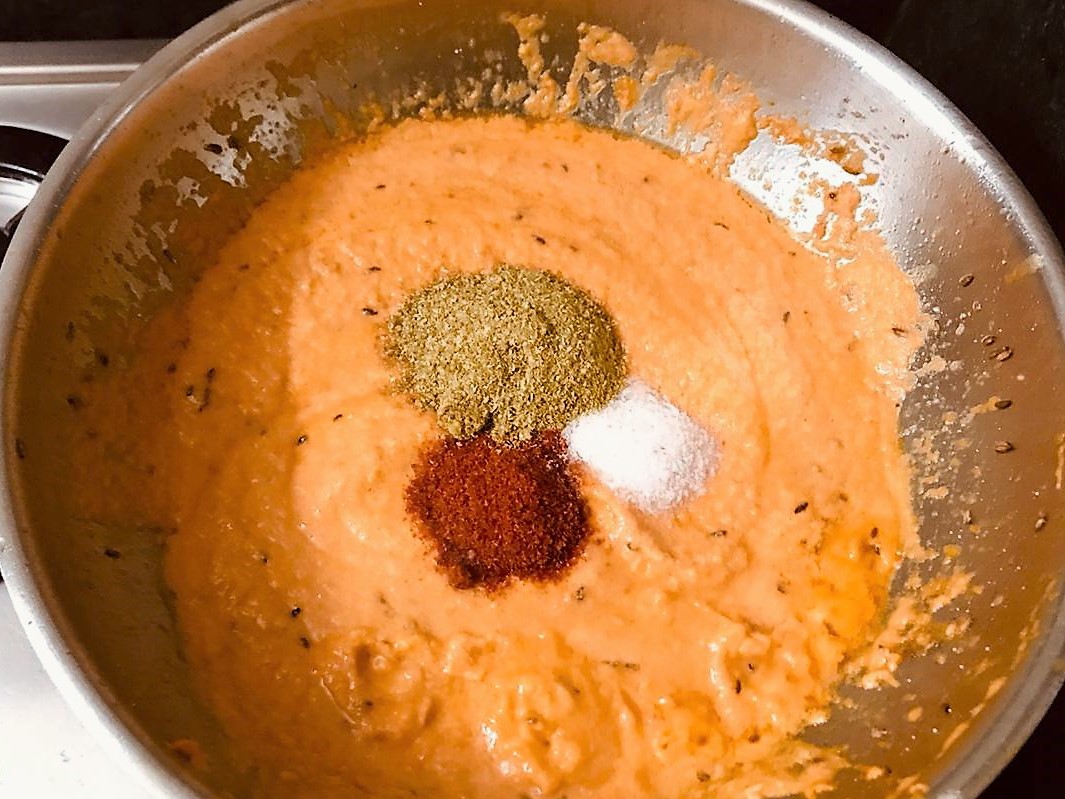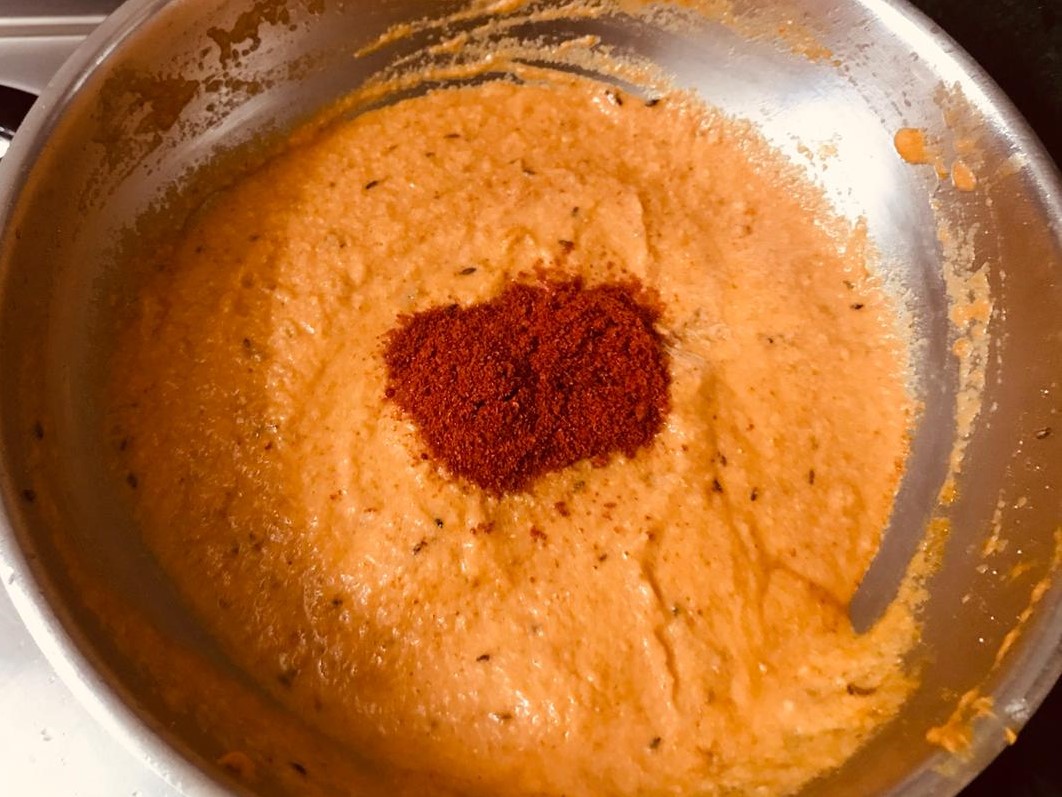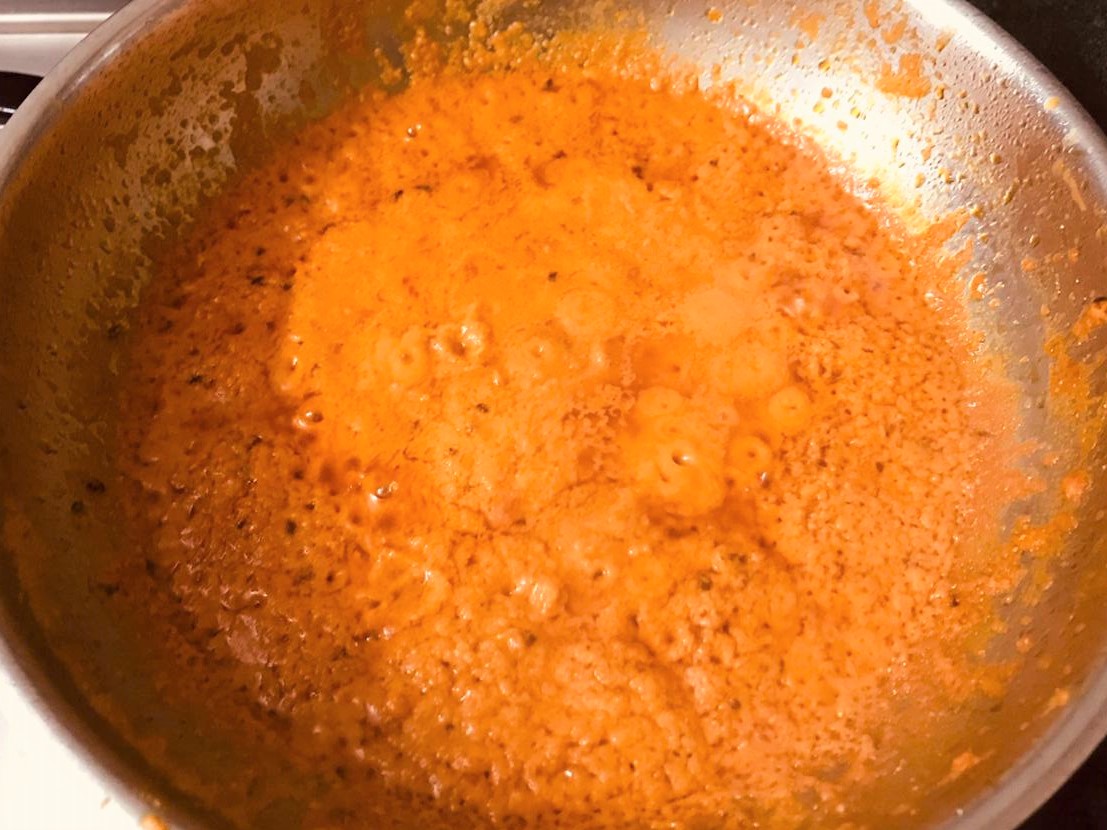 Heat ½ cup ghee in a pan and add the cumin seeds and asafoetida.
Add the onion tomato paste and sauté for 5-6 minutes or until the paste is golden brown and ghee begins to separate. Next add salt, red chilli powder, coriander powder and Kashmiri red chilli powder and mix. Cook for a minute.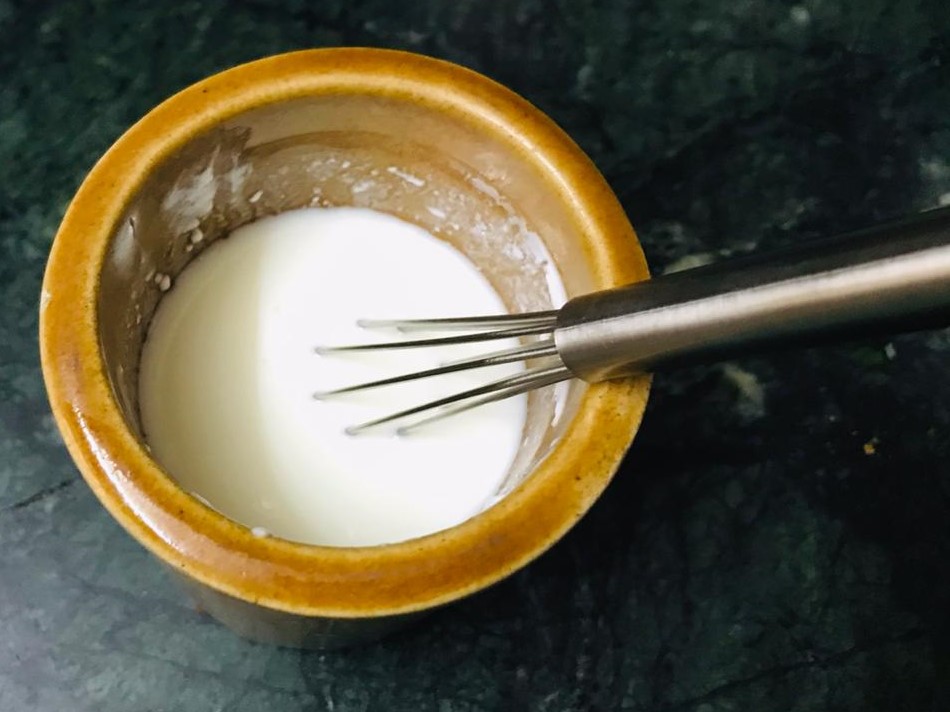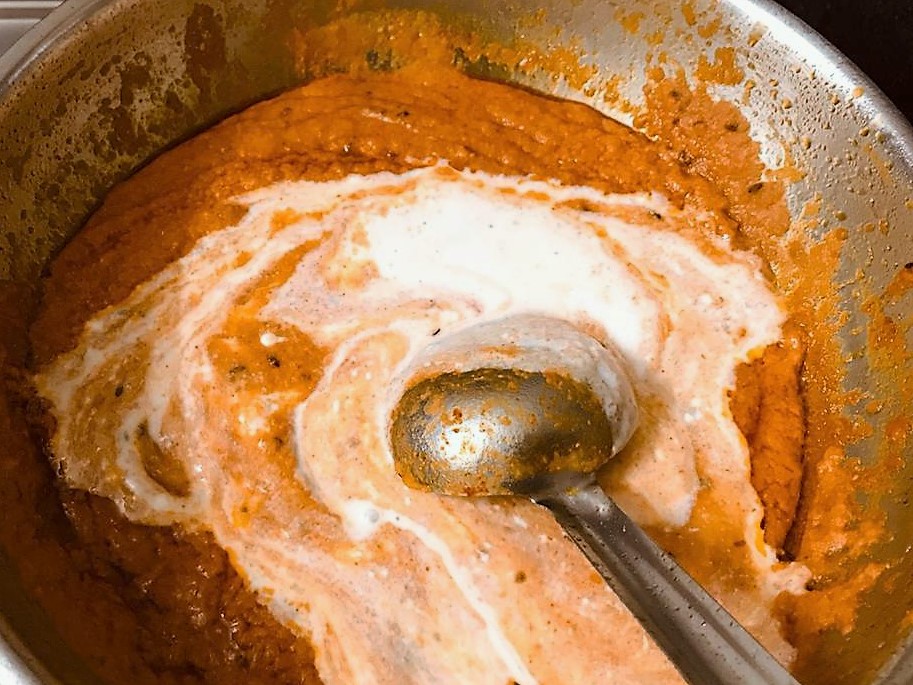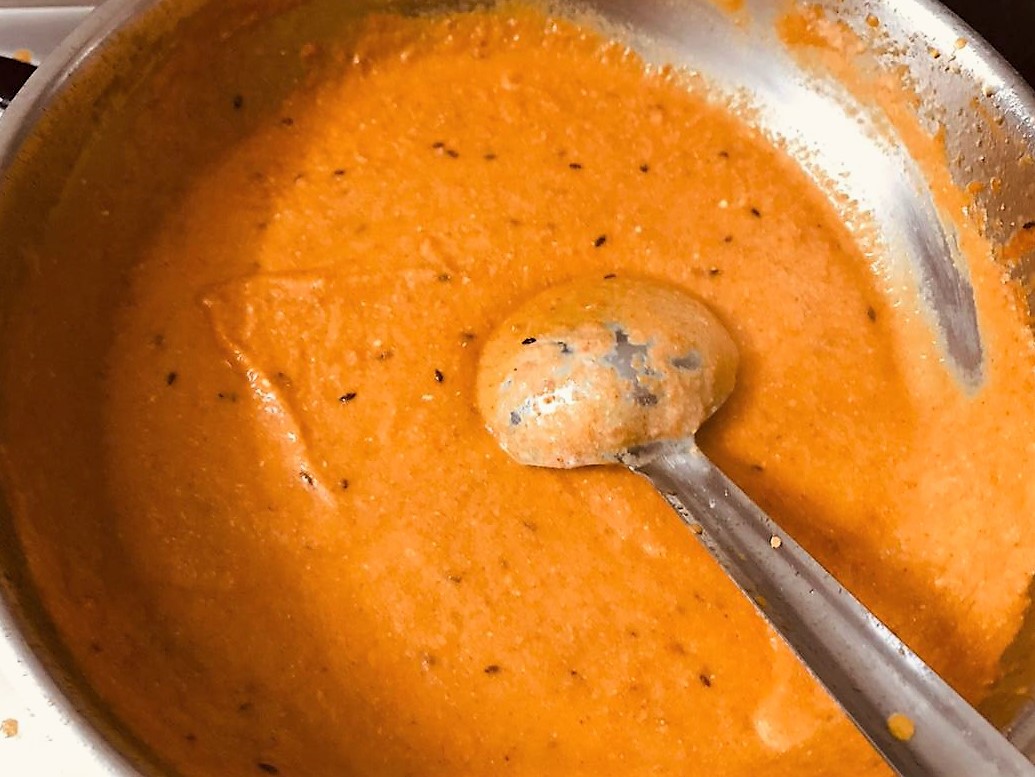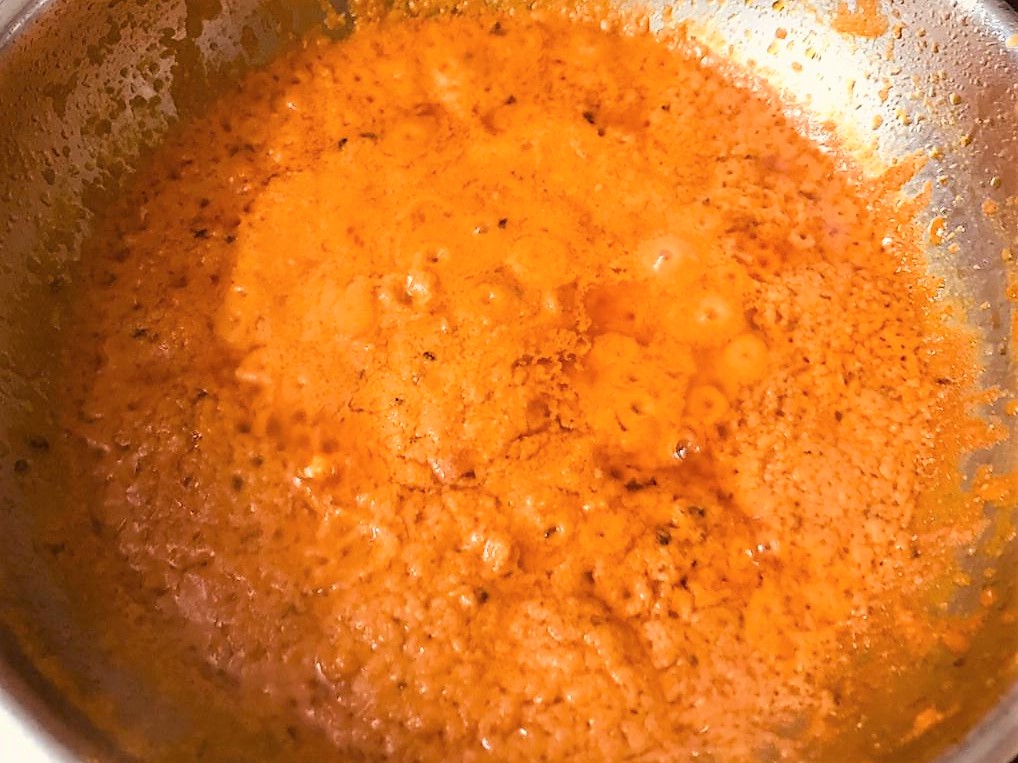 Whisk the yoghurt and add it to the gravy. Stir it continuously until it comes to a boil otherwise the gravy might split.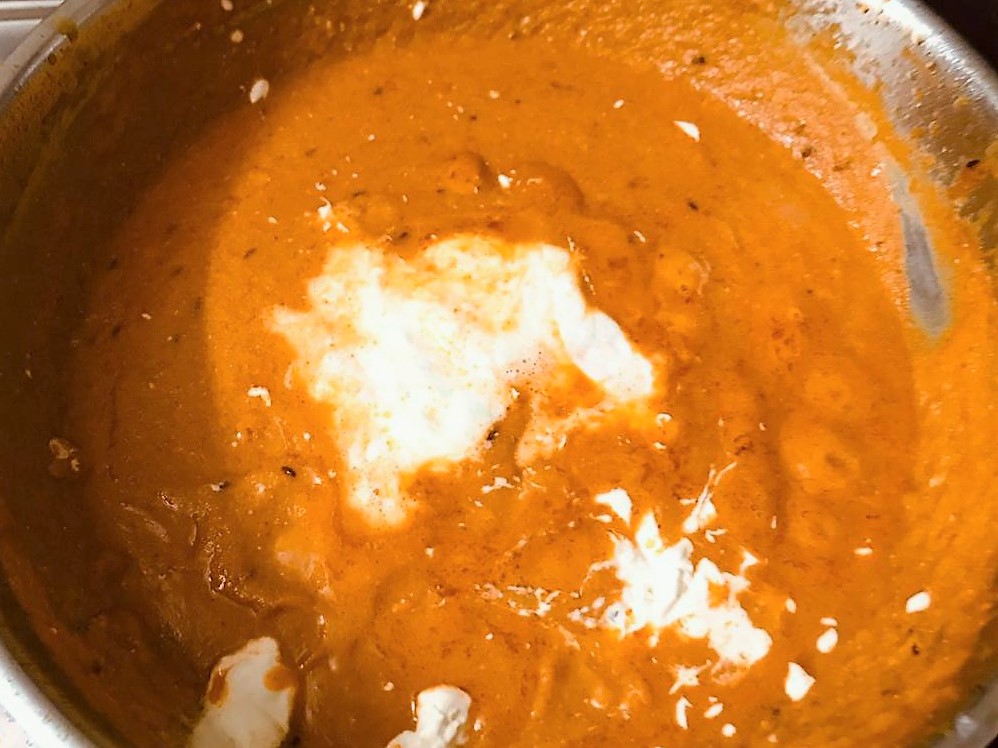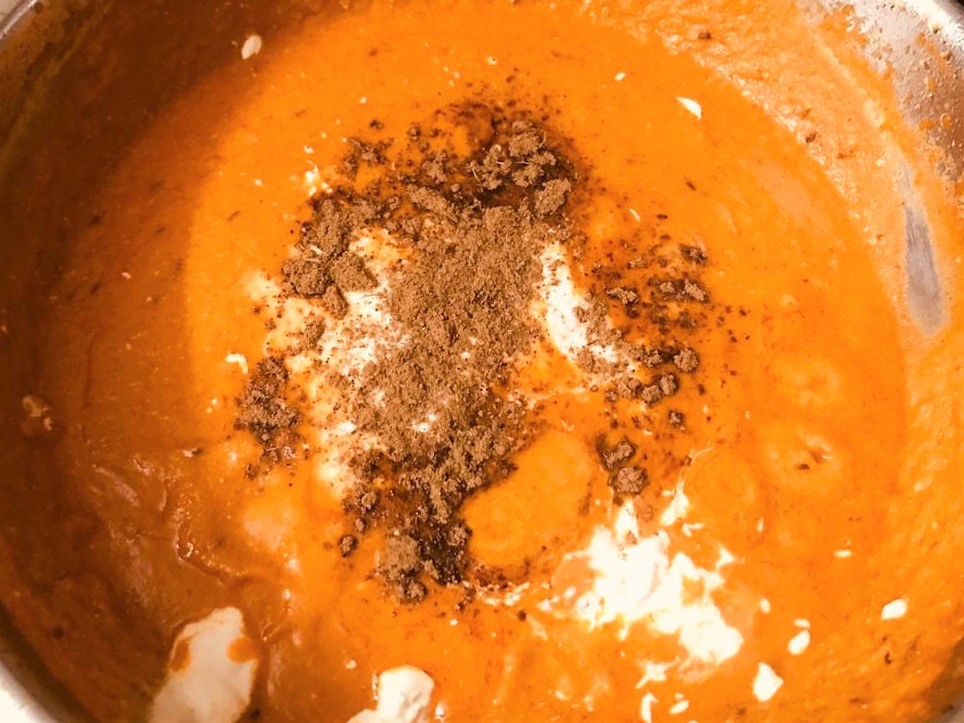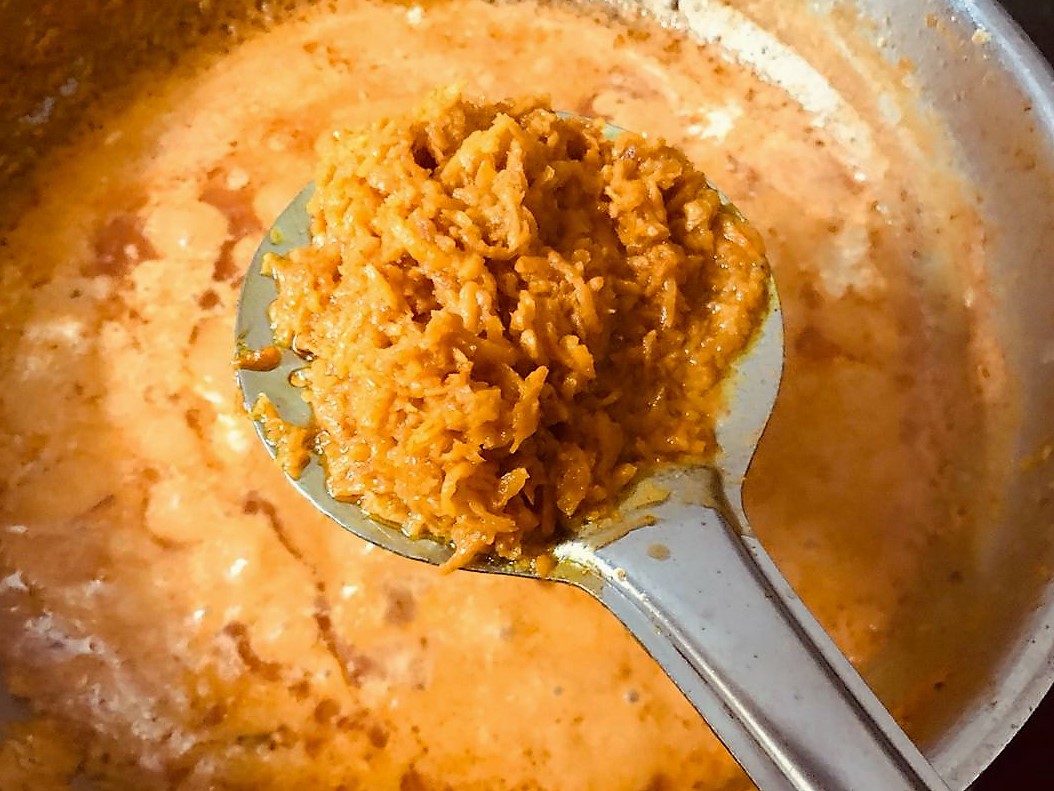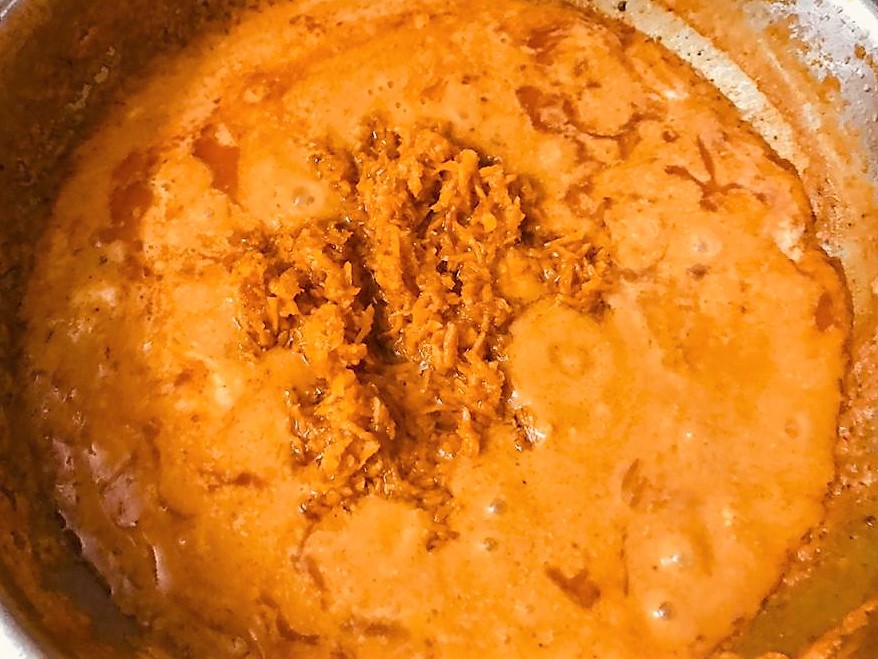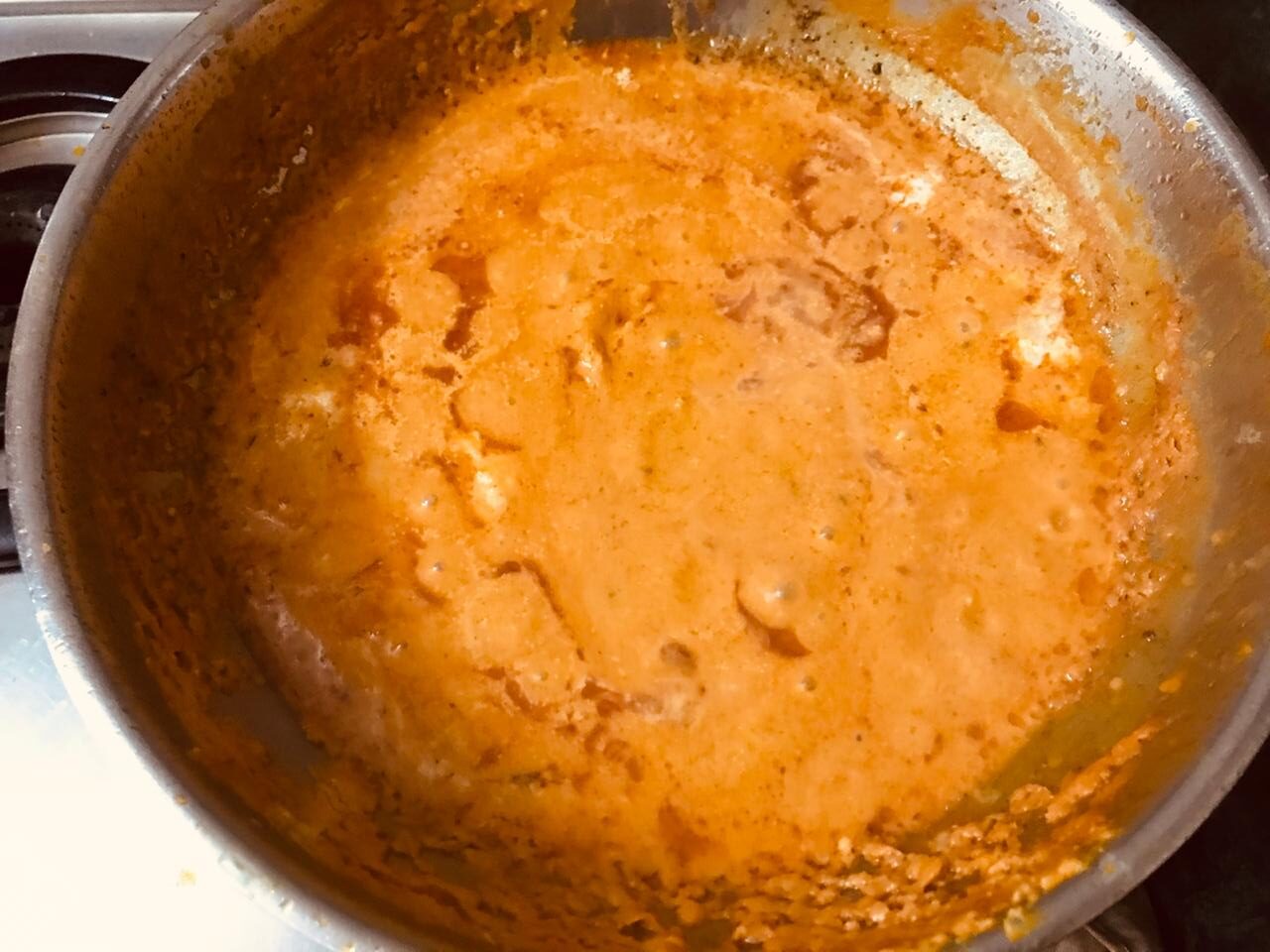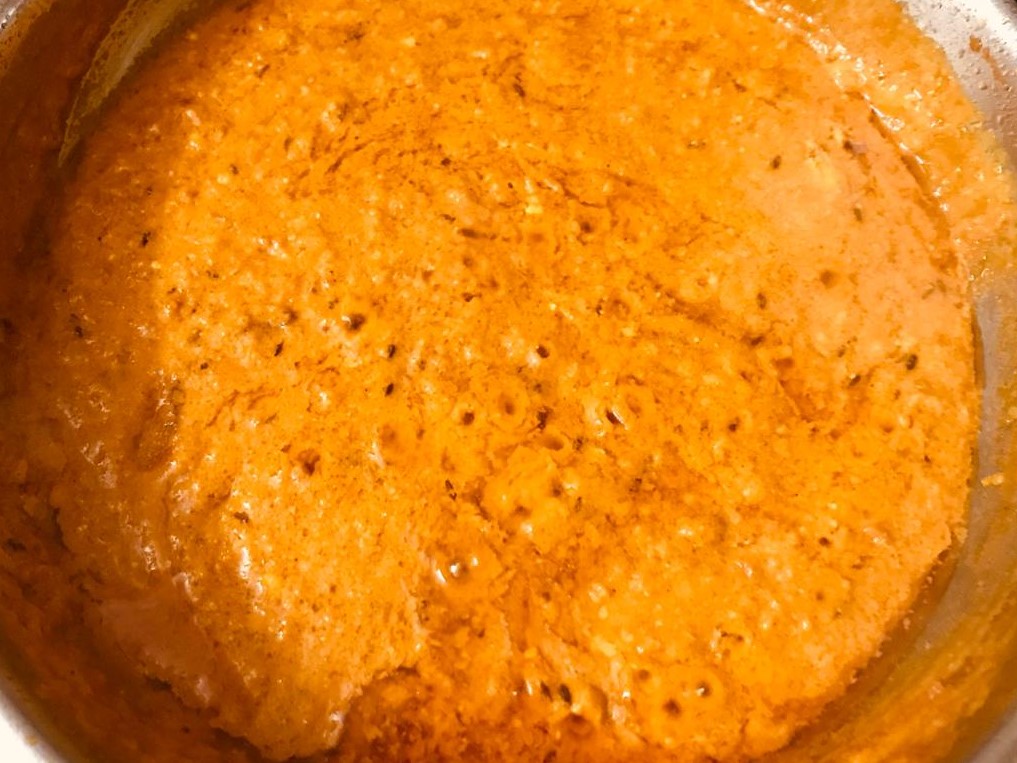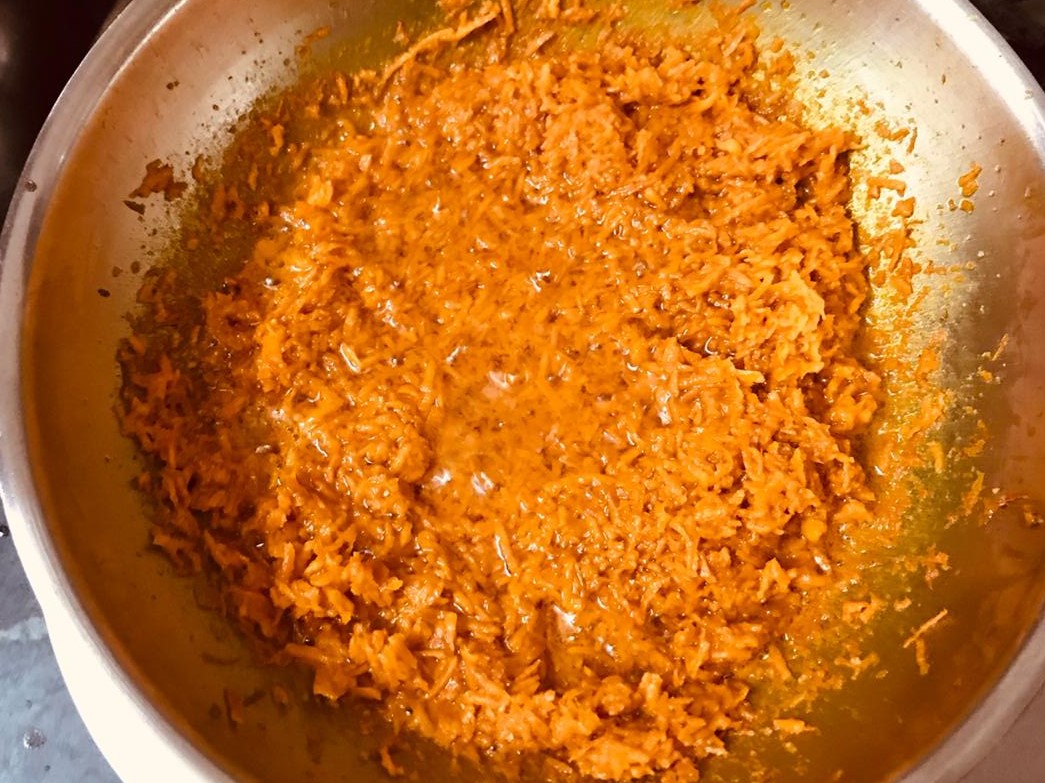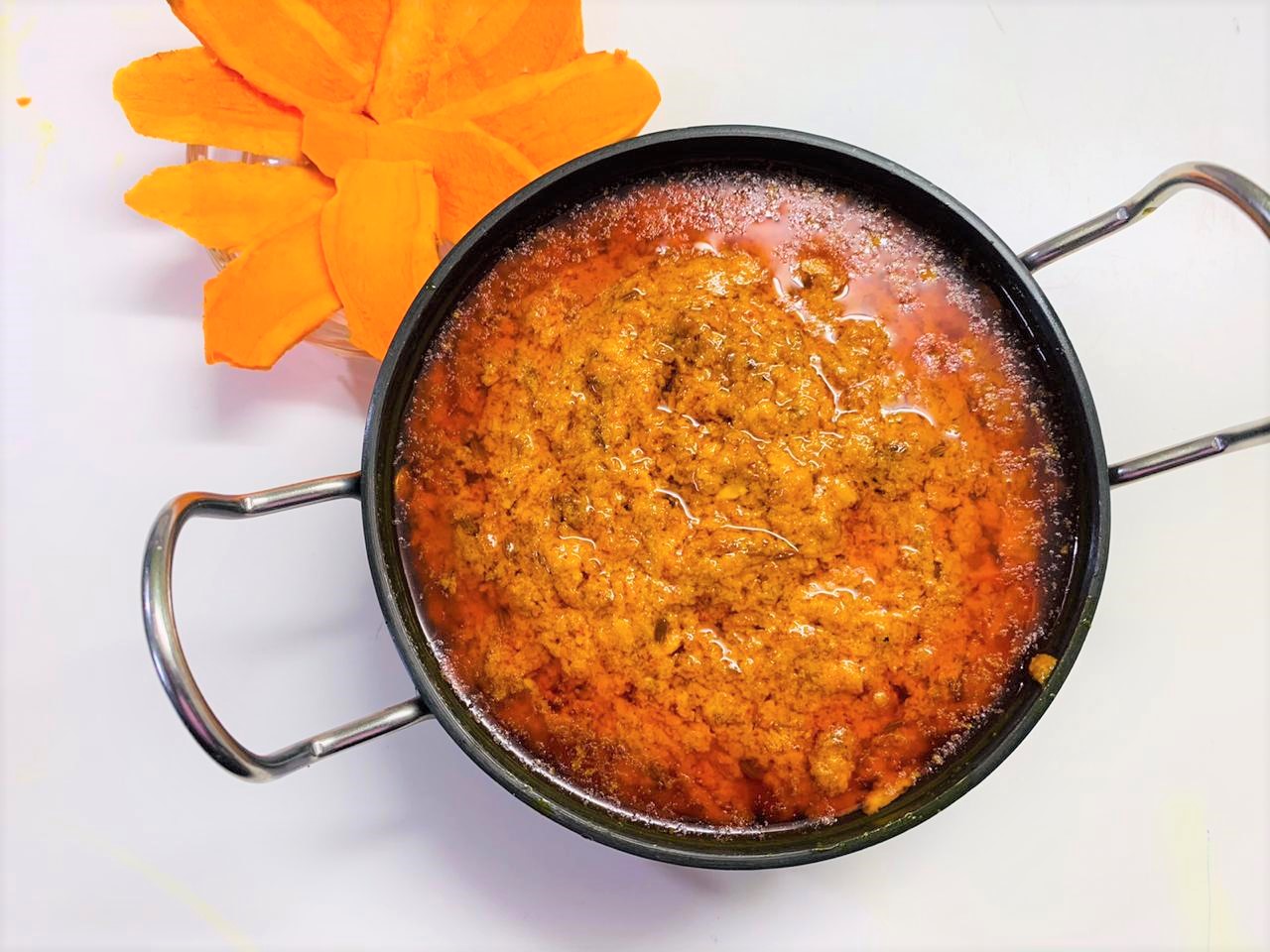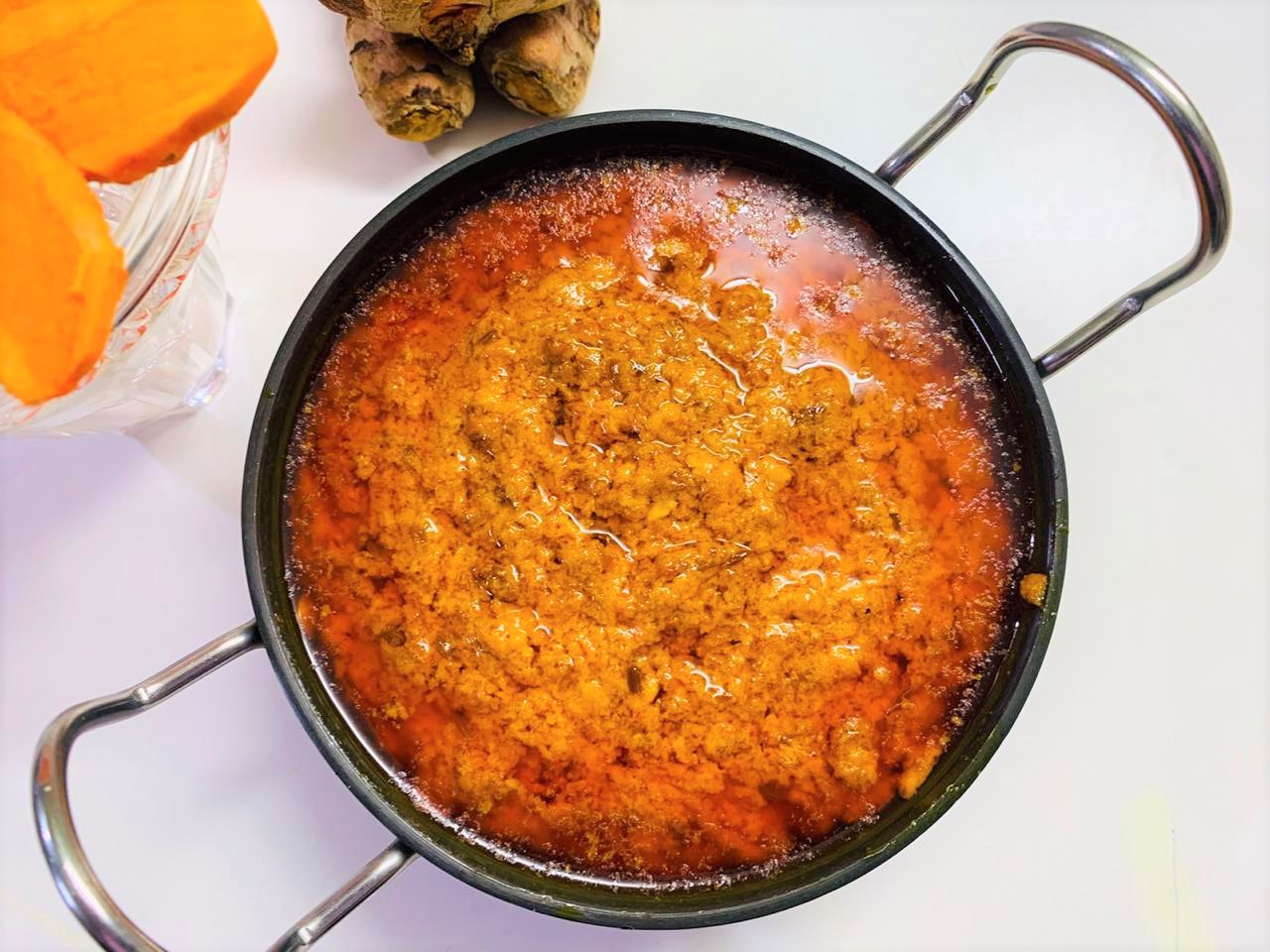 Add garam masala and cream and cook for a couple of minutes.
Add the cooked haldi and sauté for a minute.
Serve it hot! Enjoy with plain roti or bajra roti.