Methi Ki Launji (Fenugreek Chutney)
Methi ki Launji is a traditional recipe from Rajasthan and Uttar Pradesh. Prepared with dried fenugreek seeds and dried dates, this lightly sweetened chutney/pickle is especially popular during winters.
Fenugreek seeds or Methi in Hindi has numerous health benefits and used for medicinal purposes. Methi helps to lower cholesterol so reduces risk of heart diseases and is very good for diabetic patients as it helps to regulate blood sugar levels. Methi seeds has been found to be helpful to cure gastric trouble and indigestion. My parents eat soaked Methi seeds as it helps them in joint pains especially arthritis.
This is my mother in law's recipe, and we usually prepare it in winters and also during festivals and celebrations. There are two variations of this recipe- sweet and sour or salty. I love them both but sweet and sour one is a family favourite. This recipe has long shelf life especially the sweeter version.
This recipe is simple, perfect and unique which is relished with Methi Thepla, Moong Dal Paratha, Palak Poori, Mint and Sesame Lachha Paratha, Tandoori Aloo Paratha and Aloo Paratha.
Ingredients
½ cup fenugreek seeds
200 grams dry dates
1 cup raisins
2 tablespoons oil
1 teaspoon cumin seeds
1 teaspoon fennel seeds
Salt to taste
1 teaspoon turmeric powder
2 teaspoons red chilli powder
1 tablespoon coriander powder
¾ cup sugar
Directions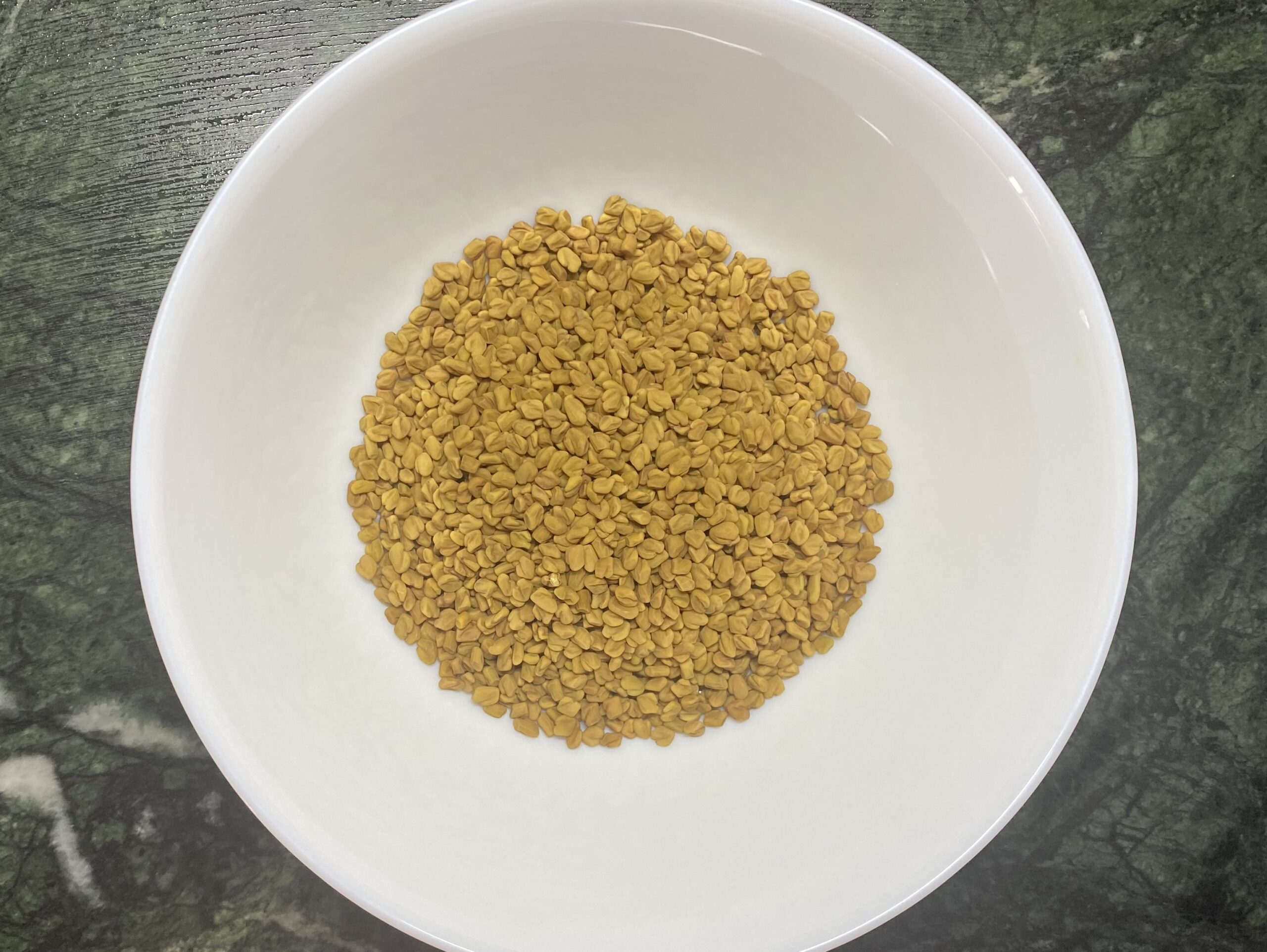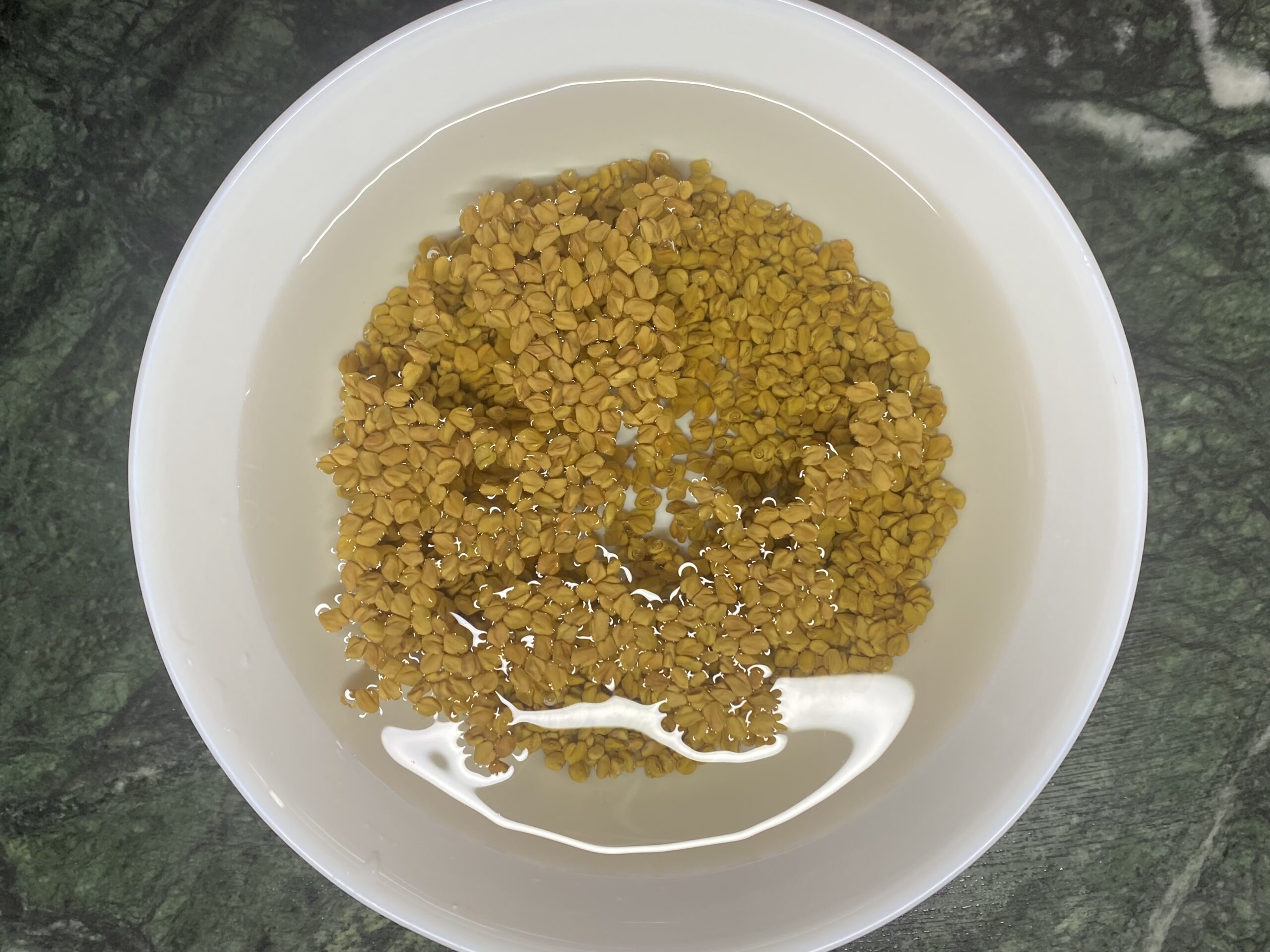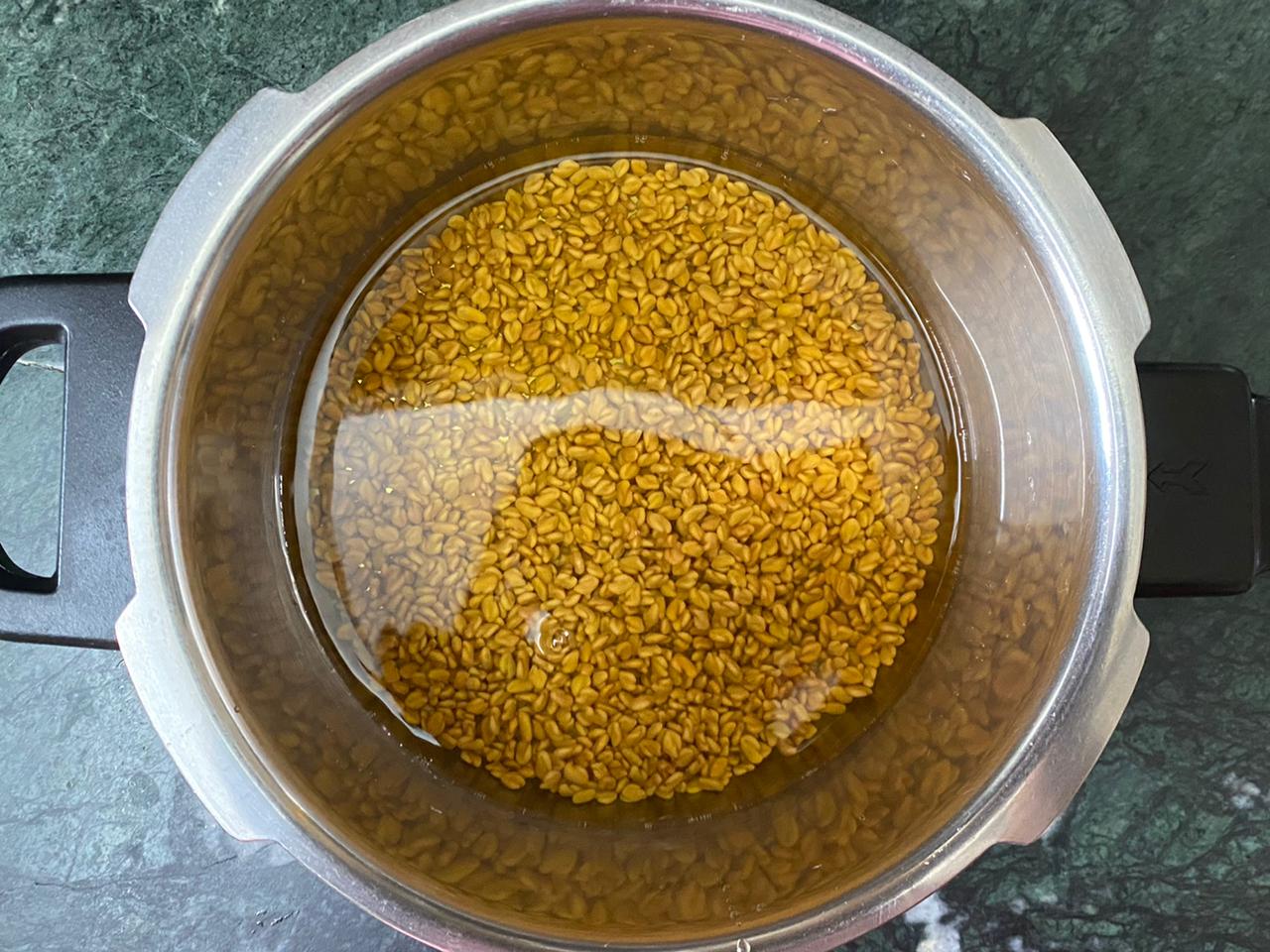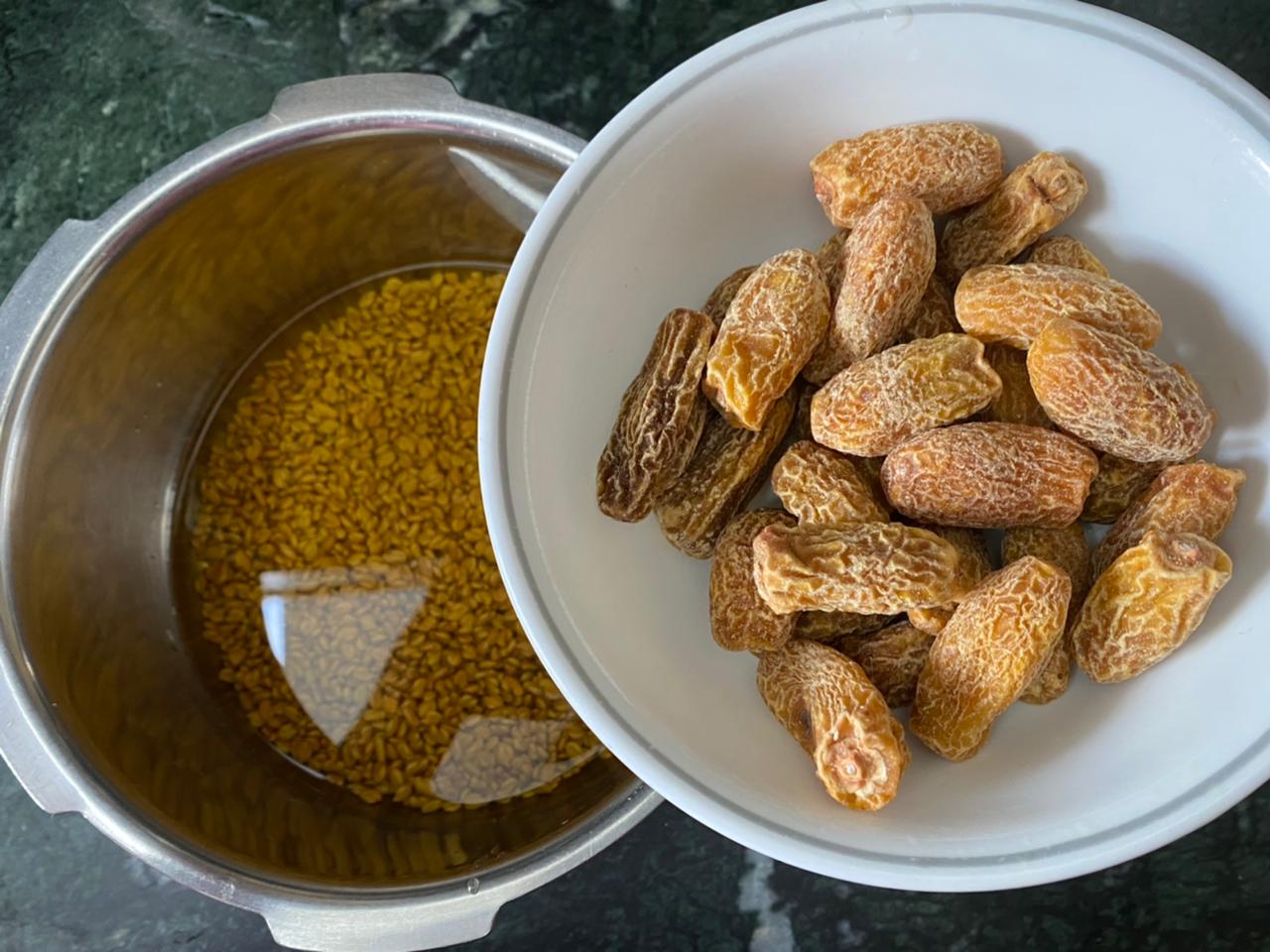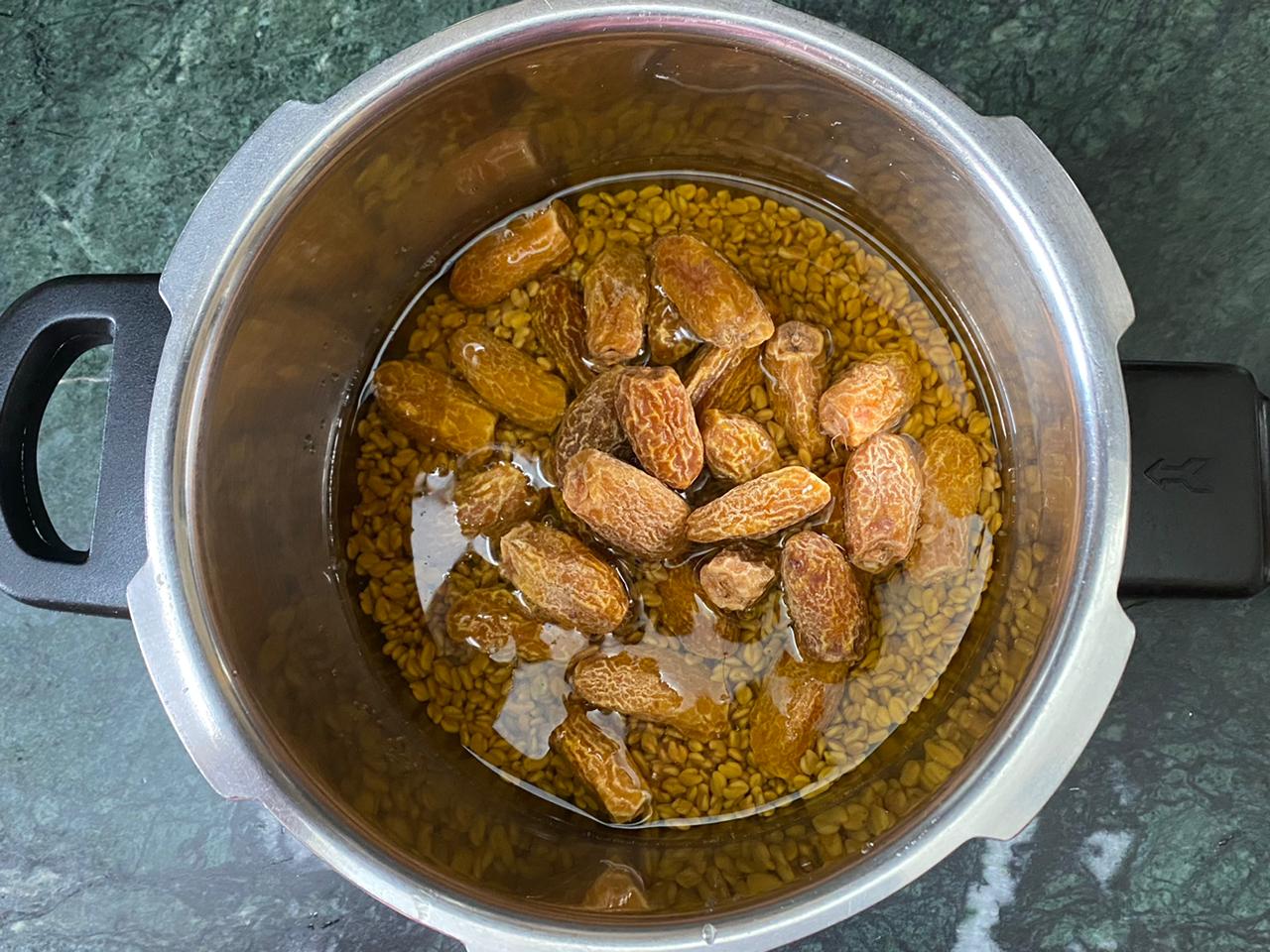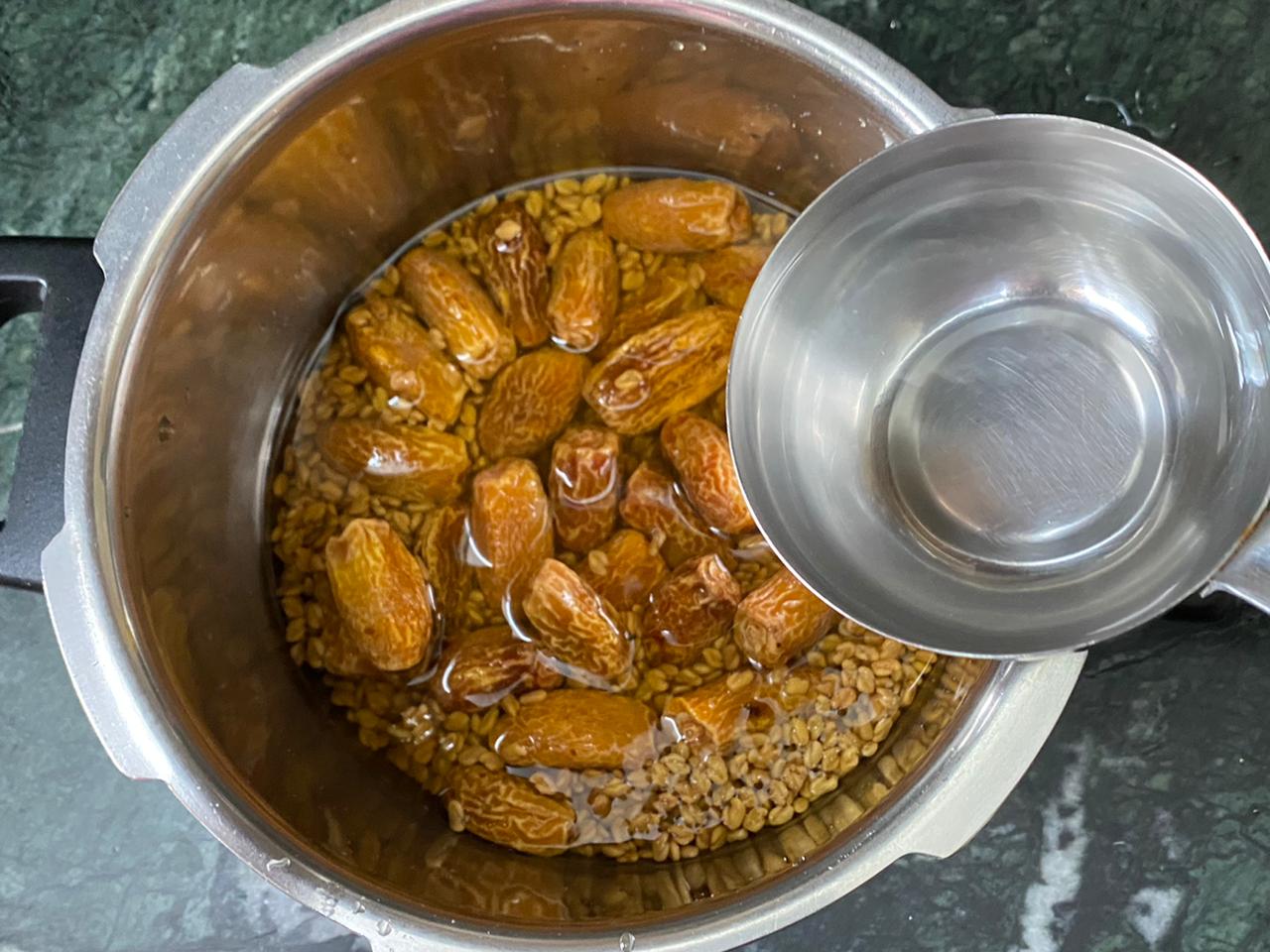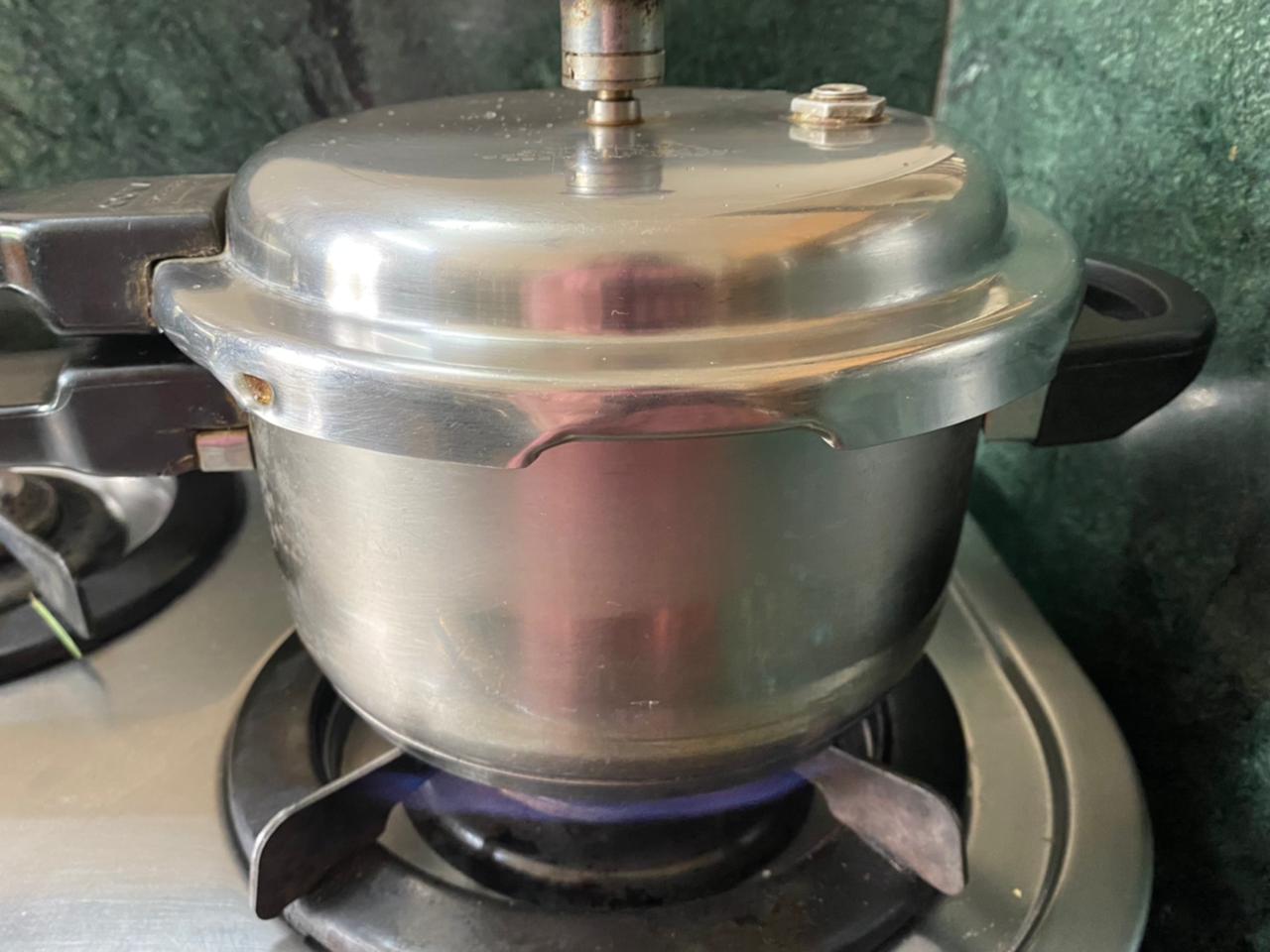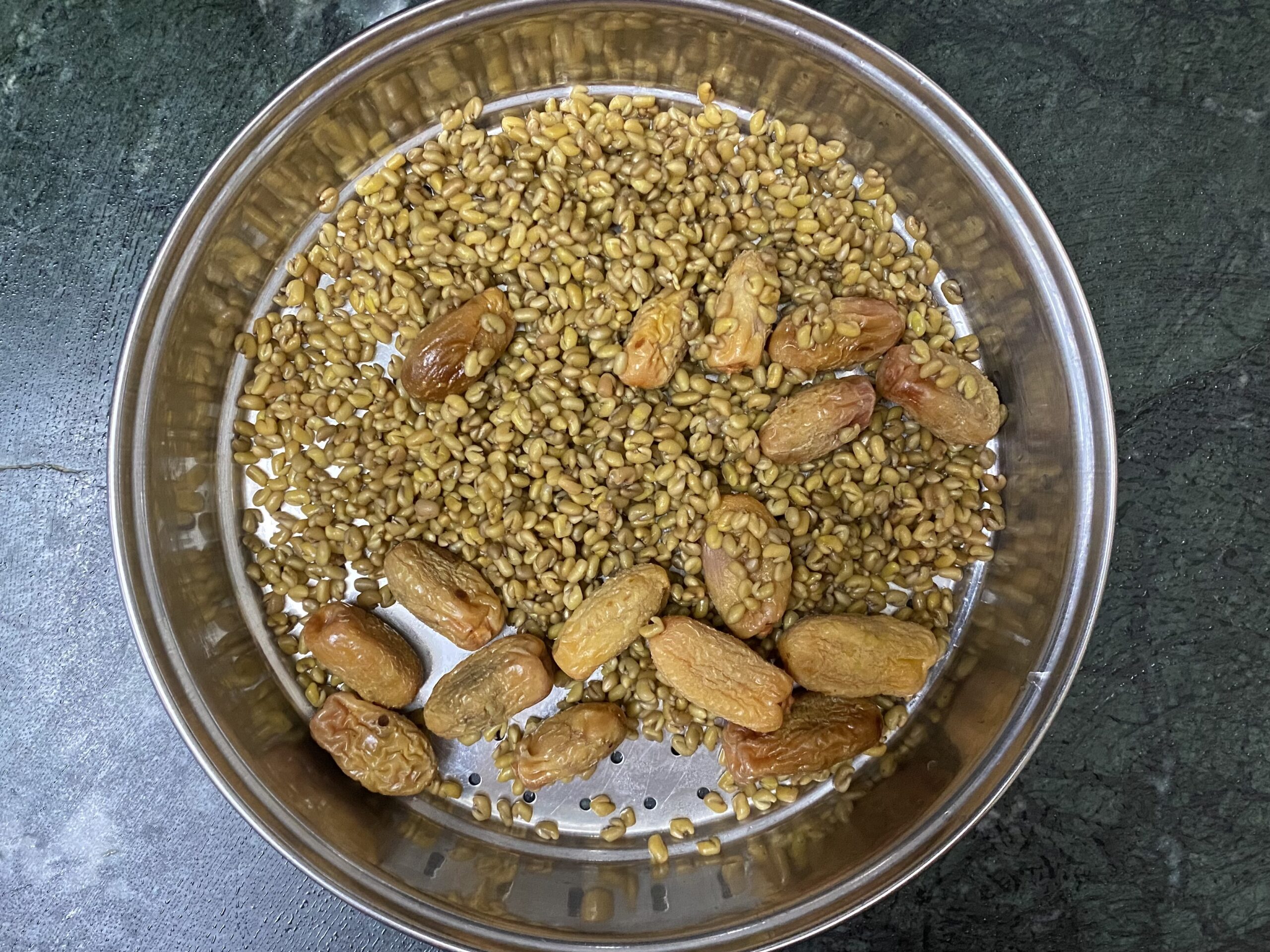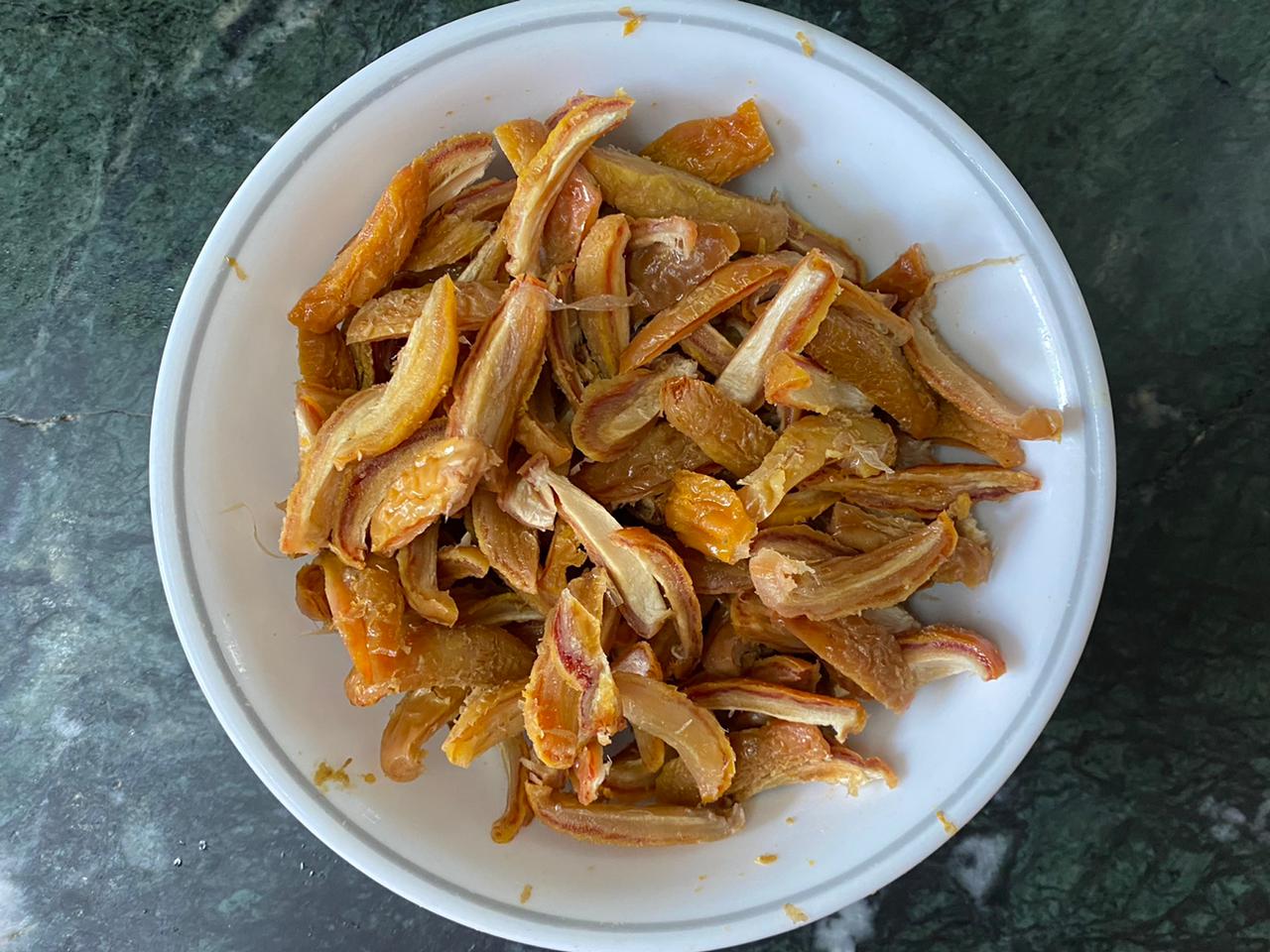 Soak the fenugreek seeds in 1 cup of water for about an hour.
Boil the fenugreek seeds and dates in the pressure cooker for 3 whistles.
Strain the fenugreek seeds and dry dates using a colander. Cut the boiled dates into long slices.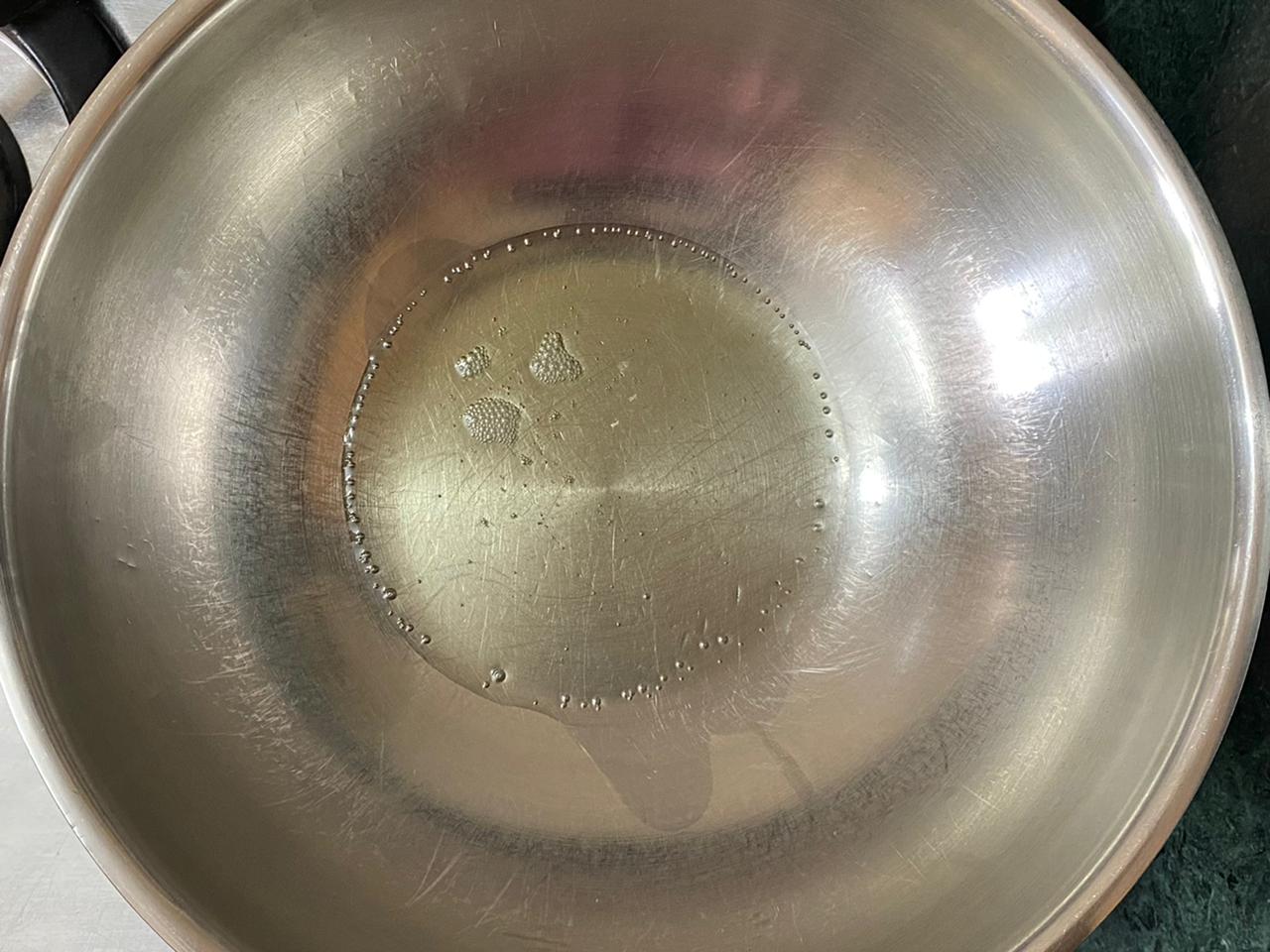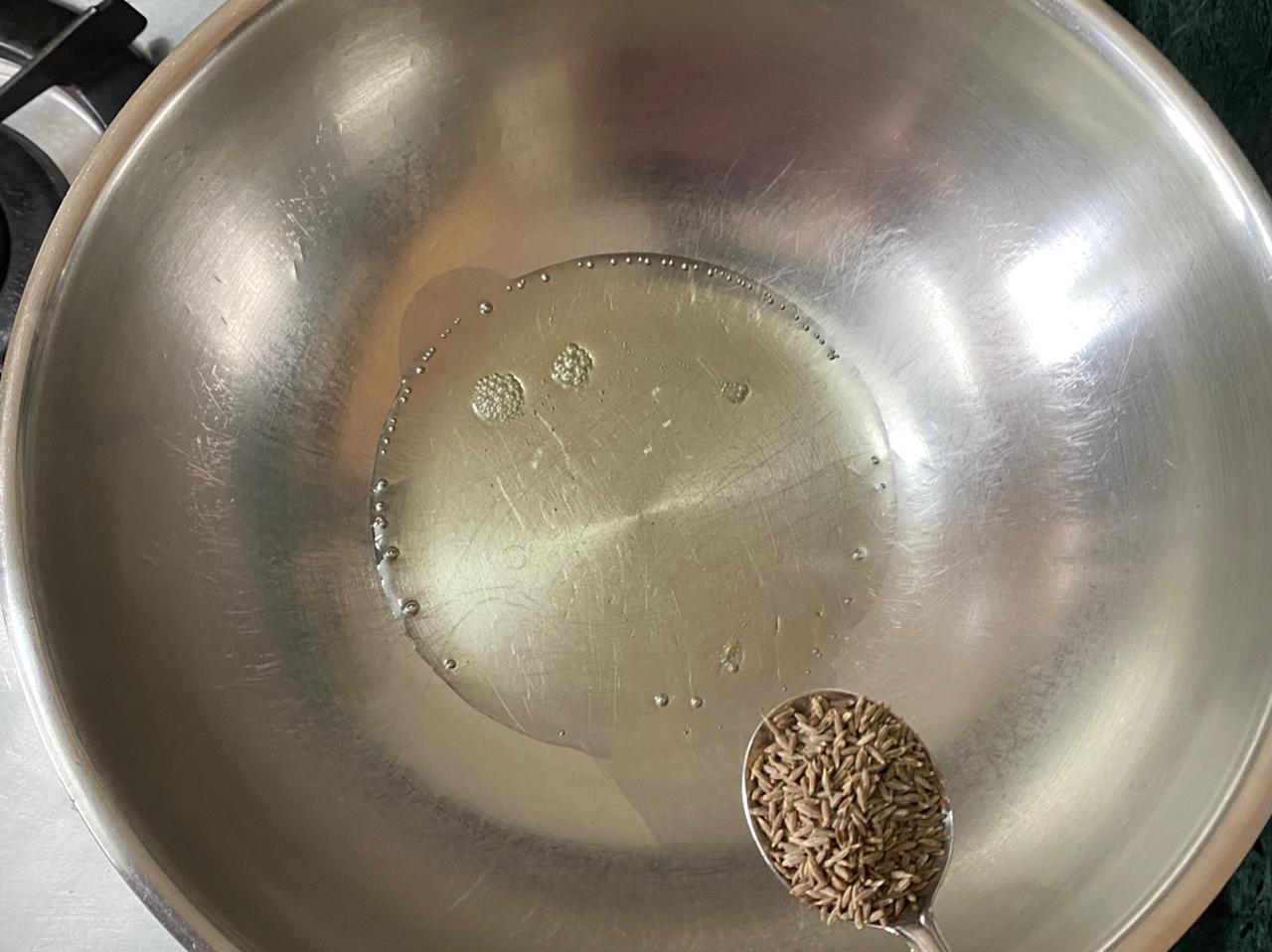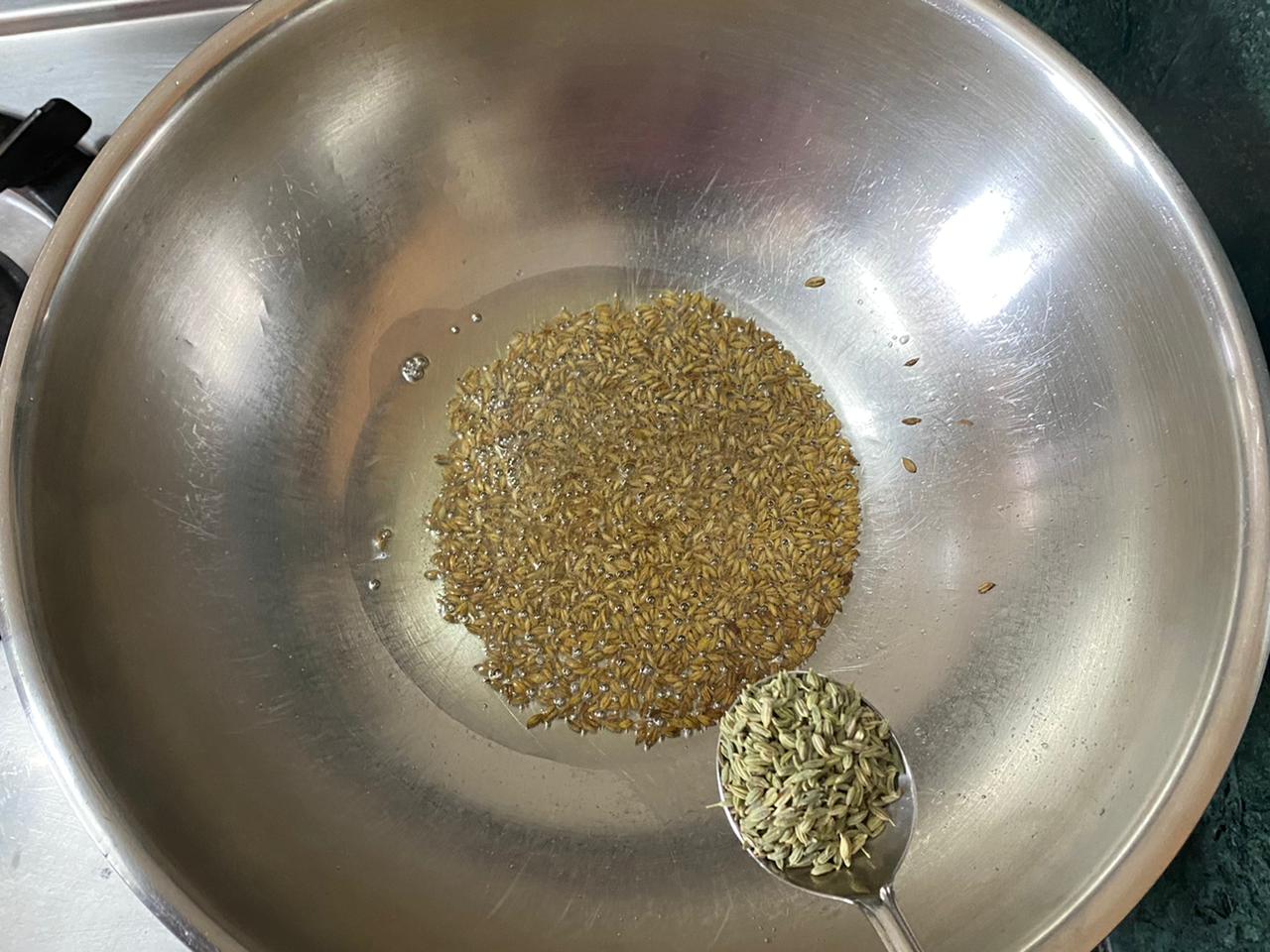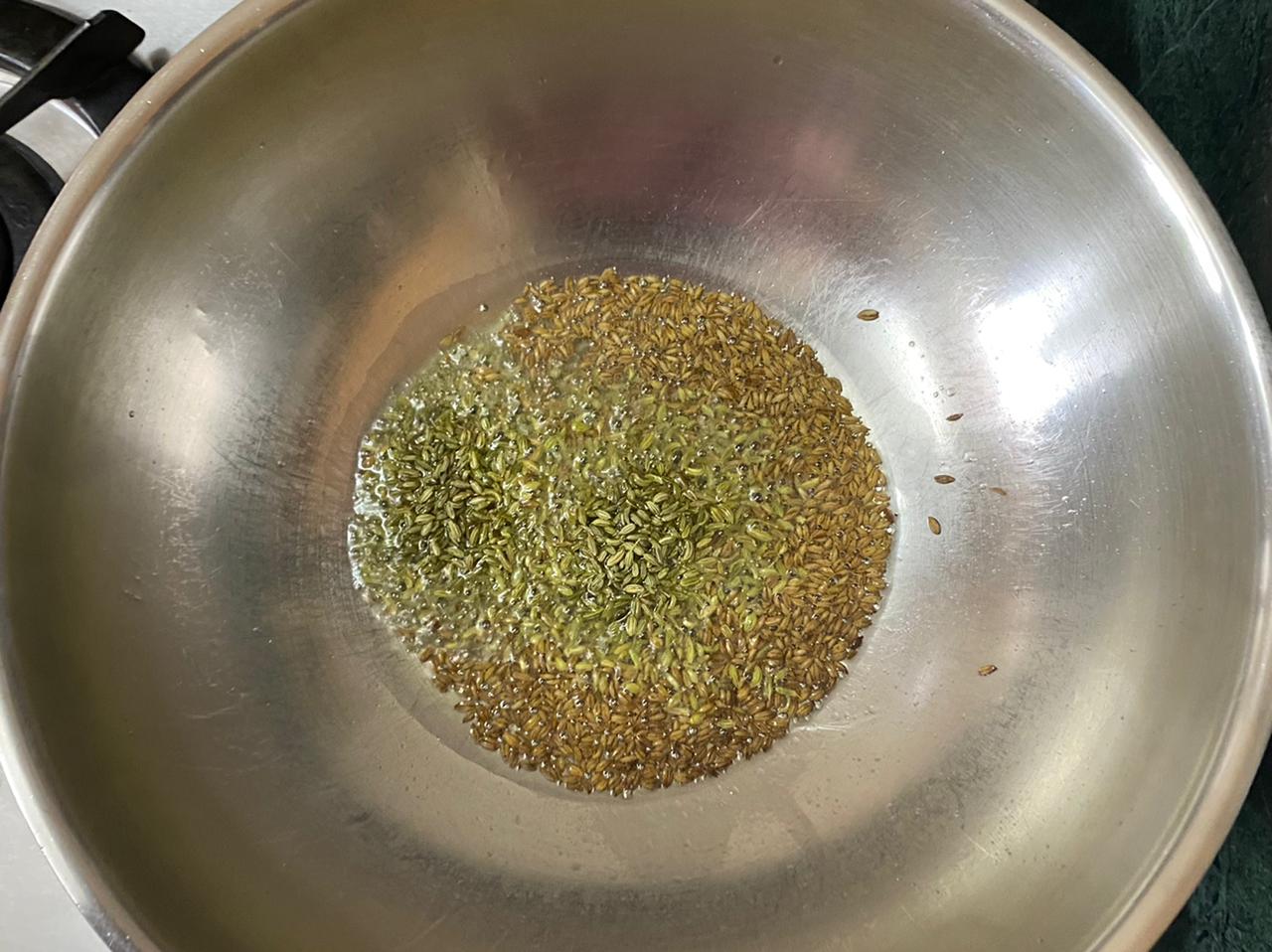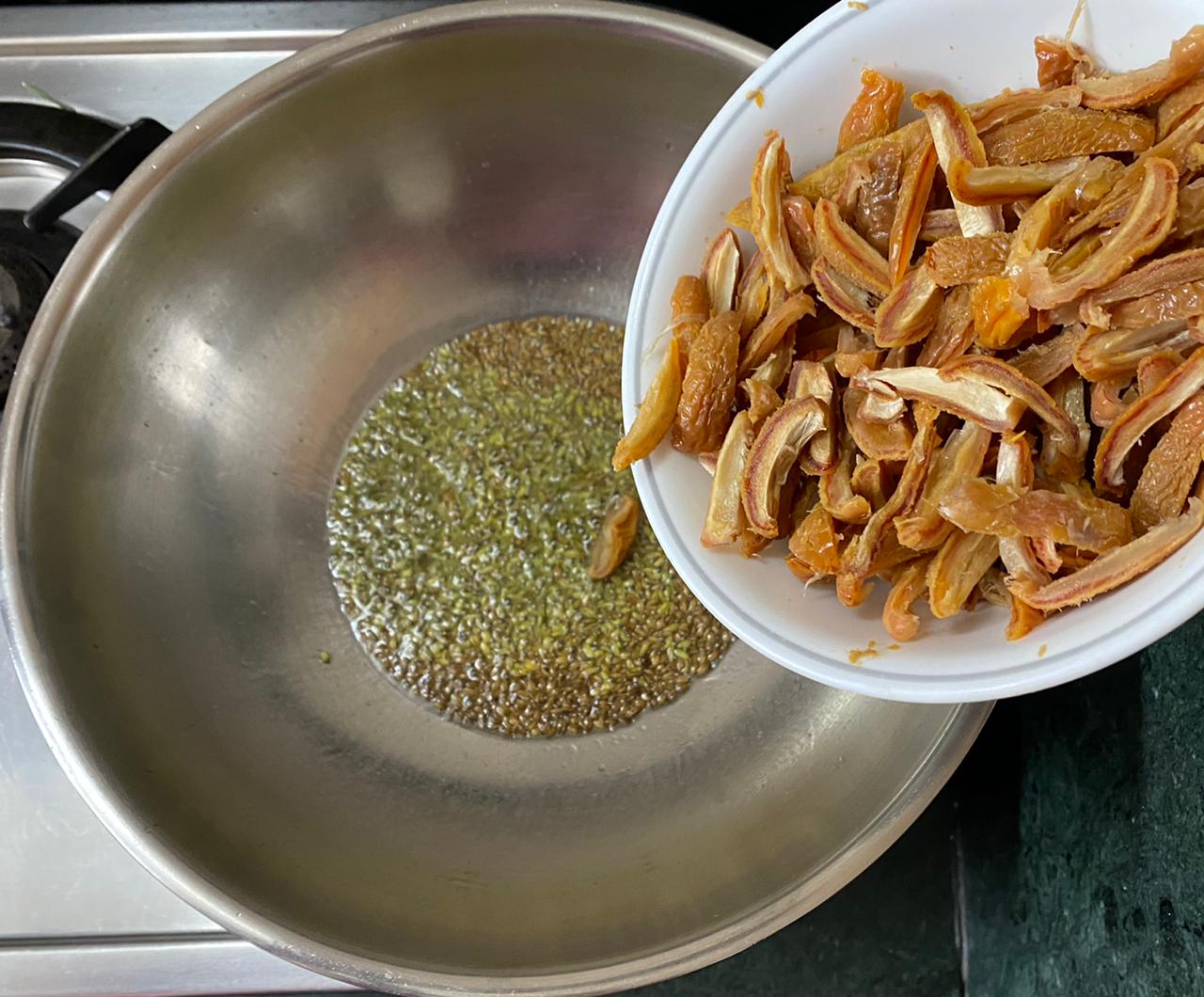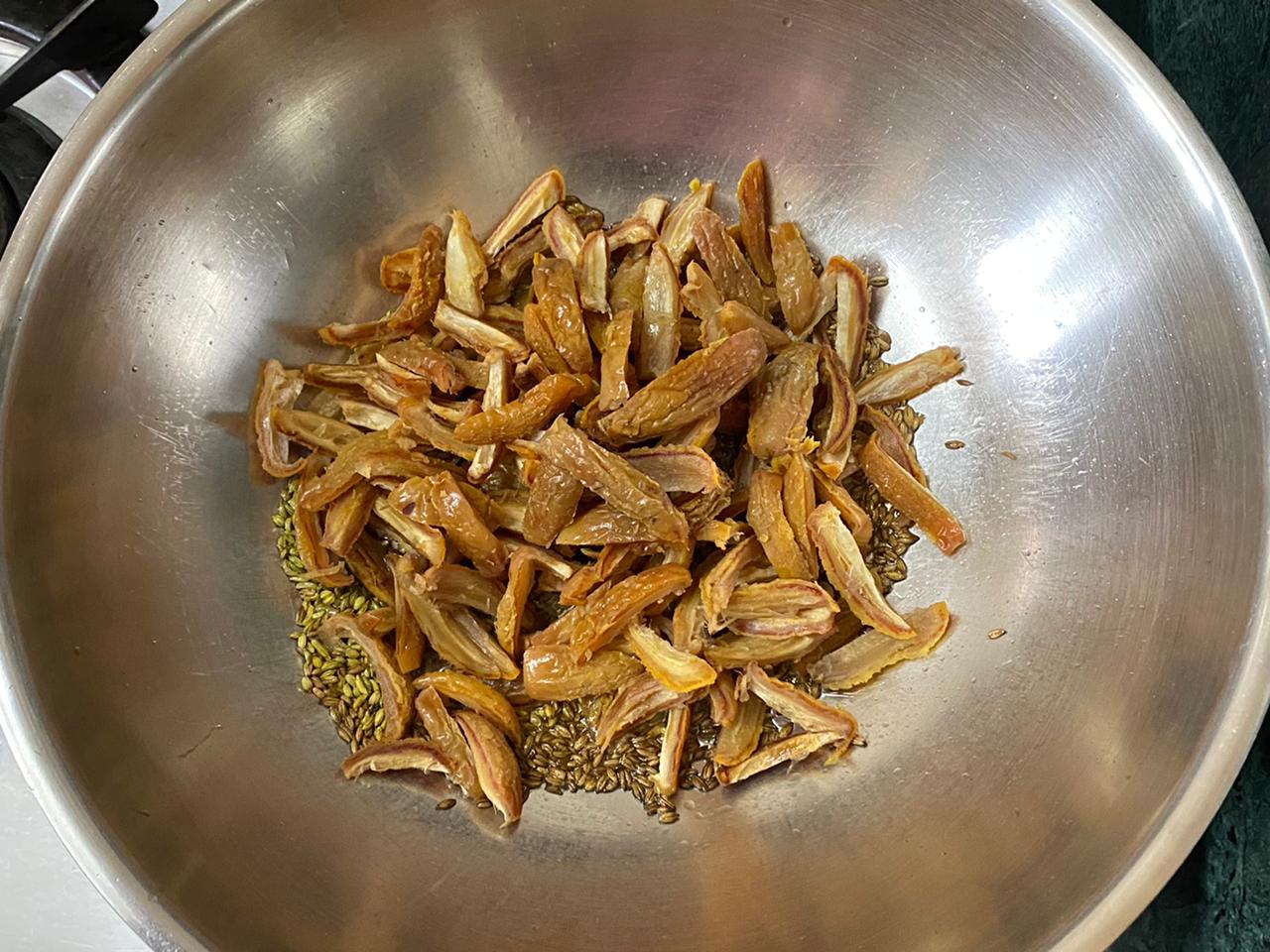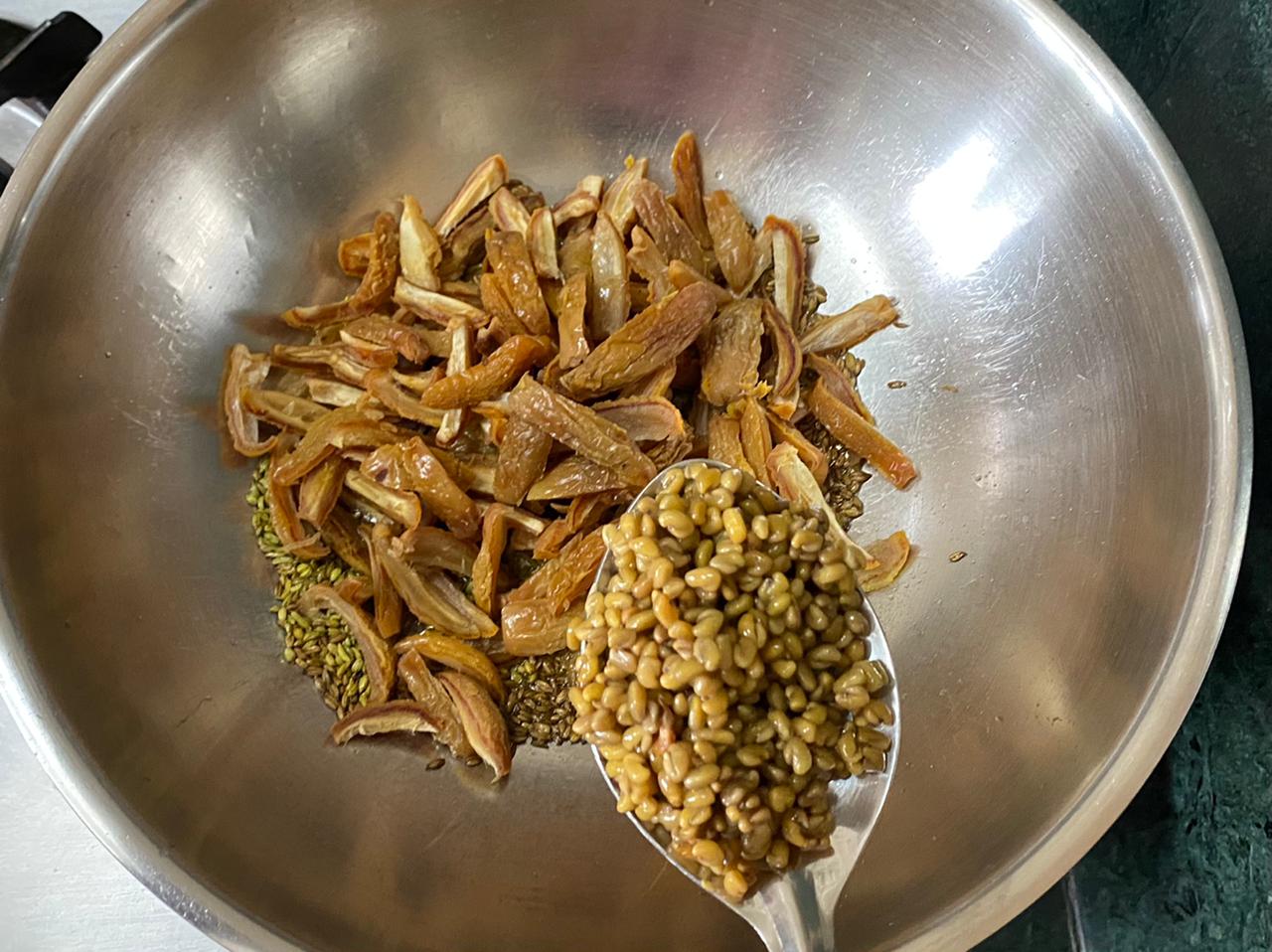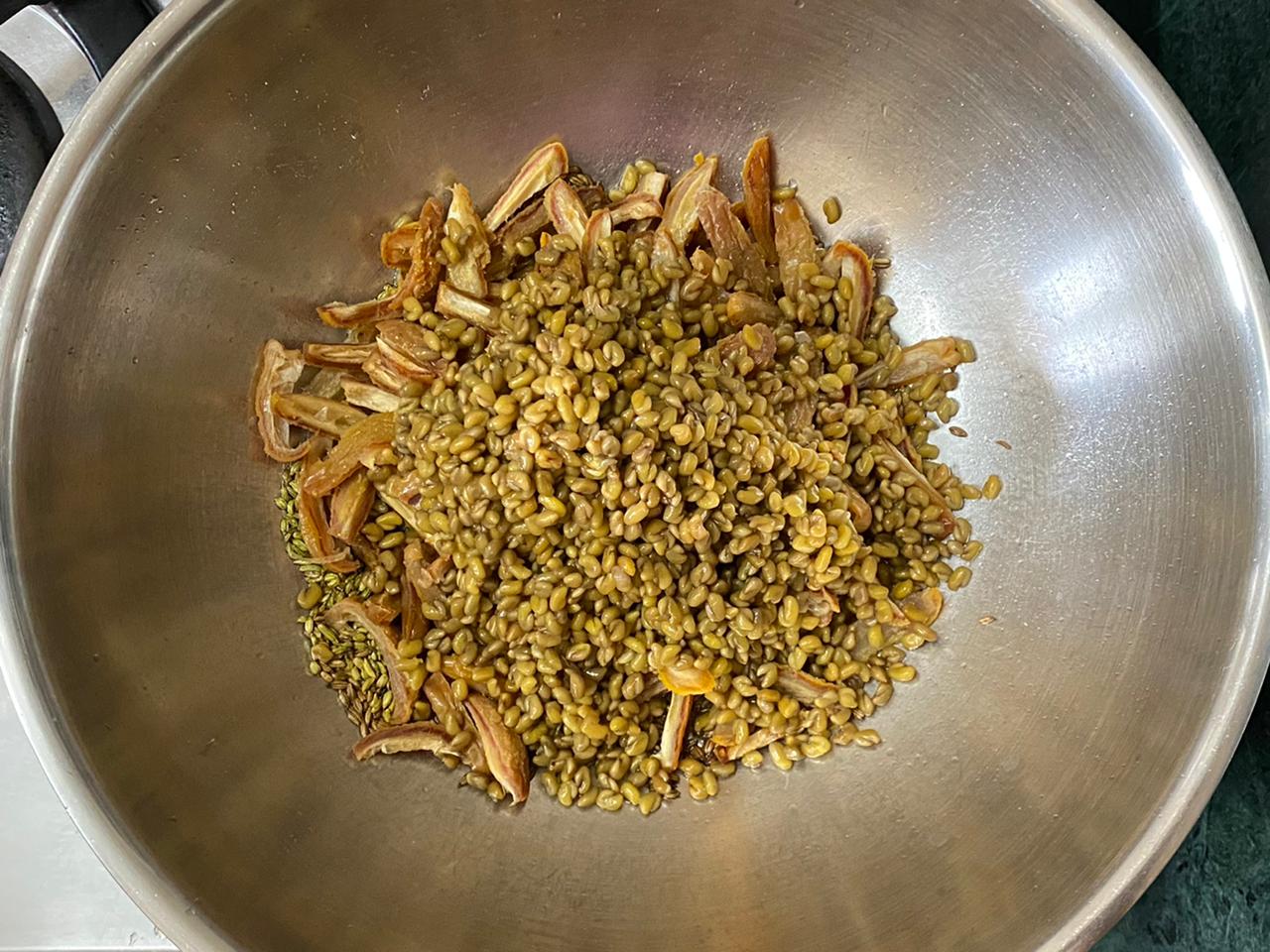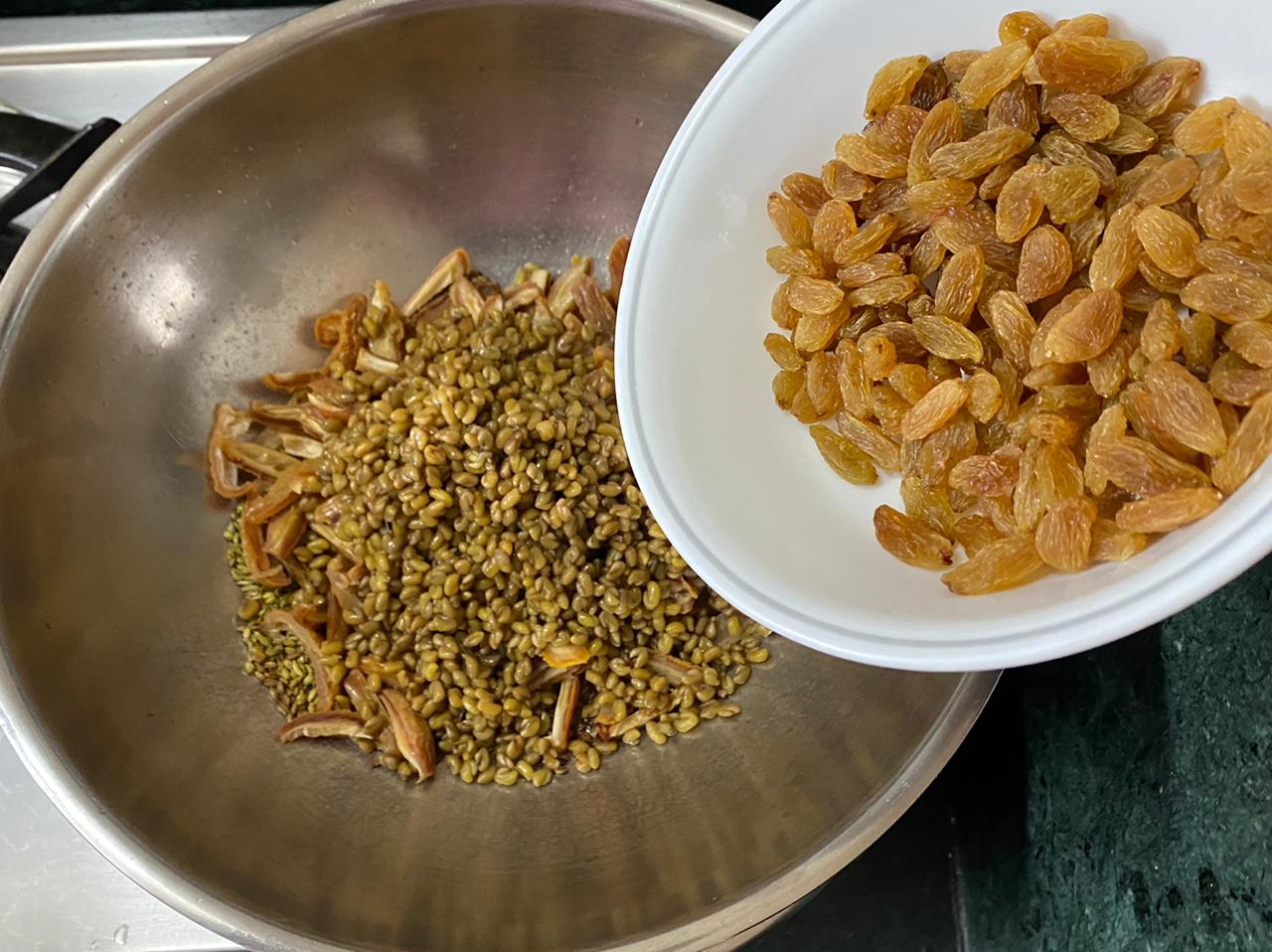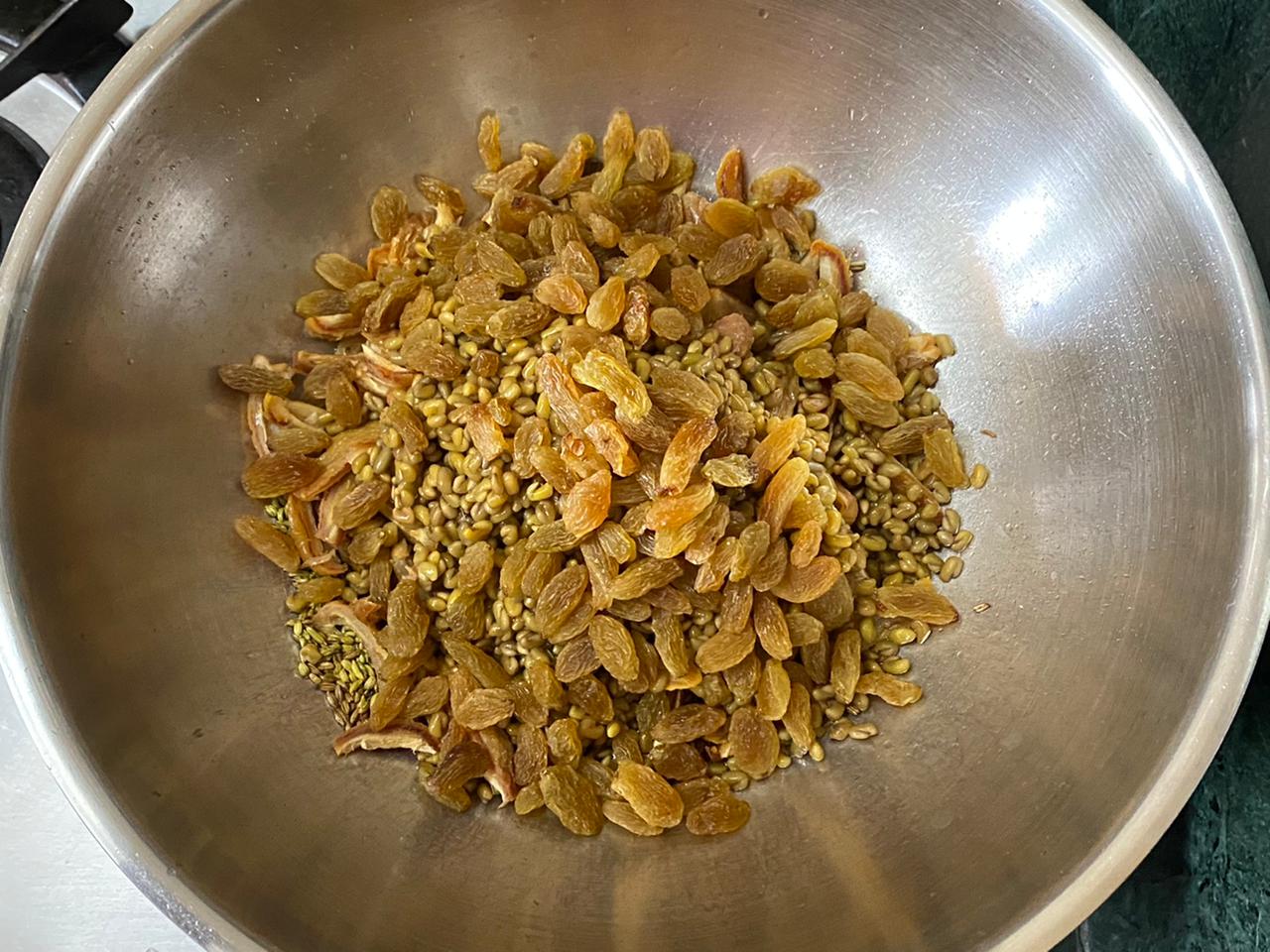 Heat oil in a pan and add cumin seeds and fennel seeds. Once the cumin and fennels begin to splutter, add the boiled fenugreek seeds, chopped dates and raisins.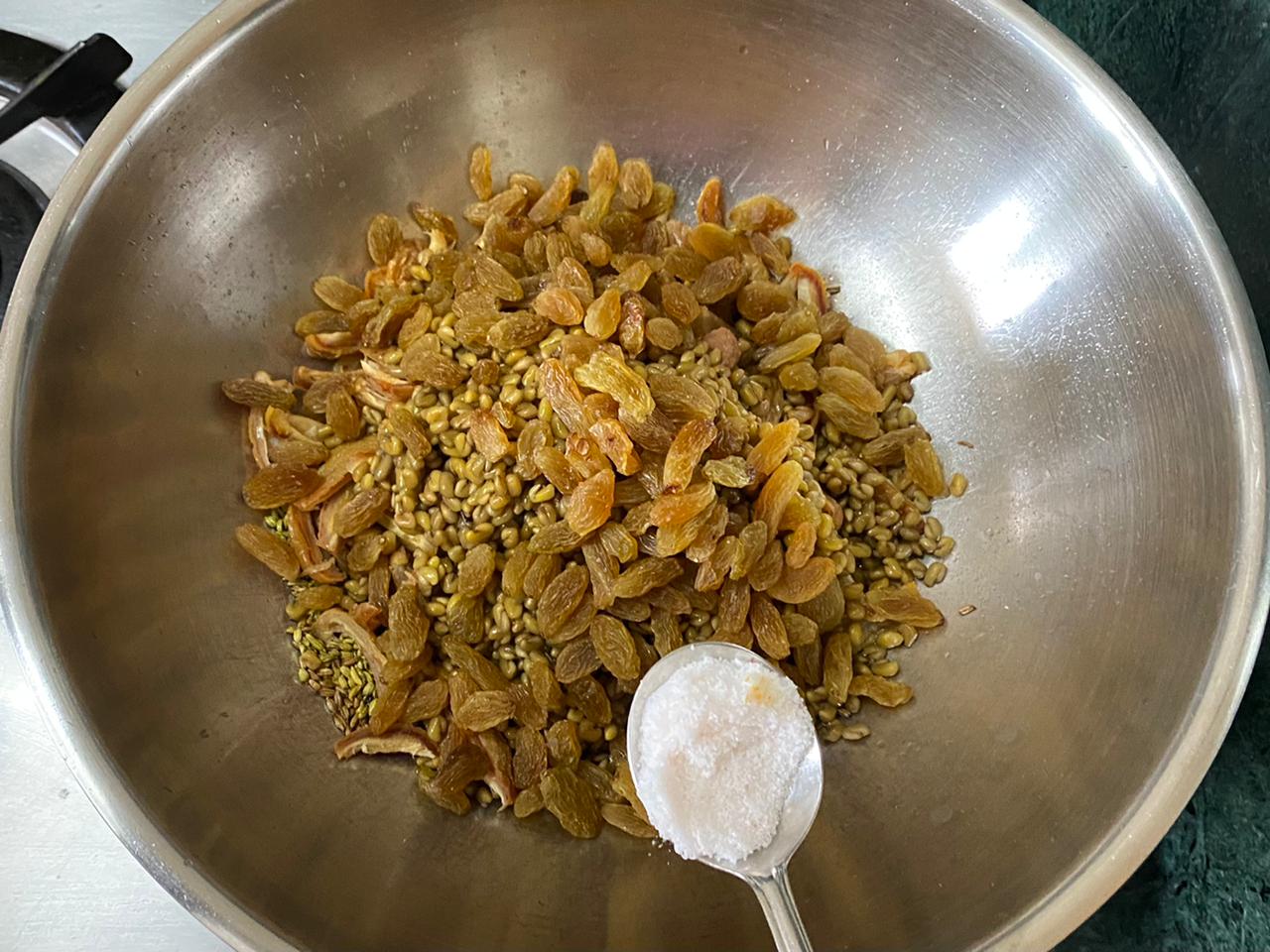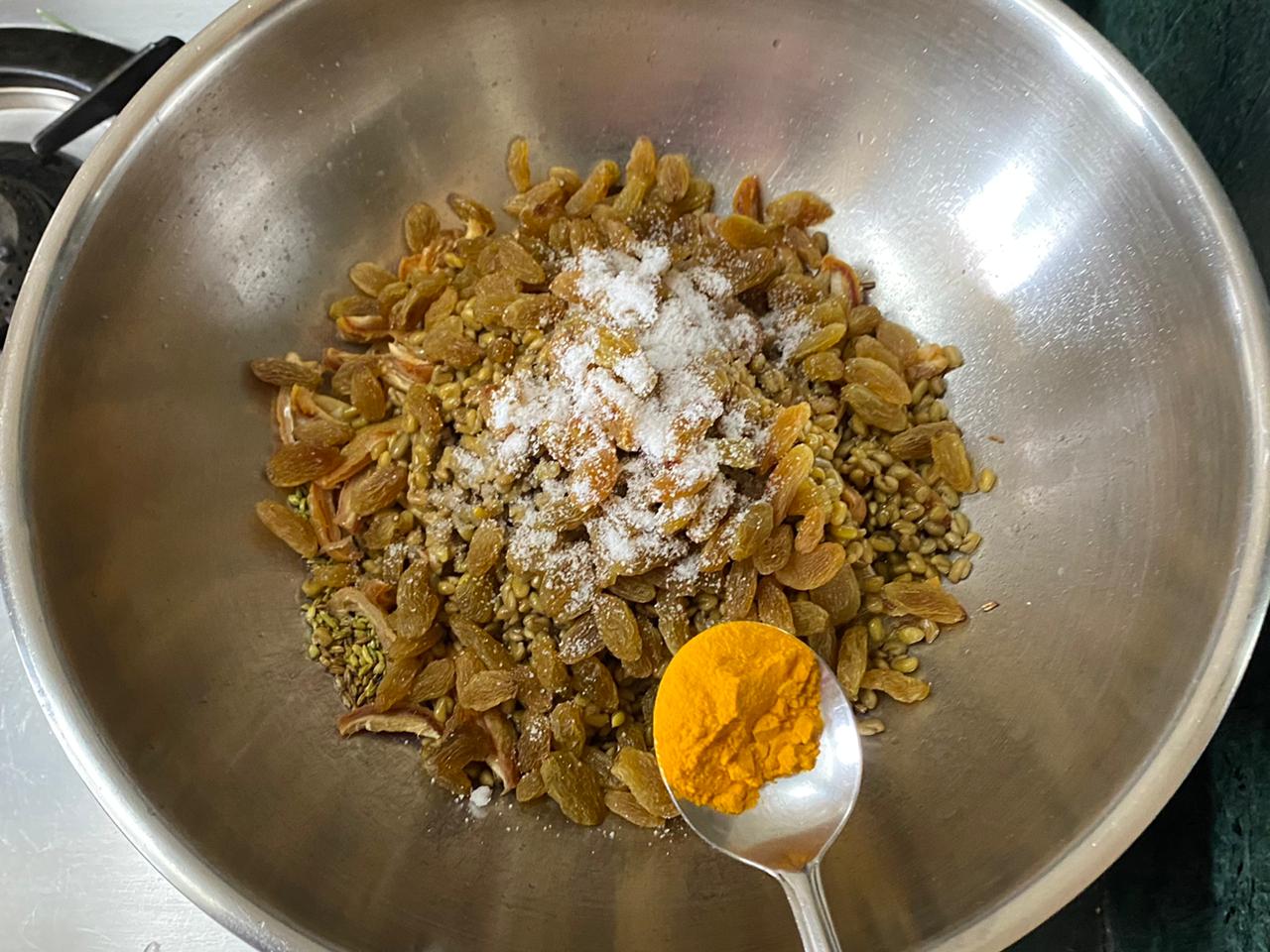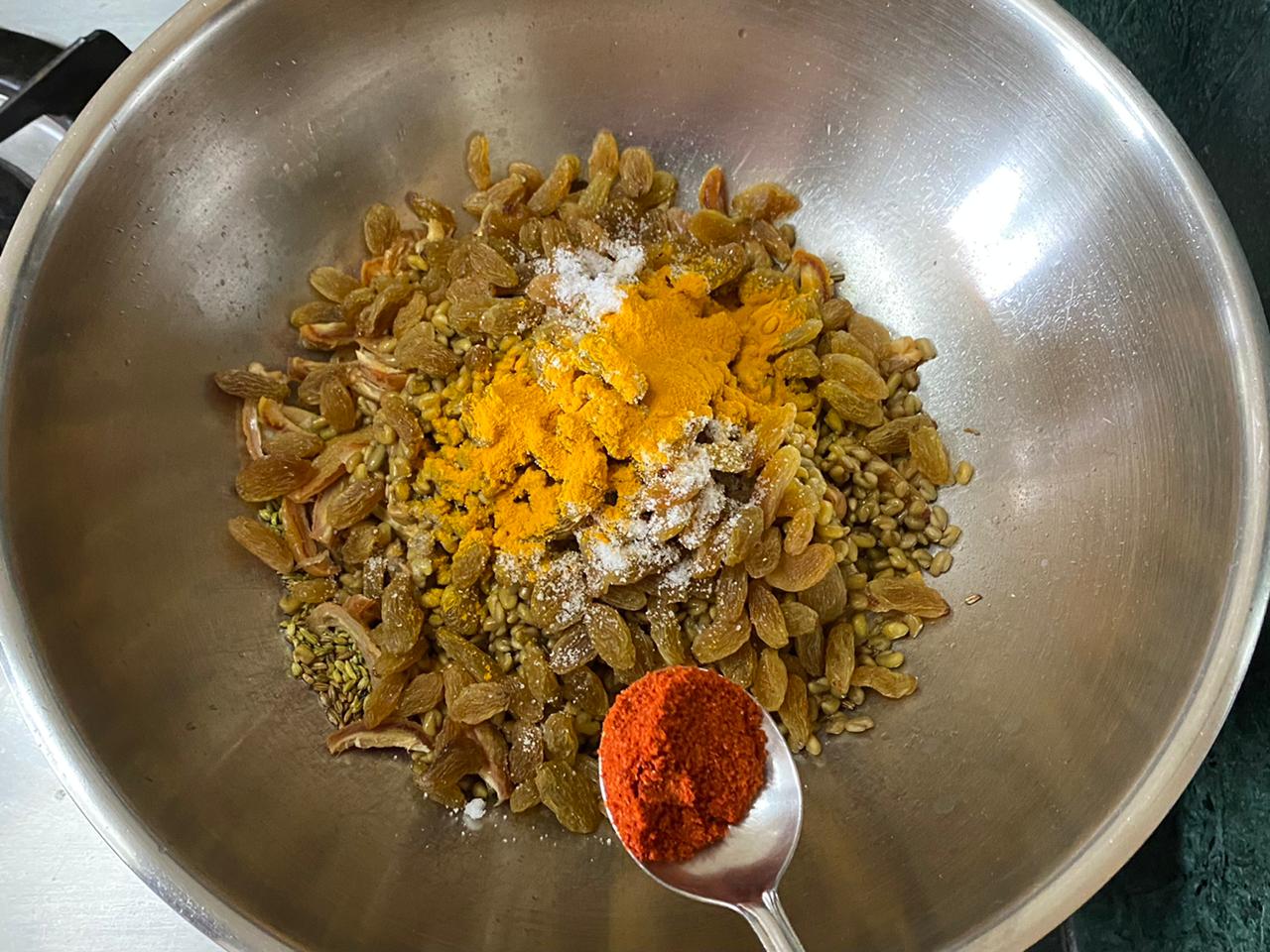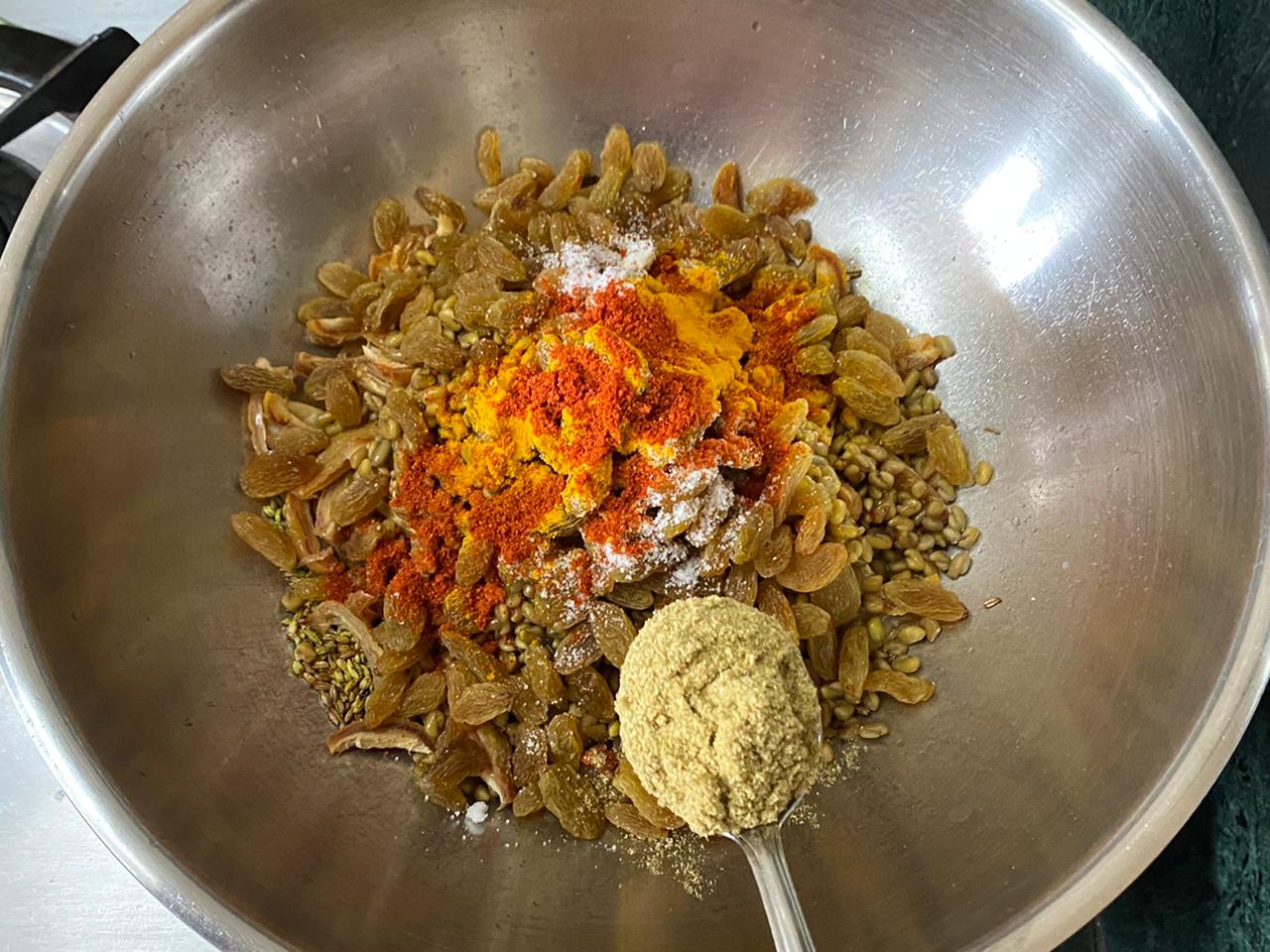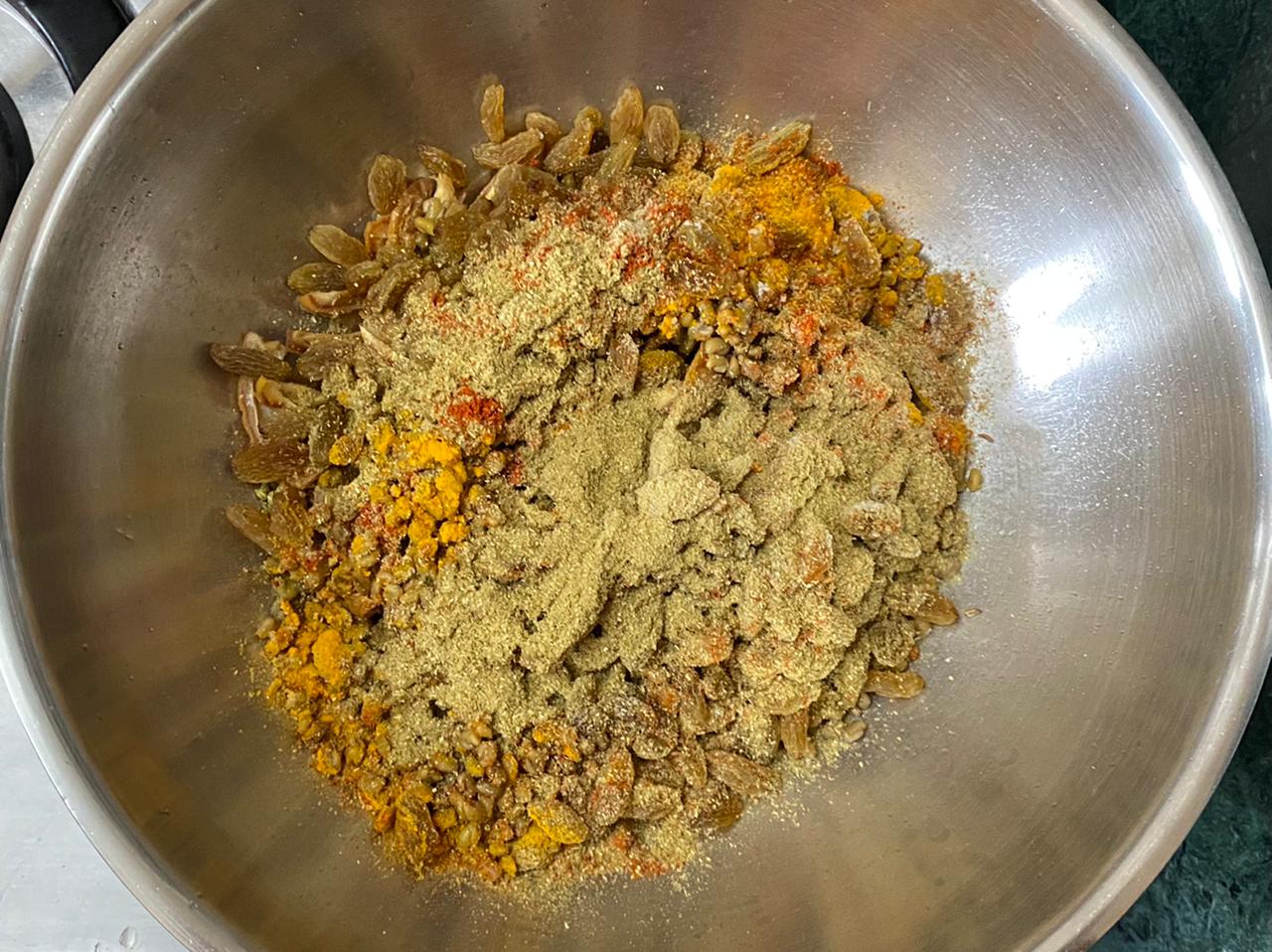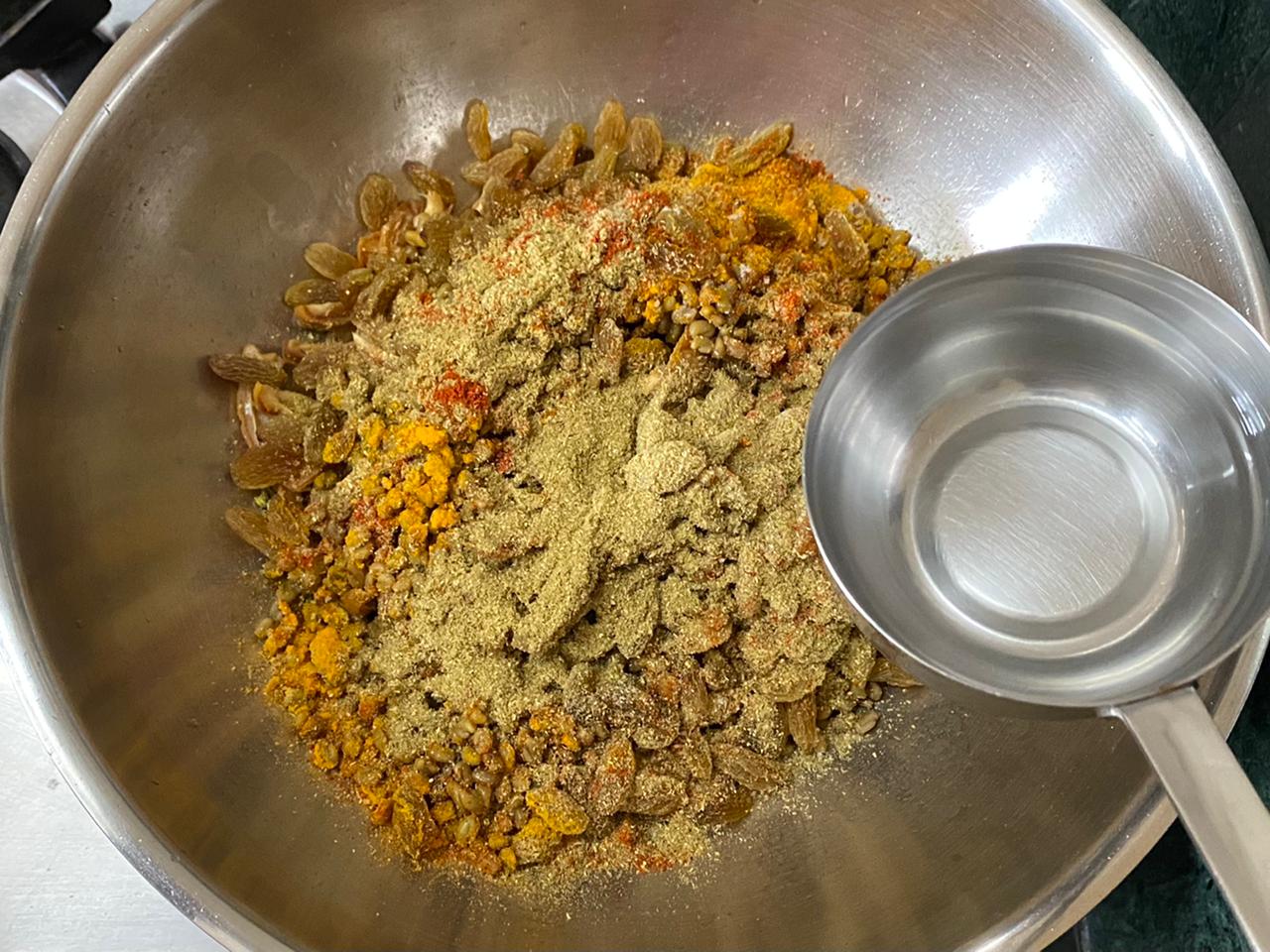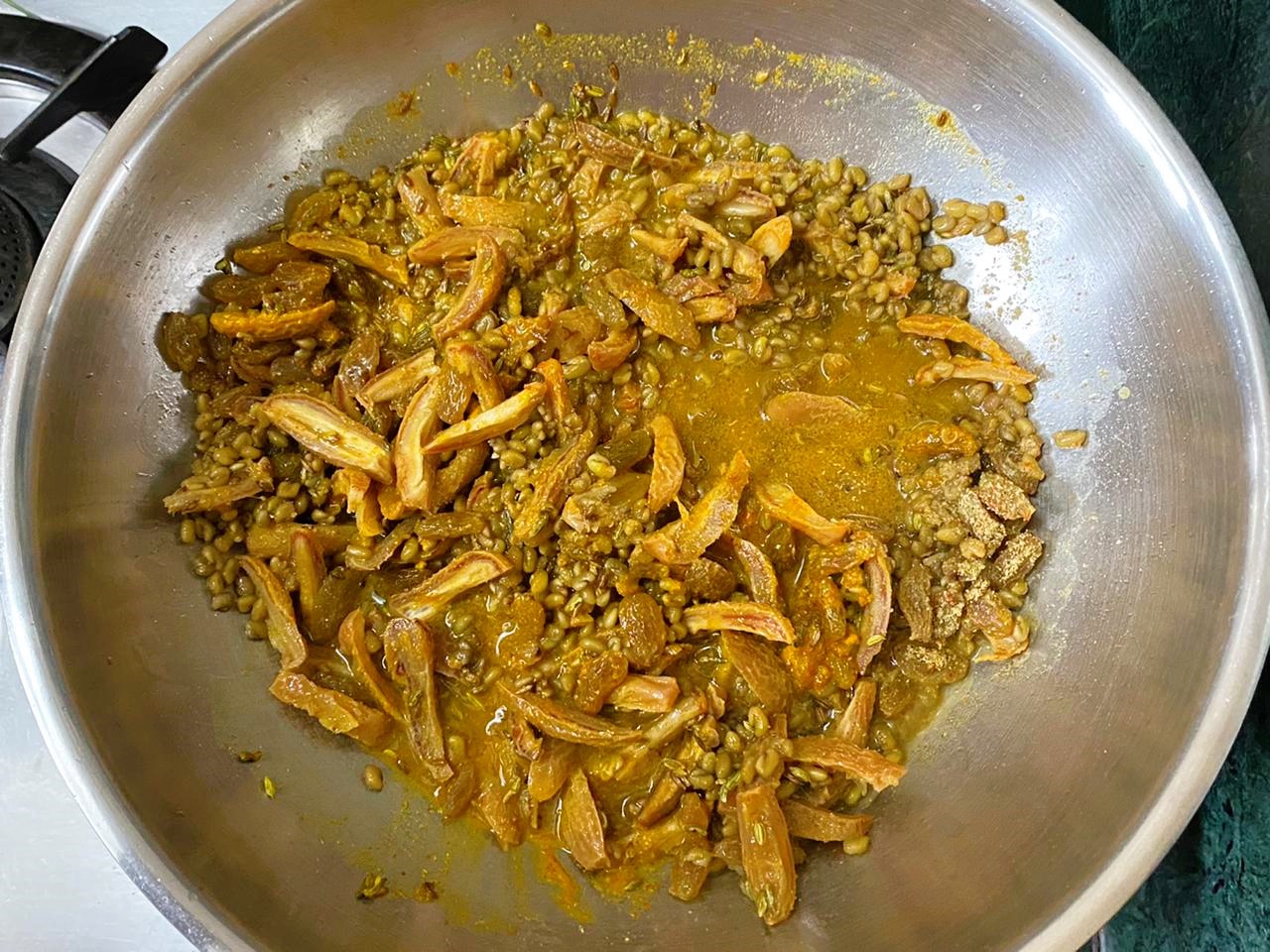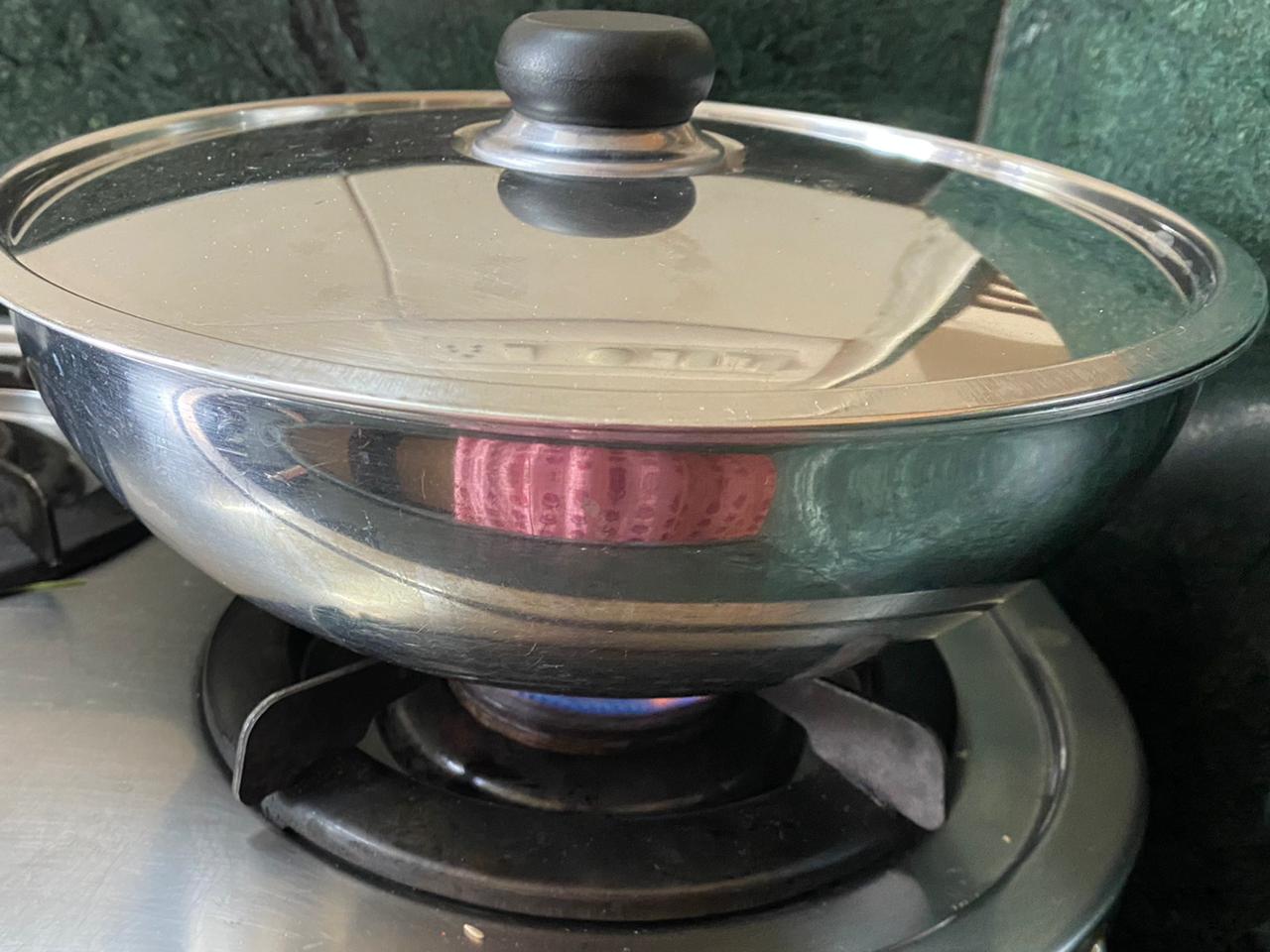 Next add salt, turmeric powder, red chilli powder, coriander powder and 2 cups water. Cover and cook on medium heat for 8-10 minutes.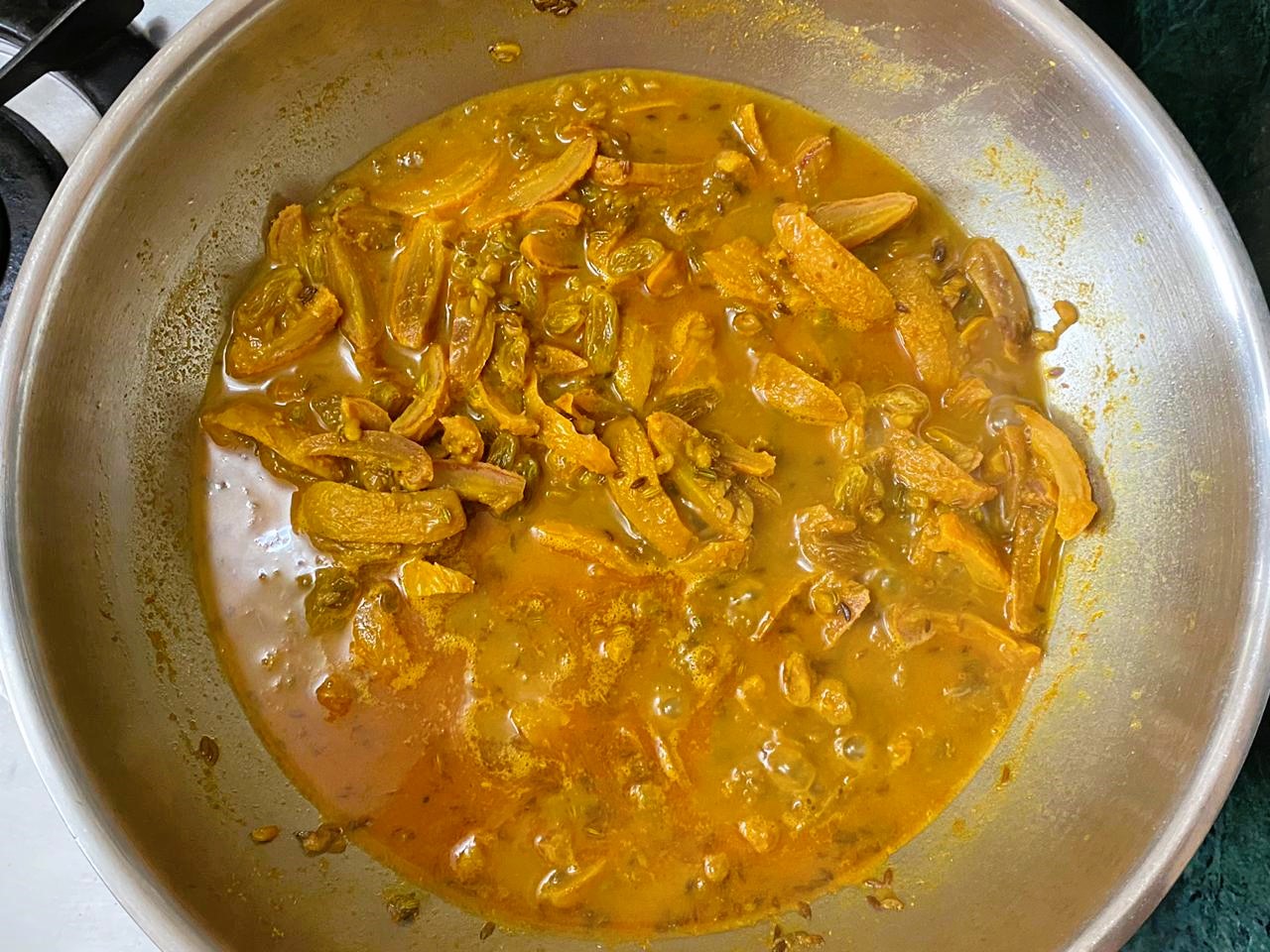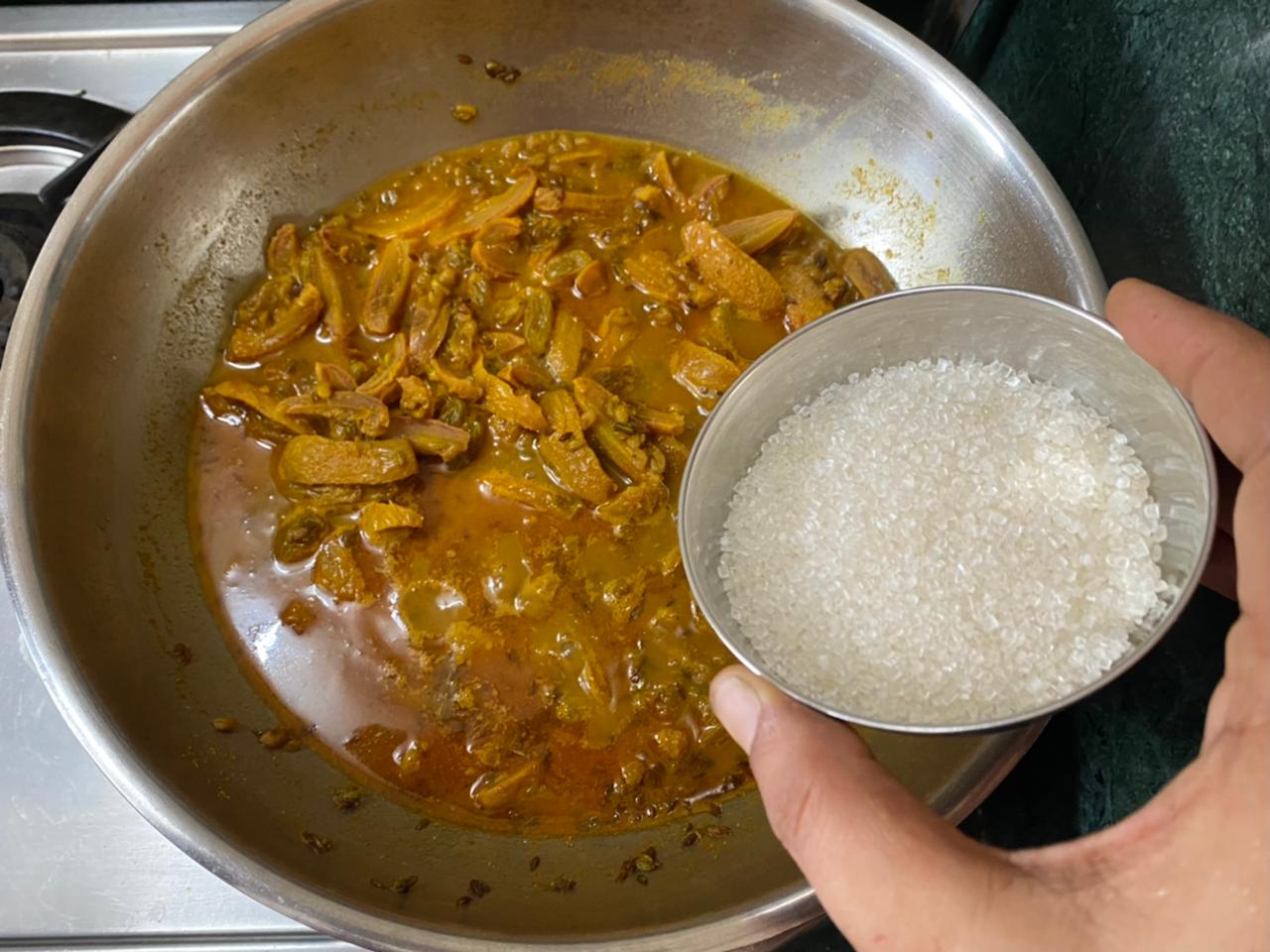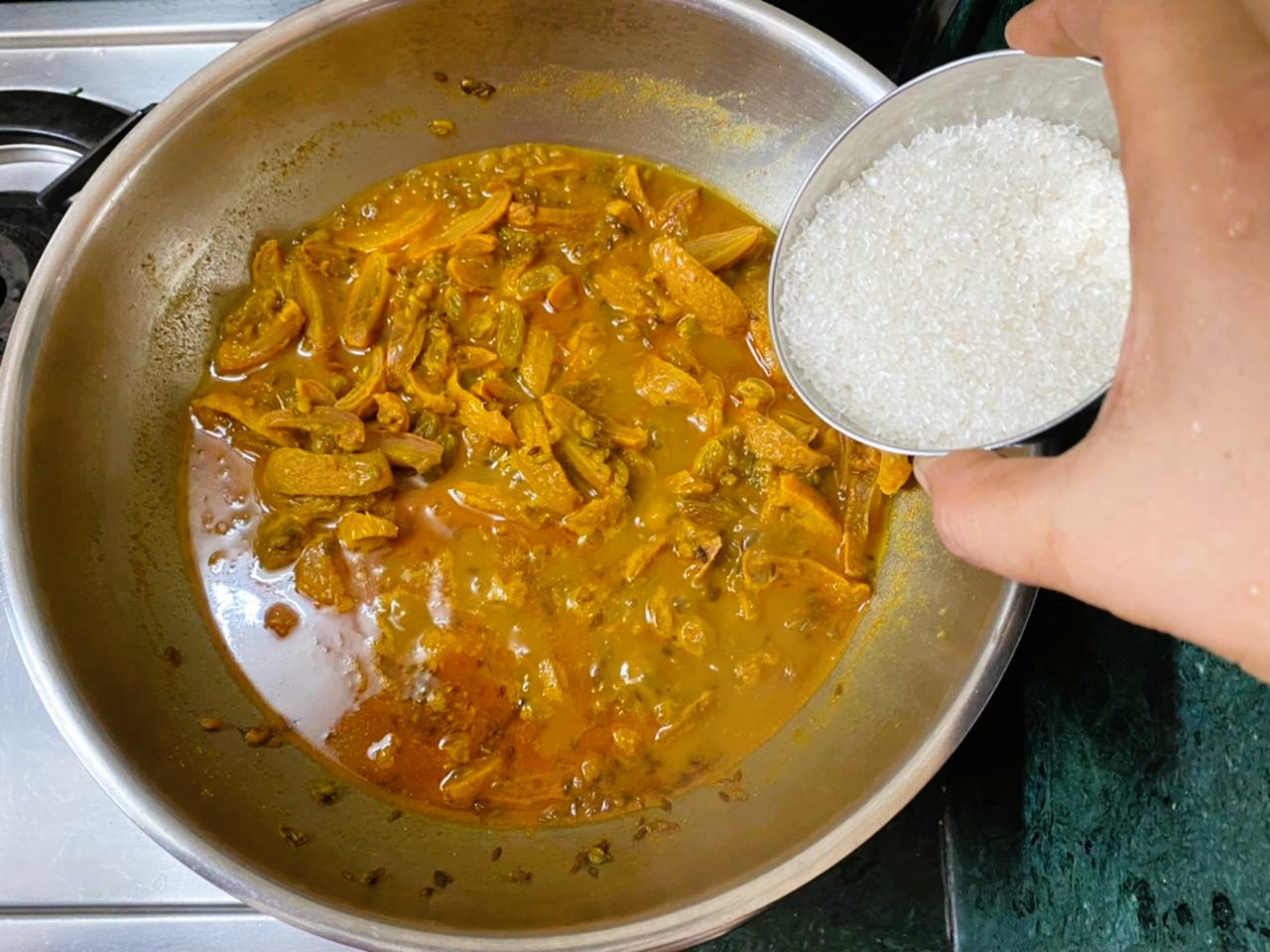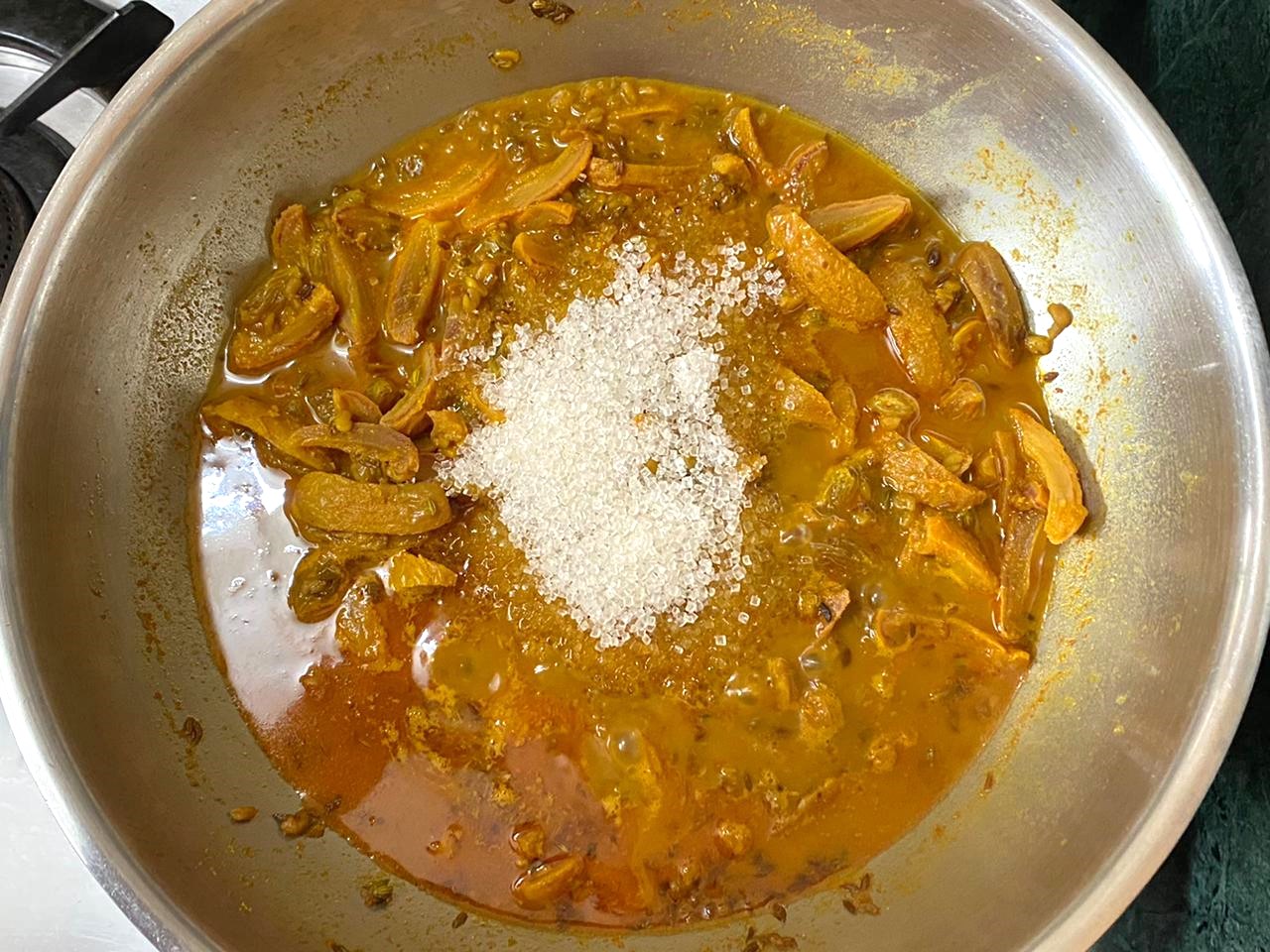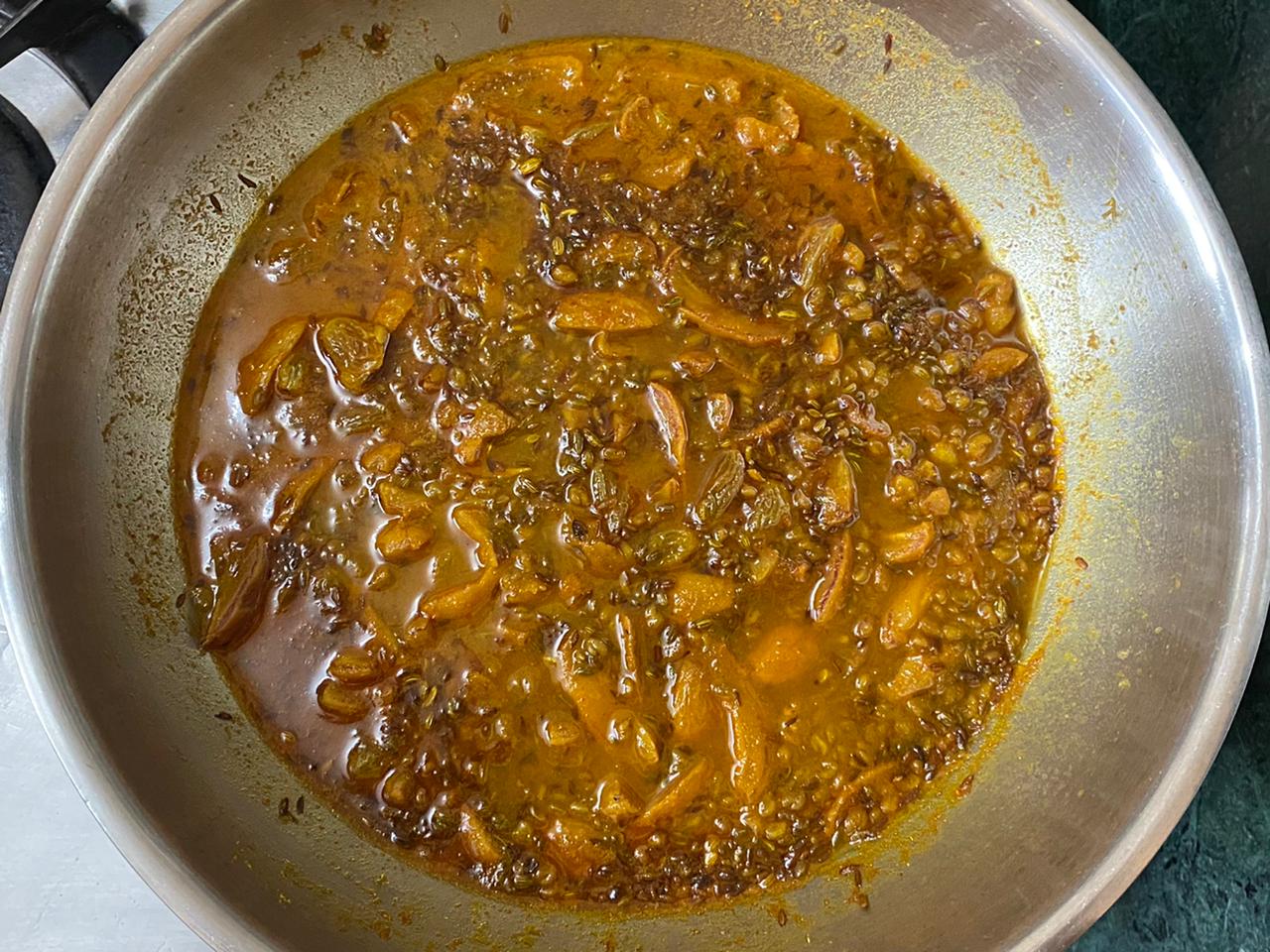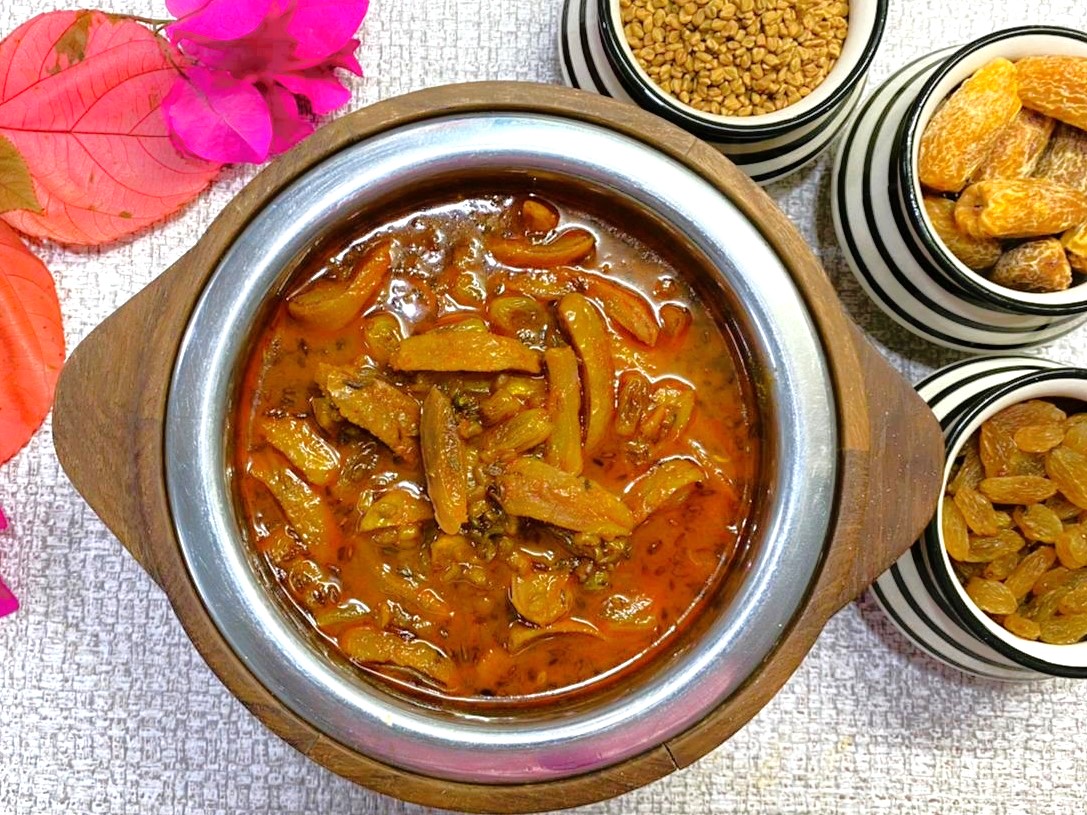 Once cooked for 8-10 minutes, add sugar and cook on low heat for 4-5 minutes or until the sugar dissolves.
Serve hot or cold with Roti, rice or naan.