Patra
Patra is a popular snack Gujarat. It is prepared with steamed colacasia leaves (arbi/ taro leaves) along with spiced gram flour and tempered to give extra flavour.
Colocasia leaves are dark green leaves with a heart-shape and marble-like surface, and they taste like spinach when cooked. Due to the shape of the leaves, they are also known as 'elephant ears.' In Hindi, colocasia leaves are called 'arbi ke patte', in Gujarati as 'patra na paan', in Maharashtra and Goa as 'patrodo', as in Himachal Pradesh as 'patrodu'.
Colocasia leaves are highly nutritious. The leaves contain high amounts of vitamin C, which promotes good heart health. They help regulate blood pressure and maintain a healthy digestive system. Colocasia leaves aid digestion by removing fat from the intestines. They also increase immunity due to their high antioxidant content.
Patra is one of the most popular recipes prepared colocasia leaves. Patra, also known as Alu Vadi, Pathrode or Arvi ka Pathrode, is a healthy light recipe which is loaded with nutrients. This recipe might seem slightly complicated due to the layering of the leaves, but it is quite easy to make- just follow each step carefully.
Other recipes you might like to try are Sev Khamani, Khaman Dhokla, Green Semolina Dhokla, Gujarati Handvo Recipe, Gujarati Dudhi Muthiya, Gujarati Khichu and Gujarati Dal Vada.
Ingredients
For Patra Masala
1 cup gram flour
2 teaspoons green chilli ginger paste
Salt to taste
1 teaspoon turmeric powder
2 teaspoons red chilli powder
1 teaspoon carom seeds
Juice of 1 lemon
2 teaspoons brown sugar
12-15 Colocasia leaves
For Tempering
2 teaspoons oil
1 teaspoon mustard seeds
2 teaspoons sesame seeds
8-10 curry leaves
Directions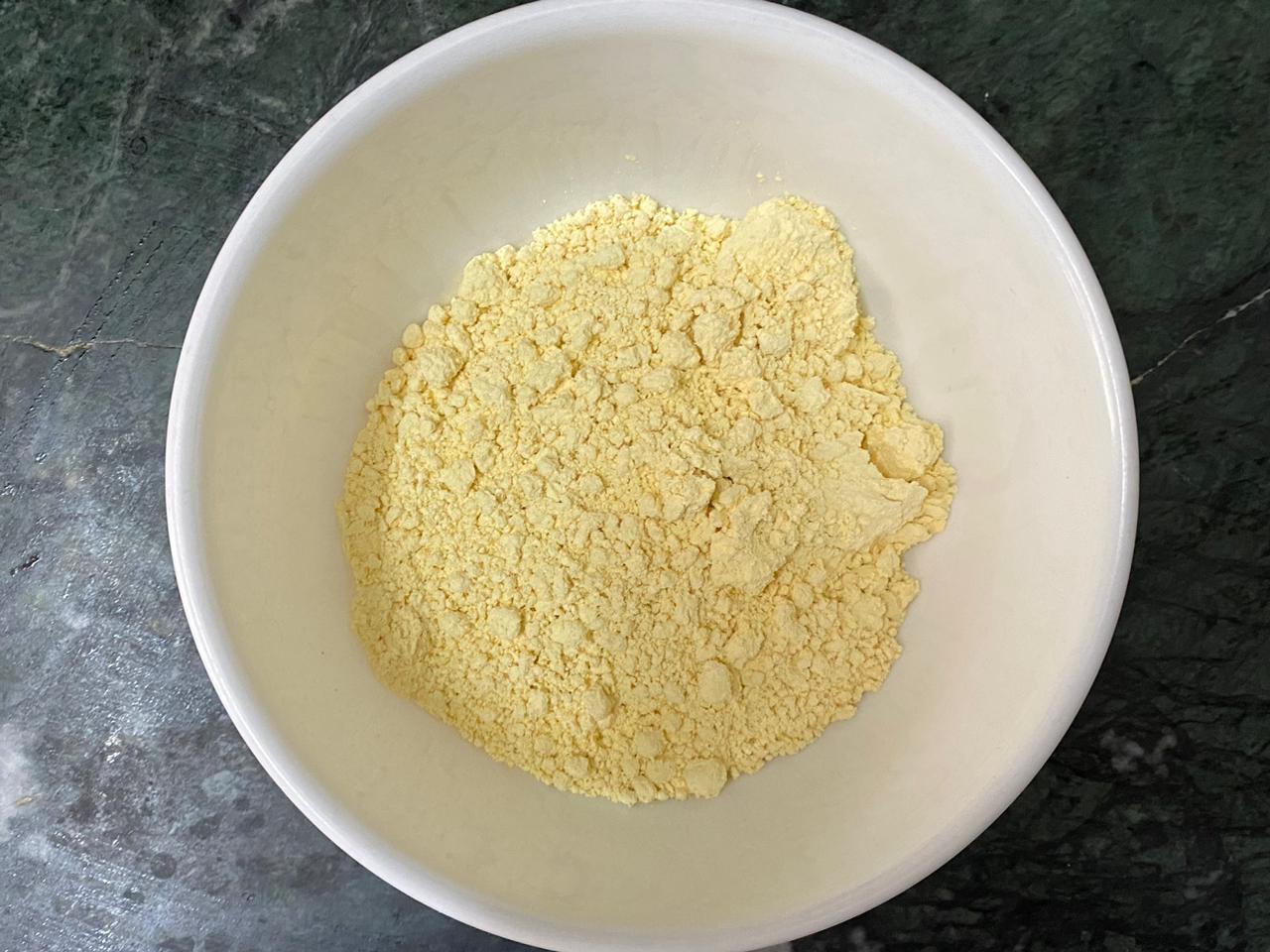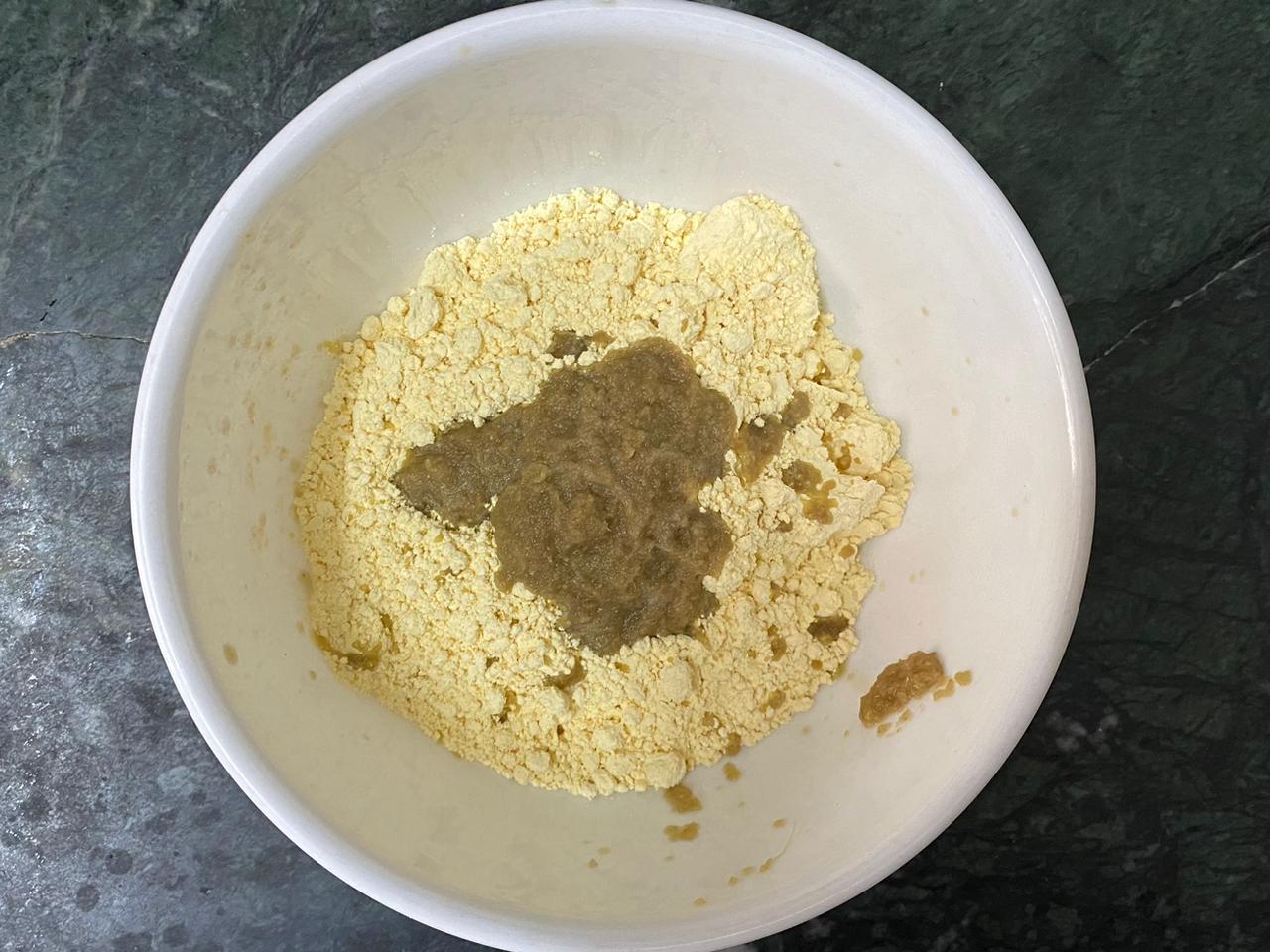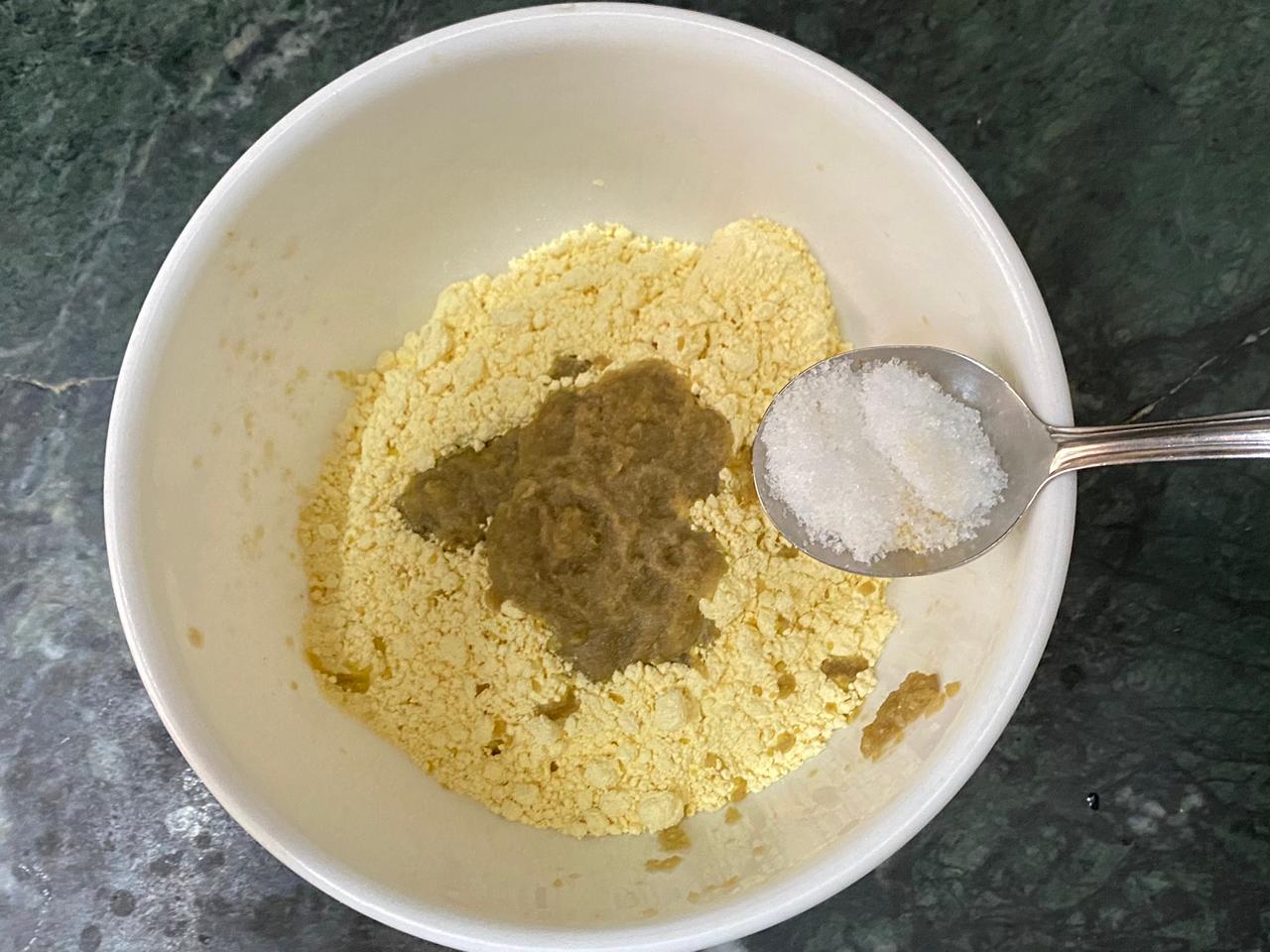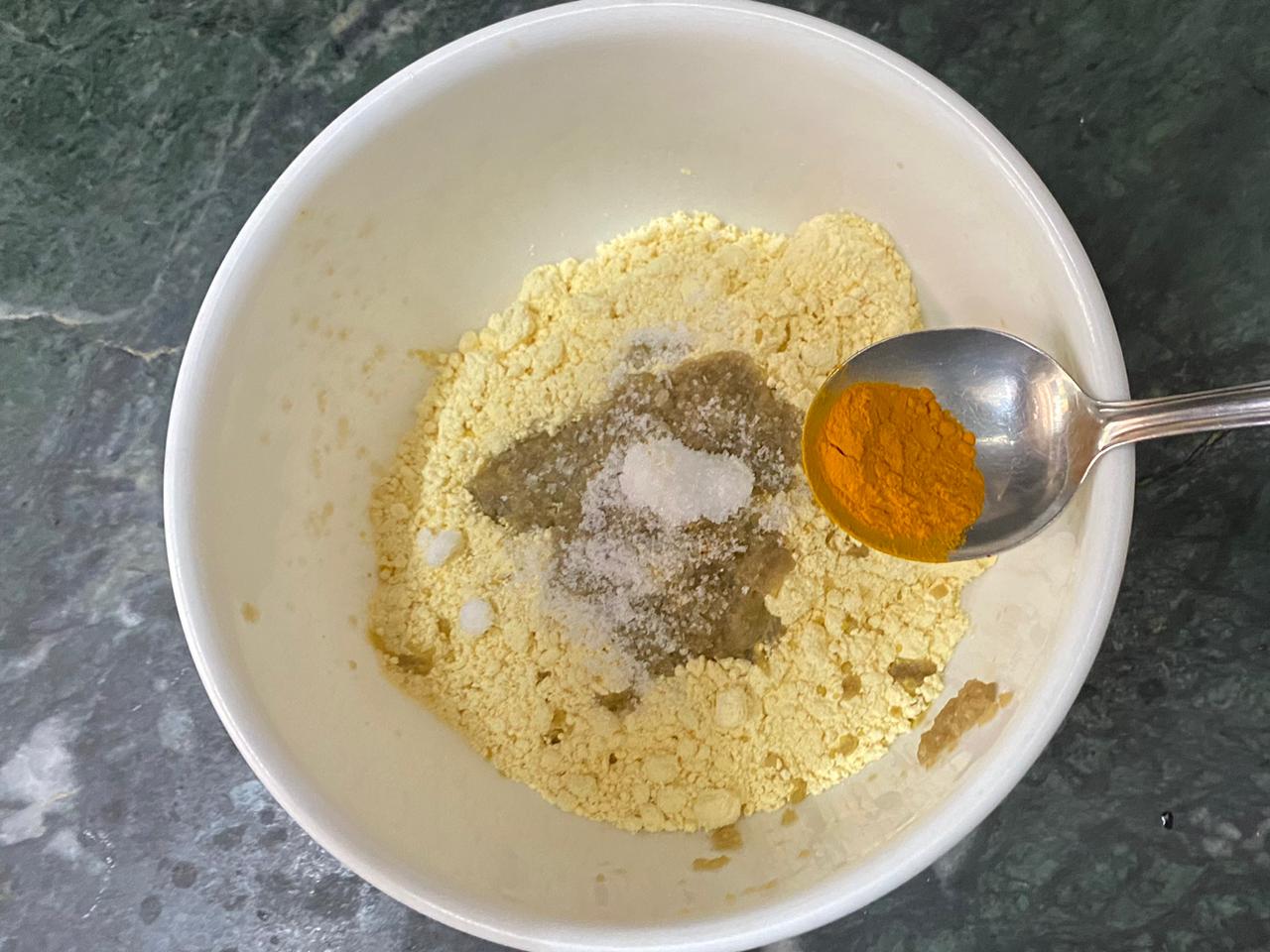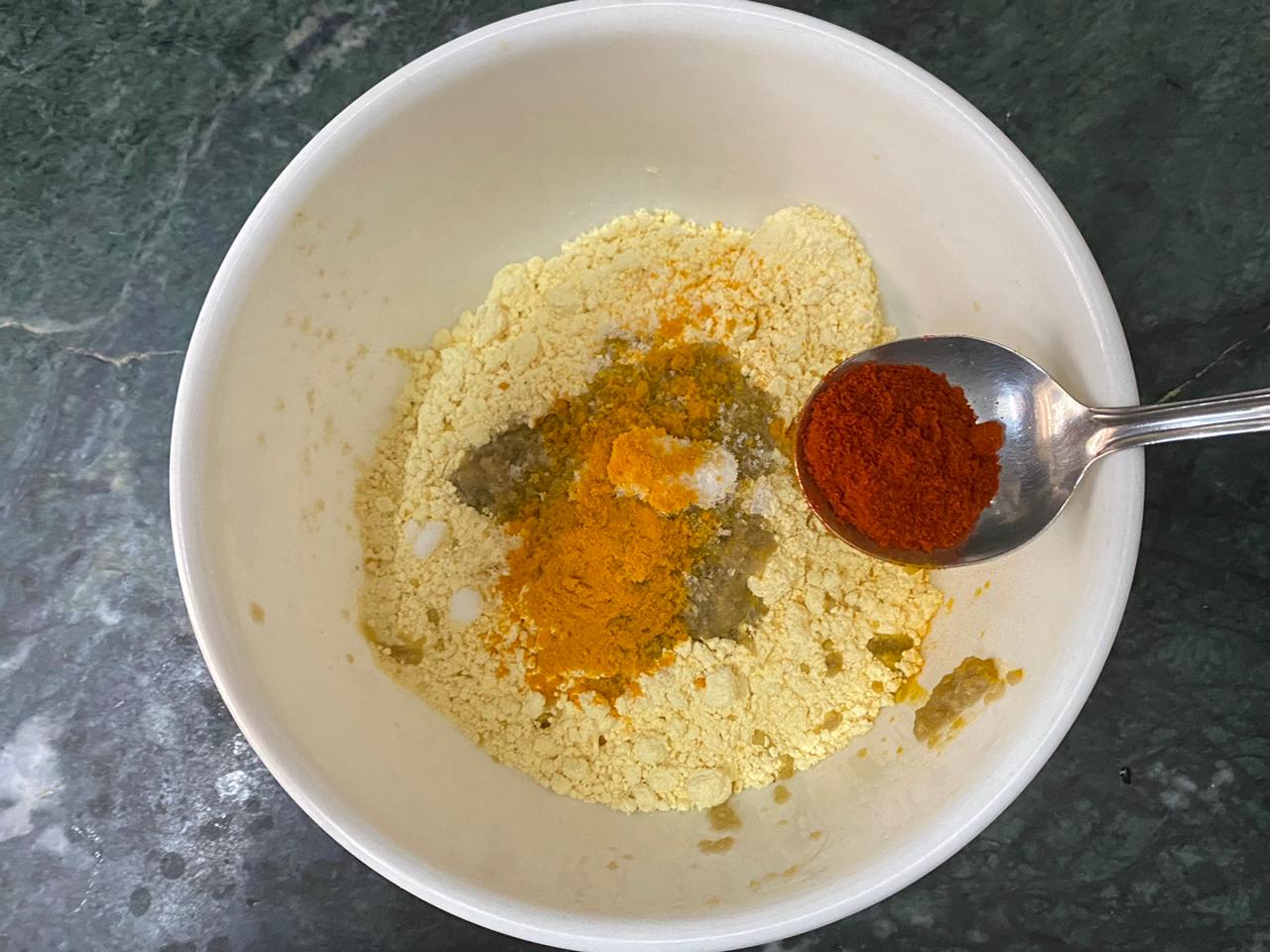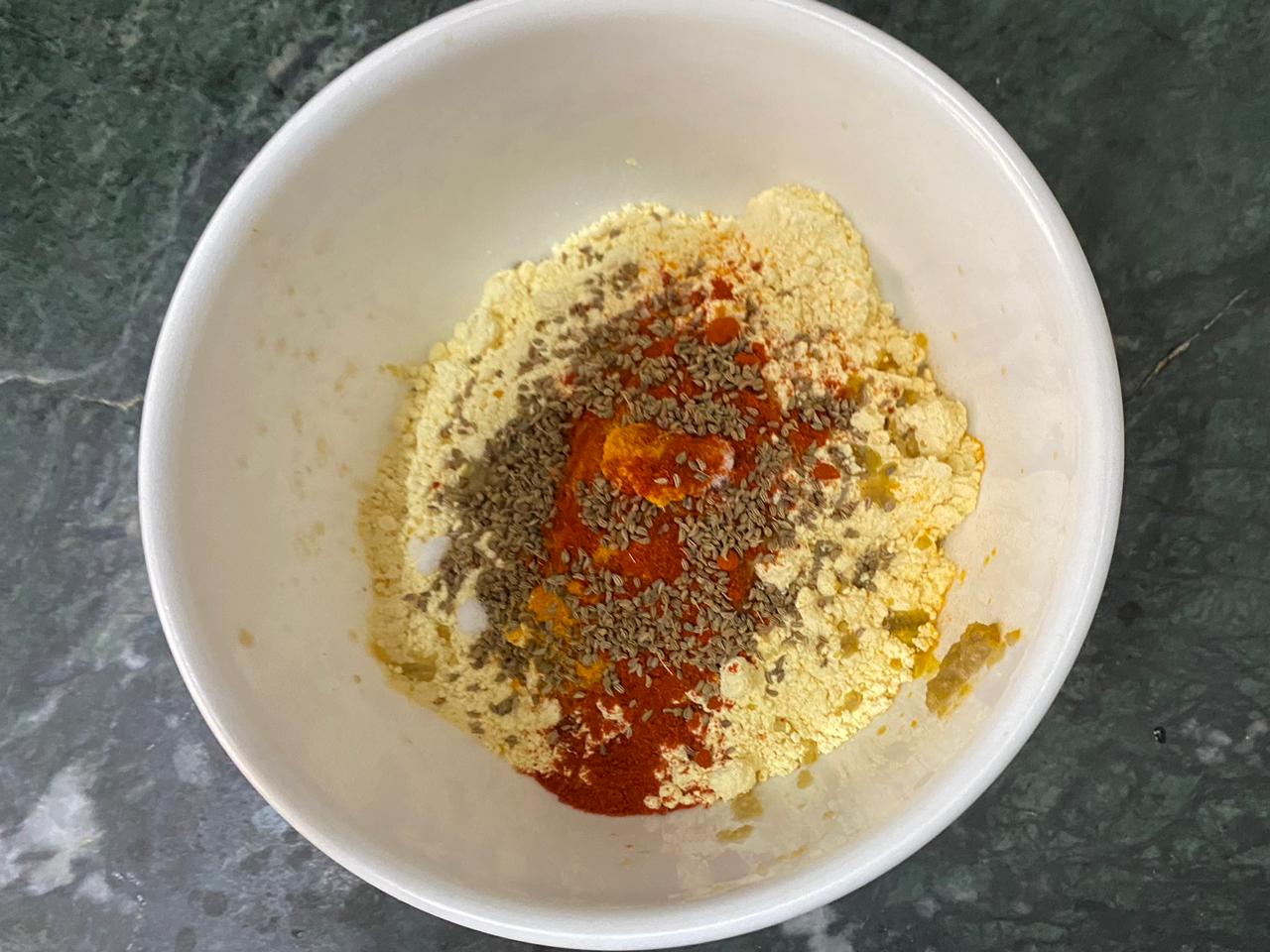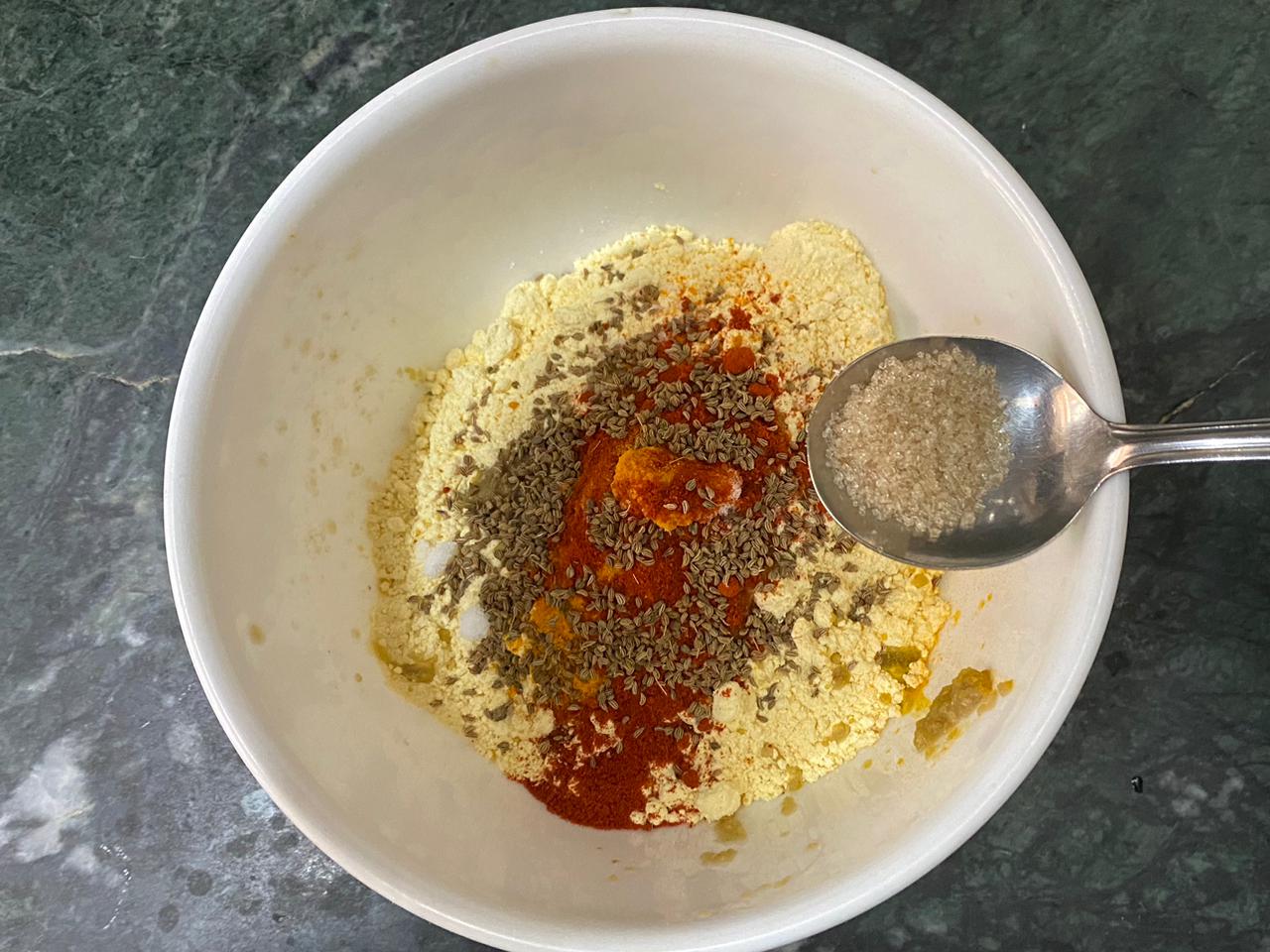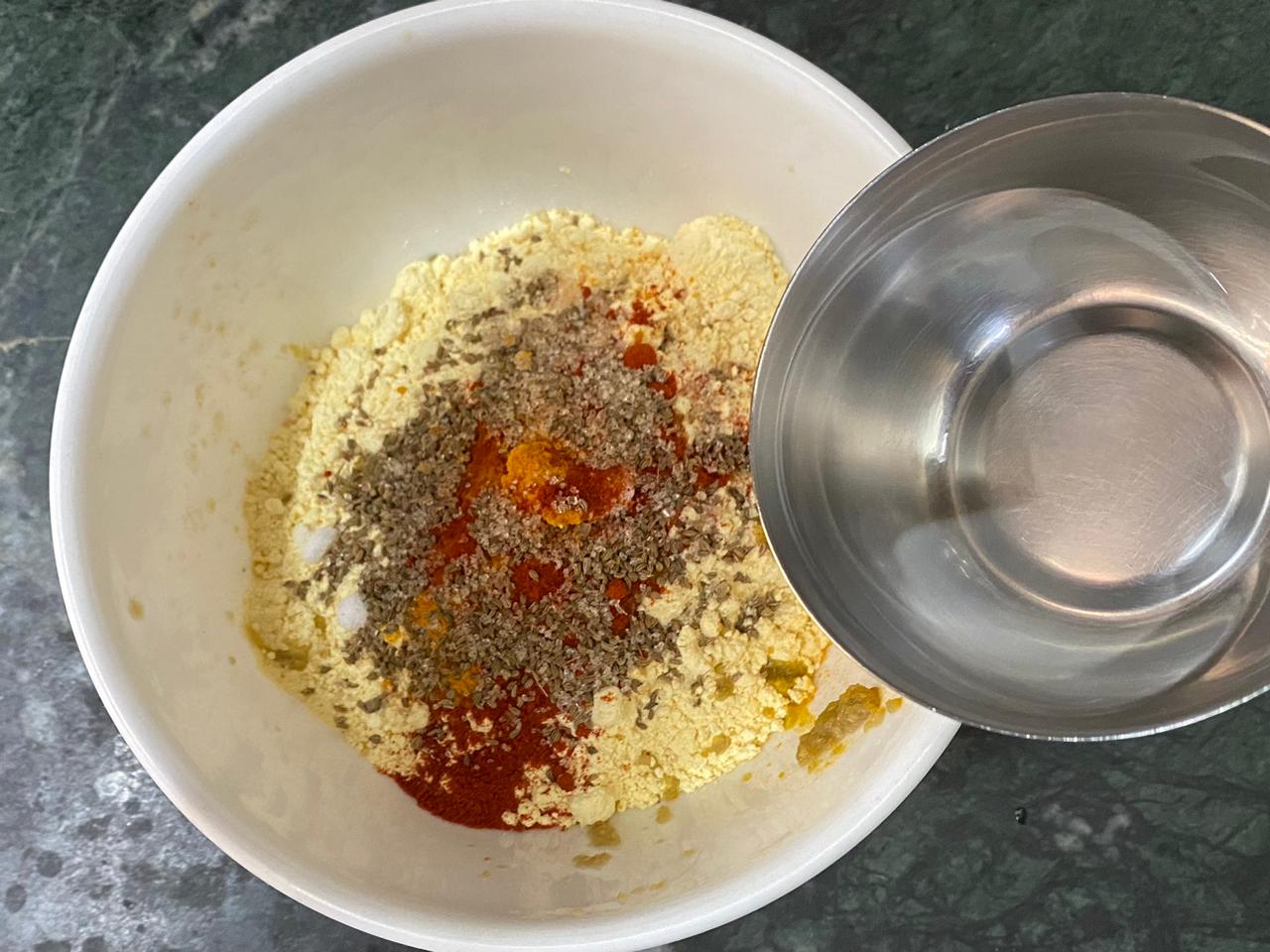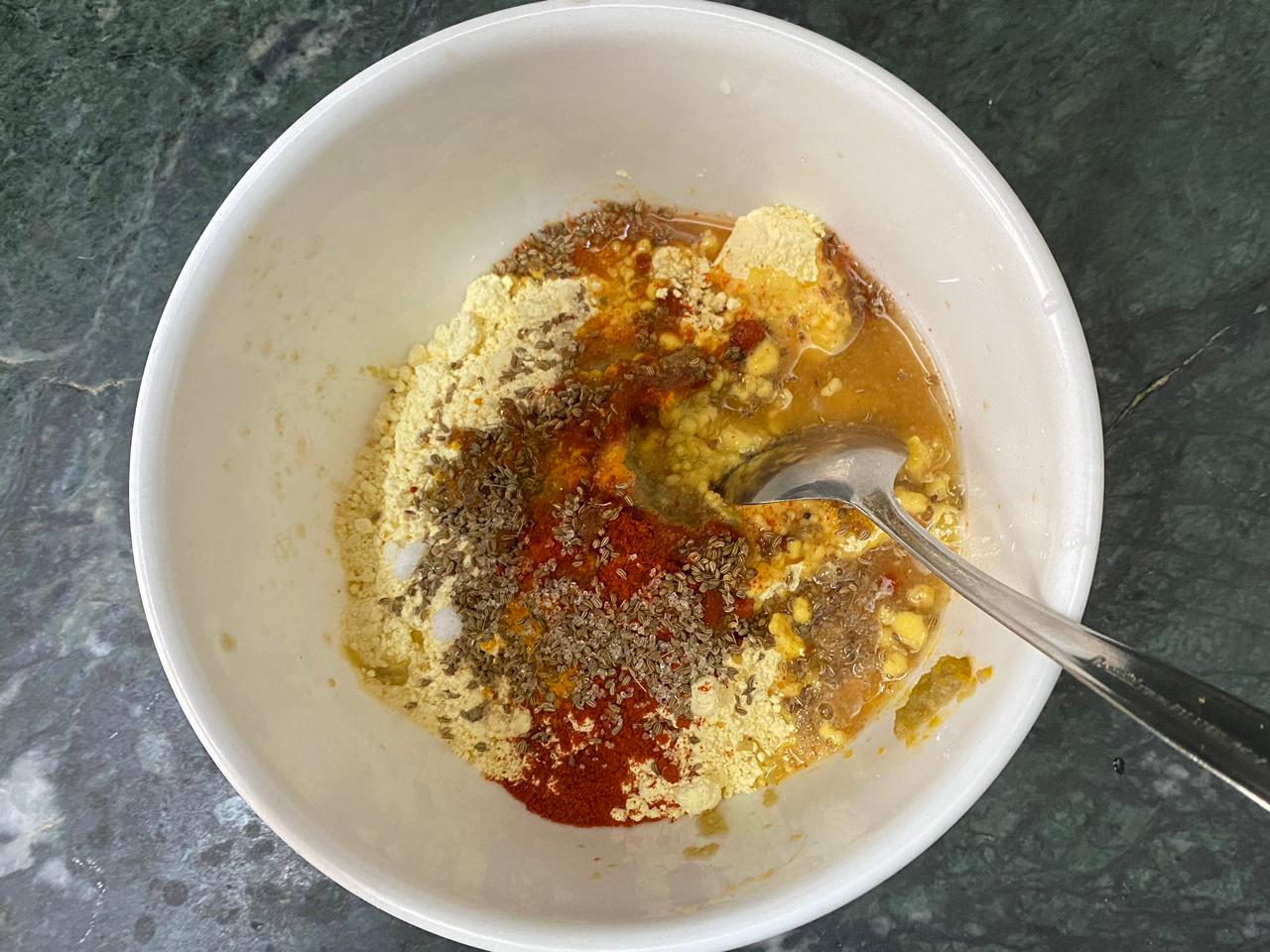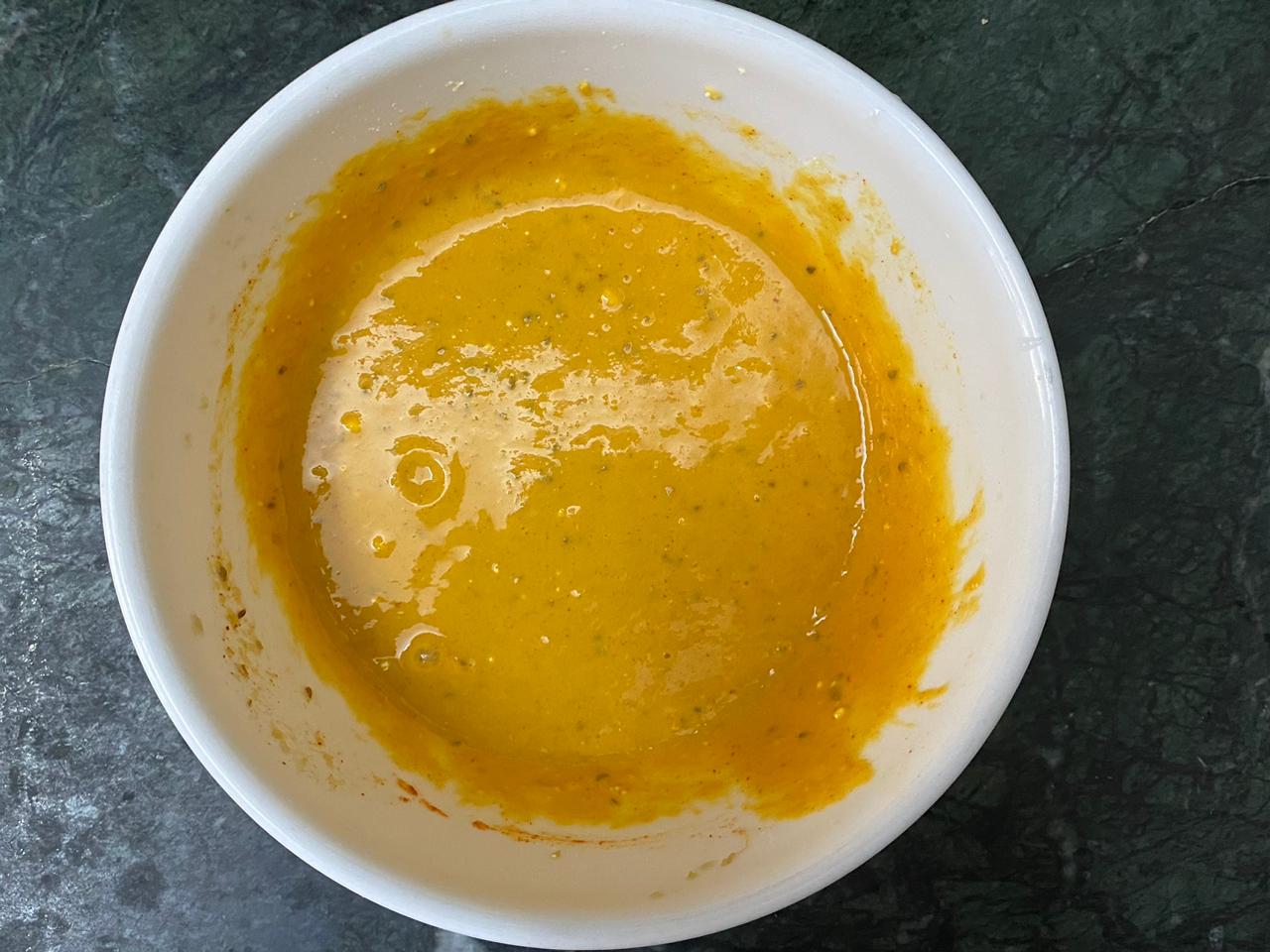 In a bowl, add gram flour, green chilli ginger paste, salt, turmeric powder, red chilli powder, carom seeds, lemon juice, brown sugar and ¼ cup of water. Mix to form a smooth thick consistency batter.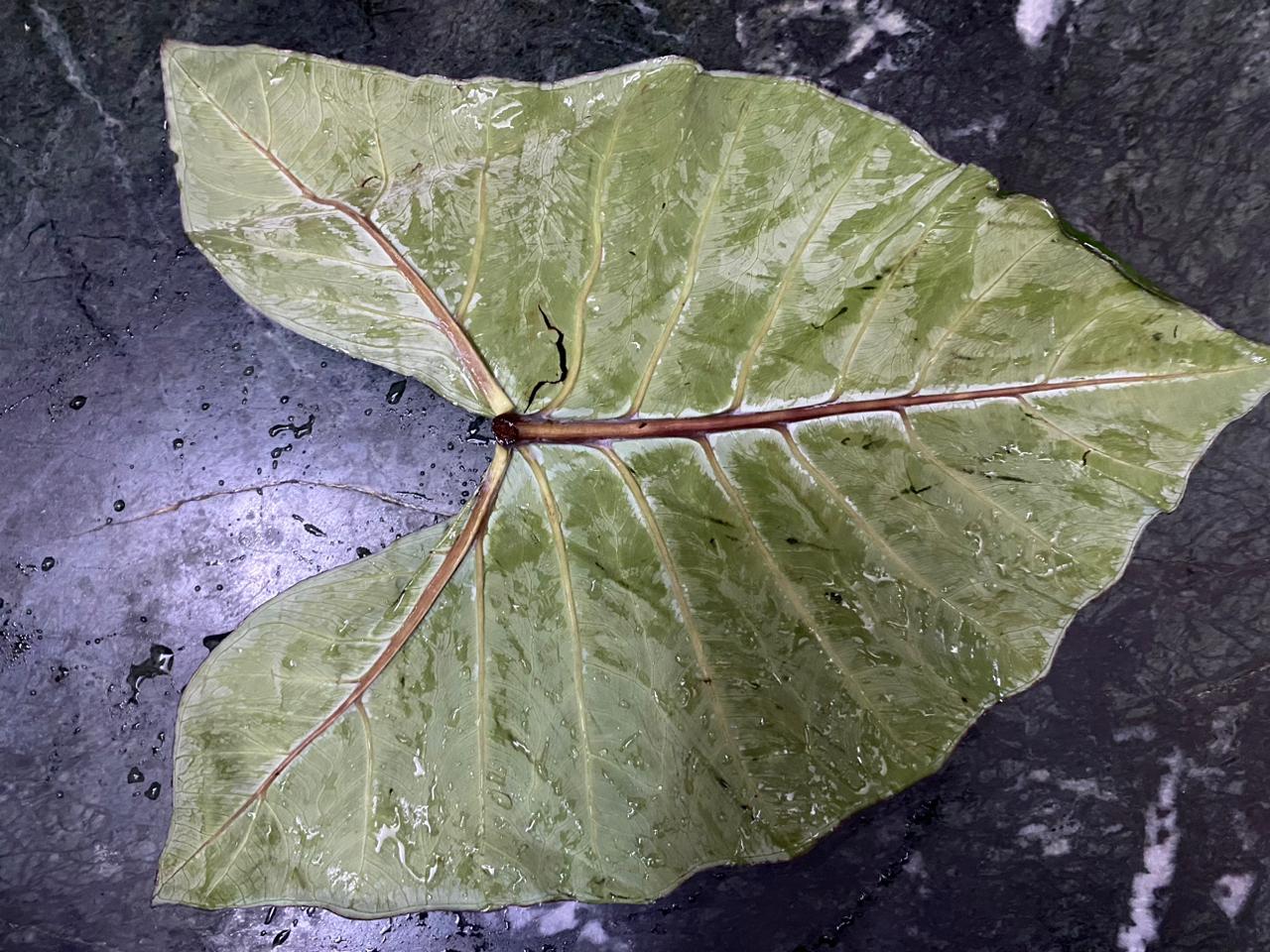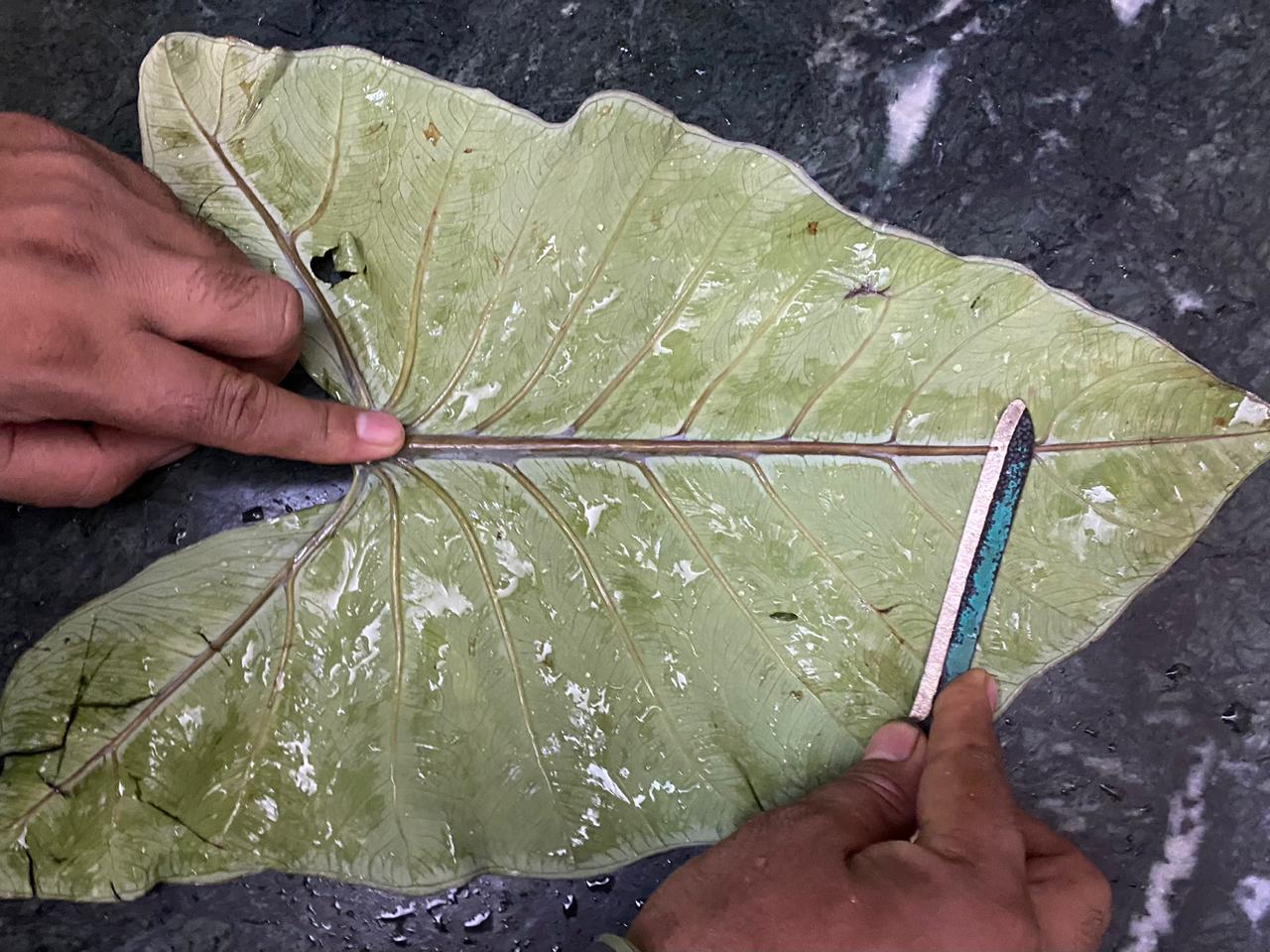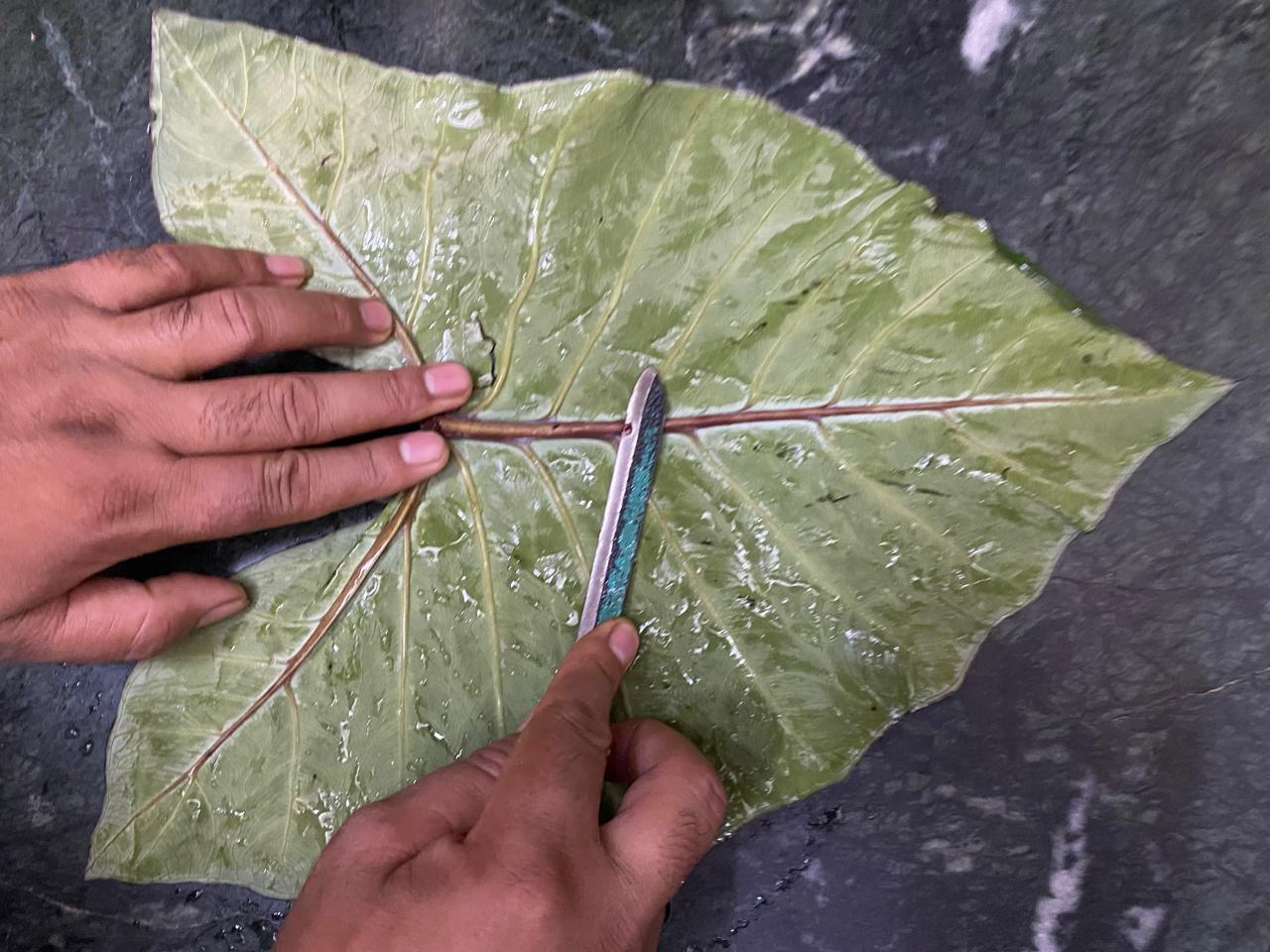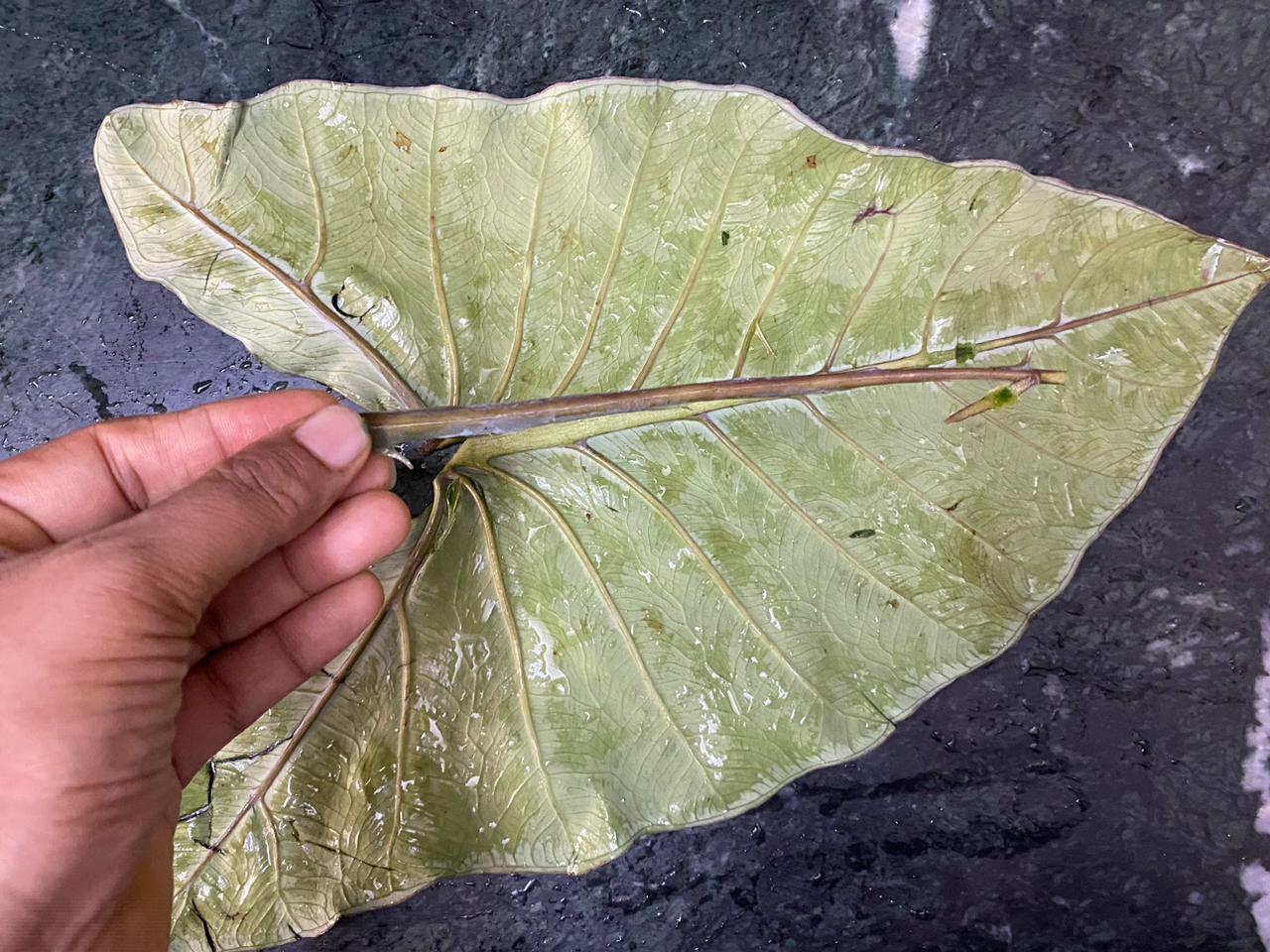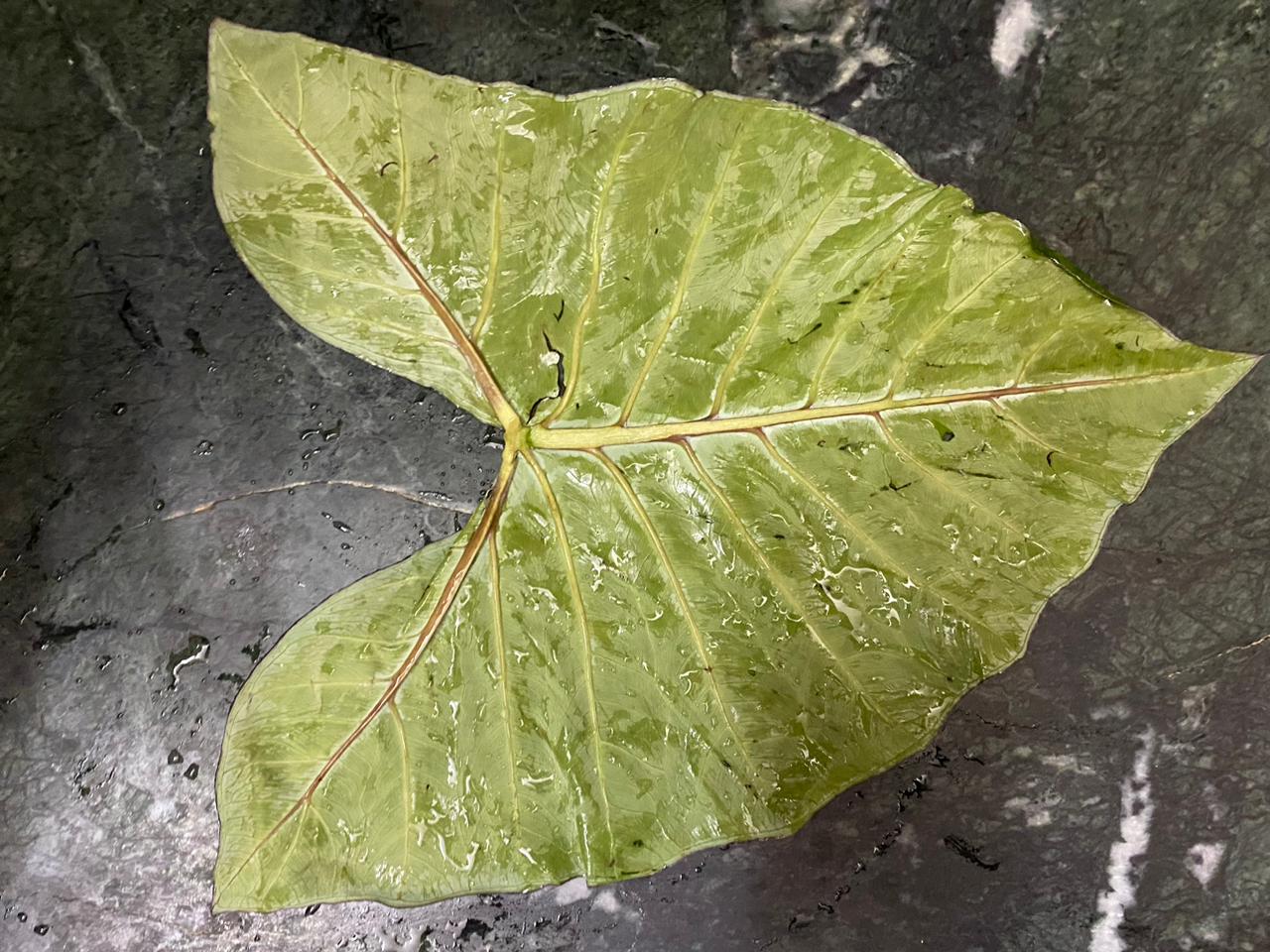 Wash and clean the leaves with water. Dry them with a kitchen towel and use a sharp knife to trim the large stalks and veins.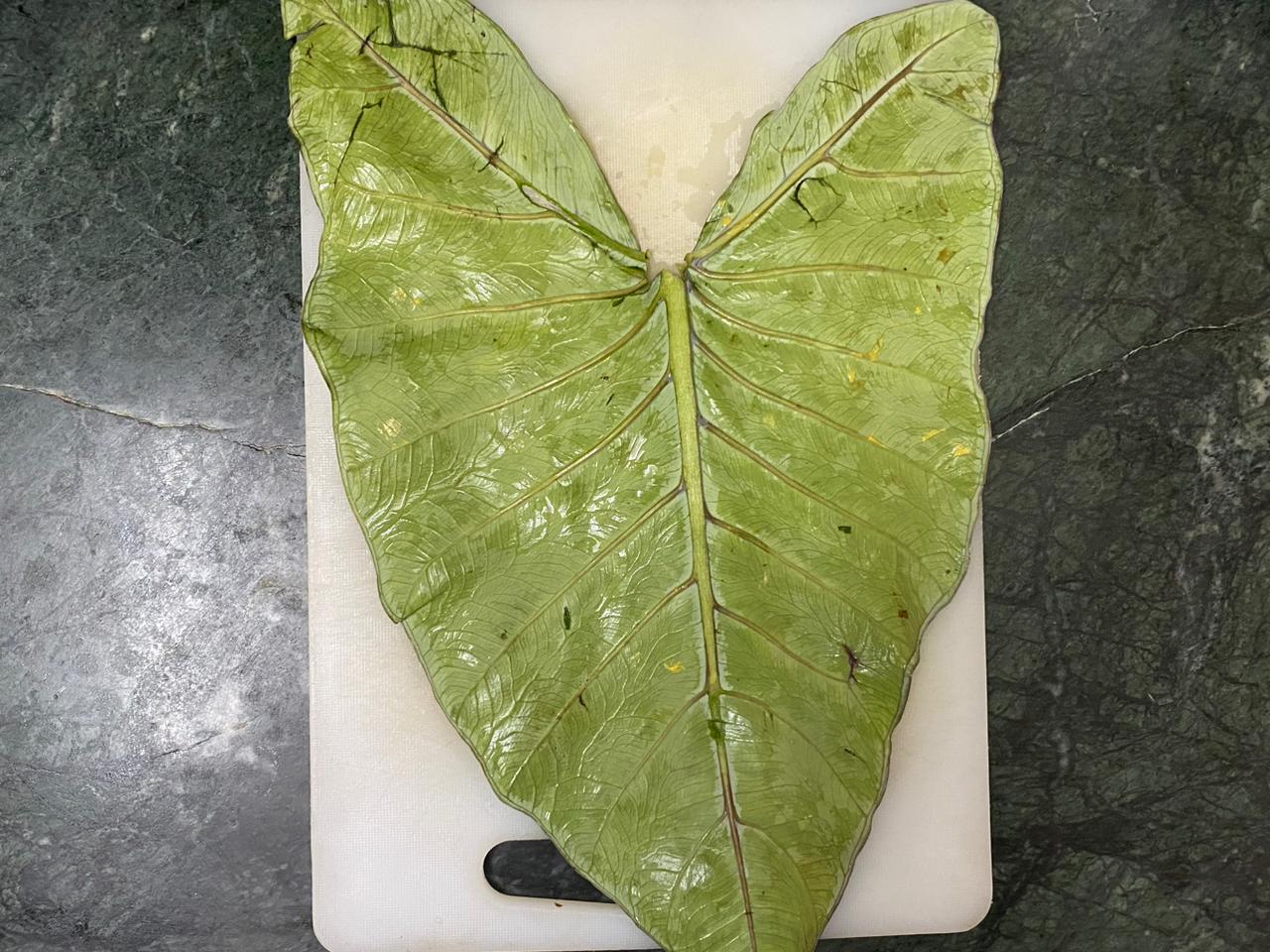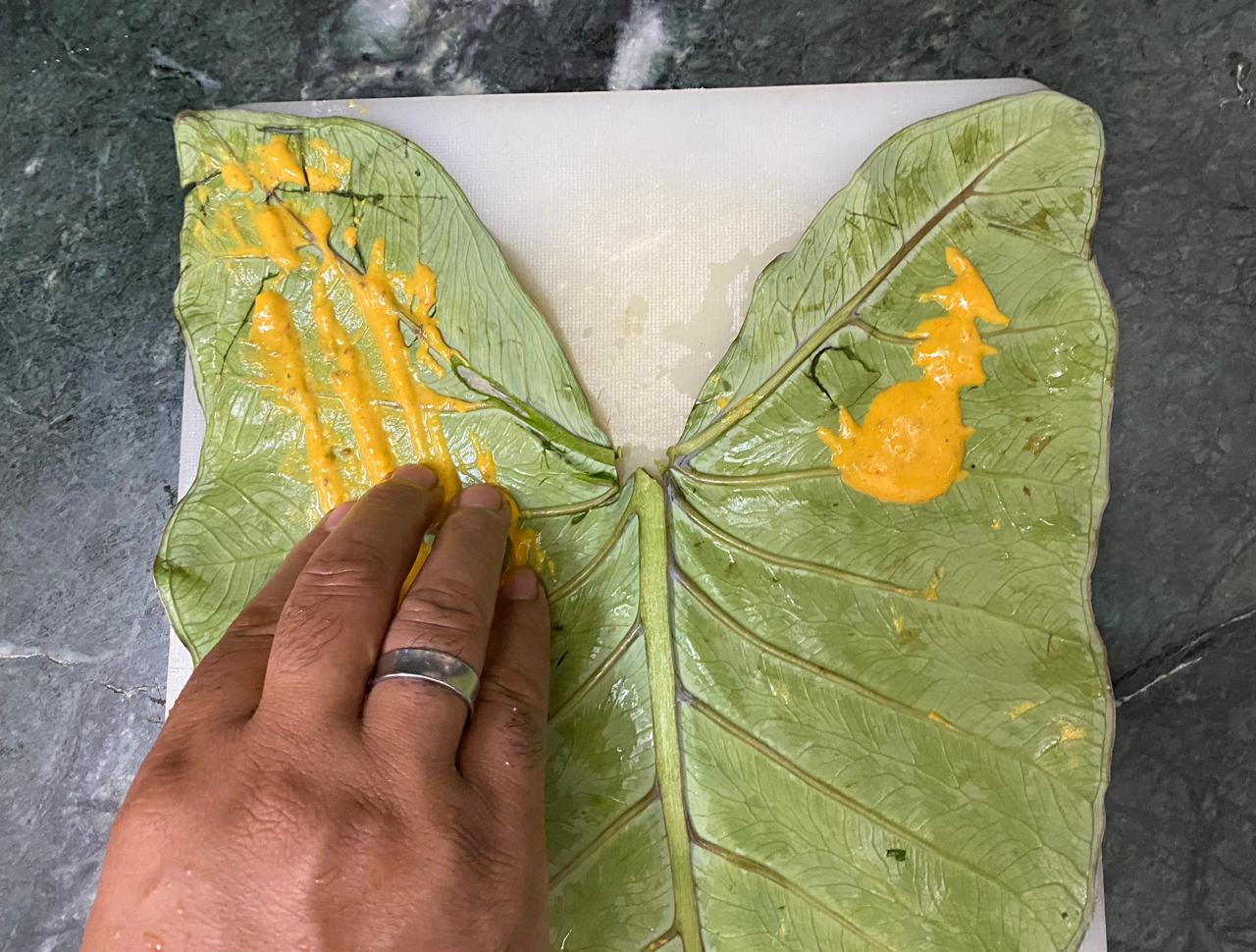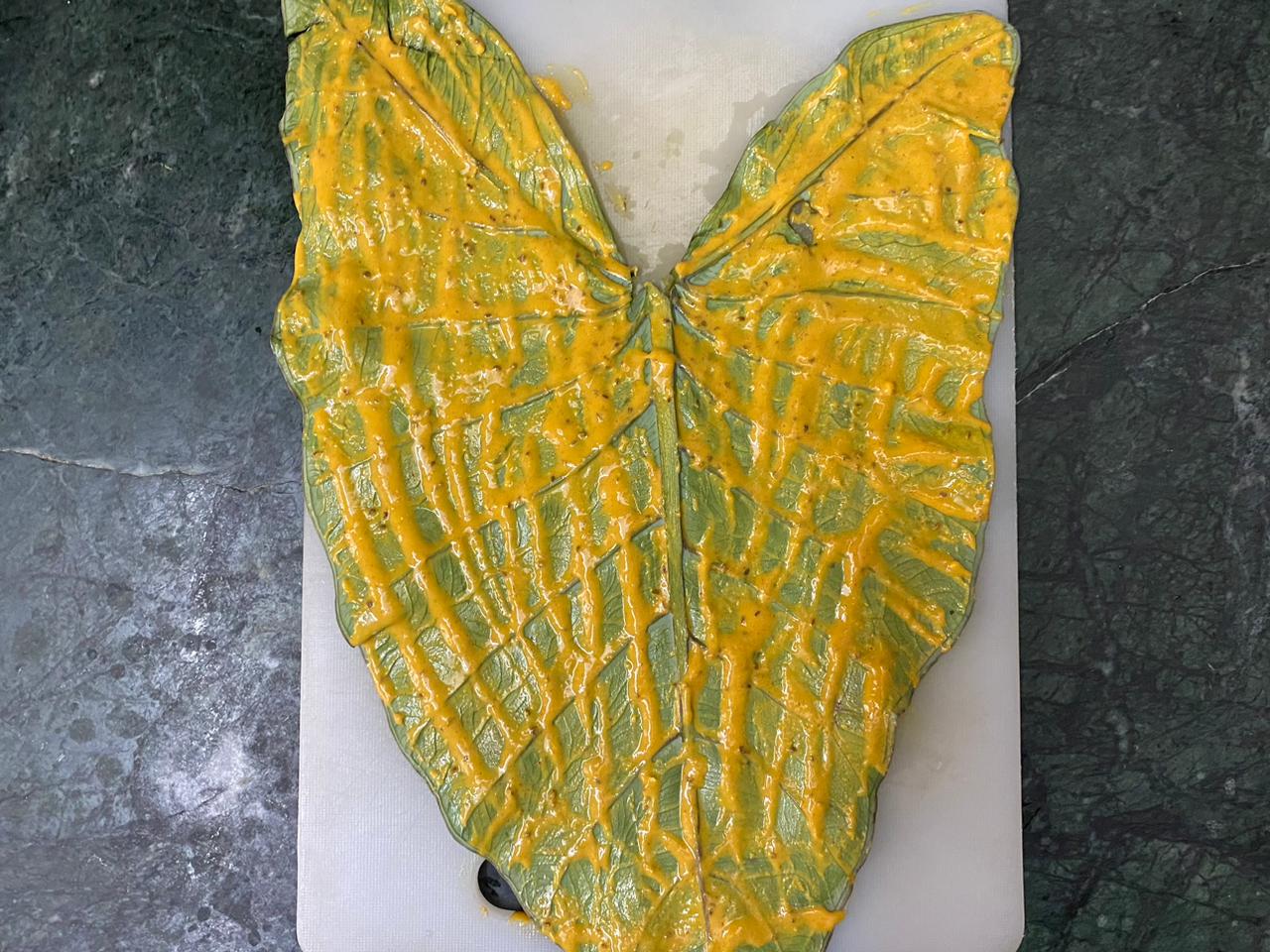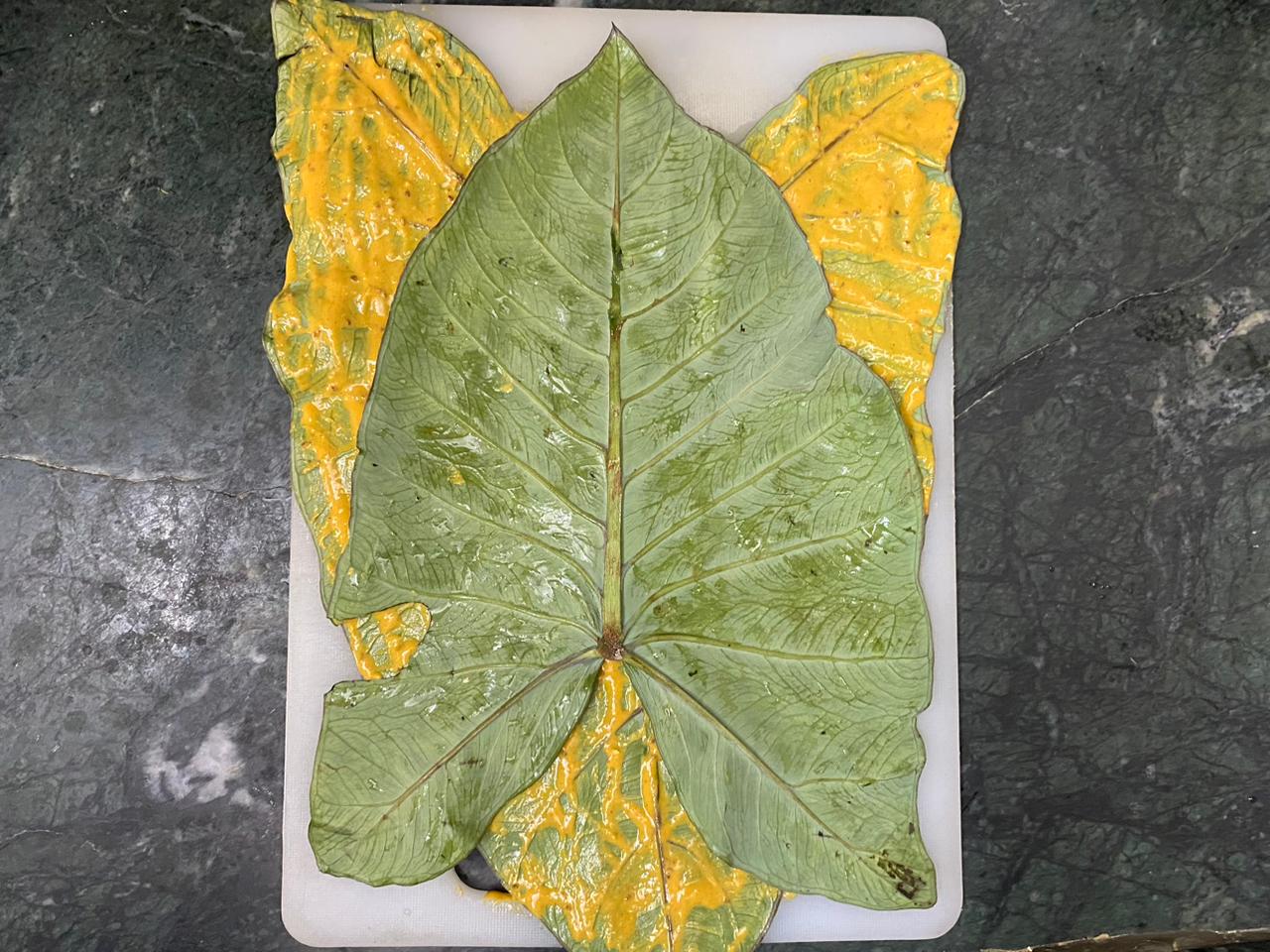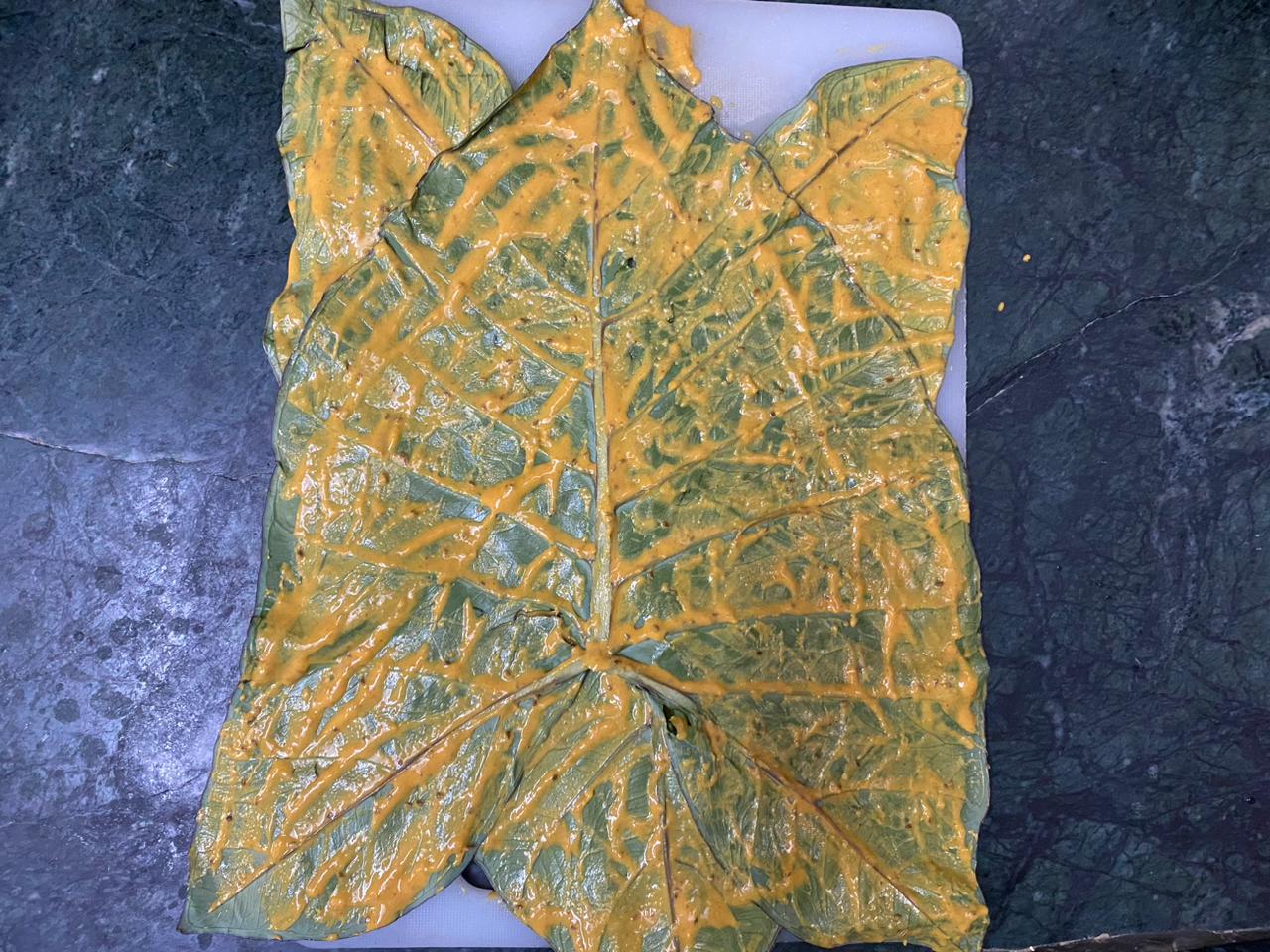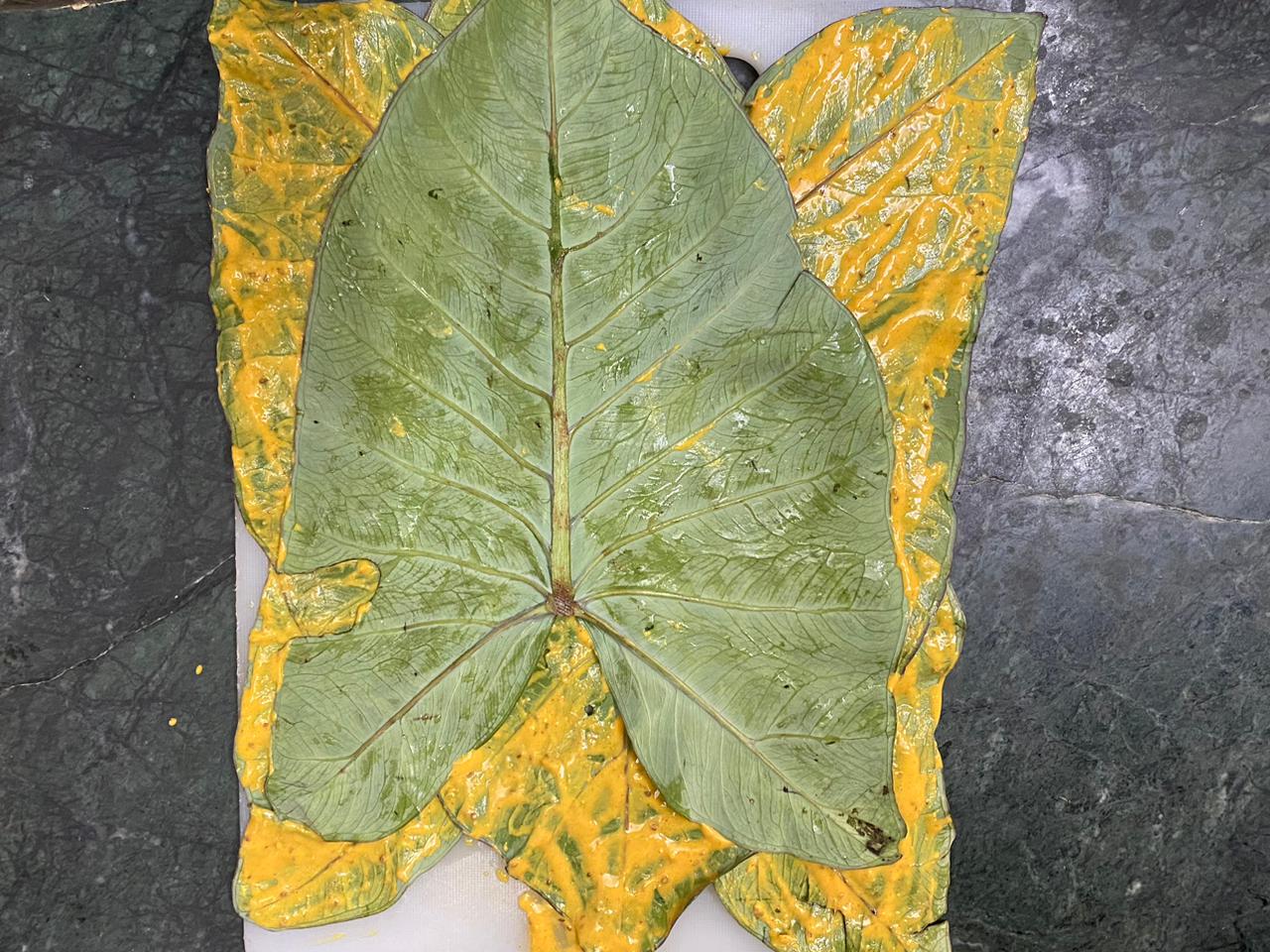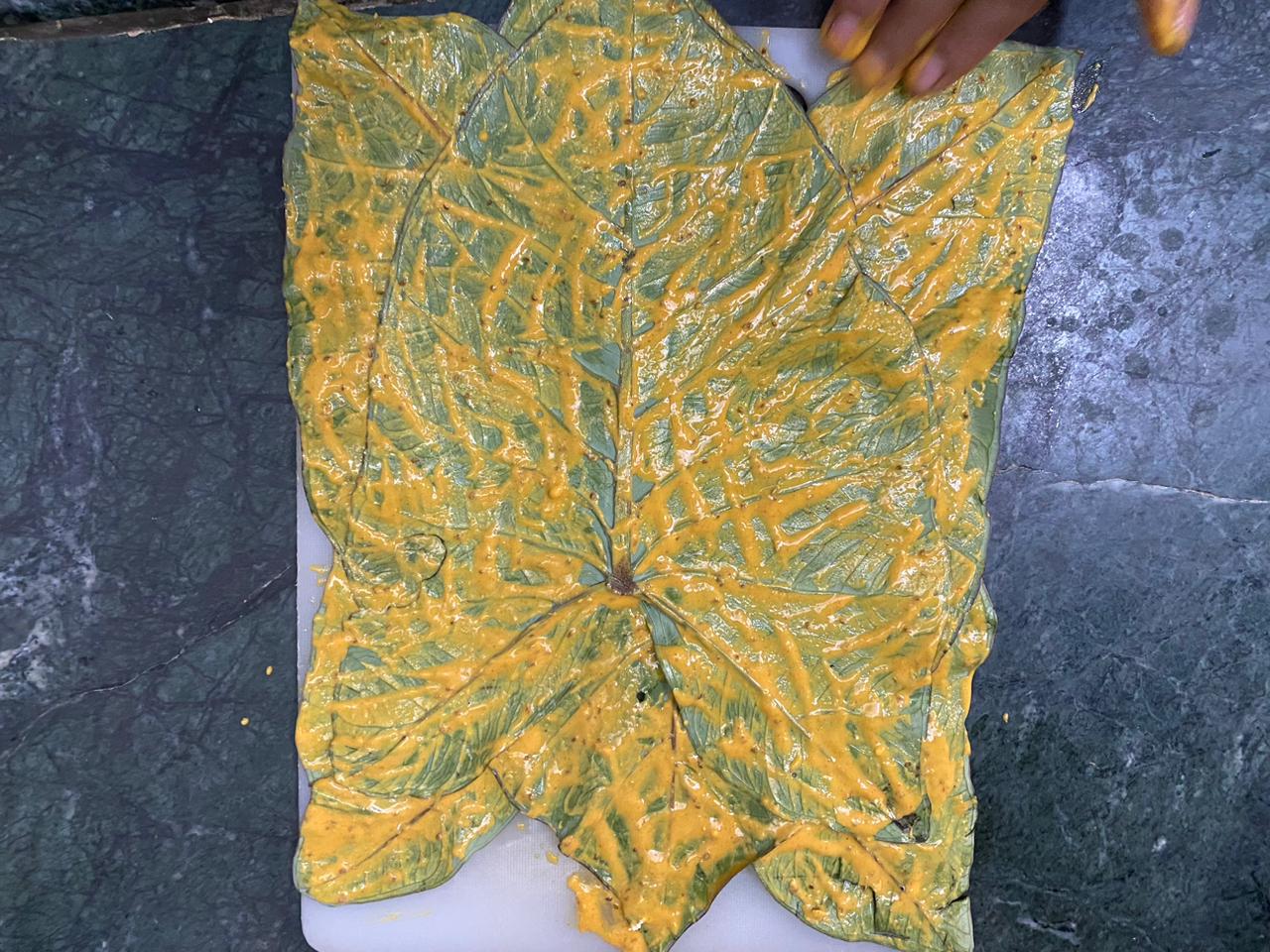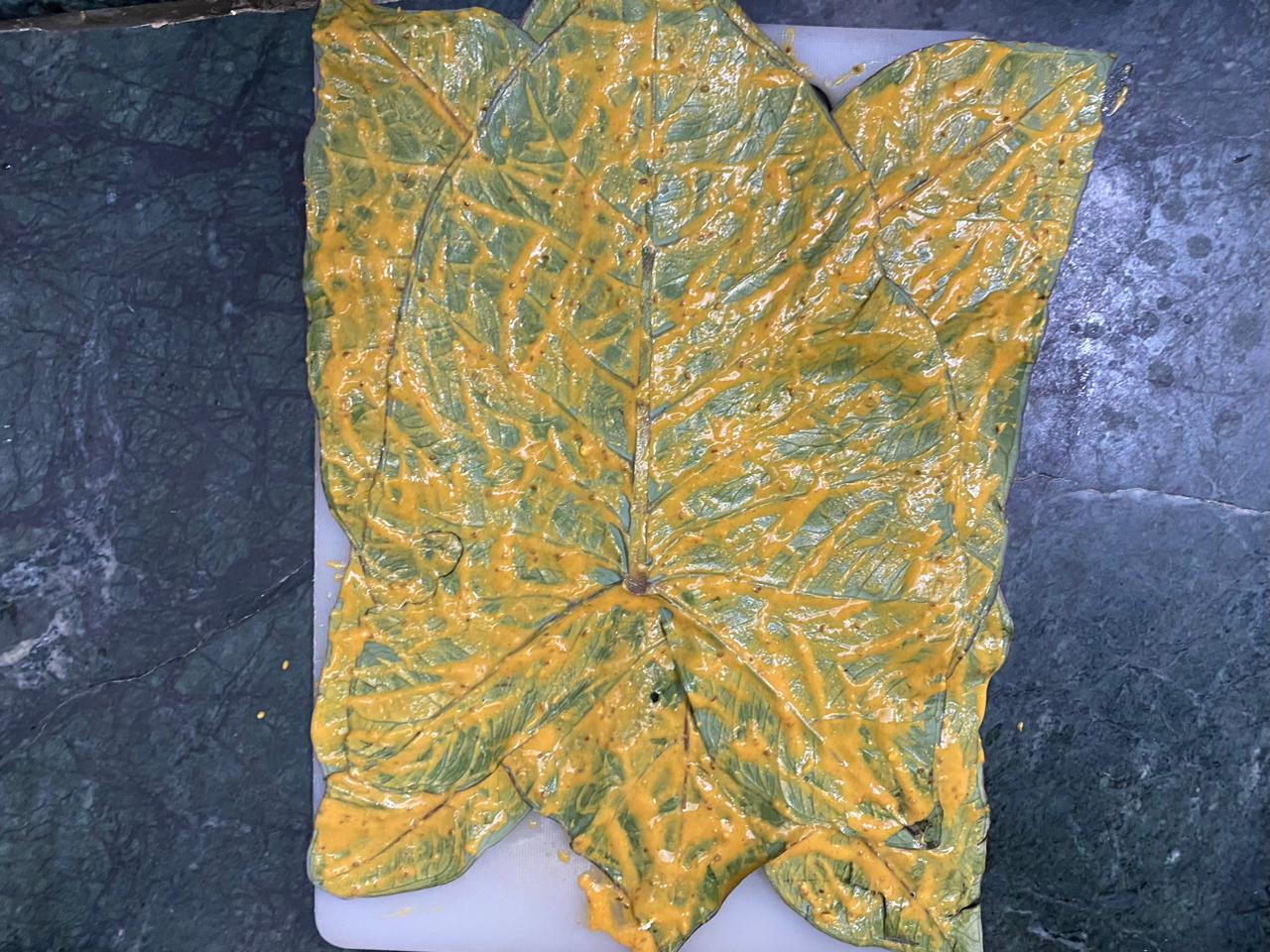 Arrange the leaves in size order and I would recommend starting with the largest leaf. Place the leaf with the tip facing downwards and dull side facing you on the chopping board and spread the gram flour batter evenly.
Stack the leaves on top of one another, alternating the way they face (pointed end). Continue until you have four layers.
Repeat the same process with the other leaves.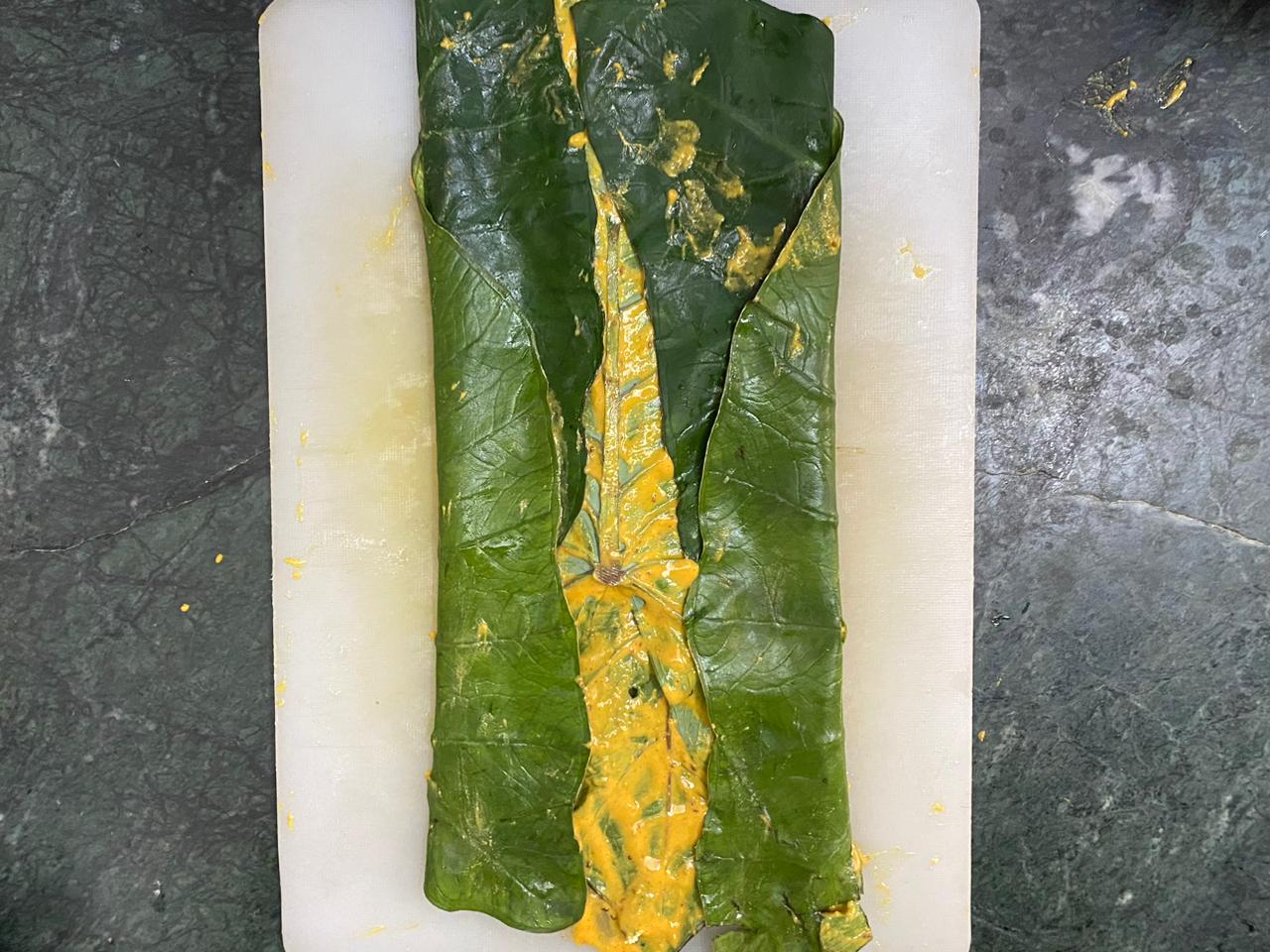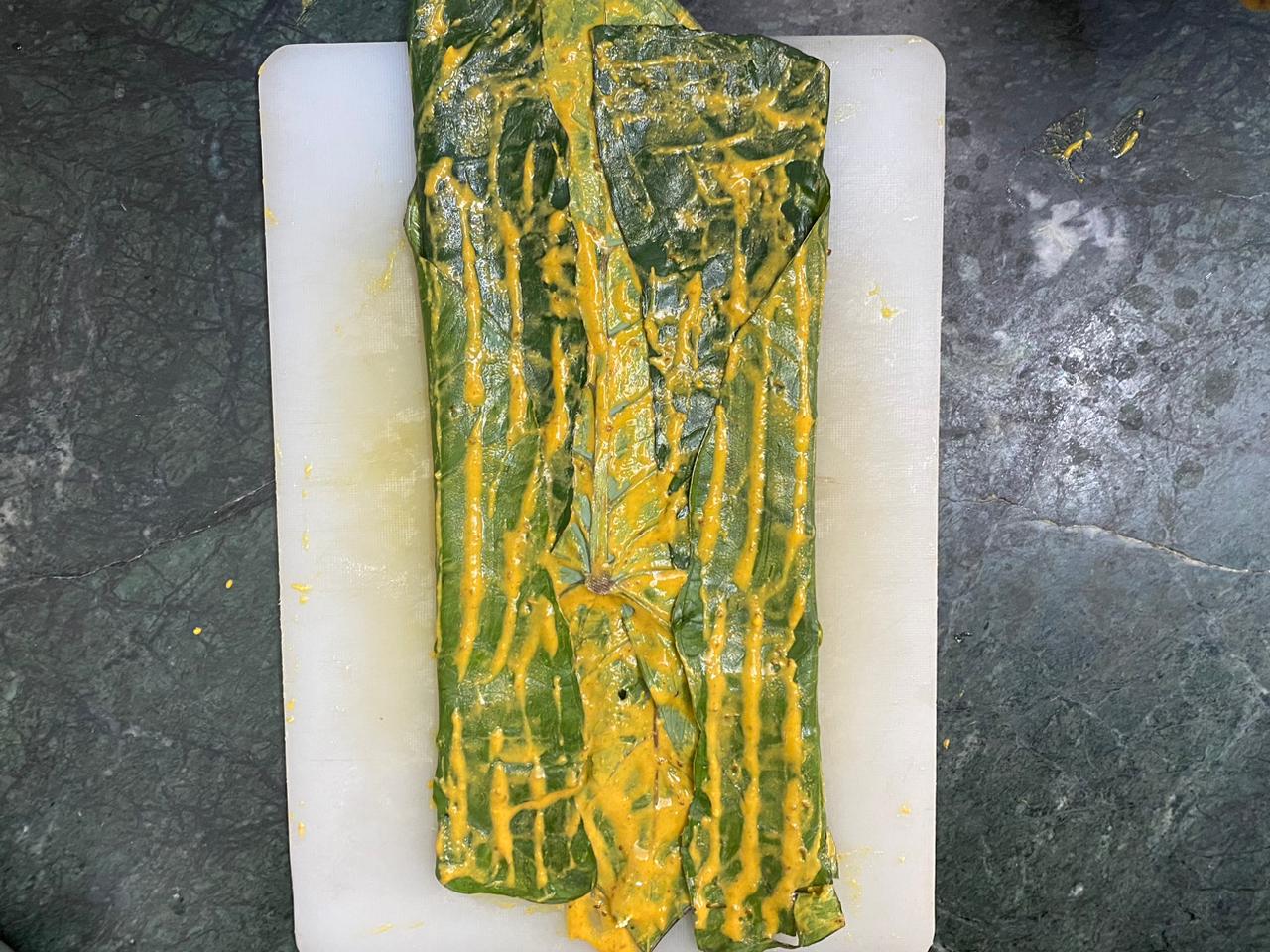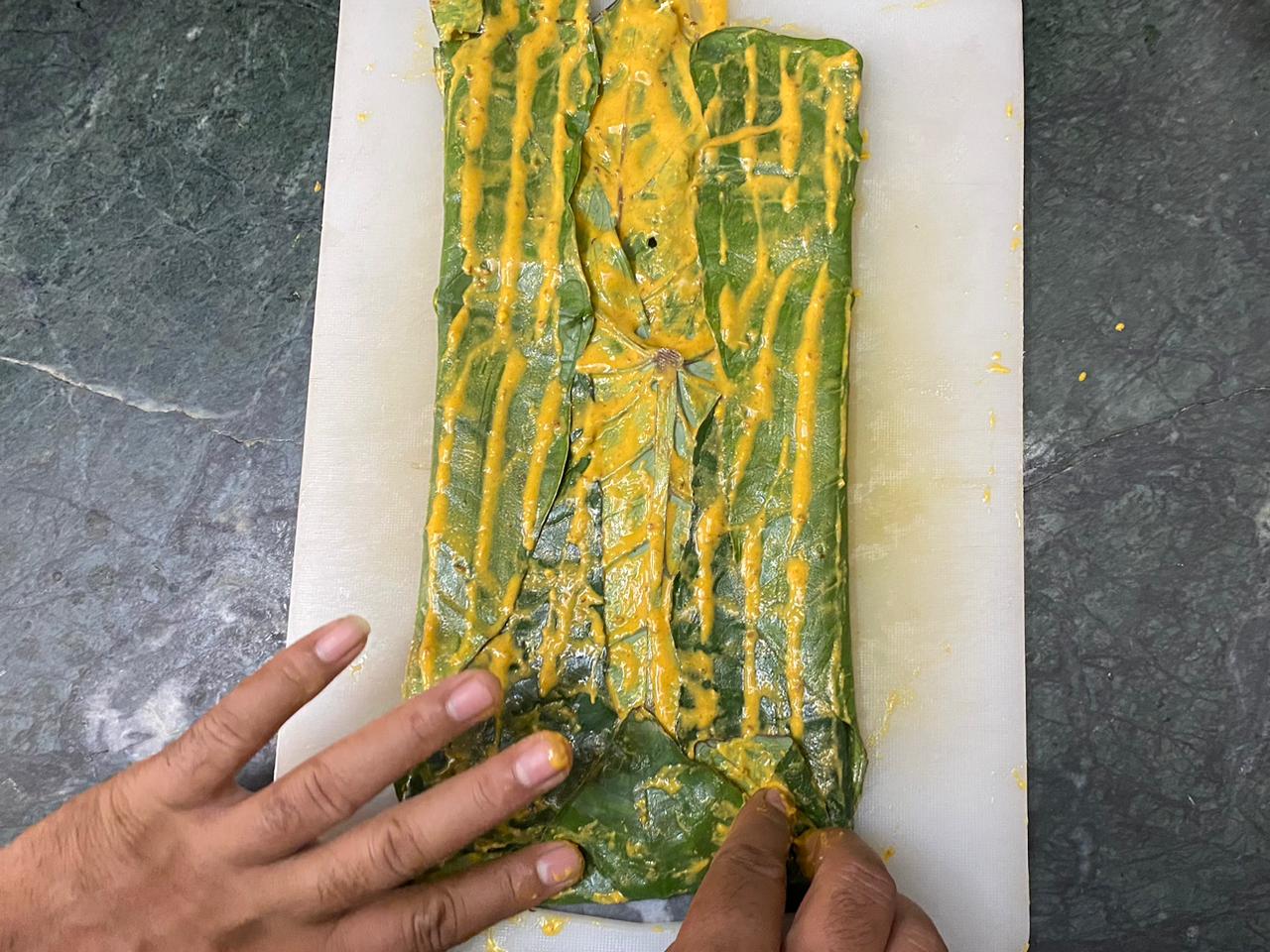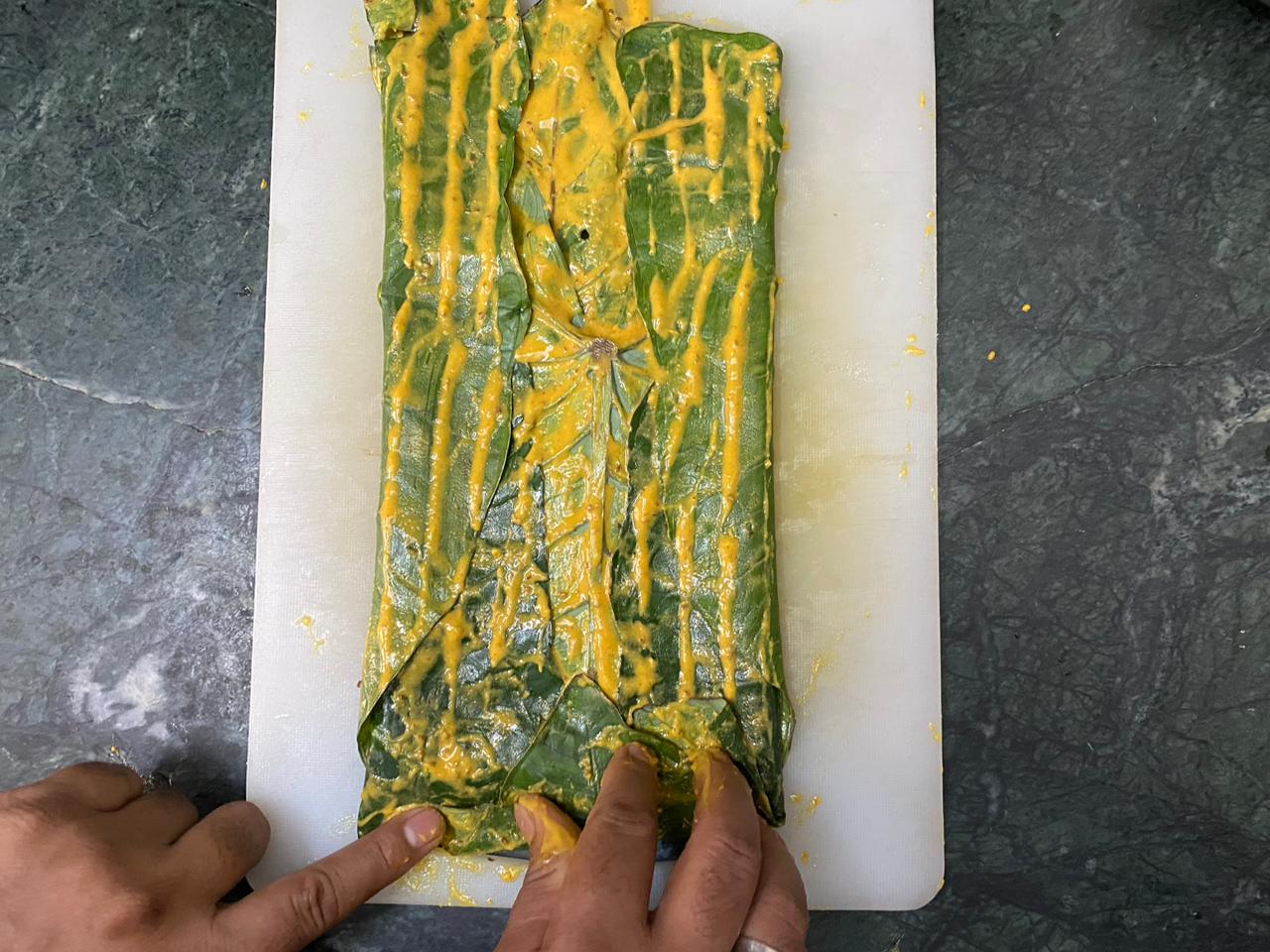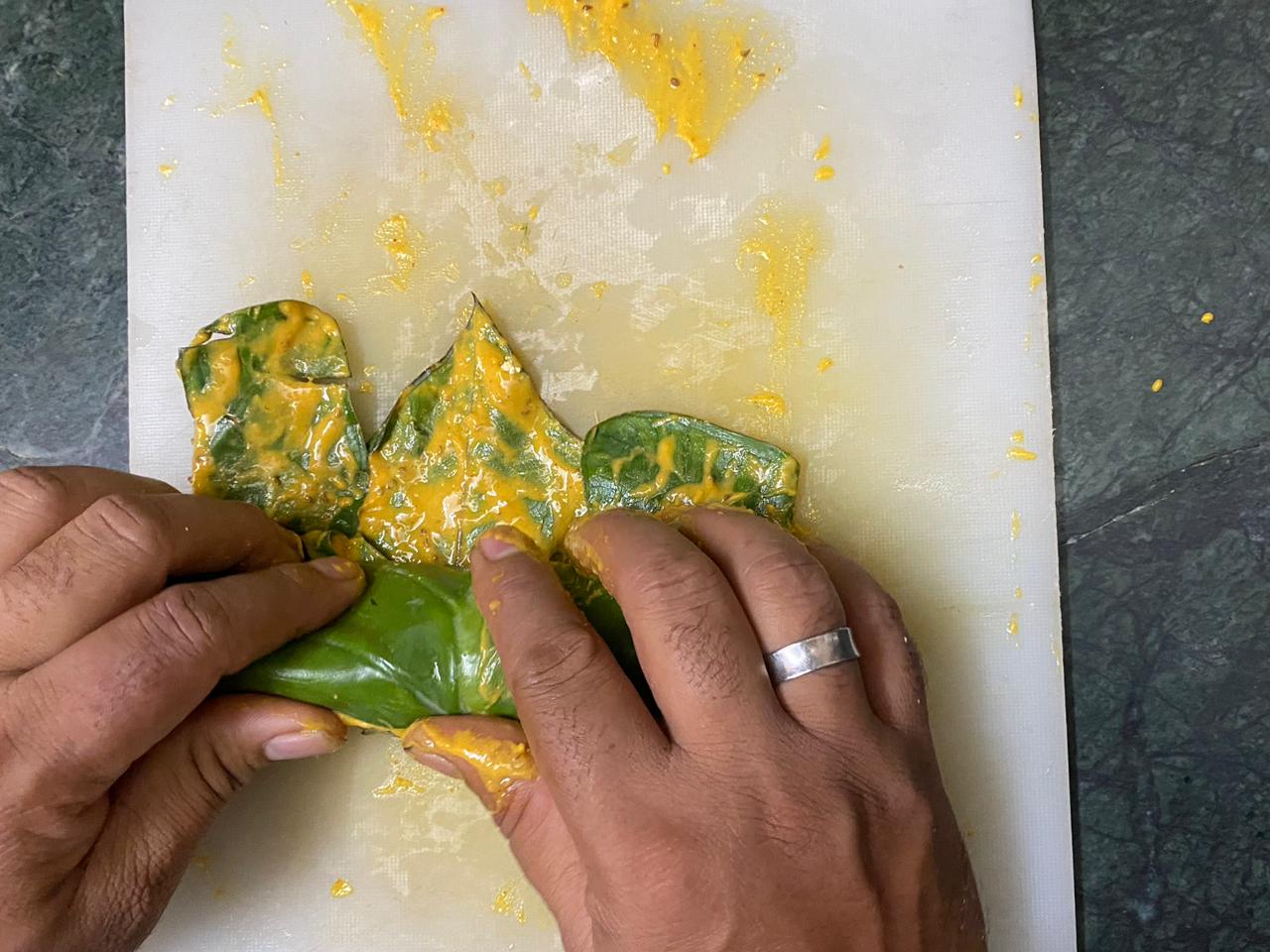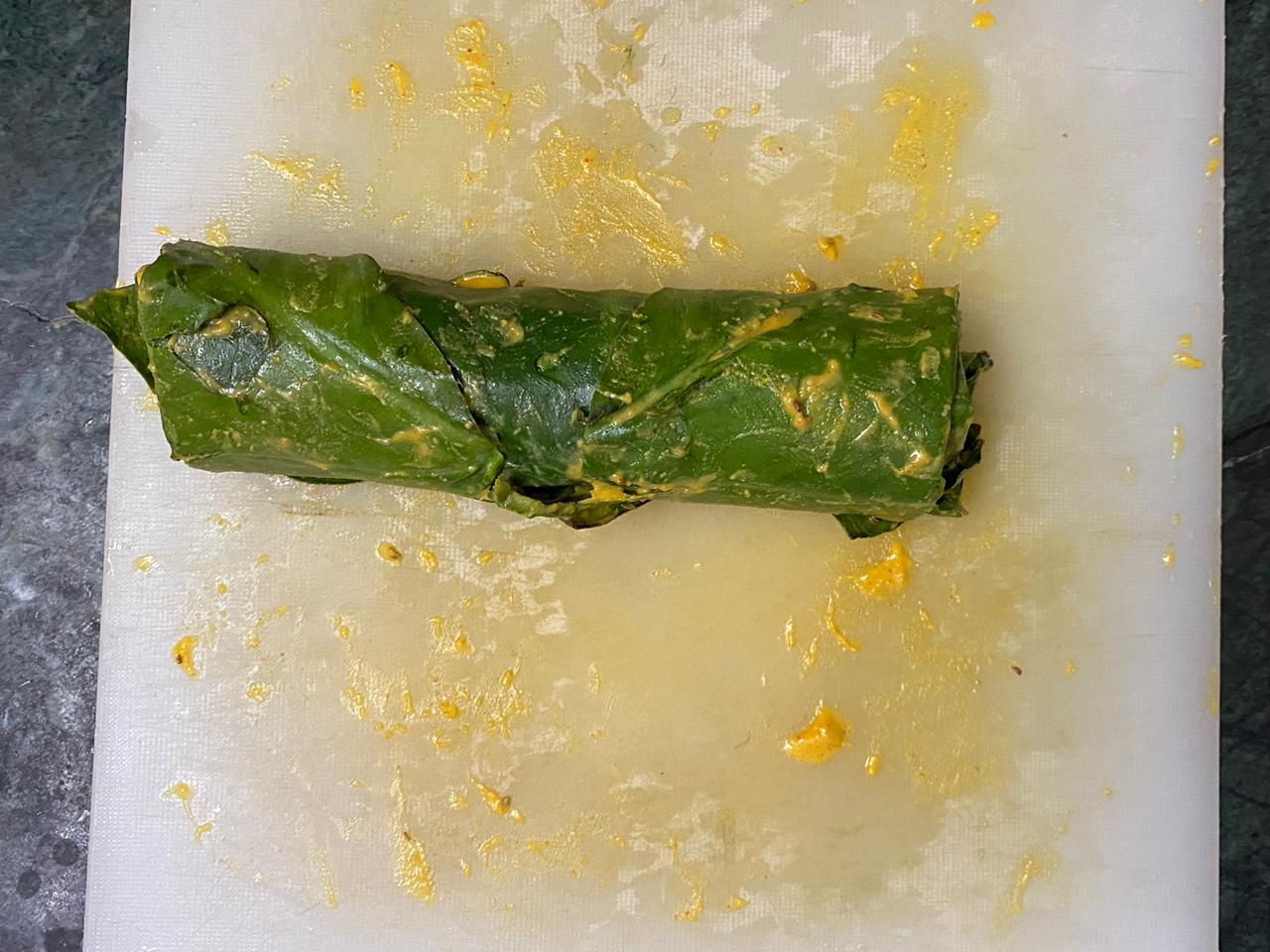 Gently fold the leaves so they meet in the middle and evenly spread some more batter. Roll the leaves together, starting with the base and rolling towards the tips. Make sure the roll is quite tight.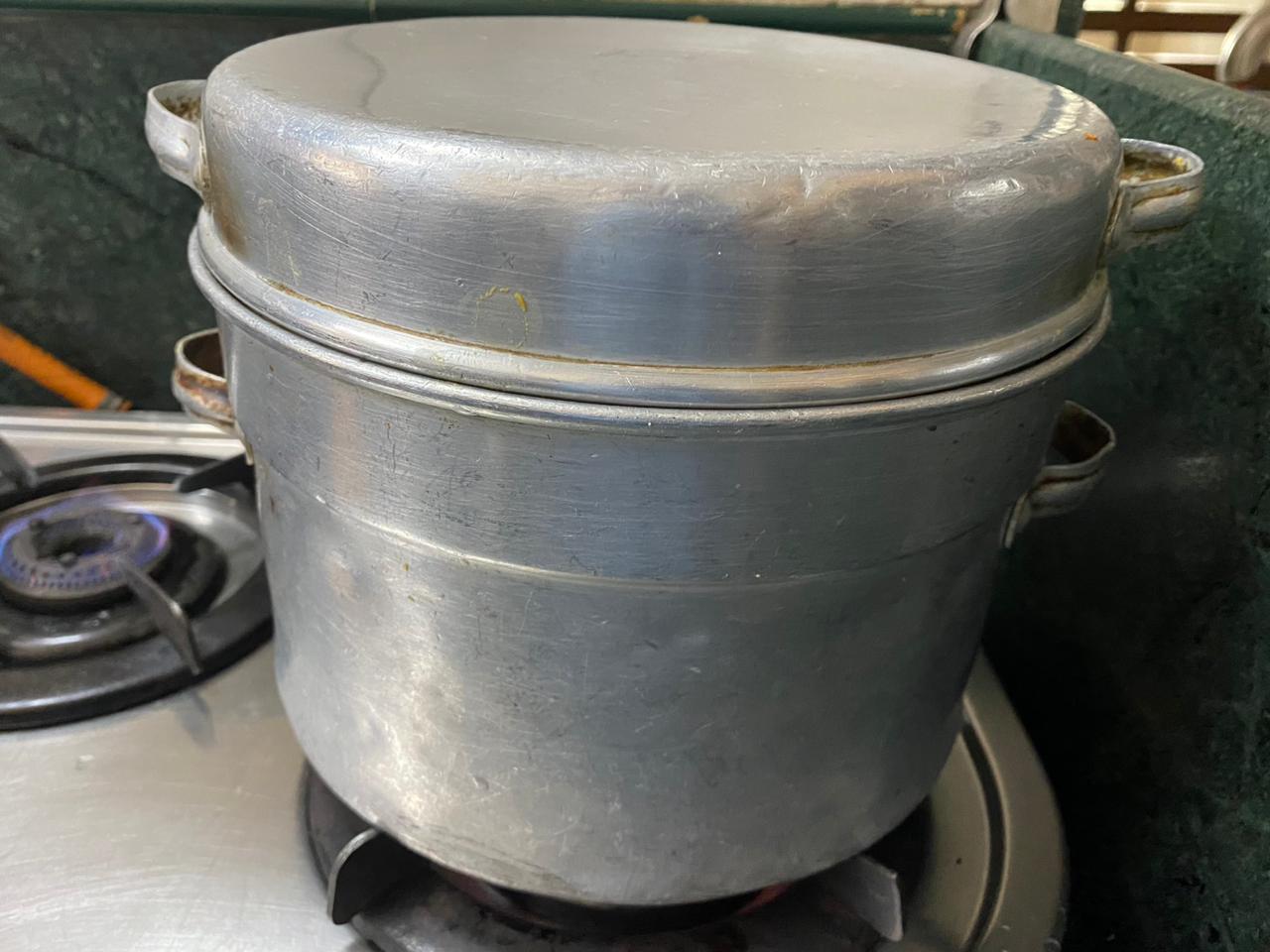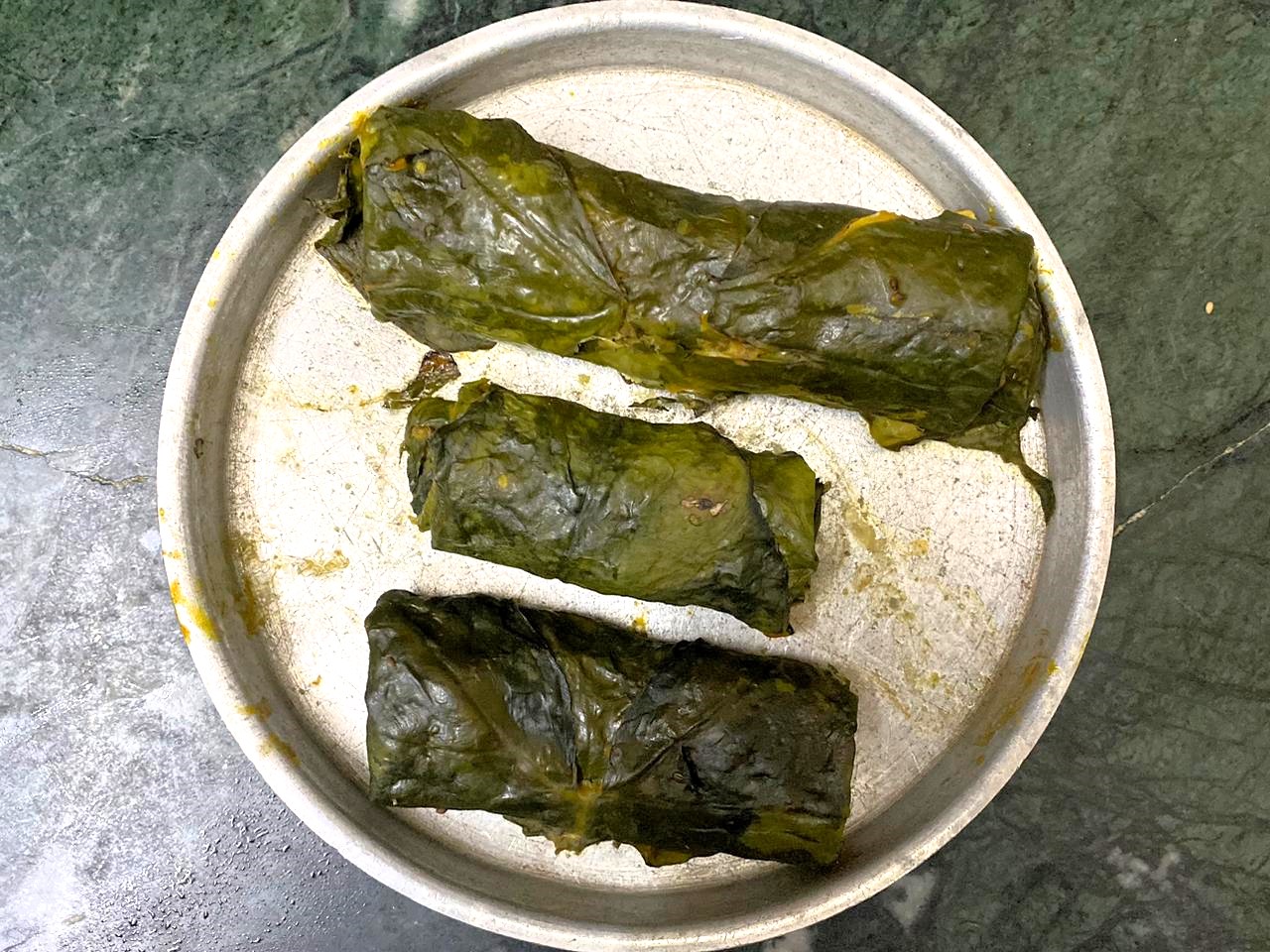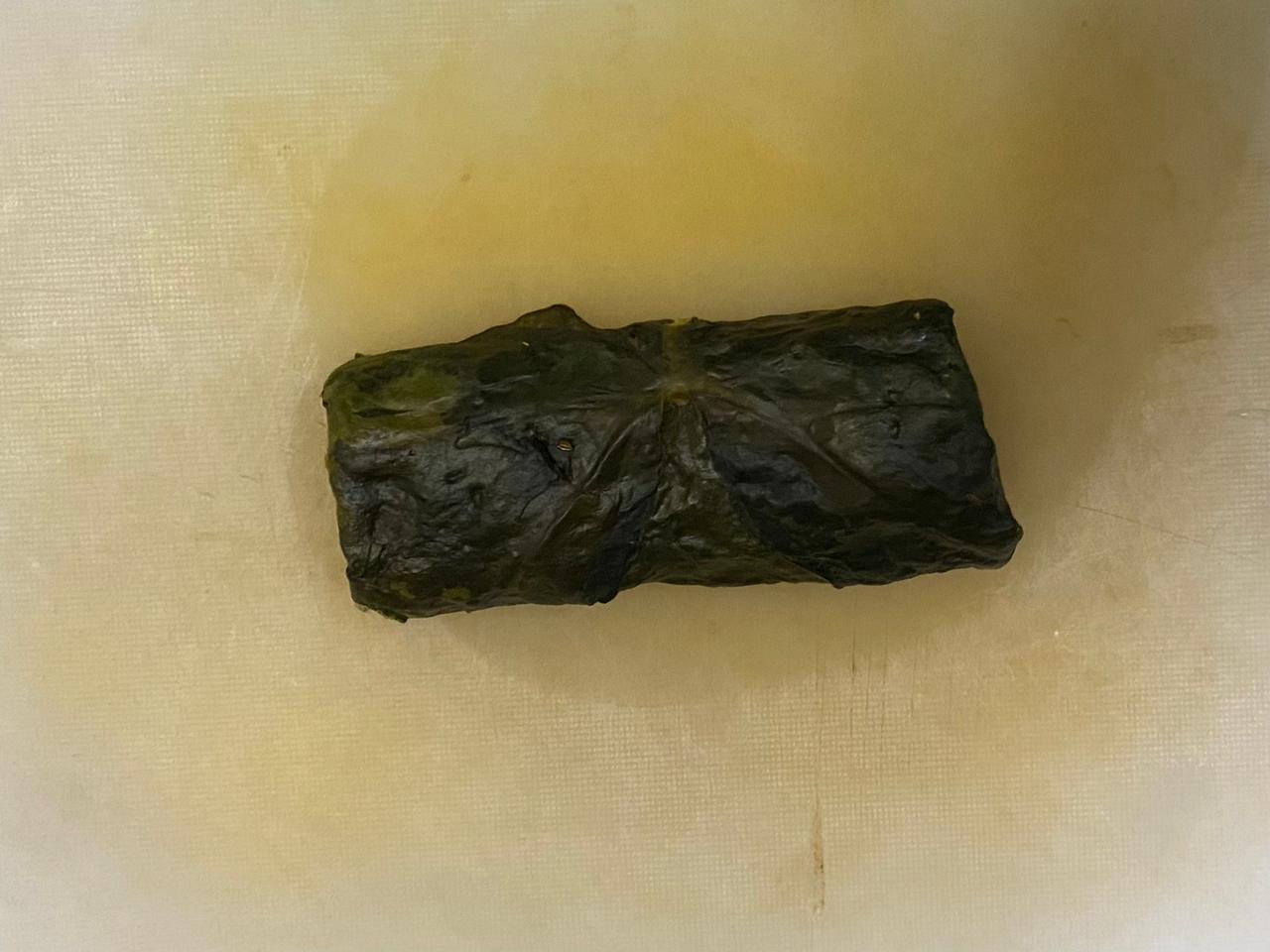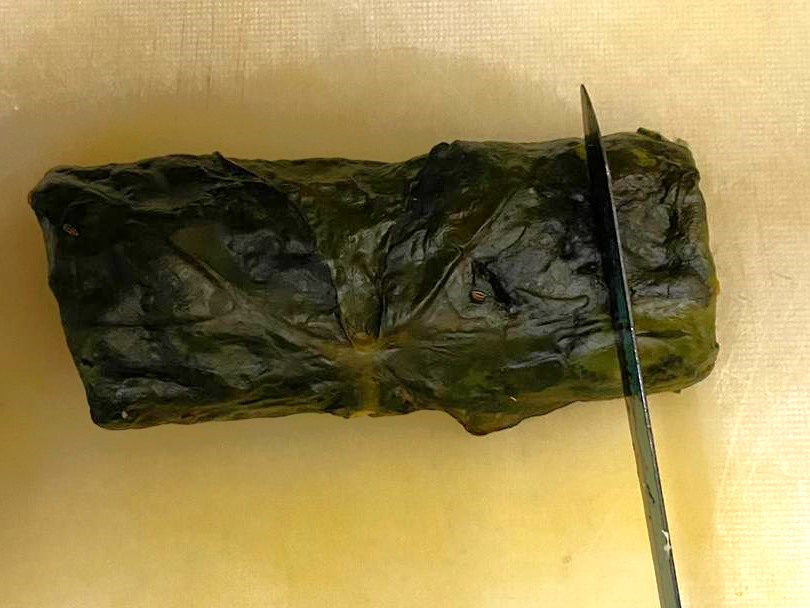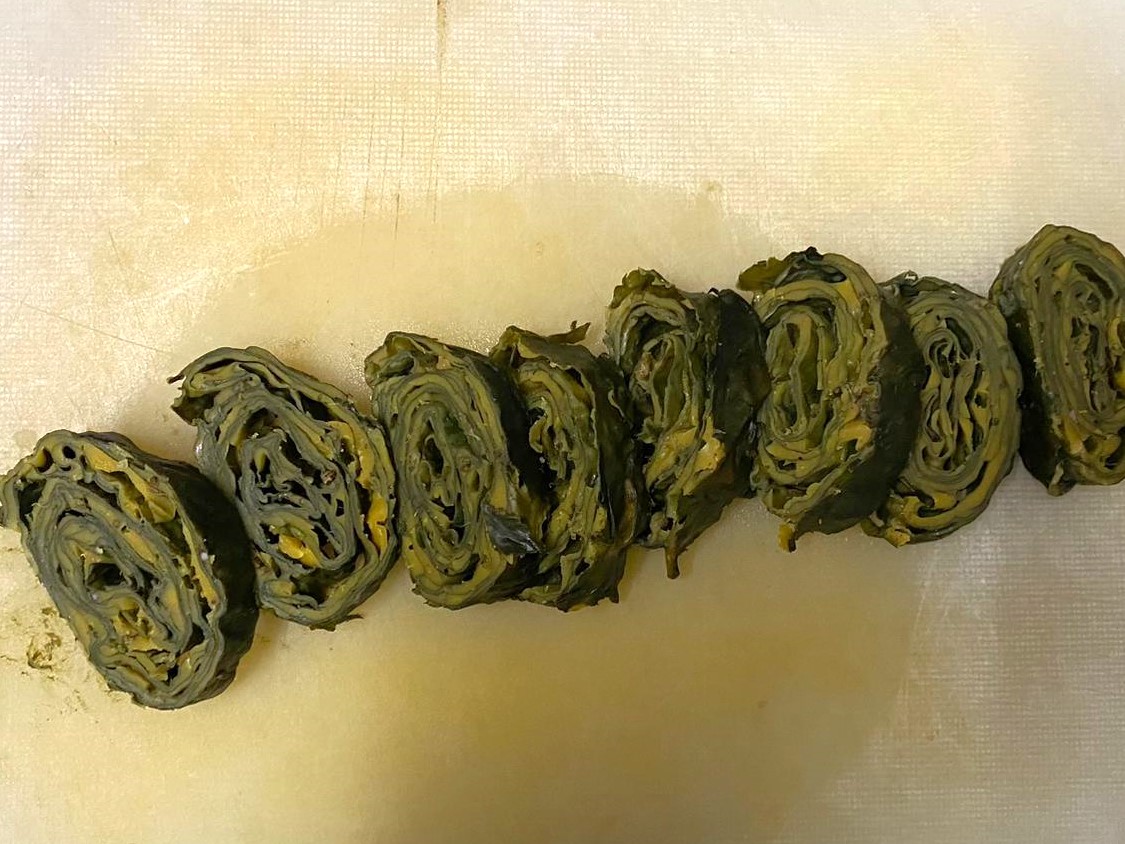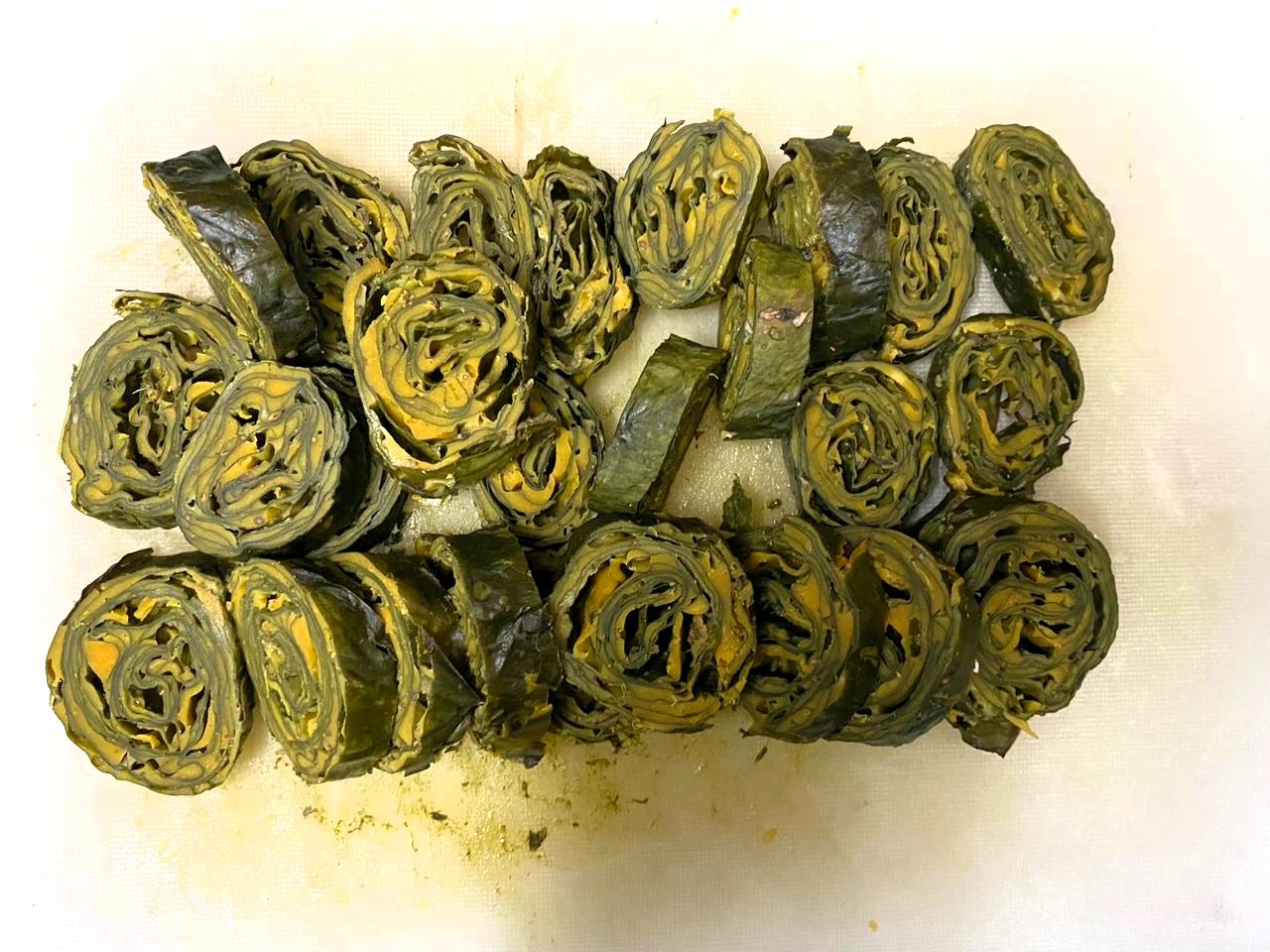 Grease a dhokla plate/ round 8-inch baking pan with oil. Place the rolled patra on the greased plate.
Fill a large pan with water and place a trivet at the base. Set this plate over the trivet. Cover it with a lid and steam for about 15-20 minutes.
To check if the patra is cooked, insert a toothpick and if patra is cooked the toothpick will come out clean. If not, then allow to cook for another 5 minutes. Once cooked allow it to cool for 2-3 minutes.
Once they are cool enough to handle, chop the rolls into pieces.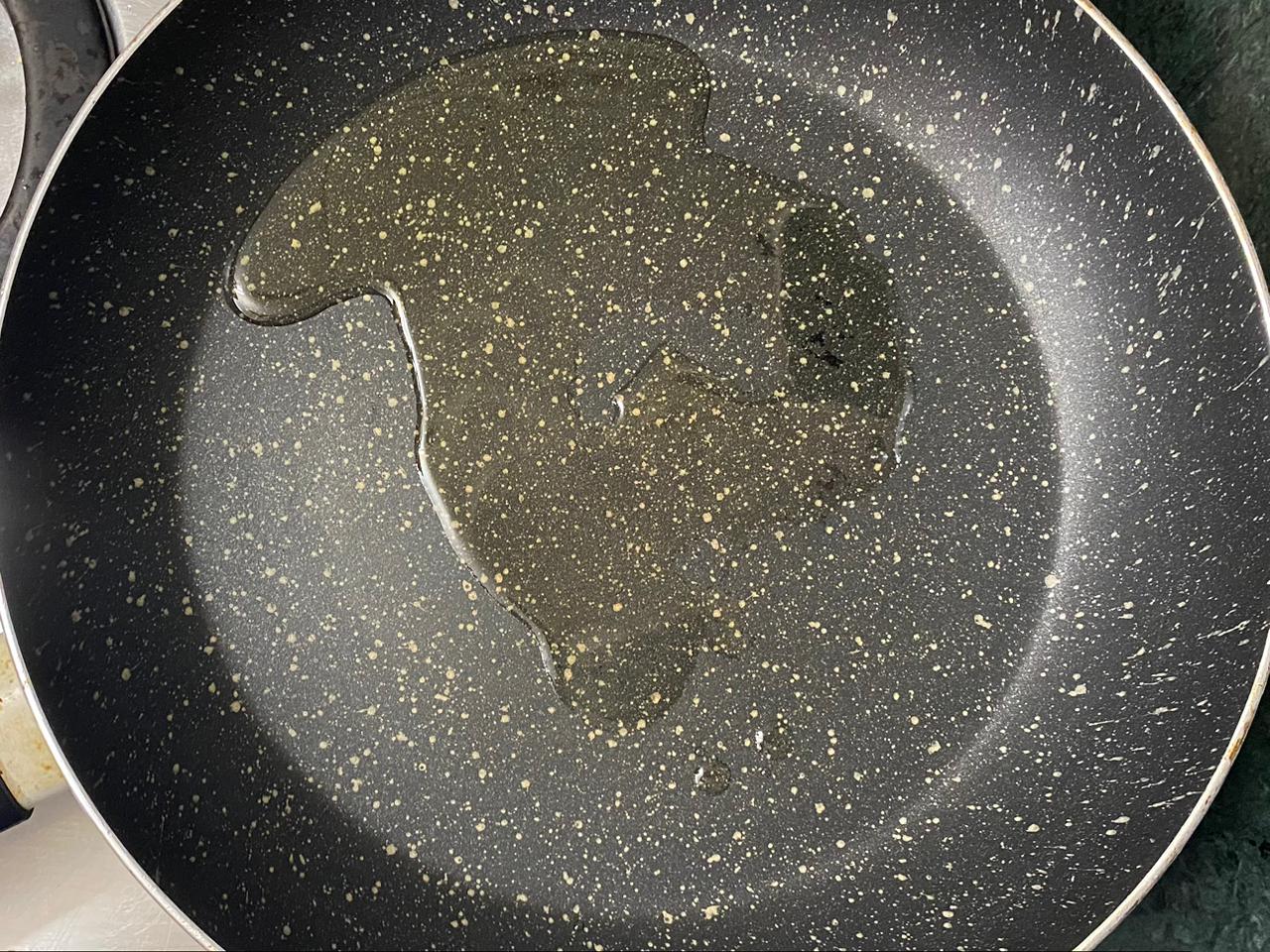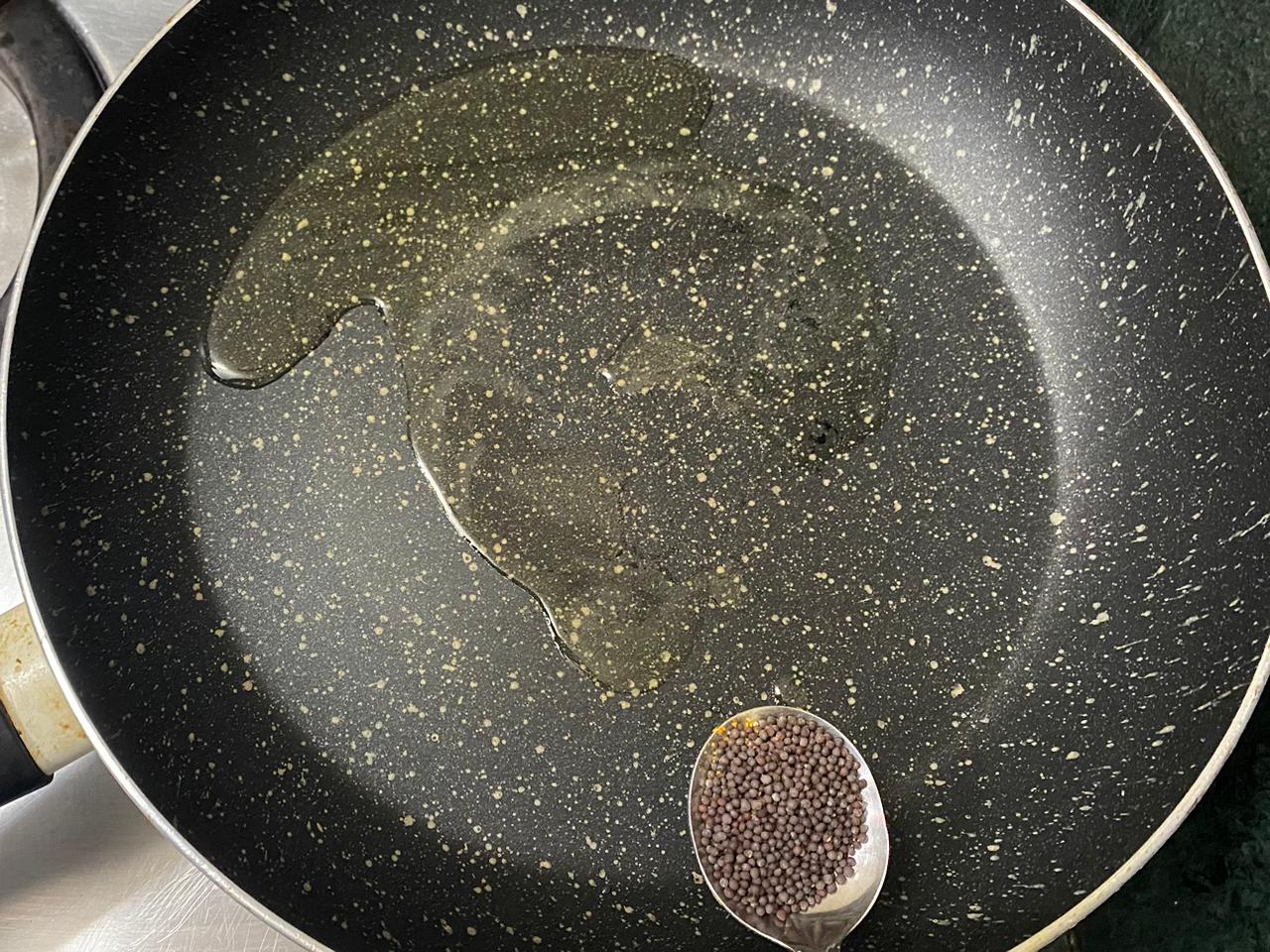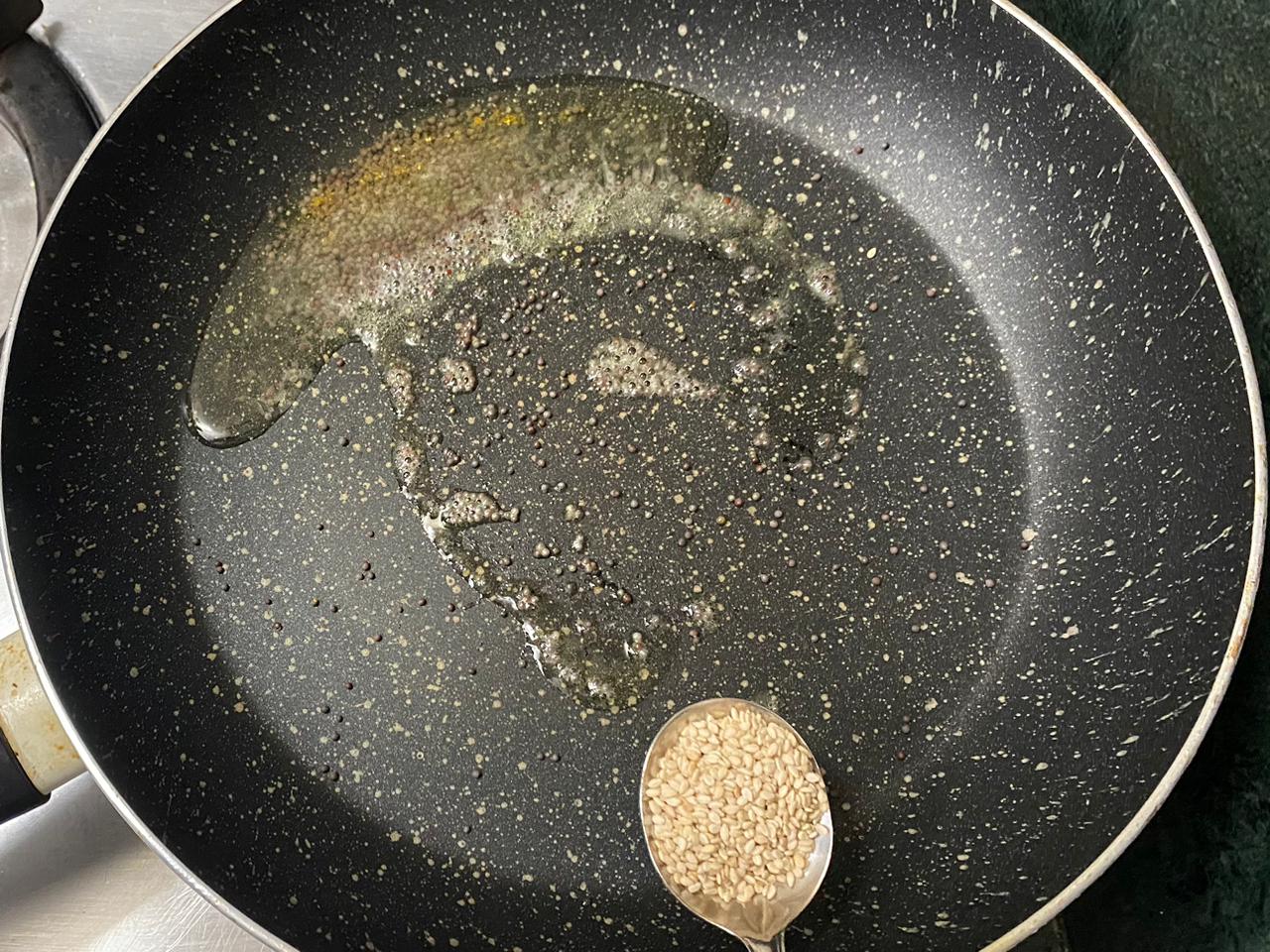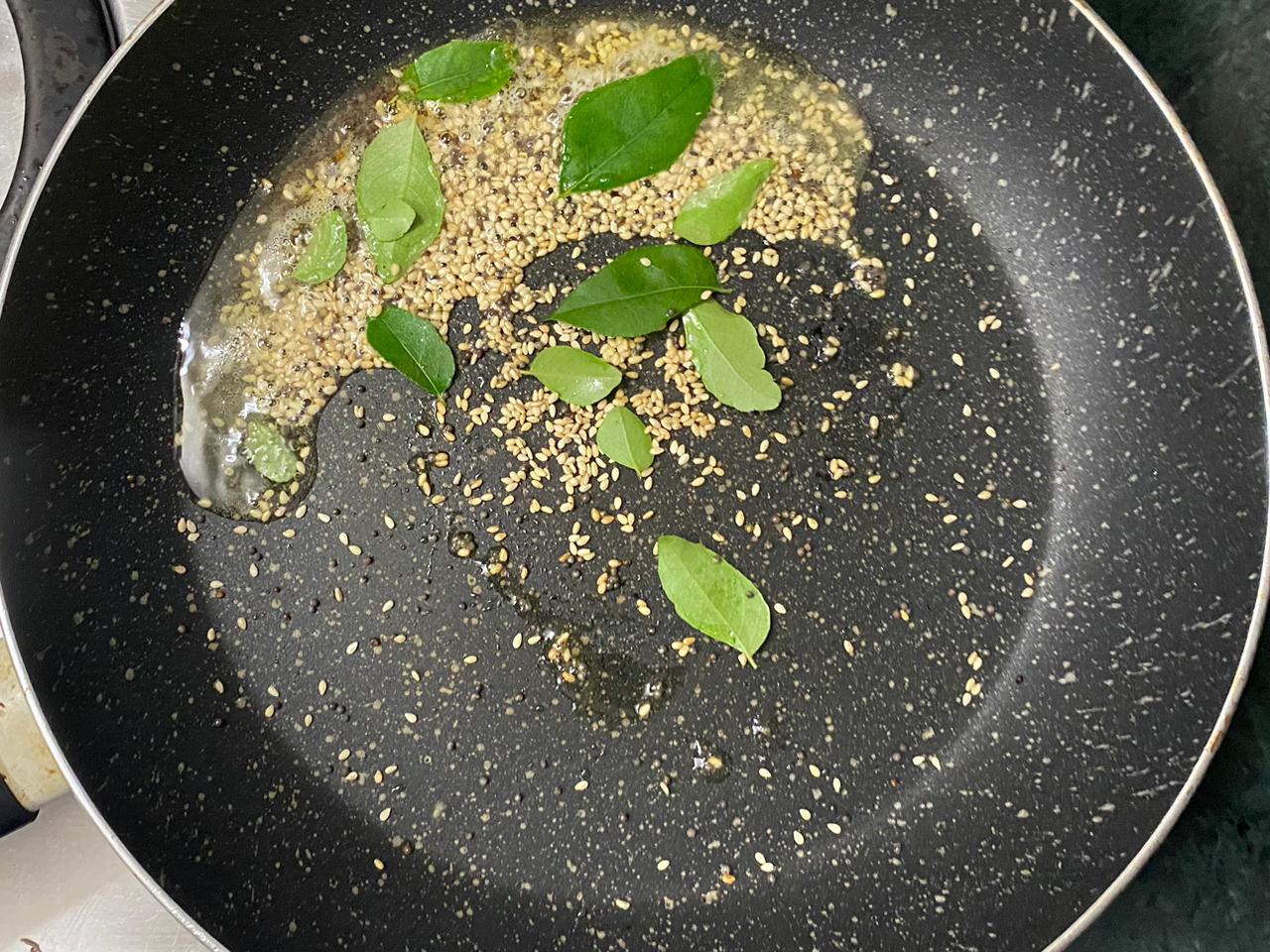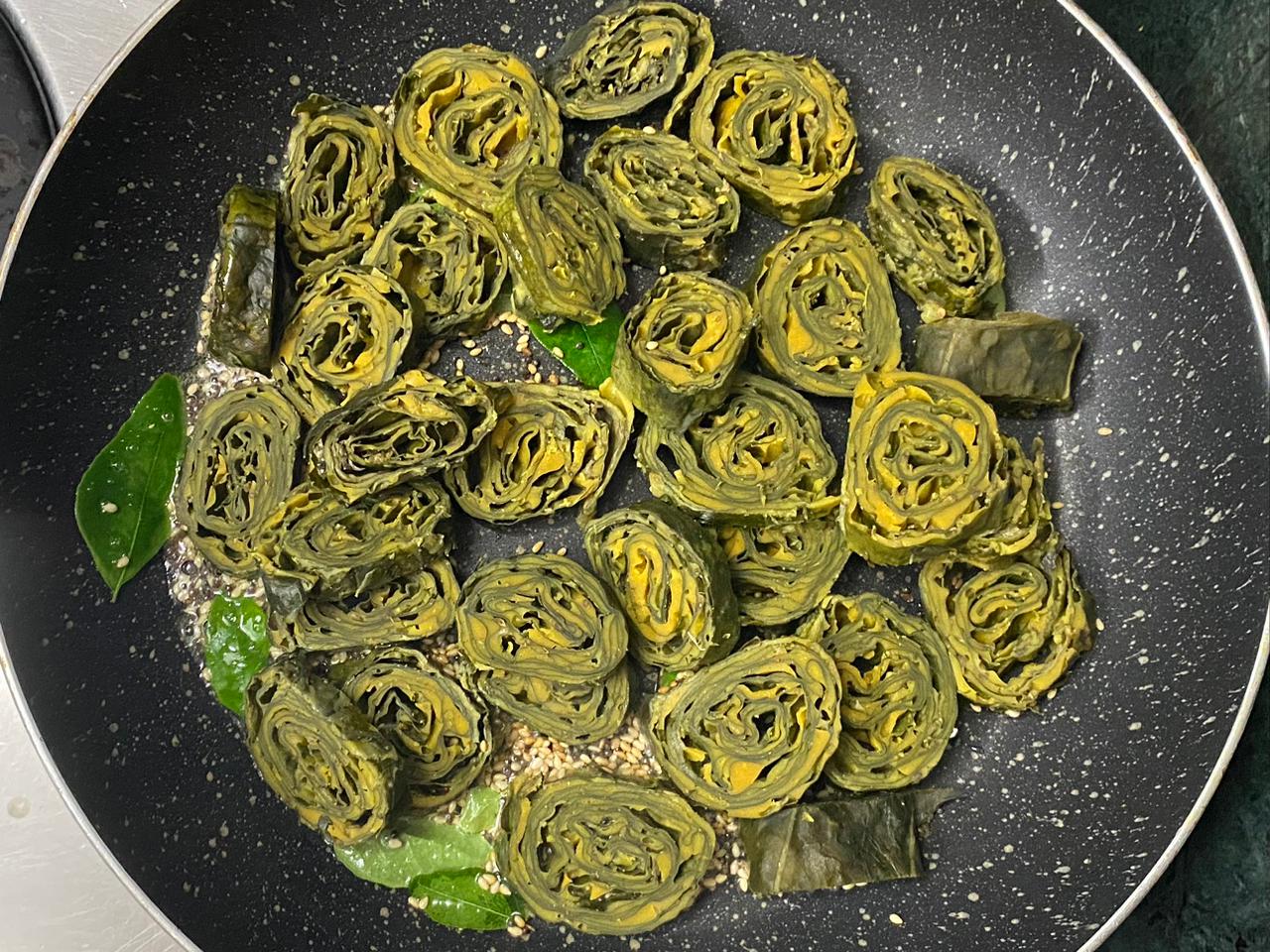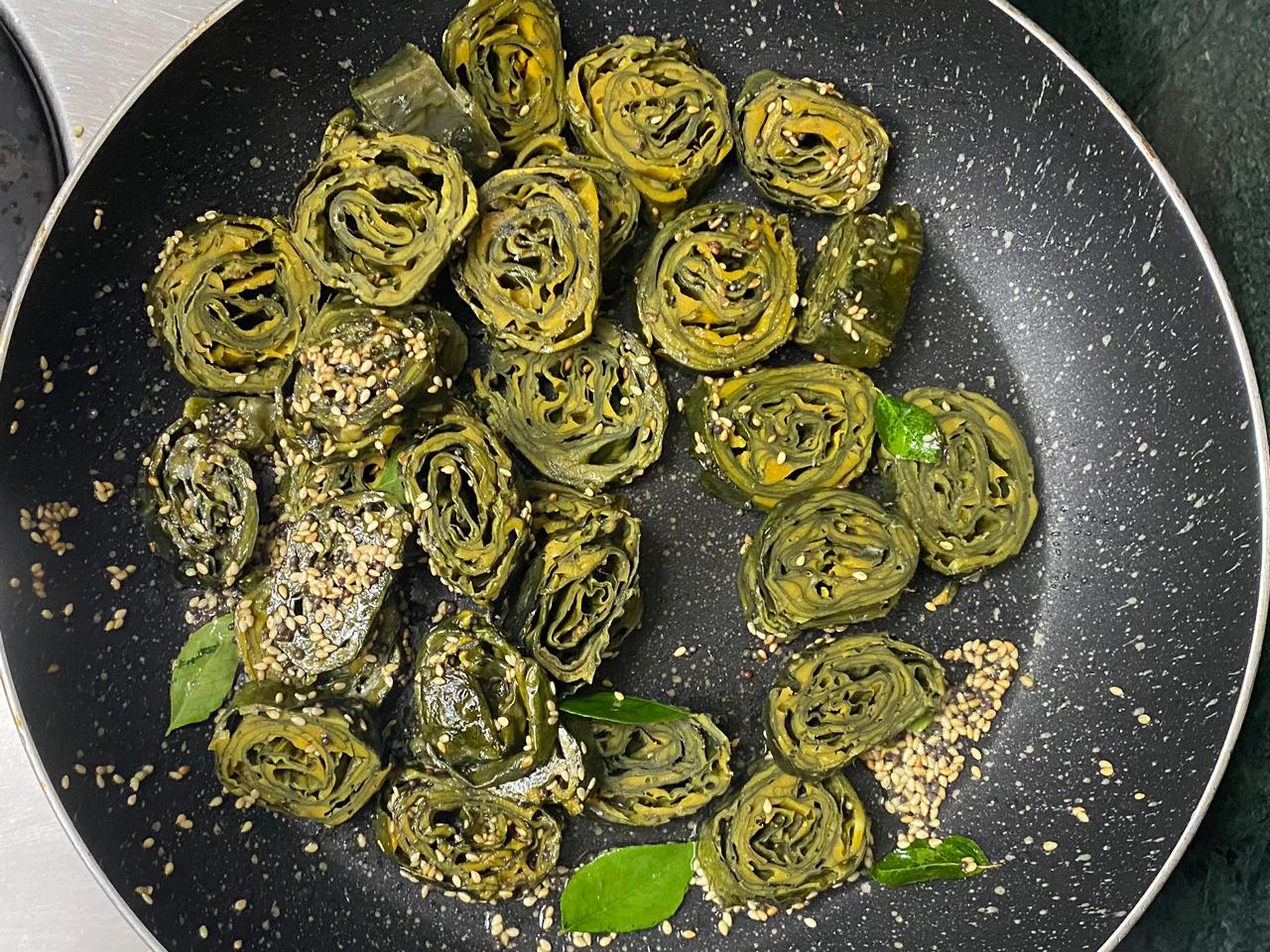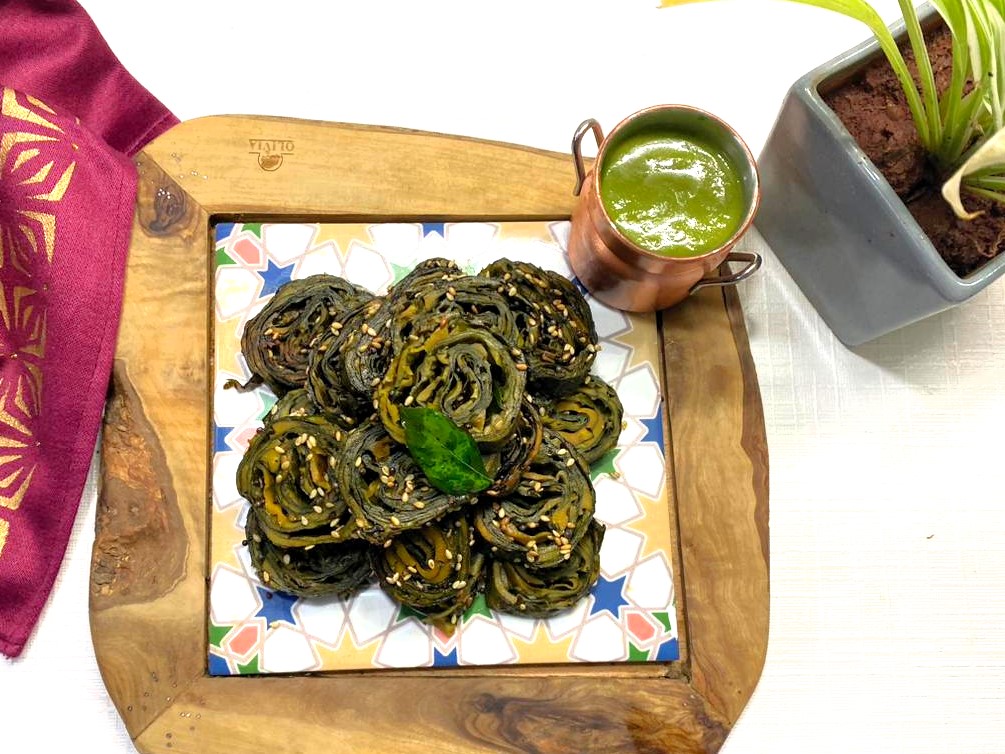 To temper the patra, heat oil in a pan and add the mustard seeds, sesame seeds and curry leaves. Once the seeds begin to splutter add the steamed patra and sauté for 1-2 minutes.
Enjoy green chutney!