Paneer Lifafa Paratha
Paneer Lifafa Paratha is a delicious recipe of paneer stuffing wrapped in an envelope shaped dough and cooked until crispy.
'Lifafa' in Hindi means envelope. This lifafa paratha is made by folding the dough in the shape of an envelope with stuffing inside it. Simple easy and quick to make! Paneer Lifafa Paratha is essentially a stuffed paratha which is crispy and crusty outside and soft inside with the paneer stuffing. It is a perfect and healthy recipe for breakfast, brunch or served with main course.
If you are a cheese lover, this paneer lifafa is for you! In Indian culture, it is common to be a vegetarian and paneer is an important part of the diet due to its nutritional value. Paneer is rich in calcium and protein and aids in many body processes. Paneer provides instant energy to the body; a bite of cheese can act as your energy bar too.
Other paneer recipes you might like to try are Paneer Bread Roll, Paneer Poppers, Easy Paneer Pakora, Broccoli Paneer Cutlet, Paneer 65, Schezwan Paneer with Crackling Spinach, Paneer Kathi Roll and Crispy Paneer Pockets.
Ingredients
For The Dough
2 cups plain flour
Salt to taste
1 teaspoon sugar
1 tablespoon ghee
1 tablespoon yoghurt
¼ cup milk
For The Stuffing
1 teaspoon extra virgin olive oil
1 teaspoon minced garlic
½ cup finely chopped onions
¼ cup finely chopped green pepper
1 teaspoon finely chopped green chillies
2 teaspoons oregano
2 teaspoons chilli flakes
Salt to taste
1 teaspoon white pepper
1 cup grated paneer
Other Ingredients
2 tablespoons butter
Directions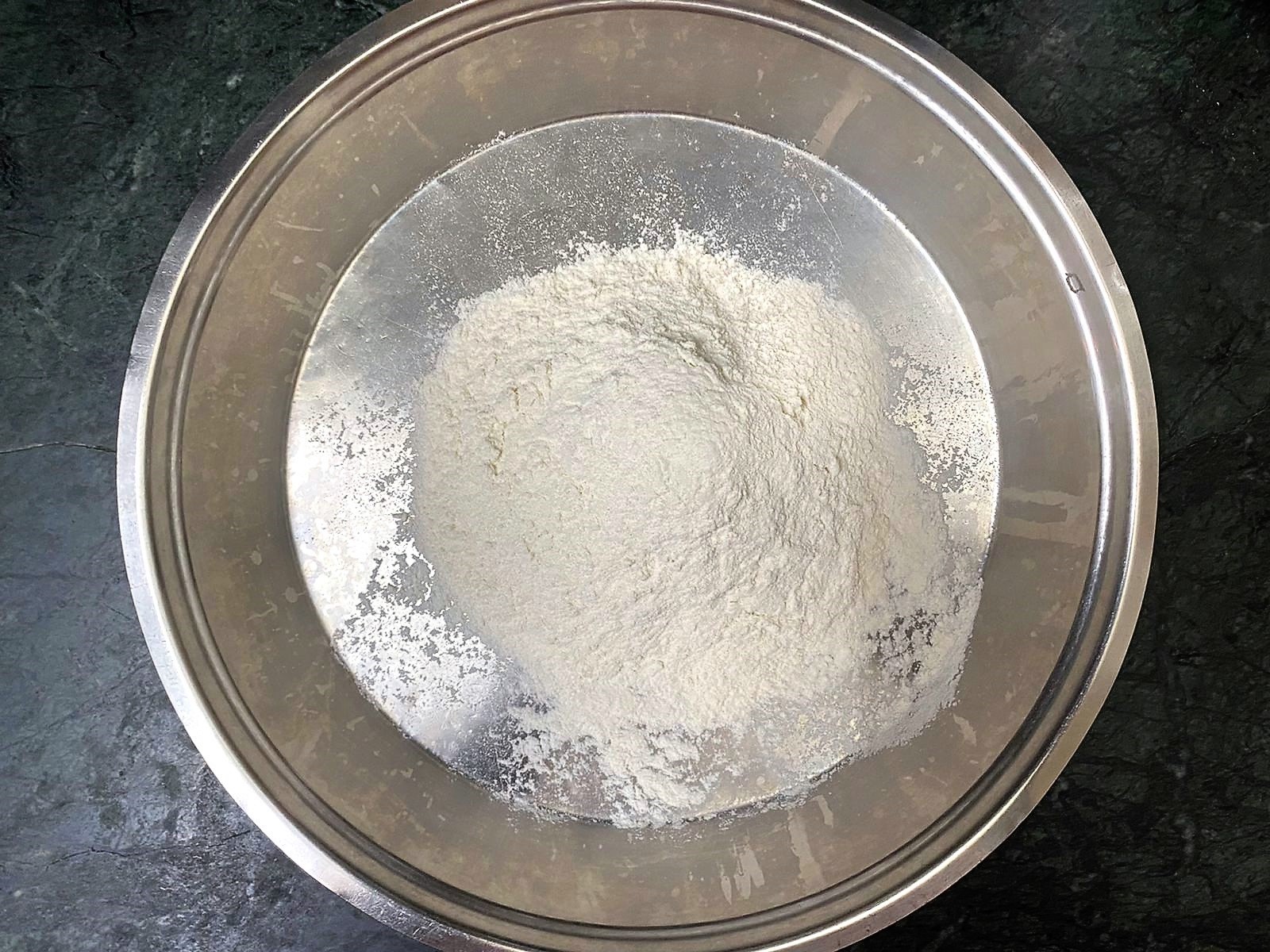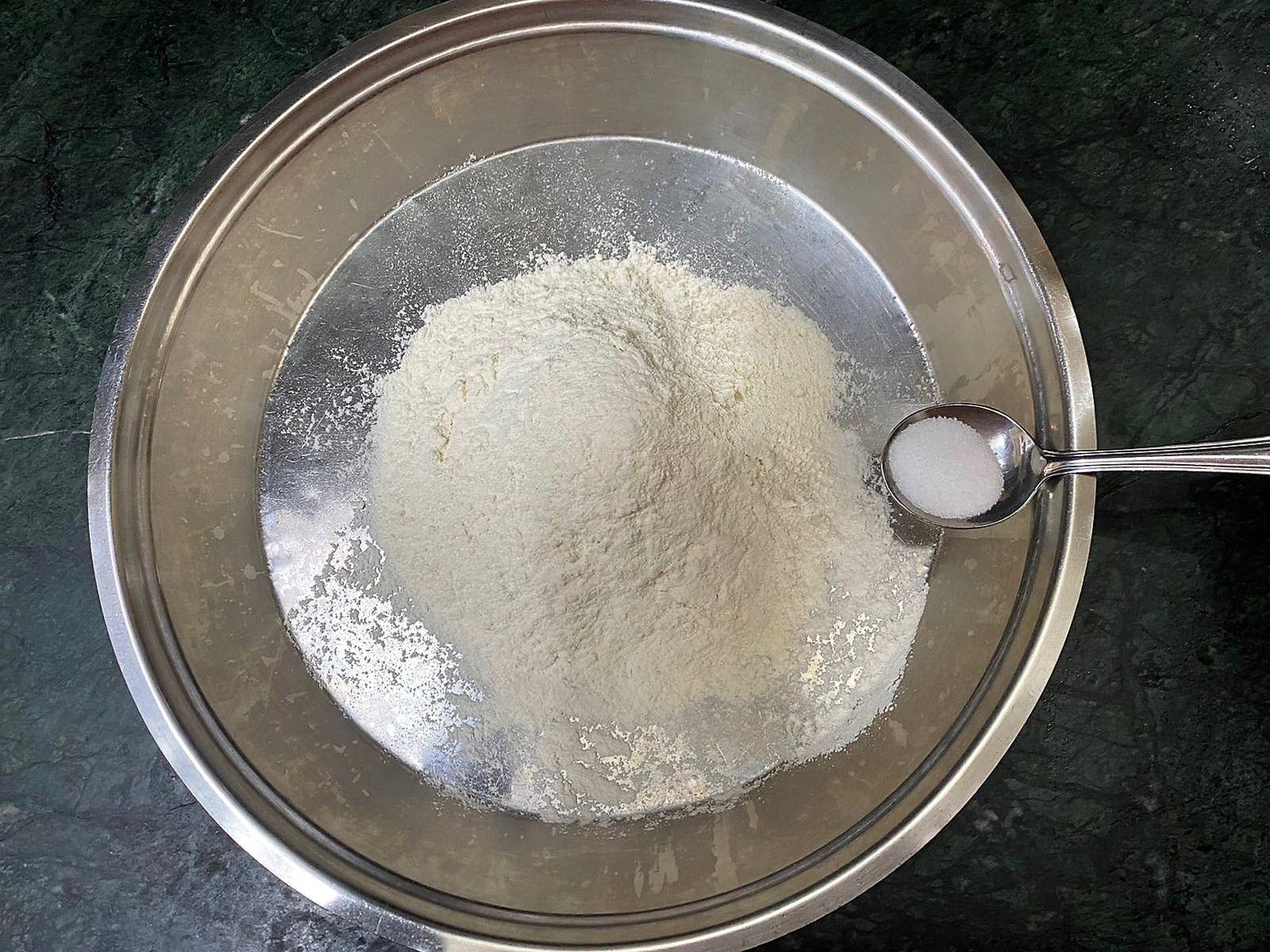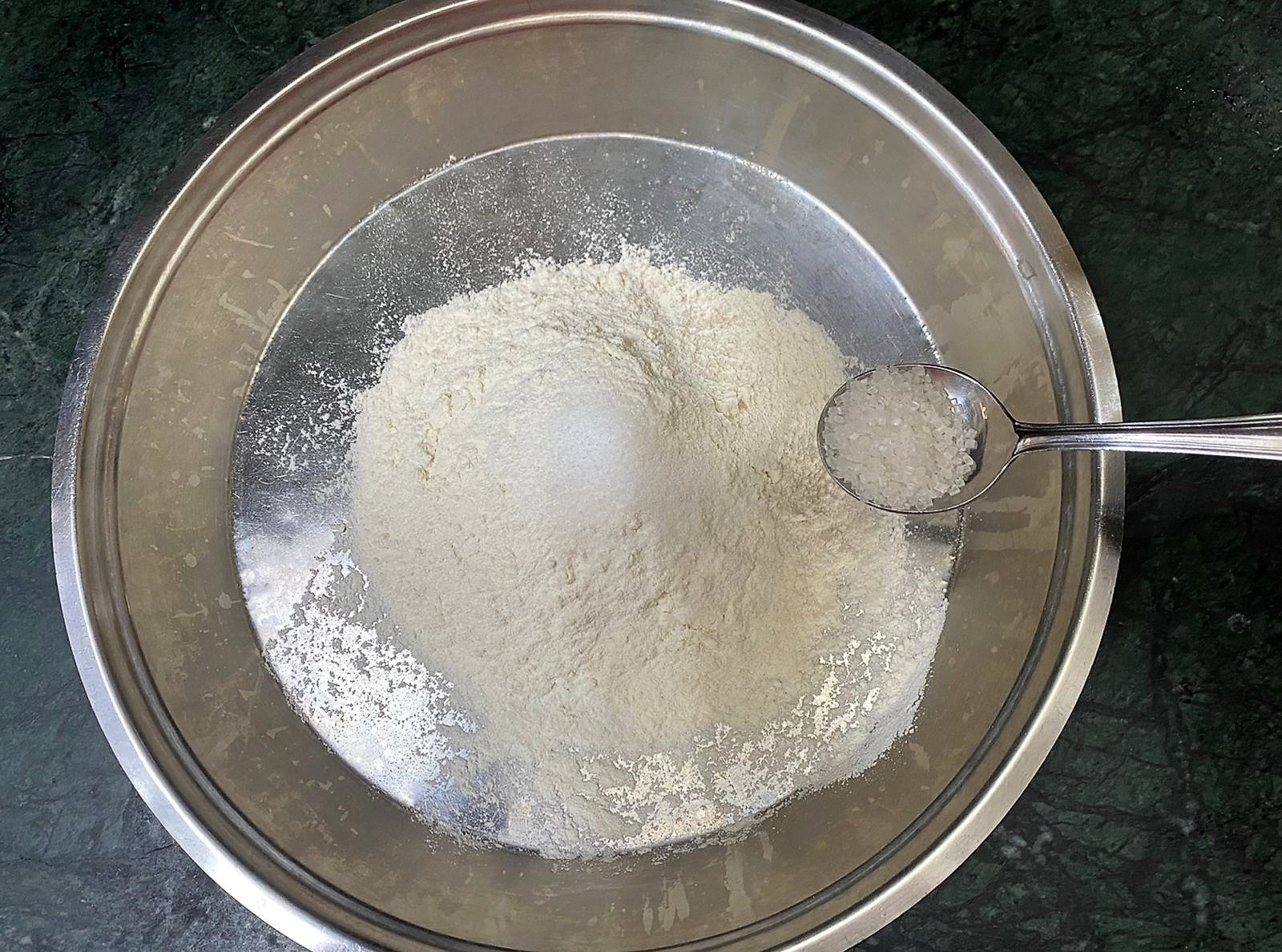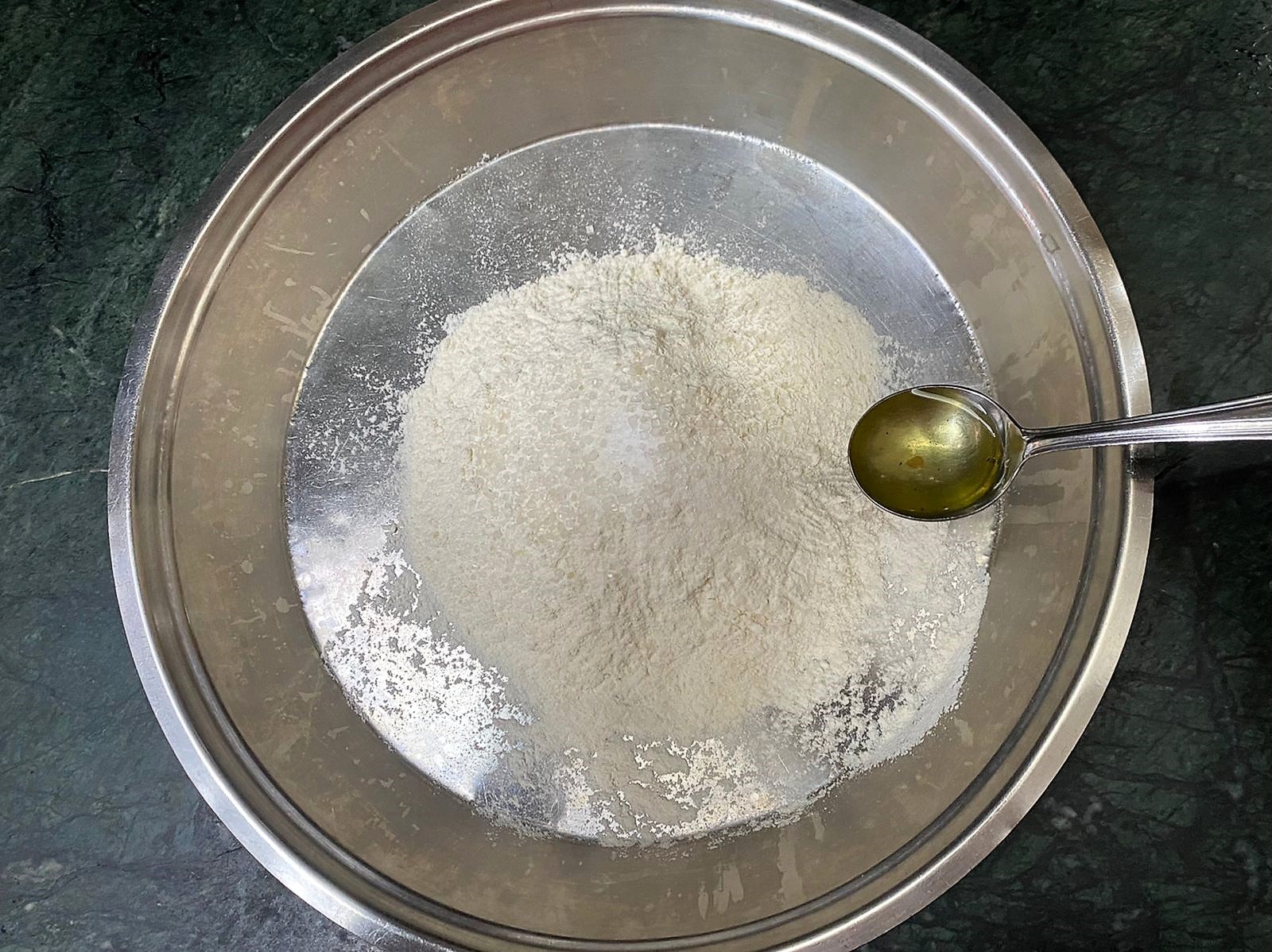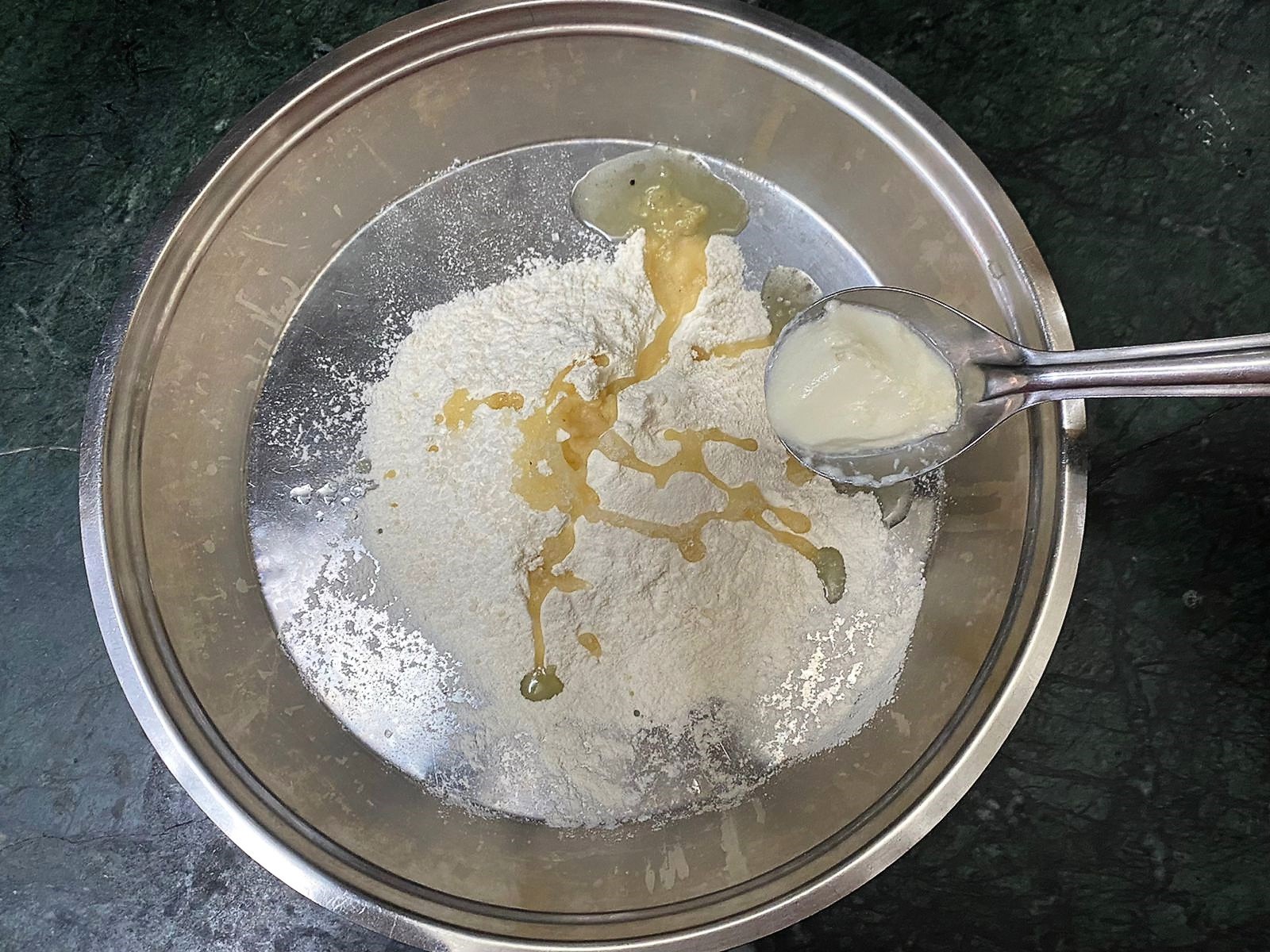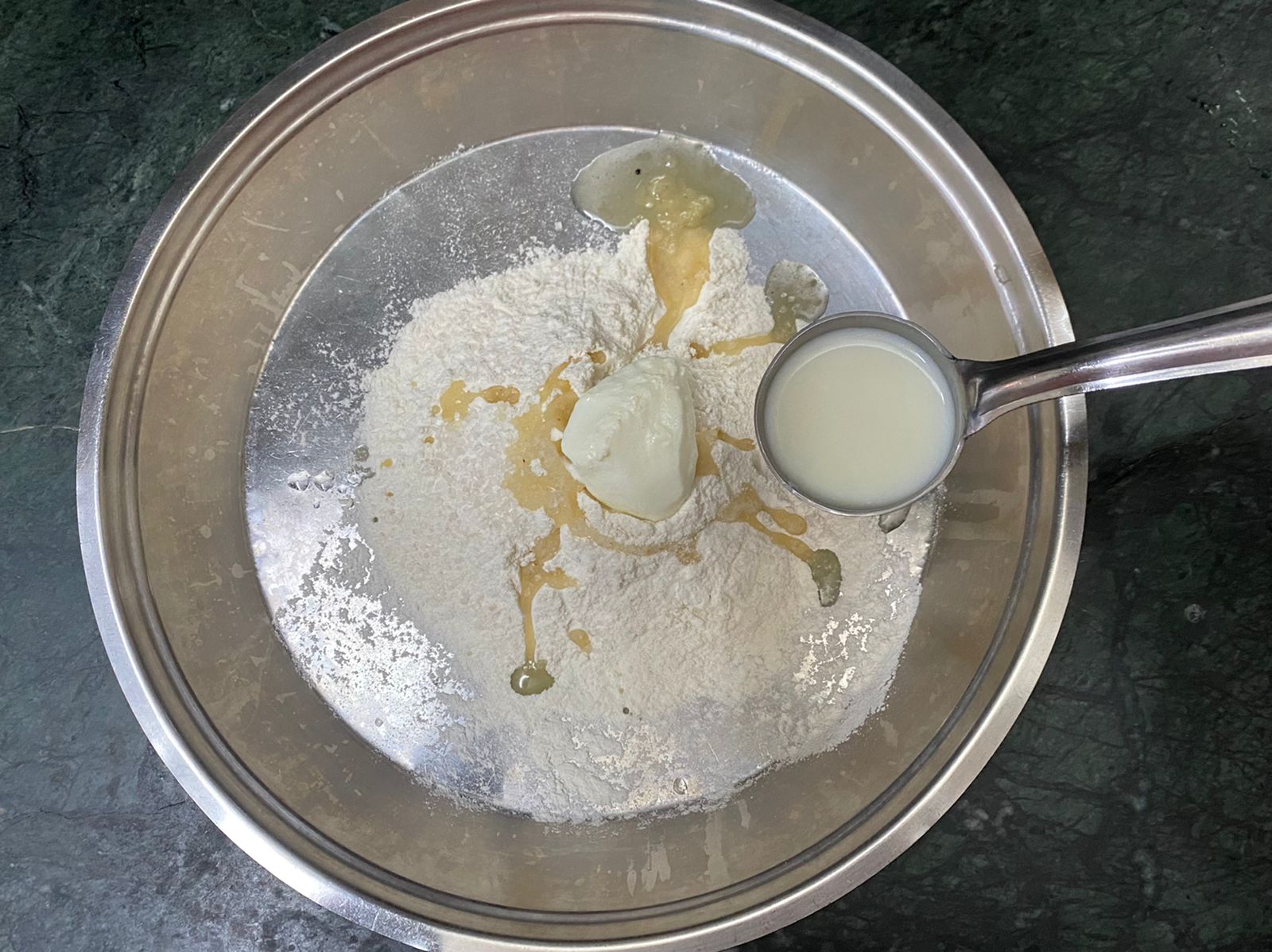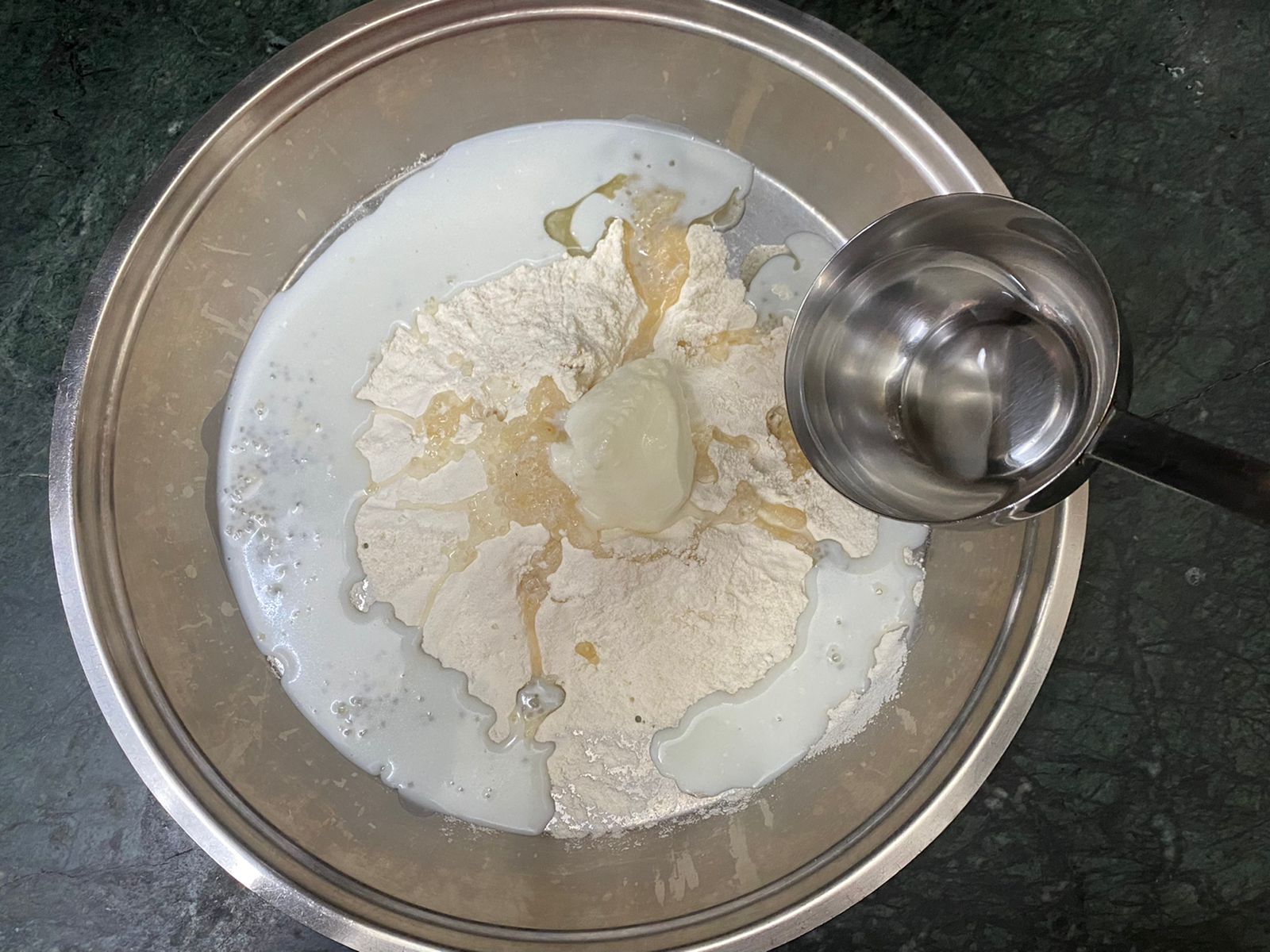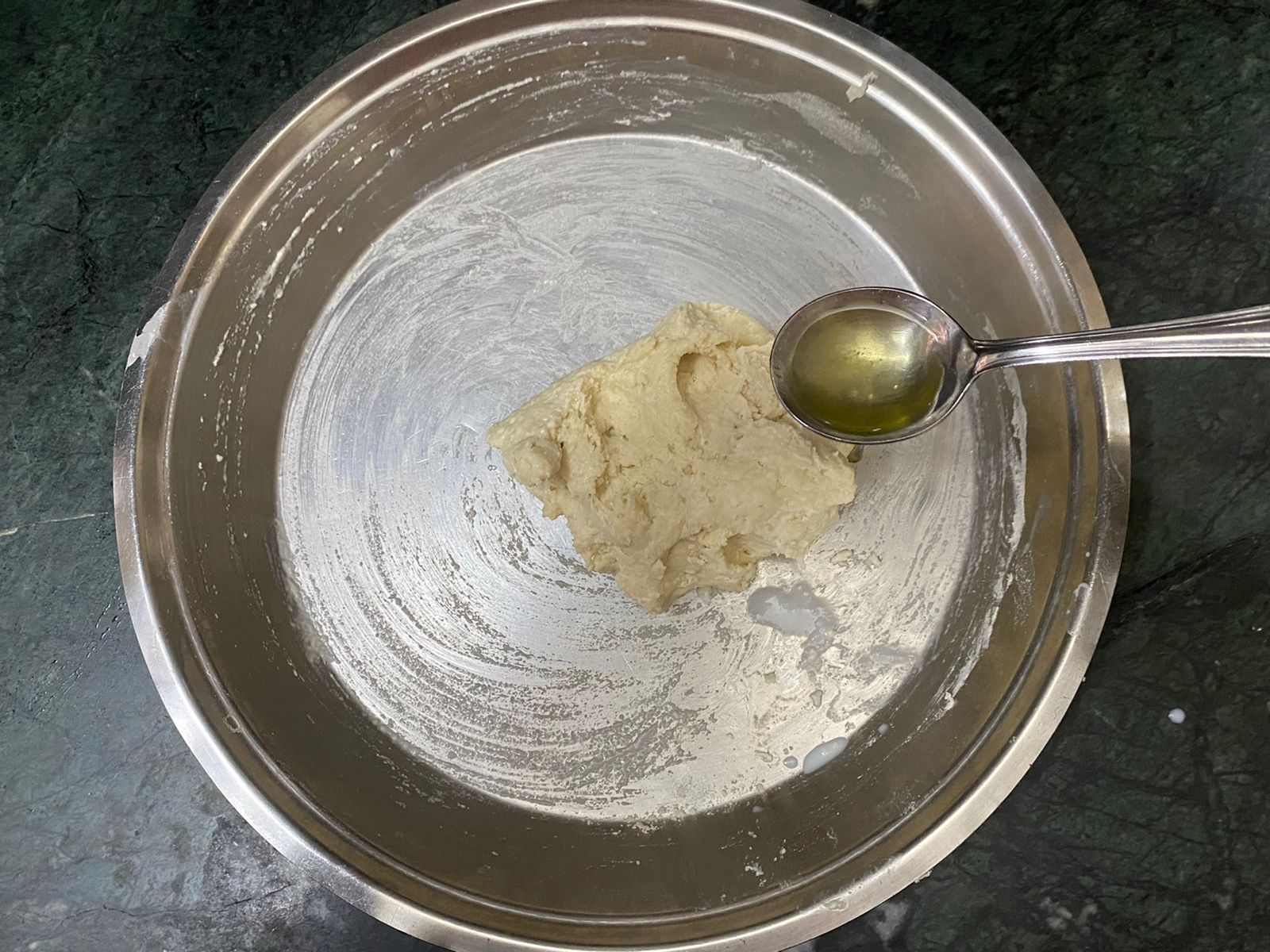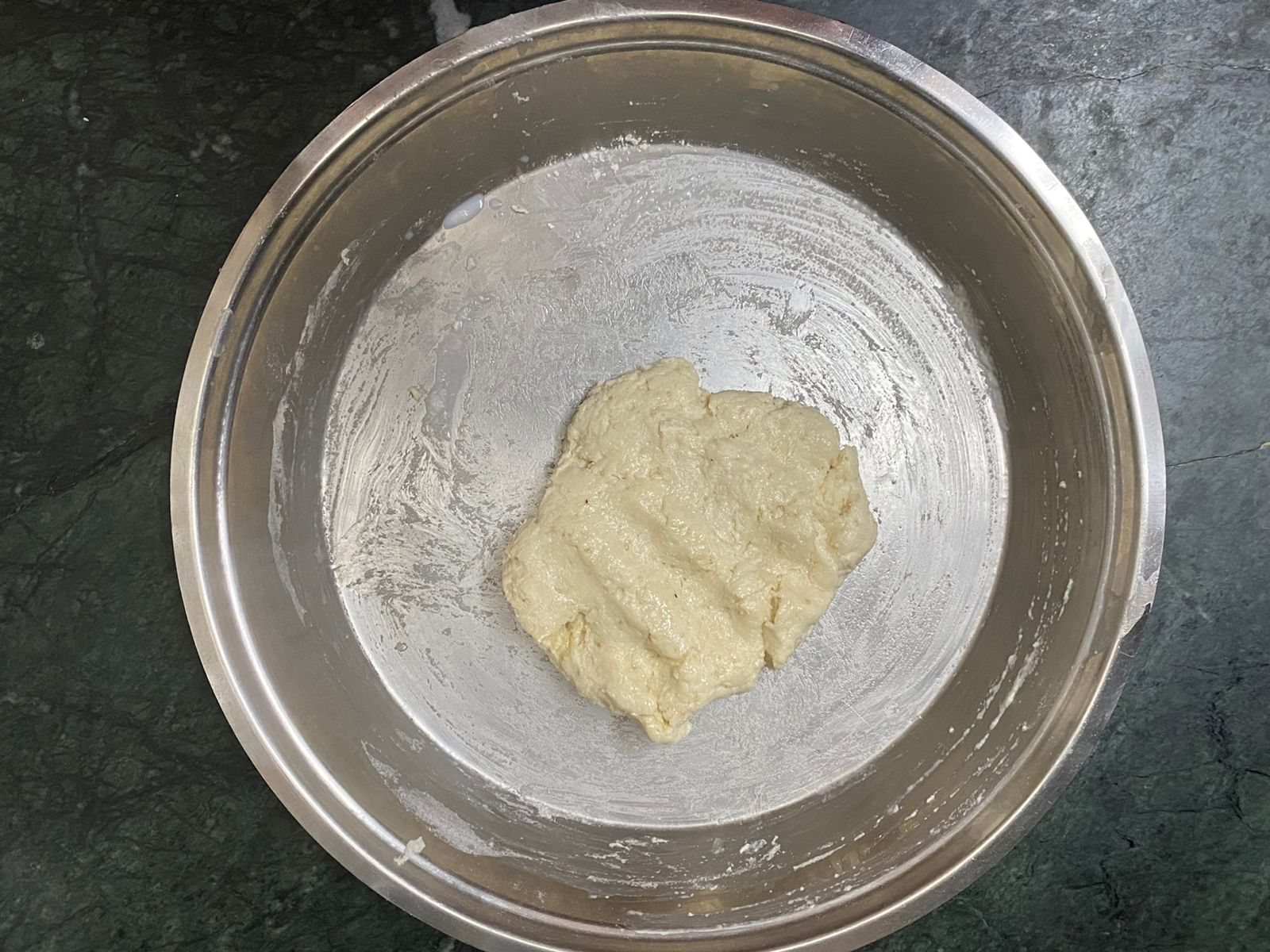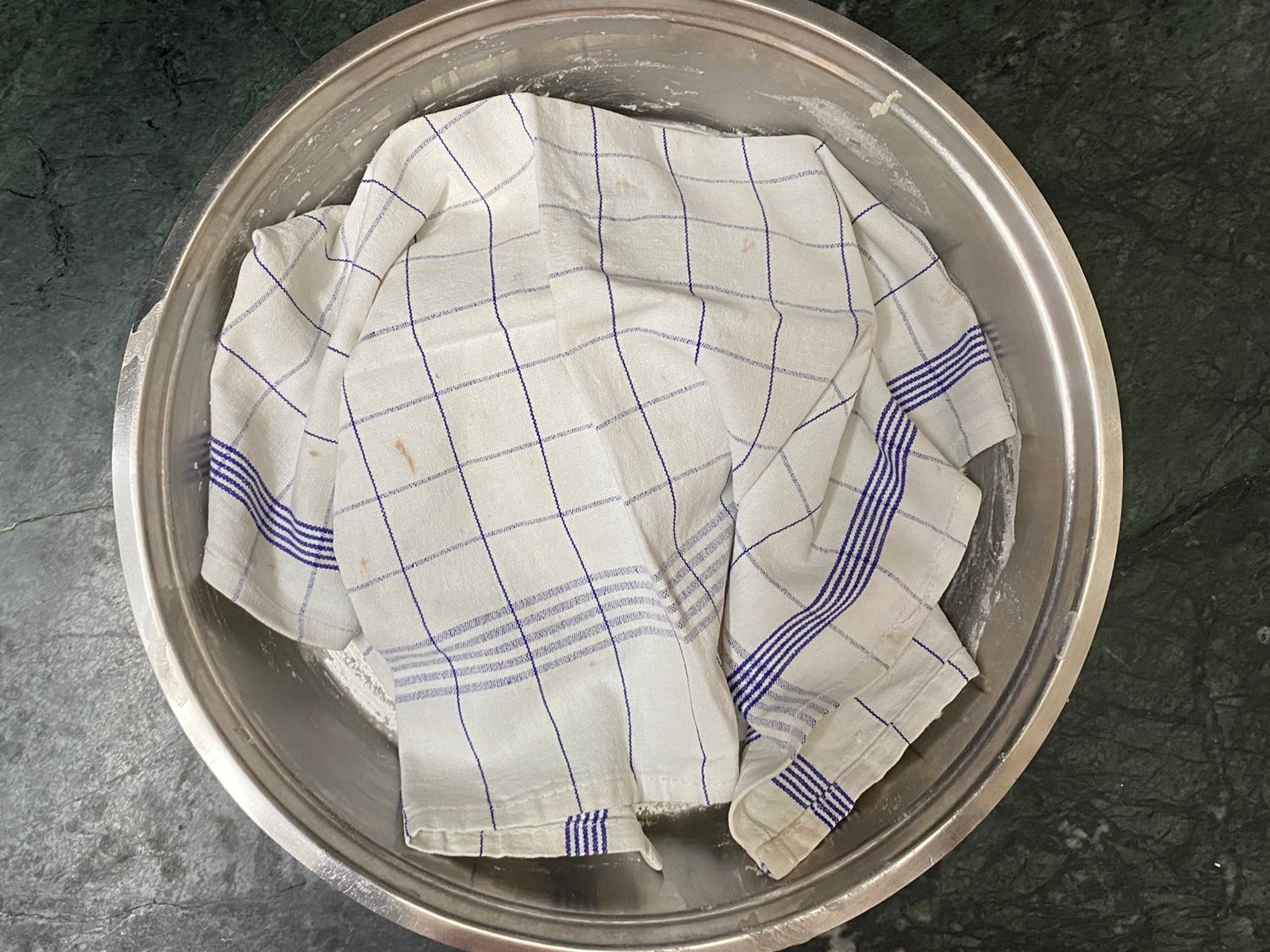 To make the dough, mix the plain flour, salt, sugar, ghee, yoghurt, milk and 2 tablespoons of water and knead it to form a smooth dough (Adjust the amount of water to knead a soft dough).
After that, add 1/6 teaspoon of ghee and knead it for a couple of minutes. Cover and let it rest for half an hour.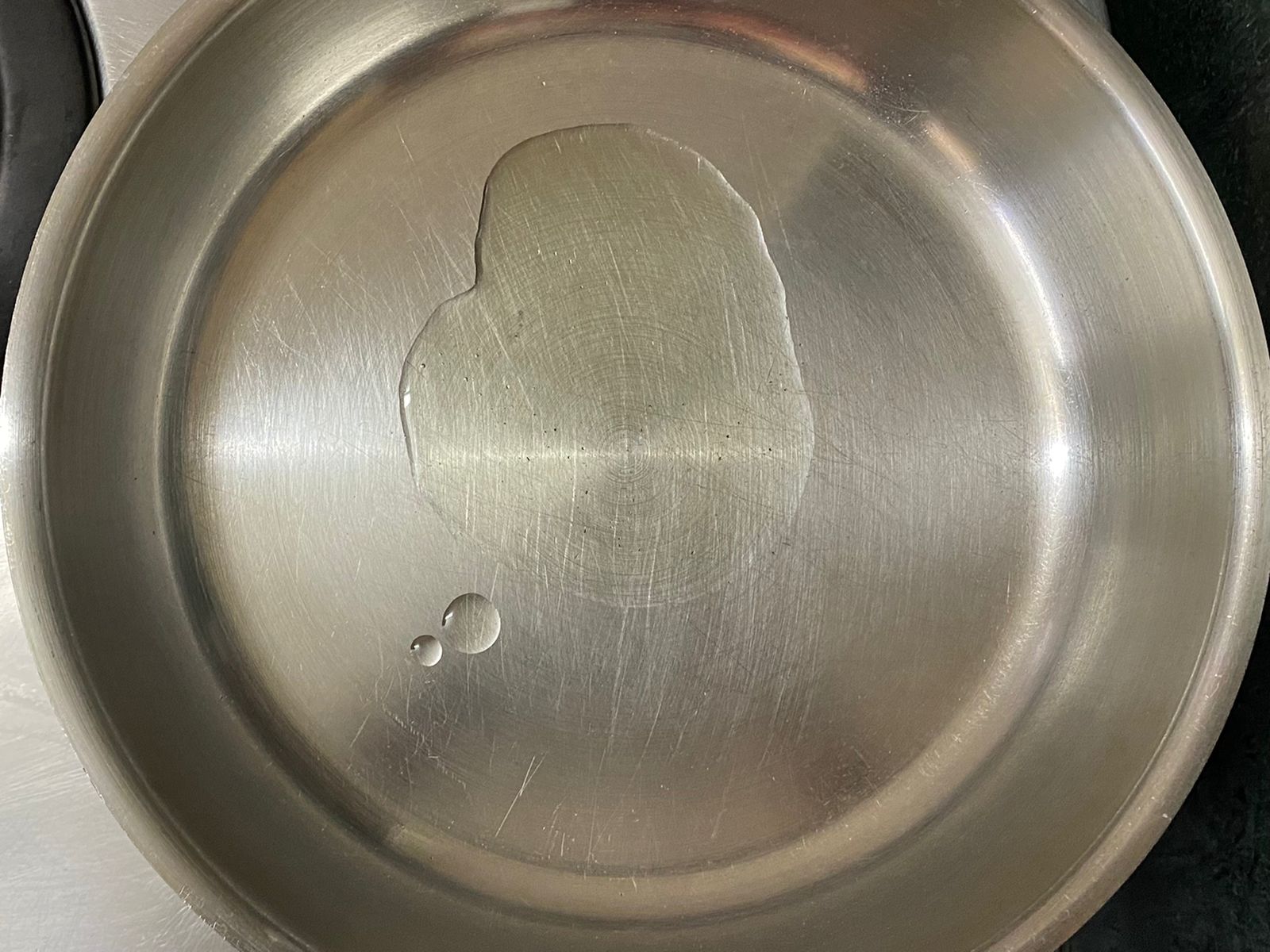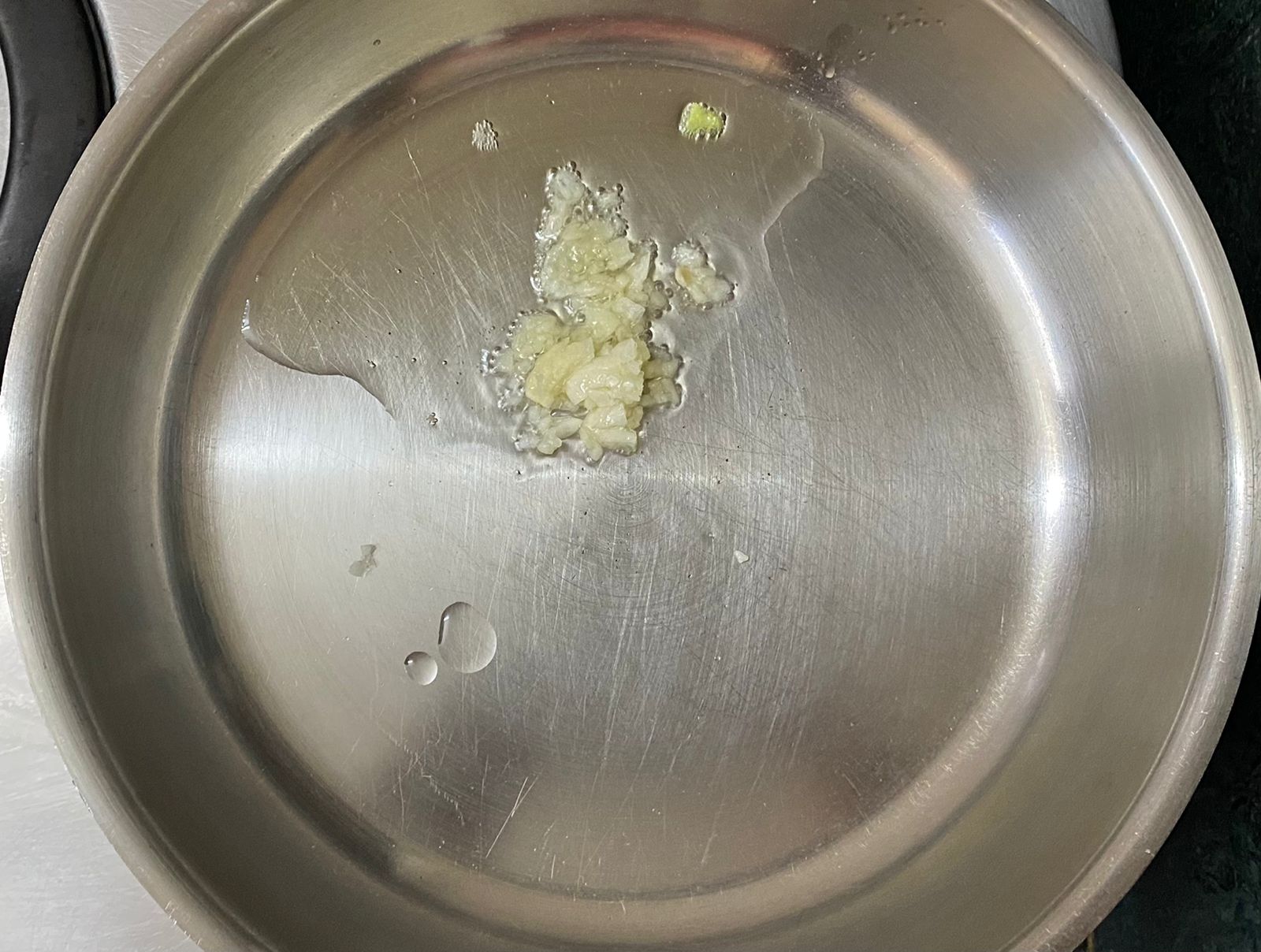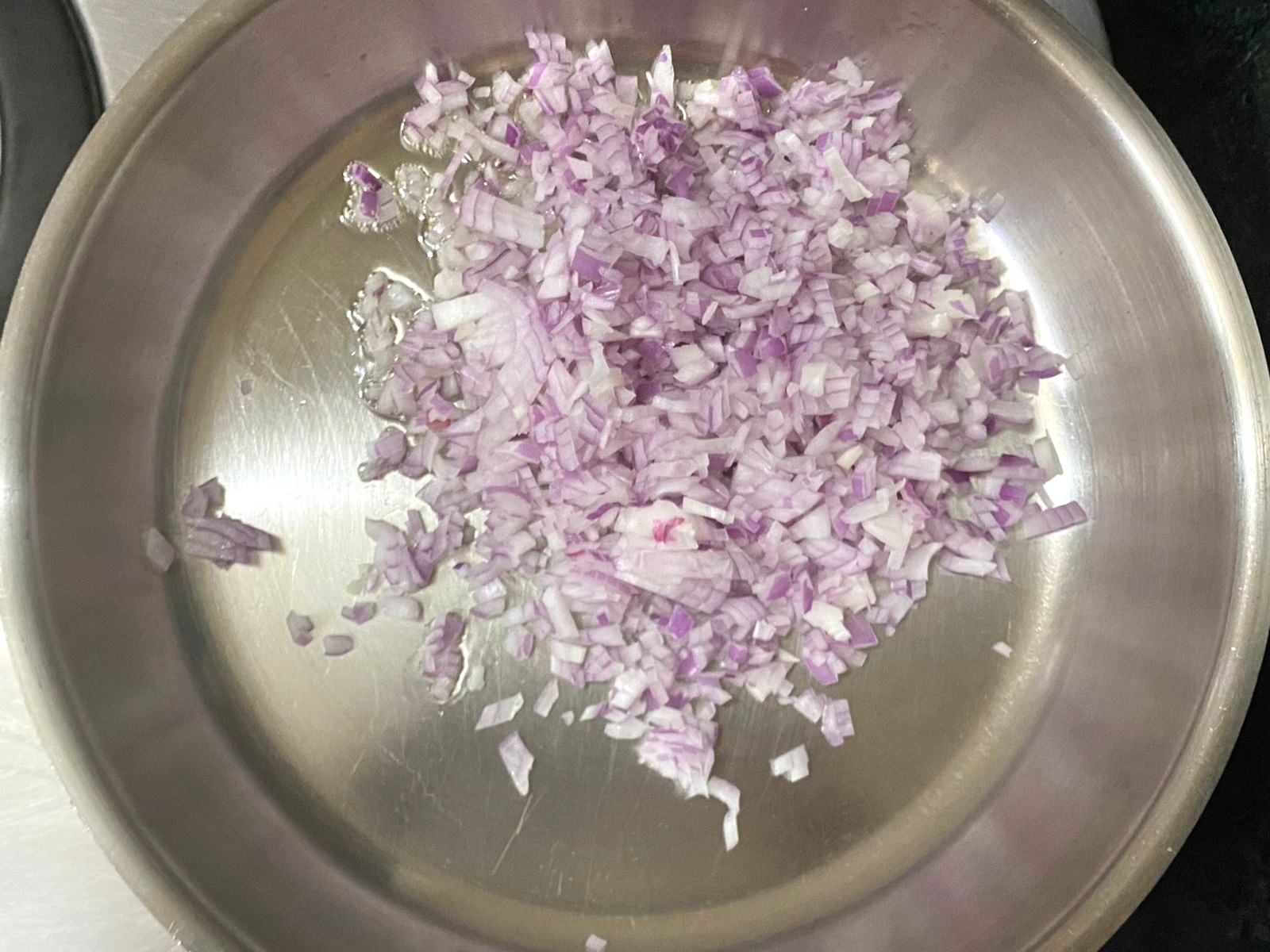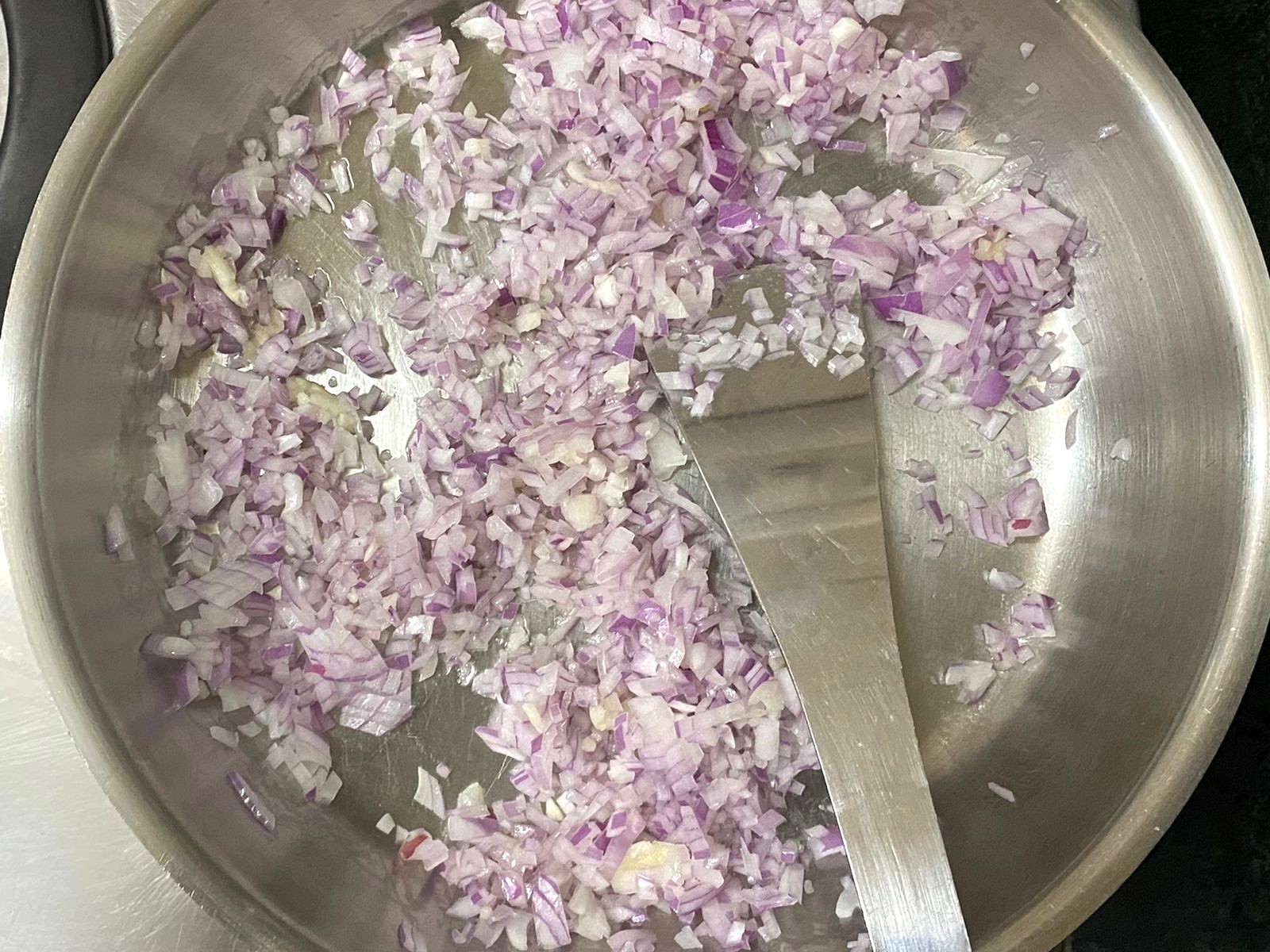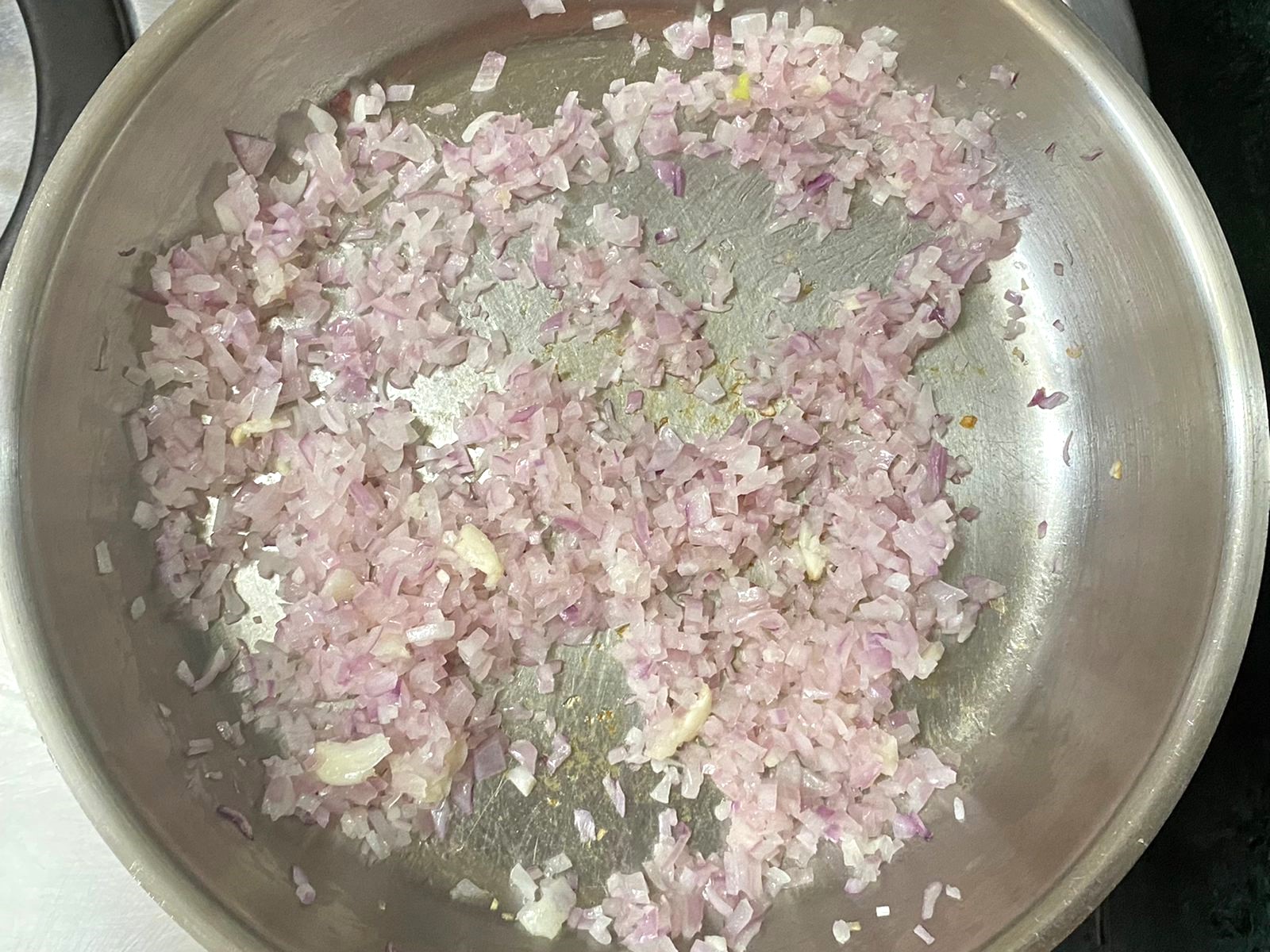 Heat butter and 1 teaspoon oil in a pan and add the garlic and onions and sauté on medium heat for 2-3 minutes or until the onions turn translucent.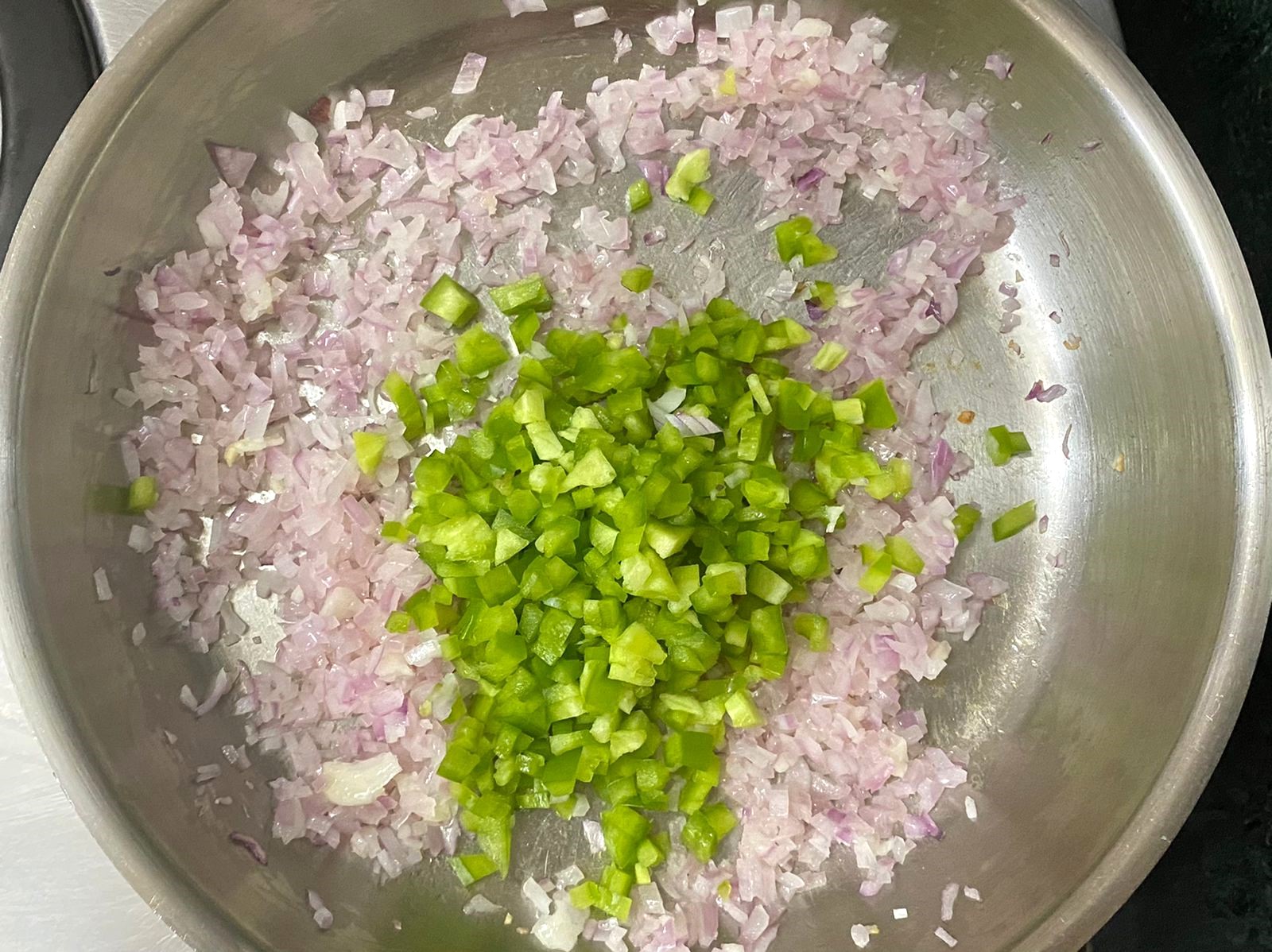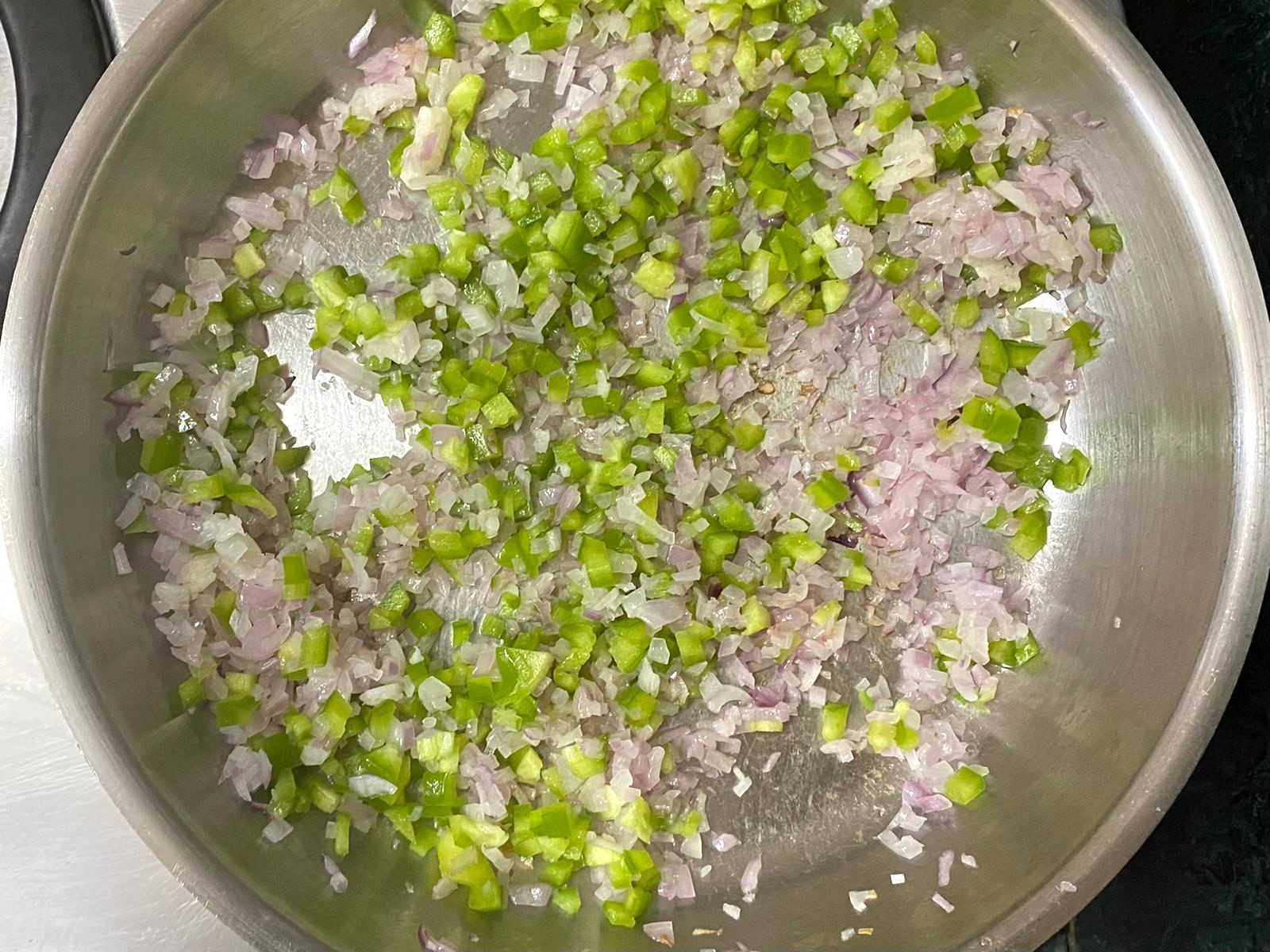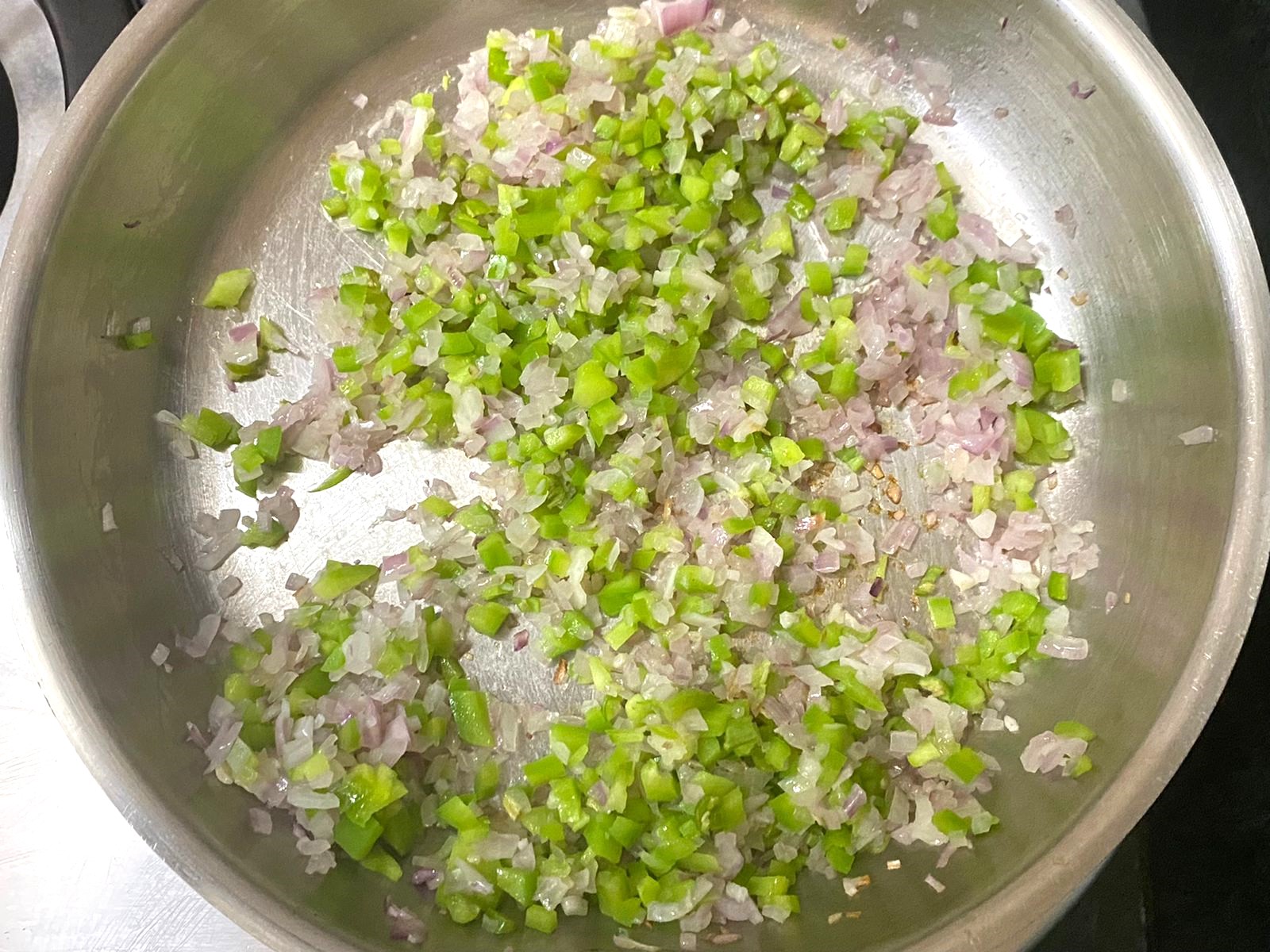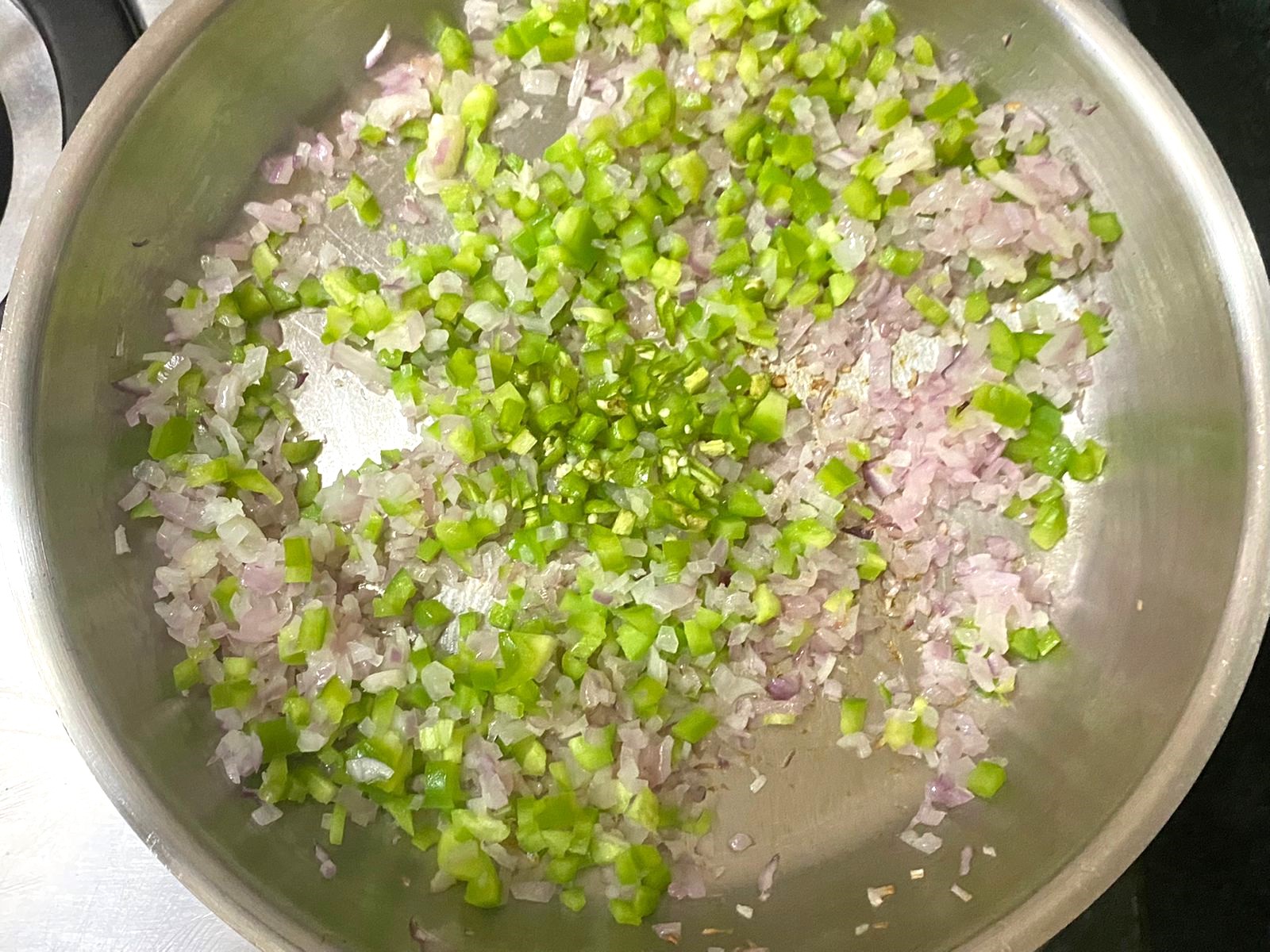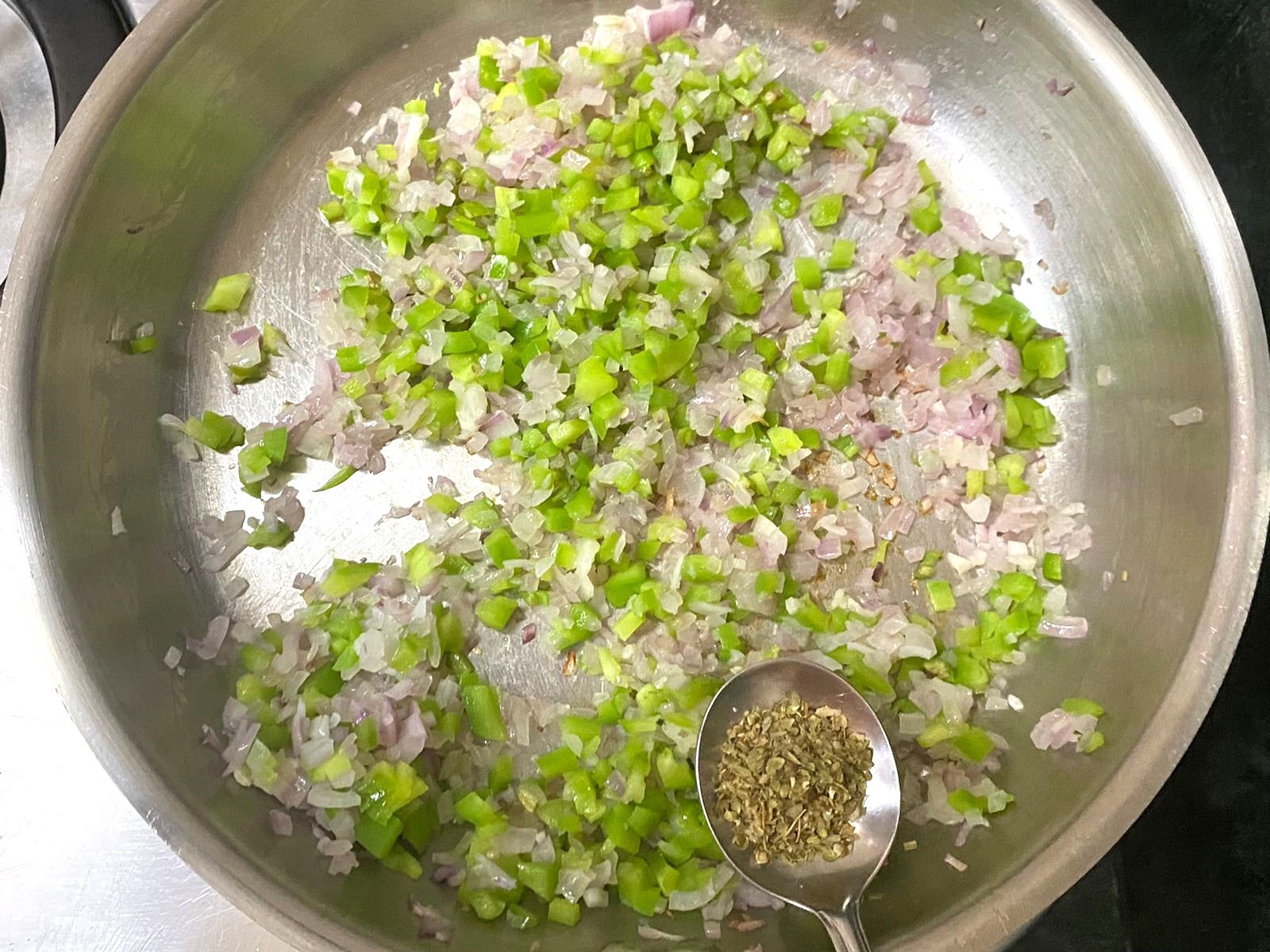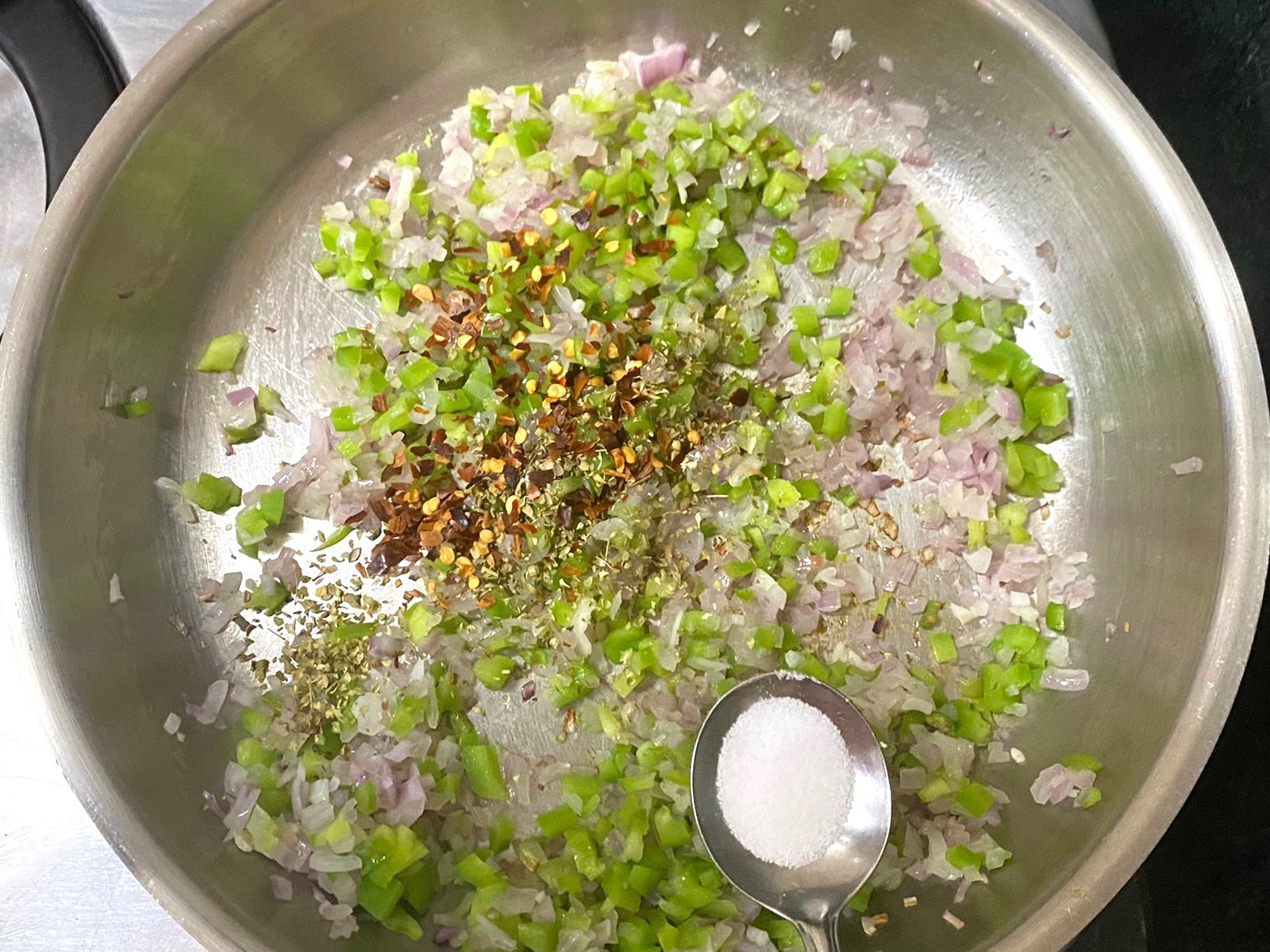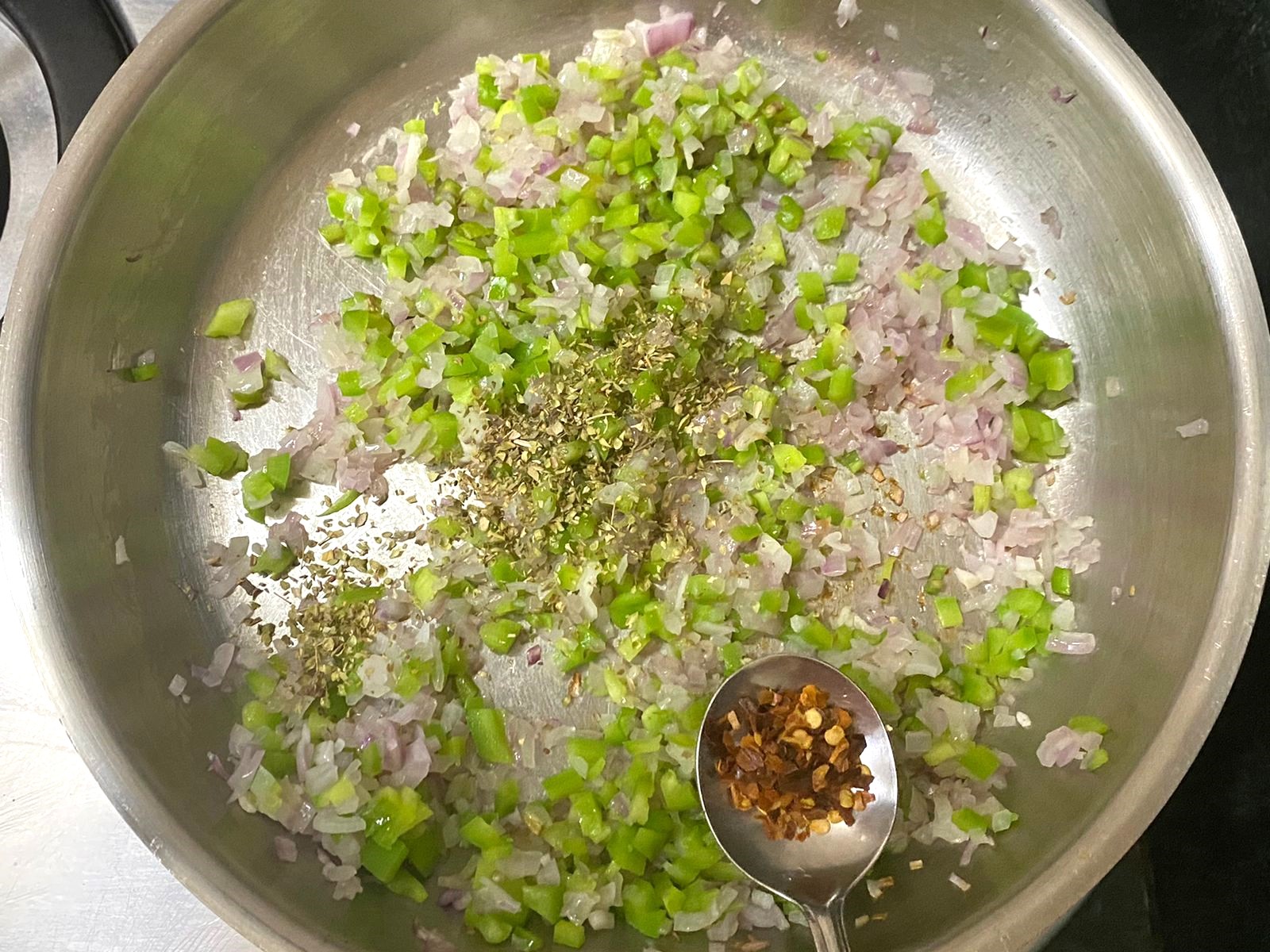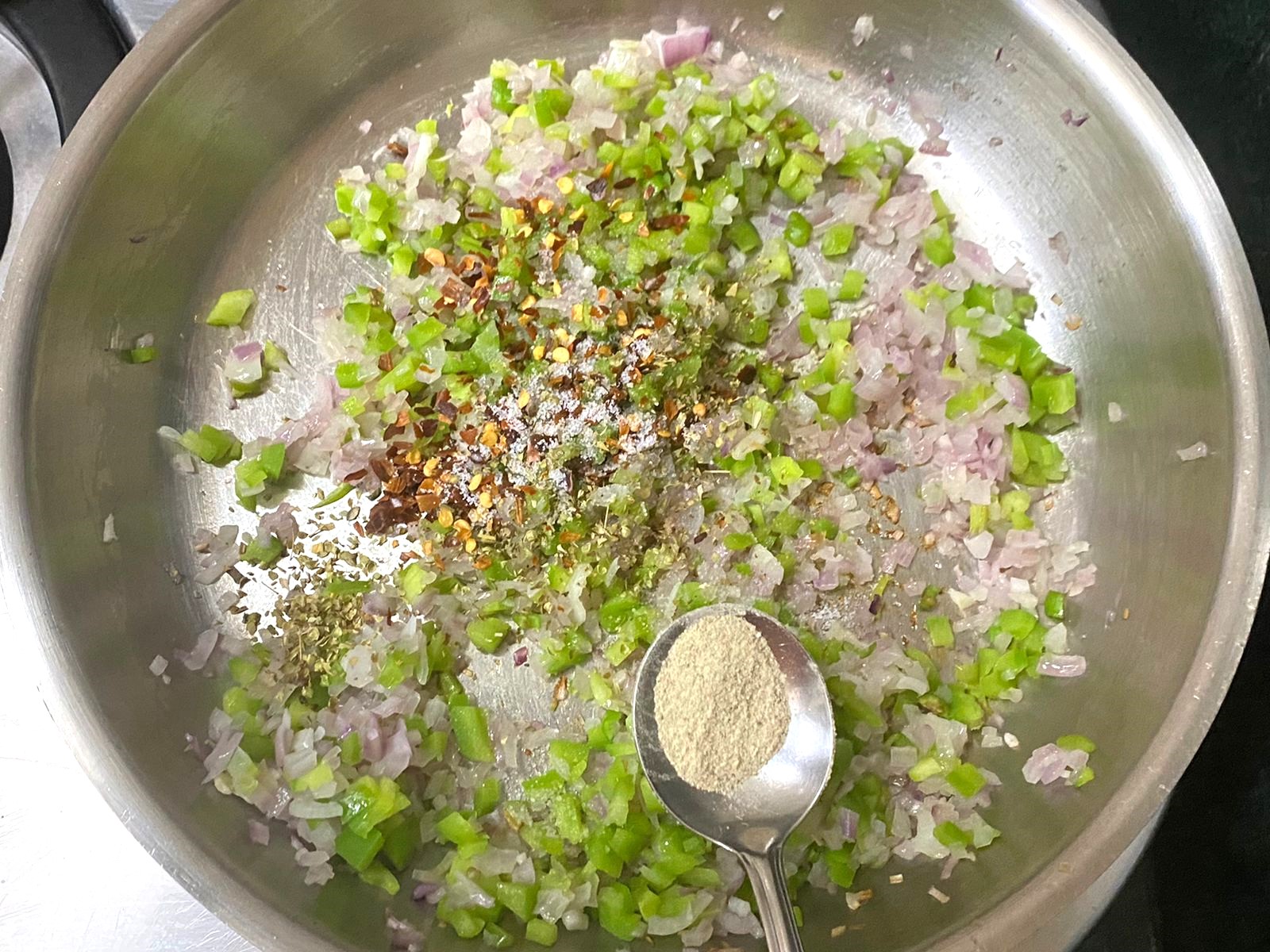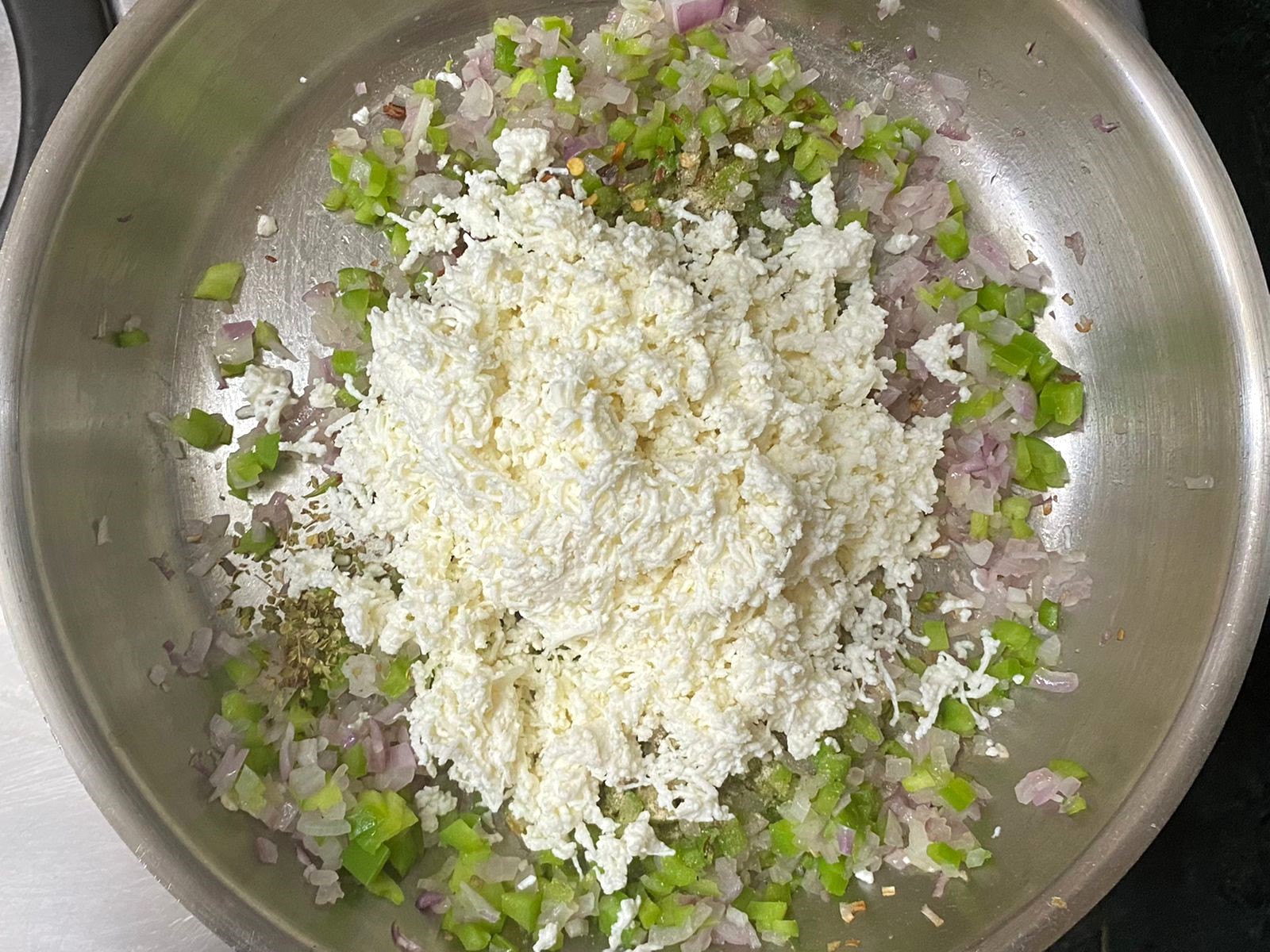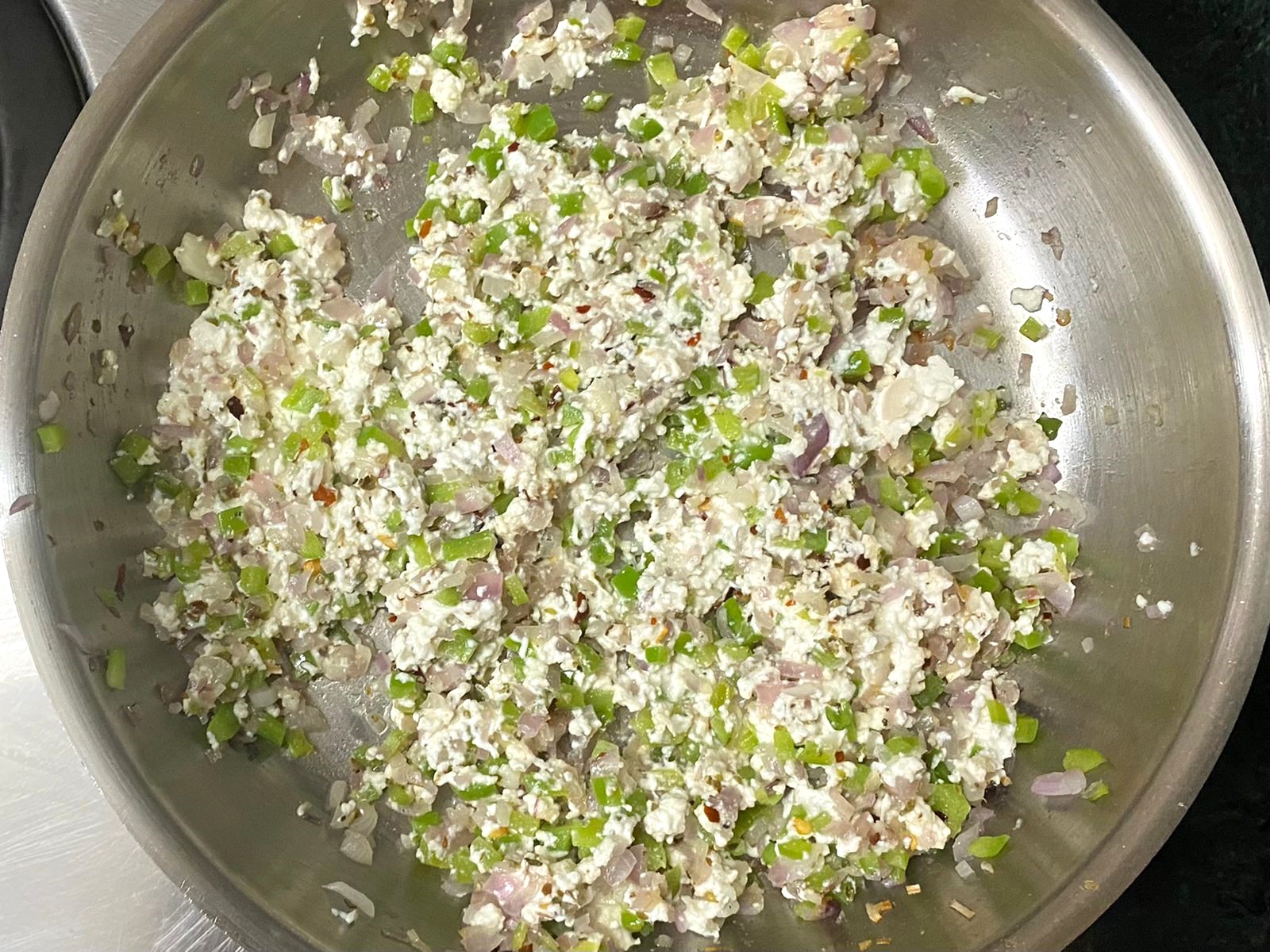 After that, add the green pepper and green chillies and sauté them on medium heat for 1-2 minutes.
Lower the heat and add the oregano, chilli flakes, salt, white pepper and paneer and mix. Turn off the heat and keep it aside.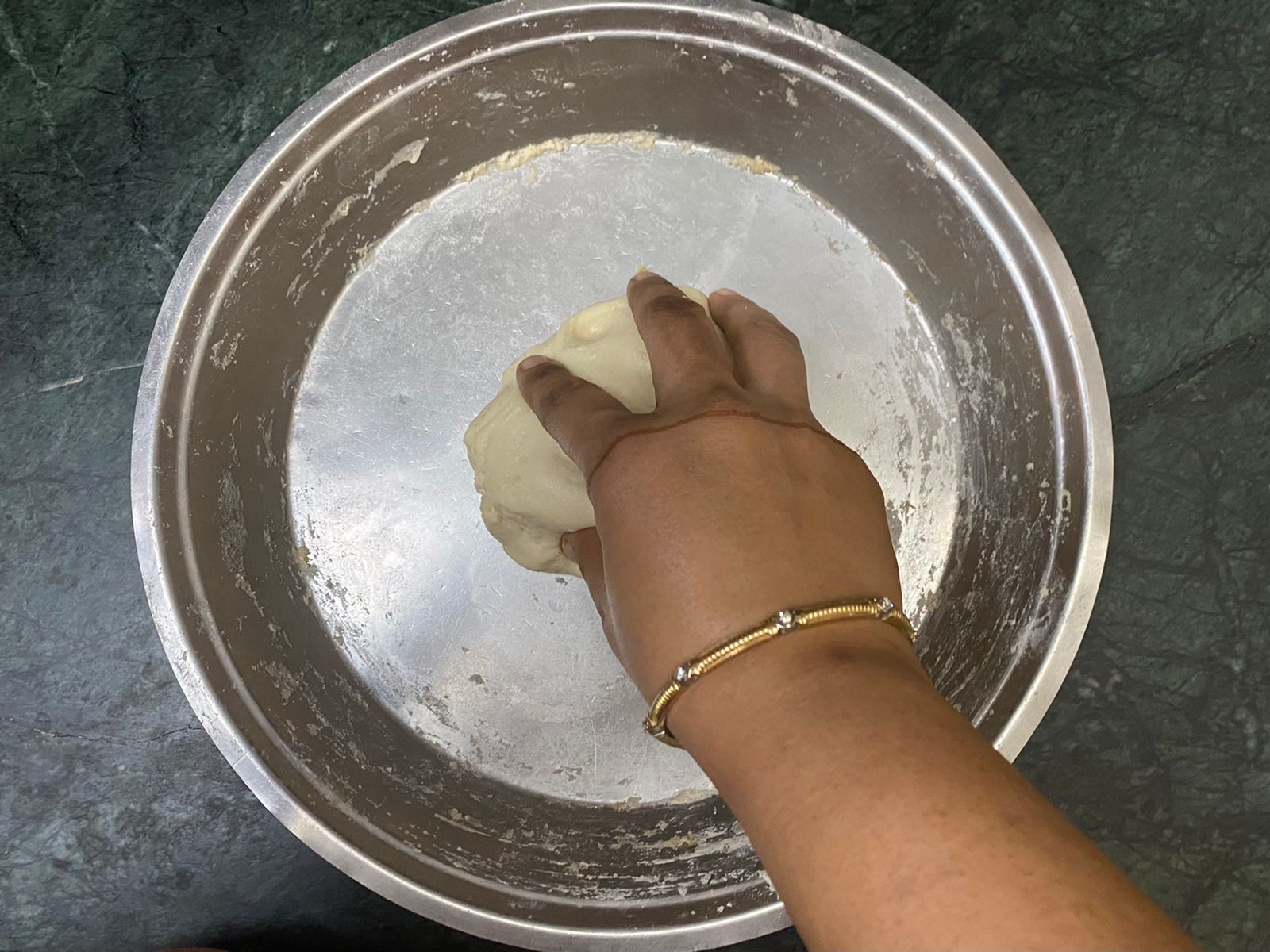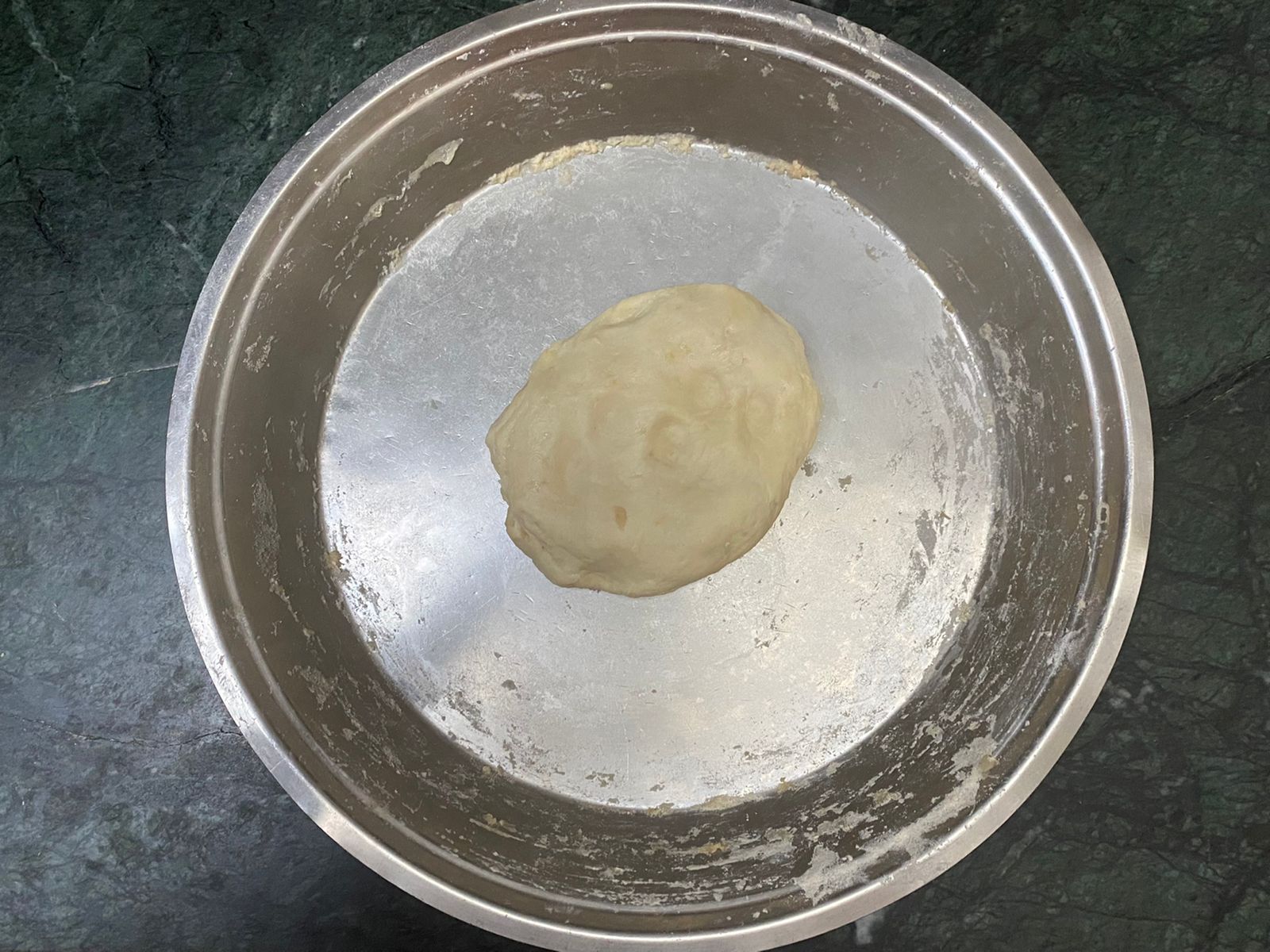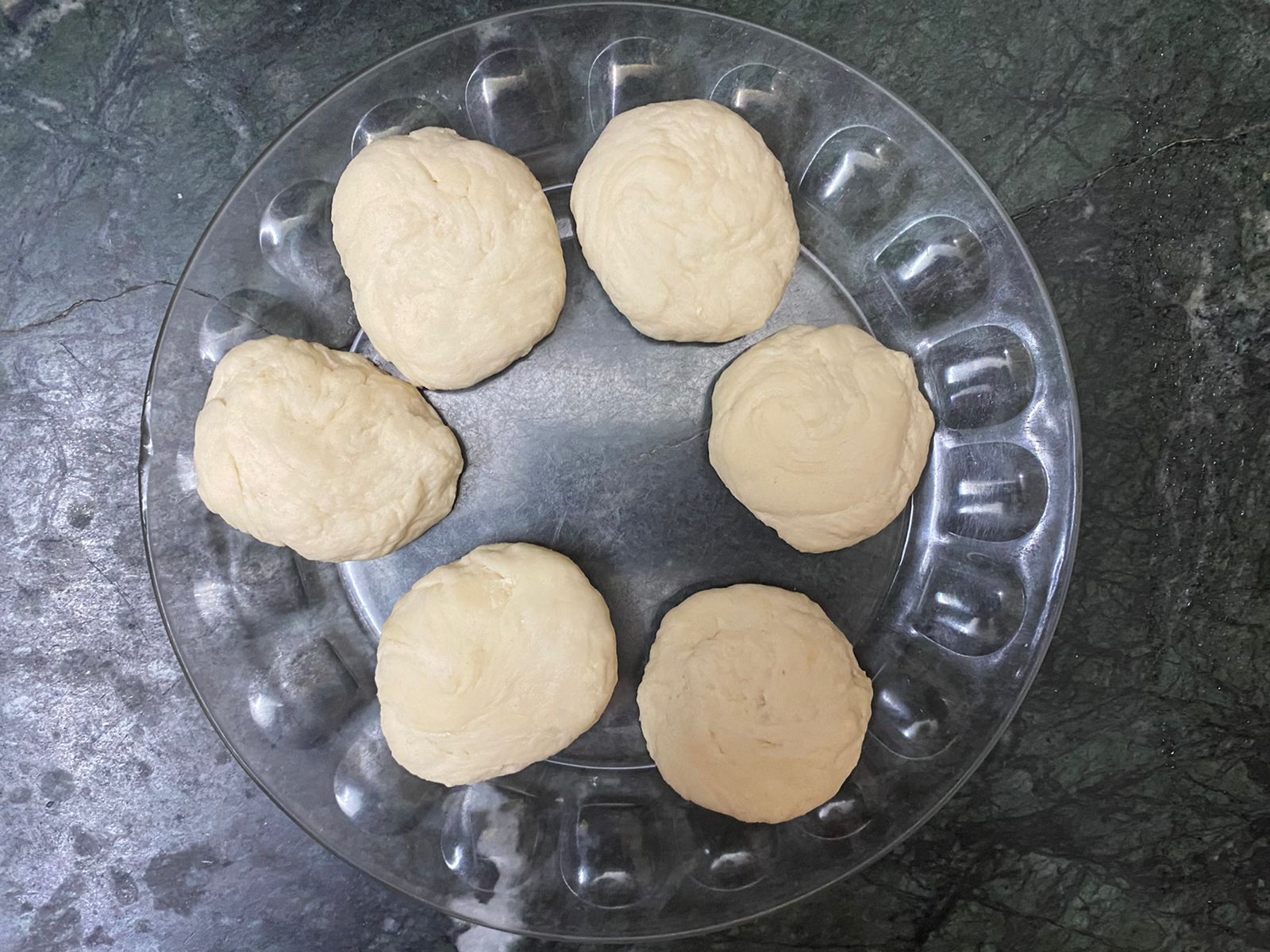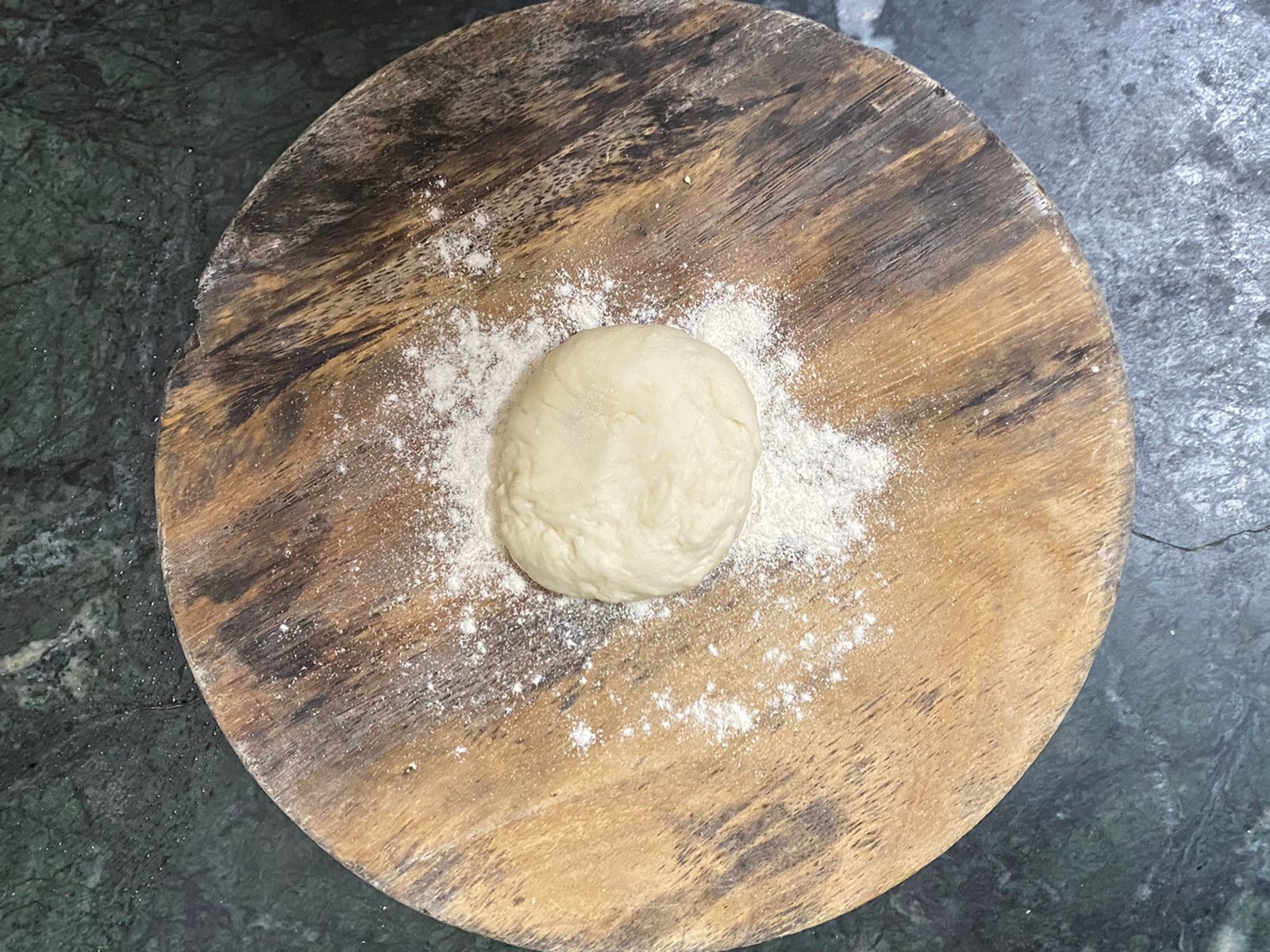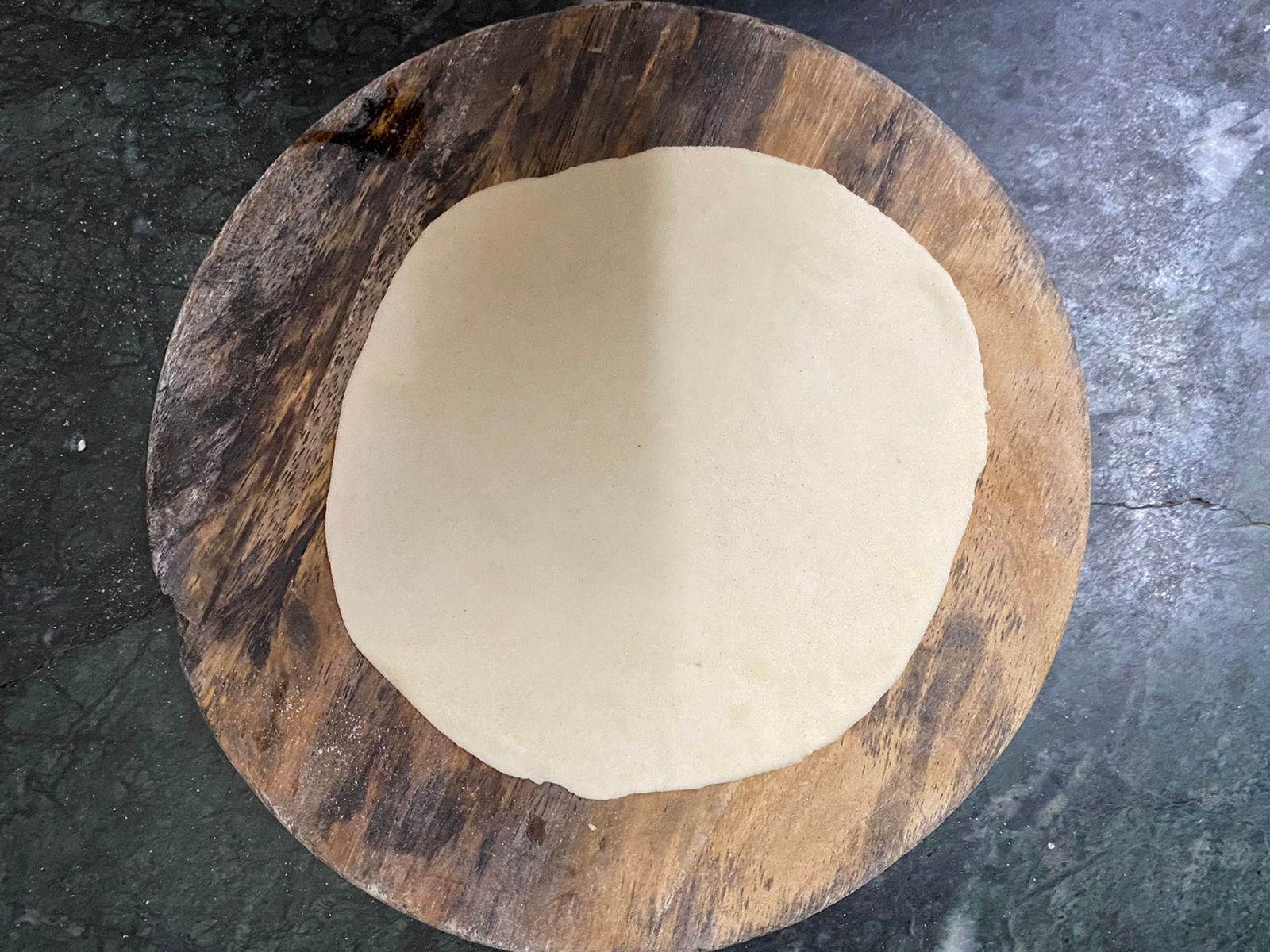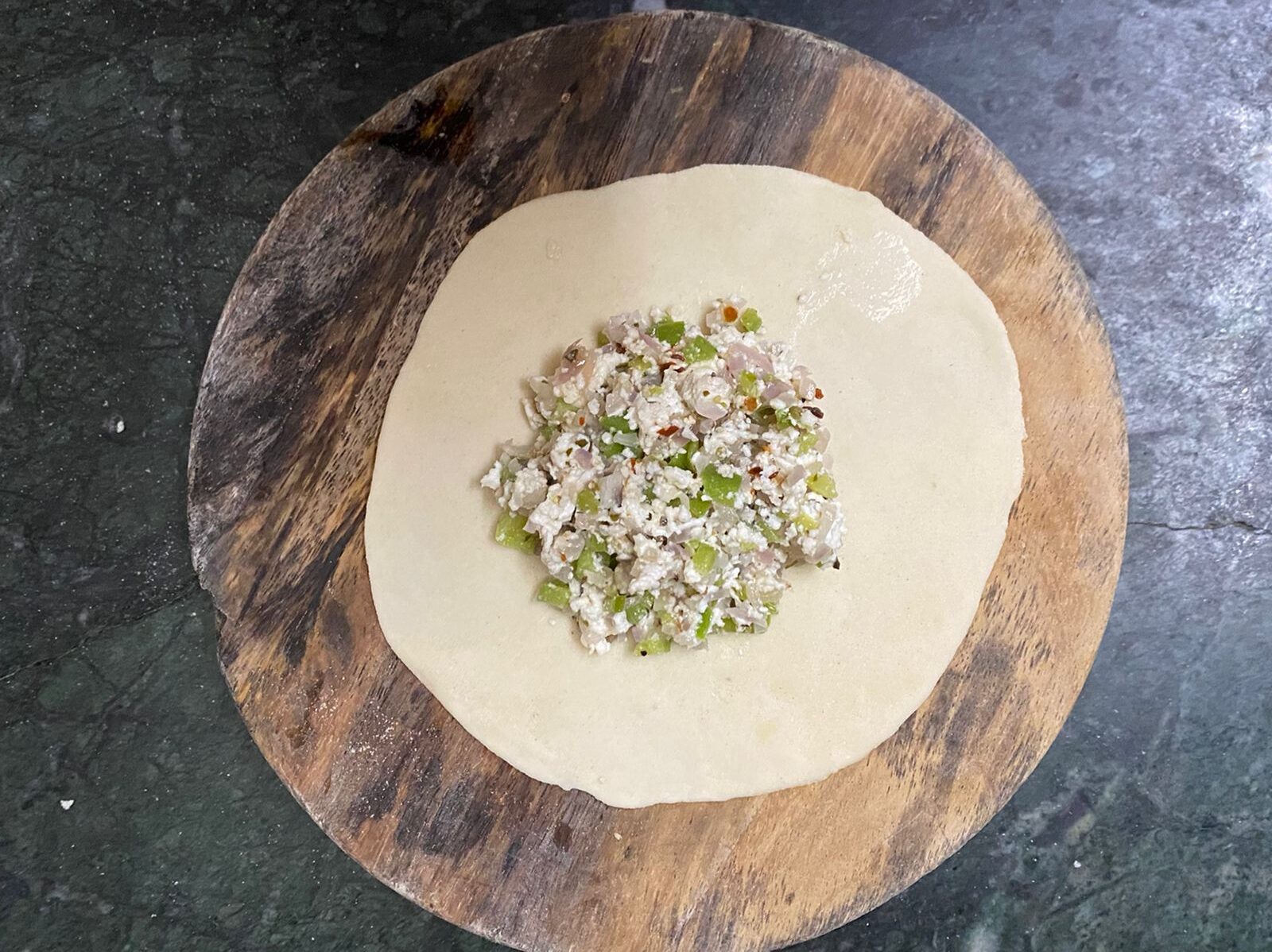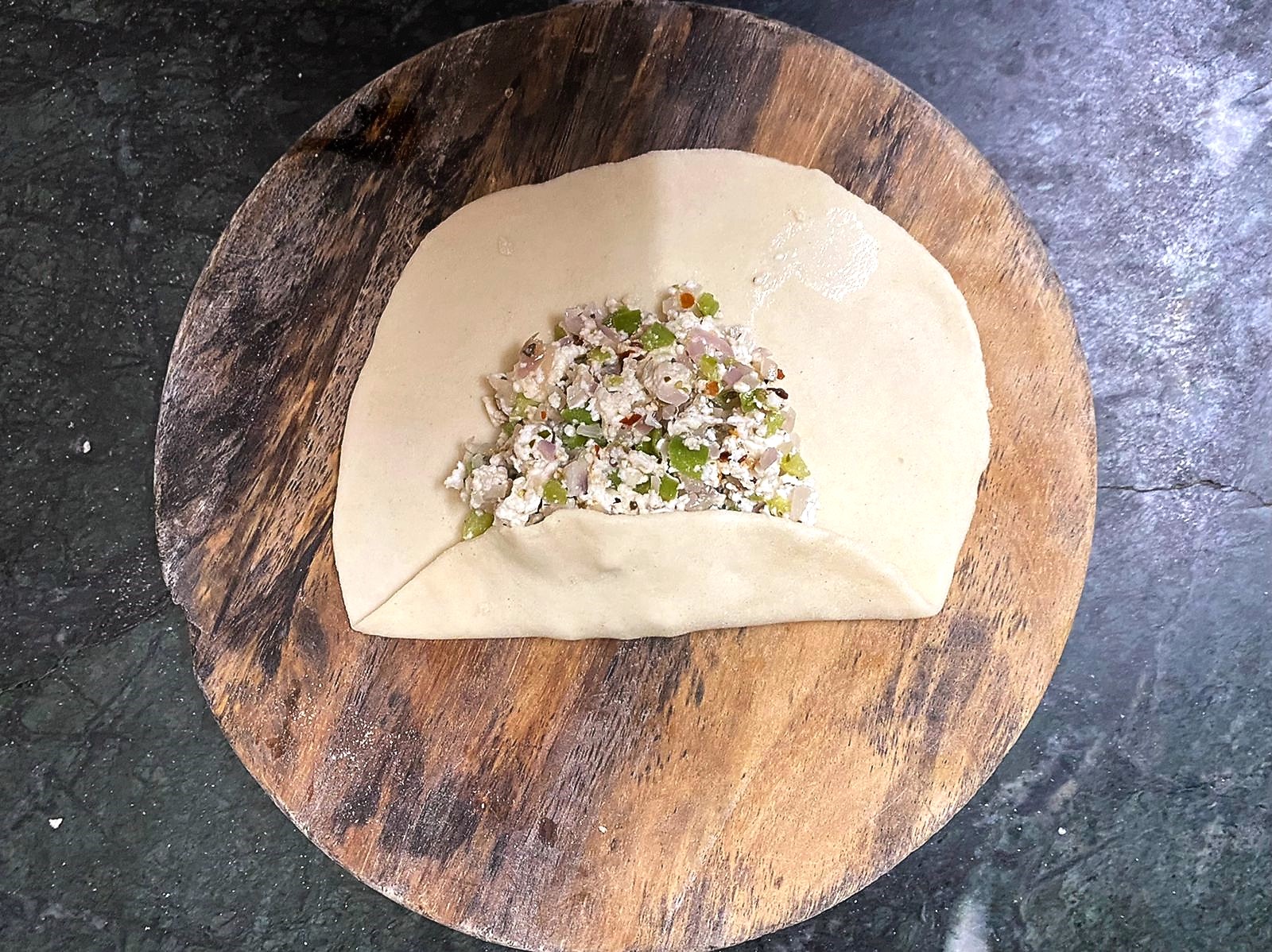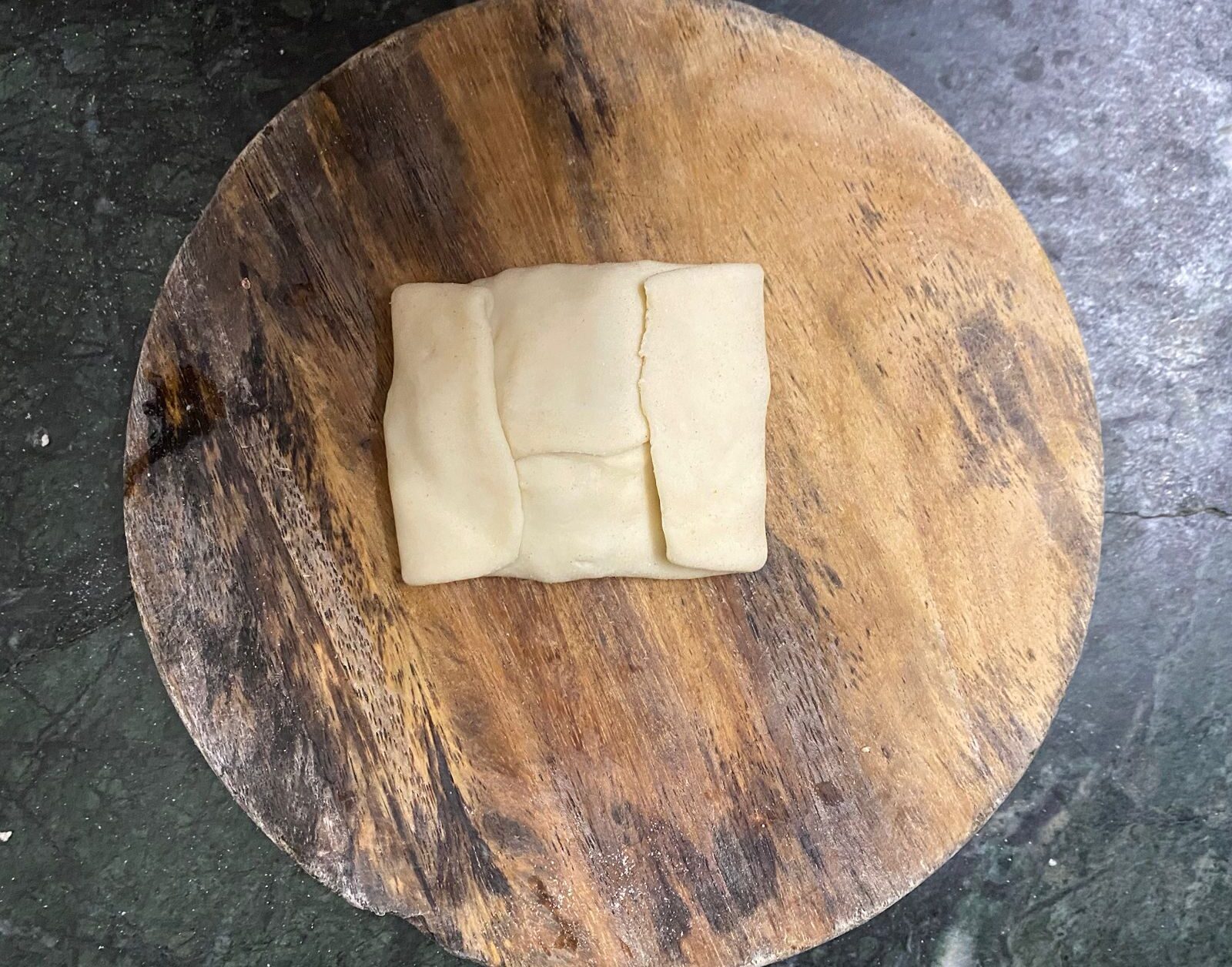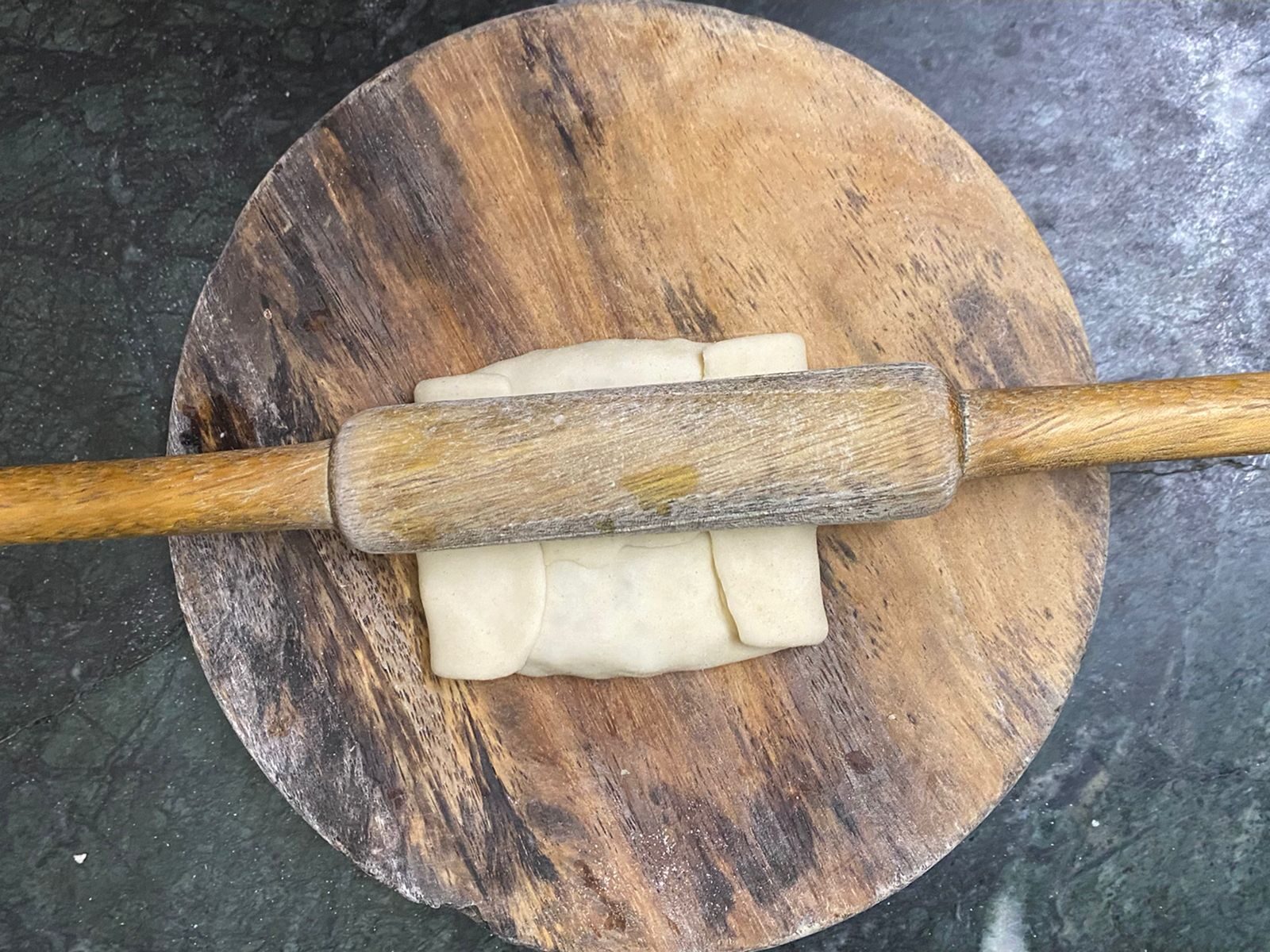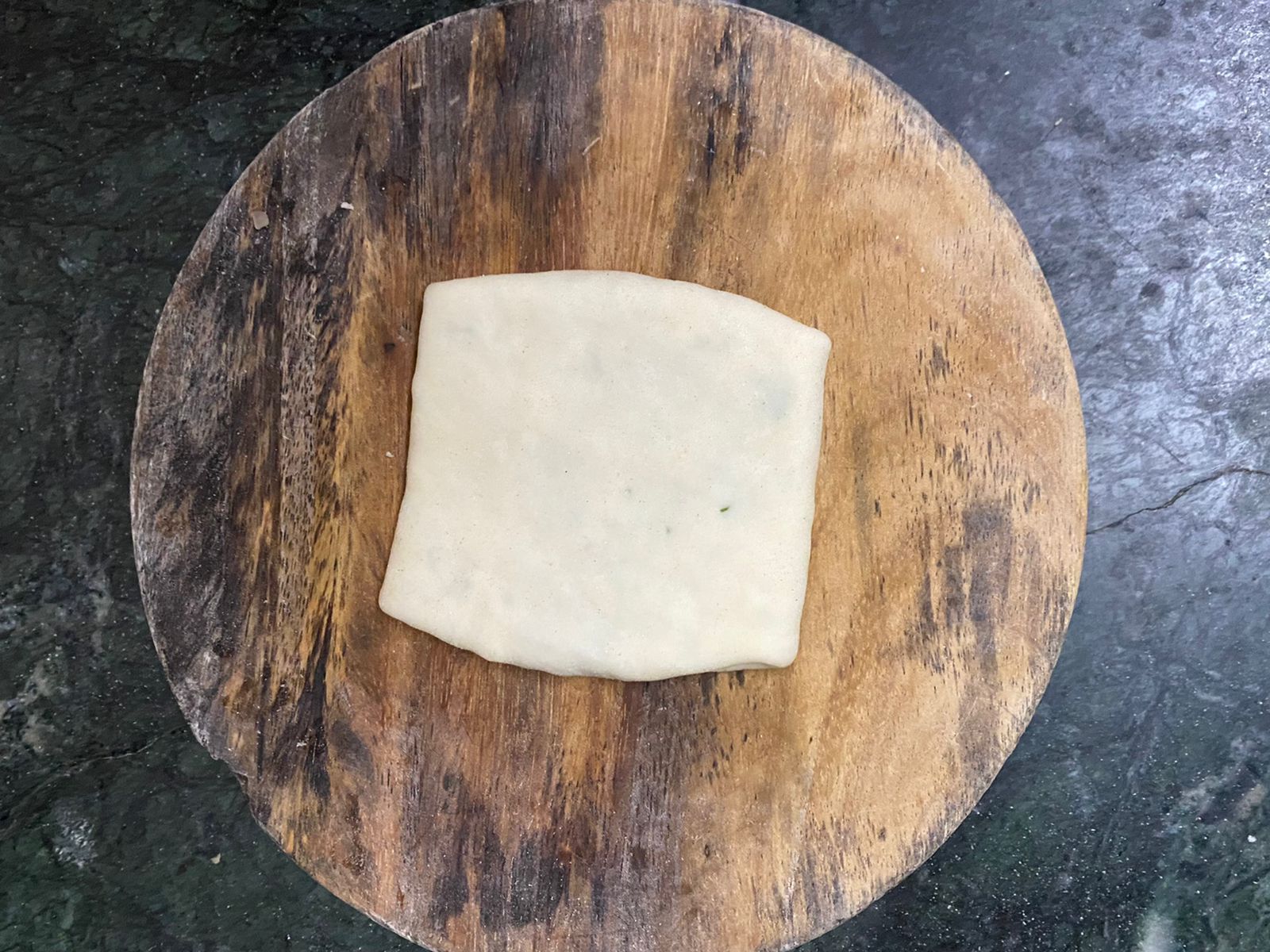 Once the dough has rested for at least 30 minutes knead the dough once again and divide it into 6 equal portions.
Dust some flour on the worktop and roll the dough balls into thin circles around 5-6 inch in diameter. Add 2 tablespoons of the paneer filling in the centre. Fold the 2 opposite corners of the roti over the stuffing. Now fold the remaining 2 edges sealing the filling well. This will look like a folded envelope or lifafa.
Seal the lifafa by pressing it and then roll it slightly with the rolling pin.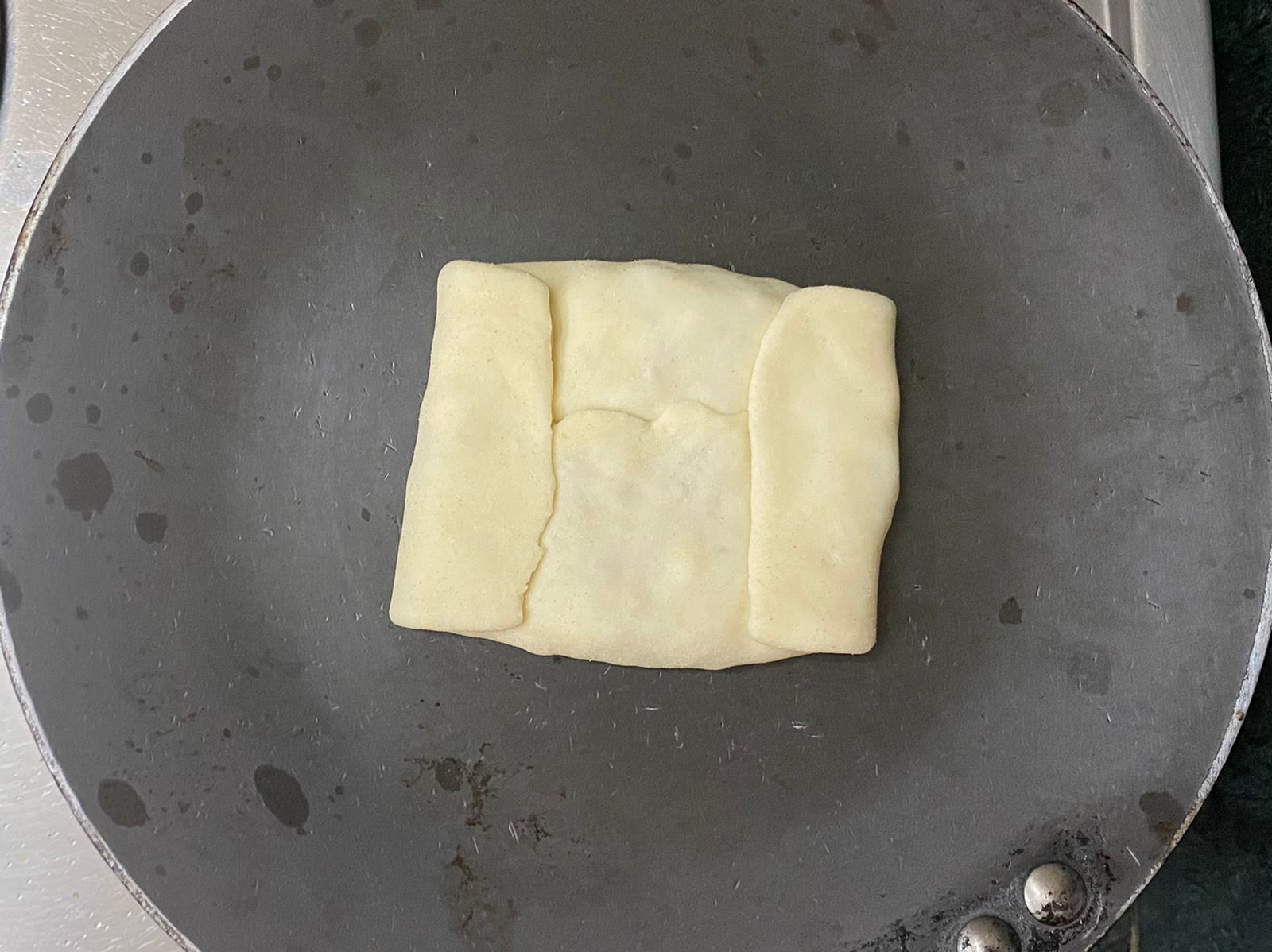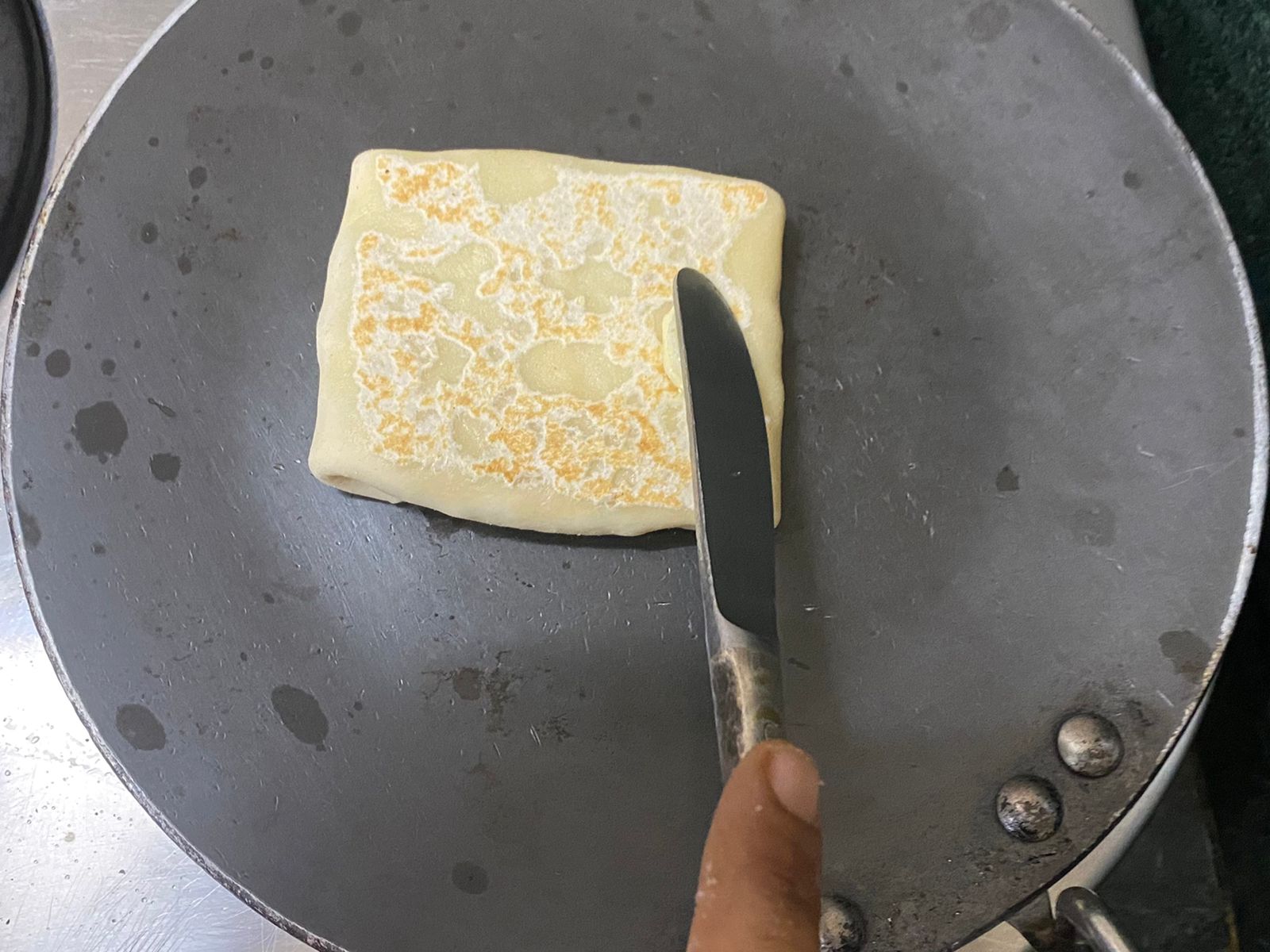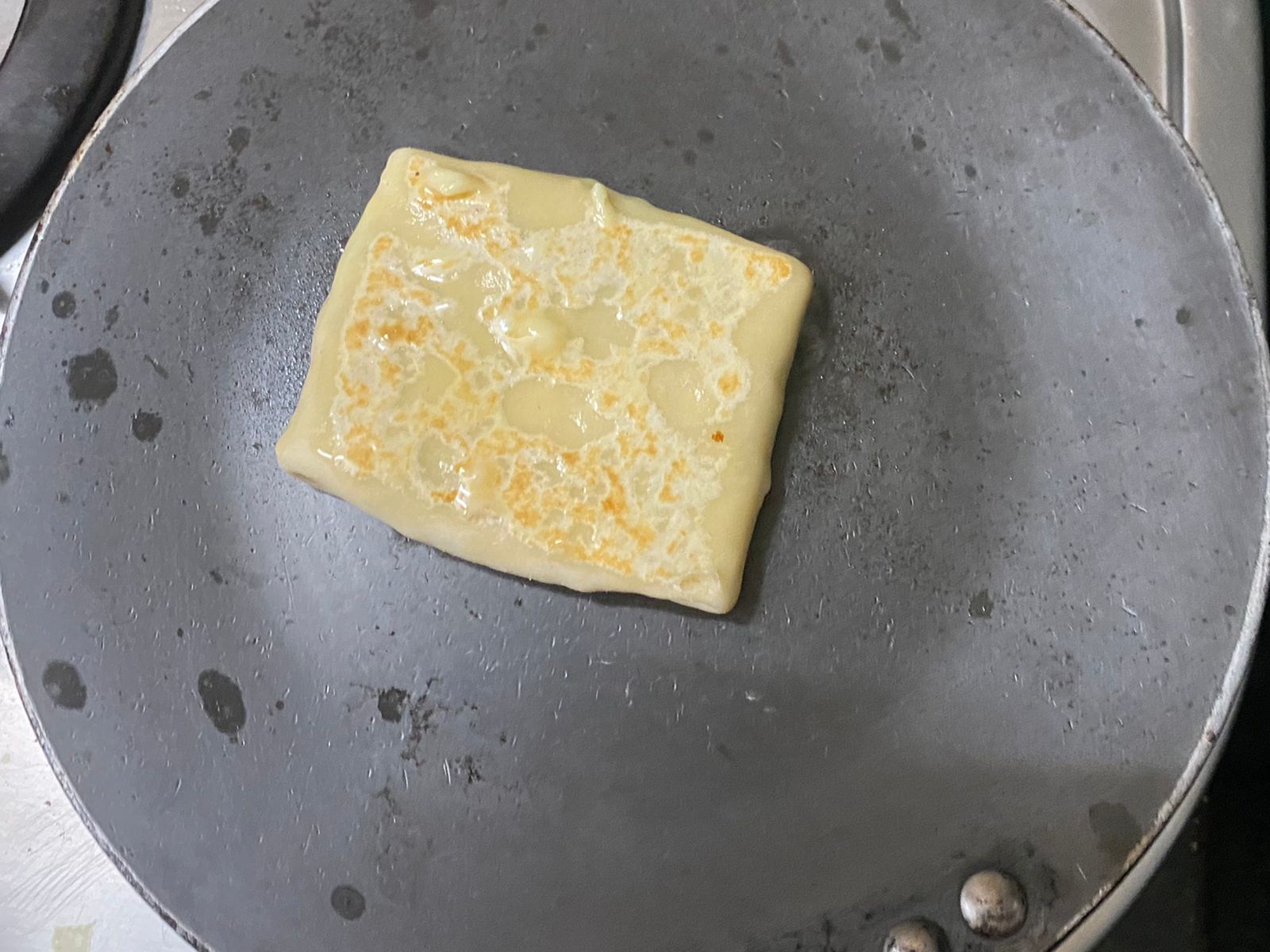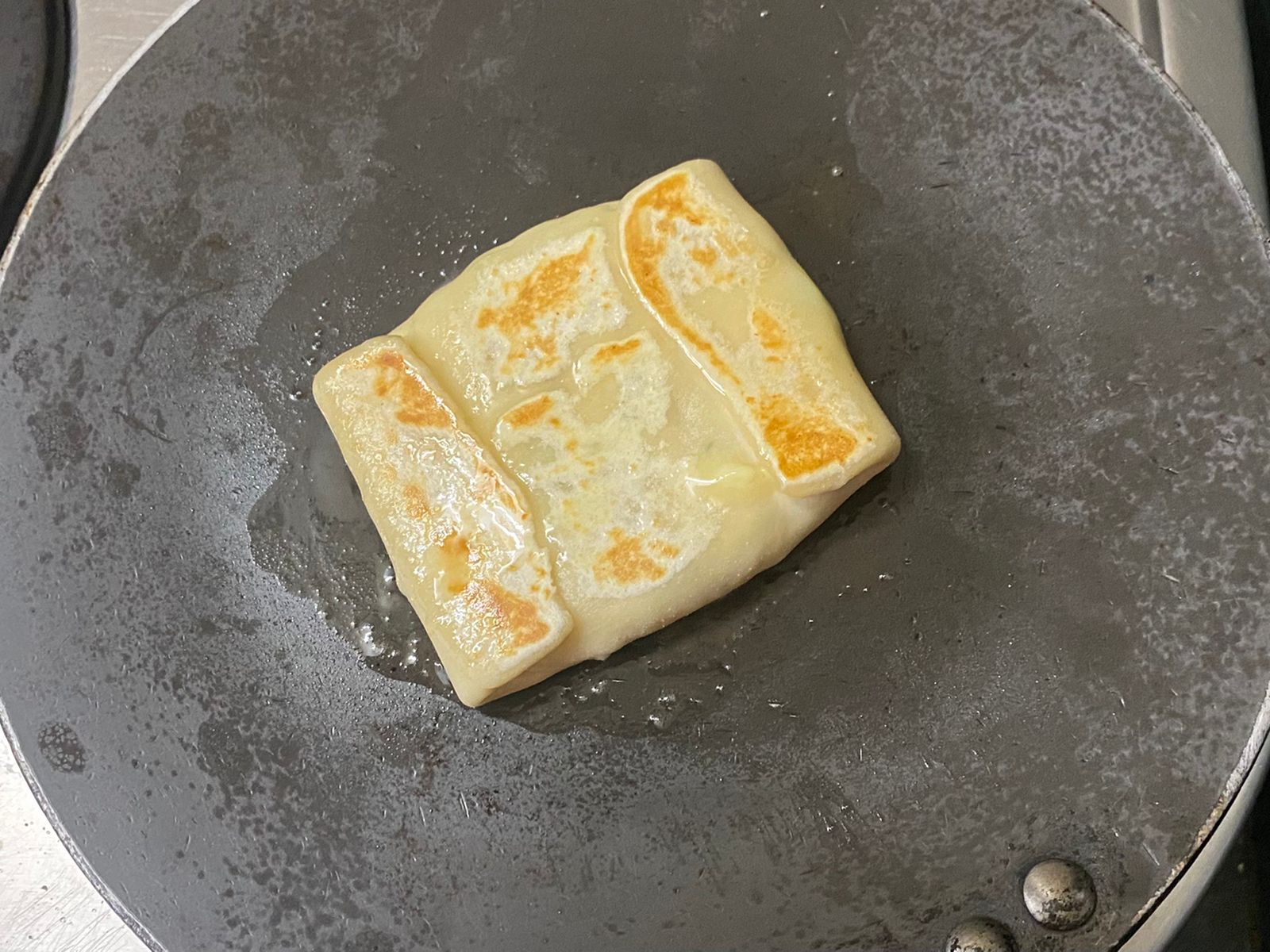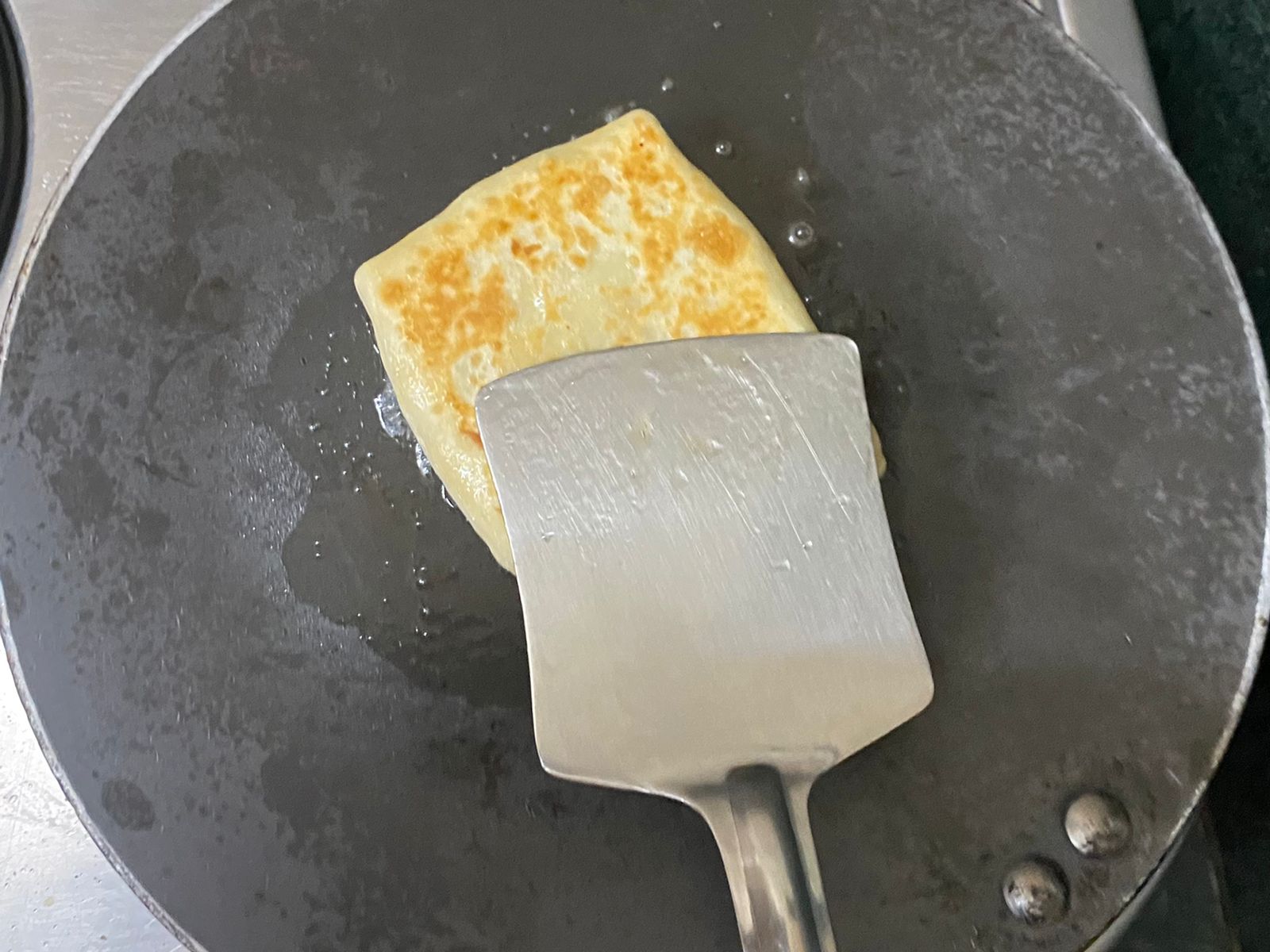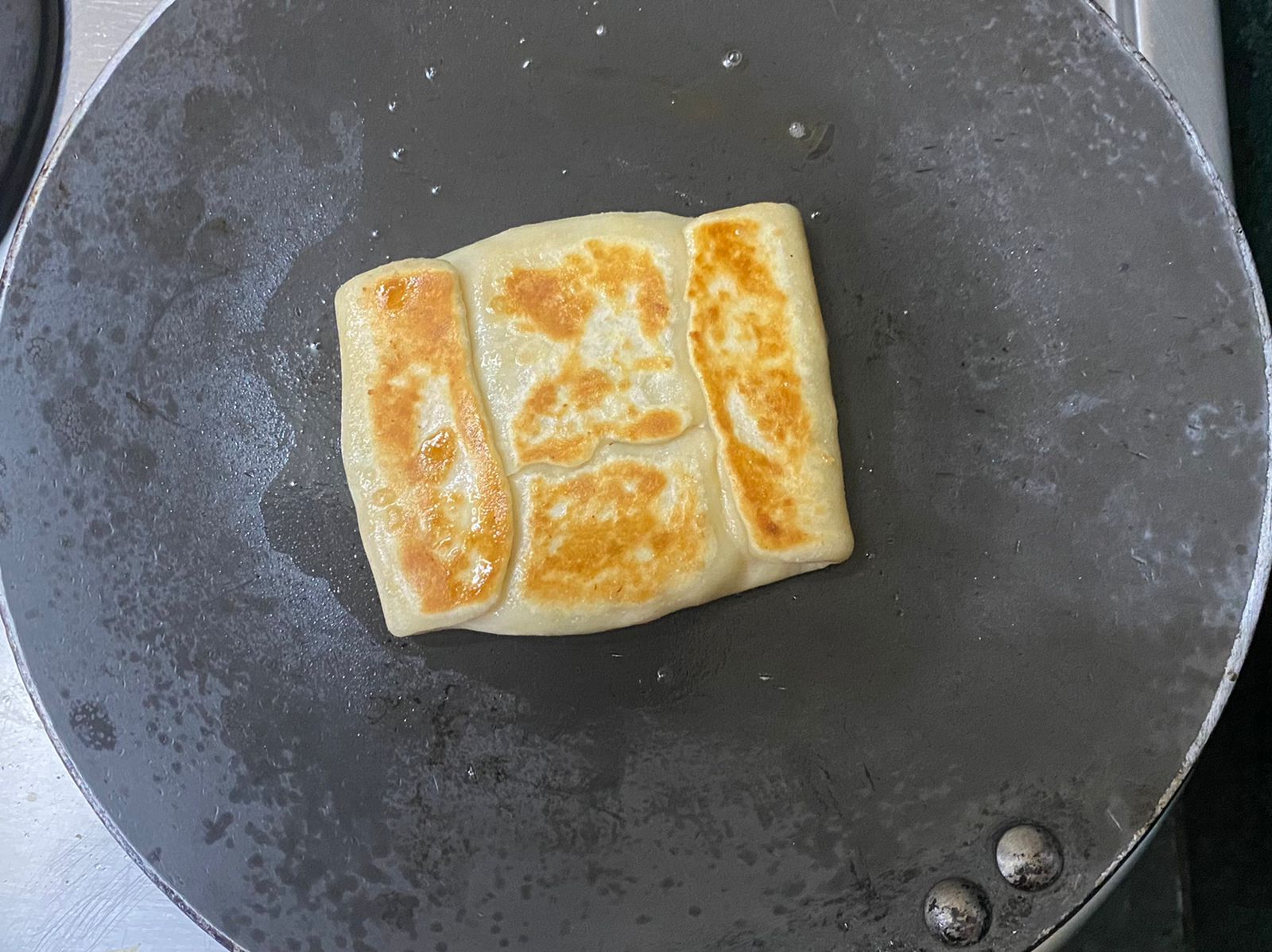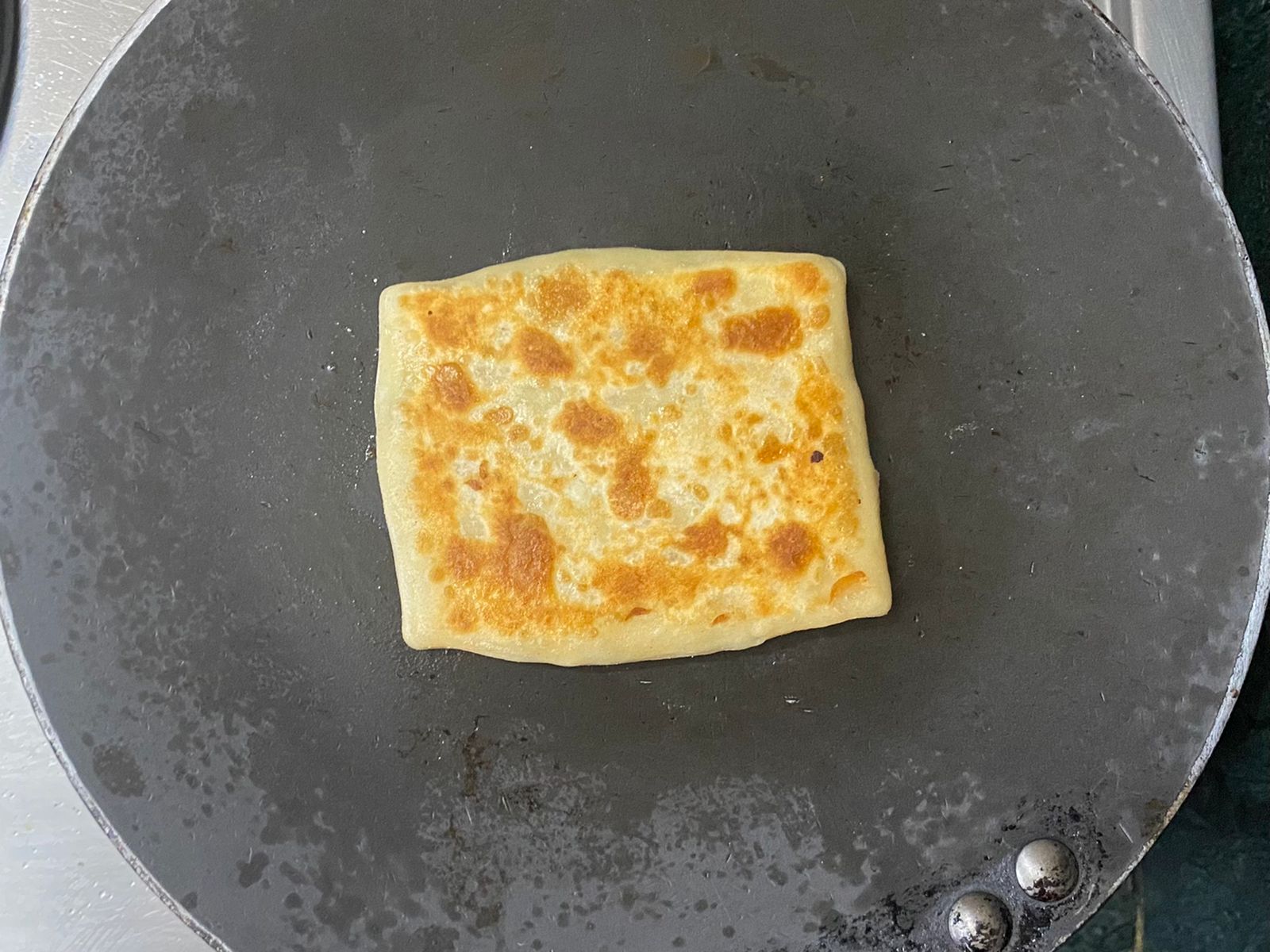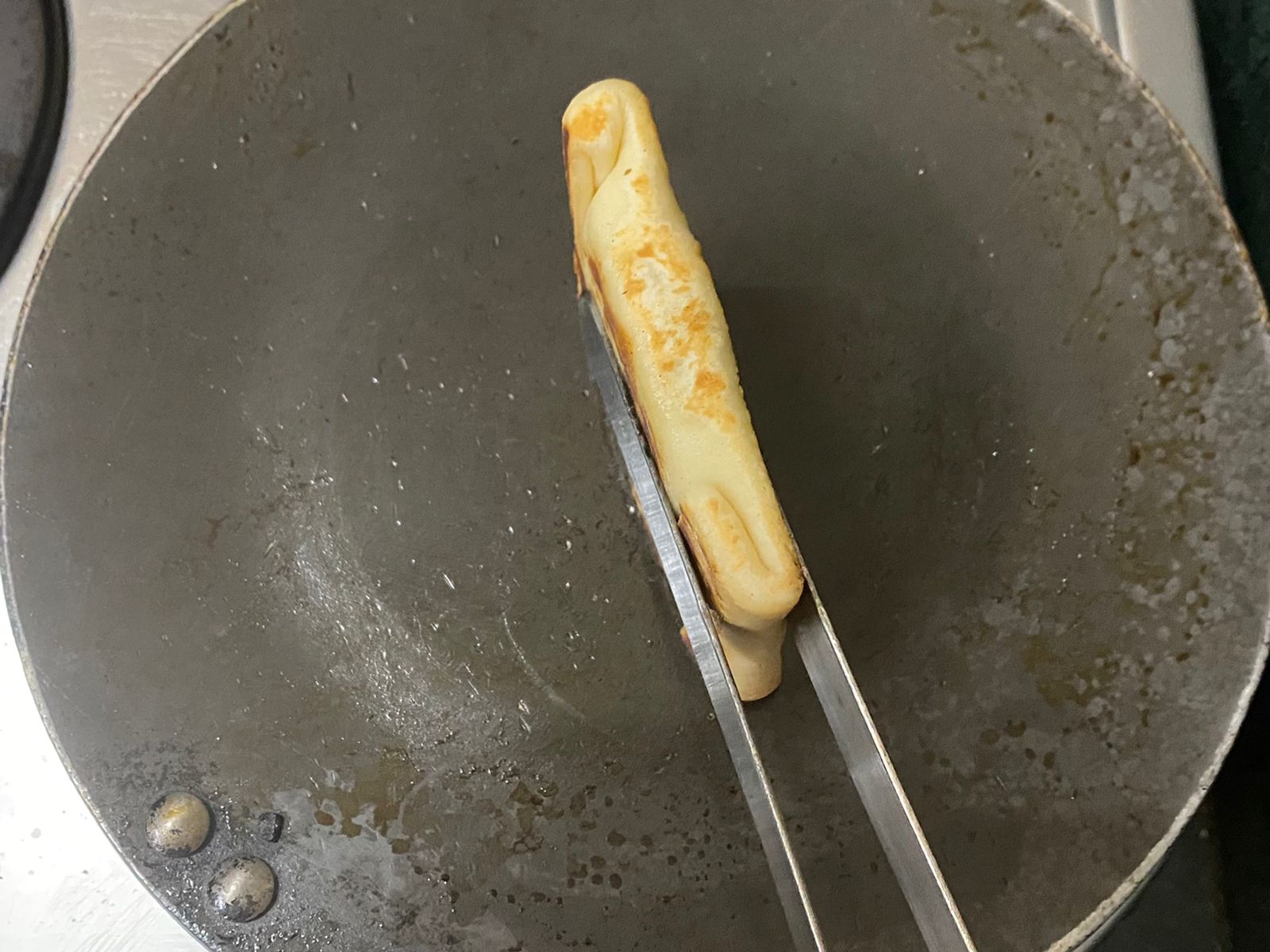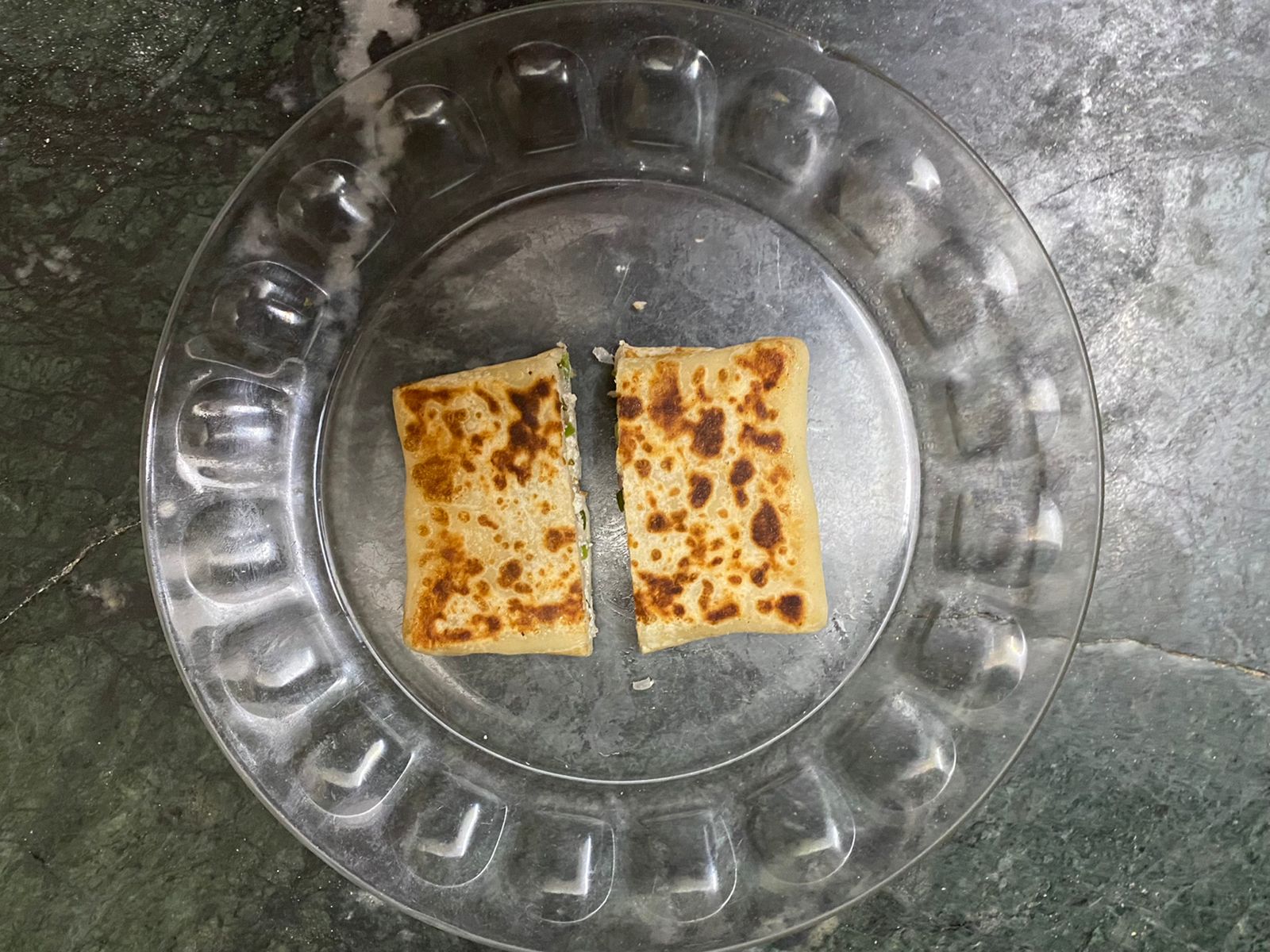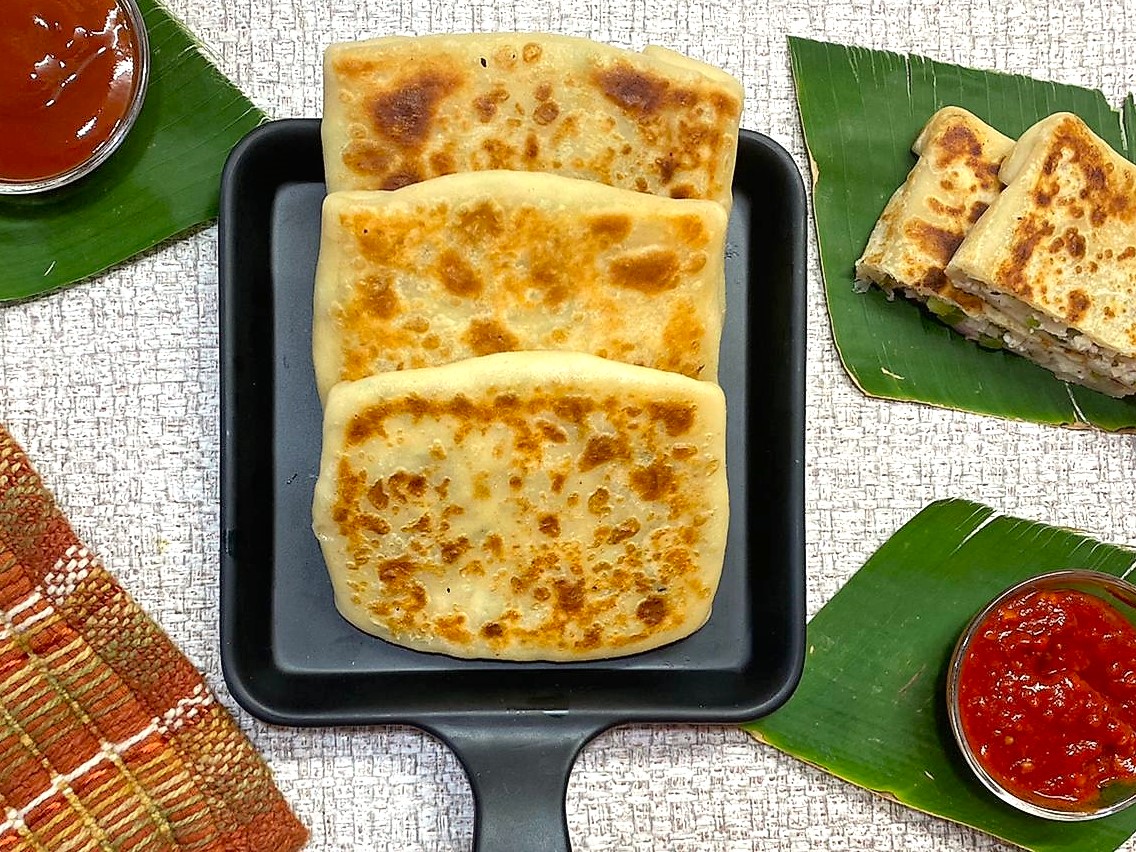 Heat a pan and place the stuffed lifafa.  Spread butter or drizzle oil or ghee and cook on both sides until they turn brown on both sides.
Remove the lifafa from the pan and cut it into half.
Serve hot with schezwan sauce or any sauce of your choice.