Schezwan Paneer with Crackling Spinach
Schezwan paneer with Crackling spinach is an Indo-Chinese recipe of deep-fried paneer pieces in schezwan sauce topped with crispy spinach.
My whole family loves Indo-Chinese food and I often cook it at home. I have a whole range of Indo- Chinese recipes which I make at home like Taro Nest, Paneer Firecracker Rolls, Salt and Pepper Baby corn, Vegetables in Hot Garlic Sauce, Schezwan Fried Rice, Vegetable Wonton Soup, Asian Chilli Garlic Prawns and Hakka Noodles to name a few.
Like many popular Indo-Chinese dishes, this recipe has an Indian twist on a Chinese dish. Seaweed is quite a popular condiment used in Chinese cooking and the seaweed is not available in most other countries. So, to emulate similar flavour and texture green leafy vegetables like spinach, savoy cabbage, Bok Choy, collard greens, or even kale is used in the recipes instead of seaweed. Crackling Spinach is usually found in the starter section of menus in Indo-Chinese restaurants and served as a side dish.
Schezwan Paneer with Crackling Spinach is a delicious recipe that can be enjoyed as a starter. The crackling spinach adds a delightful texture to the paneer elevating it to another flavour levels. This recipe is definitely worth a try!
Ingredients
10-12 paneer pieces (1½ inch long, ½ inch wide)
Oil for deep frying
10-12 toothpicks
For The Batter
2 tablespoons plain flour
4 tablespoons corn flour
1 teaspoon red chili powder
1 teaspoon salt
1 tablespoon green chili ginger paste
¼ cup cold water
For Frying Spinach
1 cup finely chopped spinach
2 tablespoons corn flour
For The Sauce
1 tablespoon sesame oil
2 tablespoons finely chopped garlic
1 teaspoon vinegar
1 tablespoon soy sauce
2 tablespoons schezwan sauce
1 tablespoon tomato ketchup
1 tablespoon red chili sauce
Salt to taste
1 teaspoon black pepper powder
2 tablespoons cold water
2 tablespoons corn flour
Directions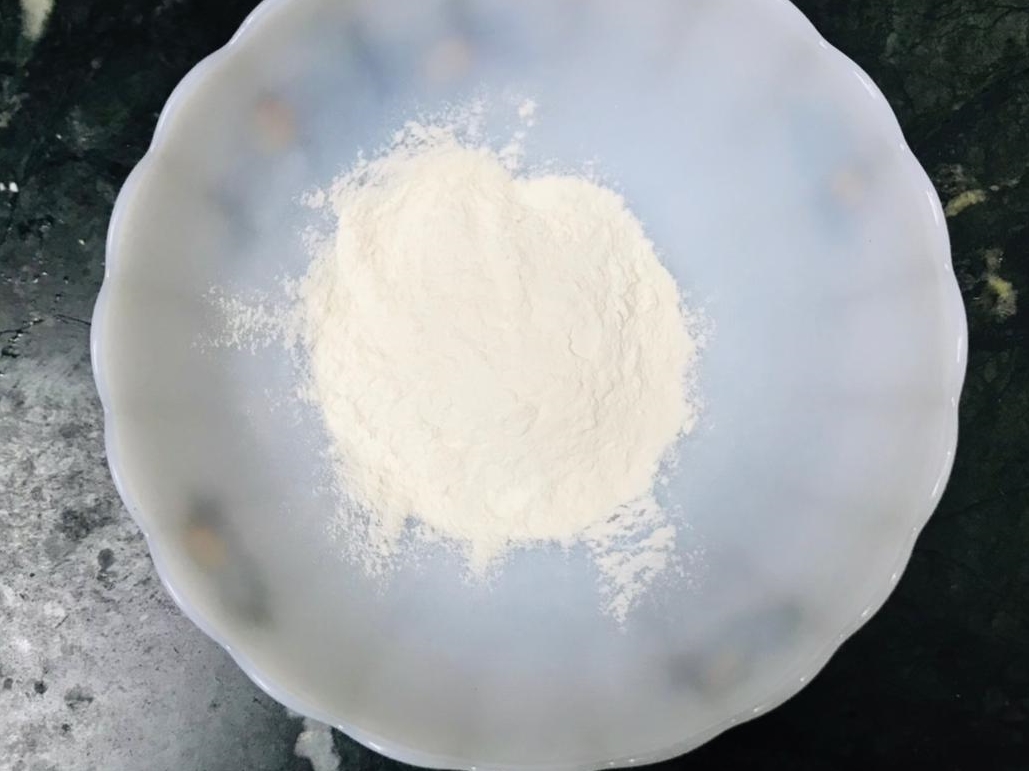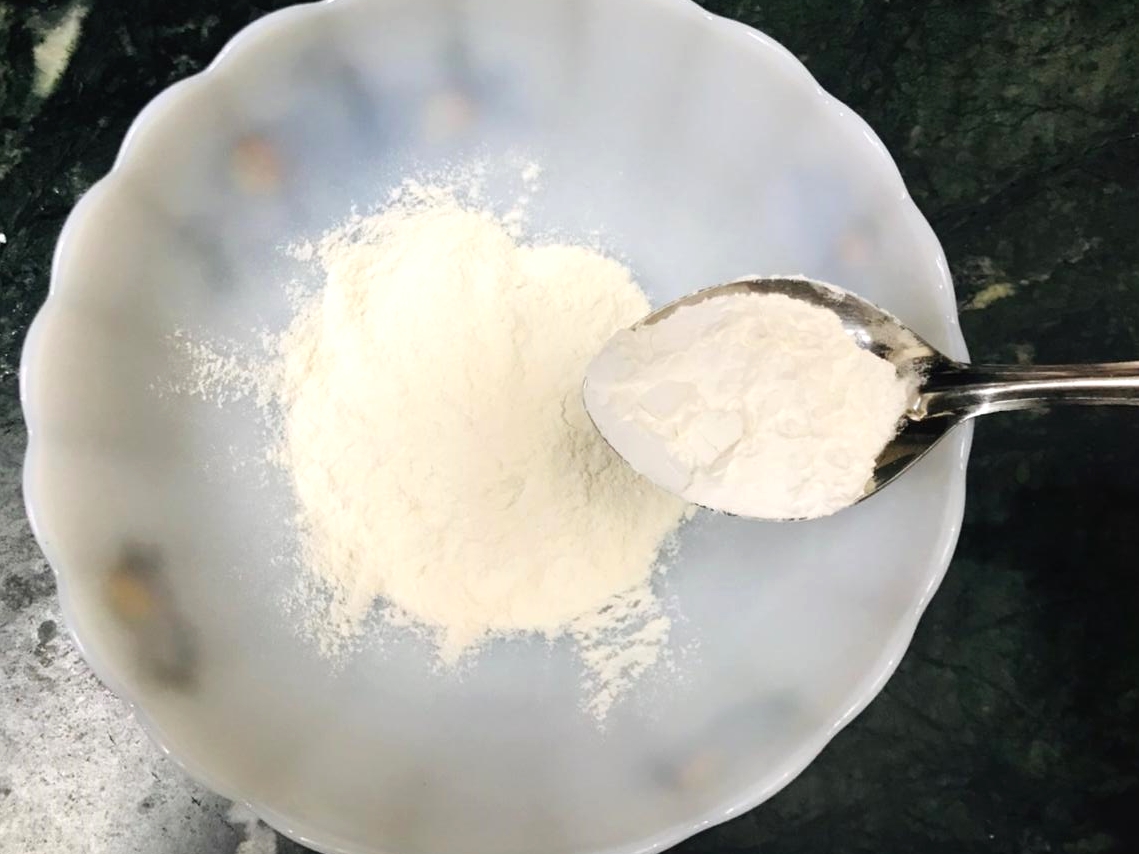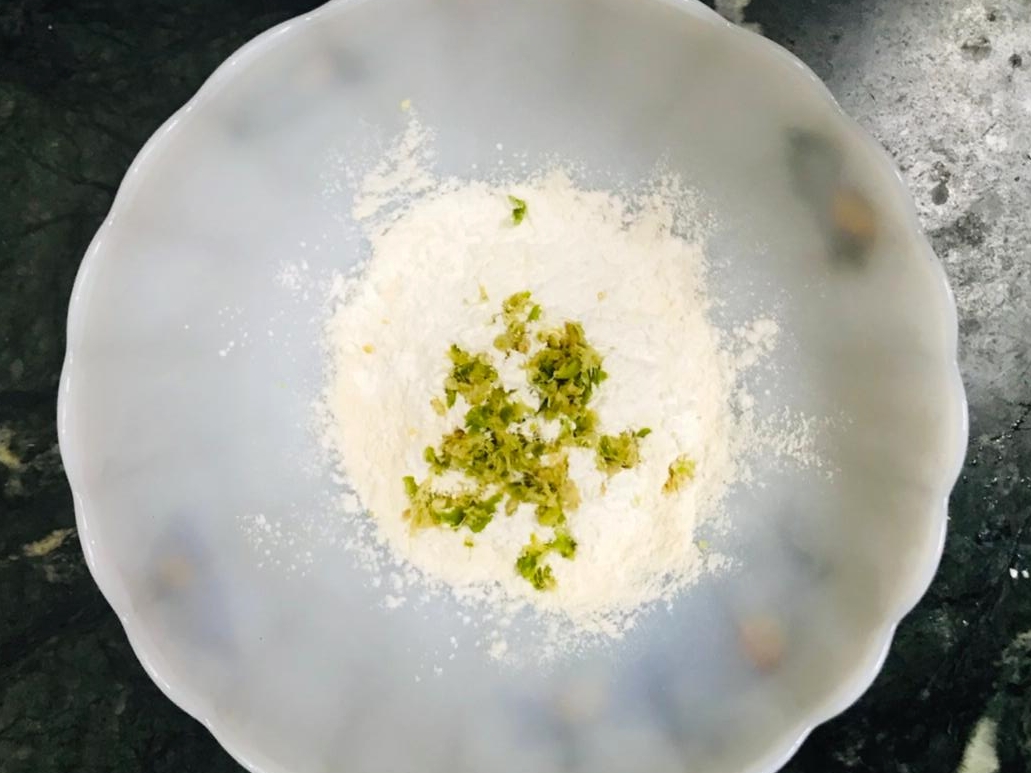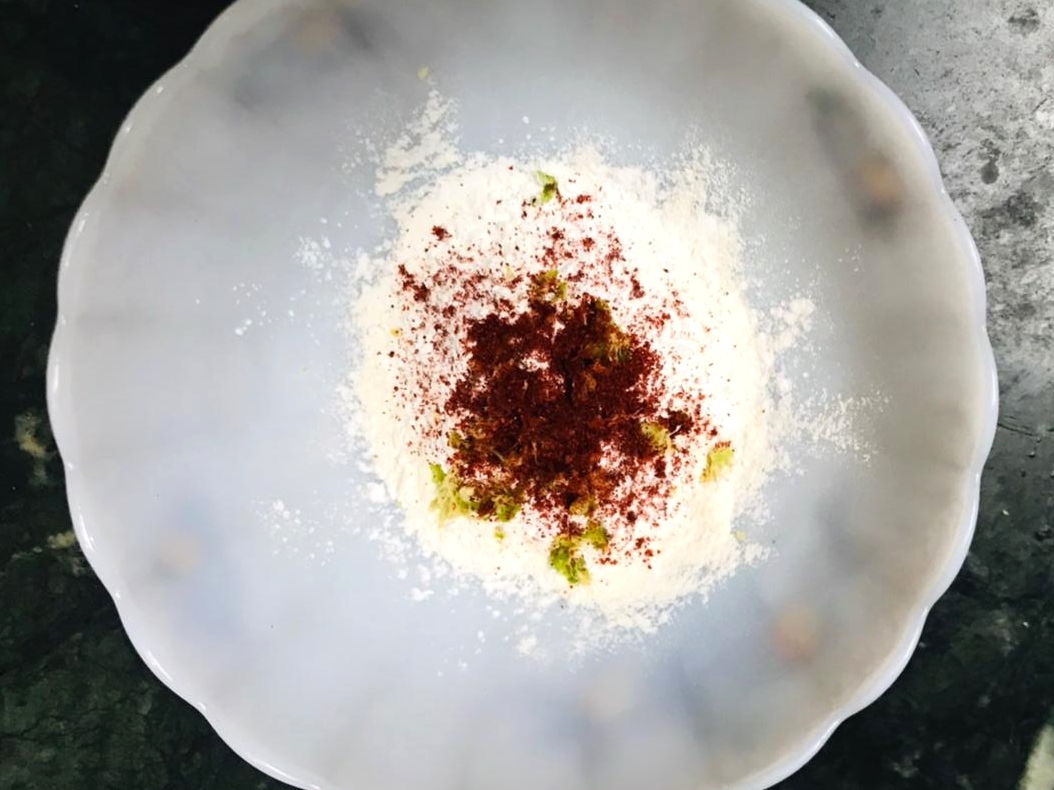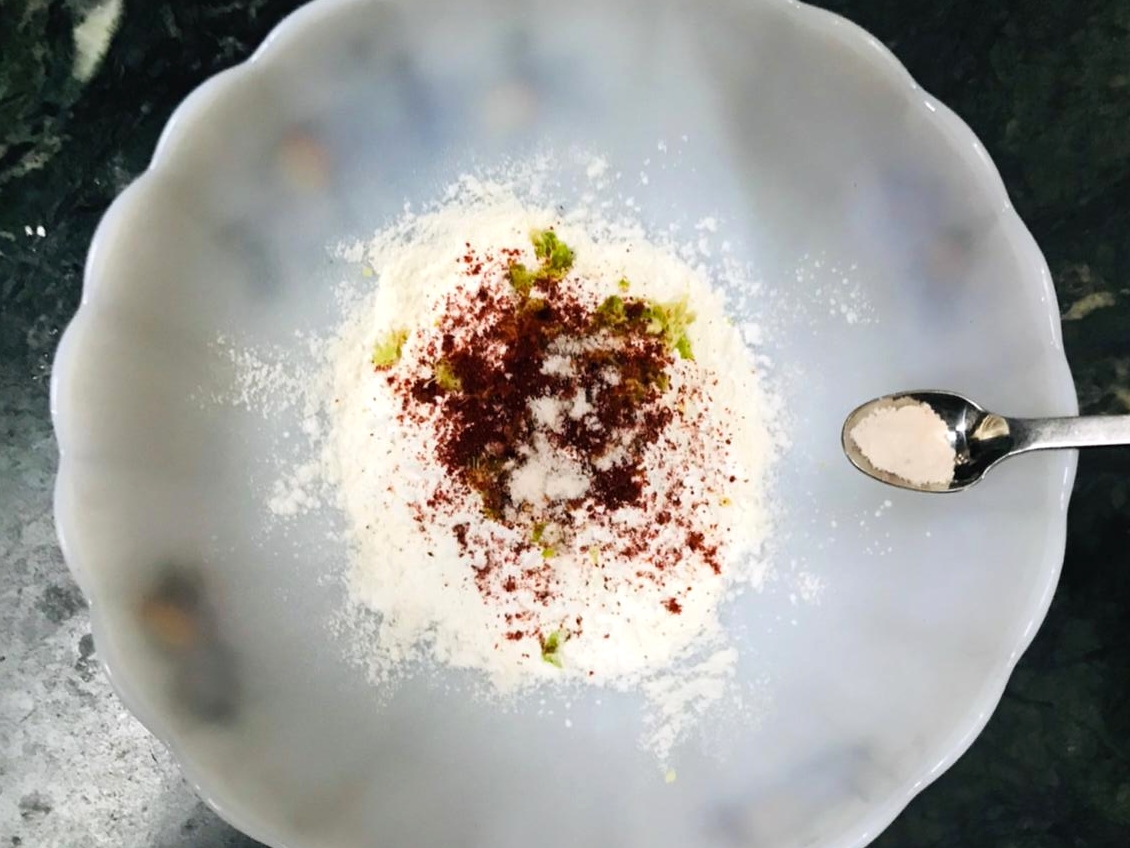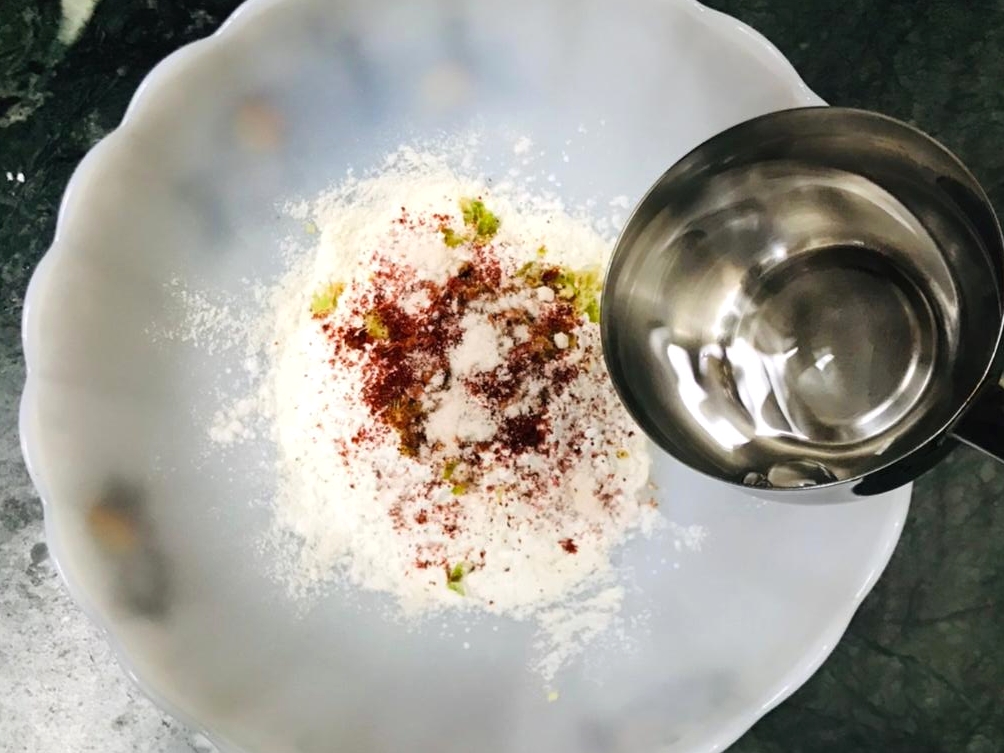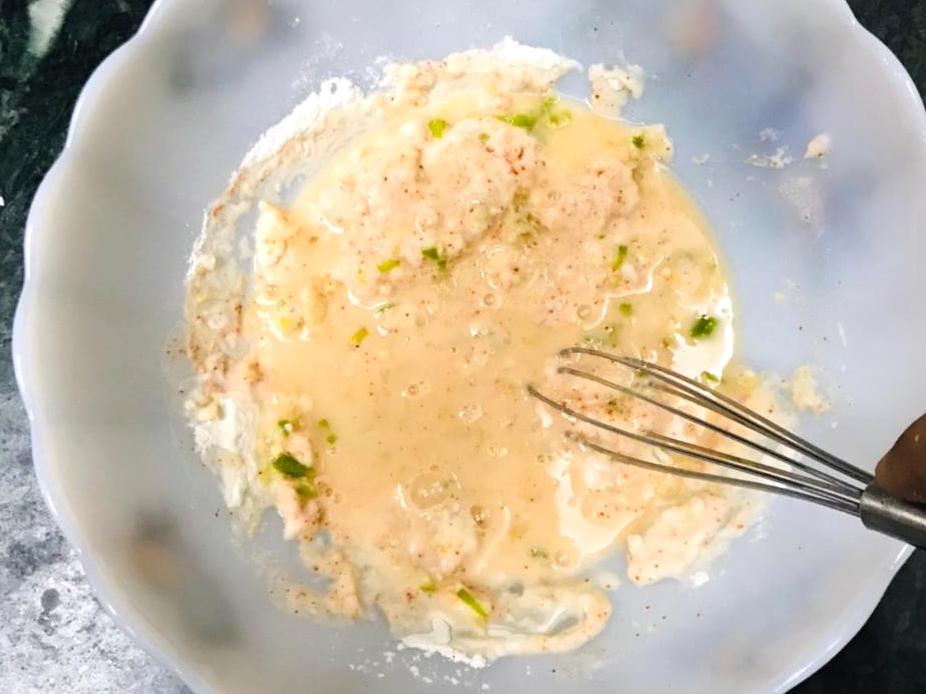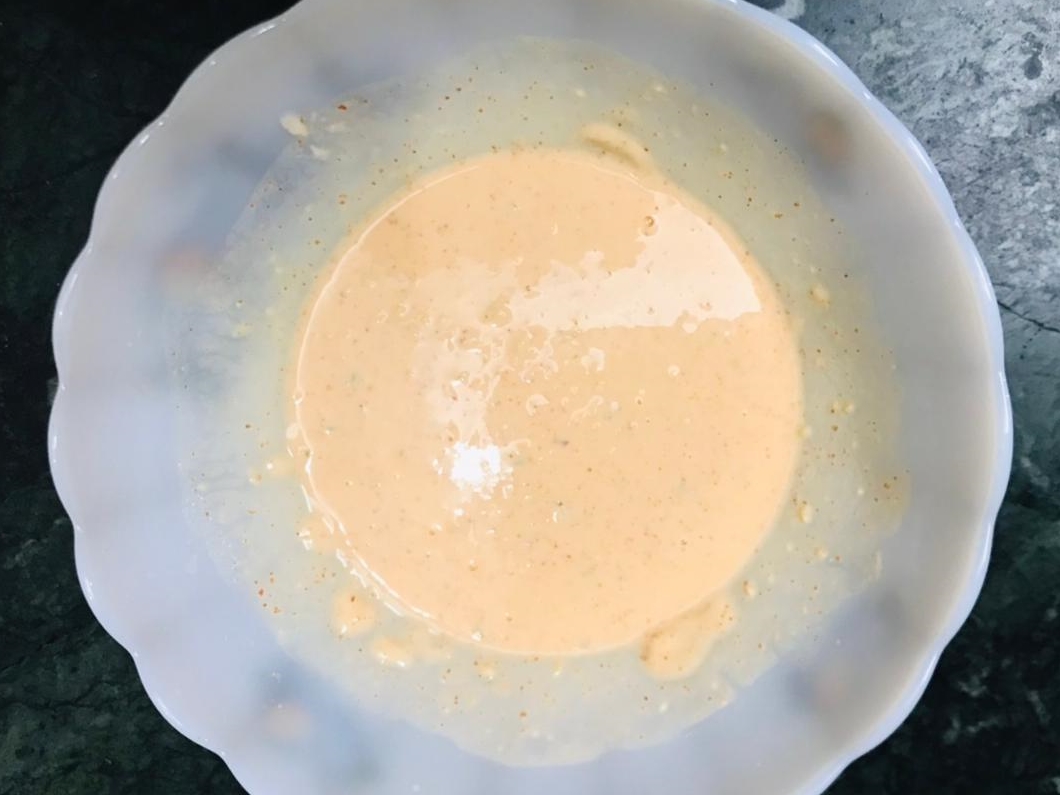 In a bowl, mix the plain flour, corn flour, red chilli powder, salt, green chilli ginger paste and cold water.  Whisk it to form a smooth thick consistency batter.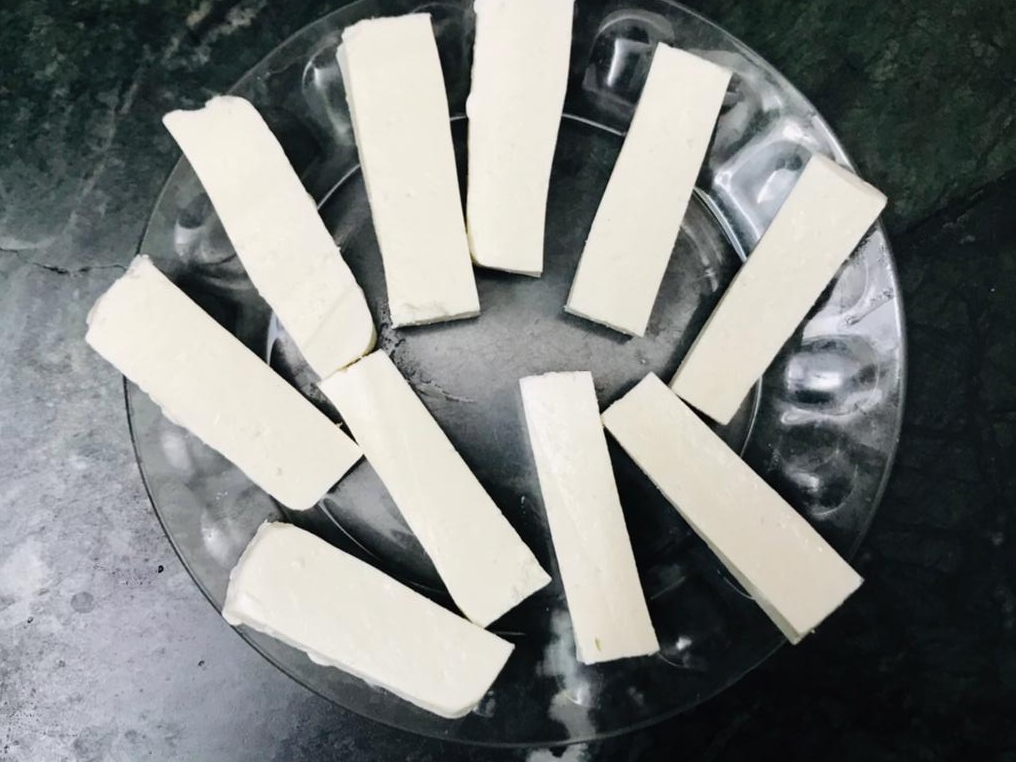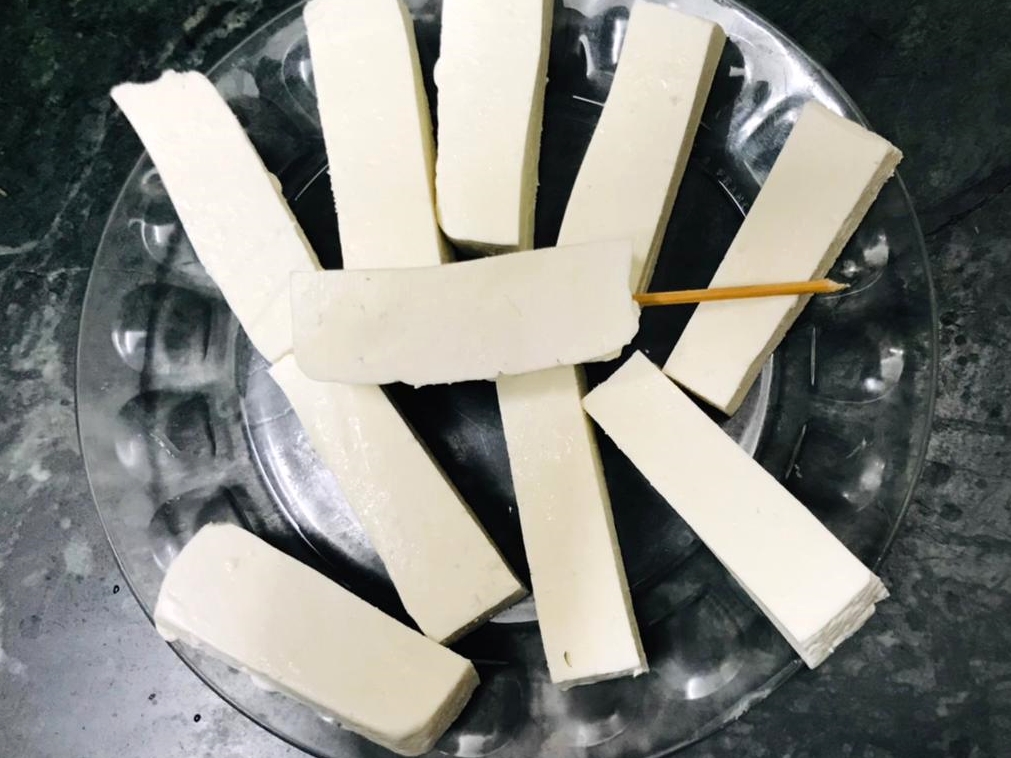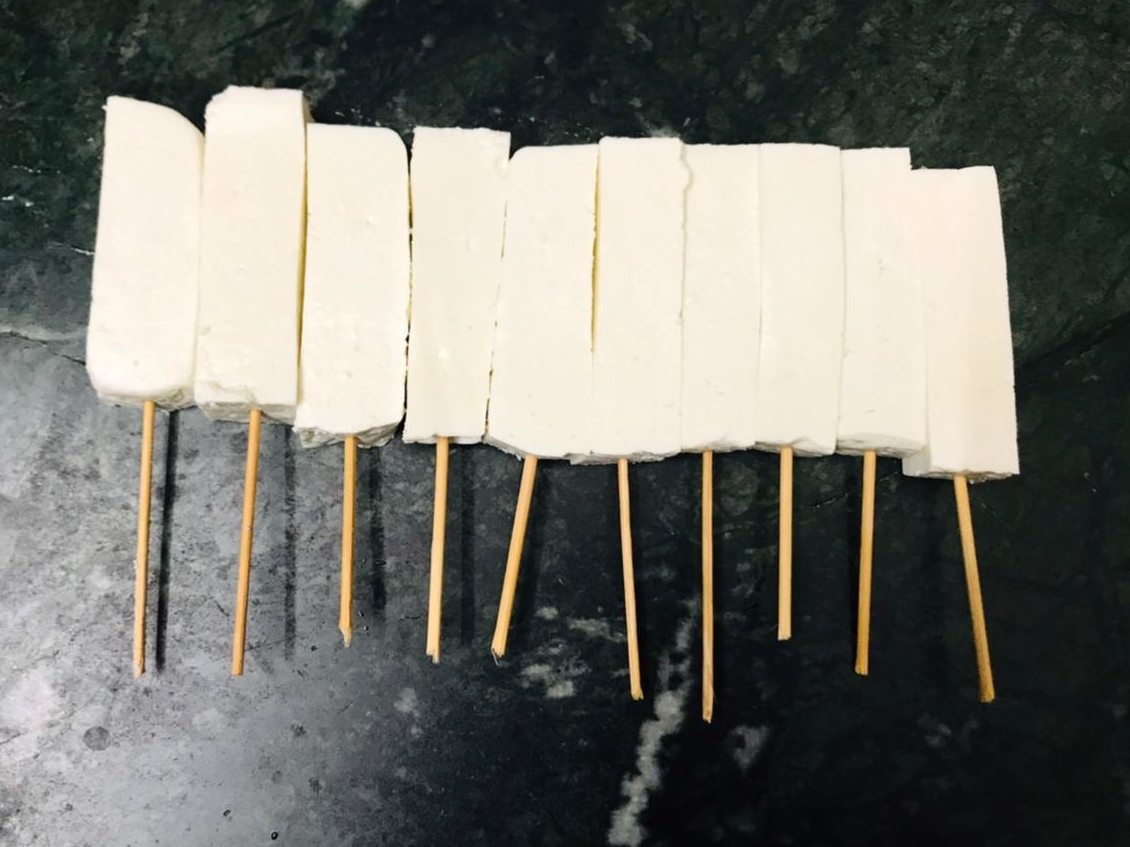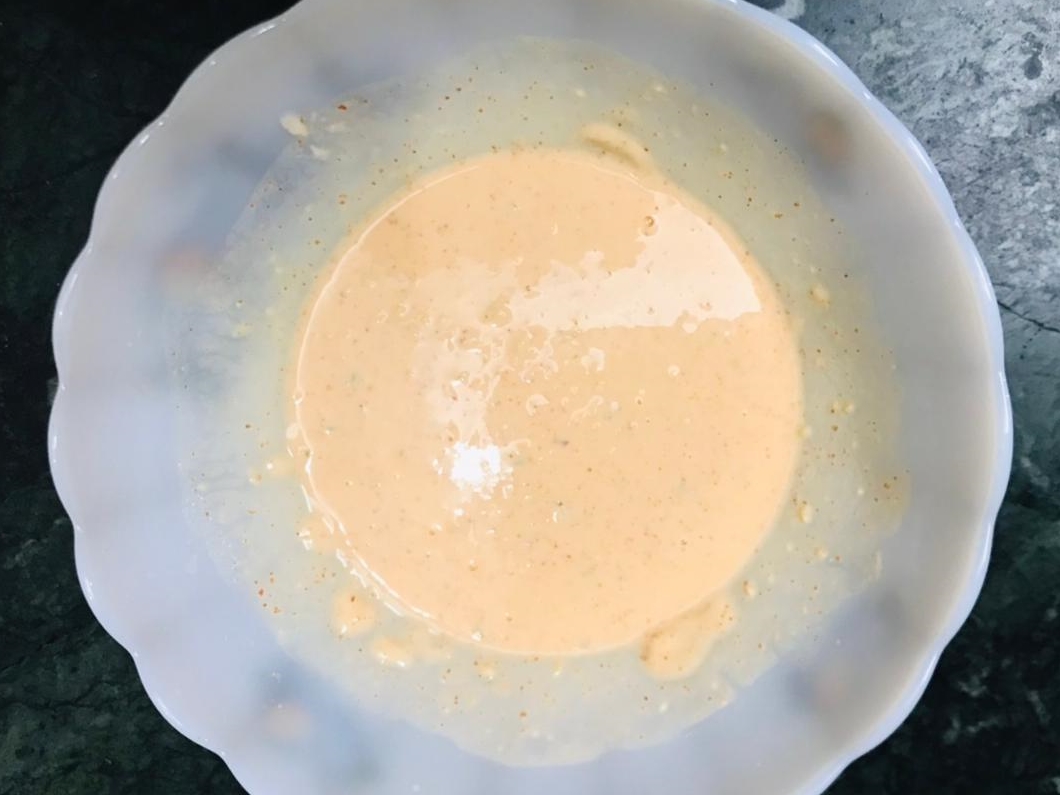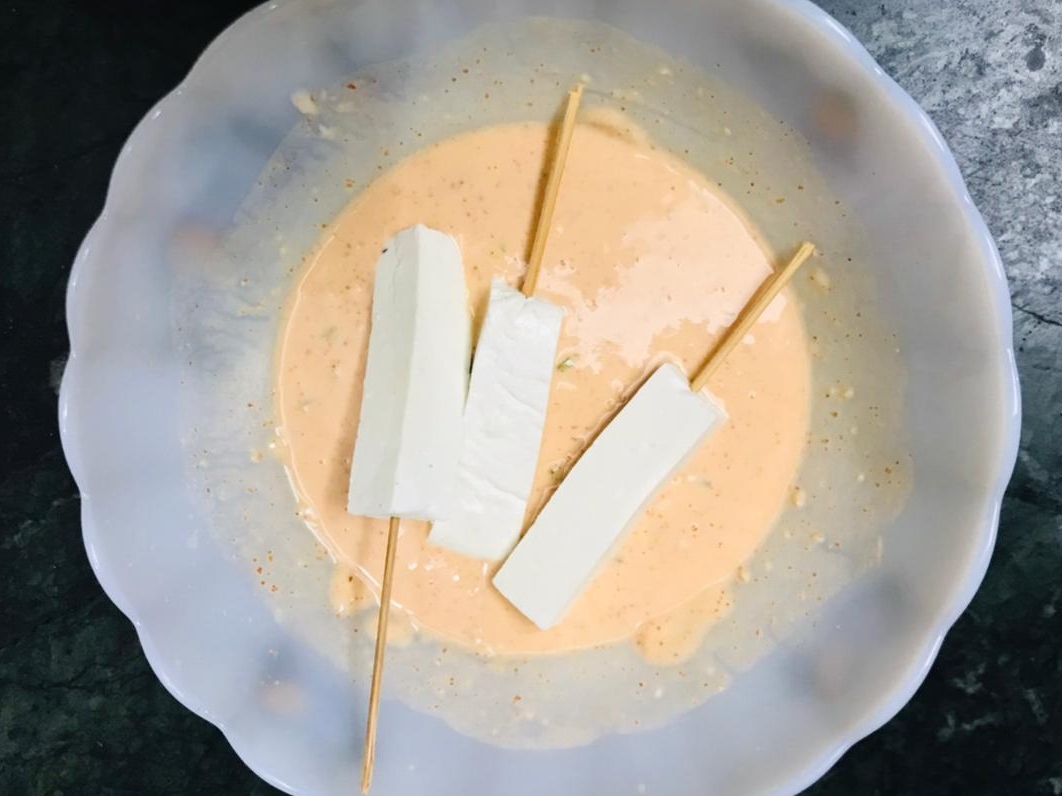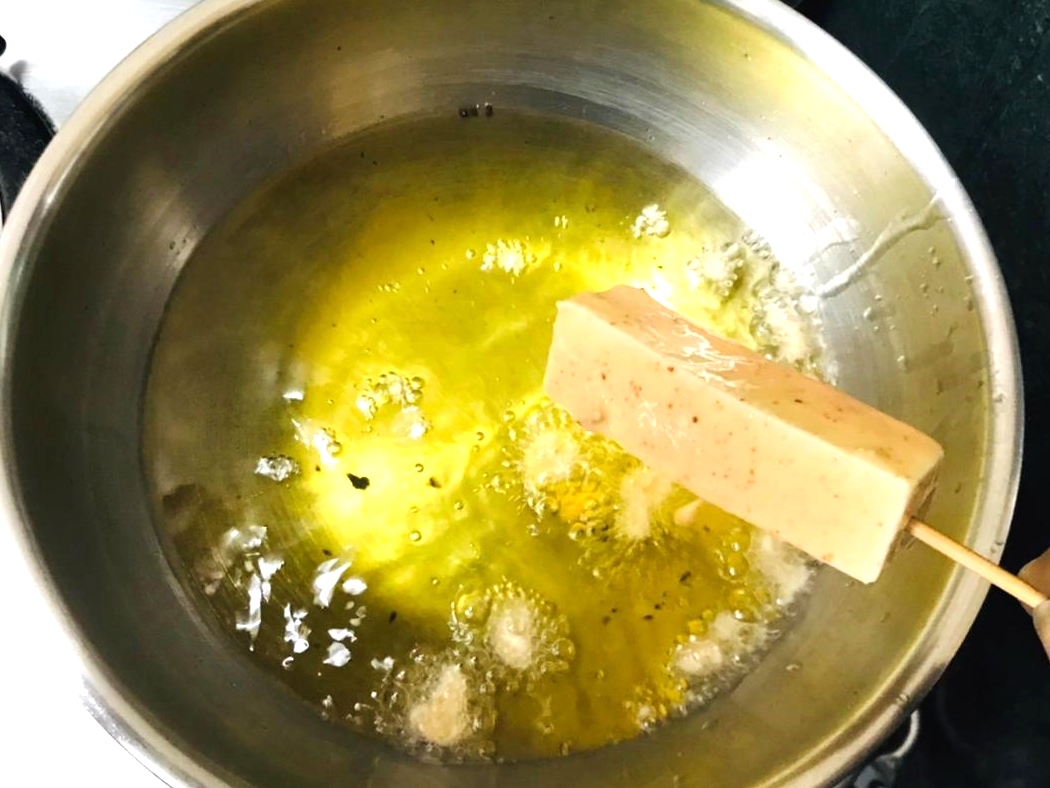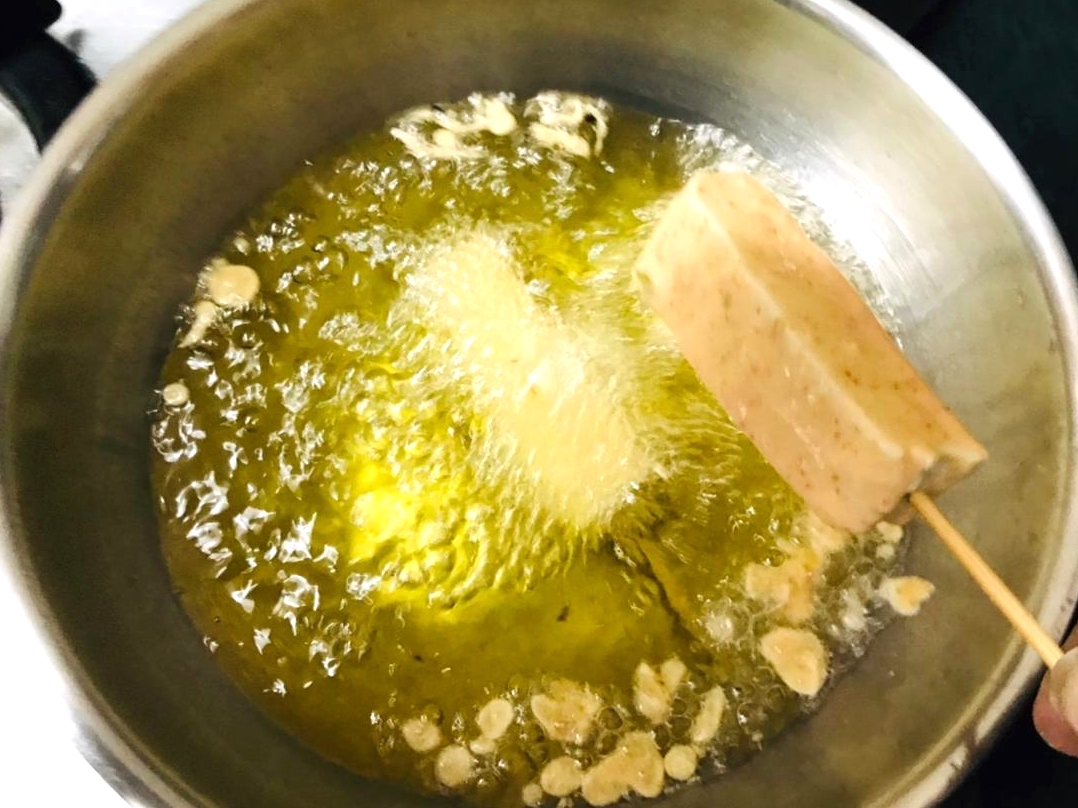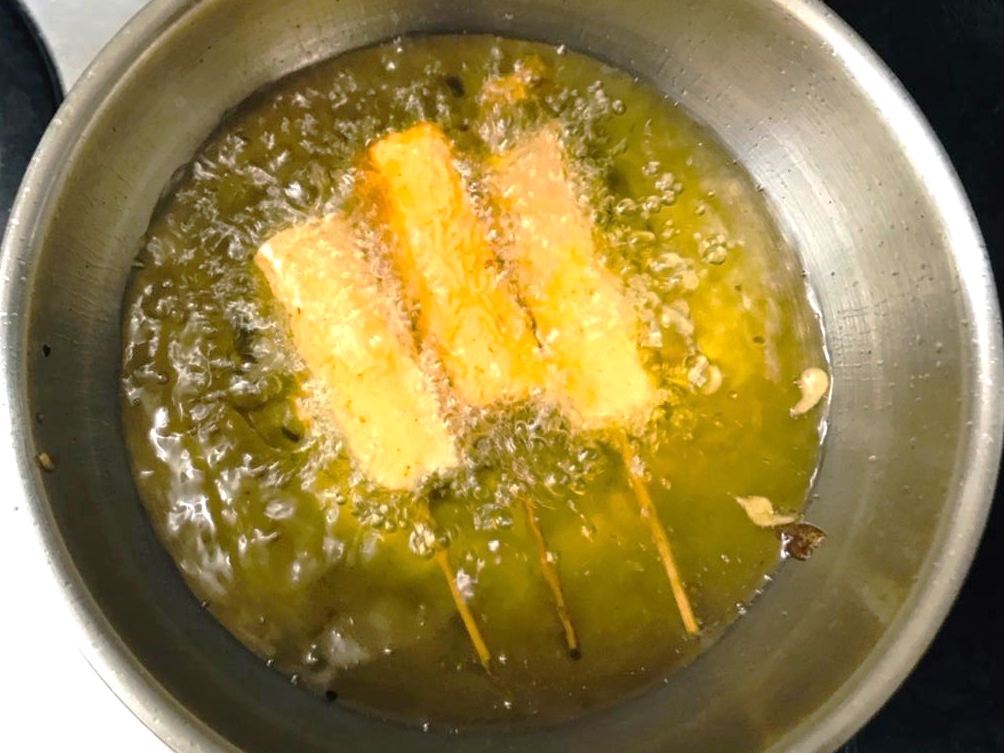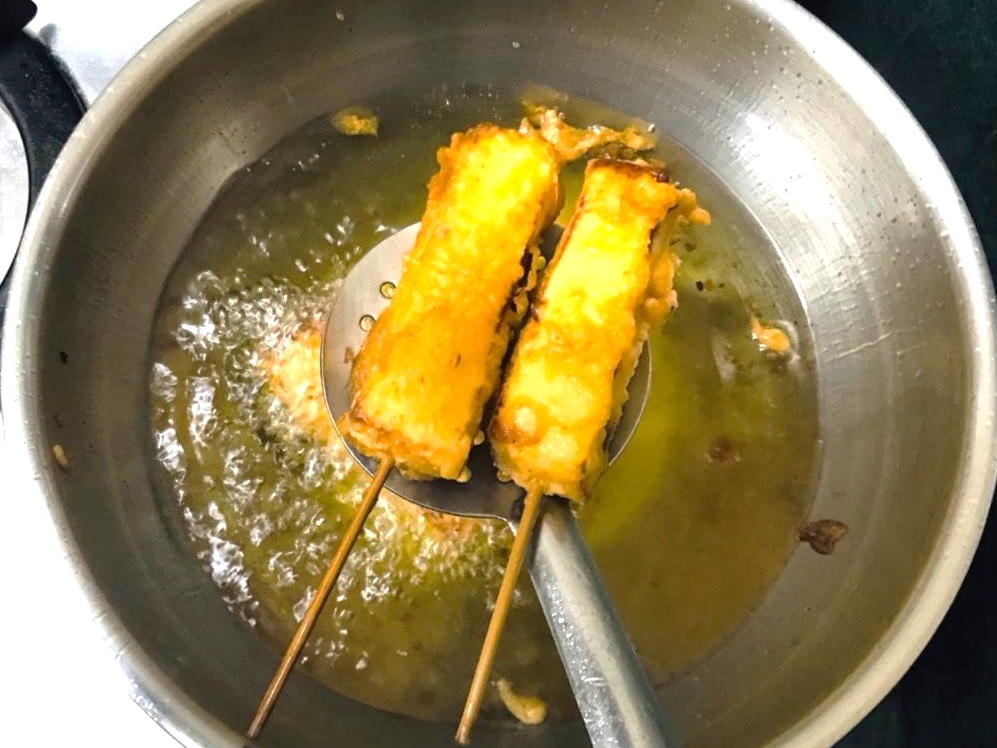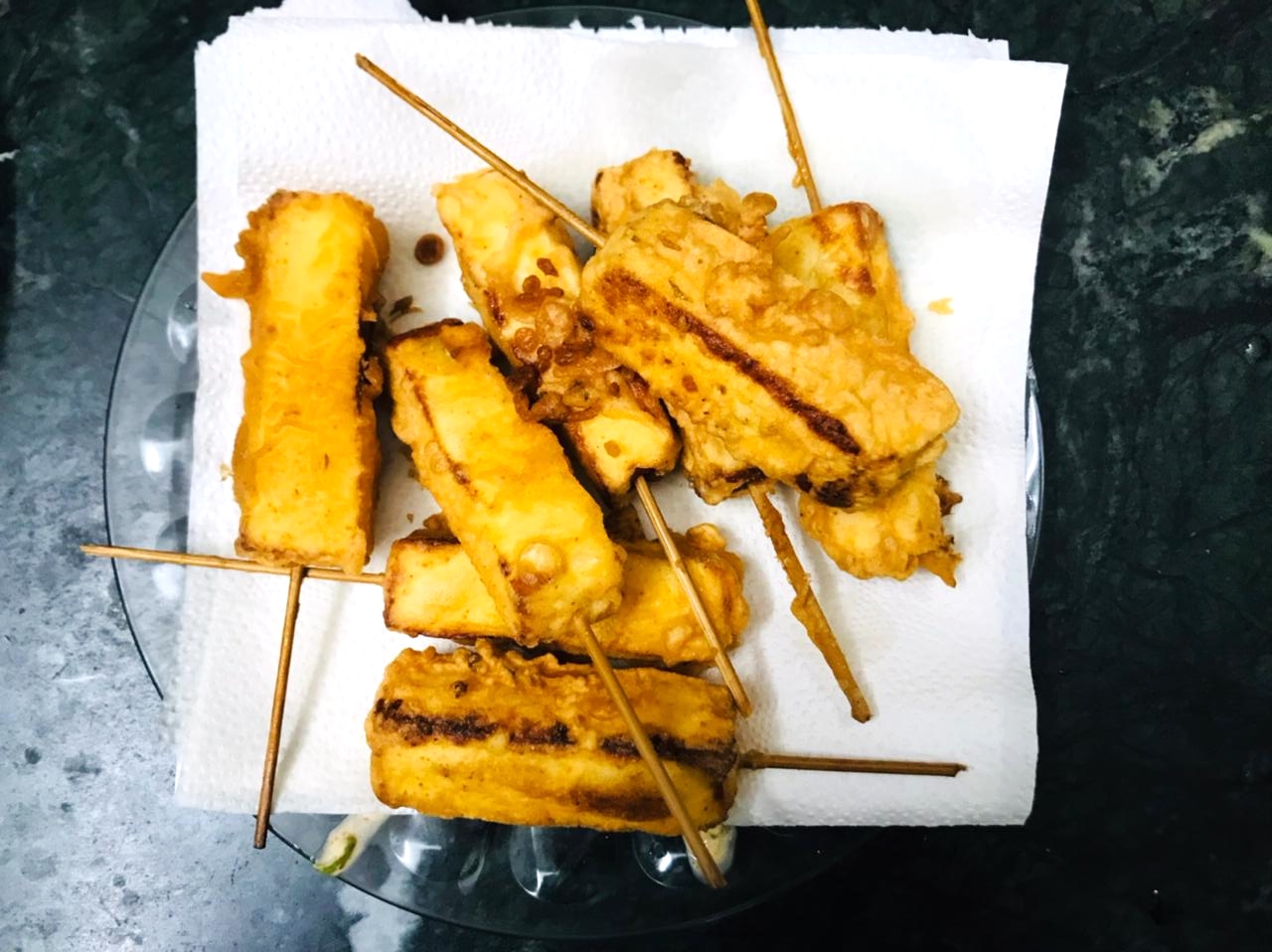 Heat oil for frying.
Slide a toothpick into each paneer piece. Coat the paneer pieces in the batter evenly.
To check if the oil is ready for frying add a small amount of batter in the oil. If it comes steadily and quickly on the surface, then that means the oil is at the right temperature to fry.
Gently slide each paneer piece in the hot oil and fry them on medium heat for 2-3 minutes or until they turn golden and crisp from all the sides.
Use a slotted spoon to fish them from the oil. Drain the paneer on a kitchen roll/ absorbent paper to soak up the excess oil.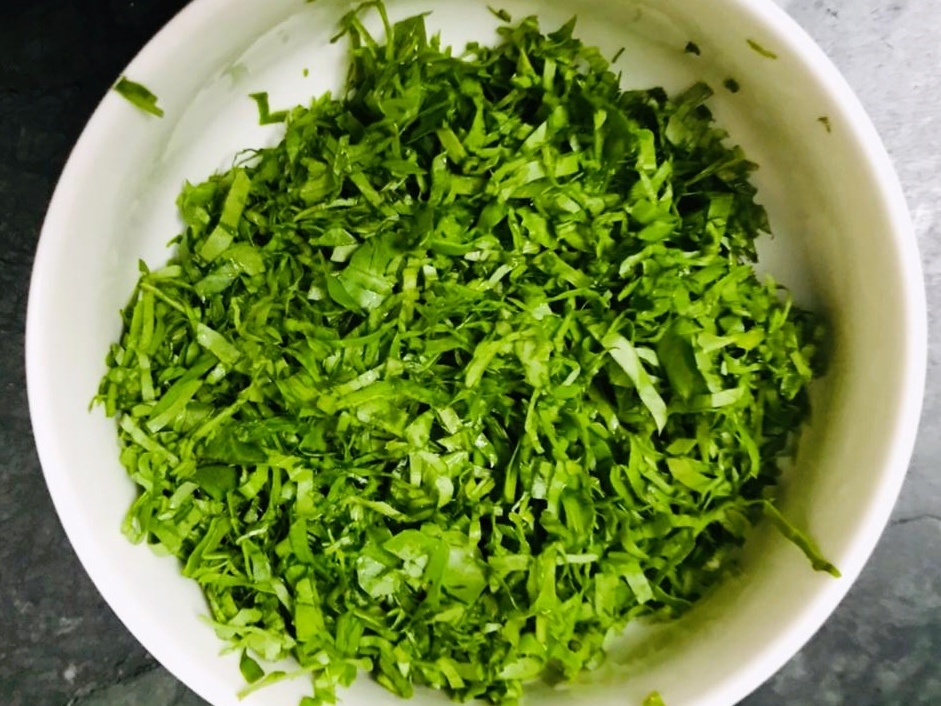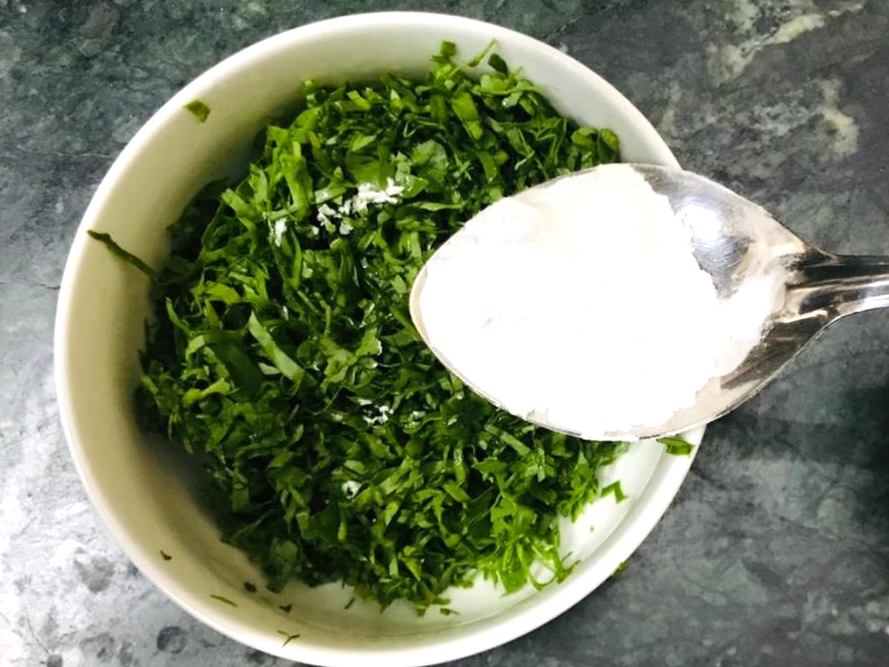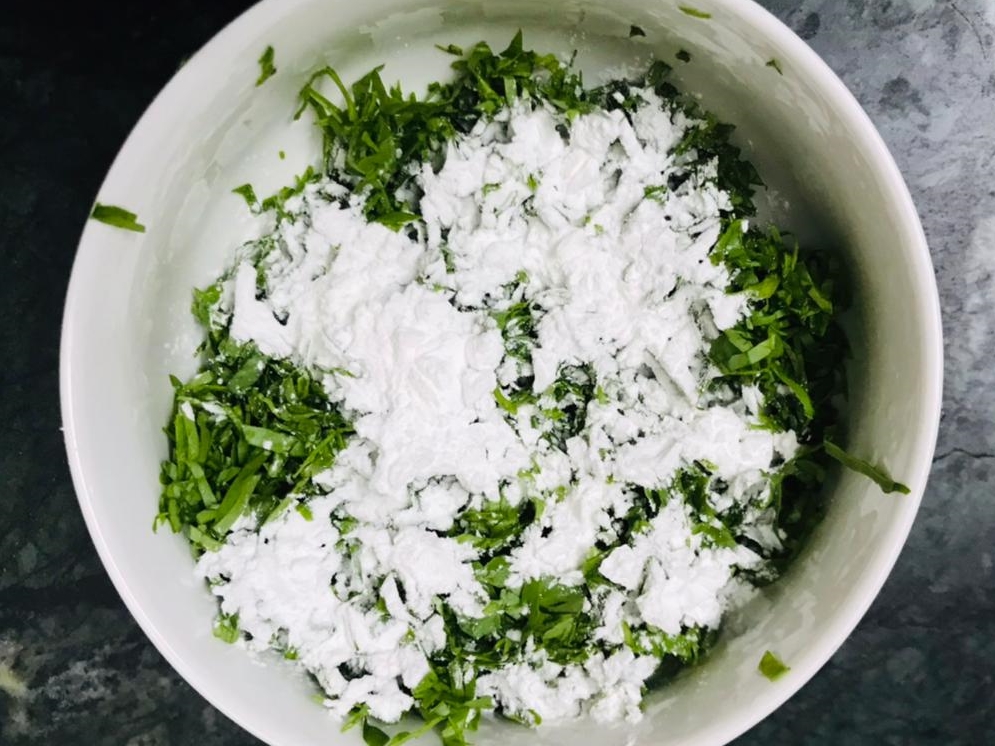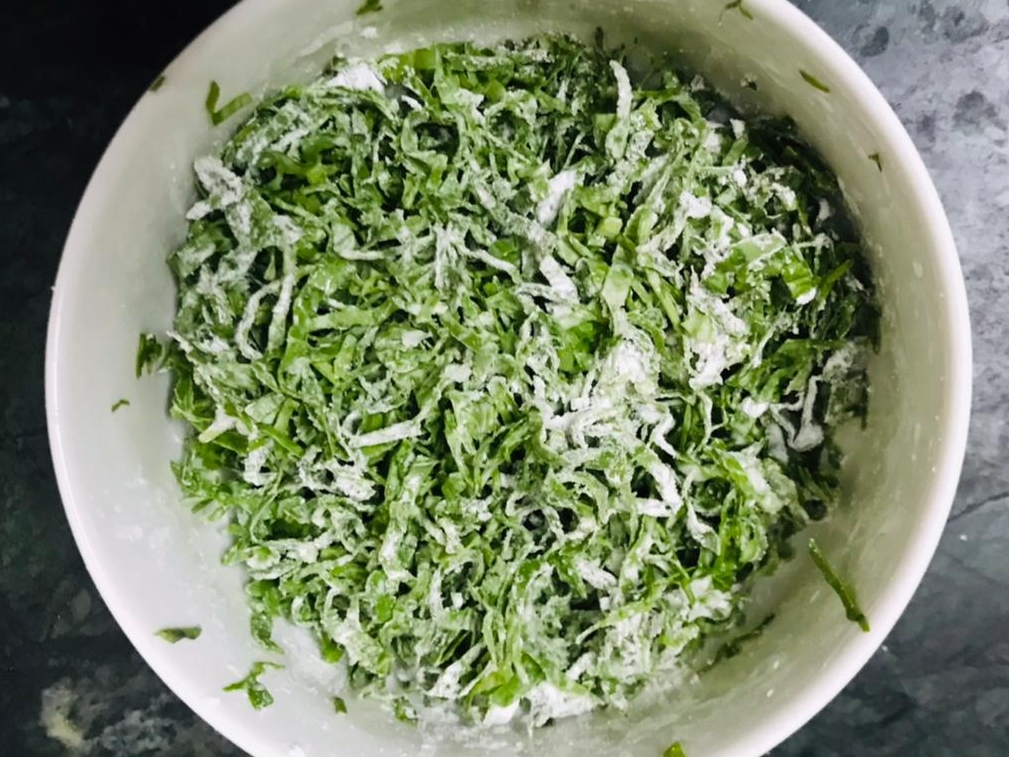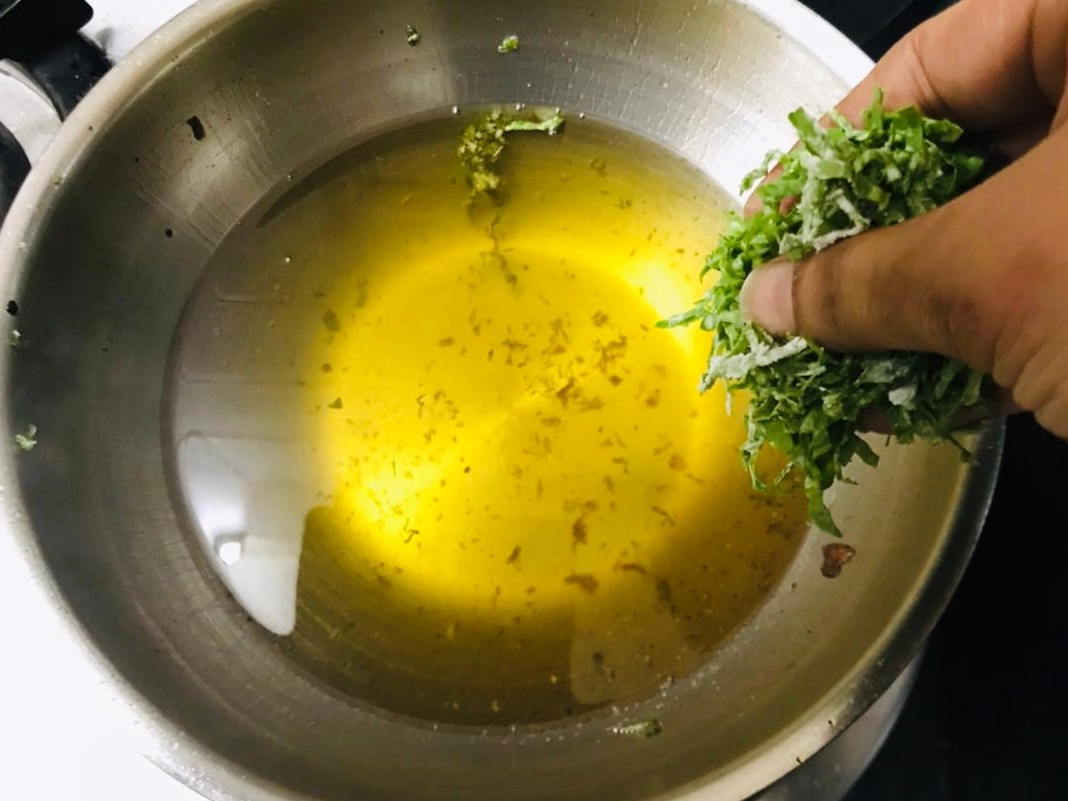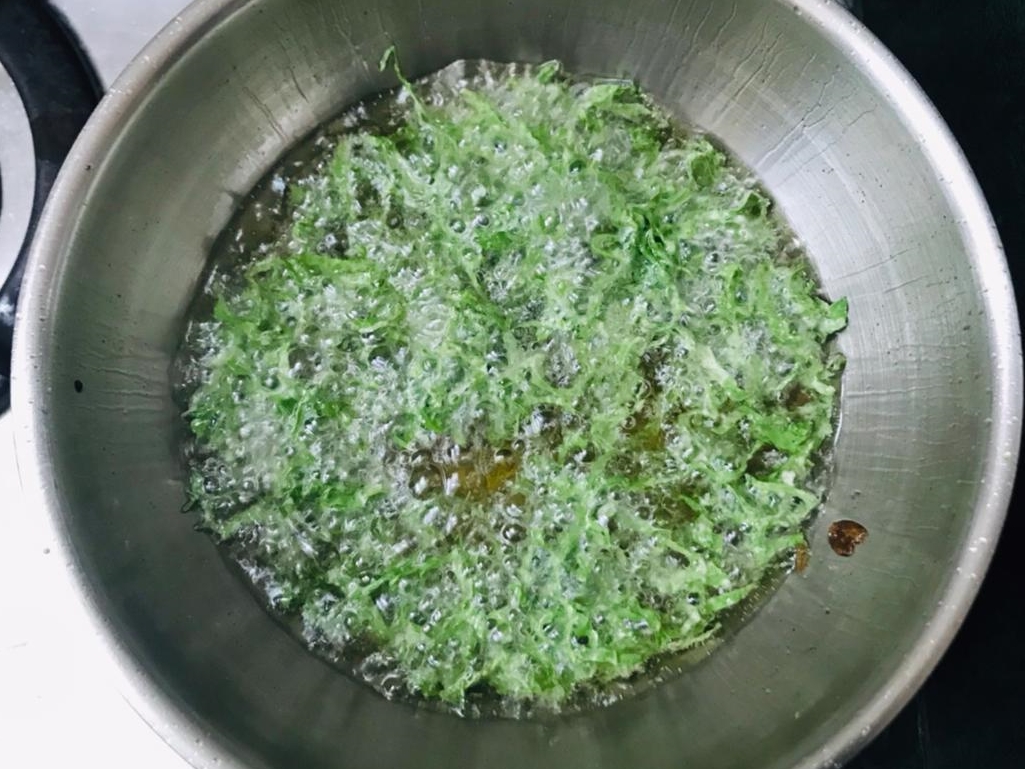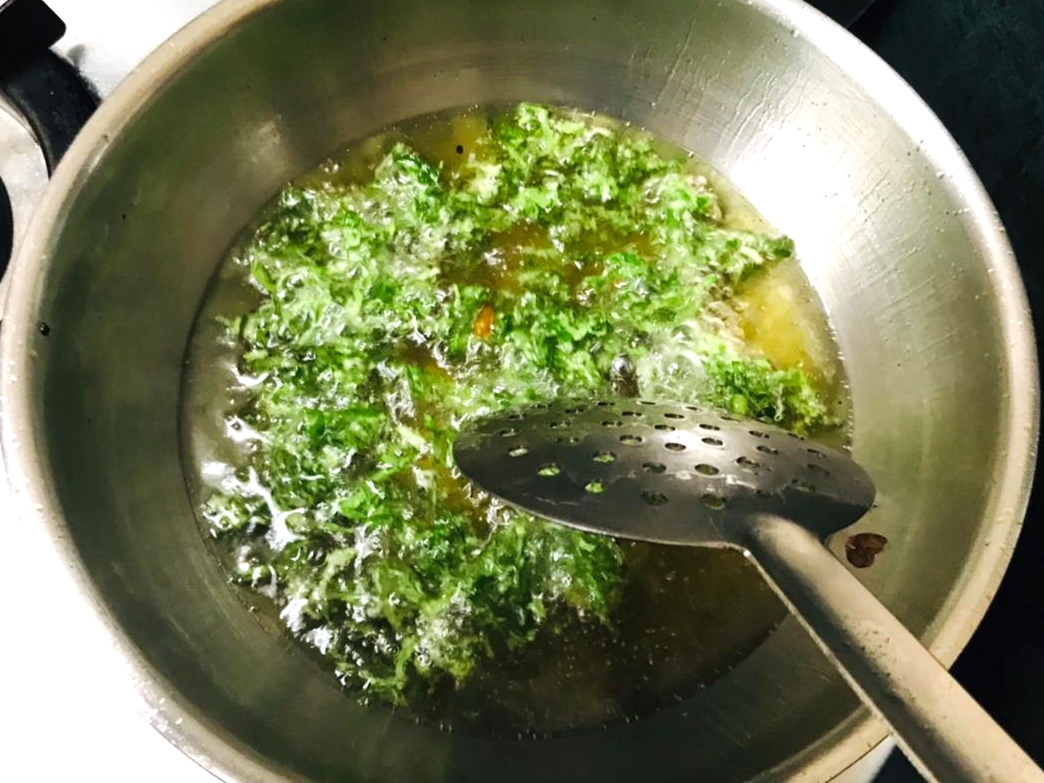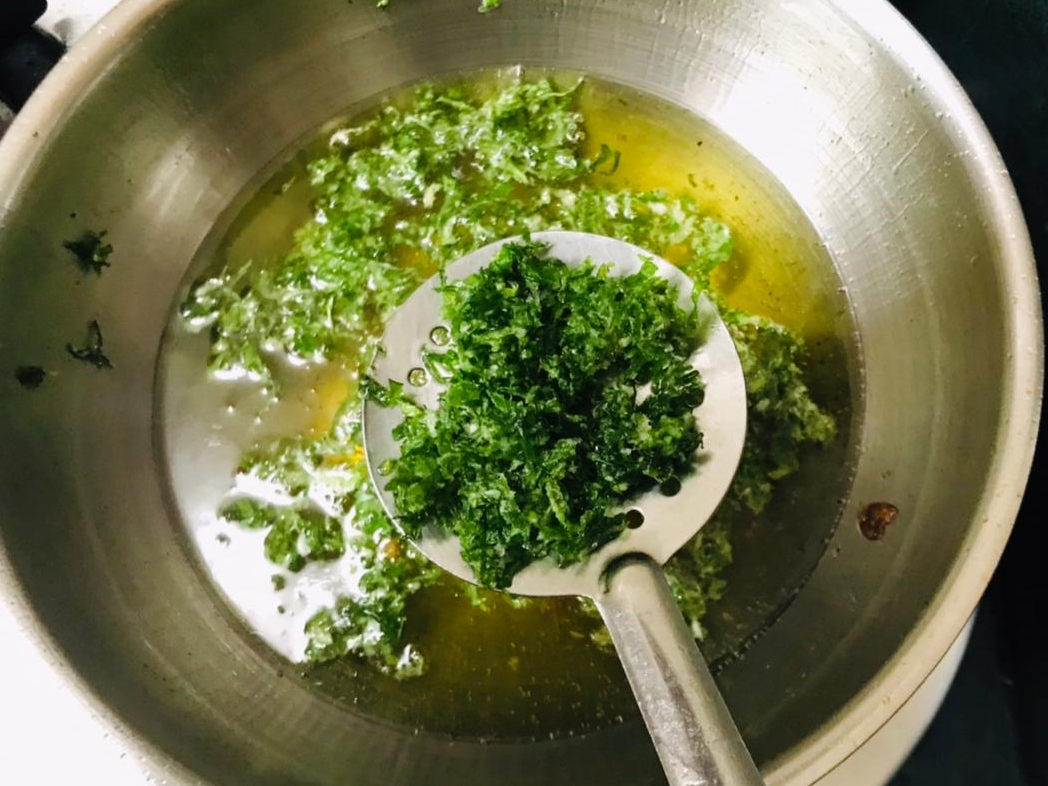 Sprinkle the cornflour over the spinach and then toss.  The spinach should be evenly and well coated (Make sure the spinach is well separated and not clumped together).
Heat the oil for deep frying.  Gently slide the spinach leaves (in small batches) in the hot oil and fry it on medium heat for 2-3 minutes or until the spinach is crispy but not brown. Remember to stir the leaves with a slotted spoon so that it doesn't stick to each other.
Use a slotted spoon to fish them from the oil. Drain the spinach leaves on a kitchen roll/ absorbent paper to soak up the excess oil.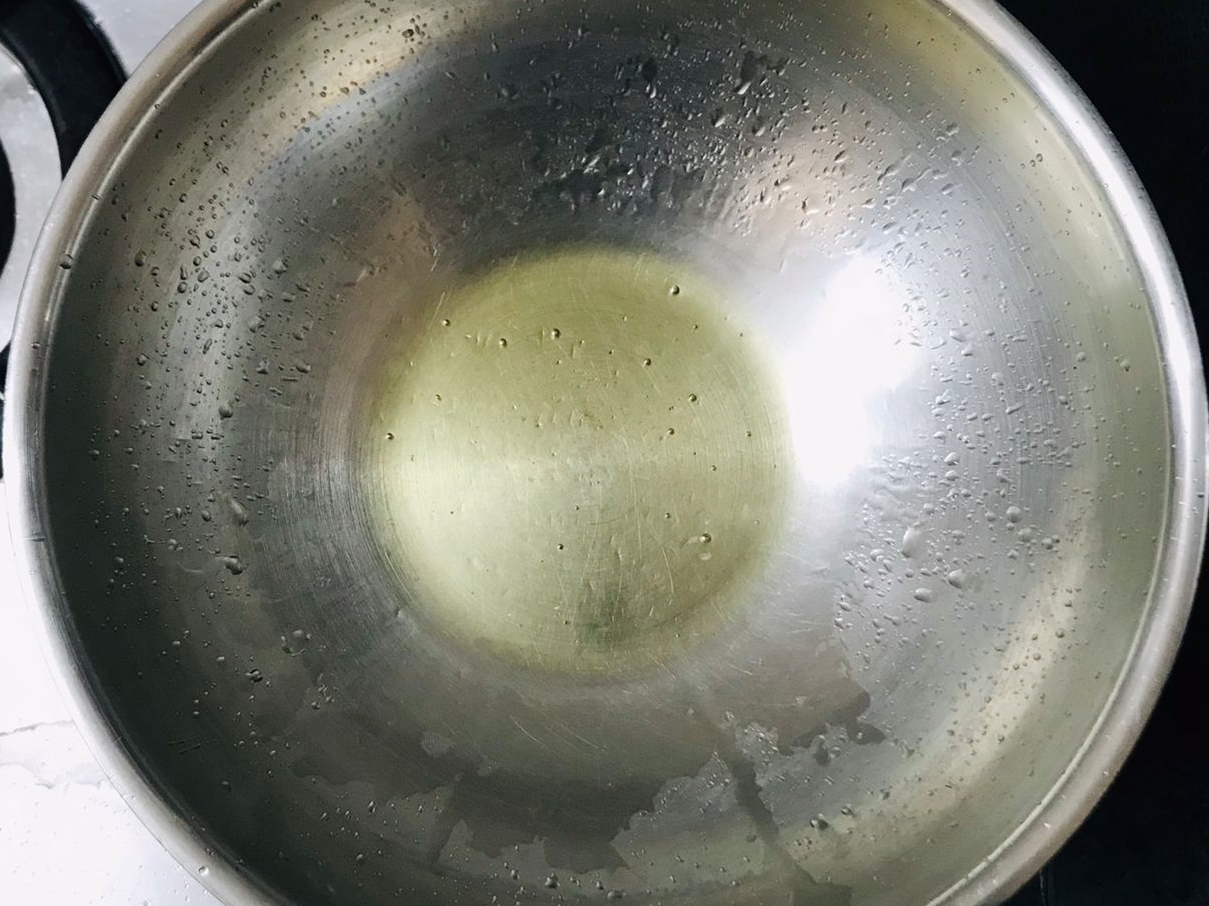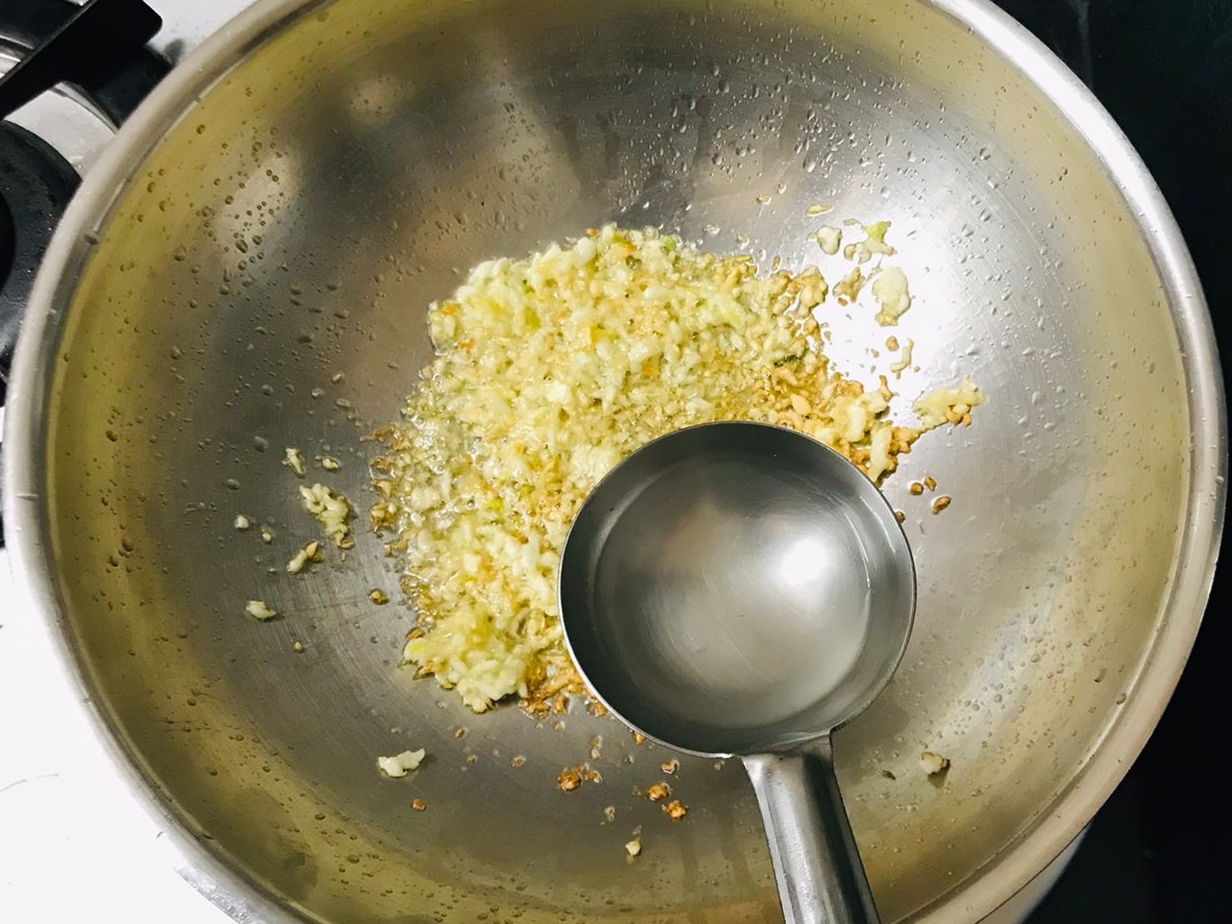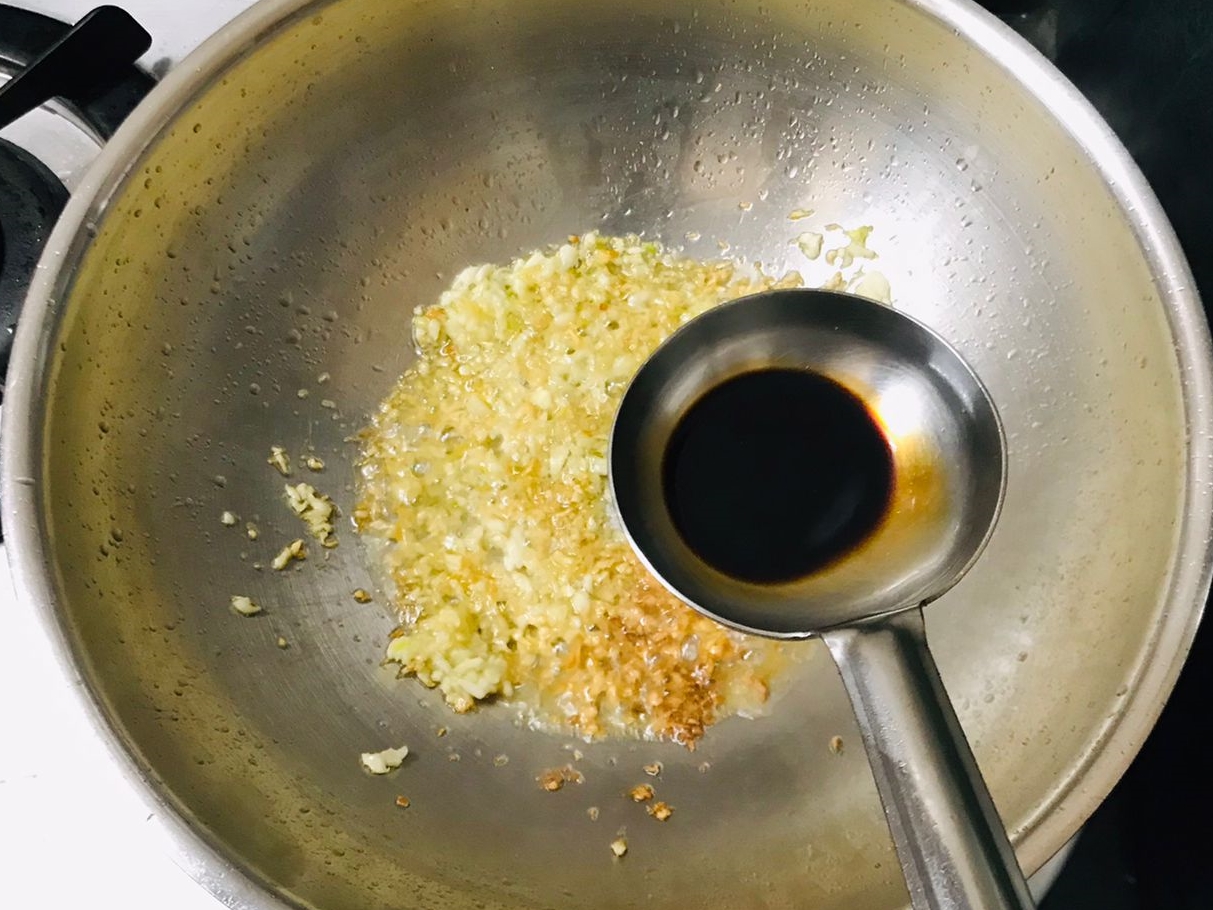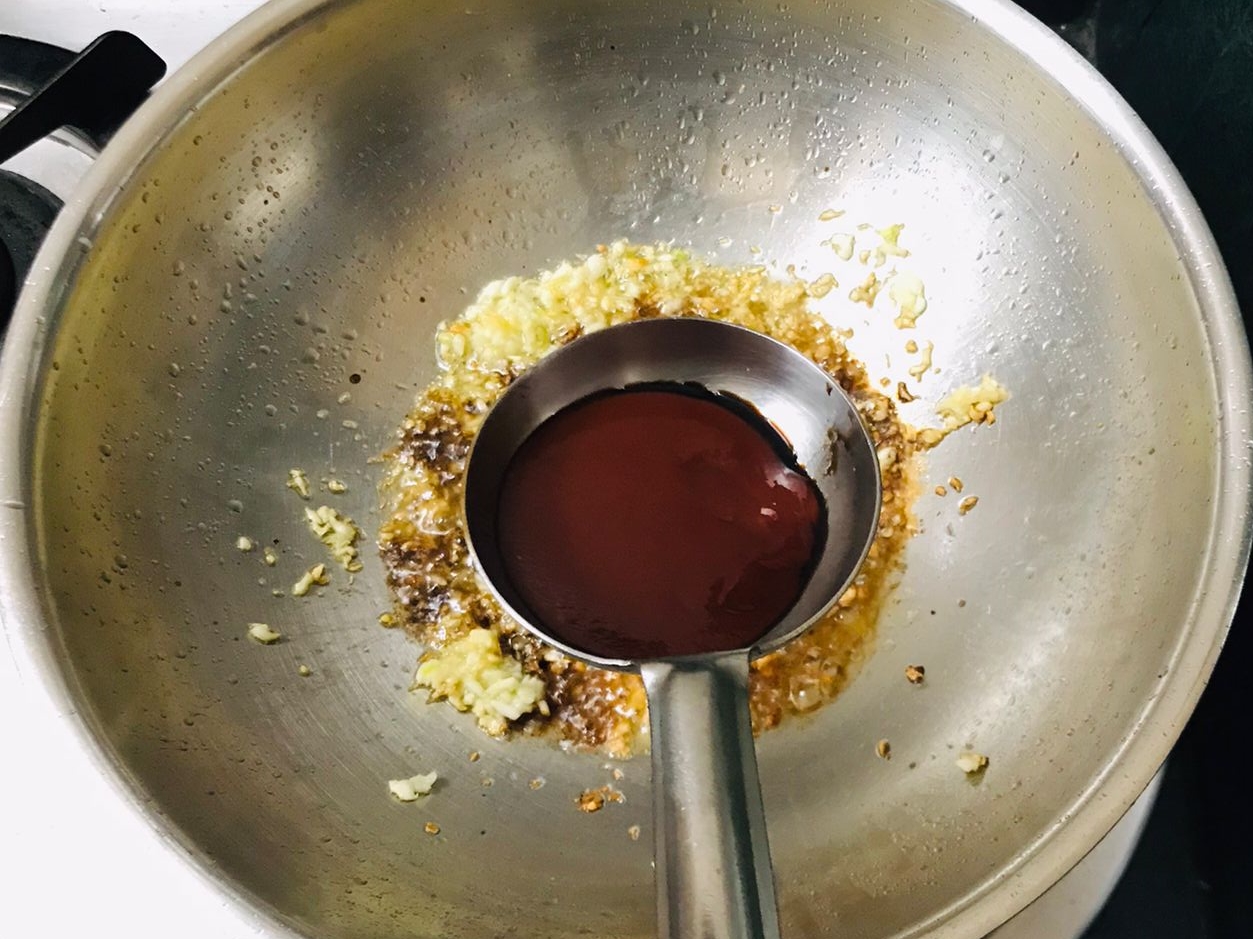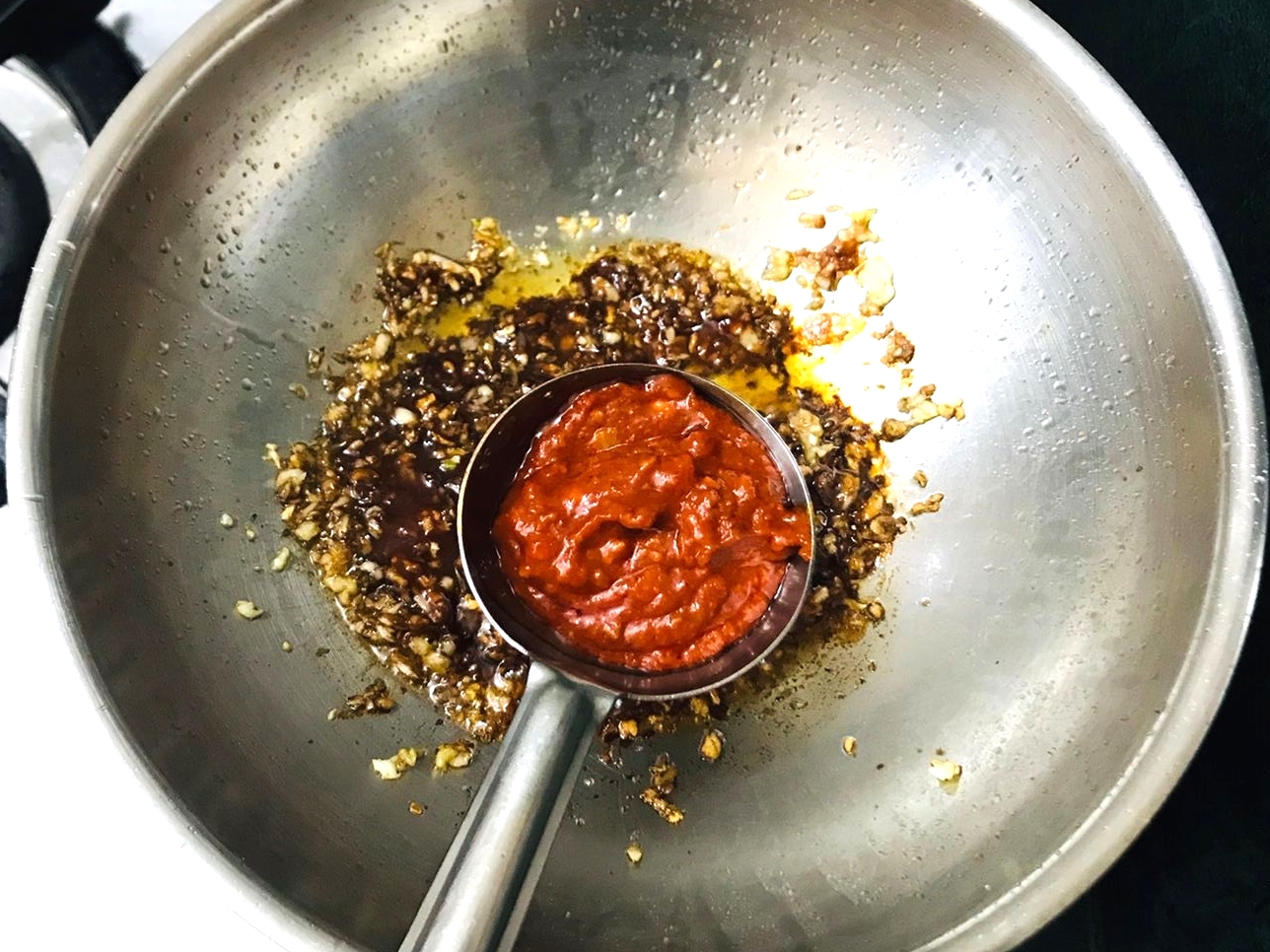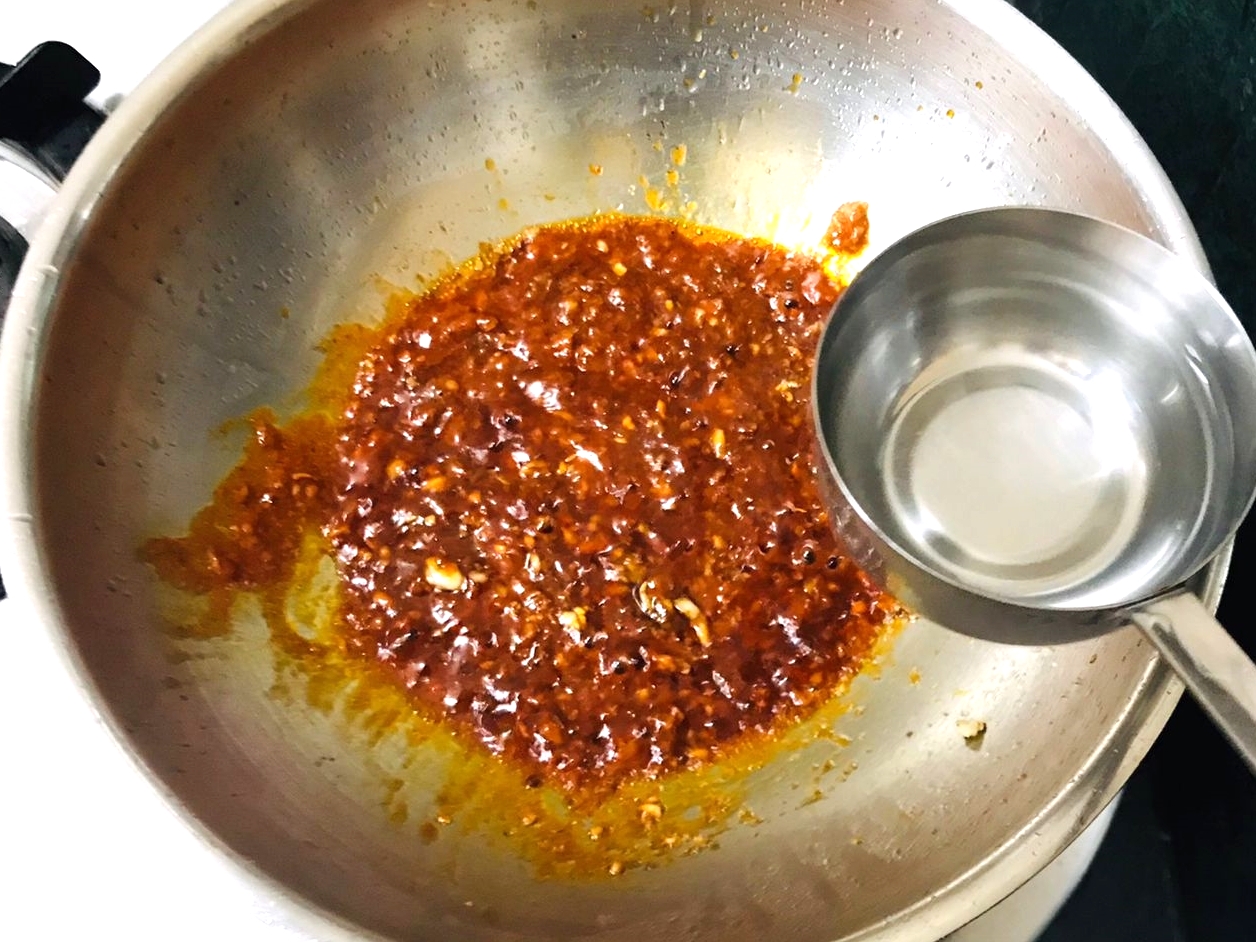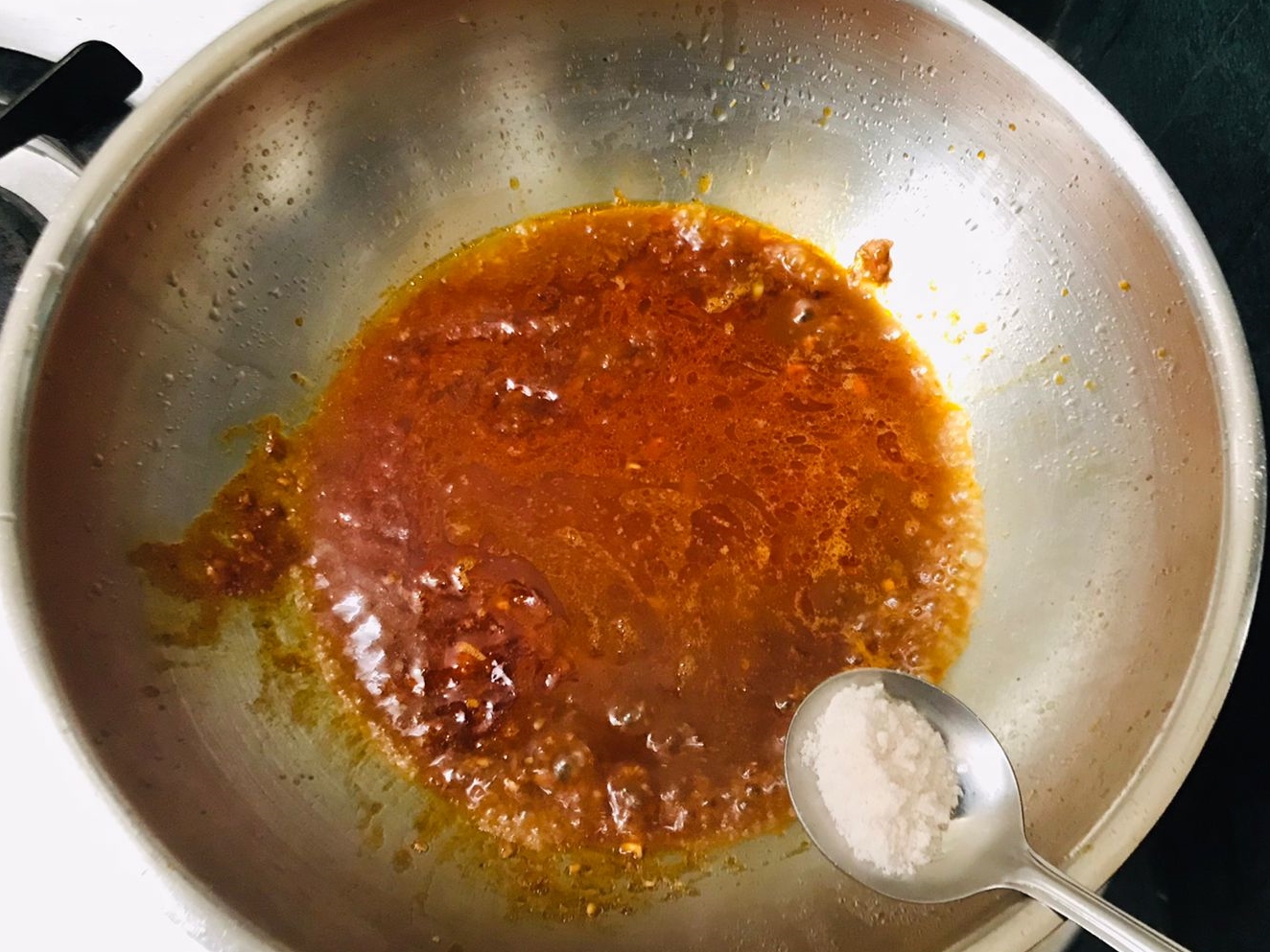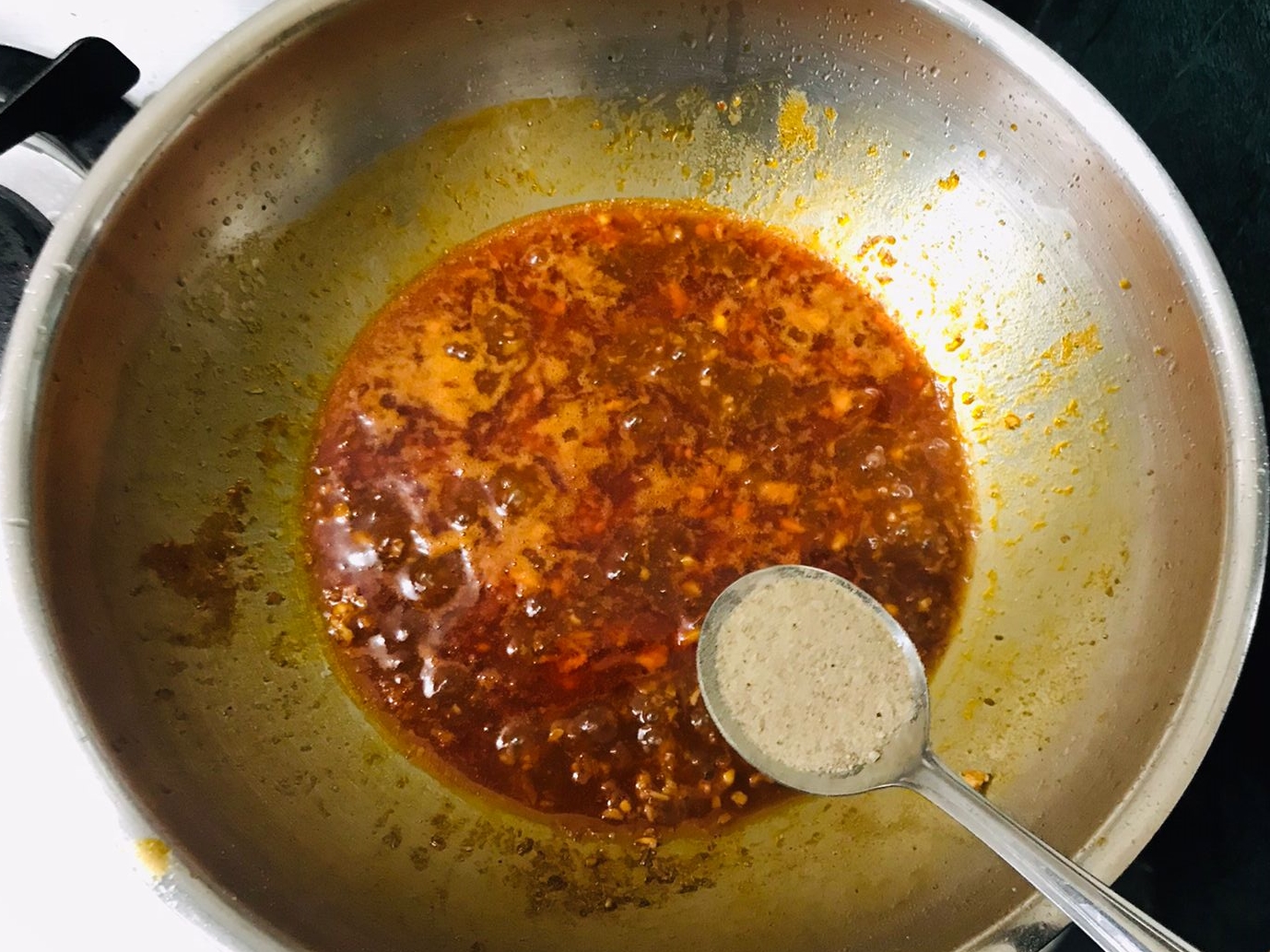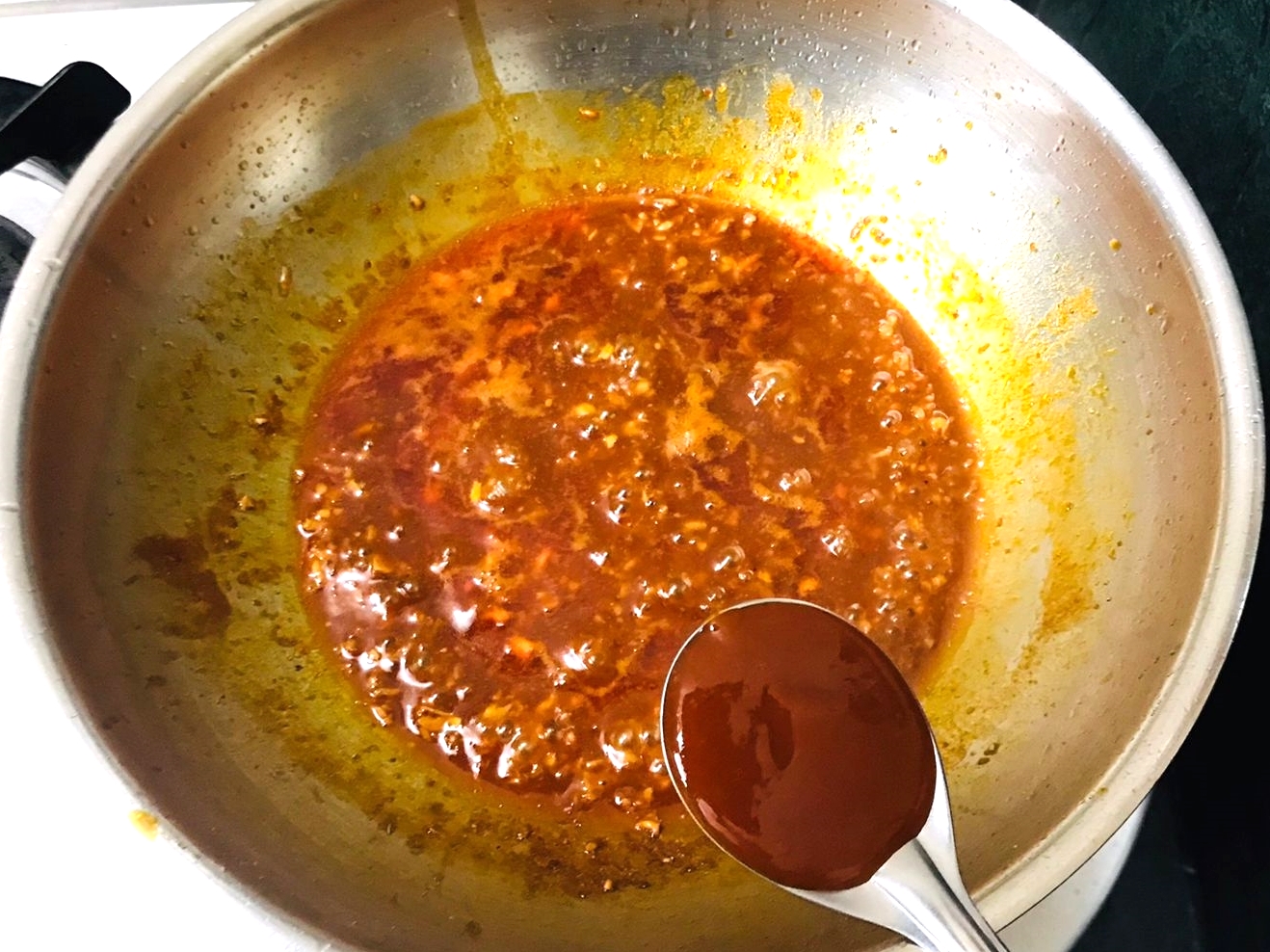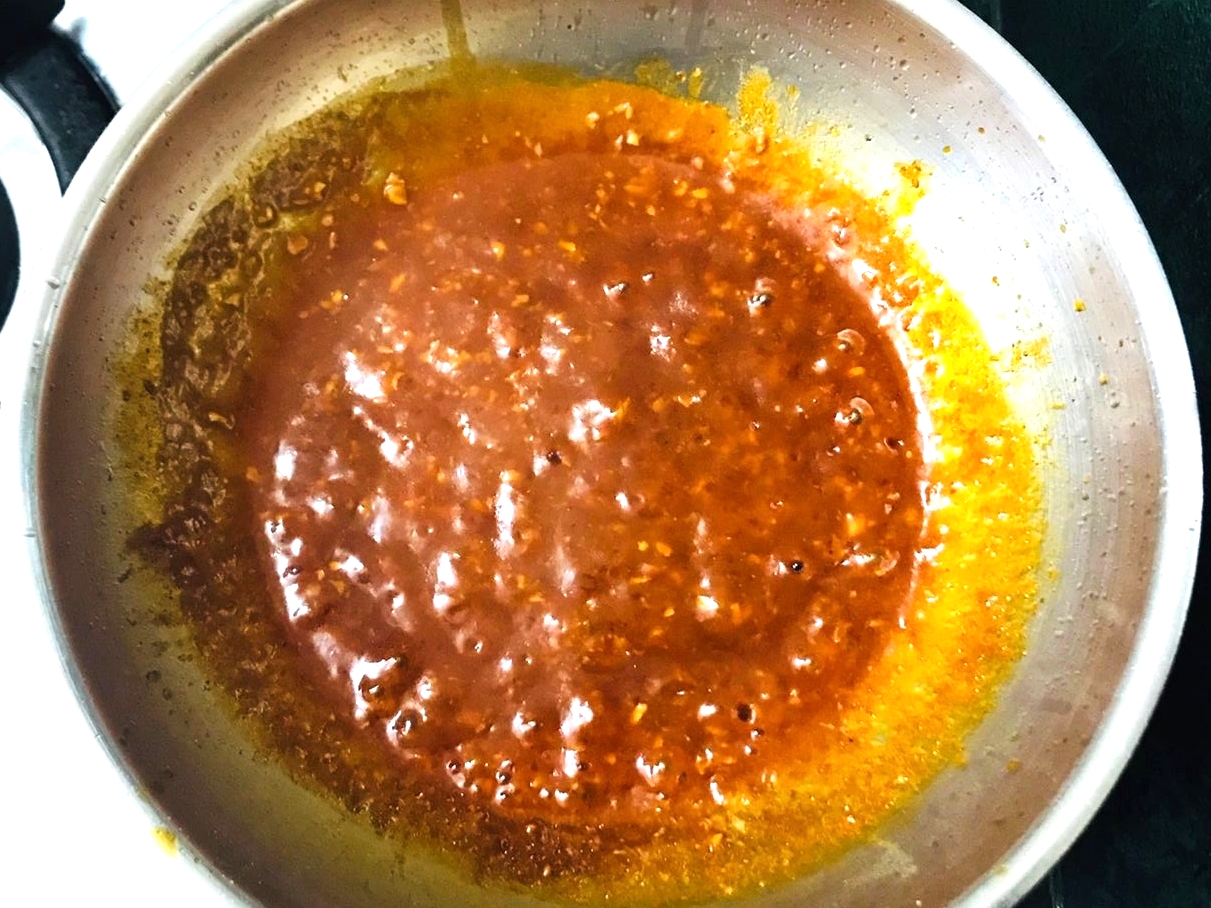 Heat oil in a pan and add the garlic and sauté on medium heat for 1-2 minutes or until just slightly golden brown. Next, add the vinegar, soy sauce, chilli sauce, schezwan sauce, ½ cup water, salt, black pepper powder and tomato sauce and cook the sauce until it comes to a rolling boil.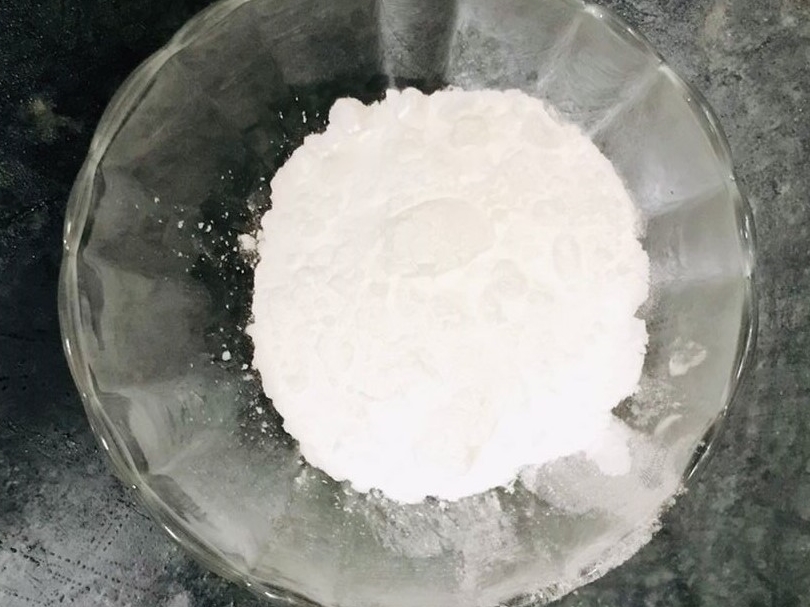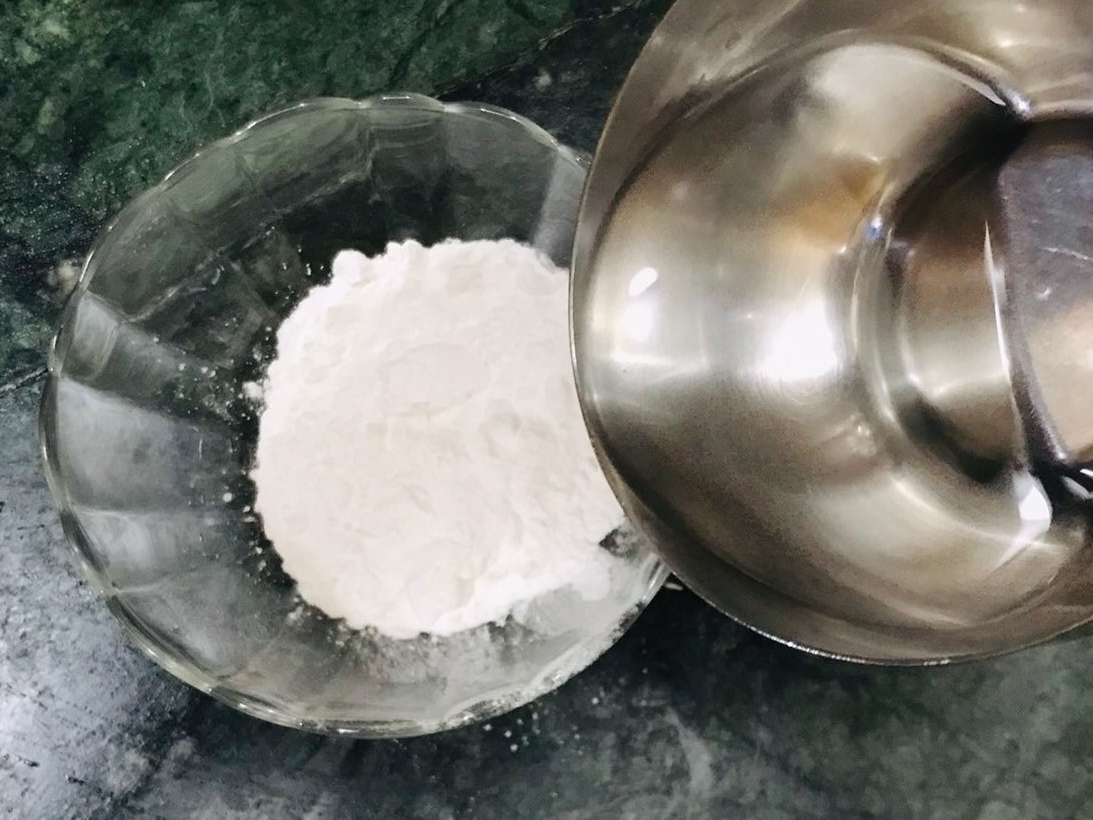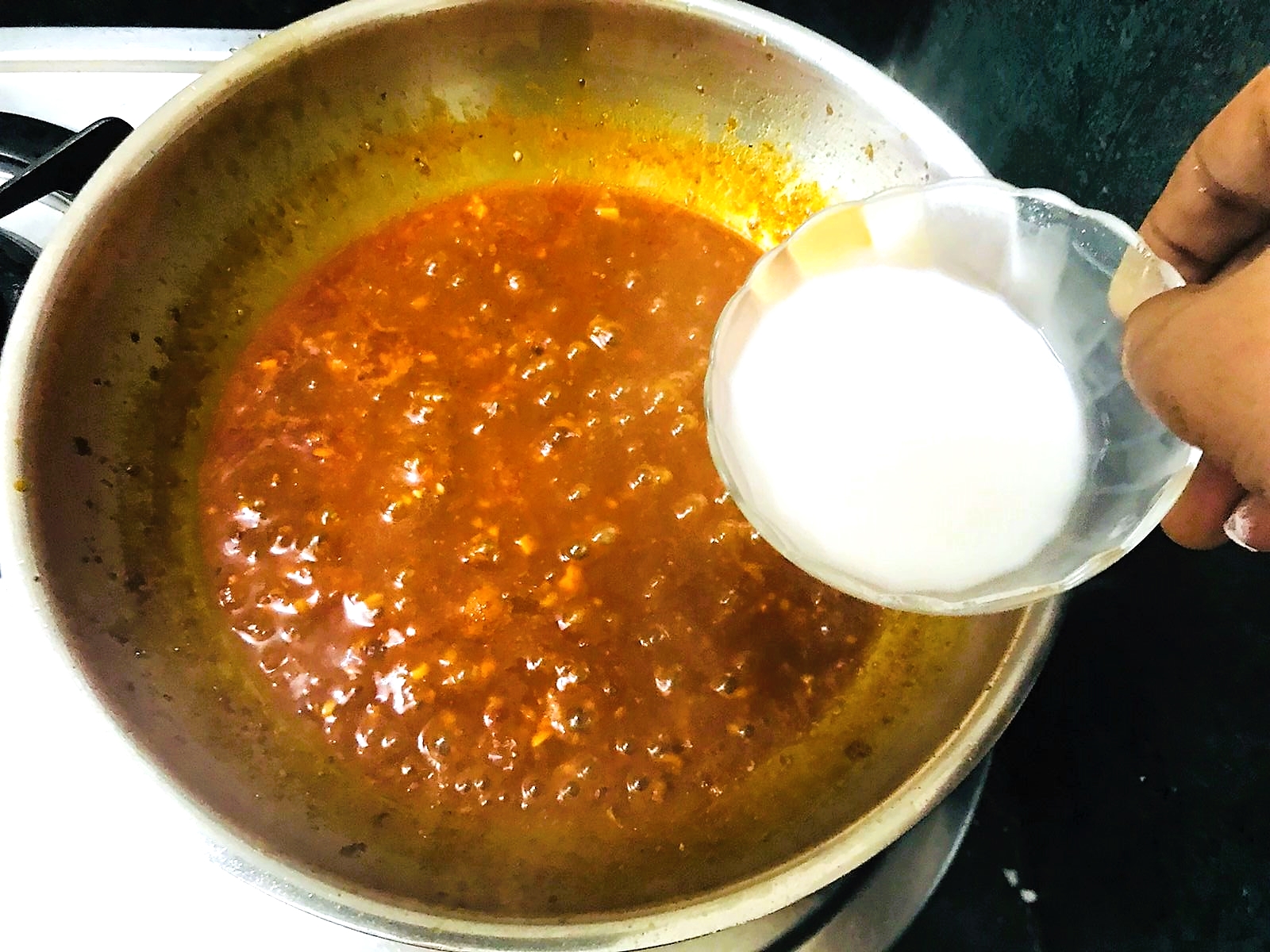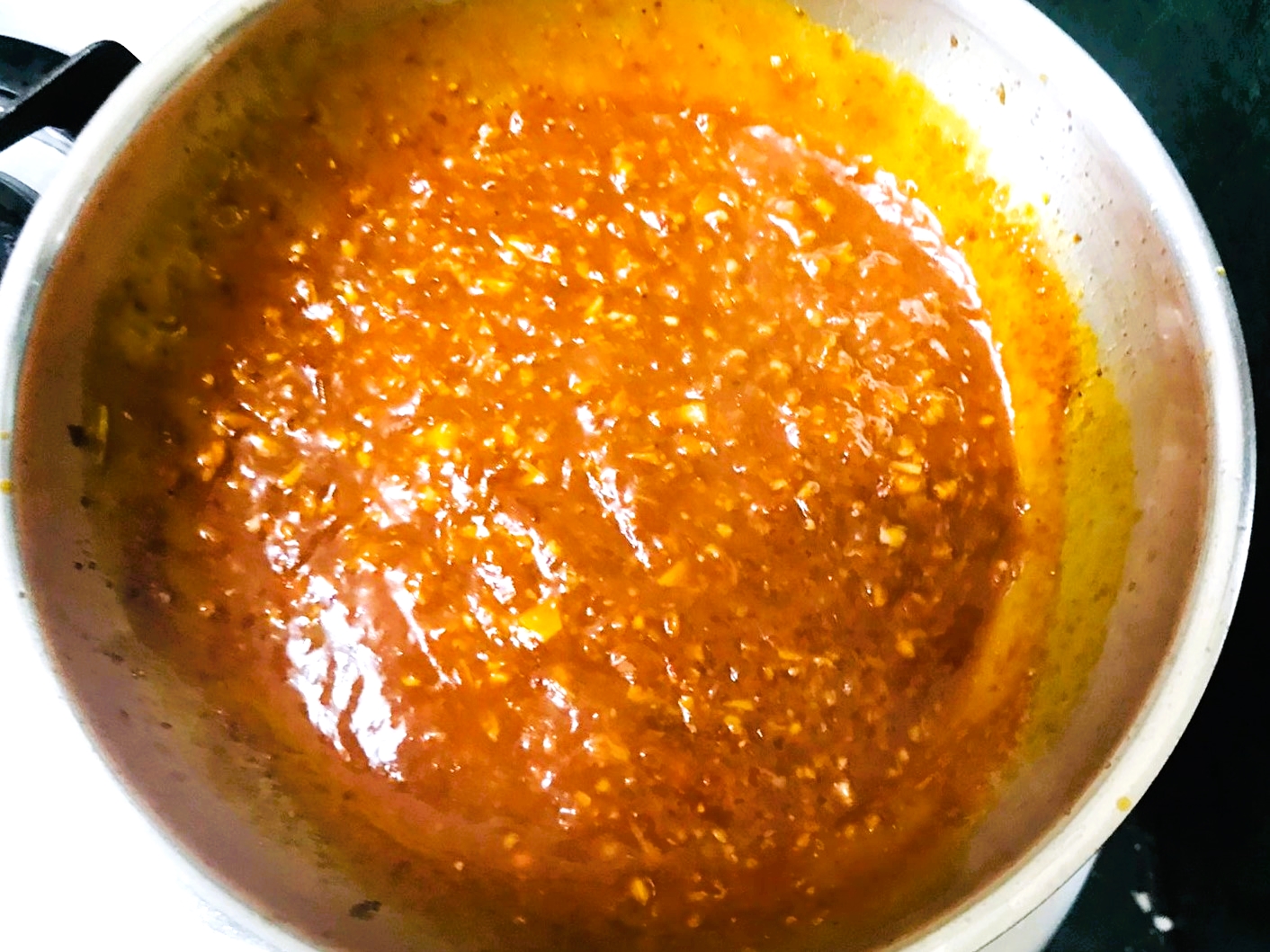 Mix 2 tablespoons of corn flour in 2 tablespoons water to form a smooth slurry.
Add the corn flour slurry to the sauce and mix. The sauce should thicken after adding the corn flour slurry. Turn the heat off.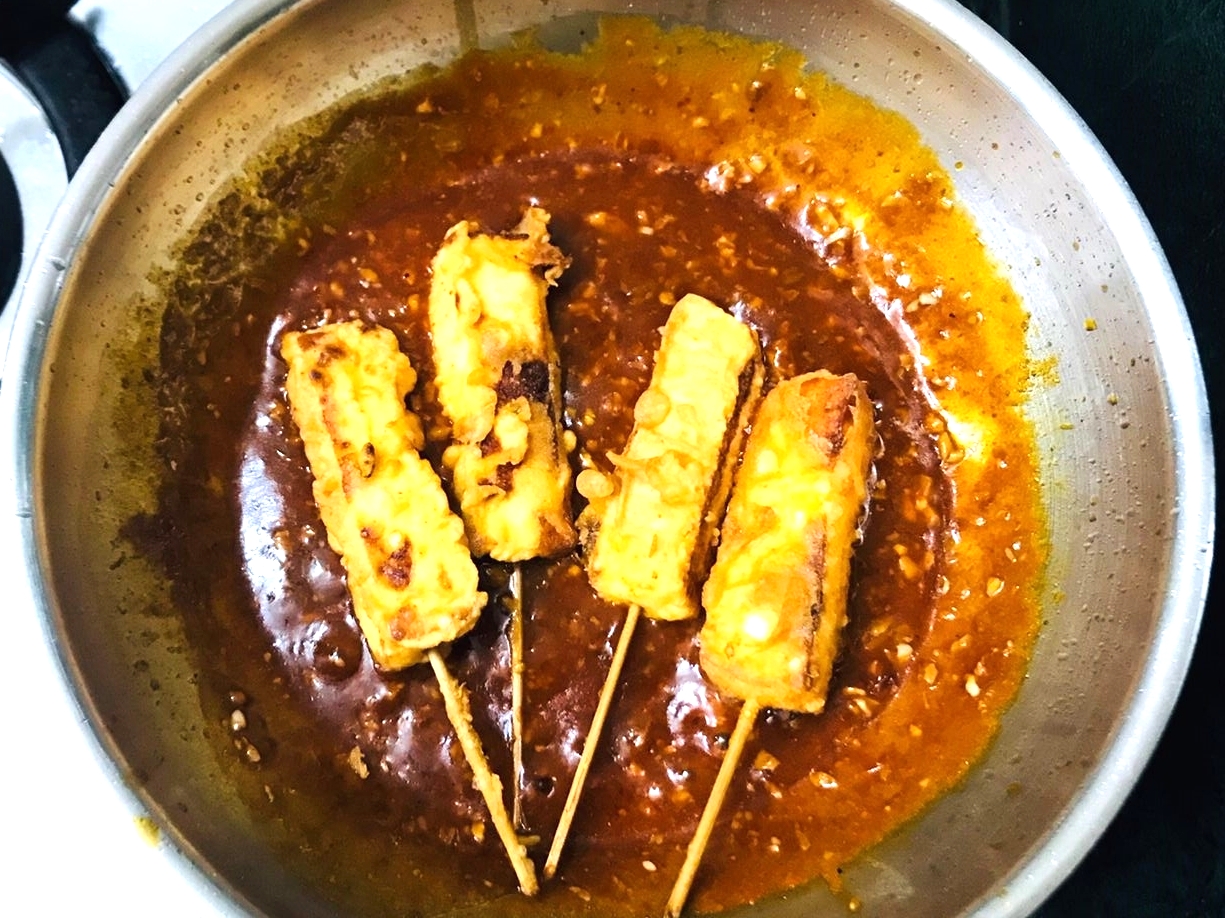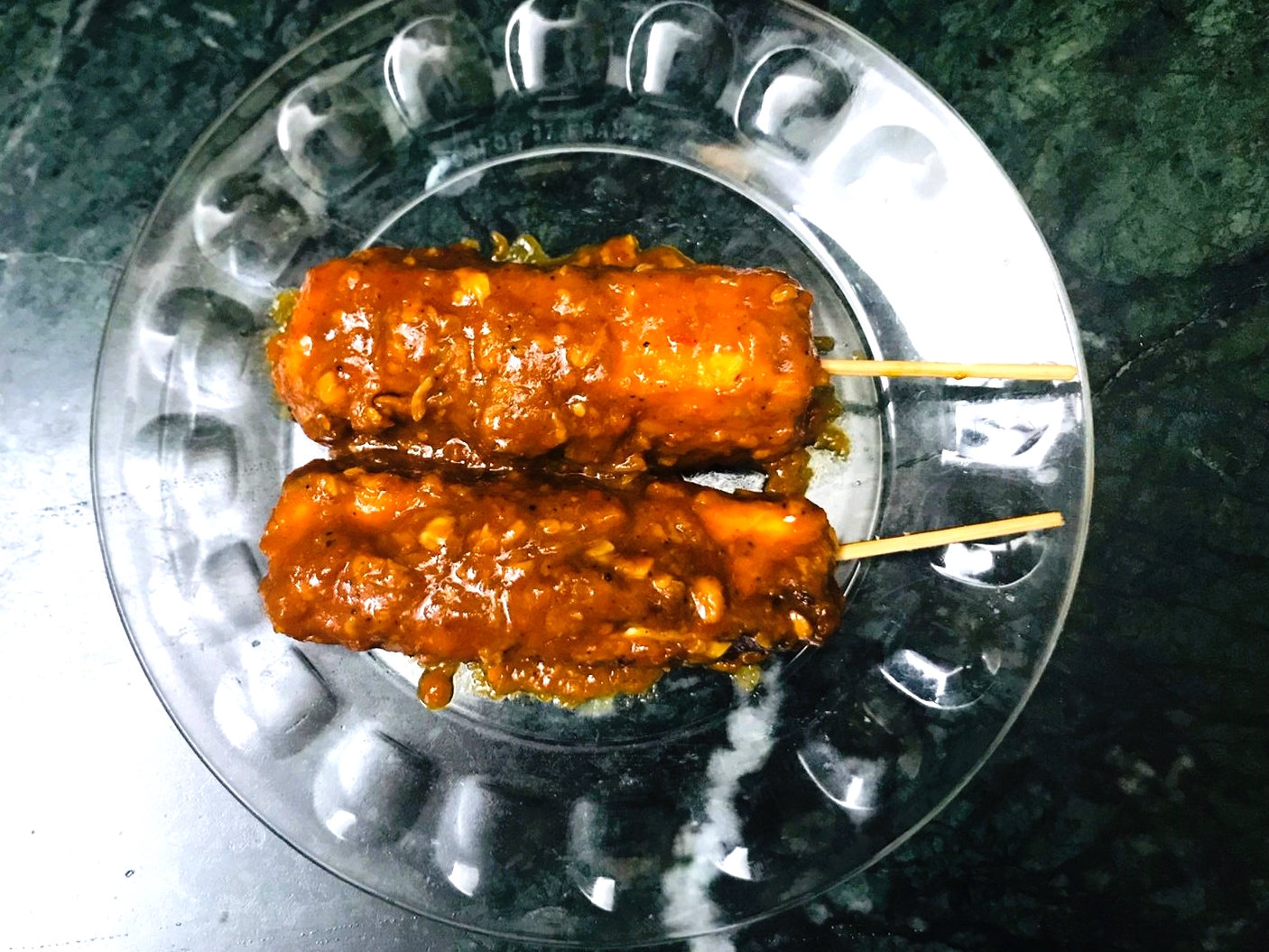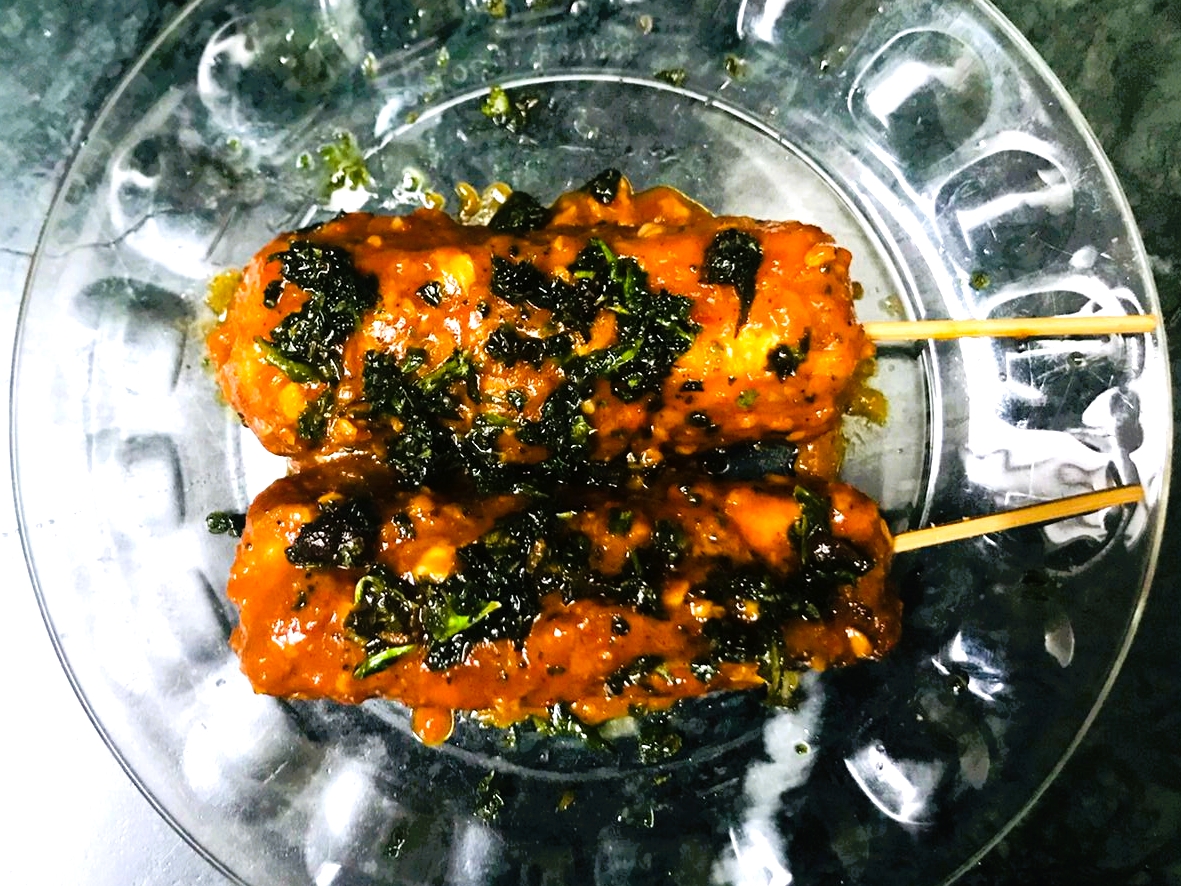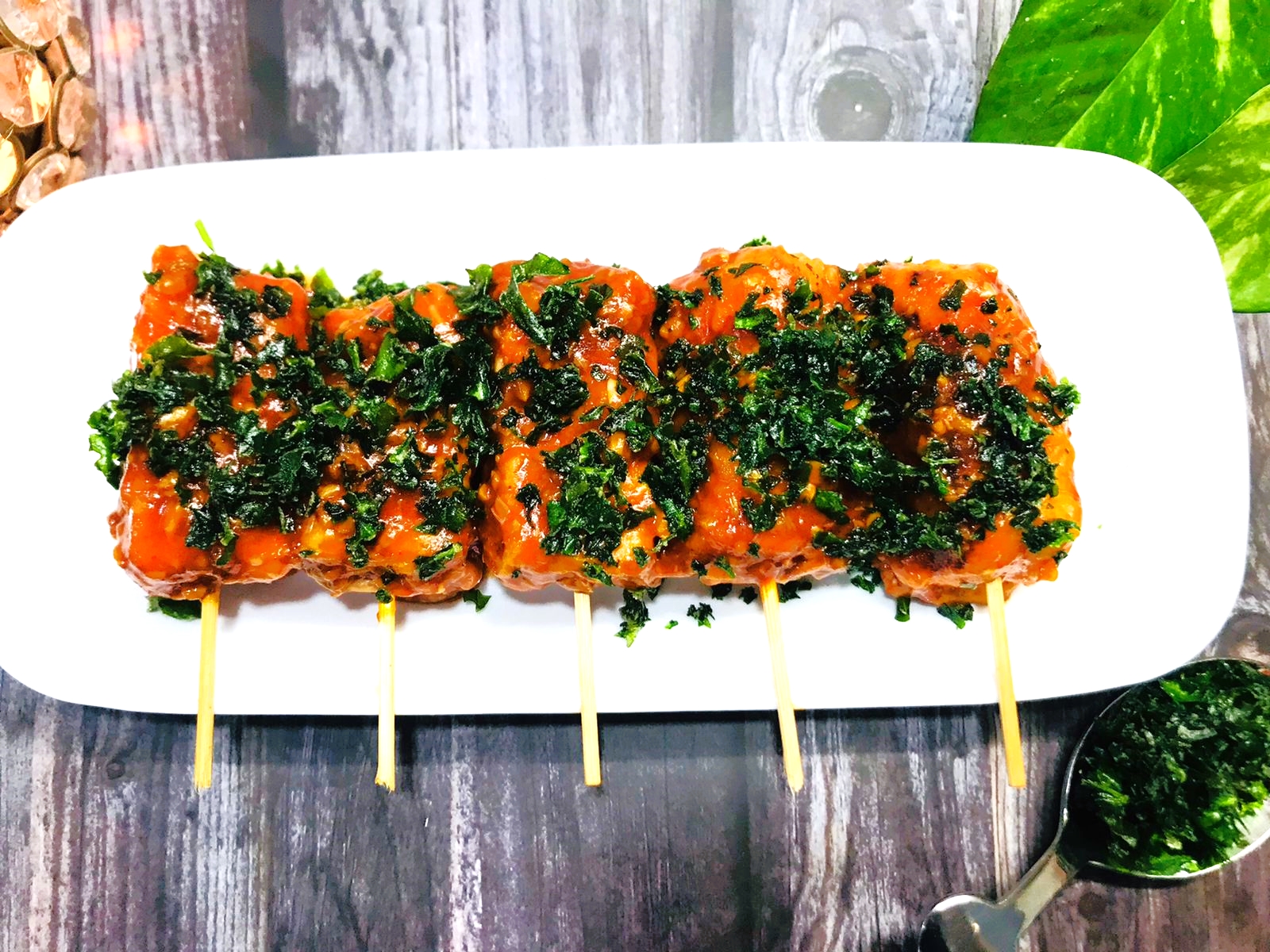 Transfer the fried paneer pieces into the sauce and coat them evenly.
Sprinkle the fried crispy spinach on the paneer and serve hot!