Paneer 65
Paneer 65 is a classic, delicious, spicy South Indian recipe. Crispy fried paneer tossed in curry leaves and green chillies.
Paneer 65 evolved as a vegetarian counterpart to the popular Chicken 65 which is a popular South Indian Recipe. Paneer 65 is a dry recipe and there are many variations of this dish depending on the state. In the Karnataka version the final dish is garnished with freshly grated coconut, the Andhra Pradesh version of the dish is extremely spicy, dry and the paneer is sautéed instead of being fried.
For this paneer 65 recipe, the paneer pieces are coated in spices and deep fried before being sauteed in a garlic, chilli and curry leaves resulting in a crispy, soft, spicy paneer recipe. Paneer 65 is definitely a dish for spice lovers as it is meant to have a spicy kick- this is the sort of dish that can set your mouth on fire with flavours.
Paneer 65 is a super delicious and easy snack that can be served for any occasion.
Other South Indian Recipes you might want to try are Onion Rava Dosa, Chicken 65, Chettinad Prawn Chukka, Baby Corn Pepper Fry, Murukku, Rava Kesari, Malgapodi Powder, Appe, South Indian Vegetable Korma to name a few.
Ingredients
For Paneer
500grams paneer cubes
Salt to taste
1 teaspoon turmeric powder
2 teaspoons coriander powder
2 teaspoons finely chopped curry leaves
2 teaspoons Kashmiri Red chilli powder
1 teaspoon garam masala
1 teaspoon cumin powder
1 tablespoon finely chopped ginger green chilli
¼ cup corn flour
2 tablespoons rice flour
Juice of 1 lemon
1/4 cup water approx
Oil for deep frying
For Tempering
2 teaspoons oil
1 teaspoon cumin seeds
2 teaspoons minced garlic
2 teaspoons finely chopped ginger
2-3 dry red chillies
8-10 curry leaves
2 tablespoons chopped coriander leaves
Directions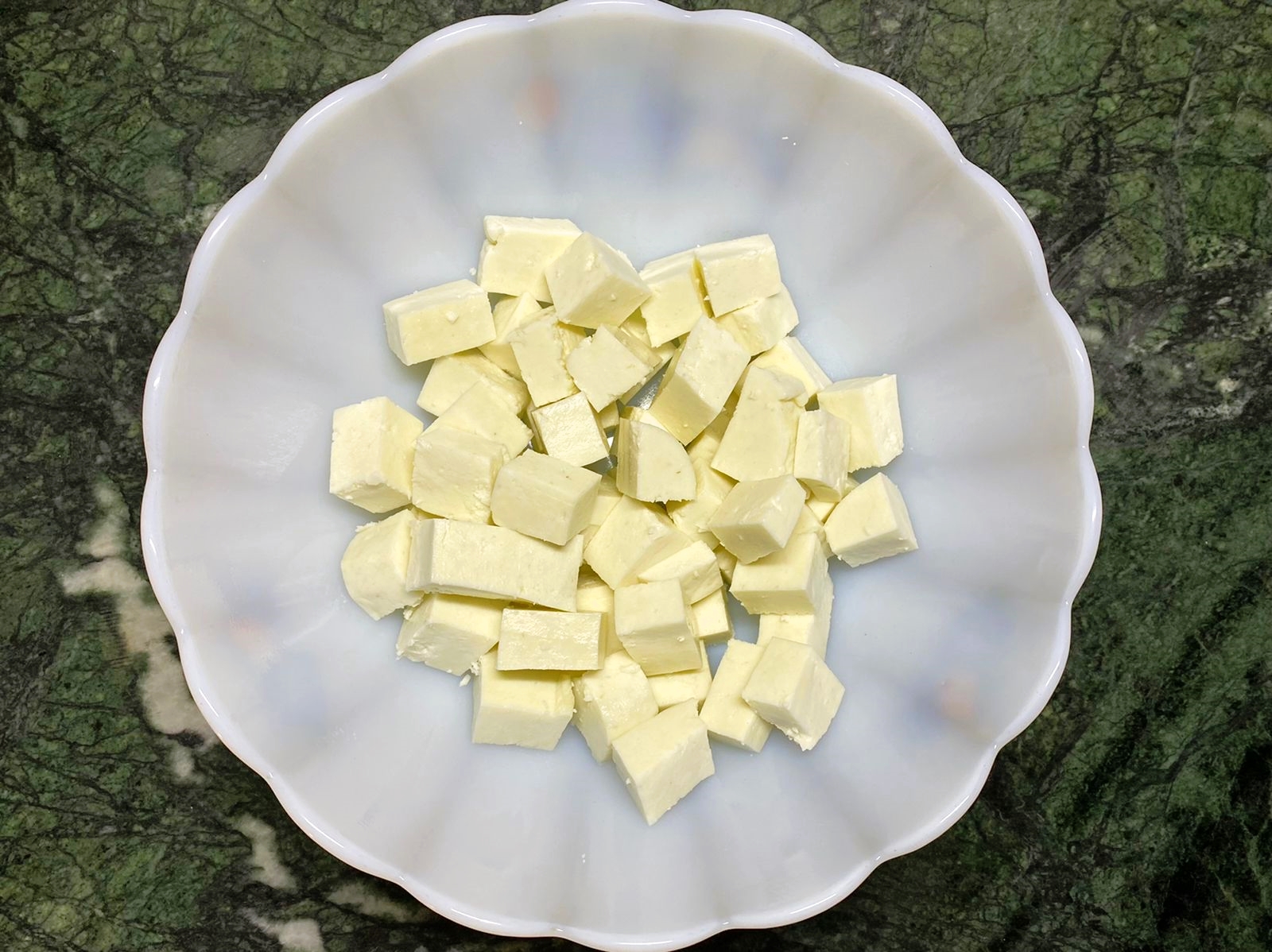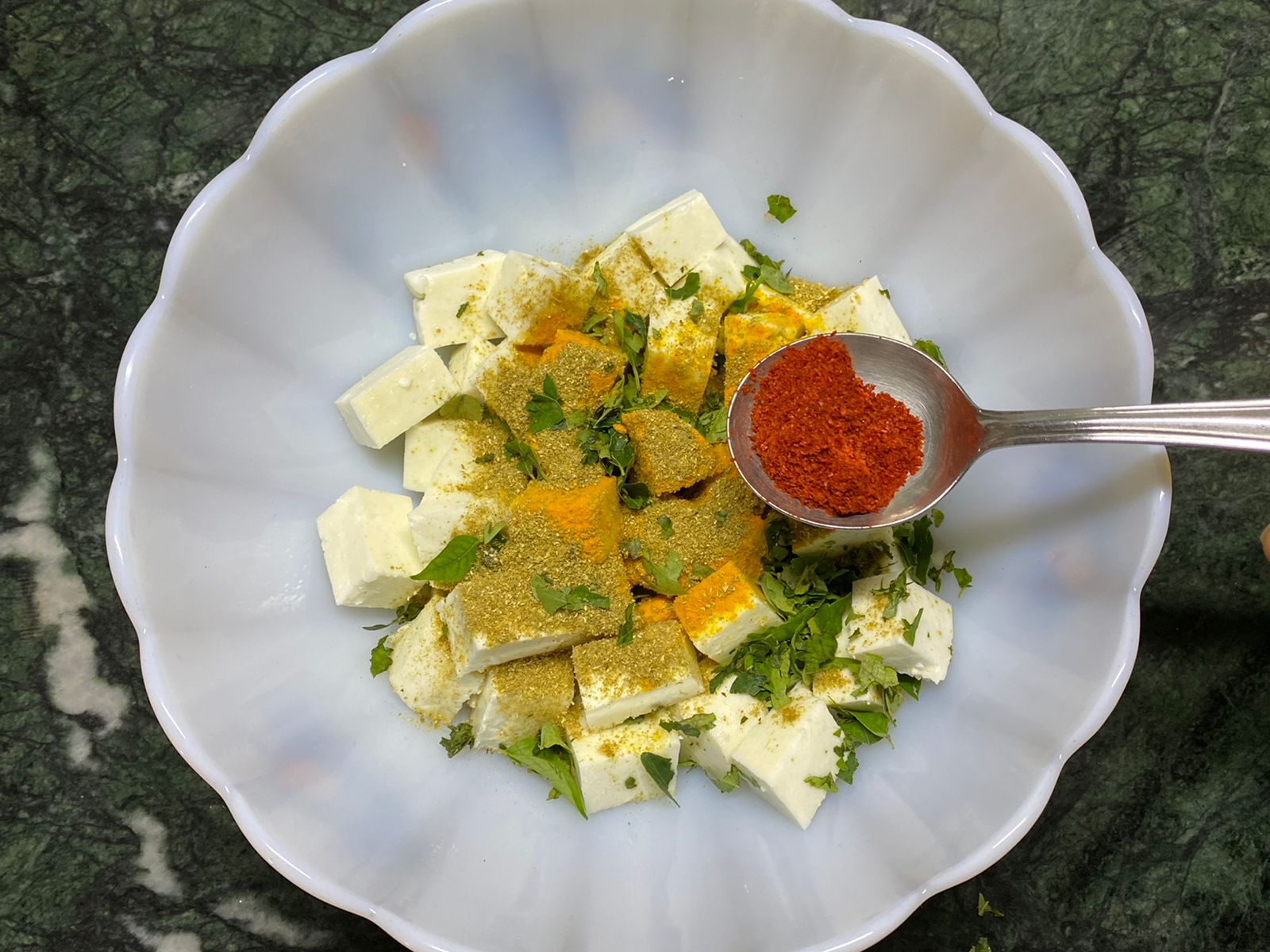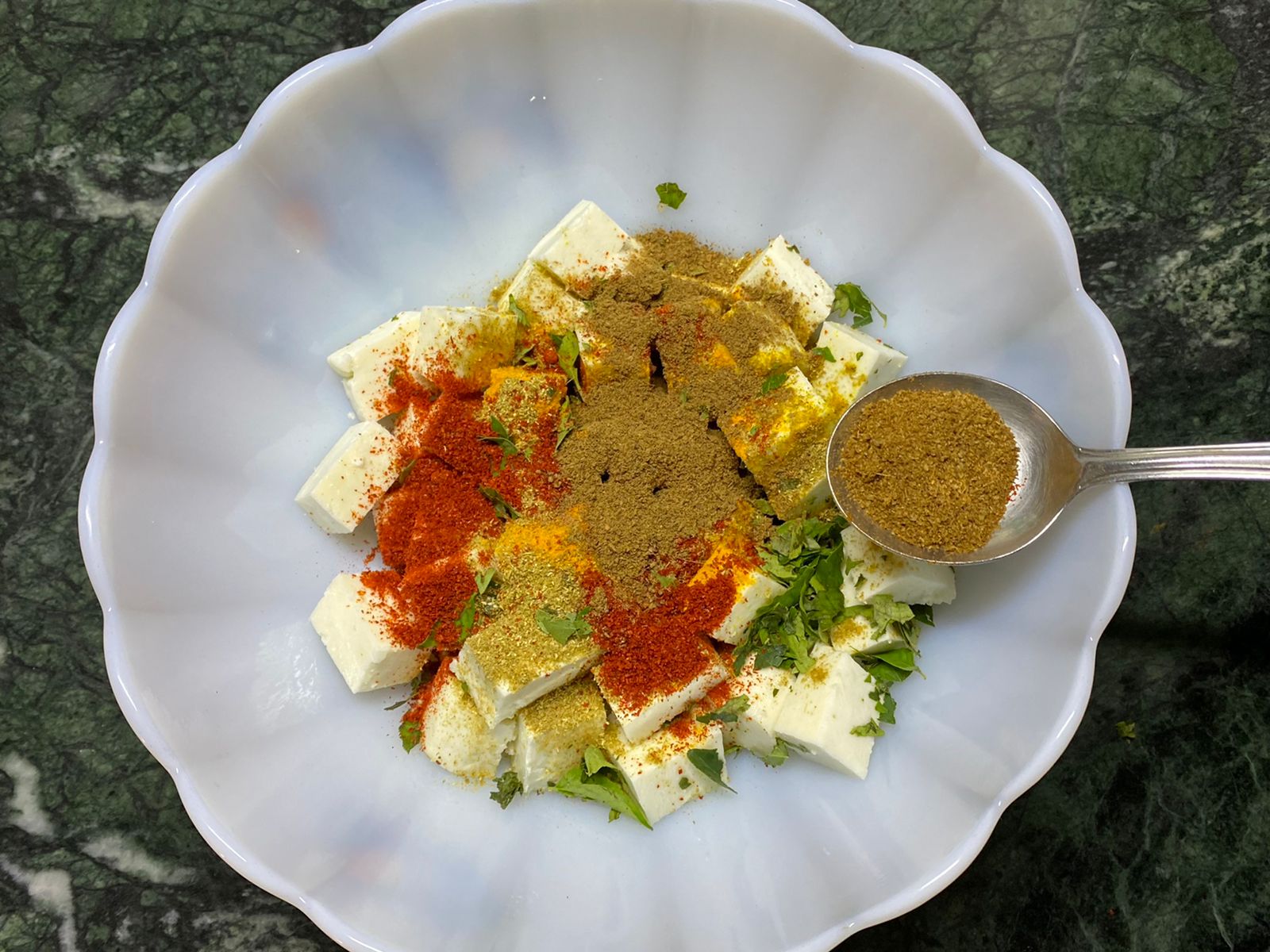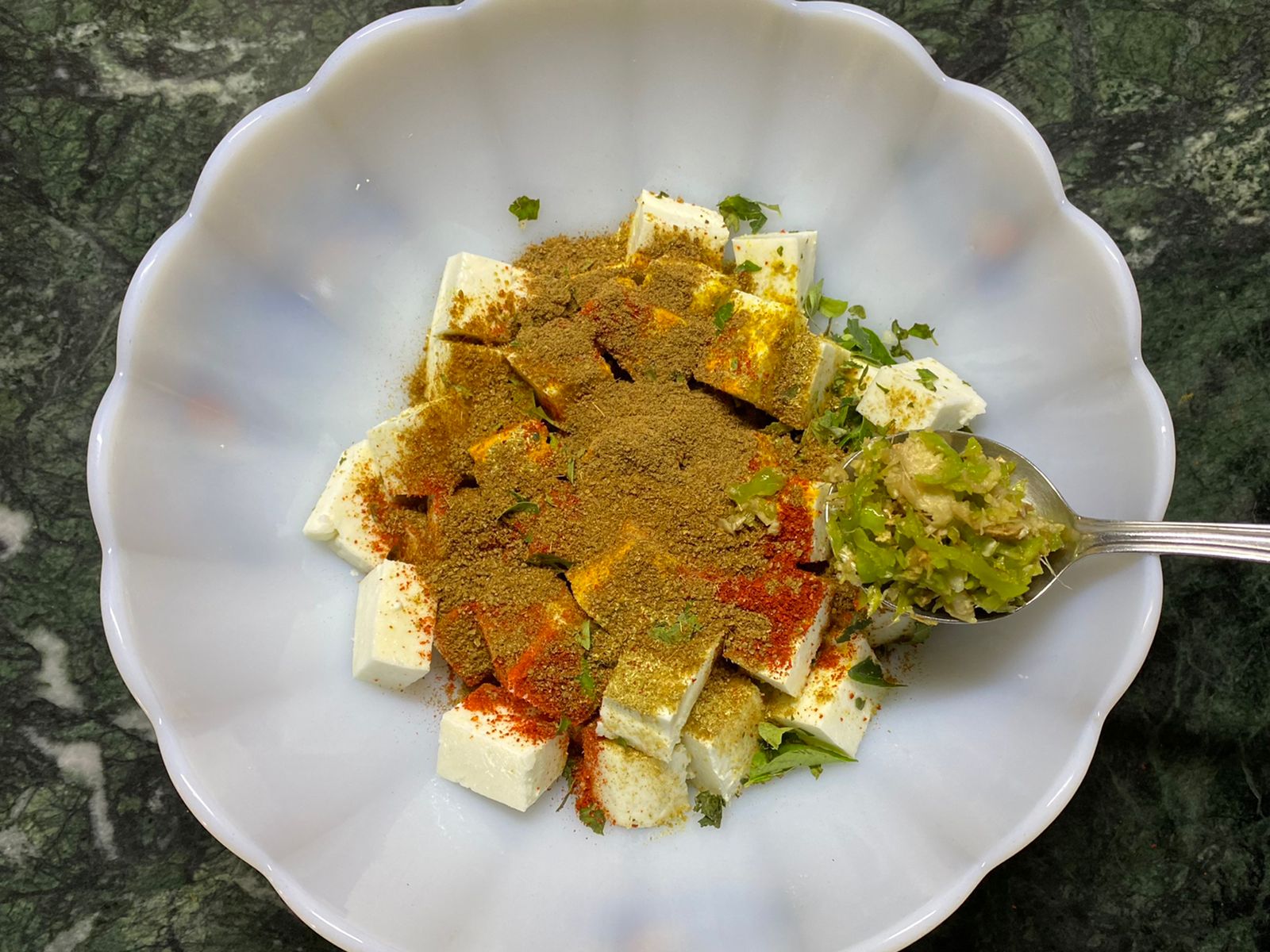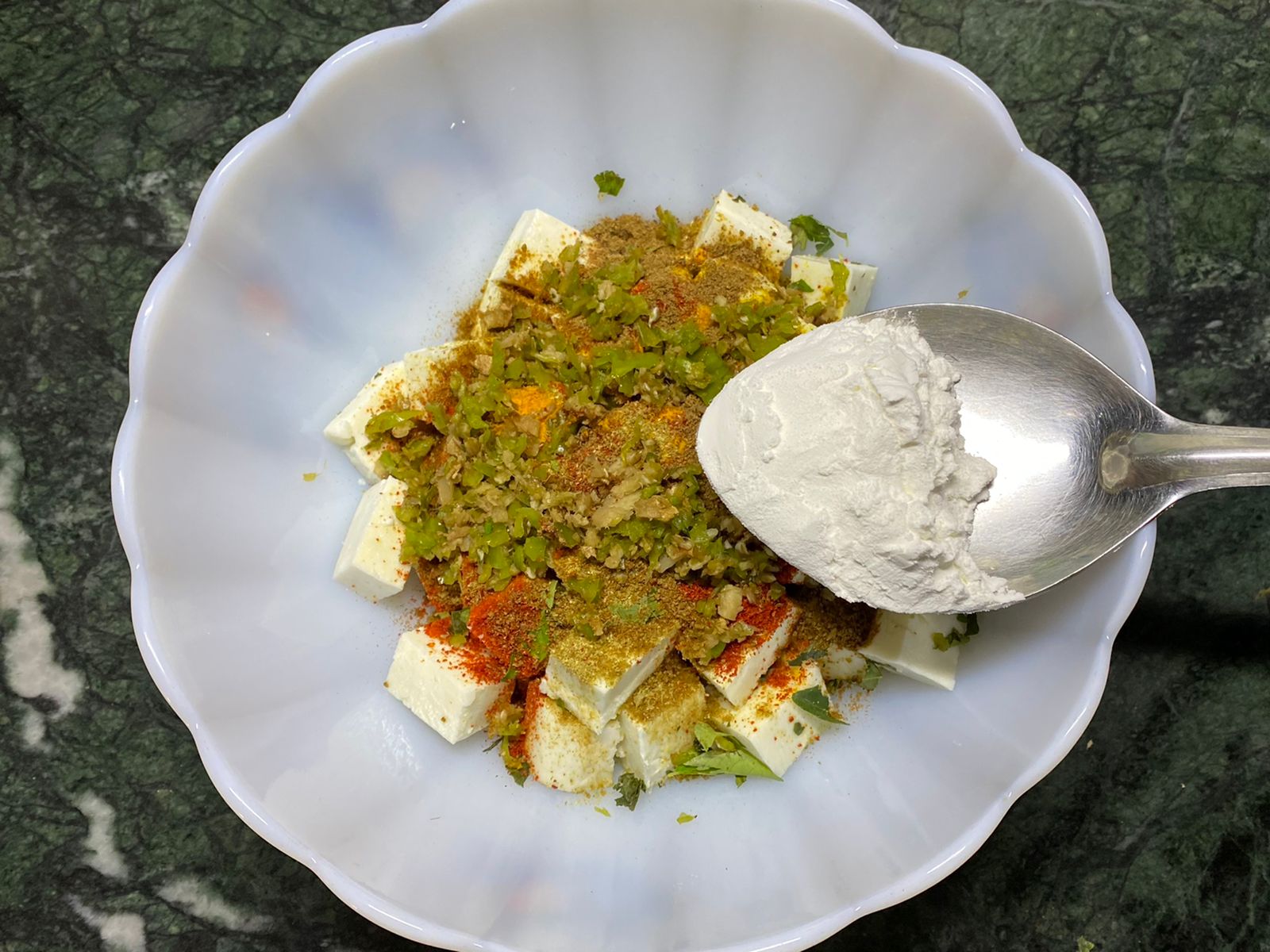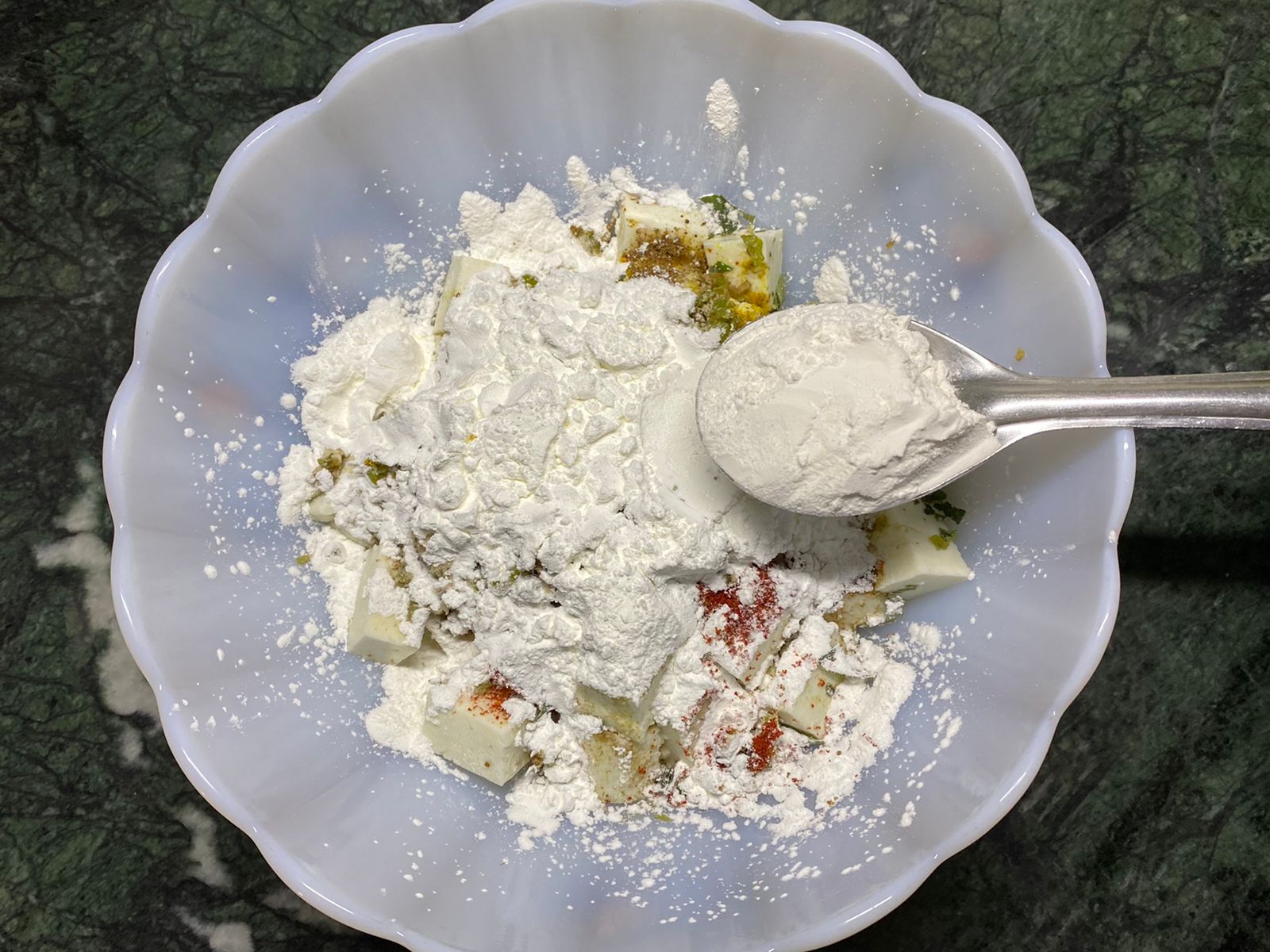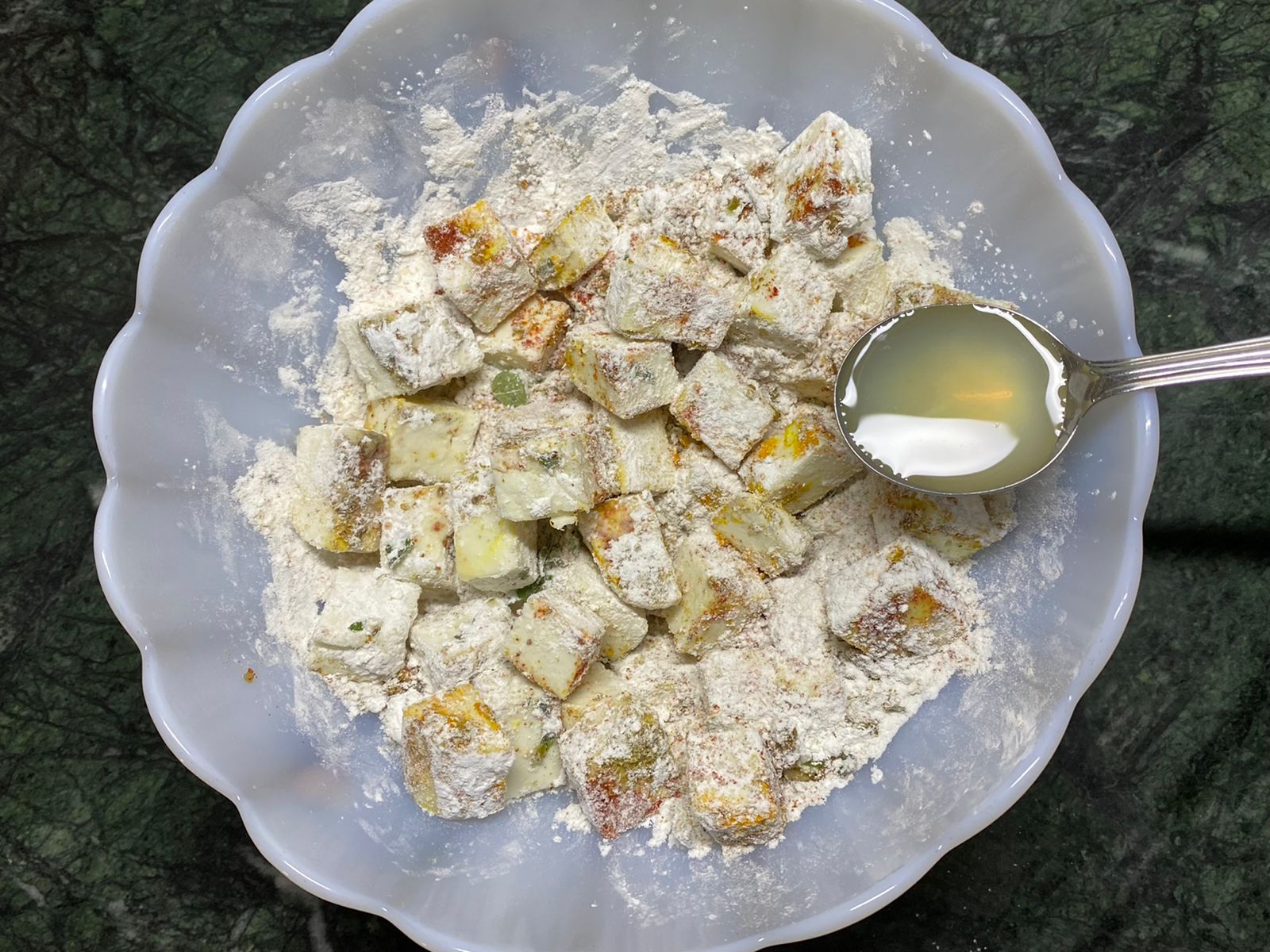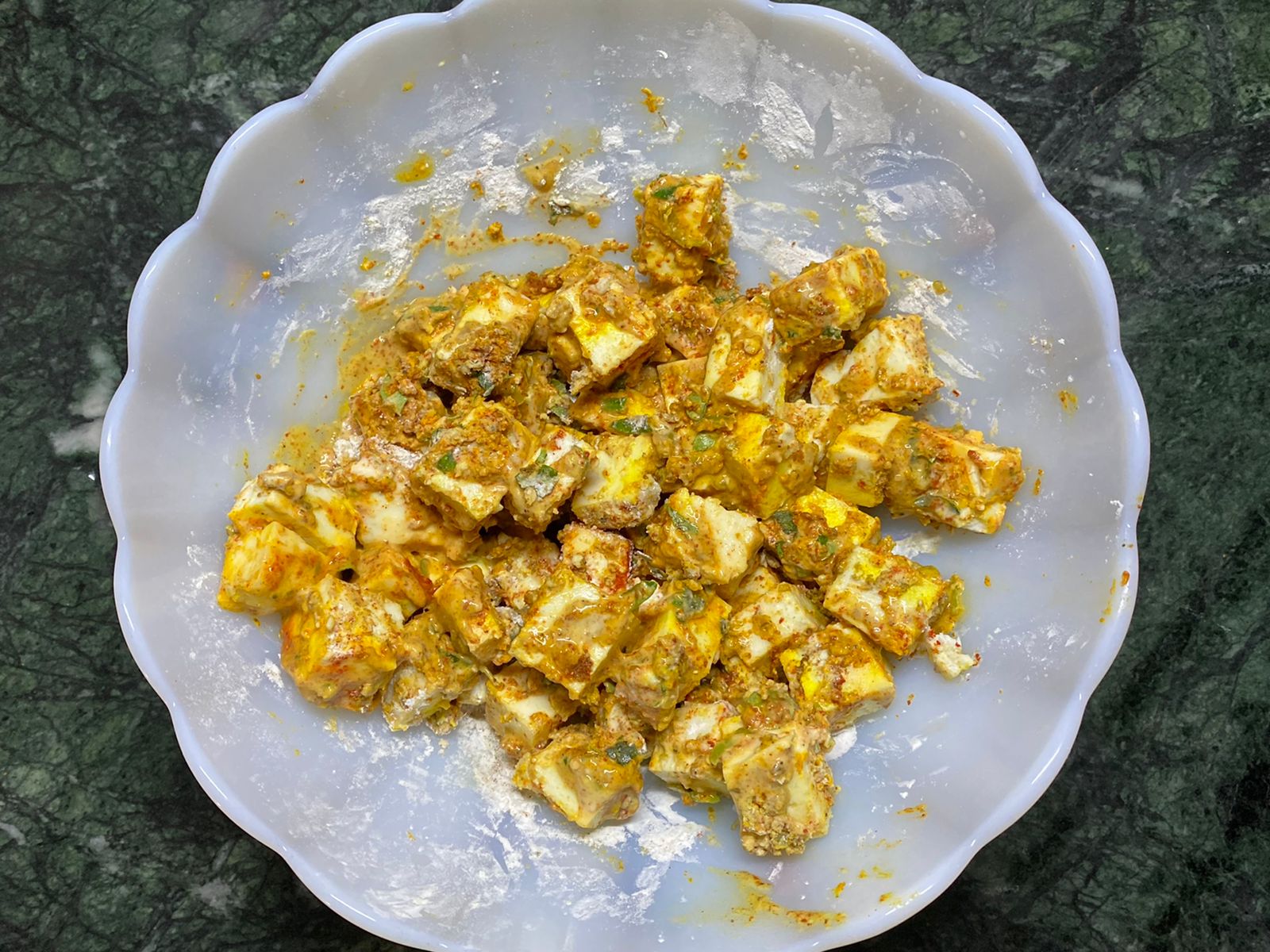 In a bowl, mix together paneer, salt, turmeric powder, coriander powder, curry leaves, Kashmiri red chilli powder, garam masala, cumin powder, ginger green chillies, corn flour, rice flour lemon juice and water. Mix gently to coat the paneer pieces evenly. You can adjust the amount of water here if needed.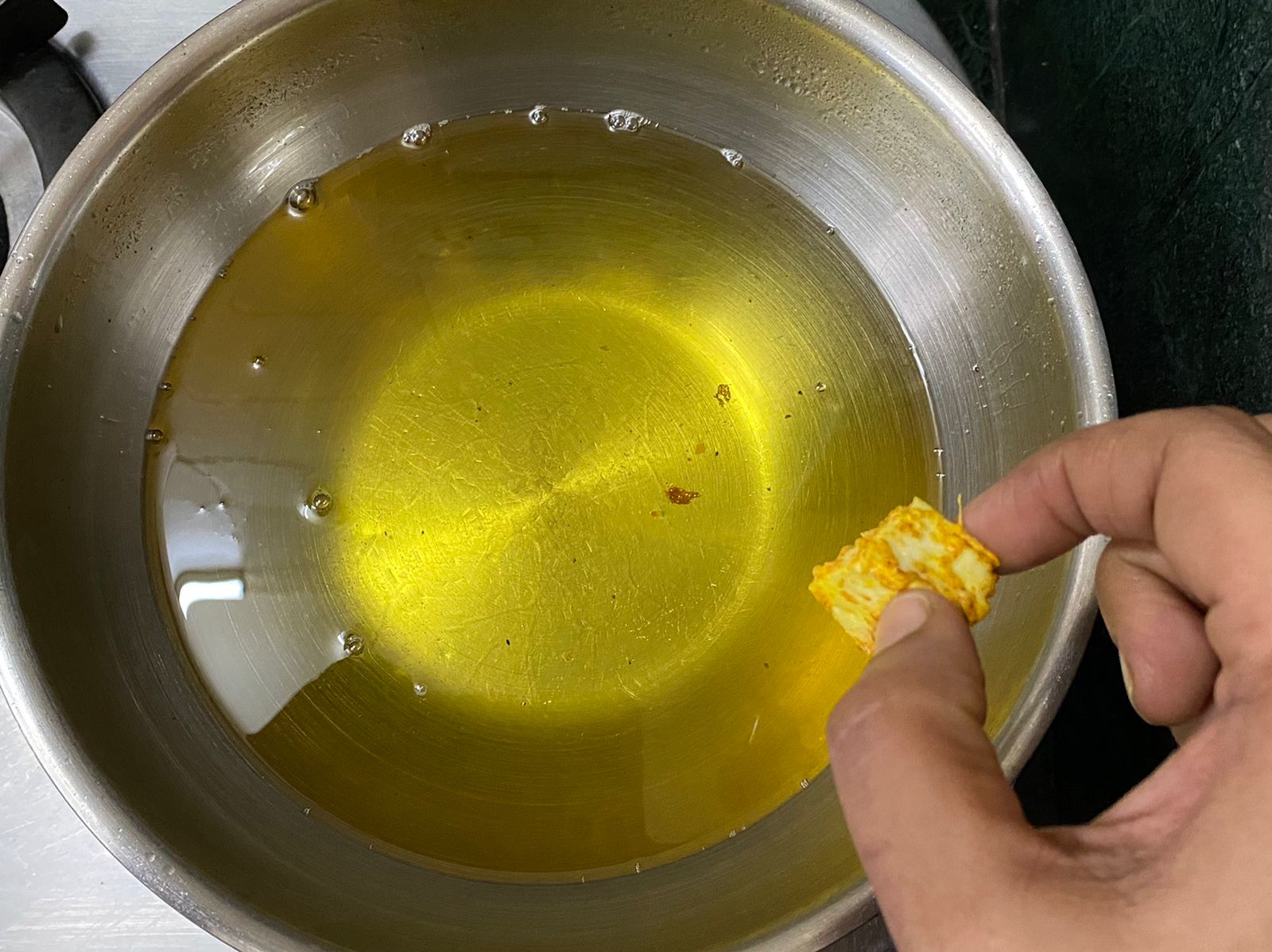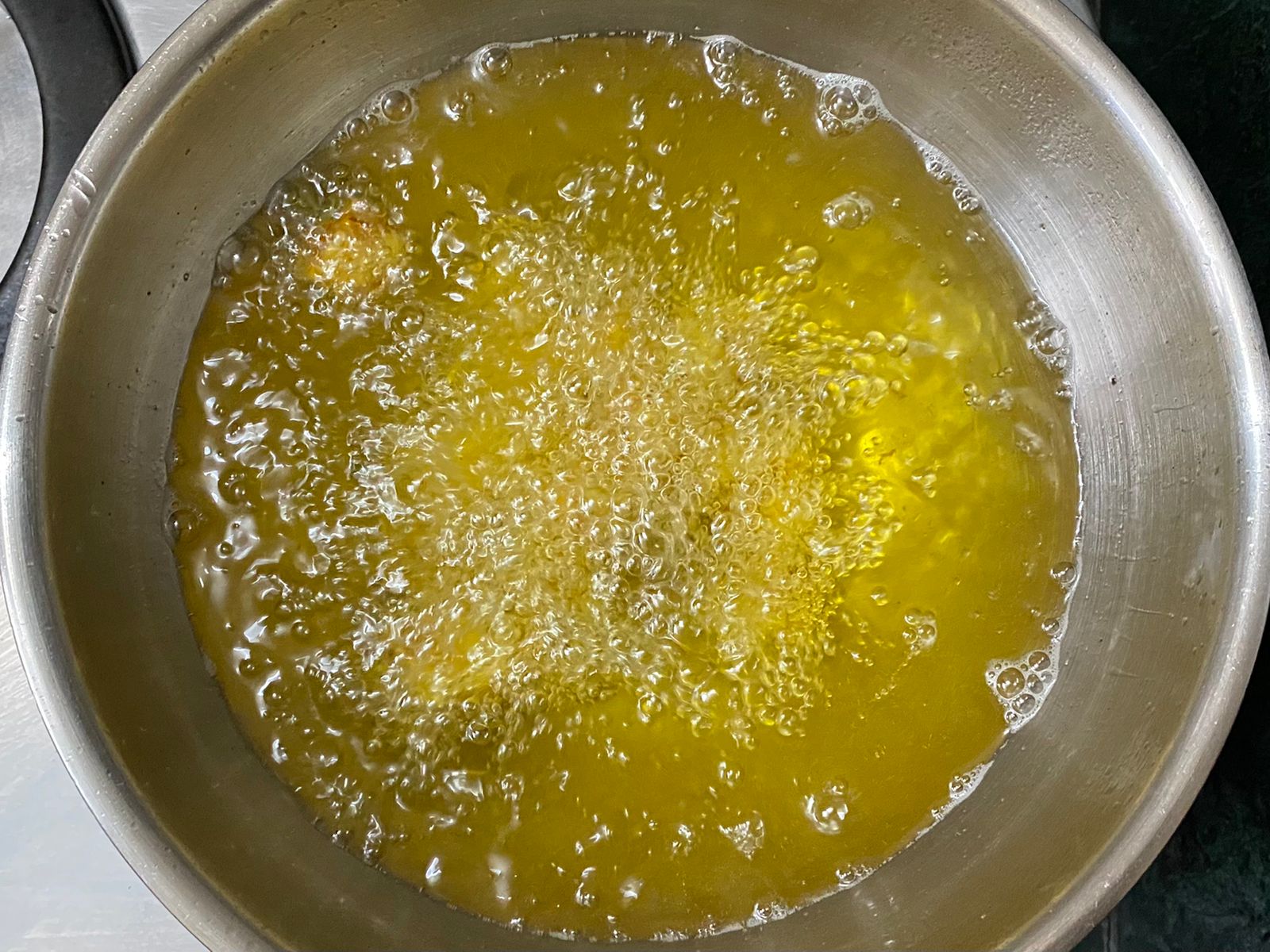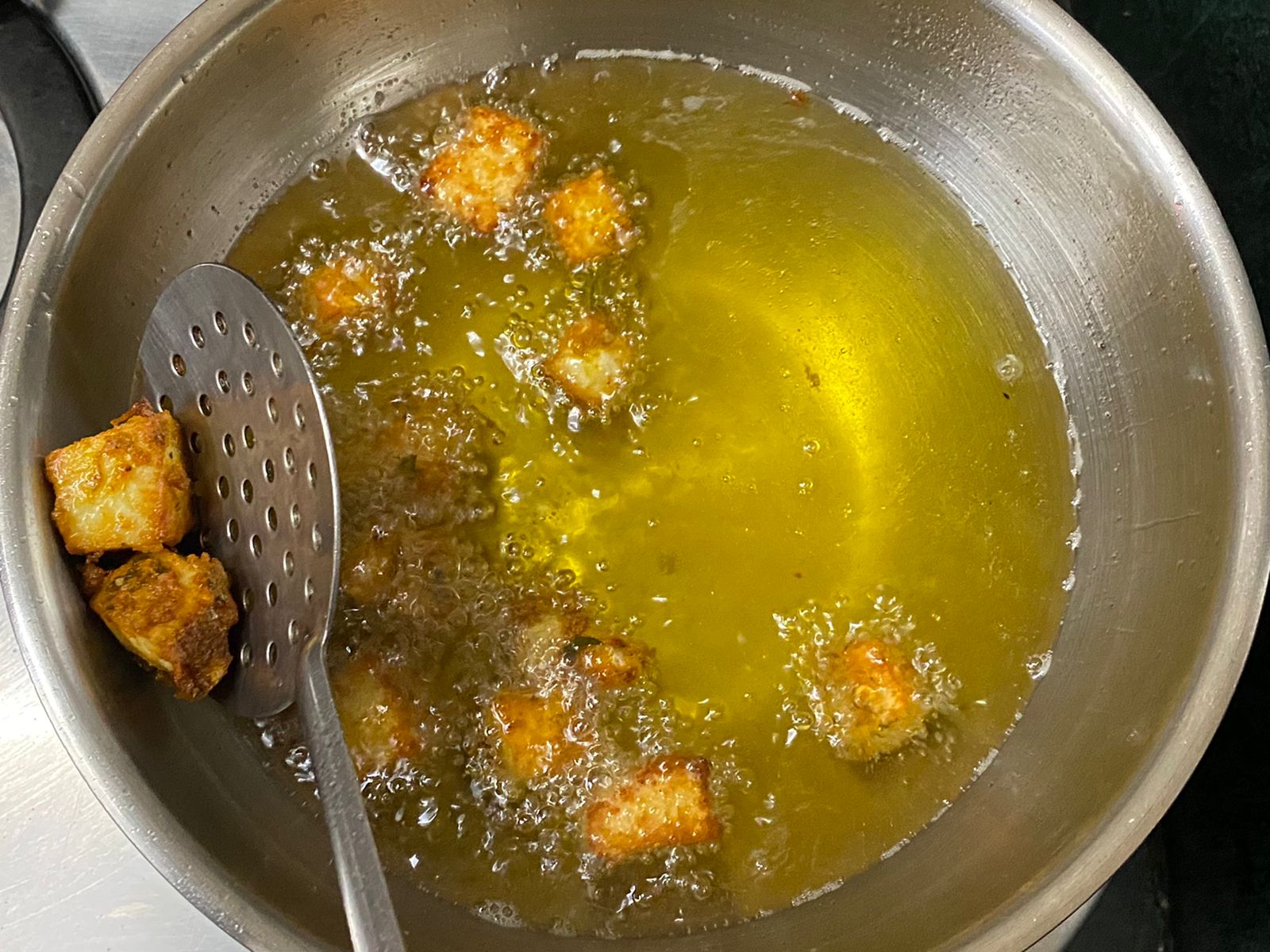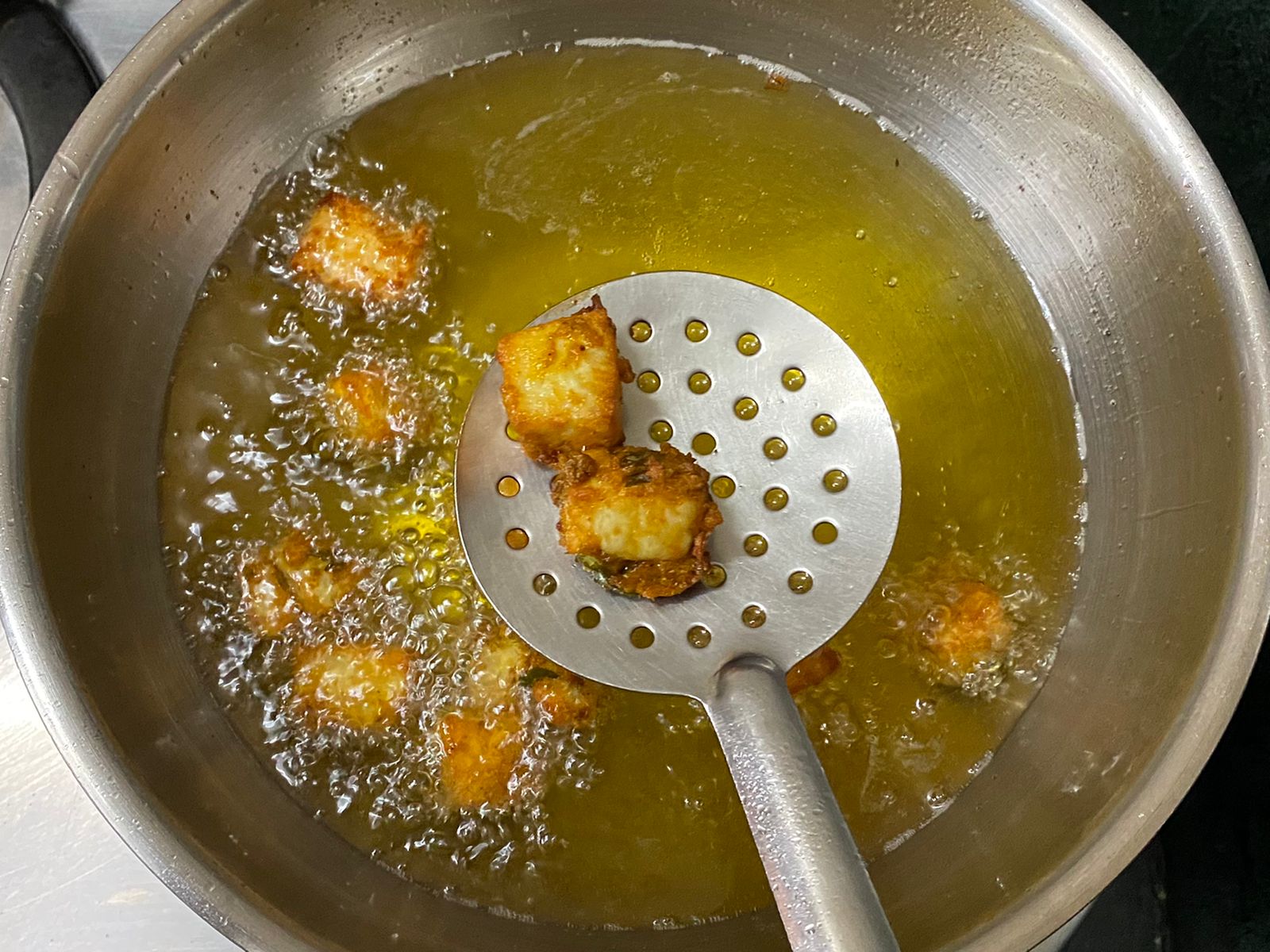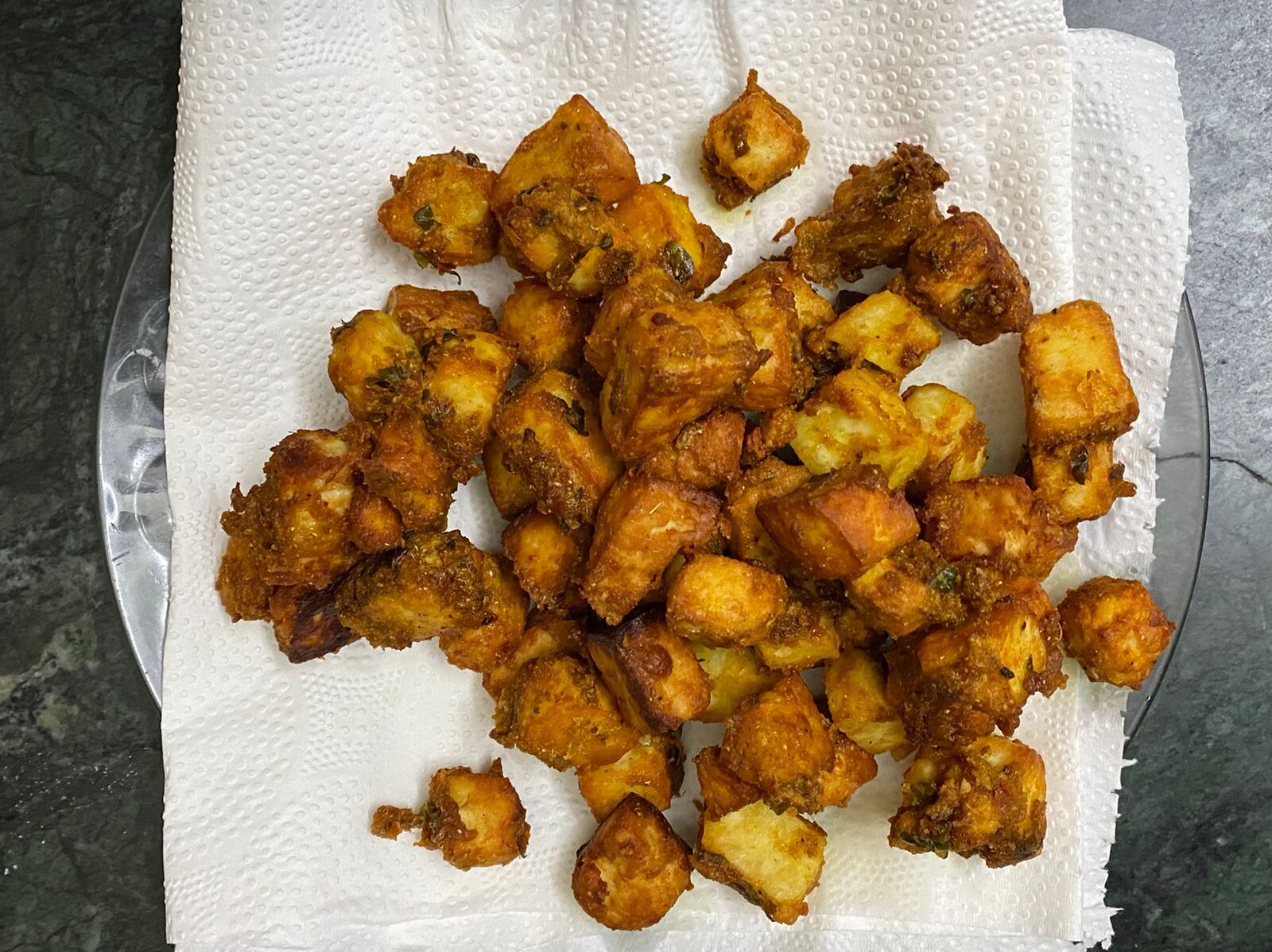 Heat oil for frying. To check if the oil is hot enough to start frying, add a pinch of batter to the oil and if it bubbles up immediately then you know the oil is ready for frying.
Carefully drop the paneer pieces in the hot oil. Deep fry on medium heat for 2 – 3 minutes or until the paneer pieces are golden and crispy. Remove from oil and drain on a kitchen towel.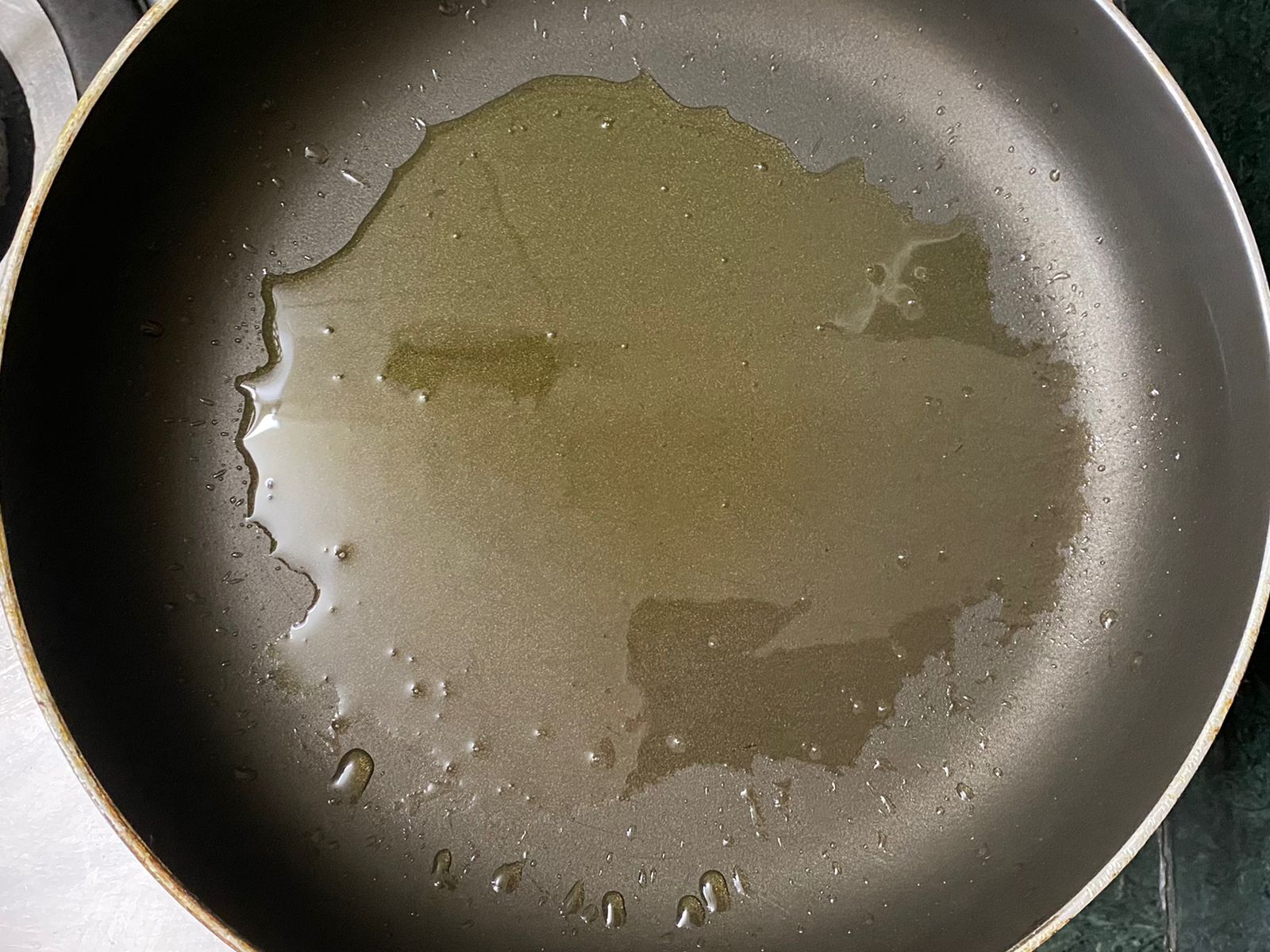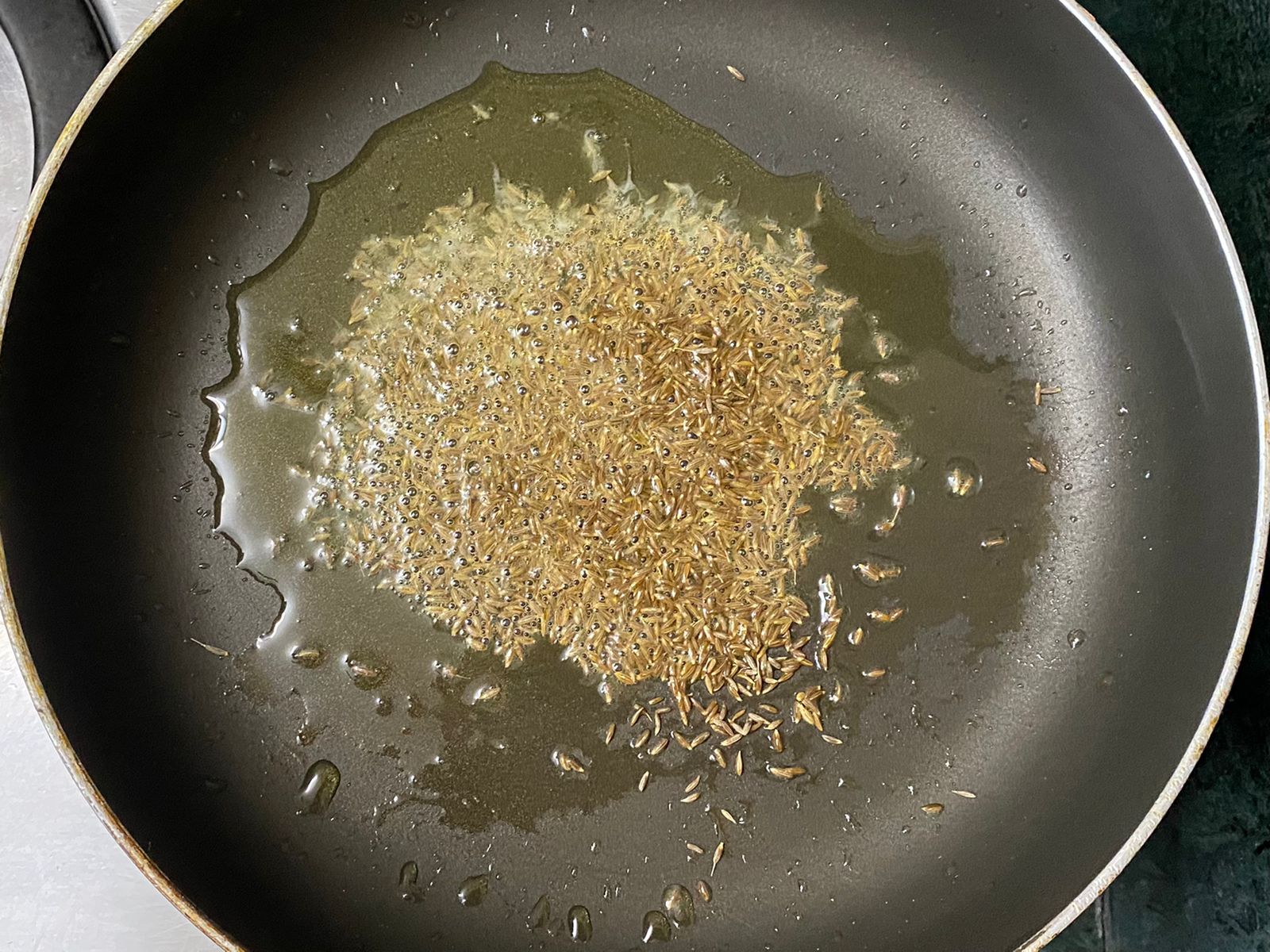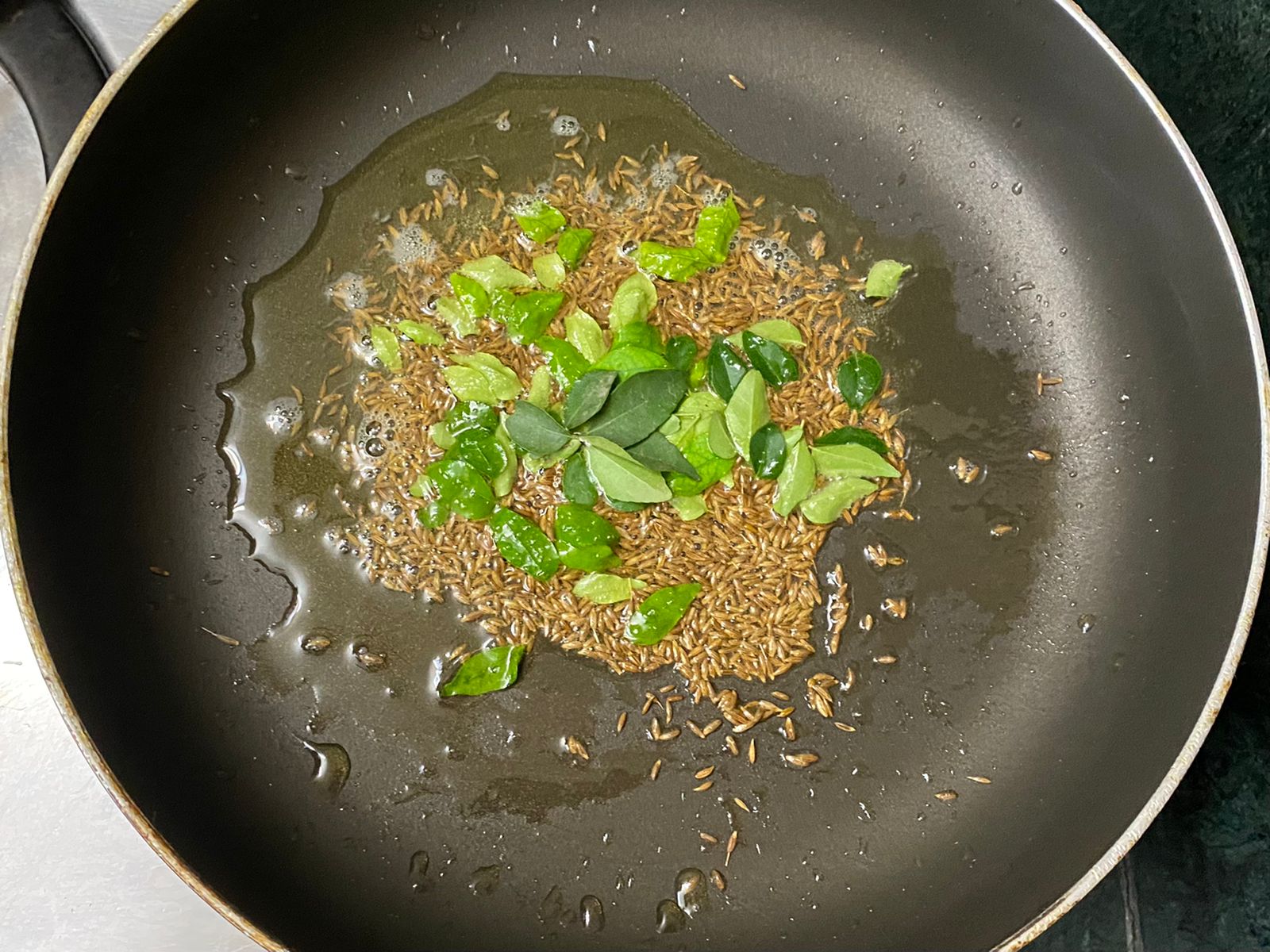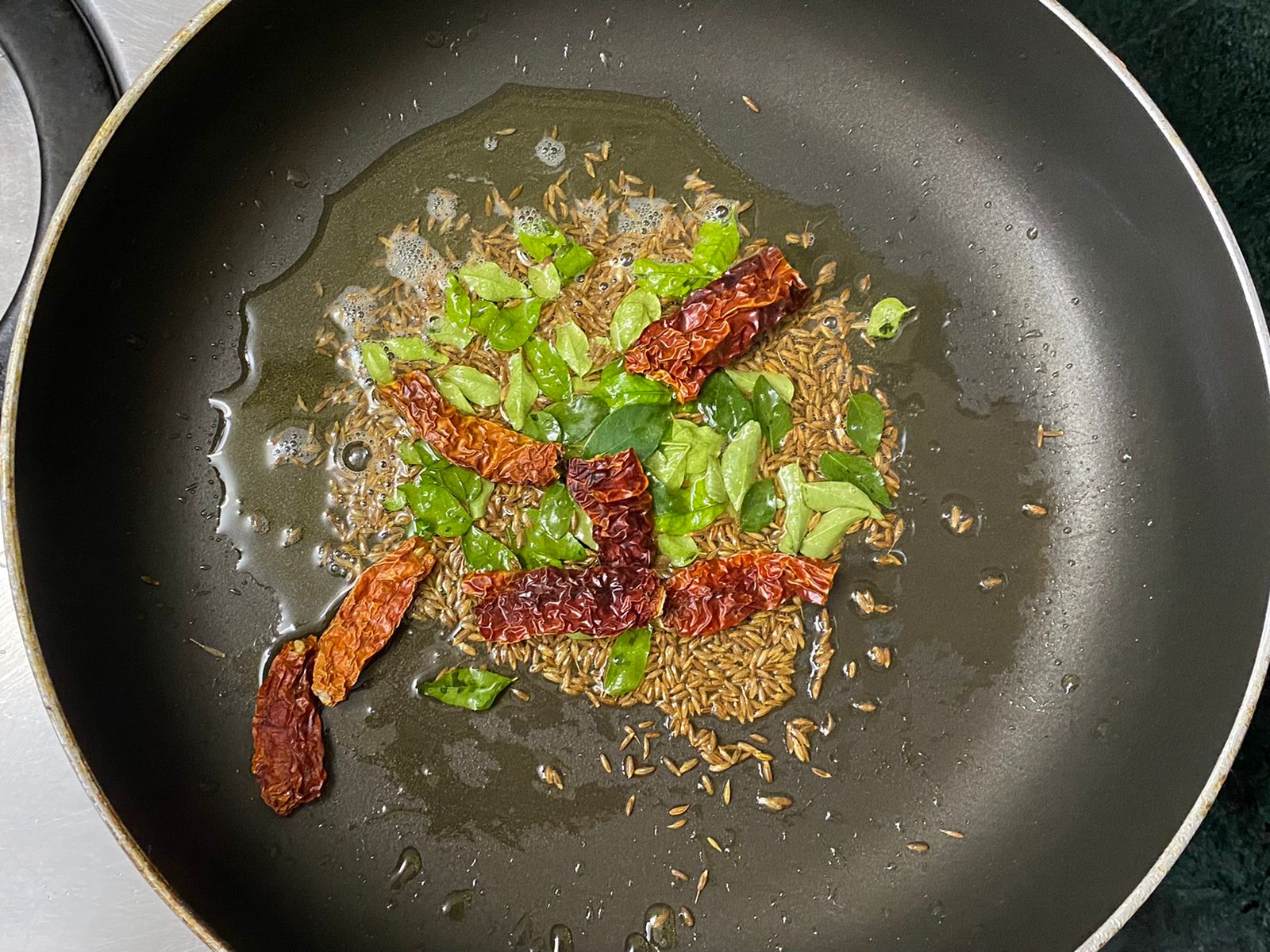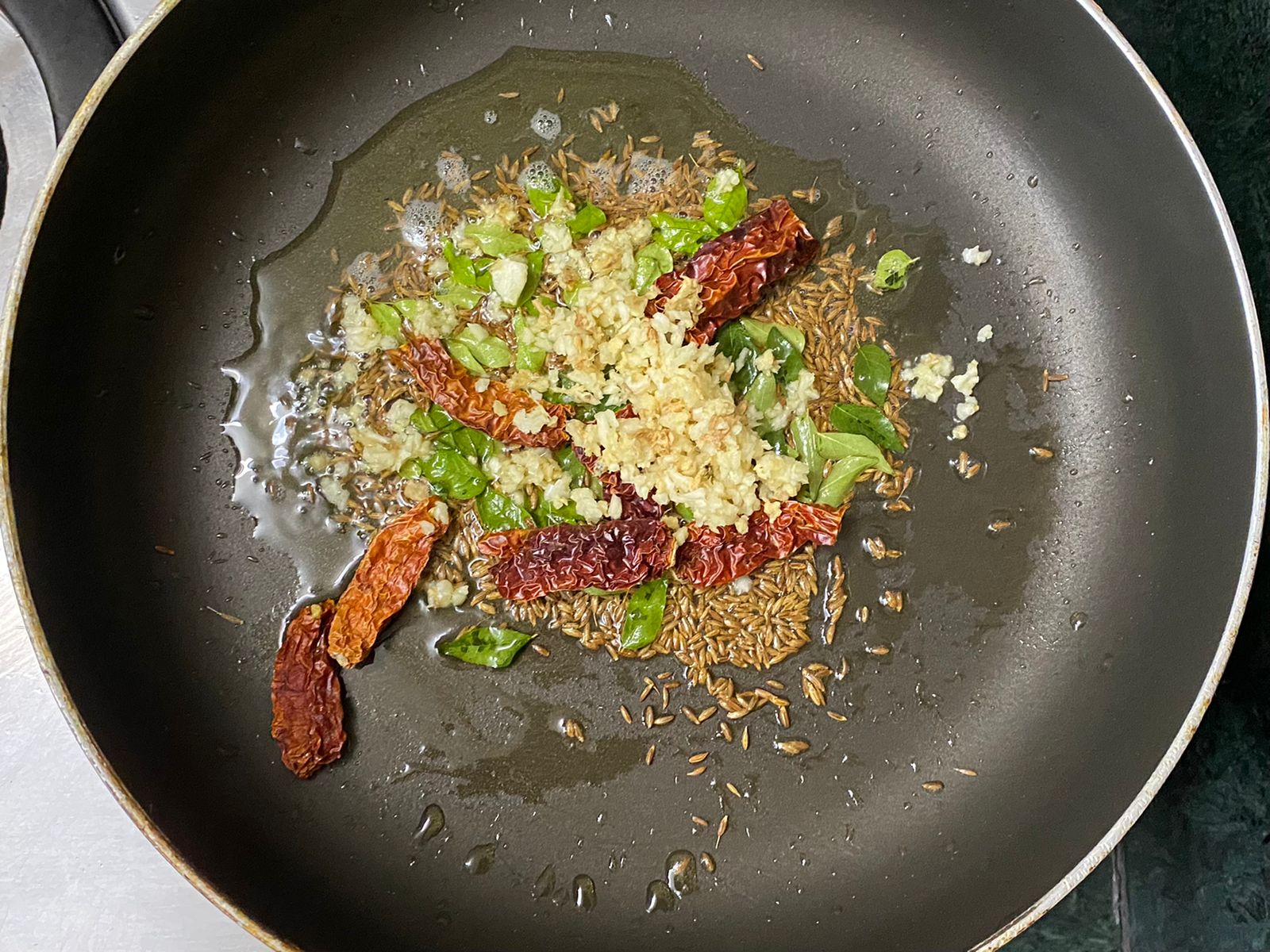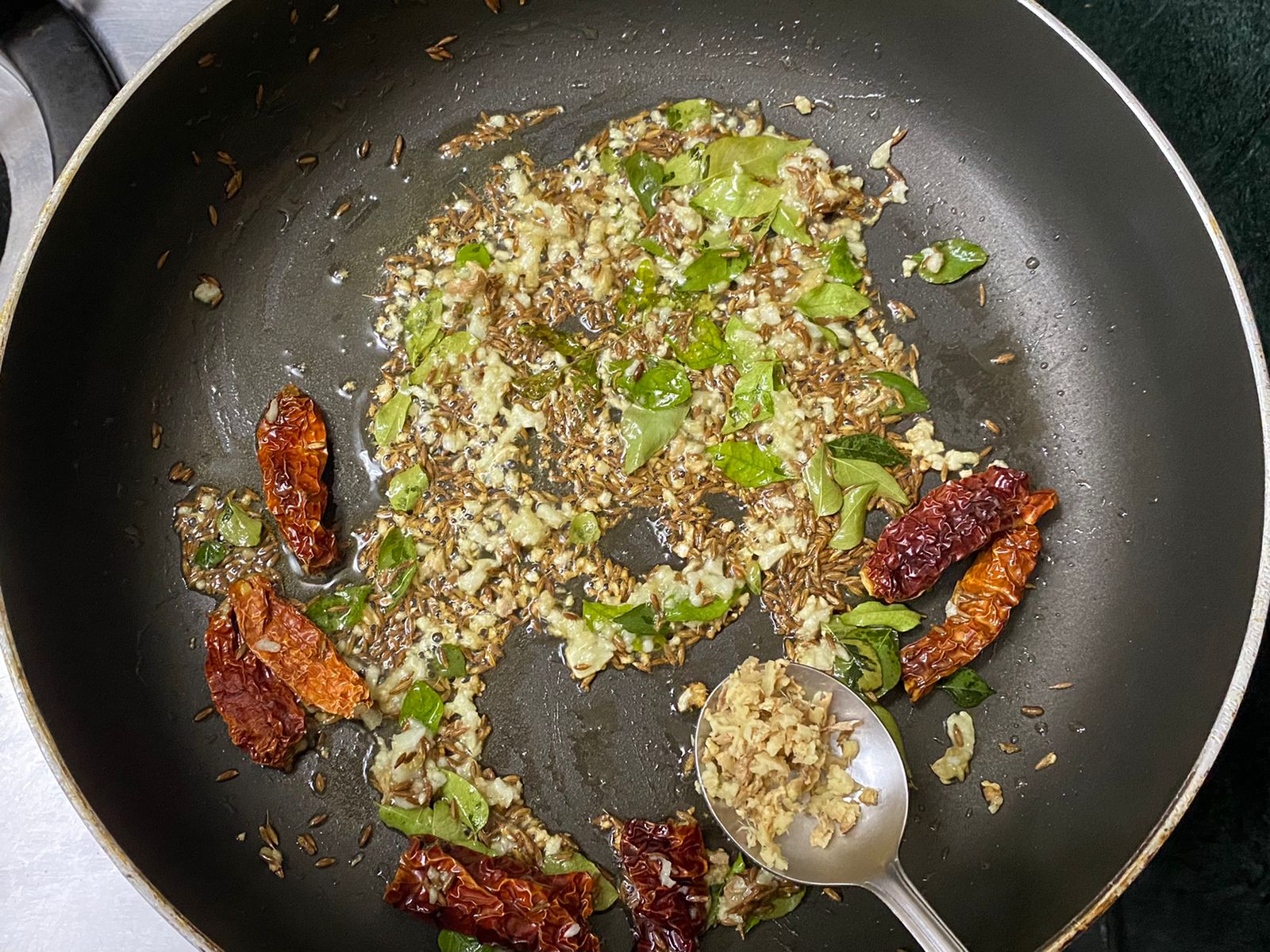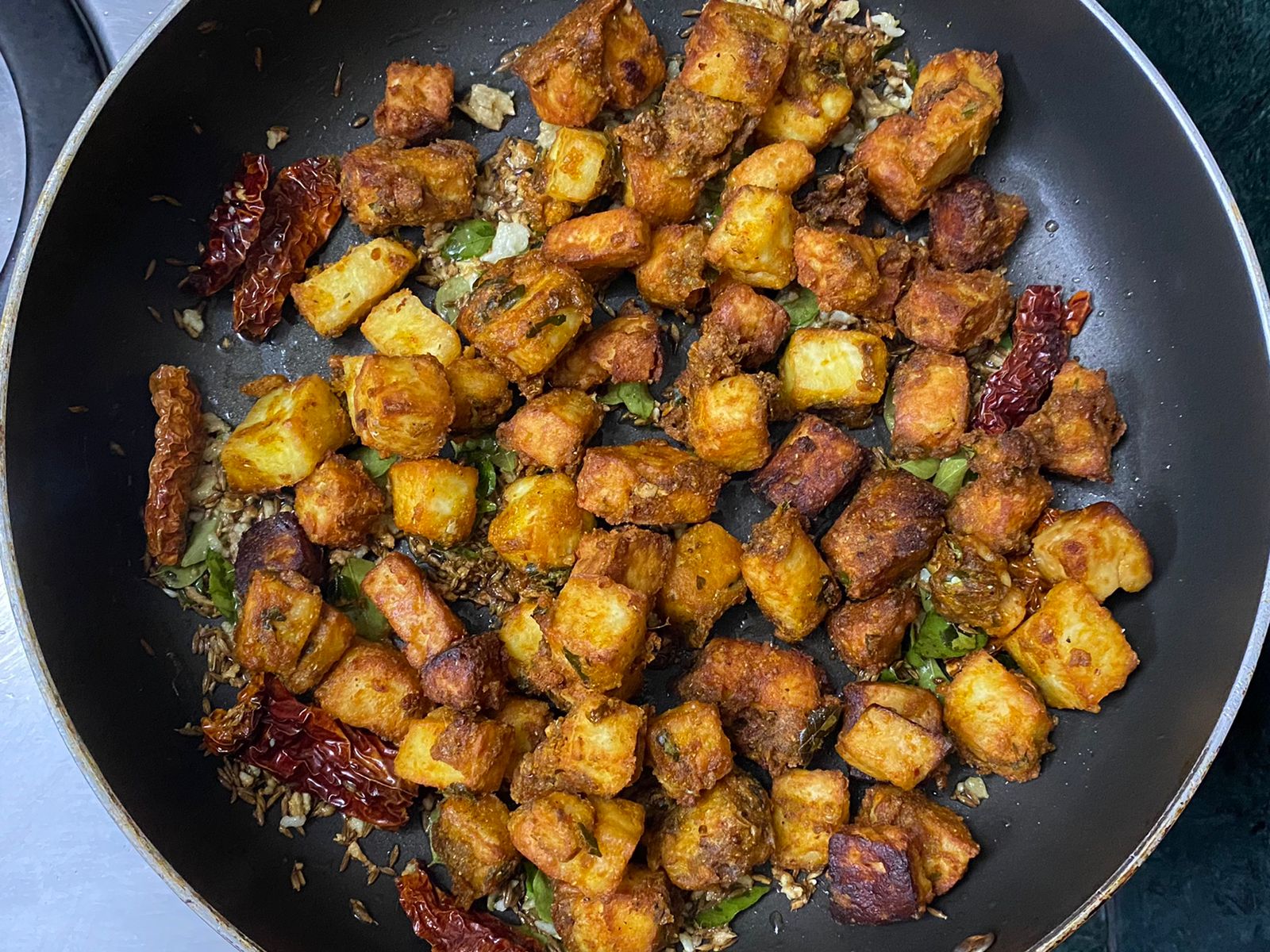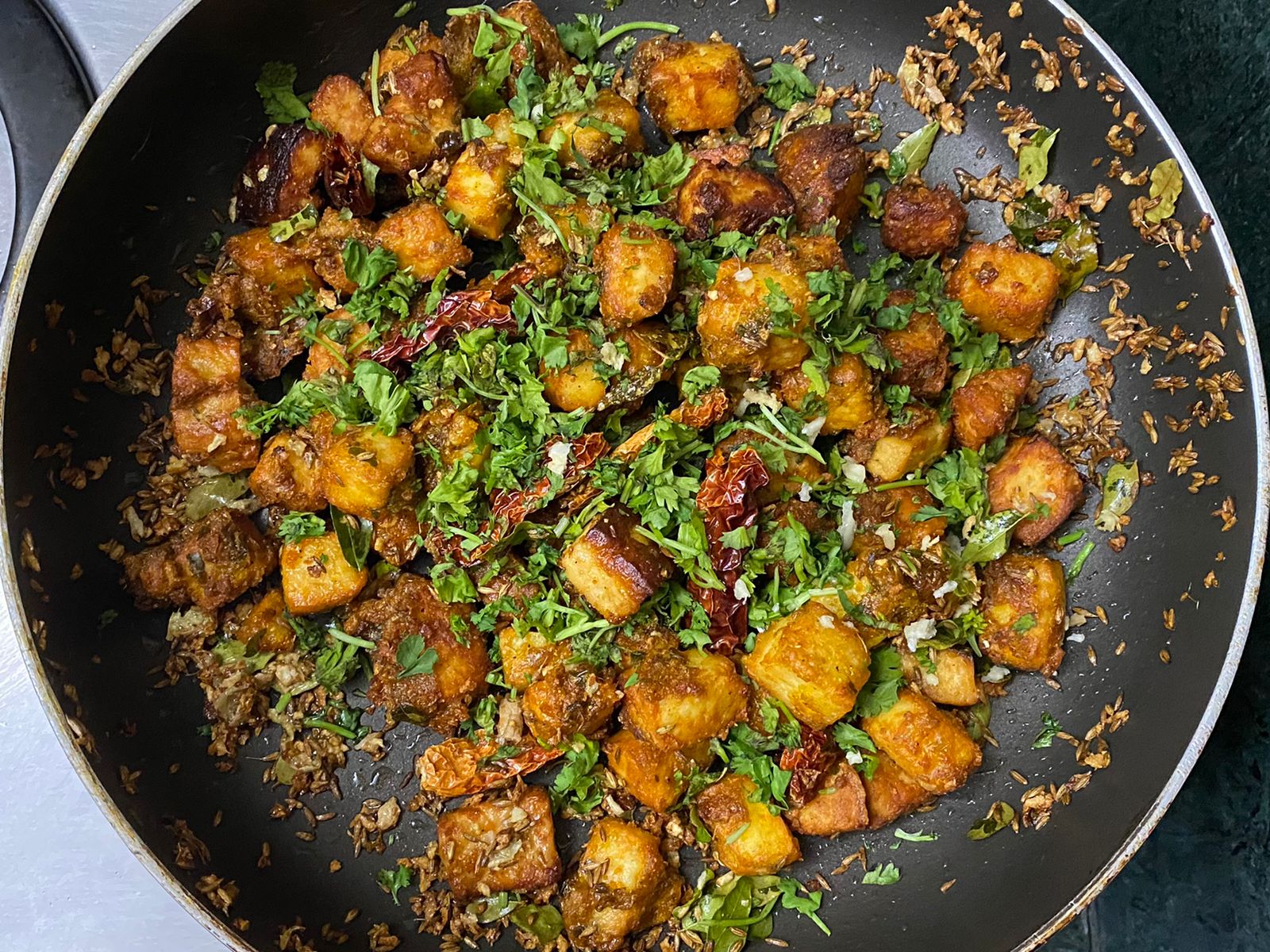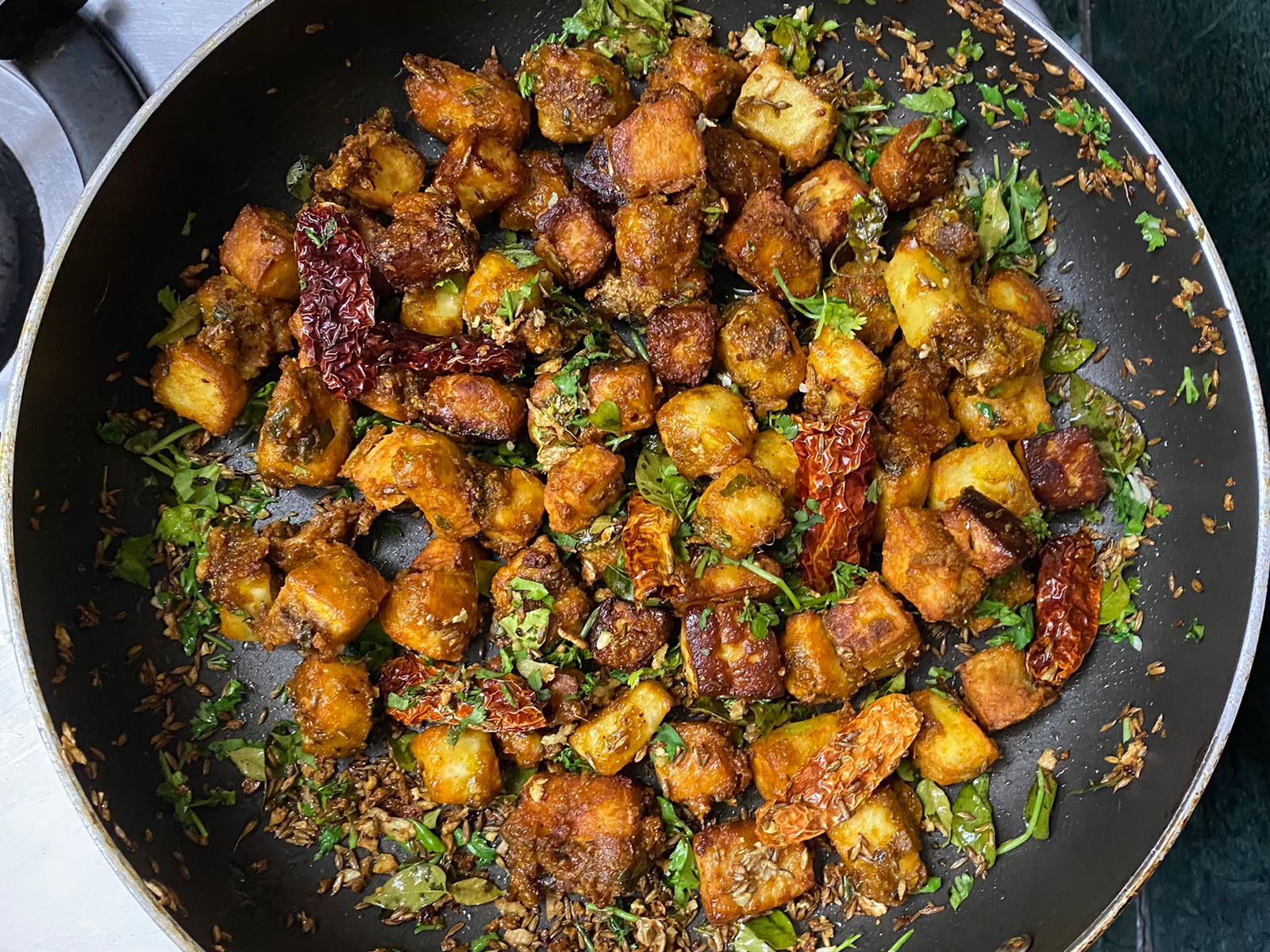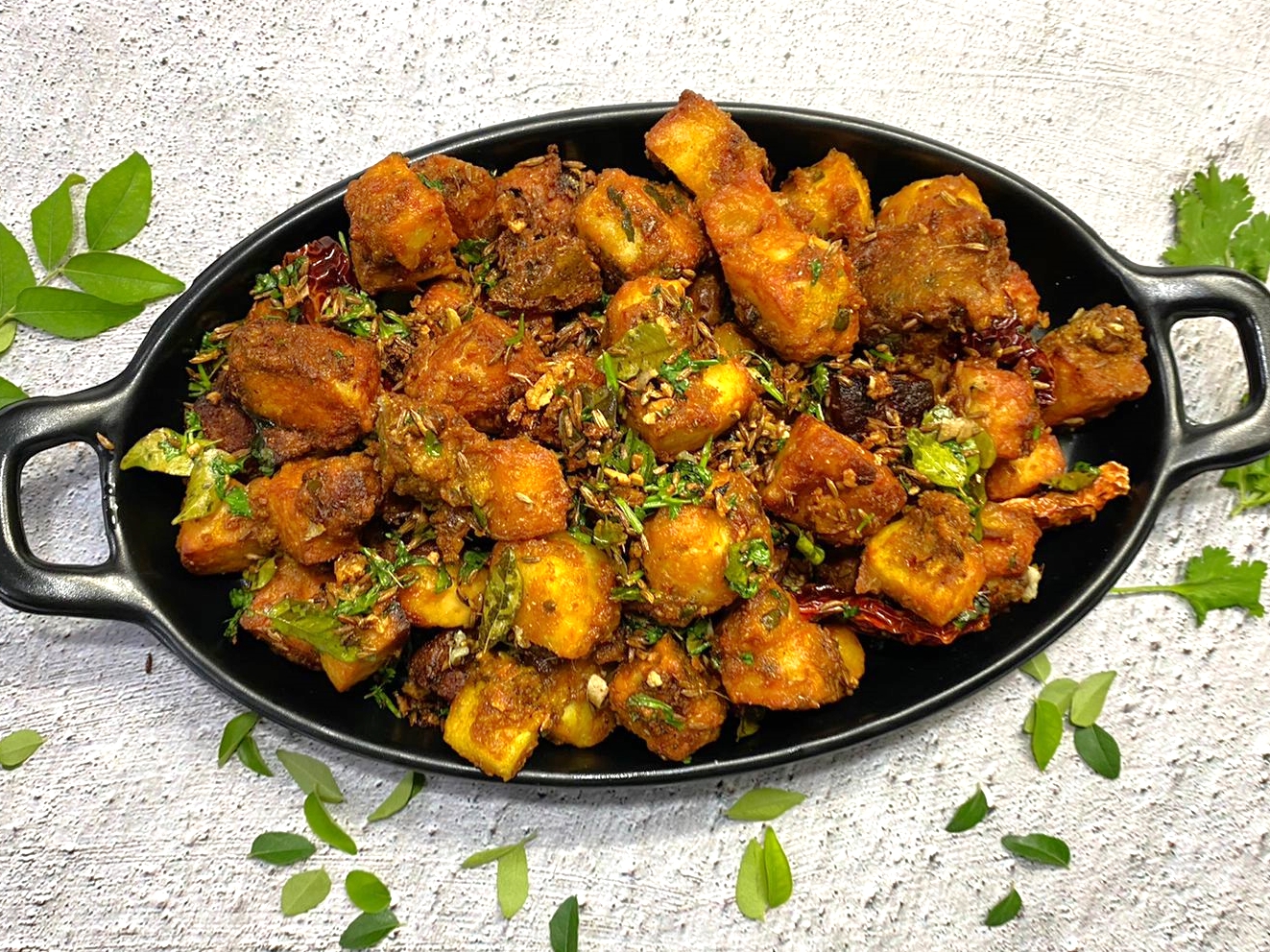 Heat oil in a pan and add the cumin seeds, garlic, ginger, dry red chillies and curry leaves. Once the cumin seeds begin to splutter add the fried paneer and coriander leaves. Toss to coat the paneer with the tempering.
Serve hot!