South Indian Vegetable Korma
South Indian Vegetable Korma is mixed vegetables simmered in mild, creamy, flavourful and aromatic curry made of cashew nut and coconut.
In India there are many variations of vegetable korma based on different regions. For example, the Mughlai version has saffron, milk solids(khoya), and nuts to get creamy gravy, Punjabi style Shahi korma has cream in it whereas the Kashmiri version has nuts, dried fruits and yogurt. This recipe is of the South Indian vegetable korma which has coconut-based gravy. The one thing common amongst all Korma is that it is prepared with a combination of vegetables like – carrots, cauliflower, potatoes, string beans and green peas. There is no limit, to the type of vegetables you add in a korma.
This korma recipe is flavoursome, warming, mildly sweet due to the coconut and delicately spiced for a delicious aromatic gravy. We had this dish for the first time when we travelled to the South of India. I instantly fell in love with the delicate flavours of the Korma as it had layers of flavour with different textures of the vegetables.
The recipe might look complex with the long list of ingredients but it is a very straight forward recipe with delicious flavours. Try it with any Indian roti, Malabar paratha or rice.
Ingredients
For Green Chili Paste
2-3 green chilies
8-10 garlic cloves
1 inch ginger piece
For Cashew Coconut Paste
2 tablespoons cashew nuts
2 tablespoons desiccated coconut
1 tablespoon roasted gram
1 teaspoon fennel seeds
Vegetables
¼ cup carrot batons (1 inch long ½ cm wide)
¼ cup string beans (1 inch long)
¼ cup cauliflower florets
¼ cup peas
¼ cup diced onions
For The Gravy
2 tablespoons oil
1 bay leaf
2-3 cloves
1 star anise
2-3 green cardamom
1 inch cinnamon stick
1 teaspoon cumin seeds
8-10 curry leaves
½ cup finely chopped onions
1 cup finely chopped tomatoes
Salt to taste
1 teaspoon turmeric powder
1 teaspoon red chili powder
1 teaspoon Kashmiri red chili powder
1 teaspoon garam masala
2 teaspoons coriander powder
2 tablespoons finely chopped coriander leaves
Directions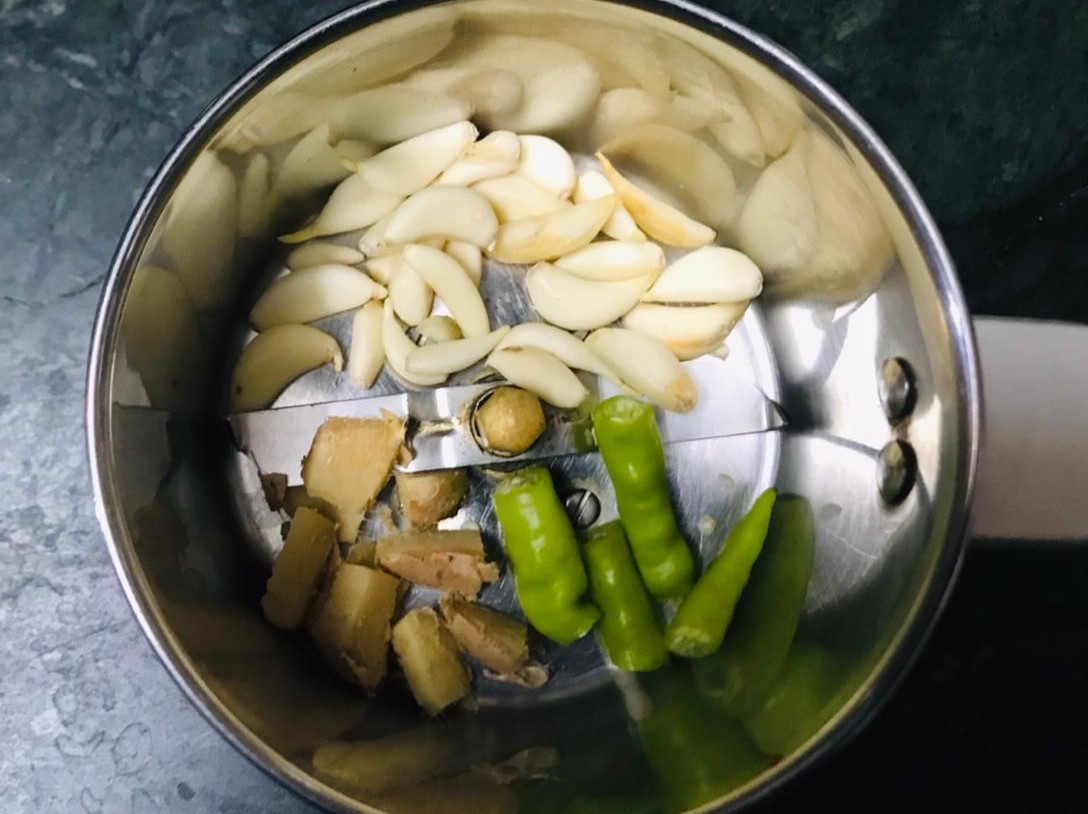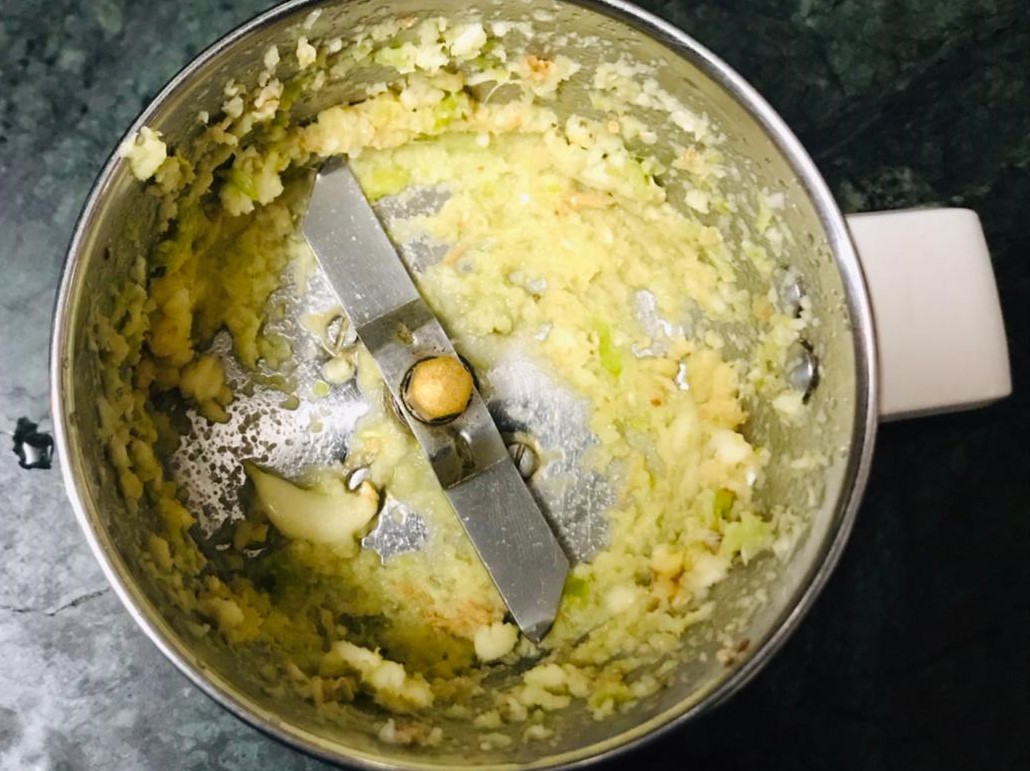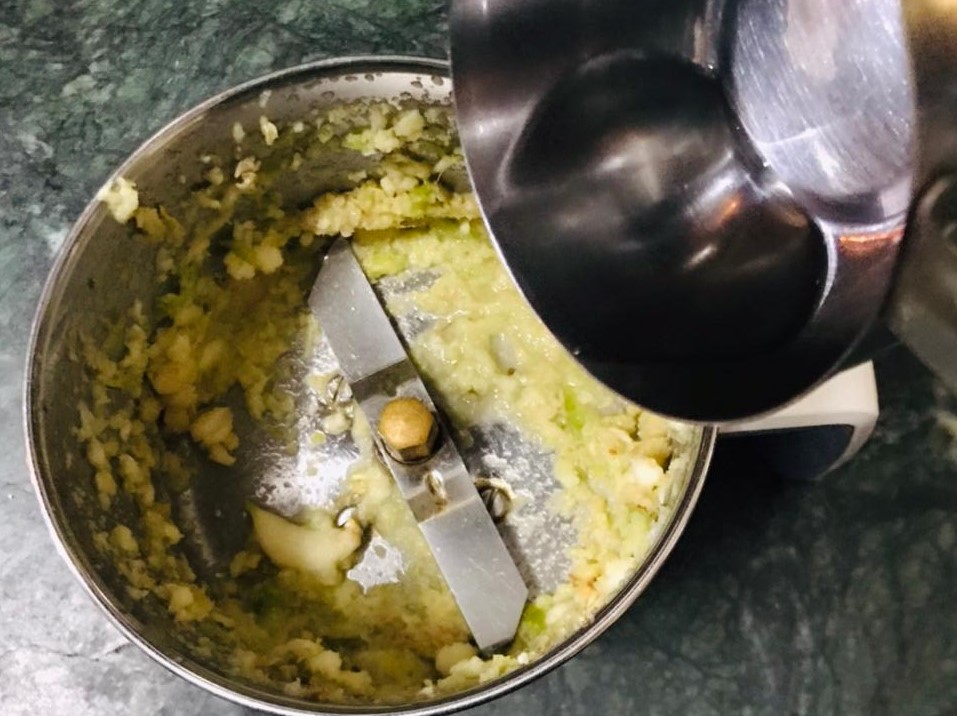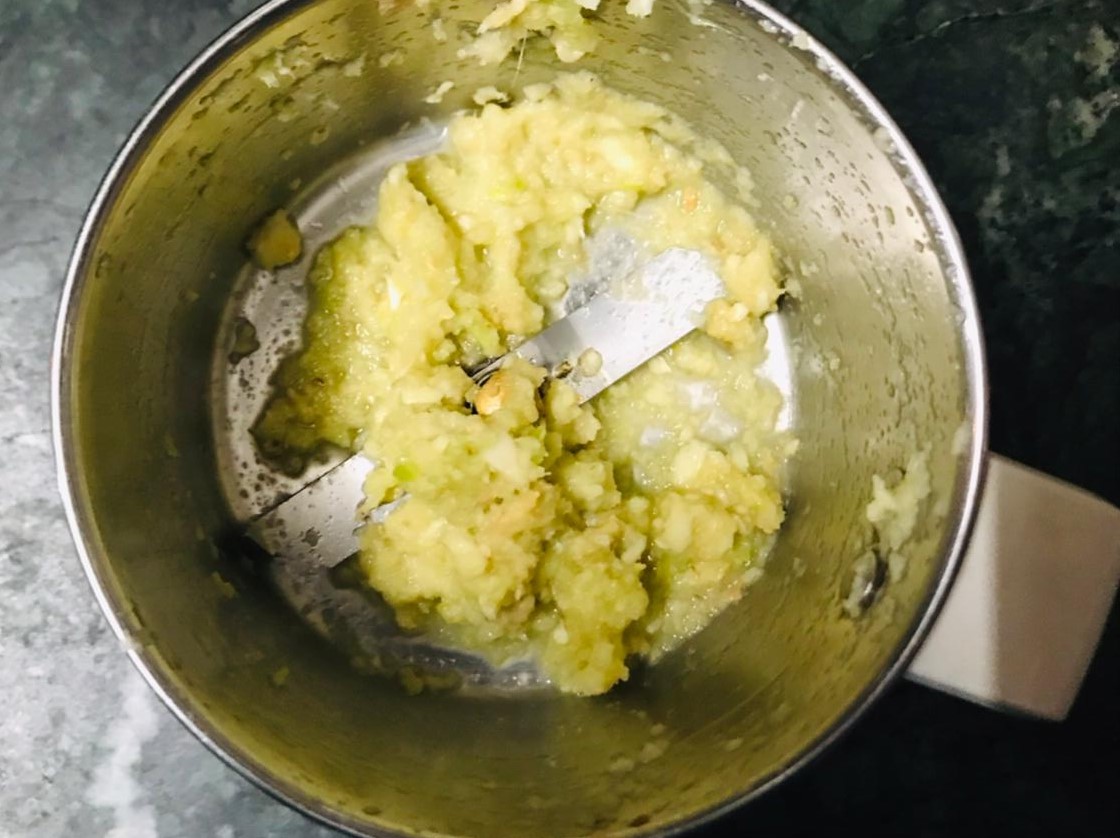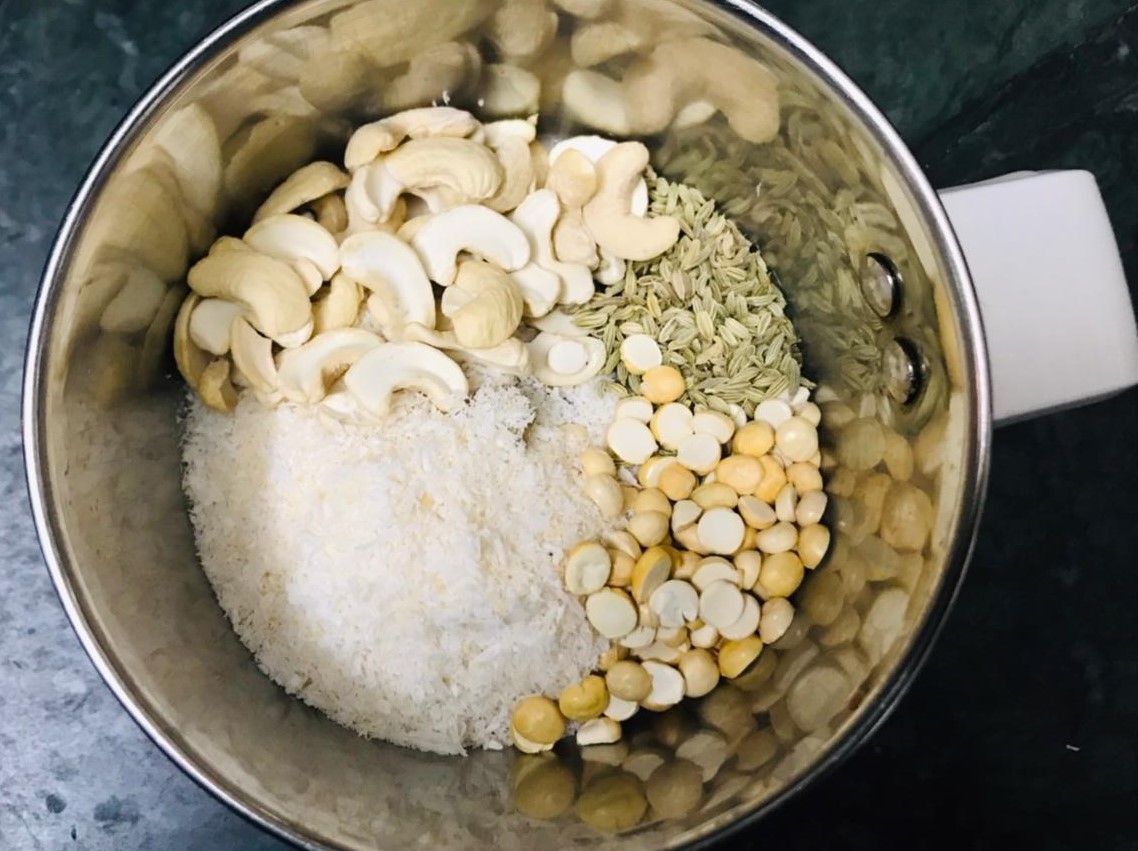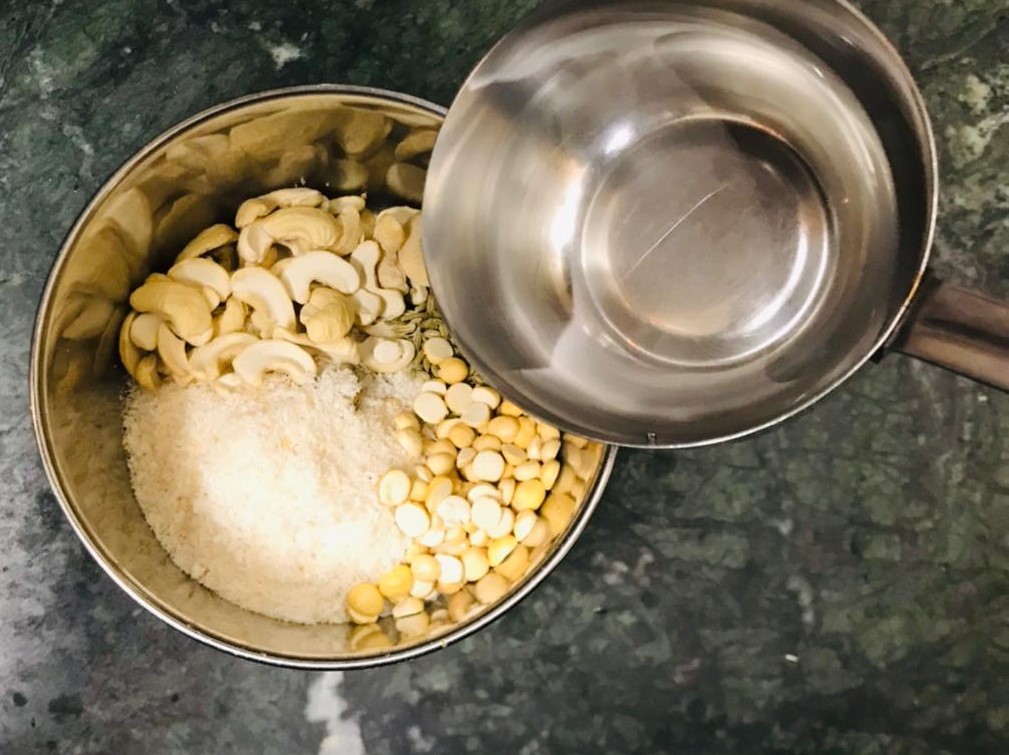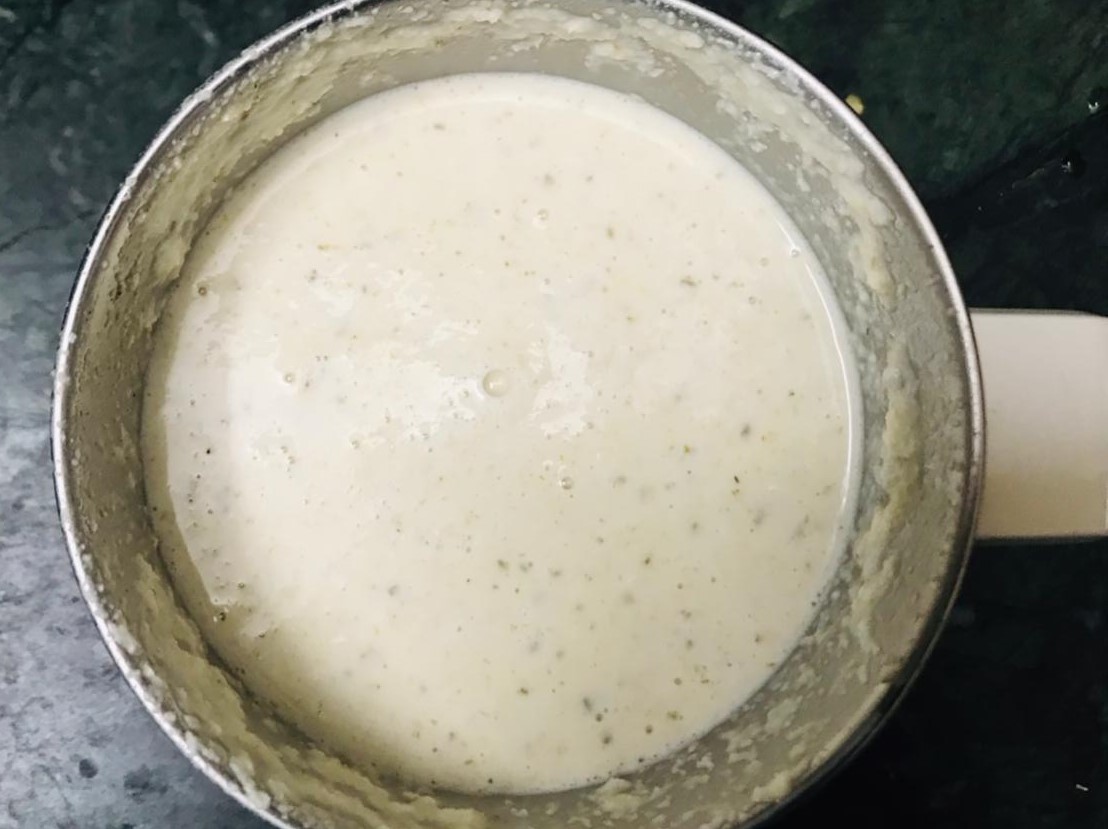 Grind the green chilies, ginger and garlic with 2 teaspoons water to a fine paste and keep aside.
Separately grind together cashew nuts, desiccated coconut, roasted gram, fennel seeds with 2-3 tablespoons water to a smooth paste.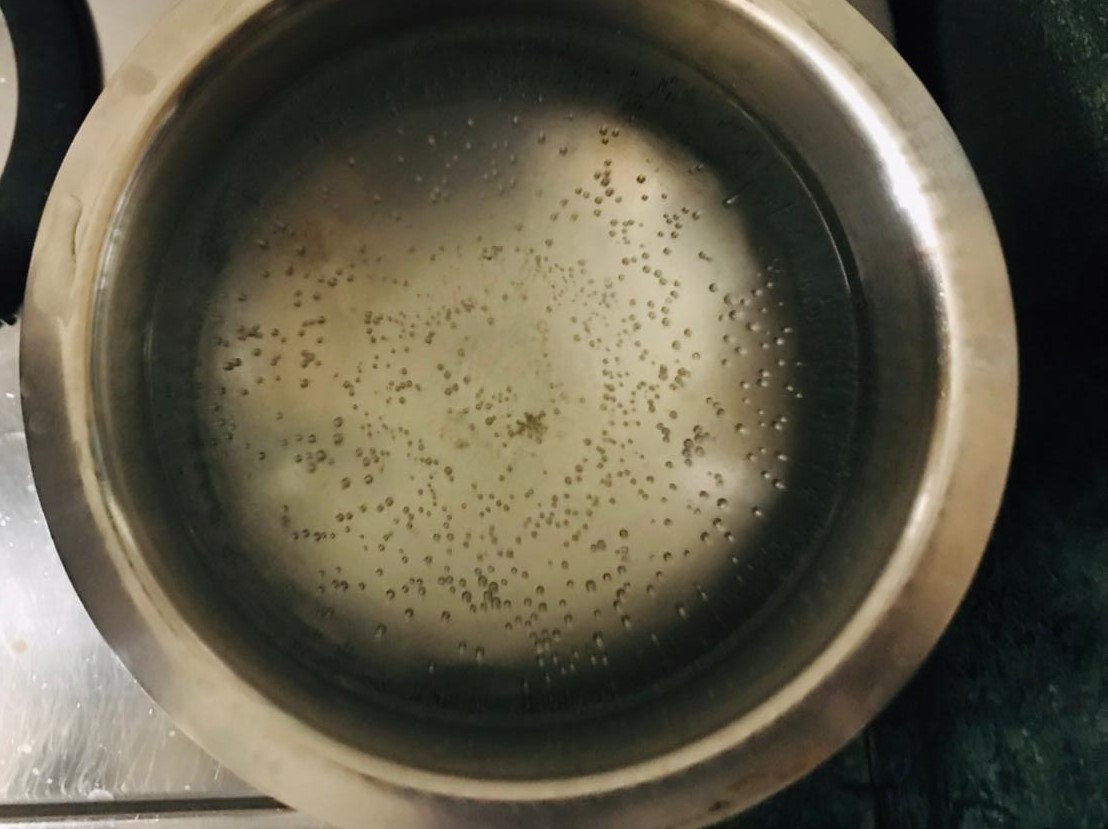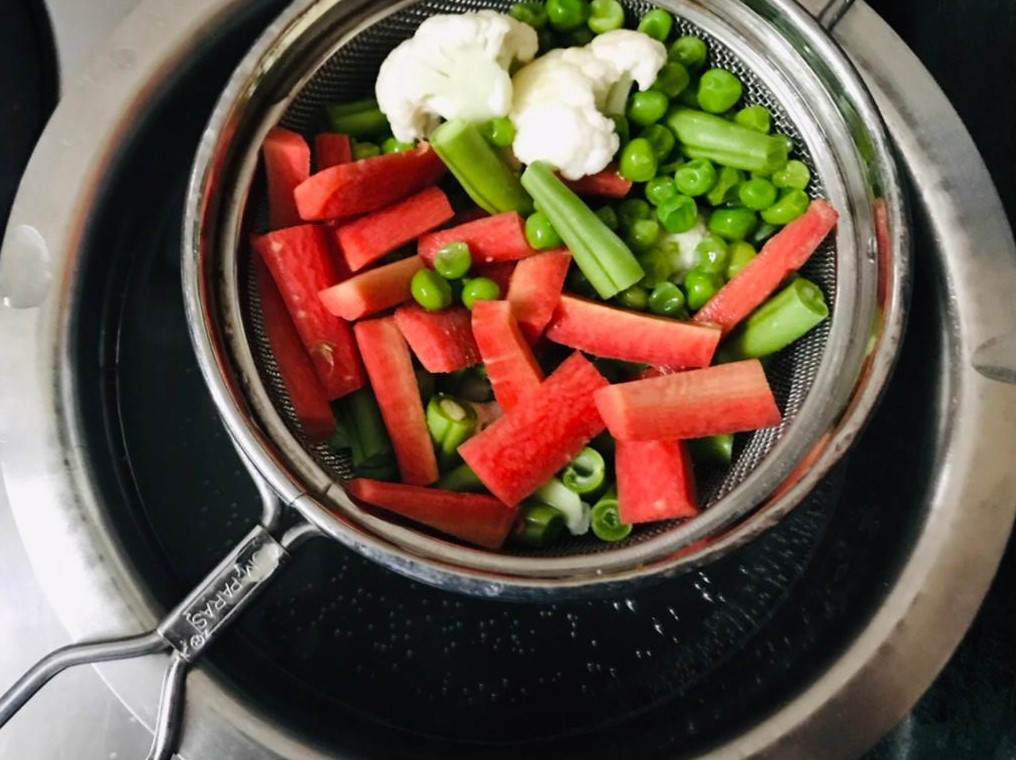 Boil water in a pan. Add the carrots, beans, cauliflower and peas in a colander and place it in the boiled water and cover and cook for 7-8 minutes or until the vegetables are slightly soft.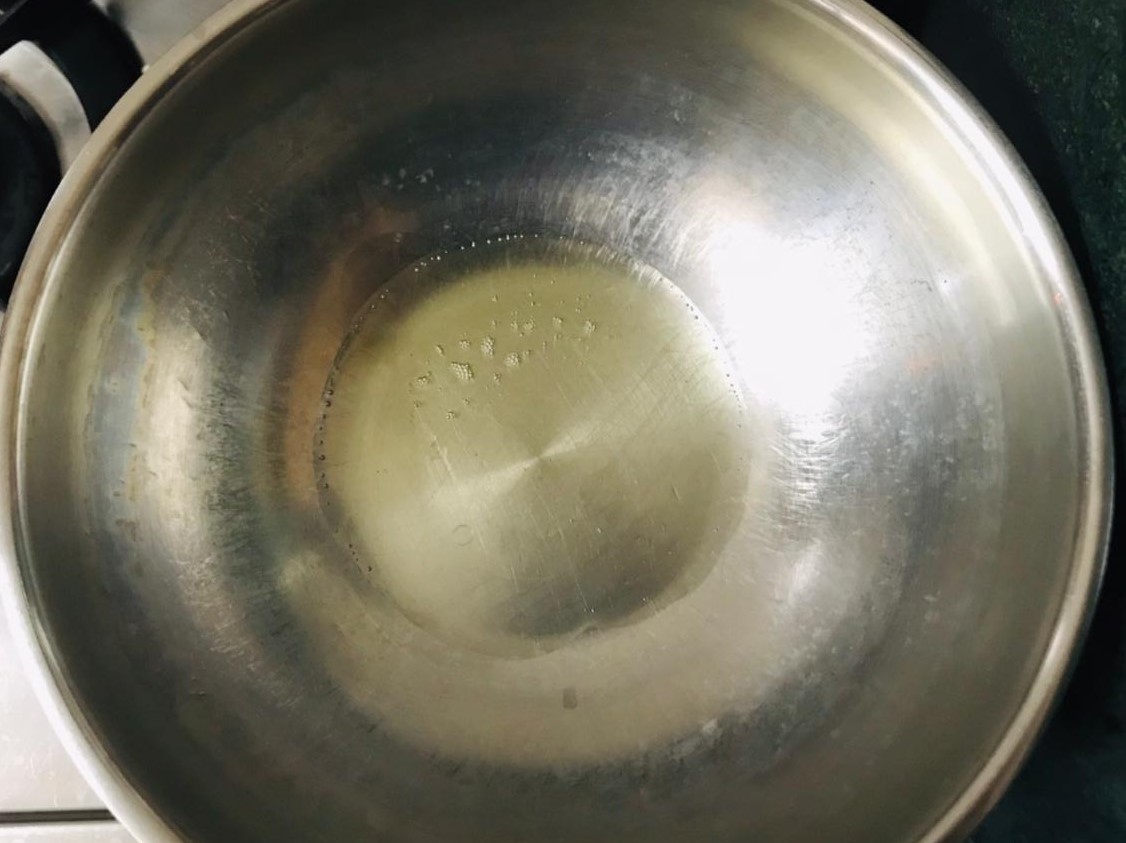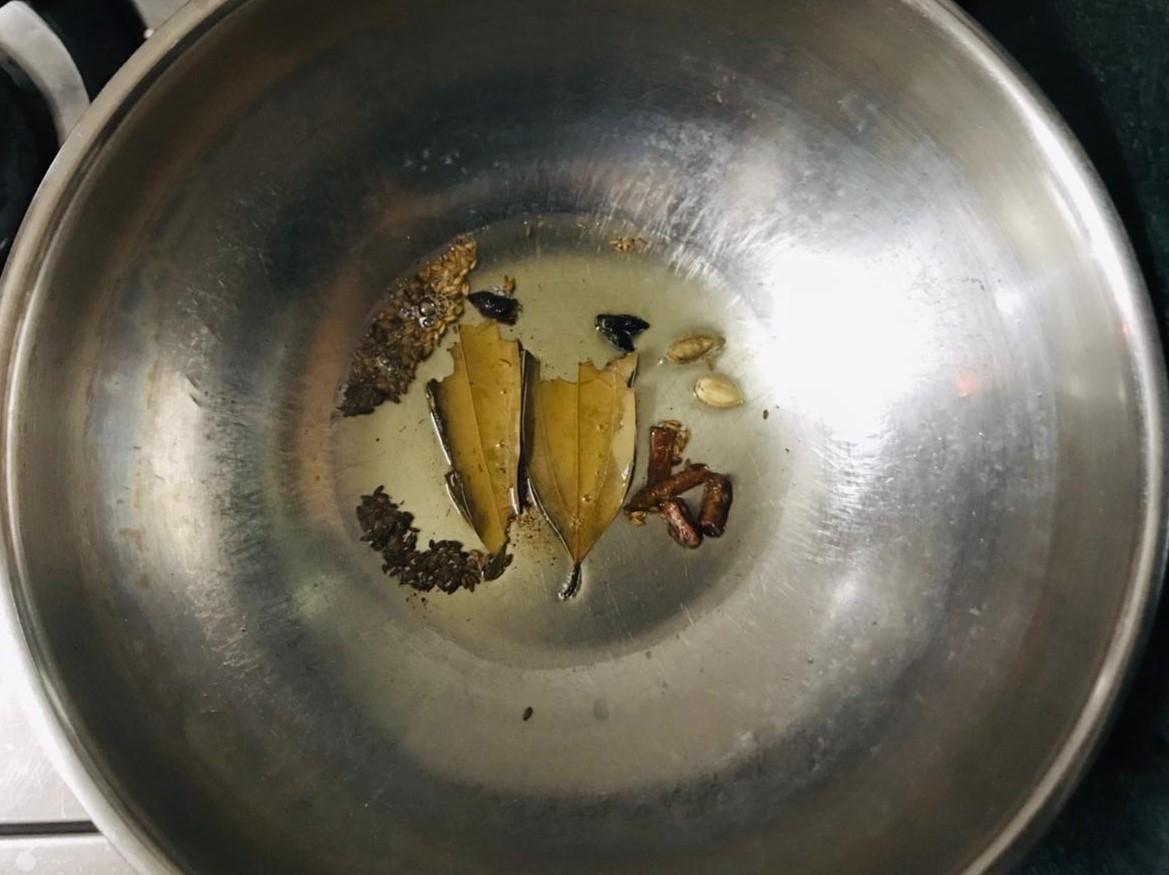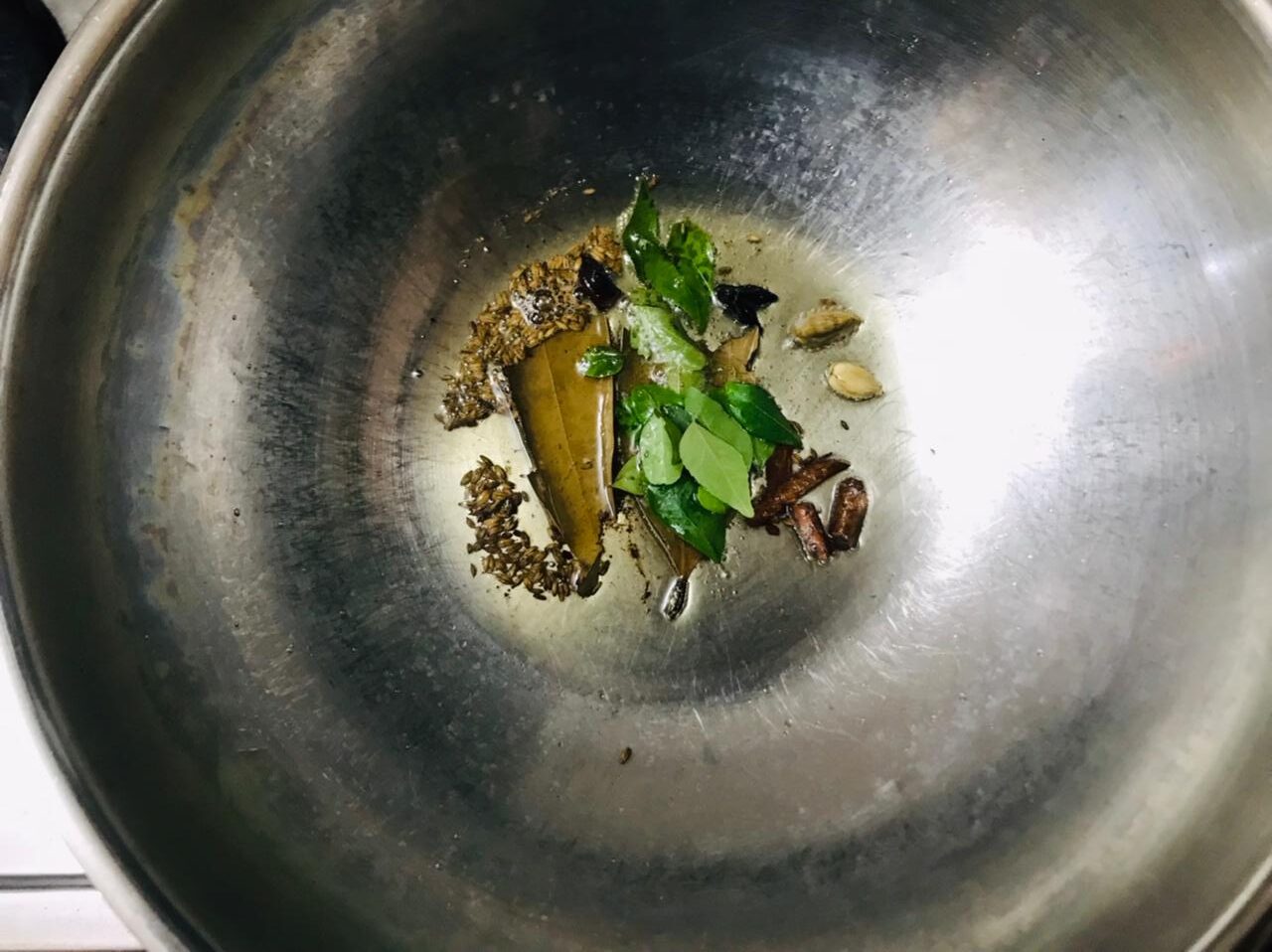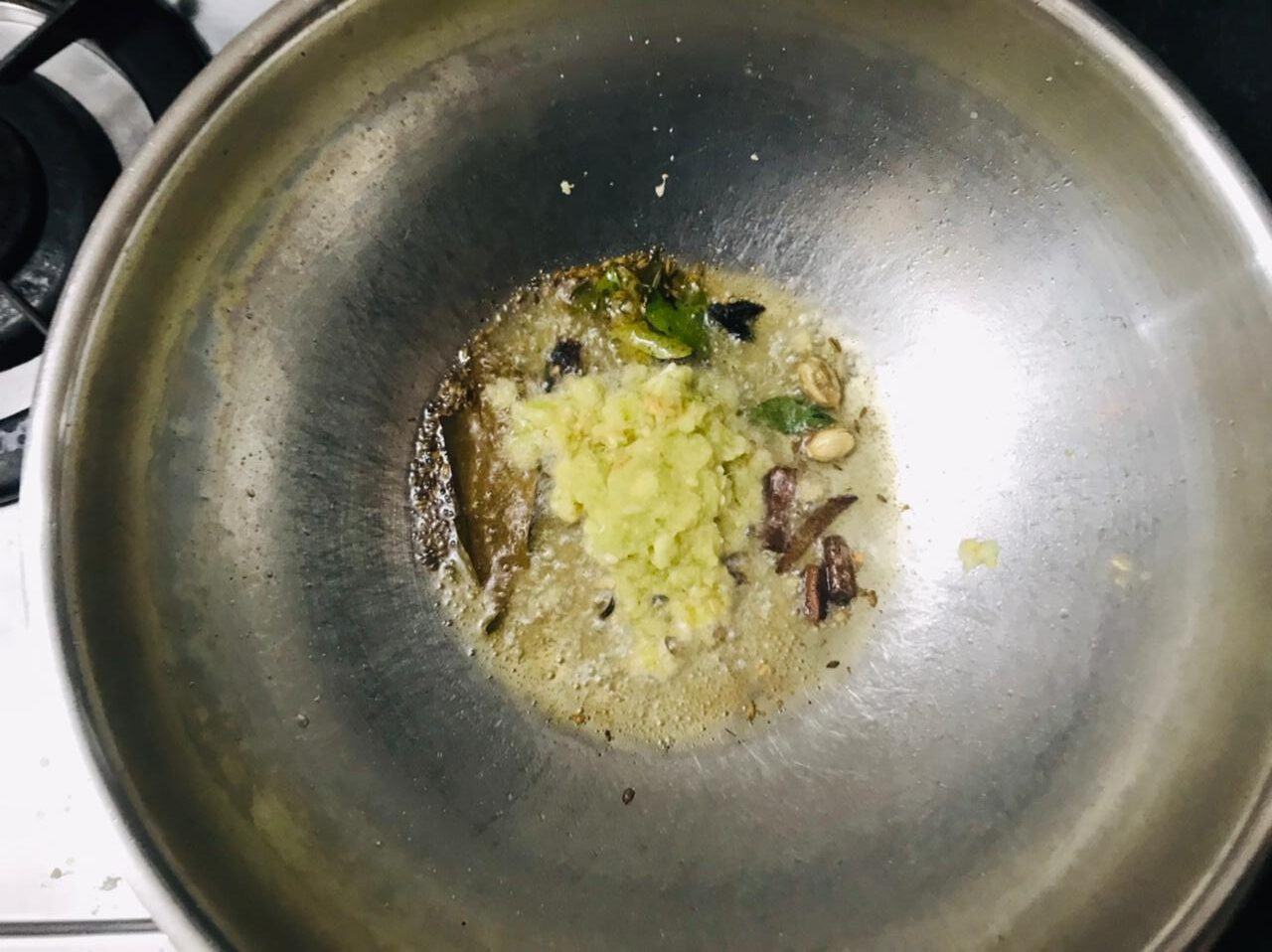 Heat oil in a pan and add the bay leaf, star anise, cloves, green cardamom, cinnamon stick and cumin seeds. When the cumin seeds begin to splutter add the curry leaves and ginger garlic green chili paste and sauté for a minute.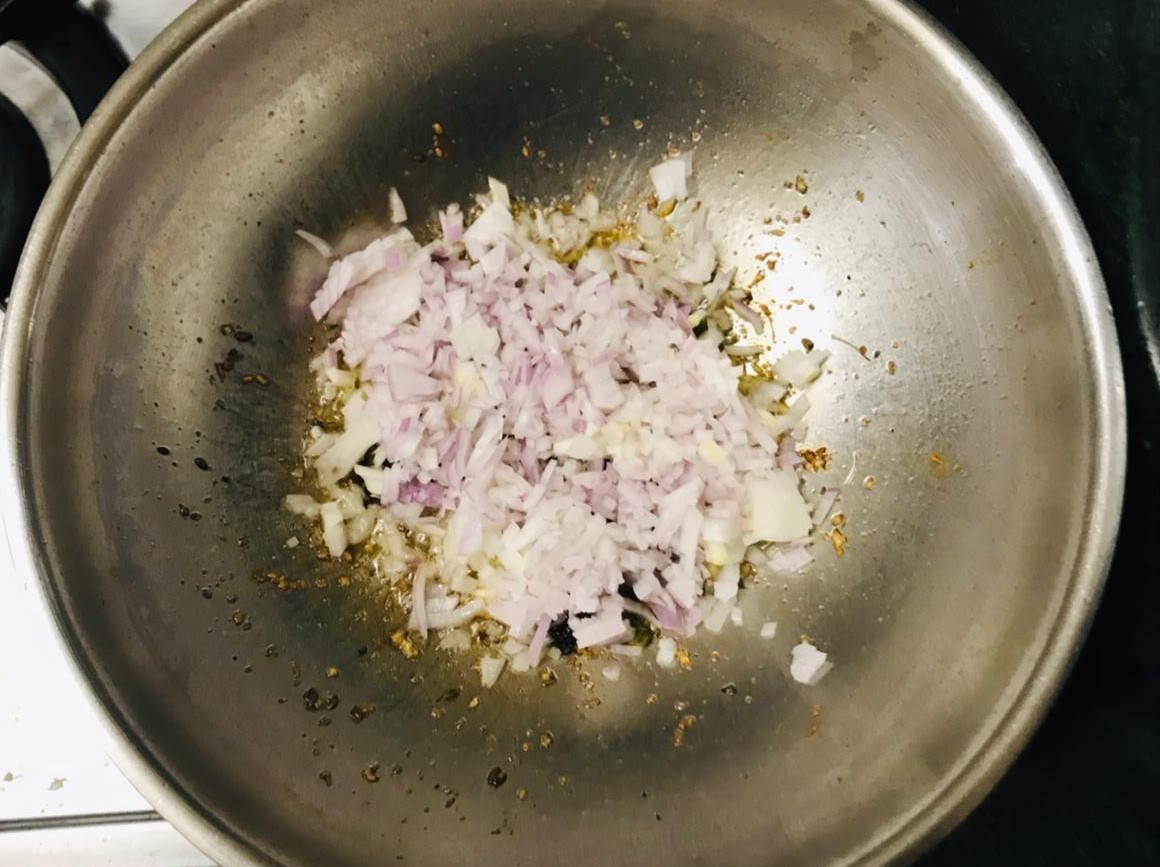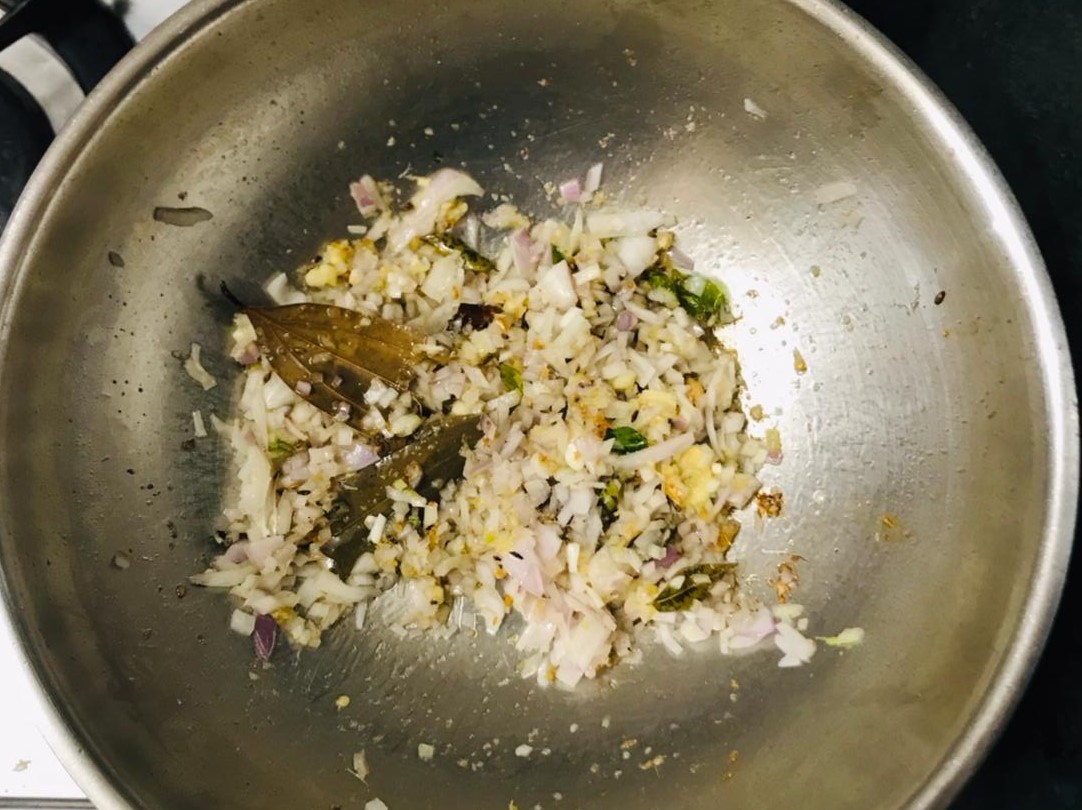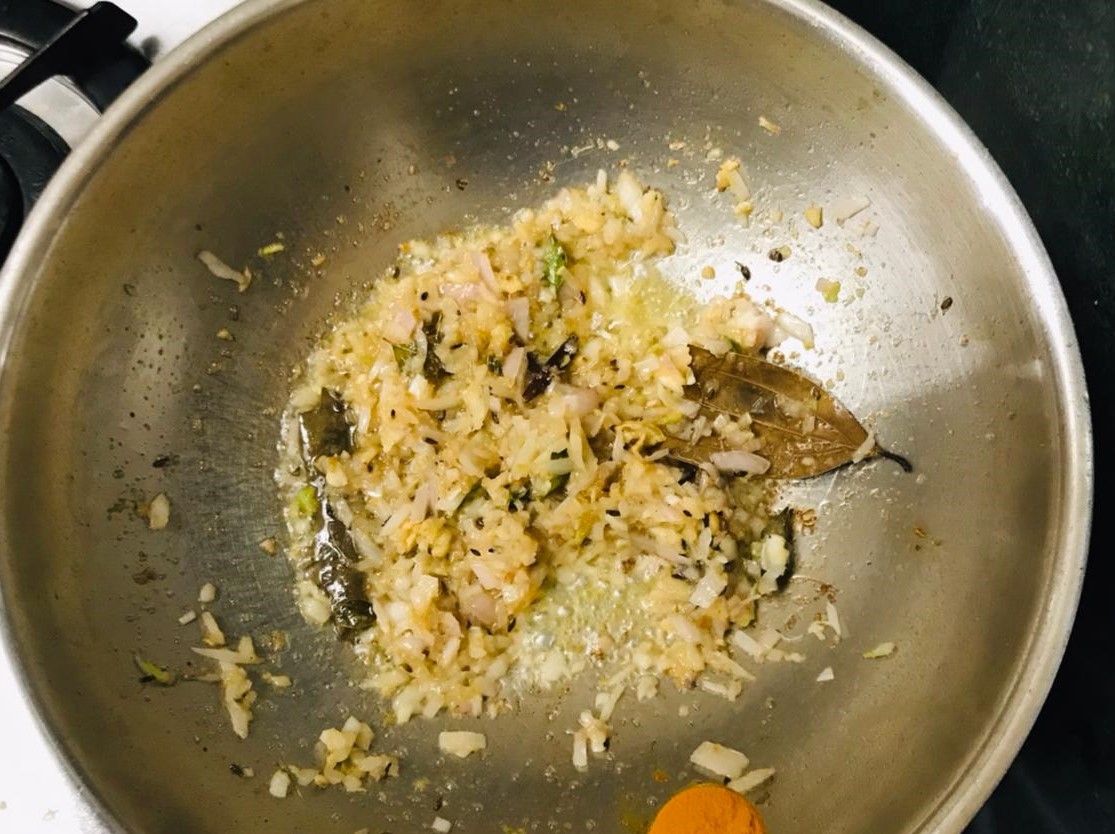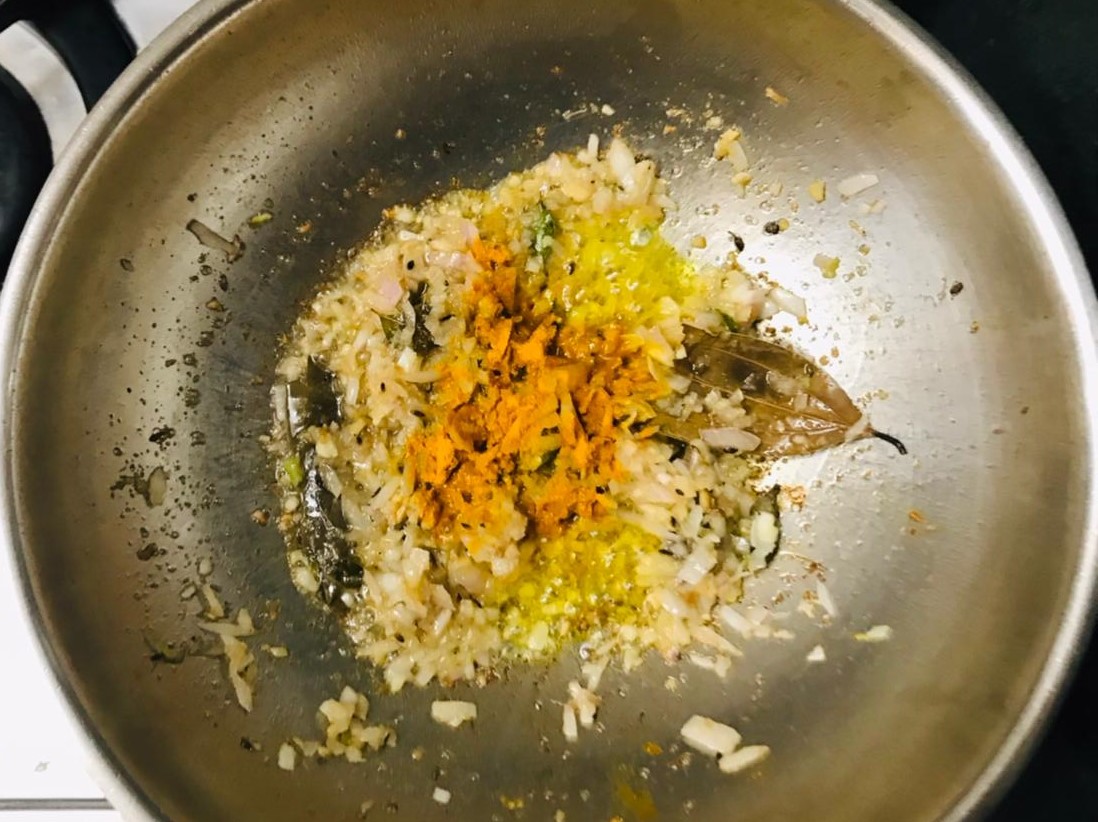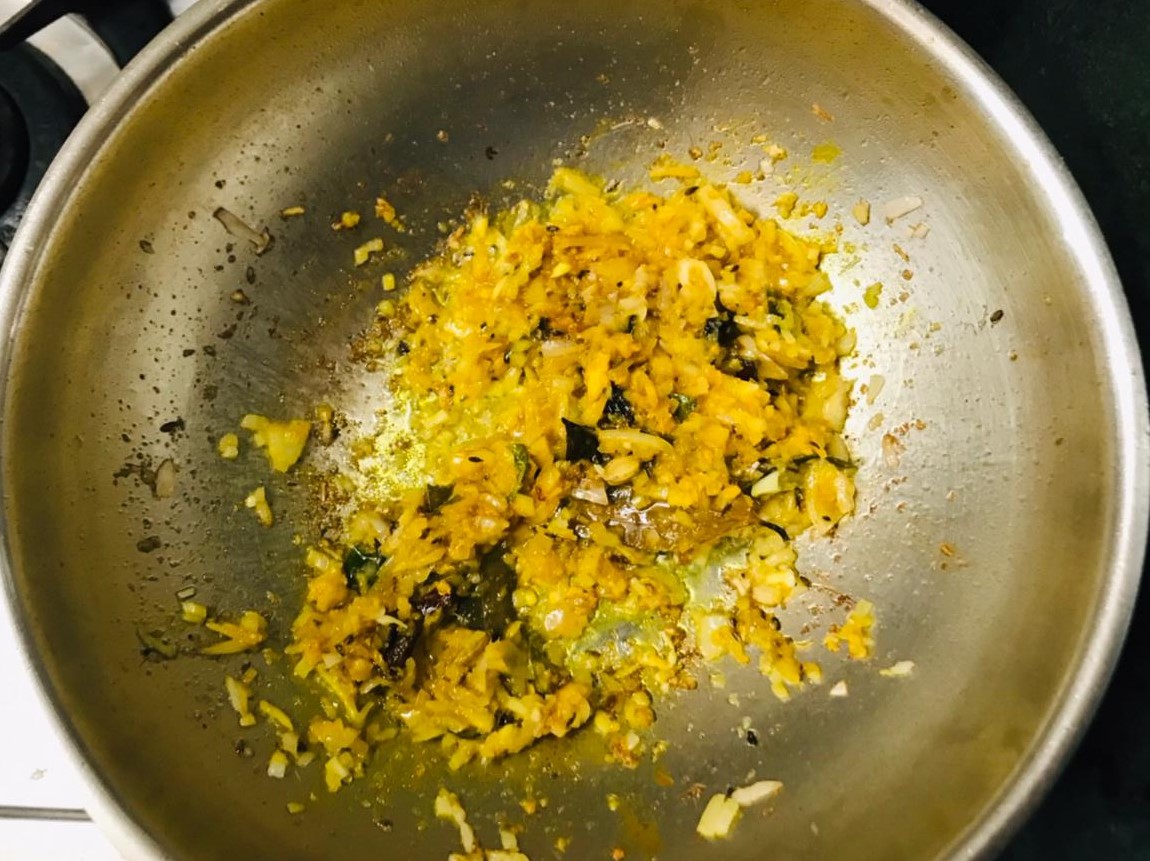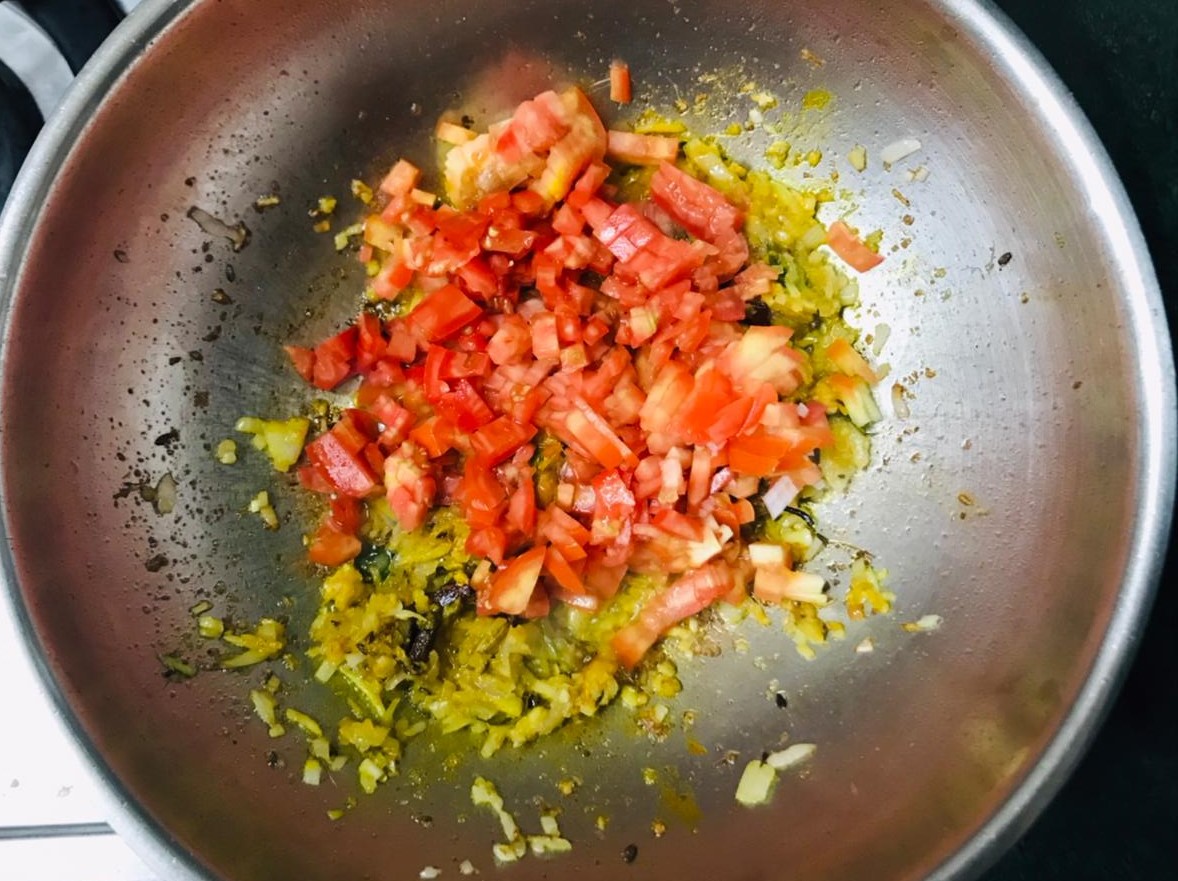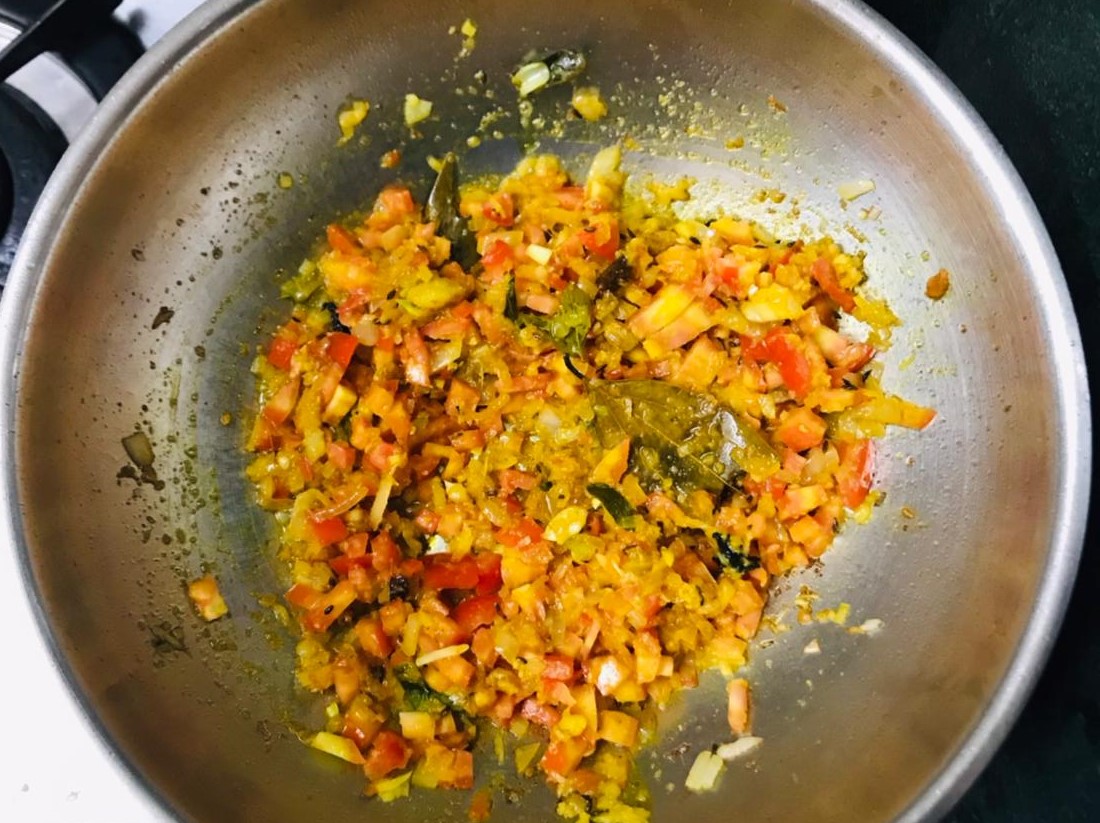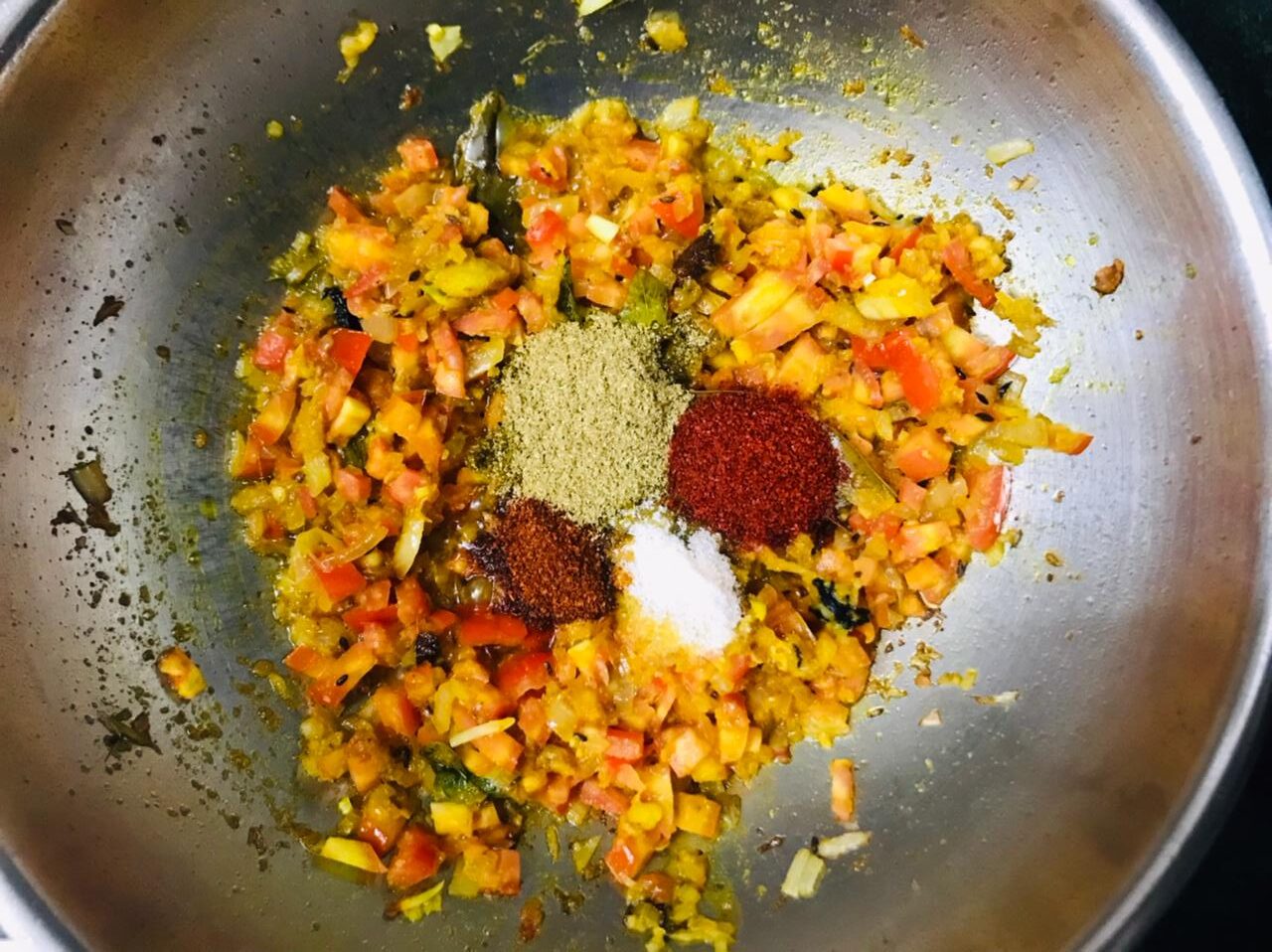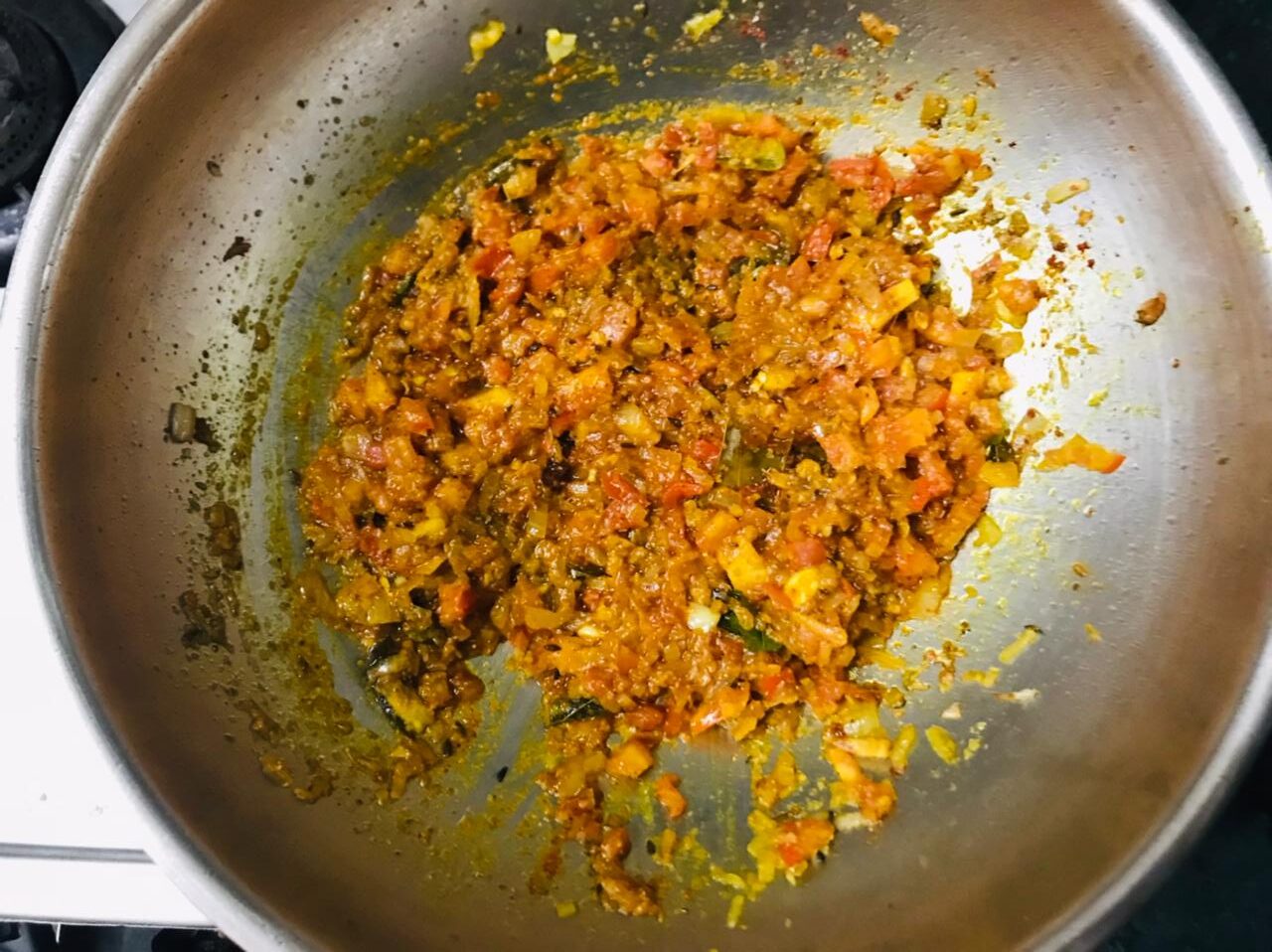 After a minute, add the onions and sauté for 2-3 minutes or until it turns translucent. Then add the turmeric powder and tomatoes and sauté for 2-3 minutes to soften the tomatoes.
Next add the salt, red chili powder, Kashmiri red chili powder and coriander powder and cook for 2-3 minutes.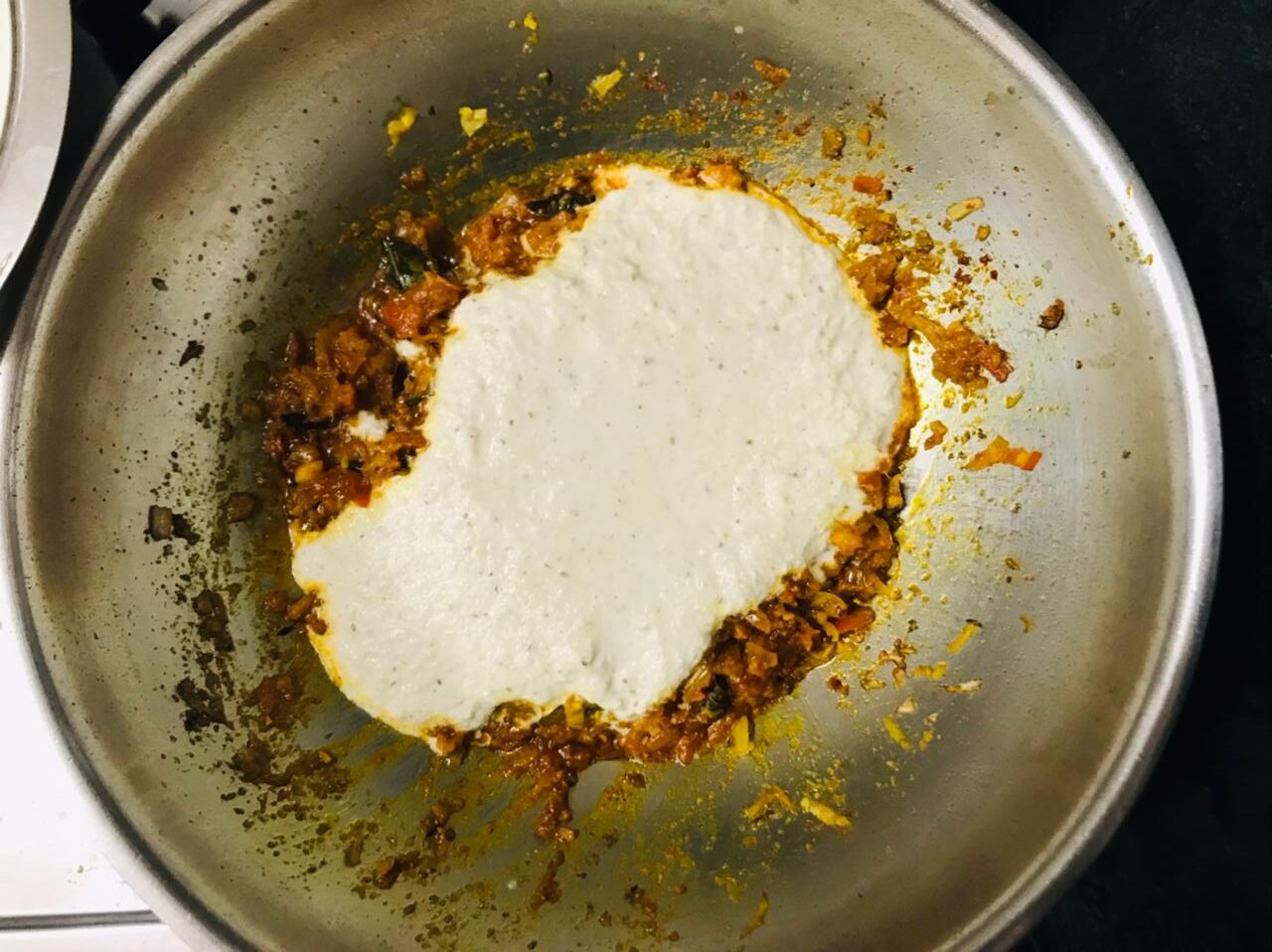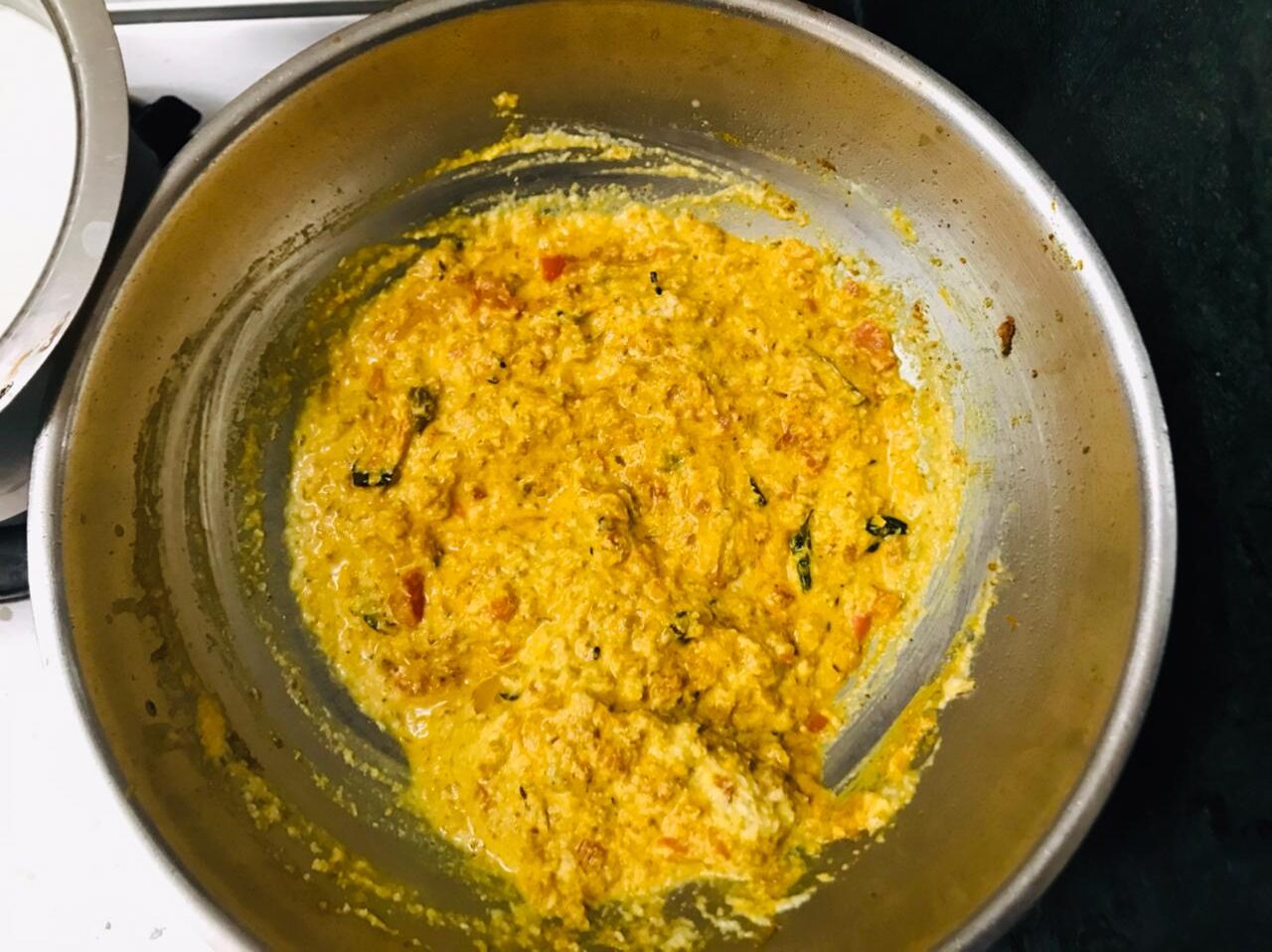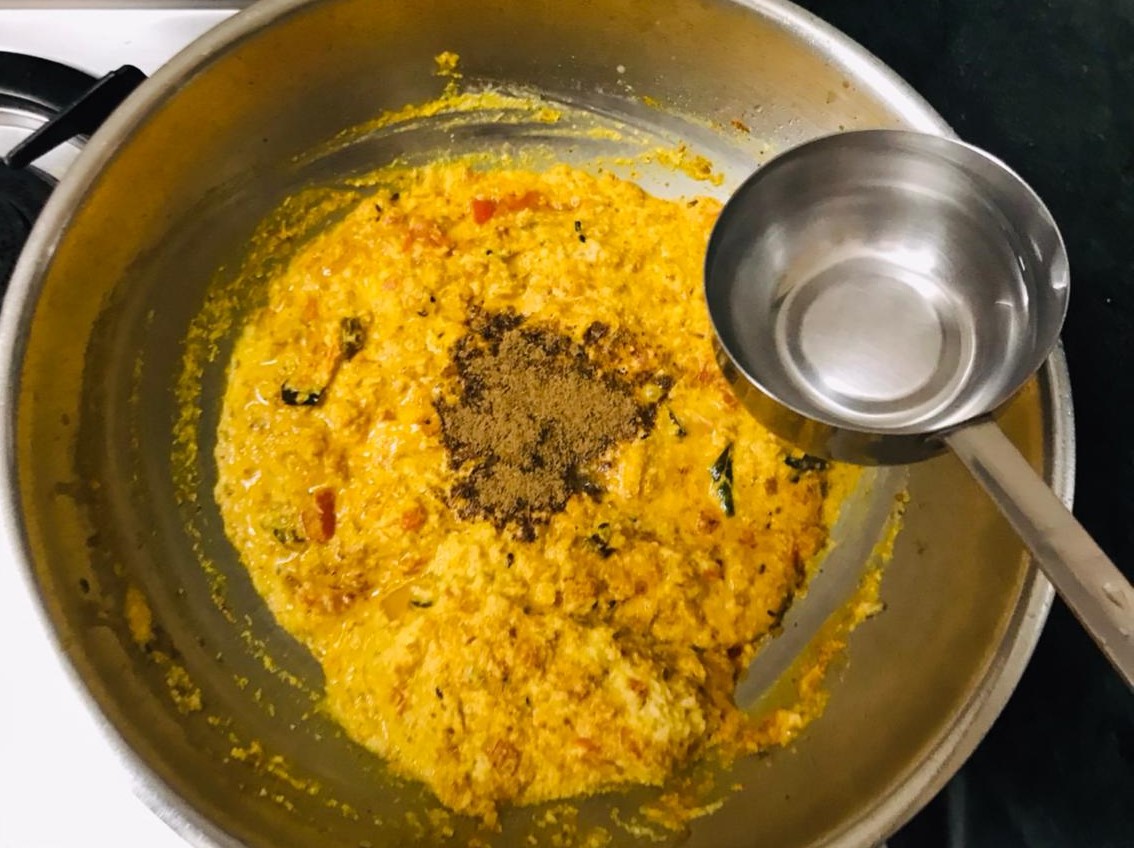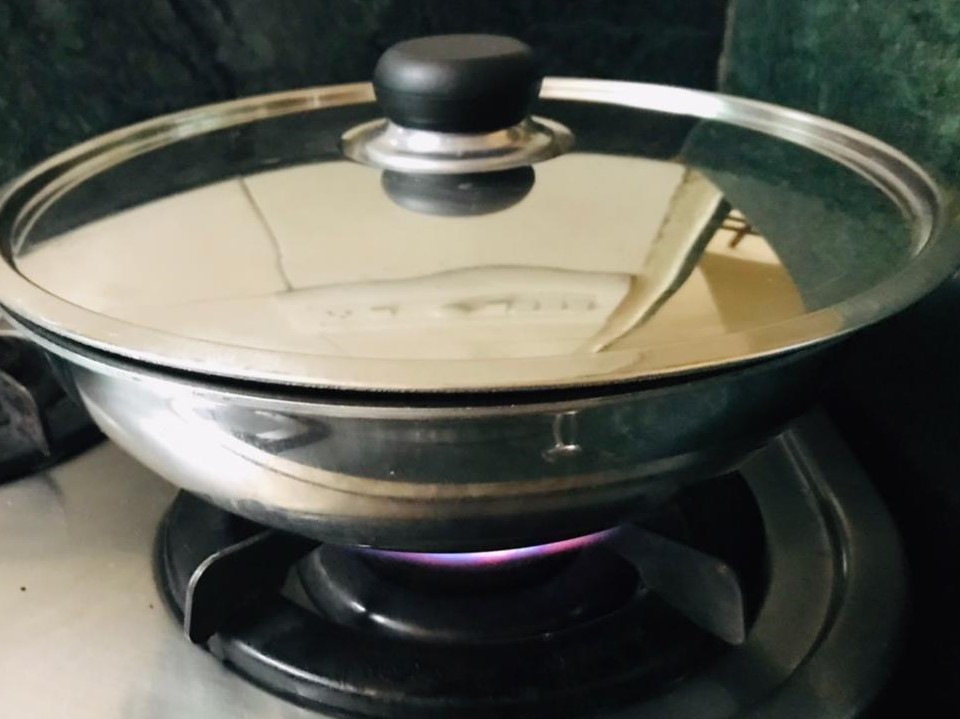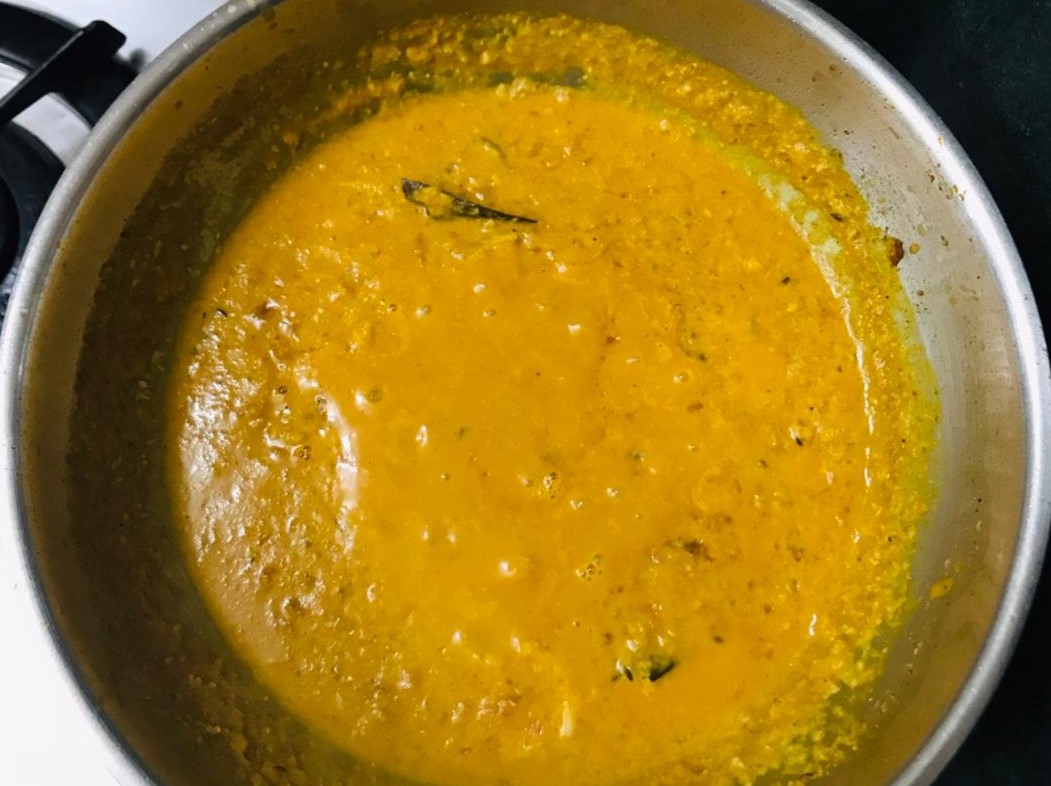 Add the cashew coconut paste and sauté for 3-4 minutes on low heat. Next add garam masala and 1 cup of water. Cover and cook for about 8-10 minutes.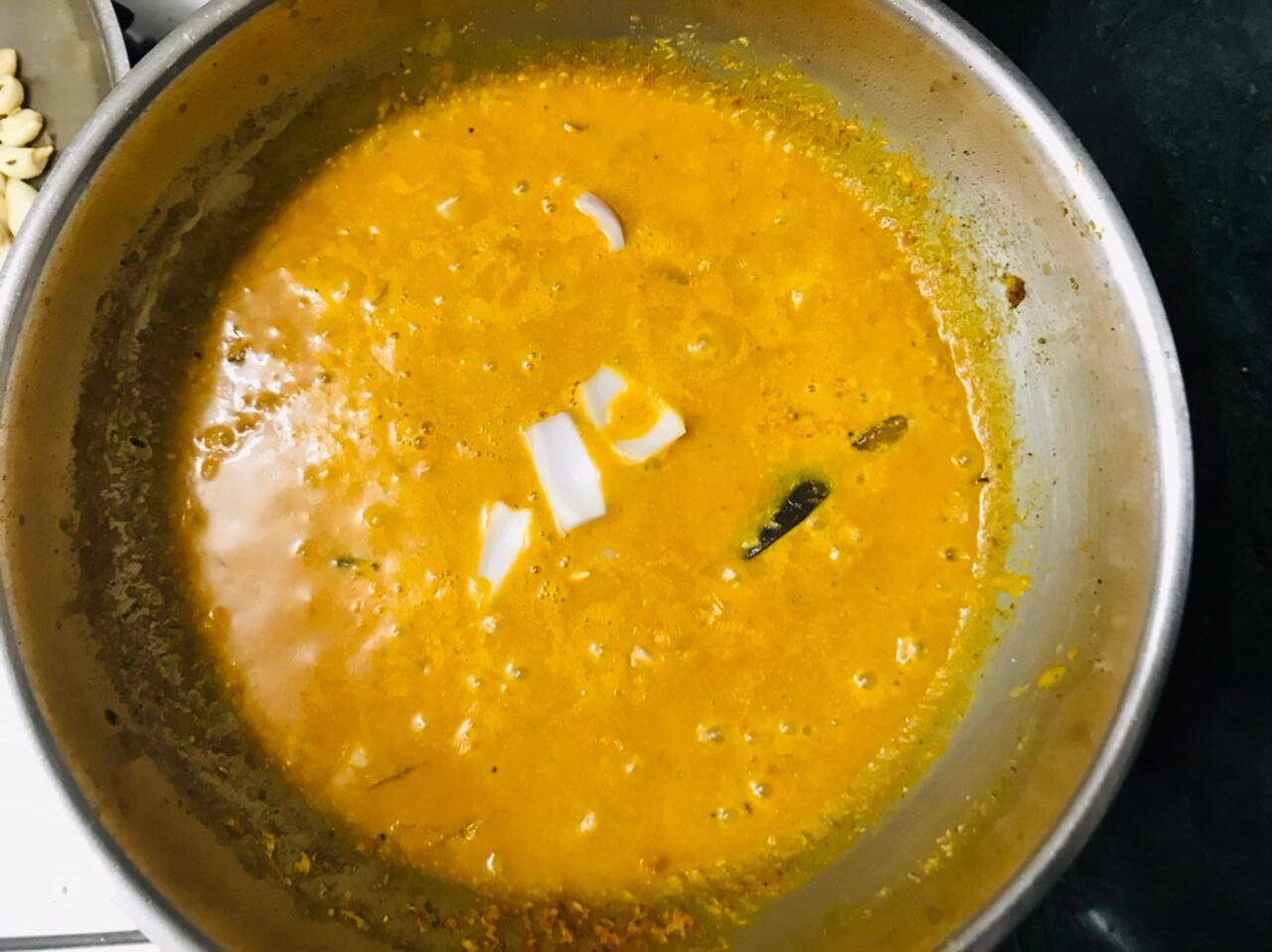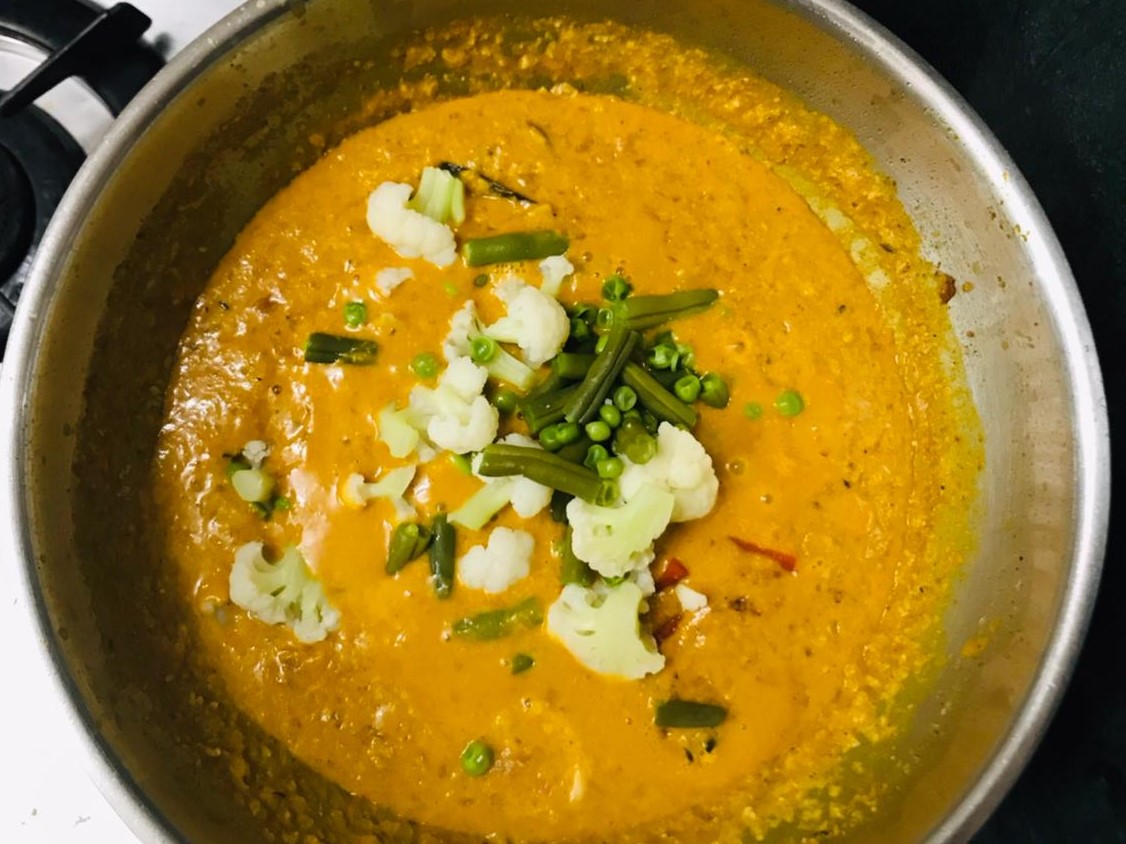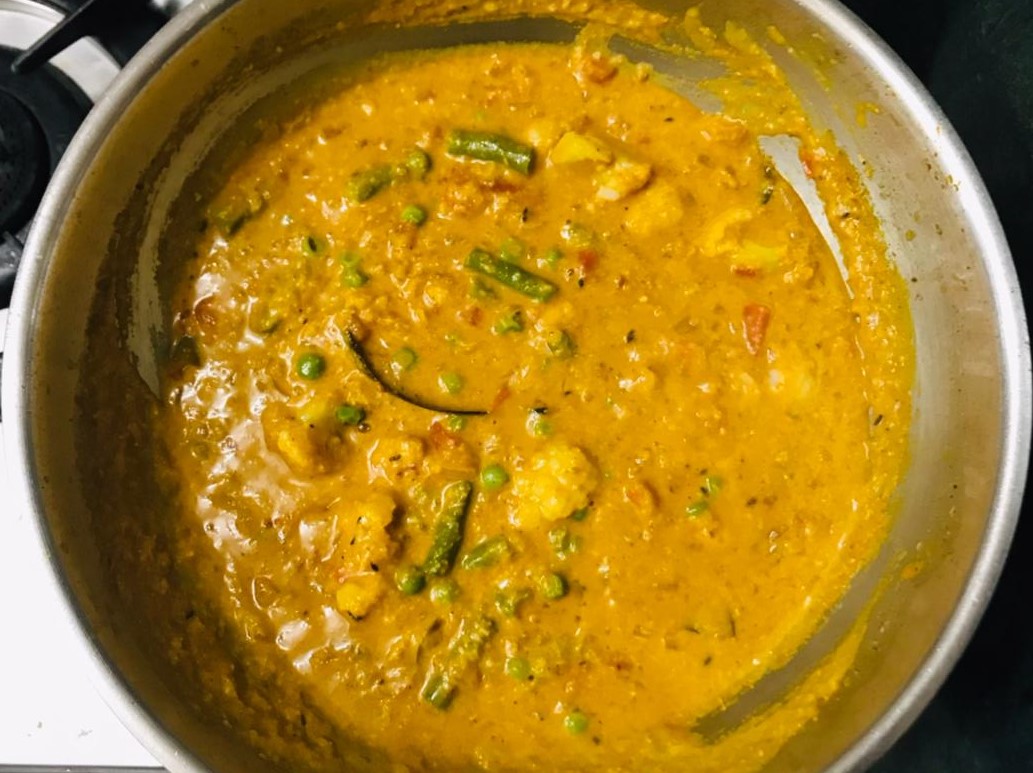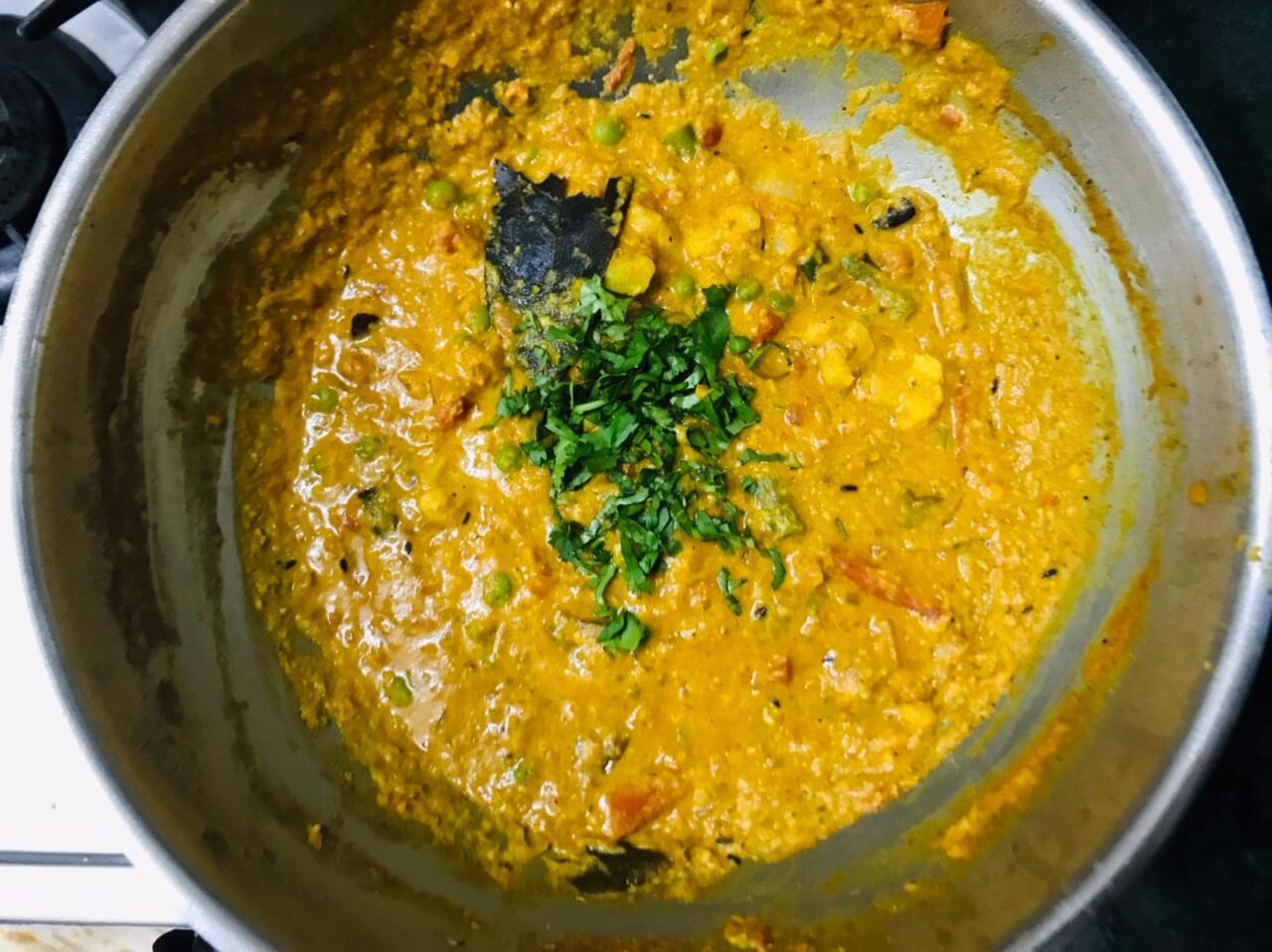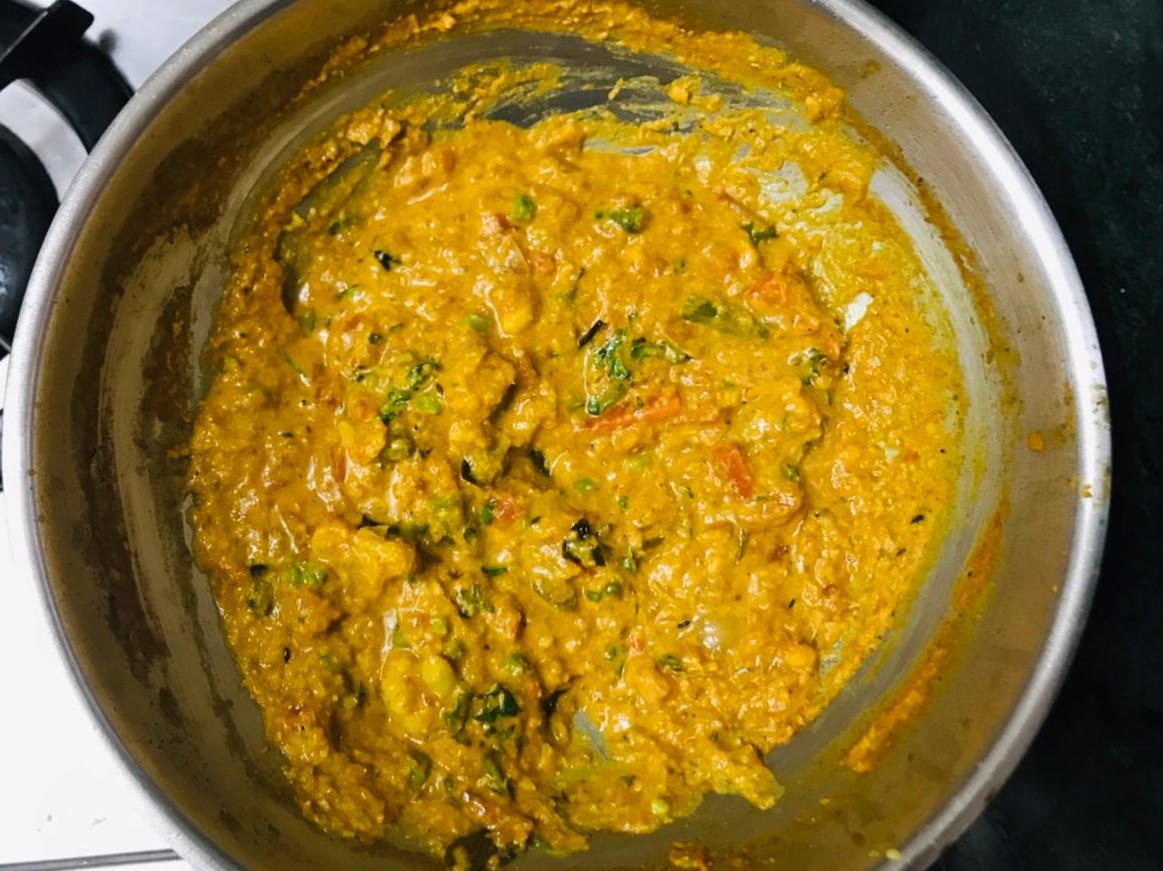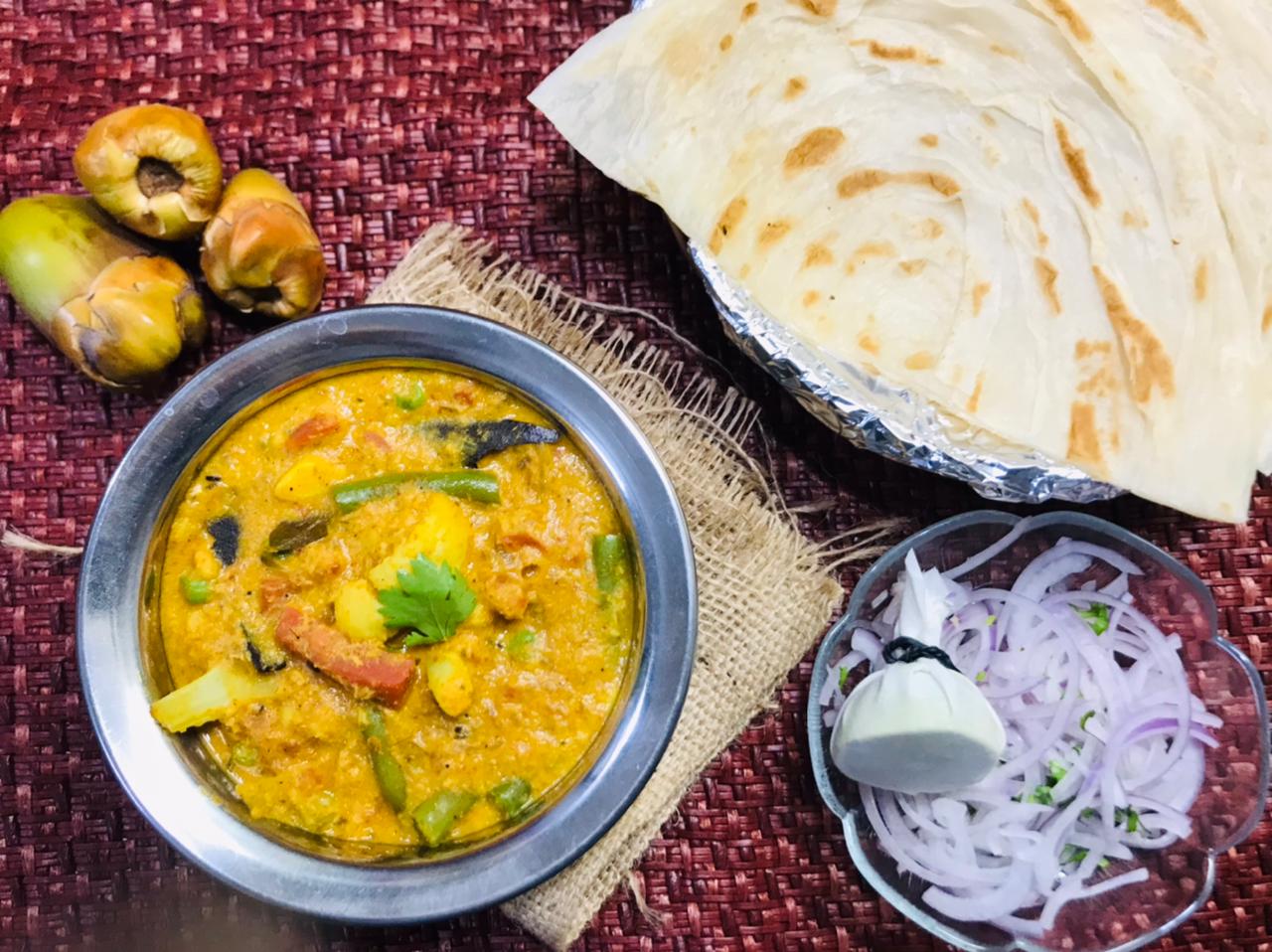 Add the onions and steamed vegetables and sauté for 1-2 minutes on medium heat. Add coriander and mix.
Serve hot with paratha!