Prawns Pepper Fry
Prawns Pepper Fry is a simple, delicious recipe which can be made in under 15 minutes.
Prawns are one of my favourite sea foods and I love experimenting with different spices and flavour combinations when I cook prawns at home. This recipe is a lip-smacking dish, that you won't be able to stop eating. Sweet and crispy onions with generous addition of black pepper and soft succulent prawns is light, full filling and a satisfying dish.
Recipes that are minimal in ingredients and come together easily yet are packed with punch are my type of recipes. I have a list of some of these favourite recipes that I can cook at the last minute. Fresh ingredients, flavourful combinations, and simple cooking! I like the addition of curry leaves in this quick recipe as it releases a strong, nutty aroma when cooked in hot oil and enhances the flavour and piquancy of this prawn recipe. If you have not used curry leaves before definitely try for this dish as these aromatic leaves have a lemon scent and a distinct, pungent taste that can be compared to aniseed and lemongrass and definitely adds a punch to this prawn recipe.
Try this simple delicious recipe as a starter or as a side to the main course.
Ingredients
To Marinate
300 grams peeled and deveined prawns
Salt to taste
½ teaspoon turmeric powder
To Sauté
2 tablespoons oil
1 finely chopped onion
¼ inch piece finely chopped ginger
2-3 finely chopped garlic clove
2 sprigs finely chopped curry leaves (optional)
1 teaspoon black pepper powder
1-2 wedges of lime (for serving)
Directions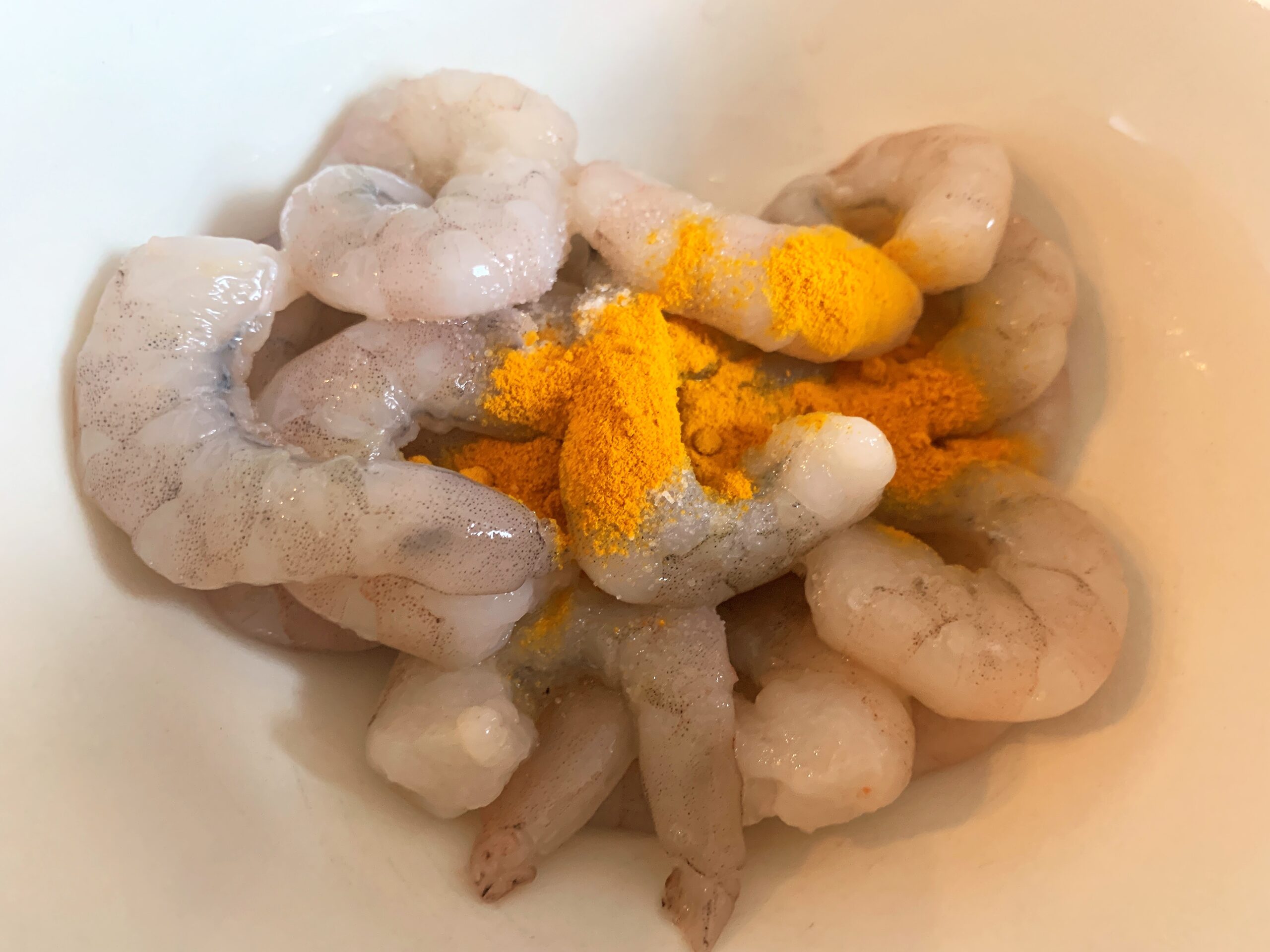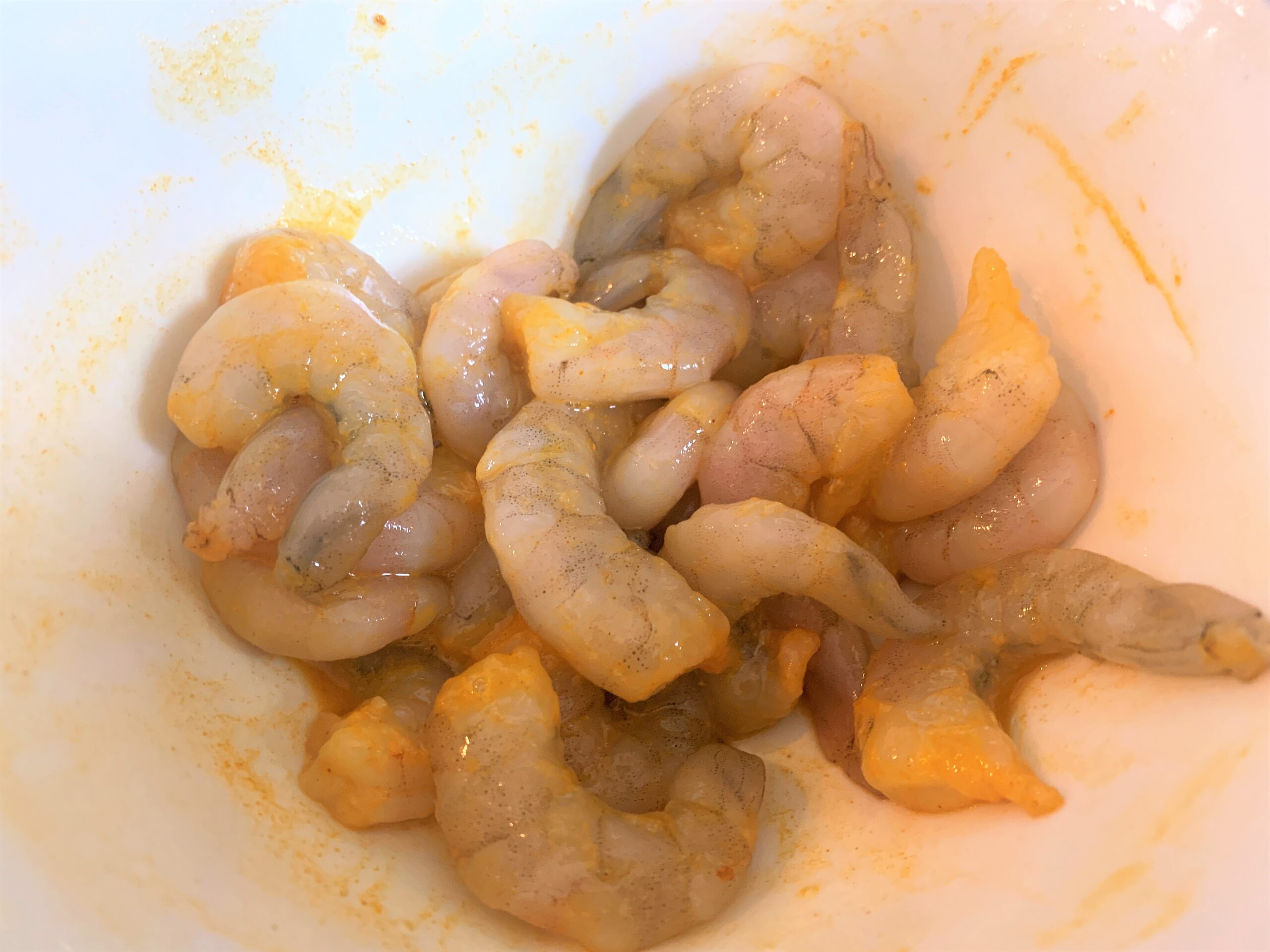 Mix together the cleaned washed prawns with salt and turmeric. Leave it aside to marinate for 10 minutes.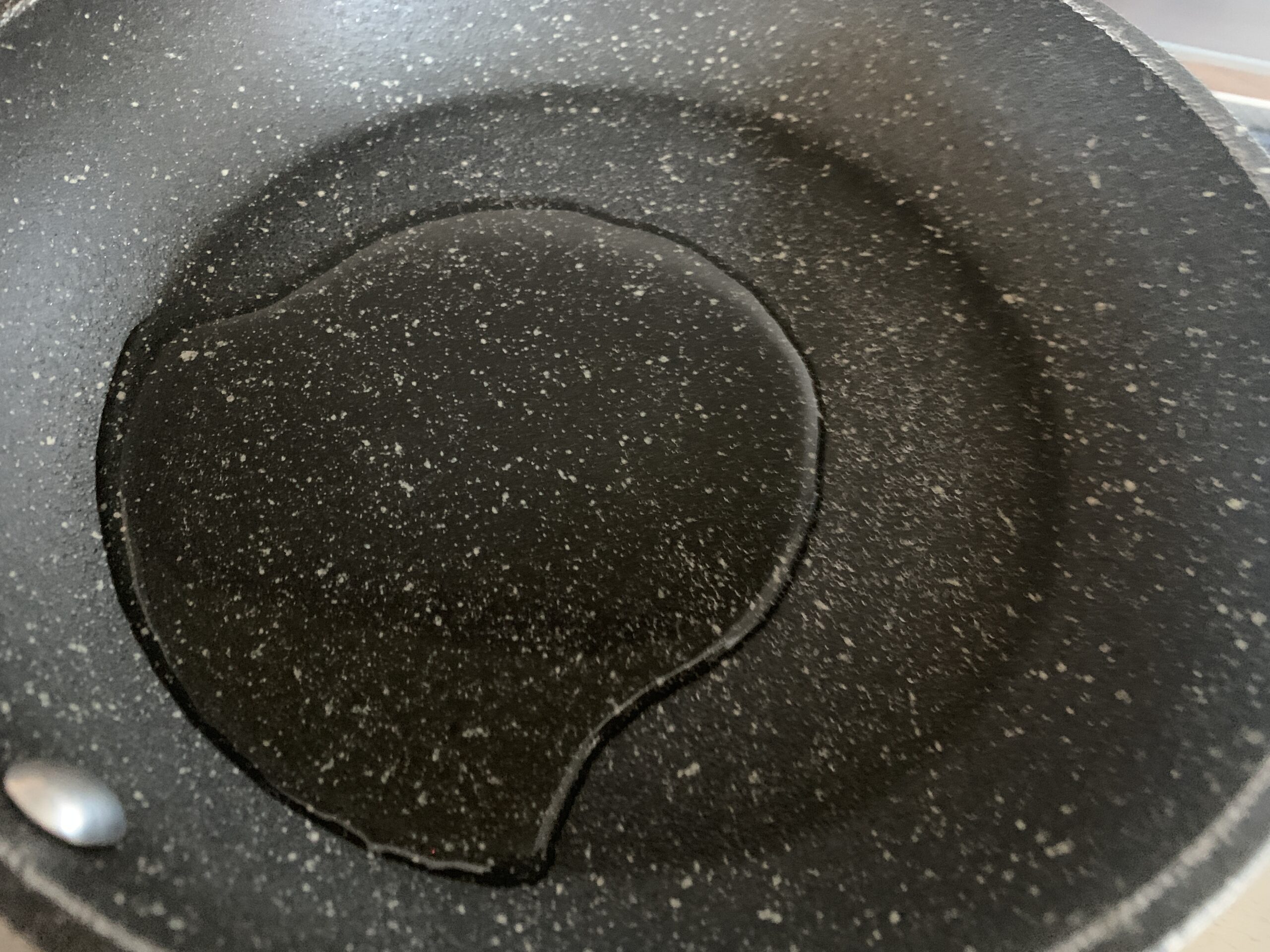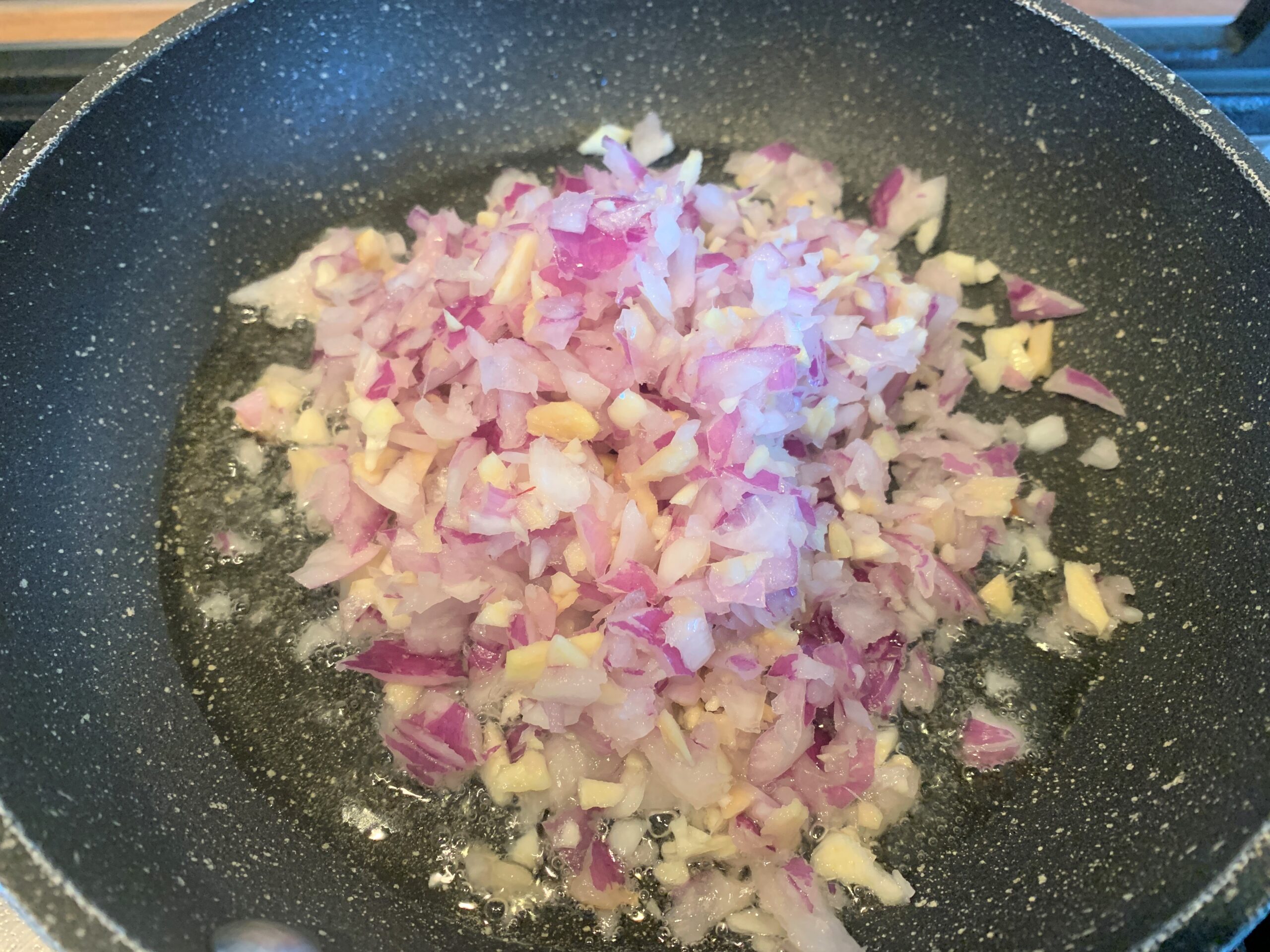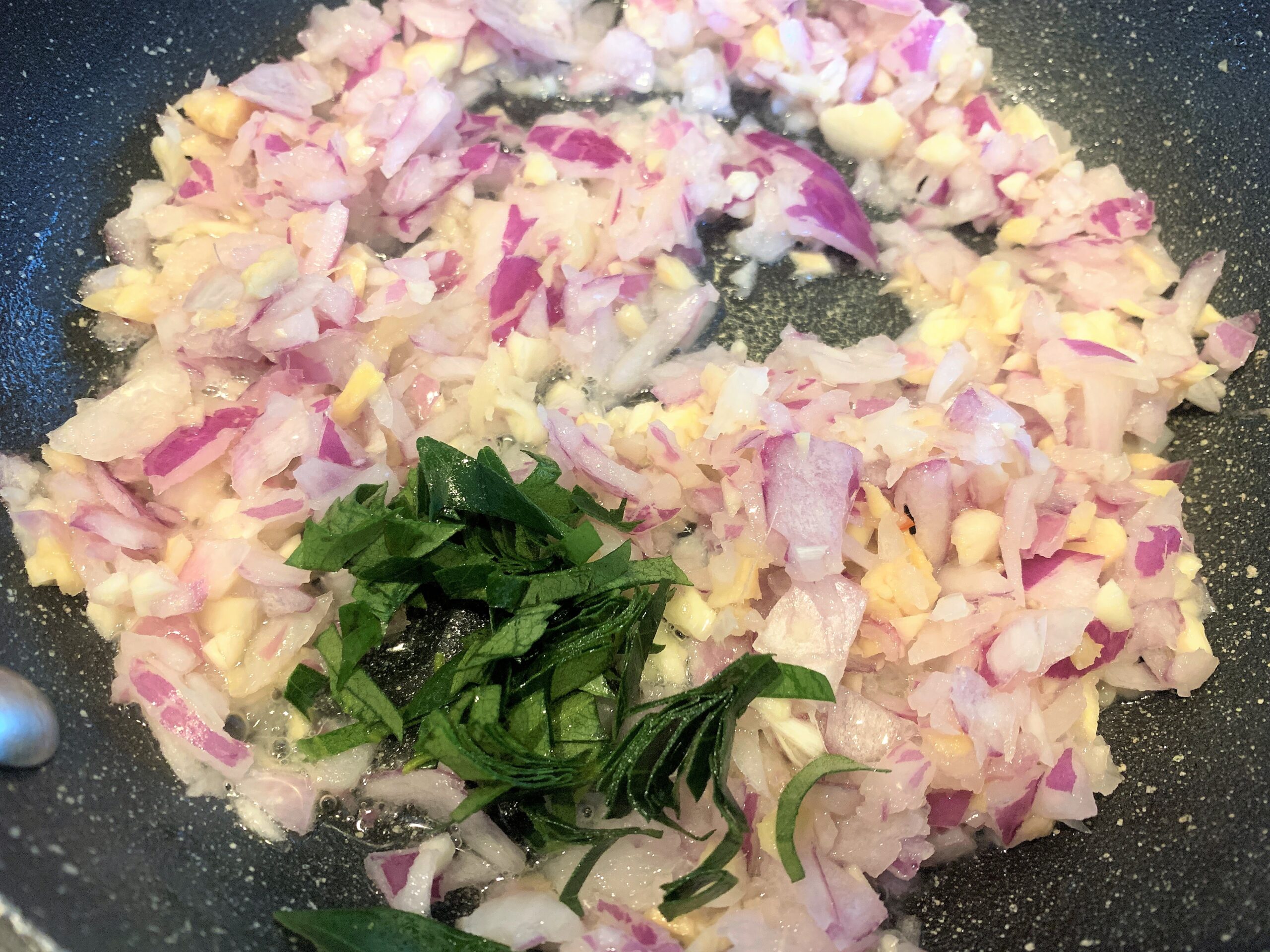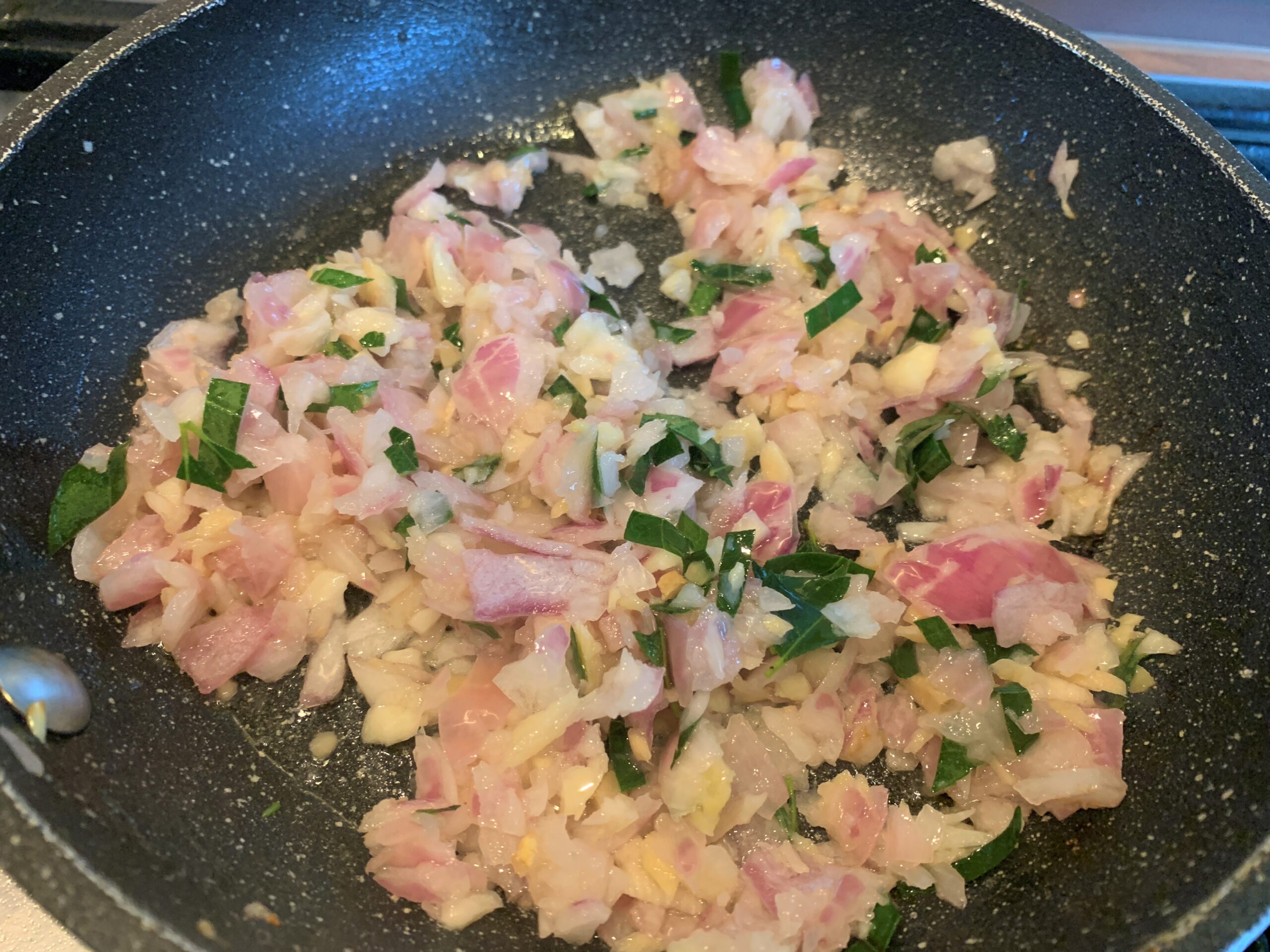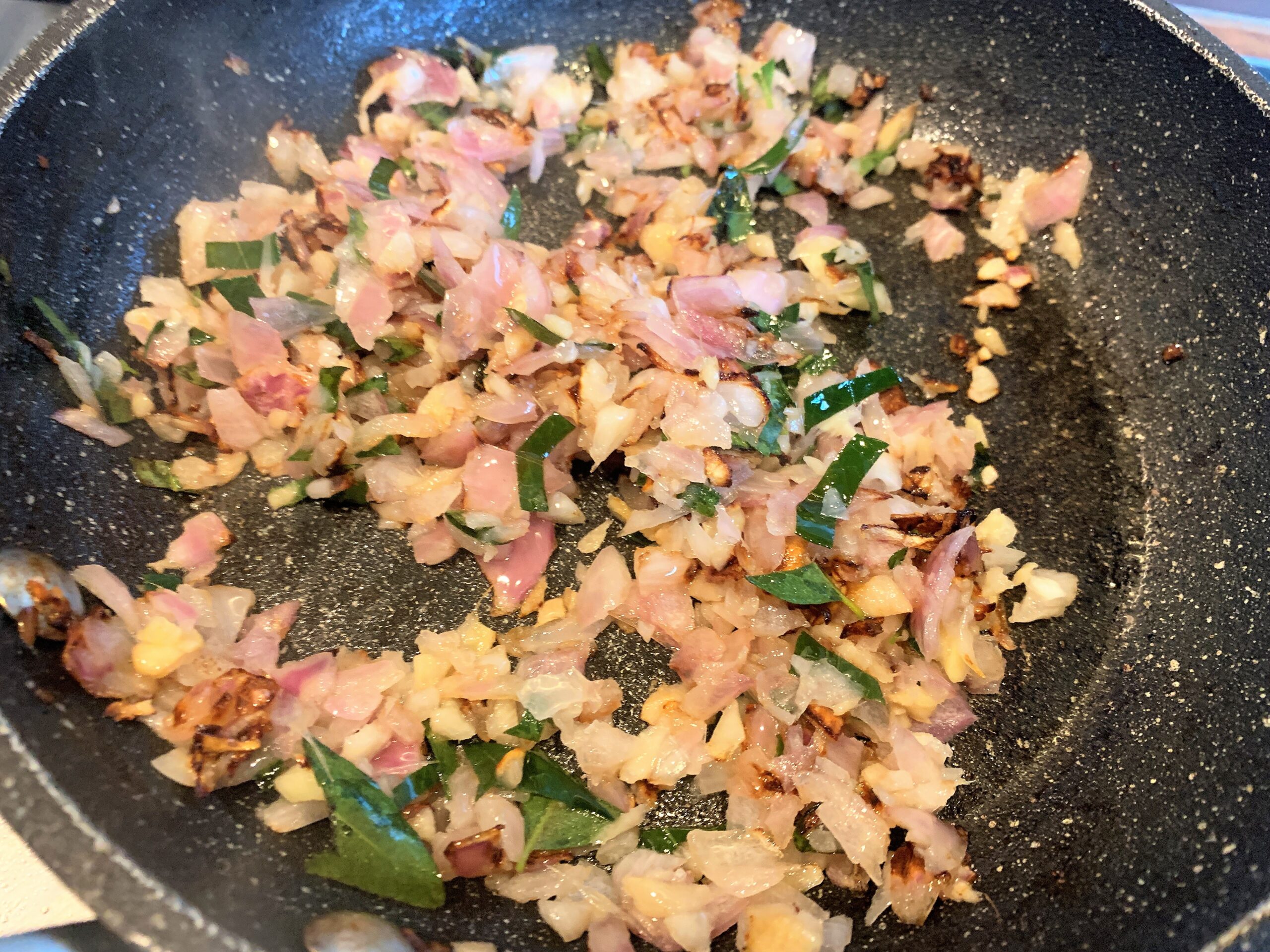 Heat oil in a pan and add in the finely chopped small onions, ginger and garlic and curry leaves and sauté on medium heat for 6-7 minutes or until the onions are golden.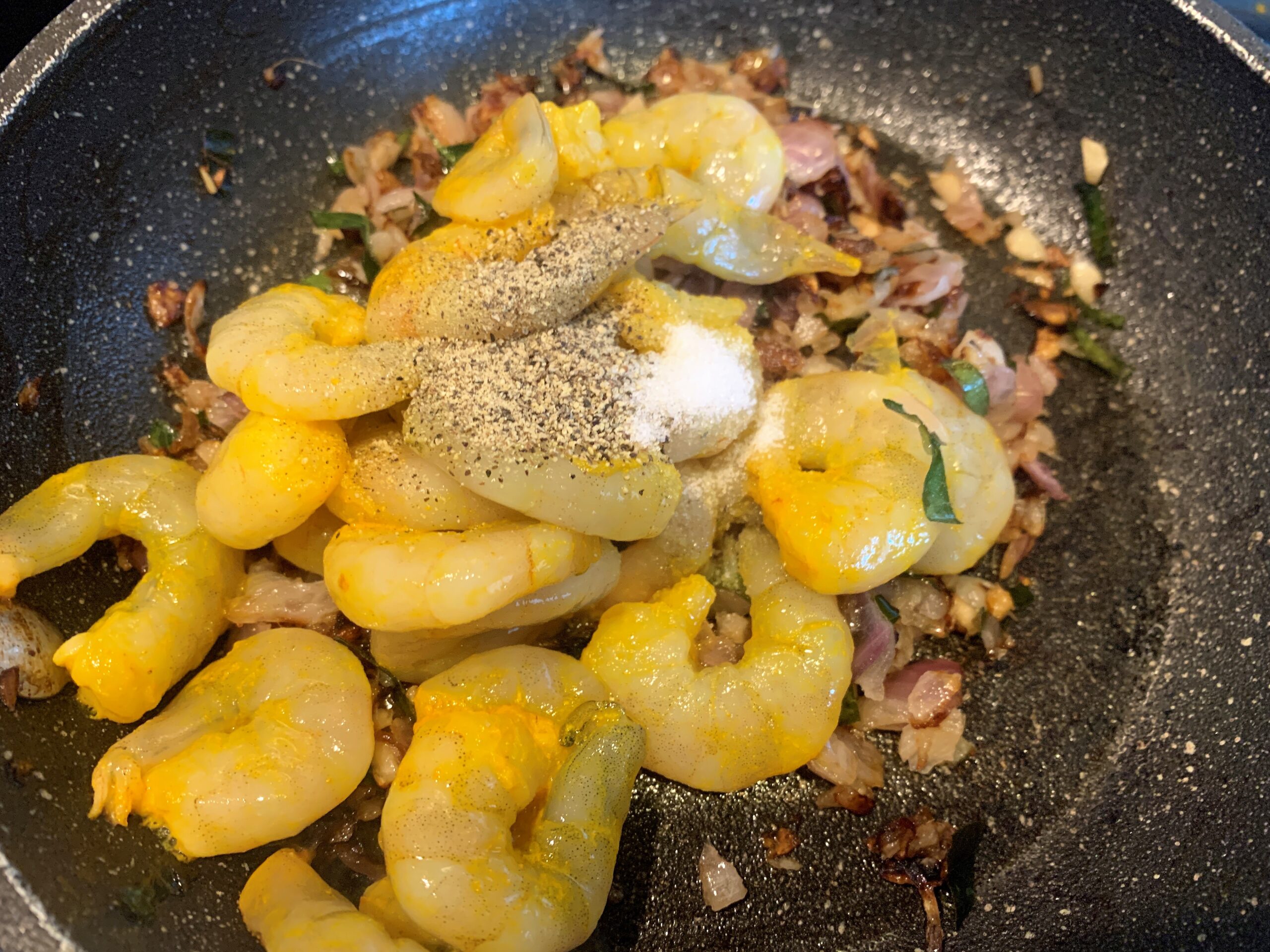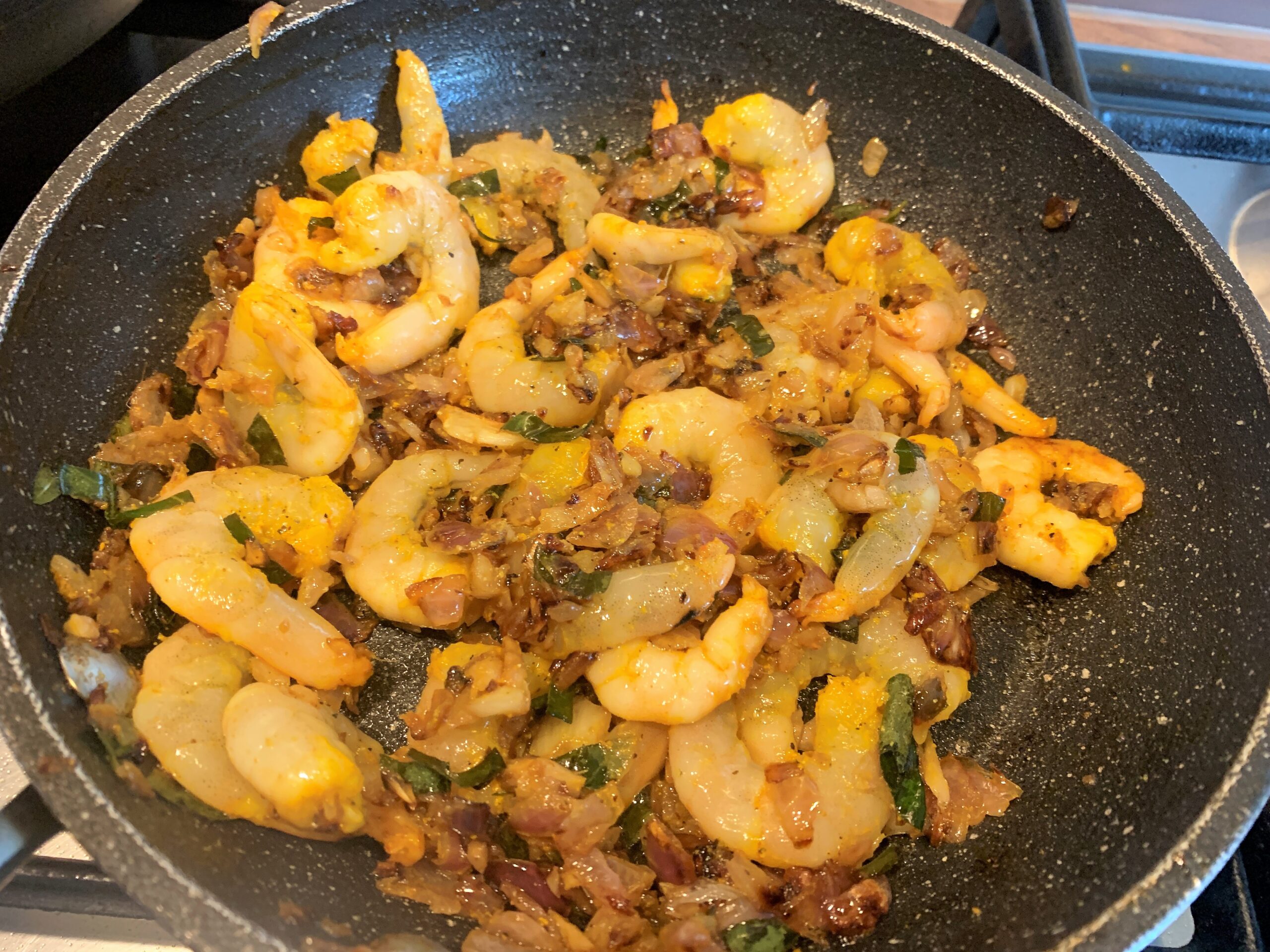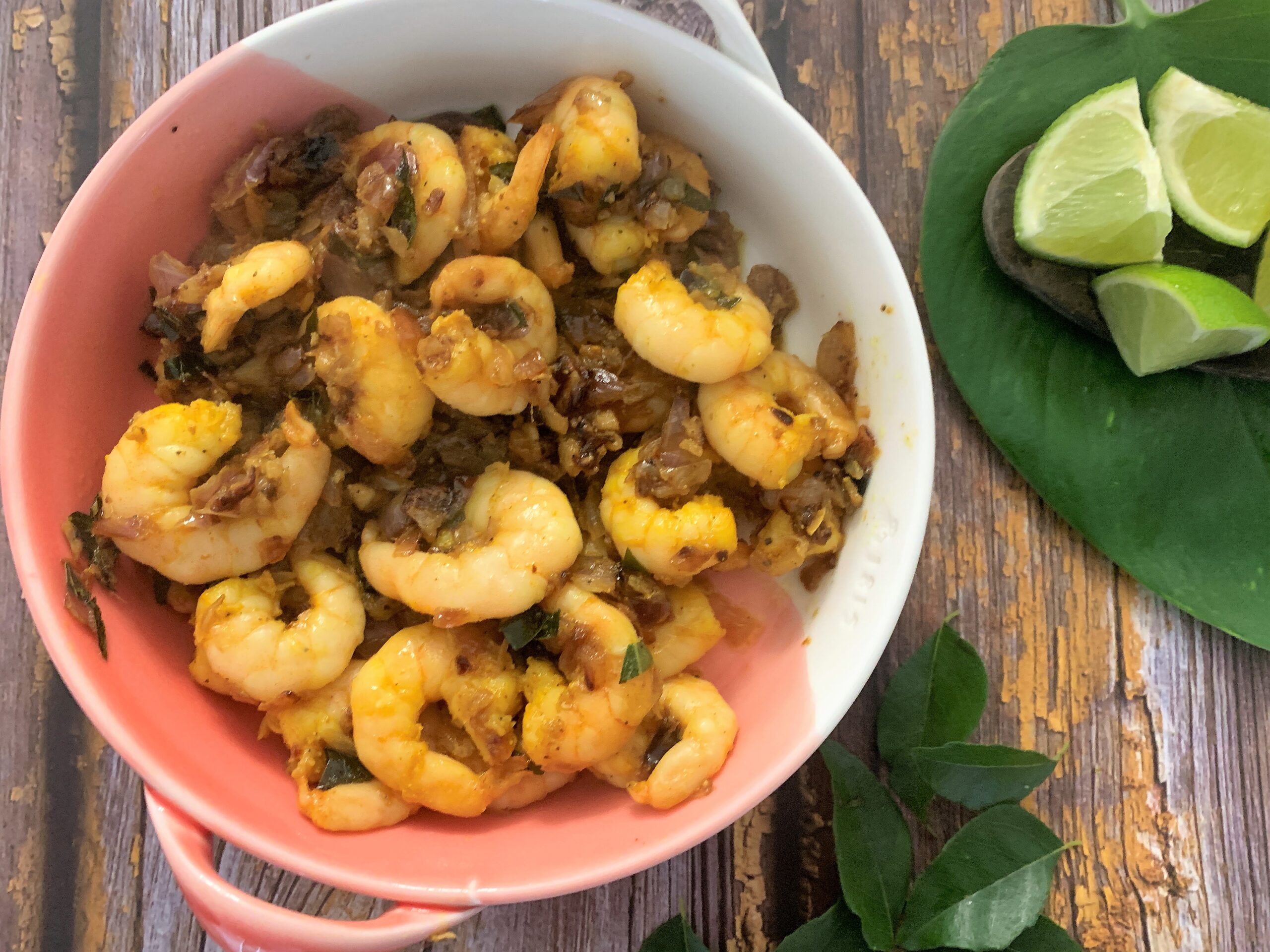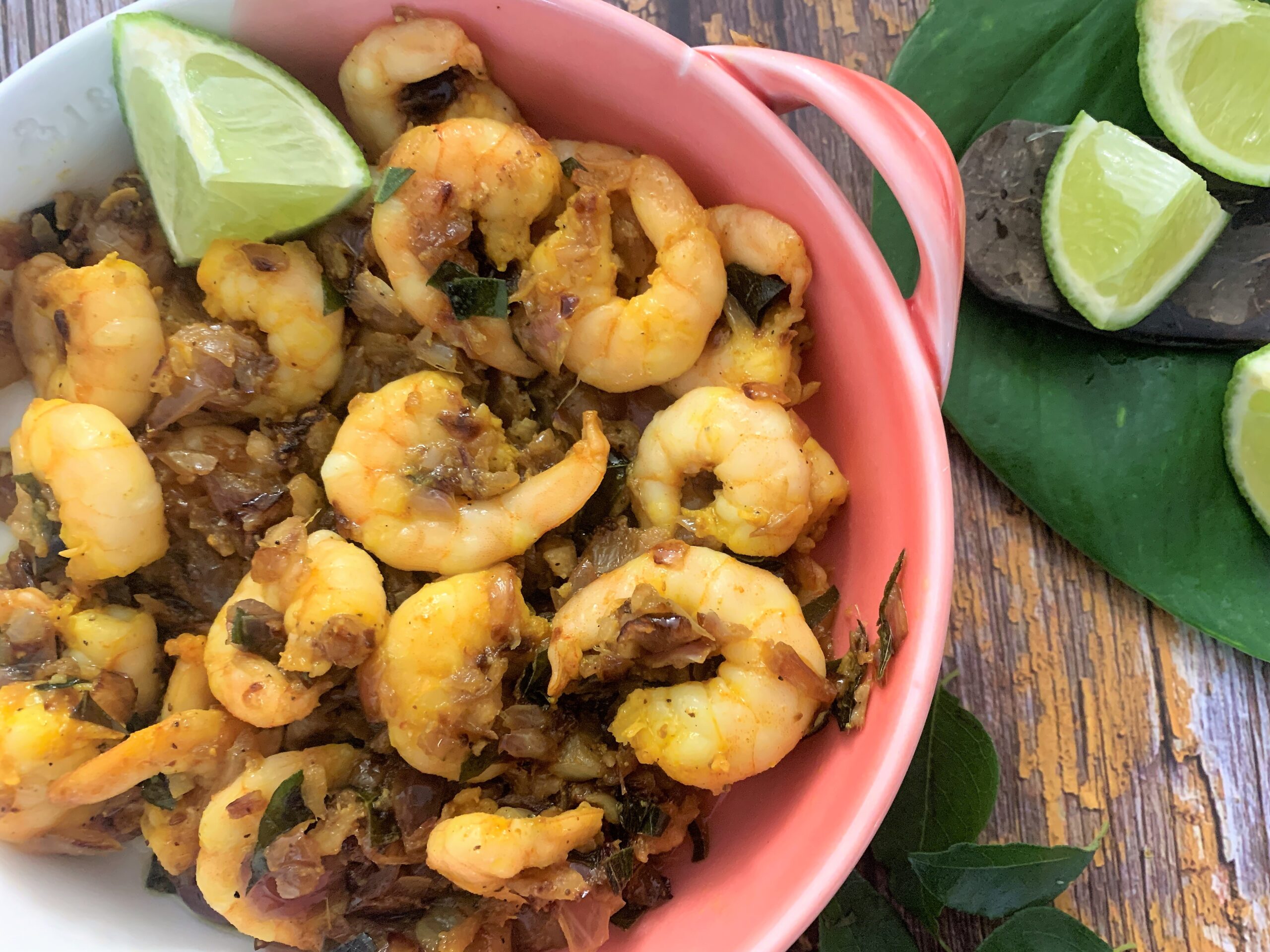 Add the marinated prawns, salt and black pepper powder. Sauté for 2-3 minutes on both the sides tossing them in the onion masala. Turn off the heat once the prawns are golden and beginning to curl.
Serve hot with lime wedges.