Masala Parwal Gravy
Masala Parwal Gravy is a simple and delicious recipe of Parwal (Pointed Gourd) sauteed in an onion tomato and yogurt gravy.
Parwal most commonly known as 'pointed gourd' in English is also known by many other names including Parval/Parwal in Nepali, Hindi and Gujarati; Potol/Patol in Bengali; Kambupudalai in Tamil. Some people confuse it with 'Tindora' but they are different vegetables. Tindora has a thin and smooth skin and rounded ends, while Parwal (pointed gourd) has a thicker, rougher skin and as the name suggests, pointed ends. Parwal is gradually gaining its well-deserved name in different cuisines now due to its nutrition. Parwal consists of high amounts of antioxidants, Vitamin A and C and also has blood purifying properties.
Parwal is prepared in variety of ways in India like Aloo Parwal, Masala Parwal with no onion and tomato, and also used in sweets like Parwal ki Mithai. This is my mother's recipe and has been passed down in our family.
Other recipes you might like to try are Baby Corn Masala, Paneer Bhuna Masala, Mushroom Masala, Green Peas Masala, Bhindi Do Pyaza, Kurkuri Bhindi/Okra and Masala Baby Corn.
Ingredients
For Sautéing
10–12-pointed gourd (parwal)
Salt to taste
1 teaspoon turmeric powder
1 teaspoon red chilli powder
2 teaspoons coriander powder
1 teaspoon mango powder
2 teaspoons oil
2 teaspoons mustard oil
For Gravy
2 roughly chopped onions
3 roughly chopped tomatoes
2 roughly chopped green chillies
1 inch roughly chopped ginger
2 teaspoons oil
1 teaspoon cumin seeds
½ teaspoon asafoetida
½ cup finely chopped onions
2 teaspoon coriander powder
Salt to taste
1 teaspoon turmeric powder
2 teaspoons red chilli powder
1 teaspoon dried fenugreek leaves (kasuri methi)
1 cup whisked plain yoghurt
½ teaspoon garam masala
Directions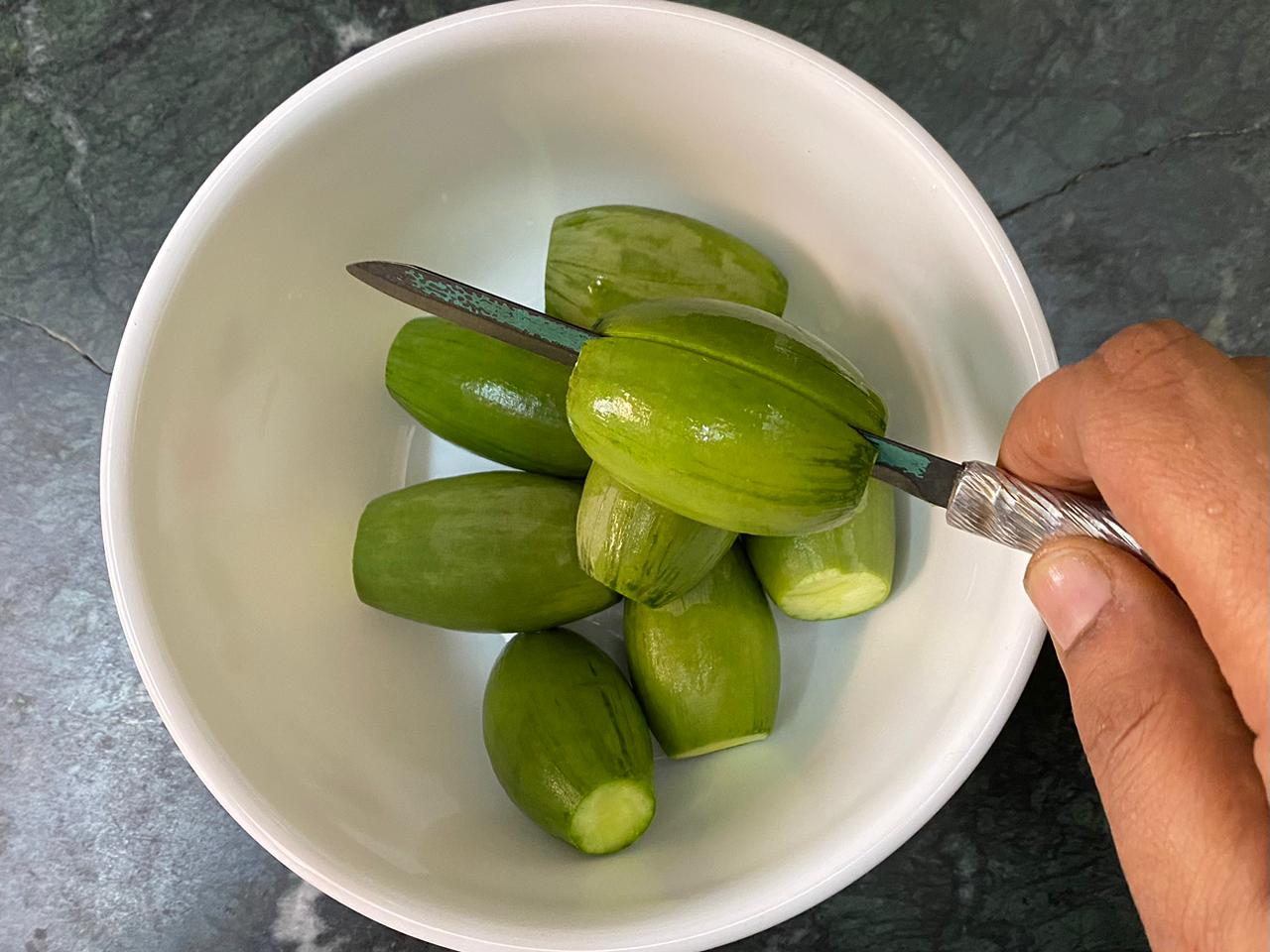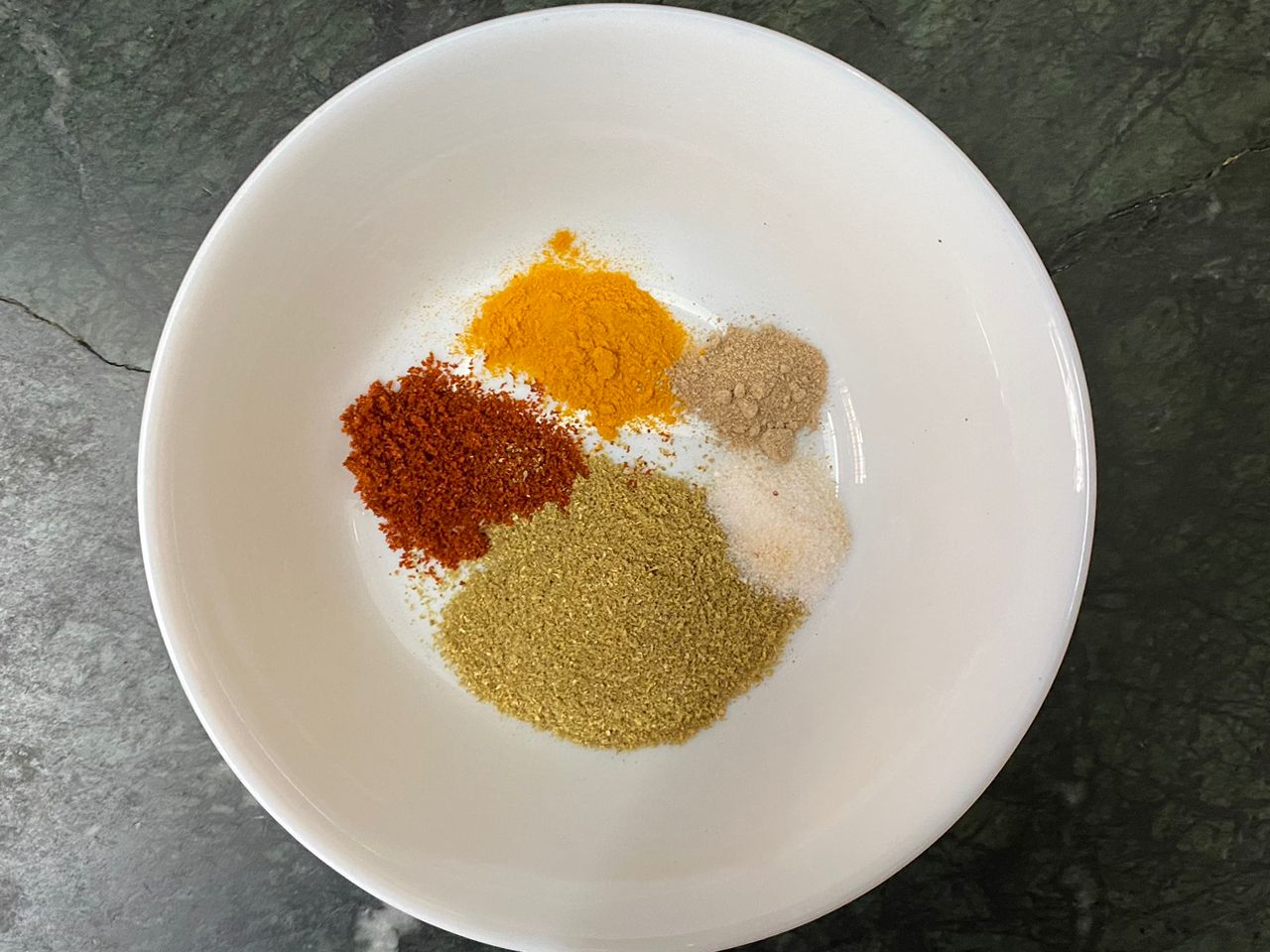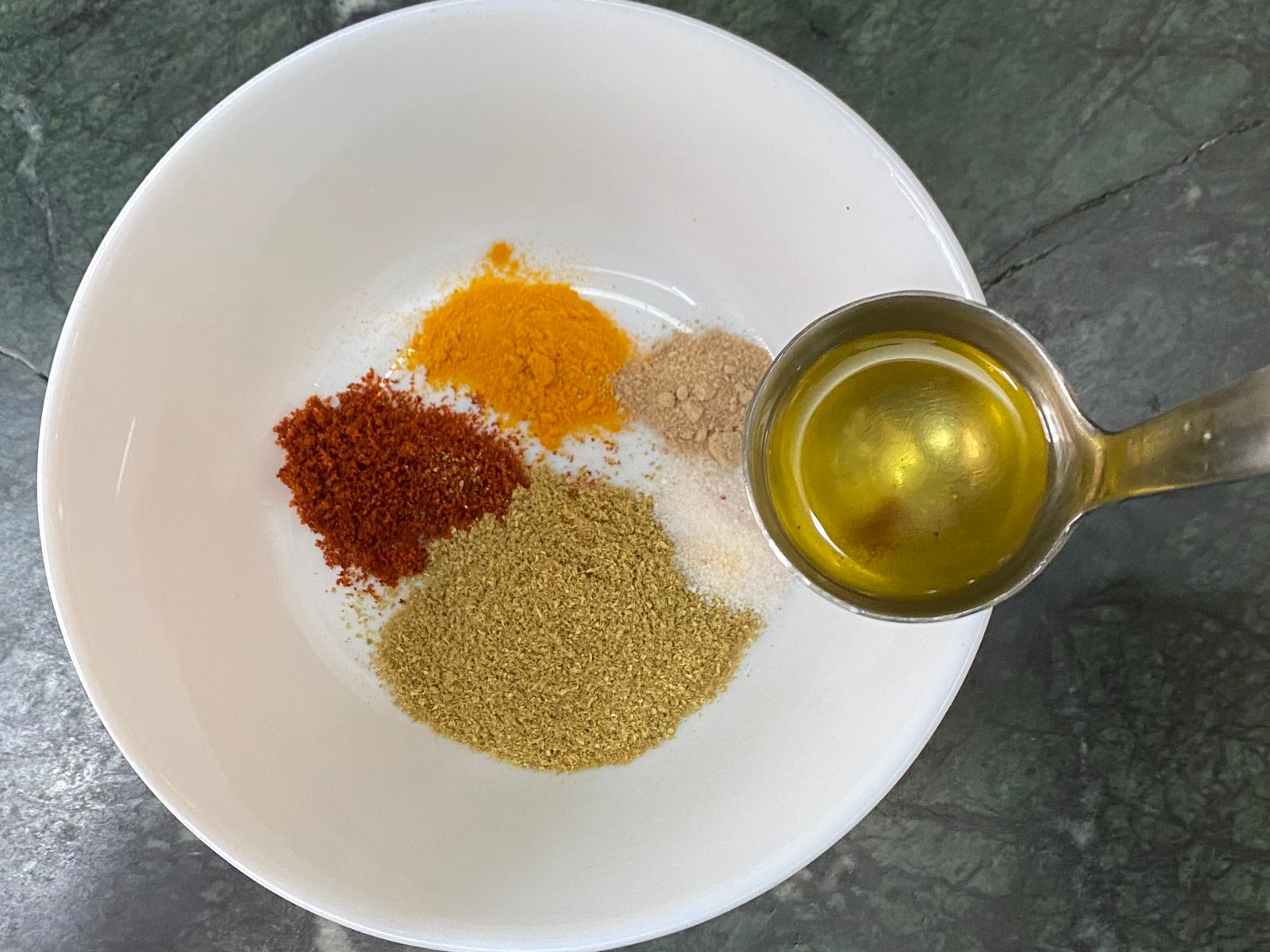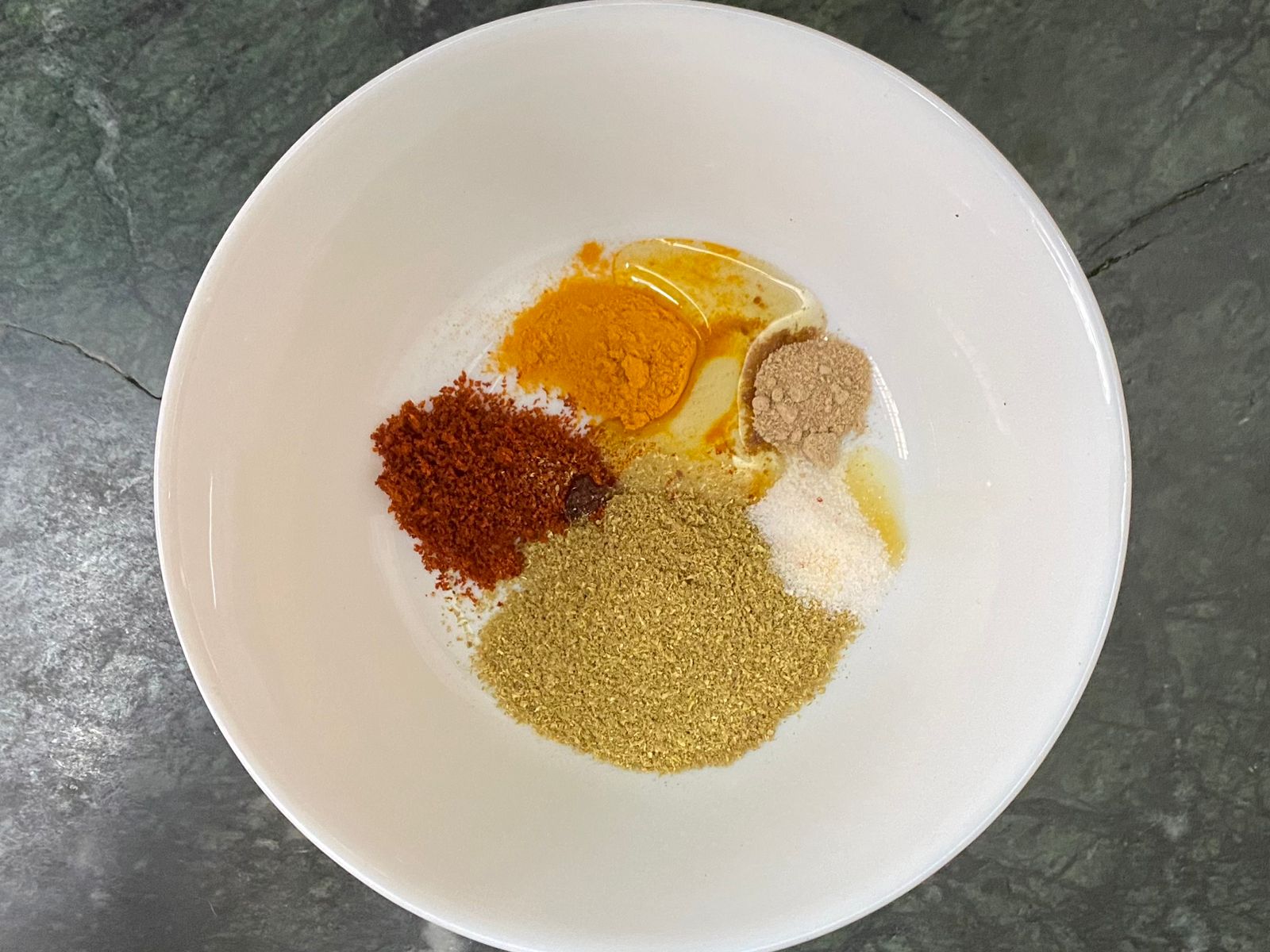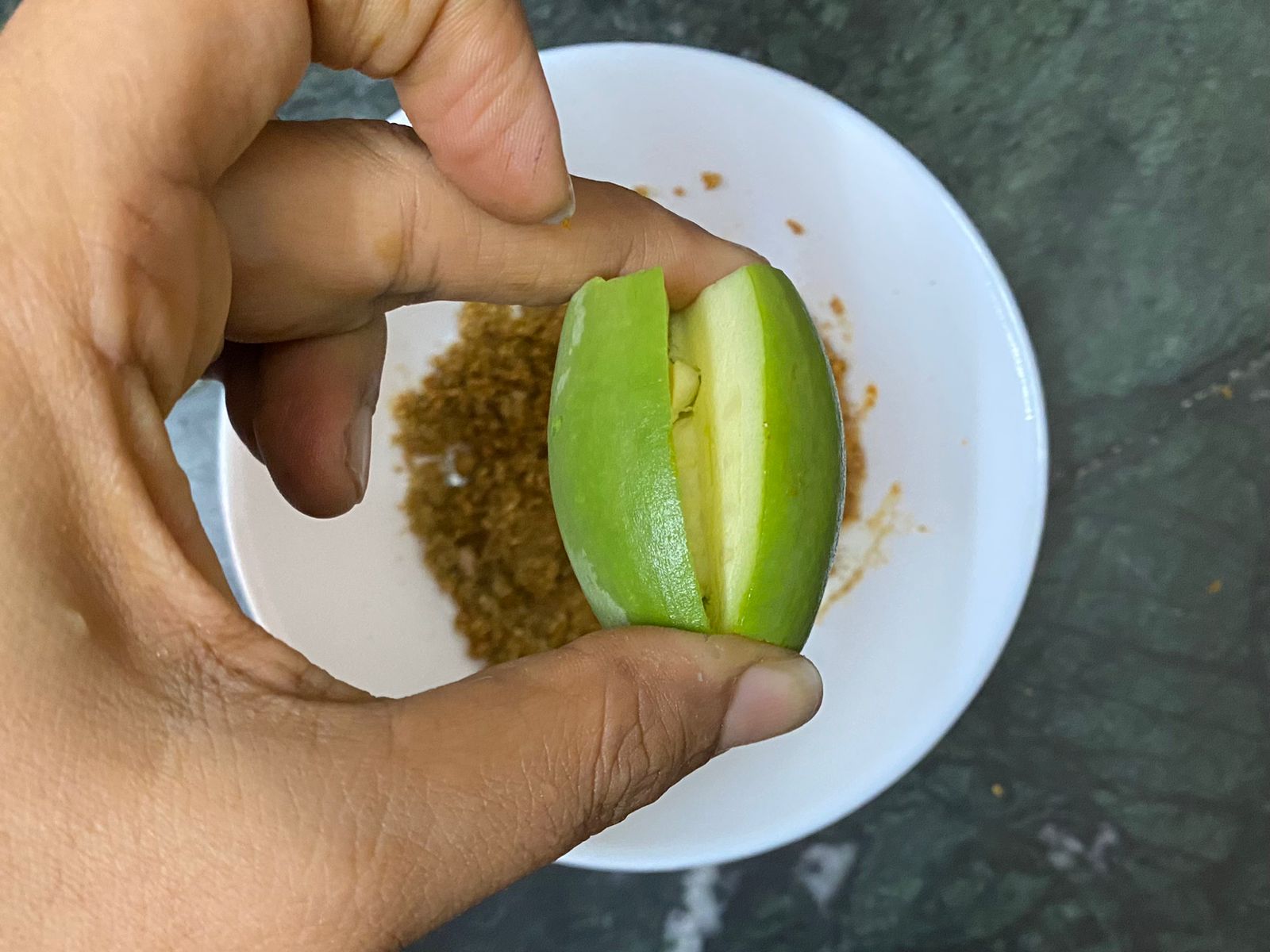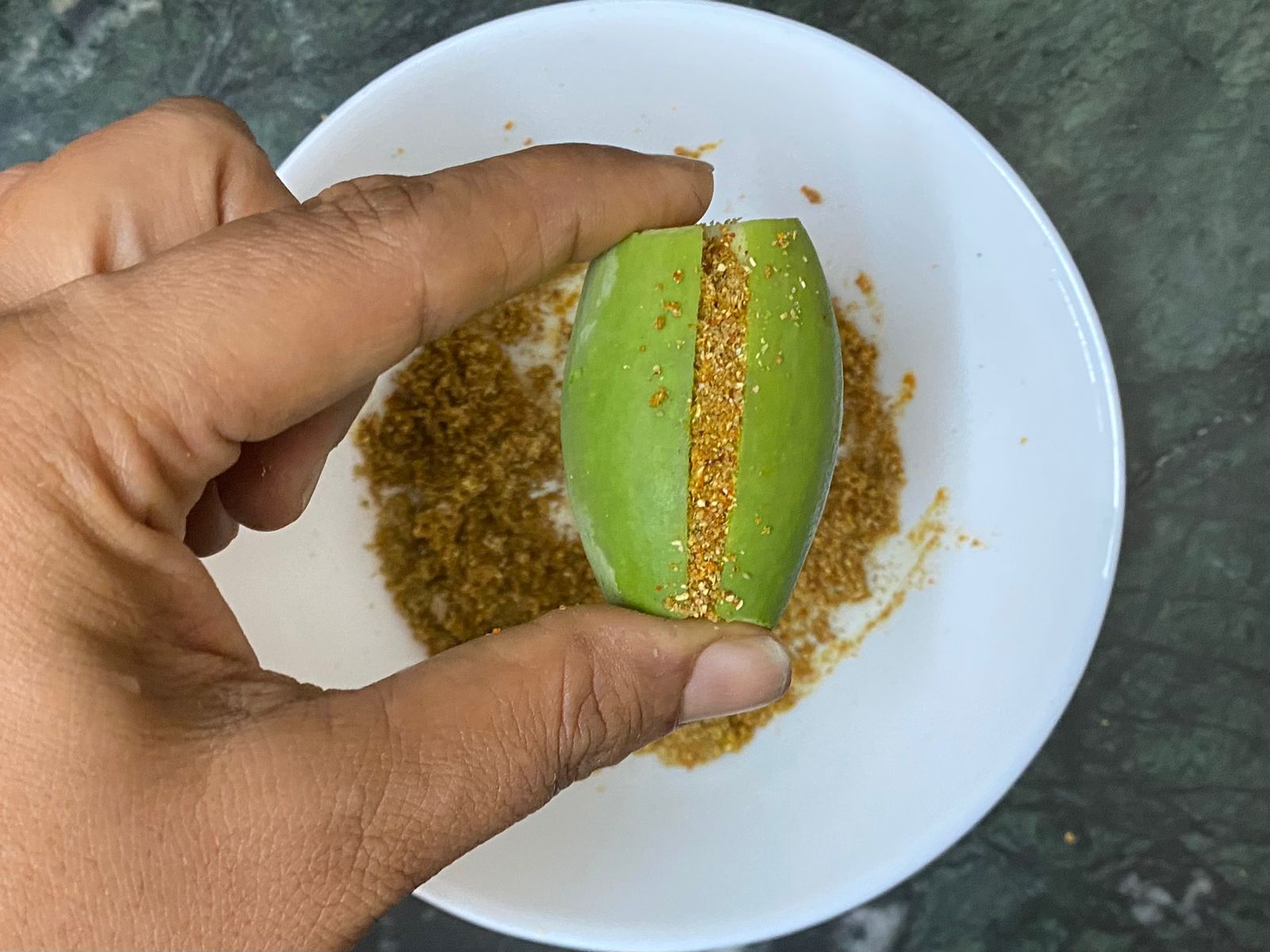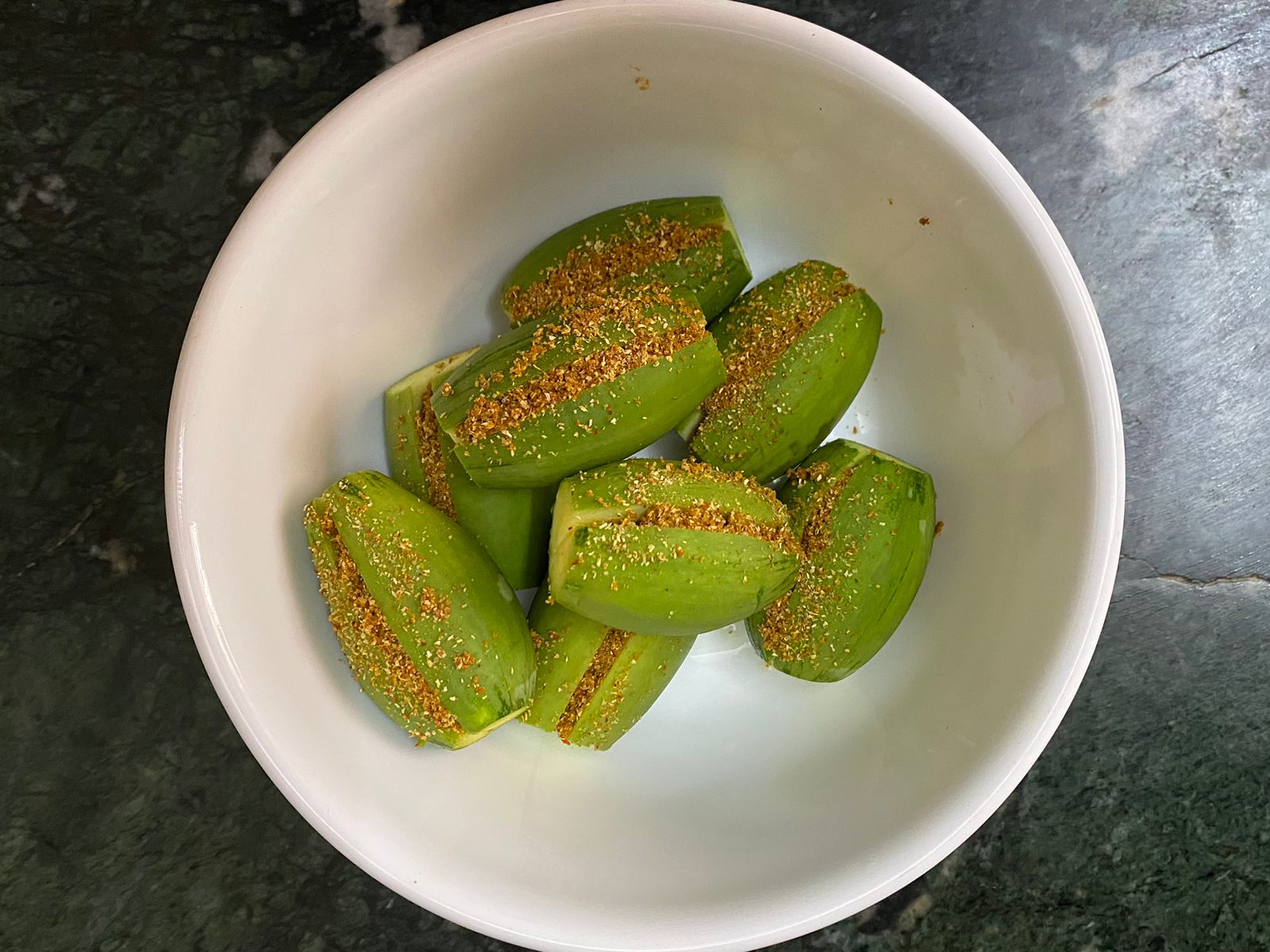 Wash and peel the parwal. Remove stalk from both ends and make a slit in centre lengthwise. Do not cut the whole parwal.
Mix together salt, turmeric powder, red chilli powder, coriander powder, mango powder and mustard oil.
Fill the parwal with the prepared masala.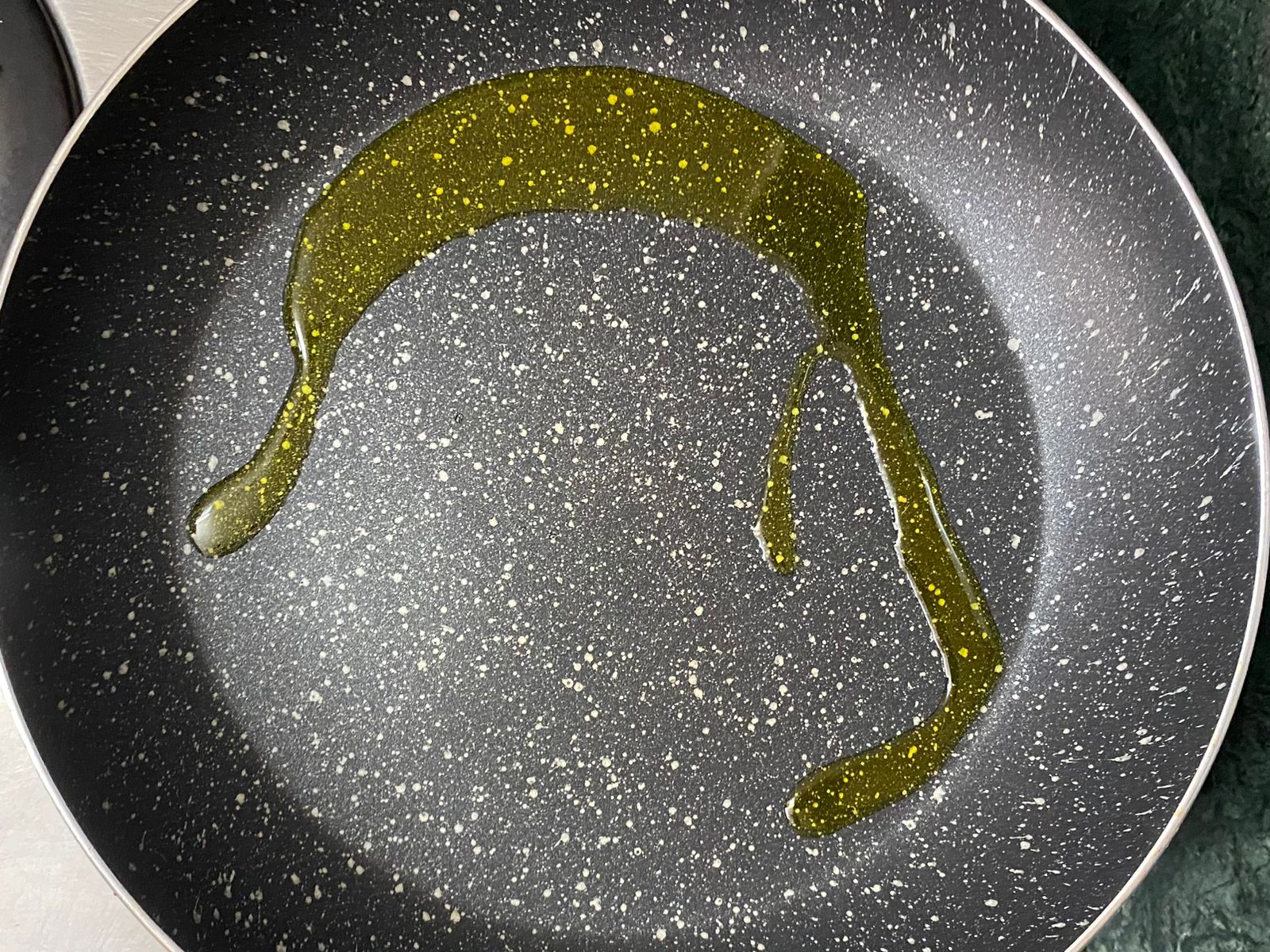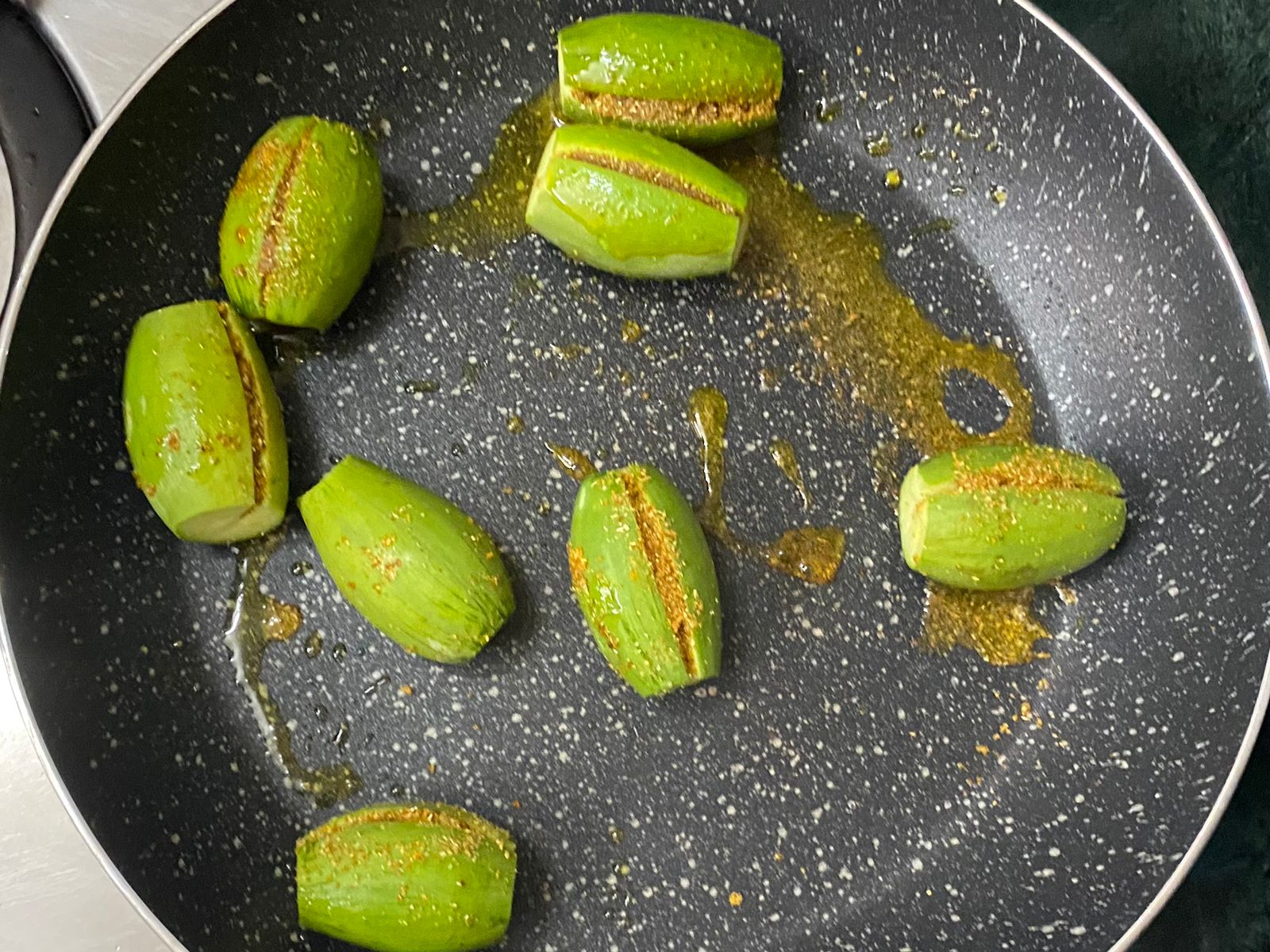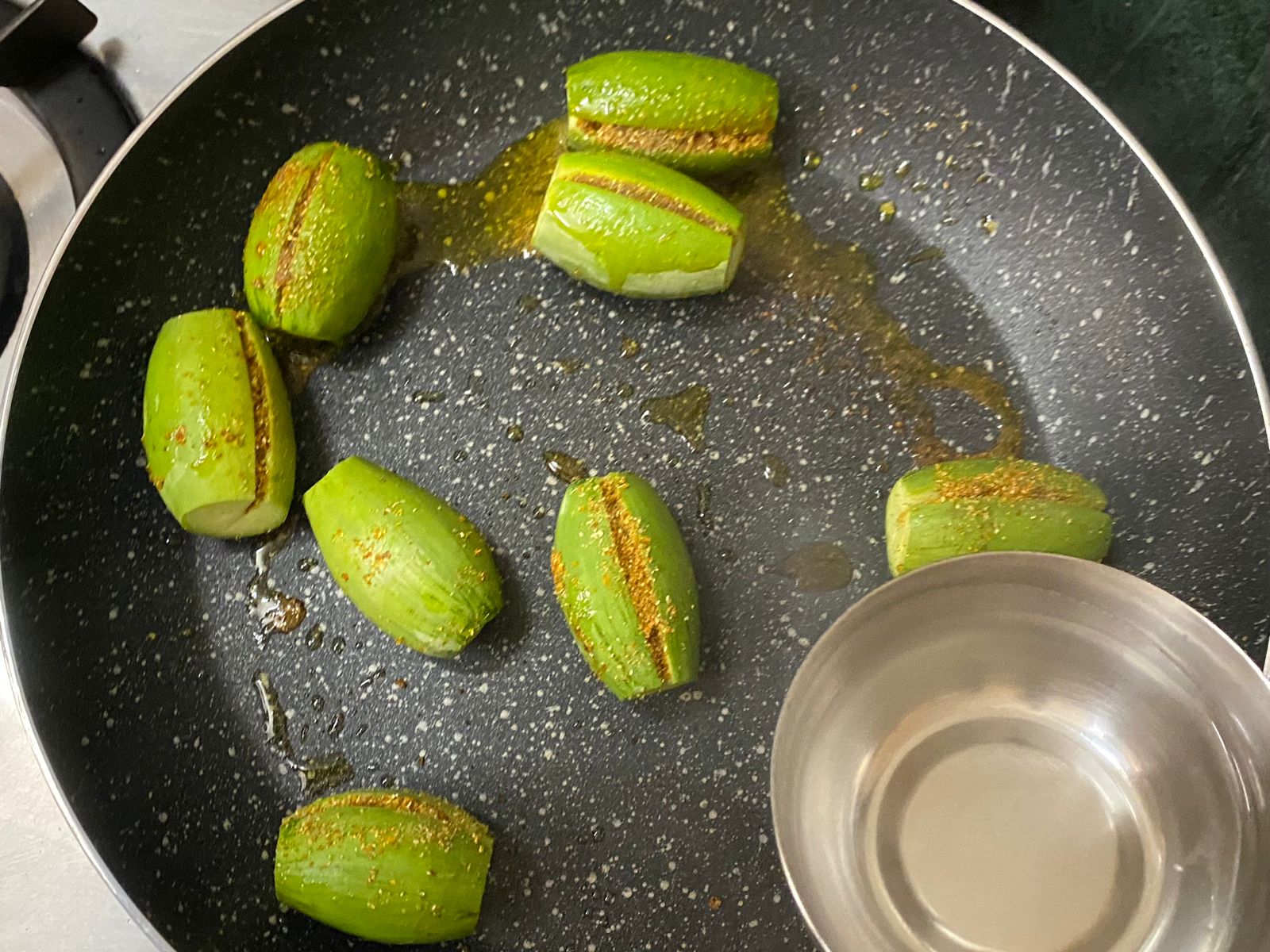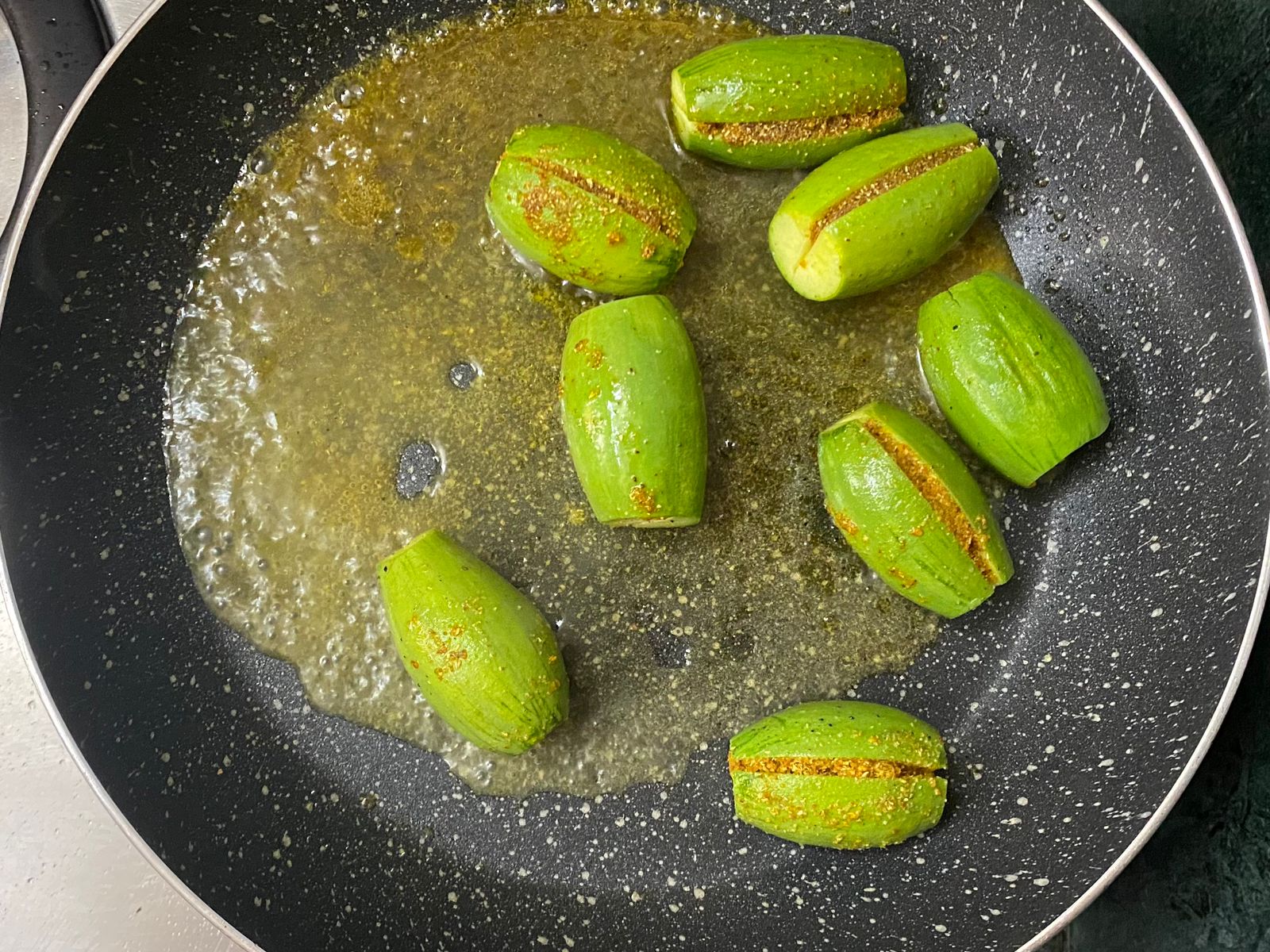 To sauté the parwal, heat oil in a pan and add the parwal, 2 tablespoons of water and cover and cook on medium heat for 4-5 minutes. (We want to cook the parwal al-dente at this stage as it will be cooked in the gravy later too).
Turn off the heat and keep it aside.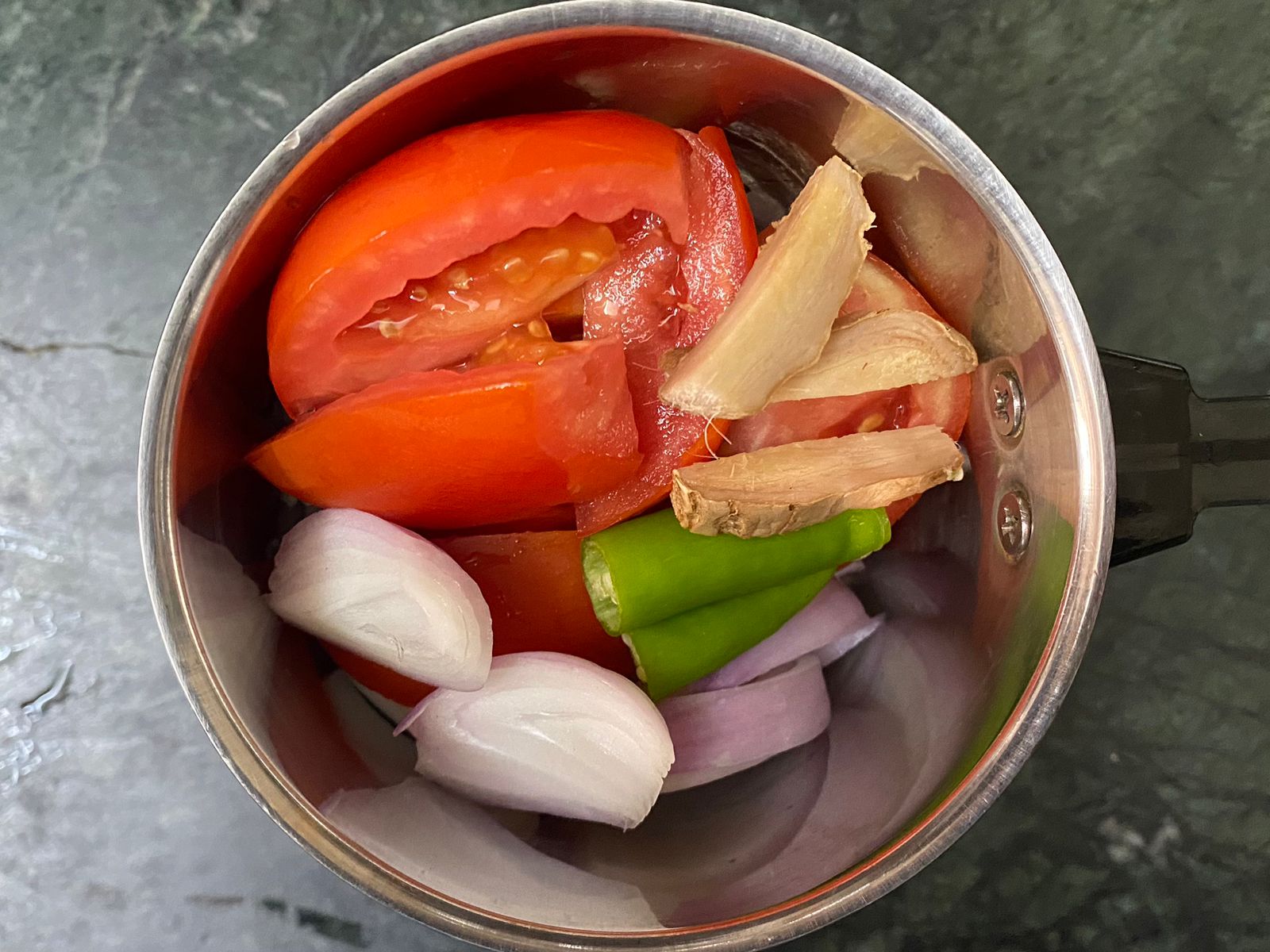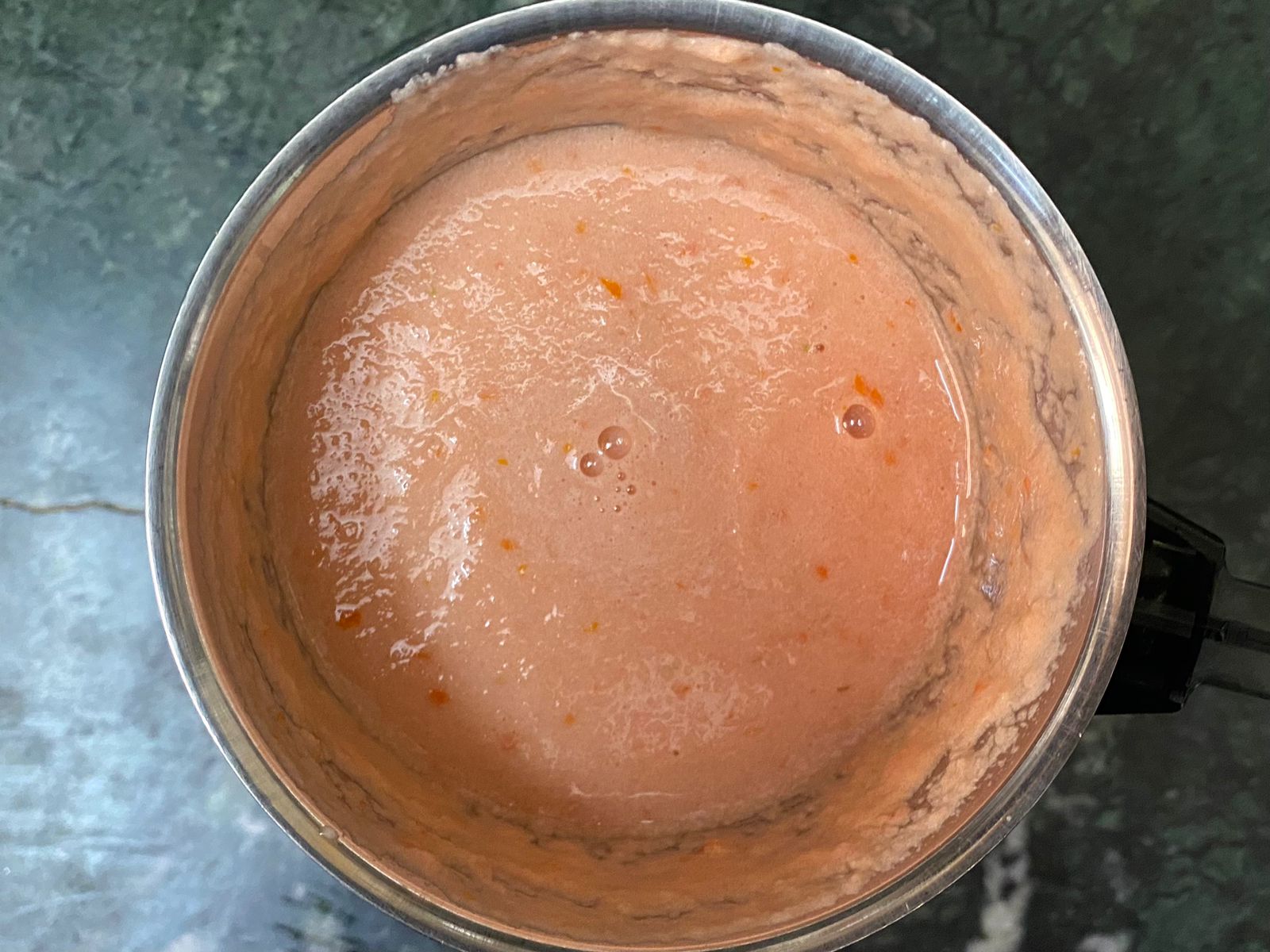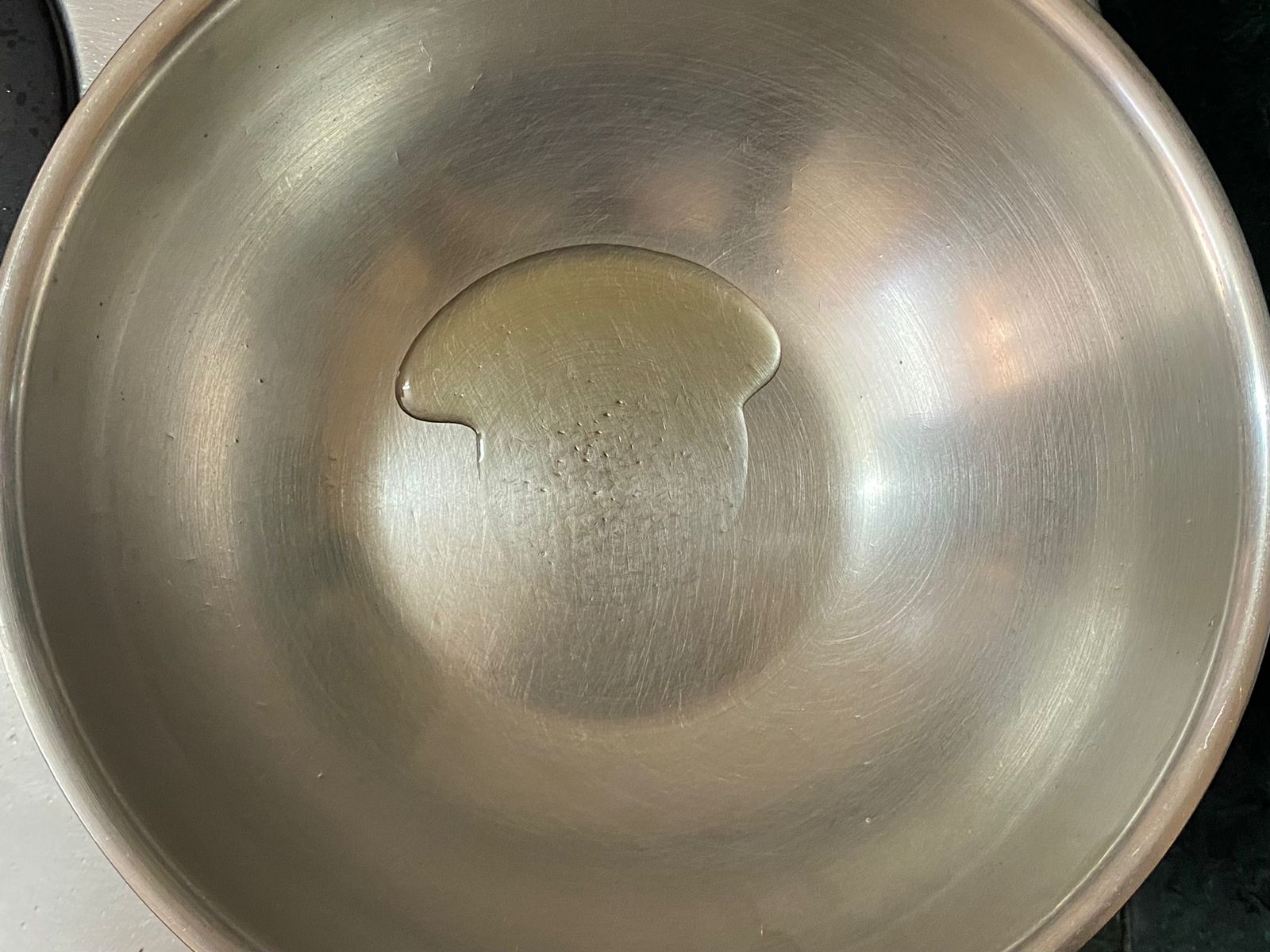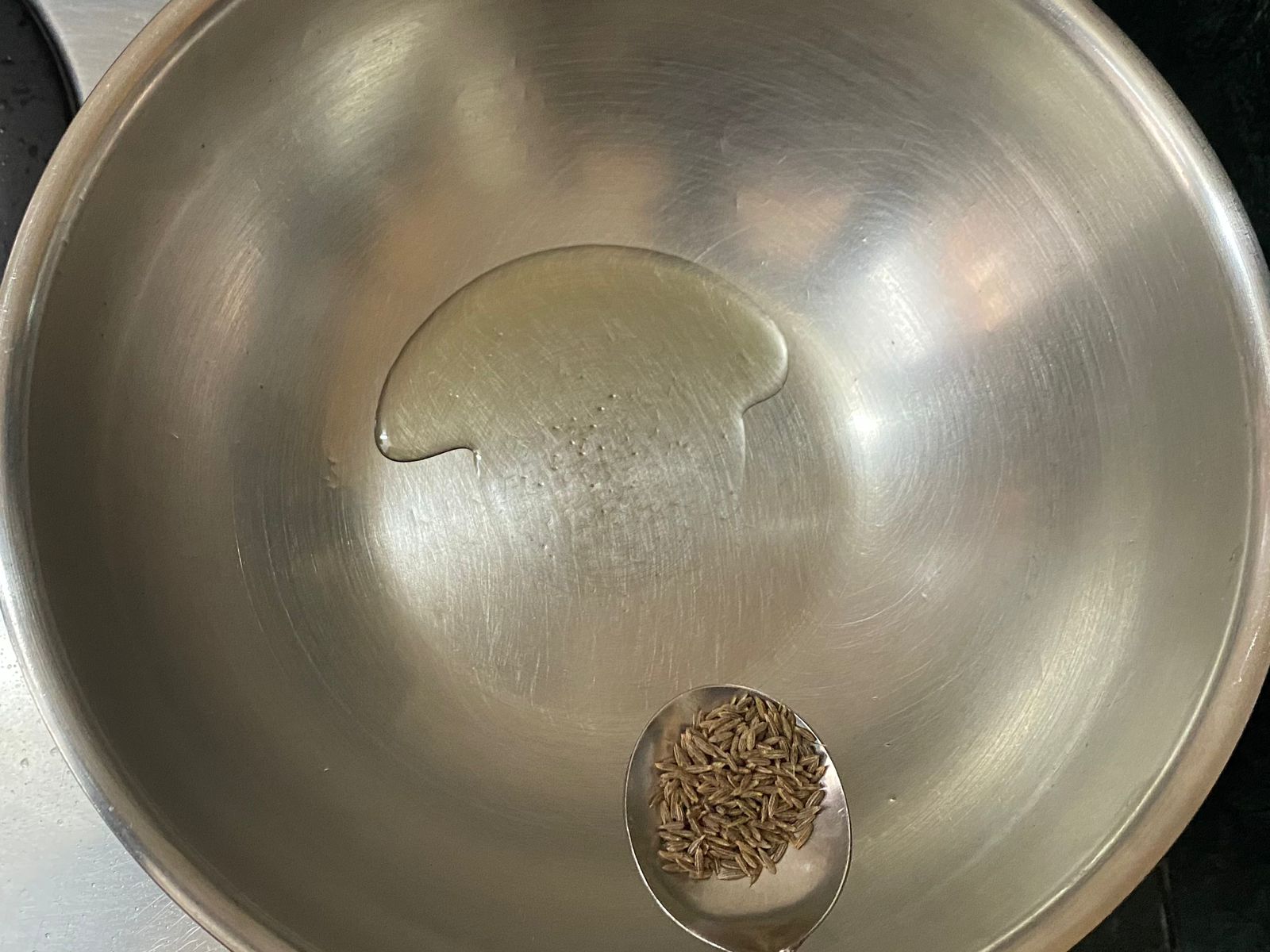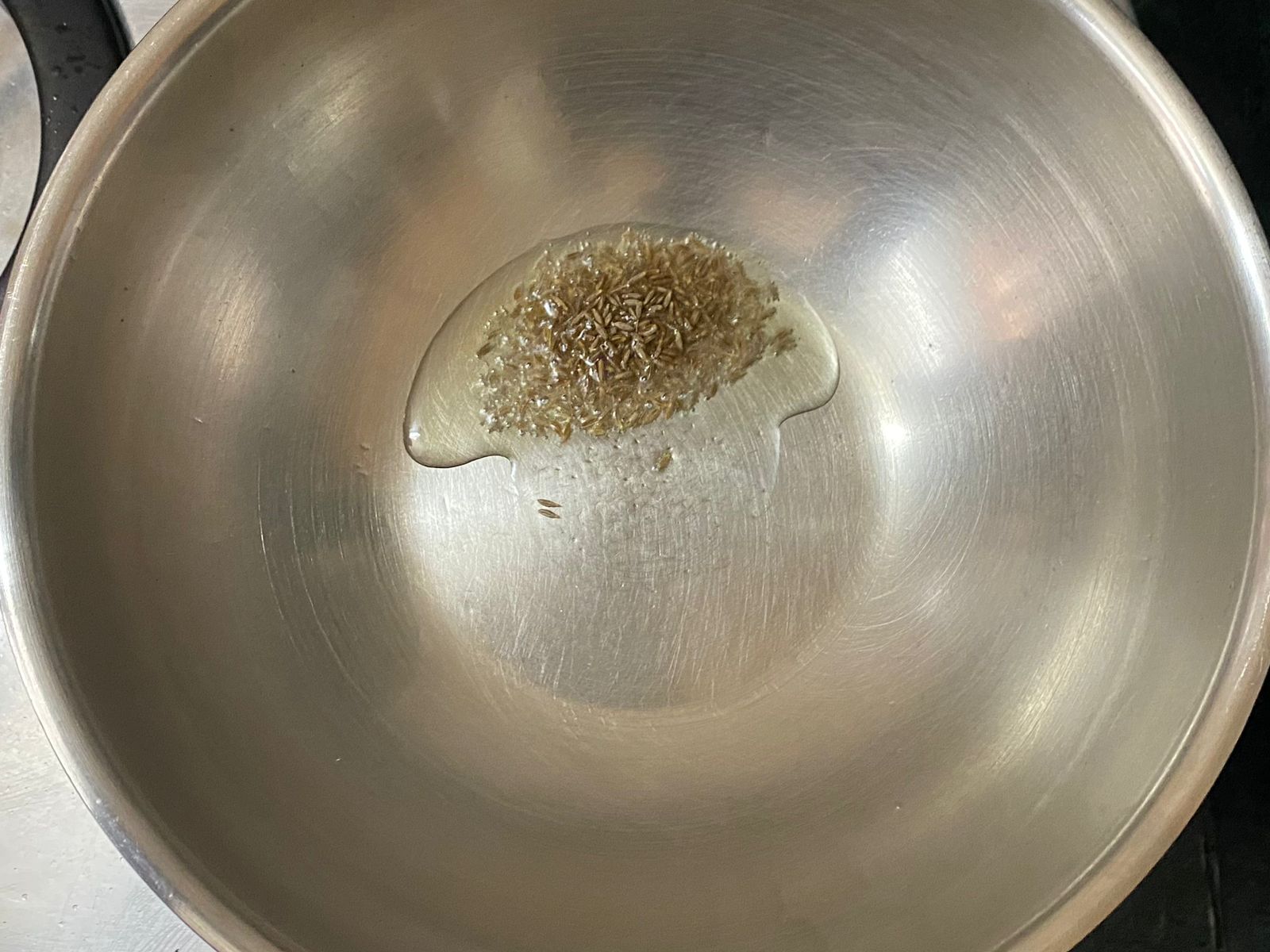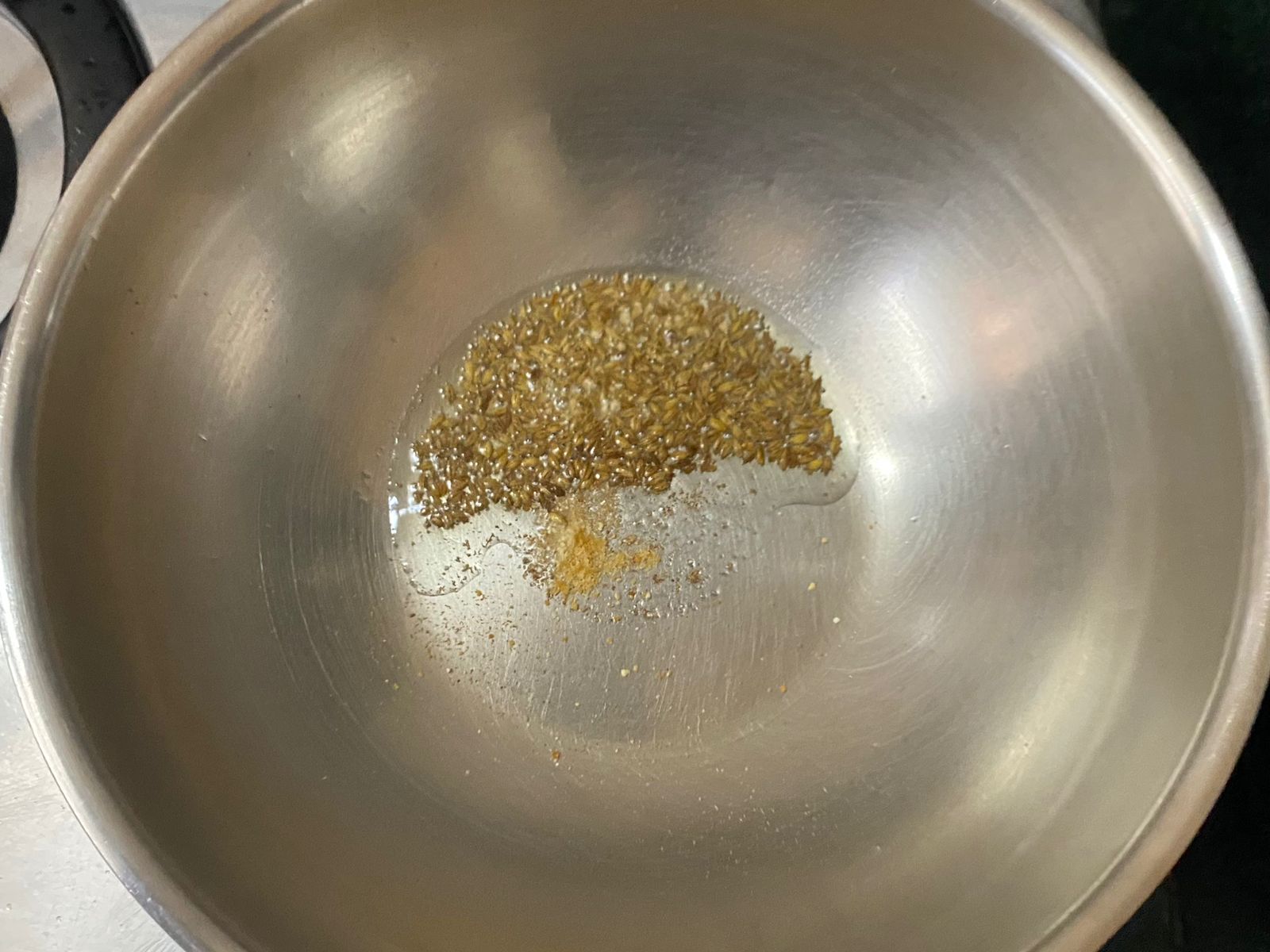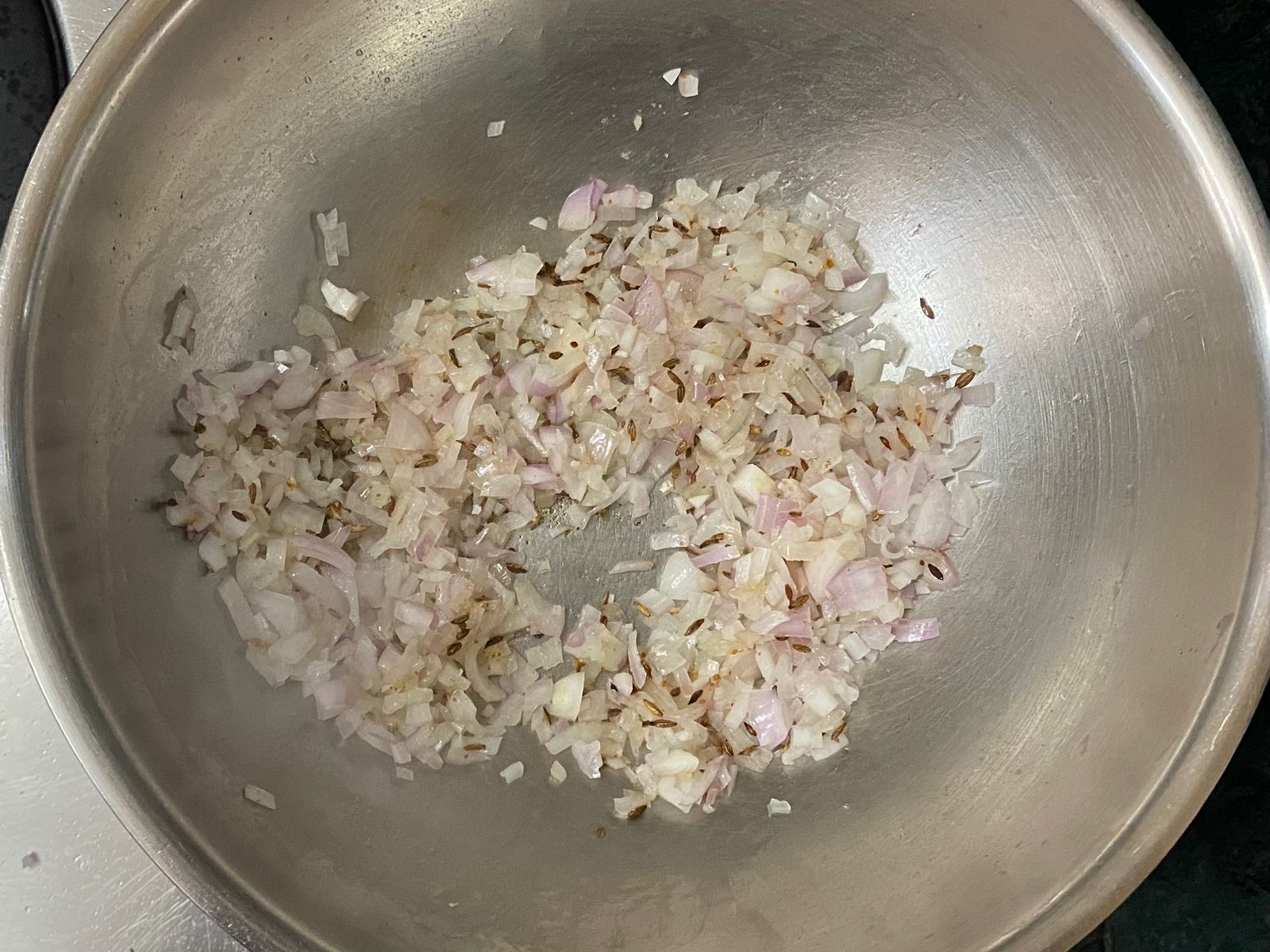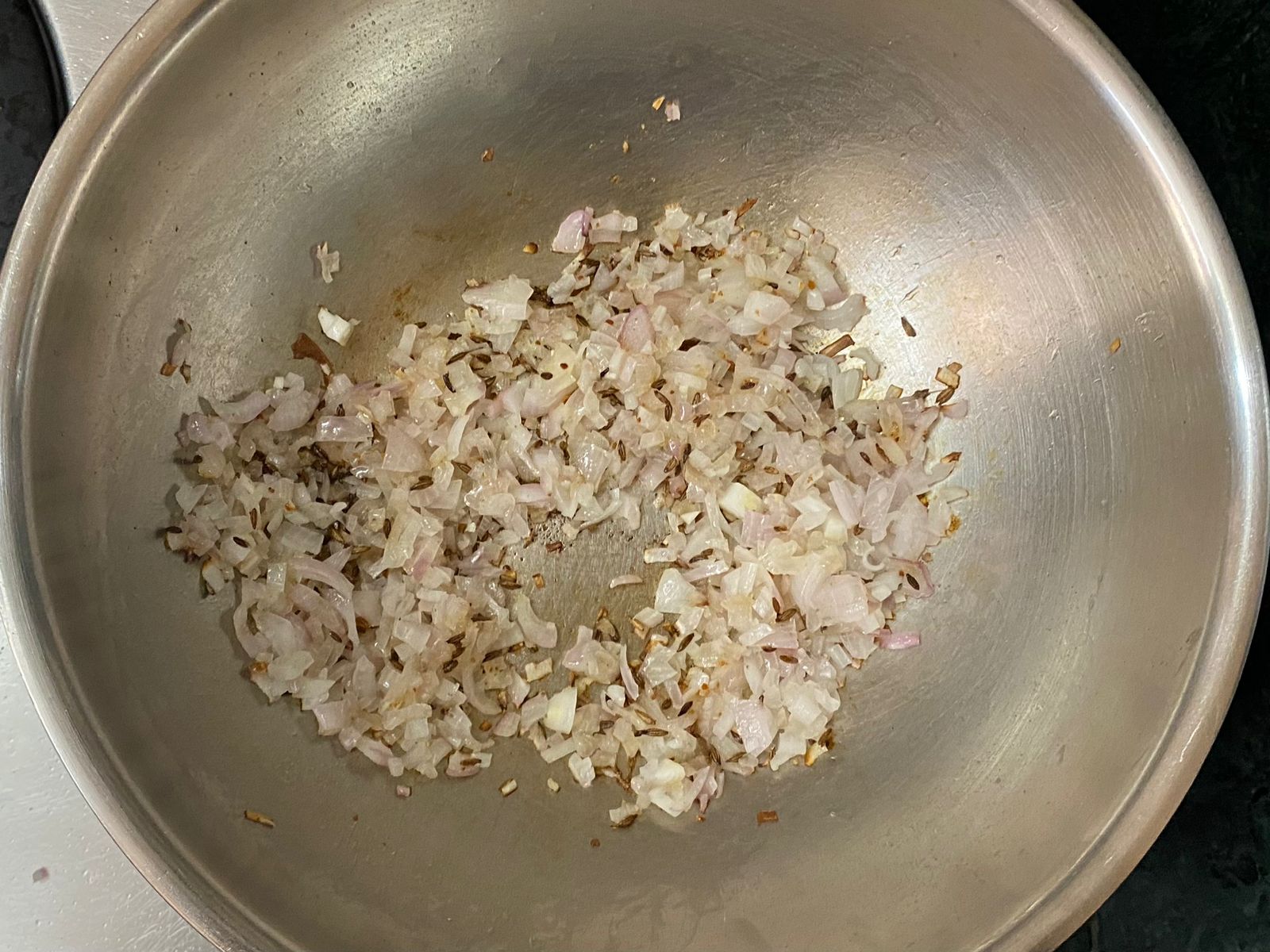 Grind onions, tomatoes, green chillies and ginger into a smooth puree.
Heat oil in a pan and add the cumin seeds and asafoetida. Once the cumin seeds begin to splutter and turn golden add the onions. Sauté on medium heat for 3-4 minutes or until the onions turn translucent.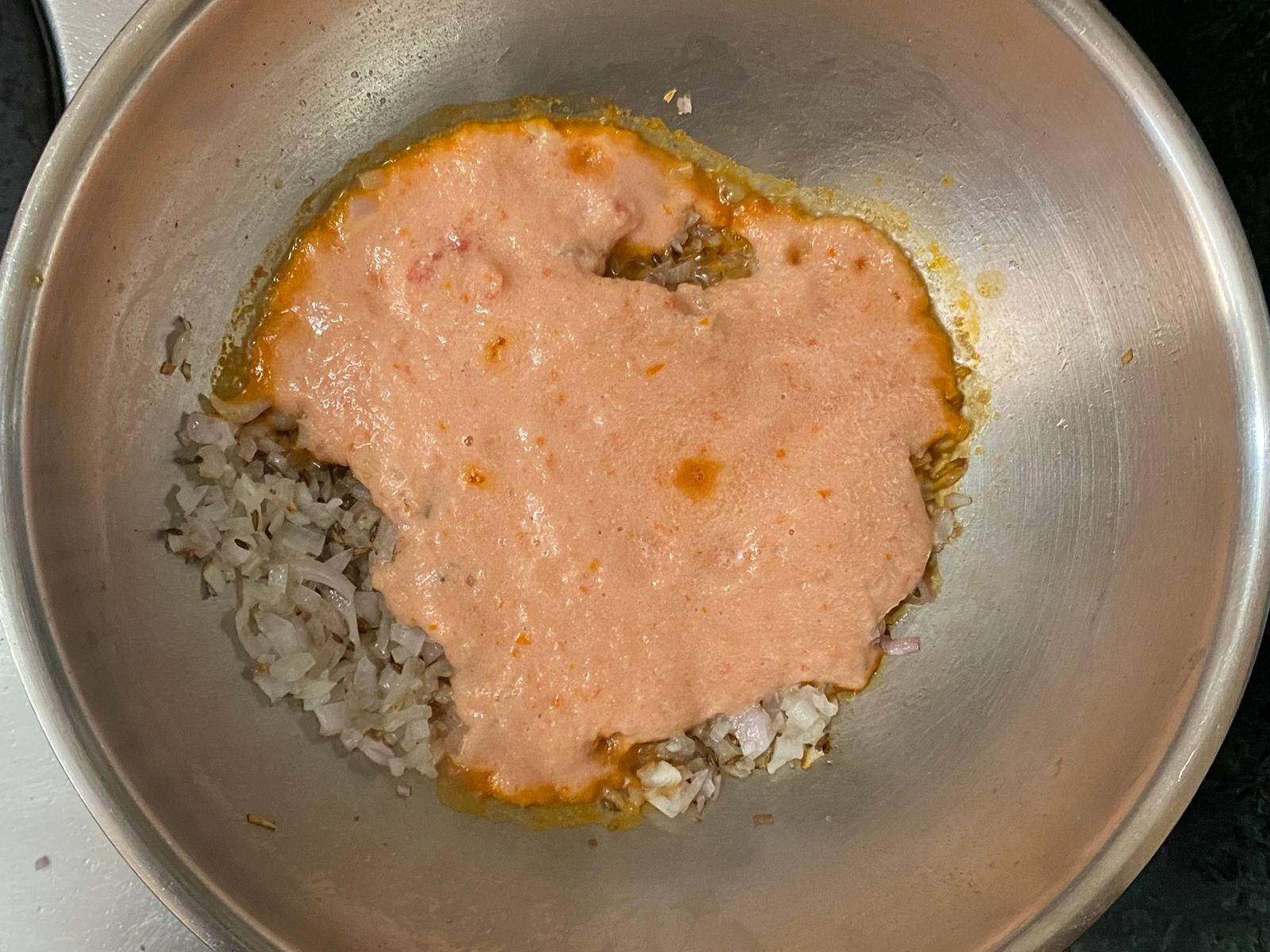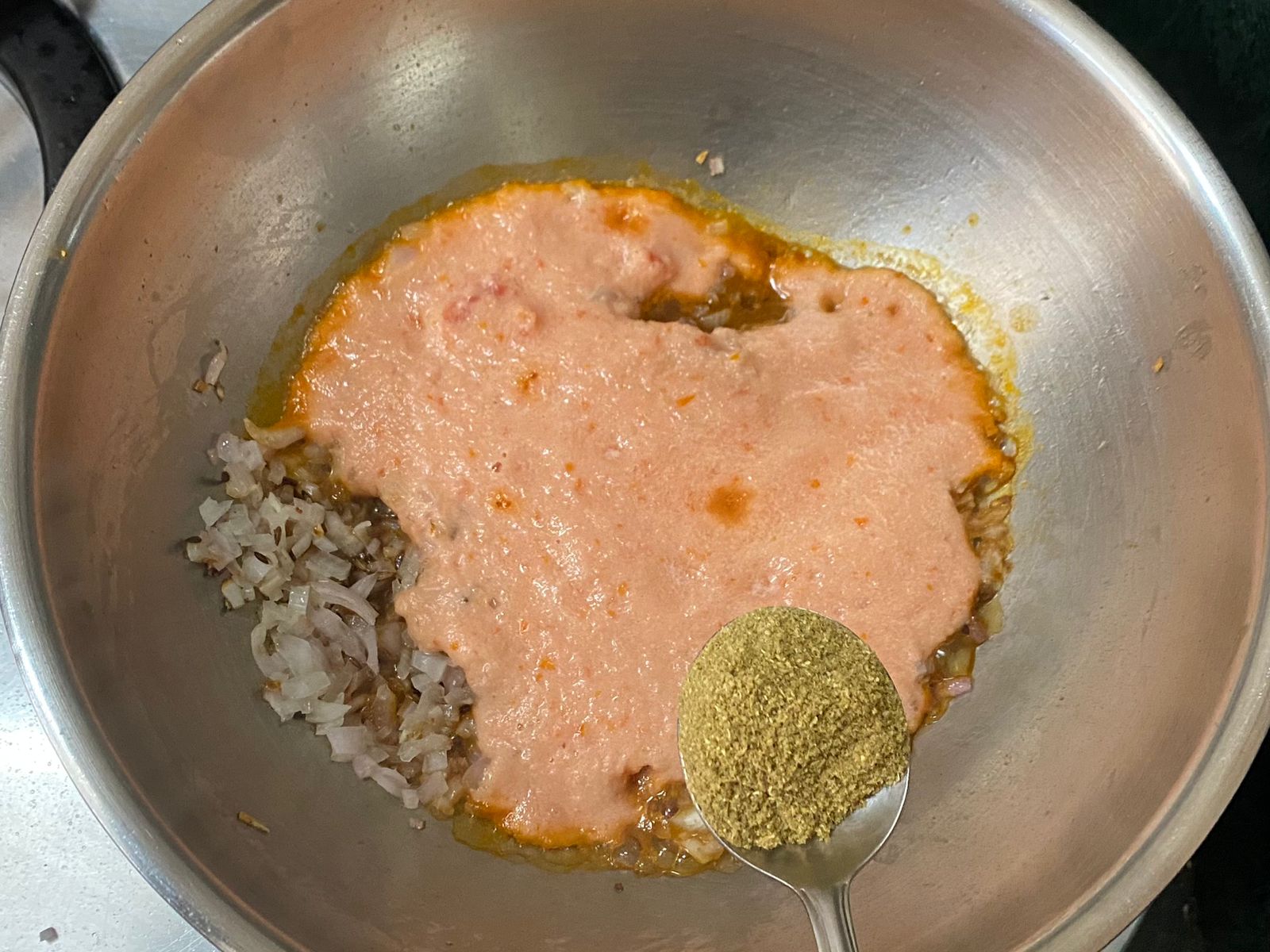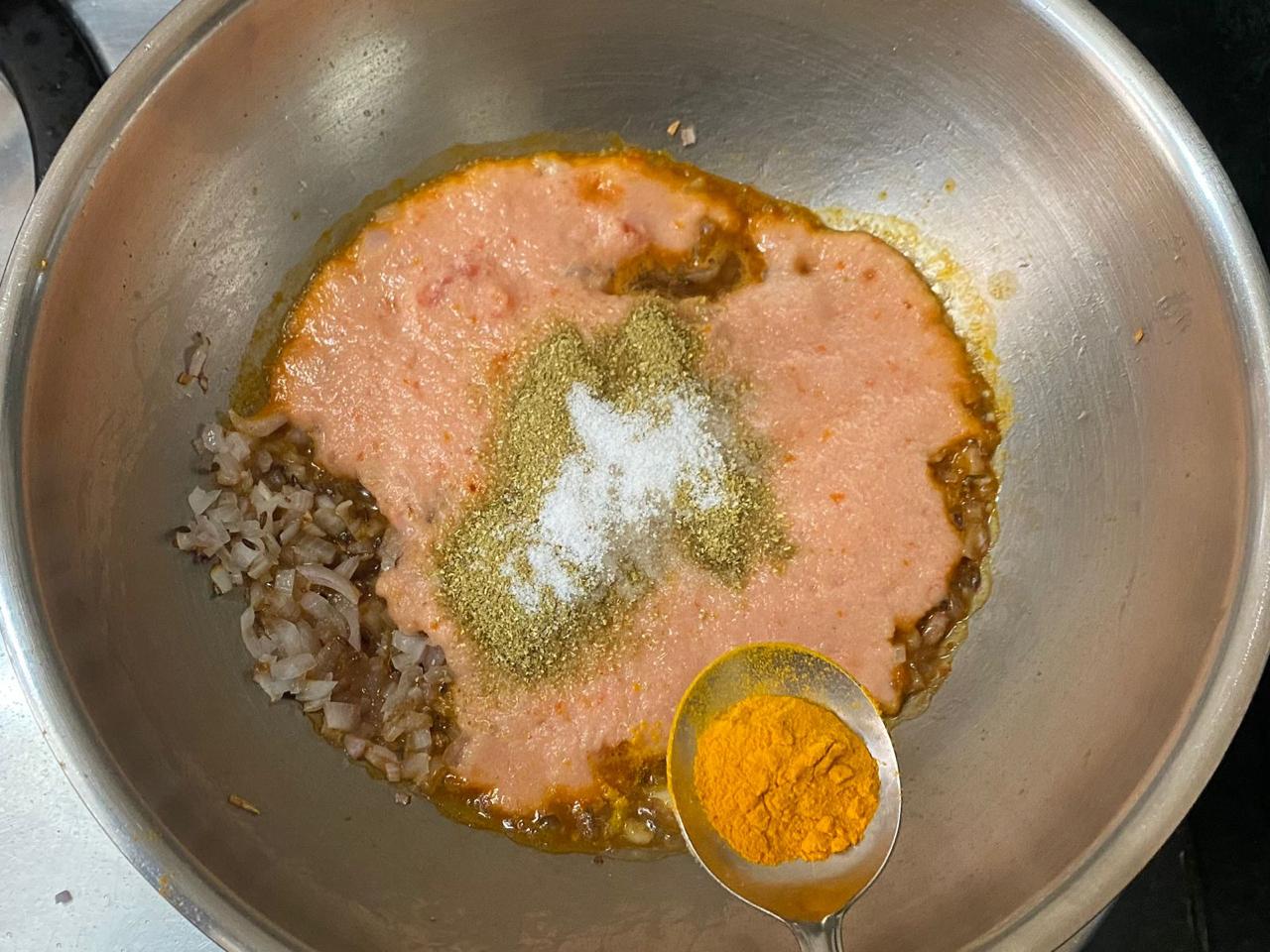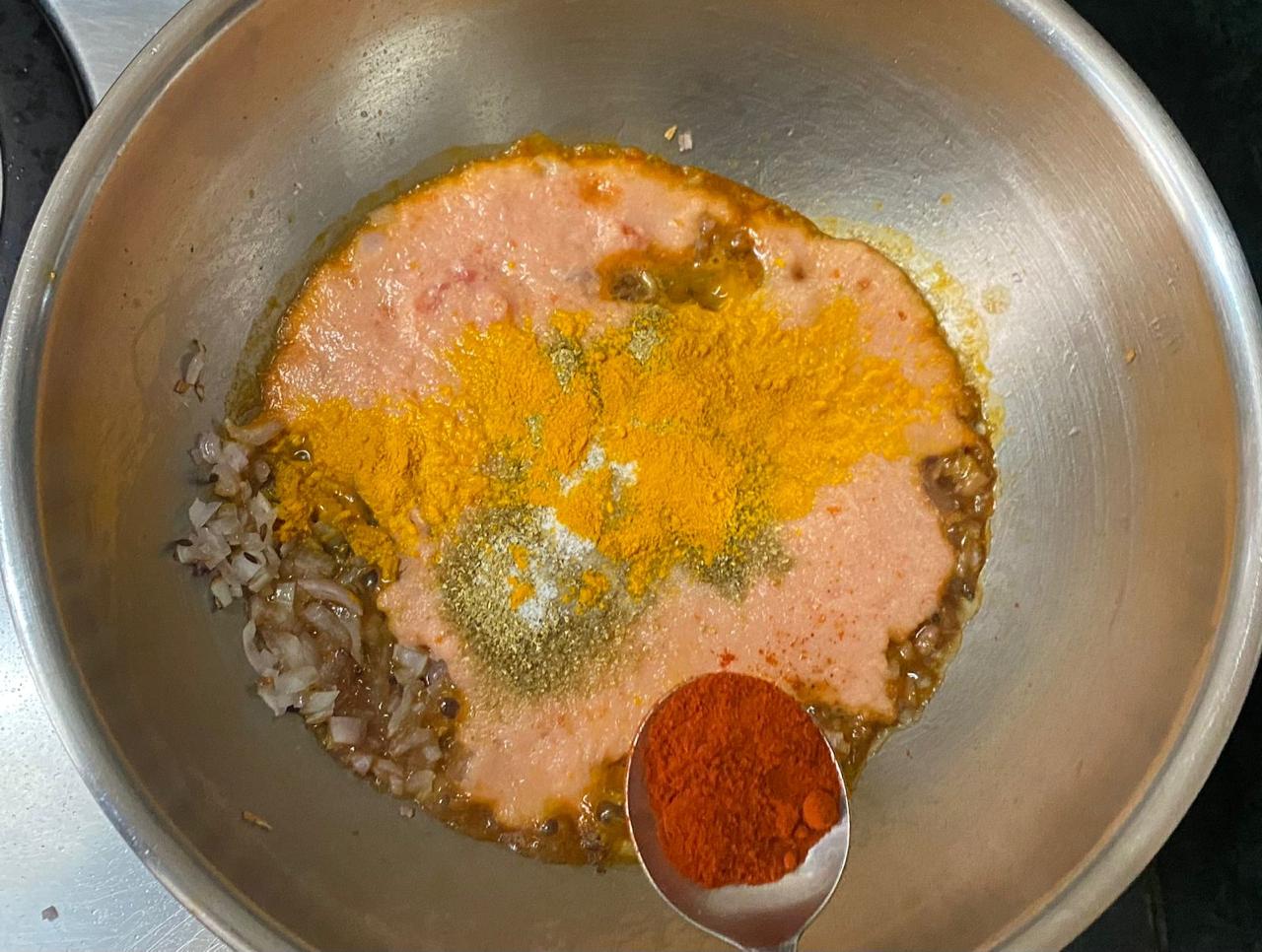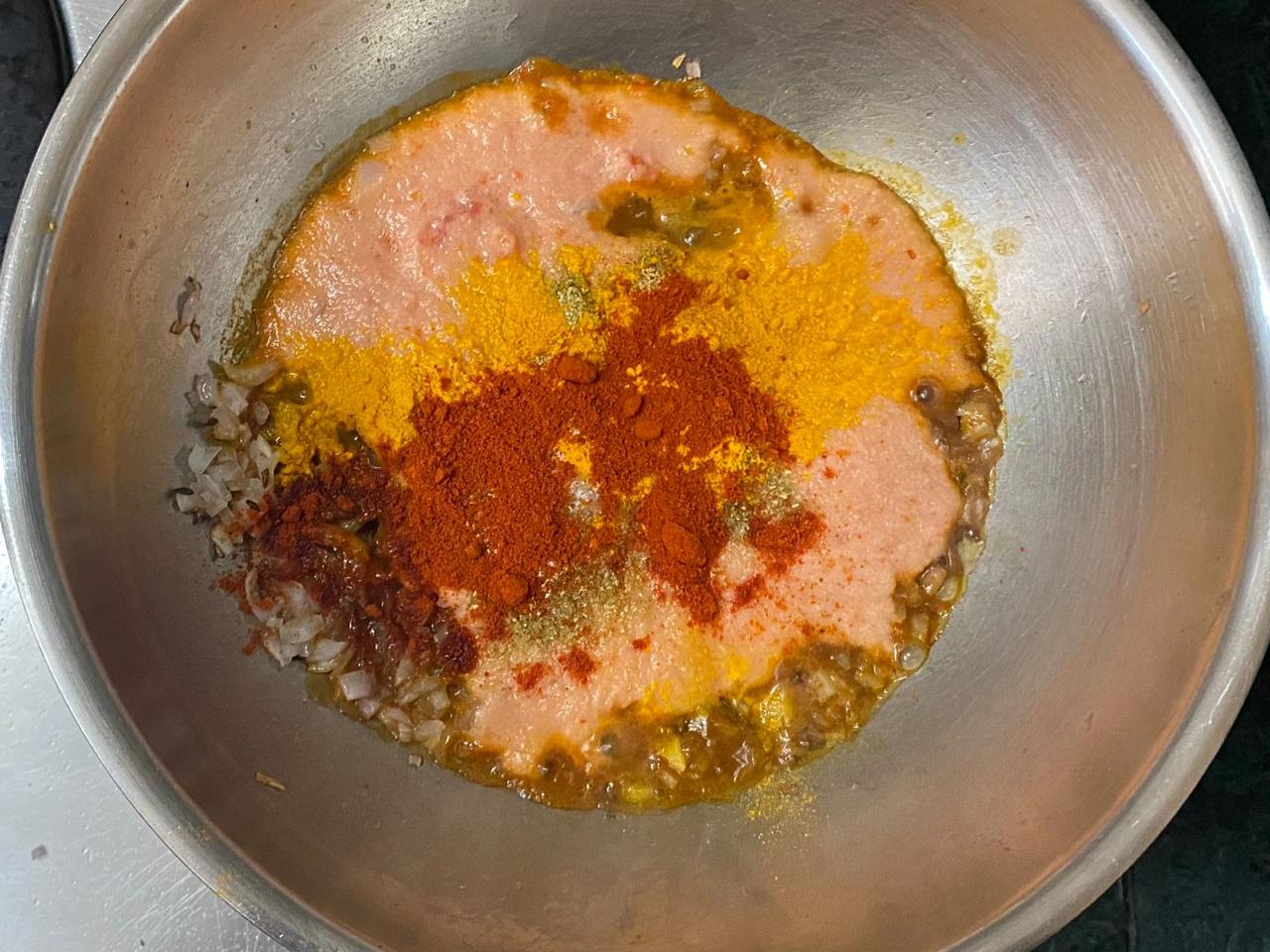 Next add the onion-tomato puree, coriander powder, salt, turmeric powder and red chilli powder. Cook on medium heat for 1-2 minutes.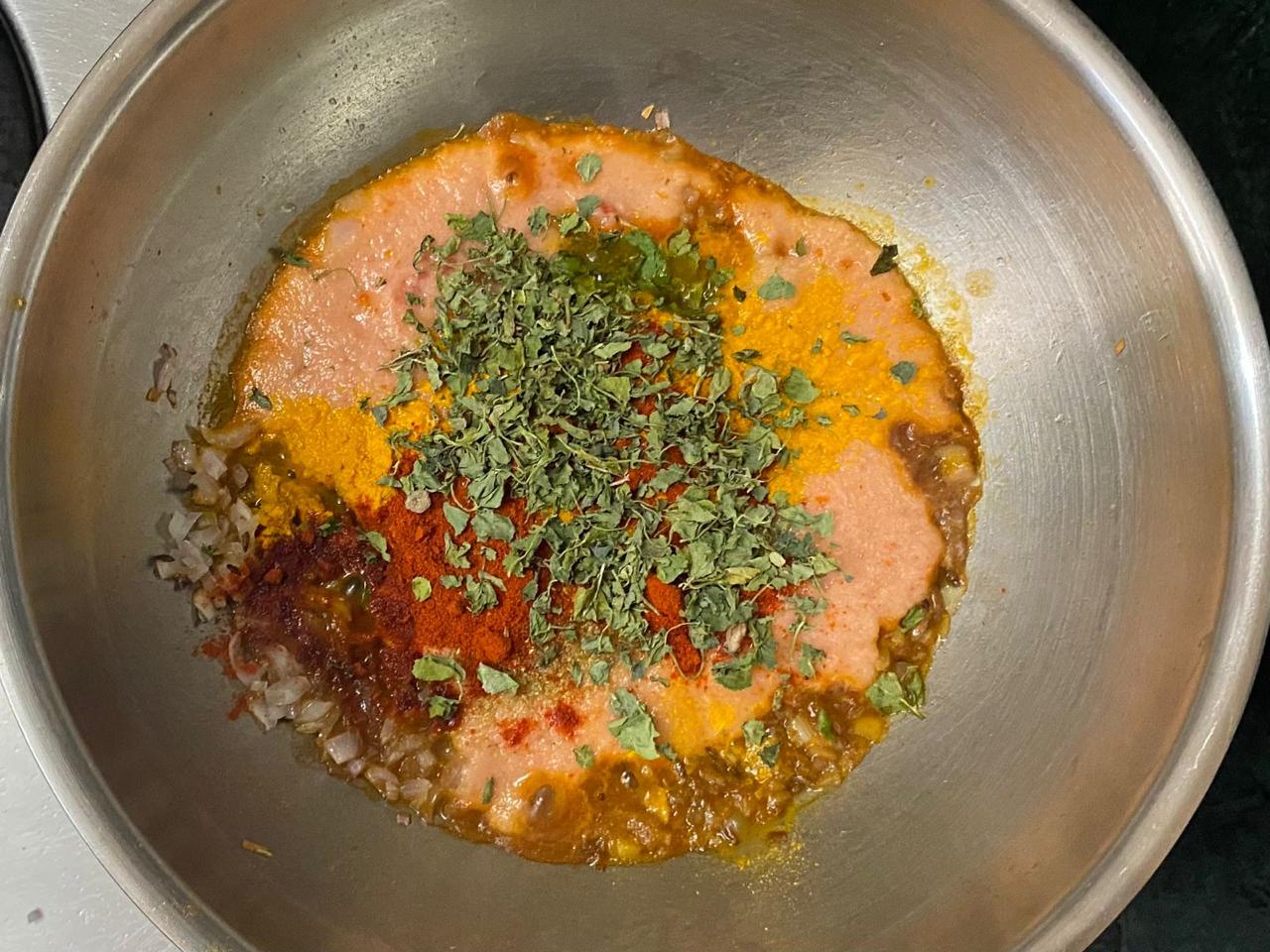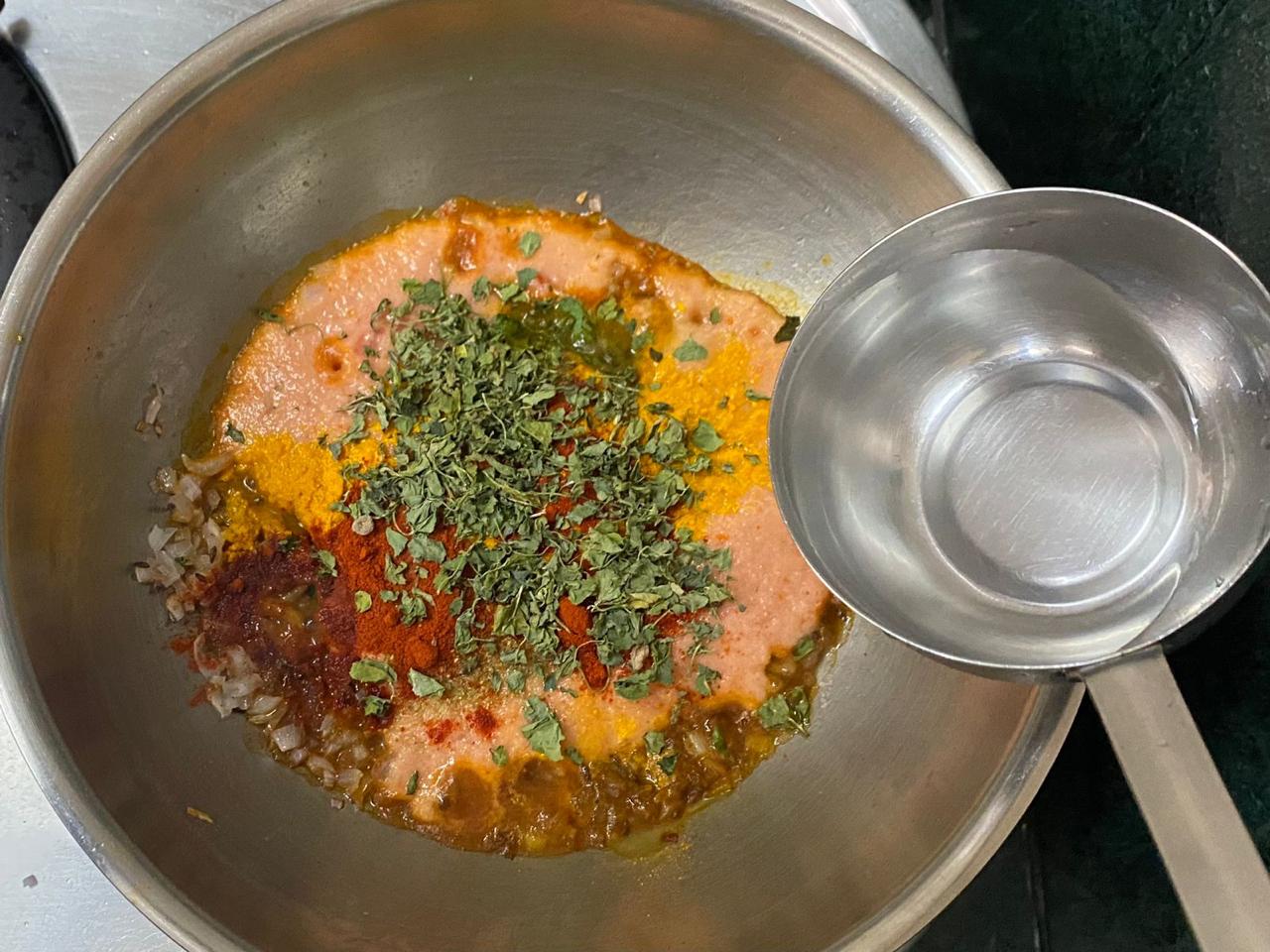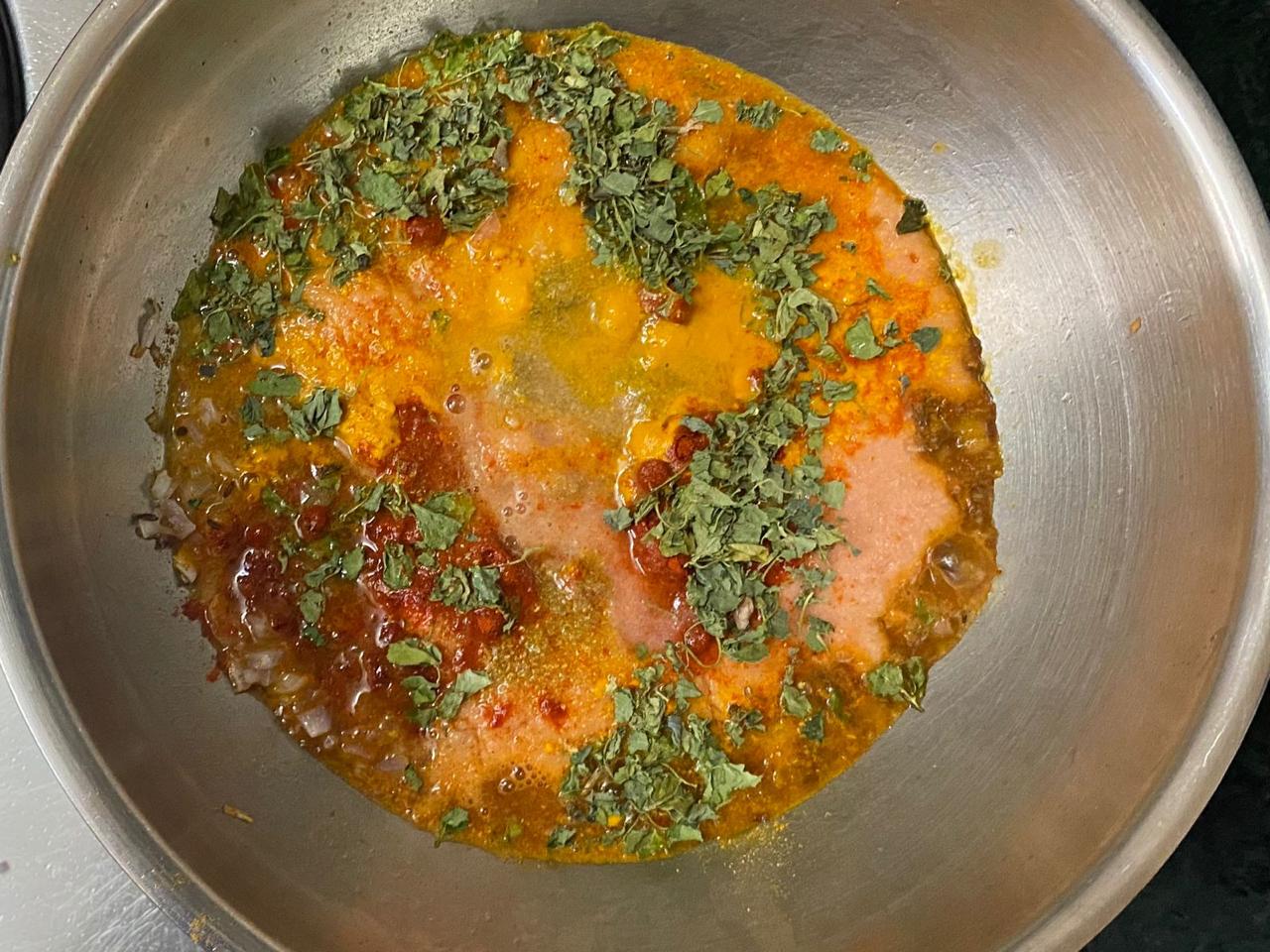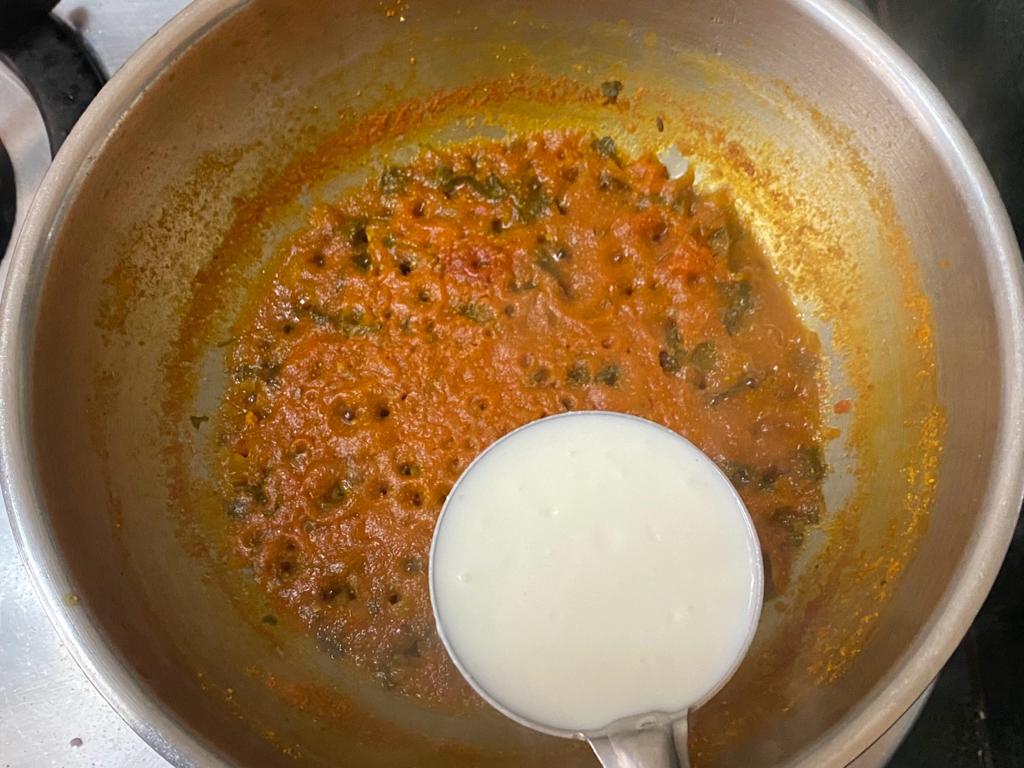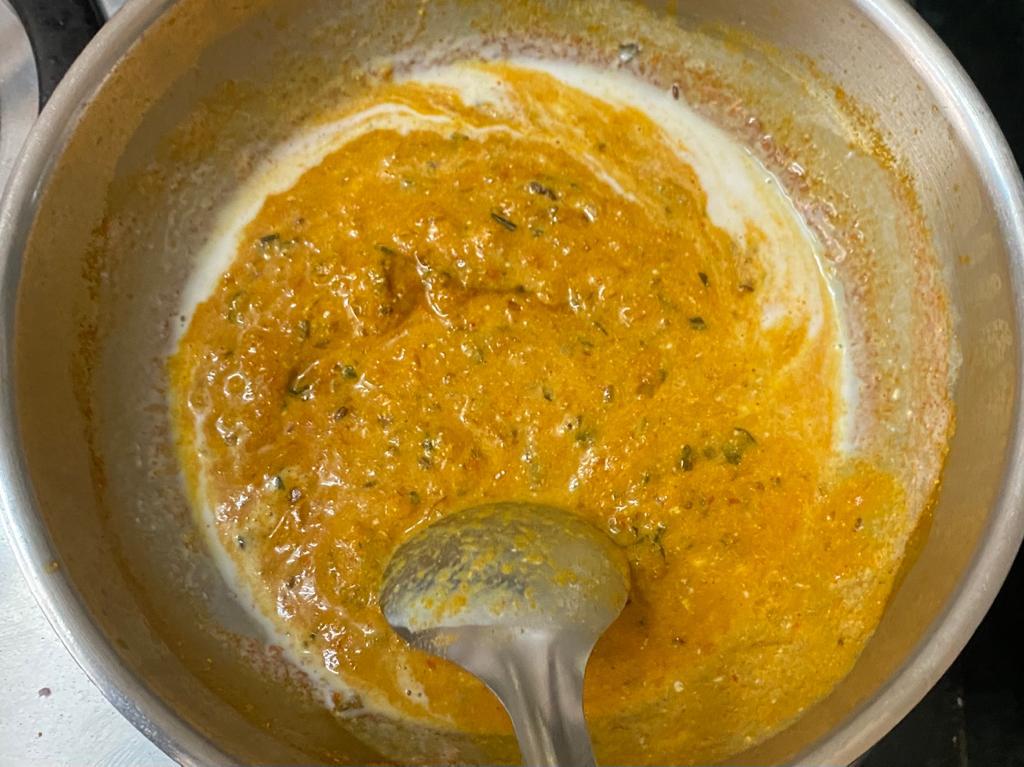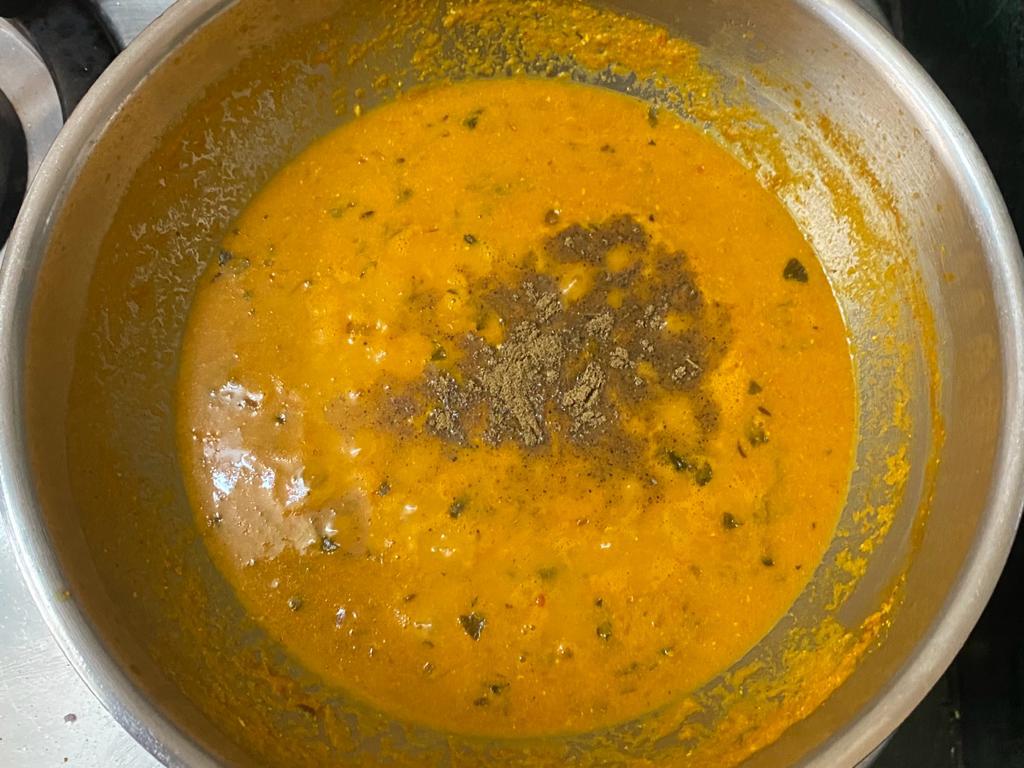 Add ½ cup water and kasuri methi and sauté for a minute. After that, add the whisked yoghurt and stir it continuously until the gravy comes to a boil.
Next add the garam masala. Cook on low heat for 2-3 minutes on medium heat.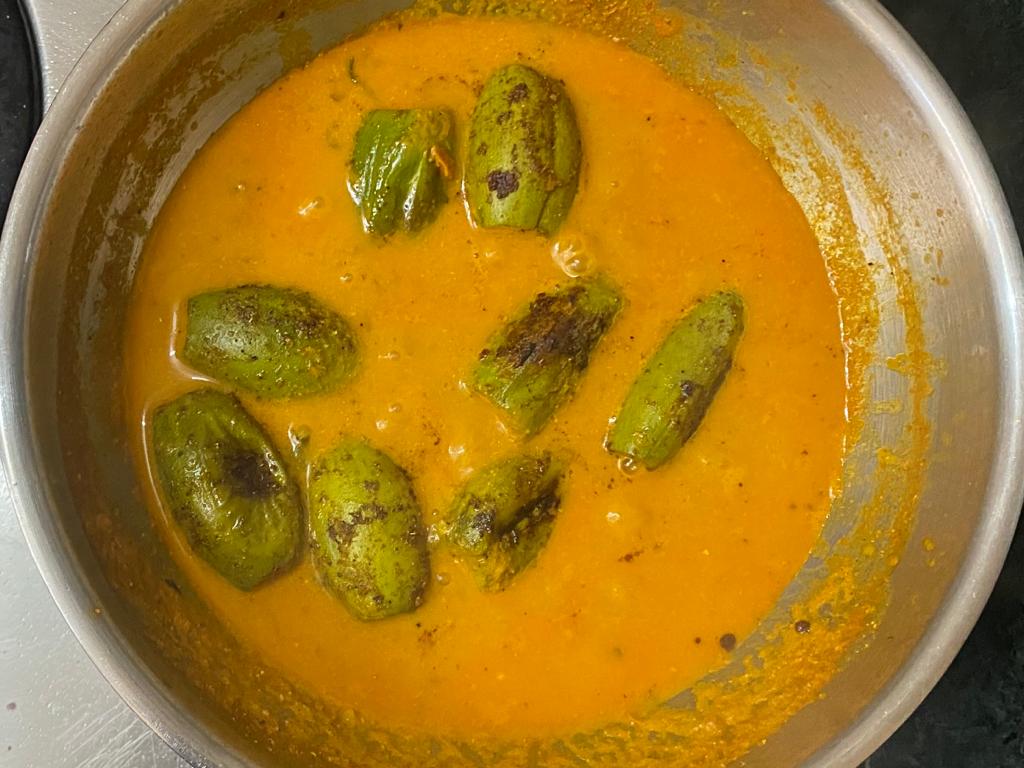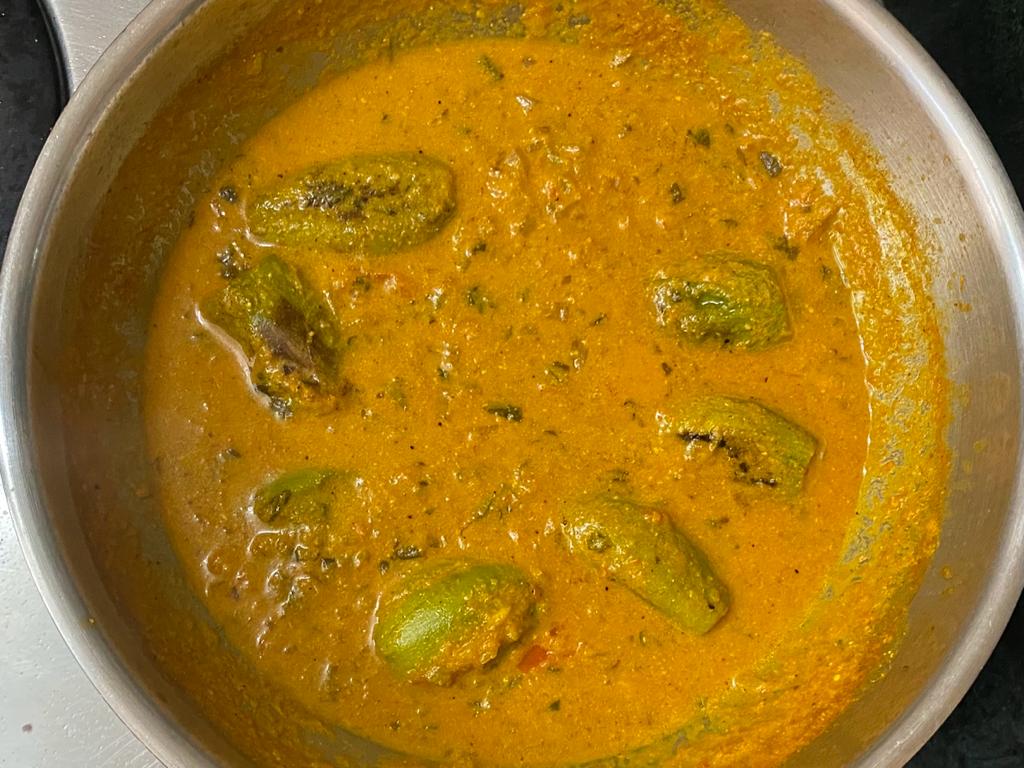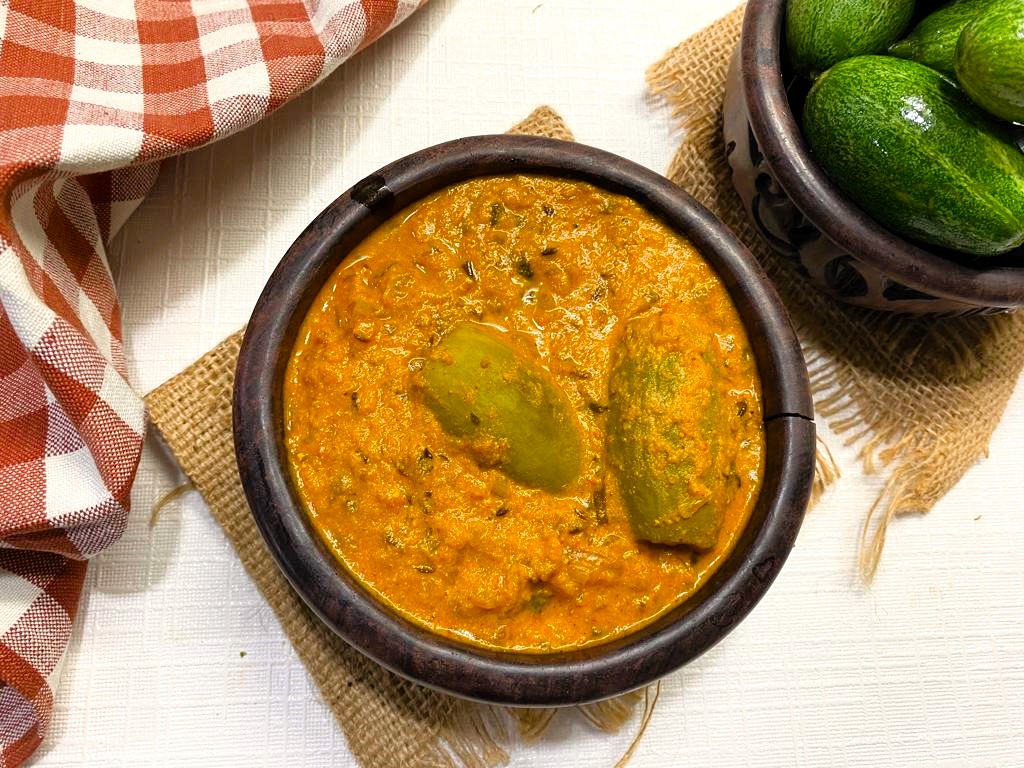 After that, add sauteed parwal and cook it further for 2-3 minutes to infuse the parwal with all the flavours.
Enjoy the Masala Parwal hot with roti, rice or any Indian Bread.