Chicken Bhuna
Chicken Bhuna is a popular Indian and Bangladeshi recipe of chicken in a delicious onion-based gravy. It is most popular in Bengal region of Northeast India and western Bangladesh and widely gained its well-deserved status at the Indian restaurants' world over.
The word 'Bhuna' originates from Urdu word for 'fried' and refers to the cooking process rather than the type of dish. It means fried in oil/ghee at a high temperature until the spices form a paste. This process helps to bring out the flavours in the dish. In this particular recipe, onions are fried at high temperature until they caramelise and brown. The onions almost become a mushy paste which is what forms the base of the thick gravy.
This is my husband's favourite dish at home. He prefers the homemade version compared to the takeaway- that says it all to me! Although, Chicken Bhuna sounds a bit complicated, it is an extremely easy recipe to prepare at home and doesn't have as many different spices as some of the other Indian recipes. If you love recreating Indian takeaway recipes, then this one is definitely for you. All this recipe asks for is 'patience' and 'time' to make the base of the gravy and you would have prepared a better Chicken Bhuna than your local takeaway/restaurant.
Other chicken recipes you might like are Chicken Kohlapuri, Dhaba Style Chicken, Chilli Chicken Dry, Tandoori Chicken, Thai Pandan Leaf Chicken and Murg Malai Tikka to name a few.
Ingredients
To Marinate
500 gm Chicken (with bones)
Salt to taste
2 teaspoons ginger garlic paste
1 teaspoon lime juice
Other Ingredients
3 teaspoons oil/ghee
8-10 black pepper corns
2-3 green cardamom
1-2 bayleaf
1 inch cinnamon stick
2-3 cloves
1 small piece of mace
1-2 dried red chillies
4-5 finely chopped onions
1 finely chopped tomato
2-3 slit green chillies
1 teaspoon ginger garlic paste
2-3 tablespoons plain yogurt
1 teaspoon turmeric powder
2 teaspoons Kashmiri Red chilli powder
2-3 teaspoons coriander powder
1 teaspoon kasuri methi
2-3 teaspoons finely chopped coriander
1 teaspoon garam masala
Directions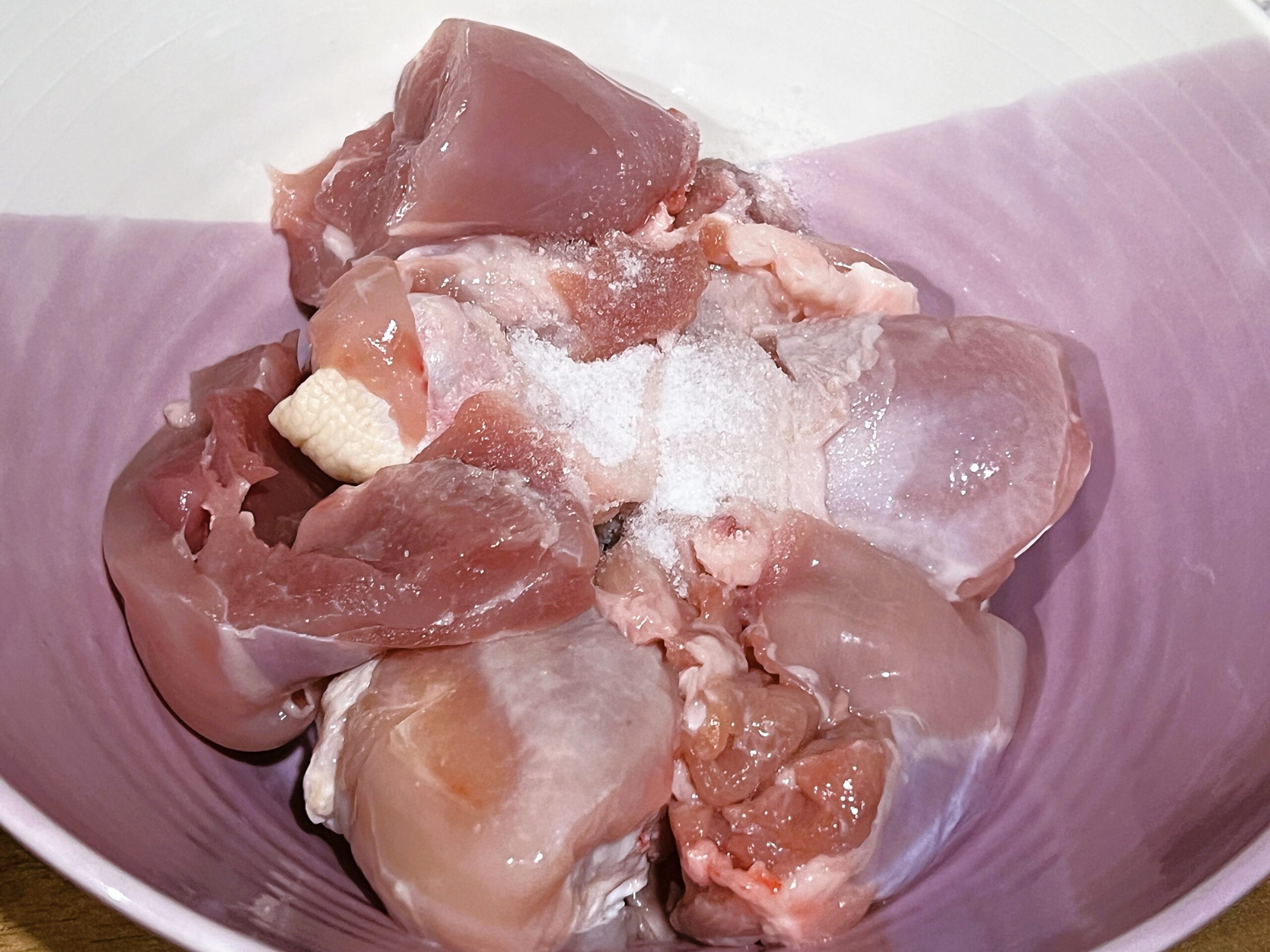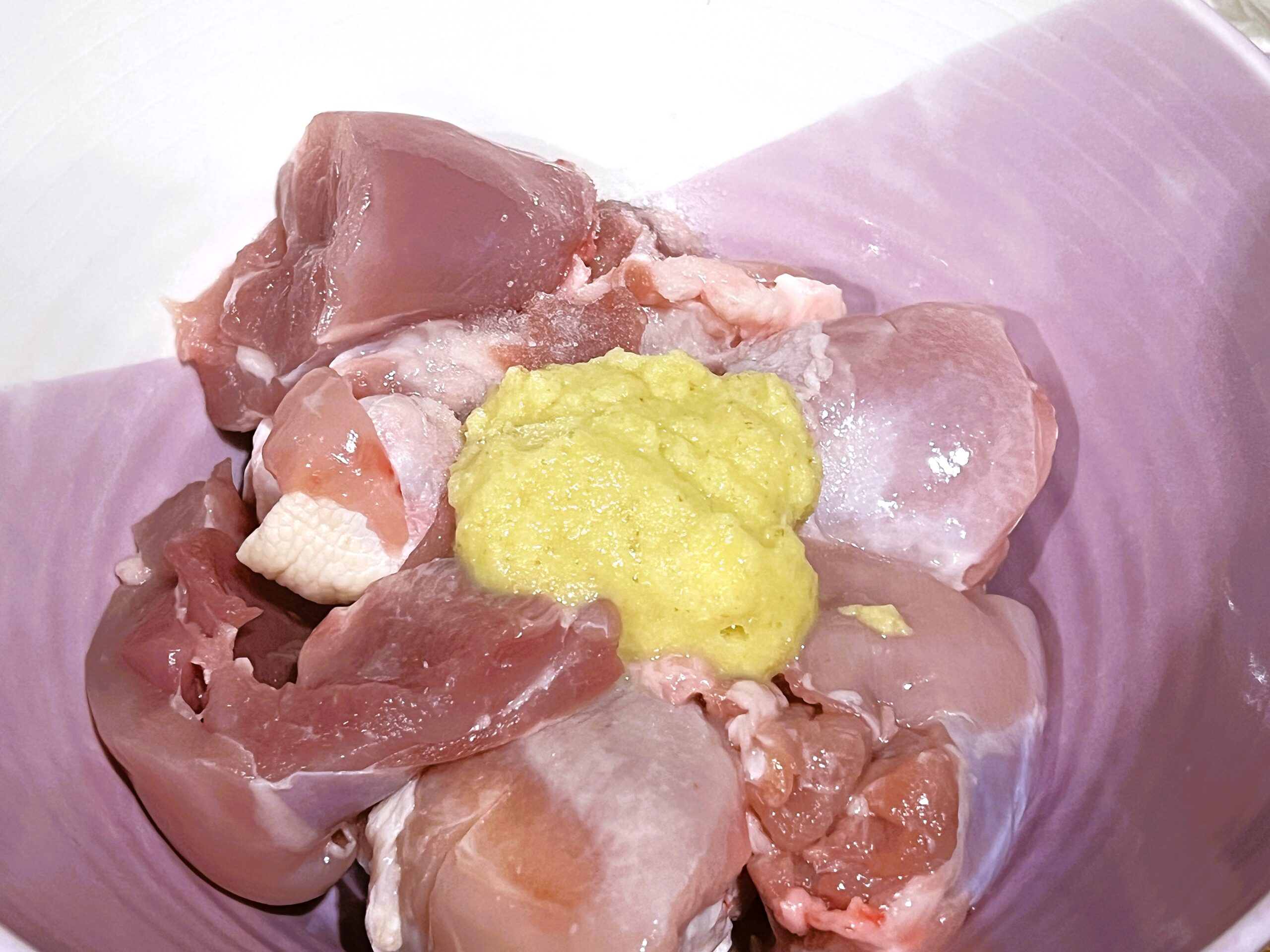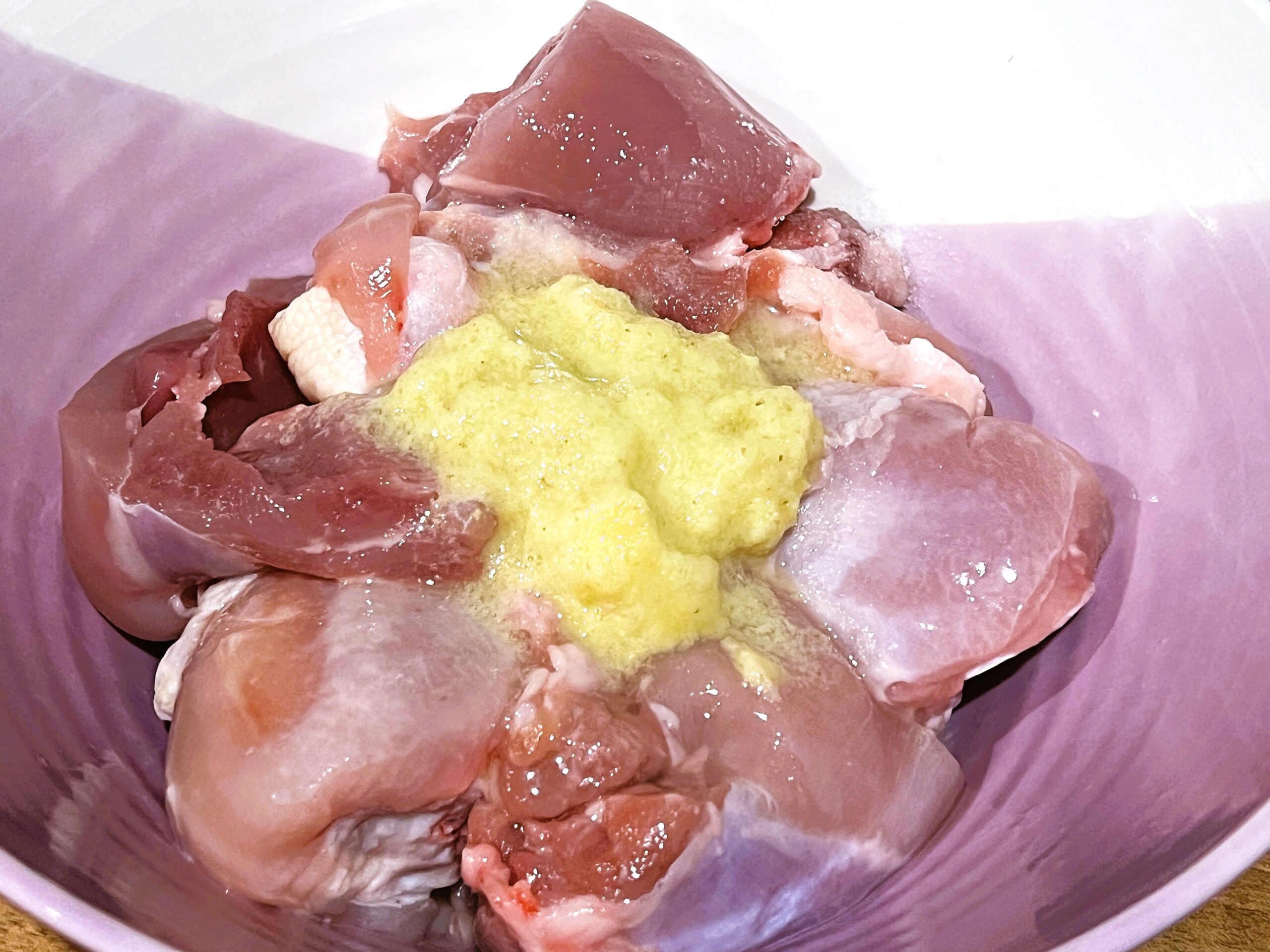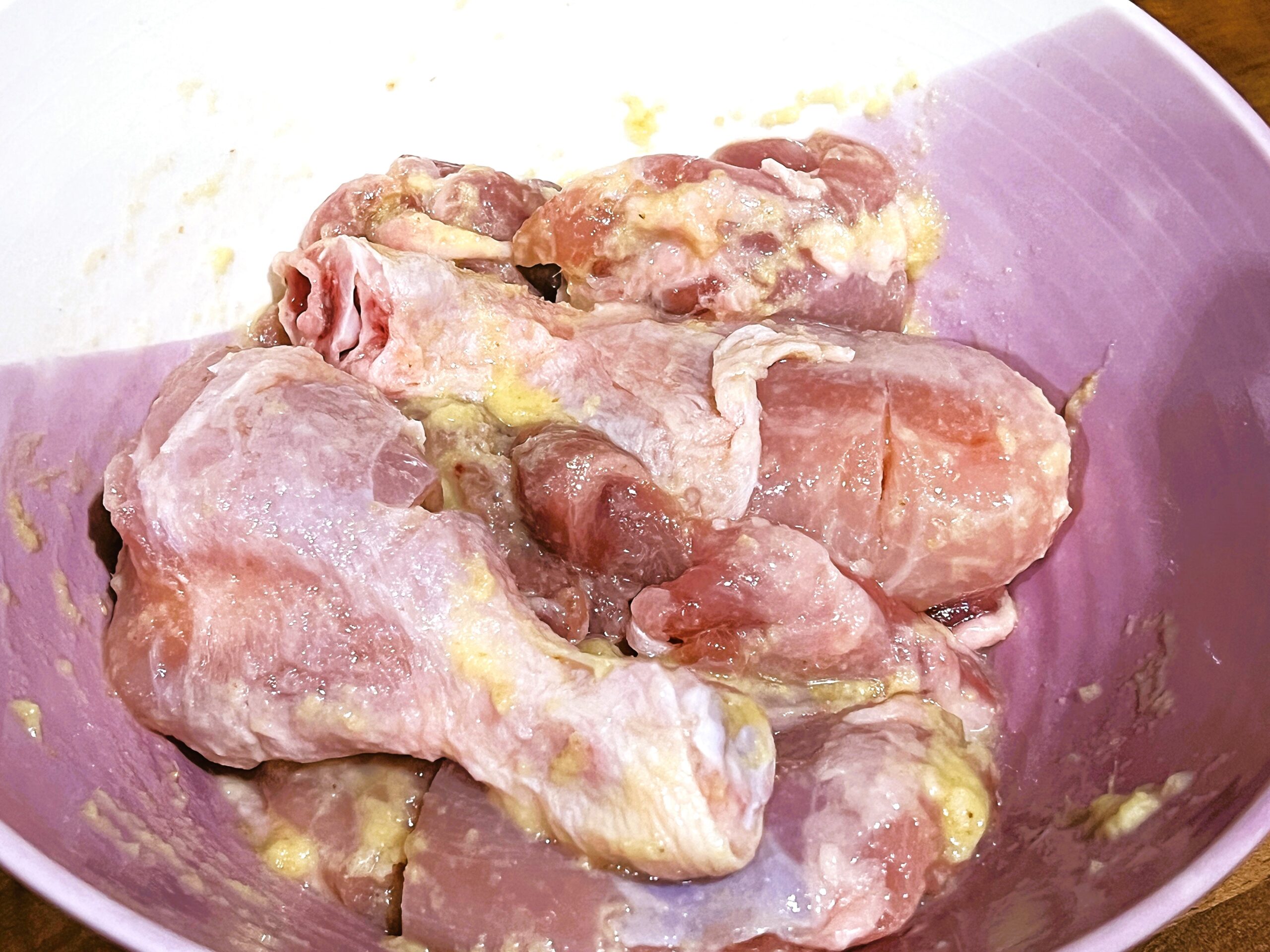 Add the salt, ginger garlic paste, and lime juice to clean chicken pieces and mix.
Cover and leave aside to marinate for 1-2 hours.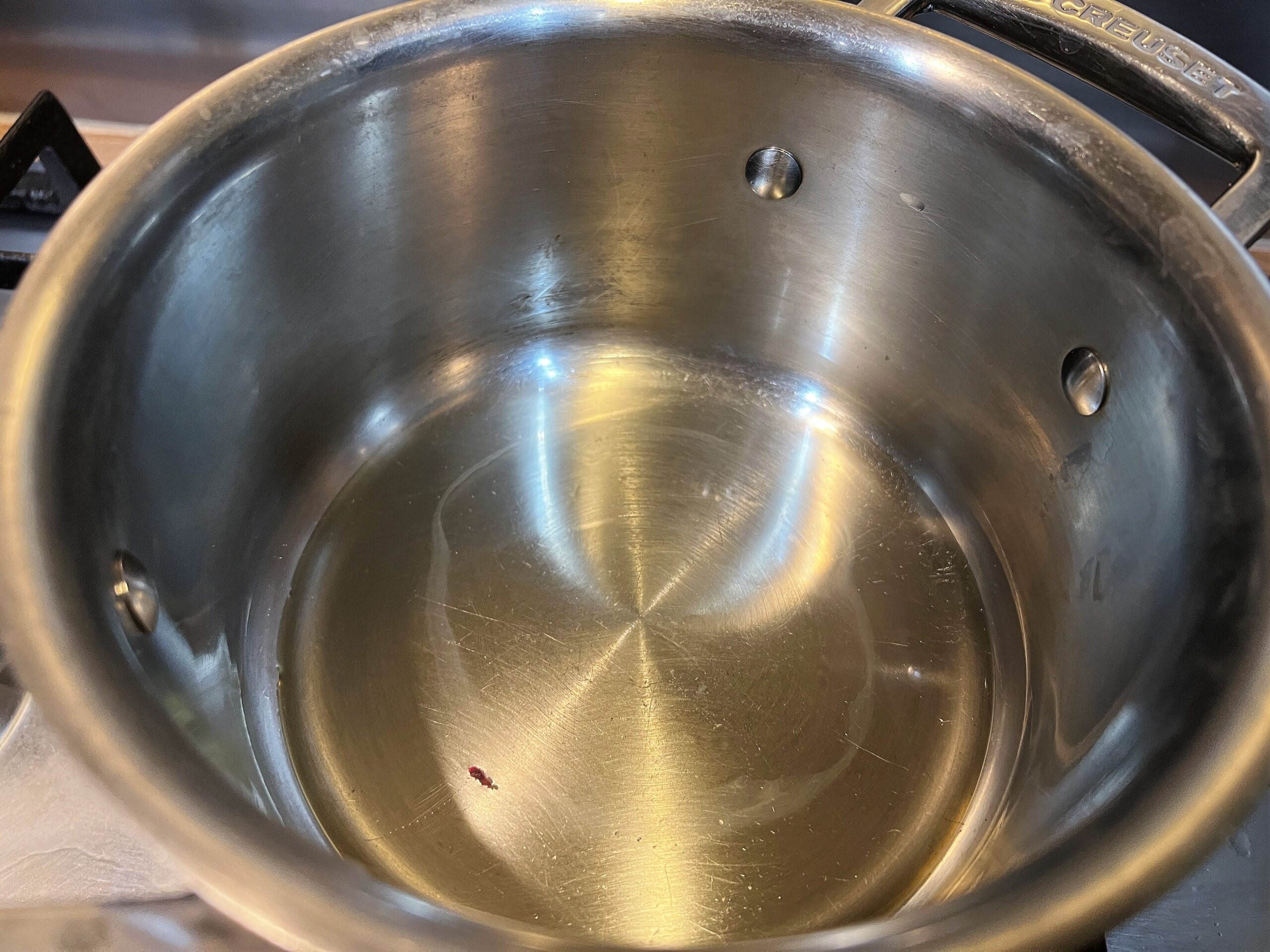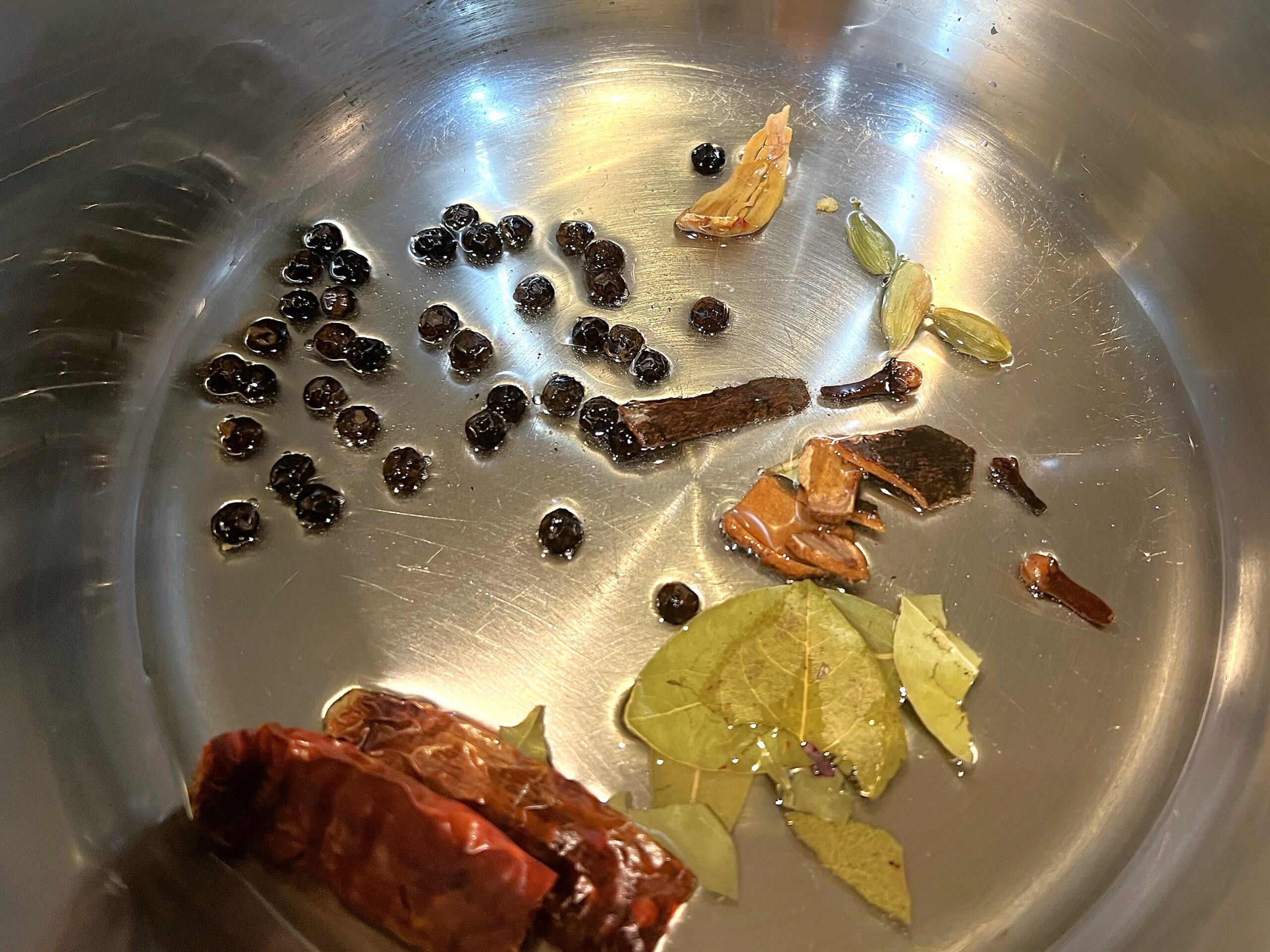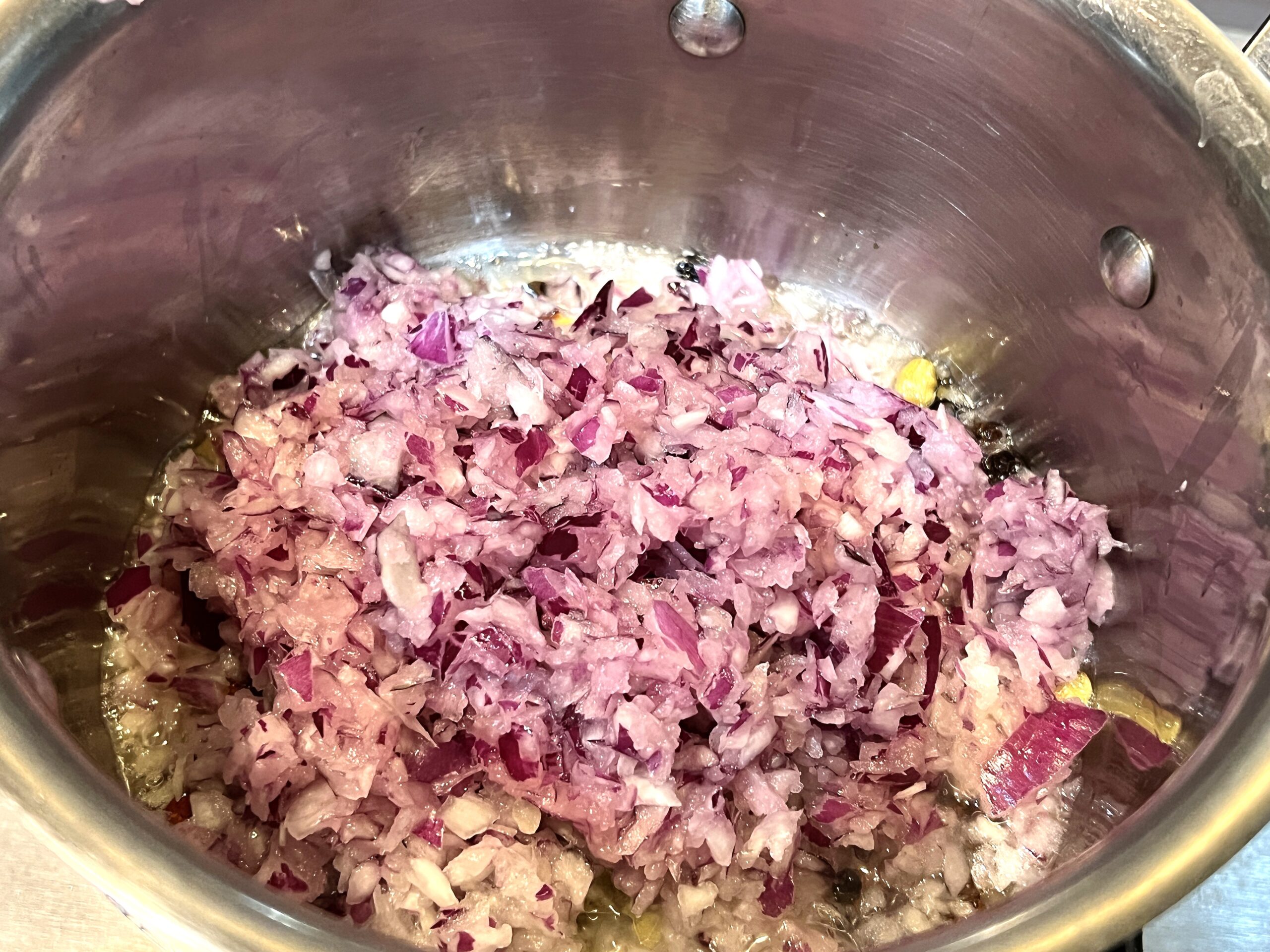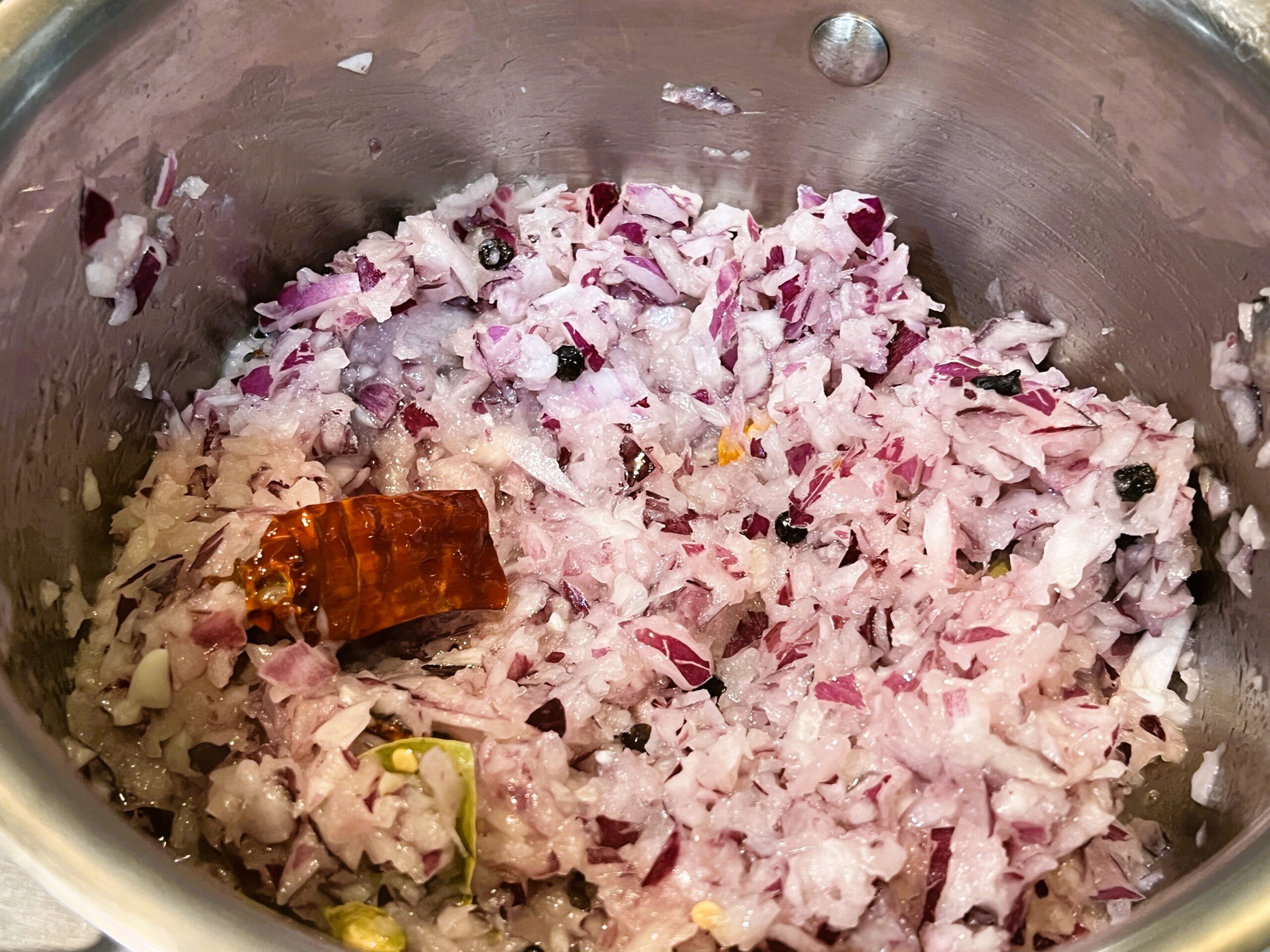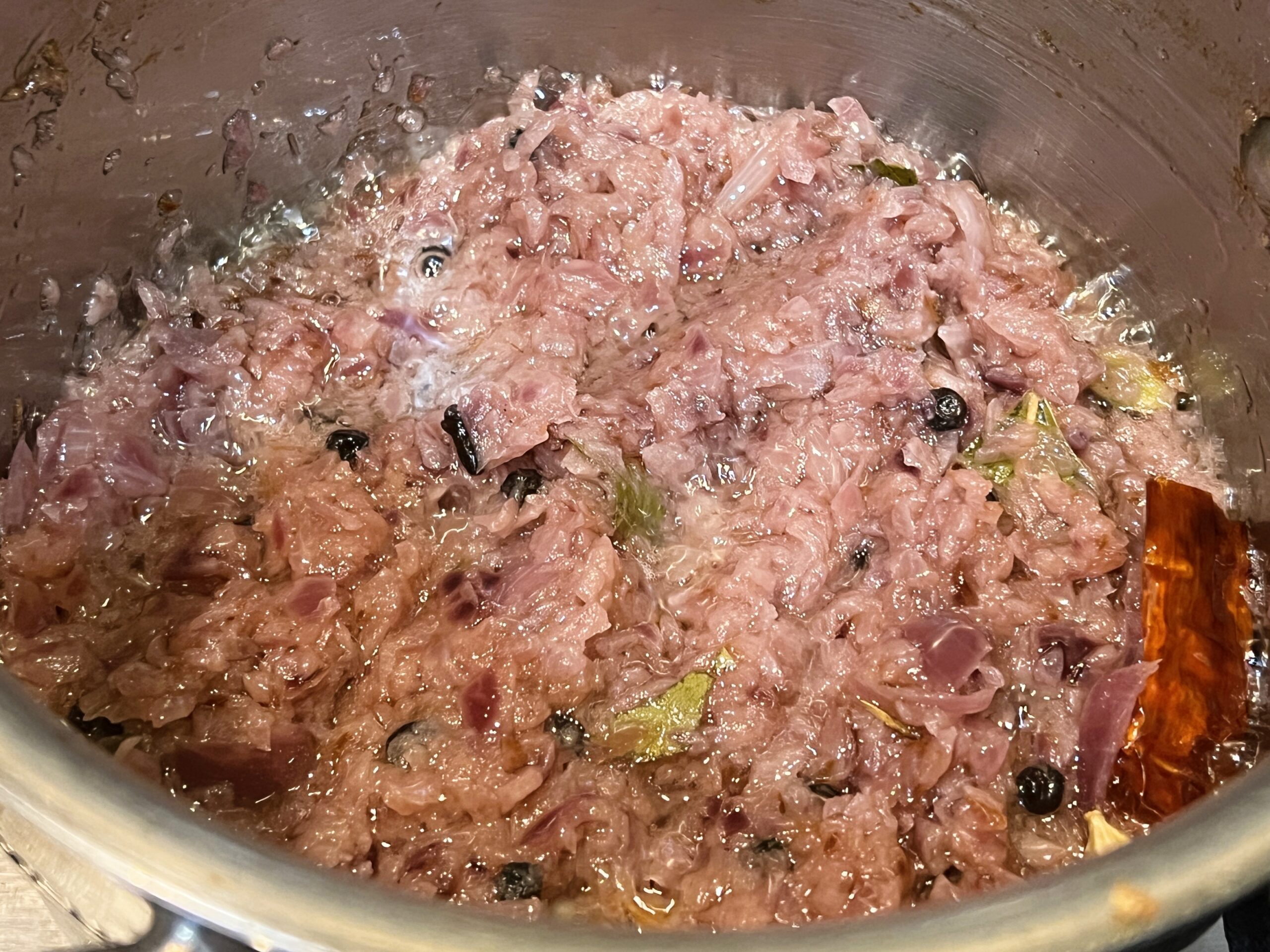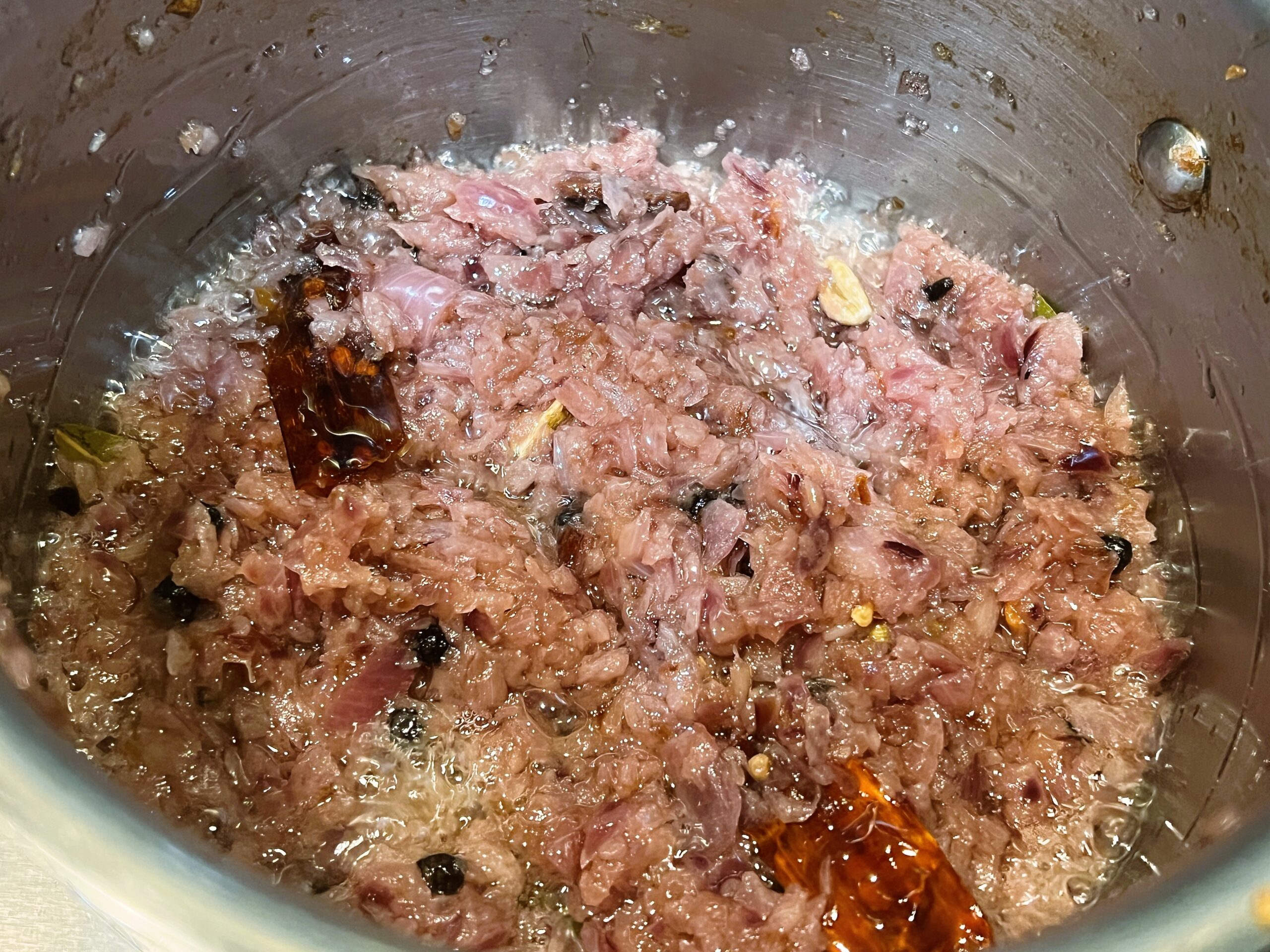 Heat oil in a pan and add the black pepper corns, cardamom, bayleaf, cinnamon, cloves, mace and red chillies. Let them infuse the oil for 1 minute and then add the onions.
Cook the onions on medium to high heat for 15-20 minutes or until they are softened and browned. It is important to keep stirring or else onion will stick to the pan.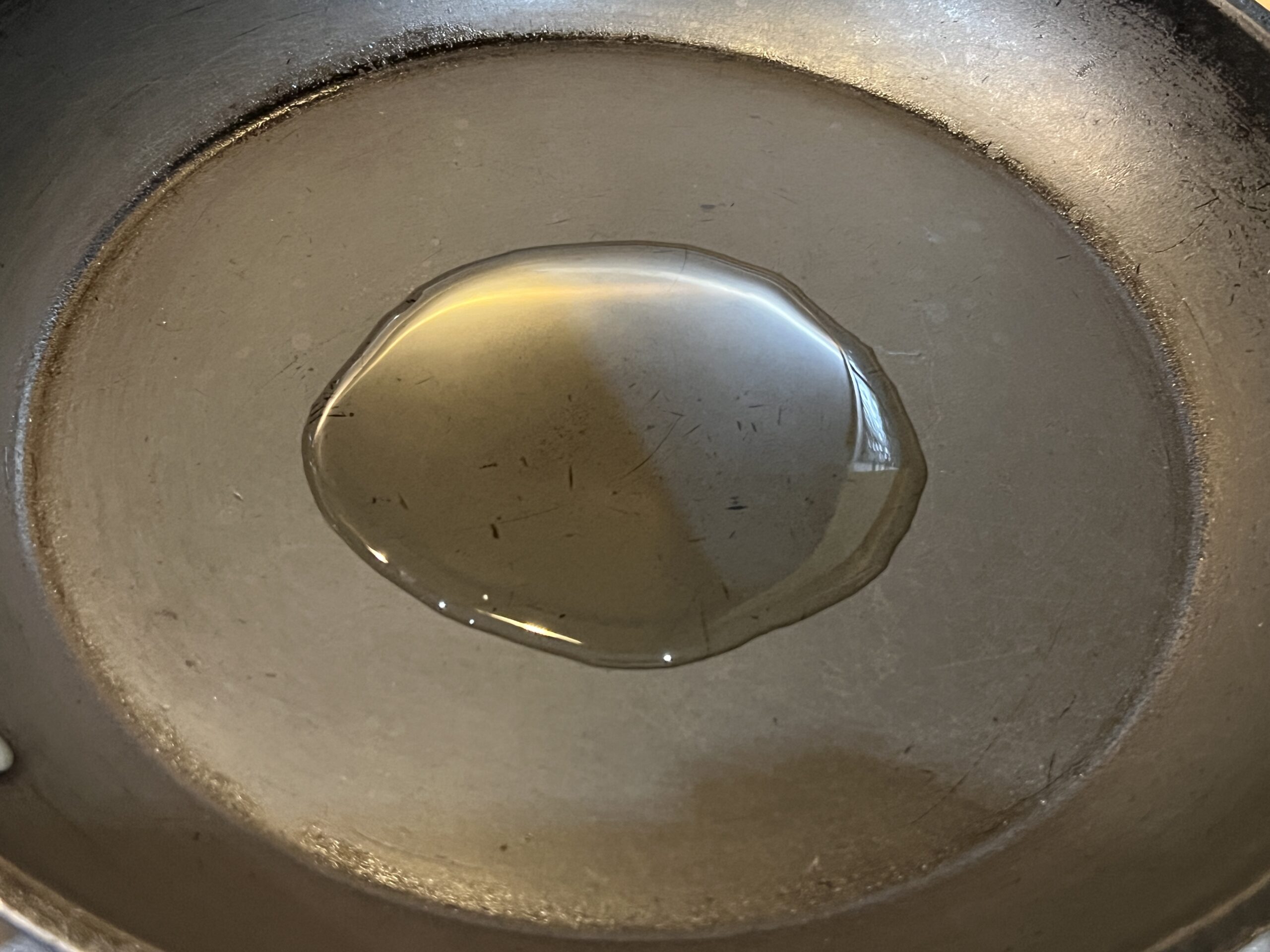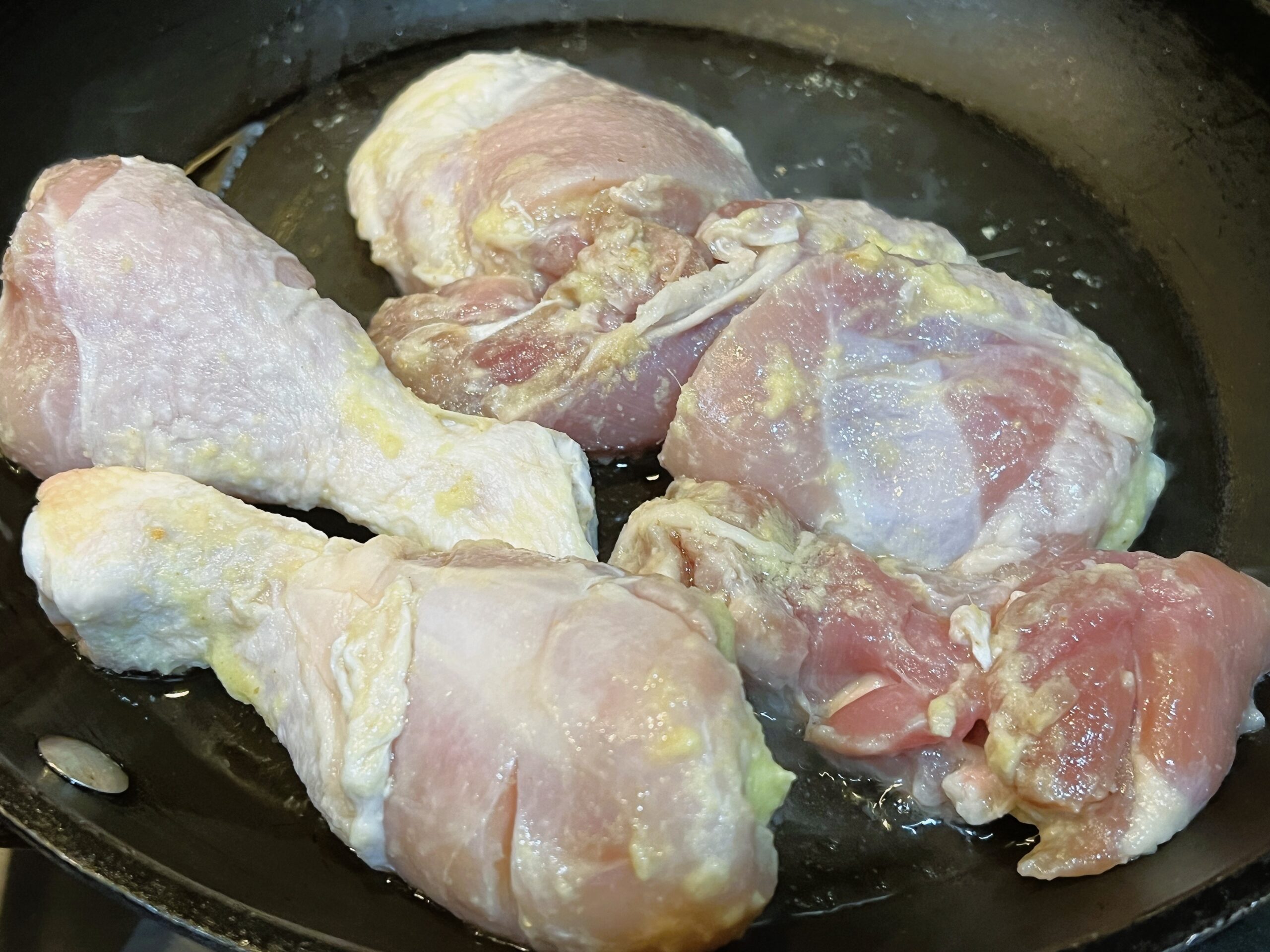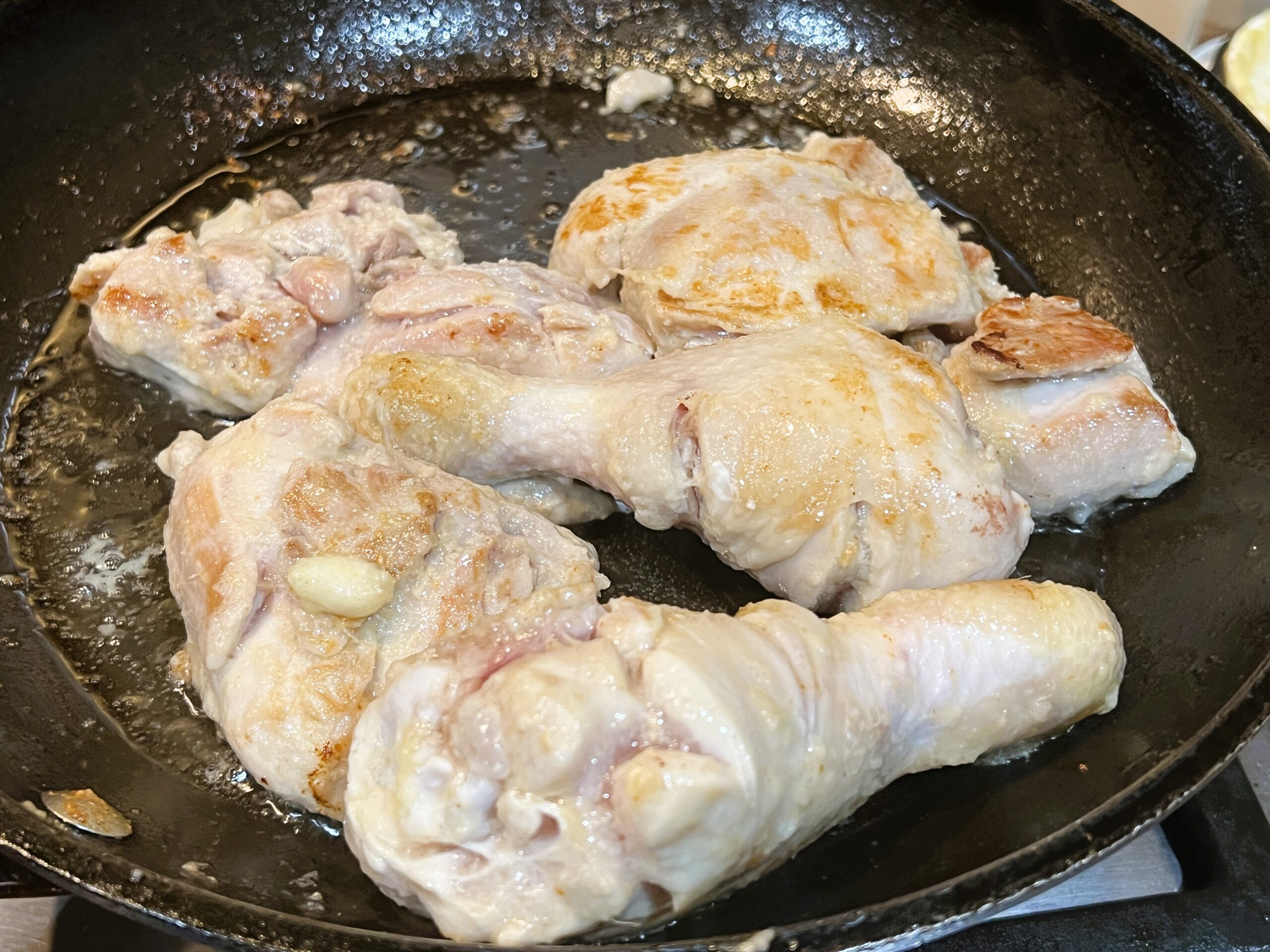 While the onions are cooking, heat a pan and add 1 teaspoon oil. Add the marinated chicken pieces and cook on high heat to sear the chicken turning them constantly. Remember, we are just sealing the chicken and adding some colour to it, we are not cooking it. It should take 4-5 minutes. Once done, keep it aside.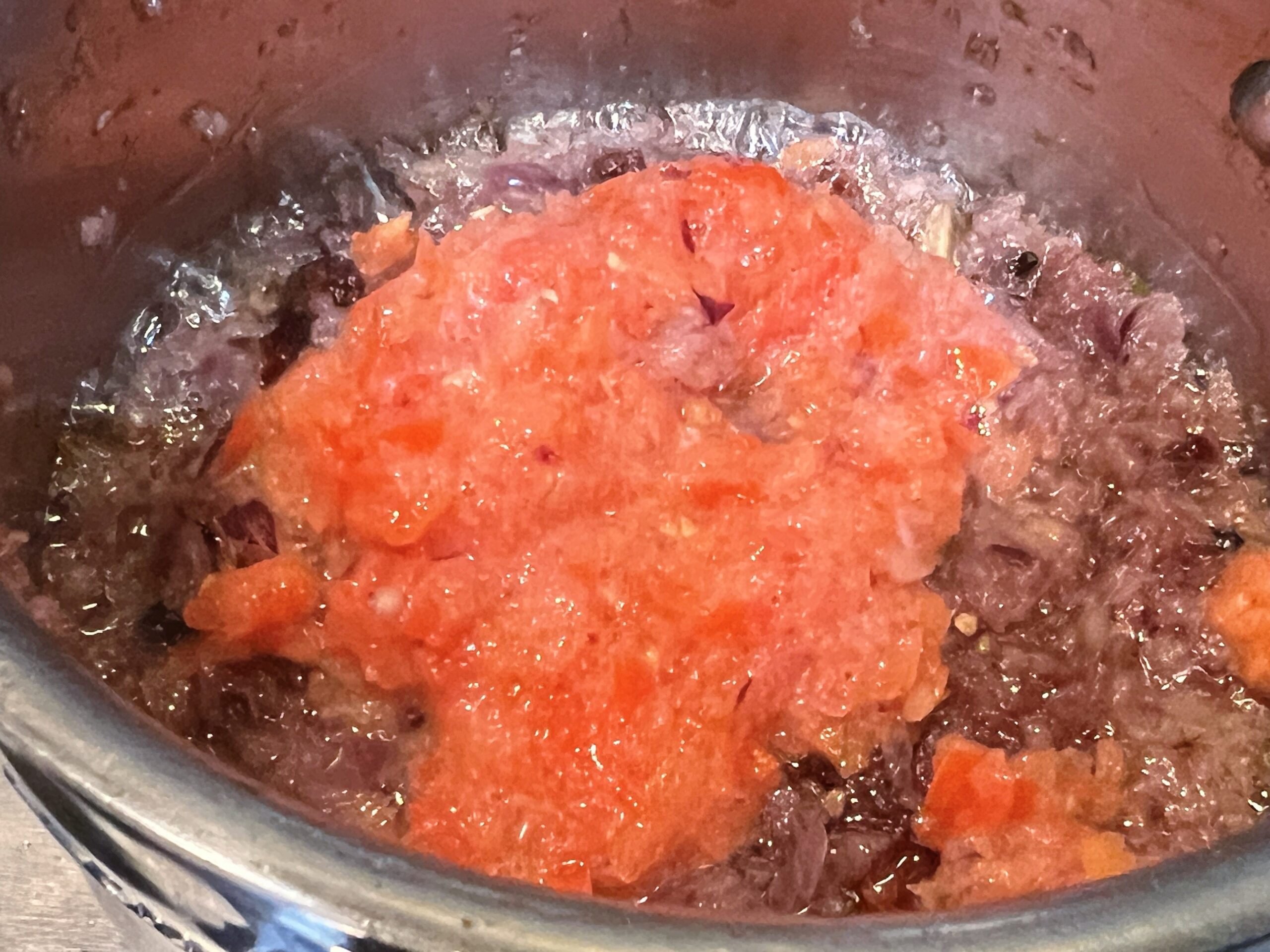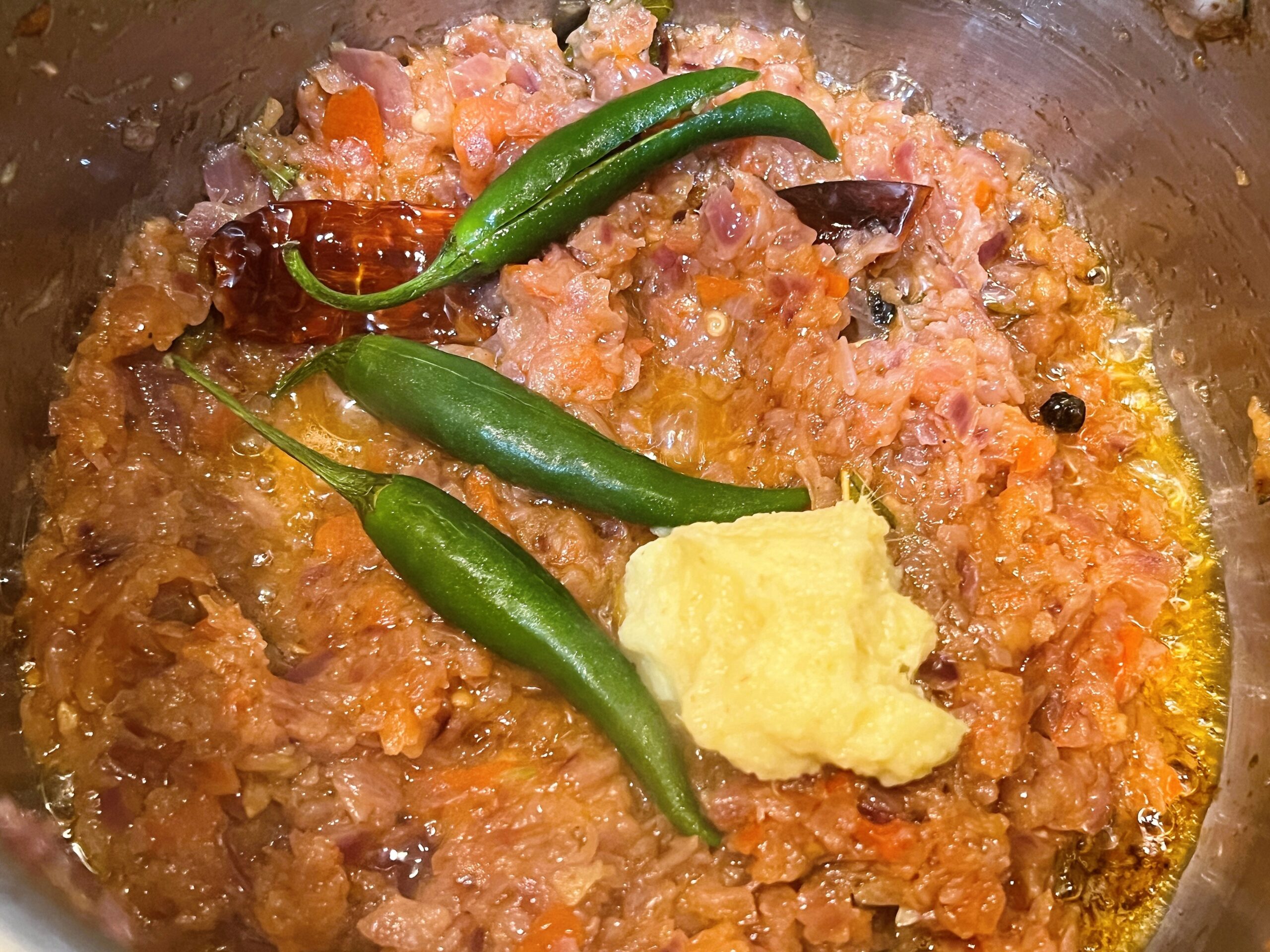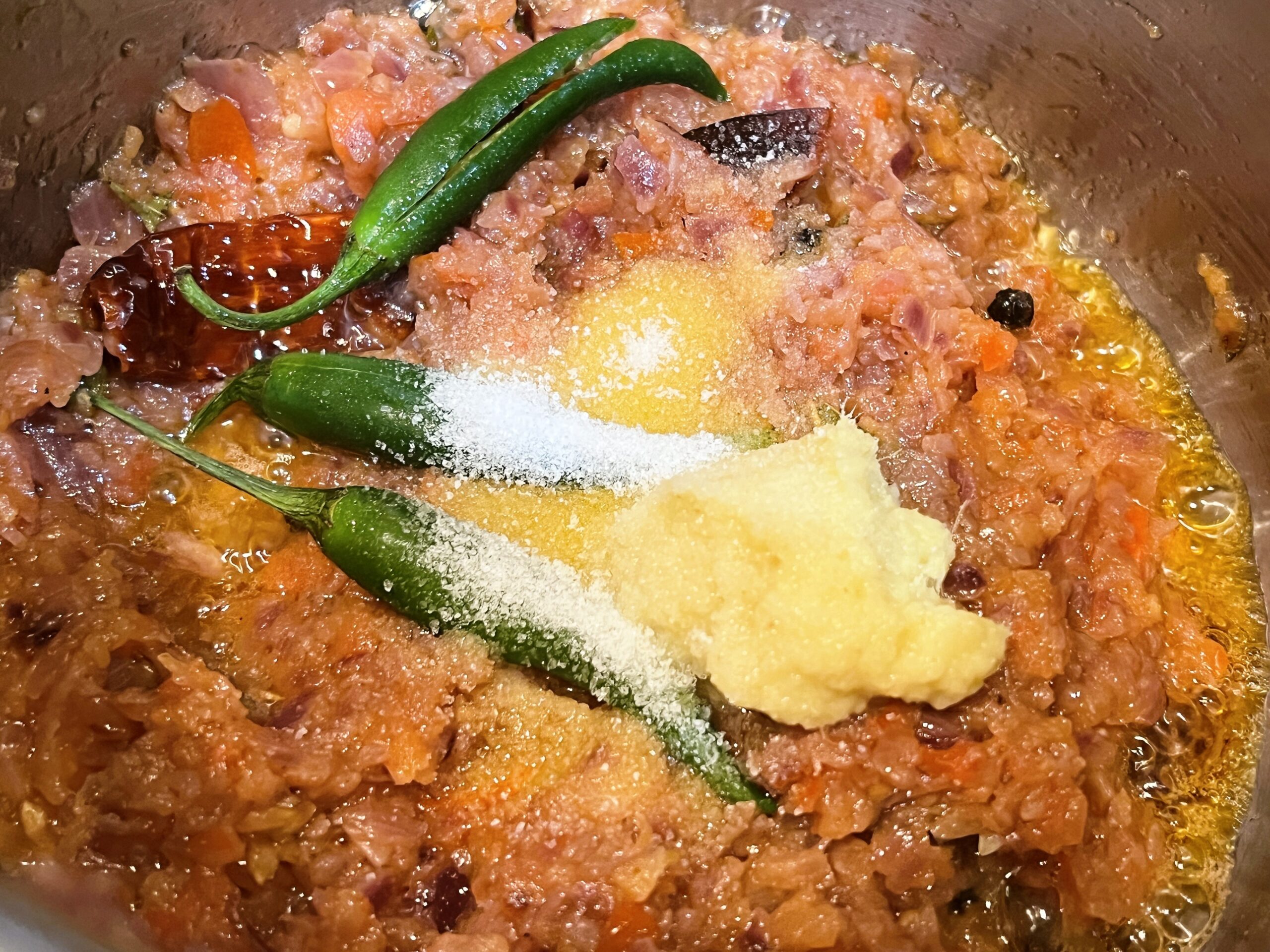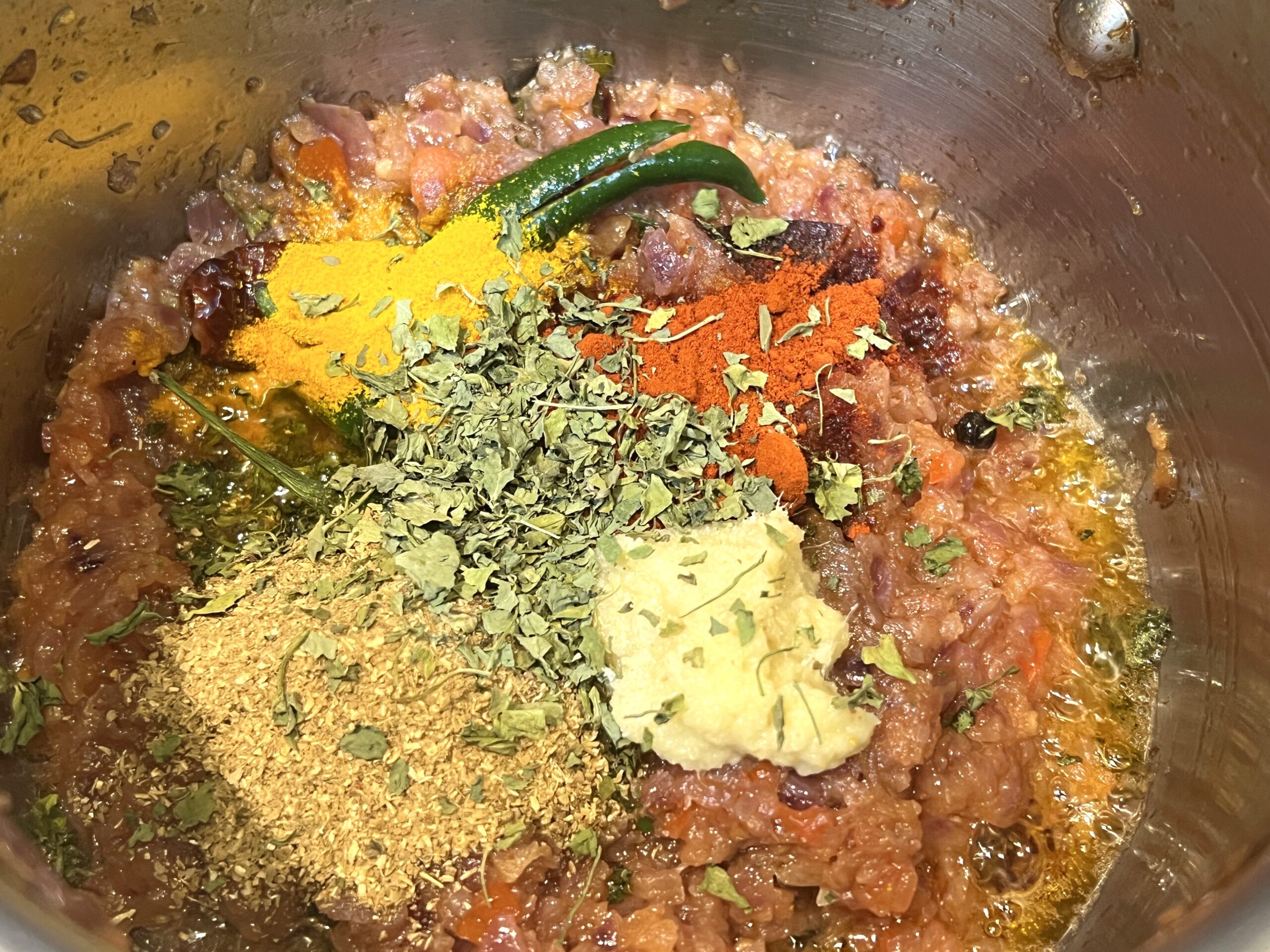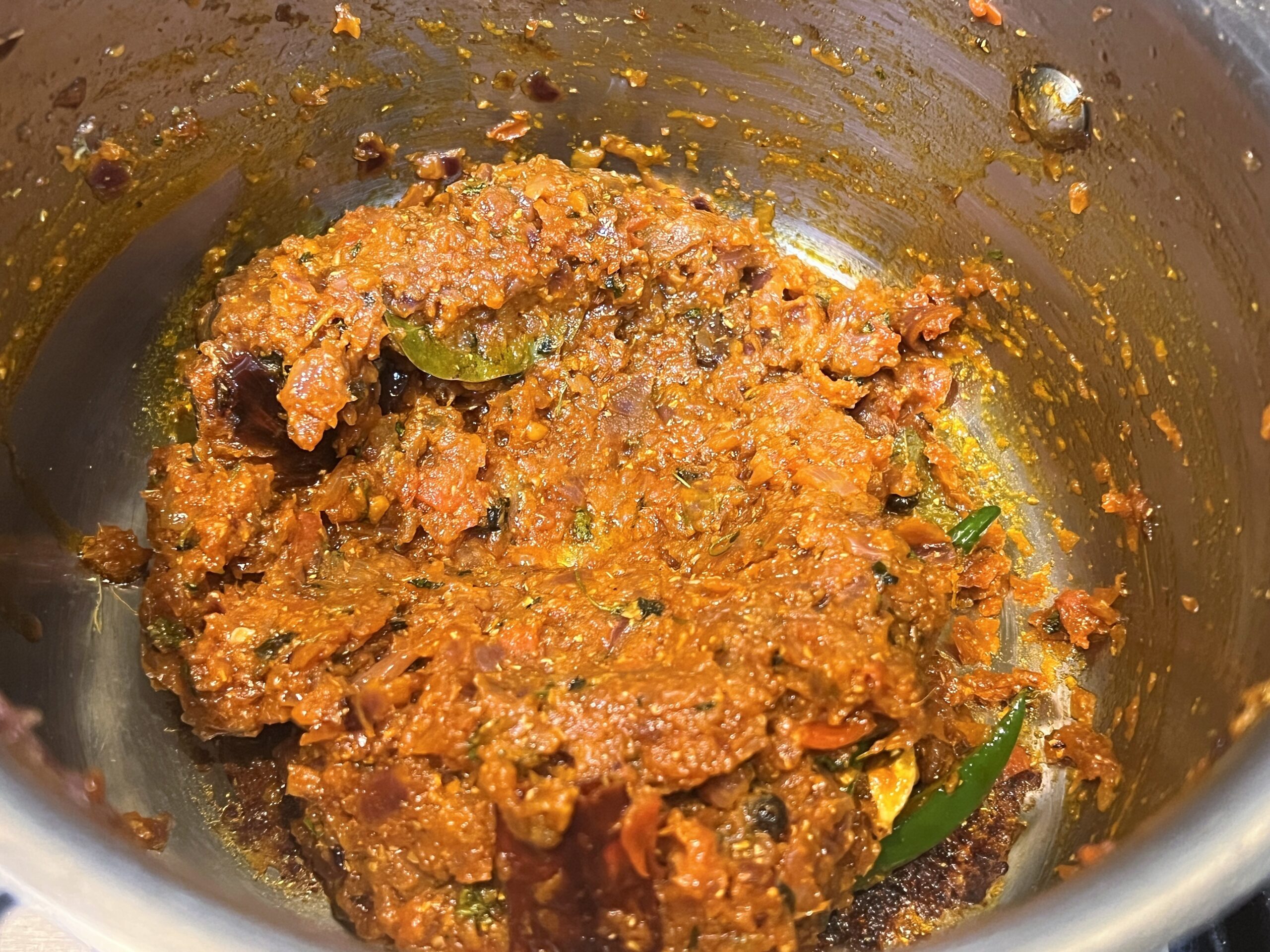 Once the onions have softened and browned, add the tomatoes, green chillies, ginger garlic paste, salt, turmeric, red chilli powder, coriander powder, turmeric powder and kasuri methi. Cook on low heat for 3-4 minutes or until the tomatoes have softened. (If the gravy is too dry add a tablespoon of water, just so the spices blend into the onions and don't burn).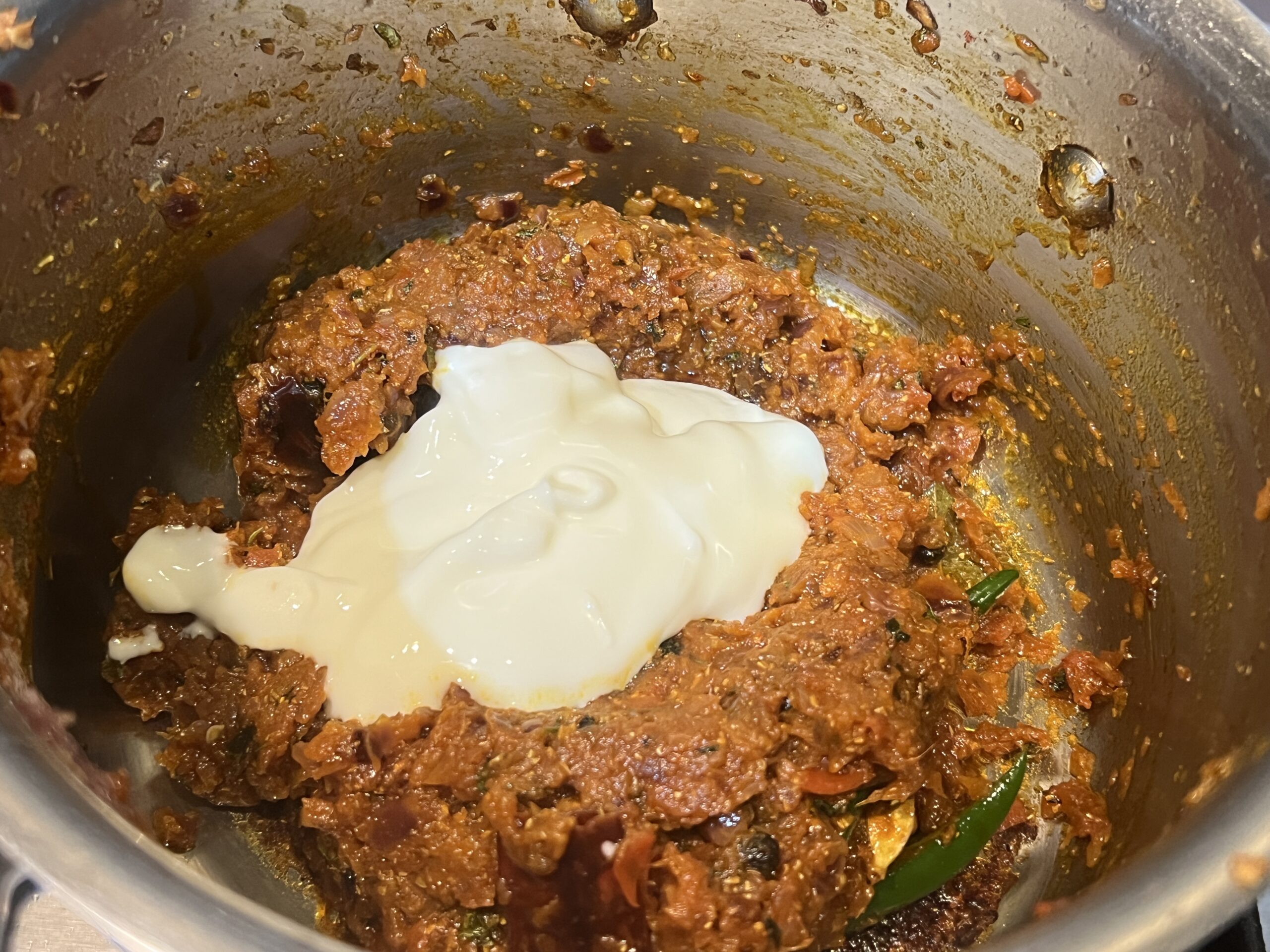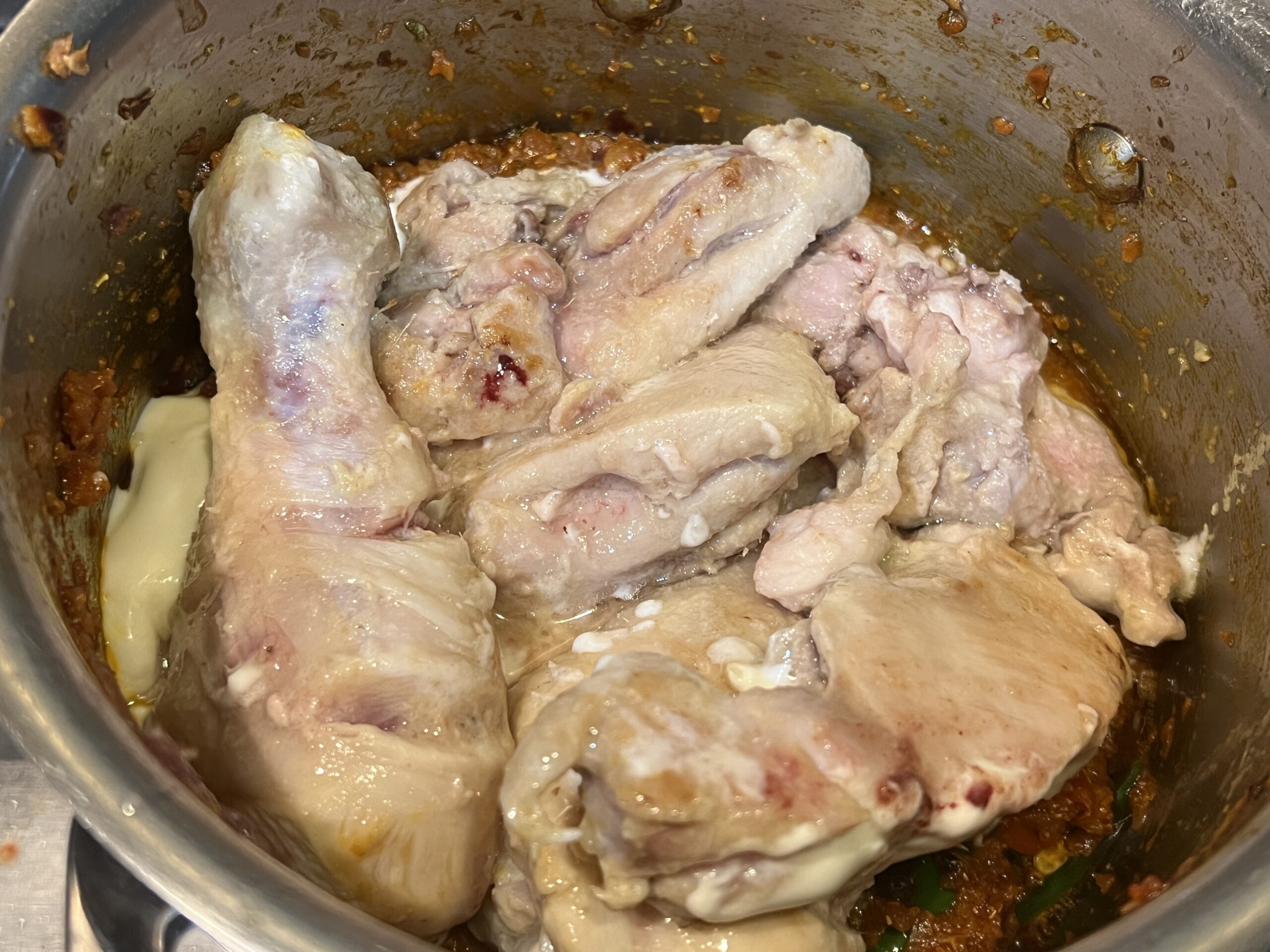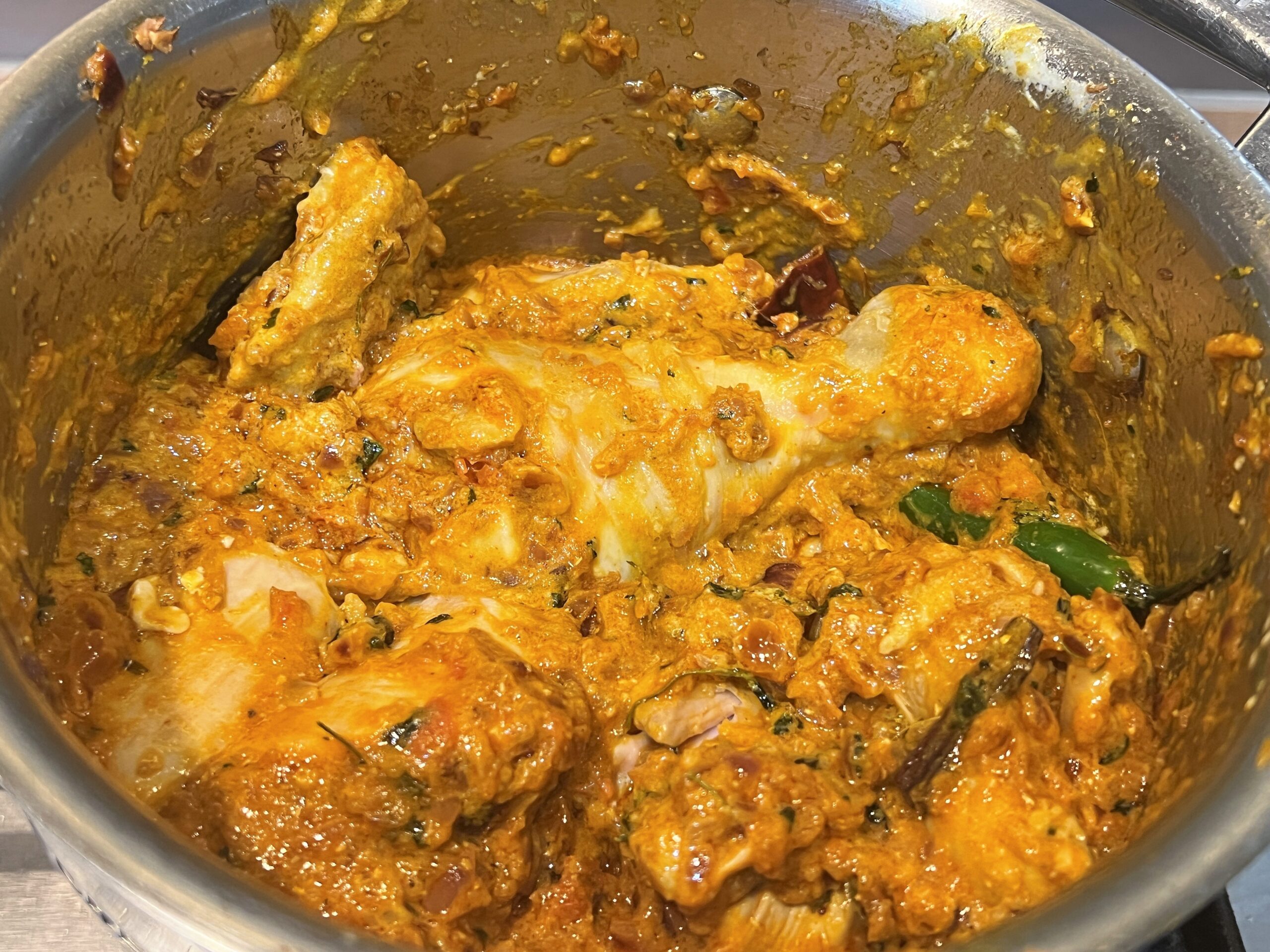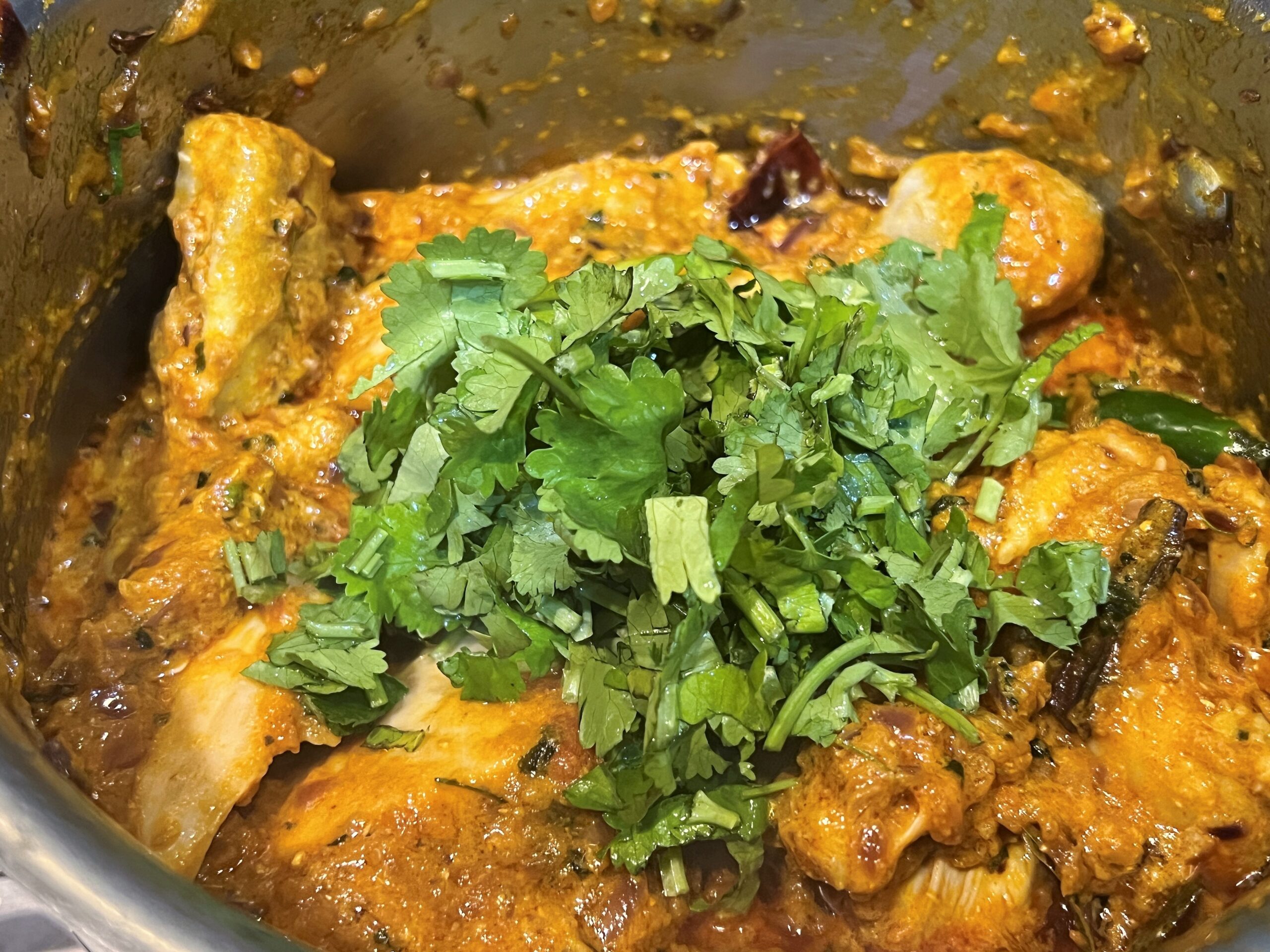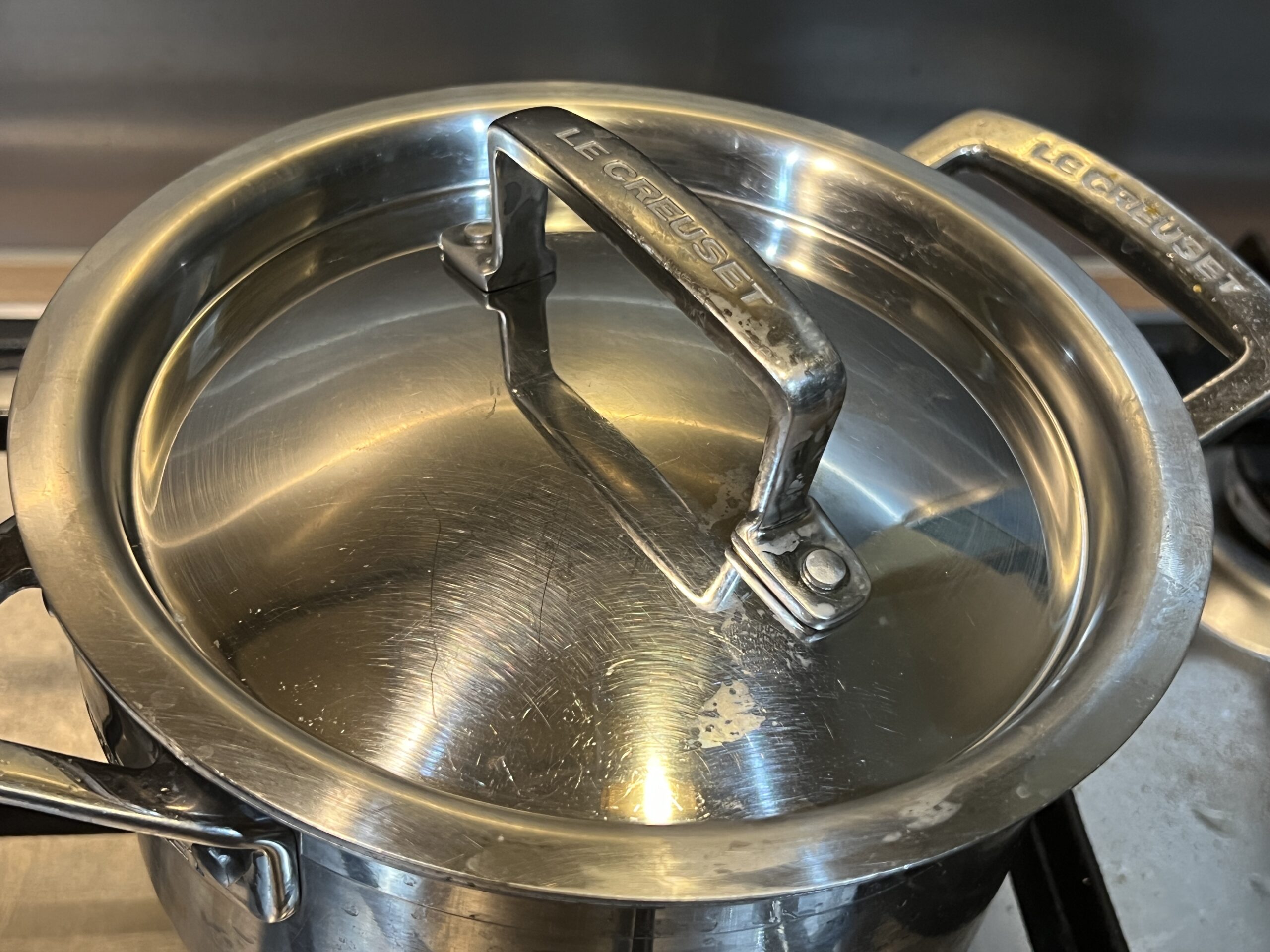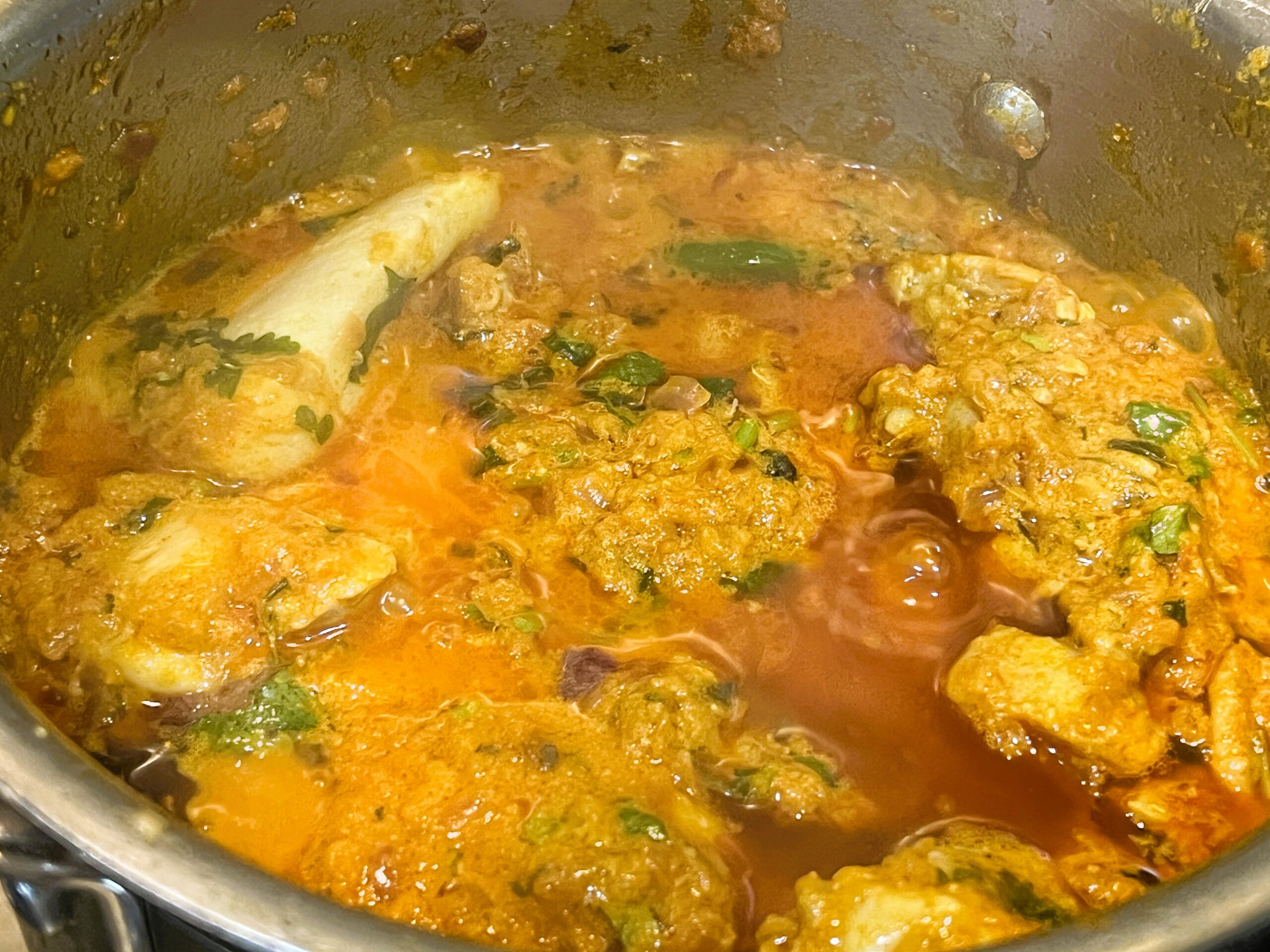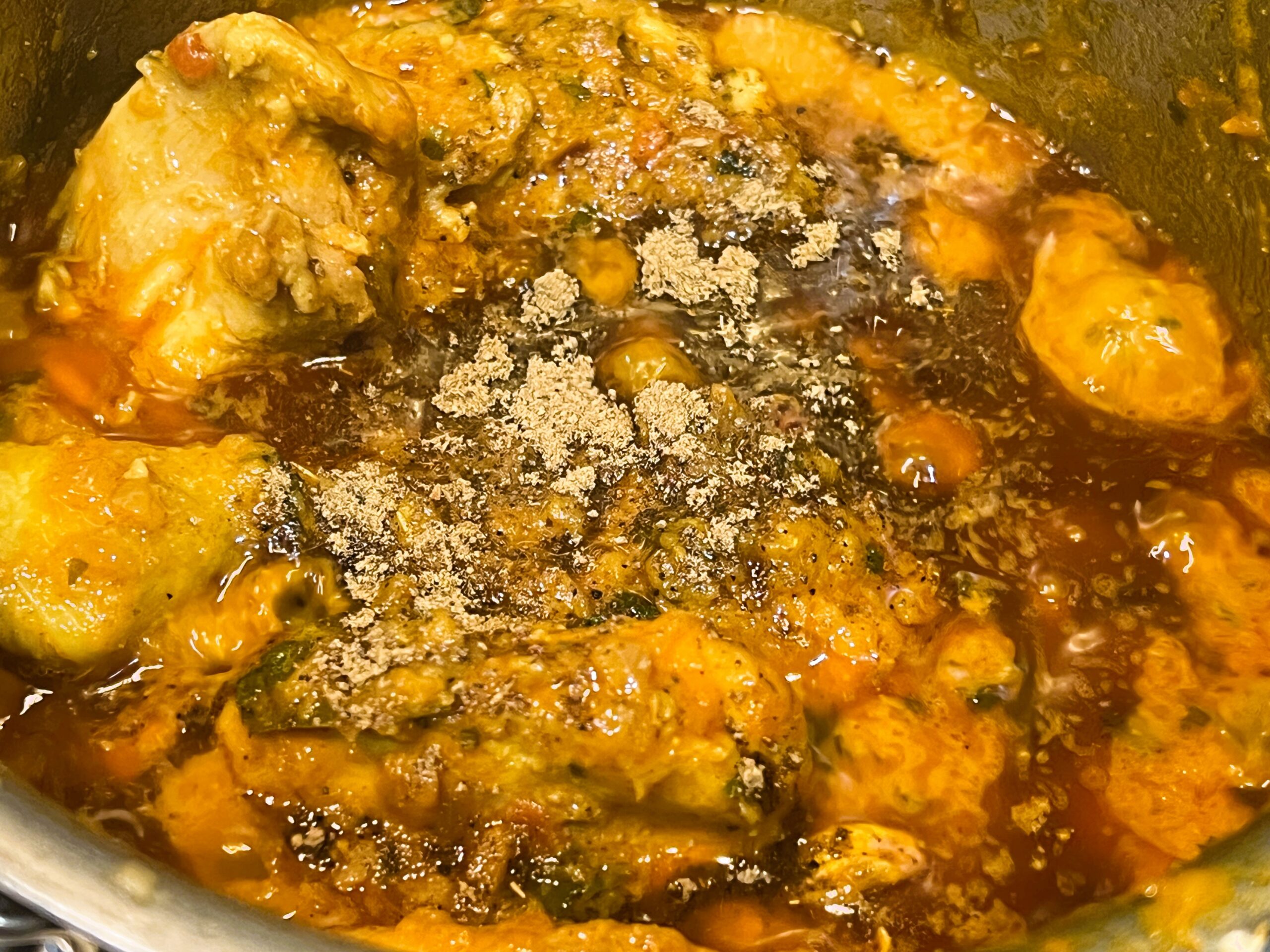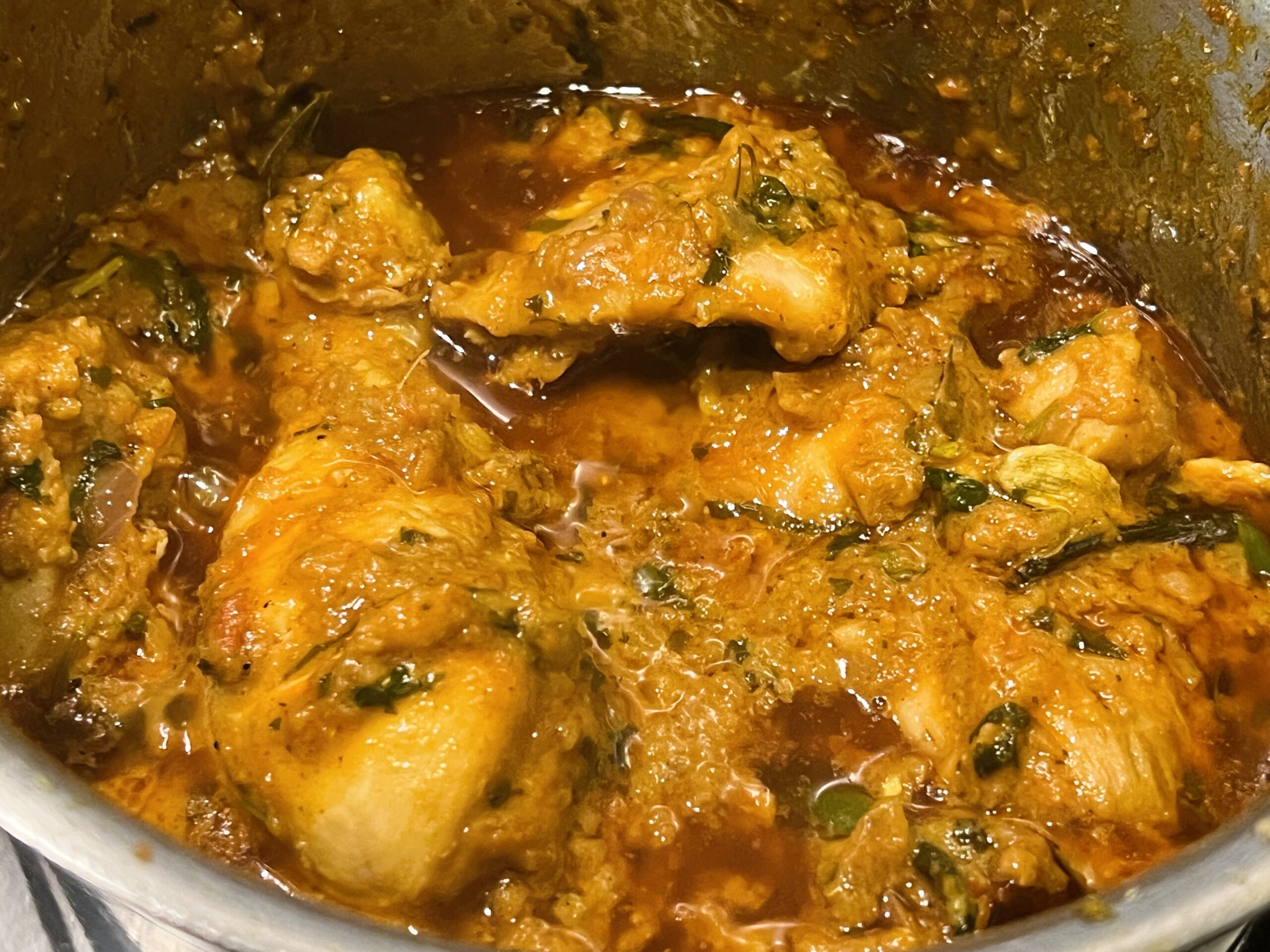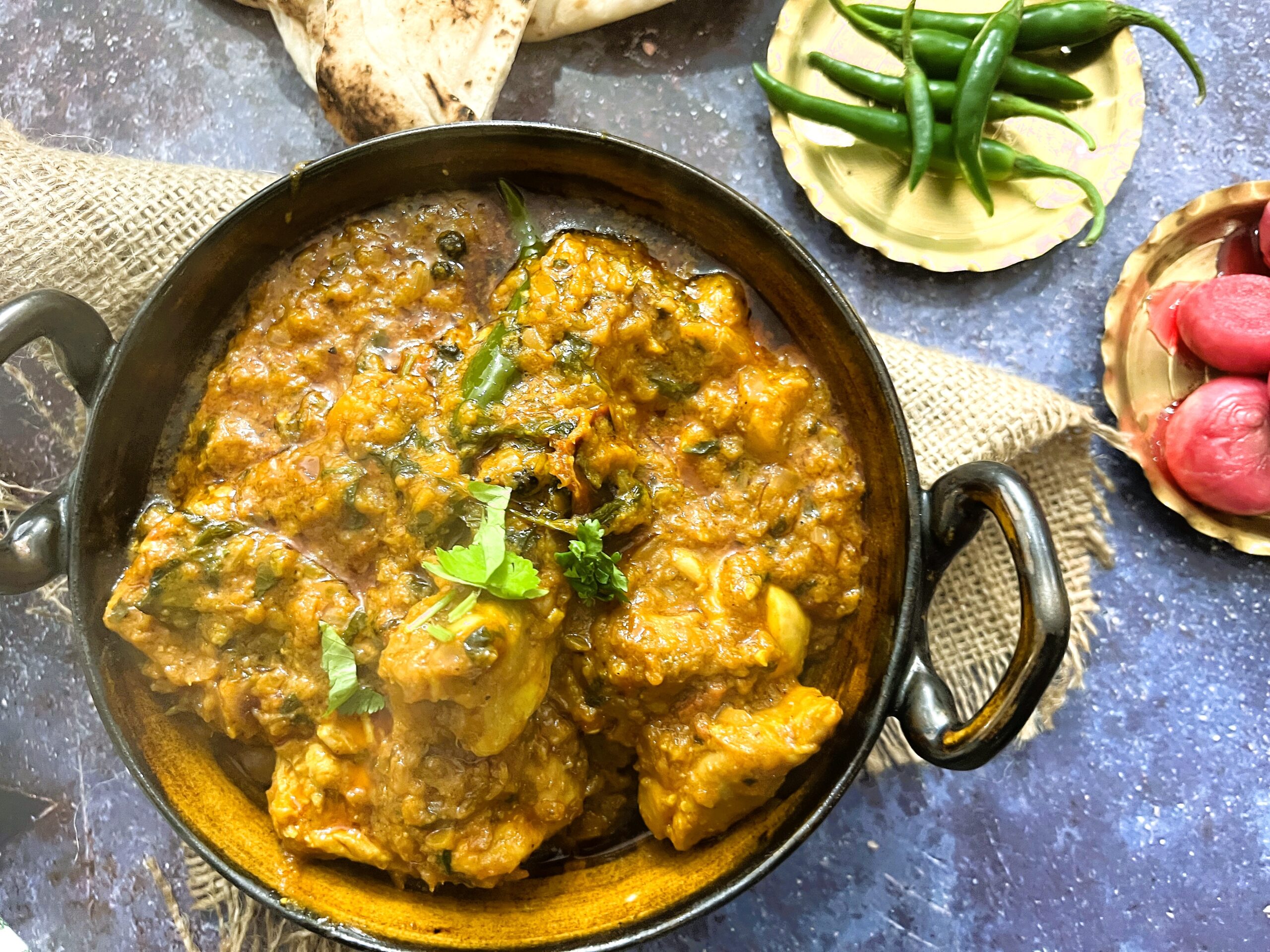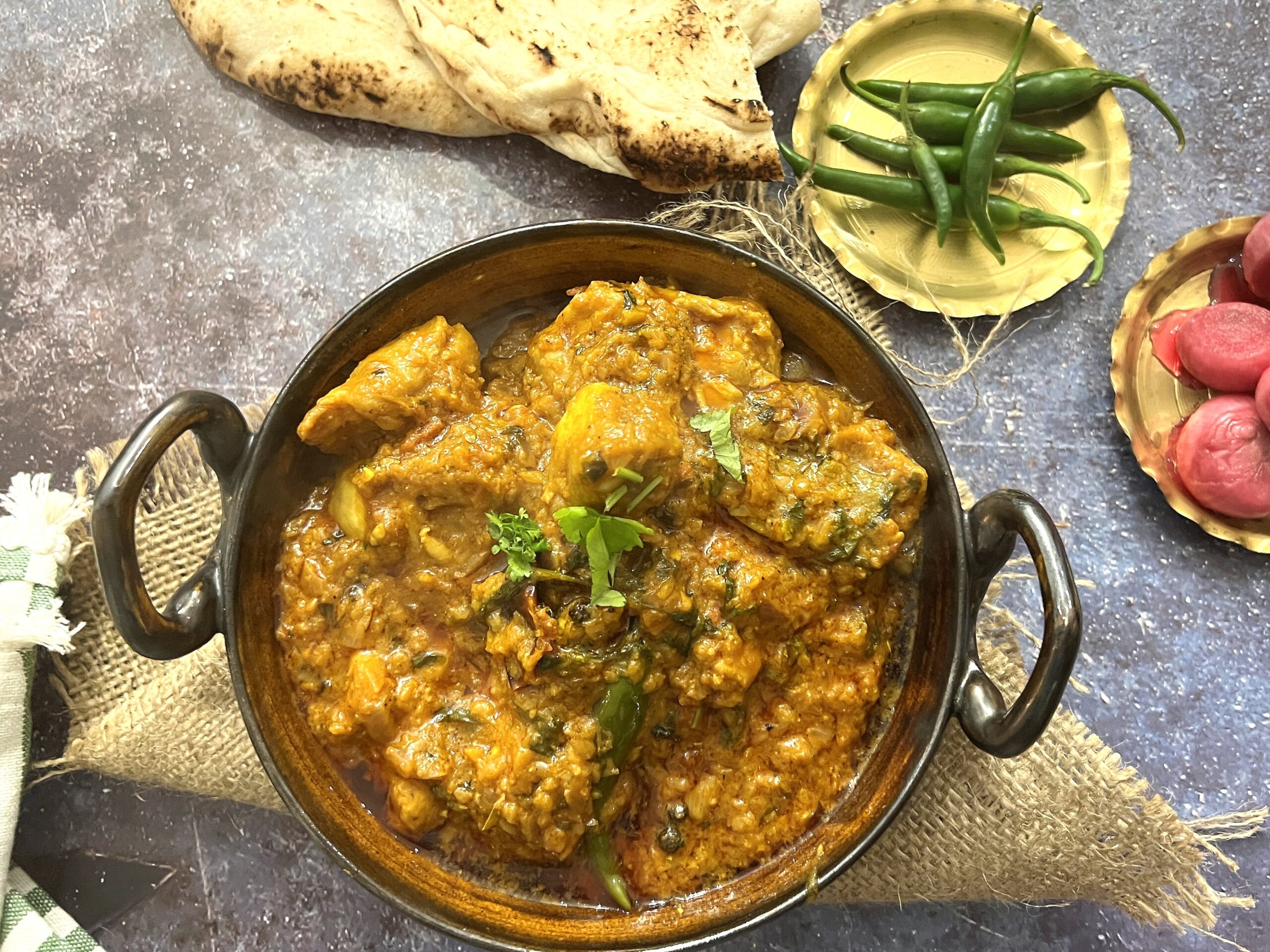 Once al the spices have cooked, add the plain yogurt, chicken pieces and coriander and mix. Cover and cook for 10-15 minutes on medium heat, stirring every 2-3 minutes or until the chicken is cooked and falling apart. If the gravy is too dry, you can add a tablespoon of water).
Sprinkle the garam masala and serve hot with Jeera Rice, Naan or Lachha Paratha.