Matar Paneer with Onion
Matar Paneer is one of the most popular paneer dishes from North India. Matar Paneer is prepared with peas (matar in Hindi) and paneer, simmered in a spiced onion tomato gravy.
This is a popular recipe during winters in India as it is the season of fresh green peas. In India the food is all about what's local and seasonal! Vegetable vendors bring in fresh seasonal fruit and vegetables and weekly meal planning is based on what's seasonal. Fresh fruit and vegetables are used in abundance during season and very occasionally stored/frozen for other seasons. Winters is the season for fresh peas and most households would make variations of matar paneer at least 2-3 times in a week using the fresh sweet peas. Saying that, being an extremely popular and delicious recipe, it is relished in summers too.
There are lots of different variations of this recipe and every restaurant/household has its own version of making it- with onion, without onion, with garlic, without garlic, chopped onion and tomatoes or blended onions and tomatoes. Each recipe has a different taste and texture of the gravy and I make at least 6-7 variations at home depending on the occasion, time on hand and my mood. This 'everyday home style recipe' is delicious, flavourful and simply irresistible. This particular recipe is my mother-in-law's recipe!
It is an incredibly flavourful recipe thanks to the vibrant, onion-tomato gravy and soft, succulent paneer cubes with perfectly cooked, soft green peas. A must-try recipe for paneer lovers!
Ingredients
2 teaspoons oil
1 teaspoon cumin seeds
1-2 bay leaf
¼ teaspoon asafoetida
1 teaspoon minced garlic cloves
1 teaspoon finely chopped green chillies
1 teaspoon finely chopped ginger
½ cup finely chopped onions
1 cup finely chopped tomatoes
Salt to taste
1 teaspoon turmeric powder
1 teaspoon red chilli powder
2 teaspoons coriander powder
1 teaspoon Kashmiri red chilli powder
1 teaspoon dried fenugreek leaves (kasuri methi)
1 teaspoon garam masala
1 cup boiled peas
250 grams diced paneer pieces
Directions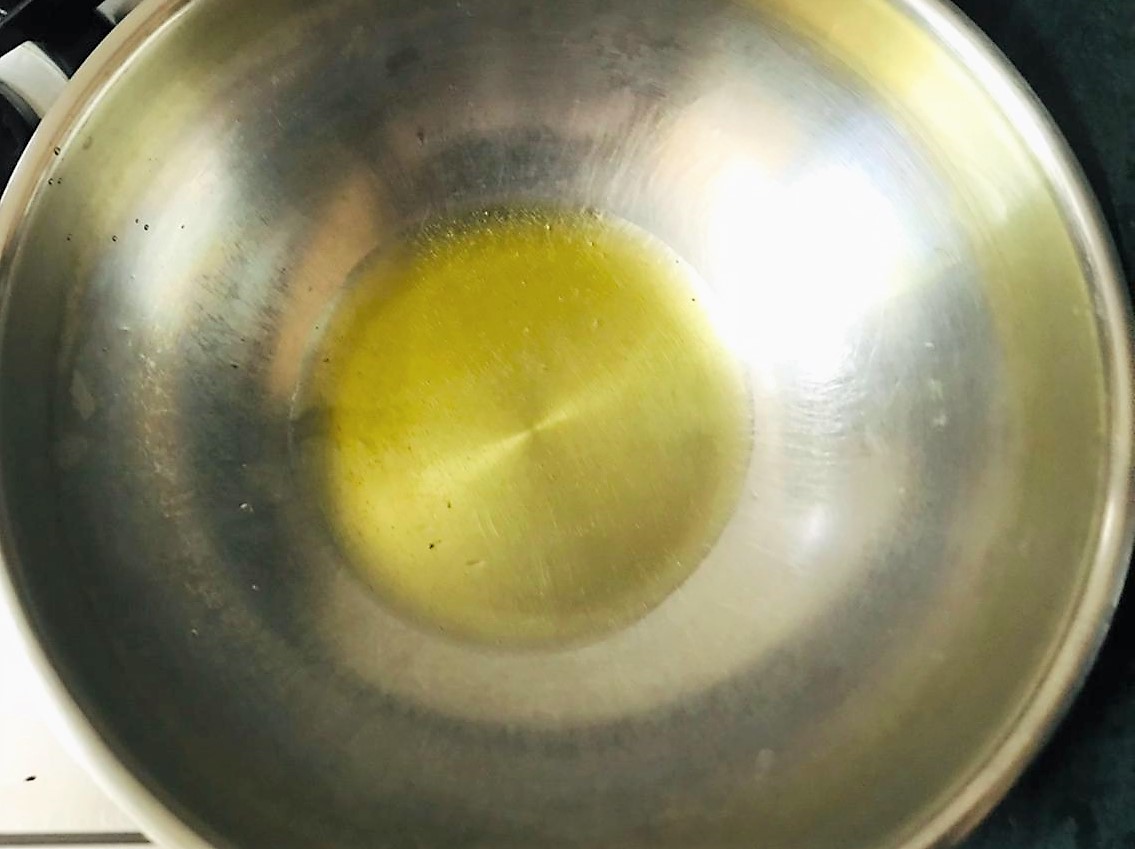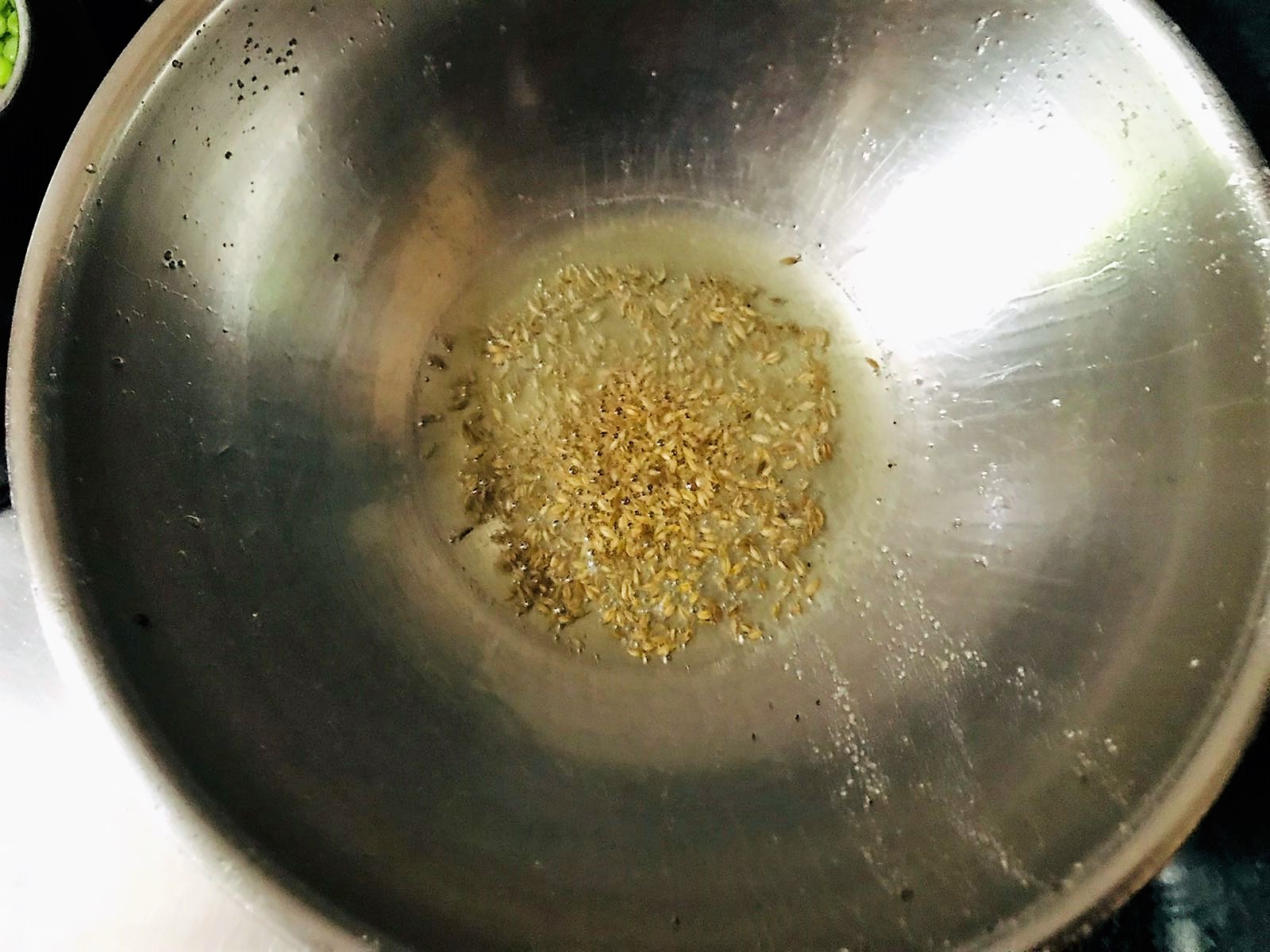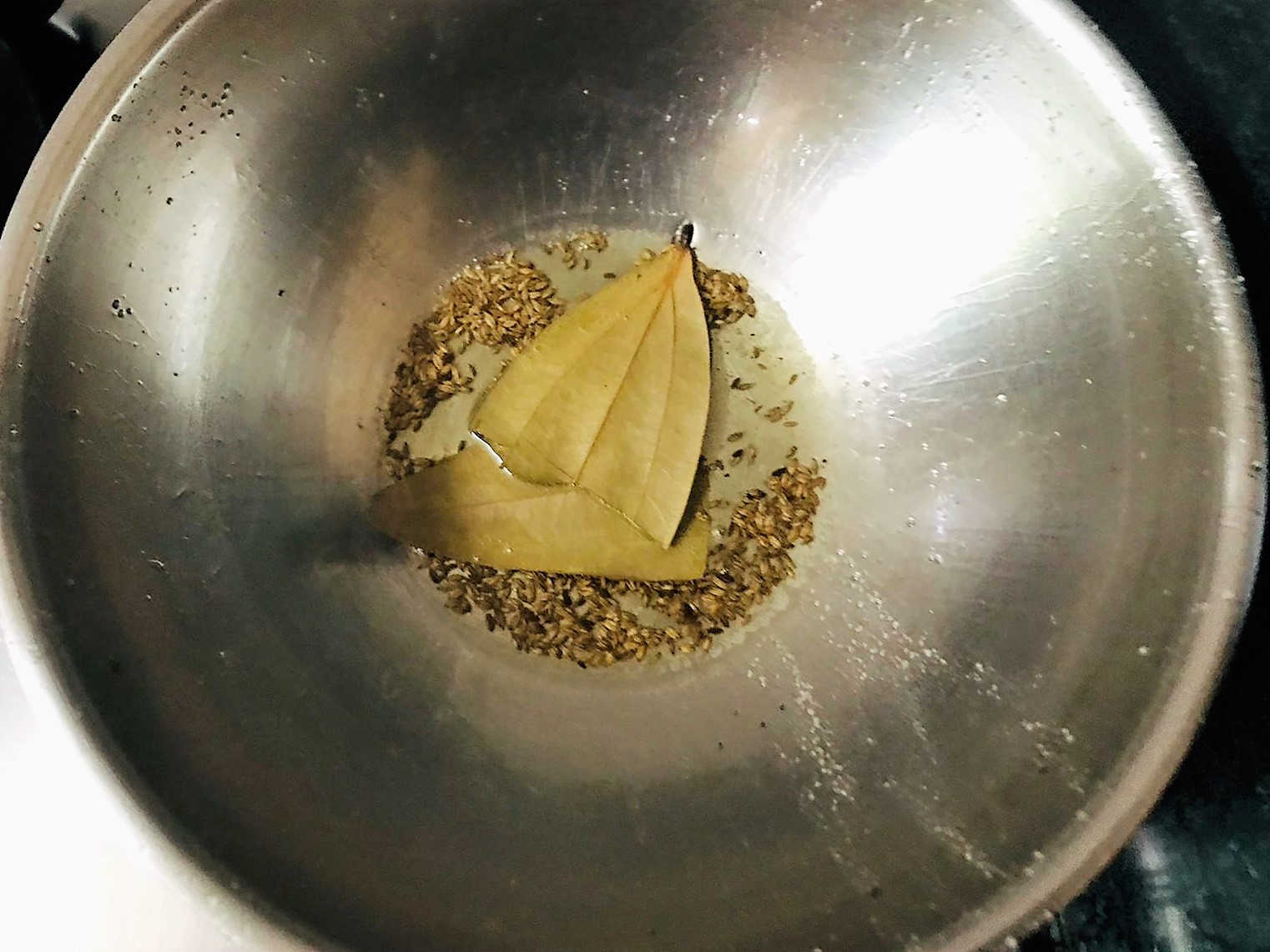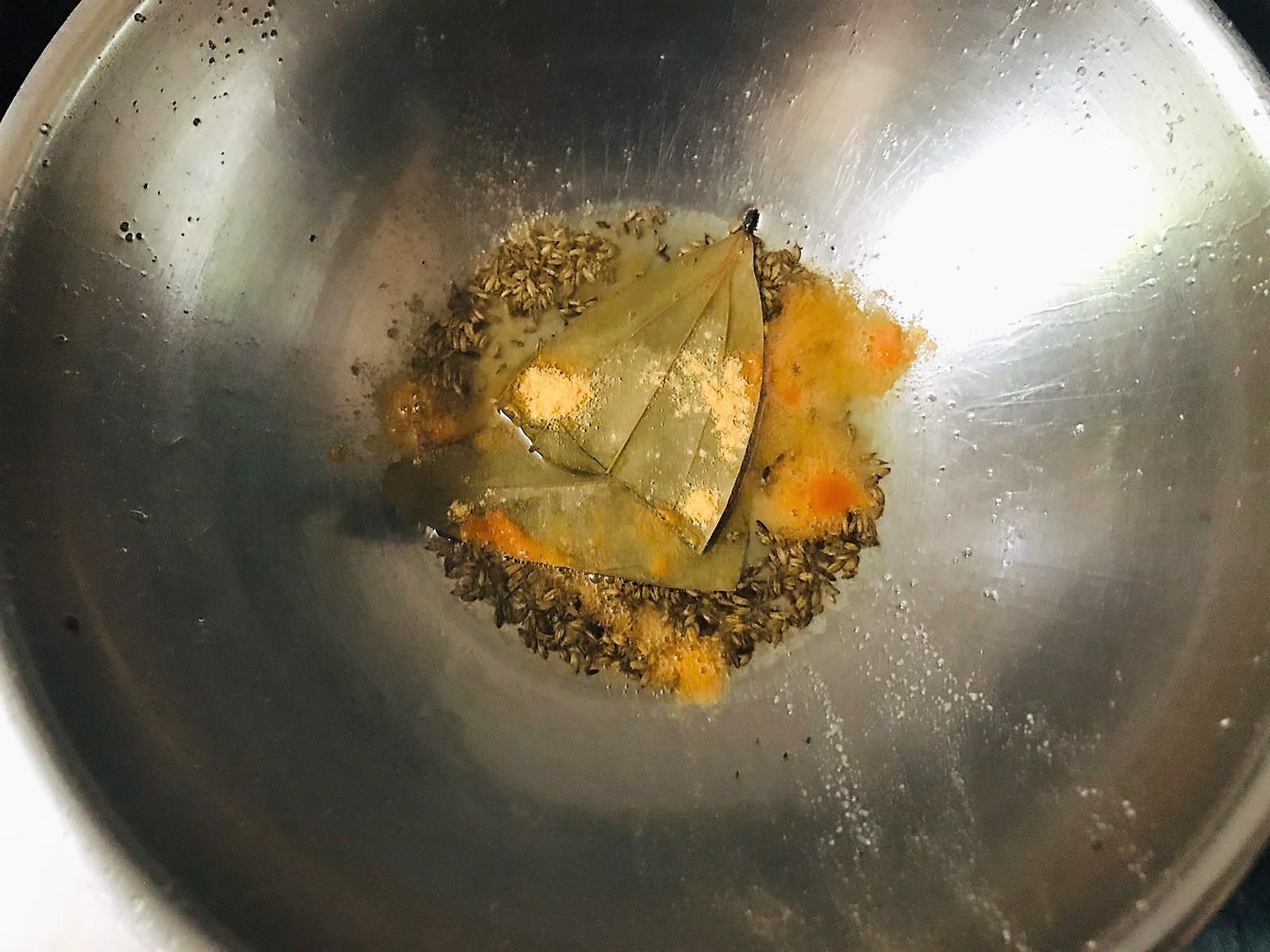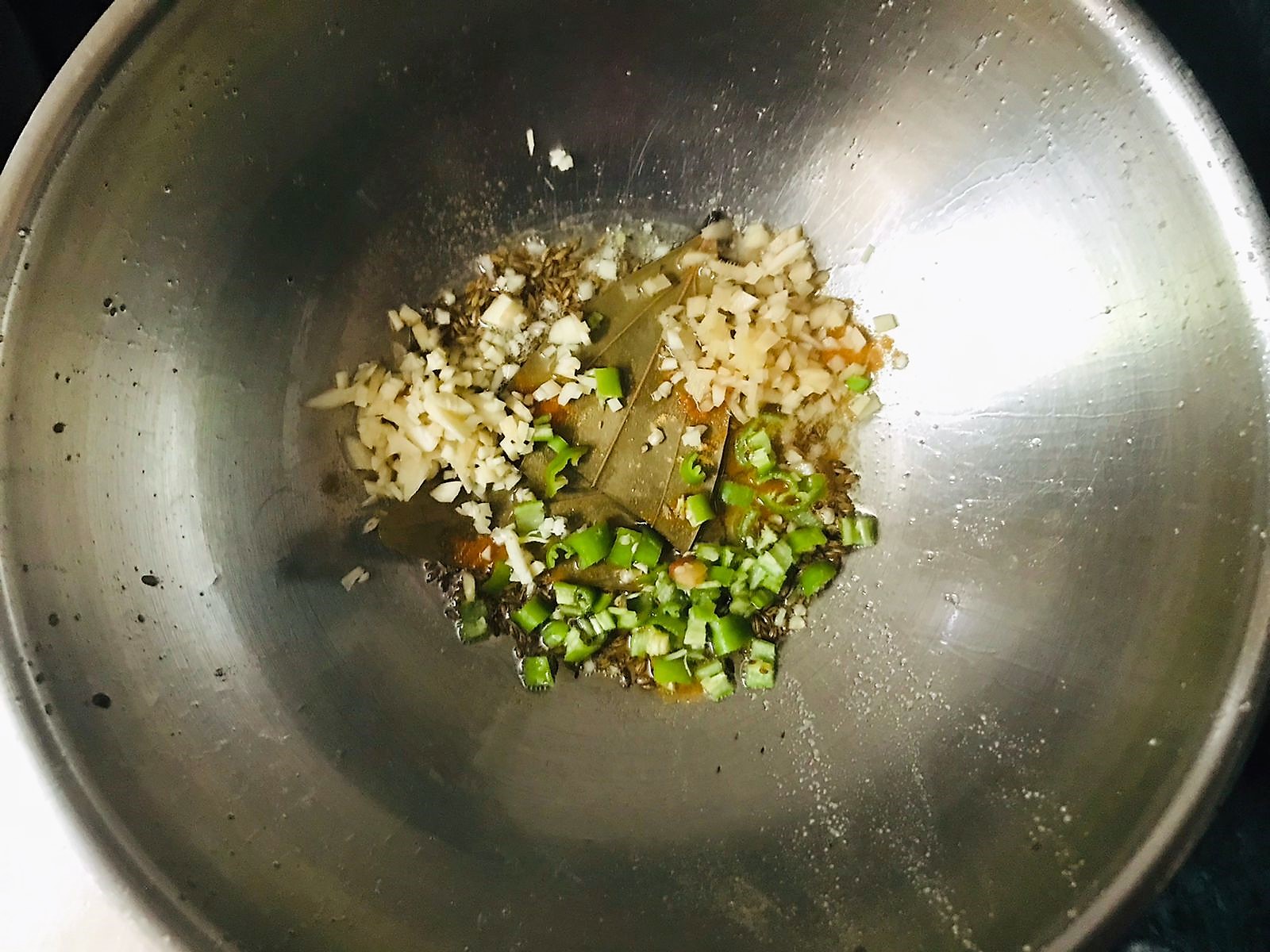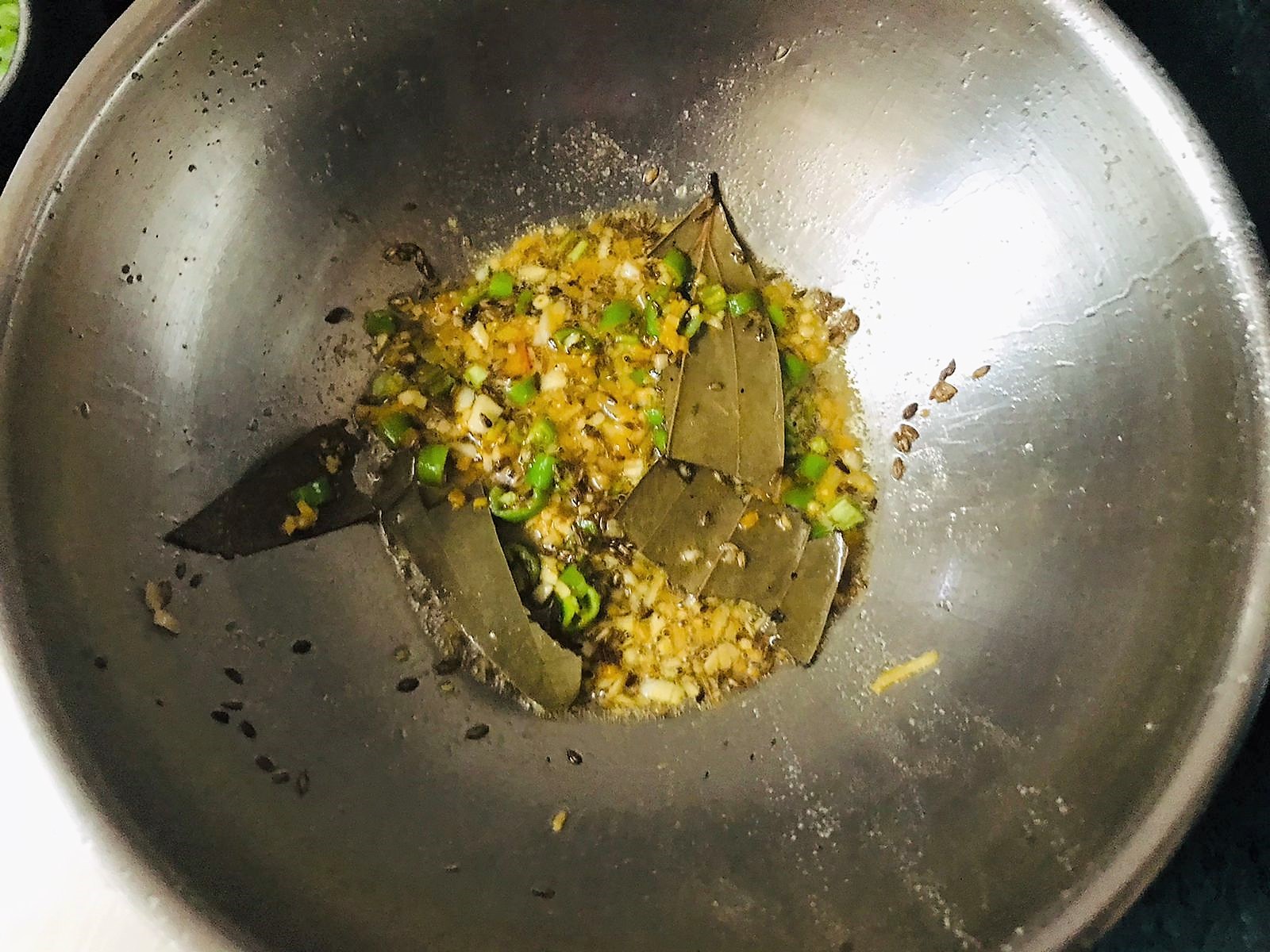 Heat oil in a pan and add the cumin seeds, bay leaf and asafetida. When the cumin seeds begin to splutter add the garlic, ginger and green chillies. Sauté on a medium heat for a minute.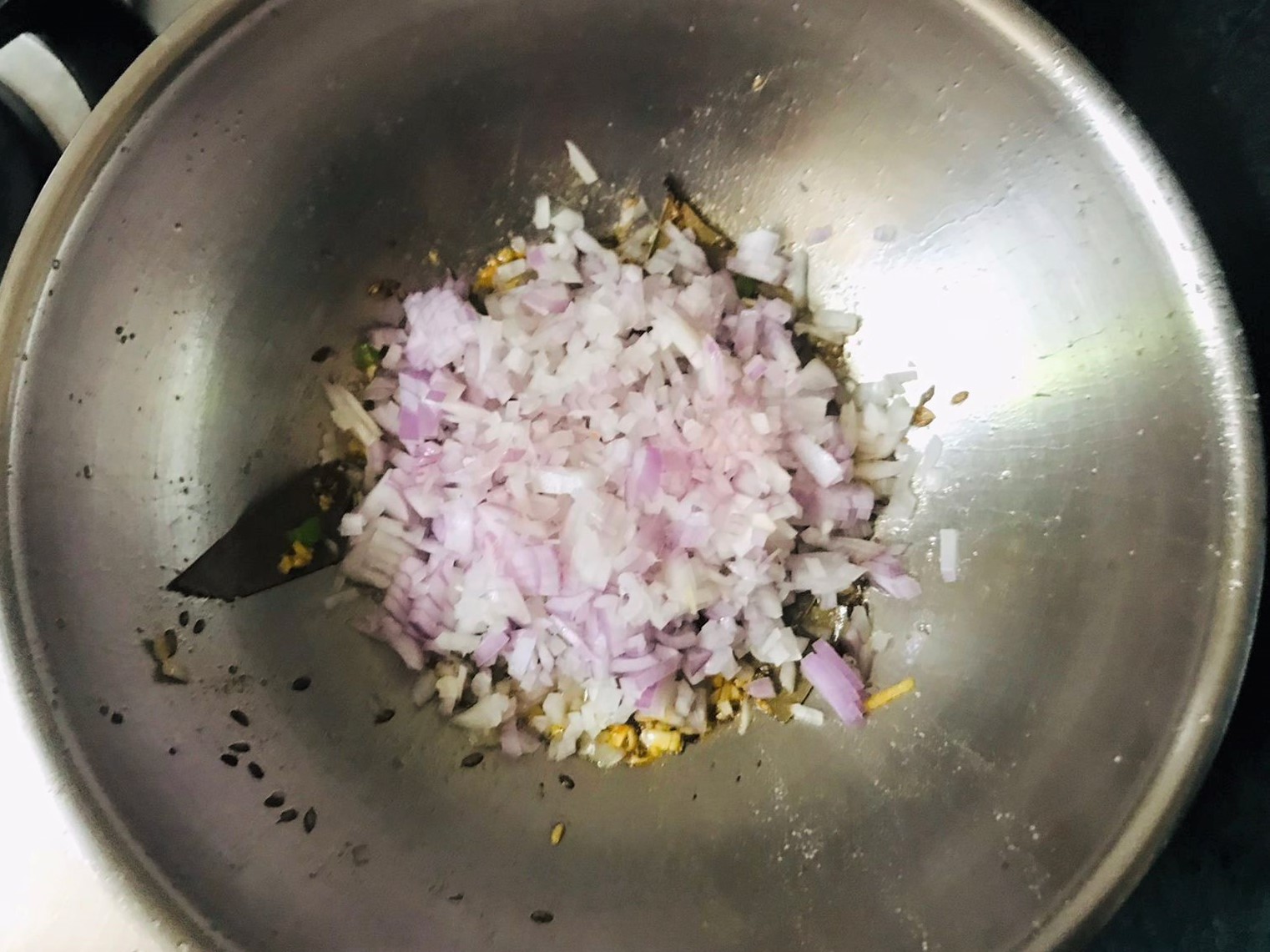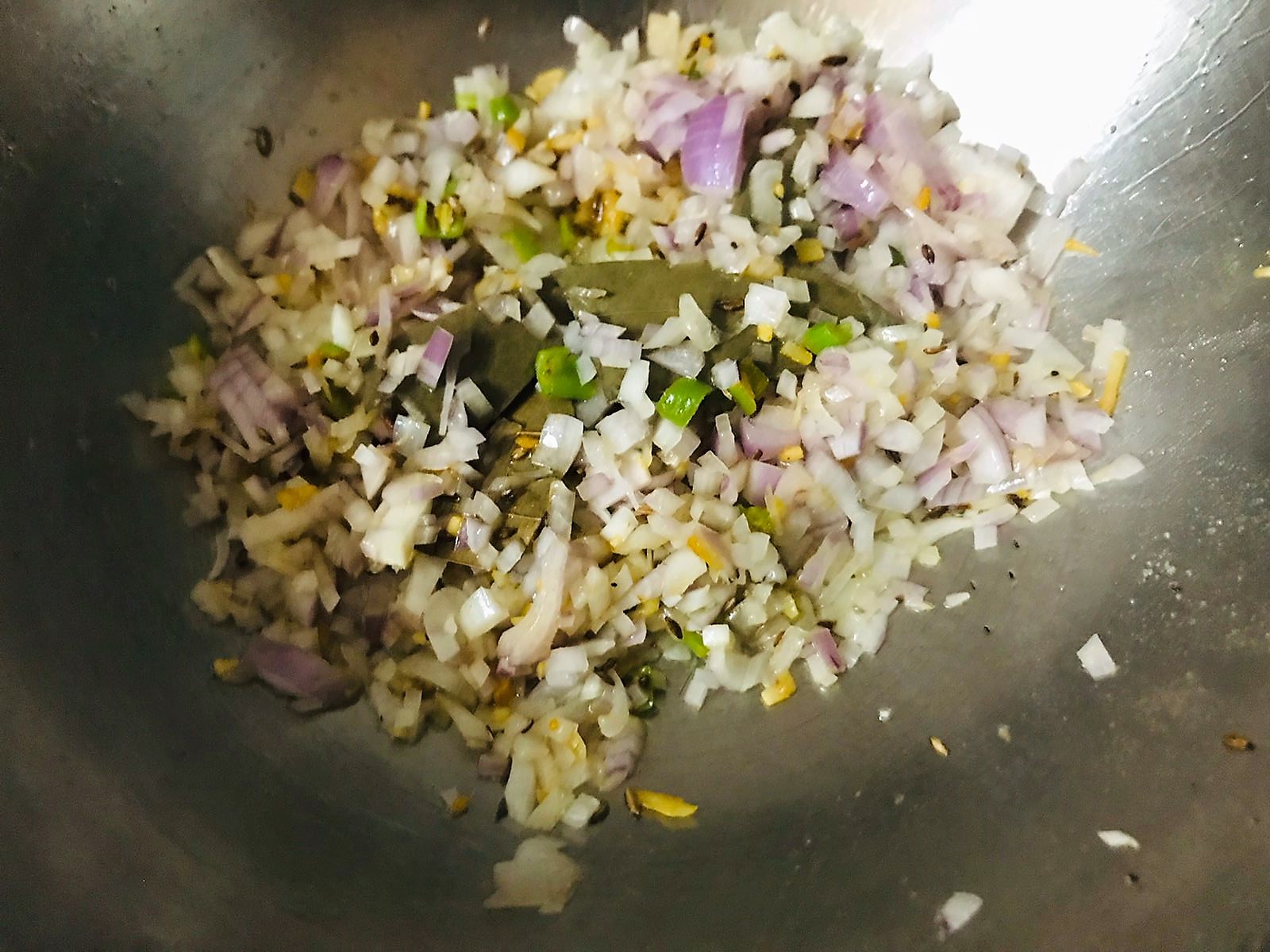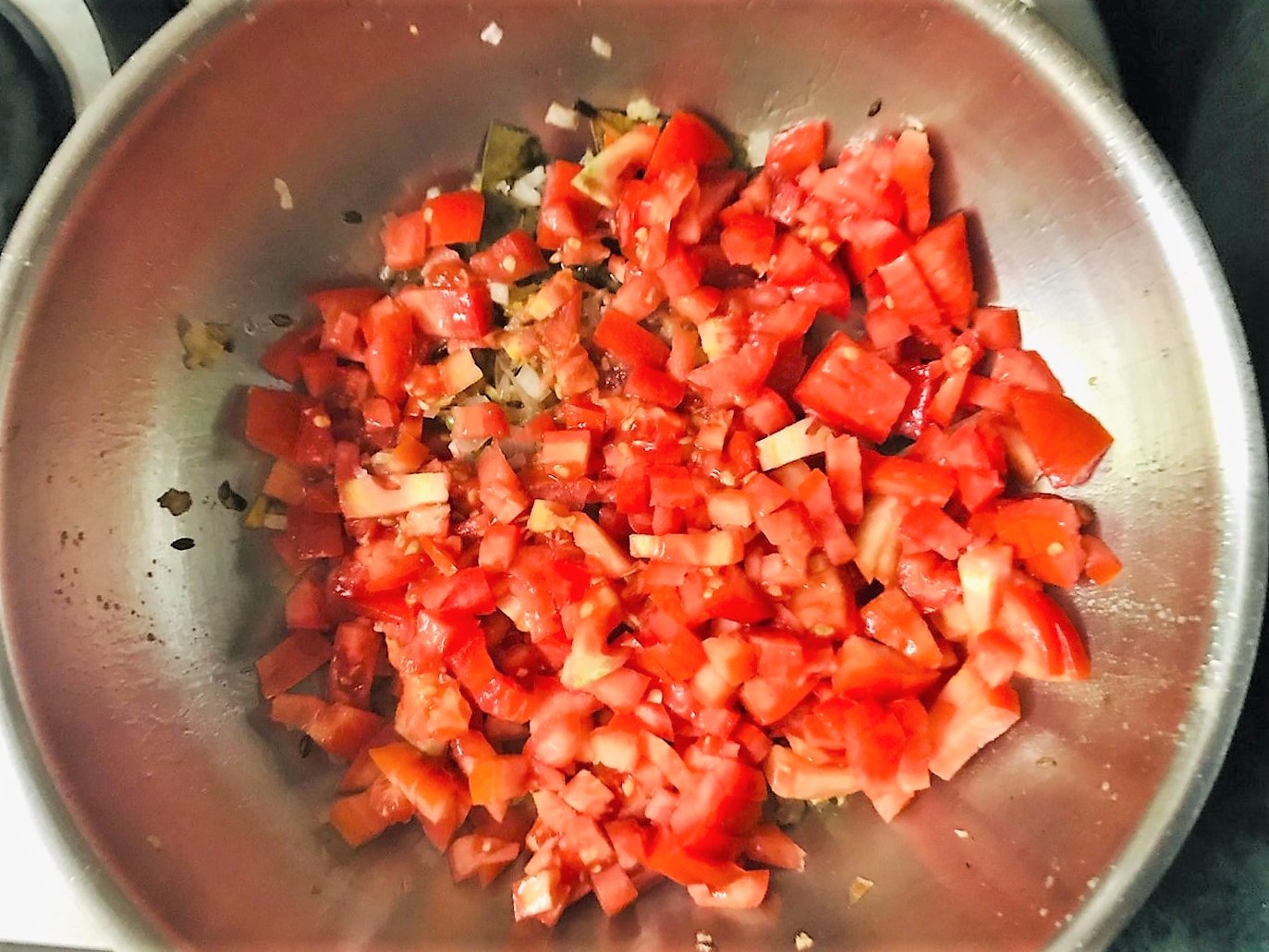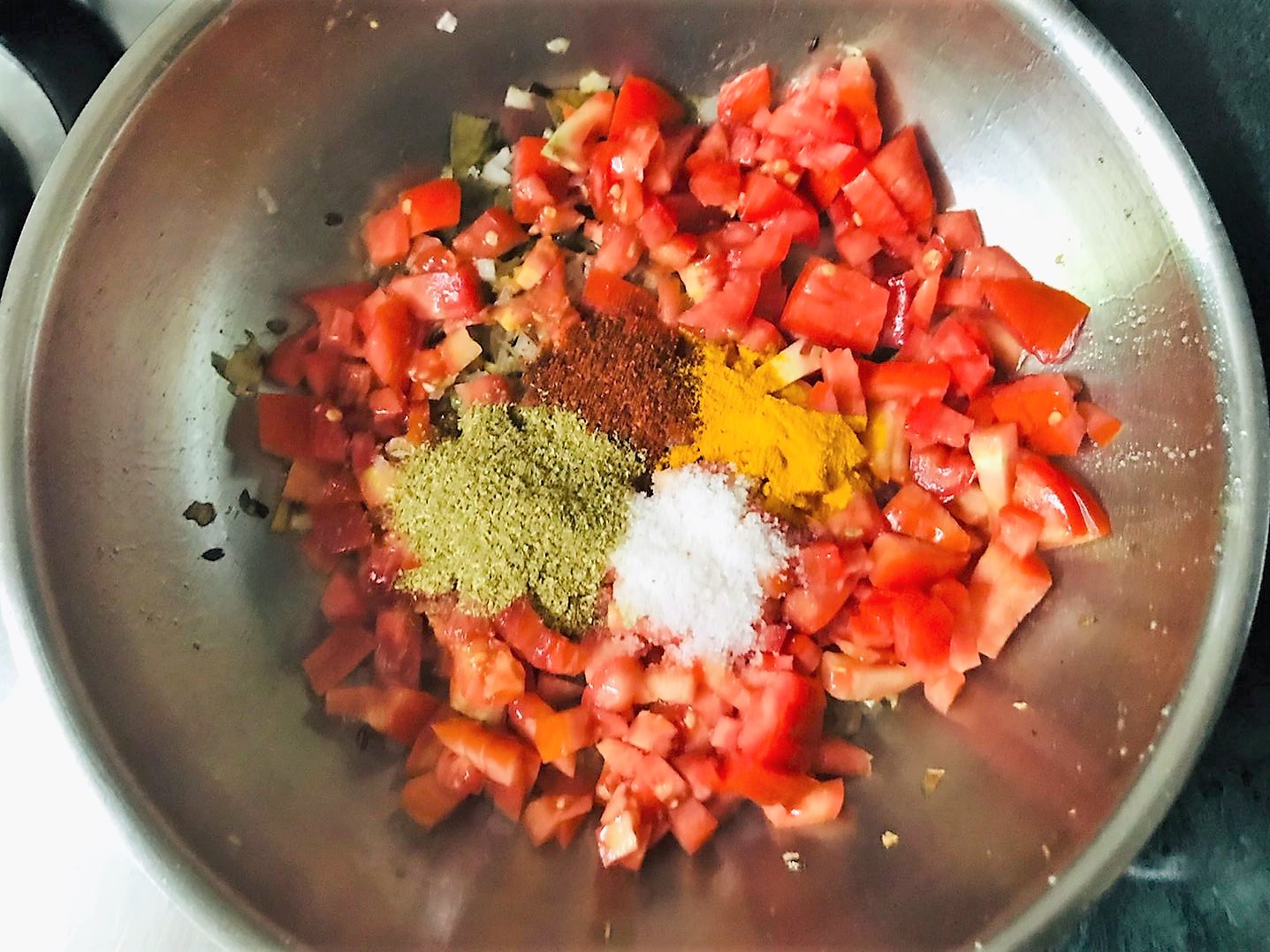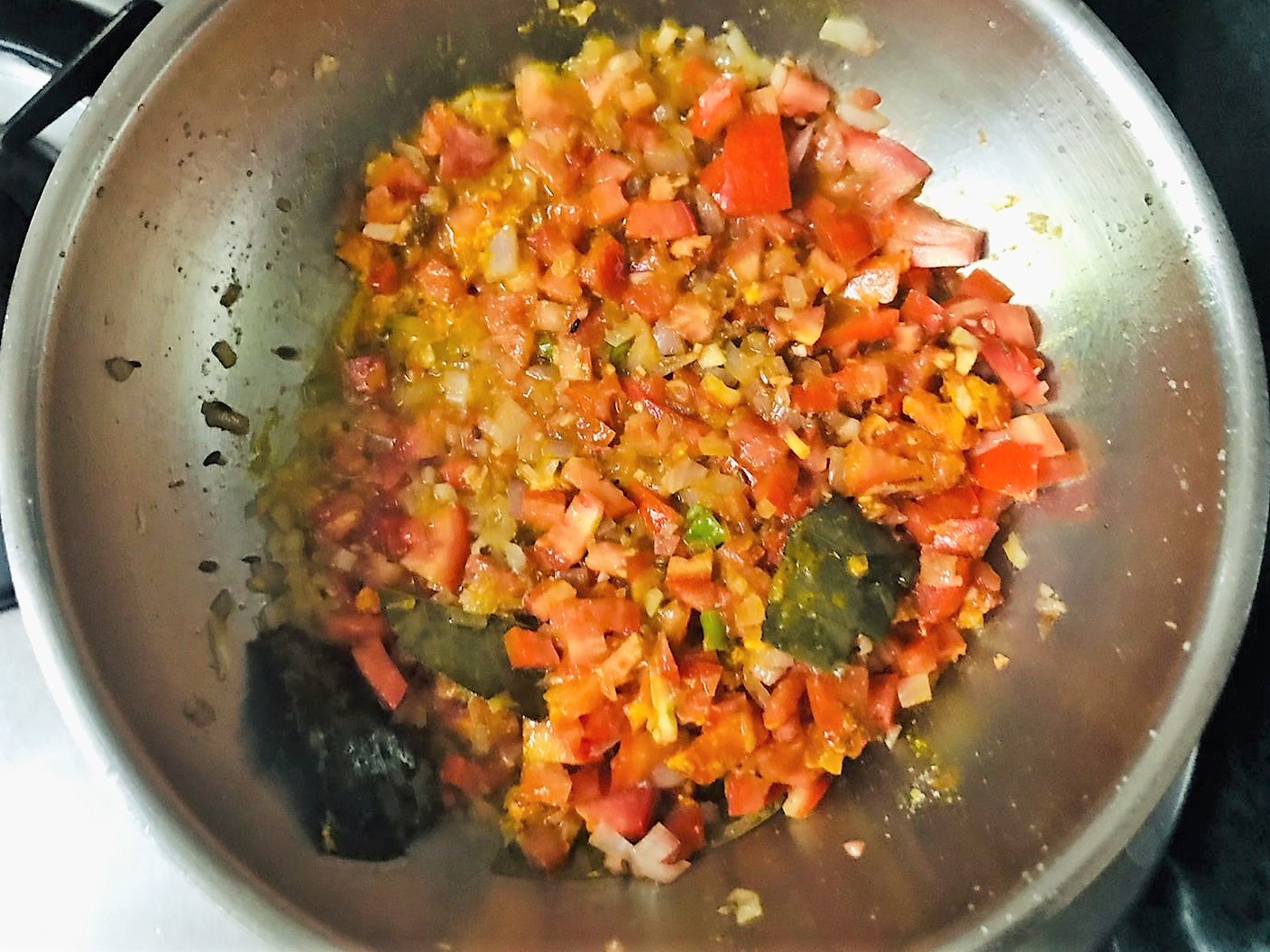 Next add the onions and sauté them on medium heat for 4-5 minutes or until they turn translucent.
Then add the tomatoes, salt, turmeric powder, red chilli powder and coriander powder. Cook on medium heat for 5-6 minutes or until the tomatoes turn soft and mushy.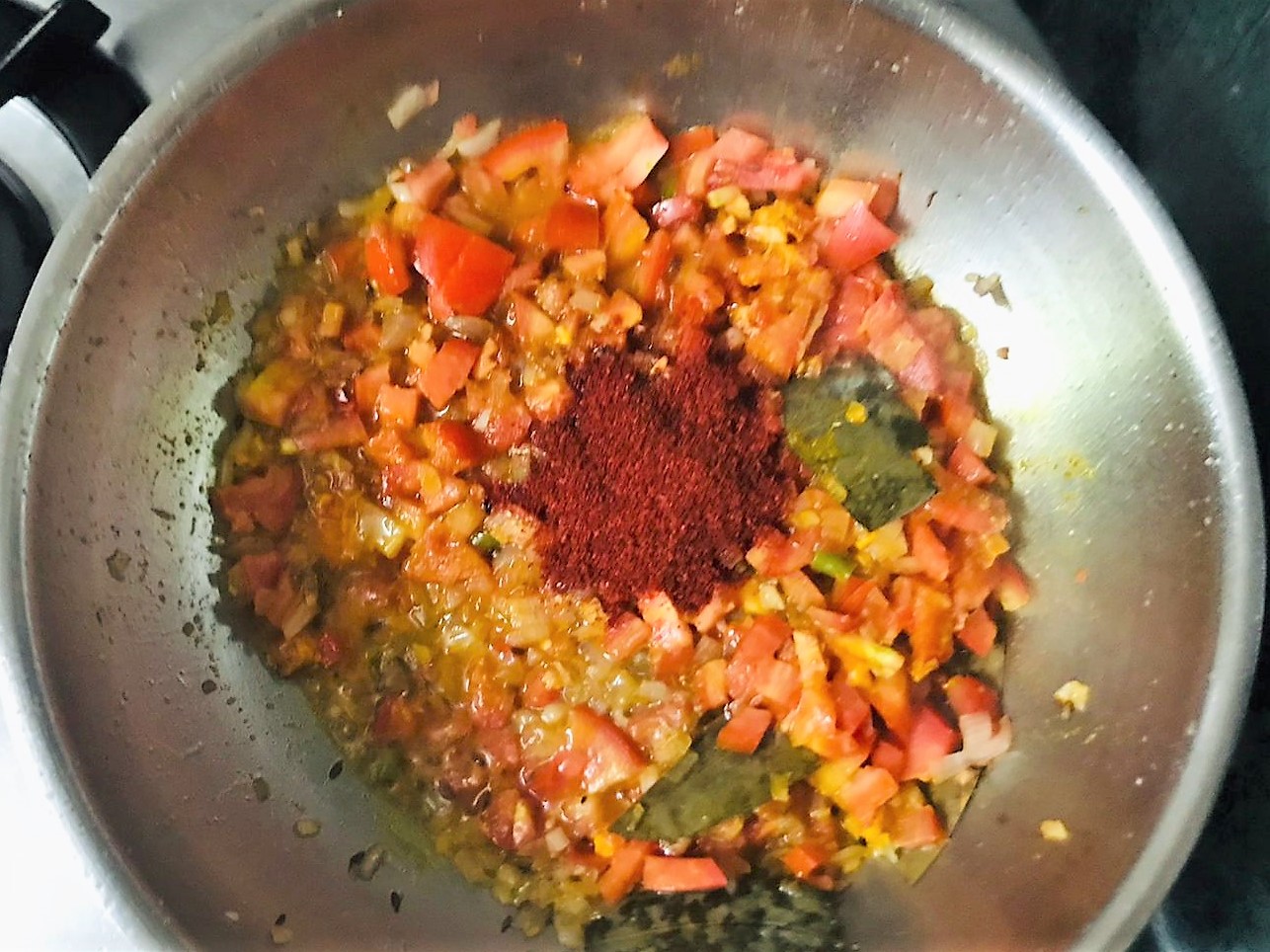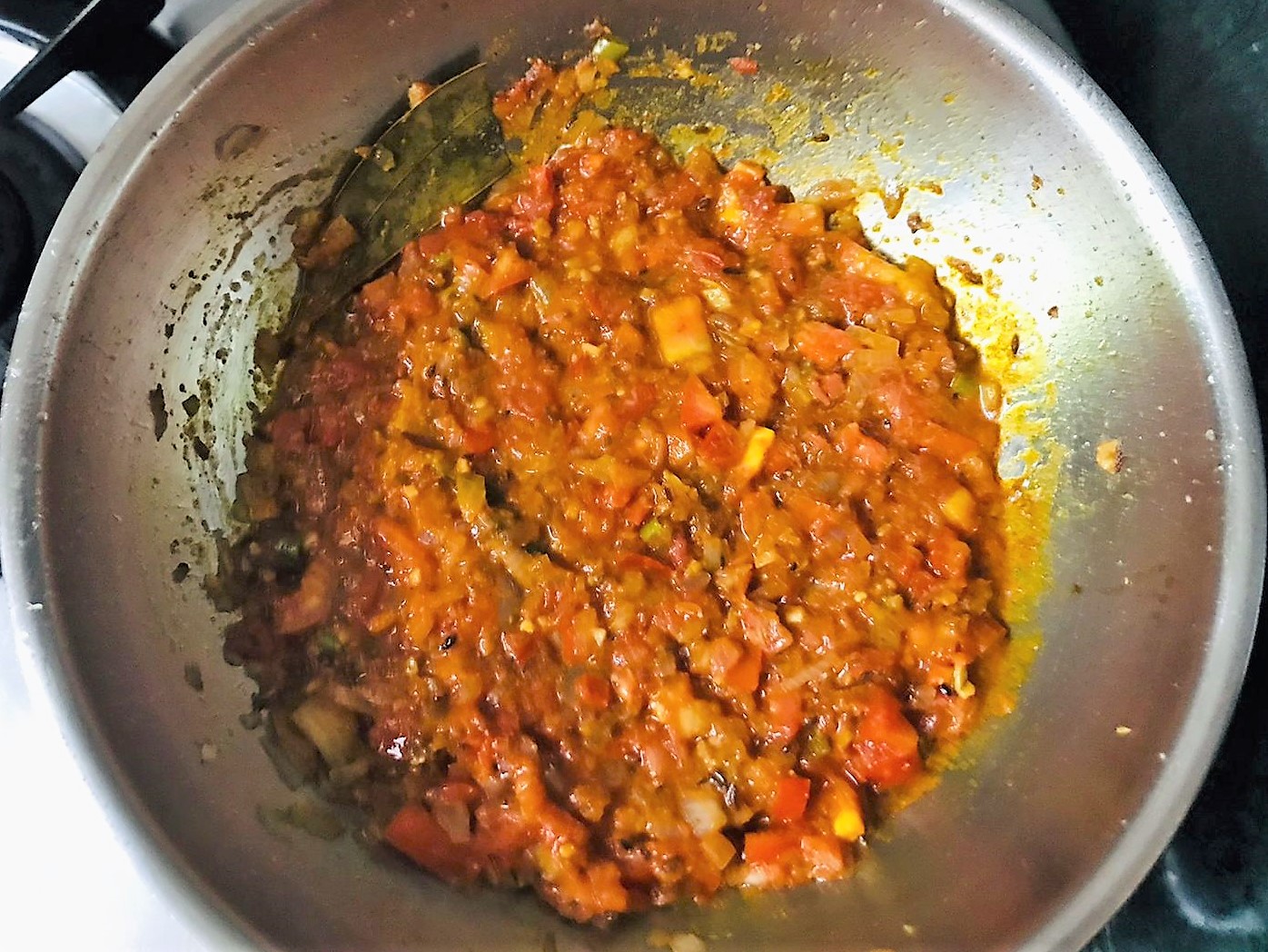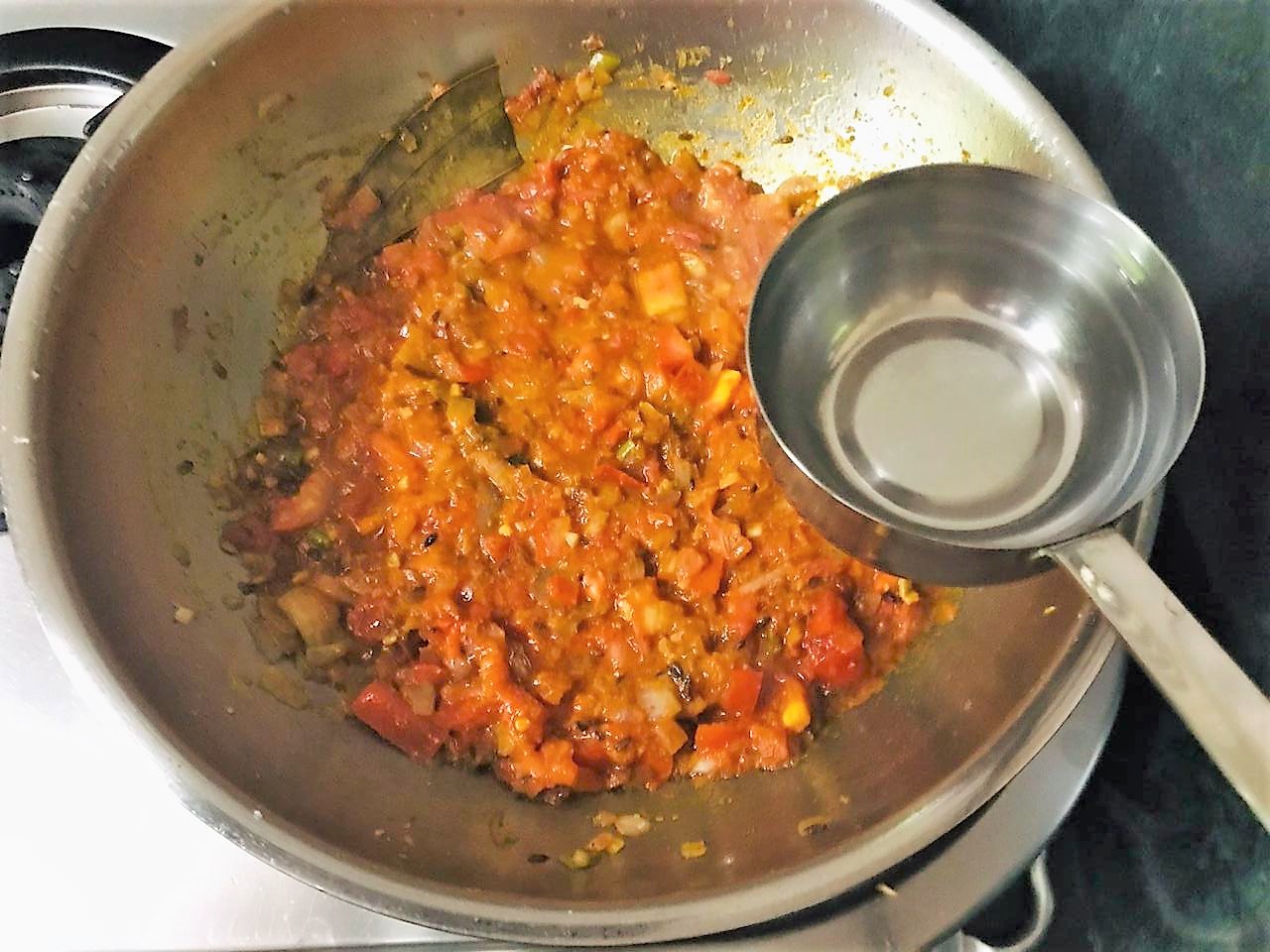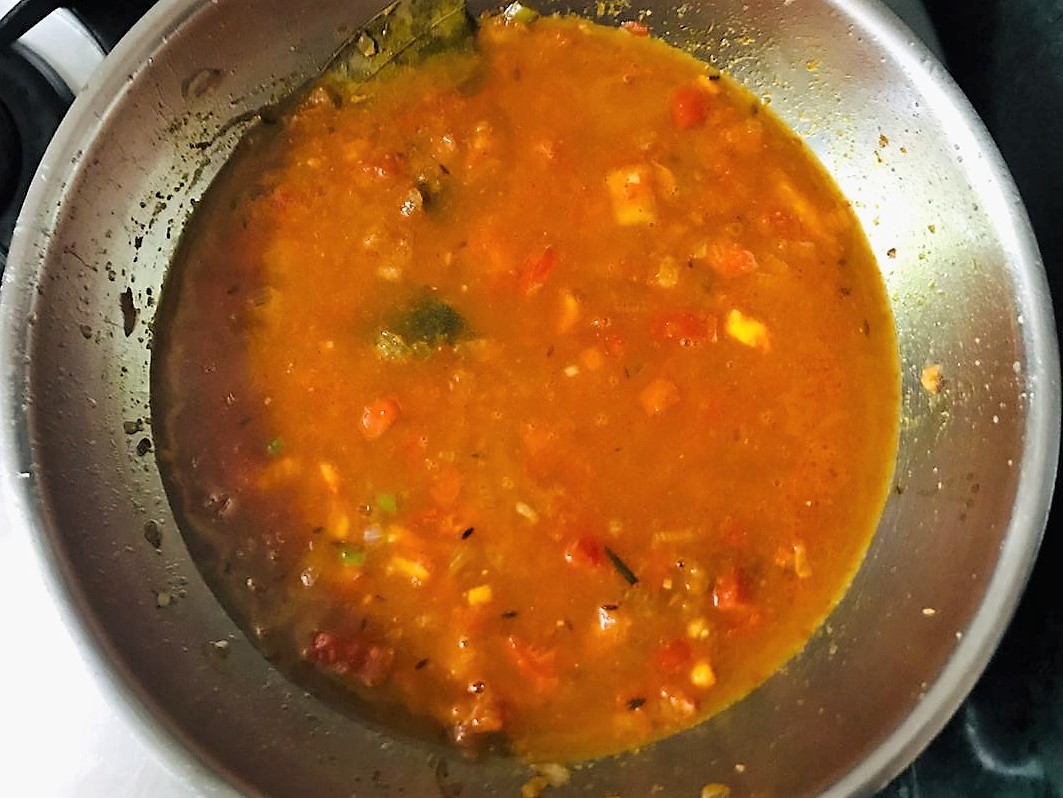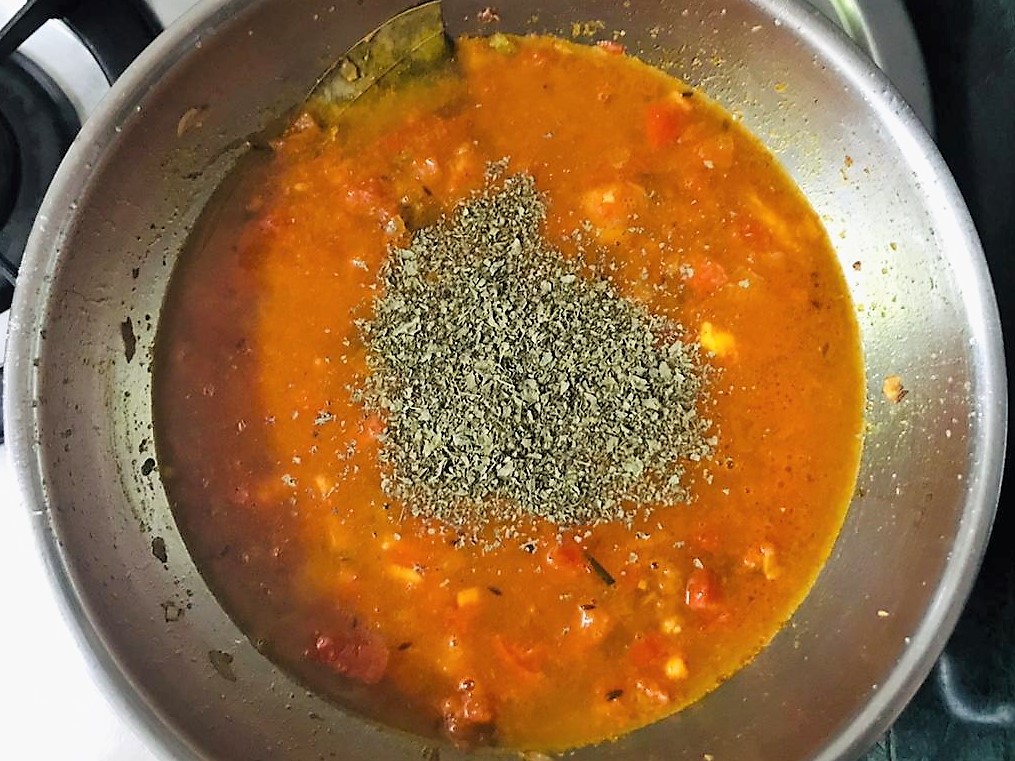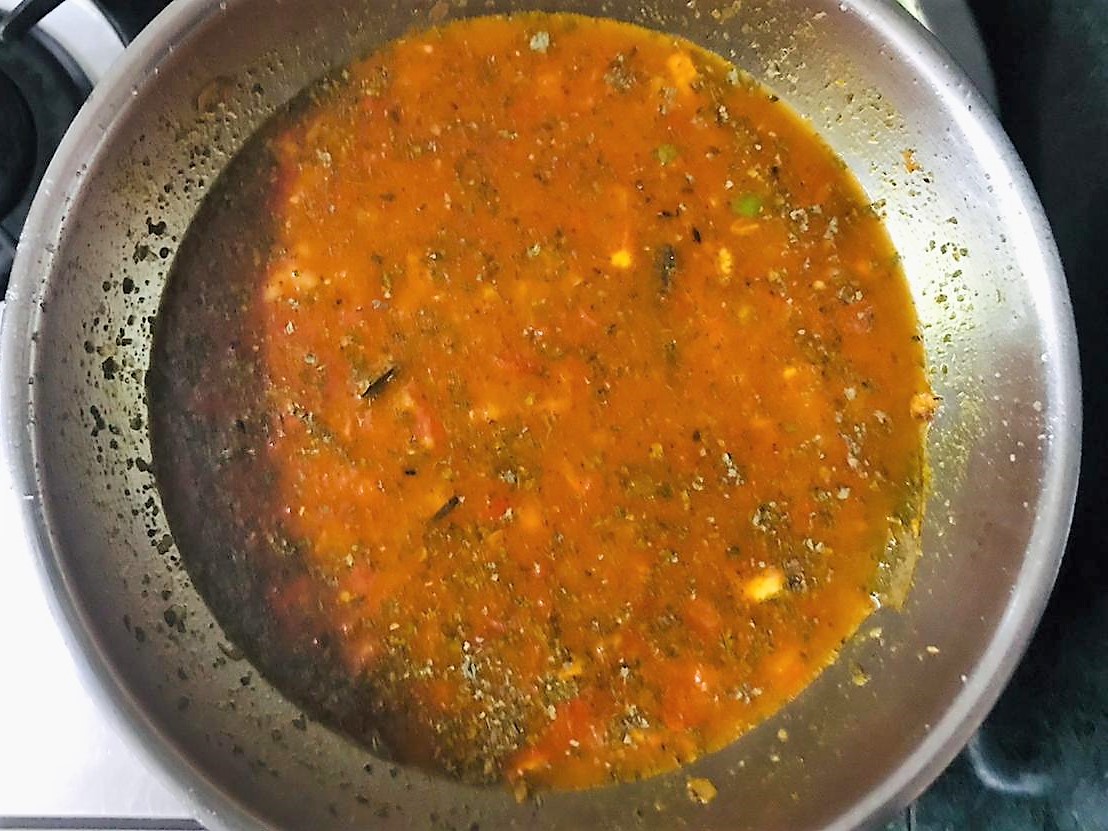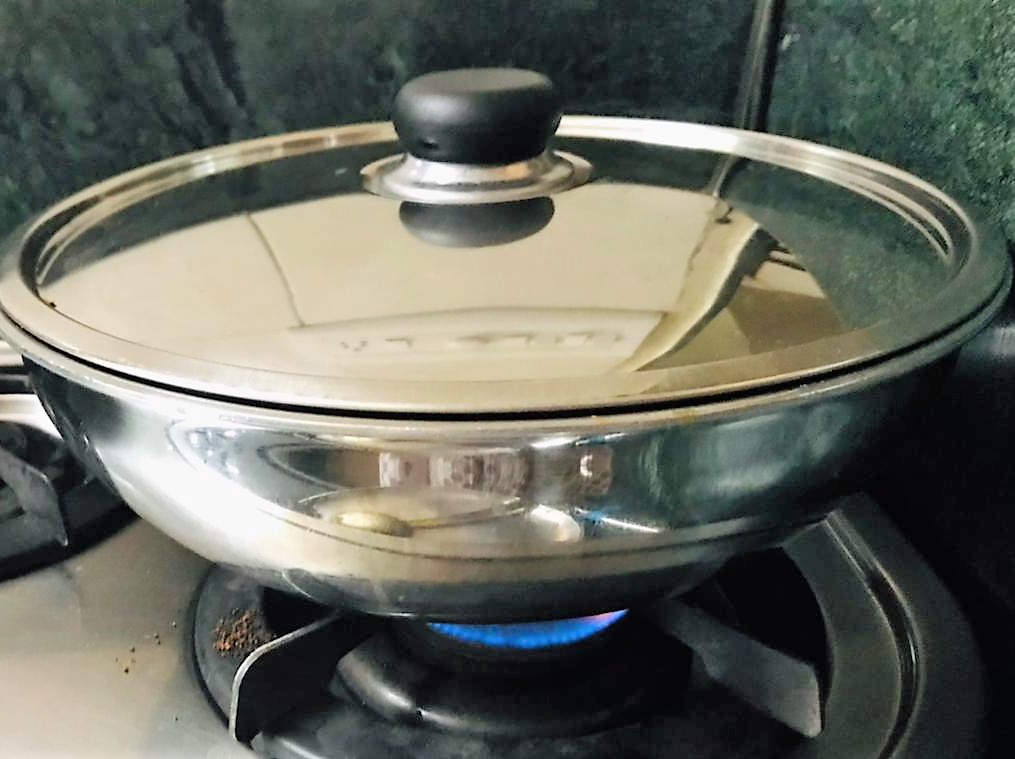 Add Kashmiri red chilli powder and 1 cup of water and let the gravy come to a boil. Once it comes to a boil add the dried fenugreek leaves and cover and cook the gravy on medium heat for about 8-10 minutes.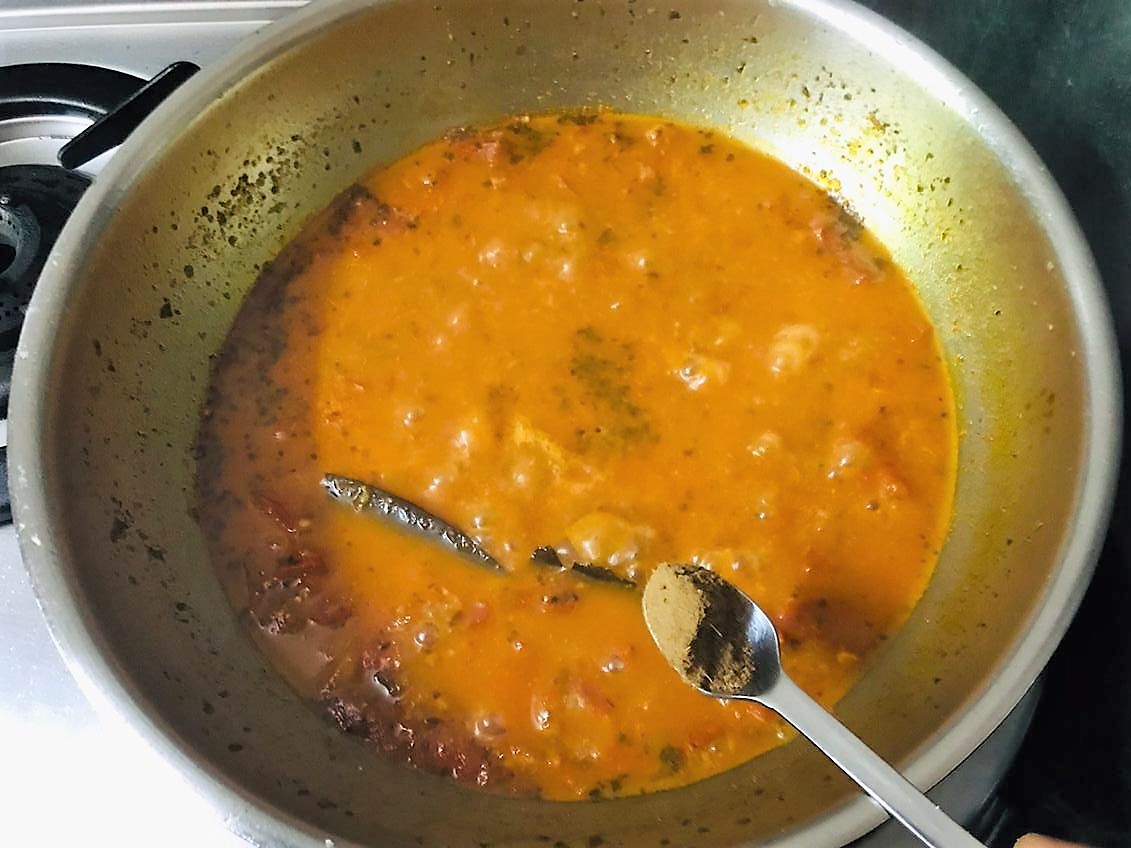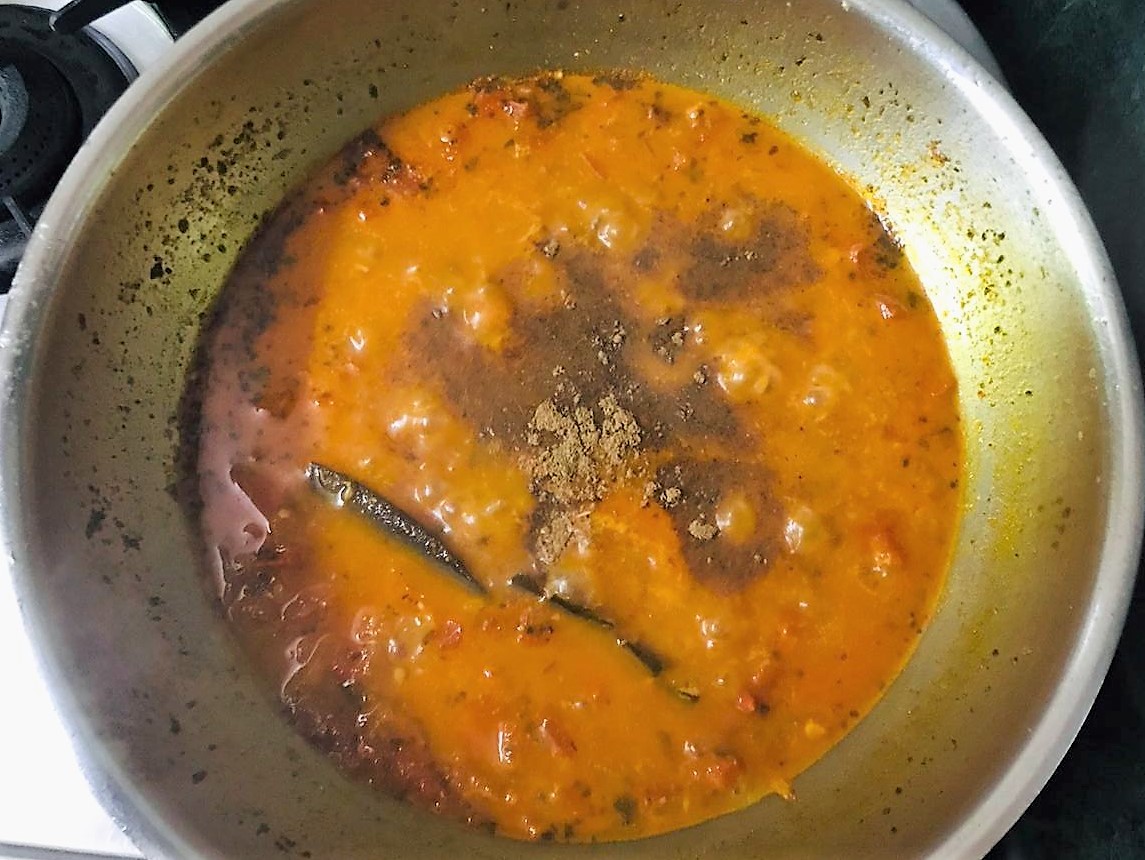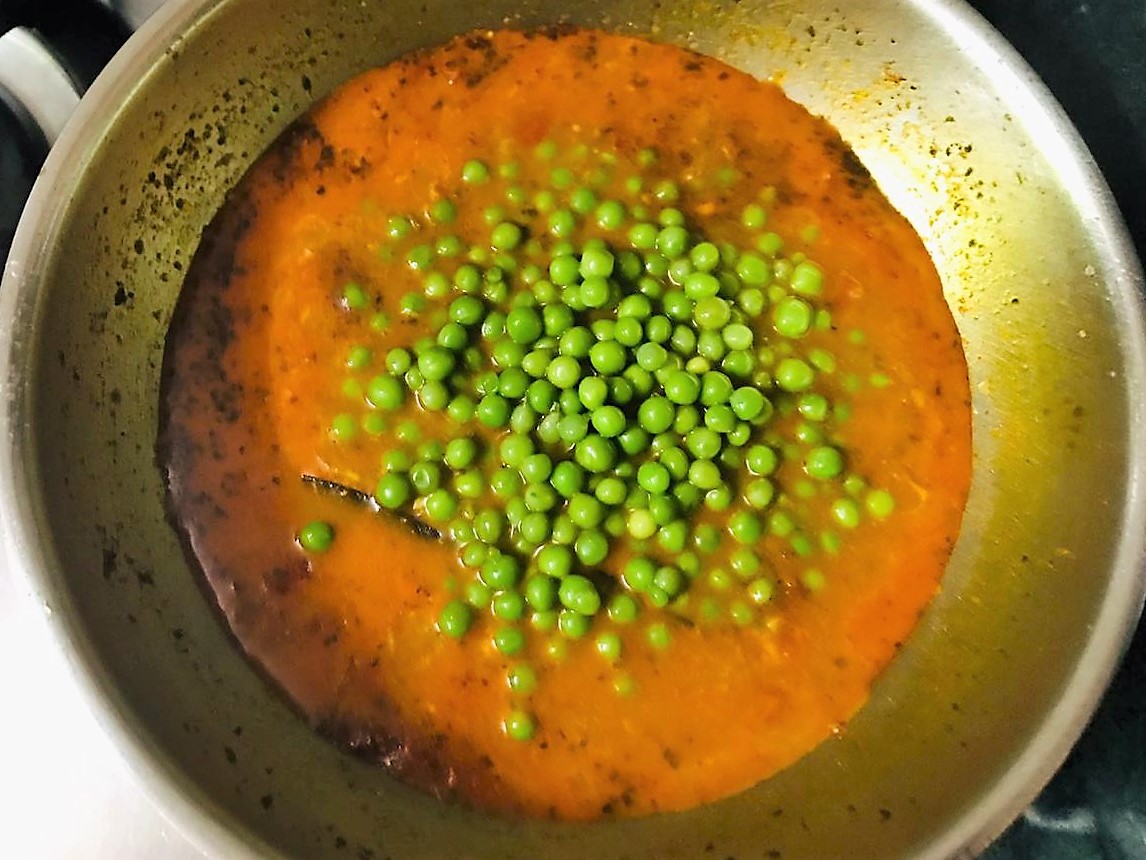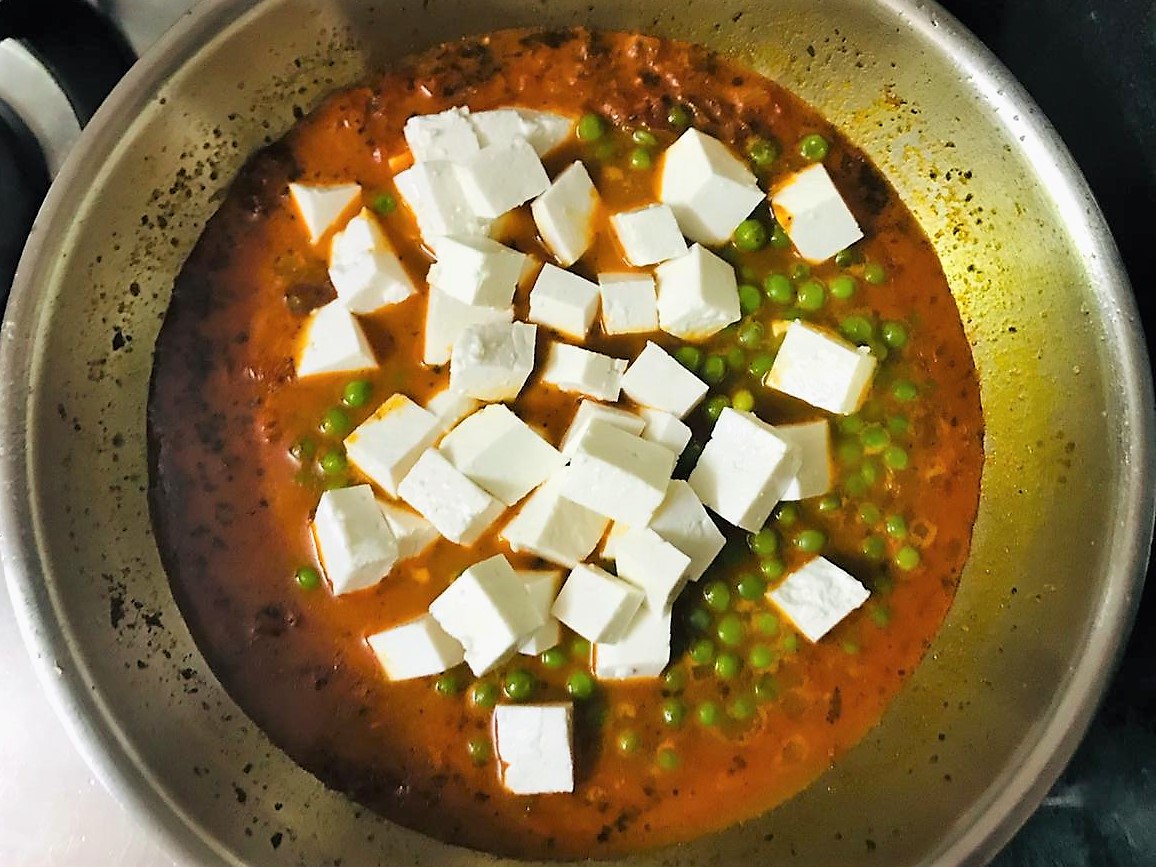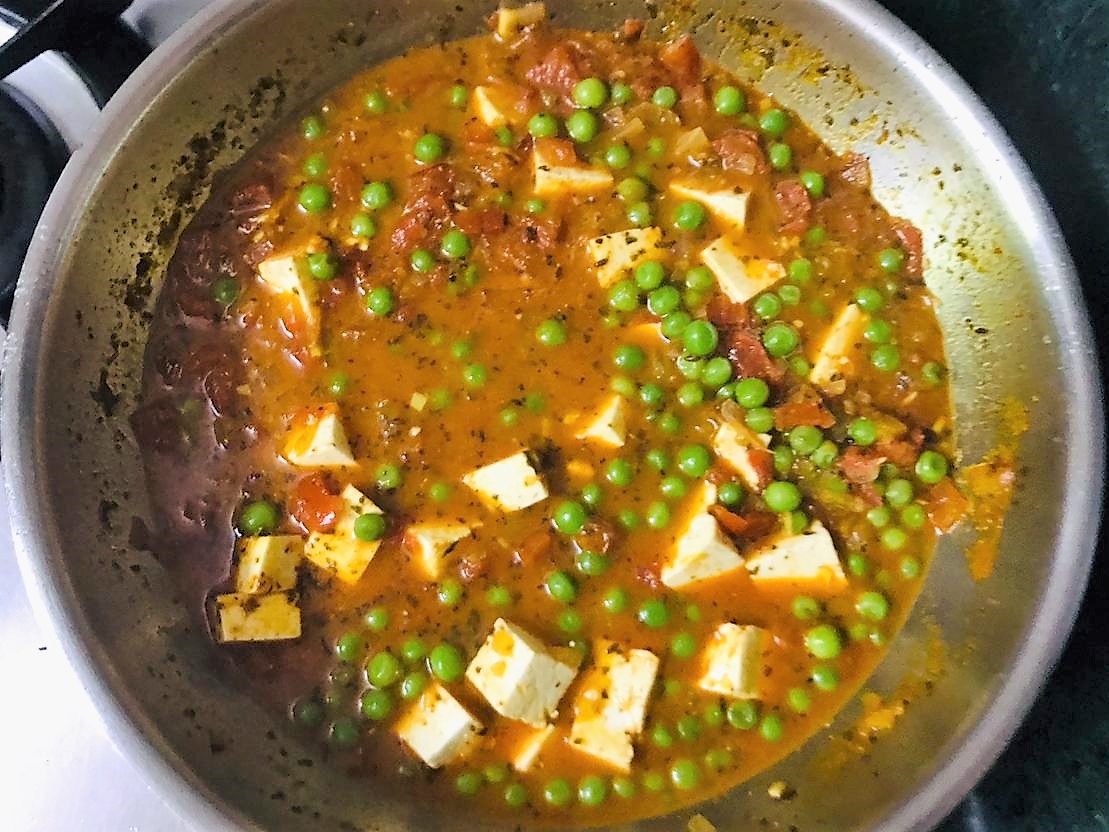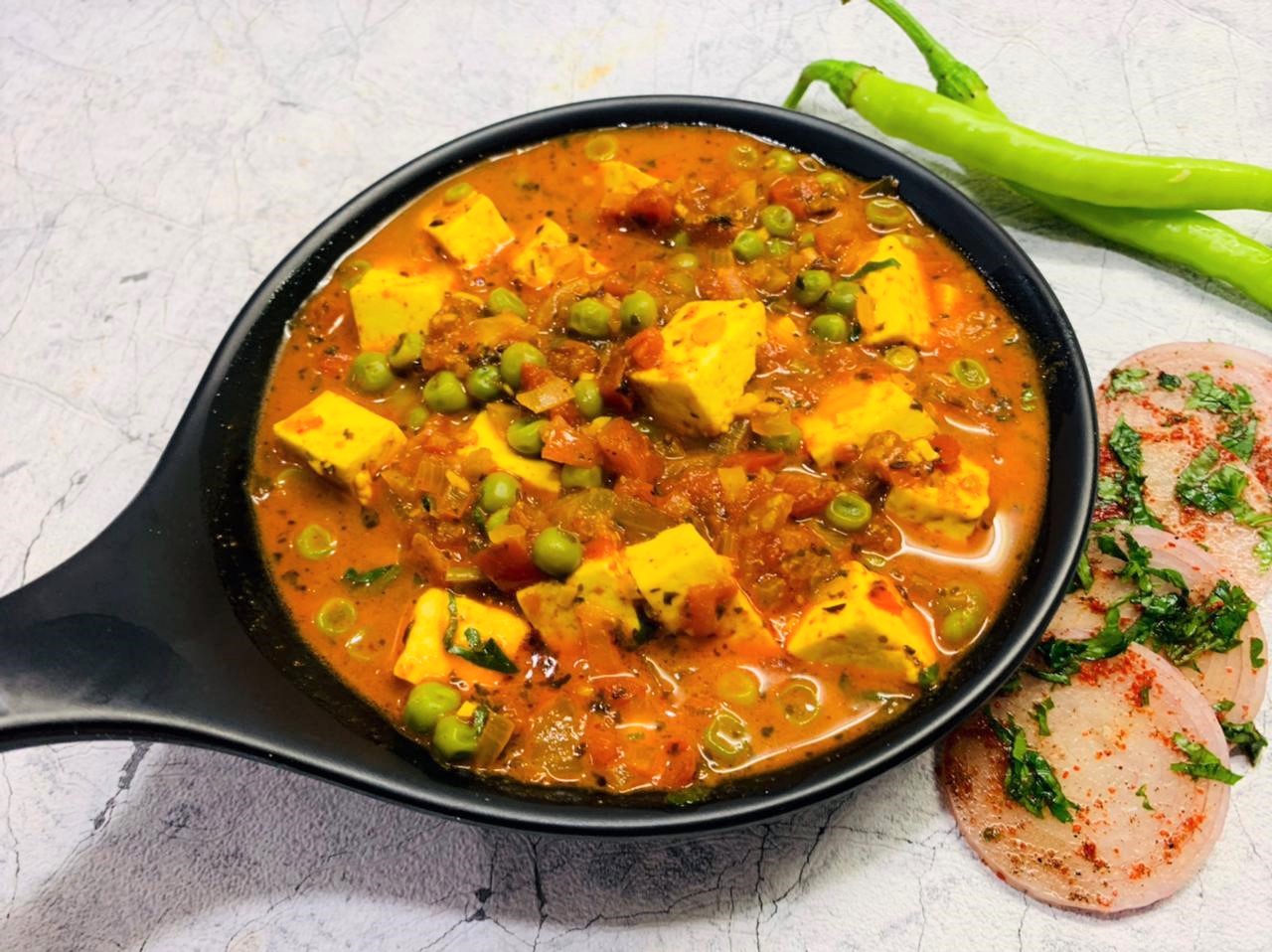 Once the gravy has cooked and thickened for 8-10 minutes add the garam masala, green peas and diced paneer cubes. Cook on medium heat for 2-3 minutes.
Serve hot with any Indian bread or rice.