Vegetable Sevai
A popular South Indian breakfast dish sevai is also known as Semiya Upma. Sevai or Vermicelli is a quick and healthy breakfast that you can cook easily in just 20 minutes with simple ingredients.
Sevai or Vermicelli, is a traditional type of pasta round in section similar to spaghetti. Sevai is also similar to idiyappam, in the ingredients and preparation. Sevai, unlike idiyappam, is typically broken or cut up rather than in piles of noodles. In this way, sevai is treated almost as a substitute for rice. Sevai is an extremely popular dish from Tamil Nadu, India and has gradually gained popularity all over India.
Vegetable Sevai, an amazingly simple and easy breakfast dish. The simplicity of this dish makes it very delectable and loved by all age groups. While typically made from wheat or rice, varieties made from other food grains like ragi are also gaining popularity.
I learnt this recipe from my sister-in-law who has a passion for healthy and nutritious dishes. She often prepares this dish whenever we visit her and has very kindly taught me how to prepare this dish.
This dish is a complete meal and a great way to start the day. It has loads of vegetables, peanuts and minimum spices making it simple, light and flavoursome.
Ingredients
1 cup roasted sevai (vermicelli)
2 cups water
½ cup peanuts
1/2 cup finely chopped onion
1/2 cup finely chopped tomatoes
1 finely chopped green chilli
1/2 cup finely chopped carrots
1/4 cup finely chopped fine beans
¼ cup peas
1-inch piece finely sliced ginger
Oil for frying peanuts
1 tablespoon oil
1 teaspoon mustard seeds(rai)
8-10 curry leaves
Salt to taste
Juice of 1 lime
Directions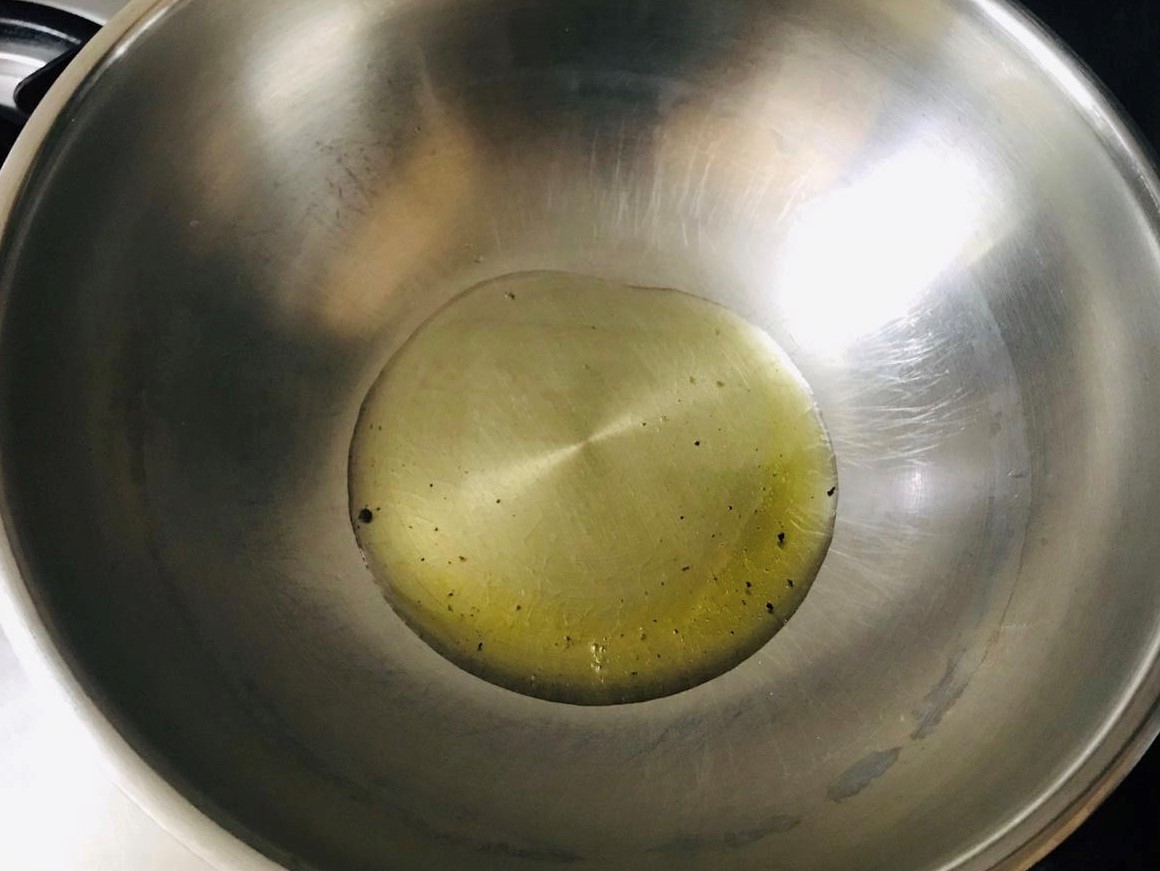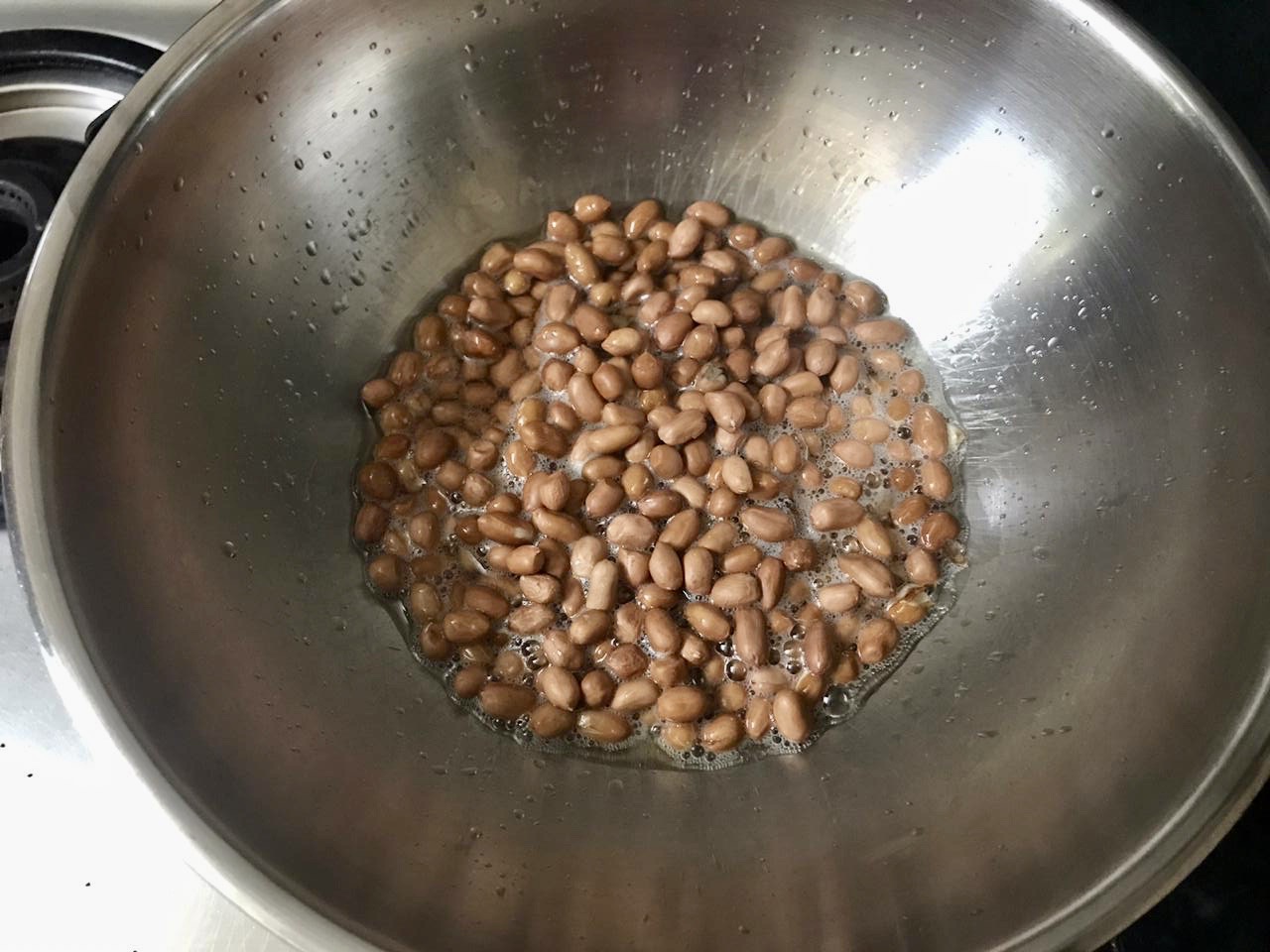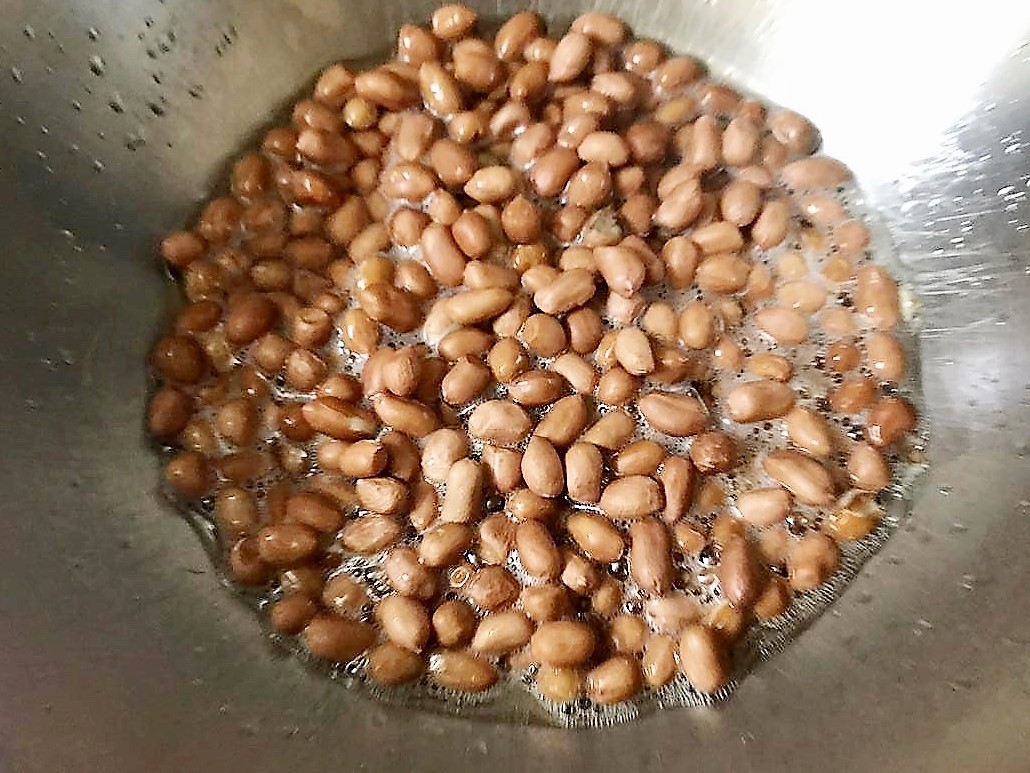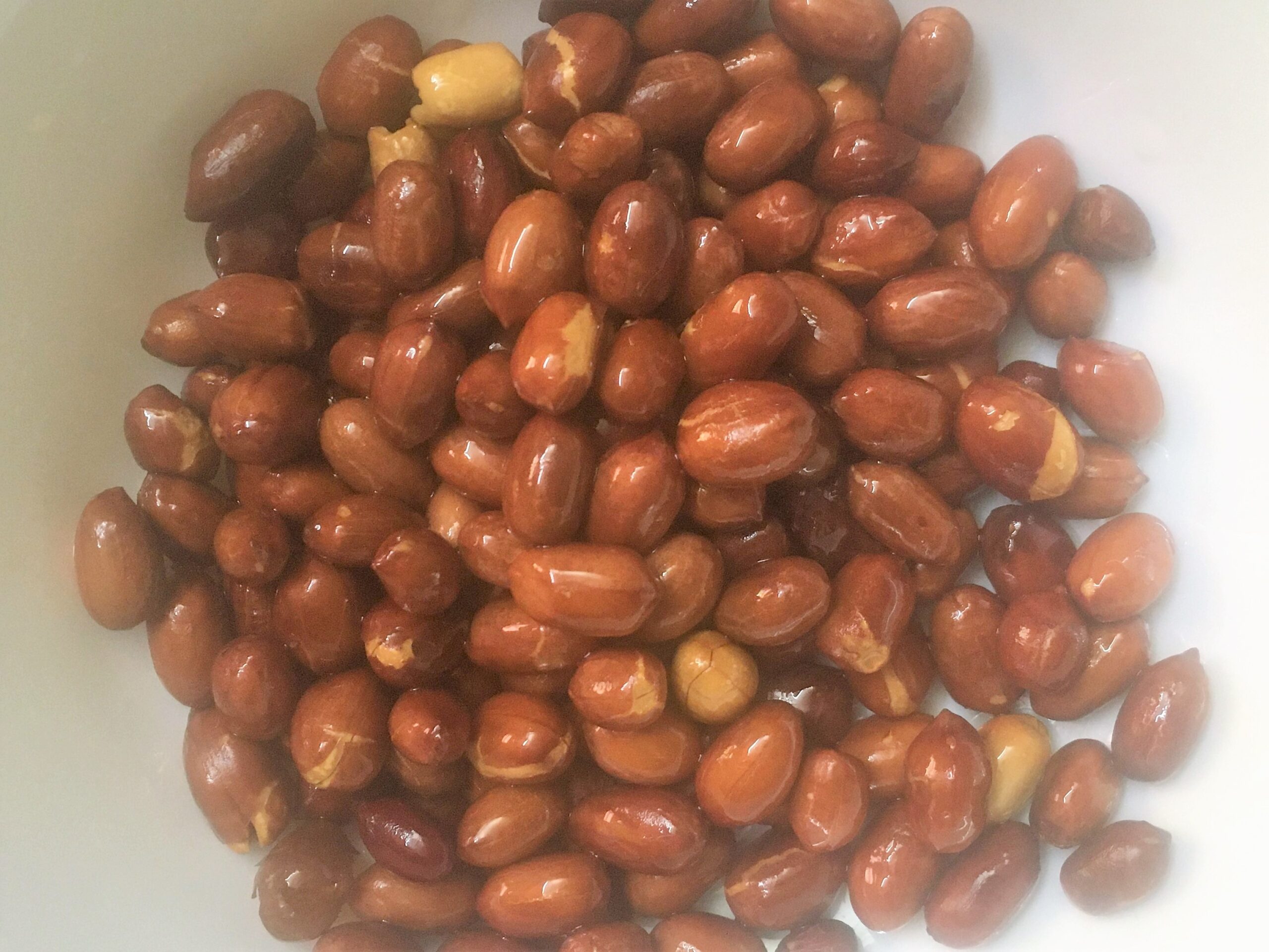 Heat the oil in a pan and fry the peanuts until fragrant for about 2 minutes on medium heat. Drain them on absorbent sheet and keep aside.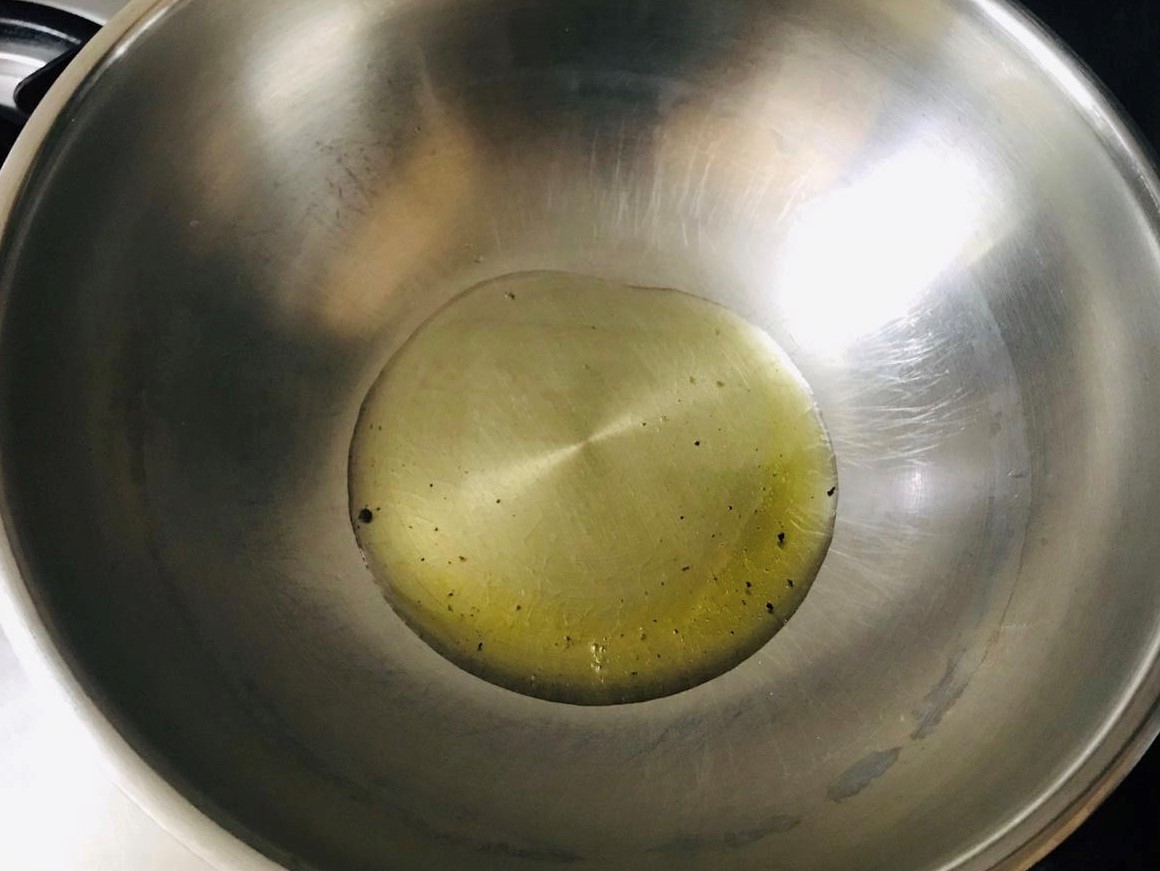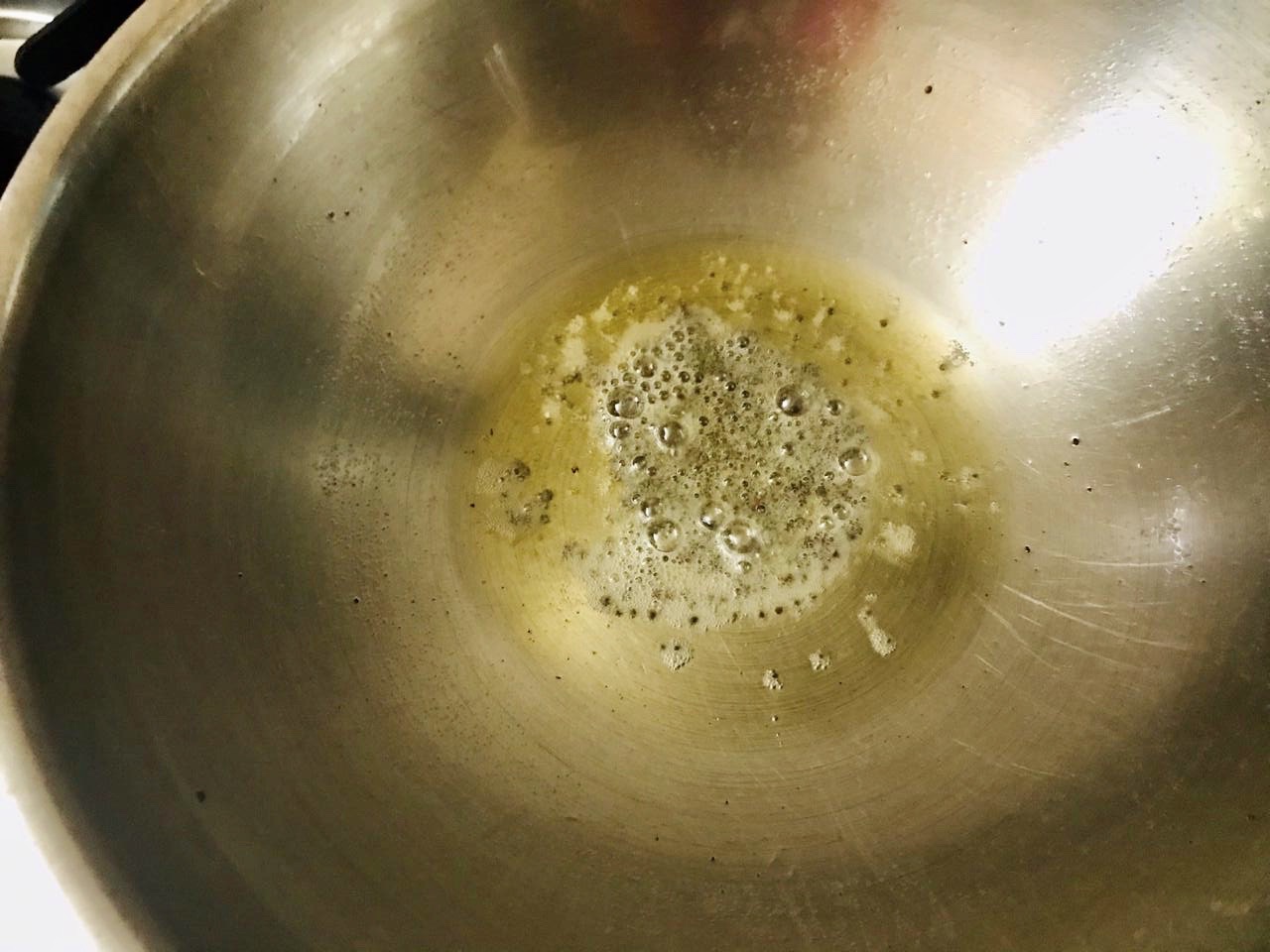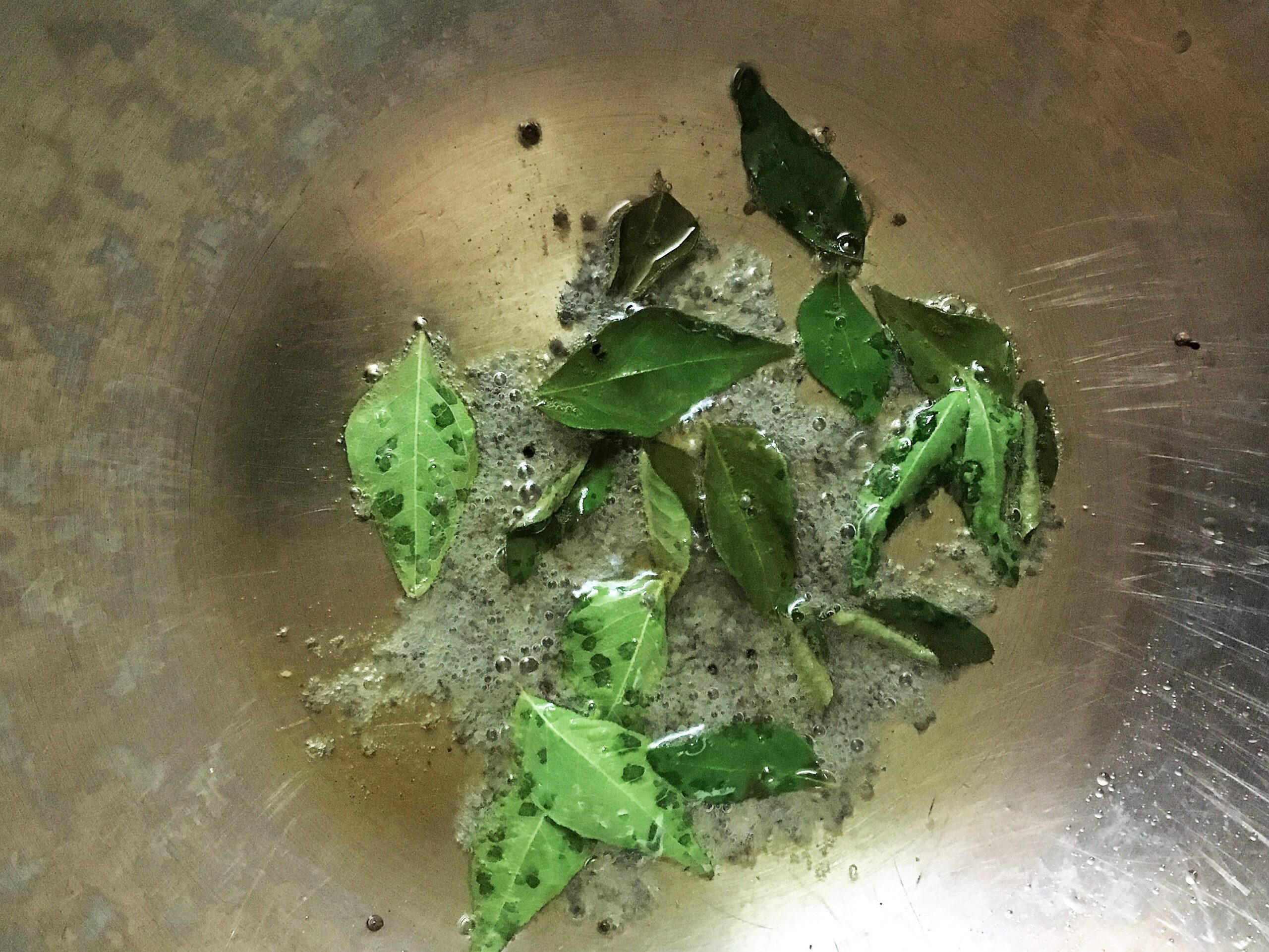 Heat the oil in a pan. Add the mustard seeds and let it splutter and then add the curry leaves.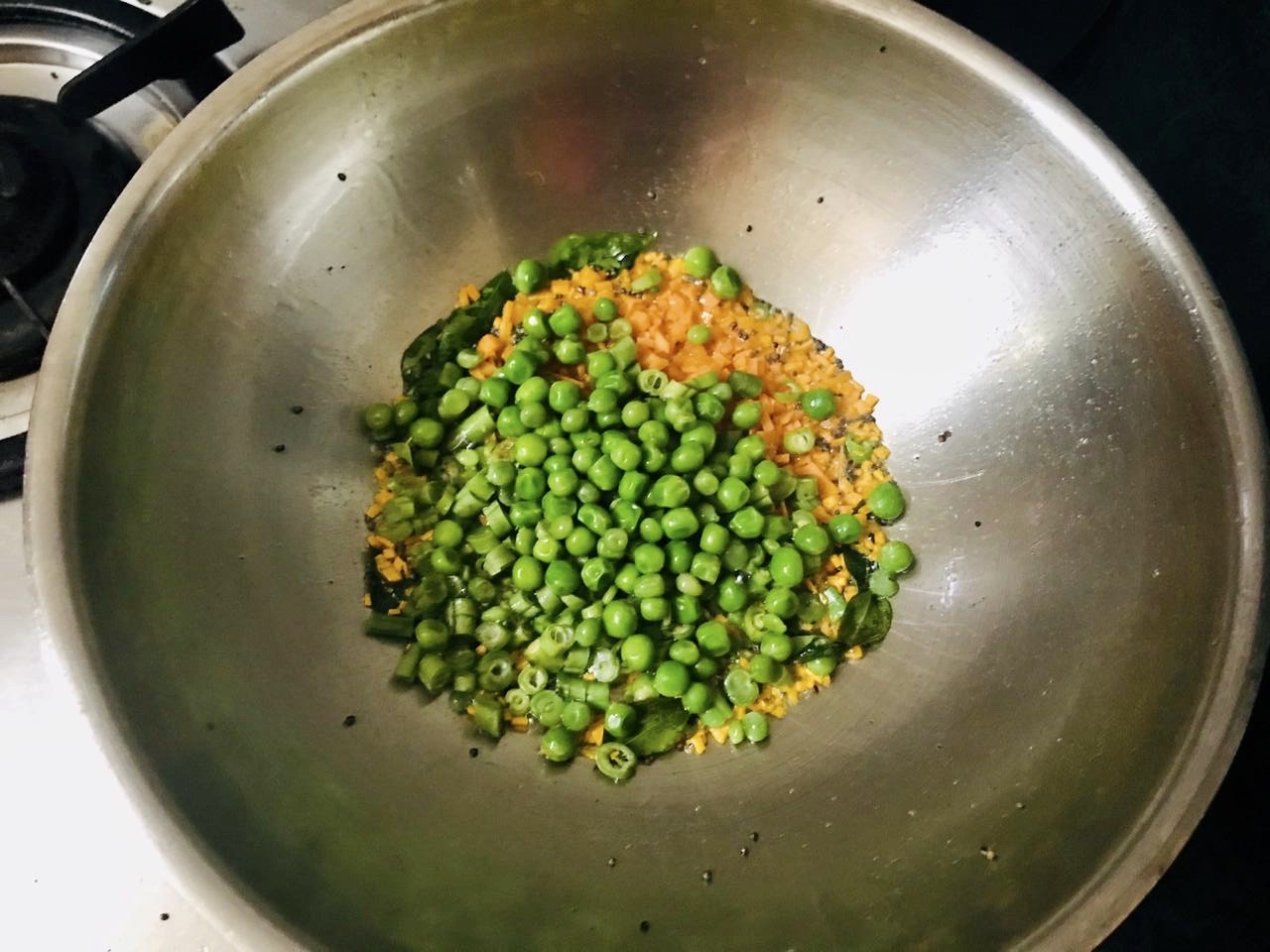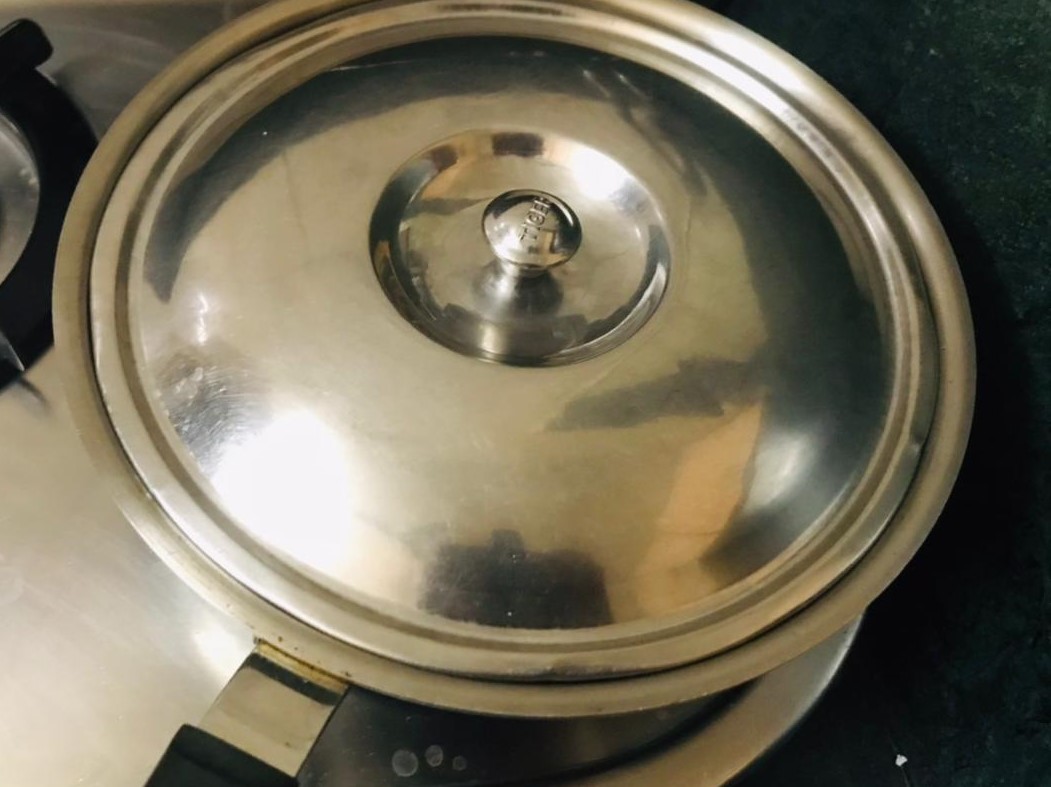 Next add the carrots, fine beans and peas and sauté for a minute. Sprinkle about 1 tablespoon water and cover and cook on medium heat for 3-4 minutes to cook the vegetables.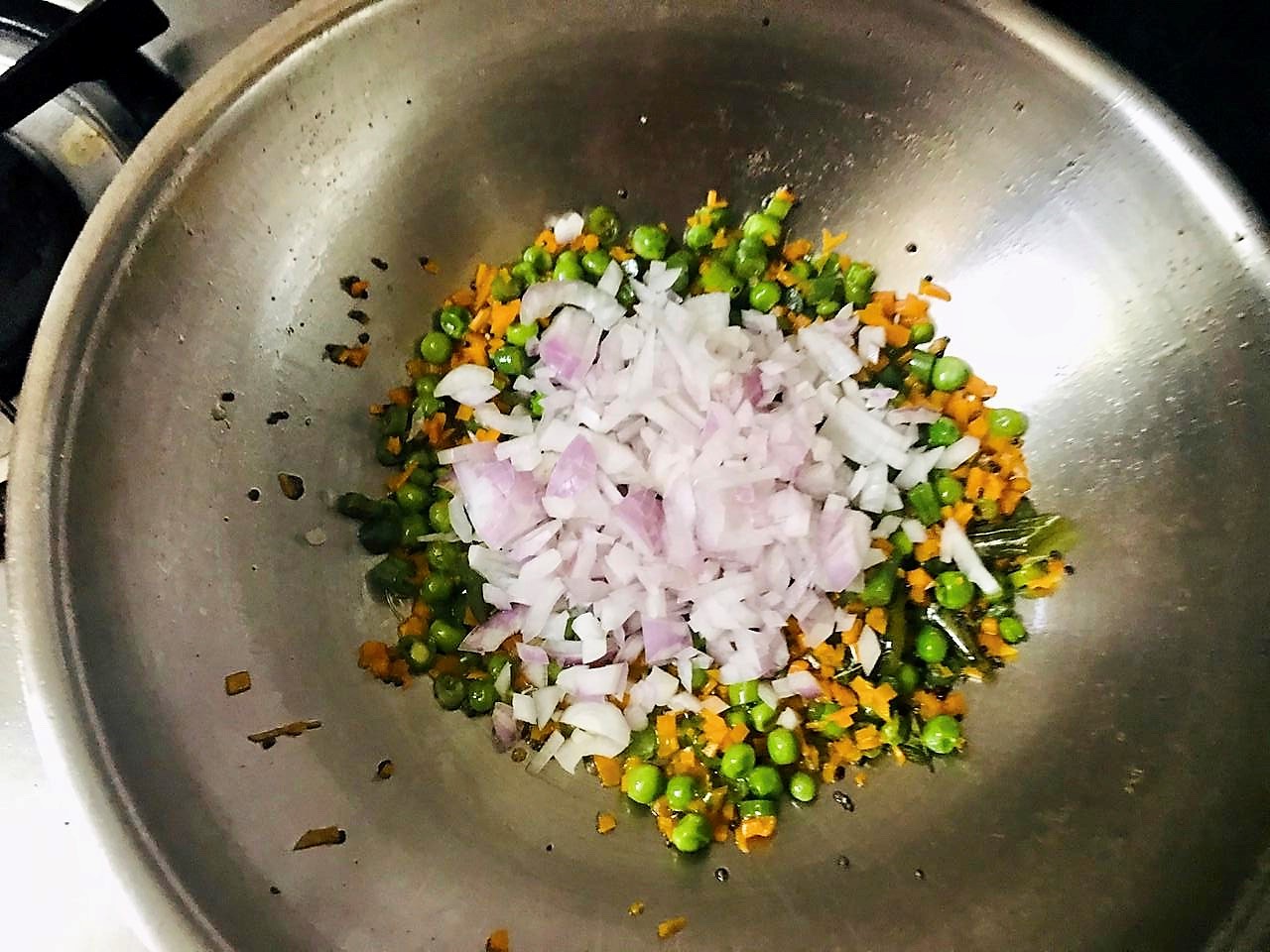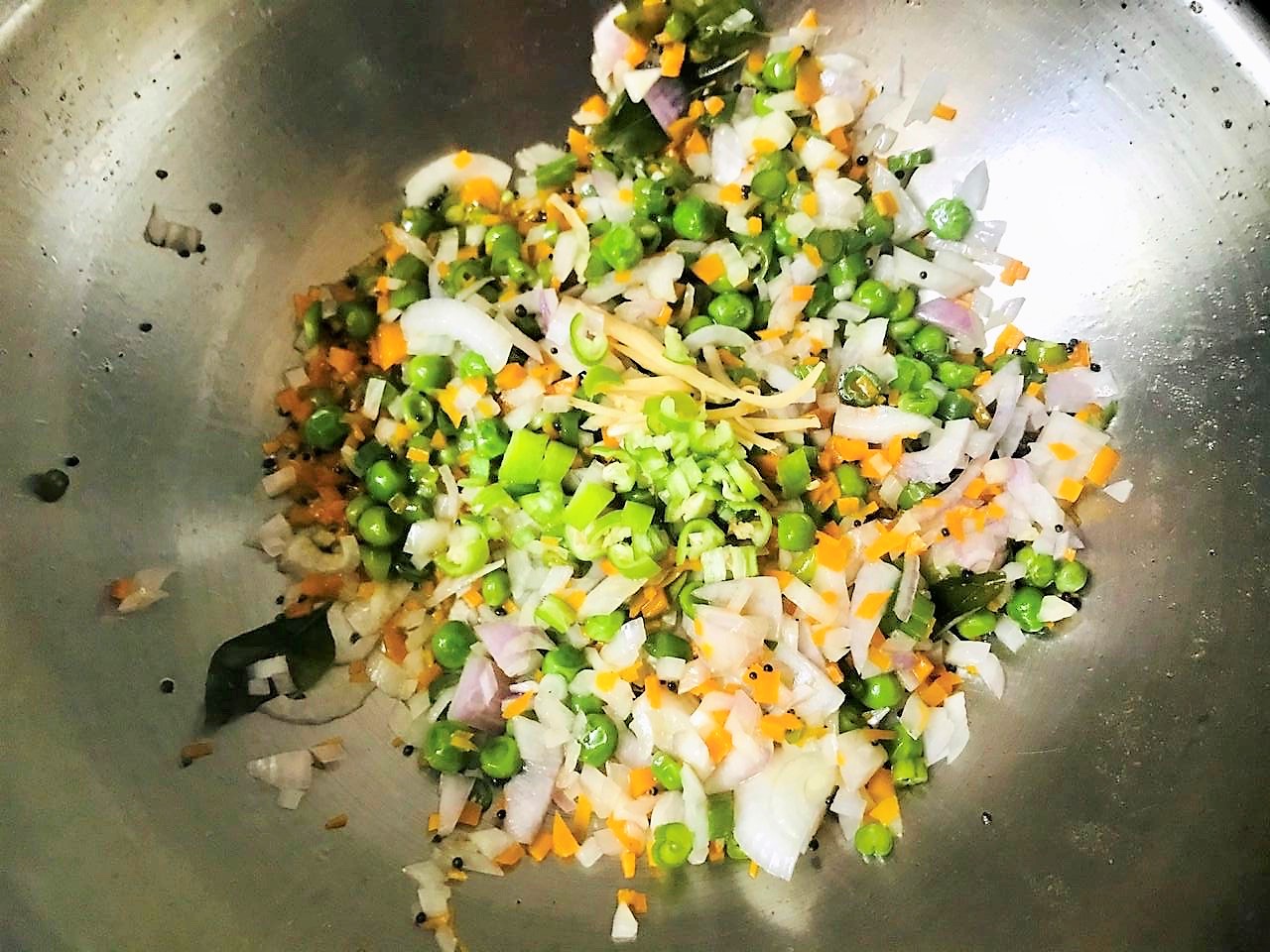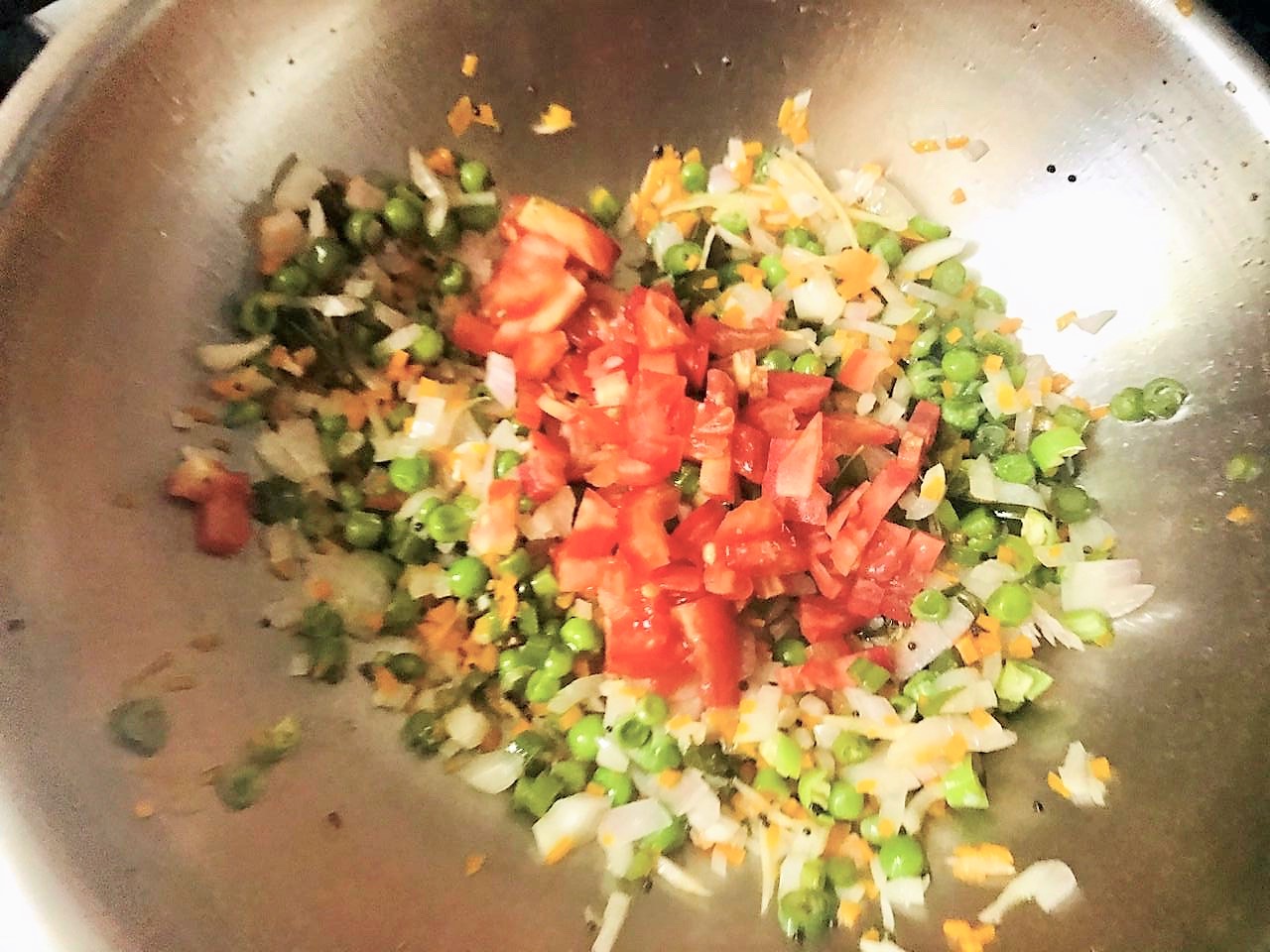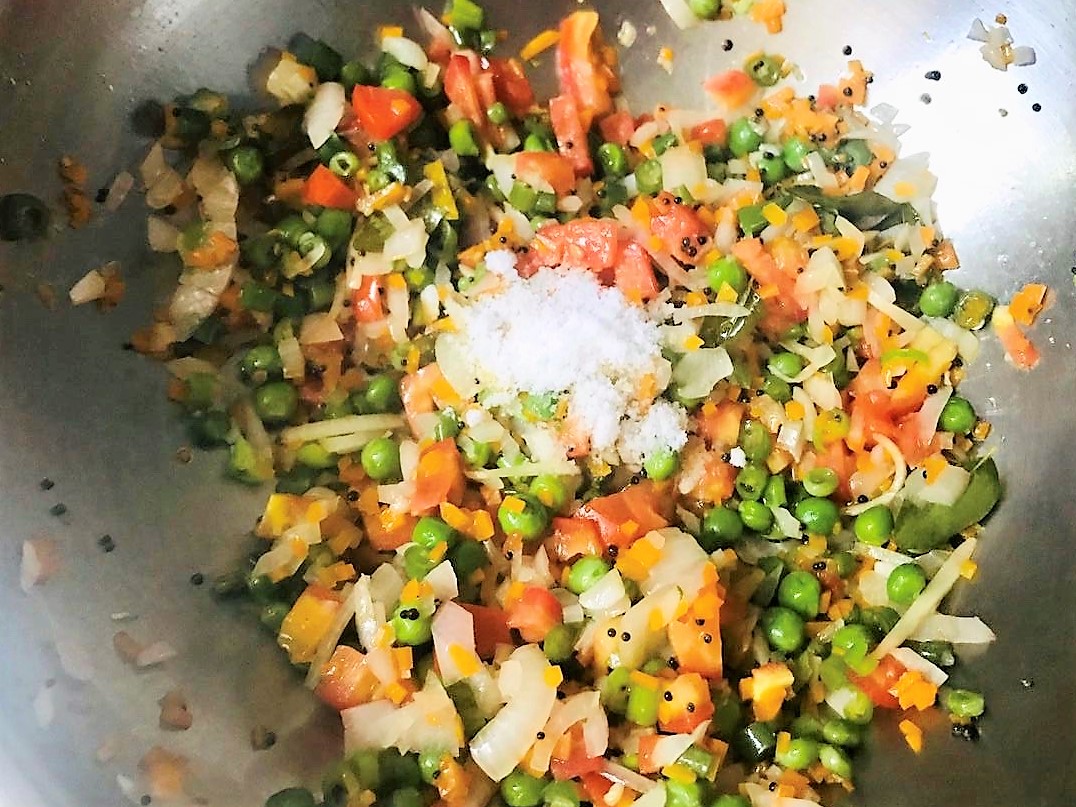 Add ginger, green chillies and onions and sauté for a minute and finally add the tomatoes.
Add salt and lime juice and mix.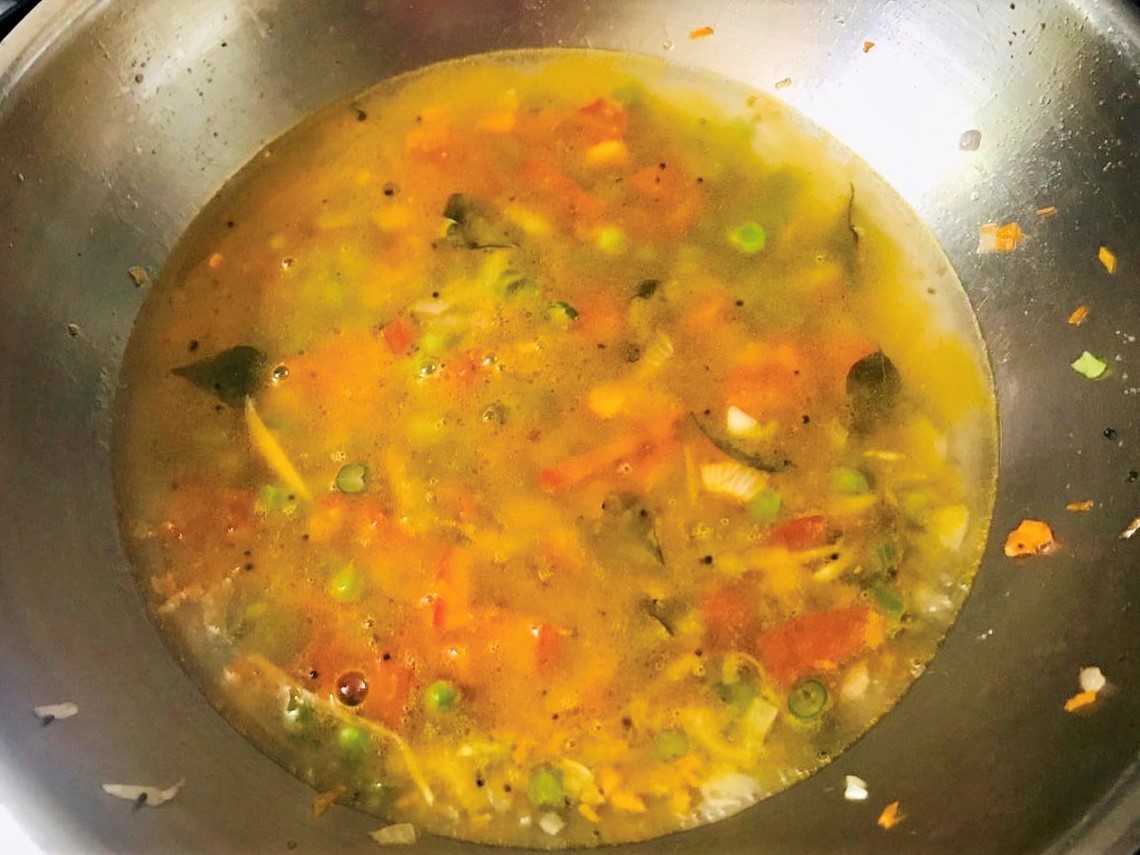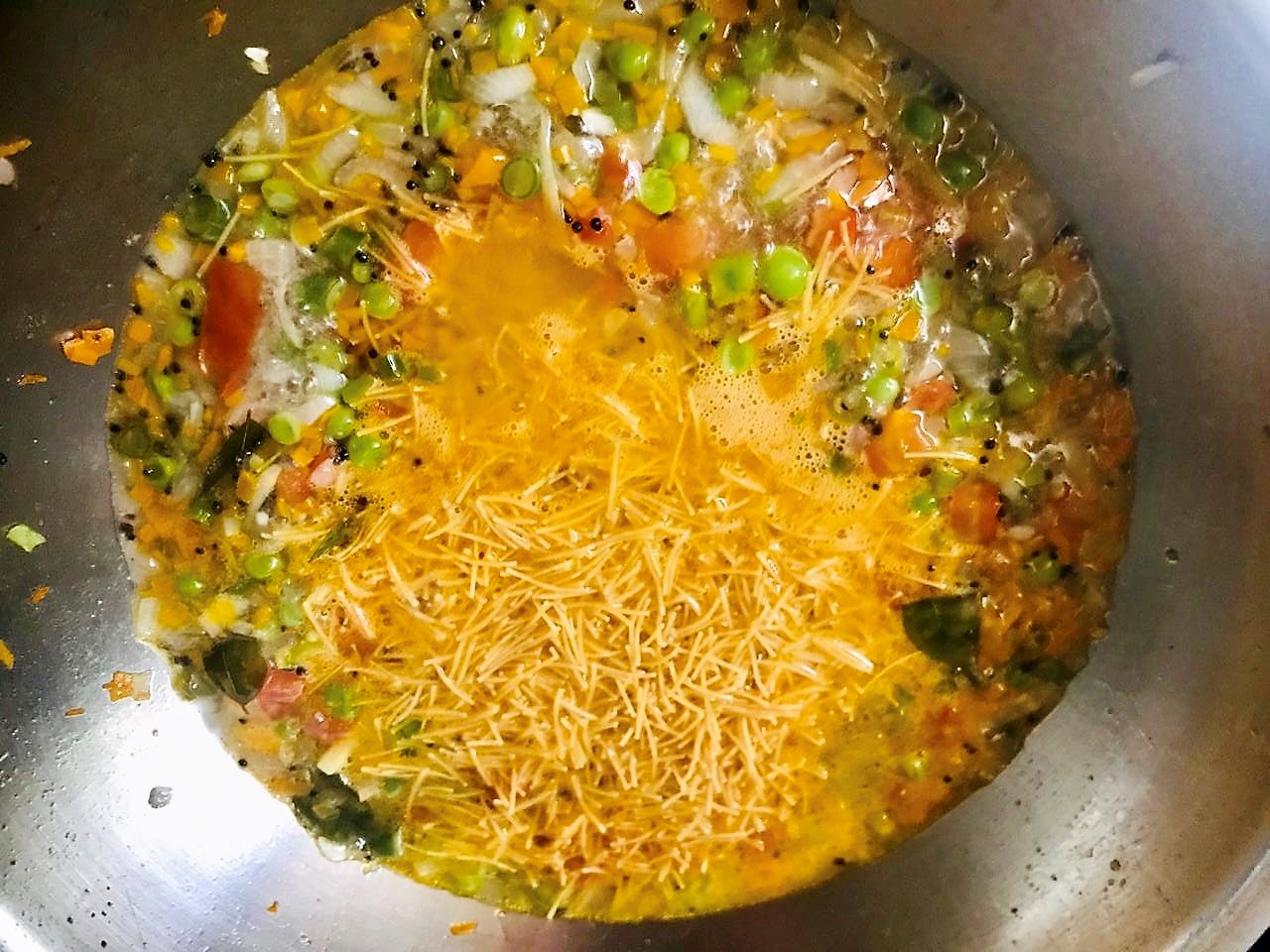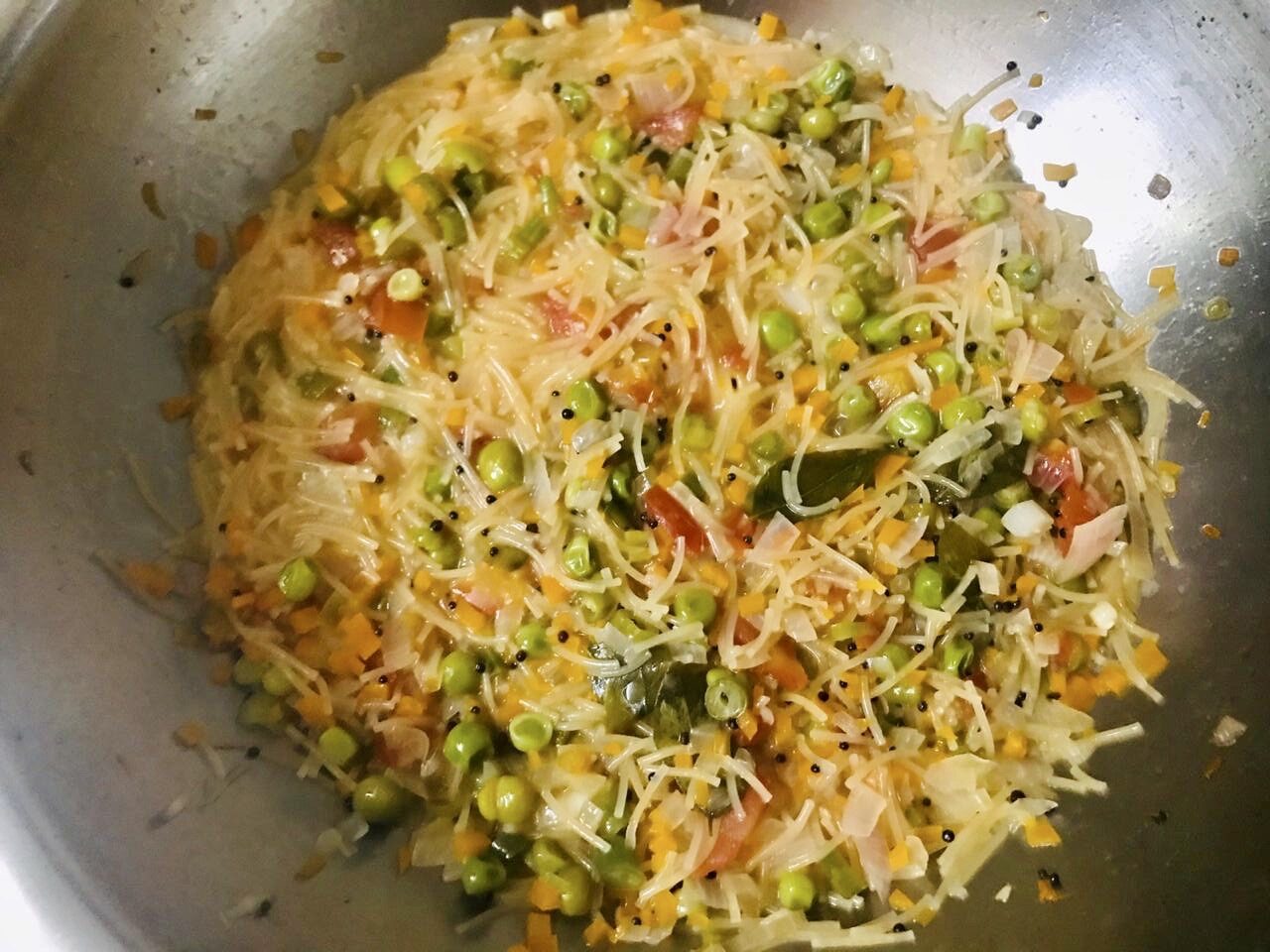 Add 2 cups water and let it boil. When it is boiled, add roasted sevai and gently mix without breaking the sevai. Let it cook on medium heat till all the water is absorbed. By then all the sevai should be soft and cooked.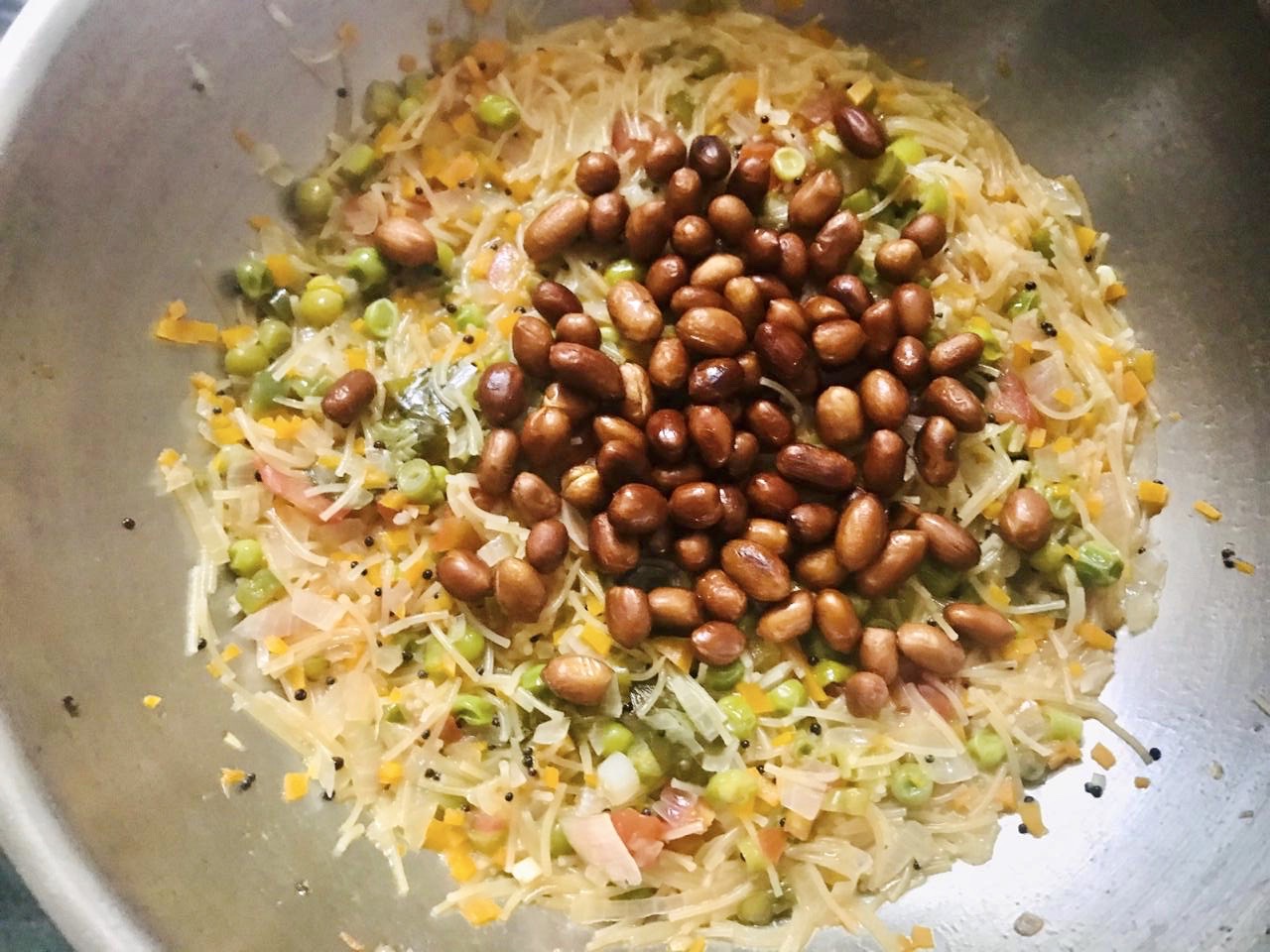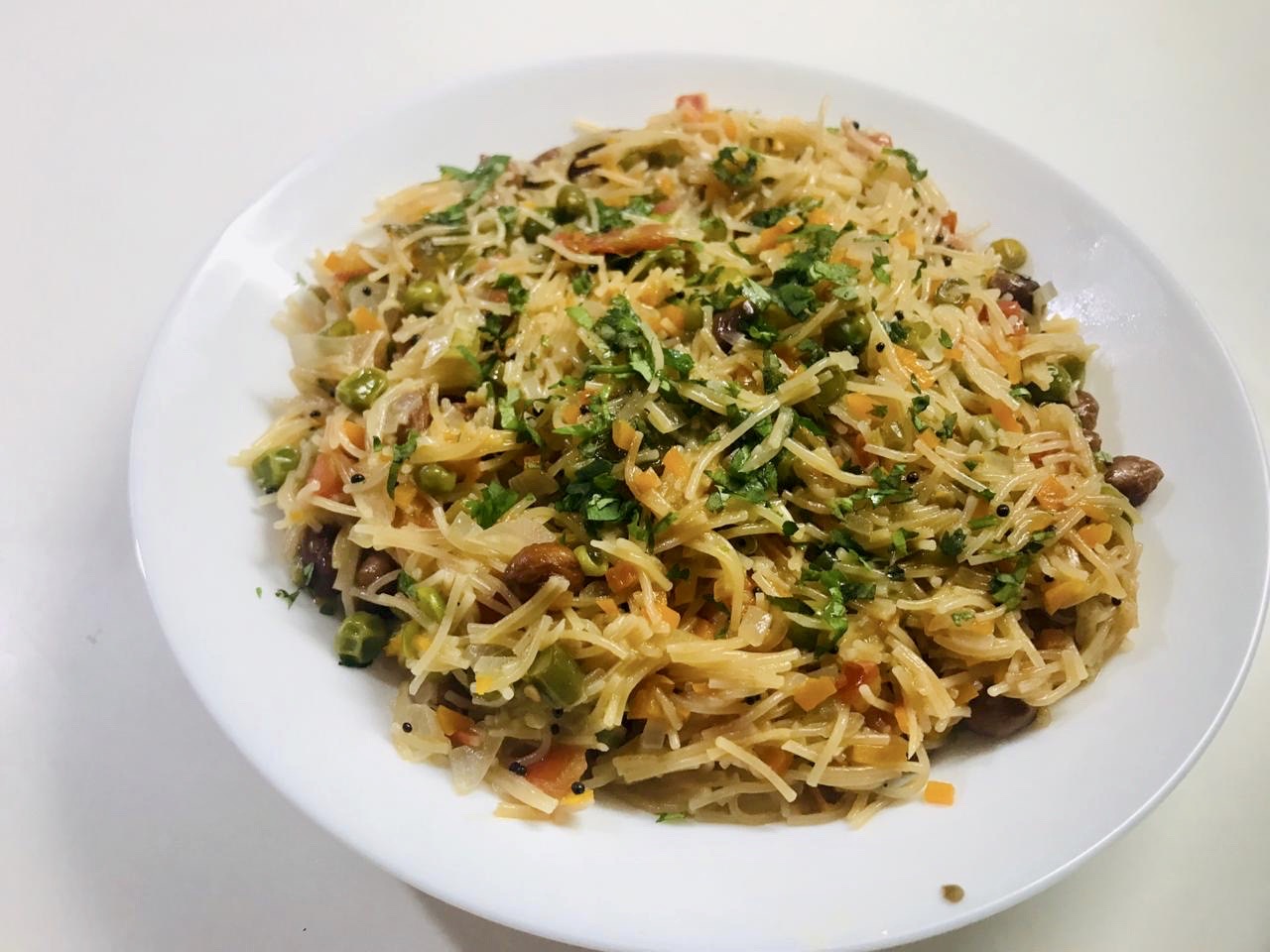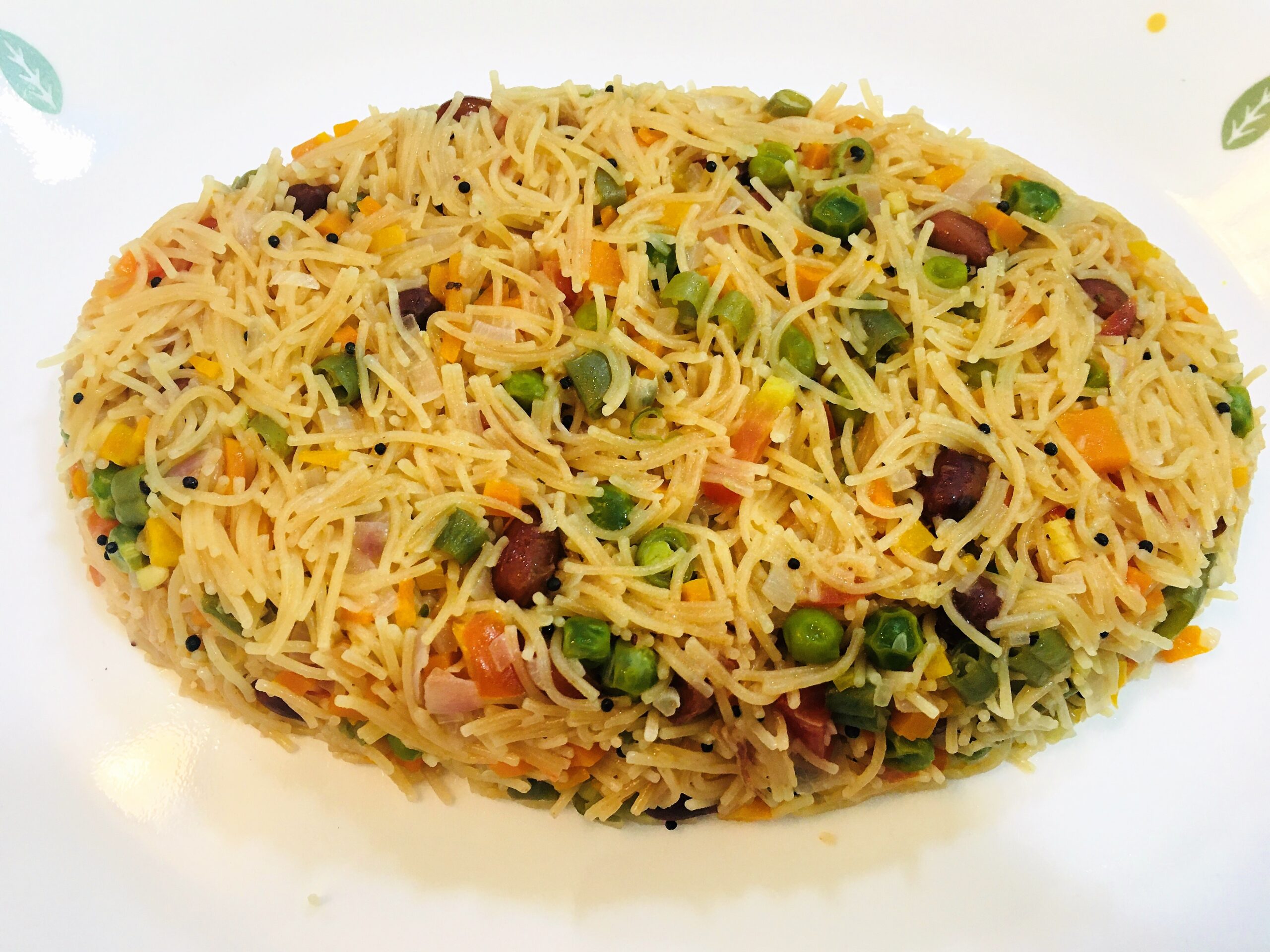 Finally add the roasted peanuts and mix them.
Serve it hot.