Vegetable Rosti
Vegetable Rosti is a super-delicious and healthy recipe loaded with vegetables, spices with an appetizing golden crust and colour.
Vegetable Rosti is my healthy take on the popular Swiss potato recipe of Rosti. Traditionally Rosti is prepared with potatoes and is simple, buttery and super delicious. My recipe has no potatoes but loads of fresh vegetables mixed with 3 types of flour to make them filling and super healthy.
This versatile dish can be topped with an egg and served with a salad for breakfast, brunch or light dinner. Any vegetable that is grated/chopped, and then fried, is going to make deliciously delicate and crispy wisps, and these rostis are no exception. This versatile recipe can be prepared with any vegetables hanging around in your fridge or pantry. Grate them or finely chop them and mix with spices, flours and roast! Easy, healthy and quick- what can be better!
Other recipes you might like are Vegetable Frankie, Stuffed Pizza Sandwich, Vegetable Lollipop, Open Face Veggie Sandwich and Besan Chilla.
Ingredients
¼ cup finely chopped carrots
¼ cup finely chopped cauliflower
¼ cup finely chopped onions
1/3 cup finely chopped French beans
¼ cup finely chopped cabbage
2 tablespoons finely chopped green pepper
2 tablespoons finely chopped red pepper
2 tablespoons finely chopped yellow pepper
2 teaspoons finely chopped green chillies
2 teaspoons finely chopped ginger
¼ cup chopped coriander leaves
Salt to taste
2 teaspoons cumin seeds
2 teaspoons red chilli powder
2 teaspoons carom powder
1 teaspoon turmeric powder
2 tablespoons oats flour
2 tablespoons gram flour
2 tablespoons rice flour
1/3 cup water
2 tablespoons ghee/oil
Directions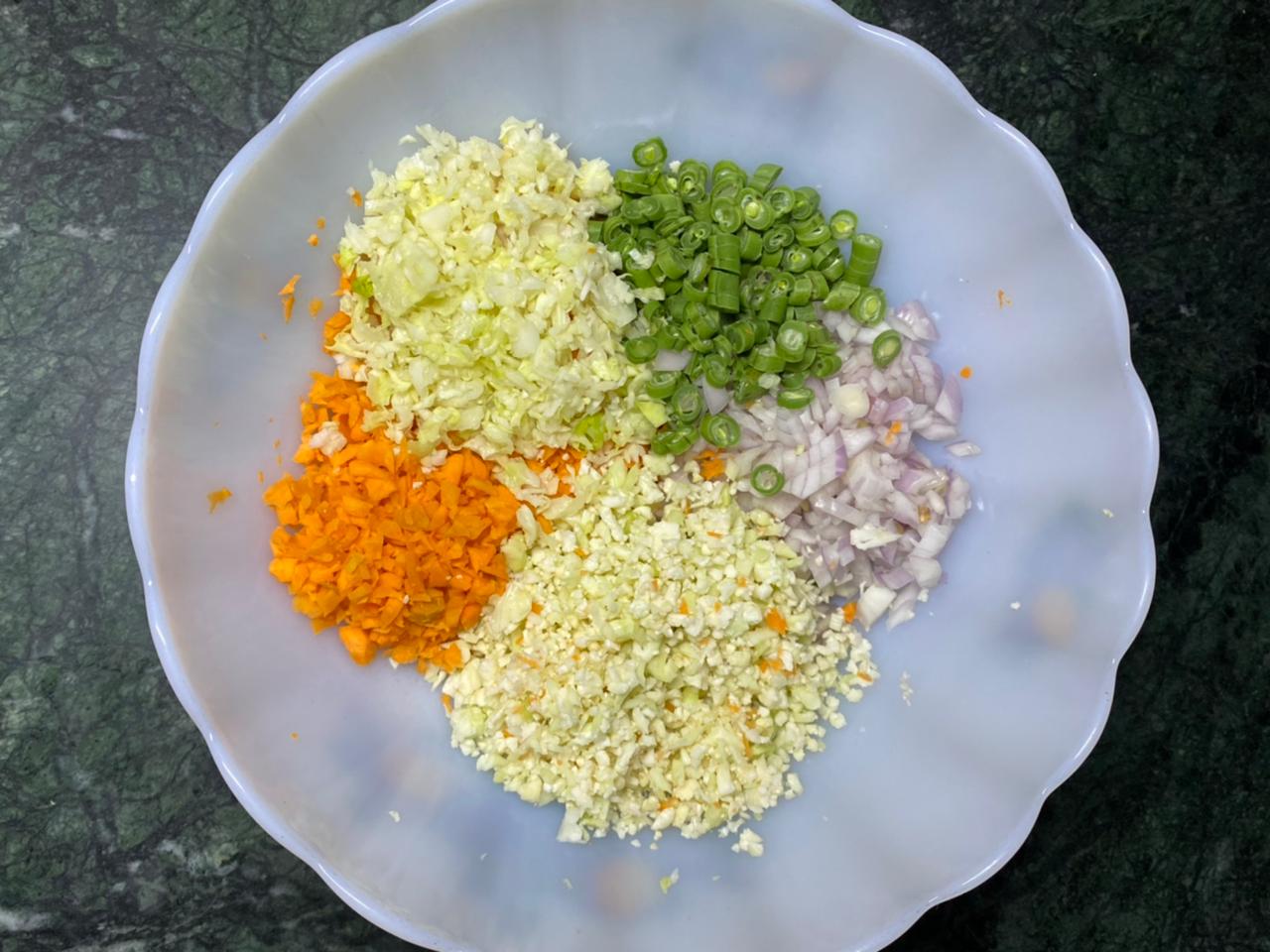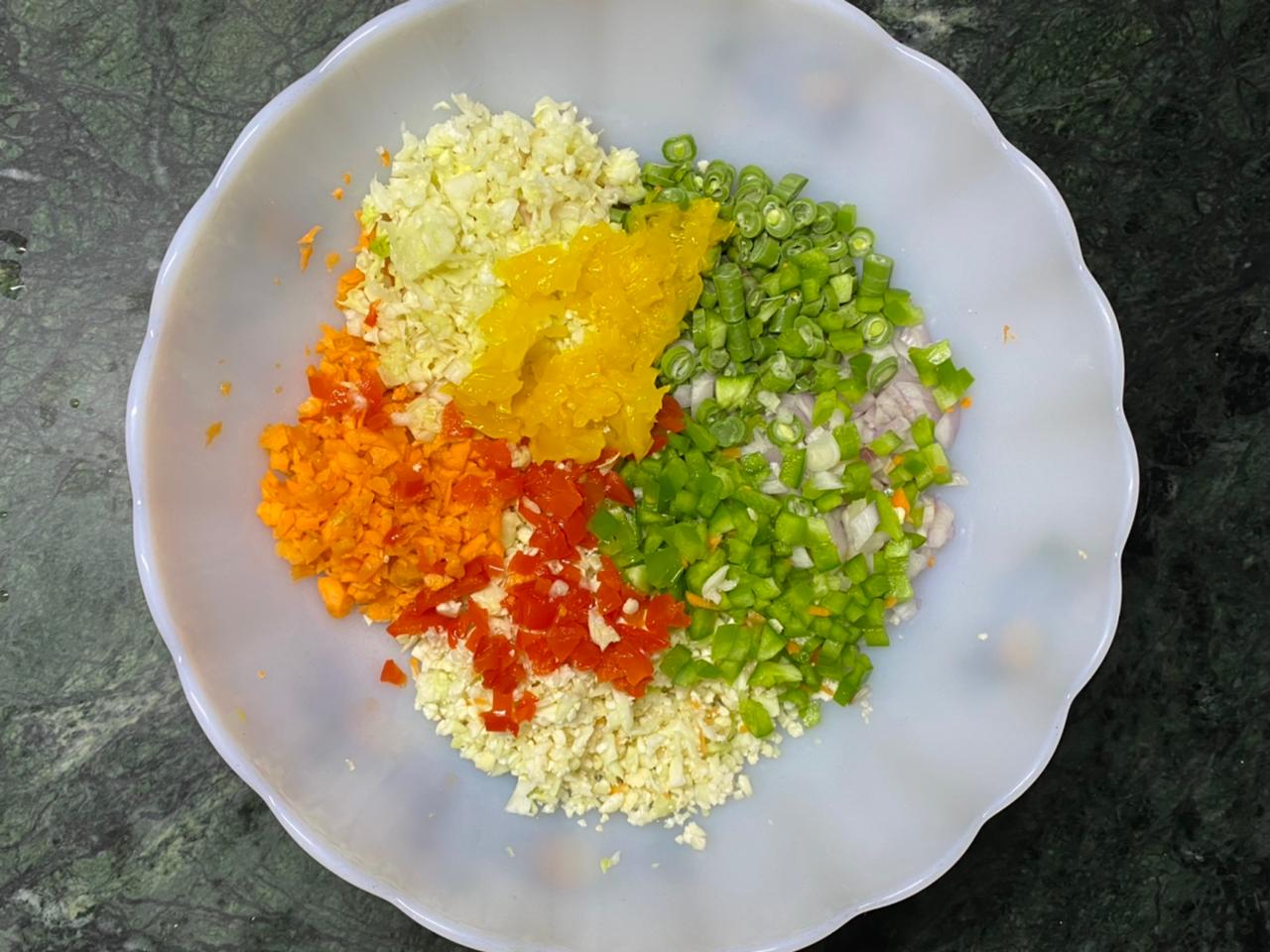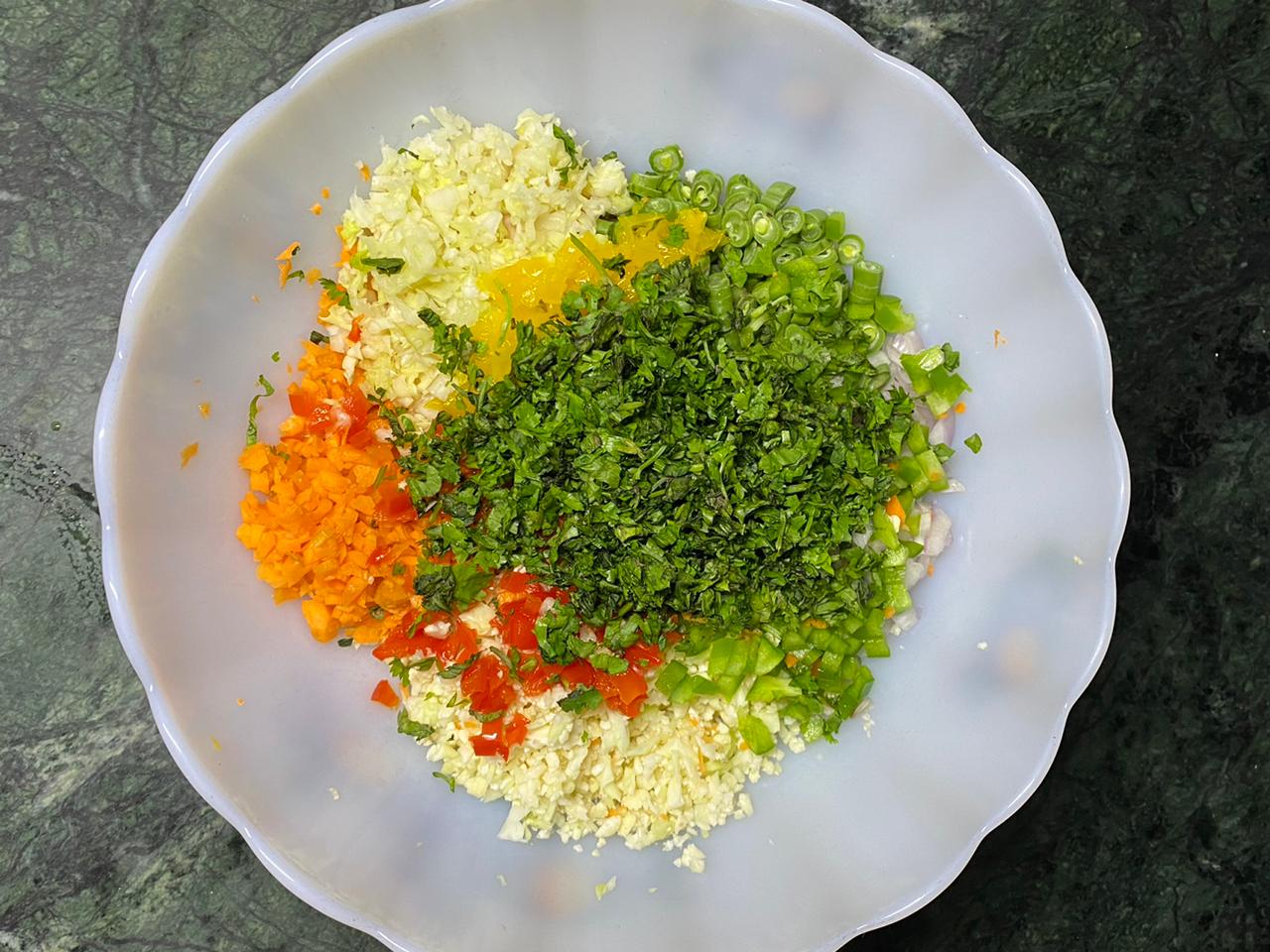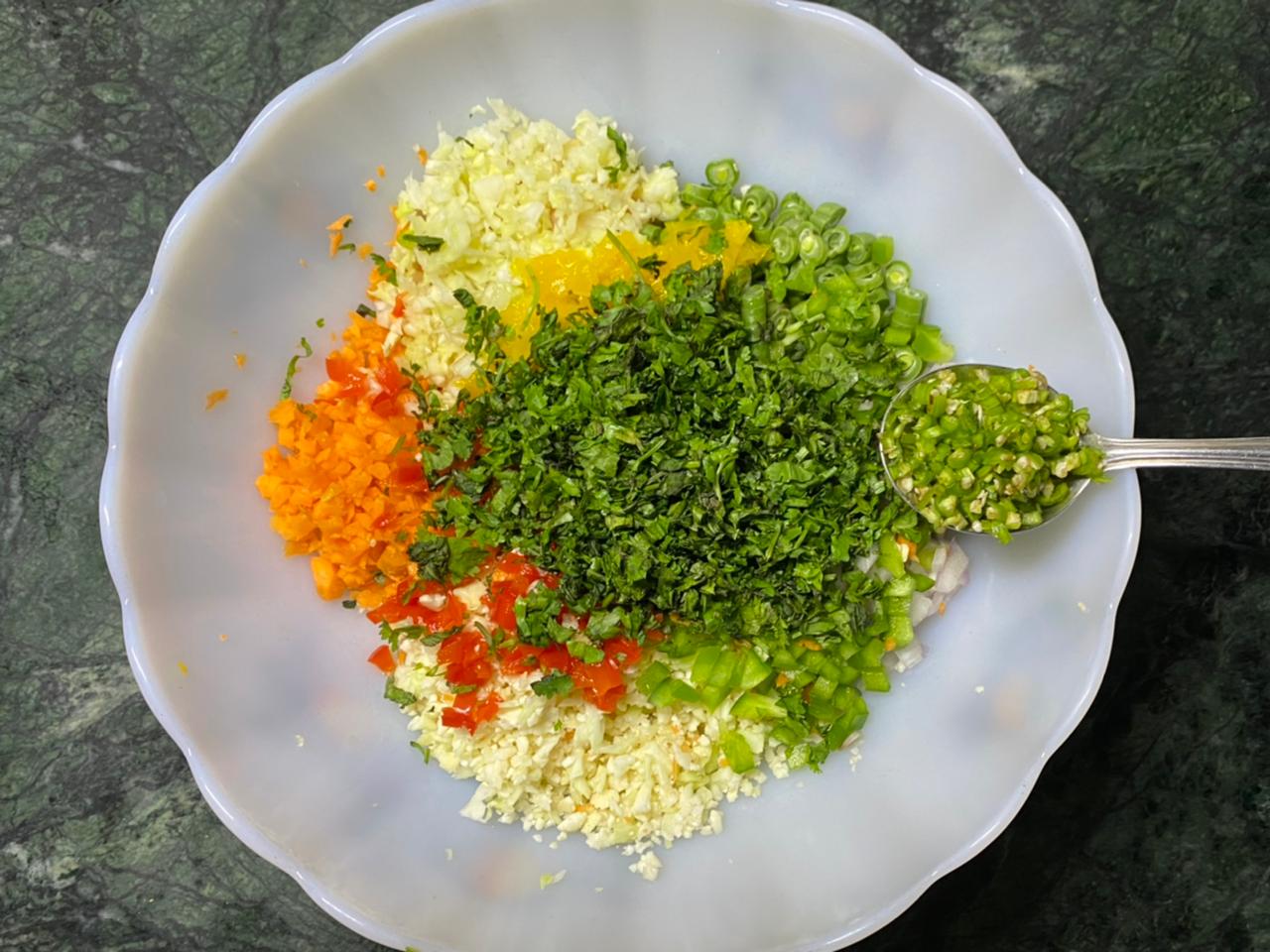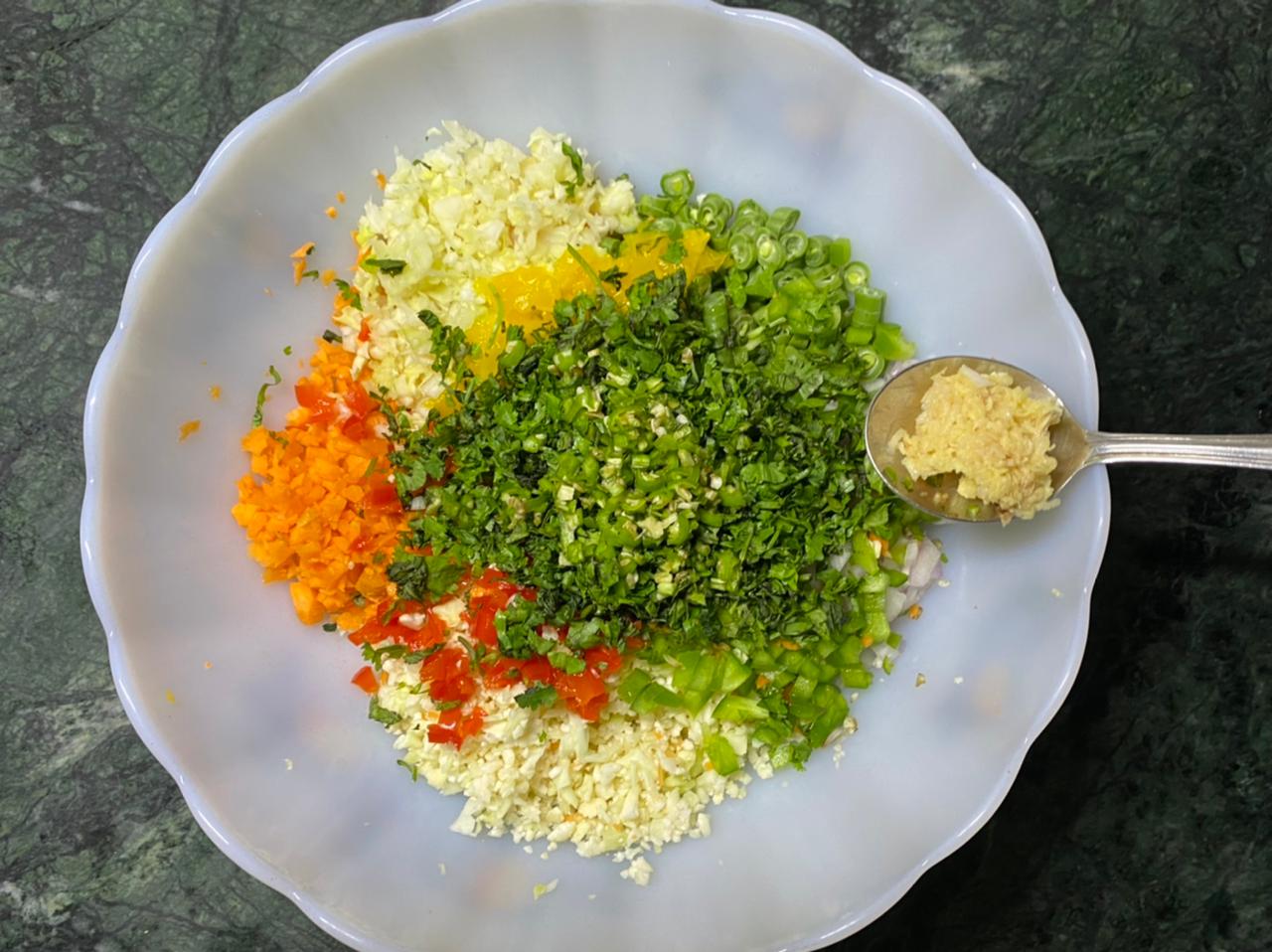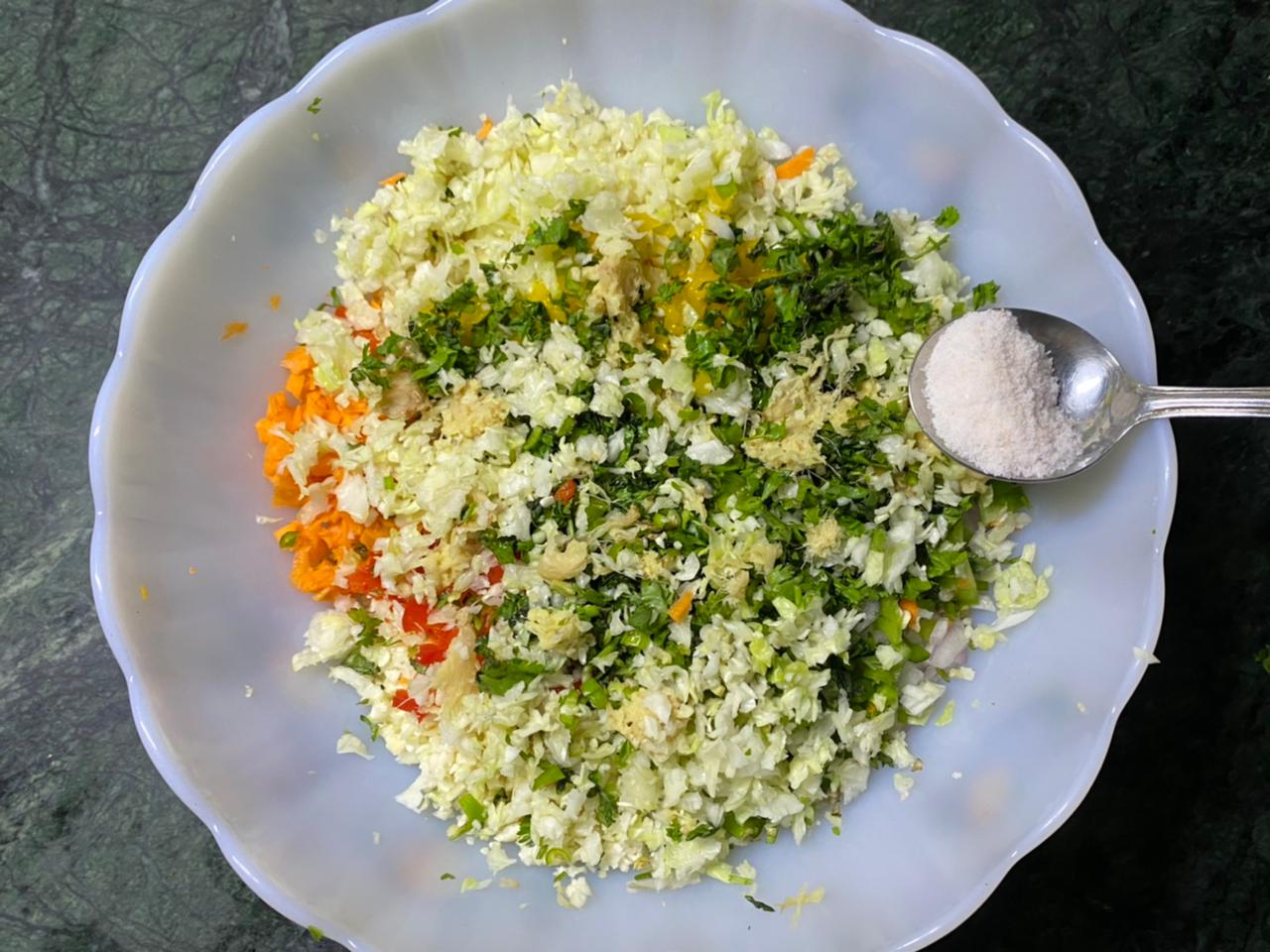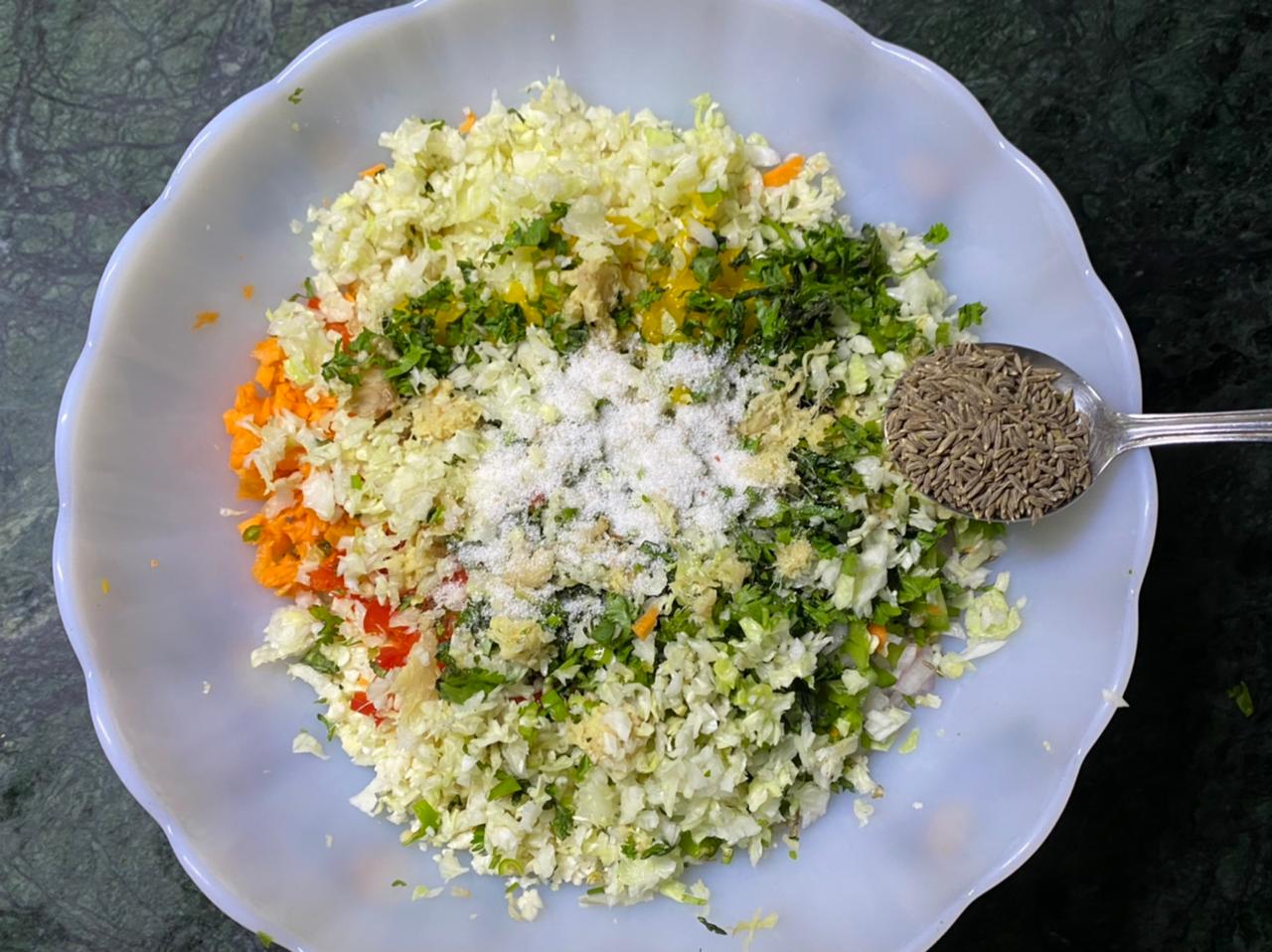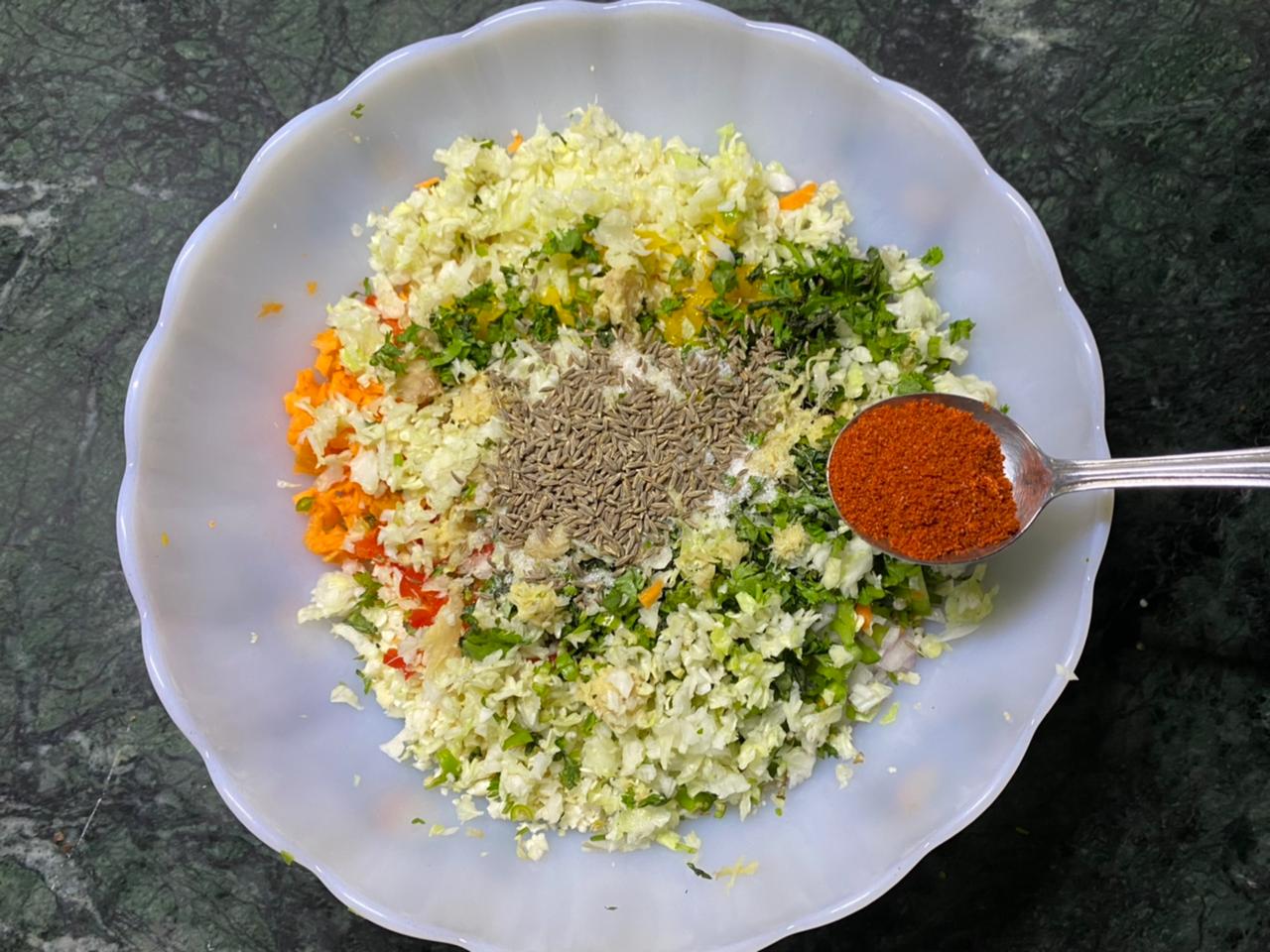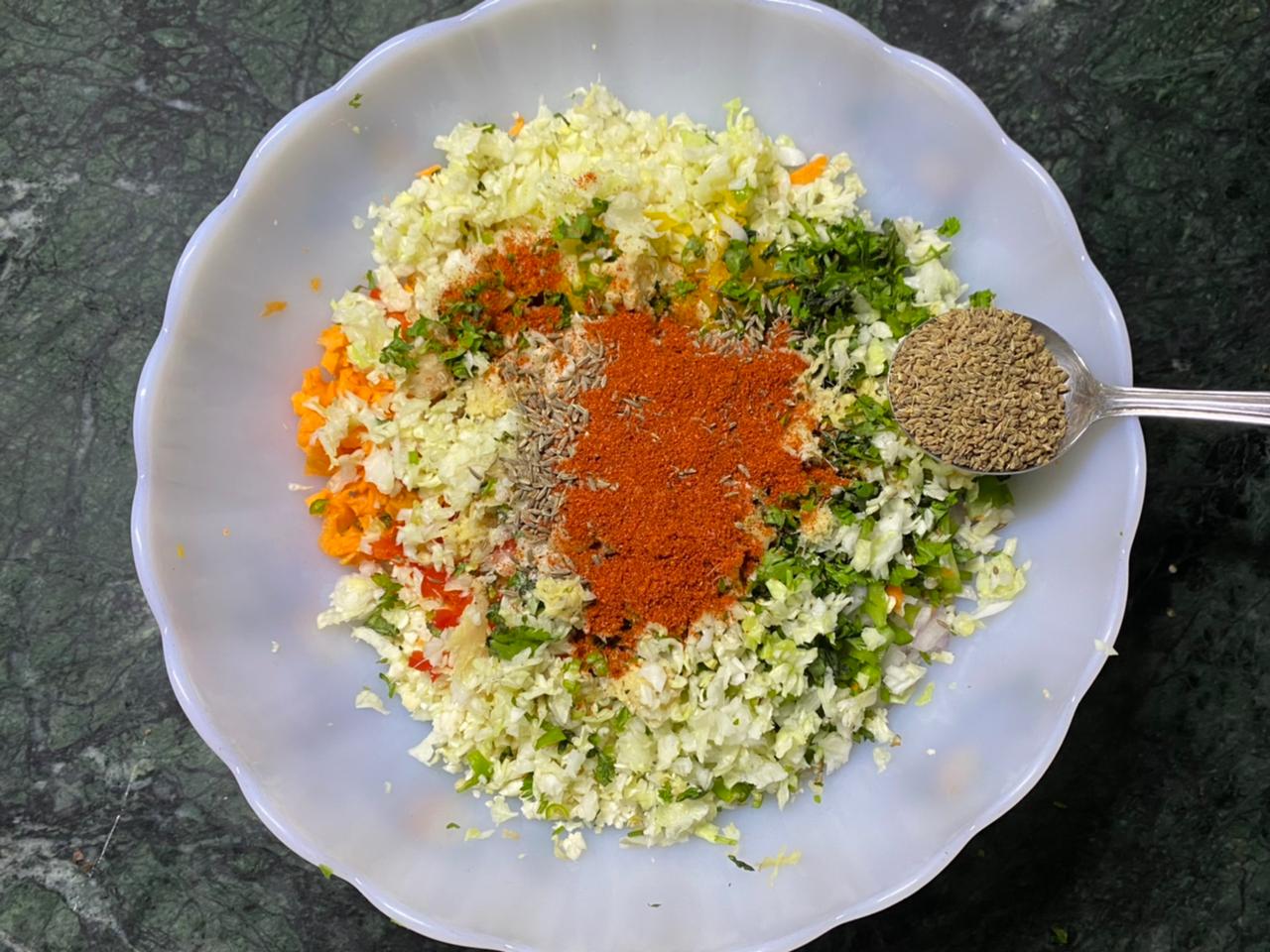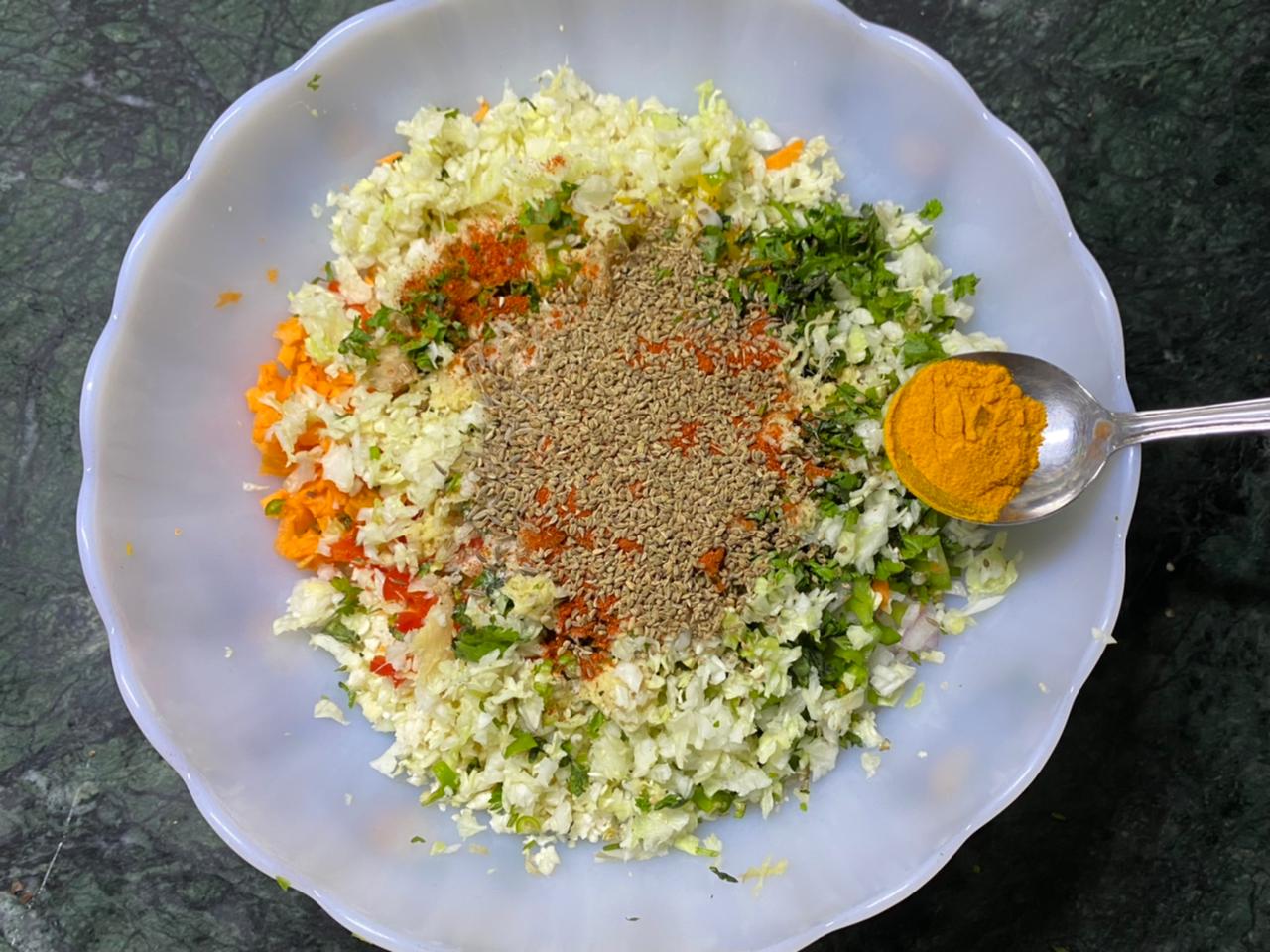 In a bowl, add carrots, cauliflower, onions, French beans, cabbage, peppers, coriander leaves, green chillies, ginger, salt, cumin seeds, red chilli powder, carom seeds and turmeric powder.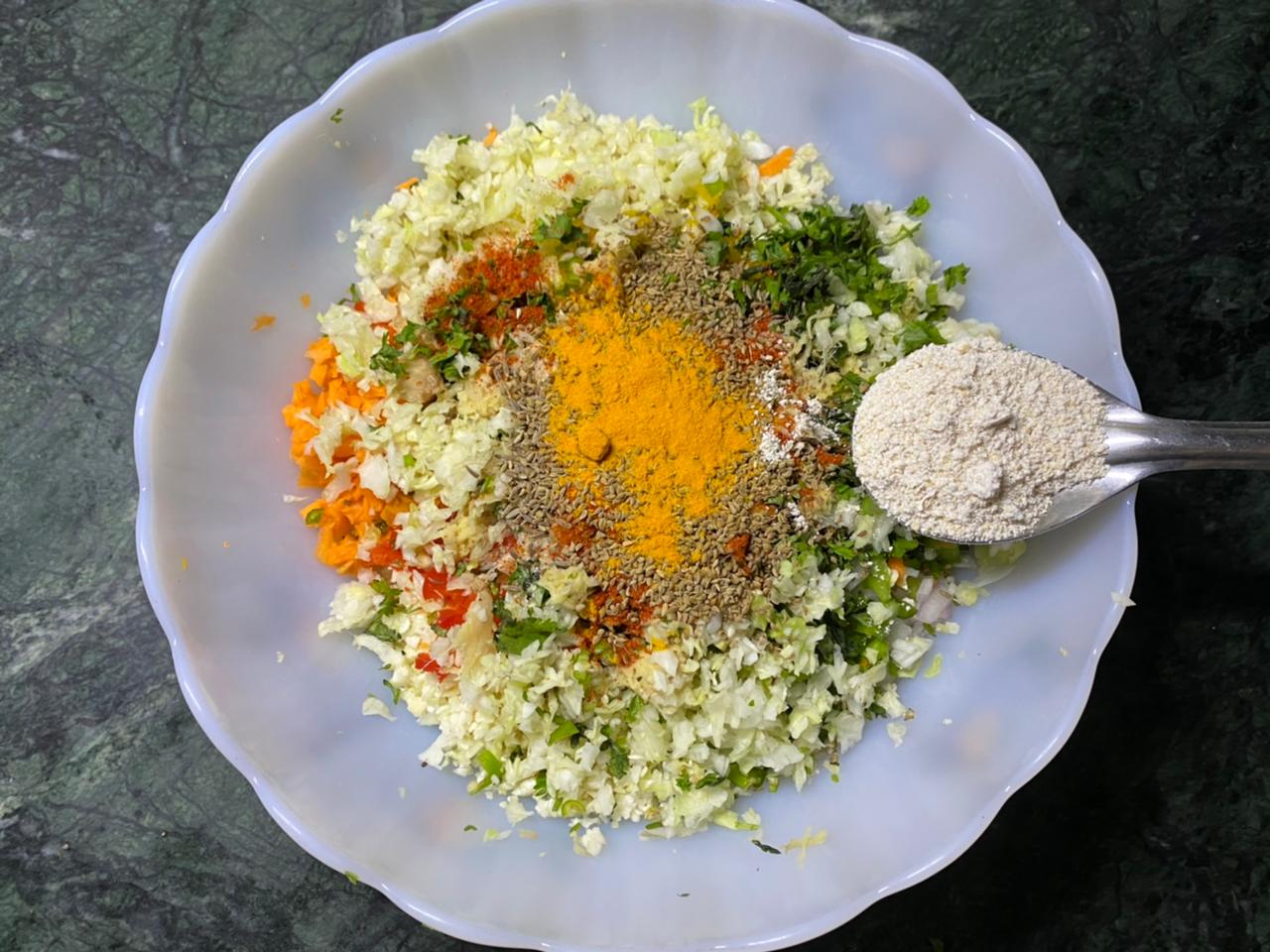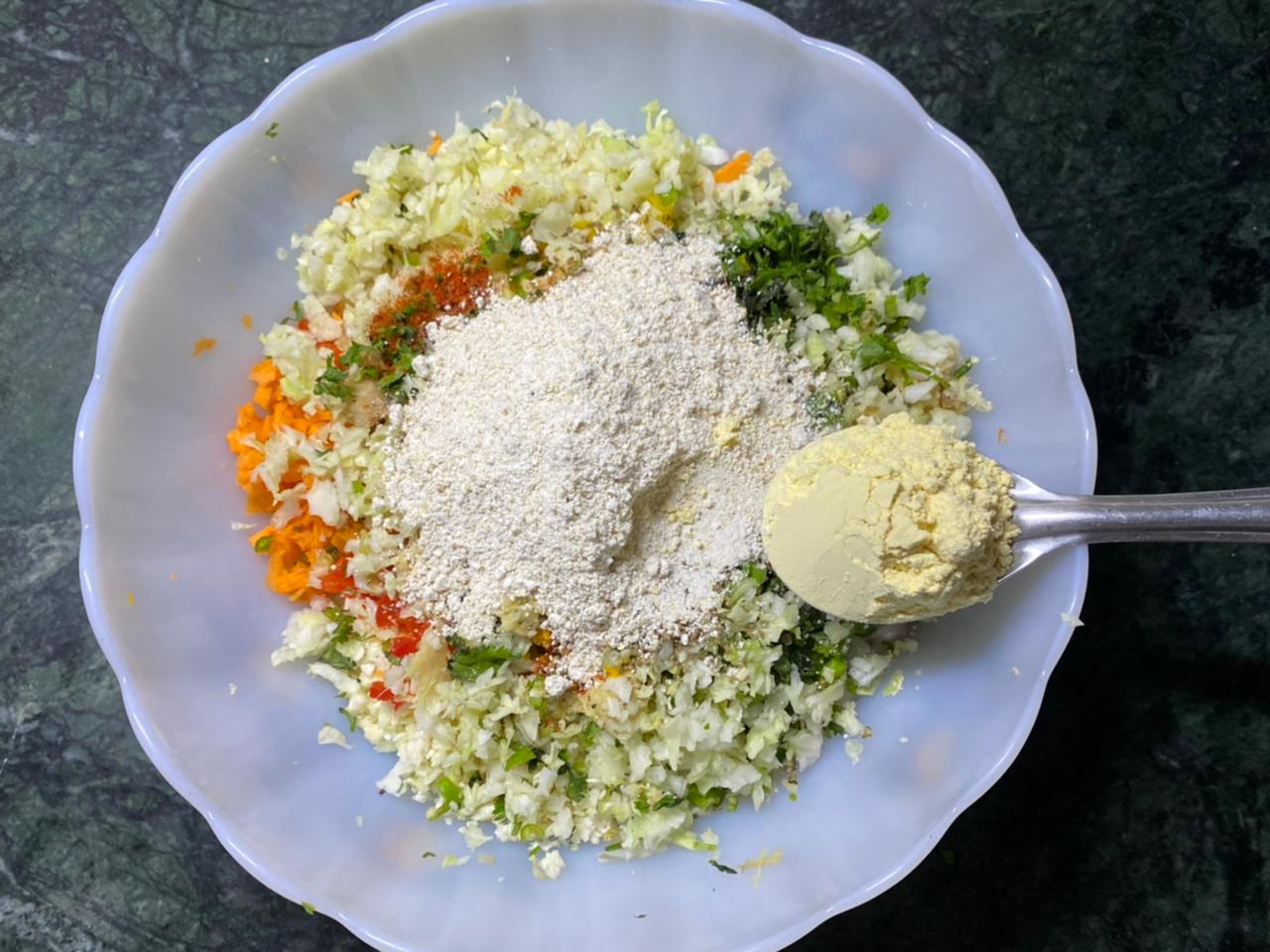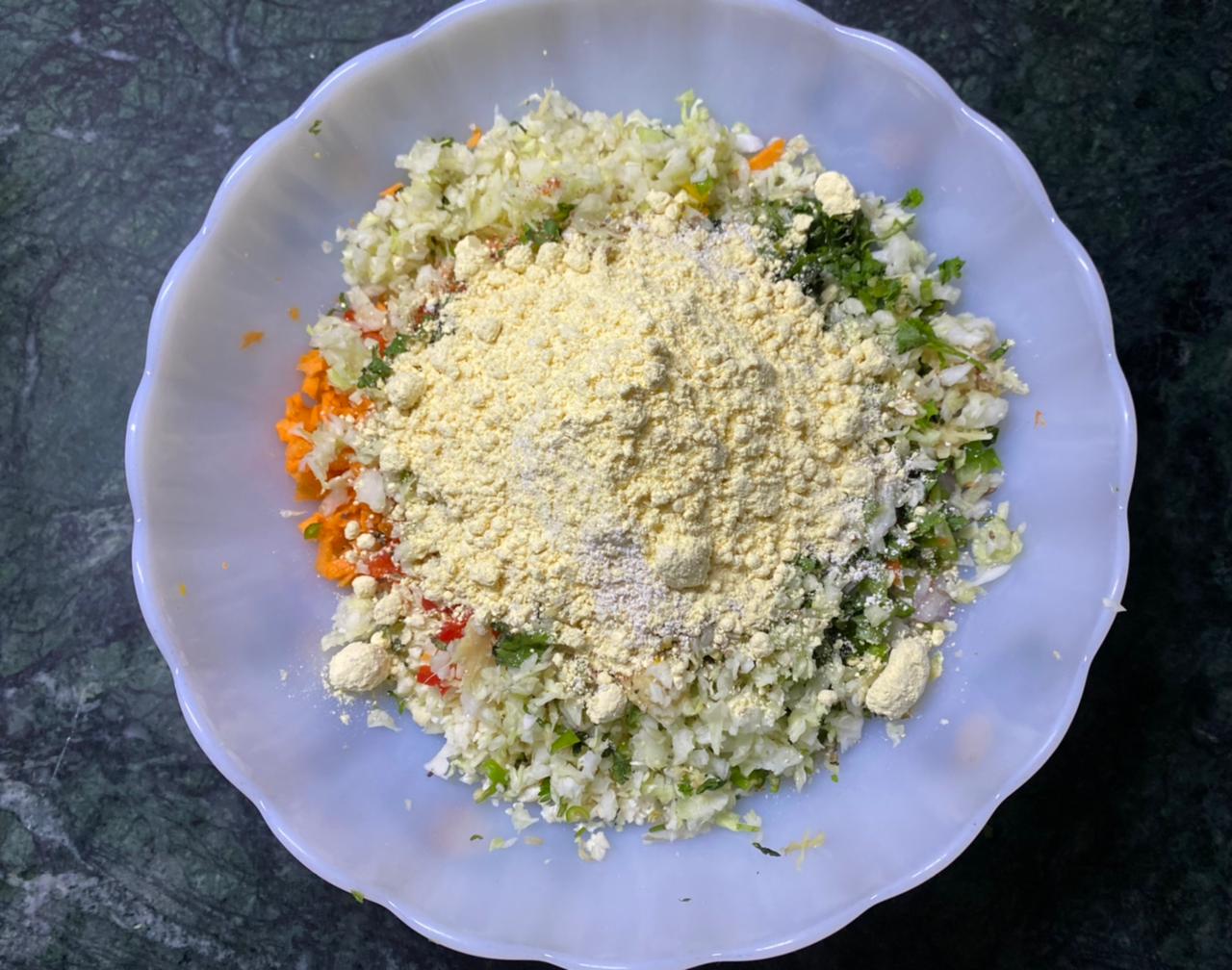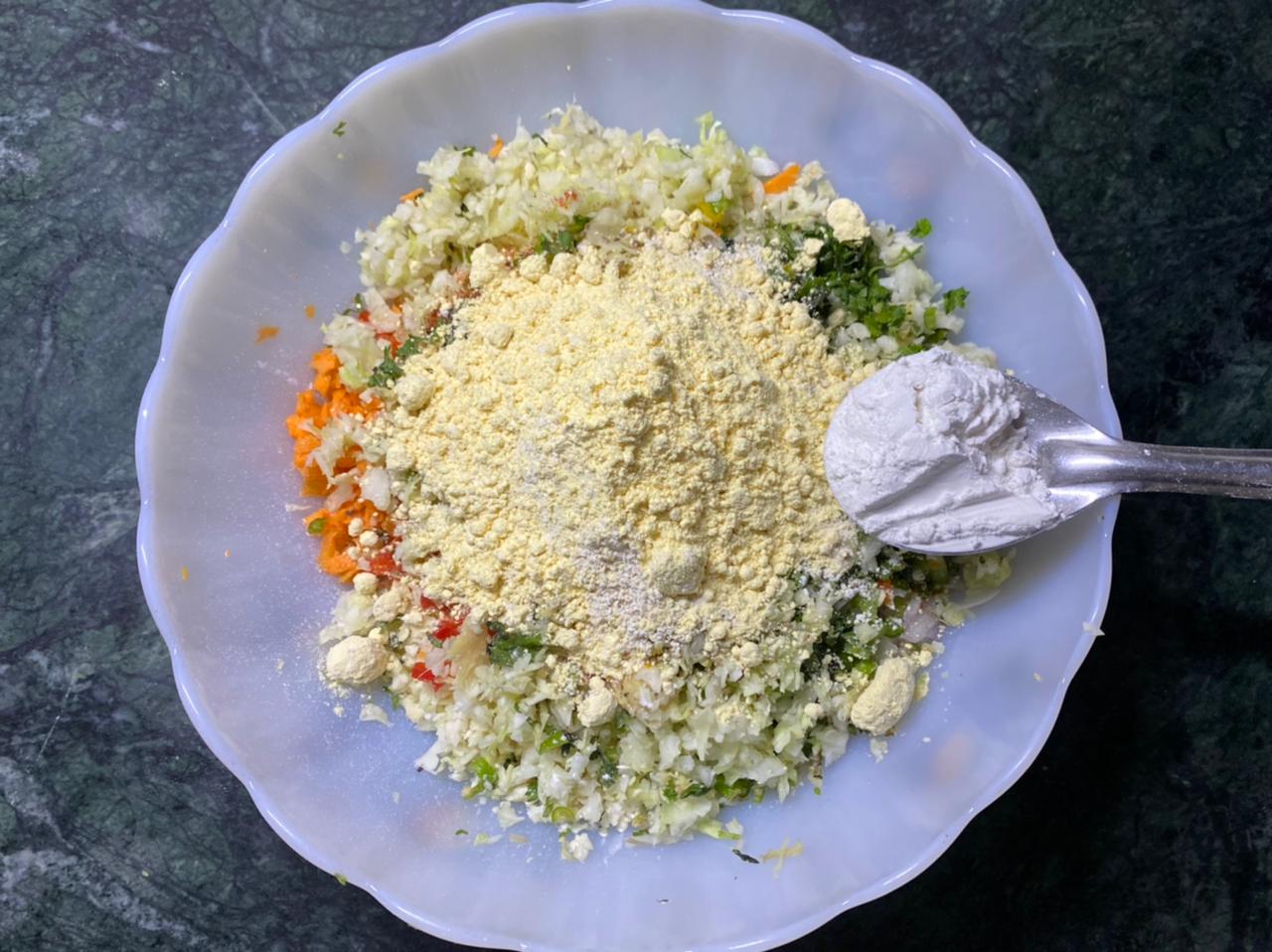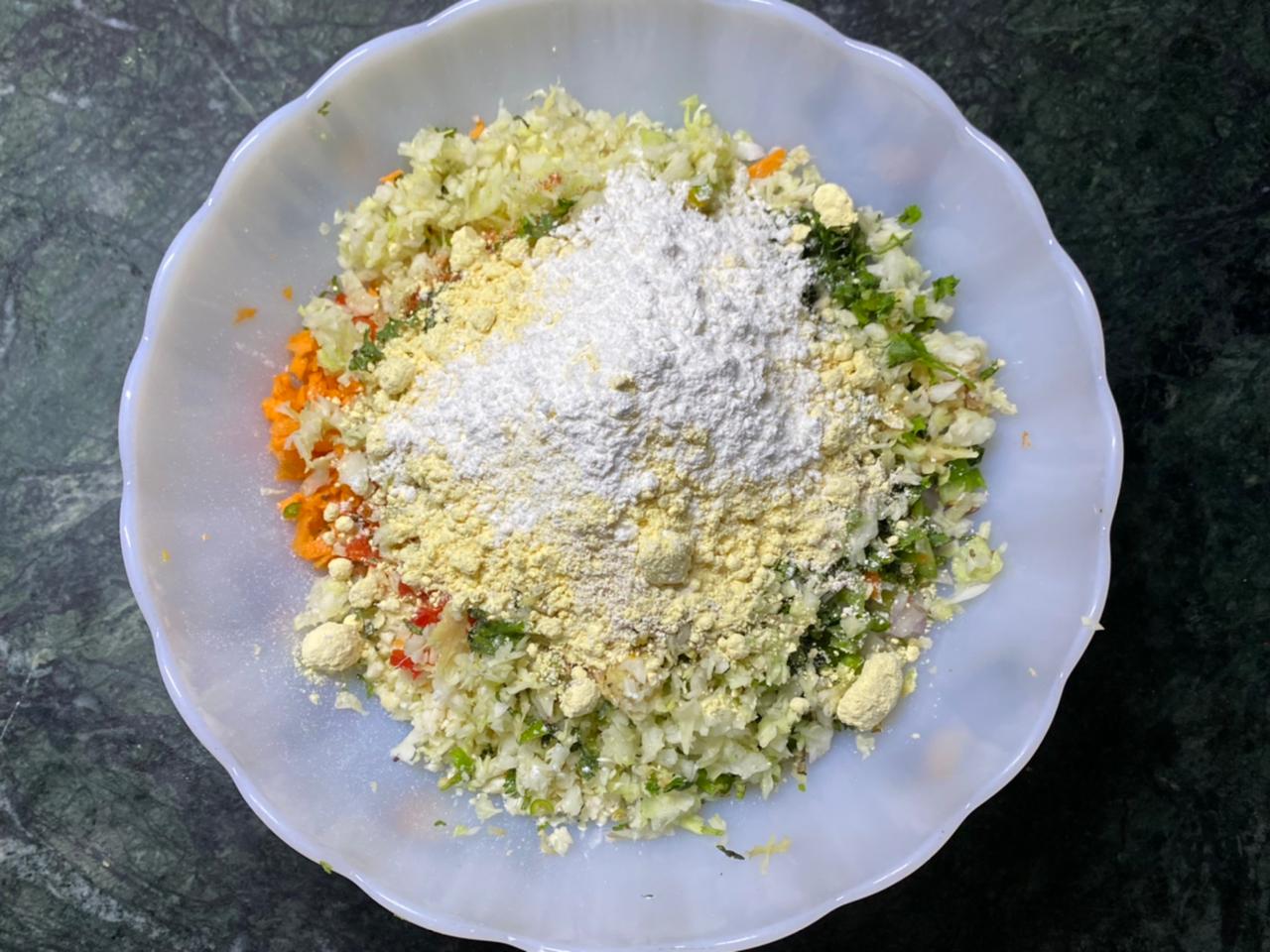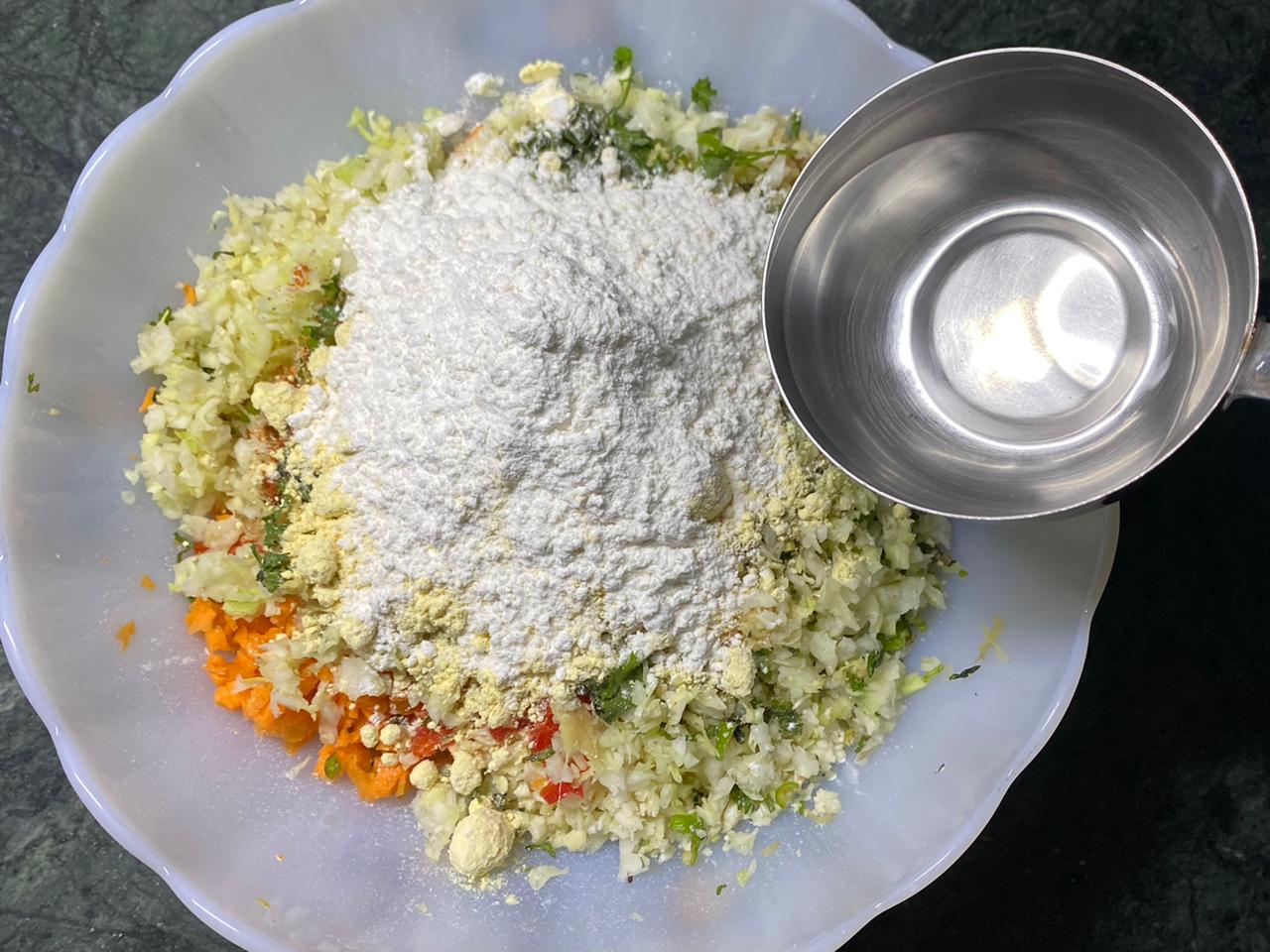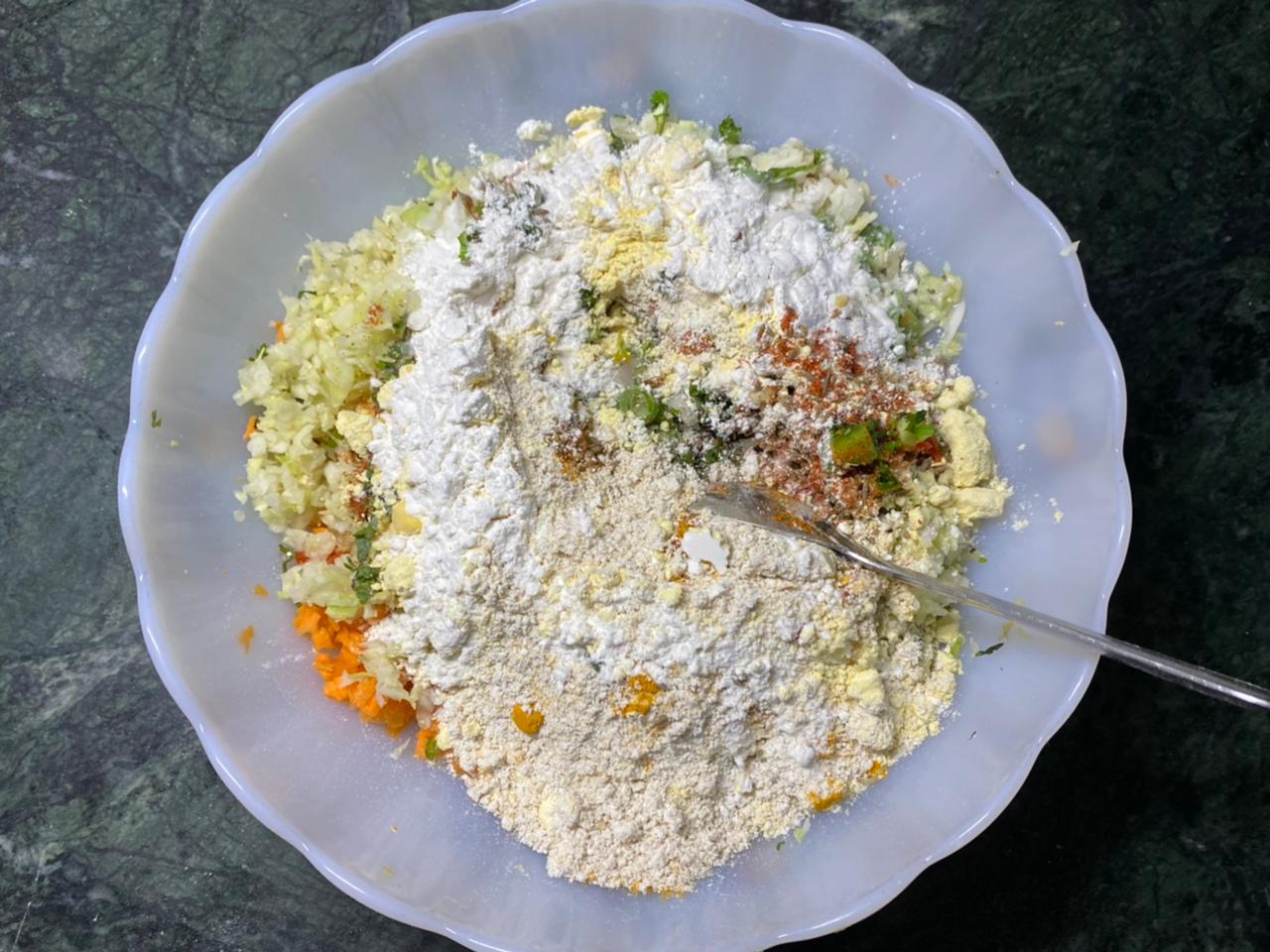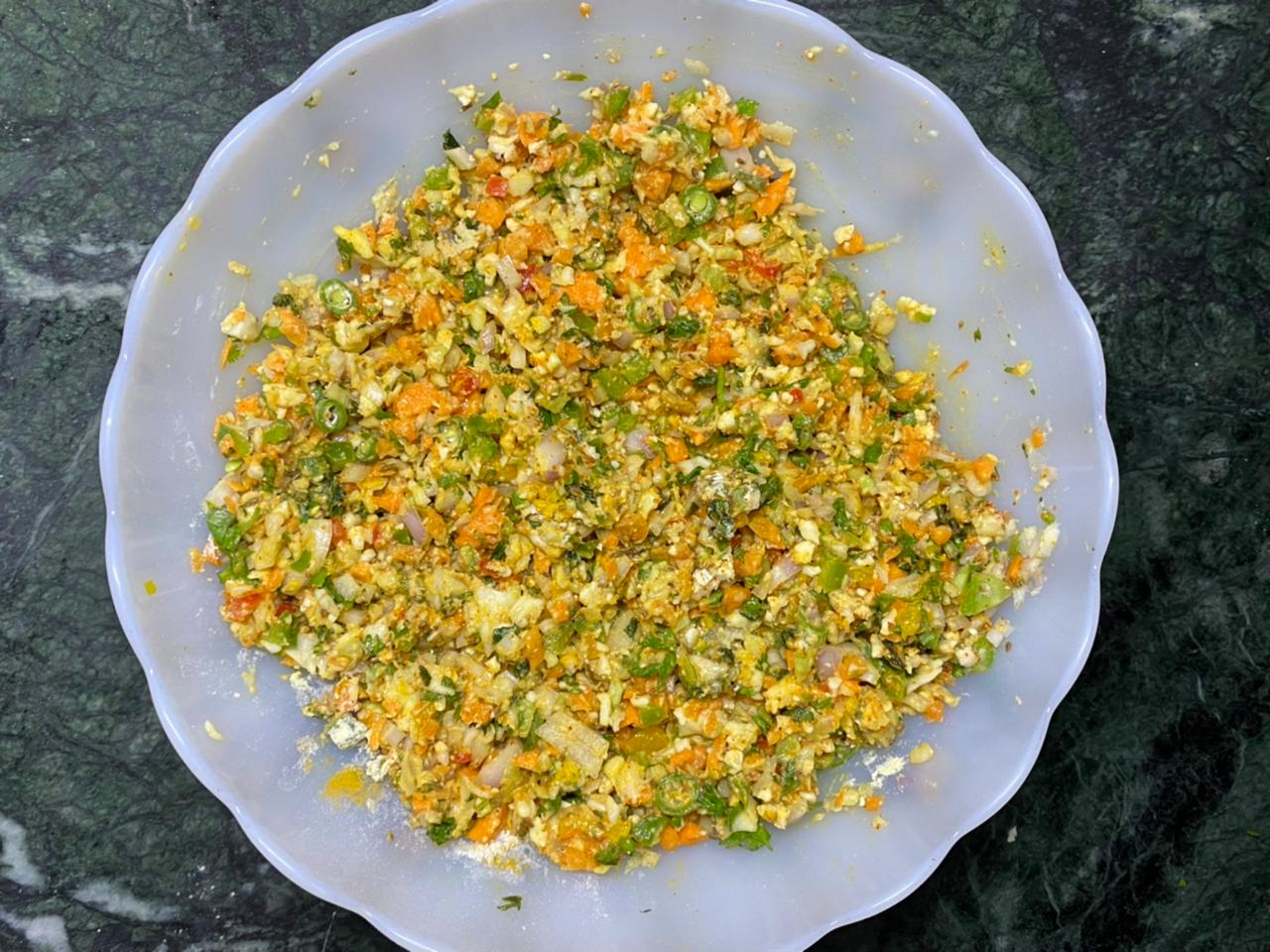 Next add oats flour, gram flour and rice flour. Add 1 tablespoon water at a time in batches and mix to form a thick batter.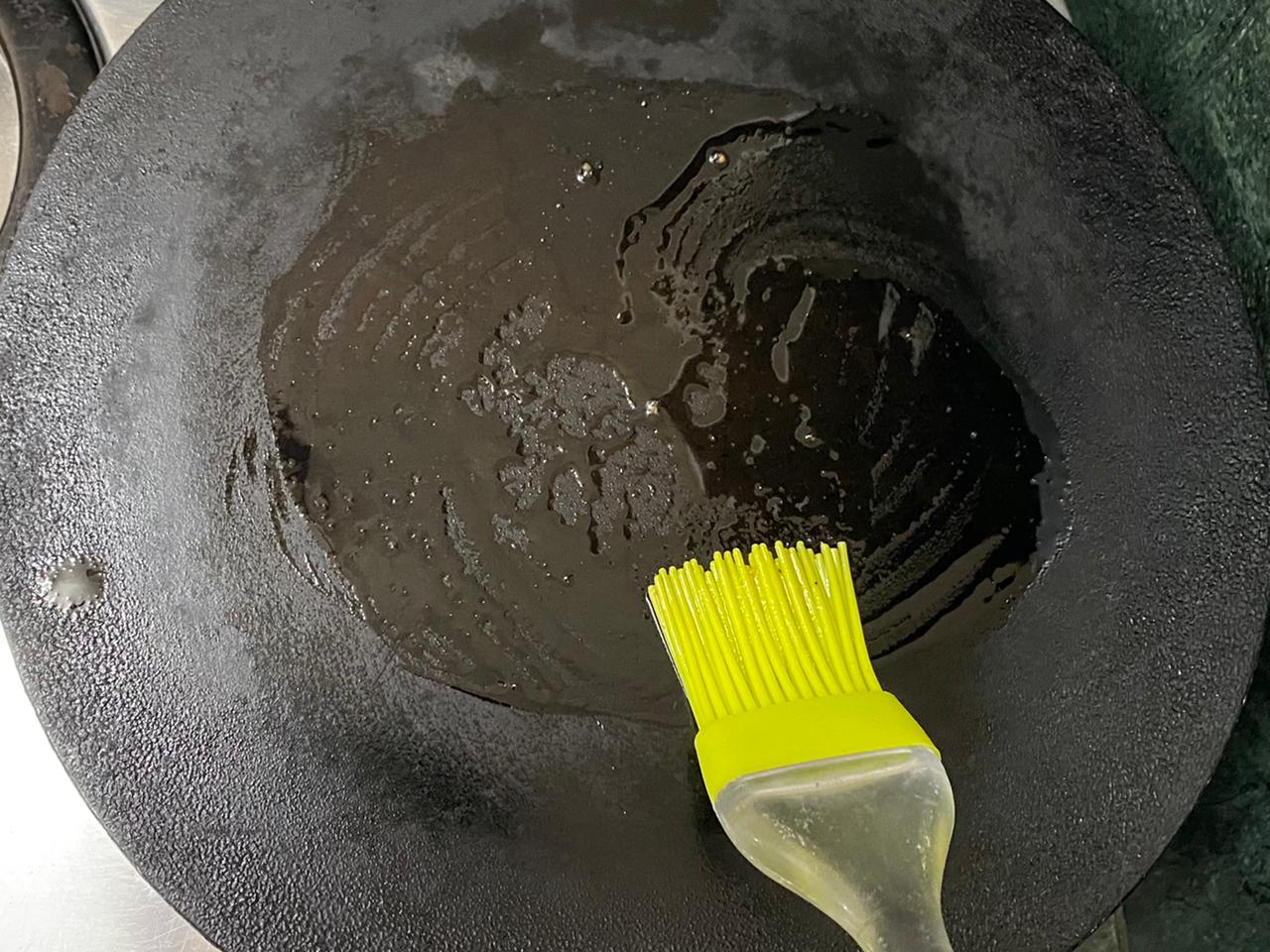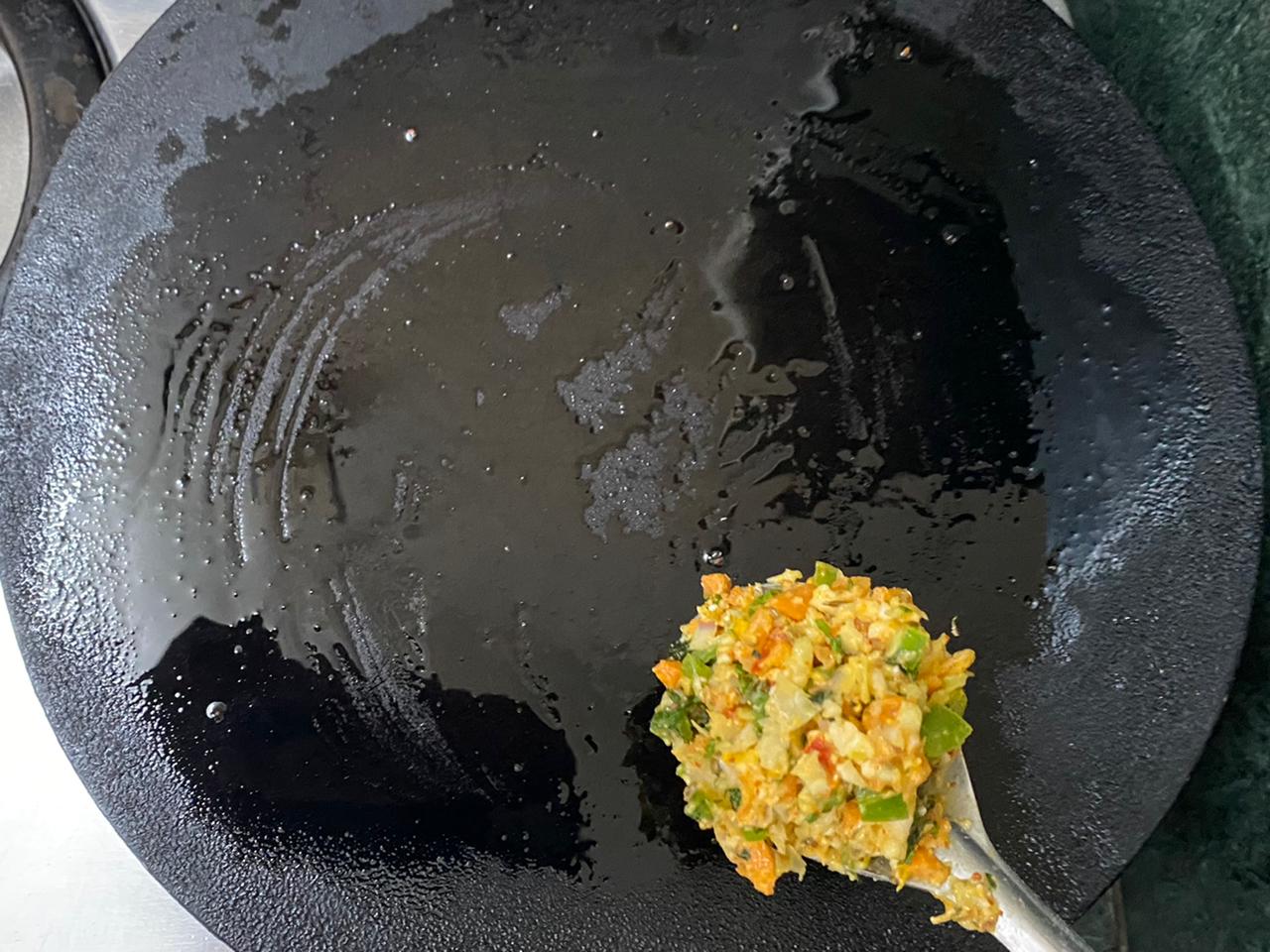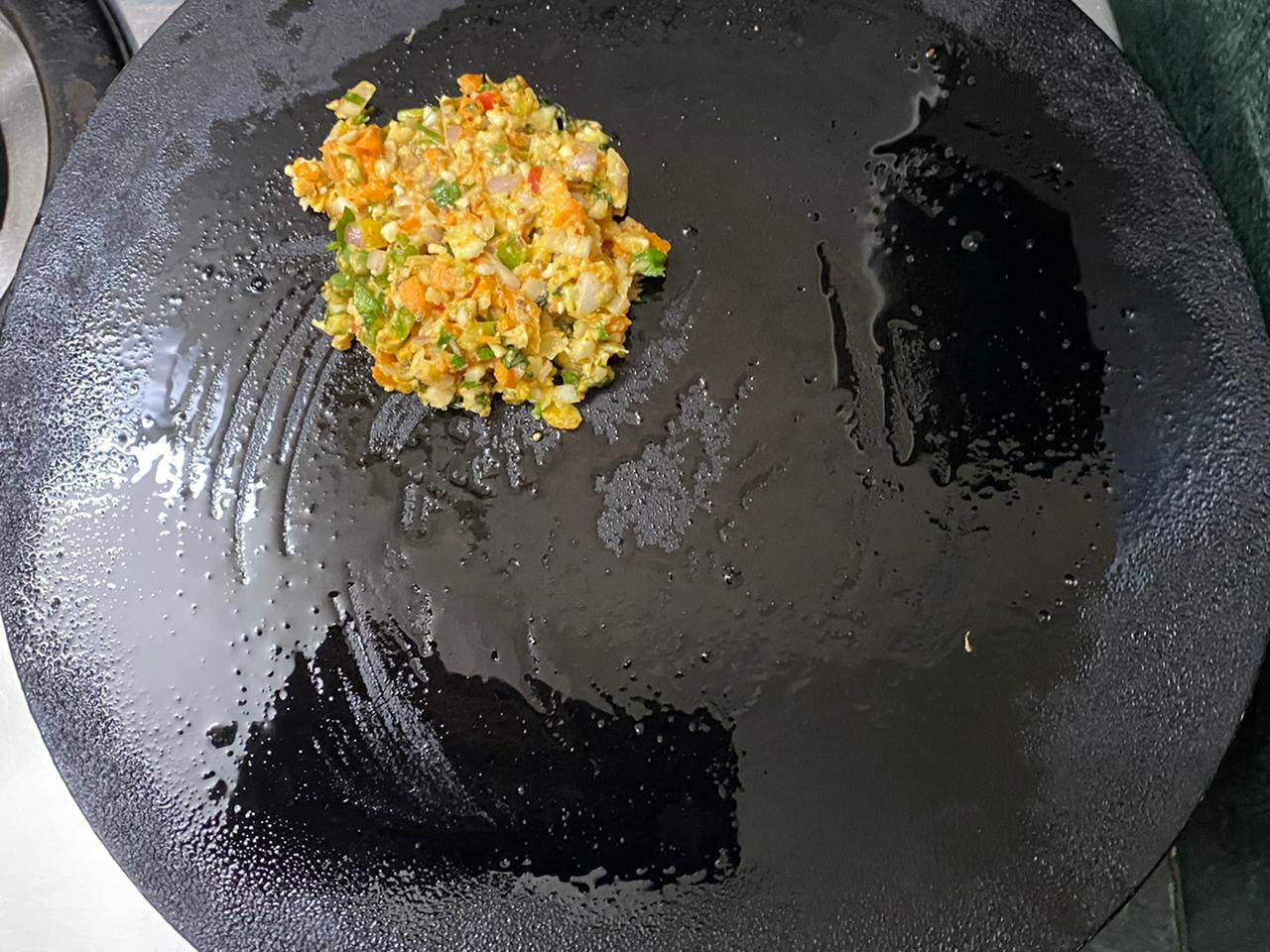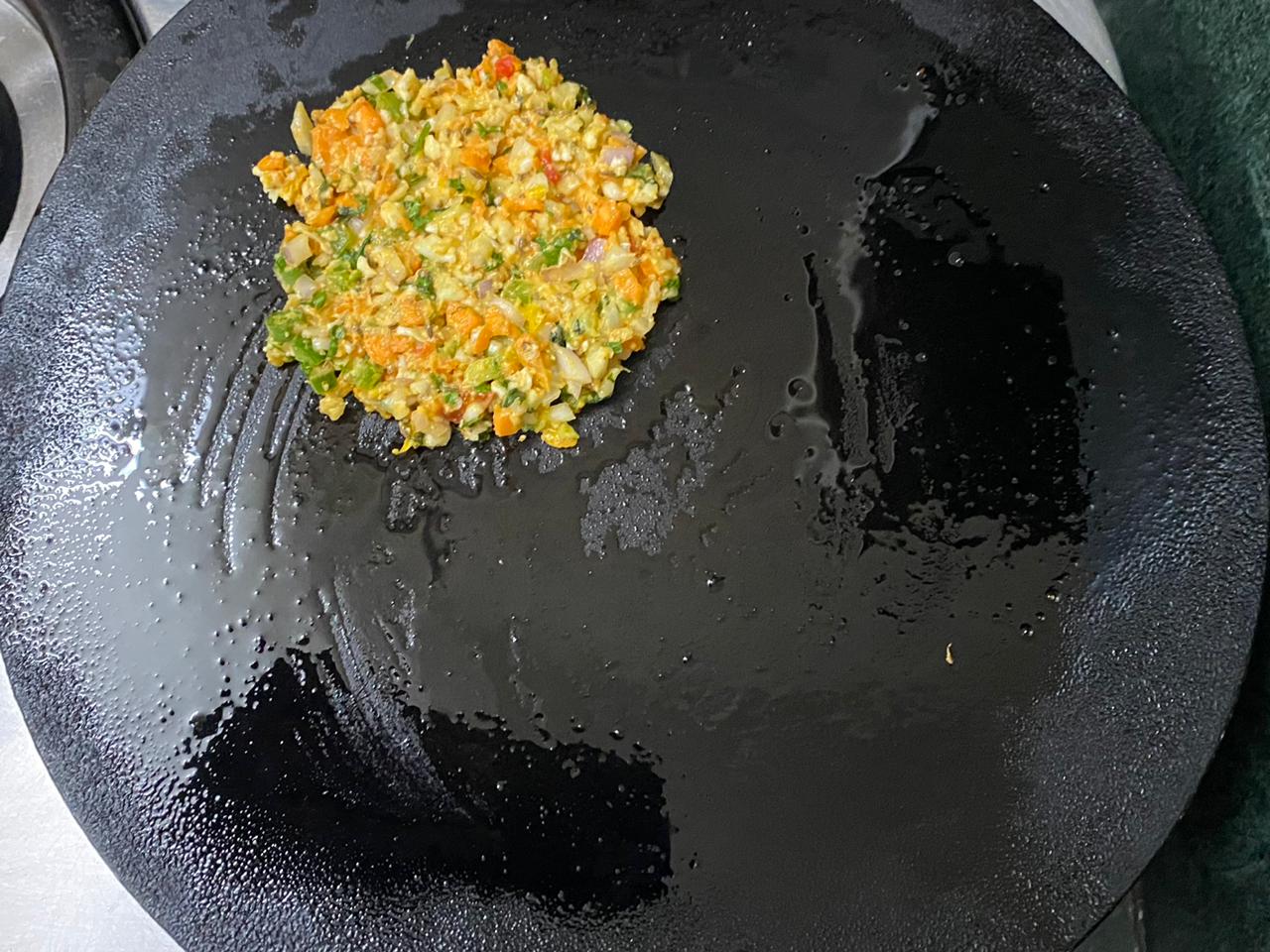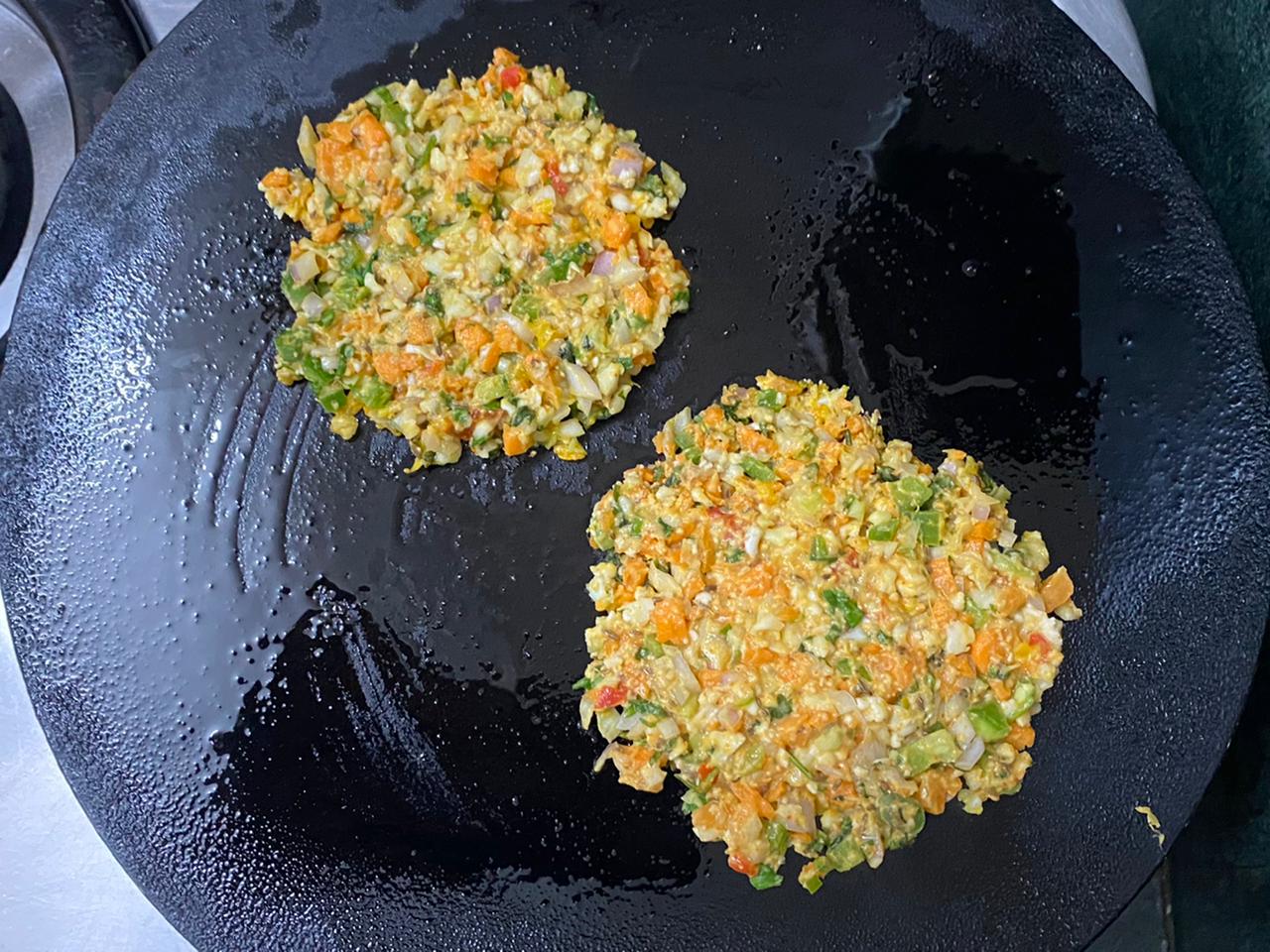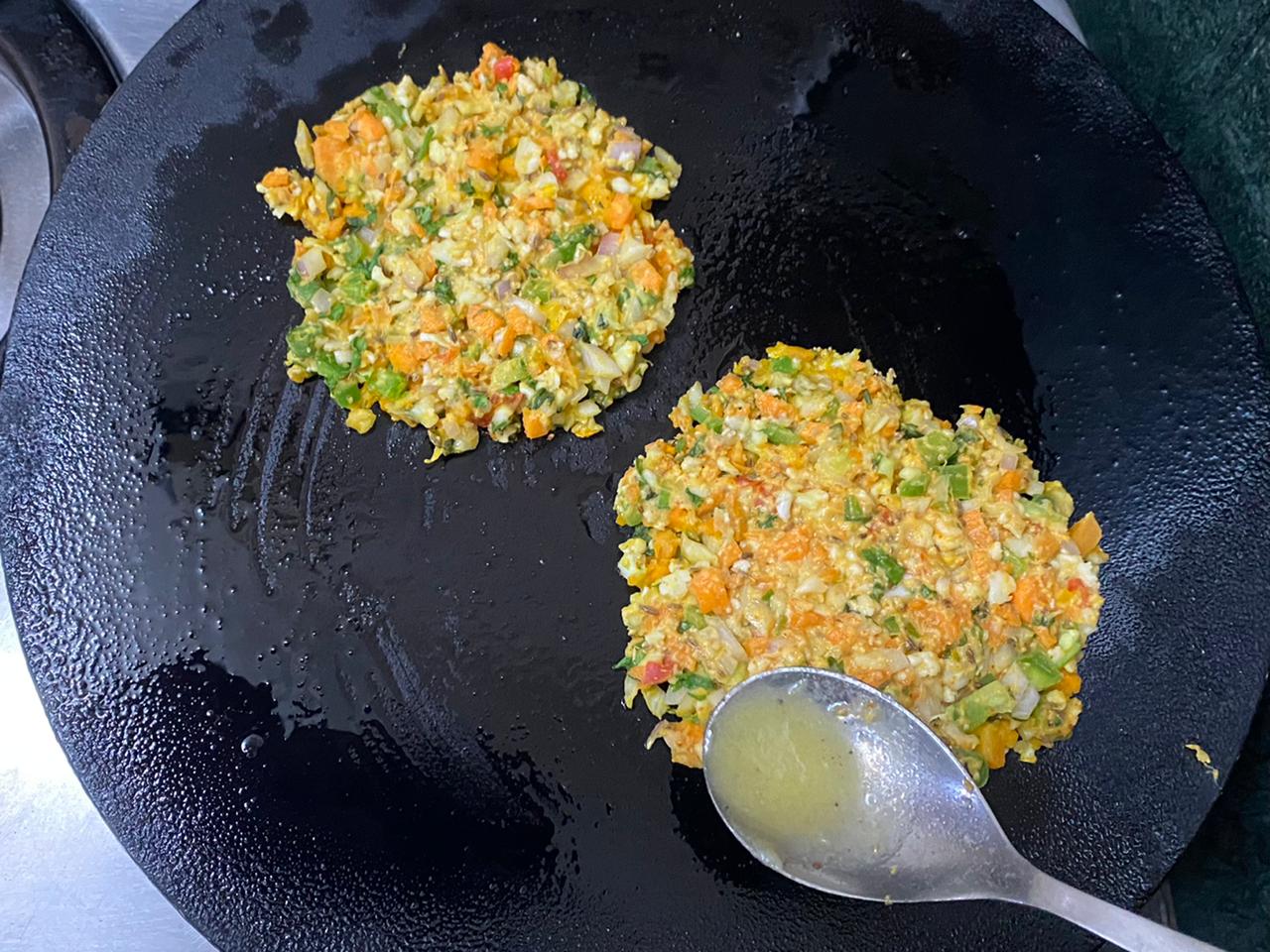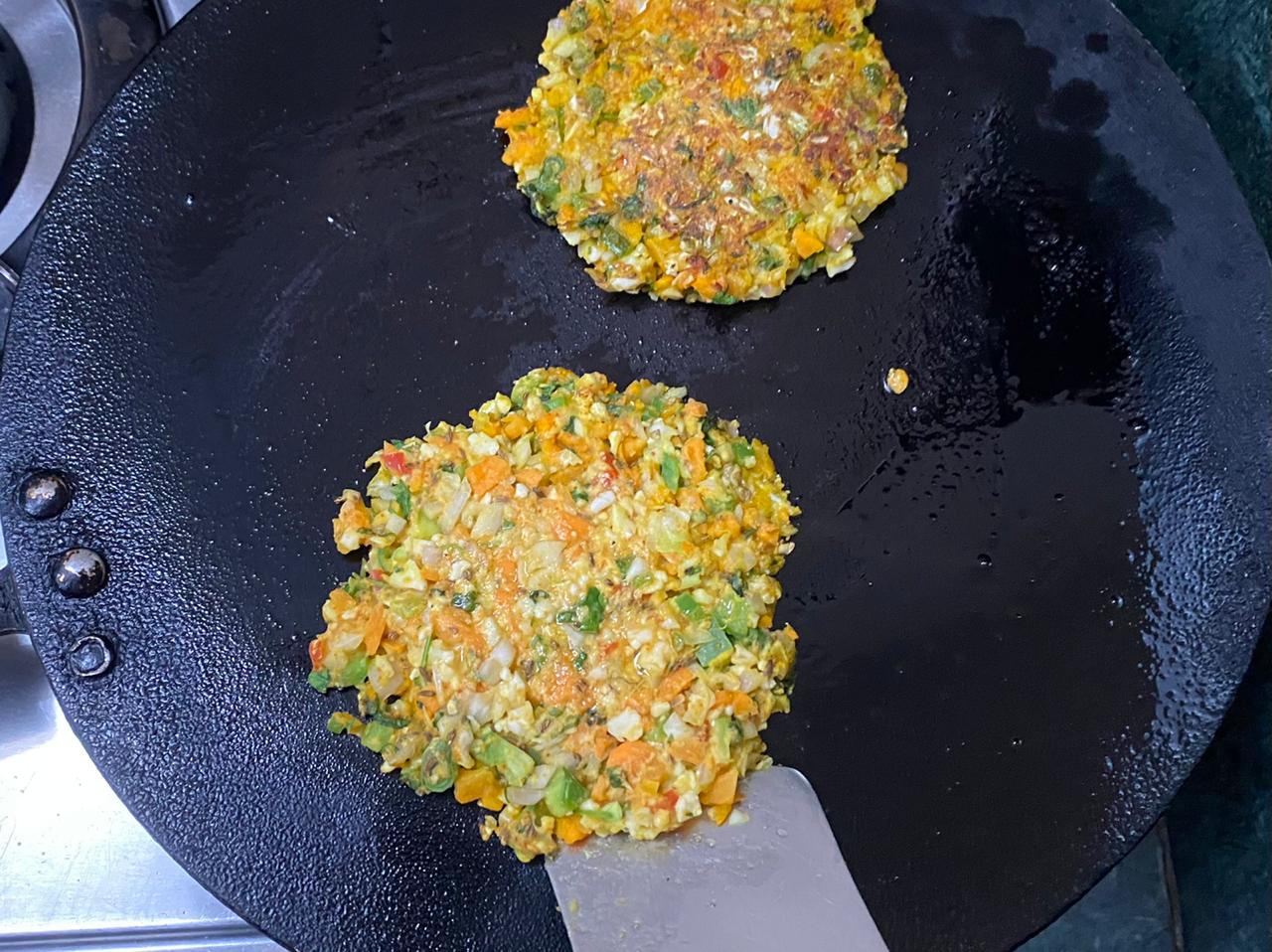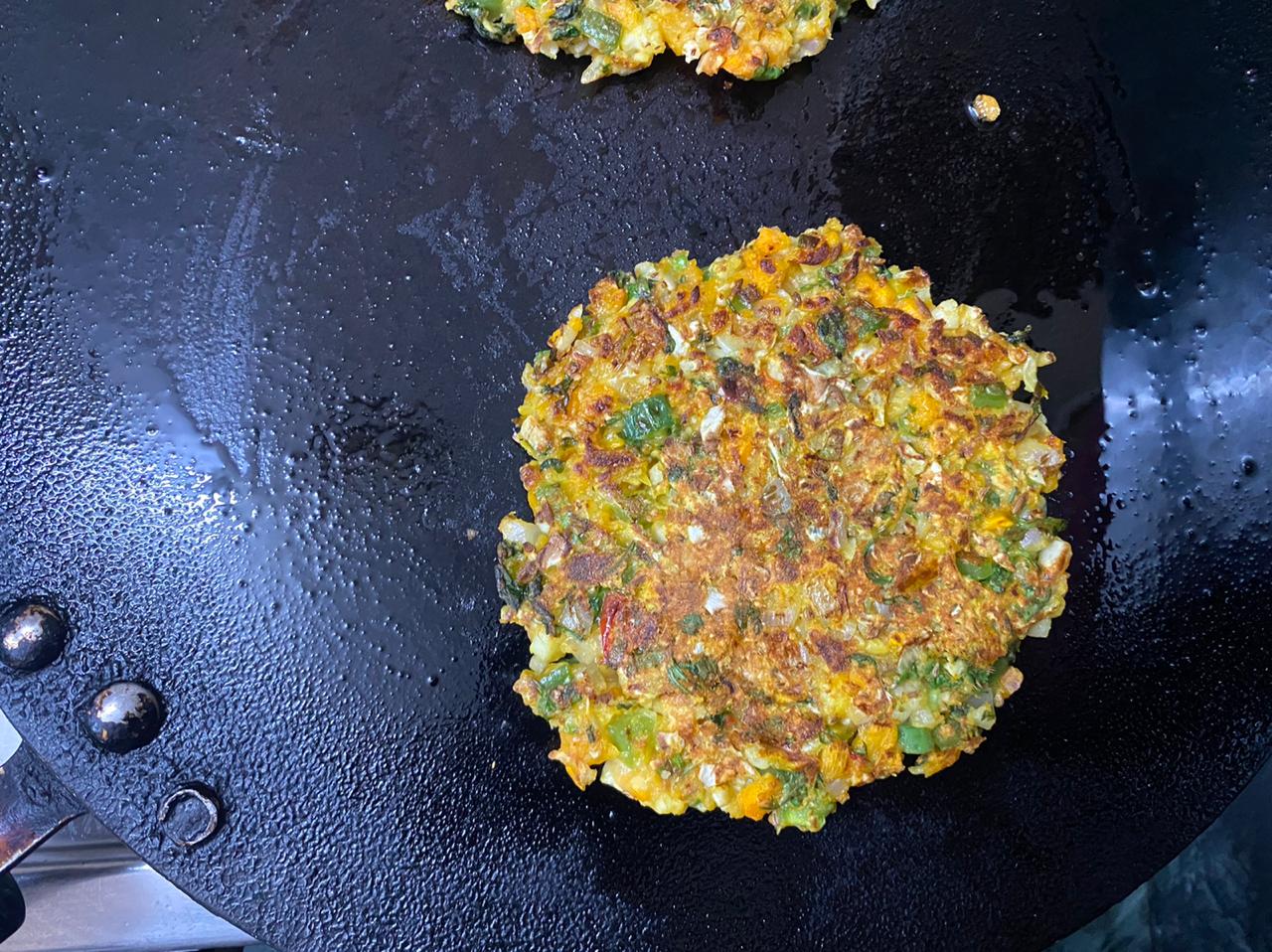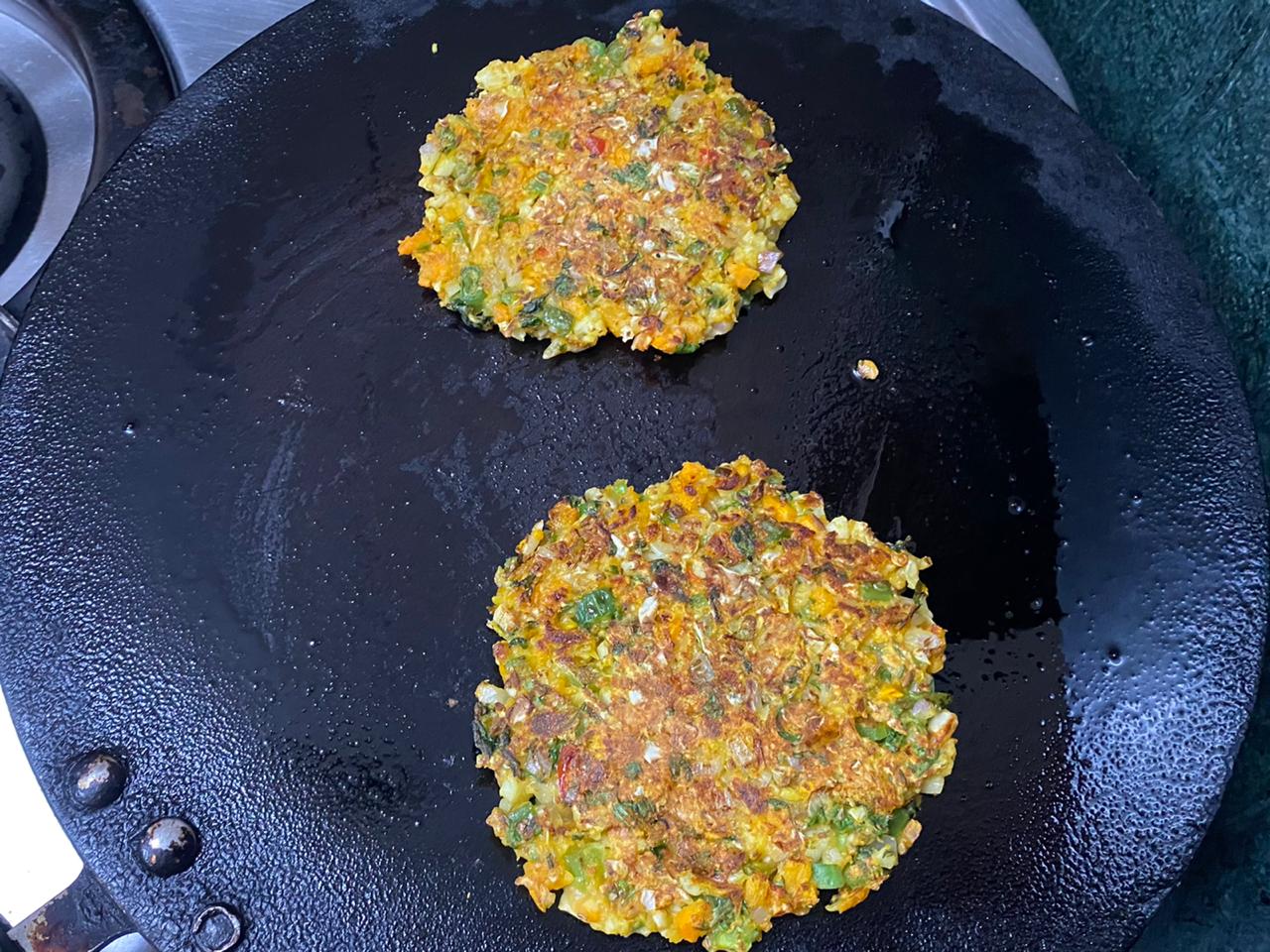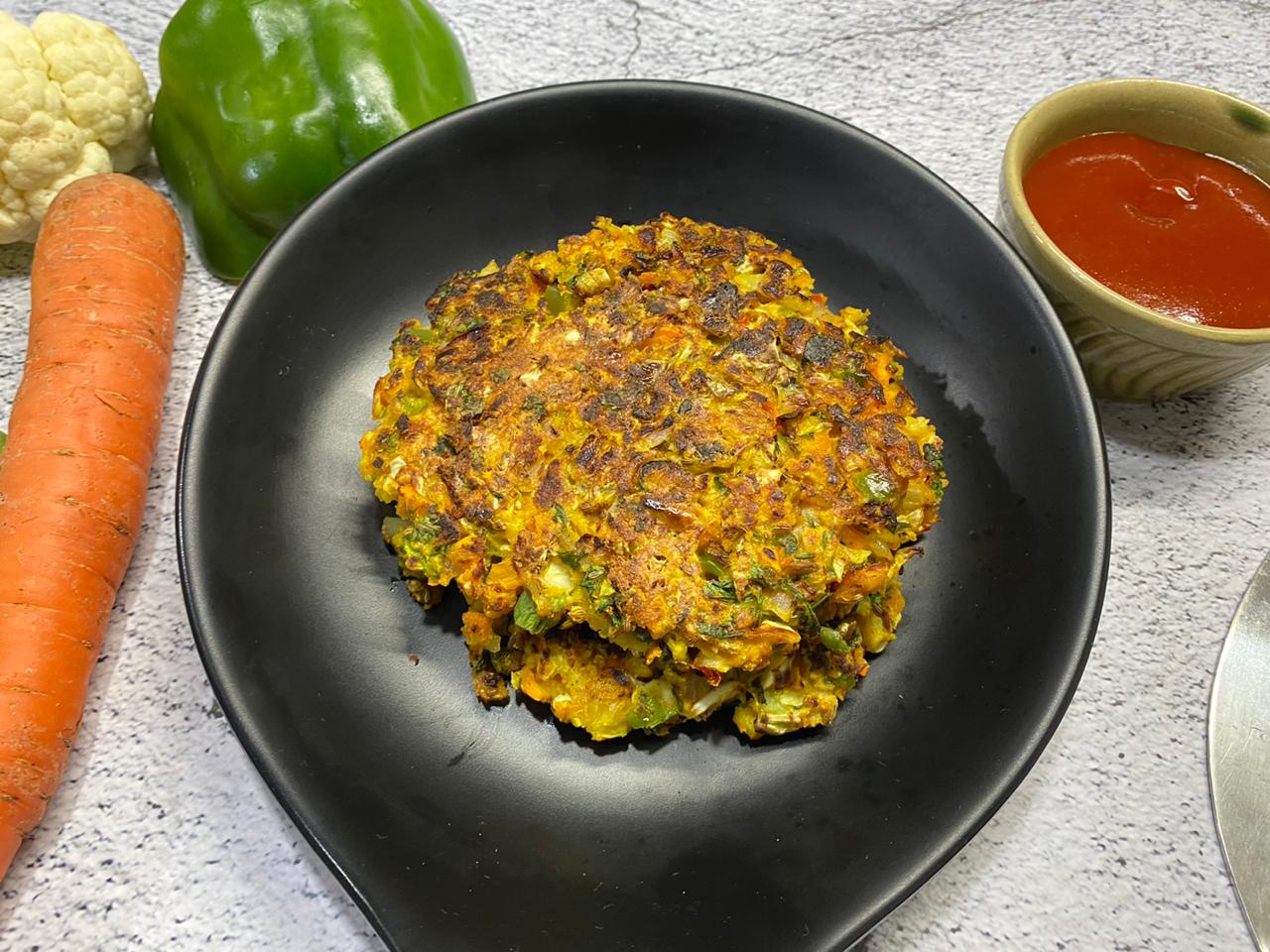 Heat a pan and grease it with ghee/oil. Take 2-3 spoonful of the mixture to make 2–3-inch wide rostis. Flatten them down with the back of a spoon into disc shapes. Cook on low to medium heat for 3-4 minutes on each side until golden brown and crisp, adding some oil/ghee if needed. Drain on kitchen paper and serve hot.