Jowar Methi Muthiya
Jowar Methi Muthiya is one of the most popular and traditional steamed savoury snack recipes from Gujarat. Muthiya or muthia is a steamed dumpling prepared with different types of flour, spices and vegetables and either deep fried or shallow fried to give it texture. Muthiya is a perfect balance of spicy, tangy, and sweet flavours.
The term 'muthiya' has been derived from the word 'muthi' which means fist – the 'gripping action' of our hands, as in some Muthiya recipes, fist full of dough is taken to give it a distinctive shape. It is also called 'velaniya' or 'vaataa,'. There are many variations of muthiya and it is gradually gaining popularity amongst the young generation as it is filling and super healthy as it is essentially steamed. Most versions of muthiyas is prepared with wheat flour or gram flour but in this recipe I have replaced it with white millet flour also known as Sorghum or Jowar to make it healthier.
Jowar /white millet flour/ sorghum is a great source of protein, iron, fibre. It is good for bone health, helps control blood sugar levels and is beneficial for diabetes and weight loss.
There are 2 ways of making Muthiya- deep fry or shallow fry. The deep fried muthiyas are traditionally prepared for curries like in 'Undhiyo' and shallow fried one are more popular as snack or light lunch/dinner.
This recipe is similar to other recipes like Khaman Dhokla, Gujarati Handvo Recipe, Green Semolina Dhokla, Sev Khamani, Gujarati Dudhi Muthiya and Gujarati Khichu (Khichiyu).
Ingredients
1 cup white millet/Sorghum flour (jowar)
1 cup coarse whole wheat flour (bhakri flour)
1 cup grated bottle gourd (dudhi/lauki)
1 cup grated carrot
1 tablespoon finely chopped green chili
1 tablespoon finely chopped ginger
1 cup finely chopped fenugreek leaves (methi)
1 teaspoon cumin seeds
½ teaspoon turmeric powder
1 teaspoon red chili powder
1 teaspoon carom seeds
Salt to taste
2 tablespoons yoghurt
2 tablespoons oil
2-3 tablespoons water
For Tempering
2 tablespoons oil
1 teaspoon mustard seeds
1 teaspoon sesame seeds
8-10 curry leaves
Directions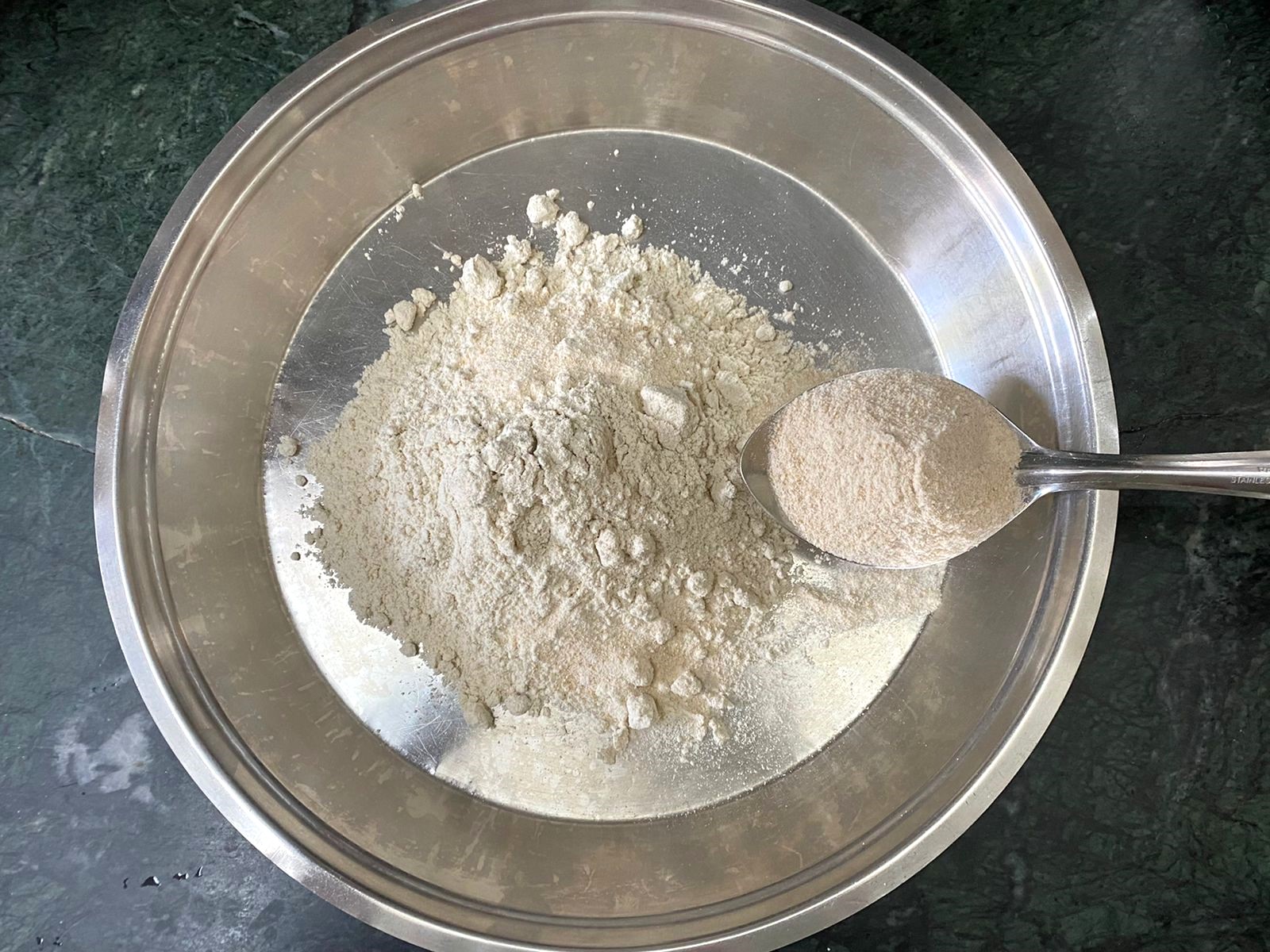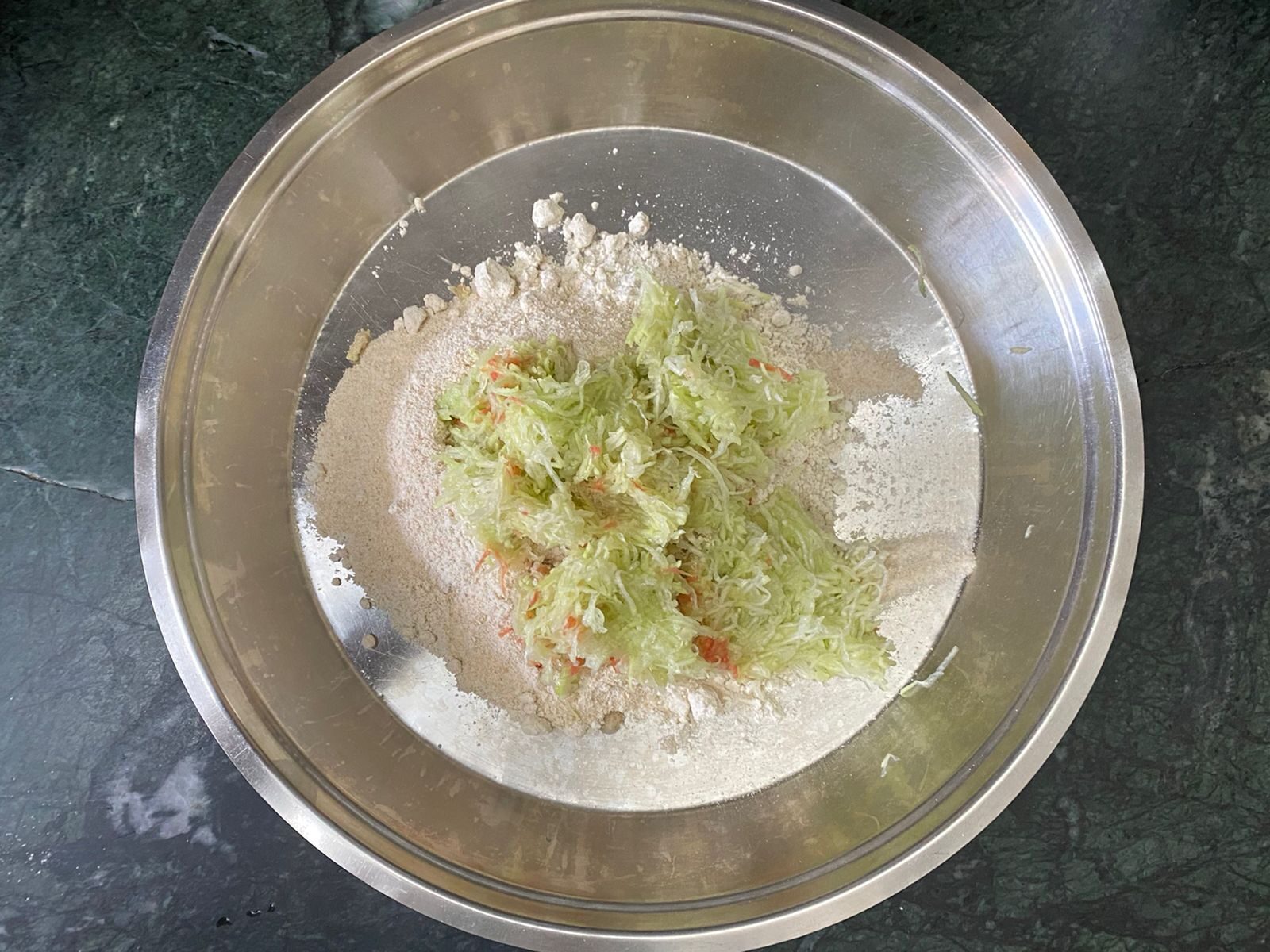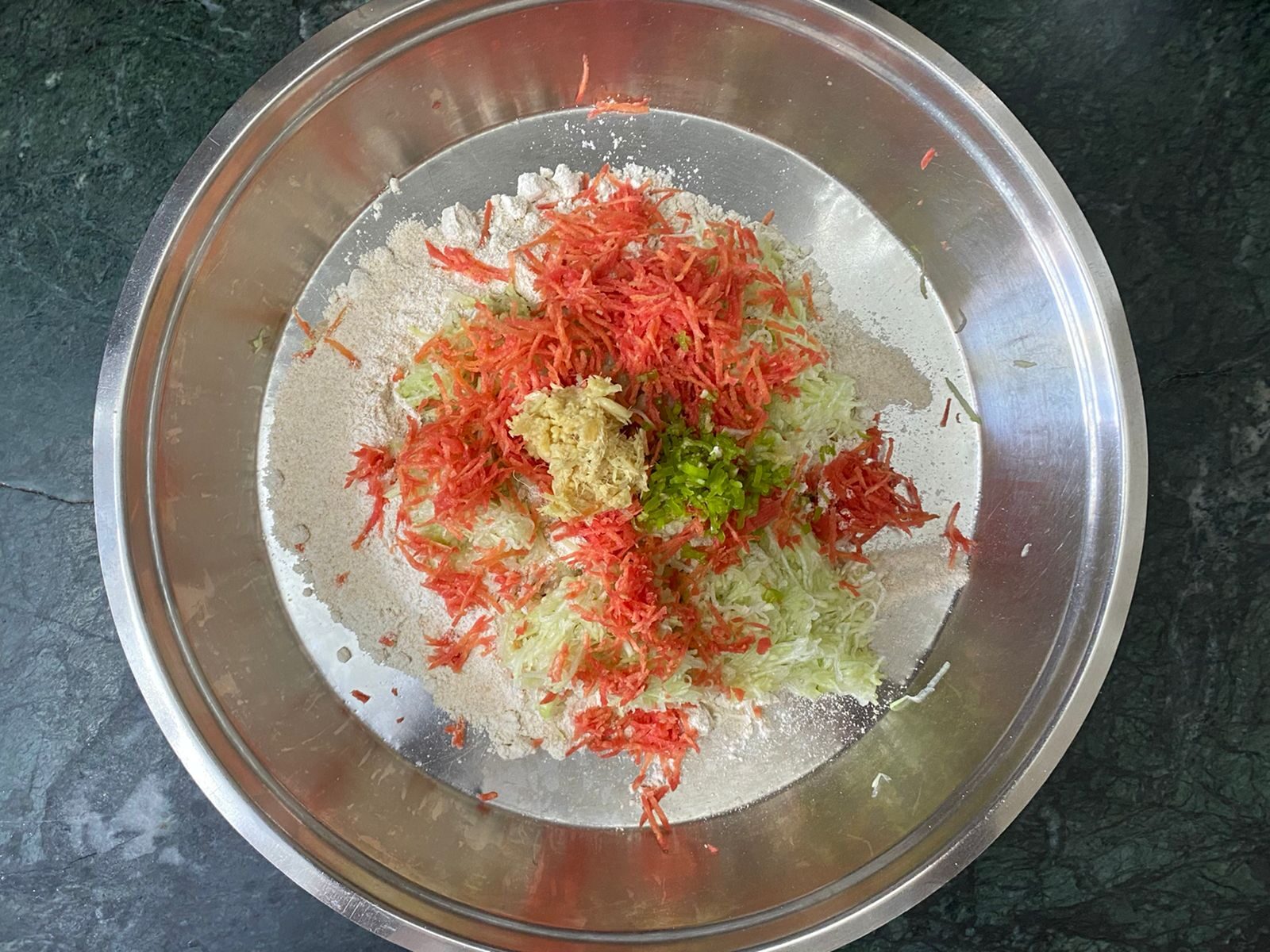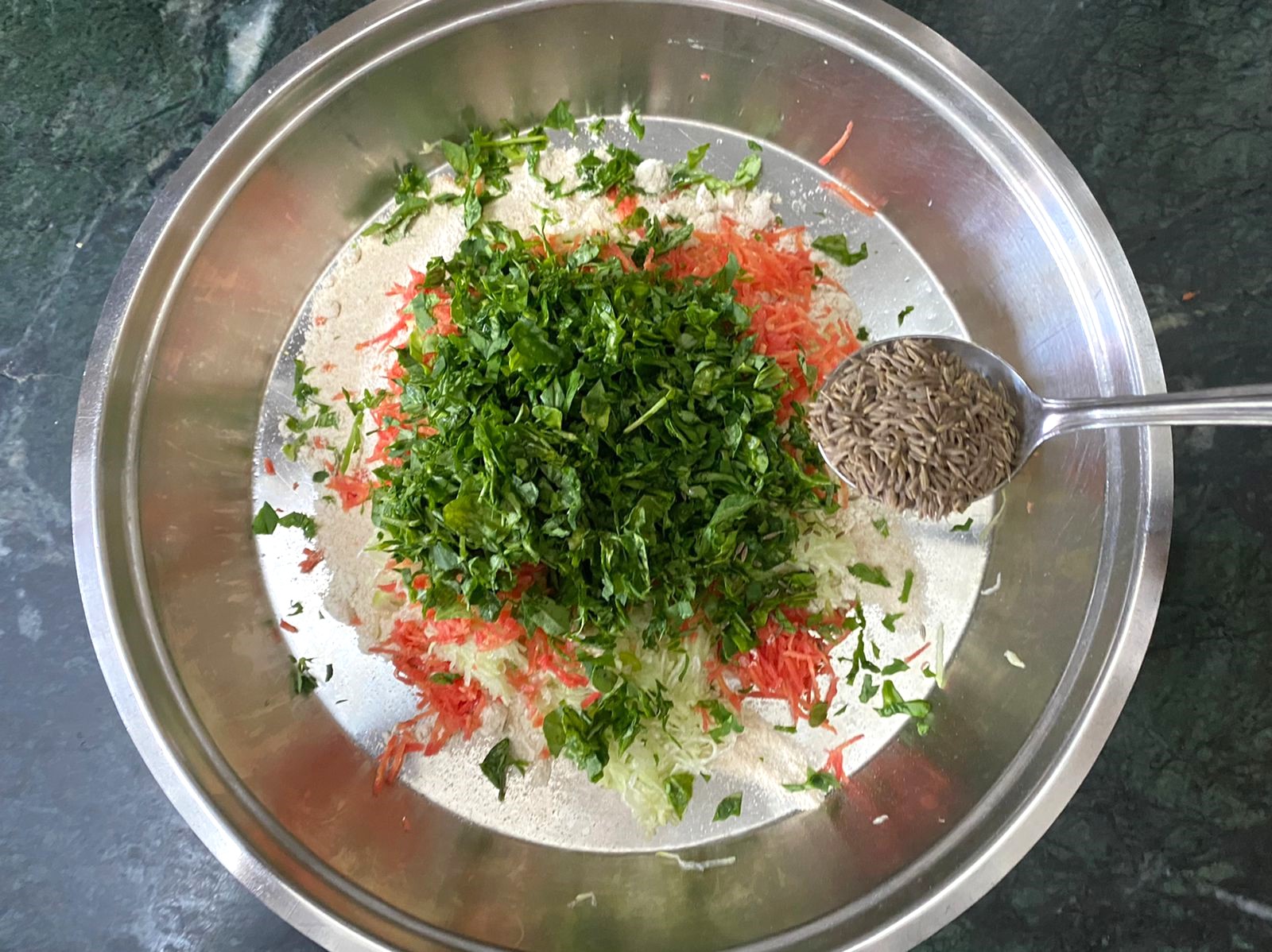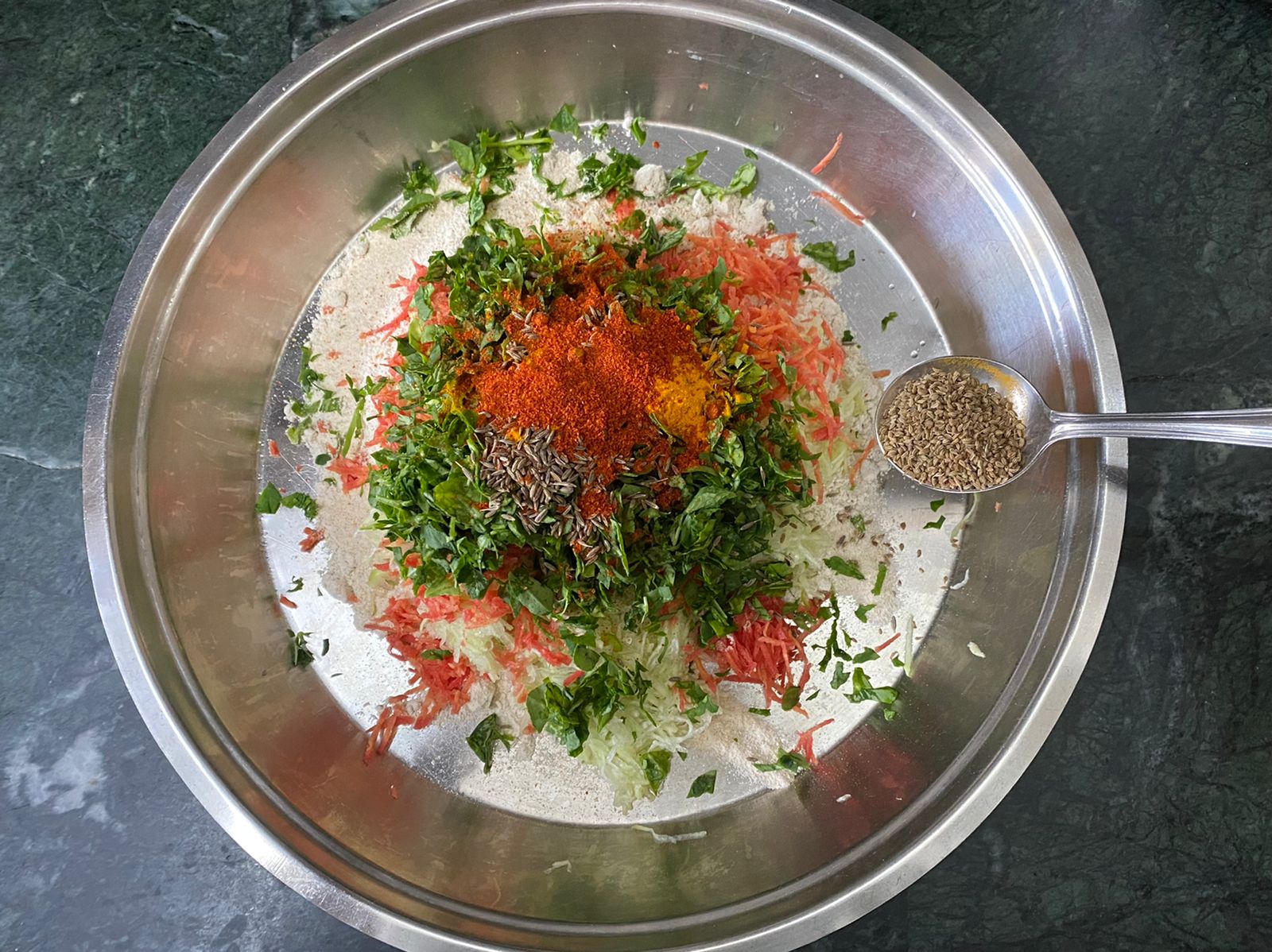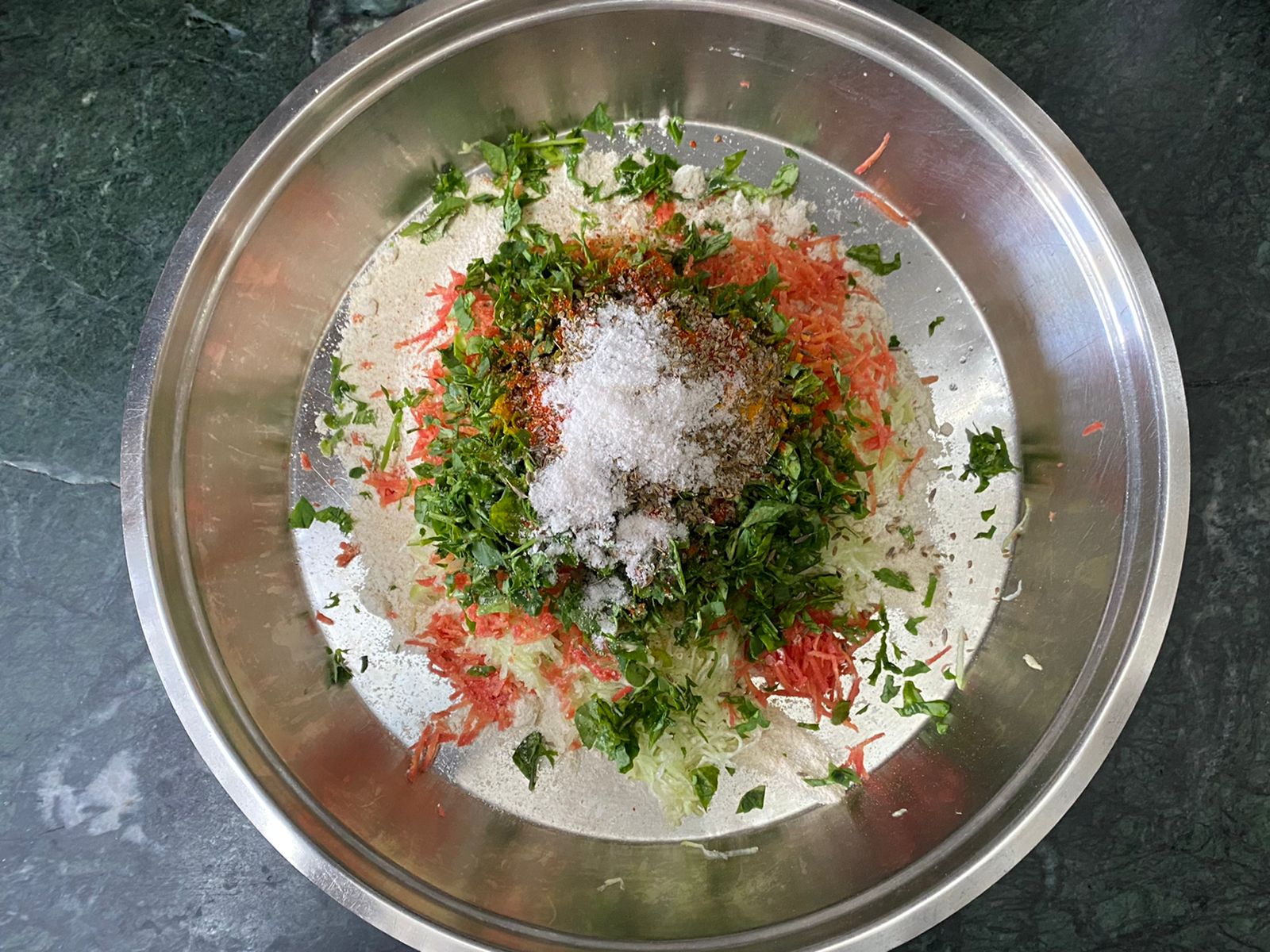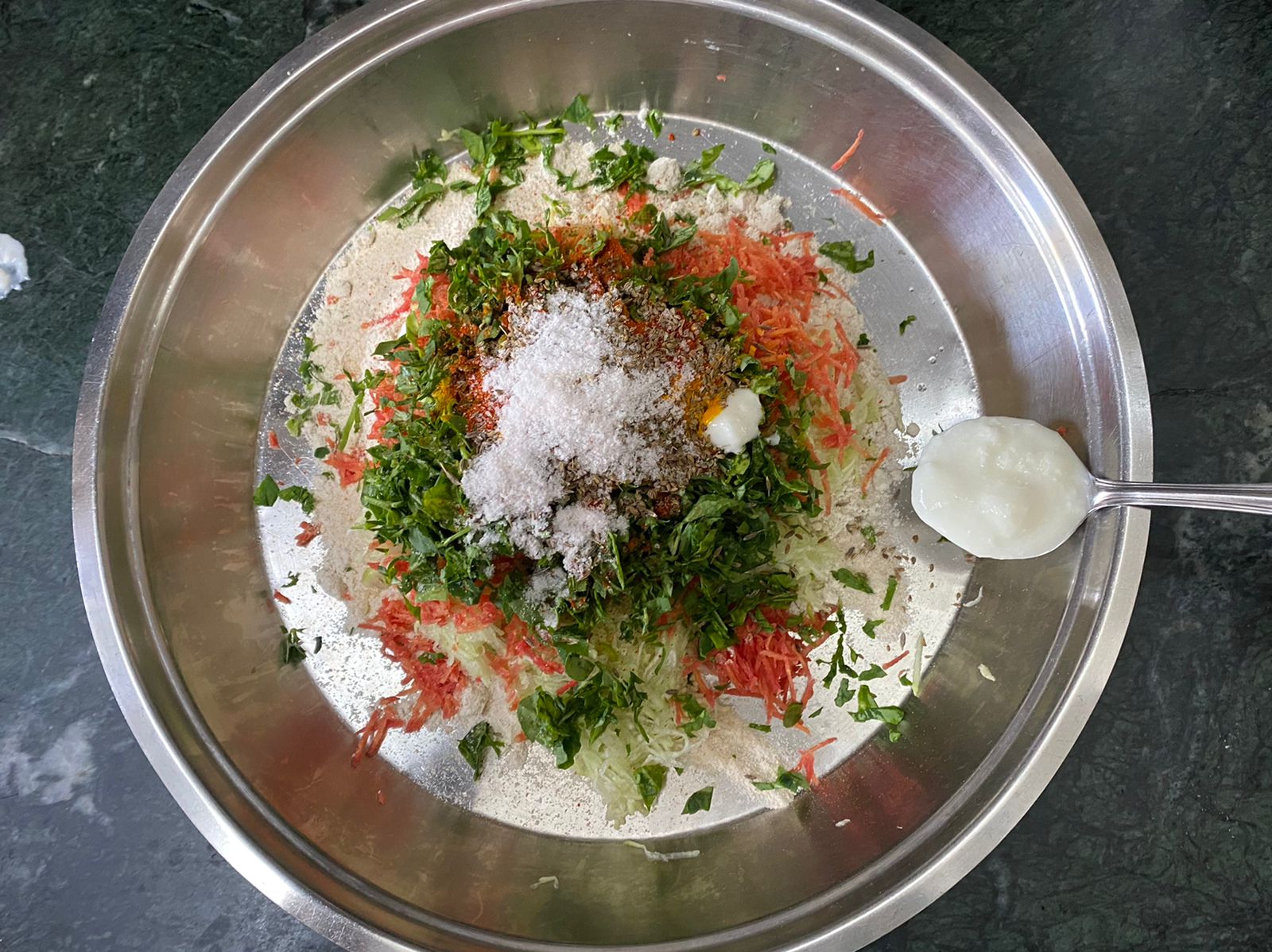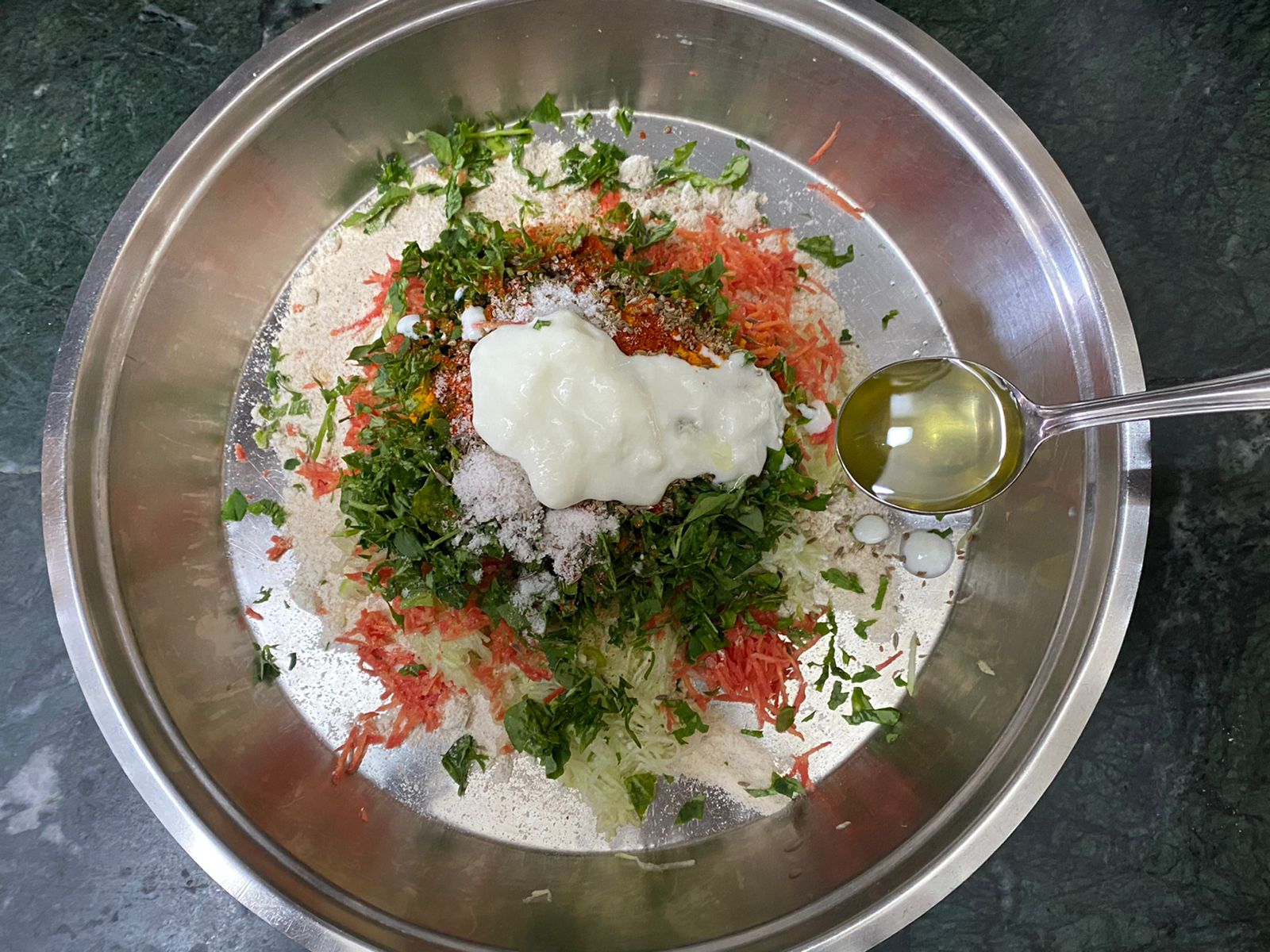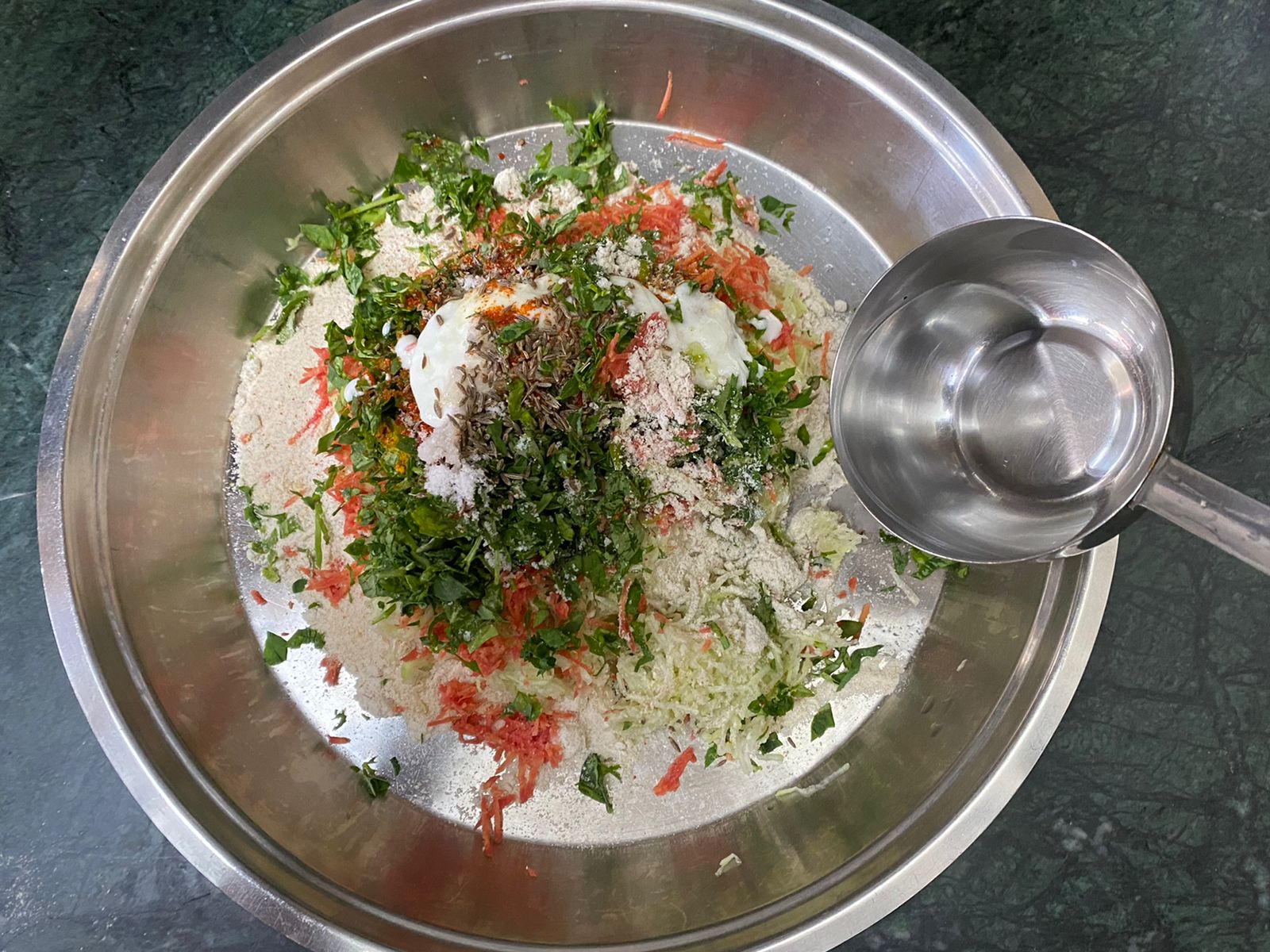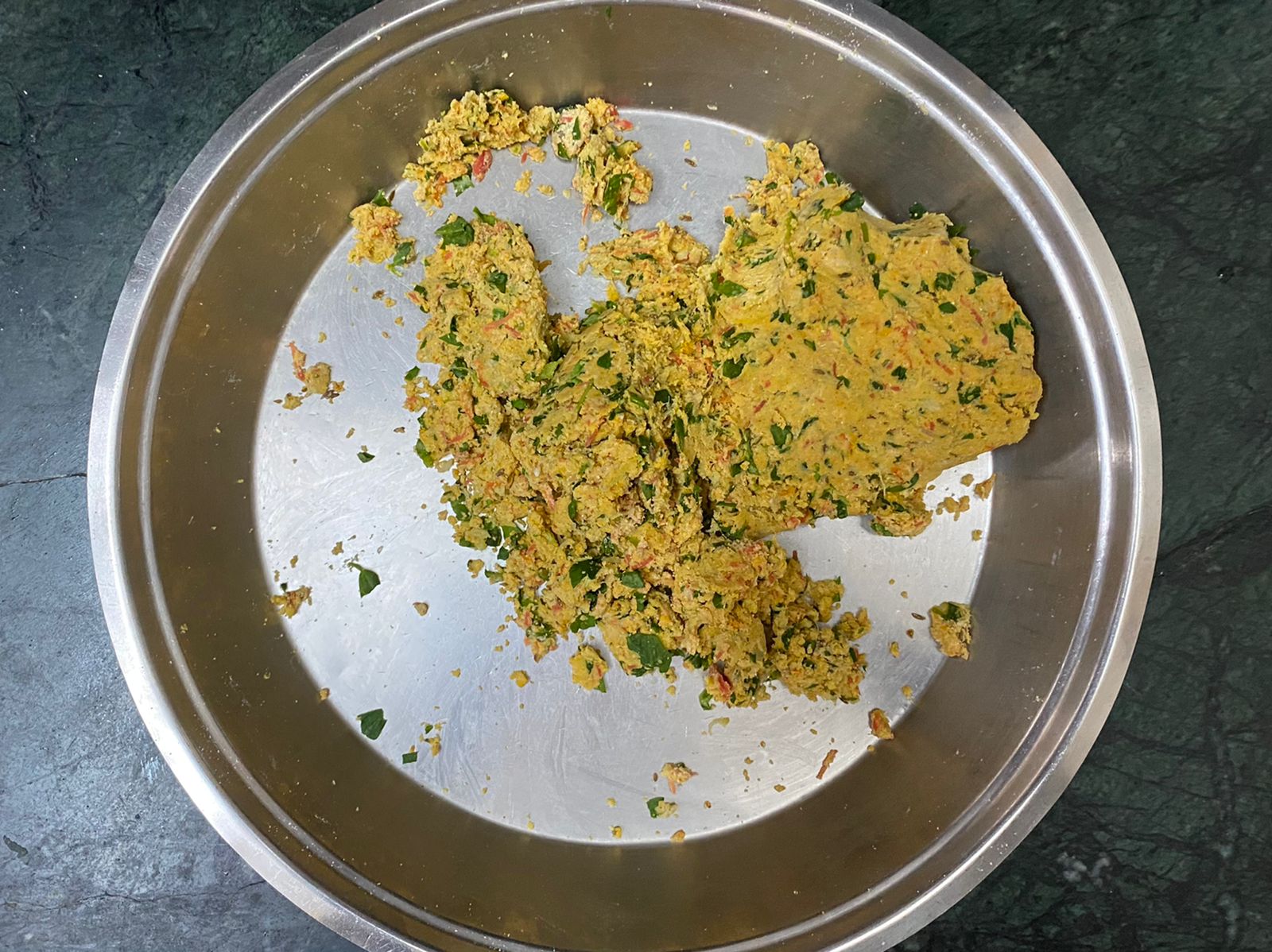 In a bowl combine together millet flour, bhakri flour, bottle gourd, carrot, green chillies, ginger, fenugreek leaves, cumin seeds, turmeric powder, red chilli powder, carom seeds, salt, yogurt, oil and water.
Use clean hands to squeeze the mixture to release the water from the vegetables. Keep squeezing and mixing until the mixture becomes dough-like in consistency. Gradually, add more water to form a soft and pliable dough. Start with a little water as the vegetables will release plenty as you mix. If the mixture doesn't come together even after mixing, then you can sprinkle some more water to make the dough.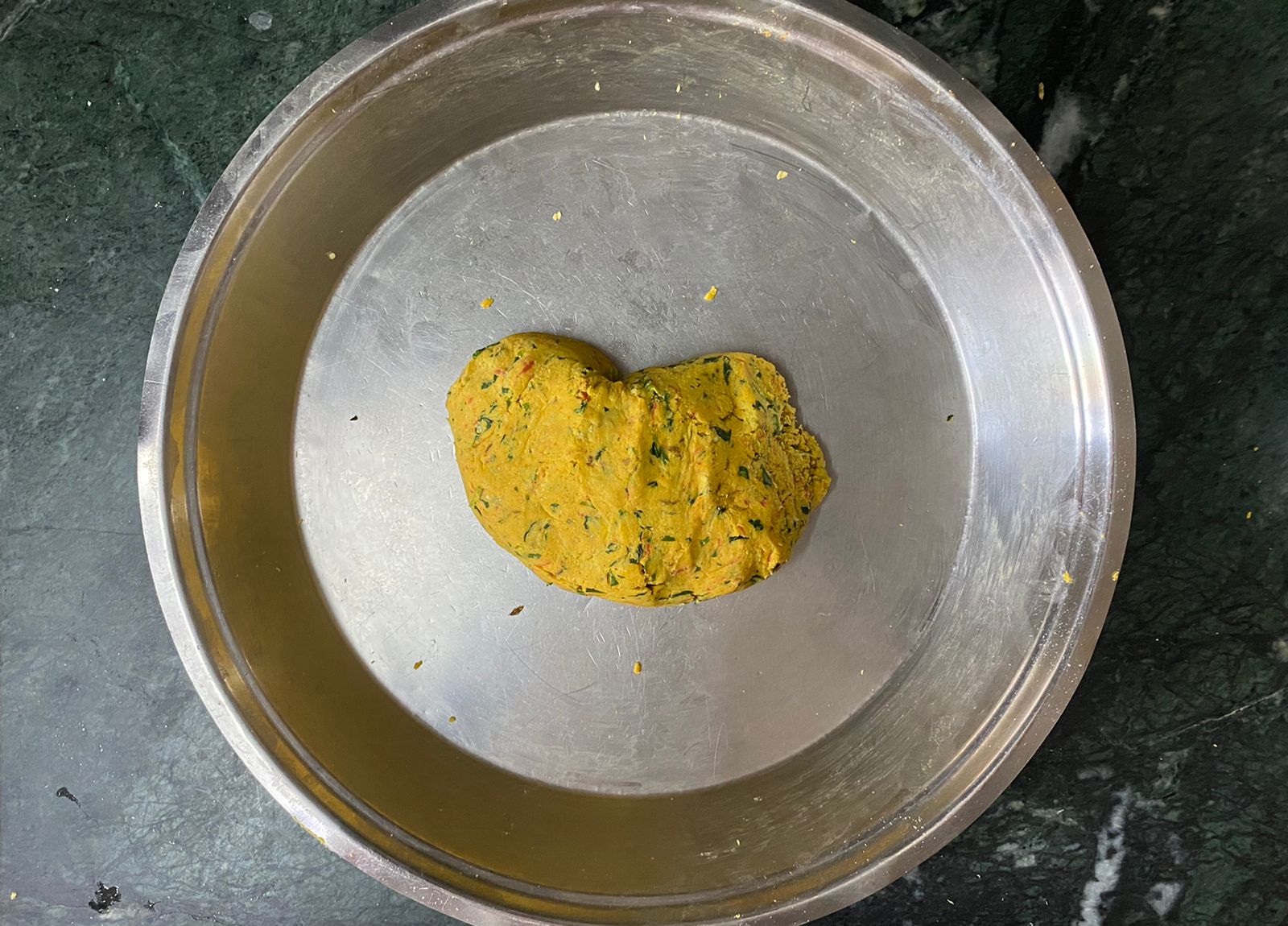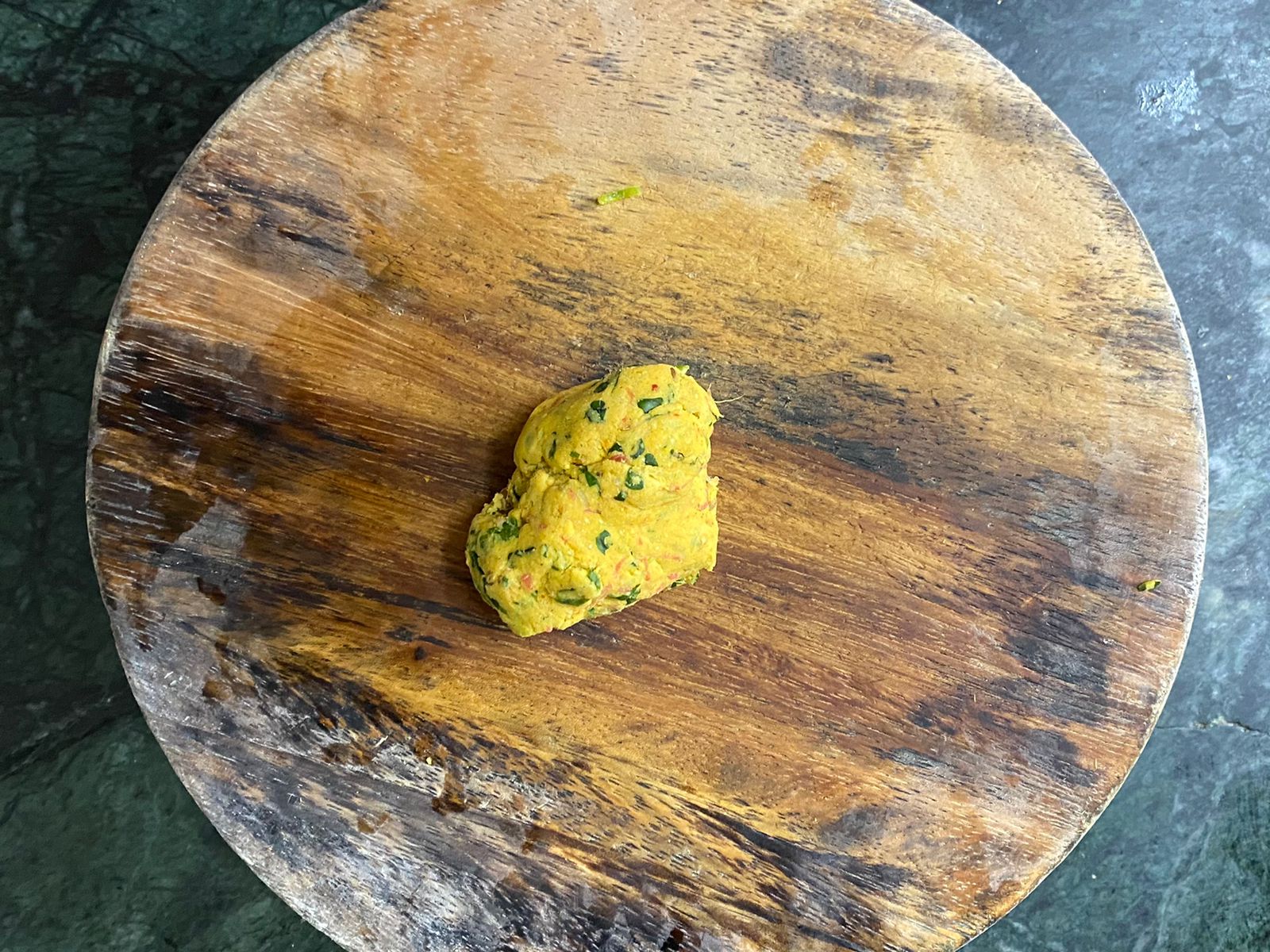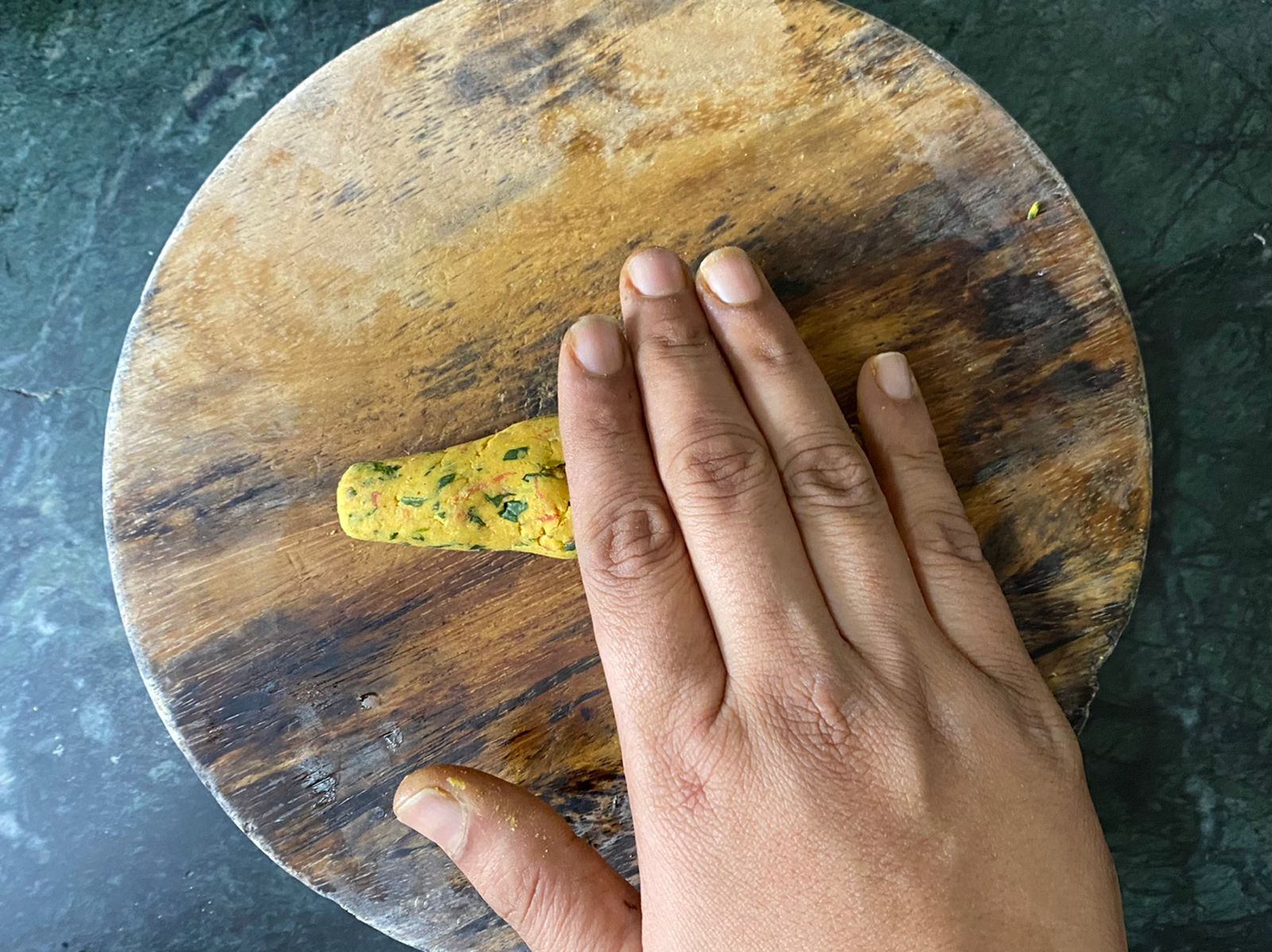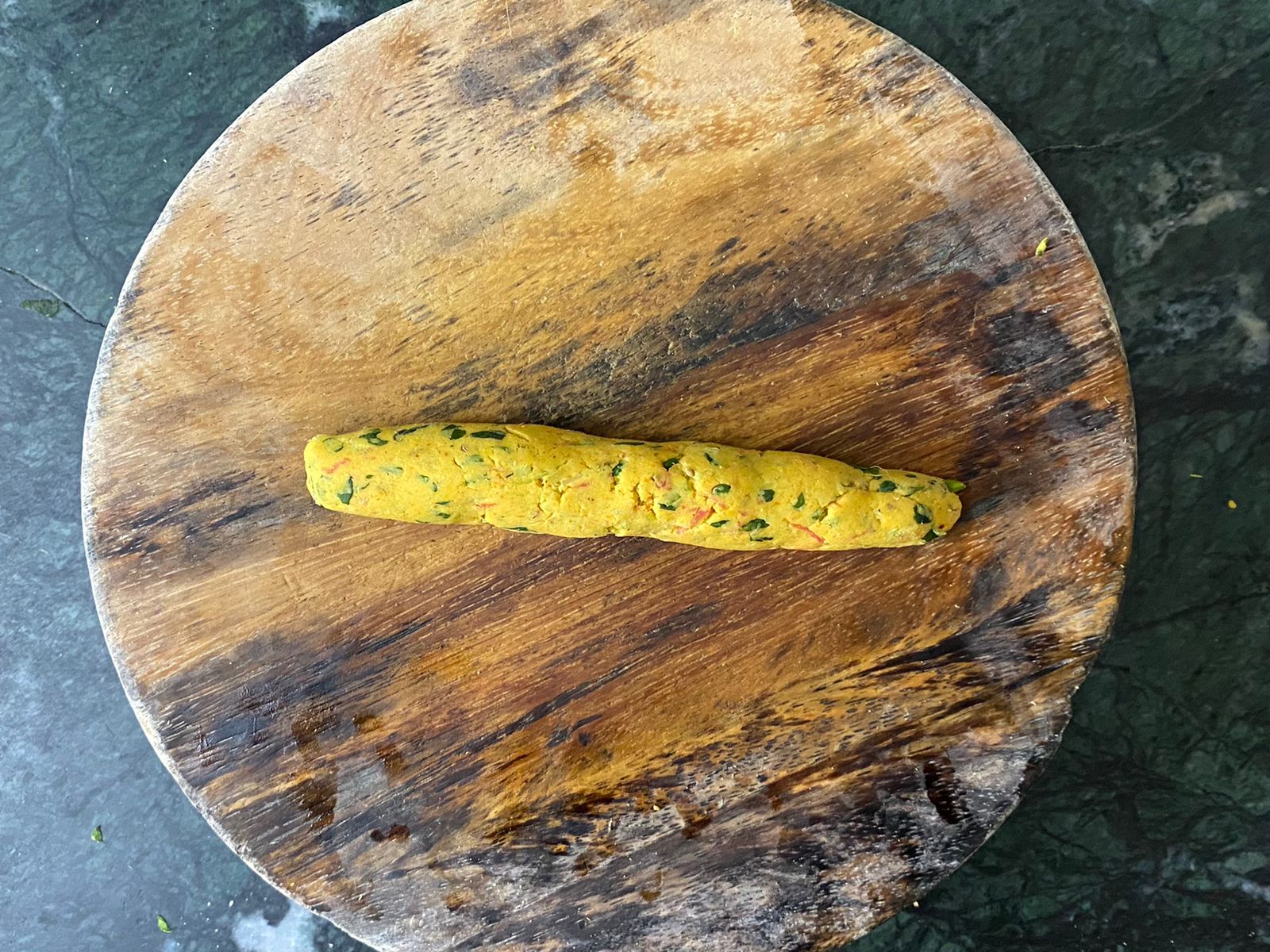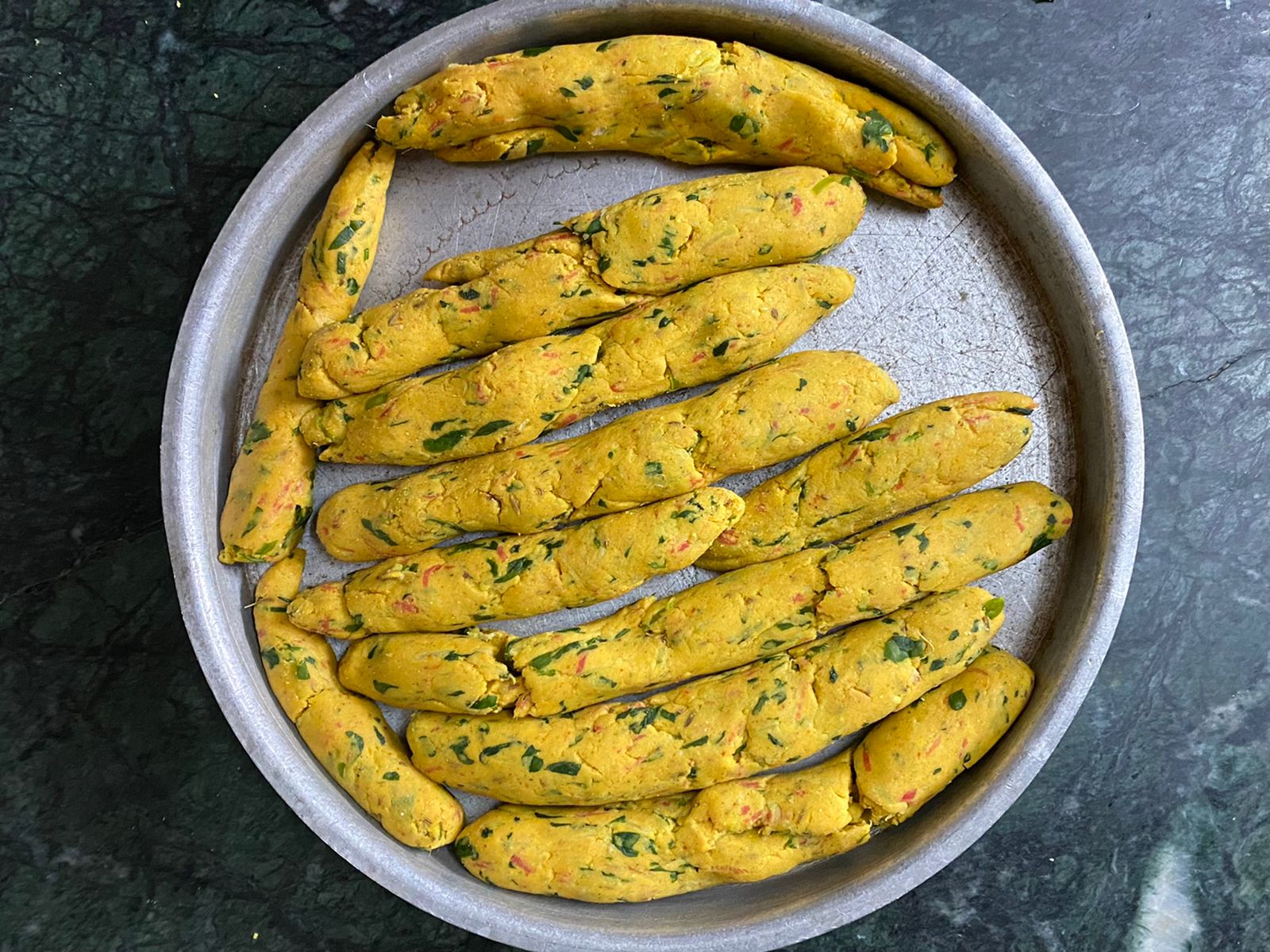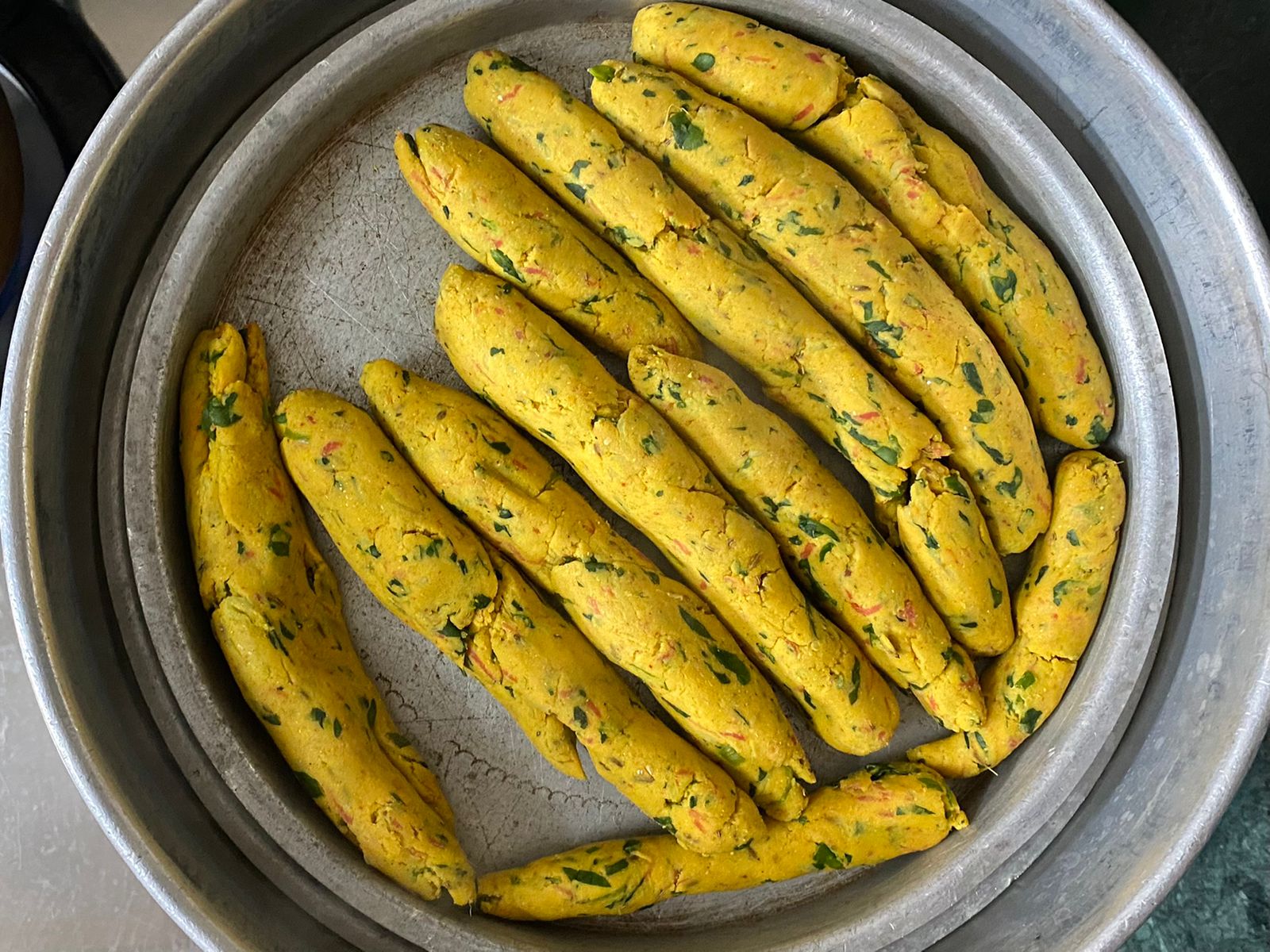 Grease your hands with oil and make 13-14 small balls out of the dough. One by one, roll into 6-7 inches long logs (you may want to grease your hands with oil first). Place the rolled muthiya on the steam plate.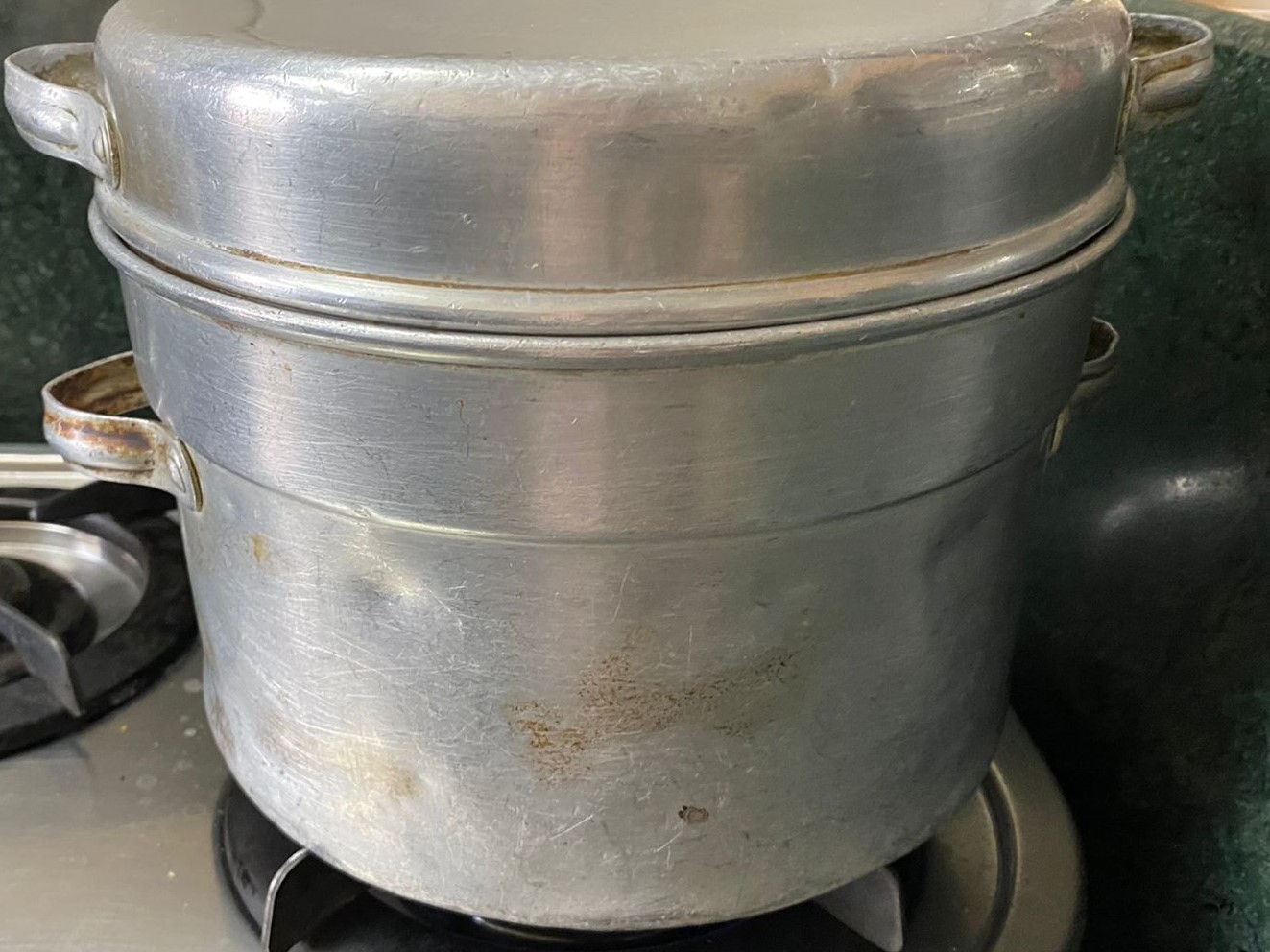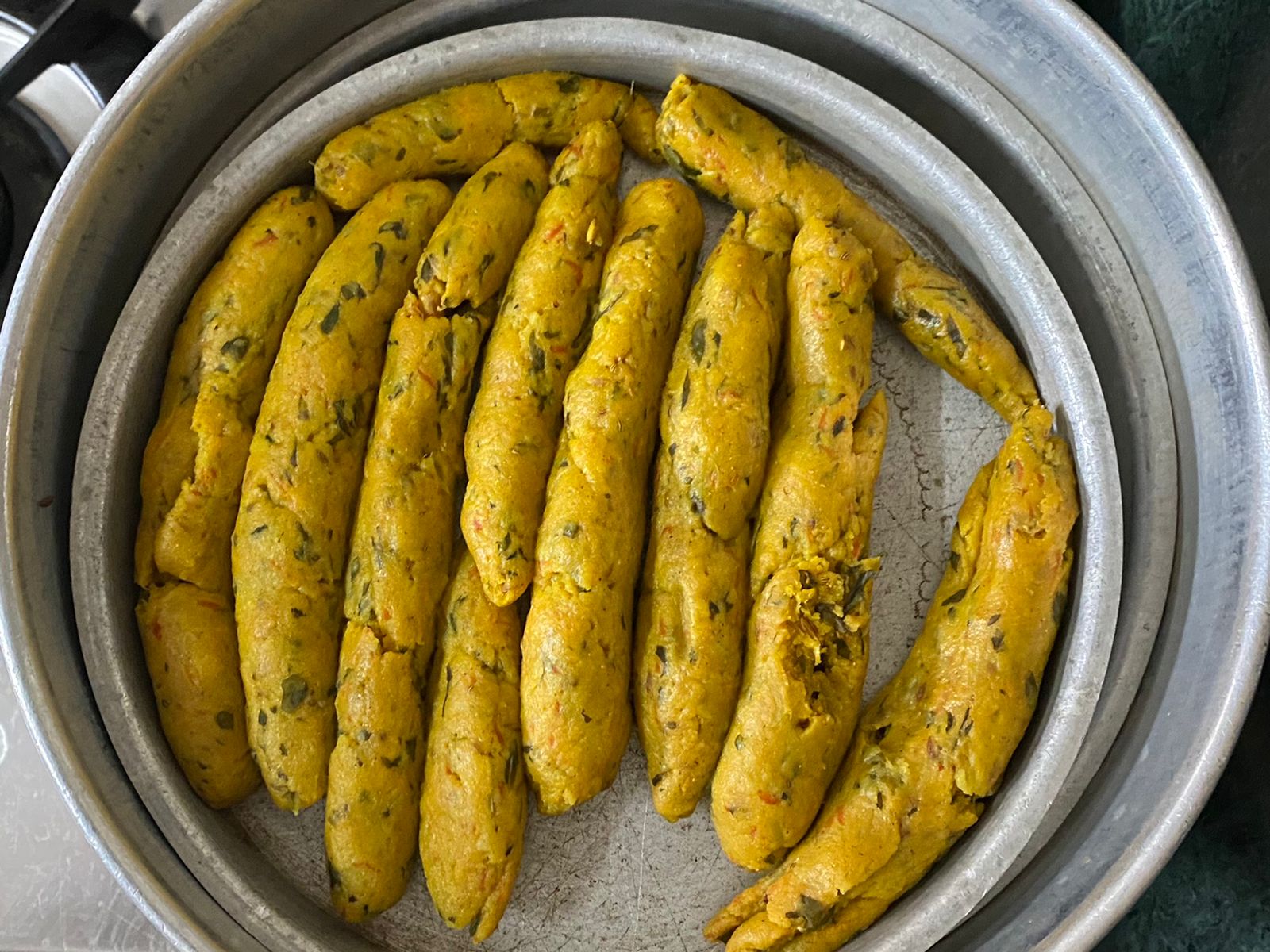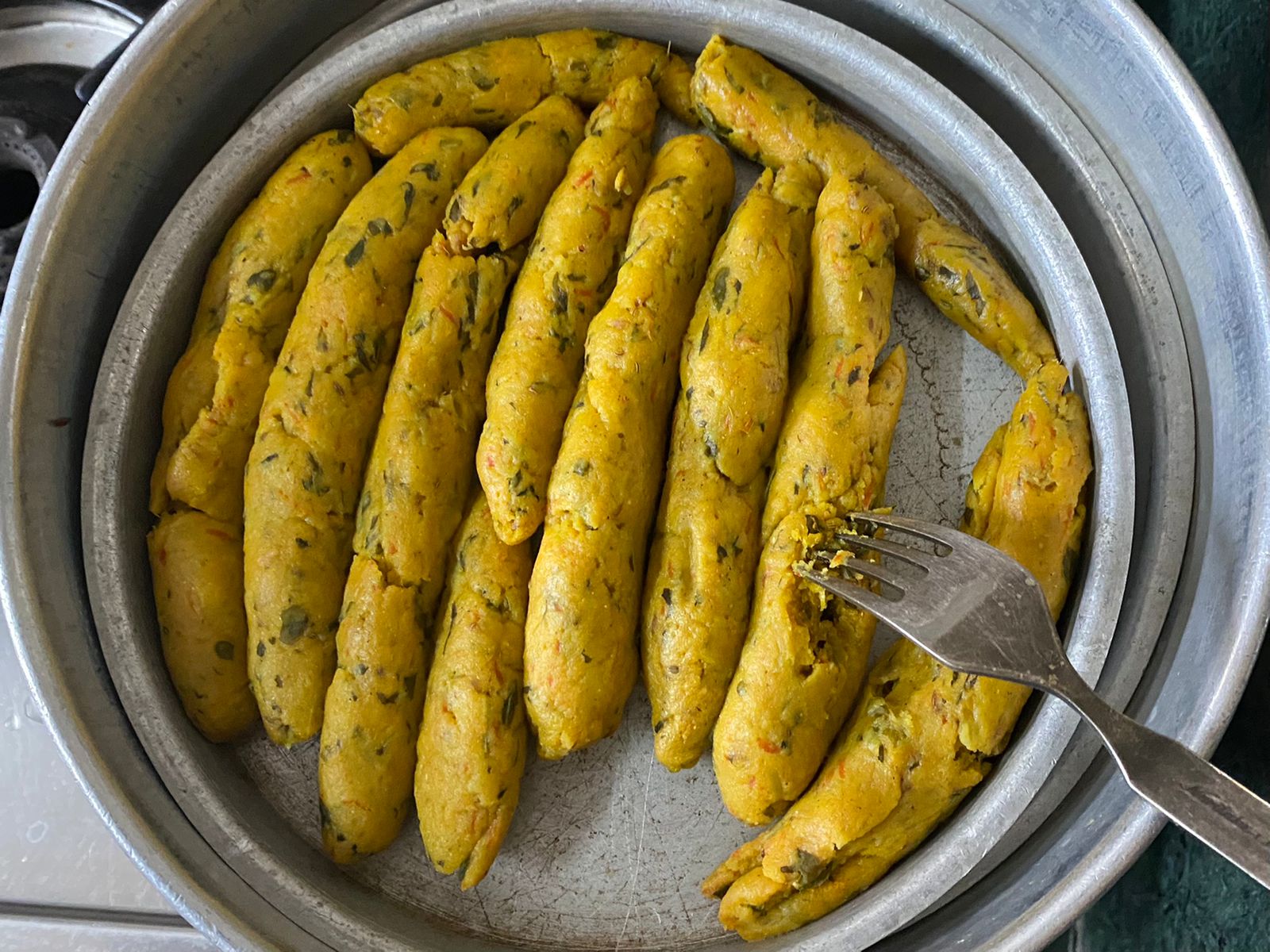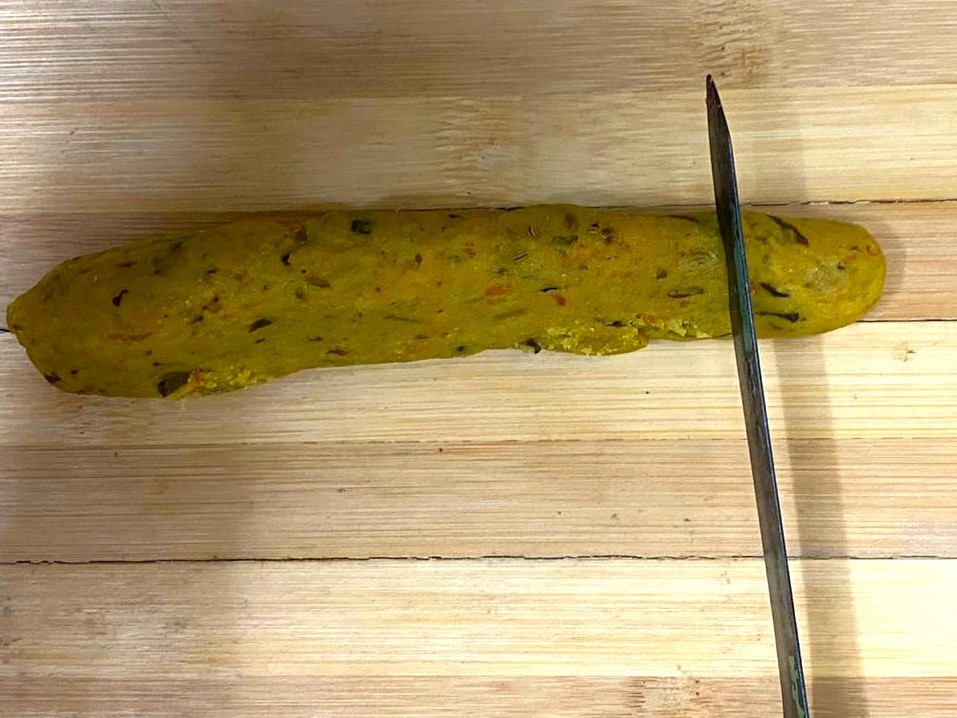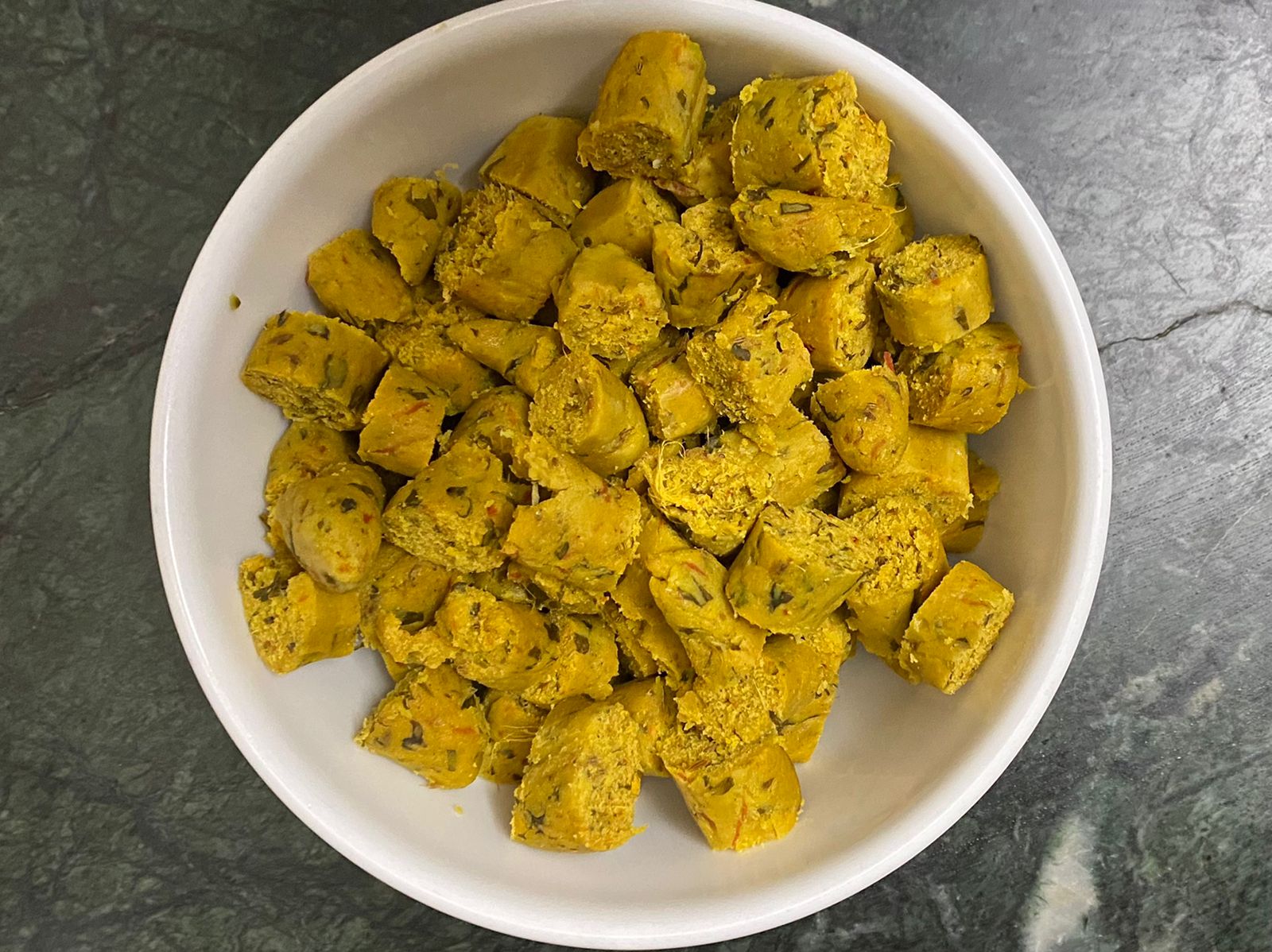 Steam the muthiyas for about 15- 20 minutes on medium heat.
To check if it is cooked – insert a toothpick or fork and it should come out clean. Allow it to cool for 10 minutes and cut them into small 1-inch pieces.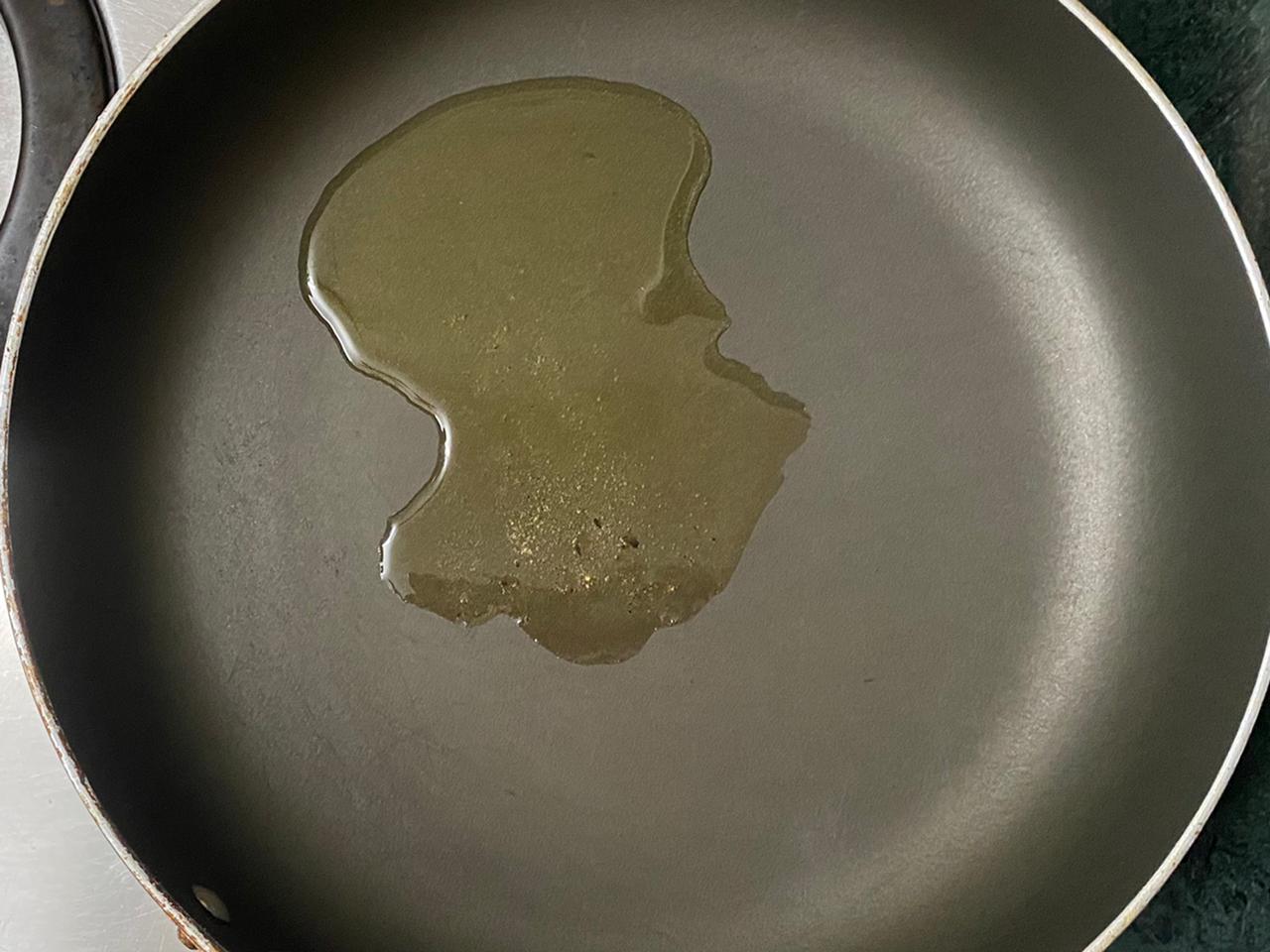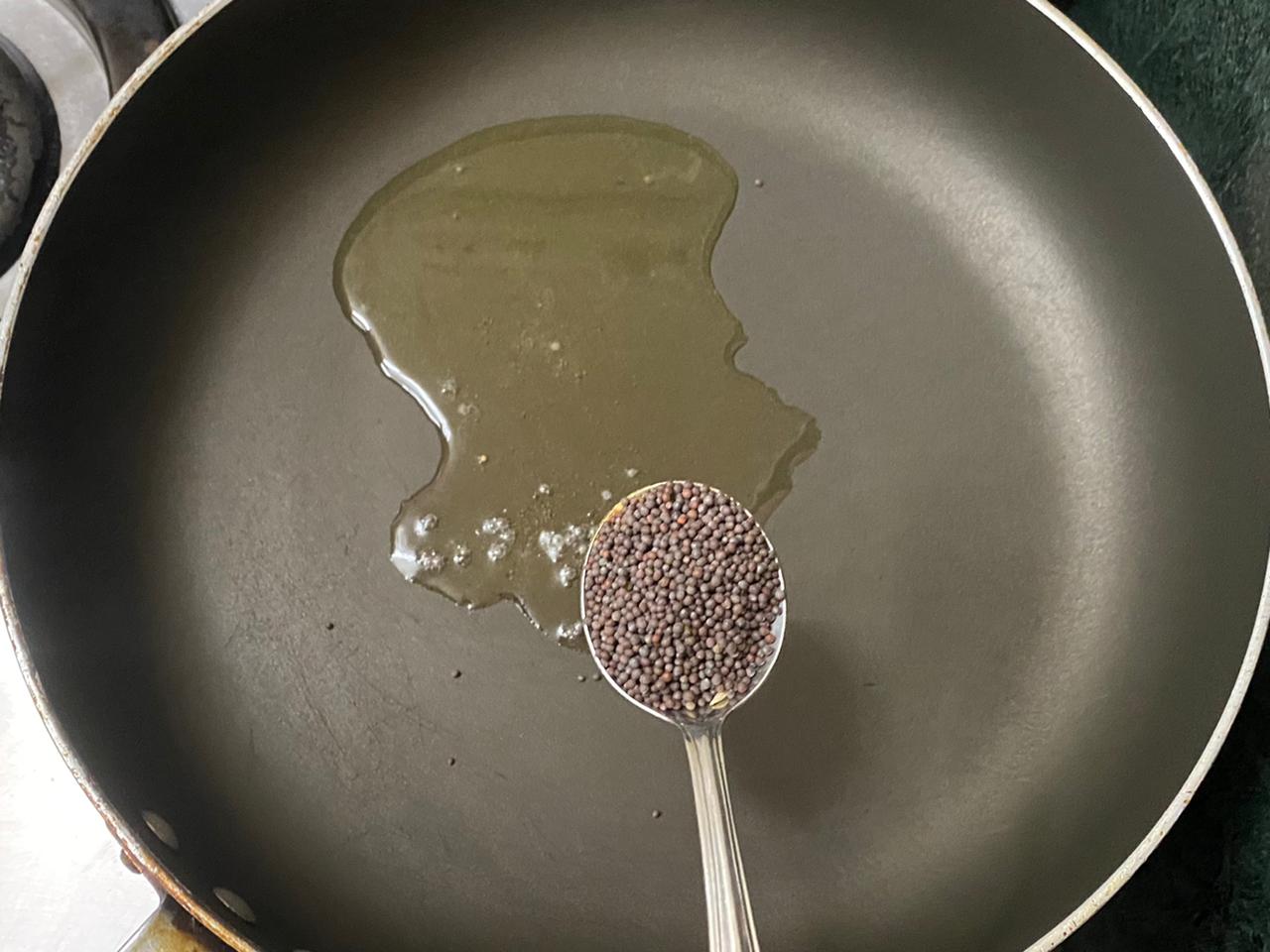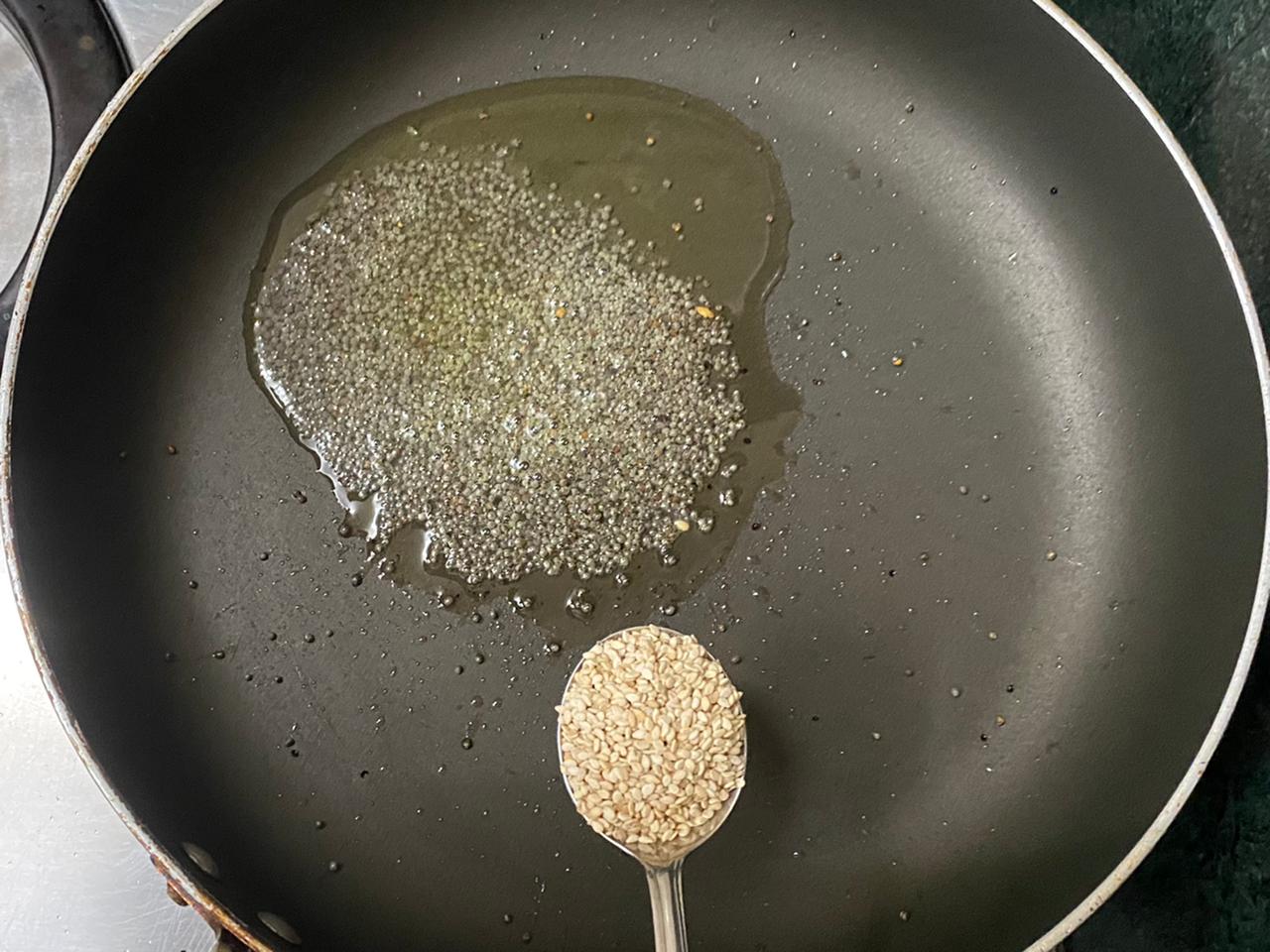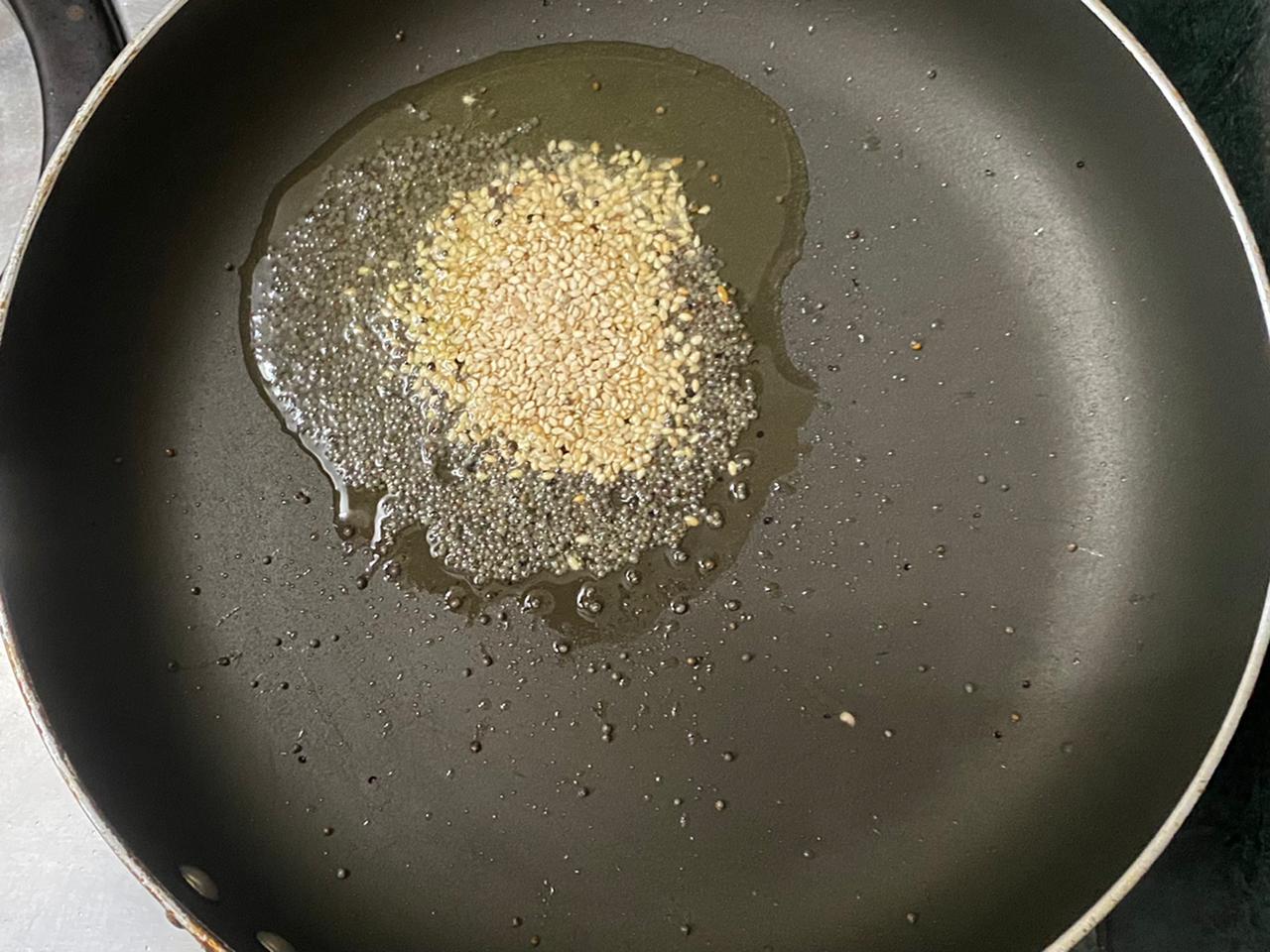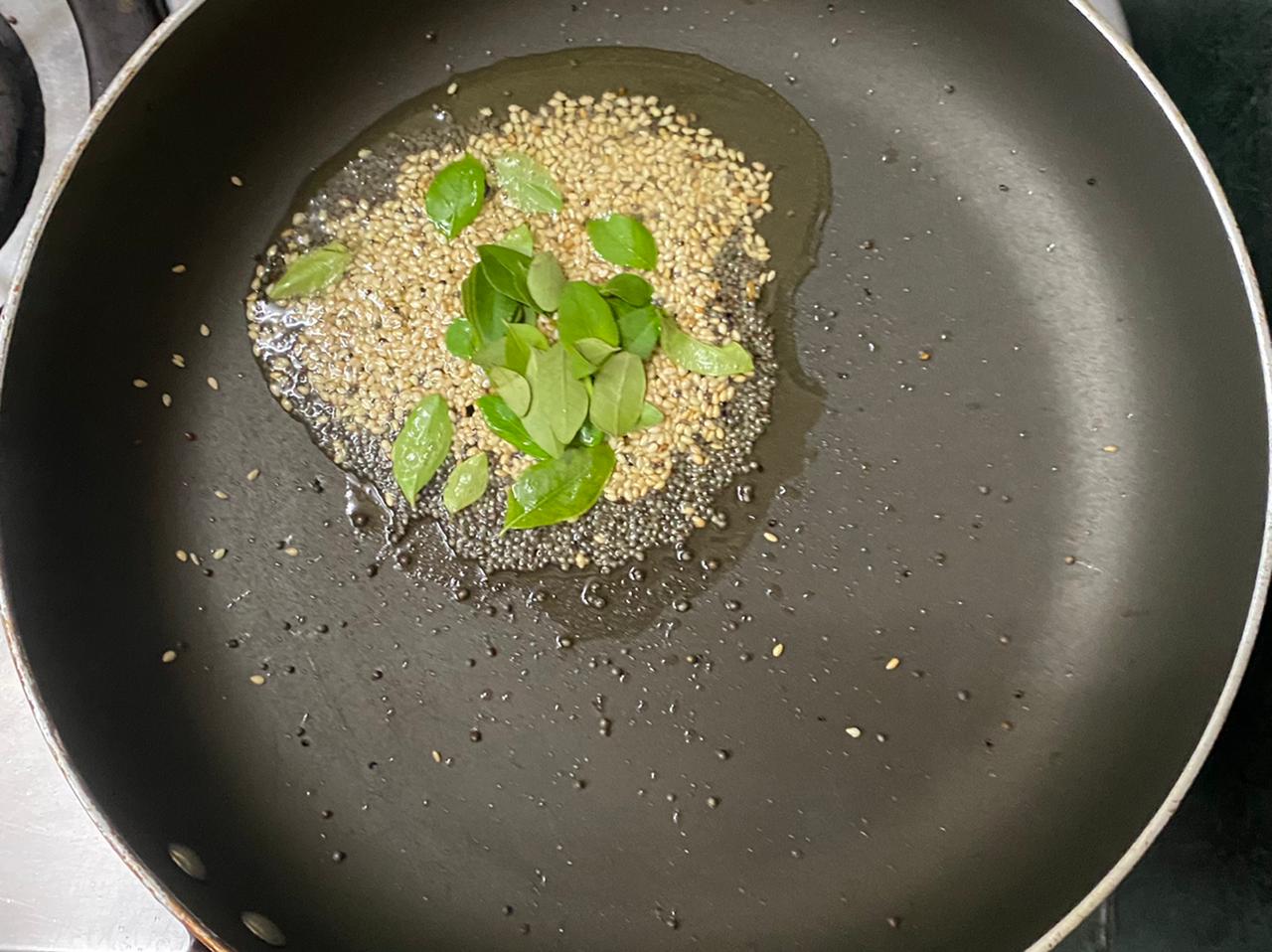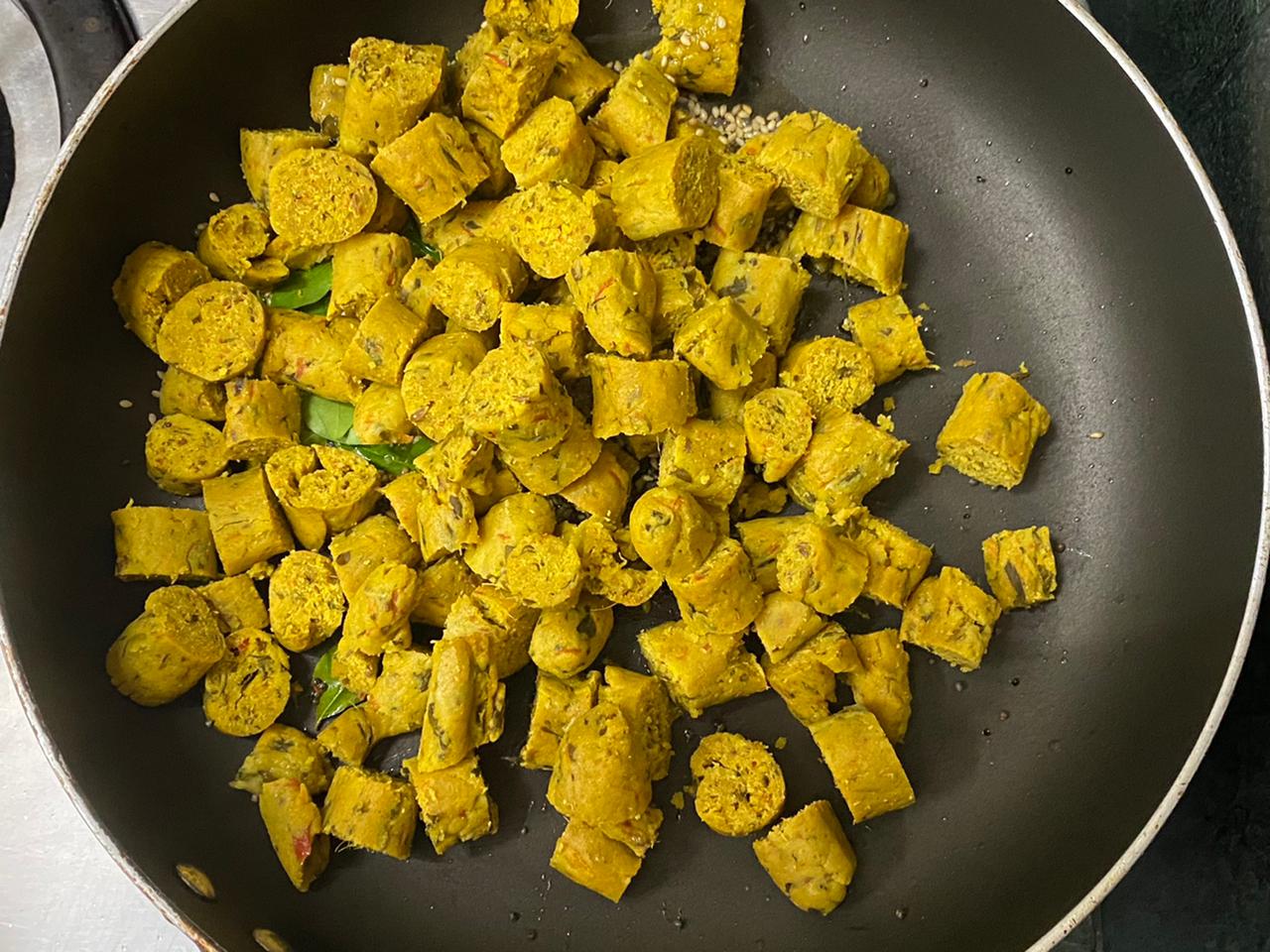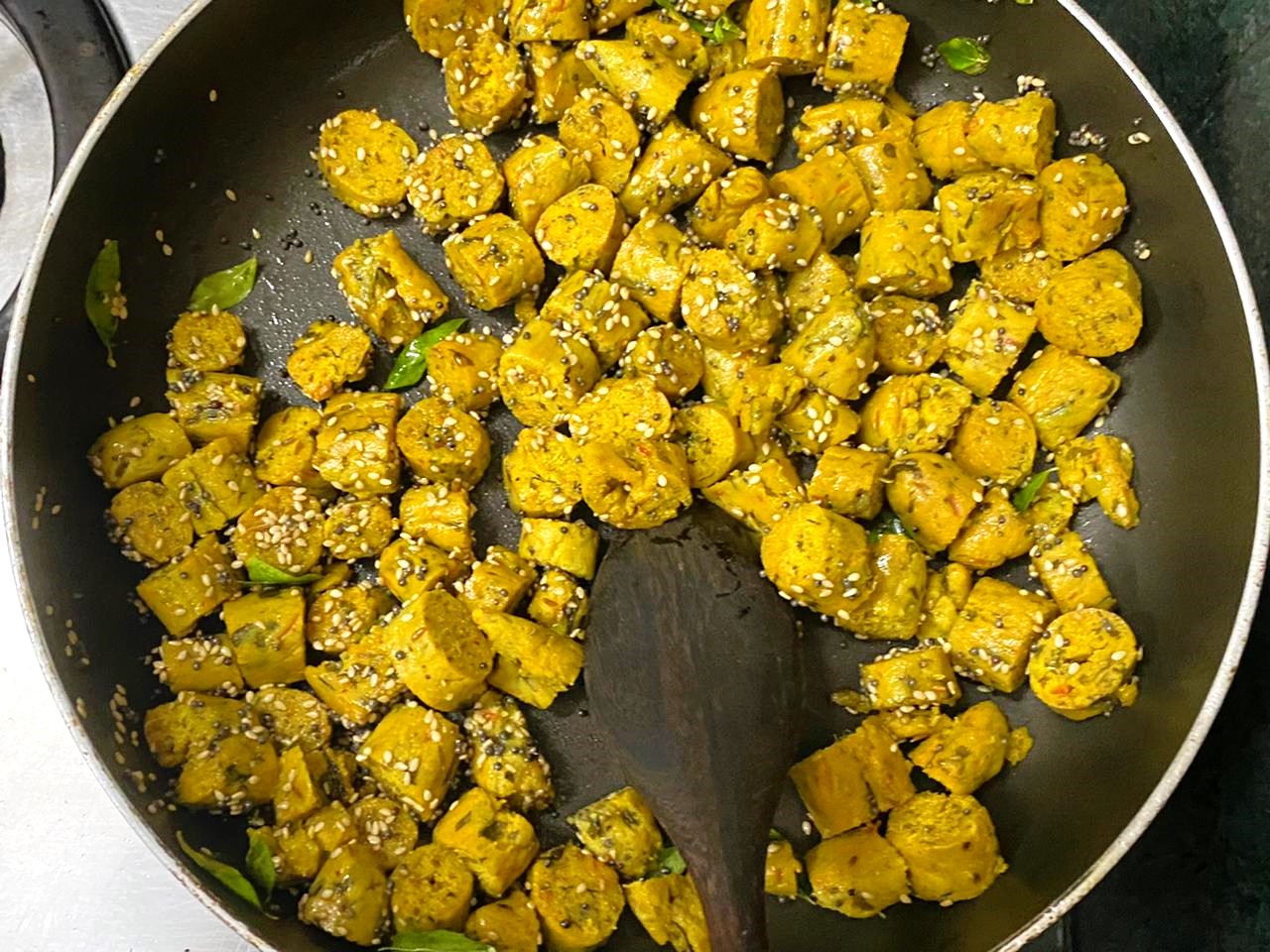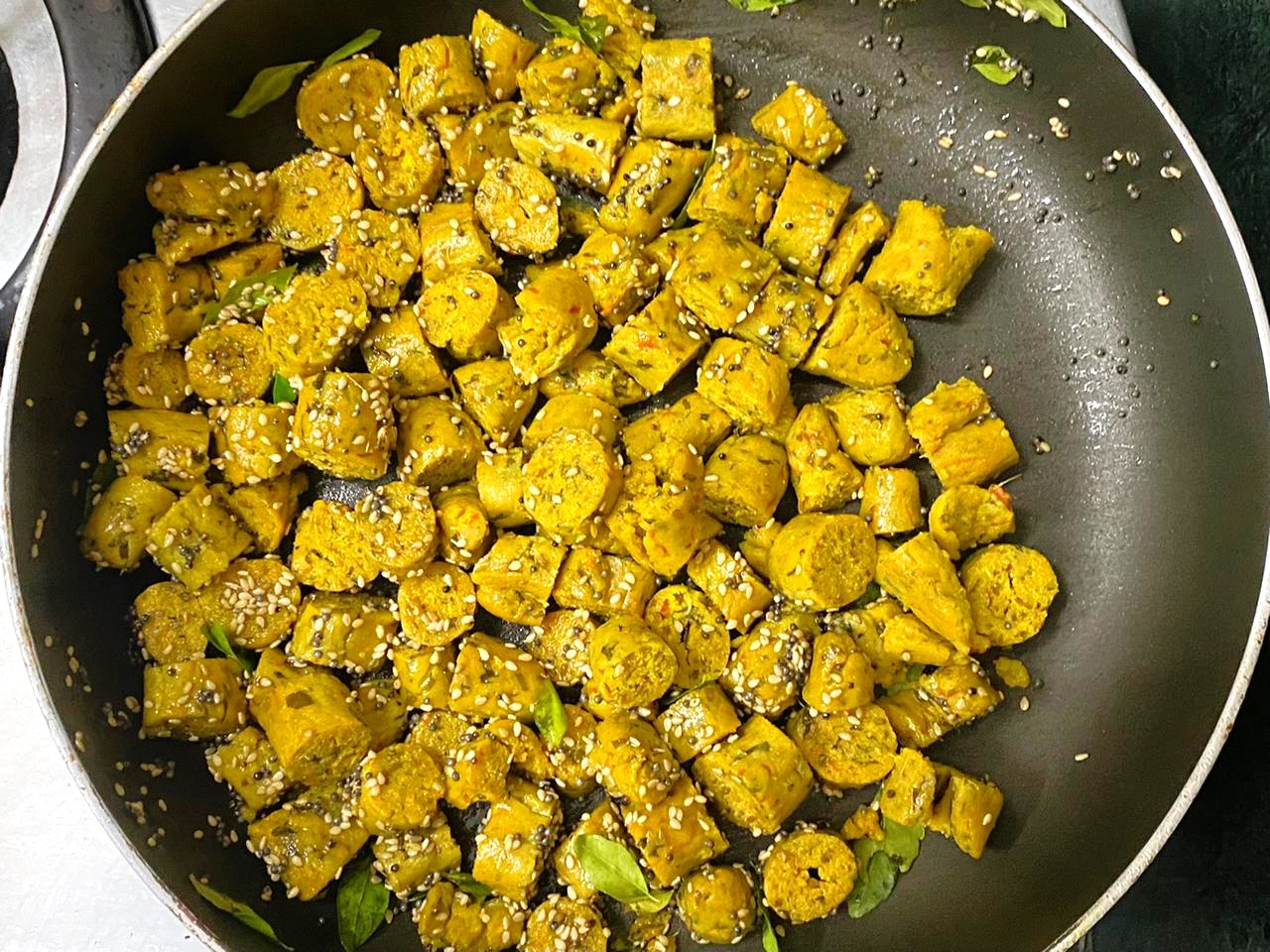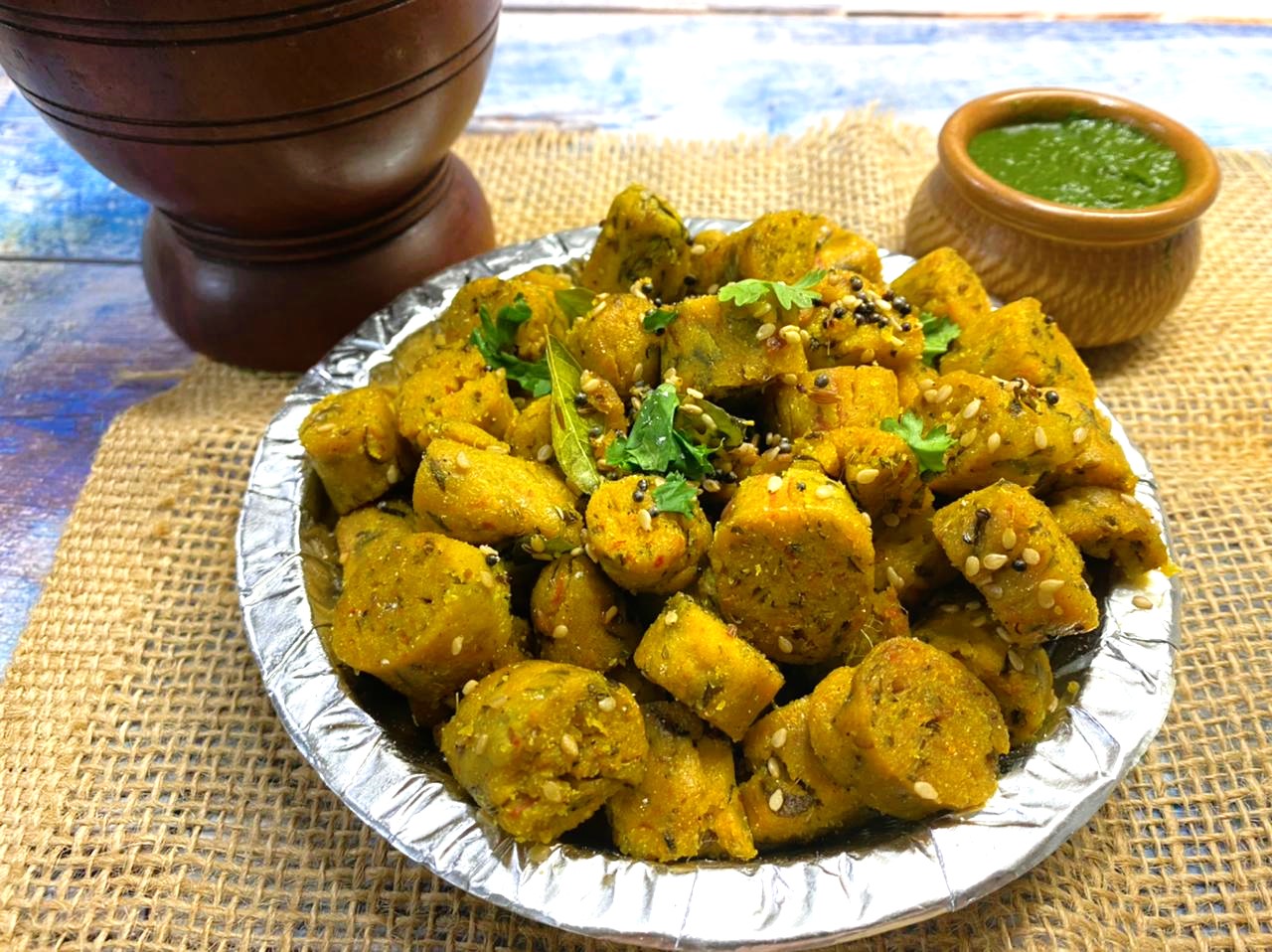 Heat oil in a pan and add the mustard seeds and sesame seeds. When the mustard seeds and sesame seeds splutter, add the curry leaves and steamed muthiya pieces and sauté on medium heat for about 5-6 minutes.
Serve hot with green chutney.