Greek Salad
Greek salad is also known as "Horiatiki or Xoriatiki" which translates to Village salad. It is a rustic salad, made with a handful of fresh, good quality ingredients.
If you have ever visited Greece before, you cannot have missed out on this classic Greek feta salad! It is served almost everywhere, in mainland Greece and islands, in every tavern, restaurant and household. Juicy red tomatoes, crisp cucumber, sharp red onion, pungent olives and of course Greek feta with simple dressing of good quality extra virgin olive oil and a splash of red wine vinegar. This salad is full of flavour, nutrients and the goodness of summer produce!
I ate Greek salad, and tomatokeftedes (fried Santorini Tomato Balls) and of course a splash of Ouzo every day when I was on holiday in Santorini, Greece. I just could not get enough of these dishes. Both these dishes are great examples of how Greek cuisine takes the simplest ingredients and with literally no effort transforms them into a finger licking dish! No fancy presentation or preparation needed to impress with the dishes. Just hearty wholesome food made with lots of love and seasonal produce.
The simplicity of this classic Greek salad recipe also lays in the dressing. A lot of Greek salad recipes use prepared dressings containing various herbs and seasonings. Of course, there is nothing wrong with that, but if you are looking for an authentic taste, then keep the dressing simple and elegant. Drizzle of good quality extra virgin olive oil and a splash of red wine vinegar and the dressing mingles with the juices of the vegetables making it really hard to resist digging in with a bite or two of crusty bread. Traditionally Feta cheese is served whole in a big block in Greece. Everyone just tucks in breaking little pieces of feta as they eat. I like to honour the traditional ways of eating and hence always keep the feta whole.
This salad is refreshing, simple and super delicious.
Ingredients
2 tomatoes
1 medium red onion
½ – 1 cucumber
½ diced green pepper
½ cup black and/ or green olives (pitted)
200g block feta cheese
1 tablespoon red wine vinegar
3-4 tablespoons extra virgin olive oil
1 teaspoon dried oregano
sea salt to taste
Directions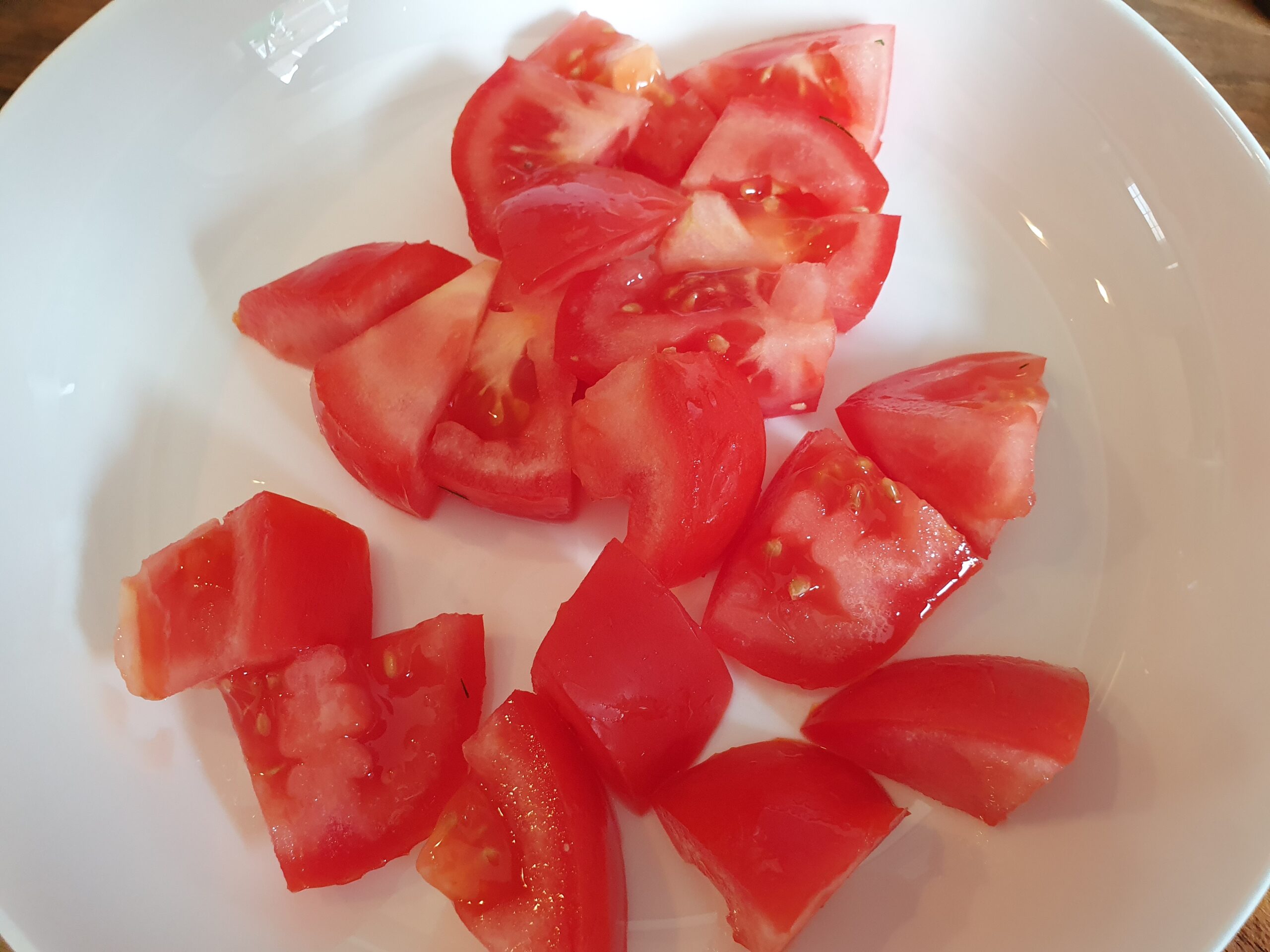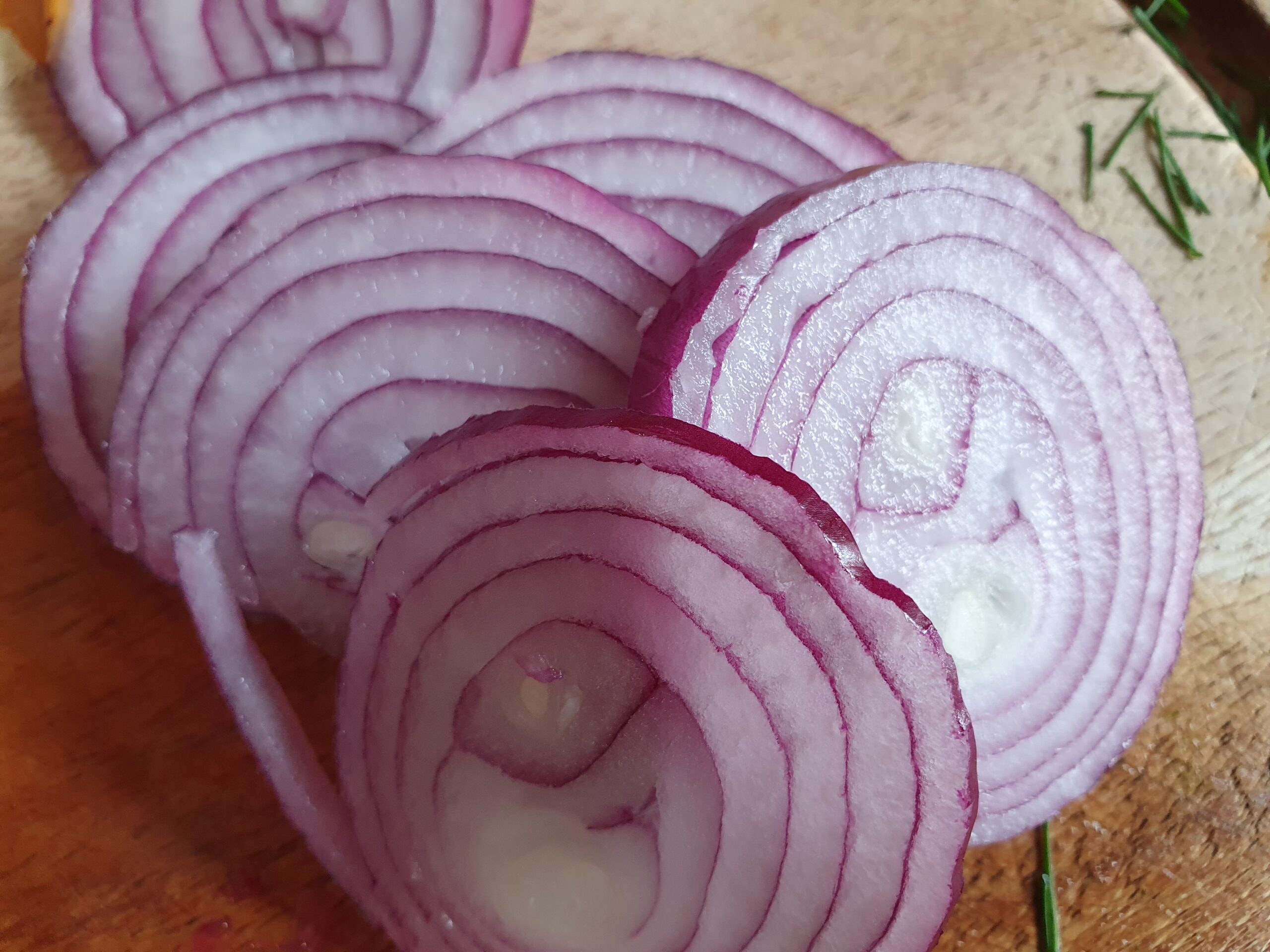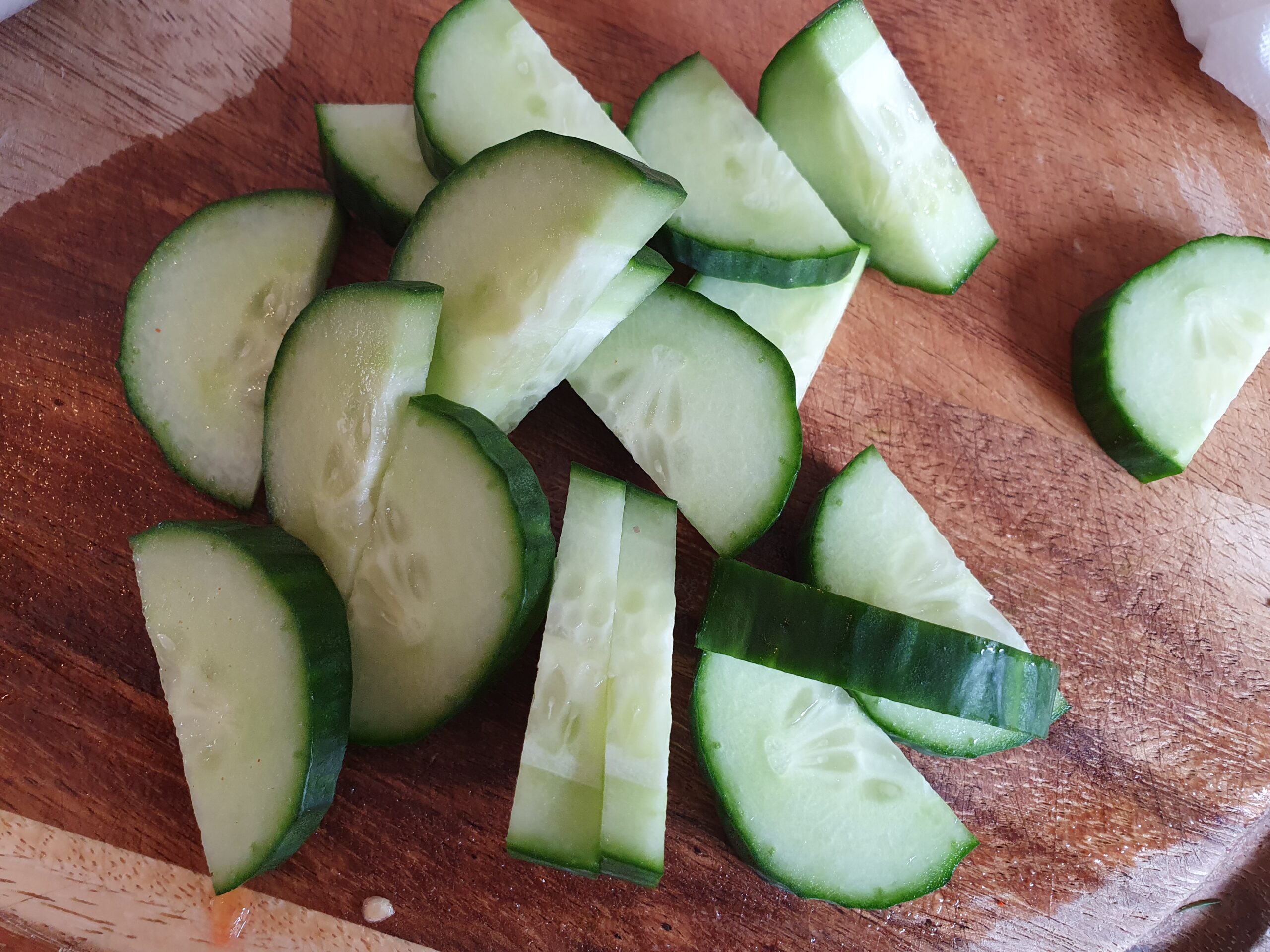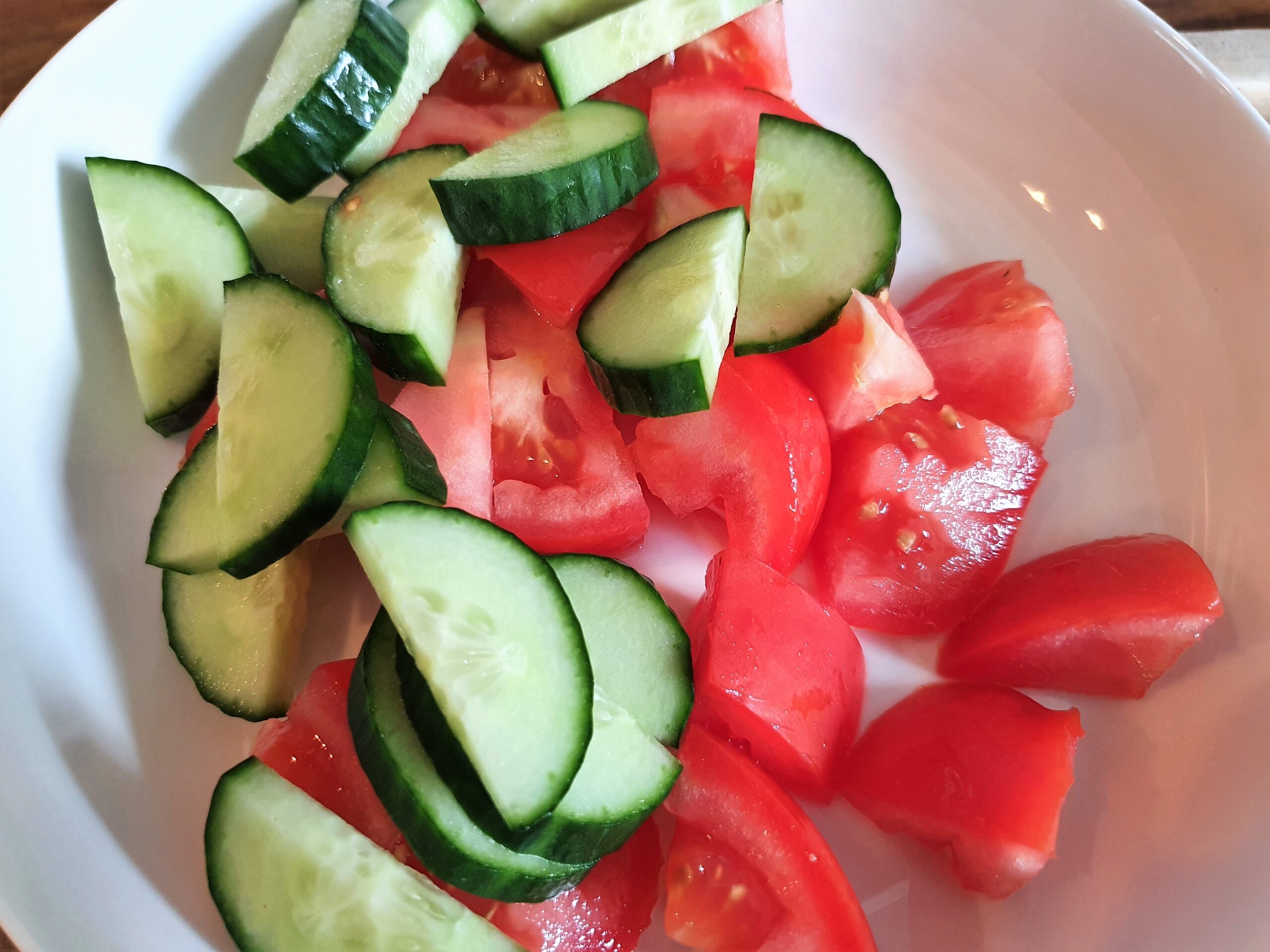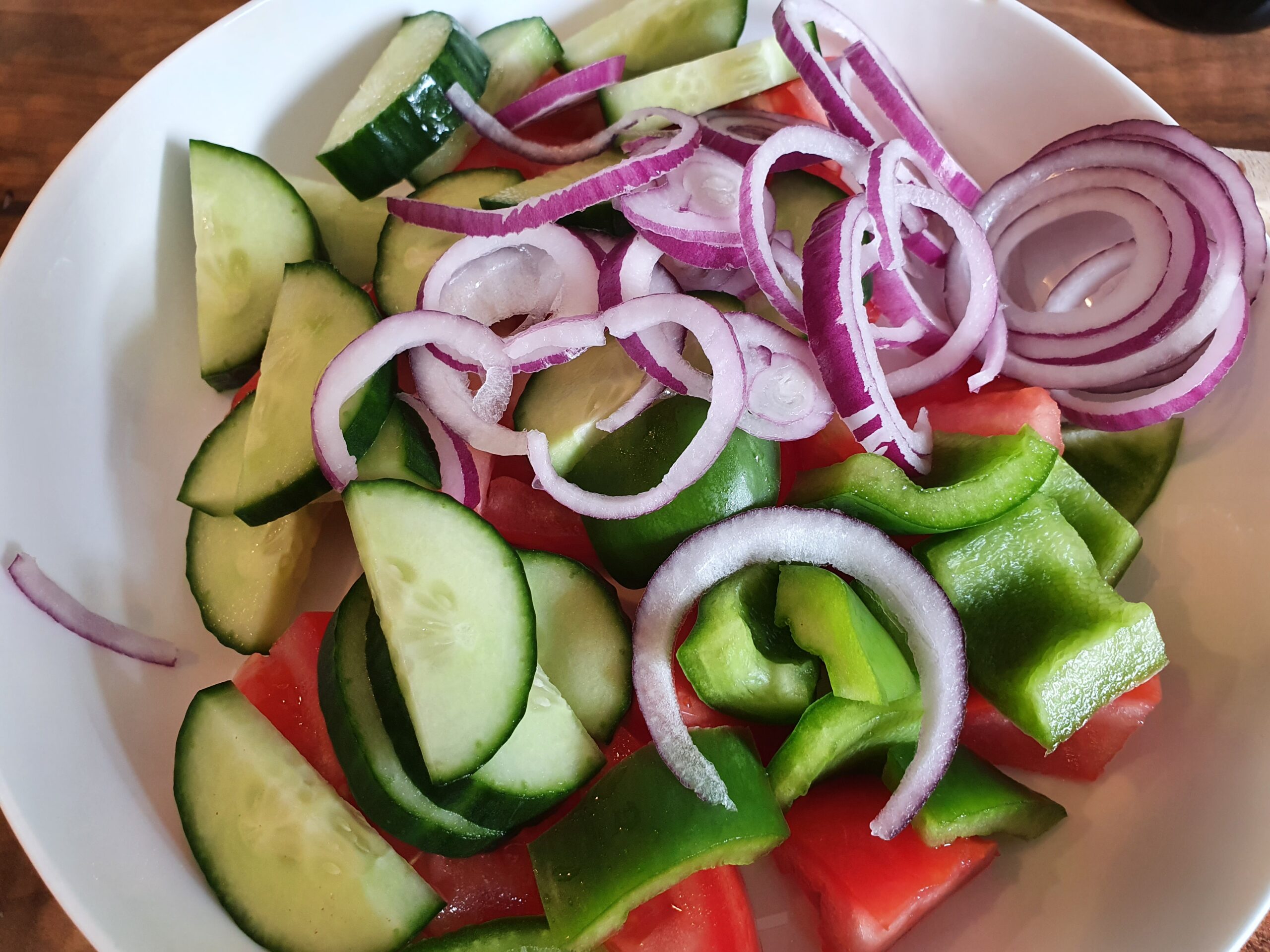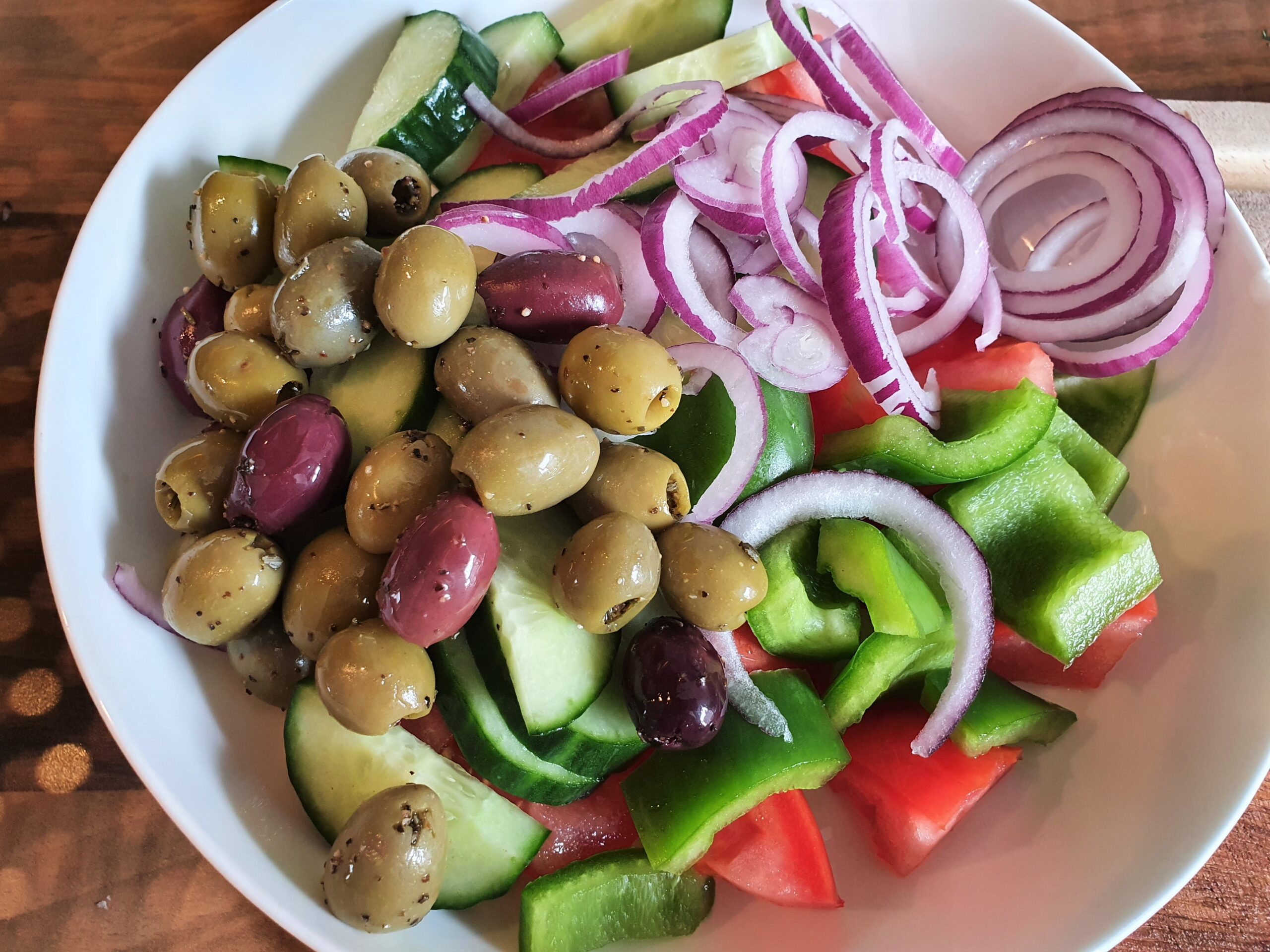 Cut the tomatoes into wedges straight in the serving bowl, so that the tomato juices remain inside the bowl. Slice the onions into rings and cucumber into thick half-moons.Add the diced peppers and olives.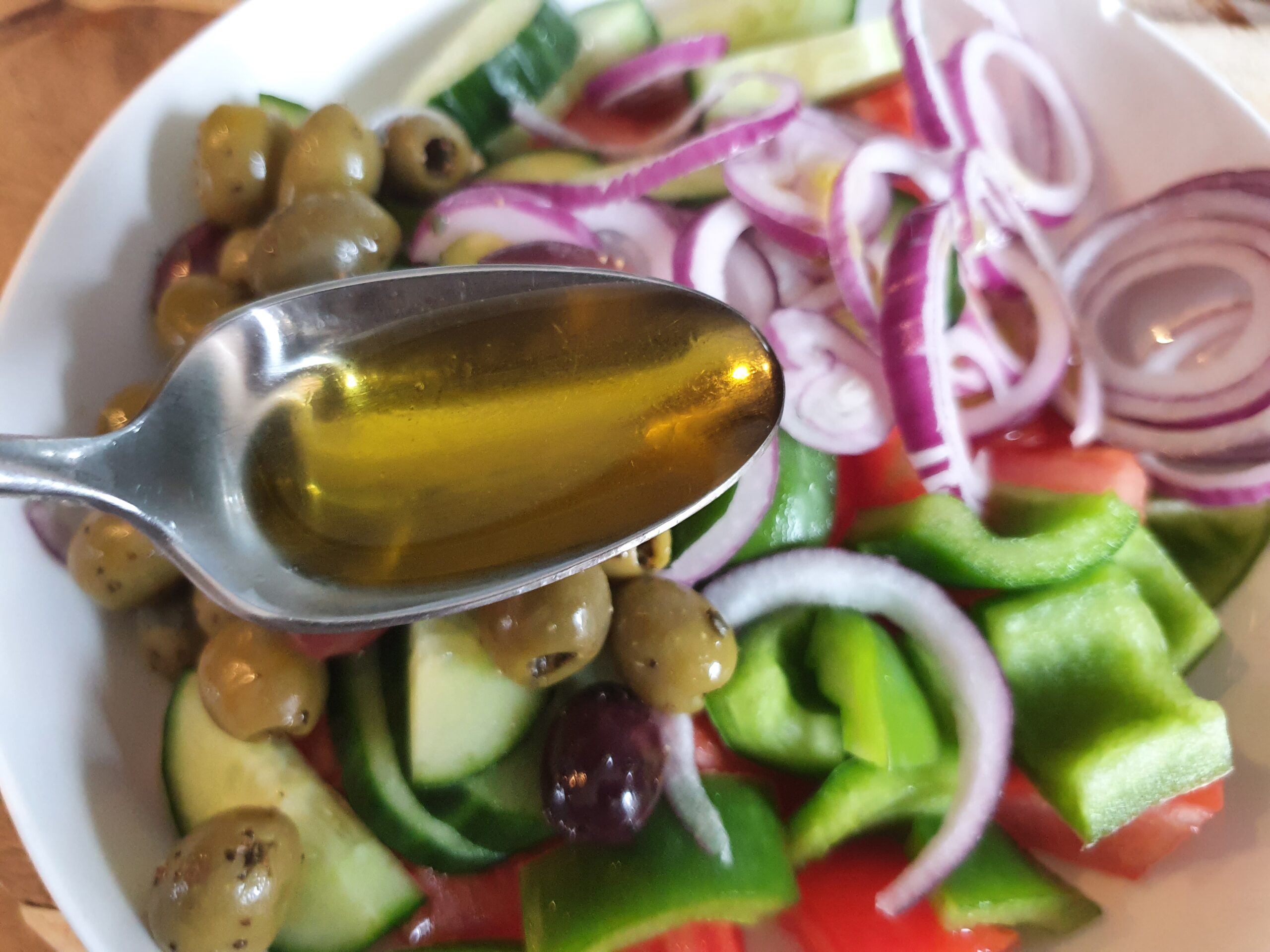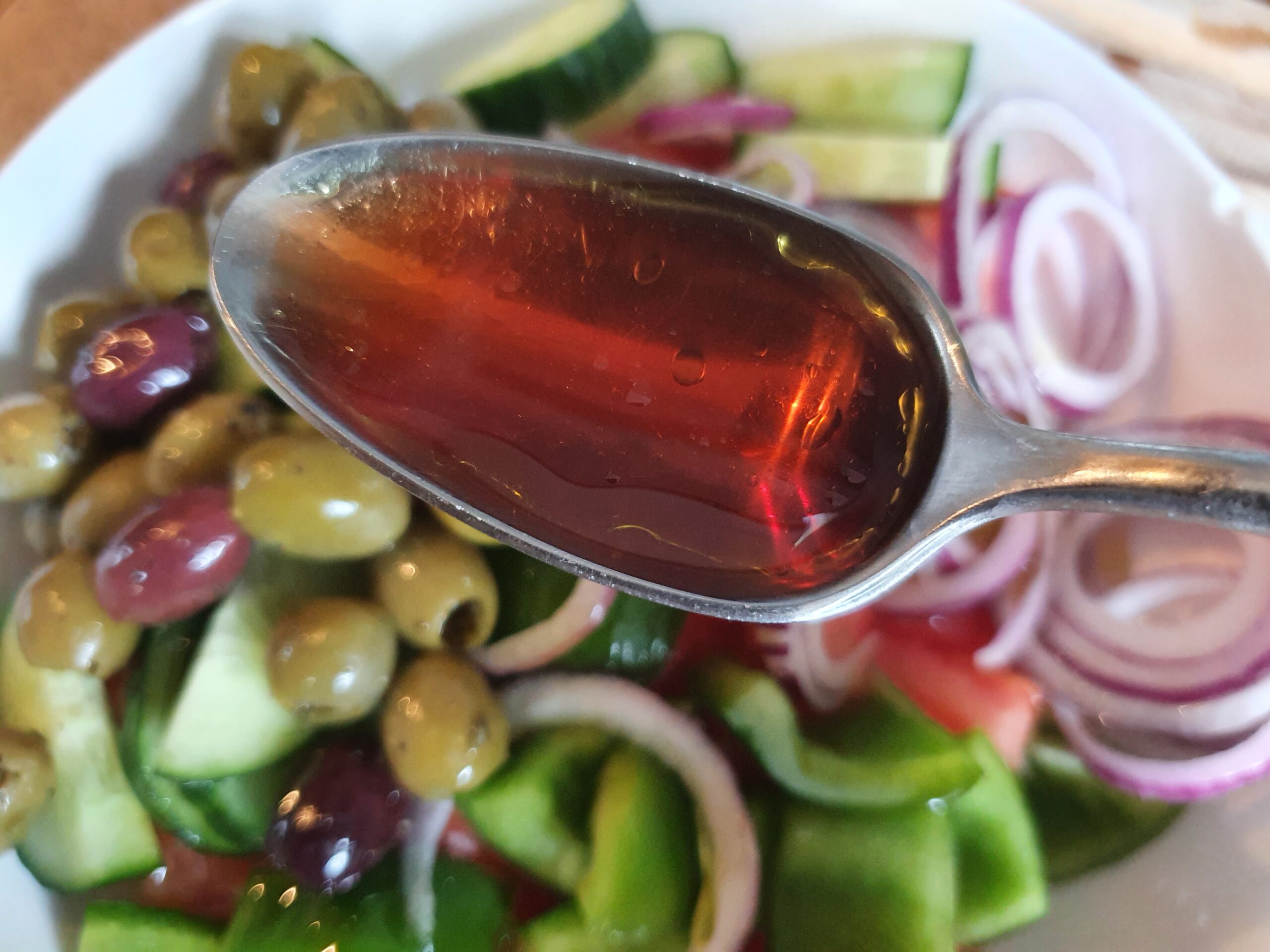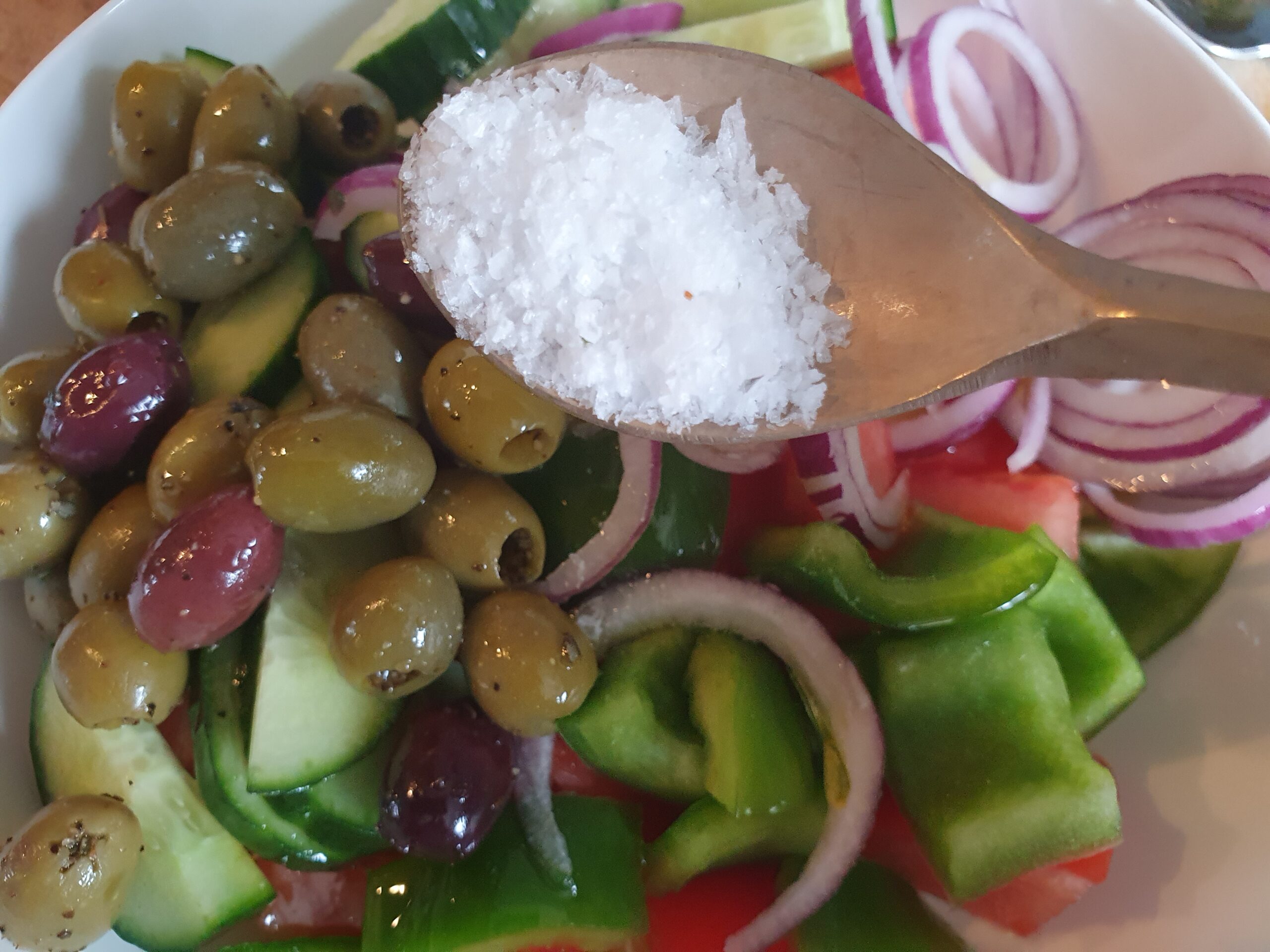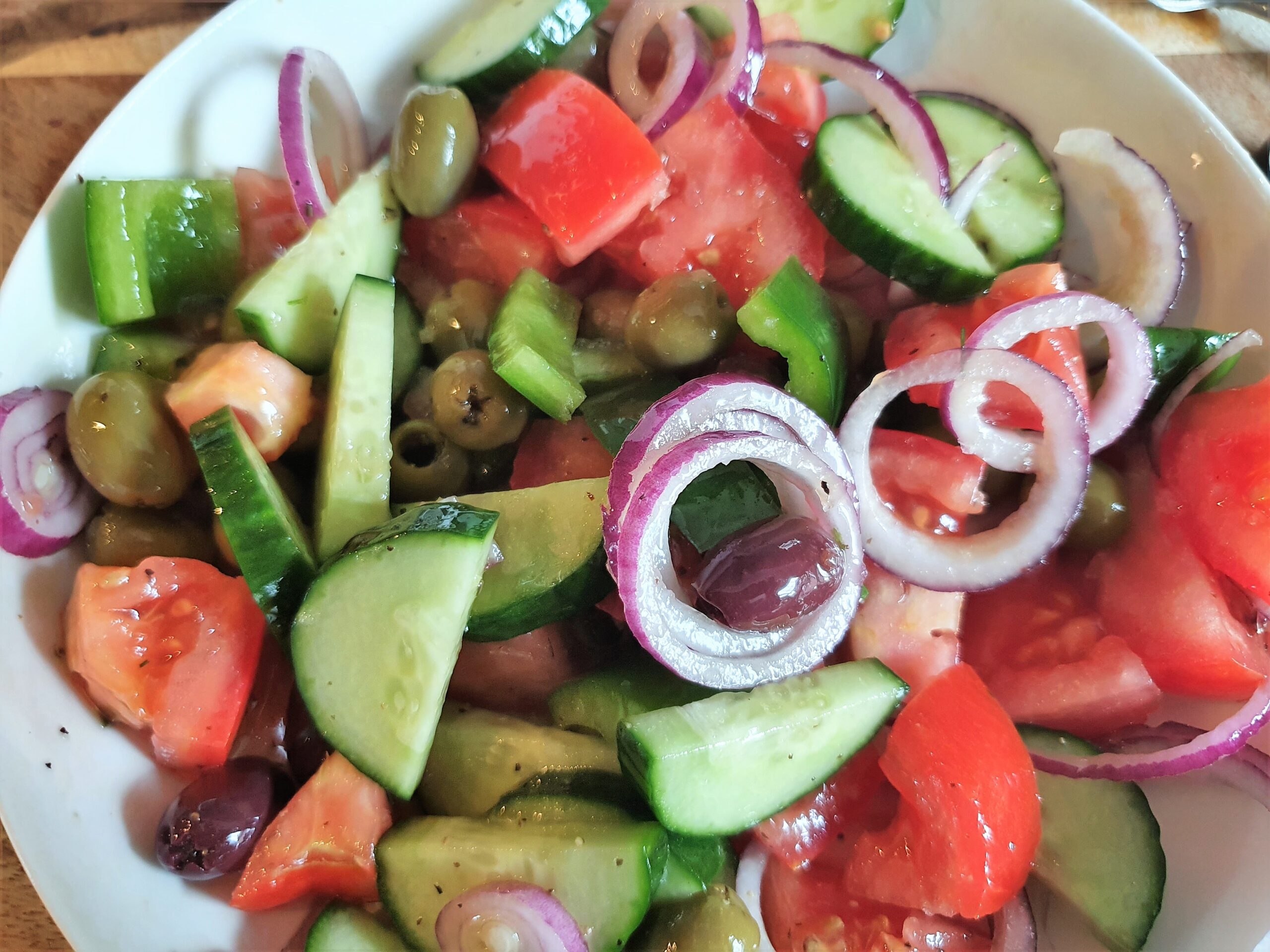 Dress with olive oil, red wine vinegar and salt. Gently toss all the ingredients with the dressing, so that the flavours blend with the juices and aromas of the other vegetables.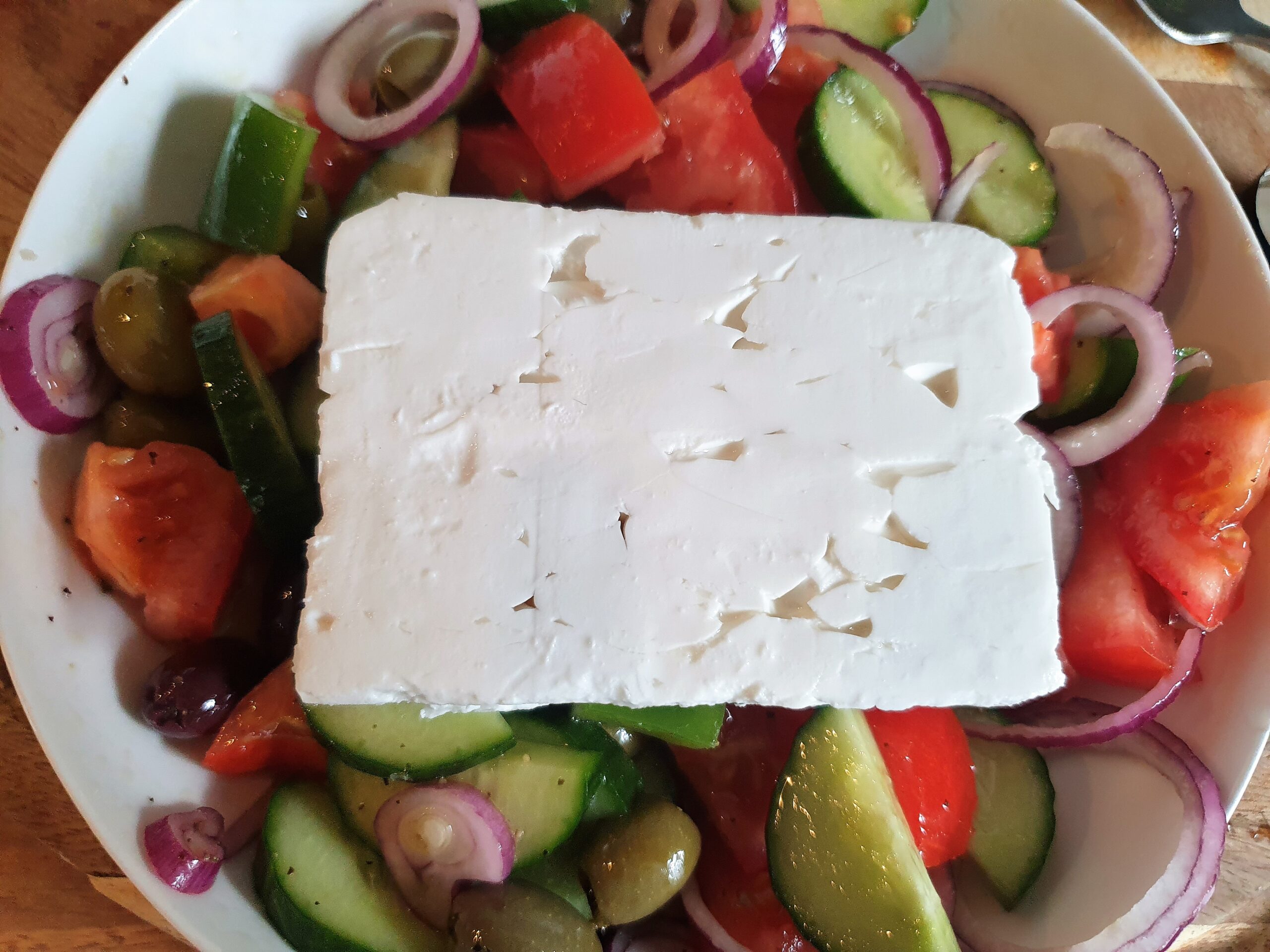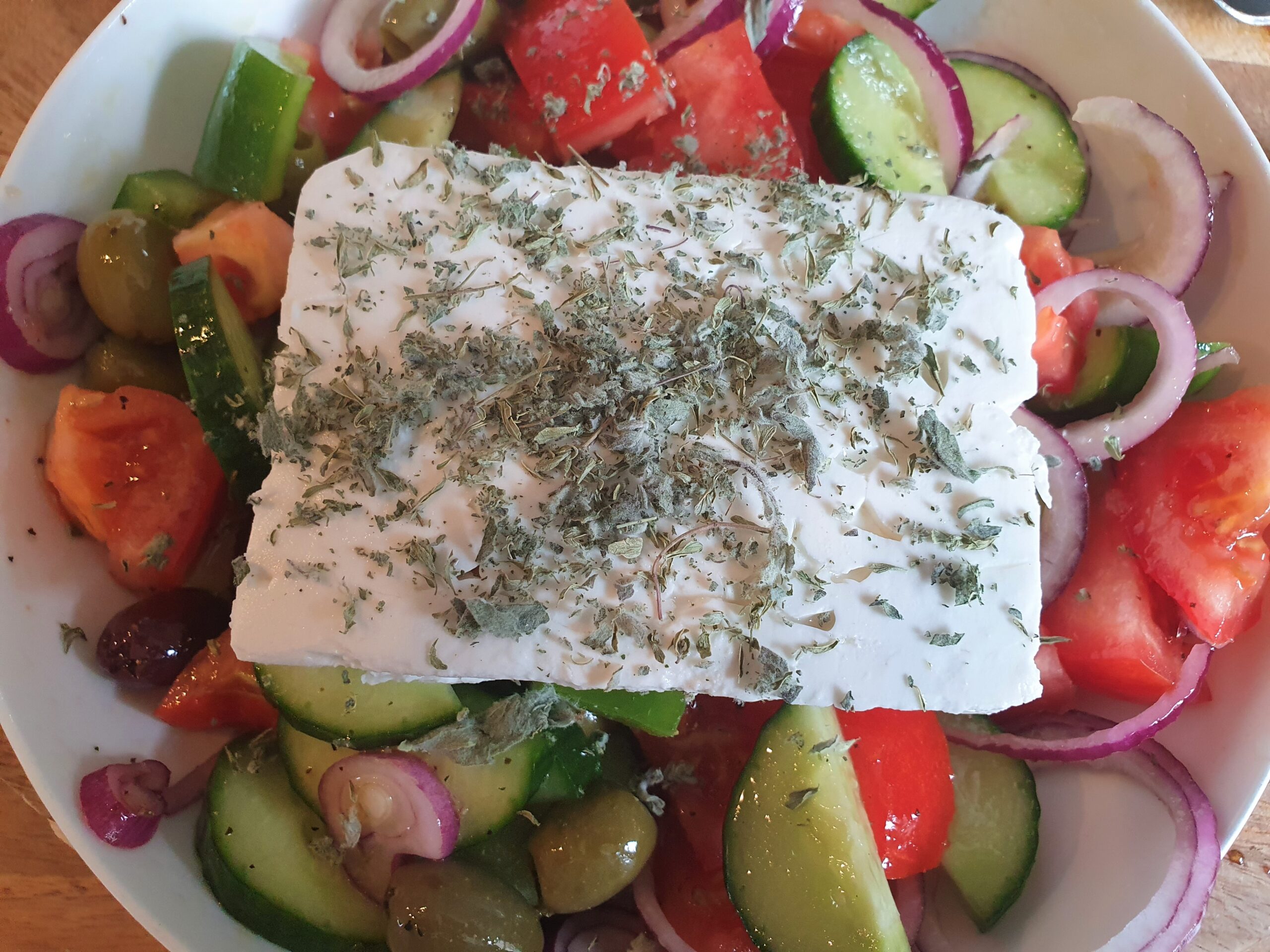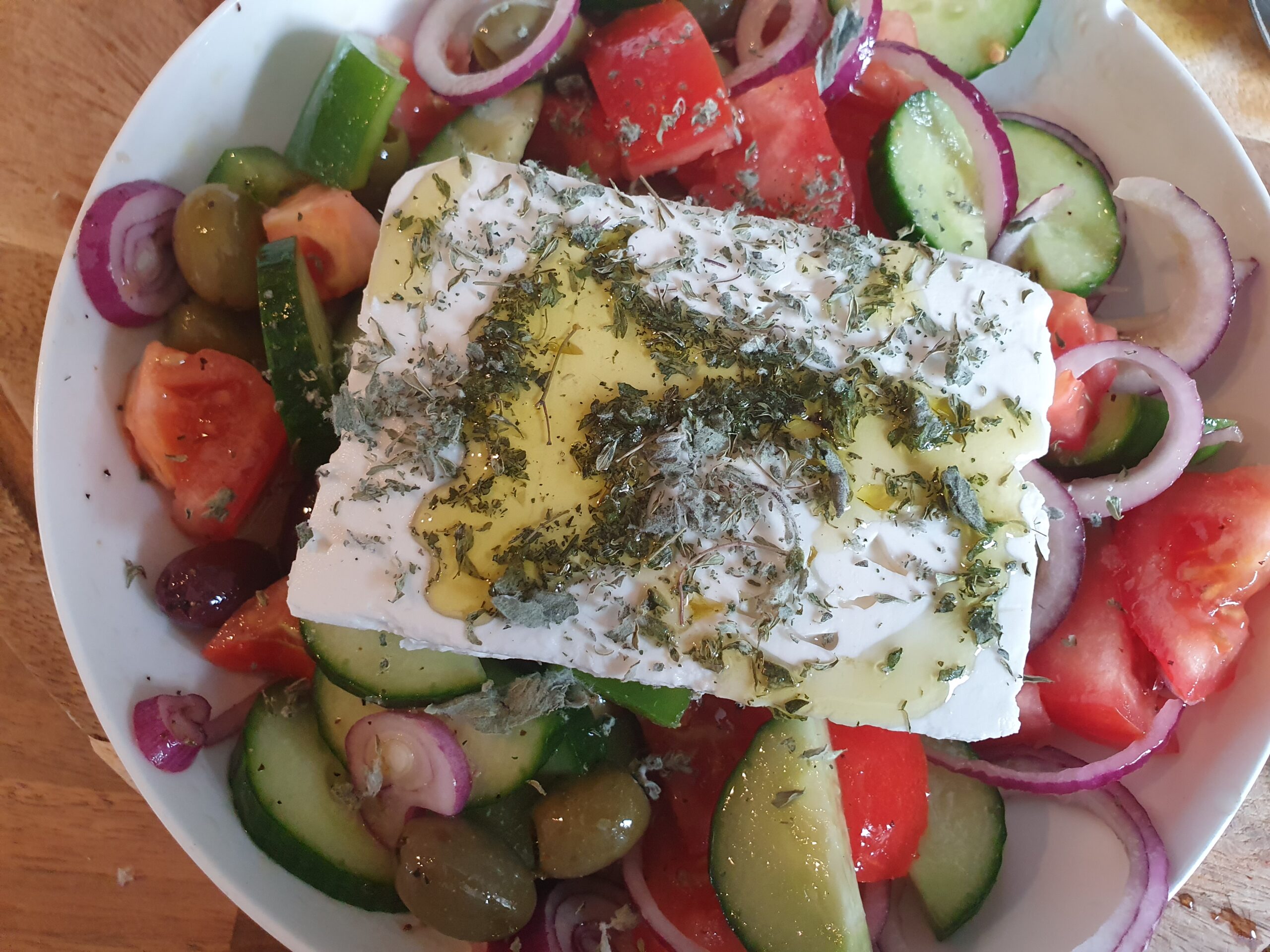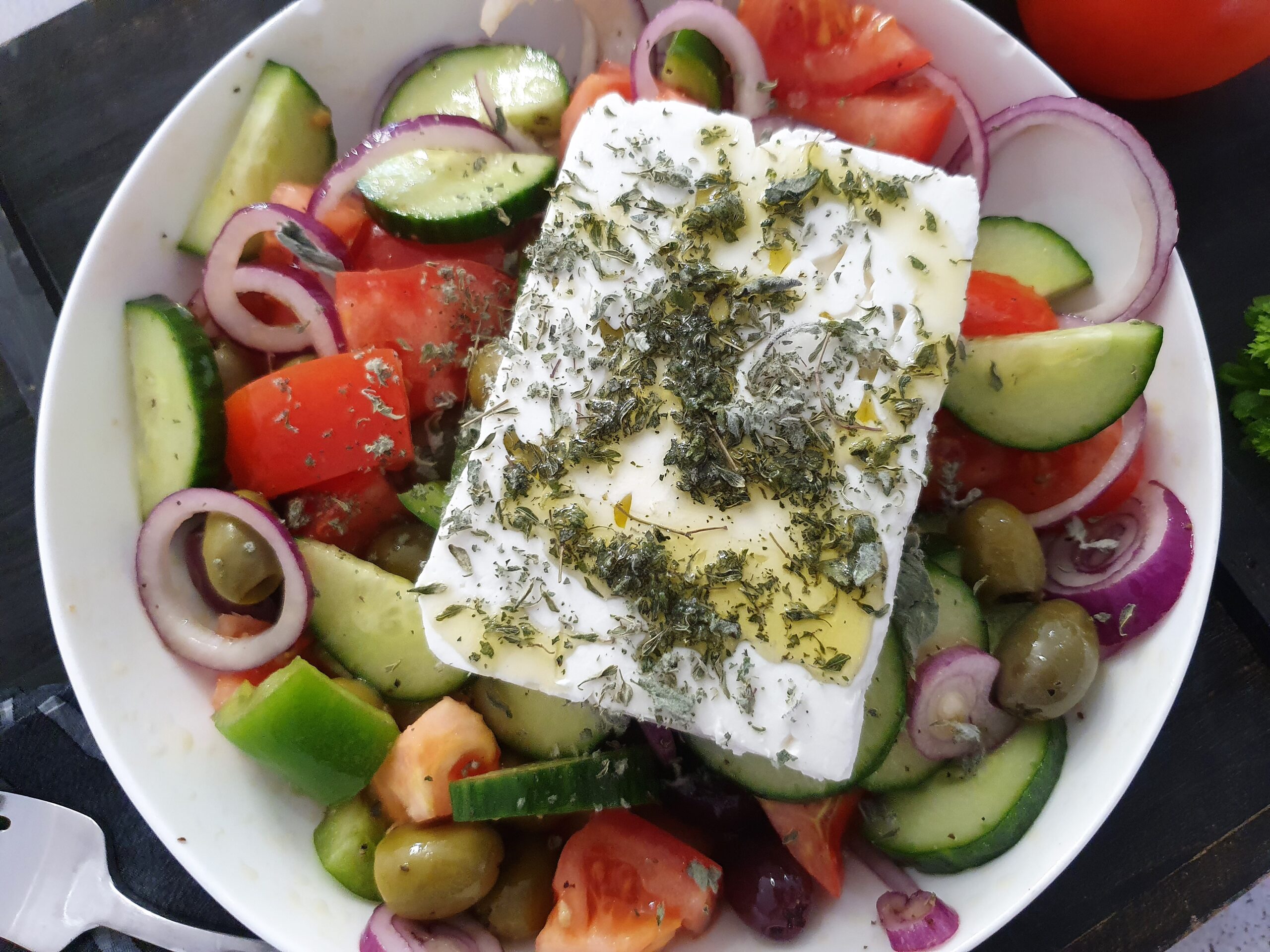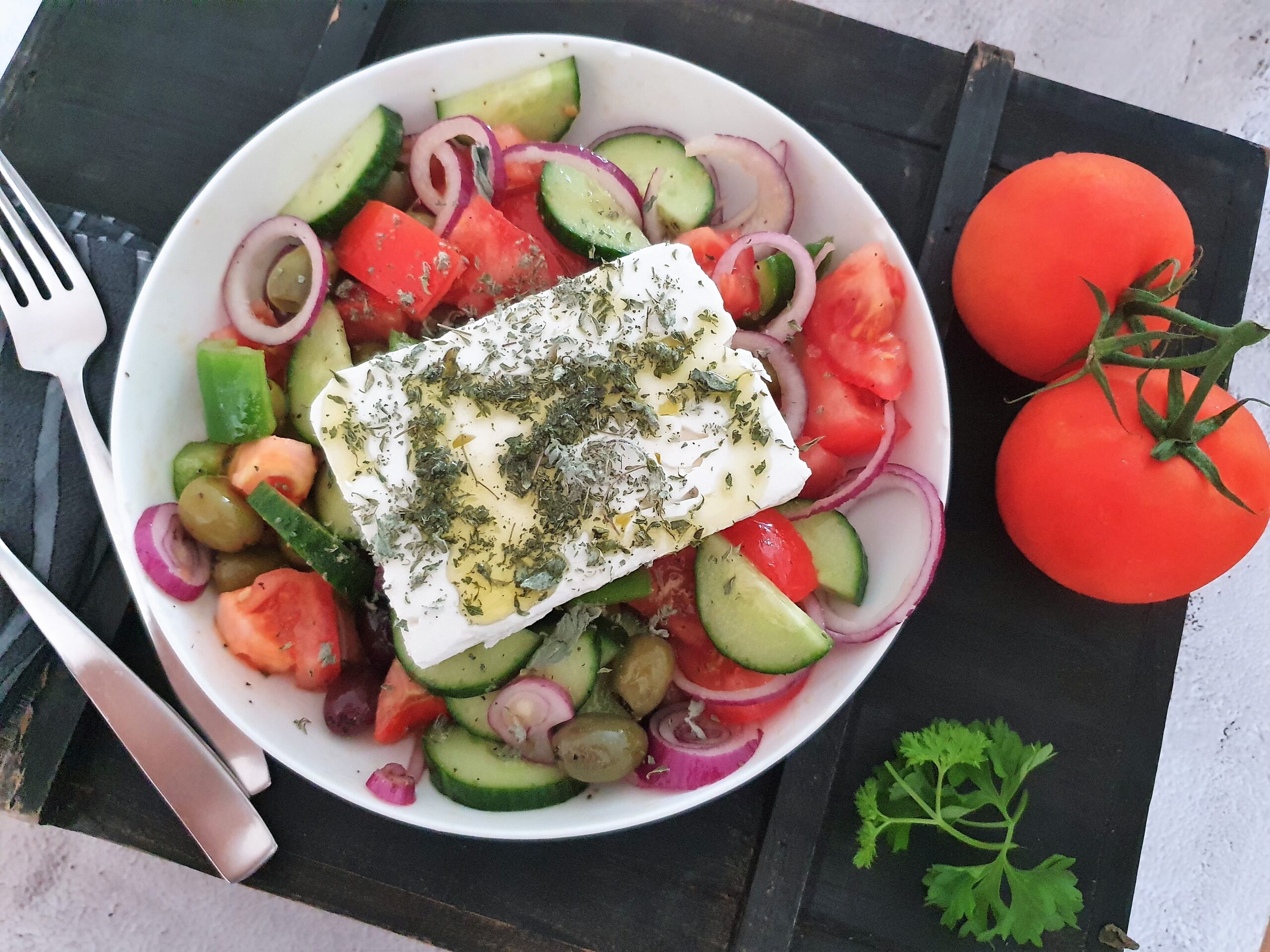 Place the block of feta cheese on top, drizzle some olive oil and dried oregano.
Enjoy the delicious Greek salad as a side dish or as a meal with some crusty bread.