Kerala Style Fish Parcels
Kerala Style Fish Parcels is a super easy, delicious recipe of cod flavoured with tomato onion masala and delicately cooked in a corn wrapper.
If you love fish, this pan-fried masala cod has got everything to tantalise your taste buds. Succulent cod is first marinated and then flash cooked, it is then wrapped in delicious marinade and cooked in a parcel.
Cod is an excellent choice of fish if you want to experiment with the accompanying flavours. This white-fleshed fish on its own doesn't have a strong flavour. It's got a mild, buttery taste with a juicy flesh that can soak up all the flavours in which you cook it. In short, this fish doesn't really have a fishy taste, and would also appeal to people who don't like the fish smell- that's me! Also, cod is an extremely healthy and nutritious fish as it is low in calories and an excellent source of protein, selenium, and essential omega-3 fatty acid.
For the final cooking it can be done in a pan or even on the BBQ. This recipe has 3-4 stages of cooking but it's a very simple recipe yet super delightful recipe!
This melt-in-your-mouth fish is one of the iconic dishes of Keralan Cuisine and I have added my own twist by using corn wrappers instead of banana leaf. Saying that, this recipe of cod coated in spicy masala and wrapped in corn leaf and cooked to perfection will surely make you fall in love with this recipe!
Ingredients
For the Marination
4 slices of cod fish filet
1 teaspoon chilli powder
1 teaspoon salt
½ teaspoon turmeric powder
For the Masala
1 teaspoon oil
1-2 finely chopped onion
1 inch piece finely chopped ginger
1 teaspoon roughly chopped curry leaves
2 finely chopped tomatoes
1 teaspoon chilli powder
1 teaspoon turmeric powder
1 teaspoon coriander powder
Salt to taste
1-2 teaspoons finely chopped coriander leaves
Other Ingredients
5-6 dried corn husk
4–5 lime / lemon wedges
4-5 toothpicks
1-2 teaspoons oil
Directions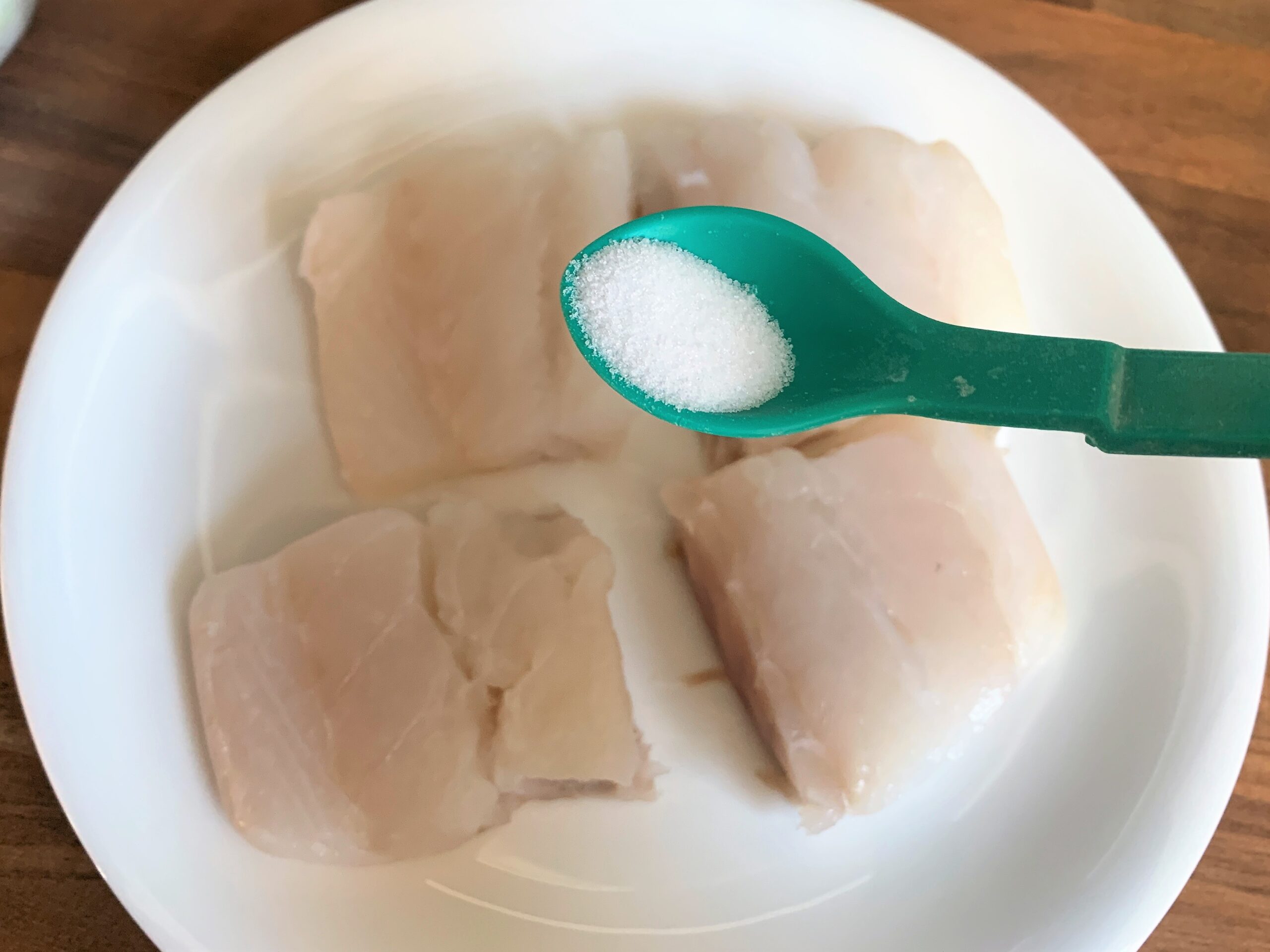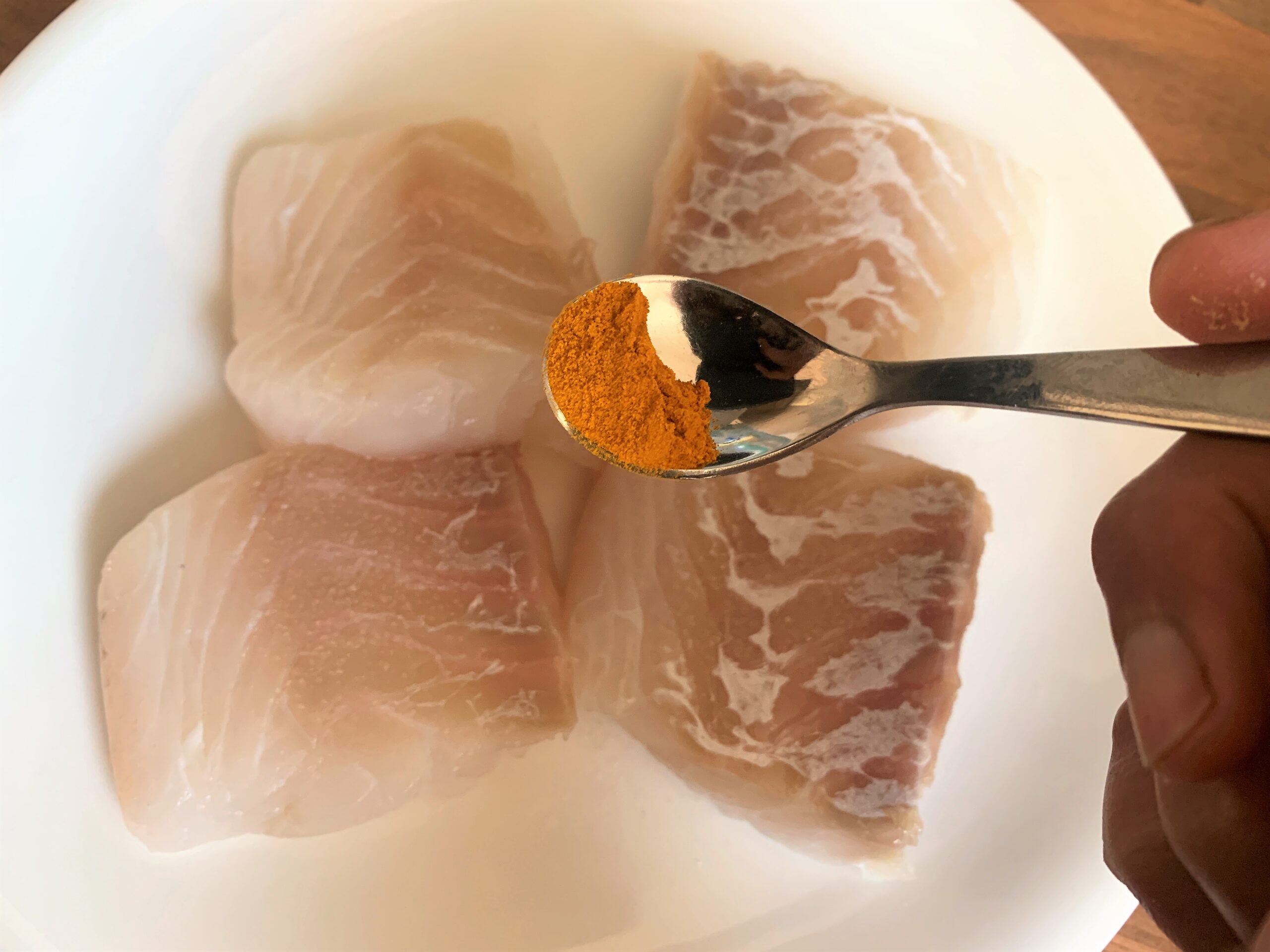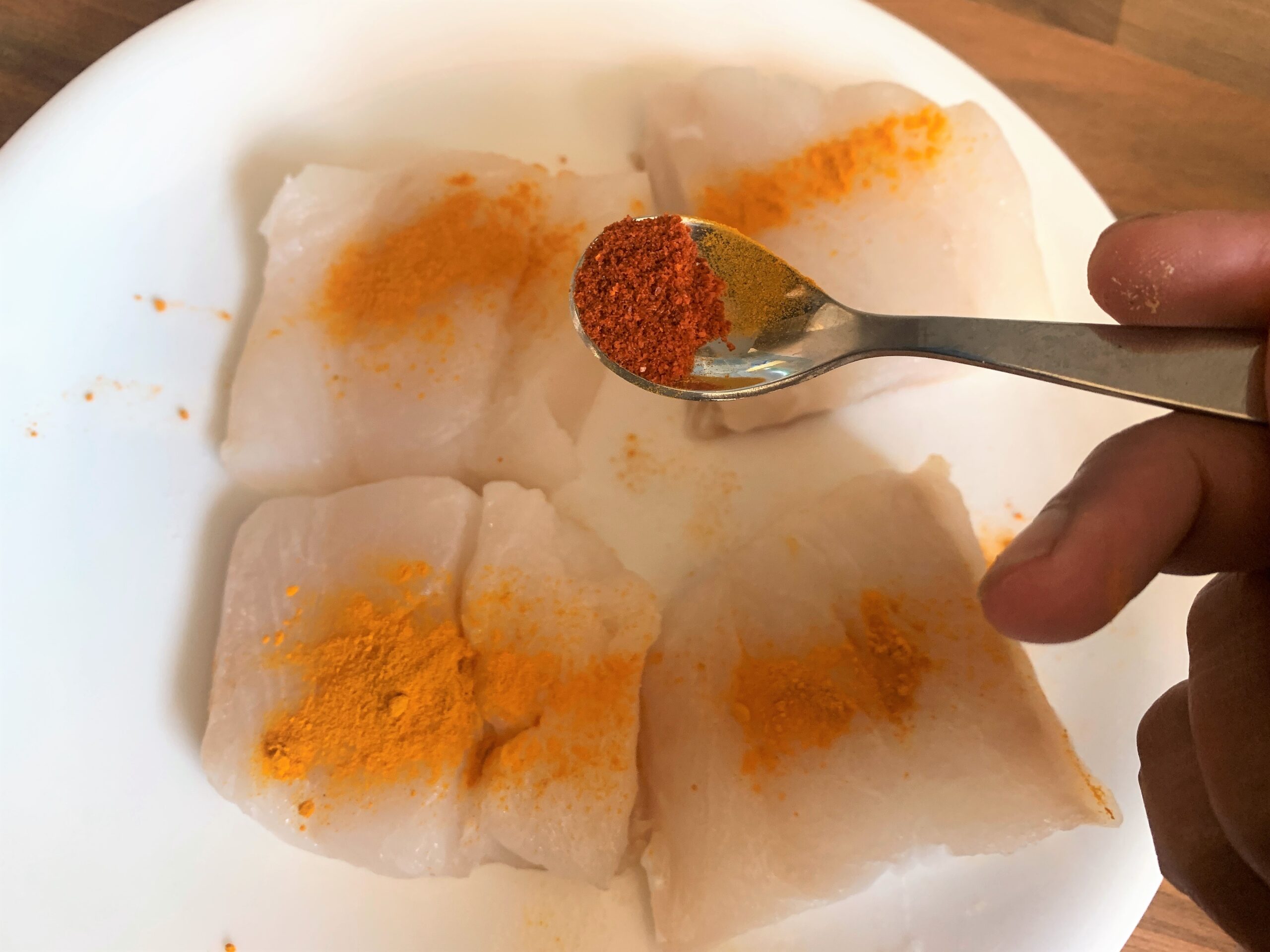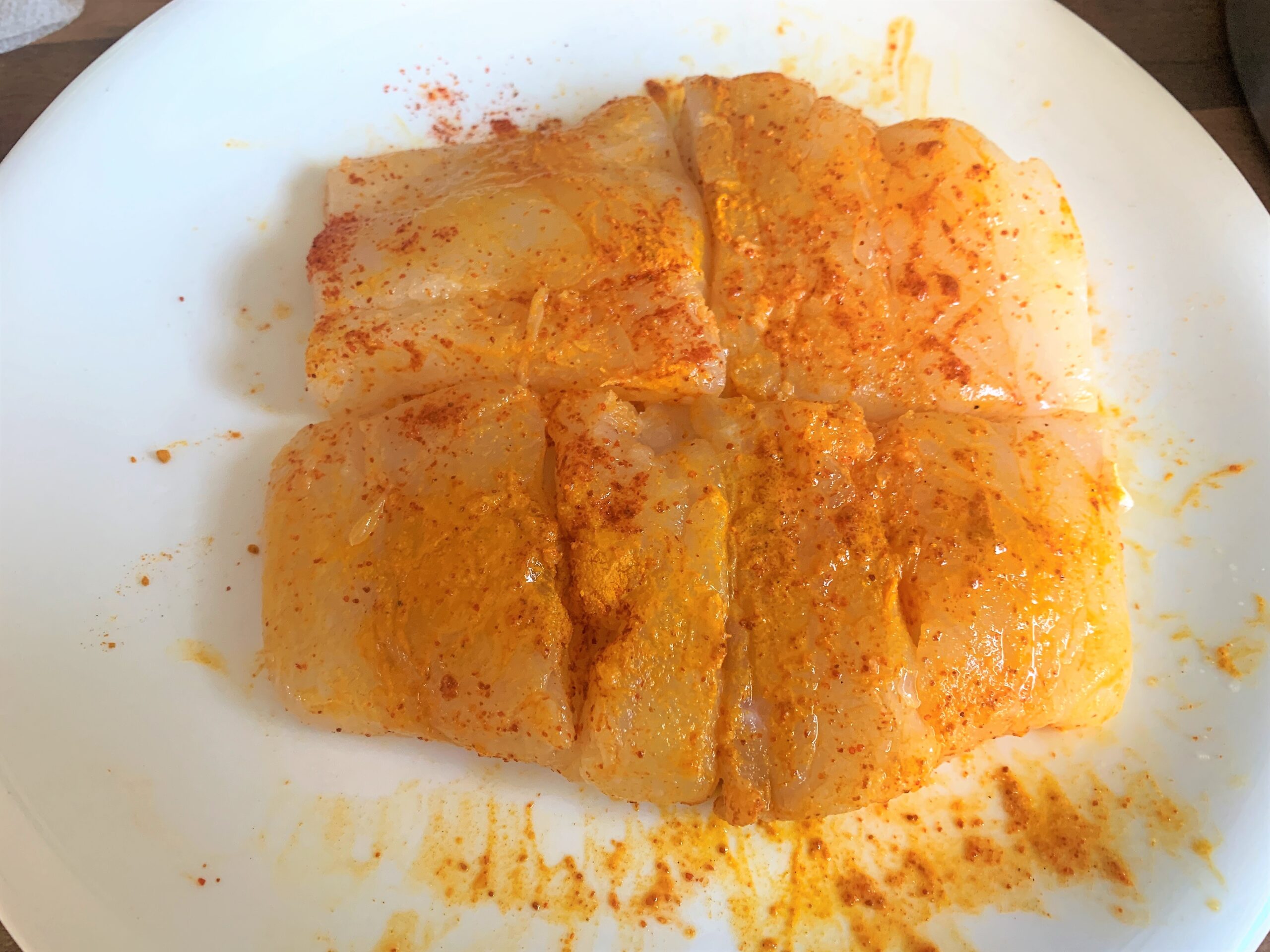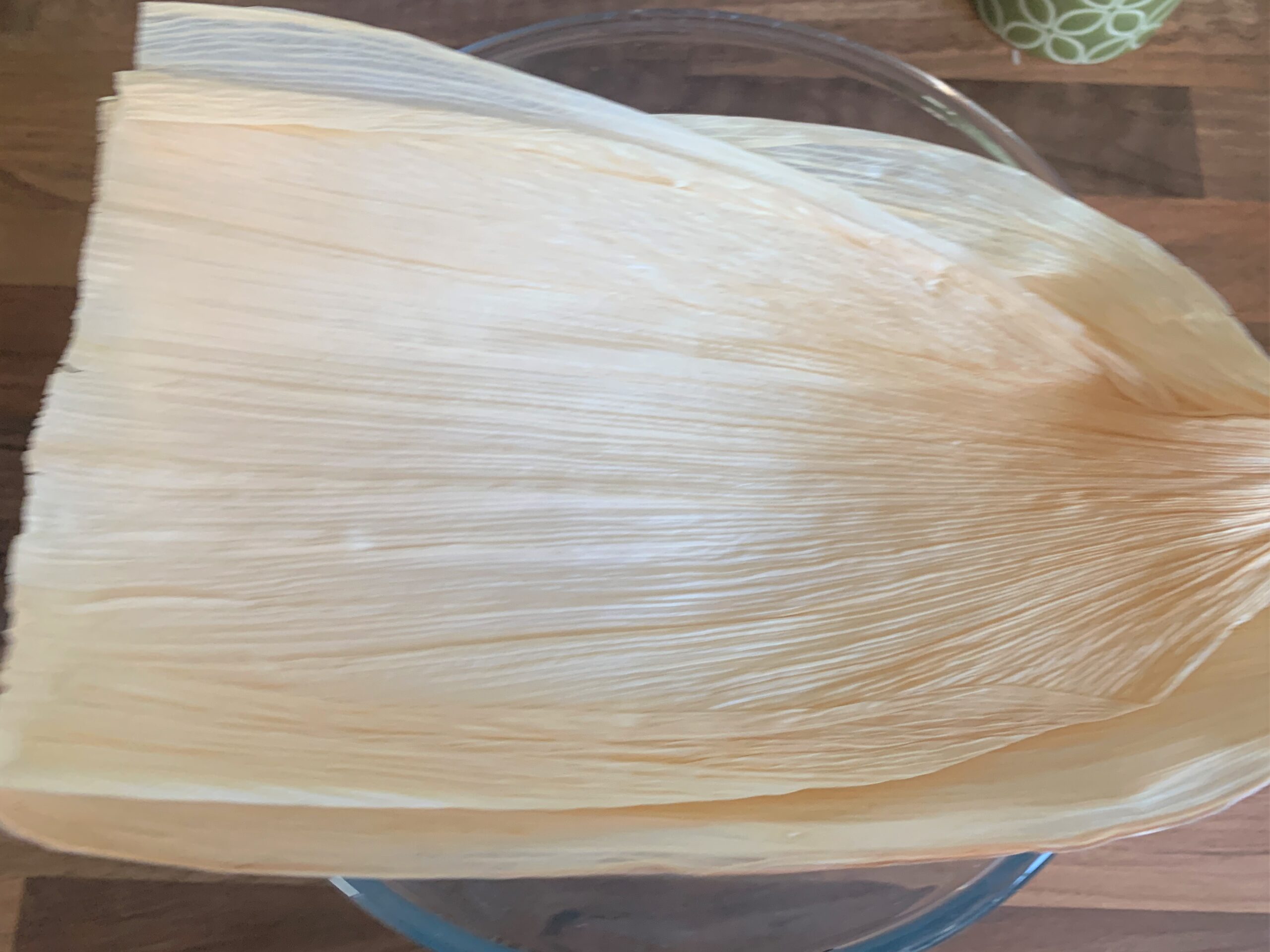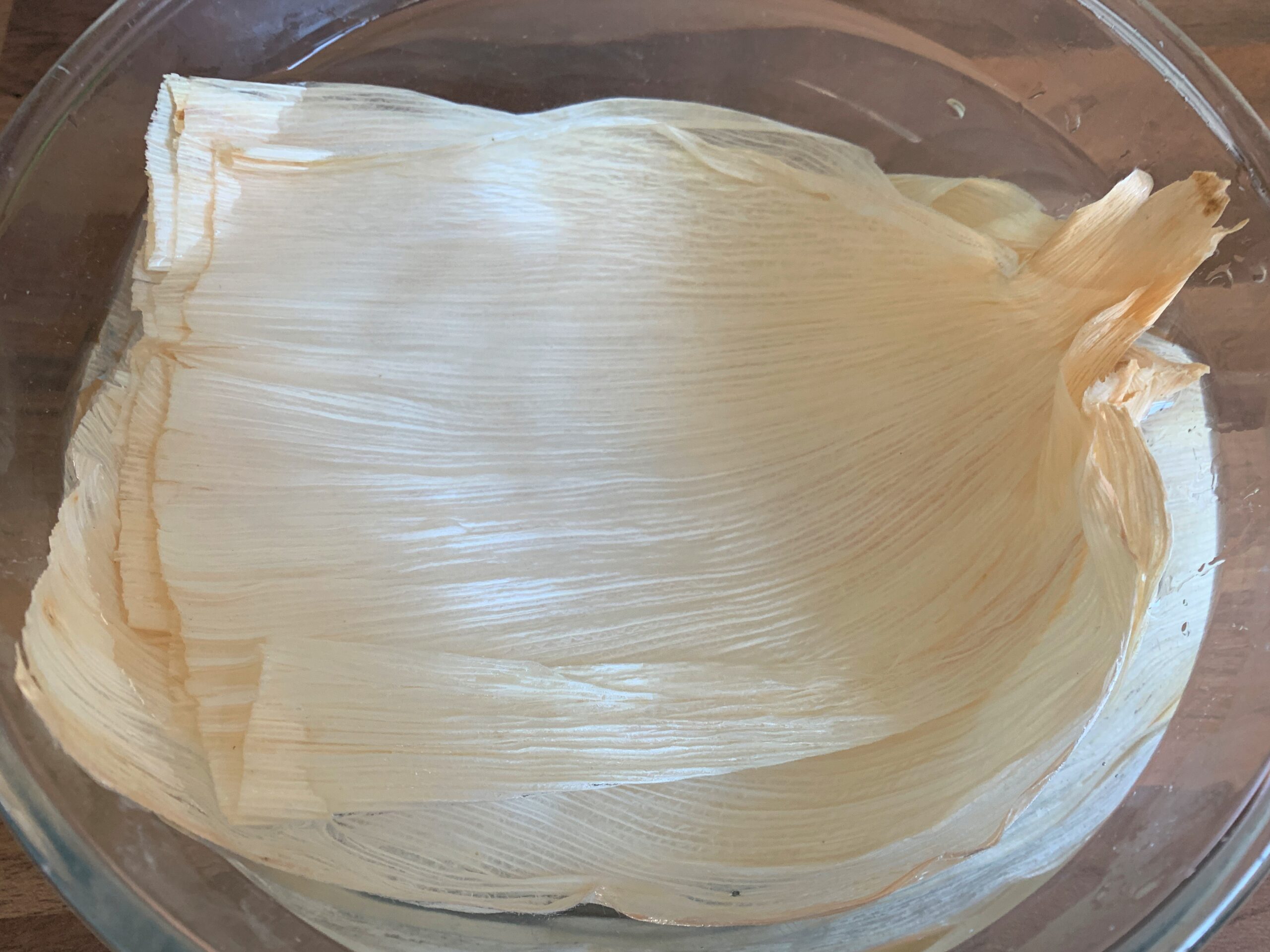 Sprinkle salt, turmeric and chilli powder on both sides of the fish and gently spread it all over. Keep it aside and marinate the fish for 10 minutes.
Soak the corn husk in hot water for 15-20 minutes to make them pliable.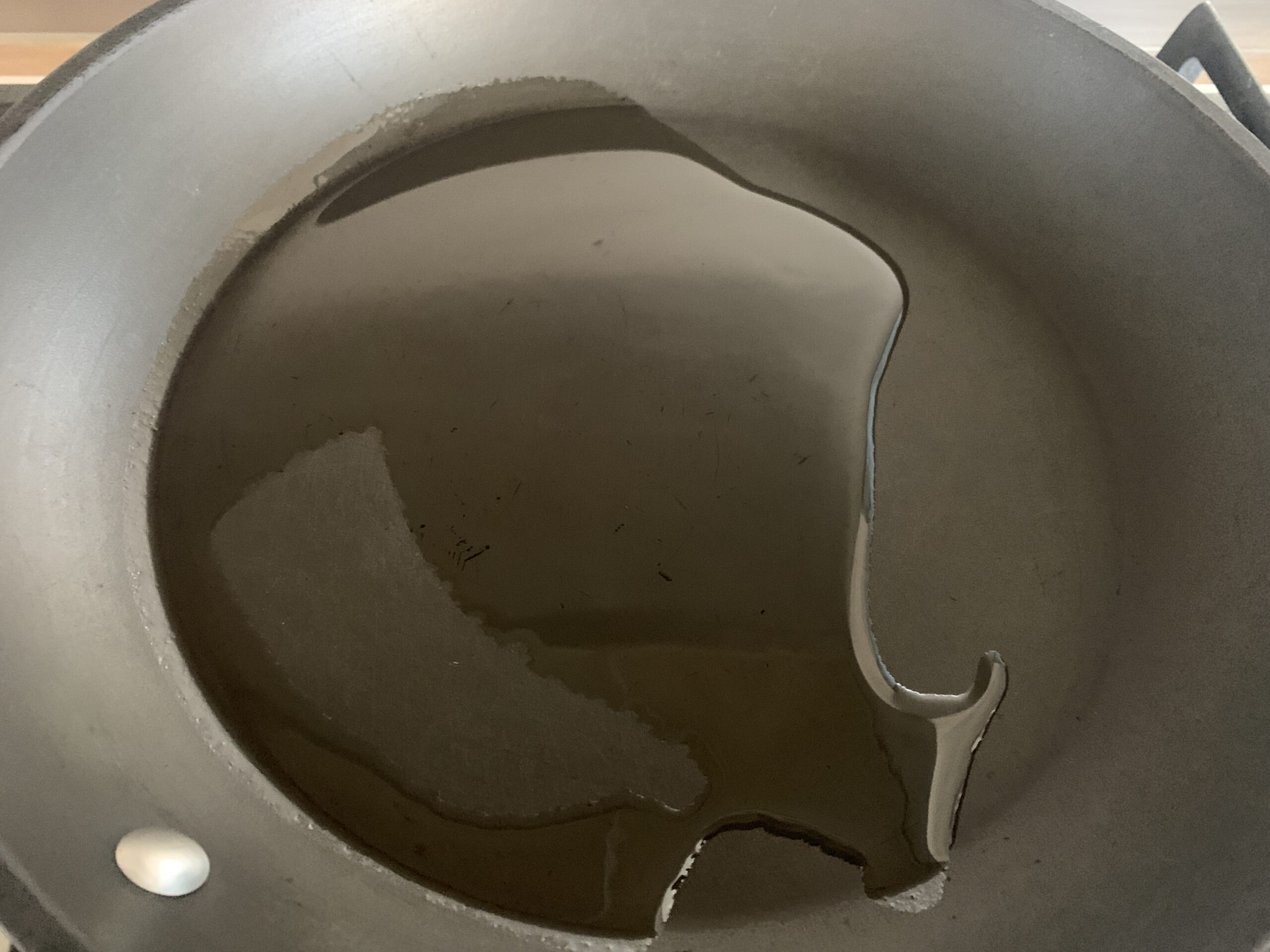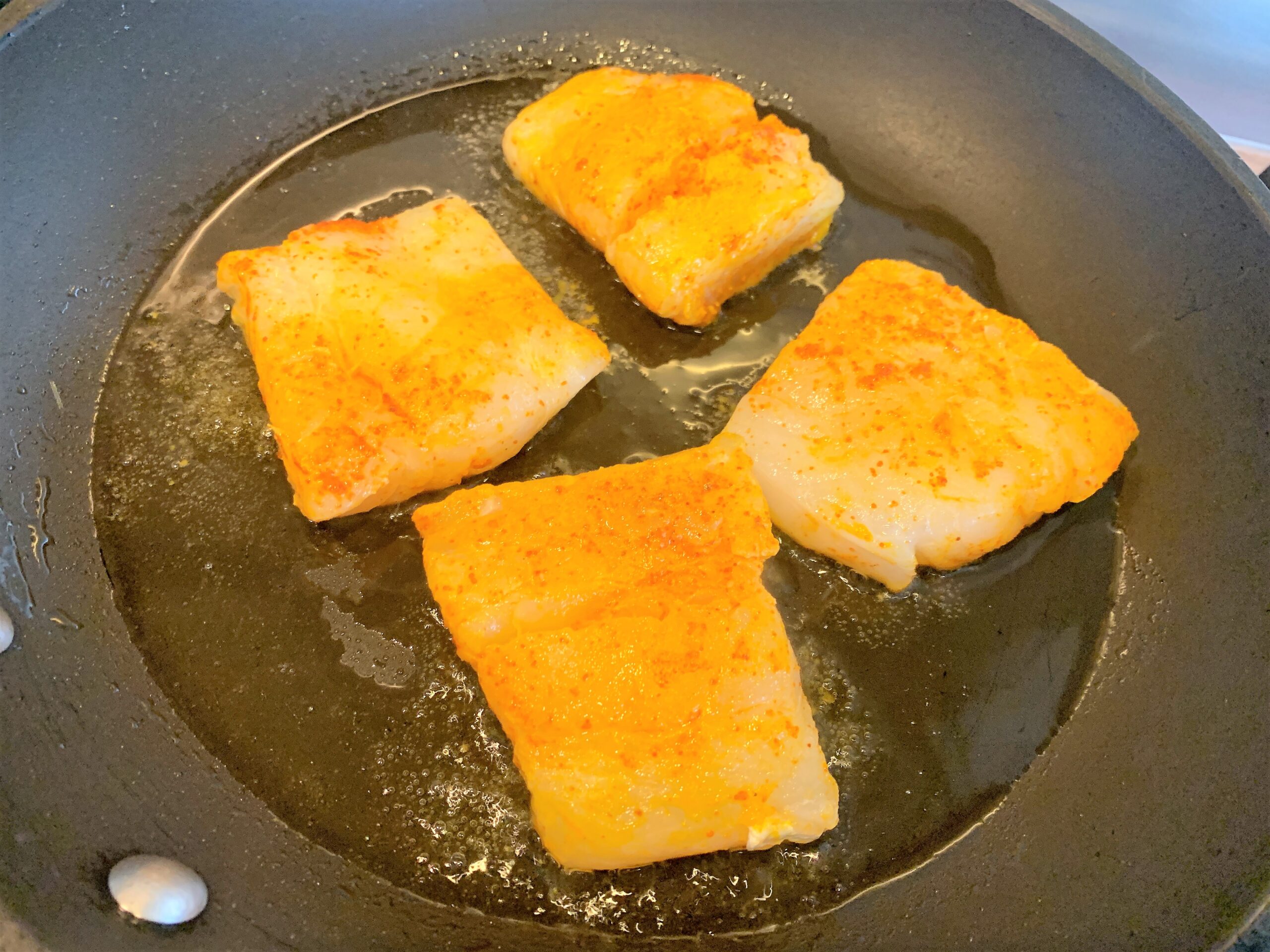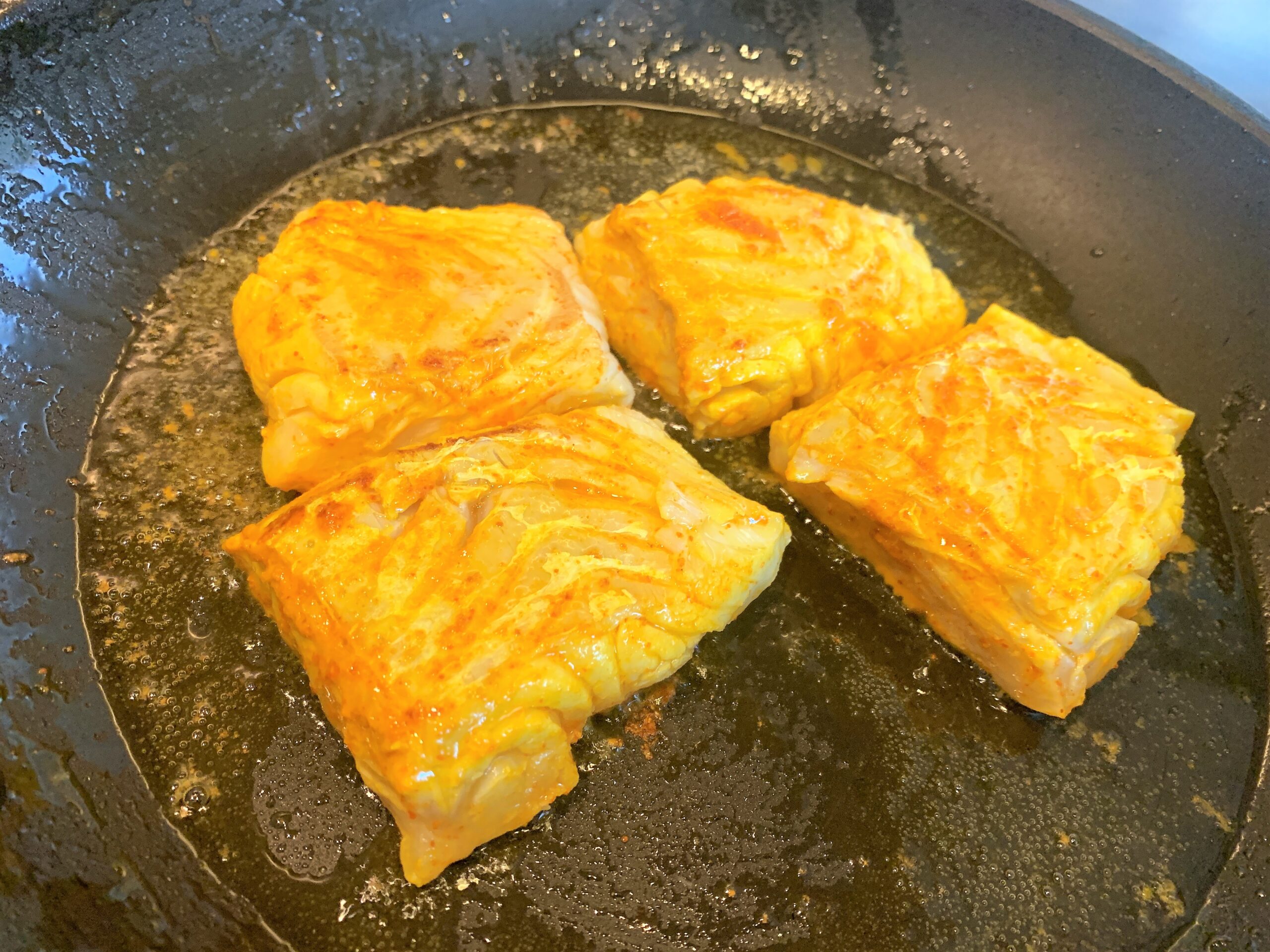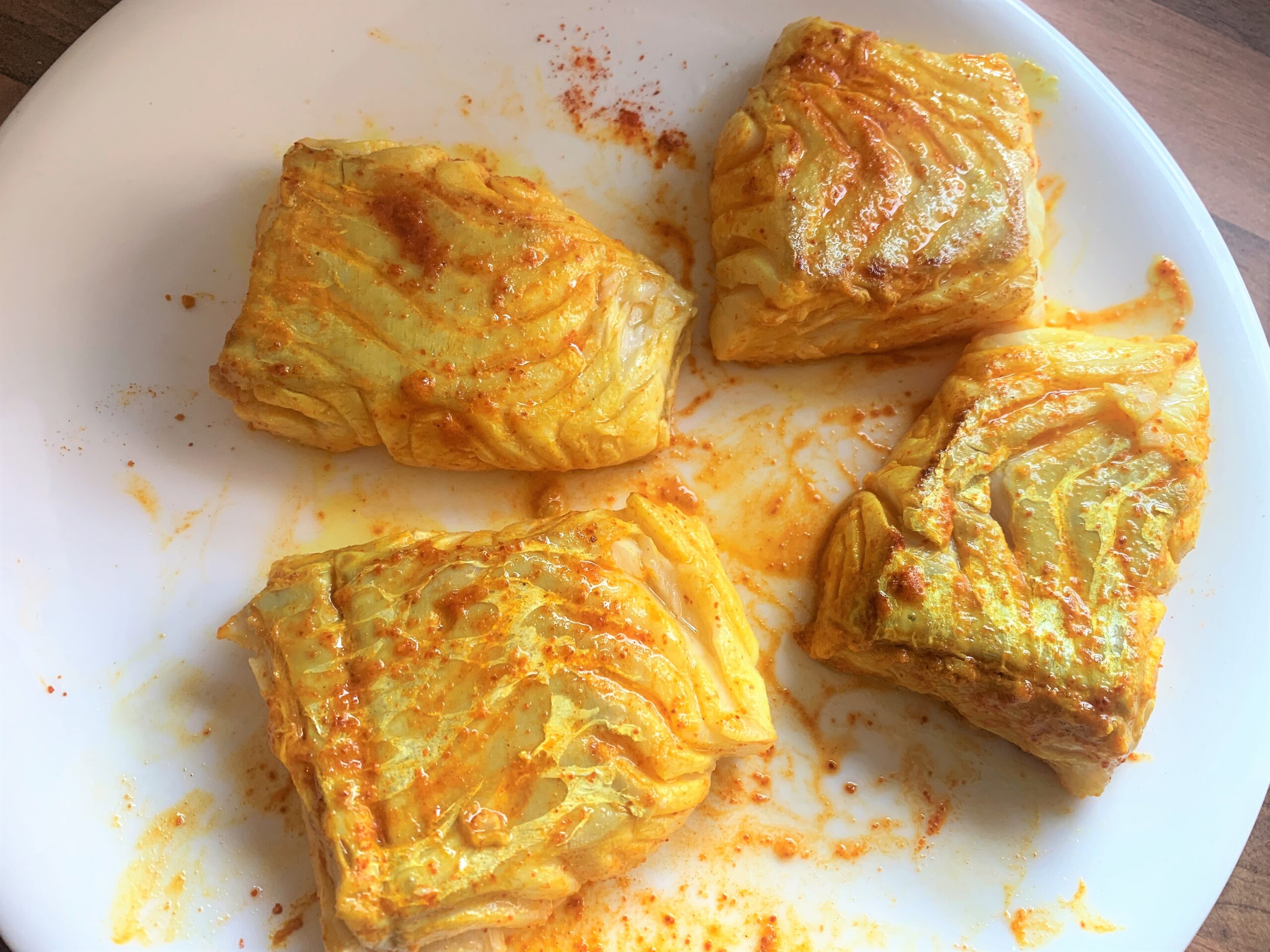 Once the fish has marinated for 10 minutes, heat oil in a pan and fry the fish for 1 minute on each side. Remove from heat and keep aside.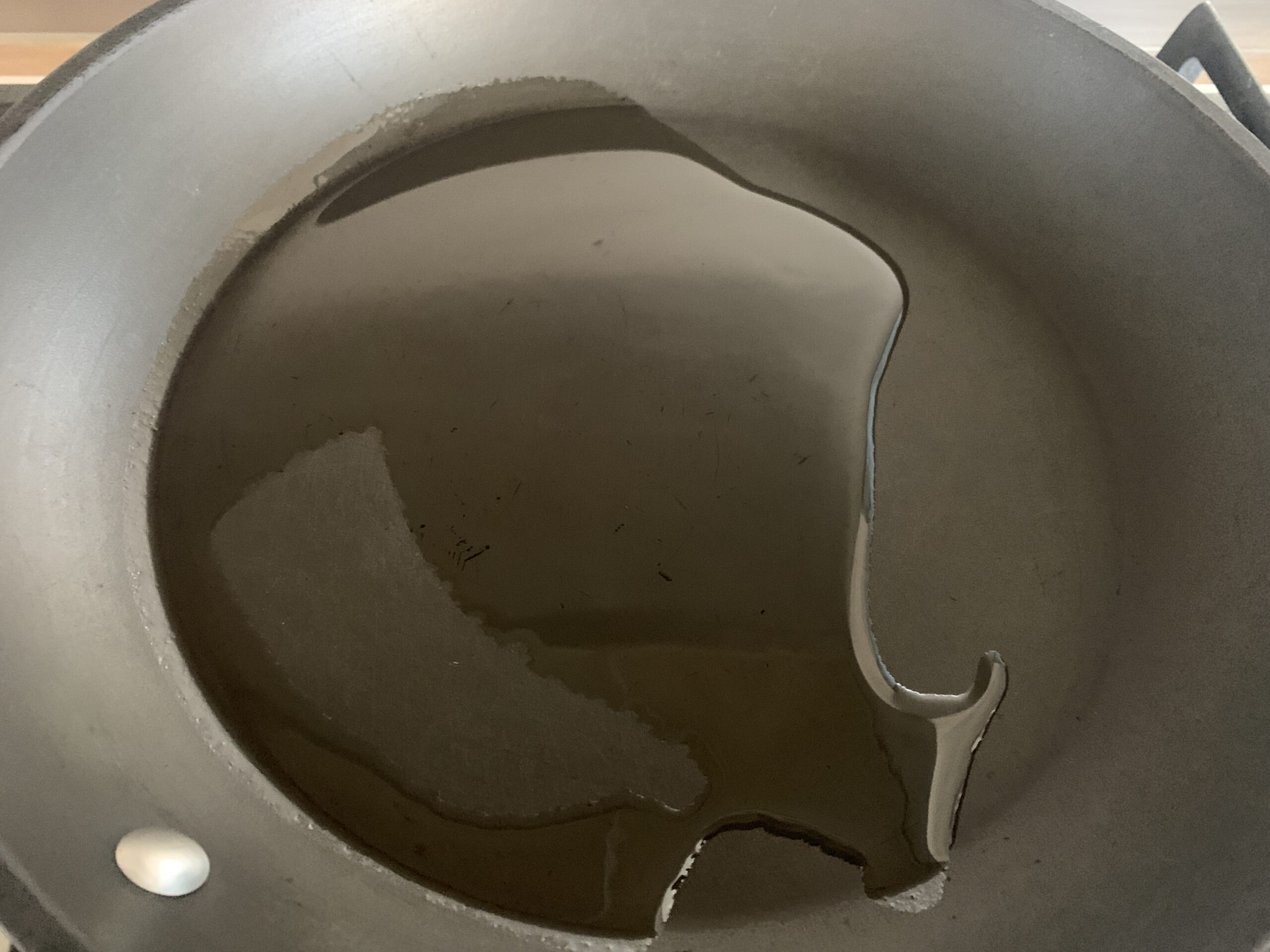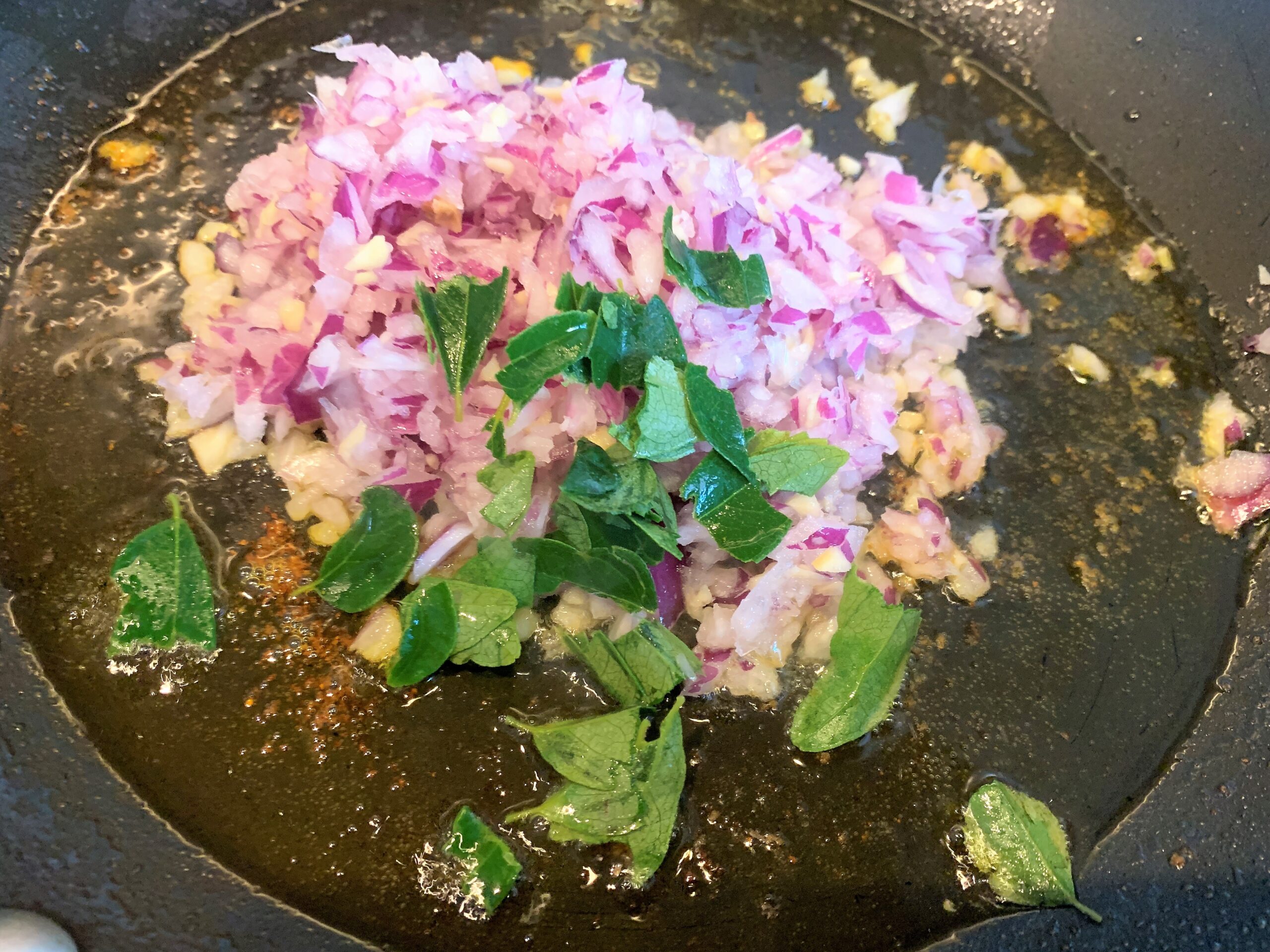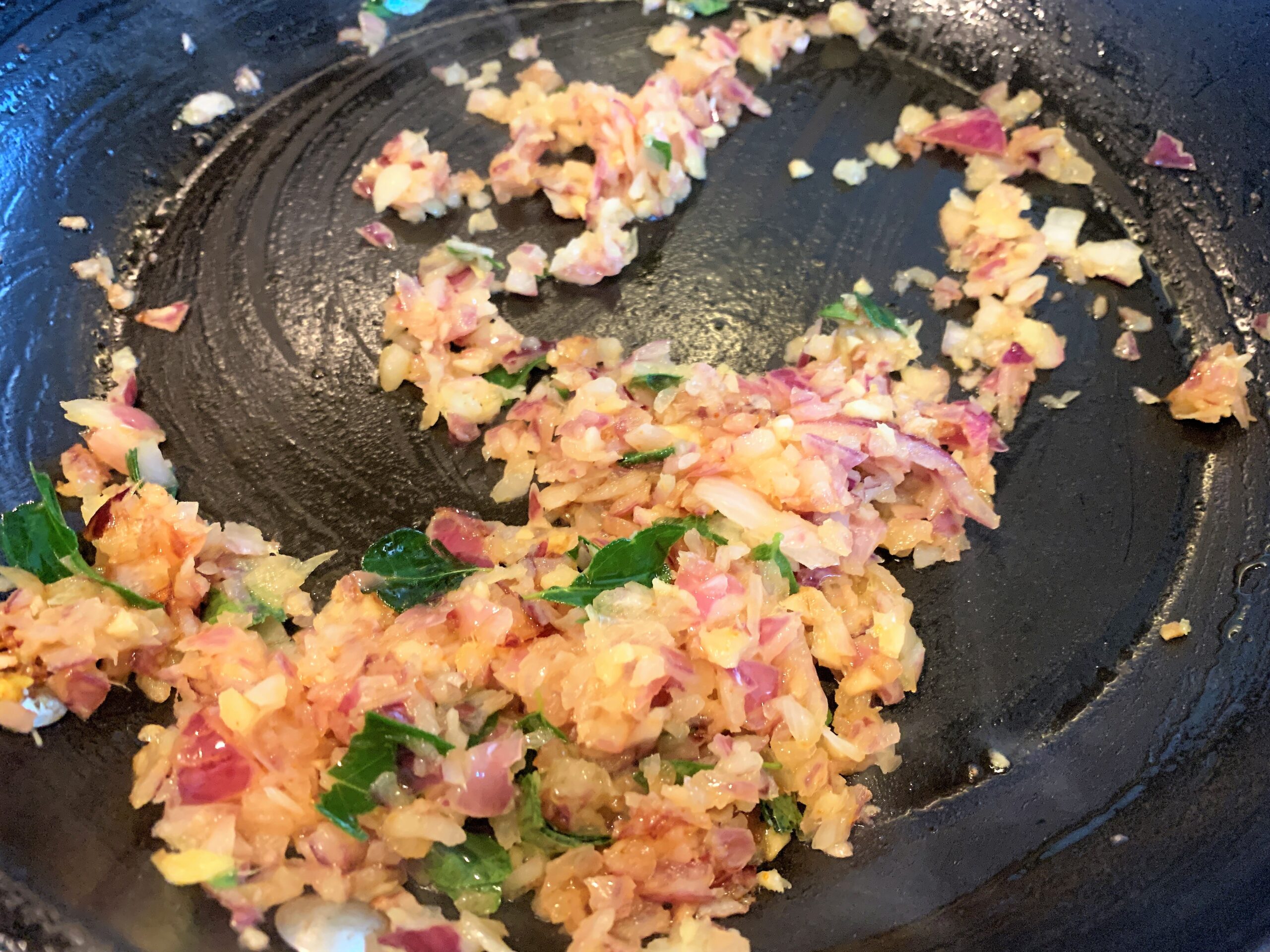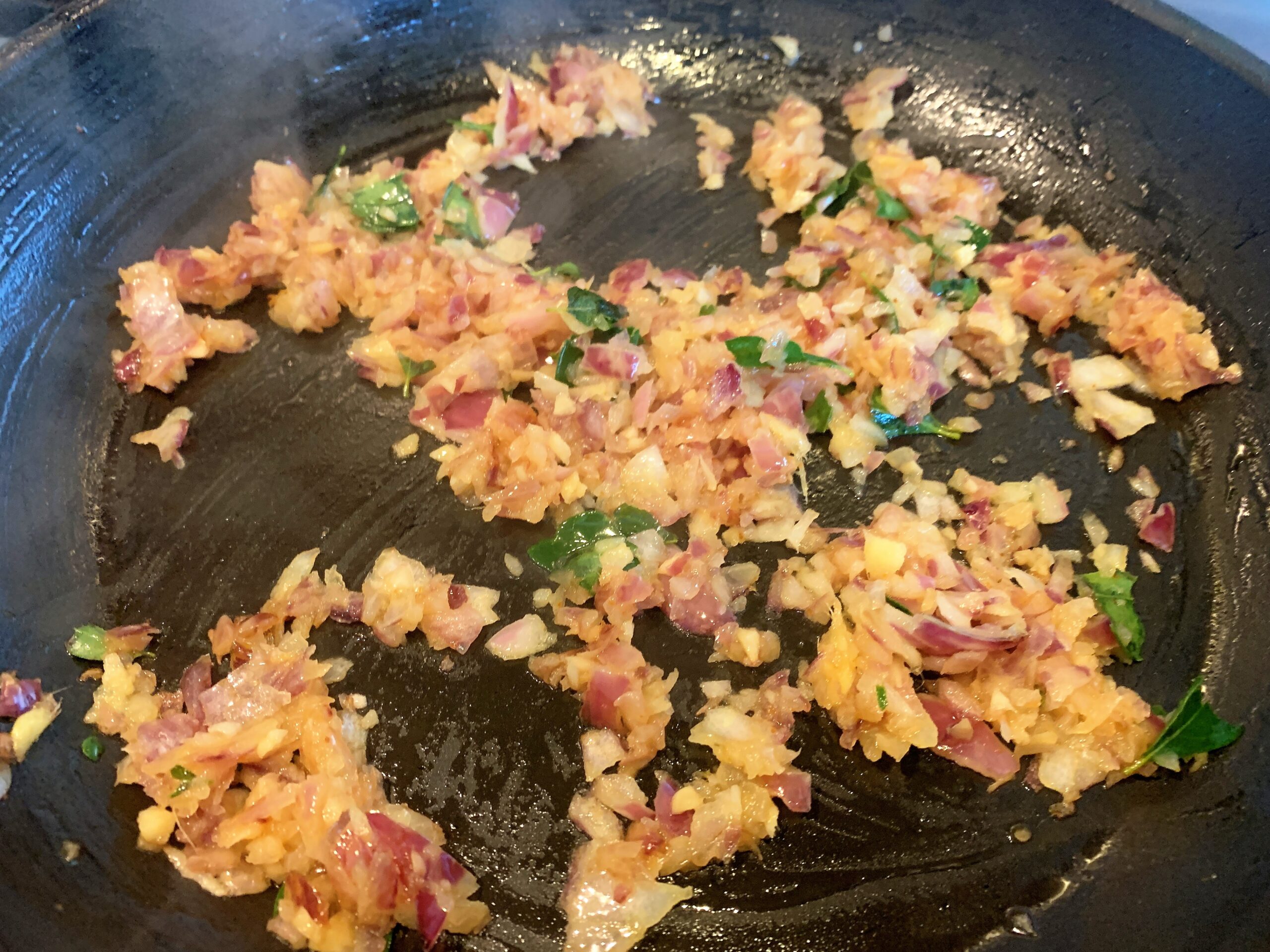 Heat oil in a pan and add the chopped onions, ginger and curry leaves. Sauté the onions for 5-6 minutes on medium heat or until the onions are soft and beginning to brown.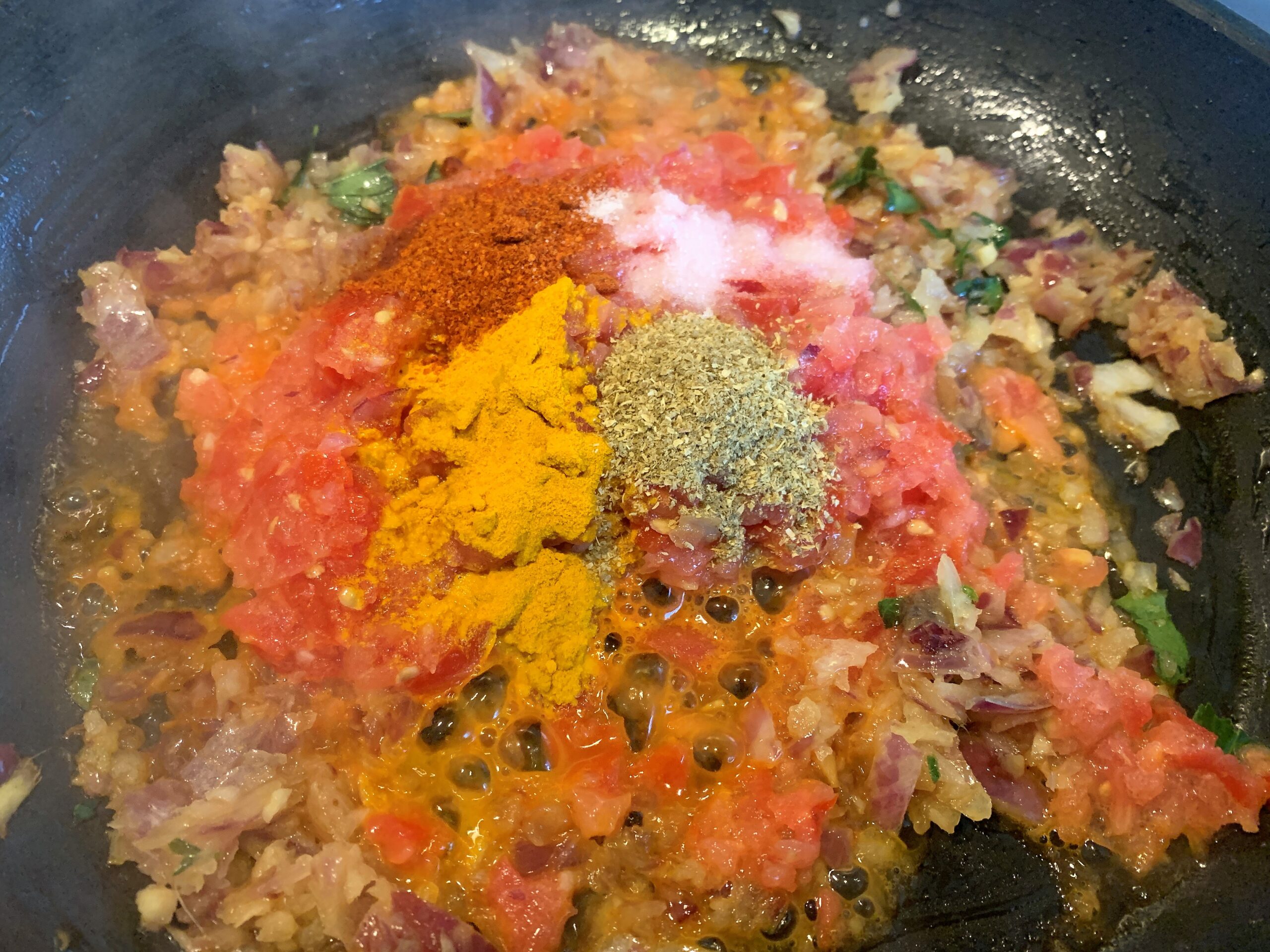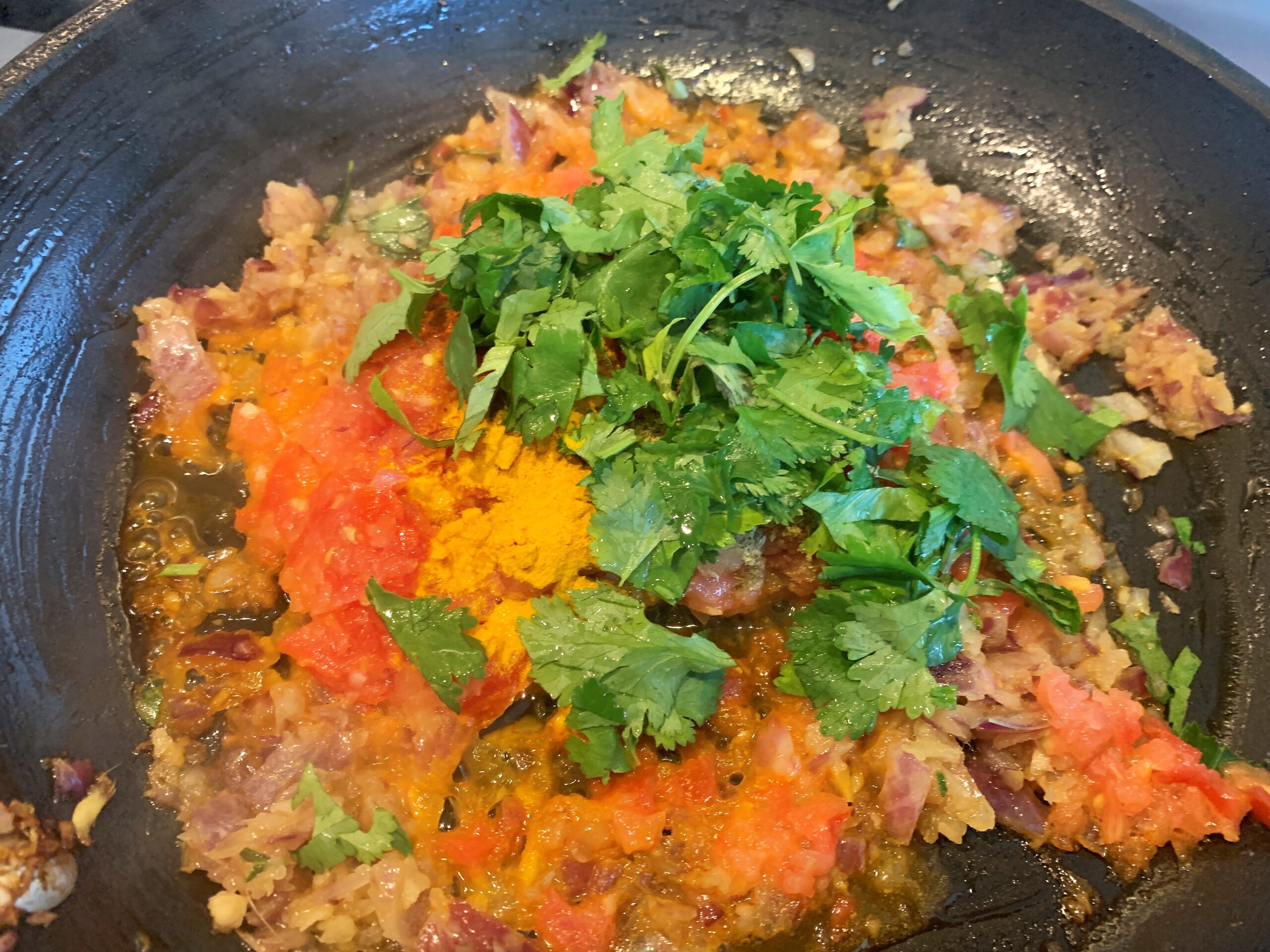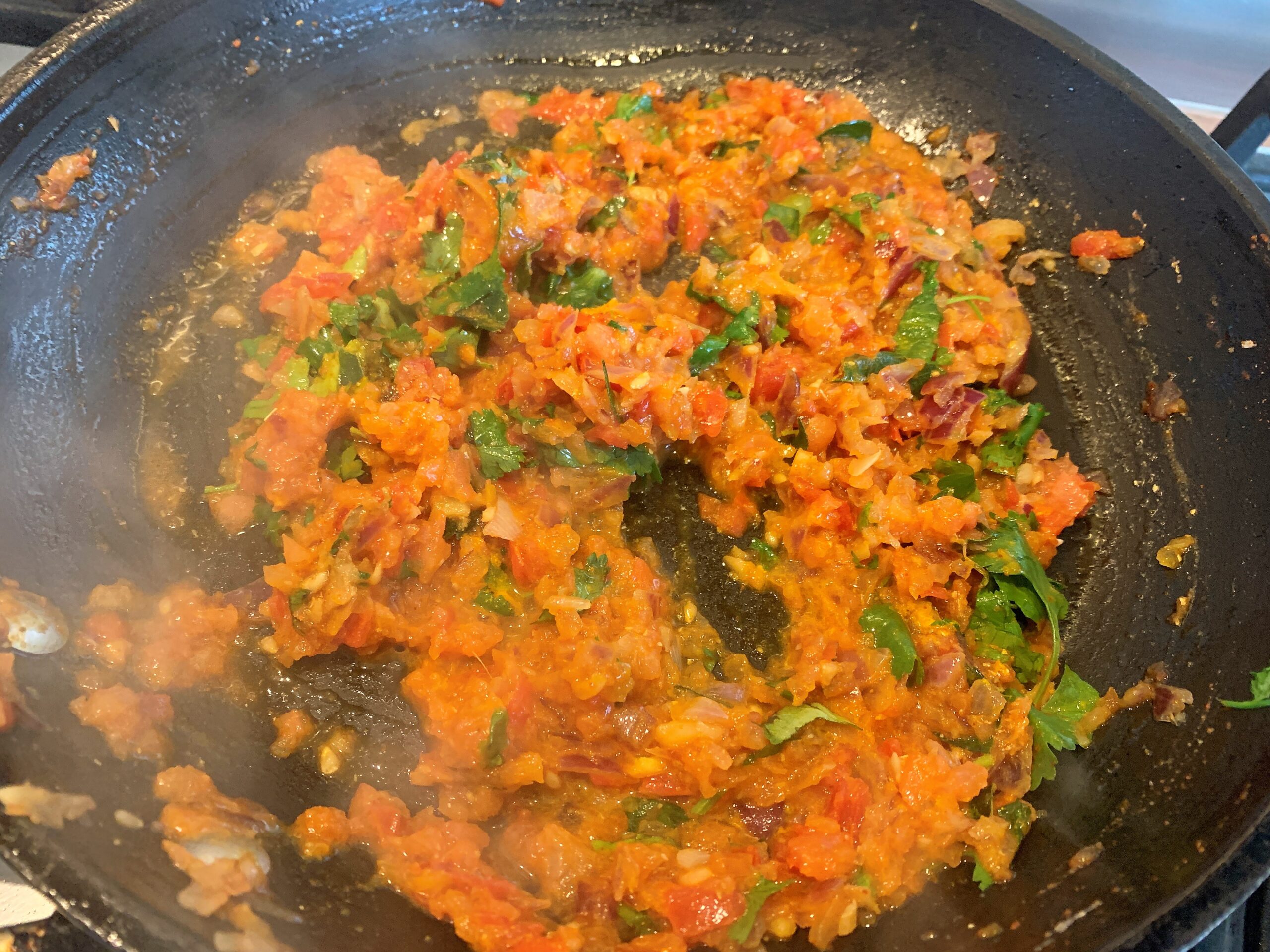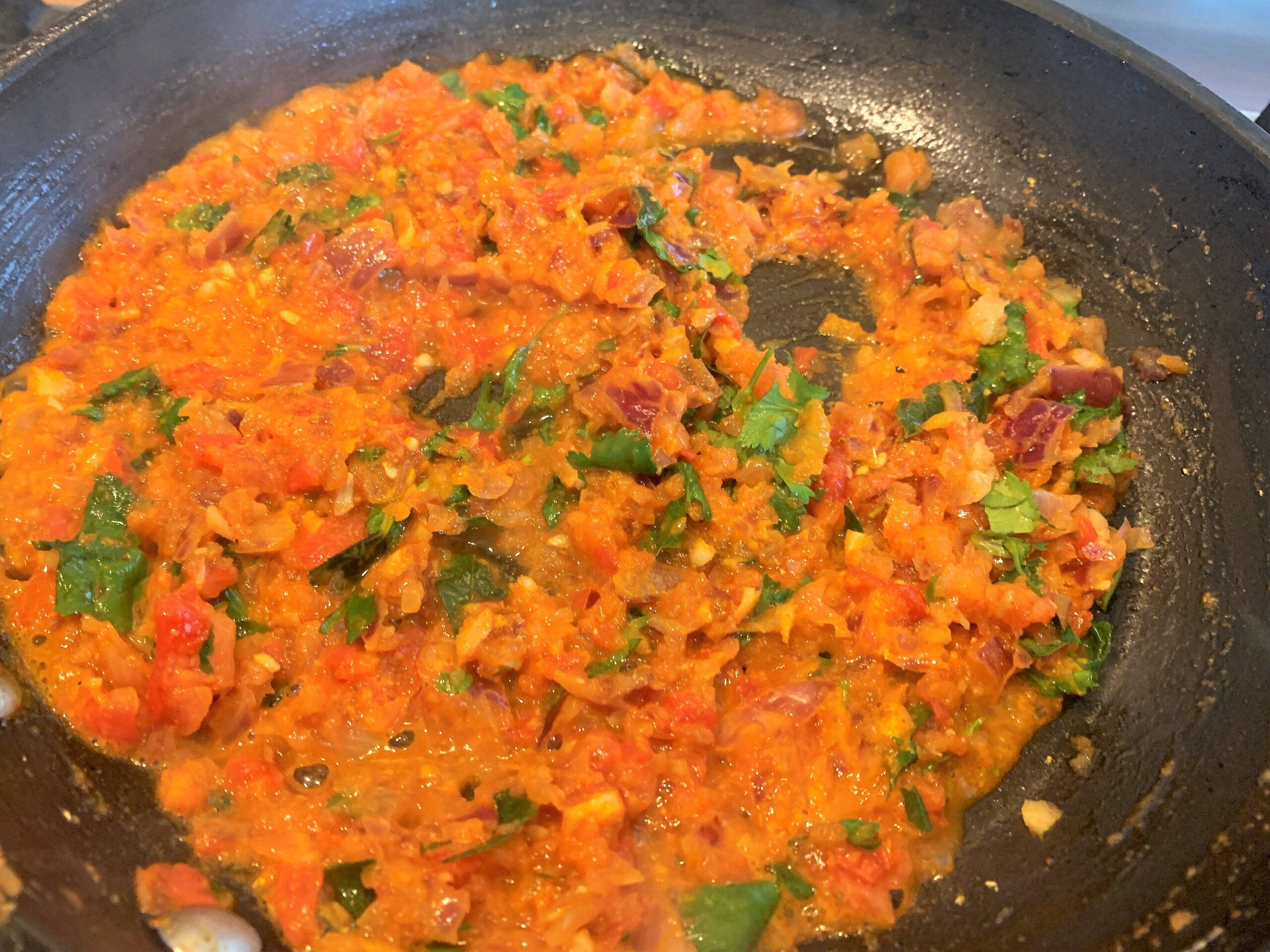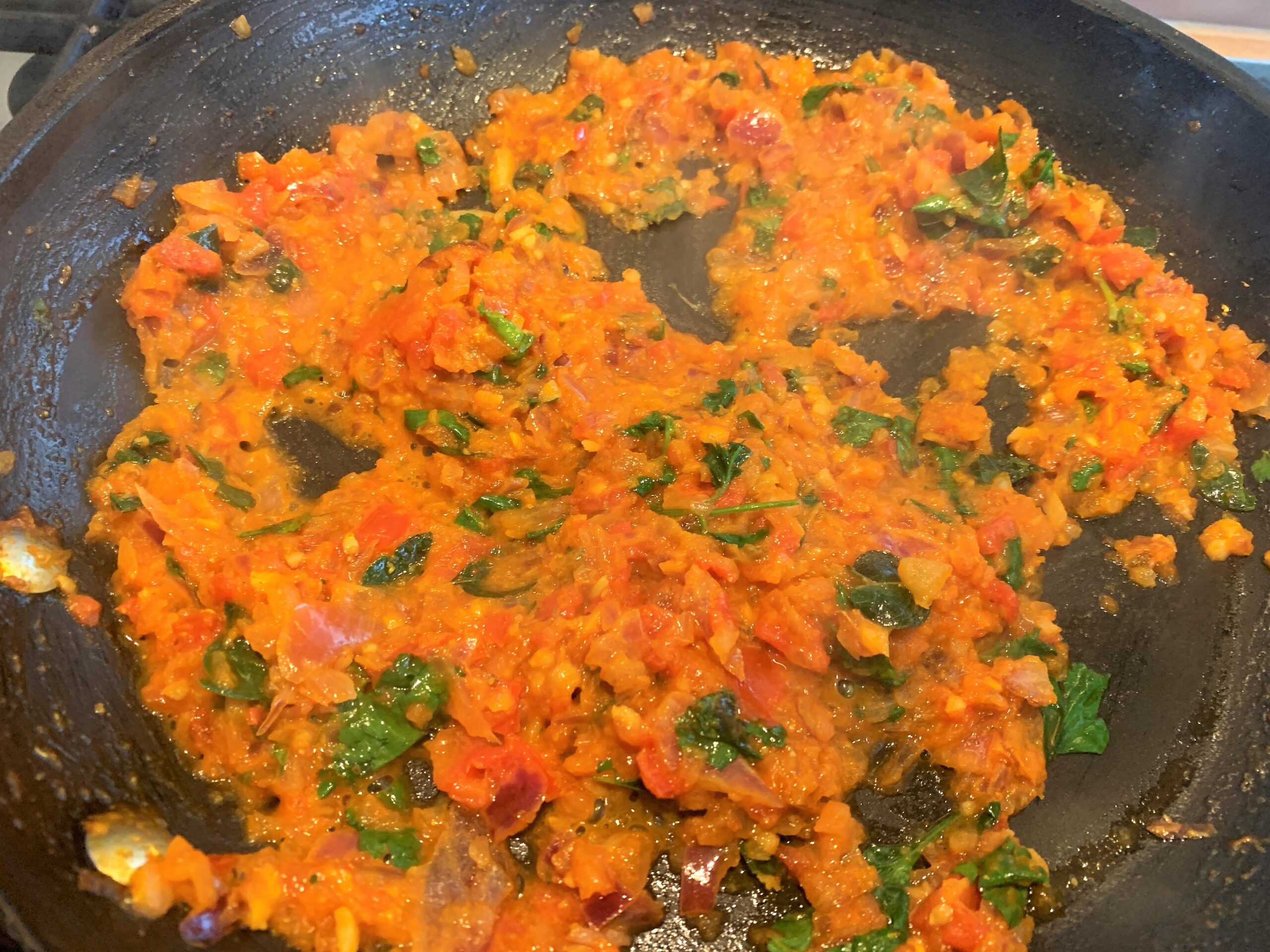 Once the onions have browned add the chopped tomatoes, chilli powder, coriander powder, turmeric powder, salt and coriander leaves. Cook for 5-6 minutes or until the tomatoes are cooked and mushy. Keep it aside.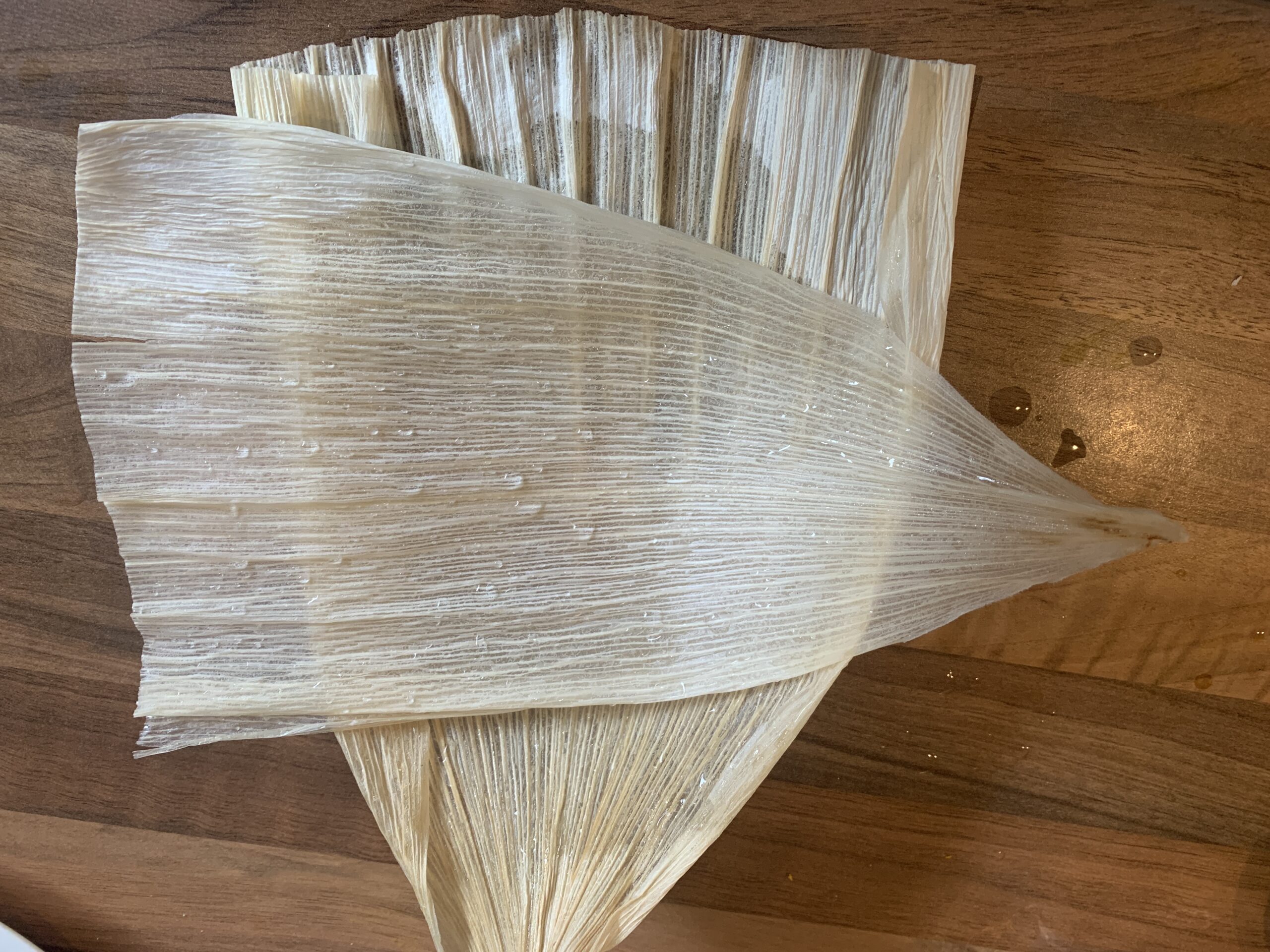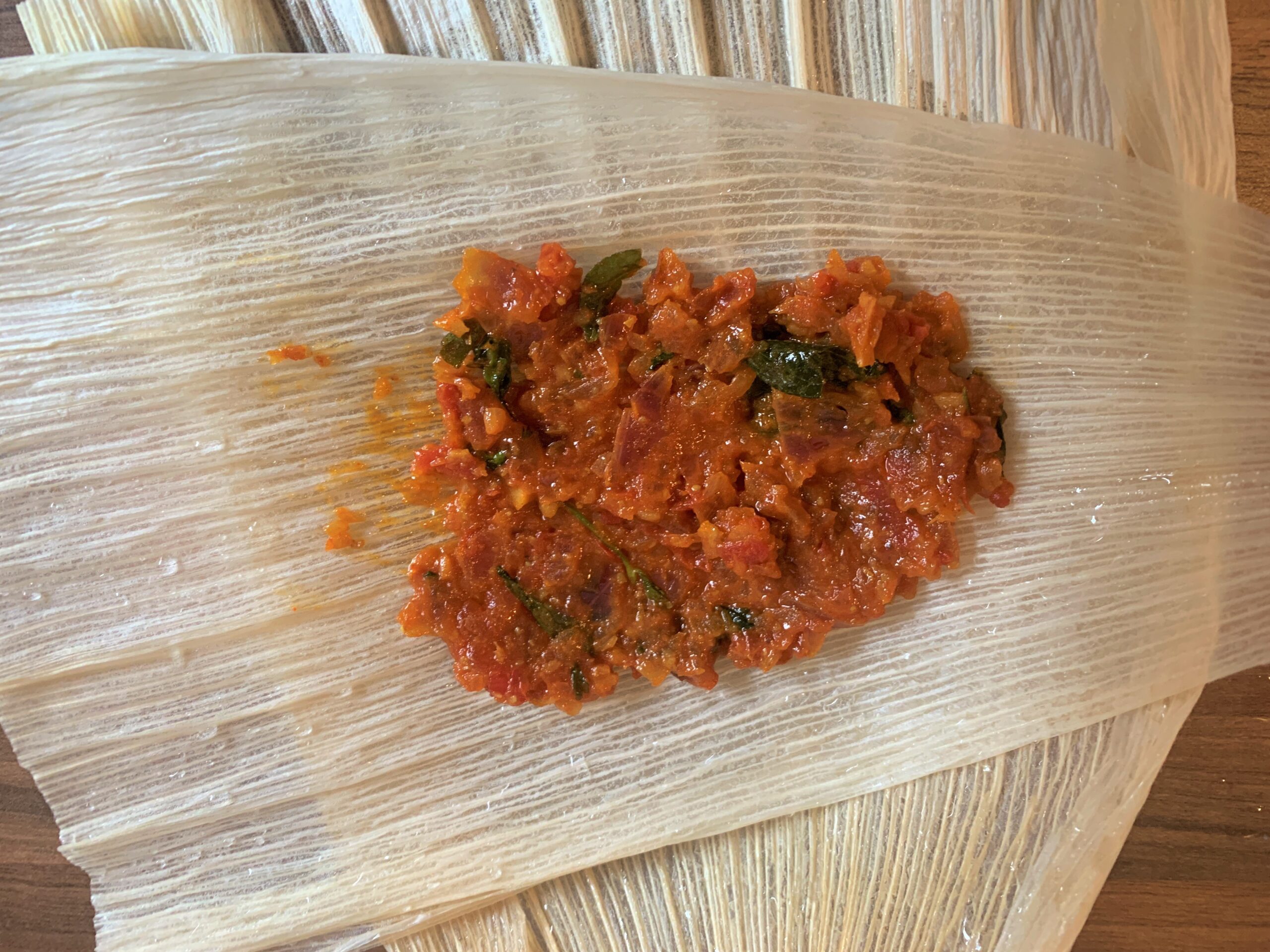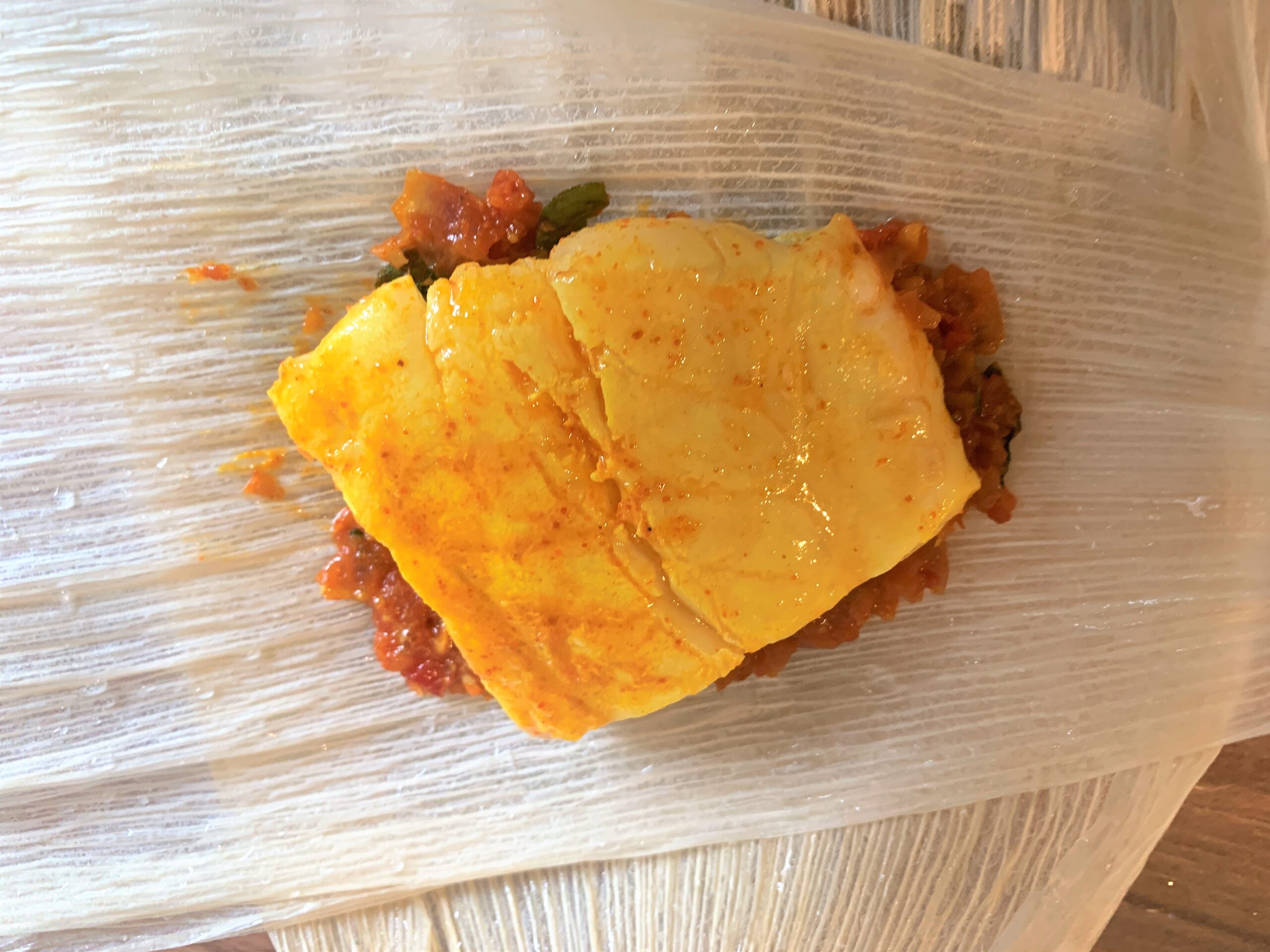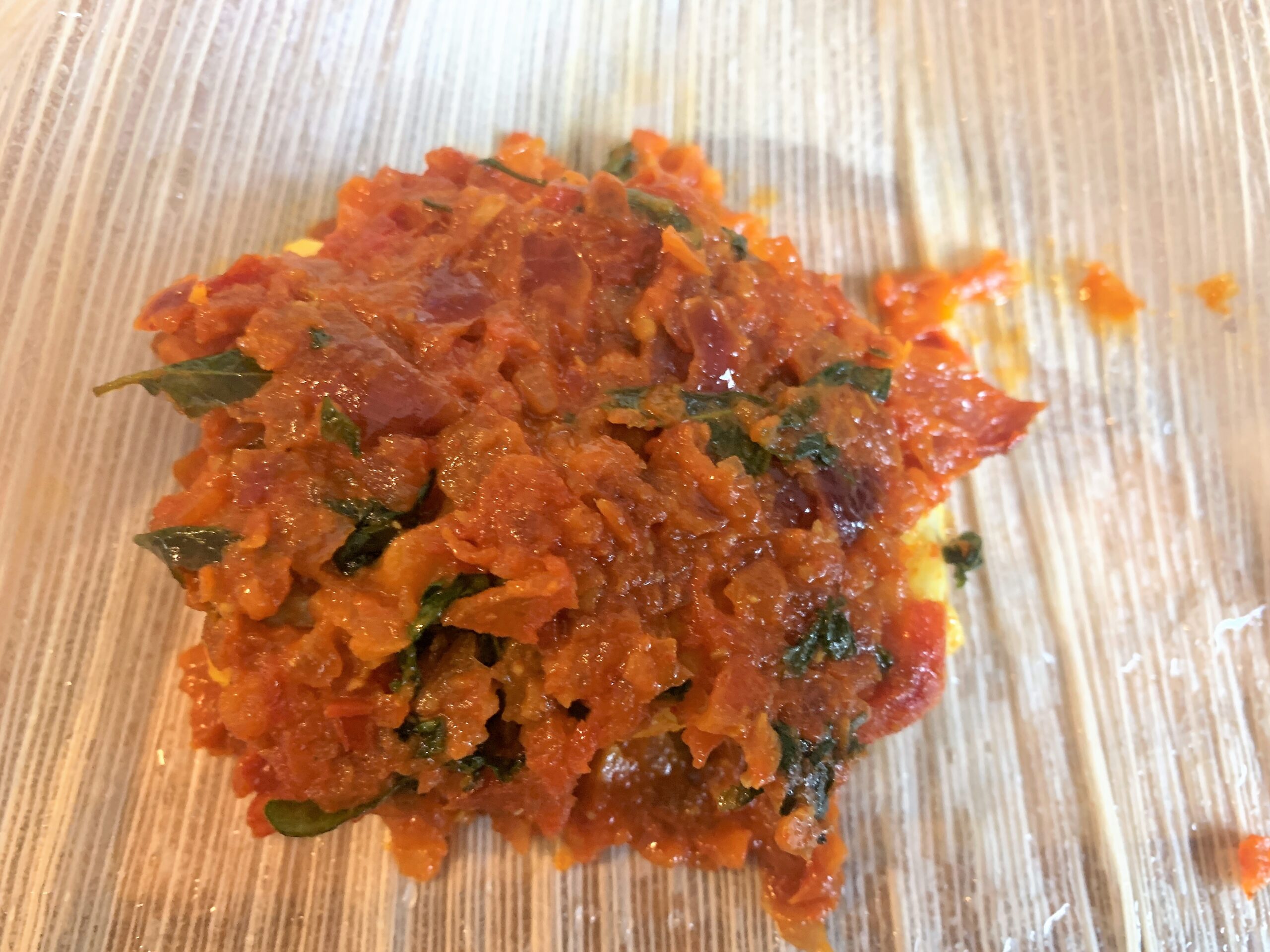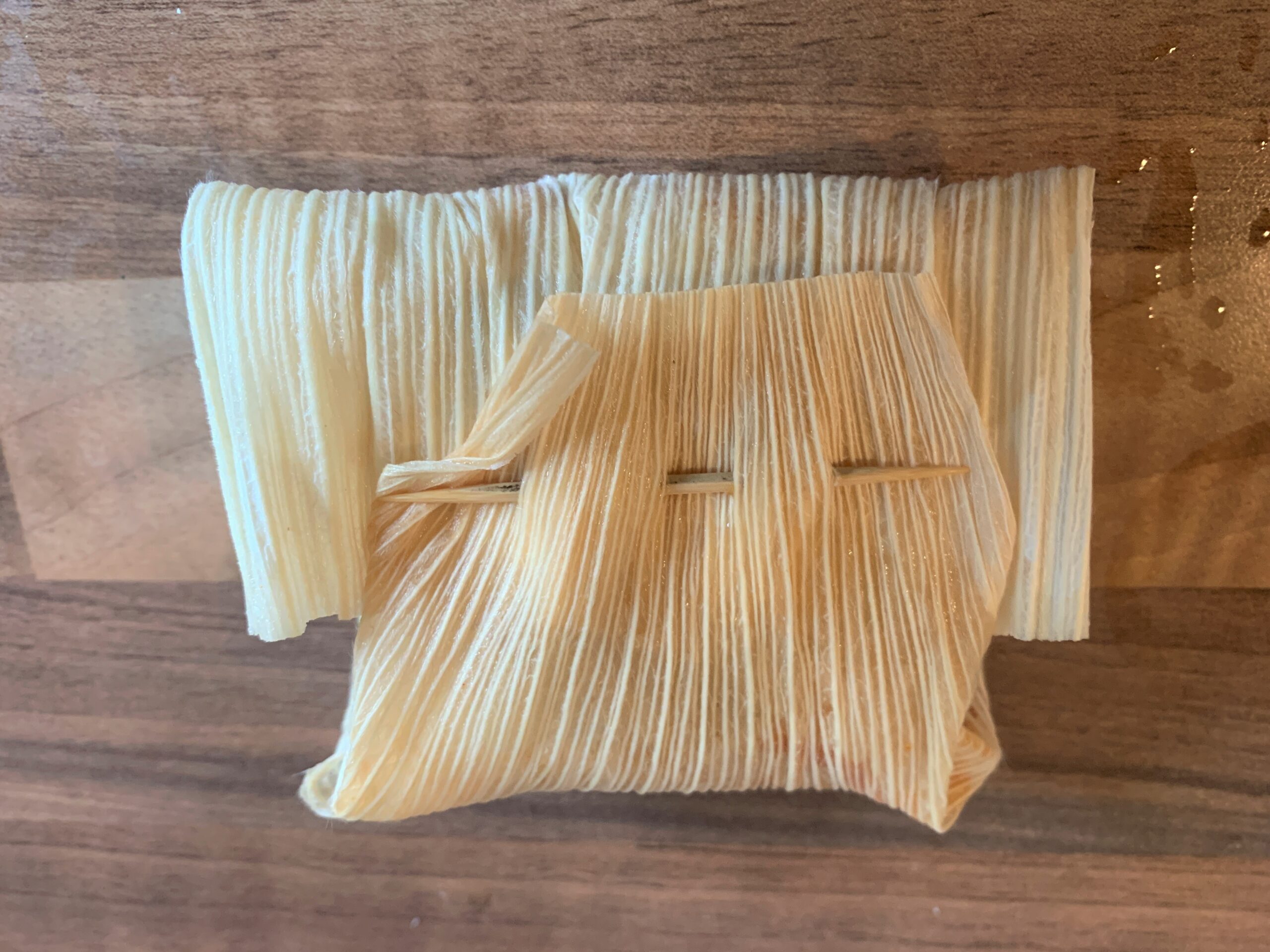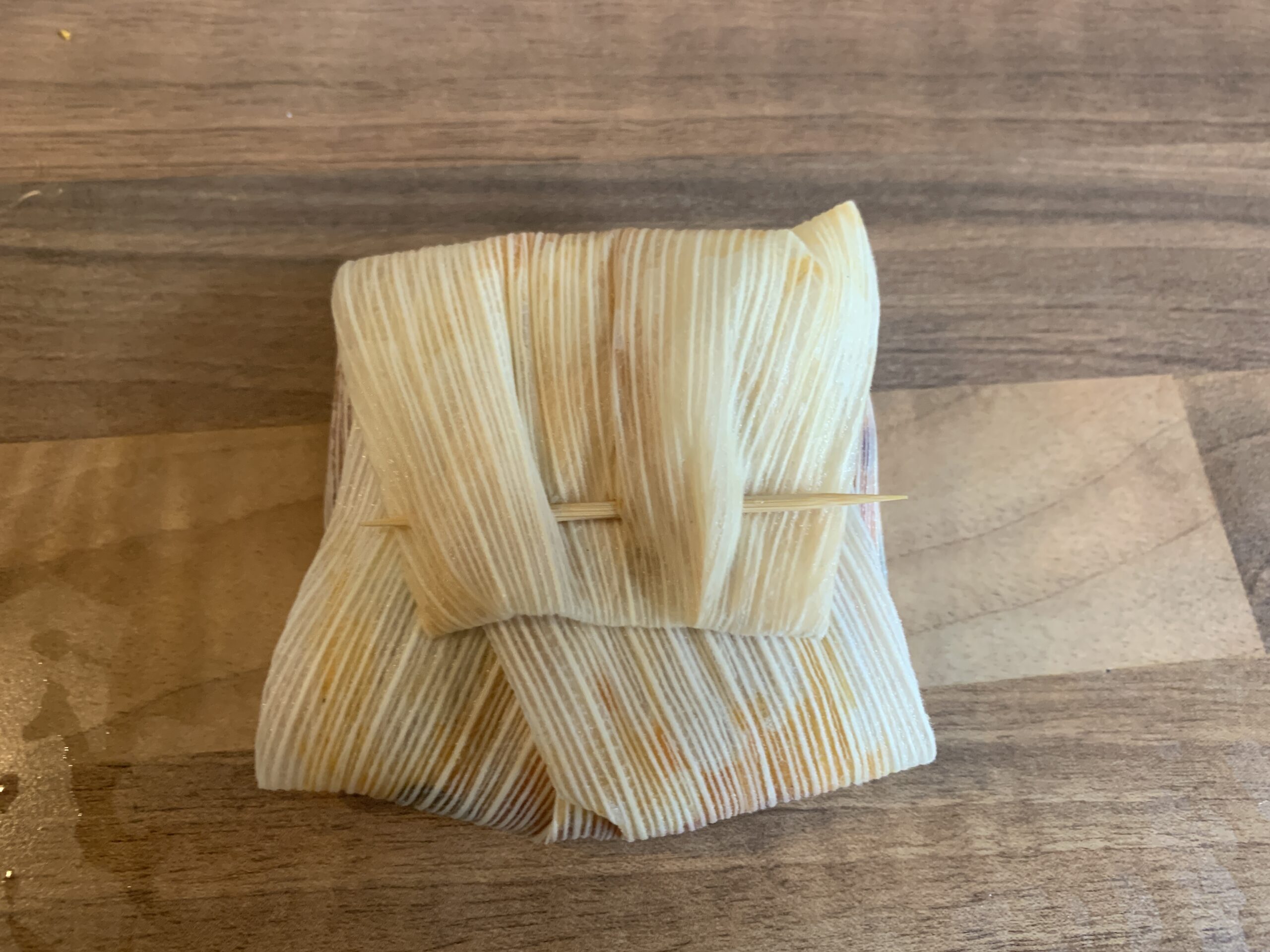 Take a big piece of soaked corn husk and spread 2 teaspoons of prepared onion tomato masala (spread it so the fish fillet can sit on top of it). Gently place the fish on top and then cover the fish with 1-2 teaspoons of tomato onion masala.
Fold the corn wrapper to make a small packet and use a toothpick to secure the ends so it does not open.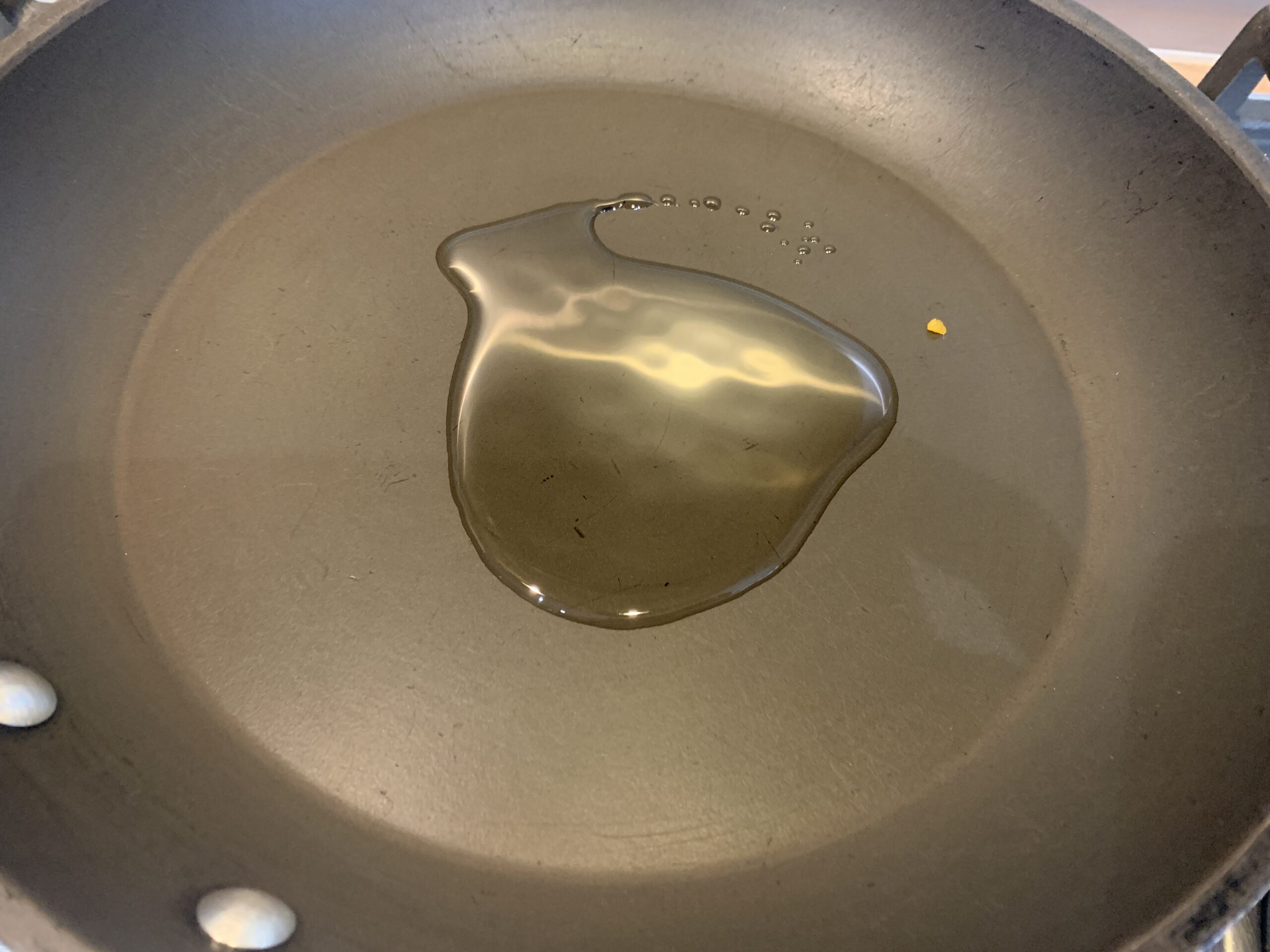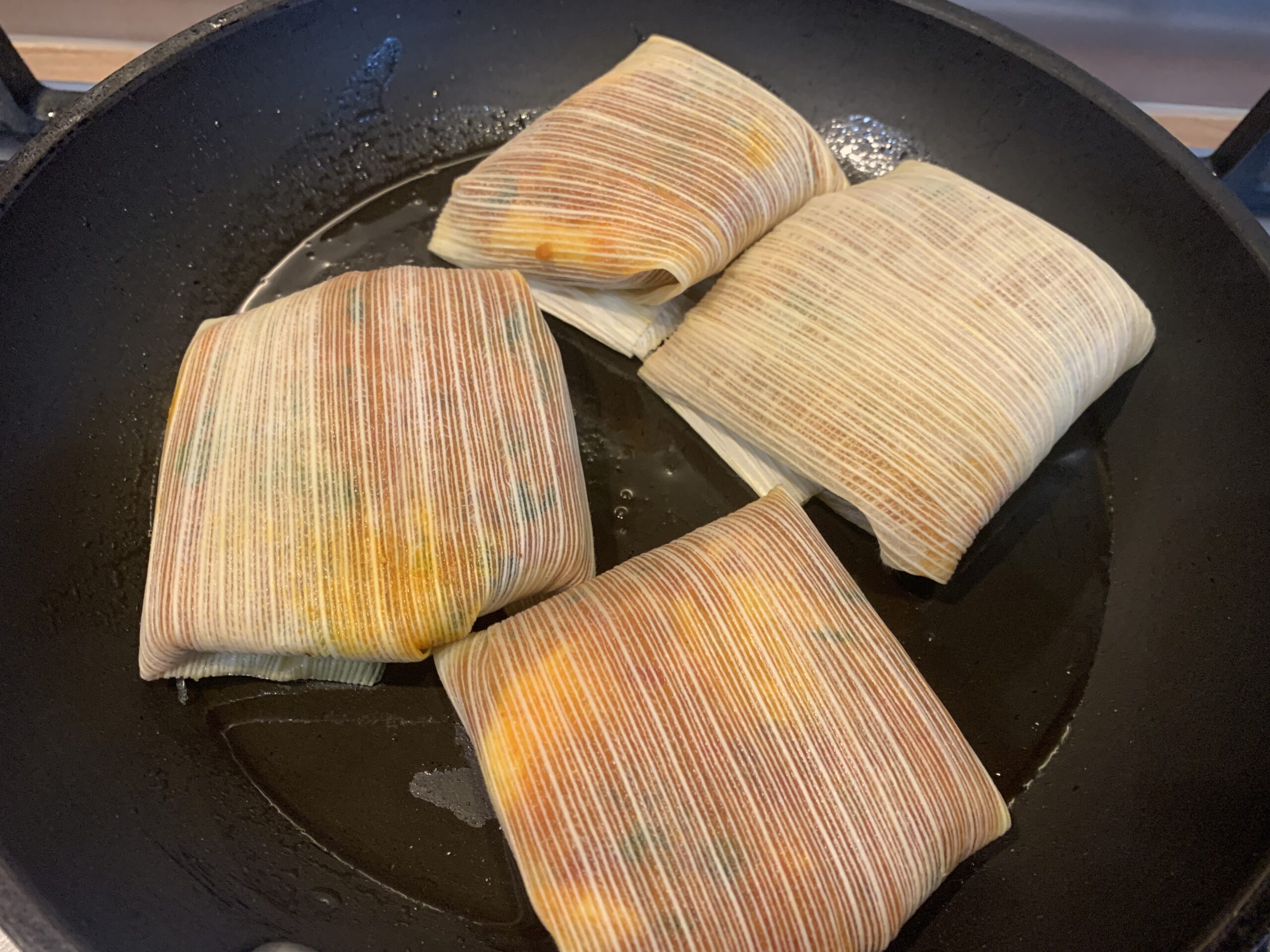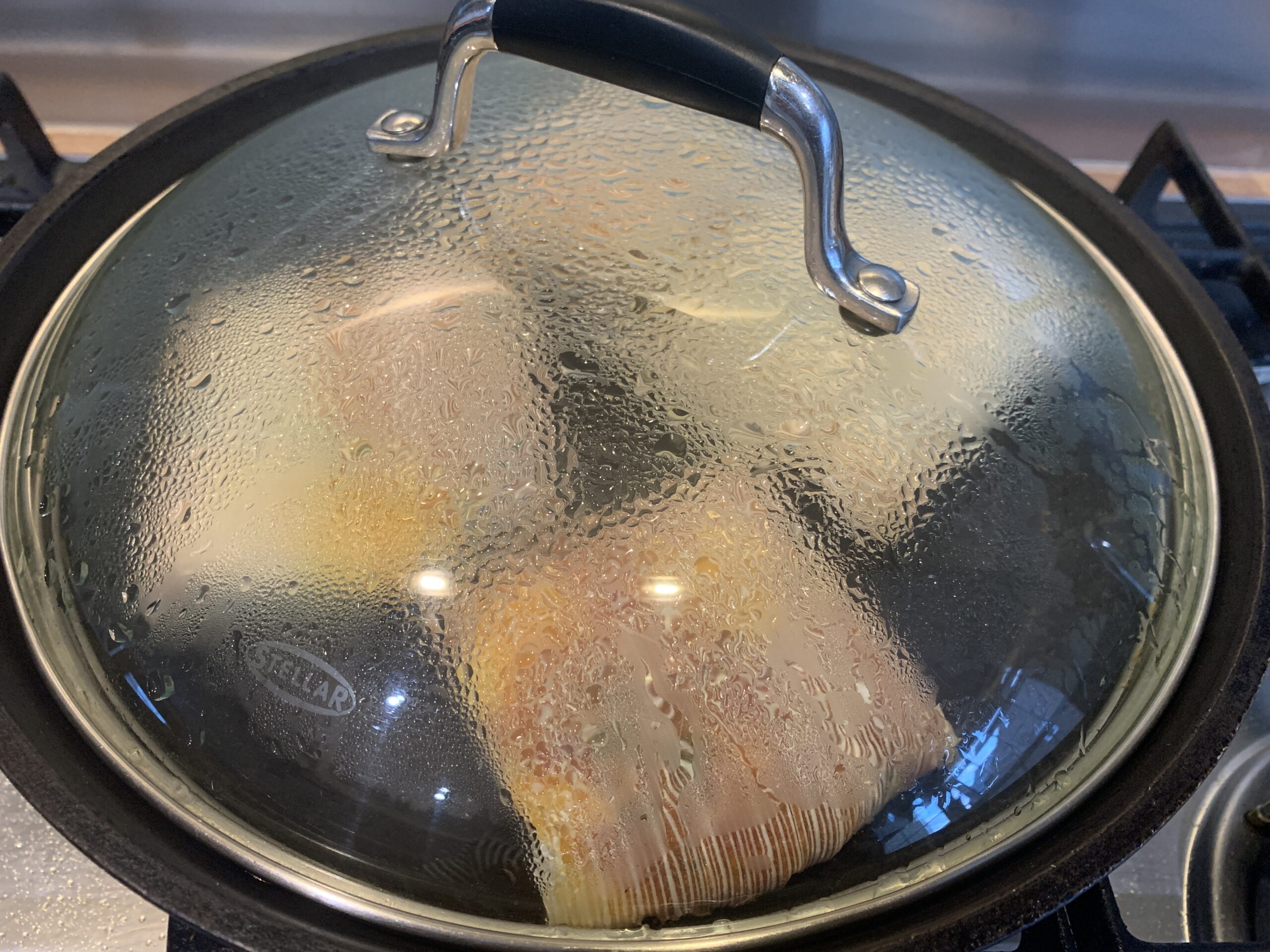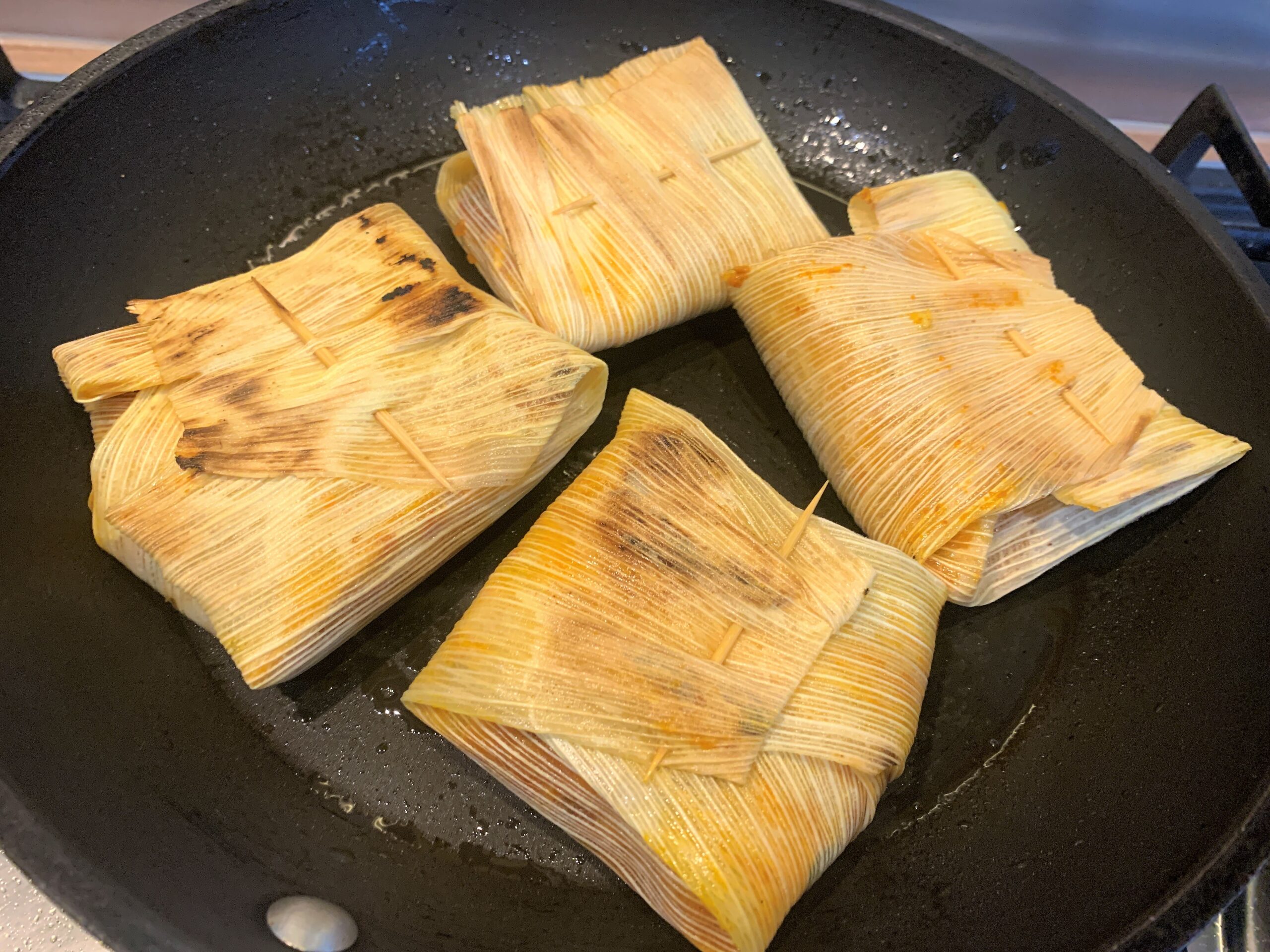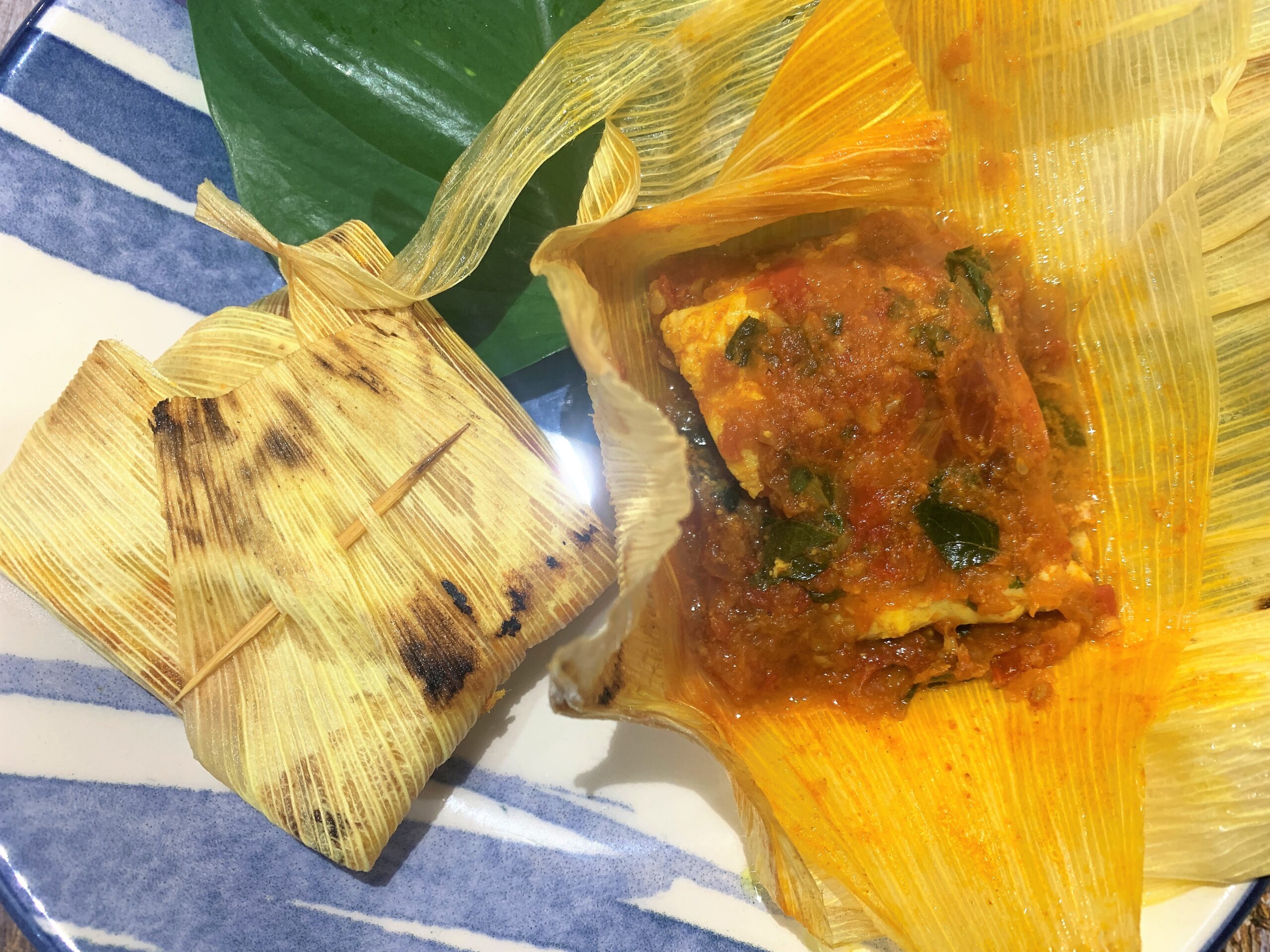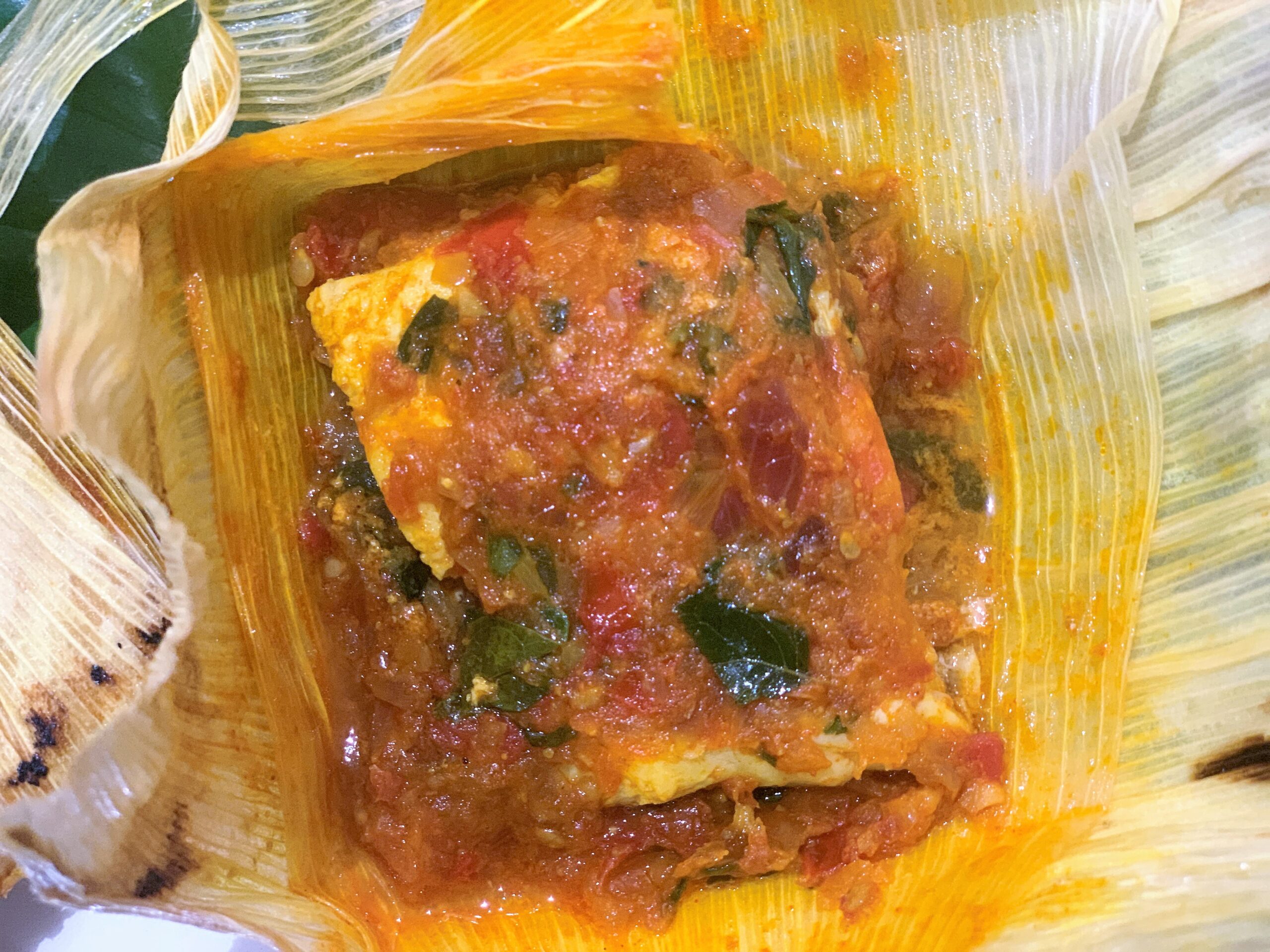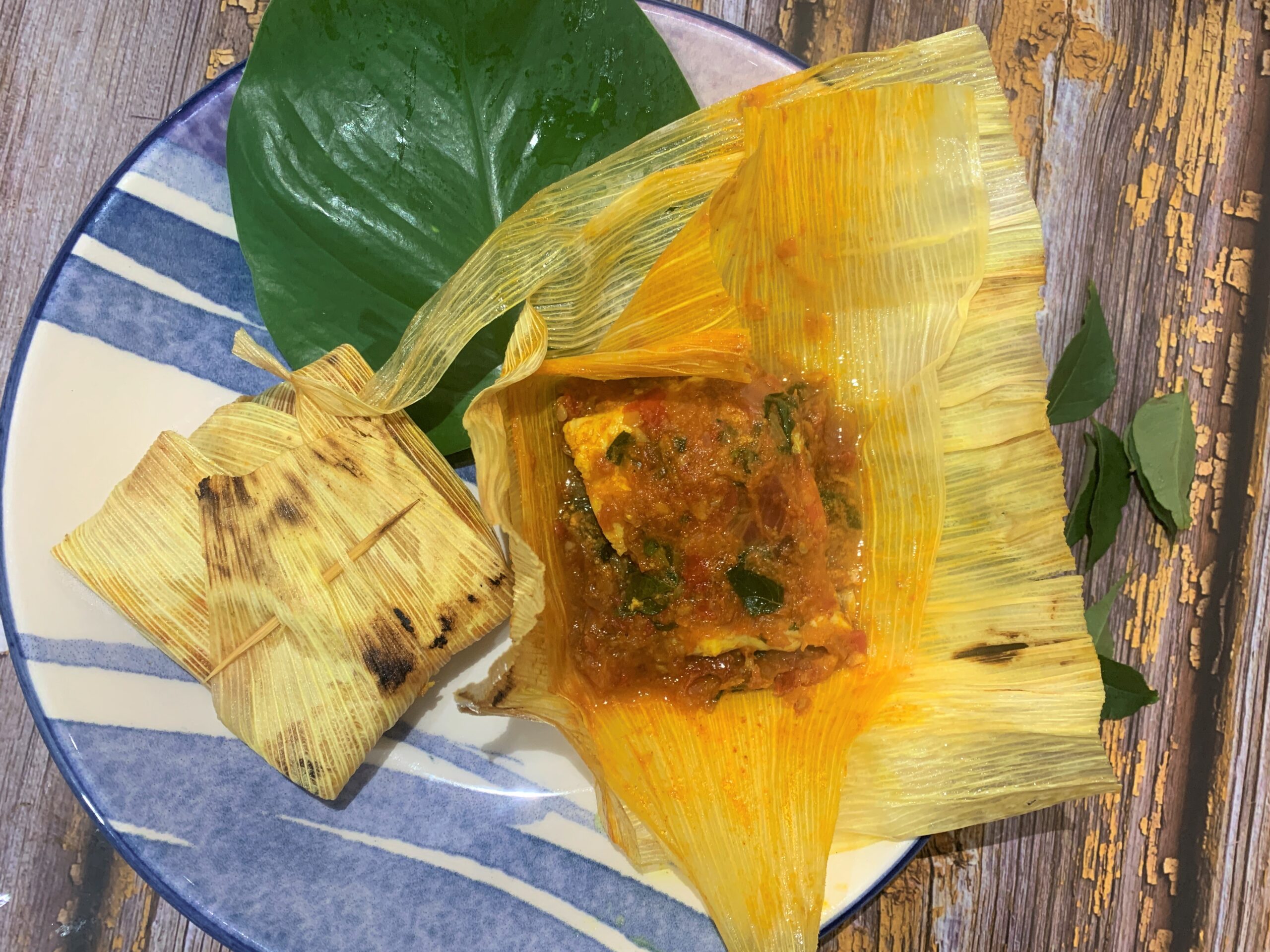 Heat a pan and pour 1 teaspoon of oil. Place the prepared fish parcels in the pan and cover and cook for 4 minutes on a low heat. Turn the parcels after 4 minutes and cover and cook again for 4-5 minutes.
Serve hot with lime wedge.