Hari Mirch ka Achar
Hari Mirch ka Achar or Green Chillies Pickle is a traditional pickle, which is made with green chillies, spices and lime juice.
There are many versions of green chillies pickle recipes in India with each family, region and state boasting of their own favourite recipe. At my home, we prepare it in 5-6 different ways, but this recipe is my favourite amongst them all. What I like about this pickle recipe is that there is no cooking, and it takes 10 minutes to prepare it.
It is popularly known as 'hari mirch ka achar' or 'mirchi ka achar'. Indian pickles are hugely popular as condiments for spicing up the Indian meals, served up as a side dish and spooned over dishes. This recipe is also a great way to preserve fresh chillies, as the pickling is a great preservative. If you love Indian food, this could become one of your new favourite recipes.
This is one of those 'hand me down' recipes as my mother- in-law taught me how to make this pickle. This pickle is a staple in my family, and we always keep a big jar of this pickle in the fridge.
This is one of my family's favourite pickles which we usually enjoy with Indian breads like Gujarati Methi Thepla, Dal Poori, Aloo Paratha, Palak Poori, Sindhi Doda Roti, Gujarati Biscuit Bhakri and Chawal ka Tikda.
Ingredients
For The Pickle Masala
¾ cup mustard seeds
½ cup fennel seeds
¼ cup fenugreek seeds
Salt to taste
2 teaspoons turmeric powder
2 teaspoons Kashmiri red chilli powder
½ cup oil
Other Ingredients
250 grams medium spiced green chillies
Juice of 2 limes
Directions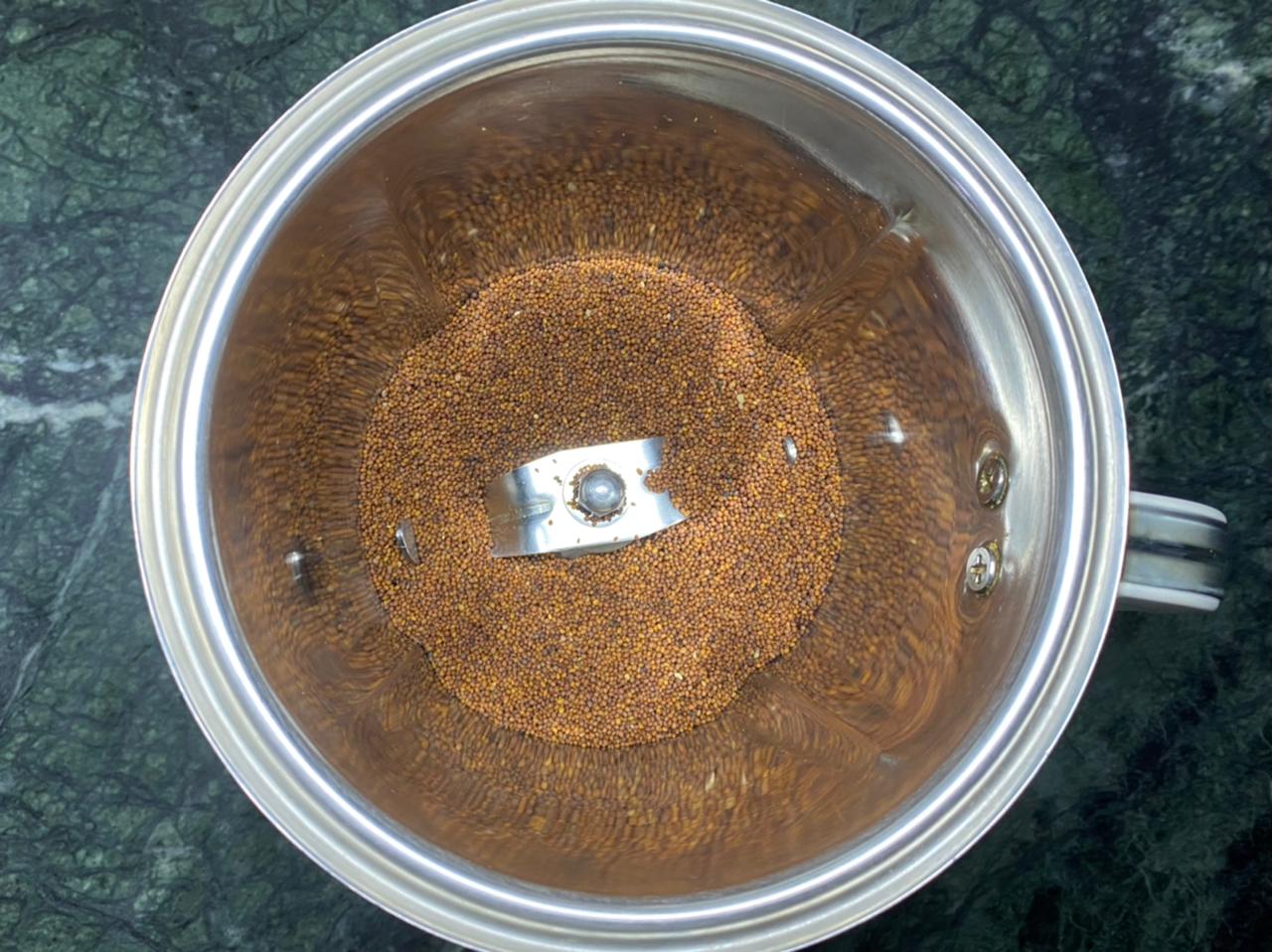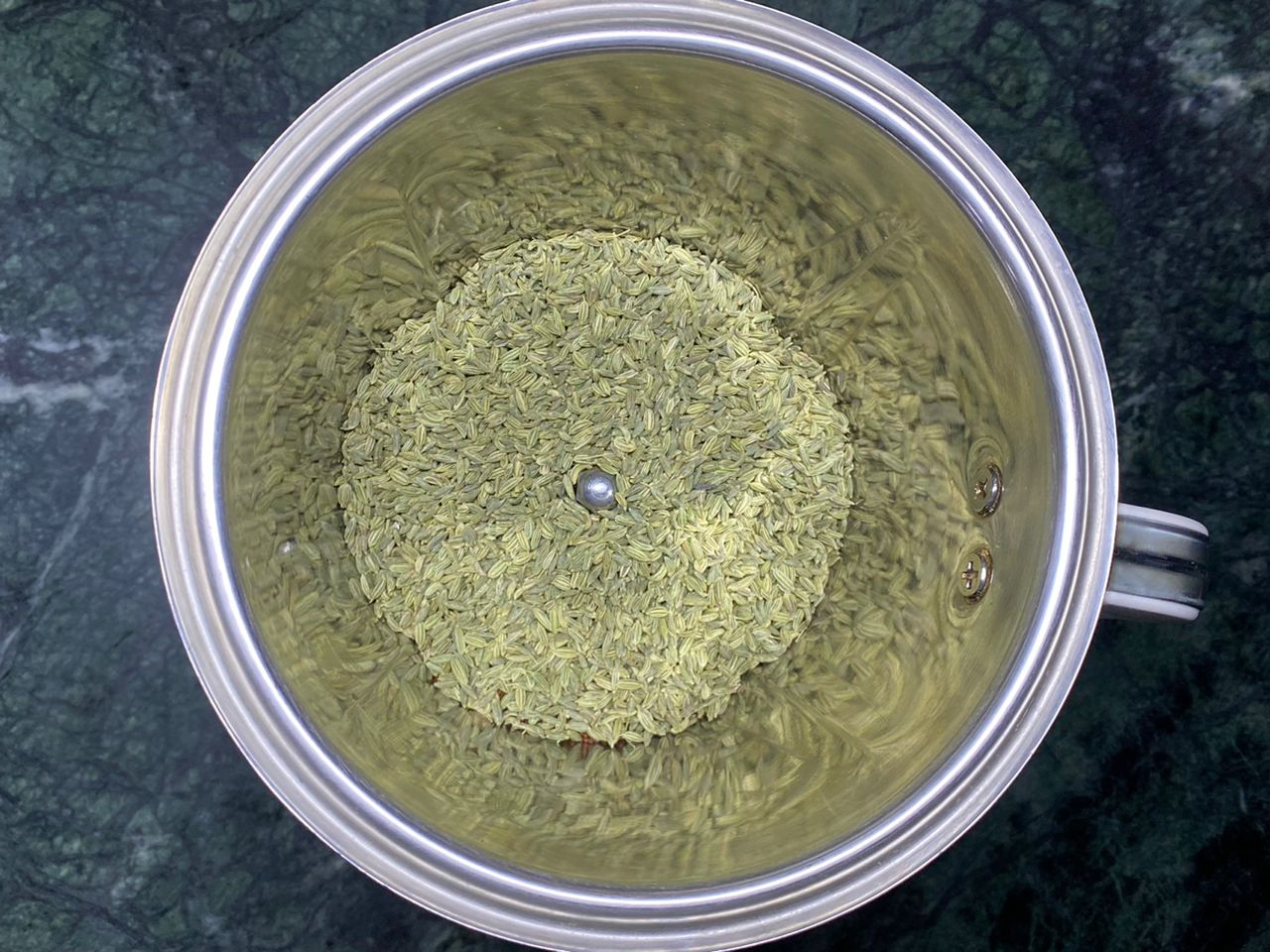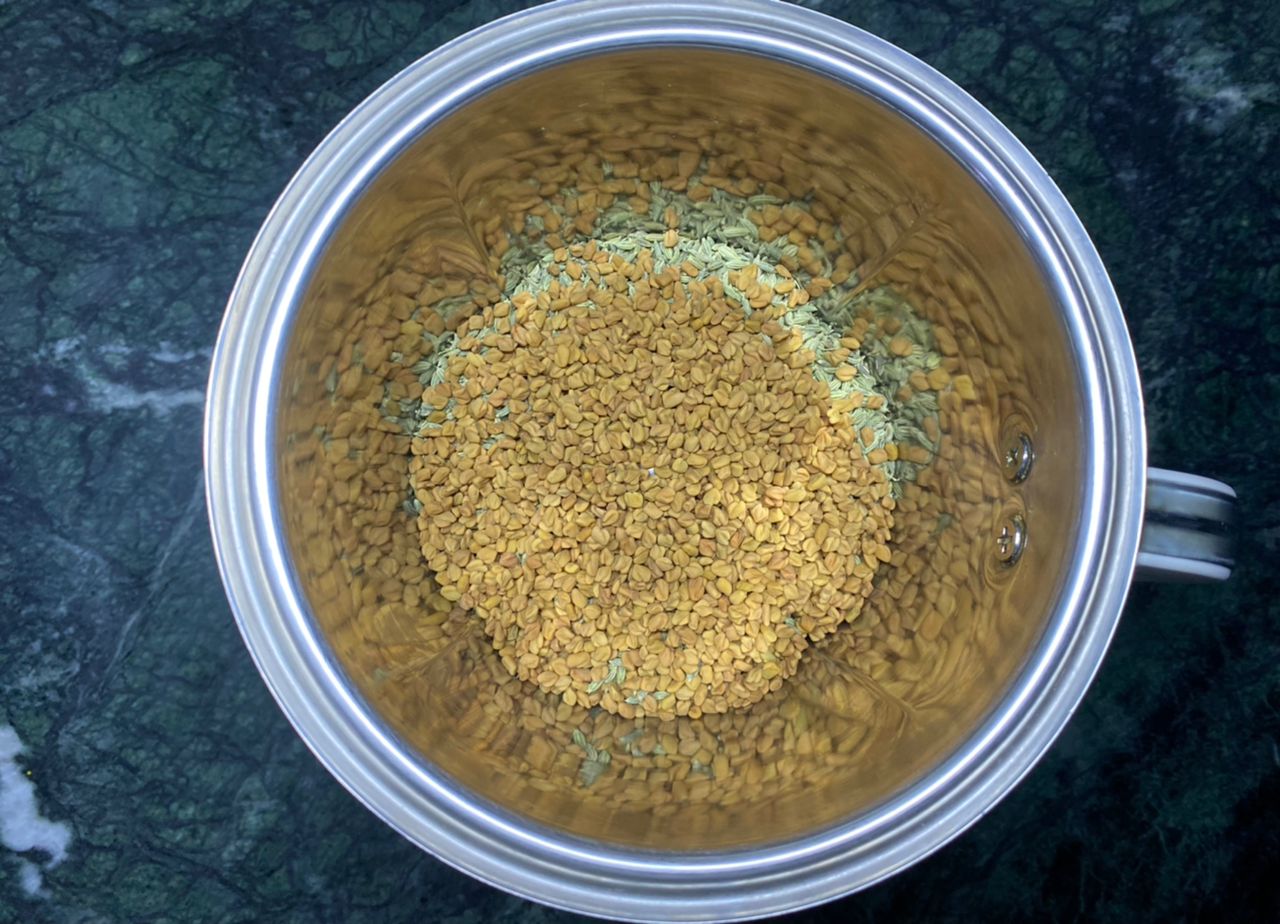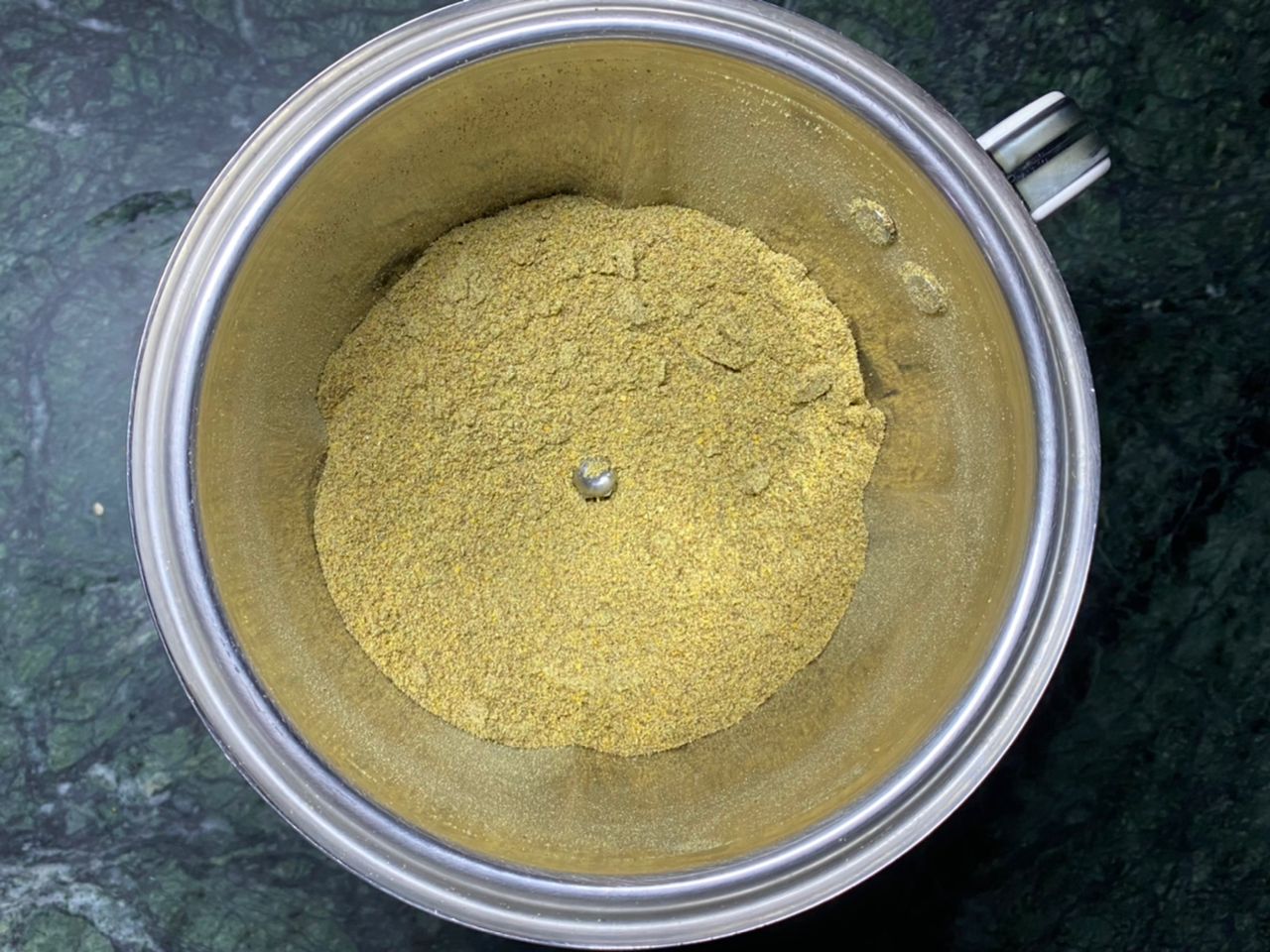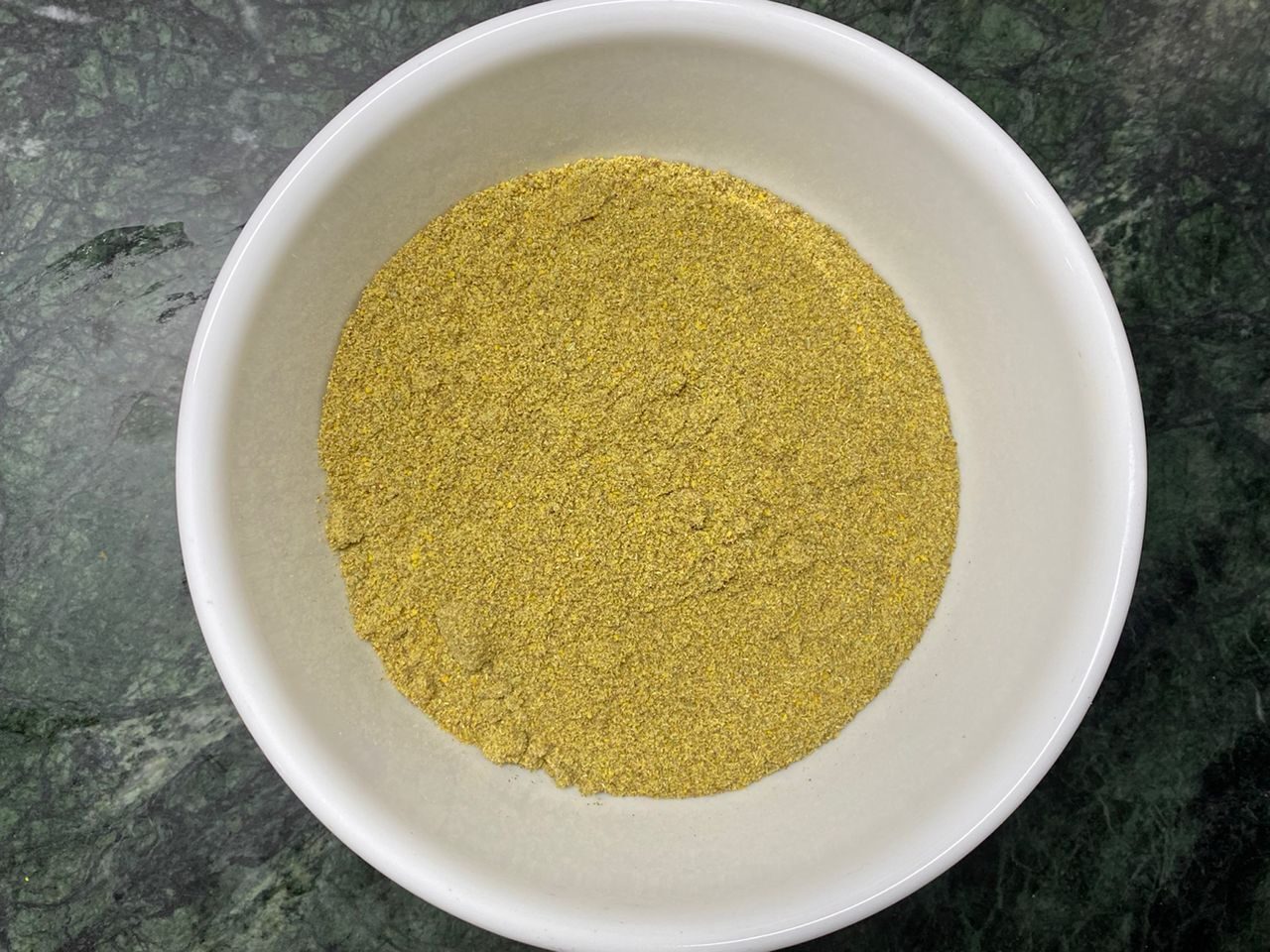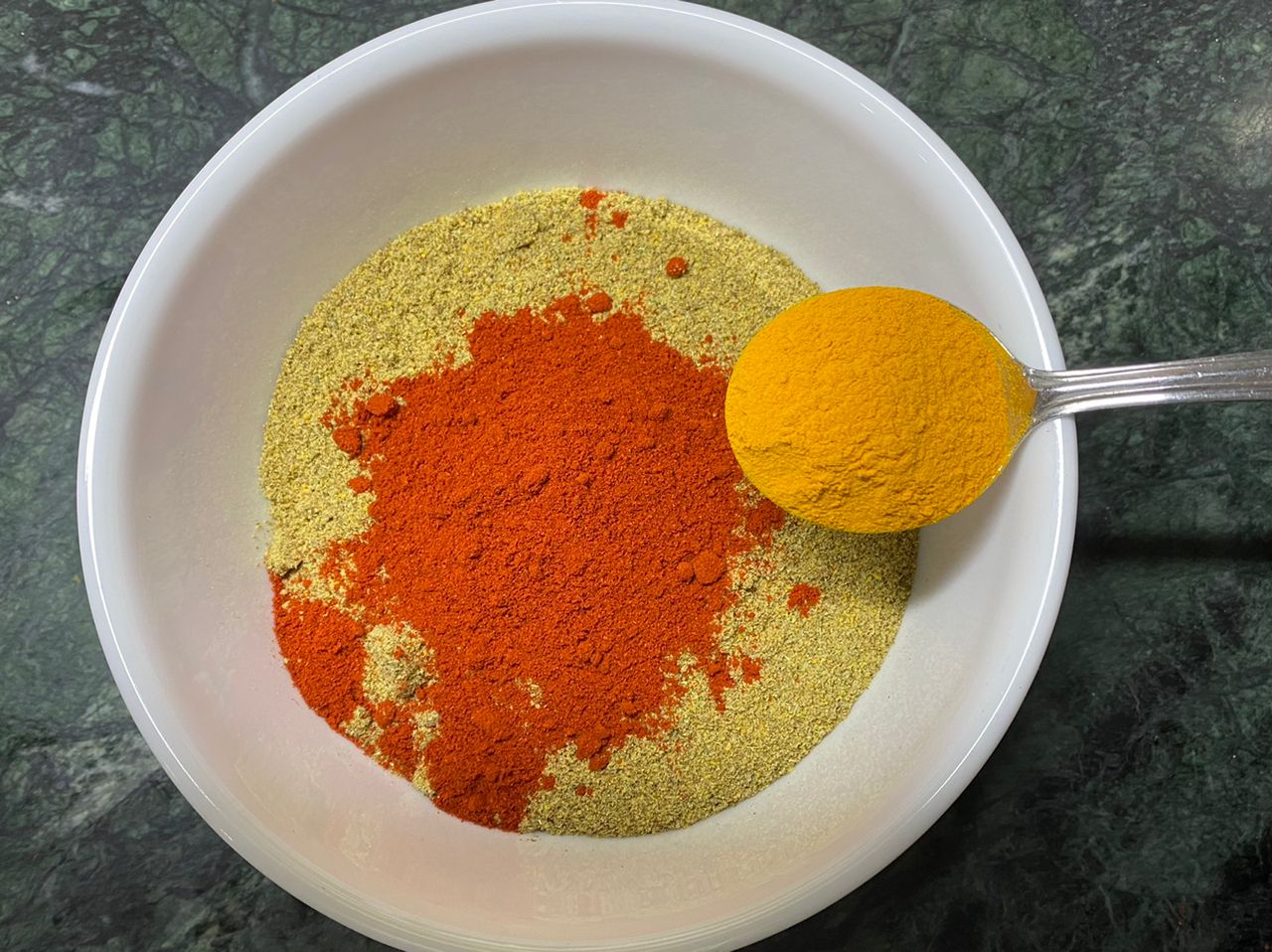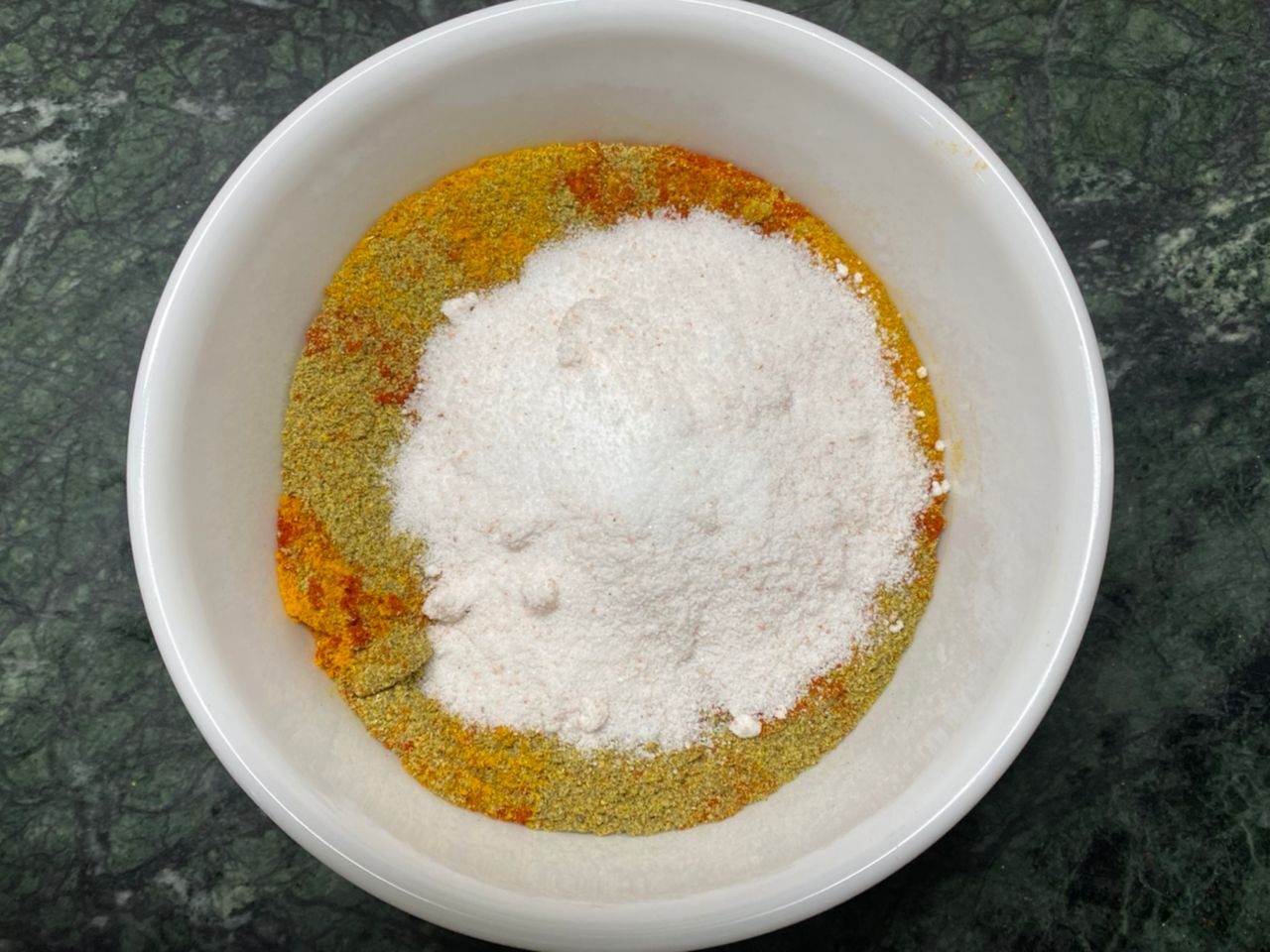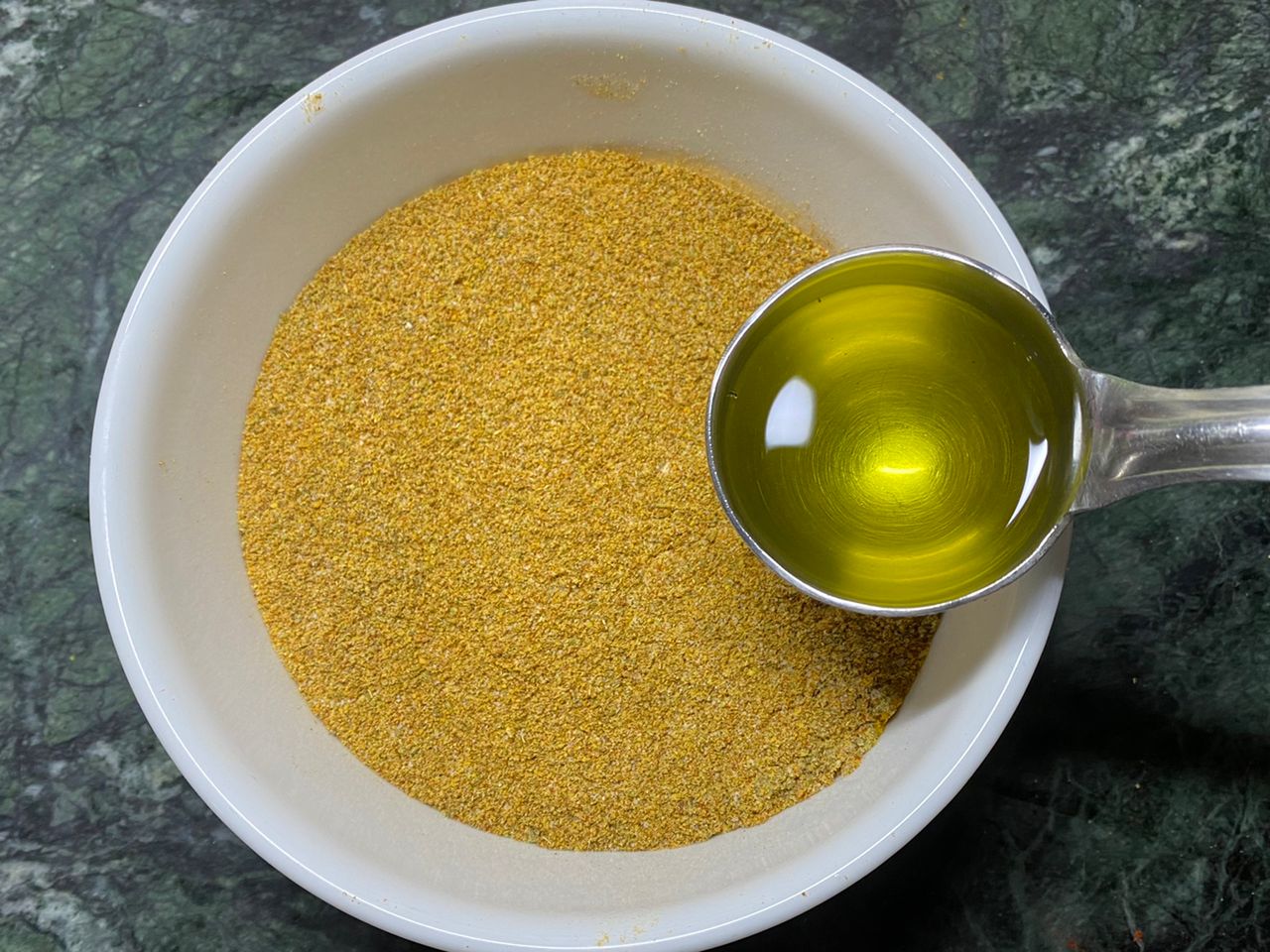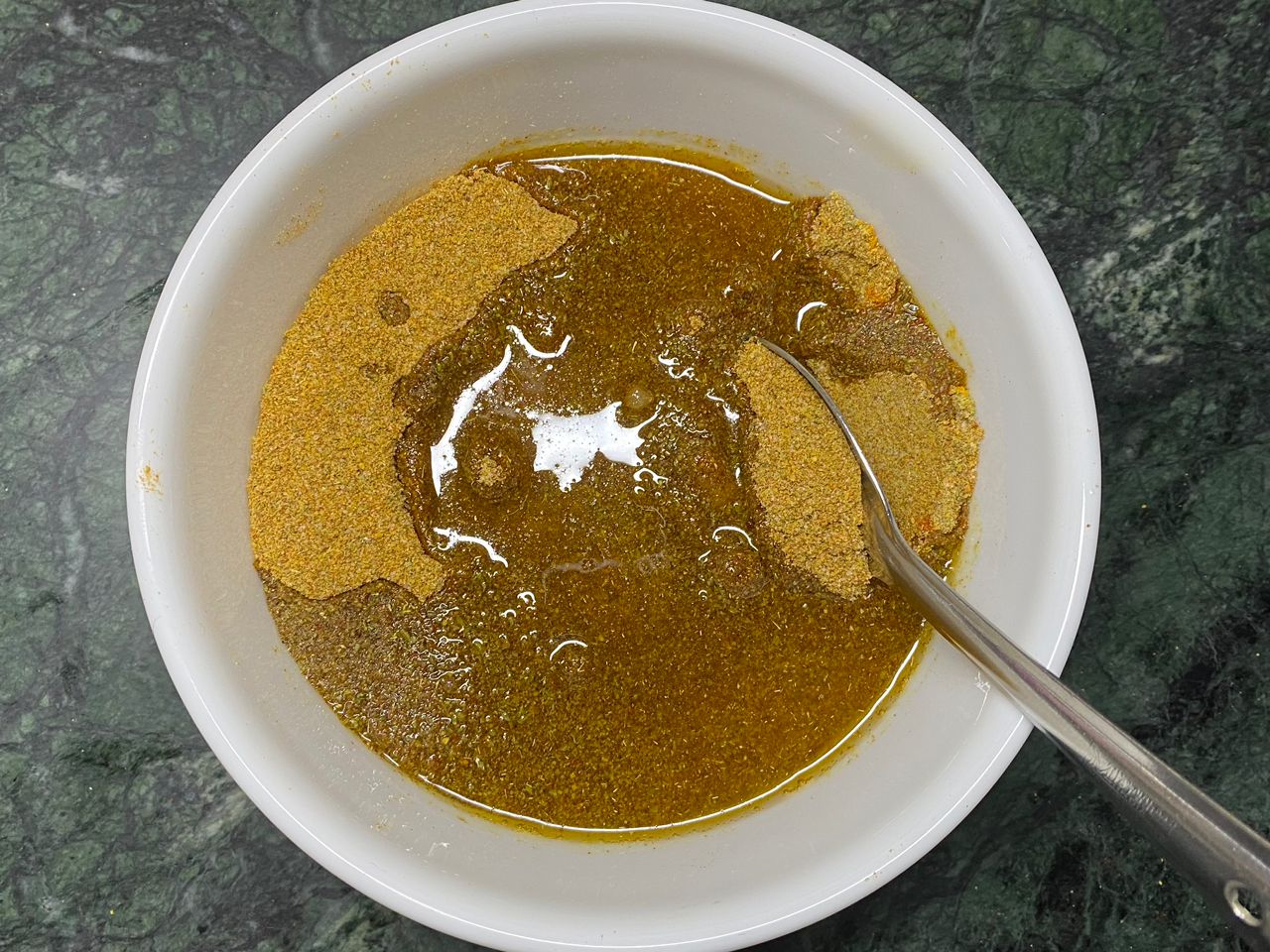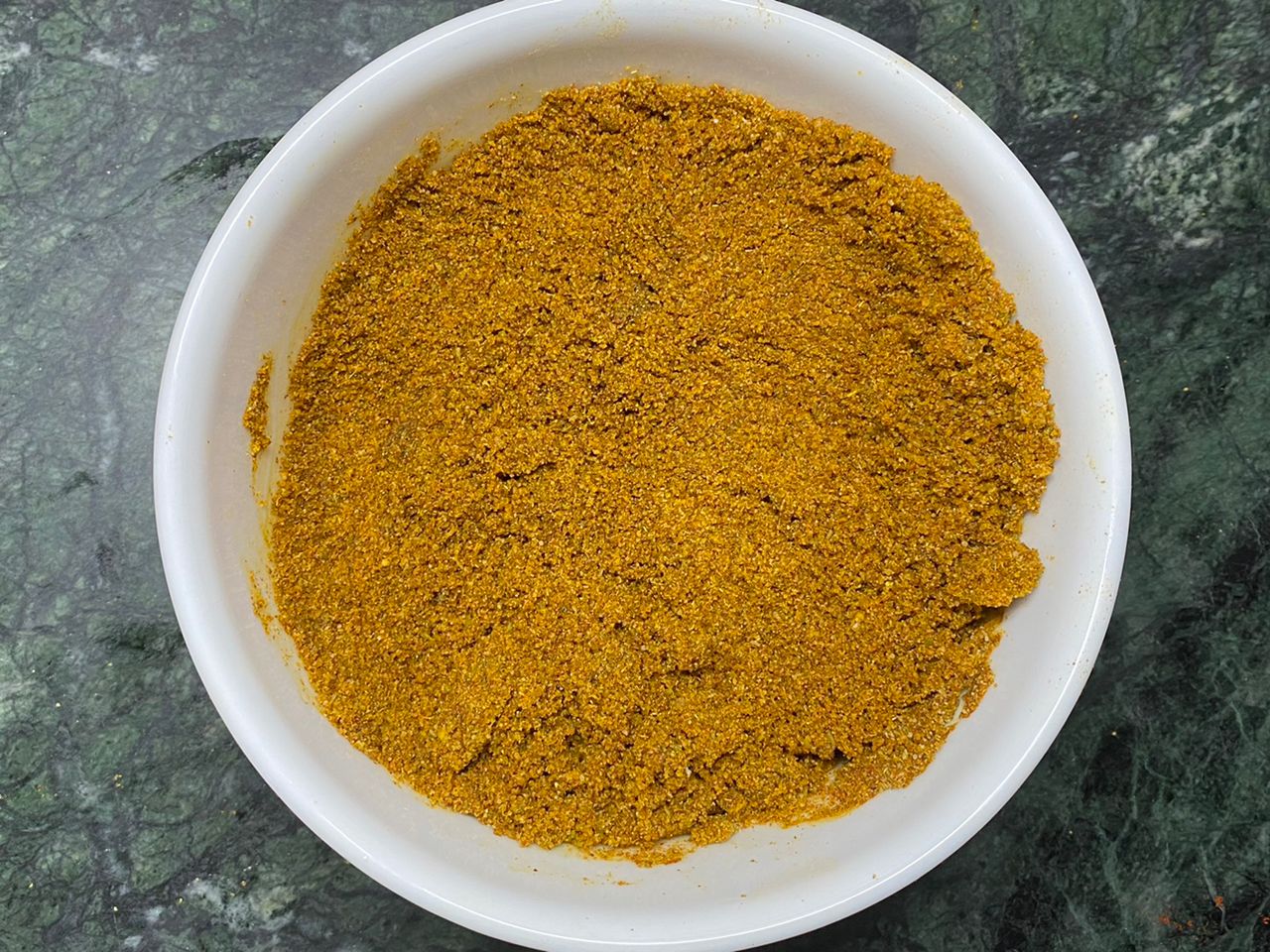 Grind the mustard seeds, fennel seeds and fenugreek seeds to a fine powder.
Empty it in a bowl and add salt, turmeric powder, Kashmiri red chilli powder and oil. The pickle masala is ready. You can store his masala in an airtight container in the fridge for 2-3 months.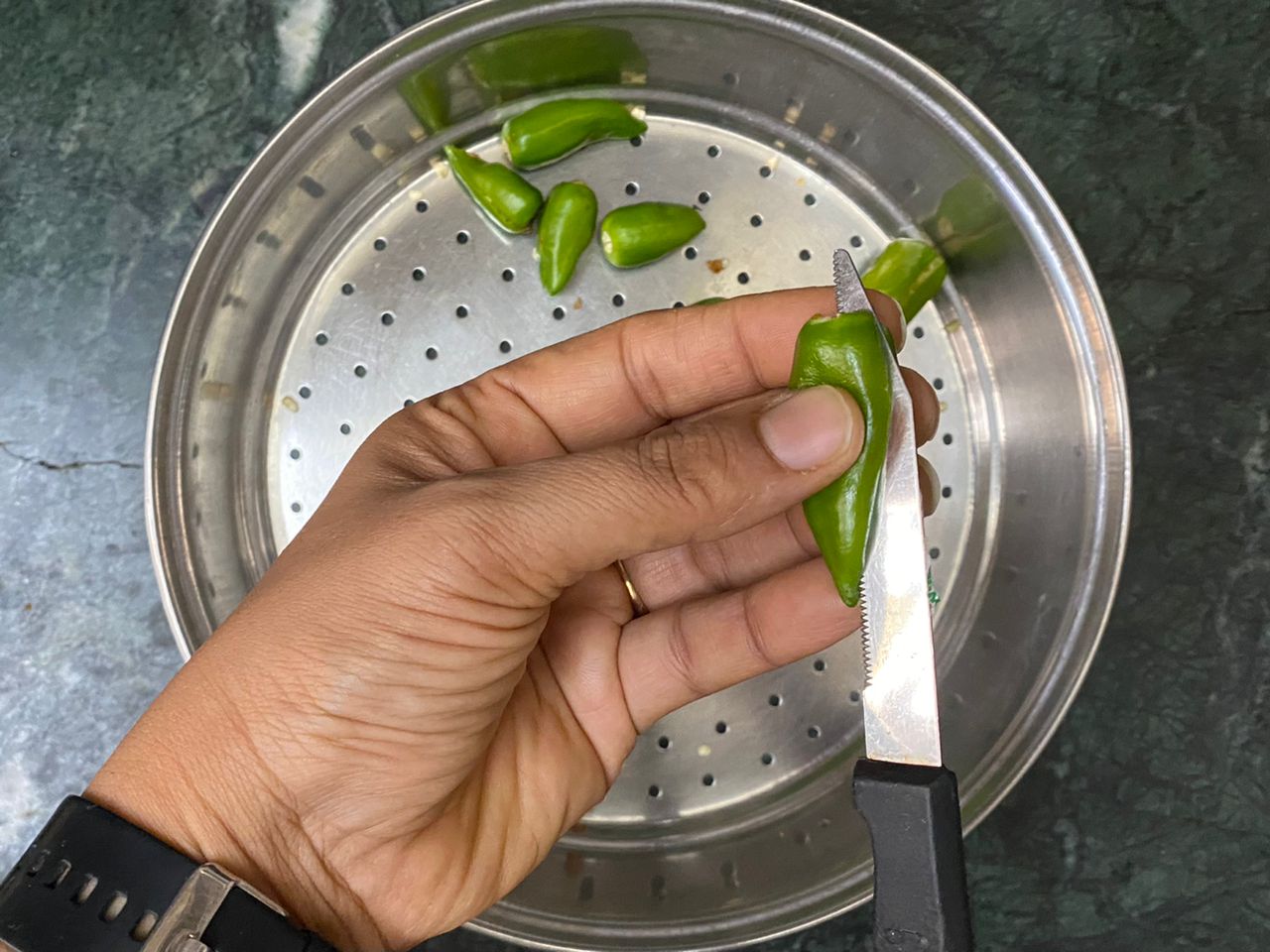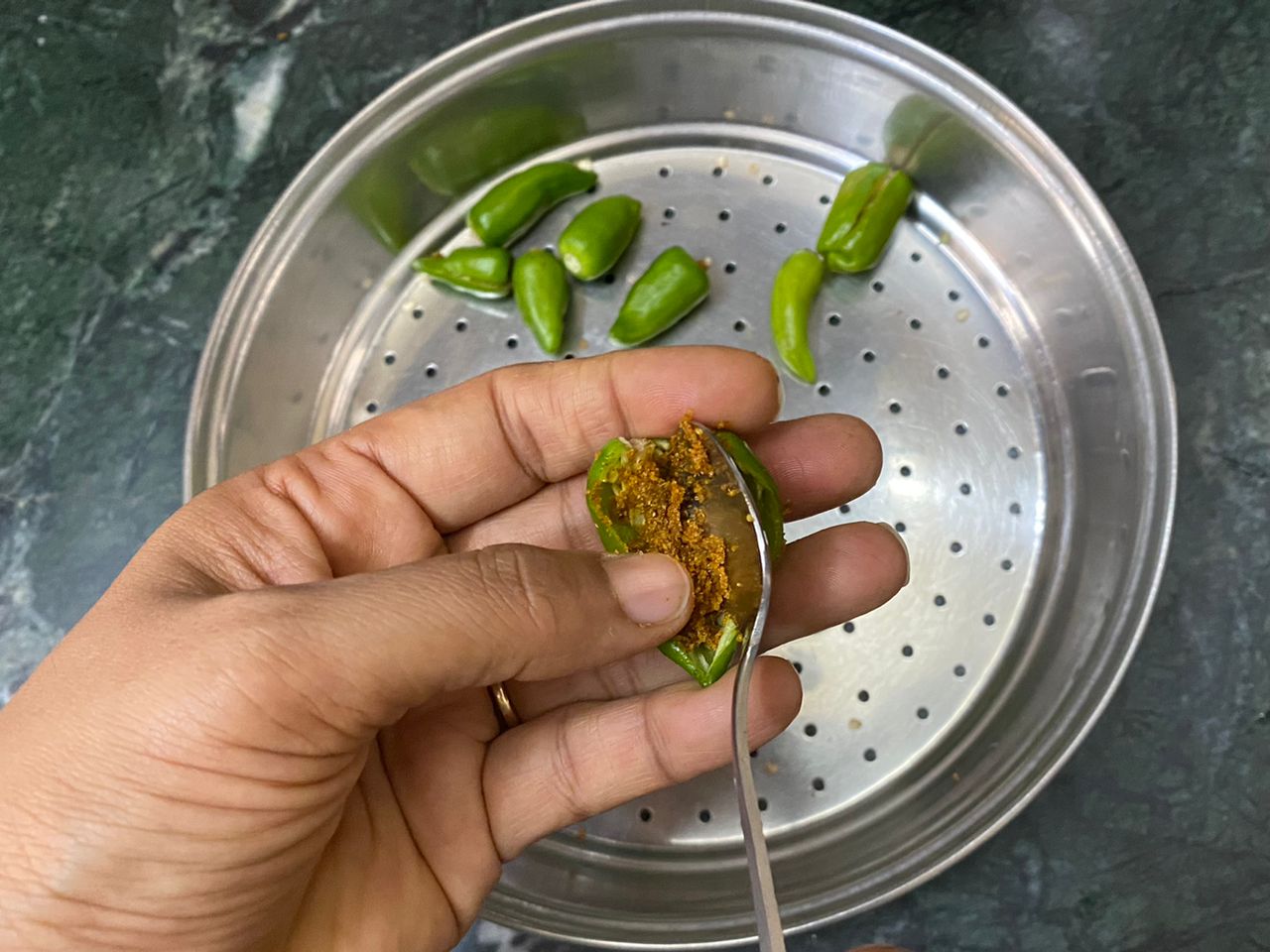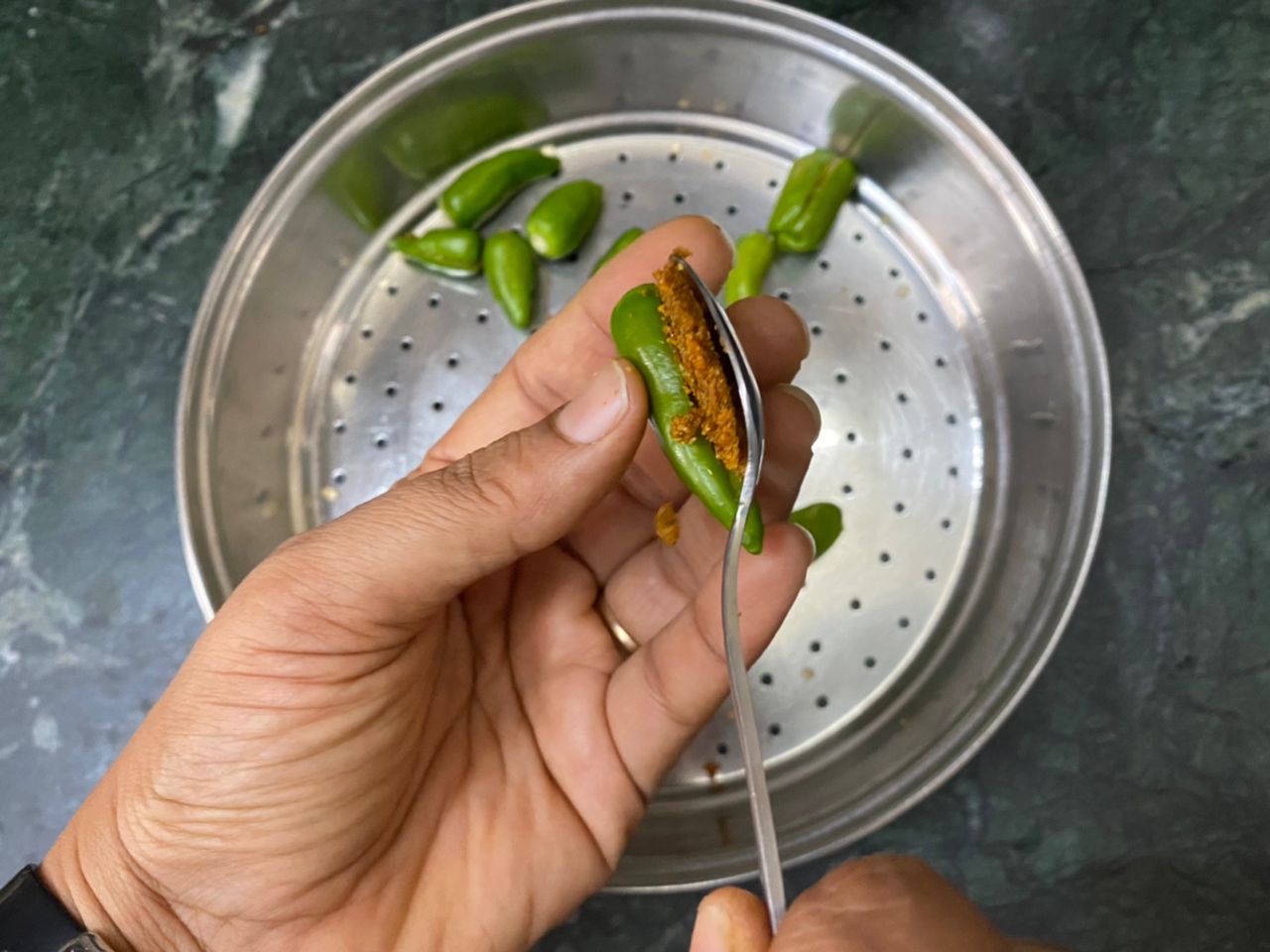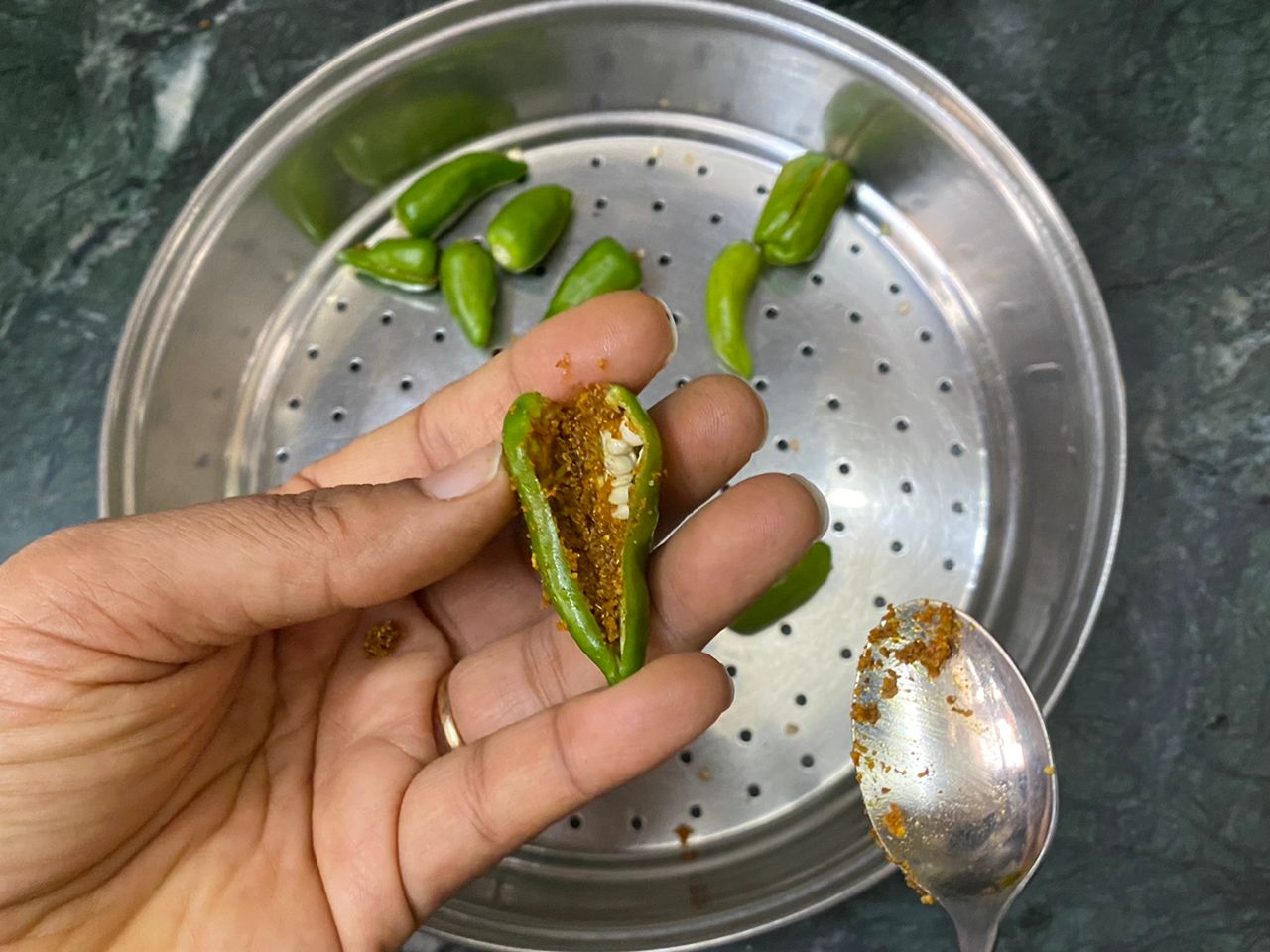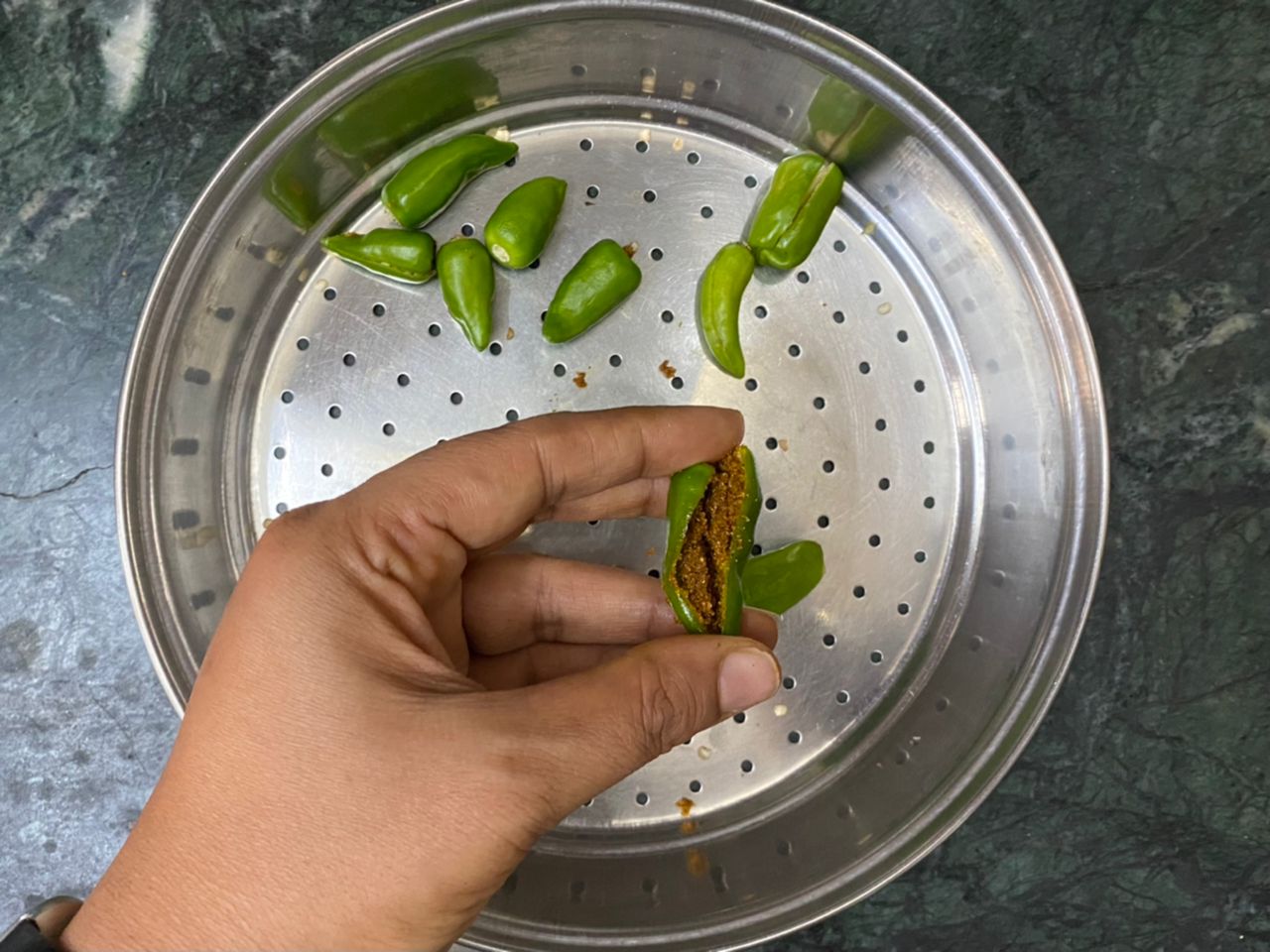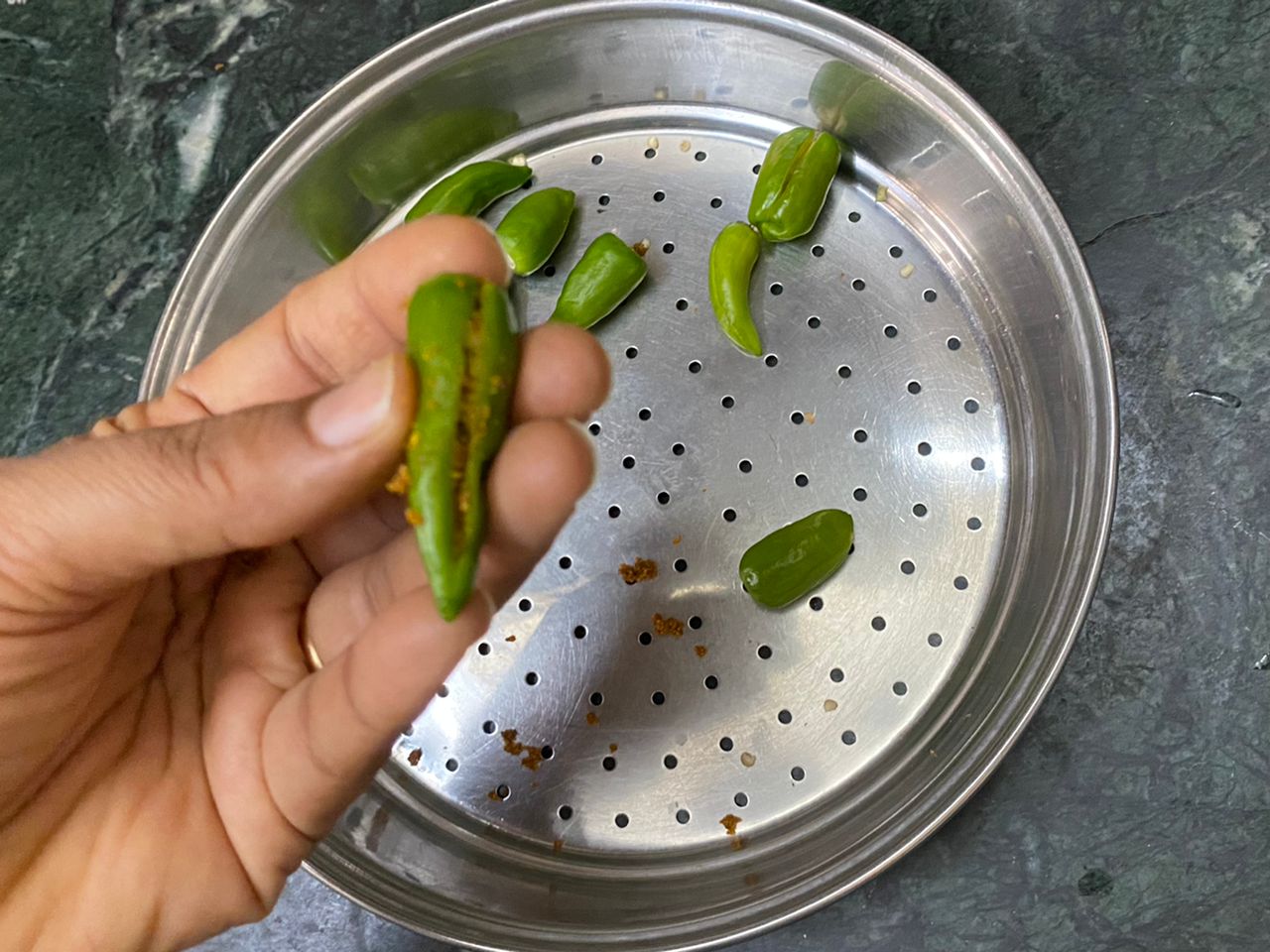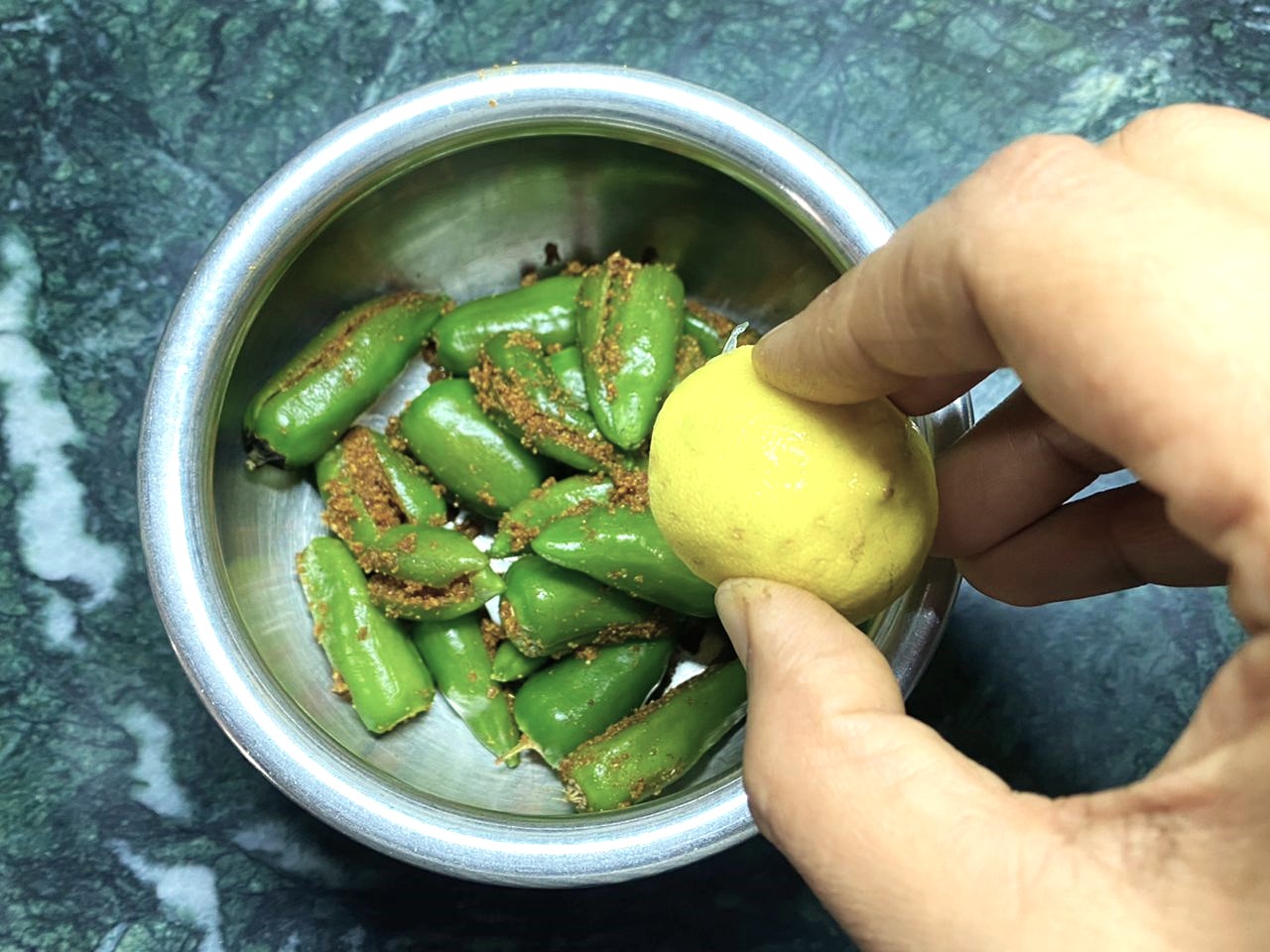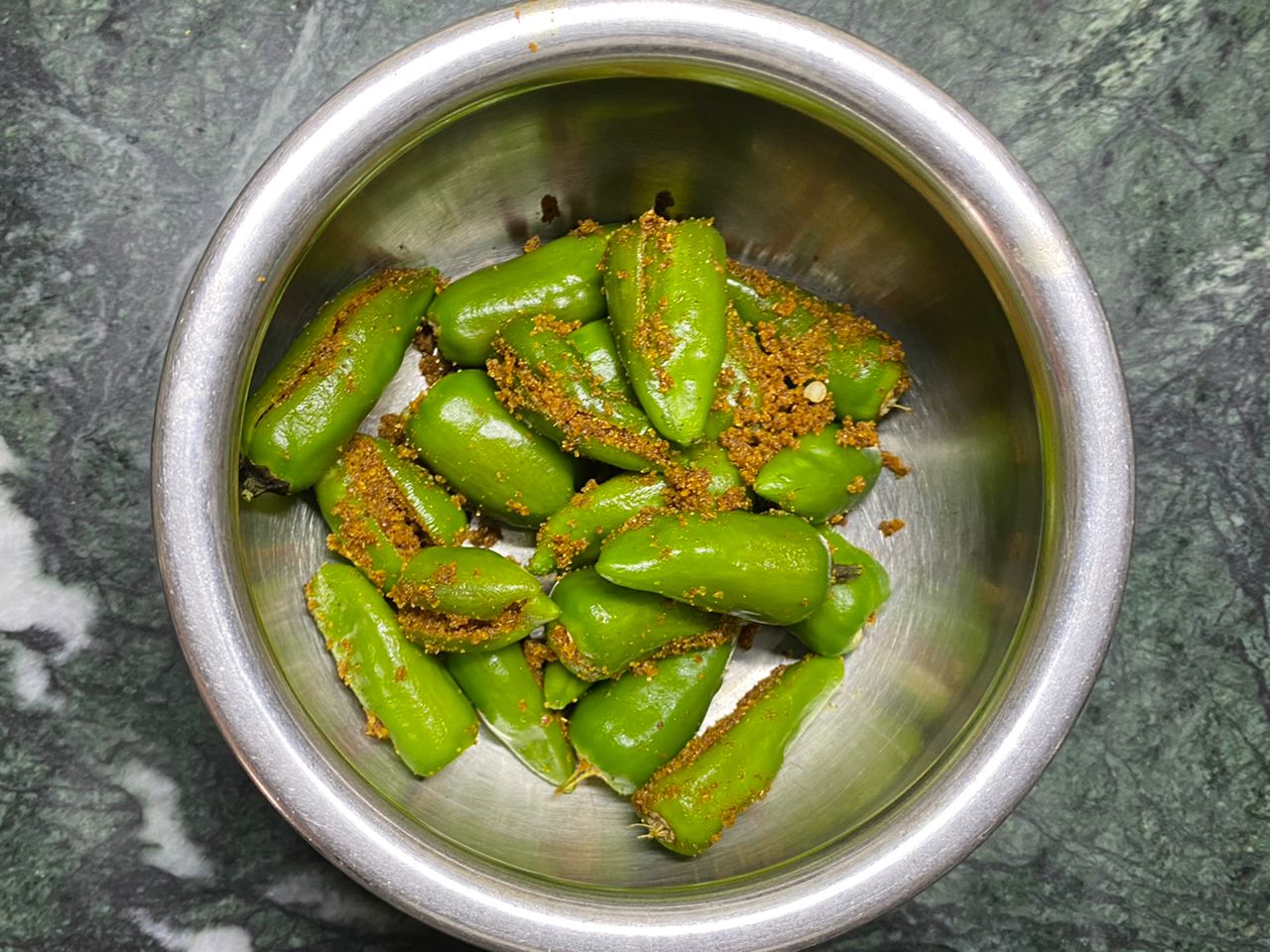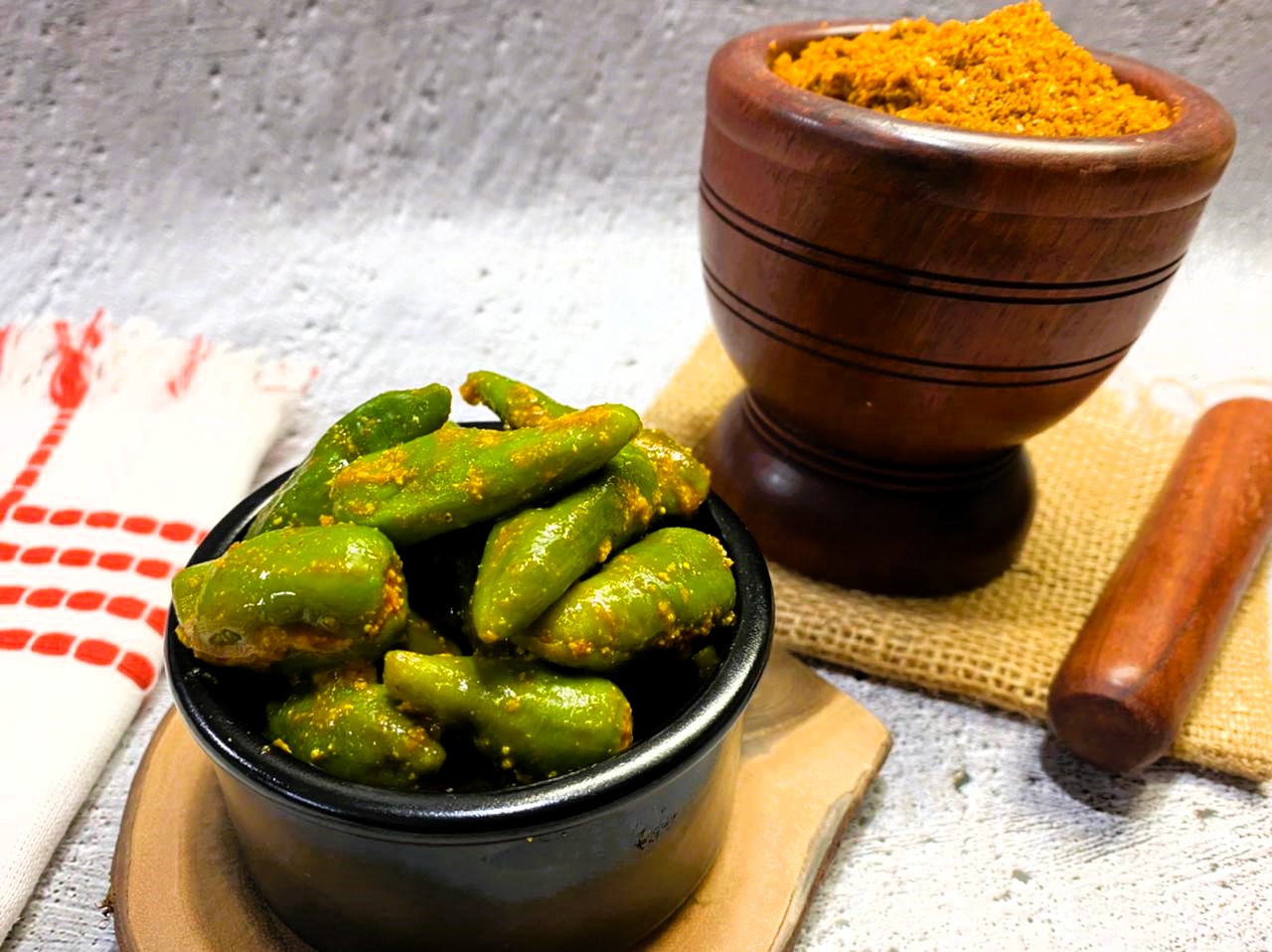 Slit slightly the green chillies taking care it is not cut into two pieces. Spoon ¼ teaspoon of the prepared masala in the chillies to fill them partially.
Add the lime juice and toss. Store it in an airtight container in the fridge for 3-4 days for the pickling flavours to develop.
Enjoy with any Indian bread.