Cranberry Chilli Relish
Cranberries are abundant in the UK during Christmas time. Cranberry reminds me of Karonda/Natal plum that grows in India. Although both are slightly different berries, they taste quite similar.
karonda /Natal plum is a small sized white and pink berry which is sour in taste and grows abundantly on thorny bushes during monsoon season in India. Karonda is a tart berry so mainly it is used for making pickles, chutney, jam and different types of preserves.
For me Karonda ki launji has always been a part of growing up. My mother cooked karonda in a variety of ways and it used to be a staple in the fridge during the season. When I moved to UK, I never saw it here and somehow the memories of karonda became distant memories.
For me, a lot of strong memories have a food element attached to them. Food induces a nostalgia in me like nothing else can. So, couple of years ago when I was in Delhi in summers, my sister's mother-in-law who I fondly call Mausiji (aunt) made the karonda ki launji for me. After a single bite I did a little cartwheel and it instantly teleported me to my childhood. I ate most of the portion, not letting anyone else touch it and even got a takeaway parcel. Mausiji has a way with food! Simple, healthy, super delicious and resourceful with ingredients! During the conversation, mausiji had suggested that I try cranberries for this dish and I just could not resist. This is mausiji's recipe which I have altered by using local cranberries. Try it once and you will fall in love with this sweet, spicy, tangy launji/relish
Ingredients
250 gm cranberries
2-3 roughly chopped green chillies
2 tablespoons mustard oil
½ teaspoon cumin seeds
¼ teaspoon asafoetida
Salt to taste
1 teaspoon red chilli powder
1 teaspoon coriander powder
1 teaspoon turmeric powder
1 teaspoon fennel seeds powder
2 tablespoons sugar/jaggery
Directions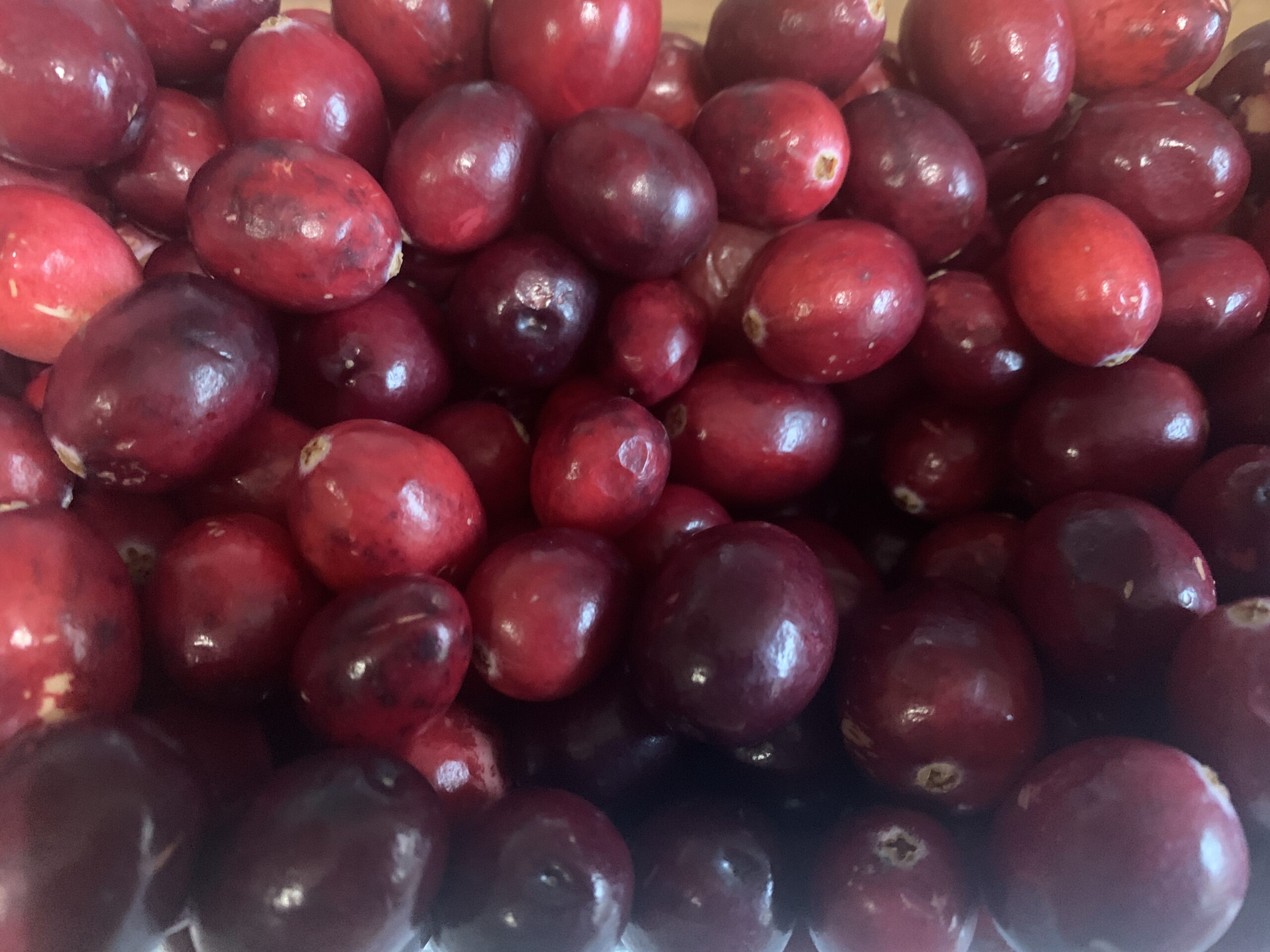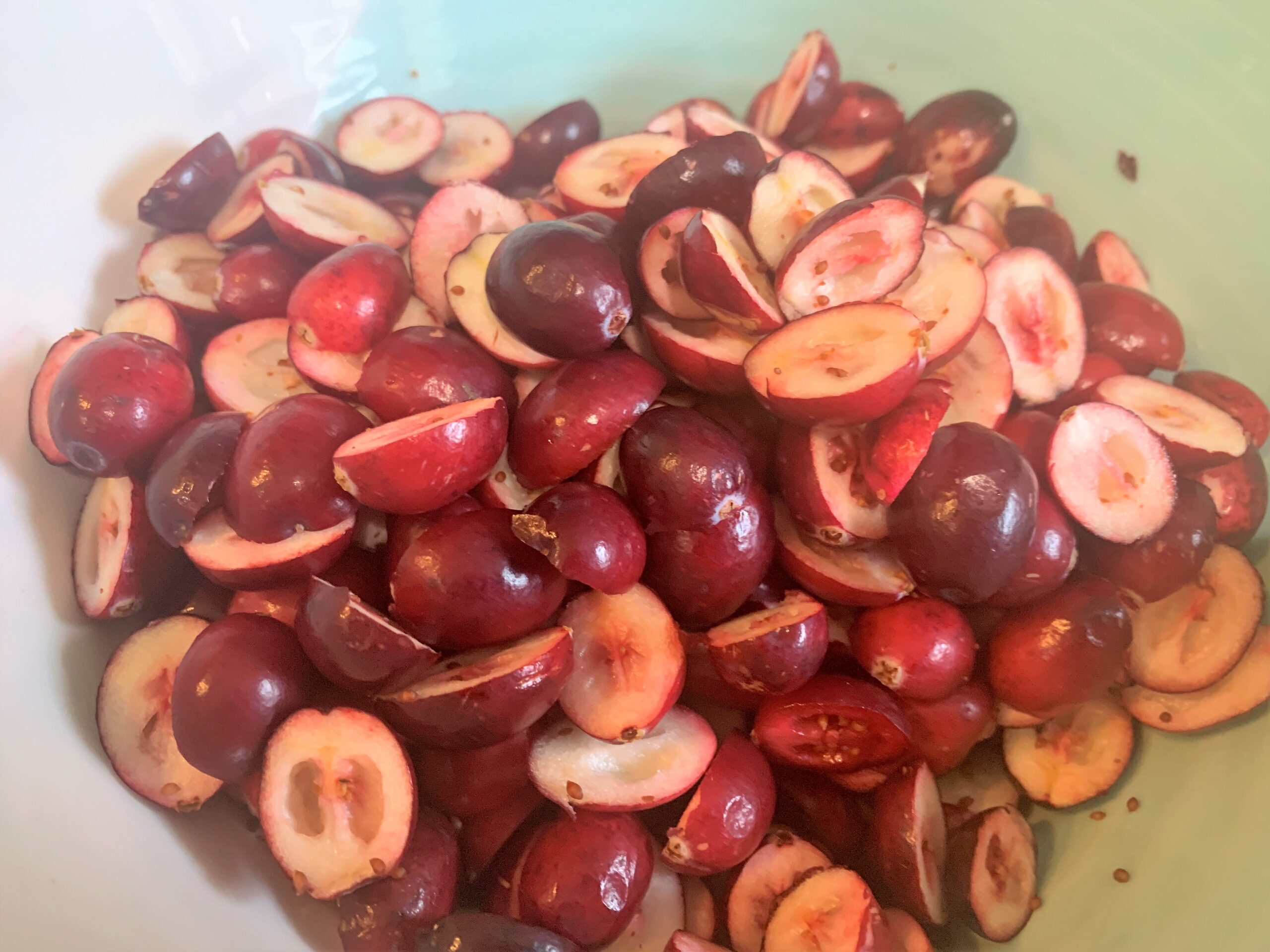 Wash the cranberry and cut in half. Keep aside.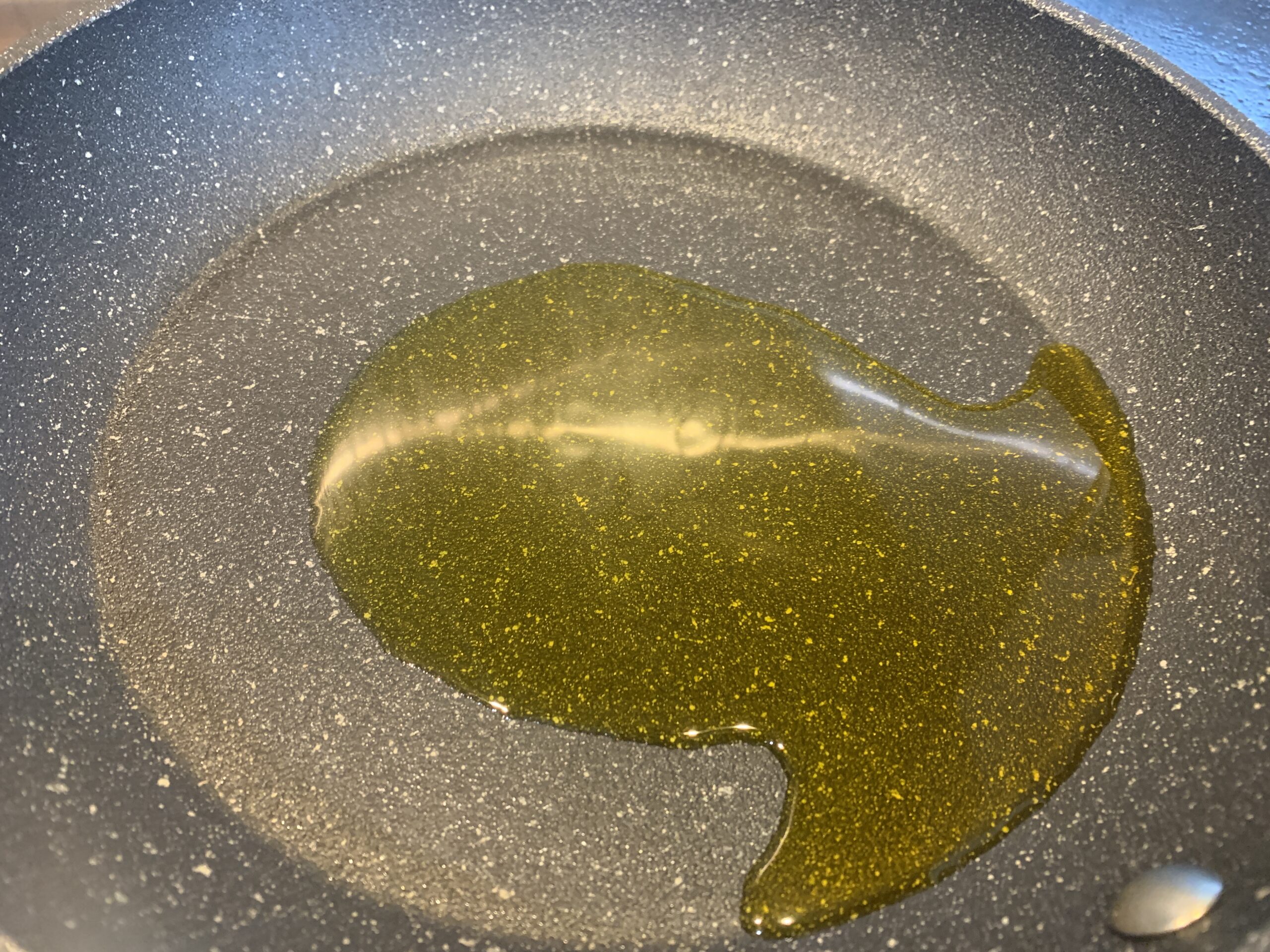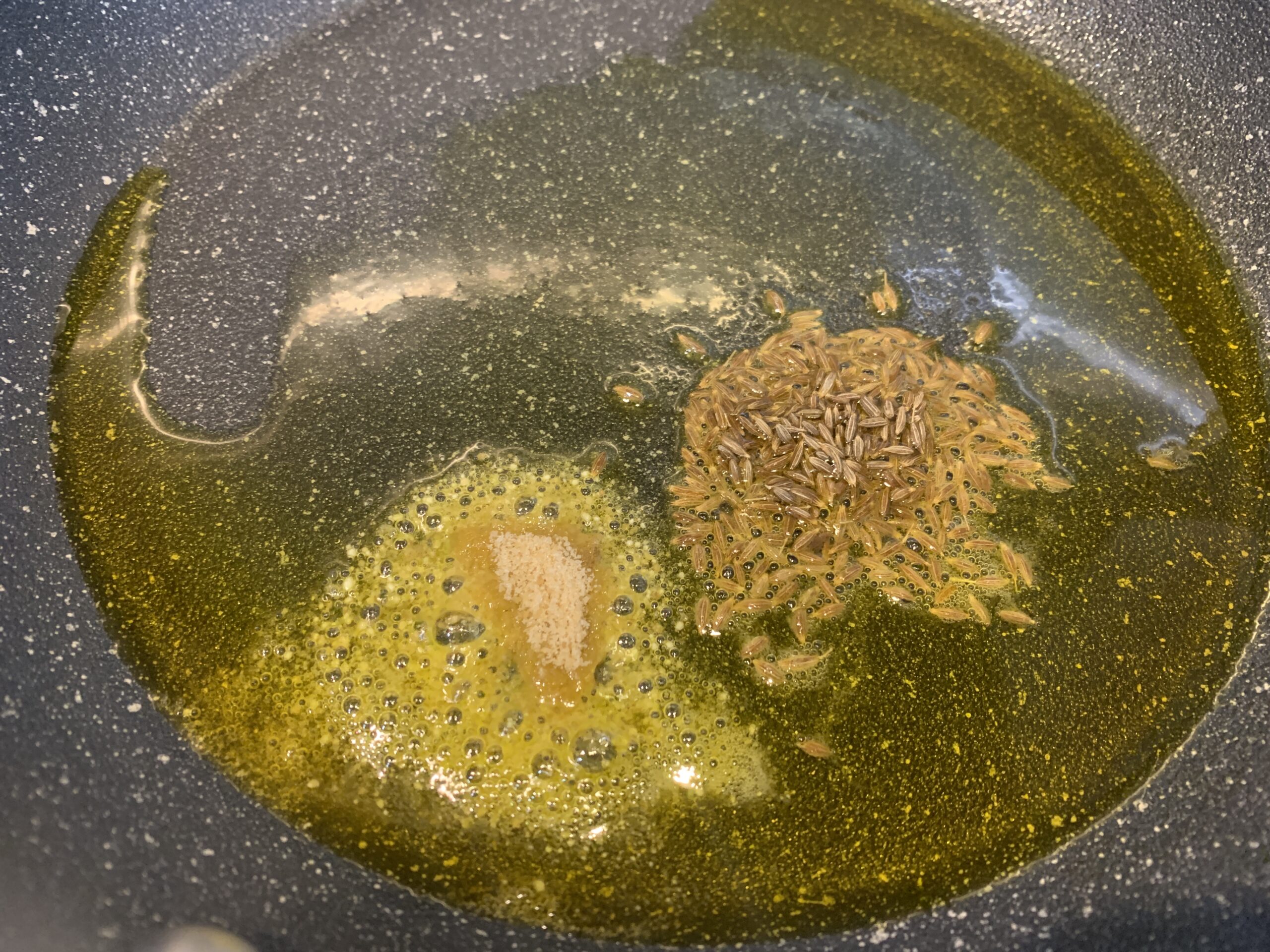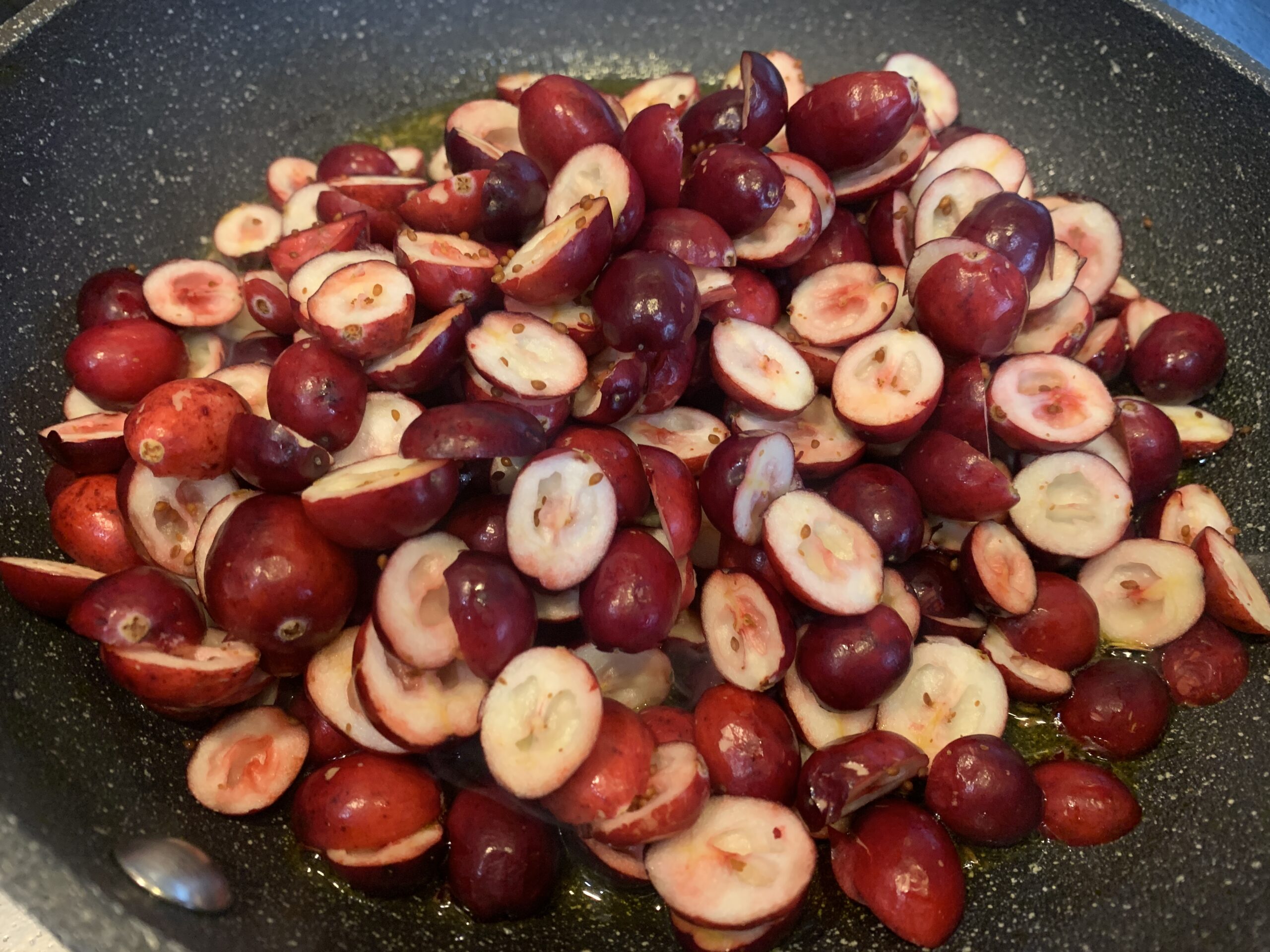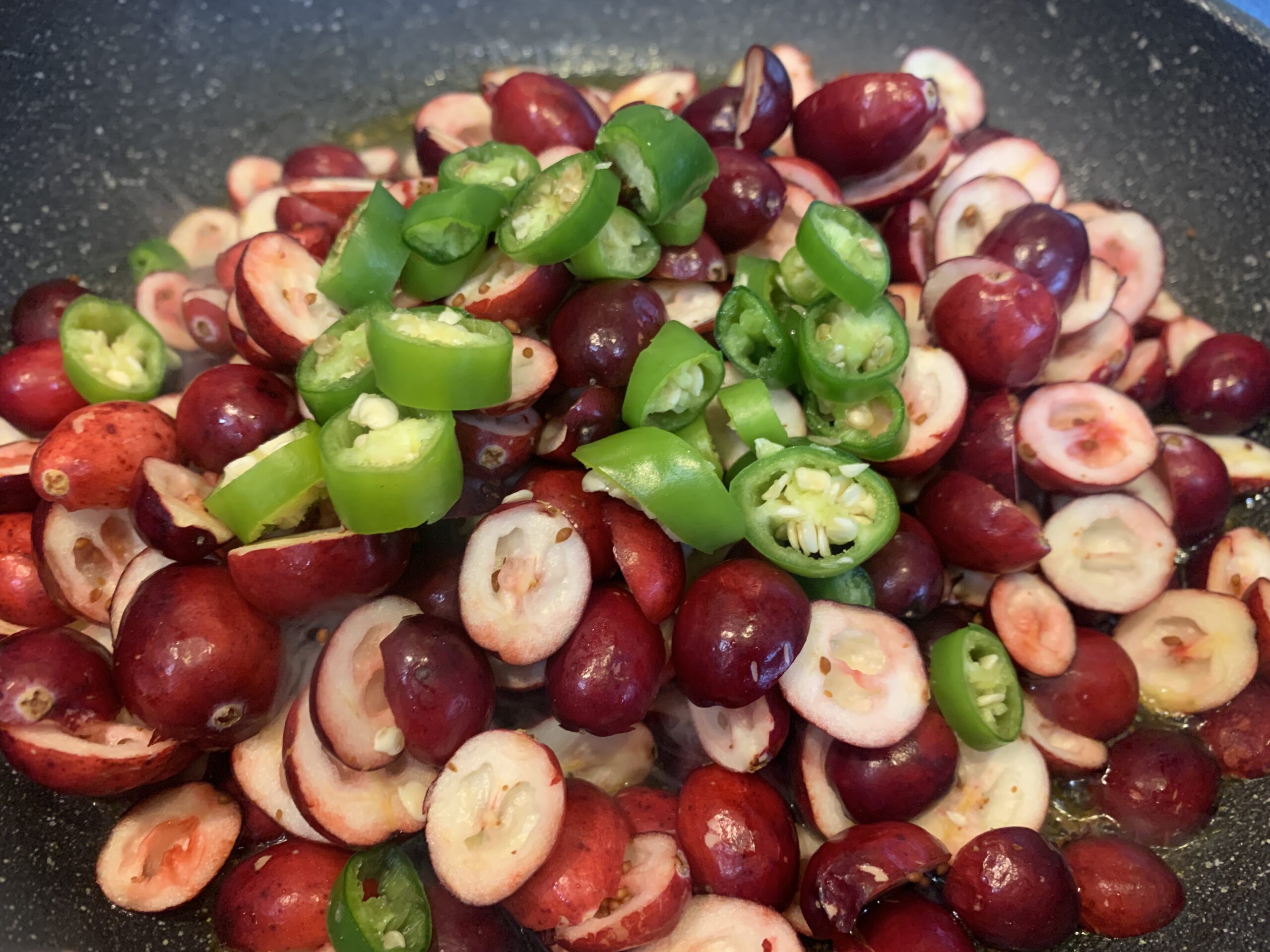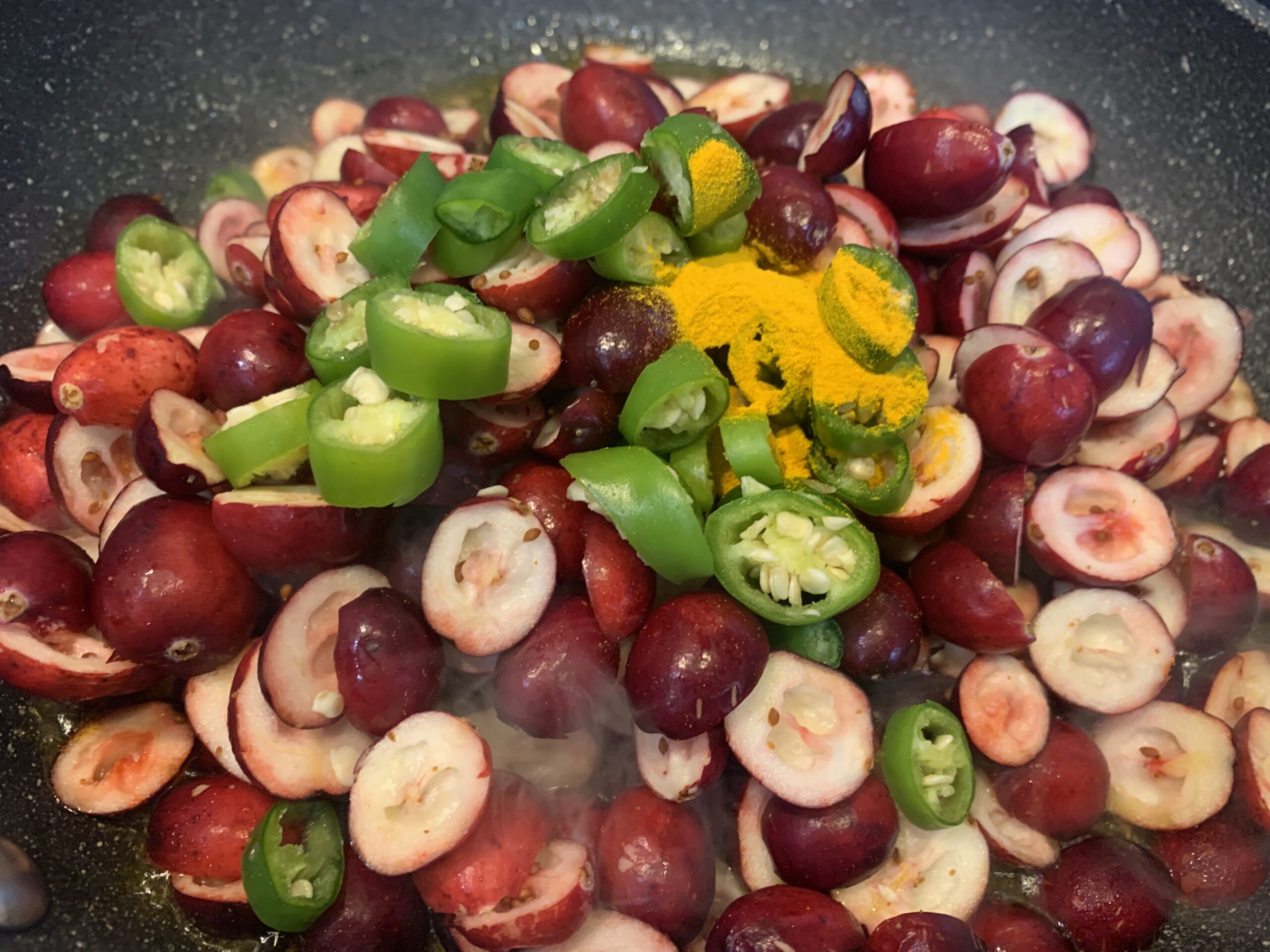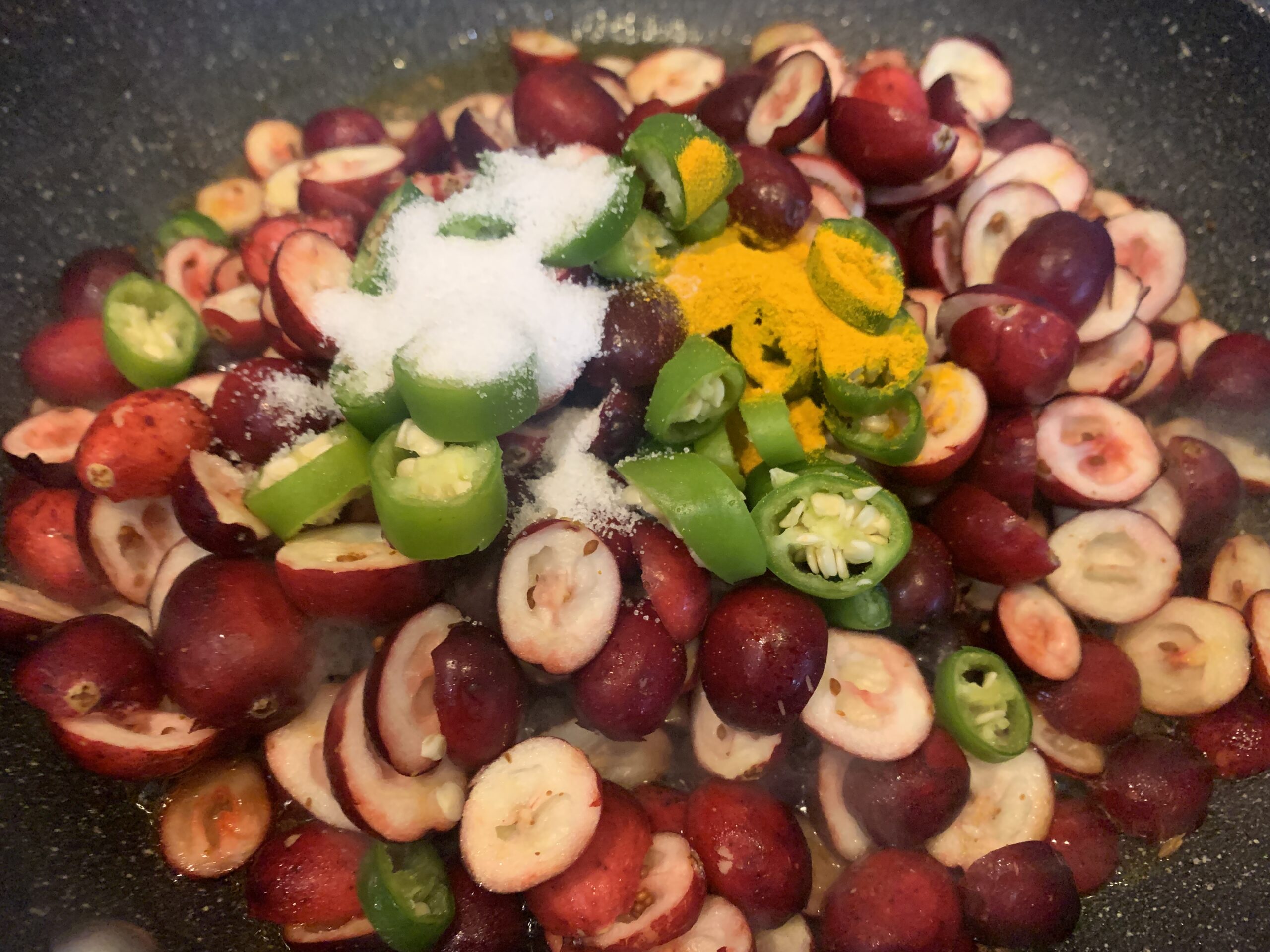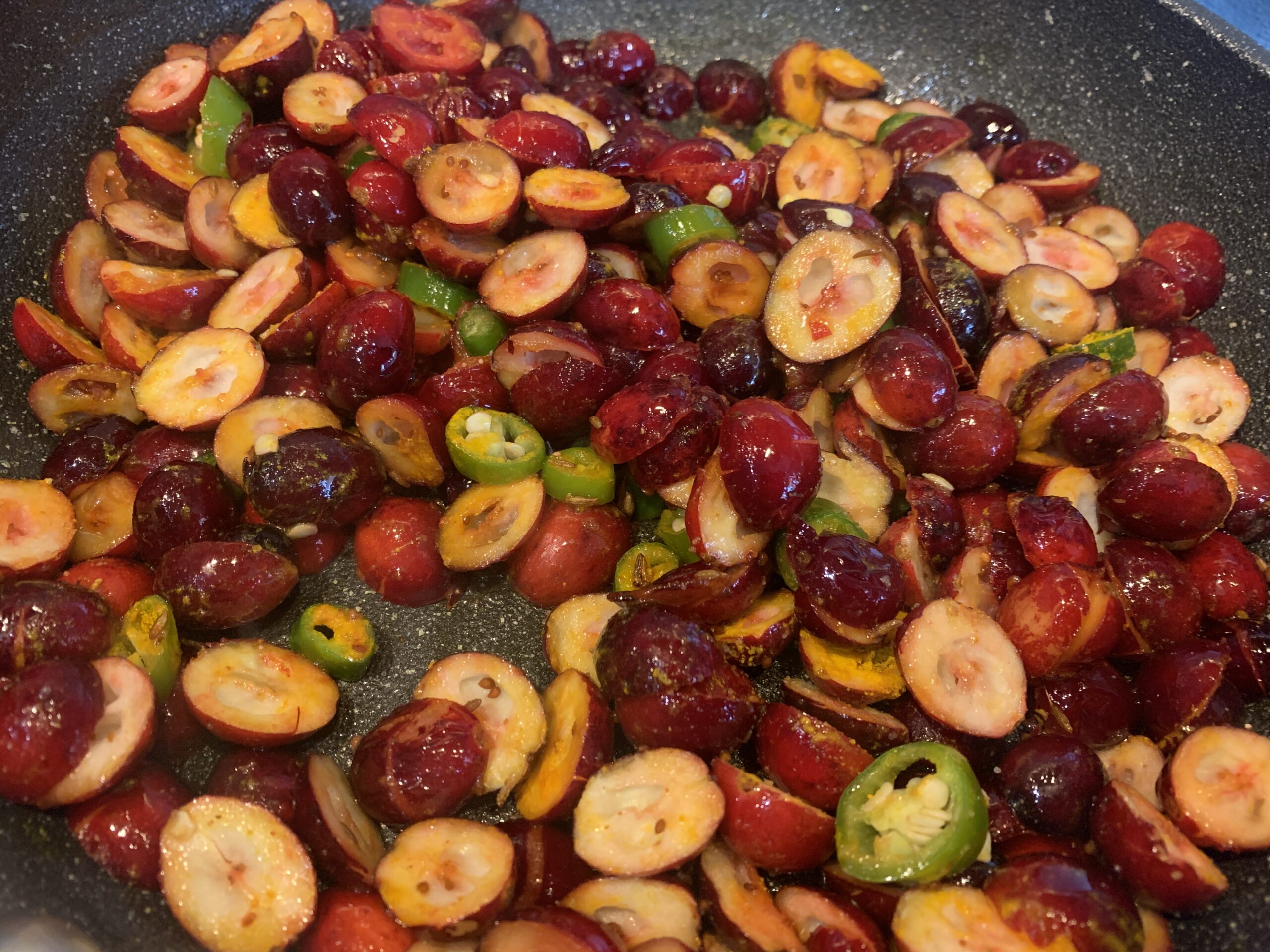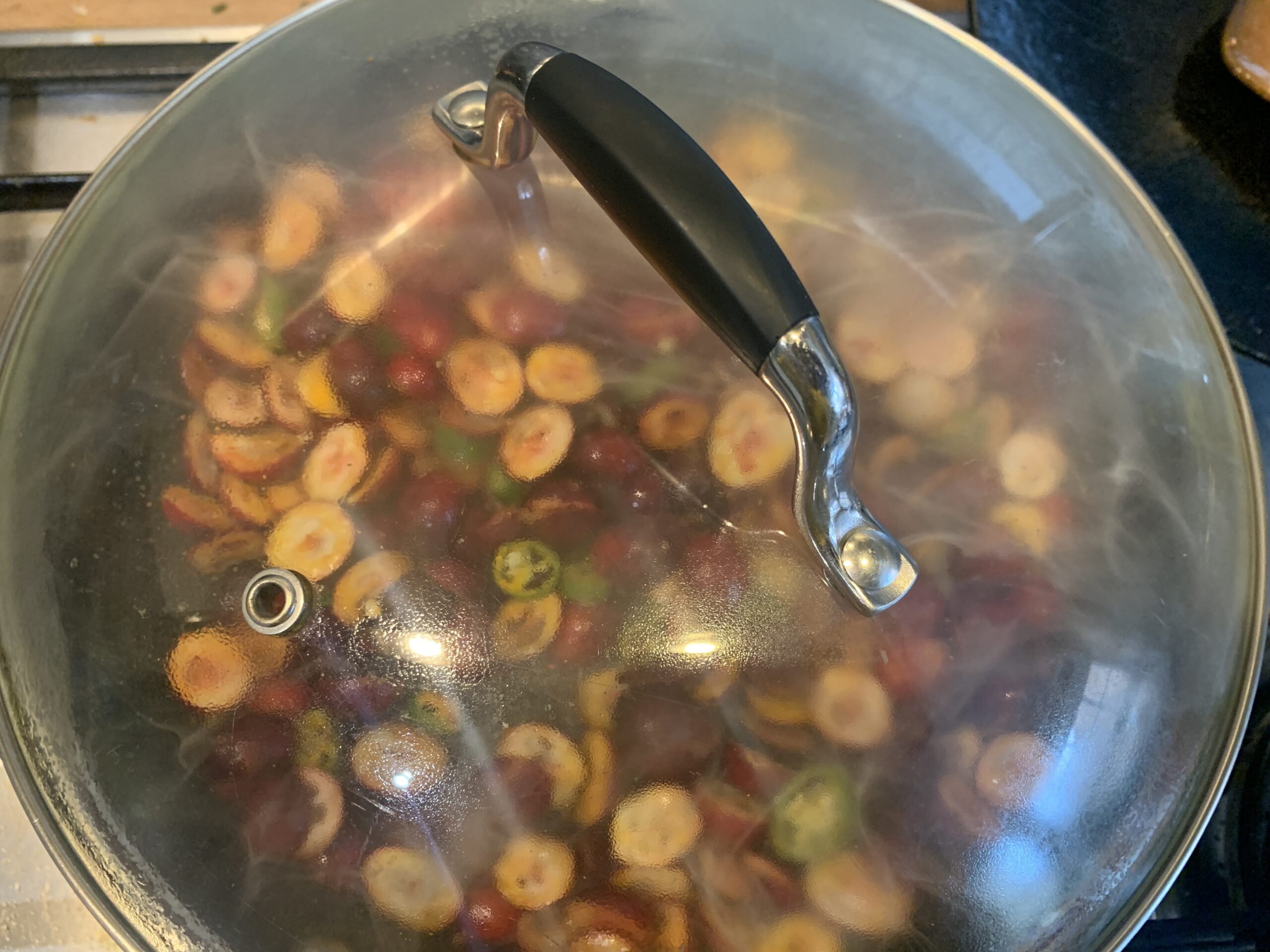 Heat oil and add the cumin seed and asafoetida. Once the cumin seeds begin to splutter add the cranberries and chillies. Next add the salt and turmeric powder and cook it covered for couple of minutes or until cranberries soften slightly.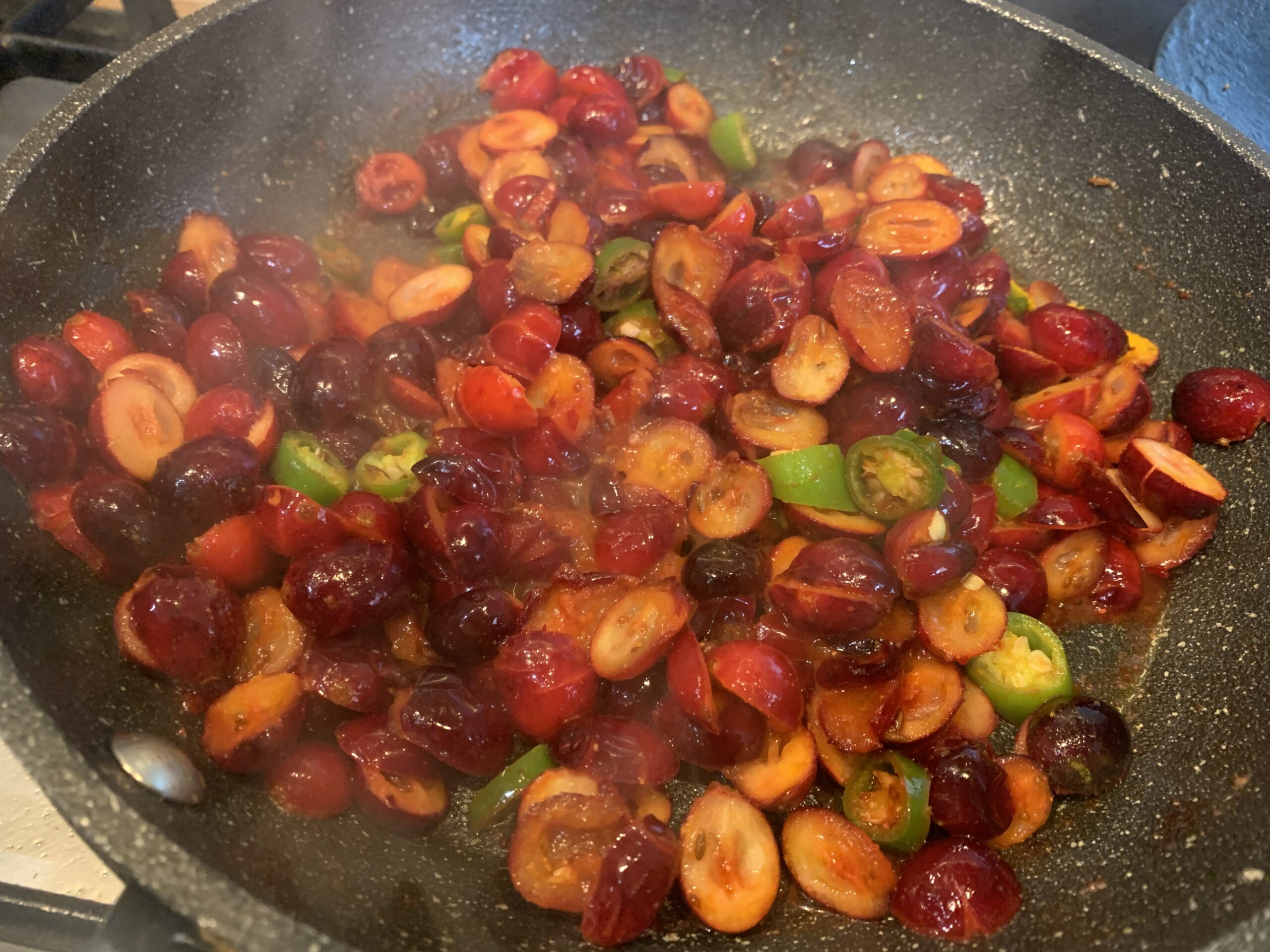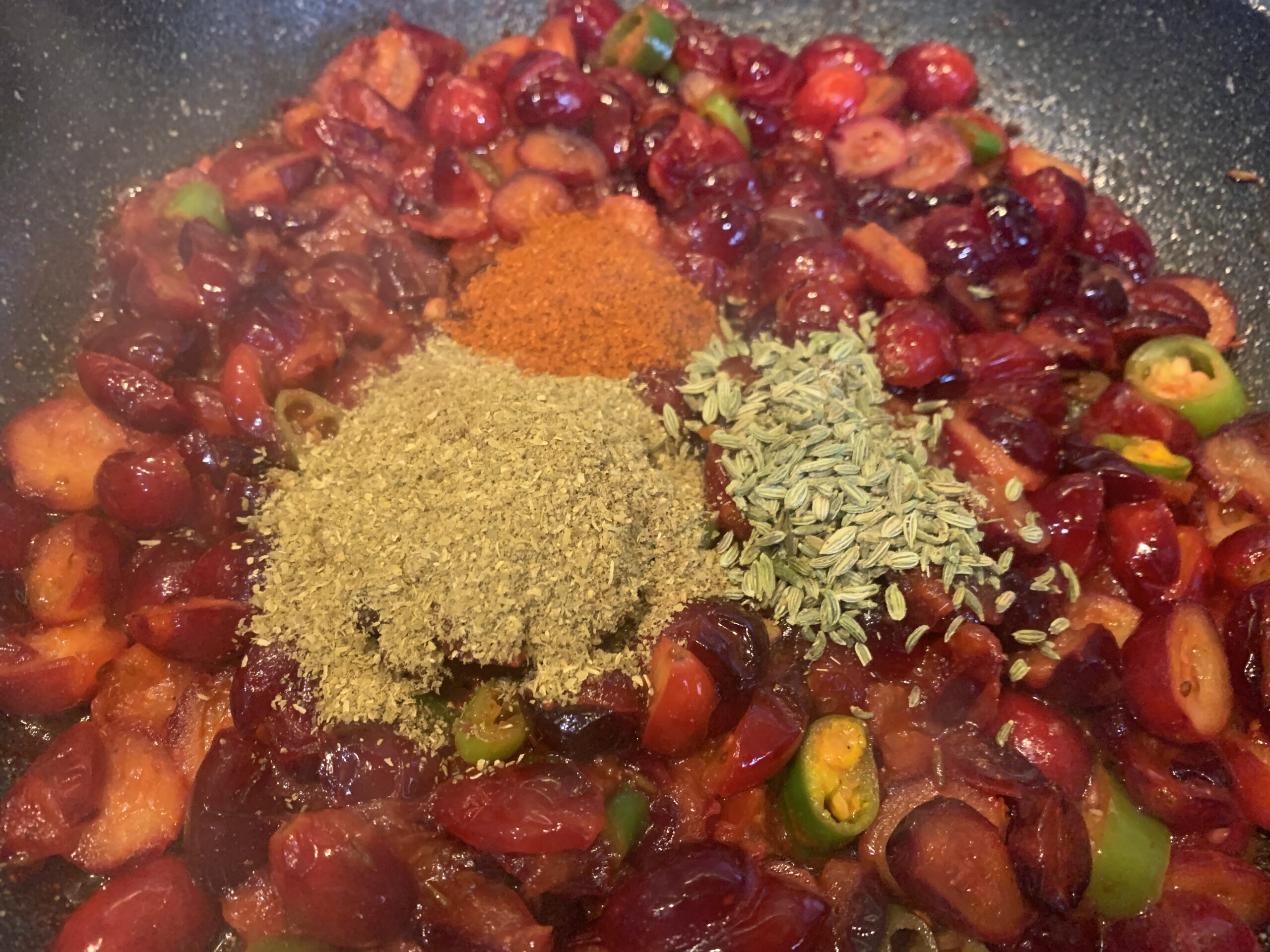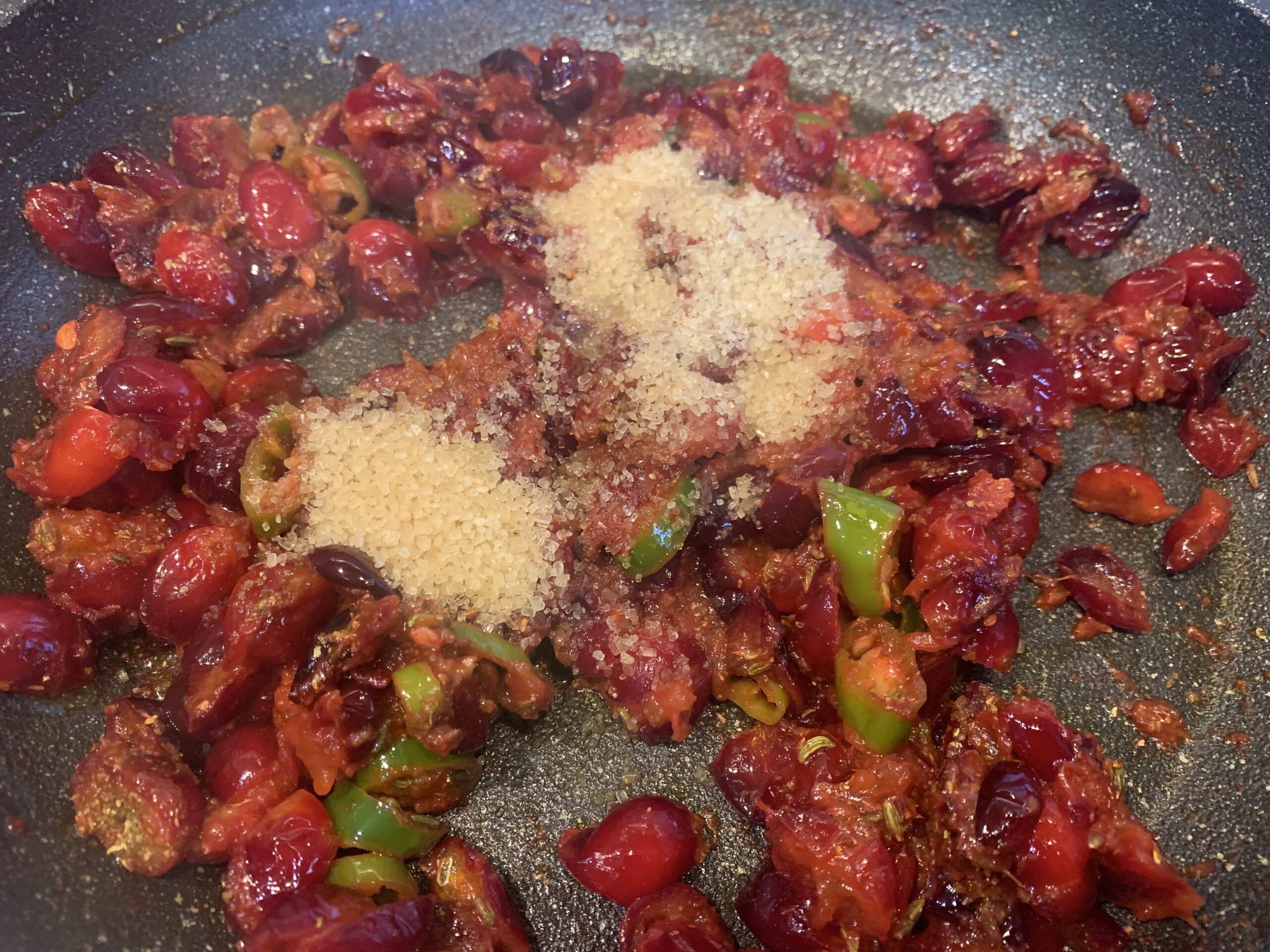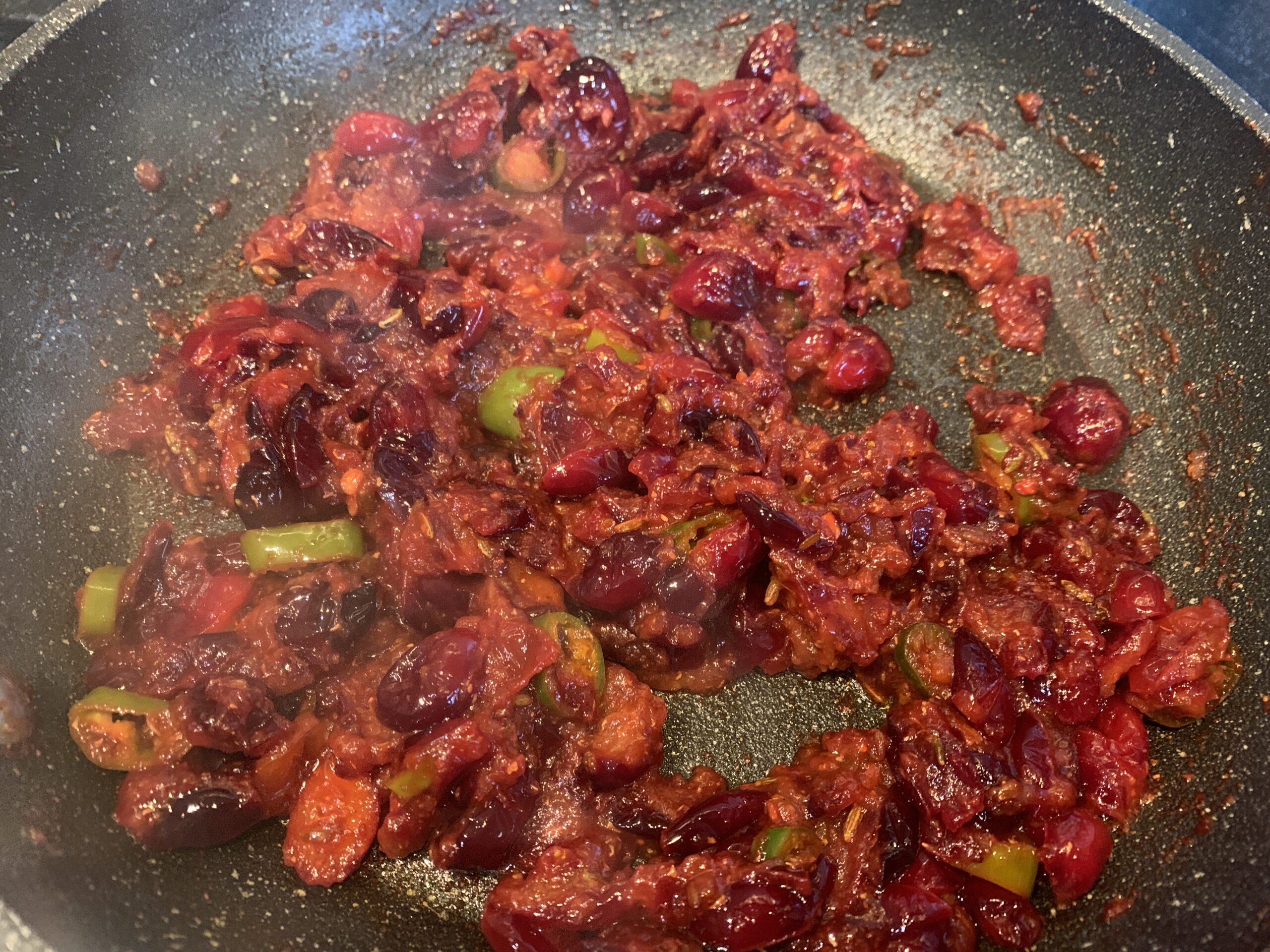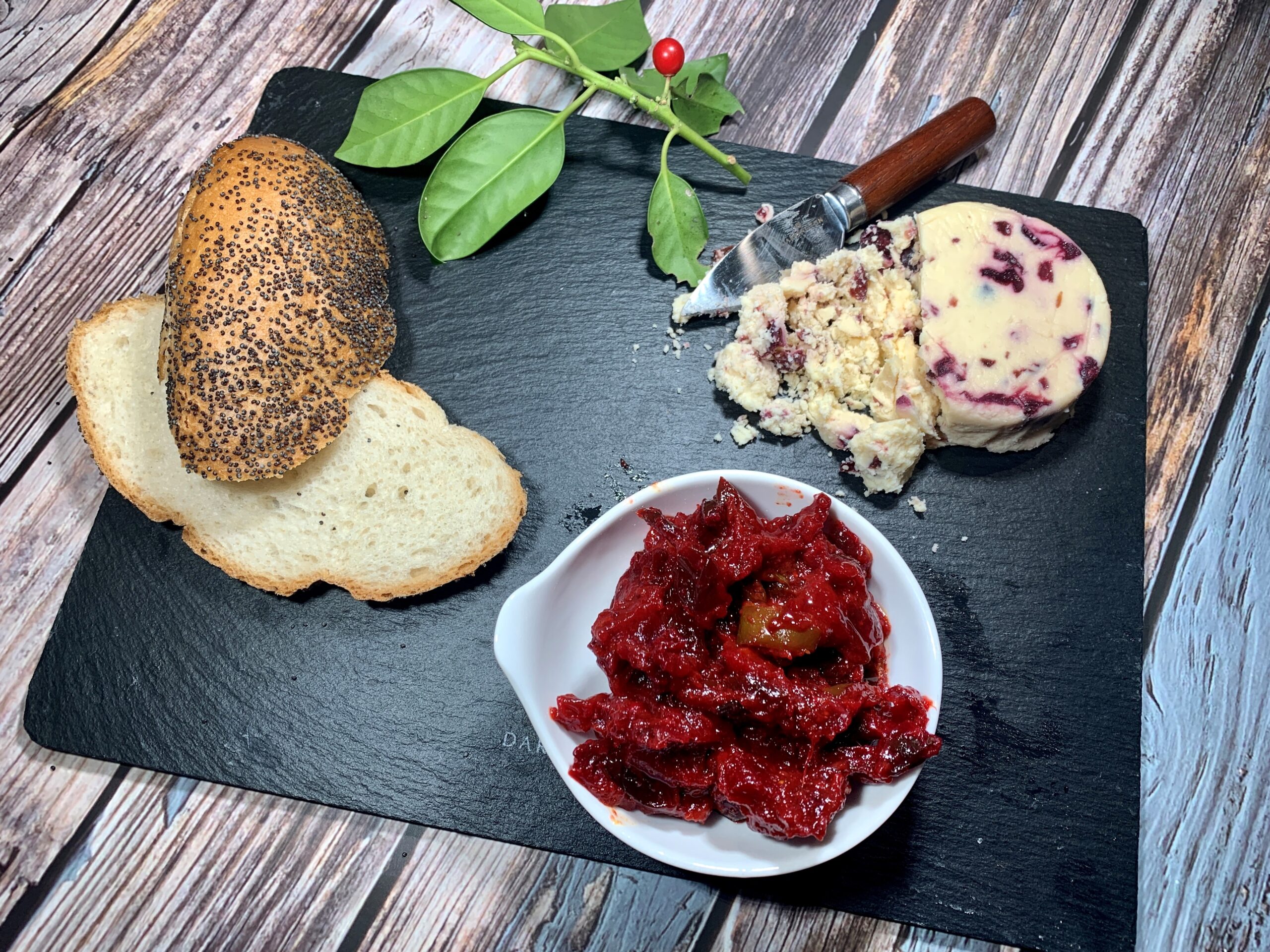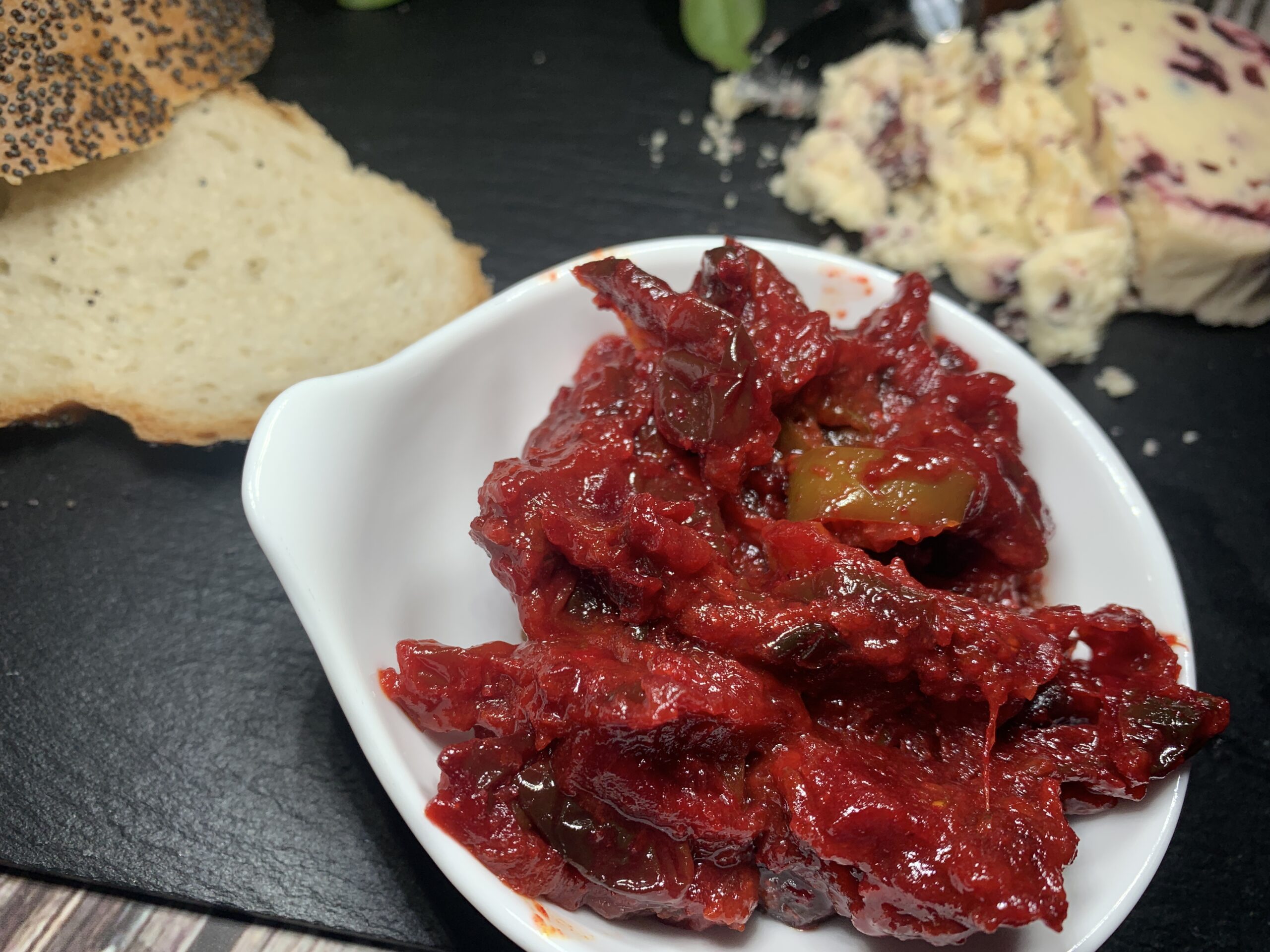 Add the red chilli powder, coriander powder, fennel seeds powder and sugar/jaggery and mix. Cook for 1-2 minutes.
Serve and enjoy with breads, cheese, Indian breads, poppadom!