Green Tomato Chutney
Green Tomato Chutney or also known as 'Kachhe Tamatar ki Chutney' in Hindi is a delicious spicy, tangy chutney. Green tomatoes and green chillies are roasted for the smoky charred flavour and blended with coriander and spices for this super yummy simple chutney.
If you have never used green tomatoes- they are tomatoes that aren't ripe (apart from a variety of tomatoes called heirloom tomatoes that are green when ripe). Sometimes green tomatoes are intentionally picked before they ripen, but more often, they are simply tomatoes that didn't ripen by the end of the growing season hence we see them in the markets in late summer and early autumn.
Green tomatoes are firmer, tart, acidic, almost crunchy texture and they are much less juicy than ripe tomatoes. In my humble opinion, green tomatoes are underrated as an ingredient in their own right! If you have never used green tomatoes before then Green Tomato chutney is perhaps the most oft-suggested recipe to begin with and then 'Kacche Tamatar ki Launji'.
Green Tomato Chutney can be enjoyed with Palak Poori, Methi Thepla, Dal Poori, Sindhi Doda Roti, Moong Dal Paratha, Mint and Sesame Lachha Paratha, Aloo Paratha and Vegetable Mughlai Paratha.
Ingredients
3 green tomatoes
2 green chillies
1 inch ginger piece
¼ cup coriander leaves
Salt to taste
1 teaspoon cumin seeds
1 teaspoon red chilli powder
1 teaspoon mango powder
1 teaspoon mustard oil
Directions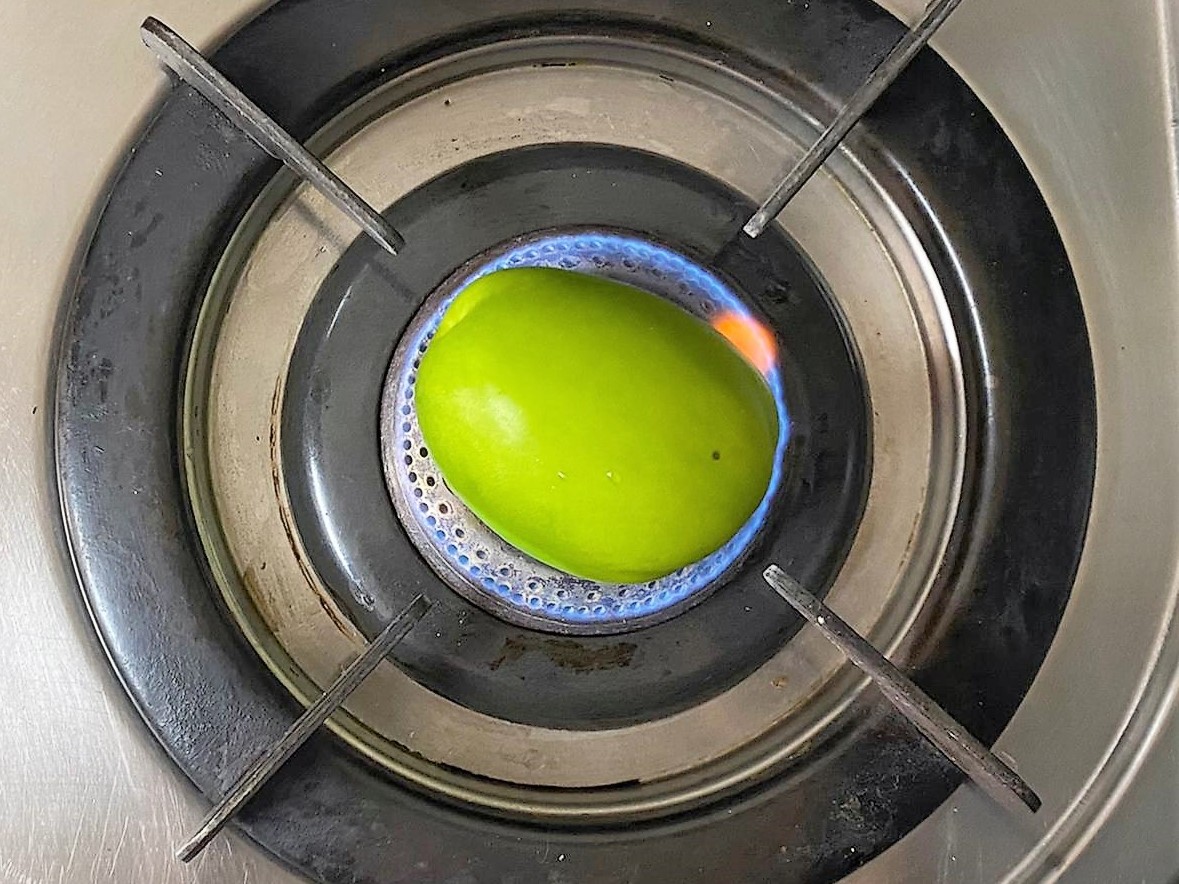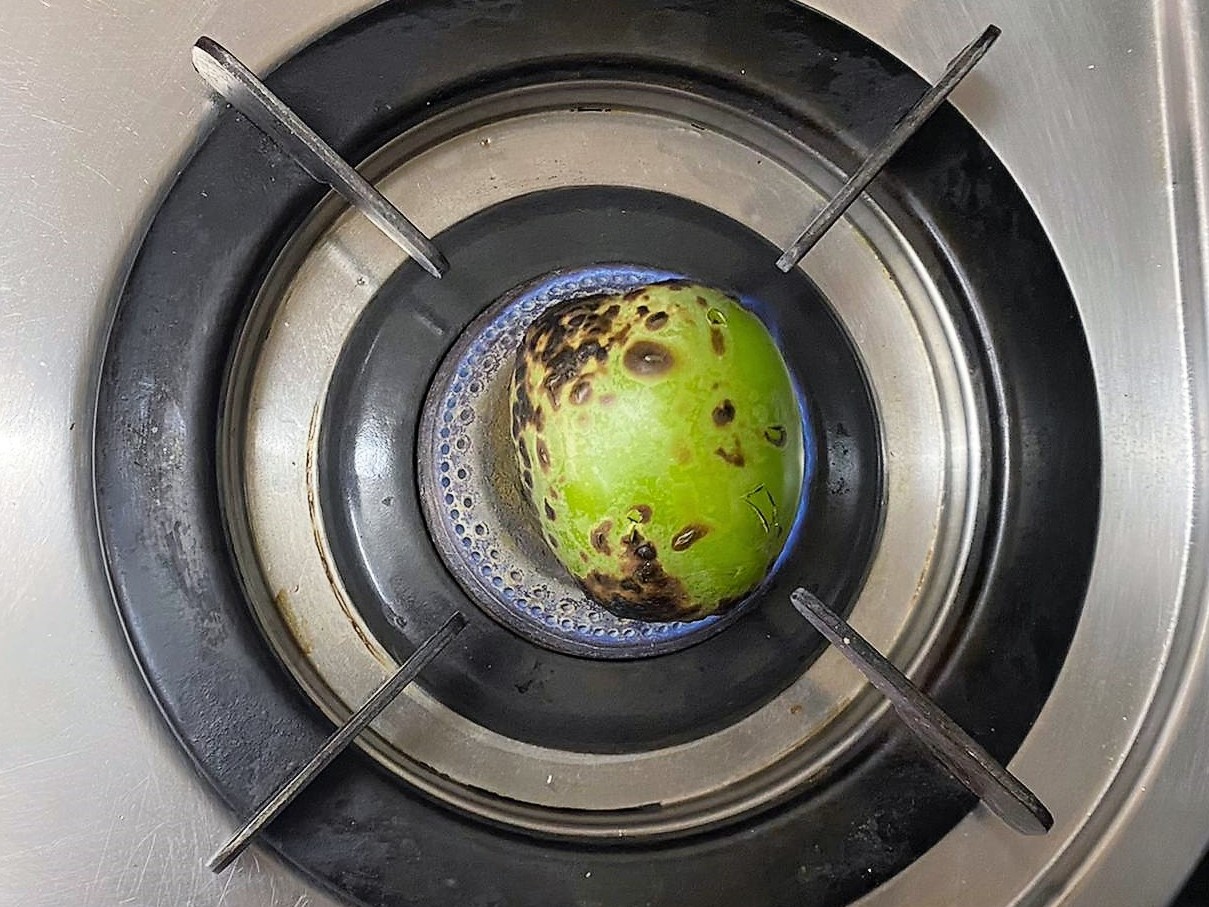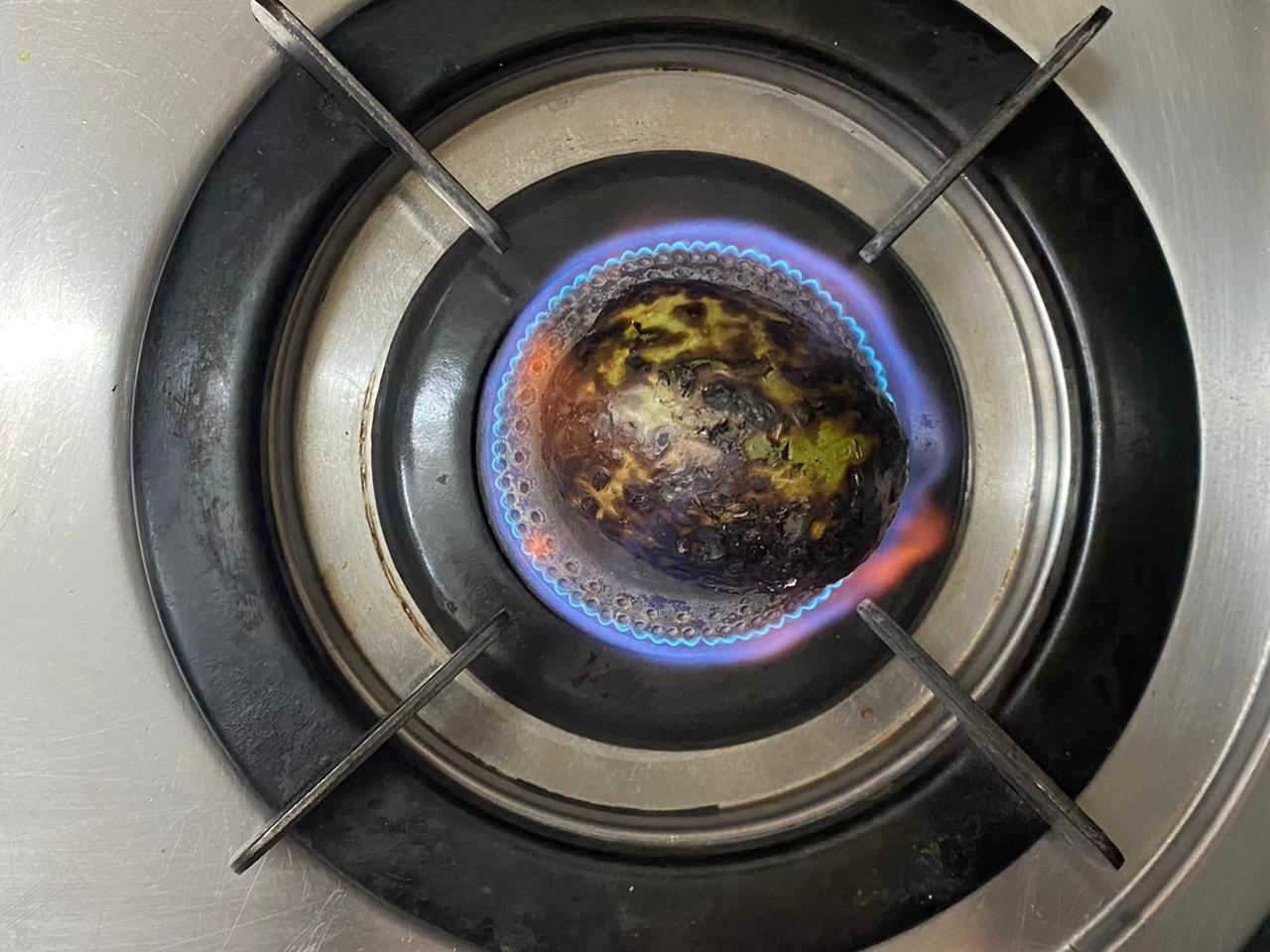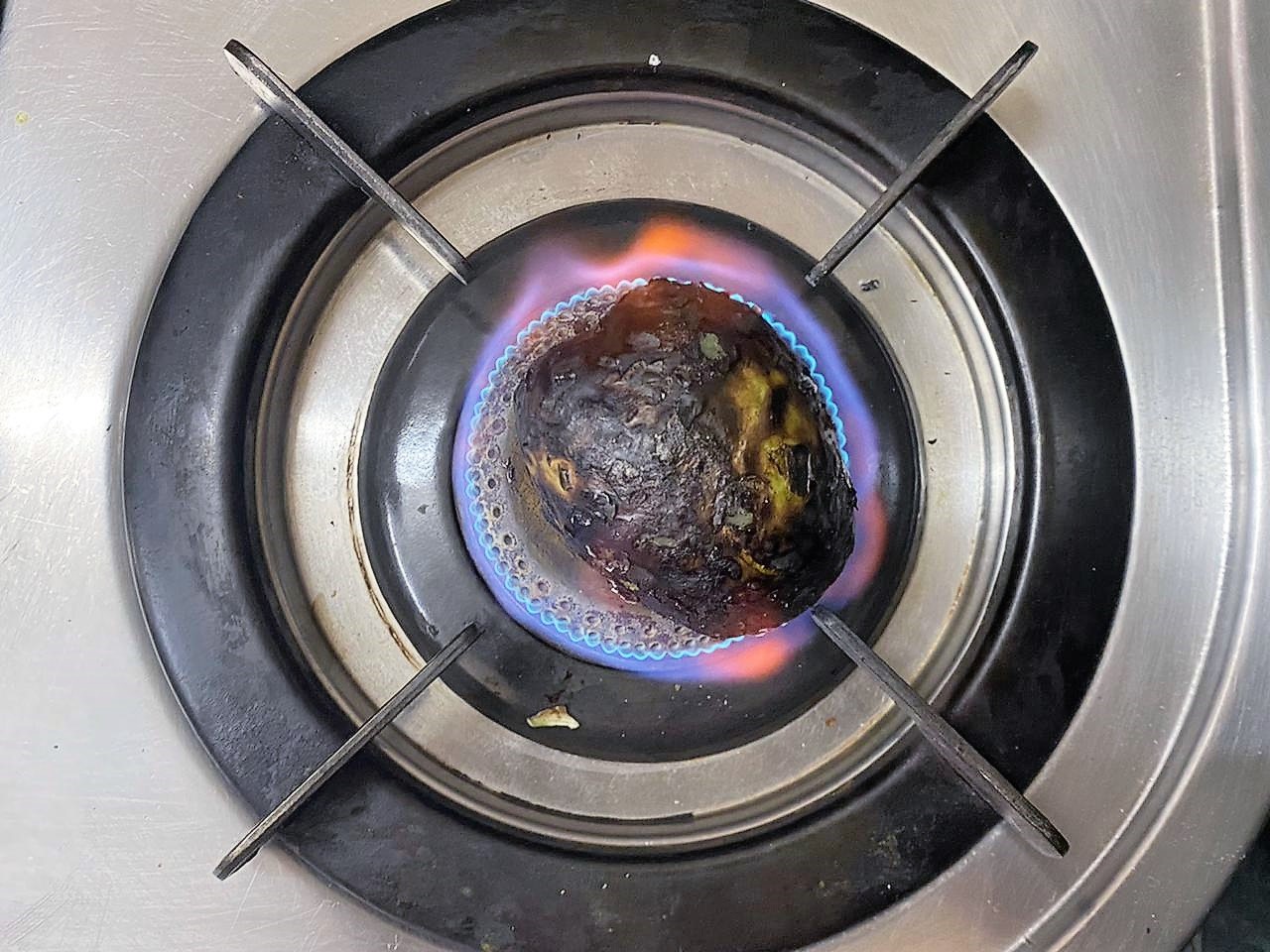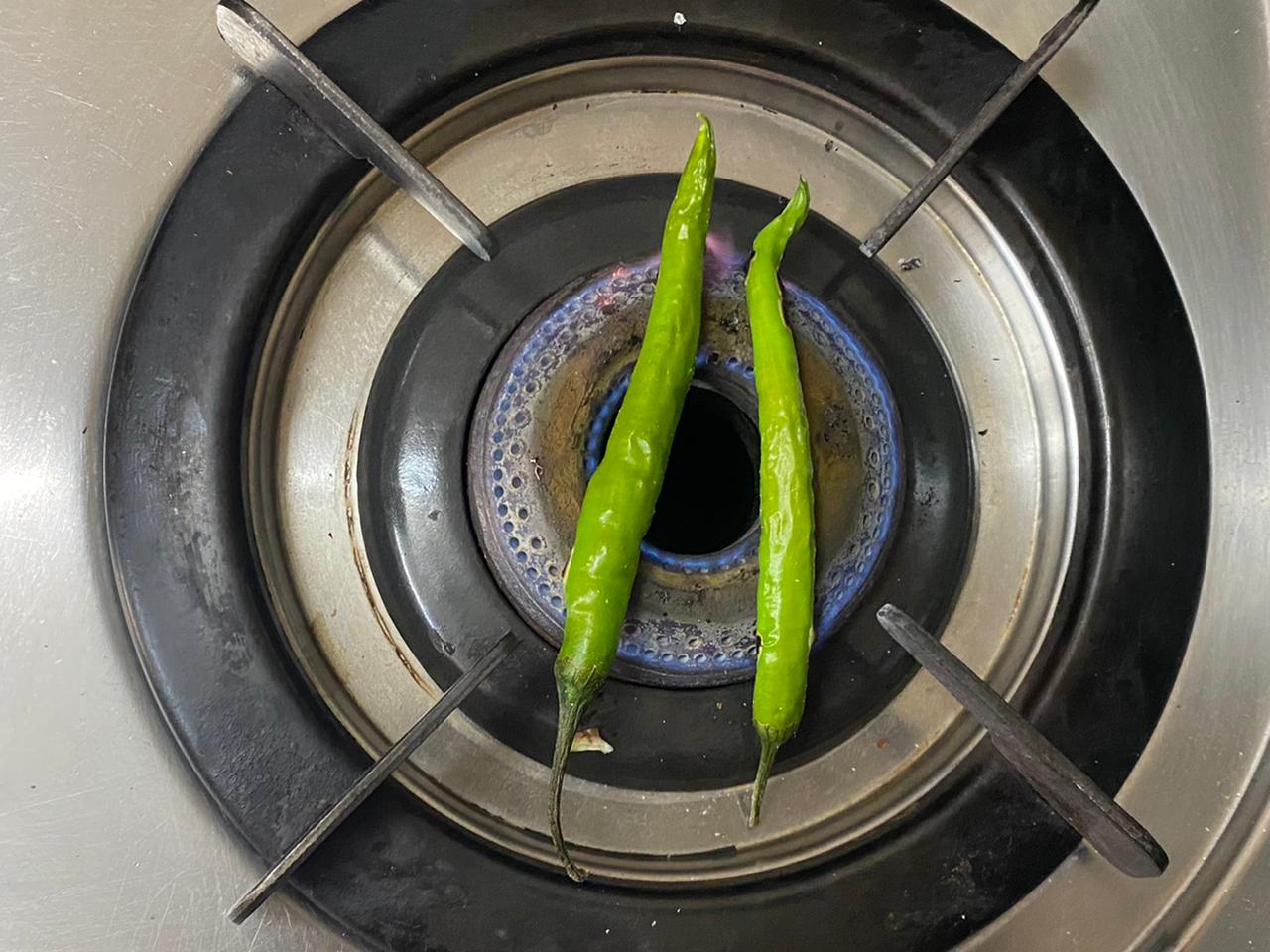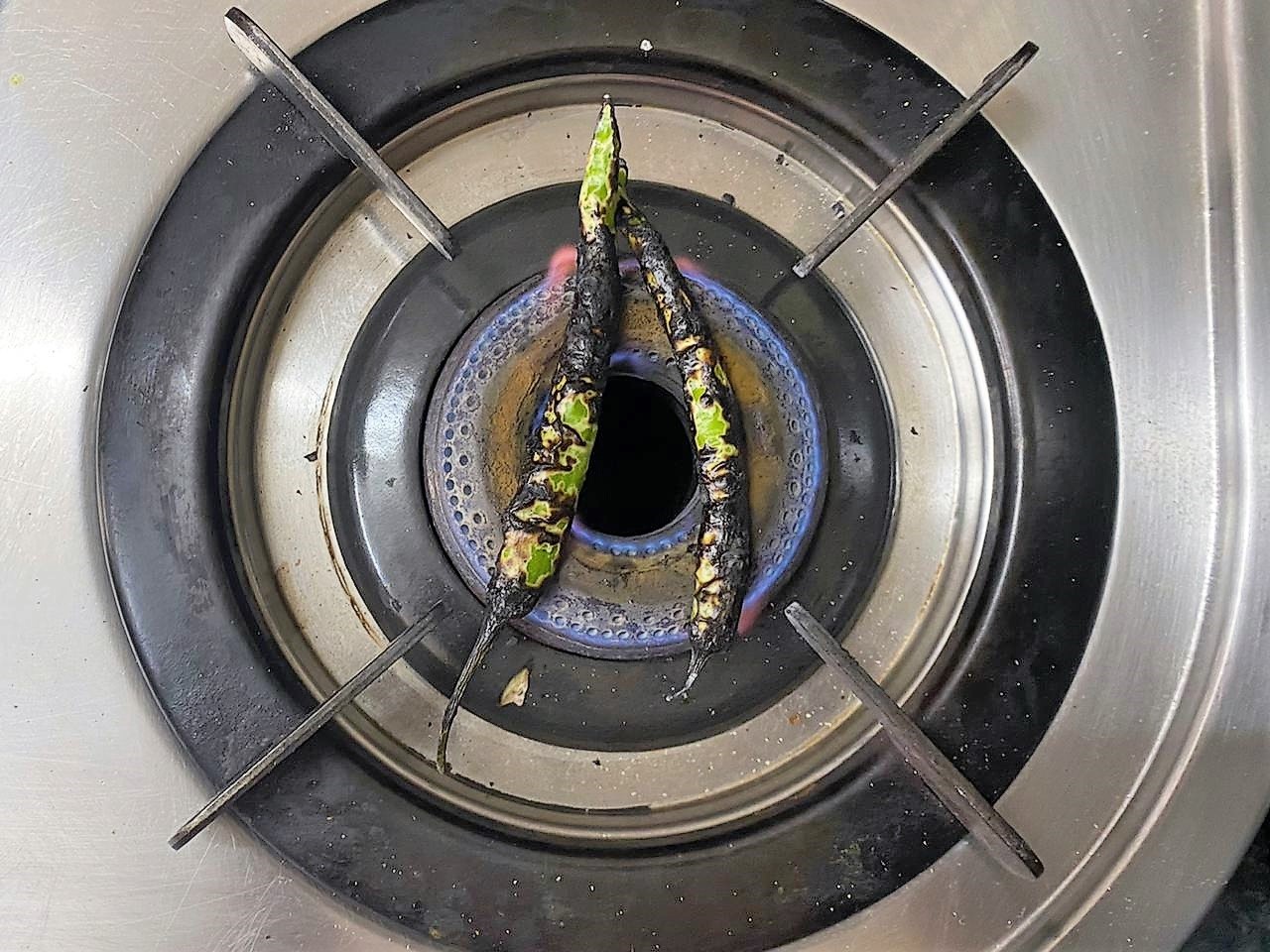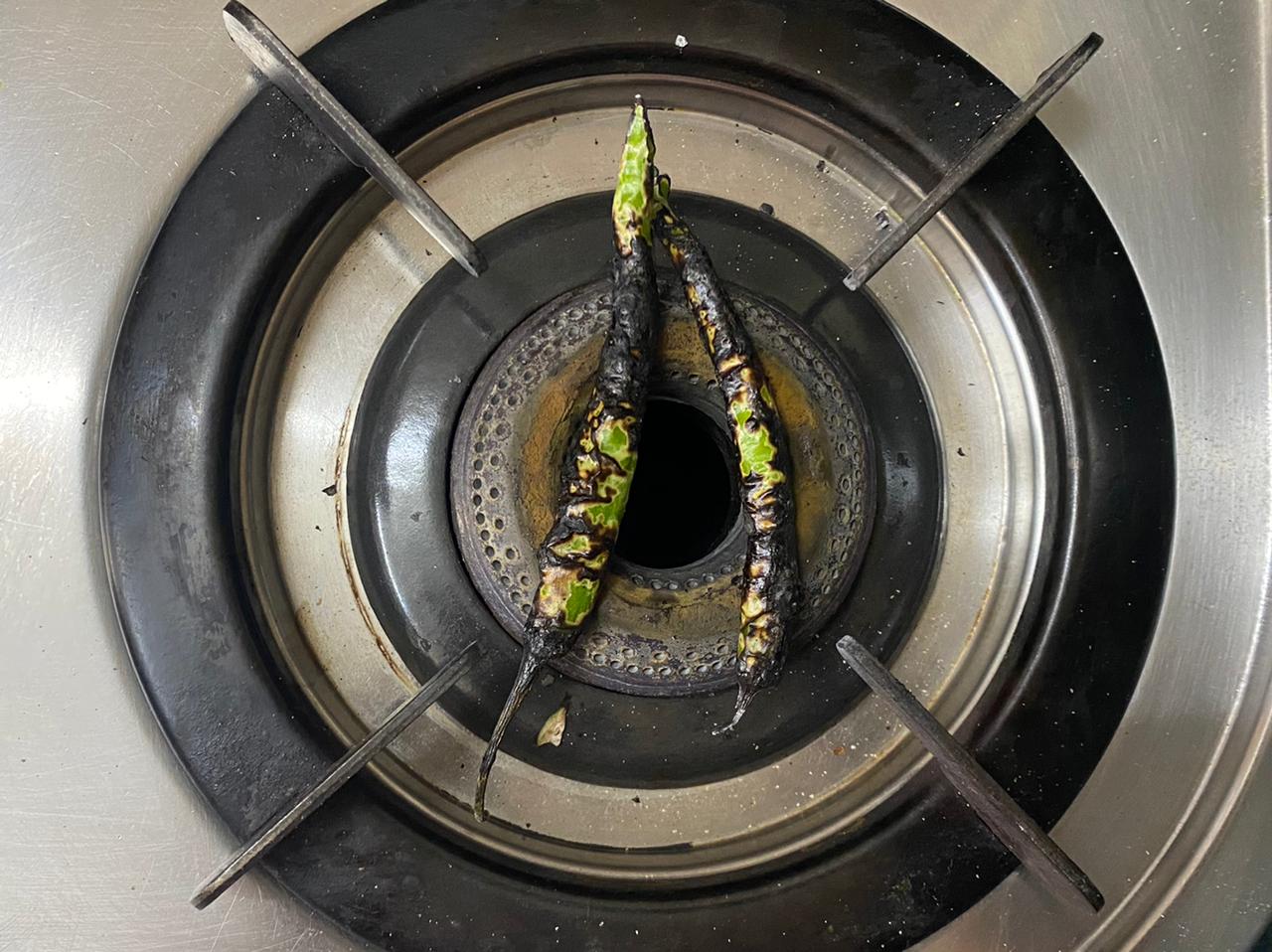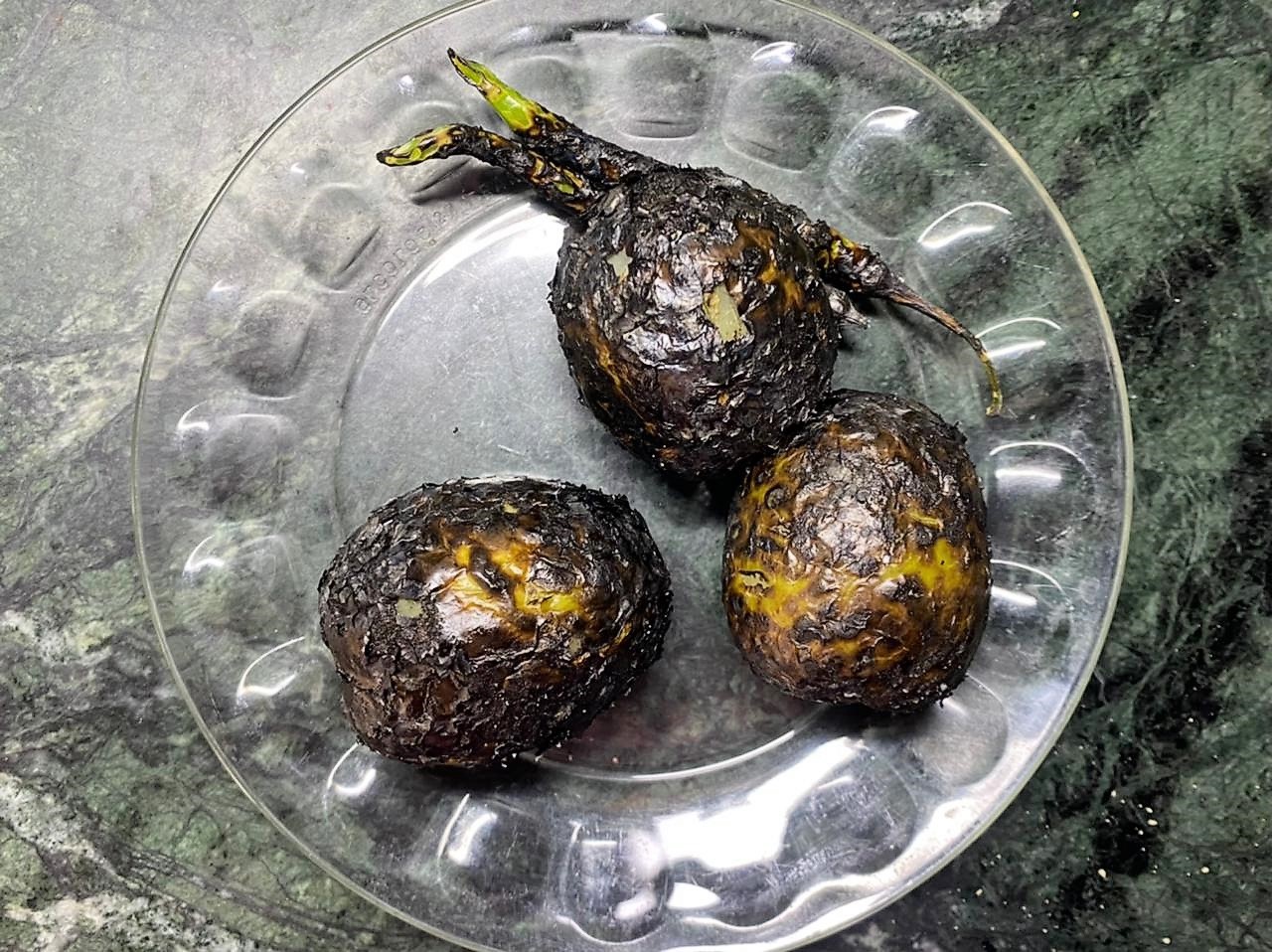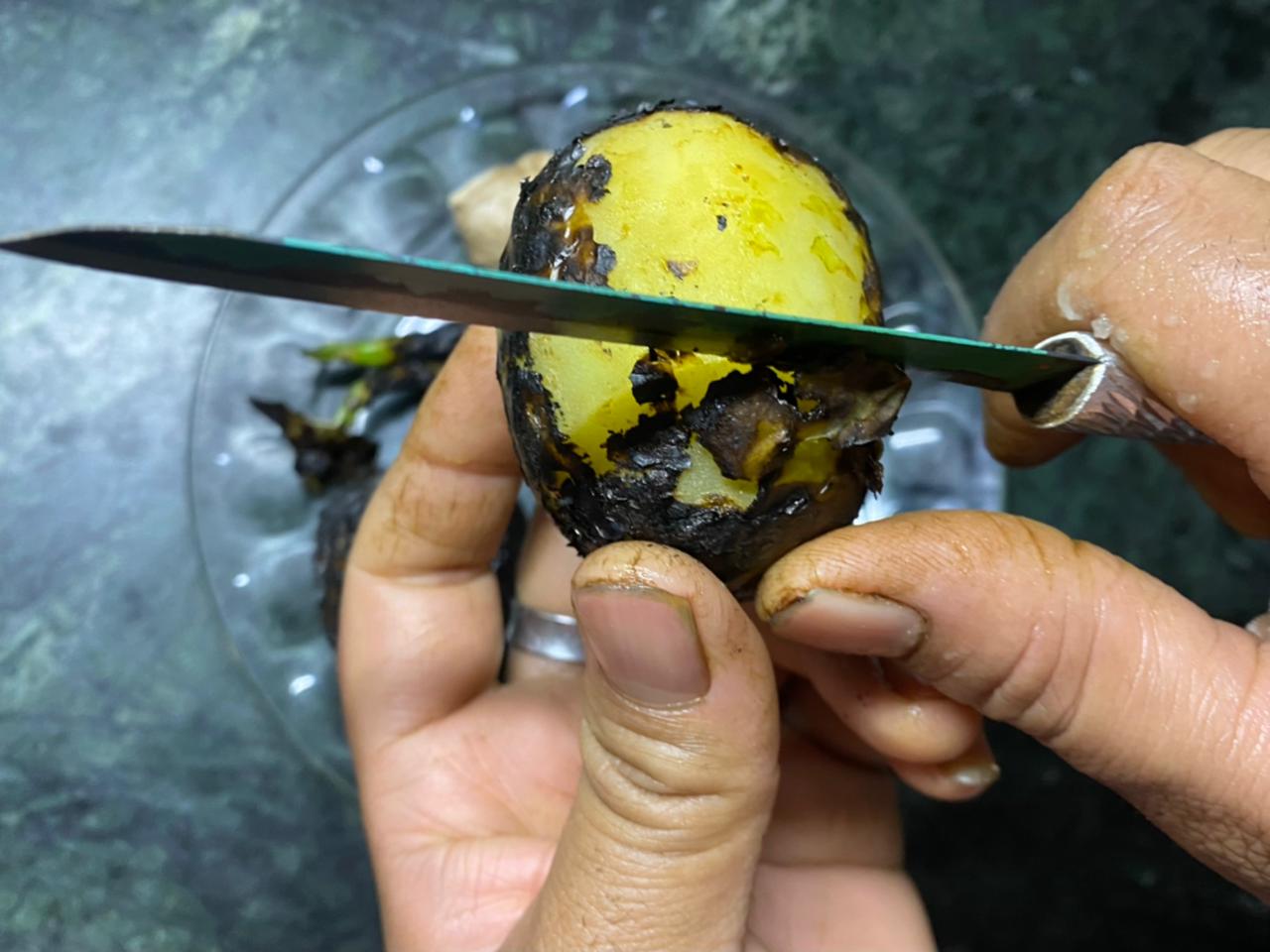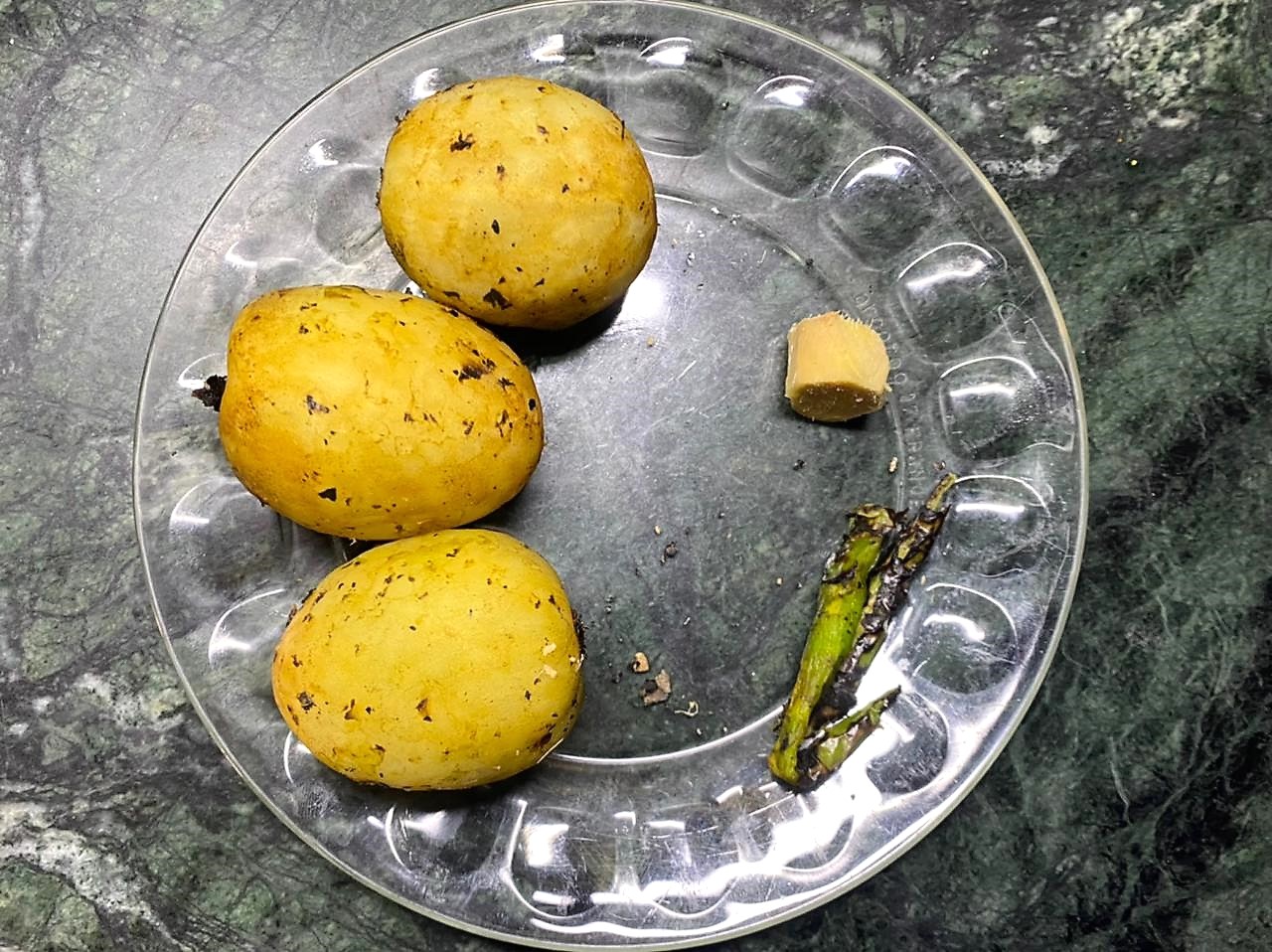 Turn the gas on to a medium flame and with tongs carefully place the tomato in the center of the flame and roast it. Make sure to turn it periodically to ensure that the tomatoes are equally charred on all sides. It usually takes 4-6 minutes for each tomato.
Roast the green chillies in a similar way.
Let them cool for a little while and then gently peel off the skins or scrape the charred skin using a knife.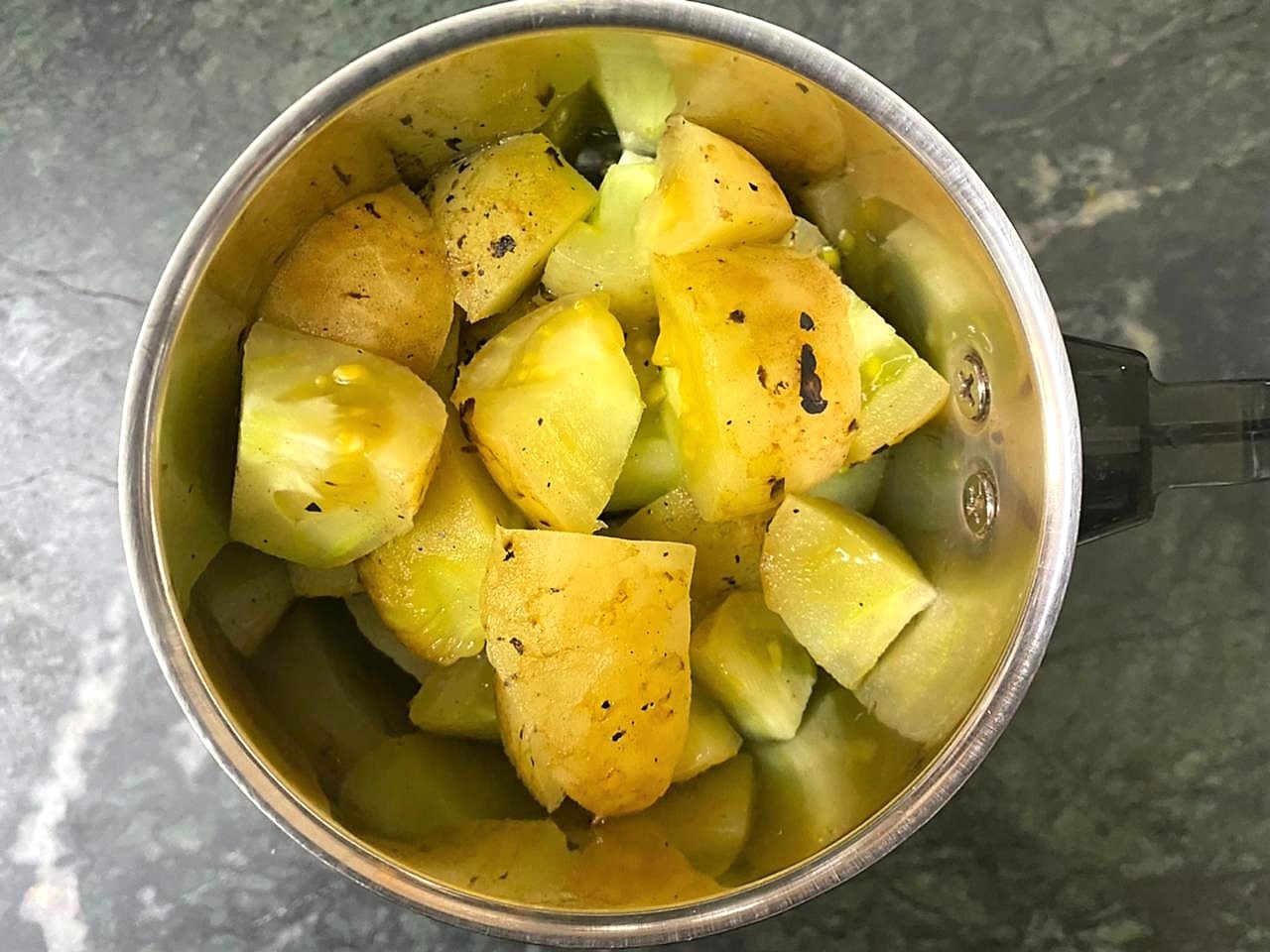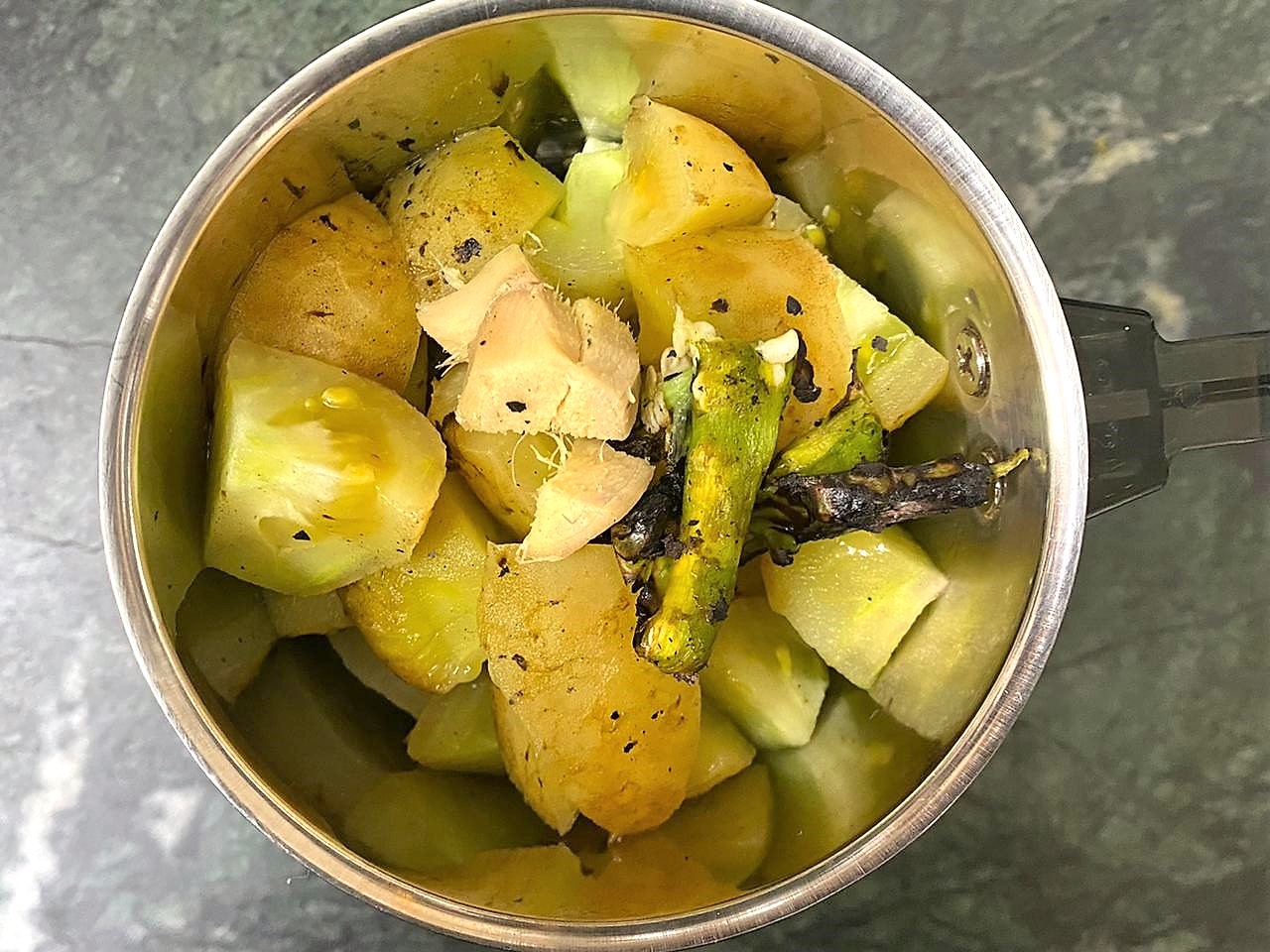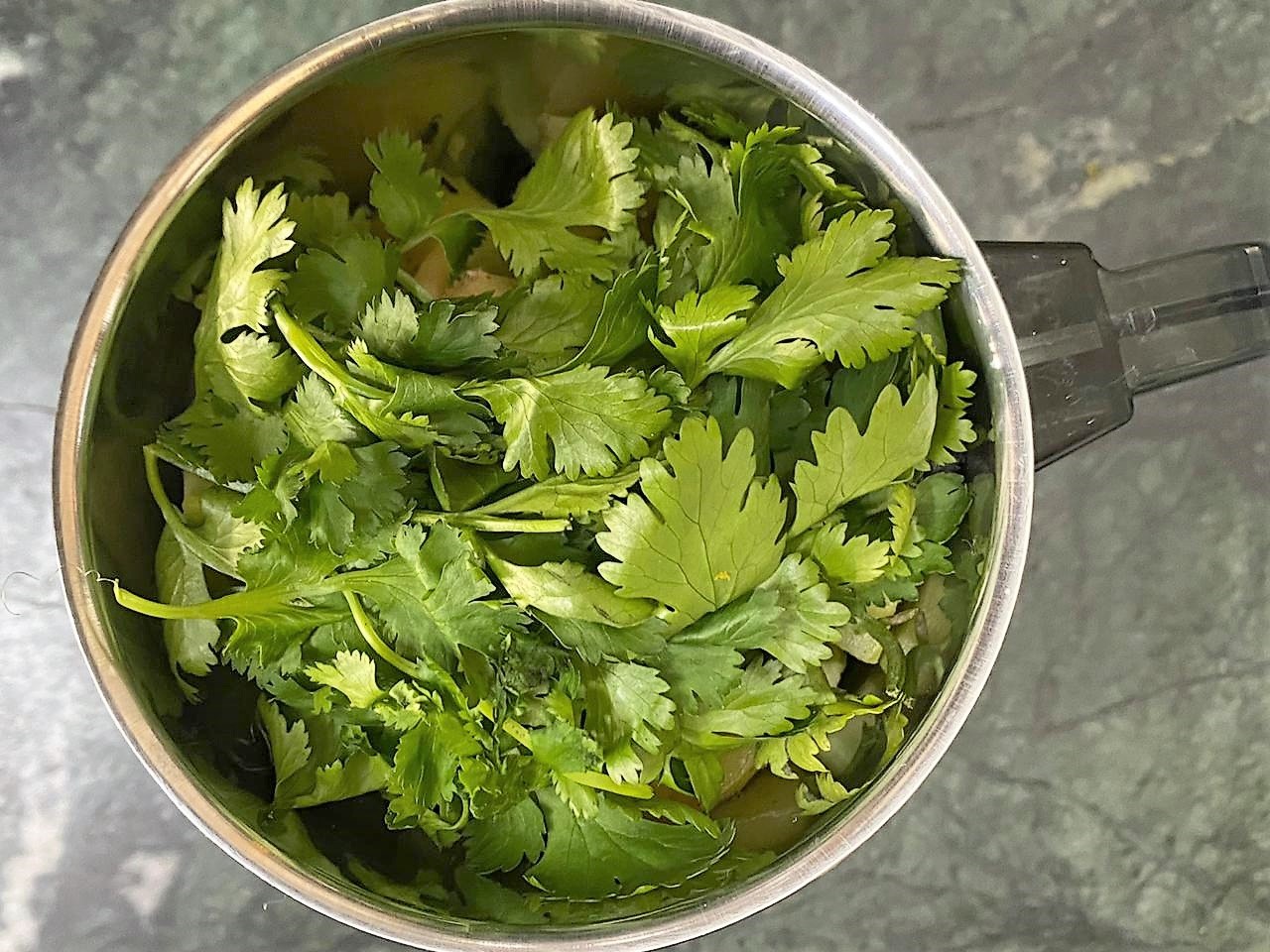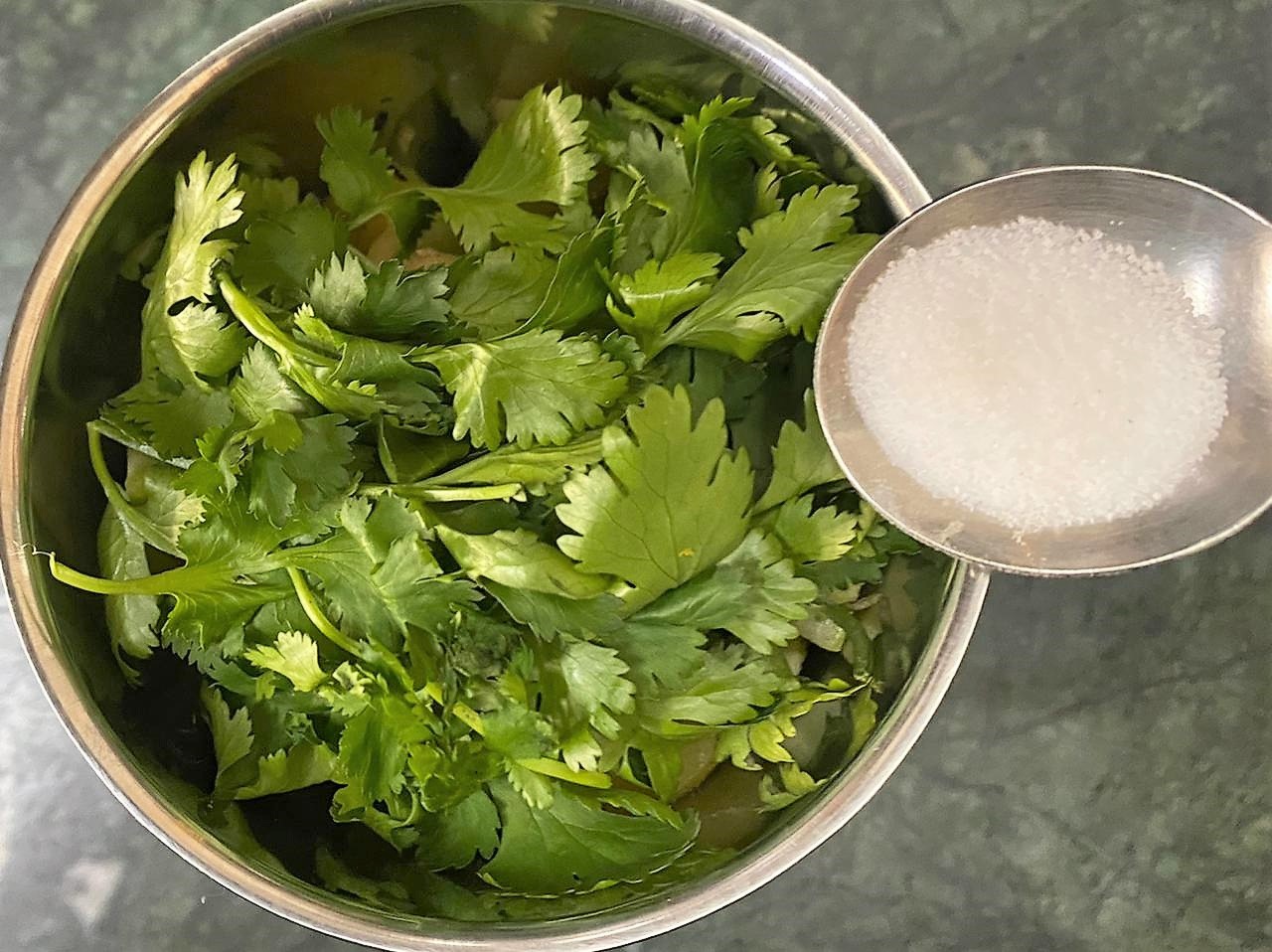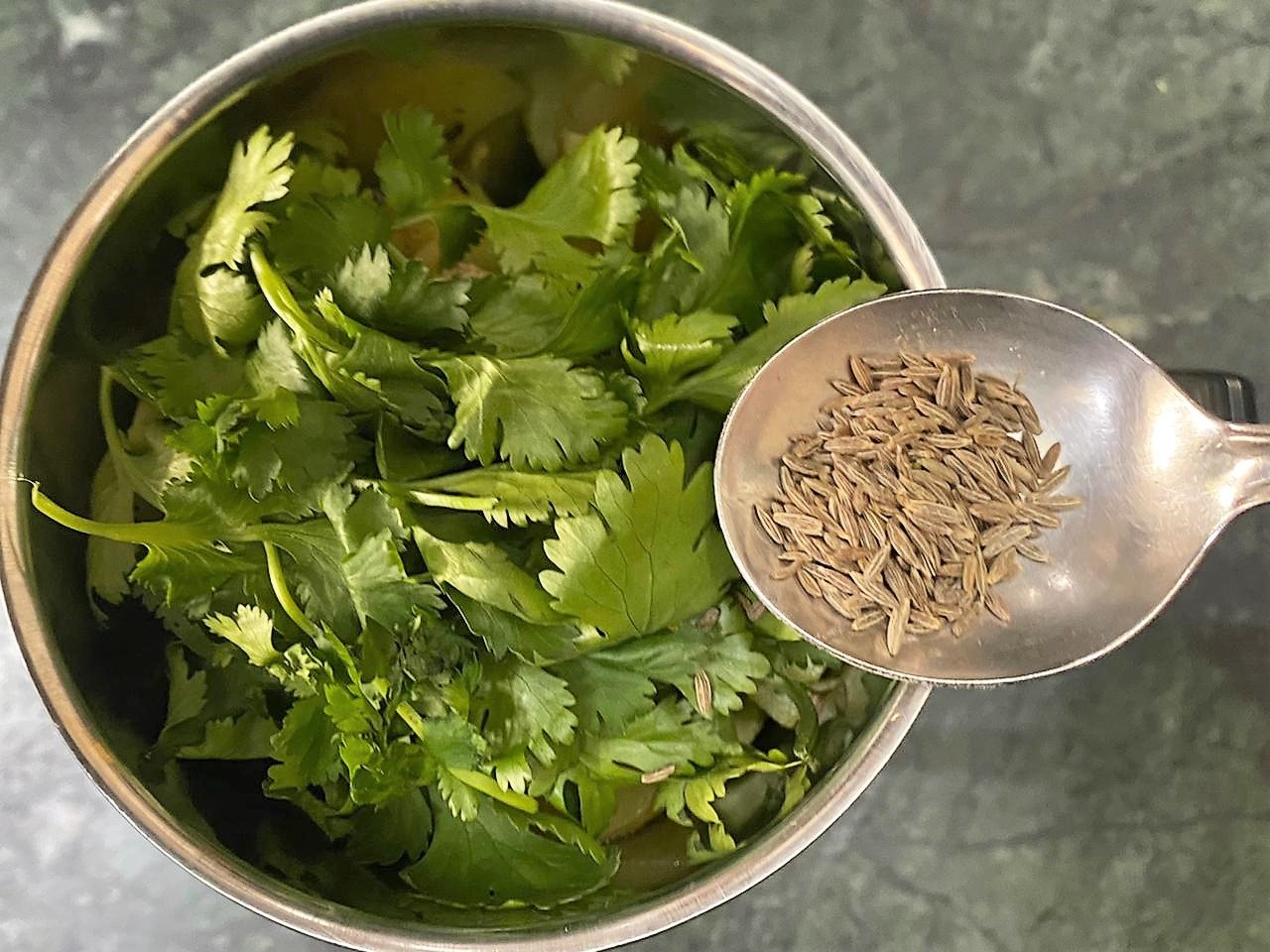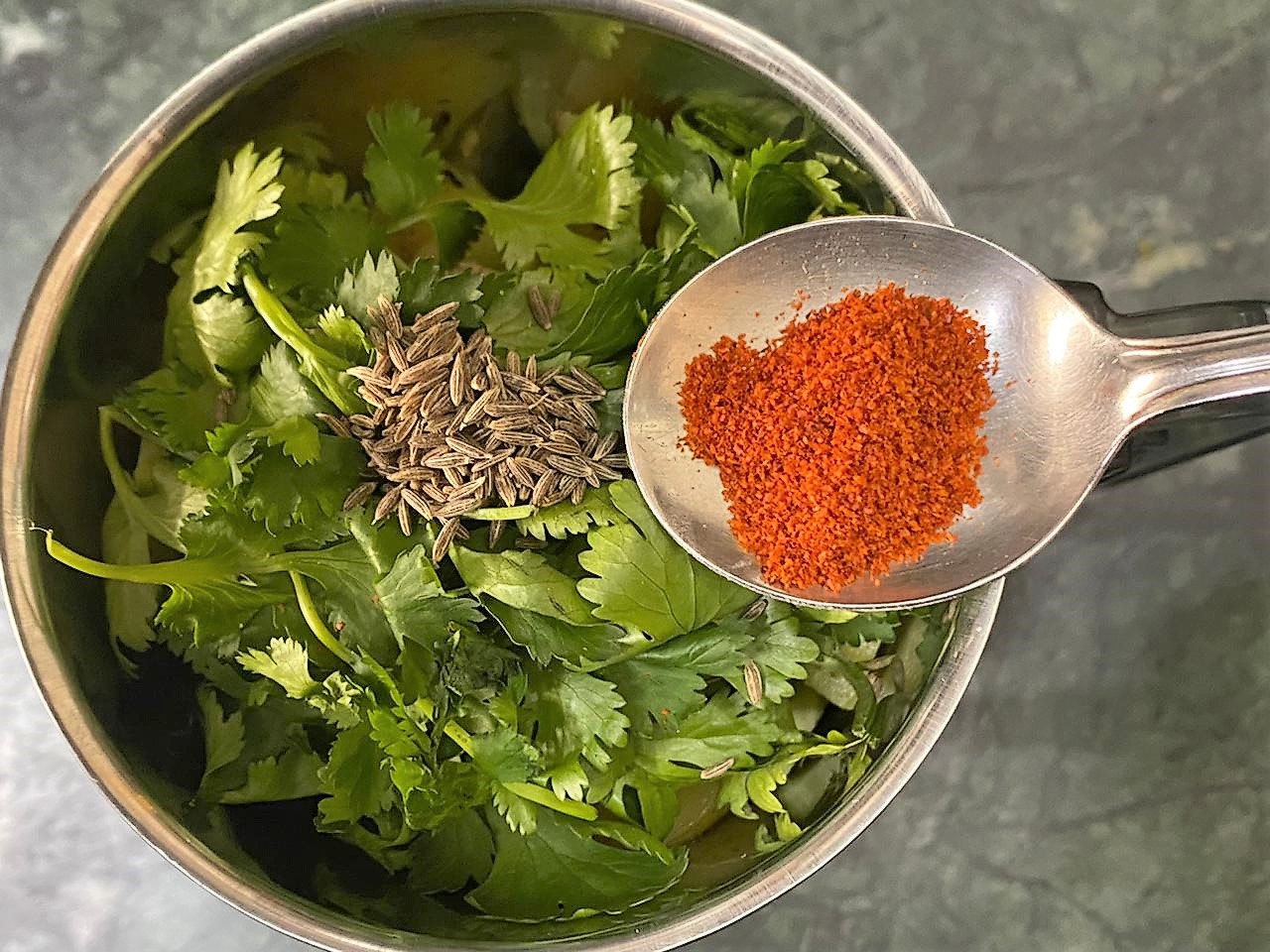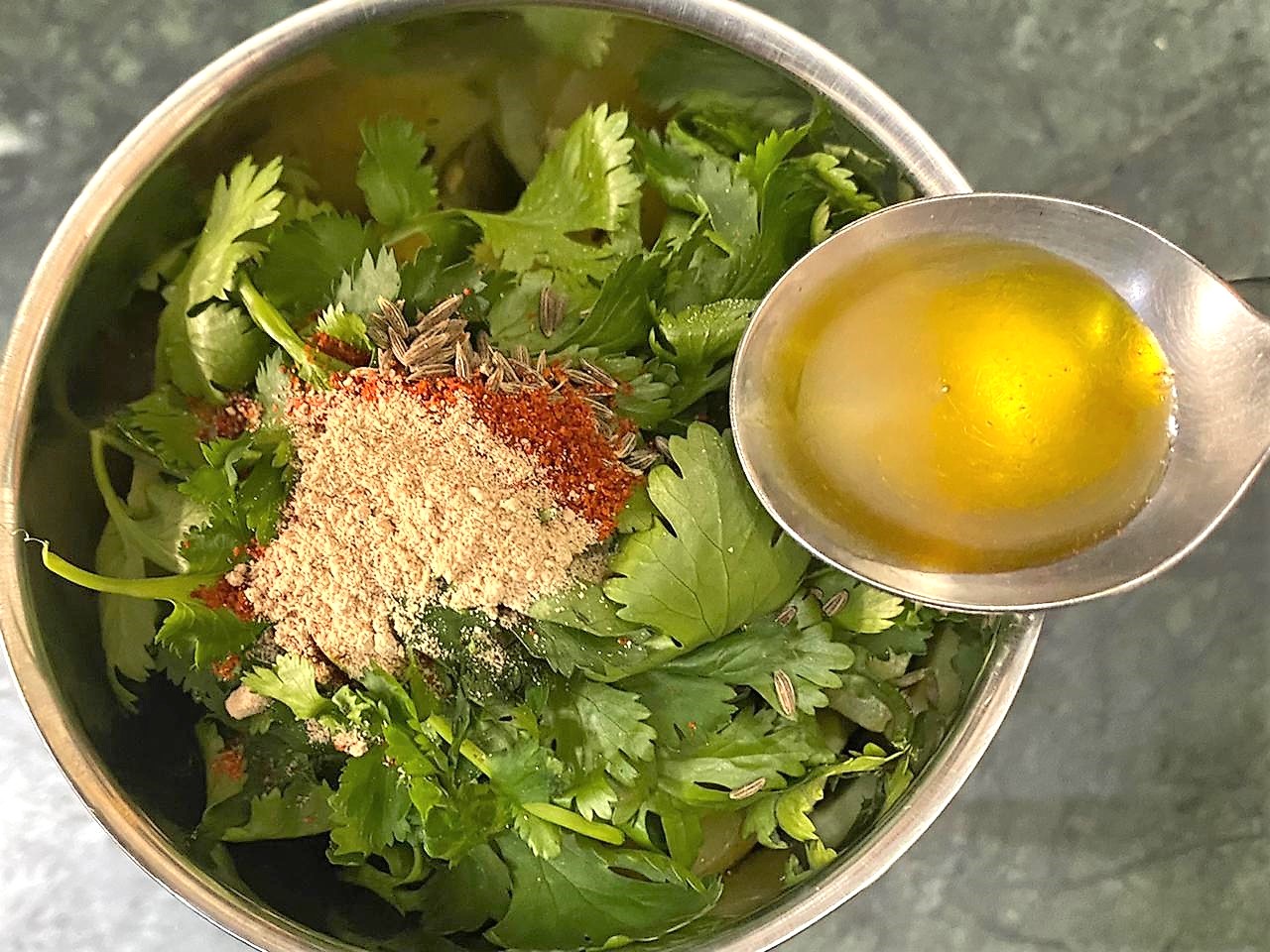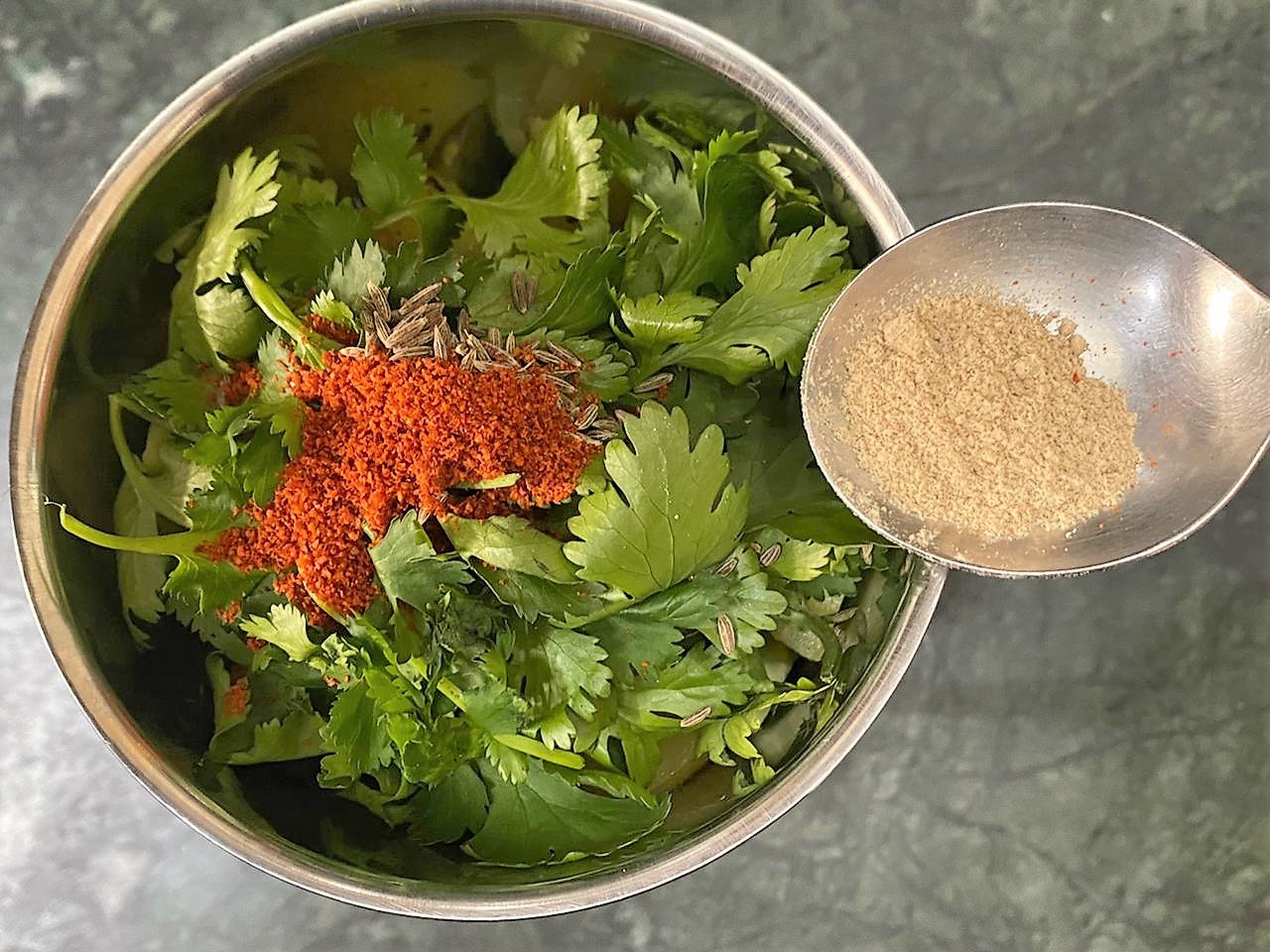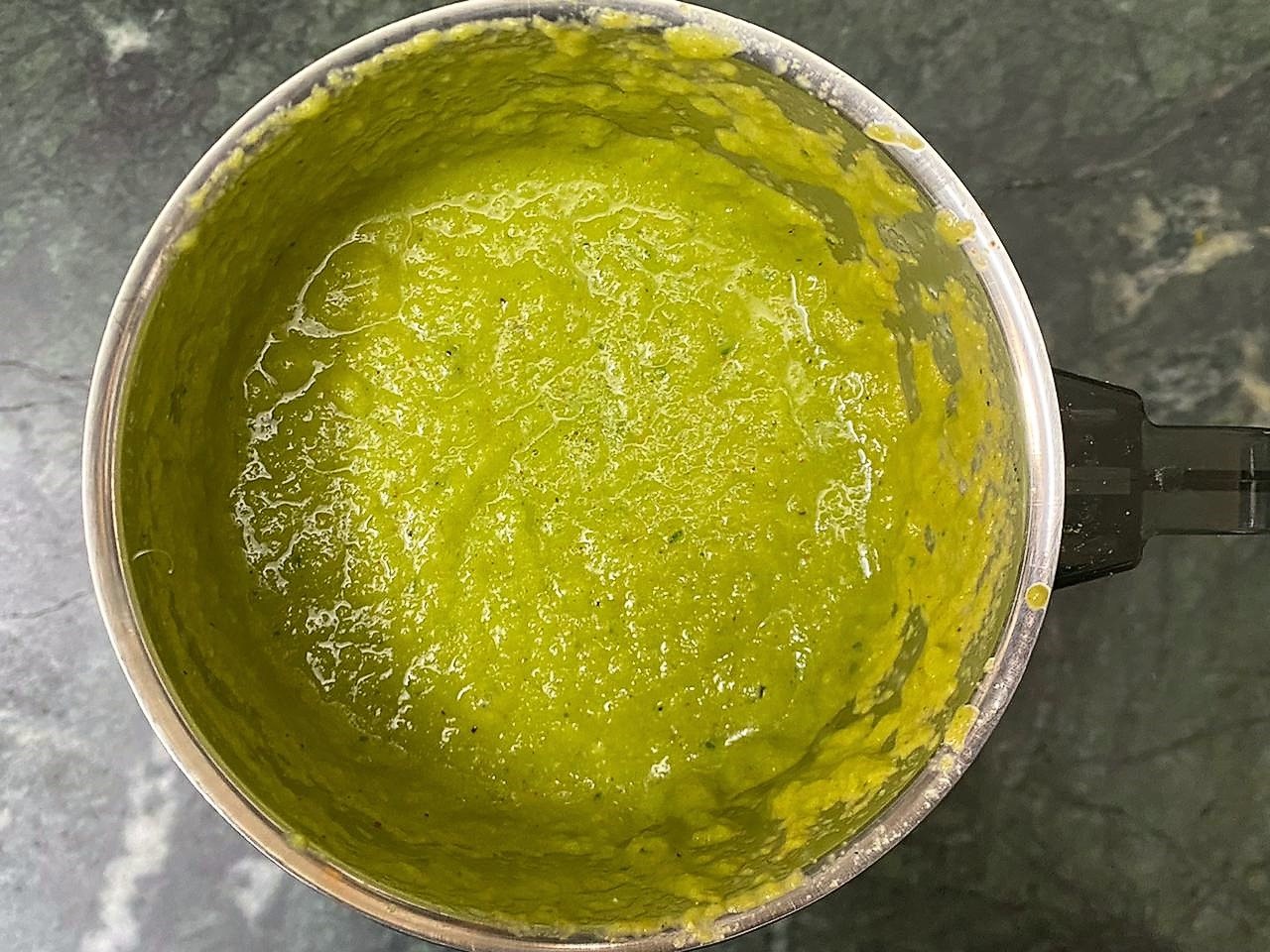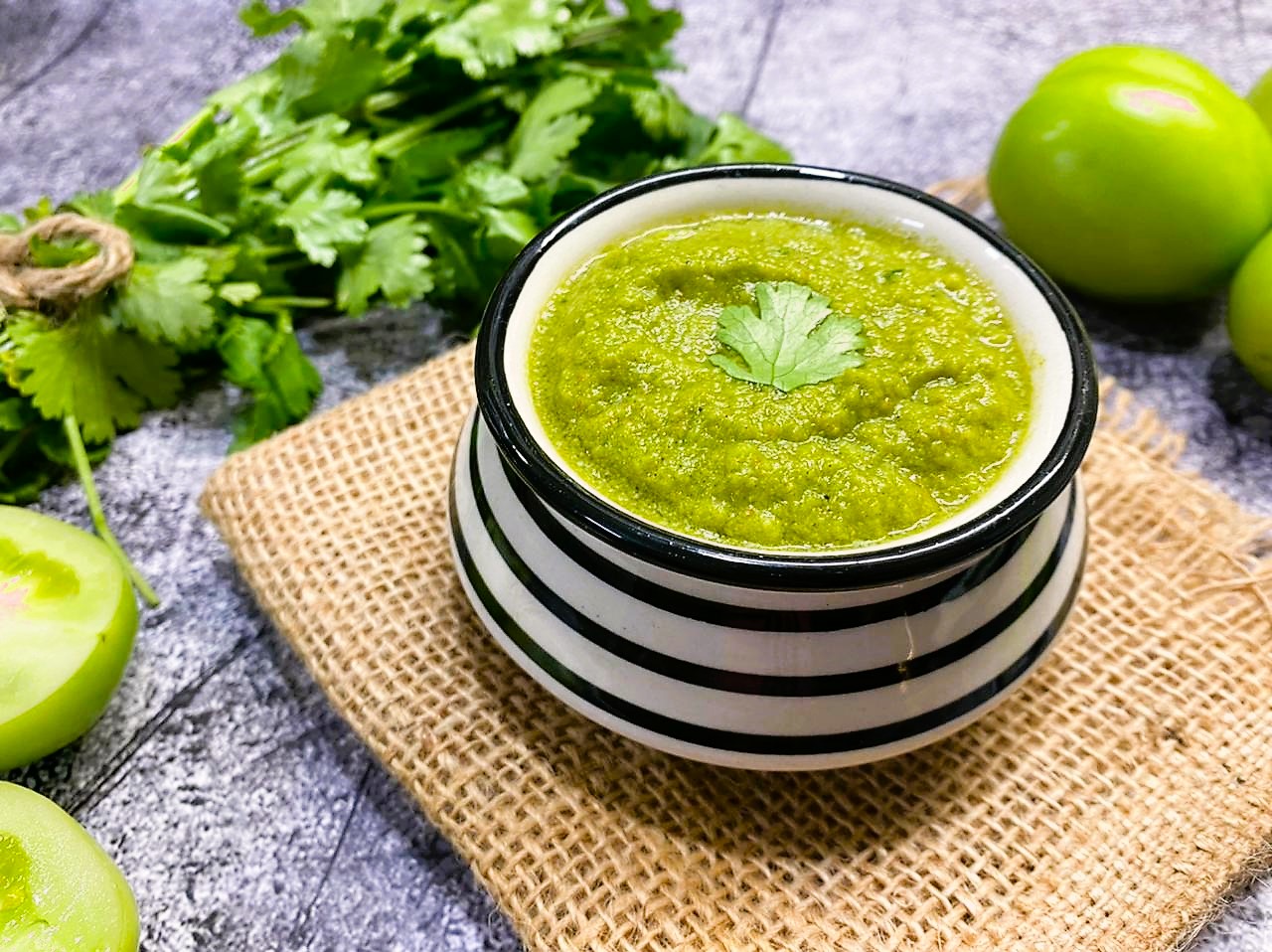 Once cooled, roughly chop the tomatoes and green chillies.
Grind the chopped tomatoes and green chillies with ginger, coriander leaves, salt, cumin seeds, red chilli powder, mango powder and mustard oil to a smooth chutney.
Enjoy with rice, or any Indian bread. The chutney can be stored in the fridge in an airtight container for 3-4 days.