Green Coconut Chutney
Green Coconut Chutney is what completes any South Indian meal. Flavoured with fresh curry leaves and coriander this chutney has a distinct fragrance and taste.
South Indian Coconut chutney has lots of variations and each family/ state in India will have their own combinations by using a mixture of herbs, spices and tempering.
I cook South Indian food quite often at home and always make 2-3 types of chutneys to complement the food and one of them is always this green coconut chutney using curry leaves. With their citrusy aromatic notes, fresh curry leaves are a must-have in South Indian cooking. Curry leaves are a citrusy, aromatic, flavour-enhancing herb that imparts a distinctive fragrance and a unique flavour to the food. Curry leaves have a characteristic flavour, though it is sort of difficult to define the actual taste it can be compared to citrus, anise, or lemongrass. Curry leaves are delicious and also packed with vitamins, minerals, and antioxidants.
I am not fussed about using fresh coconut or frozen coconut as it does not alter the taste much. I know some people use the dry desiccated coconut, but I do feel that since the heart of this chutney is coconut, try and use fresh/frozen desiccated coconut to yield a fresher authentic taste.
Ingredients
1 cup fresh shredded coconut
2 teaspoons fresh curry leaves
2 teaspoons fresh coriander
1 tablespoon fried gram dal (optional)
1 –2 green chillies (optional)
Salt to taste
Tempering
1 teaspoon oil
¼ teaspoon mustard seeds
¼ chana dal (optional)
¼ teaspoon urad dal (optional)
1-2 dry red chilli (optional)
a pinch of asafoetida powder
1 sprig curry leaves
Directions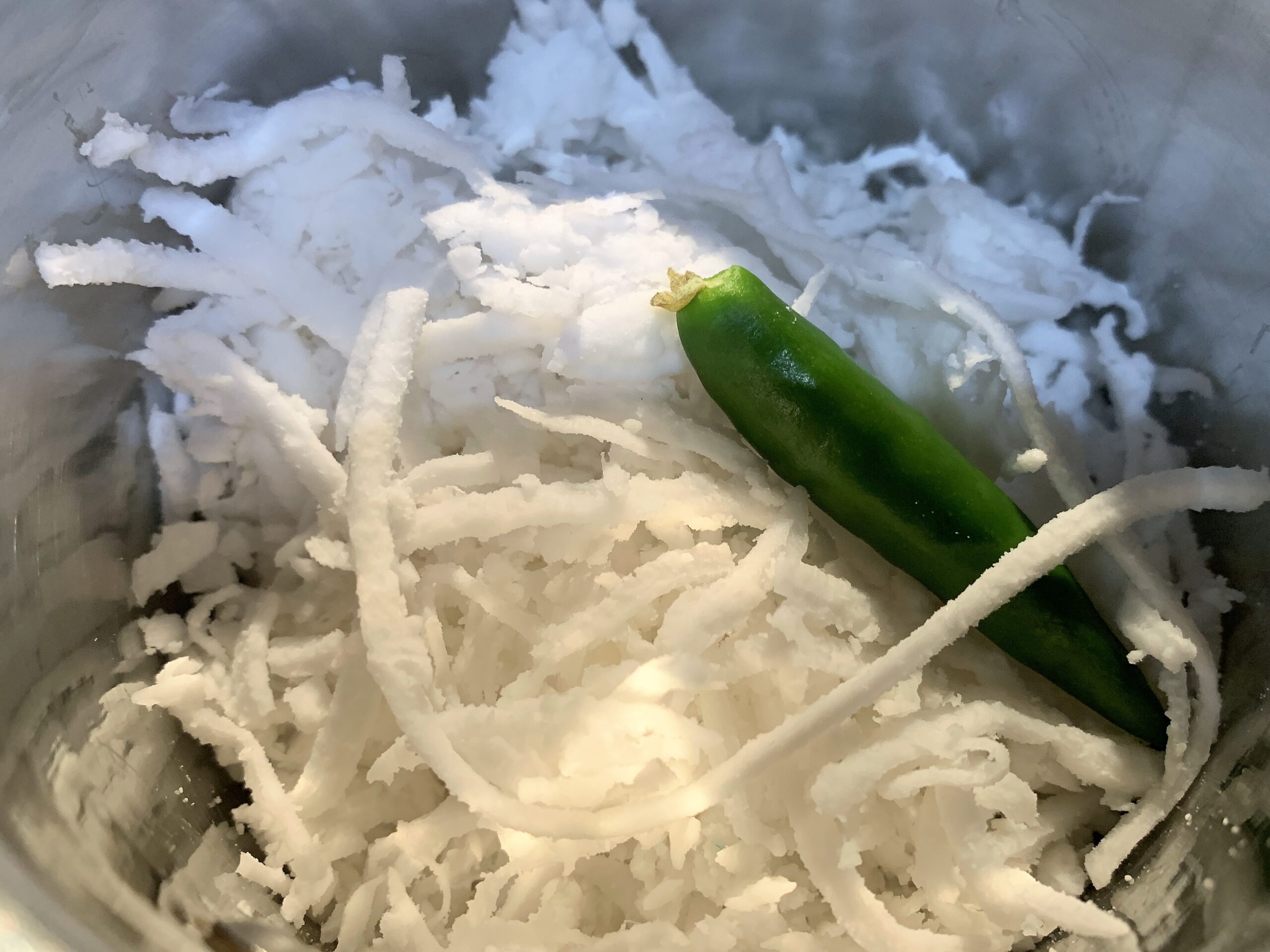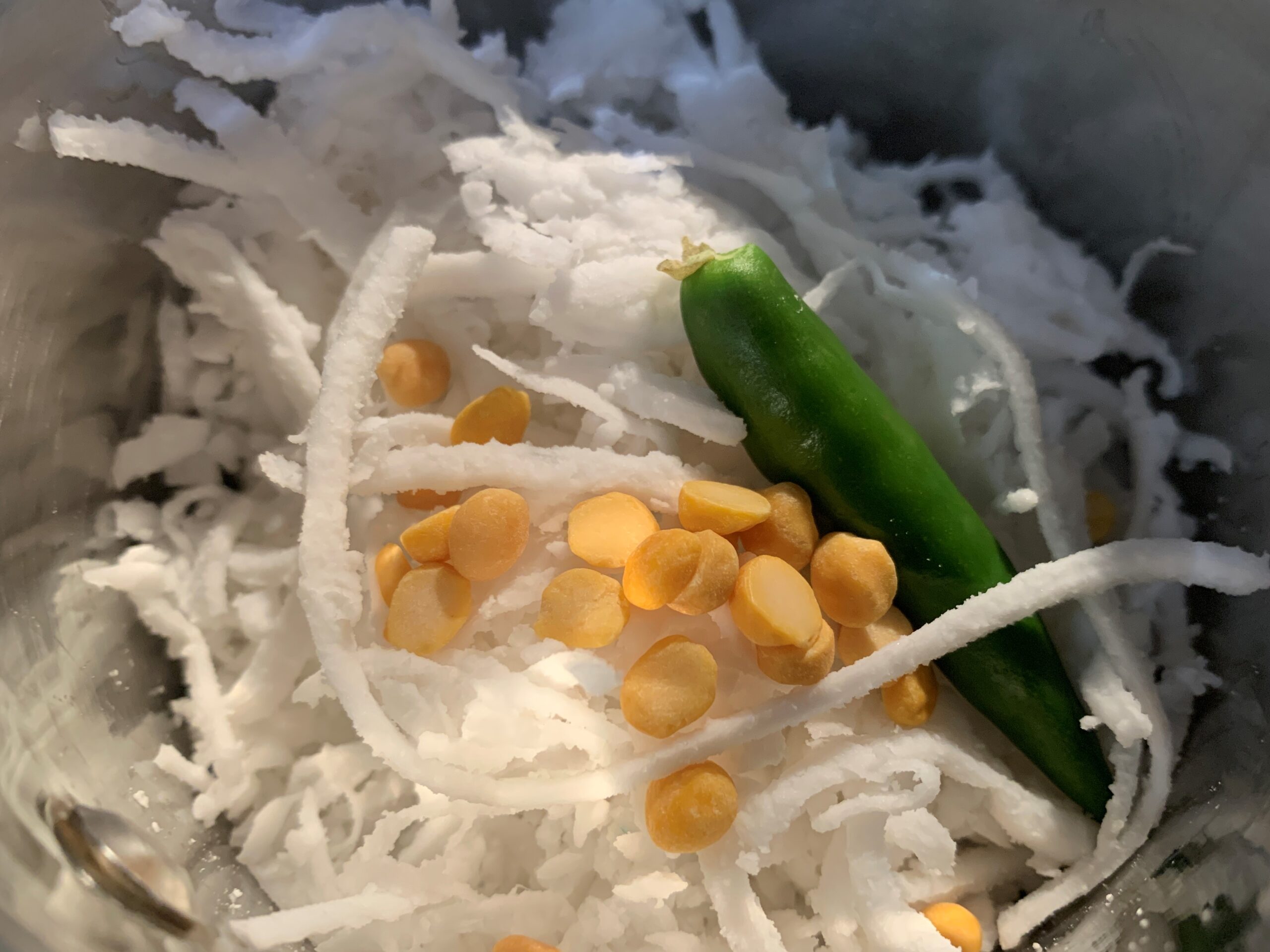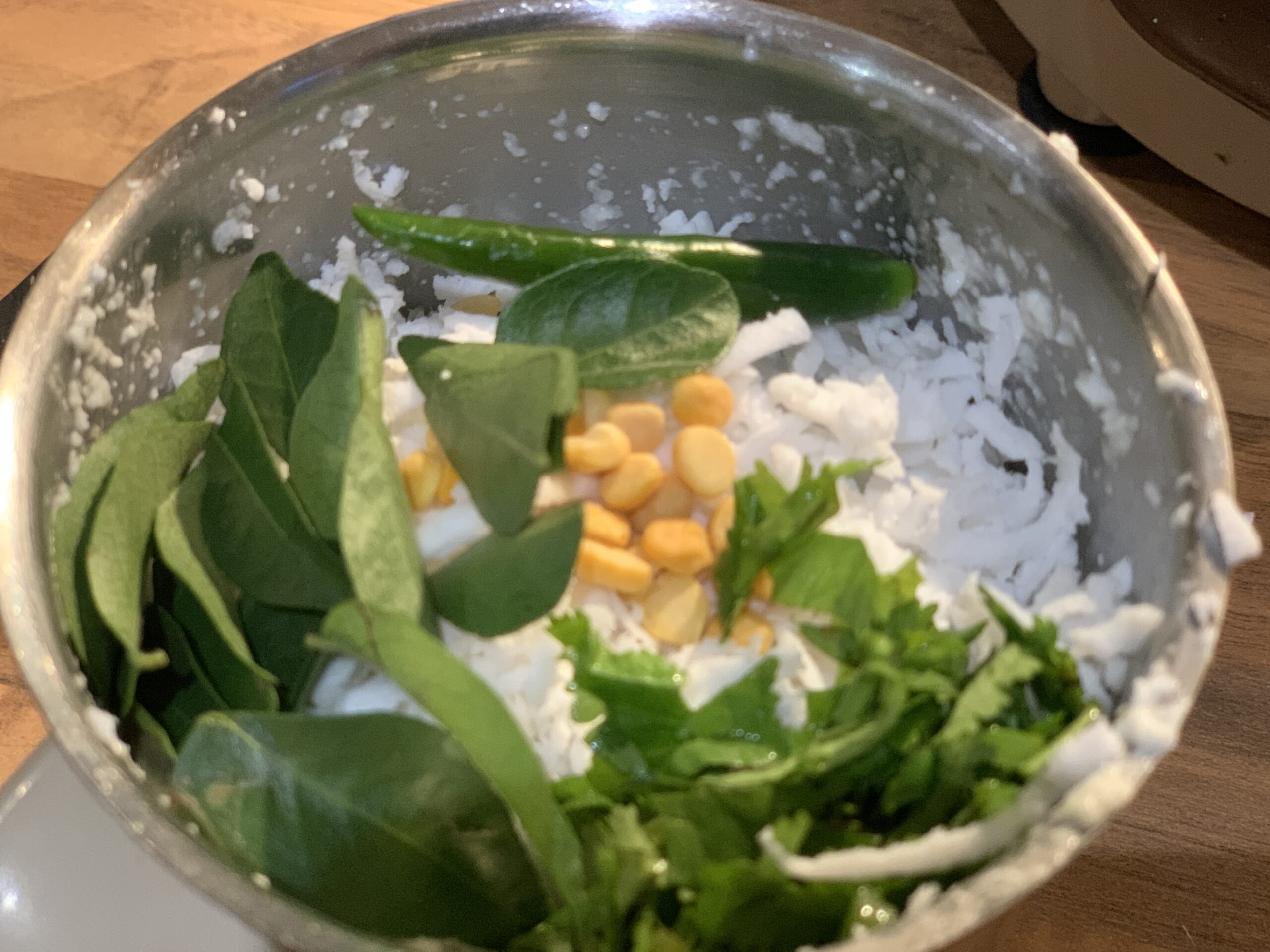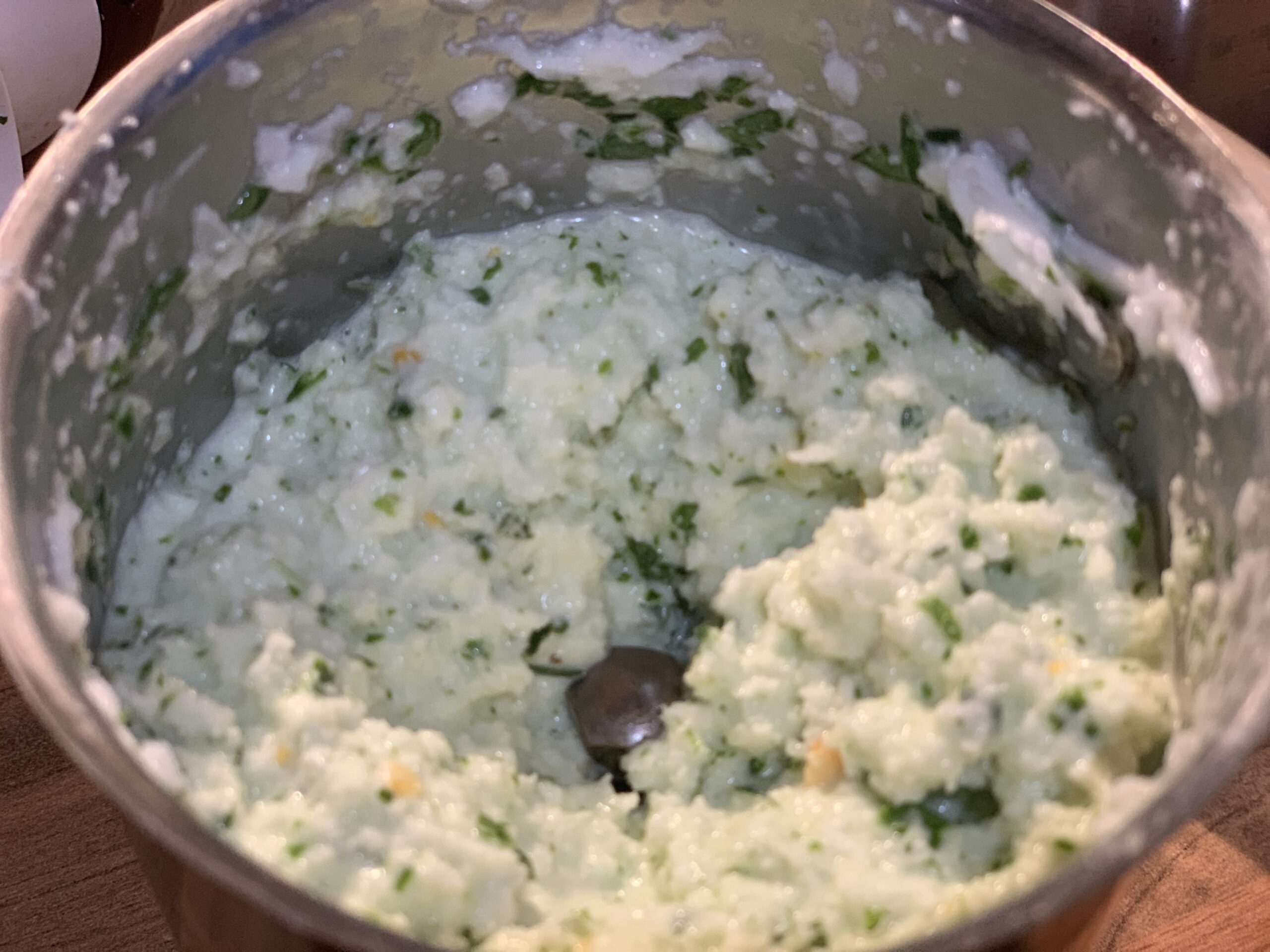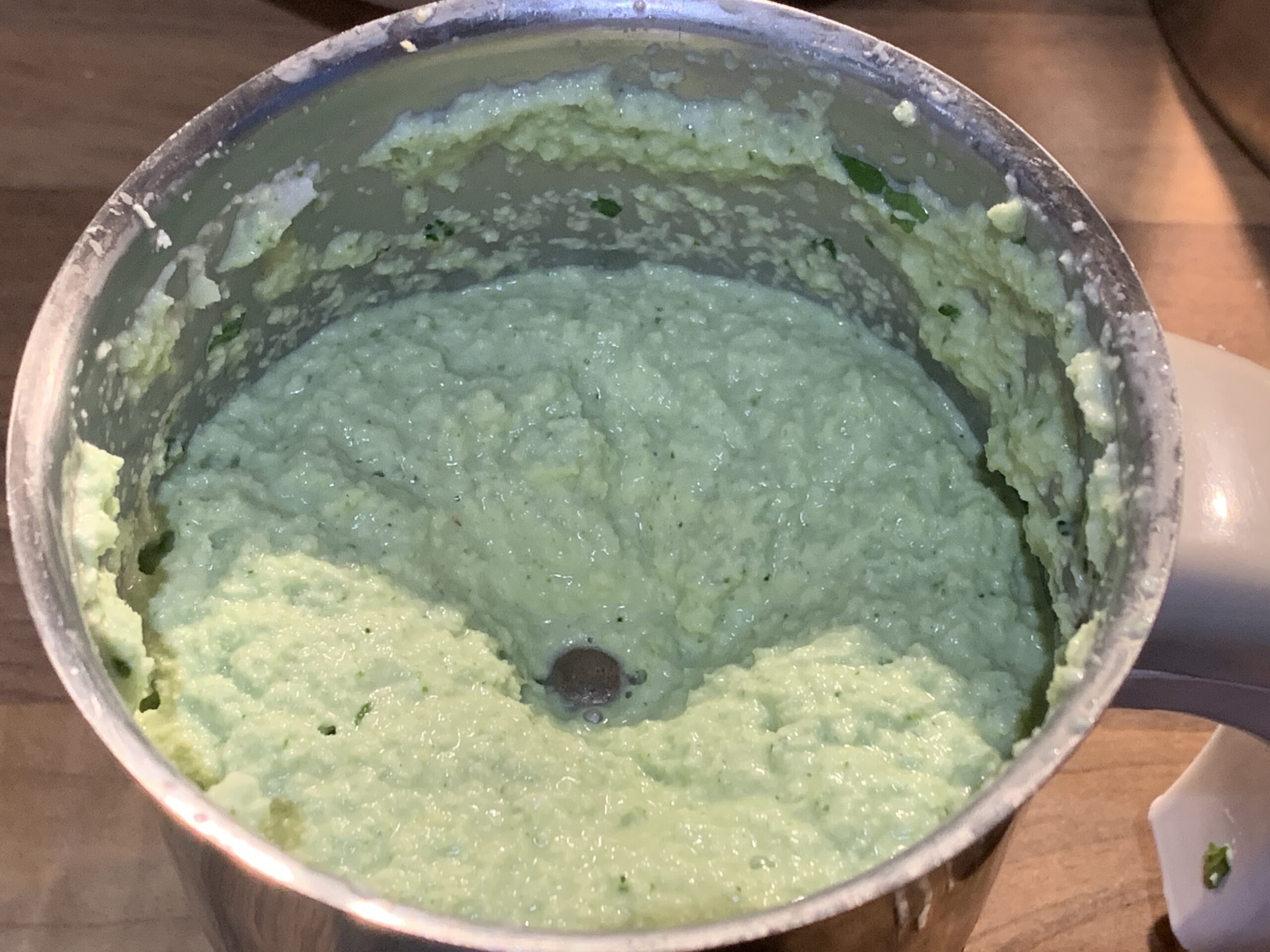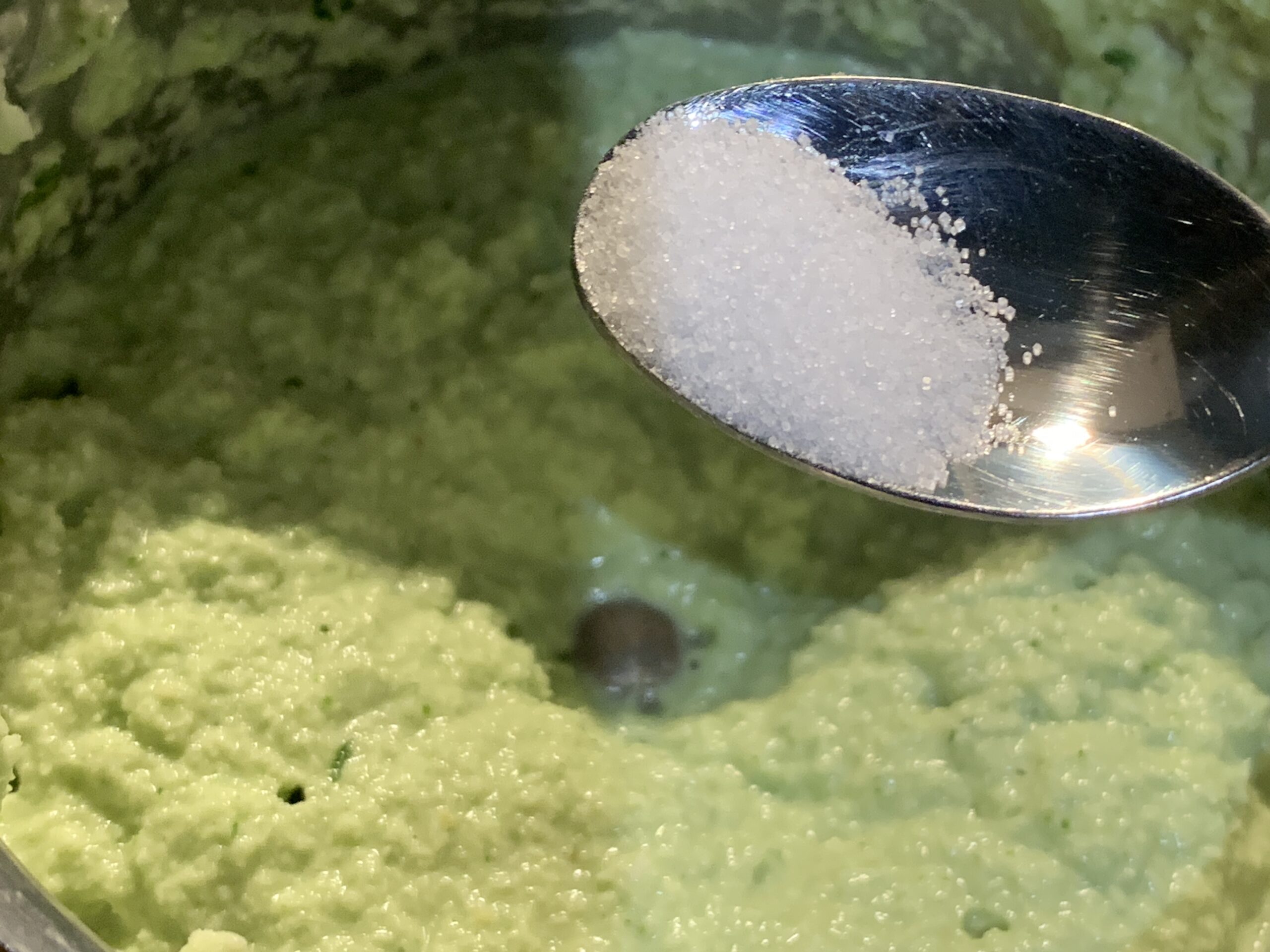 In a blender jar add the fresh shredded coconut, fried gram dal, curry leaves, coriander, and green chillies Add about quarter cup of warm water and grind to a smooth paste. Add more water while grinding the chutney if necessary. Add salt to taste.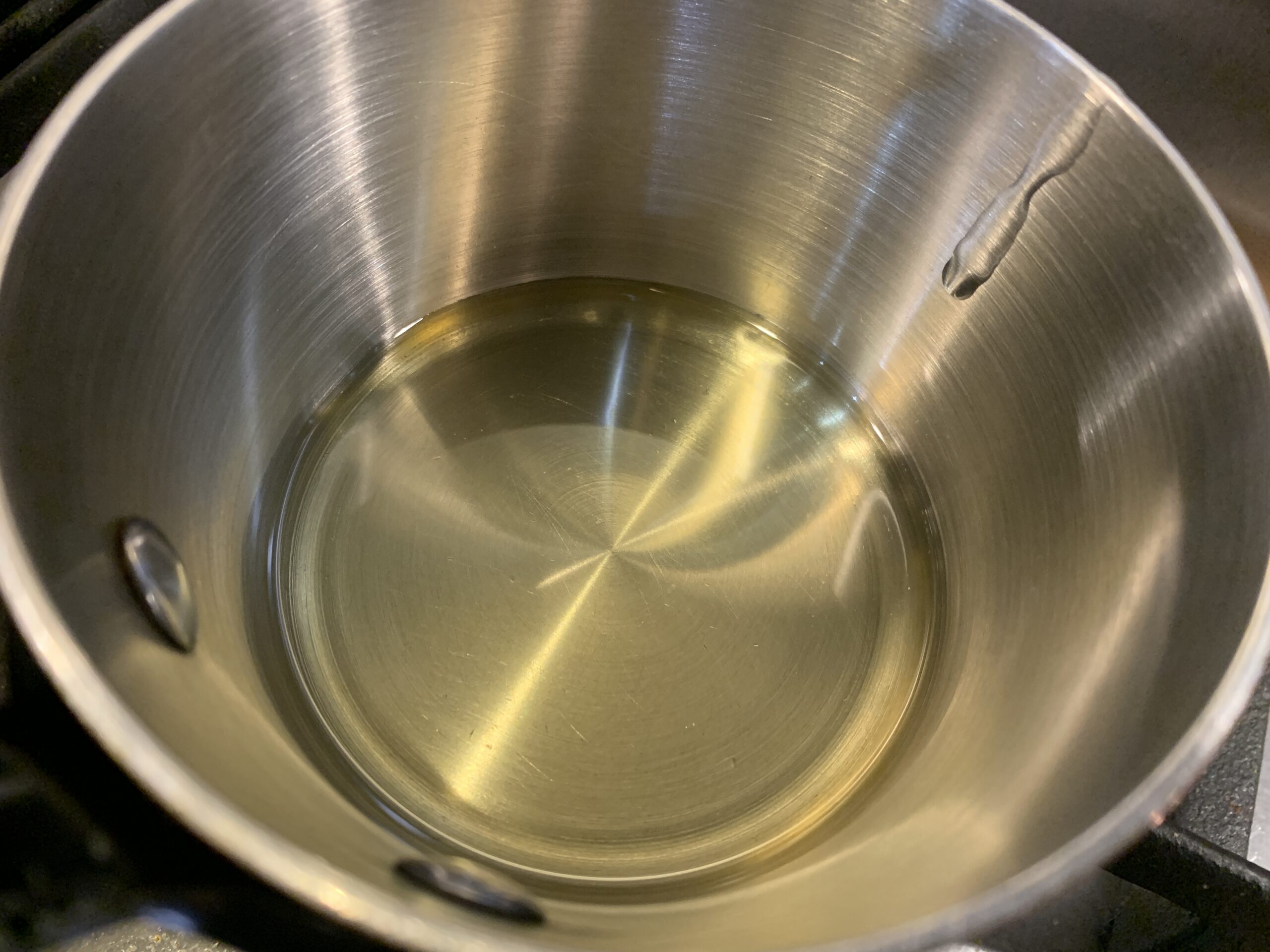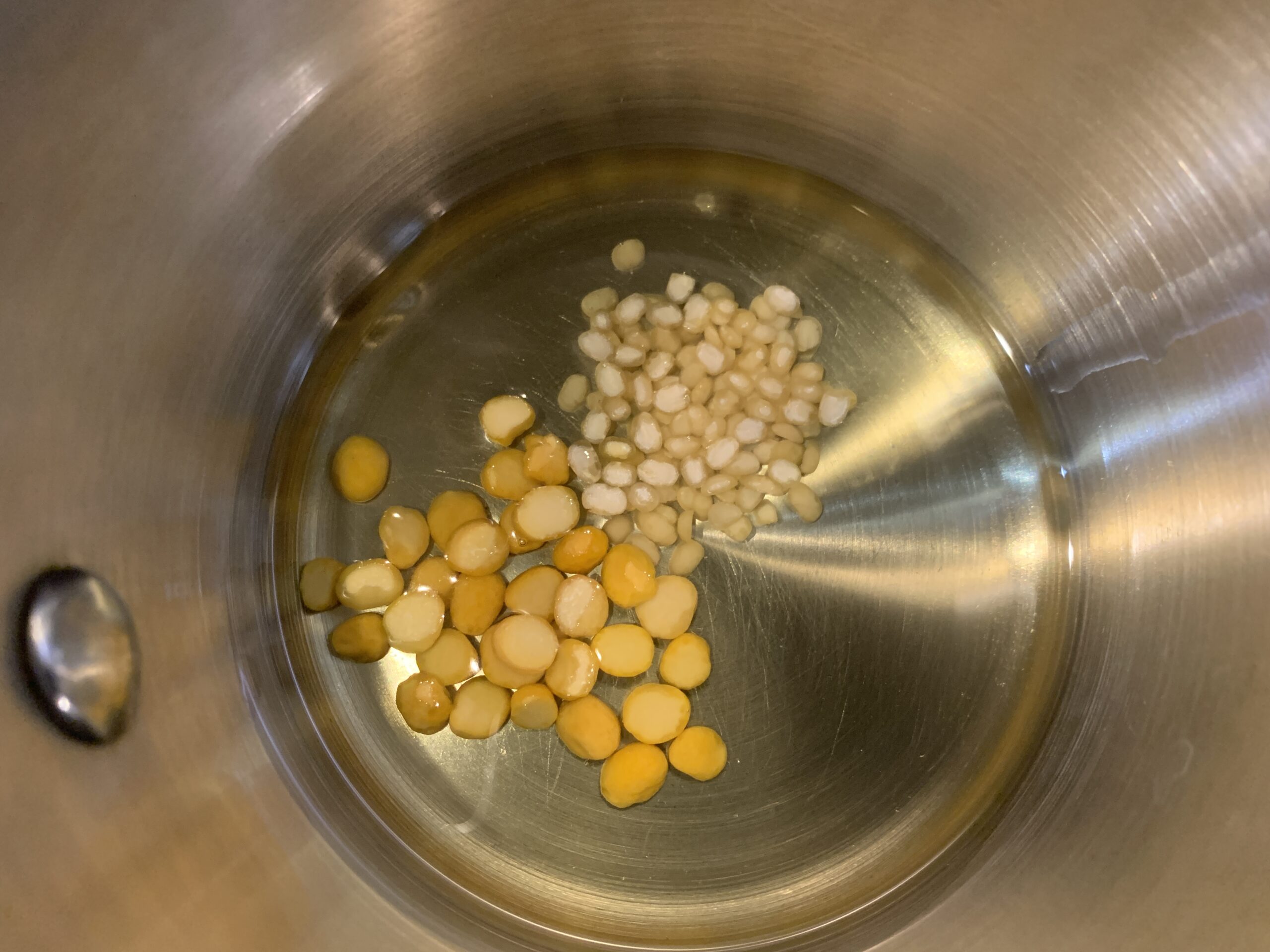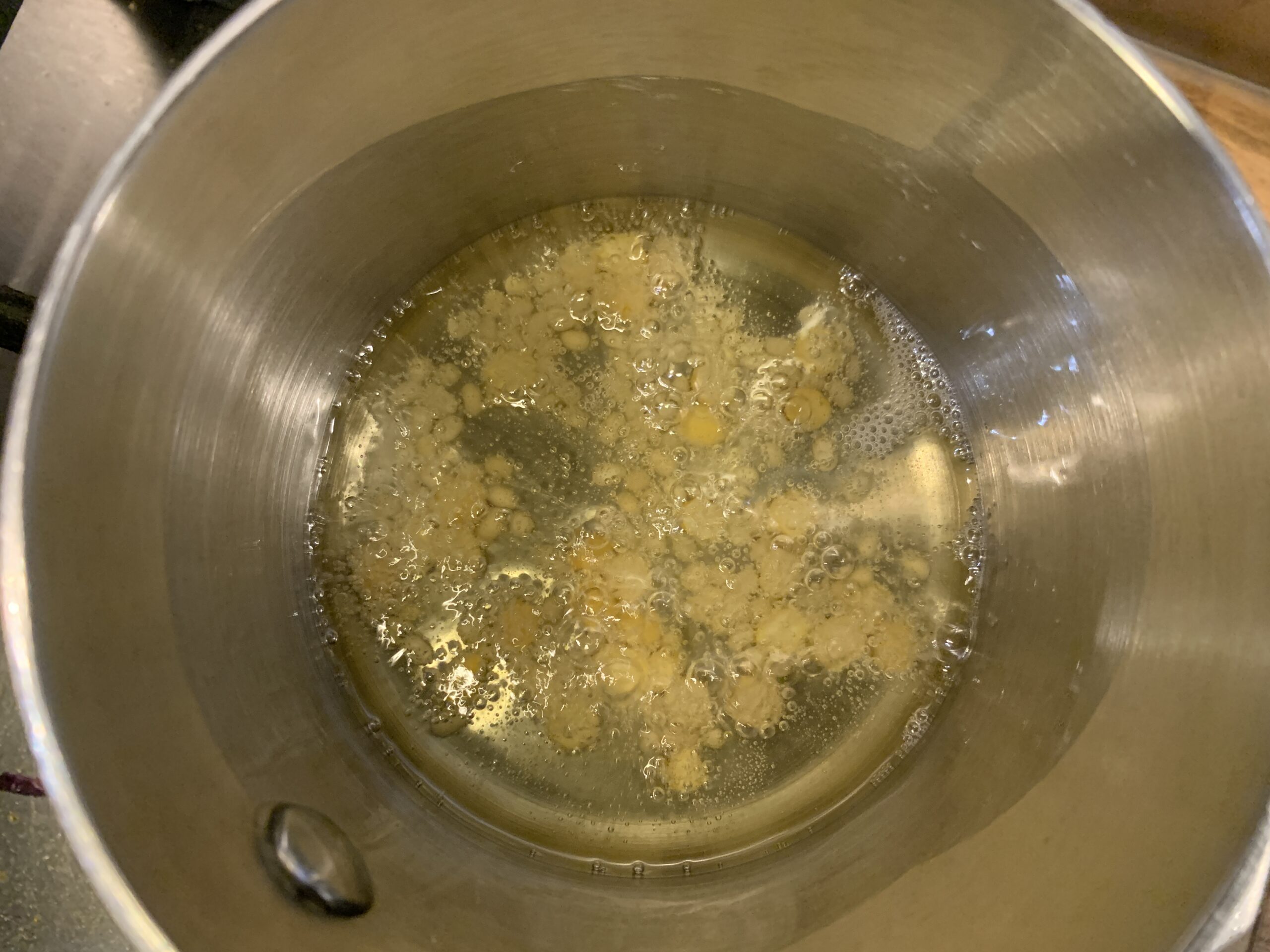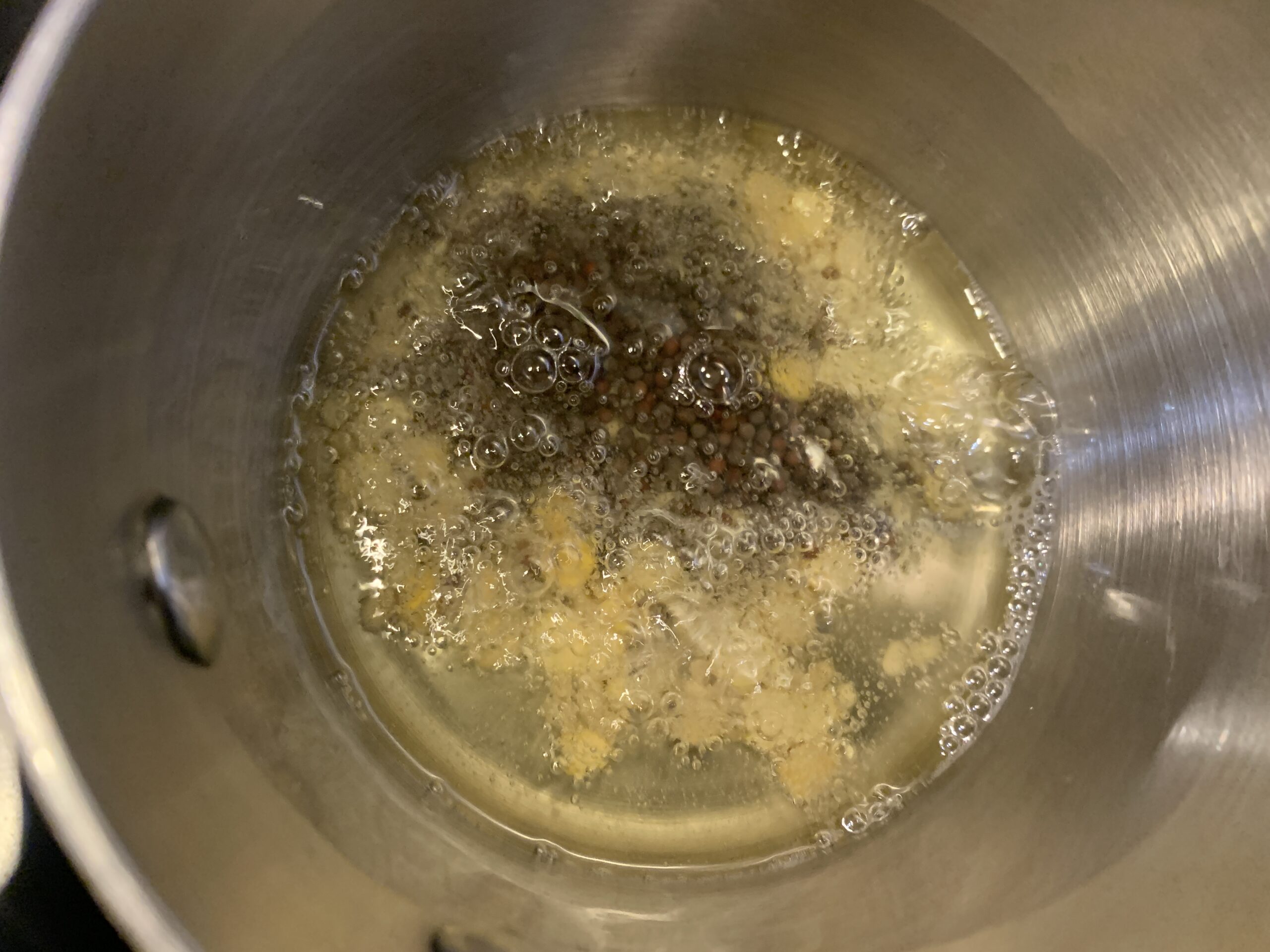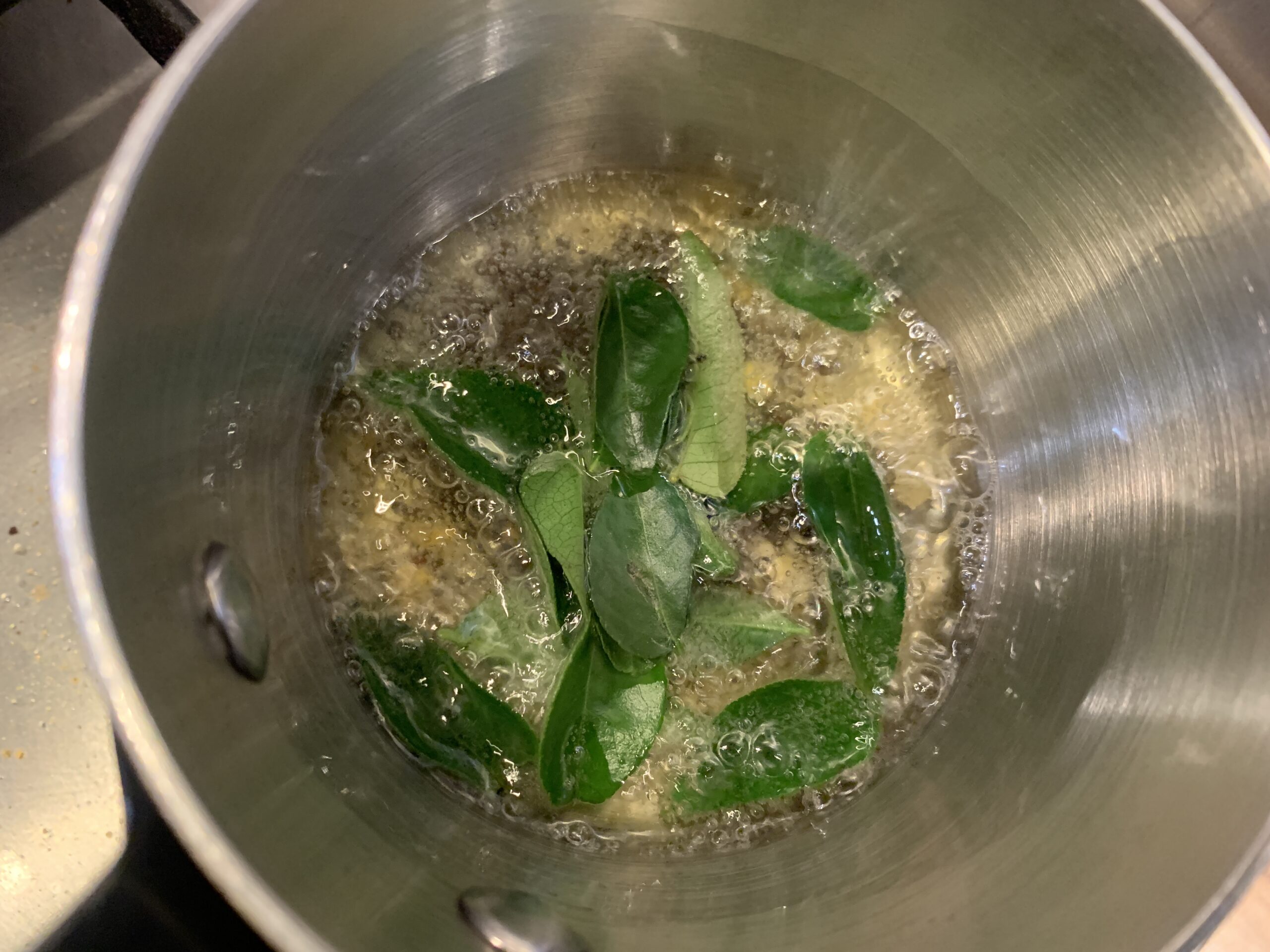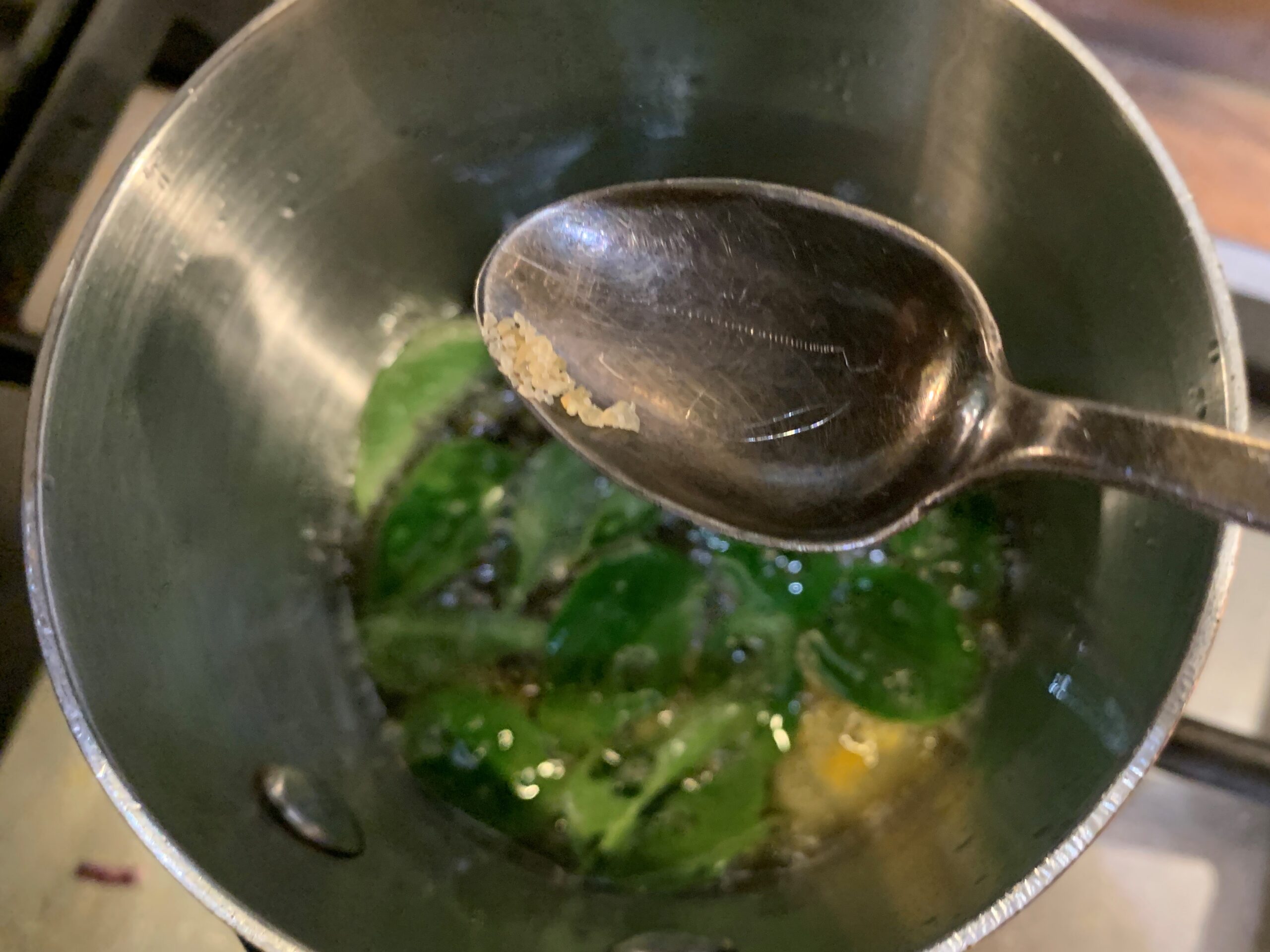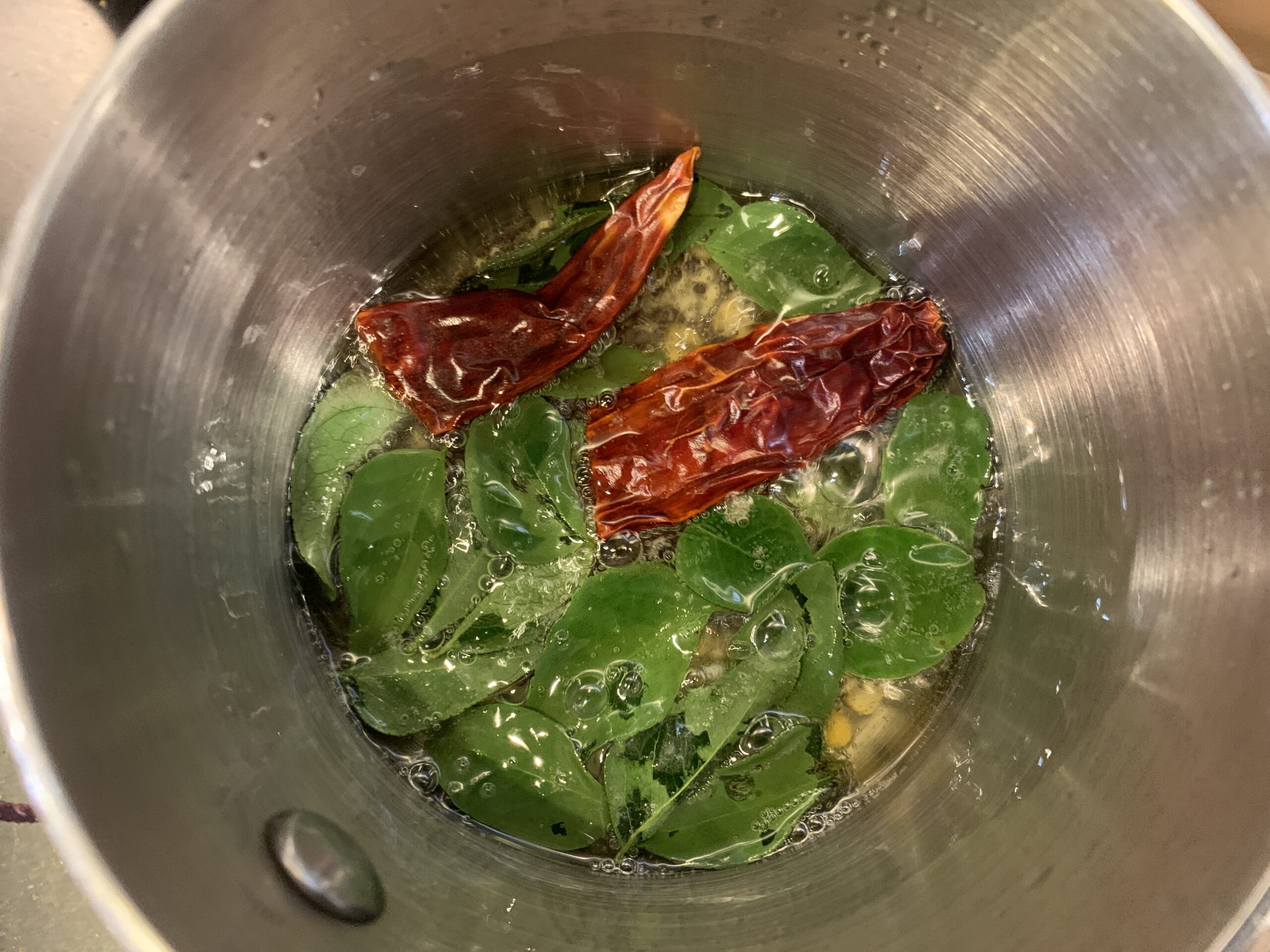 Heat oil in a pan and add the urad dal, chana dal and mustard seeds. Let the mustard seeds splutter. Add in a sprig of curry leaves, a pinch of asafoetida powder and whole red chillies.  Once the curry leaves starts spluttering switch off the heat.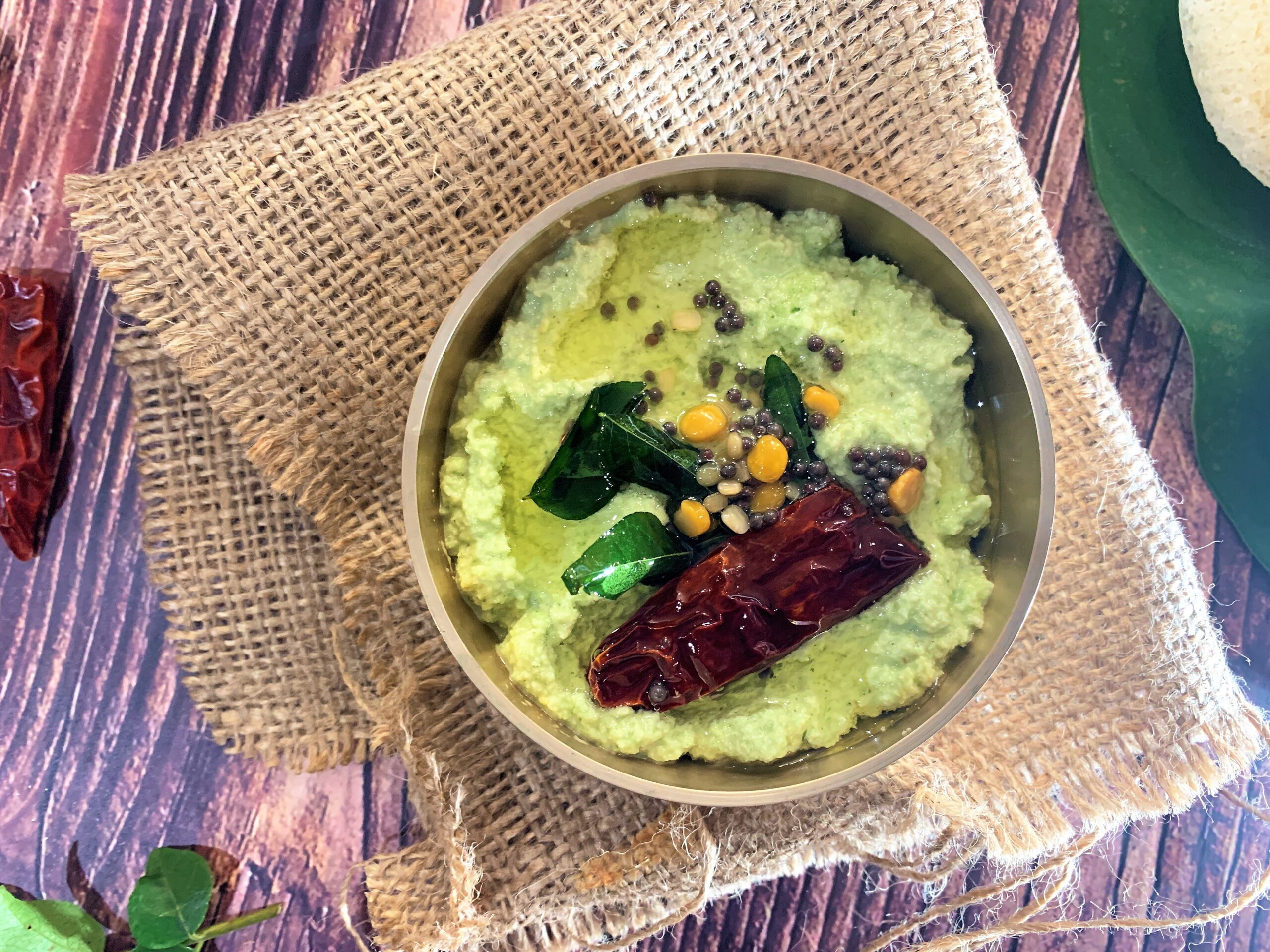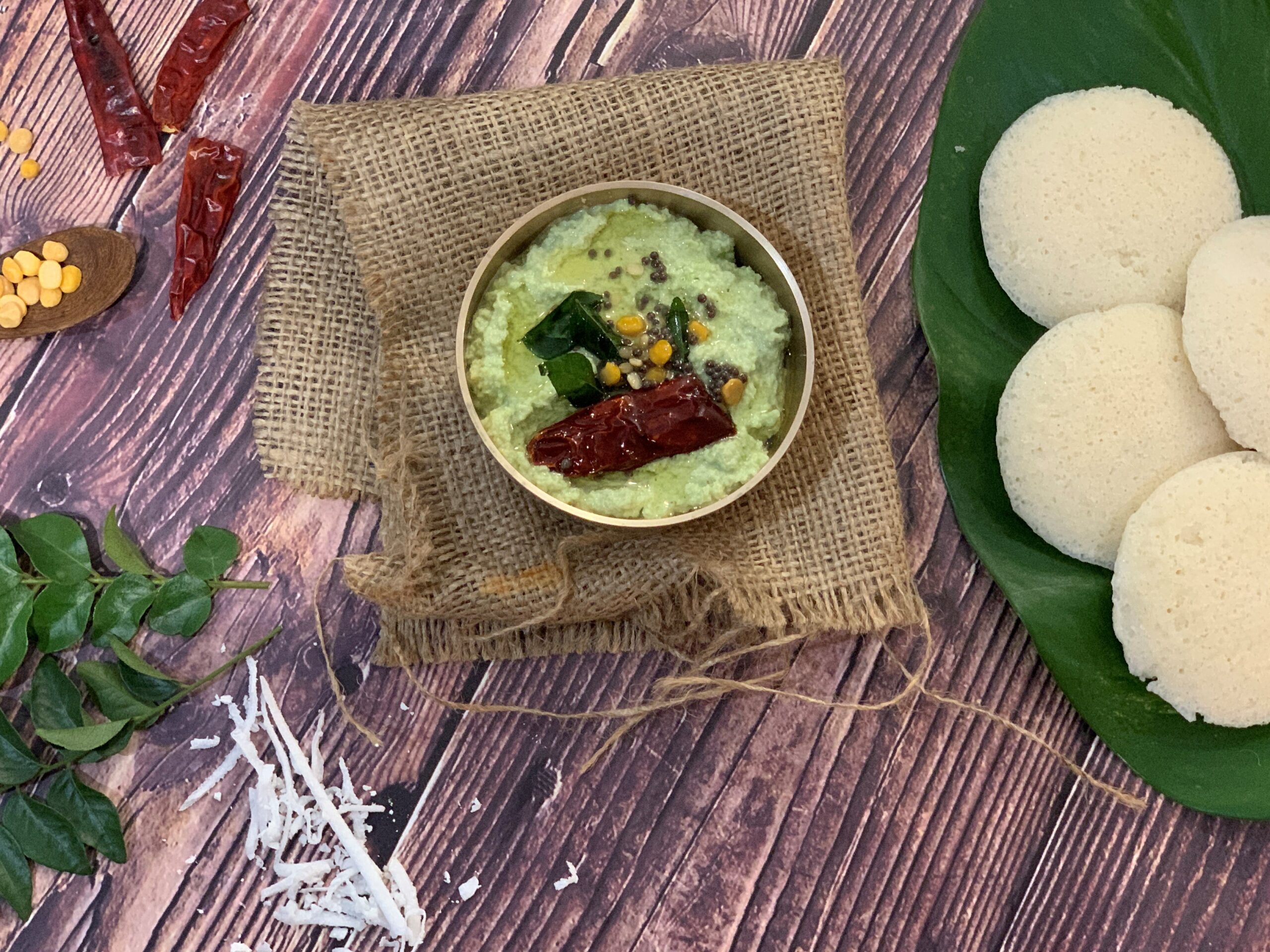 Add the tempering to the chutney.
Chutney is ready to be served with dosa, idli, or any snacks.