Green Chilli & Peanut Chutney
Green Chilli & Peanut Chutney is a perfect side dish. It is an easy and tasty chutney made with green chillies and peanuts and is served along with South Indian dishes like idli, dosa, vada, rice, uttappam or even hot roti with ghee.
I always have a pot of fresh chutney in the fridge as I strongly believe that a tasty chutney can make any simple meal interesting and filling. It is especially handy on weekdays, when I am busy with work, children's school and college and housework and simple lunch/dinner can be elevated to another level with a delicious chutney. Some of the other Chutney Recipes, that I love making to serve with my everyday meals are – Green Chutney, Kachri ki Chutney, Tamarind Chutney, Tomato Onion Chutney, Khajur Chutney, Coconut Chutney, and a delicious Green Coconut Chutney to name a few.
I tasted this Green Chilli & Peanut Chutney on my recent trip to Chennai. It was laden on the popular 'chakli/murukku sandwich' and was giving the sandwich the distinctive spicy, nutty and tangy flavours. Chutneys are a quintessential accompaniment to every Indian meal making the whole meal a lovely flavourful spice kick. Indians the lovers of spice and flavour, there are lots of versions of Green Chilli and Peanut chutney in India like the Gujarati green chillies Chutney, Rajasthani green chillies chutney, Andhra style Pachi Mirapakaya Pachadi or even Maharashtrian Thecha to name a few. On my return back home, I was missing the taste of this delicious chutney and hence made it at home, and it was delicious.
I love this green chilli and peanut chutney as it is super quick to make, versatile and also a good source of protein. 100 grams of peanuts has about 26g of protein and lots of other Vitamins and Minerals. It stores in for fridge for 10-15 days in an airtight container and you can serve it as a side dish for any meal.
Ingredients
1 teaspoon oil
100 grams green chillies
1/3 cup raw peanuts
1 teaspoon cumin seeds
10-12 garlic cloves
Salt to taste
1 teaspoon turmeric powder
2 tablespoons desiccated coconut
Juice of ½ lemon
Directions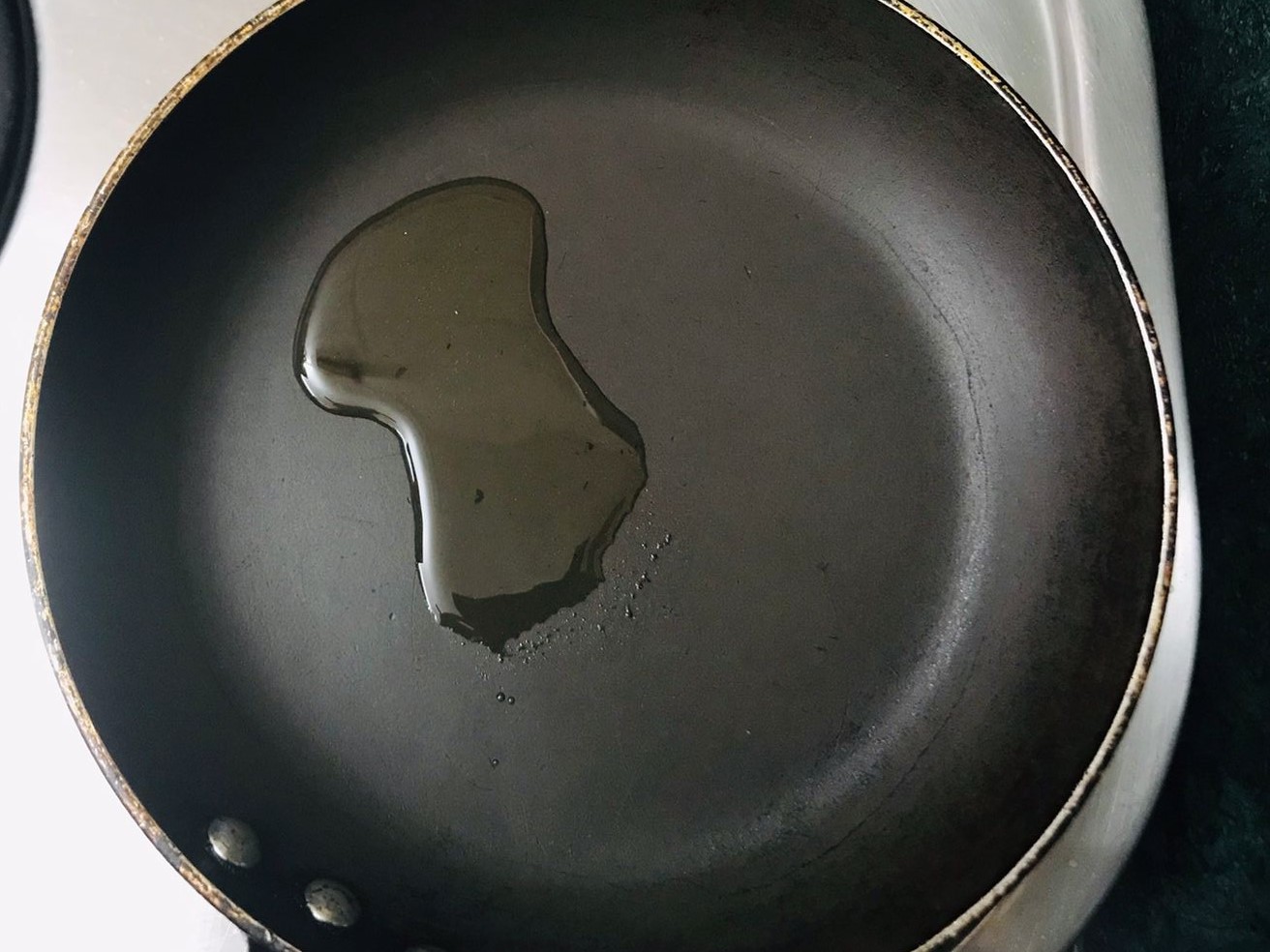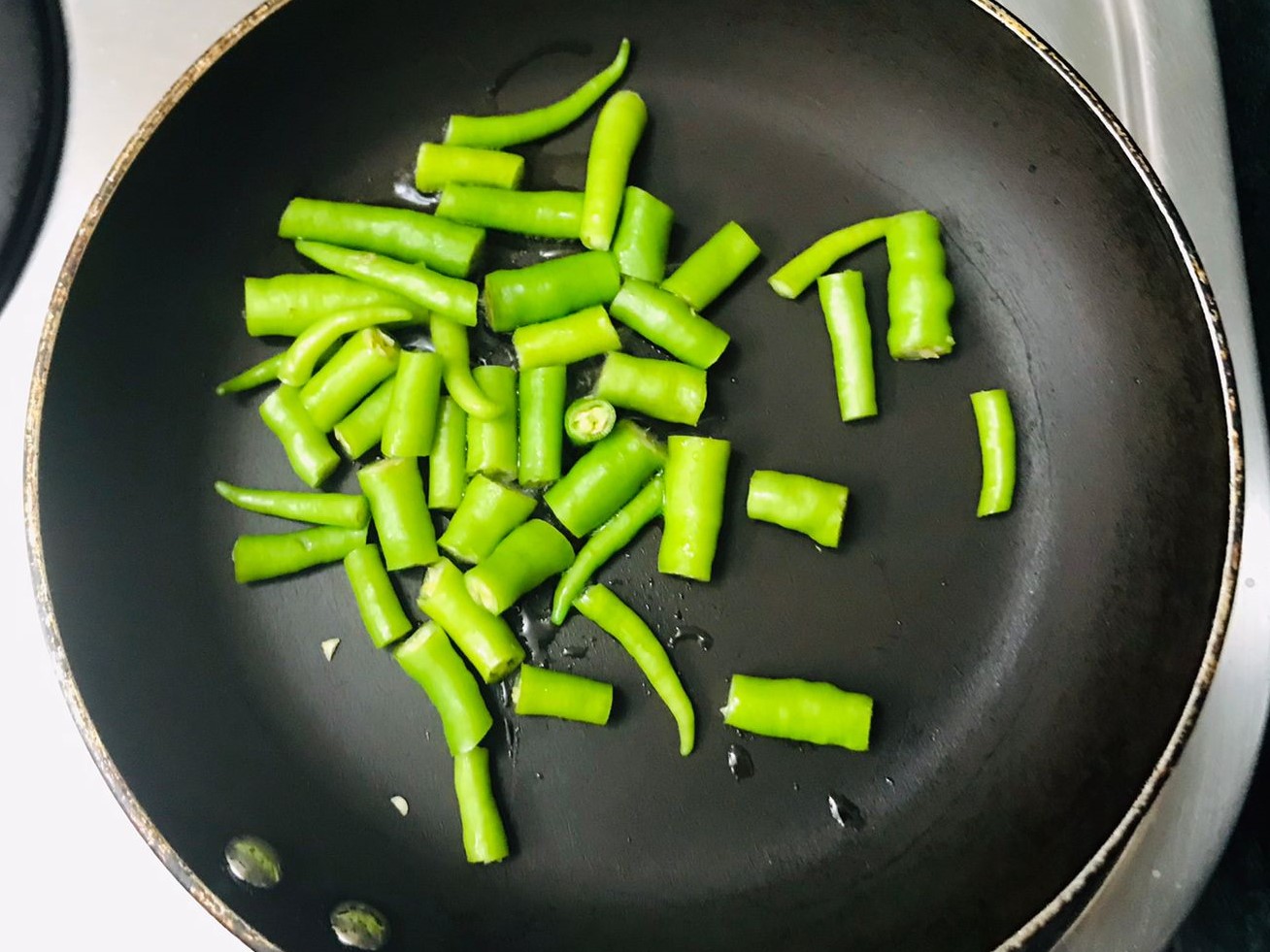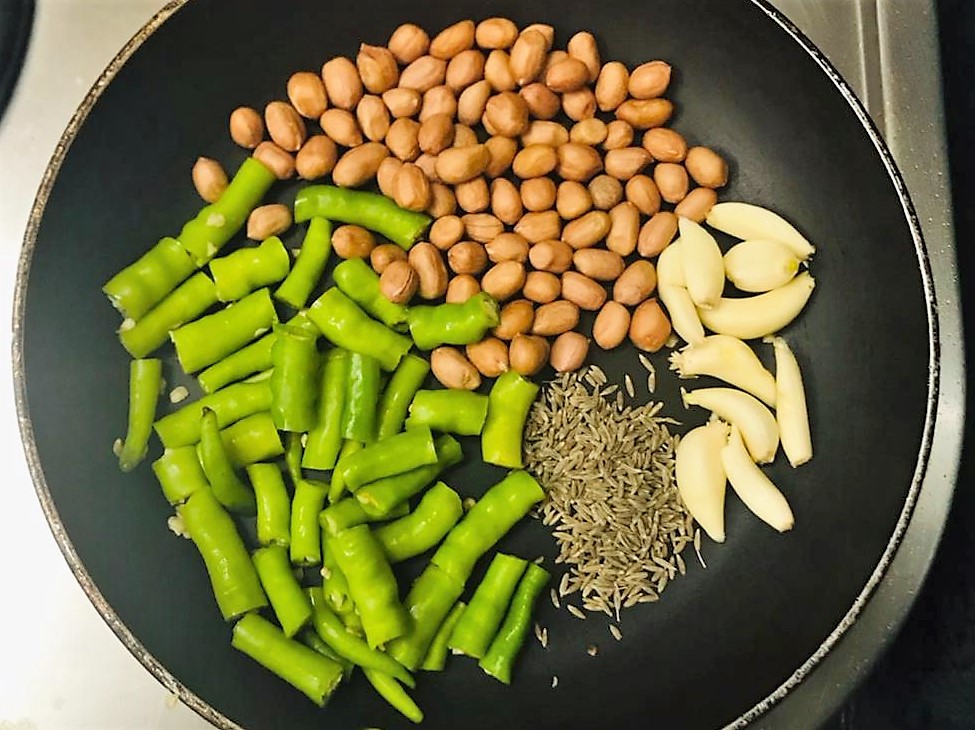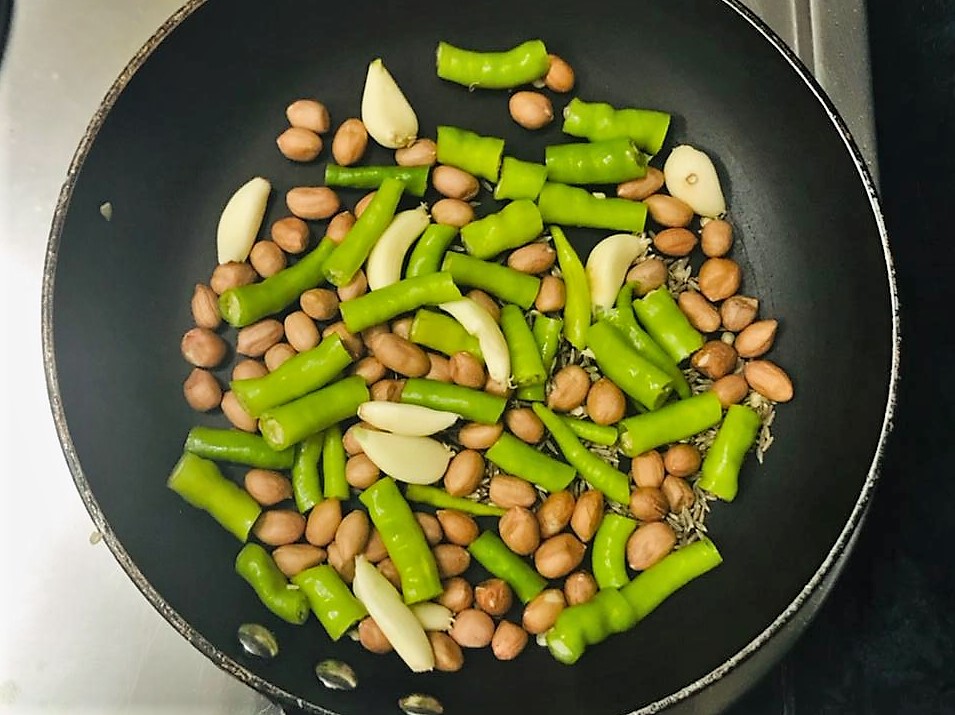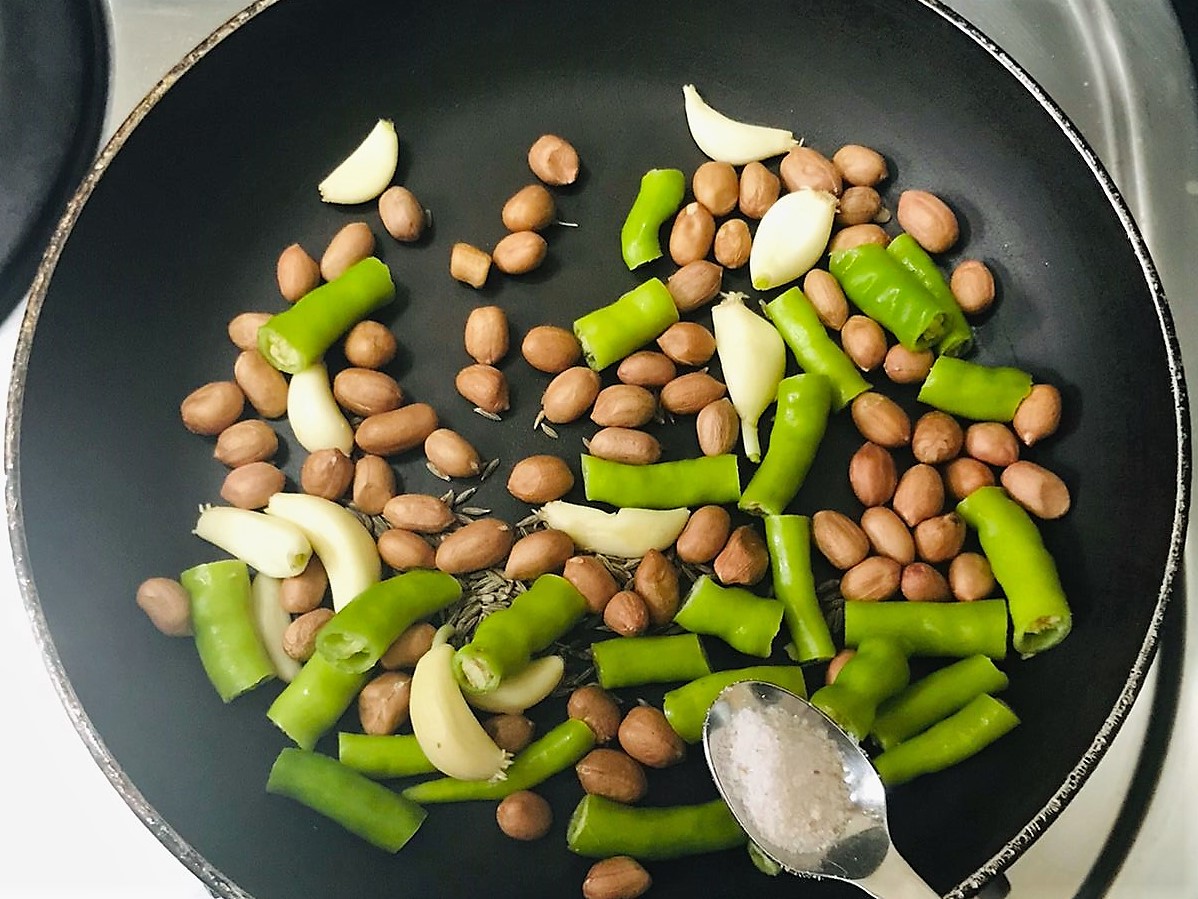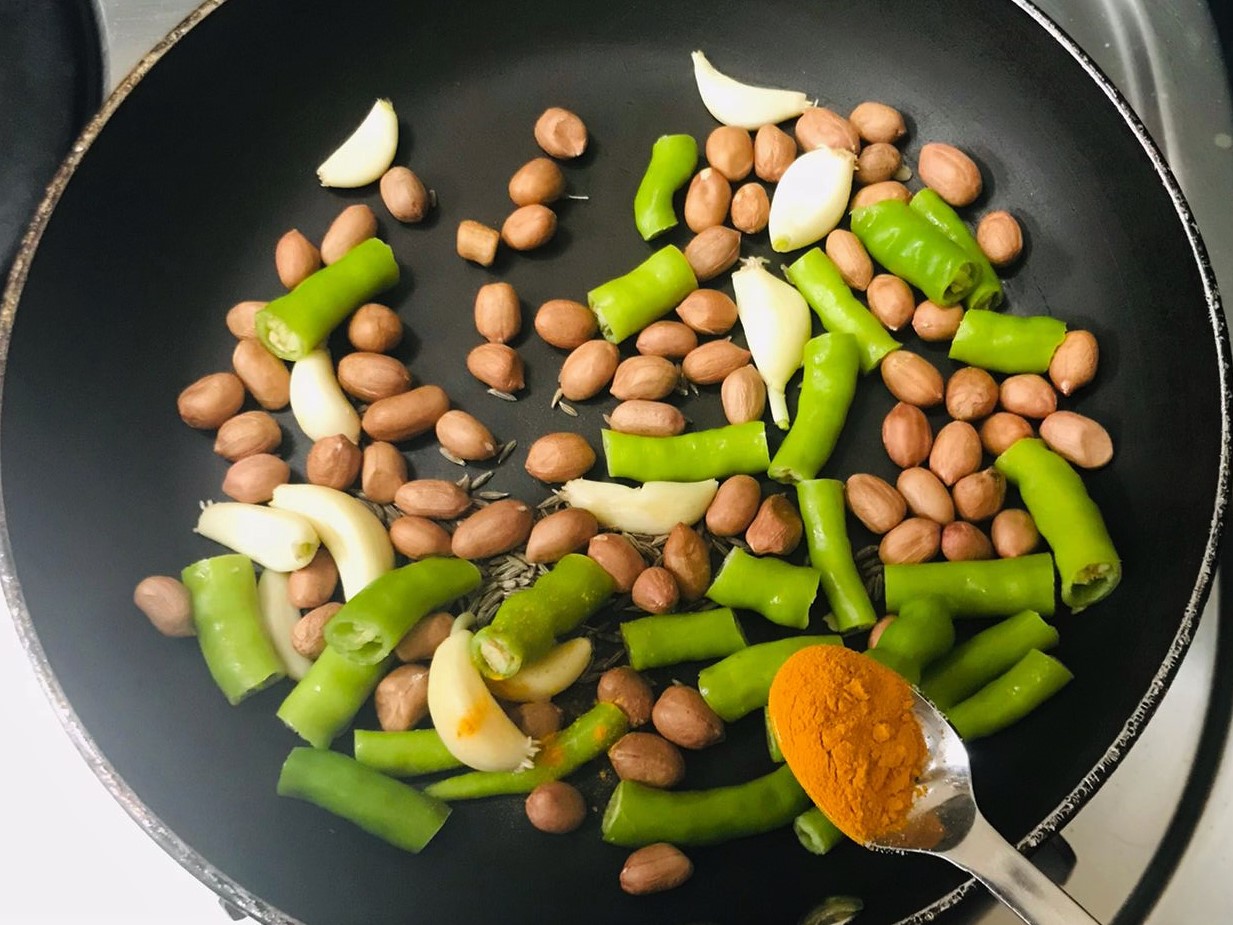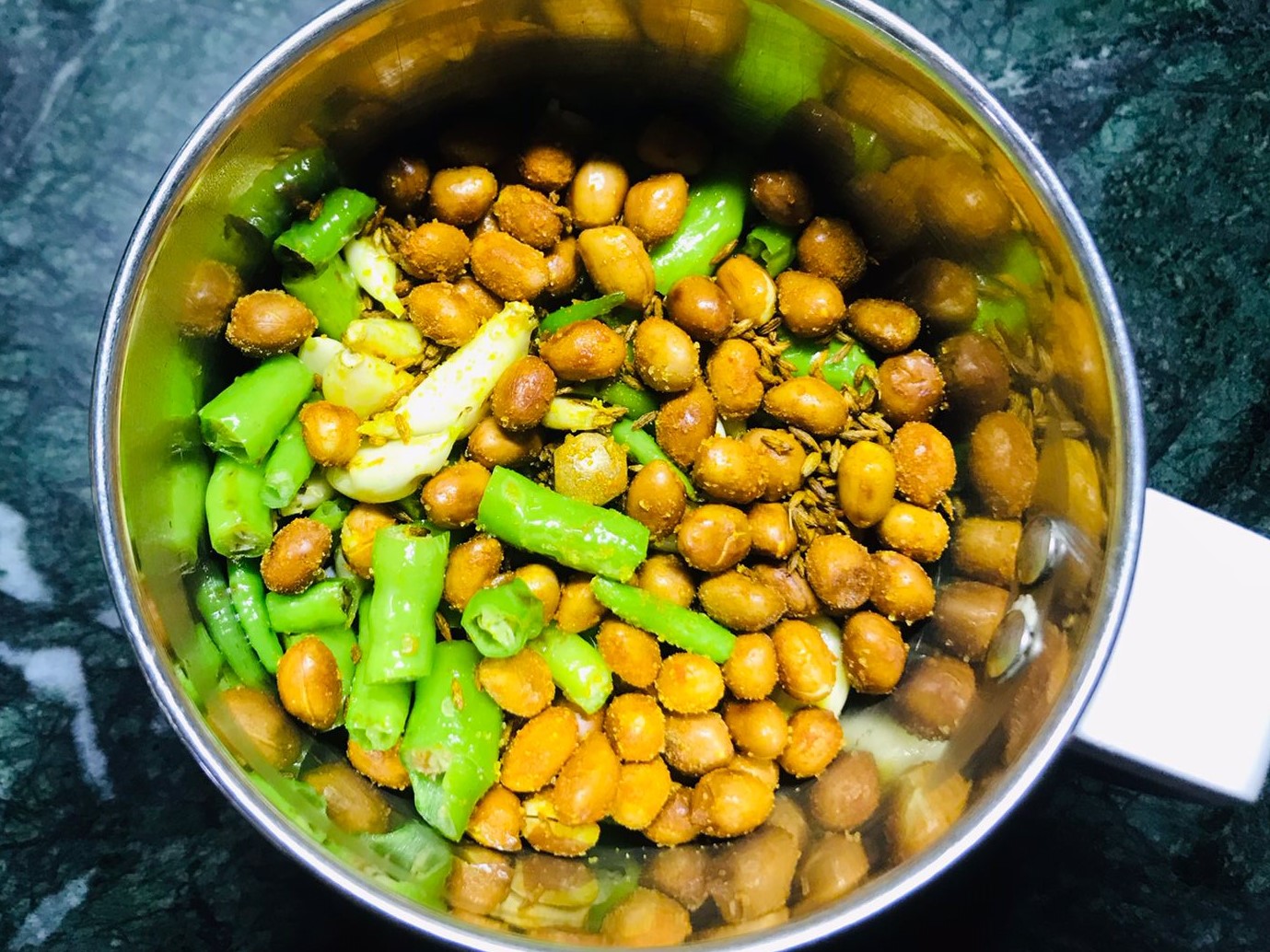 Heat oil in a pan and add the green chillies, peanuts, cumin seeds and garlic cloves. Further, add salt and turmeric powder. Sauté for 2-3 minutes or until the green chilies turn slightly cooked.
Turn off the heat and keep it aside to cool.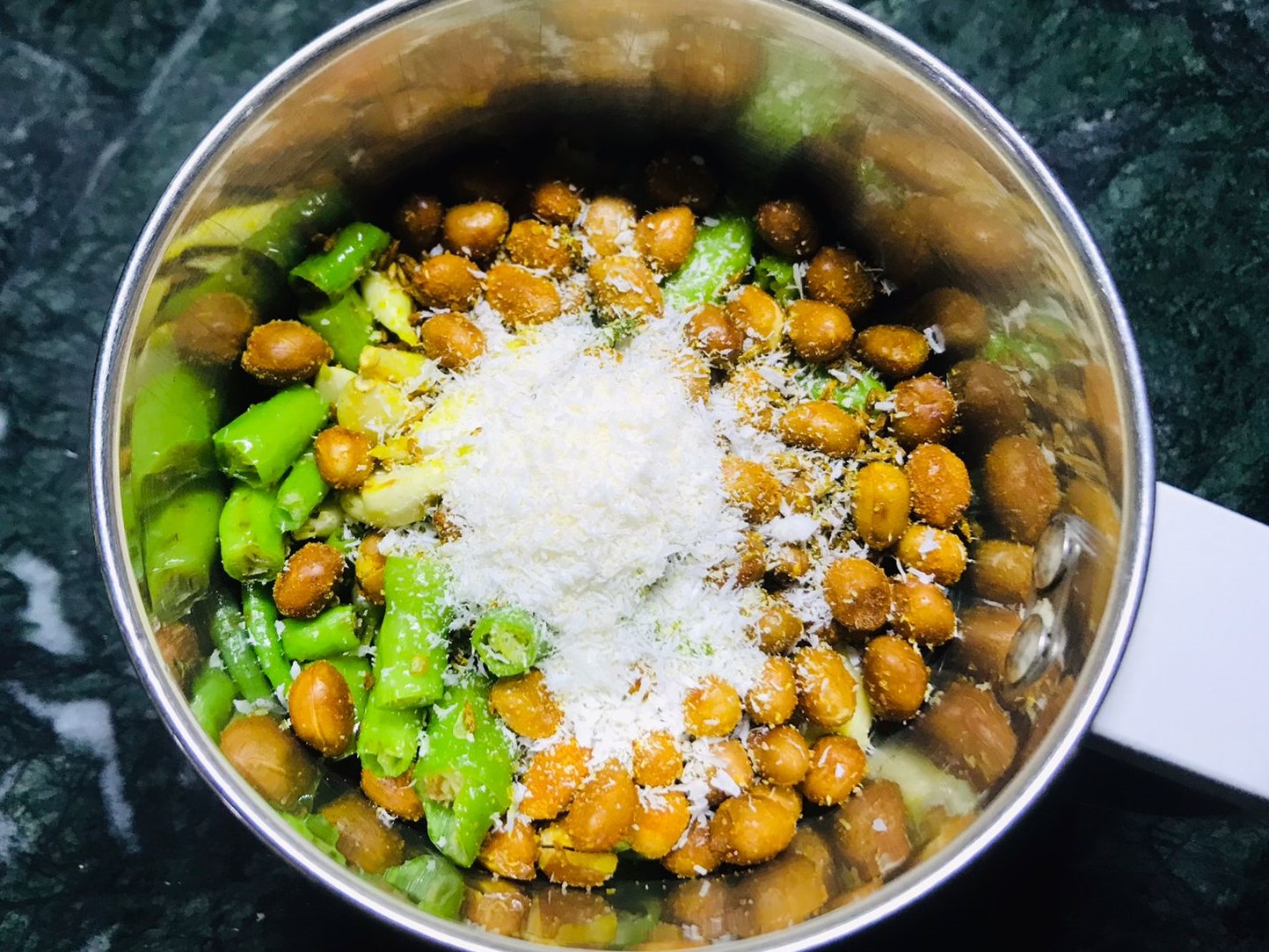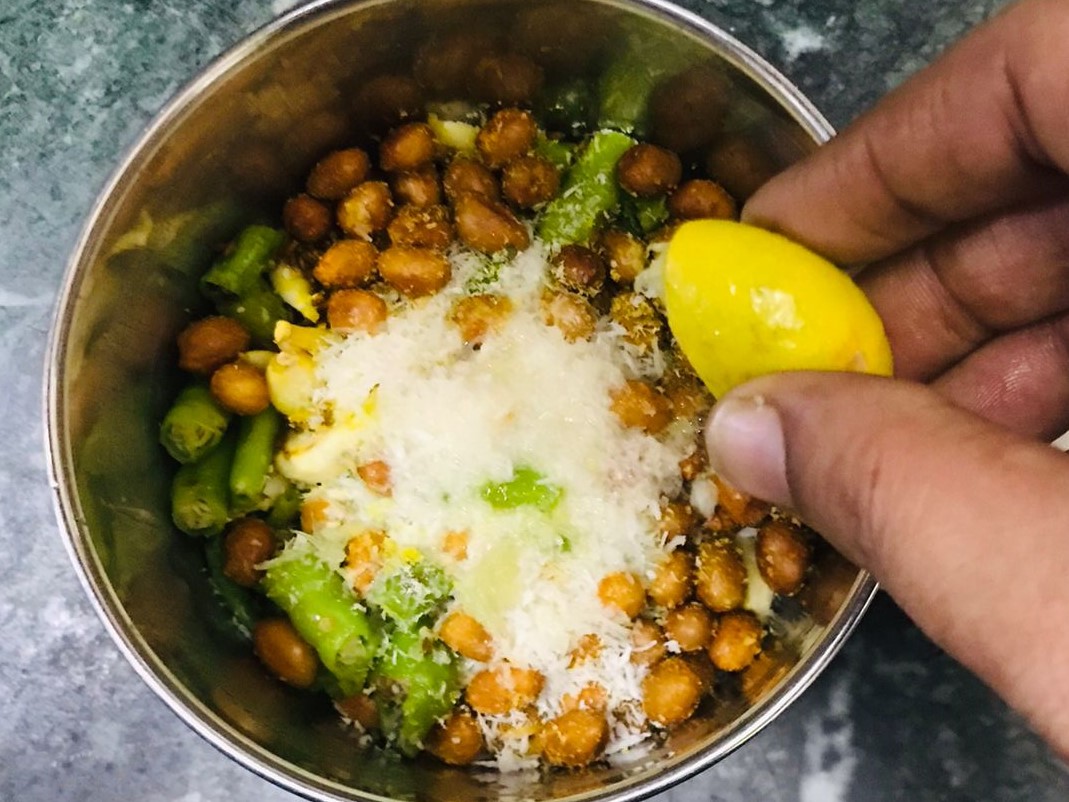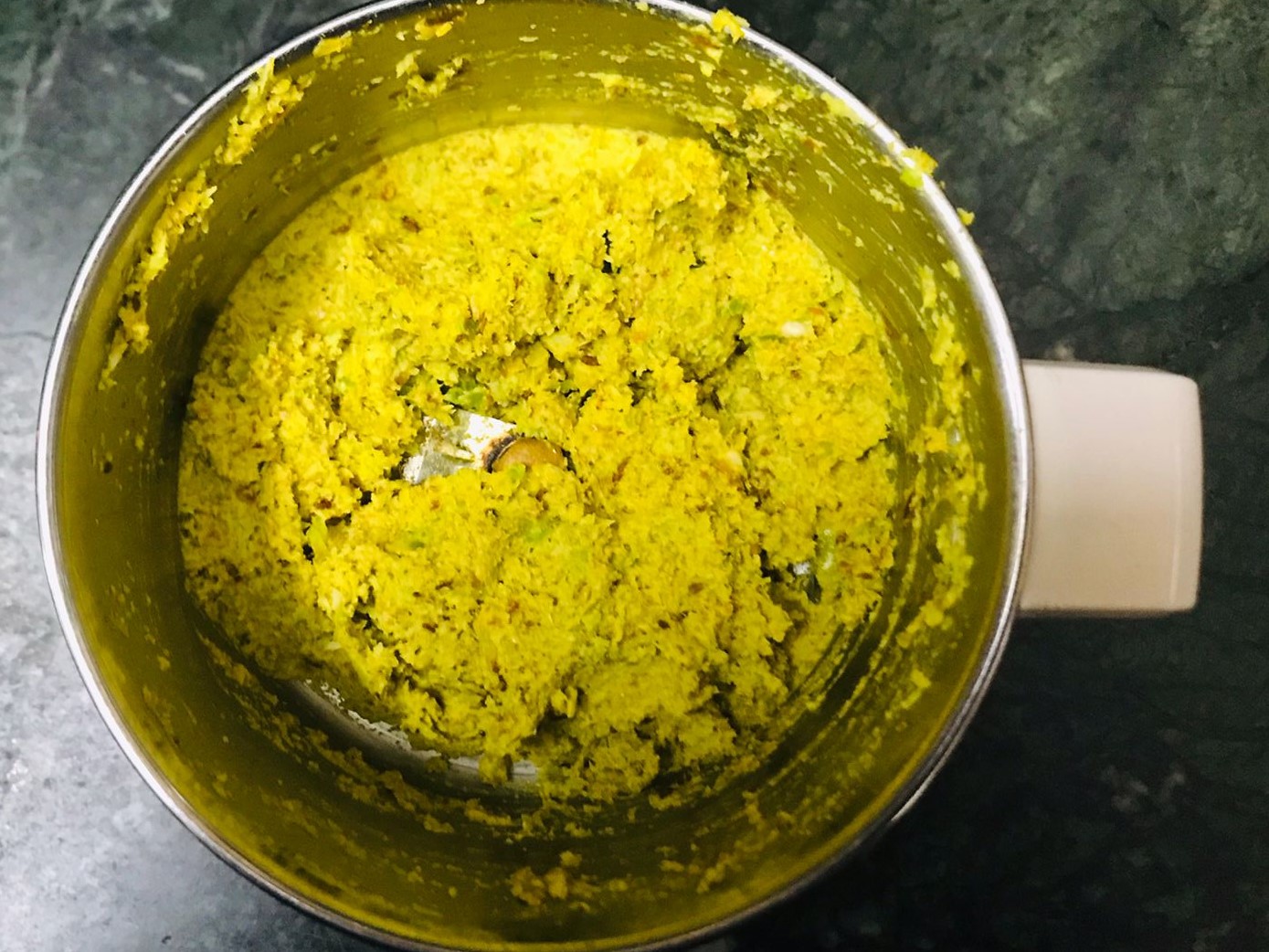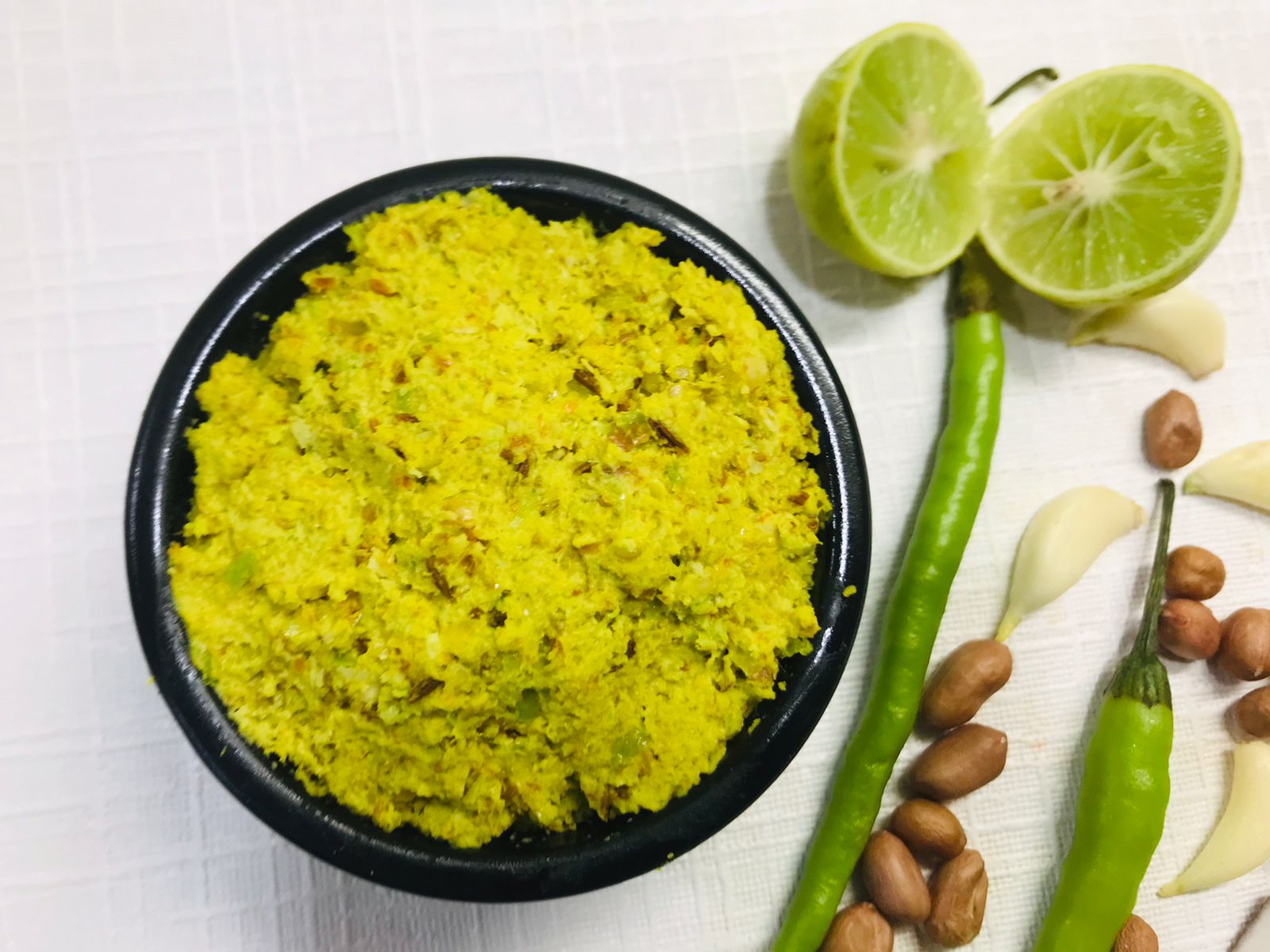 Grind the cooled green chillies and peanut mix with desiccated coconut and lemon juice. You can add couple of tablespoons of warm water to help in grinding.
Grind it to a smooth paste. Empty the chutney in a bowl.
Serve it alongside rice, roti, chakli sandwich, idli, or dosa.