Moong Dal Paratha
Moong Dal Paratha is an Indian flat-bread prepared with moong dal (green gram), spices and wheat flour. Dal Paratha is a traditional Indian bread which is popular and originated from Rajasthan. Paratha is a common term used for Indian flat-bread prepared with wheat flour. Soaked lentils is added in the flour with loads of spices and then pan-fried with oil/ghee making these delicious and healthy Parathas.
This is my mother's recipe which is my all-time favourite since my childhood days. Moong Dal Paratha (Rajasthani Churi Ki Poori) is a delicious and healthy flatbread packed with protein. This paratha is usually made for the day when there is a tradition of eating 'Basi Khana' (food cooked the previous day), since this paratha tastes great the next day. It is often paired with sweet and sour mango chutney, Sangri Ka saag (a Rajasthani vegetable) or yogurt.
Moong dal paratha are the best preference while travelling as they last for about a week and tastes delicious with the pickles. As lentils are added to the flour, they are a part of our balanced diet as they contain all nutrients in one simple meal. These parathas are healthy and full of proteins.
Enjoy these Parathas for lunch, dinner or a light snack with a cup of garam garam chai.
Ingredients
1 cup green gram split and dehusked (moong dhuli dal)
2 cups whole wheat flour
2 teaspoons salt
2 teaspoons red chilli powder
1 teaspoon asafetida
1 teaspoon turmeric powder
2 teaspoons fennel seeds
1 teaspoons nigella seeds (kalonji)
2 tablespoons oil
2 tablespoons coriander leaves
¼ cup water
Wheat flour for dusting
5-6 teaspoons oil/ghee
Directions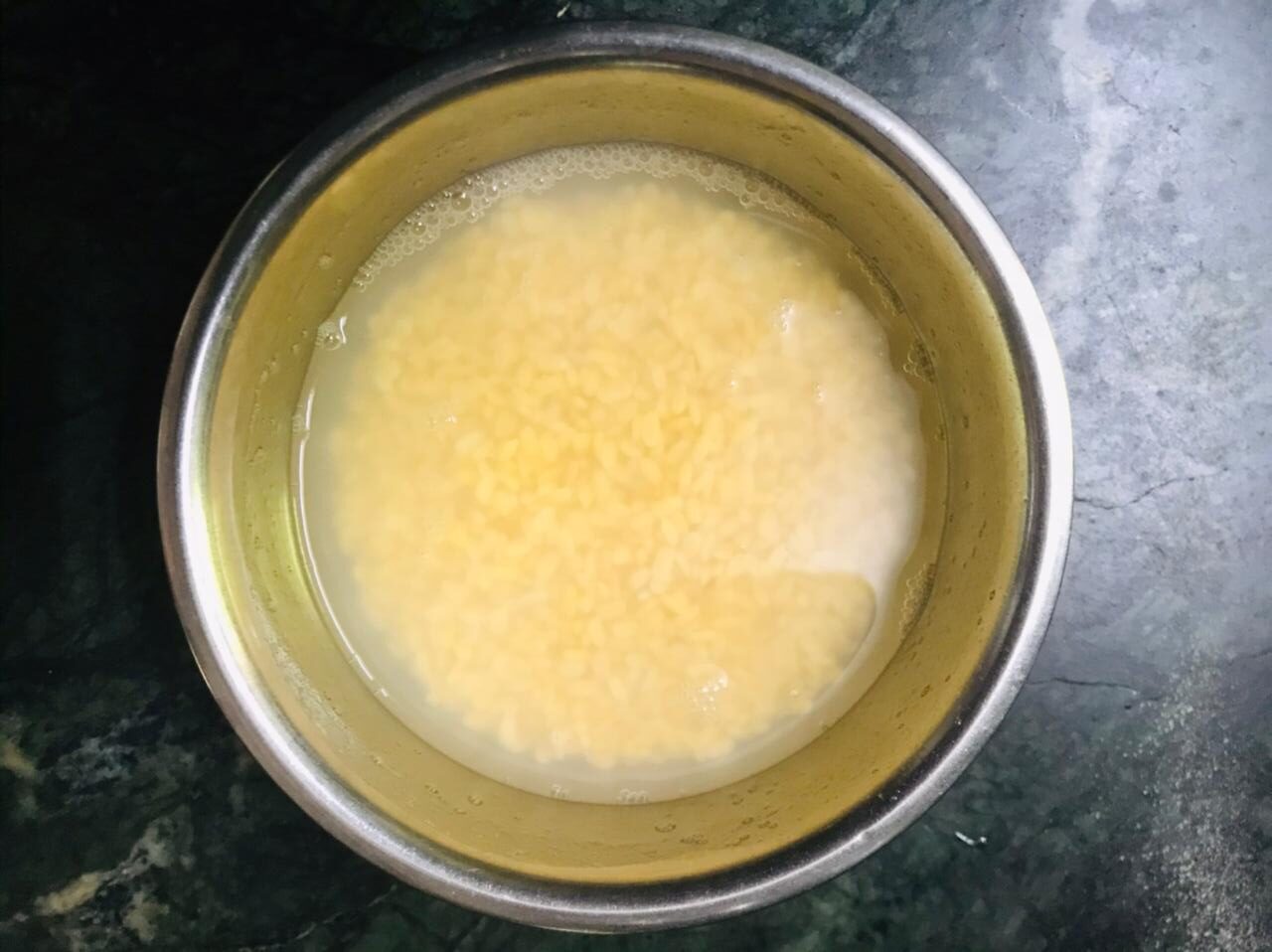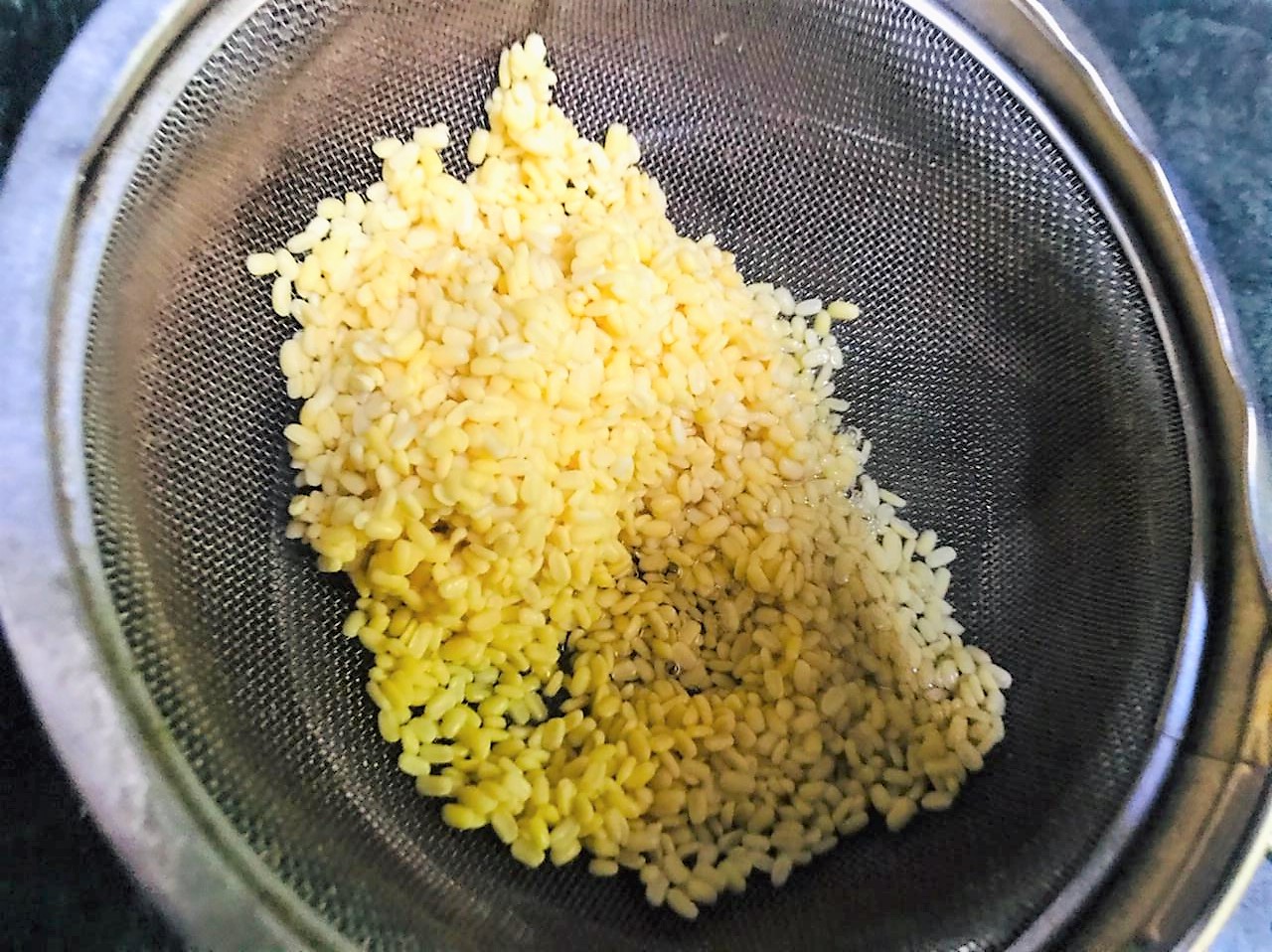 Rinse the moong dal with water at least 4-5 times and soak for 4-5 hours in 3- 4 cups water.
Drain off the excess water and strain the dal using a colander.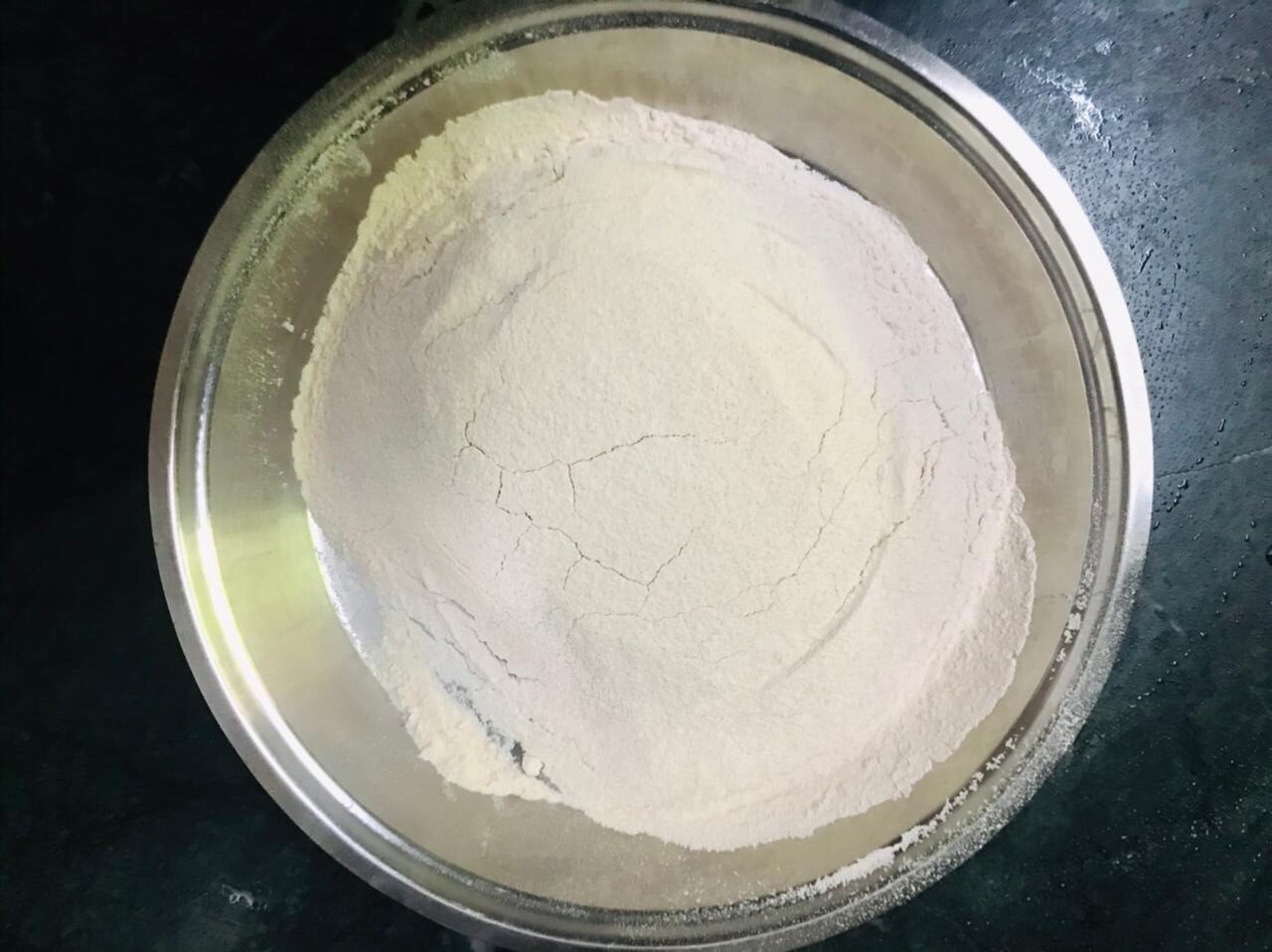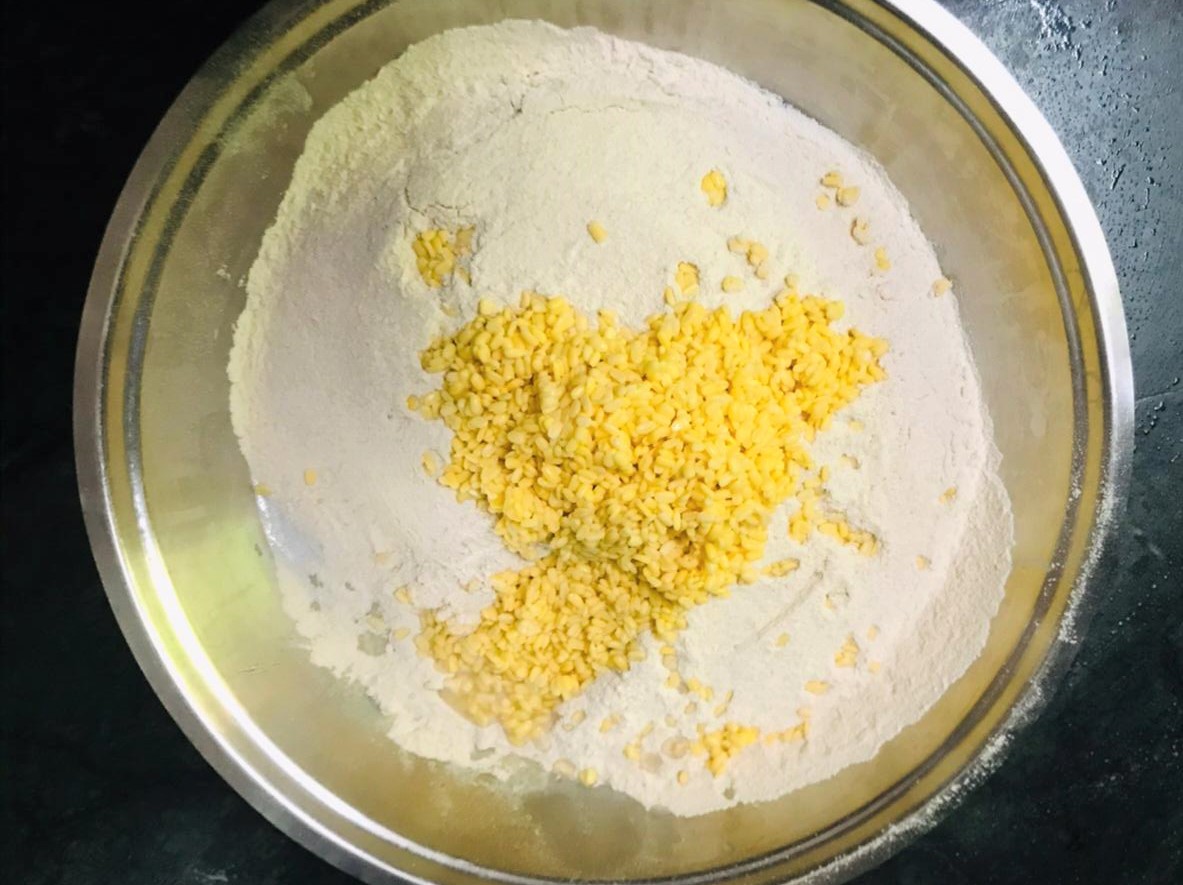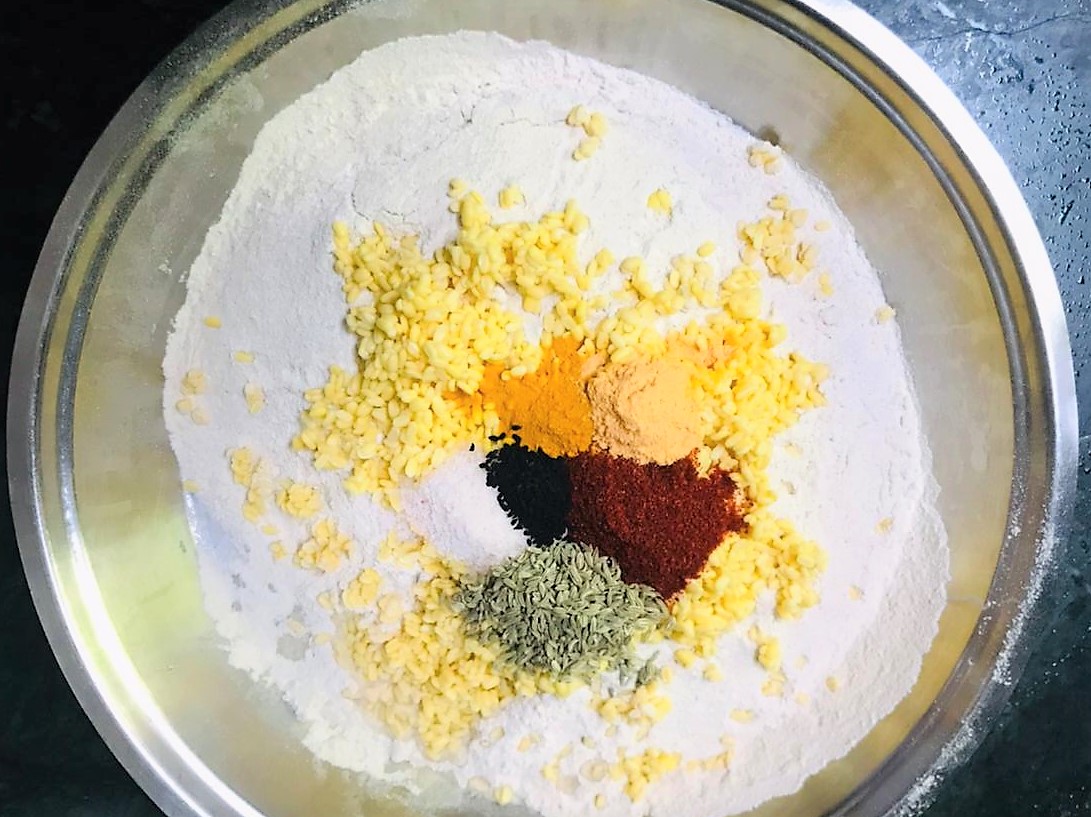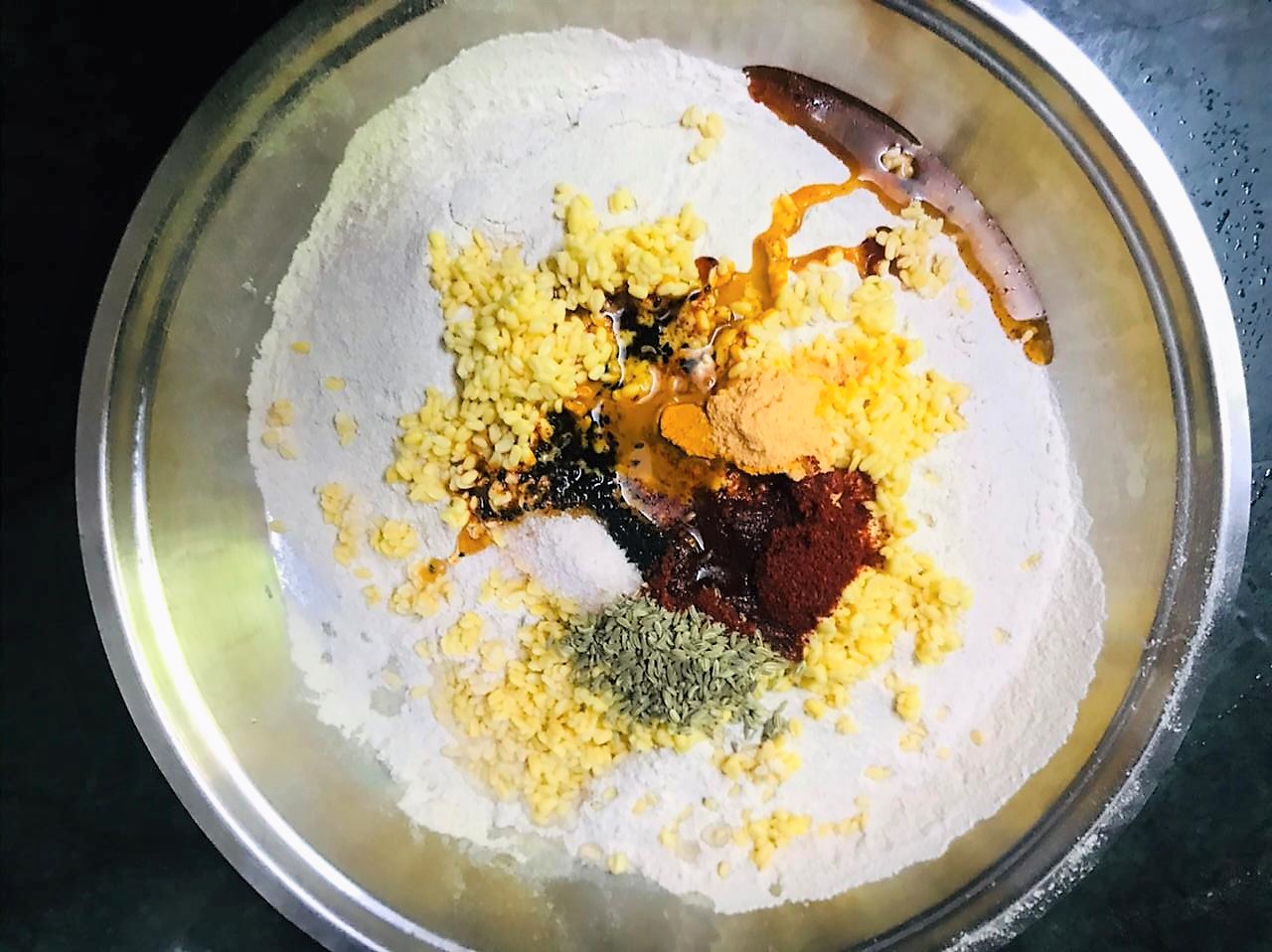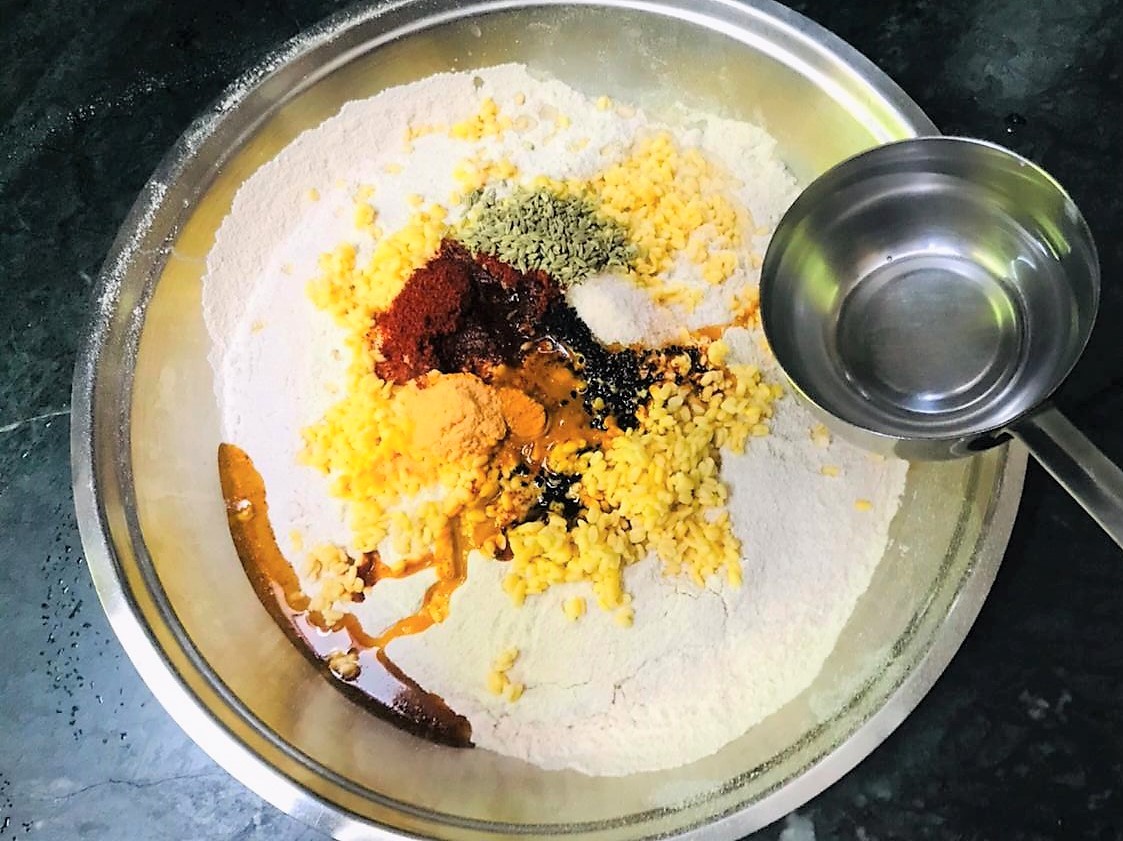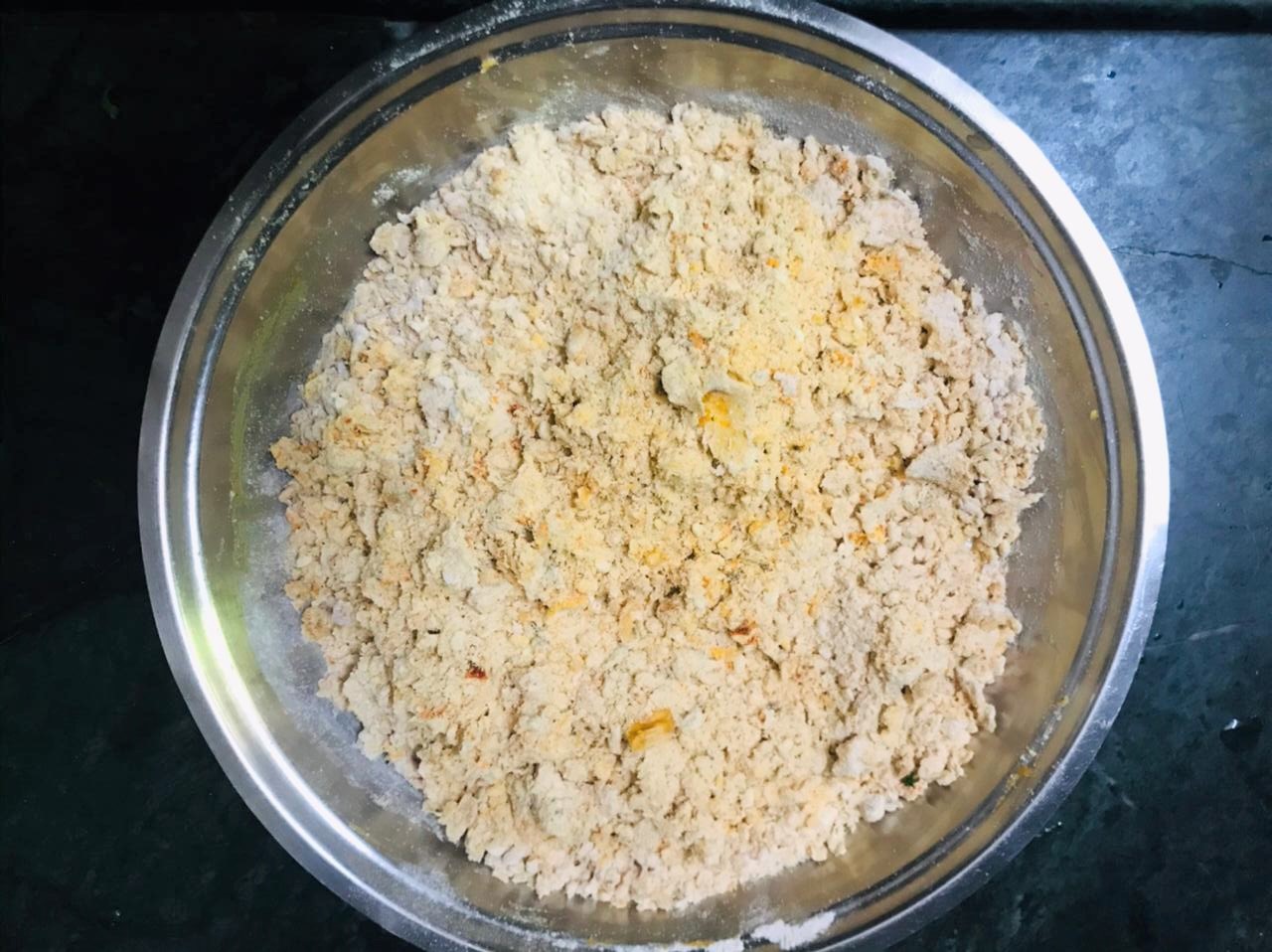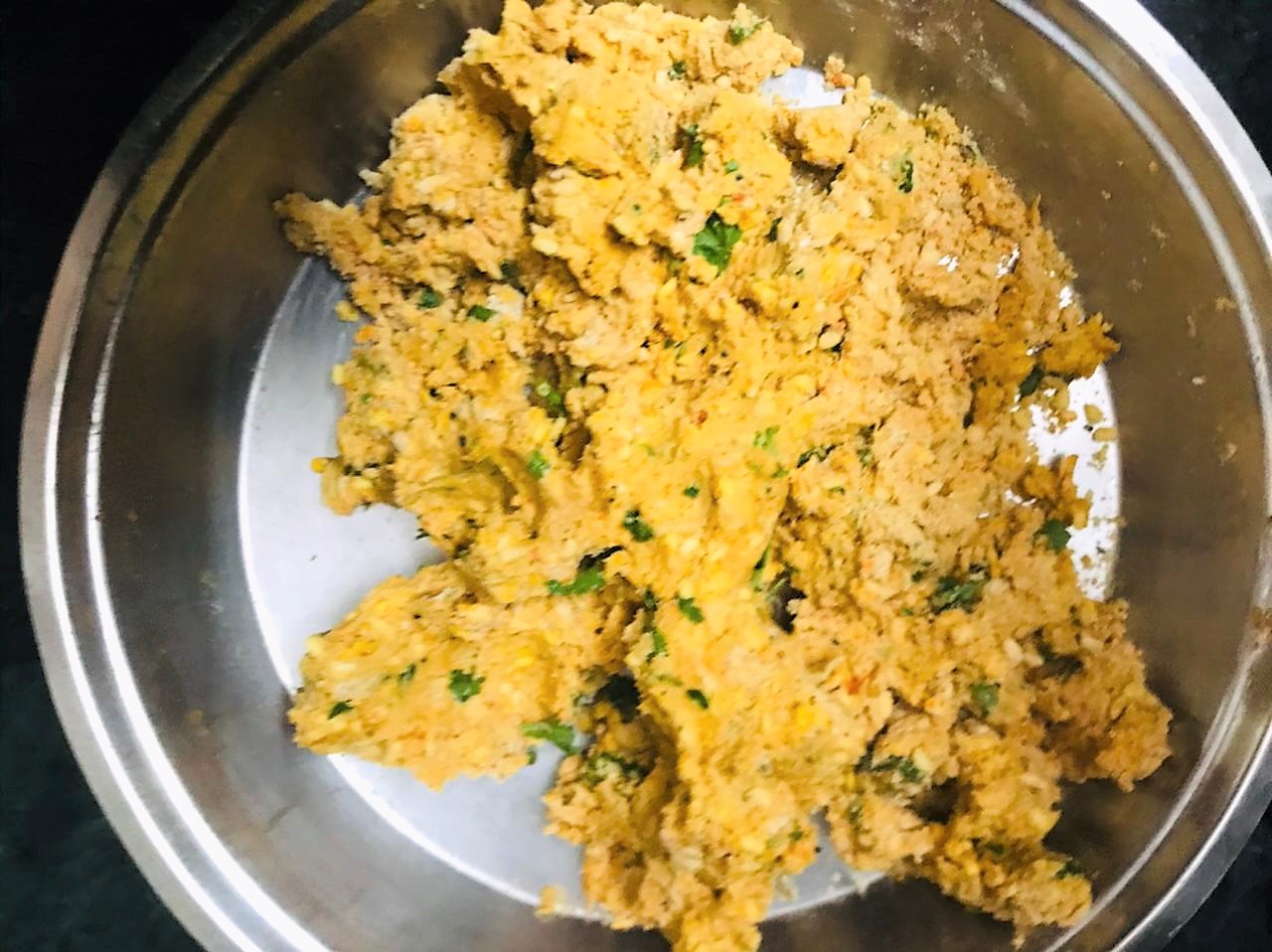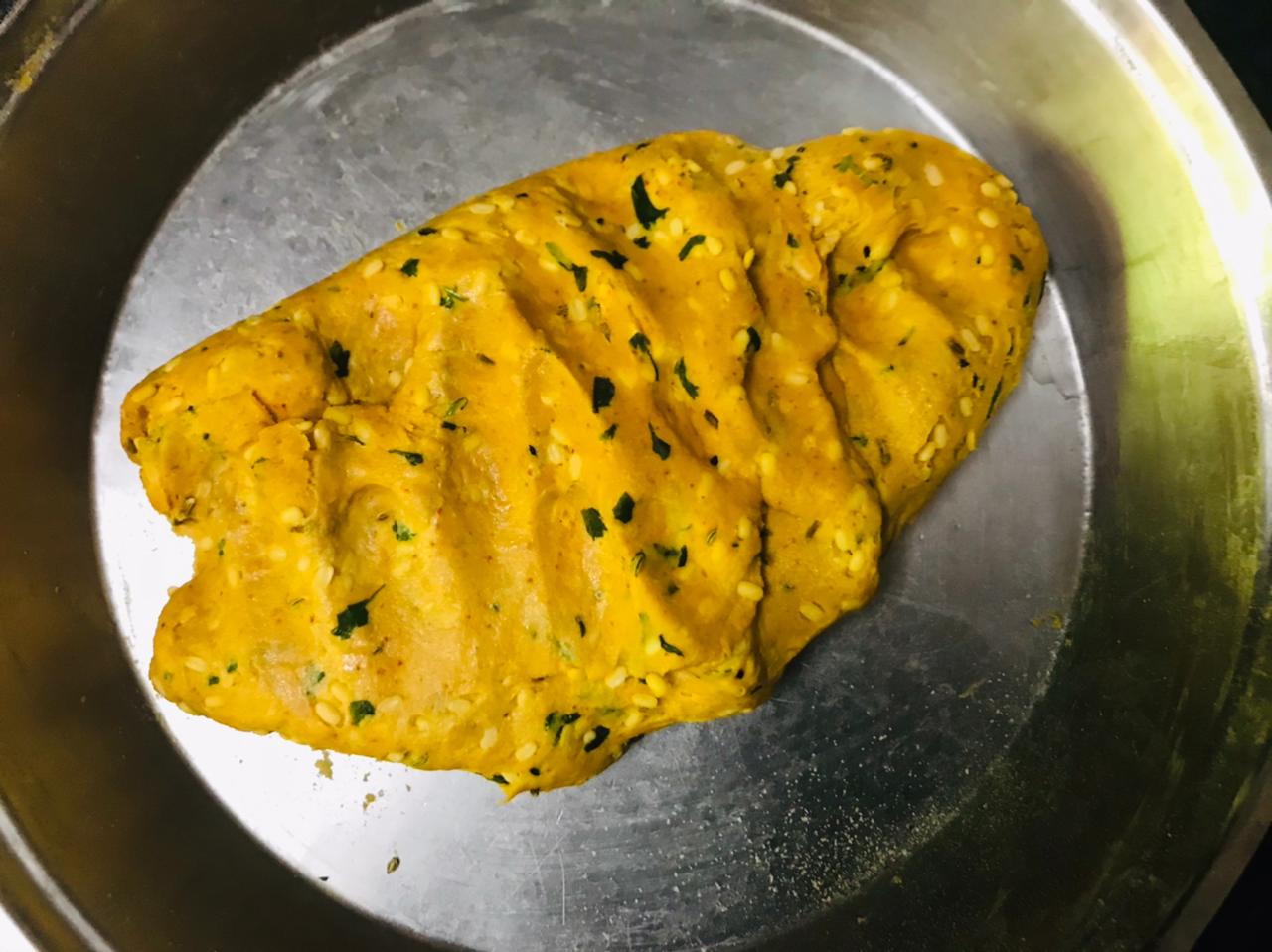 Drain off the excess water from the soaked dal.
In a bowl mix together flour, soaked drained dal, salt, red chilli powder, fennel seeds, nigella seeds, turmeric powder and asafetida.
Add the coriander leaves and gradually add water to knead into a soft dough. I used approximately ¼ cup of water while kneading.
Cover the dough and let it rest for at least half an hour.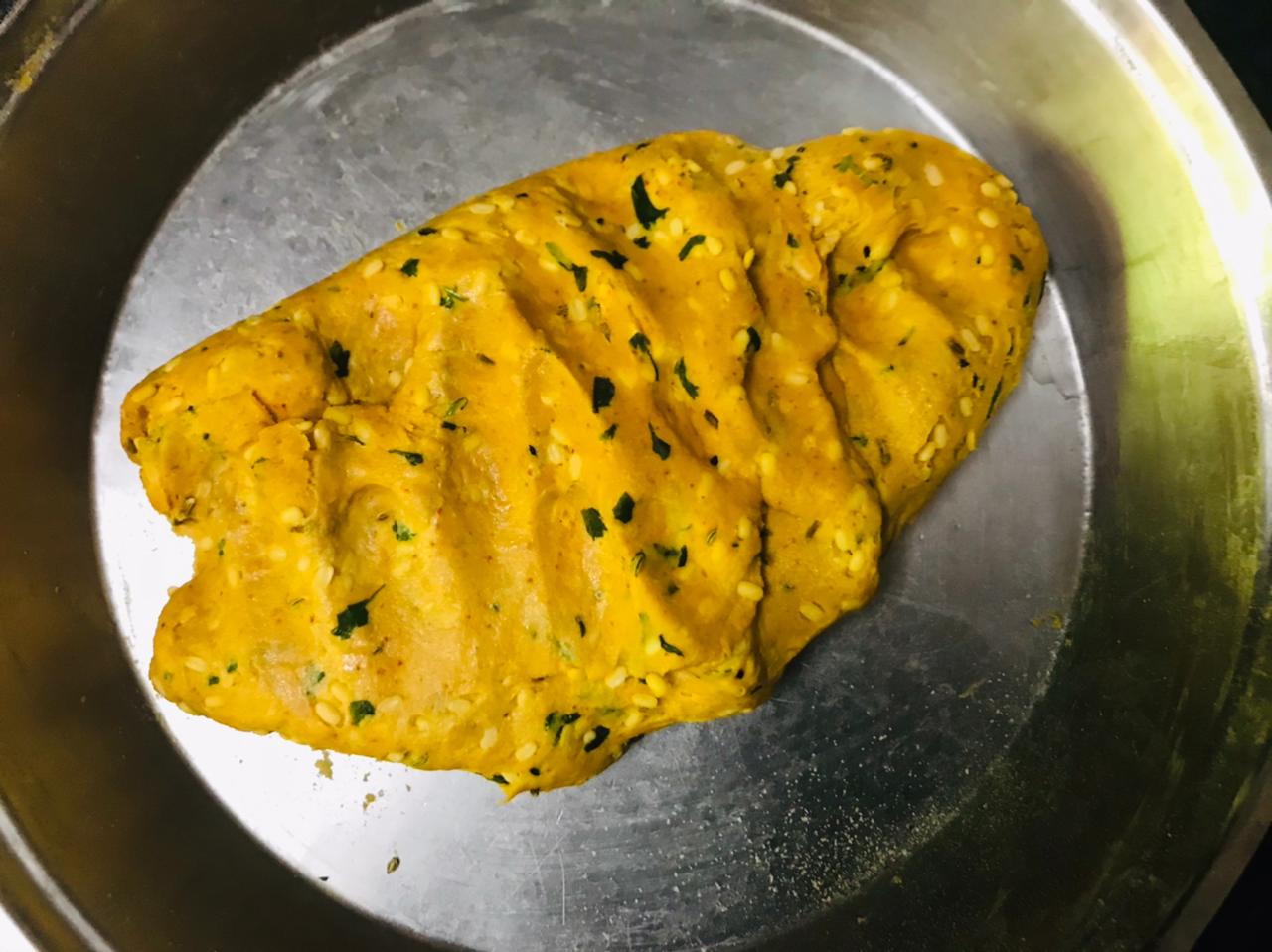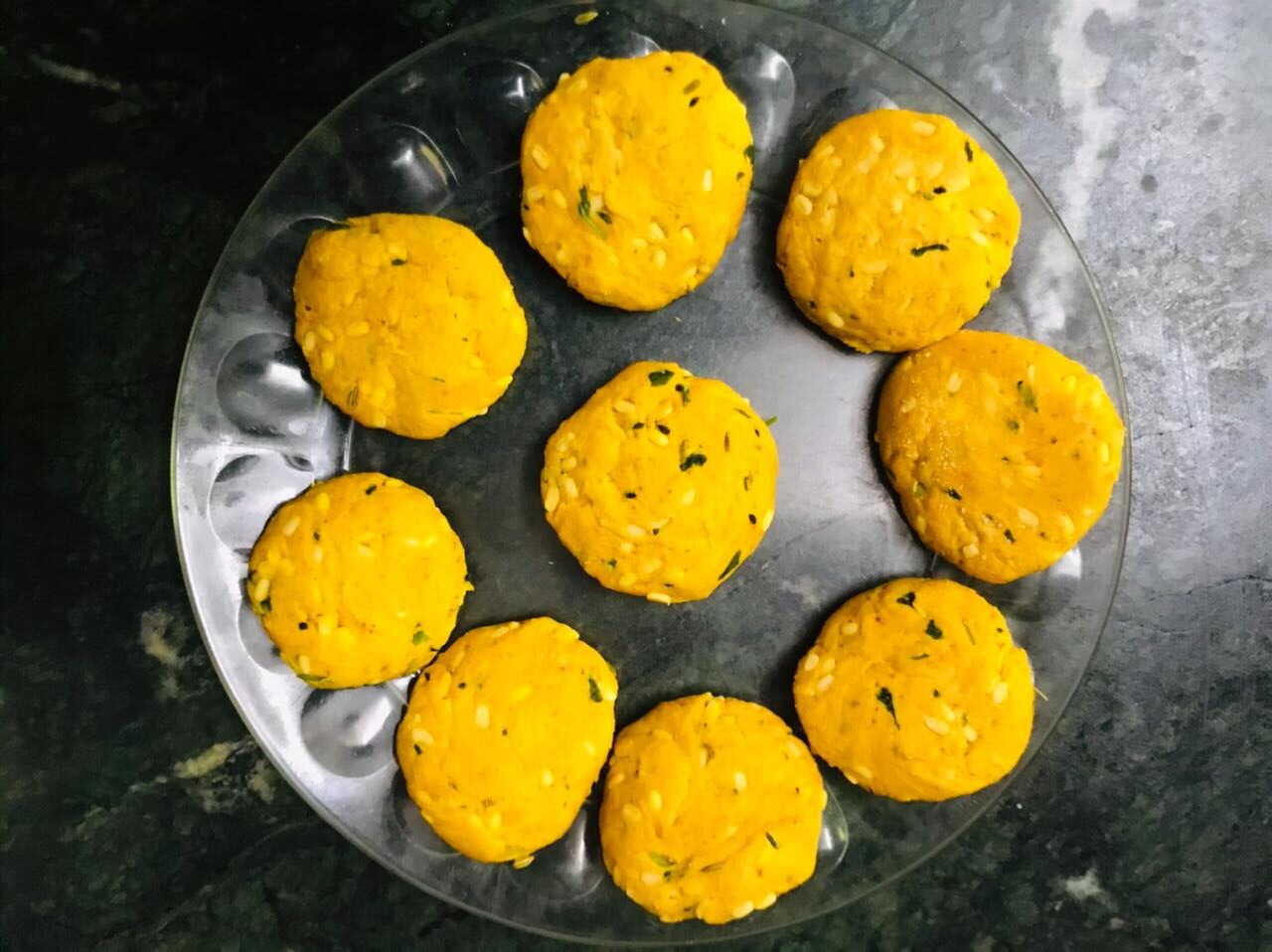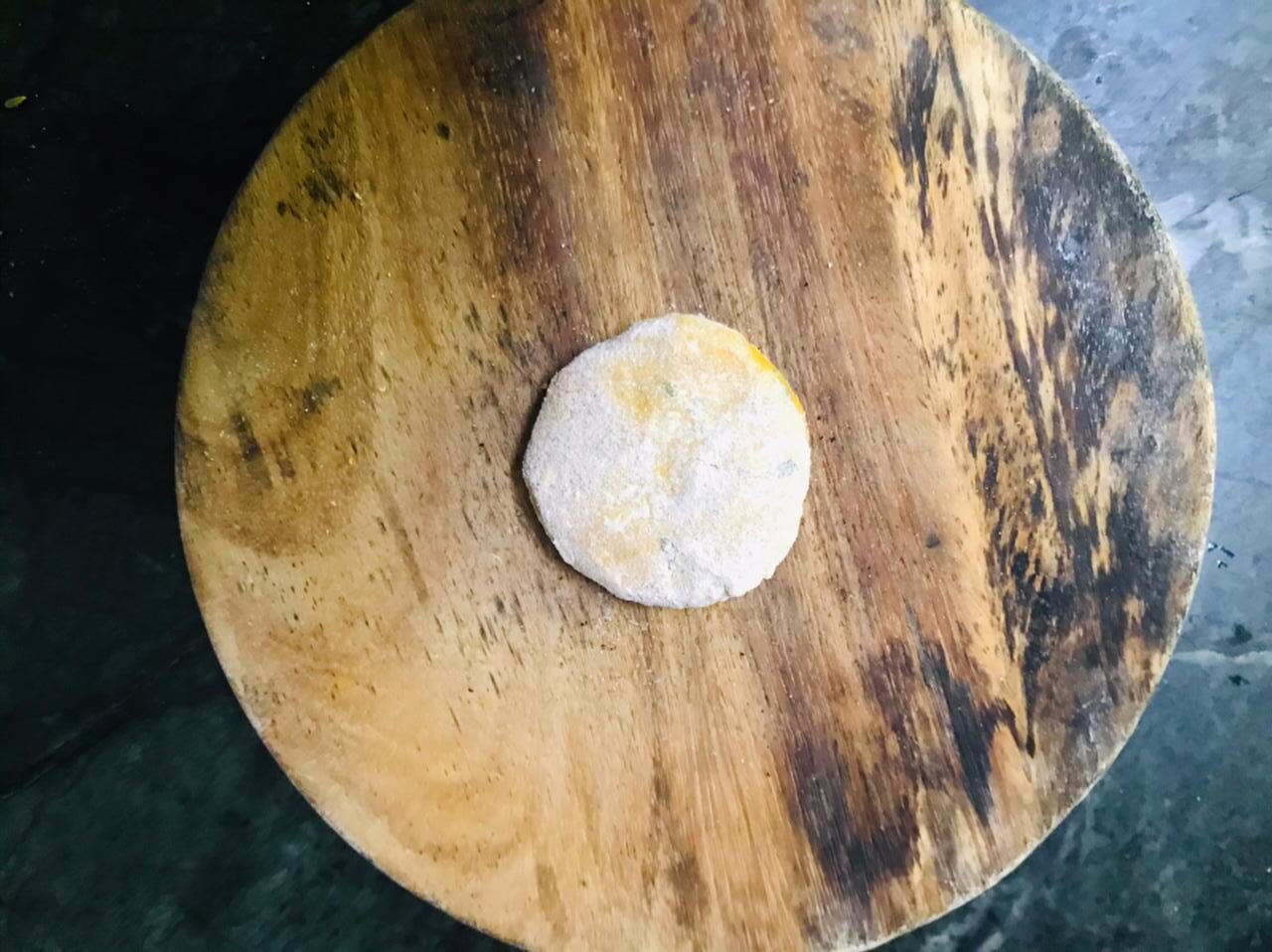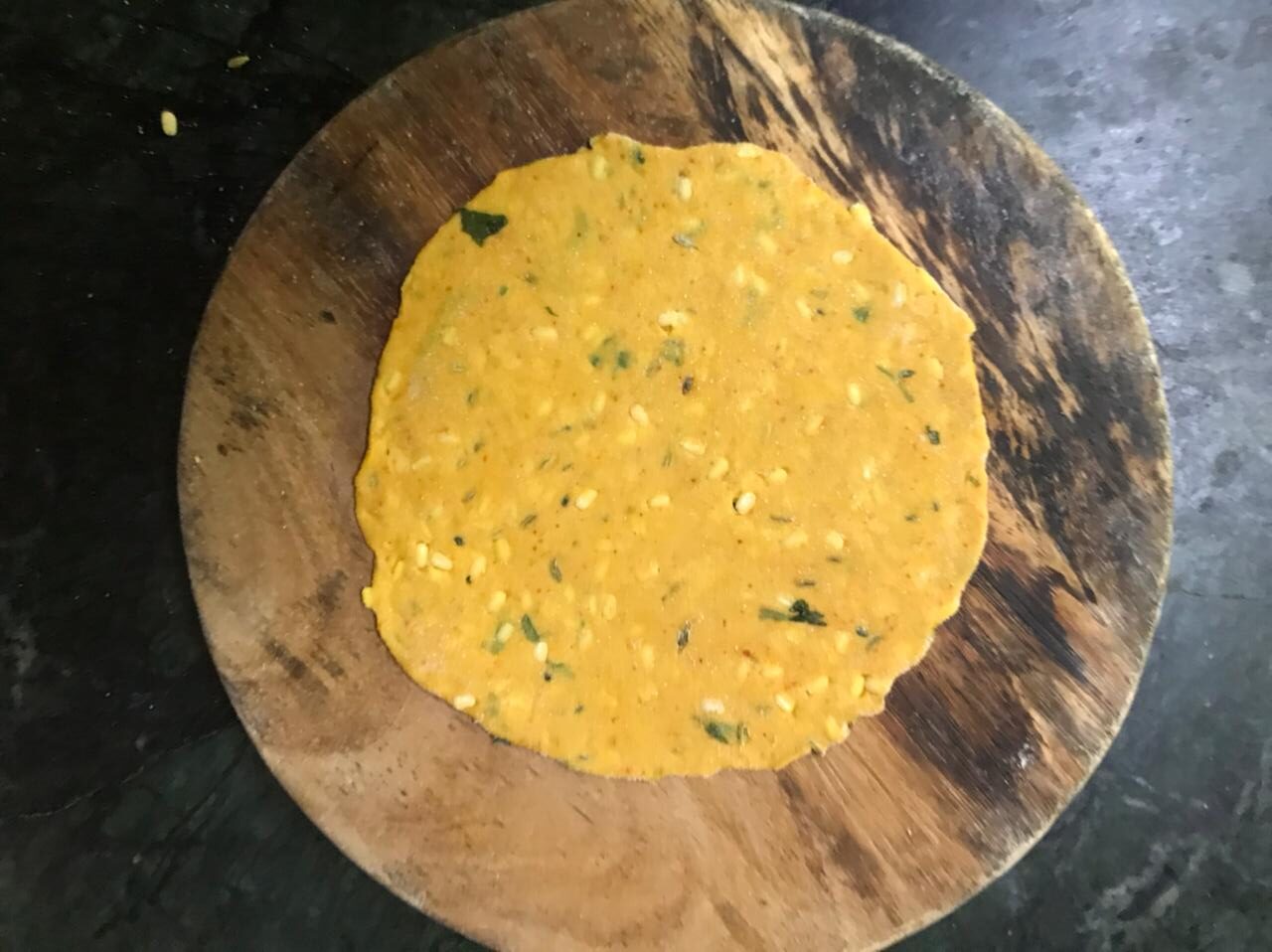 After resting the dough, brush some oil/ghee on the dough and knead for 2-3 minutes until smooth and elastic.
Divide the dough into 14-15 equally sized balls. Lightly flour your work surface and roll each ball out into a disc around 2–3mm thick and 5-6 inch in diameter. Repeat with each of the dough balls.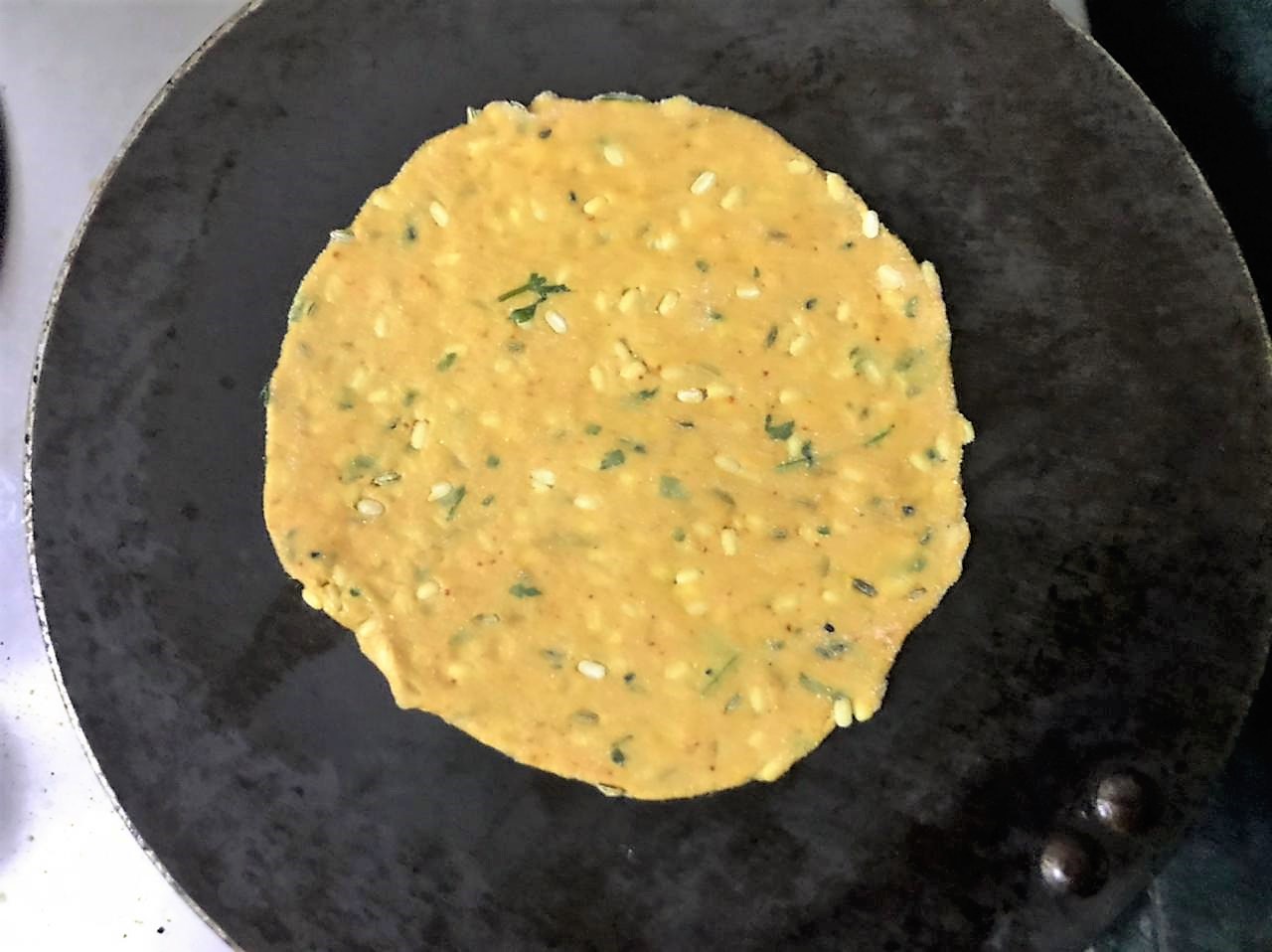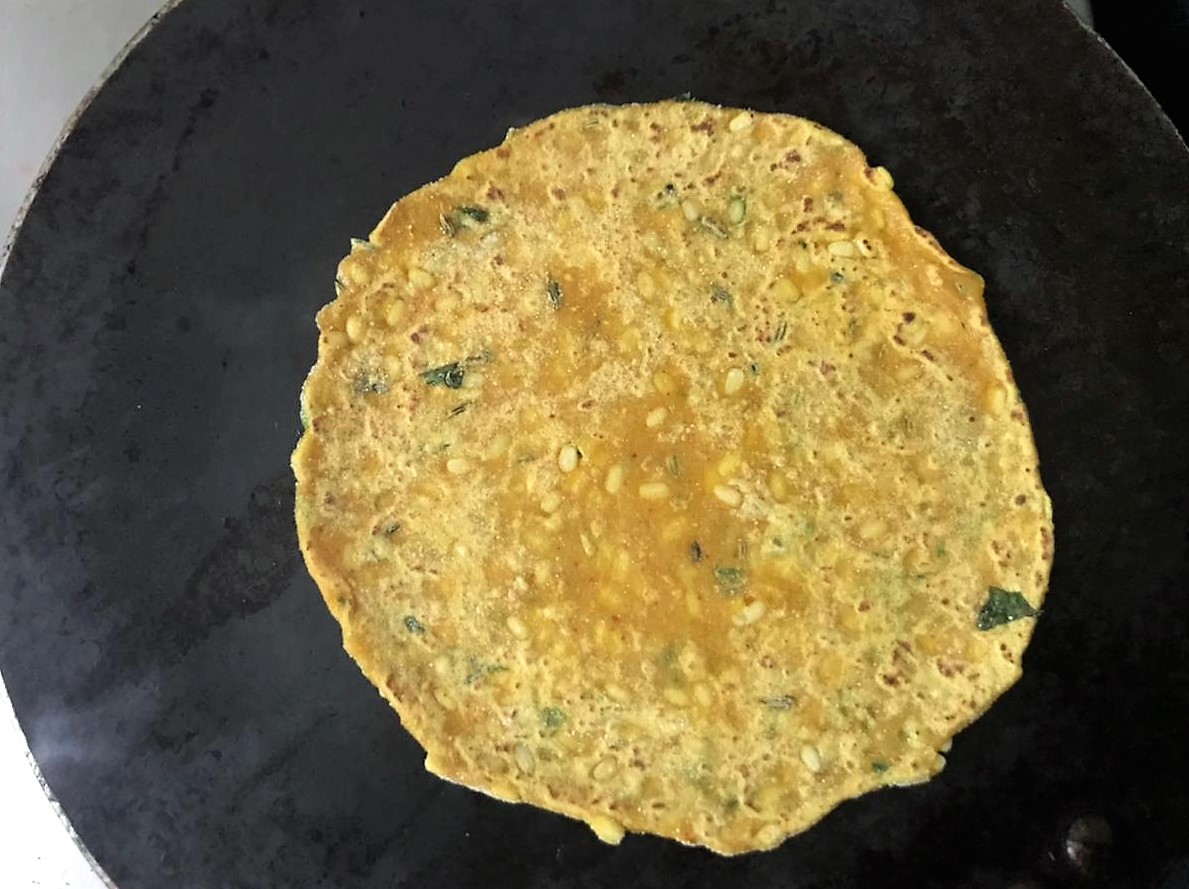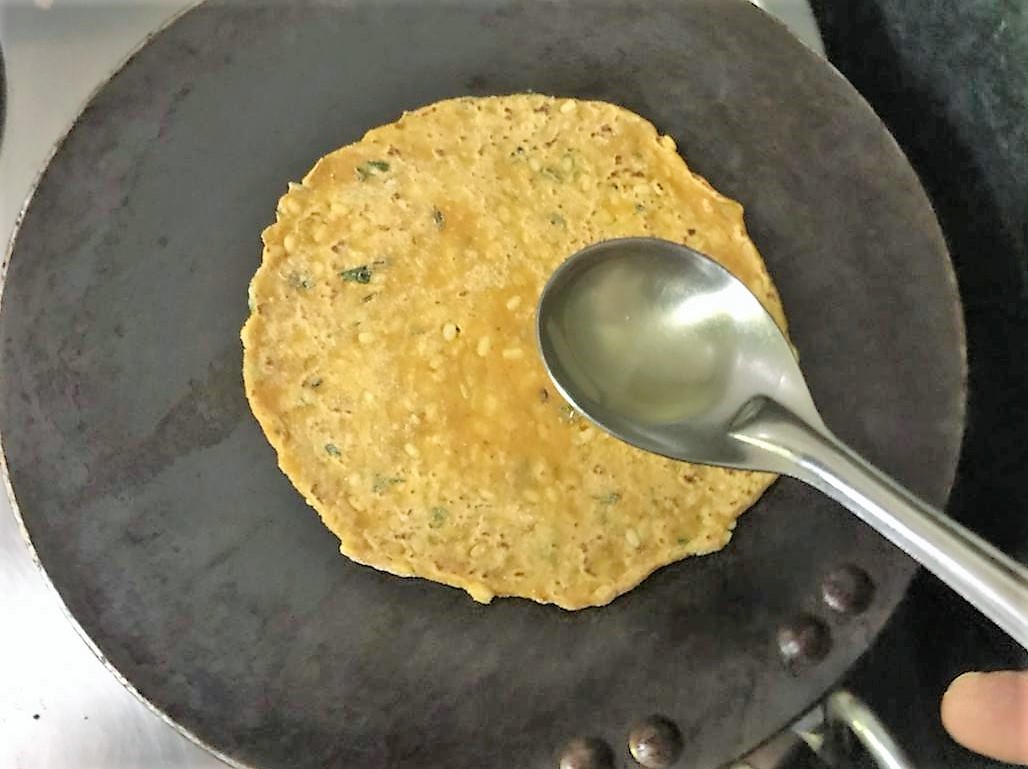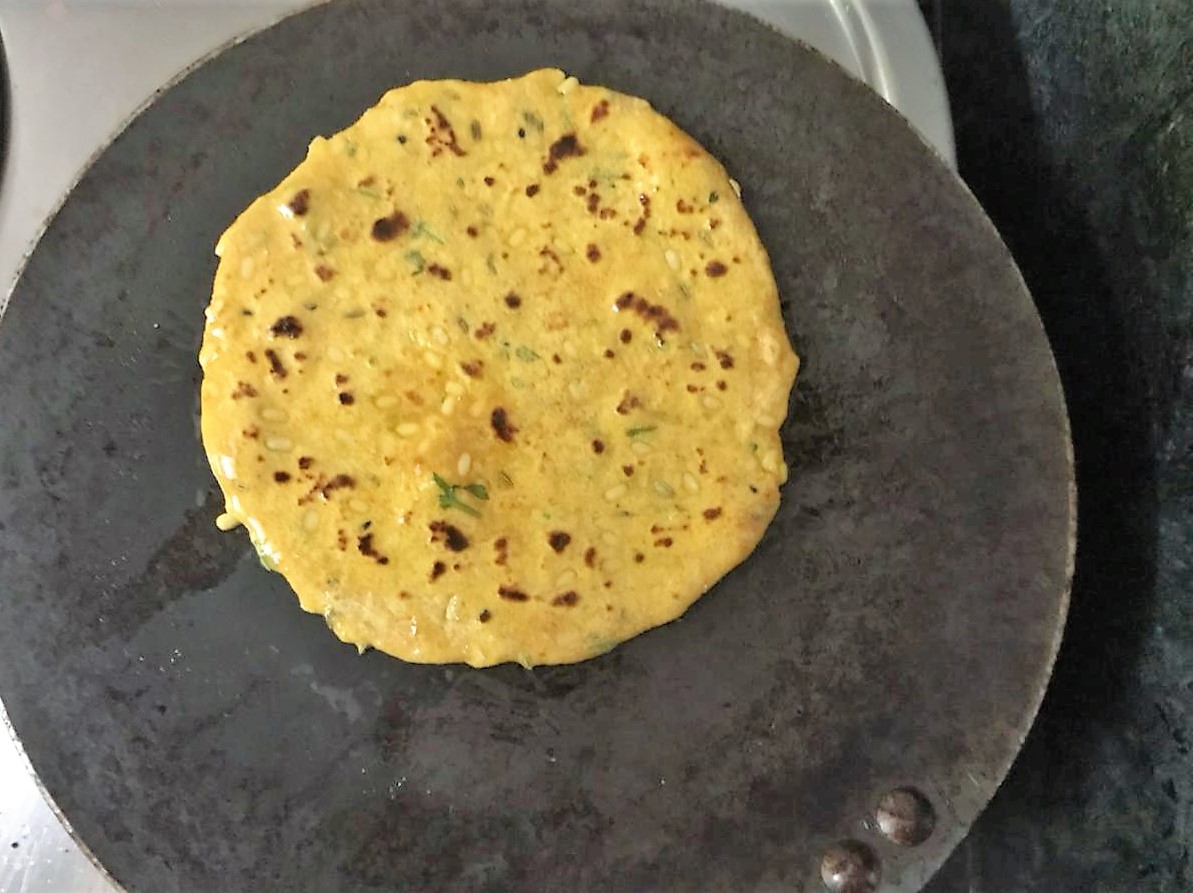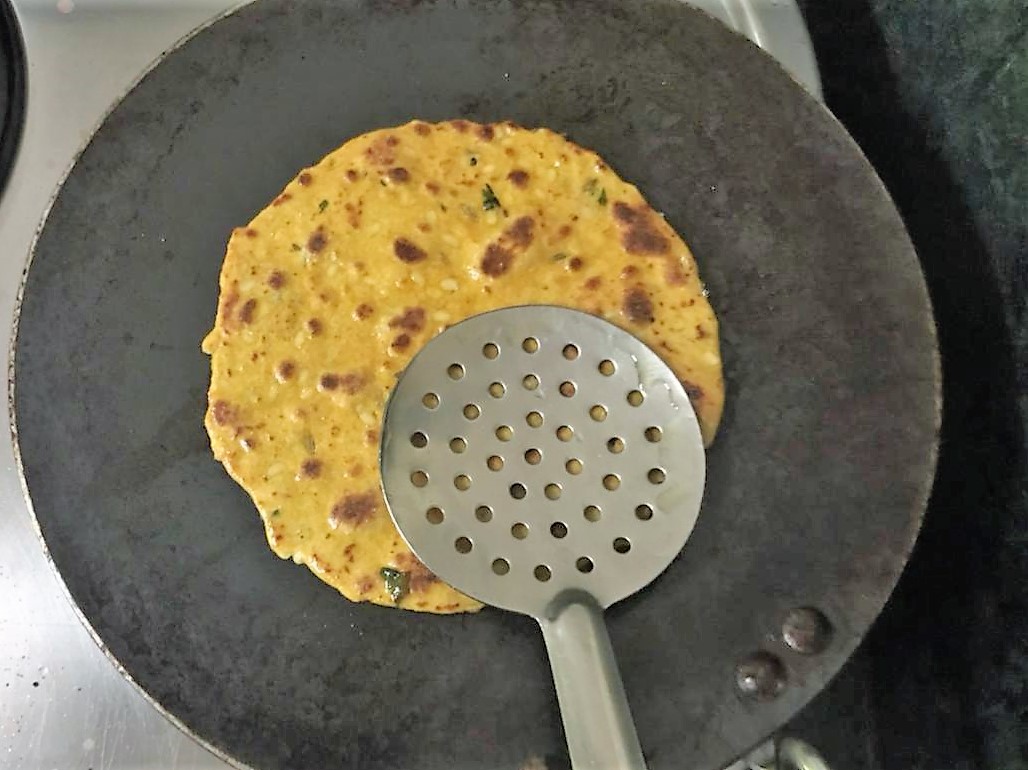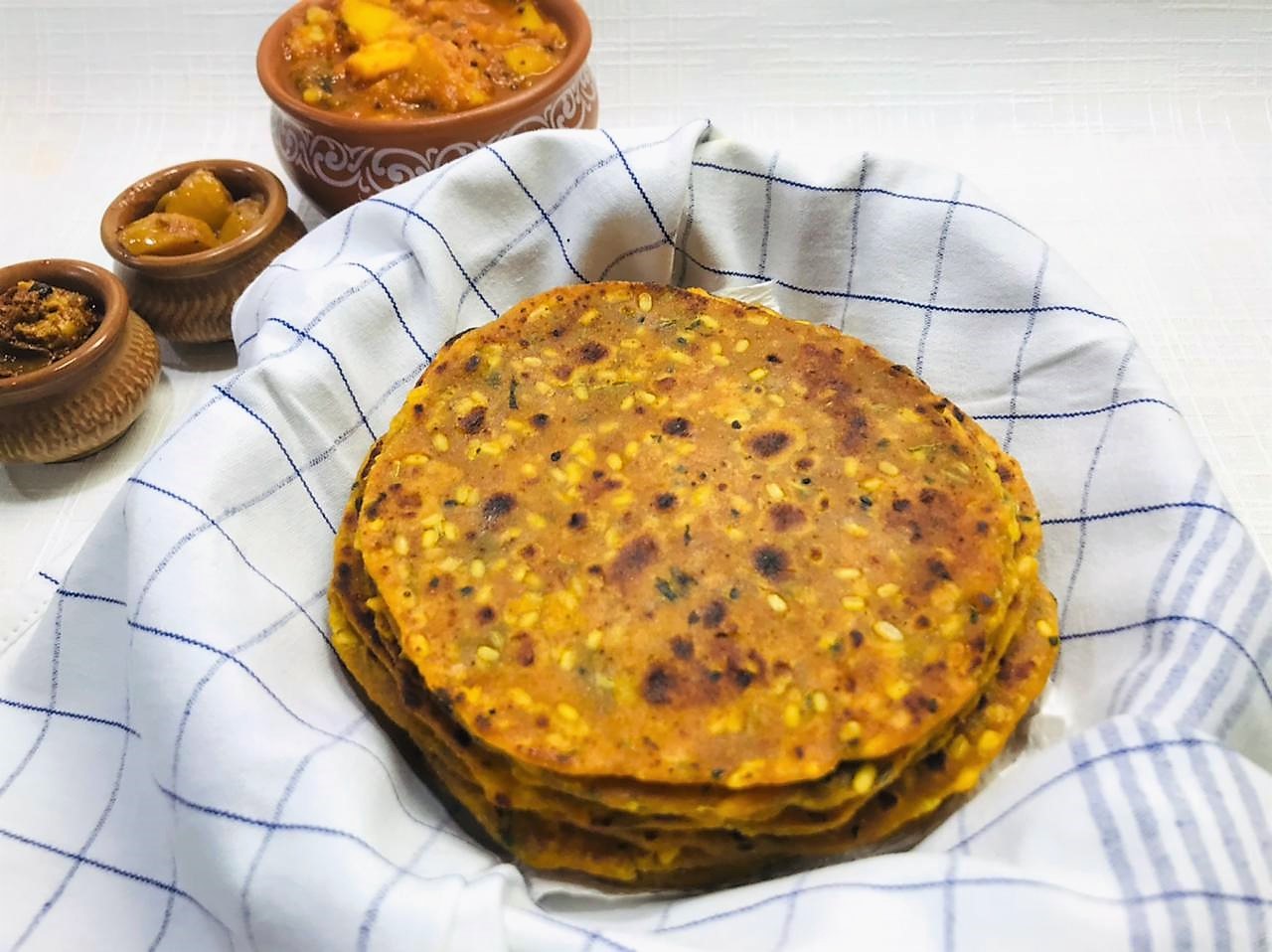 Heat a tawa/ frying pan over a medium heat and, once hot, place a paratha in the tawa/pan. Dry fry on each side until small blisters form on the surface, then brush each side with oil and fry until cooked evenly and crispy.
Serve hot with raita and/or a pickle of your choice.