Eggless Vanilla Chocolate Chip Cake
Eggless Vanilla Chocolate Chip Cake is a simple, delicious and no fuss cake. It is a fool proof recipe that tastes super luxe and lifts your spirits right up! Studded with chocolate chips, this Eggless Vanilla Chocolate Chip Cake ticks all the boxes for the perfect cake!!
This cake is soft, light, incredibly moist and ready in an hour. It is an excellent accompaniment to evening tea but also could be served as a dessert with a dollop of ice cream.
The best thing about the cake is that you can save it for when the mood for something sweet or something chocolaty strikes. Saying that at my home, once baked, this cake is gone in a matter of minutes as it is simply impossible to resist. This is a 'snacking cake' as it is simple, delicious and no embellishments.
Other simple, delicious and effortless cake recipes you might like are Eggless Date and Walnut Cake, Thandai Mawa Cake, Eggless Rose and Pistachio Cake, Aebleskiver/Danish Pancake Balls, Eggless Whole Wheat Jaggery Cake, Eggless Chocolate Bundt Cake and Eggless Chocolate Toscatarta Cake.
Ingredients
100 grams room temperature butter
200 grams condensed milk
200 grams plain flour
1 teaspoon baking powder
½ teaspoon baking soda
2 tablespoons powdered sugar
½ cup yoghurt
1 teaspoon vanilla essence
¼ cup milk
1 cup chopped dark chocolate chunks
Directions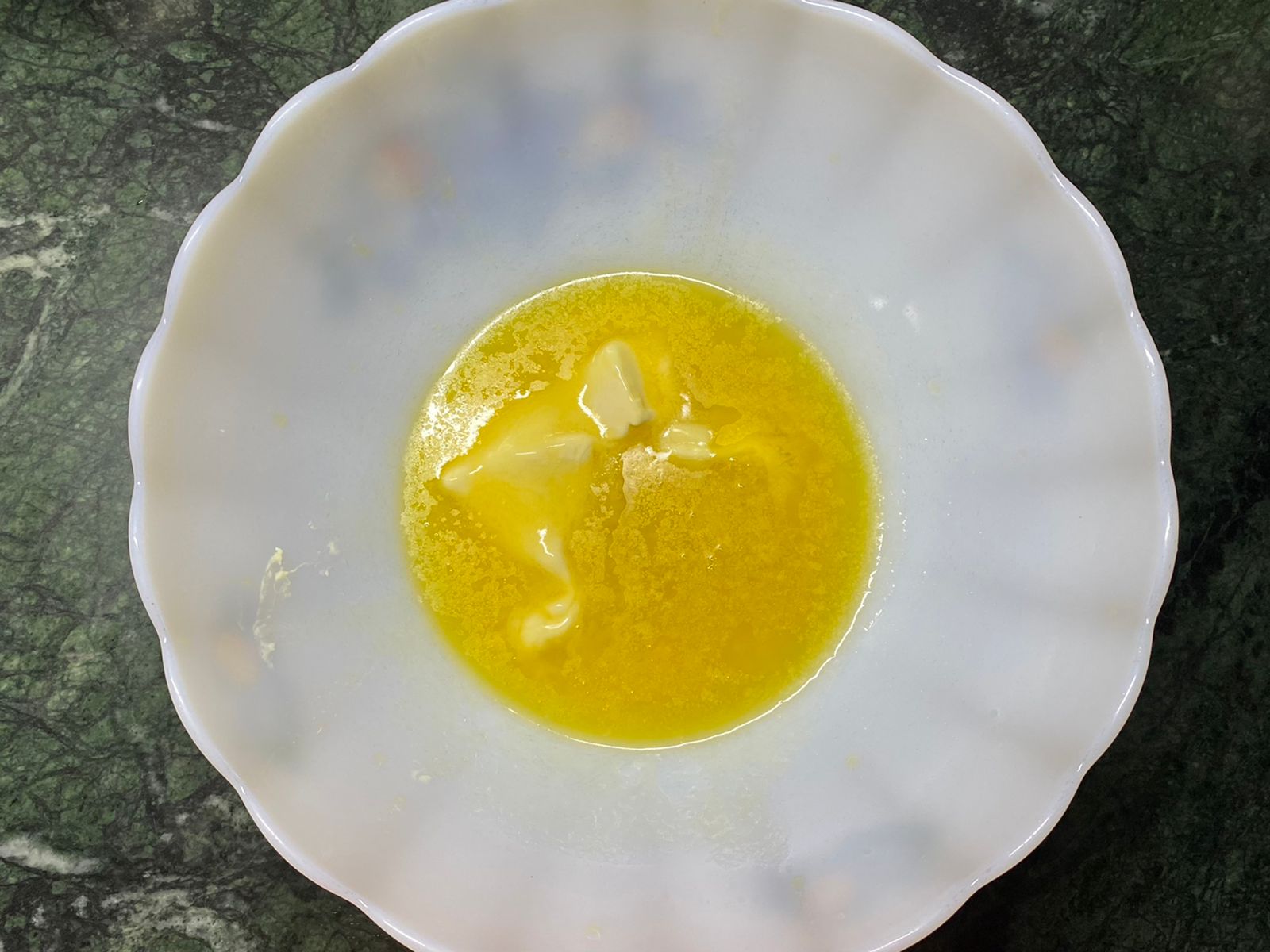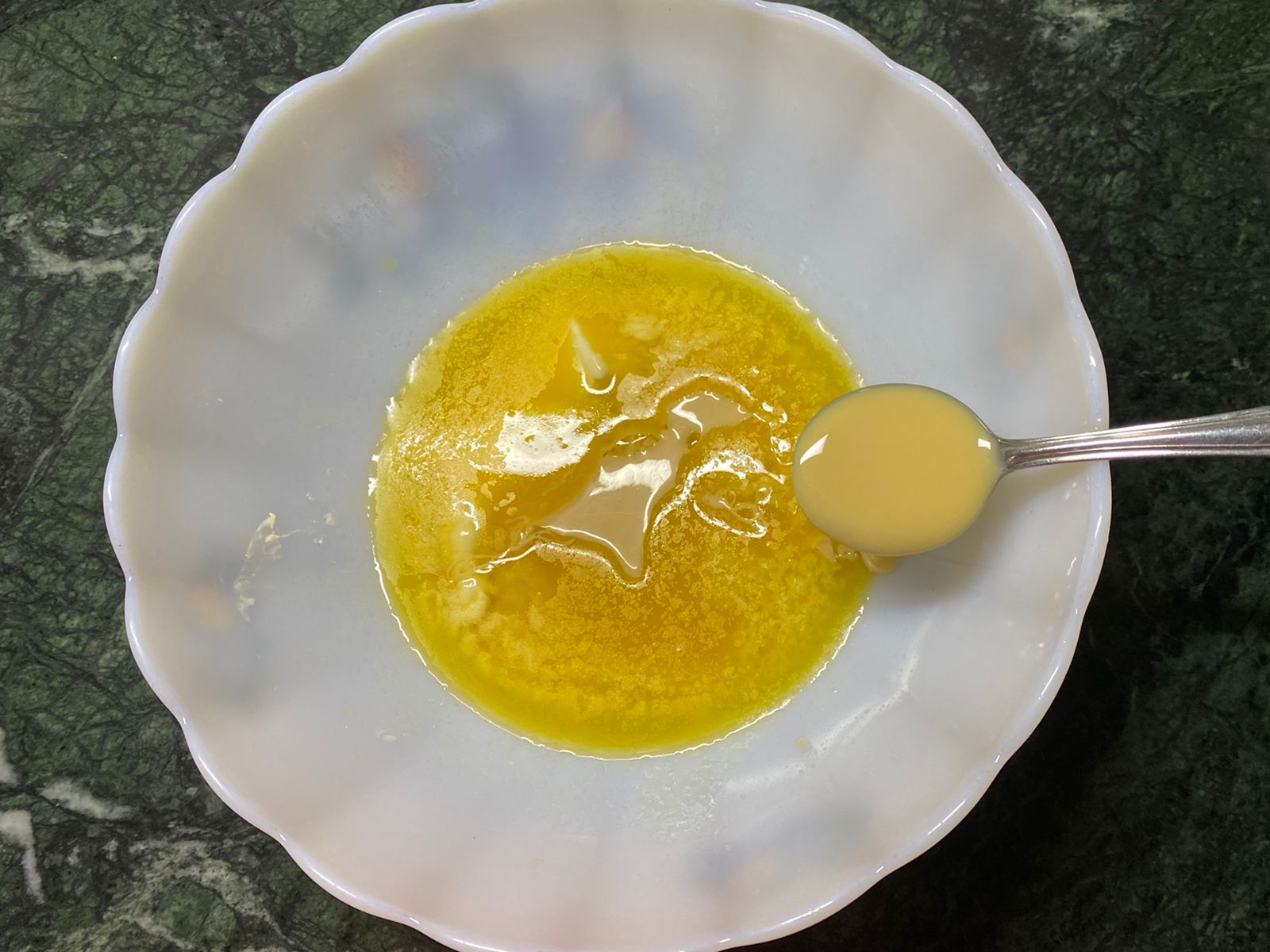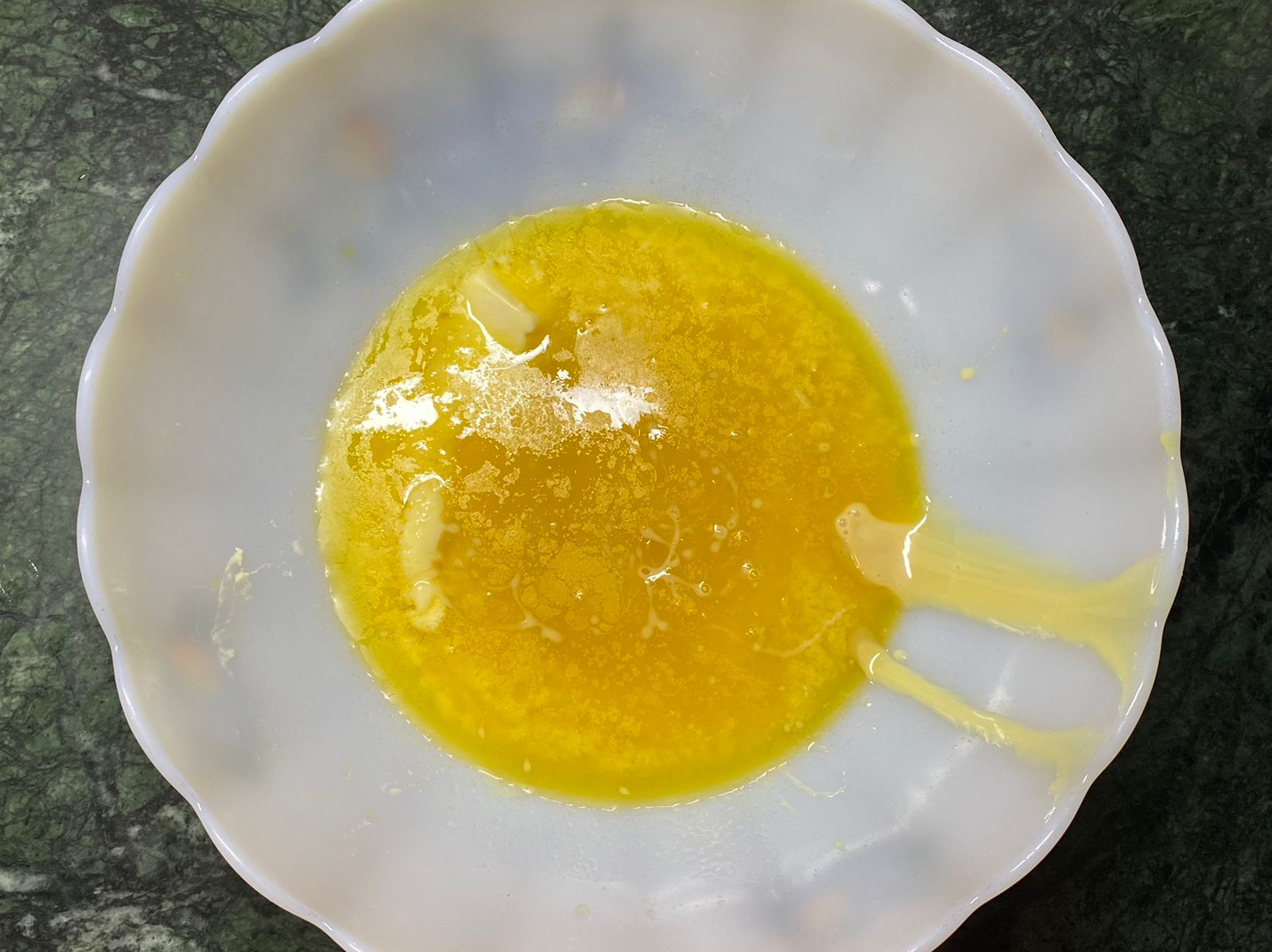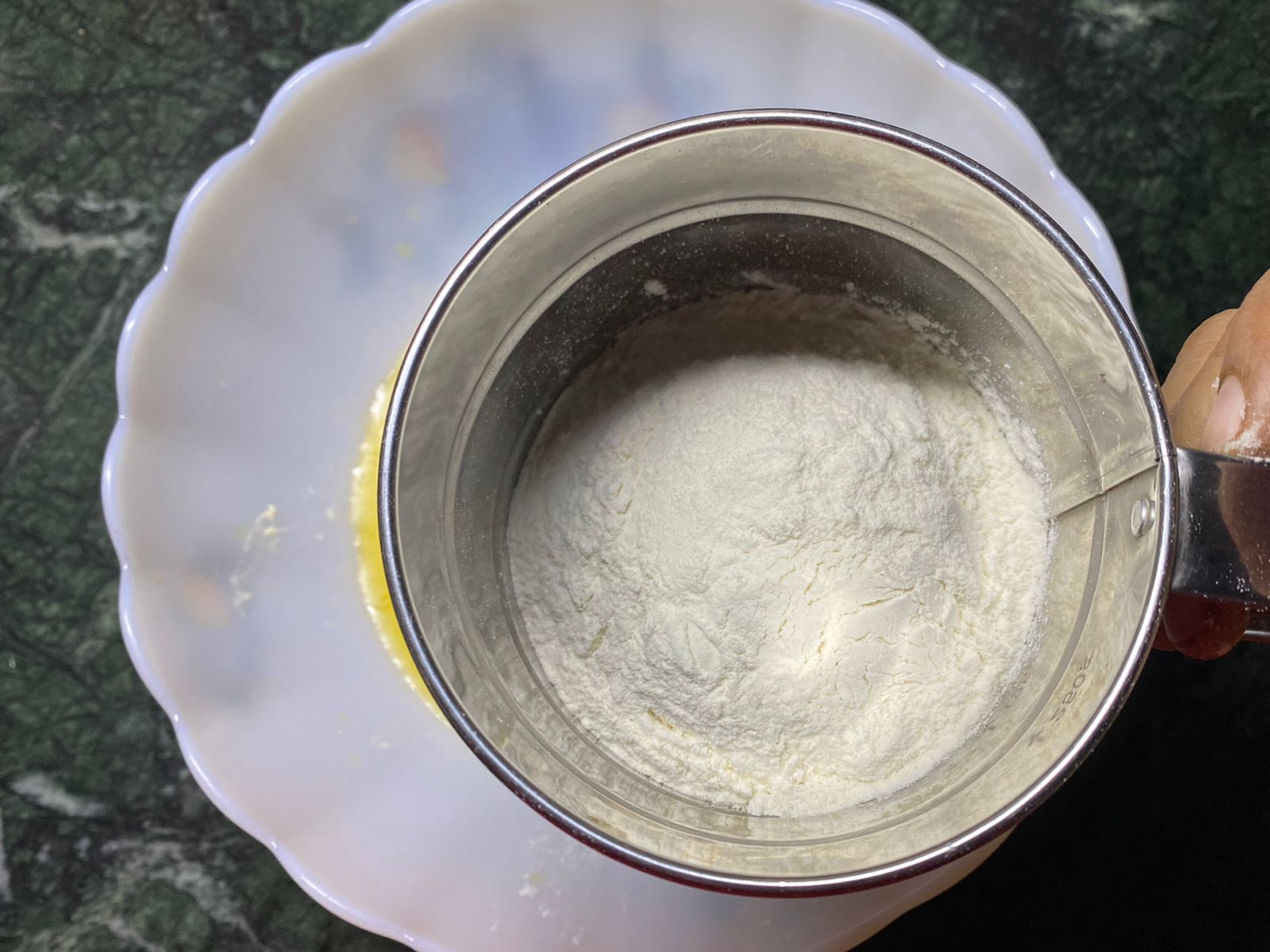 In a mixing bowl, add the melted butter and condensed milk.
Sift the plain flour 2-3 times to incorporate air in the flour. Add the sifted flour to the butter and condensed milk mixture.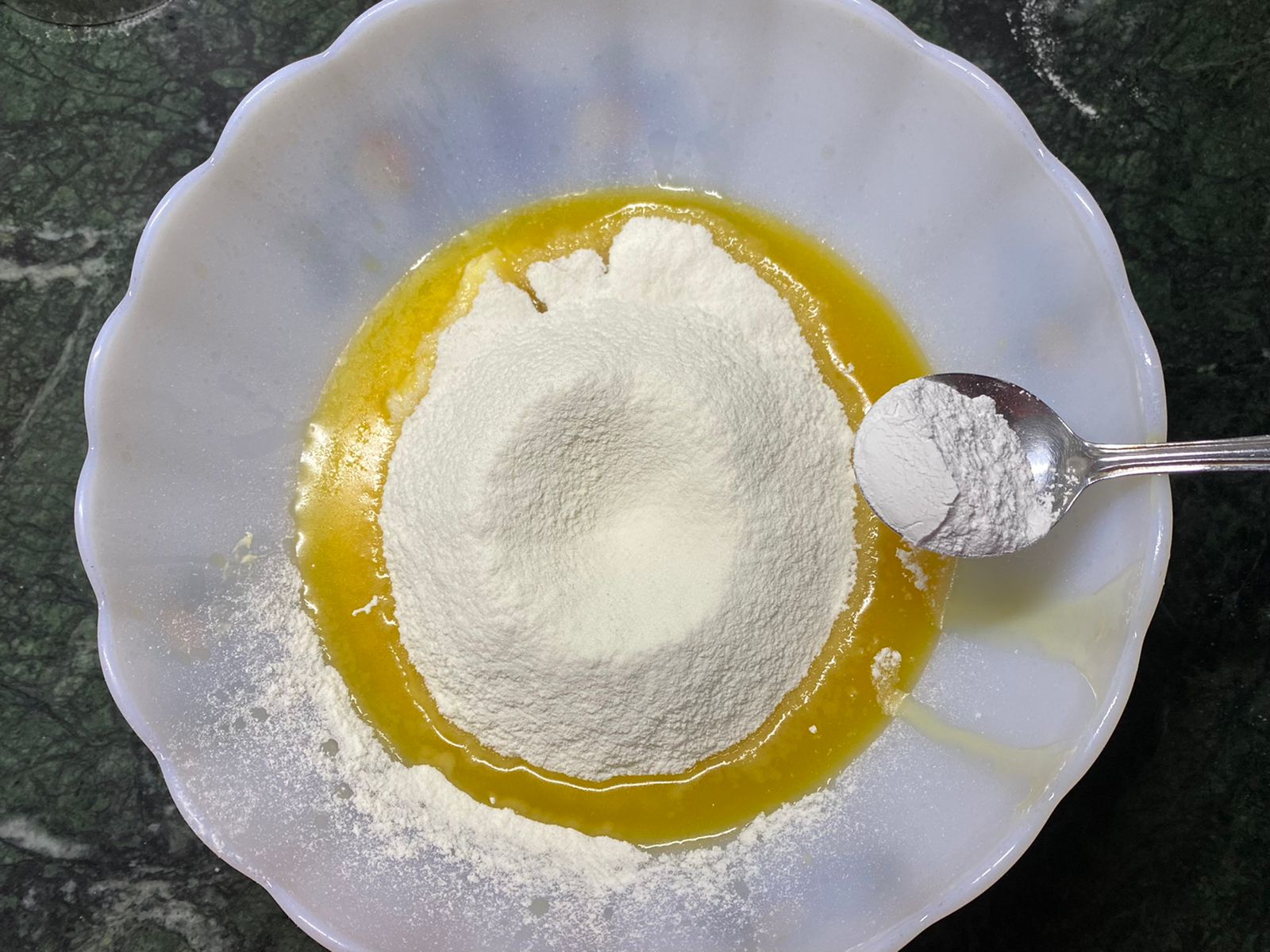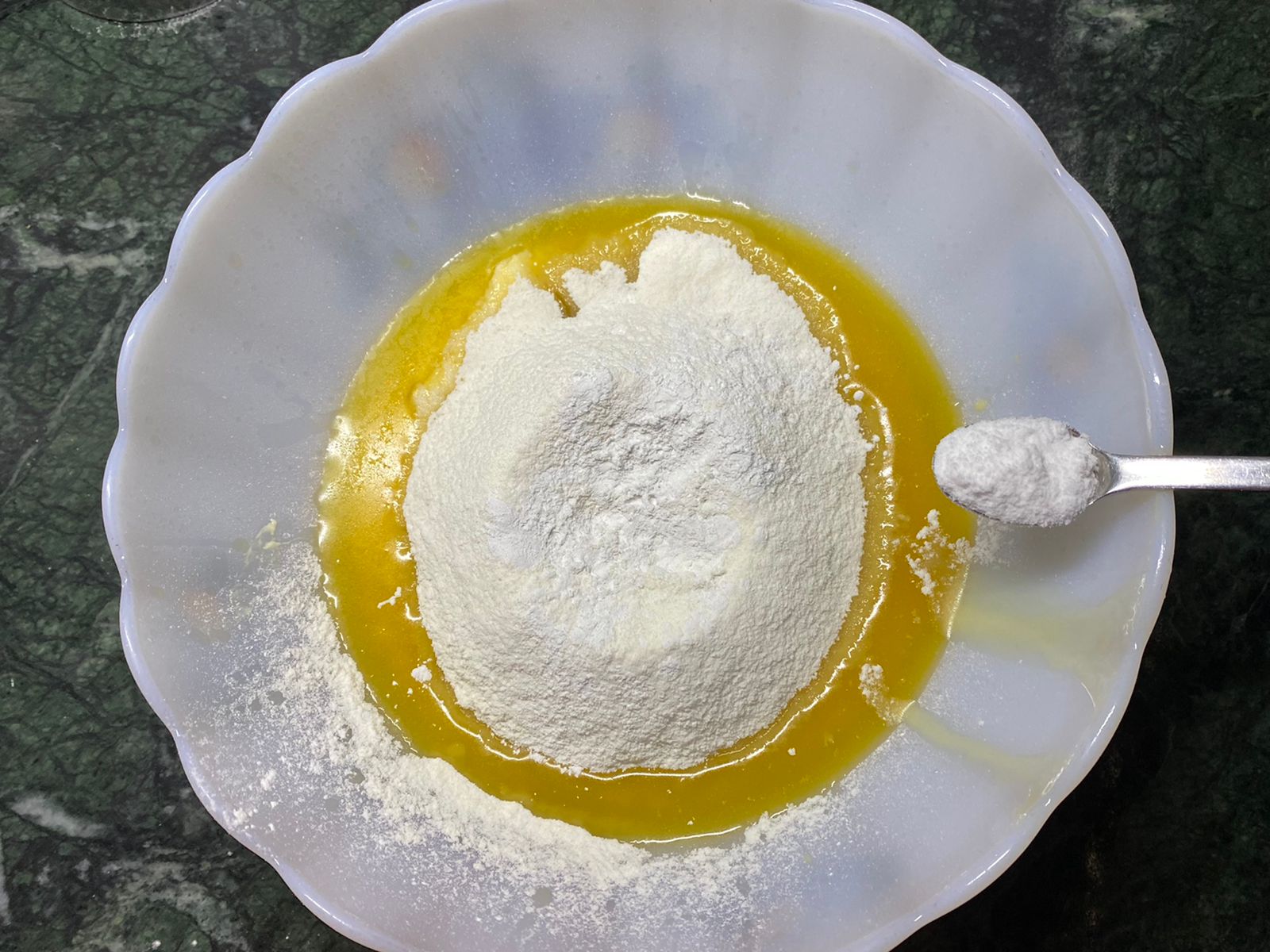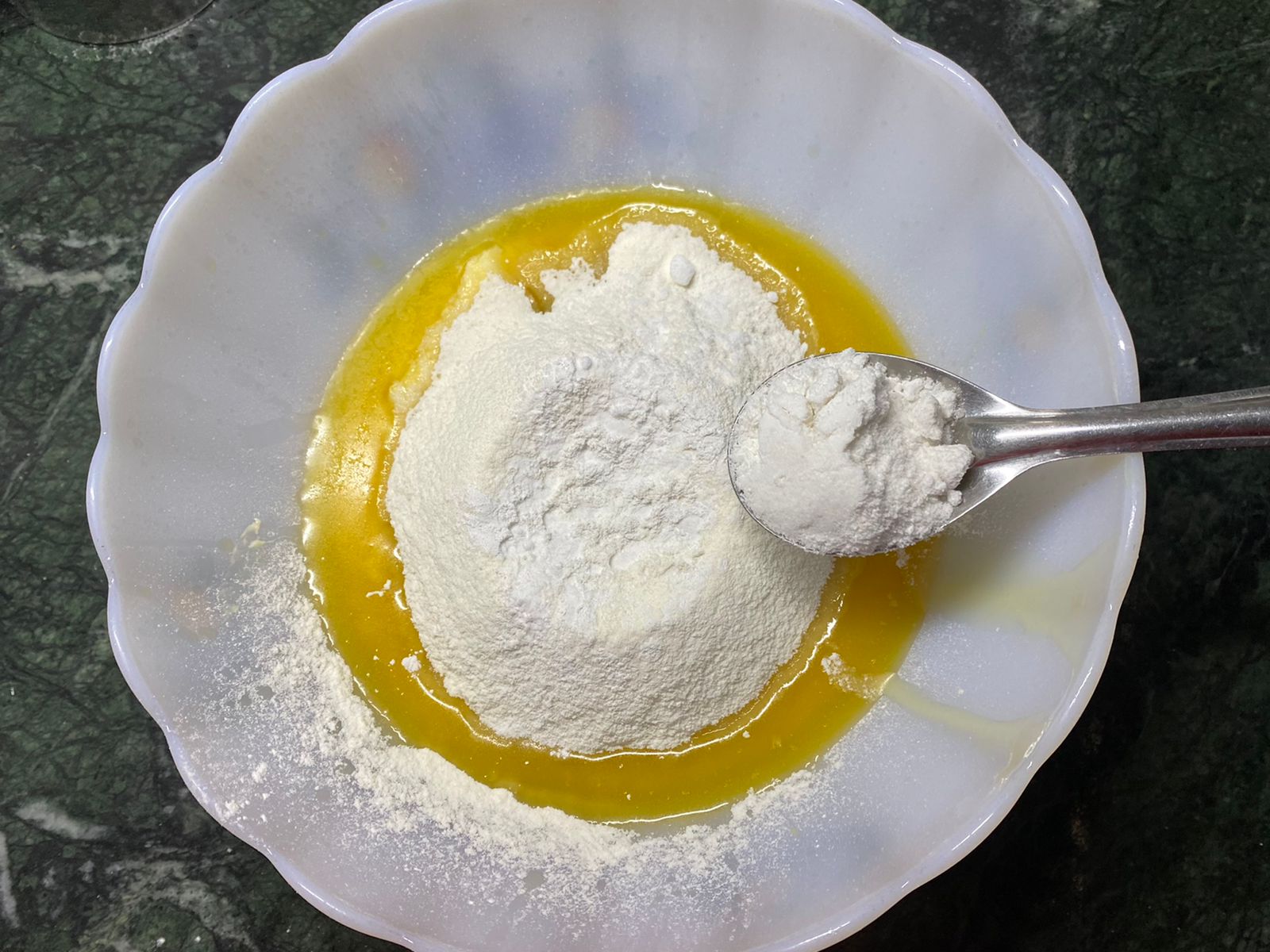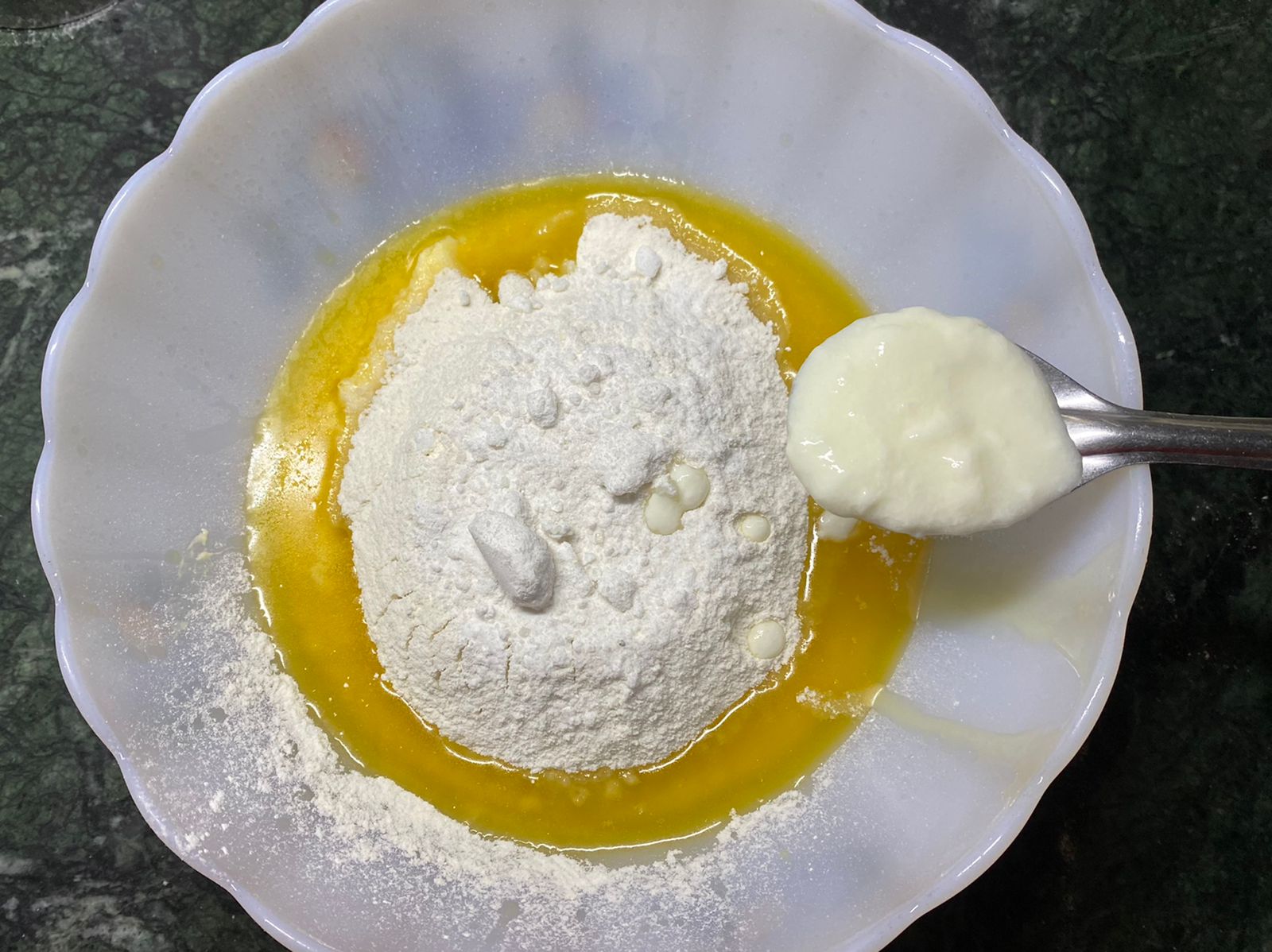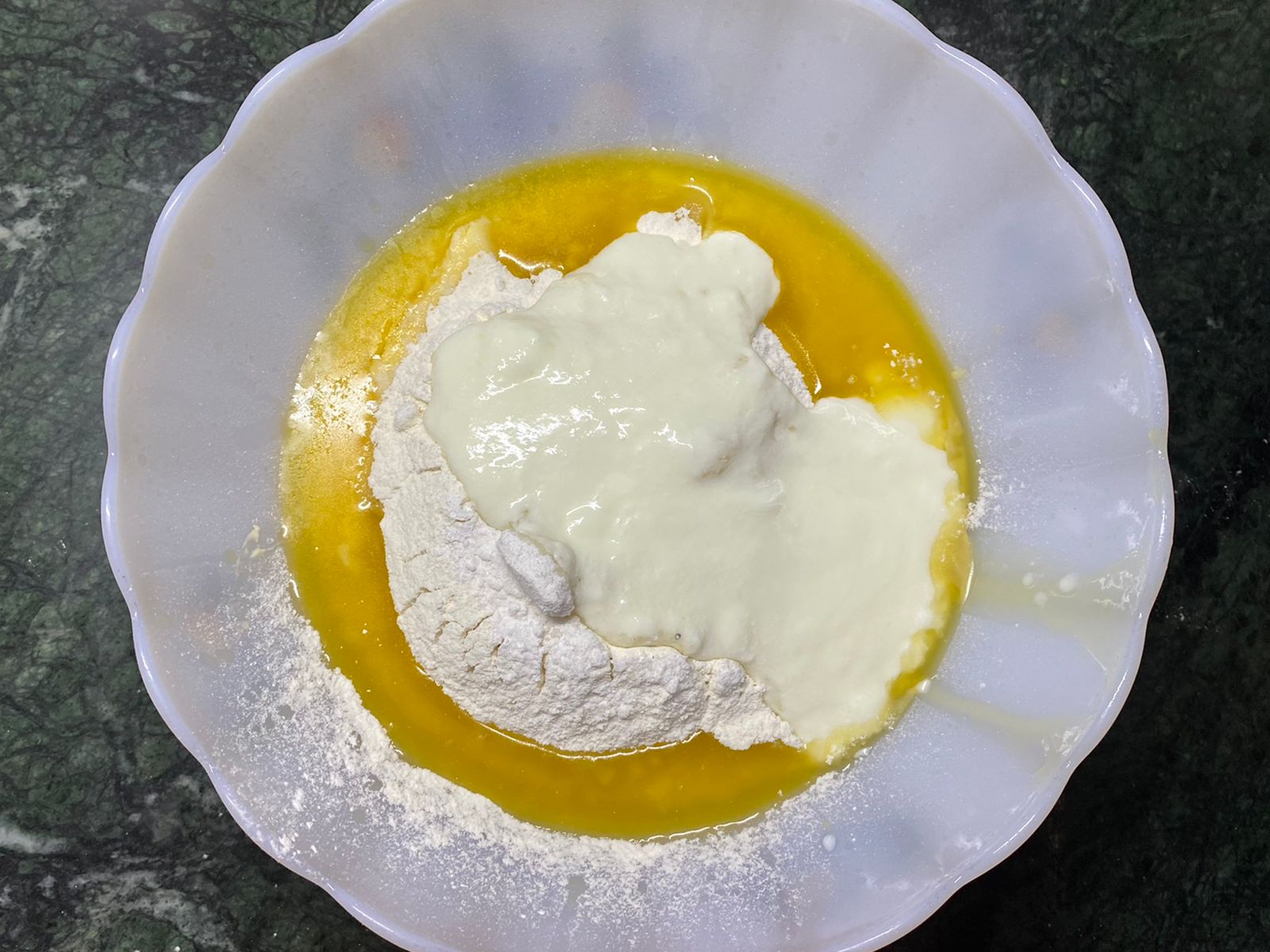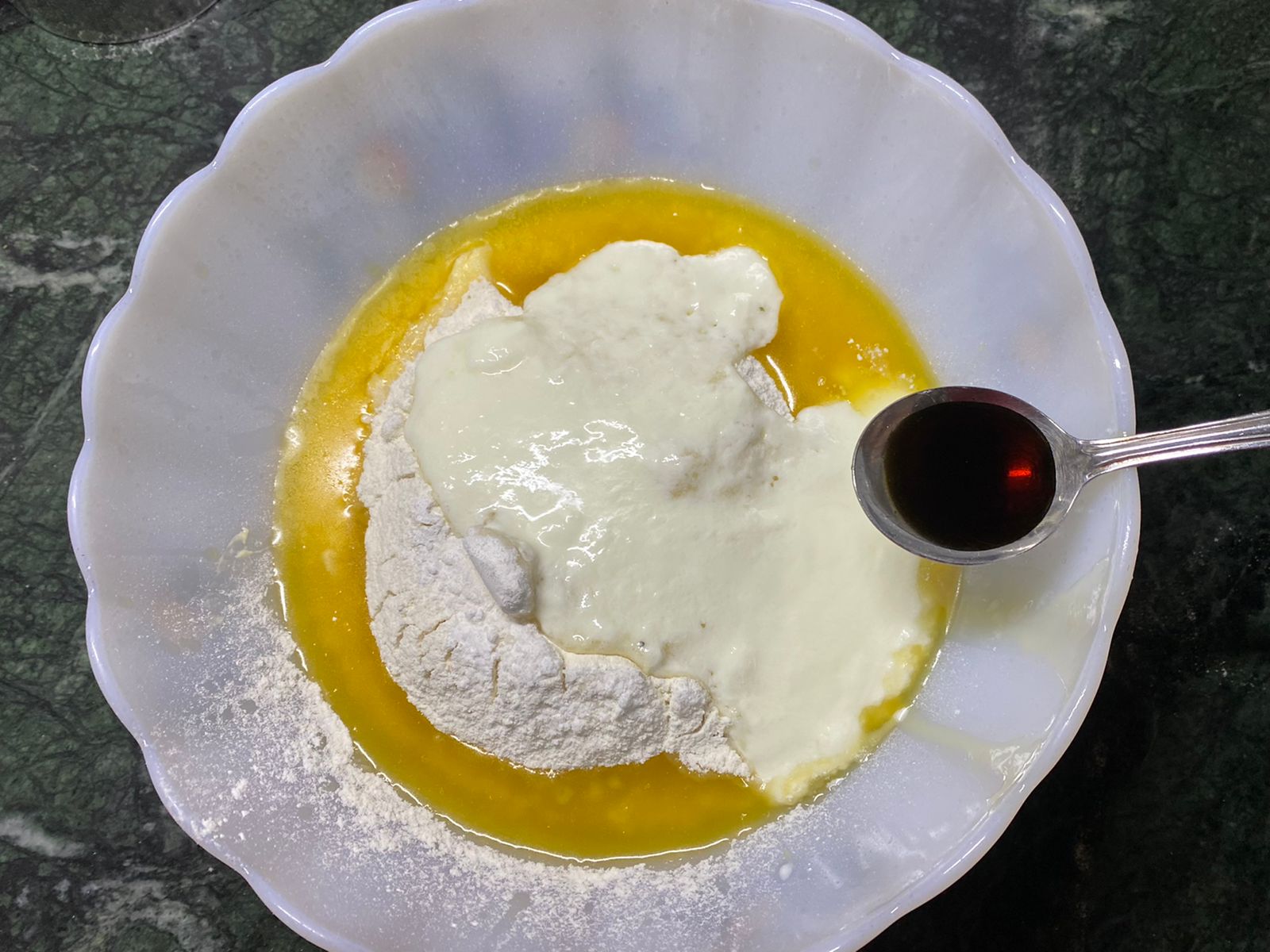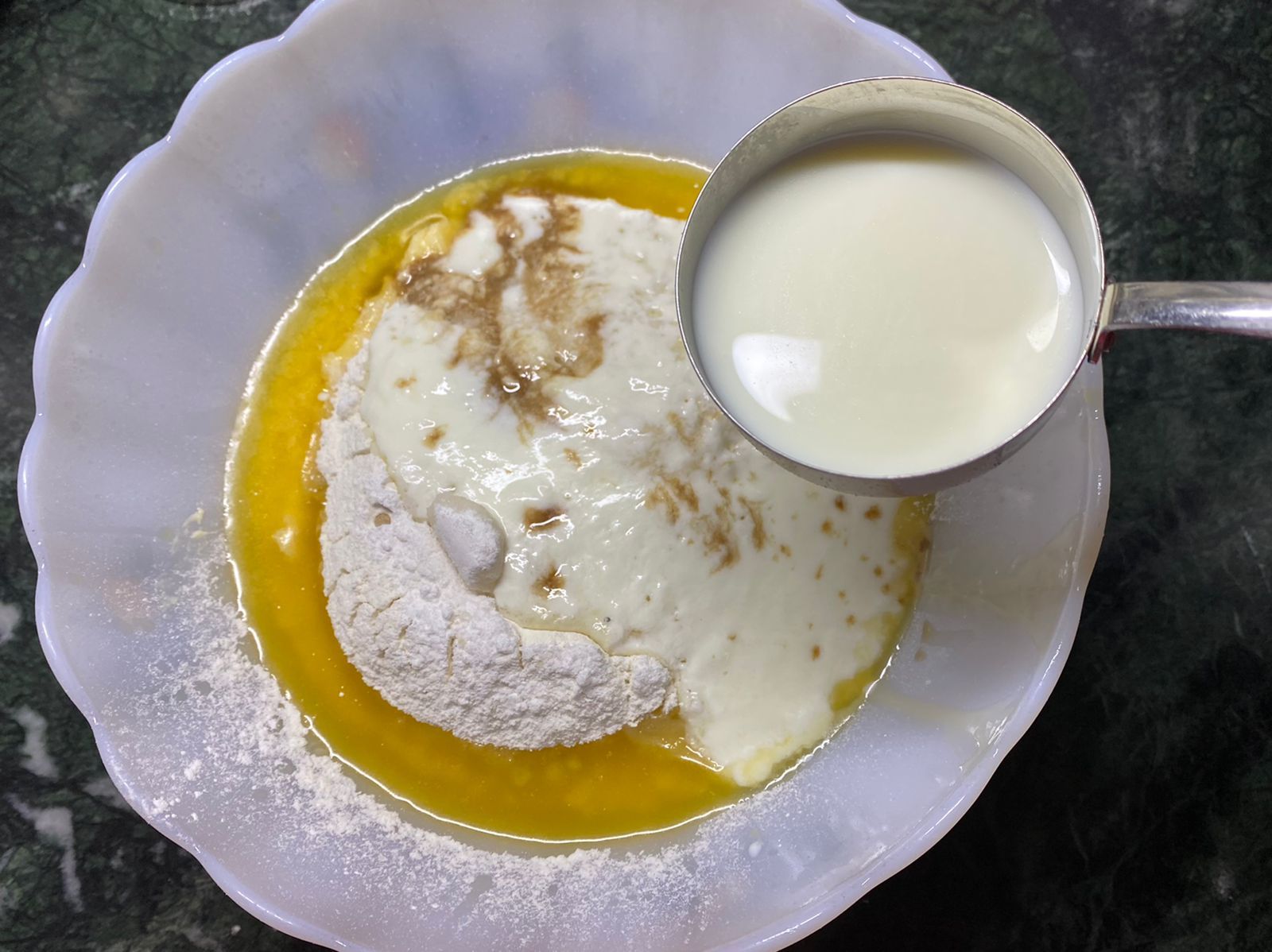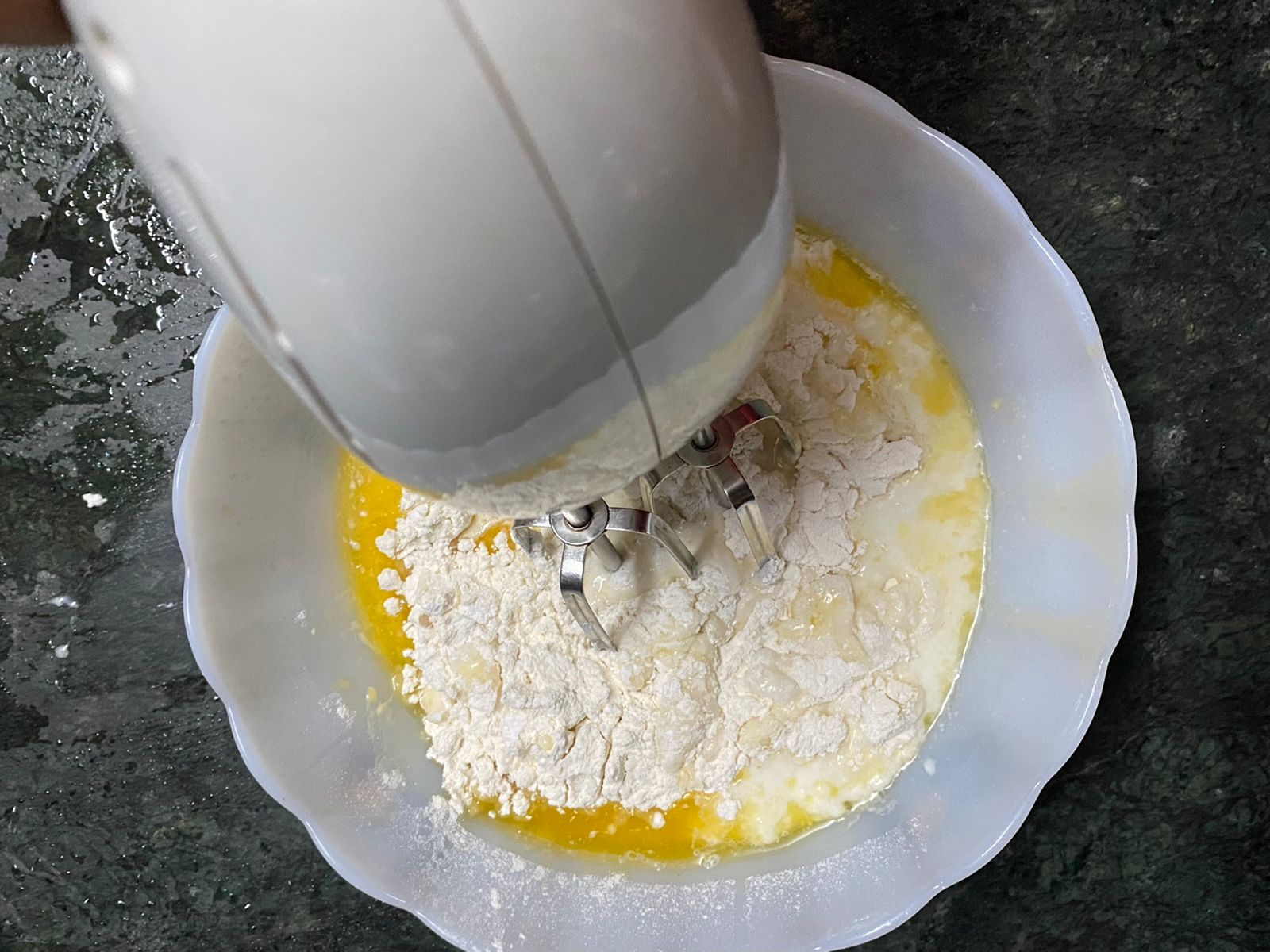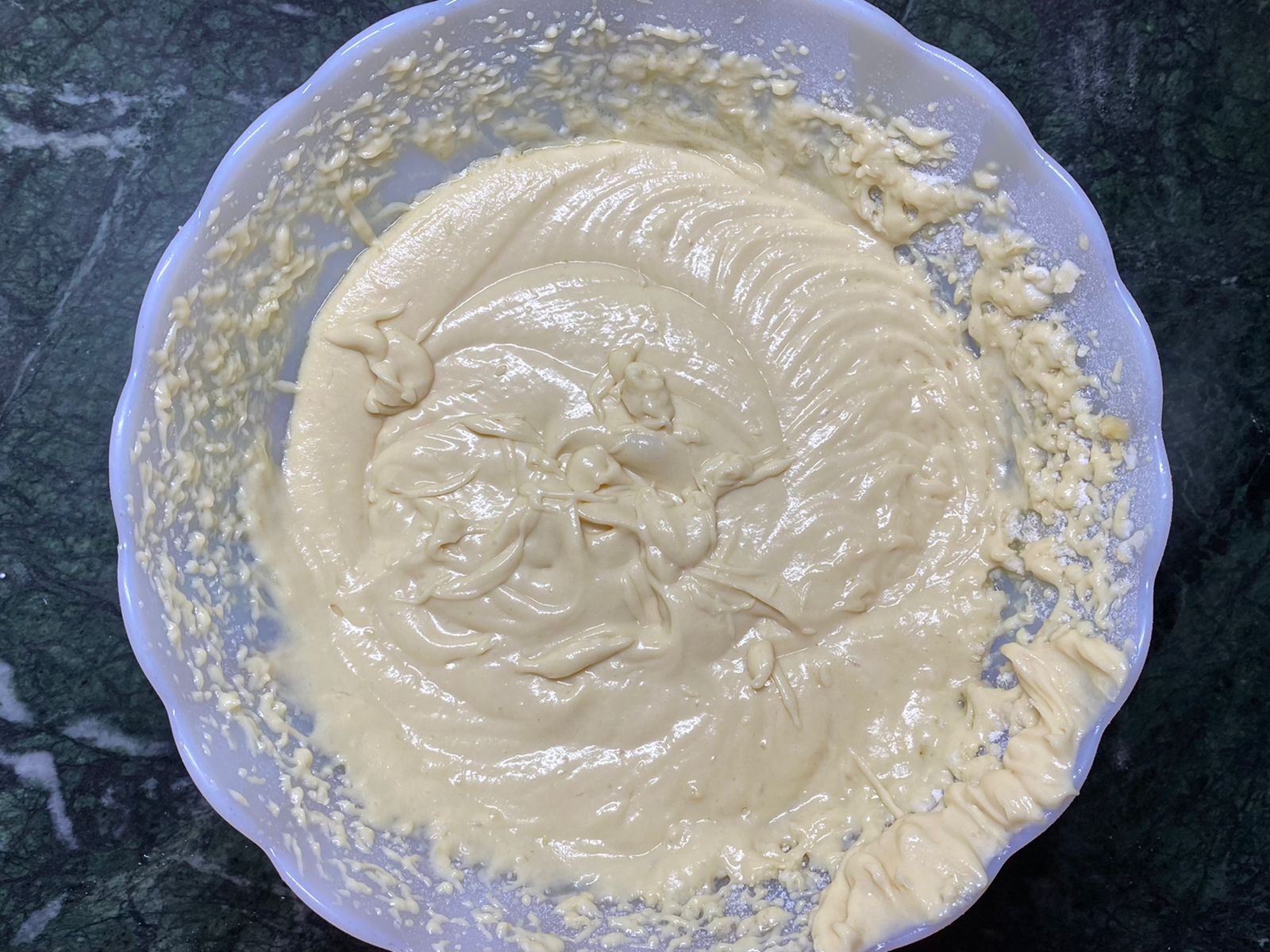 Next add baking powder, baking soda, powdered sugar, yoghurt, vanilla essence and milk. Whisk it until it forms a smooth and fluffy batter.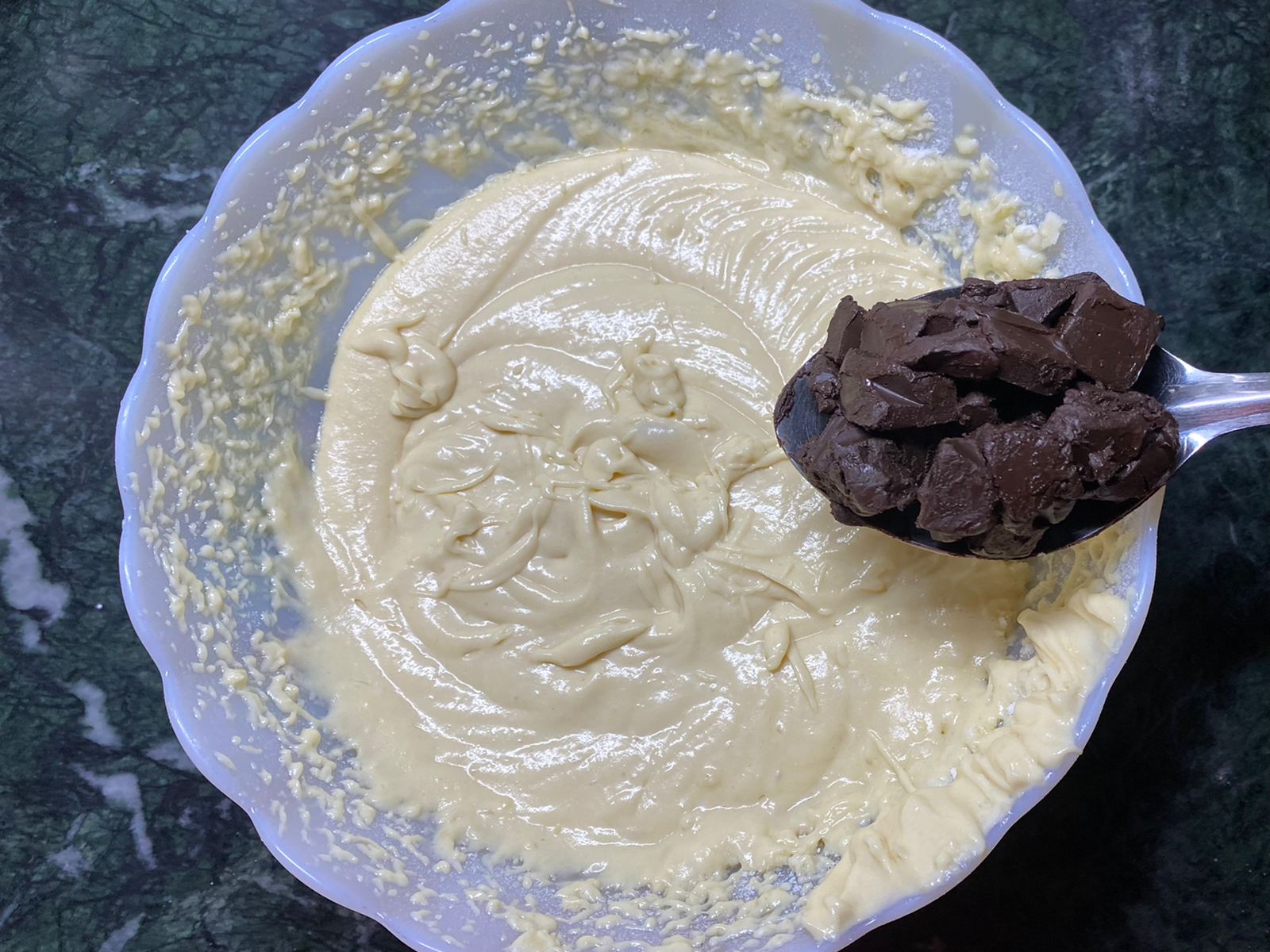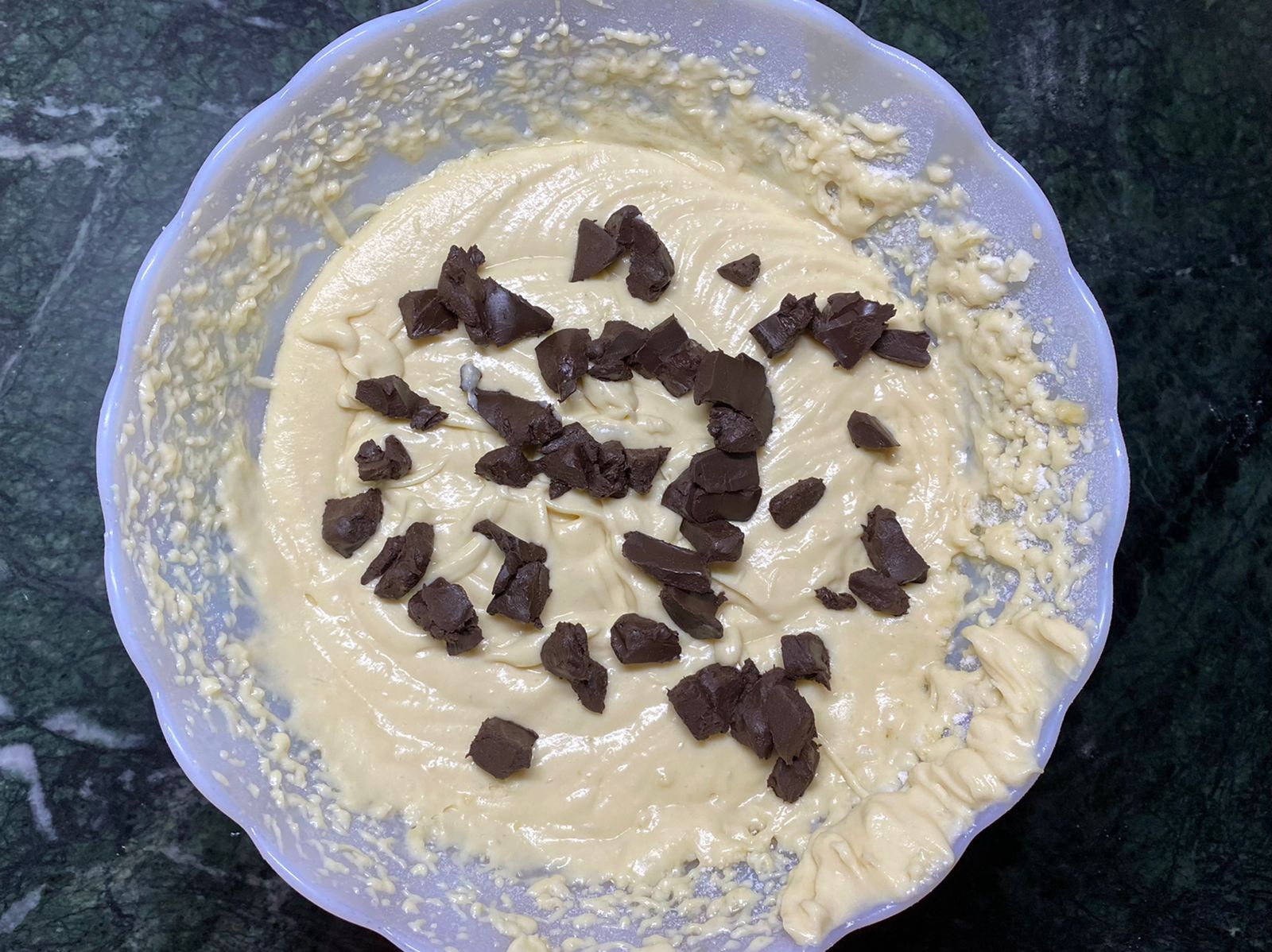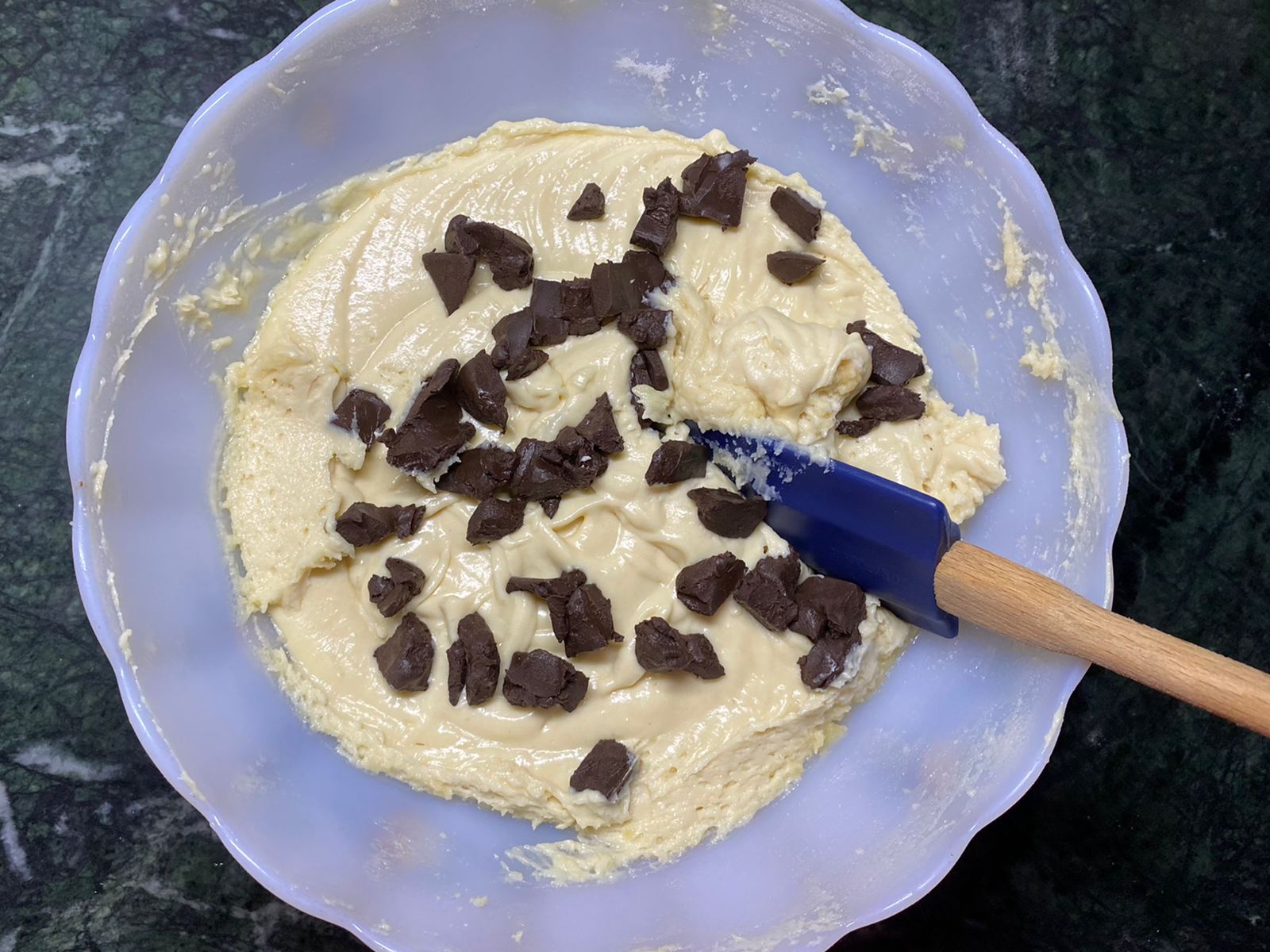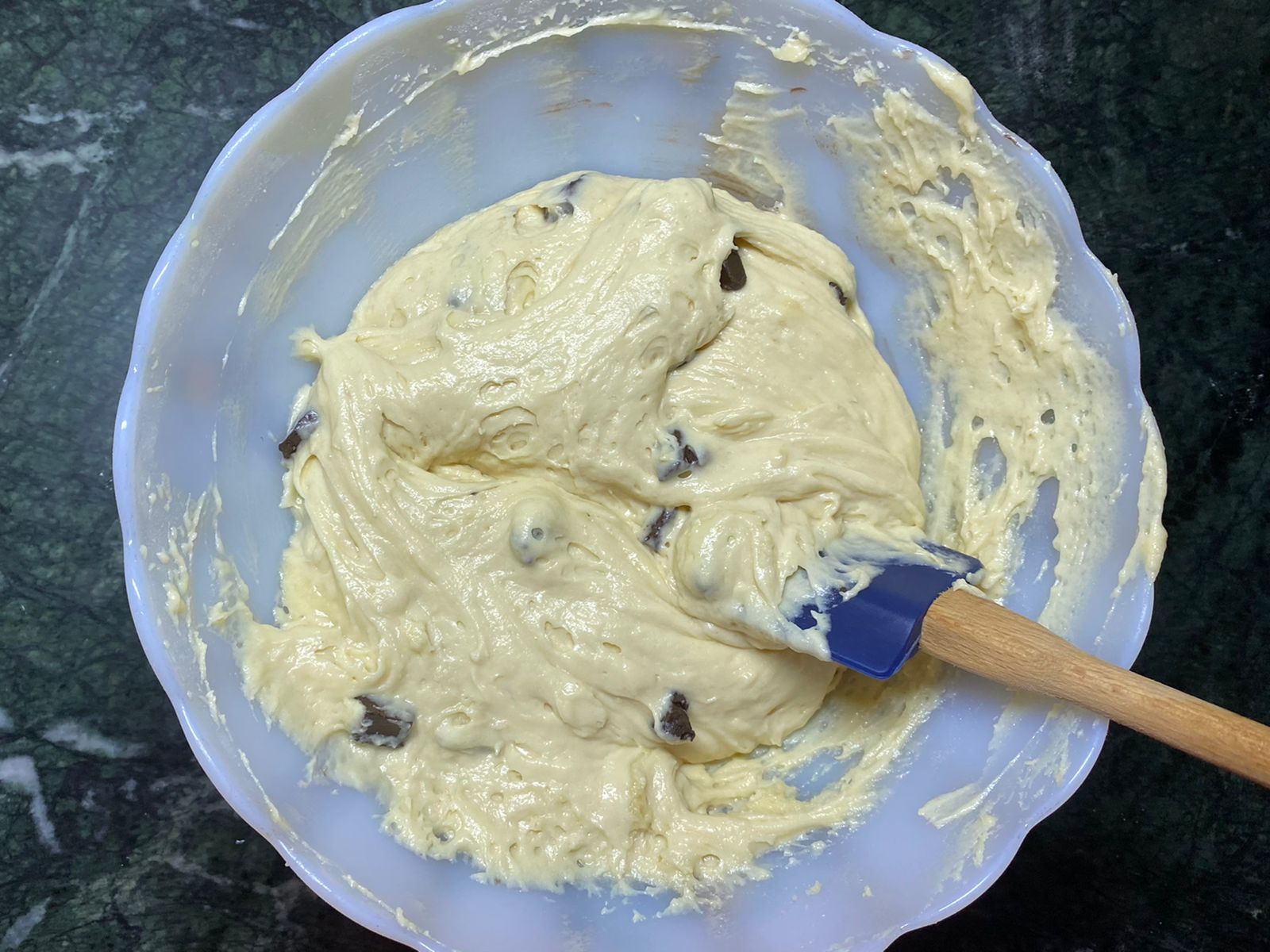 Add ½ cup dark chocolate chunks in the batter and gently fold to mix the chocolate in the batter. Please remember to not overmix at this stage.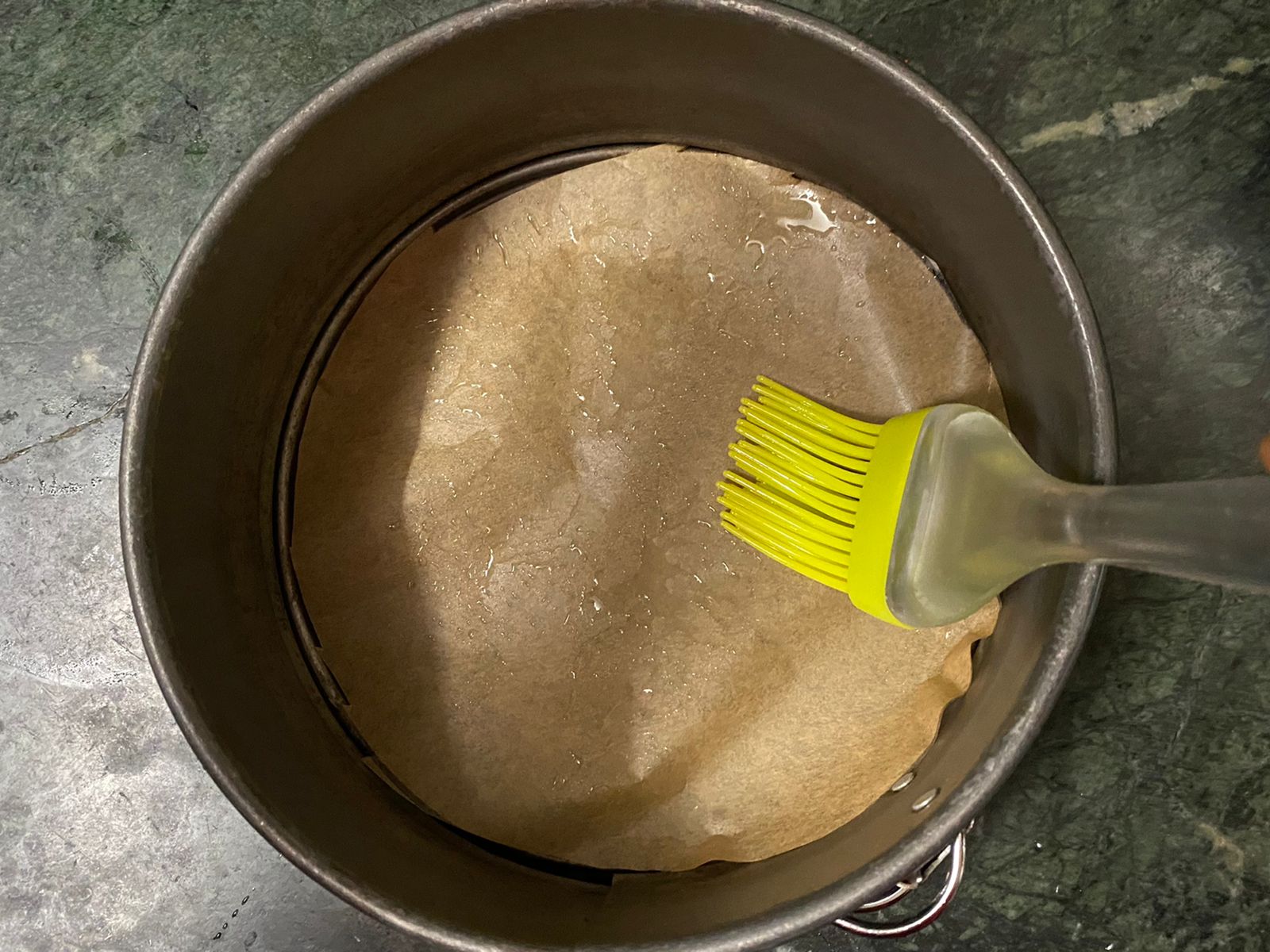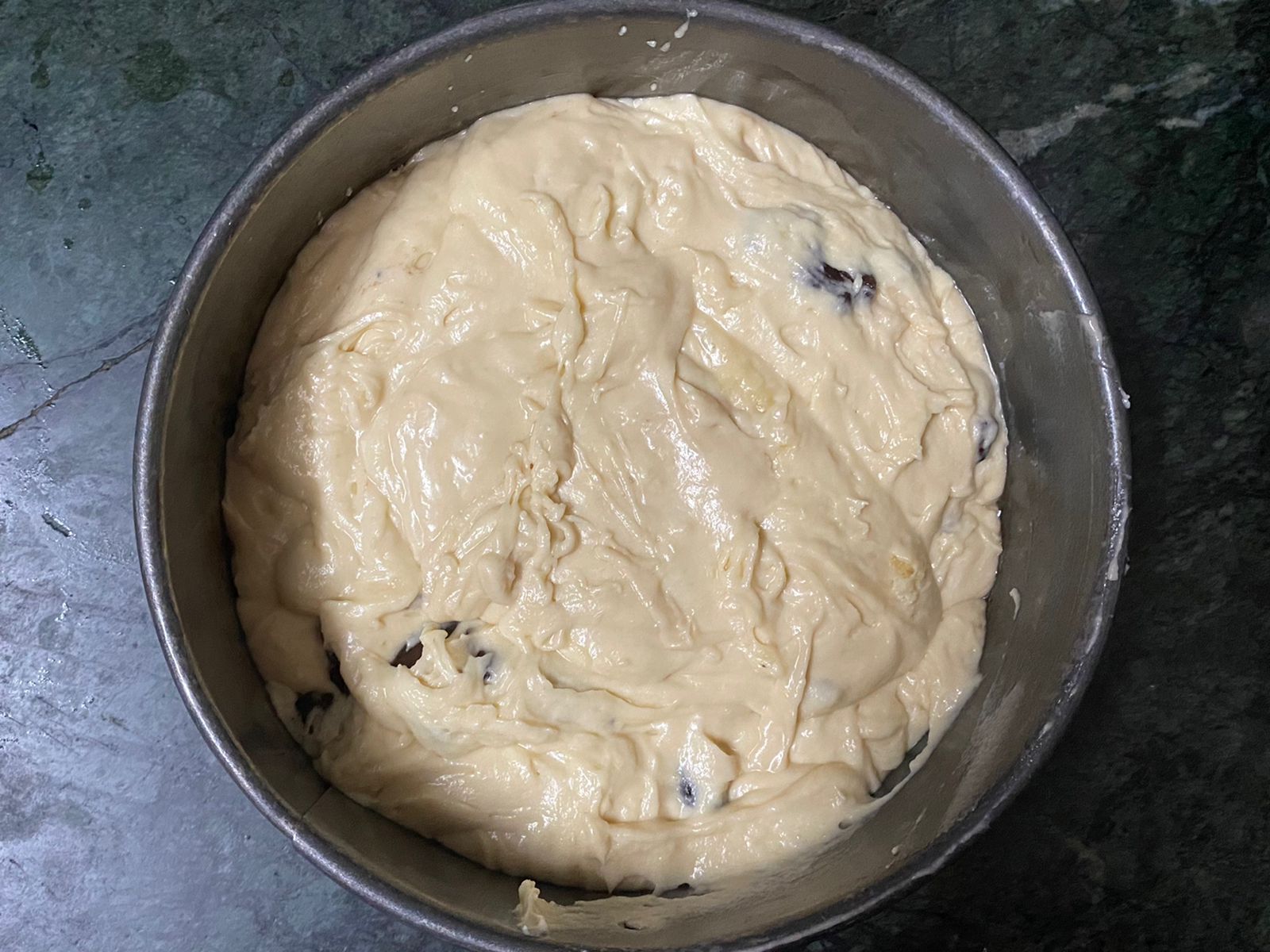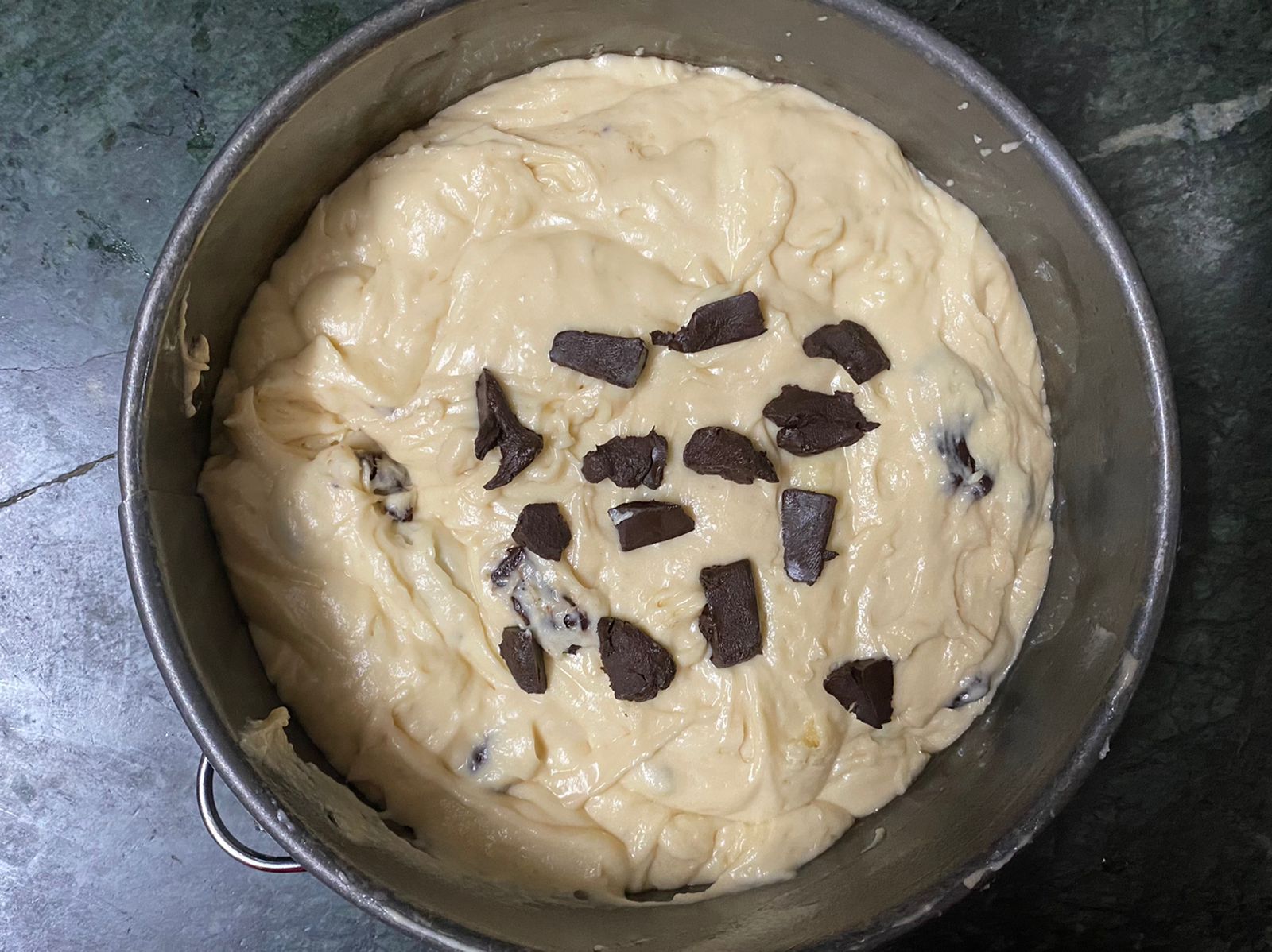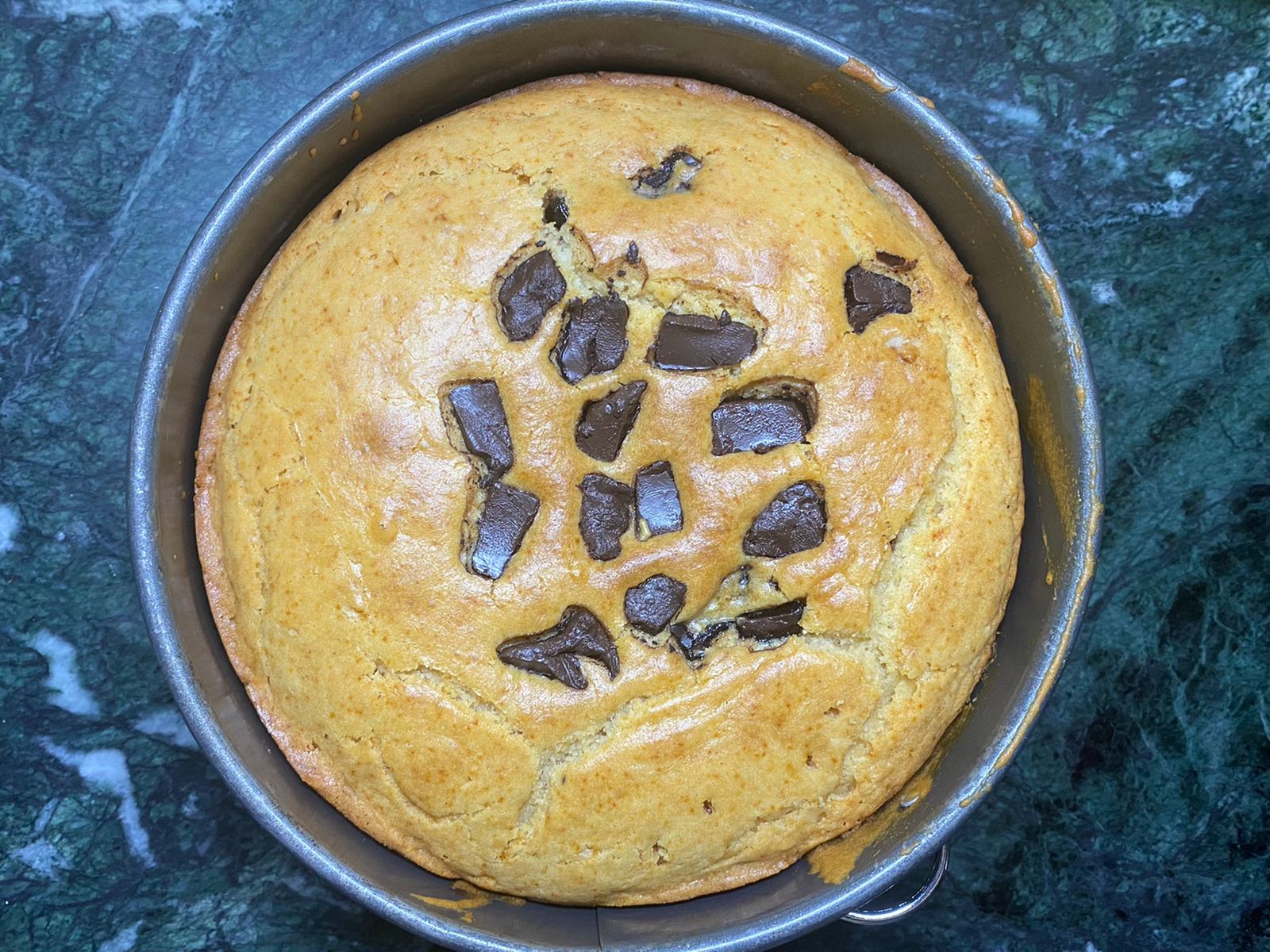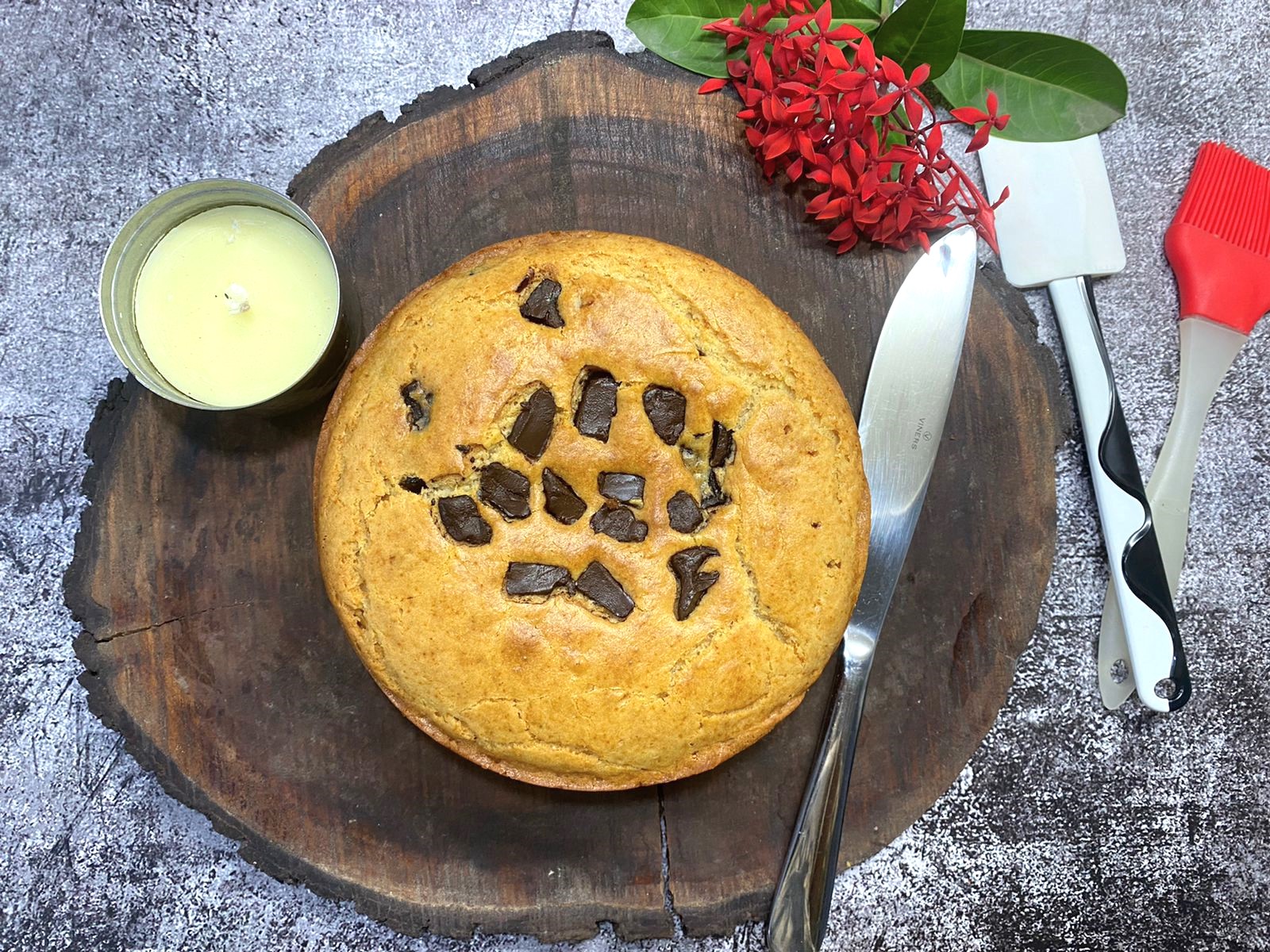 Preheat the oven to 180C/fan160C/gas 4.
Grease an 8" inches round cake tin lightly using butter or spray it with non-stick cooking spray. Line it with parchment paper. Grease the parchment paper again.
Pour the batter in the pan with the spatula and sprinkle dark chocolate over the top of the cake. Smooth the top by gently tapping the tin.  Bake the cake for about 35 minutes or until the cake turns golden in colour.
Check if the cake is ready by inserting a toothpick, skewer, or fork in the center and if it comes out clean, then it is ready.
Let the cake cool completely in the pan on a cooling rack before cutting.
Cake is ready to be served!