Eggless Banana Chocolate Loaf
Eggless Banana Chocolate Loaf marries the flavours of chocolate with sweet, ripe bananas resulting in a decadent delicious cake.
This gorgeous Chocolate Banana Loaf is my new favourite obsession. This is an easy, sweet and downright delicious recipe. So, when you have overripe bananas sitting in your fruit bowl, you know what you must do! Trust me, you will not regret it. This Chocolate Banana Loaf is soft and sweet, with just the right amount of chocolate and banana.
There is just something about the fluffy texture, the hint of banana and cinnamon, and the gooey chocolate chips making it the perfect chocolate-covered storm.
Perfect with a cup of coffee or on its own!
Ingredients
120 grams melted salted butter
90 grams melted dark chocolate
200 grams castor sugar
250 grams yoghurt
2 ripe bananas
240 grams plain flour
50 grams cocoa powder
1 teaspoon baking powder
½ teaspoon baking soda
½ teaspoon cinnamon powder
¼ cup milk
½ cup chopped walnuts
½ cup chocolate chips
Directions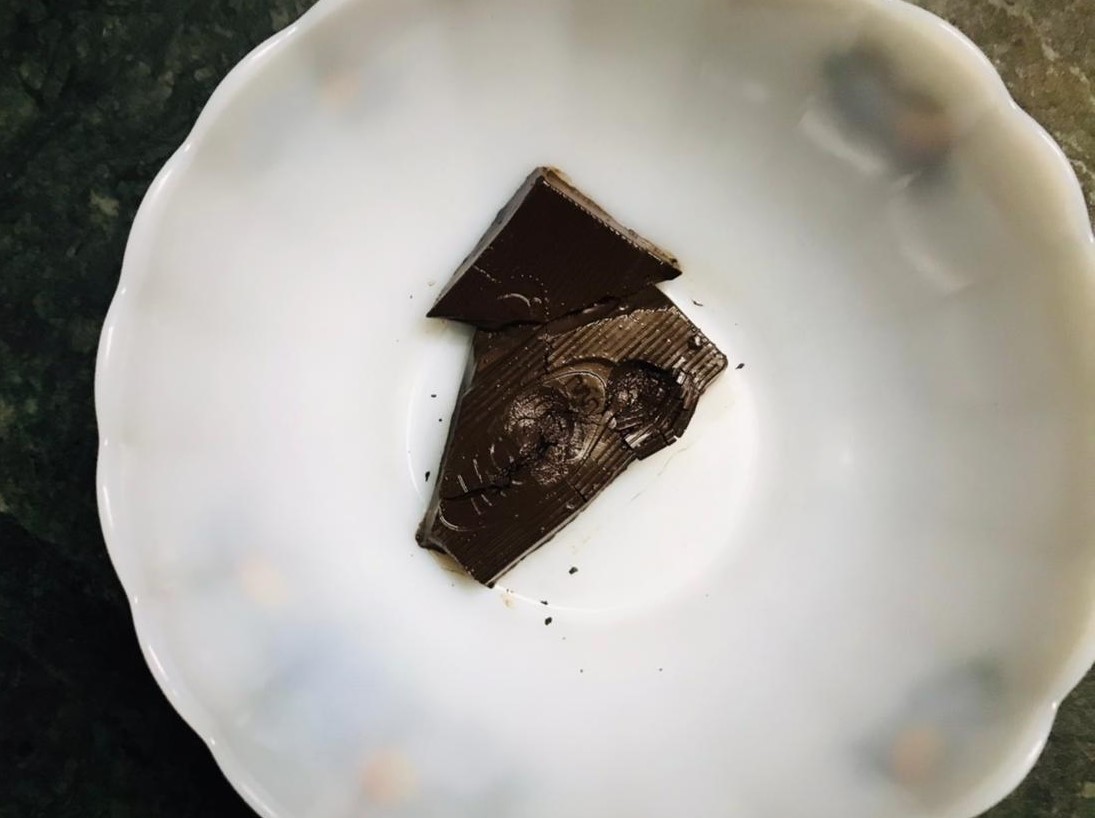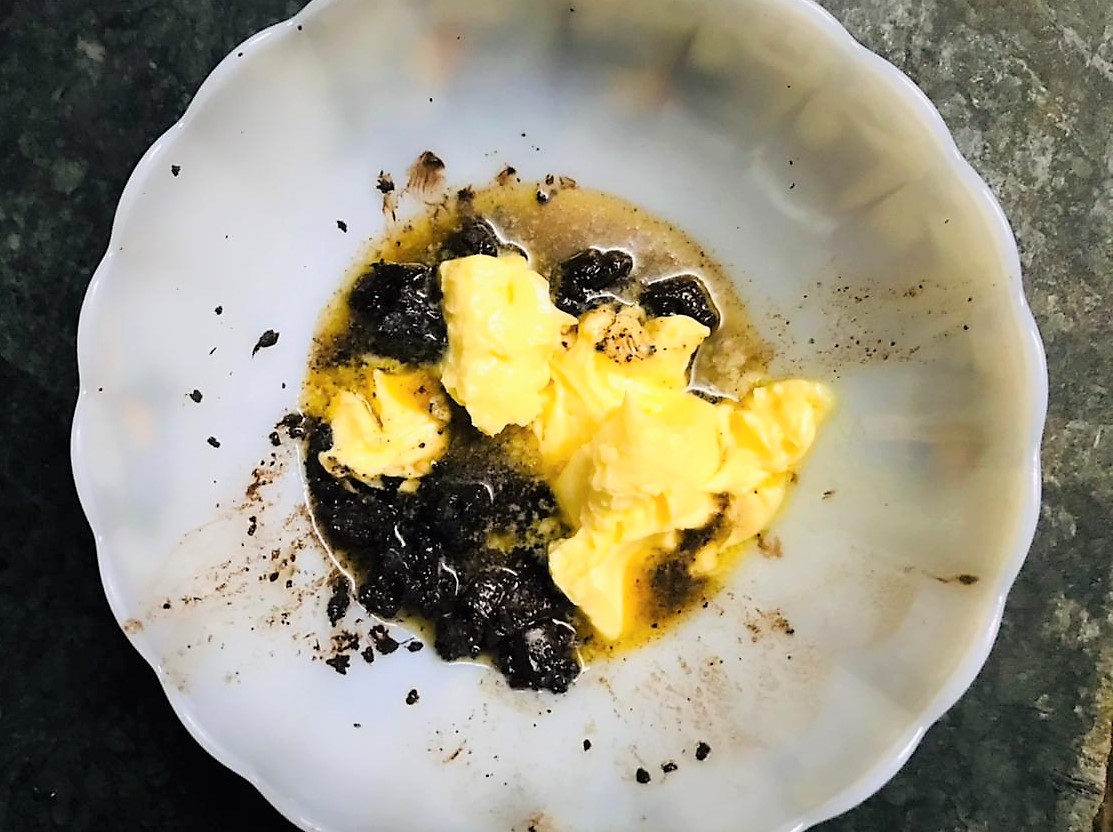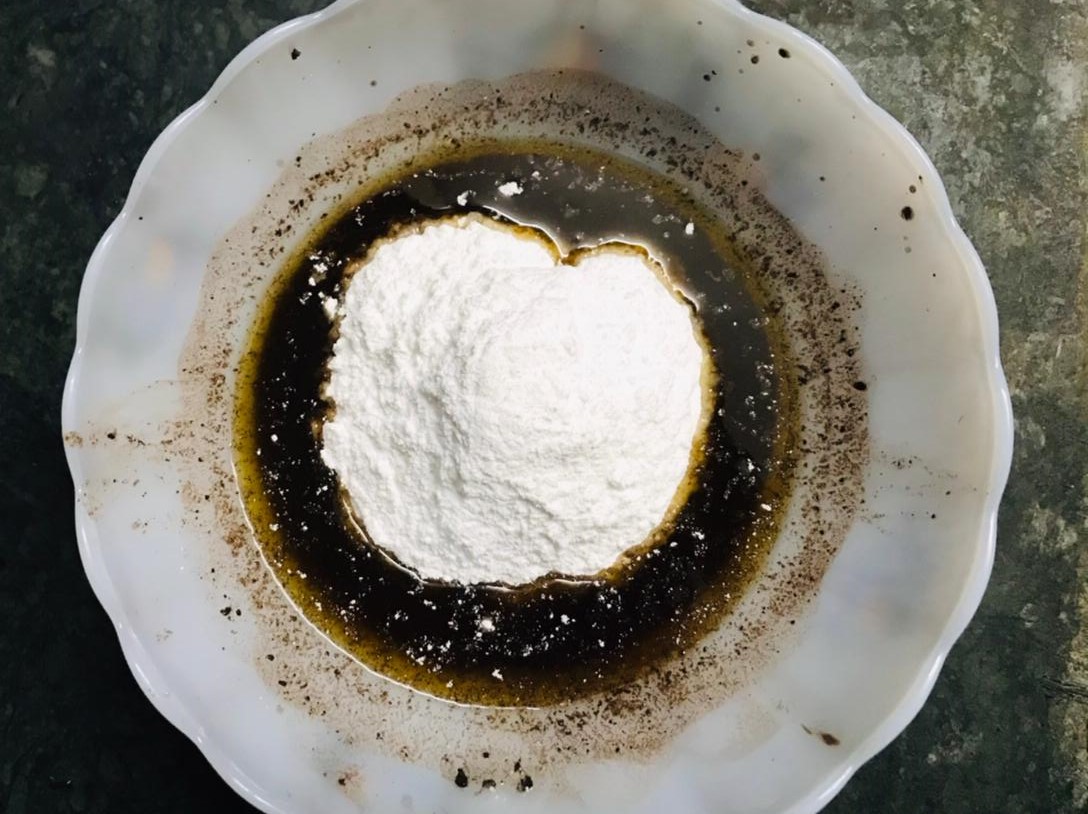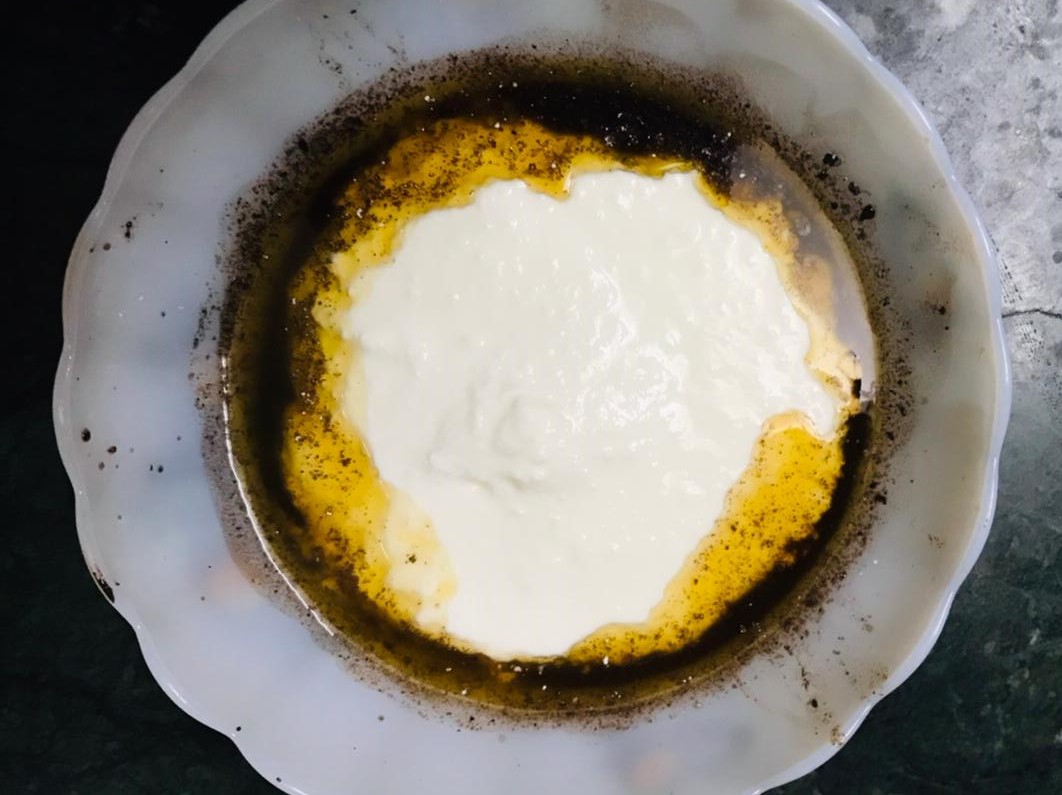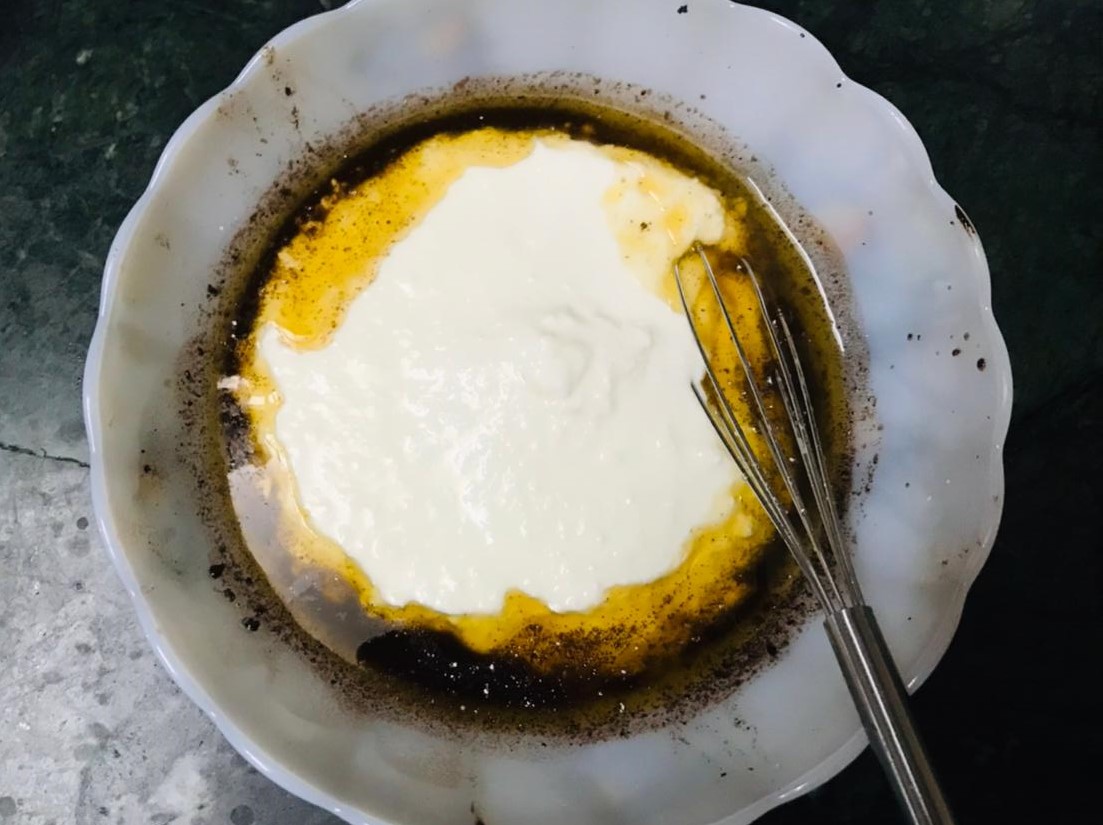 Whisk the melted chocolate and butter together. Next add the castor sugar and yoghurt and whisk to a creamy smooth consistency.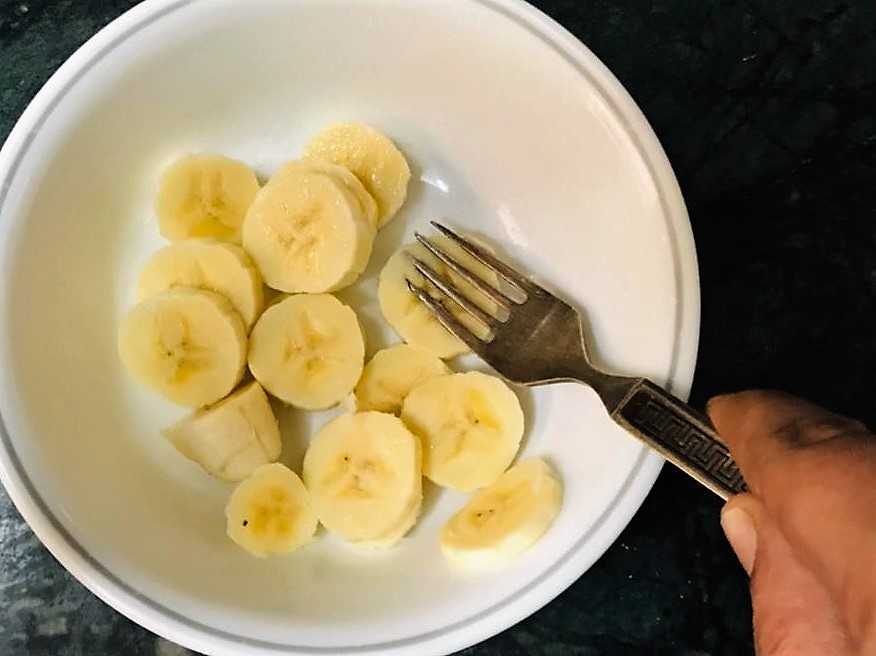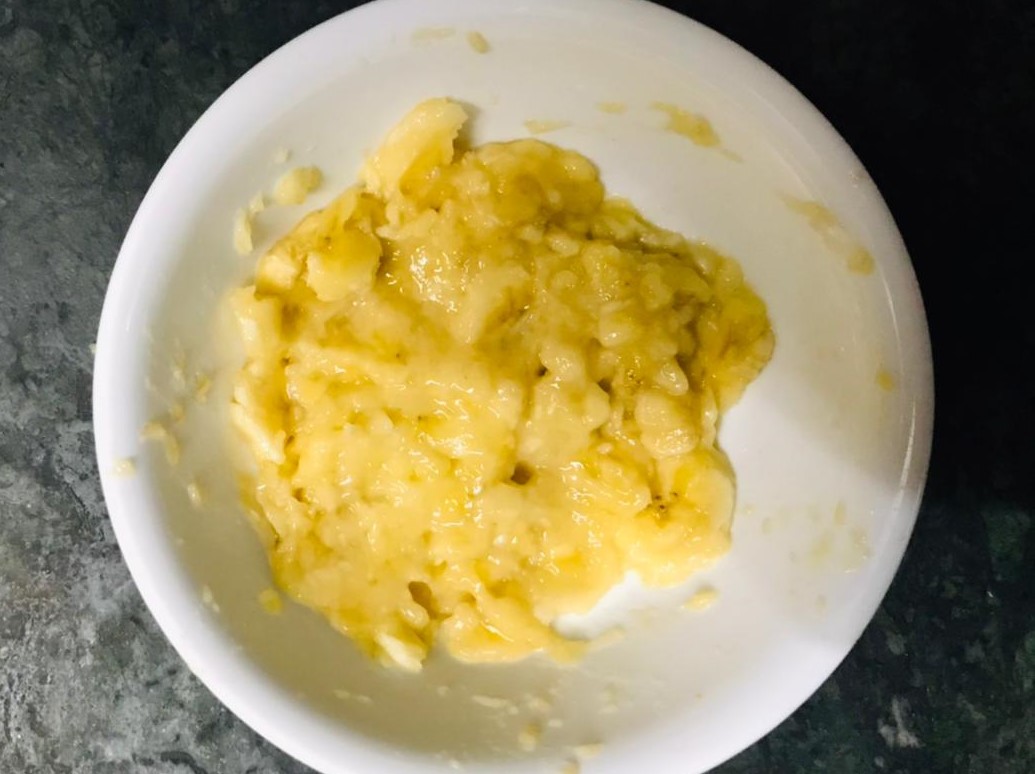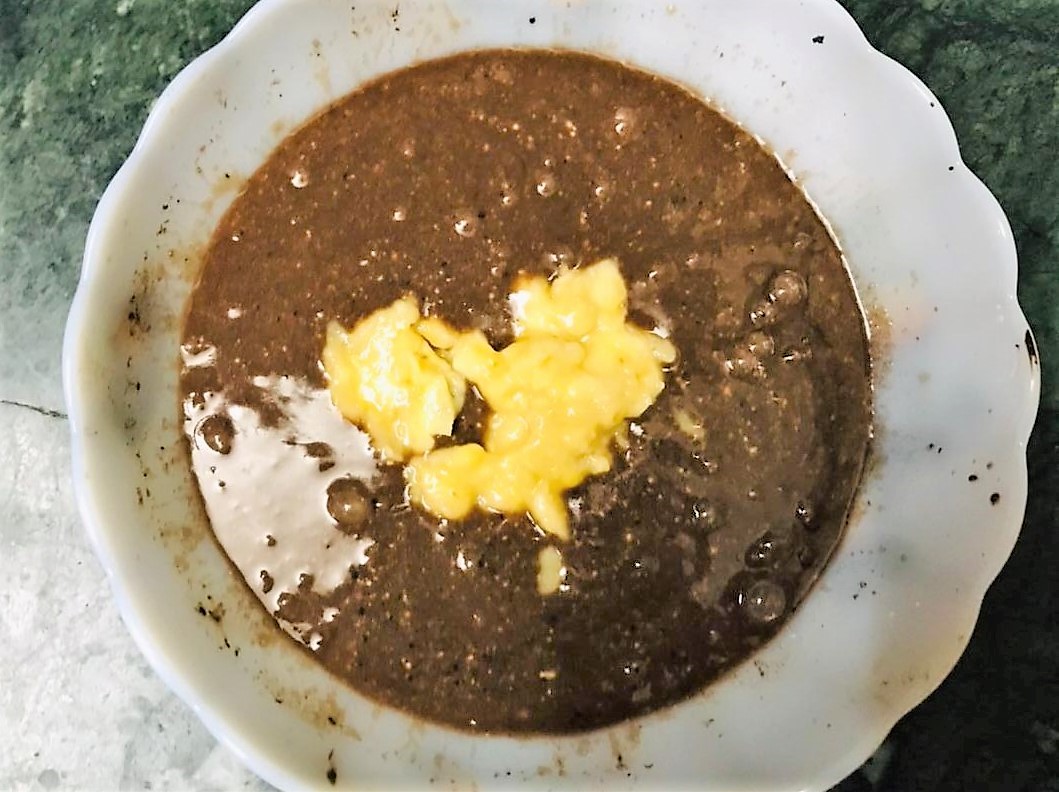 Mash the ripe bananas with a fork and add it to the creamed sugar mixture.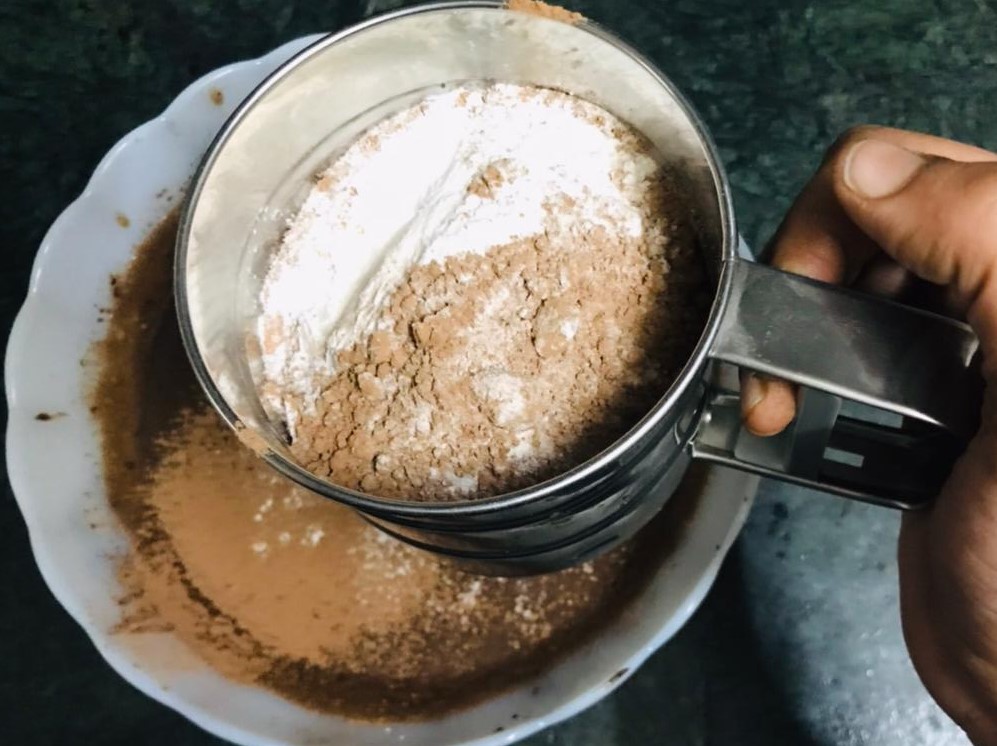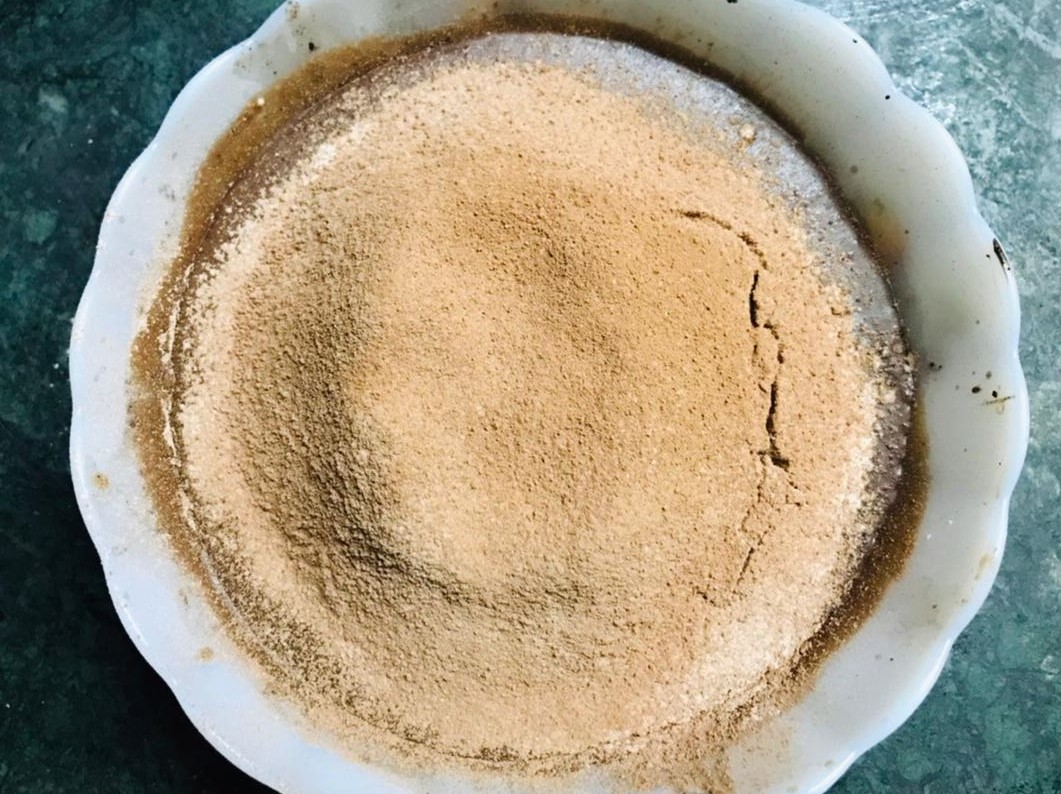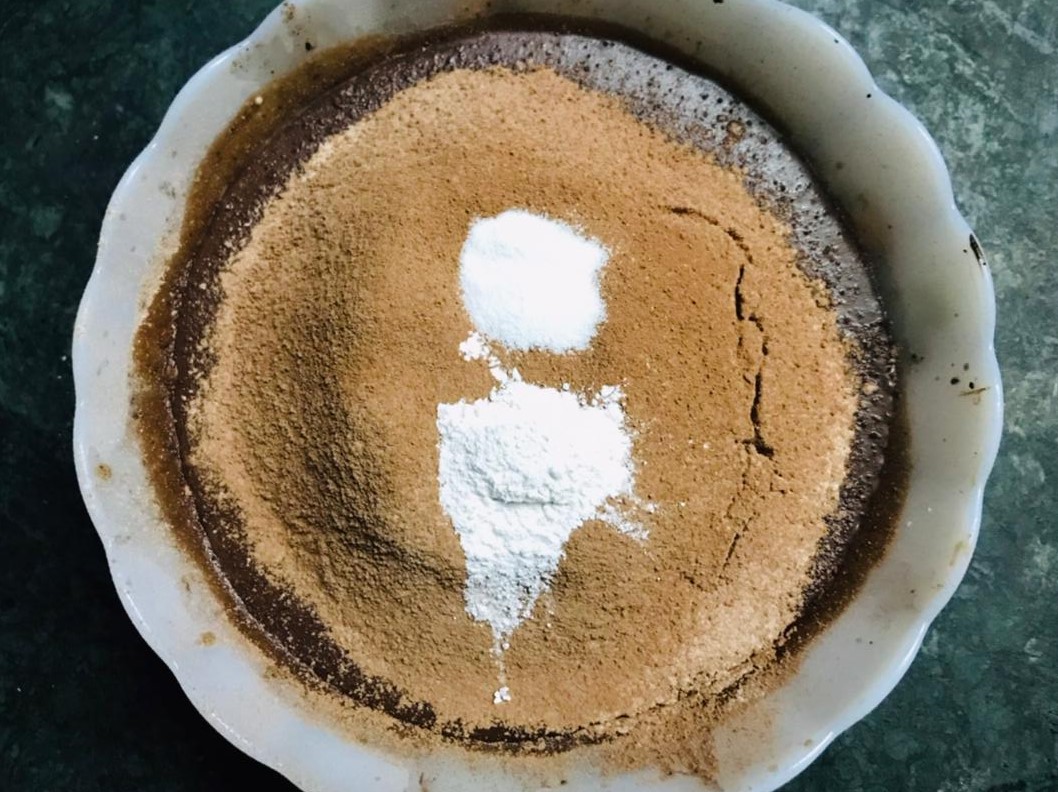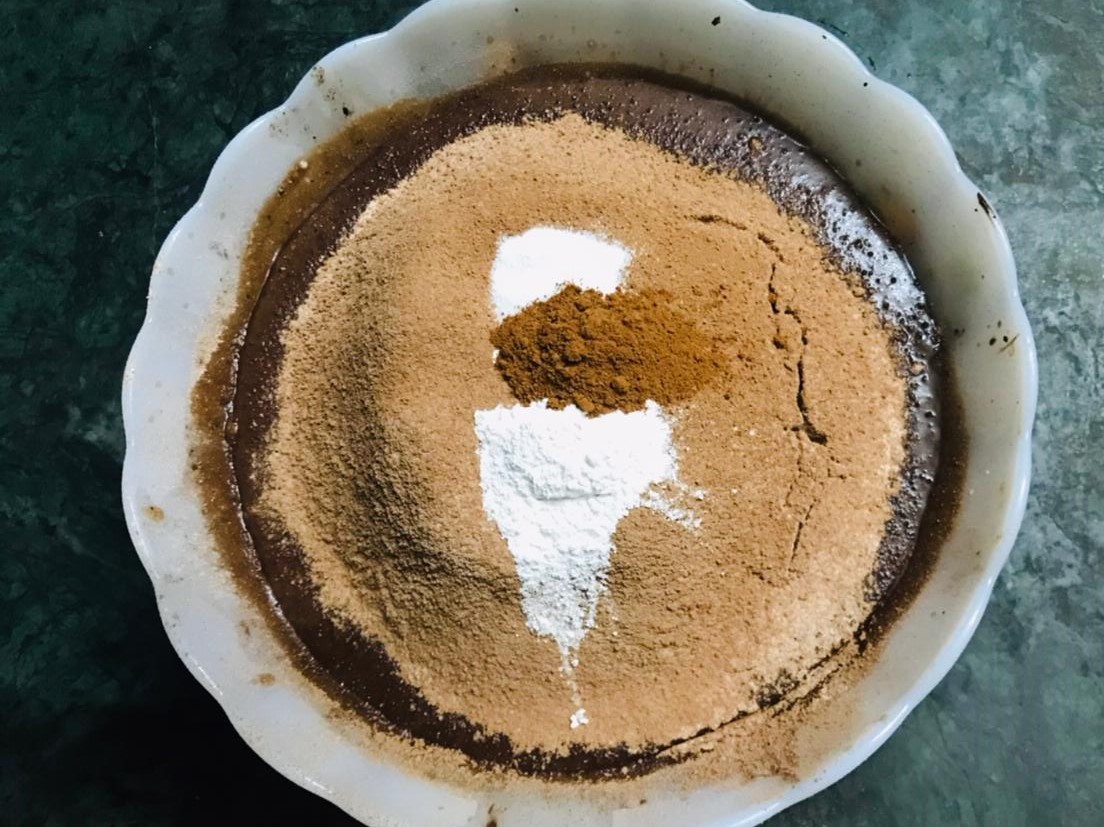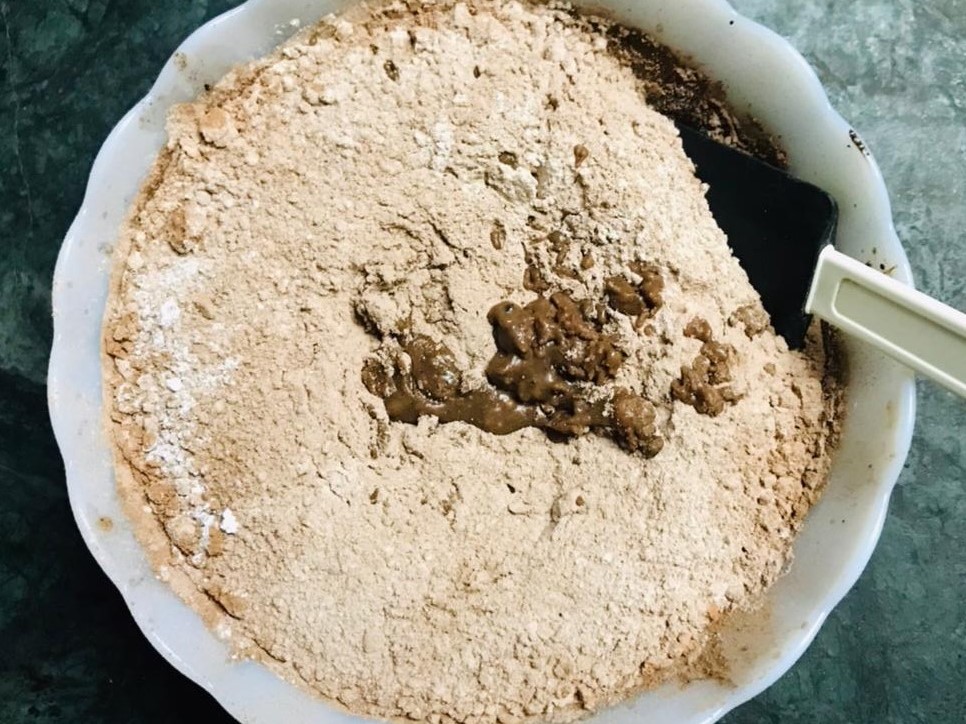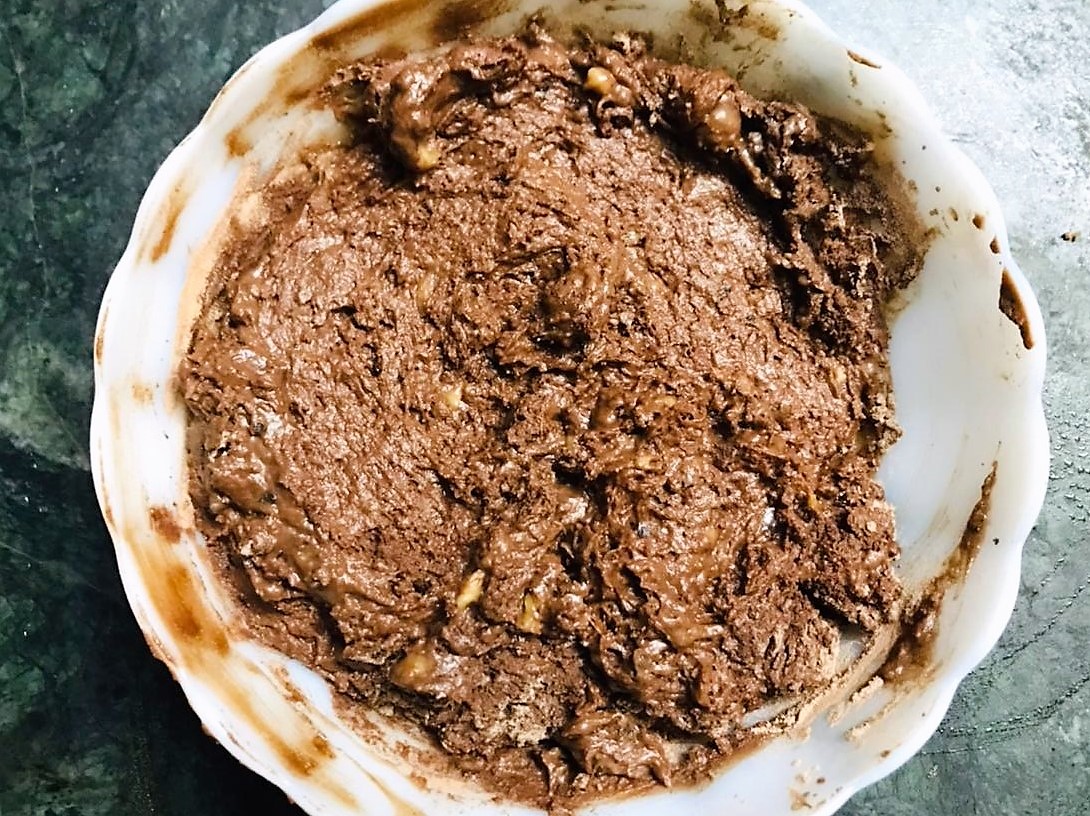 Sift the flour and cocoa powder 2-3 times to incorporate air and to remove lumps.
Add the flour, cocoa powder, baking powder, baking soda and cinnamon powder to the creamed sugar mixture. Fold all the ingredients together.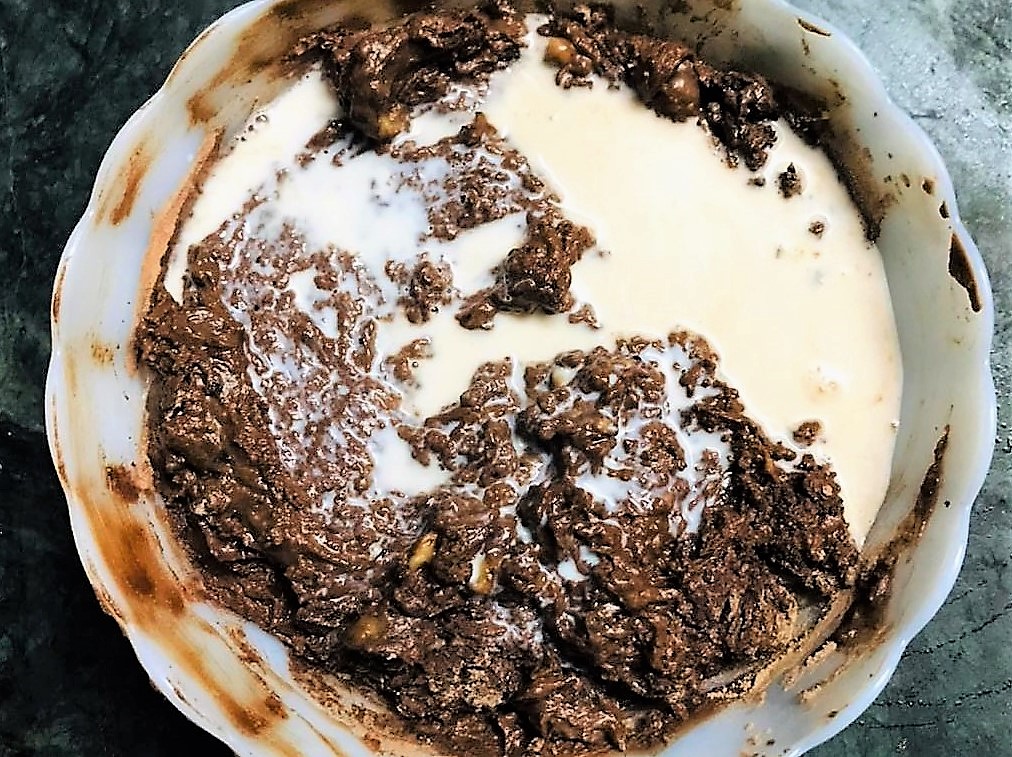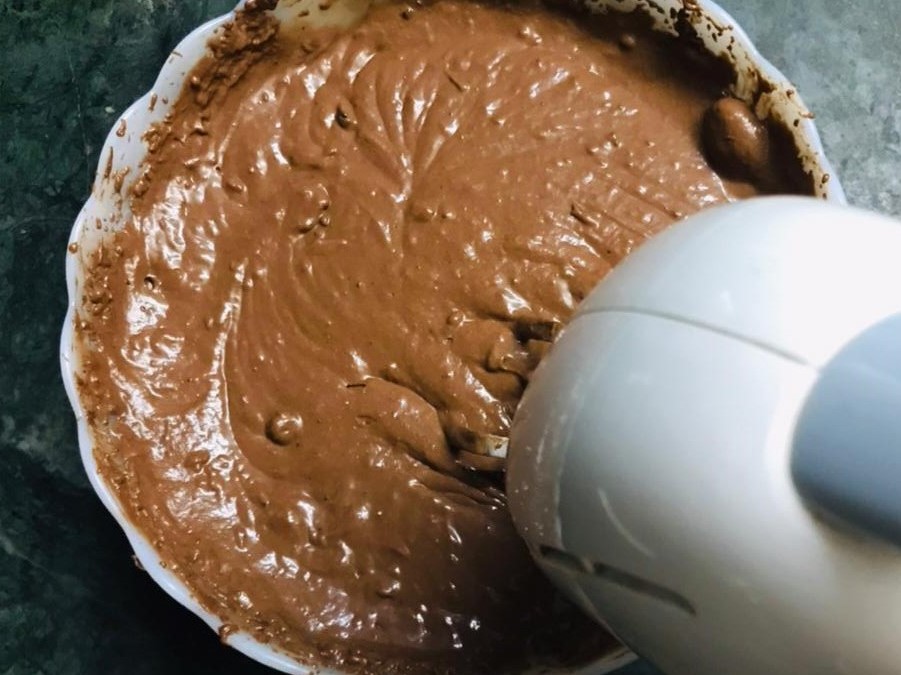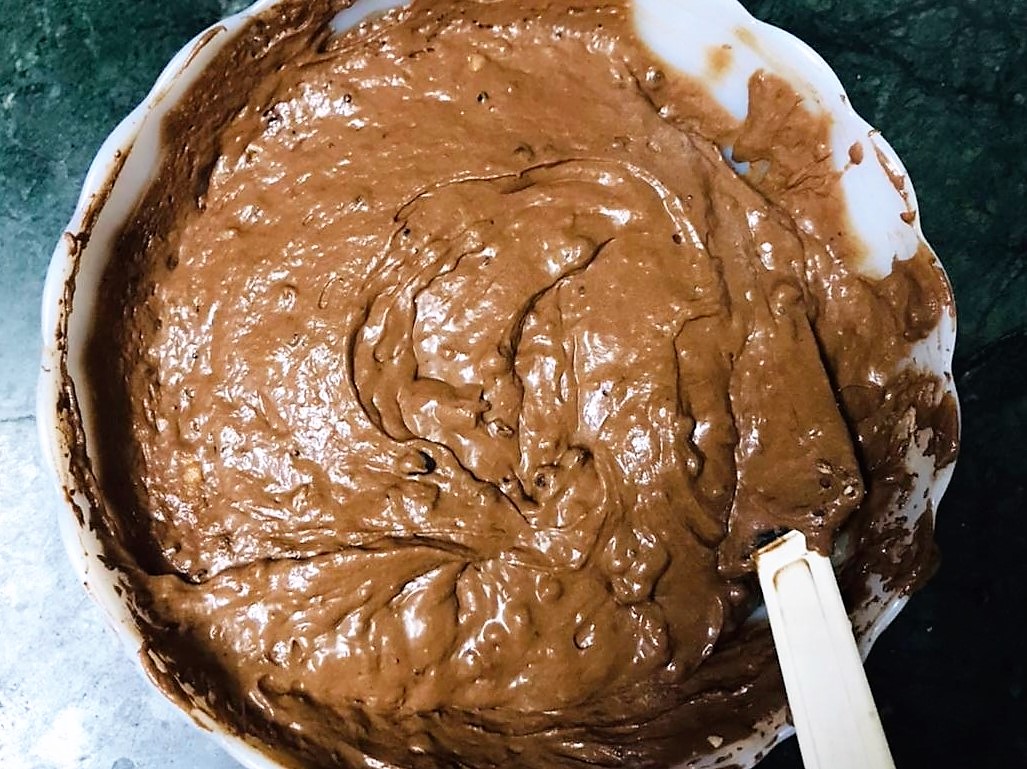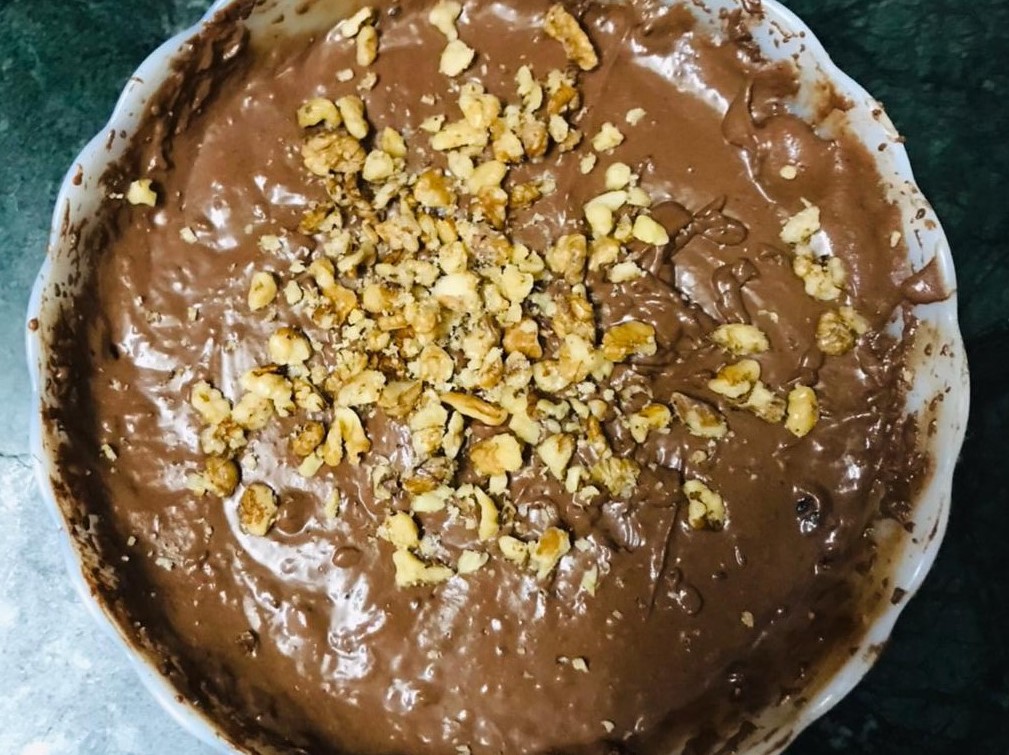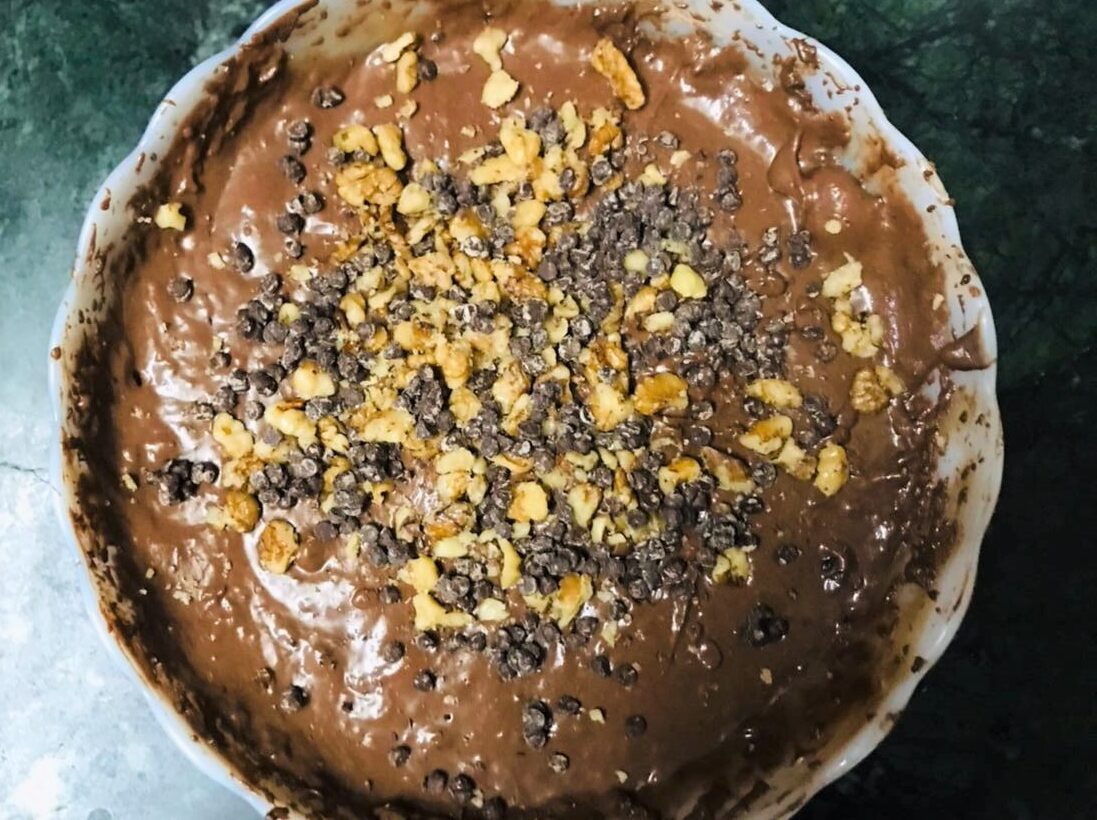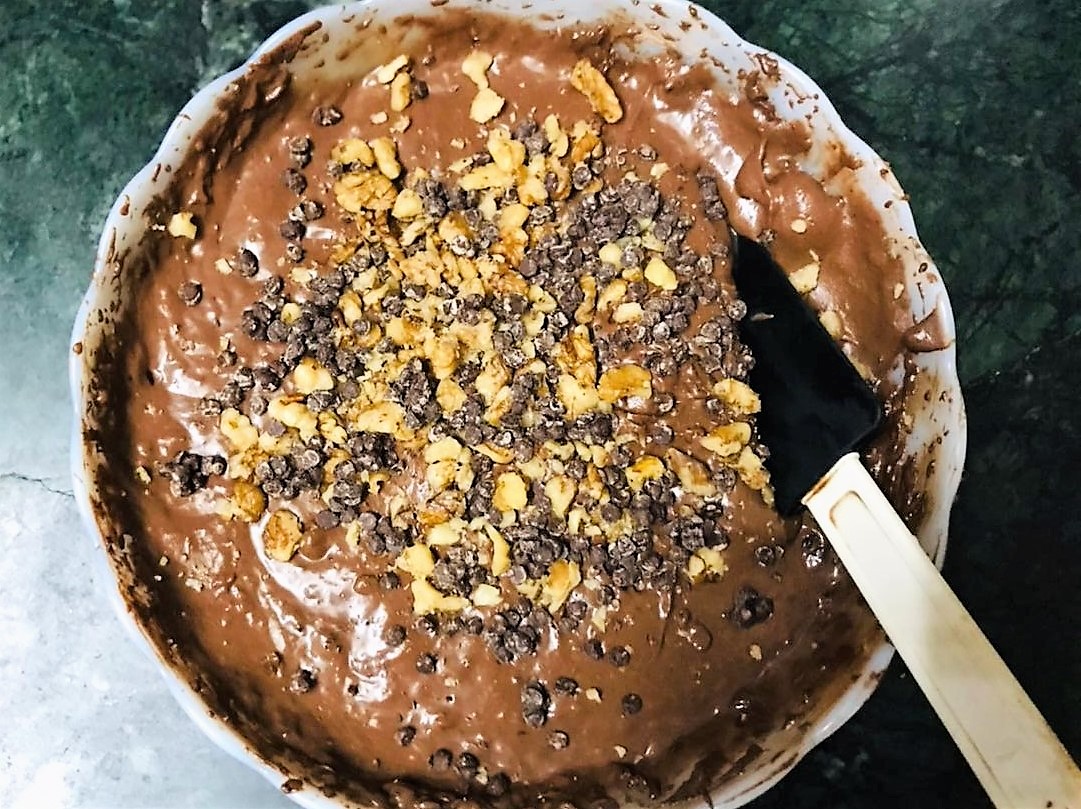 Next, add the milk and whisk until it forms a smooth batter.
Add the chopped walnuts and chocolate chips and mix.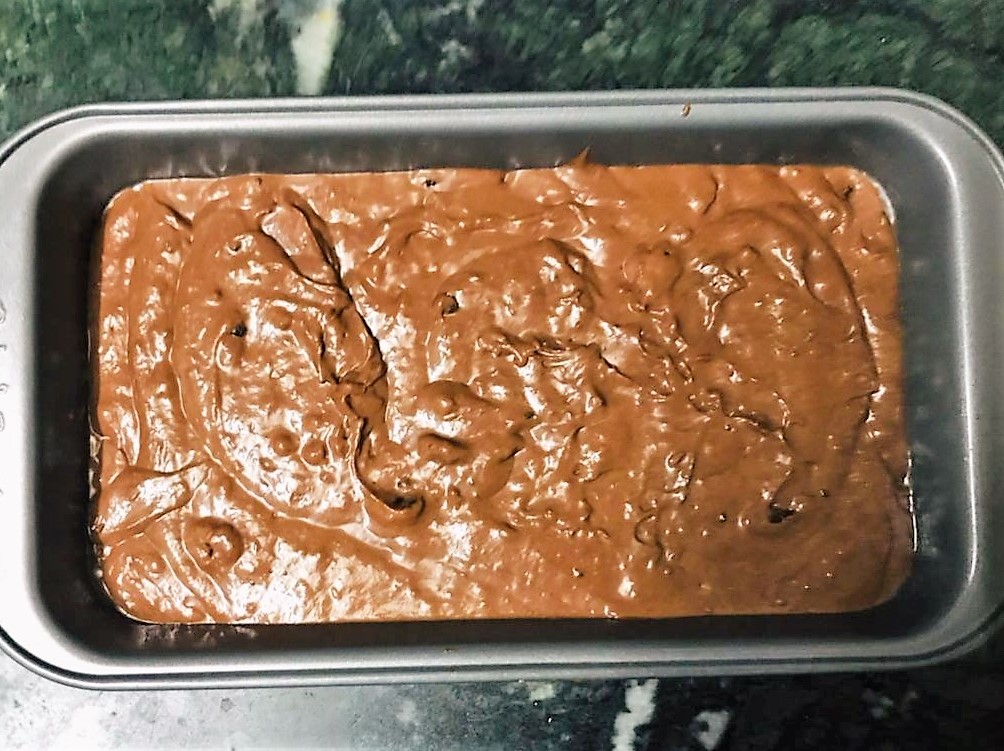 Preheat the oven to 180C/fan160C/gas 4.
Grease the loaf cake pan lightly using butter or spray it with non-stick cooking spray.
Pour the batter in the pan and smooth the top by gently tapping the tin.  Bake the cake for about 35 minutes.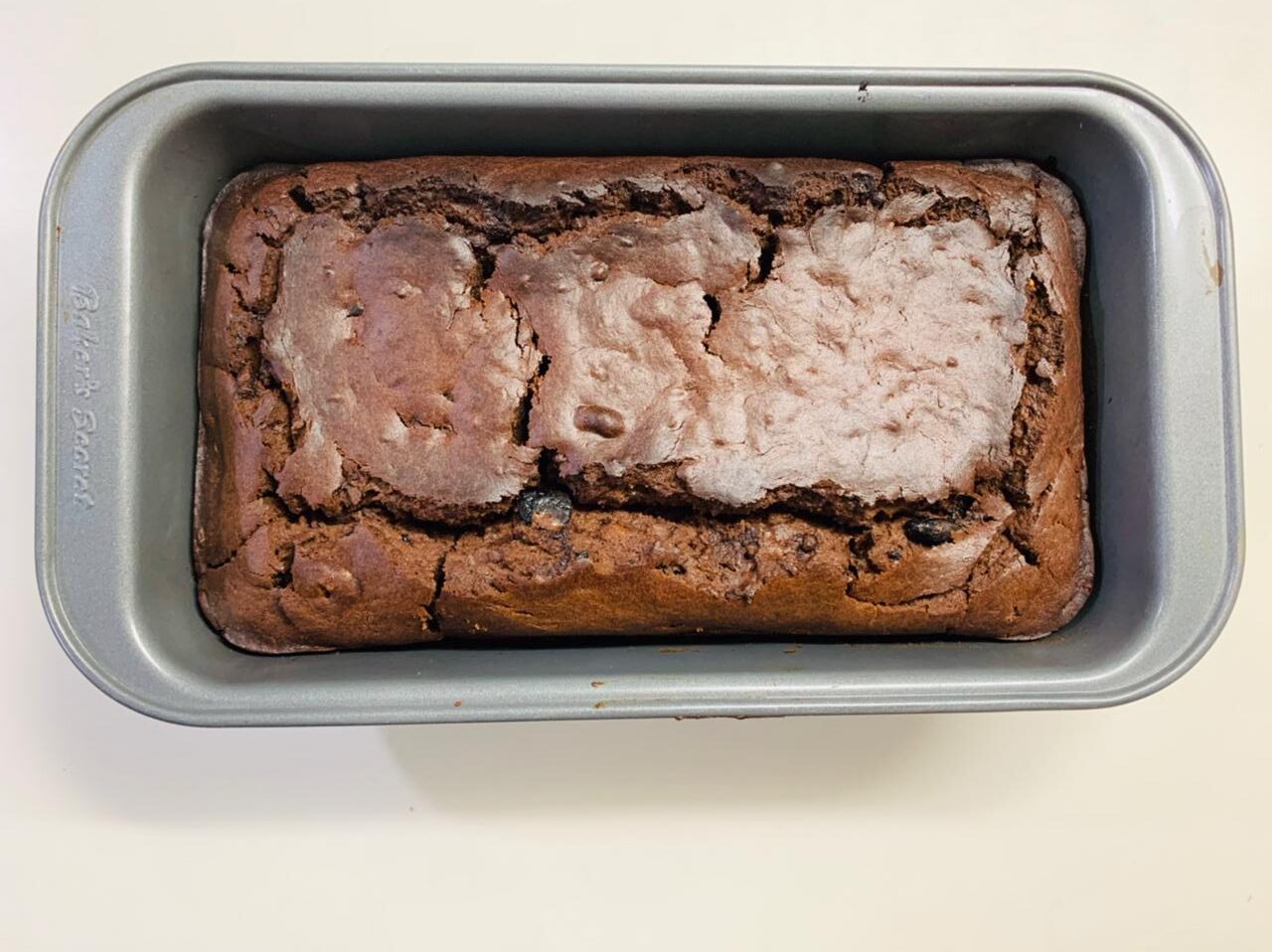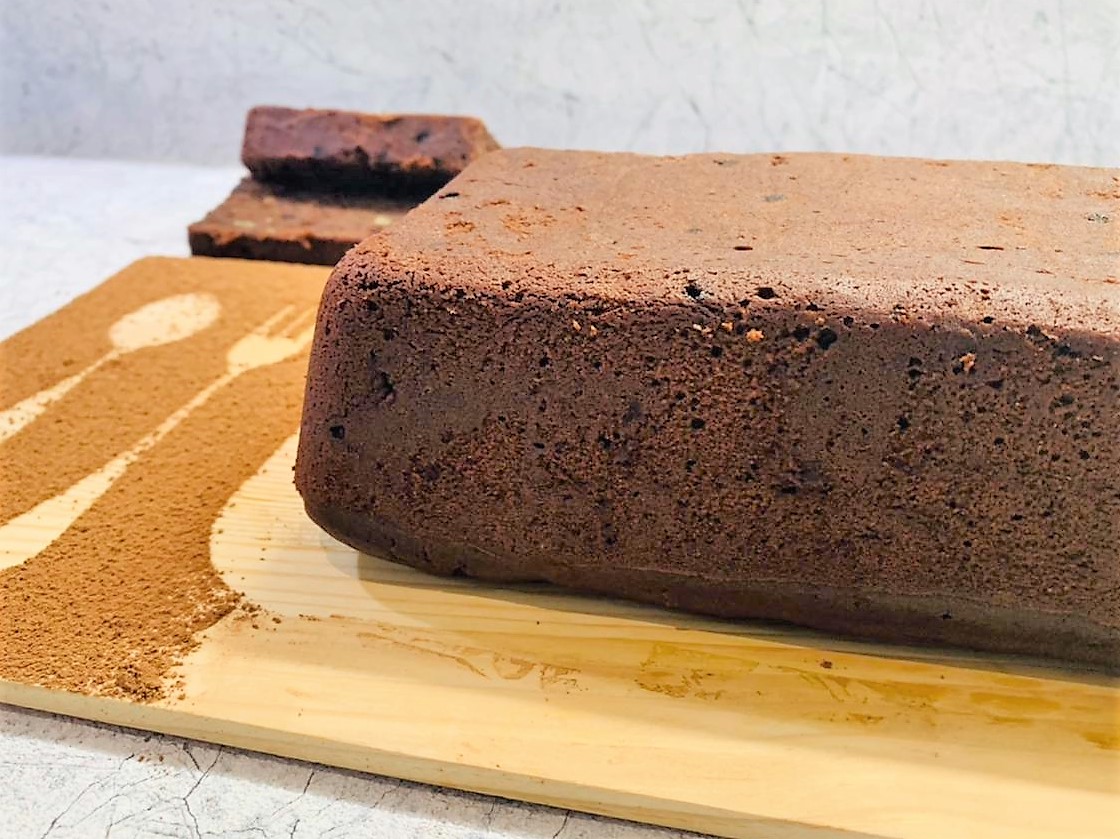 Check if the cake is ready by inserting a toothpick, skewer, or fork in the center and if it comes out clean, then it is ready.
Gently remove the cake from the pan and slice it.
Serve with a cup of coffee!