Eggless Date and Walnut Cake
Eggless Date and Walnut Cake is a moist, delicious cake, packed full of flavour. Dates and walnuts complement each other so well – the sweetness of the dates and the slightly bitter nuttiness of the walnuts makes for a totally mouth-watering recipe. The dates in the cake makes it taste of toffee, with crunchy walnuts in every mouthful giving a nutty flavour.
Eggless Date and Walnut Cake is an easy recipe to follow, and it is great for any occasion. It keeps very well in an airtight container – it usually doesn't last longer than a day in my house before it is all gone! Some might call this recipe old-fashioned, as it is the type of cake your grandmother might have made. For me it brings back memories of the smell of freshly baked fruit cake wafting from the kitchen and a much younger me, waiting patiently for it to be ready to eat.
This is a proper classic healthy cake to be enjoyed with a cup of tea or coffee. Walnuts and dates make the cake healthy and full of nutrients. Dates contains vitamins, minerals, protein and fiber which offers a number of health benefits. Walnuts is the new 'superfood' packed with nutrients like protein, fibre, manganese, Omega-3 fatty acids and with antioxidants amongst others.
When it comes to eggless cakes, it is no secret I am a big fan. Whether it is Wheat Jaggery Cake, Eggless Rose and Pistachios Cake…we have countless eggless cake recipes here at Foodie-Trail.
I have been thinking about adding Date and Walnut Loaf to our recipe repertoire for a while now, due to it being a firm coffee shop favourite. I just love the simplicity of this cake and the beautifully moist sponge base, packed with juicy dates and creamy walnuts. It can be enjoyed as it is or with a generous spreading of butter or add a little more sweetness with a generous layer of icing on top of your loaf. How could anyone resist this delicious cake? Whatever your serving preference, you can be sure it will be a hit with anyone!
Ingredients
For Date Paste
1 cup chopped seedless dates
¼ cup castor sugar
½ cup milk
½ cup vegetable oil
For The Batter
200 grams plain flour
2 tablespoons plain yoghurt
1 tablespoon cream
½ teaspoon bicarbonate of soda
1 teaspoon baking powder
2 tablespoons butter at room temperature
½ cup milk
¼ cup finely chopped unsalted walnuts
2 tablespoons chopped unsalted walnuts (for garnishing)
Directions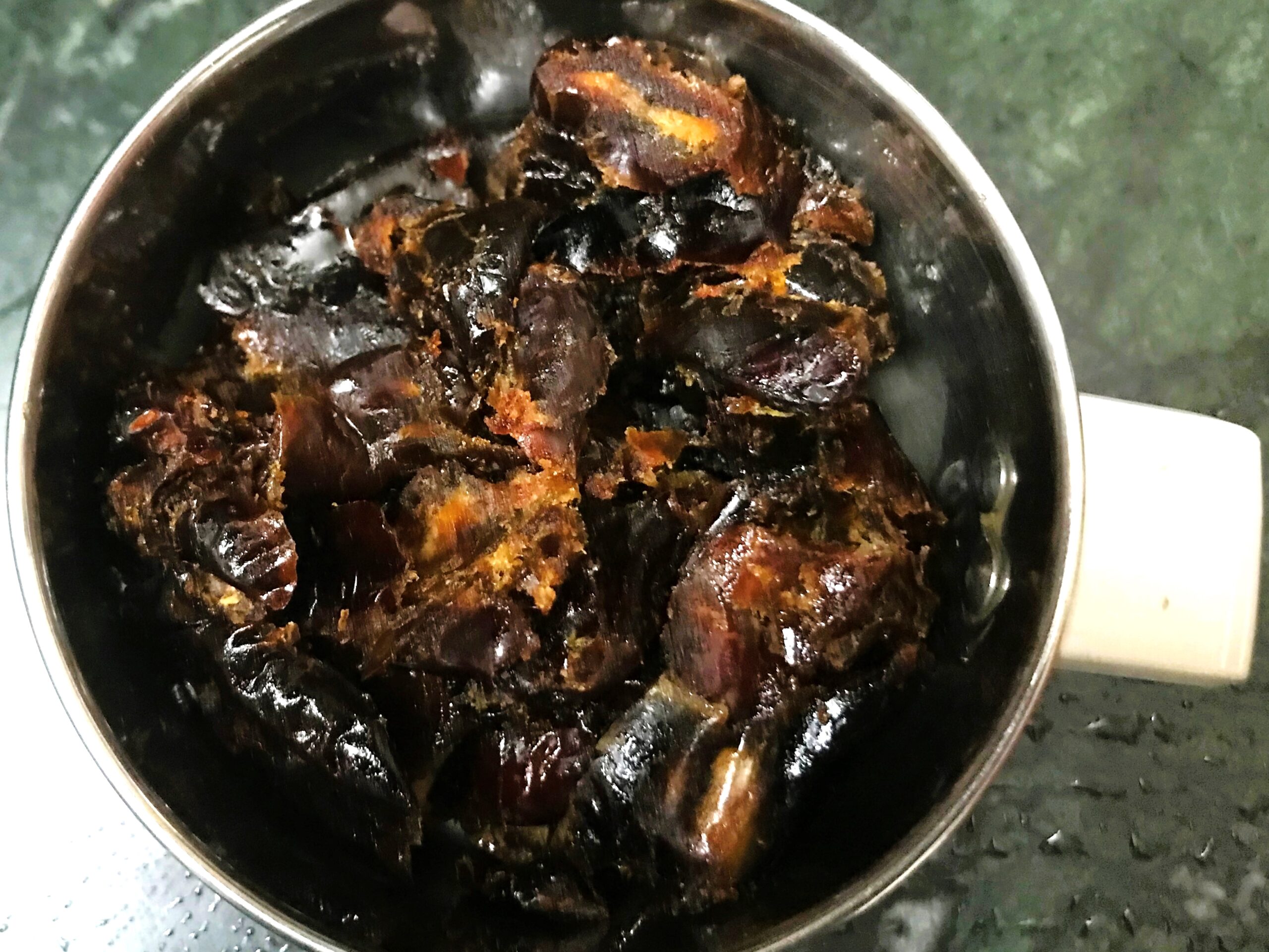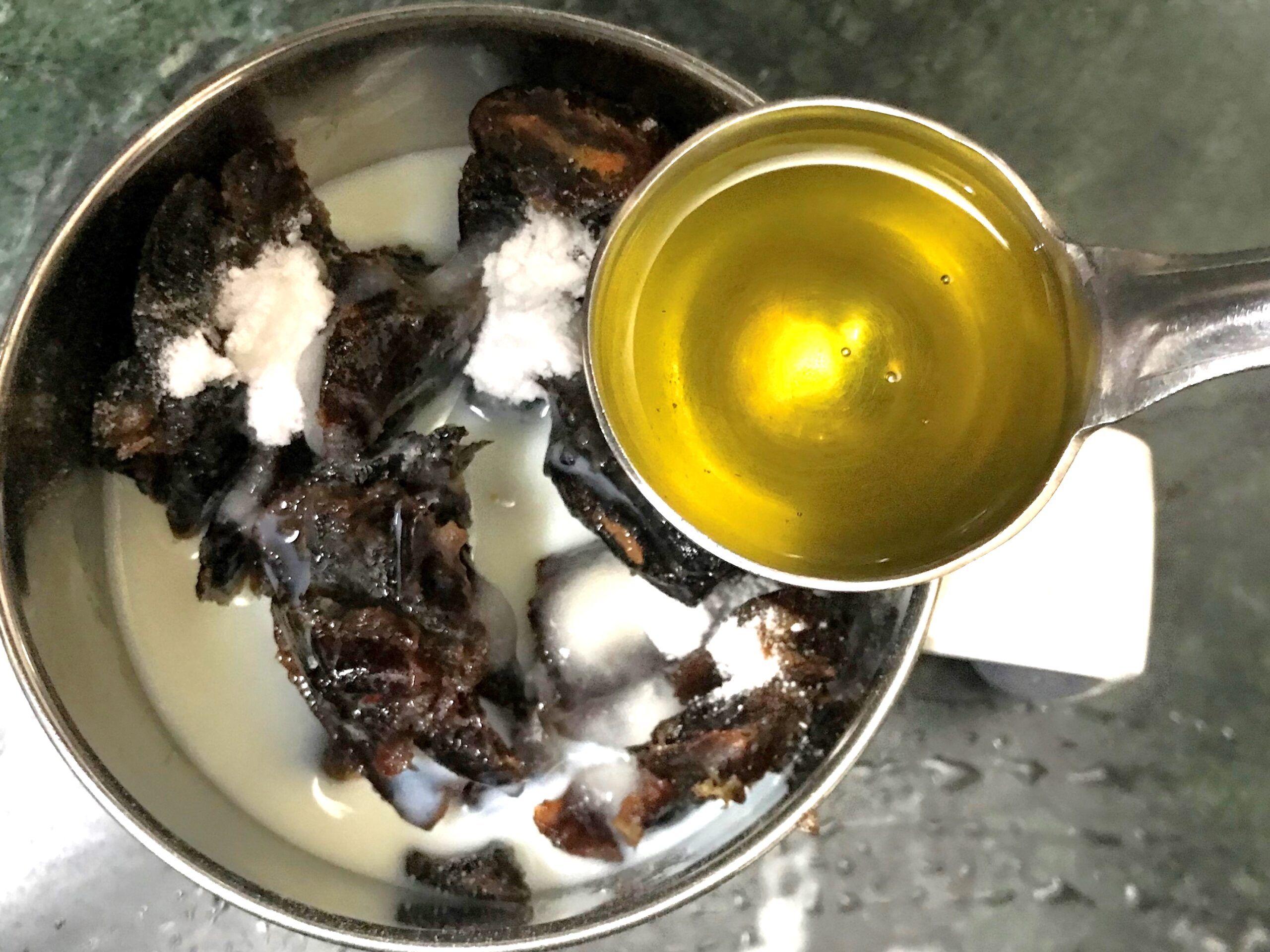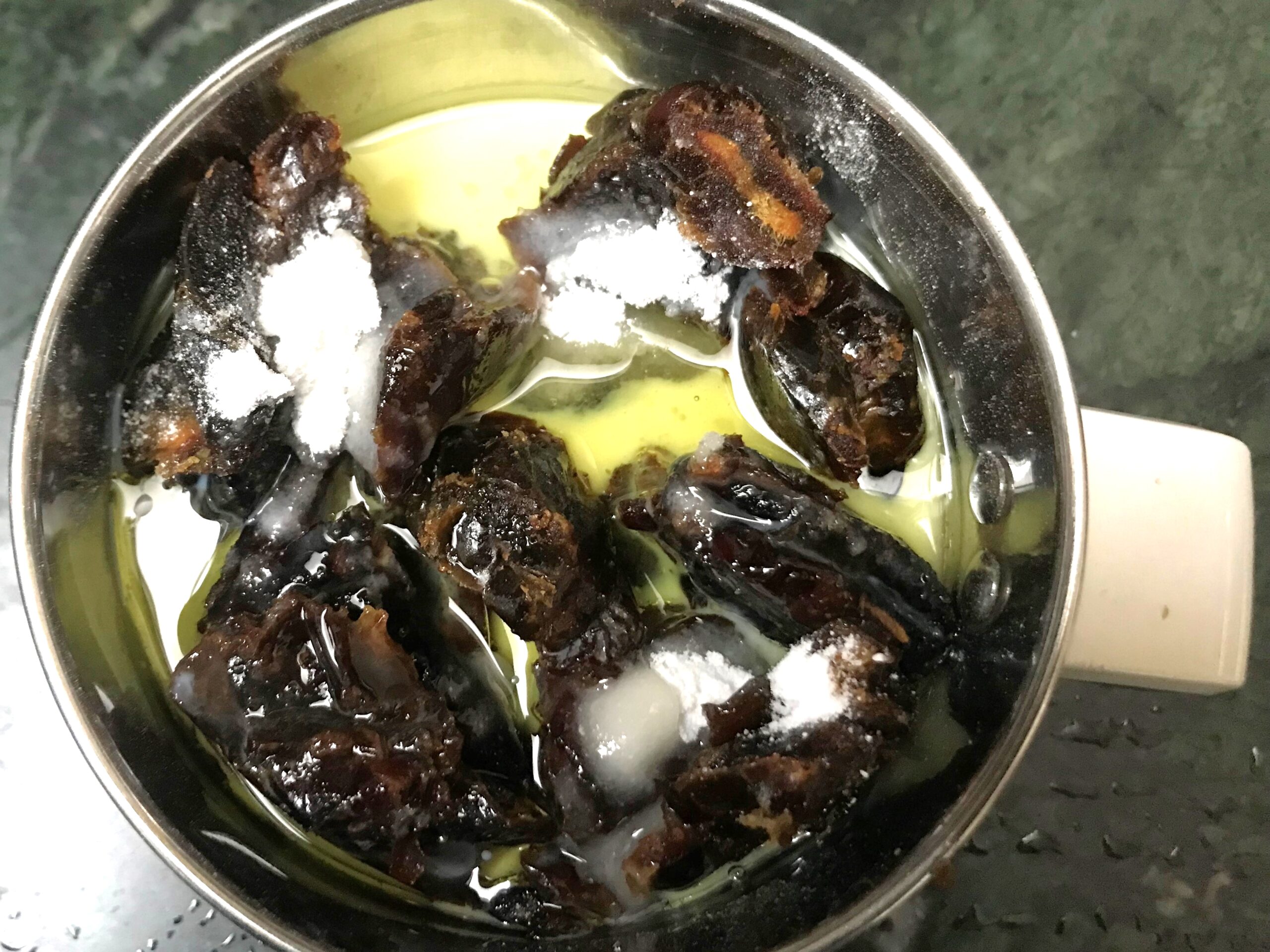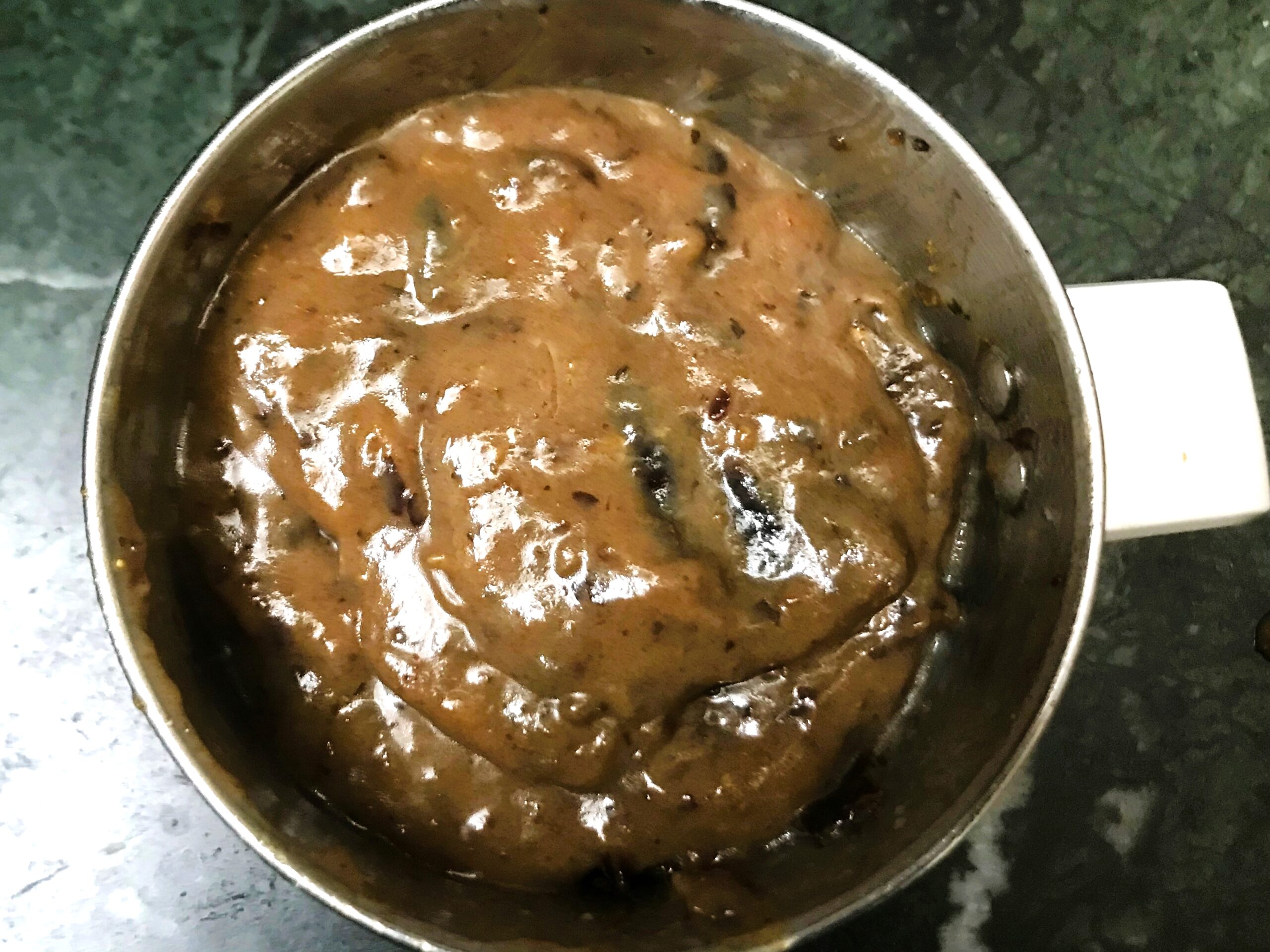 Add the dates, powdered sugar, milk and oil to a blender jar. Grind it to form a smooth paste.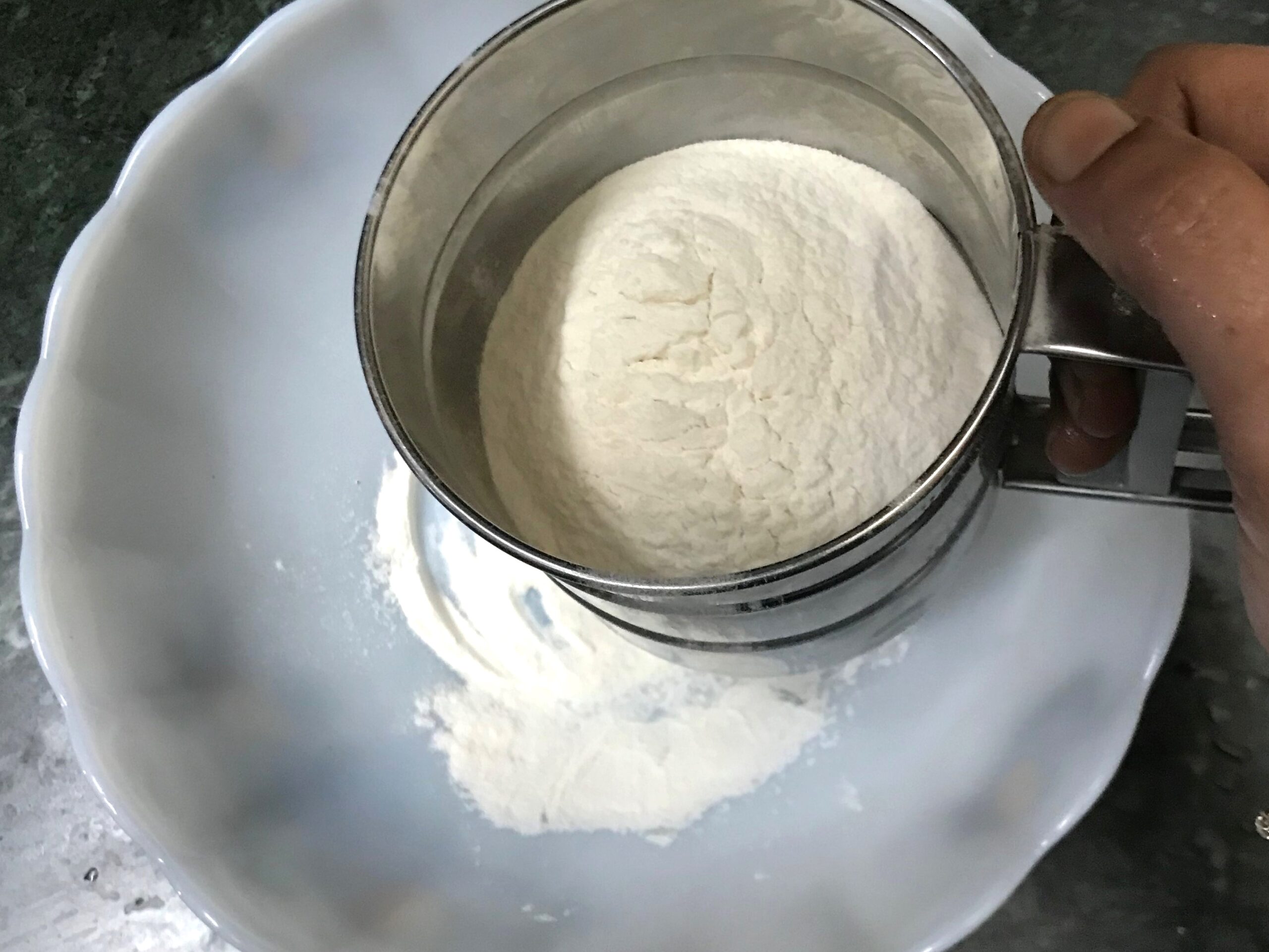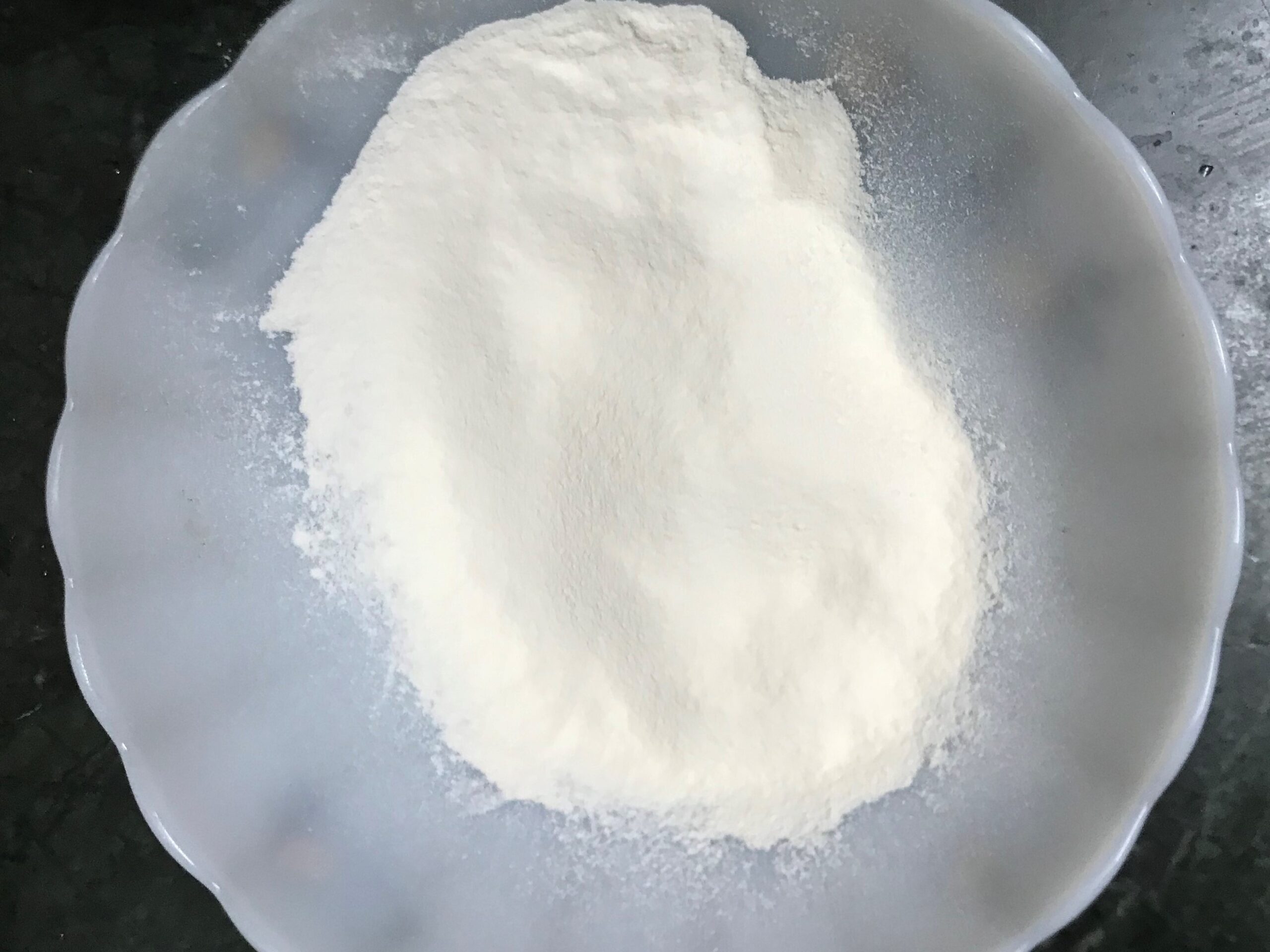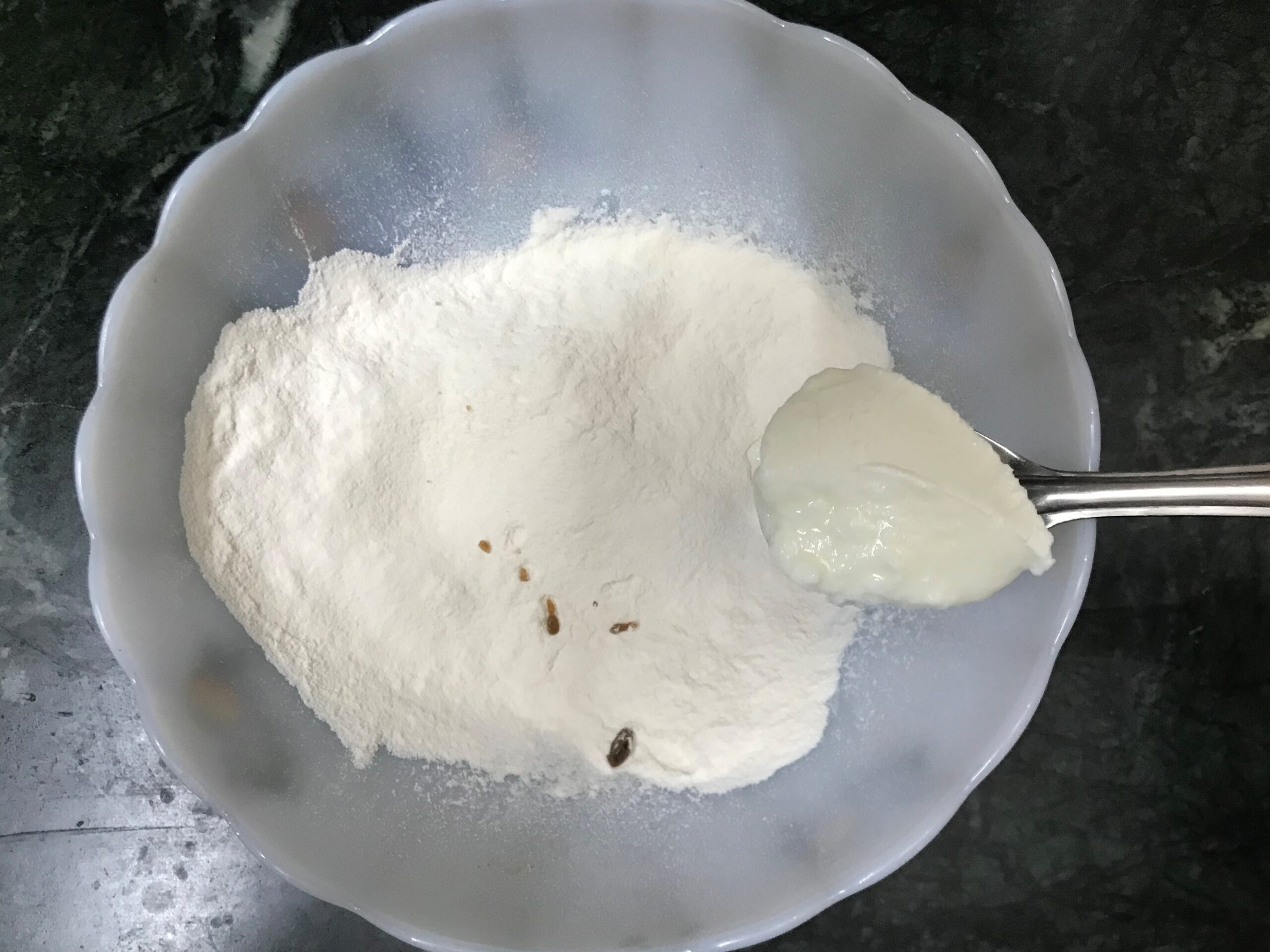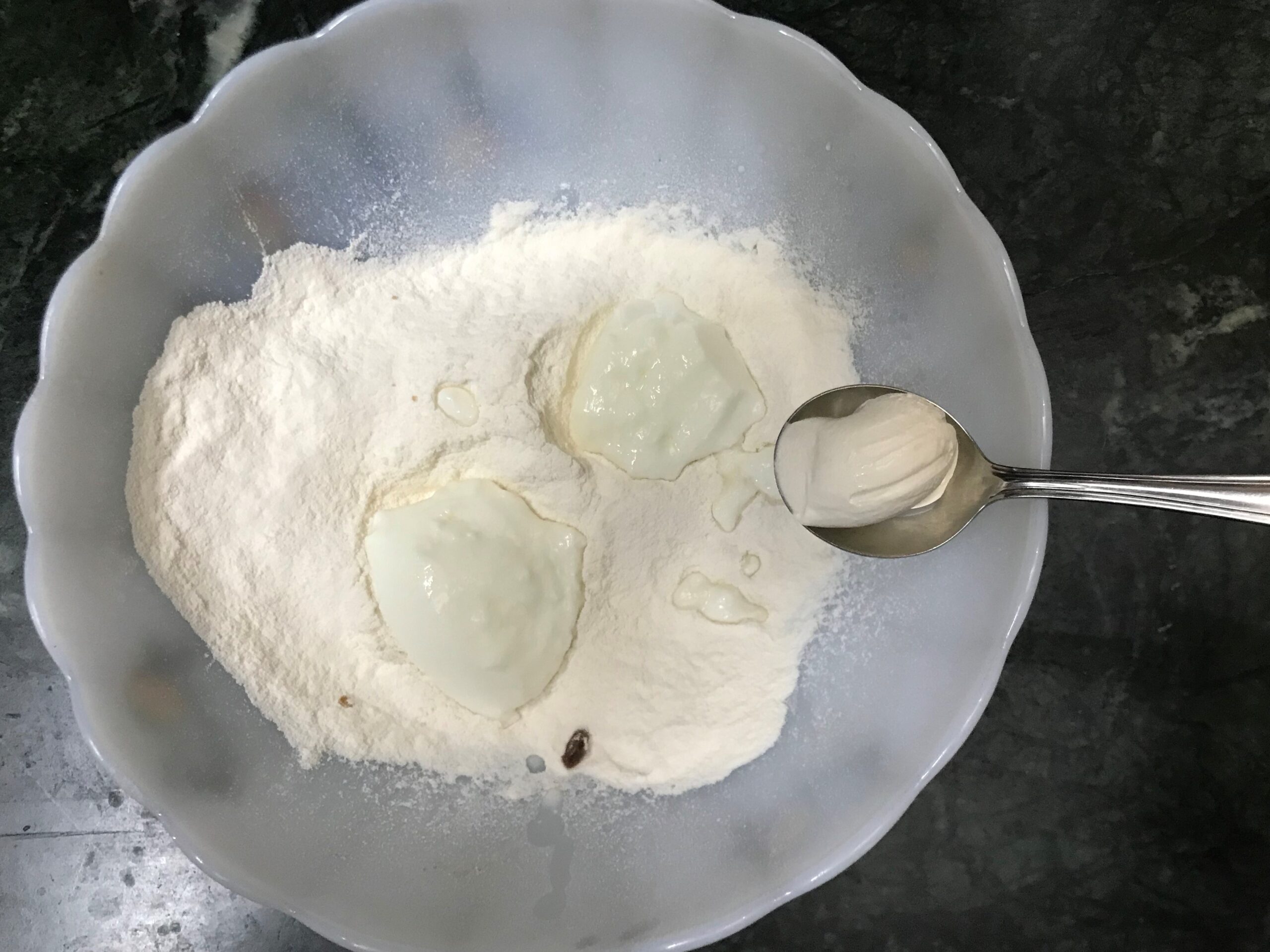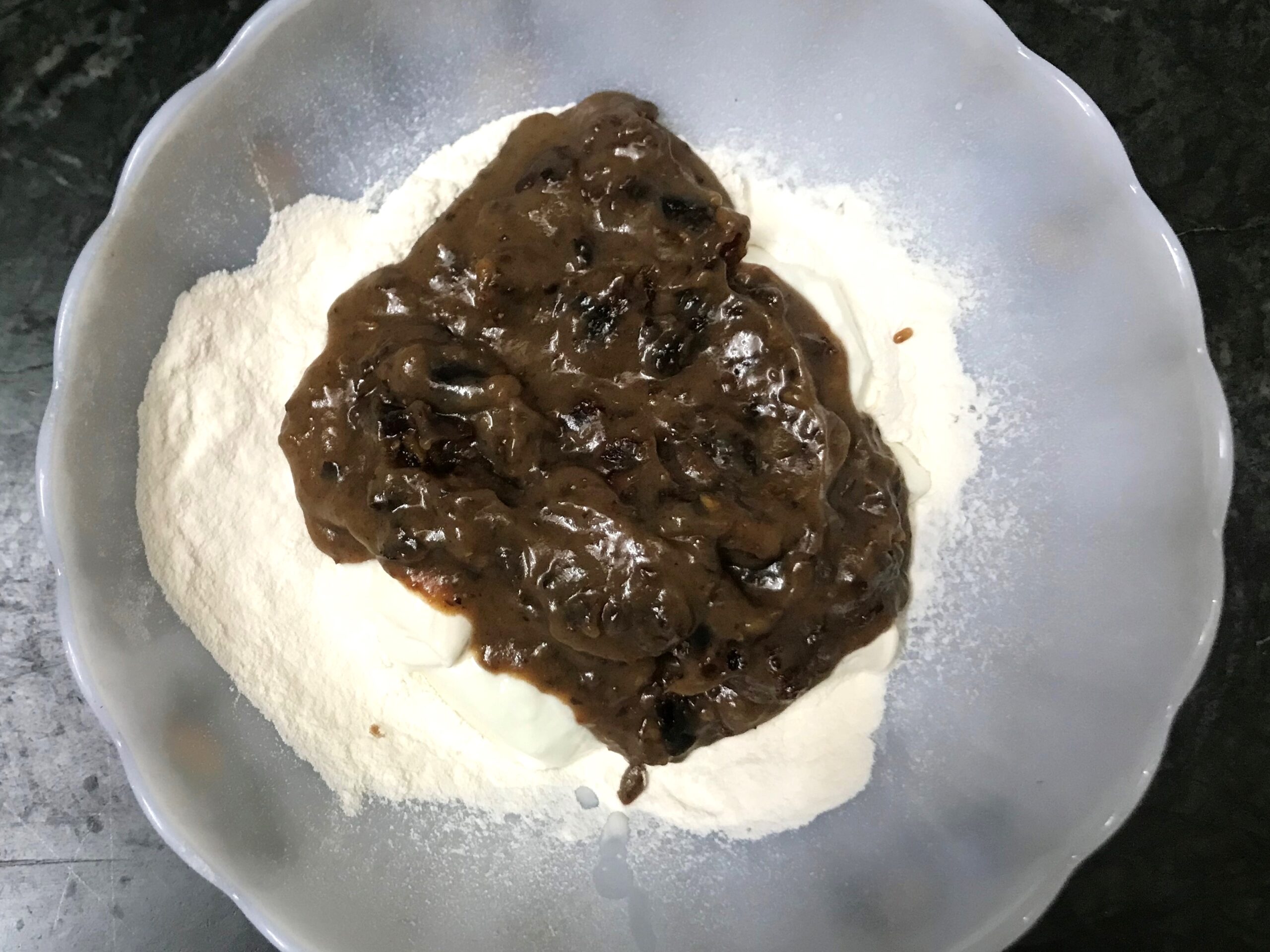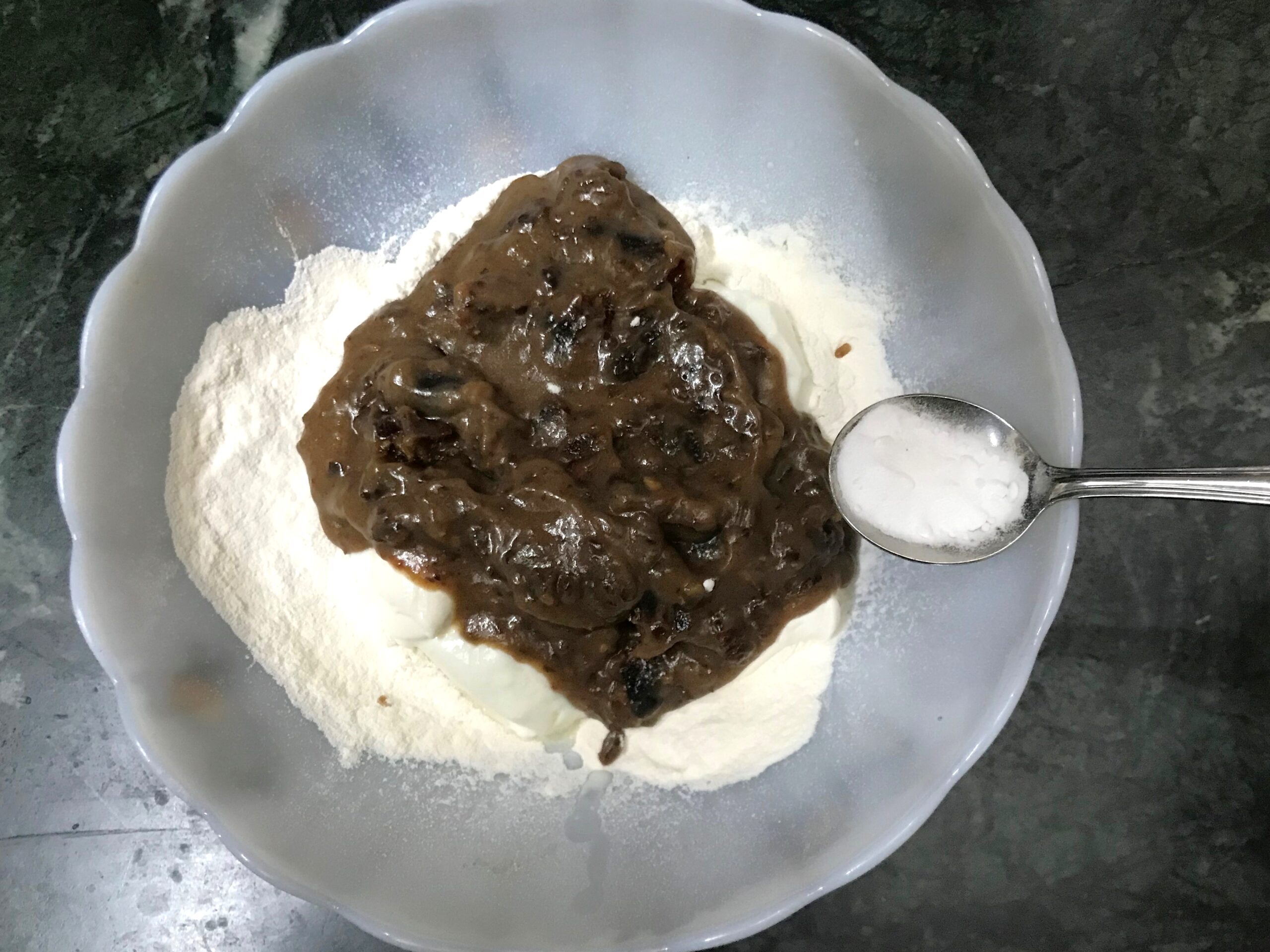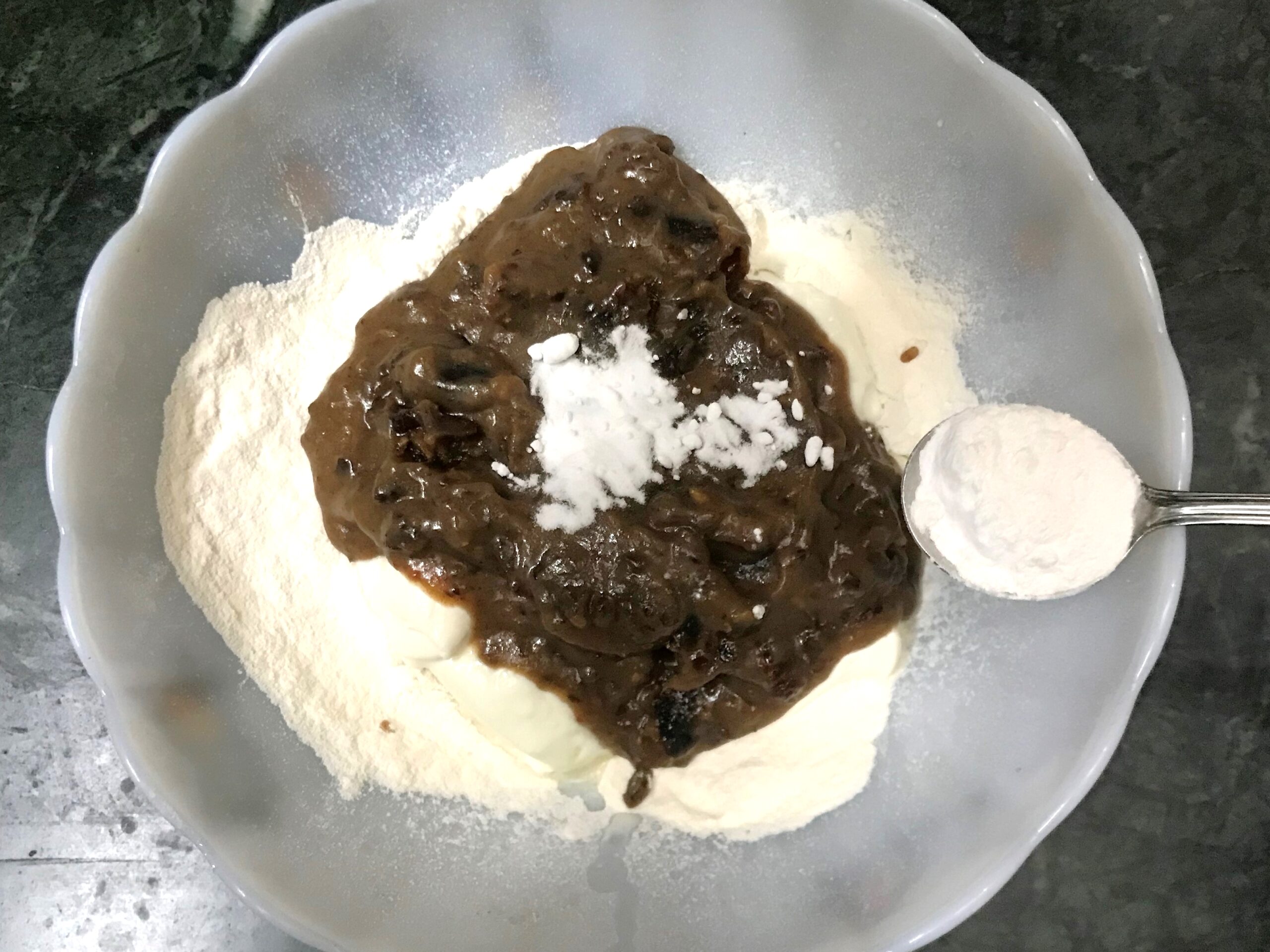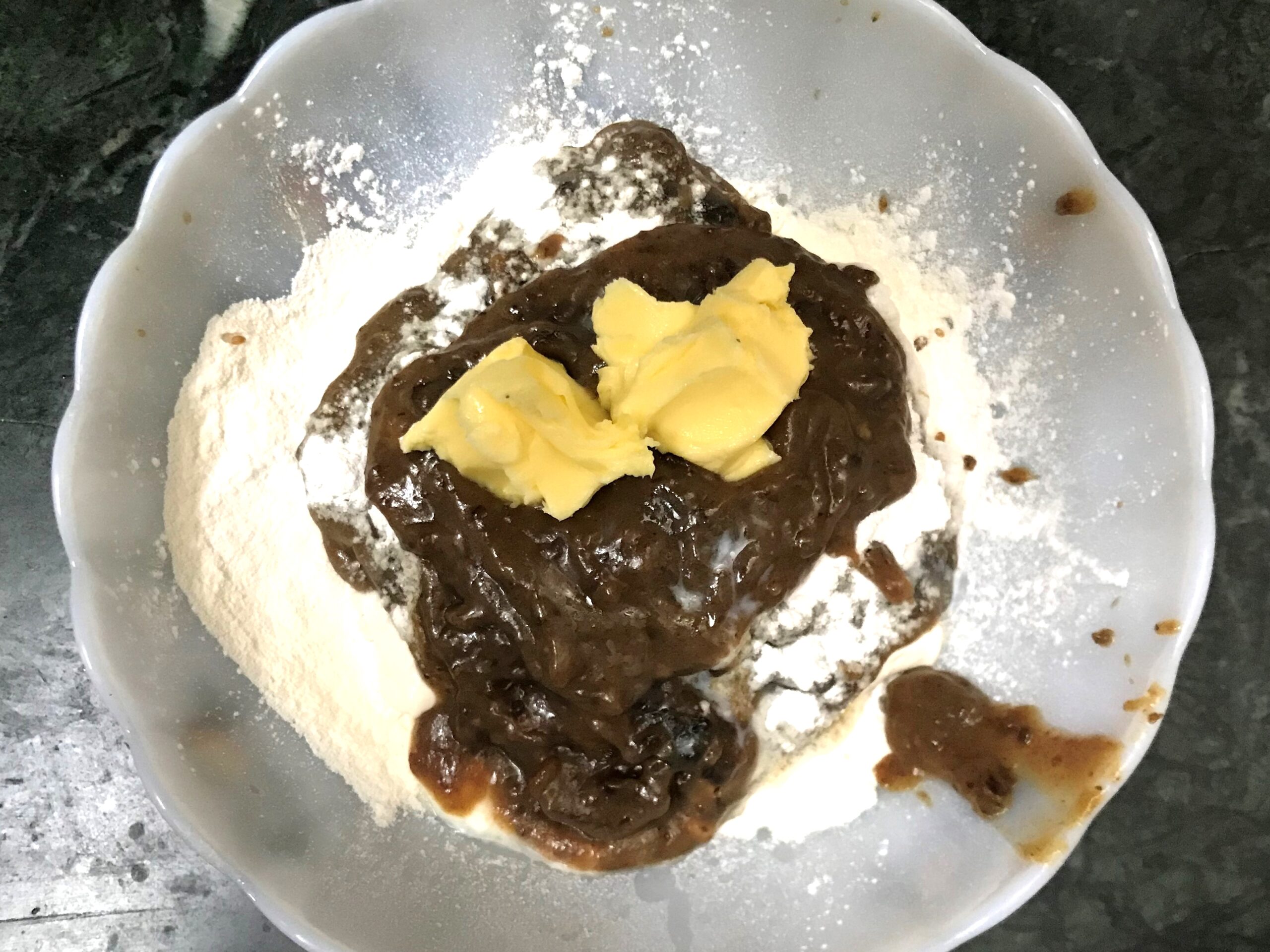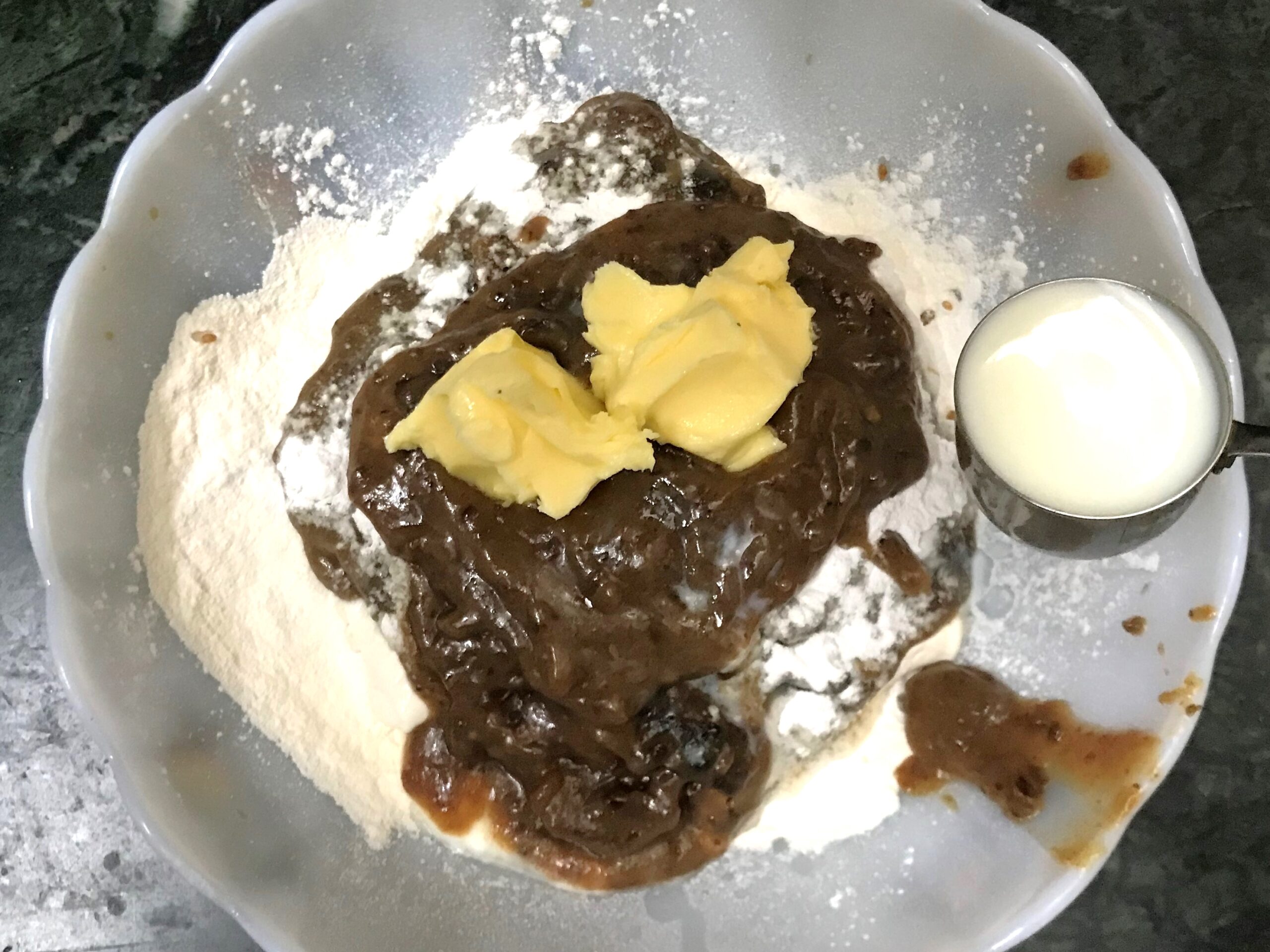 Sieve the flour twice to incorporate the air bubbles.
Add the yoghurt, cream, dates paste, bicarbonate of soda, baking powder, butter, milk to the sieved flour.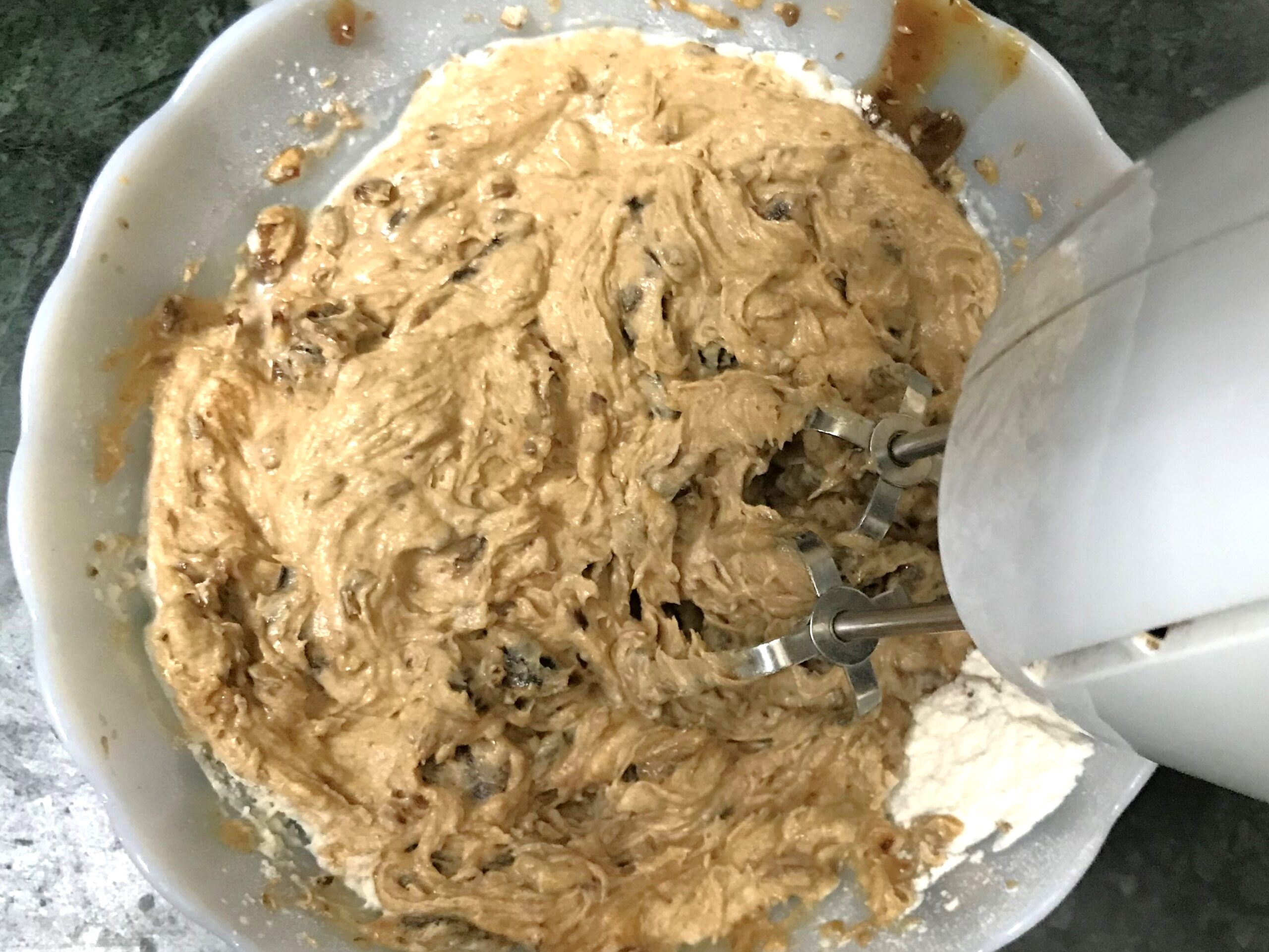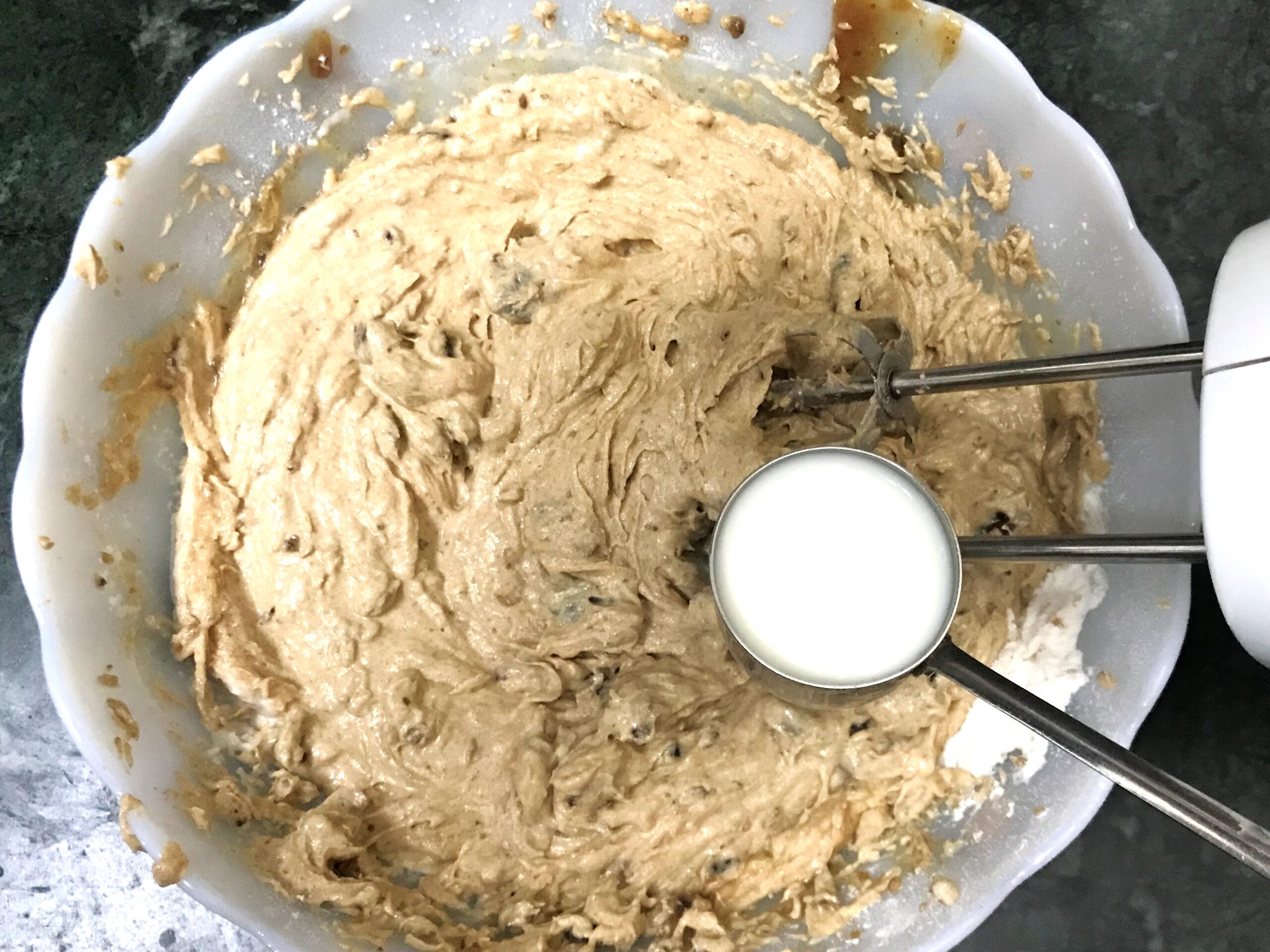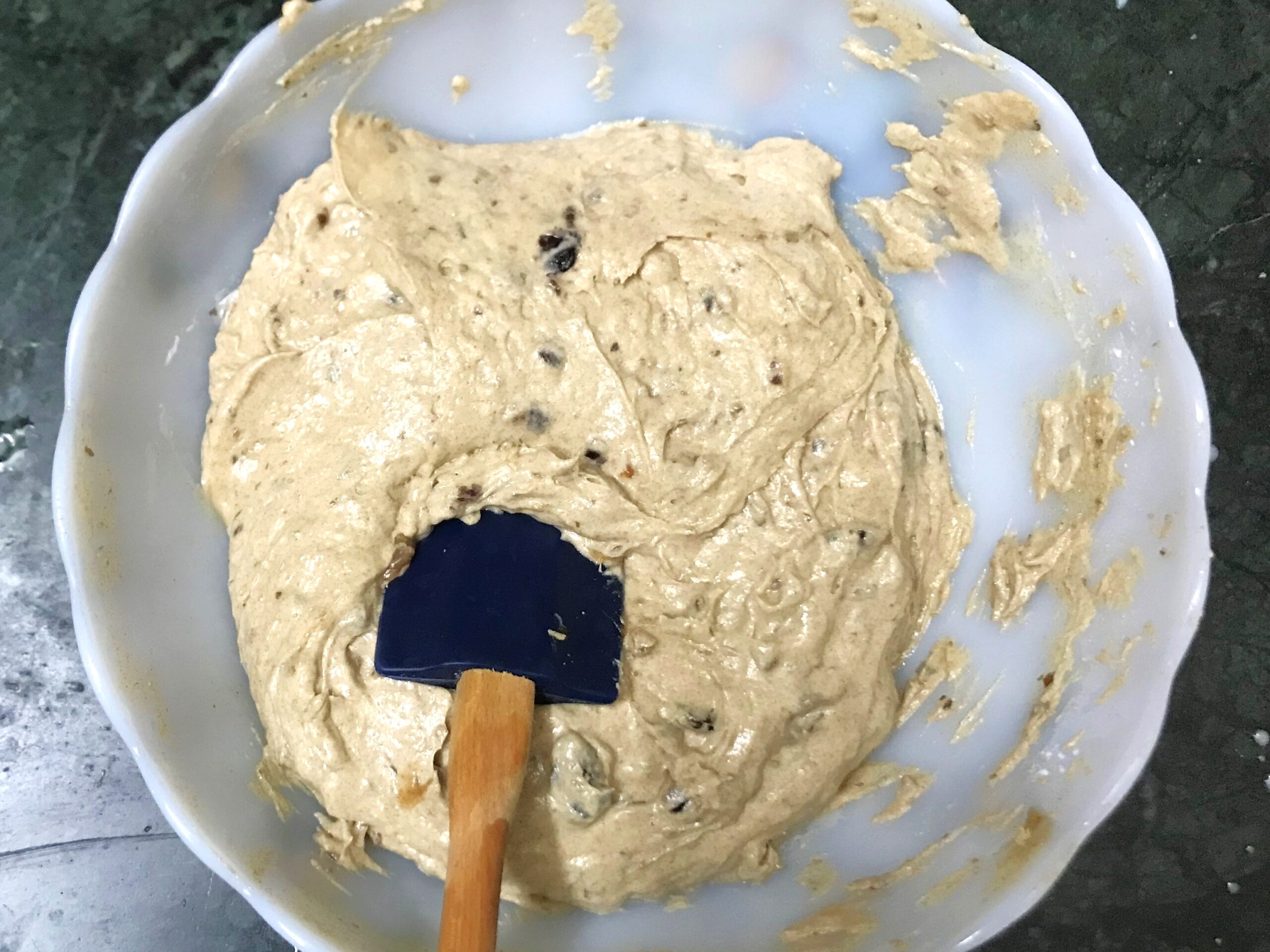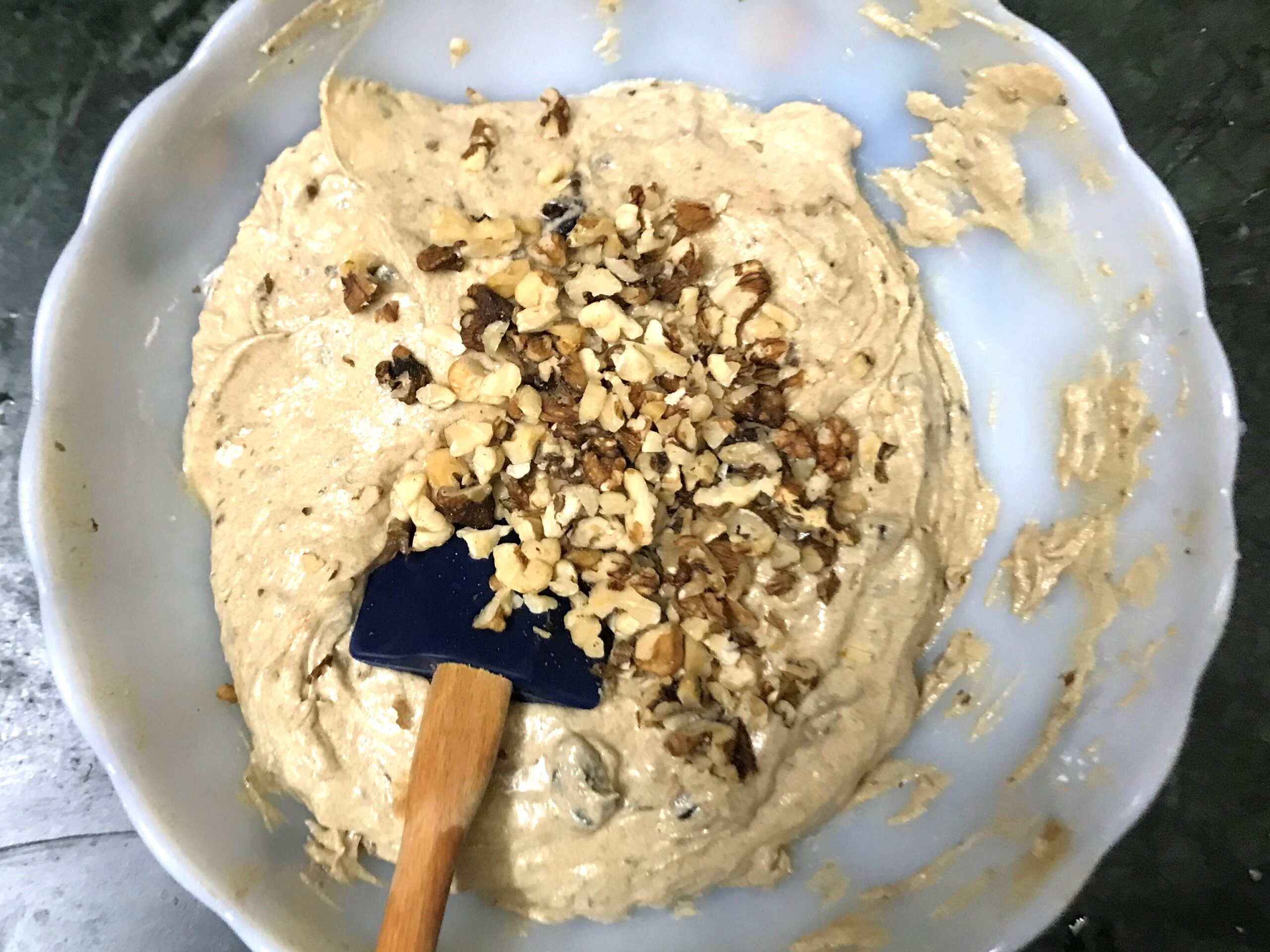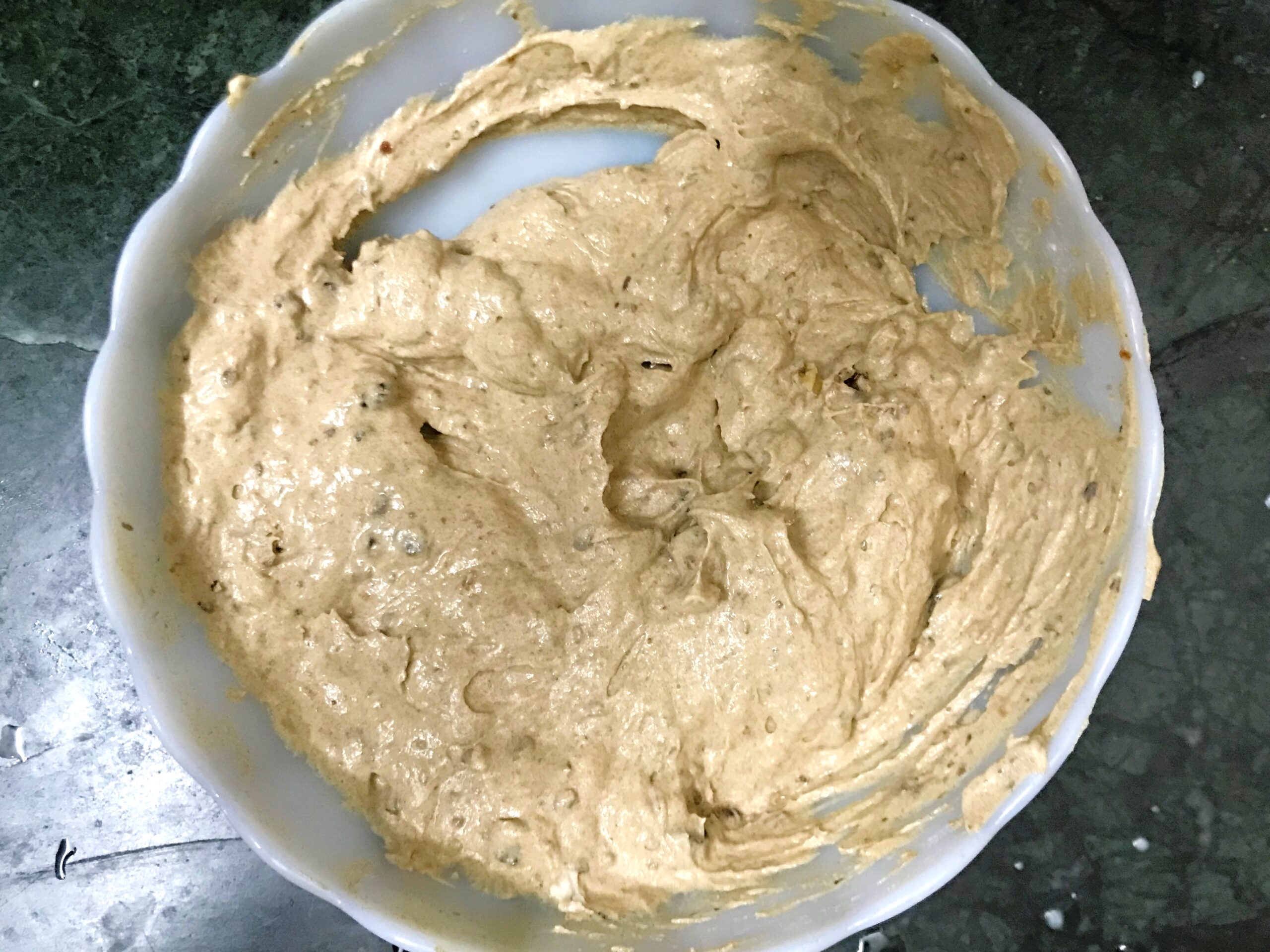 Whisk everything together for 2-3 minutes or until it is light and fluffy. Add more milk in small batches if required to form a thick flowing consistency.
Next add the chopped walnuts in the batter and mix until it is combined all together.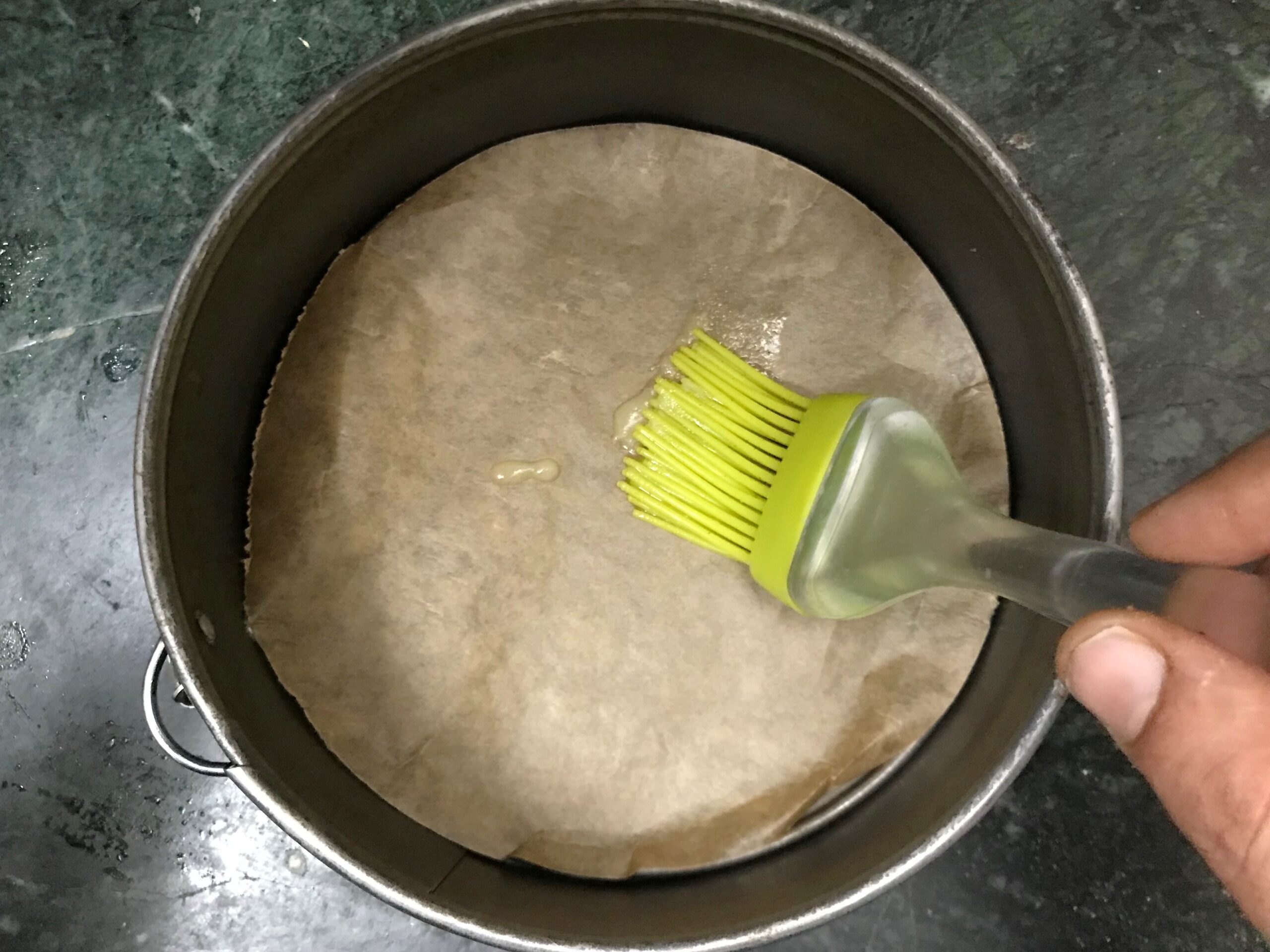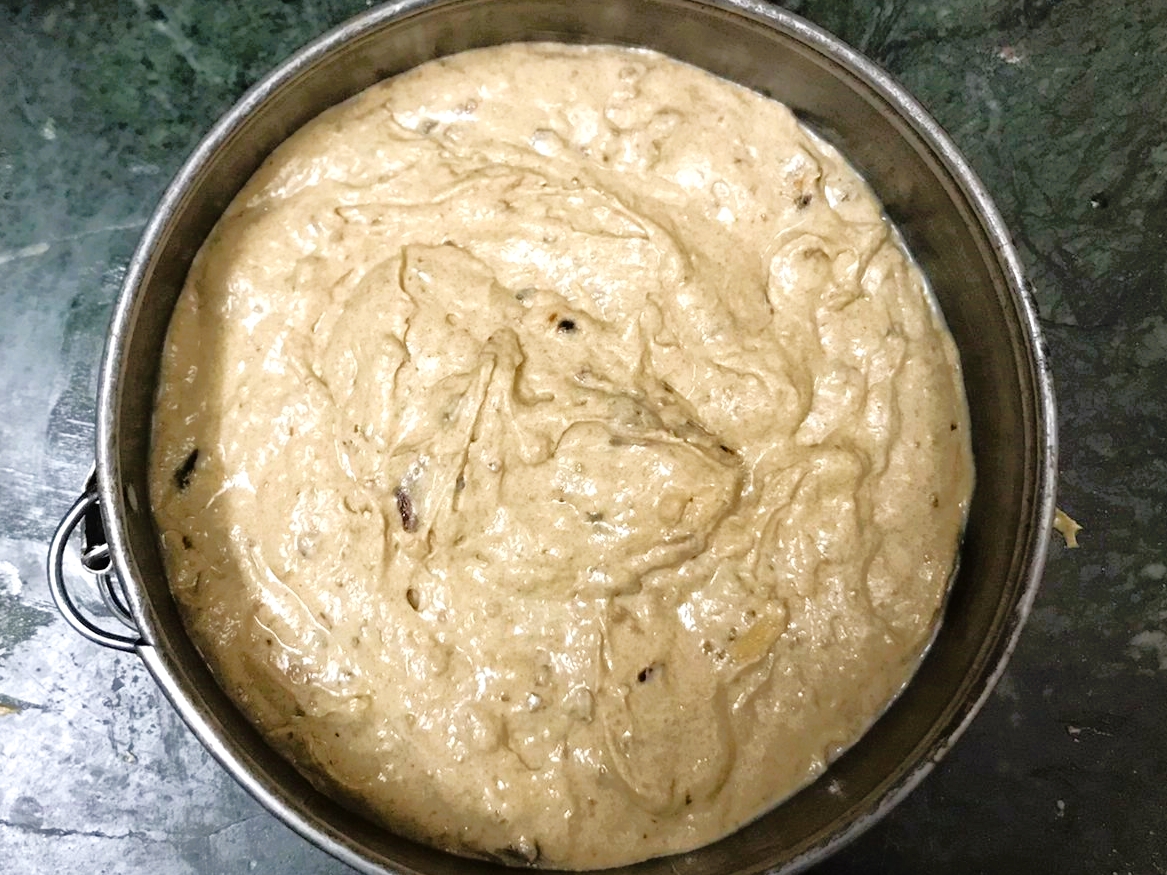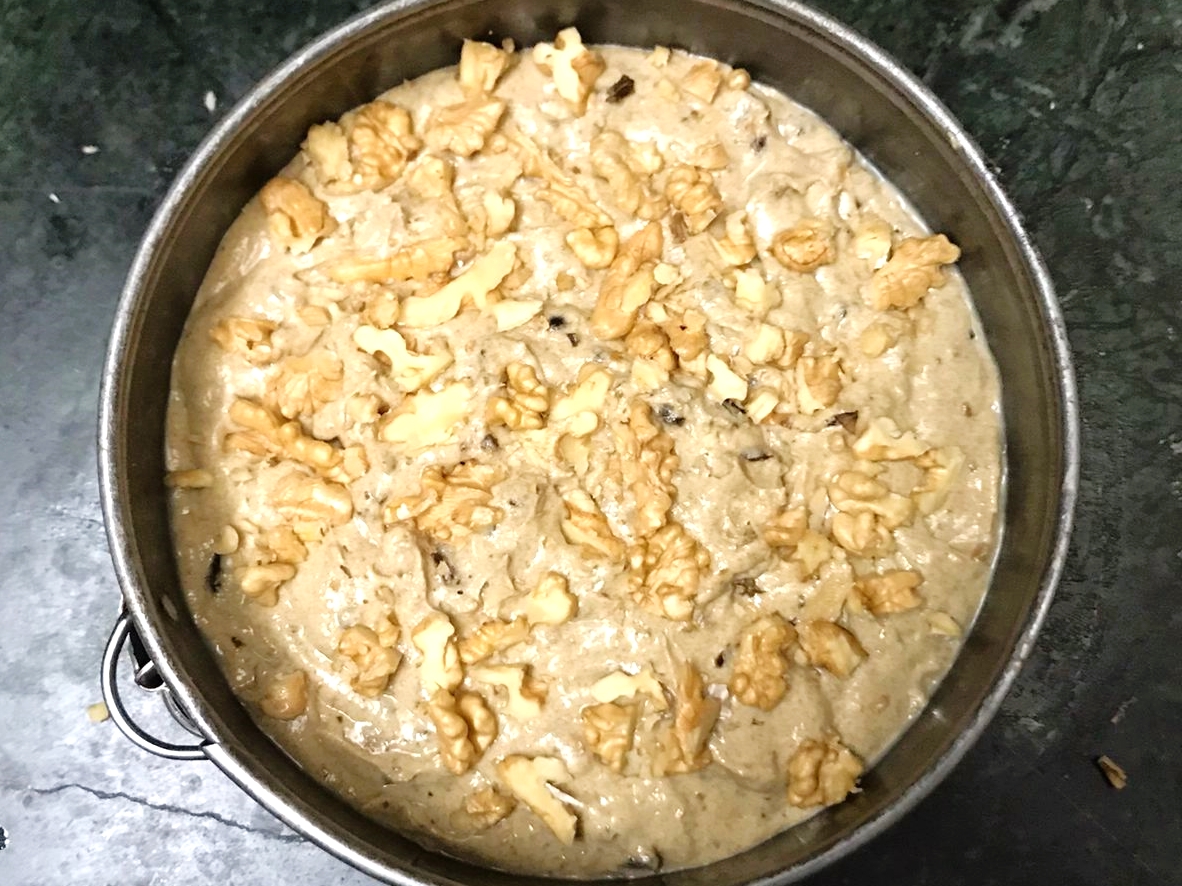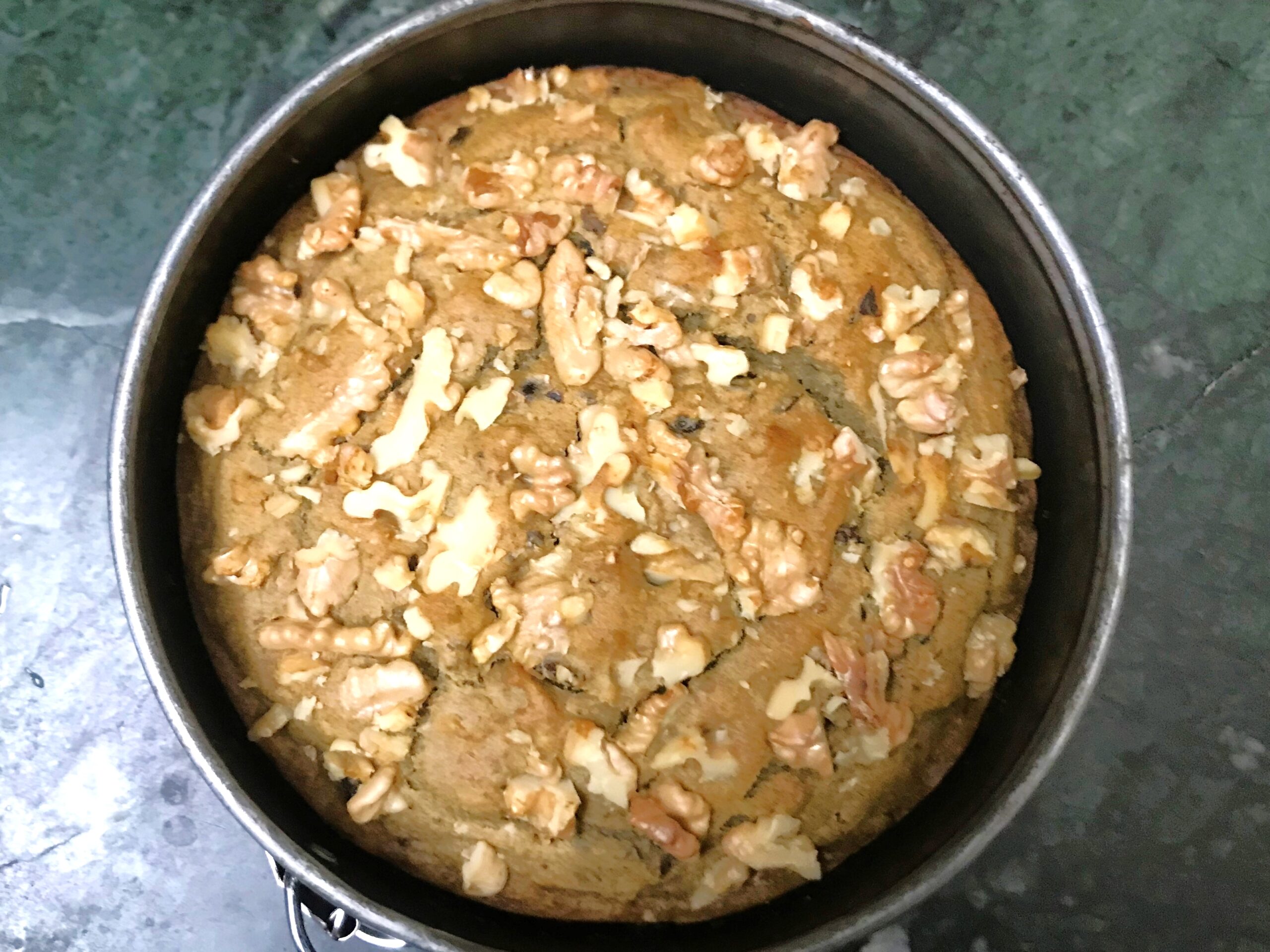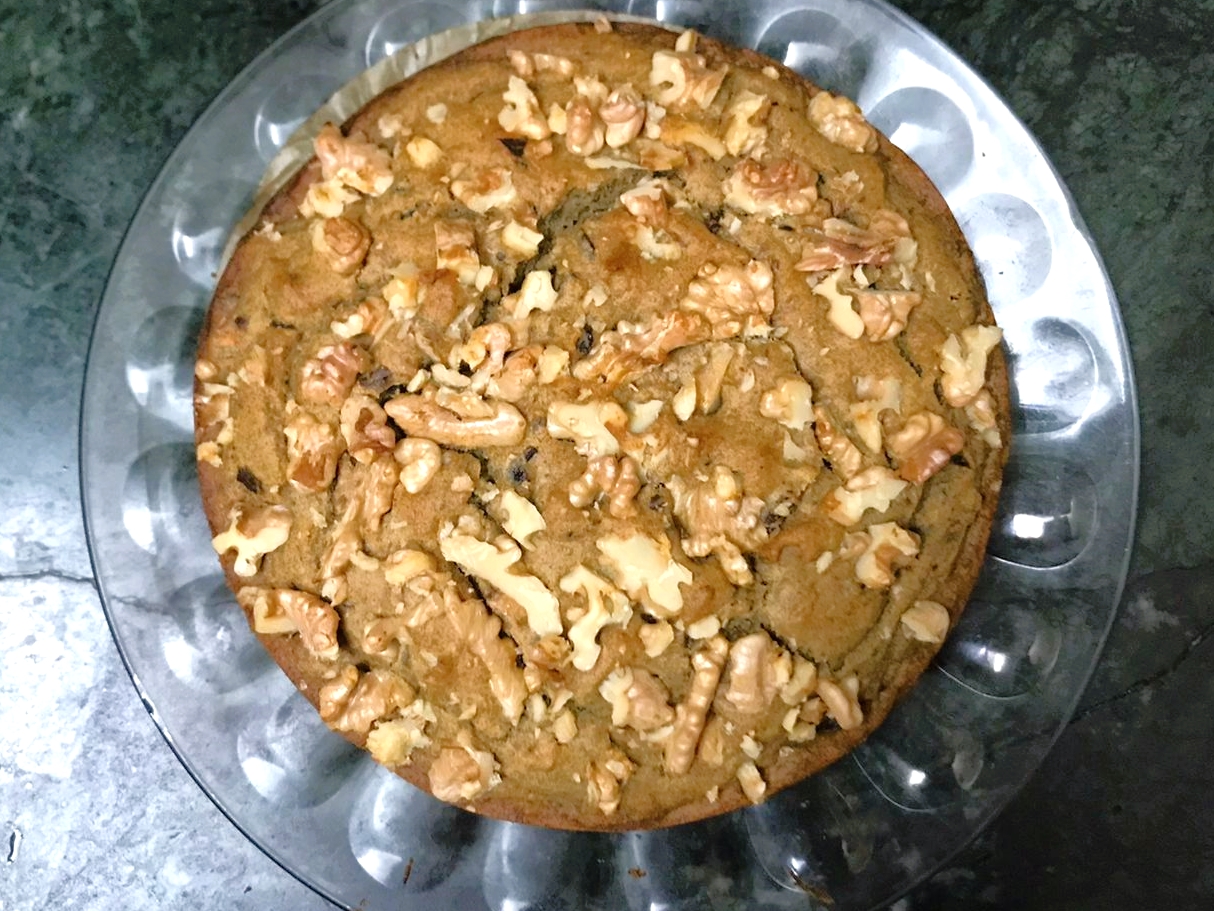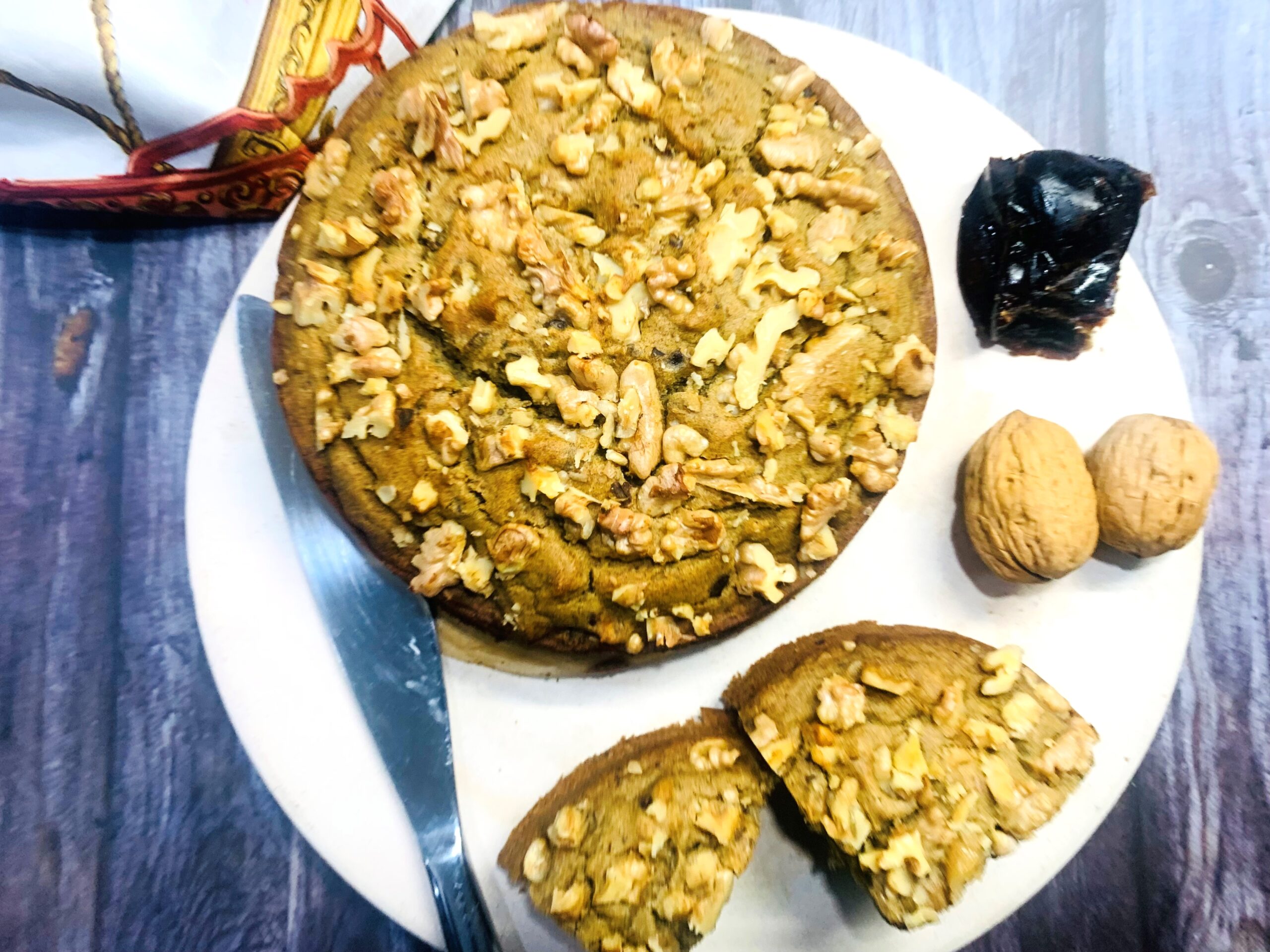 Preheat the oven to 180C/fan160C/gas 4.
Grease an 8" inches round cake tin lightly using butter or spray it with non-stick cooking spray. Line it with parchment paper. Grease the parchment paper again.
Pour the batter in the cake tin and smooth the top by gently tapping. Add the chopped walnuts on the top of the cake. Bake the cake for about 35-40 minutes. If the cake is browning too quickly, loosely cover the top with foil or baking paper. Check if the cake is ready by inserting a toothpick, skewer or fork in the center and if it comes out clean, then it is ready.
Let the cake cool completely in the pan or on a cooling rack before cutting.
Cake is ready to be served!