Eggless Walnut Brownie
I love baking brownies especially the eggless brownie! This is a foolproof recipe for a soft squidgy chocolate treat for those intense chocolate craving times (which is almost anytime of the day for me).
My children's favourite sweet treat is chocolate brownie. Since we do not eat egg, I used to find it hard to buy perfectly baked and flavoured chocolate brownie when they were little. Either they were cake texture or too soft or too sweet. That started my obsession to make perfect brownie at home for my children. Over the years, I have done numerous attempts to make perfect brownie! And finally, I did it with this recipe!
The real test was when I served it to some of my friends and no one could believe that it was eggless! I was inundated by messages asking for the recipe. I knew I had done it. The perfect gooey brownie, soft in the middle with a perfect cracked top!
I make these brownies at least once a week now! Either for my family or my friends or extended family as everyone is constantly asking for these delectable treats. They are super easy to make and it will leave you wanting for more!
I would highly recommend trying Chocolate Chip Cookie, Chocolate Bundt Cake, Eggless Banana Chocolate Loaf and Aebleskiver / Danish Pancake Balls.
Ingredients
200gm condensed milk
240gm unsalted butter (room temperature)
100 gm caster sugar (powdered sugar)
3 tablespoons plain yogurt/curd
1 teaspoon vanilla essence
3/4 cup of milk
250gm plain flour (maida)
1/2 teaspoon bicarbonate of soda/eno
6 tablespoons cocoa powder
240 gm dark chocolate
1 cup chopped unsalted walnut
Directions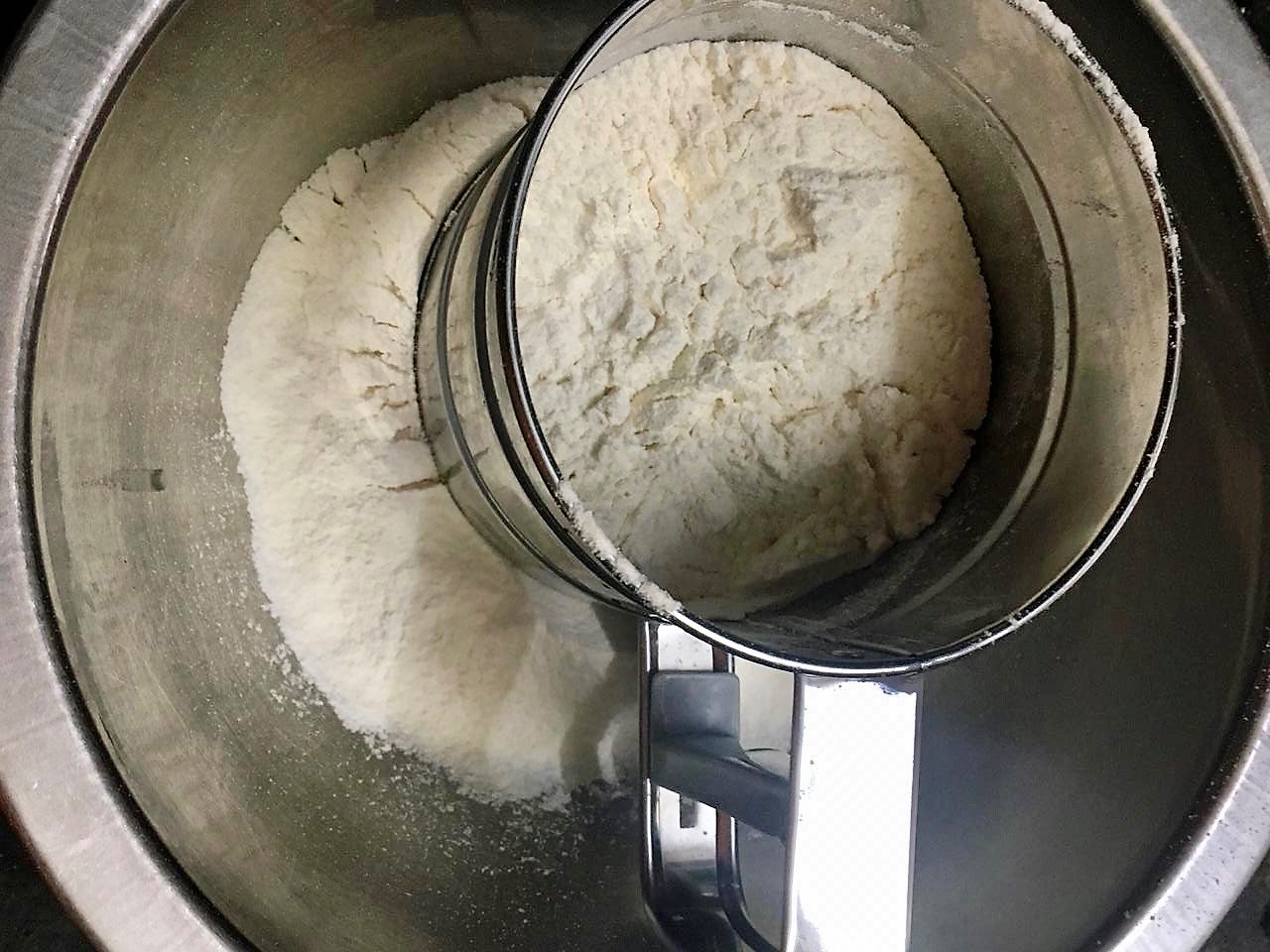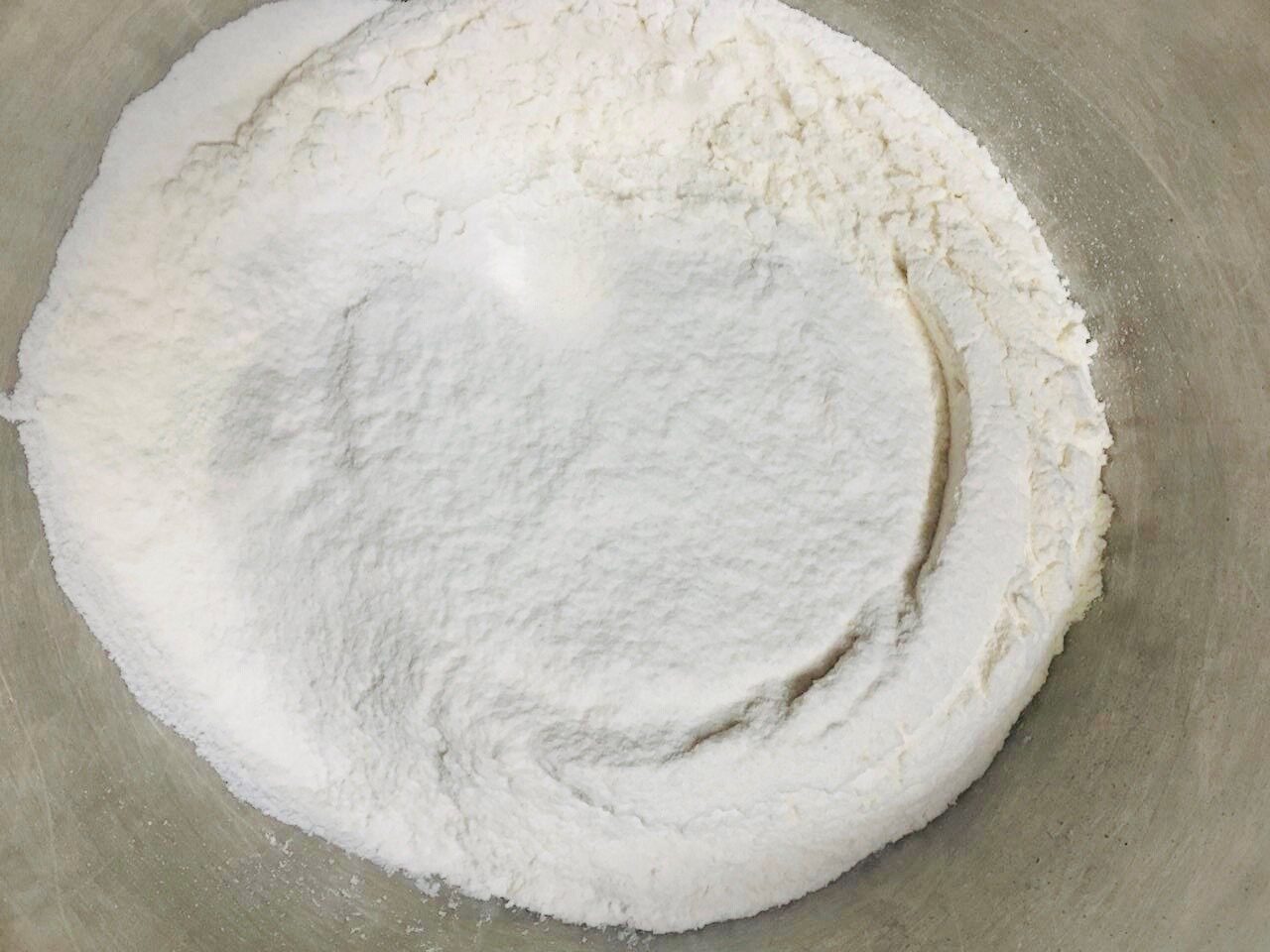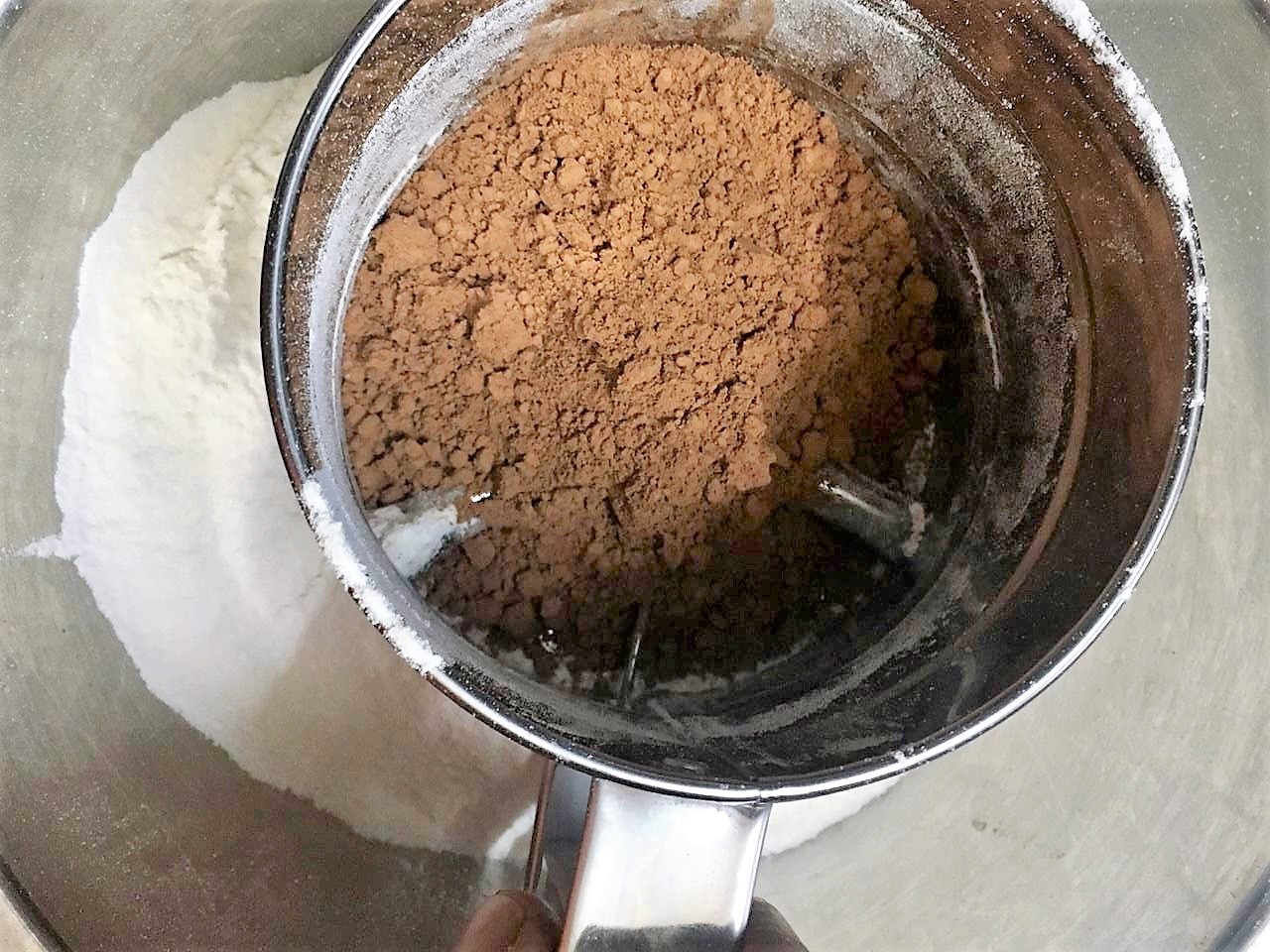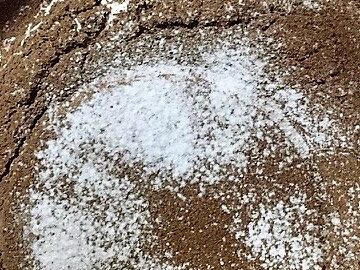 Sift plain flour, bicarbonate of soda (eno), and cocoa powder together in a bowl. Sift it at least 2-3 times so that there are no lumps and to incorporate air.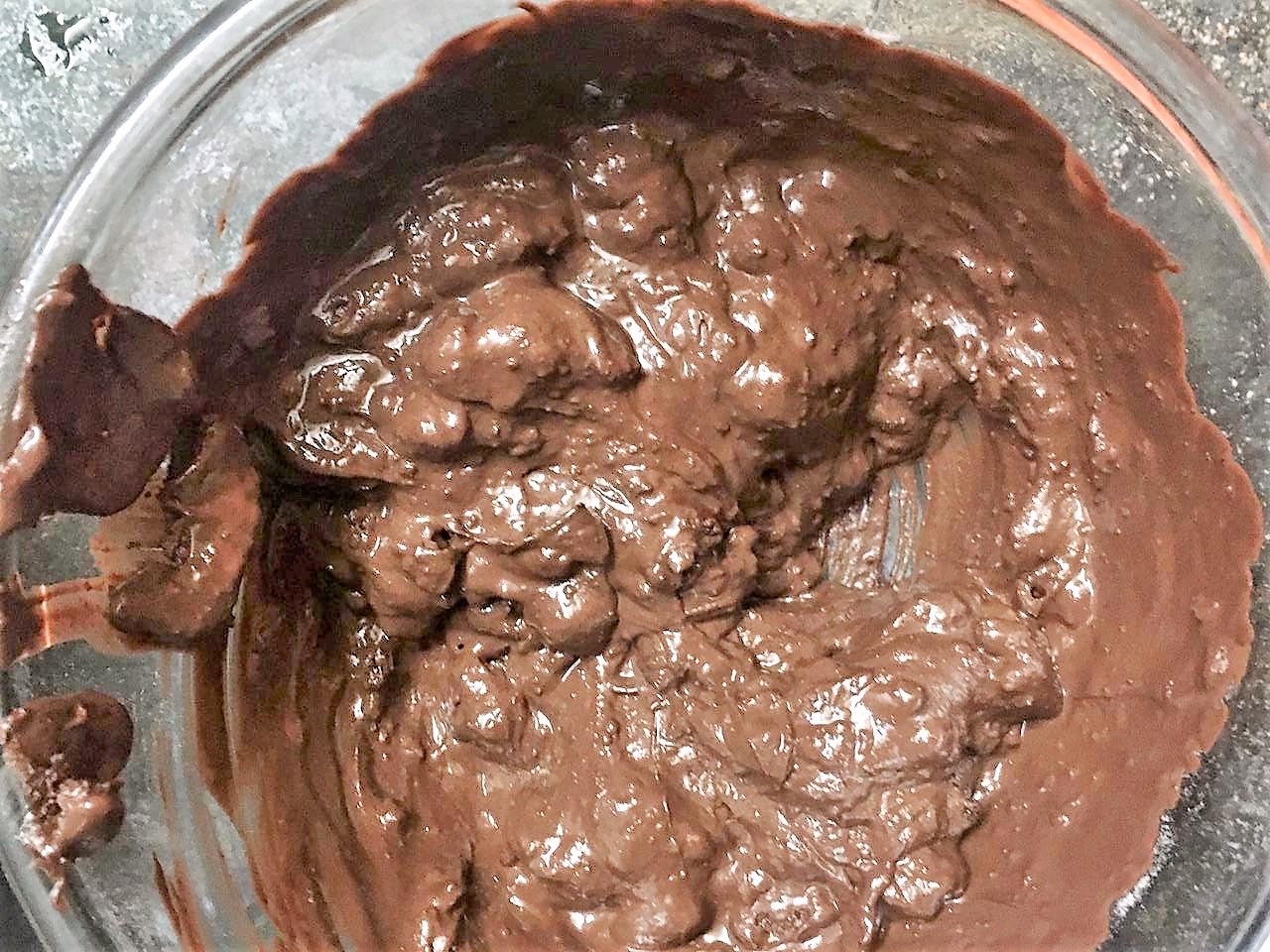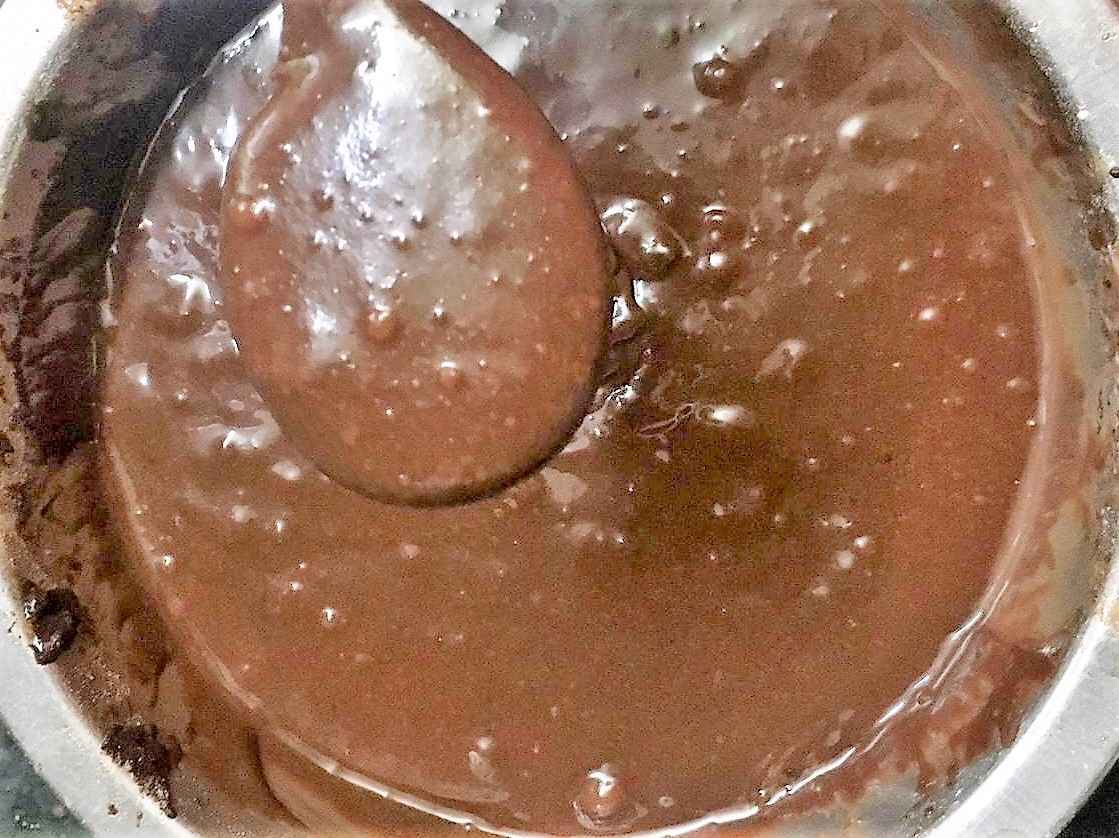 Melt chocolate
Break the chocolate into pieces and melt it. You can either melt the chocolate in a bain-marie or microwave. I have explained both the processes in 'Tips and Variations' section in detail.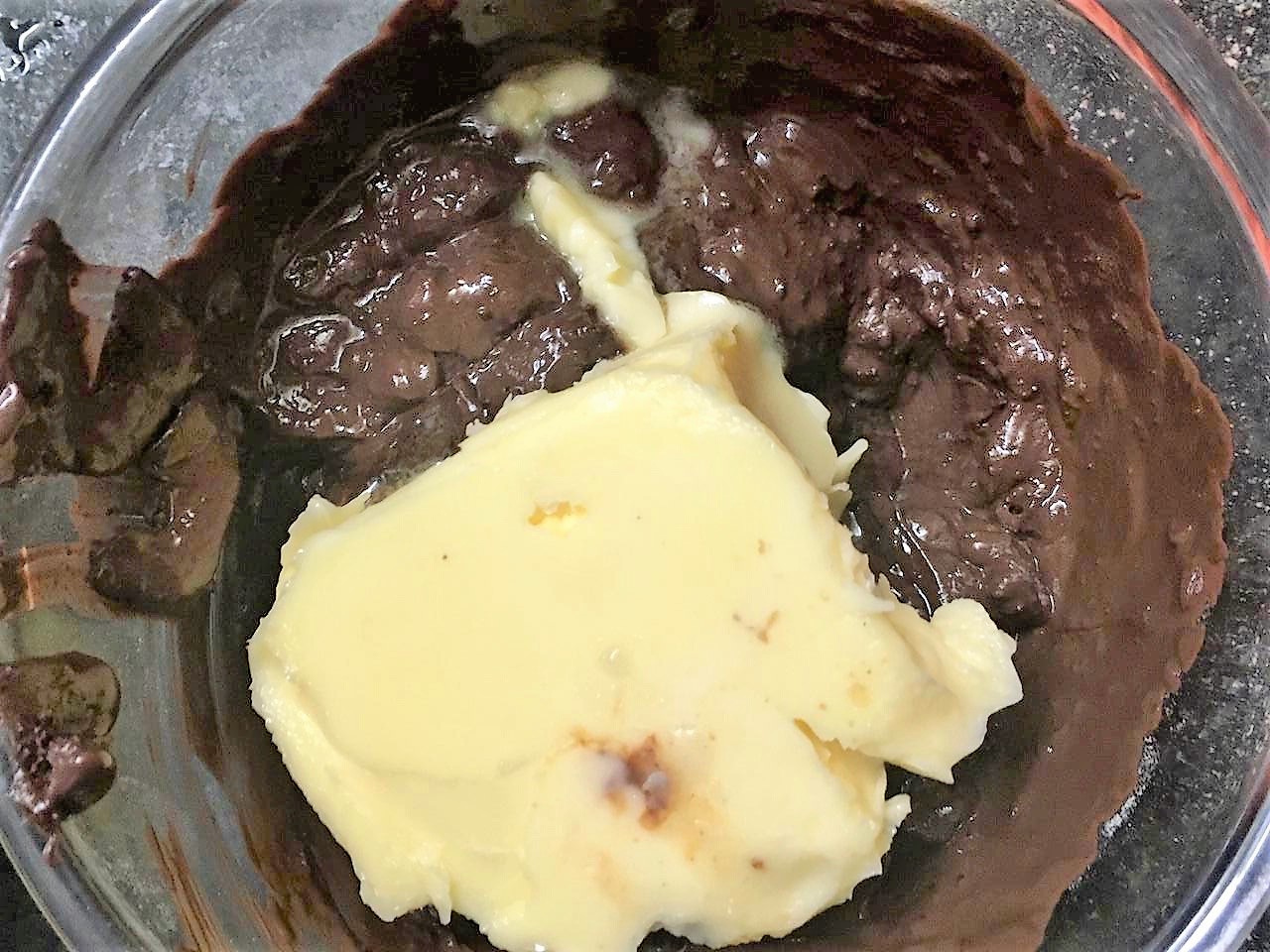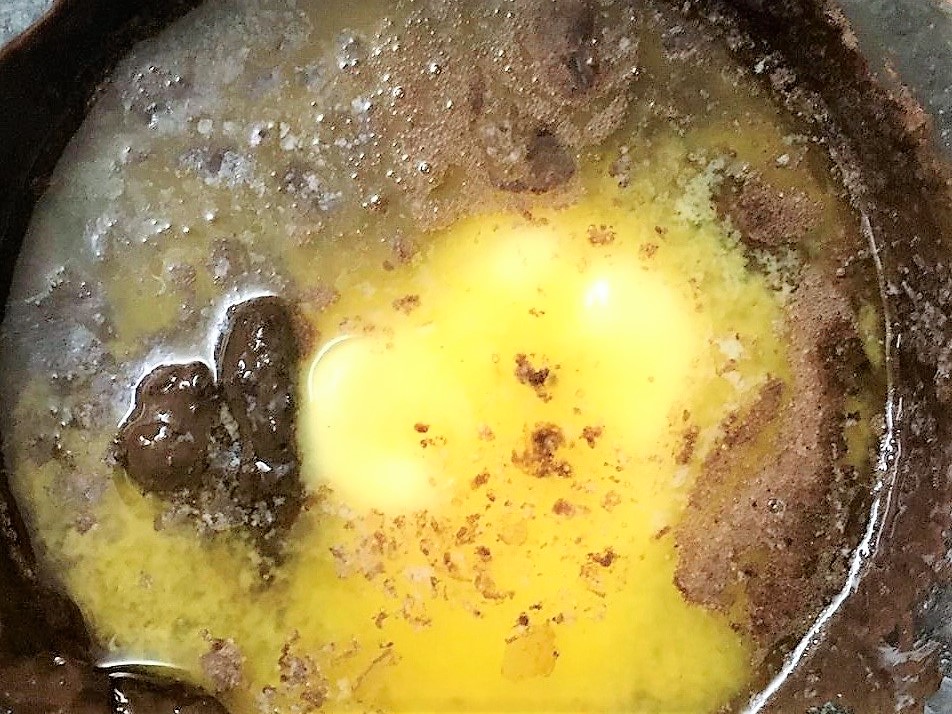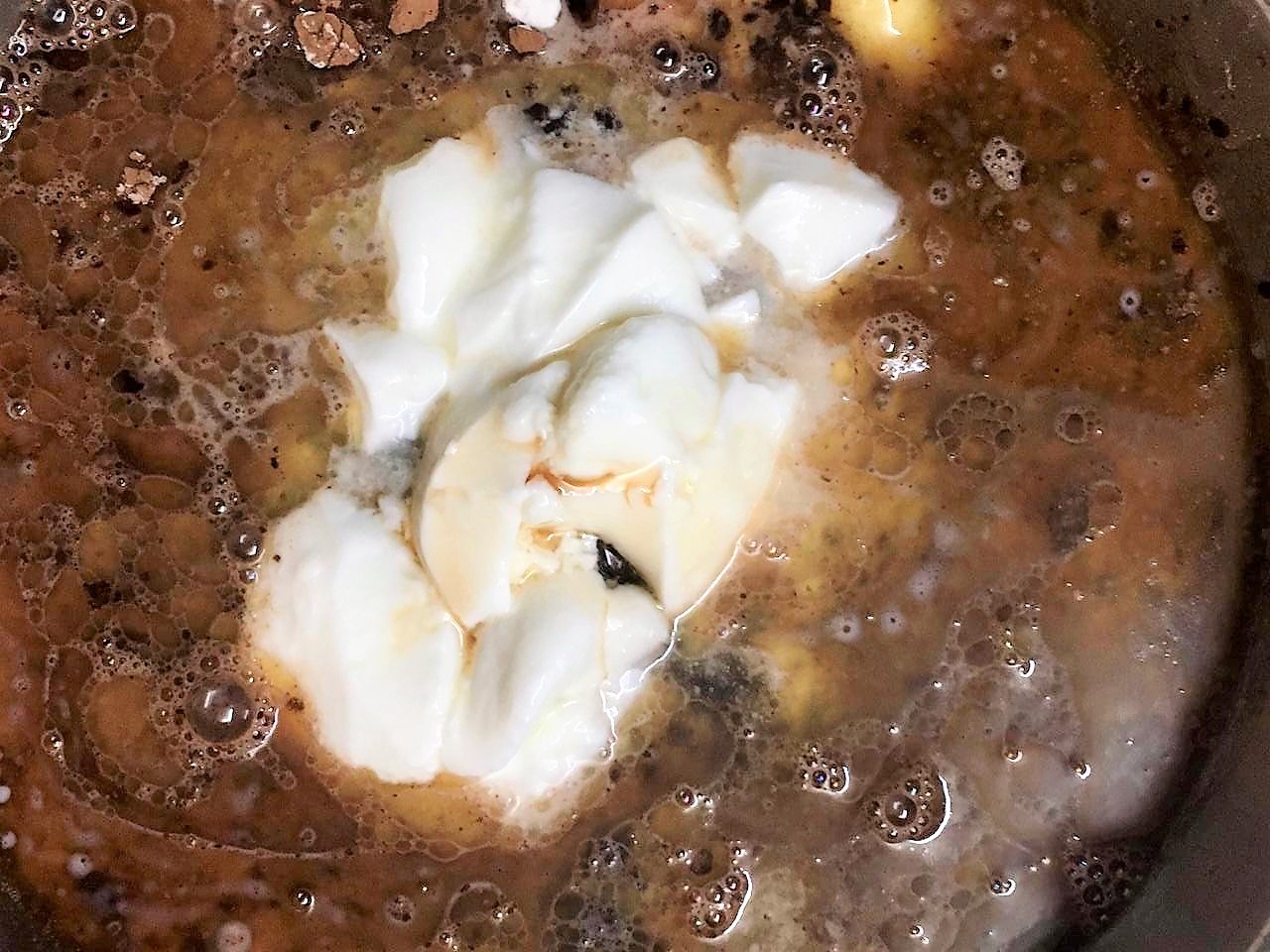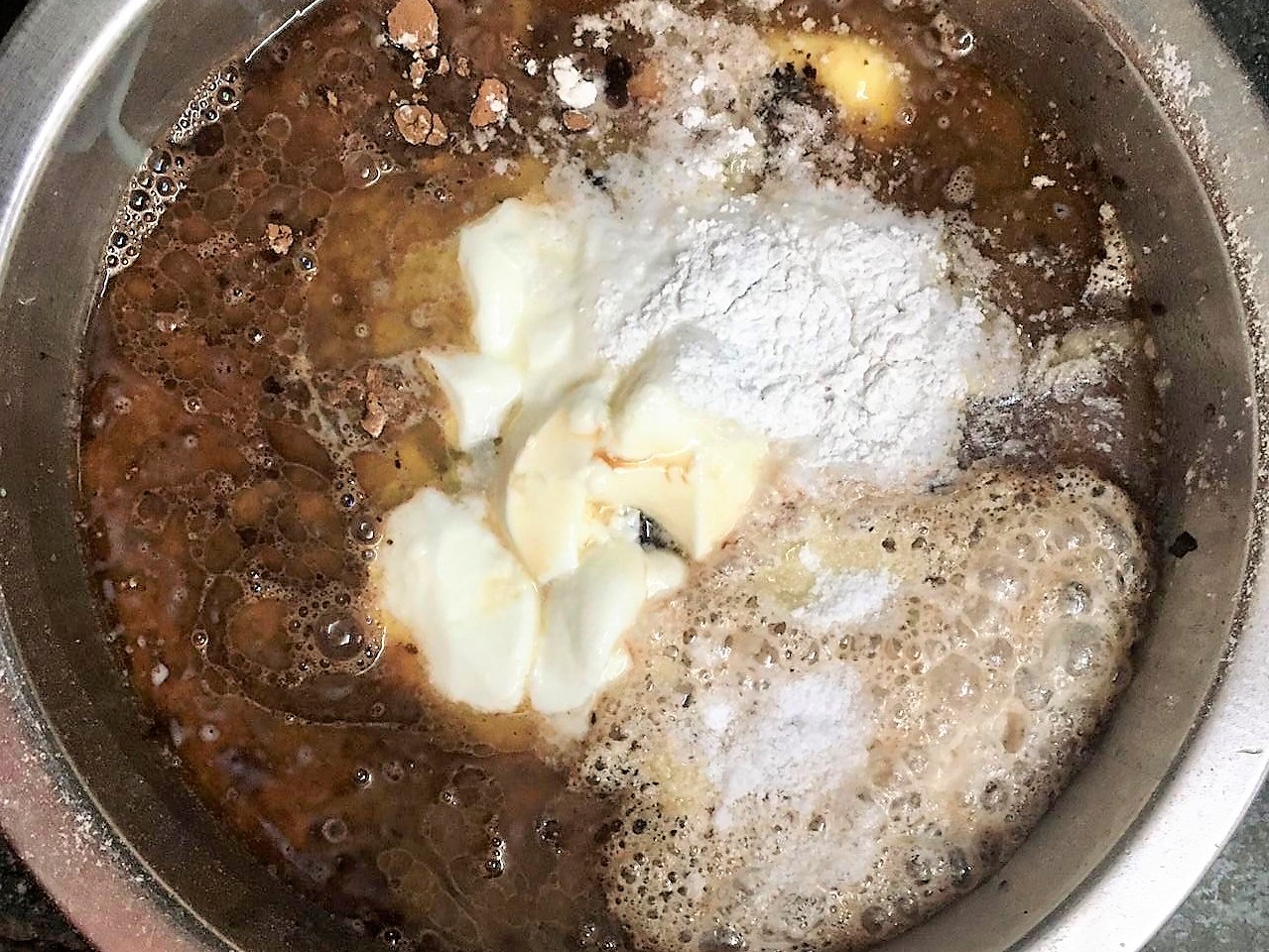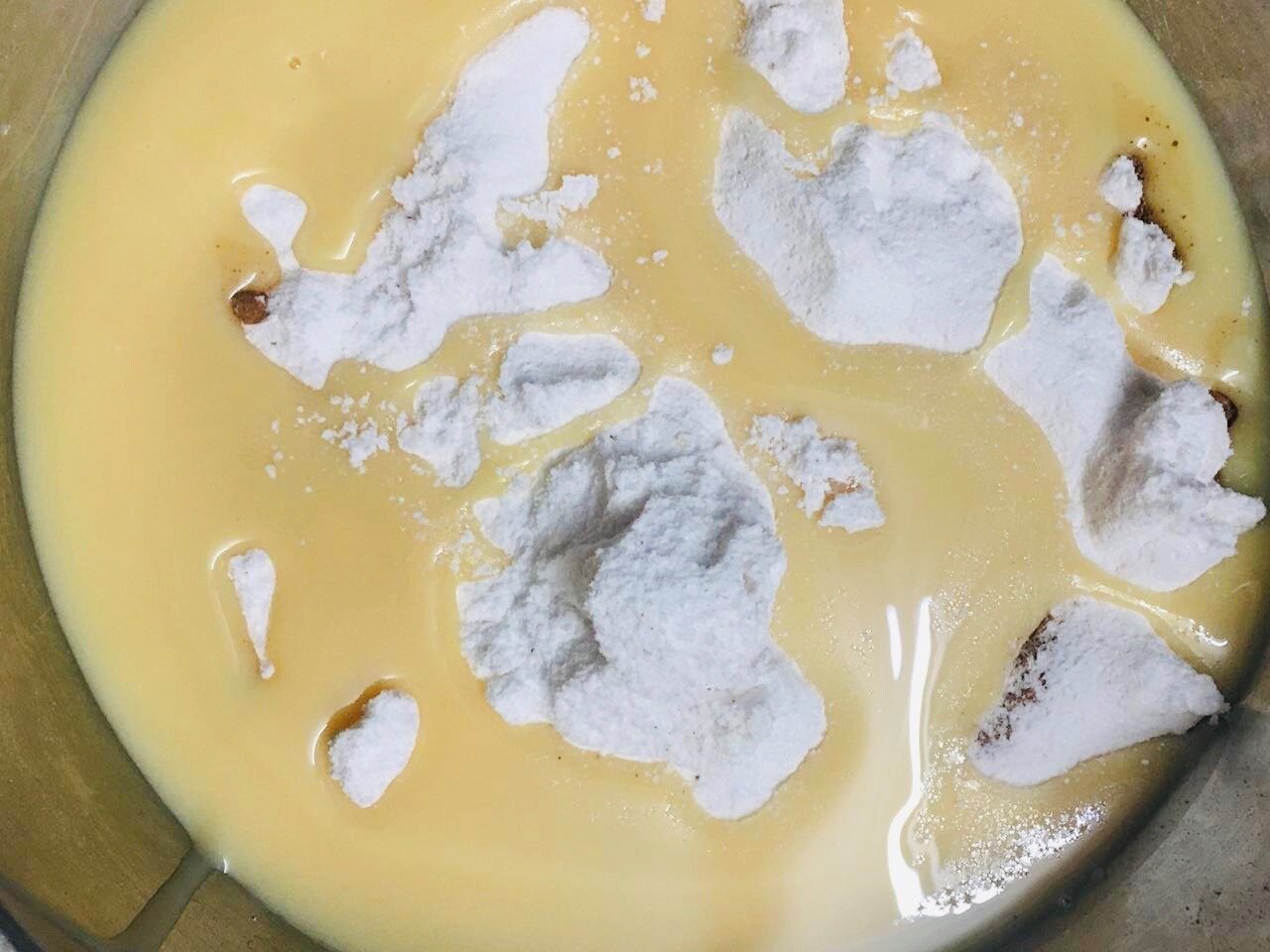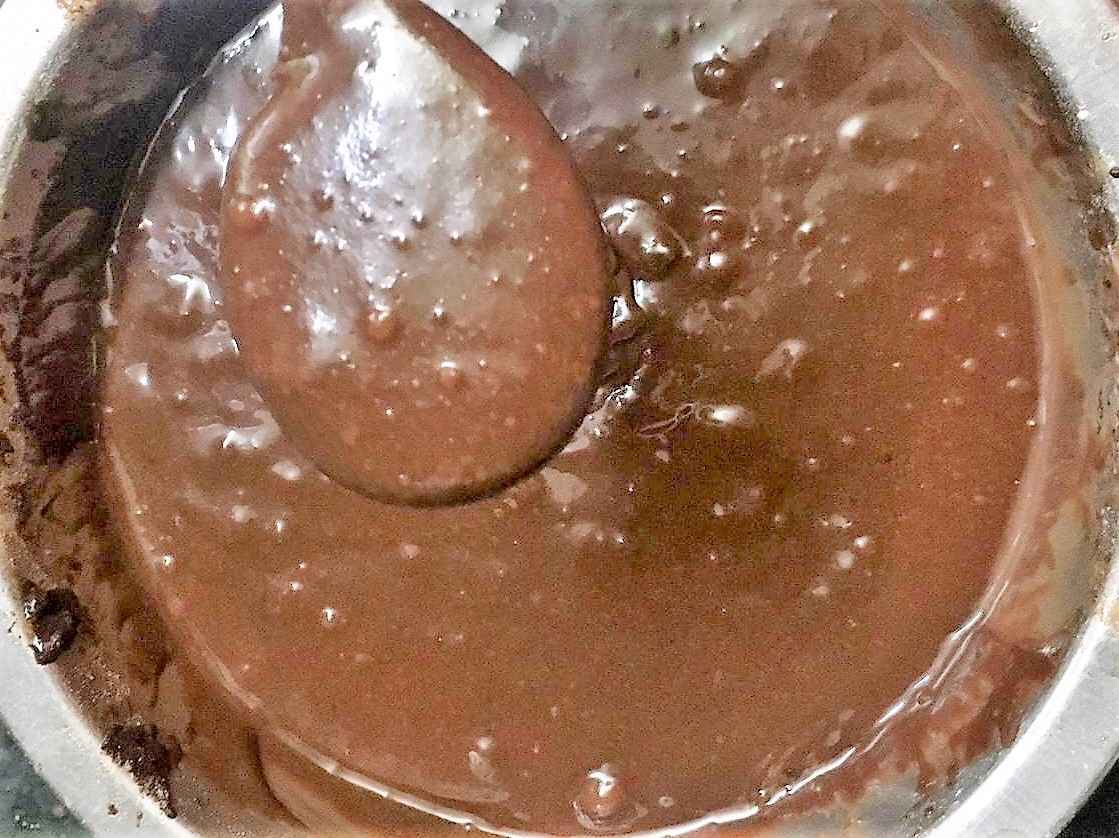 In the melted chocolate add butter, yogurt, milk, vanilla essence, baking powder, condensed milk, and sugar and mix until it is smooth and glossy. It should take 2-3 minutes to make a smooth mix.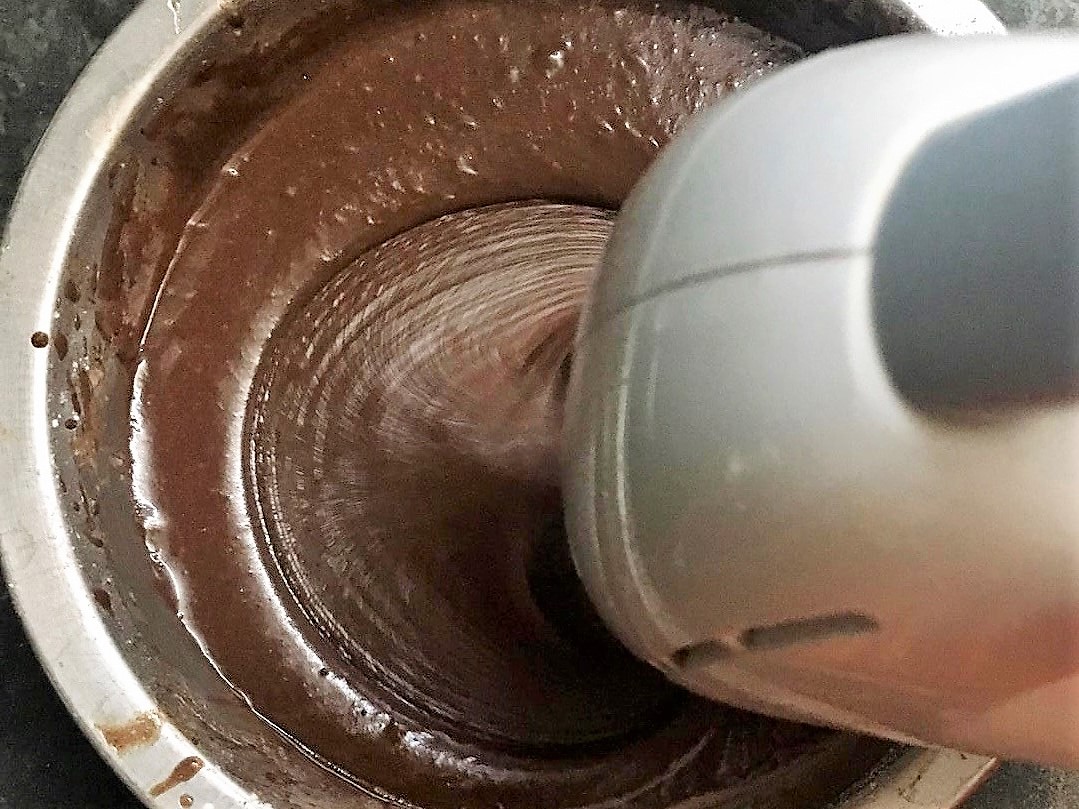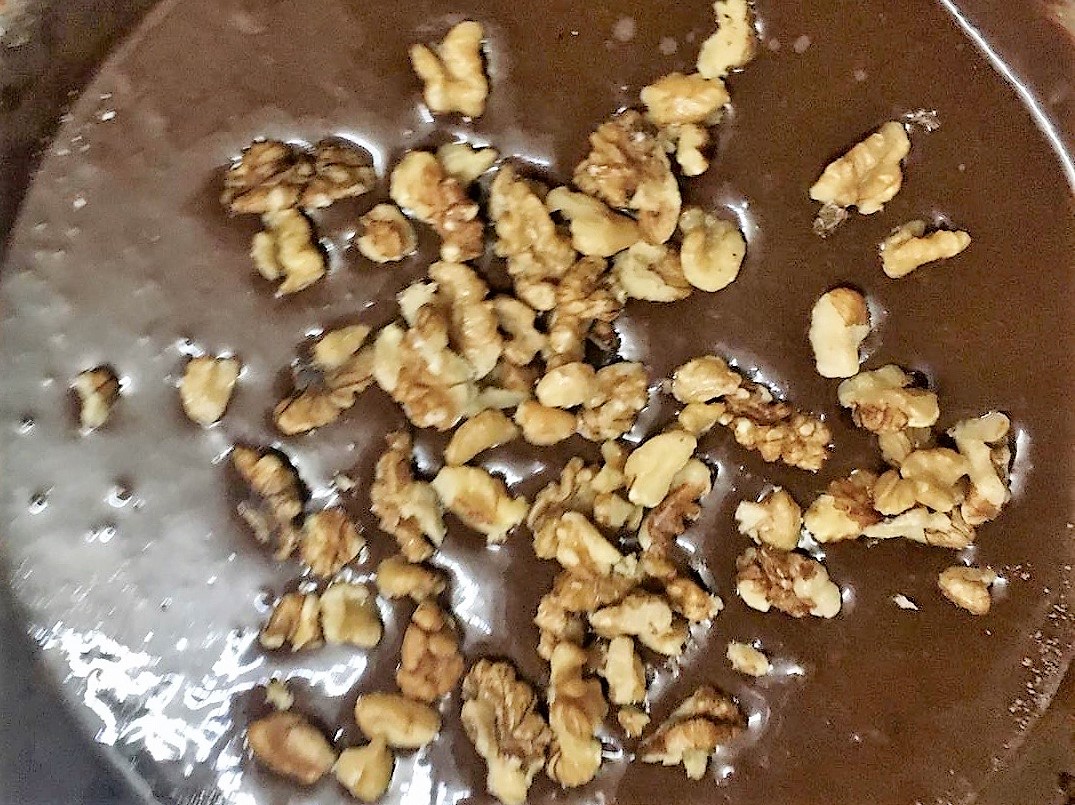 Mix the dry flour mixture and the wet ingredients using a whisk or eggbeater.  Finely add the chopped walnut pieces and stir them in gently.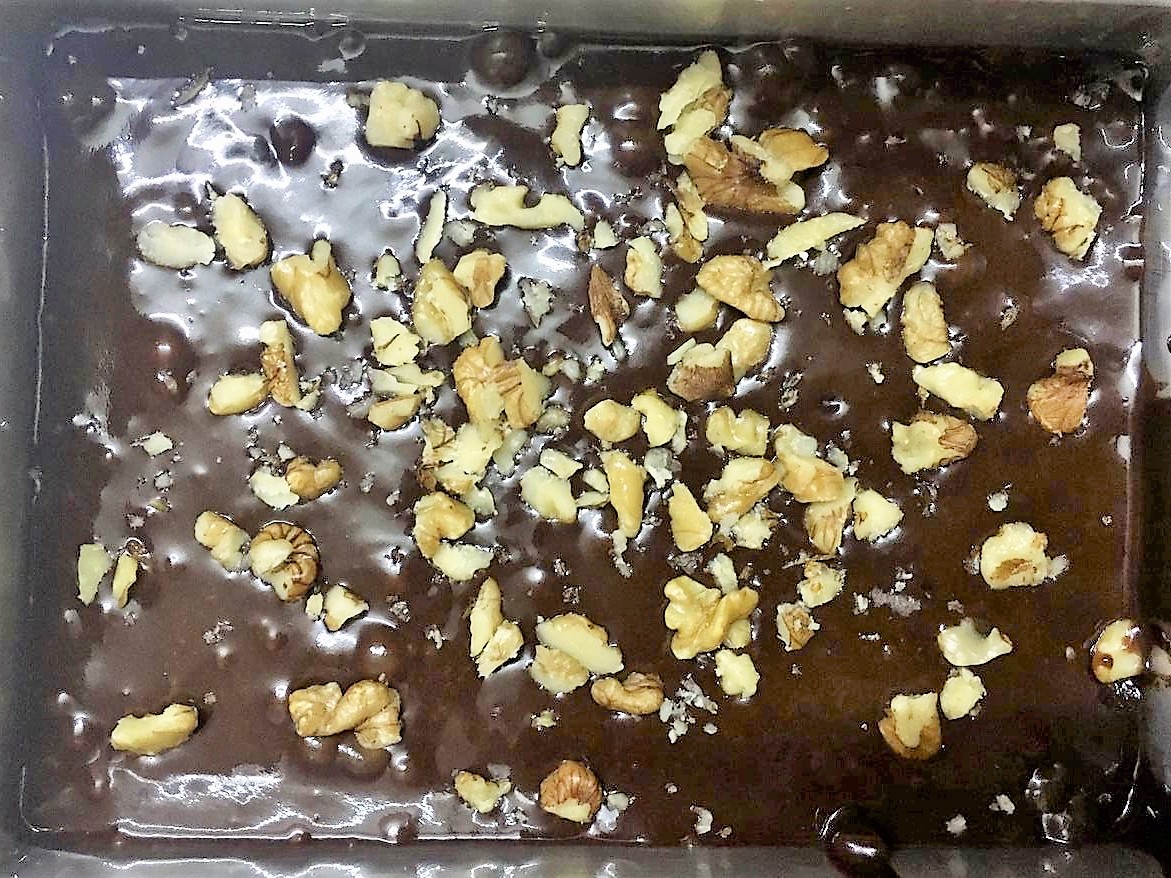 Preheat oven to 180C/350F/Gas 4.
Grease a 5″ X 7″ rectangle baking tray lightly using butter or spray it with non-stick cooking spray. Line it with parchment paper with sides up. Grease the parchment paper again.
Pour the batter in the prepared baking tray. If you want, you can sprinkle some chopped walnuts on top before baking.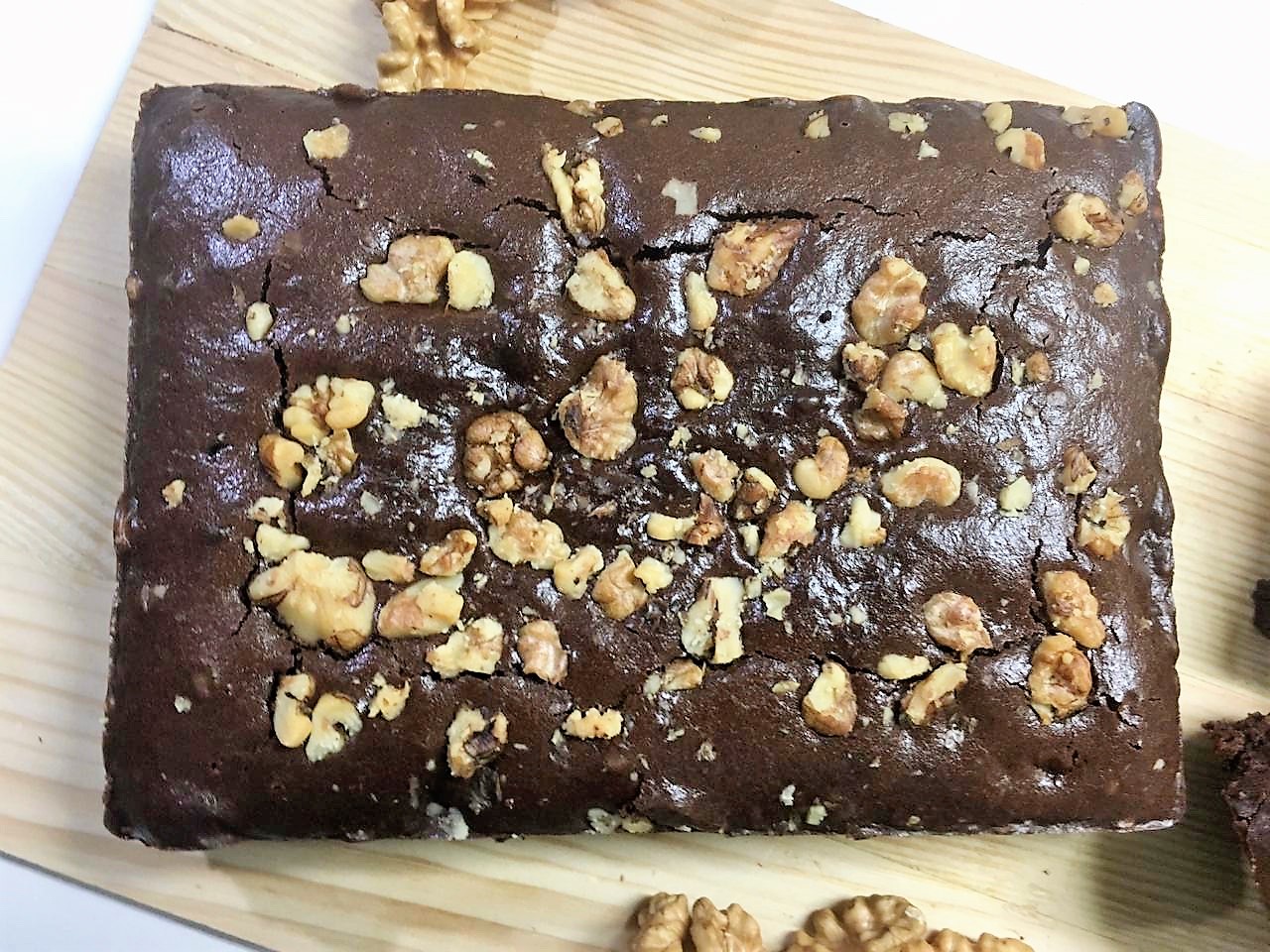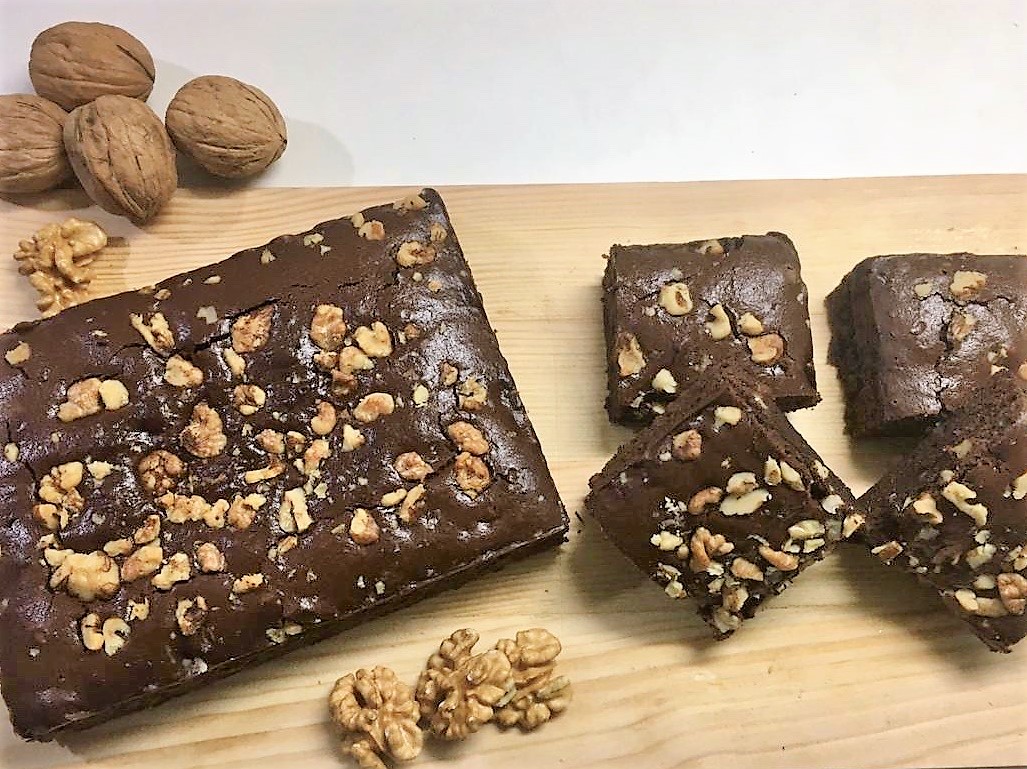 Bake in the preheated oven for 30-35 minutes. Check if the brownie is ready by inserting a toothpick, skewer, or fork in the center. If it comes out clean, then it is ready.
Let the brownie cool completely in the pan on a cooling rack before cutting.
After it cools completely, remove it to the cooling rack with the help of the parchment paper and using a sharp knife cut them into pieces.