Eggless Whole Wheat Jaggery Cake
Eggless Whole Wheat Jaggery Cake is a healthier take on the classic sponge cake. This delightful cake is moist, light, and airy and a perfect companion for your evening tea!
This cake is made with whole wheat flour and jaggery. Jaggery is unrefined sugar and hasmore nutrients than refined sugar because of its molasses content. This whole wheat jaggery cake is healthy and yet delicious. Plain flour has been substituted with whole wheat flour and refined sugar with jaggery. No eggs and yet so soft and moist!
This cake recipe is the easiest and simplest- just mix wet and dry ingredients, combine it well and bake and soft, moist cake will be ready in no time.
Ingredients
1 cup whole wheat flour
¾ cup jaggery (powdered)
½ teaspoon baking soda
1 teaspoon baking powder
pinch of salt
½ cup curd
¾ cup milk
½ cup butter (room temperature)
1 teaspoon vanilla essence
1 tablespoon finely chopped almonds
Directions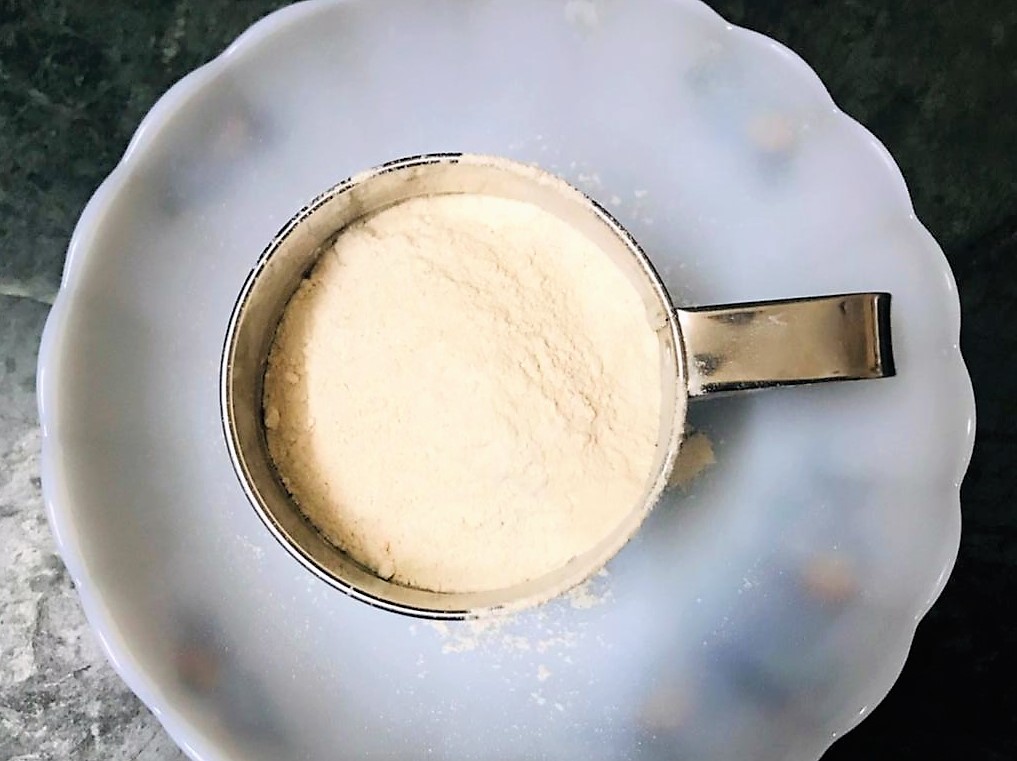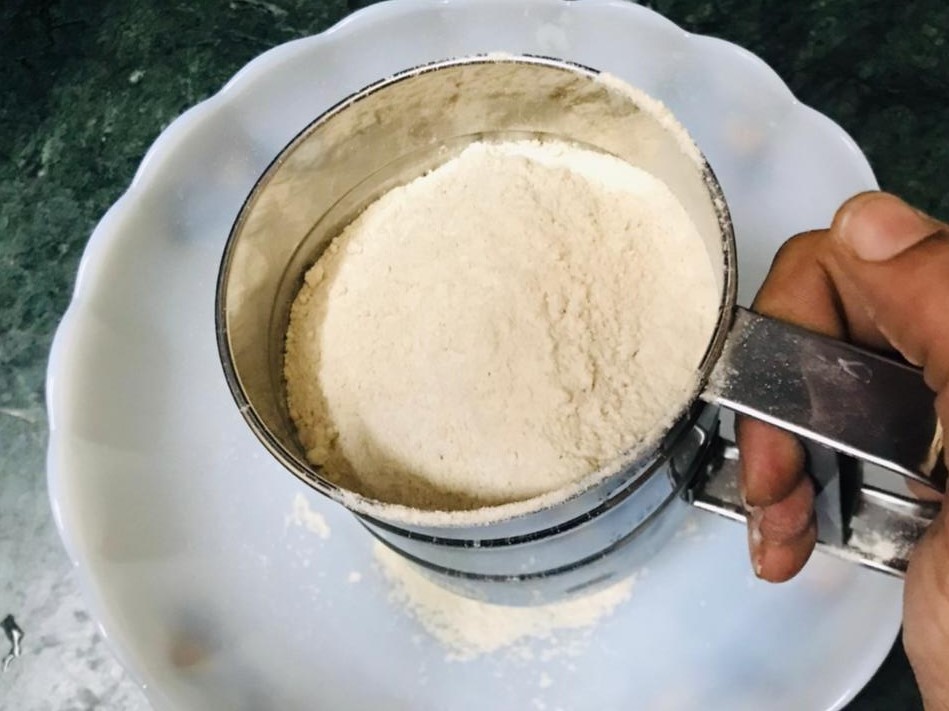 Sift the whole wheat flour 2-3 times to incorporate air in the flour.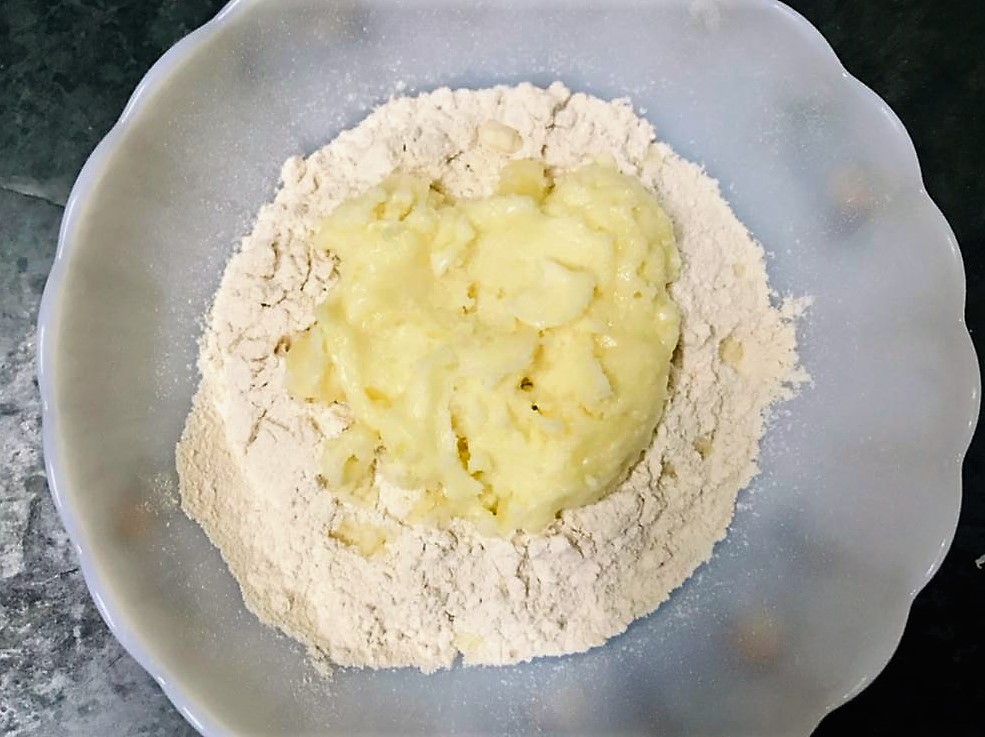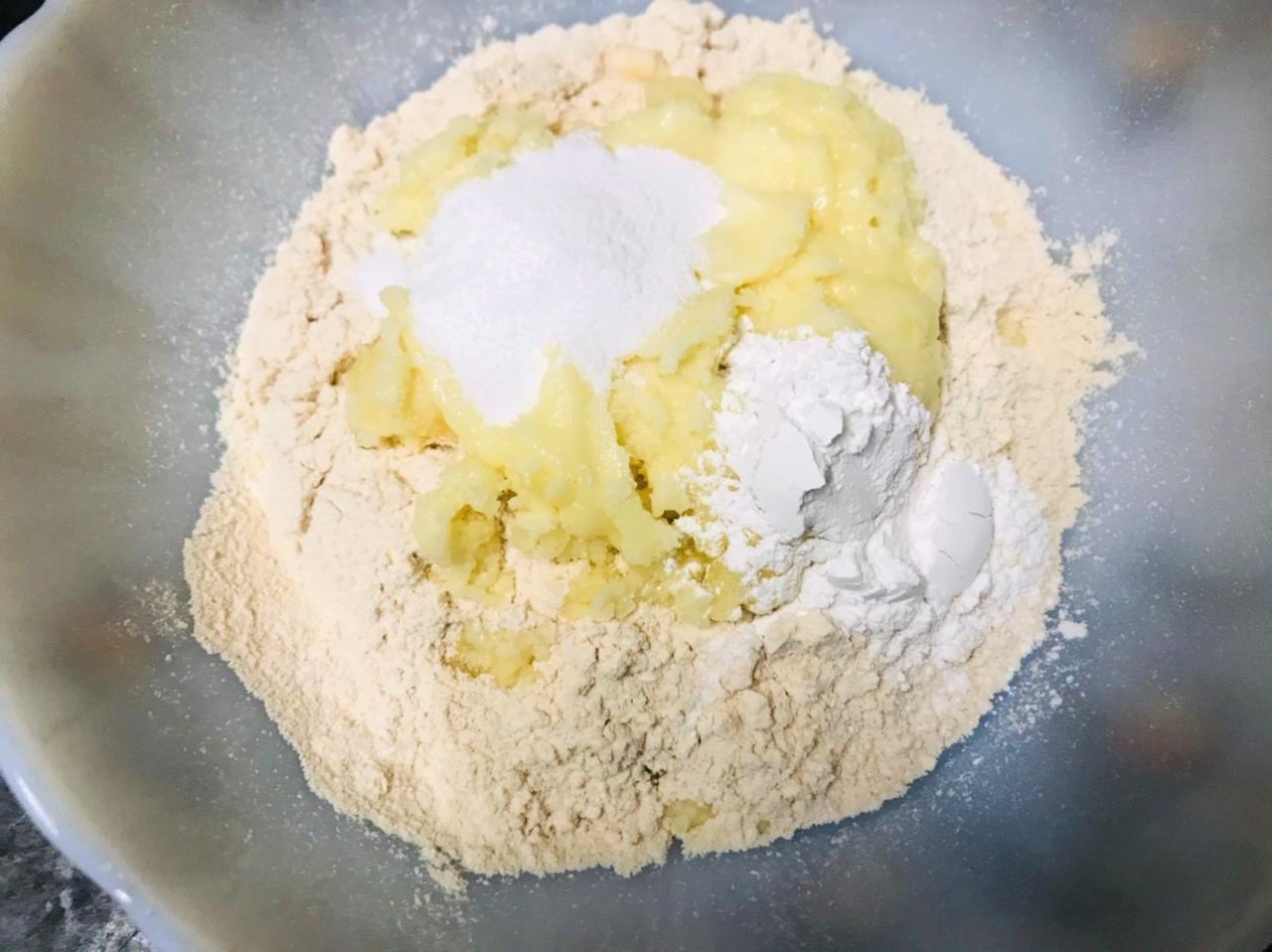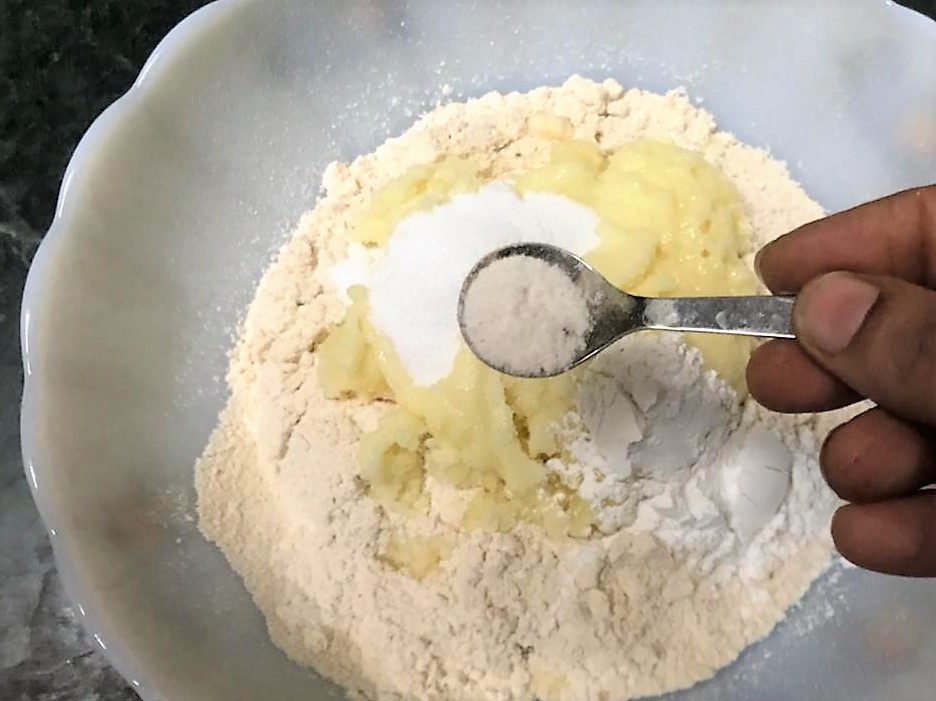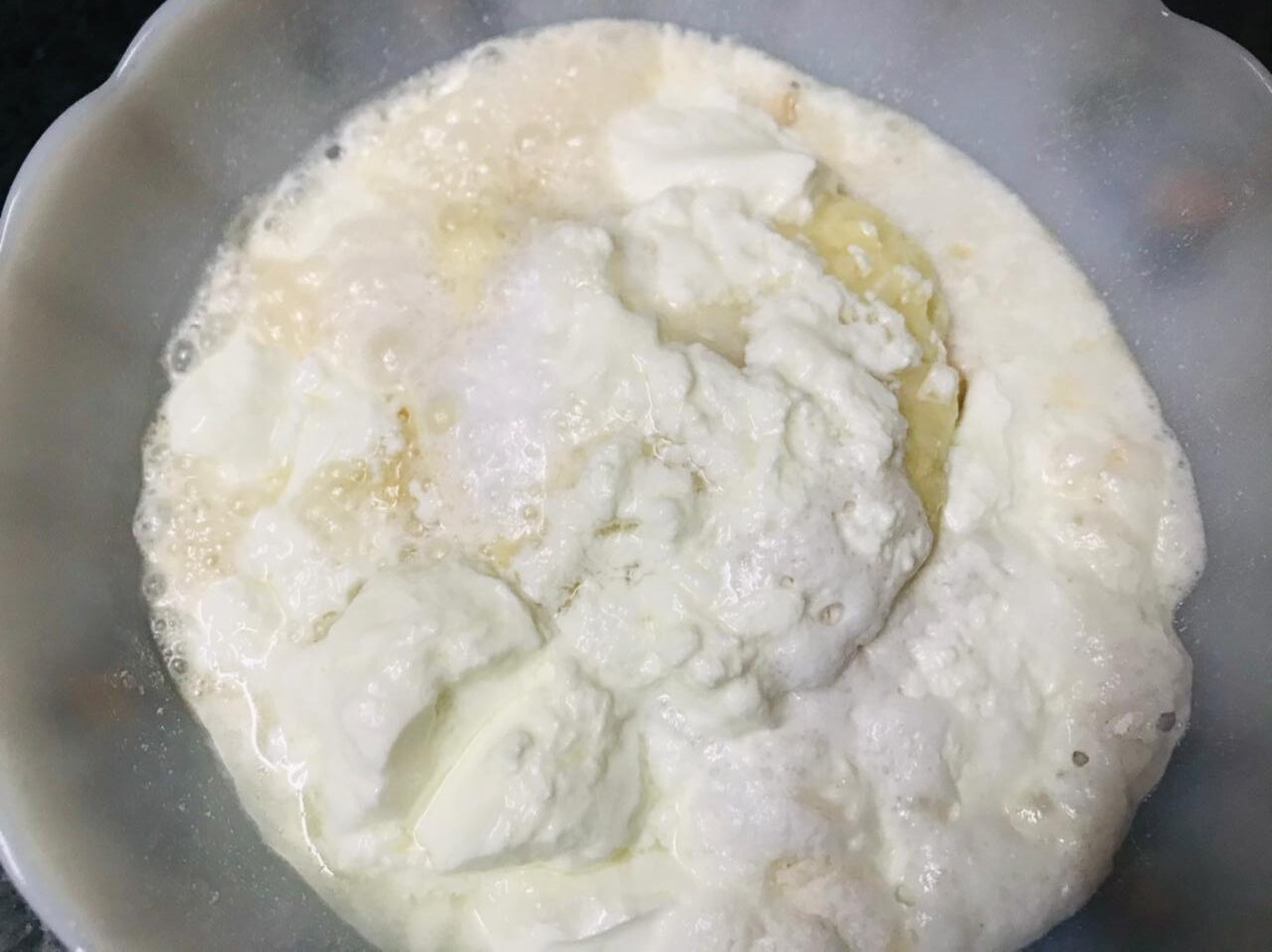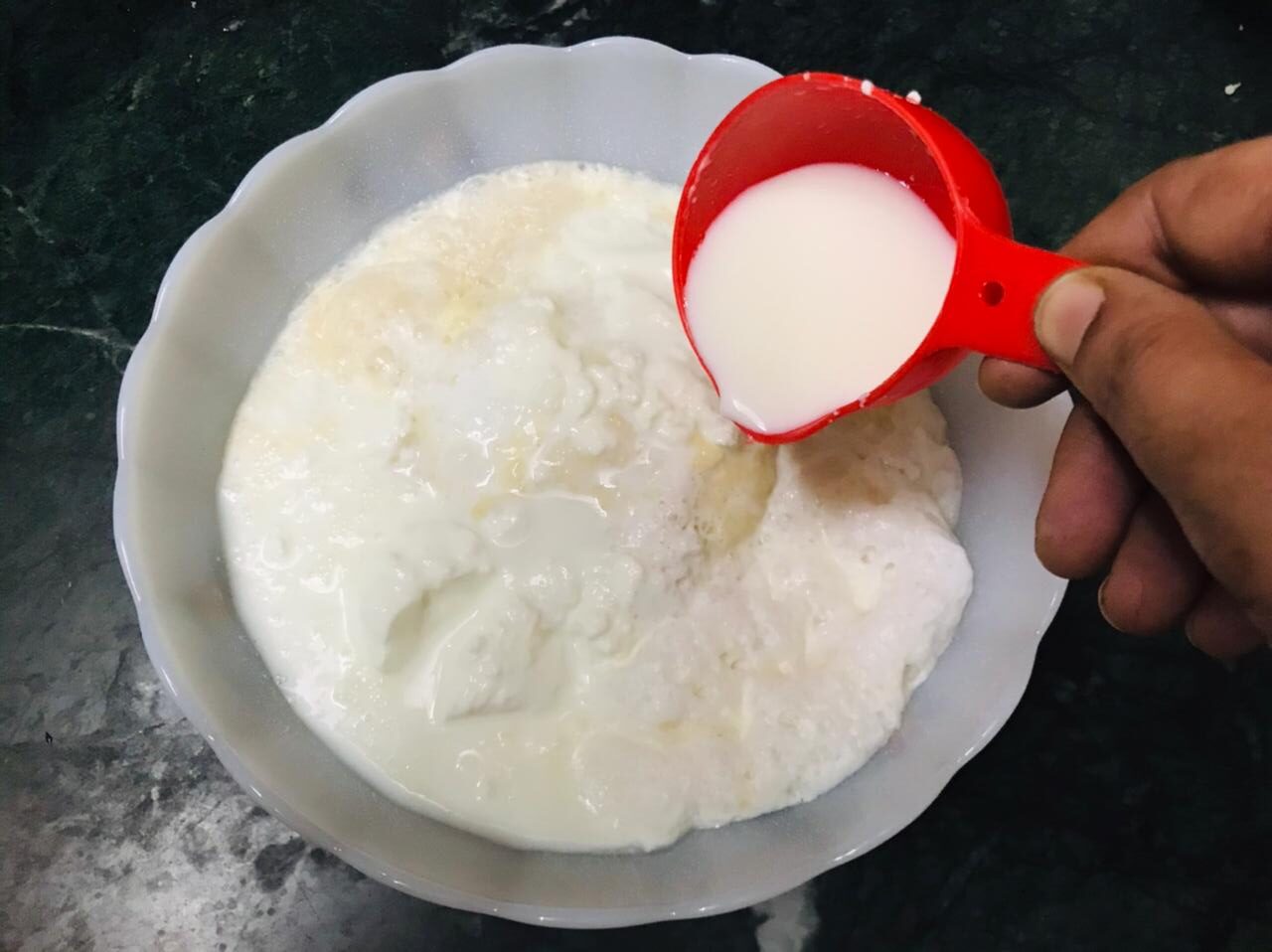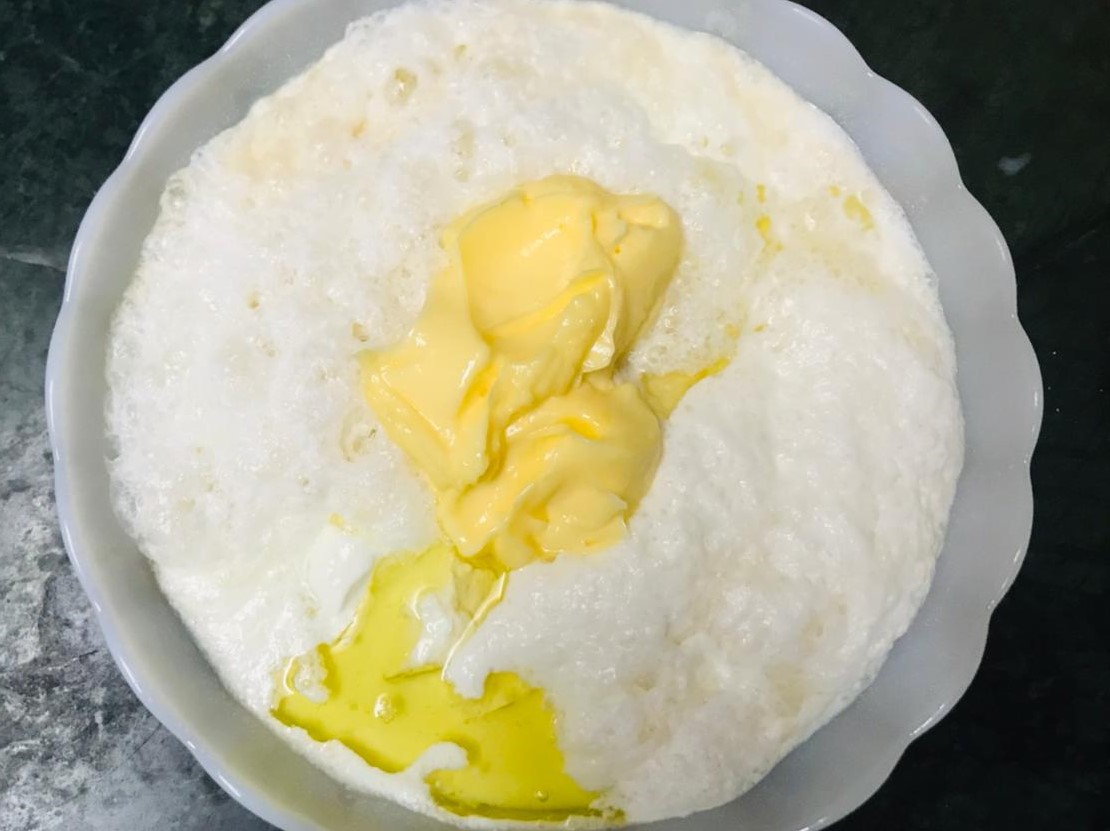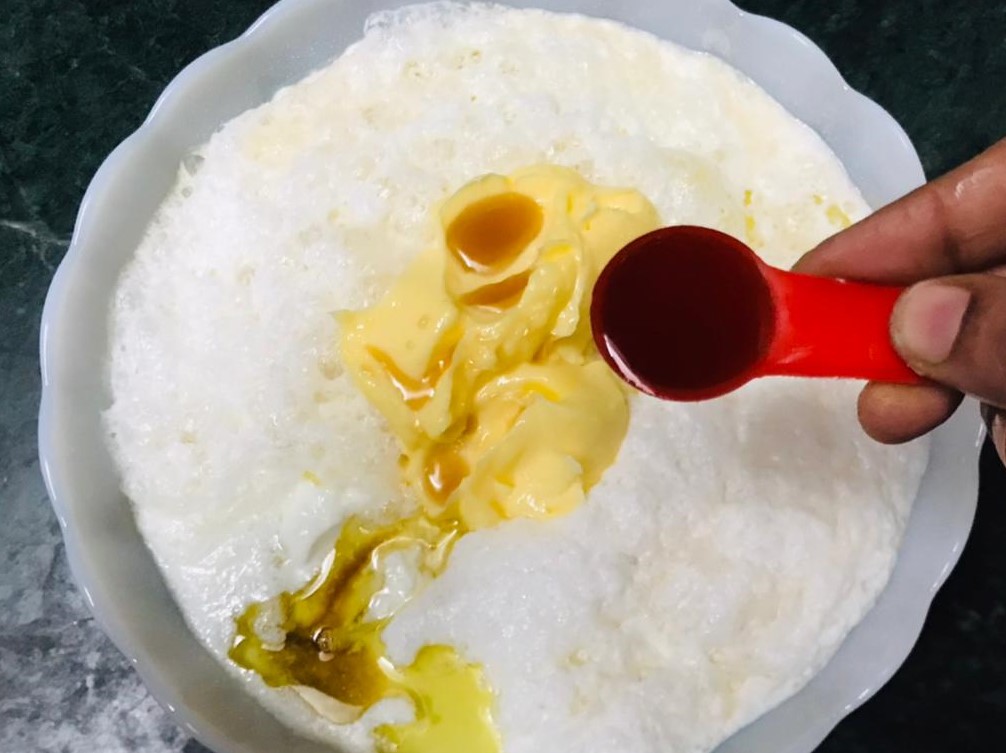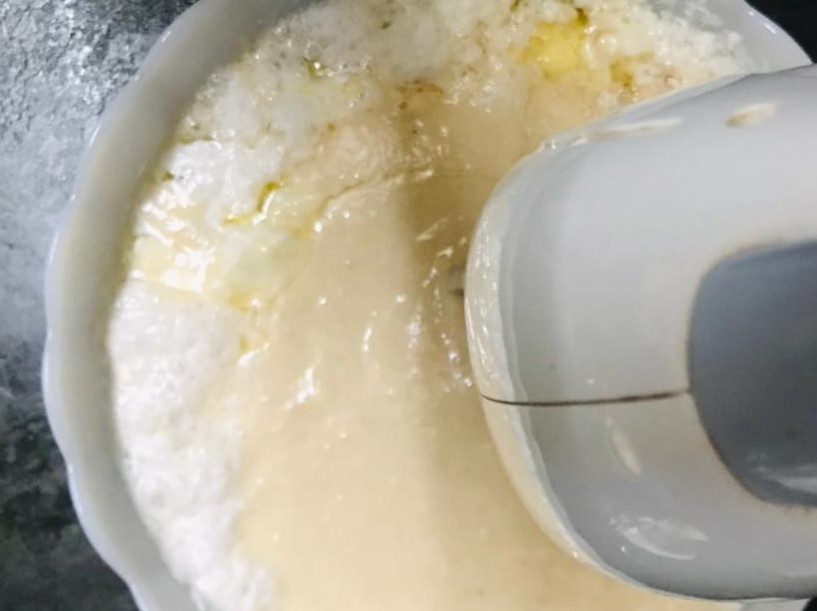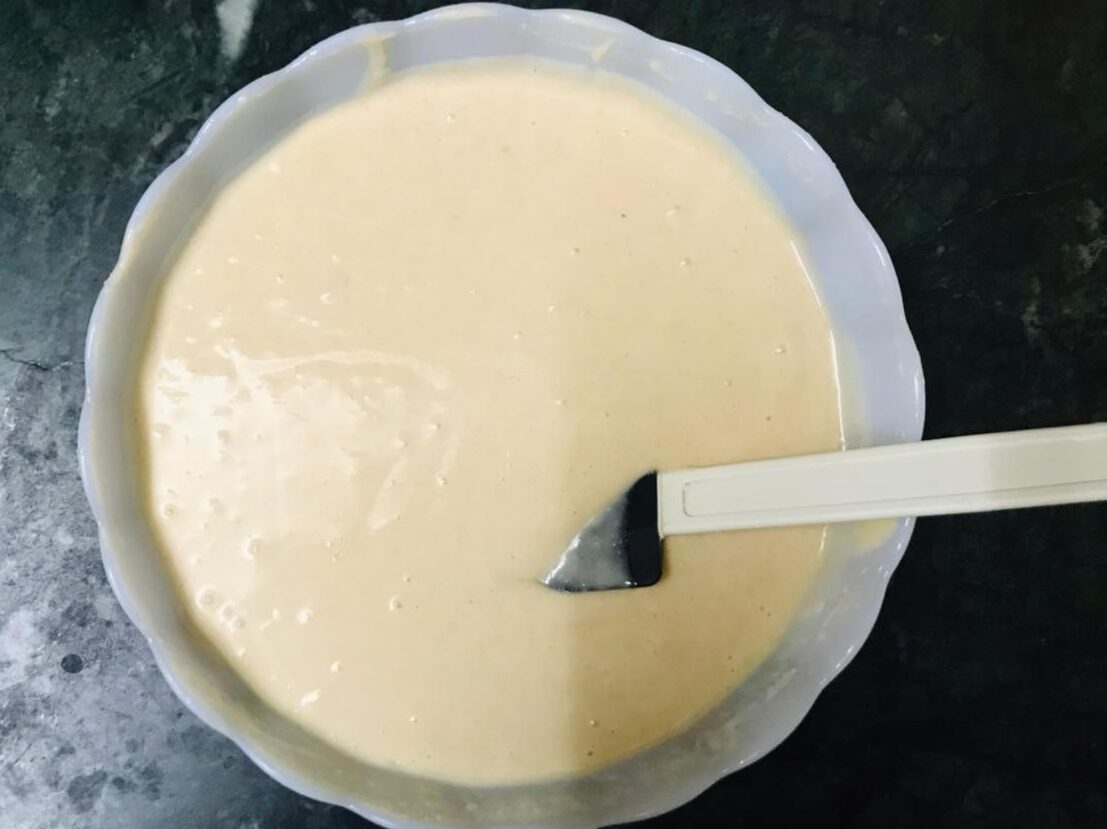 Add the powdered jaggery, baking soda, baking powder, salt, yoghurt, milk, vanilla essence and butter to the wheat flour.  Whisk it until it forms a smooth batter.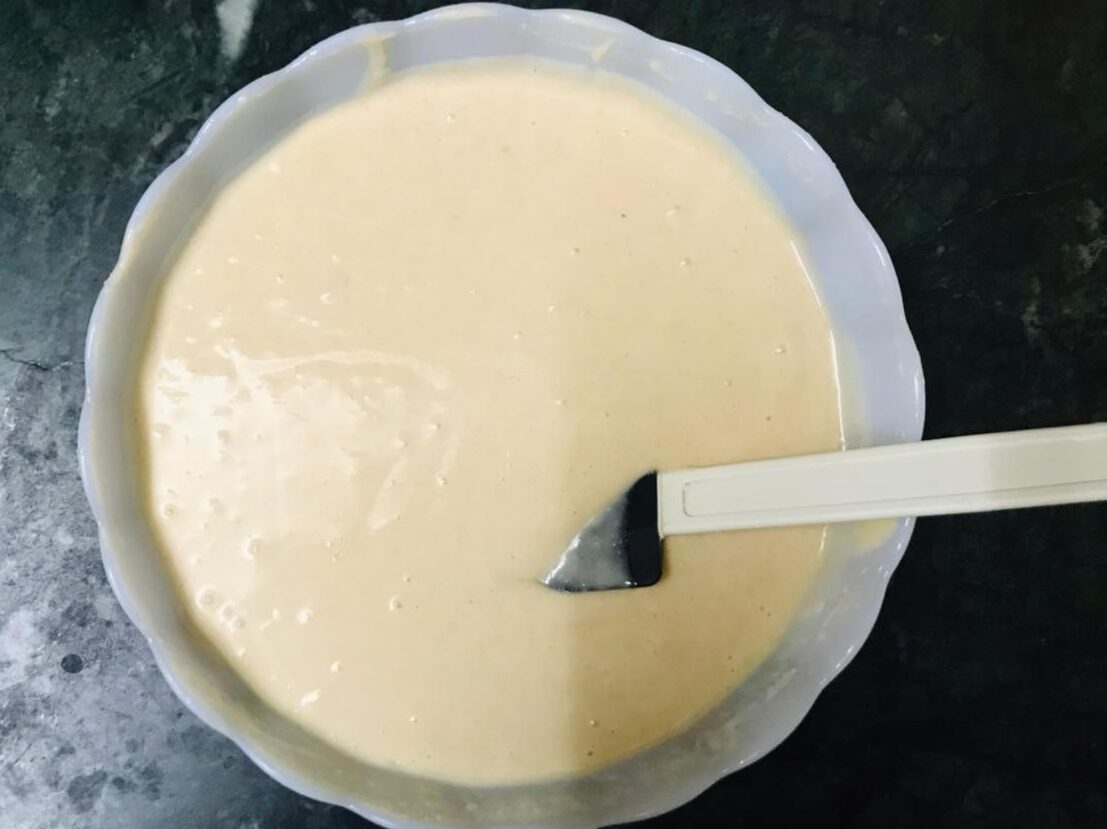 Gently fold everything well for 10-15 seconds. Do not over mix.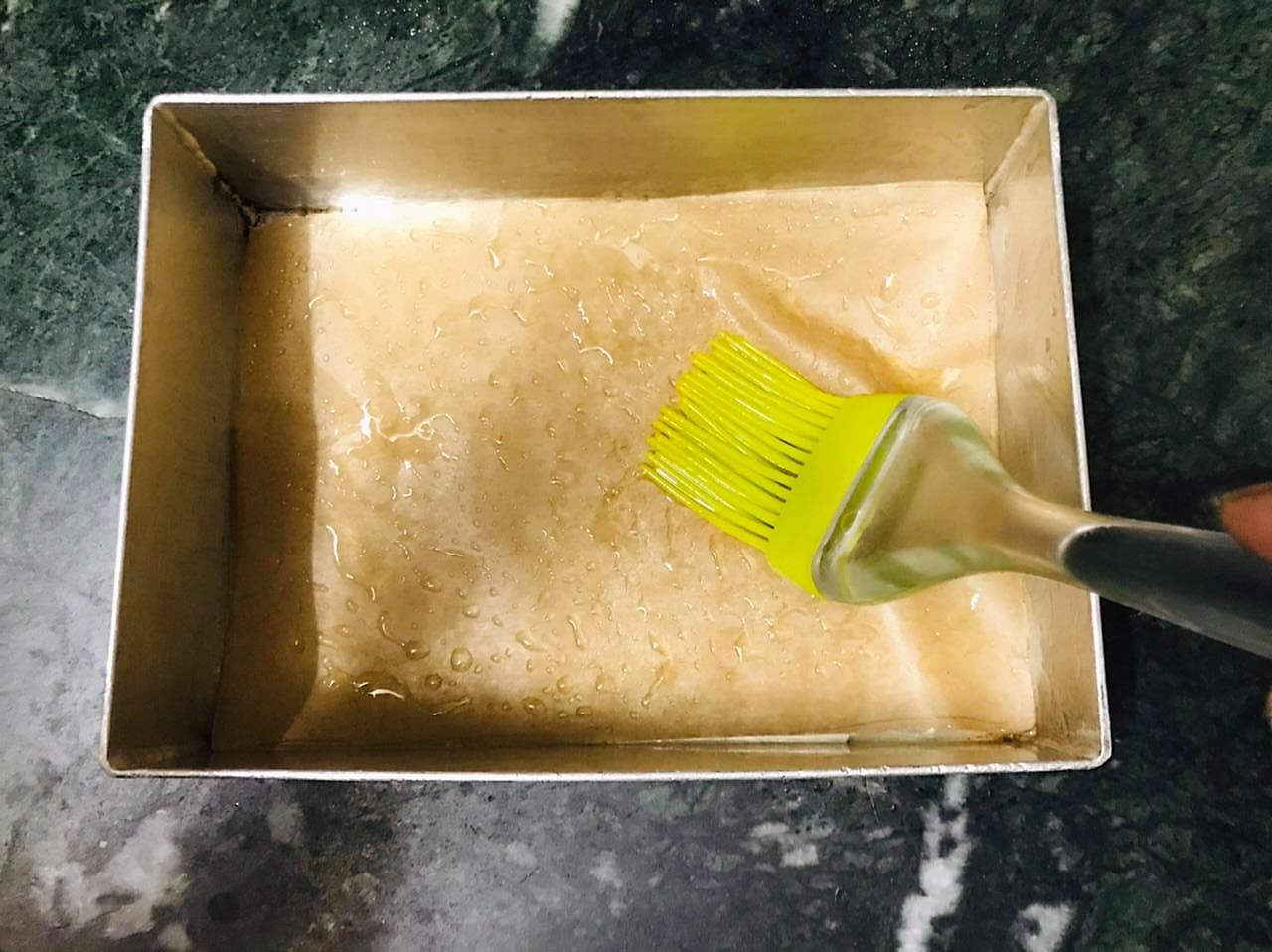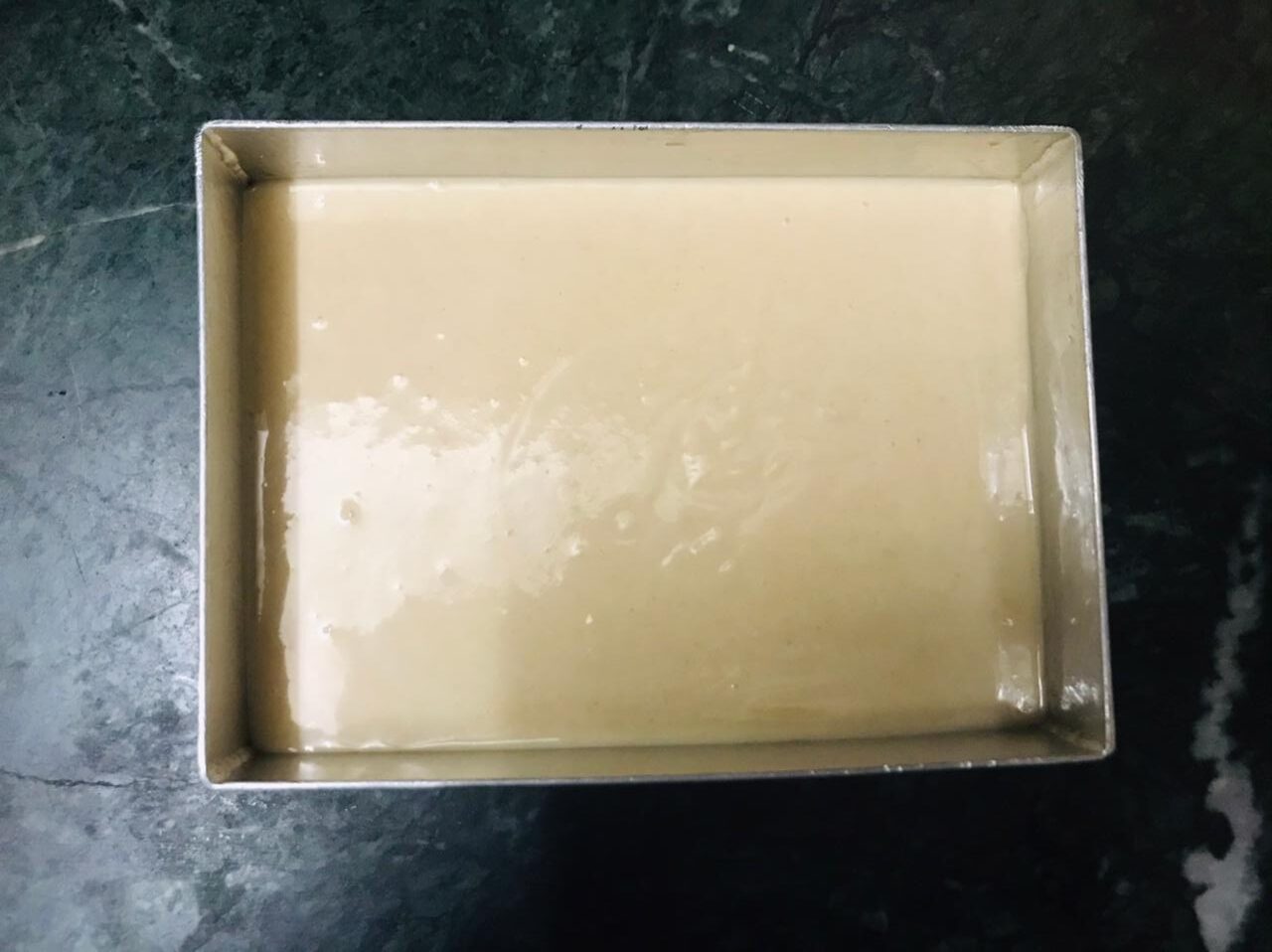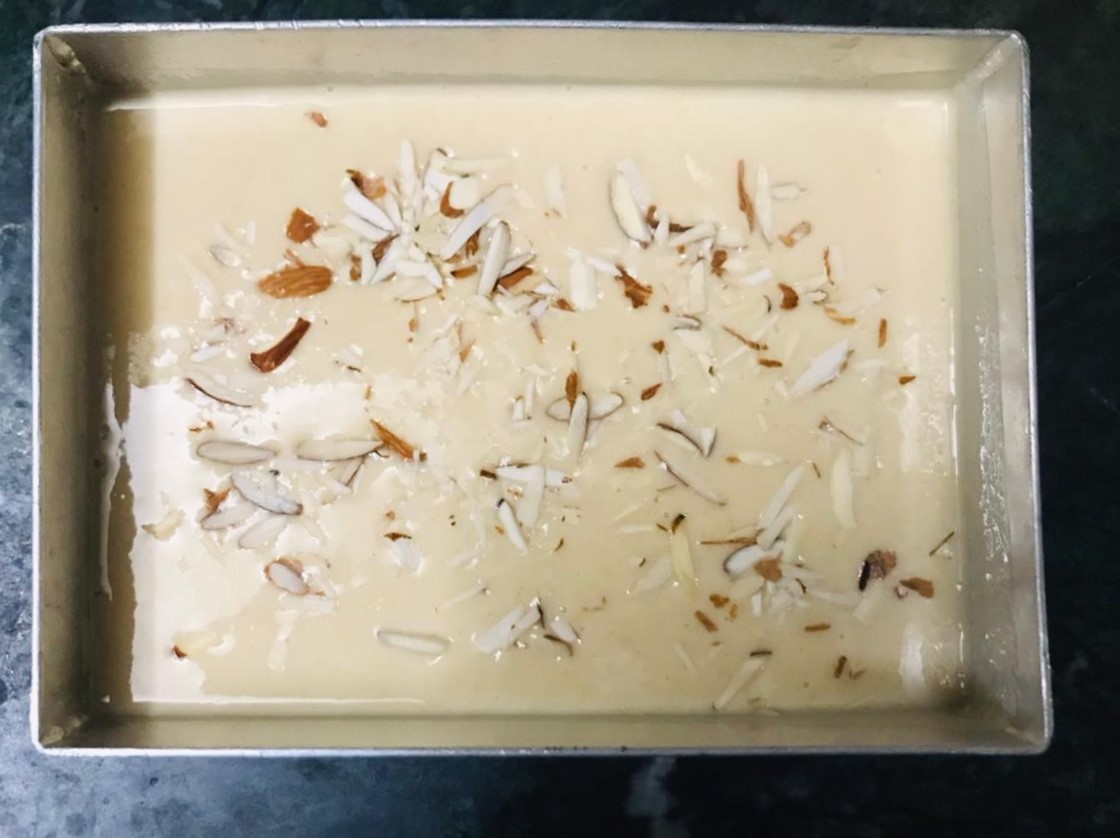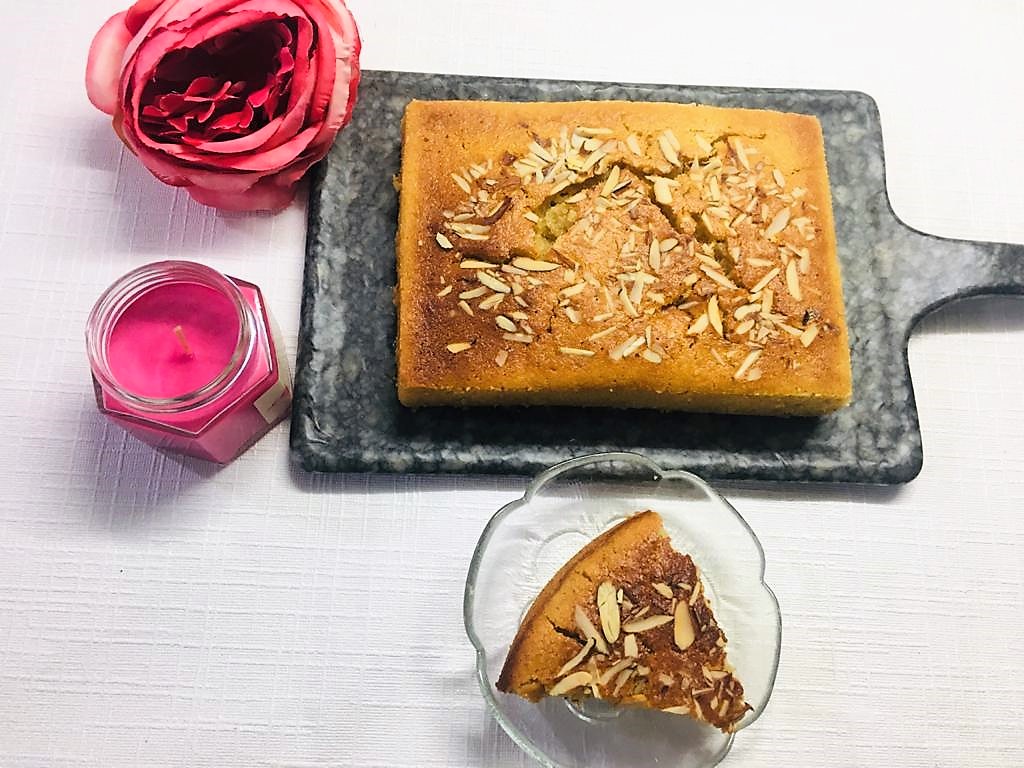 Preheat the oven to 180C/fan160C/gas 4.
Grease the 5×7 rectangular baking tray lightly using butter or spray it with non-stick cooking spray.
Pour the batter in the pan with the spatula and sprinkle almond over the top of the cake. Smooth the top by gently tapping the tin.  Bake the cake for about 35 minutes.
Check if the cake is ready by inserting a toothpick, skewer, or fork in the center and if it comes out clean, then it is ready.
Let the cake cool completely in the pan on a cooling rack before cutting.
Cake is ready to be served!