Eggless Chocolate Bundt Cake
Eggless Chocolate Bundt Cake is a fudgy moist chocolate cake that is light and fluffy. This is the best Chocolate Bundt recipe ever!
A Bundt cake is baked in a Bundt pan, shaping it into a distinctive doughnut shape. A Bundt pan generally has fluted or grooved sides, but its most defining design element is the central tube or "chimney" which leaves a cylindrical hole through the center of the cake. The design means that more of the mixture touches the surface of the pan than in a simple round pan, helping to provide faster and more even heat distribution during baking.
I love the simplicity and versatility of this cake and I also love that it can be topped with a simple glaze, a sprinkling of icing sugar, or even left unadorned. No layers or elaborate decorating required! This is my son's one of the favourite cakes and I just love the one pan baking!
Ingredients
2 cups plain flour
2 cups castor sugar
¾ cup cocoa powder
2 teaspoons baking powder
1 teaspoon baking soda
1 teaspoon salt
1 teaspoon coffee powder
2 teaspoons vanilla essence
2 tablespoons yoghurt
3 tablespoons cream
¾ cup milk
¾ cup oil
2 tablespoons butter
1 tablespoon icing sugar
Directions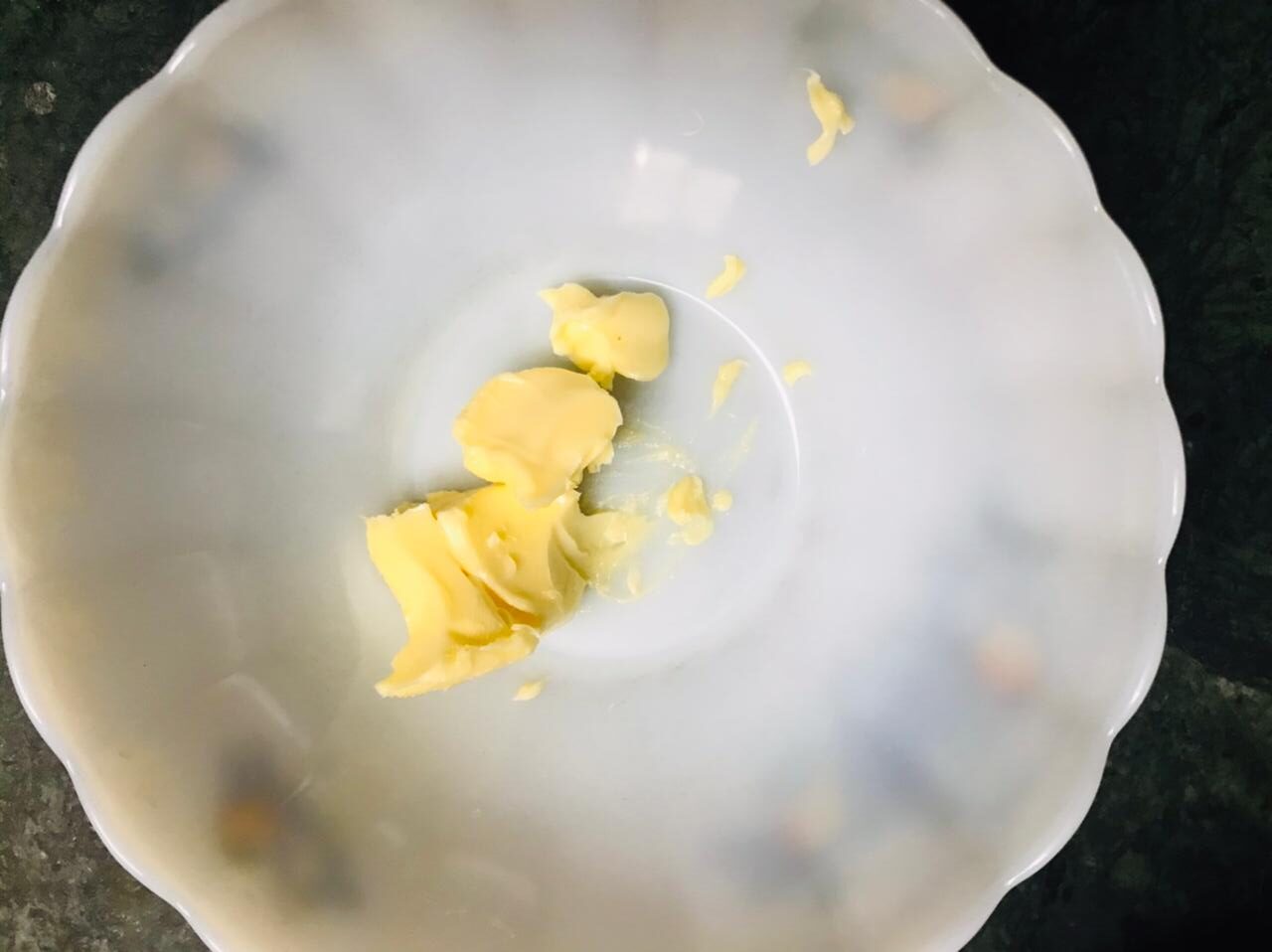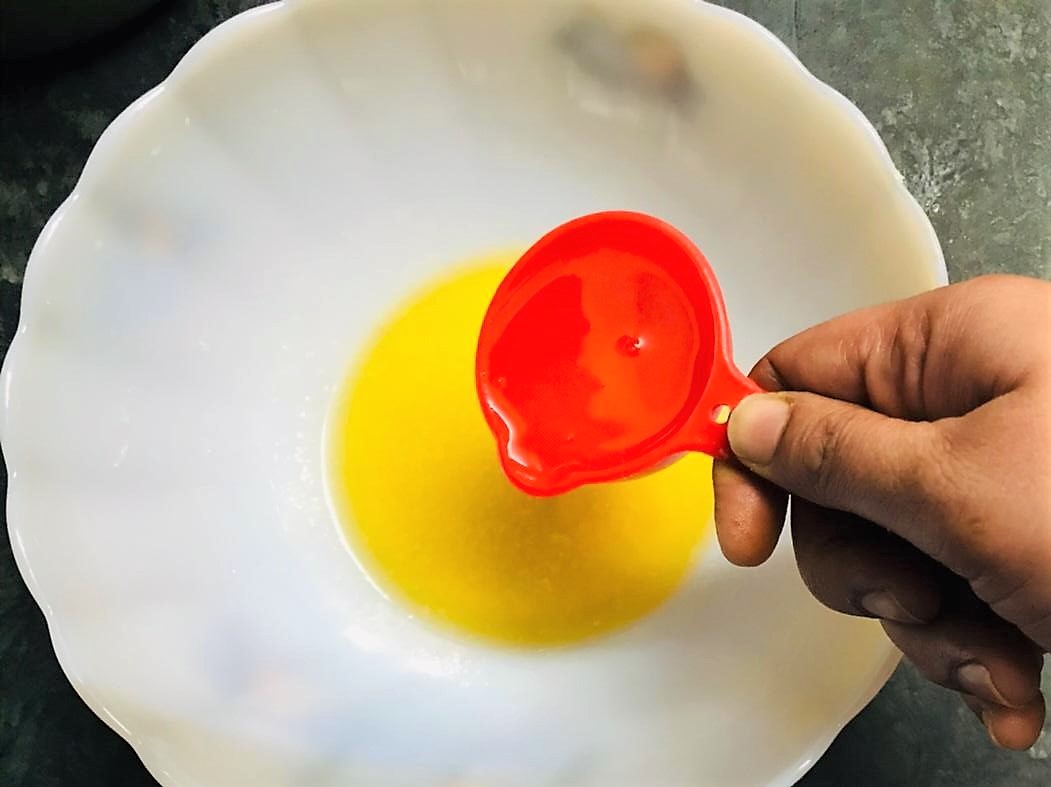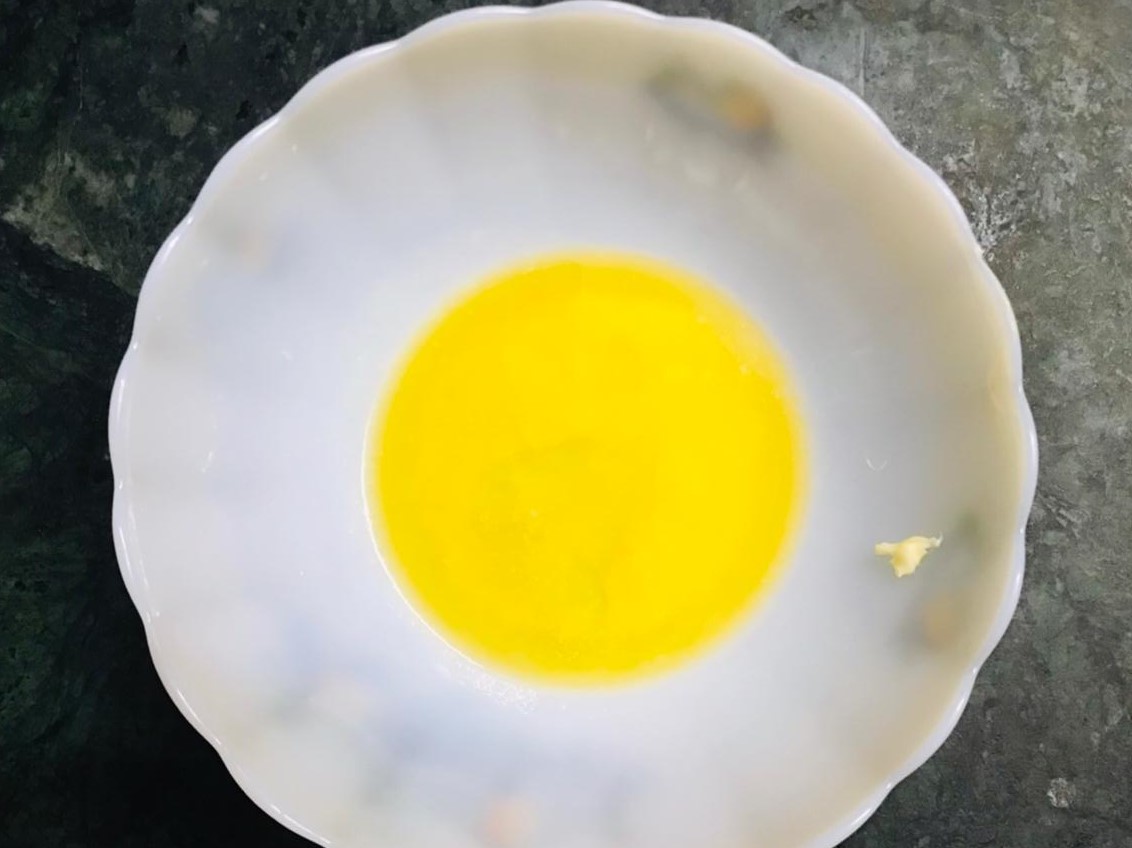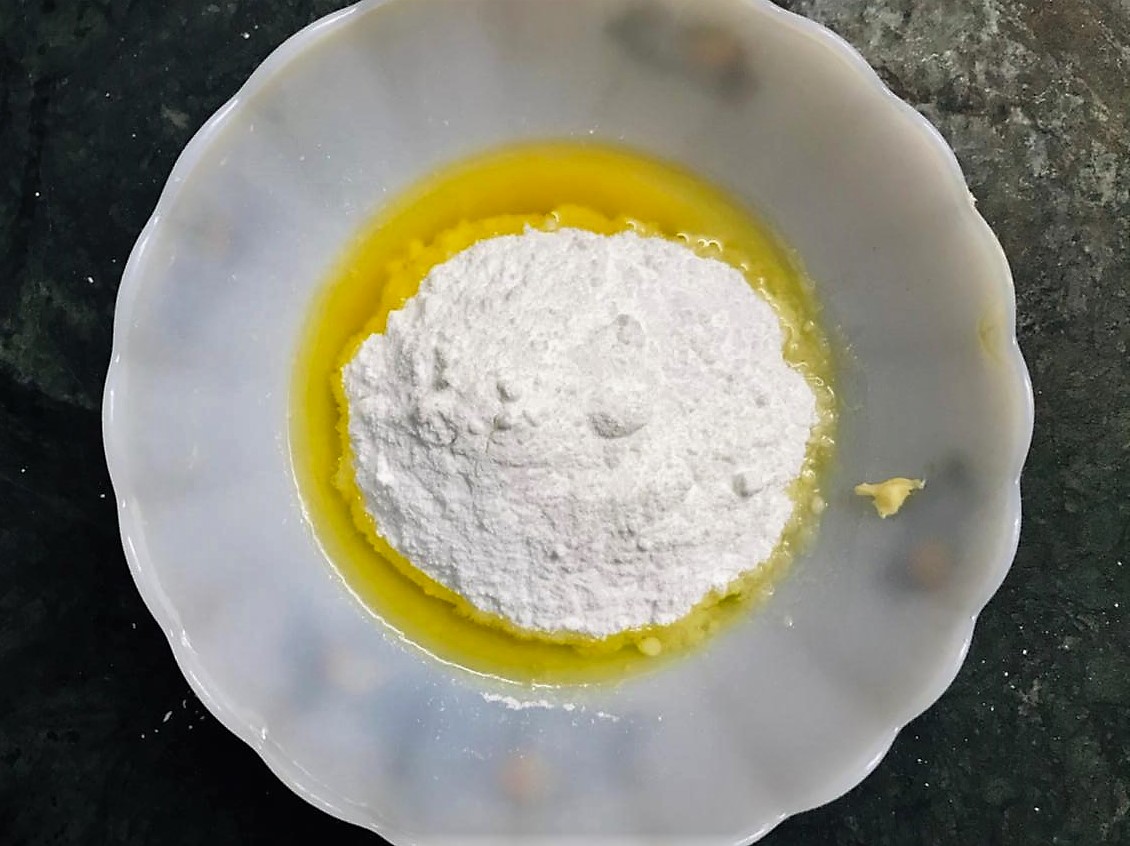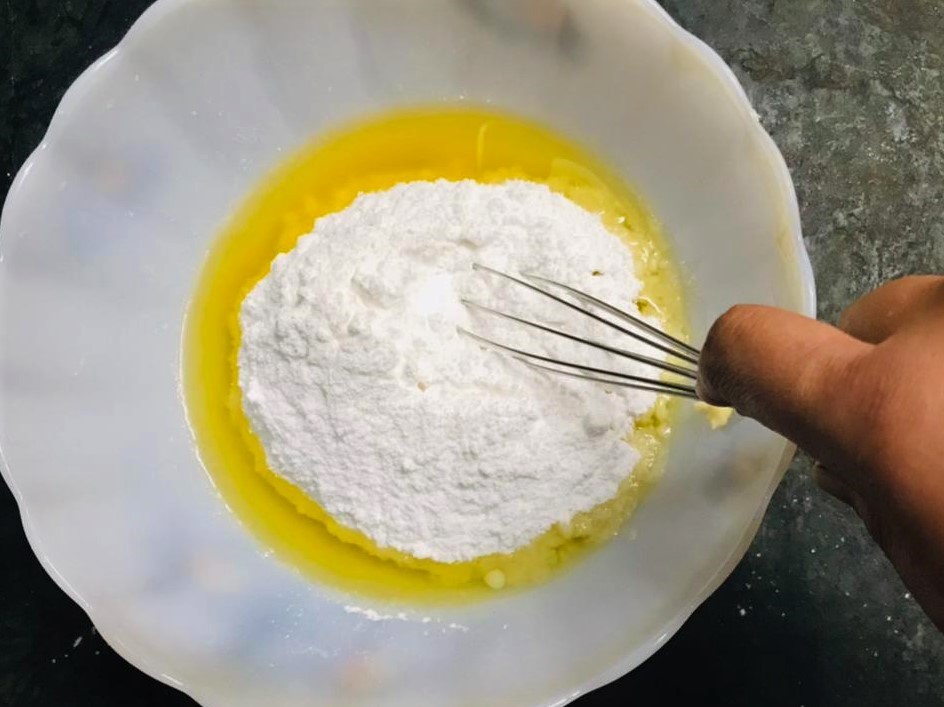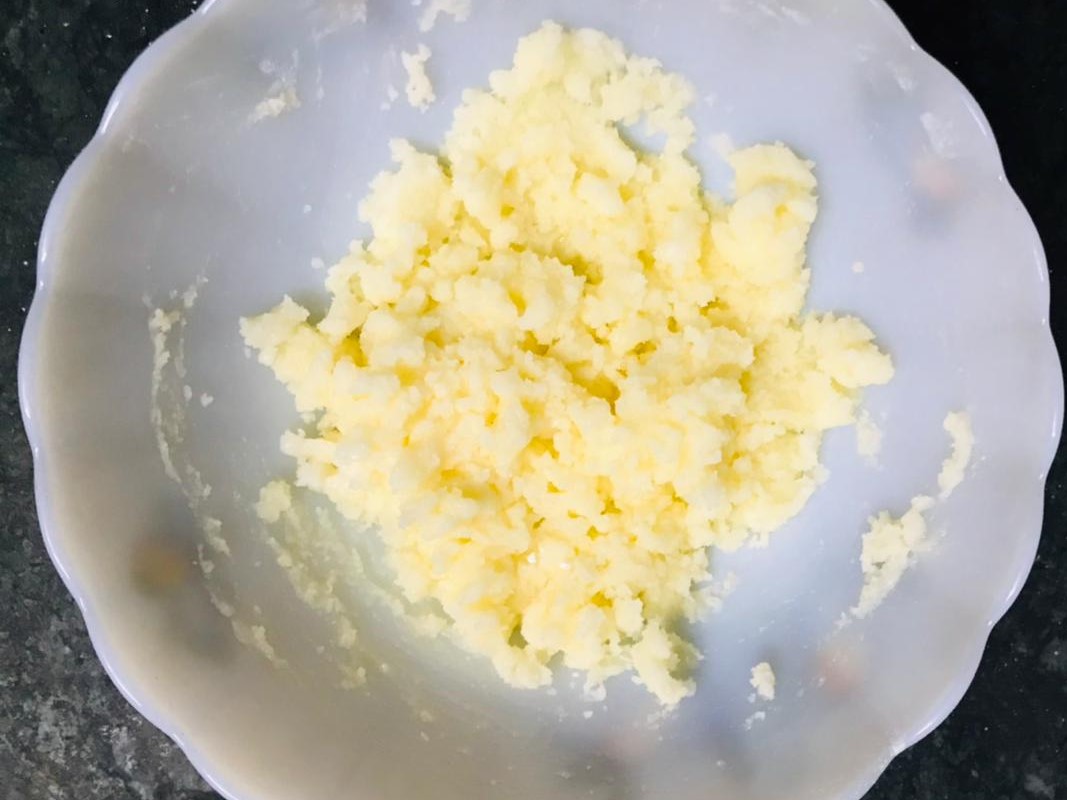 Melt the butter in a bowl and add oil and castor sugar. Whisk it to form a smooth consistency until the sugar has dissolved.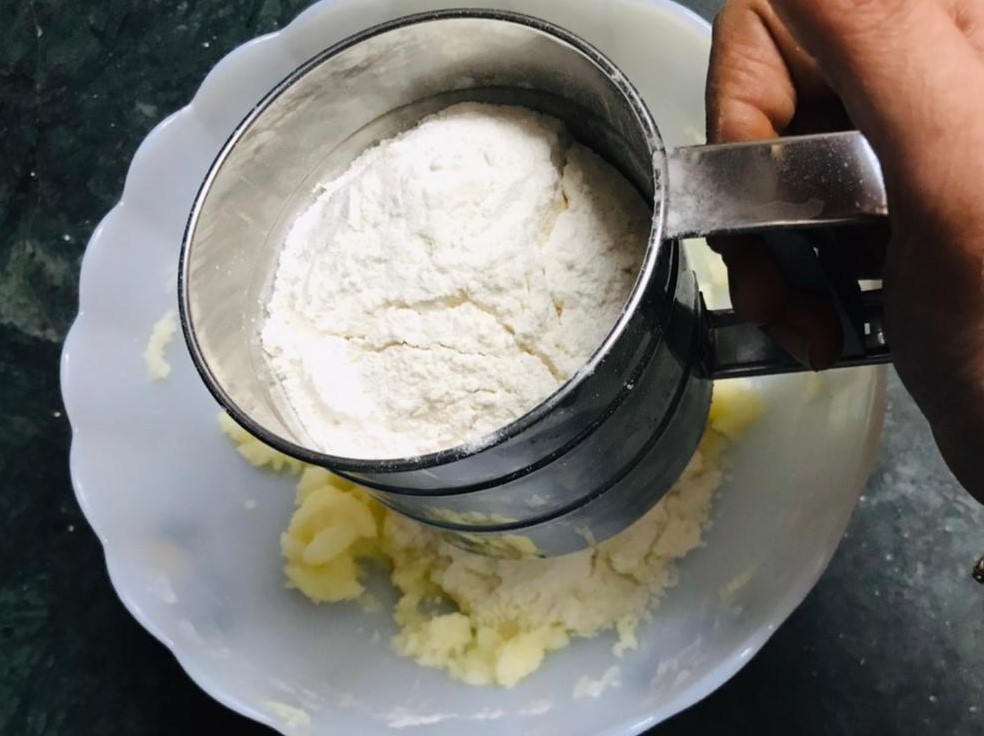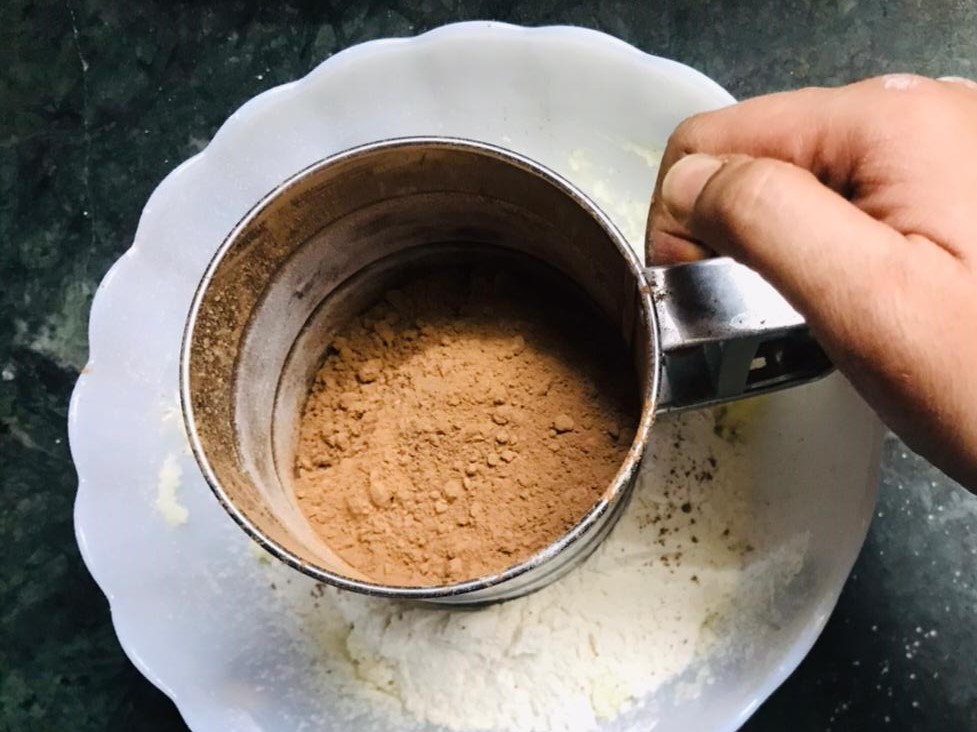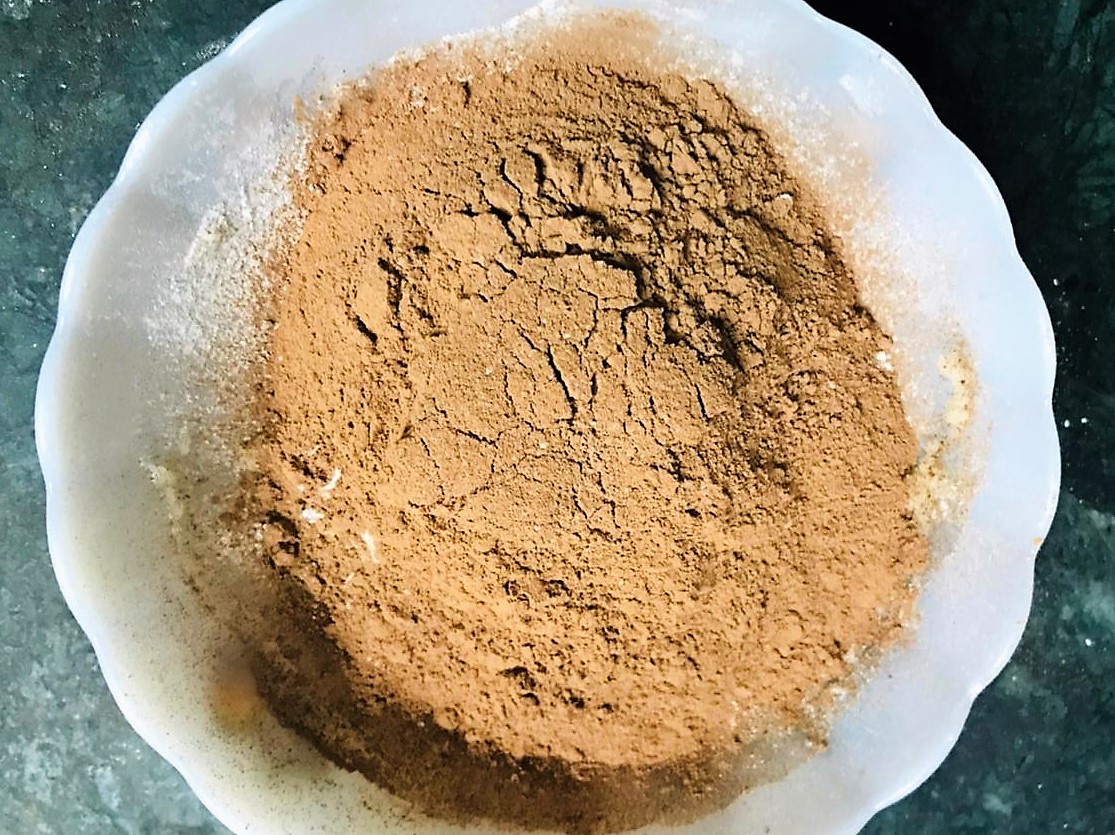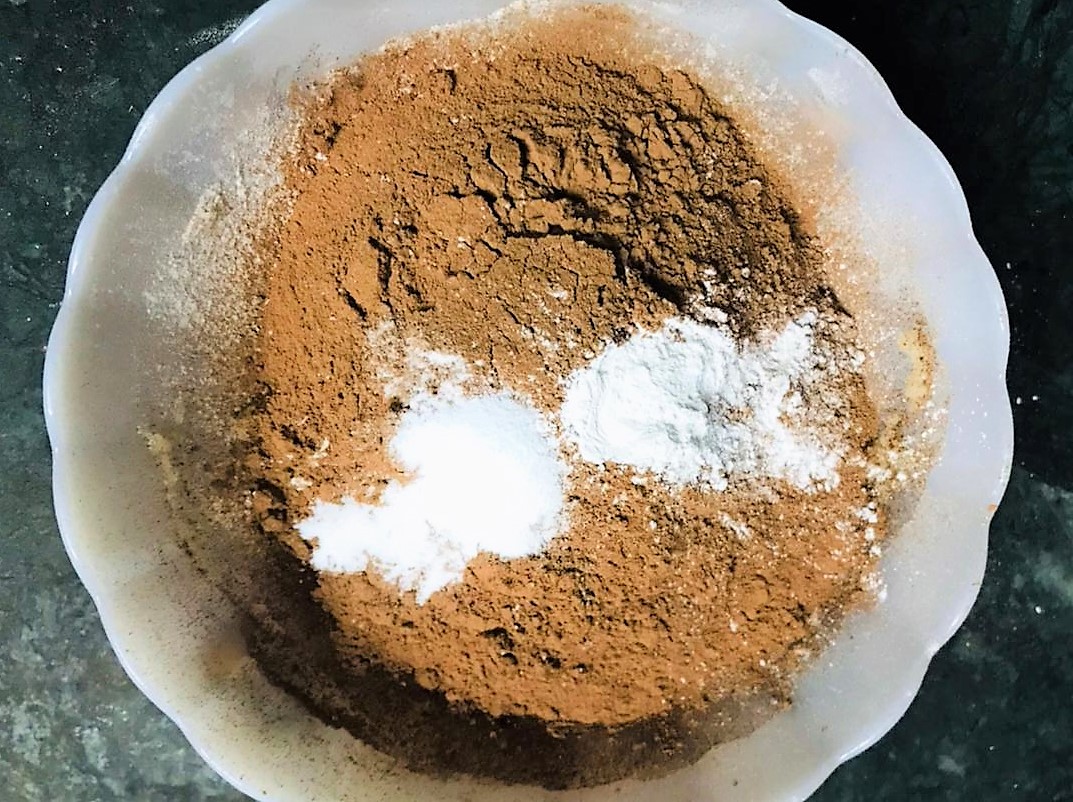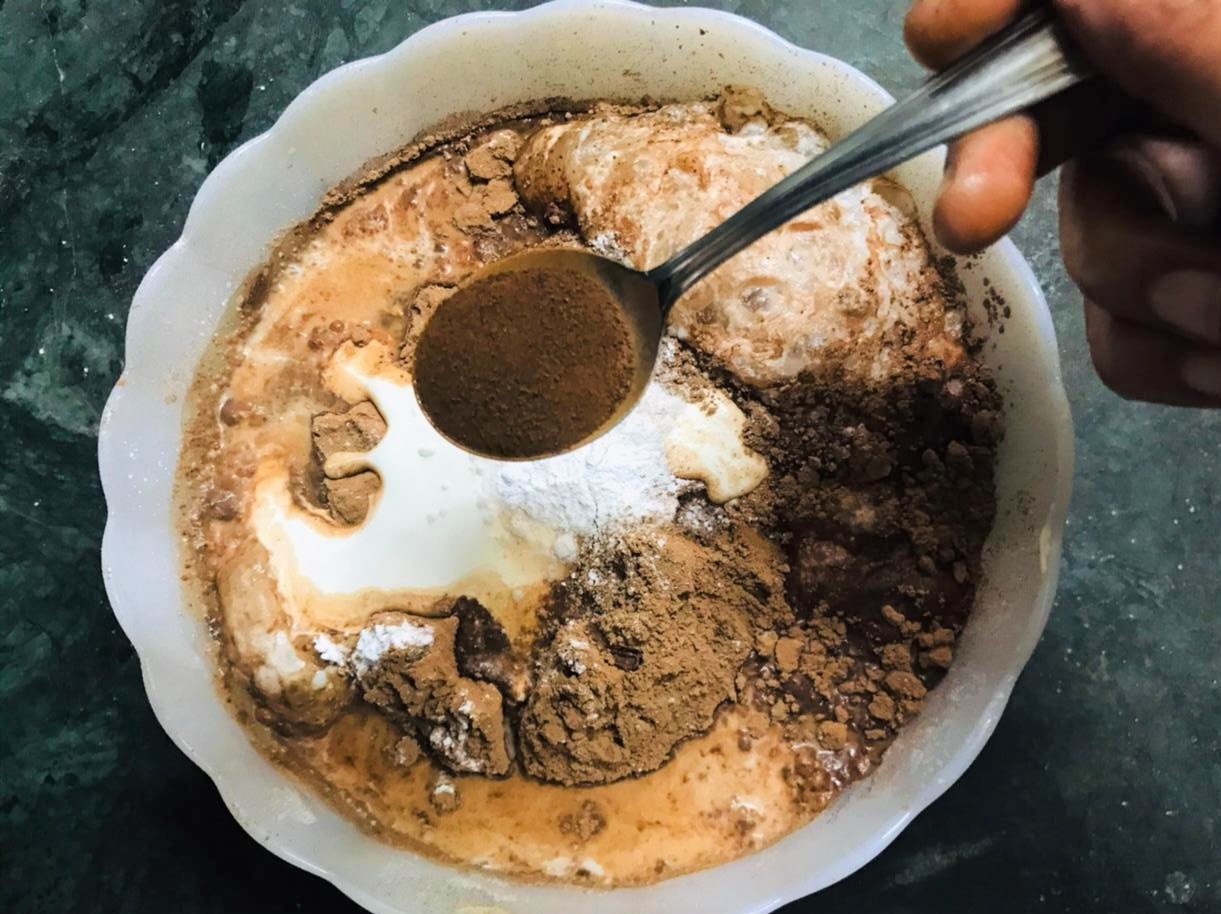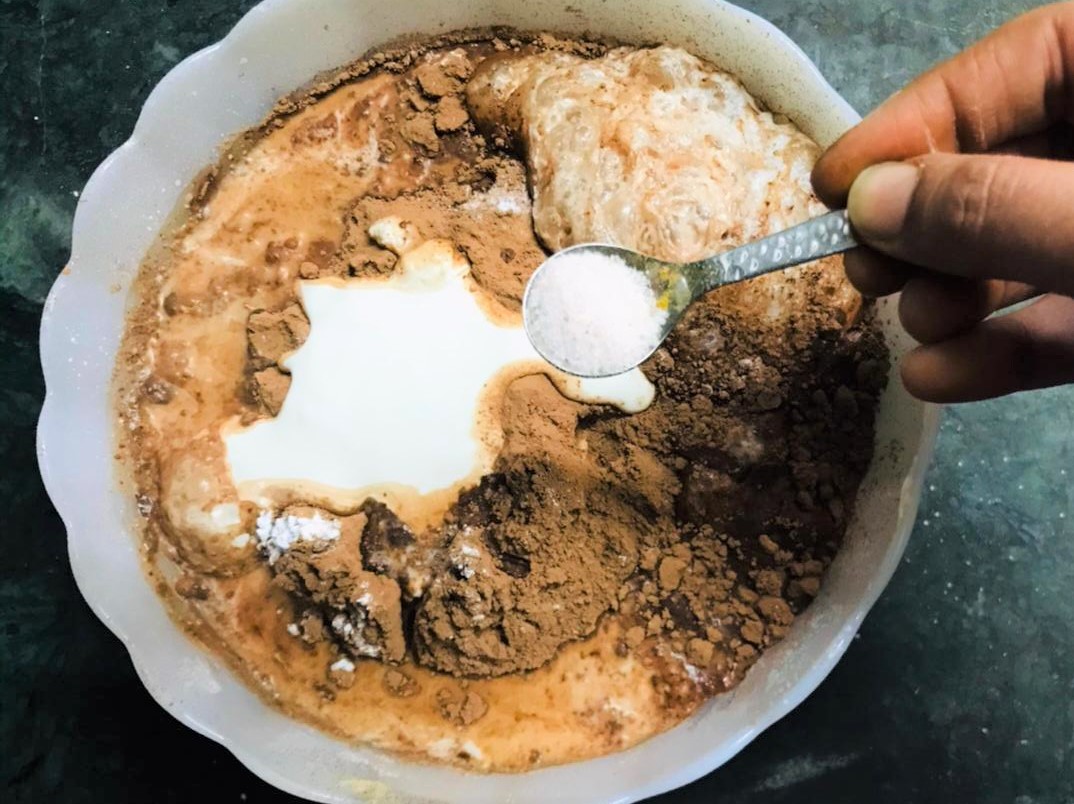 Sift the flour and cocoa powder twice or thrice to incorporate air and to remove lumps.
Add the flour, cocoa powder, baking powder, baking soda, salt and coffee powder to the creamed sugar mixture.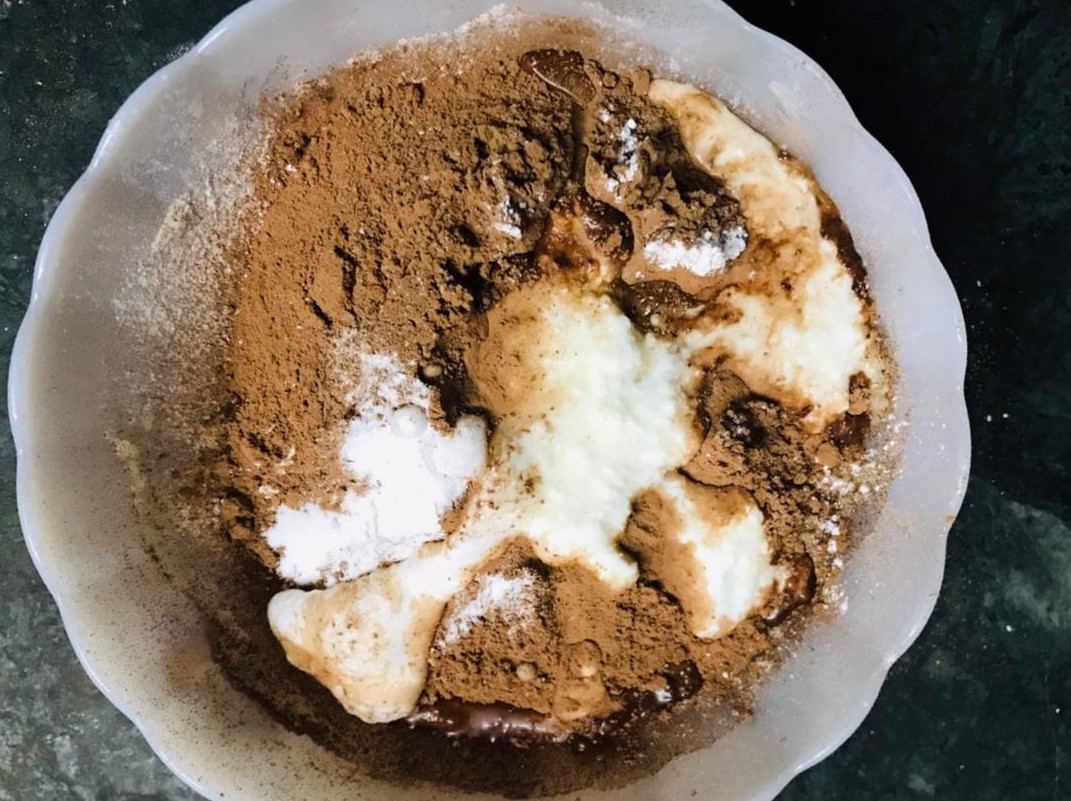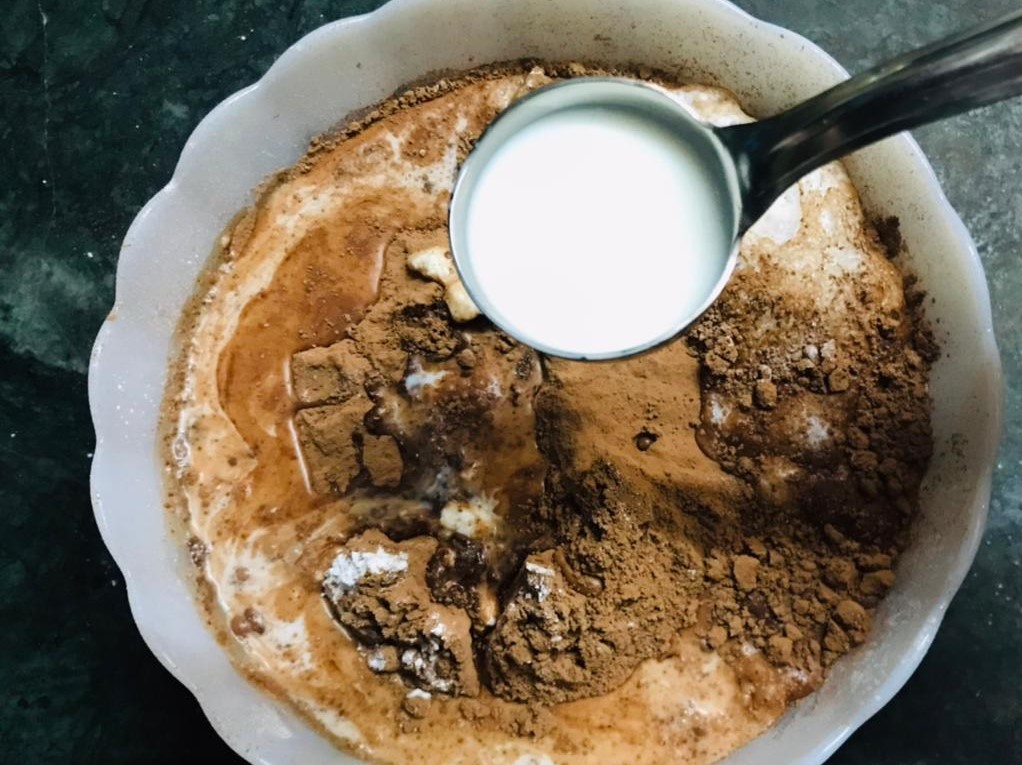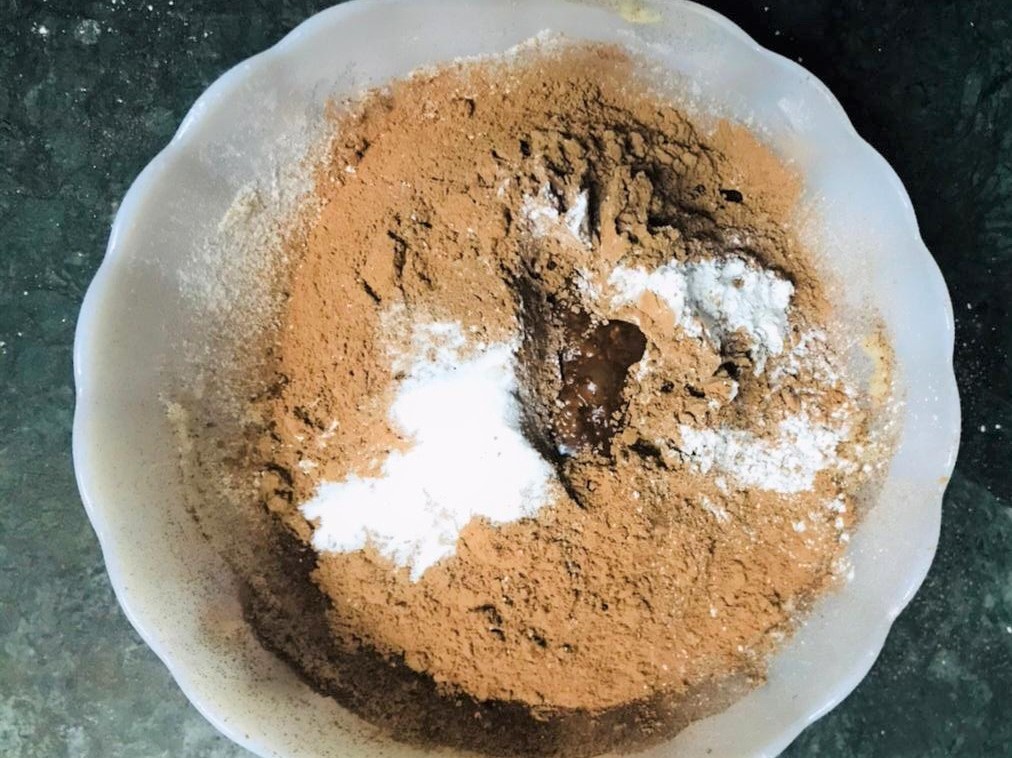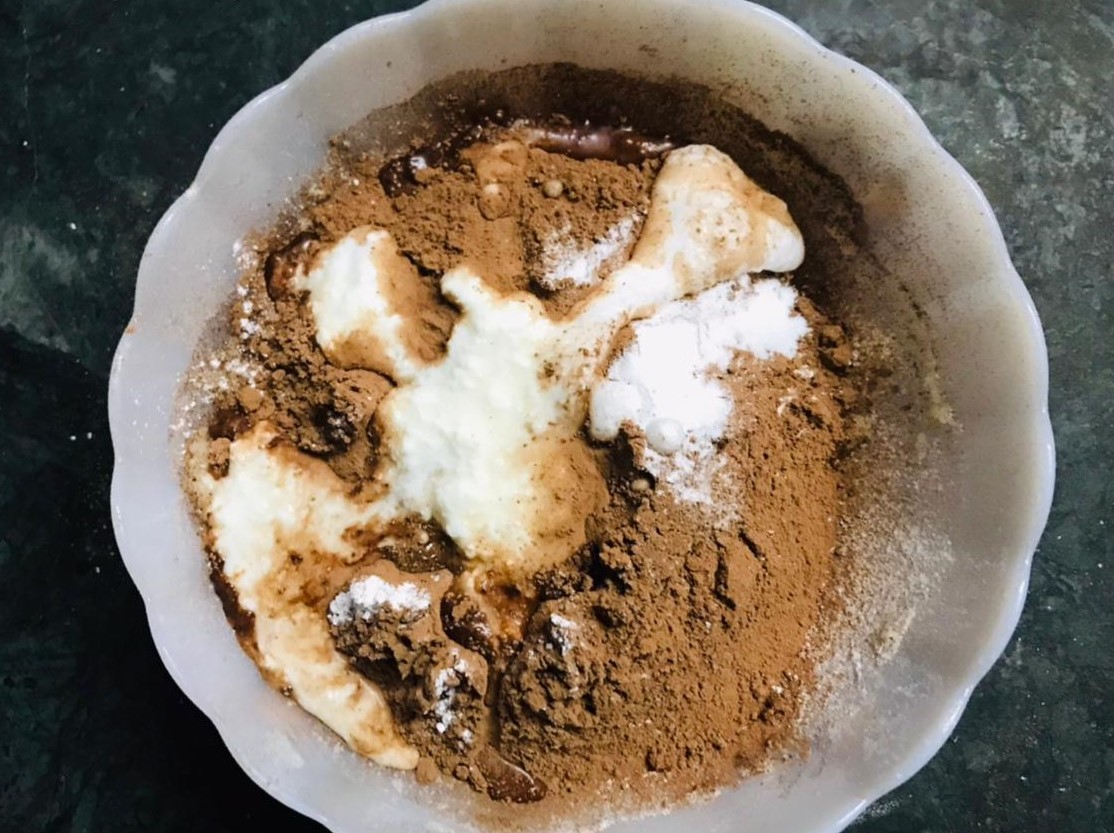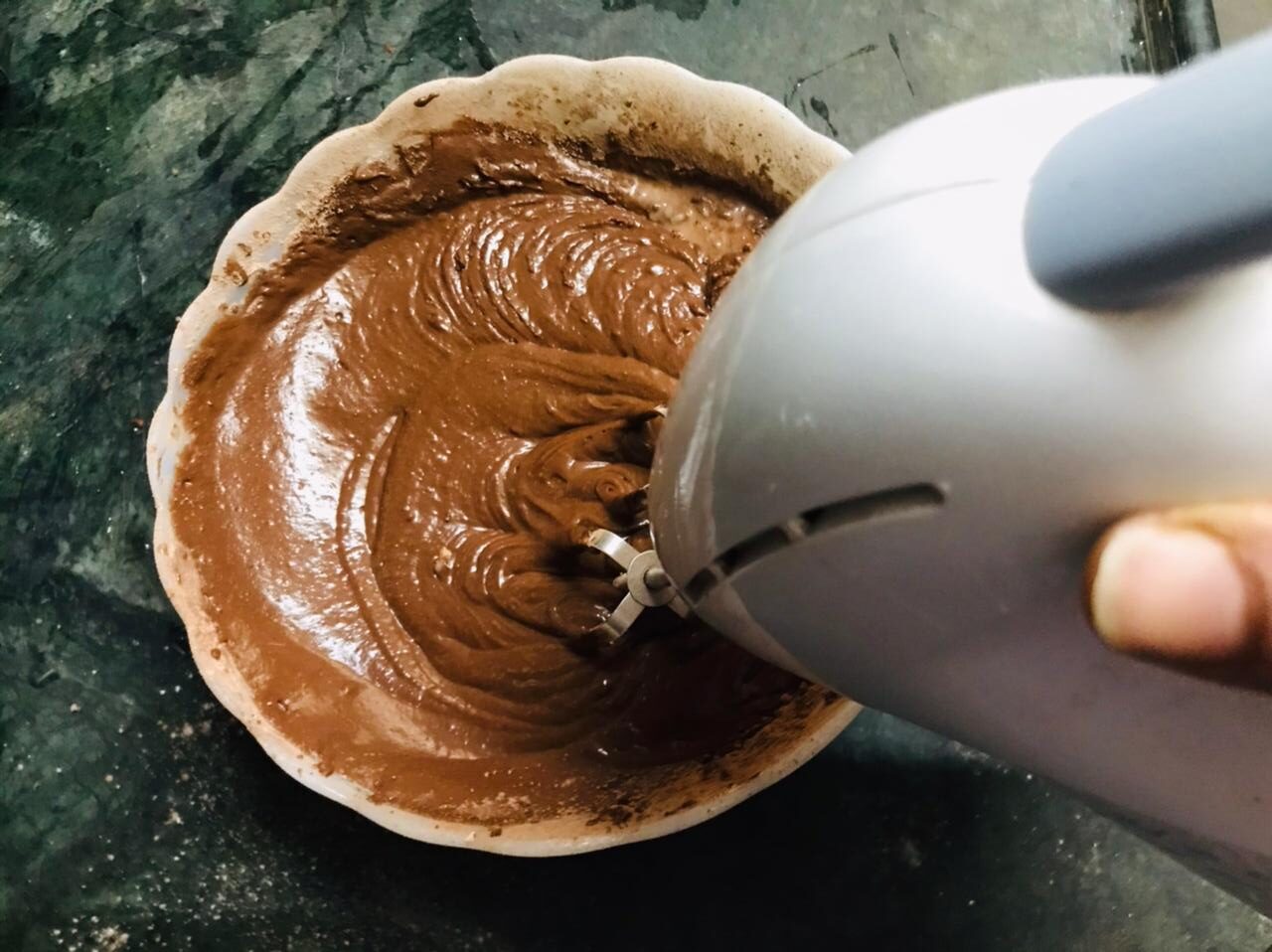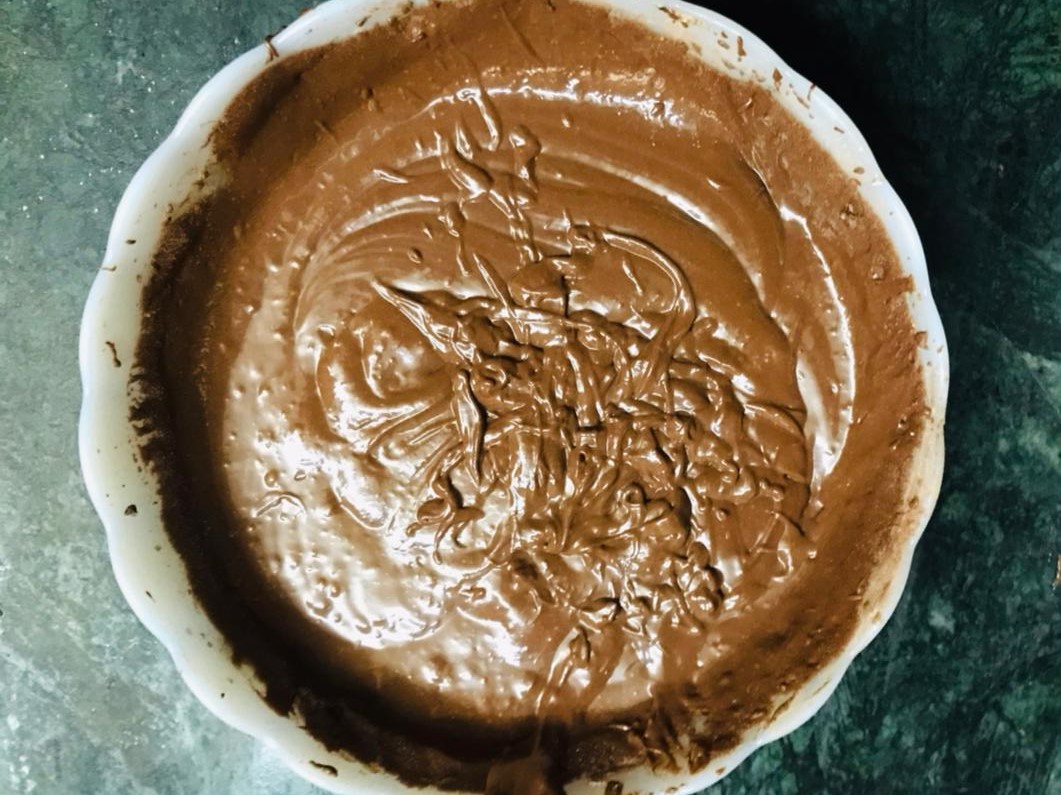 Next add the yoghurt, cream, vanilla essence and milk and whisk until it forms a smooth batter.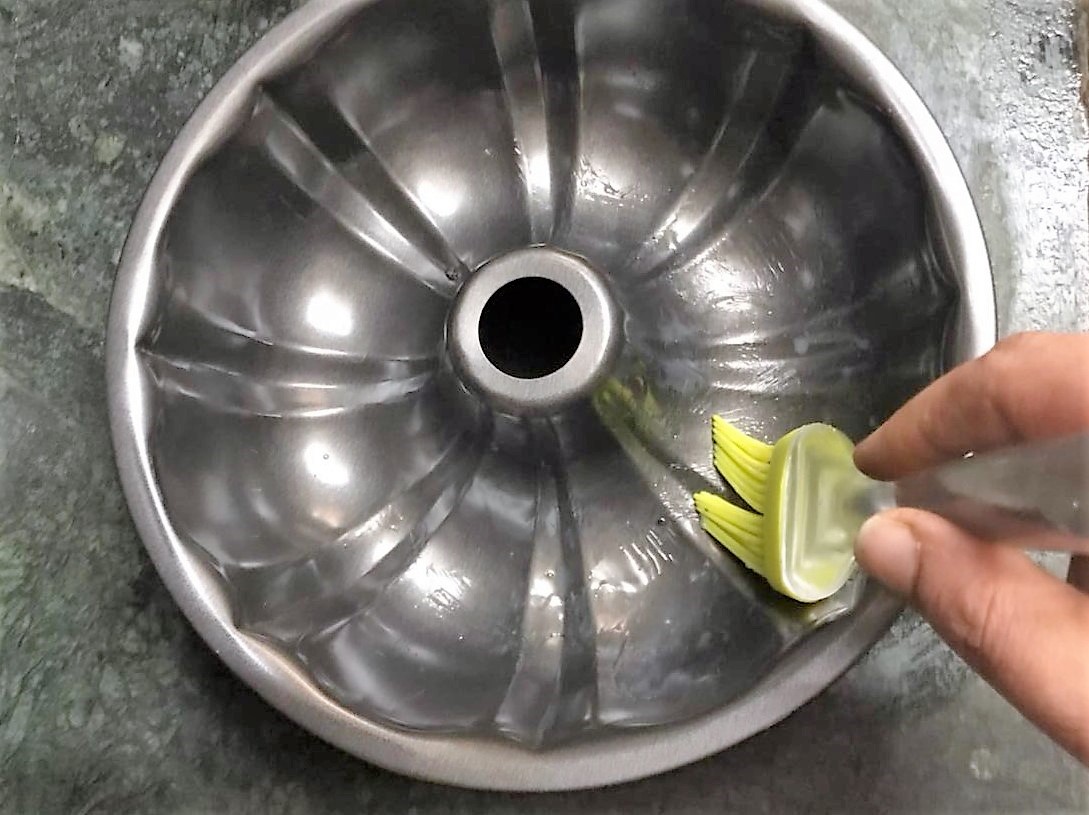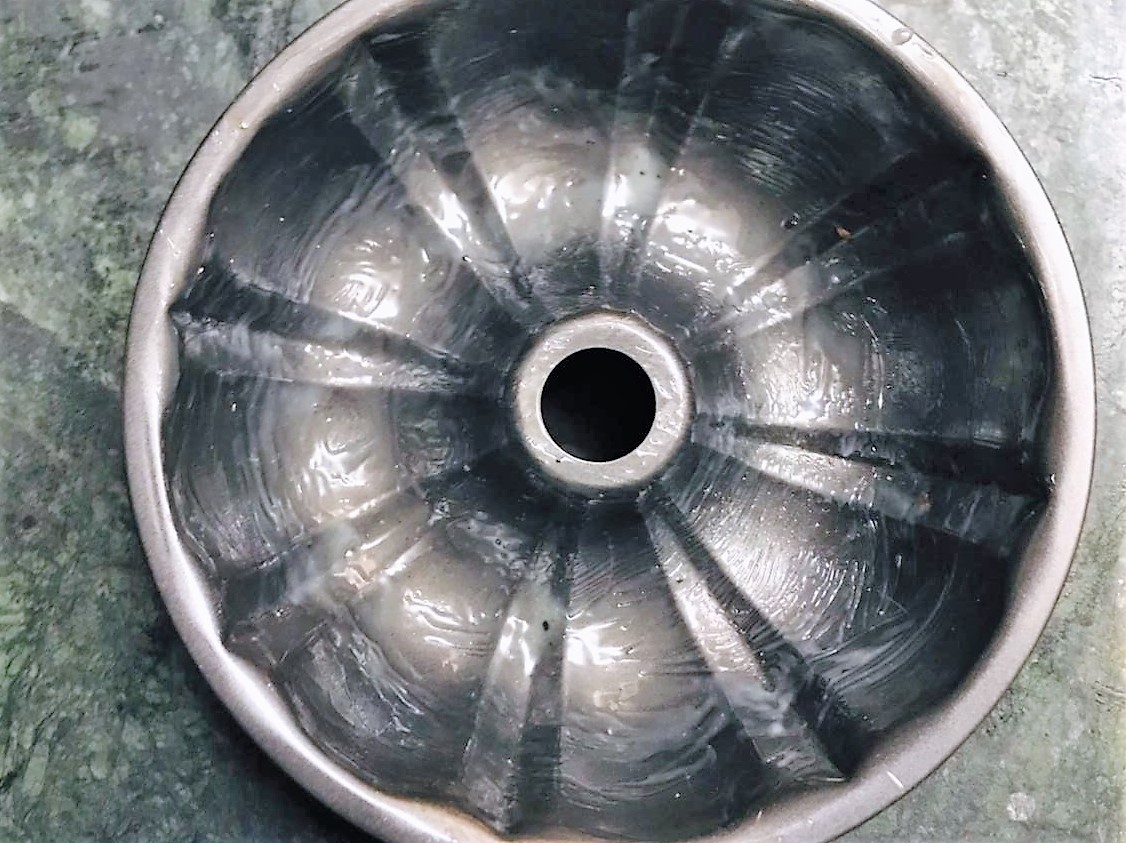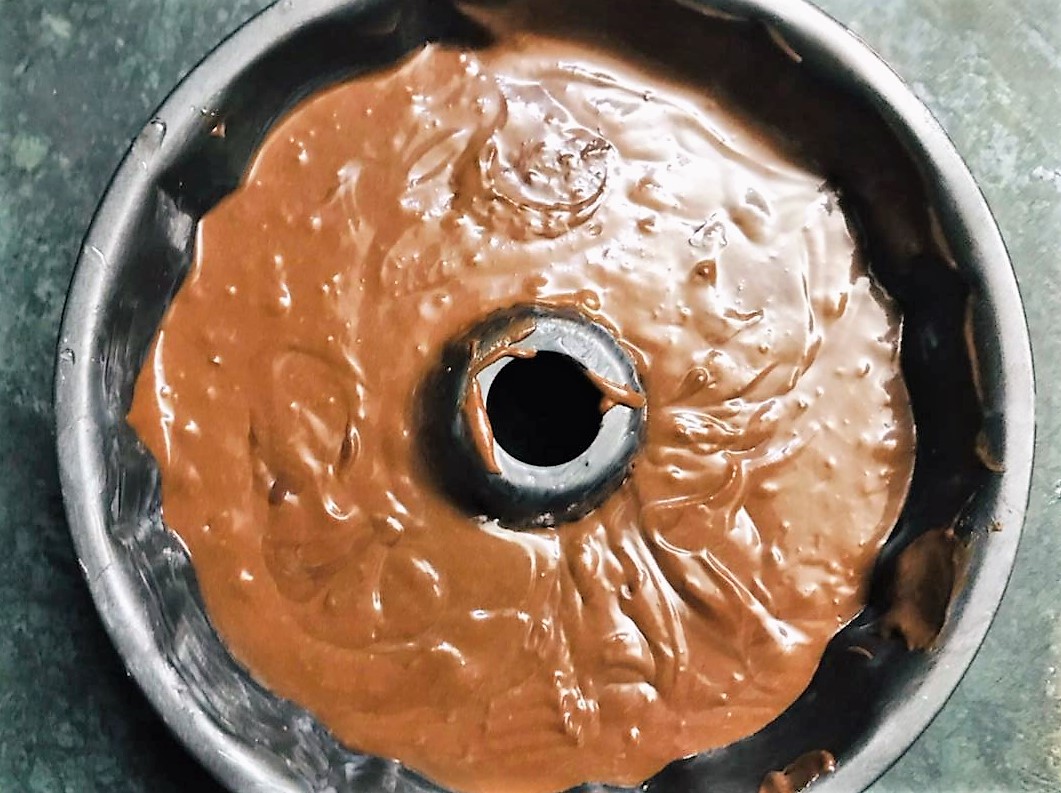 Preheat the oven to 180C/fan160C/gas 4.
Grease the Bundt cake pan lightly using butter or spray it with non-stick cooking spray.
Pour the batter in the Bundt pan and smooth the top by gently tapping the tin.  Bake the cake for about 35 minutes.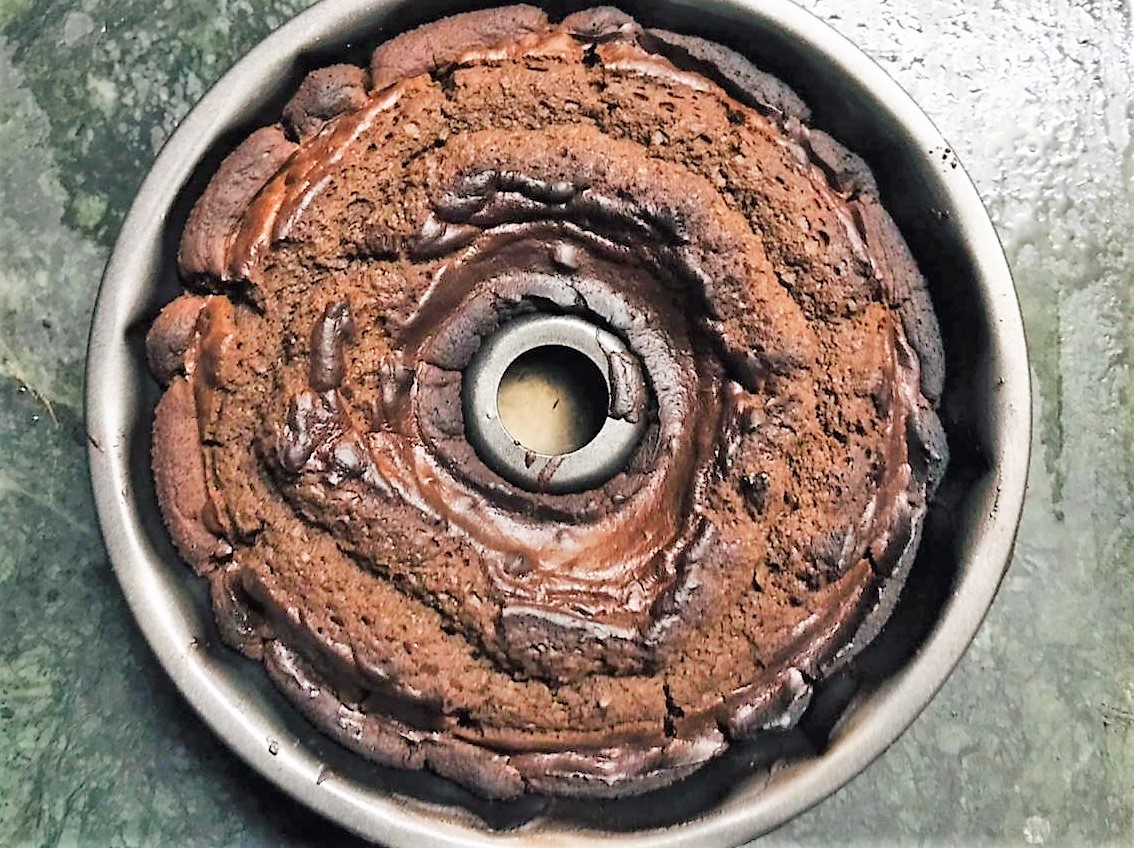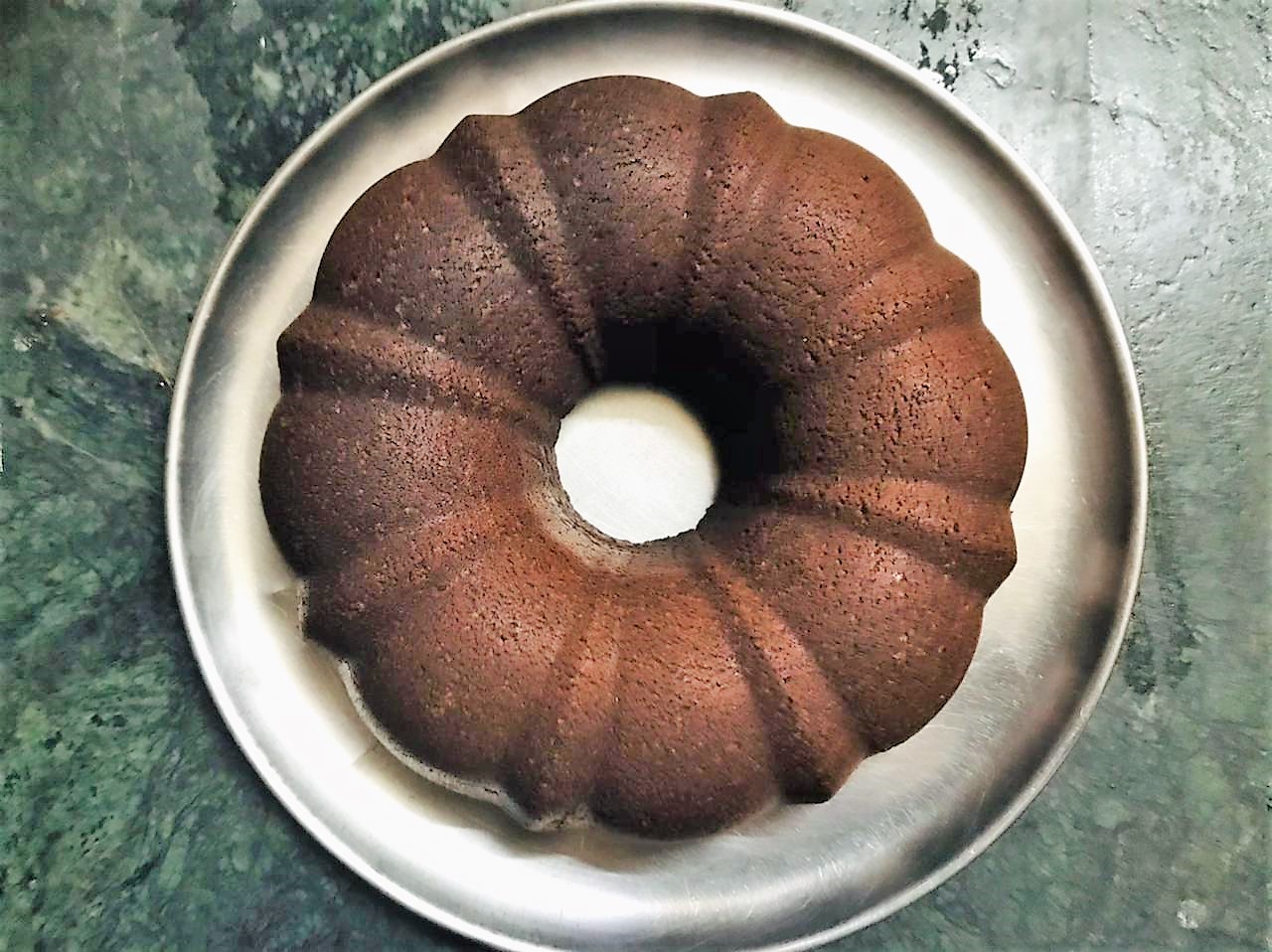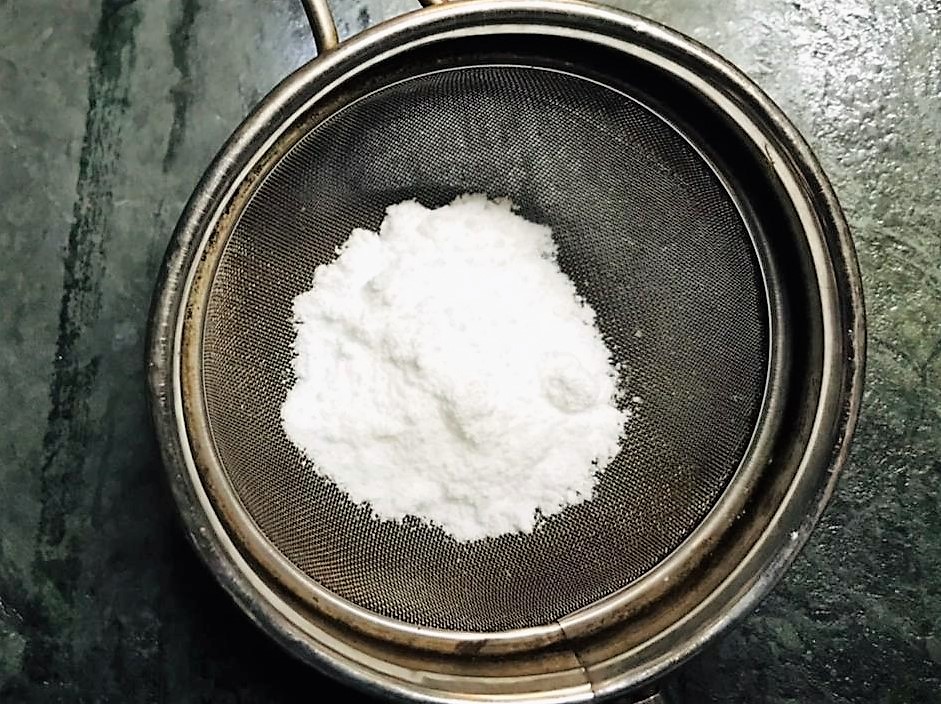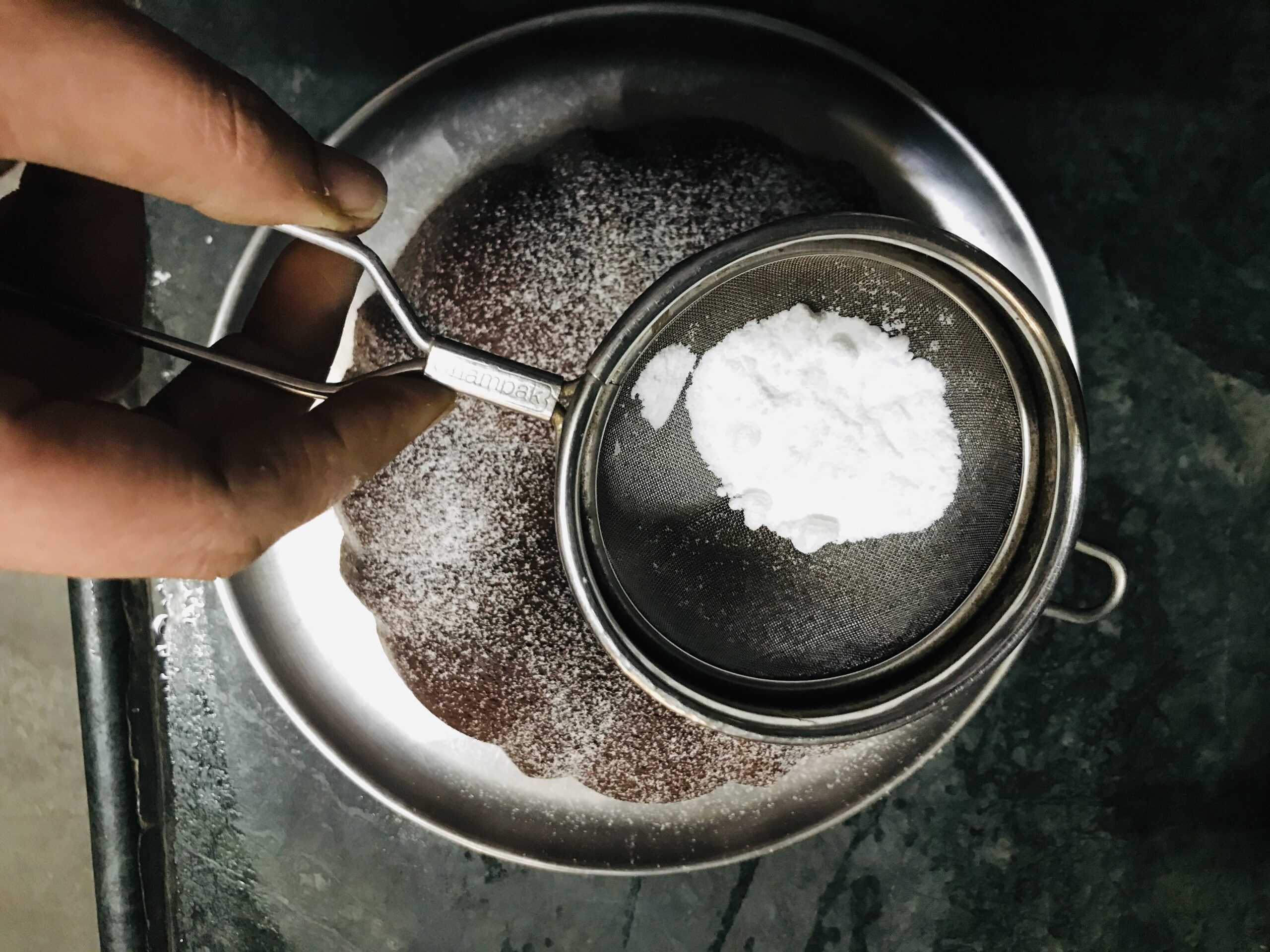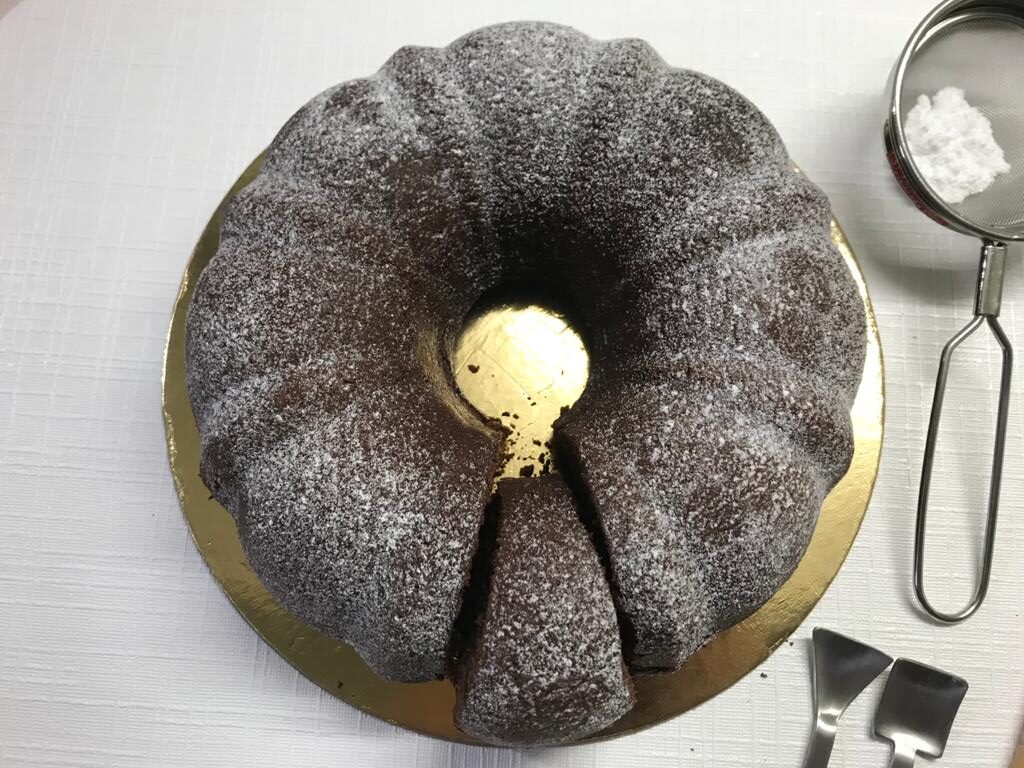 Check if the cake is ready by inserting a toothpick, skewer, or fork in the center and if it comes out clean, then it is ready.
Gently remove the cake from the pan and dust icing sugar on top of the cake.
Cake is ready to be served!